Charlie's Good Tonight by Paul Sexton
---
These are the latest Rolling Stones news and updates for you! IORR is a non profit fan club run by fans for fans. All parts of the It's Only Rock'n Roll web site is copyright of The Rolling Stones Fan Club. When using information from this site, please include a reference to IORR and the main web address www.iorr.org.
---
---
Charlie's Good Tonight
by Paul Sexton
Review by Bjornulf Vik, IORR Editor
December 16, 2022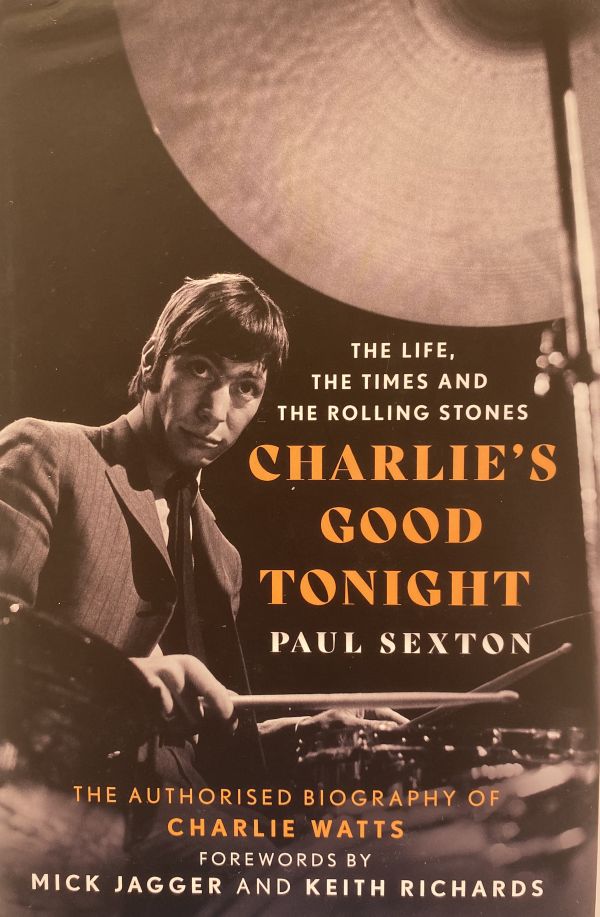 Charlie Watts lived a private life throughout his entire career with The Rolling Stones. I am so glad his family agreed to have Paul Sexton write this great book dedicated to Charlie Watts and his life, both with The Rolling Stones, as well as privat life.
Paul Sexton has been writing about music since 1977, in Record Mirror, Sunday Times, The Times and Billboard. The book is clean and easy to read, text, and separate picture sections, lots of inside behind the scenes details. A true must if you want to know more about the band and Charlie Watts.
Even if I did always respect the private life of Charlie, like most fans, I still was interested in what made him happy, what made him smile, and how his life was behind the scenes. This book is great written, telling stories from the family side, how and when and why they went on new tours, the paradox of loving and hating to go on tour, and Charlie's love for the family. It is so true that his grandaughter Charlotte made it a lot more easy to be on tour, as she entered the tour with Charlie at around her age of 18 or so. This book is following how Charlotte is getting more involved into the tours.
Great stores. Great pictures. A great tribute to Charlie Watts. Highly recommended!
---
Links
---
Book samples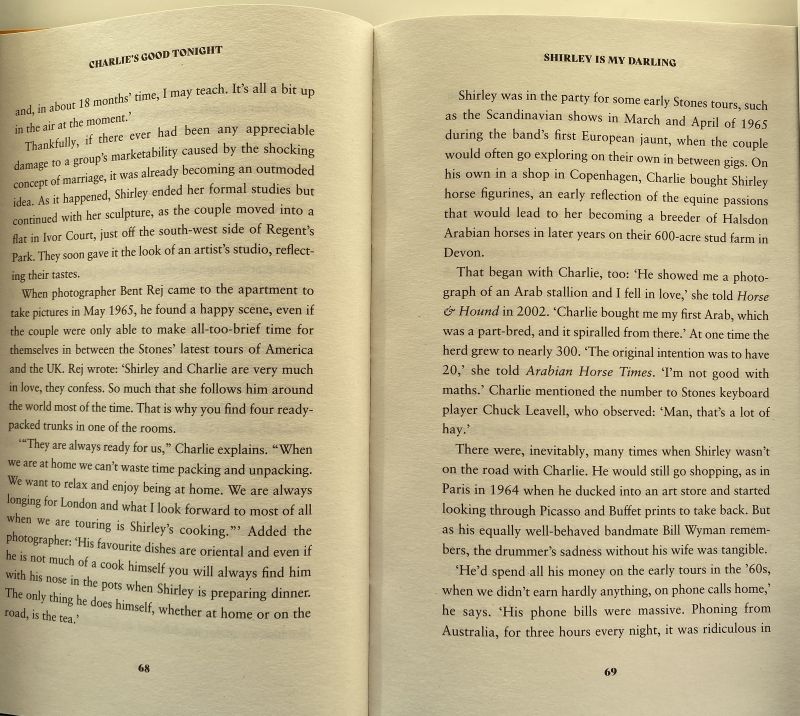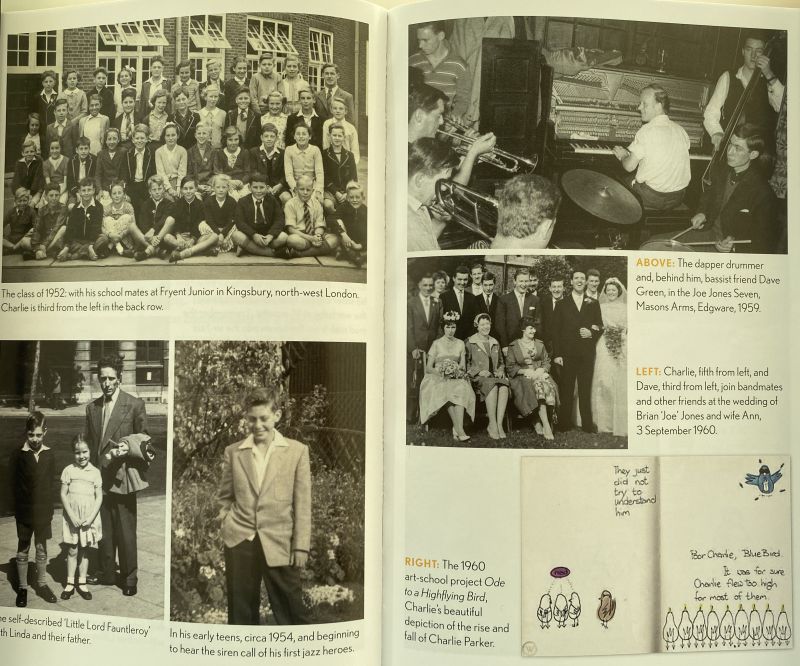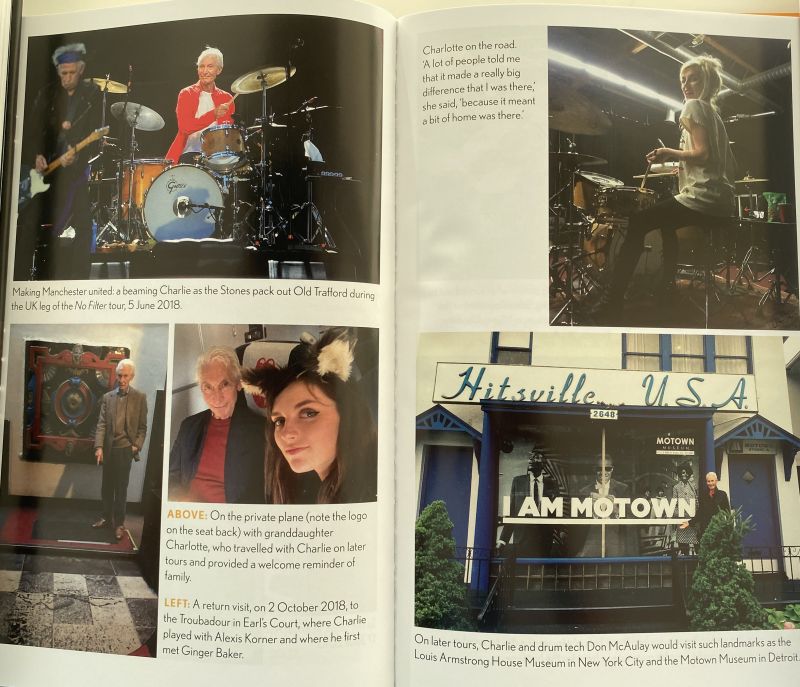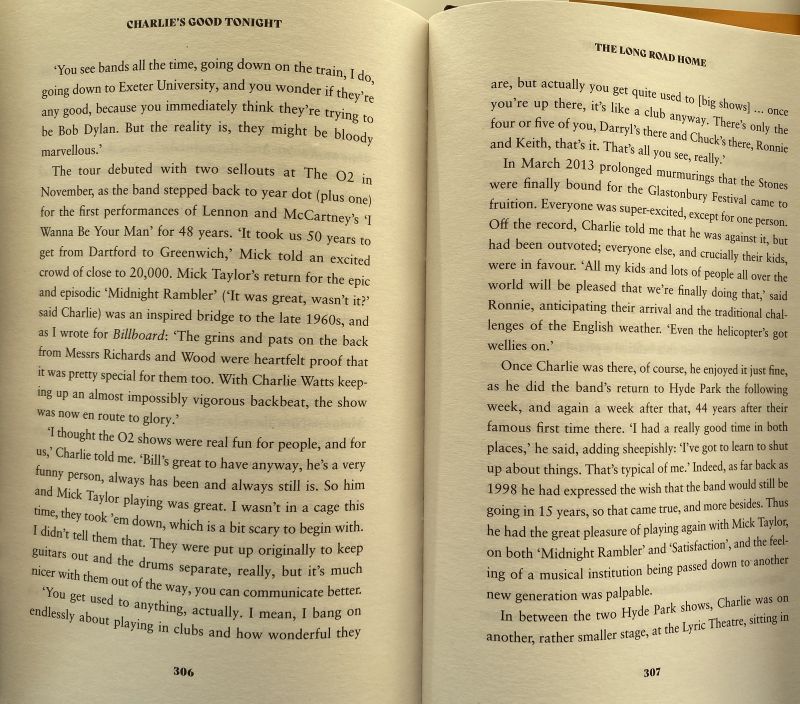 ---
Book reviews
---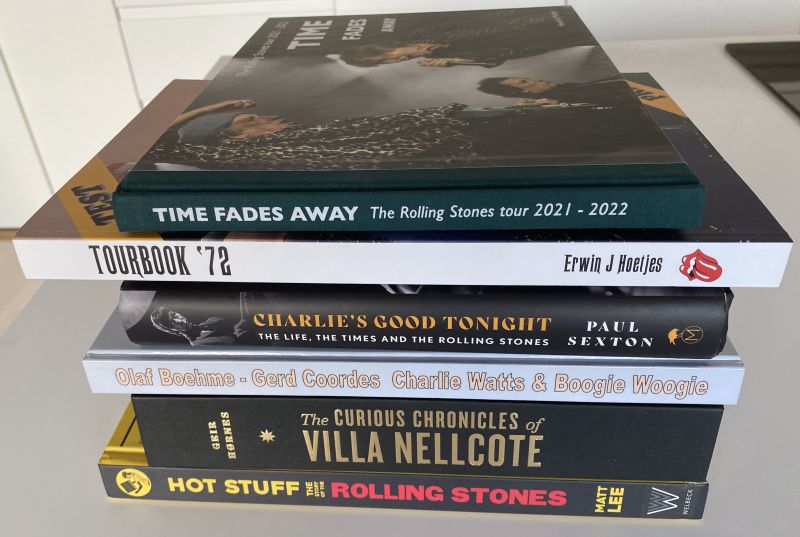 ---
If you have information, corrections, additions or comments, please send email. Thanks!




It's Only Rock'n Roll 1980 - 2022
© The Rolling Stones Fan Club IORR