Charlie Watts and The ABC&D of Boogie Woogie
---
These are the latest Rolling Stones news and updates for you! IORR is a non profit fan club run by fans for fans. All parts of the It's Only Rock'n Roll web site is copyright of The Rolling Stones Fan Club. When using information from this site, please include a reference to IORR and the main web address www.iorr.org.
---
---
Charlie Watts and The ABC&D of Boogie Woogie
by Olaf Boehme and Gerd Coordes
Review by Bjornulf Vik, IORR Editor
November 28, 2022
One month after the release of the the official Charlie Watts biography "Charlie'e Good Tonight" by Paul Sexton, we have got another great and highly interesting book dedicated to the life of Charlie Watts. The new book is titled "Charlie Watts and The ABC&D of Boogie Woogie", by Olaf Boehme and Gerd Coordes. It is a great book of 250 pages, with the focus of Charlie Watts and his solo activities.
The book is bilangual, in German and English. There are plenty of rare and interesting photos, worth the book in itself. To me, having followed The Rolling Stones, as well as Charlie Watts on his solo projects, this is a great compilation and documentation of memories. I mean a lot of what The Rolling Stones did is heavily documented, but the solo projects of Charlie went often under the radar, unless you were a superfan, and paid attention to his schedules.
Charlie just loved to be behind the drum kit. If the Stones did not tour, he would still be ready. Some of us were lucky to see Tim Ries and his Rolling Stones project, where Charlie Watts did sit in on the drums at times, on days off between the Stones shows. While these events were random, his projects as documented in the book "Charlie Watts and The ABC&D of Boogie Woogie" were both solo tours, solo releases, as well as pictures and publications with the focus on Charlie Watts and is band members.
Charlie worked with Alexis Korner early on, jazz and blues were fundamental of the early days of Charlie Watts, as documented in this book. Then the book is moving on to all the other solo projects of Charlie Watts, including his Quintet, Tentet, Ronnie Scotts Jazz Club, The ABC&D of Boogie Woogie, and many other solo projects.
Anyone who have been lucky to see Charlie Watts live with Axel Zwingenberger, Ben Waters and Dave Green have experienced world class Boogie Woogie, great fun, and our own Charlie Watts, always with a great smile. This book is a detailed documentation of all these events, with tour dates, events happening during these tours and travels, private comments from fans, pictures, and more.
Charlie Watts was a private person, still his 80 years of life gave the public so many great moments, performances and art, a professional career spanning some sixty years. The book "Charlie Watts and The ABC&D of Boogie Woogie" is an excellent tribute and documentation of all these years. The book is highly recommended!
---
Contact info
"Charlie Watts and The ABC&D of Boogie Woogie", 2022". Foreword and Mentoring by Axel Zwingenberger.

ISBN 978-3-00-073106-8

Bilingual: German/English

Selling price: 49 Euros

Postage:
Free inside Germany (Hermes)
Shipping fee inside EU: 8,49 Euro
Shipping fee GB/CH: 12,99 Euro
Rest of the world: 14,99 Euro
Orders to be placed here: [email protected]
---
Links
---
Book samples
---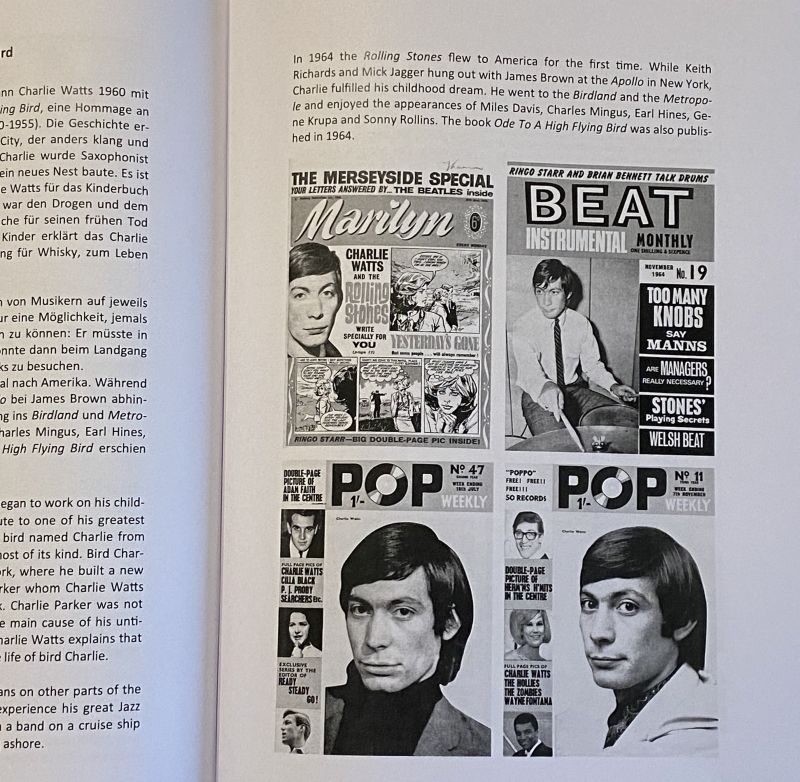 ---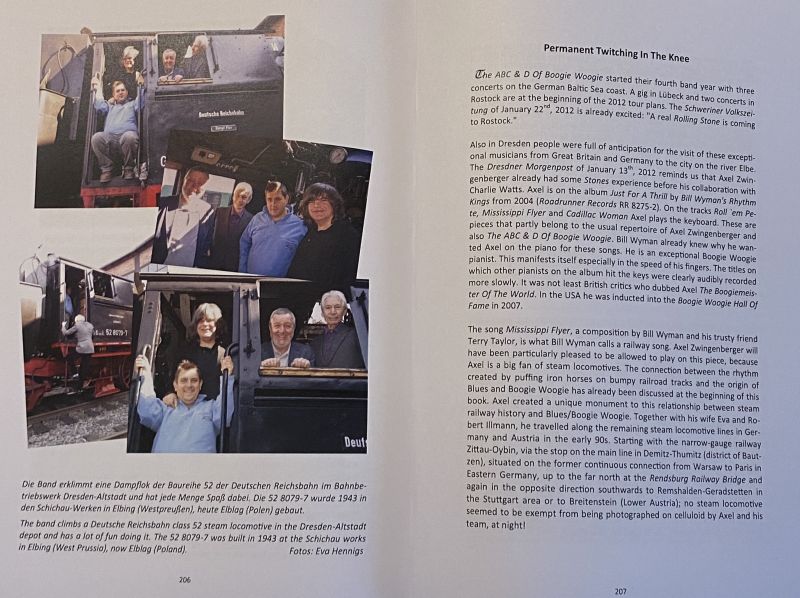 ---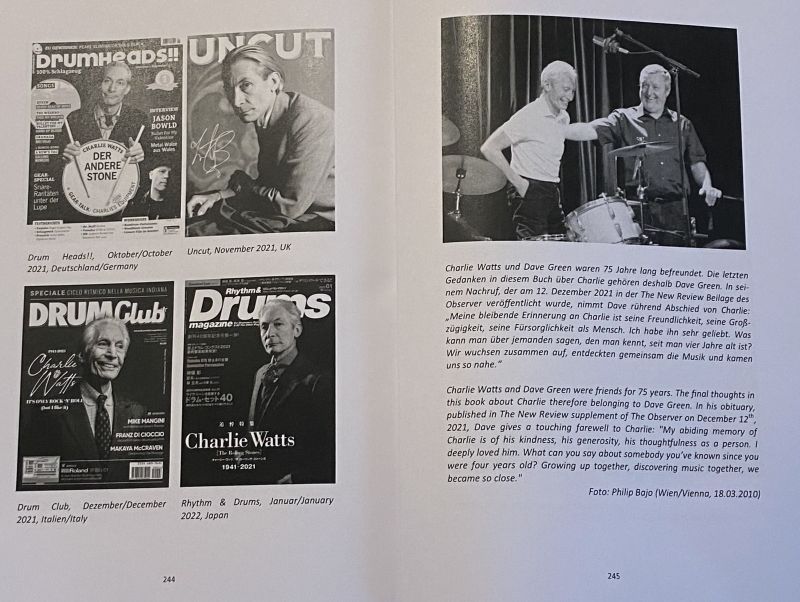 ---
Book reviews
---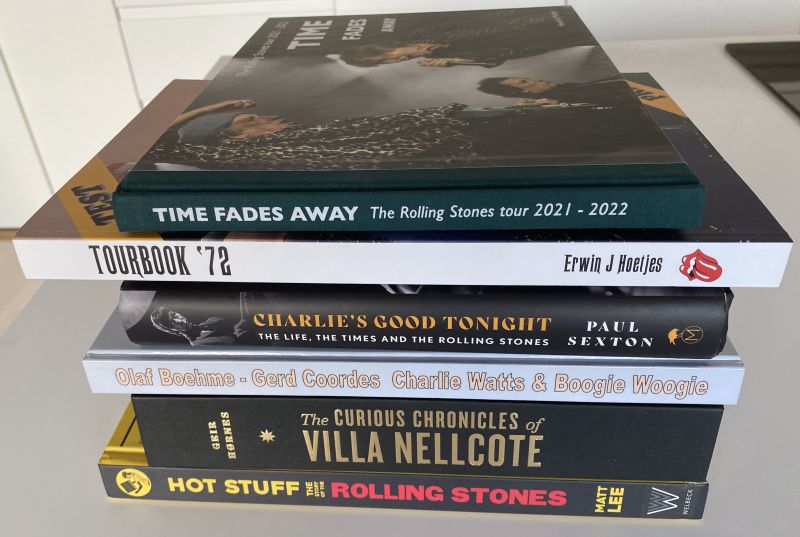 ---
If you have information, corrections, additions or comments, please send email. Thanks!




It's Only Rock'n Roll 1980 - 2022
© The Rolling Stones Fan Club IORR