Bill Wyman's Rhythm Kings
Glastonbury Festival - Acoustic stage
Friday June 28, 2013
---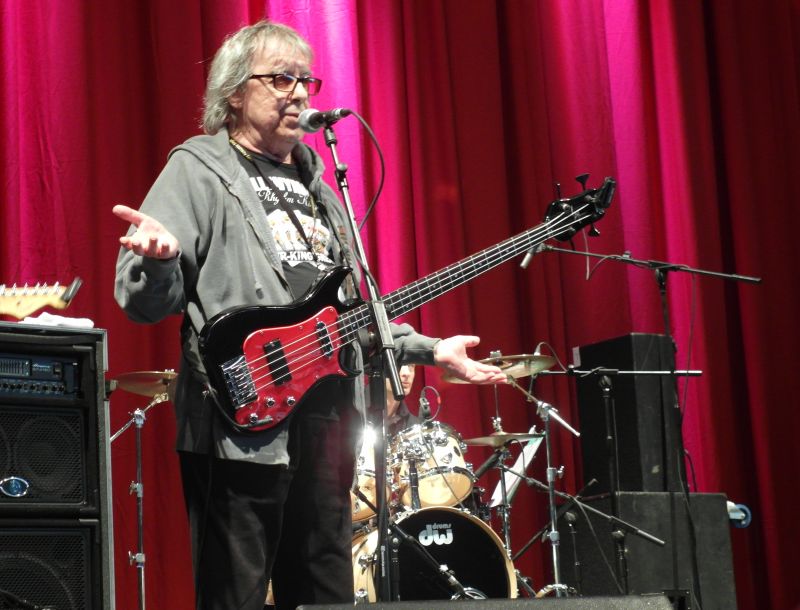 Photo by Bjornulf Vik
---
Bill Wyman's Rhythm Kings performed live at the Glastonbury Festival, Acoustic stage on Friday June 28, the day before The Rolling Stones performance at the Pyramid Stage at the very same Glastonbury Festival.
Bill was relaxed in front of his drummer for most of the show. They went on stage 6:30pm sharp, as scheduled, and performed for an hour. They did Harlem Shuffle and other standards we are used to hear from Bill & his Rhythm Kings. As usual we got a bit of "Paint It Black" merged into one of the saxophone solo performances, and a couple of old 60's songs the Stones did also cover in the old days. The show opened with bits of "A Whiter Shade of Pale", but it was just a teaser. Three of the microphones did not work, but that did not seem to bother the band. Like Bill said as they started: "We are here for one reason only - To have fun".
The Acoustic tent was packed, and the band enjoyed being there, as well as the crowd.
---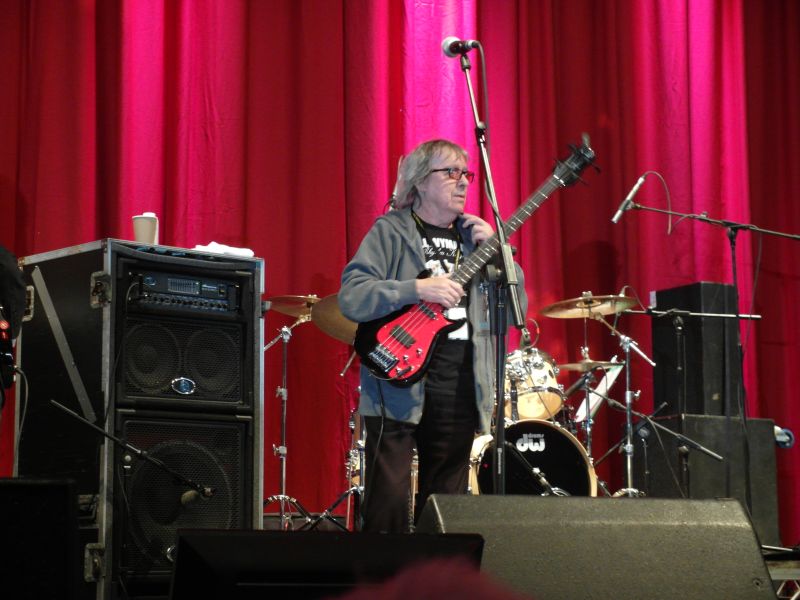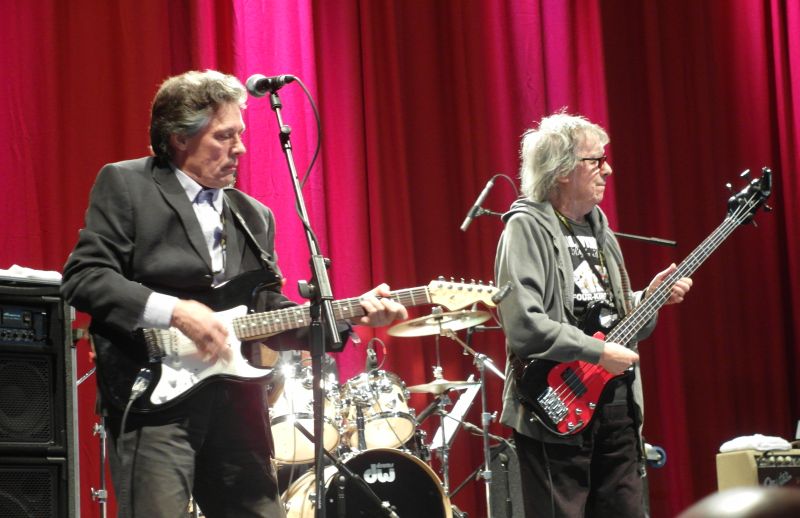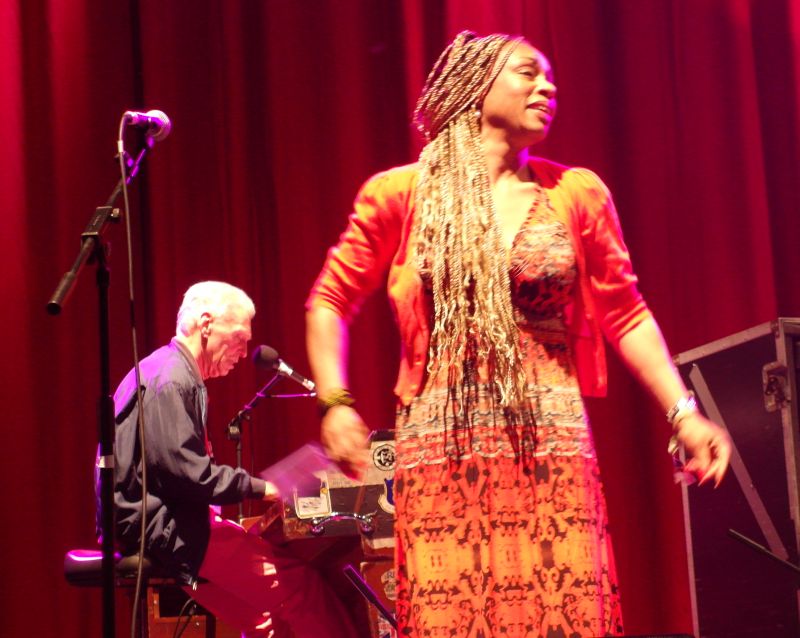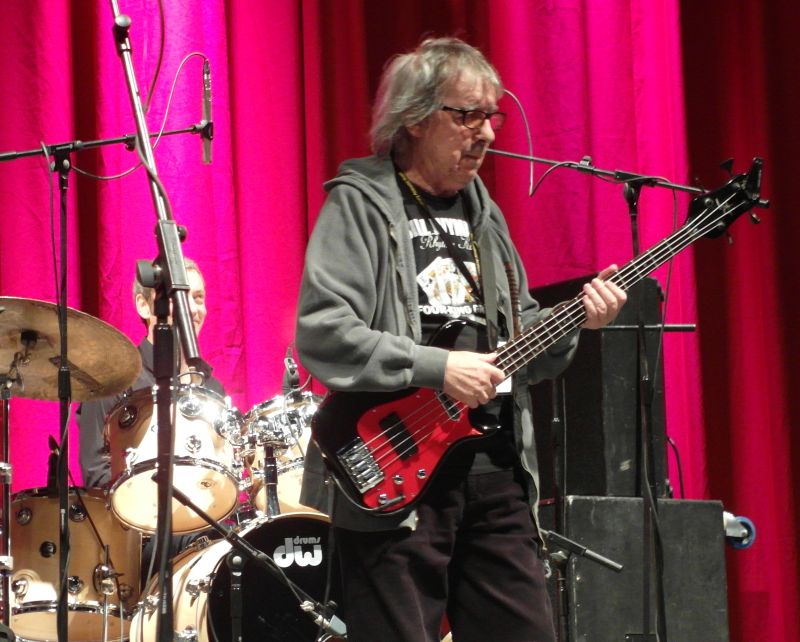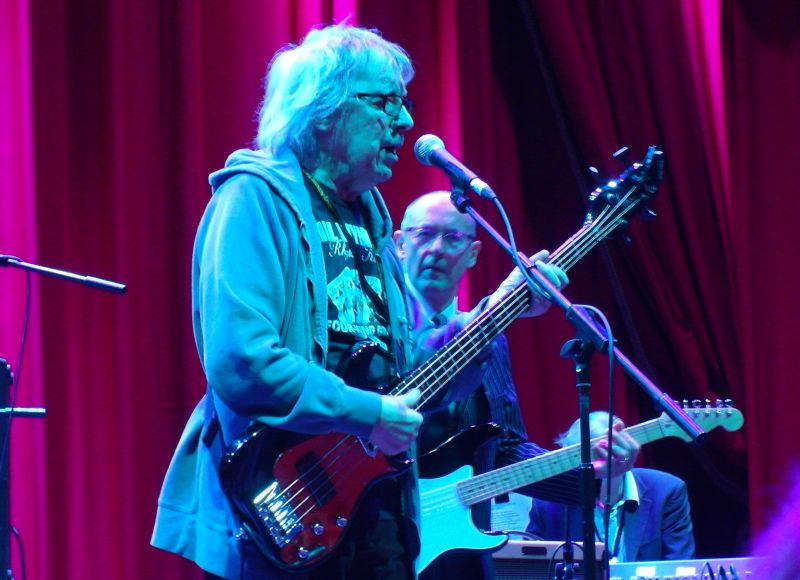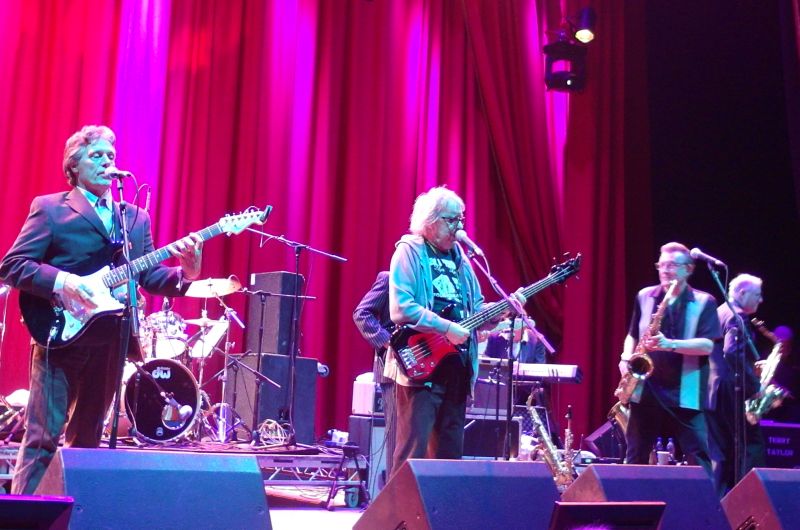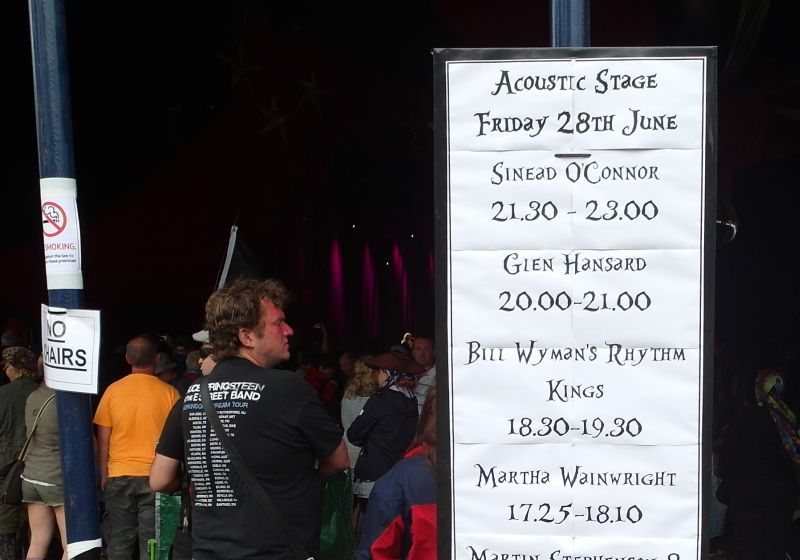 Photos by Bjornulf Vik
---
Please send your comments by e-mail to: [email protected].
Thanks!

---
Selected pages related to Bill Wyman on IORR.org:
These are just a handful of old and new pages by IORR related to Bill Wyman and his projects. If you have information or suggestions related to more info about Bill and his projects please contact IORR by e-mail at [email protected] - Thanks!
---
Links:
---




It's Only Rock'n Roll 1999 -
© 2013 The Rolling Stones Fan Club Of Europe