---
These are the latest Rolling Stones news and updates for you! IORR is a non profit fan club run by fans for fans. All parts of the It's Only Rock'n Roll web site is copyright of The Rolling Stones Fan Club. When using information from this site, please include a reference to IORR and the main web address www.iorr.org.
---
---
The Rolling Stones
Friends Arena
Stockholm Sweden
Sunday July 31, 2022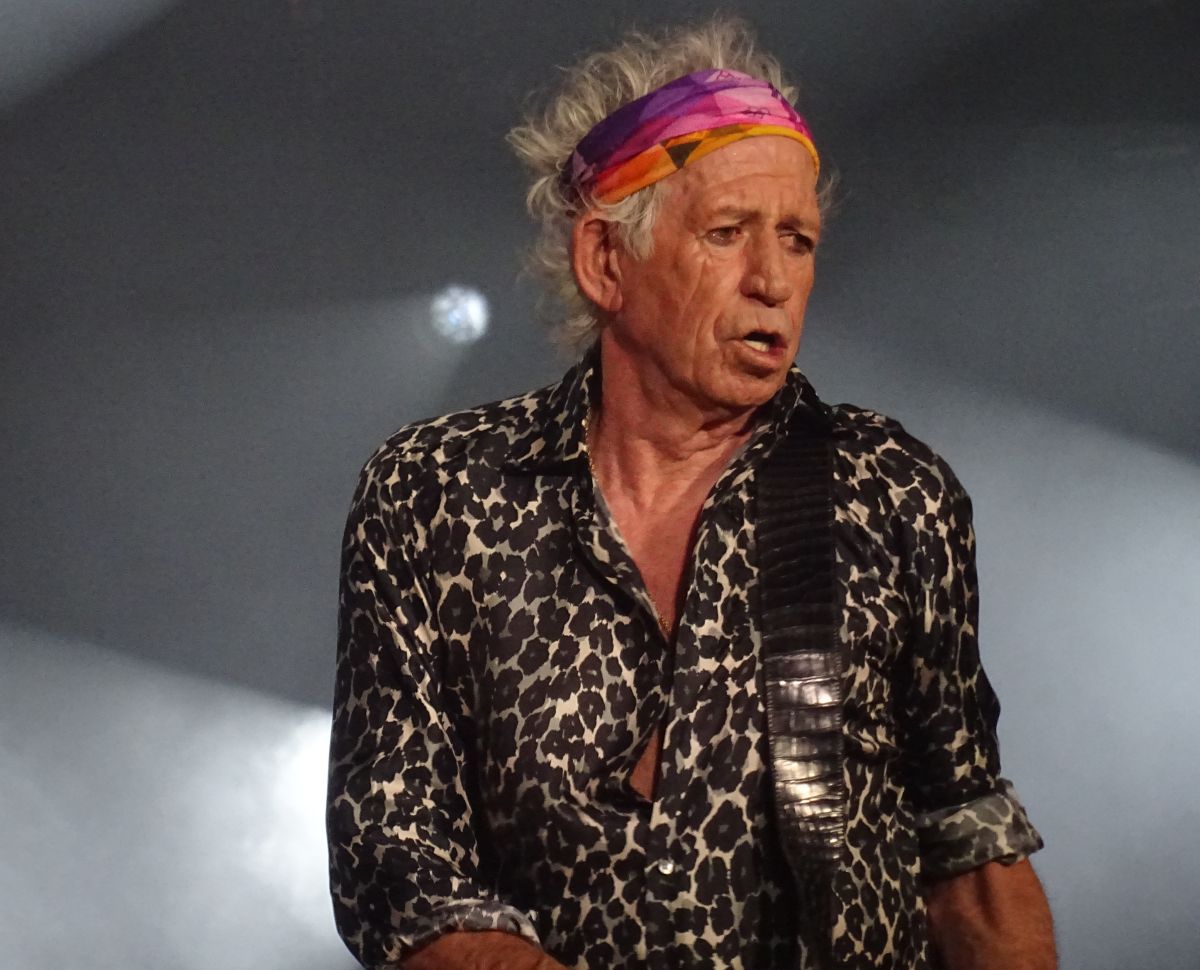 The Rolling Stones live at Friends Arena, Stockholm Sweden, July 31, 2022 - Photo by Bjornulf Vik
The set list
Street Fighting Man
Let's Spend The Night Together
Tumbling Dice
Out Of Time
Out Of Control
Angie
You Can't Always Get What You Want
Ghost Town
Honky Tonk Women
--- Band introductions
You Got The Silver (Keith)
Connection (Keith)
Miss You
Midnight Rambler
Paint It Black
Start Me Up
Gimme Shelter
Jumping Jack Flash
--- Band off stage
Sympathy For The Devil
Satisfaction
---

Show start :  8:50 pm
Show end   : 11:04 pm

---
Live pre/post show comments:
Stockholm Sweden show live updates - Sunday 31-July-2022
---
Review by Ansgar Firsching
I started to go to Rolling Stones concers in 1990. Today it was my 14th concert. I hoped to get a 19th Nervous Breakdown, but that was not the case. However, I was totally satisfied with the concert that we got. For everyone who followed the tour there was no bigger surprise when it comes to the setlist. But anyway, we got "Out of Control" today. I like this song.

I had "Diamond Pit" (Ronnie's side) and I could enjoy the concert on a high lever. The whole concert was on a high musical lever. Everybody in the band just delivered! There was not a single moment in the concert that I can critisize. I once had a Stones-tribute band, The Hill de Guards. I know what I am talking about. Today the musical thing was just perfekt and this is true for all songs. Even if I can compare this gig with earlier gigs I have seen, this gig was just great. I really enjoyed Keith Satisfaction solo!

And I am proud that my daughter Matilda (22) made it to the show. She was 2,5 years when I had my Stockholm adventure in 2003. Friends of mine couldn't make it to the show because of "Lufthansa-Streik", thus my daughter got the Diamond Pit tickets. She's now very grateful that she could be a part of The Rolling Stones cirkus.

Thanks Rolling Stones, my life would have been nothing without you. And thanks for "Angie" today, too. I wish I could make it to Waldbühne Berlin. The Stones today were just great ... again ... like all times before.
---
Review by Dean Goodman
The Rolling Stones delivered a powerful first-rate show in Stockholm, the best city on the itinerary, dusting off "Out of Control" for the first time since 2019 and thrilling the crowd with killer deliveries of the warhorses.

The show actually started off with a bit of a wobble, a diffident opening riff on "Street Fighting Man" and continued sound issues. And when the Stones played "Out of Time" in the No. 4 slot, I assumed this might be another 18-song show. But after a count-in that I usually attribute, in Pavlovian style, to "Like a Rolling Stone," we got the similarly named "Out of Control" instead. It's always great hearing this tune, though by this time I was starting to feel rather sweaty in the toasty arena, so limited my physical displays of approval.

Mick then slowed things down for an elegant "Angie," and he was fully in plaintive character for this most mournful of ballads. I should also note that Keith was similarly wrapped up in the delivery of "Connection," looking bemused as he unrolled his tale of druggie woe. There's no way these guys are phoning it in.

In fact Mick was rather winded when he related his ABBA anecdote following "Honky Tonk Women." Apparently, he saw the phony reunion show in London, and now the Stones are working on their avatars. "But we're not quite ready, so tonight you're gonna have to put up with the real thing!"

Speaking of HTW, Chuck did his usual piano solo as Keith hovered in the vicinity. I waited with bated breath for the pair to exchange their usual grins. But by the time Chuck delivered his impressive final kick and looked over at Keith, Keith had turned away and missed the stunt, which was a bit rude.

Keith didn't actually wander about as much as in recent shows. He opted not to join Mick and Ronnie on the catwalk for "Honky Tonk Women," and didn't hang around for long during Mick's blues breakdown on "Midnight Rambler." There didn't seem to be anything off with him; he just seemed comfortable holding down the fort.

"Midnight Rambler" was enjoyably menacing, and I think Mick gave lengthy consideration to finishing with "and it hurts." But then he likely realized that Dean and Erik were frozen in anticipation, and decided to mess with us.

I can't provide scientific proof, but "Gimme Shelter" seemed a little less frenzied. My enjoyment was magnified by spotting the wide-eyed appreciation from a couple of Norwegian youngsters and their parents, who were all similarly enthralled by "Sympathy for the Devil."

The only glitch in the home stretch was "Start Me Up," which has been hit and miss this tour. Tonight, Mick seemed to have mike problems, so Bernard and Lisa chanted the first two "Start Me Ups" for him.

"Satisfaction" brought down the house, and the band's 32nd show in Sweden ended with the usual ecstasy. It's just a little melancholy to see Mick, Keith and Ronnie take the final bow. Someone's missing and he was always the most fun to watch during this ancient ritual. Maybe the Stones can place a priority order on the Charlie avatar.
---
Review by Bjornulf Vik
I saw The Rolling Stones live for the first time at the Scandinavium ice hockey arena in Gothenburg Sweden back in 1973. I went with one of the three buses that left from Kontraskjæret in Oslo Norway with hard core Stones fans. My girl friend now wife was with me. Now 49 years later I had second and third generation family members with me to the show, it was great to be with family on tour for a bit, like I also was at the Vienna show.

Sweden has always been the second home for me as for the Stones performing live. I got my first show there, I returned next time they arrived to Gothenburg Sweden for the two shows in 1982 - then there were 60 buses and cars with a total of 10,000 fans arriving from Norway. Back to this show here in Stockholm 2022 - Mick said this was their show number 32 in Sweden. Since my first show in 1973, I never missed a show in Sweden, so I say thank you so much for all the shows, great days, great times, if there are more tours in Europe, there should be another show in Norway!

Having close family with me to the show made it emotional when the pictures of Charlie went up on the screen at the show opening. I have seen this intro fourteen times last year in USA, and thirteen times this year, I got used to it, and since the sadness at the St Louis show, I have learned to live with the band without Charlie on stage. Still, with family around me, all the emotions from the St Louis show got much closer, and when Mick dedicated the show to Charlie, after they had done "Let's Spend The Night Together", I realized I still missed Charlie so much.

"Out Of Control" started. At first I could not believe it. I thought may be they worked on a different start of "Ghost Town" or something, but sure it was "Out Of Control" - the real high energy song, where Mick get to exploxe on stage, jumping, running, while the lights make the crowd go mad. So Mick was loaded with energy tonight, and rather than a 18 song two hours show, like the one we got in Gelsenkirchen four days ago, we got a show that went four minutes overtime, two hours fourteen minutes total, with Mick up and down the stage, all ways, left, right, B-stage, again and again. He worked the crowd, and he never gave up on getting more and more fans engaged, arms up, dance steps, ooooh oooh oooh, aiming at having the entire arena at the boiling point.

"Angie" was beautiful, and highly needed as a "slow down song" following the out-of-control bit Mick had just given us. "Out Of Control" was a true bonus, and we got another bonus with "Angie".

Ronnie felt confortable, he walked all the way to the B-stage doing his solo bits at times, the sound and the sync with the rest of the band was perfect. Keith joined Mick and Ronnie on the B-stage a bit, but not as much as at some of the other shows this summer. I think Keith felt very relaxed and confortable as well. You can see from his impressions in the pictures that he felt safe and loved to be in Stockholm.

The venue was very very hot. Dehydration was a danger, so we had to rush over to some water taps near the pit to fill up with water, avoiding any problems during the show. Thanks to the venue for making water easily available!

"Paint It Black" was strong and lovely, luckily nobody stepped on my feet when they were jumping up and down. Then the power was at the maximum, Keith did the into to "Start Me Up", and they finished the show with five of their greastest songs. I think everyone walked out into the Stockholm night having got Satisfaction.
---
Review by Ron Blank
I have seen them 42 times before but this would be the first in 3 years. I went with a little trepidation when I had read all the negative things being said elsewhere. I need not have worried.

The Mick, Keith and Ronnie show with a cast of many excellent side musicians is a wonder to behold. They blasted us with an amazing sound system that was crystal clear and LOUD. The setlist was fantastic. The energy they display for over two hours is awesome and a sight to behold. Where does it come from and how do they keep it up?

Highlights for me were the following:

1. Mick Jagger is a marvel of human physiology, able to keep it up for two hours seemingly without stress. He is the Frank Sinatra of the 21at century, a warrior and a survivor who knows exactly what a crowd needs to hear and see. There is no one in his league today.

2. Ronnie although the youngest has had some terrible health issues in the last 10 years. Nevertheless, he smiles nearly constantly and aids Keith to create their trademark guitar weaving that is unmistakable and even sometimes, breathtaking. Paint it Black, Gimme Shelter and Jumping Jack Flash were stupendous and could have gone on forever.

3. Keith was youthful in his playing, smiling like he meant he was completely sincere in his appreciation for Stockholm coming out. He delivered an awesome highlight in 1969's You Got the Silver, my favourite Keith song of their catalogue. His intros to Honky Tonk Women and Start Me Up, and his solos on Sympathy for the Devil and even the little played Connection were a delight to hear.

This band has no need to consider retirement. When they are gone there will be no one else to replace them. The world needs entertainment of this stature. Please don't ever stop. I promise to come all the way from Canada to another show 7000 miles away again. If they can do it at their age I can also.
---
Review by Peter Lacres
My first concert of the Rolling Stones in Sweden must have been 2003 when they played the Stadium, Globen and of course the Cirkus!

On Sunday night, our favorite band played at the Friends arena in Stockholm, which I booked many weeks ago as I thought that this was going to be the last concert of their "Sixty" tour…

The last time the Rolling Stones played in Stockholm was in 2017. Sunday's show started on time and turned out to be a fantastic show.

The band was again on fire. Mick, 79 by now, jumped around and had fun from the start until the very end, with Gimme Shelter and JJF as personal highlights for myself. But let's be honest, Out Of Control was the surprise of this evening and it rocked like in the old days. Thanks to add this one!

Keith and Ronnie were playing and weaving like in the old days, Angie was soft and Connection sounded really dirty.

We were so excited after Satisfaction but were extremely surprised to see all the people heading to the metro with a sad face??? Come on, this was a party and the only concert in a Nordic country on this tour. Germany has three shows! Before I forget, that's the next one: Berlin!
---
Review by Alwyn Welch
Stockholm, capital of Sweden, sits at the end of a beautiful archipelago that leads eastwards into the Baltic Sea. The city is built on rock, and exposed outcrops litter the city and environs, and are even left exposed as decorative features in underground railway stations. It's clearly a hard rock because you don't see many signs of erosion or ice action, few pieces breaking off to become rolling stones as they fall down. The Rolling Stones themselves showed no sign of falling down at this show – in fact quite the opposite.

The summer weather, pleasant warm temperatures and plenty of sunshine, welcomed the travelling fans of whom there were many in the city. This was, originally, the last date in the tour, so those people whose mantra is to "always try and do the last show of every tour, because it might be the last one" made an extra effort to get tickets. The city of course was full of Stones branded apparel. So was the entrance to the band hotel – it has been their Stockholm pied a terre for many years and some people decided to make life difficult for the security team by broadcasting the location. The crowd was hundreds strong at times.

Mick told us this was their 32nd show in Sweden. The first was in Goteborg in 1965 and since 1967 every jaunt around Europe except in 1976 has seen shows in Sweden, mostly in Stockholm and Goteborg. This was my fifth show here – it's a great city to visit and the crowd has been great every time. 2022 was no exception. The Swedes organise things very well, including at the venue. Takk!

I don't know what was motivating Mick last night, but he was like a man possessed. Quite possibly the most energetic I've seen him for 10 or more years, and pointing a very large finger up at the usual effects of being his, or even my, age.

Out of Control was the setlist surprise, and the addition of a new song was very welcome. All the crowd seemed to be into it, not just the aficionados. In the "I'm Out, yes I'm out, of Control" chorus he was dancing around manically like a 20 year old. His vocals were strong and loud, and his harmonica playing suitably shrieking. In fact he played very, very good harmonica on Rambler as well – no lung issues in the warm and humid Friends Arena – a roofed soccer stadium. The A/C could have been used to better effect perhaps.

As we've come to expect on this tour, Keith was also on top form again, with perhaps a little less movement around the stage compared to the last show – I suspect then he was compensating for a less active Mick, but that's only something you notice on reflection the day after the show. The interplay between them on Rambler felt at times like a late night jam session, with improvisation built on improvisation. Several of the songs were extended, by Mick, and they worked well. The show must have been the longest this tour.

The Keith and Ronnie weaving also created some very nice touches. Ronnie was having a very good night. You Got the Silver as well as Angie, the ballad selection, were delightful. But there were many more examples. Ronnies YCAGWYW solo had the feeling of the much longer 1981/2 excursion, and went down very well in my area of the Pit. There were of course the usual unexpected improvisations. Mick had to swing around to tell Steve J to get the beat correct in, I think, YCAGWYW: he would never have dared do that with Charlie!! Mick also missed Tim Ries off of the band introductions list, and didn't correct himself sadly. The on-stage fans needed switching on and logistics maestro Opie S was seen on stage flipping the switches. He caused Mick to pause before heading to far stage right – but such was the atmosphere that this generated smiles and a wave rather than irritation that the Band's on-stage reserve had been penetrated by an intruder.

For those interested in the fitness, and flexibility, of the band I can report that Chuck did indeed get his foot onto the keyboard at the end of his Honky Tonk Women solo, although it was the side of his foot, not the heel… does anybody care? Chuck was out walking around the old town that morning limbering-up. Tim's Hammond was back at normal volume. Sometimes the guitars faded in and out a bit, but that might have been my ears.

Matt Clifford, who you might notice also produces the City-focused videos on the Stones social media sites, looked very engaged at this show – and was also doing his part to give Mick and other non-verbal encouragement and approval. He had obviously also been out in the town with his camera phone.

The Tim/Karl sax solo on Miss You was extended as Mick extended the mid part of this song, and unless you don't like horns this was also very welcome. They were filling out the sound a lot, especially the baritone sax on several songs. Darryl received the expected chest bump from Mick, and retained his posture: did he ever get that from Miles Davis….

Darryl got to do more singing with Out of Control, and I felt his bass was more up in the mix. This was a mix that had all the challenges of a closed arena: I notice the speakers were hung much higher up the stage, as were the side video screens. Maybe this elevated position helped as there was far less echo than would be reasonable to expect – thanks to Dave N.

Shelter was a triumph for all. It works much better when not the start of the encore, keeping pace better. The Mick/Sasha interplay was excellent and for the first time in ages her microphone was turned-up and she belted out her parts earning well deserved applause. Sasha looked very pleased with herself after the show, quite rightly. It has been a big improvement after a weaker period a few weeks ago.

Like all the big hits, Satisfaction was played with power and passion, and not too long. If they hadn't extended a few songs the Band could have fitted-in another song and made it 20 in the setlist. Let's have some stretched goals guys!

We attended this show with a friend who had seen the Stones every week in '63 and early '64. I know lots of people say they did this, but he brought along a scan of his Crawdaddy club membership card that expired mid-64: he feels its too valuable to leave his vaults. He expected a great show but was, as we say in the UK, really gob-smacked by the show and especially Mick. Not many fans have had this longevity, and certainly no other band.

To conclude, a great show, maybe one of the best 2 or 3 this tour, maybe the best. How can one make that choice. It was the smiles on the audiences faces as they left the stadium that swung it for me – the traditionally reserved Scandinavians were almost out of control themselves. It sets the scene nicely for the tour finale in Berlin, with an unusually short break for the band of 2 days.
---
Review by Georg Vallestad
Another good concert. My 25th. Found a good spot in Pit A. Thought I could check out Thåström, but found him boring.

Standing in the hot arena for 4 and a half hour is a challenge by itself, I am really impressed by the way Mick pushes himself and gives everything for more than 2 hours at his age.

Personally, I think the concert was a good one, probably not the best of the tour? I have only been to 2, so cannot comment on that, but we got some really good performances, and some ok. In my opinion, HP1 was better overall. But we got a nice surprise in Out of Control, a beatiful Angie and an excellent Rambler.

I don't know what happened during Silver, it seemed like Ronnie was having trouble with his guitar, he looked over to the left several times. Sound was ok, but guitars were a little low sometimes (except or the strange effect of turning up Keith for some main riffs), drums were too upfront, and especially during an otherwise excellent Start Me Up, you notice that Charlie is very much missed.

But all i all it was again a good performance.
---
Review by Chelsea Drugstore
After two Hyde Parks, this was my third and last concert of this tour, and 60thbof my entire Stones watching career (if I count two rehearsals). I decided not to enter into comparisons about the best shows and tried to fully enjoy my last one, hopefully for now.

Fantastic weather and many Stones shirts during the day, meeting old and new friends. Taxis were hard to get around 6pm, as the whole city seemed to be flowing in the same direction. On arrival, the arena was already packed, dark and hot. Thåström was getting to the end of his set and I found it quite interesting.

SFM kicked off proceedings. We had another poweful demonstration tonight and no autopilot. They attacked each number as if it were the first time. I'm sure that this is one of the ingredients that keep us so engaged with this band.

The sound was very good, loud but tolerable, although I'm not sure how it was for people at the back, as I could detect some small echo at times. Probably it was the mixing through the monitors when they were on their way to and from the b stage.

Mick performance reminds me of those boxers that start strong, then they slow down to preserve some energy and gather more that will take them all the way to the end of the fight. I got the impression that he is also adapting his excellent harmonica playing to the oxygen demands, cutting some lines at times. He even joked that, after seeing ABBA in London (I doubt he had the time) they started working on their avatars but they were not quite ready yet, 'so you will have to put up with the real thing'.

This time we had Out of control, which was was particularly powerful. Apart form the usual energetic performance by Jagger, the work between Ronnie and Keith was simply superb.

Now that the surprise factor is gone, I feel that Out of time settled too early and doesn't bring the emotion that other numbers such as Time is in my side used to bring. Maybe some deserved break can help the song marinate better.

Angie and YCAGWYW were beautifully treated by Mick, sung to perfection. For some reason Miss you didn't click, but it was probably me as I was led to believe from recent reviews by fellow Stonians that Keith was a bit more active of late. And it was probably right, as I saw him reverting to type, busy smoking behind Jordan's kit.

Midnight rambler was particularly slower than in previous occasions, and it suited the song perfectly well.

The finale was played with such a strenght and panache that I couldn't stop thinking how on earth they manage at the combined age of whatever.

Gimme Shelter's guitars had those hypnotic qualities that made me forget that there was something going on at the end of the B stage. I caught just the end of it, some demonstration of affection from Mick to Sasha with a fist salute, pandemic style.

Start me up had Bernard working probably more than usual, as Mick decided to keep some energy for the final treck and encore and did not sing some parts.

Jumpin Jack Flash was an absolute gas. Everyone seemed to have a ball. A lady on the shoulders of someone near the right wing thought the same and decided to take off her top and offered a peep show to Mick. He reciprocated by lifting his.

Sympathy had reminences of Madison 69. In general Keith's playing was solid throughout. His solos during Satisfaction on this tour are much more compelling than any I heard before. The song brought the house down, and it was a fitting finale for my modest tour. After all this, we have every right to believe in miracles.
---
Review by Derek Di Perri
The show at the Stockholm's Friends Arena is been a great opportunity for me to meet up with some of the fellow members of the IORR band and with other Rolling Stones fans too.

As always, that itself is worth the trip and the admission price.

That being said, the show was great on its own right, and reaffirmed the trend already set in the Paris show: the band is oiled up, Keith is in command, and they are firing all cylinders in these final shows of the tour.

Upon entering the Friends Arena I've been sent by the security to the bag storage, as allegedly my belt – bag ( ! ), already admitted in all the other venues I went to see the Stones, was against the security rules set by the local promoter. That got me enter the venue much later, but fortunately didn't prevent me to secure a good spot in the Golden Circle, where I could even see and wave at my friends who were staying in the Pit.

Of course I would be perfectly ok with the security measures imposed by the local promoter, however I couldn't help noticing that many people in the venue where keeping with them their belt – bags as well as bigger ones… even if it's not a big deal it would be interesting to sort out why they seemingly applied double standards for their security policy.

Stockholm ain't no Madrid, Milan or even Paris, so the atmosphere was pretty quiet ... however, I have been very fortunate enough to meet a fellow Italian fan (first Stones' show for him) as well as three very cool fans from Spain, so that we set up our little Mediterranean brigade in the Golden Circle!

The roof of the Arena was closed, whereas, given the wonderful weather, maybe it would have been more sensible to leave it open ... I can only speculate that the band had it closed in order to preserve Jagger's voice before the last show in Berlin, but maybe that's just the venue's policy.

Despite that, I found the acoustic in the room really good, especially the guitar's sound. The opening act was a really cool local band. Even if their music doesn't completely resonate with me as I found it unsettling, they managed to draw the attention of the crowd and to keep the performance level to a good intensity. They played in a very professional way, with no superfluous posing, but with an excellent stage presence nonetheless. I was impressed more by their attitude than by their songs on their own right.

The Stones started their show with "Street Fighting Man", but varied a little bit the basic setlist by replacing the excellent "19th Nervous Breakdown" with "Let's Spend The Night Together", where we could enjoy Mick Jagger singing on one occasion on Keith Richards' Microphone.

"Tumbling Dice" featured an abrasive, noisy – stile solo by Ronnie Wood, as well as some very nice interaction by the three Stones on the runway.

Until then,the crowd had been moderately enthusiast, but finally Jagger managed to own it with the always great "Out Of Time".

The very, very big surprise of the night was "Out Of Control". I really didn't expect that one. It was just great! The true highlight of the Show, even if not many people in the Golden Circle seemed to know it.

As much as it's not the most appreciated song by hardcore Stones' fans, "Angie" was really excellent, maybe better than in the second Hyde Park gig, with some great guitar lines by Ronnie Wood.

With "You Can't Always Get What You Want" (Great guitar sound in Ronnie Wood a solo) and "Living in a Ghost Town" Jagger managed to involve even more the crowd in the show.

"Honky Tonk Women" was sharp and got everybody going, and then it was time for the band's introduction and Keith's set.

It seems that more and more often Jagger forgets to mention to introduce someone from the backing band: after Chuck Leveall and Steve Jordan on previous occasions, this time was Tim Reise's turn.

Hopefully in Berlin Mick will make sure to properly introduce each and everyone of these great musicians!

Keith Richards started his set with a very good "You Got The Silver" and then he played "Connection".

Whereas in the previous shows sounded unrehearsed, the latter was performed really well, with a very good solo. I really enjoyed it. After that, Keith took his customary personal break in the first part of "Miss You". Let's say that if it's a sign of protest and dissatisfaction with the synthesised harmonica sound played by Matt Clifford, then I'm with Keith all the way.

Generally speaking, even after coming back on stage he looked quite bored with the song, and was giving the impression to be looking forward to Midnight Rambler.

... And how not agree with him? When Rambler kicks it, that's the real thing! This rendition was excellent as always, even if maybe it didn't reach the stellar level of the one in Paris. This time as well Keith started to approach Mick before the Robert Johnson bit, but later he desisted because Mick was completely focused in working the crowd.

Speaking of the real deal, during the show Jagger made also fun of the local idols ABBA, mentioning that the Stones too are setting up an avatar – performed show like the ABBA one in London, but as it is not quite ready yet, they can provide the audience only with "the real thing".

Indeed, if avatar shows will be a mainstream way of "performing" in the future, that in my opinion will be really sad.

The following workhorses were all very strong. After "Start Me Up" they played a once again very good "Gimme Shelter", with good lead by Keith Richards.

"Jumping Jack Flash" was probably the strongest one I've attended during this tour. I also noticed that during the performance Mick Jagger gave a big hug to Ronnie Wood. It seems like this year Ronnie is once again struggling with health issues, or at least he often looks a little bit more fragile.

Nevertheless, in this tour he's doing great both as a rhythmic and as a lead guitar player.

"Sympathy for the Devil' was good too. Keith is putting more effort in it and it shows.

"Satisfaction" was the usual rock'n roll party with long solos by Keith. No complaints about that!!

Once the show was over, the queue to the exit was really long, as well as the one to the bag storage. It was great when the Argentinians approached us chanting their choruses. Being from Napoli, I of course joined them when they sang the choruses for Diego Maradona!

This show has been brilliant. The band is clearly on and doesn't show any sign of showing down. Hopefully Berlin will be a fitting end to a triumphant tour. As tired as I am after all this trips, I'm really looking forward to it.
---
Pictures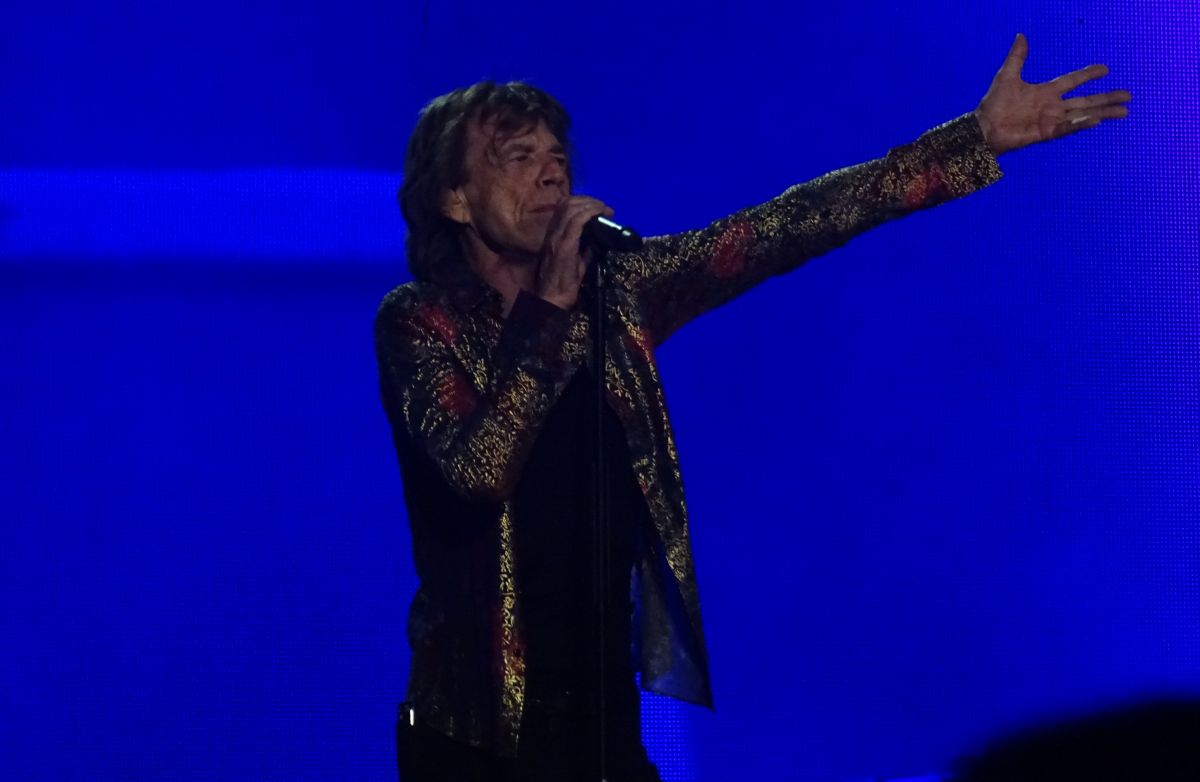 Photo by Bjornulf Vik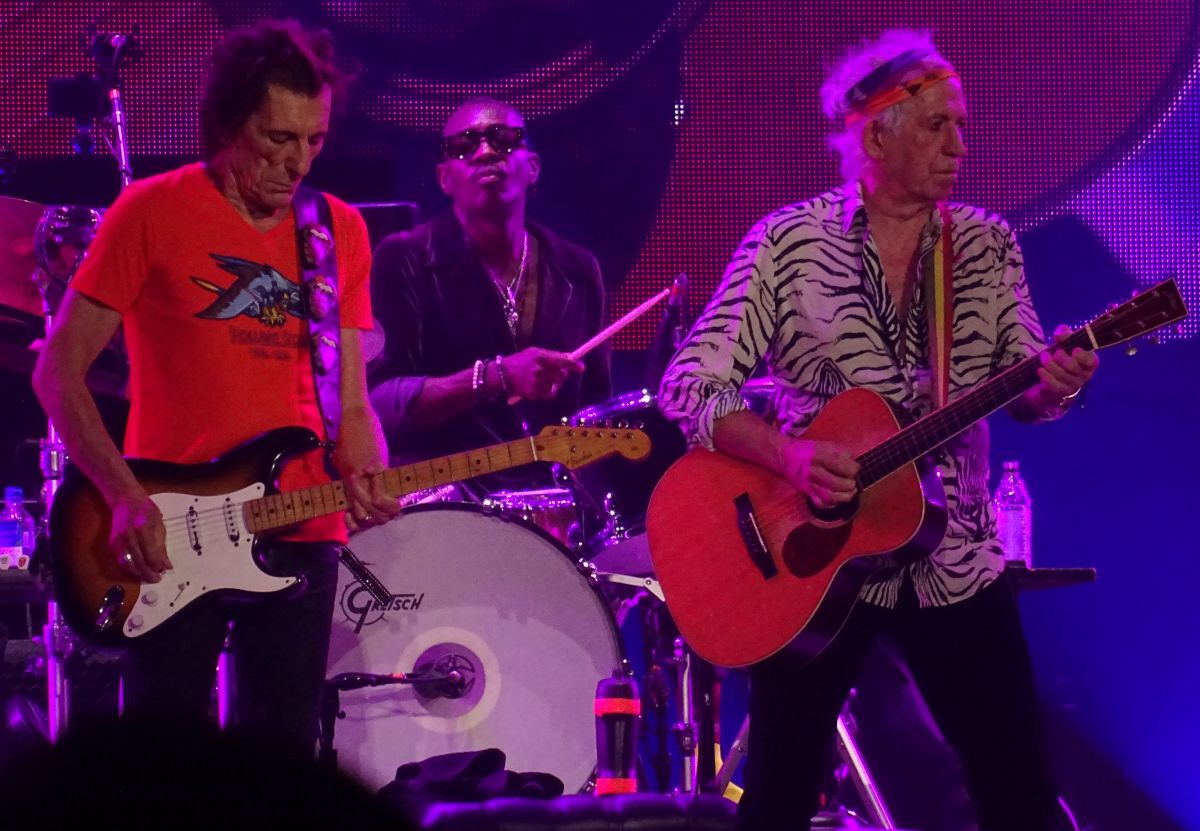 Photo by Bjornulf Vik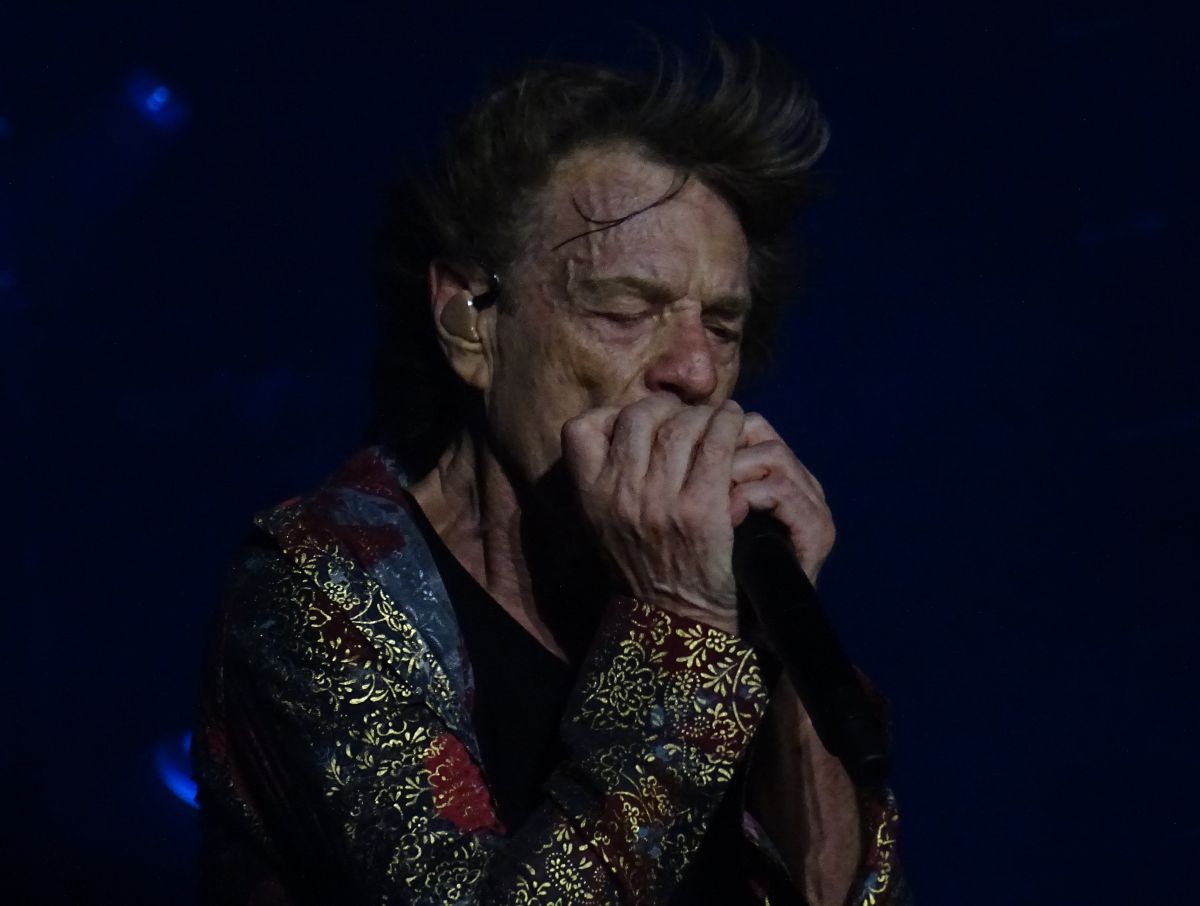 Photo by Bjornulf Vik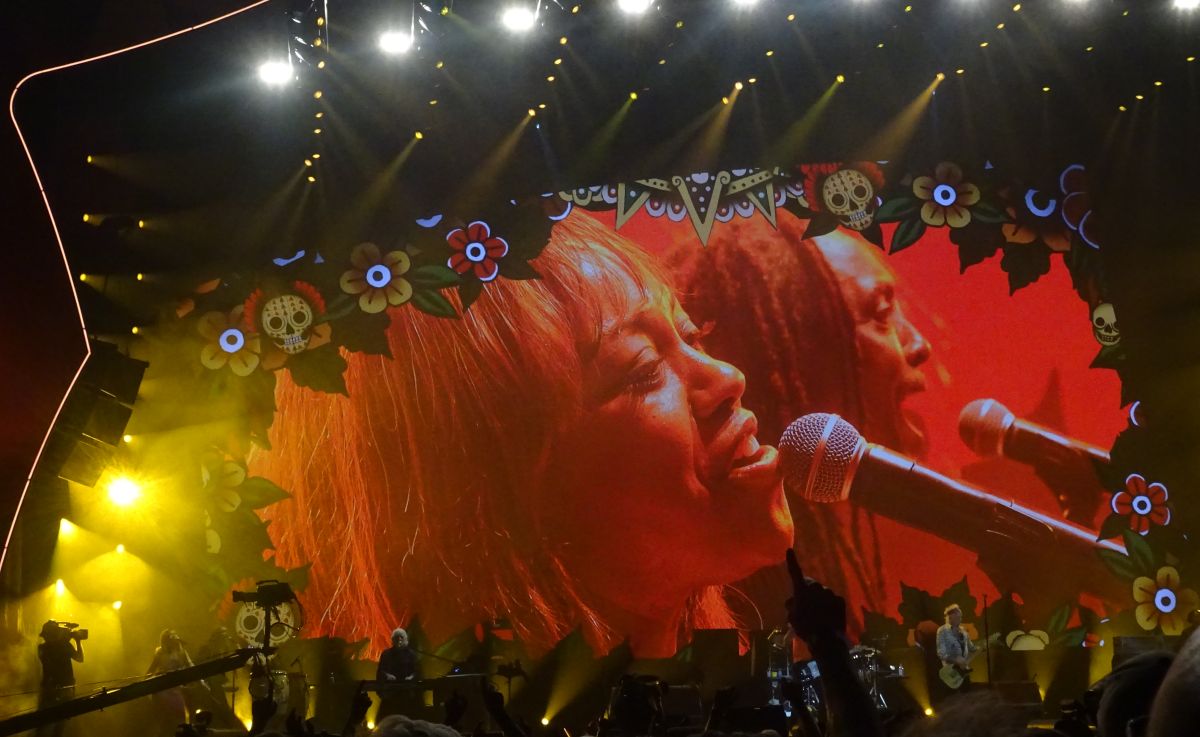 Photo by Bjornulf Vik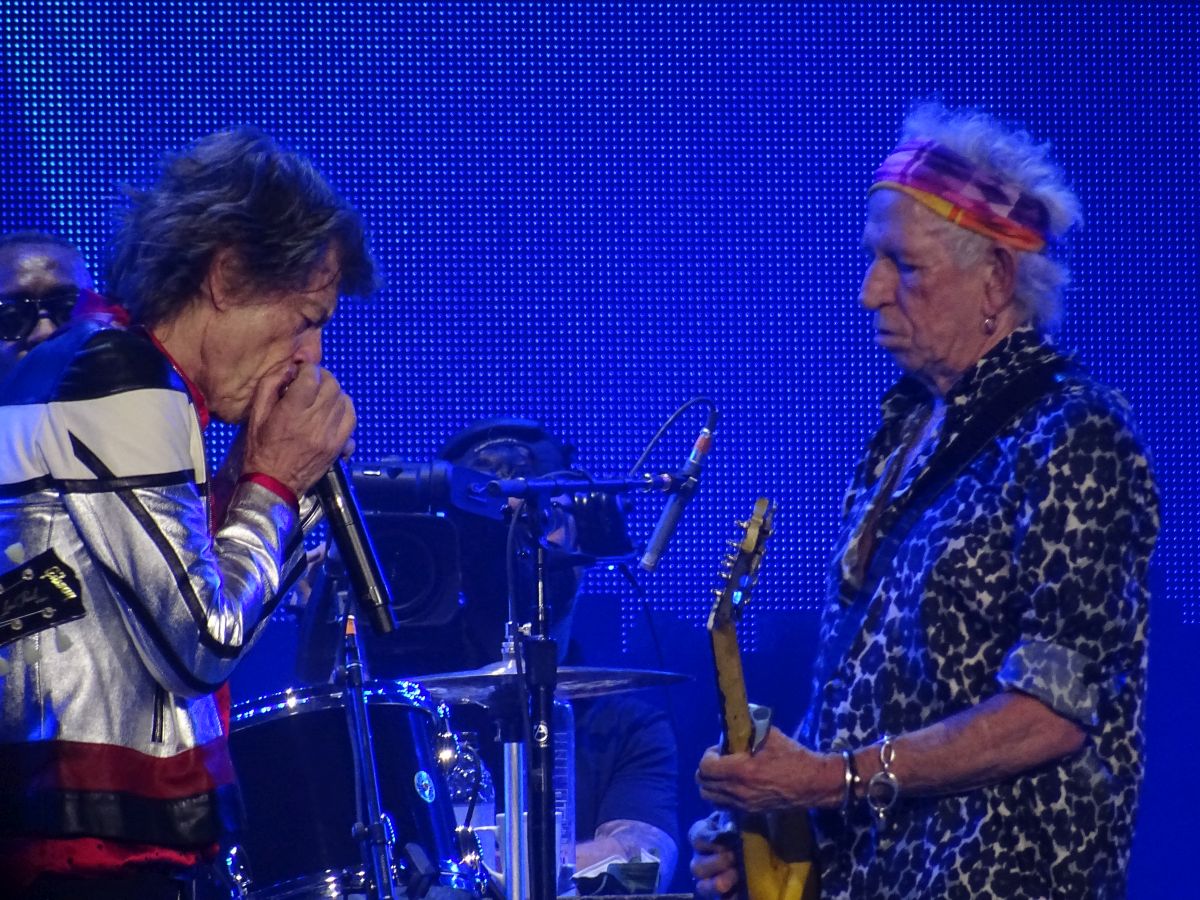 Photo by Bjornulf Vik
---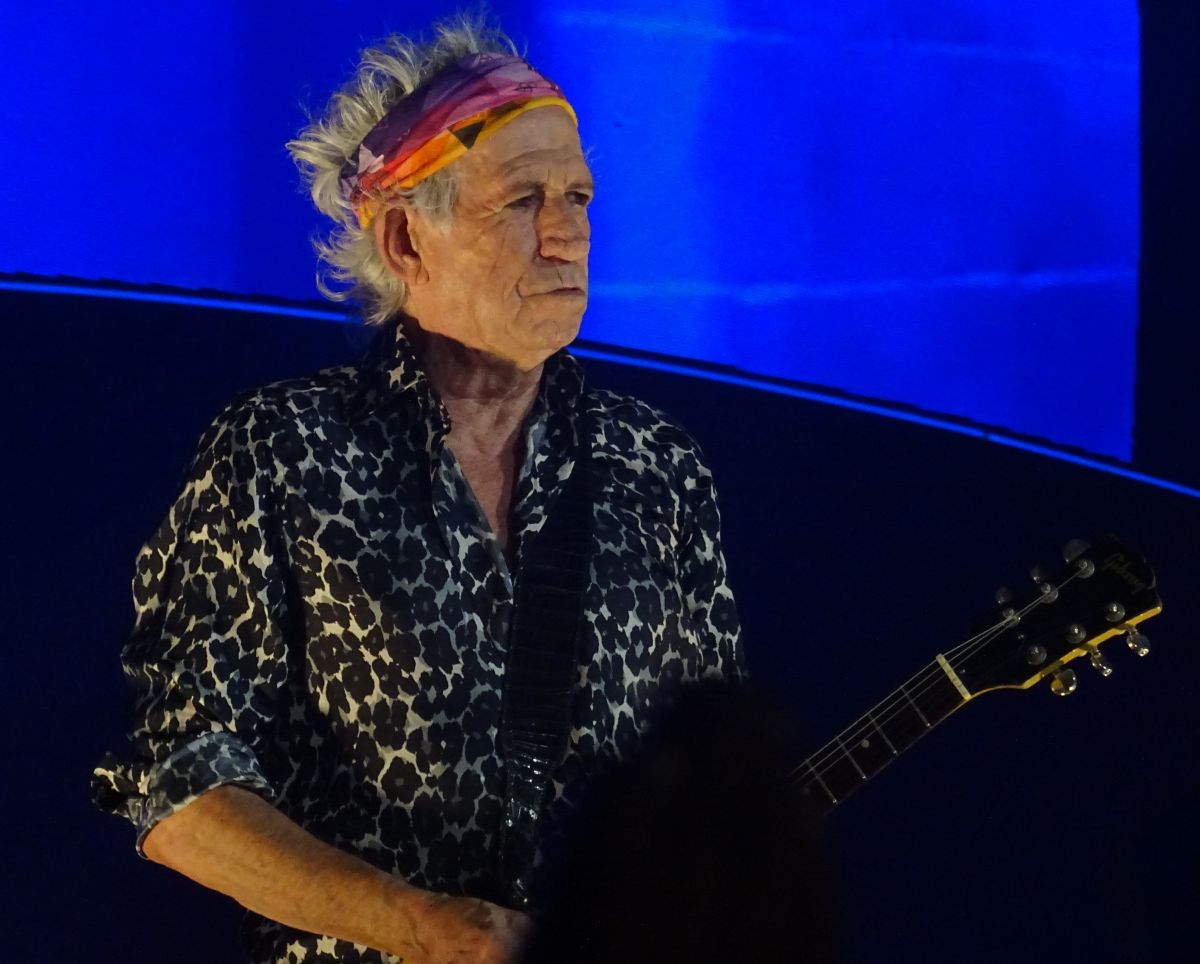 Photo by Bjornulf Vik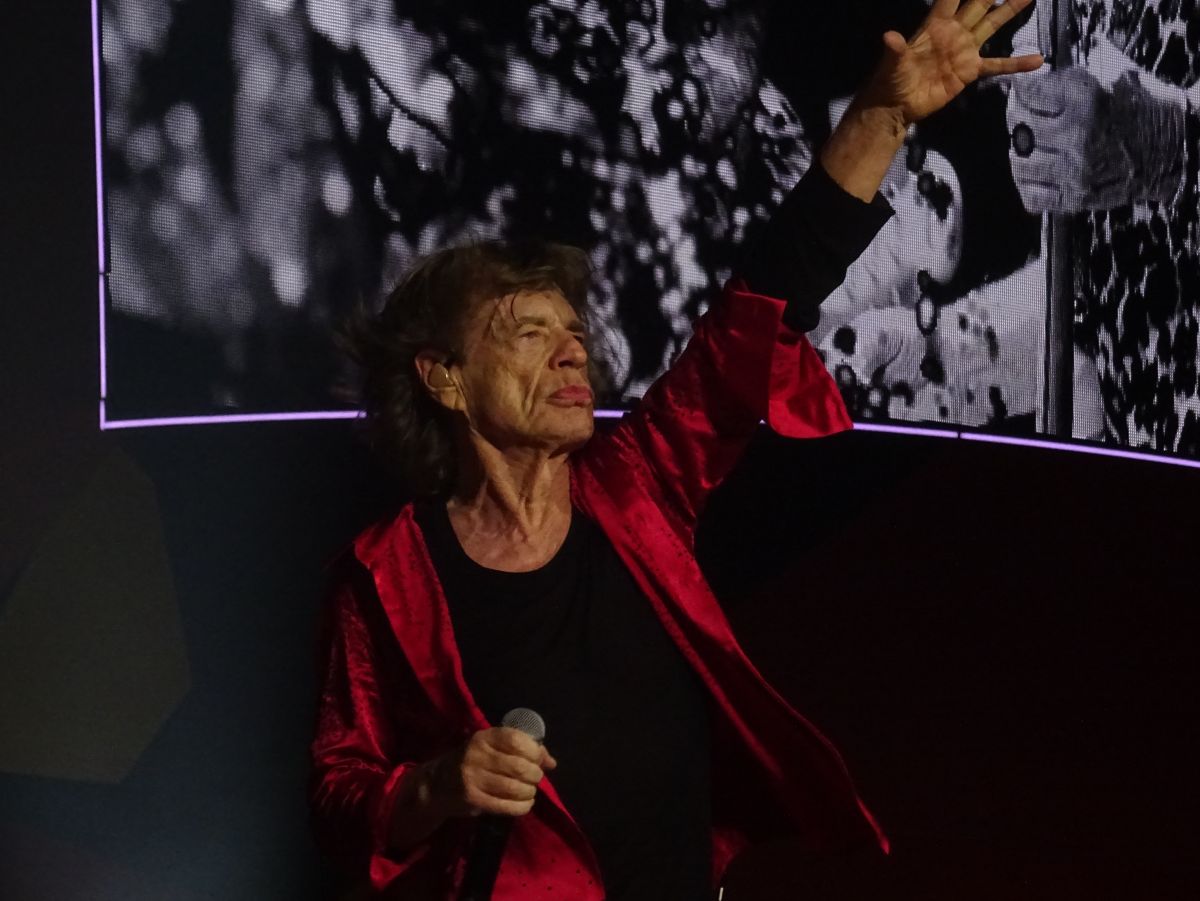 Photo by Bjornulf Vik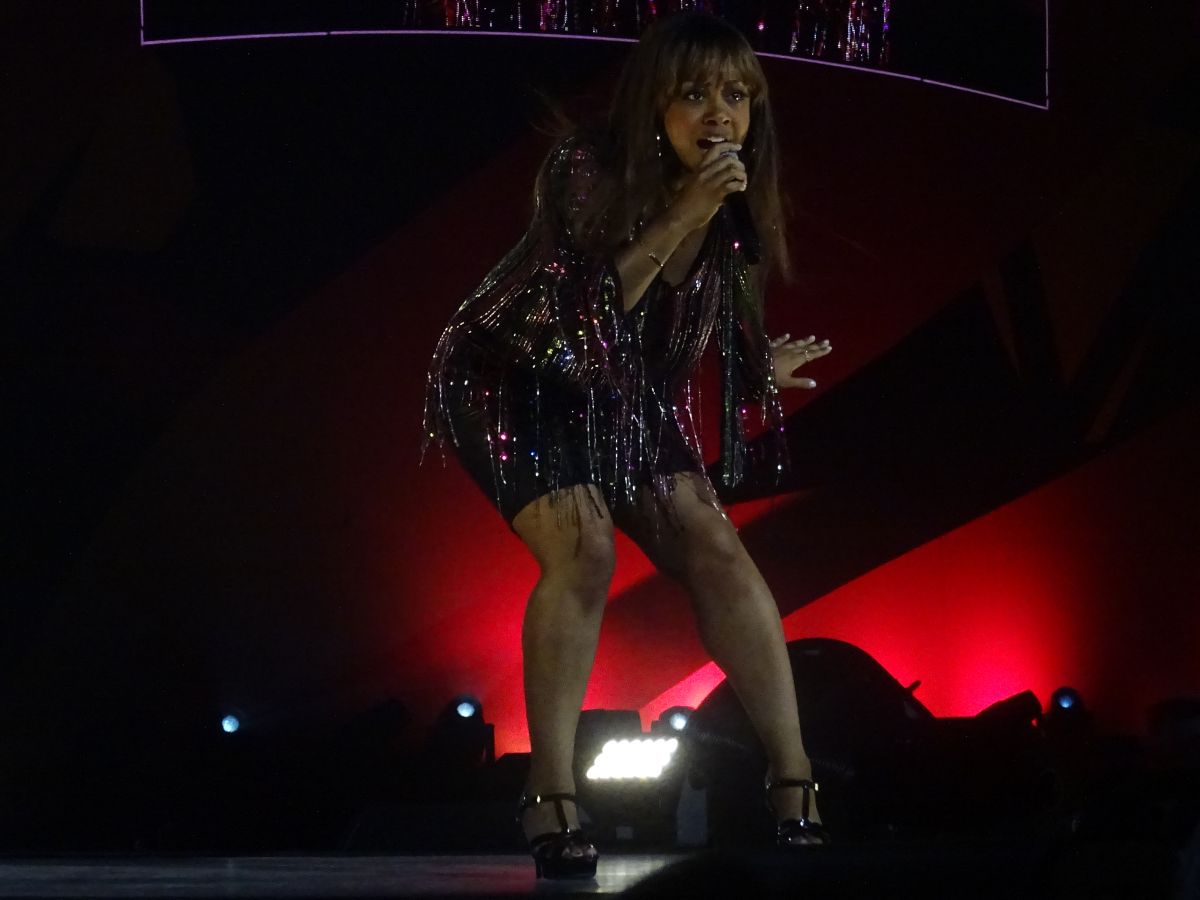 Photo by Bjornulf Vik

Photo by Bjornulf Vik
---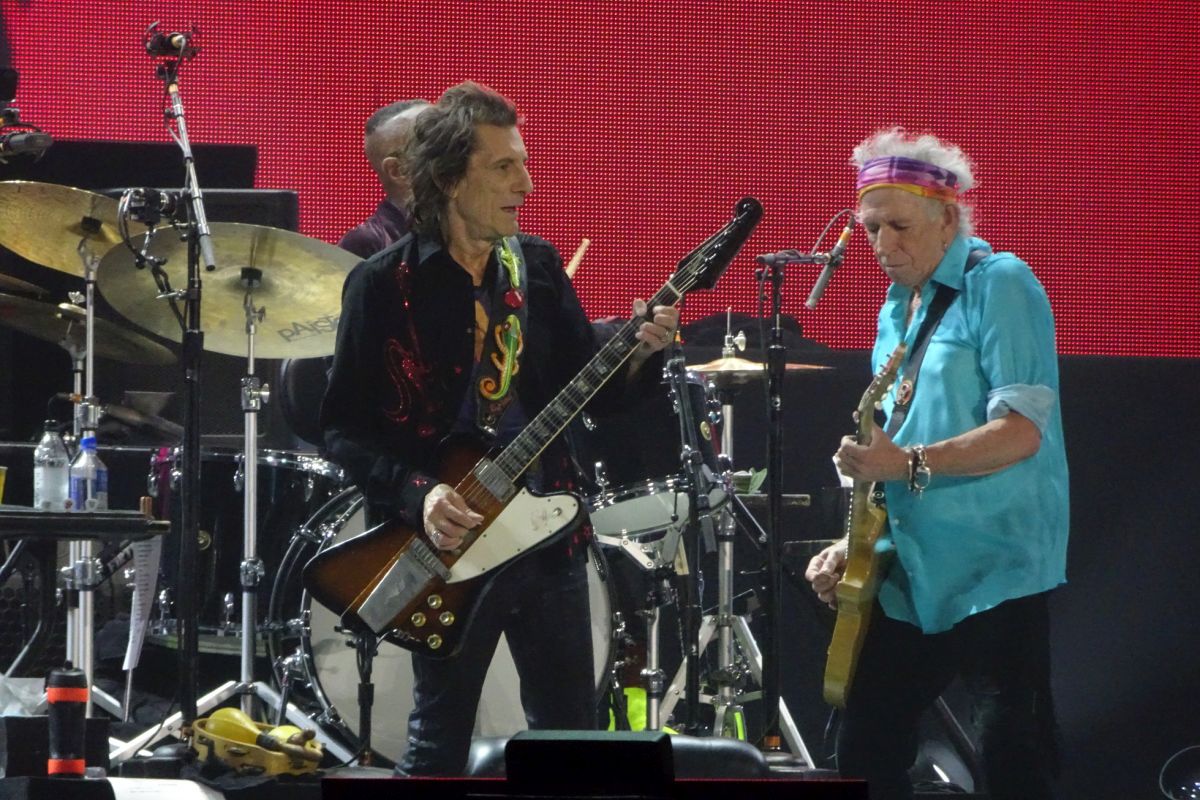 Photo by Peter Lacres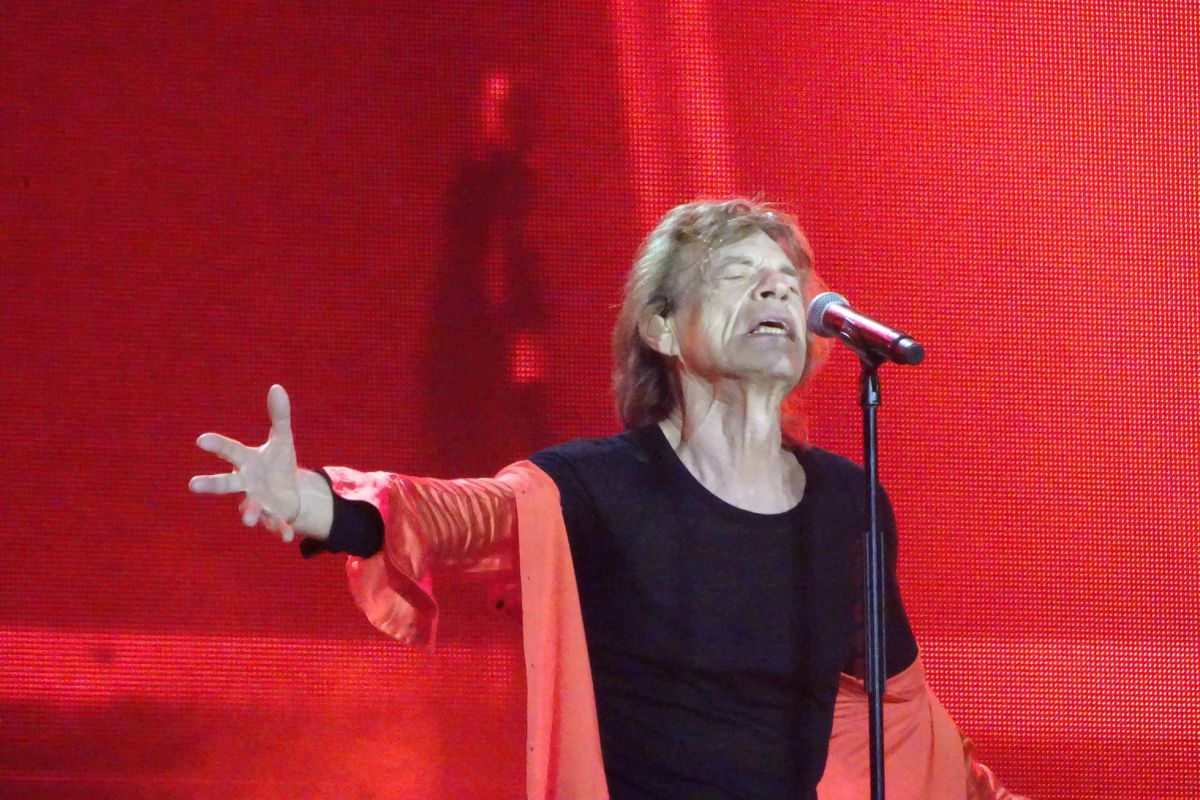 Photo by Peter Lacres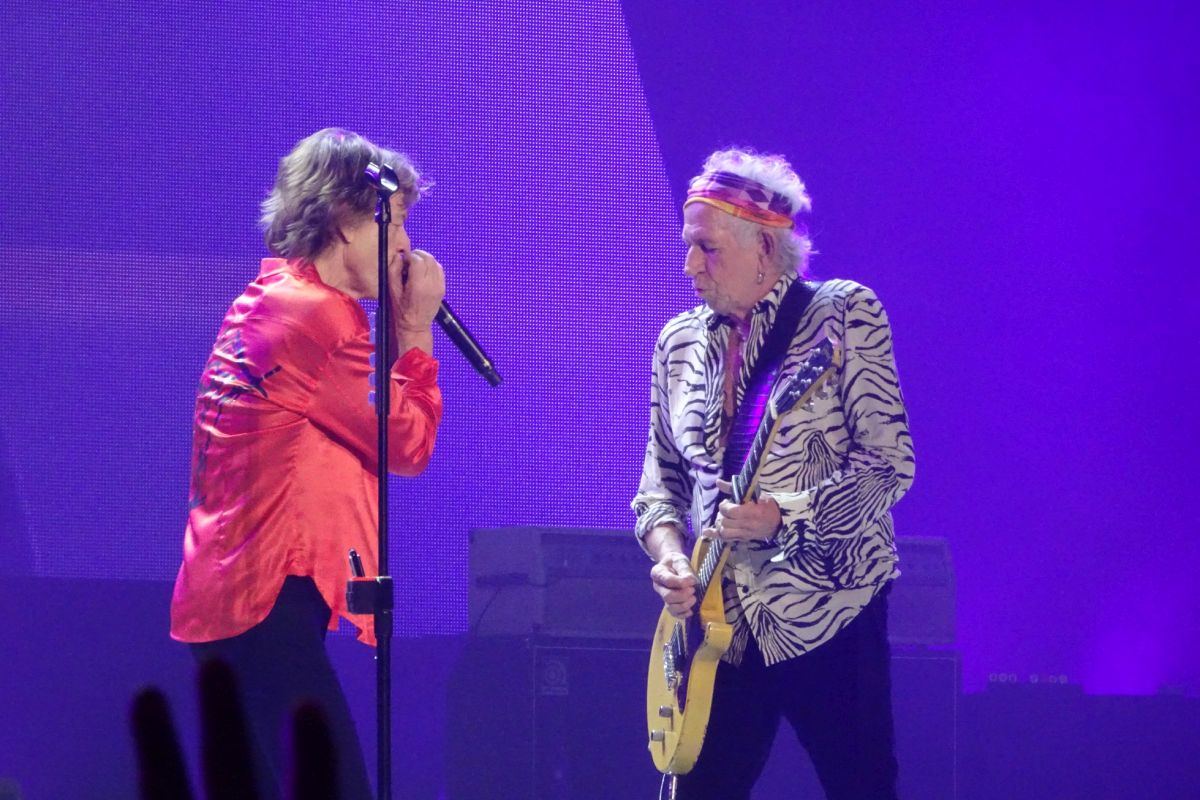 Photo by Peter Lacres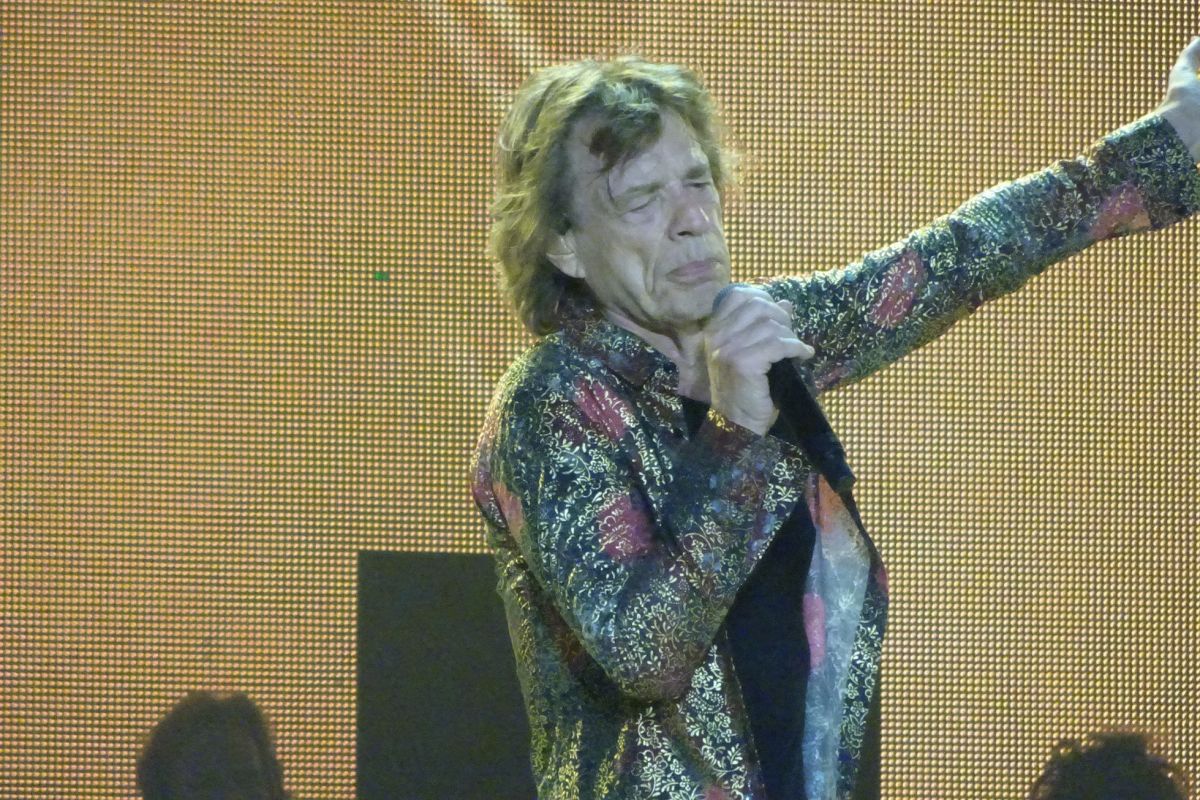 Photo by Peter Lacres
---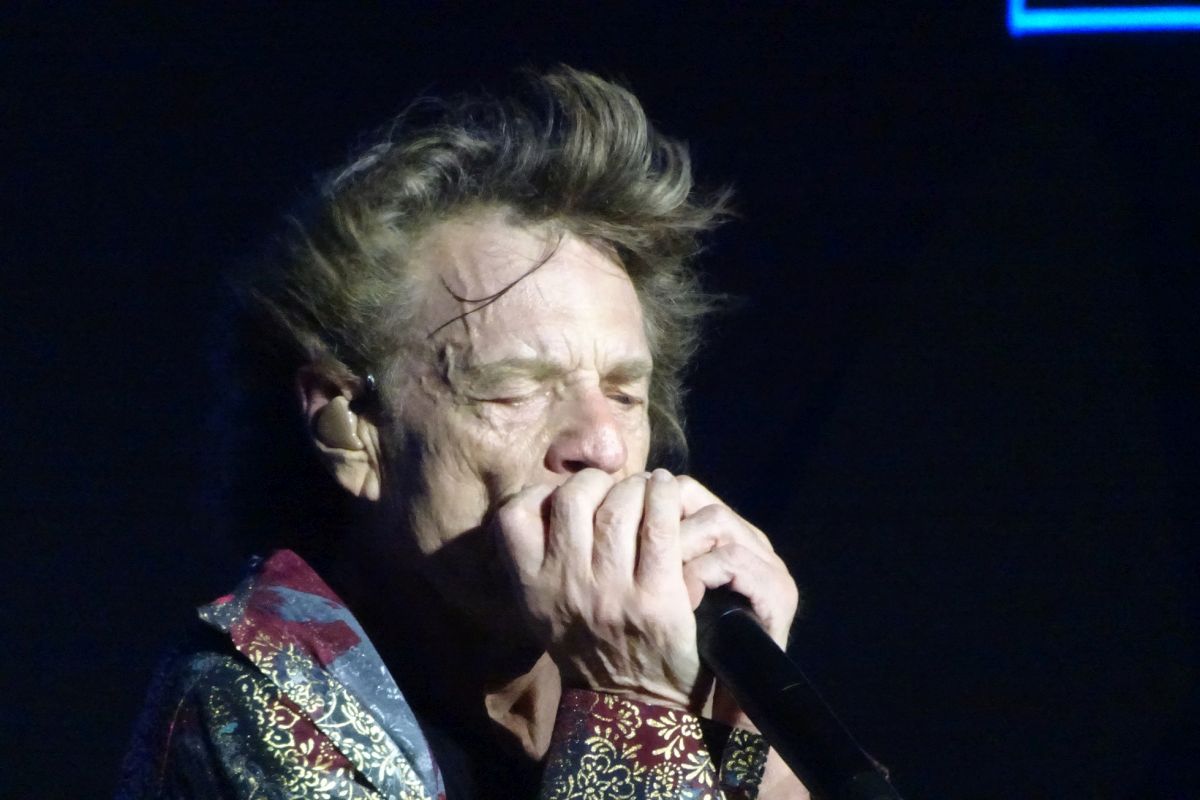 Photo by Peter Lacres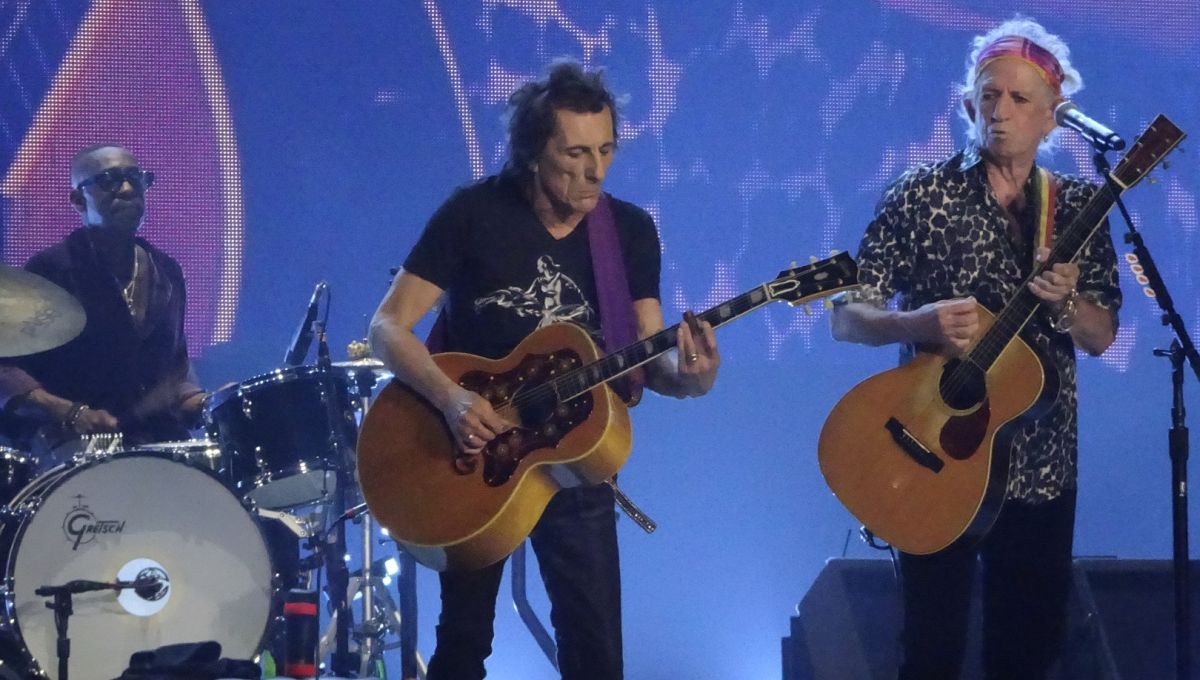 Photo by Peter Lacres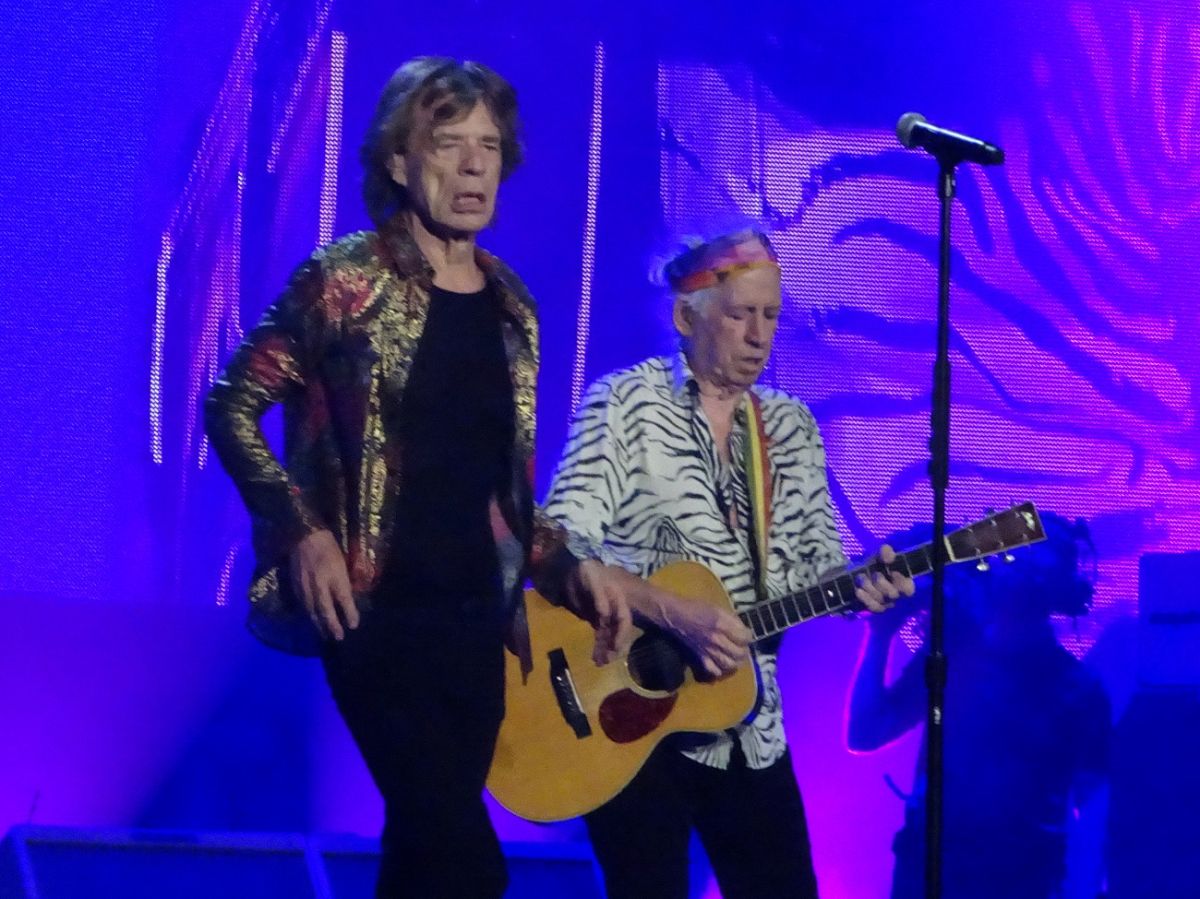 Photo by Peter Lacres

Photo by Peter Lacres
---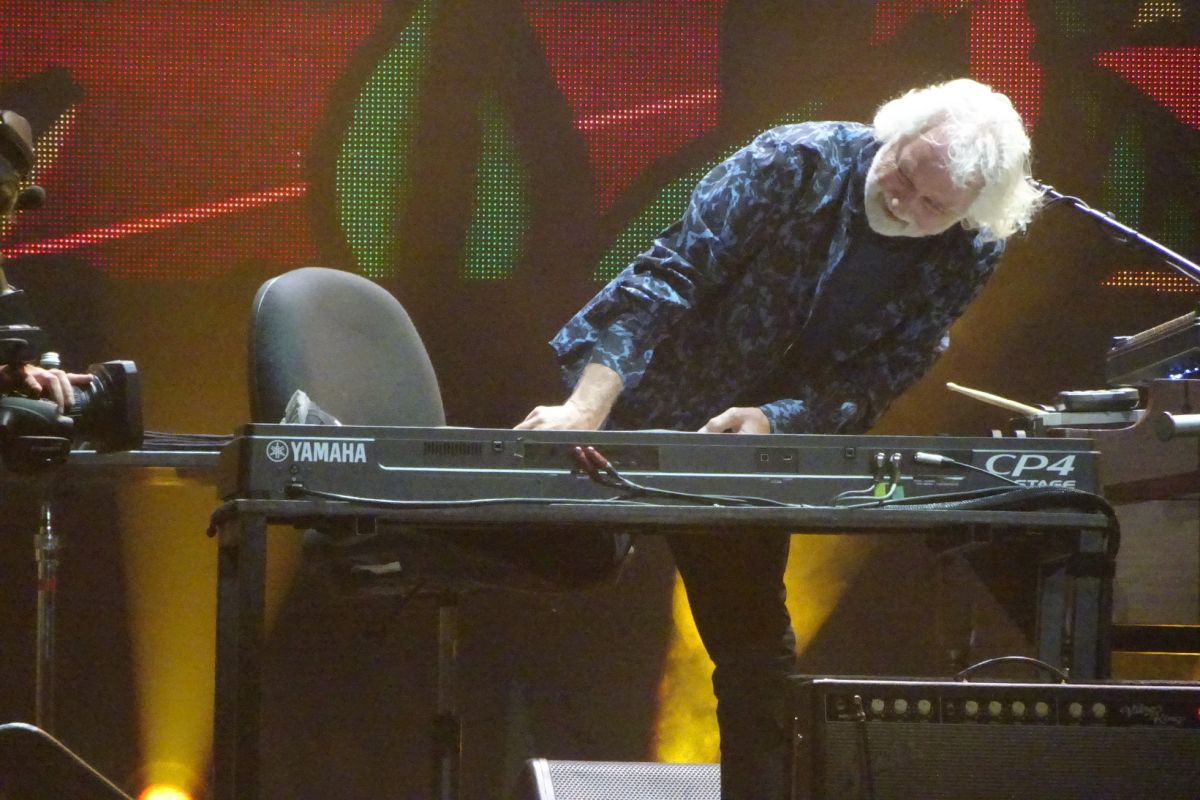 Photo by Peter Lacres
---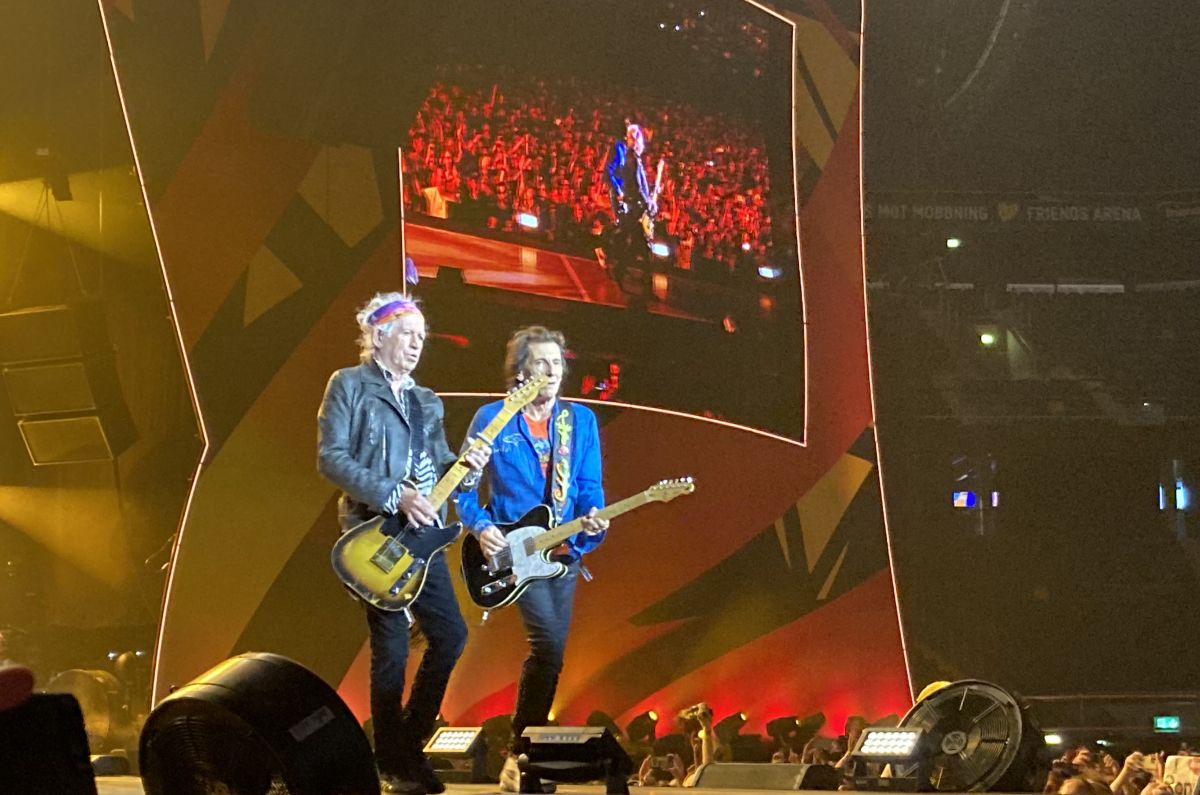 Photo by Volker Eberhardt
---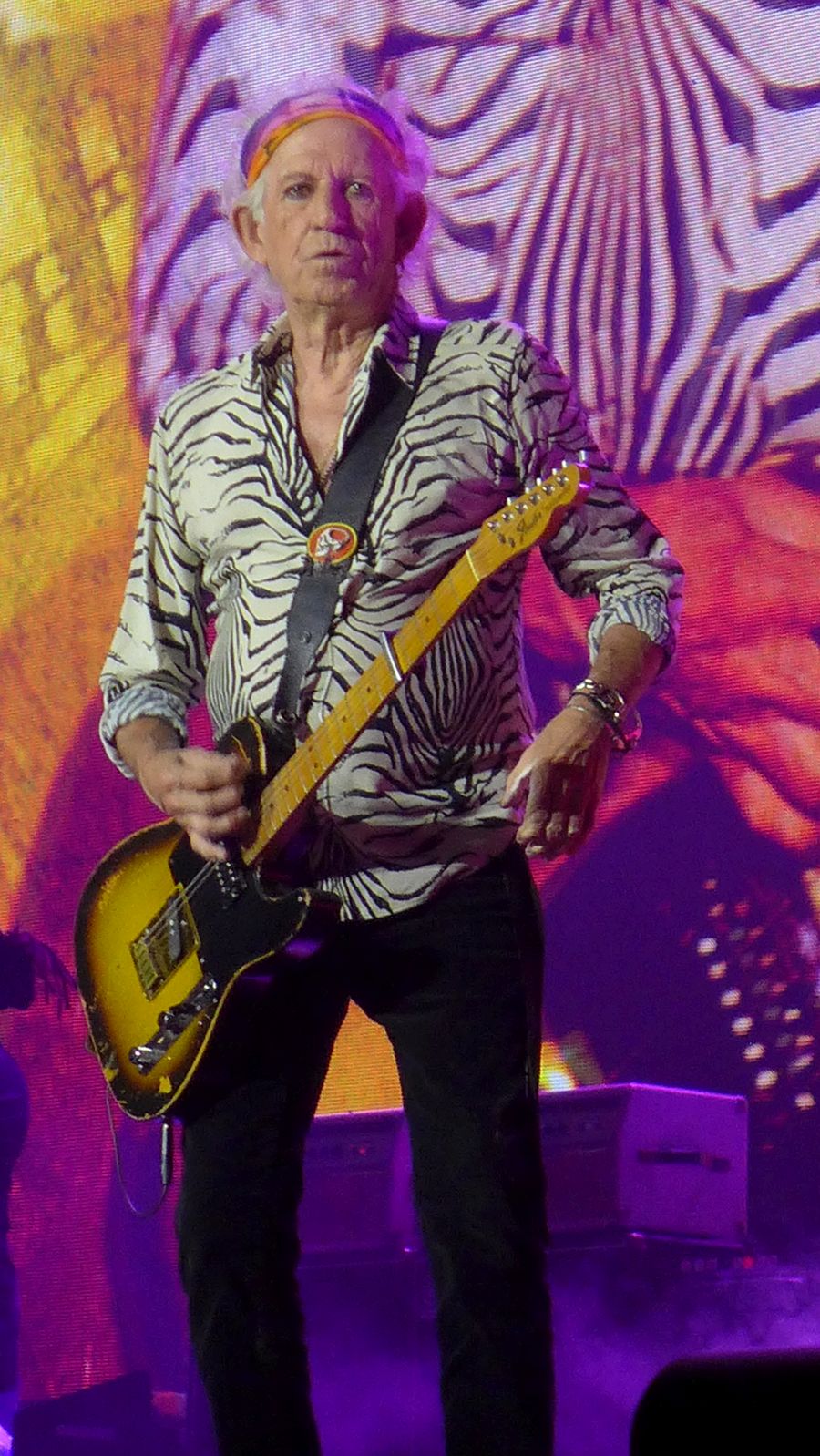 Photo by Victor Woods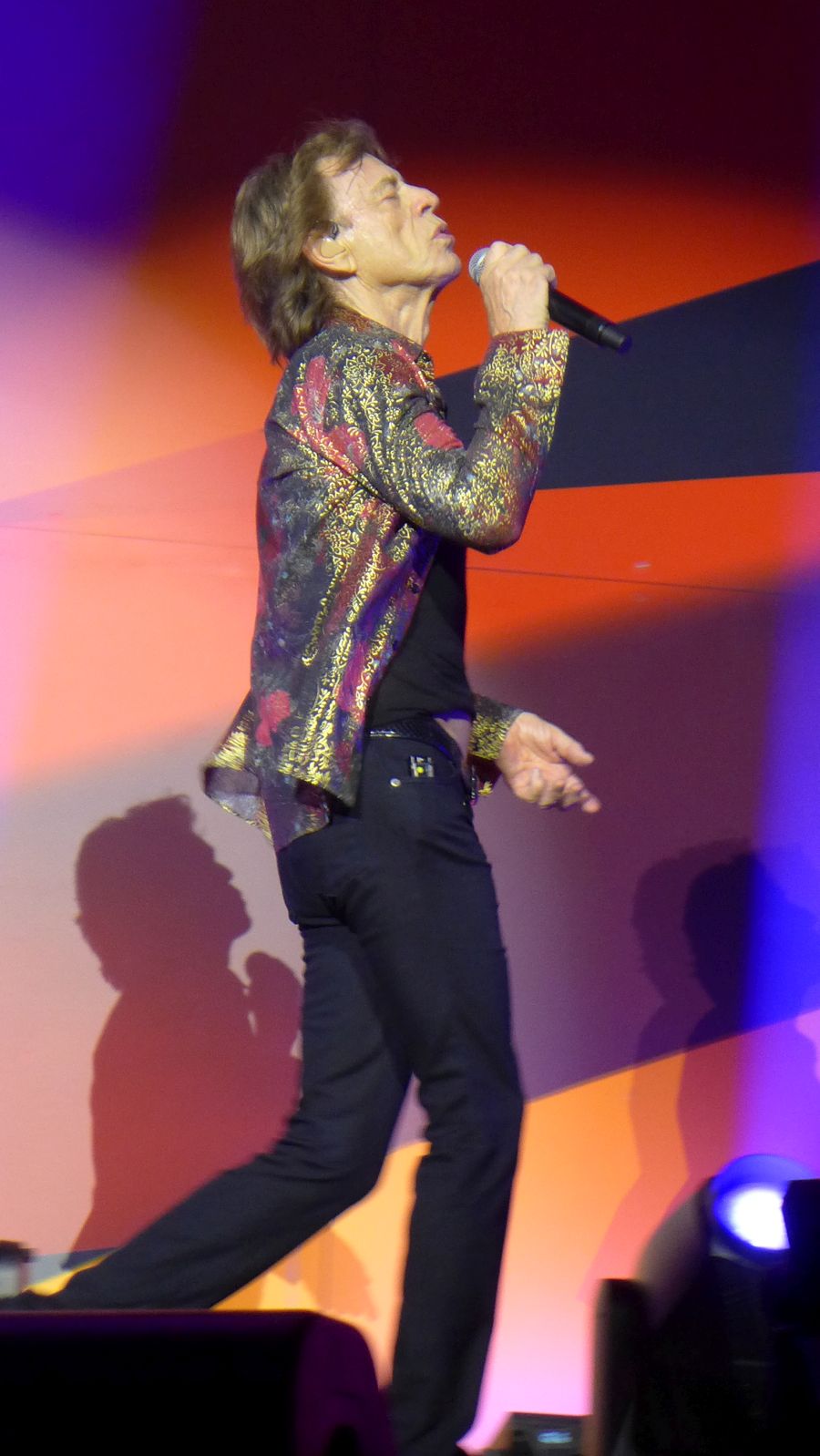 Photo by Victor Woods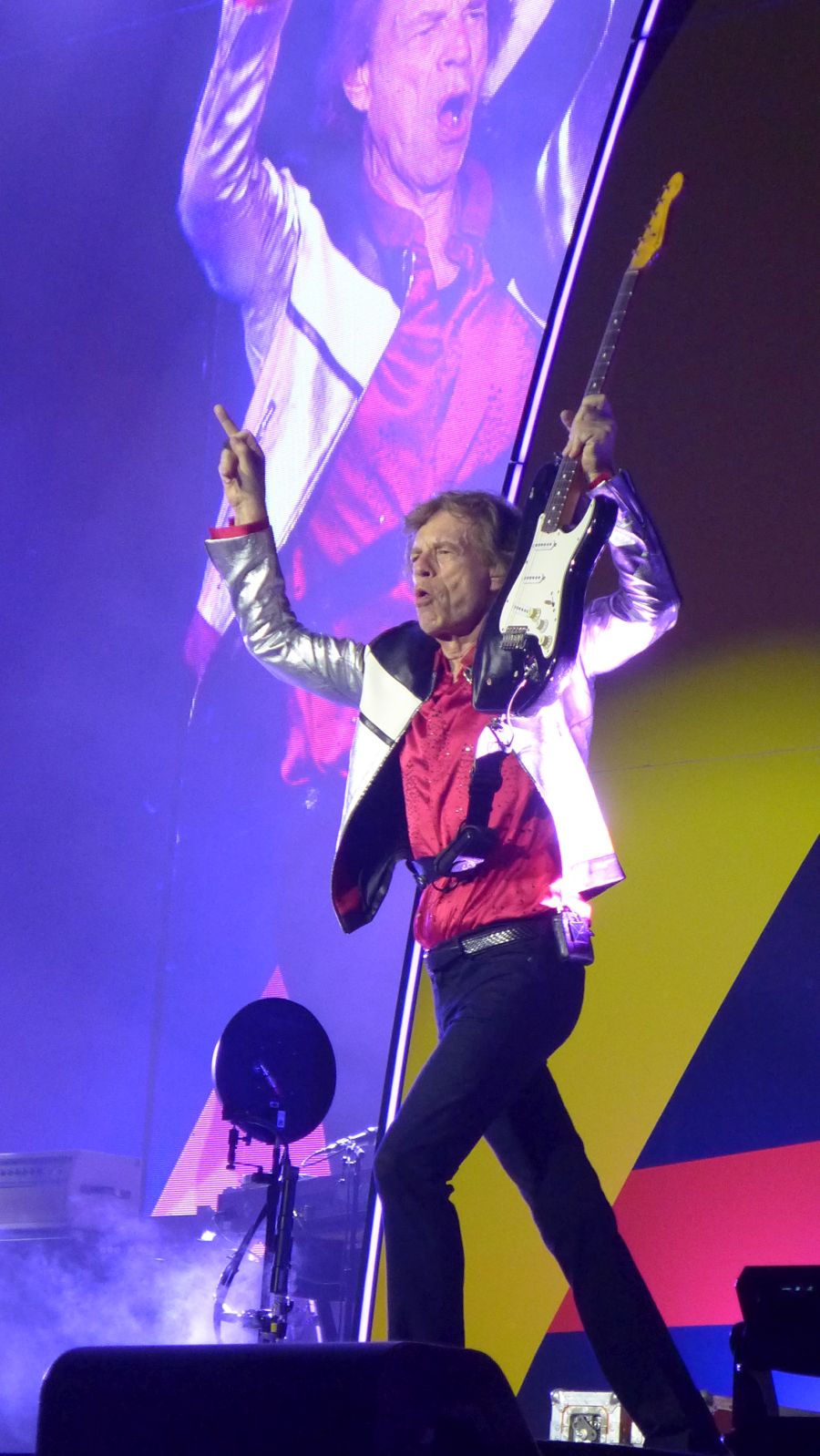 Photo by Victor Woods
---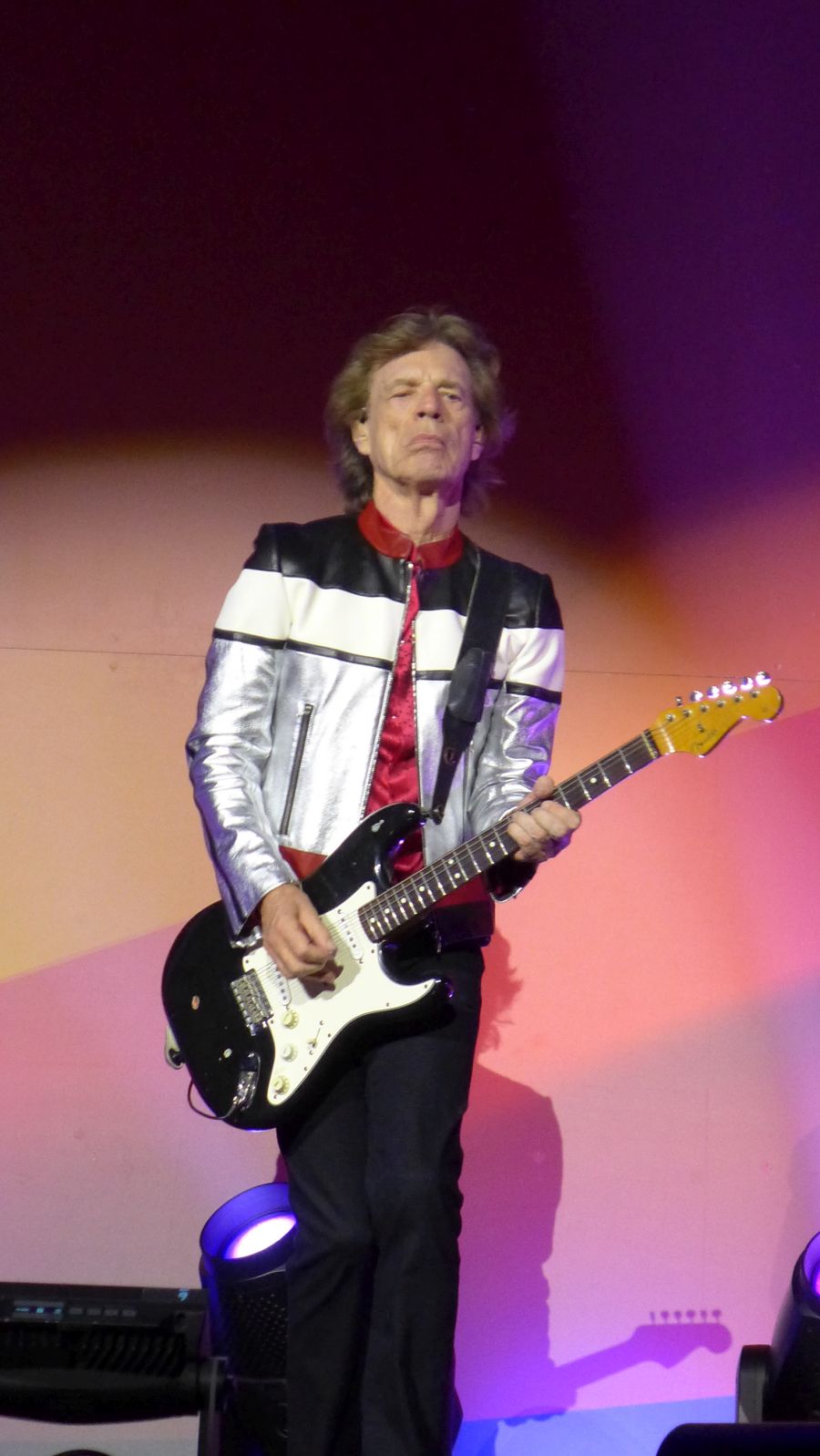 Photo by Victor Woods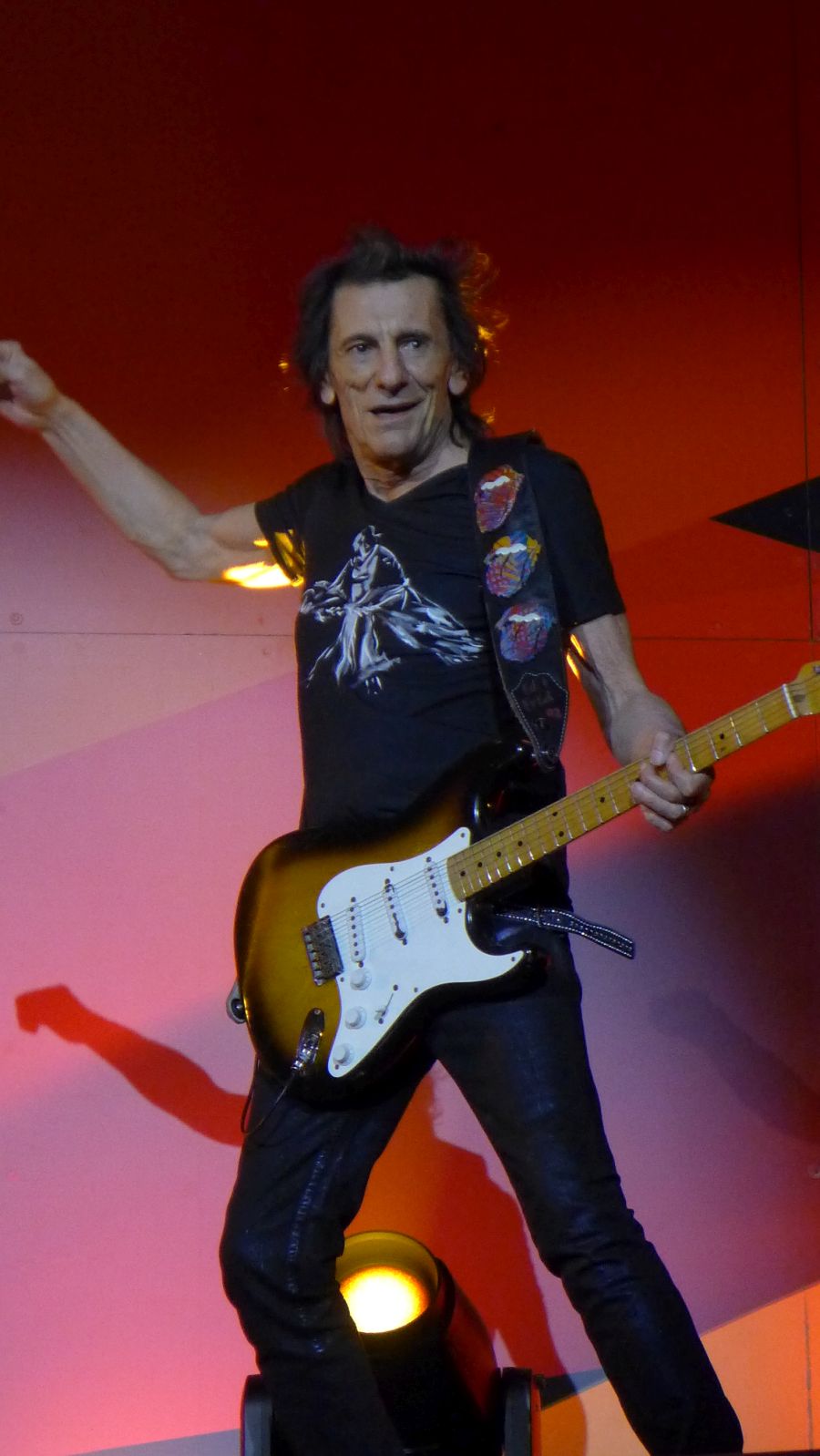 Photo by Victor Woods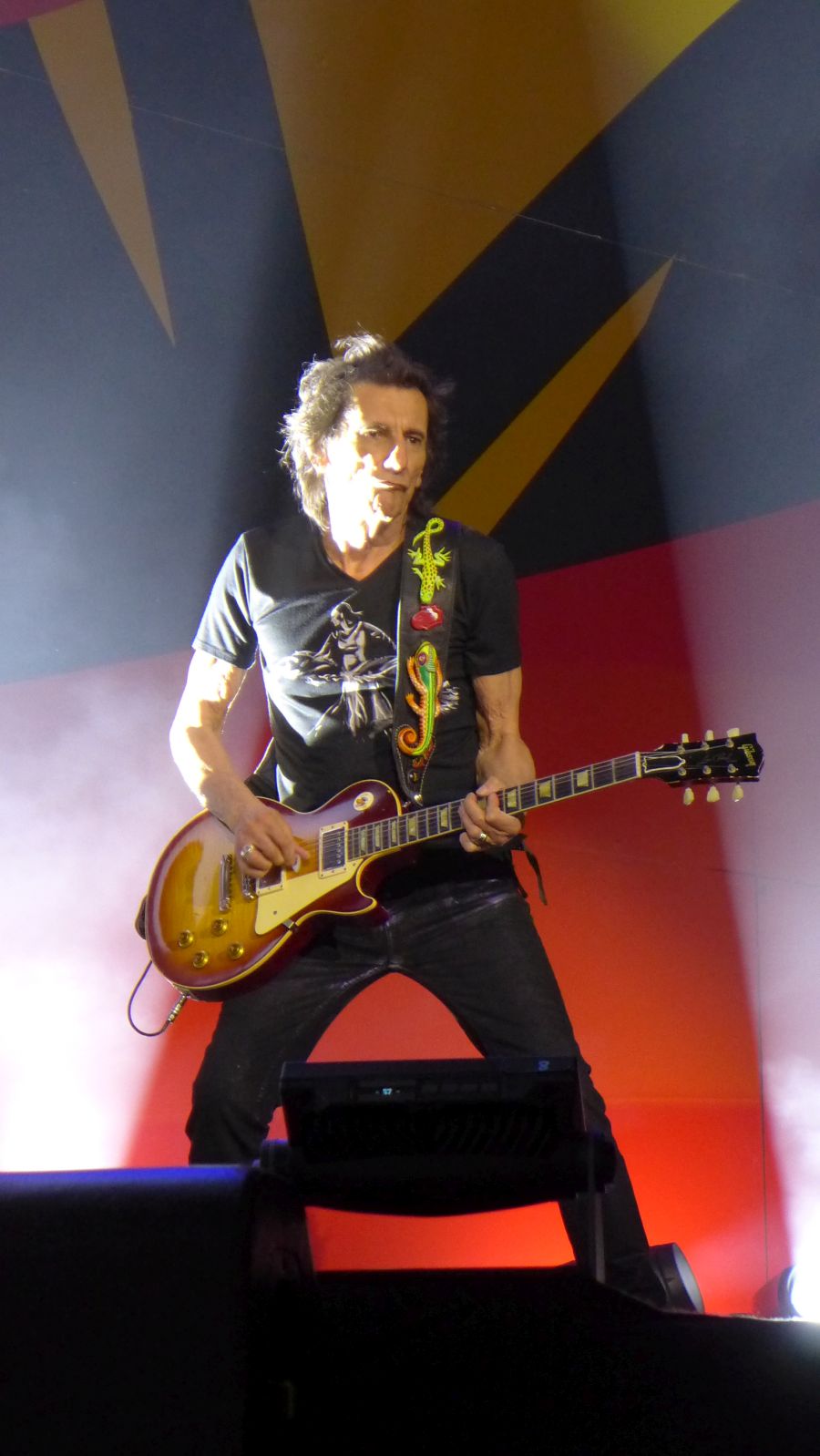 Photo by Victor Woods
---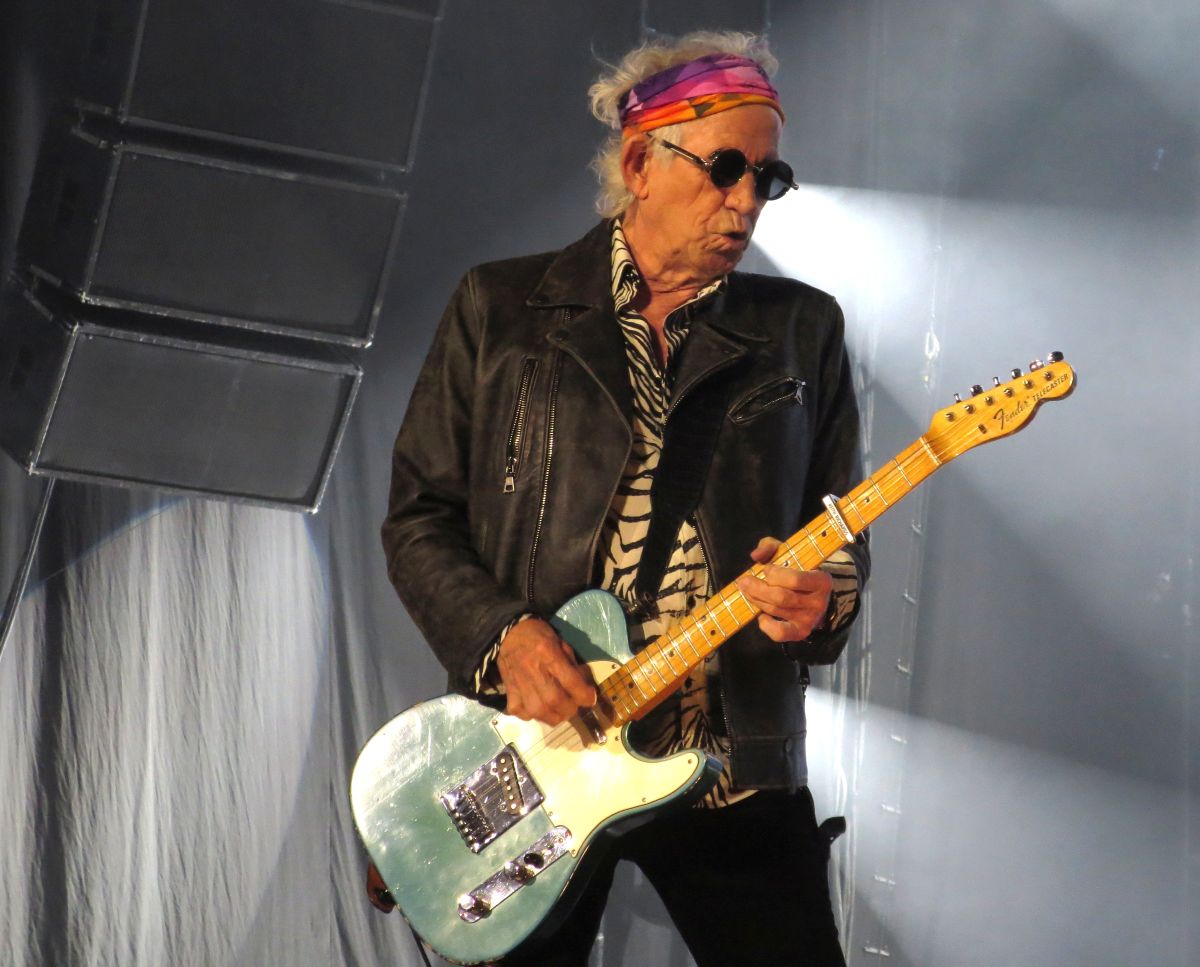 Photo by Philip Bajo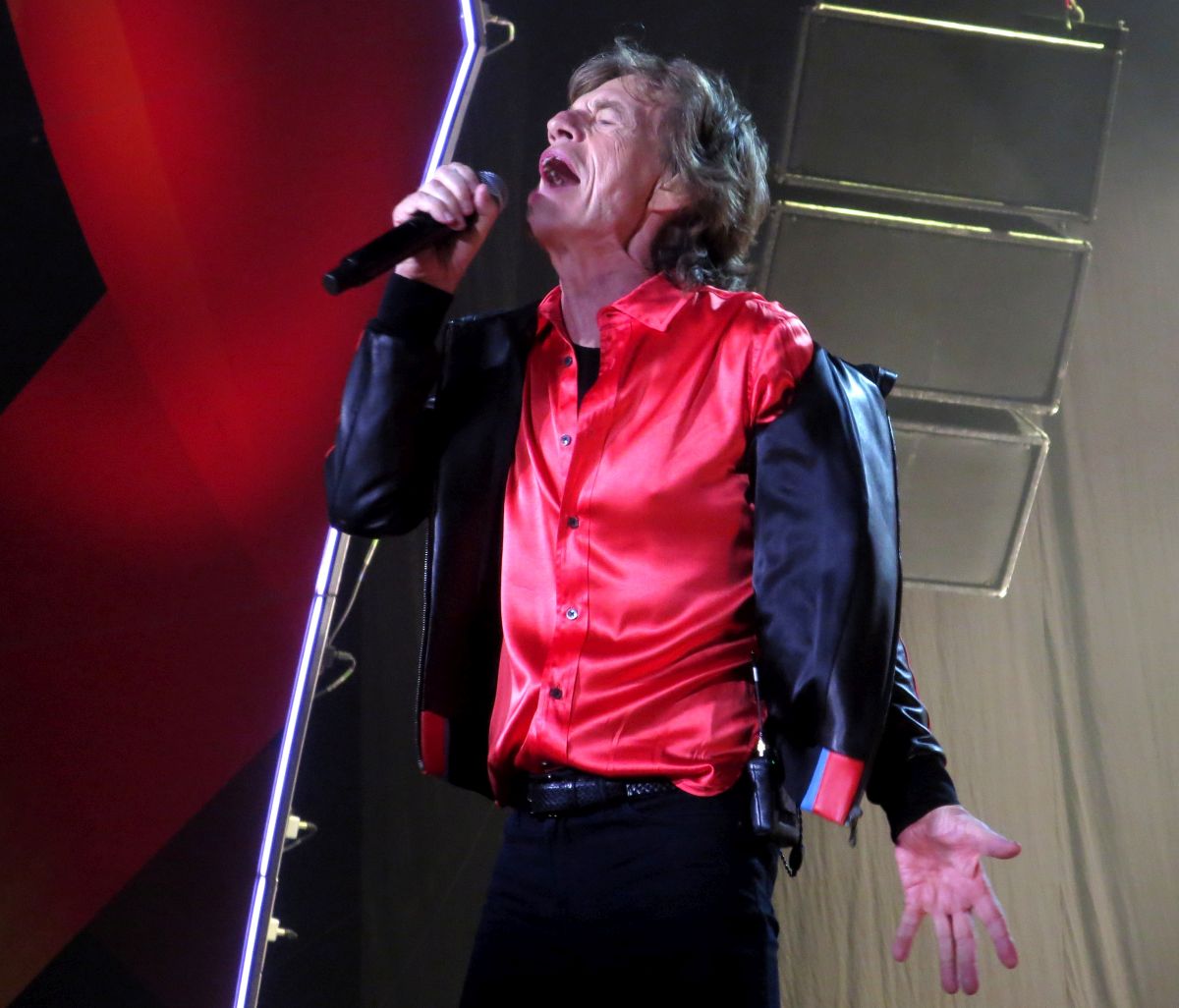 Photo by Philip Bajo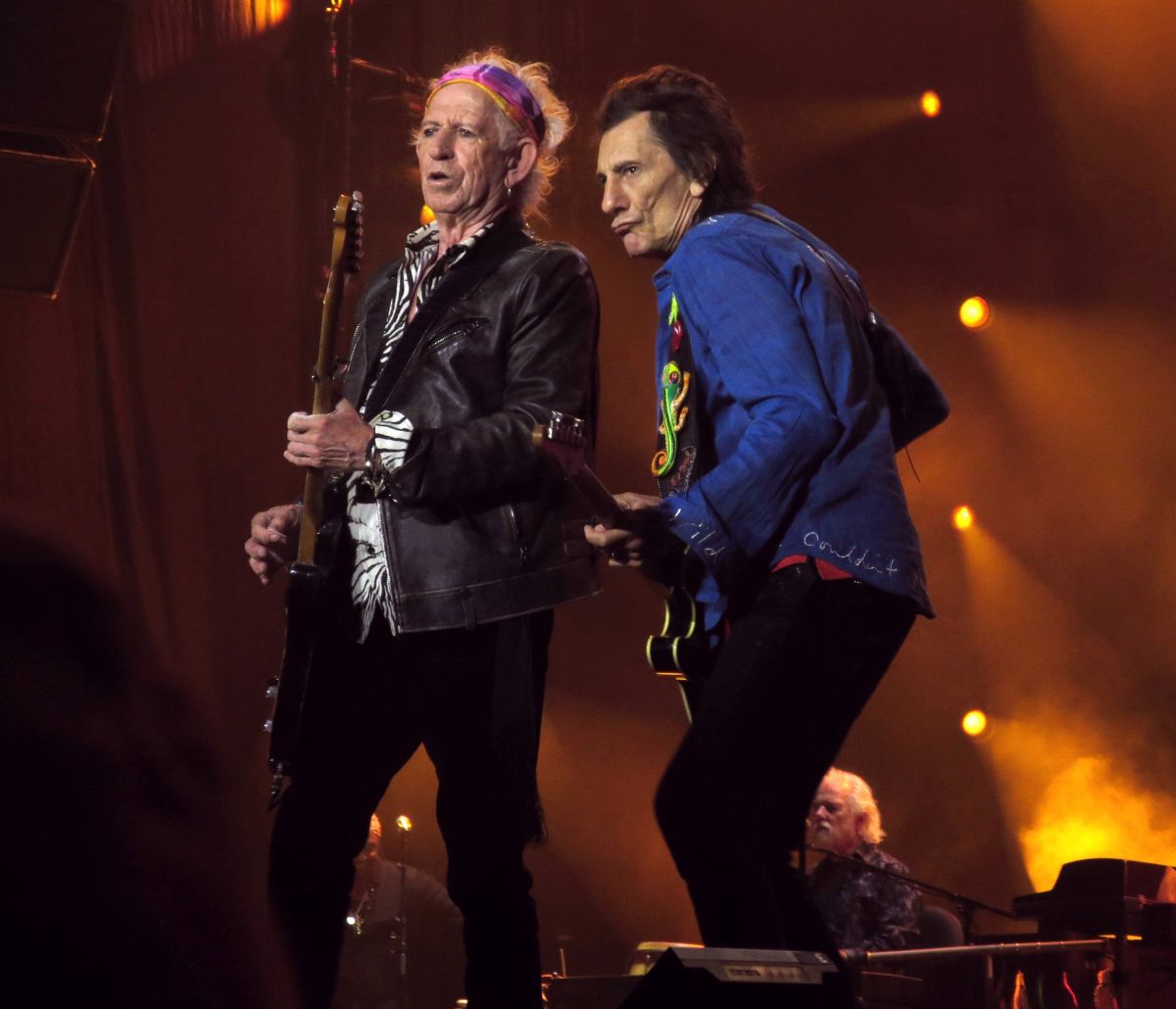 Photo by Philip Bajo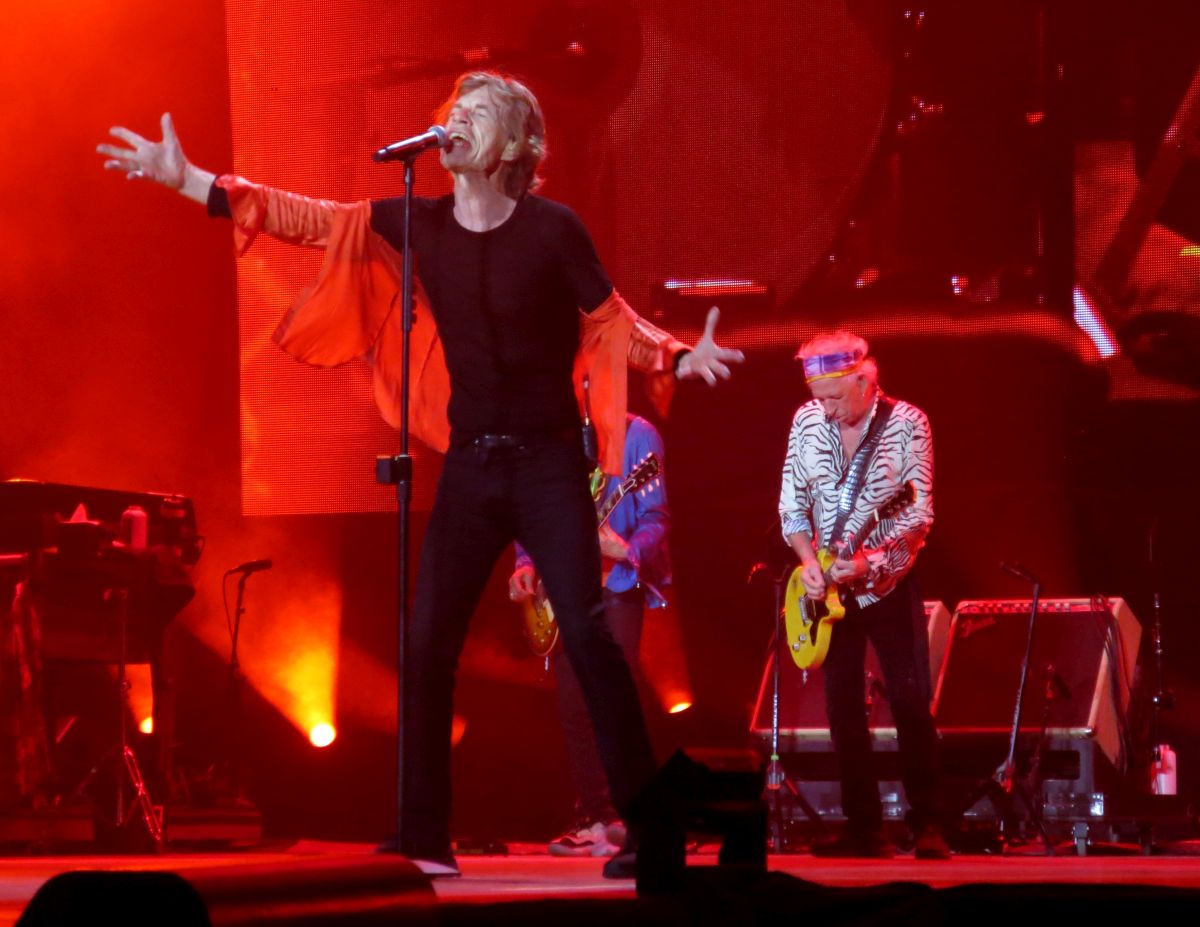 Photo by Philip Bajo
---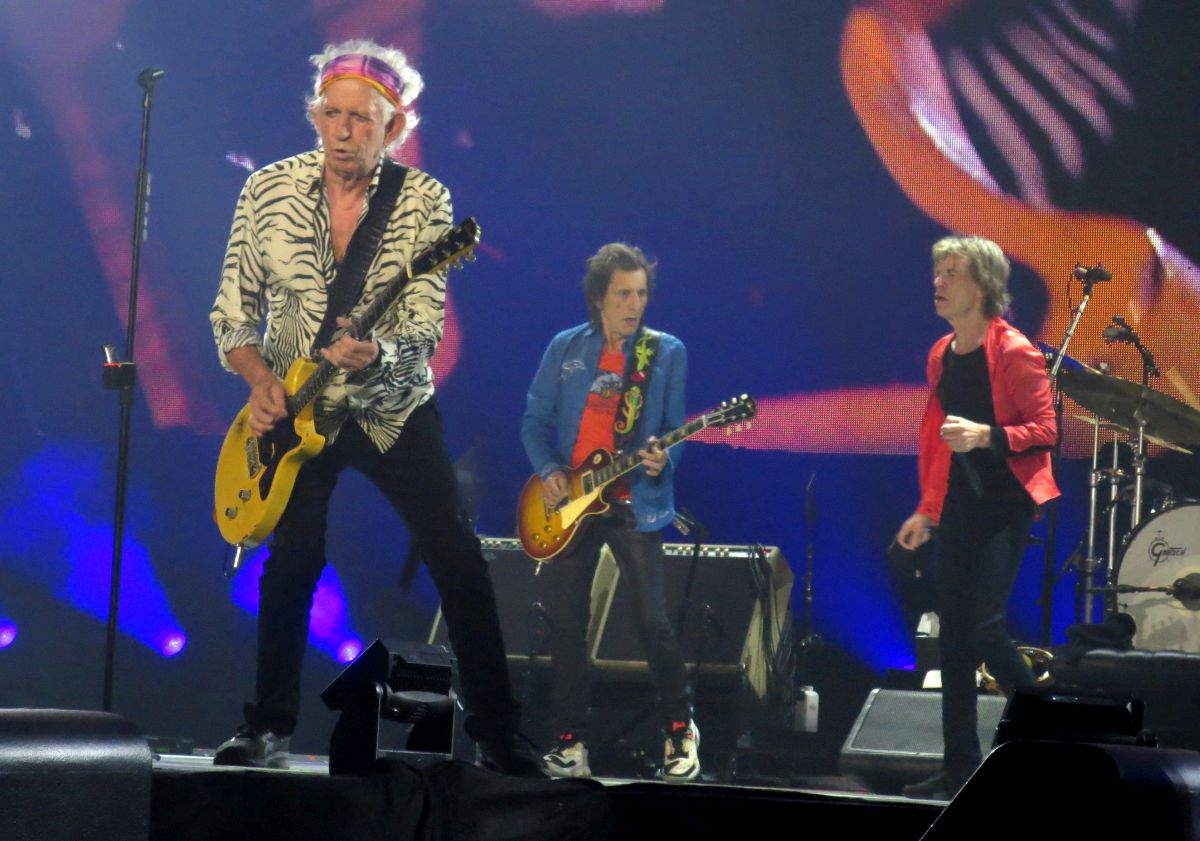 Photo by Philip Bajo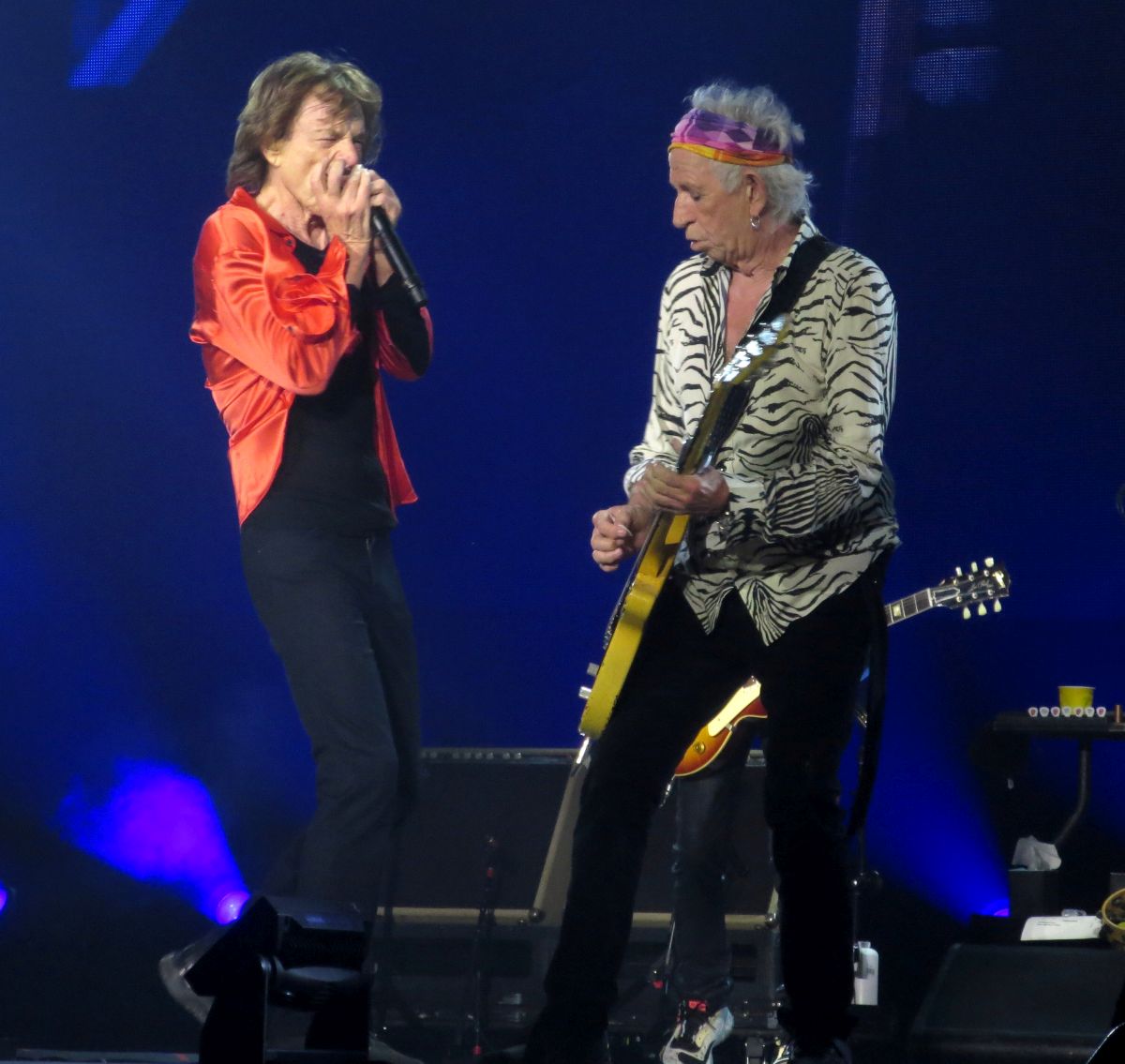 Photo by Philip Bajo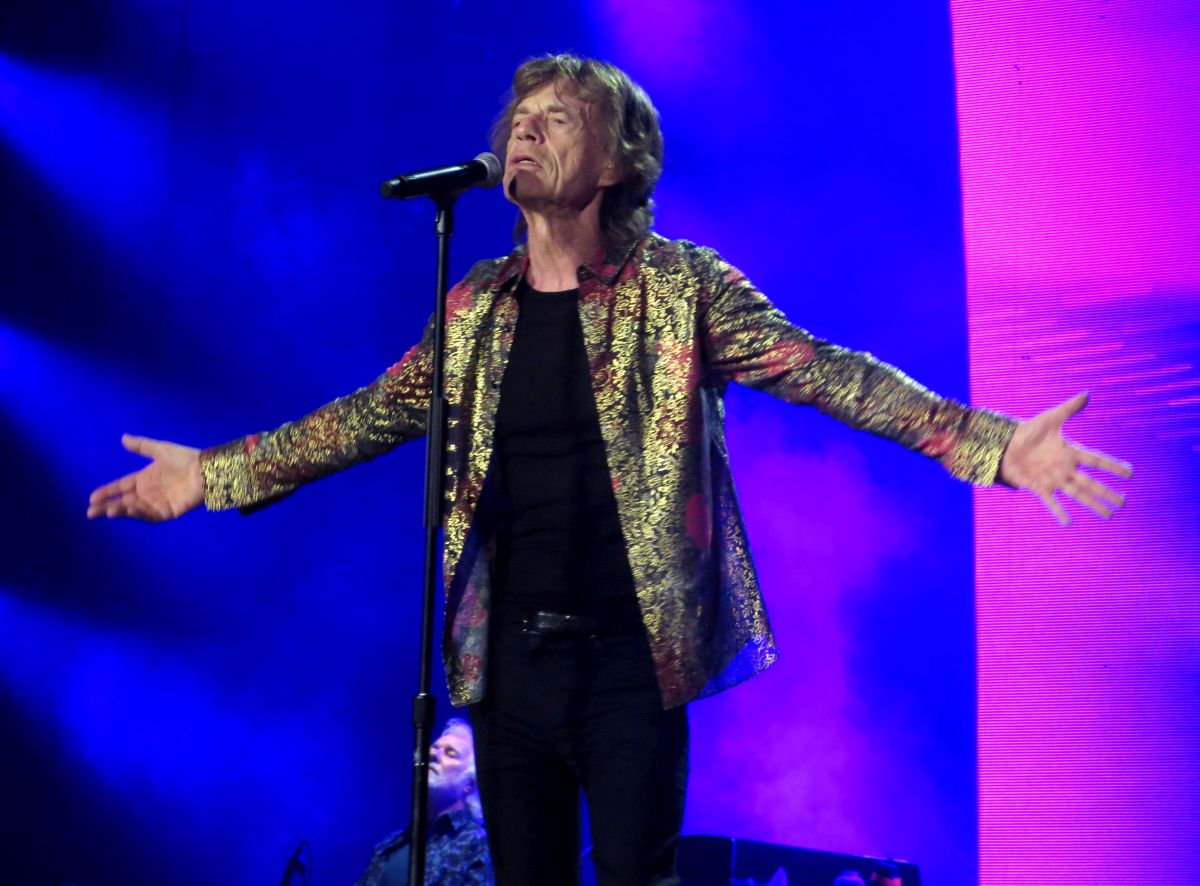 Photo by Philip Bajo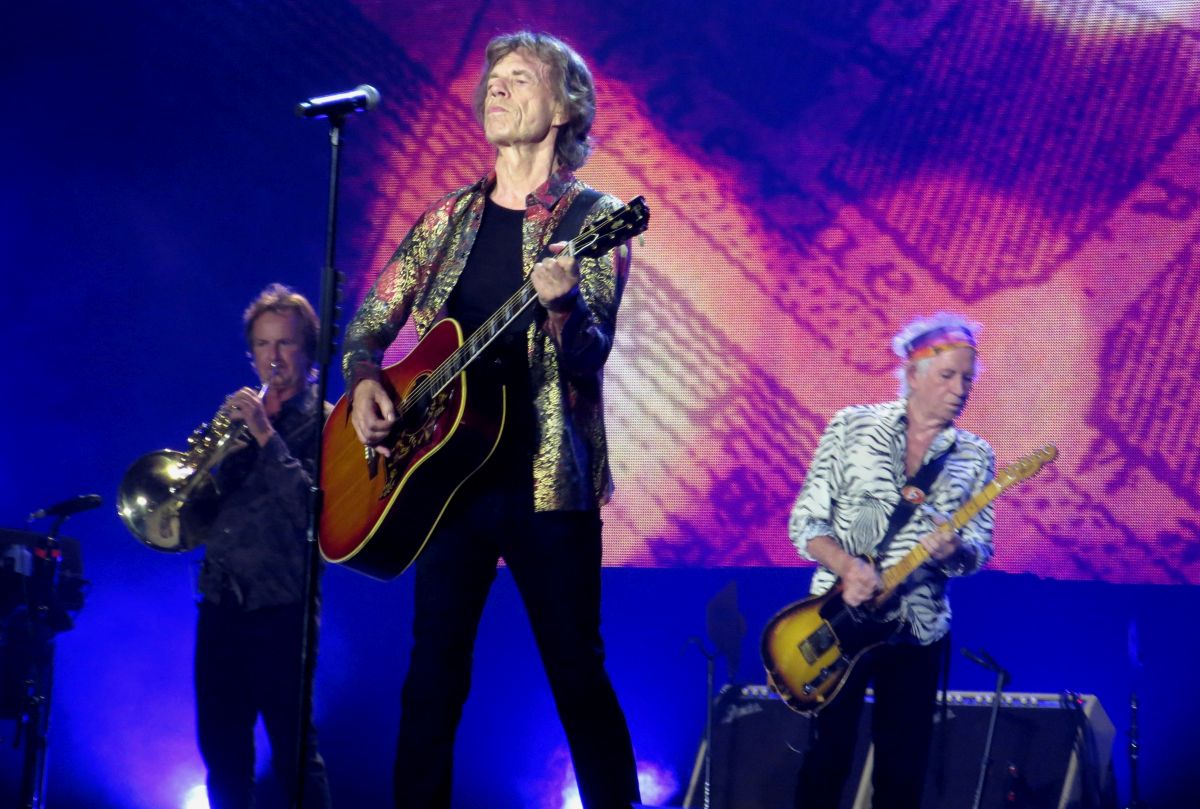 Photo by Philip Bajo
---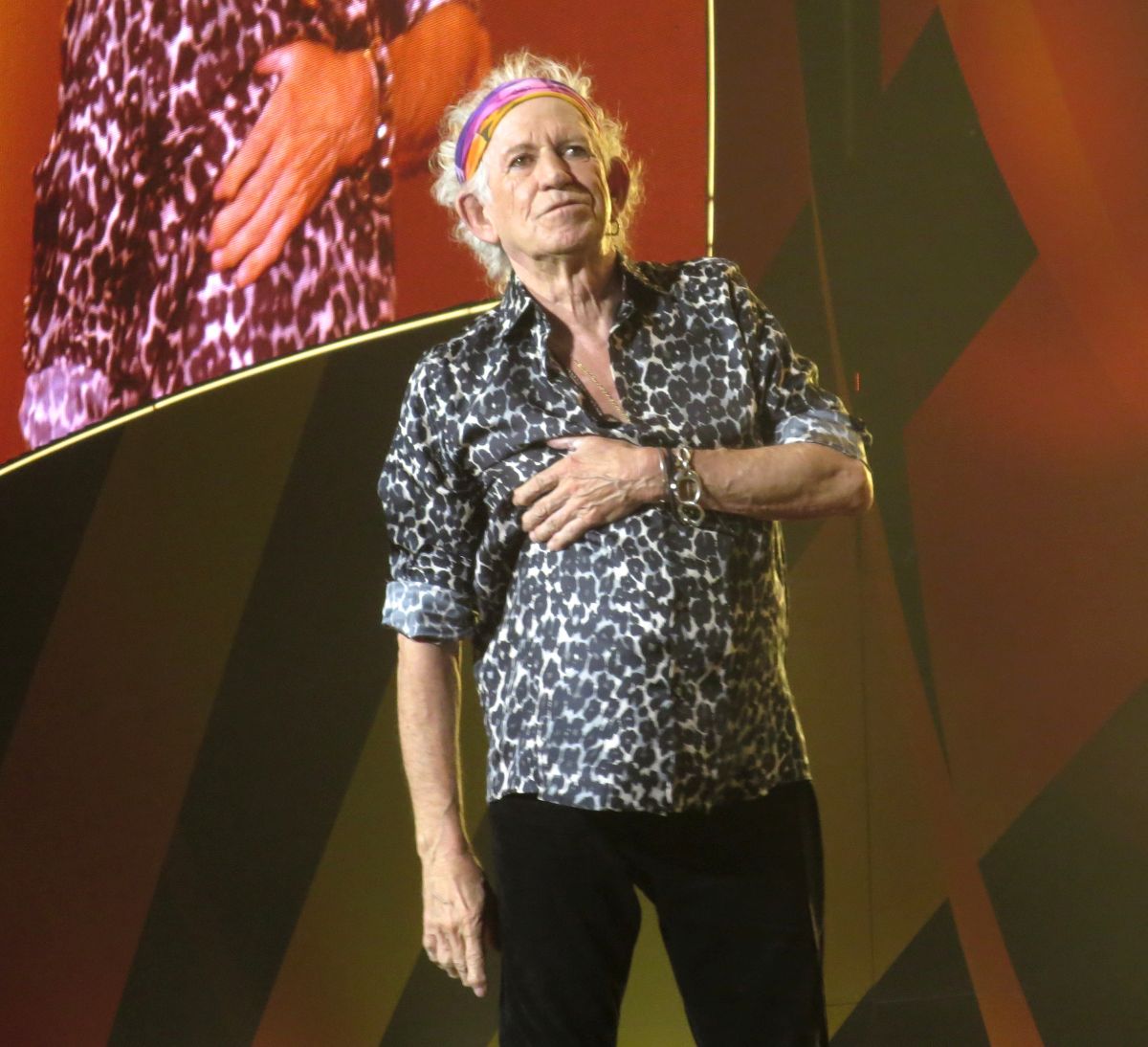 Photo by Philip Bajo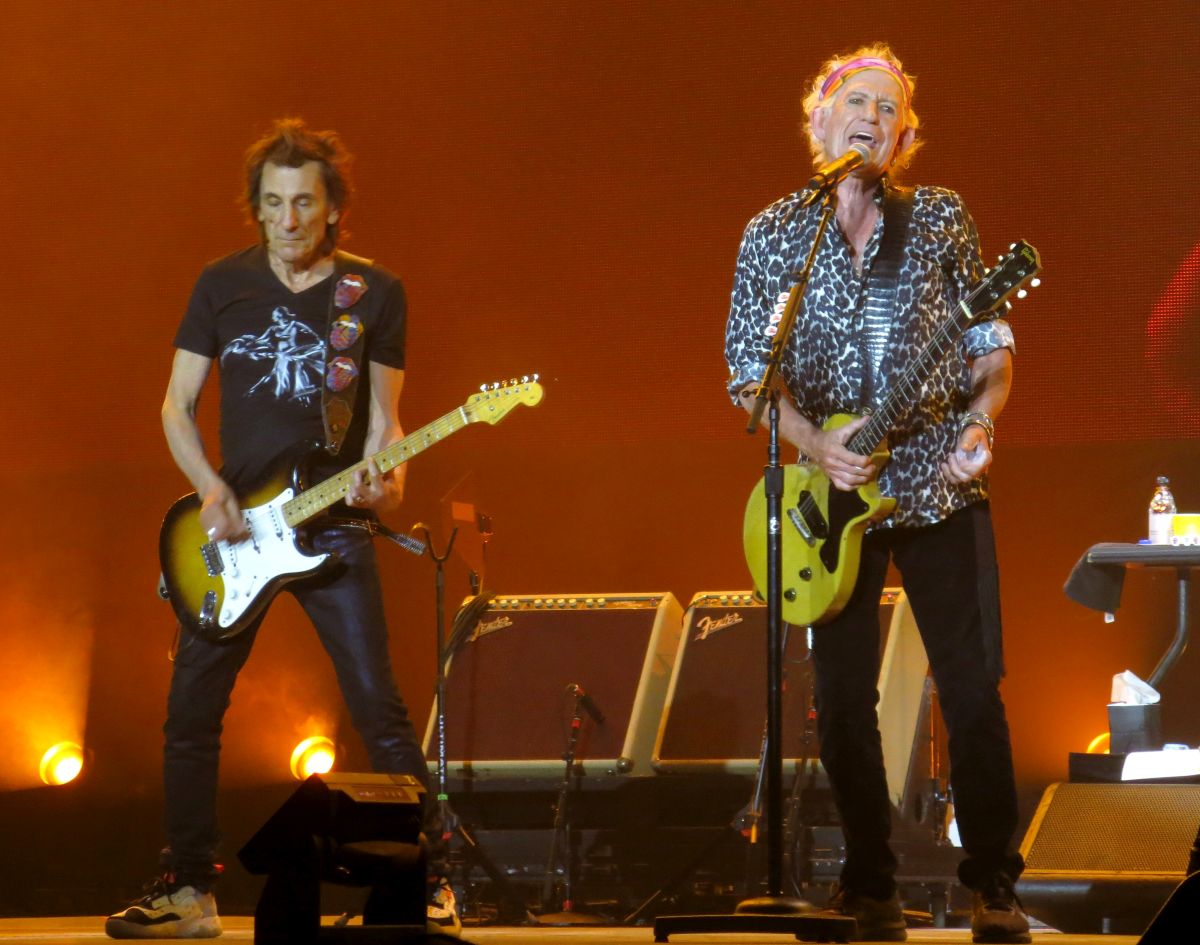 Photo by Philip Bajo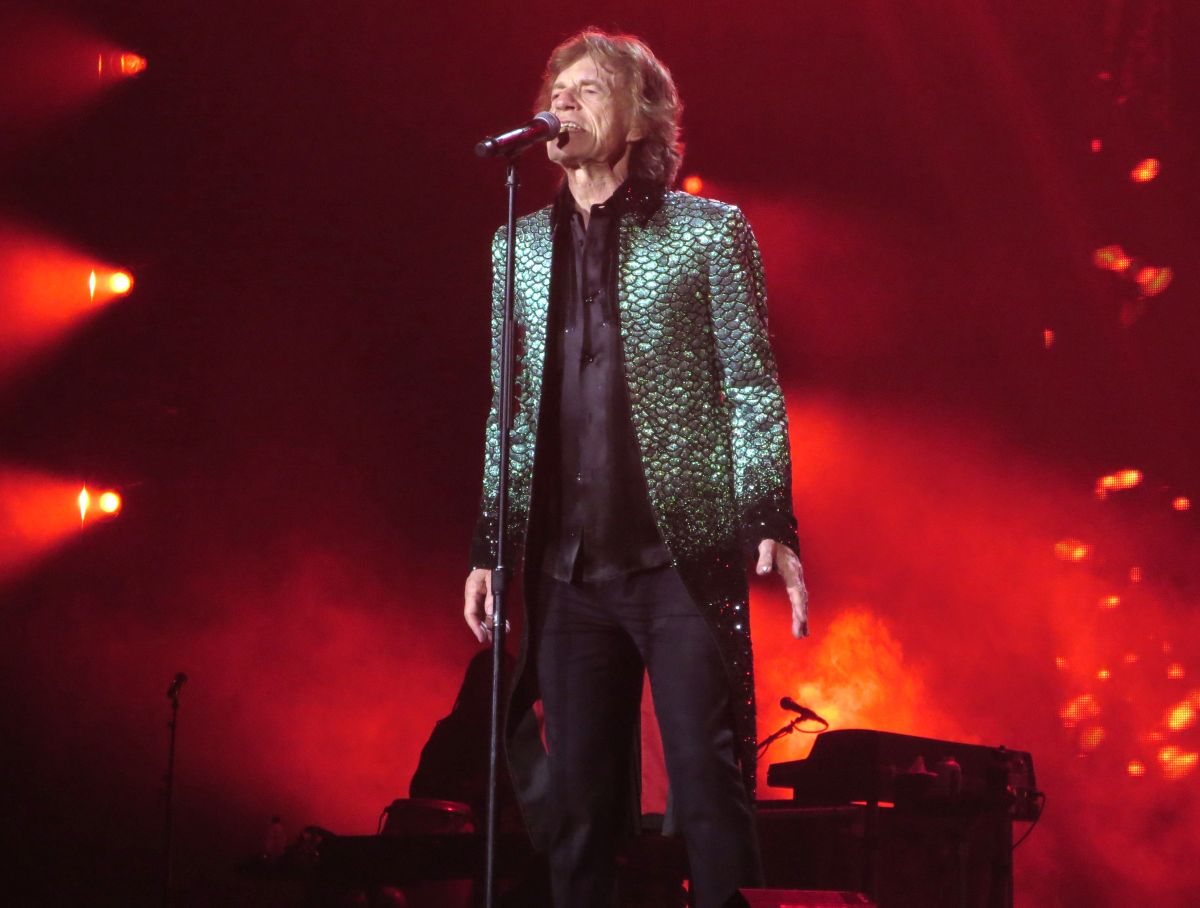 Photo by Philip Bajo
---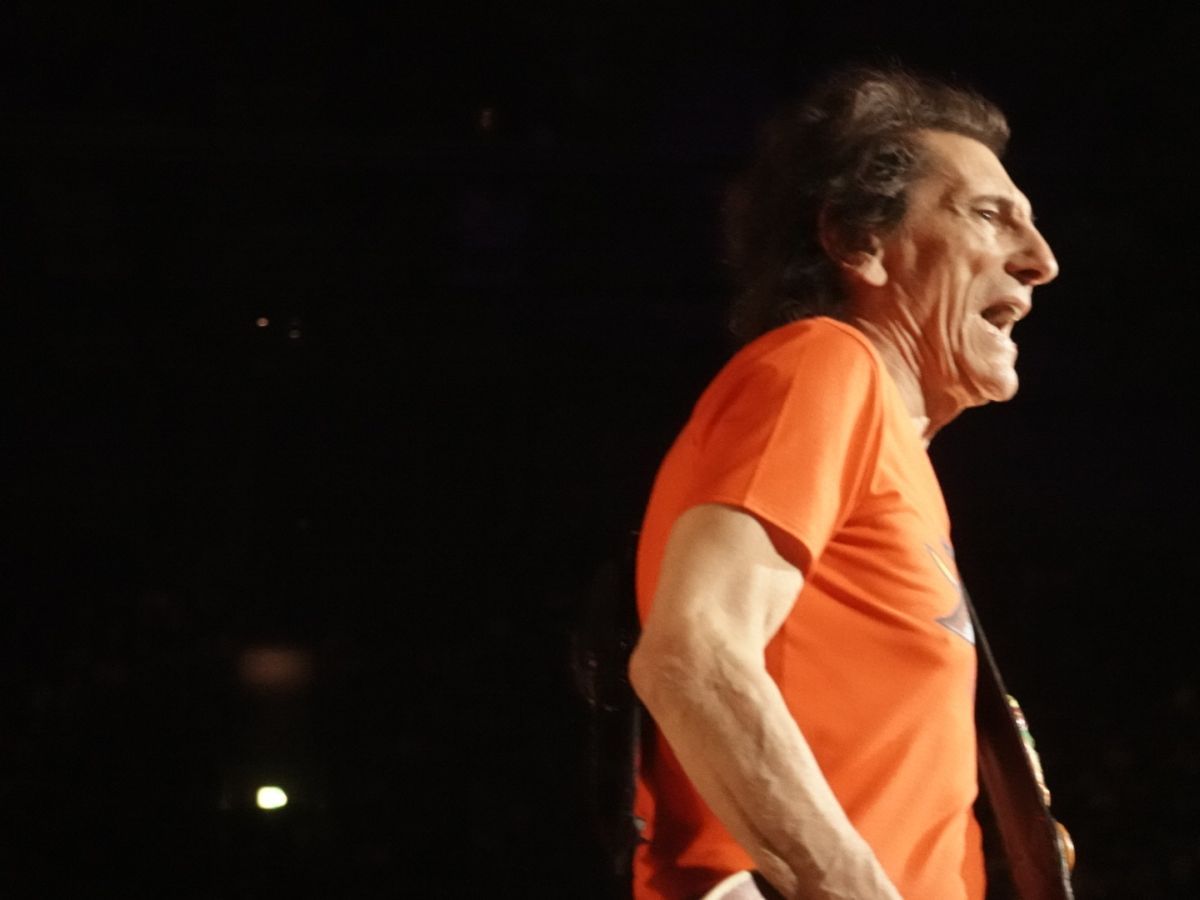 Photo by Benoît Paillet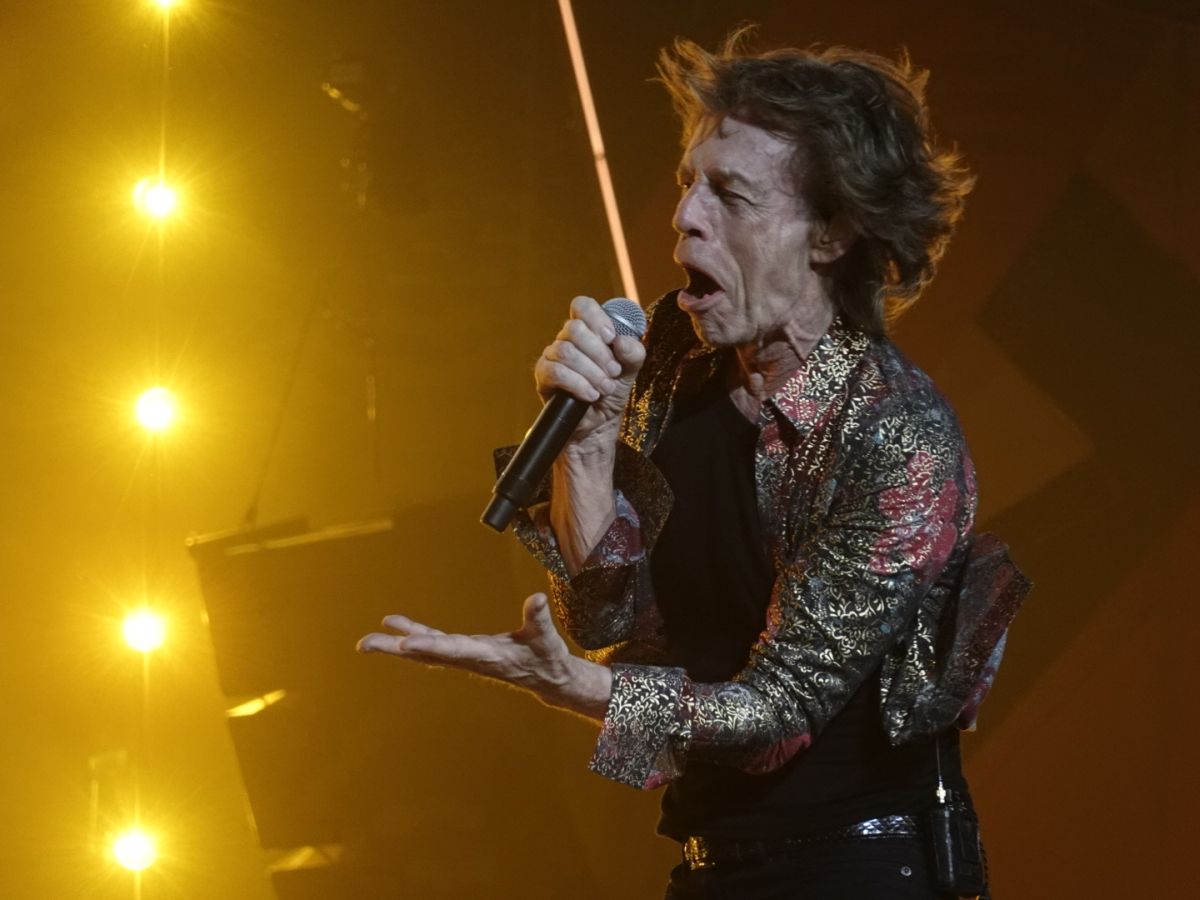 Photo by Benoît Paillet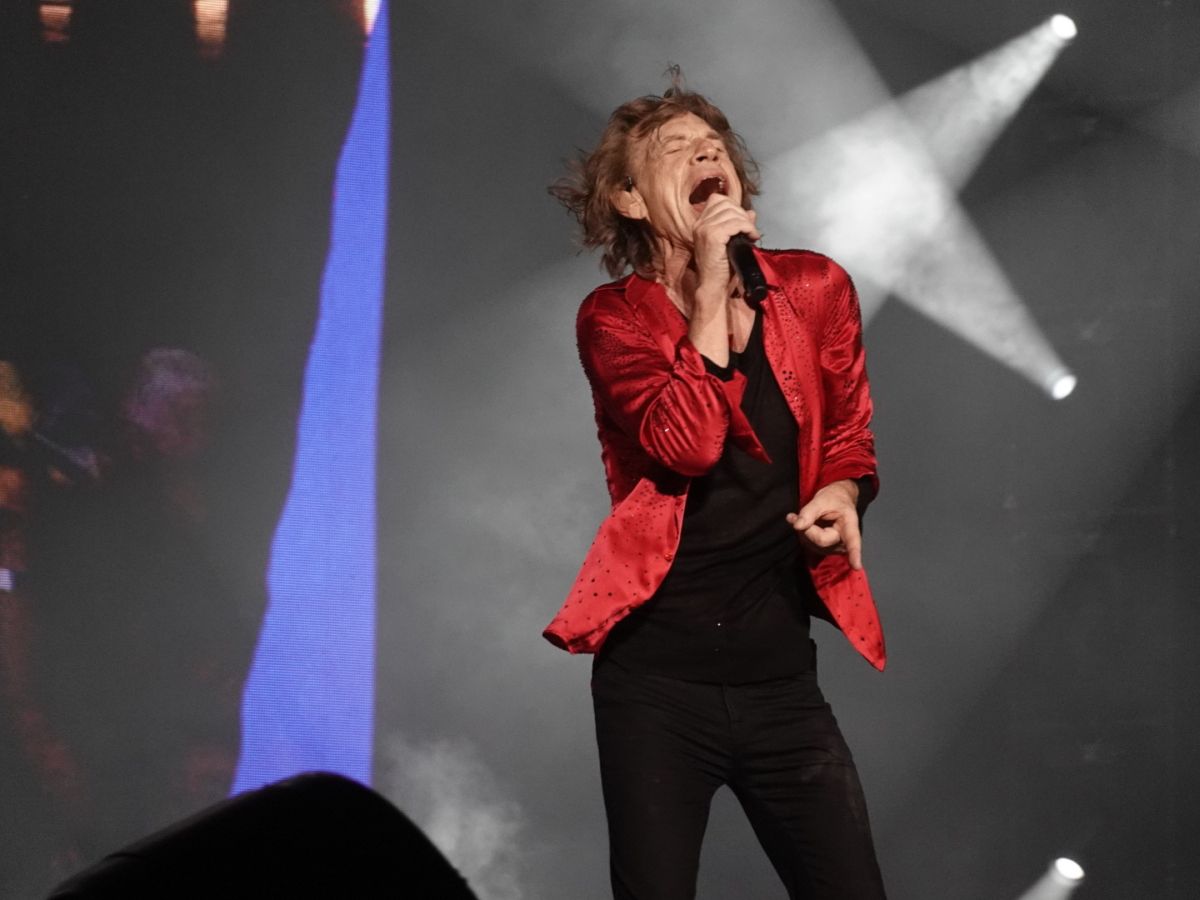 Photo by Benoît Paillet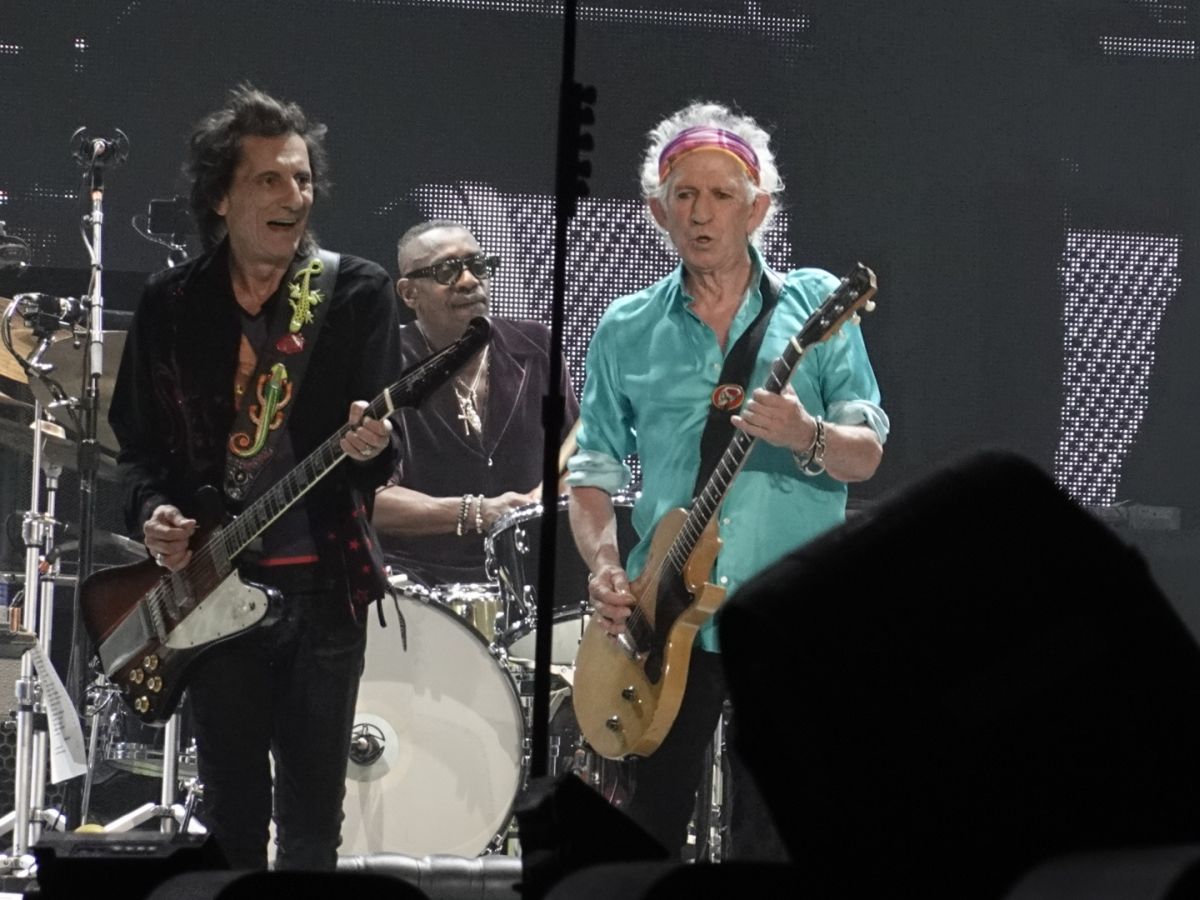 Photo by Benoît Paillet
---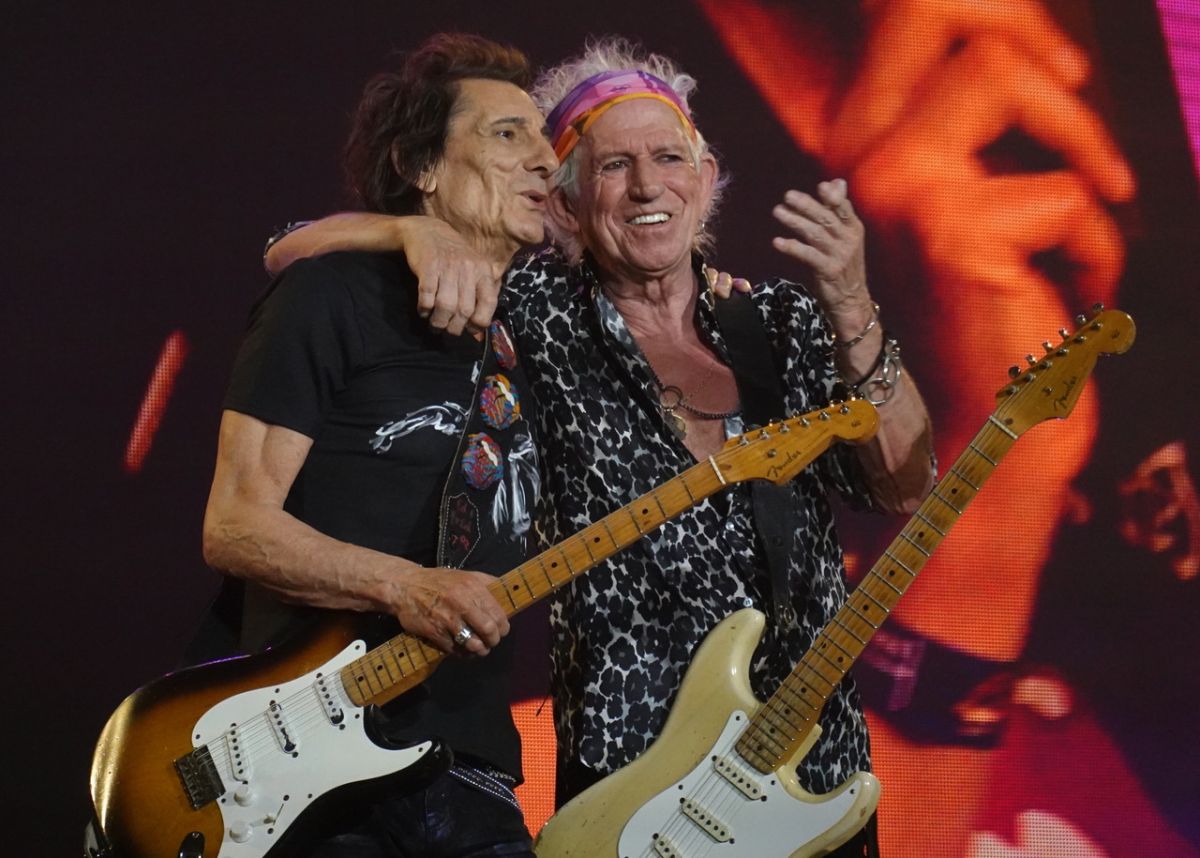 Photo by Hendrik Mulder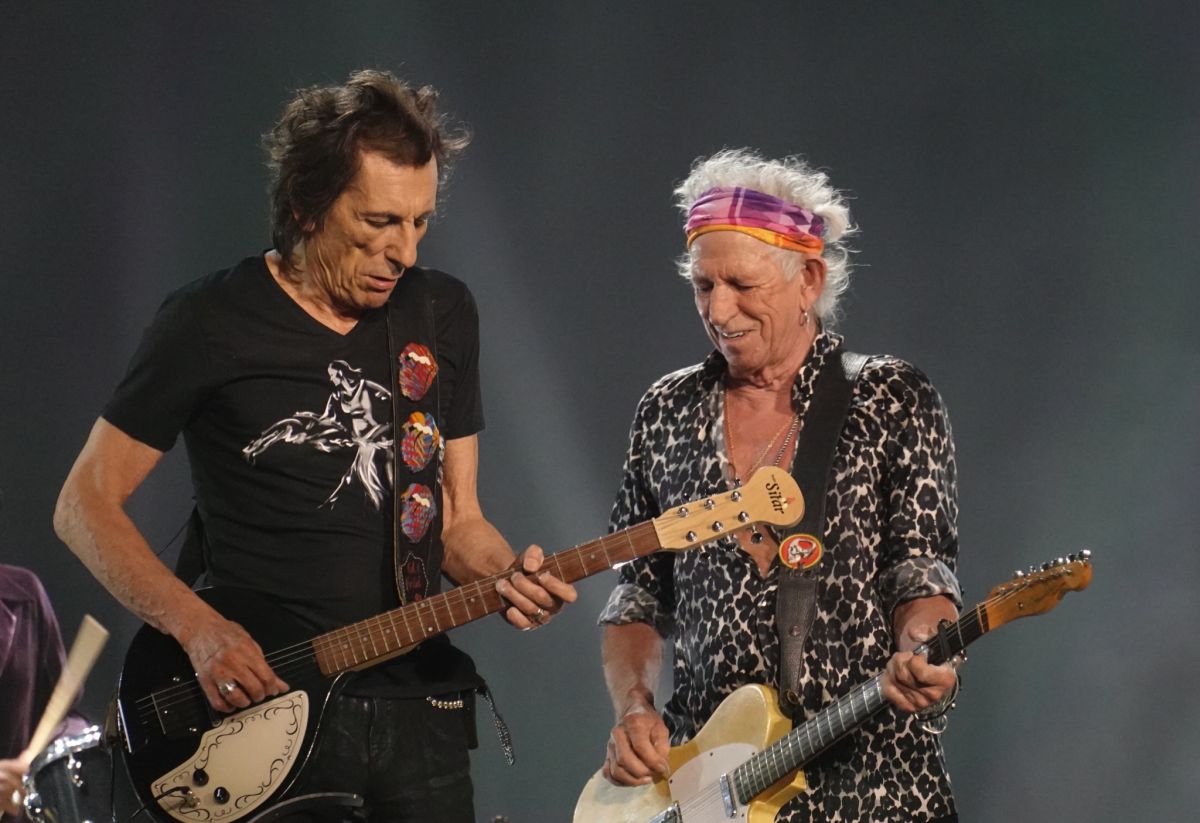 Photo by Hendrik Mulder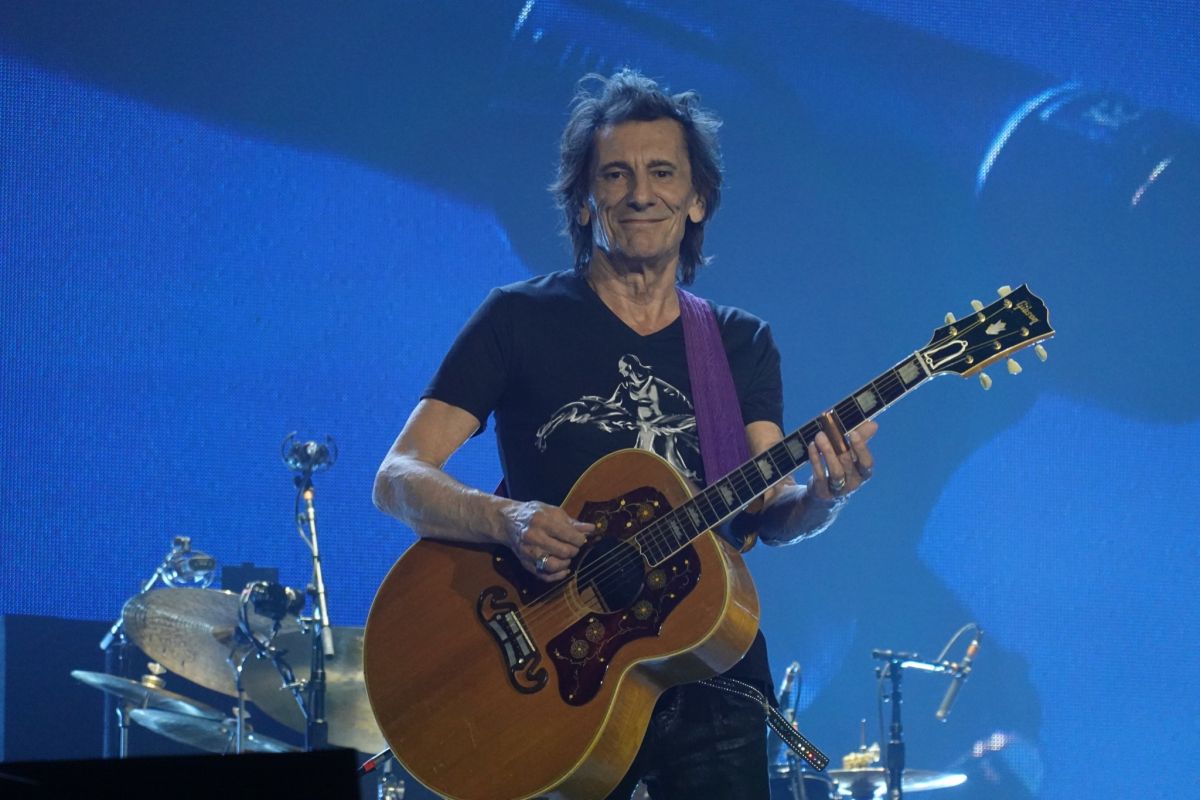 Photo by Hendrik Mulder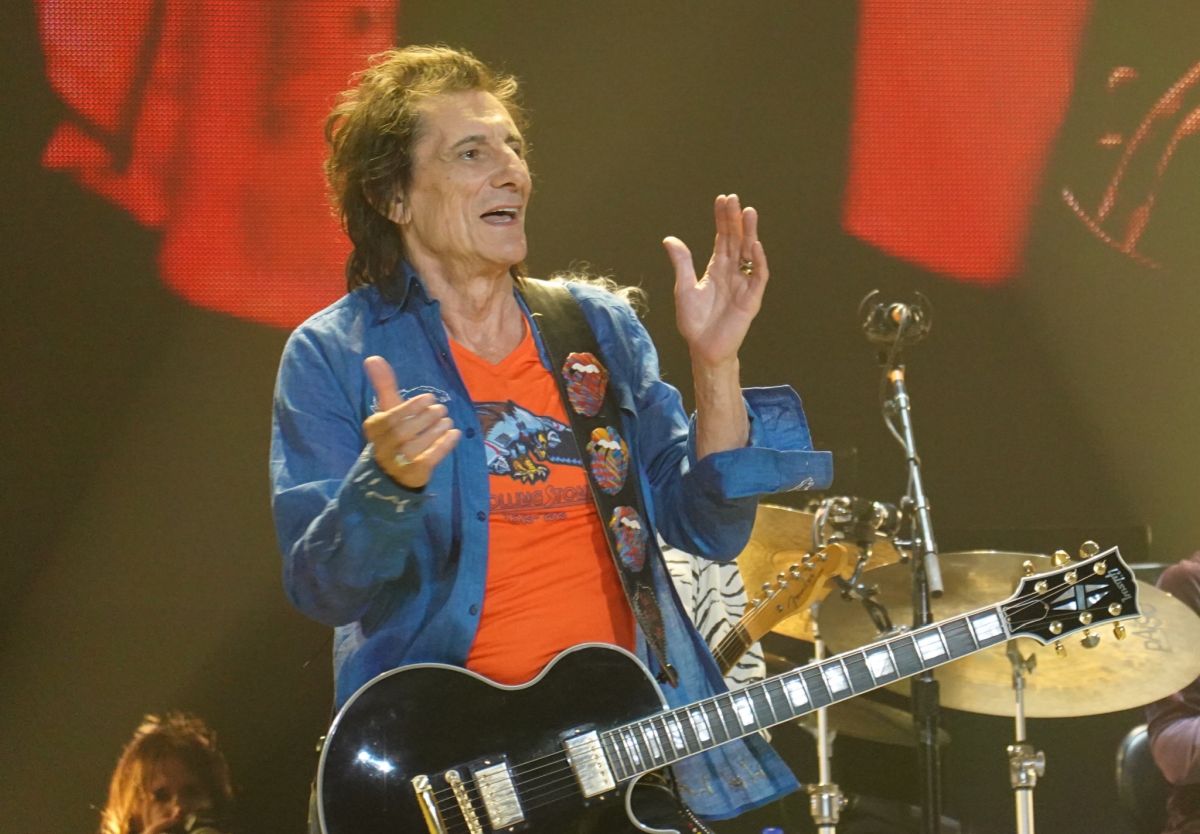 Photo by Hendrik Mulder
---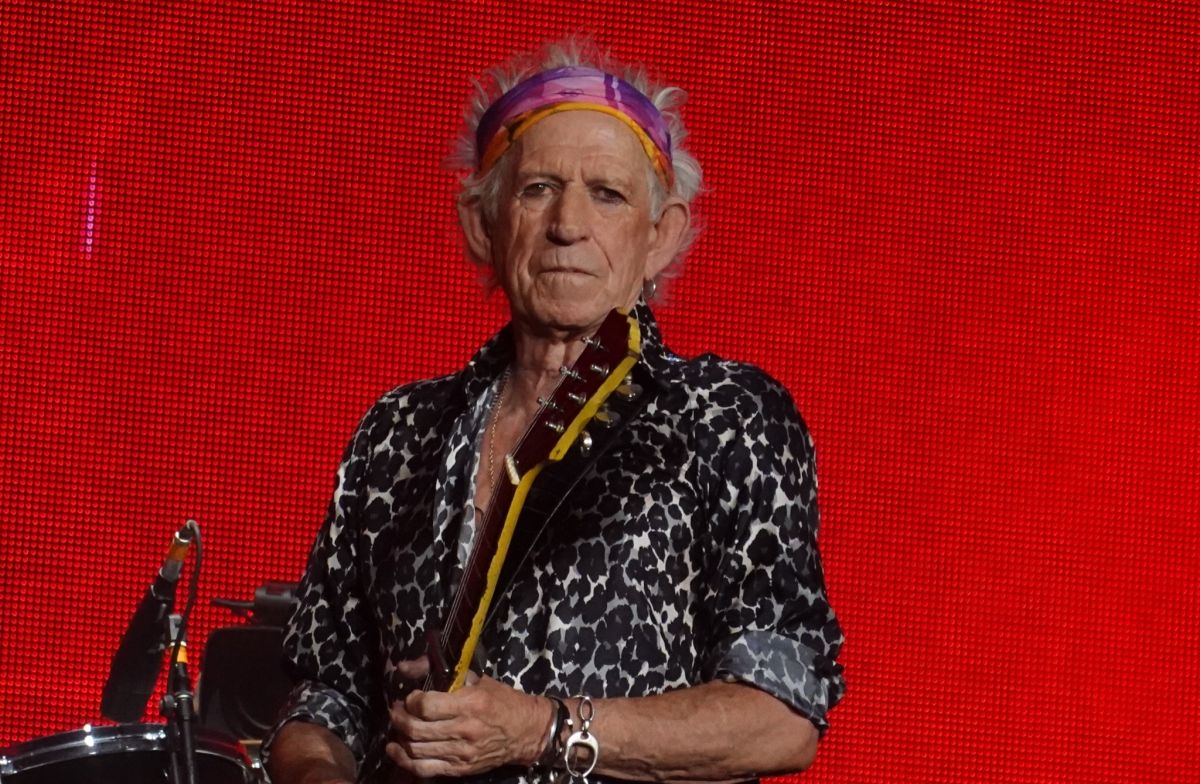 Photo by Hendrik Mulder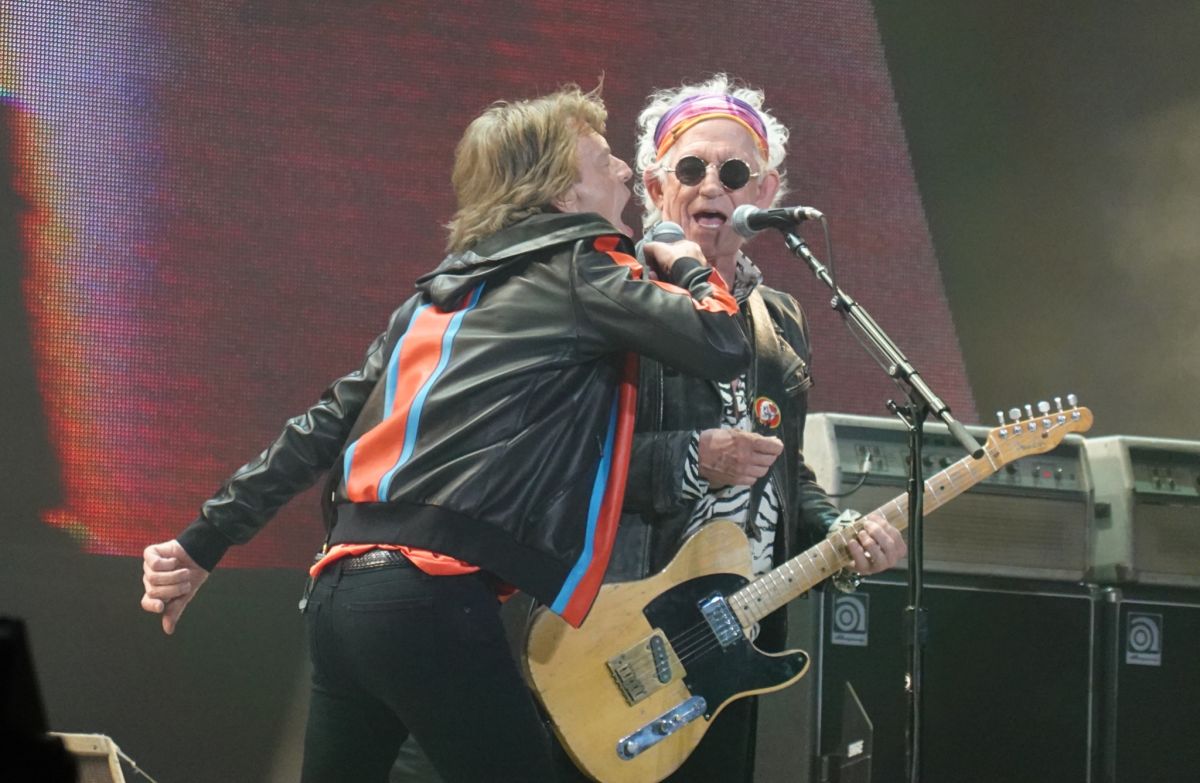 Photo by Hendrik Mulder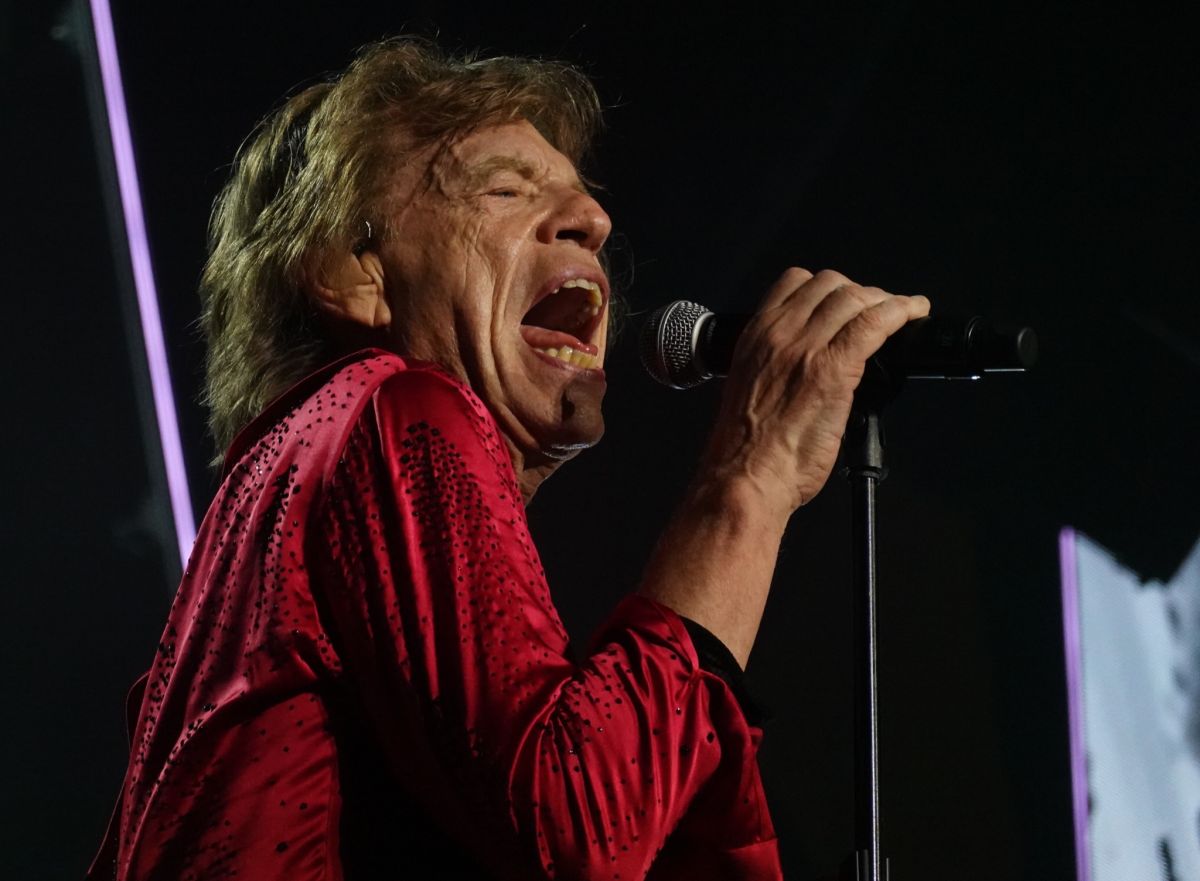 Photo by Hendrik Mulder

Photo by Hendrik Mulder
---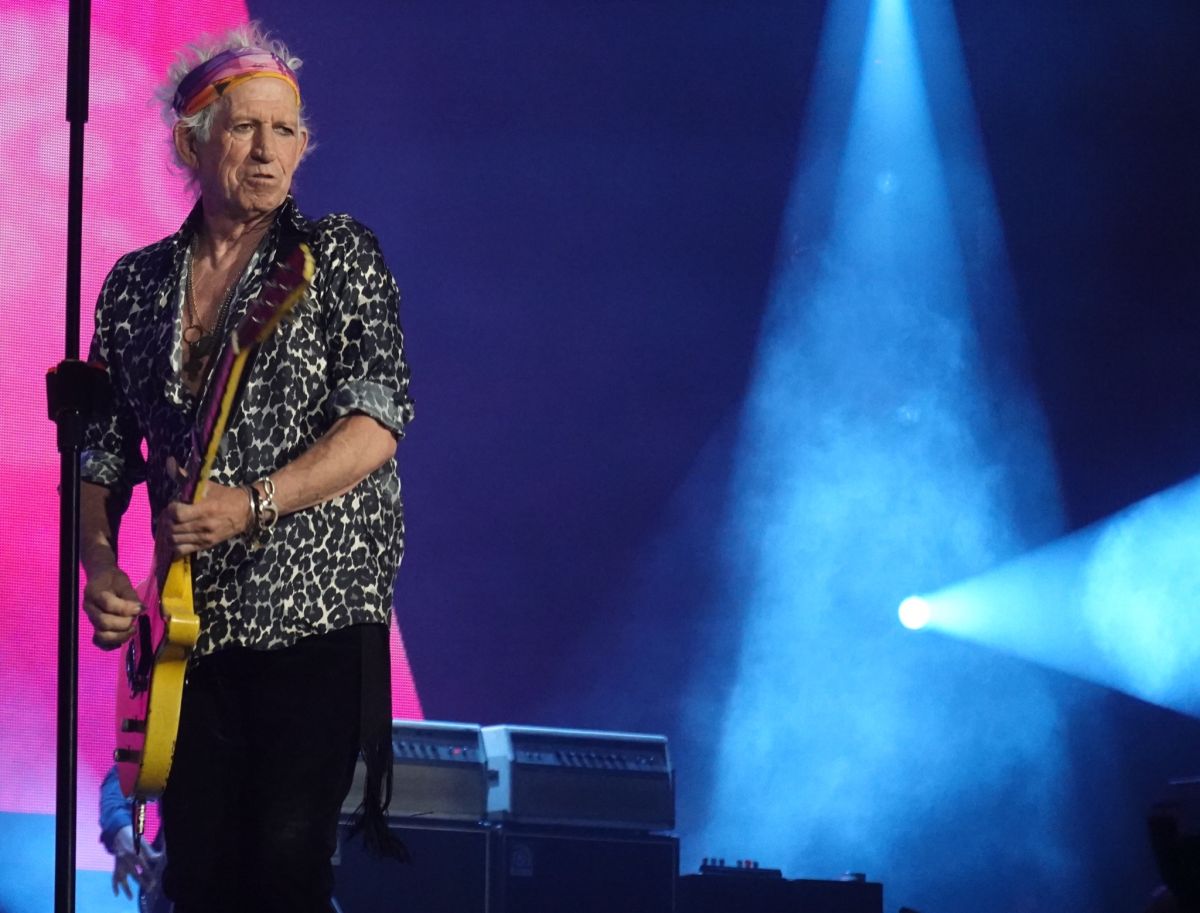 Photo by Hendrik Mulder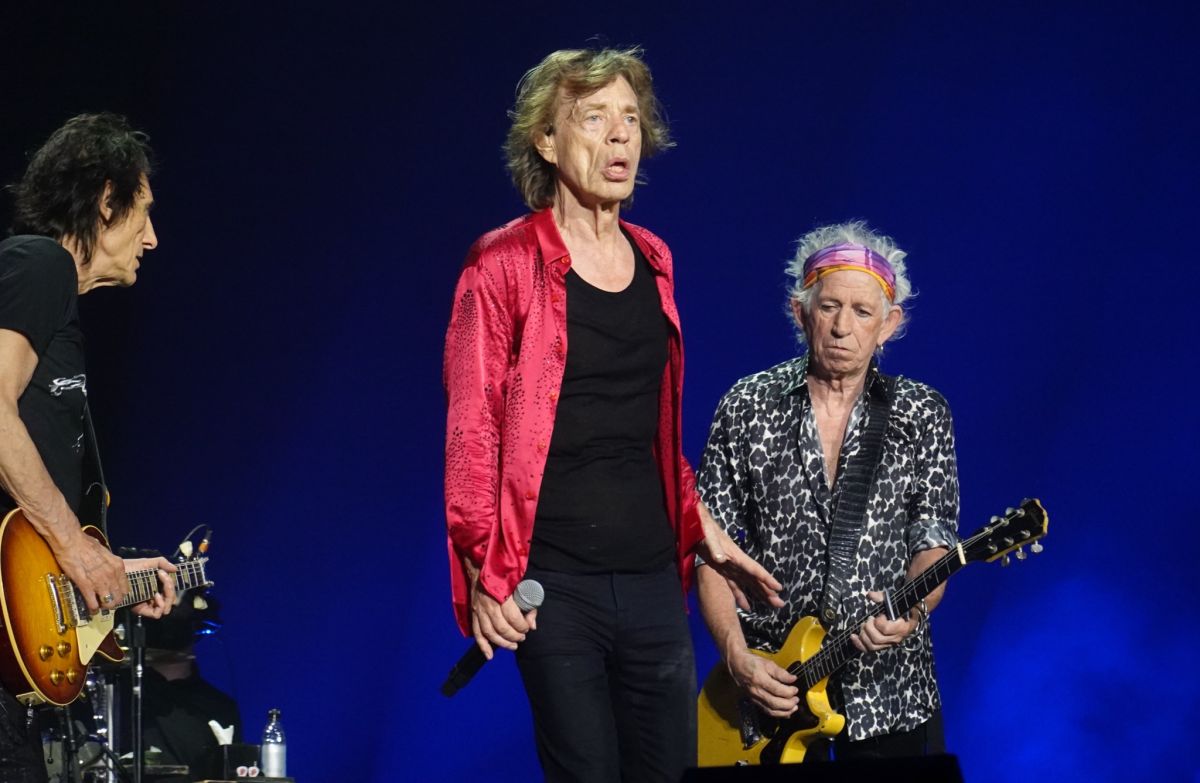 Photo by Hendrik Mulder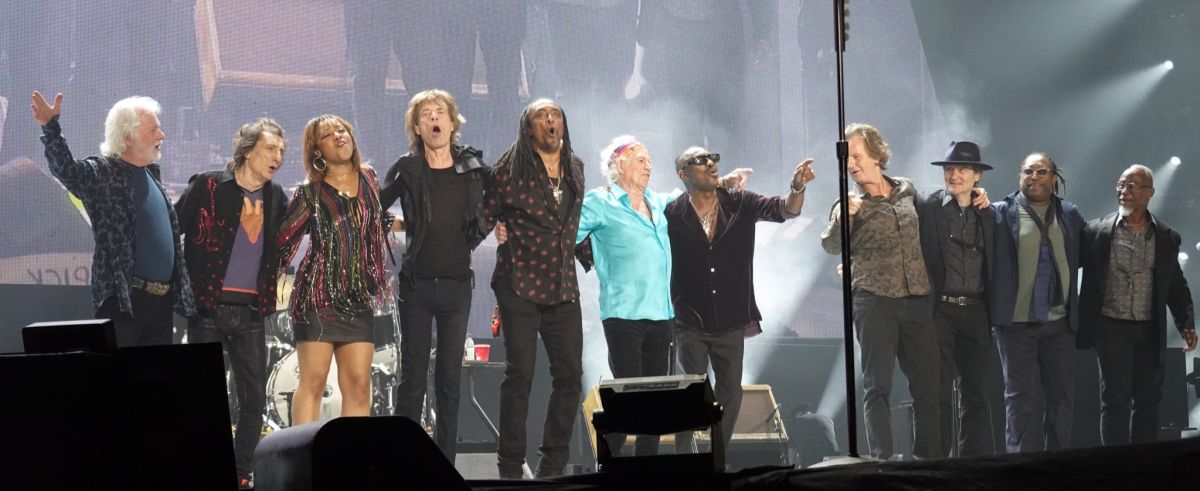 Photo by Hendrik Mulder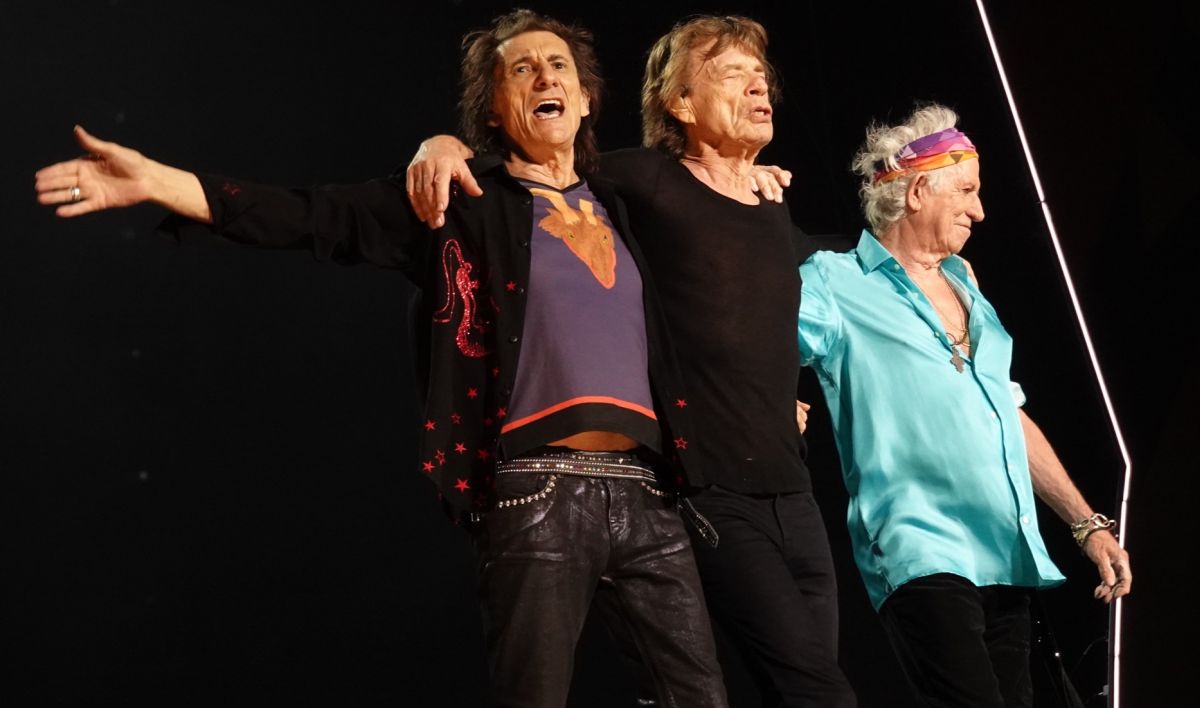 Photo by Hendrik Mulder
---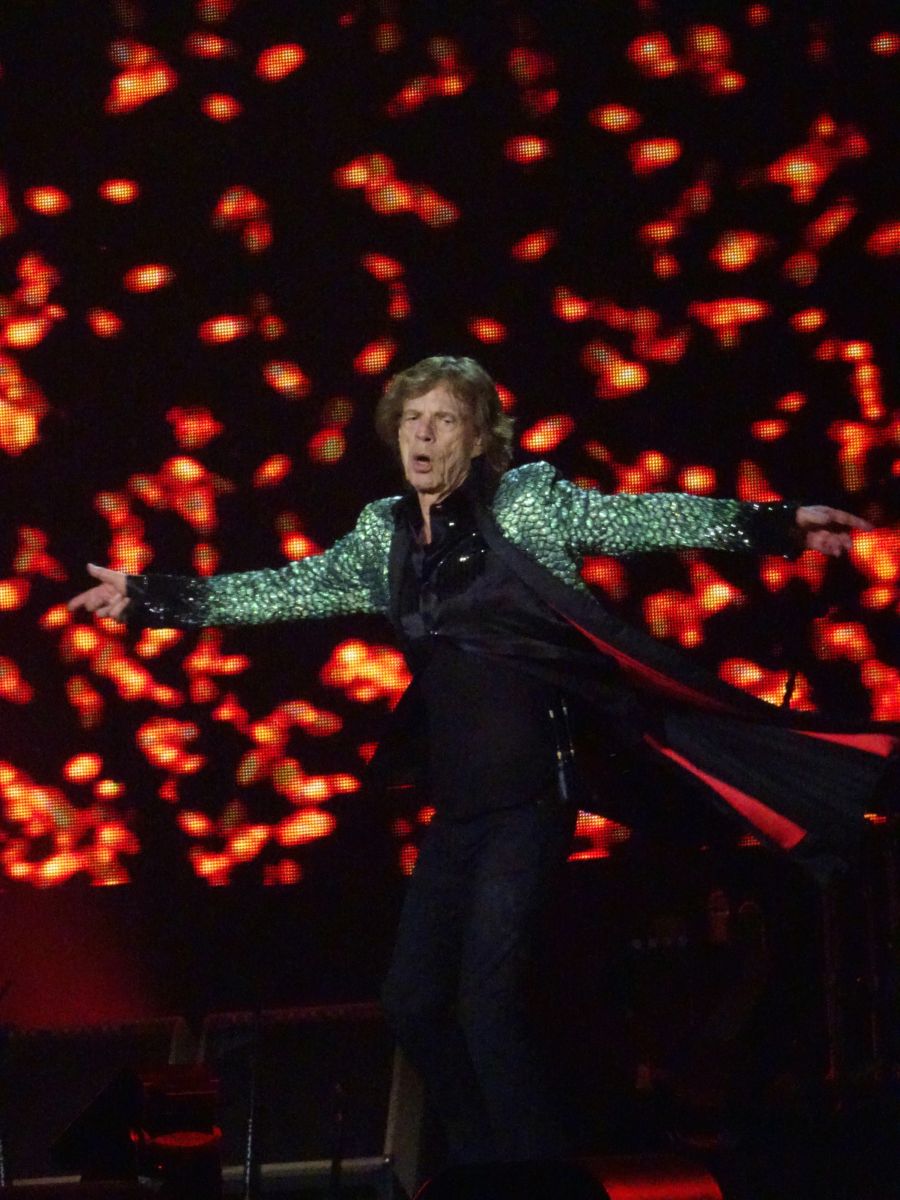 Photo by Roderick Keur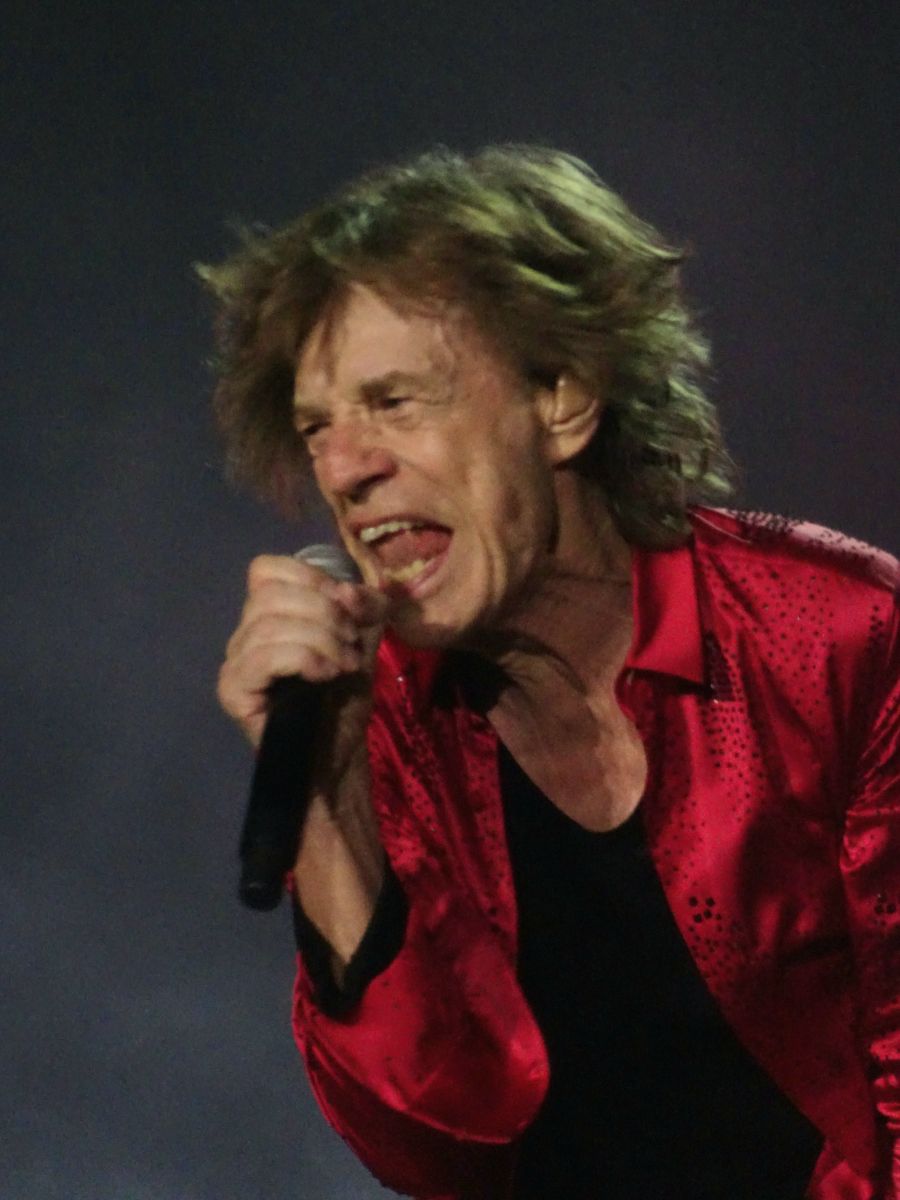 Photo by Roderick Keur
---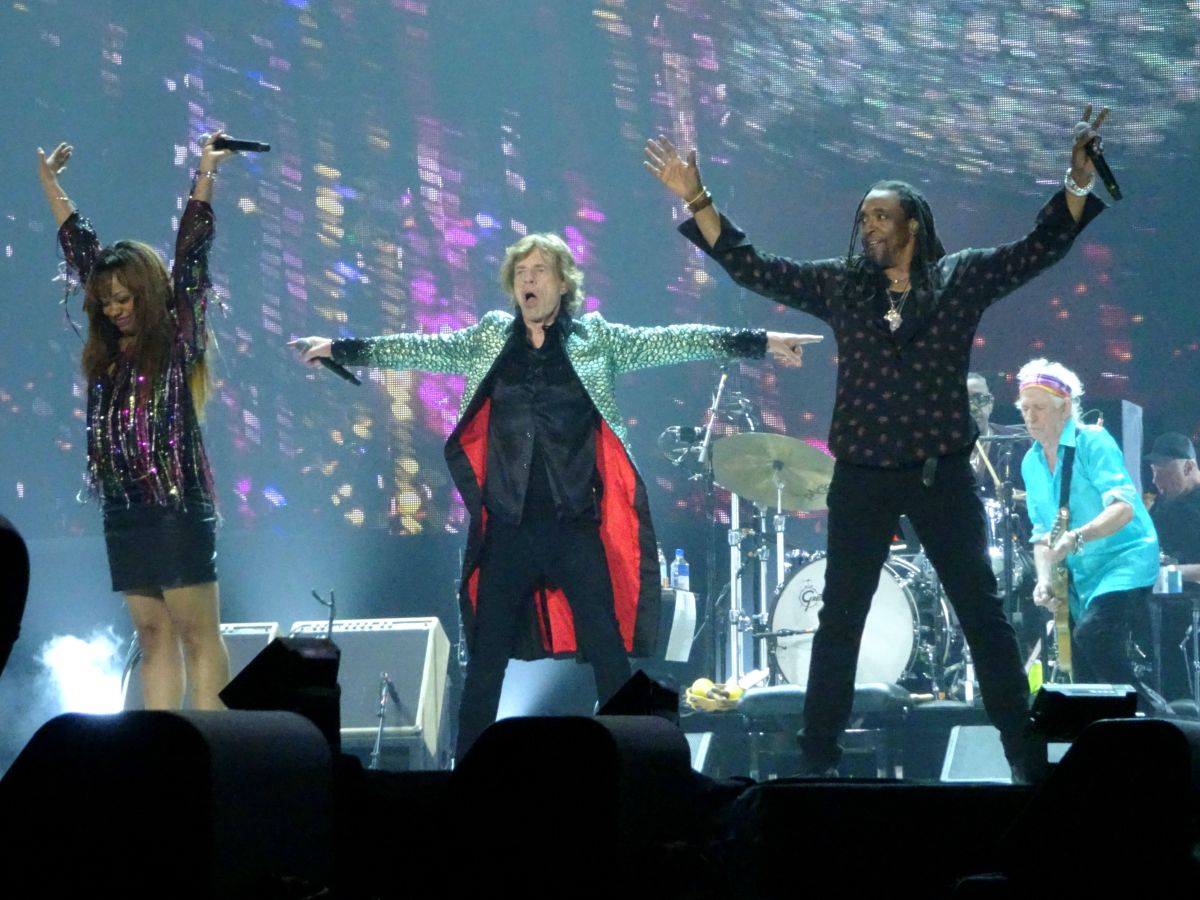 Photo by Roderick Keur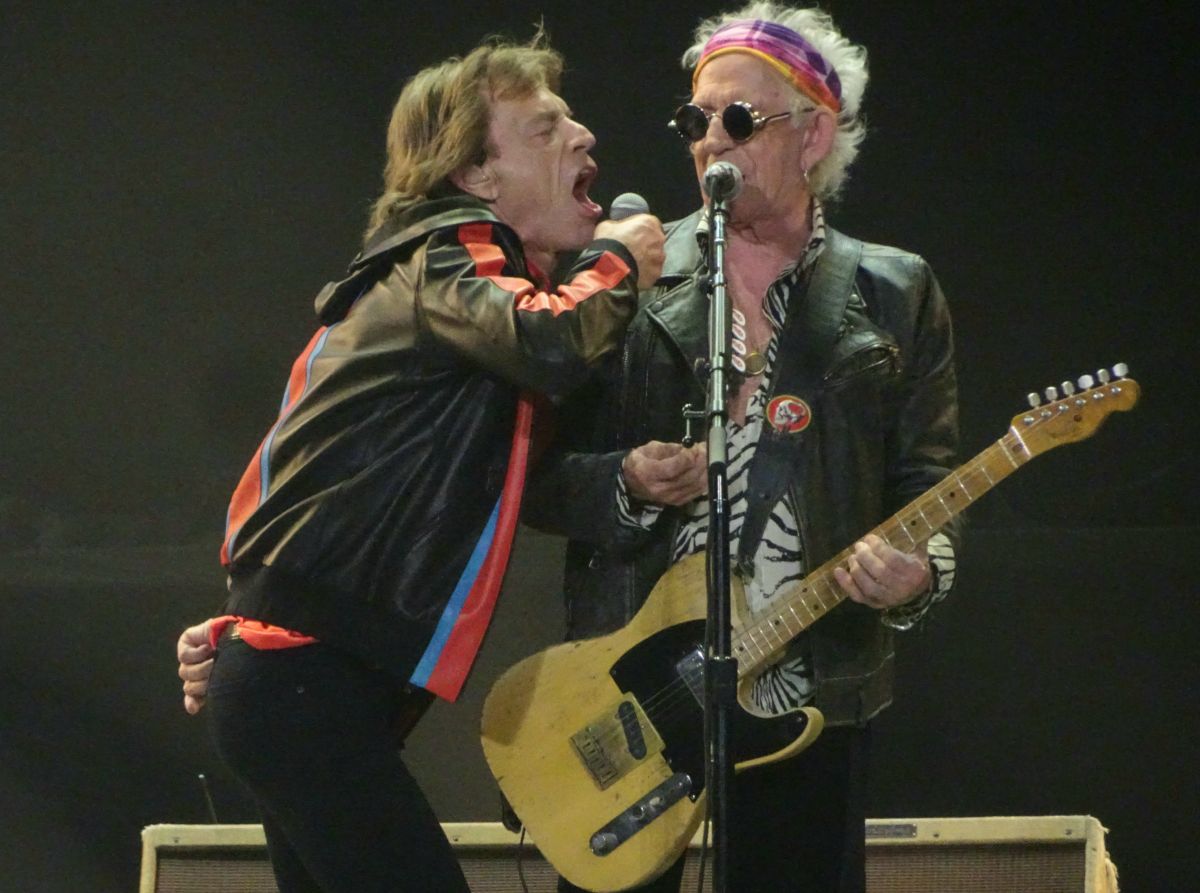 Photo by Roderick Keur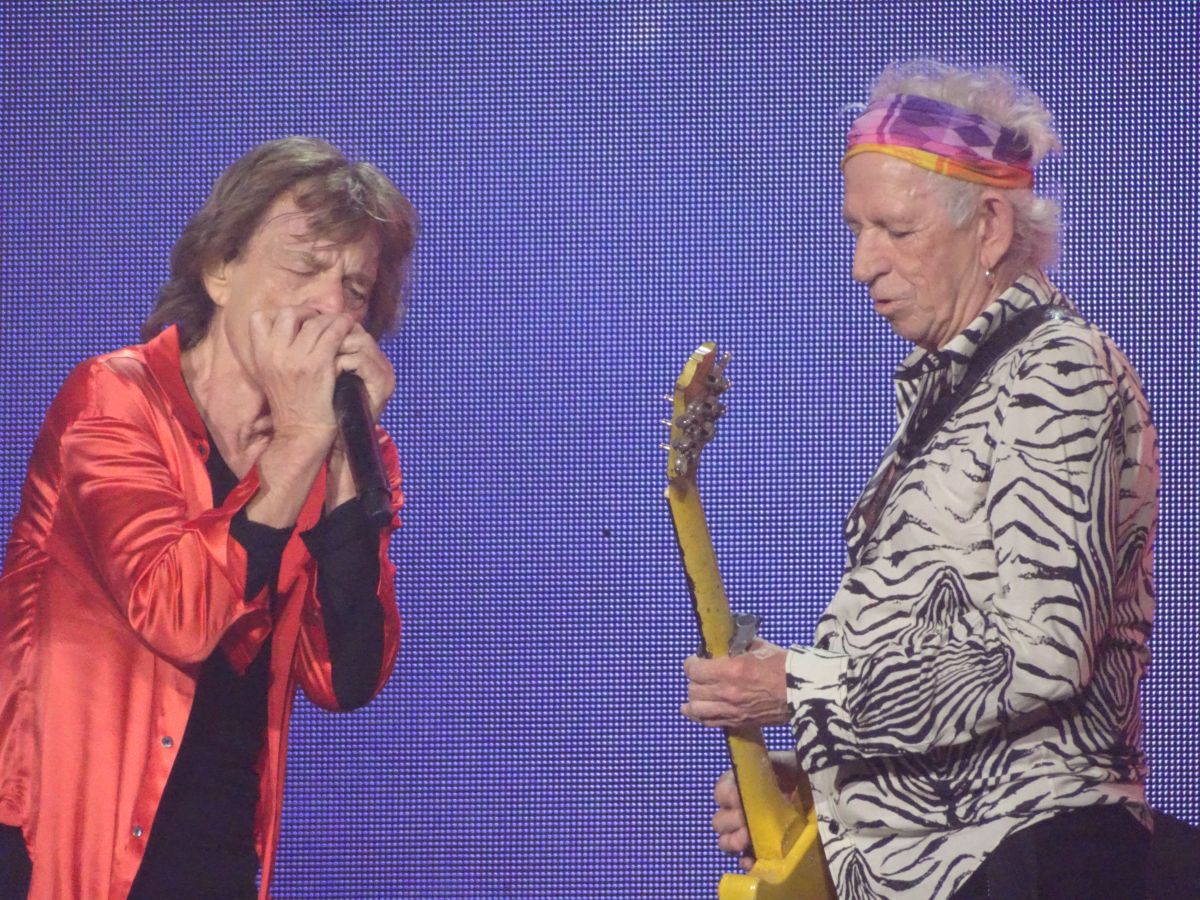 Photo by Roderick Keur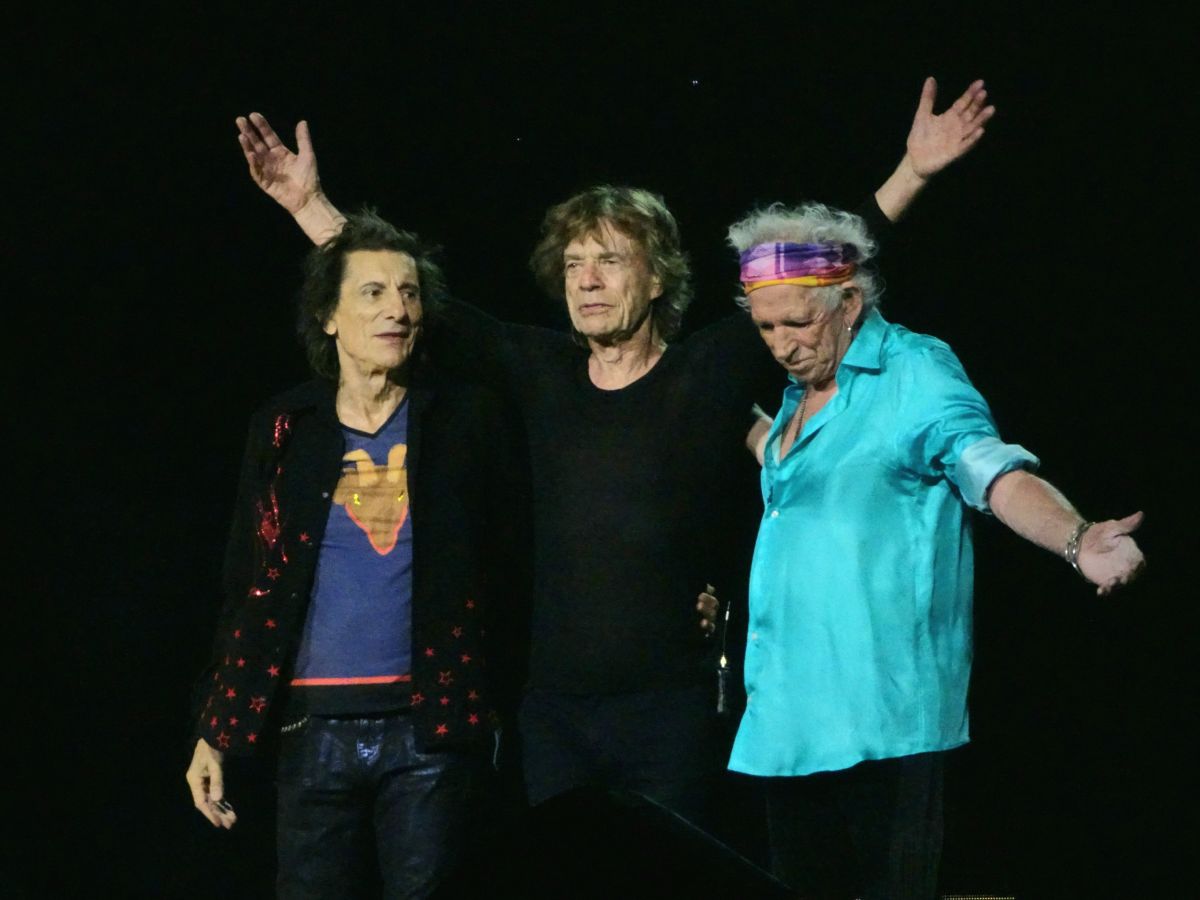 Photo by Roderick Keur
---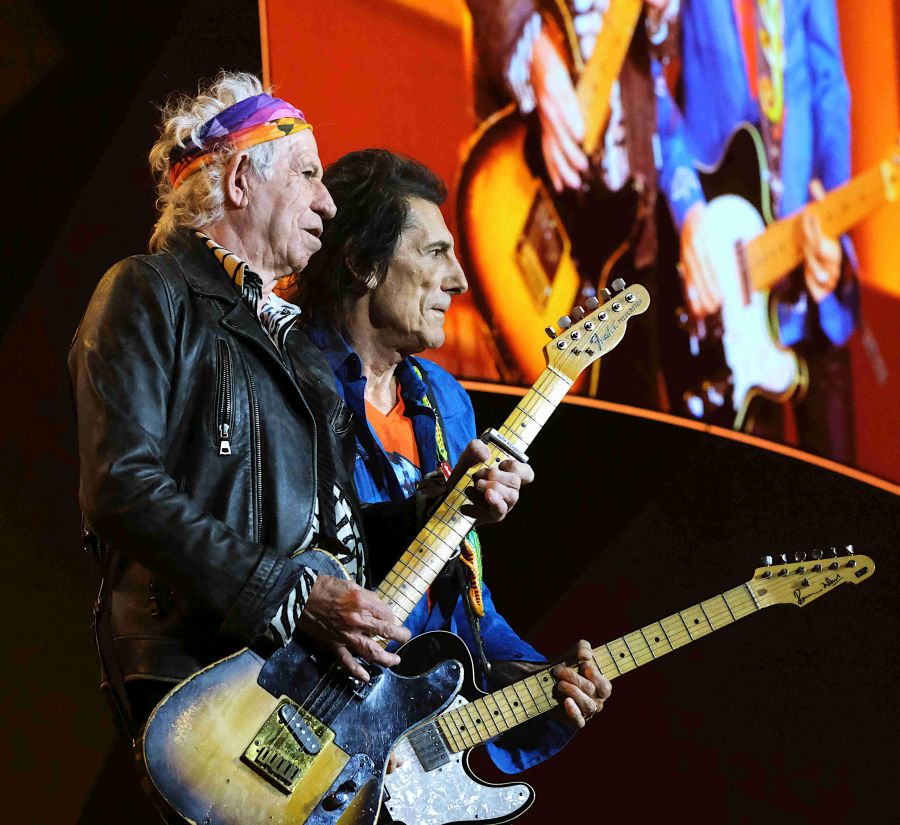 Photo by Geir Greni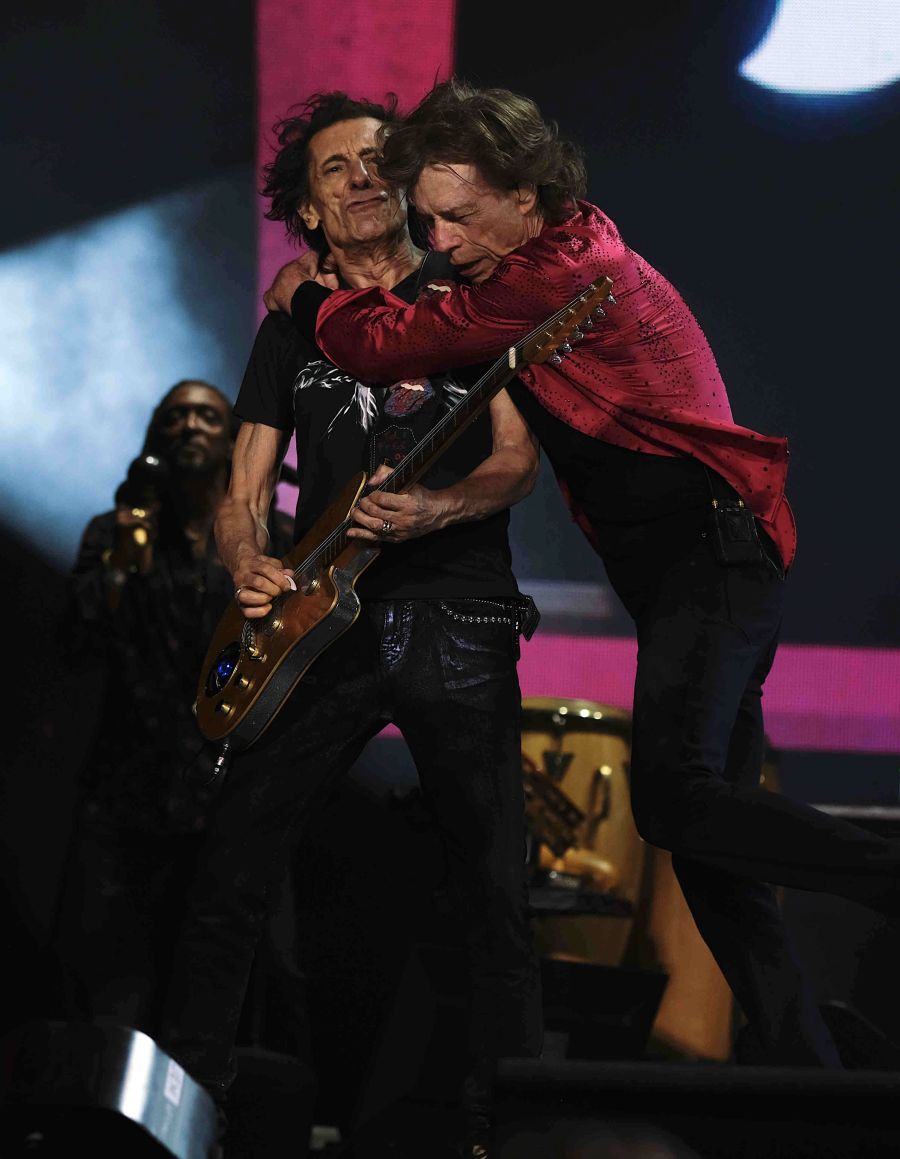 Photo by Geir Greni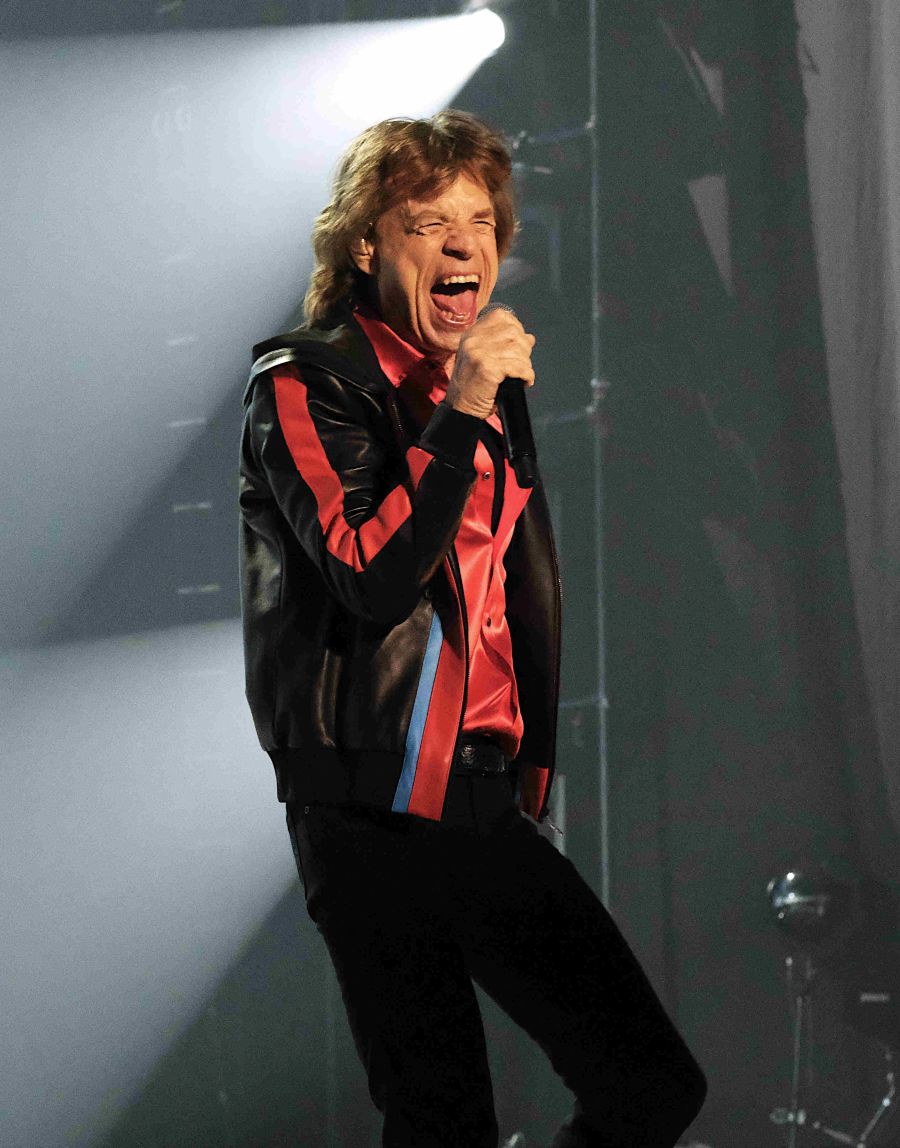 Photo by Geir Greni
---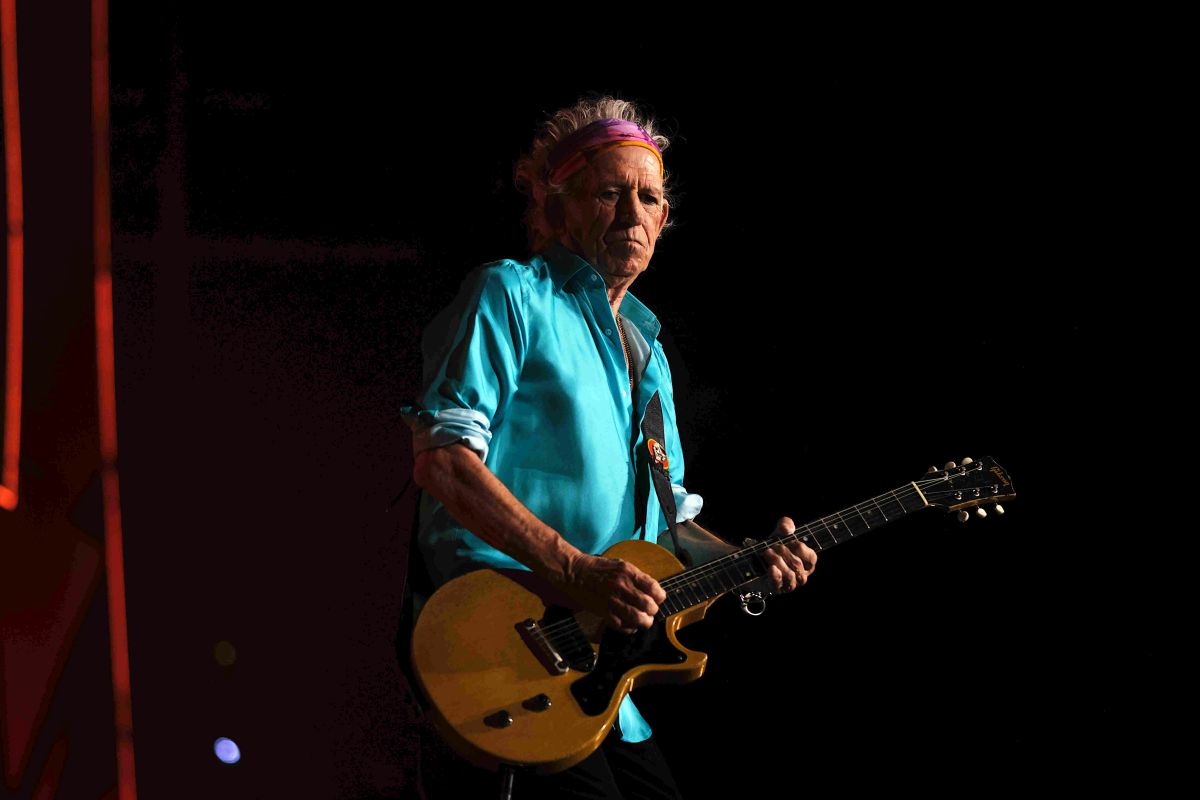 Photo by Geir Greni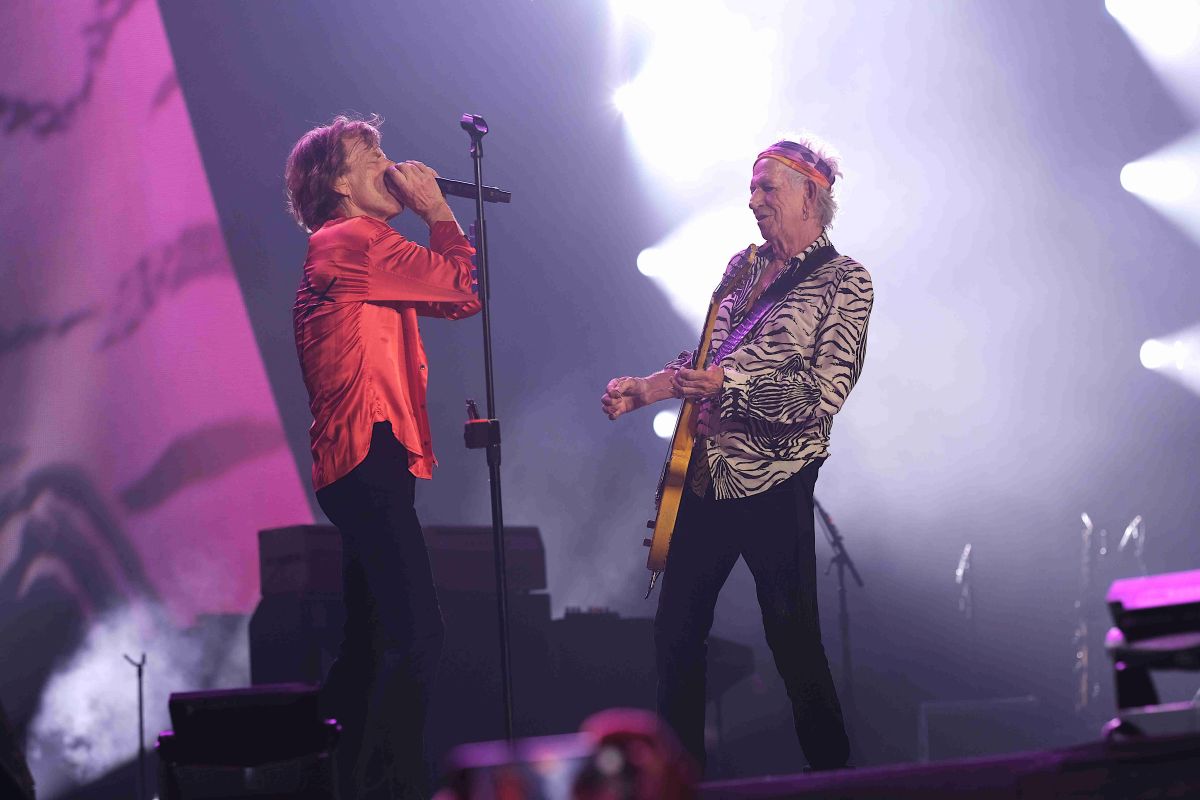 Photo by Geir Greni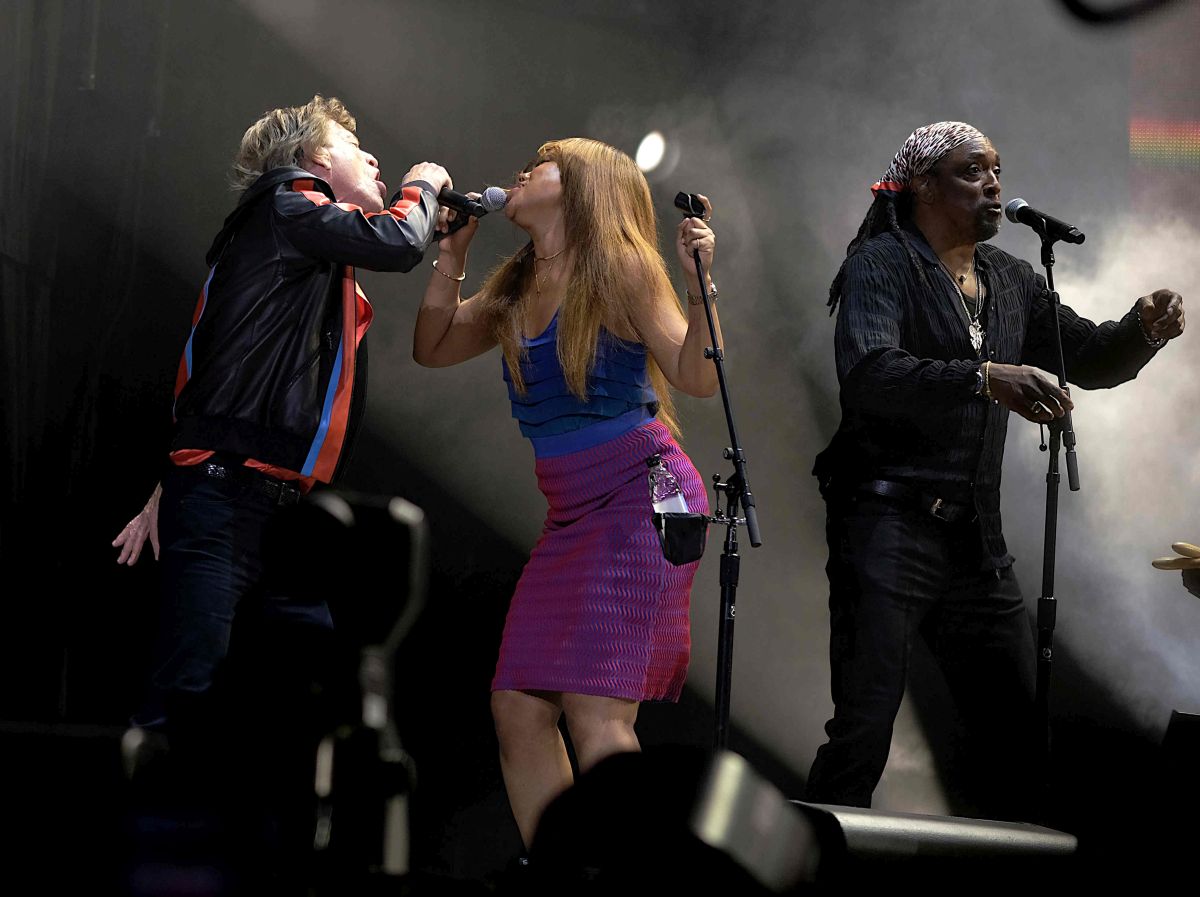 Photo by Geir Greni
---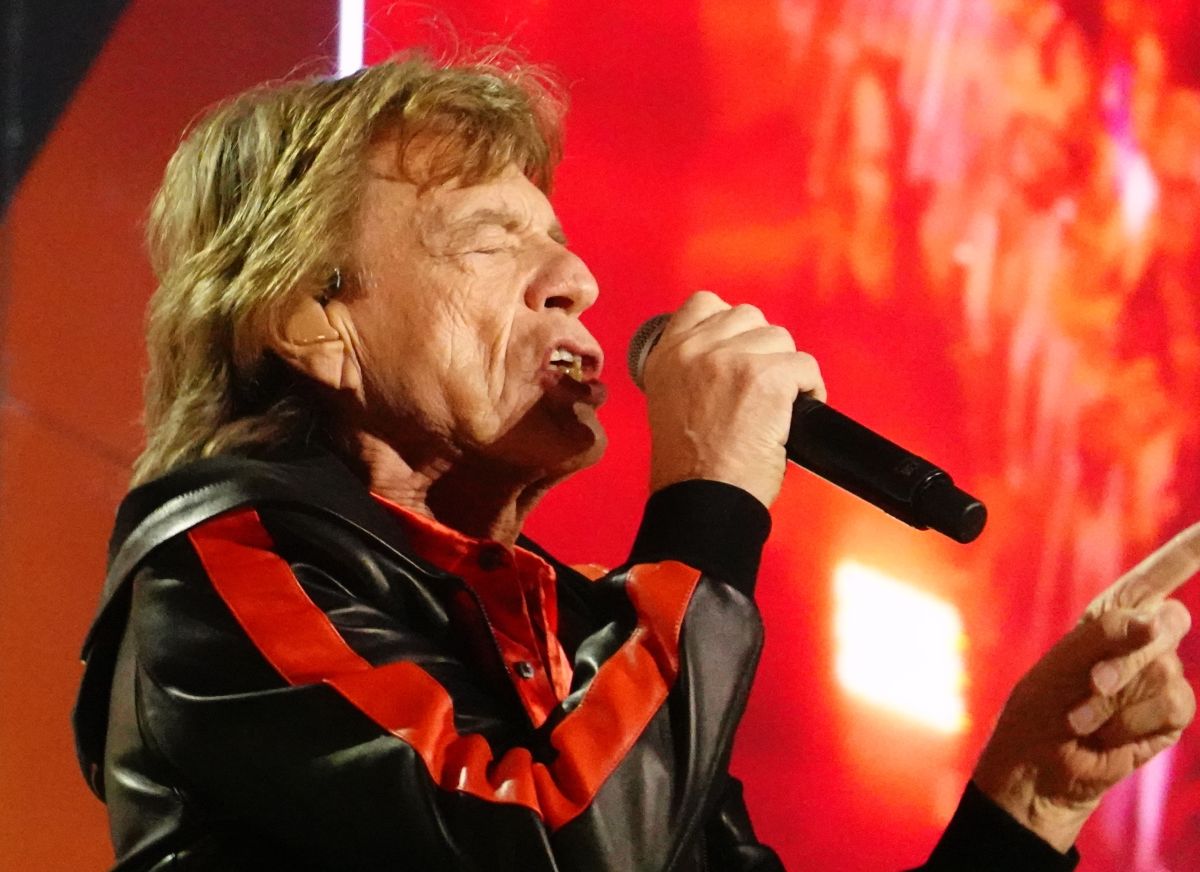 Photo by Jan Veeken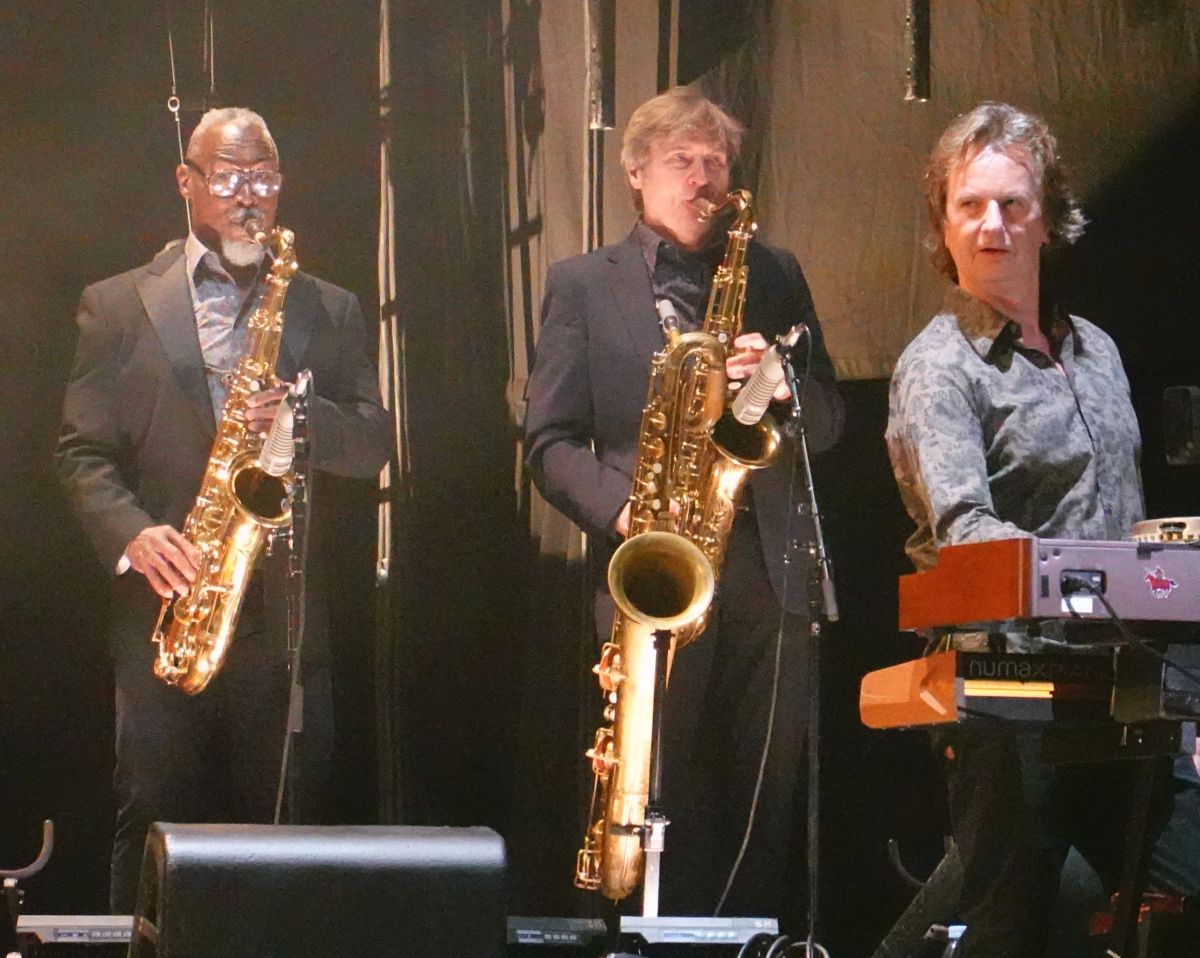 Photo by Jan Veeken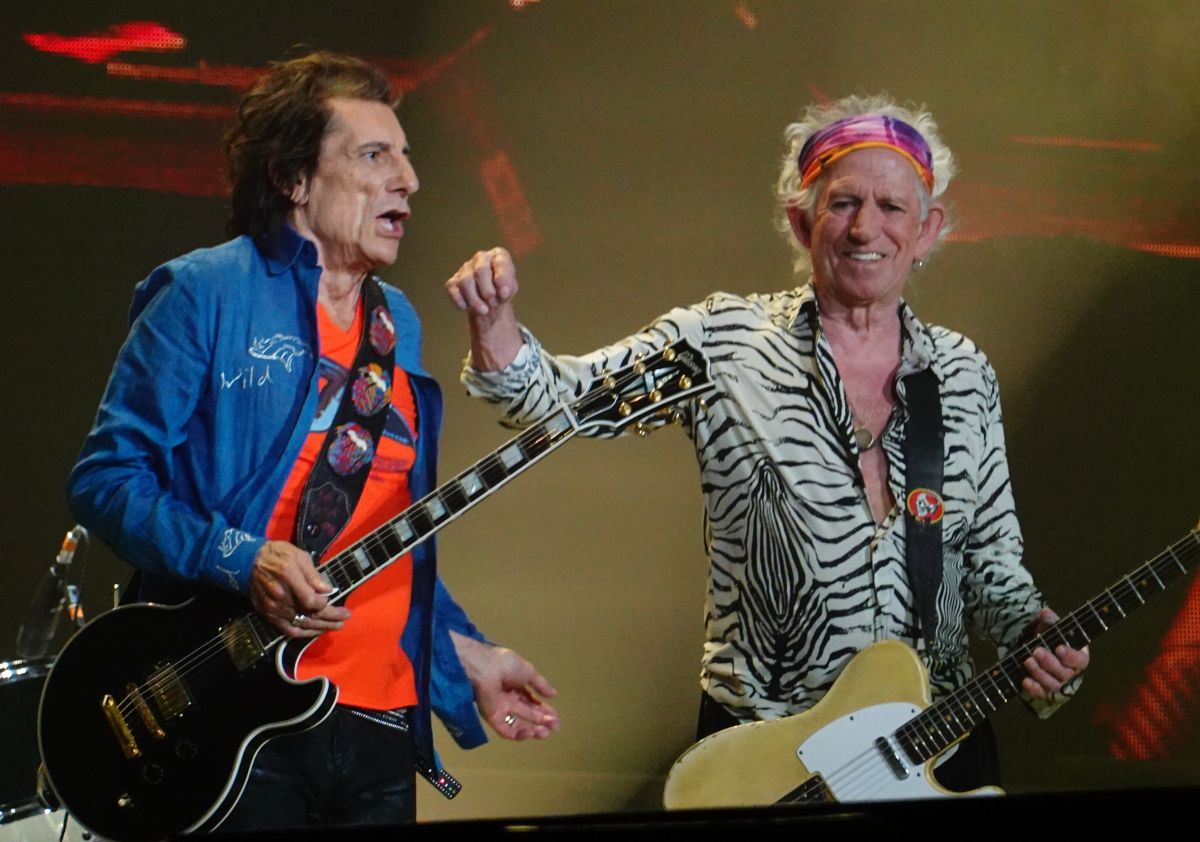 Photo by Jan Veeken
---
Reports please!!!
Please send your comments, reviews, links and more to:

[email protected]

IMPORTANT! Reports and pictures are welcome, for editorial review/publication. Please send them as soon as possible after the show. There is a limit of approx 30 photos per report/show in order to speed up browser load time. Updates of the editorial reports pages will mainly be done within 2-4 days after the show has been performed.
For publishing details and policies see : IORR editorial reports - pictures and reviews
---
This page will change over the next few days, as you and other fans send reviews, set lists and reports. Please send your e-mail to IORR. Thanks! For details and great photos from the Rolling Stones and their World Tour get the IORR magazines.




It's Only Rock'n Roll 1980 - 2022
© The Rolling Stones Fan Club IORR