---
These are the latest Rolling Stones news and updates for you! IORR is a non profit fan club run by fans for fans. All parts of the It's Only Rock'n Roll web site is copyright of The Rolling Stones Fan Club. When using information from this site, please include a reference to IORR and the main web address www.iorr.org.
---
---
The Rolling Stones
Veltins-Arena
Gelsenkirchen Germany
Wednesday July 27, 2022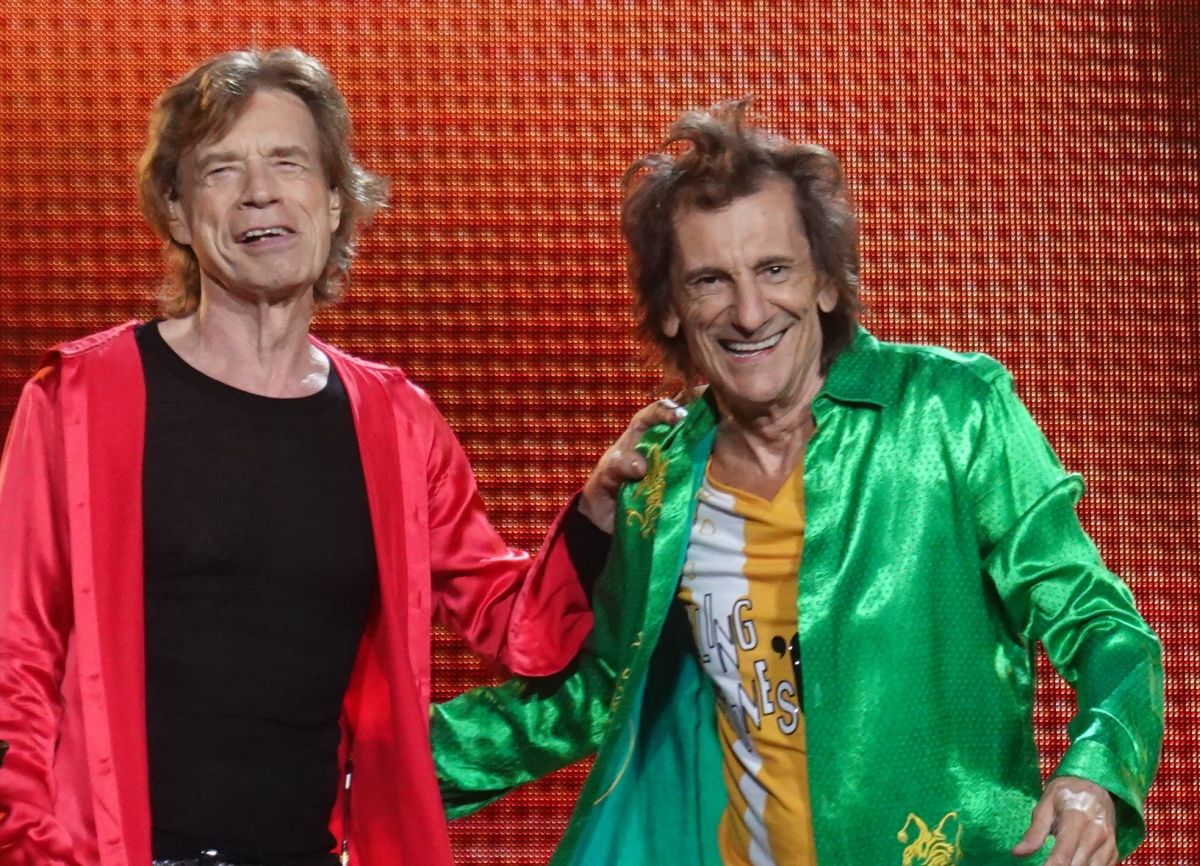 The Rolling Stones live at Veltins-Arena, Gelsenkirchen Germany, Wednesday July 27, 2022 - Photo by Hendrik Mulder
The set list
Street Fighting Man
Let's Spend The Night Together
Tumbling Dice
Out Of Time
Wild Horses (vote song)
You Can't Always Get What You Want
Ghost Town
Honky Tonk Women
--- Band introductions
Slipping Away (Keith)
Connection (Keith)
Miss You
Midnight Rambler
Paint It Black
Start Me Up
Gimme Shelter
Jumping Jack Flash
--- Band off stage
Sympathy For The Devil
Satisfaction
---
Show start :  8:50 pm
Show end   : 10:52 pm

---
Live pre/post show comments:
Gelsenkirchen Germany show live updates - Wednesday 27-July-2022
---
Review by Alwyn Welch
At this gig I stood close to a fireman from Manhattan, taking in a Stones show at the start of his vacation in Europe. He had seen the Stones several times before. He said something that really sums-up many people's experience in Gelsenkirchen, and indeed any Stones gig: "I believe in magic, because I have seen The Rolling Stones".

There was nobody flying around the stadium on broomsticks last night, but yet again the Stones were flying on stage, sometimes roaring like Concorde and sometimes twisting like a fighter jet.

Gelsenkirchen is in the Ruhr, the industrial heartland of Germany, with the closest large city Dusseldorf 50km away, and with many millions of people living within one hour's travel. A modern football stadium with a roof, it was great to be back in a location where the security and event staff were helpful, efficient, and knowledgeable. "Local" knowledge, planning, driving and navigating helped smooth our long trip from hotel to gig and back.

The stadium is built for more than football: the whole grass pitch can be moved outside for such events as concerts and there are four large tunnels at floor-level to make entry and exit easy, safe and fast. I'm afraid that the indoor nature caused inevitable echoes and booming – you could hear it a little at the front, so I assume it was more noticeable at the back despite the best efforts of the crew.

It was the day after Mick's 79th birthday, and perhaps the slightly shorter show (2 hours, 18 songs) was due to everyone being a little jaded after a party. When the crowd started singing "happy birthday", the other performers on stage joined-in, the large screen displayed a Happy Birthday Mick image – good forward planning? Mick asked where was the cake?

Suddenly being a year older didn't seem to have aged Mick in the last four days, and in fact the band played yet another very strong show. Someone on the rail thought Mick looked a bit tired: I saw him from 10 feet away at the stage wing during Satisfaction (a great location for the end of the show) and he looked, sang, waved and smiled like his normal effervescent and energetic self.

It was a little disappointing to get only 18 songs, combined with yet again no "new to this tour" selection. The song vote was invisible as well. Keith of course shuffled the deck for his two-song set, playing Slipping Away and Connection. Ronnie was encouraging Keith to stop absorbing the adulation and start Slipping Away. Steve Jordan did his part for time management by starting the drum beat for Connection before Keith had a guitar in his hands. The combination of mellow and rocking songs worked as well as ever.

The highlight of the show for me was Rambler. At one point it almost seemed as if the structure was being lost, but then maybe they just decided to improvise some more. Again Keith progressed down the catwalk, joining Mick close to me for the Robert Johnson segment. Interestingly for the technical observers, you could hear the monitor mix on the catwalk changing as Keith moved along it. He doesn't use in-ear monitors, but relies on the monitor speakers on stage. He clearly likes the drums and bass more up in the mix, because they became much more prominent from the catwalk monitors. For completists, the vocal line "and it hurts" was absent.

Wild Horses was another highlight, the second show in a row being played. Delightful guitars all around and a real tear-jerker vocal performance from Mick that earned nods and smiles of approval from Keith and Ronnie, and maybe others. Ghost Town is having a bit of a renaissance in my mind, and we heard some great licks and saw fewer theatrics with Mick's hoodie: all to the good. The audience lapped-up both songs, and I thought were in fine voice – maybe that was just in the much more reasonable packing-density Pit.

Some of the so-called war-horses (less fanatical fans call them rock classics) seemed to be tightened-up in length, which is mostly good to hear. I thought YCAGWYW was a little messy – maybe played a bit too relaxed and the Hammond organ was too far down in the mix.

I think Ronnie was a little below par on a few songs in the evening, but got much more into the flamenco-style strumming towards the end of Paint It Black which I know many really appreciate. Actually, by most people's standards, Ronnie was in fine form maybe a tad distracted by his family in the wings and close friends in front of the Pit rail. Steve Jordan continues to demonstrate why Charlie and Keith thought he could fill the drumming slot – just magnificent.

Just like in Paris, Keith joined Karl and Tim for the Miss You sax solo, jamming along with them and grinning. In other news from the stage, I think Chuck managed to hit the keyboard in Honky Tonk Women with some part of his anatomy other than his hands – his knee, or maybe I missed a fast foot movement? Matt was lingering centre stage after his French Horn extravaganza in YCAGWYW (great marimba sounds on Out of Time it has to be said), and Darryl explored some new variations on a theme in his Miss You solo.

Bernard was carrying a lighter singing load than recent gigs, although still working very hard. He and Sasha were called up centre stage for the "woo woo" ending of Sympathy. Sasha herself didn't quite reach the heights of her Paris Shelter performance, but for that and the rest of the set was, I felt, pretty good.

I know that for many fans transportation has been a nightmare with staff shortages post-Covid; poor staff planning in most passport control and security teams; strikes hitting planes and trains; cancelled journeys and very high travel prices. Some are driven to driving to Stockholm, a 2,000 mile return journey. It's not just the longer haul fans who have felt it worth the irritation and additional cost to see the Stones. Even those close to home have had a torrid time, at times, yet made it to shows.

Mick always thanks the local crowd for continuing to come back, over 110 times in Germany in the history of the band. I suggest a tiny acknowledgment of the barriers many have had to overcome across Europe this year would be appropriate. I know these are first world problems, and nothing to compare to being isolated in the Band bubble for three months, but...

It's becoming very hard to decide any sort of league table in the band performance league for the Stones gigs I've been fortunate enough to see this year. There is a danger of the last one being the best, or some small item like a rare song distorting one's views. So, to use a cricket analogy, we've seen a lot of centuries, and no ducks whatsoever. The next Test Match is in Stockholm on Sunday: I think there is a big ladies soccer game as well.
---
Review by Dean Goodman
A tight show by the Rolling Stones in the middle of nowhere, but the incredible shrinking setlist is a bit of a worry.

I had oddly fond memories of their 1998 stop in Gelsenkirchen at the now-defunct Parkstadion (and even mentioned it to Mick Jagger who had no memory of it), and again I had a pretty good time thanks largely to a pair of tearful Poles next to me in the pit whose passion would rival that of a dozen Argentineans. They put their arms around my shoulders on several tunes and compelled me to jump up and down with them until my heart was about to give out. Good times.

On the other hand, the echoey sound would have been torture for most of the fans, and the arena was a stuffy venue with what seemed like a prison wall separating the folks in the floor from those in the stands. Transport in and out was easy.

Despite no evidence of problems with Mick's voice, we were treated to just 18 songs - the same total as in Lyon when he was struggling. We lost one of the rotation songs in the No. 4 slot, and rode "Wild Horses" for a second consecutive show. These factors seem to indicate the Stones won't be taking Berlin by storm. It's a shame, really, because the Stones are really kicking it up a notch. Ronnie and Keith are back in business, Mick is unstoppable and Steve & Co. are effective in their supporting roles.

Gelsenkirchen was largely a carbon copy of Paris in terms of the show's overall quality, and the catwalk was once again the cool place for the guys to gather. Ronnie went all the way out there for his spotlight in "You Can't Always Get What You Want," but his solo is not as long as it used to be, and he found himself stranded out there once it had ended. Ronnie also took an enforced break during "Satisfaction" to change his guitar, and he helped lead the rather anti-climactic moment when Mick's birthday was acknowledged. On top of all that, Mick made his customary comment - "He loves you, he really loves you" - when Ronnie swanned for the crowd, but added, "Not as much as I do, of course."

It was a good crowd overall, but they turned to stone when Keith dusted off "Connection," only its second performance this month. "Out of Time" did not seem to garner as much of a reaction as at other shows, but it's hard to be certain in that cavernous arena. Everything else was a gas. The only bigger highlight of the excursion was getting out of Germany and landing in wonderful Stockholm.
---
Review by Thomas Welt, Bochum, Germany
Yesterday I went to see the Stones in Gelsenkirchen for the third time. A melancholic feeling creeps over me that this might have been the last time. I hope that's not true. The band has accompanied me all my life. After the sad Charlie tribute it went on seamlessly with Street Fighting Man. Guitars, guitars like I love it, right in the face. Mick was right on top, vocally and movement-wise, Ronnie and Keith fully focused - a concert start that only the guys from England can pull off.

Ronnie's first solo on Tumbling Dice was okay, nothing more, nothing less. Keith surprised me with his first solo on Honky Tonk Woman, played smoothly and no bump notes. A highlight was the Keith set, there was a very nice interpretation of Slipping Away with a good first solo, on the second solo Keith lost his touch and the connection to the band for a short time. He broke off and Ronnie brought everything to a good end. On Connection Keith was back on the ball. But then he was off stage during the first few minutes of Miss You, never mind Keith, I never liked that song either.

Ronnie was very restrained during the whole concert, contributed his usual tasteful licks, but unfortunately not much more, except for YCAGWYW of course and Sympathy for the Devil, there were good little solo approaches from the second row. The gospel touch at the end of YCAGWYW was nice. Keith shone again on Satisfaction, flawless and quite variable playing was heard.

To say something praiseworthy about Mick means to carry owls to Athens. The man is a physical, psychological and musical wonder. I don't want to join the chorus of: "Was my best Stones concert ever." It wasn't. Too little blues for my taste, that's what they do best and like no other band. Now and then flashed the four-handed guy on guitar, in Midnight Rambler, Ronnie and Keith were a unit in two. These are the Stones we all love.

About the venue: the acoustics were washed out, a bit dull, not good, there were echoes in the arena, after putting in ear plugs I could hear the trebles better. And then the ensemble playing of Keith and Ronnie was well audible. I hope to see the band again, many more albums and lots of blues. Like all other Stones concerts before, I will never forget last night!
---
Review by Morten Felgenhauer, Norway
I have seen the Rolling Stones in concert on all their European tours since 1990, but I had not yet seen or heard any of the shows from last year or earlier this summer. How the band would sound with a new drummer would therefore be a complete surprise. I went with my seventeen year old daughter (who is not a Stones-fan) and we had tickets for the Silver Pit. We stood near the fence, which means we were placed in the middle of the floor, where the sound was very good and we had a good view when members of the band came out on the extended stage.

The sound was good, but the drums sounded rather muffled (Steve Jordan's playing was excellent, though), and the guitars were sometimes too loud in the mix. Both guitarists were in top form, with crashing chords from Keith and stinging solos from Ronnie. The details of Darryl Jones' expert bass playing was somewhat lost in the mix. Mick sang well, but it seemed like he held back some of his energy (perhaps due to earlier sickness).

Notes on some of the songs: Street Fighting man is a very good opener, and works much better as a start than somewhere at the end of the set, where it often can end up as a mess. Out Of Time is very fun as a surprise in the setlists, but not really a highlight. Wild Horses was fantastic, with delicate interplay between Keith and Ronnie. You Can't Always Get What You Want was a basic version, without choir. Ghost Town is the only really new song in the set lists (You Got Me Rocking has been played once earlier, in London, but is a song from 1994 'new', though?) Usually Honky Tonk Women is song number 9 in the set, but now it was number 8, so we 'lost' a song this evening.

Slipping Away with Keith was another highlight, with tender vocals and beautiful guitar playing. The greatest hits-part at the end is usually the least interesting part of the concert, but many of the songs have gotten an overhaul, with good results – perhaps due to rehearsing the songs with Steve Jordan's input. Midnight Rambler (with a snippet of Come On In My Kitchen in the middle) was monumental, with crunching guitar interplay. Paint It Black was played with psychedelic intensity. The percussion and drums of Sympathy For The Devil is now completely played by the musicians, replacing the programmed percussion of earlier tours, which was an obvious improvement.

All in all a very good concert (but we only got 18 songs instead of the usual 19).
---
Review by Stephan Schulz
I am a in Namibia born Rolling Stones fan since I am 9 years old. I came to Germany in 1980 and I had the luck to see them several times. Seeing them play in that mode, especially Keith Richards made me really happy that evening in the Veltins Arena Gelsenkirchen. Can´t wait seeing them rocking the Waldbühne Berlin.
---
Review by Dieter Siebrecht
Well it was a frenetic audience from the beginning to the end! I hoped that we get one "new" song...no chance...first highlight for me was out of time and YCAGWYT of course is always a sing along with the audience...for me for the first heard.

Keith is since Charlies dead so closed and amazing..he tells more than the older tours!

Highlight (not for the first time) Midnight Rambler...sounded really great.. After that on blockbuster of blockbuster and the highlight for me in this category was Gimmie Shelter!! Gimme Shelter ...with actually pictures of destroying the Ukraine....

I was getting higher and higher when Jumpin' jack flash began. Safisfaction build the frenetic end of an international crowd...I've seen people from USA, France, Italy and a lot of dutch fans!

By the way I don't know how could we get drinks (most beer) in clear thin plastic cups?? Where were the Original Stones cups?? All in all a great night in Gelsenkirchen!
---
Review by Holger Zittel (ZitRock)
Went by car to Gelsenkirchen and had no problems with traffic jam and parking. Got my LD-tickets without queue at the counter (very different to Munich!!) but was unlucky with my tickets: "Veltins Nordkurve, Block N5" opposite the stage. Because the "Veltins Arena" is a small stadium it was not a bad place directly behind standing room but significantly higher and I had a good but distance view of the stage and a perfect view of the screens.

The show starts again with Street Fighting Man and continues and ended with the well-known setlist except "Let's Spend The Night Together" and "Wild Horses". So, we had again an 18-song show.

Because the roof was closed it was a great atmosphere like in a hall with enthusiastic crowd. In my opinion the sound was extremely good, maybe the best sound this tour. Possibly it was the closed roof and my place opposite to the stage that makes the sound so clear and powerful.

My favorite songs tonight were "Midnight Rambler" again a great blues composition and interpretation and "Gimme Shelter" at the end with pictures of destroyed cities in Ukraine. What a fantastic sign against war by the Stones. Unfortunately, Keith didn't play "Happy" or "You Got The Silver". All in all, a great show with the Stones in a good mood.

See you in Berlin.
---
From Dirk (schwonek)
Danke instead of Bis bald - this might have been their last show in this part of Germany and it was a great one. Mick and the boys were smiling from the start and seemed to be enjoying it a lot. A big highlight was a heartfelt and strong version of Wild Horses, such a beauty. We bought Lucky Dips and had seats in front of the B-stage surrounded by many people young and old from all over the world. Everyone was so happy and people were standing the entire show. Dancing and singing. I love what the Stones music does to people. Wonderful. Thank you for such an incredible time and see you in Berlin.
---
Links
---
Pictures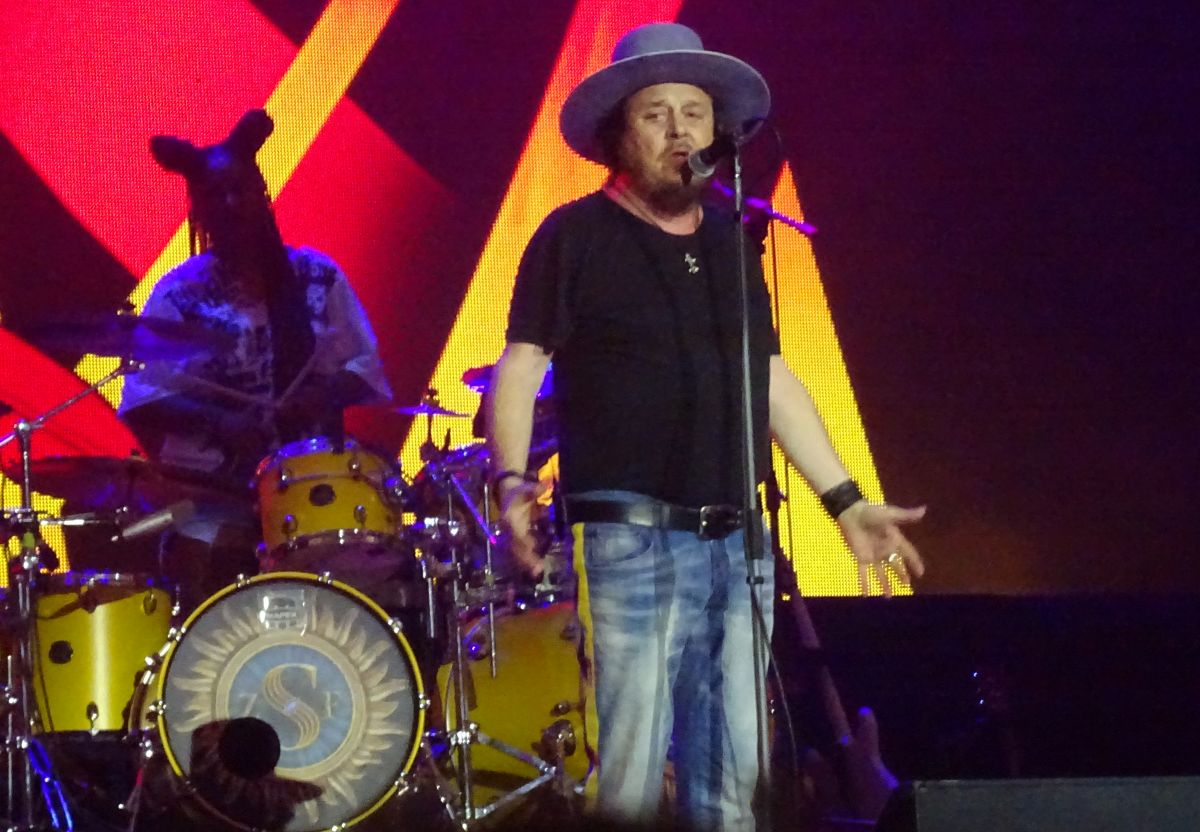 Photo by Bjornulf Vik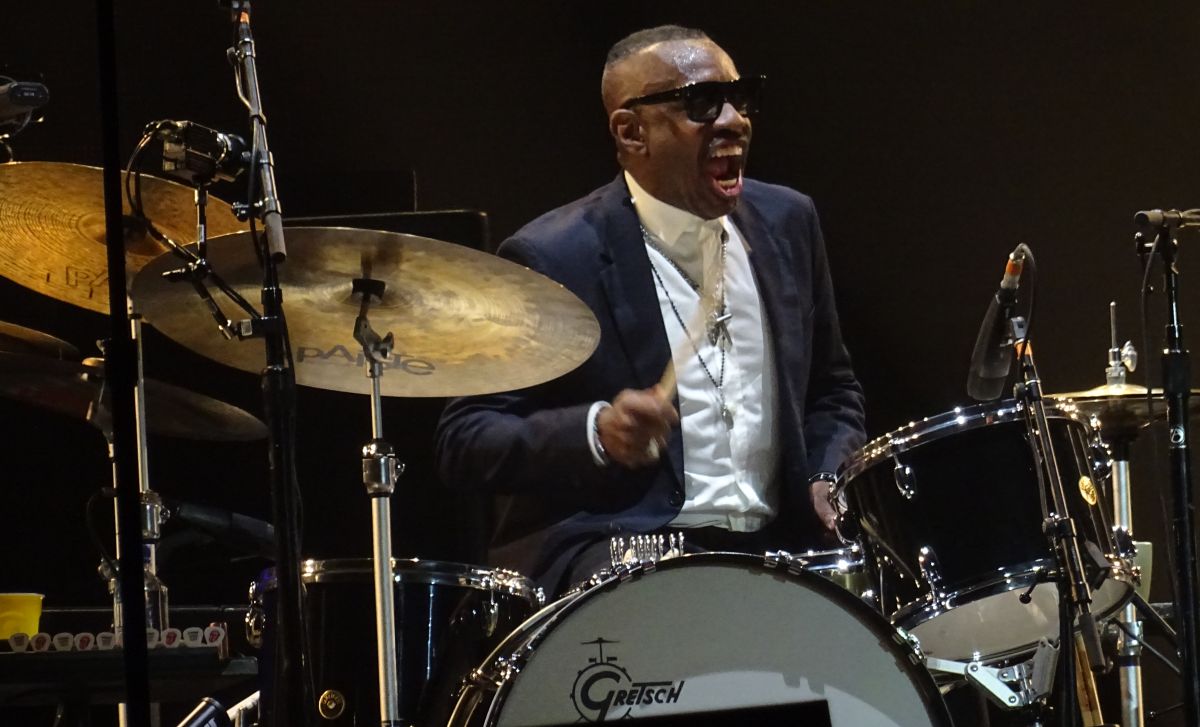 Photo by Bjornulf Vik

Photo by Bjornulf Vik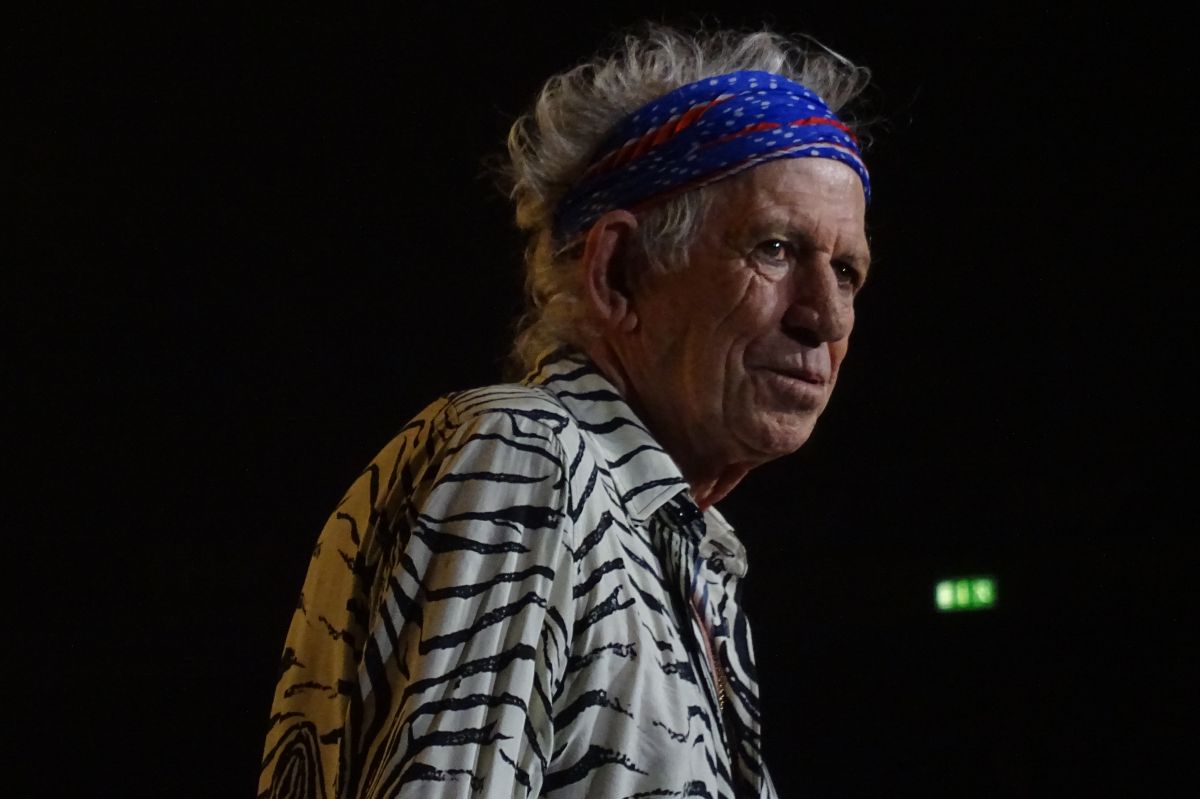 Photo by Bjornulf Vik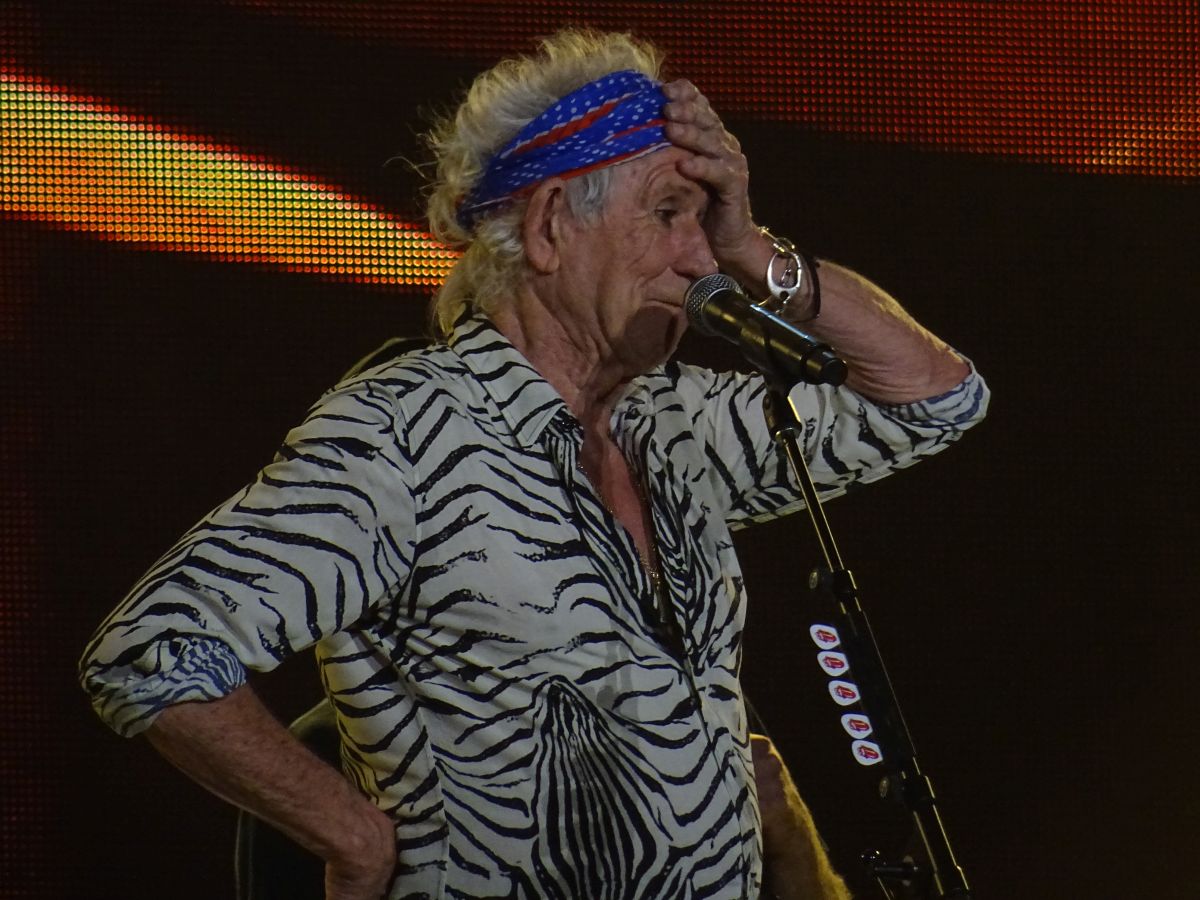 Photo by Bjornulf Vik
---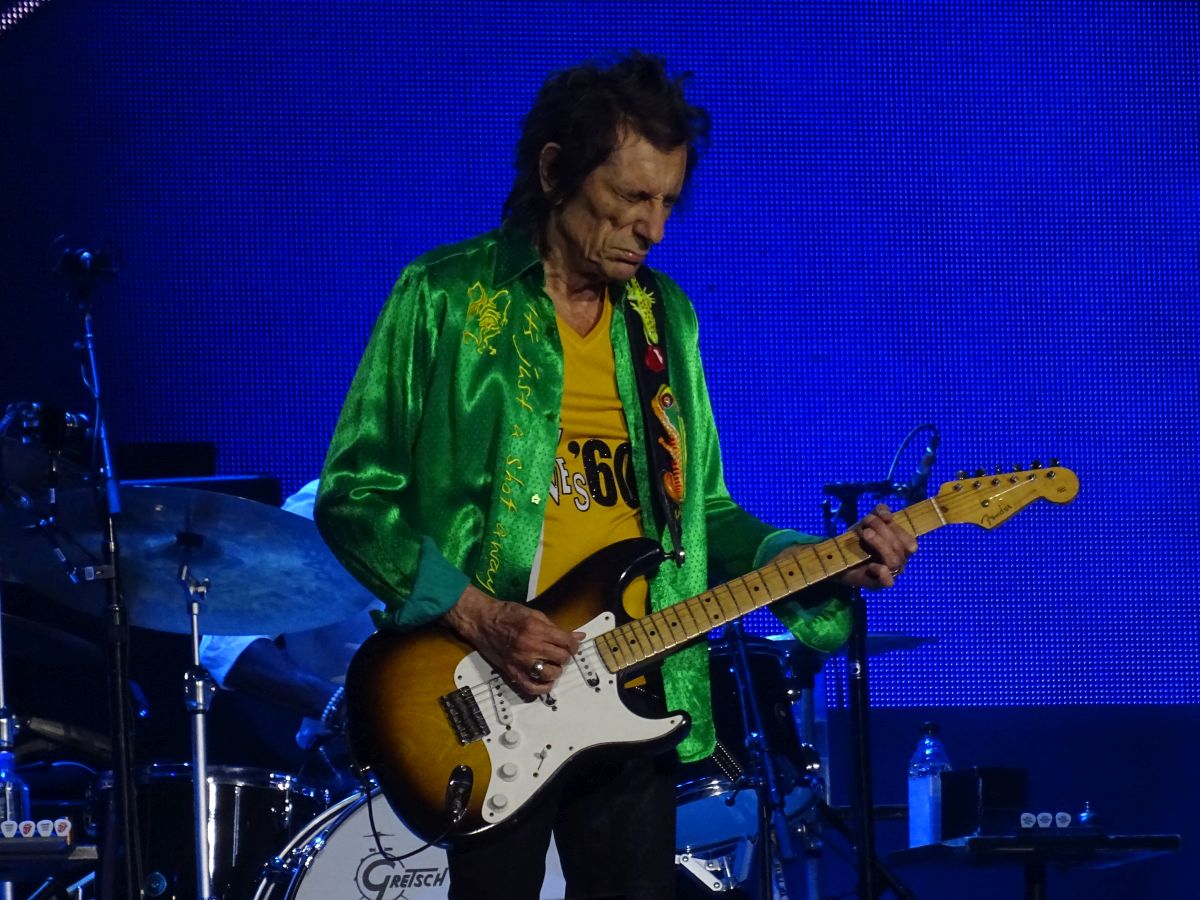 Photo by Bjornulf Vik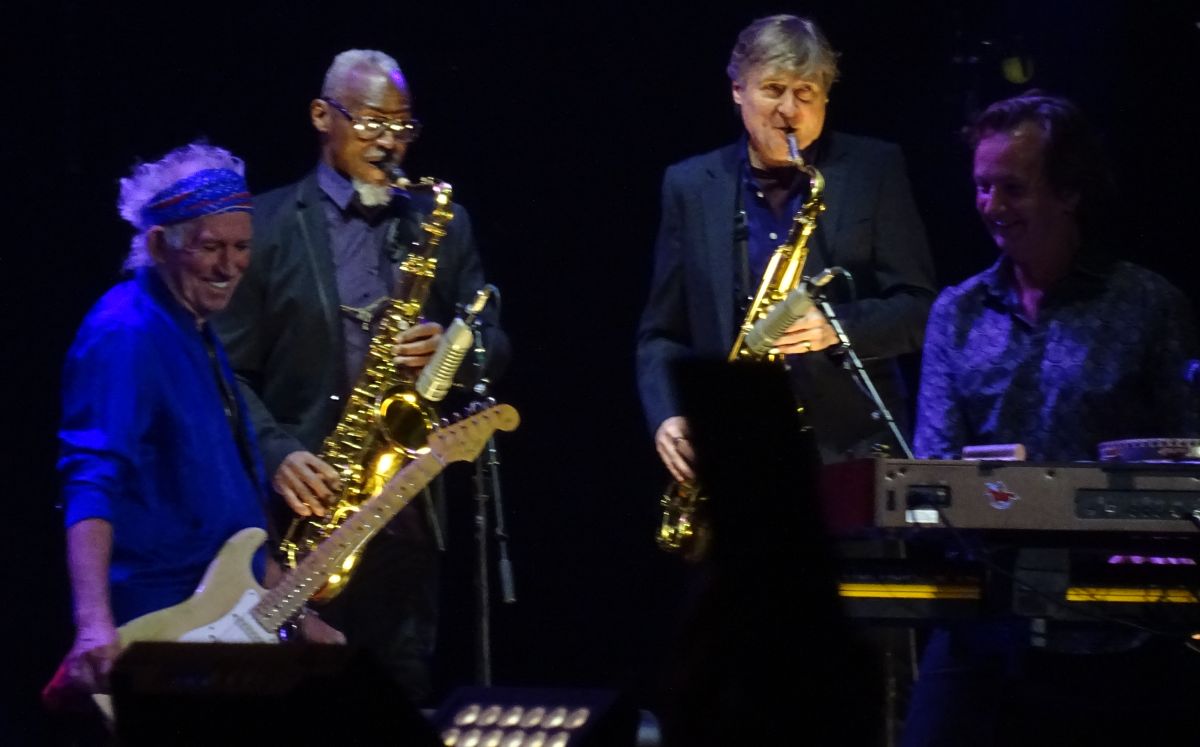 Photo by Bjornulf Vik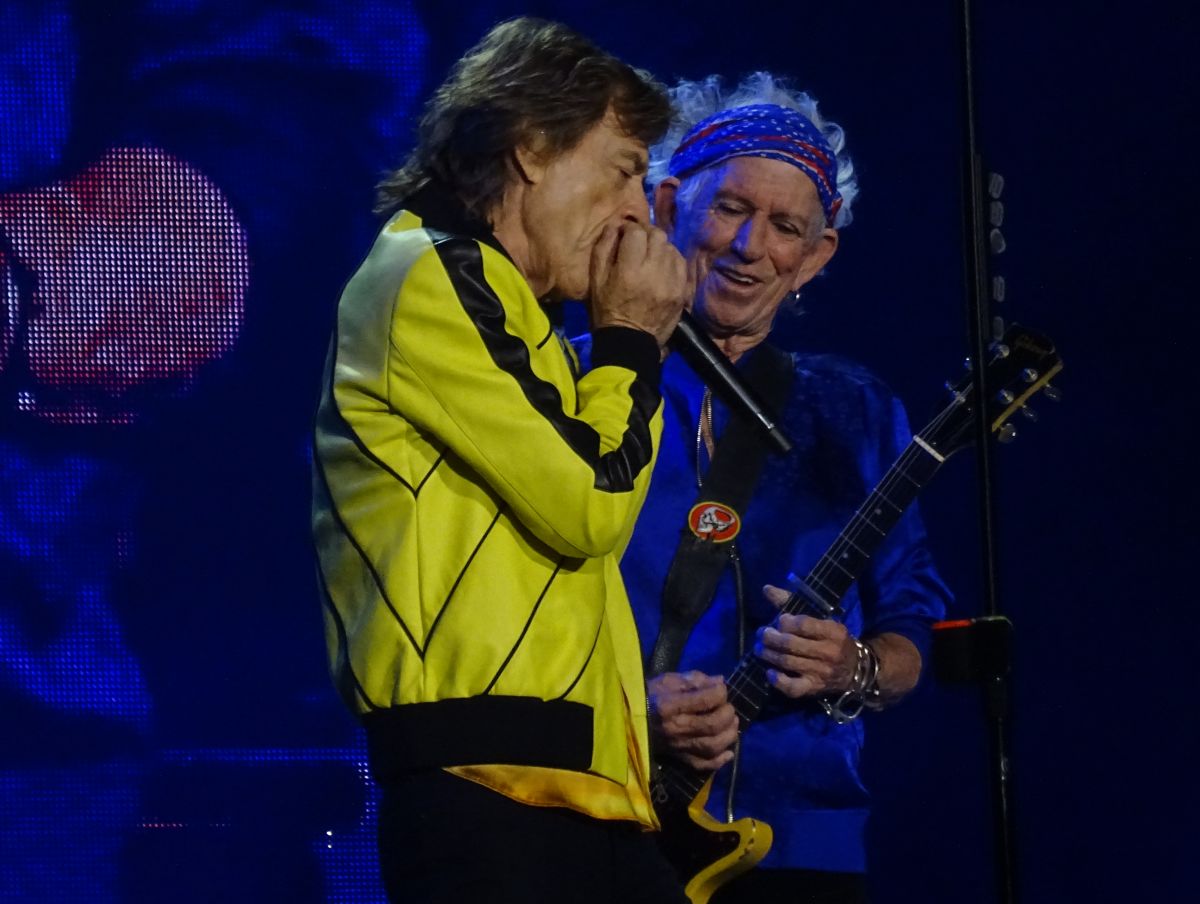 Photo by Bjornulf Vik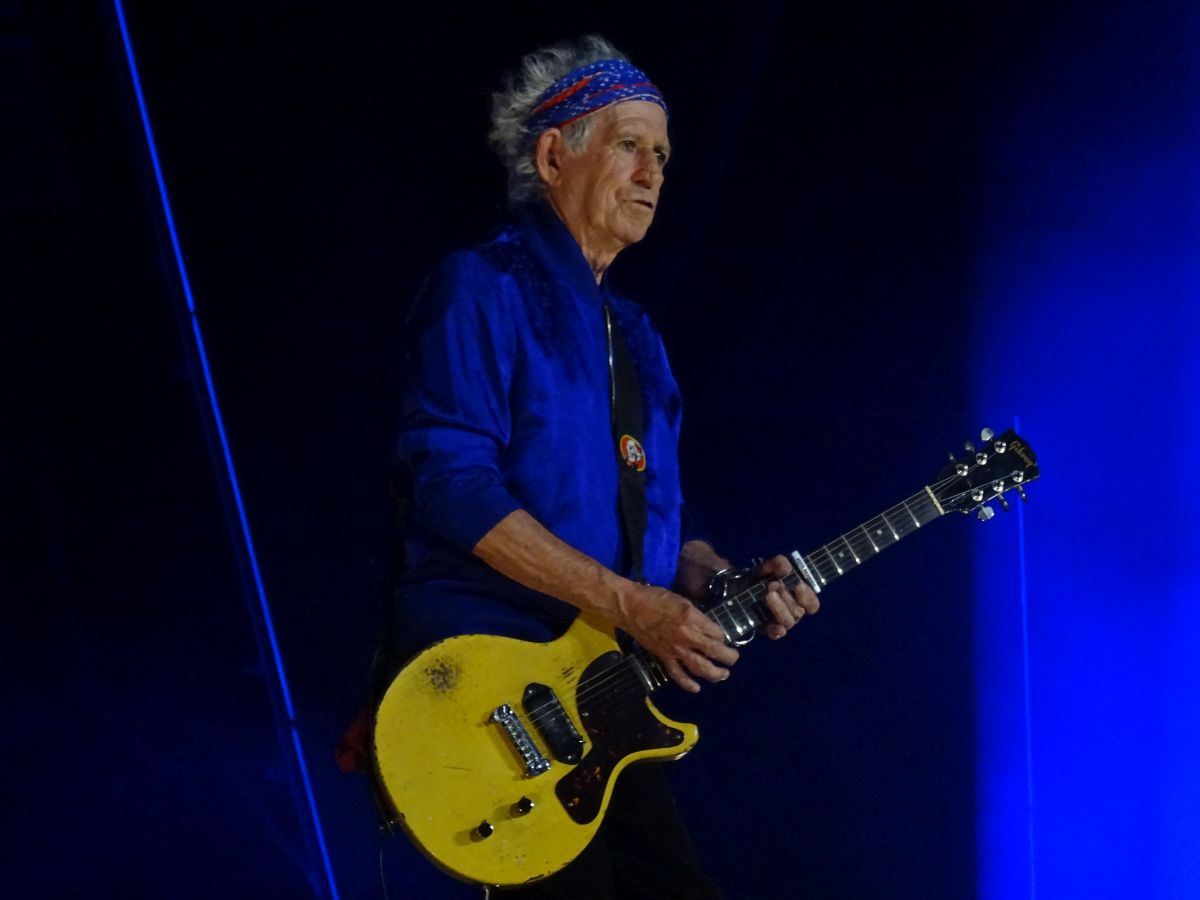 Photo by Bjornulf Vik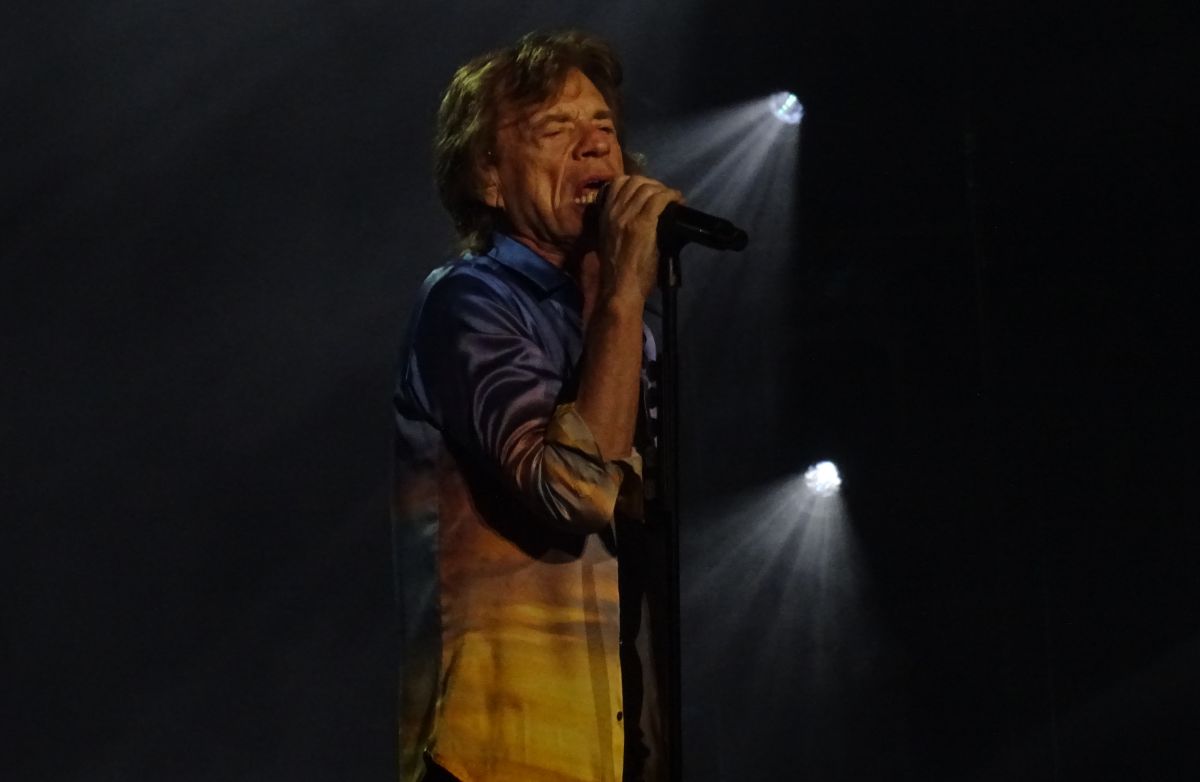 Photo by Bjornulf Vik
---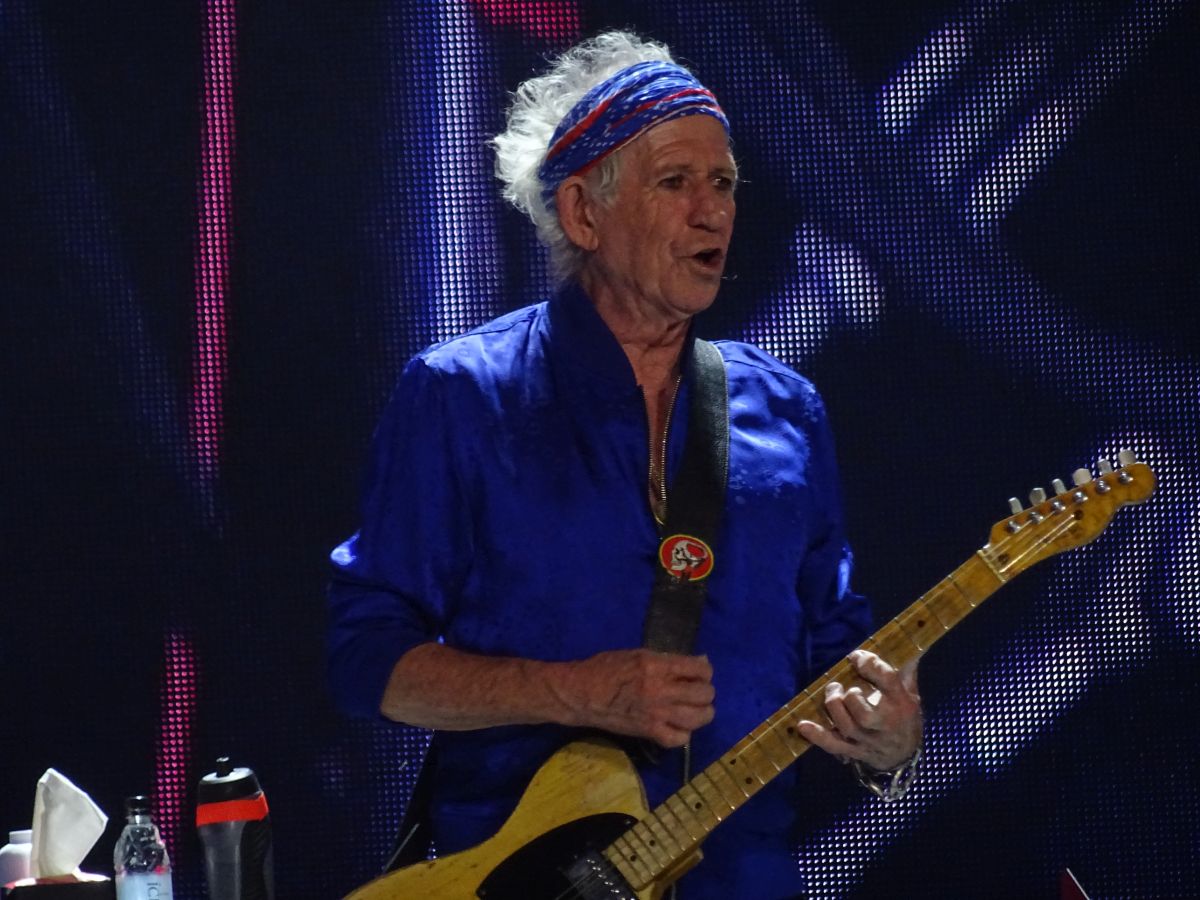 Photo by Bjornulf Vik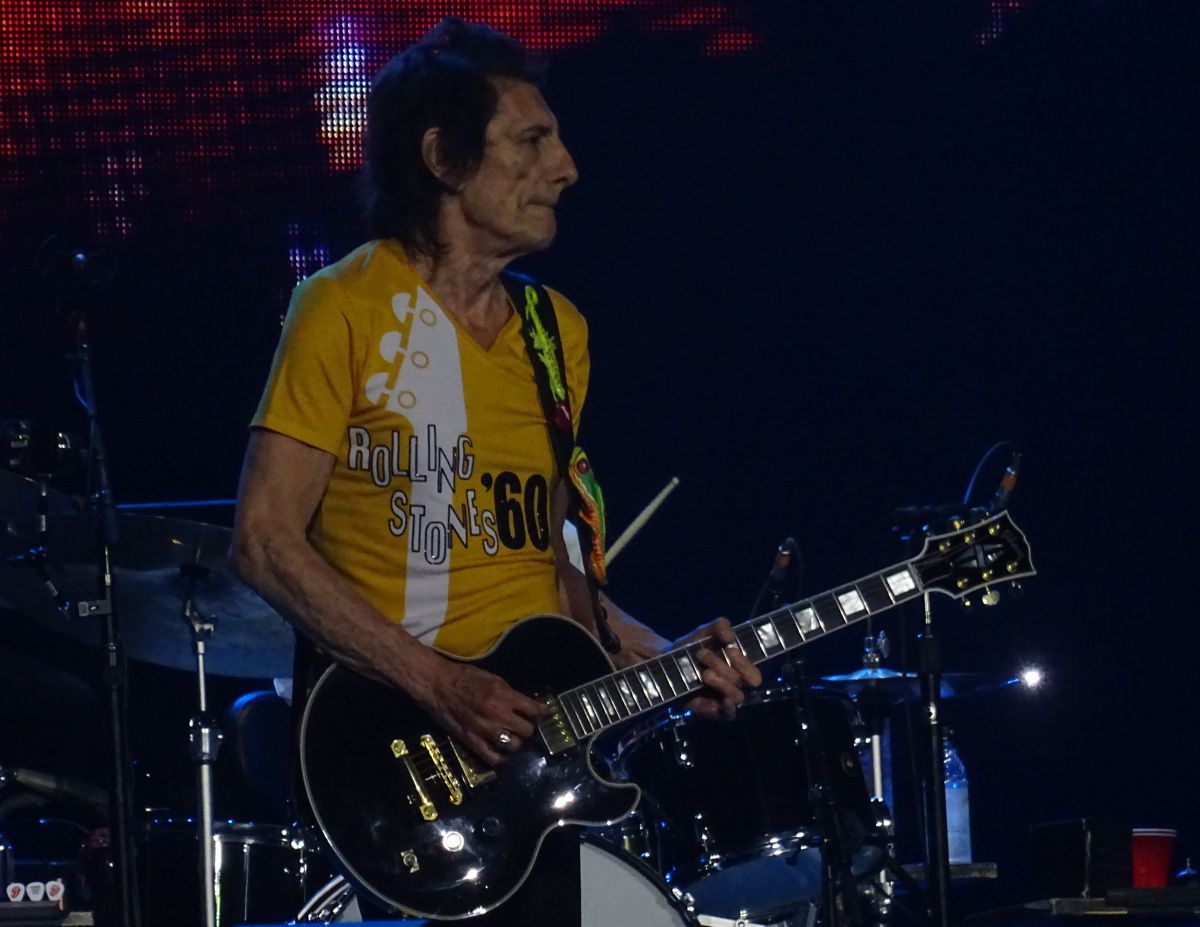 Photo by Bjornulf Vik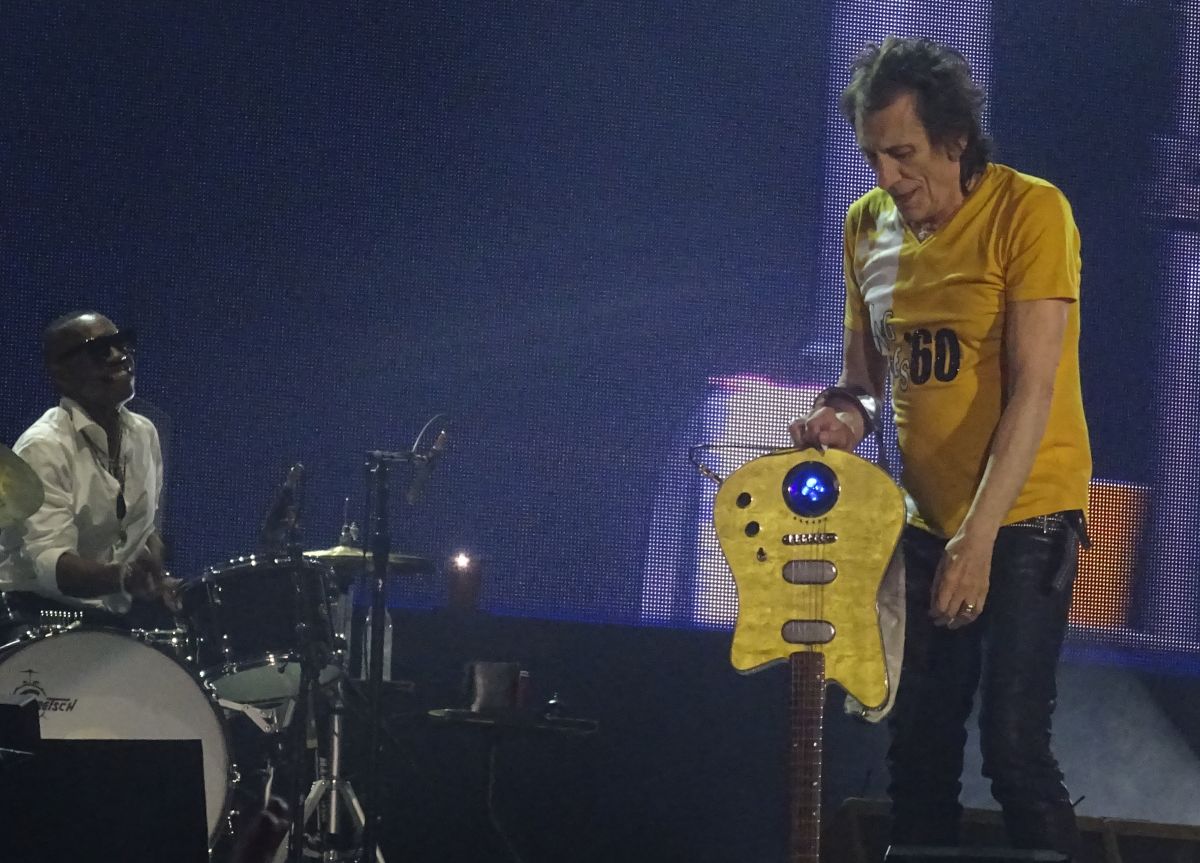 Photo by Bjornulf Vik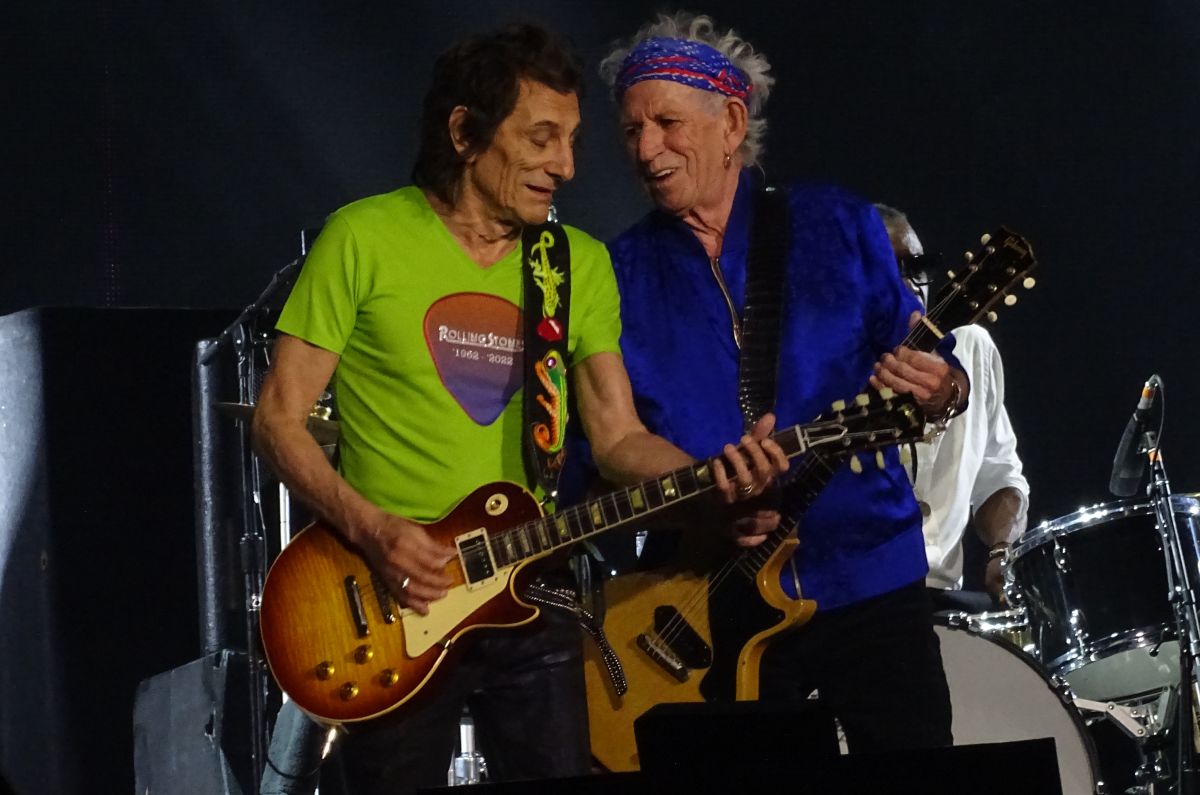 Photo by Bjornulf Vik
---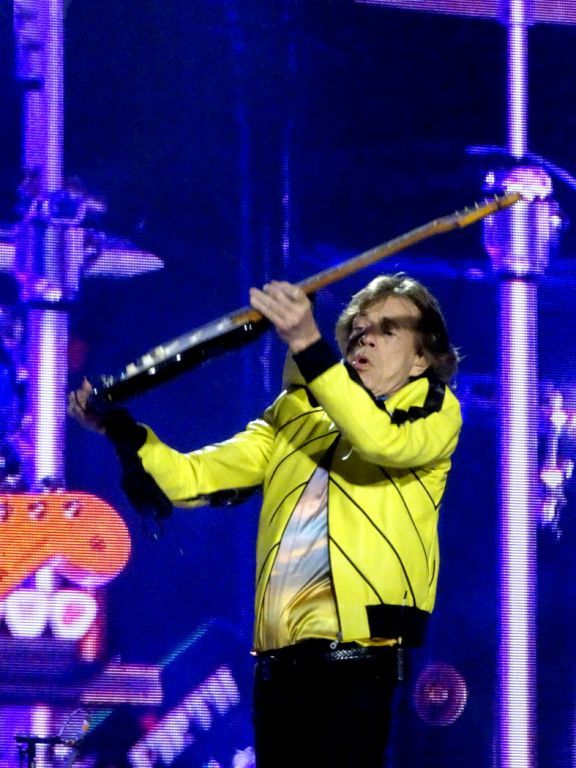 Photo by Ninthe Keur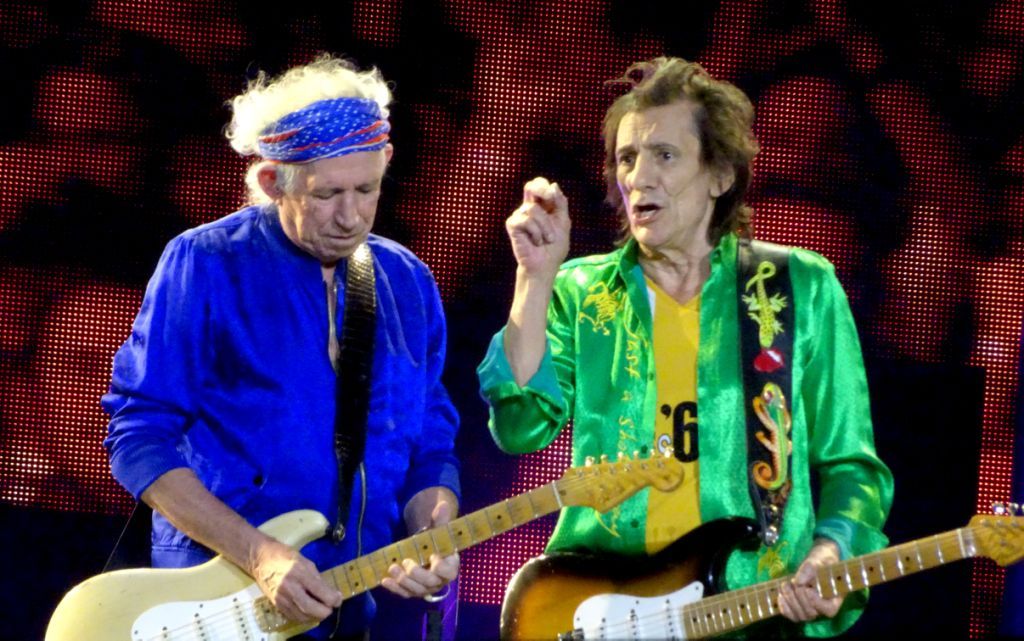 Photo by Ninthe Keur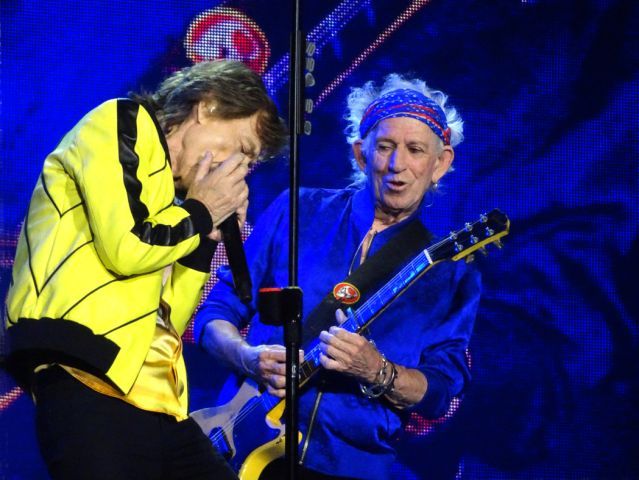 Photo by Ninthe Keur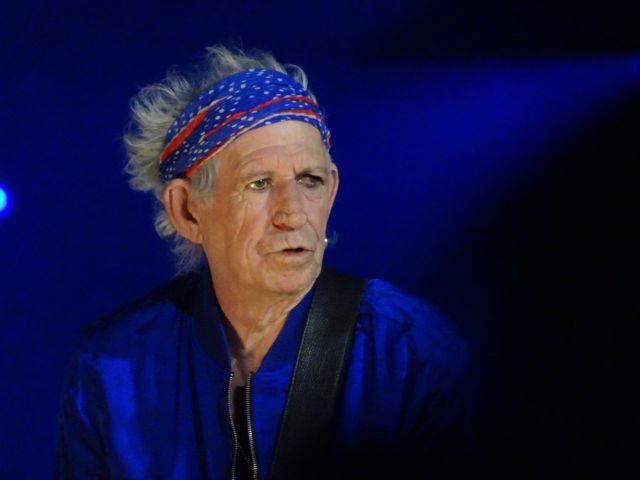 Photo by Ninthe Keur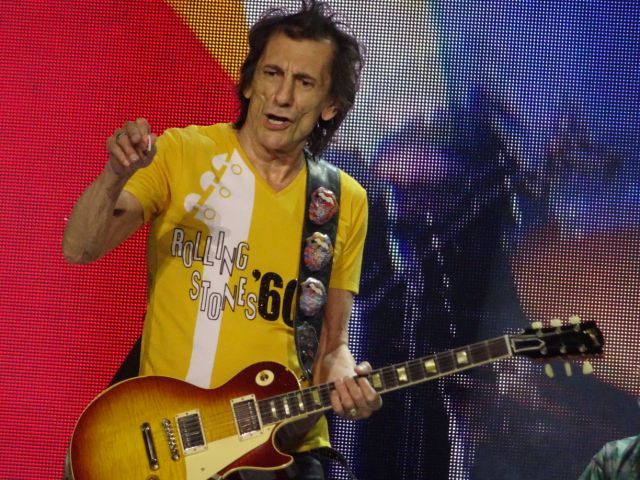 Photo by Ninthe Keur
---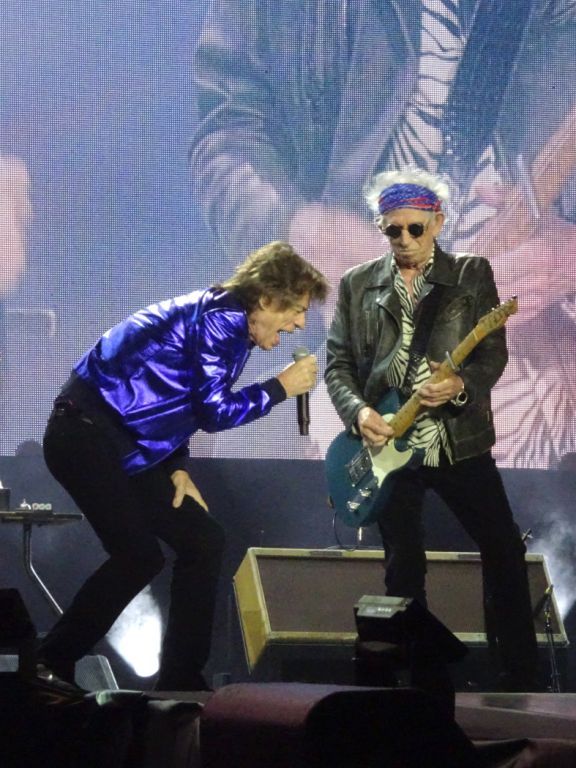 Photo by Roderick Keur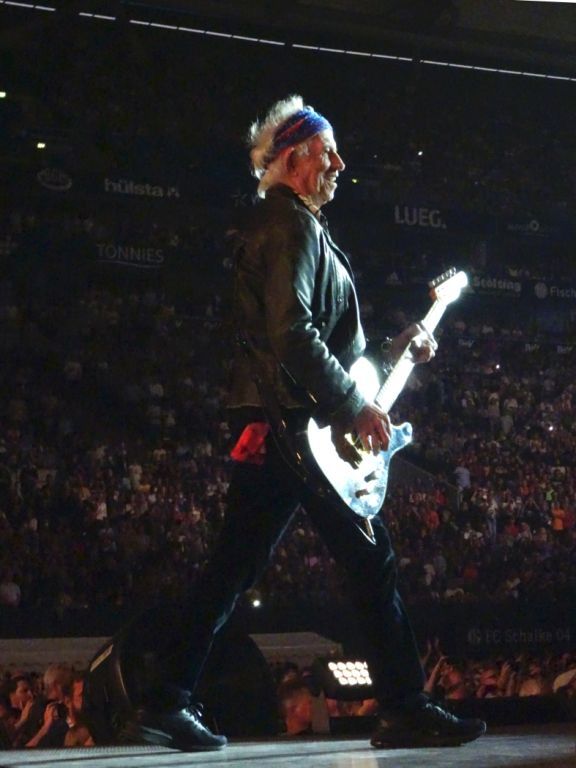 Photo by Roderick Keur
---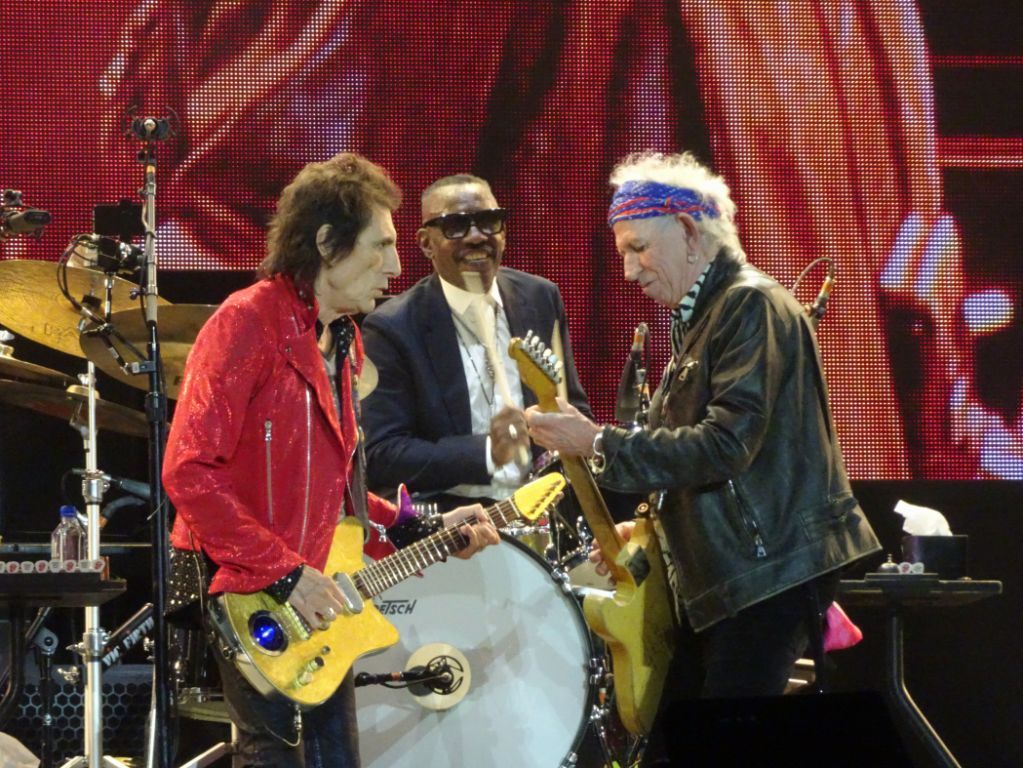 Photo by Roderick Keur

Photo by Roderick Keur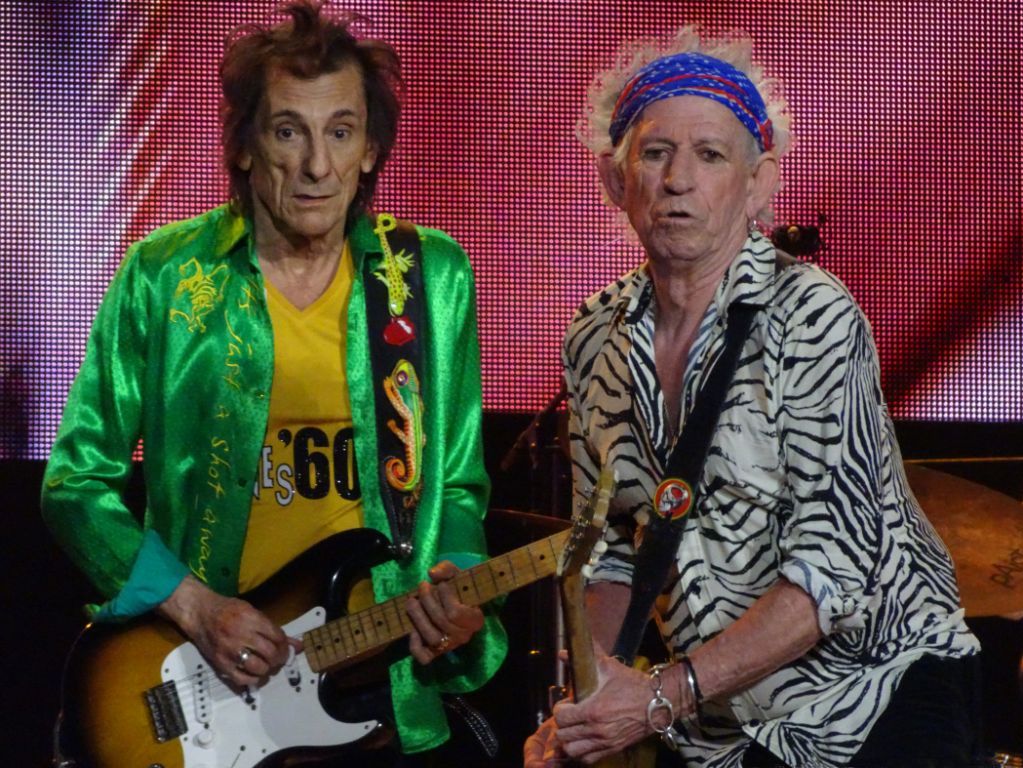 Photo by Roderick Keur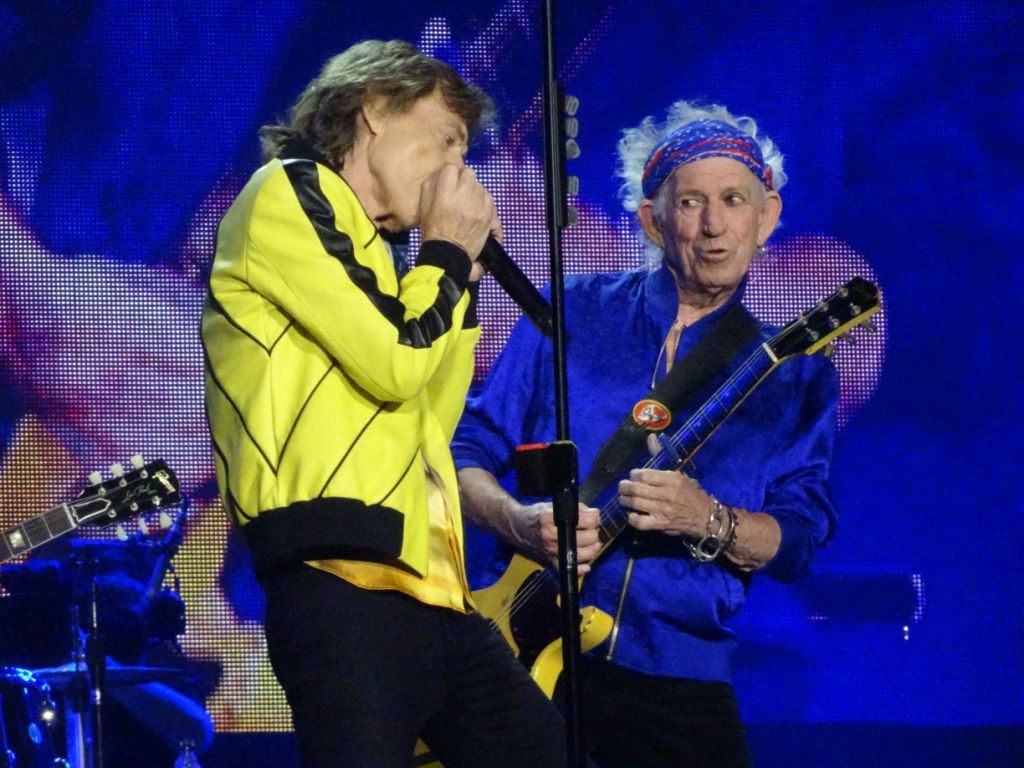 Photo by Roderick Keur
---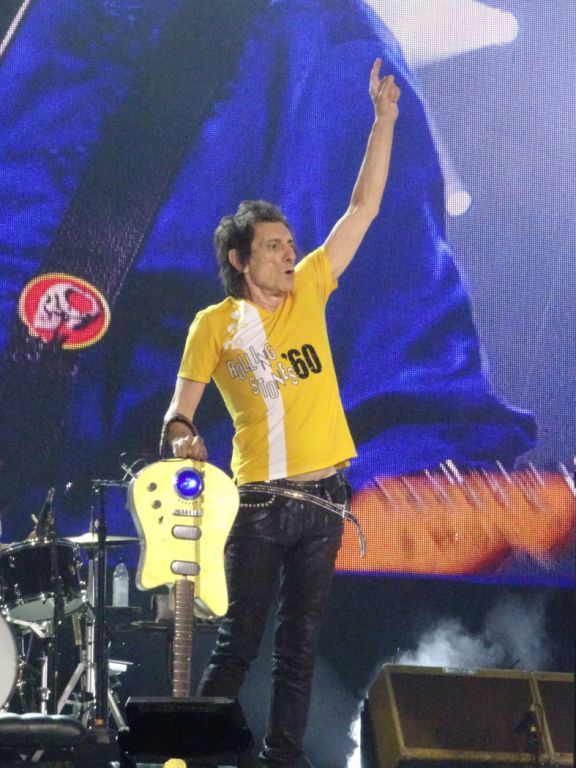 Photo by Roderick Keur
---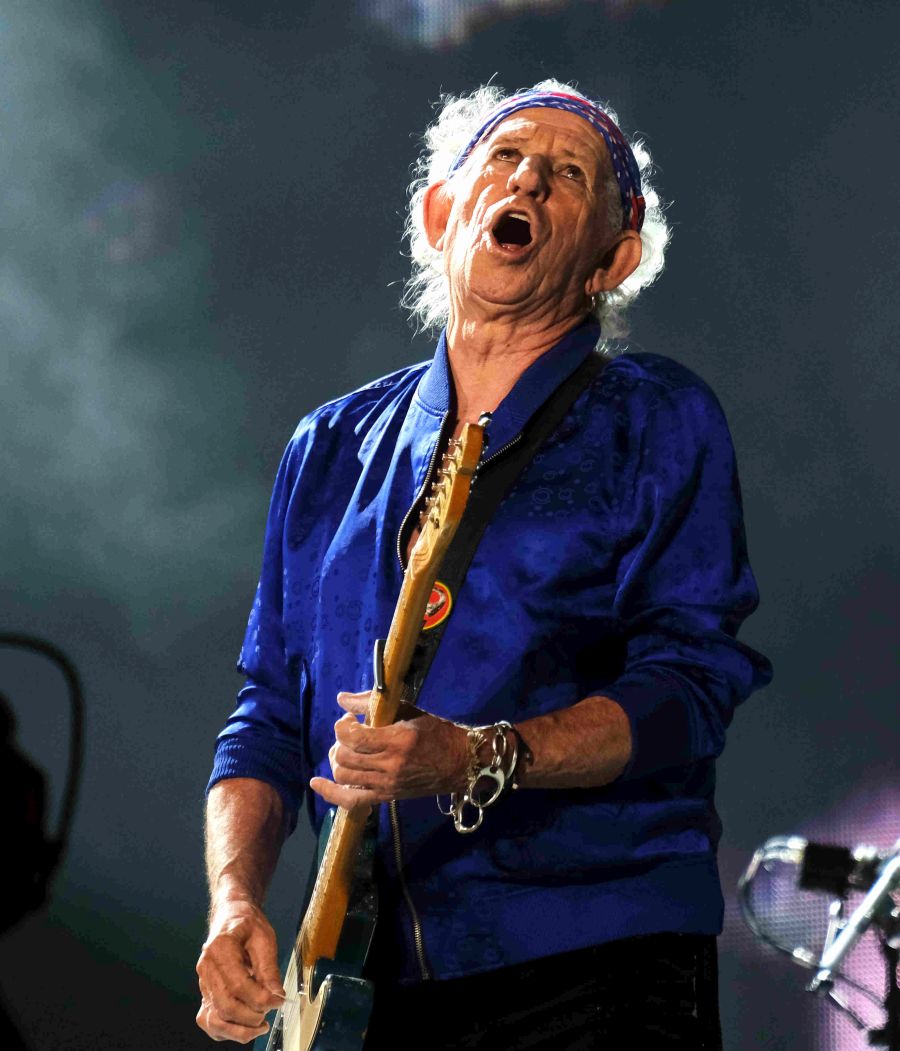 Photo by Geir Greni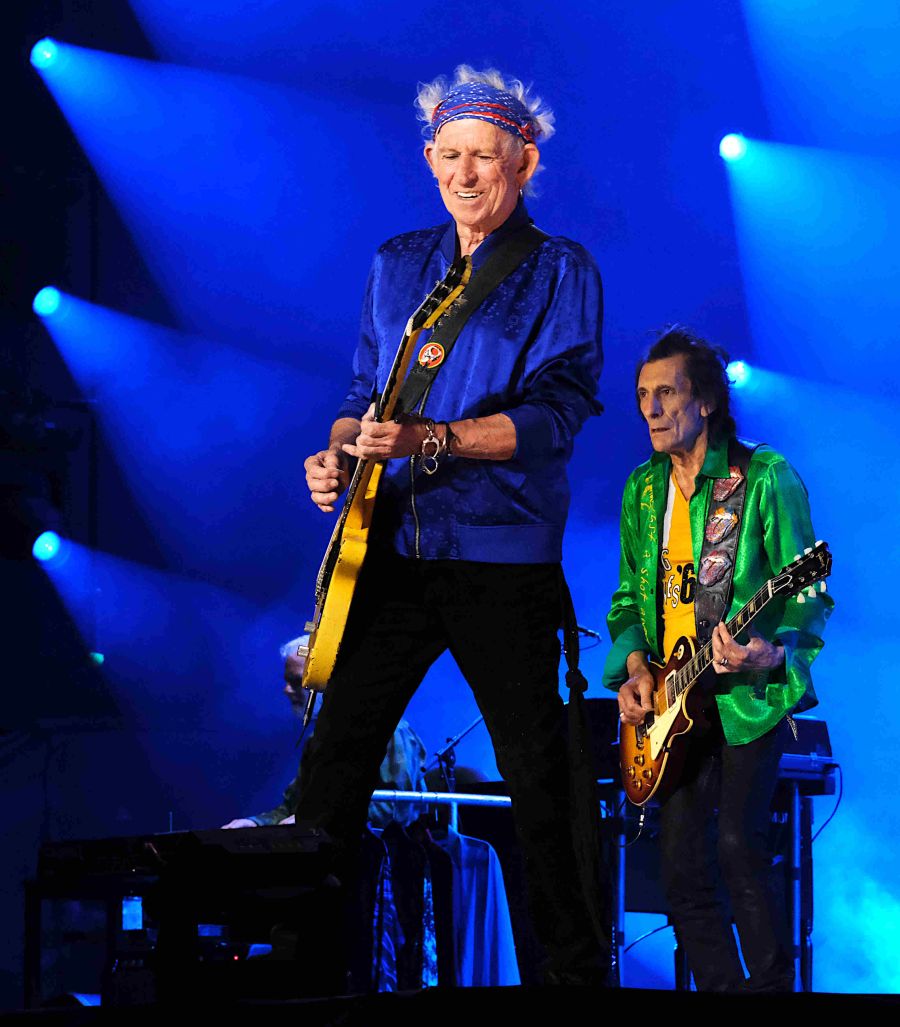 Photo by Geir Greni

Photo by Geir Greni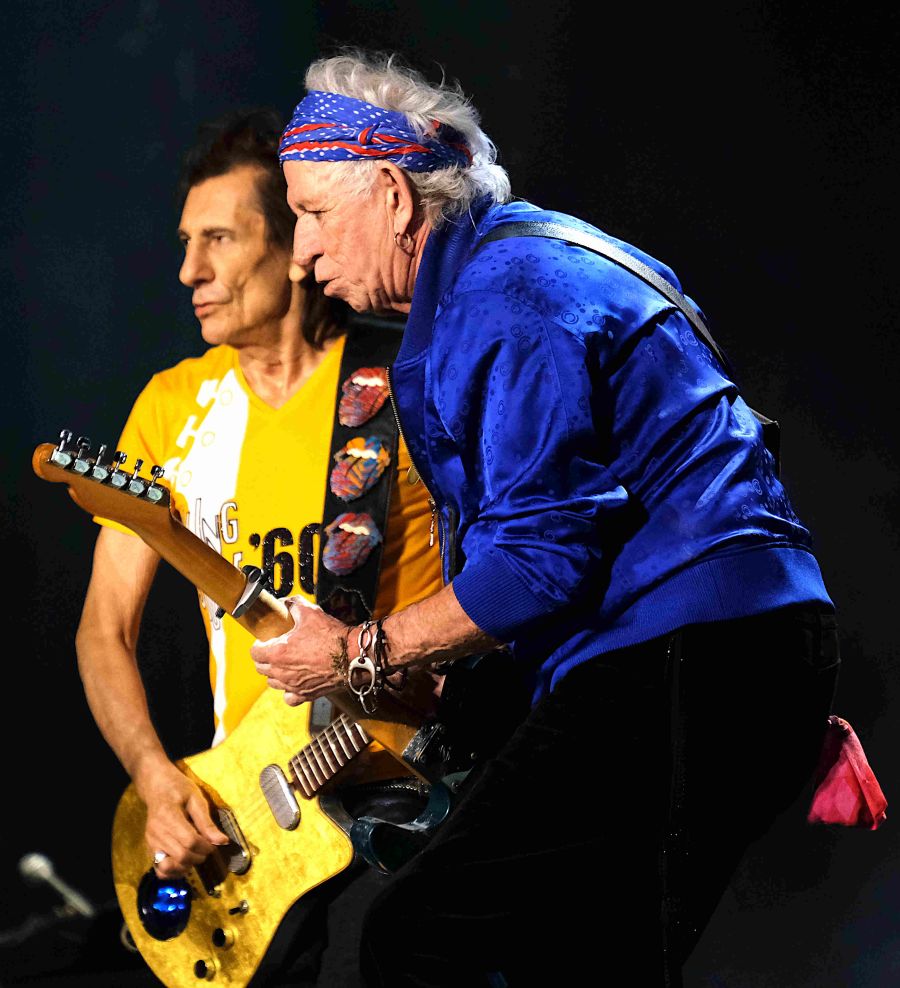 Photo by Geir Greni
---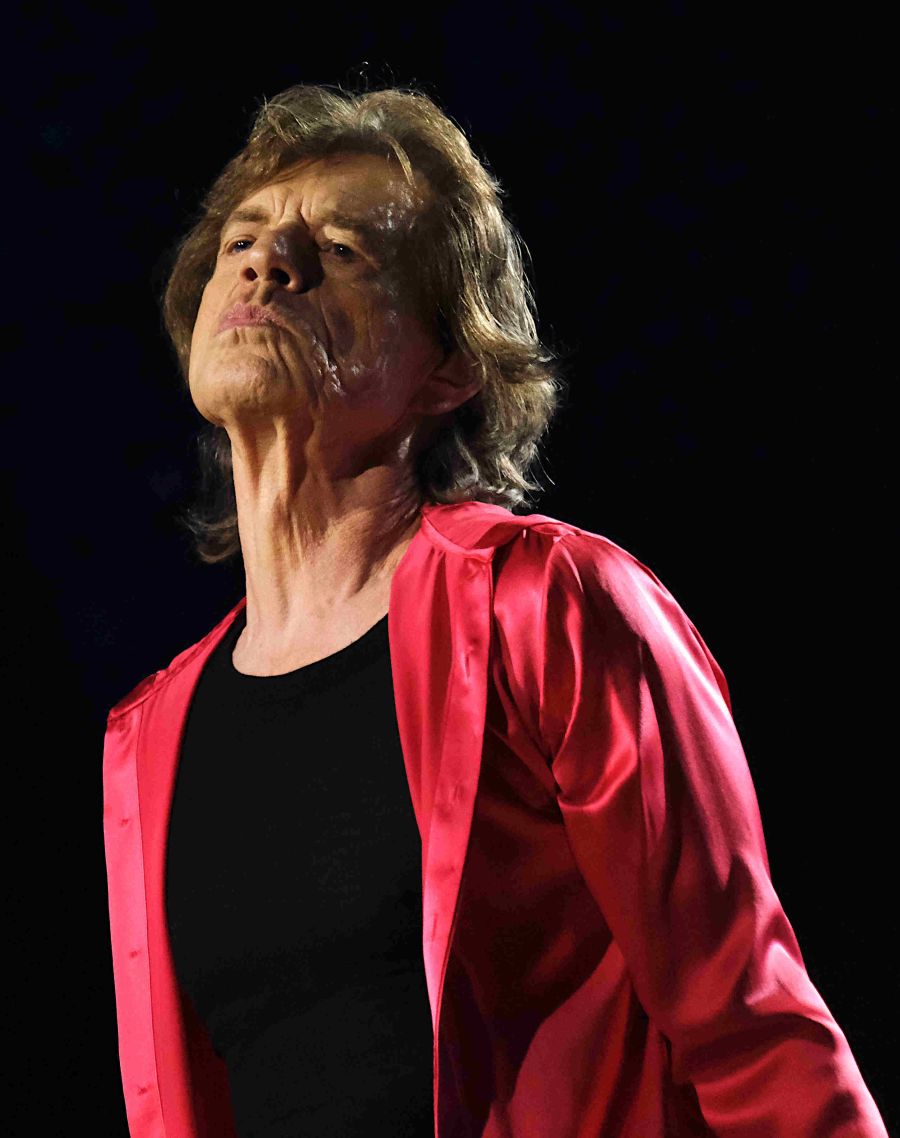 Photo by Geir Greni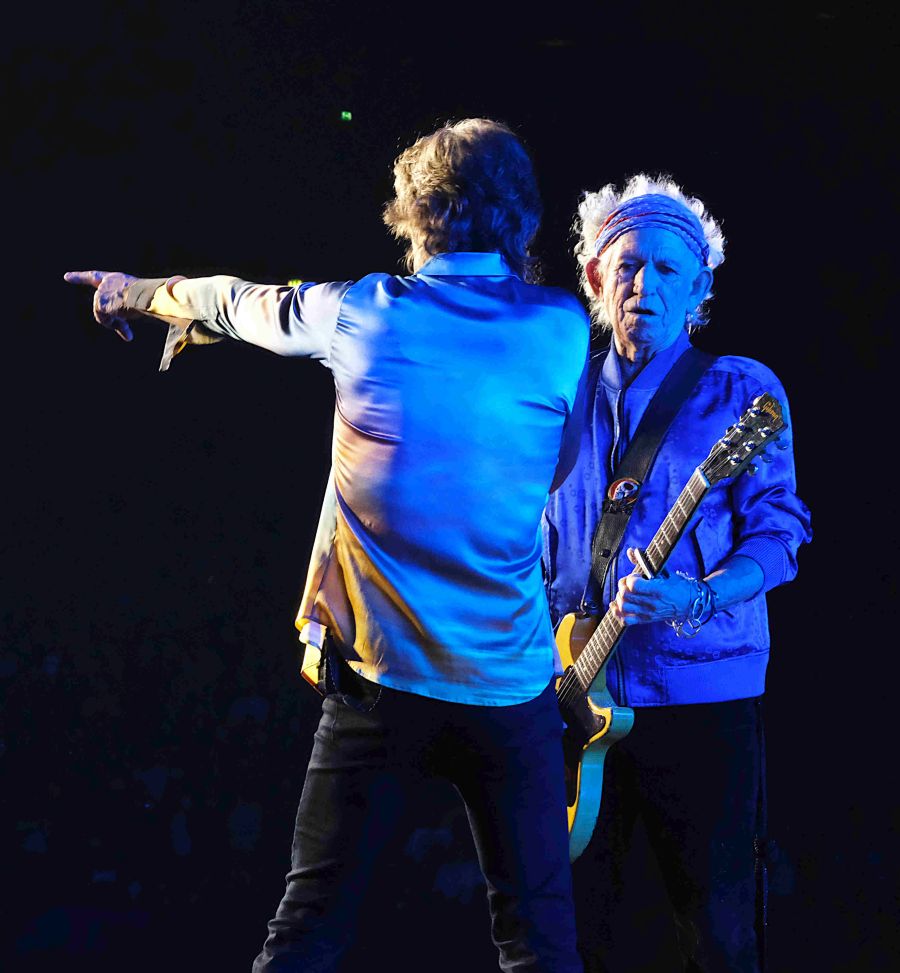 Photo by Geir Greni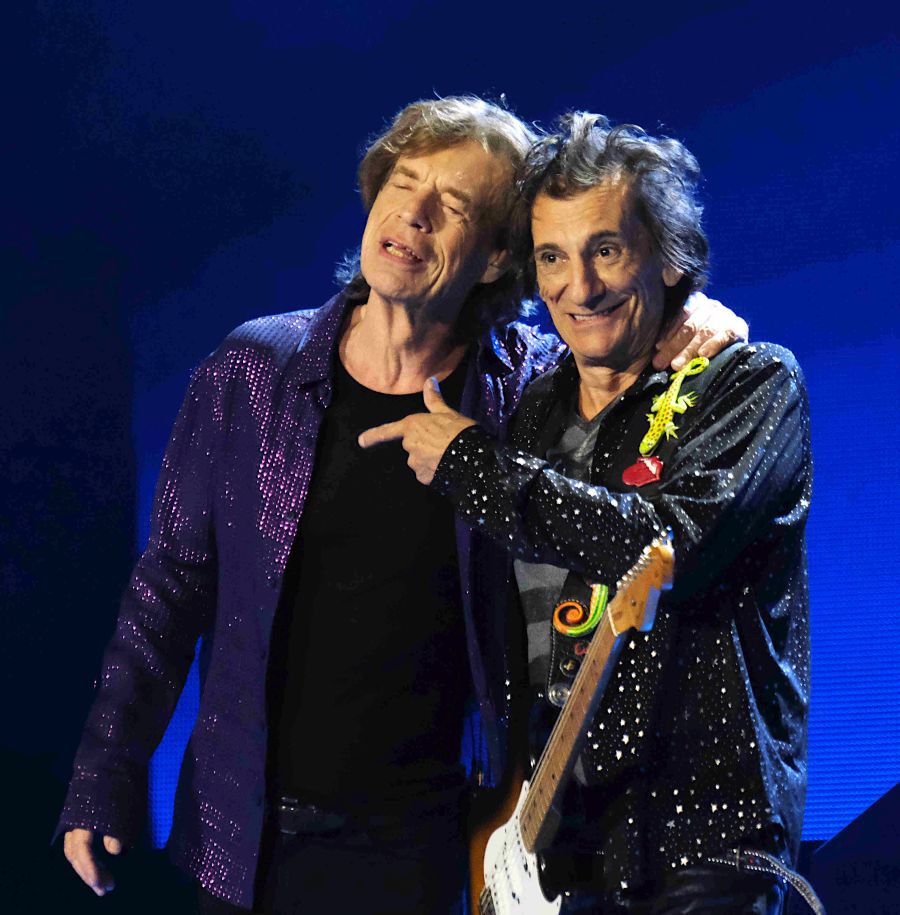 Photo by Geir Greni
---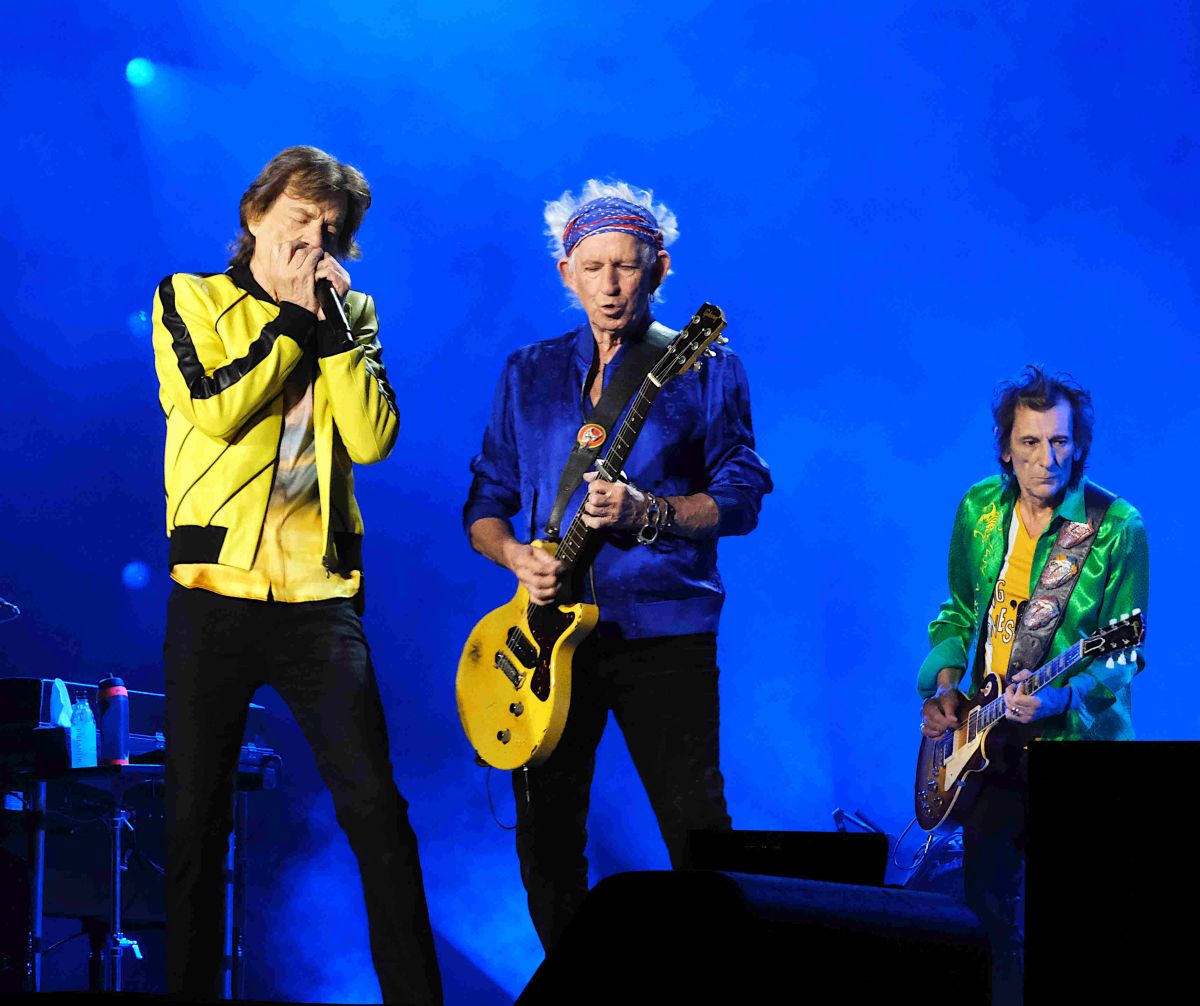 Photo by Geir Greni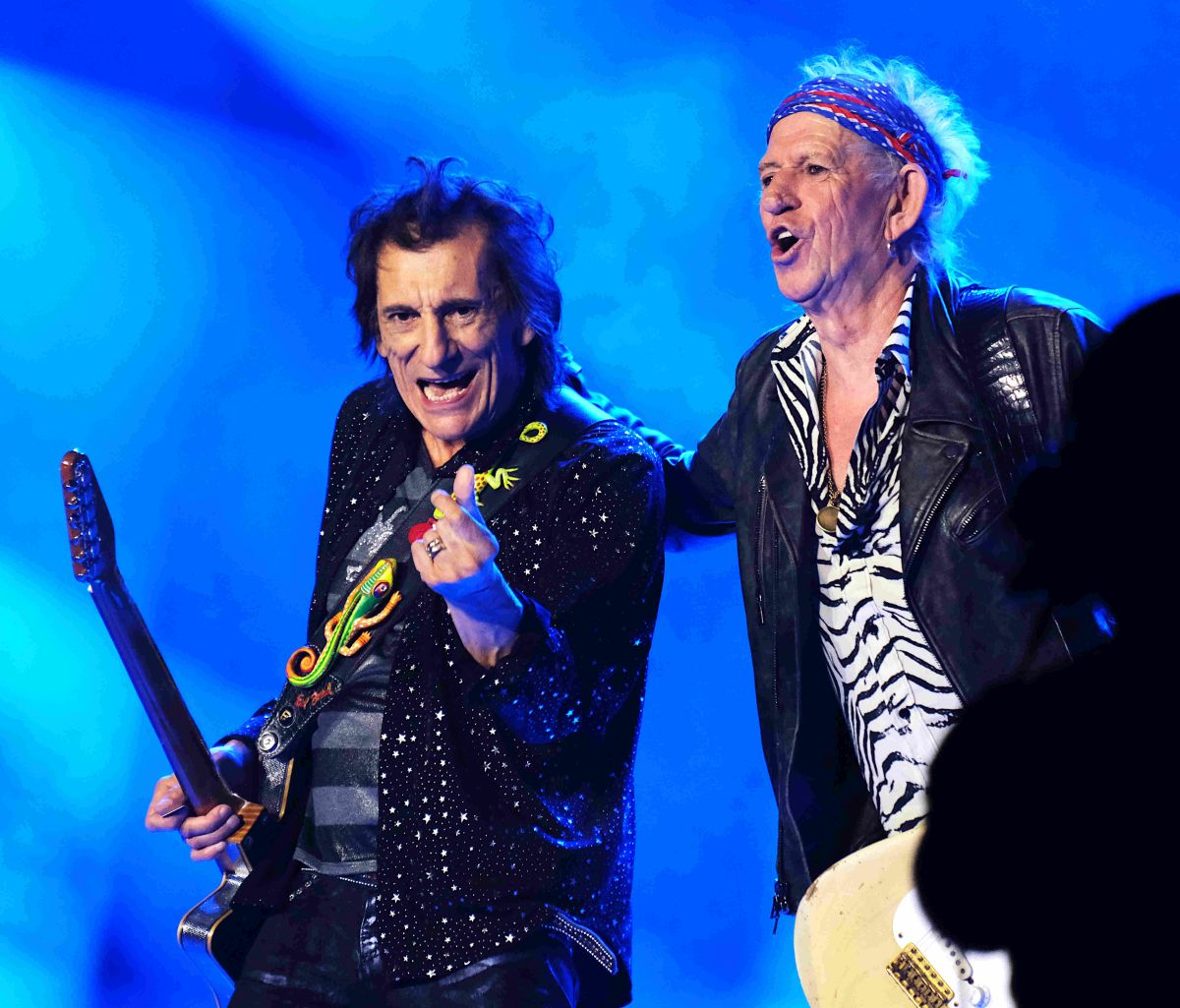 Photo by Geir Greni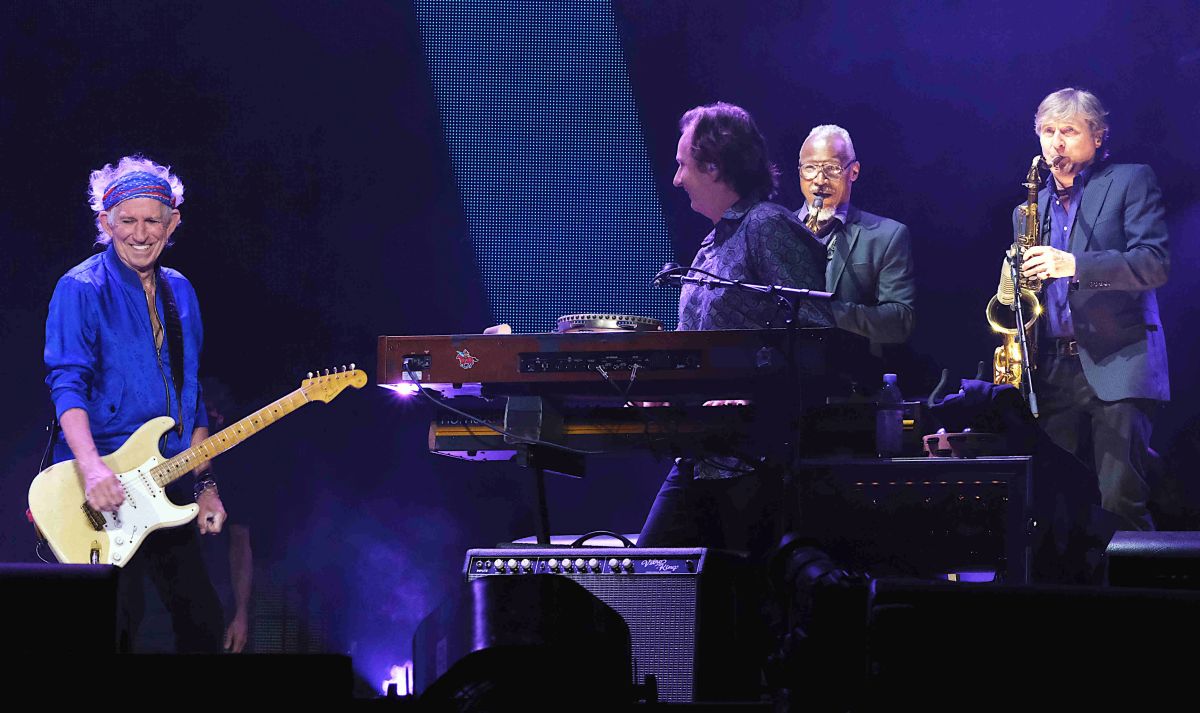 Photo by Geir Greni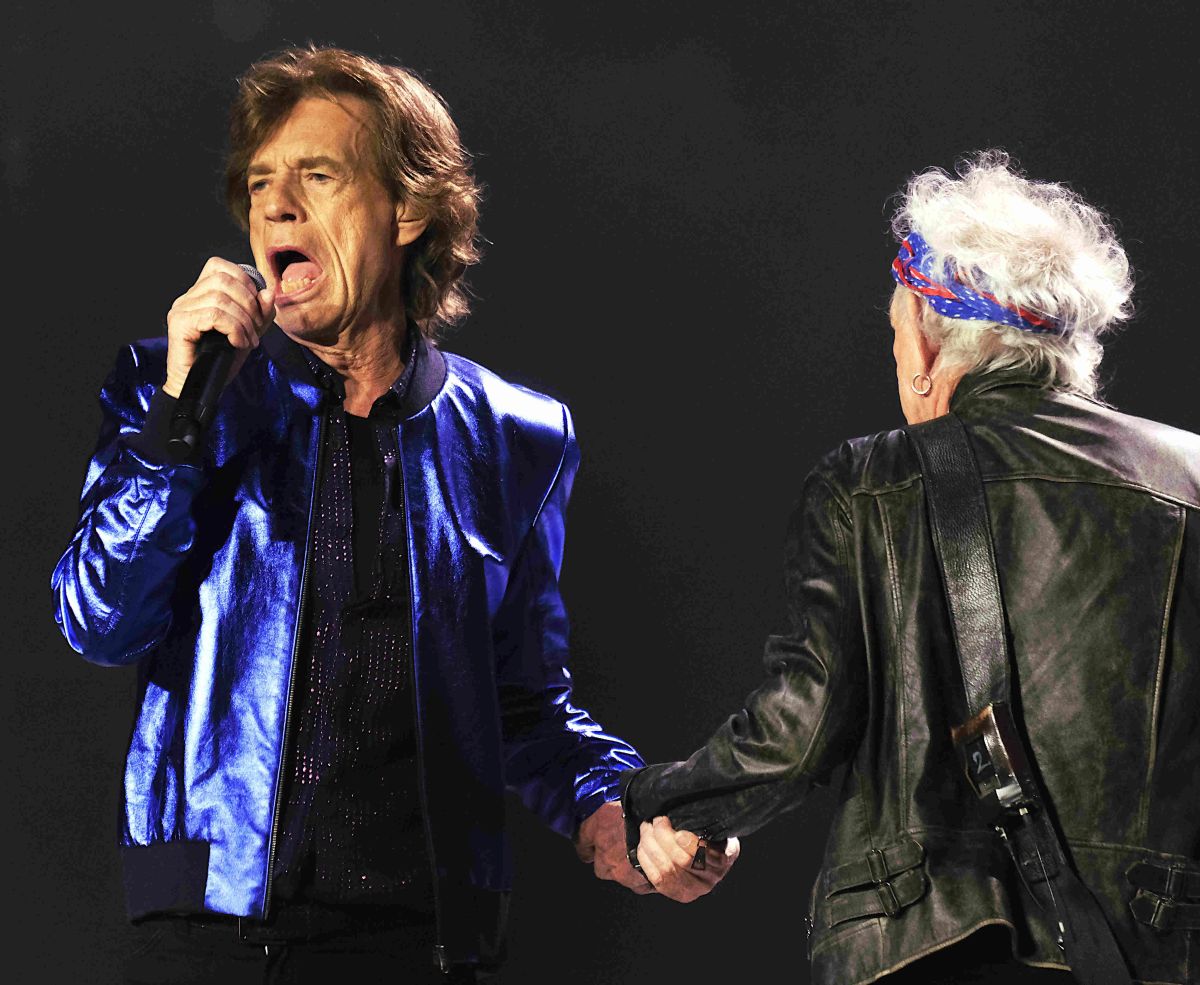 Photo by Geir Greni
---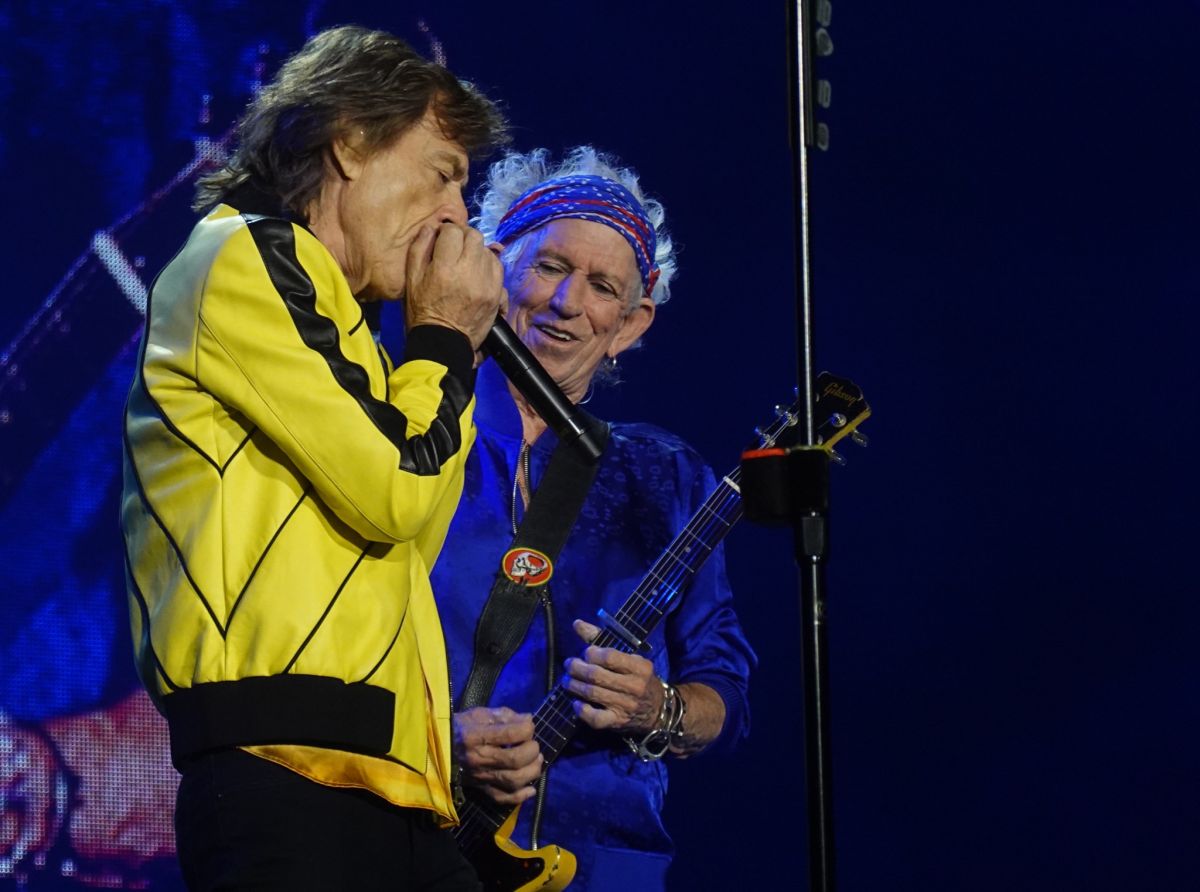 Photo by Hendrik Mulder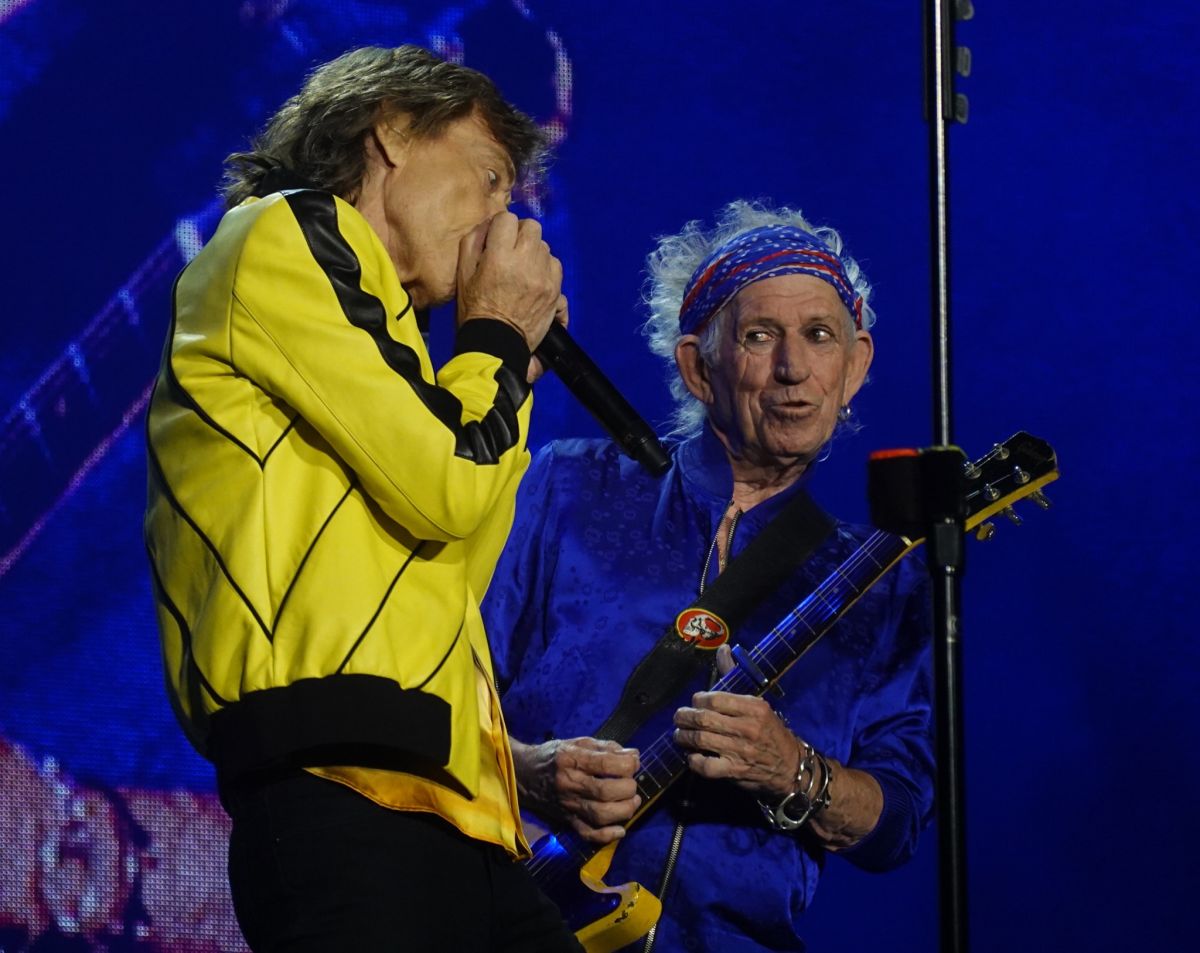 Photo by Hendrik Mulder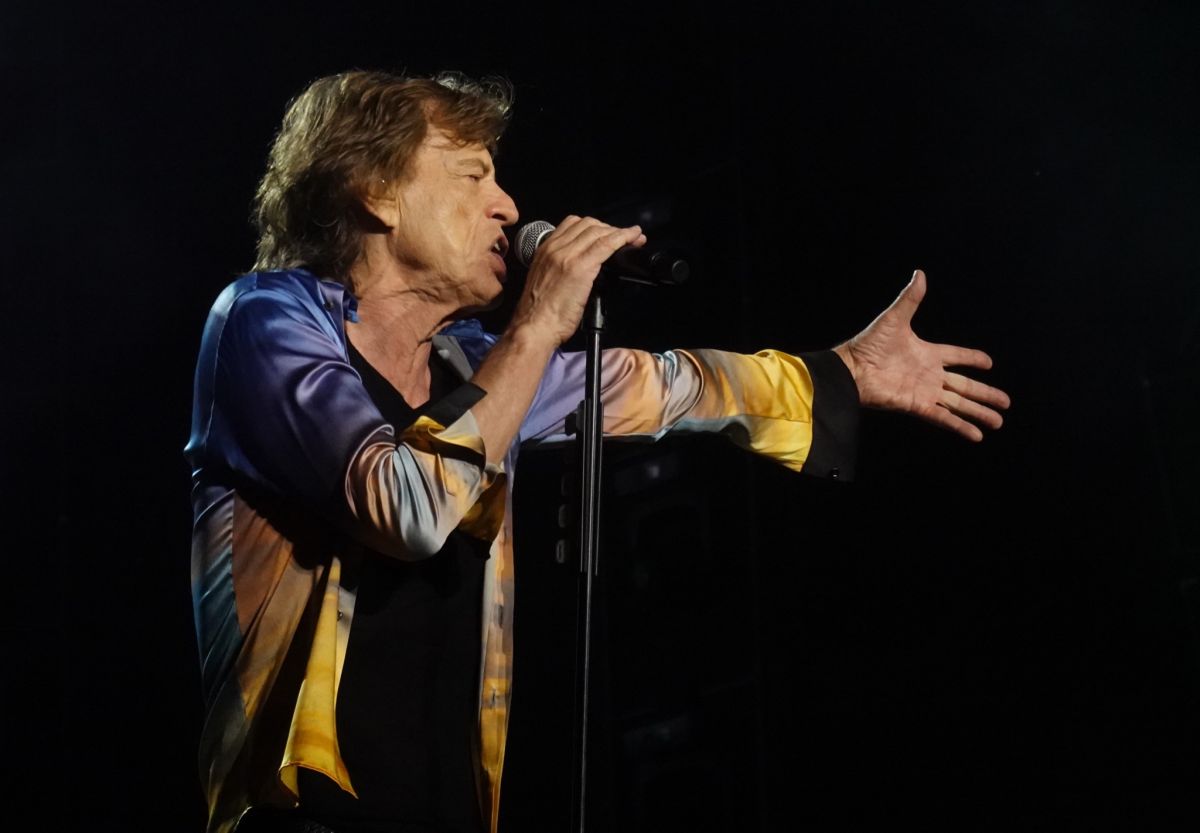 Photo by Hendrik Mulder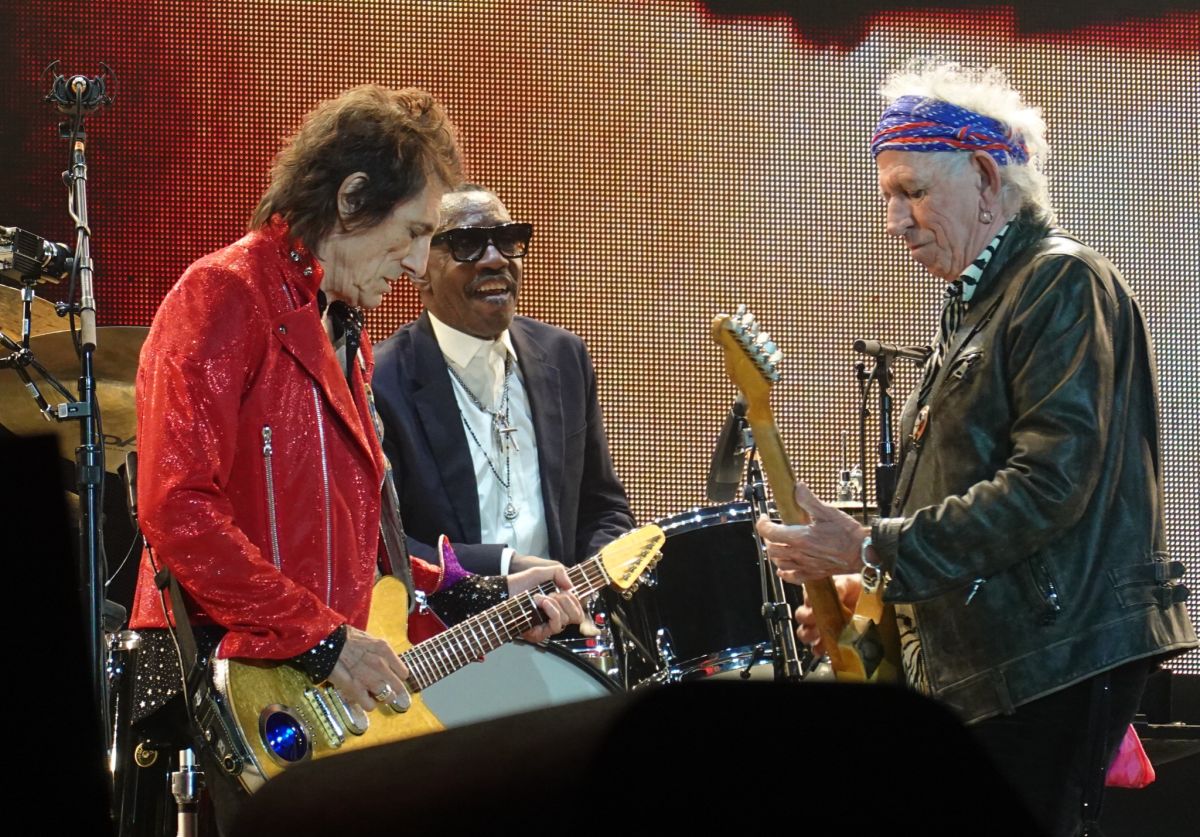 Photo by Hendrik Mulder

Photo by Hendrik Mulder
---

Photo by Hendrik Mulder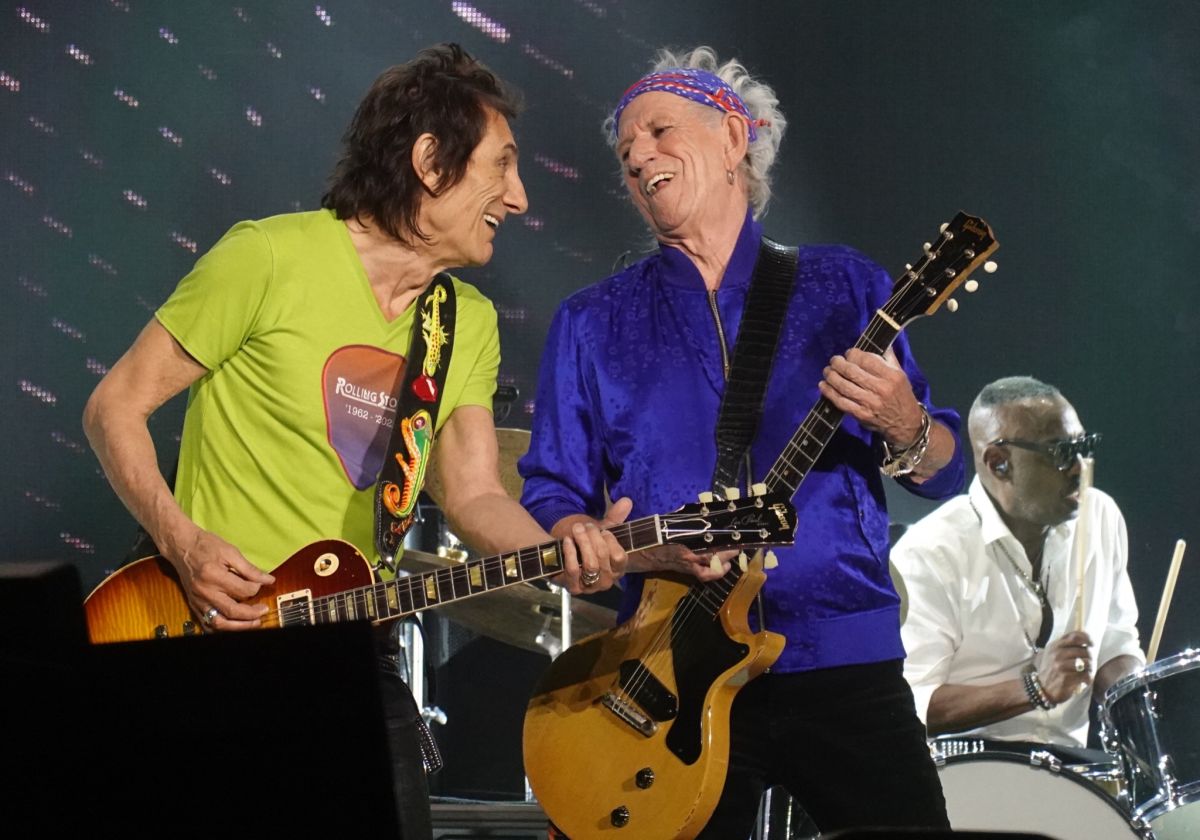 Photo by Hendrik Mulder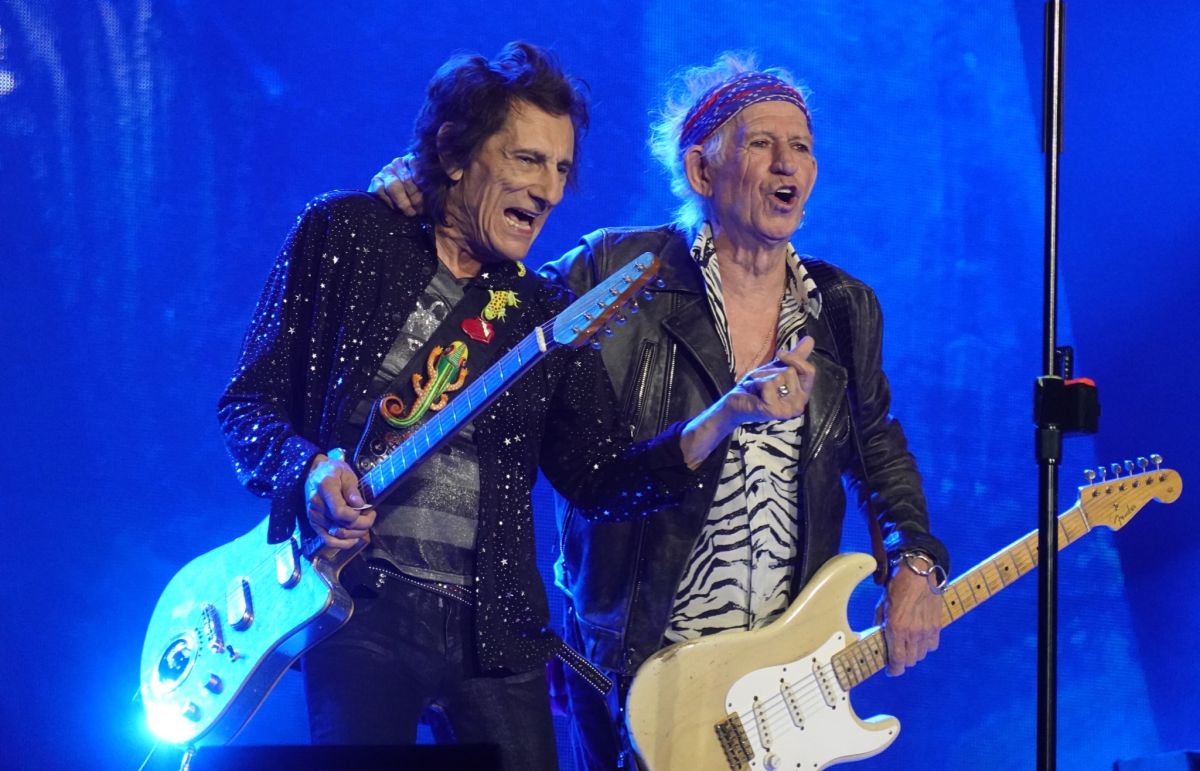 Photo by Hendrik Mulder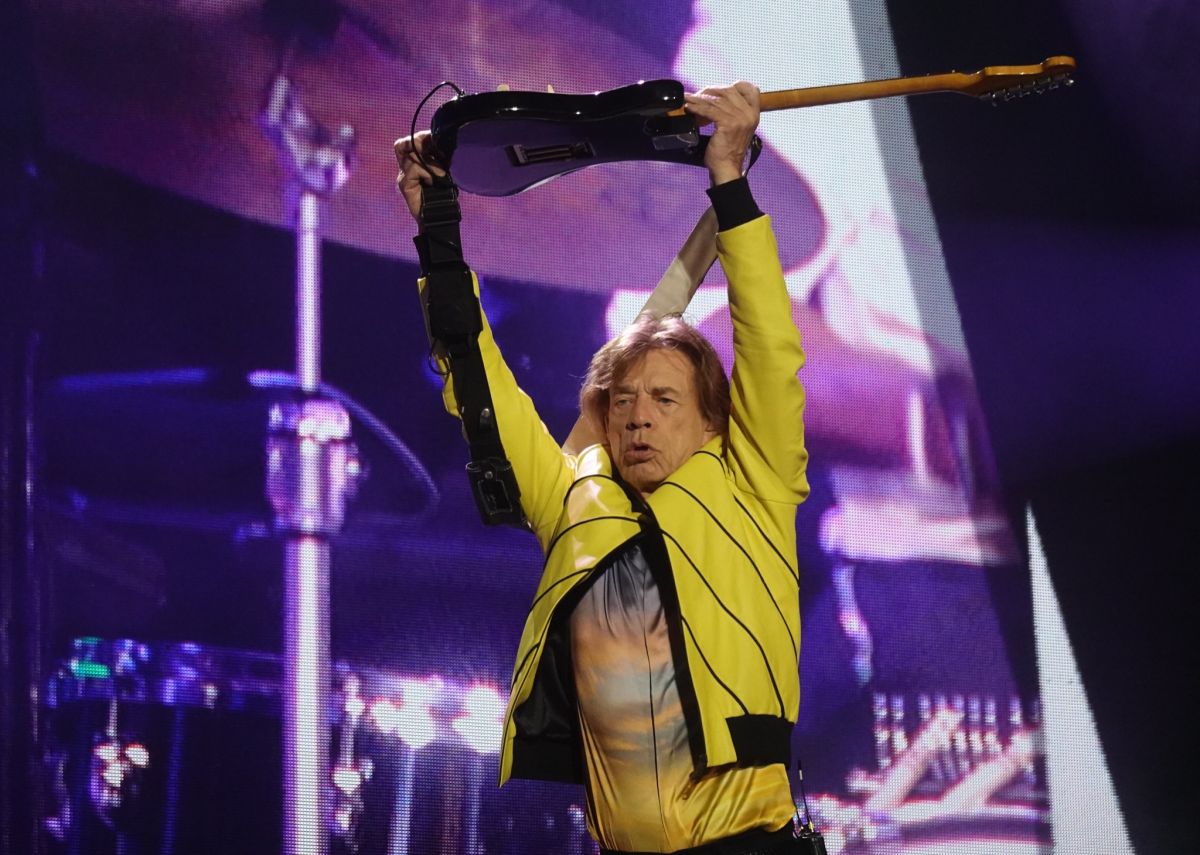 Photo by Hendrik Mulder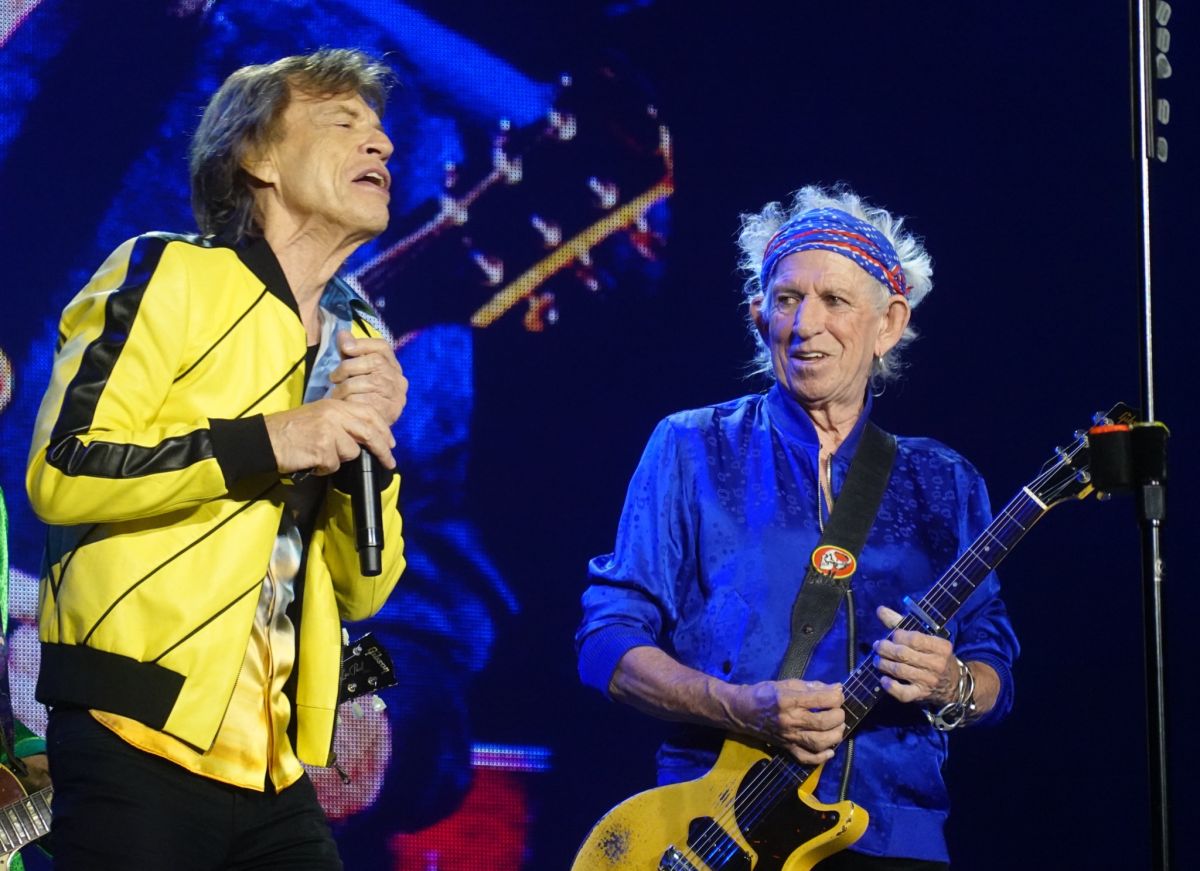 Photo by Hendrik Mulder
---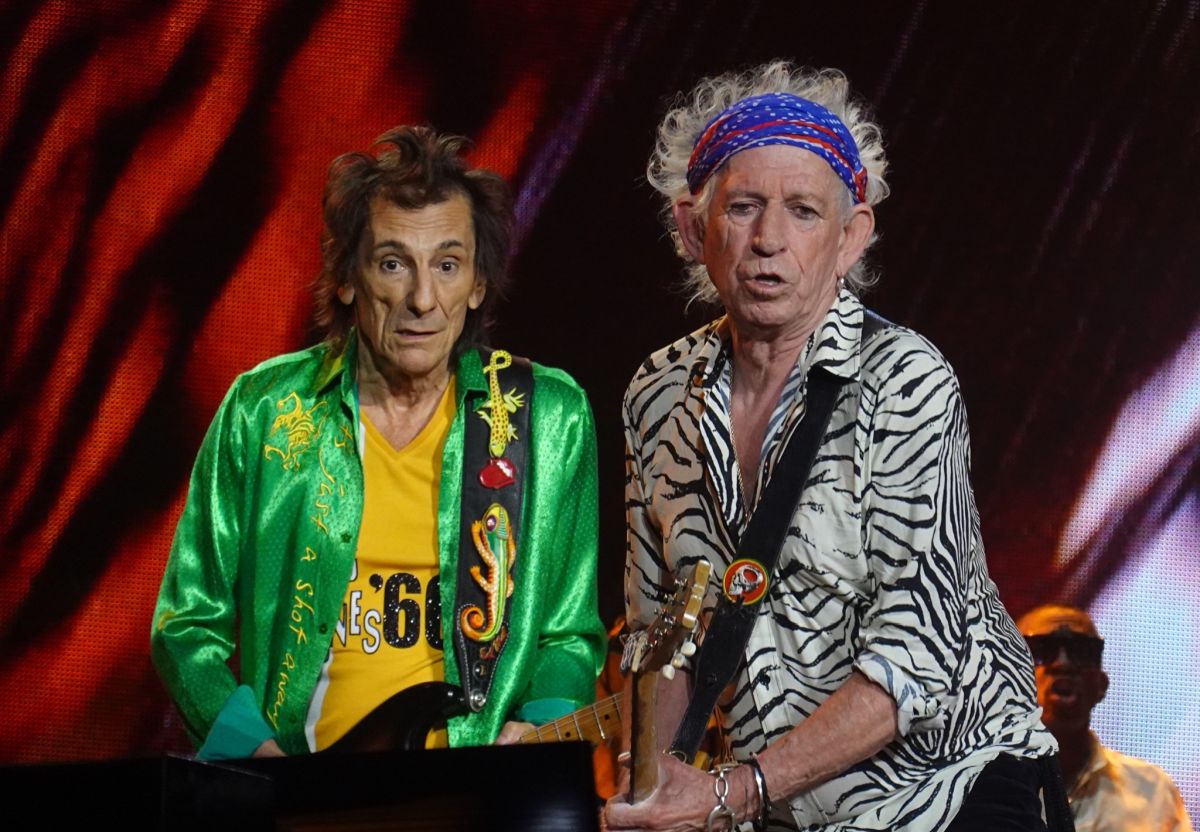 Photo by Hendrik Mulder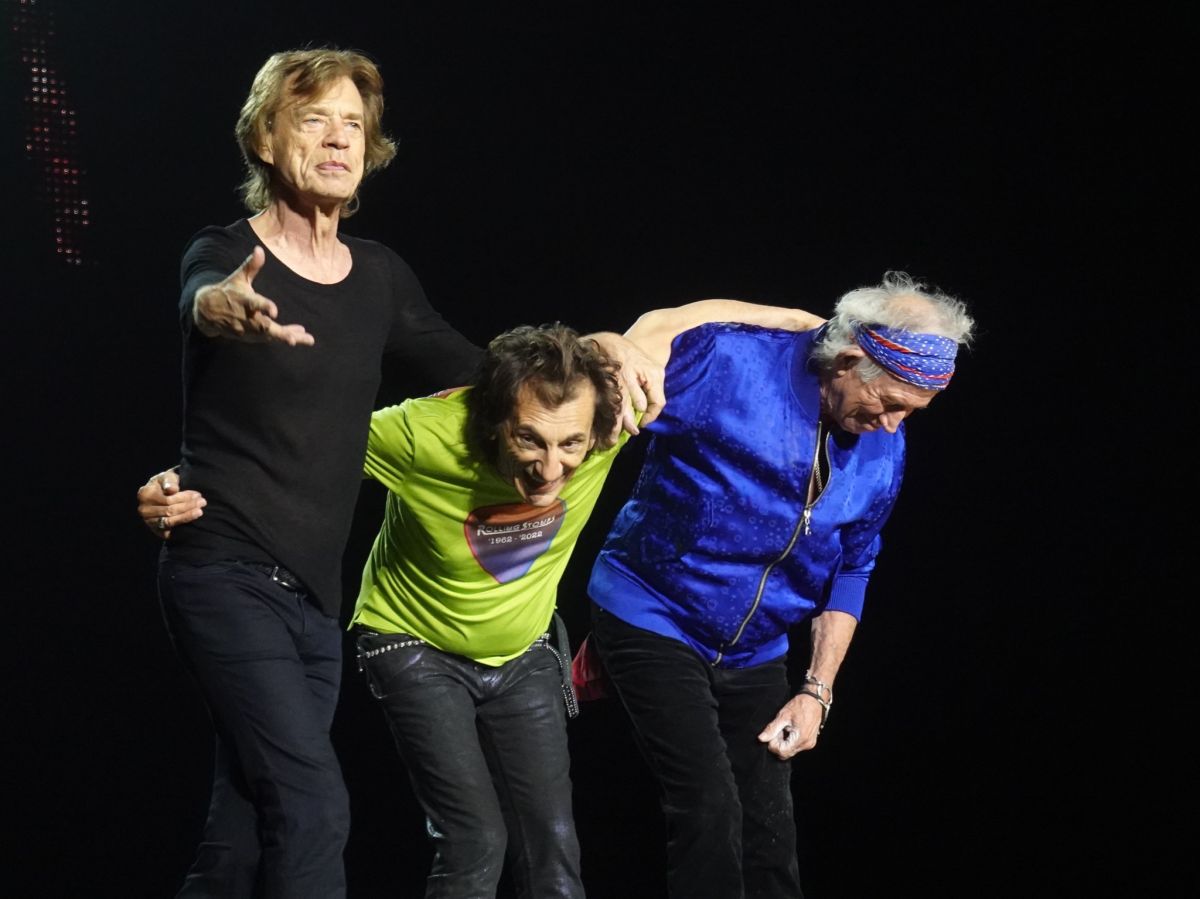 Photo by Hendrik Mulder
---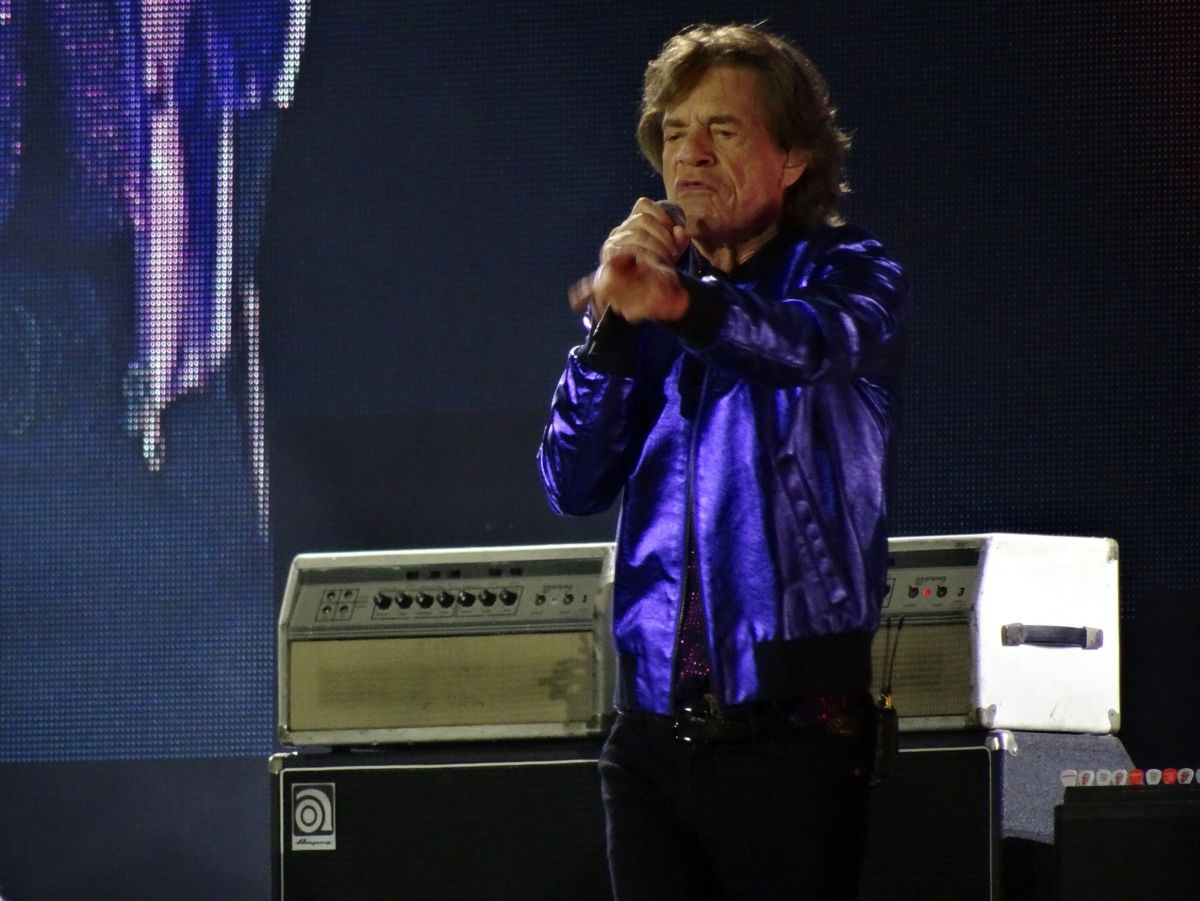 Photo by Stephan Schulz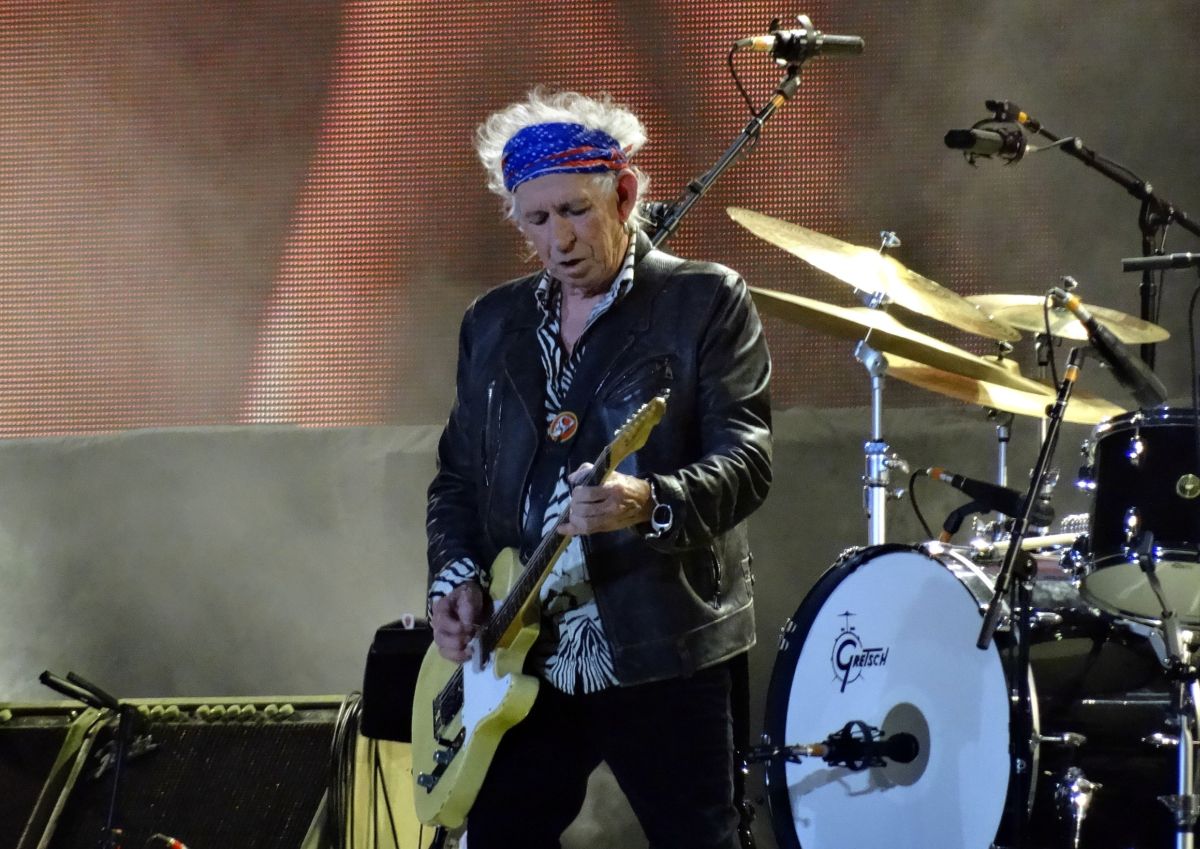 Photo by Stephan Schulz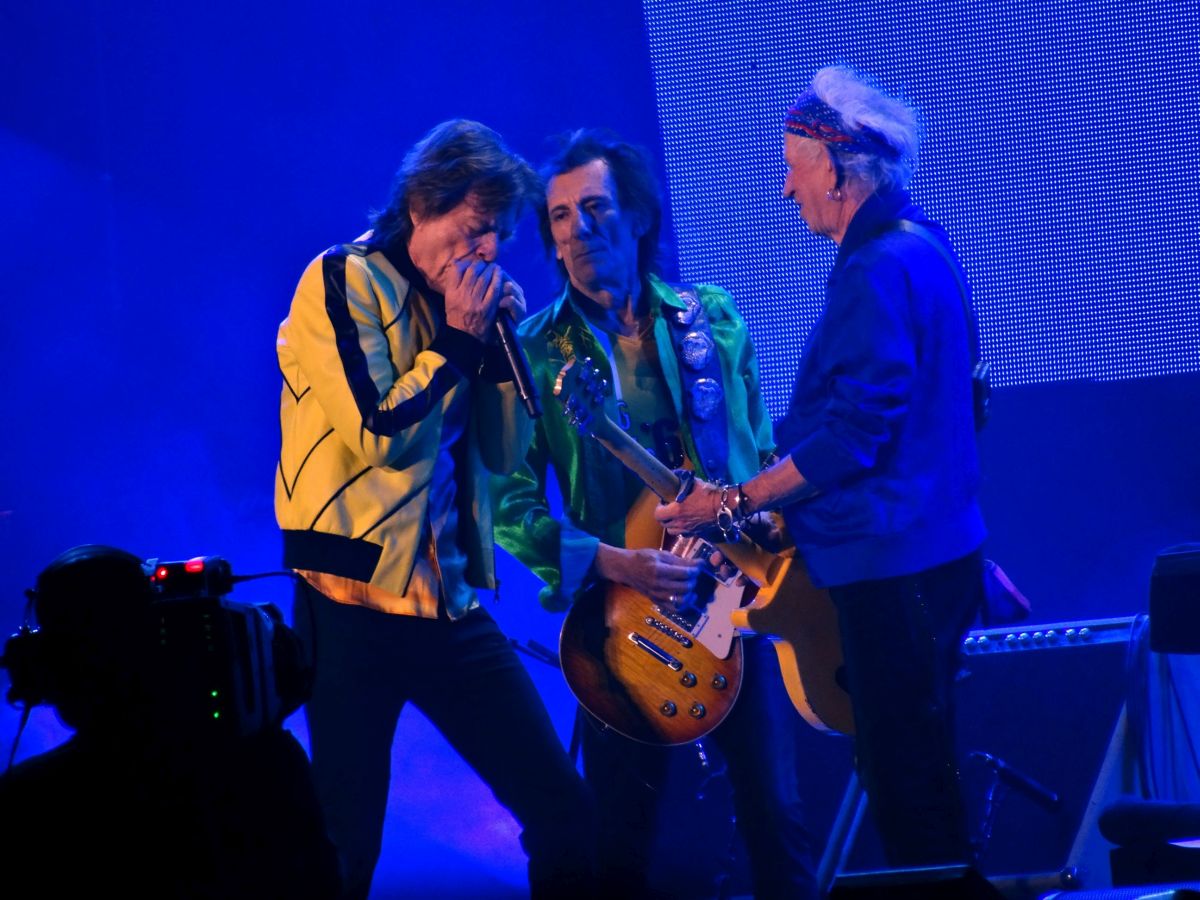 Photo by Stephan Schulz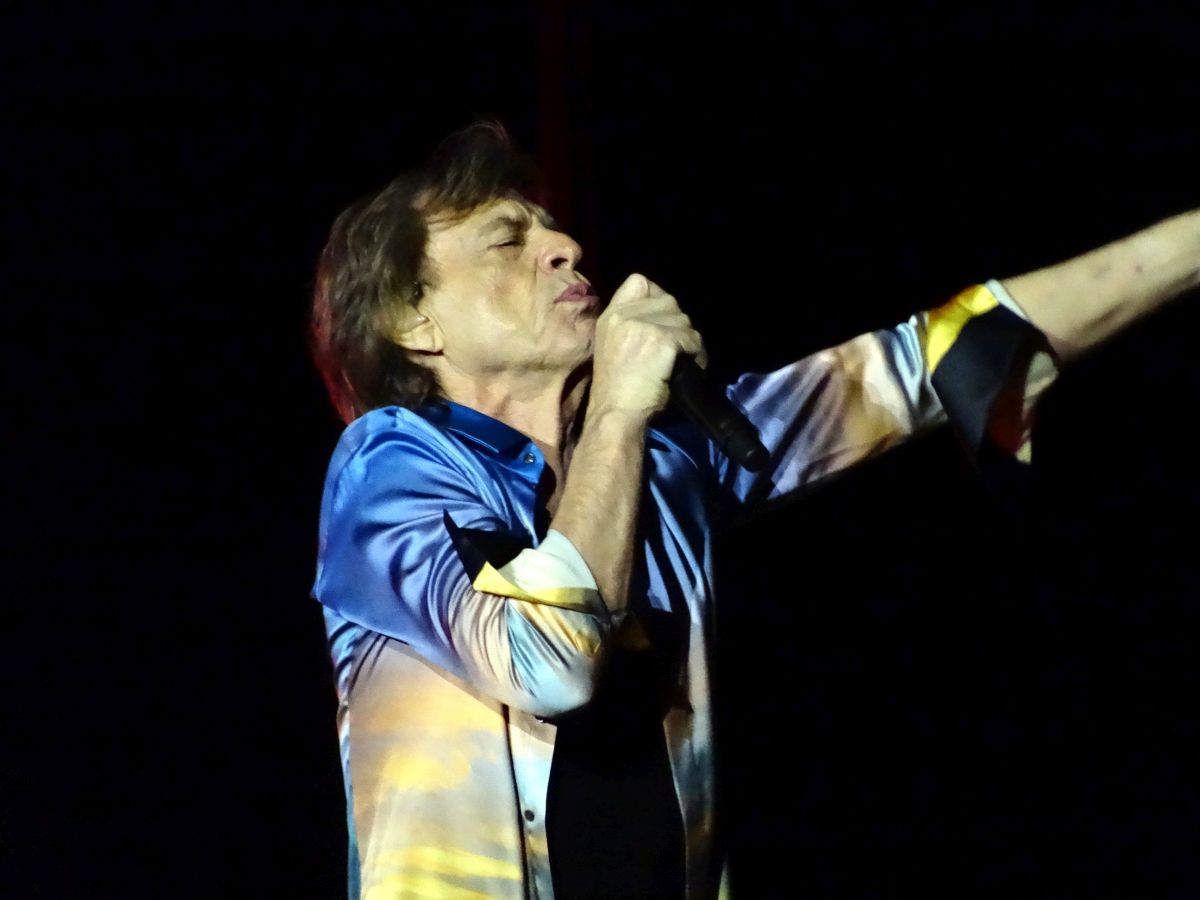 Photo by Stephan Schulz
---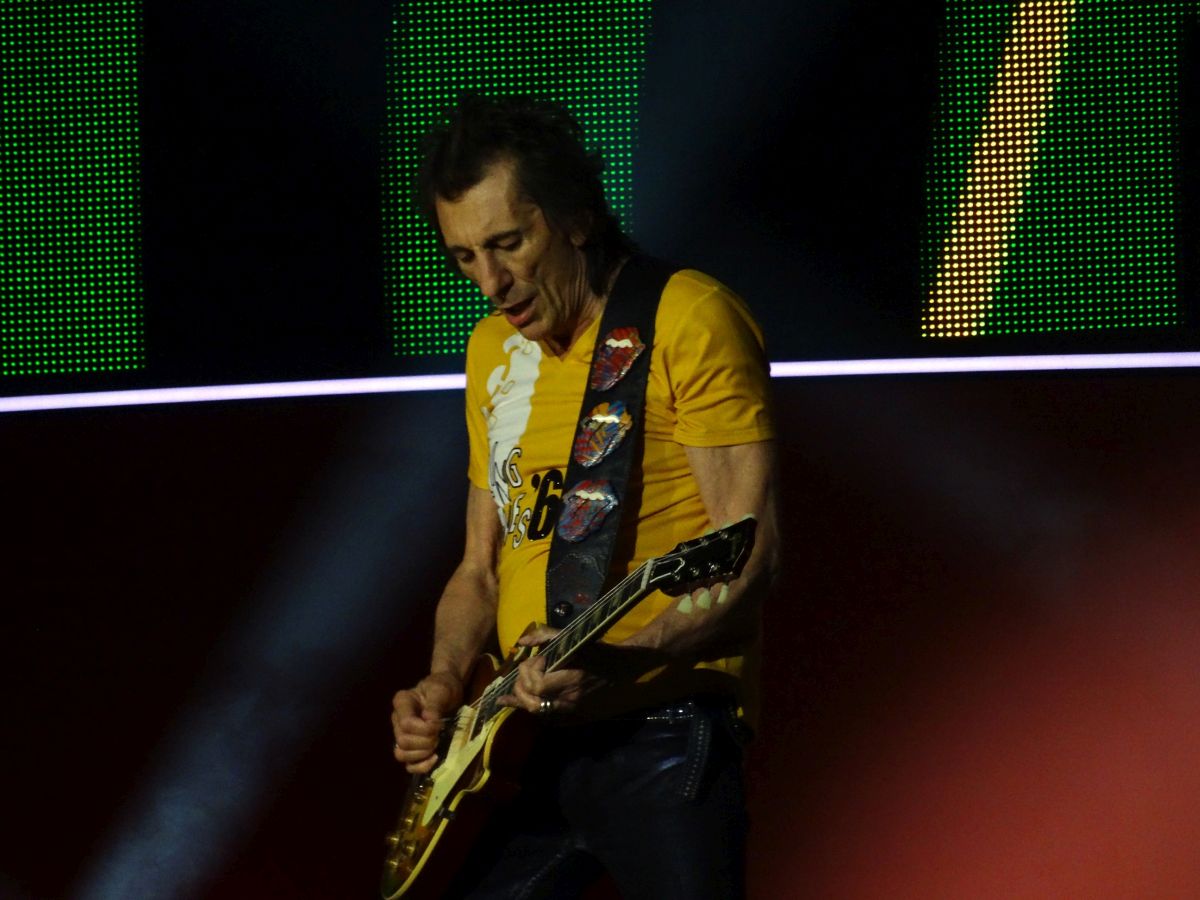 Photo by Stephan Schulz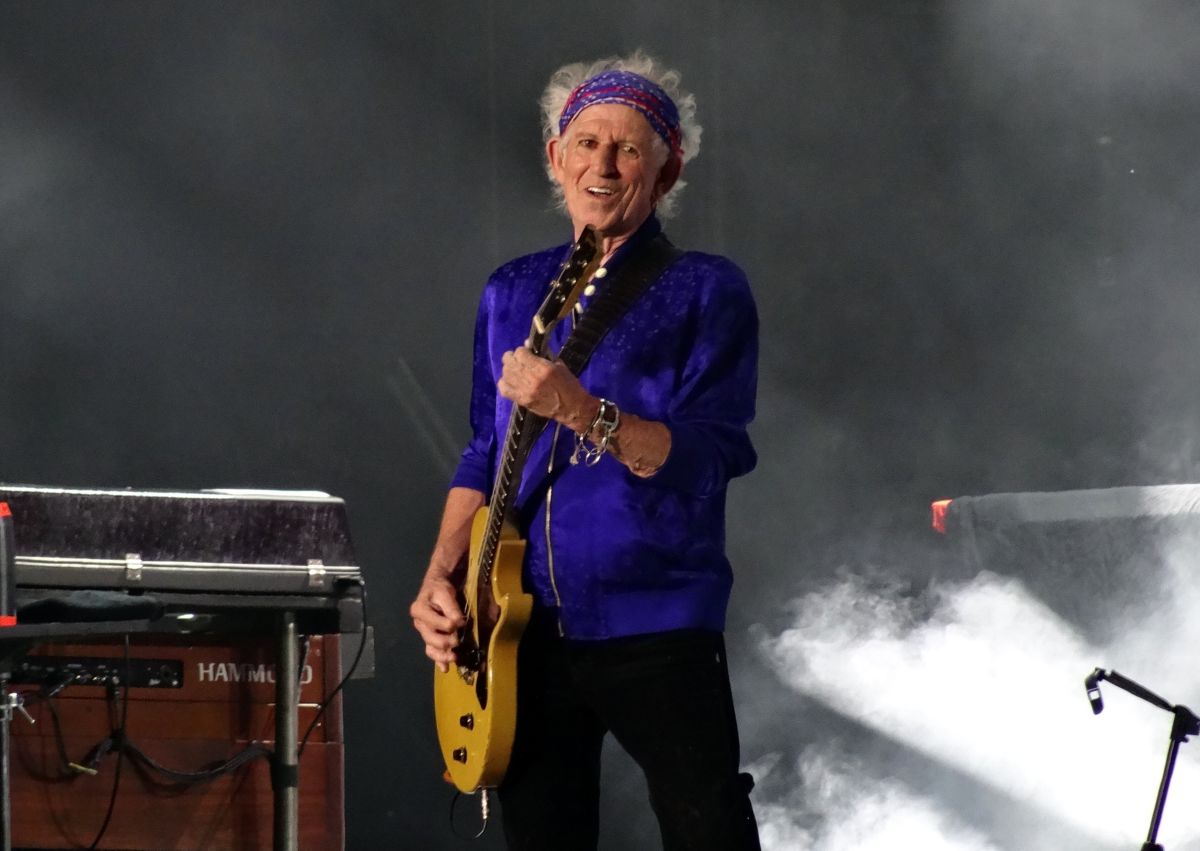 Photo by Stephan Schulz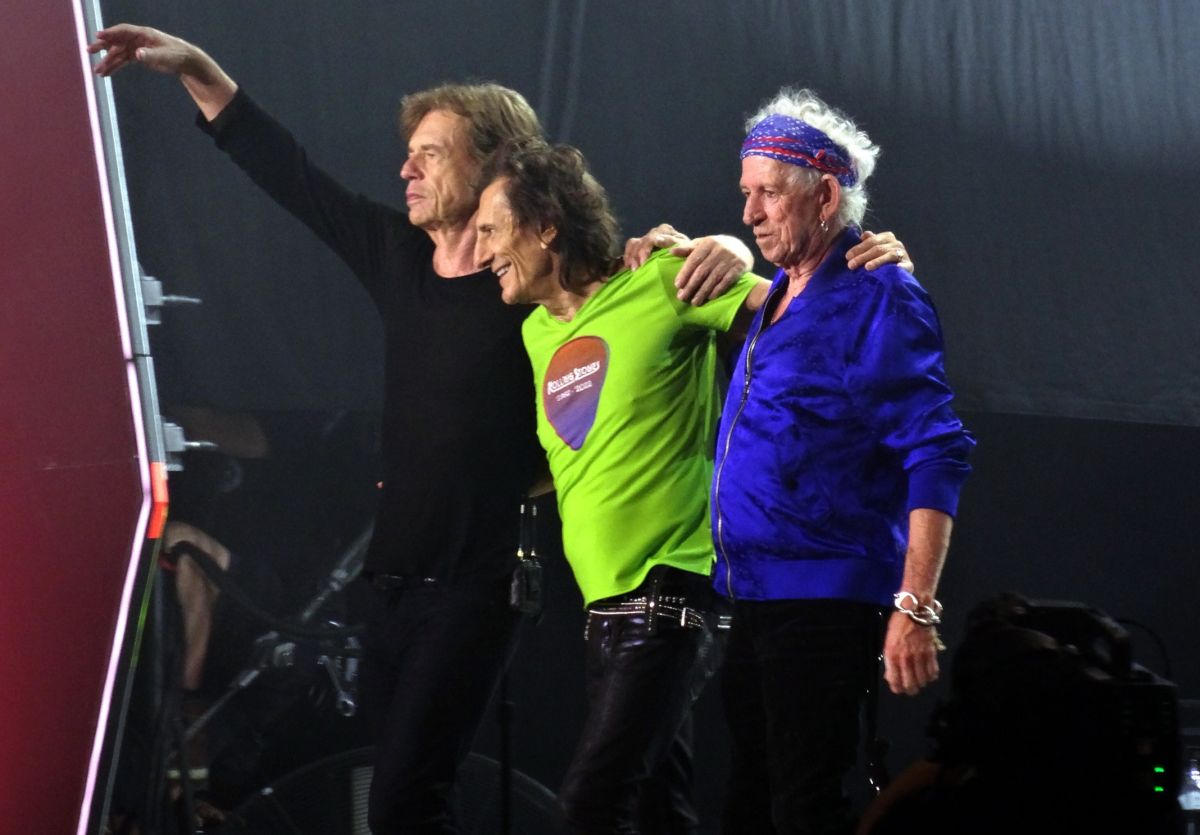 Photo by Stephan Schulz
---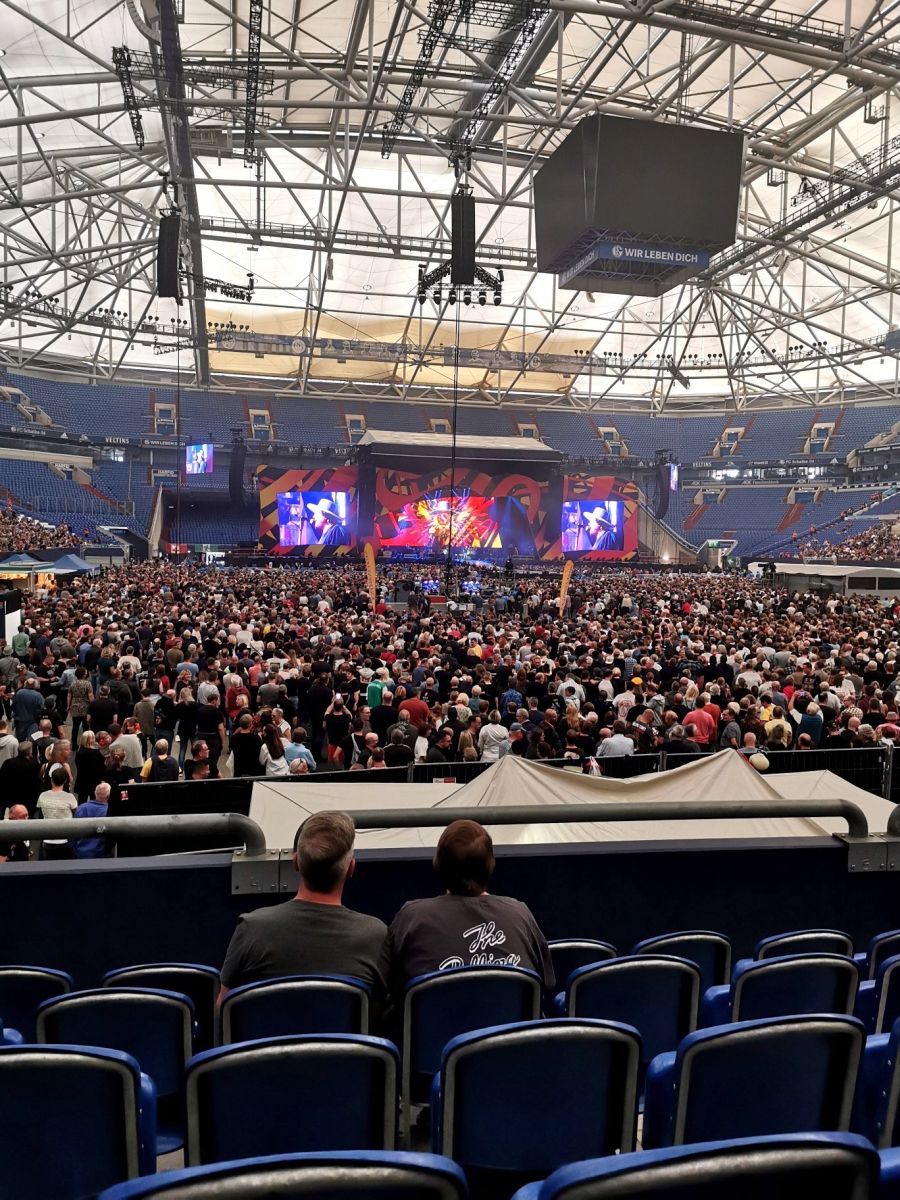 Photo by Holger Zittel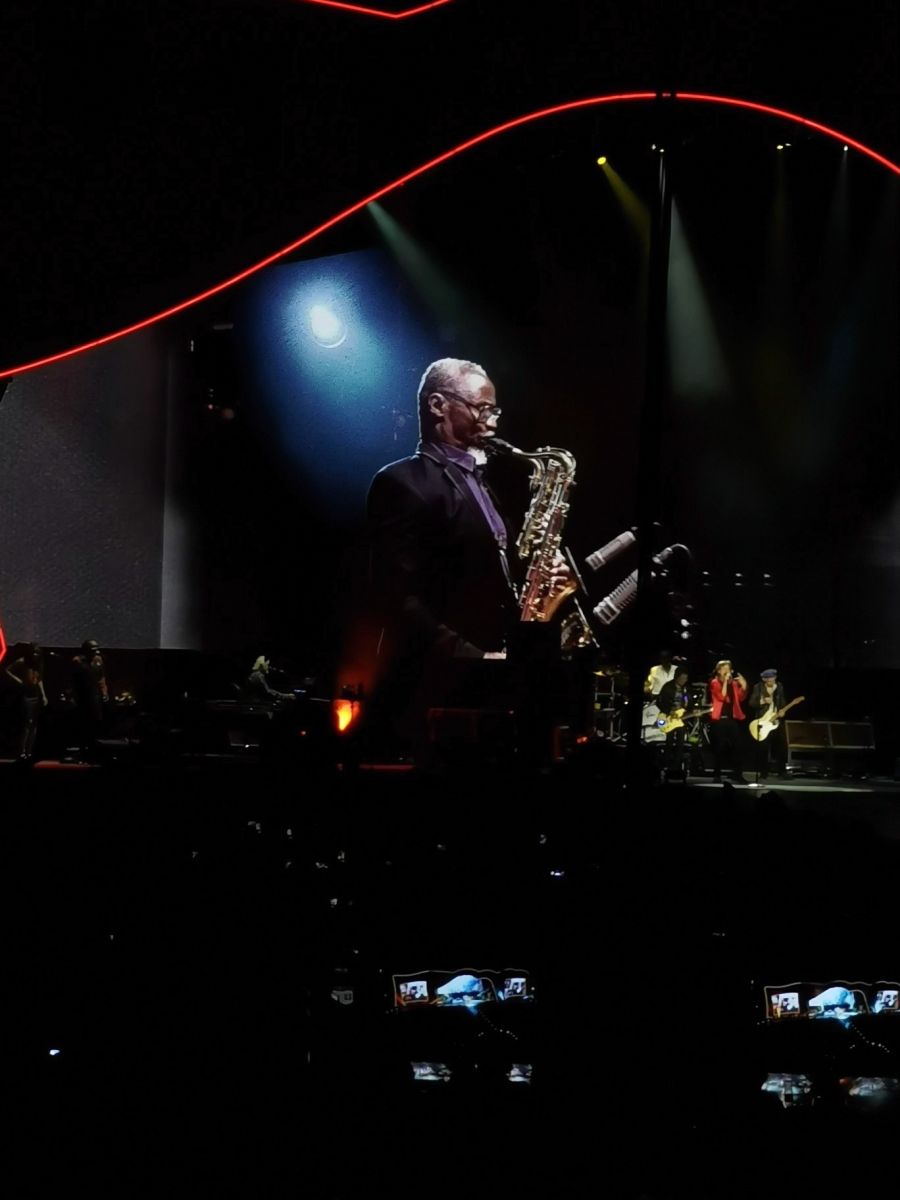 Photo by Holger Zittel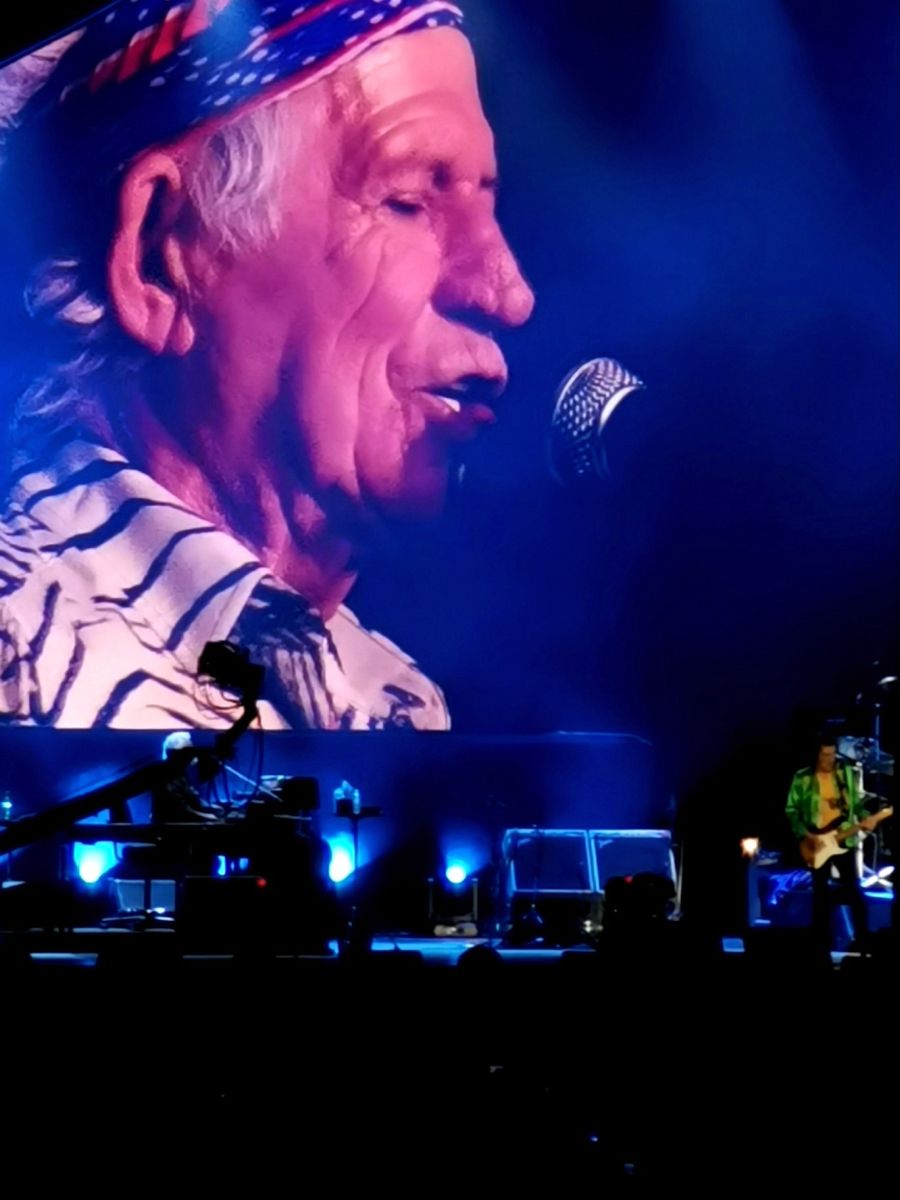 Photo by Holger Zittel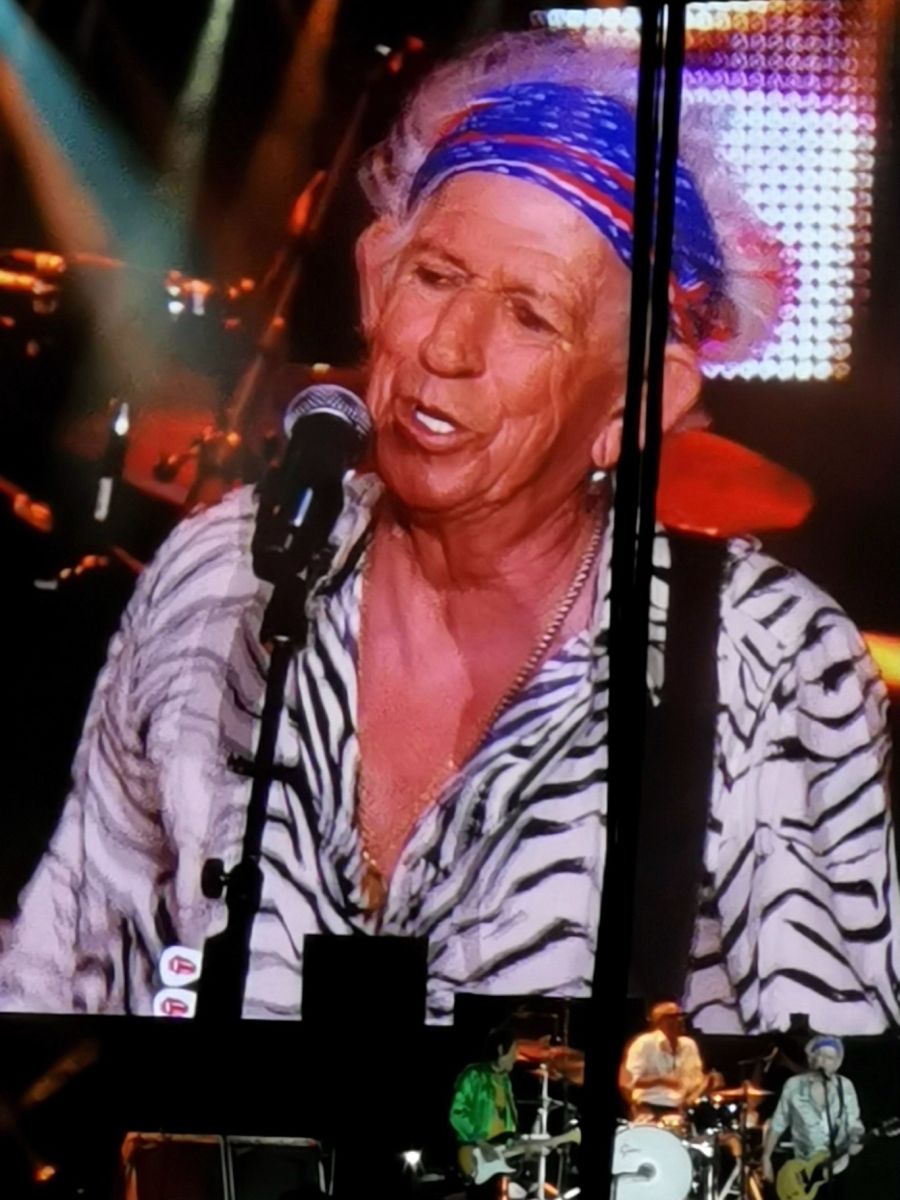 Photo by Holger Zittel
---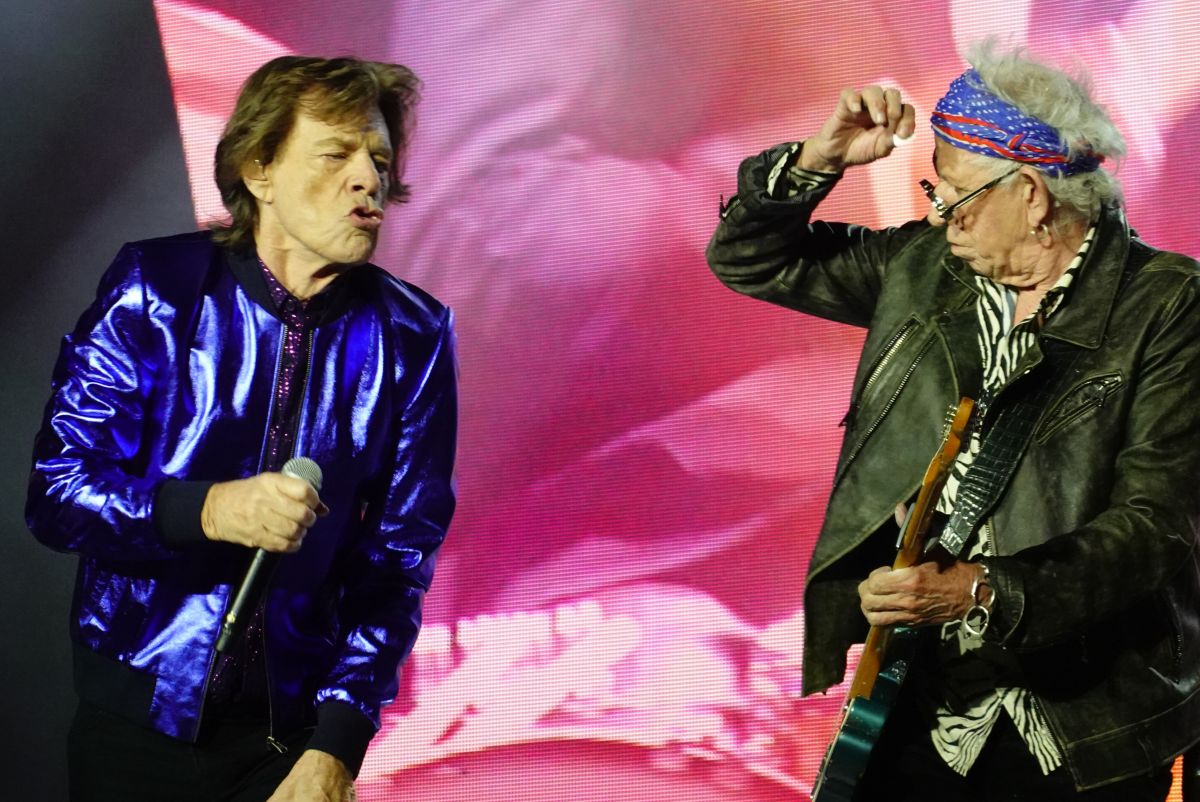 Photo by Jan Veeken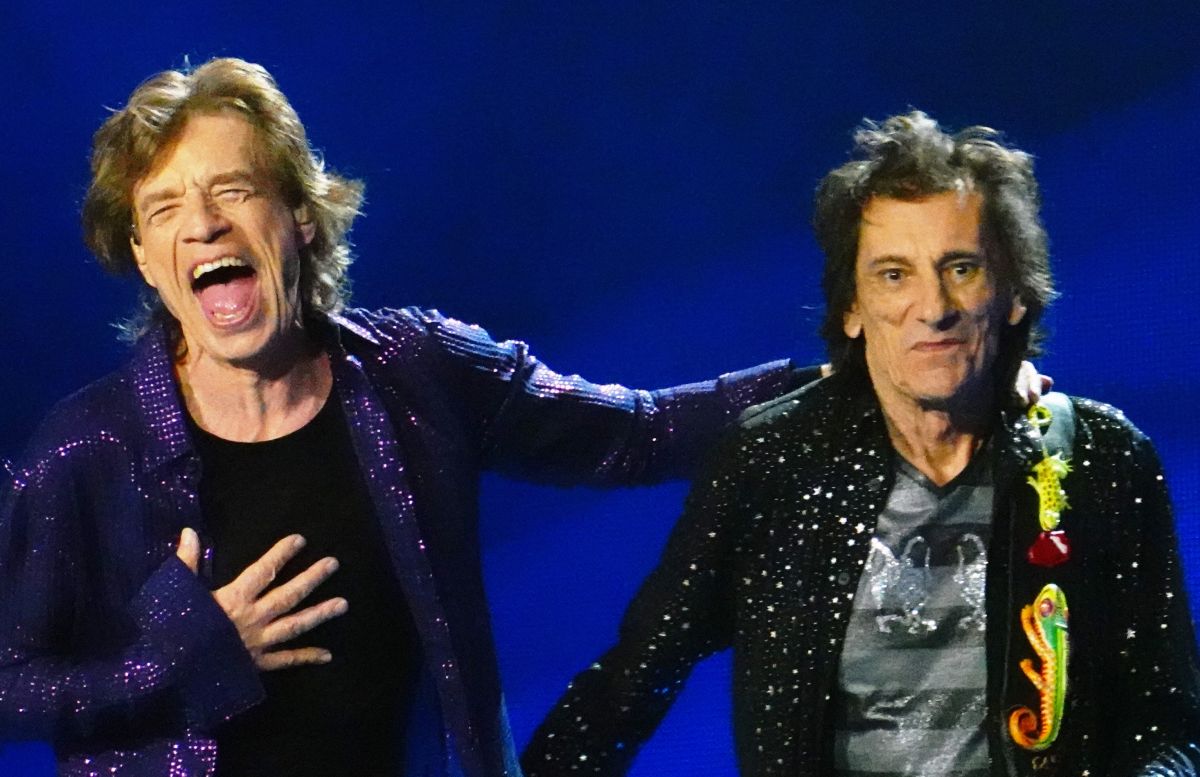 Photo by Jan Veeken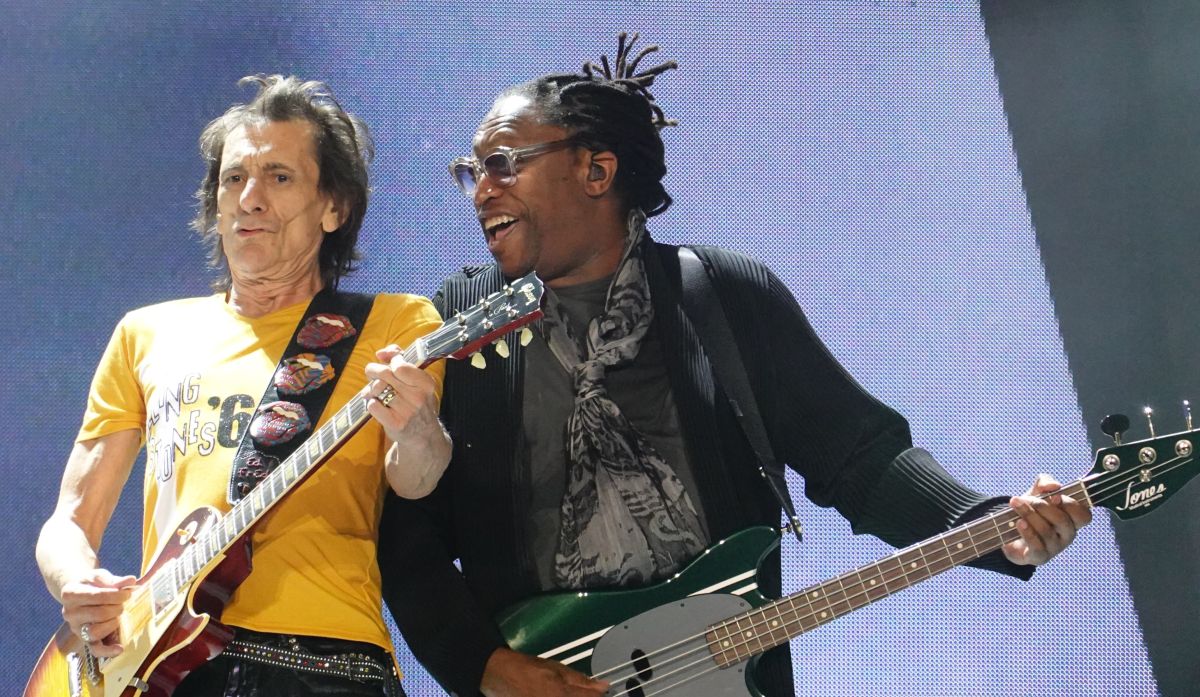 Photo by Jan Veeken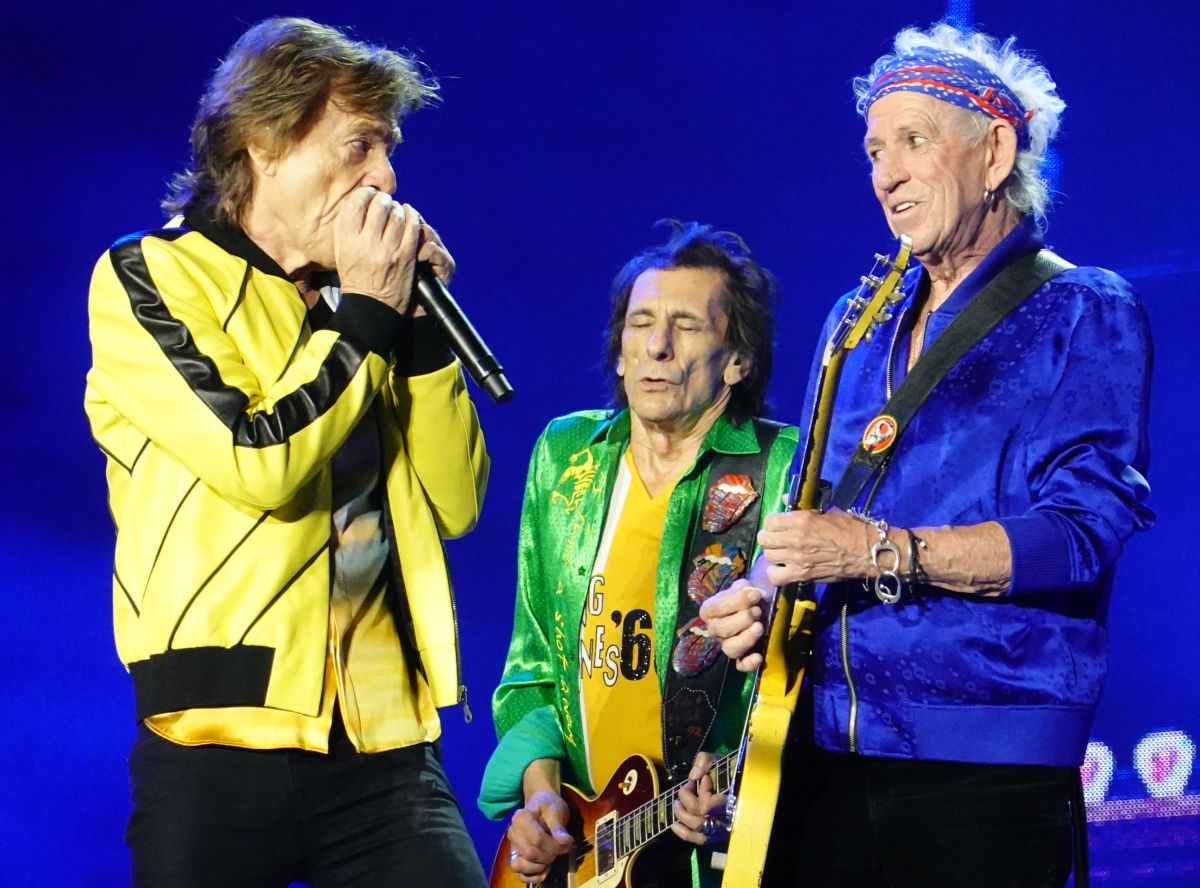 Photo by Jan Veeken
---
Reports please!!!
Please send your comments, reviews, links and more to:

[email protected]

IMPORTANT! Reports and pictures are welcome, for editorial review/publication. Please send them as soon as possible after the show. There is a limit of approx 30 photos per report/show in order to speed up browser load time. Updates of the editorial reports pages will mainly be done within 2-4 days after the show has been performed.
For publishing details and policies see : IORR editorial reports - pictures and reviews
---
This page will change over the next few days, as you and other fans send reviews, set lists and reports. Please send your e-mail to IORR. Thanks! For details and great photos from the Rolling Stones and their World Tour get the IORR magazines.




It's Only Rock'n Roll 1980 - 2022
© The Rolling Stones Fan Club IORR