---
These are the latest Rolling Stones news and updates for you! IORR is a non profit fan club run by fans for fans. All parts of the It's Only Rock'n Roll web site is copyright of The Rolling Stones Fan Club. When using information from this site, please include a reference to IORR and the main web address www.iorr.org.
---
---
The Rolling Stones
Hippodrome Longchamp
Paris France
Saturday July 23, 2022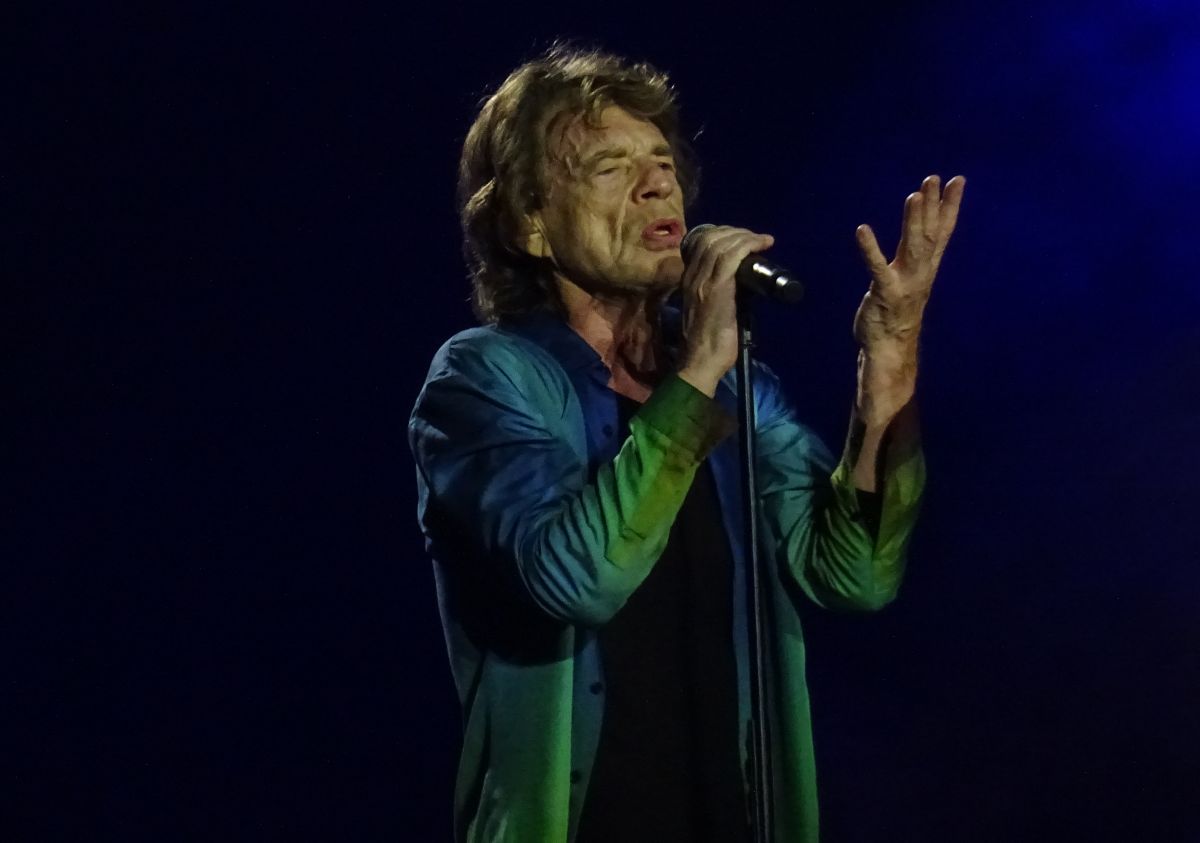 The Rolling Stones live at Hippodrome Longchamp, Paris France, Saturday July 23, 2022 - Photo by Bjornulf Vik
The set list
Street Fighting Man
19th Nervous Breakdown
Tumbling Dice
Like A Rolling Stone
Out Of Time
Wild Horses (vote song)
You Can't Always Get What You Want
Ghost Town
Honky Tonk Women
--- Band introductions
You Got The Silver (Keith)
Happy (Keith)
Miss You
Midnight Rambler
Paint It Black
Start Me Up
Gimme Shelter
Jumping Jack Flash
--- Band off stage
Sympathy For The Devil
Satisfaction
---
Show start :  9:33 pm
Show end   : 11:47 pm

---
Live pre/post show comments:
Paris France show live updates - Saturday 23-July-2022
---
Review by Dean Goodman
For the third concert in a row, the Stones failed to add a new song to the setlist, a disappointing development especially in a key market such as Paris.

The venue added some novelty, the Hippodrome de Longchamp in the Bois de Boulogne, a vast reserve famed in Stones lore for buried human remains. And the fake Tour d'Eiffel was an Instagram hit. Unfortunately the racecourse did not provide the same communal experience as the Stade de France. Too many people were spread out too far, and there didn't seem to be much Gallic passion, at least in the pit around me.

A modest highlight was Keith's sudden lurch into athleticism, wandering up and down the catwalk on at least six songs. There may have been more. He joined Mick at the end of the catwalk during "Tumbling Dice" and Ronnie eventually met them halfway. Keith was also on hand during Mick's blues segment in "Midnight Rambler," and Sasha's "Gimme Shelter" segment.

I particularly enjoyed Keith's "Happy" performance, which seemed to have an extended outro rounded out by a nifty flourish on the axe halfway down the catwalk.

This was all within the context of a relaxed environment, with the lads very much enjoying themselves. As Keith noted during his set, "For a while I didn't think I was going to see you again … we've been together many years now."

Right at the end, Mick was raring to start "Satisfaction," but Keith had a problem. "He's run out of something. I can't understand what he's saying. Picks? I've got a pick for you," and Mick wandered over to his stand to assist.

I hate to say it, but "Like a Rolling Stone" was a key audience highlight, and I enjoyed singing along with some olde London friends. I would not be uncomfortable if Steve Jordan were to open the song by banging the hell out of his snare, just as Bobby Gregg does on the original. Closer adherence to Al Kooper's basic structure by the musically more accomplished Chuck Leavell would not go amiss either. Speaking of Chuck, Keith seems to get a kick out of his keyboard kick, which required two attempts. It seems everyone is in fitness mode.

As for Mick, he sang beautifully and his treatment of "Wild Horses" was pretty much perfect. He also scared up a fantastic version of "Ghost Town," although his eerie vocal during the breakdown was spoiled by Bernard's redundant overlay; Mick turned around and looked at him with a wan smile. Apparently we passed the audition on "Out of Time," with Mick remarking, "That was good, very good."

Elsewhere, "Gimme Shelter" remains a bit of a problem in the Sasha bit. It's interesting that the show's Ukraine scenes, particularly the morphing Stones tongue, drew little reaction, both in Lyon and Paris. Coincidentally, the French don't seem to be as fond of displaying the Ukrainian colors in their towns as other nations on this tour.

The show finished about 11:50 pm, and I somehow made the quickest of exits through the various embouteillages, with my construction boots making light work of the occasional muddy patches that slowed down others. Still, I think we're all getting a little too old for these dusty expeditions into the urban jungle.
---
Review by Bjornulf Vik
The Rolling Stones previous visit to Paris was the run of three great shows back in October 2017, at the U Arena in the area of la Défense, the business area you could see as a backdrop when people took selfies by the Eiffel Tower mini version at the Hippodrome Longchamp tonight. I would much prefer the U Arena, Stade de France, or any other normal venue. The Hippodrome may be ok for horseraces or as a camping site, but certainly not for a concert, the way it was organized.

The temperature had dropped as we left record warm Lyon for Paris. On show day, it was cloudy, humid, and 24 C (75F). Then during the afternoon the clouds were gone, and it was much warmer. By show time just after 9:30pm, it was a pleasant temperature.

Steve Jordan did not see as much of Keith as he use to do, because tonight Keith was all over, including several times to the B-stage with Mick. Also Ronnie was down there at times. It is great to have Keith and Mick on the B-stage during Midnight Rambler, because there is so much interaction between them musical wise on that song. Keith stayed down by the B-stage all the way. When Mick did the "Come On In My Kitchen" blues, Mick and Keith shared the same tiny little space of a square meter or so down there, as seen on one of the pictures, where Mick have the back in blue spotlight colors as seen from the pit side, where I was, while Keith is paying attention to Mick's blues singing.

Keith said he was not sure if he ever would return to Paris for another performance, but he was there tonight still - may be they do see the end to their sixty years long career after all, at one point.

It was a great show, even if they do now stay close to the same set every night, more or less. The show in Paris tonight had the same songs as we got in Vienna, except for two changes, they did "19th Nervous Breakdown", and Keith gave us "You Got The Silver. I don't mind having the same set, as long as they play it well and with passion. After all, that is what they have been doing for sixty years, giving us their greatest hits live, then they have spoiled us a few times with club shows and arena shows, but on the big stage, the vast crowds, they play it safe.

I watched the show to the very end. Of course. You can not miss another great version of "Satisfaction", and you can not miss the joy of seeing all their smiles during the final bow. Some left early, to beat the queue out of the massive area. It is a shame really, that we are forced to attend a show with such conditions. Shame on the organizers, who fool the fans into walking all over with entrance 1 and entrance 2, all being merged into one large bottleneck, and after the show they force us to walk into nowhere, in the dark, without lights. There were big holes in the field as we walked out, it would be so easy to break a leg in the dark. Some did actually. I can still hear the painful tears and screams of a woman who broke her leg in the dark out there after the show, no medics in sight, not in a mile, just a couple of police cars. Twenty minutes later an ambulance passed by, such a shame. I walked back to my Suresnes hotel in an hour, it would have taken 20-30 minutes if they treated us with normal enter and exit options. There are rules as of how to treat animals. I know we go to shows at our own interest, but a minimum of crowd safety should be an absolute requirement - such was not the case tonight.
---
Review by François Galaup
Not a good show for me, I think that 50% of the people didn't see The Rolling Stones last night. A flat ground + a quiet low stage + quiet small video screen = bad view for a lot of people !

As I wrote in my review for Lyon I got a LD tix for Paris. In my line at the box office I was the third one to pass, the first I didn't see his tix, the second was a young and very joyful Argentinian guy who got a Pit A and I got a standard field tix.

At 17h to get in I spend something like 45mn and walk a very long way from entry 1, a lot of people was early last night. The only positive face of a show in Longchamp is lot of place to have commodity for toilet, food, drink so I used it.

The waiting was easy but when who go to a show the best thing is to see it , not spend easy time before ...

In the standard field the audience was very crowded and all the time there was people who want to go in front and others back.

And the Stones ? Well as for me the condition was not good It's difficult to talk to you objectively about them. But I think the playing in Lyon was better, on HTW I heard a view mistakes for Keith and like years ago perhaps Keith & Ronnie forgot to play guitars too often. Mick was very good and his voice ok.

So end of this tour for me and I really love it with 3 fantastic show in Munich & London & Lyon. Hope to see you again on the road next year !
---
Review by Art Lewis
The Rolling Stones in Paris on a Saturday night before the final race of the Tour de France on Sunday and the French Grand Prix. Just before Mick Jagger's birthday on July 26. Great show. Streer Fighting man opener. Like a Rolling Stone. Wild Horses. Keith said Paris I didn't know if see you again then playing You got the Silver and Happy.

Every show is a miracle. I learned this lesson the hard way in 2016 with the unexpected Vegas cancellation after the Desert Trip show and again in 2019 with the New Orleans and Miami shows date changing twice- you have to be flexible which is really hard to do when you are 5,000 miles away during a challenging and expensive travel time. While I was not in Lyon I saw reports and video about not playing Gimme Shelter. The news of Pearl Jam lead singer Eddie Venner losing his voice after playing Paris longchamp the previous weekend leading to him cancelled shows heightened anxiety. It would have been really difficult to reschedule this show but have no fear because SuperMick can do anything!

Context is important- First have to give thanks for the band's health. Also that testing/quarantine requirements went away to make travel easier. This tour was also made possible by the 2020 tour dates being successfully completed in 2021 so the band could approach 2022 the 60th anniversary with a blank canvas. The band decided on a two month European tour during the peak summer months with the first show being June 1 and the last August 3rd. Because of rest days between shows, logistics, routing and venue availability only the 1st London hyde park show and the Paris show were Saturday nights.

Mick mentioned from the stage this was the bands 35th show in Paris also mentioning 1st at L'Olympia. It was also the 3rd show at Hippodrome Longchamp.

The Stones were last in Paris in October 2017 opening La Défense Arena with three shows. Roughly about 110,000 tickets were sold between the three shows. With it being summer time it's easy to see the band wanted to play outside and also wanting to play a bigger place. Early speculation was that Mick wanted to have a large-scale crowd show near the Eiffel tower. While an official application for a one time show might not have been made and officially denied this was not to be and the band had to find an open venue amongst a busy summer of concerts and events combined with the logistics of stage build and rest days. Stade de France was booked with Red Hot Chilli Peppers on July 8th and 9th Coldplay July 16, 17, 19, 20, Lady Gaga July 24 Ed Sheeran July 29th, 30th. Lollapalooza Paris took place the weekend before July 16, 17 at Hippodrome Longchamp. So while maybe not the first choice venue, Longchamp had the logistics of hosting a large crowd the weekend before. Easy to see this tour stop was an underplay- they could have sold more tickets if they had a bigger venue but You Can't Always Get What You Want – But Sometimes You Get What You Need. The show was also the Saturday before the final race of the Tour de France with the race going from La Defense Arena ending on the Champs-Élysées. The French Grand Prix F1 also was the next day.

Of the 34 earlier Paris shows- The first show was at L'Olympia on October 20 1964. L'Olympia hosted the first 7 shows with a total of 9 at L'Olympia. The July 3 1995 L'Olympia show after the two Hippodrome Longchamp shows on June 30 and July 1 1995 was released as Totally Stripped Paris. Stade de France hosted 5 shows. Pavillon de Paris 4 shows. La Défense Arena 3 shows. Parc des Princes 3 shows. Palais des Sports 3 shows. Hippodrome d'Auteuil 2 shows. Palais Omnisports de Paris-Bercy 1 show. Le Trabendo 1 show and Théâtre Mogador 1 show. I attended the 1st of the 3 shows in Paris in 2017.

Back in 2017 a person could fly Norwegian airlines from New York to Paris for $175. In 2019 Norwegian flew Denver to Paris nonstop for $175 per person. The pandemic bankrupted this low cost airline. Air France picked up the Denver to Paris nonstop route at a greatly increased price that could be $2500+ usd economy round trip. Some of the former employees of Norwegian got together and started a new airline called Norse using some of the planes. On March 15 2022 just three days before the Stones tour tickets went on sale Norse announced operations to begin in June 2022. Norse's first flight was June 14 2022 between Oslo and New York JFK with an intro fare of $120 each way. This announcement gave me some hope I could try to make a show without breaking the bank. Tickets for the show went on sale March 18 at 3am Denver time. All the shows offered Lucky Dip tickets except for London. I was hoping to make London but the Colorado Avalanche hockey team was playing for the Stanley Cup so it was nice to be home for the excitement. And thankfully on June 10th the US dropped entry testing requirements so travelers didn't have to worry about getting denied entry back.

My first international trip in 2 and half years during very interesting times- land war and interesting time in France- Villa Nellcôte the Stones exile house is frozen because of its current owner and the current president of France was thinking of reinstating pass vaccinale August 1st but that was stopped by an Assembly vote on July 12. Park Bois de Boulogne where longchamp is located is over two thousand acres, more than double the size of Central Park. From Porte Maillot station free shuttle busses were running it took me about 2 hours from getting in line for the bus to entering the concert. Some people had long faces after waiting 30 minutes for the bus then after riding the bus for 30 minutes seeing more lines. Show had great weather in 70s. Was a festival style setup with most of the crowd standing in the race infield. A large replica eiffel tower with a tounge symbol had people taking photos. After the show ended you might see the light of the real effiel tower if you looked the right way. The vendors continued to sell food after the show. It took about an hour and half leaving.

While the tour was going on a wide release feature film about Elvis was released that highlighted two major parts of Elvis career: he never toured internationally and poor health which ended his career early. Thankfully the Stones have toured everywhere and have had good health. At the end of shows of previous tours a message of 'See you soon' was on a screen tonight just the message 'Merci' was shown. The band gave the crowd a very memorable night in the city of light and love.
---
Review by Alwyn Welch
Paris is one of those cities where the Stones want to put on a great show. They have played here over 30 times, recorded extensively here in the 70s, 80s and later, and at various times had residences along the boulevards. It is also a big "society" town, and many friends and family were present to hear a great gig from the Stones.

After the searing Saharan heat of Lyon, we had a typical pleasant Parisian summers day with some warmth but also humidity. A gentle breeze helped cool us down during the gig itself. So as the temperature was turned down from 37C to maybe 25C, the band's performance was turned up to yet another level.

The set list was a little predictable for that small group of fans who travel from show to show. I'm guessing that no more than 50 of us are making almost every show, and no more 500 manage to get to 3 shows. So, for the bulk of the audience, the songs played were a great sample of the Stones over the years, and with one or two exceptions played very well indeed.

Dylan's anthem to the Stones, and Out of Time, perhaps got the best singalong – but remember the Stones are not a karaoke band. We are here to watch and listen to the Band. We had another delightful rendition of Wild Horses, and Paint it Black and 19th Nervous Breakdown stood out as well for me. Mick was singing with a microphone stand in the air, angled to the side and a little behind him. The proto-punk from '66 and '67 was back, the monochrome images on the screen reinforcing that impression.

Mick didn't feel the need to ask where people came from as he often does – I suspect 90% were from the Ile de France (Paris and environs). The crowd was good natured, and seemed to be having a ball near me. We had a small group of people who were Tim Ries fans by us, and it was great to hear an especially big cheer for him.

I thought Keith stood out again – at least the 4th show in a row where he has been on absolutely top form. He was charging around to the extremities of the stage, playing as well as acknowledging the audience who pay homage whenever he comes close or is introduced. He and Mick spent time together during Rambler on the small stage – a rare treat for people deeper into the audience of over 50,000 people.

He even jammed with Tim and Karl during the Miss You sax solos – I haven't seen that before. Keith was also keeping the pace going, starting Happy before Ronnie was ready and Honky Tonk Women before Mick was at the microphone: incidents that caused smiles all around on stage.

There was more on-stage appreciation for Sasha after Gimme Shelter. I think it is fair to say that she has had a few off-days on this tour, but she came storming back last night. When she was walking forwards down the catwalk alone, Mick and Keith looked at each other and smiled and nodded in approval at her performance. At the song end Mick, Keith and Ronnie clapped her. It was a nice, well deserved, touch.

When the audience and band are really up for a big night, the positive feedback between them creates an energy and excitement. It's a virtuous circle of enthusiasm that only happens at live gigs, and then not always. It happened in the vast field of the Hippodrome de Longchamp.

When the support band, Ayron Jones, came on at 8:15 pm (15 minutes after they were scheduled) I wondered if we would see a shorter Stones set. Jones himself played a ripping version of Voodoo Chile – which was much appreciated.

There was supposed to be a curfew at 11:30 – but like so many "rules" in France this was ignored, if indeed it existed in the first place. The Stones finally finished at around 11:45 pm, perhaps their final Paris performance ending in great style and amusement: Keith ran out of guitar picks (he had been throwing a lot to members of the audience) and Mick had to offer him one to allow them to start Satisfaction.

So, in summary, another great show – the standard you expect of the Stones when the weather is not extreme, and in one of the "Big Four" cities where they want to really shine.

All of which made up for the total, some said typically French, incompetent organisation to get into the venue. There were queues of many hours this weekend for British holidaymakers trying to drive to France because, according to a French MP, "immigration staff did not turn up for work". The entry staff for anyone with any sort of VIP package or badge at Longchamps seemed to be emulating this farce. It would have been faster to use the regular, non-VIP, entrance, and not once was our ticket scanned or a Pit wristband offered.

The line for entry for the majority of attendees was over 2km long, due to a narrow entrance path to the north of the venue. I'm told the south entrance was very easy. This is not the way to treat people paying 200 Euros and in many cases much more. The local promoter, who I assume was responsible for this shambles, would have been very unwise to advertise his presence to his largely patient, but very, very frustrated customers. It must be the first time a large event has been held at Longchamps…. Ok they have many such events, but don't have a learning culture.

Transport home was always going be a long process with an advertised walk of over 40 minutes to some "nearest" Metro stations. Luckily the show itself more than made up for these inconveniences – at a remote venue in the middle of Paris. It was such a great evening. Thanks to all those concerned (except for the local promoter).
---
Review by John Carricaburu
I scored a GA lawn ticket as soon as I arrived at the gate from a British fan who posted here on IORR.

As usual, I patiently waited for the opener to finish while trying to find a good floor spot... Paris got Ayron Jones; while not bad, I wasn't really into it. Why couldn't we get Echo & the Bunnymen like the Stones' Liverpool date? C'est la vie...the lawn was actually a mix of lawn and sand (I spotted people making little hills of sand with their feet to get a few extra inches of height lol)

I was especially eager to hear the beginning of their set as that's where they drop the "surprises". Among them were 19th Nervous Breakdown (awesome), Like a Rolling Stone (ugh, this and Shine a Light are the 2 songs I really don't like!) and Wild Horses (awesome, the first time I'd heard them play it live, possibly my favourite Stones tune).

Once Ghost Town (their recent single) hit, I went to grab a beer. With beer in hand, I noticed that the lawn section went all the way around the rafters. Lo and behold I found a great spot to the left of the stage; unlike my previous spot, I had a great view of the musicians and didn't have to rely on the screens!

I liked Jagger's joke about riding to the venue on a bike with the mayor of Paris, which garnered copious booing (she's made life a bit difficult for those who want to drive and park in Paris, converting roads to bike lanes, reversing the directions of streets and getting rid of parking spots).

Mick and Keith were in great form, Ronnie seemed a bit frail, but they seemed to be playing great.

Glad that we got Gimme Shelter at the end, at the previous show in Lyon they dropped it at the last minute because of the heat.

Was this my last Stones show? I hate to say it, but I doubt I'll get the chance to see them again. Even if they tour again next year, it will probably be the US or South America...who knows, people have been predicting their demise since the 80s!

Anyways, this was my only show of this tour, but a great one at that.
---
Review by Peter Lacres
The Rolling Stones performed in Paris on Saturday 23 July 2022. After their first concert in France in Lyon on Tuesday, they continued their European tour with a show at the Longchamp racecourse.

The band has performed many times in the French capital. "Their 36th concert in Paris," said Frédéric Hocquard, deputy mayor of Paris in charge of tourism, on Twitter. "The rock legends are still going strong after a 60-year career and despite the departure of Charlie Watts," he added.

An Eiffel Tower for the Stones… For the occasion, a miniature Eiffel Tower was set up at the concert site, decorated and illuminated with the band's image.

Once we got at the racecourse, what the hell as everyone needed to go through one gate, we saw the greatest show of the Stones so far during this tour.

From the moment of Street Fighting Man until Satisfaction… every Stone was on fire. I talked to a lot of Stones fans and everybody was blown away by the performance. Like A Rolling Stone, Wild Horses ... and for once, I though we're getting a surprise as Mick said, we're going to play a song that we haven't done… Out of Time, which was a disappointment but anyway, it was a great rocking version.

Keith was great, I have NEVER seen him playing so good during Miss You. Anyway, the Stones were on fire and I'm really looking forward to the next concerts!
---
Review by Derek Di Perri
For years the name "Longchamps" reminded me of the infamous concert held on July 1st, 1995 amidst an apocalyptic storm. That one was my very first Stones concert, and back then on my way back I even missed the last metro train for the city centre for a matter of seconds, so that I was forced to reach the city centre walking all the way after that very exhausting gig.

27 years and 35 Stones' concerts later, I've inevitably become a much wiser person, and for my second visit to Longchamps I paid all due attention to the weather forecast, brought with me a rain jacket just in case, and booked in great advance an hotel within walking distance from the venue.

My only jeopardy was that I had to take off to Paris only on show day rather than on the day before, as would be preferable, but fortunately I had no issue whatsoever in this trip to France.

To be honest, I was quite worried after reading some comments on the IORR forum speculating that there could be problems with Jagger's throat after the Lyon concert, a clue of it being that by 9:00 o'clock on showday the official Twitter account of the band handn't released yet the customary "appointment to view" for the show.

Fortunately, after landing in Paris I verified that finally that message had appeared on the Stones'twitter, so that the show was definitely on. That was a huge relief!

On the way to the show we had to line up in a ridiculously long queue through a ridiculously long route set up the concert's local promoter. Fortunately, much of the queue was under the shade so it wasn't that bad. Moreover, from there I could also listen to the soundcheck, where the Stones practised "Tumbling Dice", "Wild Horses" and "Like A Rolling Stone". Therefore, I realized that we would not get any unusual song in the setlist.

After one hour and a half of queing I finally managed to get a very good spot in the Golden Circle, very close to the pit barrier (in fact I was even able to communicate to some great friends who were in the pit and that I eventually met after the show).

The opening act, Aryon Jones, sounded great. But he and is band would look way cooler with less posing on stage. Their music is good enough and they don't need to be over the top throughout the whole set.

Whereas the acustics during the opening act was not perfect (the bass drum was too loud and the bass guitar sounded too thin), during the performance of the Rolling Stones the sound was perfect, and it was possible to get also the subtleties of the rhythm section.

Steve Jordan and Darryl Jones indeed did a mighty fine job. Among the many highlights, Steve 's drumming on "Wild Horses" and Darryl's bass lines on "Out Of Time" come to mind.

As for the main band, they were smoking hot for the whole gig.

The concert kicked off with "Street Fighting Man", but "If You Can't Rock Me" may have been more fitting, as when the band was on stage it was pretty much clear that it was "one of those nights"…!

"19th Nervous Breakdown" was played maybe even faster than usual, and was an highlight as always; "Tumbling Dice" was very much guitar driven, and Ronnie Wood sounded great in it. Then followed "Like A Rolling Stone", which works always well and was warmly welcomed by the crowd.

"Wild Horses" was beautiful; maybe not so overwhelming as in Milan, but that particular rendition is really difficult, if not impossible, to match.

During "You Can't Always Get What You Want" I noticed that Keith Richards started to play some very tasty little licks in response to Mick's singing. These great few licks were played with brilliant timing, and that made me think that Keith Richards was really on in this concert.

Keith's performance didn't prove me wrong.

This Longchamps gig has been by and large the most Keith Richards – driven concert of this tour so far, and we all know that when Keith is on the Rolling Stones are a simply unmatchable musical force.

After "Living In. Ghost Town" (always great to hear that one!) and a very strong "Honky Tonk Women", there have been the band introductions and then it was time for Keith to sing his set.

He looked like he was on cloud nine, and while introducing "Happy" he remarked how much fun is to play with this band, and that "that's what he does!".

"Happy" was fantastic. The days when Keith used to play this number poorly are well gone now. The guitar sound was awesome, and Keith was clearly having a ball playing it. Towards the end, he obviously wanted to stretch his solo, which was very strong, and he did it instead of following the chord changes of the bridge: despite that, he slowly but surely drove once again the band where he wanted it to go, and managed to set up a very nice ending of the song. Talking about masterful guitar playing and band leading!

Even during "Miss You", when Keith came back after his own personal break (which we have gotten used to now) the sound of the band canged dramatically, as everyone of the (sparse) chords stricken by him gave new blood to the song.

Then "Midnight Rambler" followed, and it was the best rendition of this tour and one of the best I've ever been fortunate to witness. It was raunchy, loud, powerful overwhelming and unforgettable. Among the highlights there's definitely the Robert Johnson cover spot, when Richards joined Jagger in the B – stage. It looks to me that in every concert both Mick and Keith are really looking forward to this moment, because they both clearly display to enjoy it!

The final warhorse – filled home run was nothing short of a triumph. I still miss the triplety fills that Charlie Watts used to play on "Start Me Up", but it seems that Steve Jordan prefers to stay true to the studio version of the song. Darryl Jones' work on it is great, though.

Other than that, all the songs were stellar.

Even "Gimme Shelter", which I found weak on previous occasions, was simply epic. The guitar work was awesome, and the intensity of this rendition got me in tears without even realising it.

Another song which is often played poorly, "Sympathy For The Devil", and Keith Richards looked like he really was into it.

The final song, "(I Can't Get No) Satisfaction " was another triumph, once again with great guitar work by both Keith Richards and Ronnie Wood, who came to the B – stage exchanging fantastic locks while Jagger was working the crowd.

How could anyone come out with something better than that?!

I remember reading in the comments of the last USA tour that it started very strong but eventually showed a decline of the level of Keith Richards' performances; as far as this tour is concerned, the Longchamps gig is a very strong indication that the tendency for the next final shows is completely the opposite. We'll discover it in just a few days!
---
Review by Jeffrey van den Broek
From Hell to Heaven

Seeing the stones for my 5th time, we traveld to Paris. After a day enjoying Montmartre, we headed to the free shuttle.

From there the hell started, long , long lines for the busses in the blasting sun, extreme heat in the bus and slow traffic. But the worst experience was yet to come.. Arriving at longchamp we saw from the bus the lines before the entrance going all the way along the venue, 3 km long… Upon exeting we were directet to the other entrance, a 30 minute walk…

Entering the venue it was nice to see the eiffel tower, drinks and toilets were easy to excess.

Then the stones started with the Charlie tribute, and hello Paris, im in heaven. The entire concert was excellent, people every were dancing, smiling and in their eyes a hint off "how the f can these guys still be this good ". They have a energy and play with joy, they really have fun and the chemistry wit eachother and the crowd was amazing!!

Good setlist, the criticism they don't change a lot, who cares! I go again and if every song is the same, count me in! Good backing band, and 3 absolut rock stars entertain the fans. Like a rolling stones was for me always not special, but here it was amazing, Mick talking in perfect French was nice, Wild horses was 100% perfect, Midnight rambler showed there class with an nice jam.

Highlights for me, SFM, Out of time, JJF, Sympathy and a dark and sizzling Gimme shelter.

What a concert, loved every minute of them.Even had a little tear during the band introduction of Keith and Ronnie.

As Mick said it: Maybe it's the last time, I don't know…. I don't know.

Dutch RS Fan!
---
Review by Eric Champarnaud
An absolutely brilliant show, full of fire and passion. Jagger was in a mischievous playful mood, Keef seems to be a lot more "present" than the last few times I saw them and Steve Jordan, while a wildly different drummer than his predecessor, still manages to infuse that inimitable swing in those songs. Ronnie seems a bit under the weather, he used to be the group's MVP, picking up Keith's slack, but I think his health issues have slowed him down a bit. This prompted Keith to step up, and they were all the better for it!

The setlist was a dream, if not exactly a surprise, and while it was a hot day, it was certainly nowhere near the heatwave the people in Lyon experienced a few days before.

Here's to another sixty years!
---
Review by Matija Djuricic
Early entry to the venue this time had a special bonus. It was hearing and seeing the soundcheck, altough from a few hundered meters of distance. We could still get a nice view of the stage and what was going on through the screens. Tumbling dice, Like a rolling stone and Wild horses if I remember correctly. I might be wrong as I couldn't believe we got to experience a soundcheck in that way, not just listening from outside the venue. Bernard did all Mick's singing, so Mick was probably saving himself for the show, and what a show it was.

When TD was on I got the first glimpse of how relaxed they are and how great show would be. Keith and Ronnie walked to the end of the catwalk while Mick was there as usual and seing them all three together returning to the main stage was incredible sight. Mick did a lot of jumping on Like a rolling stone as he does on this and few other songs, really in top form. He met a gin soaked bar room queen in Memphis through laughing as he barely made on time for that line.

Great playing from Ronnie on YGTS. Happy was strong and Keith loved it with incredible solo and version of the song was one of my favourites. I loved his playing this show, awesome solos. Ronnie walked the whole catwalk to the small stage during Miss You while Keith hanged around Matt, Karl and Tim during sax solos. Think he did a vulgar hand gesture and all of them laughed.

MR was great, they were really comfortable this show so Keith walked again the whole catwalk to Mick. He also joined him and Sasha during Gimme shelter. During Sarisfaction Keith moved close to Ronnie, short chat than Ronnie confirmed and said All the way, so they went again to the small stage. So great, so rare. Crowd in Golden circle and beyond enjoyed them seing then so often I am sure.

Other personal highlights: Ronnie danced a lot, lot's of smiles on stage and one of the best JJF versions I have heard. It was hour or so of great concert and hour or so of fantastique jam.
---
Links
---
Pictures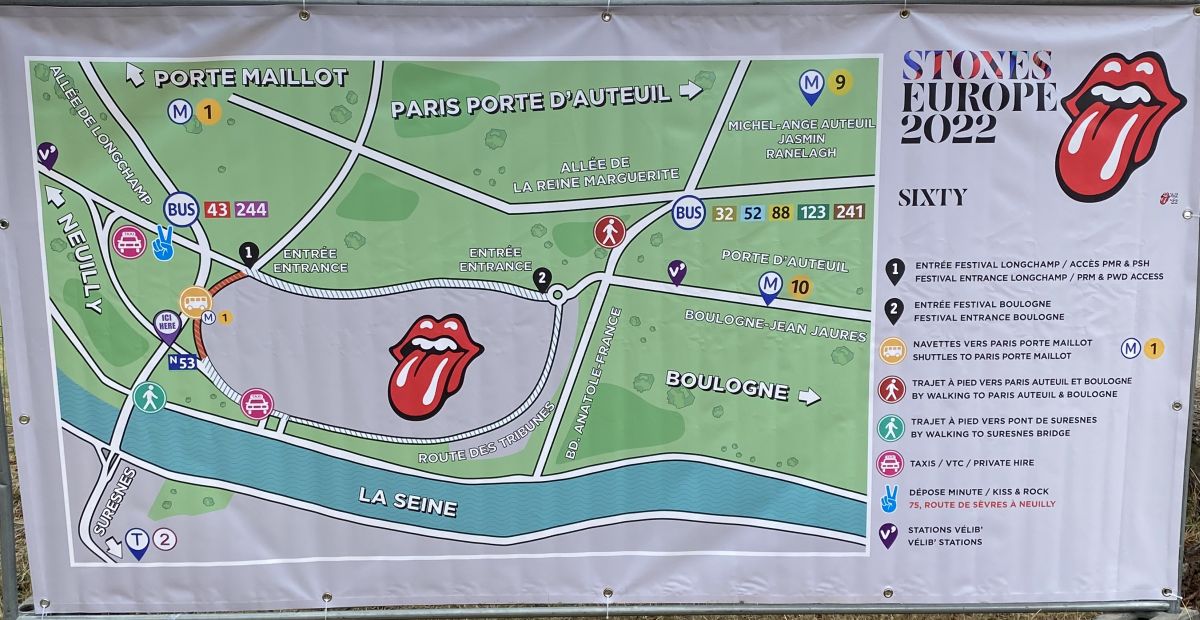 Photo by Bjornulf Vik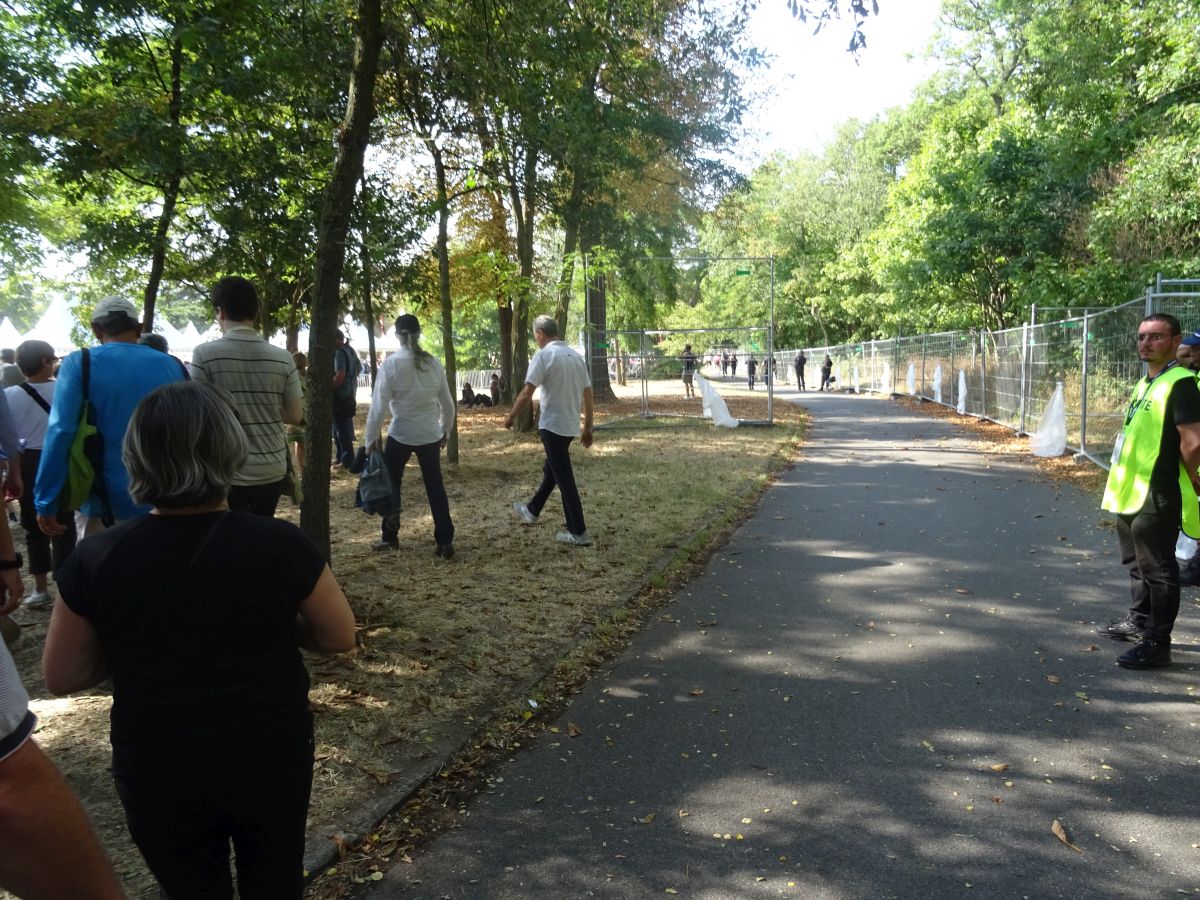 Photo by Bjornulf Vik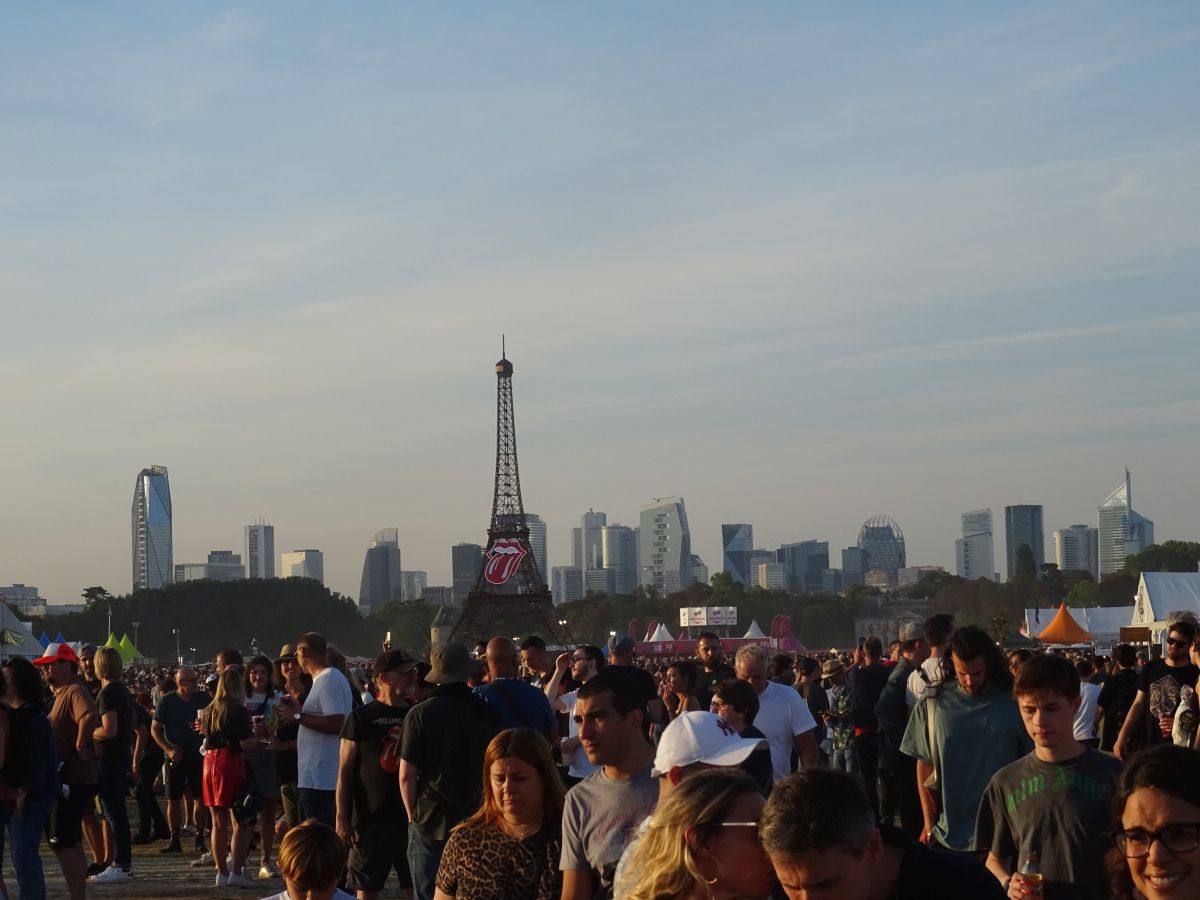 Photo by Bjornulf Vik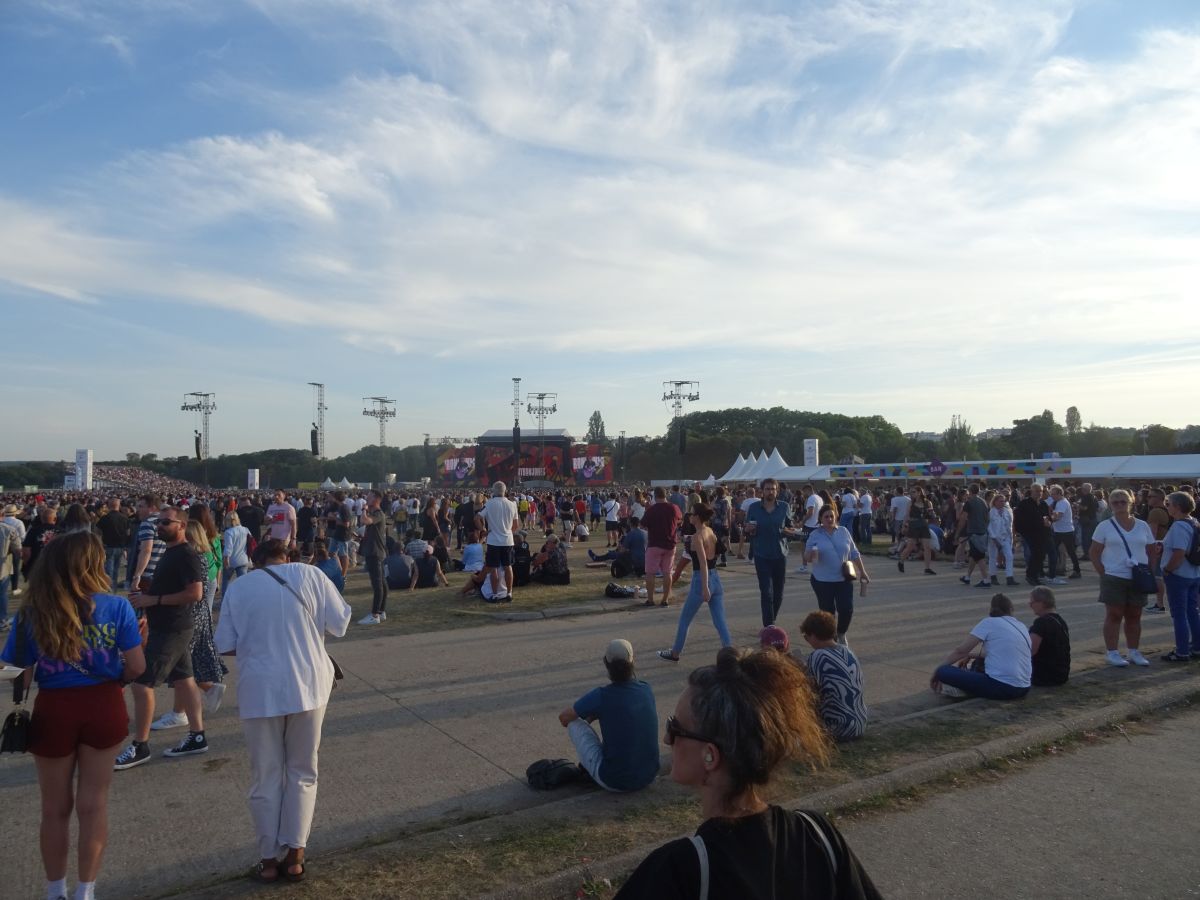 Photo by Bjornulf Vik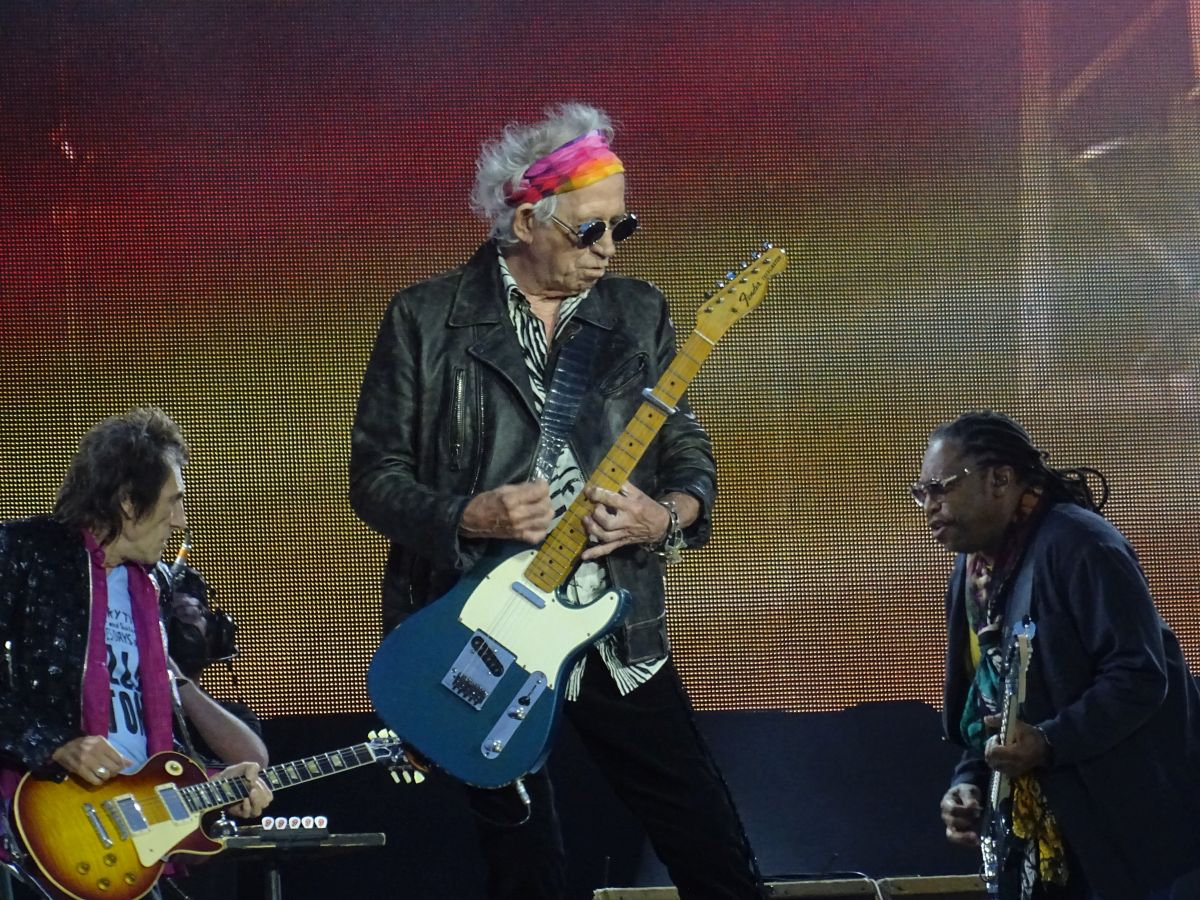 Photo by Bjornulf Vik
---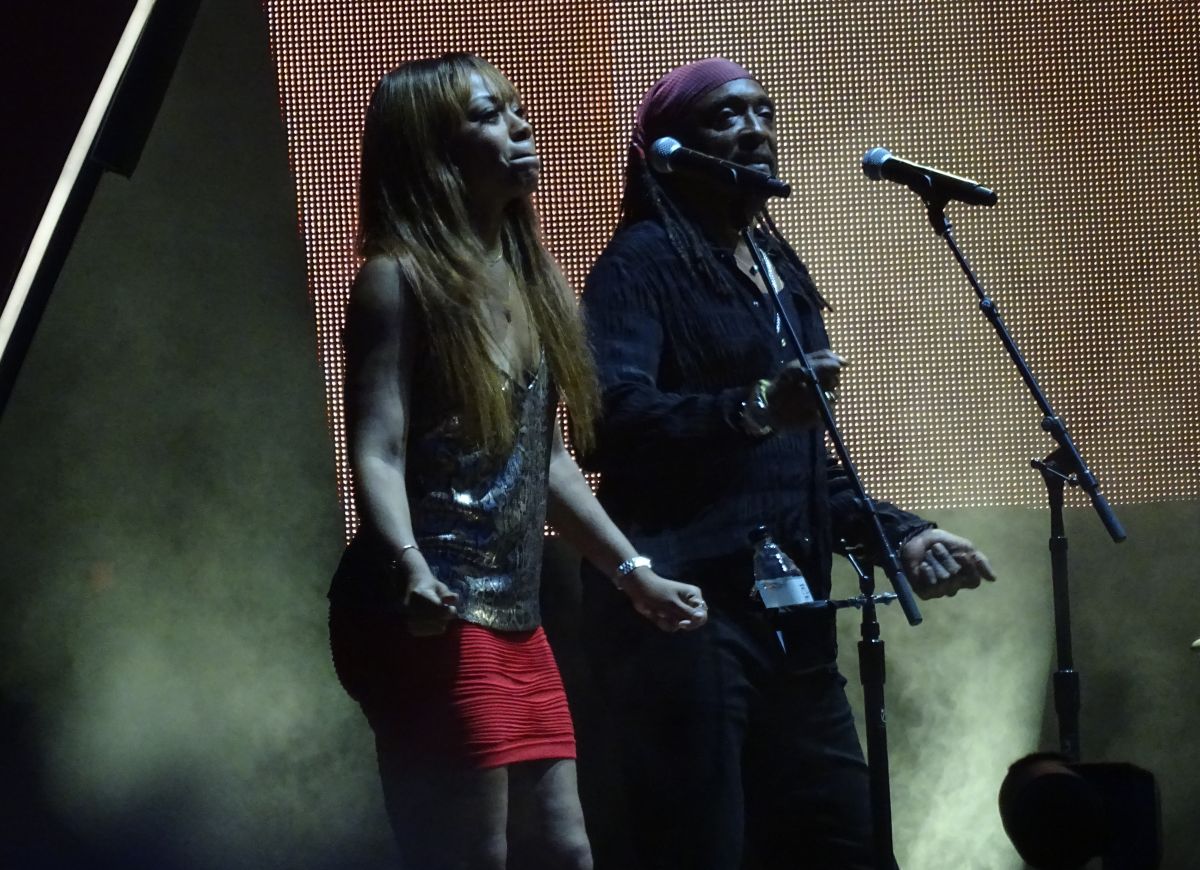 Photo by Bjornulf Vik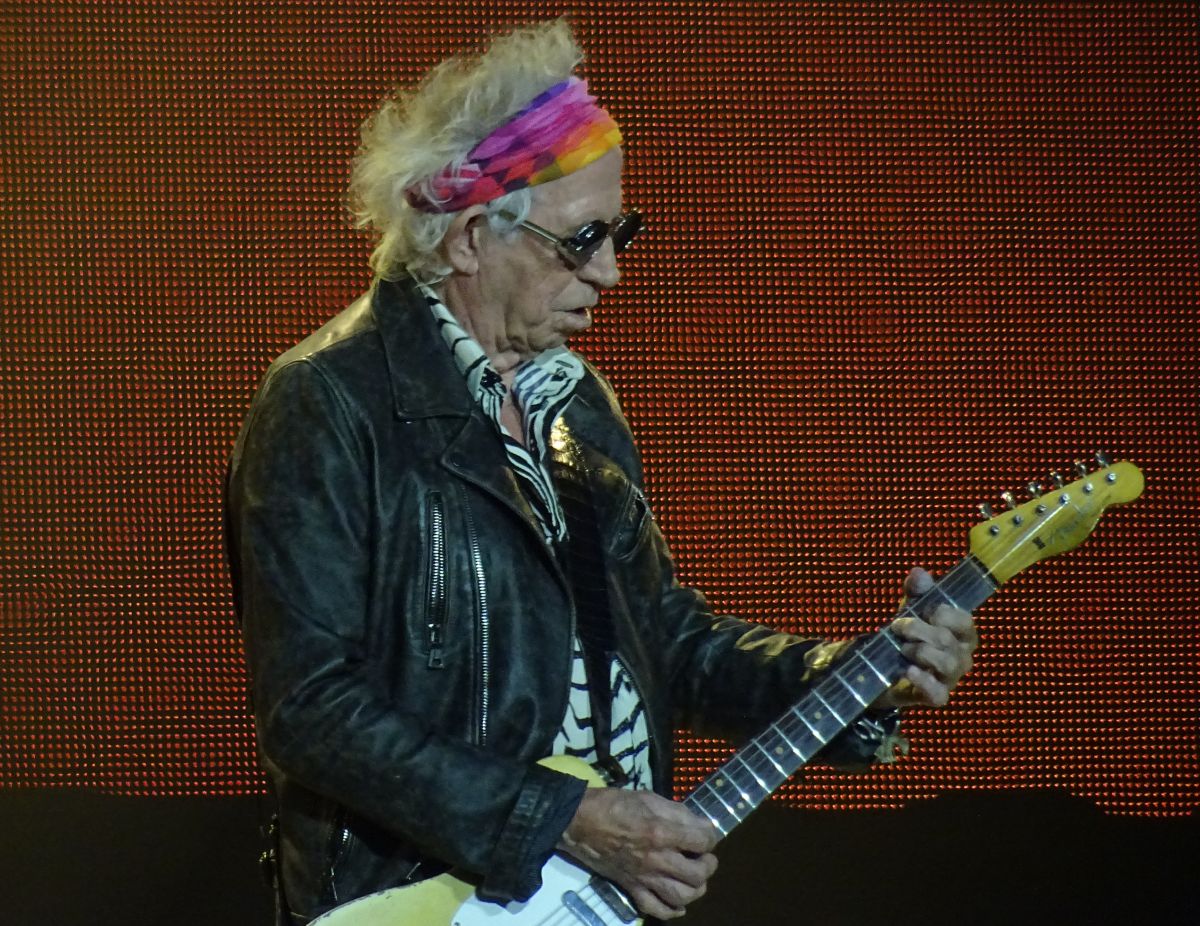 Photo by Bjornulf Vik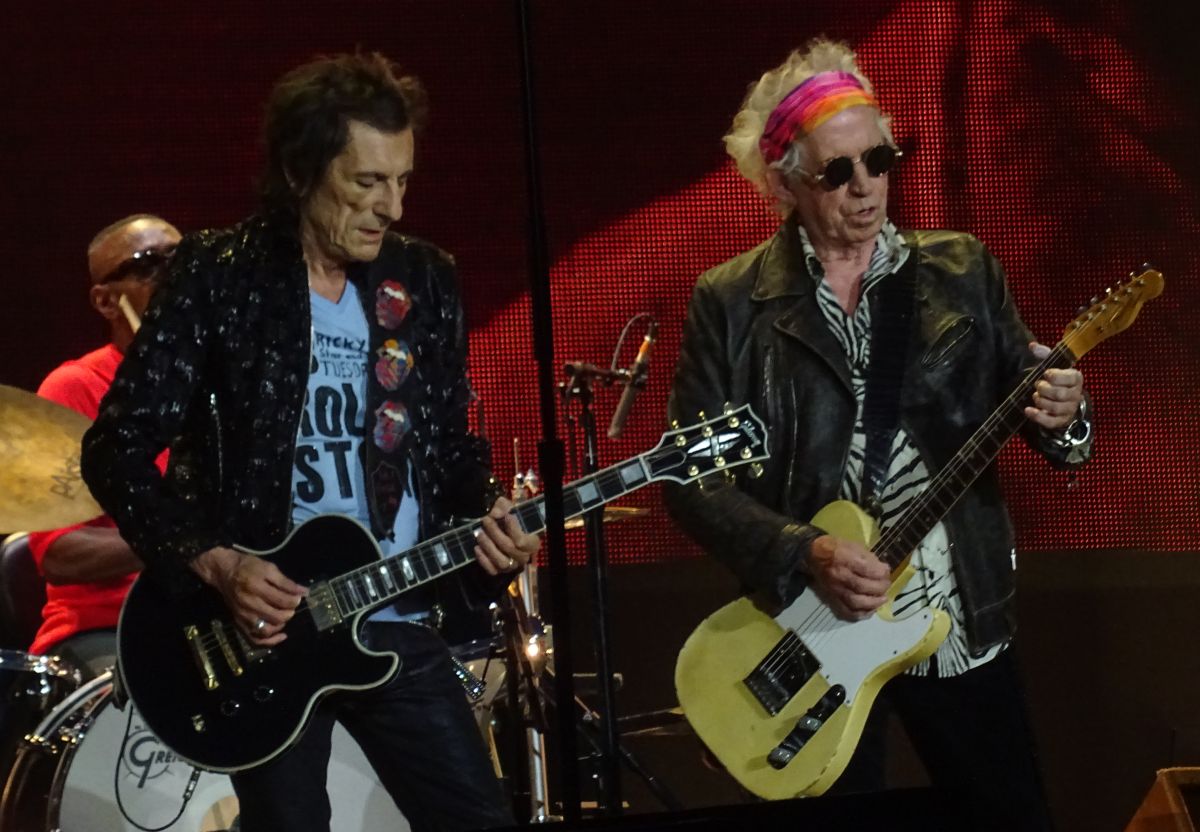 Photo by Bjornulf Vik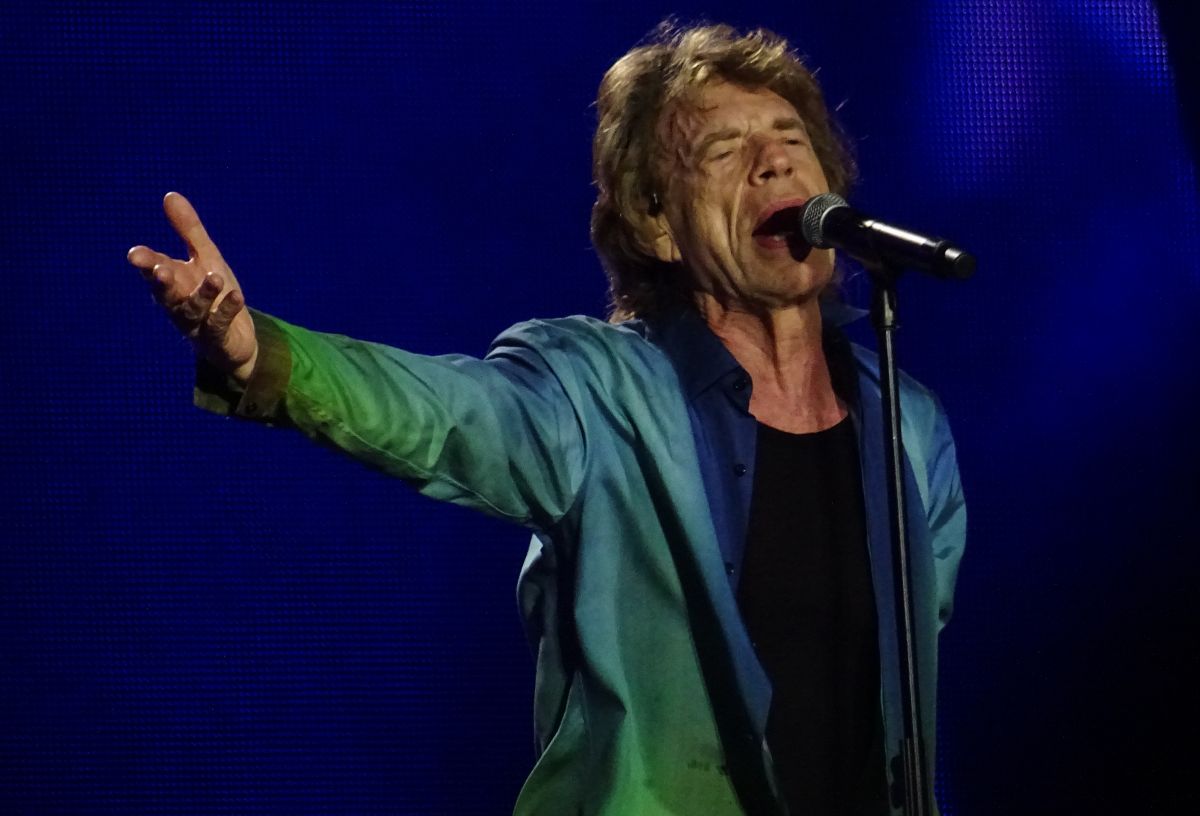 Photo by Bjornulf Vik
---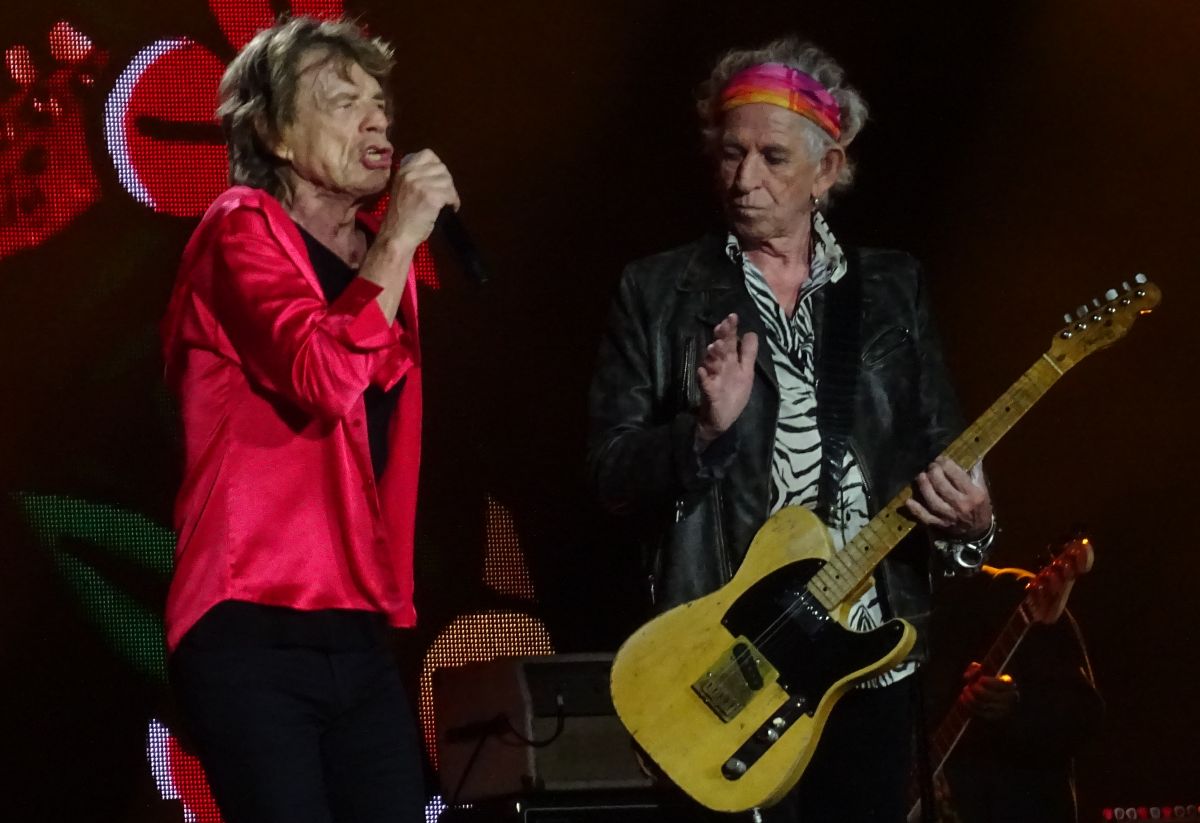 Photo by Bjornulf Vik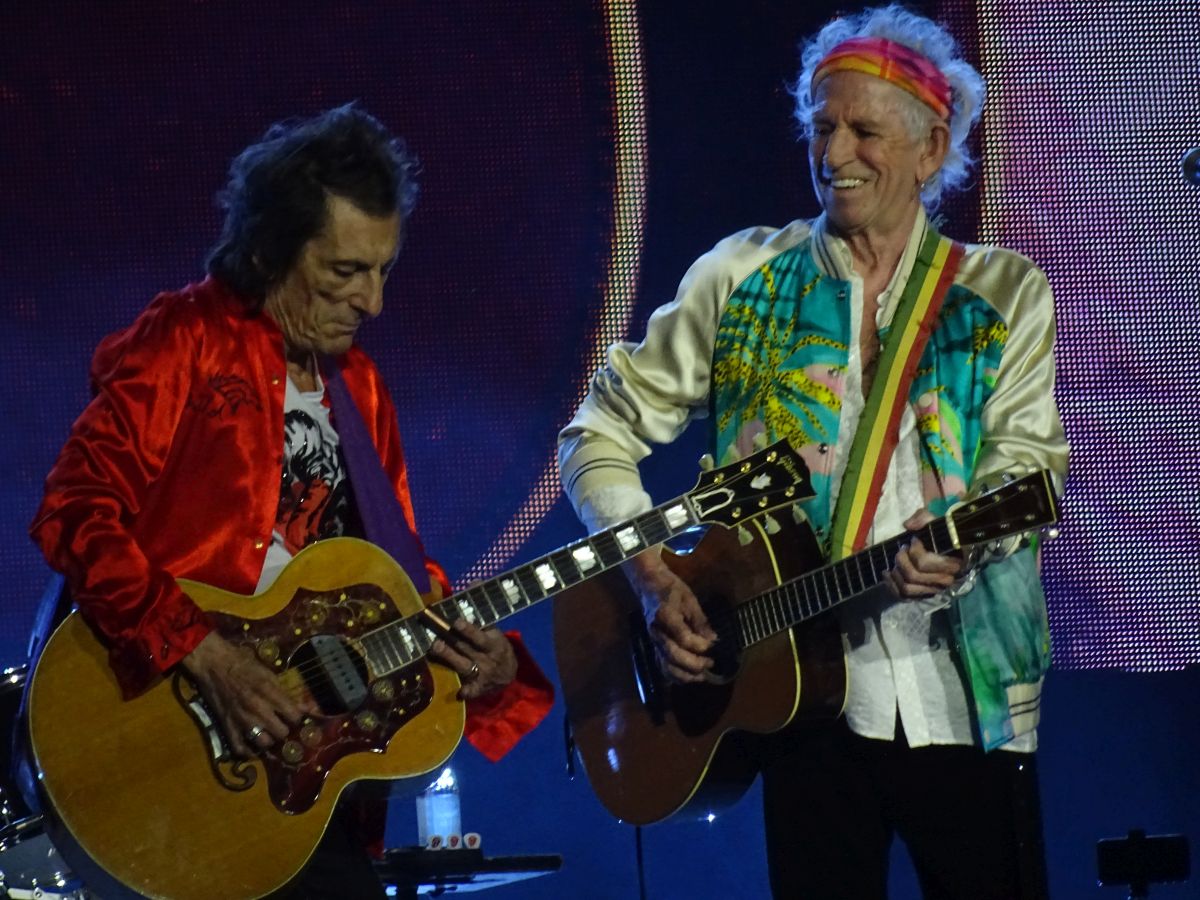 Photo by Bjornulf Vik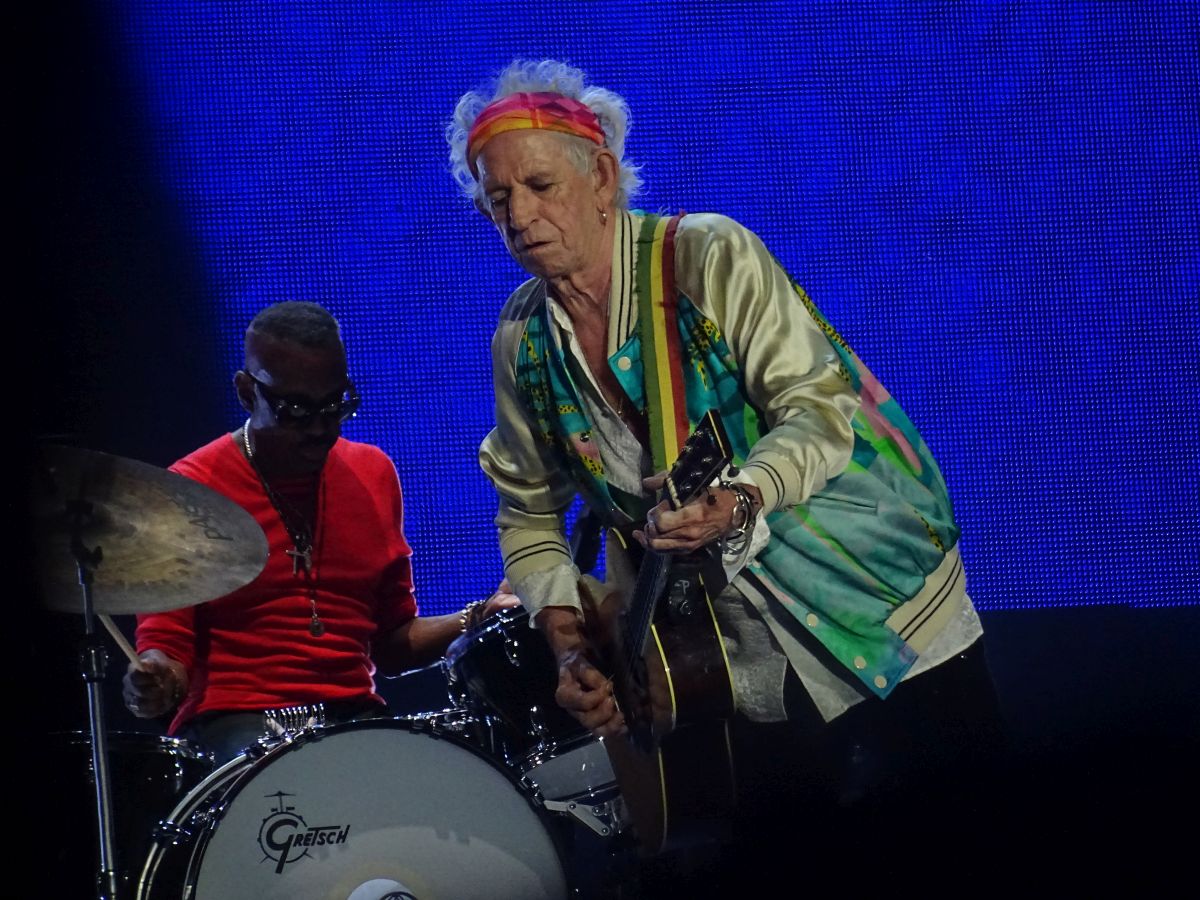 Photo by Bjornulf Vik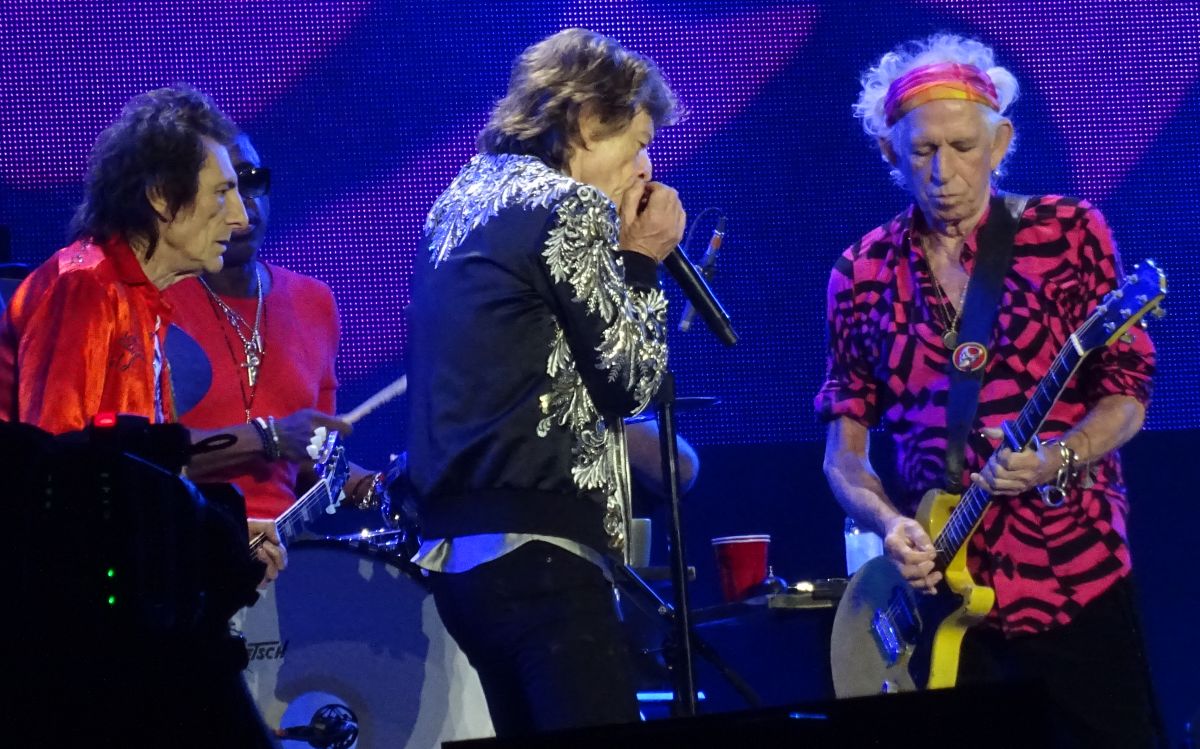 Photo by Bjornulf Vik

Photo by Bjornulf Vik
---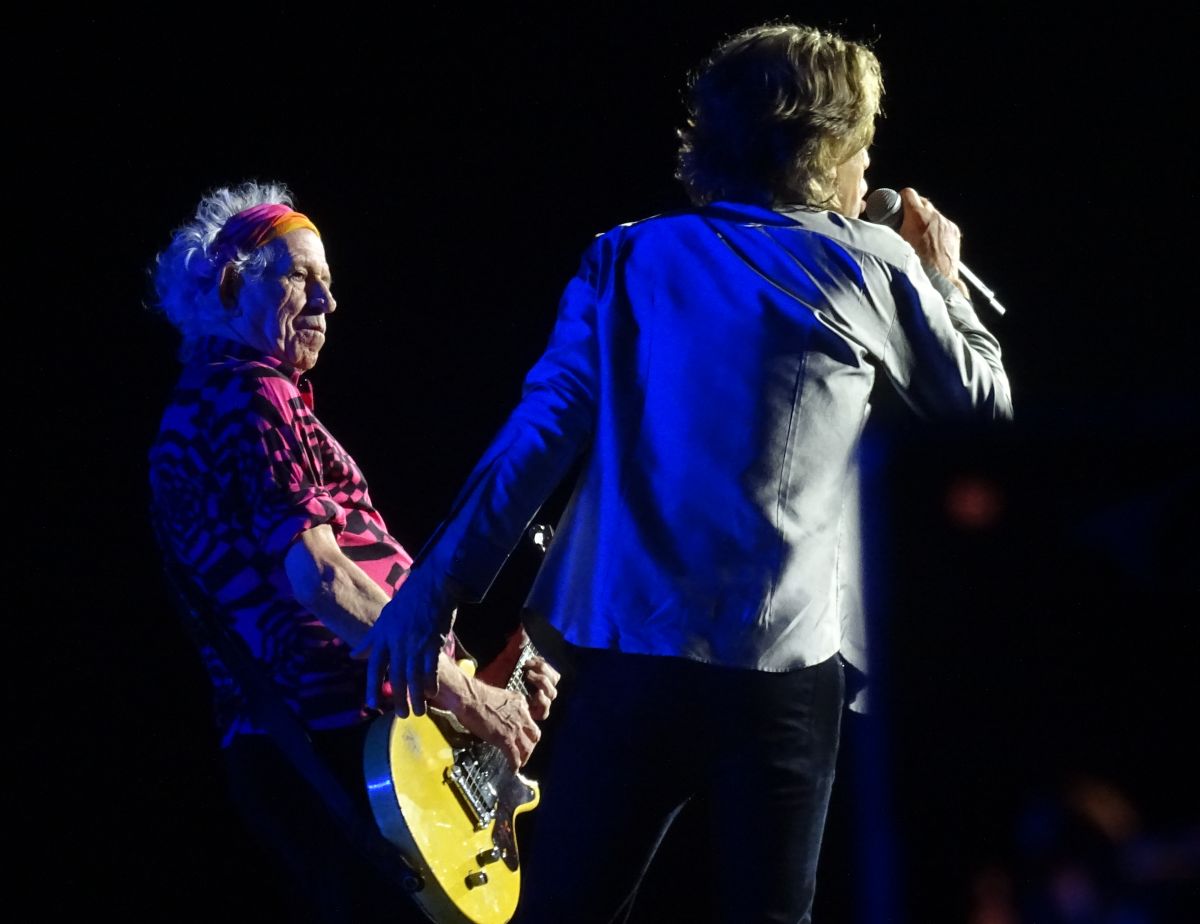 Photo by Bjornulf Vik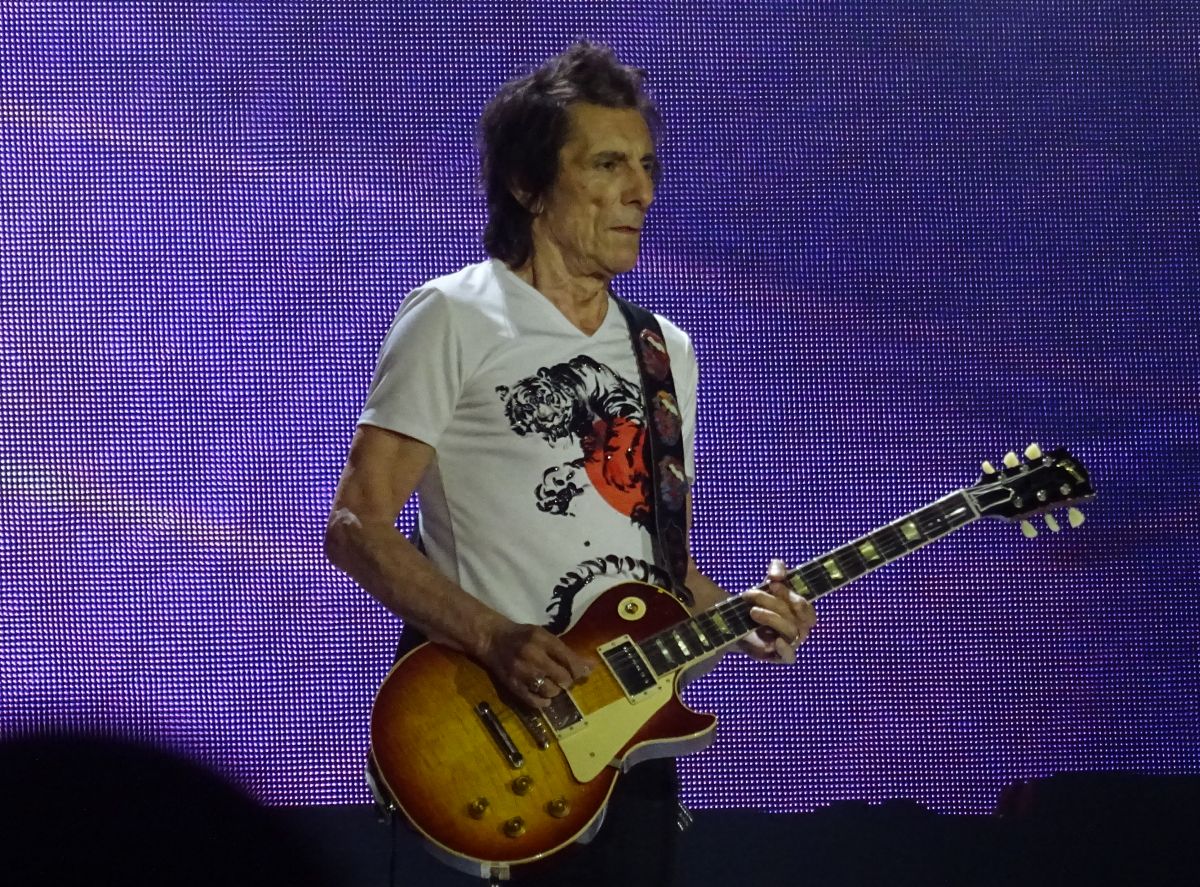 Photo by Bjornulf Vik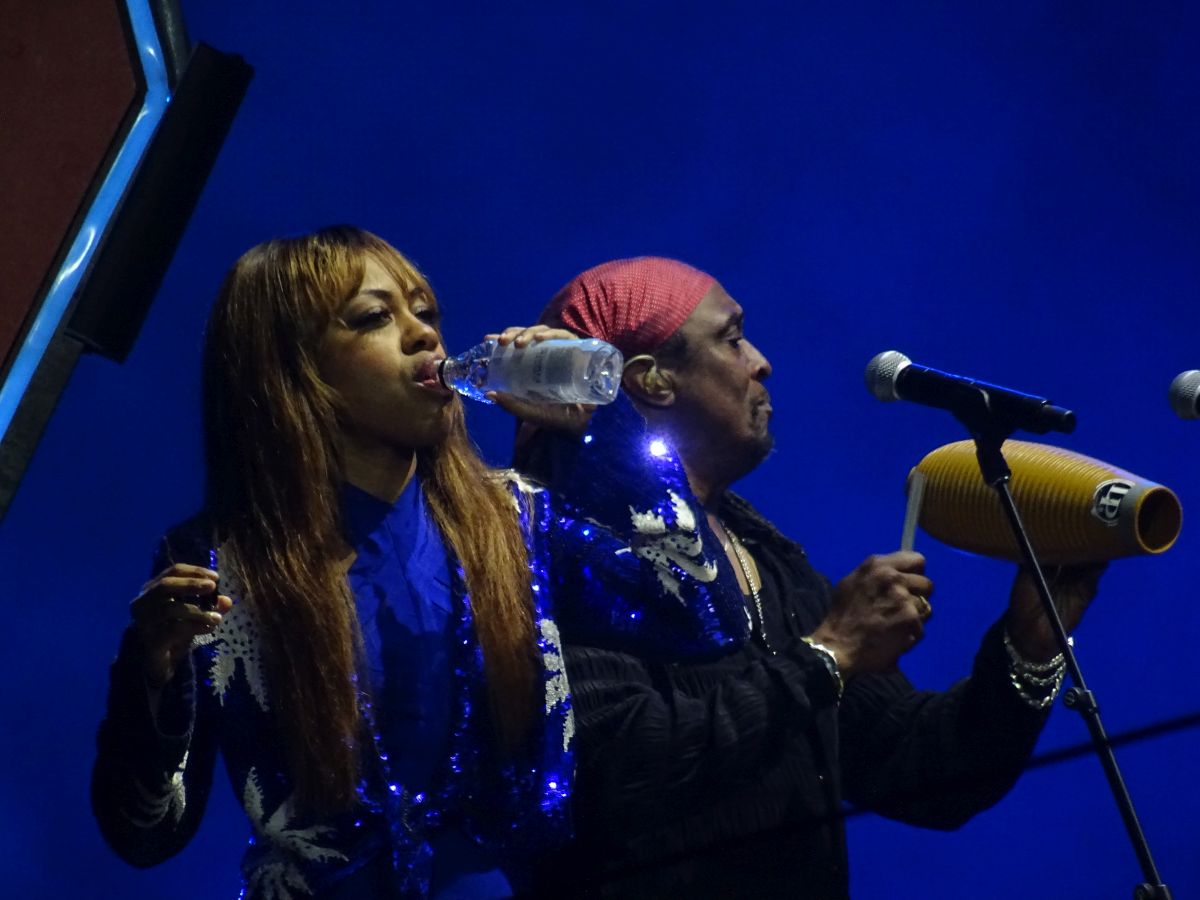 Photo by Bjornulf Vik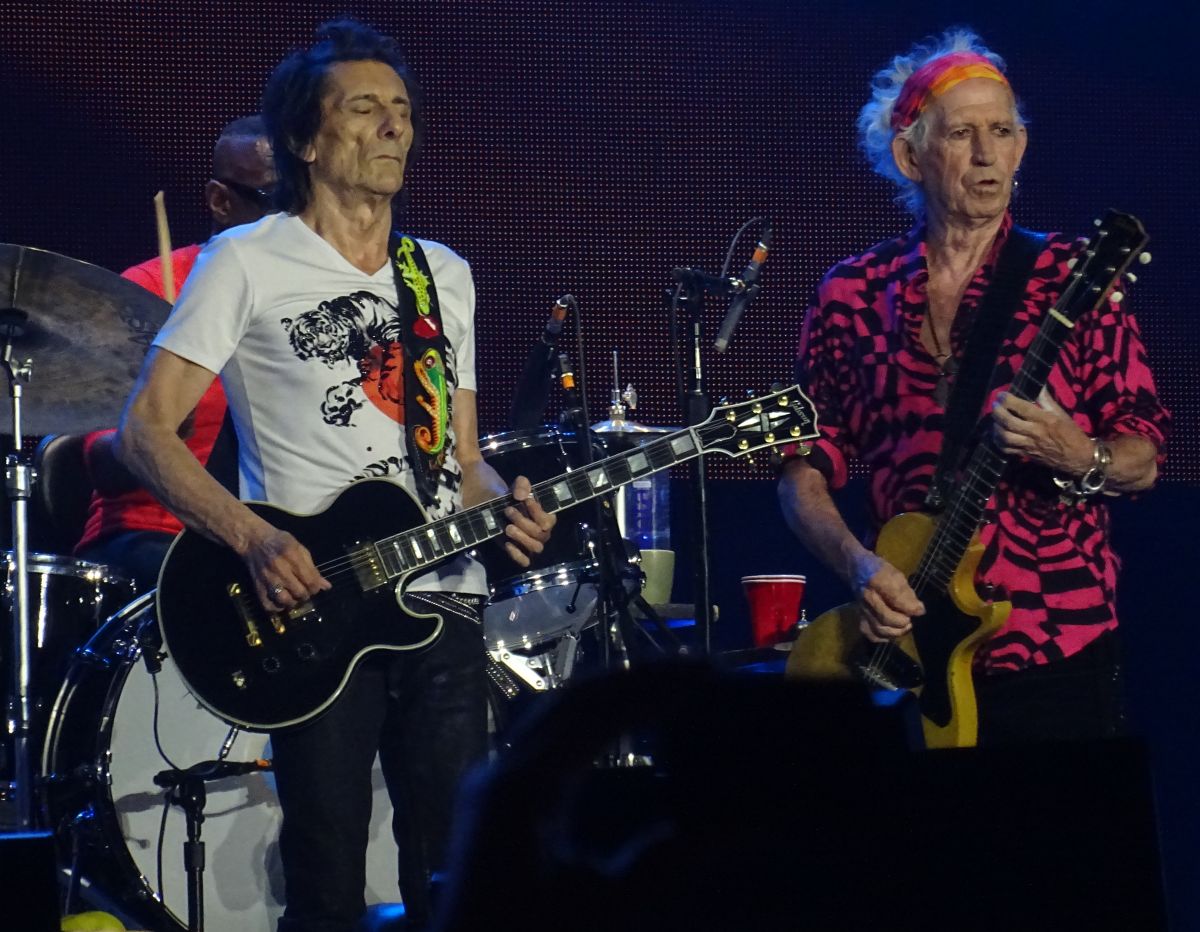 Photo by Bjornulf Vik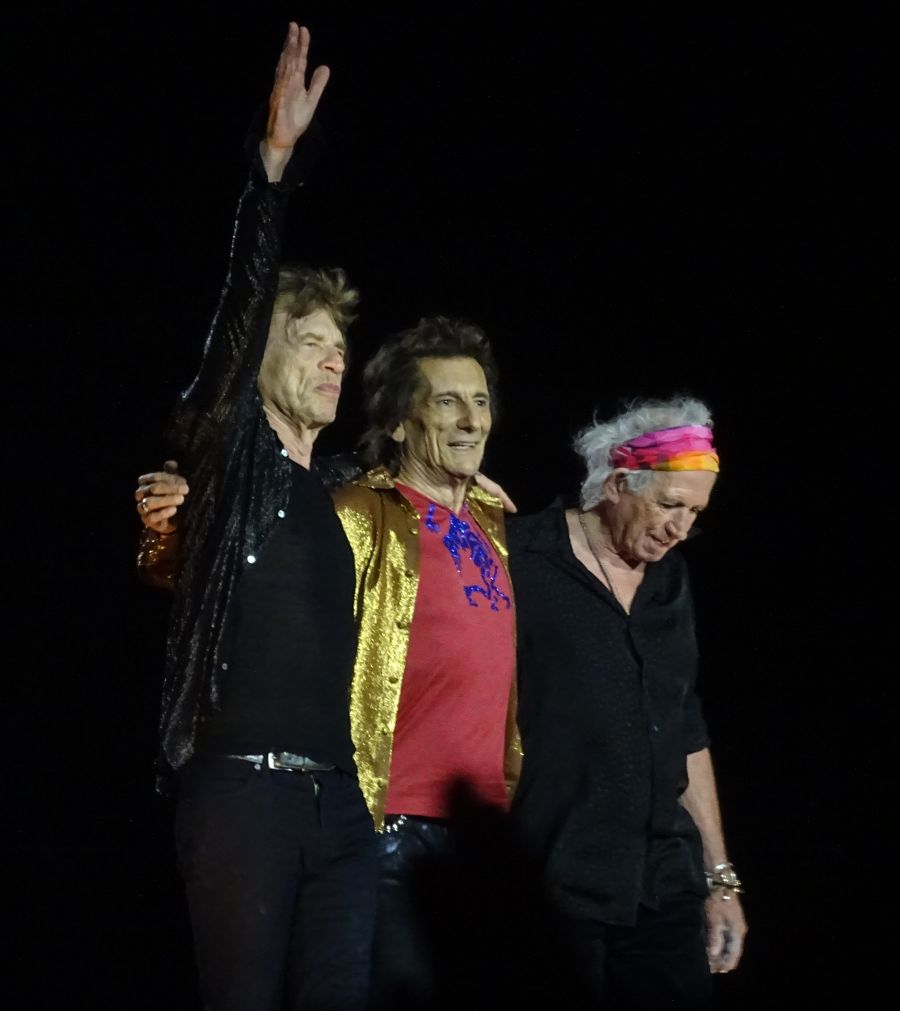 Photo by Bjornulf Vik
---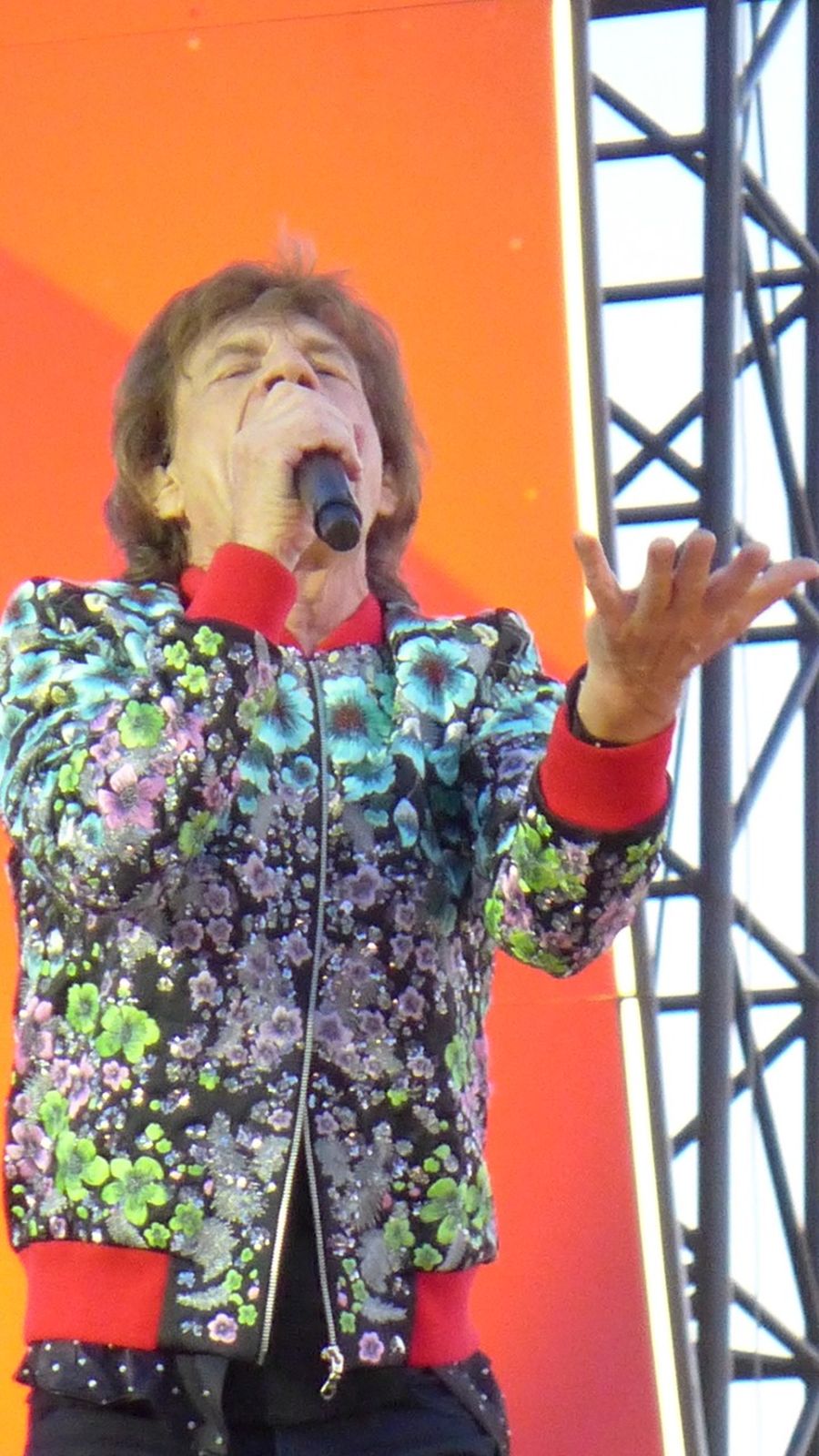 Photo by Victor Woods

Photo by Victor Woods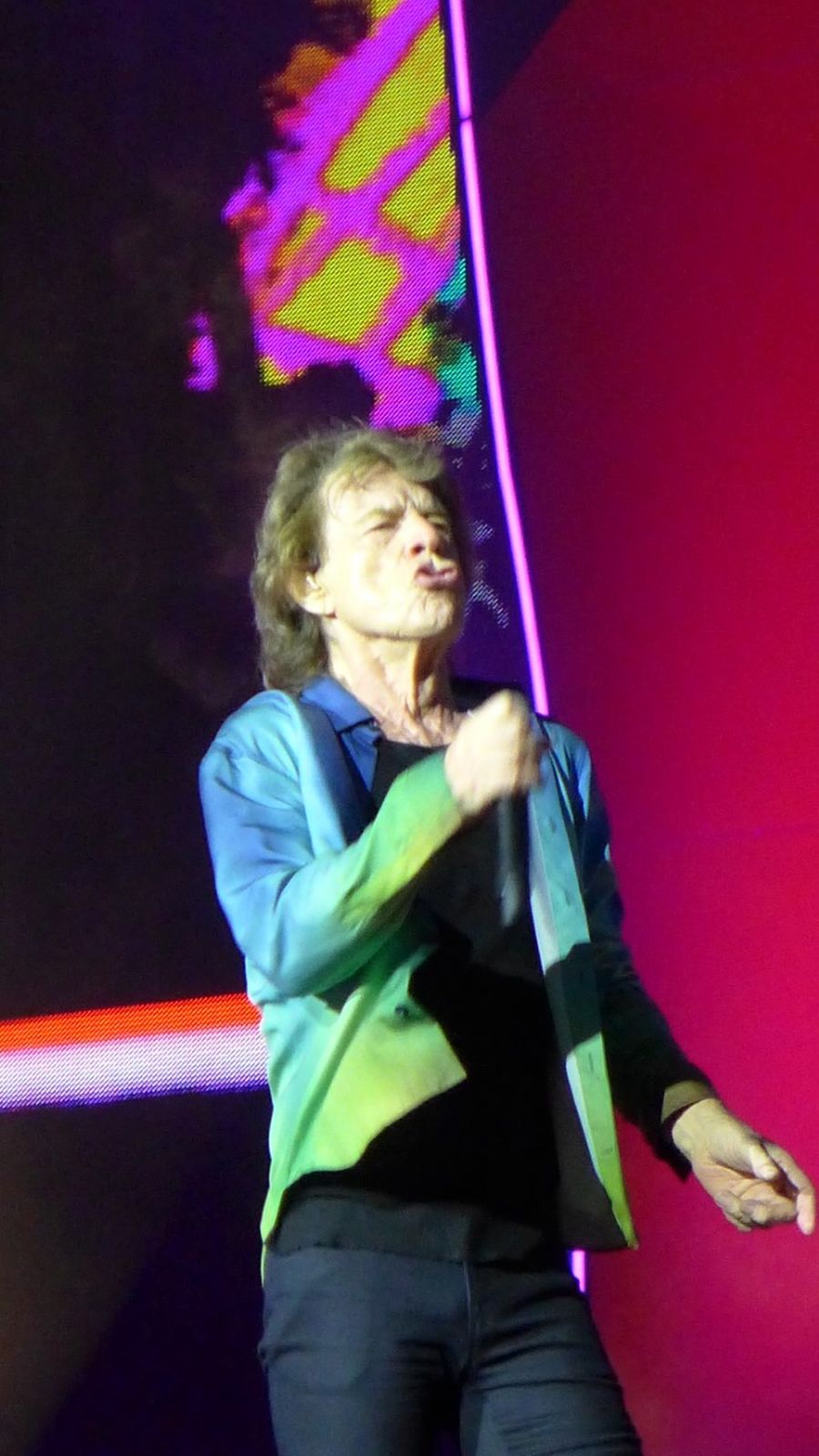 Photo by Victor Woods
---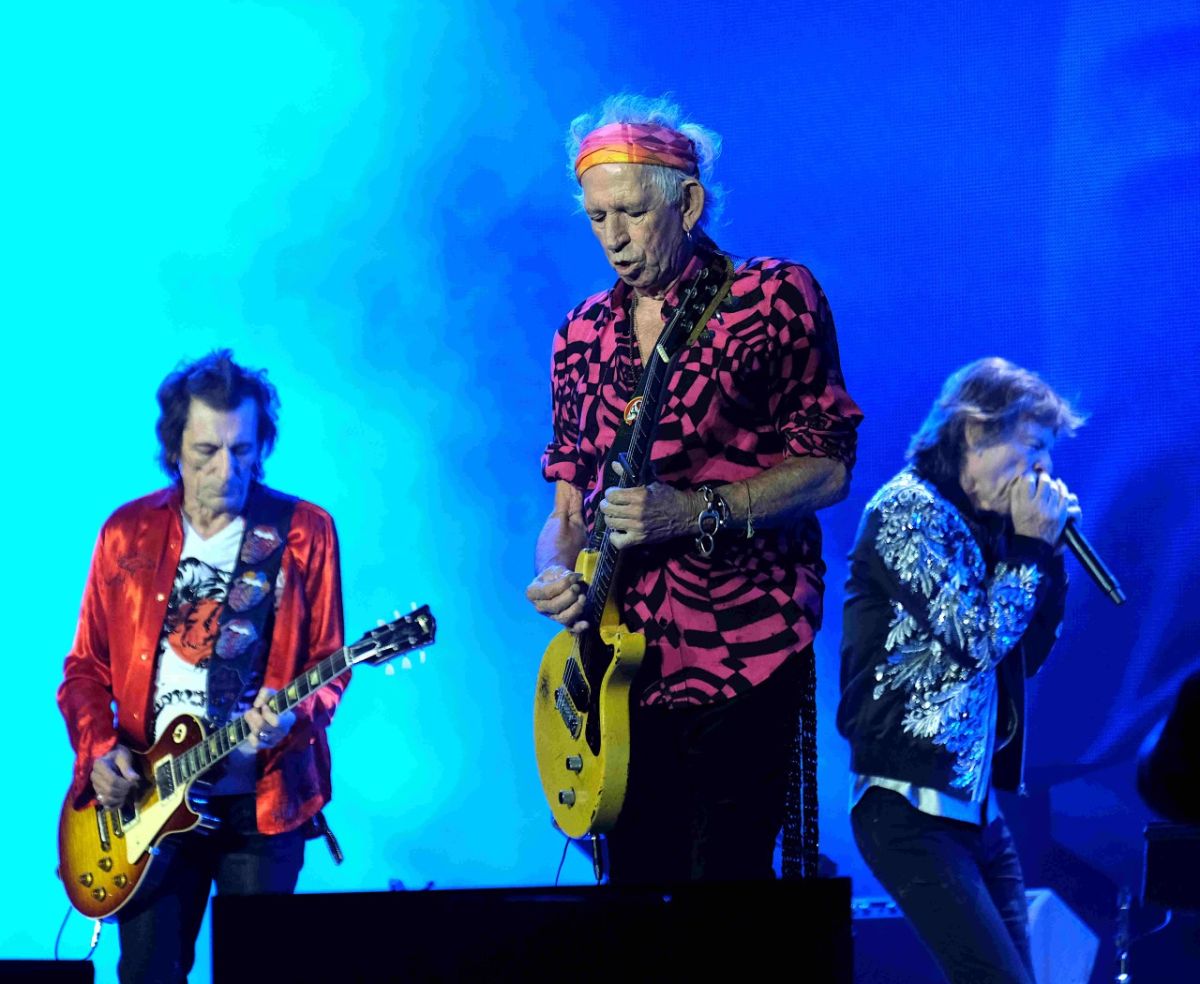 Photo by Geir Greni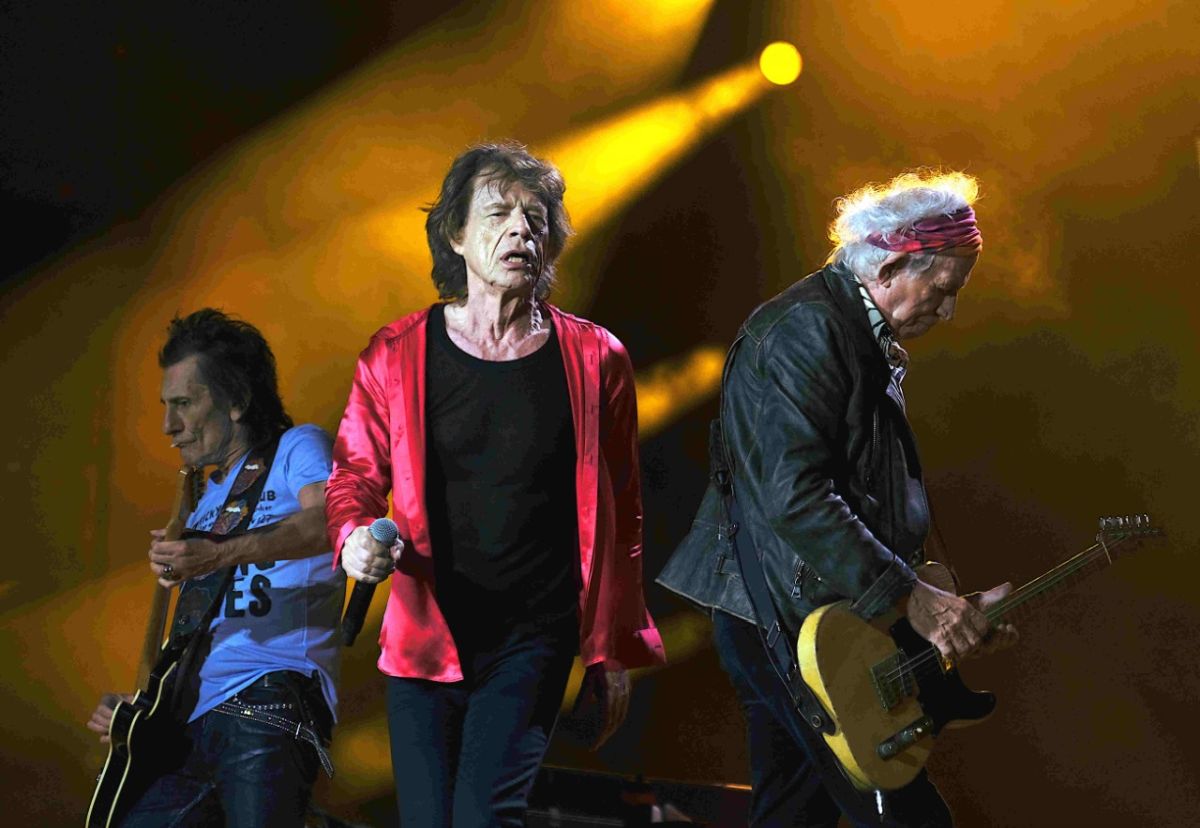 Photo by Geir Greni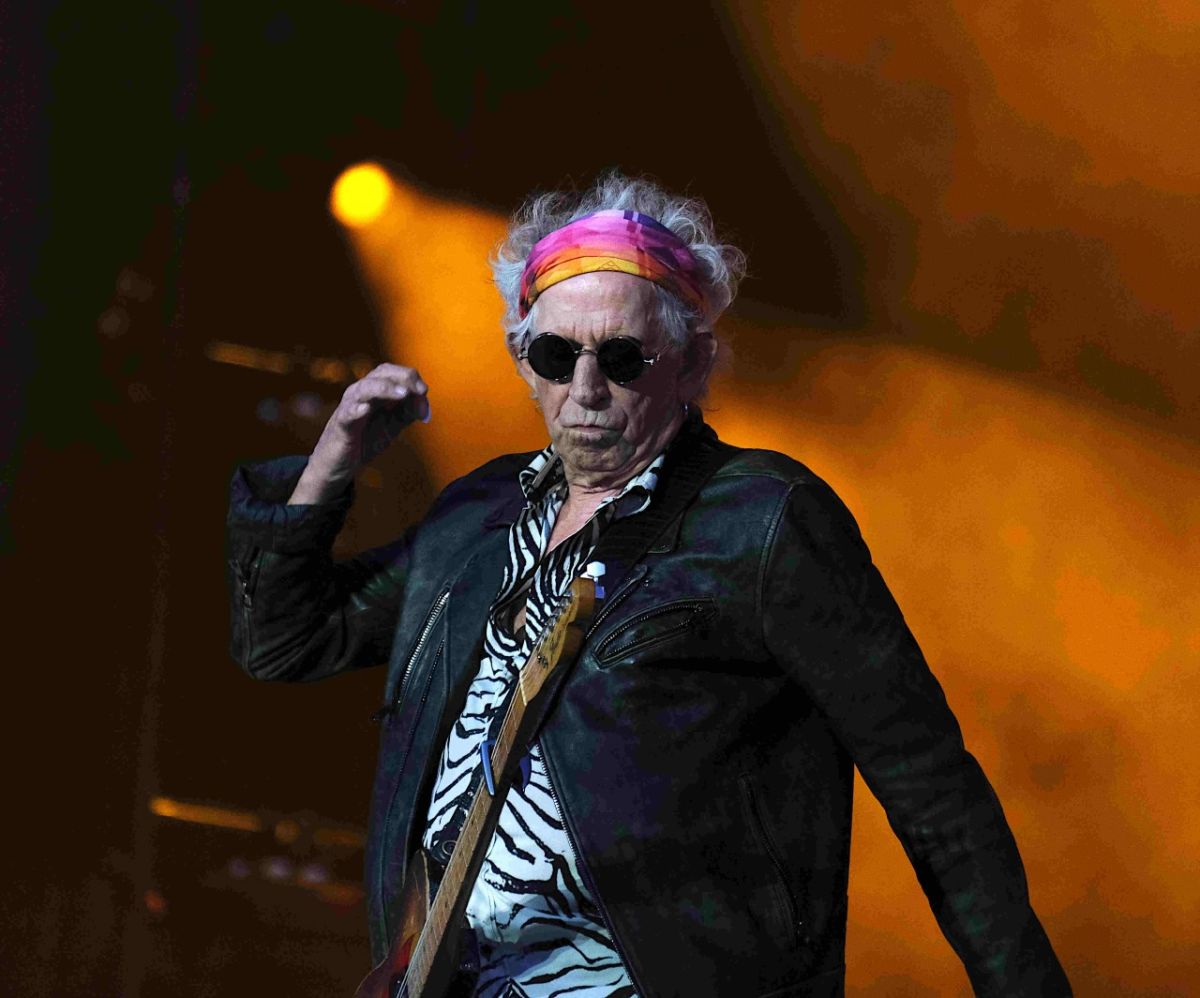 Photo by Geir Greni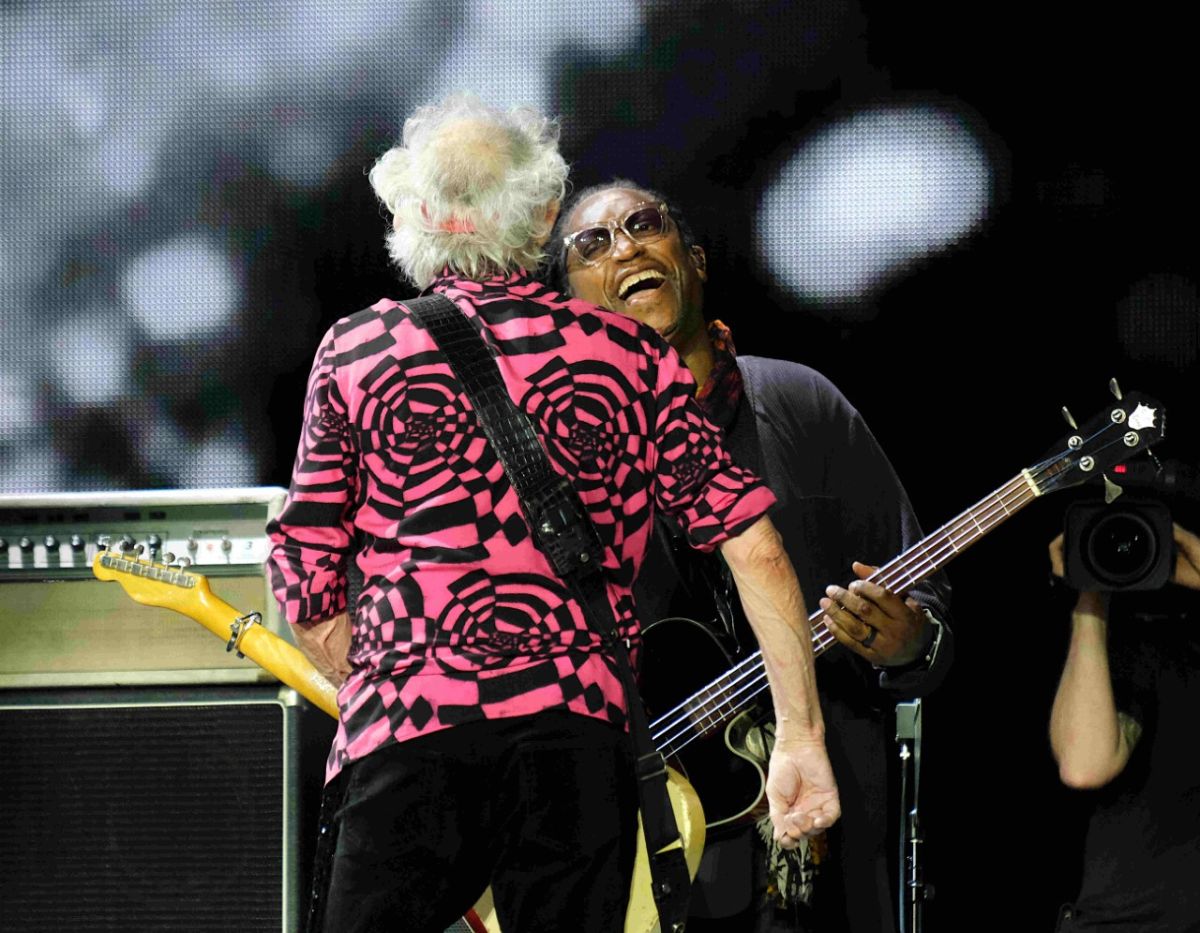 Photo by Geir Greni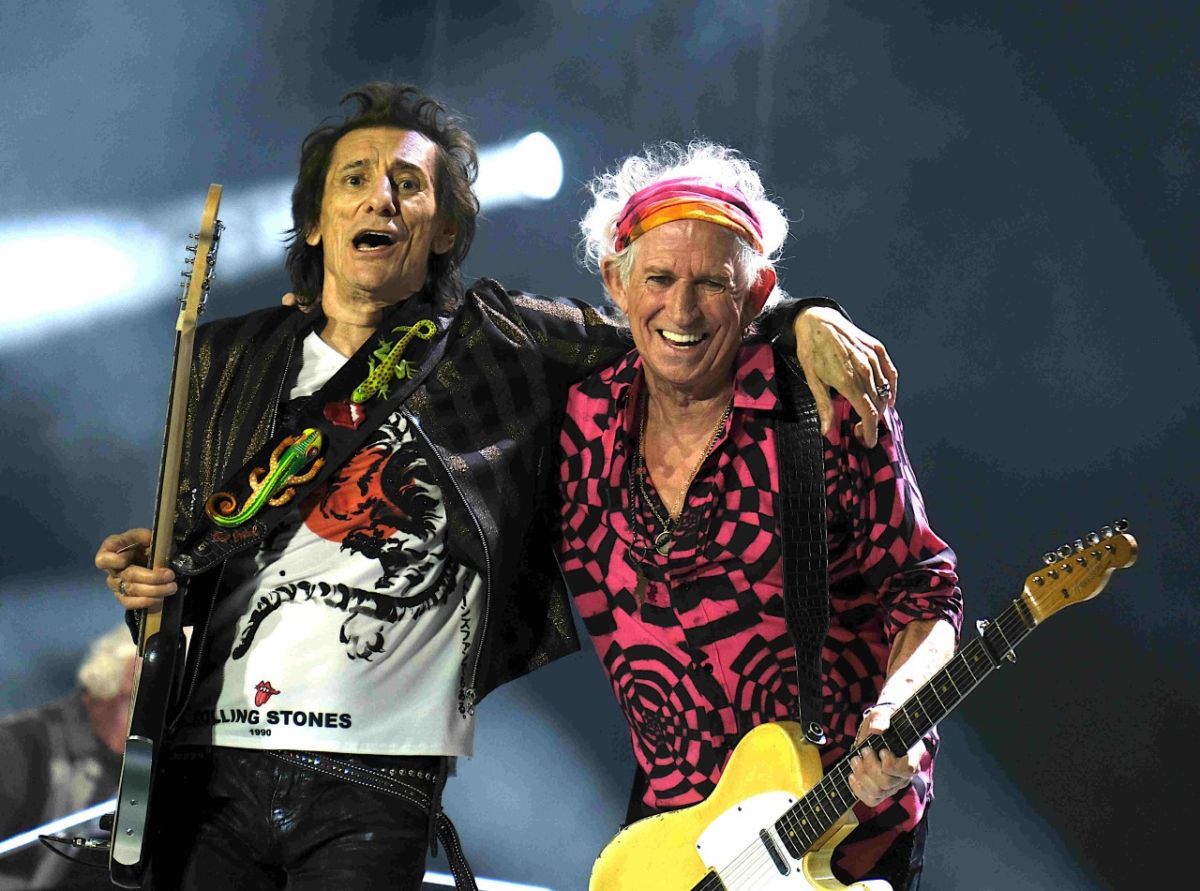 Photo by Geir Greni
---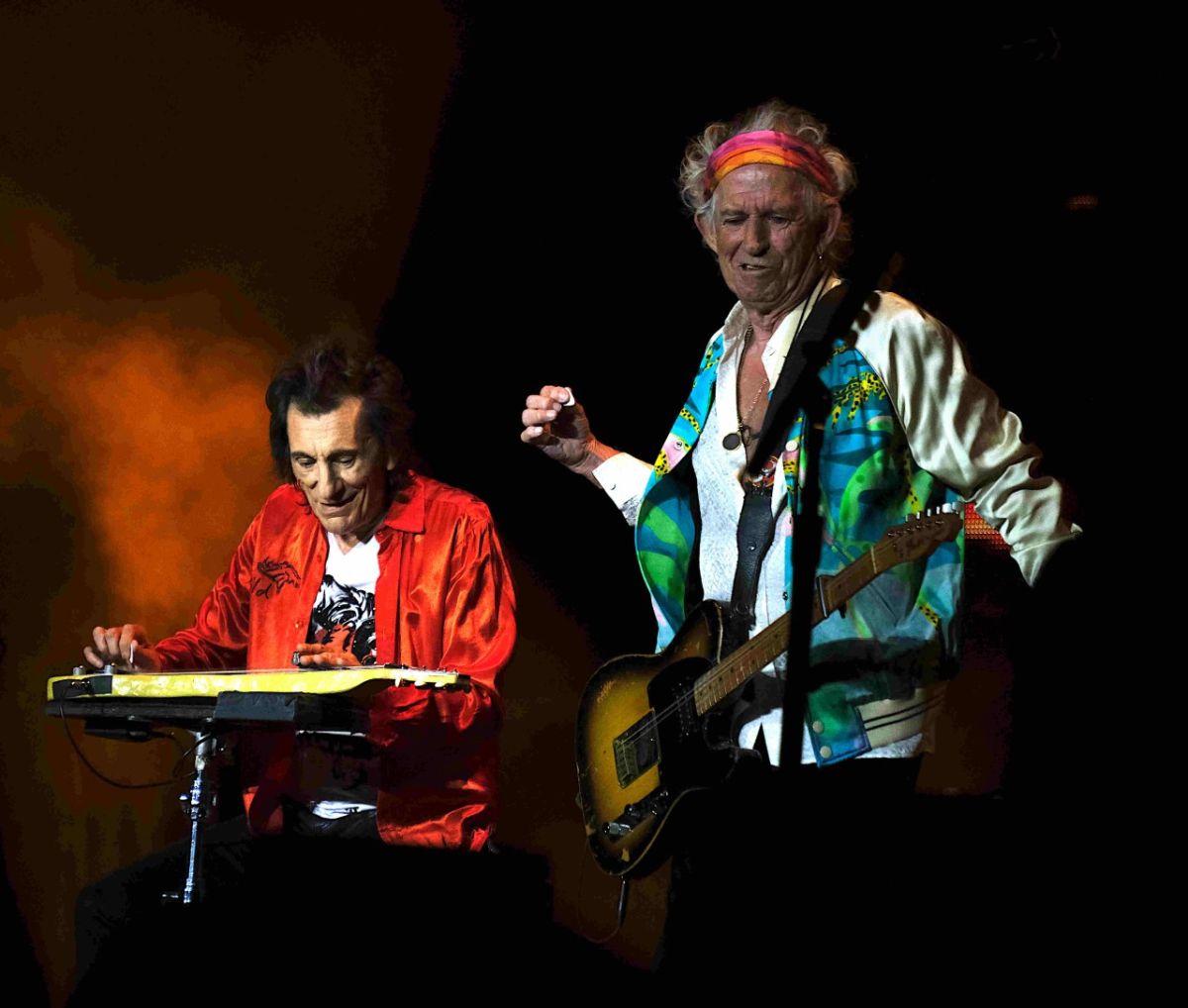 Photo by Geir Greni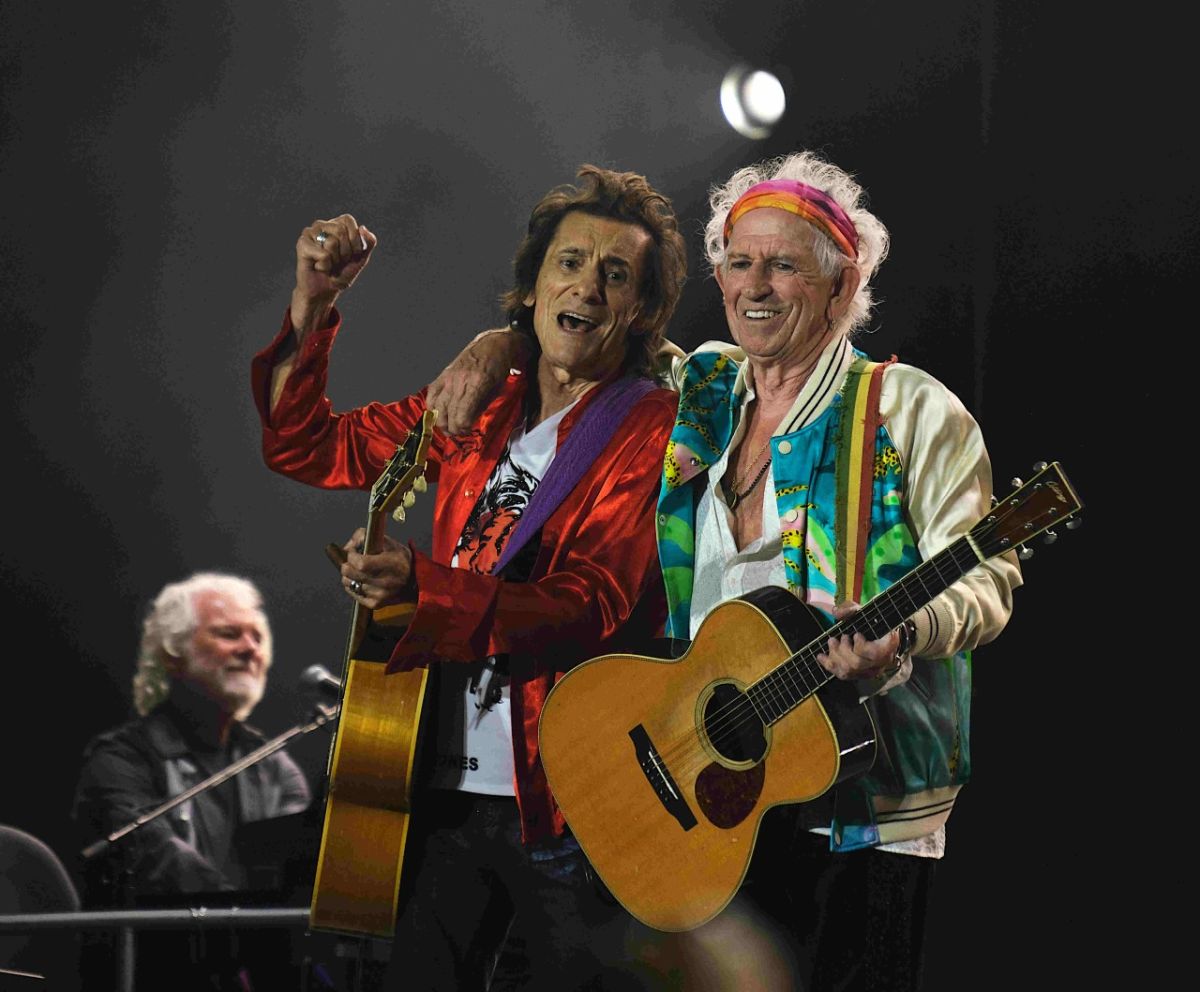 Photo by Geir Greni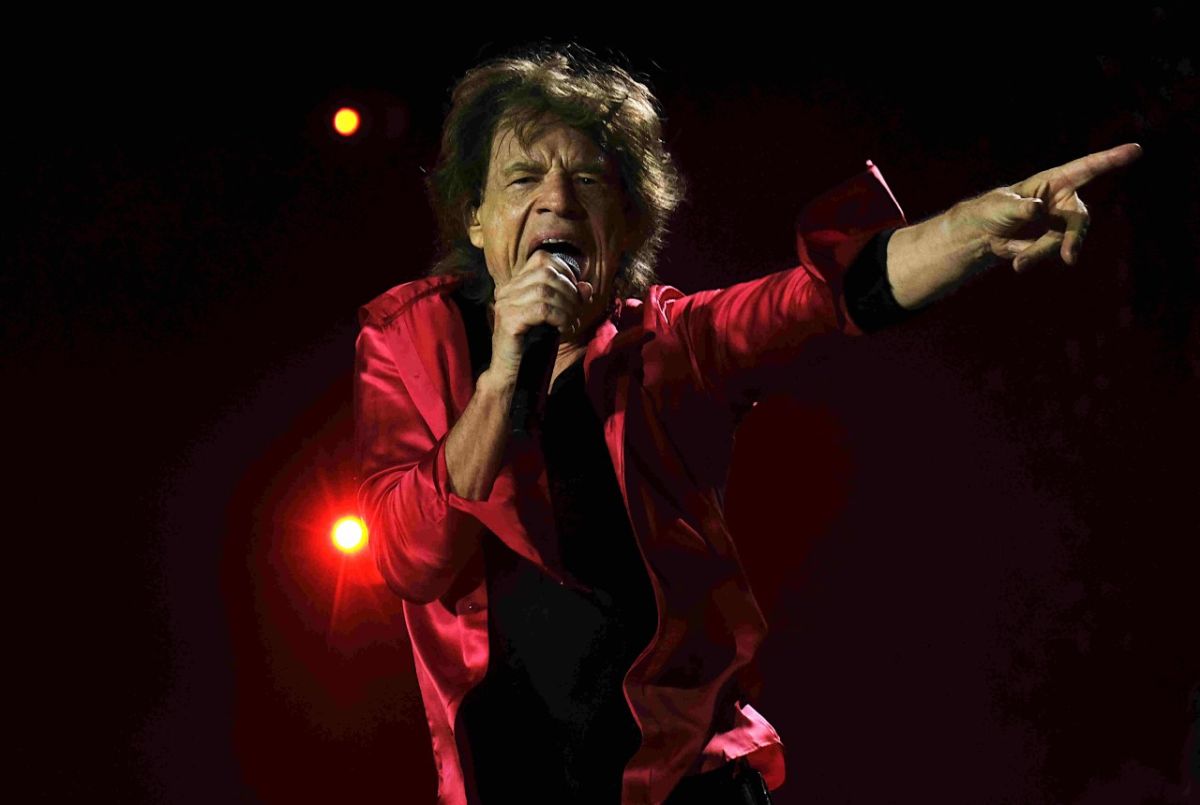 Photo by Geir Greni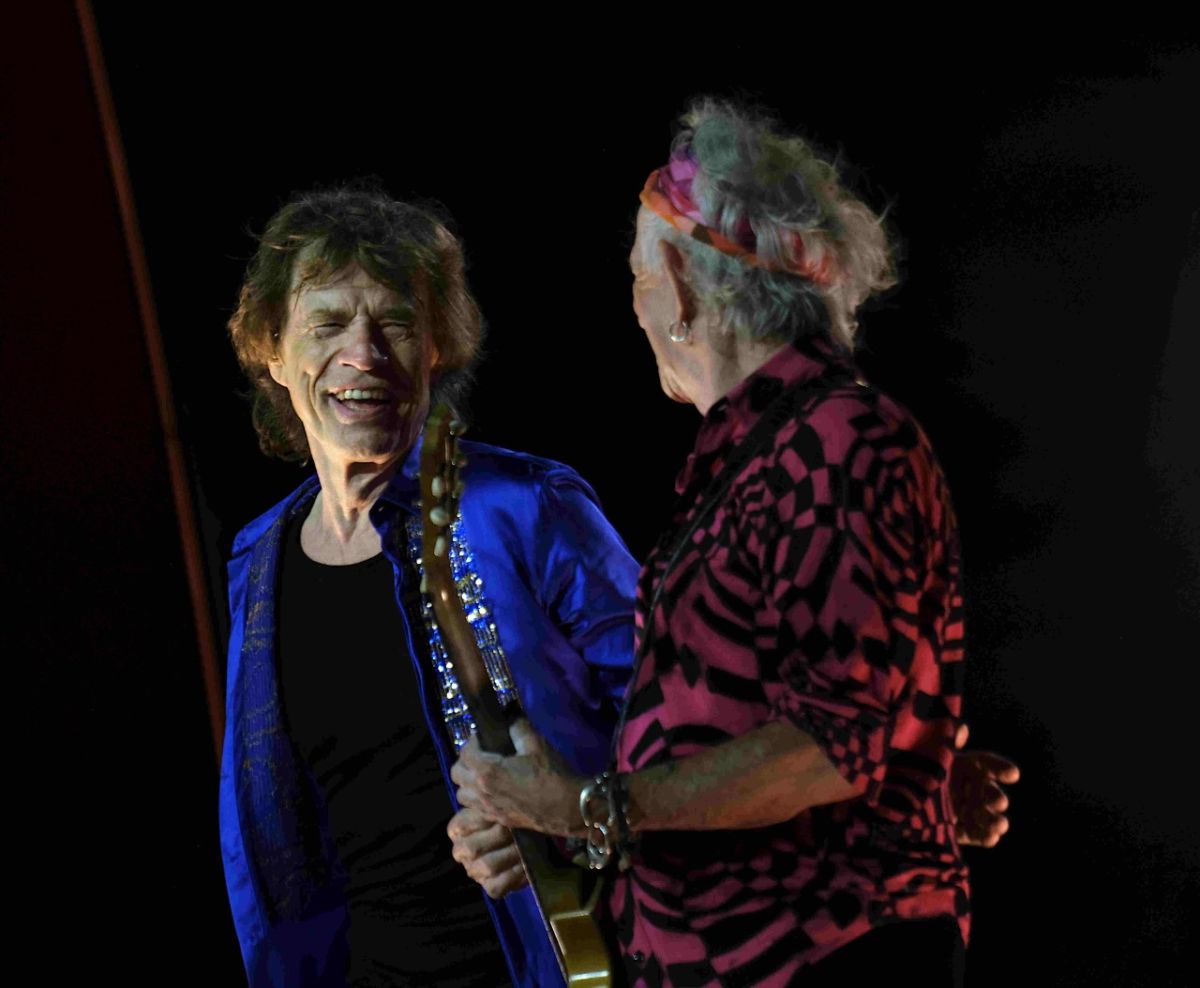 Photo by Geir Greni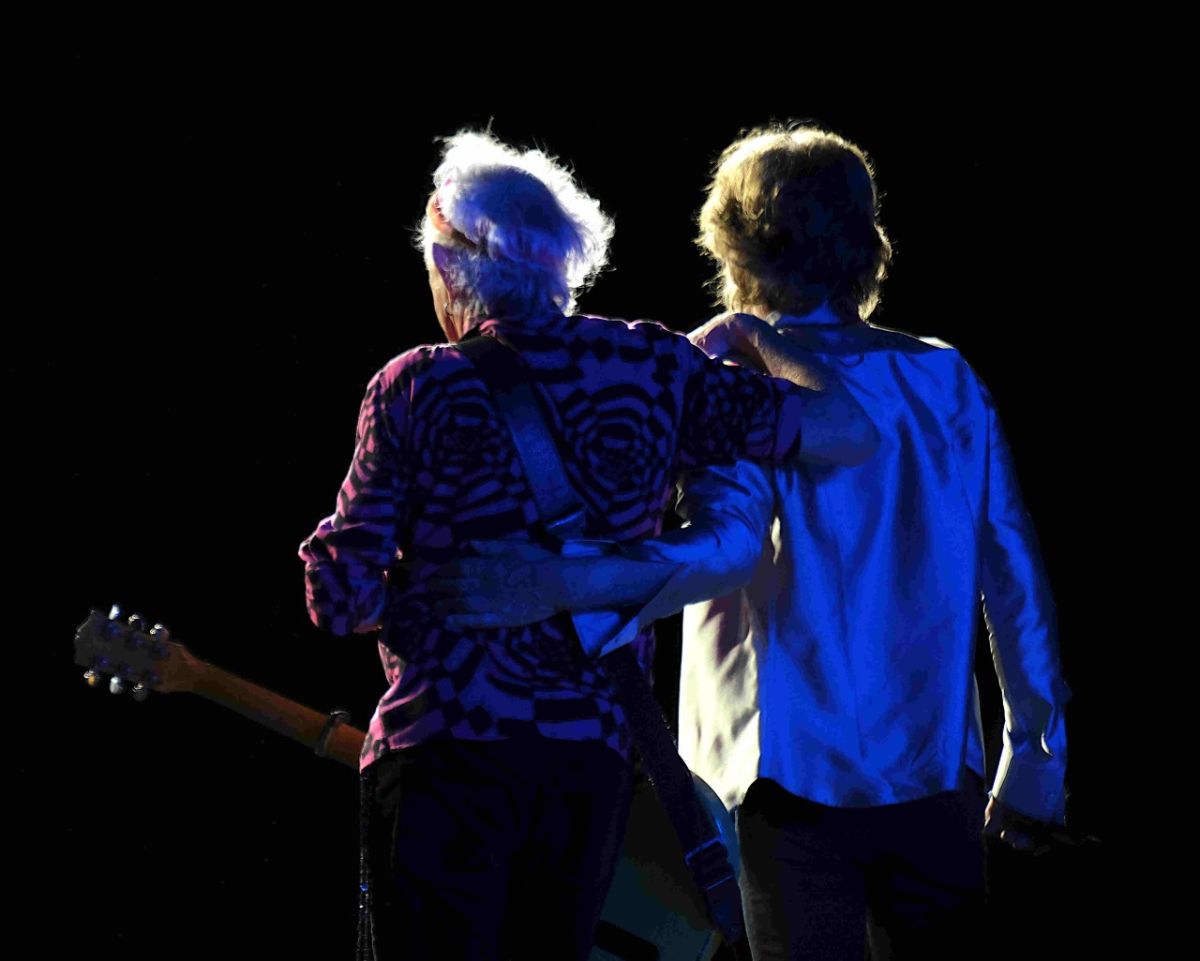 Photo by Geir Greni
---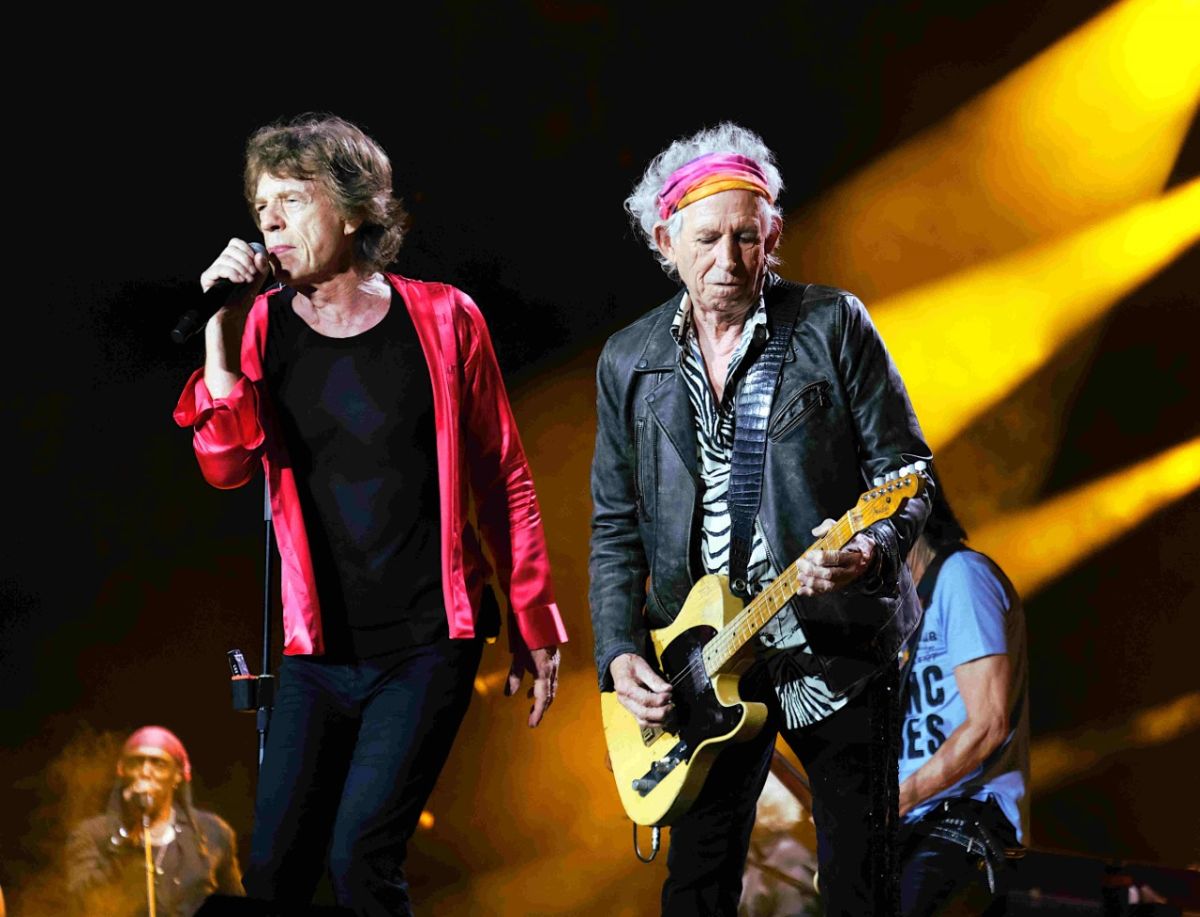 Photo by Geir Greni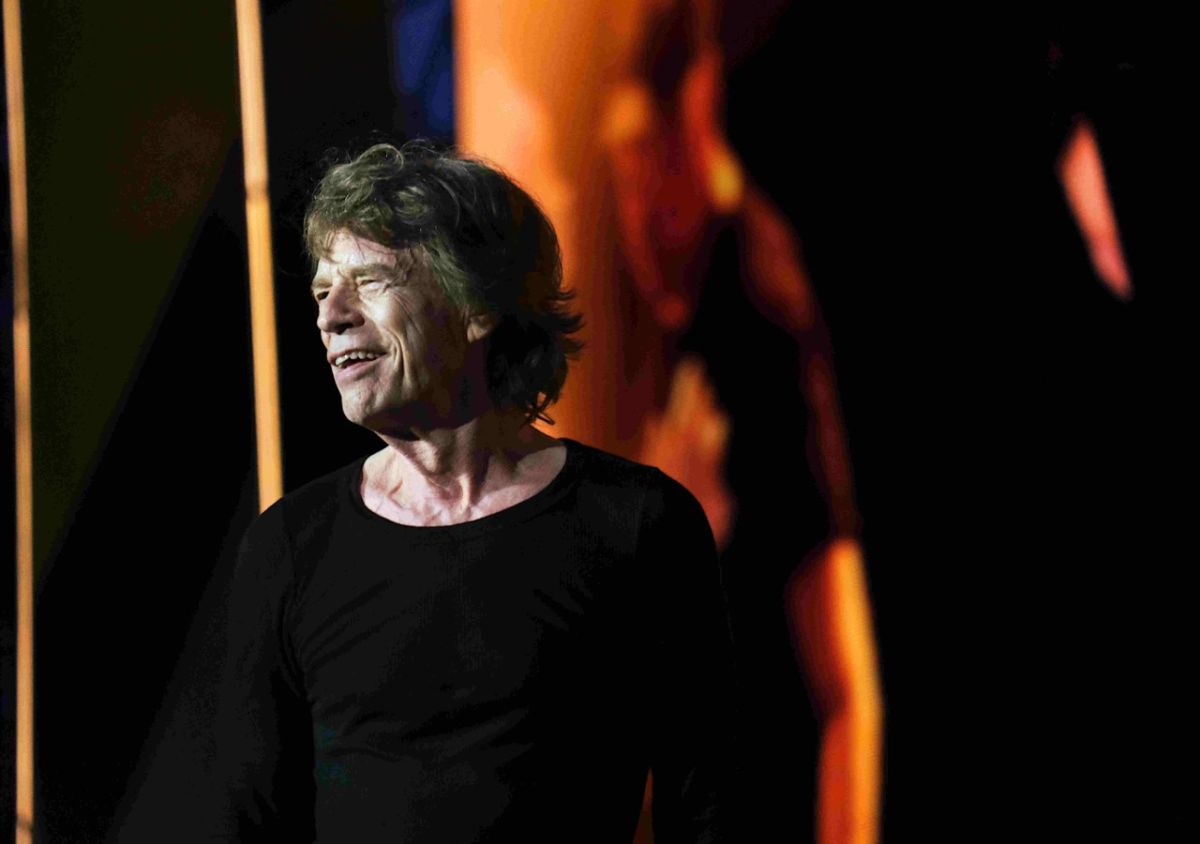 Photo by Geir Greni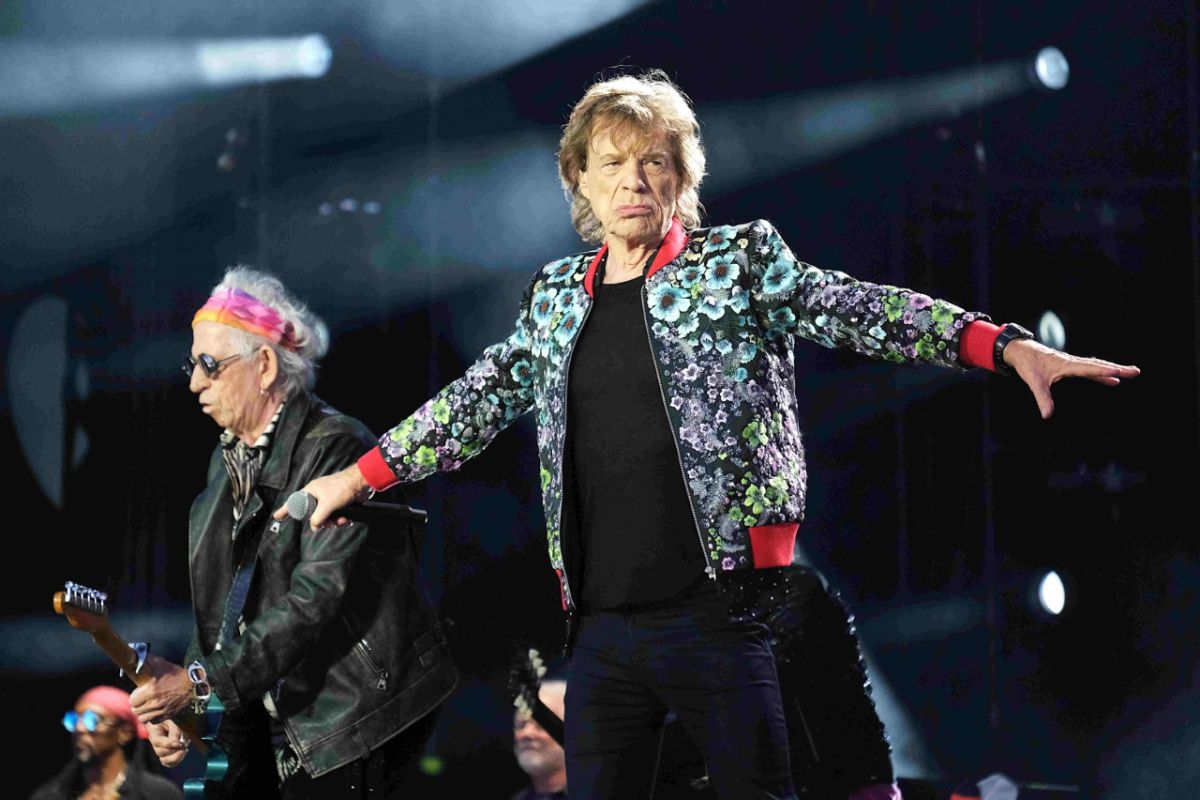 Photo by Geir Greni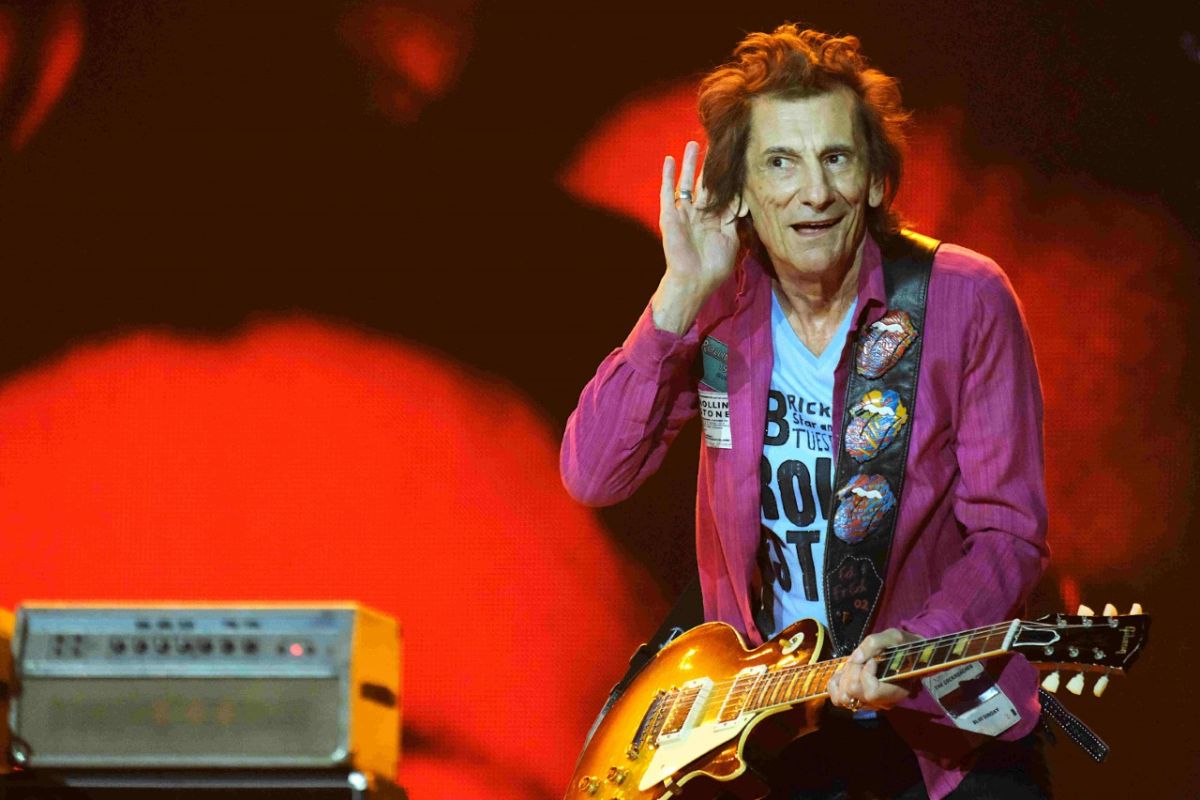 Photo by Geir Greni
---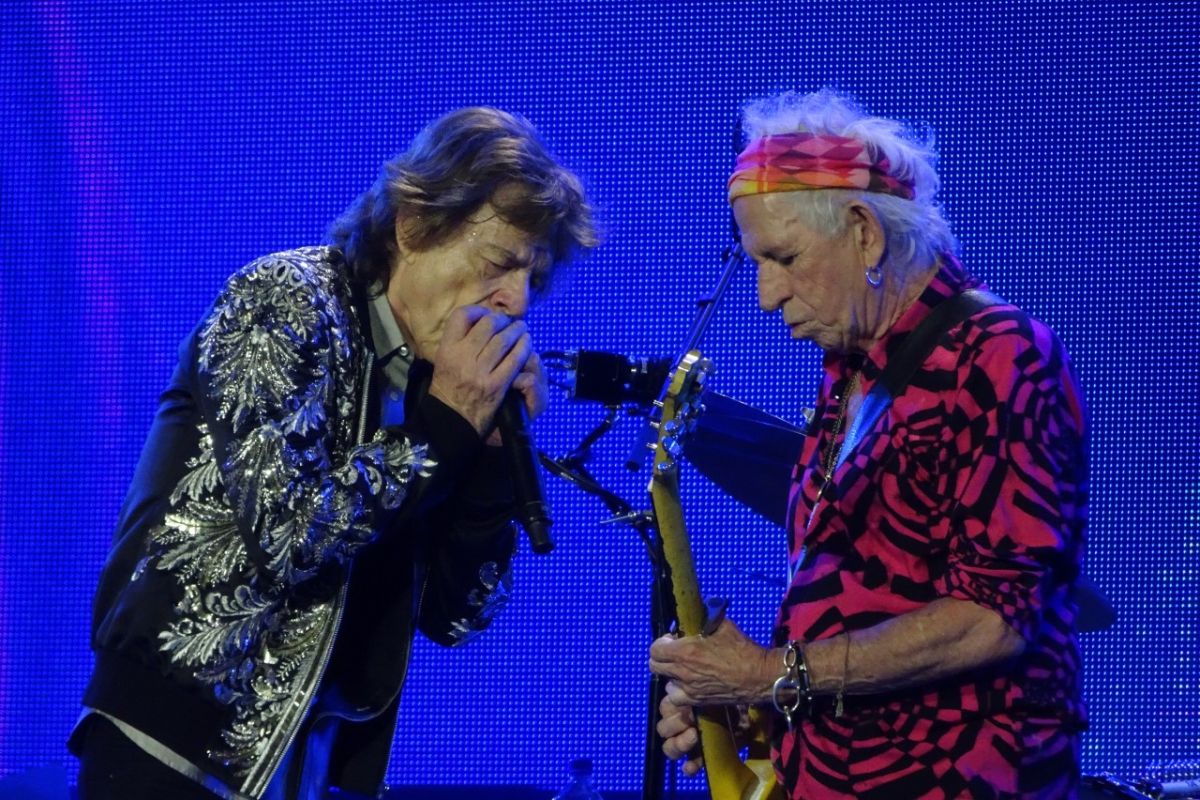 Photo by Peter Lacres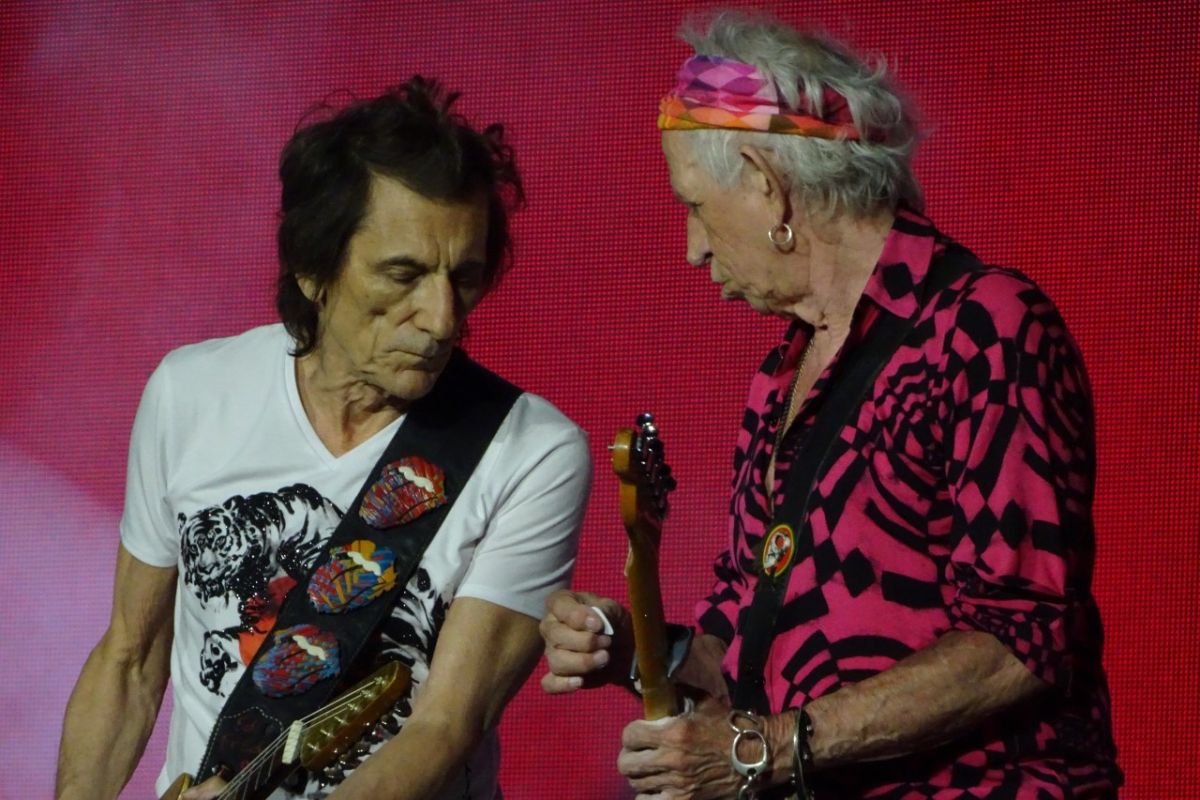 Photo by Peter Lacres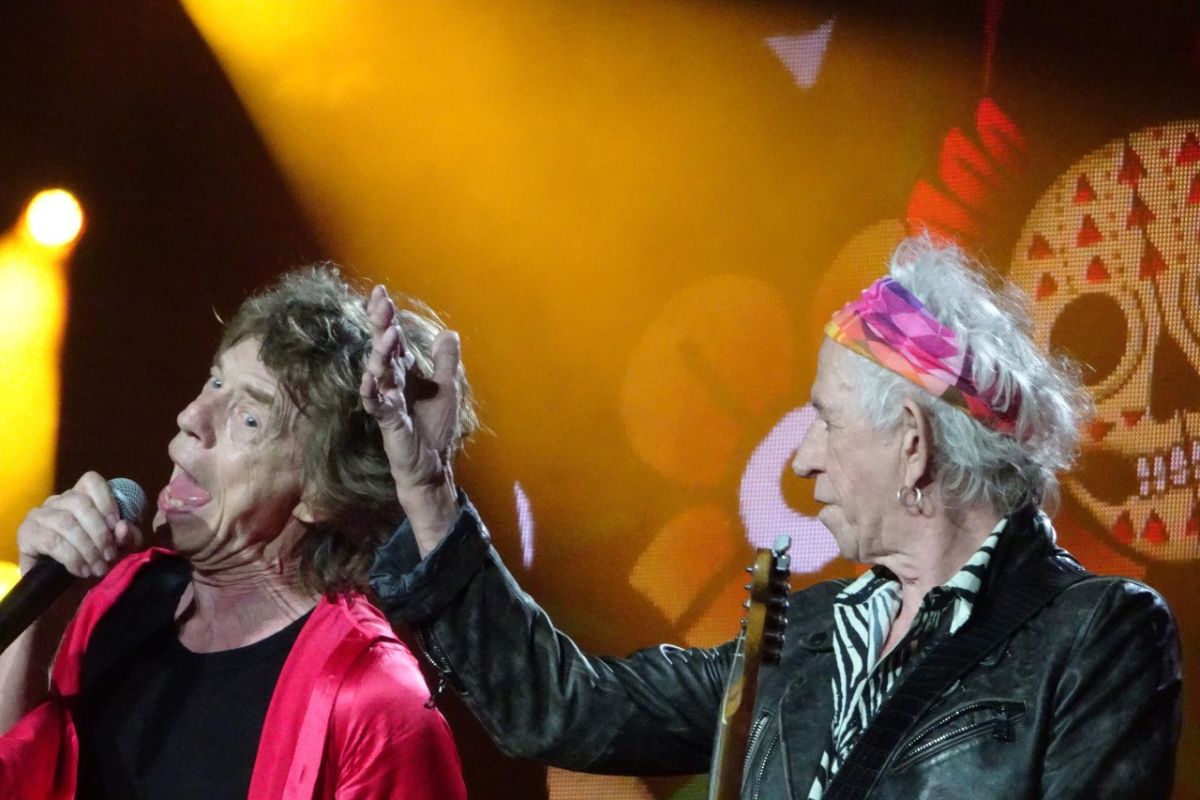 Photo by Peter Lacres
---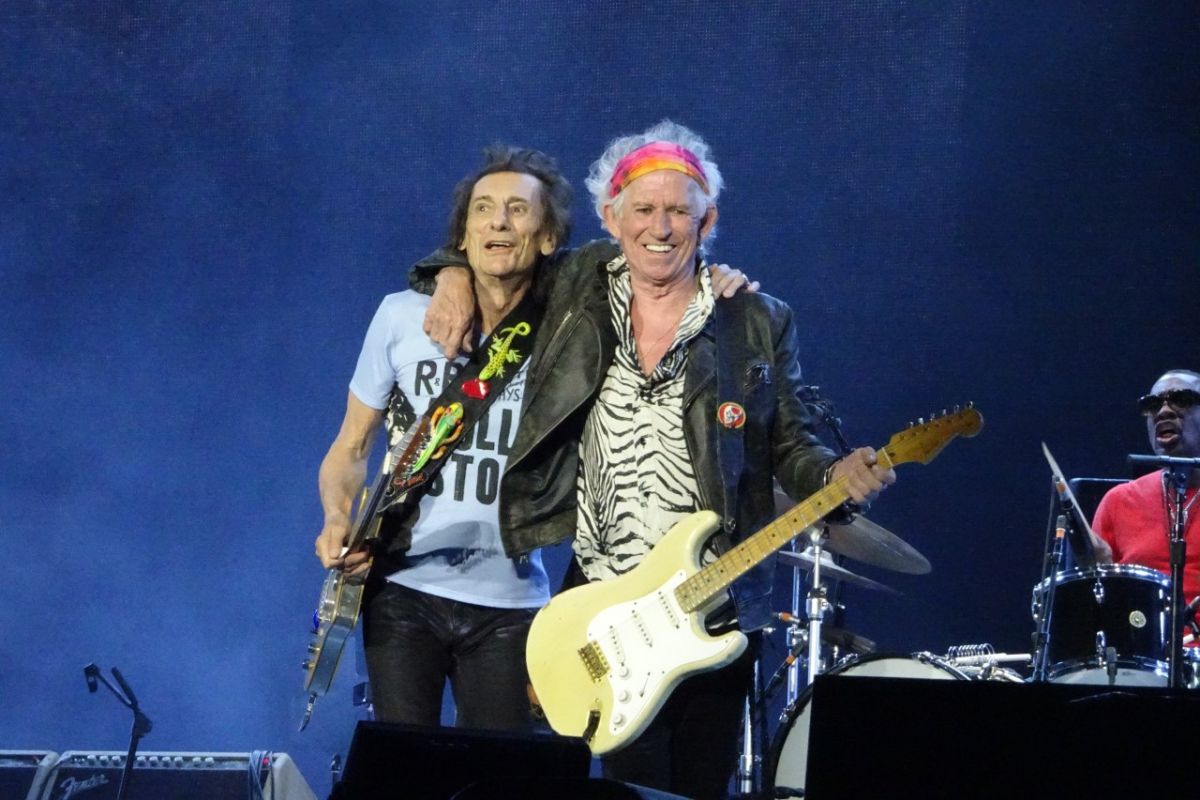 Photo by Peter Lacres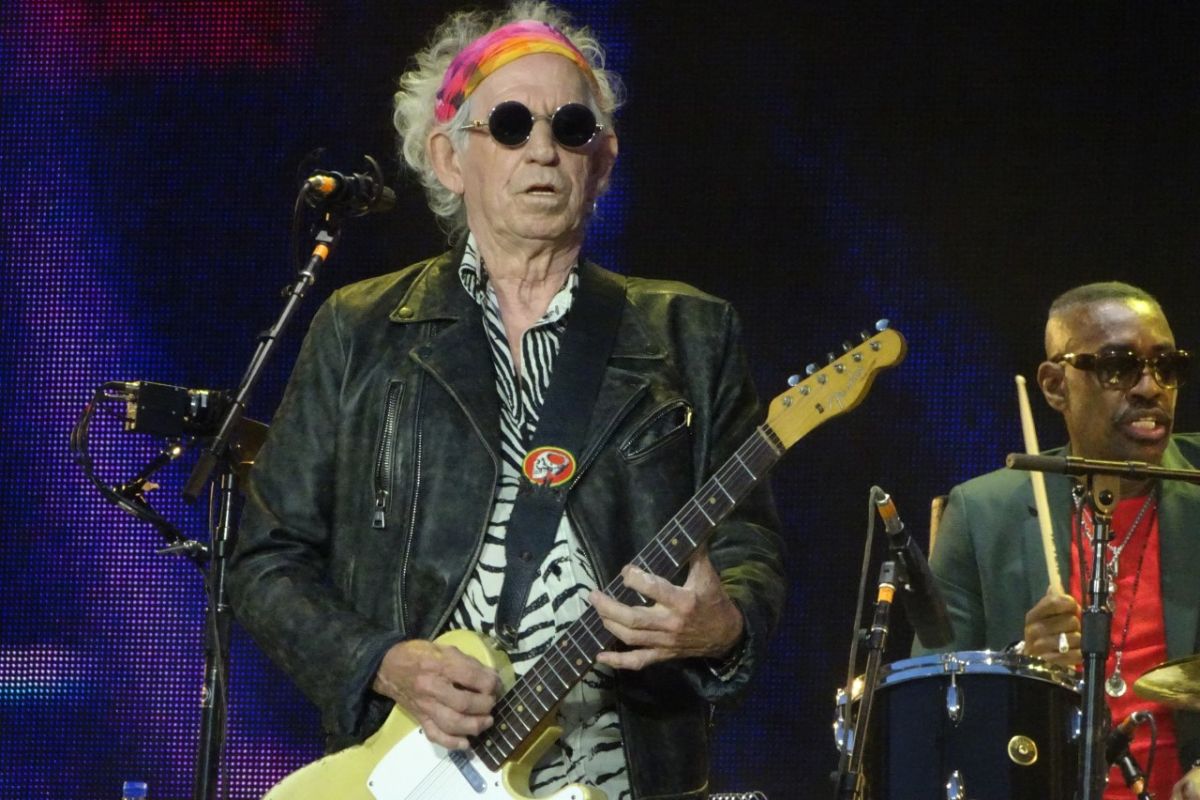 Photo by Peter Lacres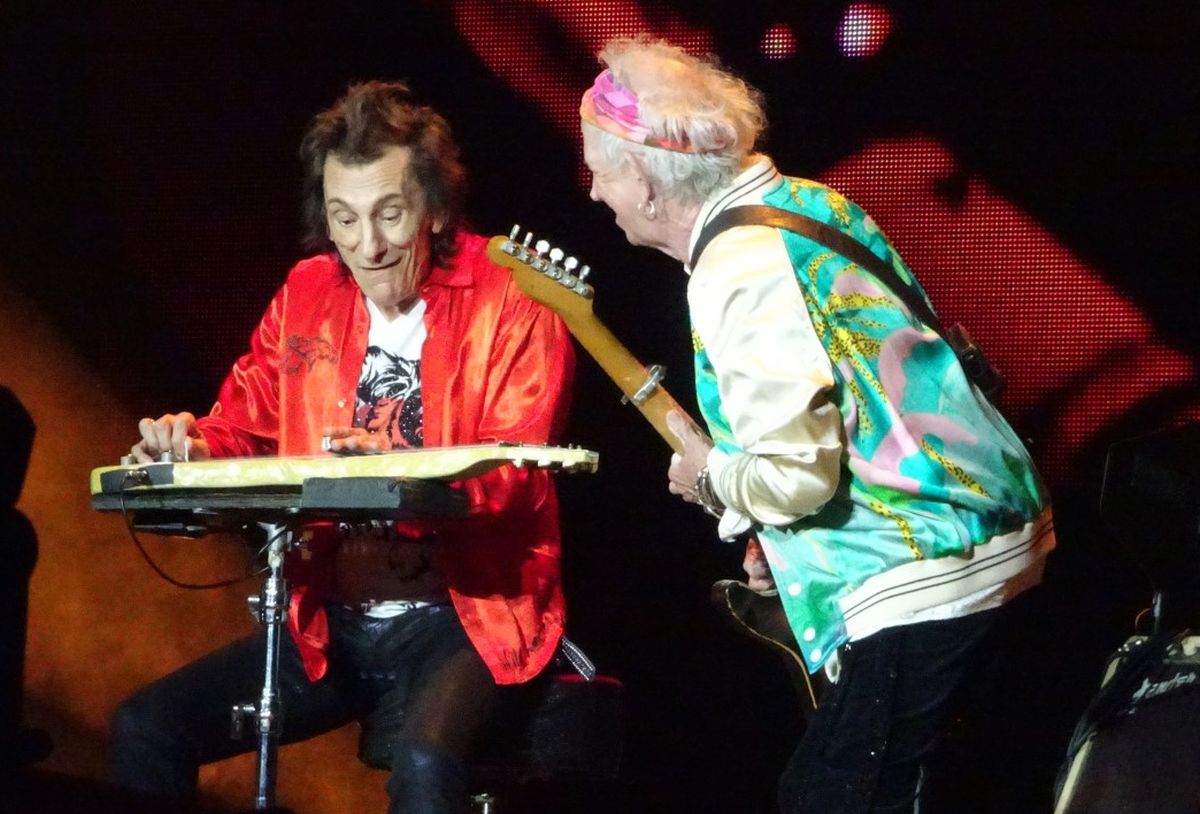 Photo by Peter Lacres
---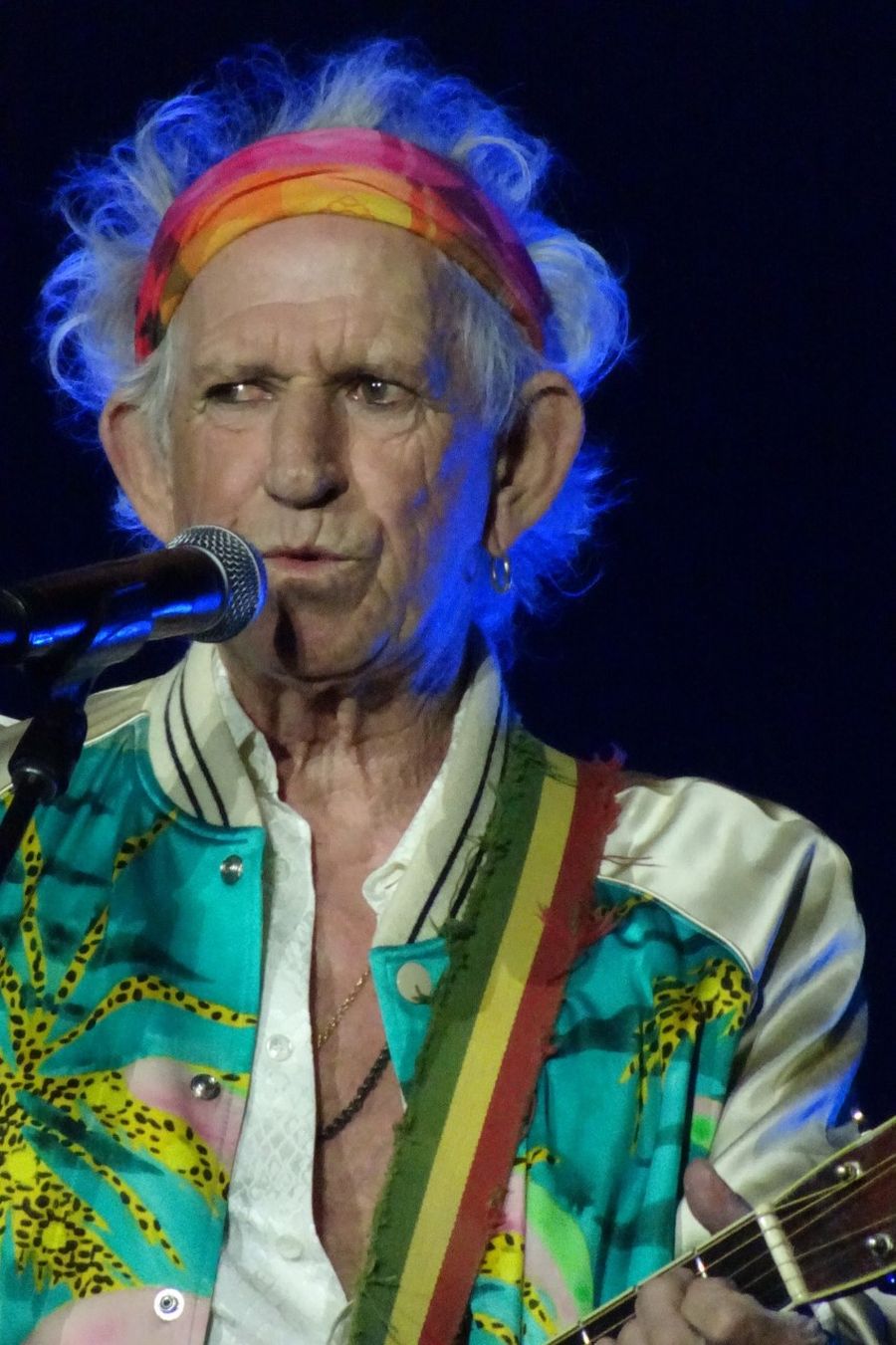 Photo by Peter Lacres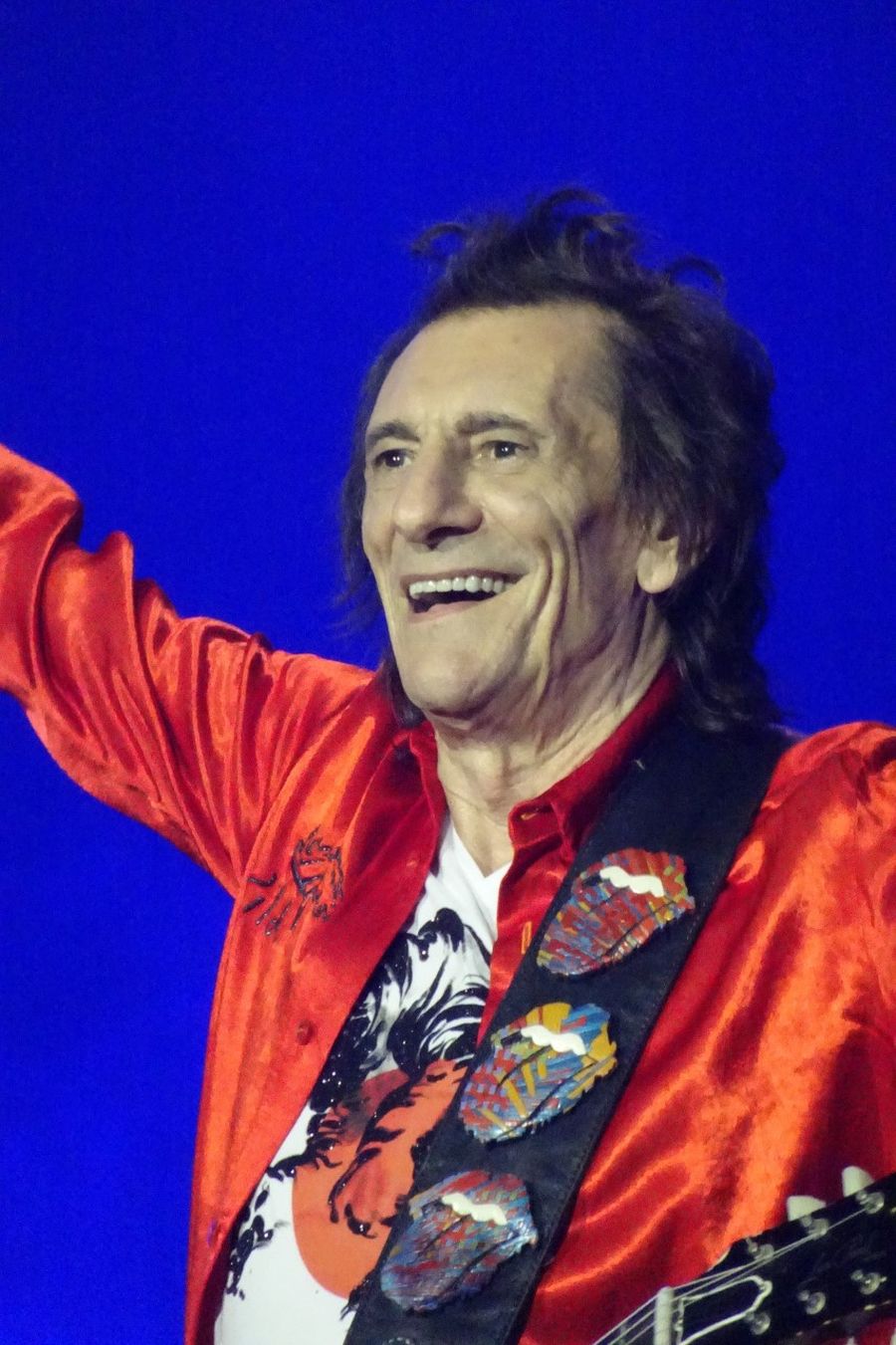 Photo by Peter Lacres
---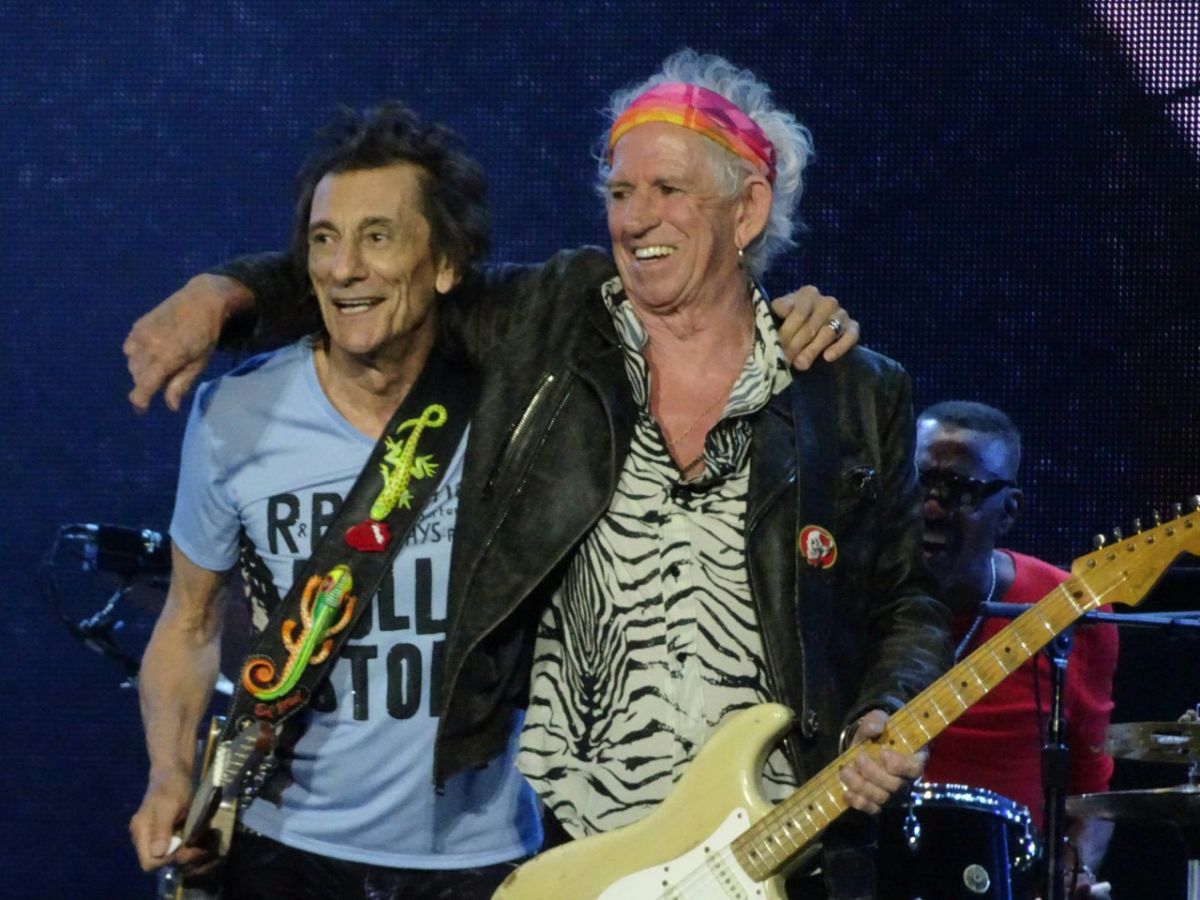 Photo by Ninthe Keur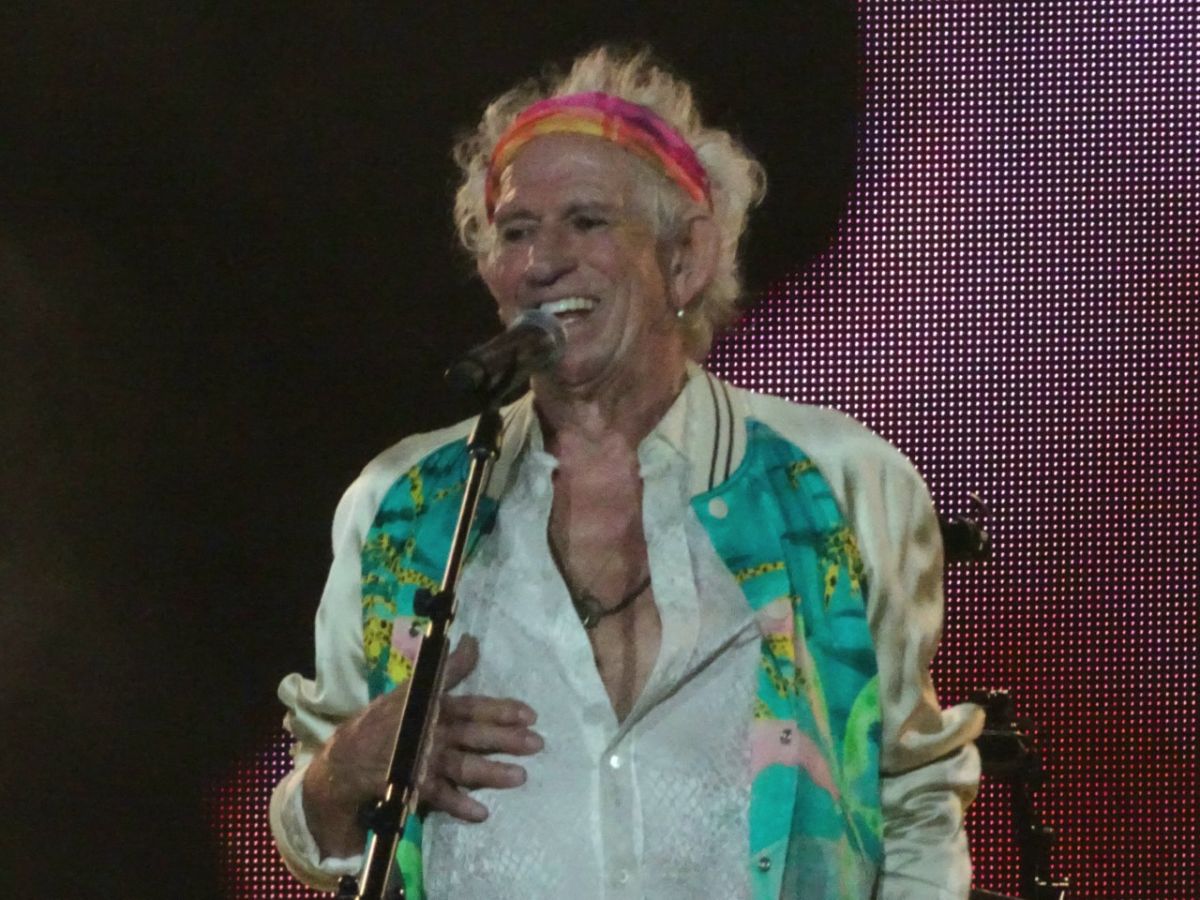 Photo by Ninthe Keur
---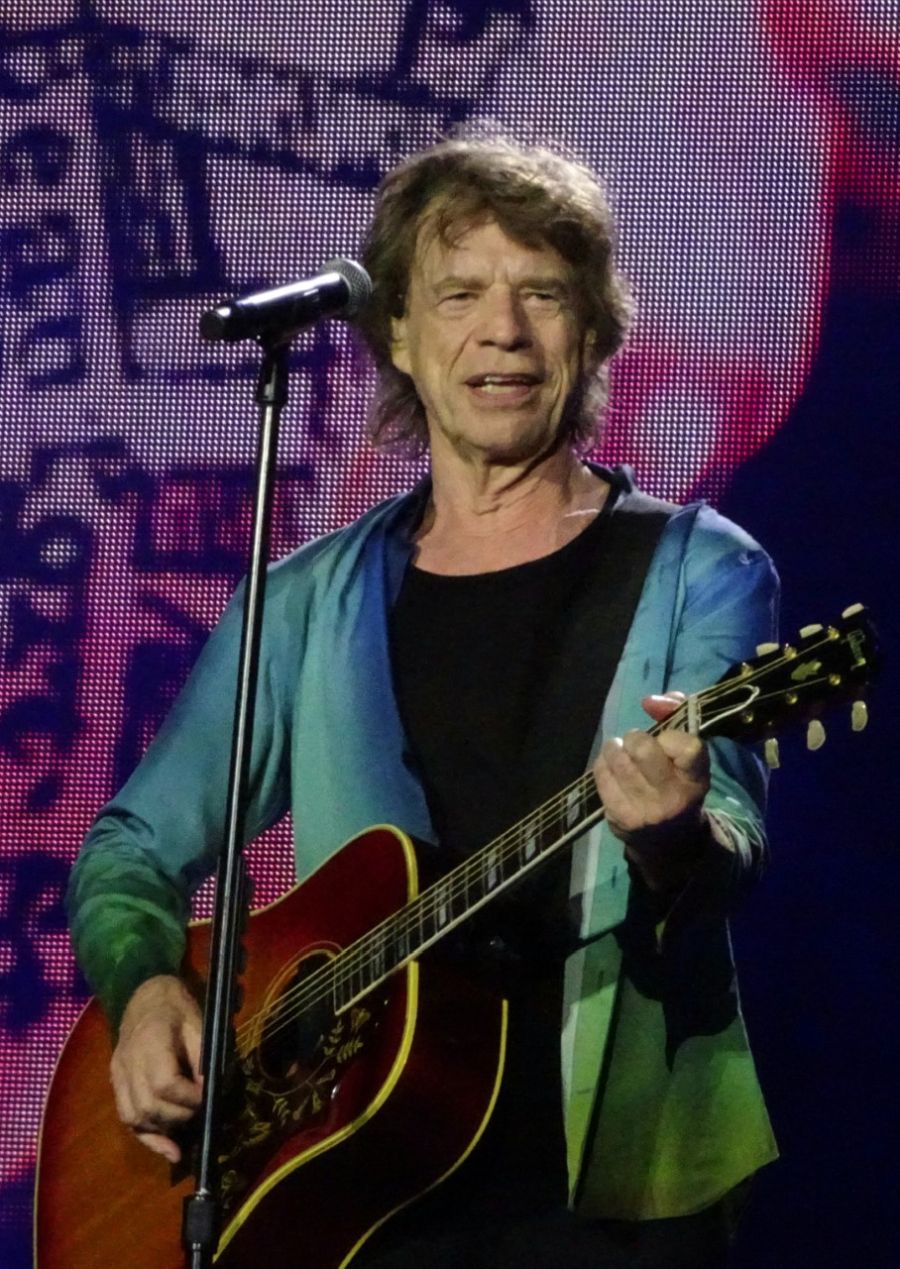 Photo by Ninthe Keur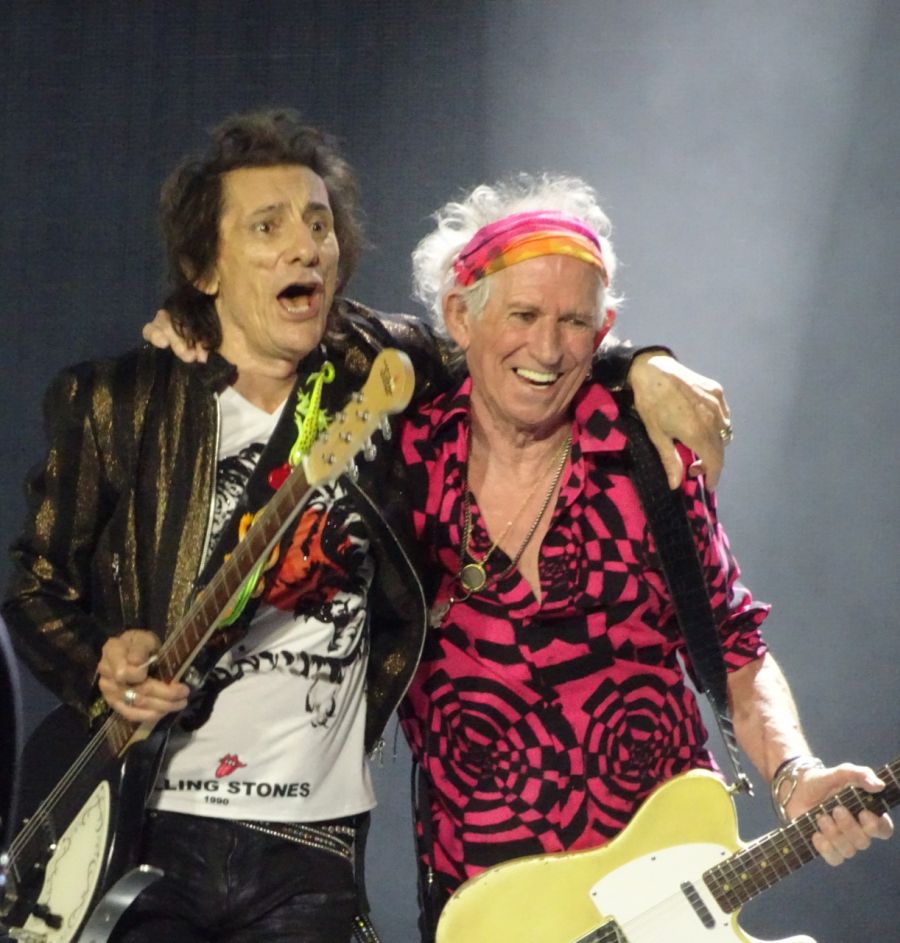 Photo by Ninthe Keur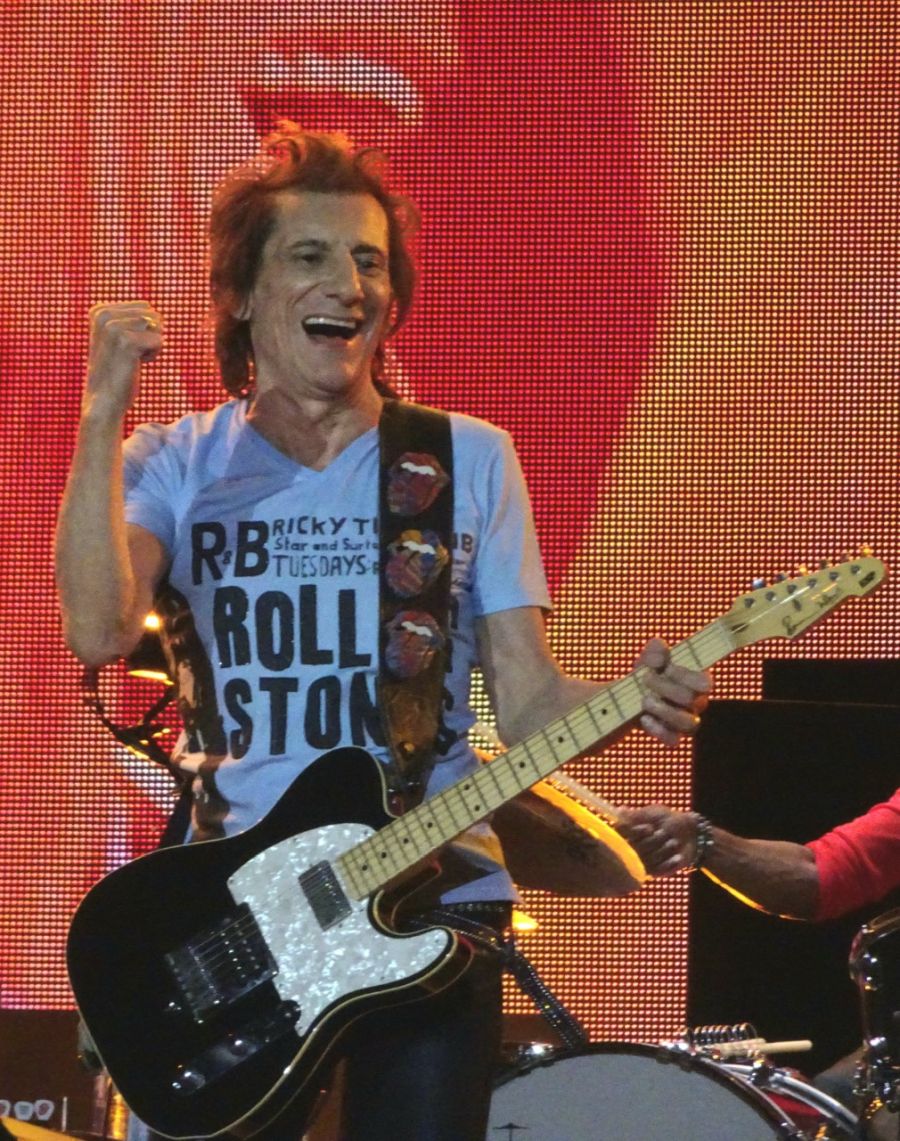 Photo by Ninthe Keur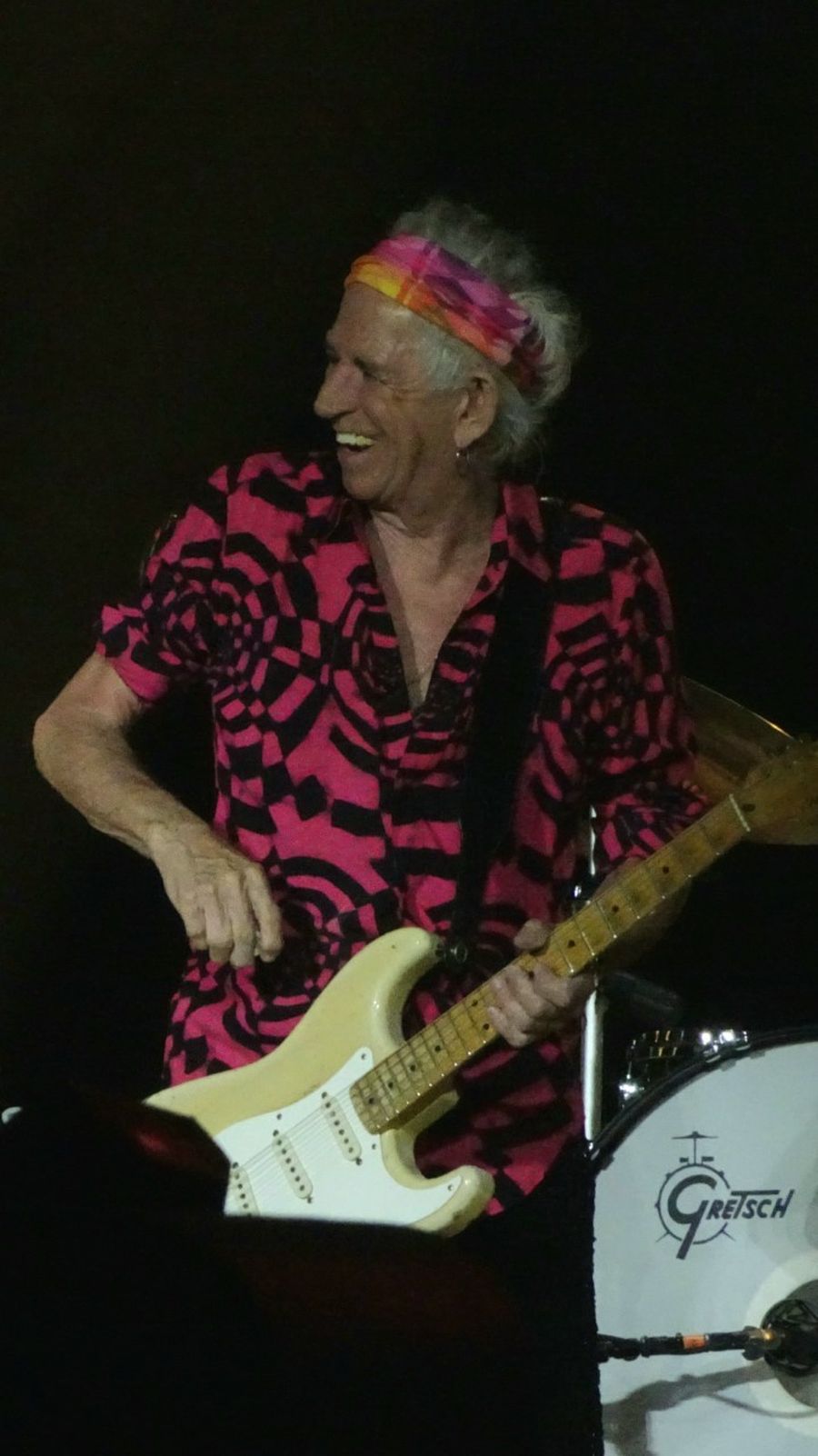 Photo by Ninthe Keur
---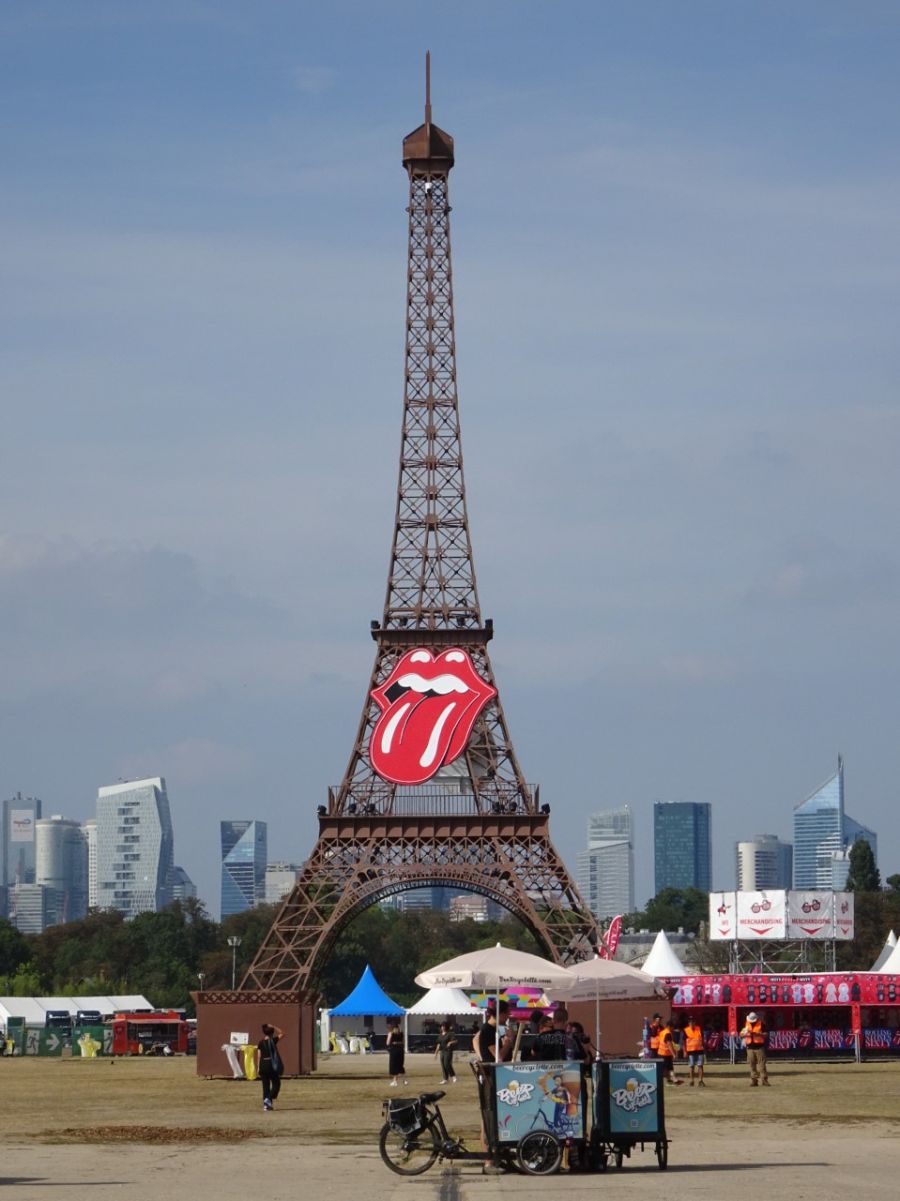 Photo by Roderick Keur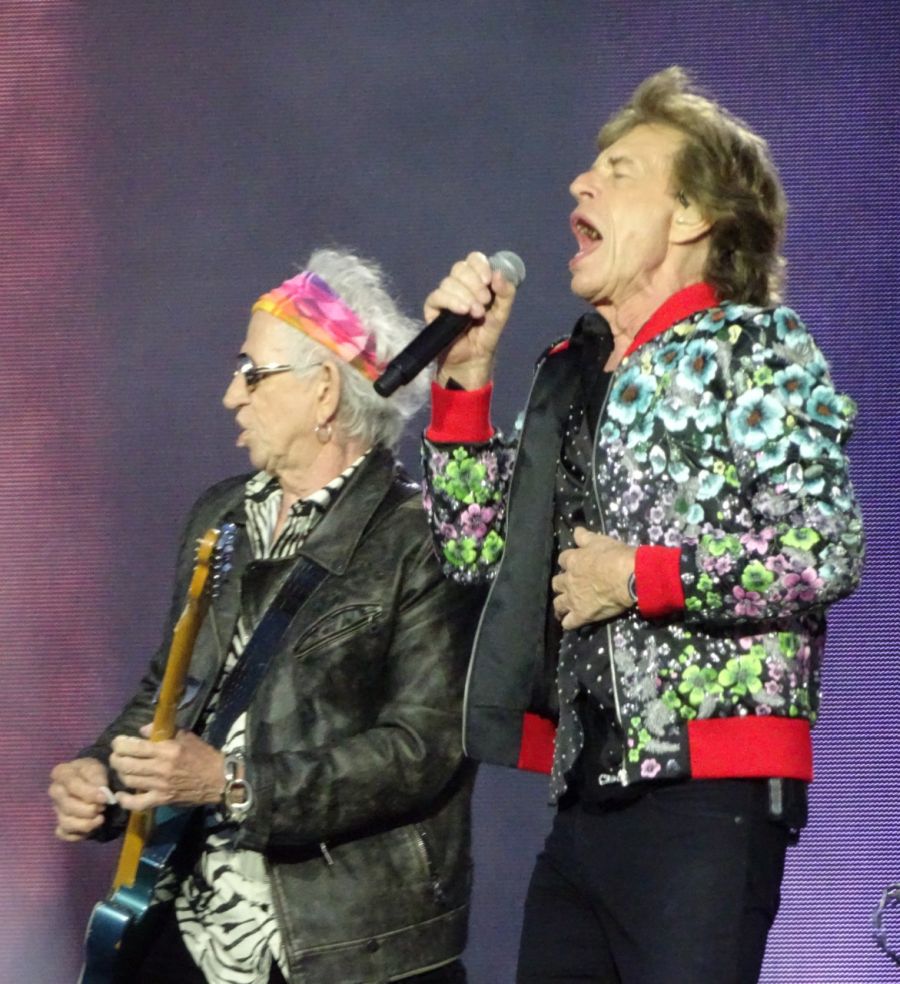 Photo by Roderick Keur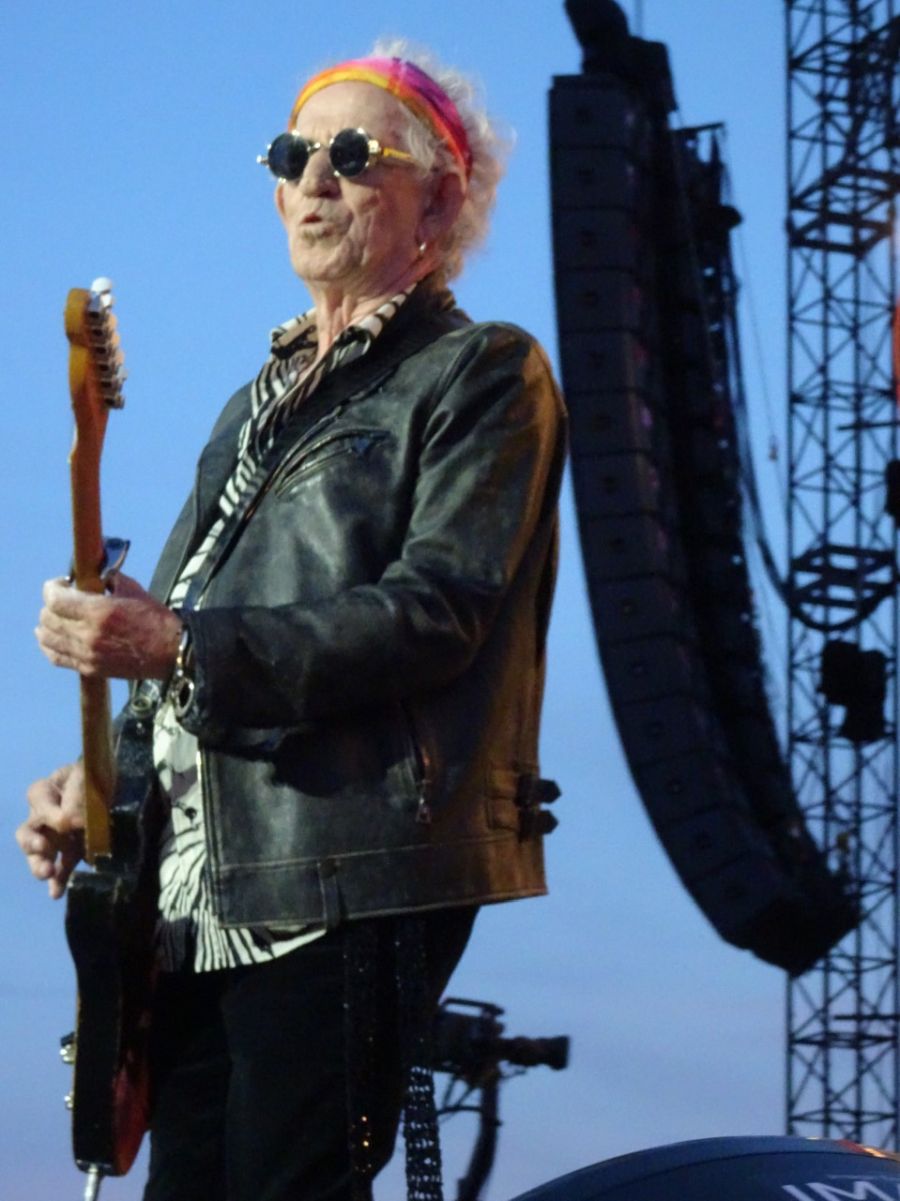 Photo by Roderick Keur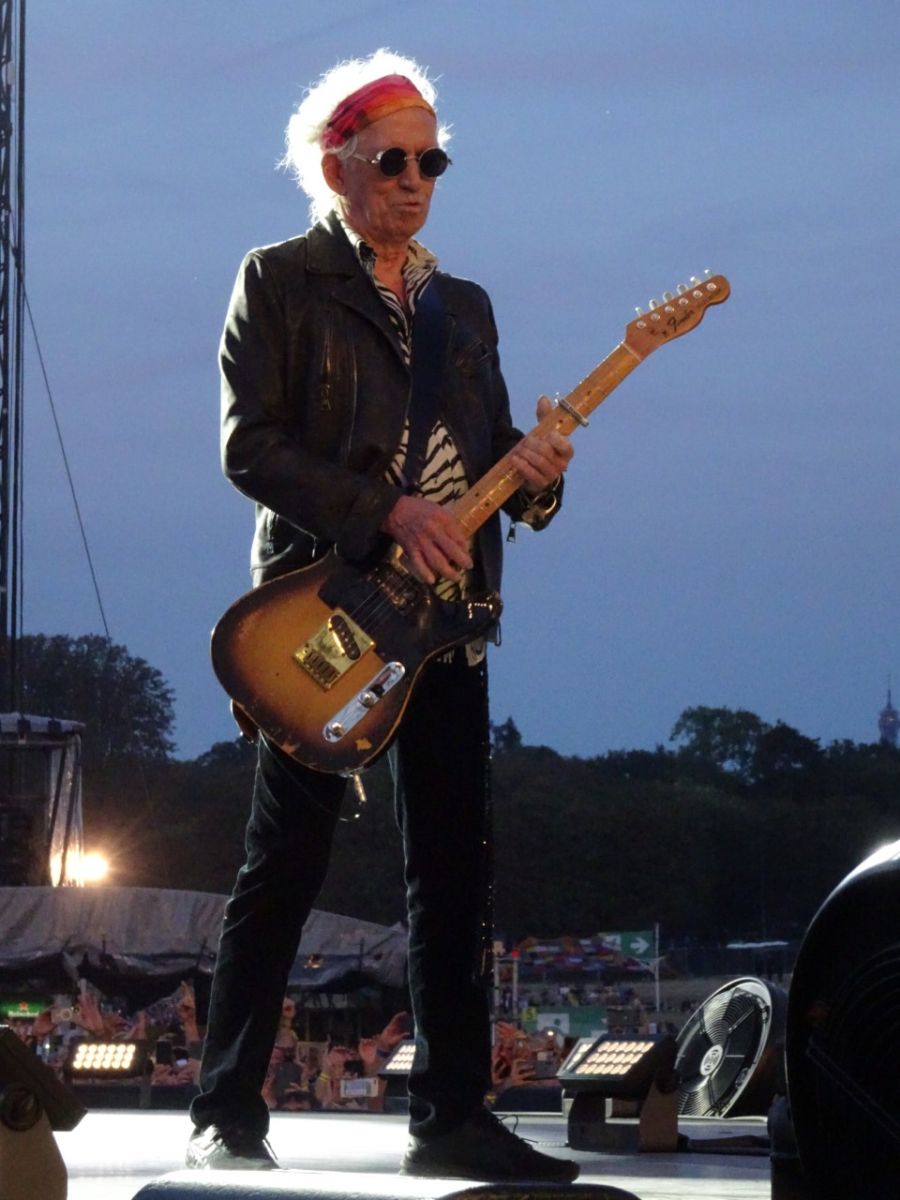 Photo by Roderick Keur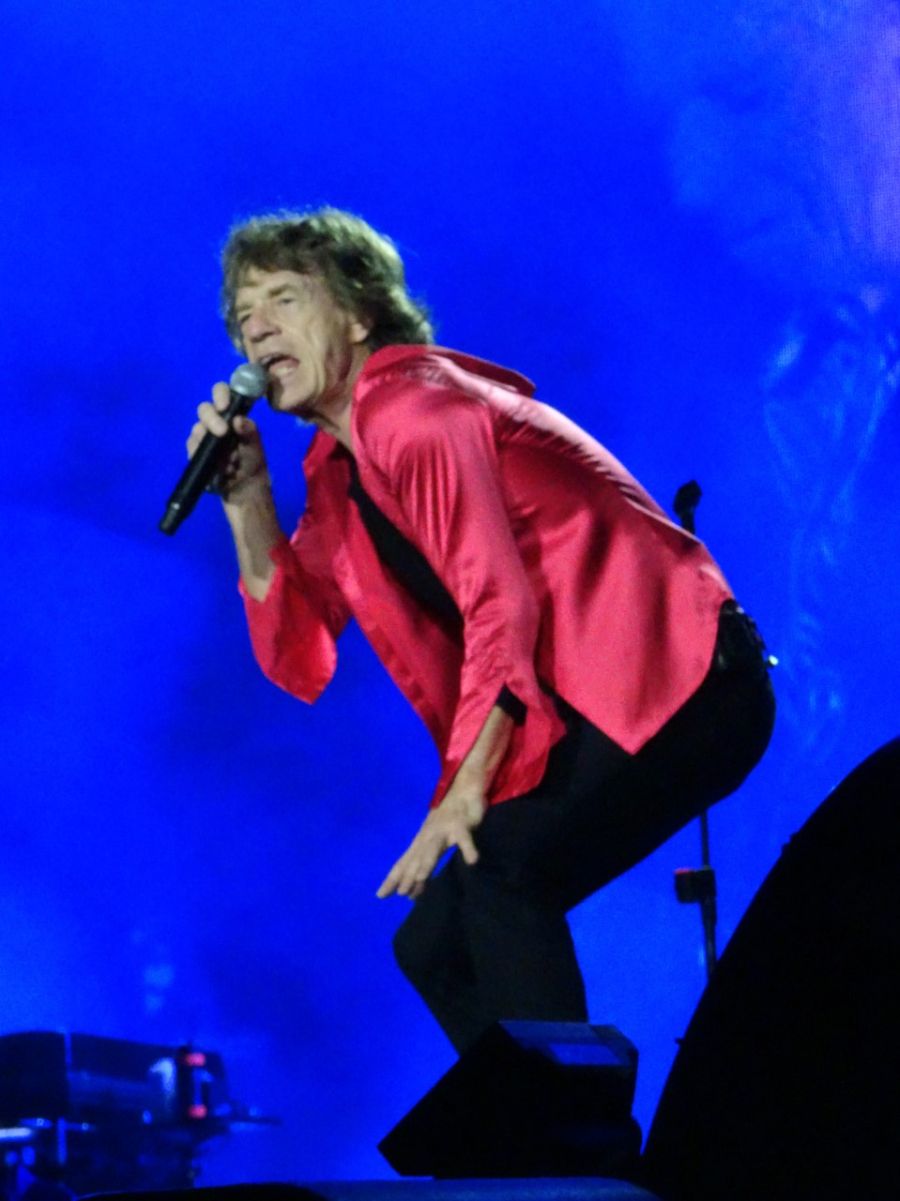 Photo by Roderick Keur
---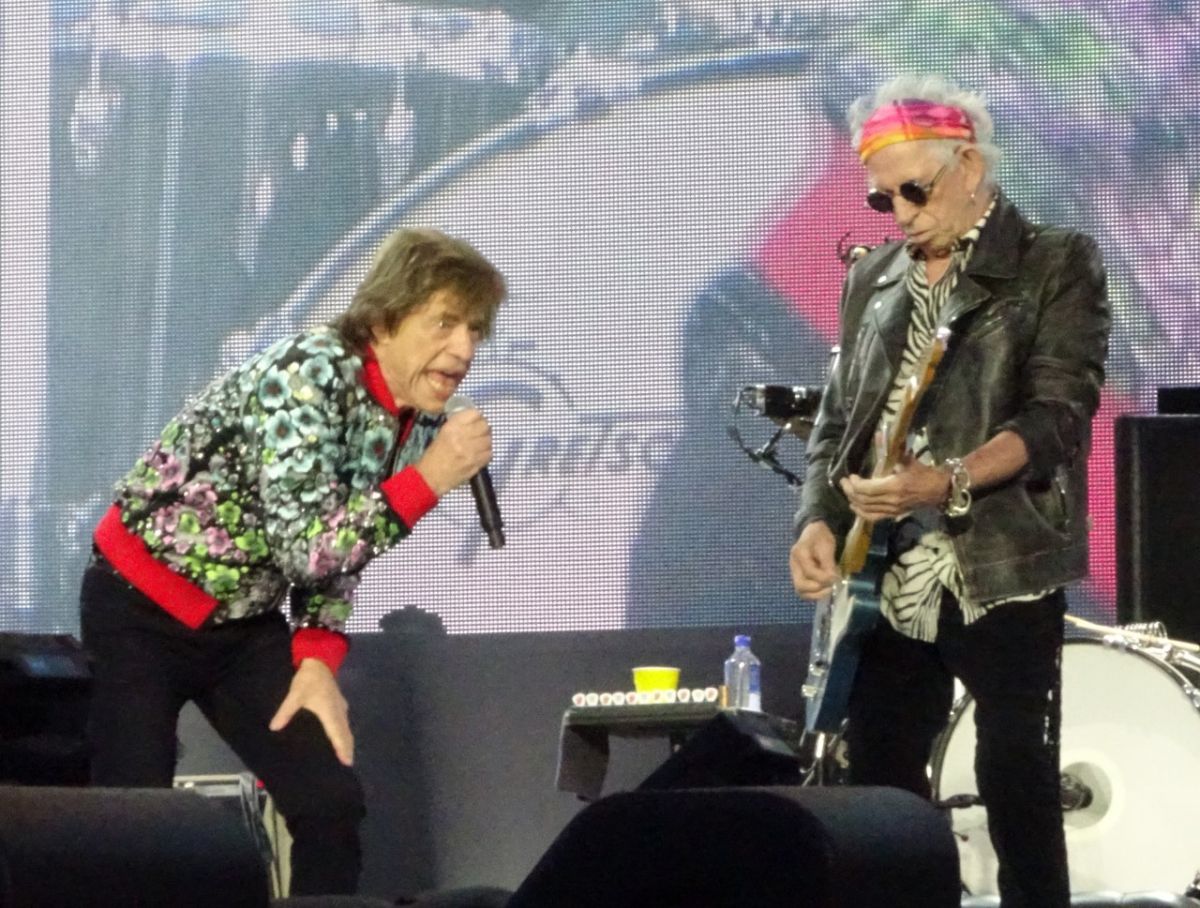 Photo by Roderick Keur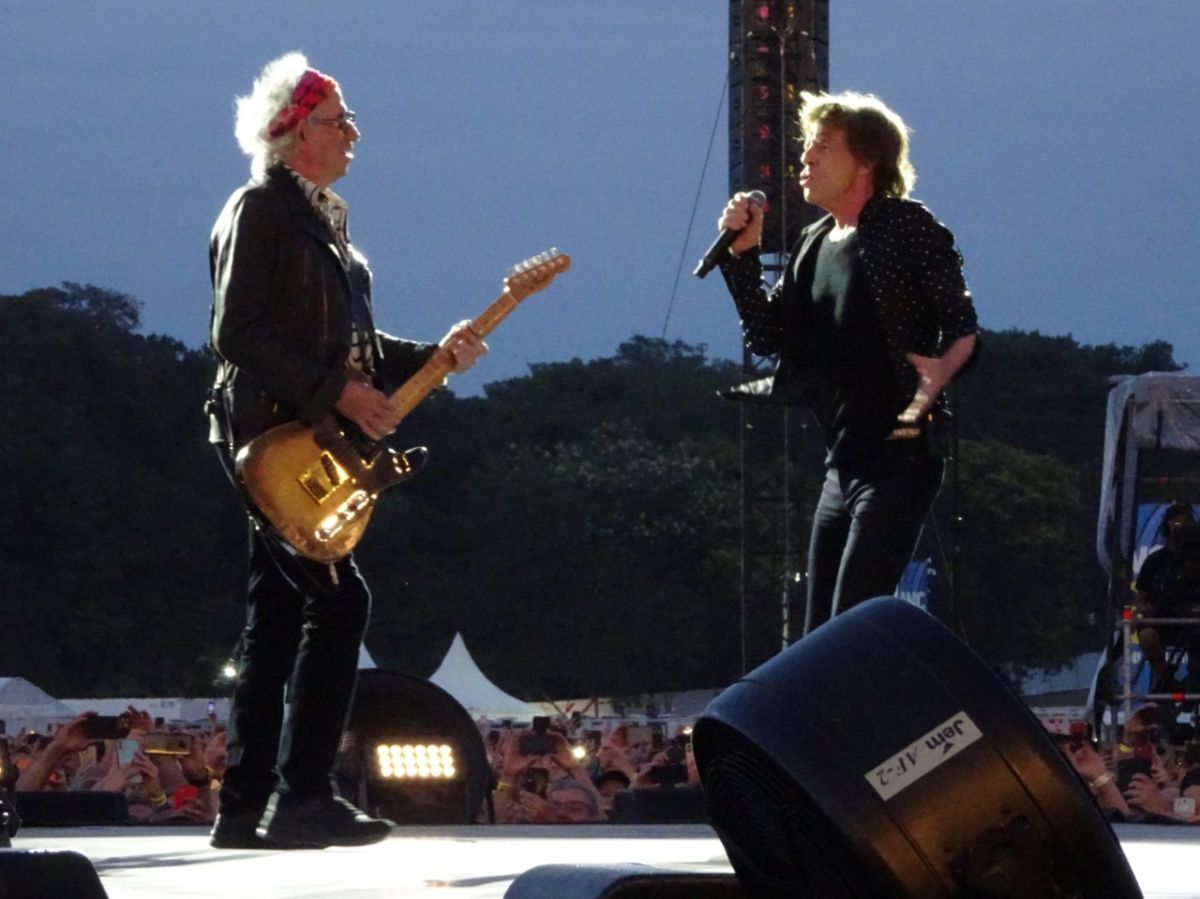 Photo by Roderick Keur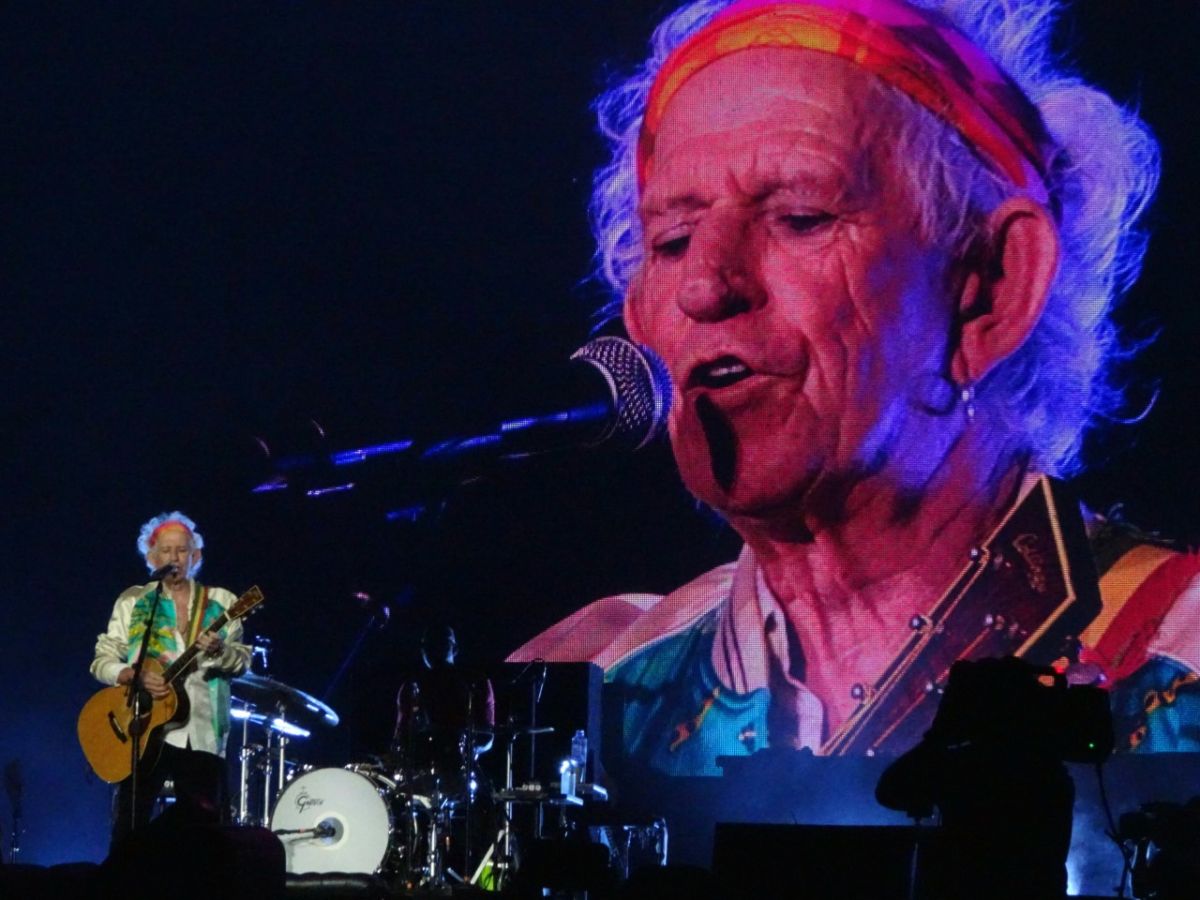 Photo by Roderick Keur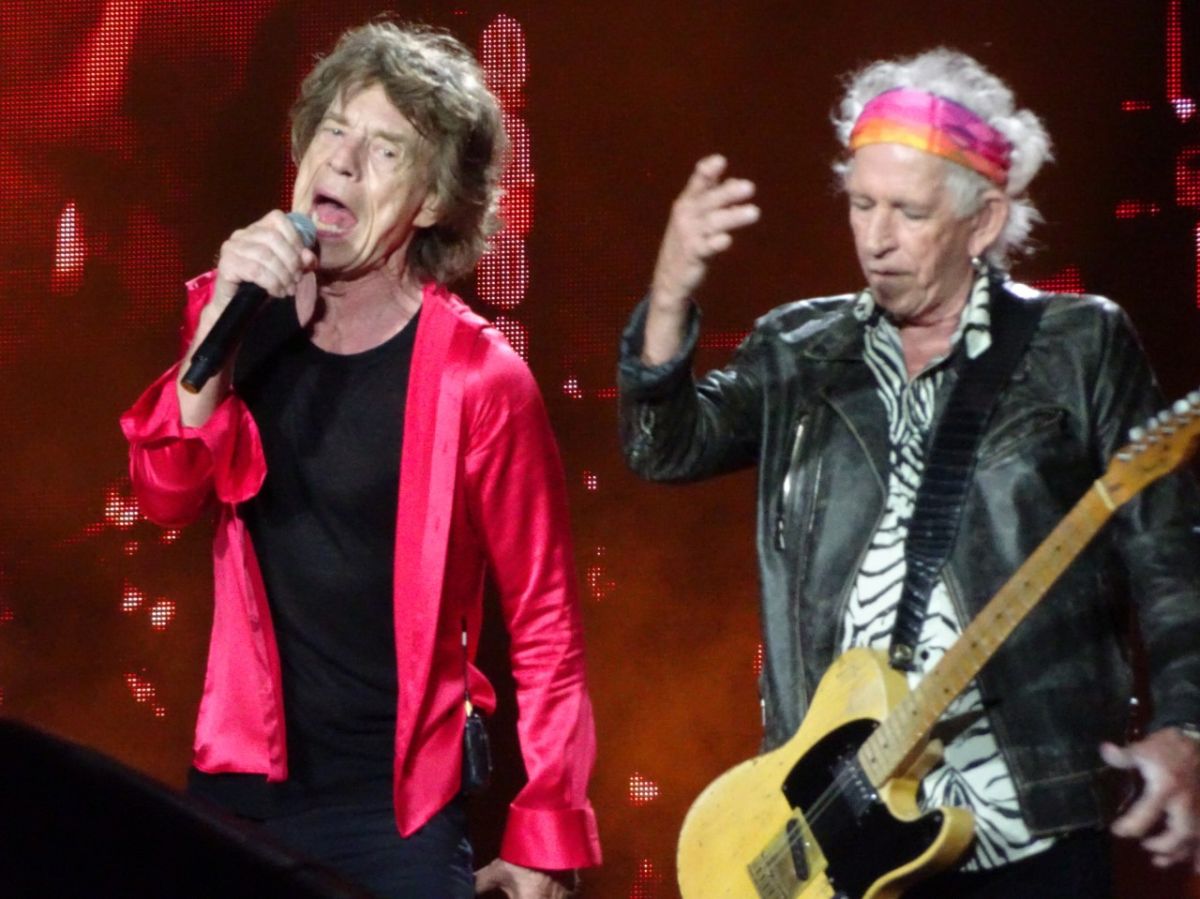 Photo by Roderick Keur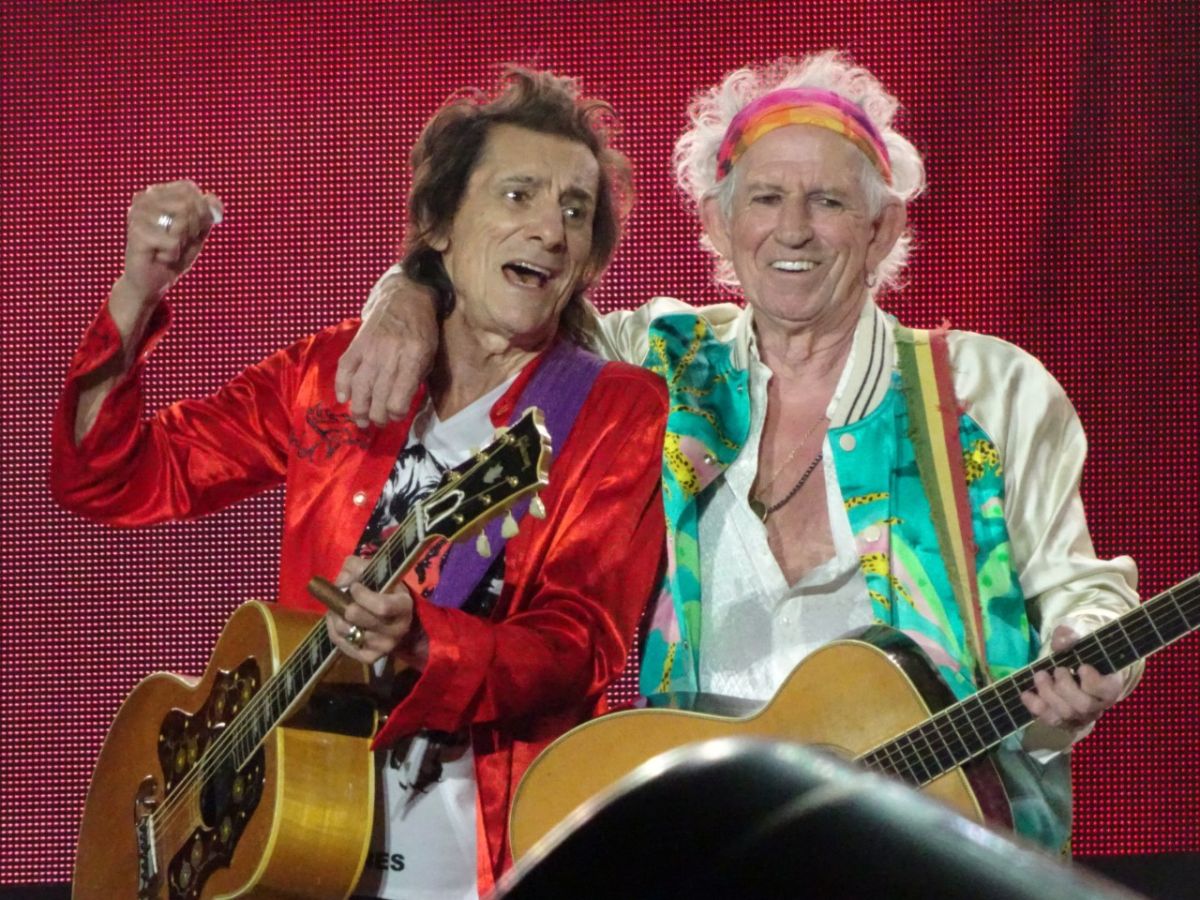 Photo by Roderick Keur
---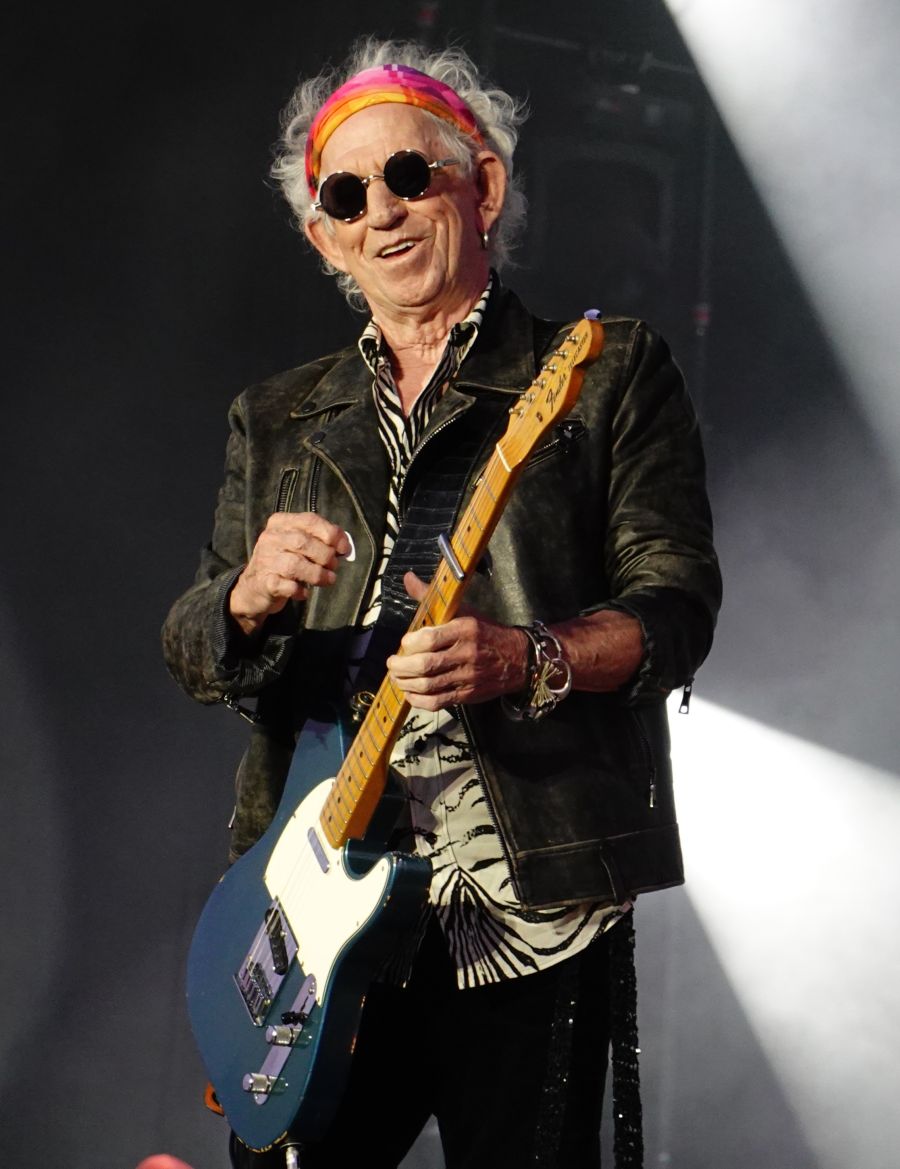 Photo by Jan Veeken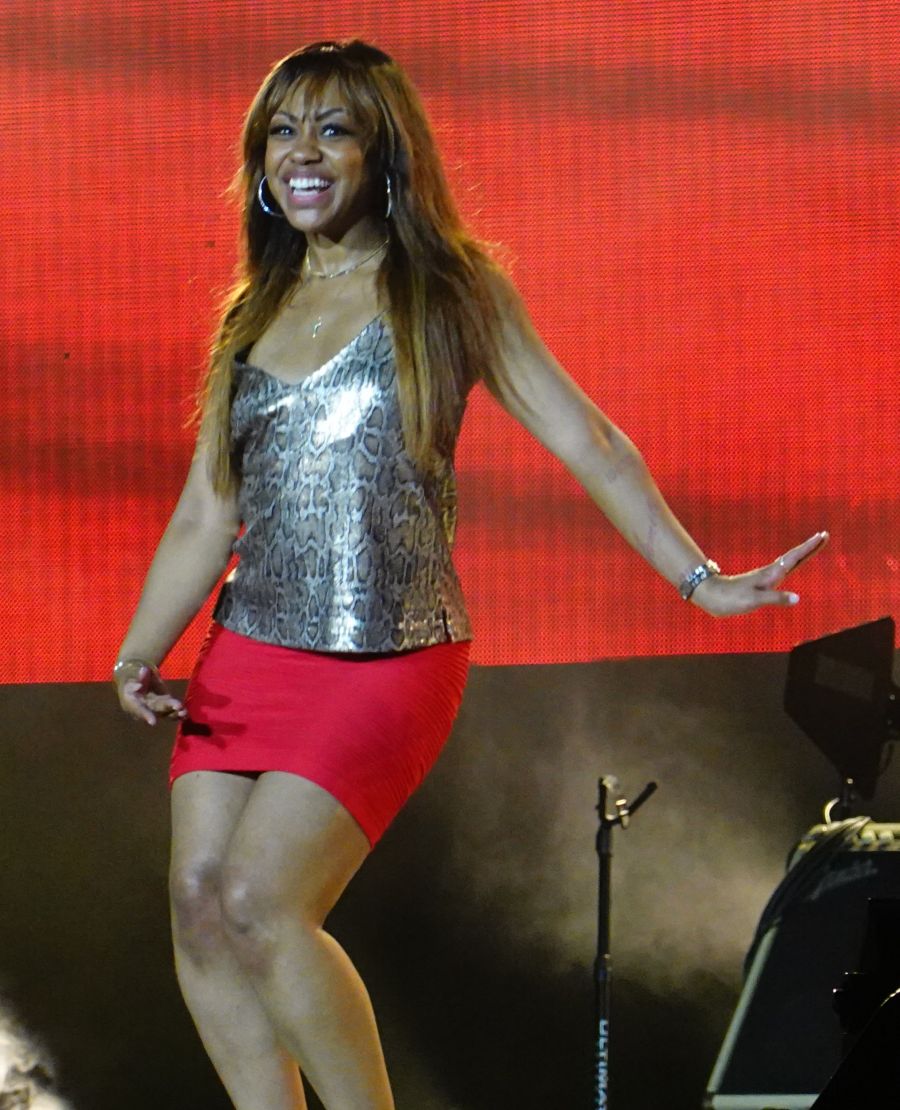 Photo by Jan Veeken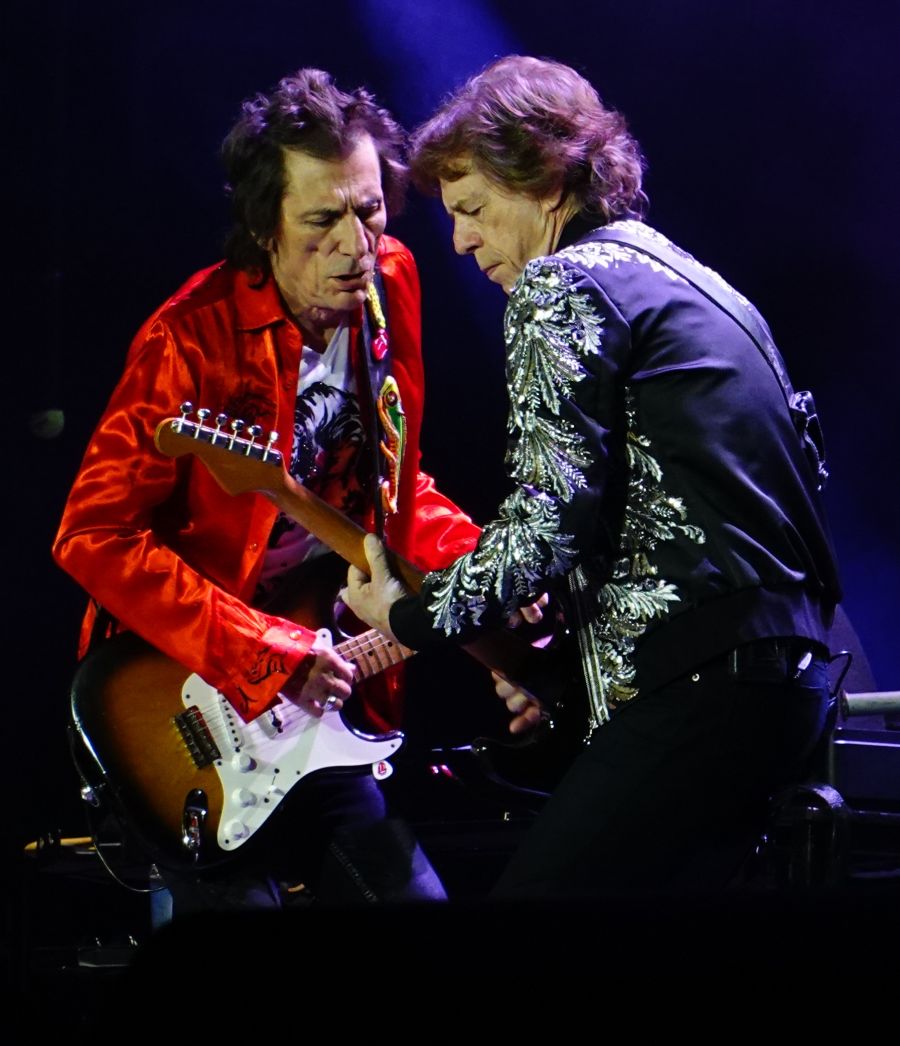 Photo by Jan Veeken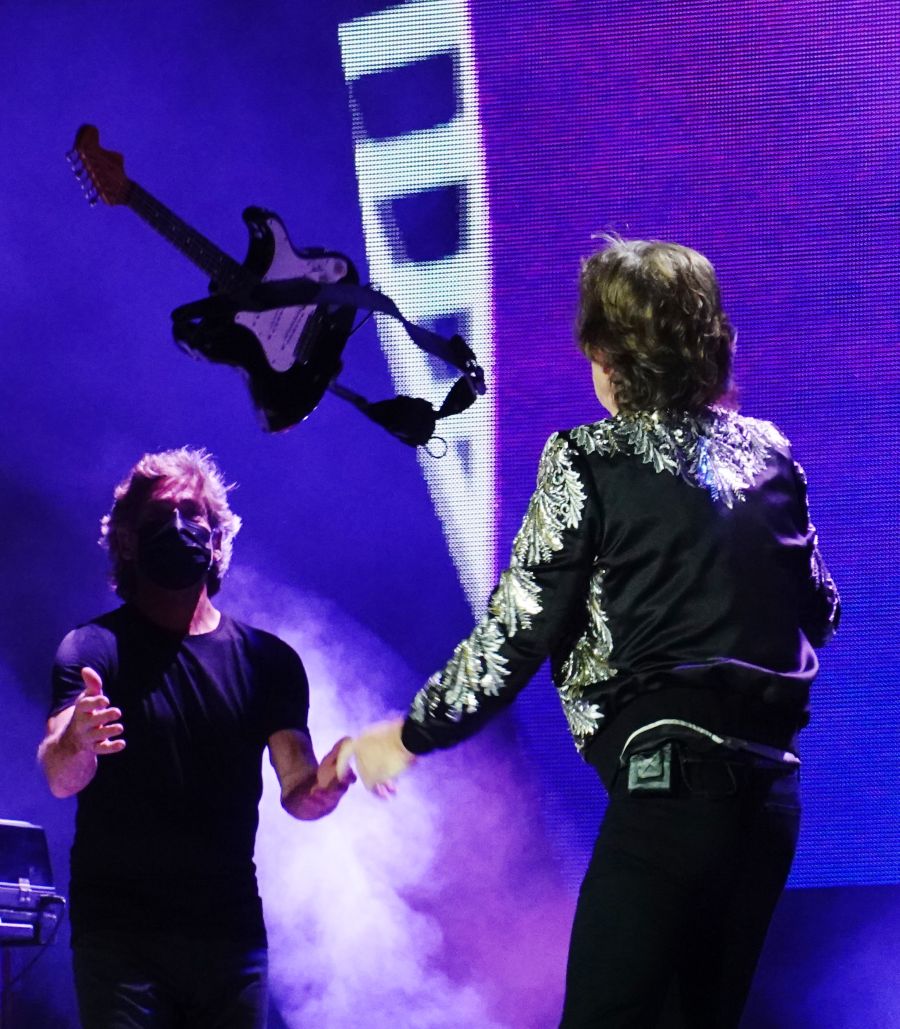 Photo by Jan Veeken
---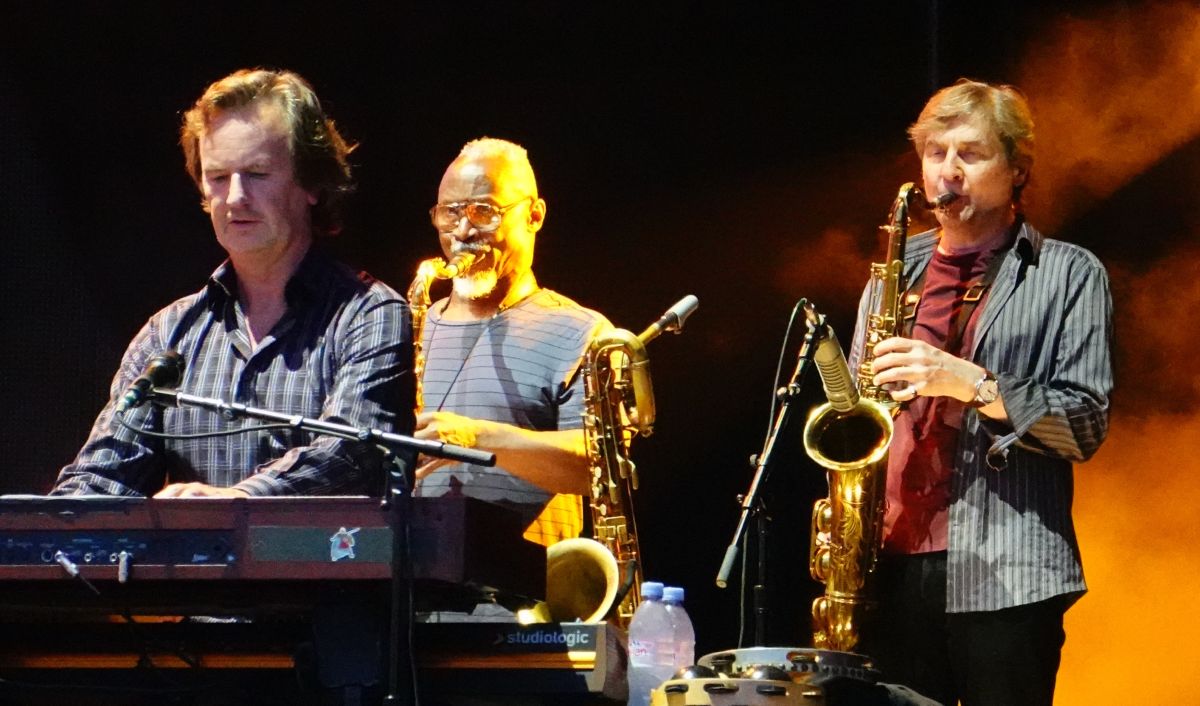 Photo by Jan Veeken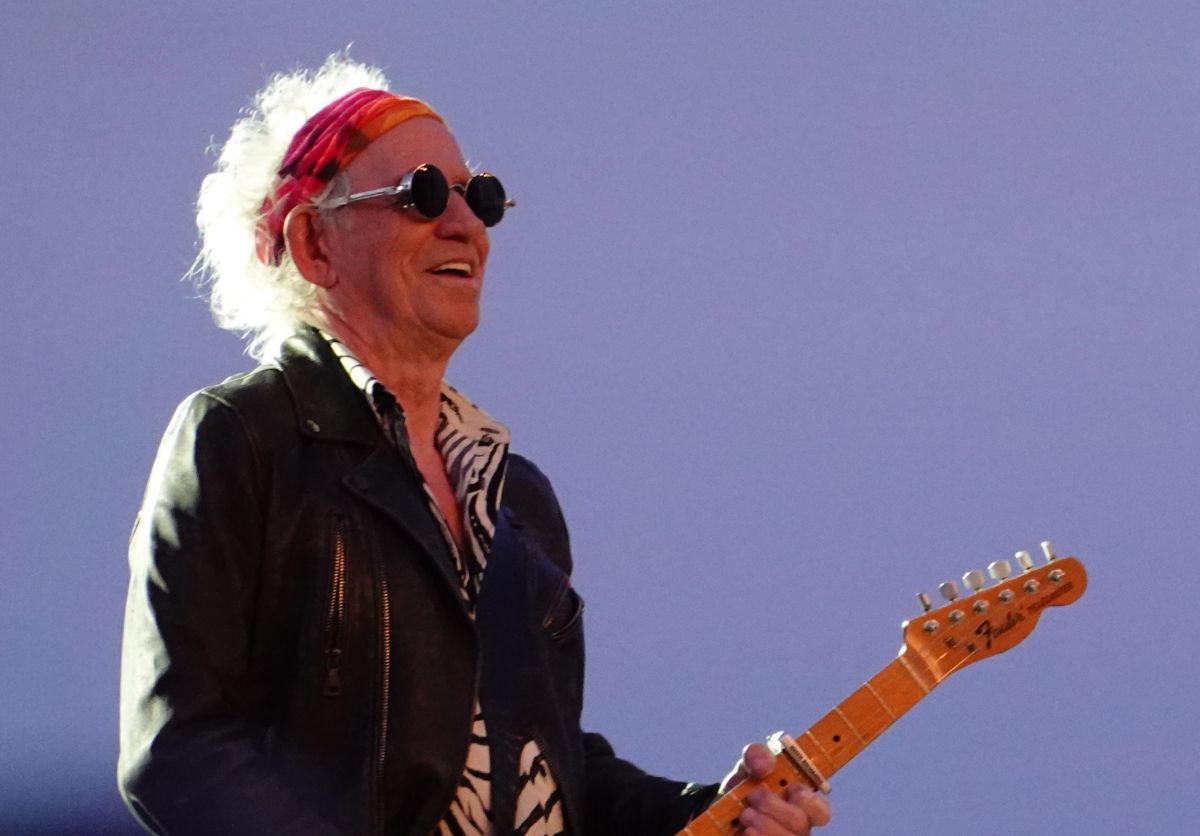 Photo by Jan Veeken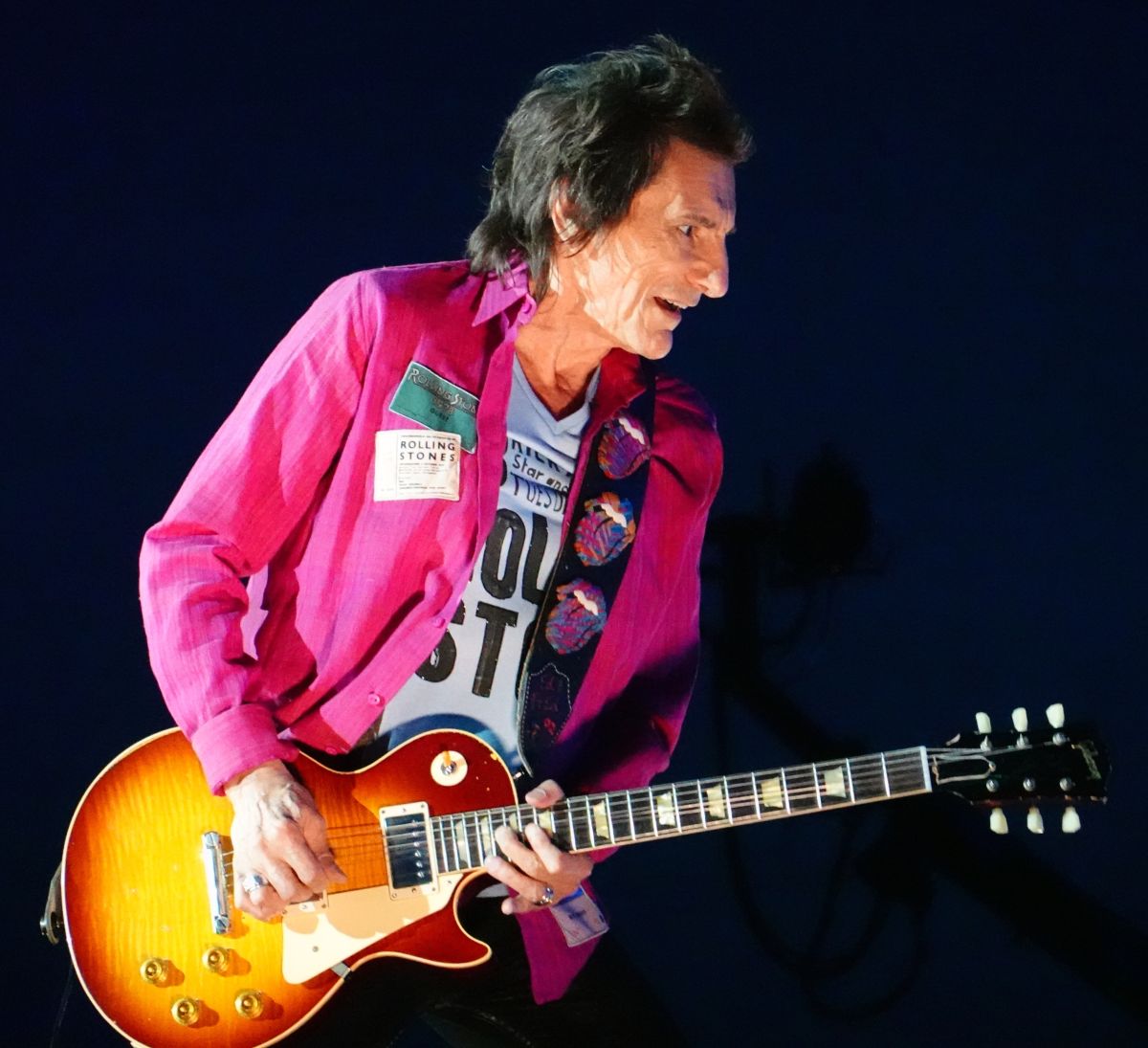 Photo by Jan Veeken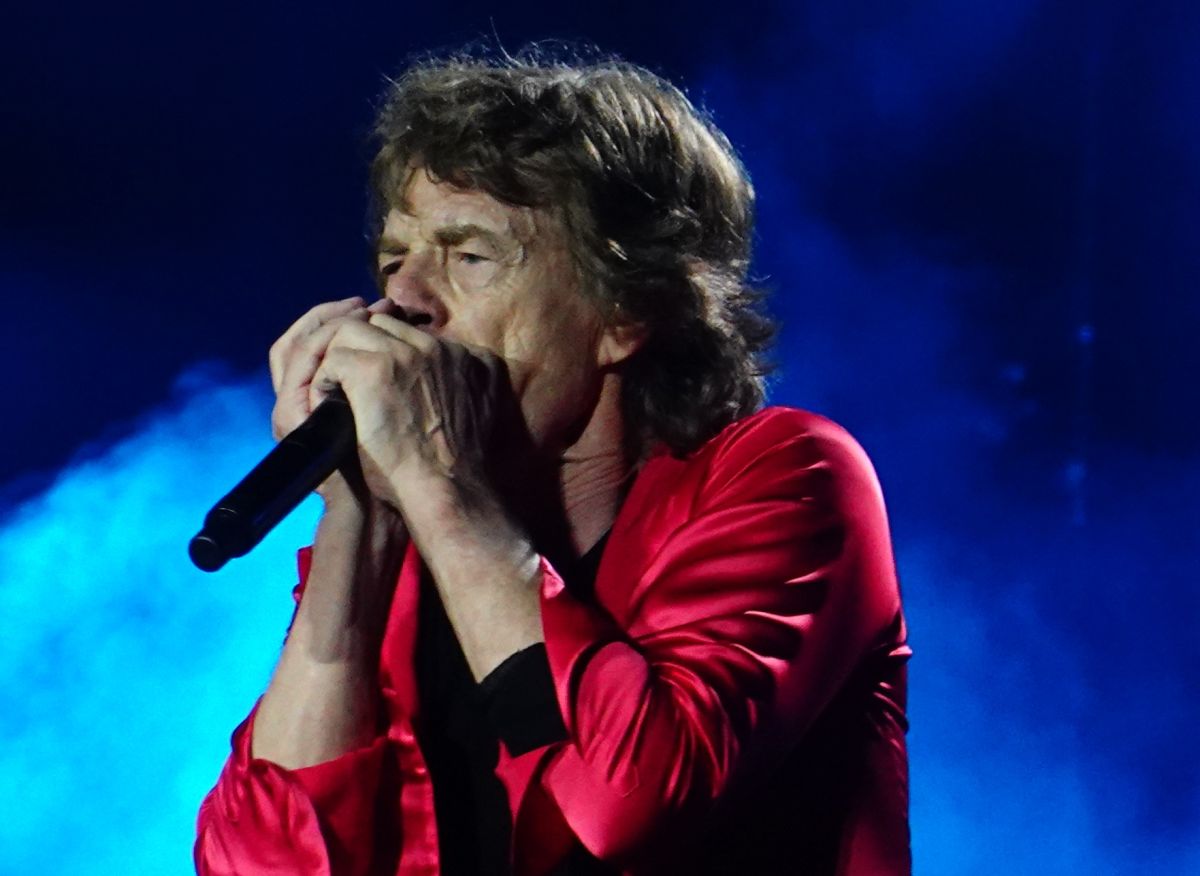 Photo by Jan Veeken
---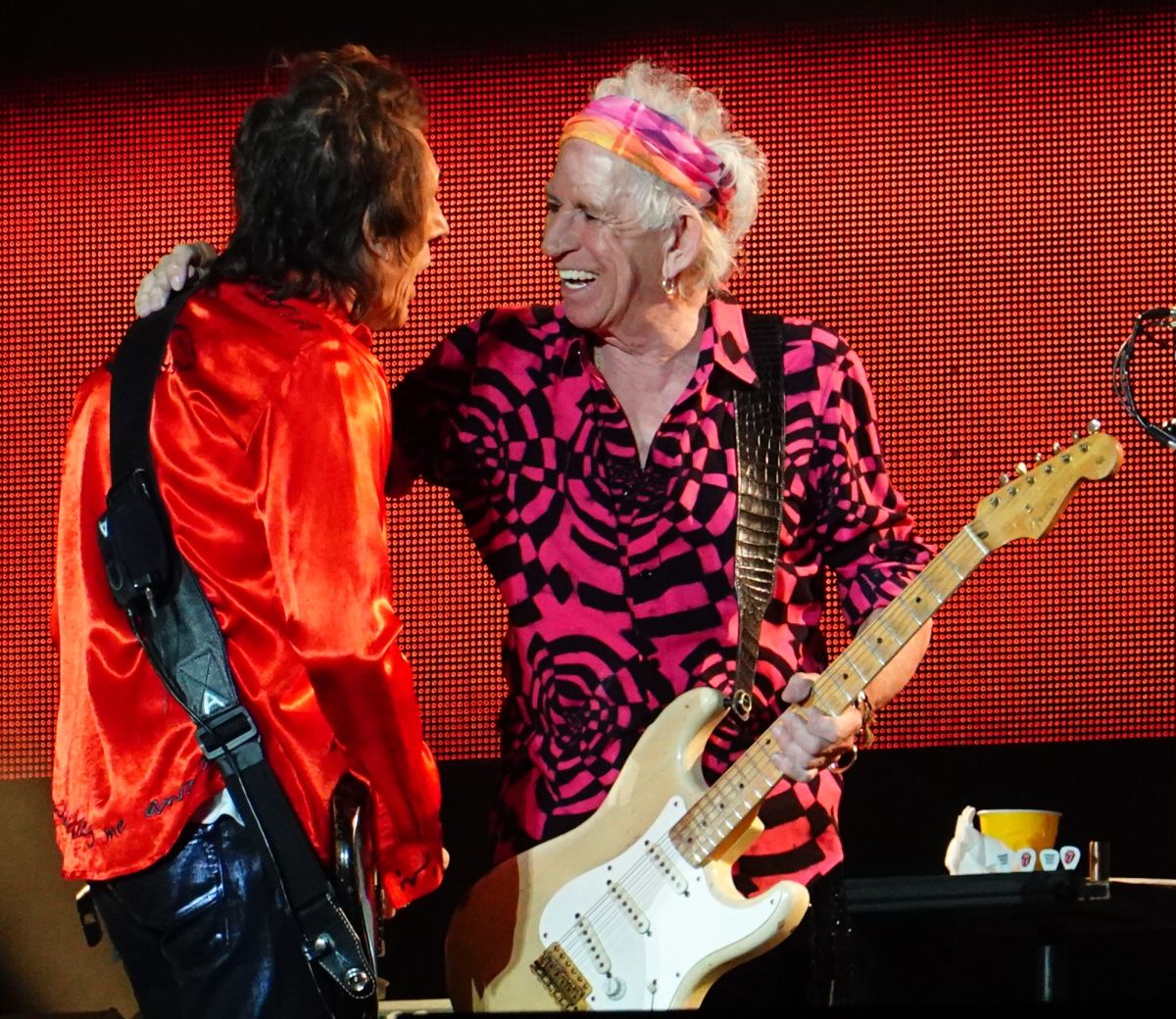 Photo by Jan Veeken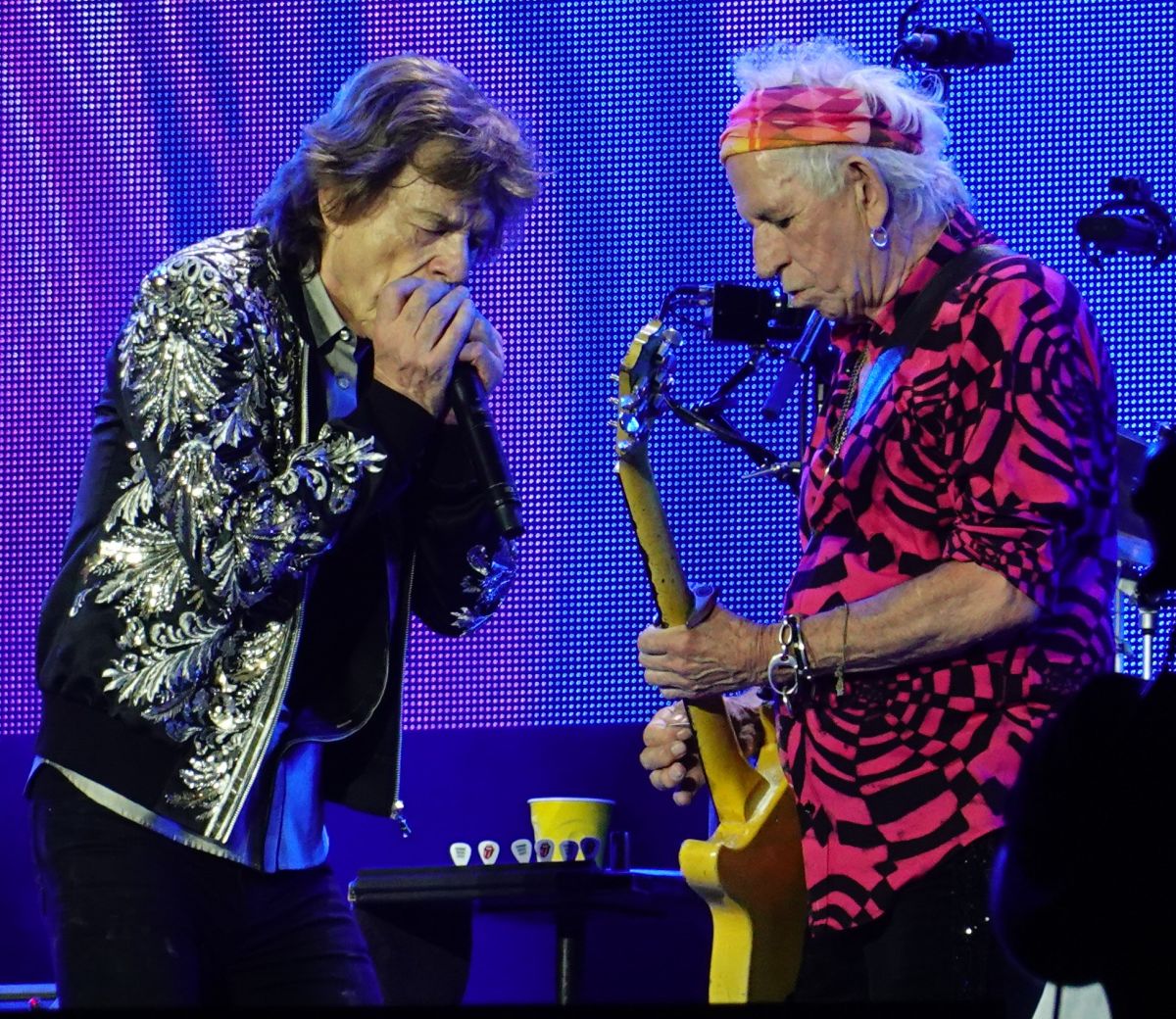 Photo by Jan Veeken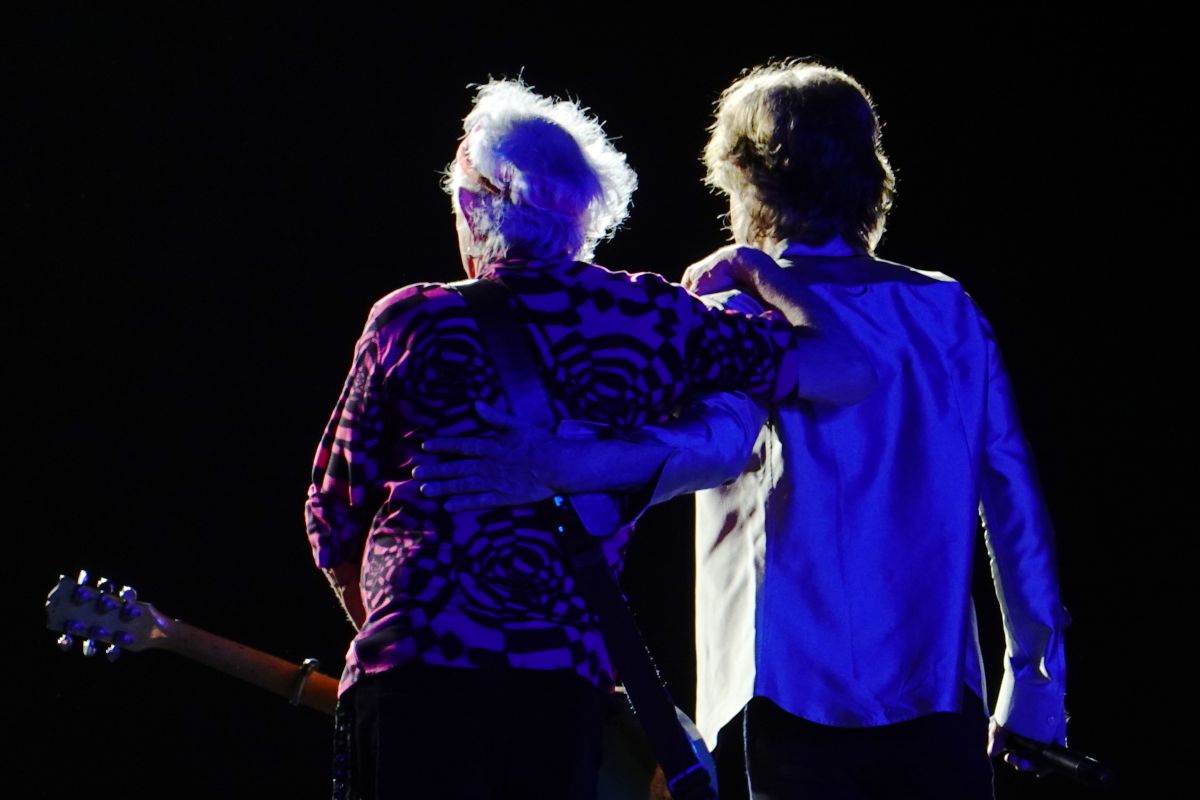 Photo by Jan Veeken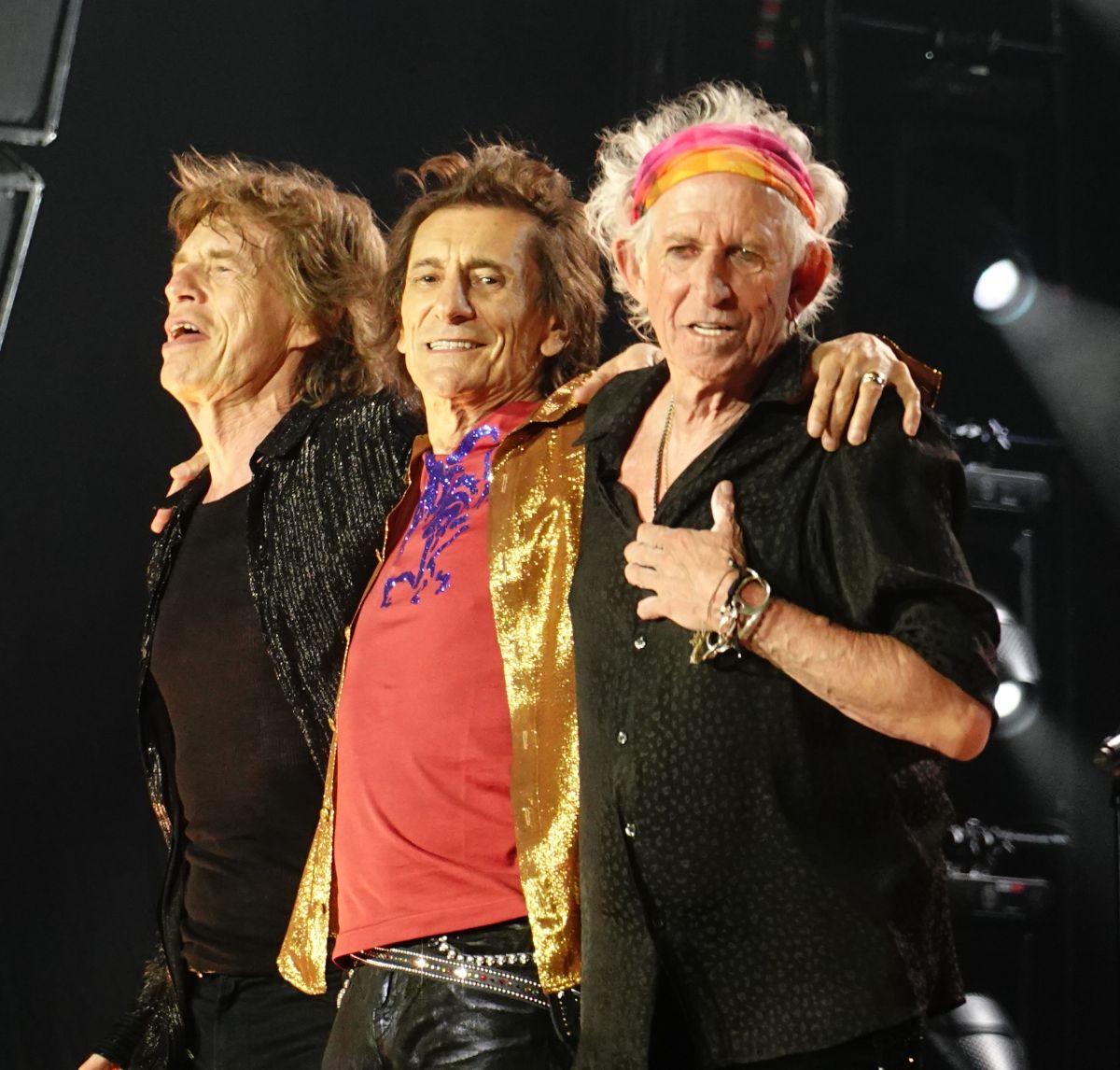 Photo by Jan Veeken
---
Reports please!!!
Please send your comments, reviews, links and more to:

[email protected]

IMPORTANT! Reports and pictures are welcome, for editorial review/publication. Please send them as soon as possible after the show. There is a limit of approx 30 photos per report/show in order to speed up browser load time. Updates of the editorial reports pages will mainly be done within 2-4 days after the show has been performed.
For publishing details and policies see : IORR editorial reports - pictures and reviews
---
This page will change over the next few days, as you and other fans send reviews, set lists and reports. Please send your e-mail to IORR. Thanks! For details and great photos from the Rolling Stones and their World Tour get the IORR magazines.




It's Only Rock'n Roll 1980 - 2022
© The Rolling Stones Fan Club IORR