---
These are the latest Rolling Stones news and updates for you! IORR is a non profit fan club run by fans for fans. All parts of the It's Only Rock'n Roll web site is copyright of The Rolling Stones Fan Club. When using information from this site, please include a reference to IORR and the main web address www.iorr.org.
---
---
The Rolling Stones
Groupama Stadium
Lyon France
Tuesday July 19, 2022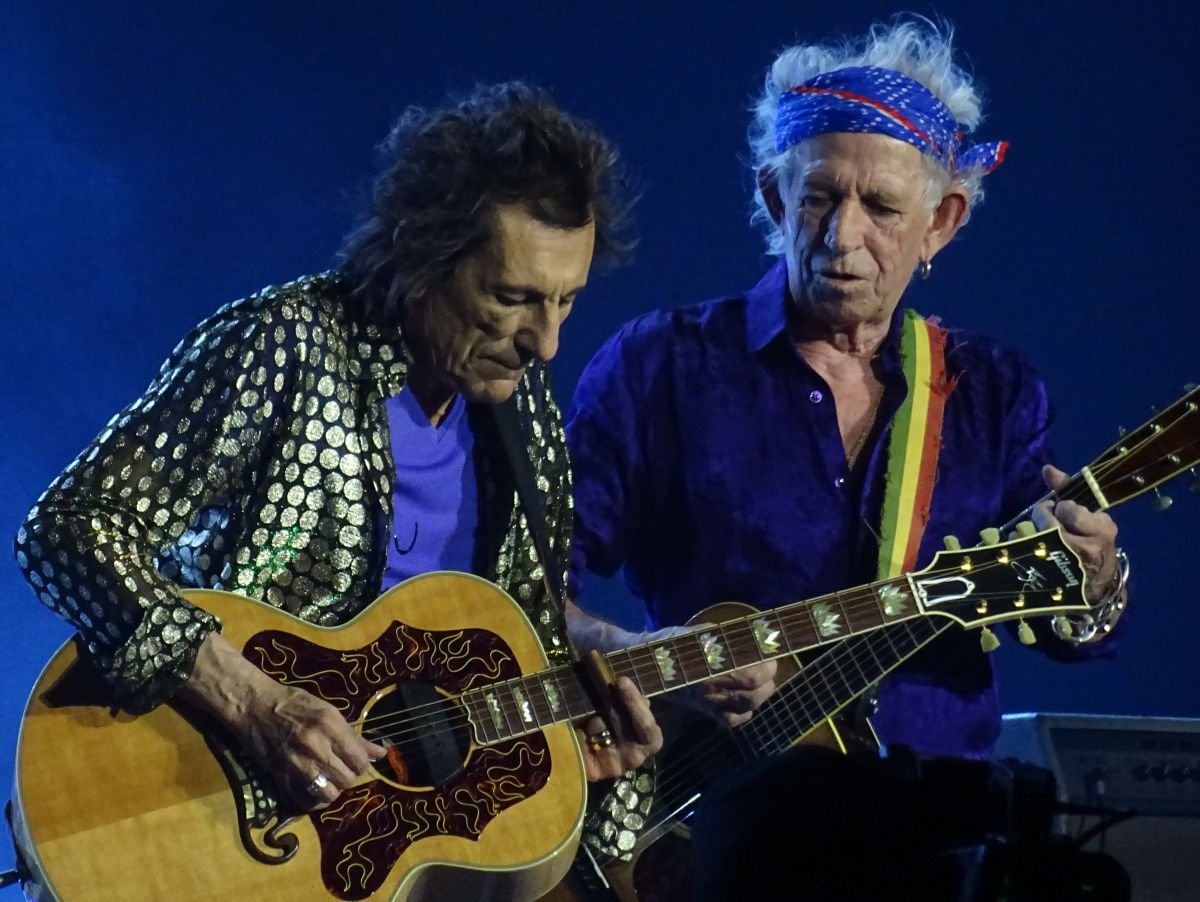 The Rolling Stones live at Groupama Stadium, Lyon France, July 19, 2022 - Photo by Bjornulf Vik
The set list
Street Fighting Man
Let's Spend The Night Together
Tumbling Dice
Out Of Time
Dead Flowers
Angie
You Can't Always Get What You Want
Ghost Town
Honky Tonk Women
--- Band introductions
You Got The Silver (Keith)
Happy (Keith)
Miss You
Midnight Rambler
Paint It Black
Start Me Up
Sympathy For The Devil
Jumping Jack Flash
--- Band off stage
Satisfaction
---

Show start :  9:20 pm
Show end   : 11:20 pm

---
Live pre/post show comments:
Lyon France show live updates - Tuesday 19-July-2022
---
Review by Bjornulf Vik
It was a brutal day, weather wise. They say the show must go on, rain or shine, so sure they could not cancel, but fans as well as the band did struggle with record temperatures way above +30C (86F) all through the show in Lyon. Daytime Lyon it was around body temperature i.e. 37 C (100F), and it was still that way as the show was on. Then the temperature dropped a bit during the two hours they were on stage.

During "Out Of Time", it was great to see Matt Clifford on his keyboards up on the video screen, doing the "marimba" sound, true to the original sound played by Brian Jones. The song is great every time live this year, but it the heat it is not as easy to move the crowd as much.

There were large wind blowing fans on stage, and it seems like they had a large cooler system mounted on the side of the stage. I am not sure how well you may blow away that record heat, it seems like all band members did sweat a lot, working hard on the performance during the heat.

We got a slight breeze blowing through the air during "Miss You", it was almost like a blessing, but it did not last that long.

Before "Midnight Rambler" was on, a crew member carried two full buckets of water to the far end stage Ronnie side. I was sure Mick would do some sort of "throwing water at us" thing, but it did never happen.

Before they did "Start Me Up" Mick was over to Bernard making signals saying he needed backup on the singing. From that song and on Bernard did quite a bit of Mick vocal overlapping. Hopefully Mick is fine for the next show, but having a fan blowing air into your face for two hours sure is not the best for the well being really. There was only one encore, as they did not play "Gimme Shelter", even if it was on the set list. I guess it was just too much heat, very hard working conditions, the last three songs were done in 21 minutes, and people were taken out to resucue through the show, even before doors opened. Sure it was a brutal weather, but The Rolling Stones did their best, we were all happy.

I watched the show from the pit, including the final bow, more to the side, as I did not want to have too much pushing and dehydration. After the show I was back to my stadium hotel room six minutes (!) after the final bow, that is a record I will never be able to beat. One liter bottle of Evian water straight down. Made it. Puh!!!
---
Review by Dean Goodman
Mick Jagger was the only person in Europe who showed up at work today in a jacket and long-sleeved shirt. Sadly his resilience appeared to have its limits, and the band scrapped "Gimme Shelter" after he started losing his voice.

Of course we don't know if his issues are heatwave-related or something else, and whether he will be OK for Paris on Saturday. My money says yes, although my optimism is laced with selfishness. I can't keep changing my bookings.

It's a real shame because Mick had been singing much better than in Vienna. A pretty good show now becomes pretty historic with the absence of "Gimme Shelter," which rejoined the setlist permanently early in the 1997 tour after being upgraded from a vote winner.

The first warning sign - for me, at least, in Pit B without my glasses - was Chuck's extended piano intro for "Sympathy", which pushed the minute mark. By default I assumed it was an issue in the guitar department, but then Mick wandered out and didn't do his traditional twirl. A little later, he basically shouted "When the Blitzkrieg raged, and the bodies stank," which I thought was an emphatic nod to the Russian war. But then he finished many of the lines of the subsequent verses in a lower register, and brought out Bernard and Sasha (as he had also done in Vienna) to help him finish the song. This time, though, it ended abruptly after he sang "Tell me baby, what's my name?" just twice.

Bernard did more singing on "Jumpin' Jack Flash" than Mick did, and at the end Mick could be seen speaking animatedly with Keith who shrugged in agreement as they left the stage for the encore. Correctly this time, I assumed it would be a one-song deal and that "Gimme Shelter" would be shelved. "Satisfaction" wasn't too bad under the circumstances, and Mick showed no obvious signs of distress. Hopefully he was just being super cautious.

I was actually impressed that he didn't mention the heat until after "Midnight Rambler," when he noted (in French) that it was the band's 53rd show in France "and certainly the hottest." Normally he likes to complain about the heat and say "Blimey!" a lot. I didn't even notice him guzzling that much liquid. Mind you, their big fans were hogging half of Russia's power supply to France, and the guys often looked as if they were in shampoo commercials, the way their hair was blowing. Down in the pit, having shown up as the opening act was finishing up, I didn't feel the heat too badly. A modest breeze helped.

"Dead Flowers" began a slowish streak that also included the ever popular "Angie" and then "You Can't Always Get What You Want." "Ghost Town" rounded out that block, although Mick had a minor wardrobe malfunction with his hoodie and gave up trying to cover his head. We had to pretend that he was a ghost. His bandmates gave it their all in trying circumstances, and Keith even made a rare appearance halfway up the catwalk during "Midnight Rambler." The Stones clearly have a special connection with France, which is reciprocated, and we pray Mick's last show as a 78-year-old superhuman will proceed to plan.
---
Review by François Galaup
In 2007 Lyon was one of the best show of the tour and far better than Paris. Of course we don't know anything yet about the show in Paris this year but in comparison with the other shows I think Lyon is ranked high:
Good stadium and good sound on the field
Very good public
Very good playing by the Stones and as we are all ready at the end of this tour some improvisation like Ronnie on Miss you.
Some negative point of course:
Start me up for me doesn't work so well with Steve Jordan, perhaps the beat too low ?
Some trouble with Mick's voice beginning with Sympathy where Mick in second half seem to talk instead of singing.
18 songs and only 2 hours with no Gimme shelter and that's a shame. GS should have been great in this Stadium and the images of the Ukrainian war are so important to show...
Well see you in Paris where I got my second LD of the tour after Munich.
---
Review by Alwyn Welch
If there was ever a gig to bring back She Was Hot, or Ventilator Blues, or even Under The Boardwalk into the setlist, then this was it. We'd known for days that the heatwave crossing Europe would intersect with the Stones progression across Europe into Lyon. I know the band was concerned for fans as much as, if not more than, themselves: their management apparently worked with the promoters to try and make it as safe as possible. One local rule change, exceptionally, on the night was to allow fans to bring water in bottles into the venue. Very sensible. There may have been other measures less visible.

As it turned out, for once the meteorologists were right and the daytime temperature peaked locally at 39C, 103F. It was also the hottest day ever recorded by some margin in the Stones homeland. Even when the Stones came on at a later than normal time of 9:15pm the heat was searing, at around 36C. I think this tempered the show a bit. Certainly Mick was running less, or not at all: I didn't notice. Excursions away from centre stage were limited, except of course for superman Mick. It looked like they had additional fans blowing air and maybe an air conditioning feed as well. This was a night for an indoor gig.

The result was more slower numbers (Angie, Dead Flowers, You Got The Silver); no song vote (I assume to control the setlist more easily, or maybe someone just forgot to post it), and one song less – no Gimme Shelter. That Shelter decision seemed to be made at the last minute, just after JJF, in a hasty Mick/Keith chat. Ronnie had the wrong guitar for the encore start as a result, I think, and the show ended after two remarkably high energy hours, all things considered.

Lots of us thought Mick was struggling with his voice later on, which of course means much more work for Bernard. I suspect the sax players, even the French horn player, would have strained their throats blowing in this atmosphere. This hot air originated in North Africa so was fairly dry, but probably loaded with small dust particles from the Sahara. But it's possible then even Mick is human, and after nearly two hours of dancing and singing he was exhausted and boiling over. Only Keith seemed to me to be immune to the heat – but then he loves the Caribbean, and is playing like a man possessed in the last few gigs – he probably just switched off his body's heat sensors.

The playing was a little looser than normal, but not ragged, not torn and frayed: still well into Stones-style territory. Some missed notes; a couple of solos starting in wrong keys; some songs felt a little abbreviated. Unusually the sound in my area at the edge of the Pit was not so good. There seemed to be volume changes from guitars and keyboards at strange times. The bass notes especially from drums and bass guitar, seemed a bit too high in the mix. Maybe the equipment (from instruments, via amps, effects, mixing desk, PA amps and speakers) was operating outside of it's designed temperature range (check your mobile – its only supposed to work up to 35C). It didn't spoil my evening: there were other issues on my mind.

It was a trial for many in the audience, especially those standing, but I don't think that really lessened their enjoyment. Let's face it most of the audience were being careful – except for the guy who kept walking into me until security gently encouraged him out of the Pit before I felt the need to do so, but not so gently. The Pit entrance "security" near me was useless until a few songs into the set. A huge, 3 or 4 metre wide entrance with 2 or 3 people trying to keep it secure. The result: plenty of people managed to evade the checks, and the Pit was rammed full from one side to the other. Then someone with some sense arrived and added some barriers and control was restored. It does really piss people off when they paid the Pit price (happily) and then someone thinks they have the right to charge-in at a much lower price. Lucky Dip is a great idea, but breaking and entering is not!

I think the Stones have now played 7 gigs in Lyon, starting in 1966. The last two times were at the more conveniently located in Stade Gerland – last night was in the middle of nowhere, and transport home looked very slow for those relying on the normally good French transport infrastructure.

My data suggests that's 51 shows in total in France, with one more to come at the weekend in Paris. Weather forecast: a bit cooler, but its still summer. Show forecast, assuming Mick's voice is OK…. should be a storming performance because Paris is one of those "we need to be on top form in front of this audience" cities.
---
Review by Matt Shields
Since so many reviews are very specific about each song, quality of guitars, and comparative history -- and done well -- I always prefer to speak a little of my overall experience.

Lyon surprised me at first. I had only watched YouTube videos of the food and of course they show only the "quaintness," so when I arrived to find a full-on city which reminded me of my time in NYC during the 80s on the Lower East Side, graffiti everywhere, vibrant youth and their lives, I realized my age showed. I had romanticized the quaintness. Within a day, however, I shifted gears and really fell in love with Lyon. Maybe it's being American, but I found everyone here to be positive, energetic, full of life. Again I met people from all over, Beirut, Saudi Arabia, Egypt, Croatia, Serbia (again). This contrast in energies showed itself at the show last night.

I mentioned on this forum I was considering not going due to the heat even though I had spent the money and time to fly over. Although I am ultimately glad I attended it was my most difficult show ever. I truly don't handle heat in crowds very well anymore and spent much of my time trying to create space for myself against the back Pit fence. There were a number of people carried out or attended to for heat near me and I was not surprised the encore was cut short. Yet everyone around me were shouting, dancing, singing, joyous! So for them I am sad that Gimme Shelter was not played because they were ready for much more. That said, the music must've been very good because about halfway through I kept telling myself to go upstairs and watch the rest from the shadows of the concourse but I couldn't tear myself away.

I did need earplugs as the guitars were loud, but the ear protection actually made the guitars very clear to me and I thought both Keith and Ronnie sounded in great form in the heat. My two highlights were You Got The Silver (probably the last time I will ever hear it live) and surprisingly, Ghost Town, a song I didn't take to when it first came out but musically sounded fantastic last night. As for my Lucky Dip experience I again struck out, but of course managed to get in the pit anyway. Maybe they always give me nosebleeds cuz they know I'll end up on the floor anyway thanks to friends. Enjoy the rest of the tour!
---
Review by Geir Greni
After a great Shidoobee pre-party, it was finally time for the main event. And I must admit I was a bit apprehensive about the weather. Not only for myself, but for the band as well.

But to my great surprise, there was shadowy in the pit, and except for the need for water I was fine throughout - more than I can say for that poor lady next to me who fainted and was lifted over the rail.

When Angie followed Dead Flowers, I was worried that the show would never take off, even though it was pleasant enough. And although there were signs of what to come, with Keith walking all the way out on the catwalk during Let's Spend the Night Together (if I am not mistaken) I dared not hope that this show would surpass Brussels (which was the last great gig I went to).

Well, wow, what can I say. I don't remember when, but suddenly they really took us on a ride to Stones-land, and from then on in, I didn't care about bum notes or whatever. We were in another place, and I was just enjoying myself to bits. Dancing and taking pictures, and experiencing what must have been one of the best shows on the tour so far.

I din't even notice Mick's lack of voice or whatever, I was so enthralled by the whole experience. Also I did not mind that they didn't play Gimme Shelter. By the time they played Satisfaction, I was more than satisfied - no pun intended. And I can actually not understand the moaning of some spoilt people in here, that complain about one song not being played. First of all, have you never been to gigs before? It is very seldom that all your favorite songs are played at a concert, and if you only come for one song in particular, you should go to more than one concert! They usually play Gimme Shelter at every concert, so if you care about it so much, there are four more opportunities on this tour. We got two hours of fireworks, and the Stones firing on all cylinders - can you not be happy about that?

And then there is the matter of Ronnie Wood. I expressed concerns about him myself after the Munich gig, and he has been a little bit on and off, but last night I don't know what some people are on about. He was happy and doing good all night. I sat looking at my pictures after the show, and boy was he on top form. Not exhausted at the end like some people will have it. I will post a picture here, taken towards the end of the show, and you can decide for yourself if this is the look of a beaten man.

Is he jumping around as much as he was in 2019, probably not, but also there is another factor that comes into play. In 2019, I felt that Keith Richards looked old. Well that has changed. I saw it for the first time in Atlanta last year, and now he is shining like a diamond at all the shows that I have attended (Munich, HP1+2, Brussels and Lyon). And yesterday I was worried that he would be hanging by Steve and not doing much because of the heat - boy was I wrong! He was on fire. All the time out on the catwalk, smiling, laughing - and not seeming to be affected by the weather whatsoever. So I think if anything Keith is shining so bright he is almost overshadowing Ronnie. Now it is the two main men running the show, and that is just a joy to see.

I am in for the remaining shows, and that they are playing this well and are so inspired at this time in the tour, is really raising expectations for the last four. Can't wait! As Keith often says «It's nice to be anywhere» - well especially at a Stones gig.
---
Review by James Segre
After Milano I went to Lyon to see the Stones. In Milano I was seated in the stands while in Lyon in Pit A. A couple of negatives:

First negative was the weather: hot hot hot ... so hot that even the band was exhausted and cut the show without performing Gimme Shelter at the end - The other negative was the organization - even with pit tickets we had to wait in line with the "Pelouse" ticket holders under the sun for over 1 hour !!! Also the number of people in the pit was far more than usual and the area was too crowded - only positive aspect was the parking lot ( easy, close to the exit and organized so that it took only 5 minute to hit the road ).

In terms of the show I can only comment on the KR set with a great rendition of "You got the silver" and a kind of "I forgot what I am singing" of "happy" - but Keith is like this and we love him also when he sings with Jagger on Let's Spend the Night Together completely out of sinc - on the other side his guitar playing was great with some solos at the top like in the old days ( short but very effective ).

Jagger was in great shape but the heat had a burden on him as well as the other members who kept drinking quite often during the show Overall a very good performance but, at least in my opinion, one half step below Milano that I consider one of the top Stones concerts I have attended since my first in Hyde Park in 69 !!!!

This tour brings the band back to "no frills and no bells" performances like fireworks, huge and complicated stages and other attention getters like inflatables and sophisticated multilevel stages ... just pure rock n roll at it's best from The Greatest Rock N' Roll Band in The World.

At this point I cannot think of what they will do on the next European tour in a few years ... only that I will be there shouting Street Fighting Man with the rest of the crowd - Long Live The Stones and thank you for the emotions you give us.
---
Review by Andrew Axilrod
A terrific show last night despite the heat. great energy. powerful and crisp. the best i have heard them in the last 20 years.

Nobody has brought this up but it needs to be acknowledged. in the middle of Midnight Rambler the band tipped their collective hats to Robert Johnson with the inclusion of Come on in My Kitchen. i am not certain of this, and indeed i may be wrong, but this was only the second time they have done this (the only other time to my knowledge being in the final show in Miami on the No Filter tour). a great moment. this is no small thing and is only a small reason why the Stones stand above all others. nobody can do that other than them.
---
Review by Peter Lacres
« Salut les gones ! » Mick Jagger, who speaks reasonable French, better than some local politicians, was in great shape despite the heatwave. The 50,000 spectators were boiling at the Groupama Stadium on Tuesday for their first French concert, in the gastronomic capital of the world. The Rolling Stones frontman continued in French: "This is our 53rd concert in France, but it's certainly the hottest. It was 36°C at the start of the concert.

The public sheered when Mick declared: "I was told that the Lyonnais were good singers, better than the Stéphanois! Before inviting the audience to cover You Can't Always Get What You Want.

As usual, the concert began with a moving tribute to the Stones' drummer Charlie Watts with some archive images shown on the screens of the gigantic stage. "We've been playing together for 60 years, we miss him so much," said Jagger. A girl next to me started to cry when Mick spoke out this words!

Let's spend the night together and let's forget the Covid of Mick in mid-June, the granddaddies of rock played the classics as always… Street Fighting Man, Tumbling Dice, Angie, Jumpin' Jack Flash, Start me up... but unfortunately, no Gimme Shelter!

Halfway through, the Stones played Living in a Ghost Town, whose lyrics reminds of the lockdown town and in Lyon you could buy the vinyl of this record on several places... with Charlie on drums but yet again, Steve did a tremendous job on this one!

A very energic Paint it Black and Satisfaction as encore definitely won the overheated French fans after about an hour and 45 minutes of show. Our favorite rockers had not performed in the capital of the Gauls for 15 years. As Mick Jagger and Keith Richards will be 80 years old next year, they will hopefully come back the next time around… fingers crossed!
---
Pictures
---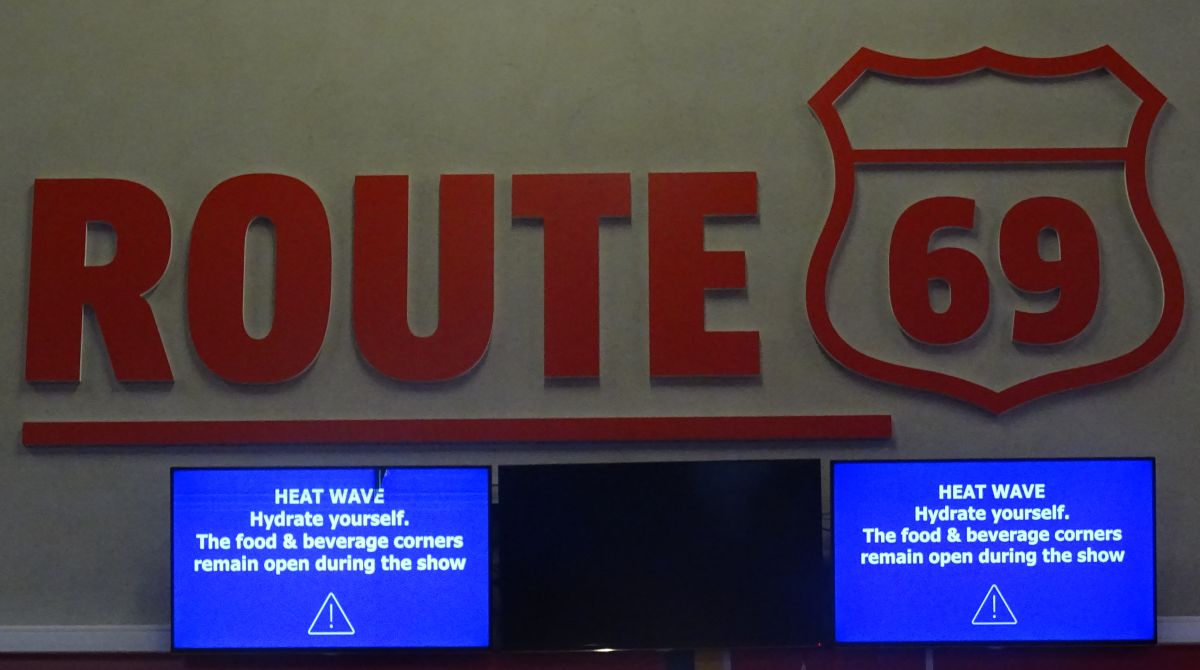 Photo by Bjornulf Vik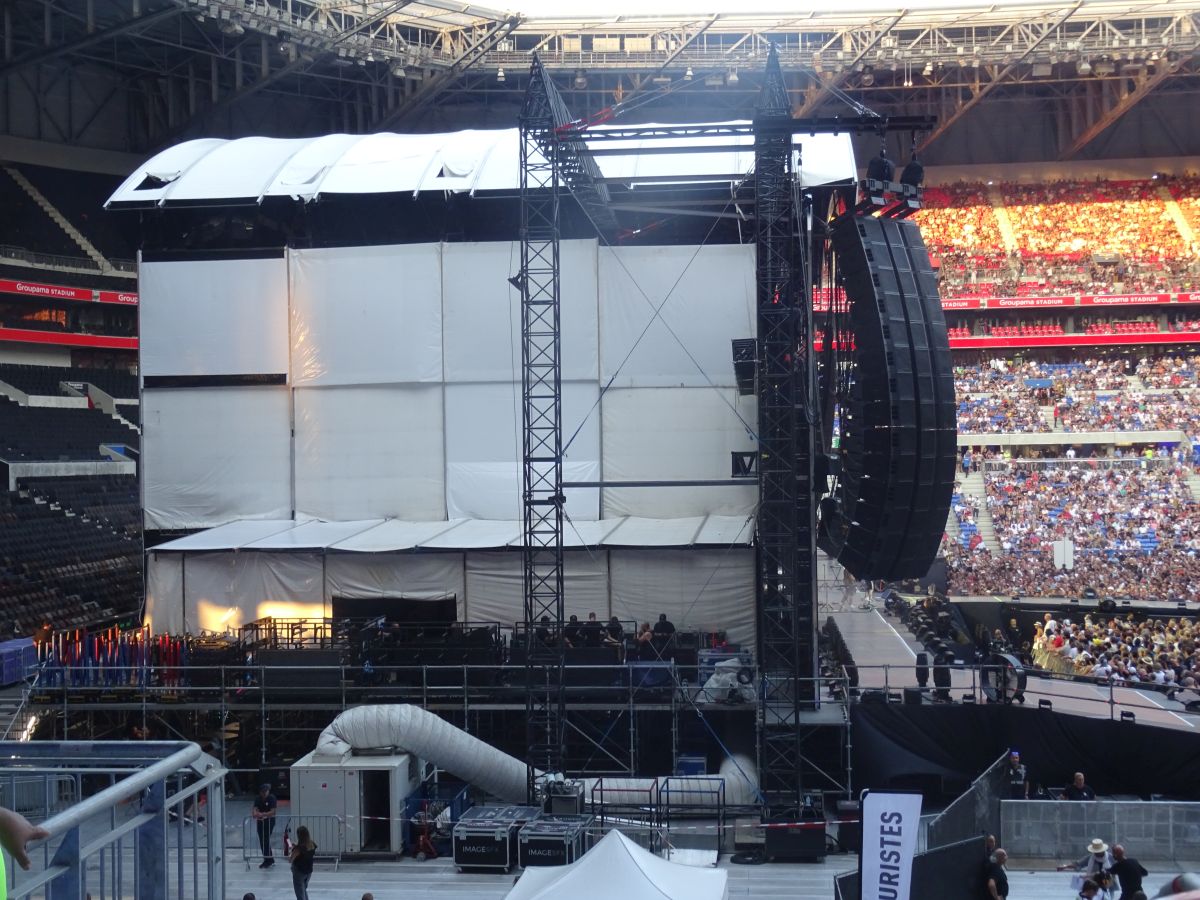 Photo by Bjornulf Vik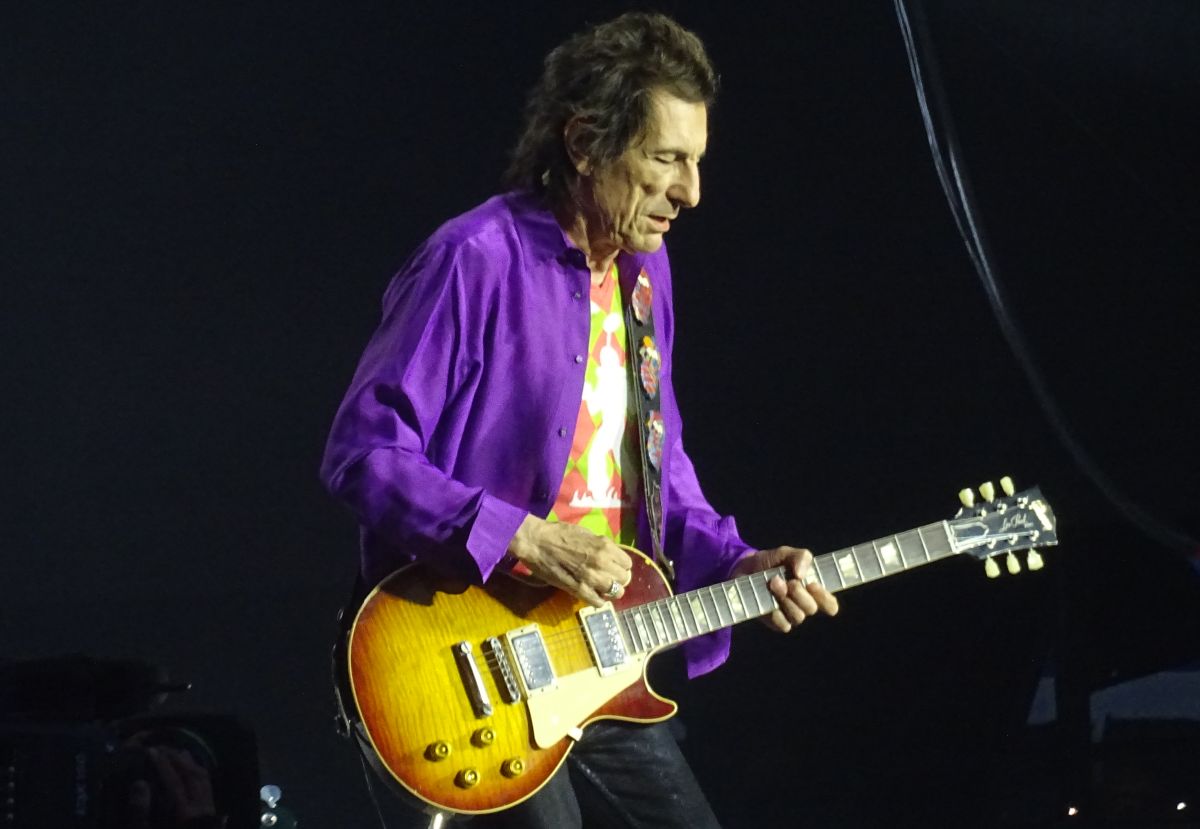 Photo by Bjornulf Vik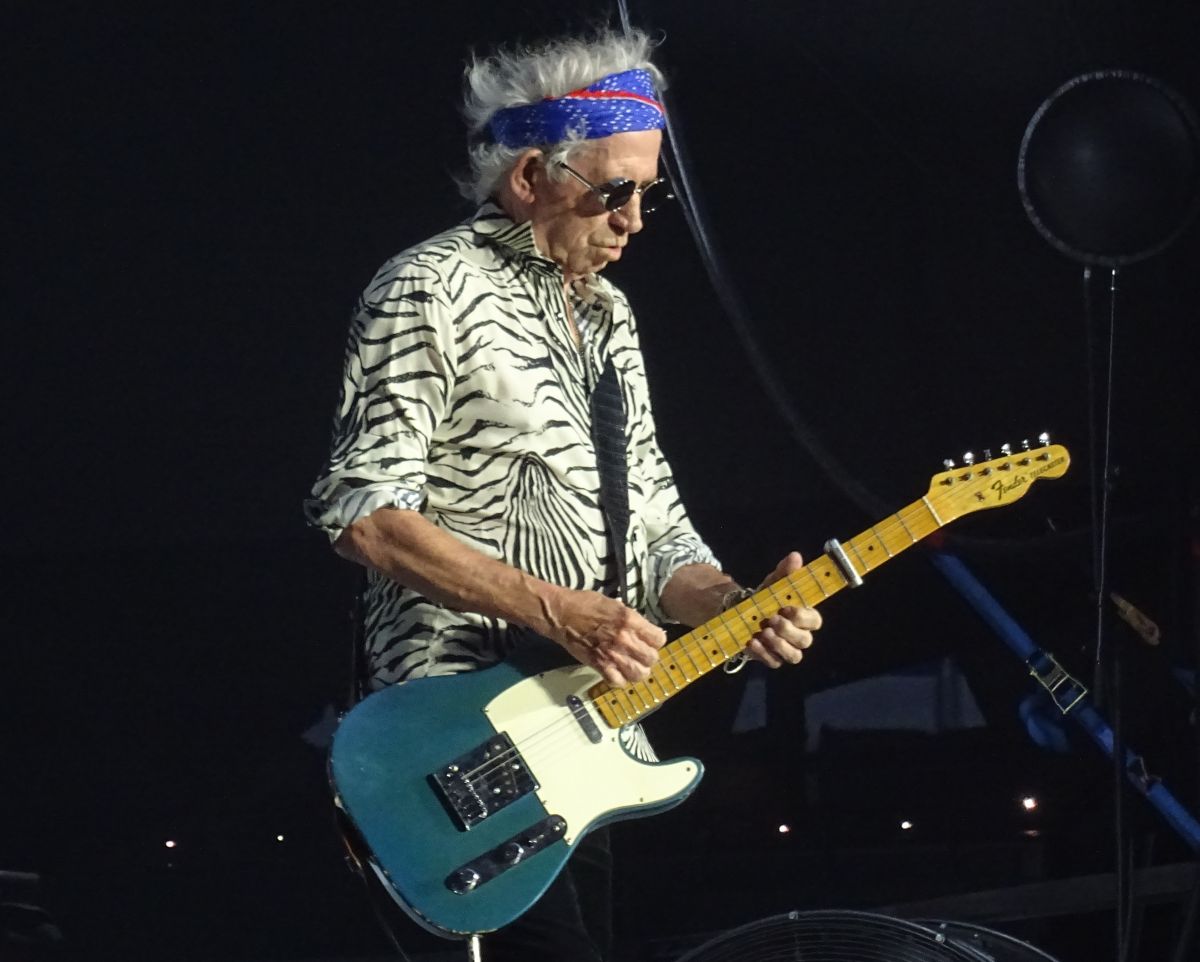 Photo by Bjornulf Vik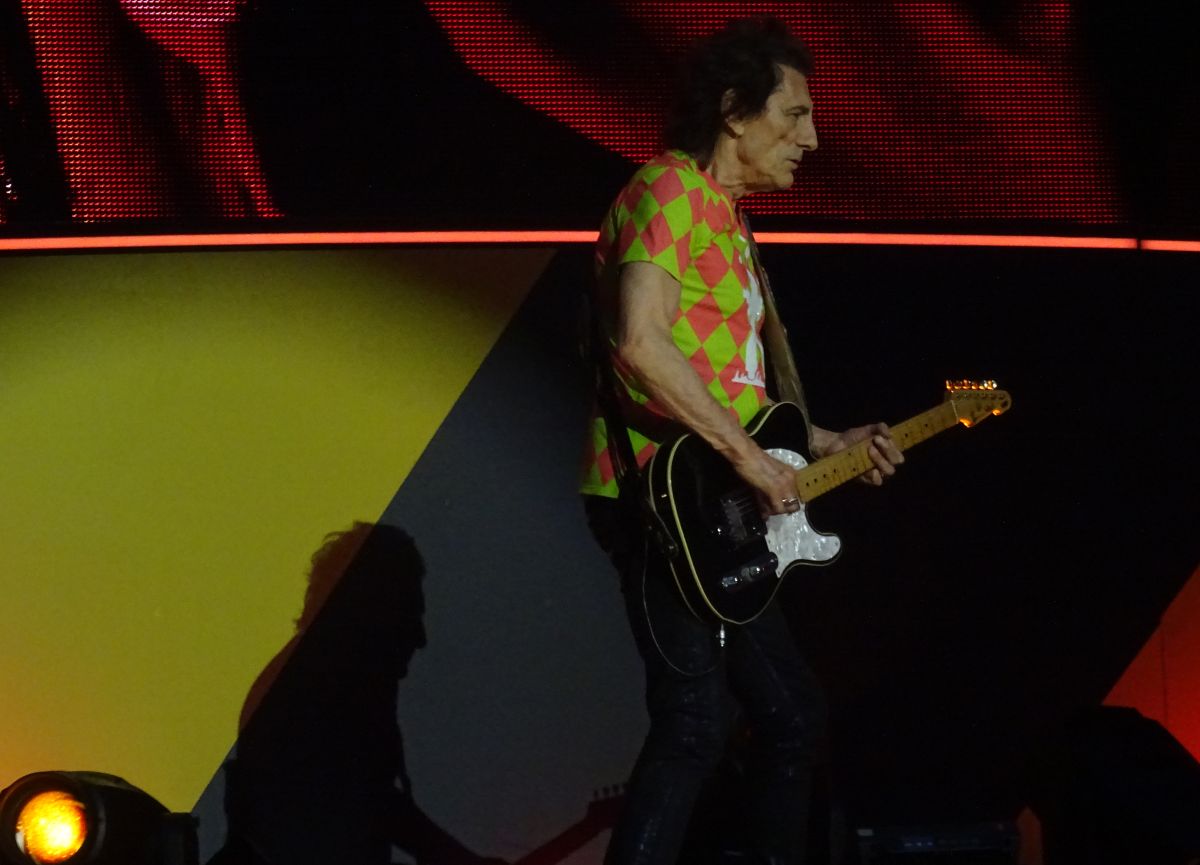 Photo by Bjornulf Vik
---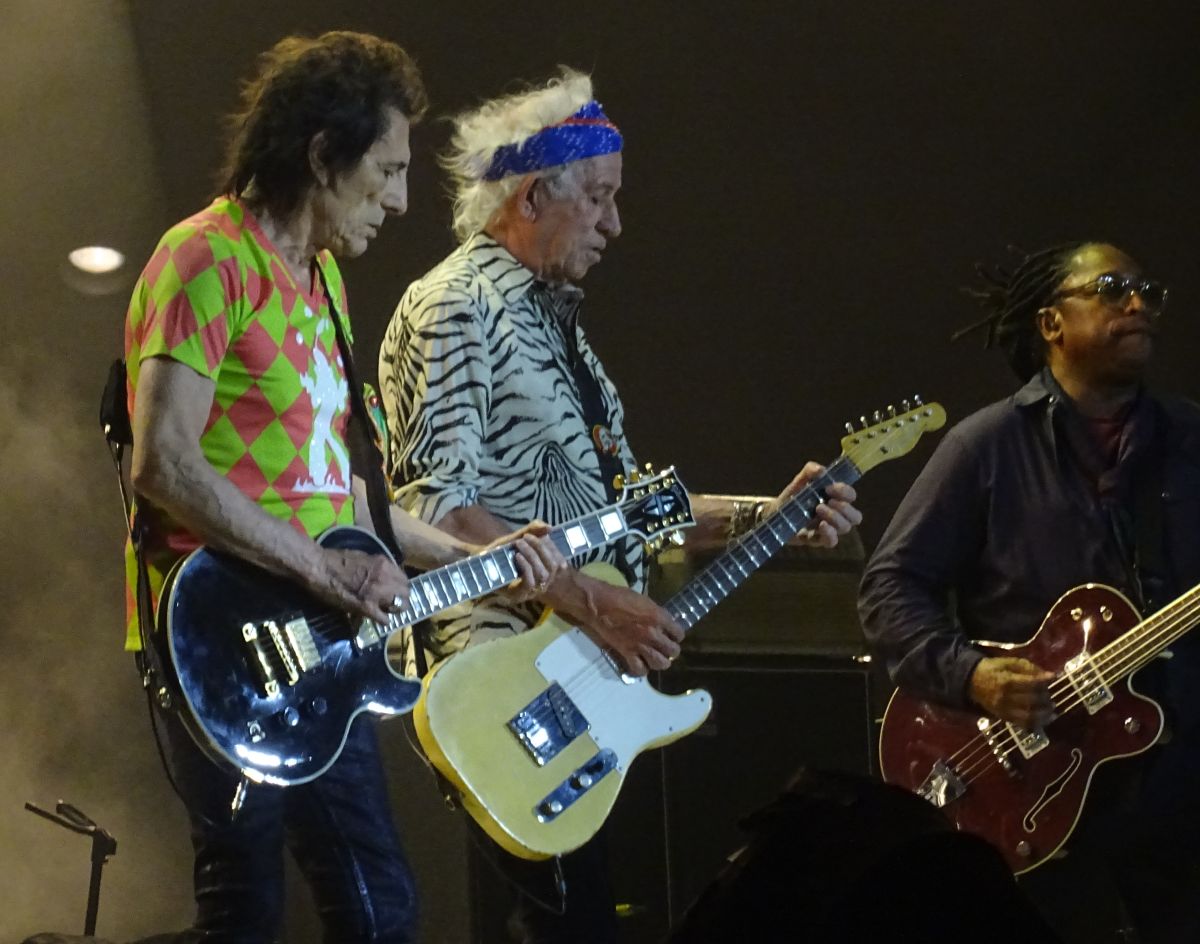 Photo by Bjornulf Vik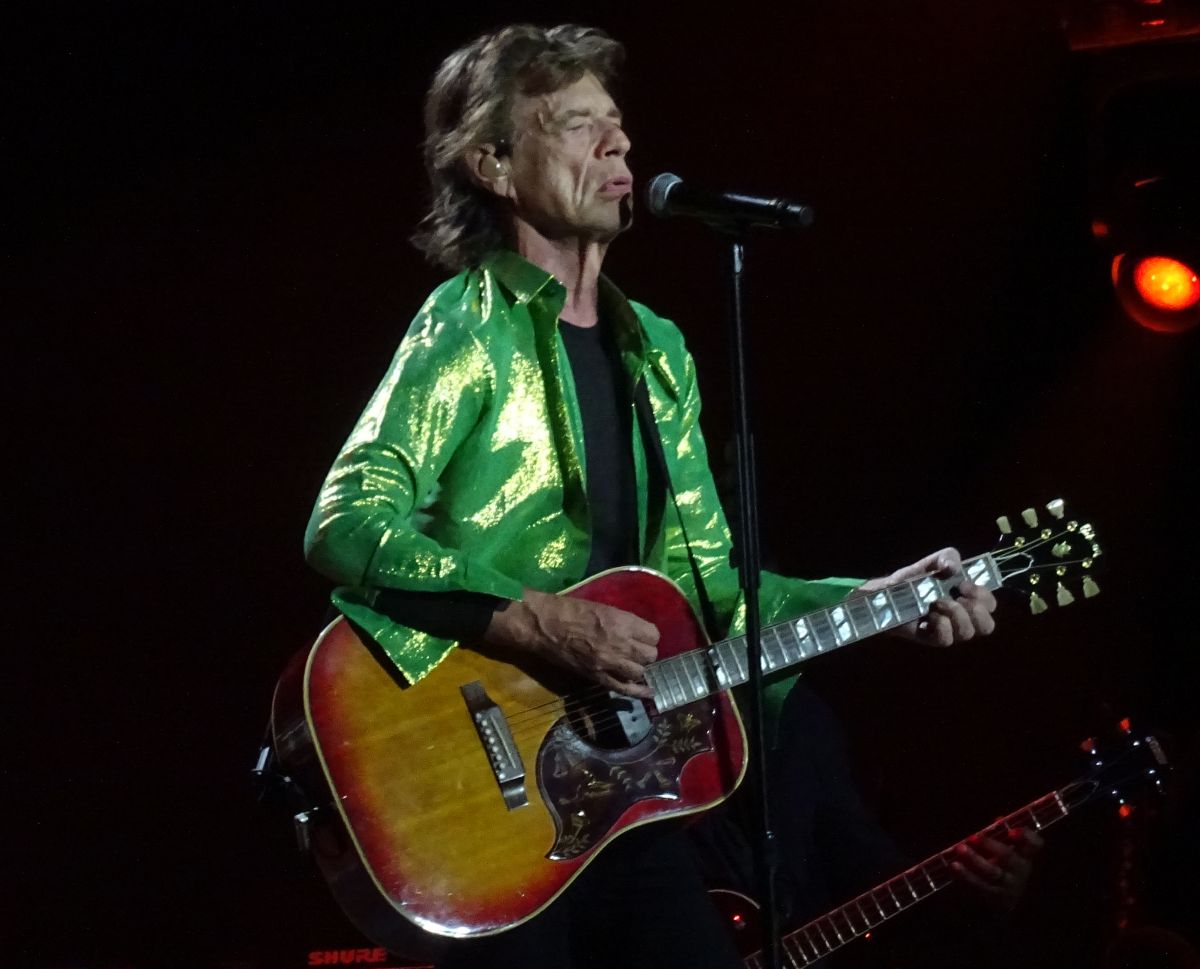 Photo by Bjornulf Vik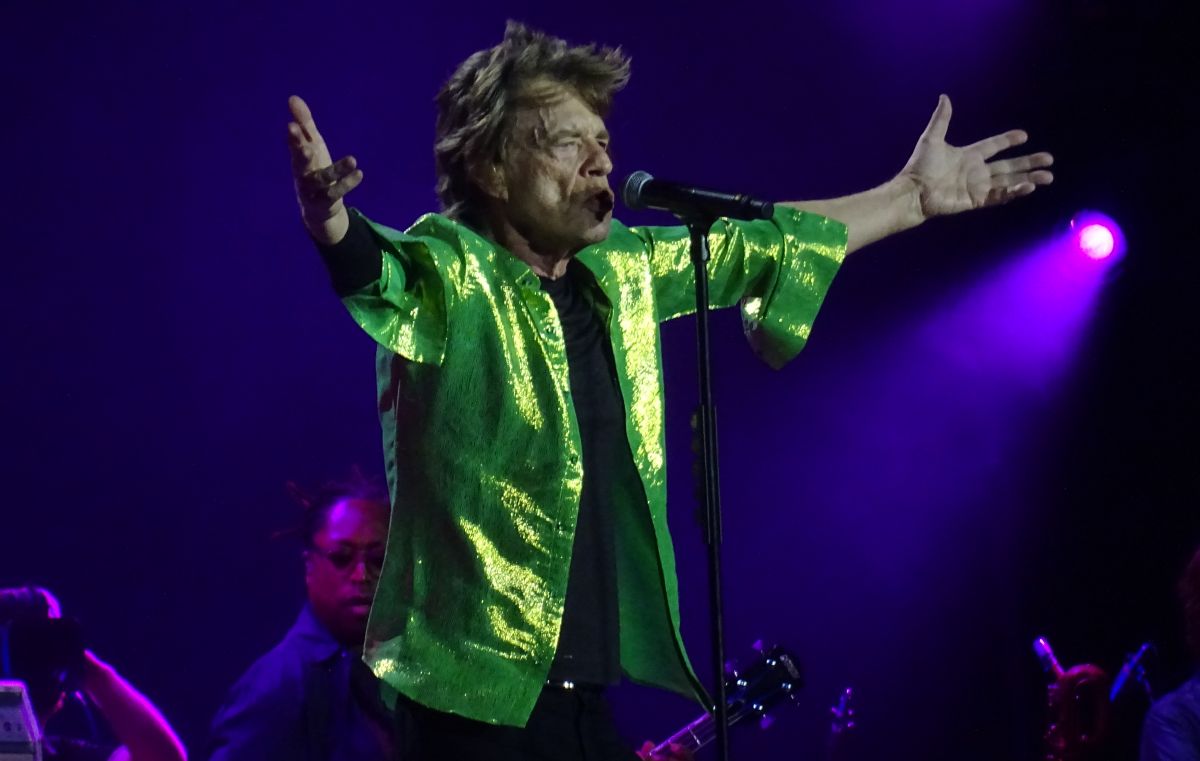 Photo by Bjornulf Vik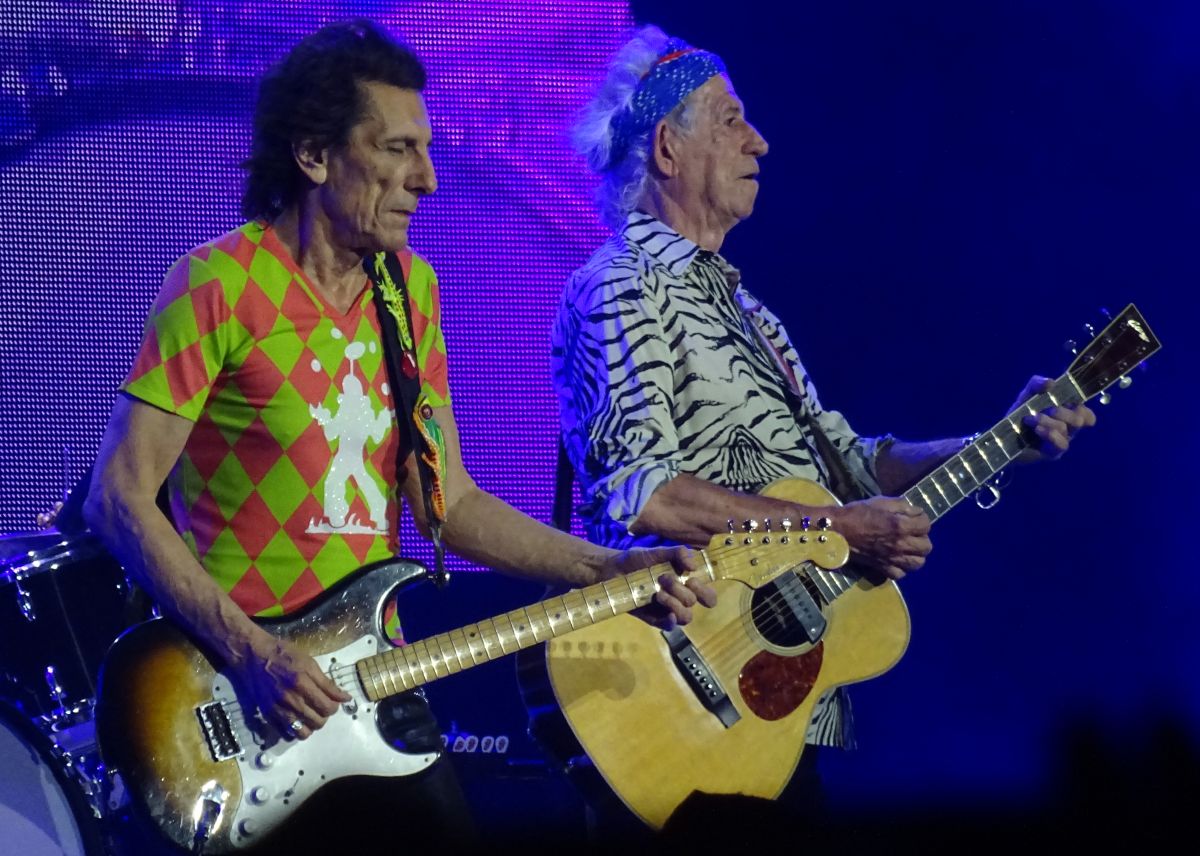 Photo by Bjornulf Vik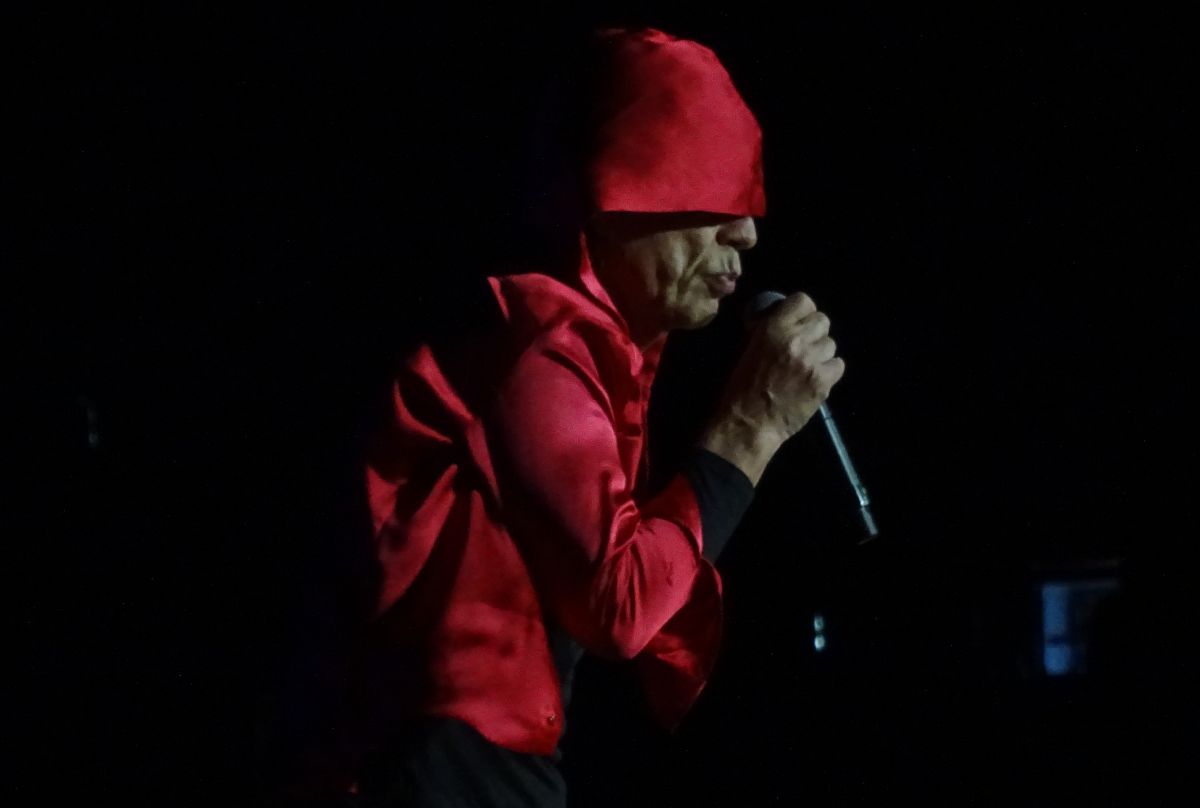 Photo by Bjornulf Vik
---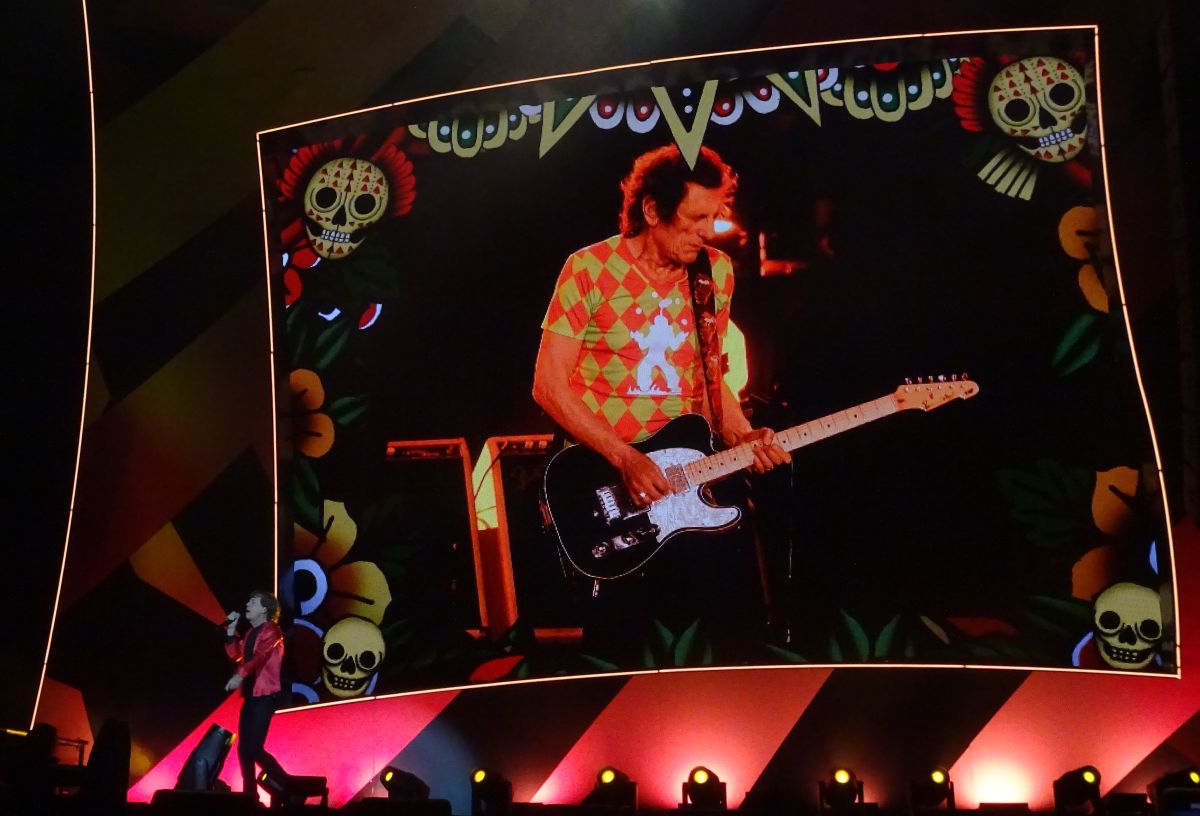 Photo by Bjornulf Vik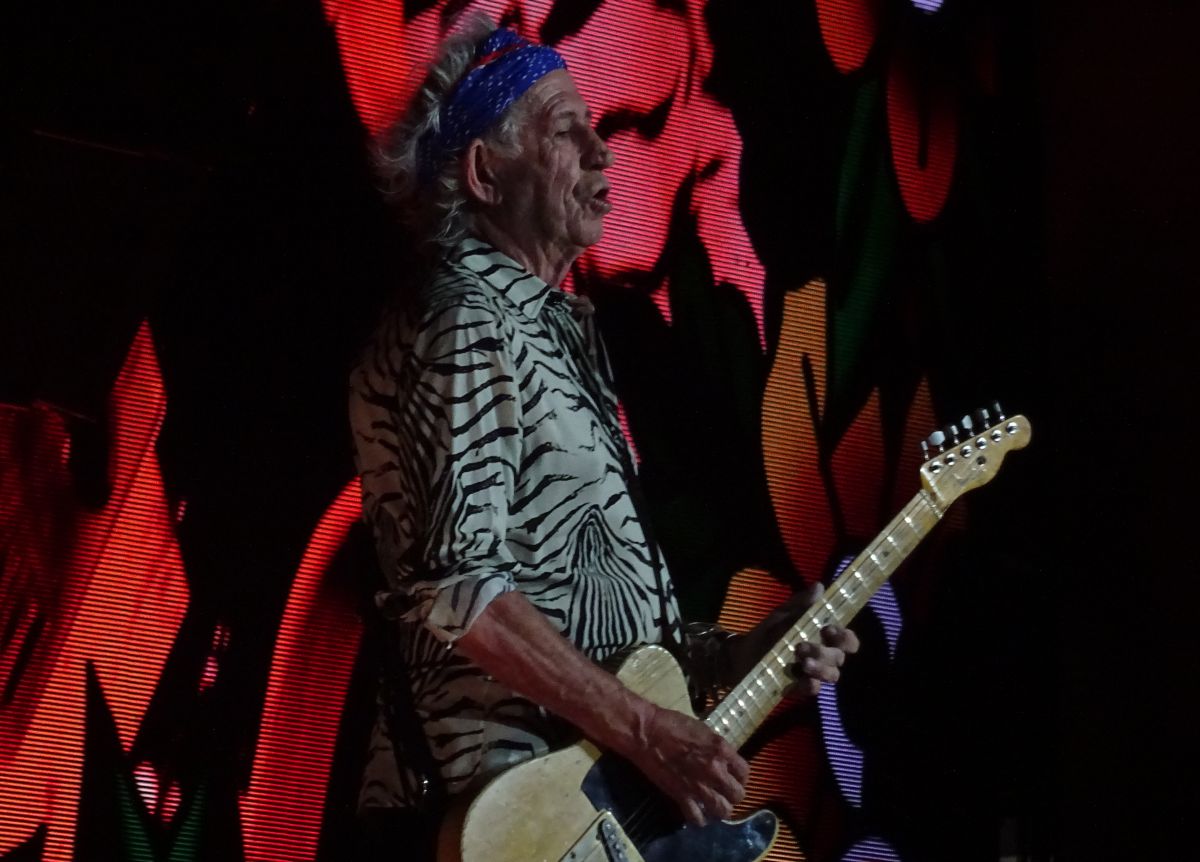 Photo by Bjornulf Vik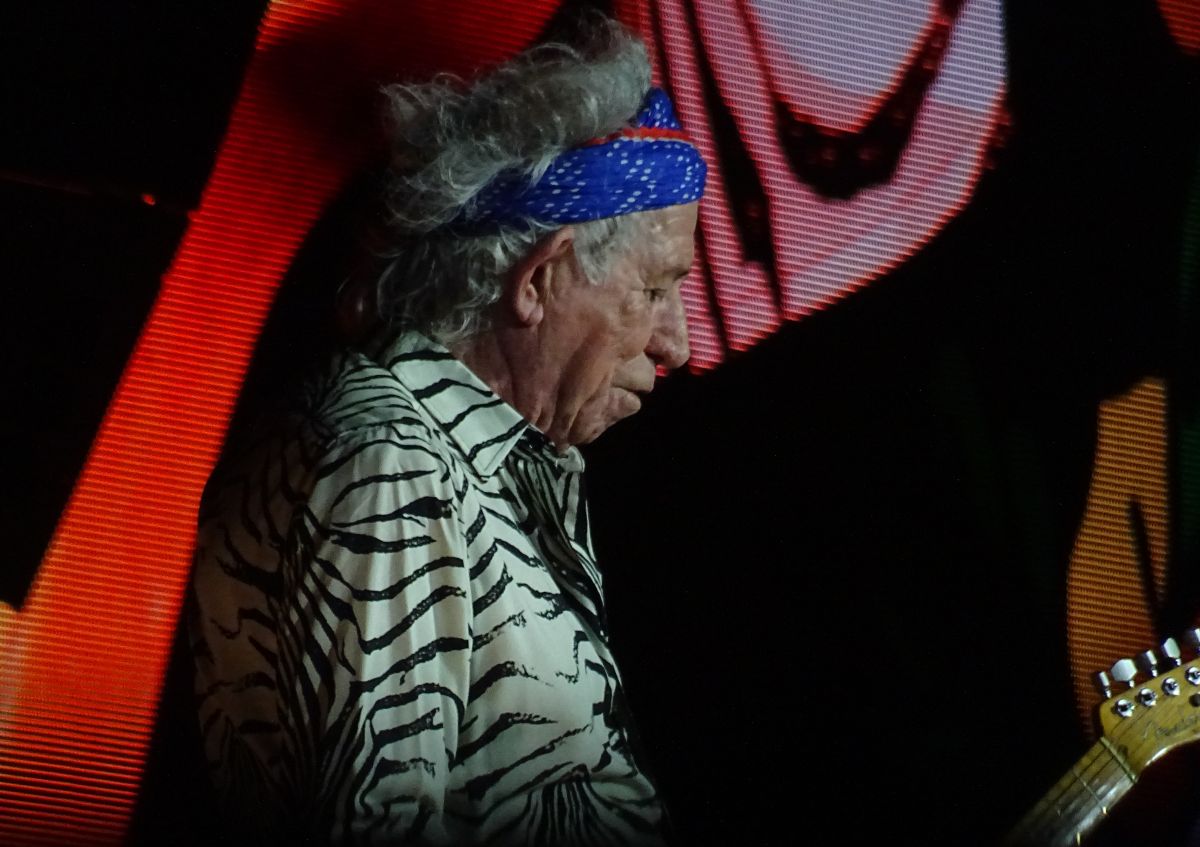 Photo by Bjornulf Vik

Photo by Bjornulf Vik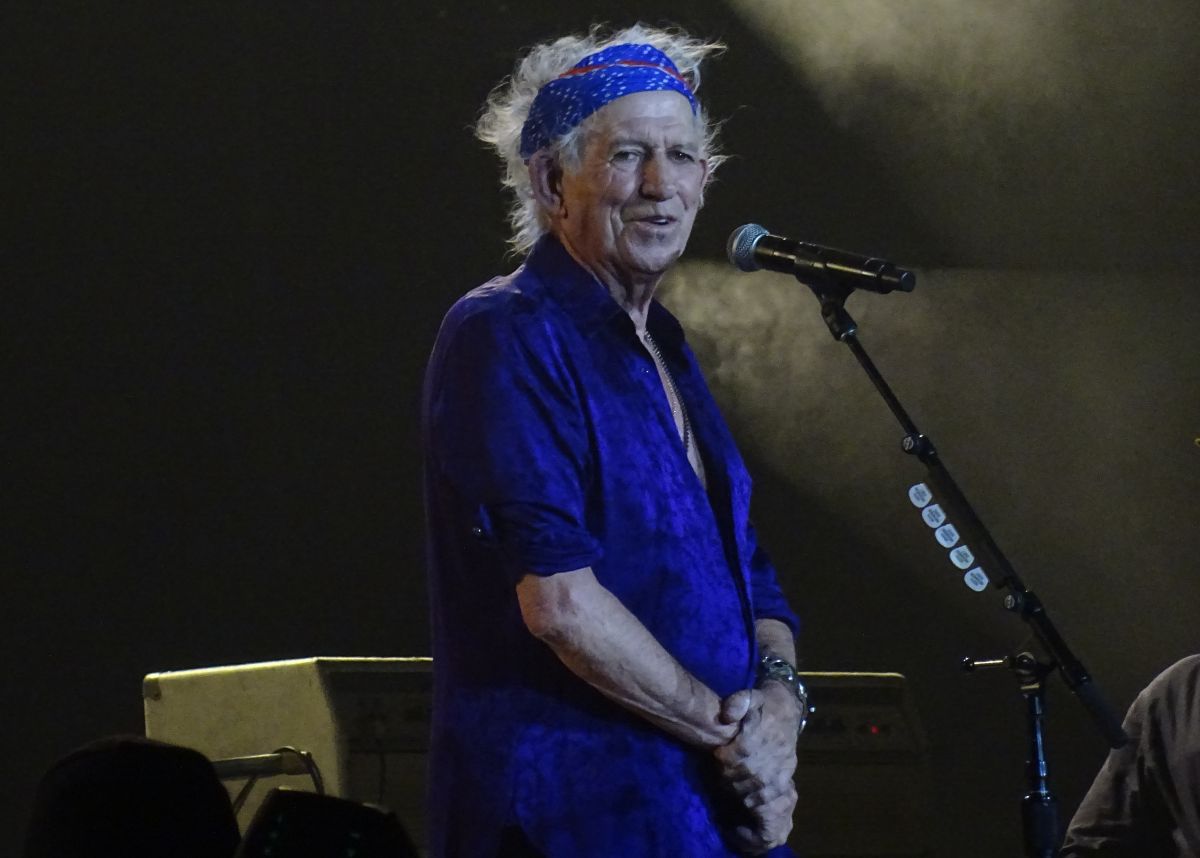 Photo by Bjornulf Vik
---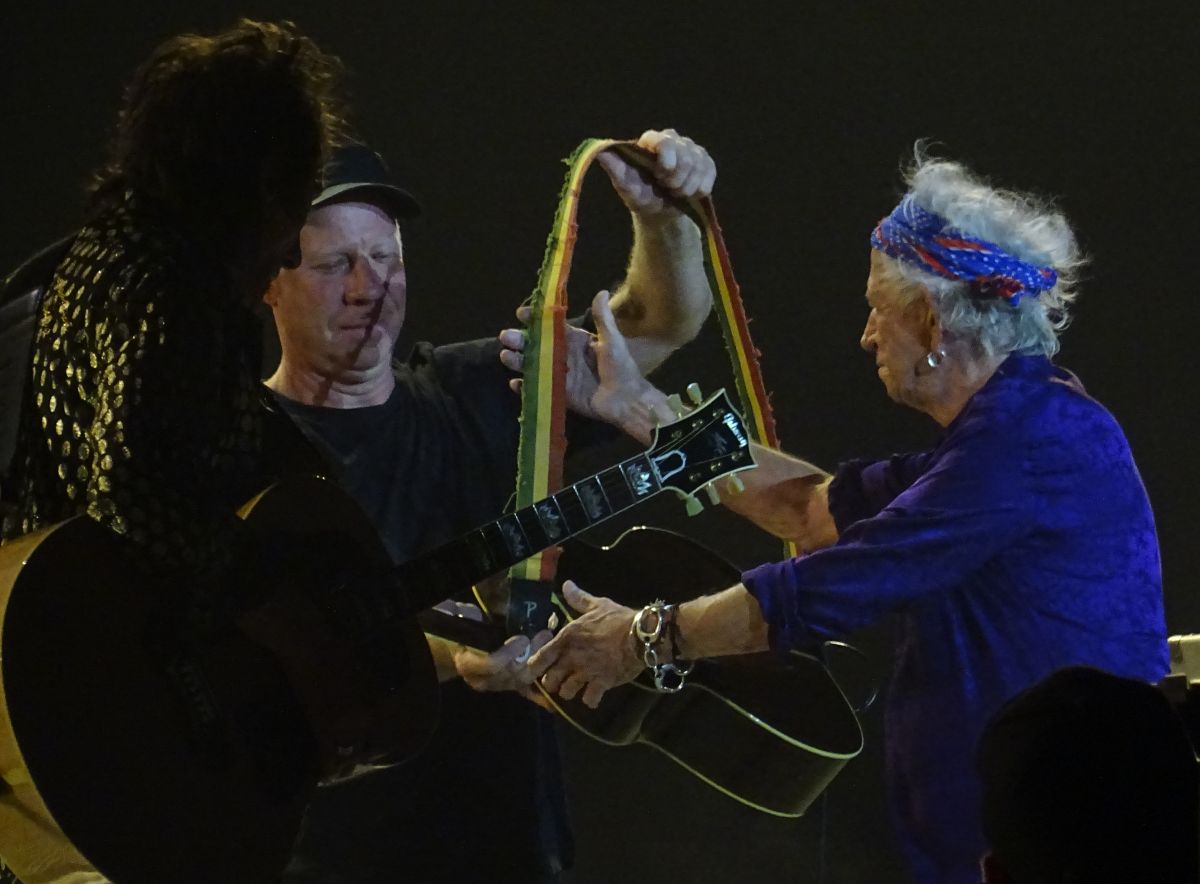 Photo by Bjornulf Vik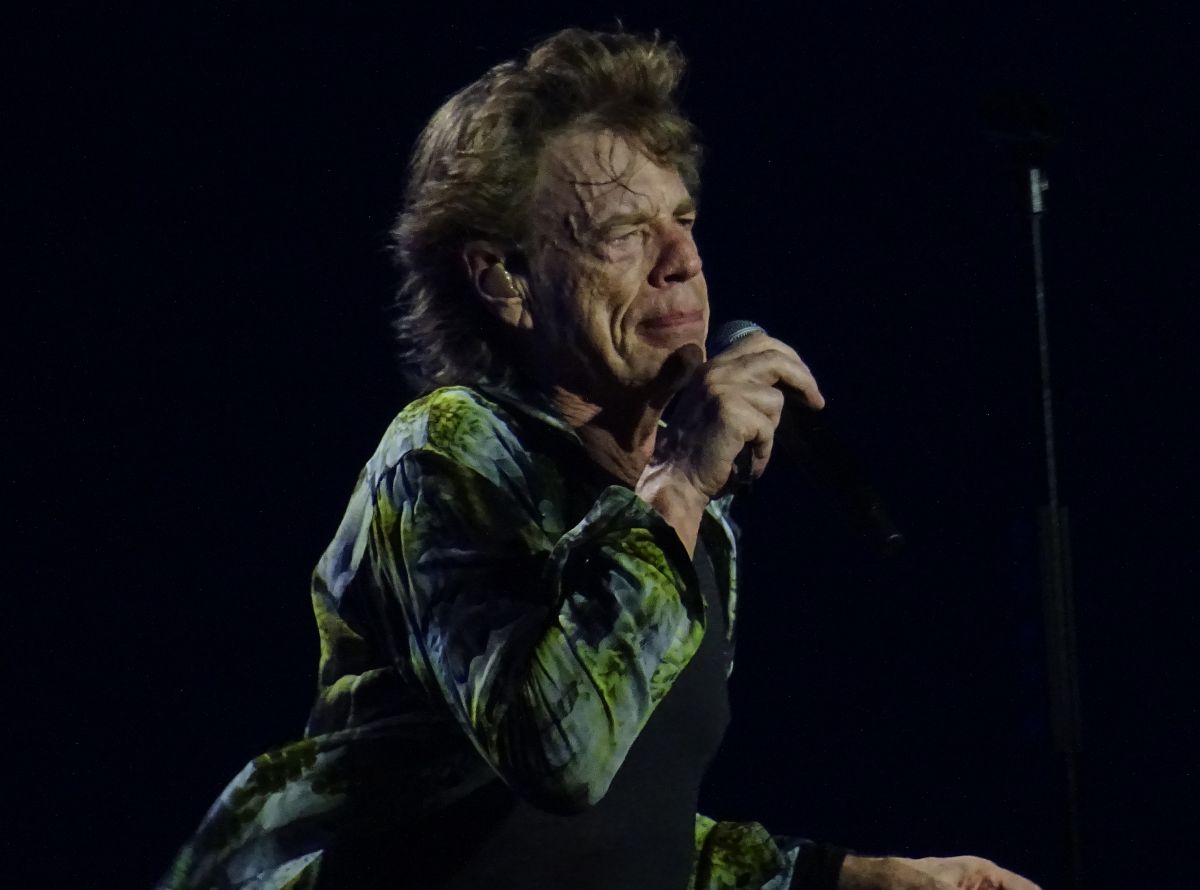 Photo by Bjornulf Vik
---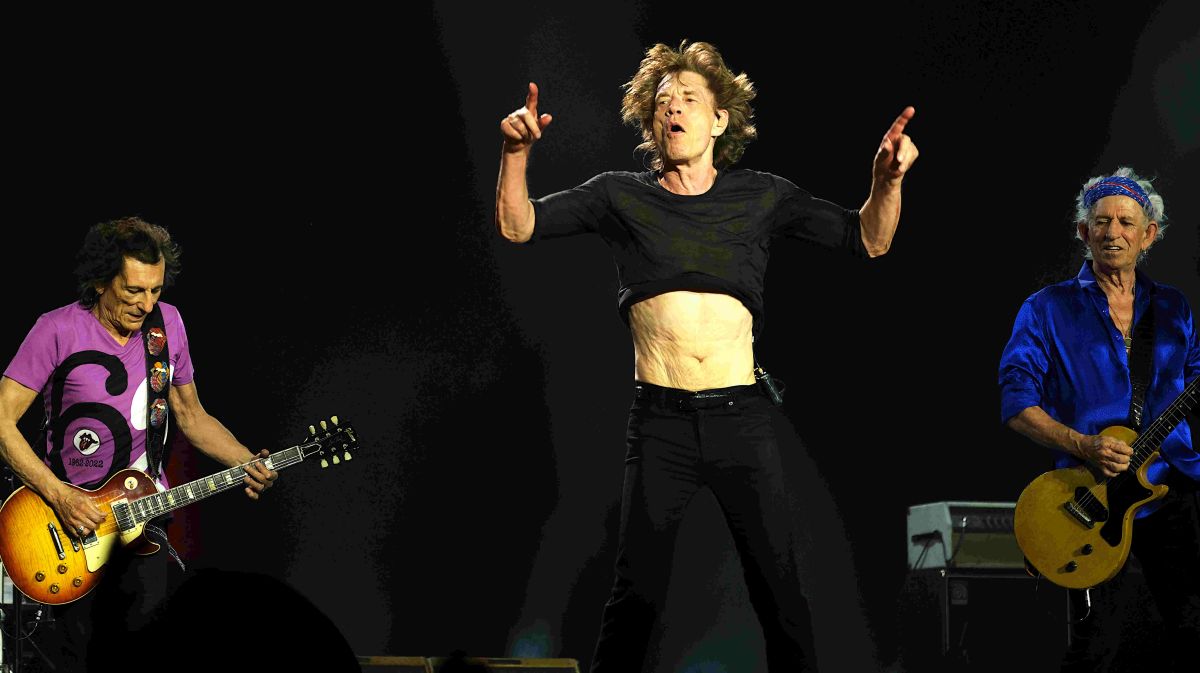 Photo by Geir Greni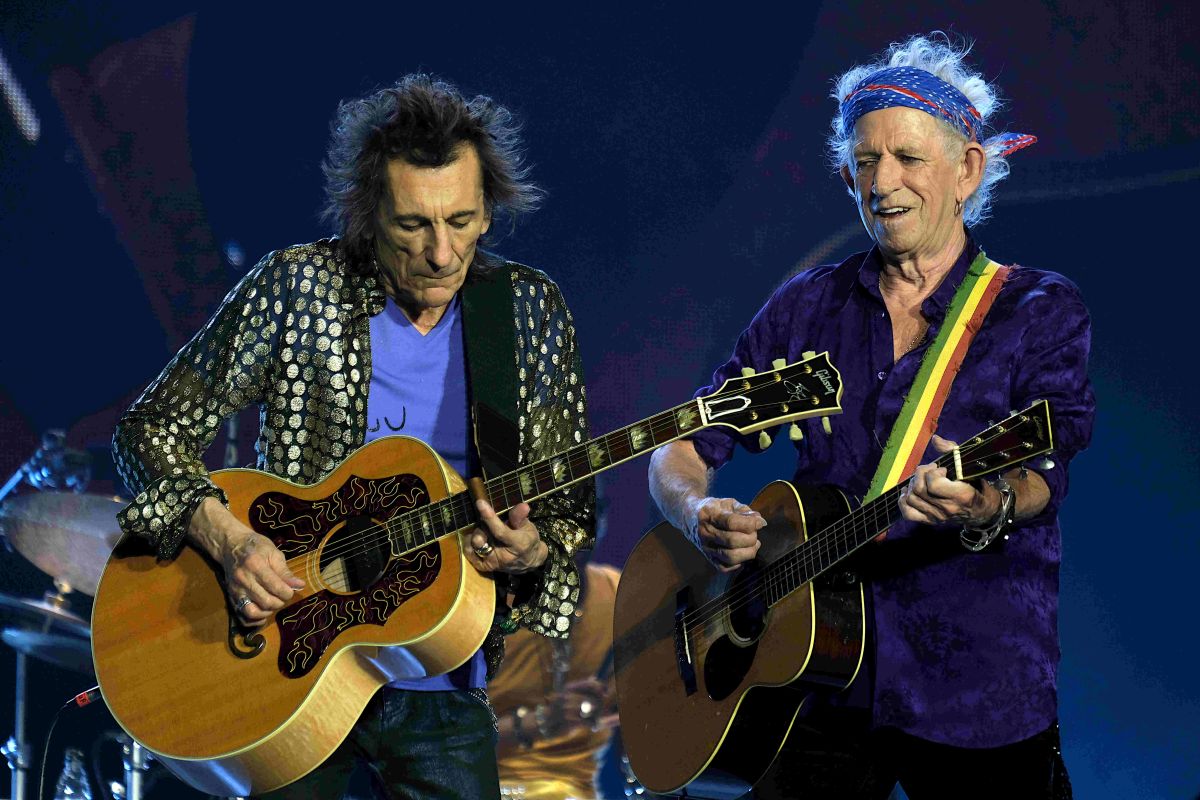 Photo by Geir Greni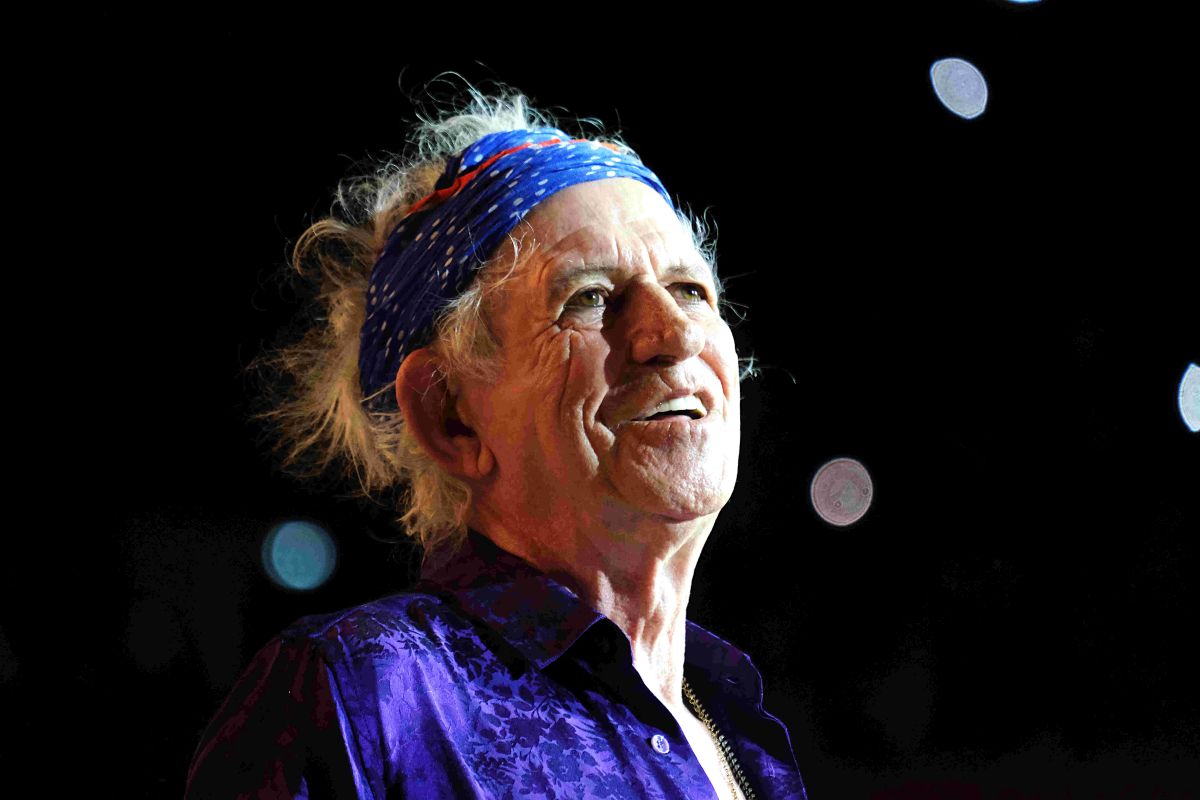 Photo by Geir Greni
---

Photo by Geir Greni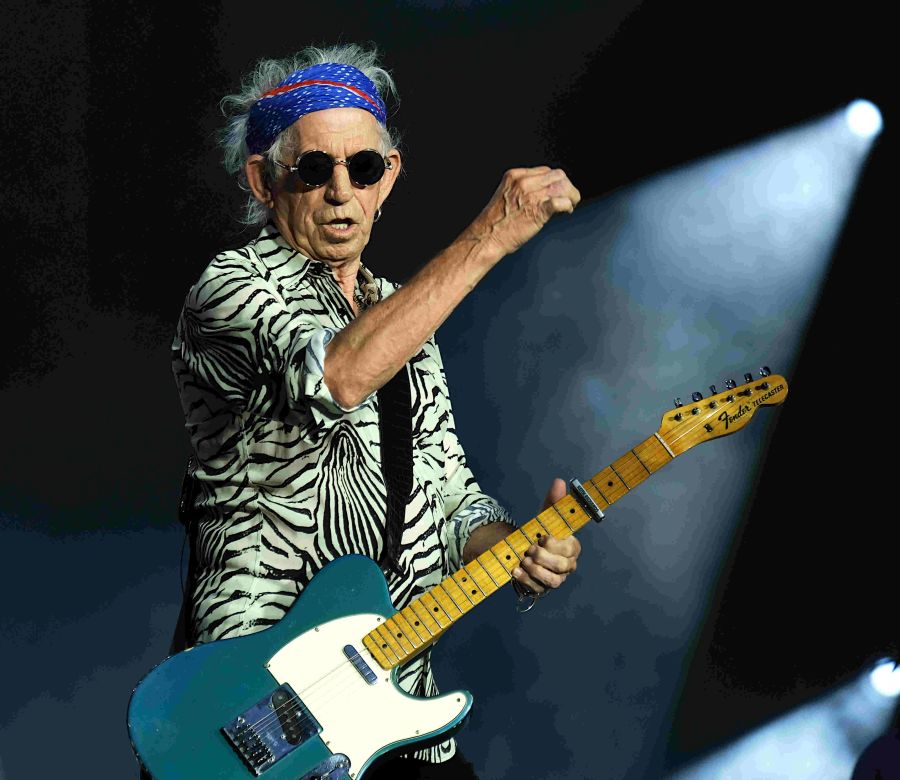 Photo by Geir Greni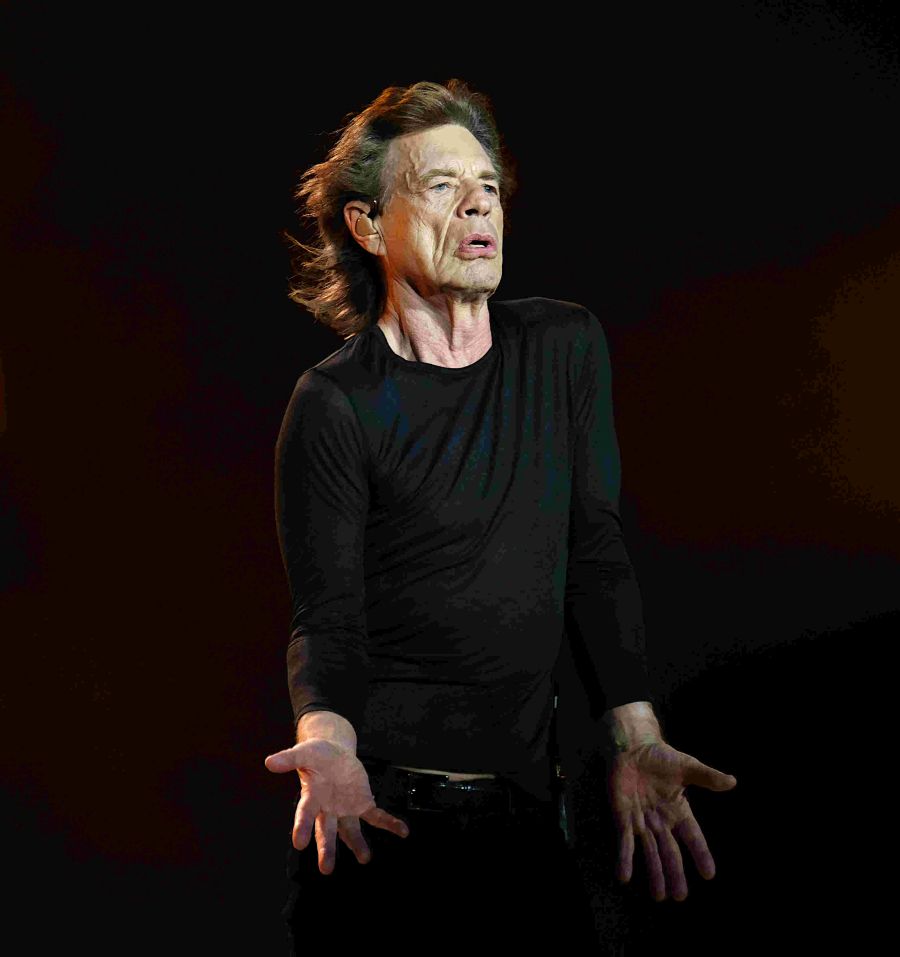 Photo by Geir Greni
---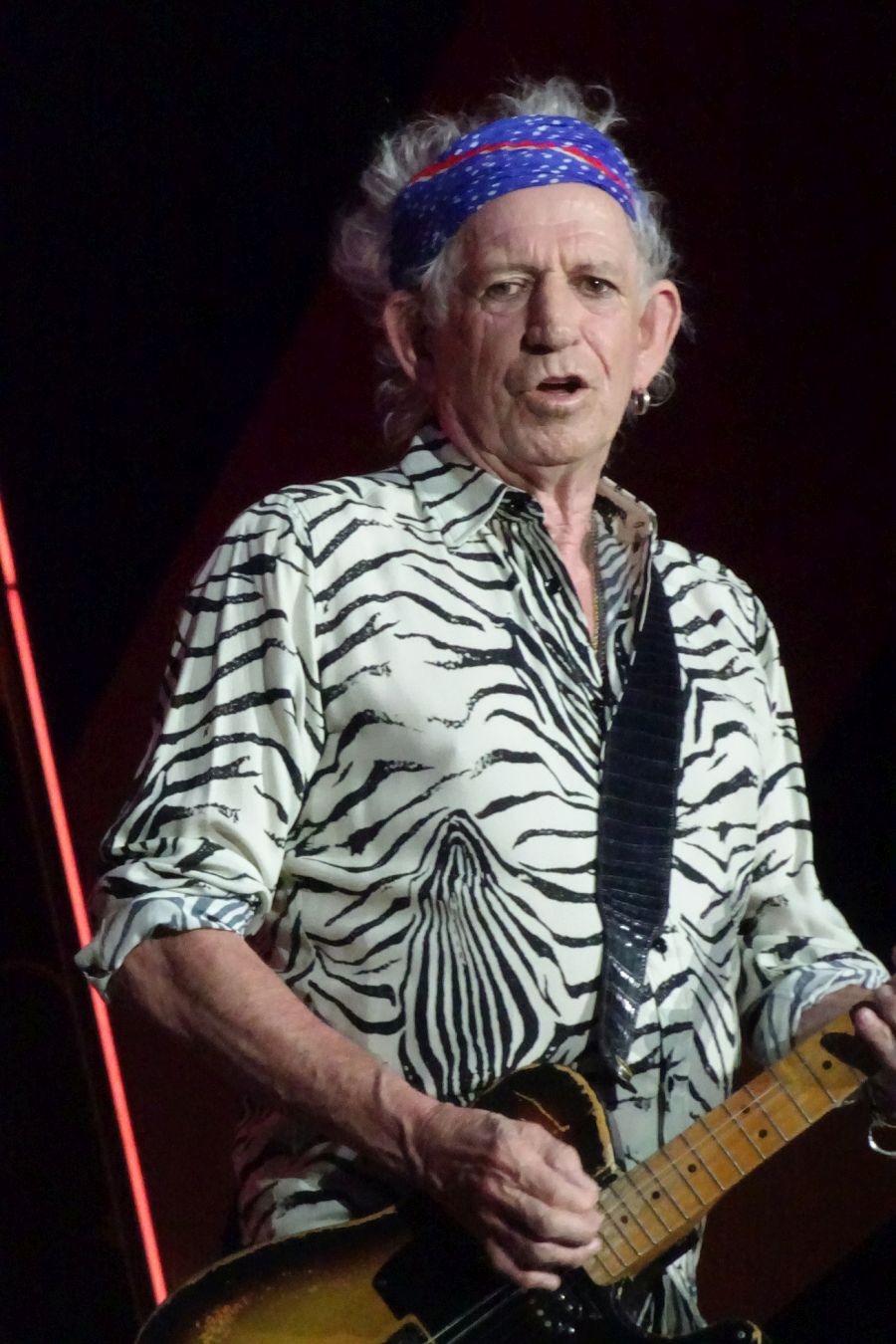 Photo by Peter Lacres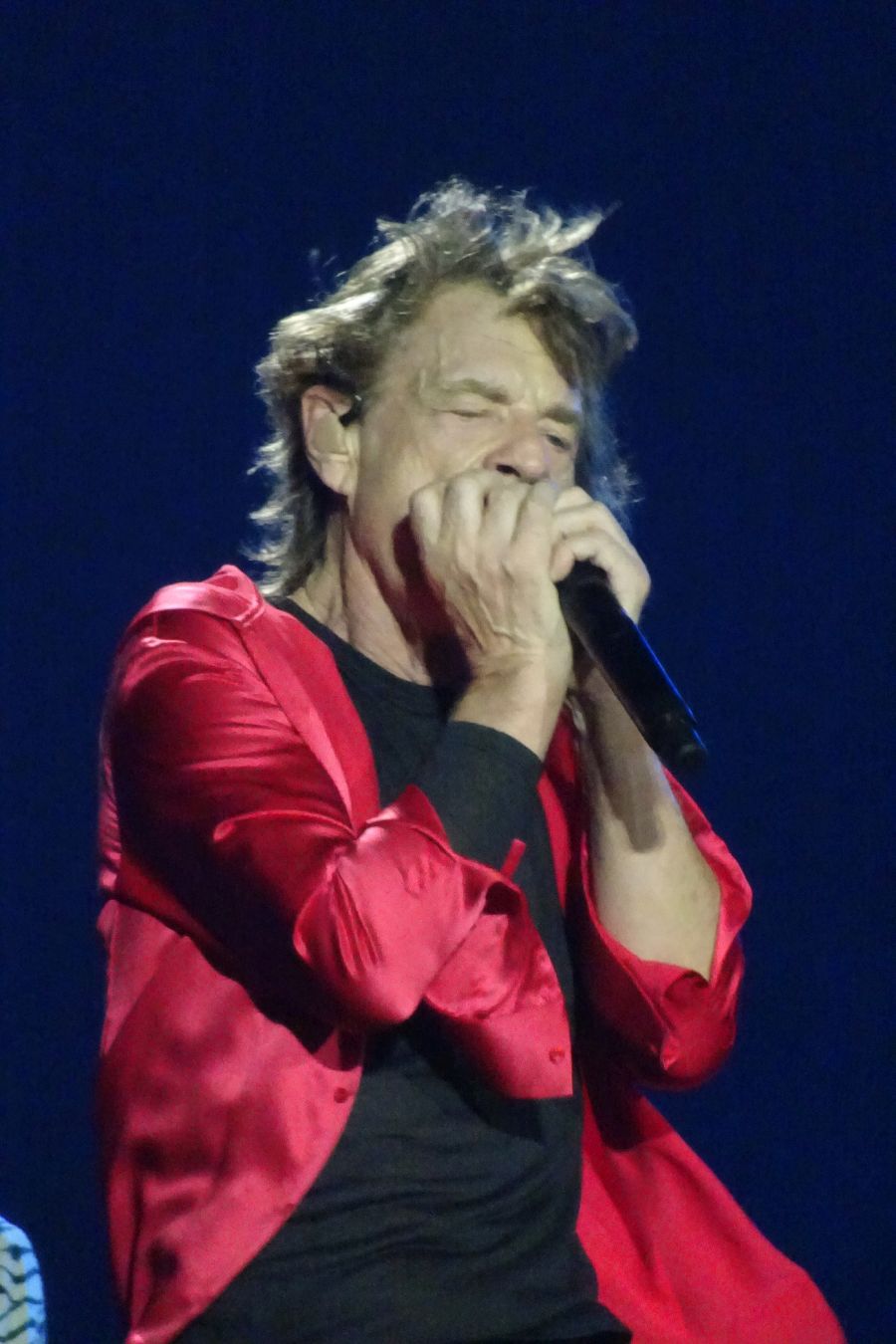 Photo by Peter Lacres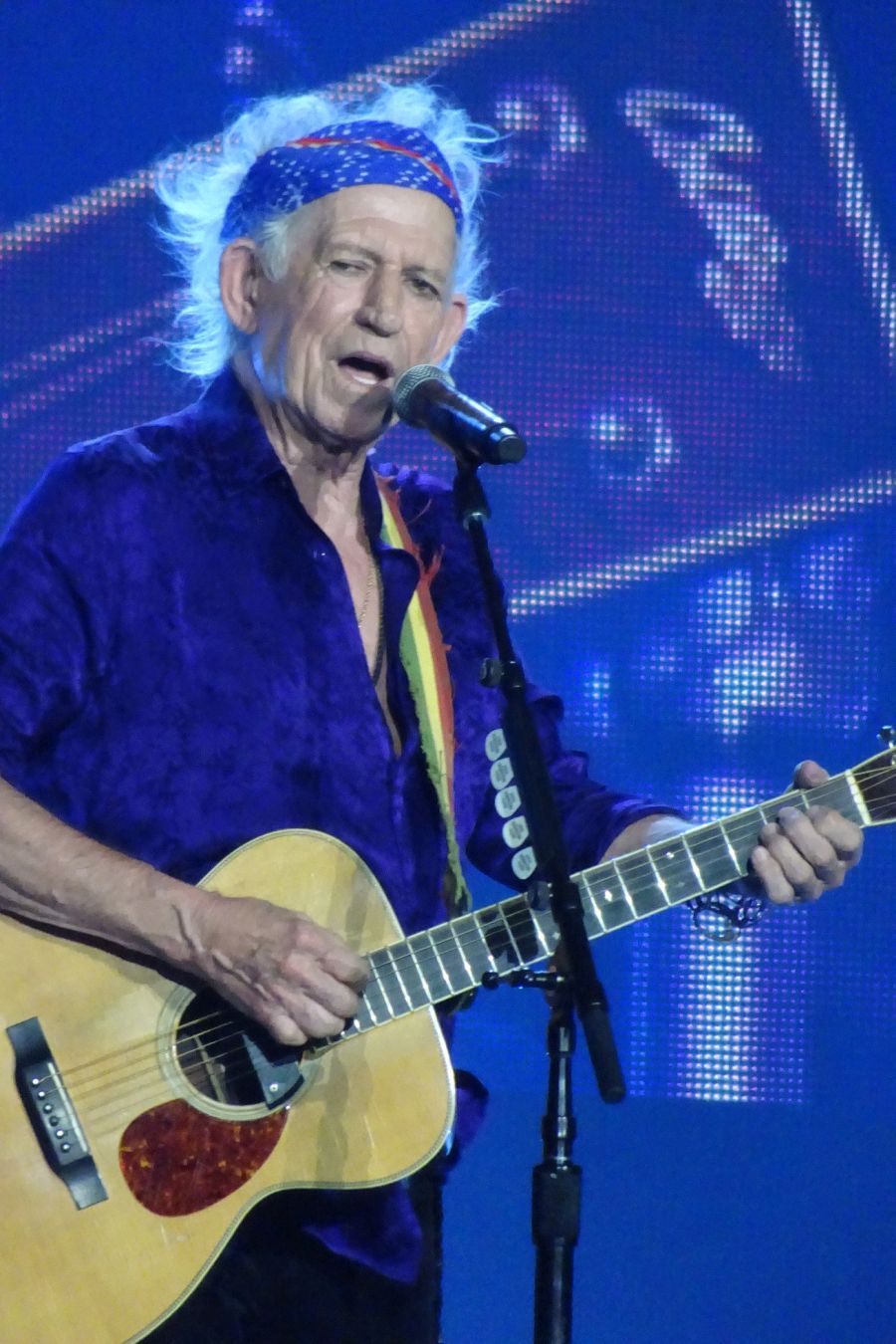 Photo by Peter Lacres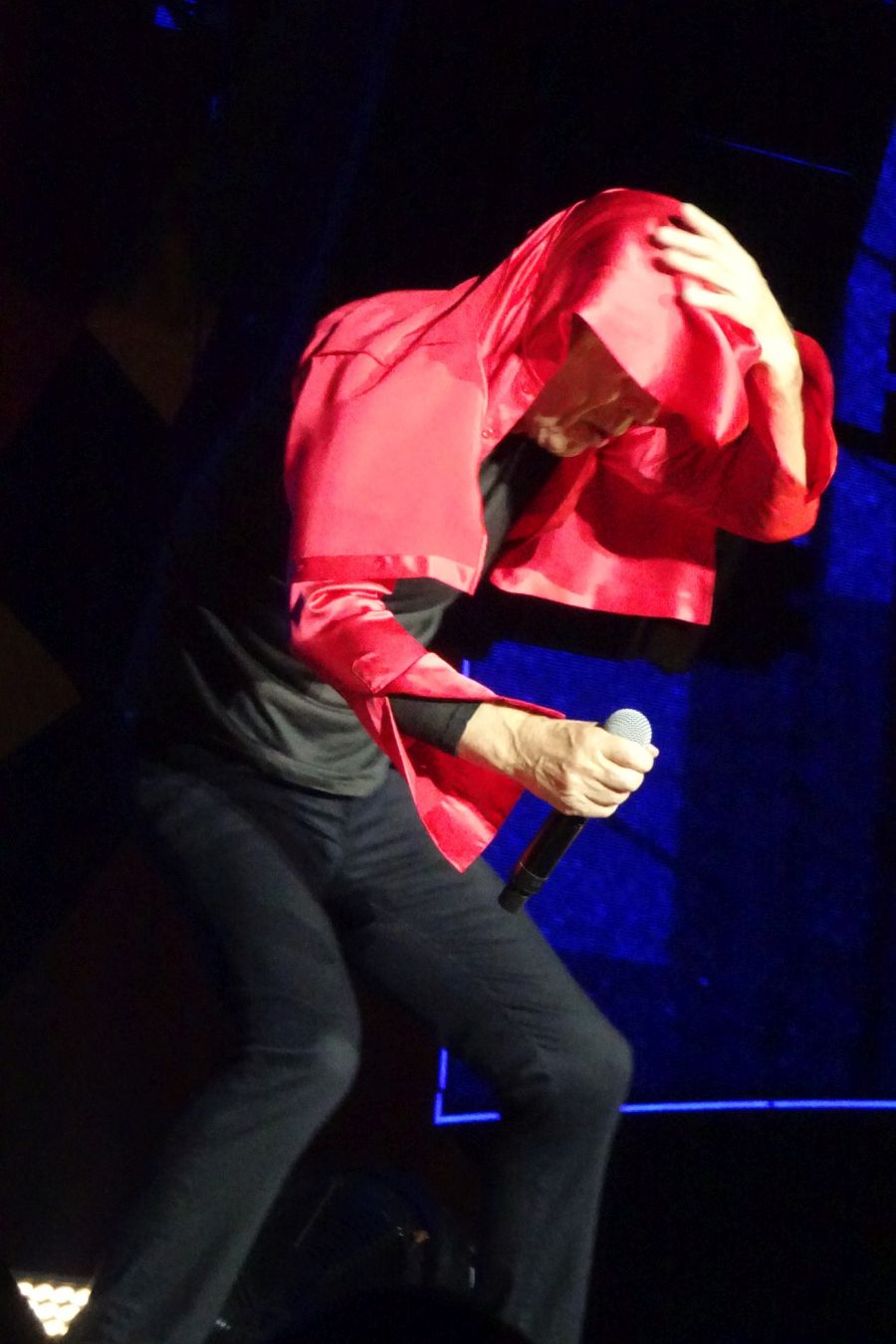 Photo by Peter Lacres
---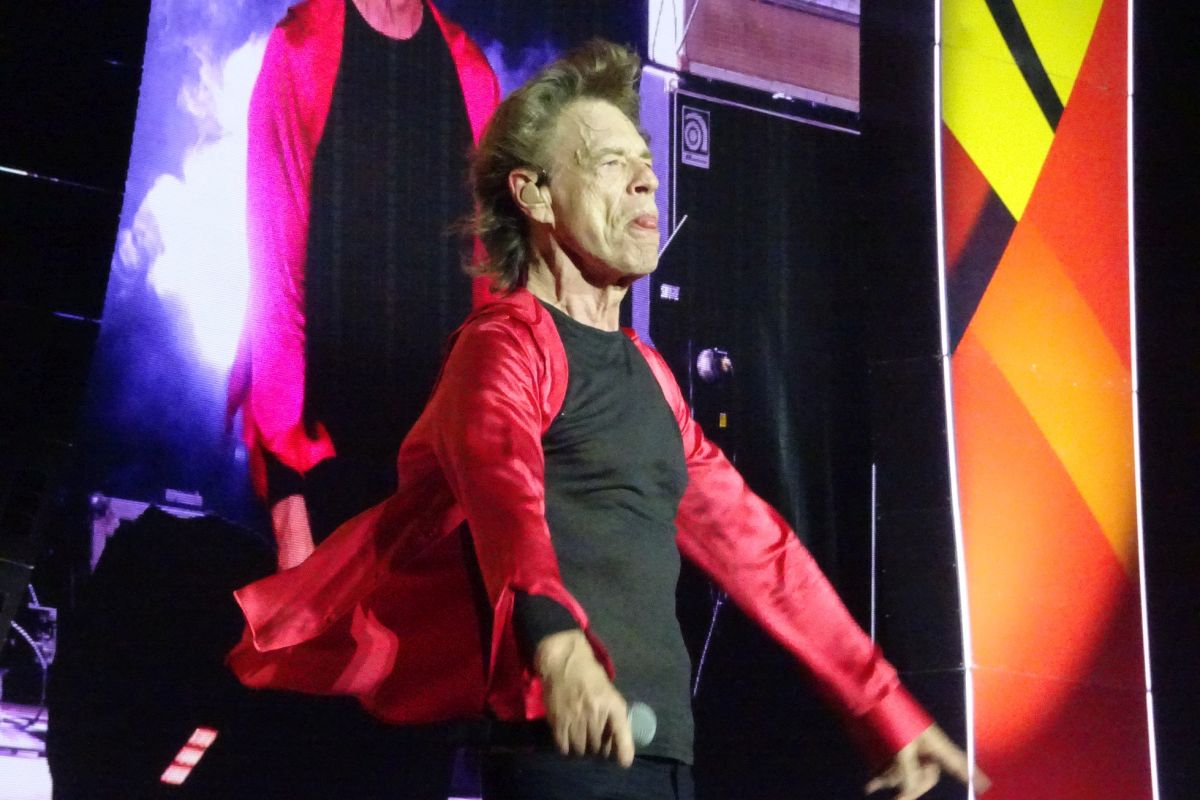 Photo by Peter Lacres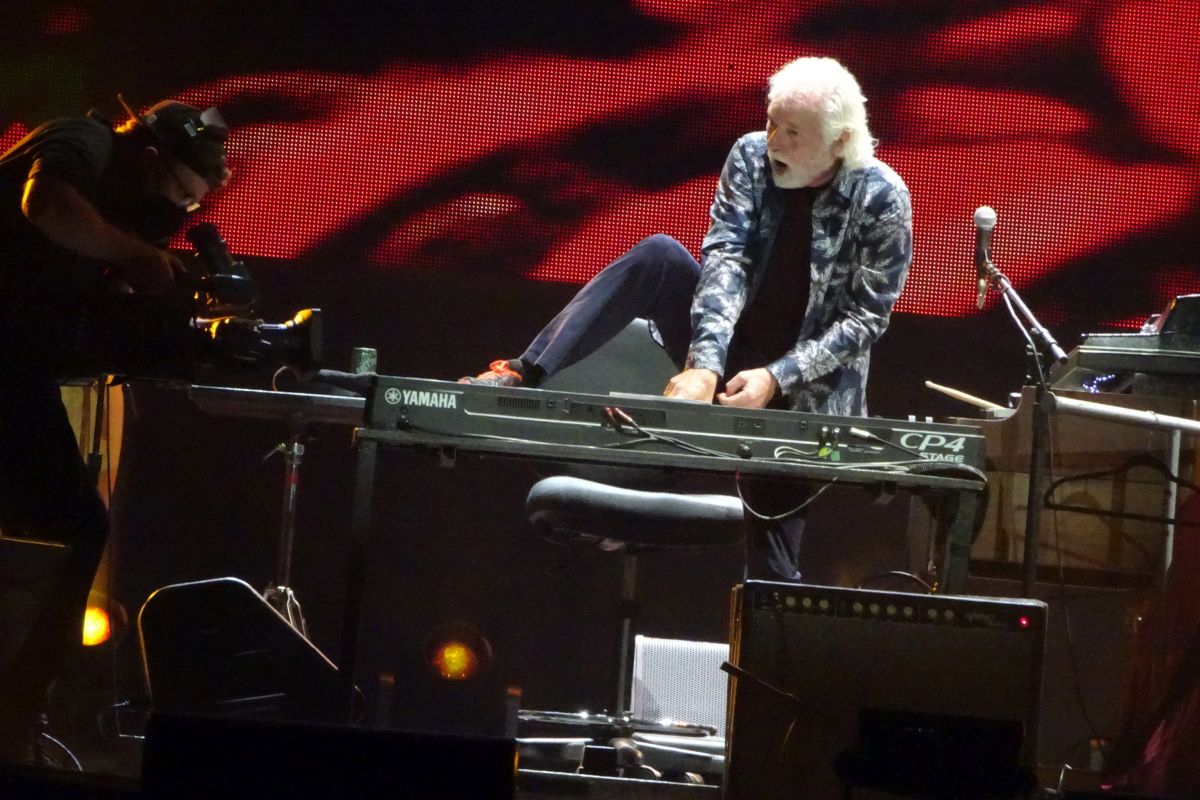 Photo by Peter Lacres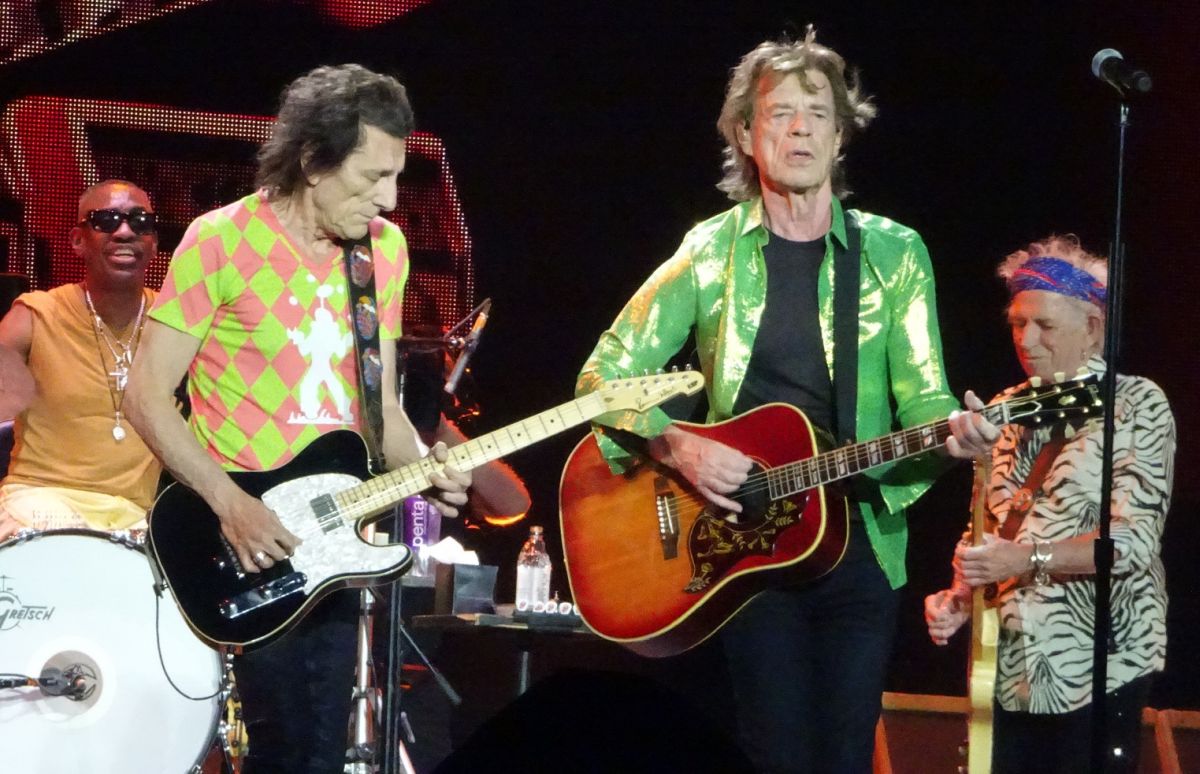 Photo by Peter Lacres
---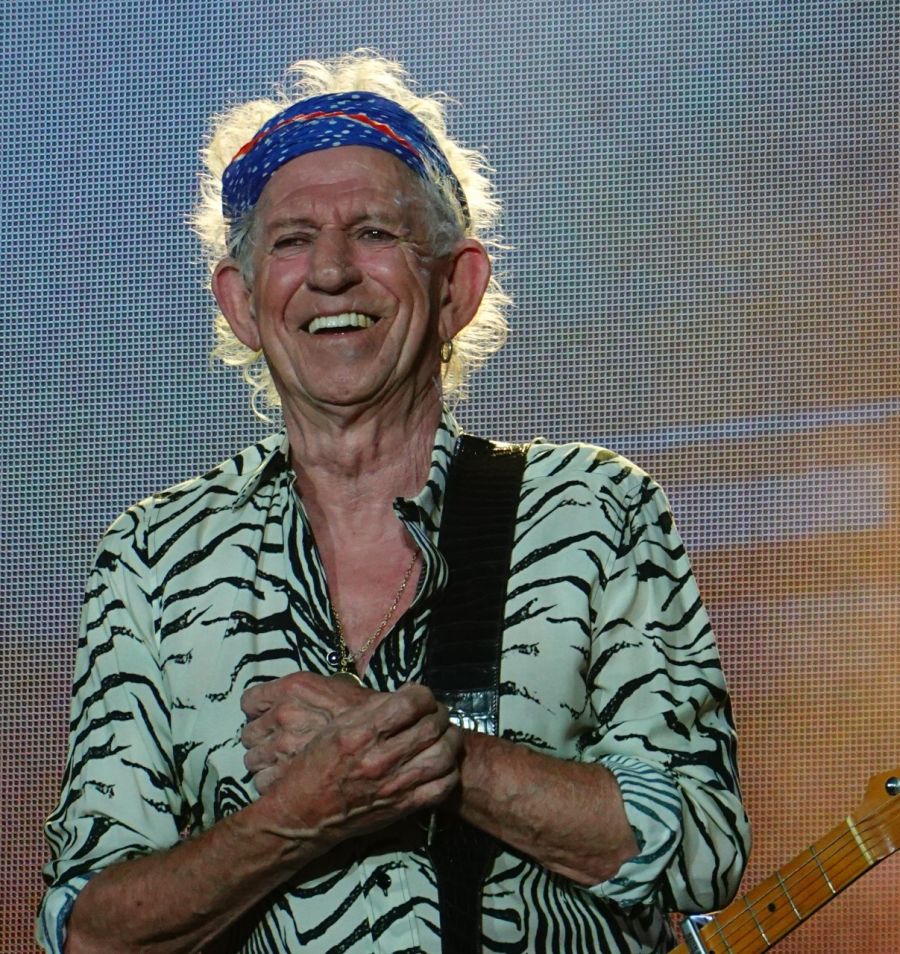 Photo by Jan Veeken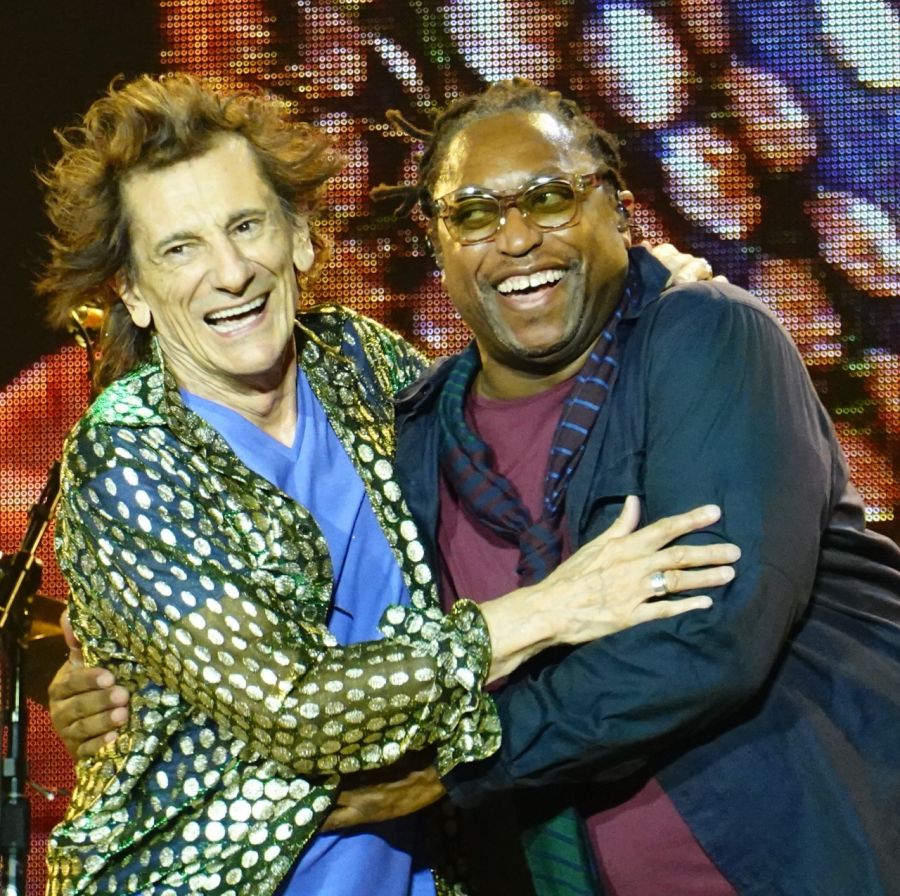 Photo by Jan Veeken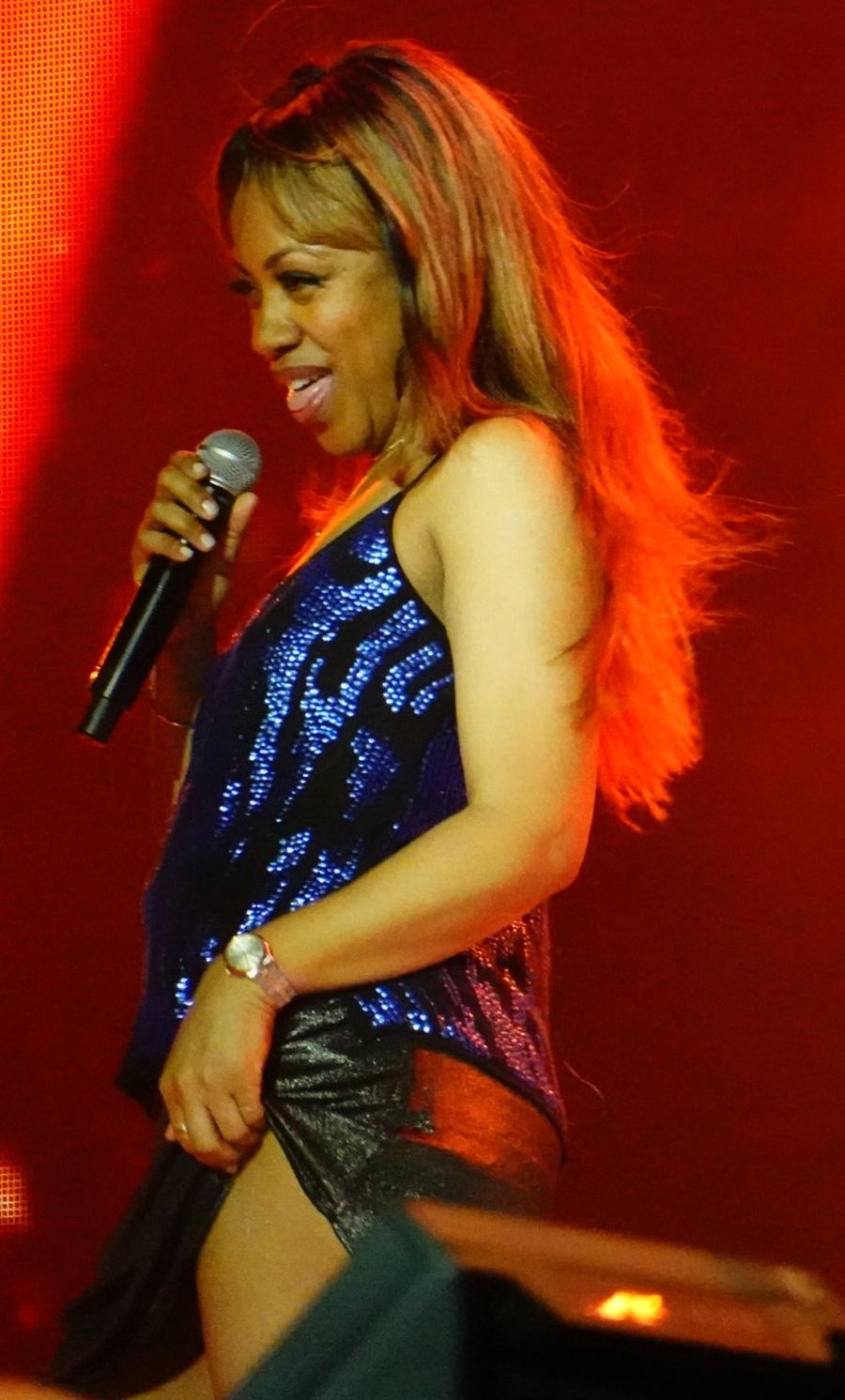 Photo by Jan Veeken
---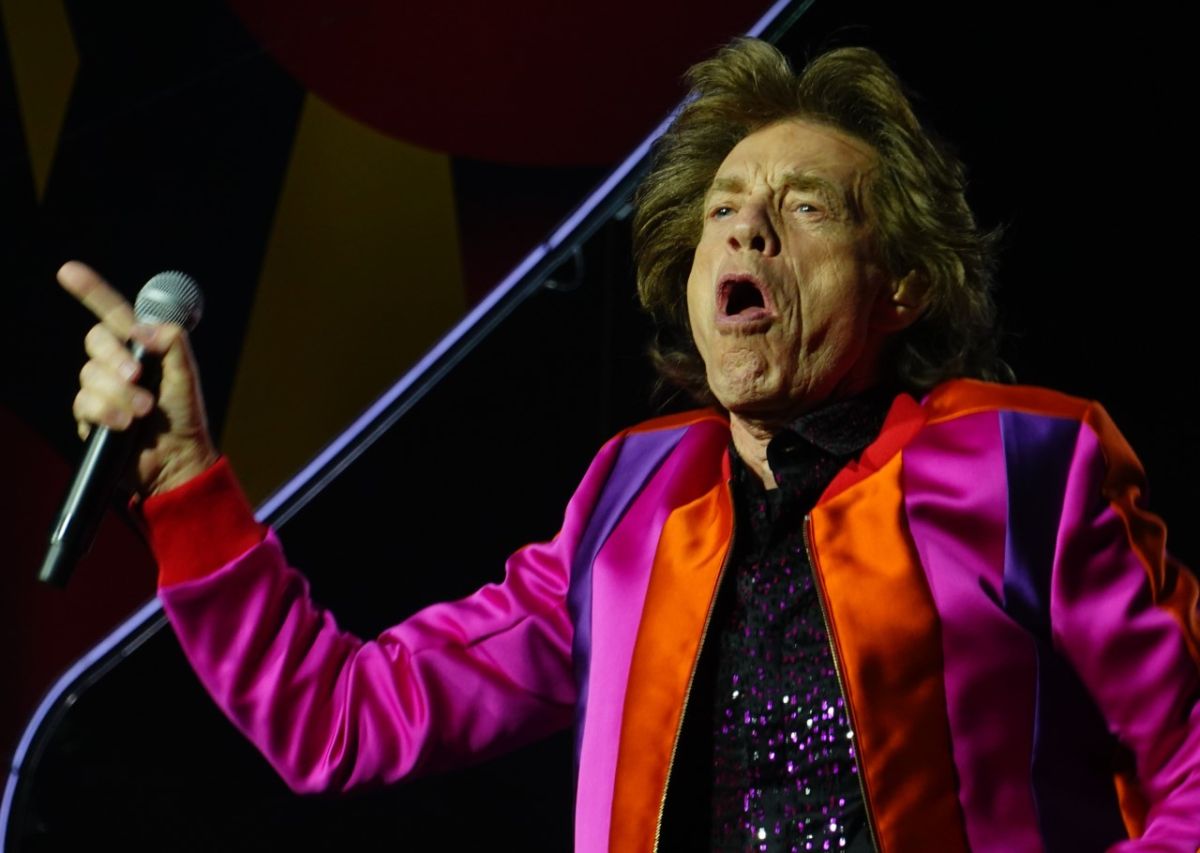 Photo by Jan Veeken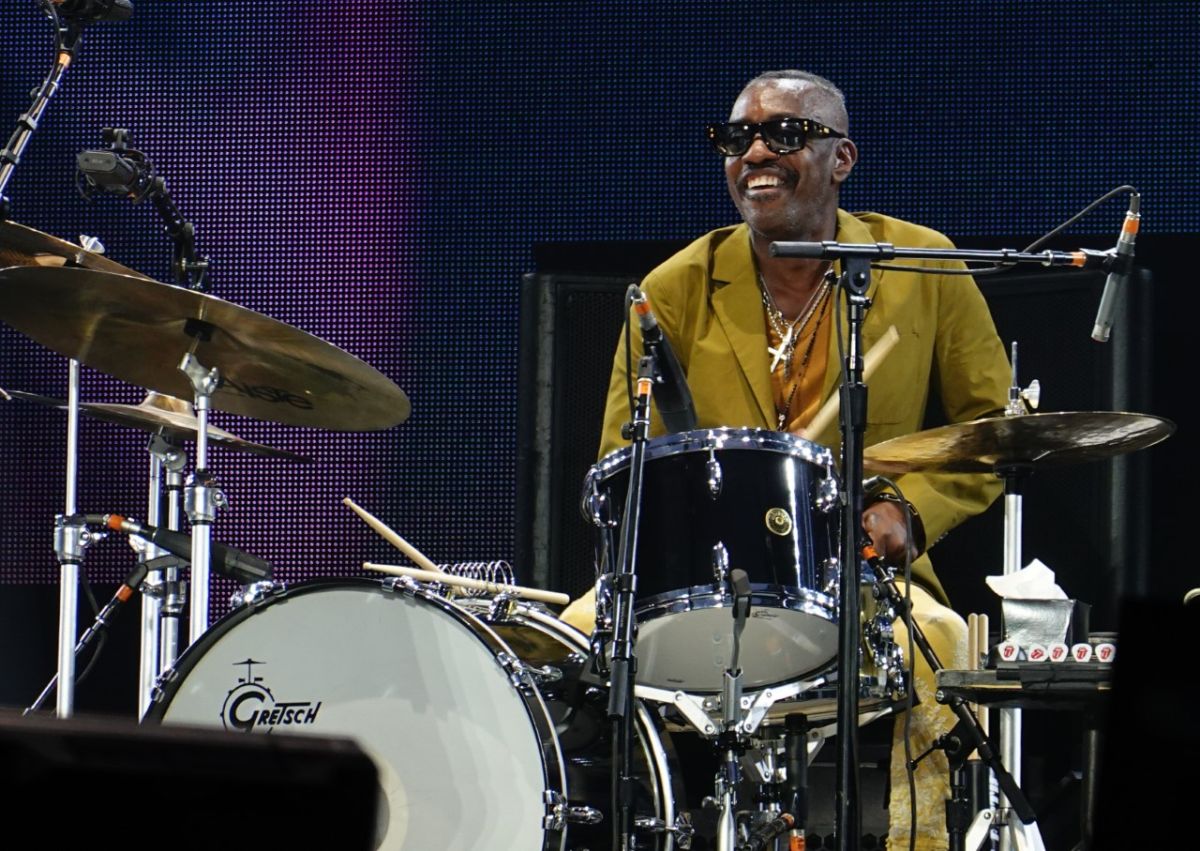 Photo by Jan Veeken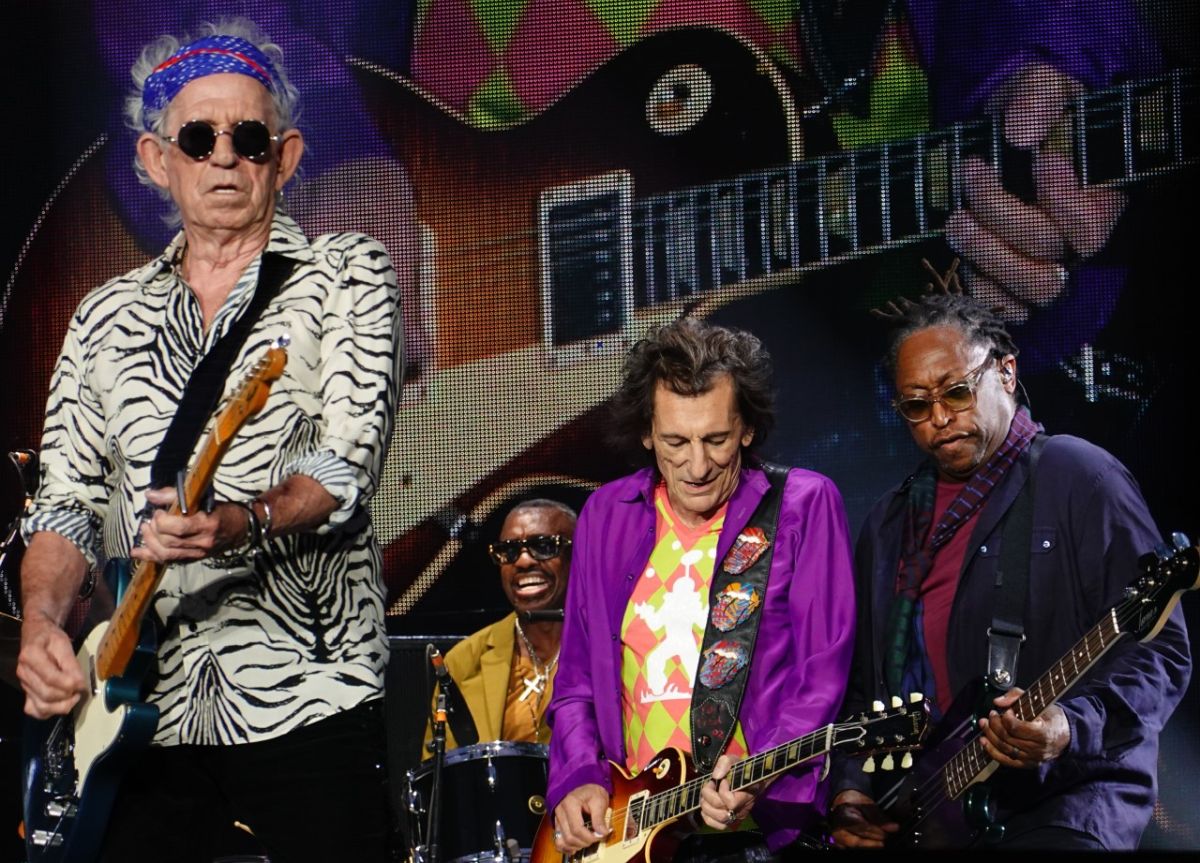 Photo by Jan Veeken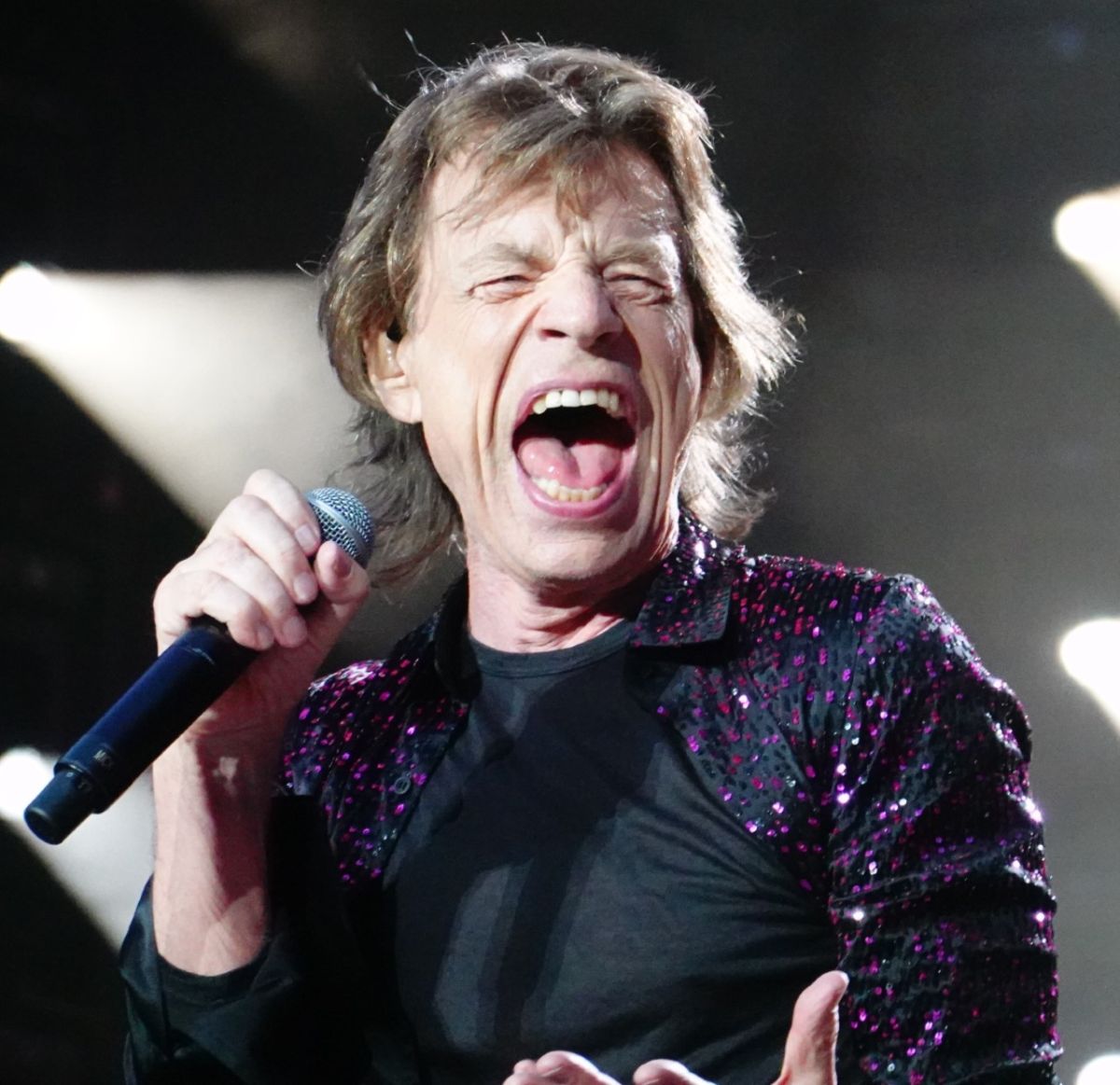 Photo by Jan Veeken
---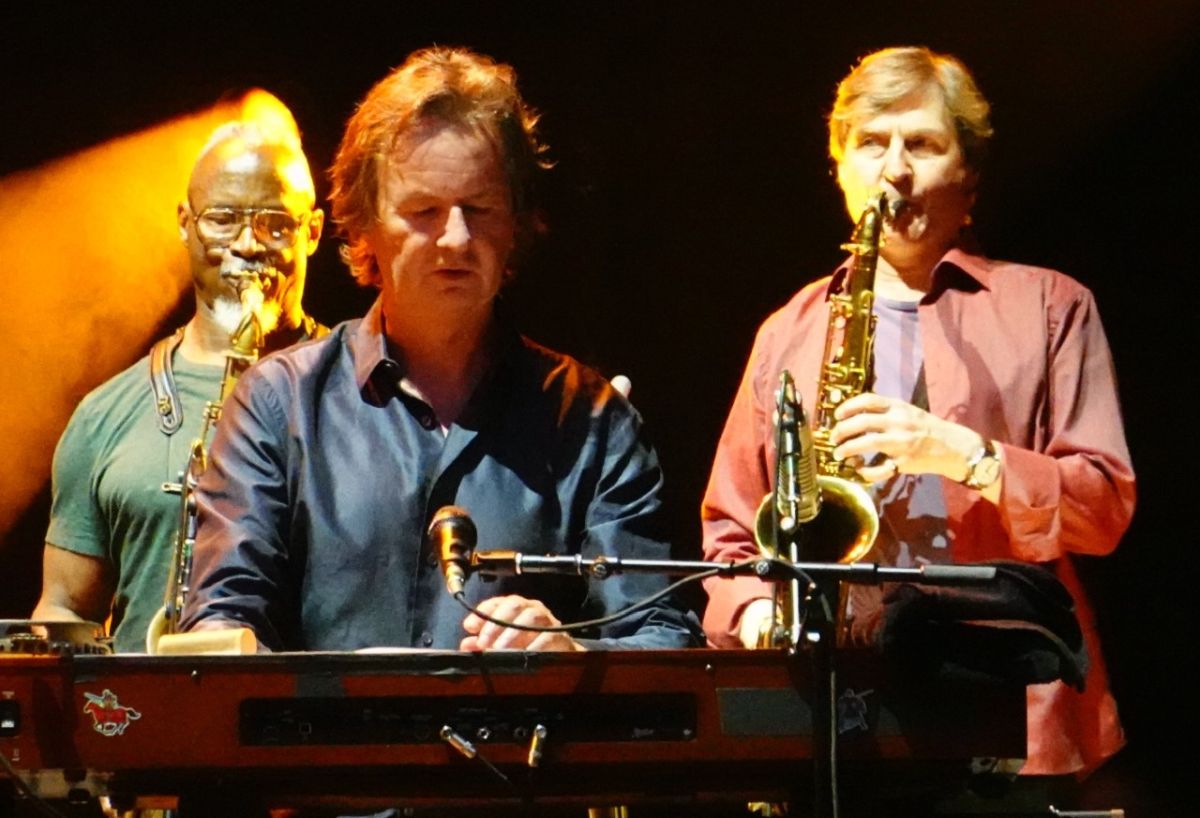 Photo by Jan Veeken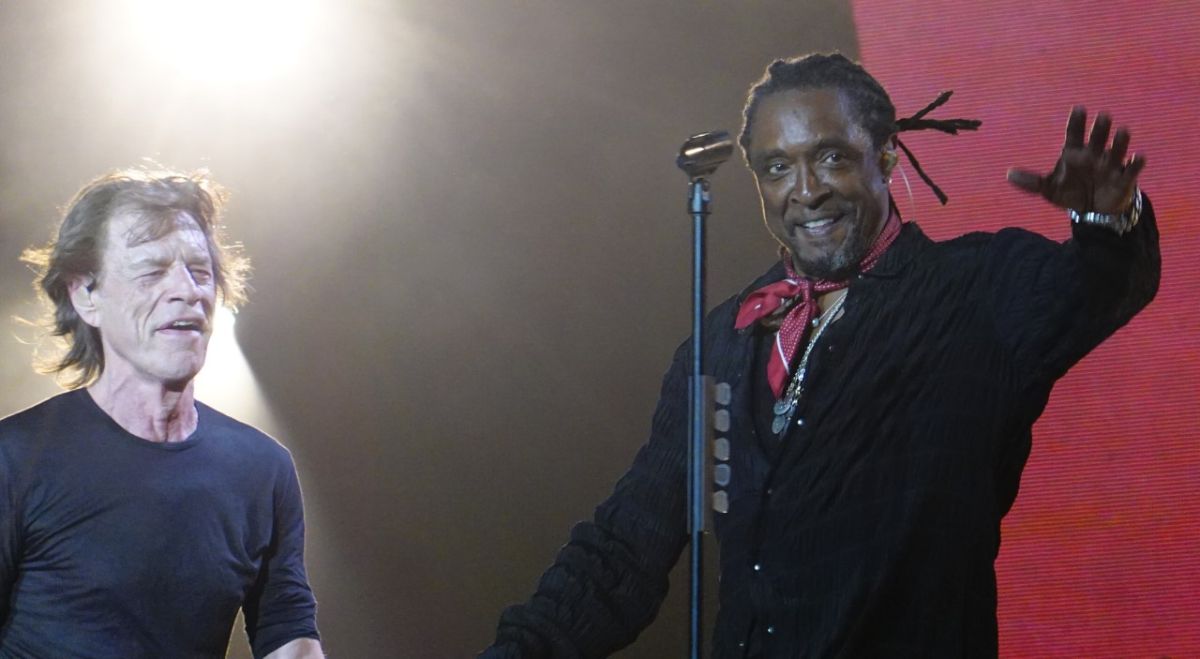 Photo by Jan Veeken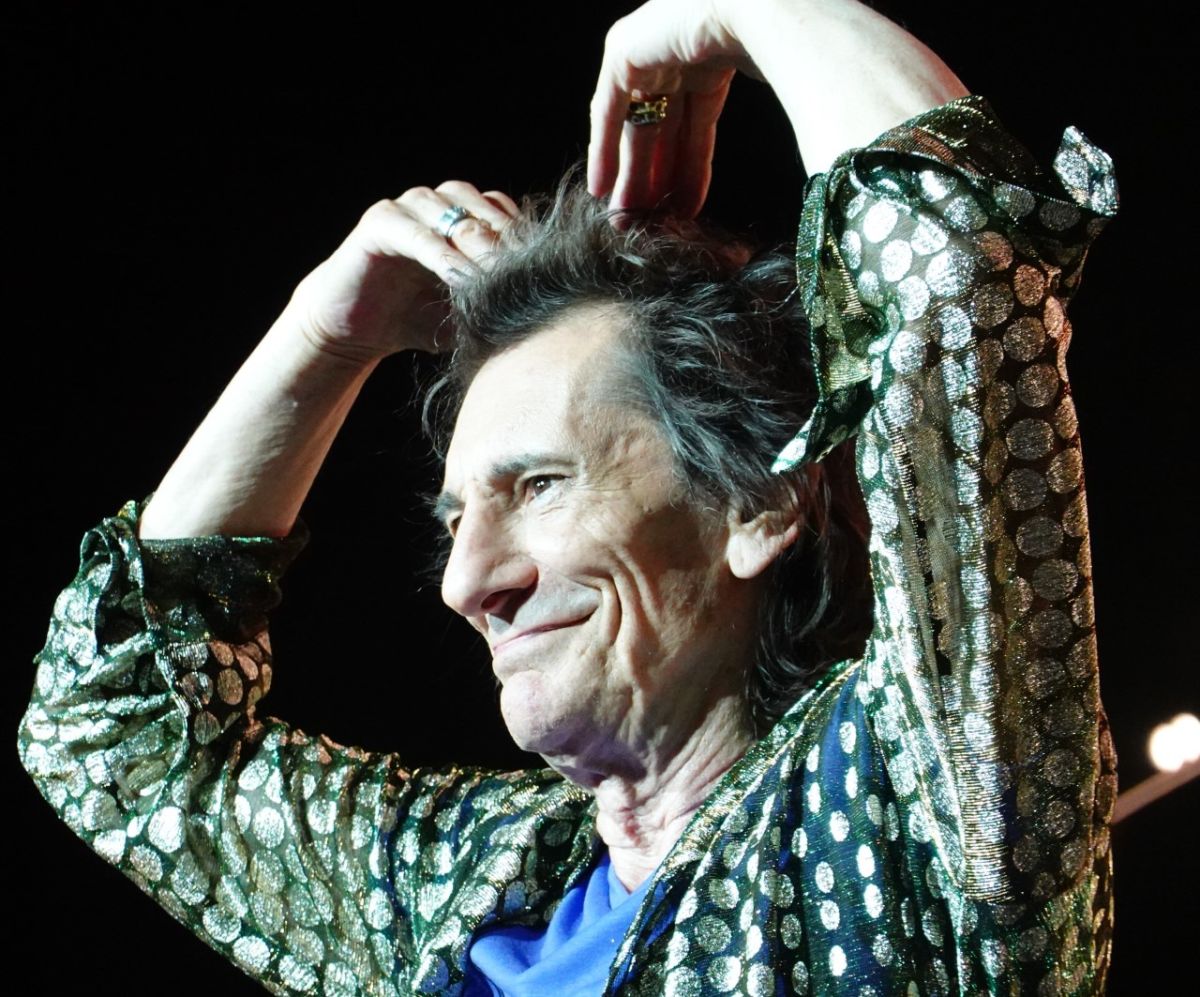 Photo by Jan Veeken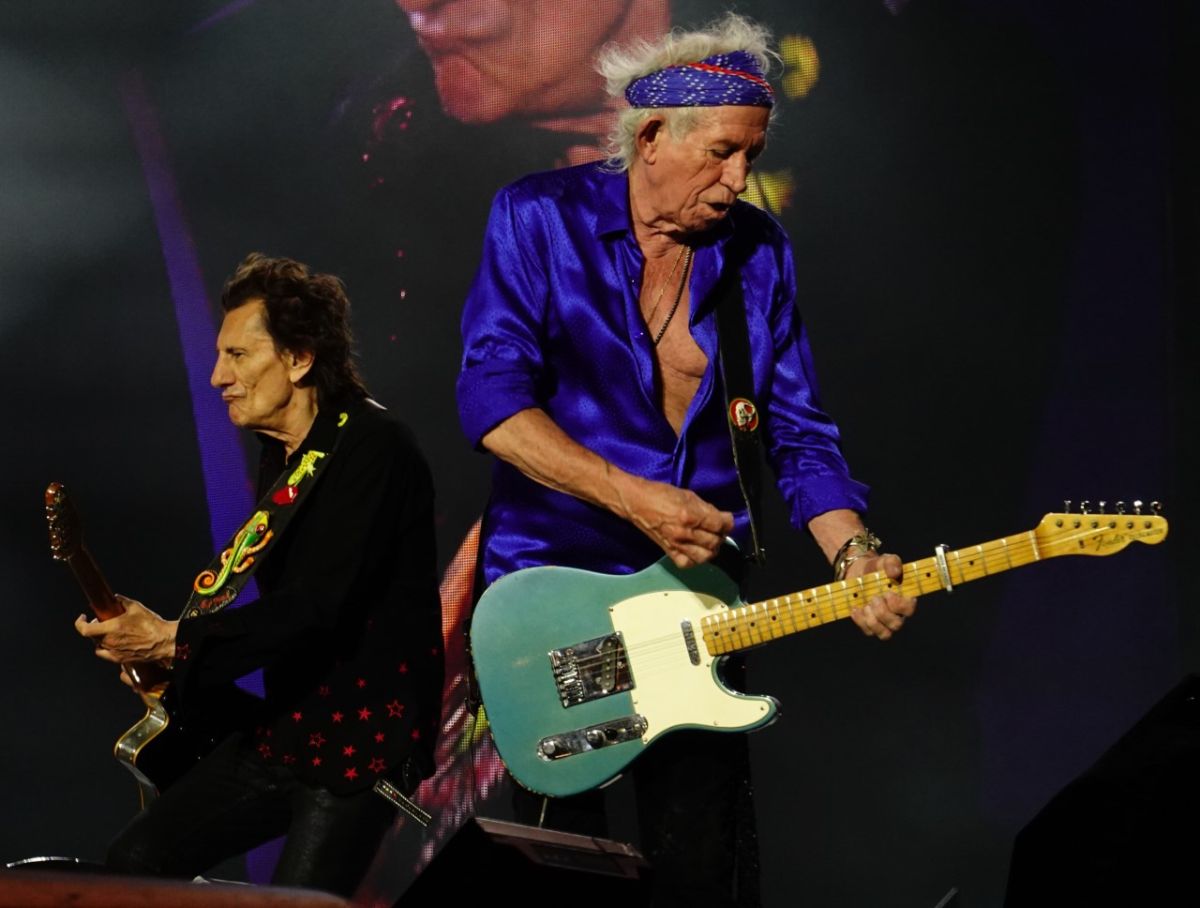 Photo by Jan Veeken
---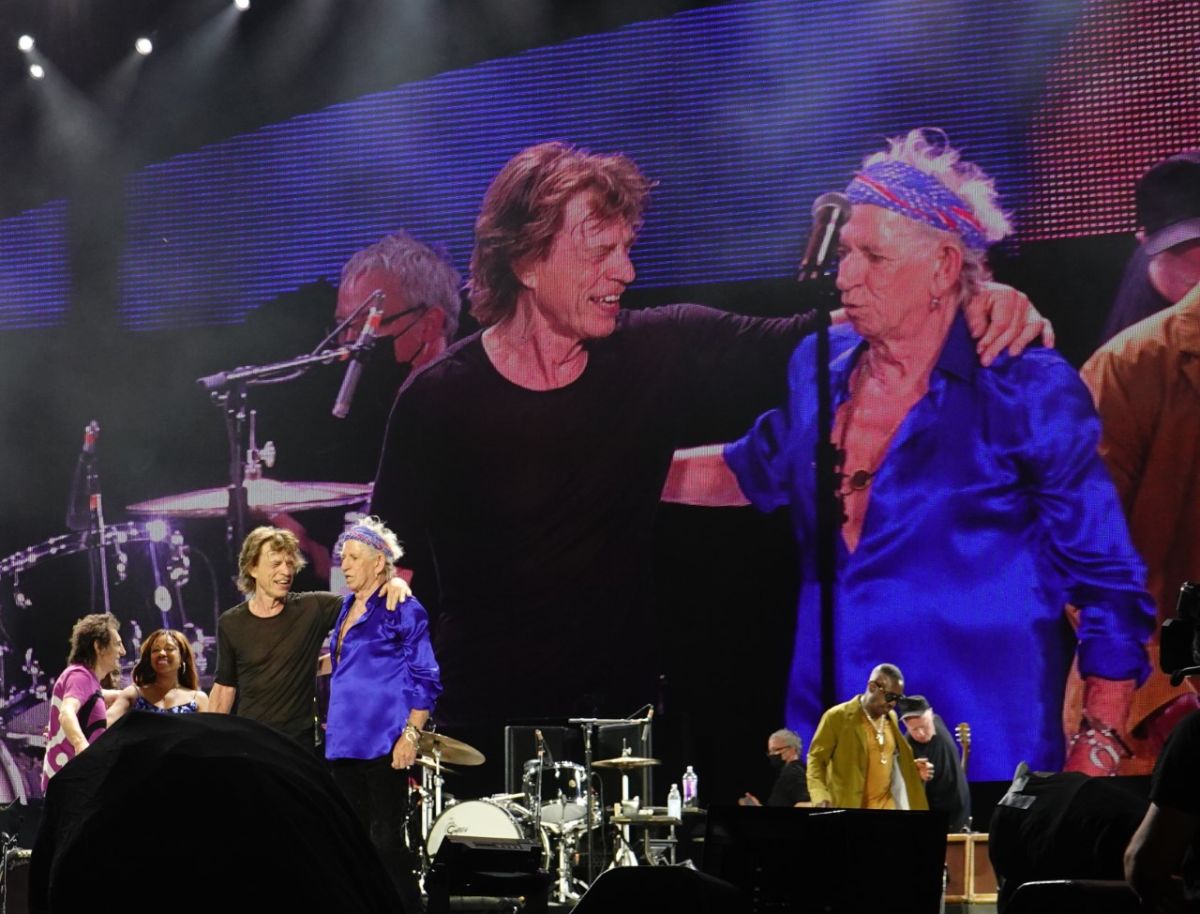 Photo by Jan Veeken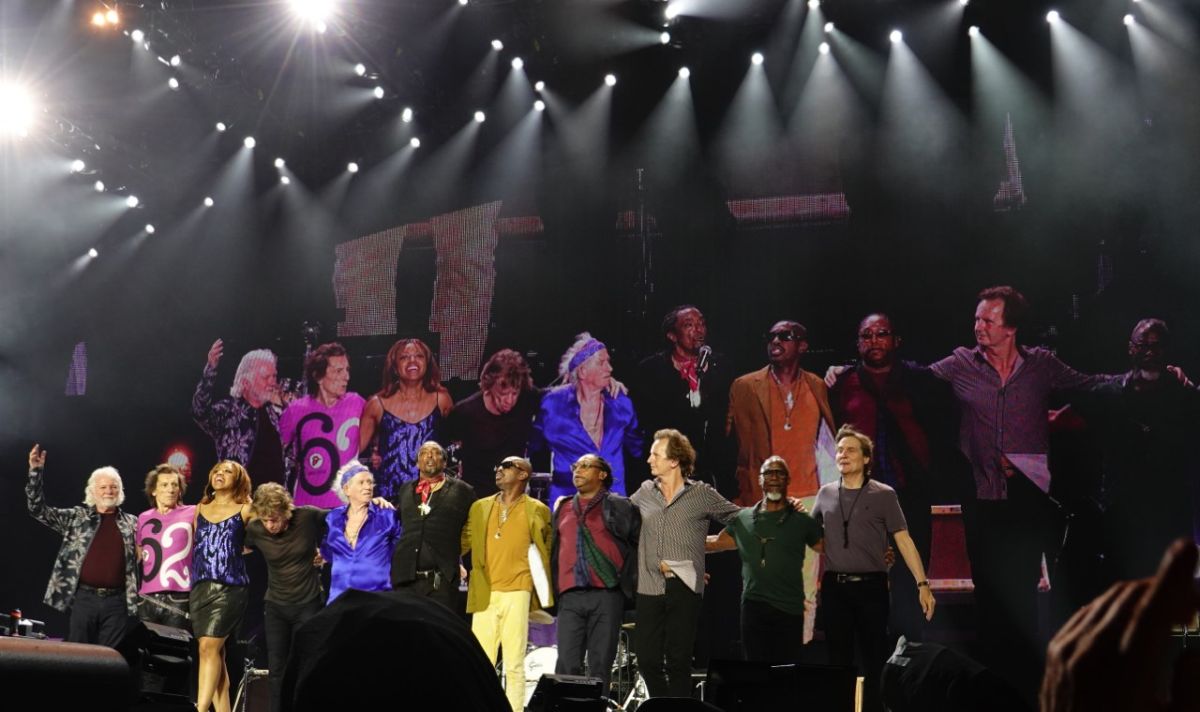 Photo by Jan Veeken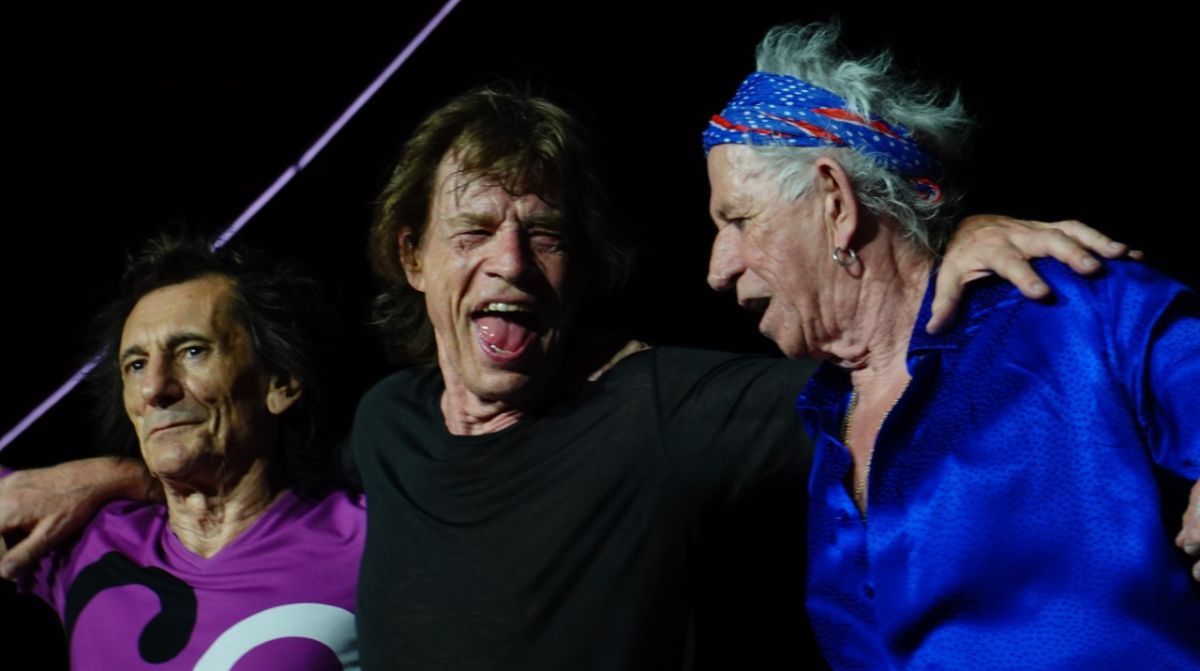 Photo by Jan Veeken
---
Reports please!!!
Please send your comments, reviews, links and more to:

[email protected]

IMPORTANT! Reports and pictures are welcome, for editorial review/publication. Please send them as soon as possible after the show. There is a limit of approx 30 photos per report/show in order to speed up browser load time. Updates of the editorial reports pages will mainly be done within 2-4 days after the show has been performed.
For publishing details and policies see : IORR editorial reports - pictures and reviews
---
This page will change over the next few days, as you and other fans send reviews, set lists and reports. Please send your e-mail to IORR. Thanks! For details and great photos from the Rolling Stones and their World Tour get the IORR magazines.




It's Only Rock'n Roll 1980 - 2022
© The Rolling Stones Fan Club IORR