---
These are the latest Rolling Stones news and updates for you! IORR is a non profit fan club run by fans for fans. All parts of the It's Only Rock'n Roll web site is copyright of The Rolling Stones Fan Club. When using information from this site, please include a reference to IORR and the main web address www.iorr.org.
---
---
The Rolling Stones
Waldbühne
Berlin Germany
Wednesday August 3, 2022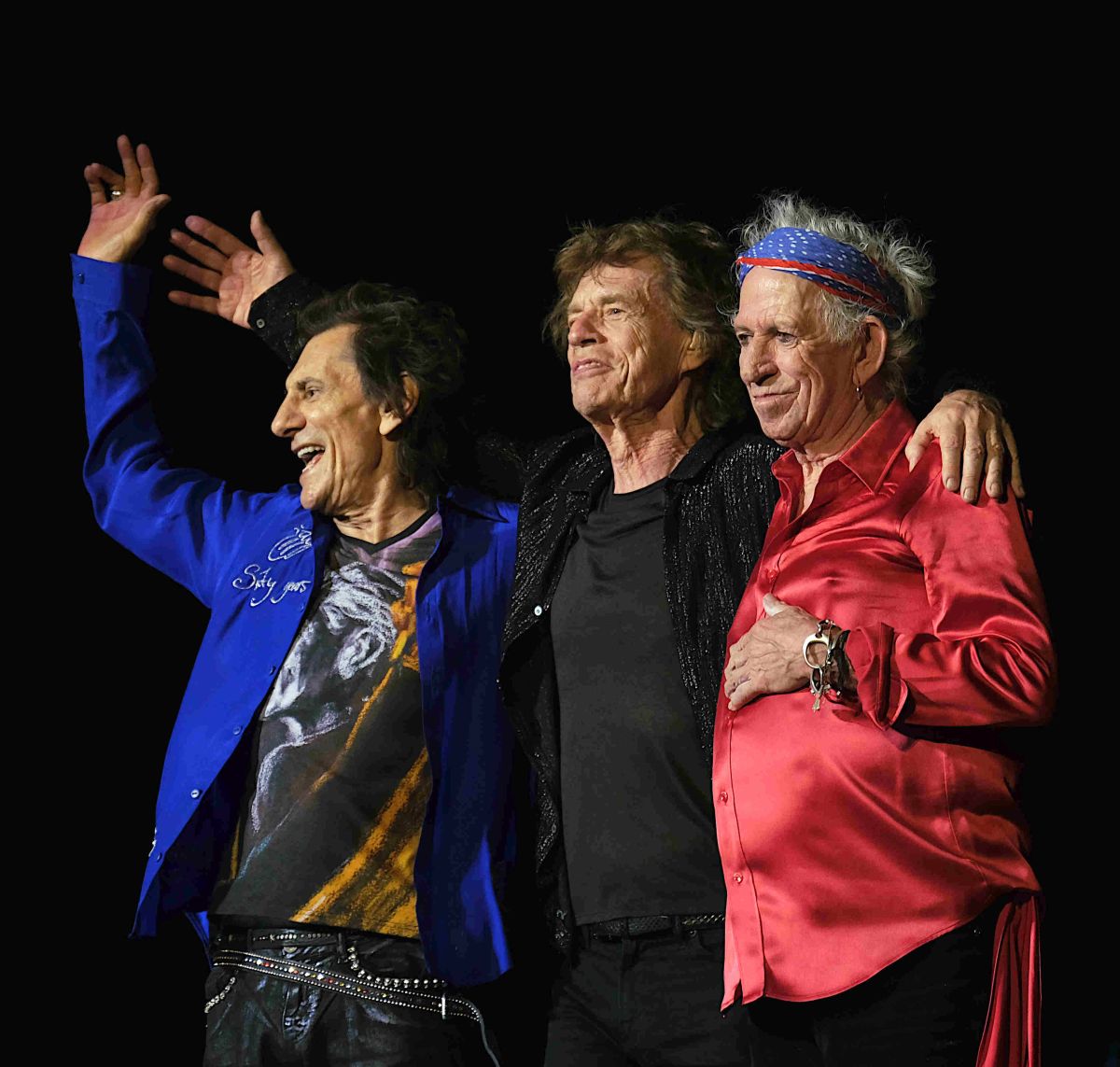 The Rolling Stones live at Waldbühne, Berlin Germany, August 3, 2022 - Photo by Geir Greni
The set list
Street Fighting Man
All Down The Line
Tumbling Dice
Rocks Off
Out Of Time
Fool To Cry
You Can't Always Get What You Want
Ghost Town
Honky Tonk Women
--- Band introductions
You Got The Silver (Keith)
Happy (Keith)
Miss You
Midnight Rambler
Paint It Black
Start Me Up
Gimme Shelter
Jumping Jack Flash
--- Band off stage
Sympathy For The Devil
Satisfaction
---
Show start :  7:44 pm
Show end   : 10:00 pm

---
Live pre/post show comments:
Berlin Germany show live updates - Wednesday 3-August-2022
---
Review by Michael Getzner, Austria
What a great Stones show!

We were roastin', like, while waiting for entry to what would become a great Stones show at Waldbühne in Berlin. It was worth the wait and any efforts in terms of tickets, changes of our family vacations plans, and the boiling heat in Berlin owing to huge paved squares without a single tree, construction sites, and crazy traffic.

I won't go through the whole setlist, just some quick remarks. After the powerful intro of Street fighting man, we got All down the line as the second song. Excellent, wonderful, energetic – and even more a surprise was Fool to cry as the fourth song. Perfect, Mr. Jagger can still deliver a great falsetto.

If someone needed proof of their musicianship and enthusiasm, this was the show: While Mick was in his usual great mood, and sang fantastically, I guess the main surprises were Keith and especially Ronnie. Some also on this board noted that Ronnie looked tired or seemed to have some issues in some shows of this tour – well, definitely not tonight. Both Ronnie and Keith played like their life depended on it. To the point that Ronnie eventually mastered his solo in You can't always get … in an extended and powerful, loud and confident version, so sharp and colorful that Keith looked at him in awe. The whole show was Keith's and Ronnie's. Apparently, it takes a couple of shows that Keith again becomes the band leader commanding starts and finishes of the songs – this evening, he held all the musical strings in his hands.

Keith's genius was also apparent in his solo set, they played You got the silver and Happy. Ronnie and Keith are such a great couple to watch and listen to, again, Ronnie played wonderfully.

On a personal note, I rarely get completely lost in music in such occasions, I have to move and clap and sing. I definitely stood still during the guitar solos and licks of Gimme shelter, and even during satisfaction – both songs were fascinating to watch and listen. The latter song was introduced by Keith in rare mood and with a short and unusual, but most fitting lick, one he would play again in the outro.

I wrote that before, health and motivation given, we can't see any reason why this band wouldn't and couldn't tour again.

Ronnie's reminder: "It's only Rock'n roll" was printed on the back of his jacket, and leaving the stage, he pointed to this quote with his hands – of course, this is rock'n roll at its best. I guess there will never be again a band that can deliver in this greatness. And let's hope and pray to our rock'n roll gods (I say this as an atheist) that we'll hear the words "Ladies and gentlemen, The Rolling Stones" live again.
---
Review by Dean Goodman
Berlin is no stranger to radical upheaval, and it got a fresh dose on Wednesday as the Rolling Stones tossed aside their strict rule book to play a couple of newish songs during the final show of their European leg.

Those of us who had feared they would coast at the Waldbühne received a pleasant surprise as they unfurled "All Down the Line," "Rocks Off" and "Fool to Cry'' in quick succession. The blitzkrieg was almost breathtaking.

See, boys? It's not that hard. Now that you've run out of people to rebel against, you can rebel against yourselves. Setlists don't have to be carved in stone. Hopefully this insurgency will carry over into the next leg.

I'm not even going to pick holes in the new selections. It doesn't matter that "Gomper" was once again snubbed or that someone did something a bit sloppy. "If you don't take chances, you won't make advances," as someone once sang.

It was an unusual show in many other respects: a late addition to the itinerary; a relatively intimate setting for just 22,000 people, most of whom were roasted by the fierce sun; and an early start at 7:45 p.m.

Some things were still the same. Mick couldn't resist a pair of breasts displayed by a handsome woman and duly reciprocated. The love and respect shared unashamedly among the last three standing was beautiful to behold. They were having a blast, as most kids do on the last day before summer vacation. The German smoking habit is vile. And Chuck still couldn't get Keith to admire his "Honky Tonk Women" solo.

Again, it could be a venue acoustics issue, but the opener "Street Fighting Man" was a write-off. Mick was way down in the mix and drowned out by the people around me. He served as pick bearer for Keith at one point.

Mick spoke a bit of German afterwards, and the German woman next to me suggested he "Speak English." But it was good enough later on for me to understand his tall tale about speaking perfect German after drinking five Schnapps. I was also impressed that he (allegedly) rode in to town with the 9 euro public transport ticket - Germany's greatest innovation in decades.

And then we won the Exile on Main Street trifecta - "Tumbling Dice," with all three out at the end of the catwalk; "All Down the Line," with Mick's reflexive apology to Chuck; and "Rocks Off," which was probably my highlight of the evening.

After "Out of Time," Mick seemed fully warmed up, declaring, "It's warm but it's nice." Well, you should have been out at the gates at midday. Or sitting in the stands on Keith's side, furiously fanning themselves for the slightest breeze. It was brutal, and a lot of people were probably feeling pretty sore the next day.

"Fool to Cry" is usually a track I skip when playing Black and Blue, but it was perfect for Waldbühne. Not technically perfect, but delivered in a heartfelt fashion by rock's most underrated balladeer.

And so the evening progressed: buckets of water thrown during "Miss You"; Keith saying "Guten abend - that's the best I can do"; Mick thanking the crew, and noting that their 118th German show was taking place at the same bucolic venue where it all began in 1965; Mick delivering a softly emphatic "And it hurts" sign-off to "Midnight Rambler."

As for Chuck, I was intently looking forward to his "Honky Tonk" solo but got distracted by a vendor pushing a giant basket of pretzels - Ahh, Germany! - through the crowded pit. By the time I looked up, Chuck was done and the only person in his vicinity was Ronnie, which isn't quite the same. Still, Chuck keeps the show on track with nary a raised eyebrow as chaos ensues around him. Long may he roll.

It was all over a fraction after the 10 p.m. curfew, "Satisfaction" capping a fantastic run of warhorses, highlighted by "Gimme Shelter" and "Sympathy." The rapturous crowd didn't want to leave, but I had a 5:43 a.m. train to Poland and didn't need to hang around to reflect on what I expect will be my last show in Germany. It has been a fun ride since the 1990 double at the Weisensee, aber genug ist genug, danke.

Finally, congratulations to Liverpool. You win for best overall show of the tour. See you next time.
---
Review by Dirk Wiefel
Dark and dirty - our beloved Band performed an outstanding final show at the gorgeous Waldbühne. Mistakes were made, lyrics forgotten, endings messed up - but the boys were strong, confident and had so much fun with us, it was a blast. Keith made every song special in a way I havent seen him live in a very long time. Loud, clear, strong - song intros were just blowing my mind. My favorite part of the show was Madnight Rambler - they continued to make this gem better over the tour and Berlin was the best. Ronnie, Darryl, Keith and Steve are such a dirty and strong unit, it makes this song explode. I just wish they would put out a live record with Steve - thanks for stepping in and up!

Mick thanked the crew - have not seen that one in a very long time but they did a great job and made this tour so unique. The entire band took a huge risk with the setlist - compared to Waldbühne in 2014. And we were thankful. Thousands of happy faces. Also my mother (who was not allowed to go to the 1965 show) and my 9year old son who saw the Stones for the third time.

The Stones light up our life and I am now sure - they will come back for more. Love you, boys! One Love.
---
Review by Bjornulf Vik, Norway
The Rolling Stones performed their first show at the Waldbühne in Berlin Germany on September 15, 1965. I was ten years old then. They returned to perform four more times at this legendary natural amphi theatre in 1982, 1998, 2014, and now during their SIXTY tour. Three generations on, they still engage, new generations arrive, it's like an eternal machine of great rock music, still with Mick and Keith from the original lineup, with all the "new kids", including Ronnie, to support them.

I walked the 185 steps down from the Keith side entrance to the floor of the amphi. It is deep, steep, and old, rock solid stairs. May be the wooden seat benches have been upgraded since 1965, but most of the venue looks like it may have been during the first show back in 1965. What a great place to end the SIXTY tour.

All of the stage decorations from the SIXTY tour was gone, probably stored away for the next leg of the tour. There were one small screens on the sides, then a larger backdrop screen behind the stage. We were in the woods, and it was hot, really hot, the sun was shining Keith side of the venue until show start.

"Out Of Time" was the first real crowd test. The crowd did not disappoint. As I turned around I could see something like 20,000 pairs of hands up in the air, singing, waving, celebrating the show and the band. This was a great crowd.

Mick made a joke about the Berlin airport, like he have done previously in Berlin. Now the airport is finished, but at a cost, I guess. I had my 9 Euro public transportation ticket here in Berlin, Mick said he paid the same to get here, but I think he came by car...

"Fool To Cry" was great, emotional and to perfection. Mick's voice was as good as it can be, the keyboard part was just as I wished for, it was the perfect "new" song for this last show of the tour.

"Ghost Town", the sun is getting lower, and there may finally be some sort of light show visuals to be seen on stage. The crowd is still great, even if most of us have been heated up during most of the afternoon.

"Miss You". Mick is having two small buckets of water by the B-stage, and he is throwing water at us. I wonder when and how they will clean up, after all he is spilling water on his own stage. No worries, as they are starting the next song "Midnight Rambler" on the main stage, I see a crew member, not sure, but may be it was Opie himself, the production manager, making sure the B-stage is safe, dry, and ready for the soon to come visit by Keith and Mick on a great Rambler blues session.

The "final four" songs were stretched to the maximum, we got long versions of "Jumping Jack Flash" and "Satisfaction". It was like they never wanted to leave the stage. As the clock ticked past 10:00 in the evening, Mick made a nod to Keith, Ronnie and Steve Jordan, and soon after, Keith walked up and finished off the show, a great way to end the tour this summer.

Final bow, Mick slide in between Ronnie and Keith. Mick is leaving the stage first. Keith is sort of standing up front on his own, don't want to leave. Ronnie is walking back stage, while pointing both hands to the the back of his jacket, with the logo saying "It's Only Rock'n'Roll".
---
Review by Alwyn Welch
The last show of the Tour; the last show of the year; and every year it could be, sadly, the last Stones show ever. Many fans approach it with mixed feelings. The excitement of another show – maybe their first or 14th of the tour, or someway in between. Maybe their first ever as more people realise that we are witnessing a phenomenon that is truly unique and may never be repeated.

Recently there have been additional challenges, mostly pandemic related. Last year it was the difficulty in getting into the USA. Then there has been, and continues to be, the fall-out from the travel and hospitality industries losing so many staff; and the industry and the authorities slowness at recovering from it all. Then the need for semi-isolation for the touring party to minimise the illness risks.

Finally of course the passing of Charlie Watts, still less than a year ago. The images and sounds at the start of every Stones gig bring a lump to many a throat. Although Mick's verbal tribute before they play Dice is less emotional, and briefer, than last year you can still see the pain in his and his colleagues faces and hear it in their voices.

So we approached the open-air Waldbuhne bowl, in the heat of a Berlin summer's day, with some trepidation. It's a venue built for the 1936 Olympics, with all the history that recalls. Built in days of promoted athleticism, the steepness of the bowl delivers a great view, but presents a good workout for tired legs and singing and cheering-weary lungs when leaving.

It was not quite as hot as Lyon, but still over 33C and with little or no shade. Would this be a smaller show, around 20,000 fans, where the band would play it safe? Would the tiredness and isolation of everyone on the tour show through in a lacklustre performance? Would it be a bit of a damp squib?

There was no need for any such fears. We had four songs from Exile: when did that last happen? We heard two songs not played on the tour so far. We had one of the best performances of the tour from everyone on stage. The audience, or at least most of them, ignored the heat and discomfort of standing or sitting on hard benches with no backs to support their mostly aging backsides and backs. We were so fortunate to witness a Rolling Stones show to remember and cherish. Perhaps the best of the tour: who can say?

Judging by the faces onstage, and some comments in the melee of the band hotel in the early hours of the next morning, all the band members had a ball. Of course there were some slips, but there was the confidence to take some risks; to ad lib and improvise more than usual.

The small stage at the start seemed to cramp Mick's style a little, but not for long. It was easy for him, Keith and Ronnie to explore all the extremities many times. The sound was excellent, except for a few mixing issues early-on – oh and Ronnie's lap steel having no volume at the start of Happy to his obvious frustration. Keith was on fire; Mick was a bleeding volcano.

I thought Sasha delivered her best performance of the tour. Bernard continued to be the tower of strength and support that the music, and Mick, need. Both joined him centre stage on Sympathy. I noticed additional vocal microphones at the start and wondered if we would see some additional support: but none was needed or forthcoming.

Chuck had another great night, with a little more band directing on his part, and at the end of HTW his right toe hit the keyboard – flexibility returned! Matt Clifford played his usual role of keyboard, horn and moral support, the former needed much more than the latter on the night.

Karl can be a little underestimated this tour. With no Brown Sugar, a big solo opportunity is often missing: but he fills a key role with energy and talent. Tim, bringing a more jazz-oriented flavour, plays a wider range of saxophones with panache. He also adds keyboards, on YCAGWYW and Wild Horses – he could do more if needed. With an Exile-heavy set list the horn section was busy in Berlin.

Darryl continues to extend his bass playing I think, adding little elements in many numbers, and really pounding out during Rambler: we also had the obligatory chest bump during Miss You to the amusement of others on stage.

Steve has had a hard seat to fill this last twelve months. He has carved out a way of playing with this band that respects and reflects the inheritance whilst bringing his own style into play. He has to tolerate Mick's guidance on pace sometimes, and also gives more and more drum cues for section changes or the ending of songs. Not that it means it always works: the end of Happy in Berlin was an extended, rambling, affair.

Ronnie has seemed to need to concentrate more this tour: his face can sometimes be a picture of focus. Maybe his setlist painting duties backstage distract him a little. But when set loose for a solo, Rambler and YCAGWYW come to mind, he is superb. Start Me Up can be an exception. He of course takes the butt of much of Mick's on-stage humour, along with the local food delicacy. It was curry wurst last night, and I sampled some after the show: more wurst than curry.

I've mentioned it before, but Keith has shone like a light this year. Vocals as good as ever outside the studio. Guitar playing strong and driving most of the setlist. Interactions on stage with Mick especially very close and sweet: singing together at times; leaning on each other; little smiles and cues; so much more. It's almost like their friendship has come full circle back to sixty years ago. Keith at another career peak.

I can find no words that really do justice to Mr M P Jagger. Being out front he's always taken more load than anyone else. He still does, and thrives on it. He puts the fitness and energy of most of the audience to shame. But most importantly he delivers a consistently fantastic performance.

Coming back to the show on the night, how much better can it get than this first 6 songs? Street Fighting Man, All Down the Line, Tumbling Dice, Rocks Off, Out of Time, Fool to Cry. Mick felt the need to remind us that Rocks Off came from Exile – maybe he forgot that they played three in a row, in reverse LP order, from that masterpiece. Does it get any better?

Before a small clock was placed on stage to help remind the band that there was a curfew at 10pm (the early start seemed to catch a few of the audience out), Mick thanked all the crew and mentioned Opie S by name – as he should.

It's not just the stage folks of course: there are a wider group of people who contribute massively to making this all work despite the complexities and issues – and that's before you add-in Covid. I would add in John M, from Concert West, and Joyce Smyth – the Band's manager. There will be those who suggest that these name calls are there to seek favour…. – but in all seriousness they and their teams deserve our appreciation.

It's all over now for another year. I will miss the shows, some of the travel, and not to forget the people who make up "our" entourage. Crazy people with one enormous shared interest: its called the Rolling Stones!
---
Review by Haye Mutert, Berlin
My first concert was 1990 in Berlin - 32 years later the boys are still rolling and therefor I am so grateful.

After seeing them in Munich, Amsterdam and Paris (with my two elder children) I was quite happy that the Stones were coming back to my hometown and even better choose Waldbuehne as venue for the last show of this amazing tour. I went quite late, not to get exhausted by the heat for just waiting in the sun and was on my spot in the middle of pit at 7pm. Surprisingly a good friend showed up, who managed to get a pit ticket for 375 Euros. We met a guy from London who told us, that he is the drum teacher for the kids of Keiths bodyguard and was invited by the Stones to fly over and enjoy the show (family & friends batch).

Ladies and gentlemen ... The Rolling Stones - goosebumps all over. All Down the Line, Rocks Off and Fool to cry. Regarding the minor changes they usally have on the setlist, this was huge. It takes not much, to make the fans happy, although imho they didn't get the drive of 'Rocks off' on the stage - same in munich. 'You got the silver' and Happy - my favourite songs from my favourite Rolling Stone. Keith was doing great! It's a pity, that he seems to need a couple of shows to get to his best, and then the tour comes already to its end.

A fantastic Midnight Rambler. I wouldn't have complained, if the show ends right there - but certainly they went down the Avenue of Warhorses so the best frontman on this planet could bump some life in each and every person attending. He gets them all, it's just impressive.

What a great Stones-summer this has been. Thank to the Stones, for making my life and the life of so many people all around the world richer for sixty years. Keep on Rocking. See you next time!
---
Review by Werner Kehl
I saw my first two Rolling Stones shows in the summer of 1982. In Cologne way back when, it was my first exposure to the big time stadium gig. Three bands played before the Stones, it was mini-festival like! Unfortunately - for reasons I have since forgotten - my entourage and I left midway thru the Stones´ set and I remember walking towards my brothers car outside Müngersdorfer Stadion just as Keith cranked out the opening chords to Honky Tonk Women; my heart just sank as I thought to myself: "what the f*** was I doing outside while the bands best was still being performed inside?"

Fortunately I was redeemed a couple of weeks later whilst vacationing in Nice. Yours (novice) truly got a 2nd chance and he didn´t waste it; my brother and I headed straight all the way down and we ended up about 10 meters from the stage on Ron´s side. It was on that day, aged seventeen, that I was forever altered after a holy rock ´n´ roll babtism in the bosom of the Worlds Greatest Band!! I have seen The Rolling Stones roughly thirty times since, the last three shows were Waldbühne 2014, Hamburg 2017 and Berlin Olympic Stadium 2018.

Apprehensive is the best way to describe my feelings when dates were announced for SIXTY in early spring. How could securing a ticket for a concert (any concert) be on my mind (or frankly anyones mind) when war was raging just a few thousand kilometers east from here? That attitude changed in june when a date for Waldbühne was set; it was a no-brainer: I wanted to go at any cost and I want and need to thank my great friend Lutz for getting me a ticket!

I left my apartment mid-afternoon and took the U2 from Wittenbergplatz to Olympic Stadium. Walking by said venue en route to Waldbühne, I thought: thank goodness it ain´t happenin´ there tonight! I met Lutz a few minutes later and we immediately qued to get in. Standing in line next to us were wonderfull folks from Switzerland who were originally supposed to go to Bern but who were quite happy settling for Berlin instead because as is known, Waldbühne beats any stadium, anywhere, anytime, simple as that! Turns out one of those swissies is a guitar geek just like me and his guitar-dealer has sold me a couple of guitars in the past; what a small and wonderful world it is at times in Stonesland!!

Lutz and I headed to Sektion E where we ended up in the shade (pheeeew!) with a great view onto the stage as we settled in and counted down the clock. GhostHounds turned out to be the best opening act for a Stones show I happened to attend in a very long time, perhaps the best since J.Geils Band in 1982...

When montage of Charlie Watts came on the screens at 19:45 I became quite teary-eyed and remained that way for the first couple of songs. I saw Ian Stewart those first gigs, Bill Wyman left on his own behalf, Bobby Keyes was certainly a loss but a Stones concert without Charlie was a tough pill to swallow!! But life goes on and so do The Rolling Stones...

Now, my notepad is scribble-scrabble full of all sorts of superlatives describing tonites performance and honest-to-god, there´s not one negative word written on it! I will leave it to others perhaps bv, Alwyn, Dean or someone else to do a song-by-song analysis, all I can say is: it may have been one of the best if not my best Stones concert ever!!! You know that saying: save the best for last? Well, it could very well have been that way. It´s as if their life or even their legacy depended on this concert tonight!! There were no miscues, no false-starts, no bum notes here or missed solos there...it was jaw-dropping from A 2 Z!!! Mesmerizing!!!!

What happens next?? As Keith said in between You Got The Silver and Happy "Who knows". For sure is: we have been blessed and if this thing goes on (which it very well can) then there are many more blessings to be had!!
---
Review by Dirk Wiefel
Dark and dirty - our beloved Band performed an outstanding final show at the gorgeous Waldbühne. Mistakes were made, lyrics forgotten, endings messed up - but the boys were strong, confident and had so much fun with us, it was a blast. Keith made every song special in a way I havent seen him live in a very long time. Loud, clear, strong - song intros were just blowing my mind. My favorite part of the show was Madnight Rambler - they continued to make this gem better over the tour and Berlin was the best. Ronnie, Darryl, Keith and Steve are such a dirty and strong unit, it makes this song explode. I just wish they would put out a live record with Steve - thanks for stepping in and up!

Mick thanked the crew - have not seen that one in a very long time but they did a great job and made this tour so unique. The entire band took a huge risk with the setlist - compared to Waldbühne in 2014. And we were thankful. Thousands of happy faces. Also my mother (who was not allowed to go to the 1965 show) and my 9year old son who saw the Stones for the third time.

The Stones light up our life and I am now sure - they will come back for more. Love you, boys! One Love.
---
Review by Peter Lacres
Last stop of the 2022 European tour was the Waldbühne in Berlin, a famous venue for the Stones as they first played here in 1965.

The local press wrote a lot about that particular concert and different headlines in the newspapers were certain; this could be the last time or was it? It didn't feel that way since yesterday as this was an outstanding performance of the whole band, from start until the end!

Mick Jagger had prepared his jokes, over the high cost of the Berlin airport and stating that Berlin has the best "food" in Germany.

"A curry sausage" he recalled his meal. And he still continued in German. No wonder: "After five schnapps, my German was perfect."

At 7:45 p.m., the party started with an energetic version of "Street Fighting Man".

Keith Richards' riffs are rawer as ever and you knew immediately that the third of August won't NOT only be a hot summer day but also night. Ron Wood was dressed again perfectly and he waved to his twin daughters once he saw them dancing around between the pit and the stage. I must say that the weaving of both guitars and interaction between Ron, Keith, but also Steve and Daryll was beyond perfection.

There's no need to say anything about Mick Jagger's condition as he still moves around like a 20 year old.

Of course, everybody expected all the hits but with "Fool to Cry" they play a song they saved for this last concert on the tour. And it was a joy to listen to.

When Mick went offstage, it was time for Keith who played as expected You Got The Silver and Happy, as he looked extremely happy all evening.

"It's good to be here," Richards reminded the audience, as he does almost every concert.

Followed nevertheless with a "It's good to be here, especially in Berlin!" After all, these are bad times, he adds. "Who knows what else will happen."

Loved every minute of this performance. With the encores "Sympathy for the Devil" and "Satisfaction" the concert ended and perfect it could have been the last concert in Berlin but who knows??? Anyway, it doesn't feel like it.

I saw some people cry after the gig as they were emotional, realizing that some of them have been following our band for weeks...
---
Review by Derek Di Perri
According to the reports, the last show of the latest US tour was underwhelming in many ways, from the setlist being shortened up and lacking of any real surprise, to the declining quality of Keith Richards' performances.

I am glad to report that none of the above applies to the last show of this European tour.

Here the Stones were very sharp, and even gave a go to some of the more rarely performed numbers.

For instance, in the slot belonging most times to the excellent "19th Nervous Breakdown" they have played "All Down The Line", and "Rocks Off" in the fourth slot (if memory serves).

To be honest, both numbers sounded a bit rusty and underrehearsed, and even Jagger messed up the lyrics in "All Down The Line". Nevertheless, even under the such circumstances the guitars sounded gloriously, and were overall steady. That more than makes up for the occasional mistake in the performance.

Another great surprise in the first part of the concert was "Fool To Cry", which beforehand I had seen live only once, in London 2018. It was lovely to hear, but I would have preferred Memory Motel that, according to inaccurate reports spreading over the internet, was the song being played.

The weather at the Waldbüne was lovely even if a bit too hot, and in the sector where I was standing (sector B, great view from there!) everybody had a good time. I have been told of fights having taken place in other sectors of the venue, though.

As has been the case in most concerts of the tour, the gig really took off after "Out Of Time", which is a great song for Mick to turn the crowd on. The public was thereafter very much involved in numbers like "Living In A Ghost Town" and "You Can't Always Get What You Want" (where Ronnie definitely took the spotlight with his solo).

"Honky Tonk Women" was also a good turning on song, not just thanks to the excellent Keith Richards' solo, but also to the girls flashing in the PIT (I told you I had a great view from my seat!).

When it came to the band's introduction, Jagger once again forgot to mention Chuck Leavell, but made up for it afterwards, when he introduced him after Ronnie Wood. He also thanked the tour crew for the hard work done, and this remark has been welcome by a great applause. That was very gracious and sensible on Mick's part.

Keith's set featured "You Got The Silver" and "Happy". I hoped to listen to "Before They Make Me Run" this time round, but I don't complain.

When speaking to the public, Keith said that it's good to be anywhere, because "you never know what's going to happen!".

That was the only remark in the gig that could be construed as a mention of uncertainty of the future of the Stones as a performing unit, but maybe it was just referring to the well – known principle that life indeed is unpredictable!

In "Happy" the band got lost in the chord changes, but Keith stood by his point and managed to bring the song home. That's classic Rolling Stones' how – to – rock'n roll – live masterclass!!

When "Miss You" kicked in, Keith, as usual, went backstage to take a little rest, but this time Ronnie as well looked pretty much uninterested to the song, so it was pretty much just Jagger and the backing band. Of course it would have been preferable to have the guitars more involved. However, Keith eventually got back on stage and Ronnie worked the crowd with Jagger on the B – stage. Just like in the seventies, Jagger even threw water to the crowd from some buckets provided by the crew. That's a nice gesture given the hot weather, but times have changed and I really hope that no one's mobile phone has been damaged by the water!

Midnight Rambler was good, it really got better as the tour progressed, but maybe didn't match the incredible Paris version. Indeed, it is my impression that from that concert on something really clicked with Keith Richards: from then on, he's been playing great, and driving the band just like it was a scooter!

For example, "Gimme Shelter" was once again incredible, mainly because of the fantastic guitar work. Whereas in recent times Keith used to limit his "solo" in this song to a collection of sparse licks, in Berlin he really played it like there were no tomorrow. He looked possessed in his performance, just like he could keep on playing the song for days. And the same applies to "Sympathy For The Devil". In my book, the Berlin performance of this song might have been the best in years.

Before that, they played "Jumping Jack Flash", which too was nothing short of brutal. The final song, "Satisfaction" was great as well, but also bittersweet, as it was the closing numert not just of the gig, but of the whole tour.

So in the final bows I tried to keep with me as much as possible that very strange feeling – always recurring at the end of any Rolling Stones' concert - of slowly landing back from a dream state.

Most likely everybody in the arena as been wondering if this could be their last Stones gig. In my case, the numerology seems to suggest so (it was my 38th Stones gig on 03/08, and 3+8 resolves to 11!), but the band was so good that it's really very hard to write these guys off.

I think that this European tour could easily be considered nothing less than a triumph. The band really delivered, all the shows were consistent, and the setlists were great (at least by Stones' standards). Jagger even managed to get out on top from having had COVID in the midst of the tour!

There are several highlights that I'll keep always in my memory: the emotion for hearing so many new songs in Munich, "Wild Horses" in Milan, the big hug Keith gave to Mick at the end of the first London gig, "Can't You Hear Me Knocking" from the same concert, "Get Of Off My Cloud" at the following Hyde Park gig, the whole, incredible, Paris show, "Out Of Control" in Stockholm and "Gimme Shelter" in Berlin, for example.

On a personal level, I have been blessed to meet up with old and new friends and especially to be part of a great party with the IORR band in London.

I will therefore cherish these moments, try to keep away any negative thoughts, and wait to see what the future has in store for our boys!
---
Review by Piotr Rzymski and his 7-years old Johnnie
The Rolling Stones shaped and influenced my life like no other. As a father, I always dreamed of sharing this tremendous survival and victorious vibe that the Stones continue to convey while playing on stage. For the SIXTY tour, he was seven years old and all ready to go. The plan was to see them together for the second show in Hyde Park. We never made it because the airlines had canceled our flight to London, and then all three rebooked flights from different airports. Desperately trying for two days, traveling from the airport to the airport, we were informed six to two hours before departure that a plane would not fly. My son was so sad, crying a lot and even more when he found out that The Stones opened the show with Get off of my cloud, one of his favorite songs since kindergarten. He used to say "get off of my cloud" in Polish to bullies at the playground. The rock'n'roll was in circulation in his veins since the beginning. What The Stones taught me was not to ever give up. Soon after our London Affair, I got two extra Pit tickets for my girlfriend and my son, with the help of the kind German friend to whom I remain grateful. Thank you, Stephan!

This time, we went to Berlin by car. 2h30 min trip that no company could cancel. Very safe. On the day of the show, the excitement started to build up. It was sunny and brutally hot. I wouldn't care for myself, but I had my Johnny with me this time. We went to the venue around 1 pm. A huge crowd, no shadows, but a great vibe in the air. So many friends gave high five to my son and took pictures. At some point, we decided to hide in the building nearby Gate 1. My son found that there was an elevator and started bragging about taking it. I eventually agreed, so he went with his mom while I went out to buy them some drinks. I came back, and there were gone. Suddenly, I see the elevator going down, my son in it waving his arms hysterically. I thought he was locked and couldn't get out. However, the doors open, and here comes my son shouting like a maniac that he saw The Stones from the tower perform Fool to Cry during a soundcheck! With all the shows in my history, I was not fortunate to hear it live; my son actually saw it before me. From this point, the excitement was hard to manage. Little children are known to repeatedly ask parents the same question, but how cool it is to repeatedly hear "when we will get in? when we see The Stones?" from your own son? He had a Stones bucket hat this day which I got for him in Gelsenkirchen, and was asked by one fan to sell it for a huge amount of money. "No", he said, "I got it from my daddy. You would need a billion euros that you don't have!".

We were lucky to use the other gate, which suddenly opened a little bit past 4.30 pm, and went in without a queue. Our spot was at the center of the b-stage, in the back of the very small PIT. A great view, especially for my son, who I kept on my shoulders for the entire show and still didn't miss any of my dance moves. It felt very comfortable with lots of space to dance and jump, particularly for the first half of the show, an easy way out in case my son would need to go to the toilet and no complaints that we block somebody's else view.

On with the show! Setlist-wise I was afraid the boys would play it safe or even repeat Stockholm's setlist. It wouldn't be bad anyway, but how beautifully they treated us with surprises. When was the last time we got four Exile songs with Rocks Off being nailed and guitar-driven? The boys were clearly enjoying themselves with memorable moments such as Mick giving Keith a pic during Street Fighting Man, or singing straight to Keith's guitar several times – The Glimmer Twins at work! My son said, "Ronnie is my favorite because he is so HAPPY tonight !". Mick used to say during this tour when introducing Ronnie: "They love you!" Of course we do, and so did my son! Go, Ronnie, go! During Tumbling Dice, Mick was dancing in front of the b-stage, clearly saw my son on my shoulders, and pointed him with a "look who's here!" gesture. At this point, we were boiling with joy and happiness. We were amazed by Fool To Cry. The beginning felt a little bit like Memory Motel. This song suited the venue perfectly. It felt so intimate, and Mick's ability to sing in falsetto blew us away. Lovely.

Out of Time had the entire Waldbuhne singing and waving with joy on every single face. It was a song my son was singing for entire two months in the car and a real treat for him to get to hear and see it live finally. He attracted so much attention that many people could not resist and started taking pics and videos of him. Before Living in a Ghost Town, we were approached by a group of people who asked, "how come he's seven and knows all the words?" Of course, he did. The Stones' music surrounded him since he was born, and now he was in the process of being blown away to the other dimension.

Keith and Ronnie did a beautiful version of You got the silver. My Johnnie loves Slipping Away, but I was glad Keith didn't choose this one for the tour's last show. Instead, he went with the song that has the line "But I will be back ... for a little more!". I took it as a statement. As Keith said, "Who knows what else will happen?".

During Honky Tonk Women, Mick made sure to have tits being flashed for him. I believe he got two pairs, so he fairly flashed his chest for each, and during Miss You made sure to flush water from two buckets each in the direction he got his treat. Midnight Rambler was one of the highlights. We saw Mick in front of us on his knees with so many emotions on his face and Keith walking around him like a murderer, with his guitar like a weapon. The scene was brutal, perfectly fit for this amazing track, and will always stay in my mind. The energy was high till the end of the show, with Keith's guitar riffs sharp as a blade. I heard the warhorses so many times in my life, but each time Keith can get me to shout "oh f*** yeah!" when he finds his new ways of his chunka-chunka. Of eight shows I was fortunate to see on this tour, I believe Berlin's version of Gimme Shelter was the best one. Keith nailed a guitar solo as his life depended on it. This made my entire life go through my mind, and I cried another time while my son was hypnotized by the power of the song, which is also one of his favorites since he was 3. The final bow after Satisfaction and loud guitar was emotional, but it didn't feel like the last time. It felt like a great ending to the victorious tour that I had a chance to see with my family in Berlin.

My son left the venue absolutely blown away. The rock'n'roll was buzzing in him so much that at some point, he went rebel. However, I will not elaborate on it further to avoid threats from social care. Haha. I'm so proud of him. It was a long day with a heat wave, but his love for The Rolling Stones kept him strong until we reached our hotel past midnight. When he was falling asleep, he held my hand and said: "Dad, I will remember all of this for the rest of my life". So do I.

Thank you, The Rolling Stones. You literally saved me at the age of 14. Without you, my son would not be here. It was one of the most memorable day in my entire life. Long live The Rolling Stones!
---
Review by Sjoerd Olrichs
Although I never think in terms of "this could be the last one", my daughter convinced me to go to Berlin with her for yet another unique experience.

The Waltbuhne was for me a first time ever in a kind of Amphitheatre and I can image why the Stones like to play there. Especially with the audience singing along, it creates a unique sound, like if everyone is very close by. Being an open air location, the beautiful weather was a great bonus. For some however it turned out to be "a little" too hot and they even had to leave the area before the Rolling Stones started. A real shame.

The band and supporting musicians appeared very fresh, even after only three days following Stockholm. Street Fighting Man really blew my mind, very powerful. So I was taken a little by surprise when they followed up with the ever enjoyable All Down The Line, a song they can play with their eyes closed, but this time some corrections had to be made to keep it going. Never mind, because with the meanwhile well known Tumbling Dice, a powerful Rocks Off and the very cheerful Out of Time, all was back on track. Then another surprise ... Fool To Cry. I was very pleased with the perfect rendition, not in the least because Mick's voice hit all notes beautifully. Great singing! You Can't Always Get What You want was a perfect example on how the amphitheatre audience gave that extra dimension to the song. Really impressive. Living In A Ghost Town, one of my current favourites, sounded great. I love that solid swing rhythm! Honky Tonk Woman again got that extra bit thanks to the "amphi" audience great singing along.

Another surprise ... Chuck was promoted today, because Mick introduced him after Ronnie's introduction. It was enjoyable to see some back stage pointing at Chuck when Mick introduced Ronnie, but there was no way turning it back for Mick, so ... promotion.

Keith received a great welcome and showed the audience that he felt physically well, if it only were for his daring bending through his knees, even if it hurt a little when lifting himself up again. Again he and Ronnie delivered a great rendition of You Got The Silver! He also started Happy in the happiest possible way, so happy that a few almost not noticeable corrections had to be made to make sure that the song ended happily. Well, I felt happy.

All the following "warhorses" were done perfectly, where I personally thought Midnight Rambler, Gimme Shelter and Jumping Jack Flash stuck out as really great.

What a story it was, the SIXTY European tour! Again hundreds of thousands of fans left with great memories on which they can happily live for quite a while. What the future will bring, we'll have to see, but something good will come into it. How about finishing off the long awaited new album, guys? You know we Stones fans are very patient fans, but patience needs to be rewarded some time, right?
---
Review by Stephan Schulz
Berlin and the Rolling Stones is something special for me. I always wanted to see them in the Waldbühne, Germanys nicest concert venue. Back in 2014 the 14 On Fire i could not get a ticket for the Waldbühne, so i watched them in Düsseldorf and at the Roskilde Festival. Berlin was the first Rolling Stone concert for me, during the Urban Jungle Tour in the classic lineup with still Bill Wyman on board who left the band after the tour. Berlin 2018 during the No Filter tour was the last concert with Charlie Watts on the drums.

Great compliments to Steve Jordan, he is an excellent drummer and he did a great job. I am sure Charlie was watching him from above. It was a great concert the weather was on our side, a good setlist, the only song i missed personally was "It´s Only Rock And Roll". Best wishes to the best and greatest band of all times.
---
Review by Lennart Schmidt
The Rolling Stones show in Berlin turned out to be one of the coolest experiences I ever had in my life, it was just a perfect day! My first show I ever attended was in 2014 in the same venue with my dad. 19 shows and 8 years later, here I am, once again going with my dad to my show #20. It felt like a Deja-vu when we got there and everything looked familiar at the entrance already, but yet in such different times. I'm now 23 years old, and this was the first Stones show with only my dad and me in a long while.

Traffic was just perfect when we did our 2.5 hour drive from Hamburg to Berlin and we found a free parking space in a side street 12 mins of walking away from the venue. The weather was almost as hot as last time, but with enough water that's no problem.

2014 we didn't know anything about Lucky dips, which I discovered 2017 with the start of the No Filter tour. So since then I've only bought Lucky dips on all my concerts. This was the last of 7 shows I did this summer and I didn't expect good tickets, since this show was sold out in minutes and actually I saw so many people outside looking for a ticket, and no one selling tickets – complete opposite to what I usually see at Stones shows. We were even more excited when we got Pit-tickets and got lucky once more, when we found out by asking staff that besides the very long queue in the hot sun there was a second one just opened in the shade. We got in in 15 mins.

On to the show. It was absolutely fantastic. The whole show was played with power and passion, and Mick and Keith were at the top of their games. Keith played great solos, we got many surprises, Rocks Off, All Down The Line and Fool To Cry all worked great, and we were surrounded by people who really were into dancing, so we were having a great party right next to the catwalk. The only downside, I could have really used some water Mick poured to the lucky ones on the other side.

Keith's playing today was absolutely outstanding, I've never seen him soloing and playing Gimme Shelter like this. The guitar on Midnight Rambler was sounding just out of this world, Sympathy For The Devil also showed Keith in top form and by the time Satisfaction started almost everyone was jumping and partying. I gave Keith lots of credit, but really, Mick did a fantastic job, he was working the crowd and did great singing, I can't believe he is still able to perform like this at 79 years. I really hope the band decides to continue, with their key members in such a great shape, they are definitely putting big smiles onto everyone's faces after this amazing show. What a band. What a summer. What a night. If this was my last concert, it was a great finale, but I could never say no to some more shows next summer. Thank you, Rolling Stones!
---
Review by Holger Zittel (ZitRock)
What a wonderful final show in Berlin! A really very hot concert day began with the early arrival at the Berlin Waldbühne. Since there is a free choice of seats in the individual blocks, it was important to be there early in order to get a seat in your block as far down as possible to the stage. Accordingly, we were there at 2:30 p.m. and queued up and waited for admission. The heat meant that one or the other spectator unfortunately collapsed and had to be treated by paramedics. It was annoying that admission did not start at 4:30 p.m. as planned, but about 25 minutes later. Almost irresponsible in the heat in my opinion. All spectators with VIP packages were probably let in before the gates opened. Then it was time to go down quickly the many steps to Block B (Keith side). My wife and I ended up getting a seat on the leftmost block just behind the Diamond Pit. A perfect seat with a clear view of the stage. At 6:30 p.m. the wait was finally over and the support act Ghost Hounds began. A really great band with a refreshing performance that was a lot of fun and set the mood for the Stones concert.

Then finally at 7:45 the drums played "Charlie's tribute". Immediately everyone in the block stood up and clapped enthusiastically. As with all other concerts, the Stones opened with "Street Fighting Man". The mood was there immediately. The second song contained the first surprise. "All Down The Line" was played for the first time on this tour. You could already tell that it was going to be a special concert. After "Tumbling Dice", the second song from Exile On Mainstream, namely "Rocks Off", was played in Berlin for the second time on the tour after Munich. It was followed by "Out Of Time", which was frenetically celebrated by the Berlin audience.

Then followed another highlight of the concert with "Fool To Cry", a song that the Stones rarely played at concerts, on this tour only in Berlin, here in a very soulful and emotional version. It's not one of my favorite songs, but I can't remember the last time I saw/heard it live at a Stones show.

Afterwards, the Stones played the usual set, as at all concerts, but all songs full of power and with high intensity and joy. Personally, what made me happy was that Keith played both "You Got The Silver" and of course "Happy". Here, too, the fun that Keith brought to the stage was evident. Overall, the Stones showed a high level of enthusiasm from the start, which lasted until the end. Everyone's faces showed that Mick, Keith, Ron and the others themselves had a lot of fun at this show, which was reflected in all the songs played. The concert ended with "Satisfaction", which was enthusiastically celebrated by the Waldbühne. What was remarkable was the great sound at this concert, the enthusiastic audience, who accompanied all the songs with perfect lyrics, and the extraordinary atmosphere of the Waldbühne, which also brought the Stones to their best form. One of the best Stones concerts I've seen in over 40 years.

Too bad the tour is over now, at least for Europe. An emotional farewell for me too. On tour with the Stones for 40 years and after many, many concerts probably the last concert of the Stones in Germany, in Europe. Maybe "The Last Time" would have been the more honest song (LOL). But the same applies as Keith so aptly described for the Stones and the Waldbühne in relation to their 1965 concert: "You never know what's gonna happen."

Tim Ries and Bernard Fowler show next day...

The following day we attended the Rolling Stones Project concert with Tim Ries and Bernard Fowler in the small Berlin jazz club Zig Zag in front of around 200 people. Two sets of about 70 minutes each were played. Tim Ries arranged various Stones songs as mostly quiet jazz versions, but also with soul, blues and rock elements, especially in the closing track Little Red Rooster. In addition to the brilliant arrangements by Tim Ries, Bernard Fowler's vocal art stood out, which made the songs so extraordinary. The three other jazz musicians currently living in Berlin must also be mentioned: the guitarist Tal Arditi from Israel, the Brit Phil Donkin on bass and Mathis Grossmann from Germany on drums. Although, as Tim Ries reported, there was almost no time to rehearse and a lot was played from memories of earlier joint performances, everything came together to form a wonderful gaze. It got very emotional when Tim Ries reported on his collaboration with Charlie Watts for his album "Stones World", which was released in 2008, and then dedicated Miss You to him, which can also be found on the CD. Bernard Fowler also recalled Charlie Watts and said: "He's up there and smiling at us."

Overall there was a very positive and relaxed atmosphere despite the cramped conditions and the heat in the club. The friendliness and relaxed attitude of all the musicians was evident after the concert. All stood for talks, photos and autographing readily available. Tim Ries in particular showed himself to be an extremely likeable and patient person, who distributed and signed some of his notes. He even picked out the desired title from the large stack of sheet music for one, "Miss You" for me. What a fantastic farewell from Berlin!

Set 1: Honky Tonk Woman - Lady Jane - Wild Horses - Gimme Shelter - A Change Is Gonna Come- Satisfaction - Ruby Tuesday

Set 2: Honky Tonk Woman - Baby Break It Down- Wild Horses - Paint it black - A Change Is Gonna Come - Miss you - For All We Know This Could Be A Dream - Little Red Rooster

More about the Tim Ries and Bernard Fowler show here:

Bernard Fowler & Tim Ries' The Rolling Stones Project, Zig Zag Jazz Club, Aug 4th, 2022 (IORR)
---
Pictures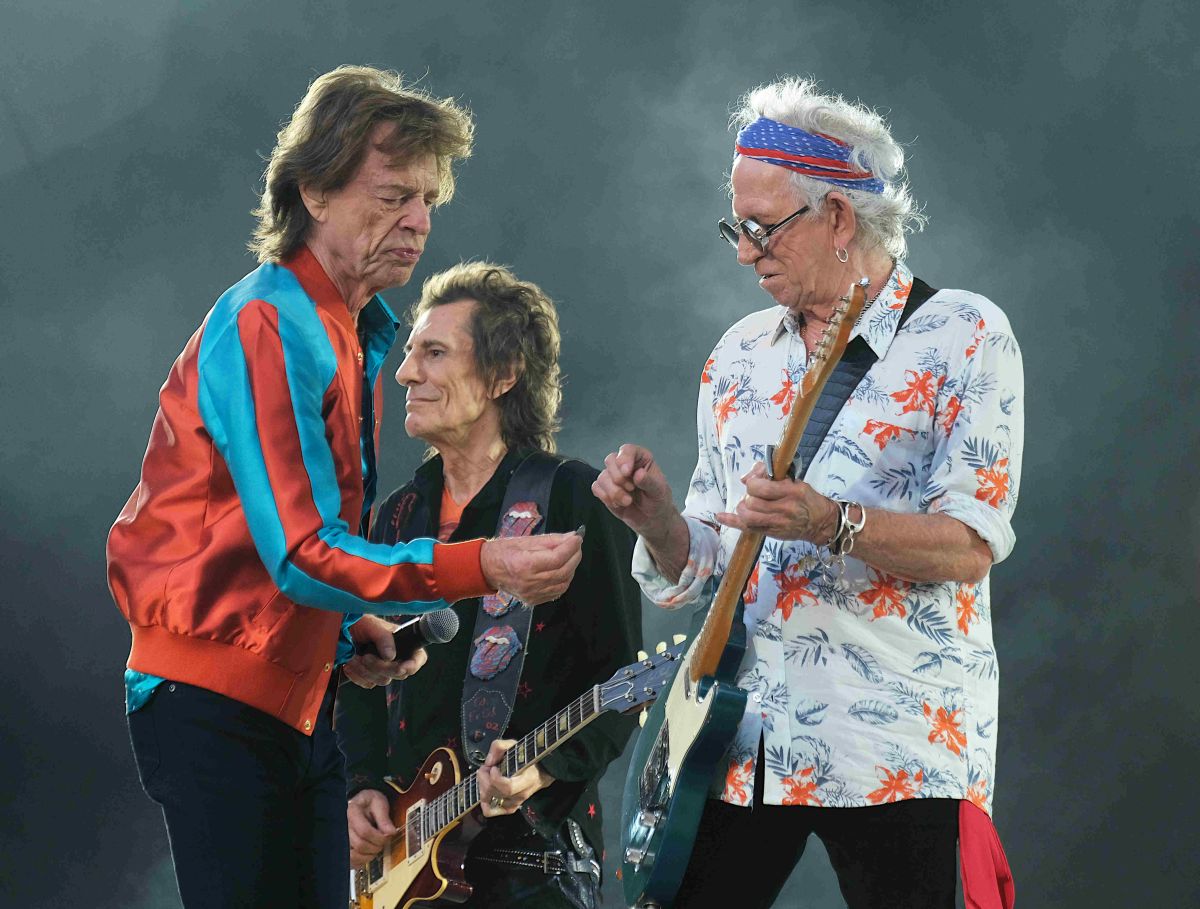 Photo by Geir Greni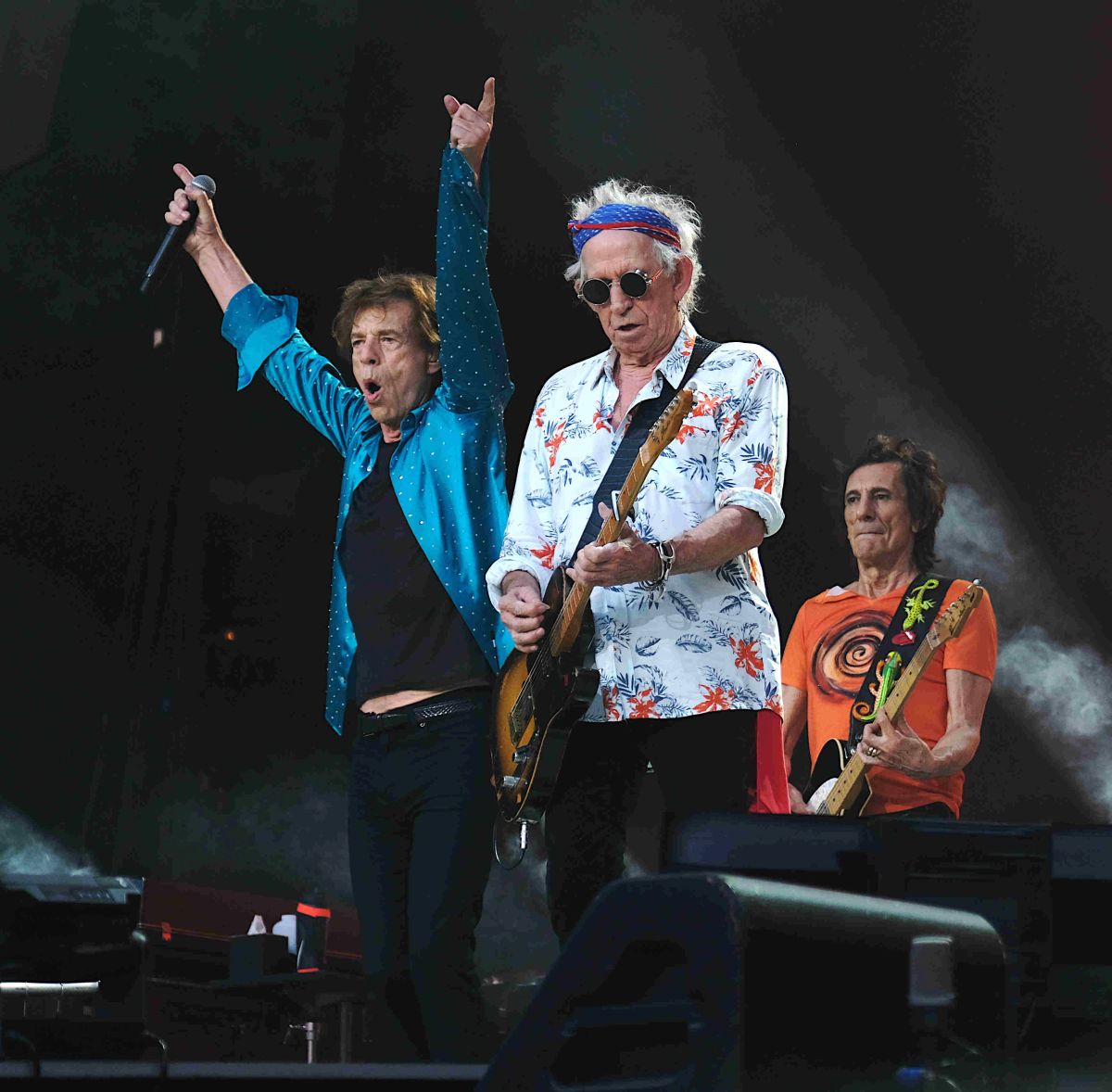 Photo by Geir Greni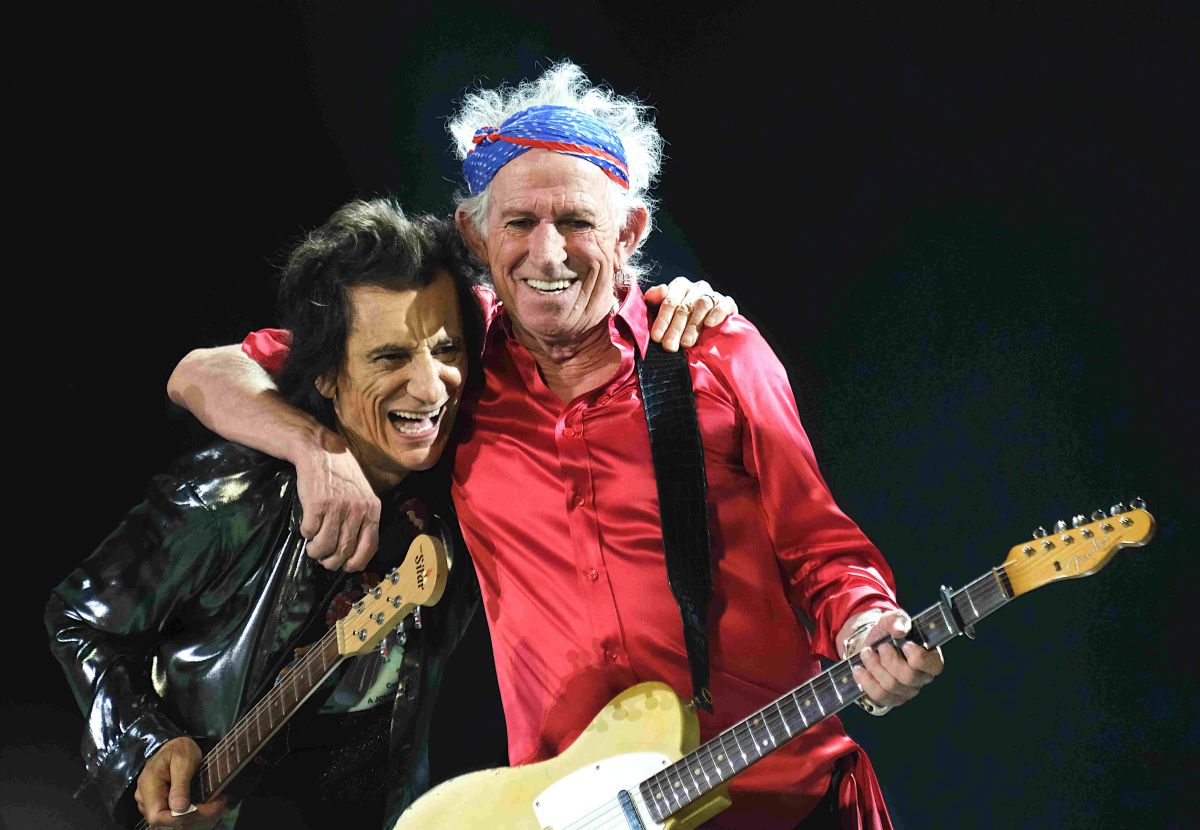 Photo by Geir Greni
---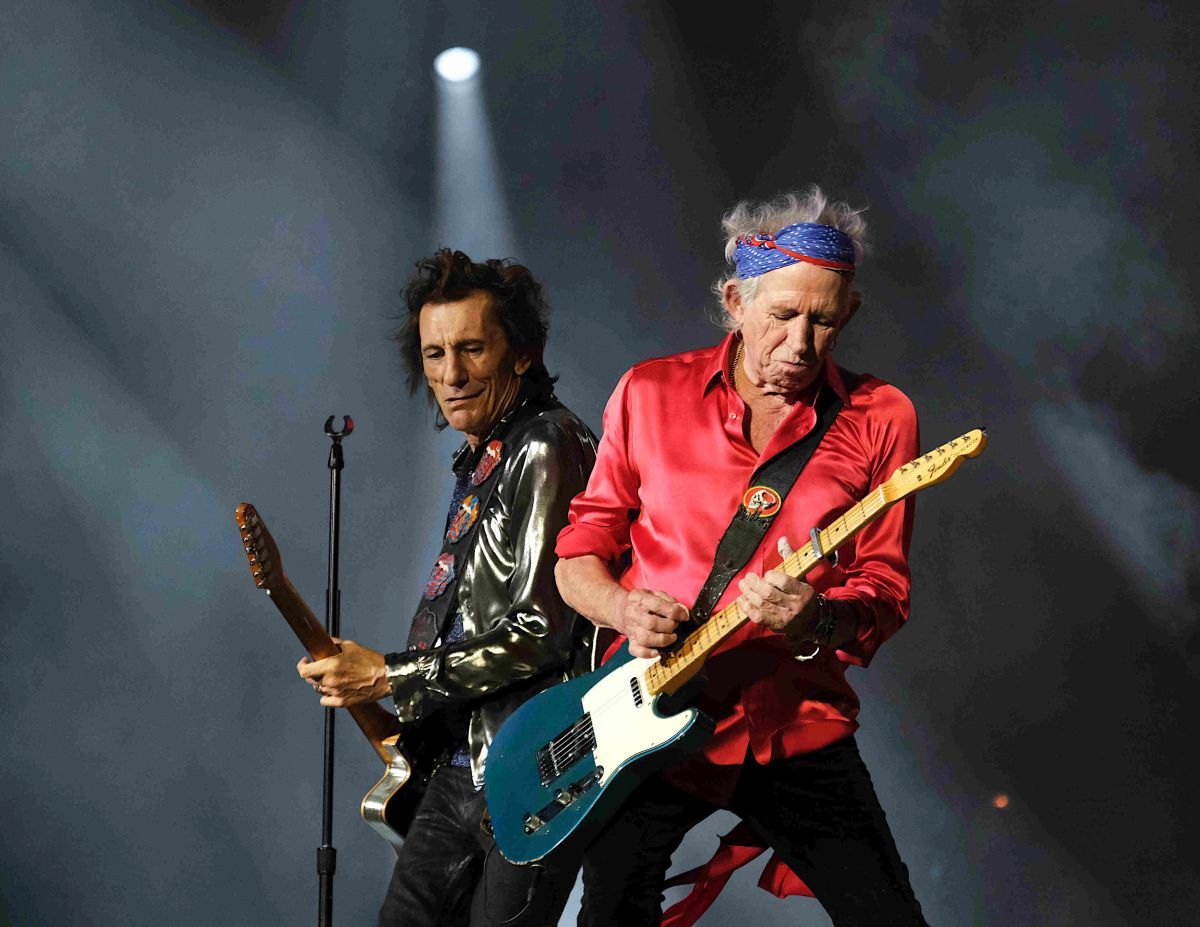 Photo by Geir Greni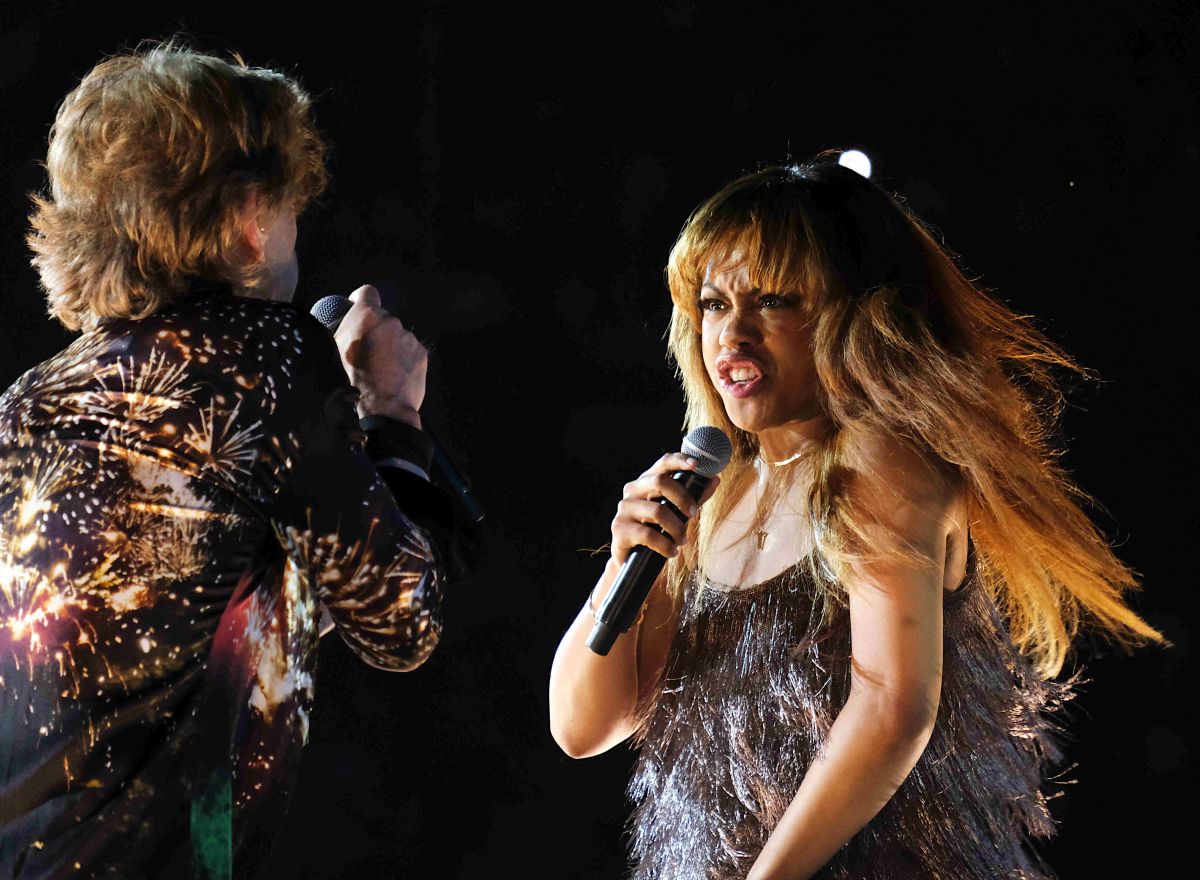 Photo by Geir Greni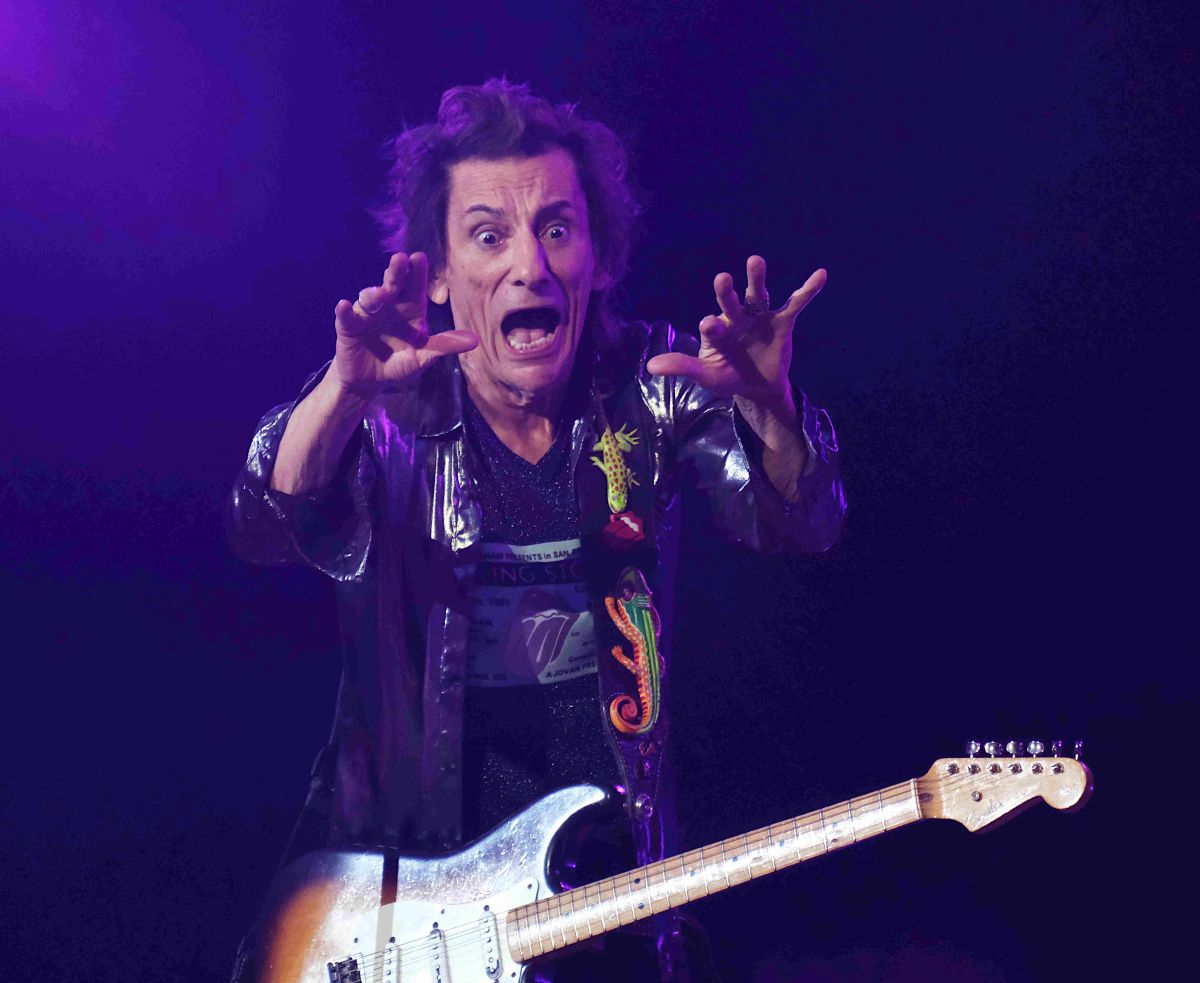 Photo by Geir Greni
---

Photo by Geir Greni
---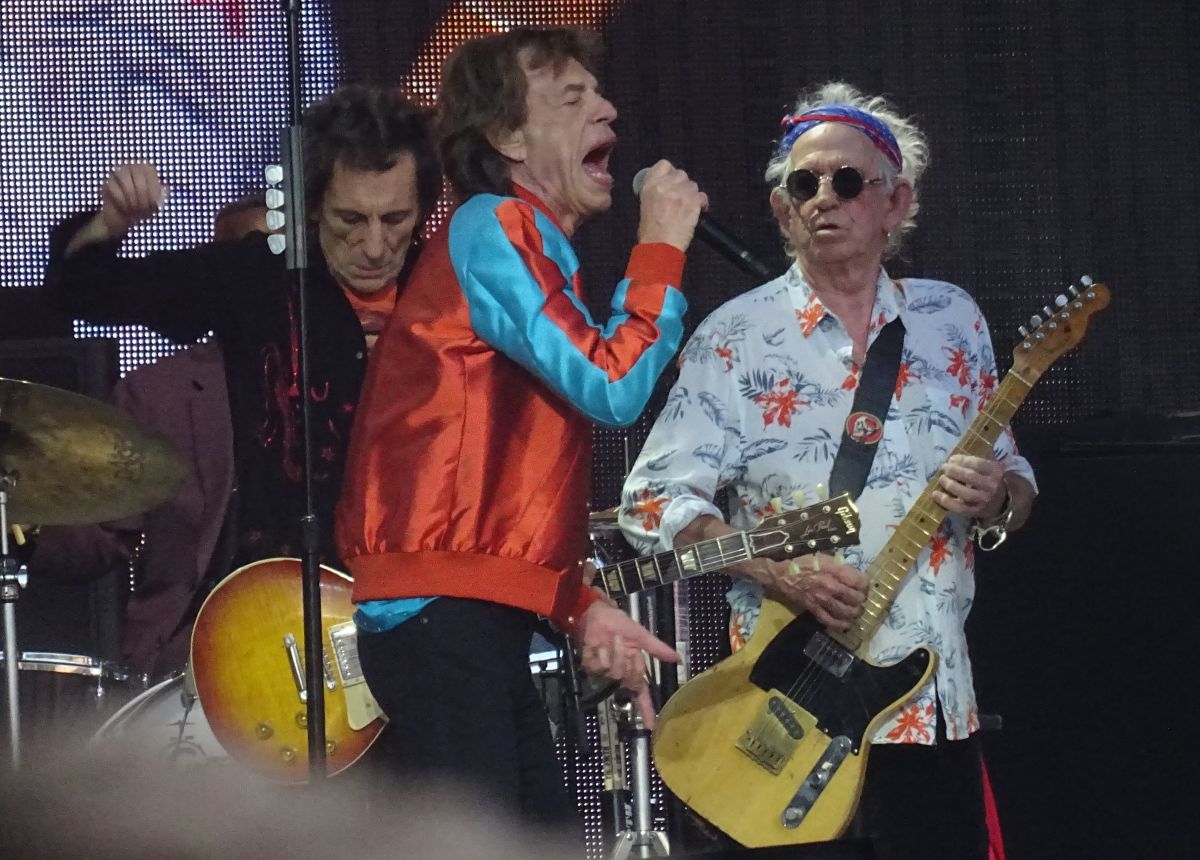 Photo by Bjornulf Vik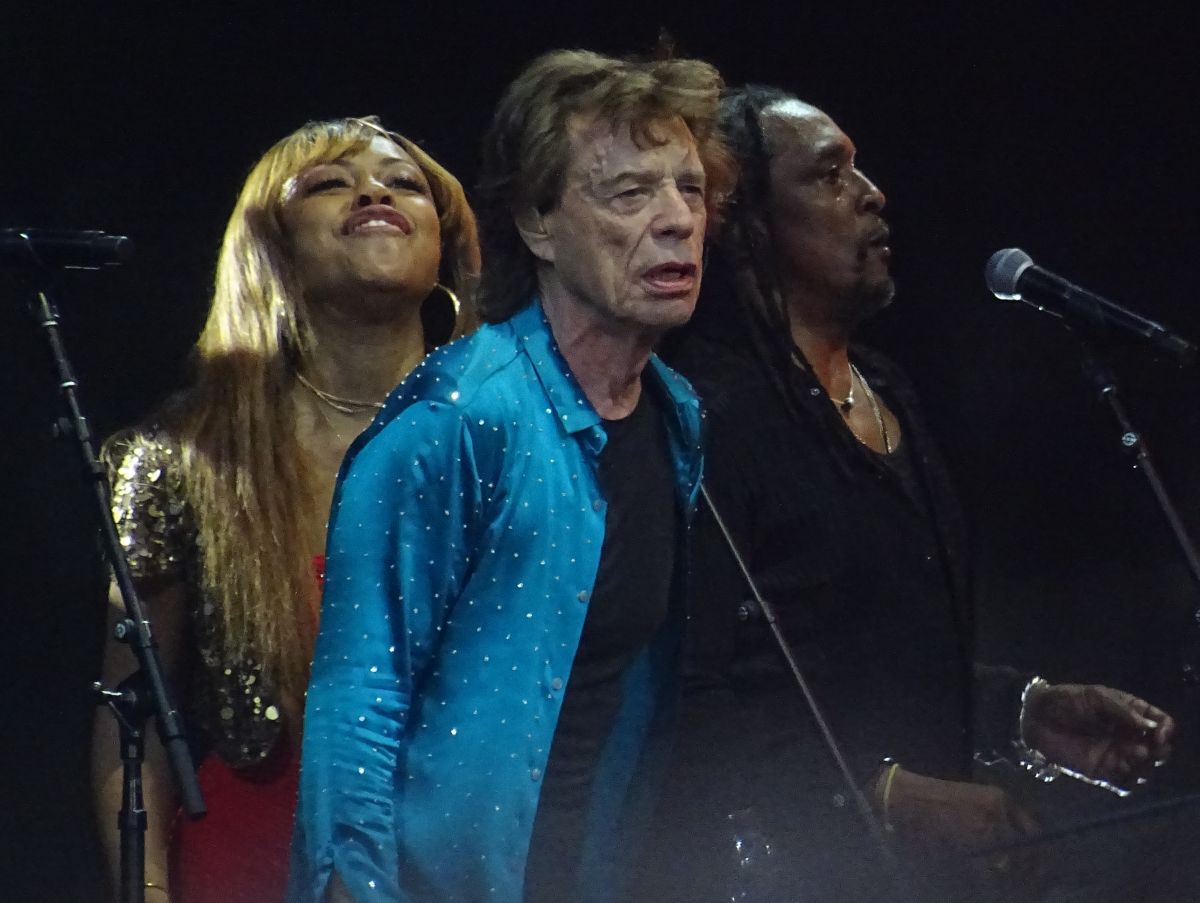 Photo by Bjornulf Vik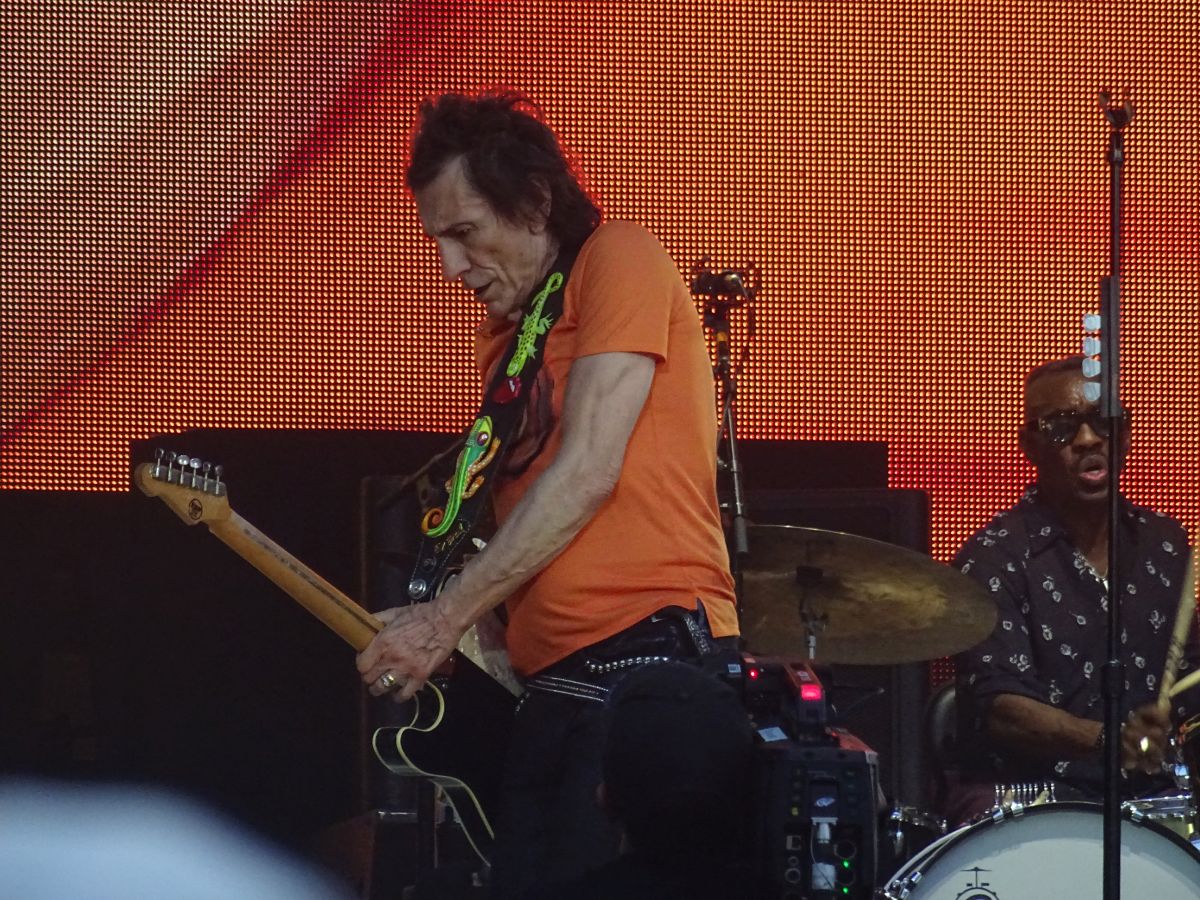 Photo by Bjornulf Vik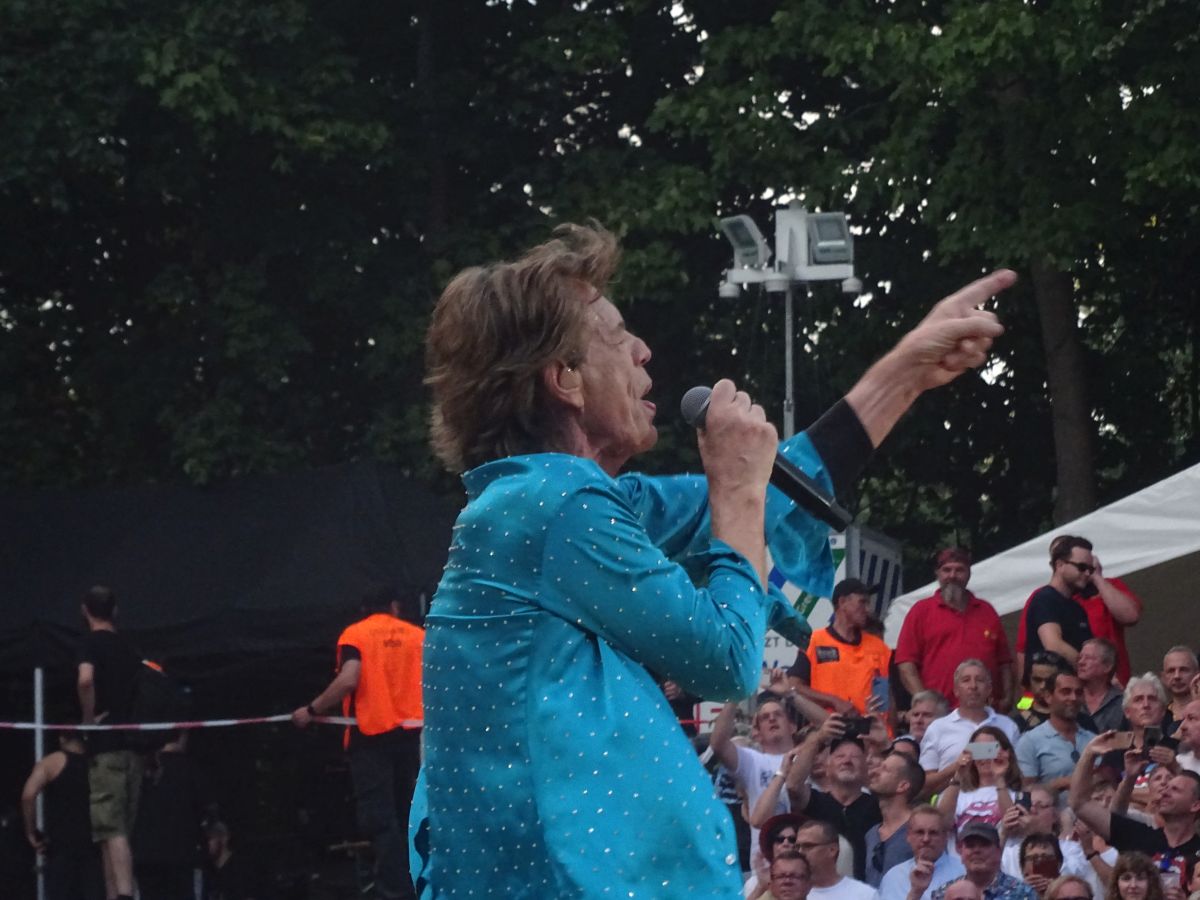 Photo by Bjornulf Vik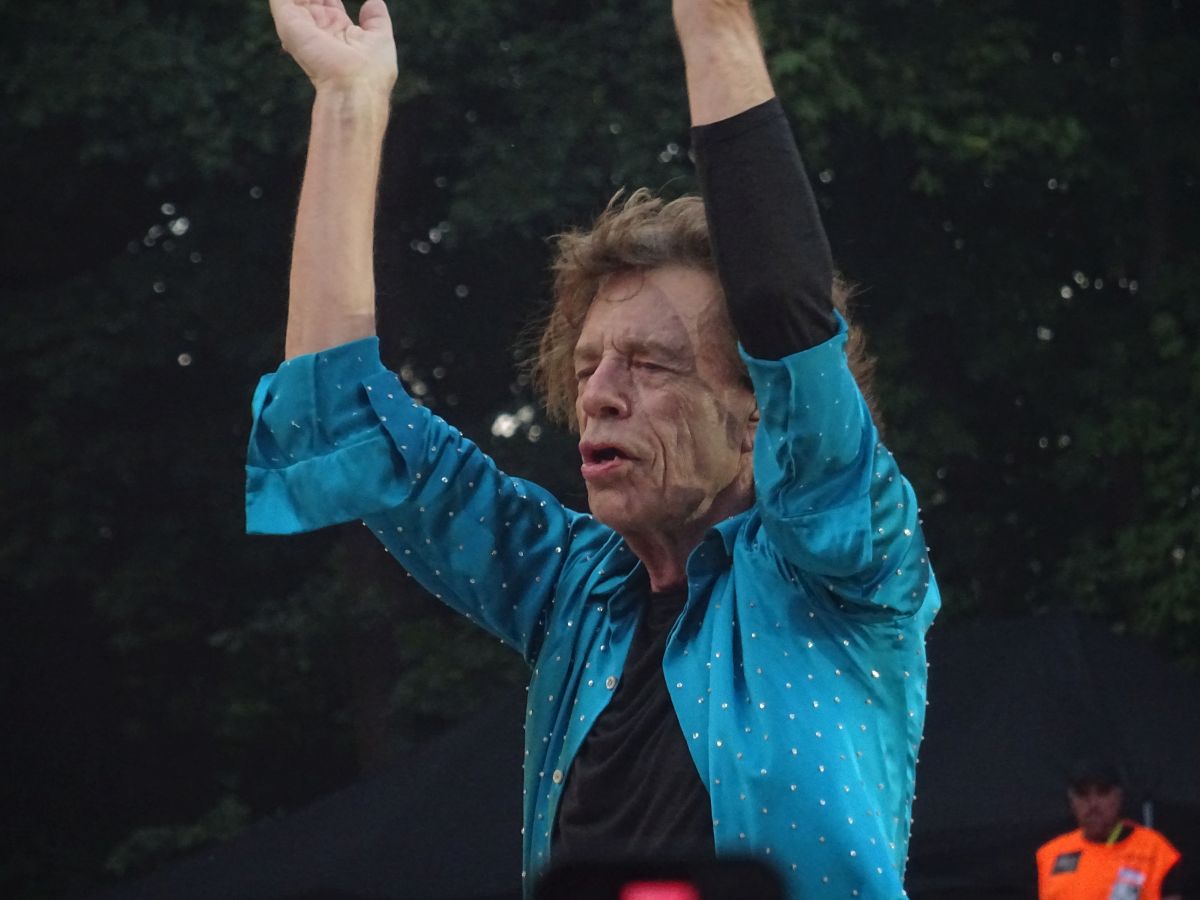 Photo by Bjornulf Vik
---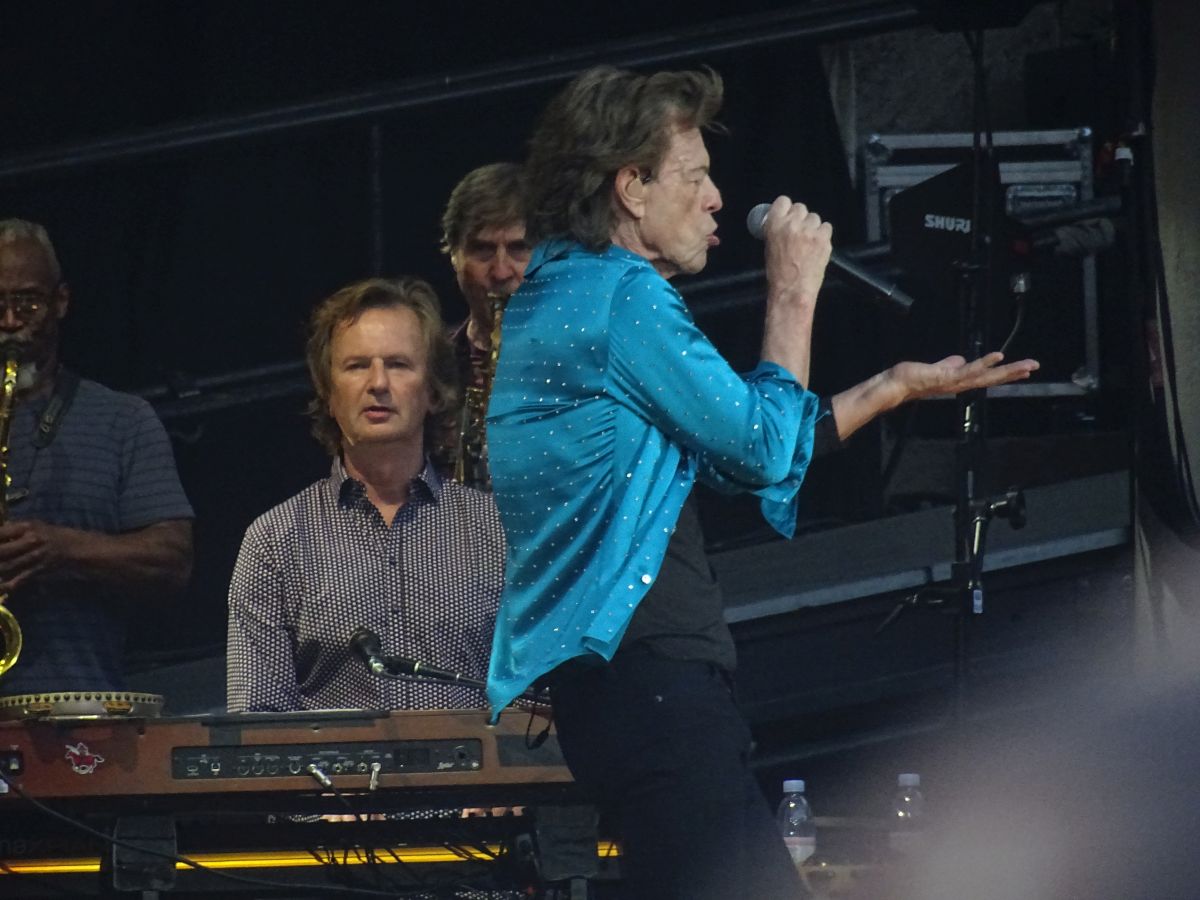 Photo by Bjornulf Vik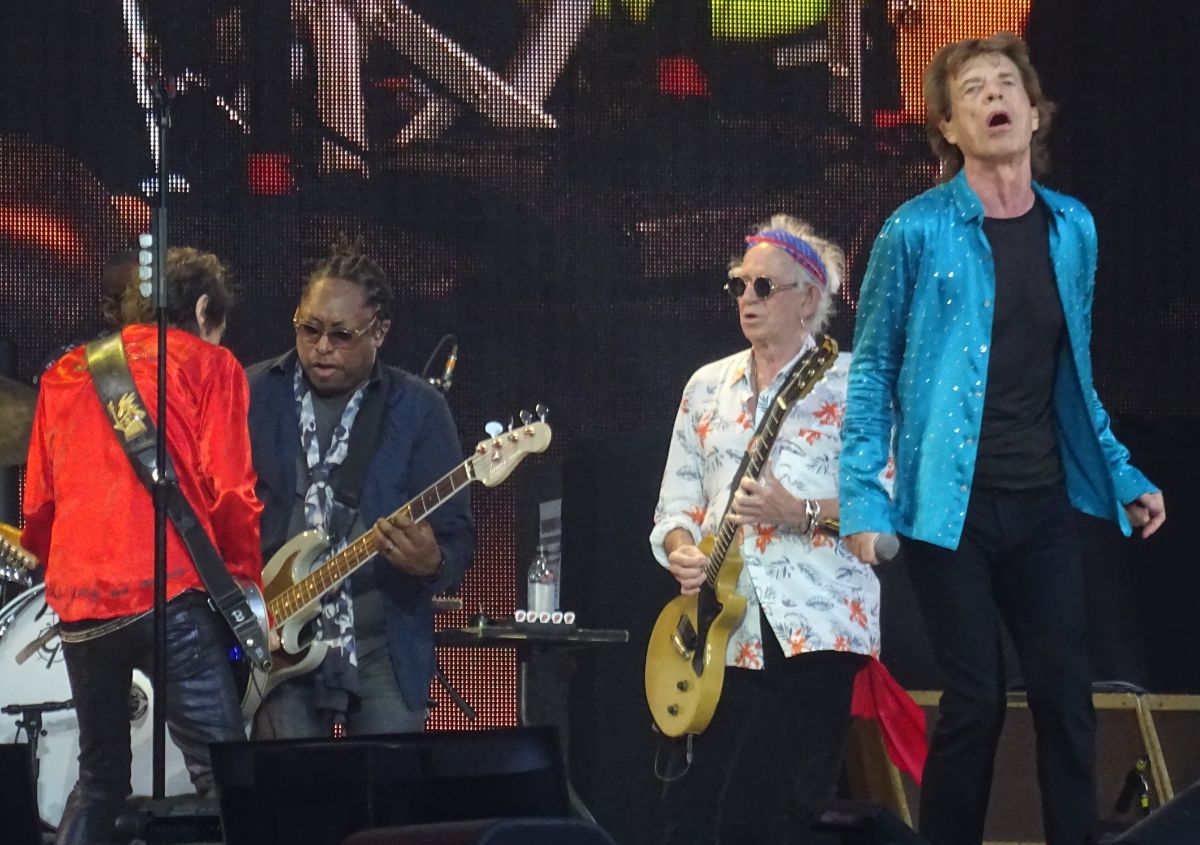 Photo by Bjornulf Vik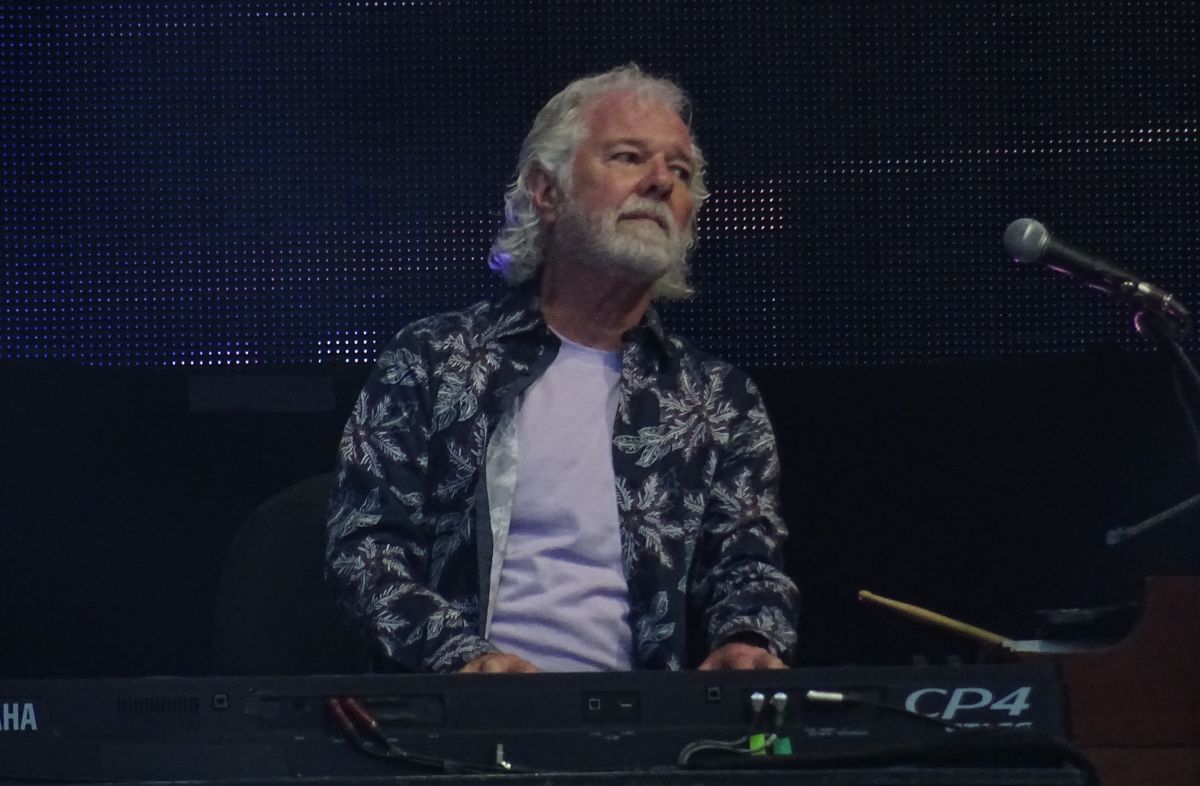 Photo by Bjornulf Vik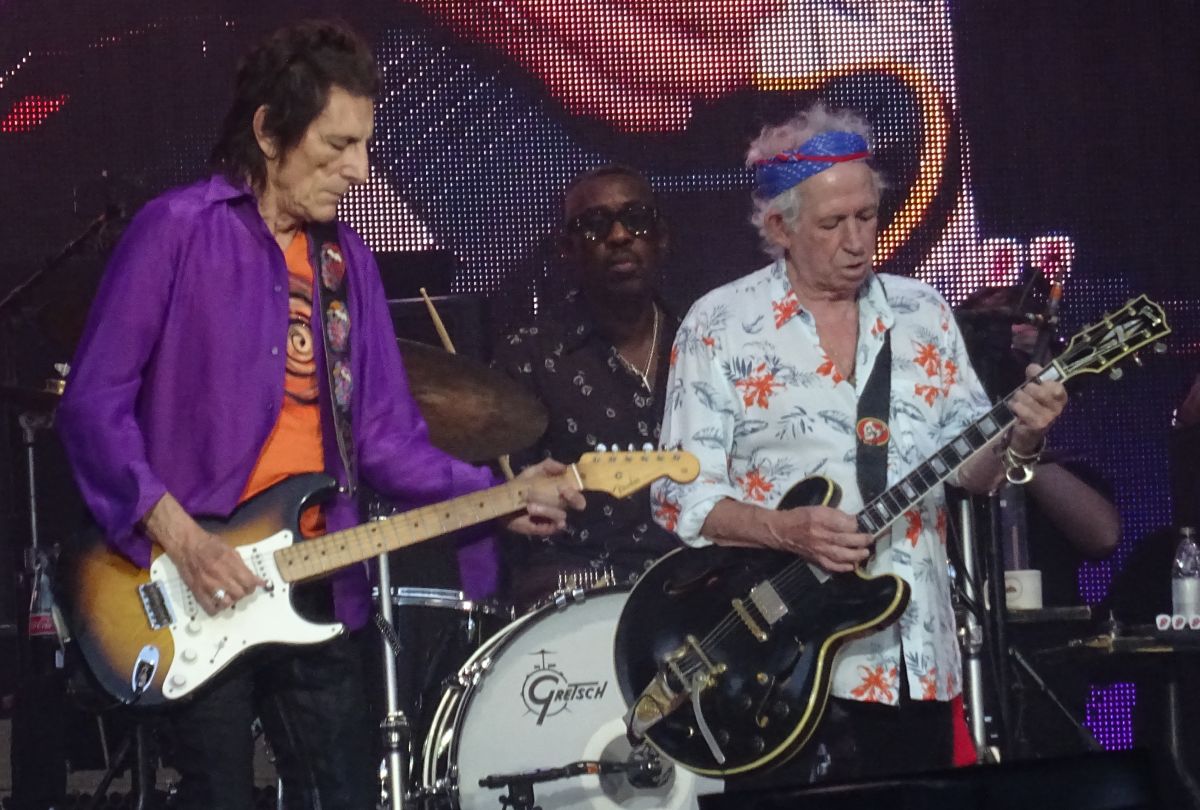 Photo by Bjornulf Vik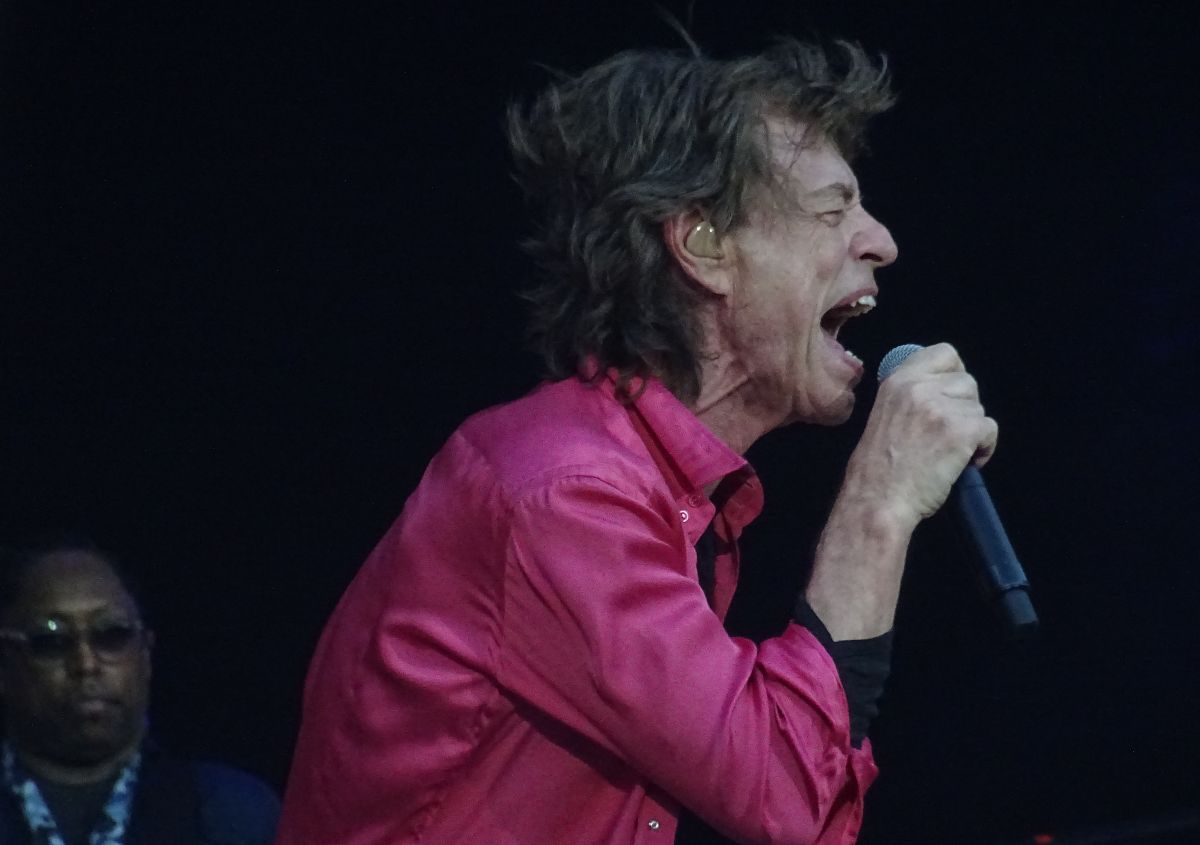 Photo by Bjornulf Vik
---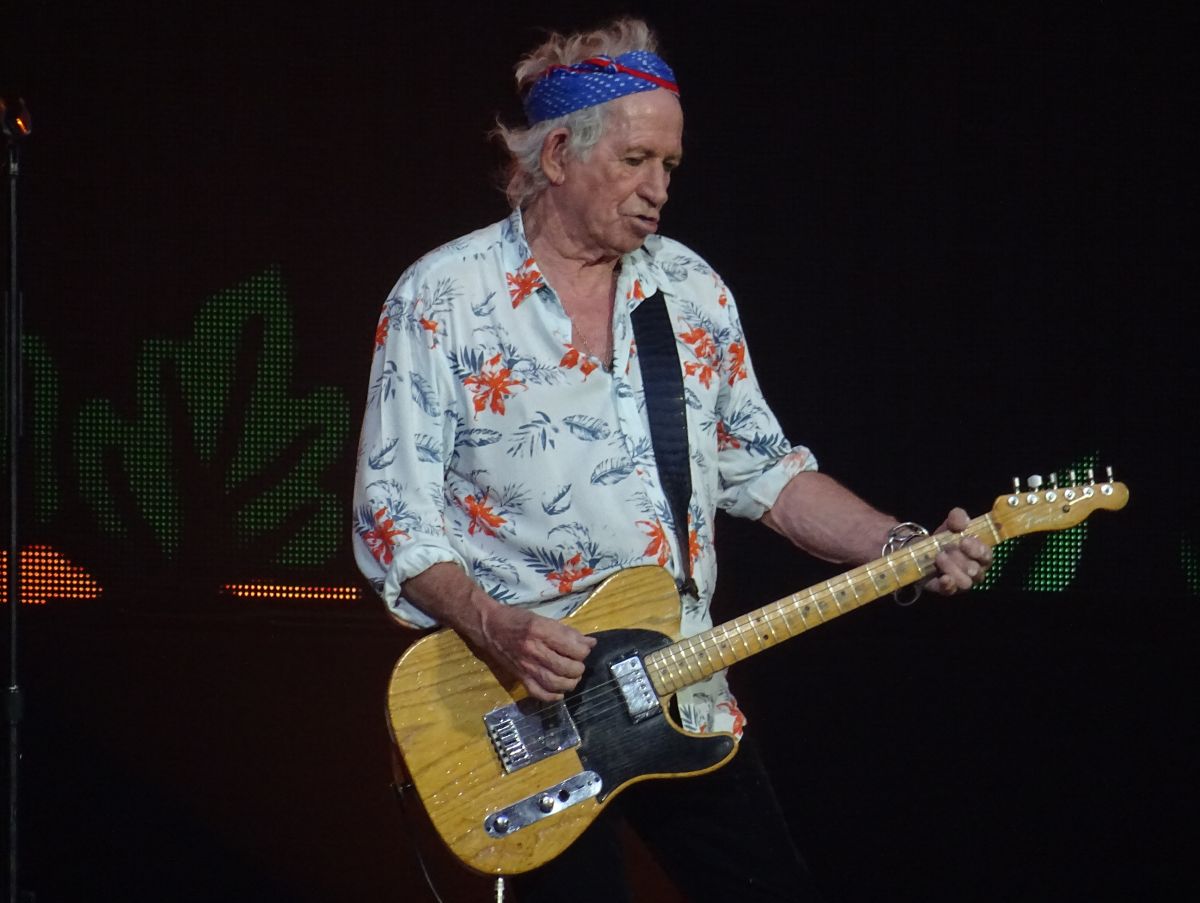 Photo by Bjornulf Vik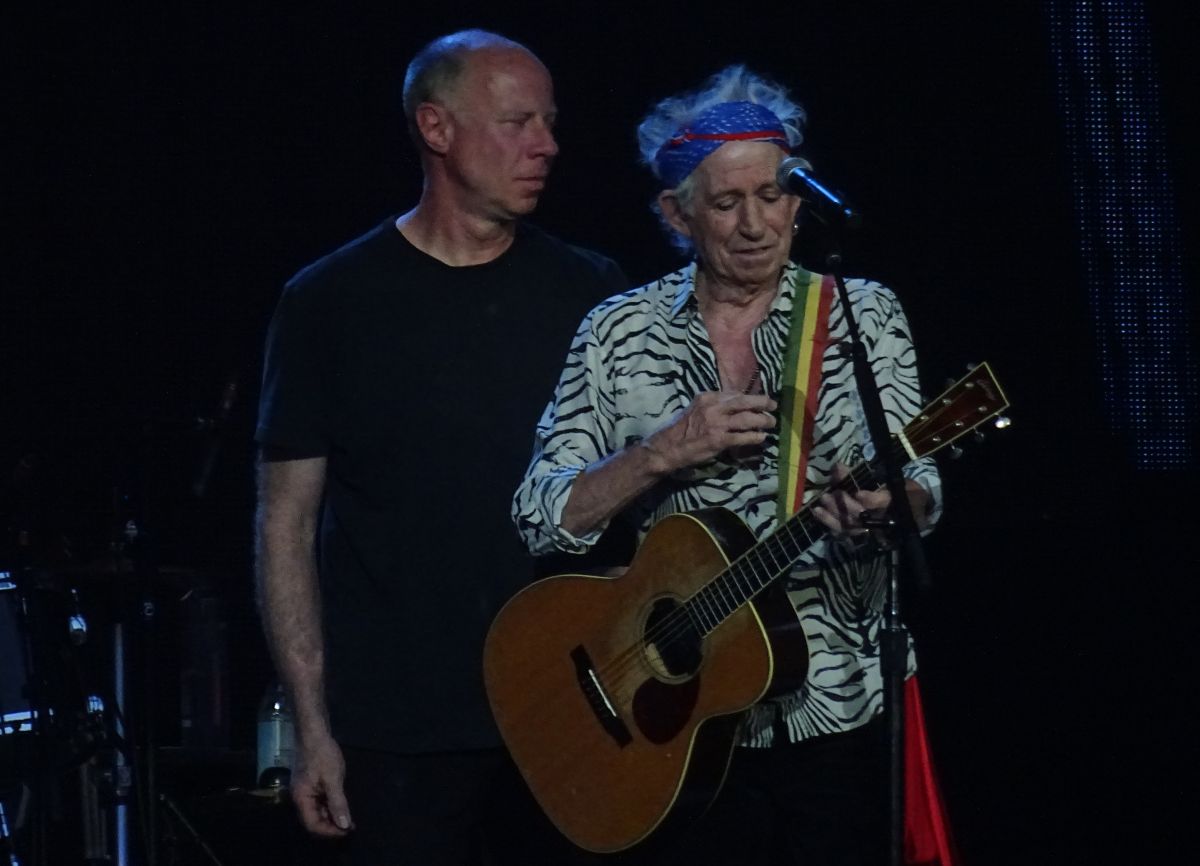 Photo by Bjornulf Vik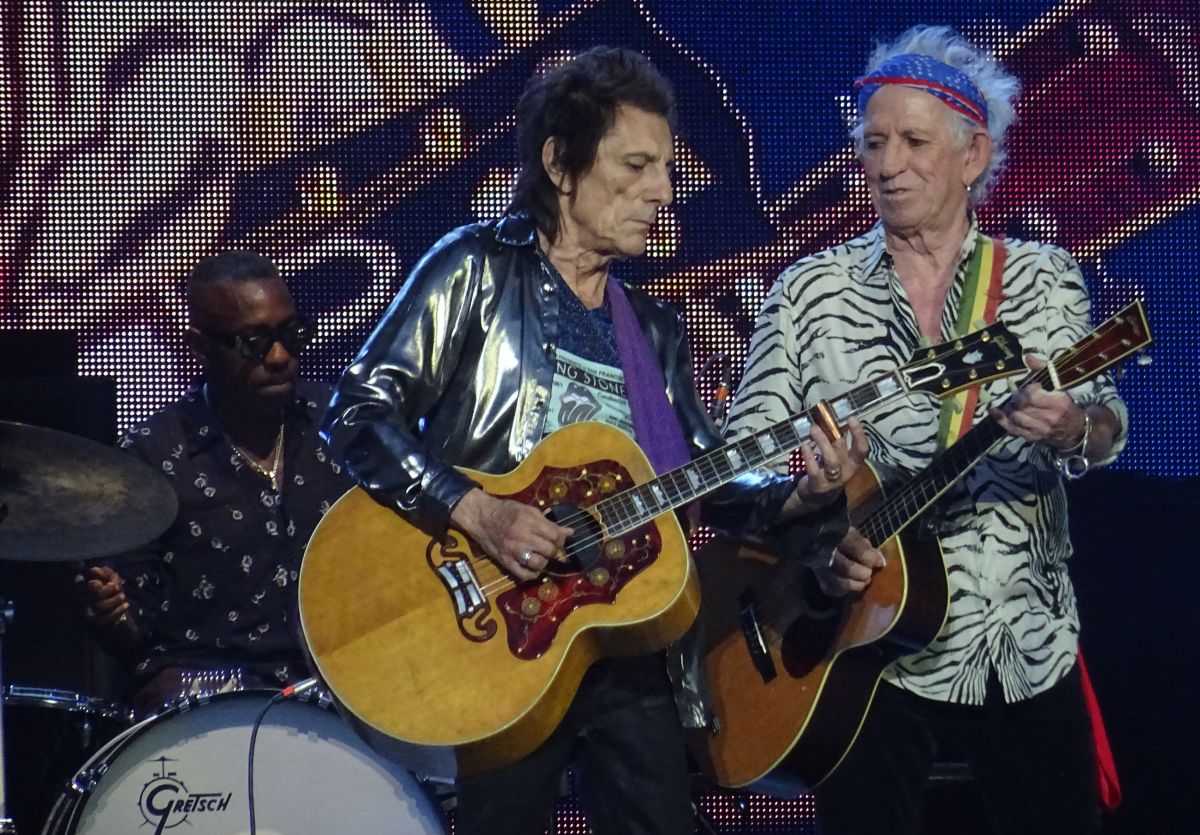 Photo by Bjornulf Vik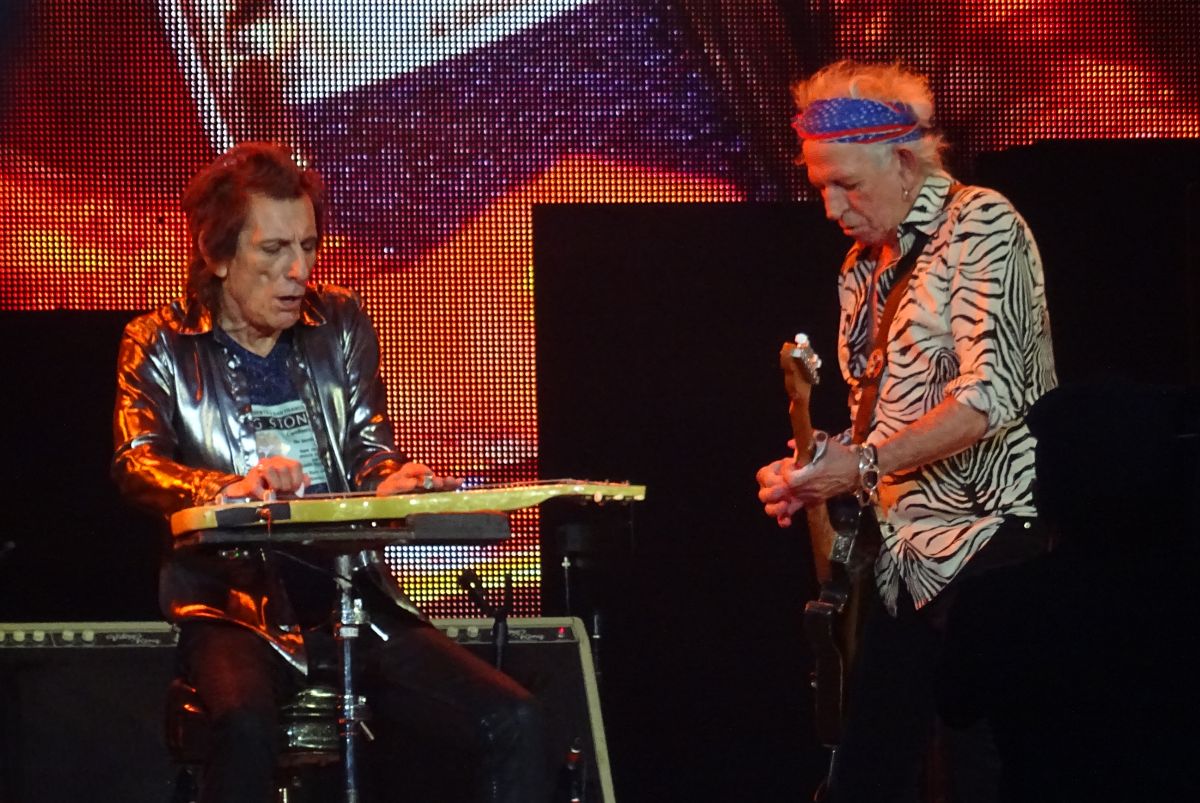 Photo by Bjornulf Vik
---

Photo by Bjornulf Vik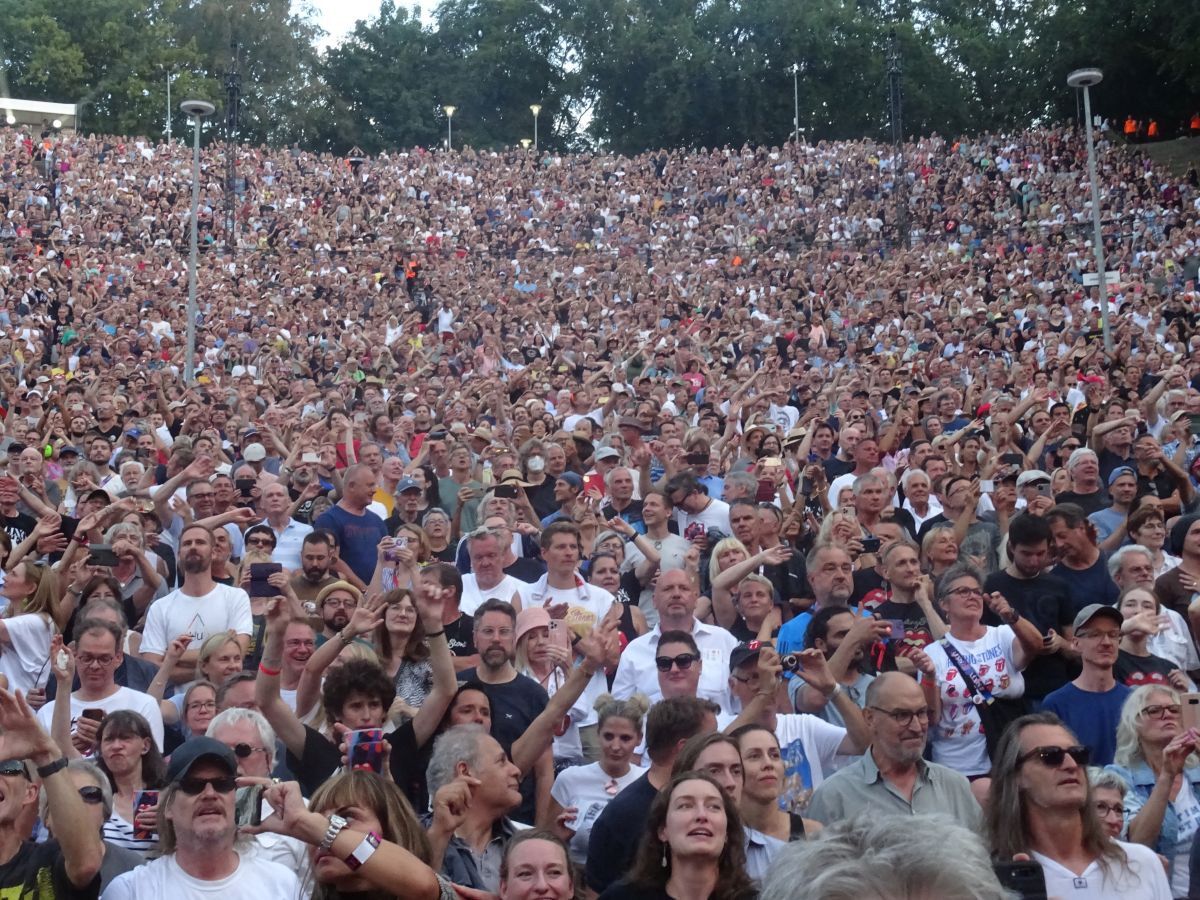 Photo by Bjornulf Vik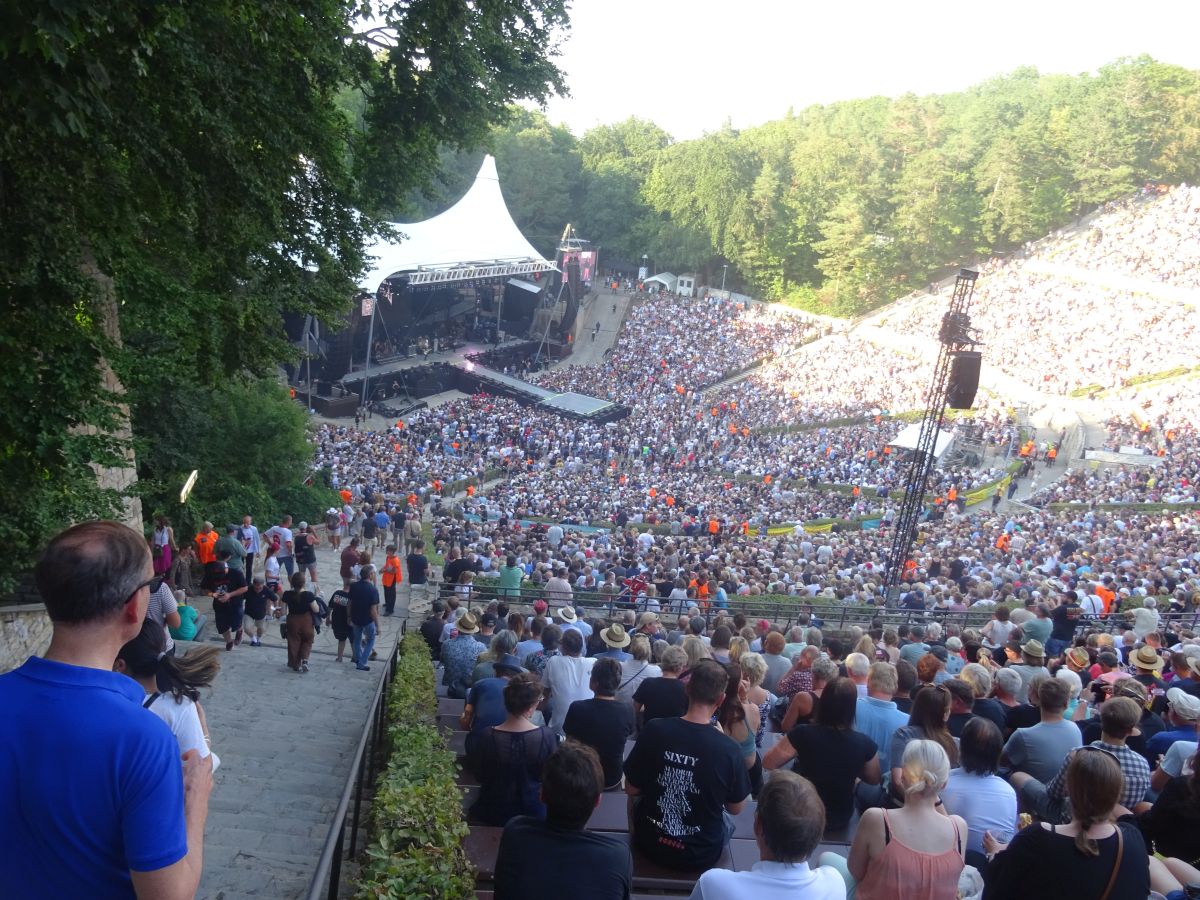 Photo by Bjornulf Vik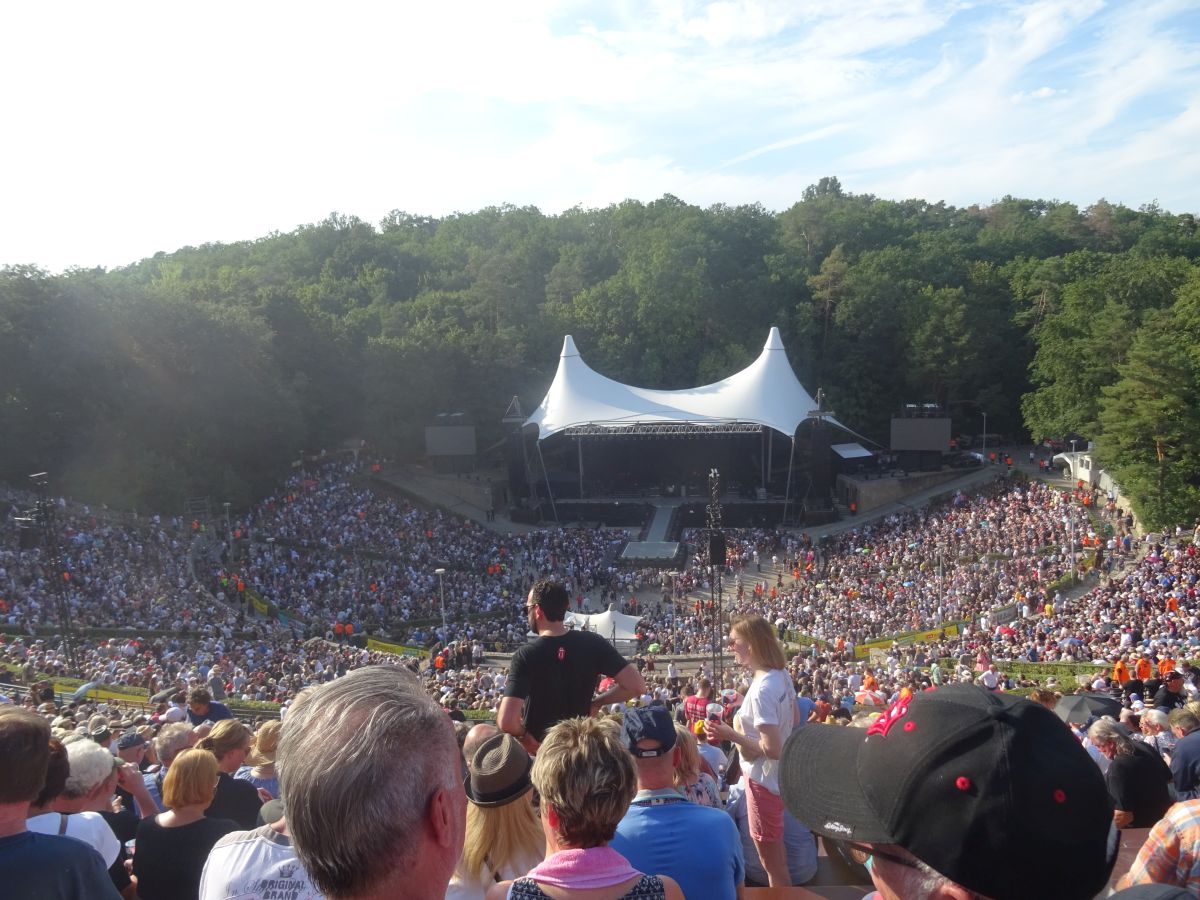 Photo by Bjornulf Vik
---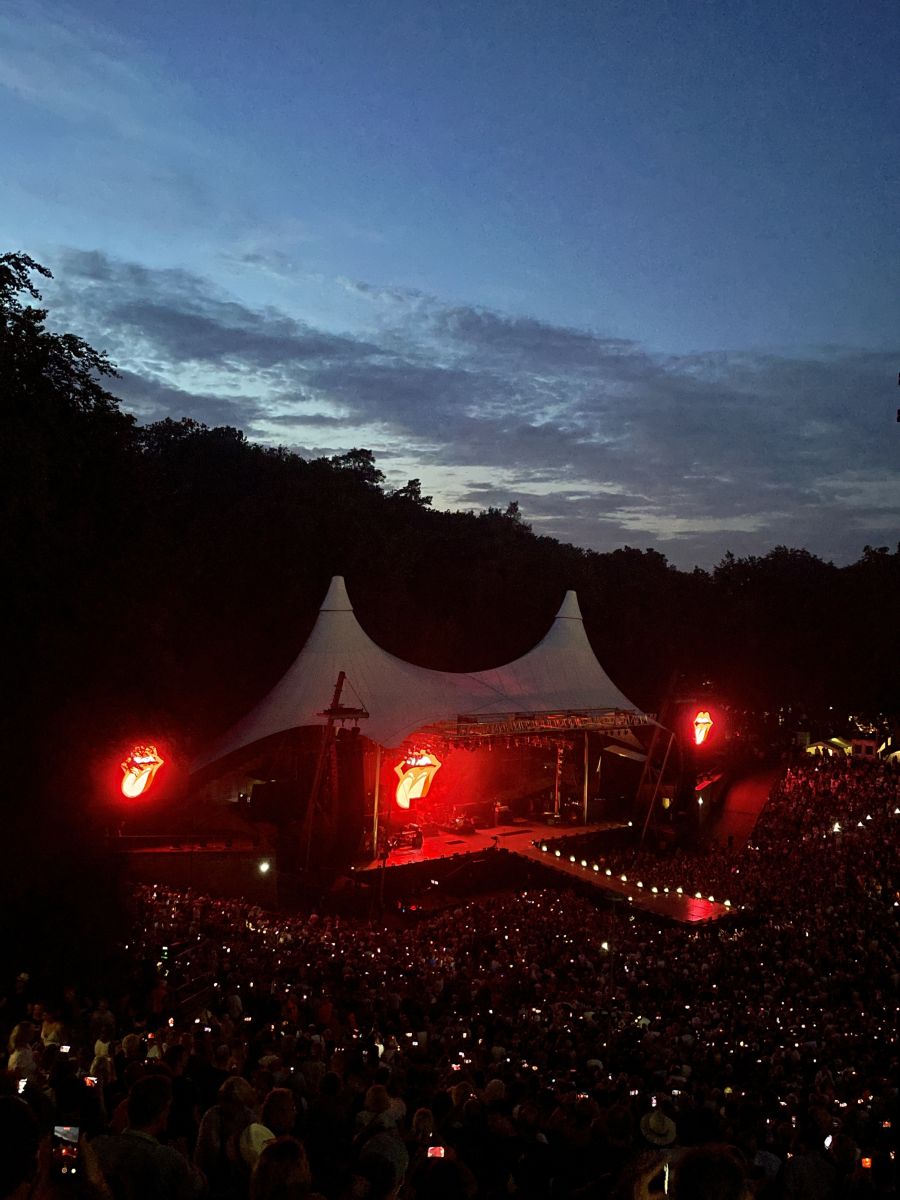 Photo by Dirk Wiefel
---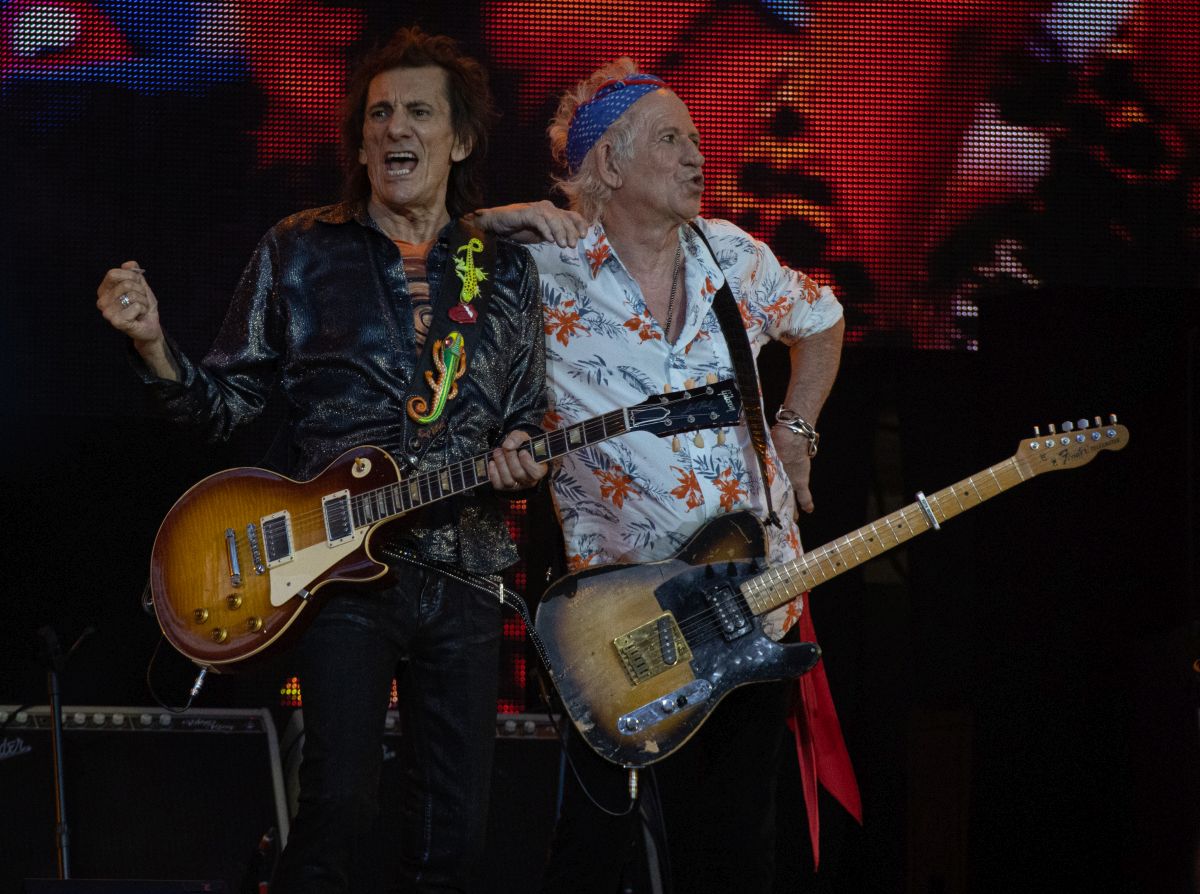 Photo by Josef Massinger
---

Photo by Michael Getzner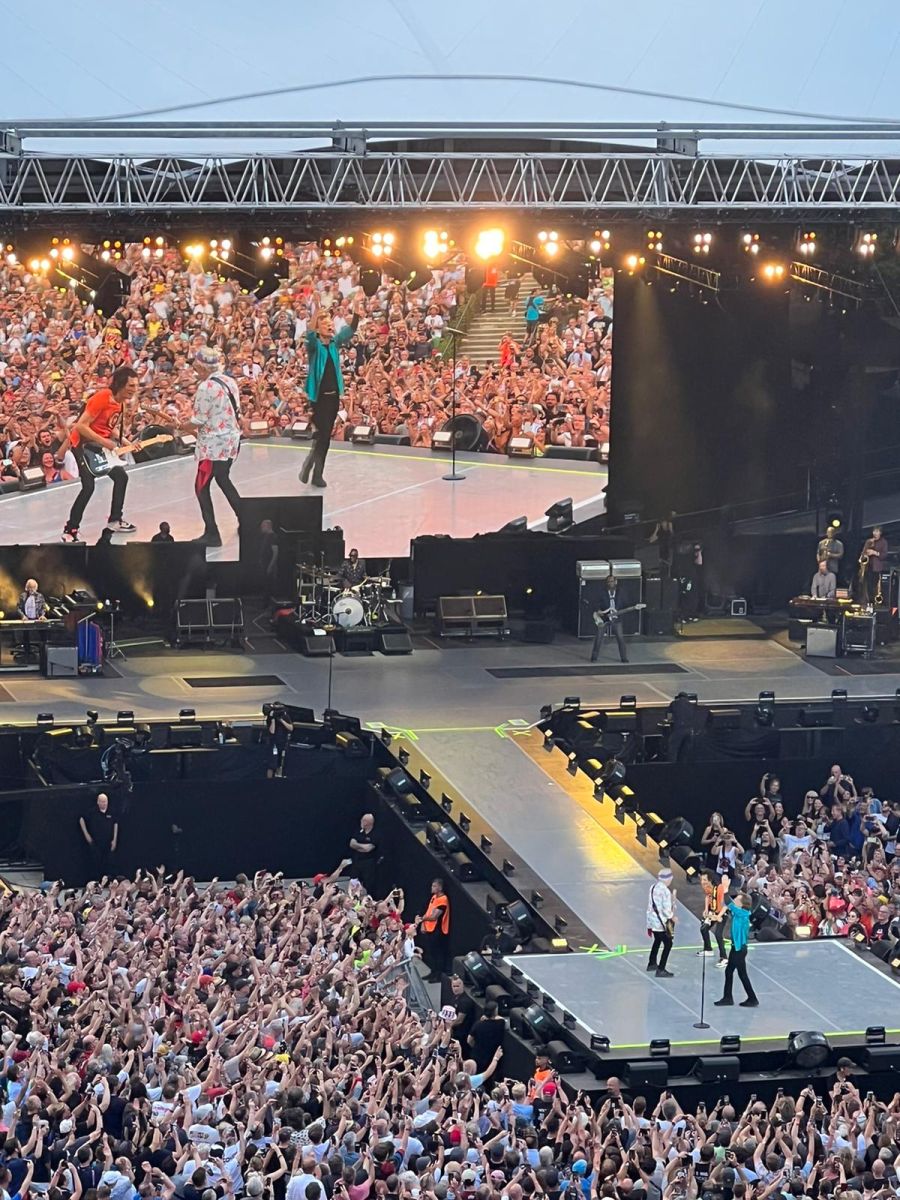 Photo by Michael Getzner
---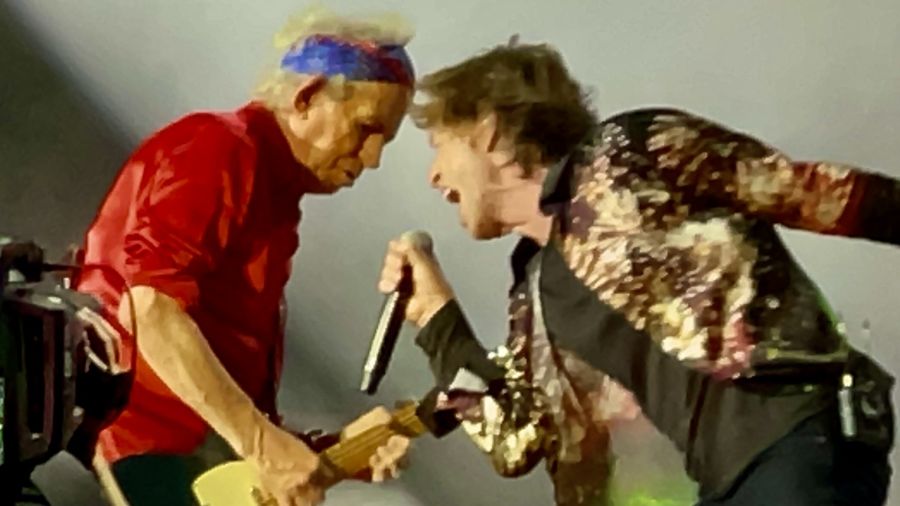 Photo by Richard Ona
---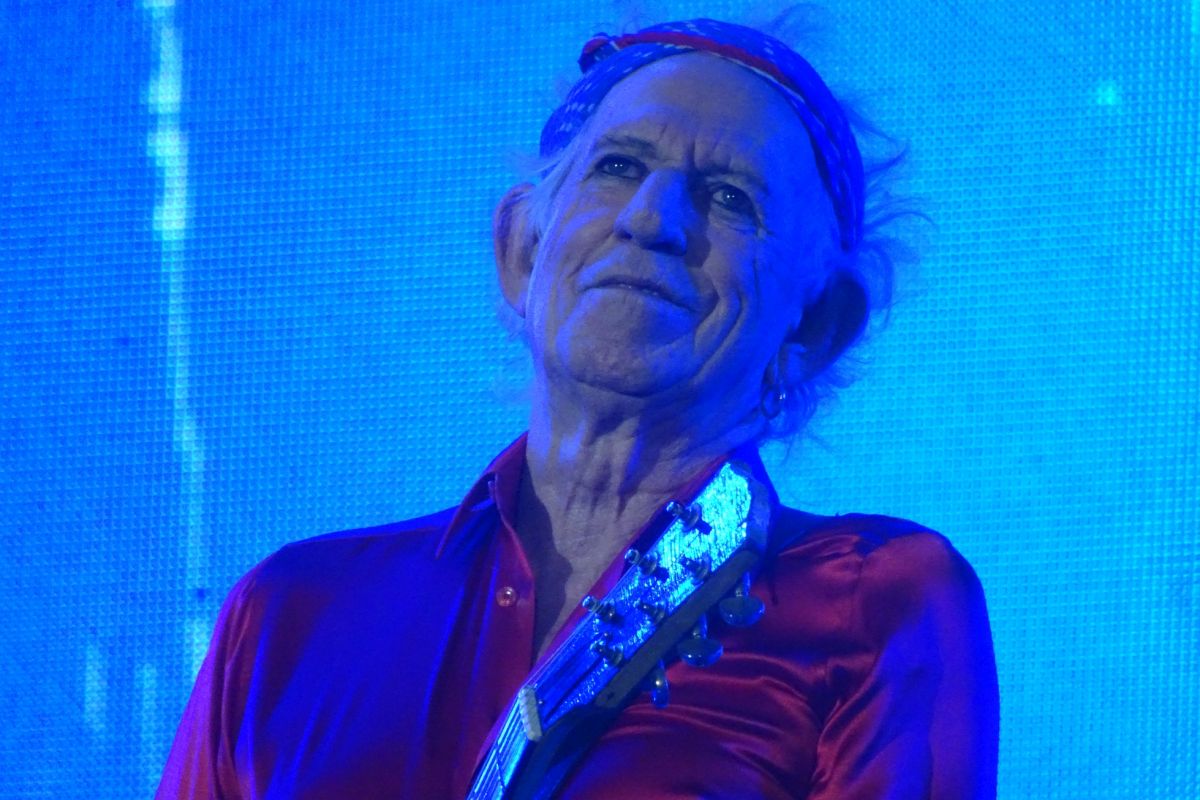 Photo by Peter Lacres

Photo by Peter Lacres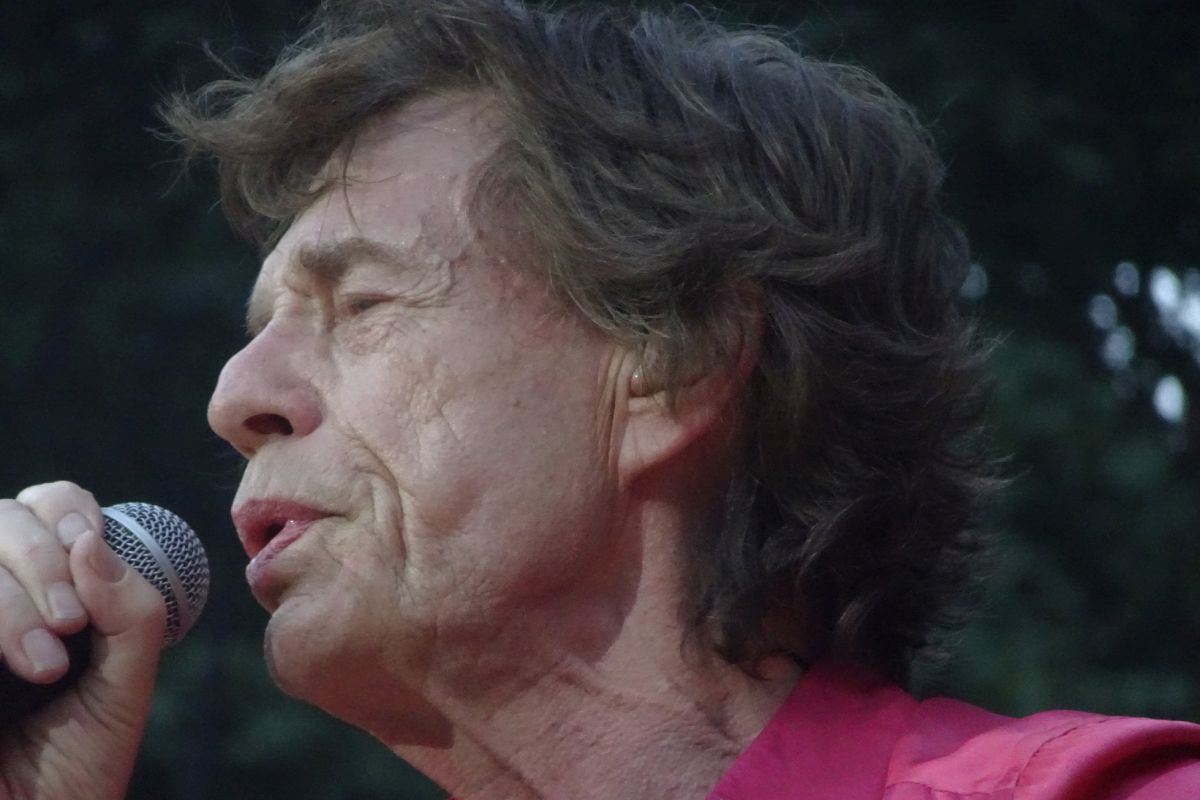 Photo by Peter Lacres
---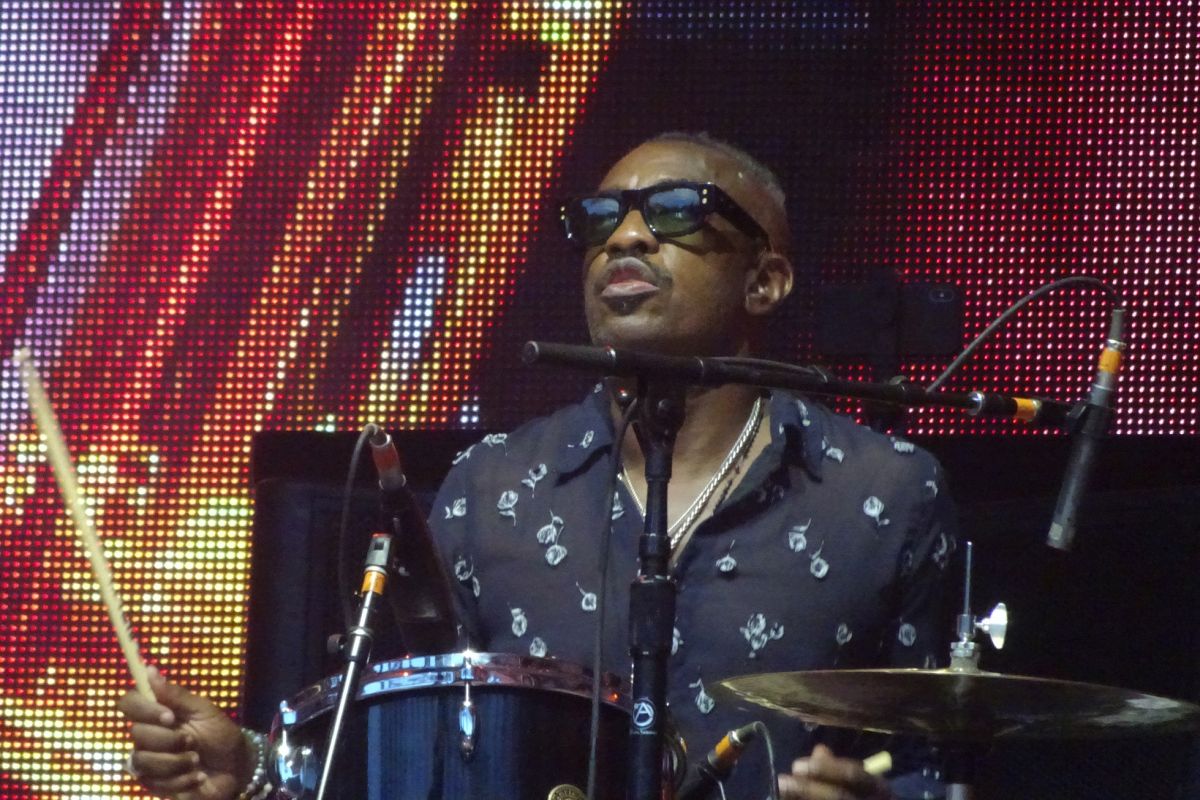 Photo by Peter Lacres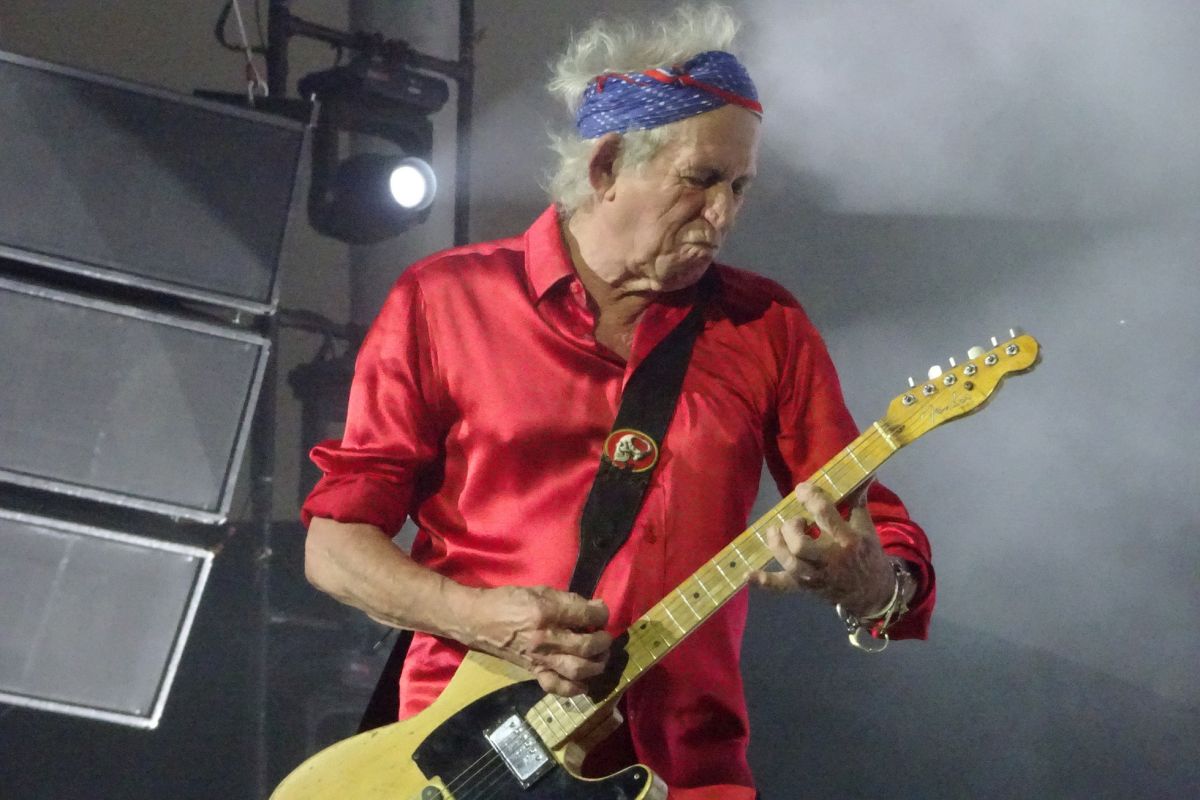 Photo by Peter Lacres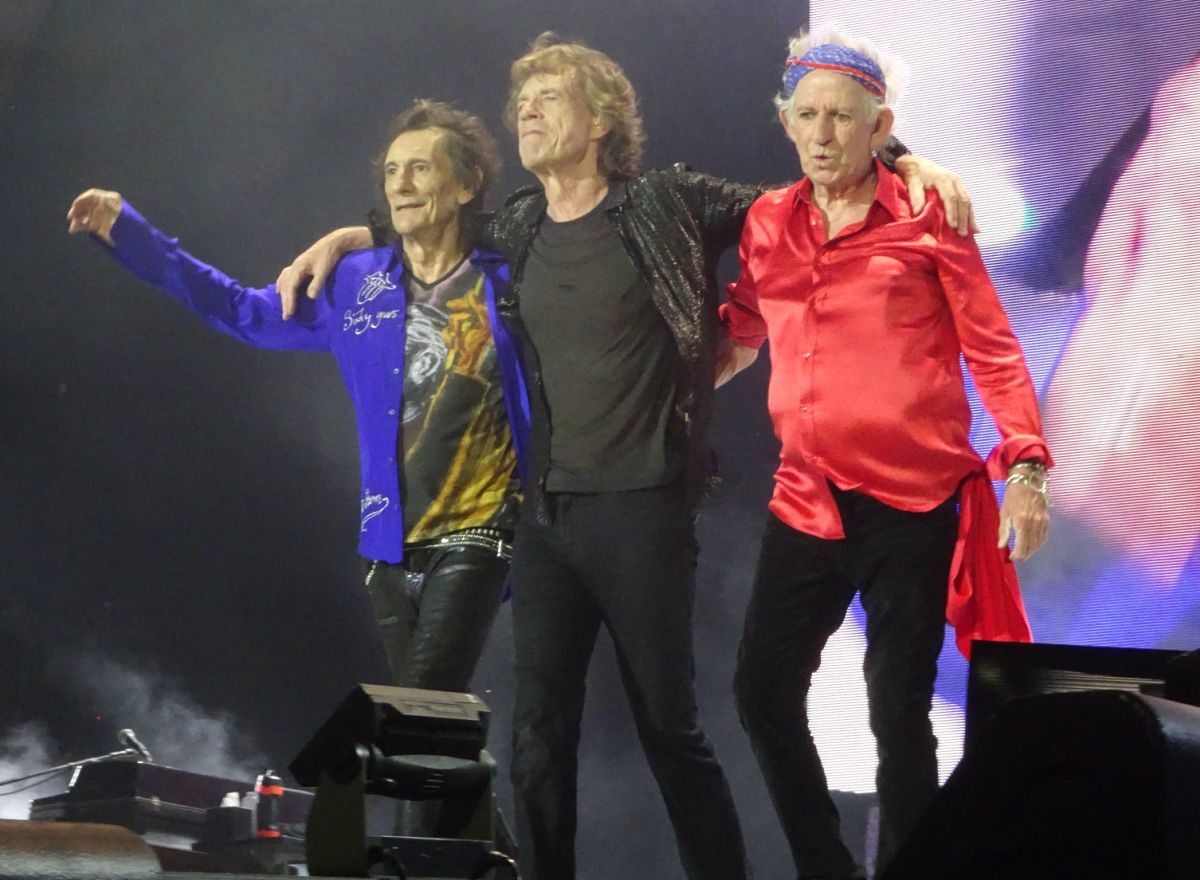 Photo by Peter Lacres
---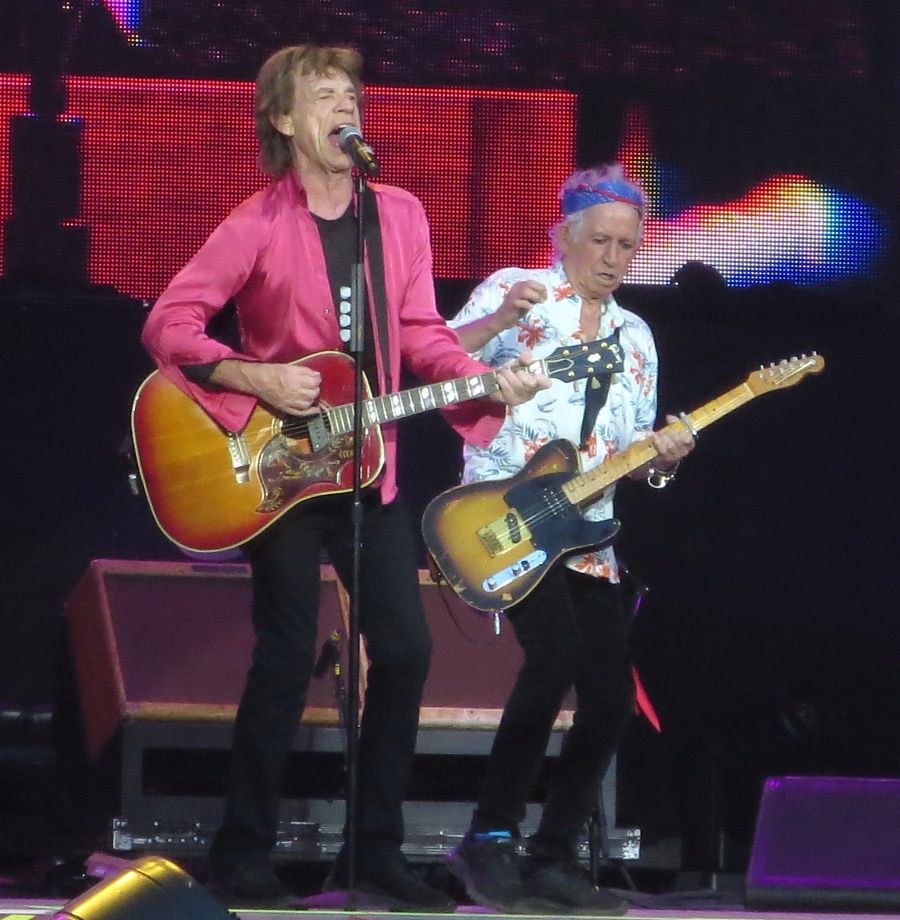 Photo by Philip Bajo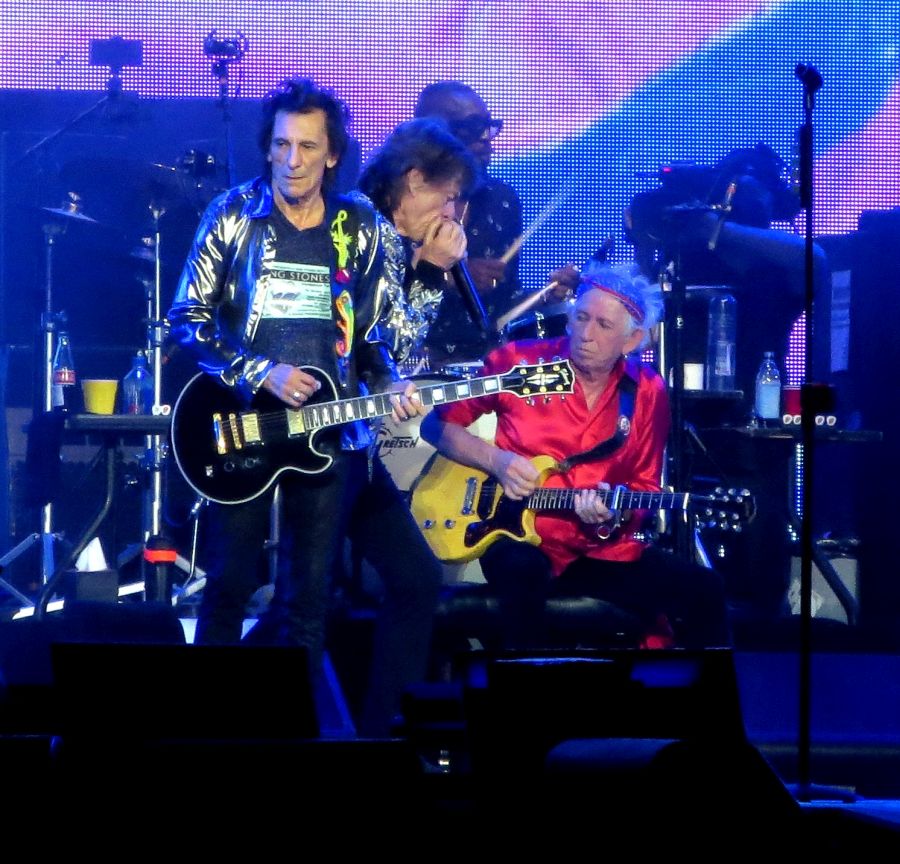 Photo by Philip Bajo
---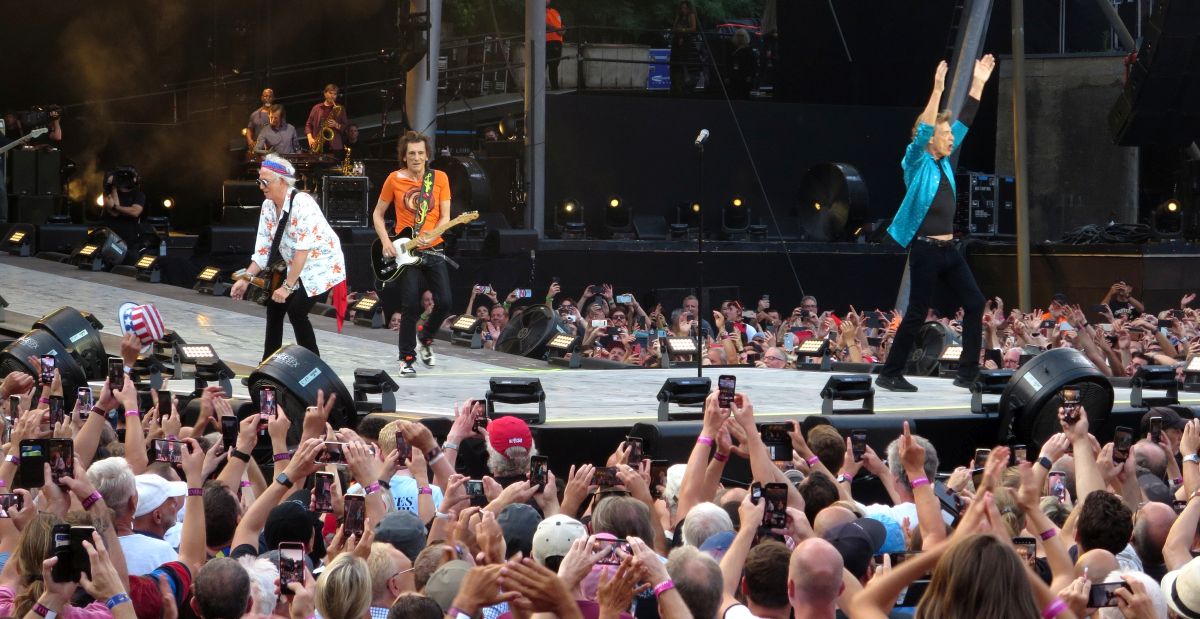 Photo by Philip Bajo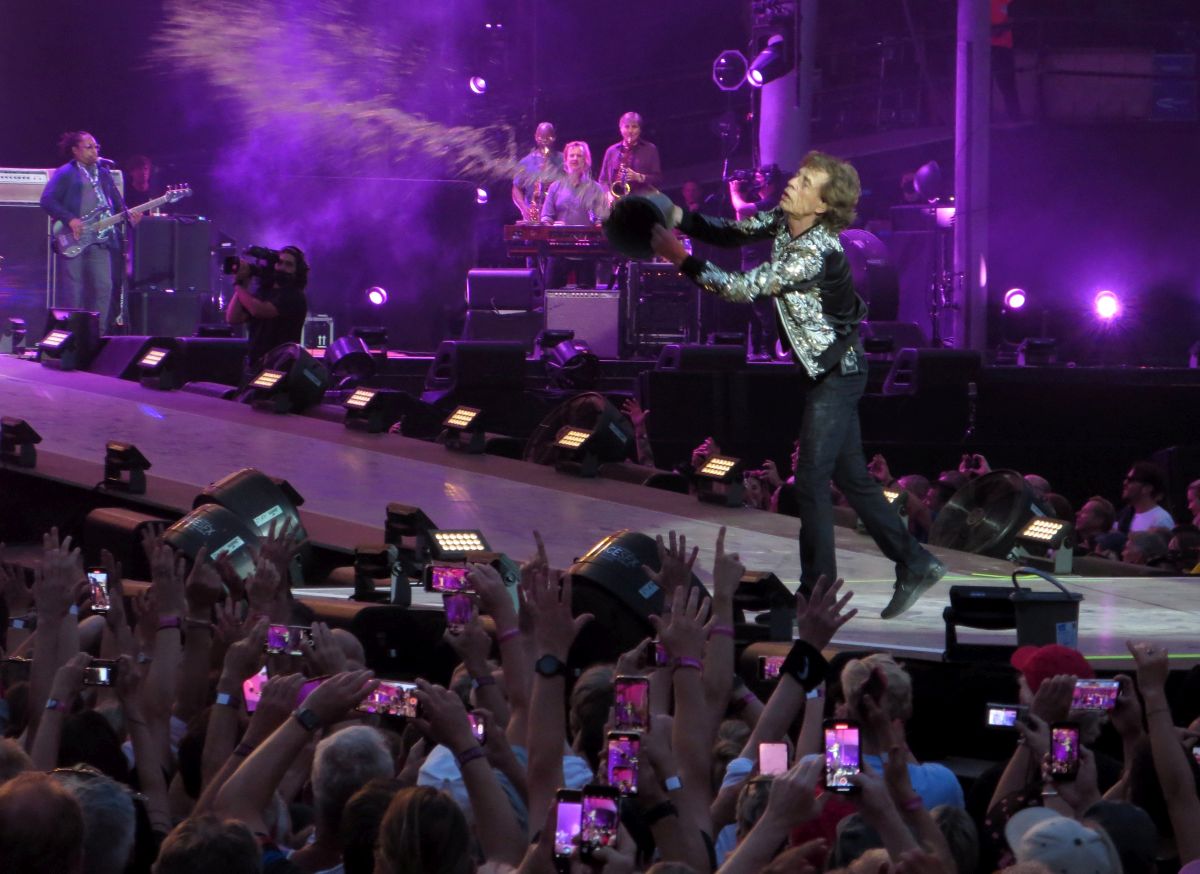 Photo by Philip Bajo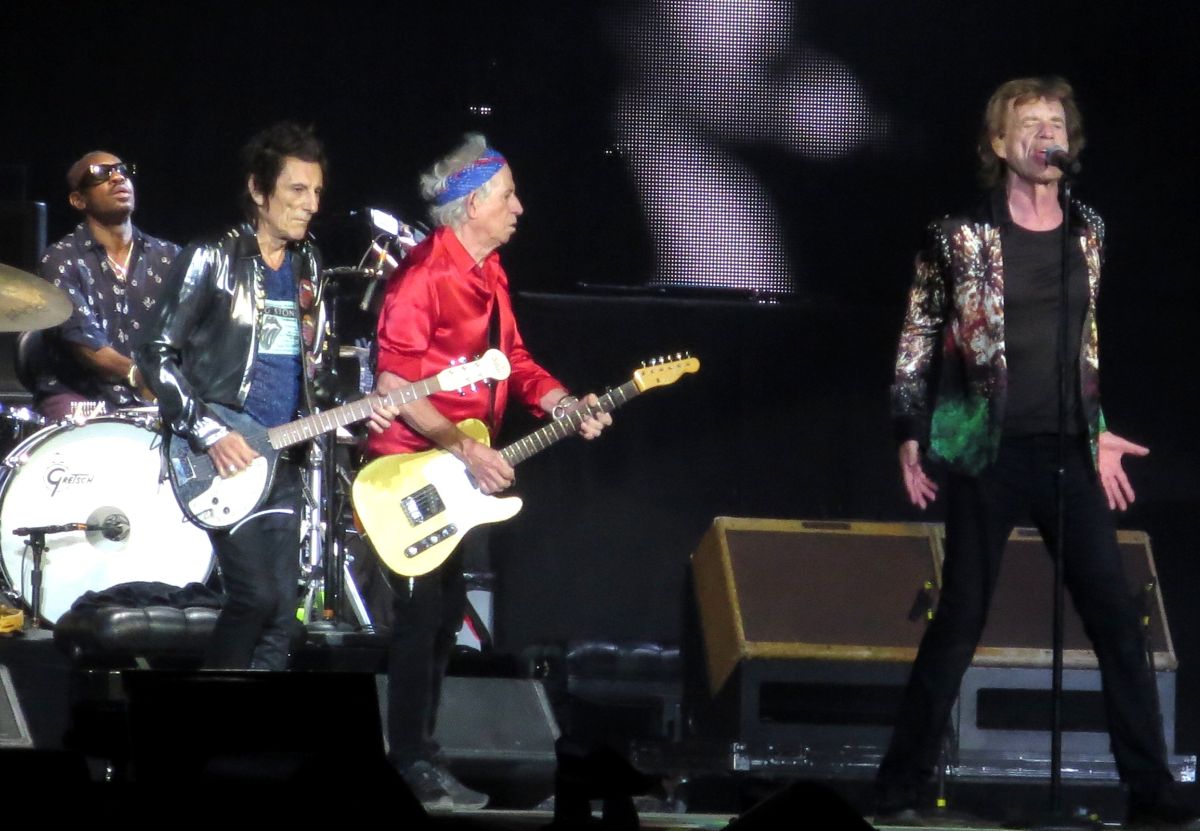 Photo by Philip Bajo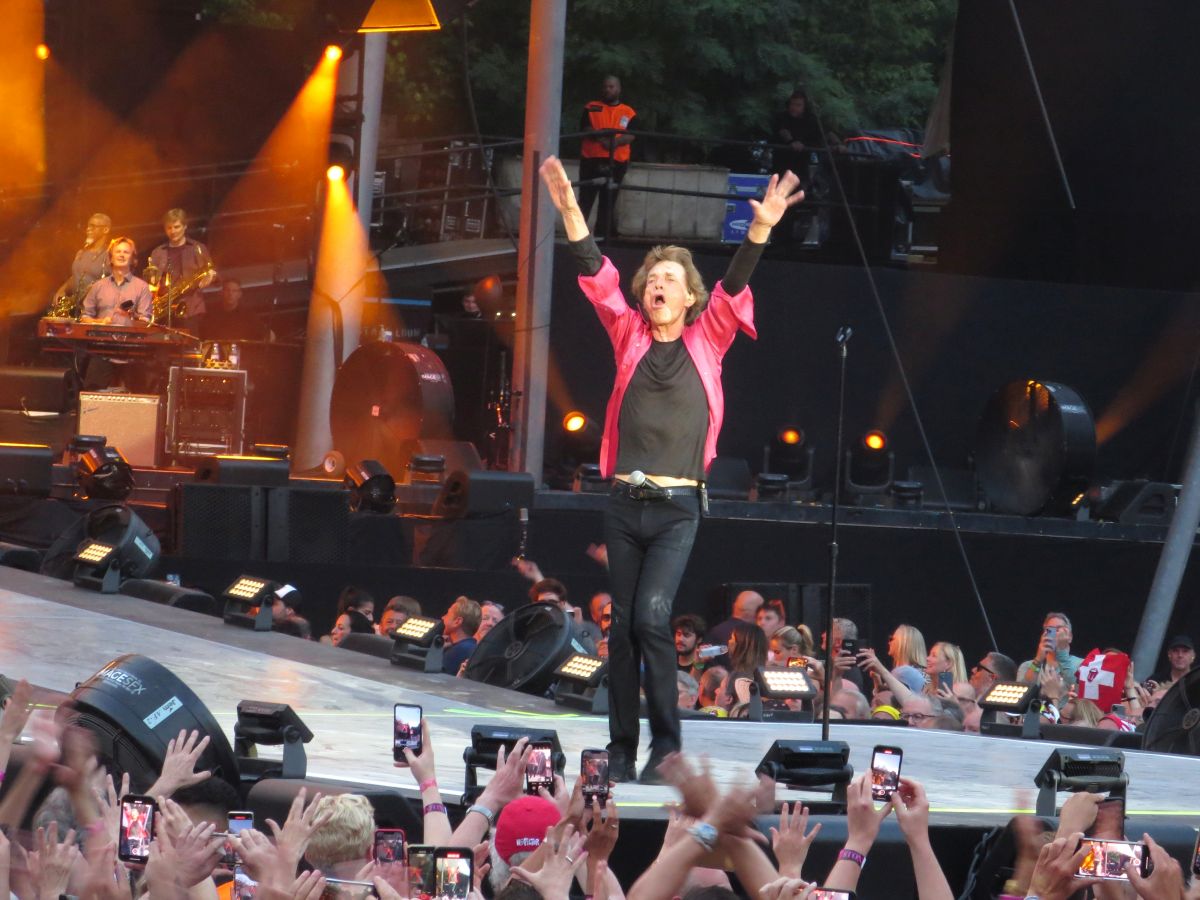 Photo by Philip Bajo
---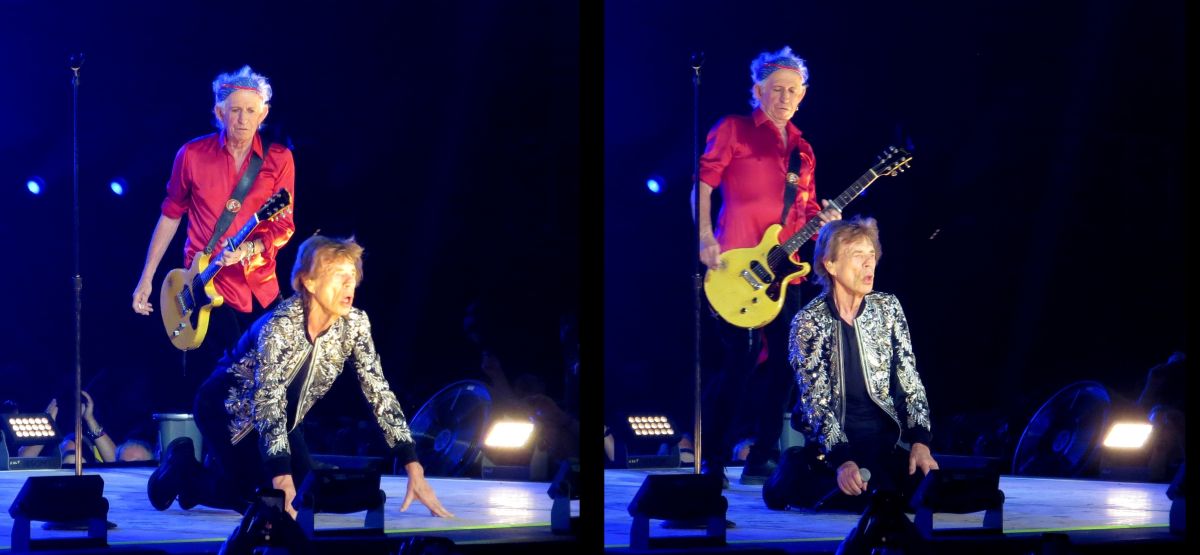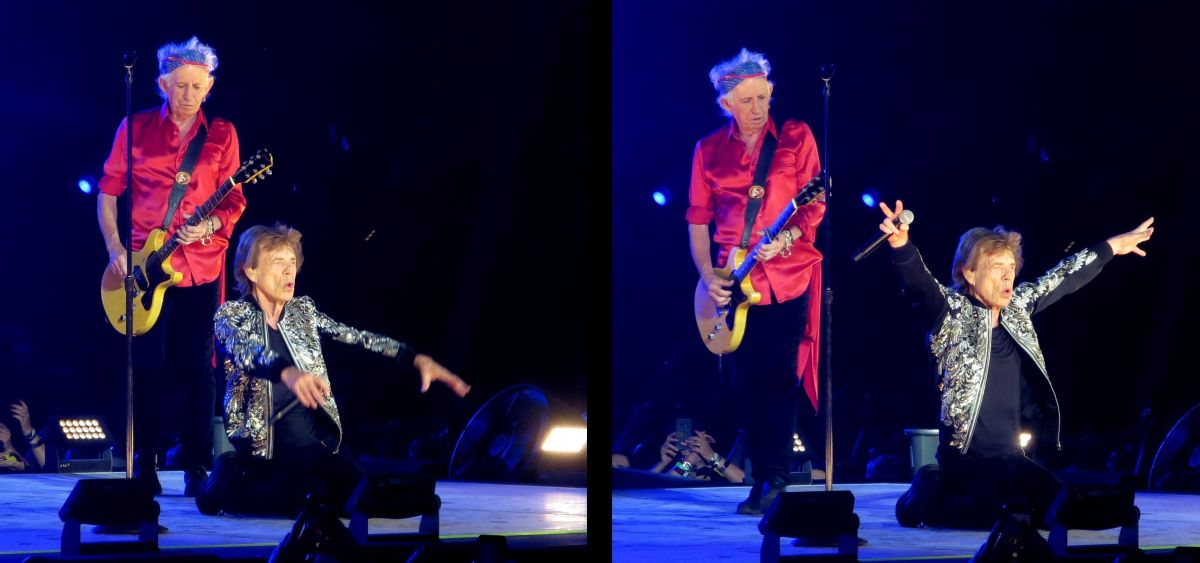 Photos by Philip Bajo
---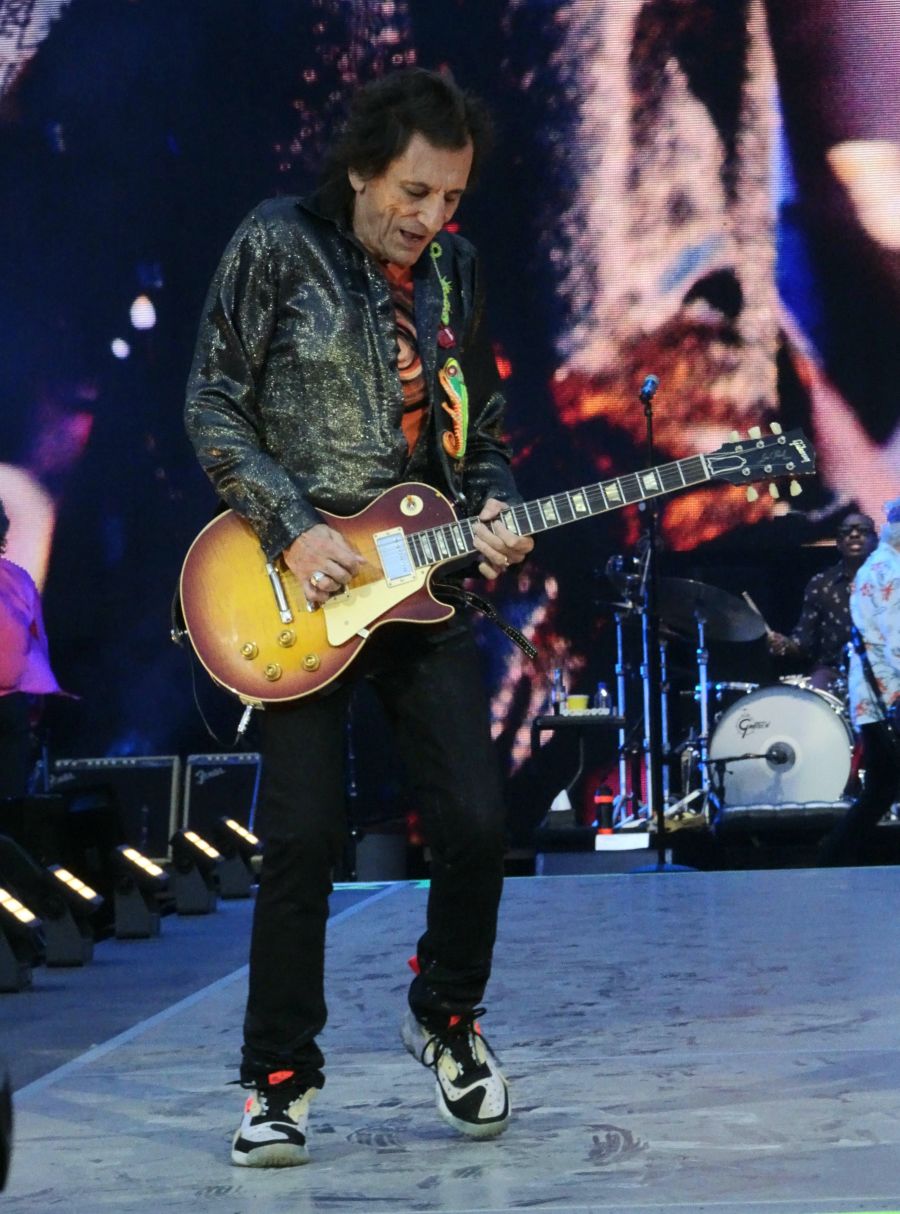 Photo by Roderick Keur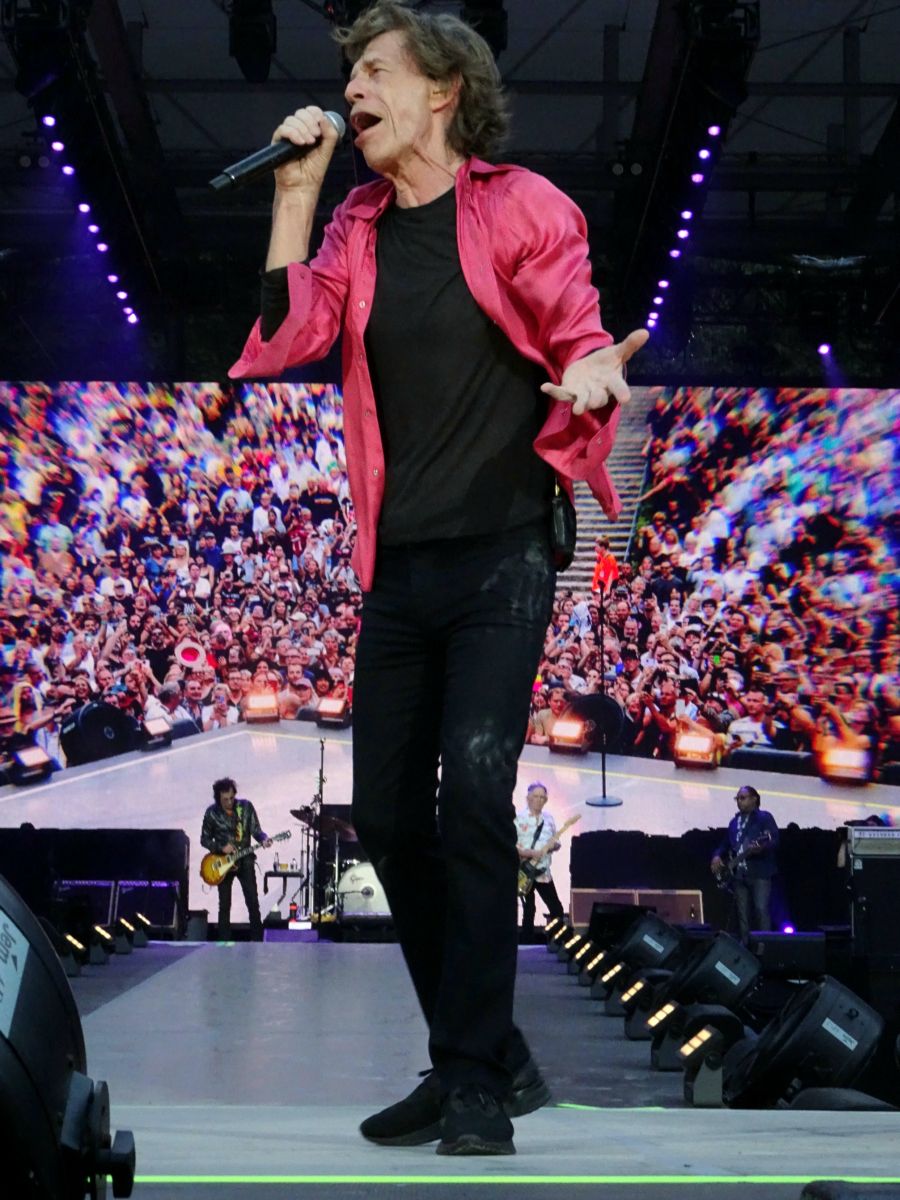 Photo by Roderick Keur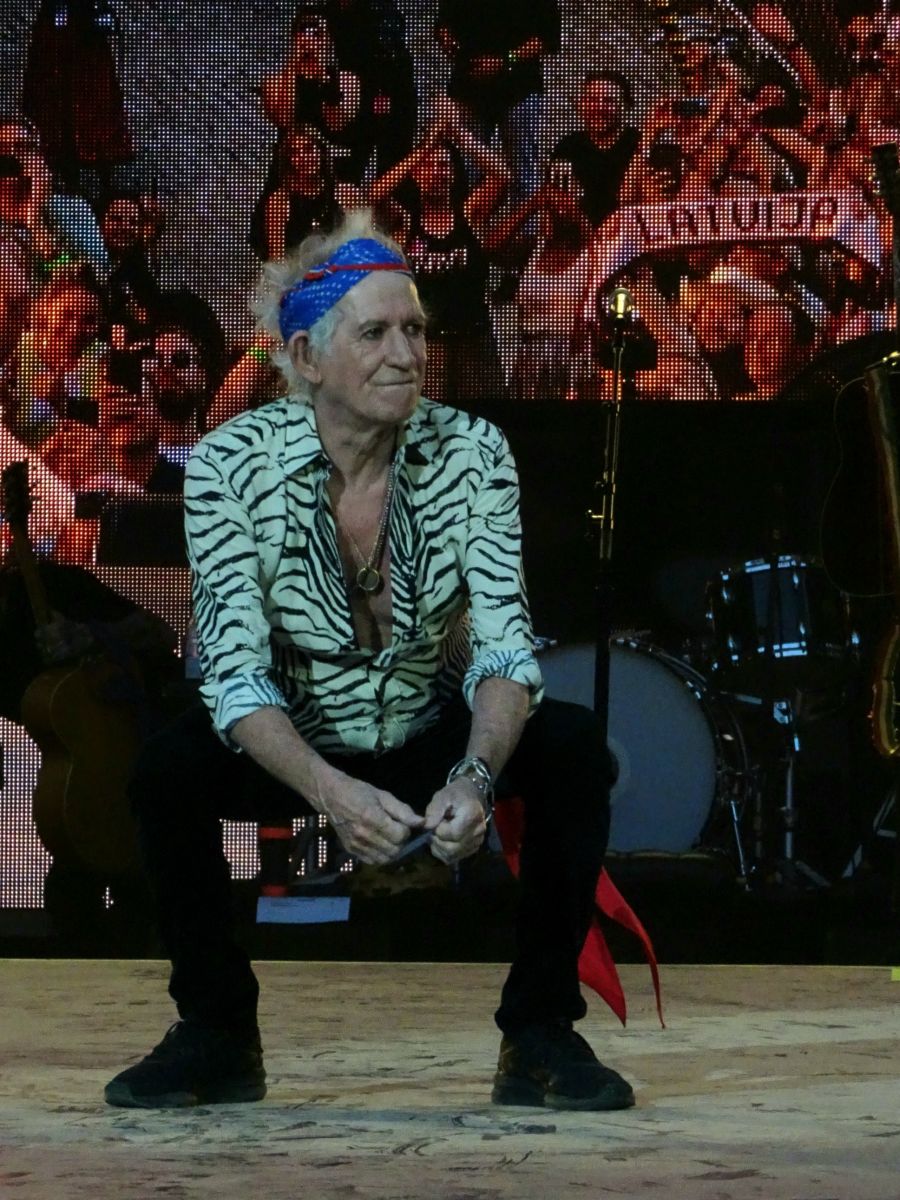 Photo by Roderick Keur
---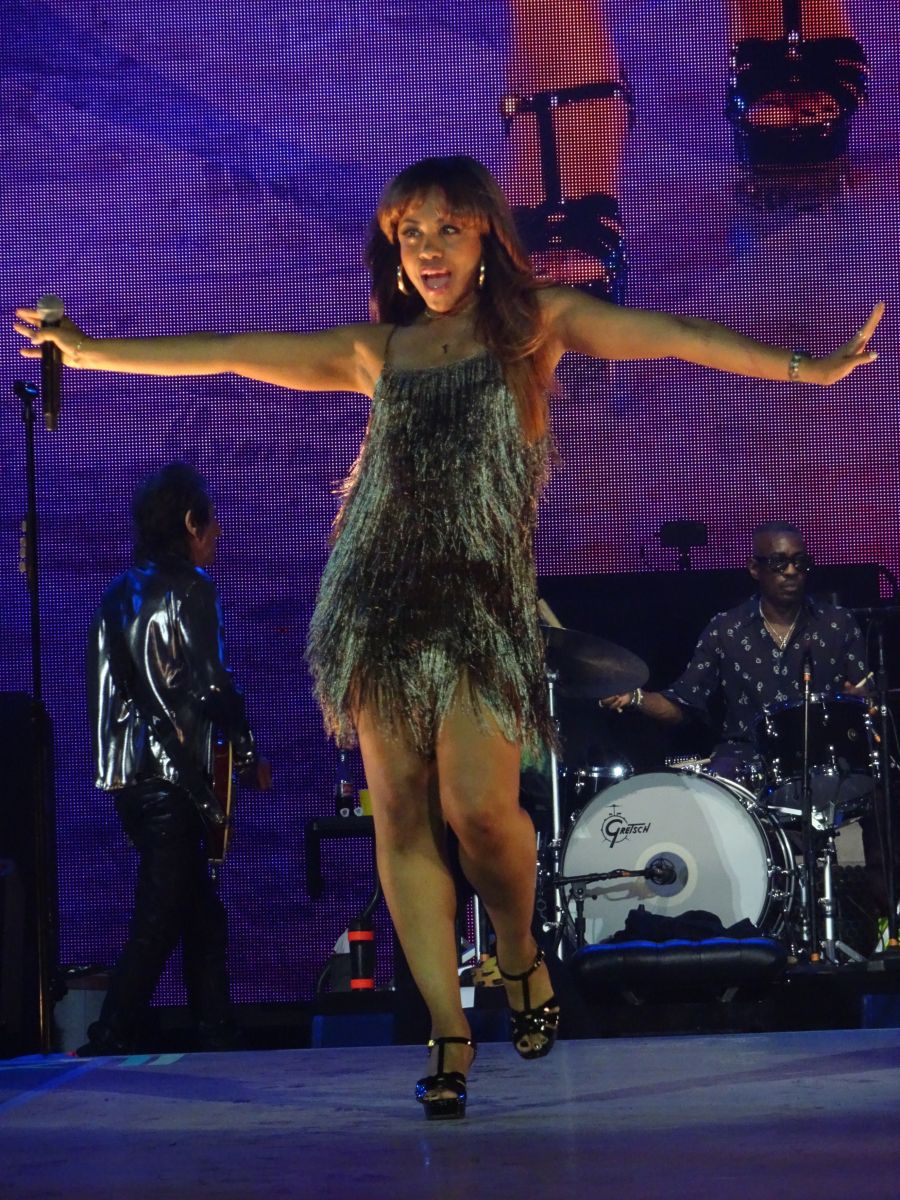 Photo by Roderick Keur

Photo by Roderick Keur
---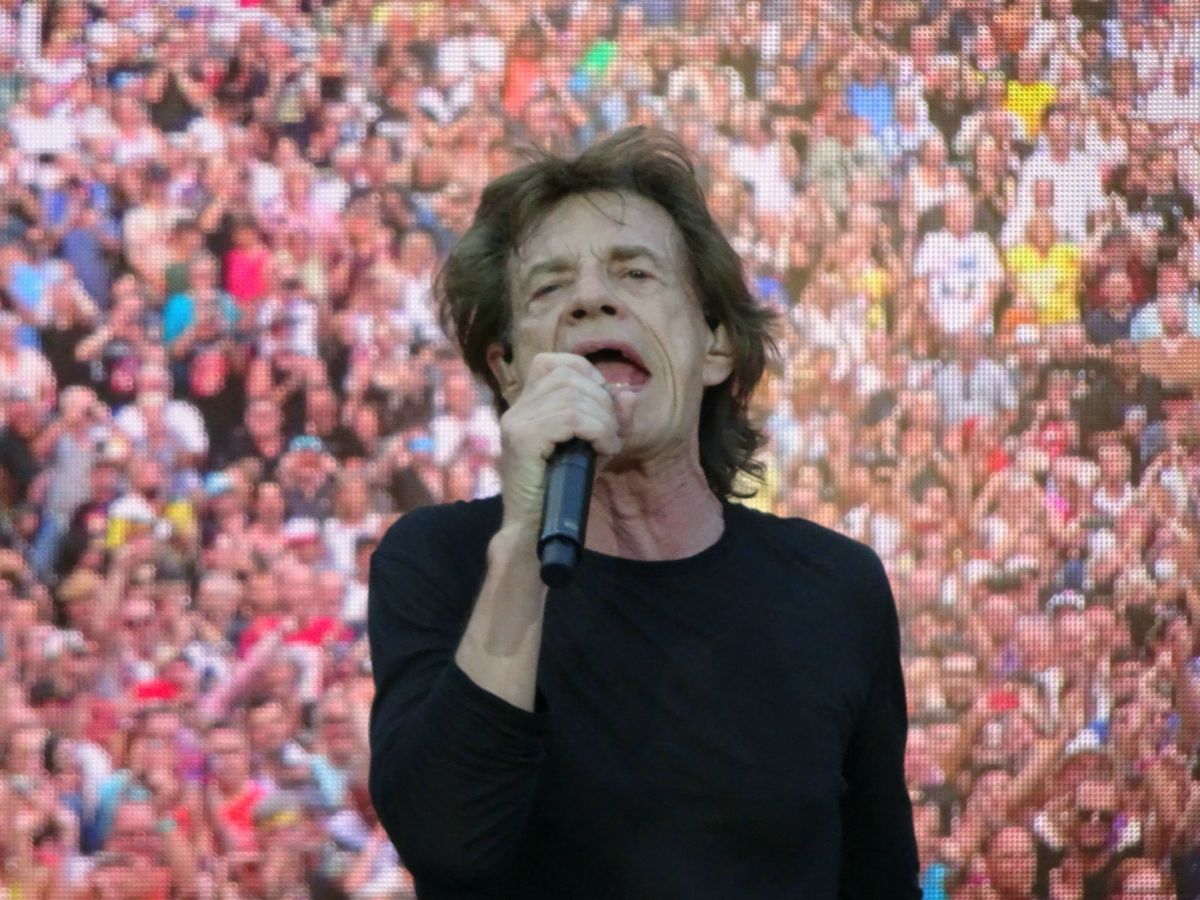 Photo by Roderick Keur
---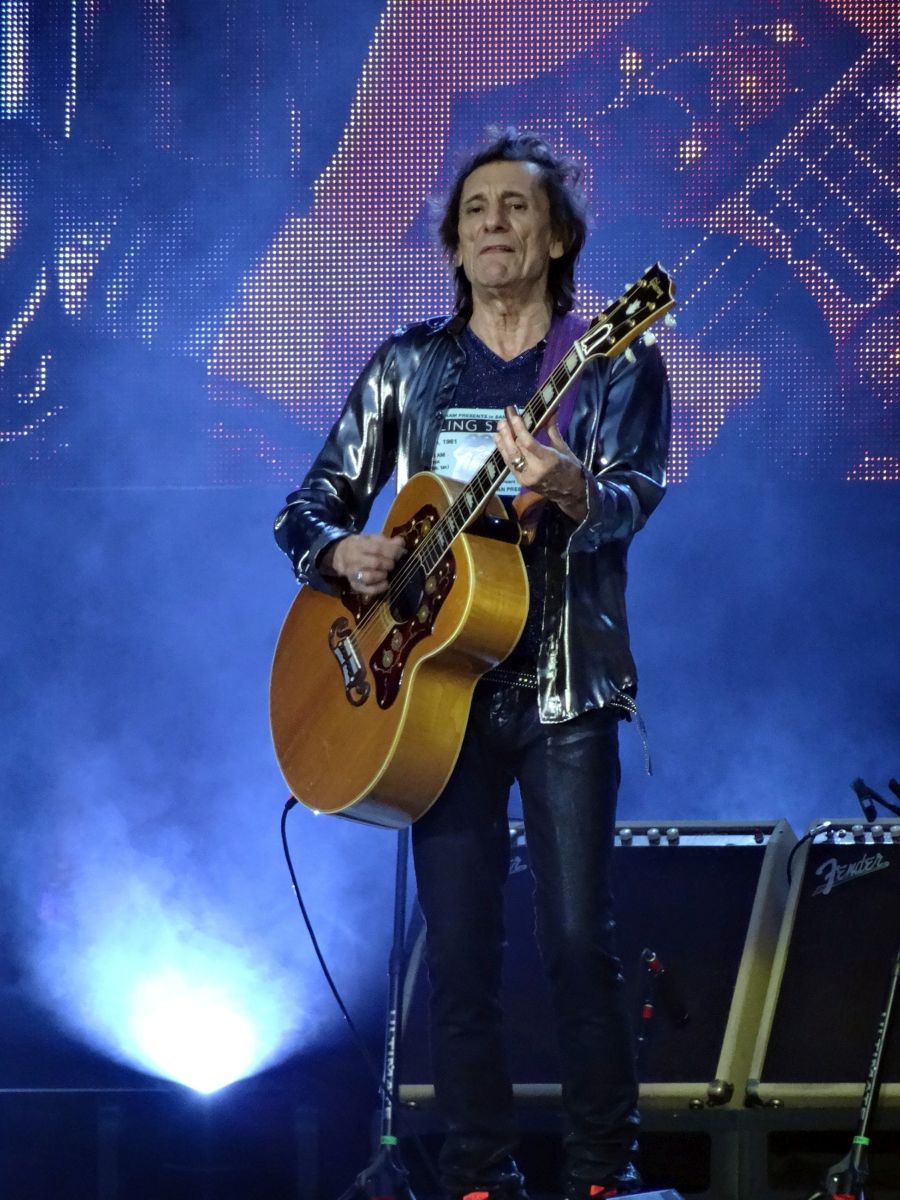 Photo by Stephan Schulz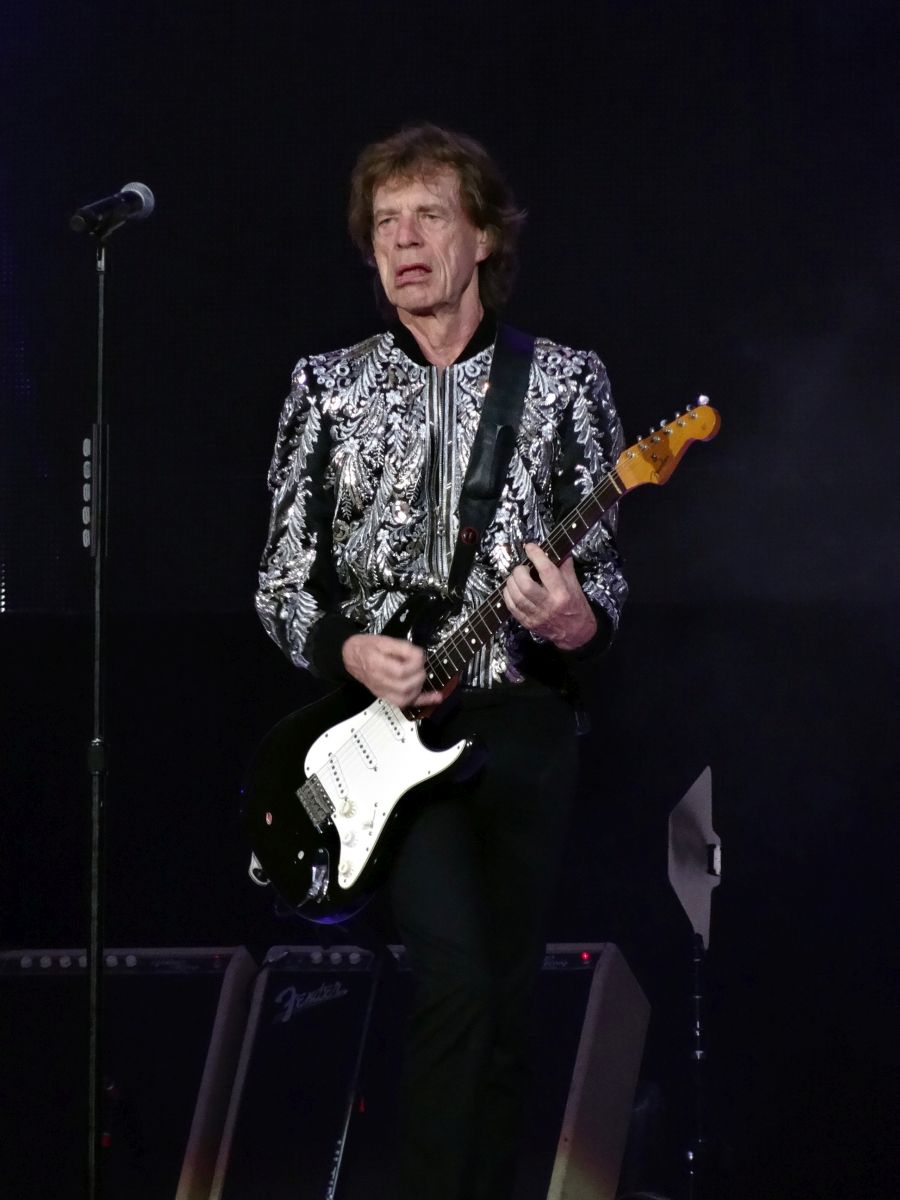 Photo by Stephan Schulz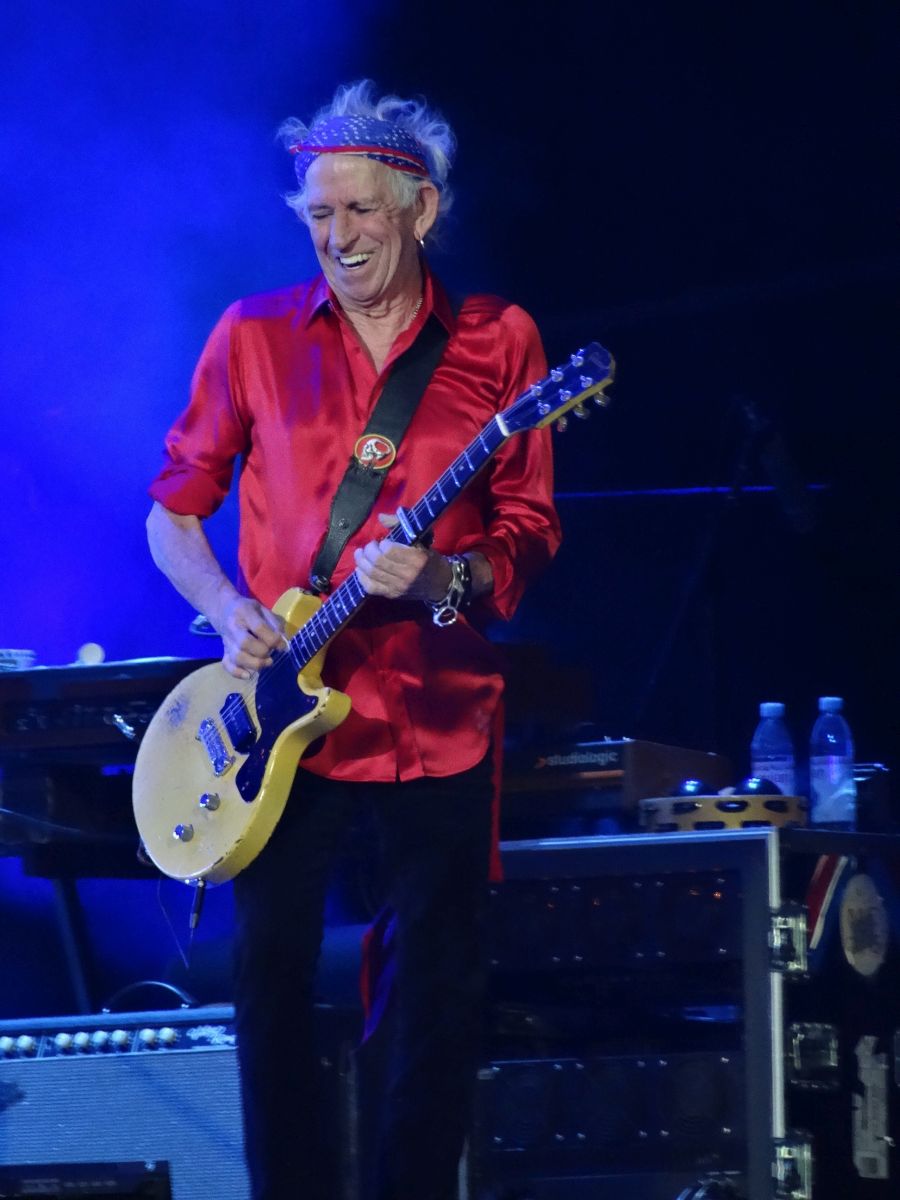 Photo by Stephan Schulz
---

Photo by Stephan Schulz
---

Photo by Jan Veeken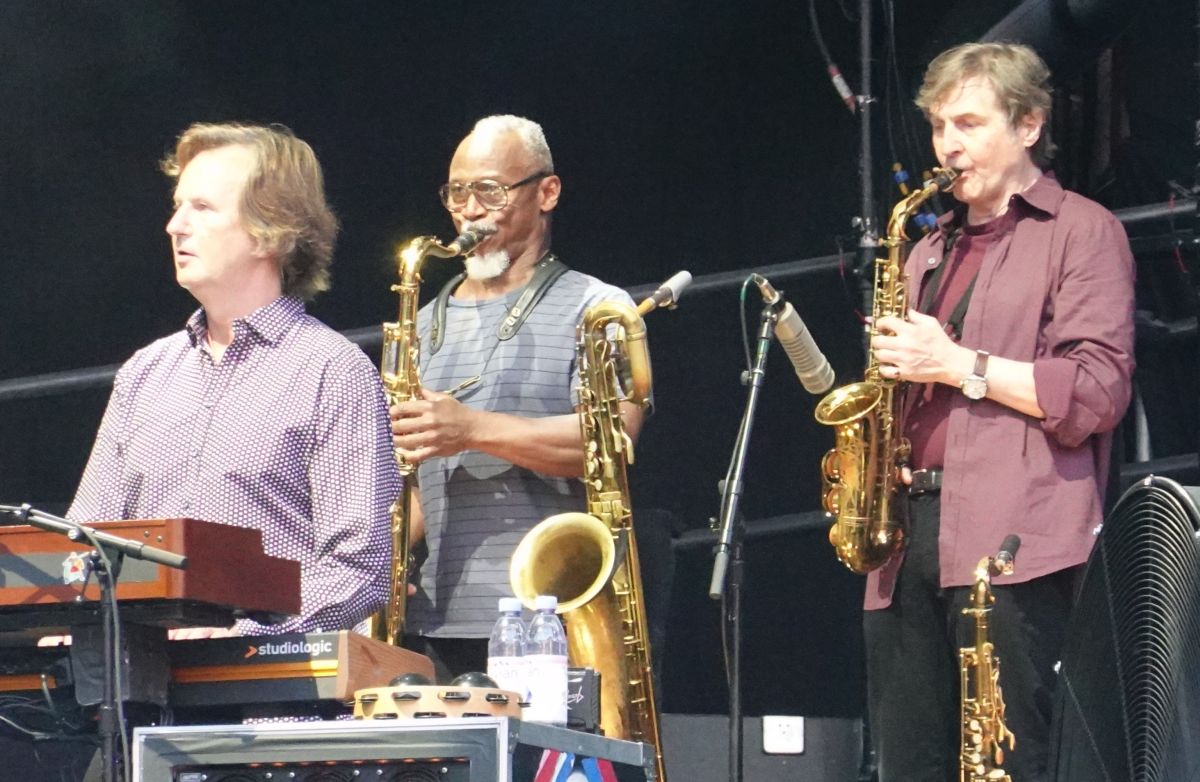 Photo by Jan Veeken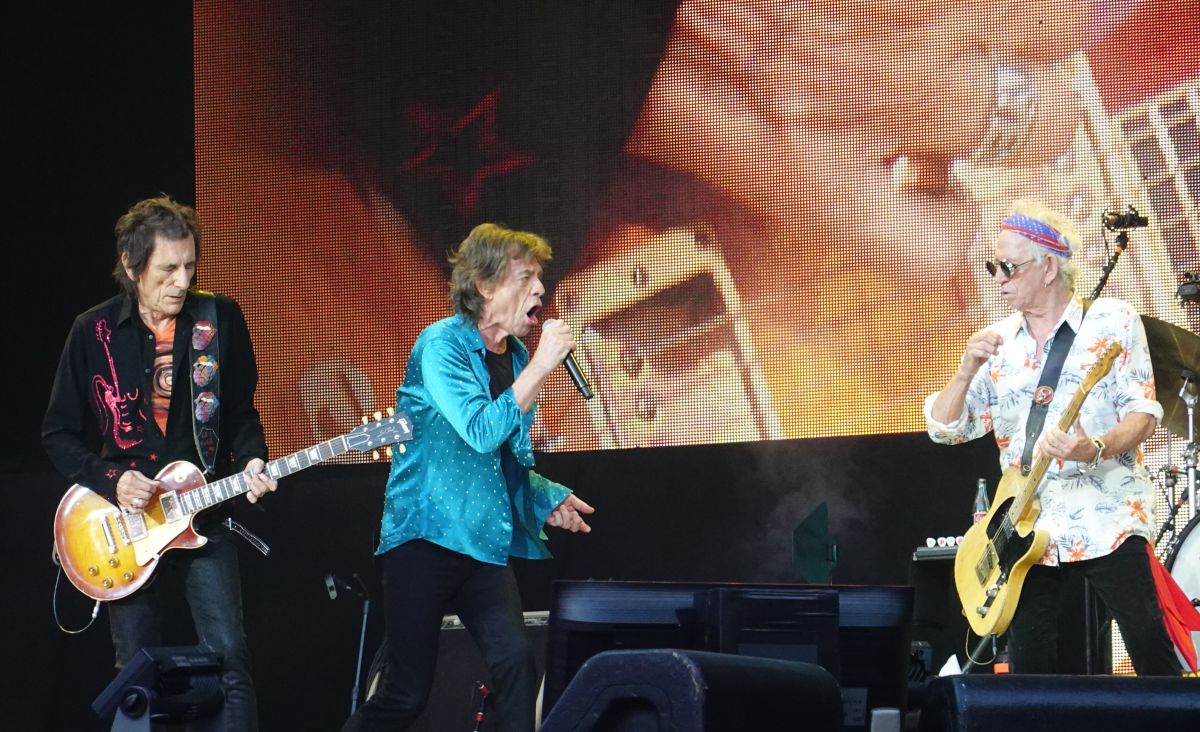 Photo by Jan Veeken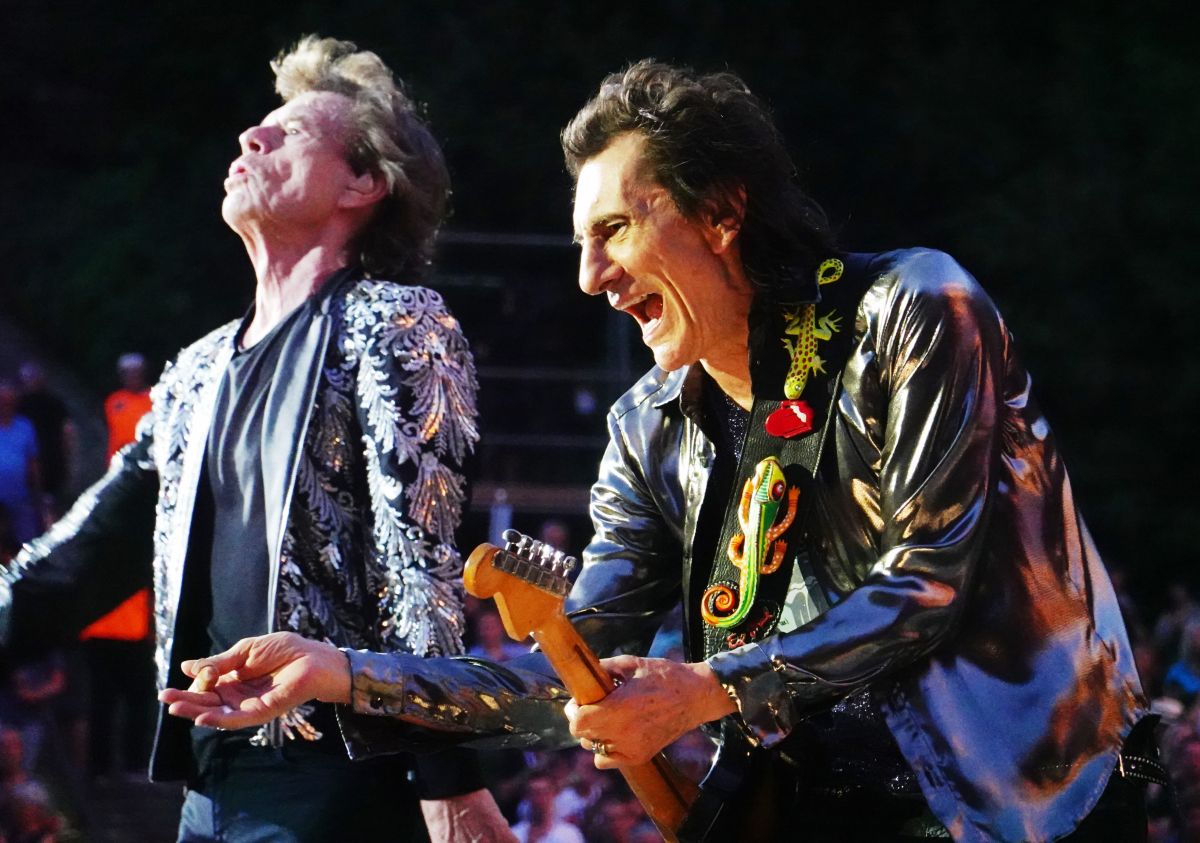 Photo by Jan Veeken
---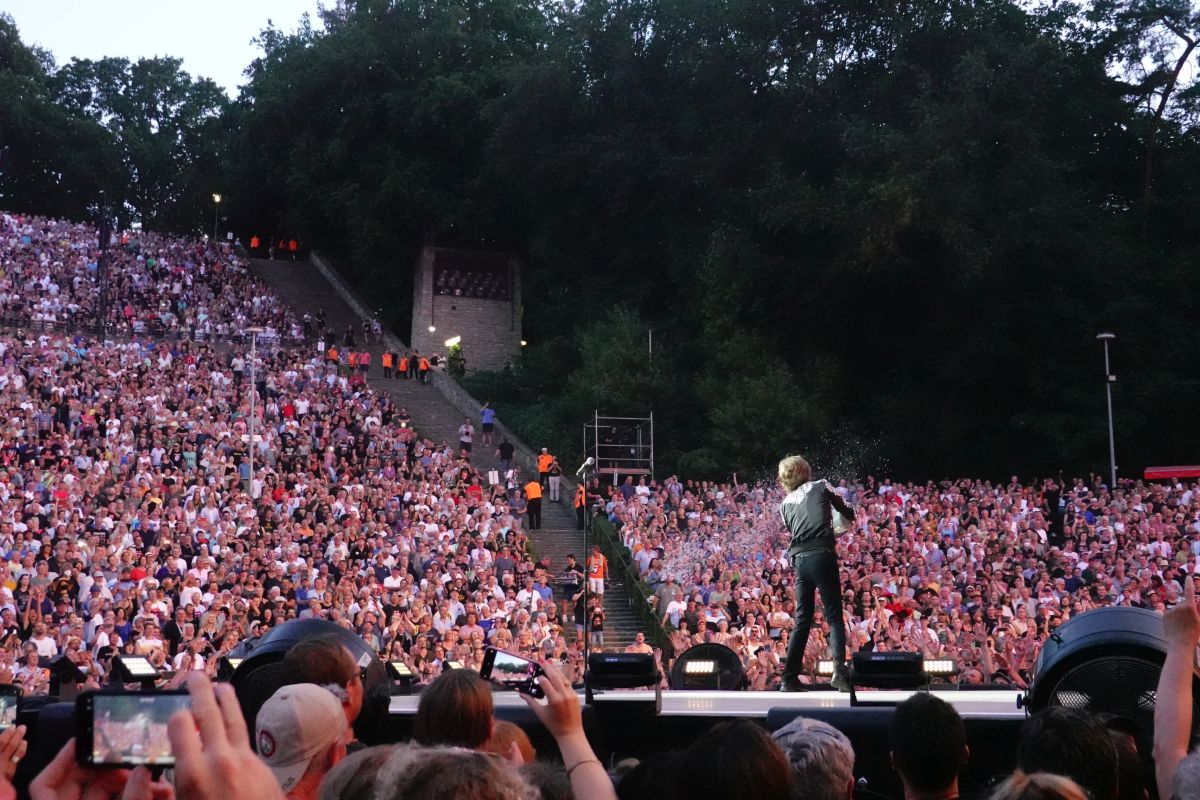 Photo by Jan Veeken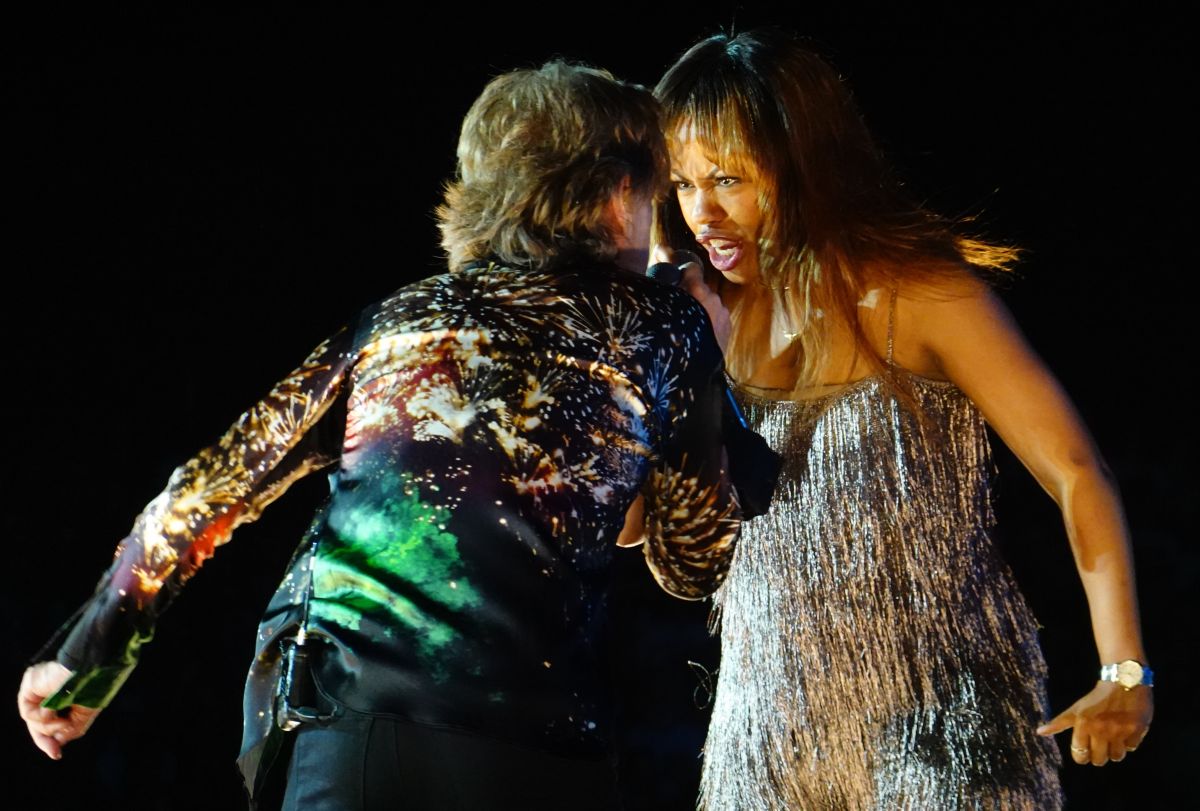 Photo by Jan Veeken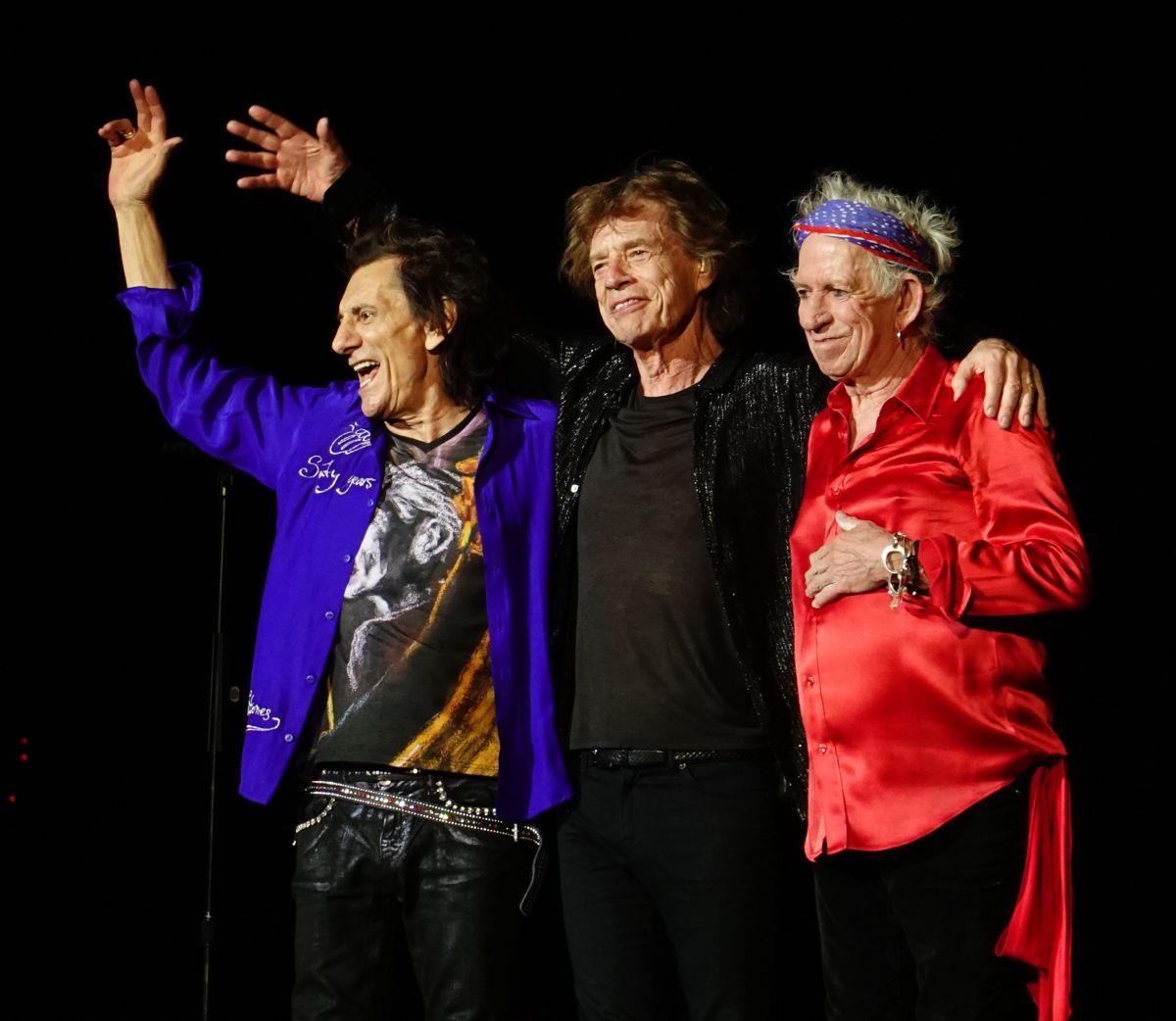 Photo by Jan Veeken
---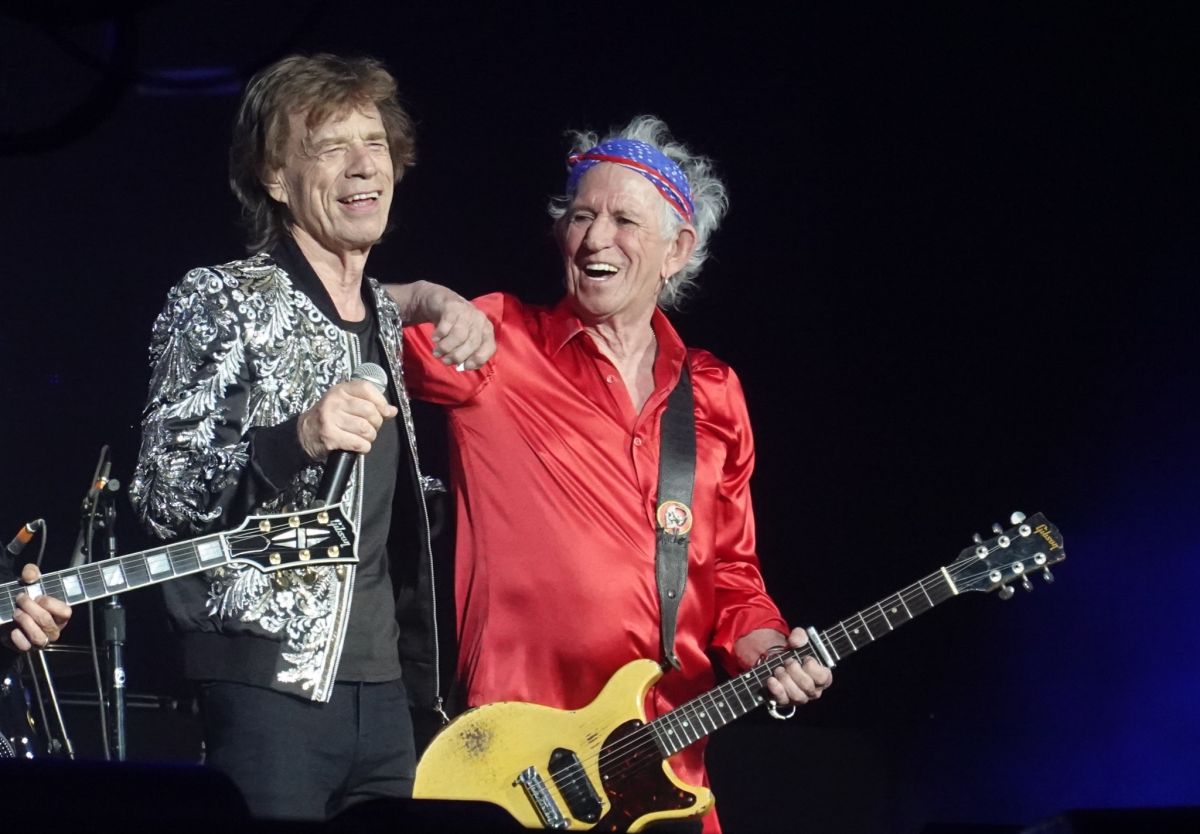 Photo by Hendrik Mulder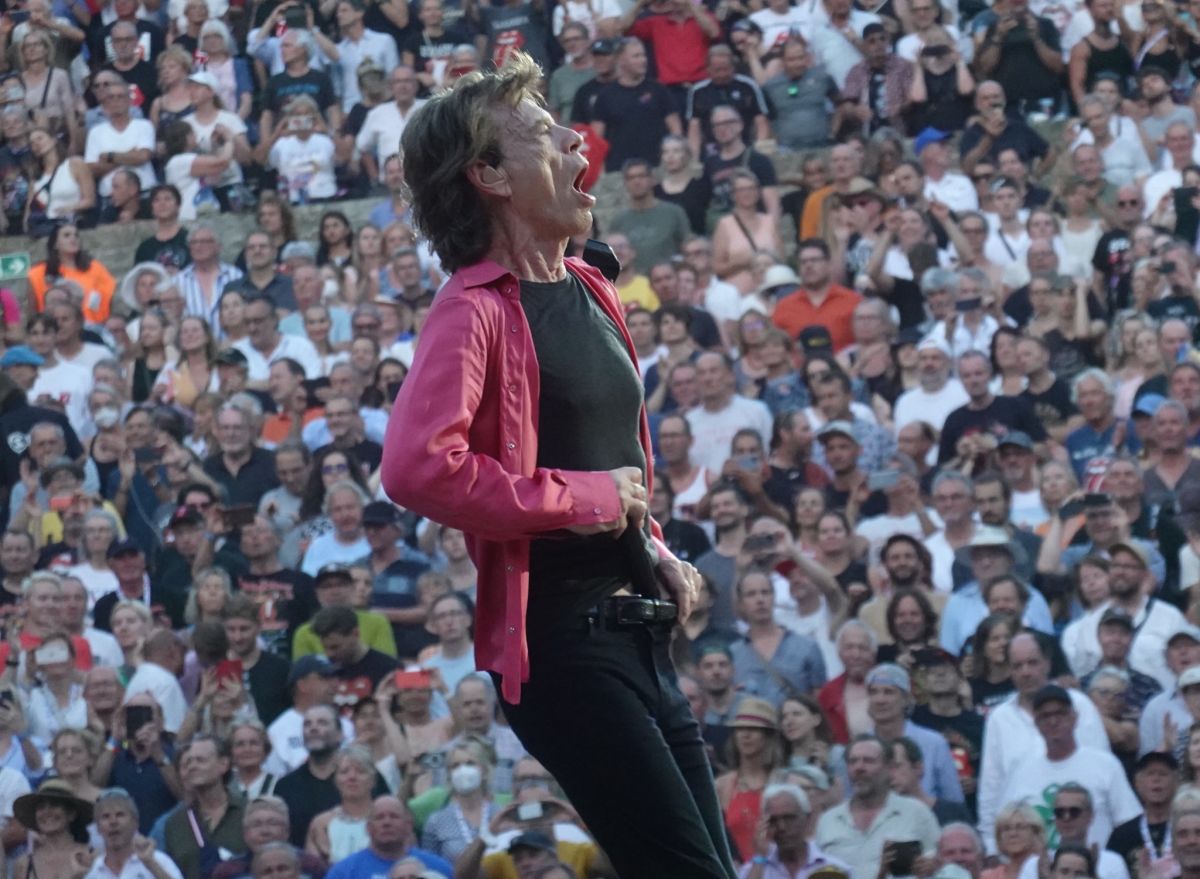 Photo by Hendrik Mulder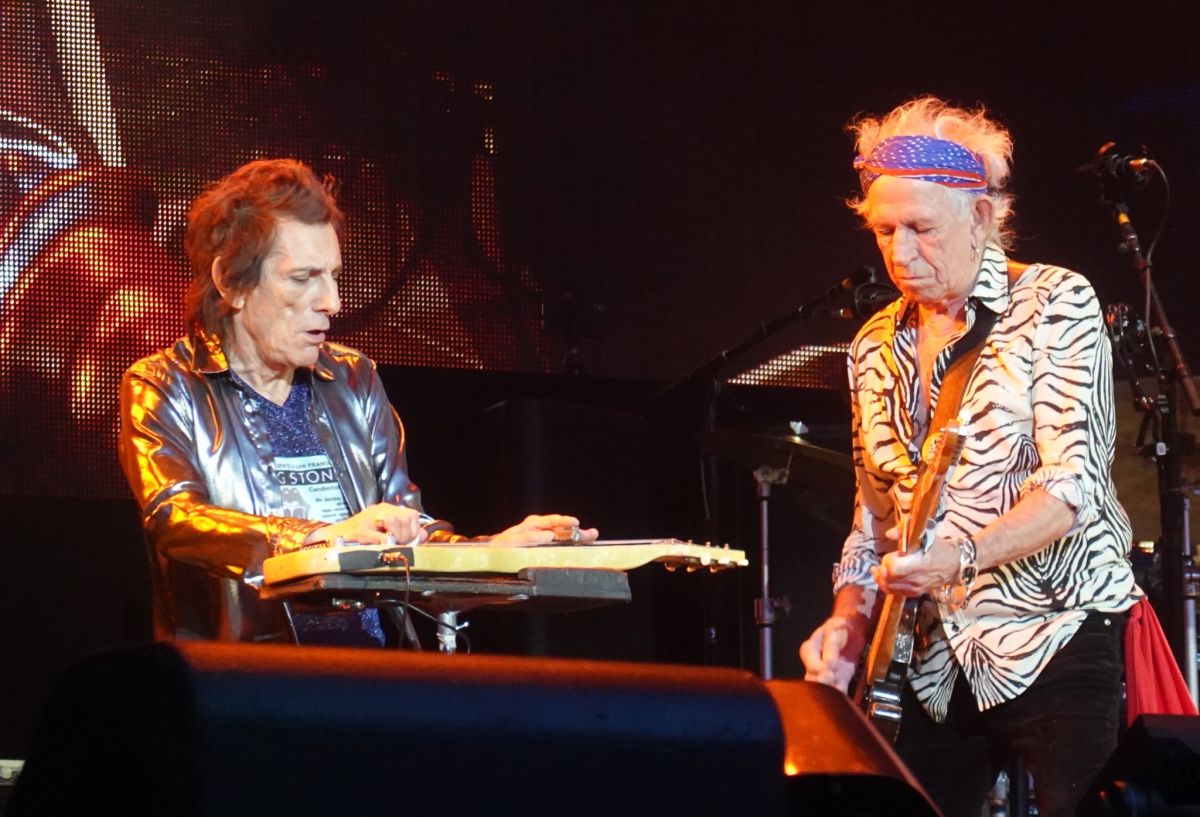 Photo by Hendrik Mulder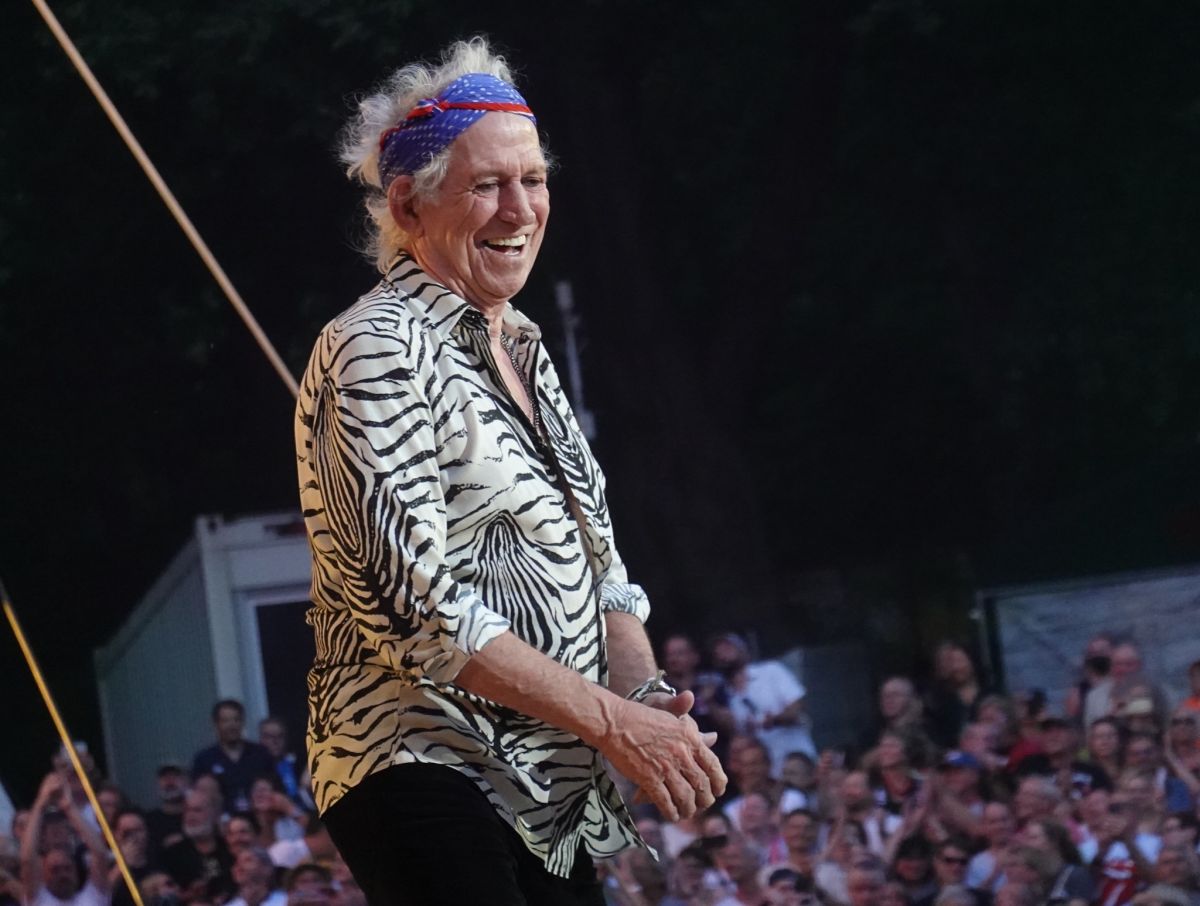 Photo by Hendrik Mulder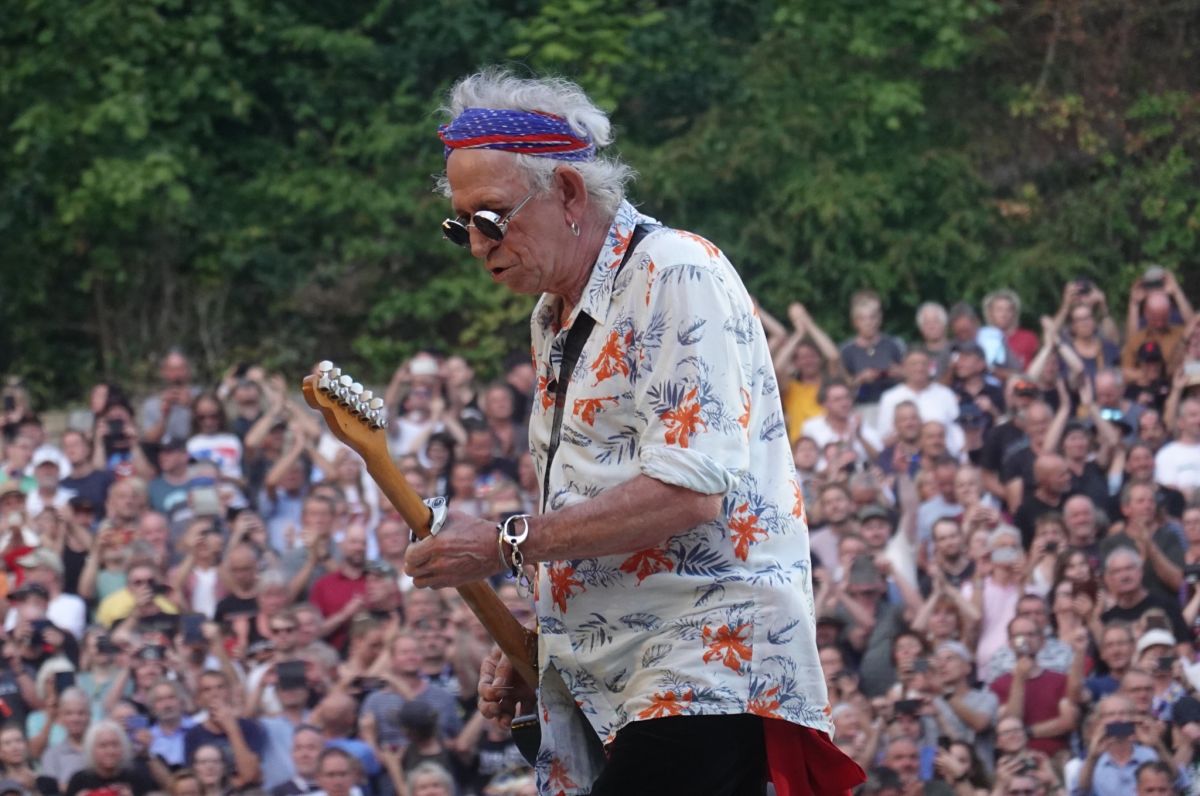 Photo by Hendrik Mulder
---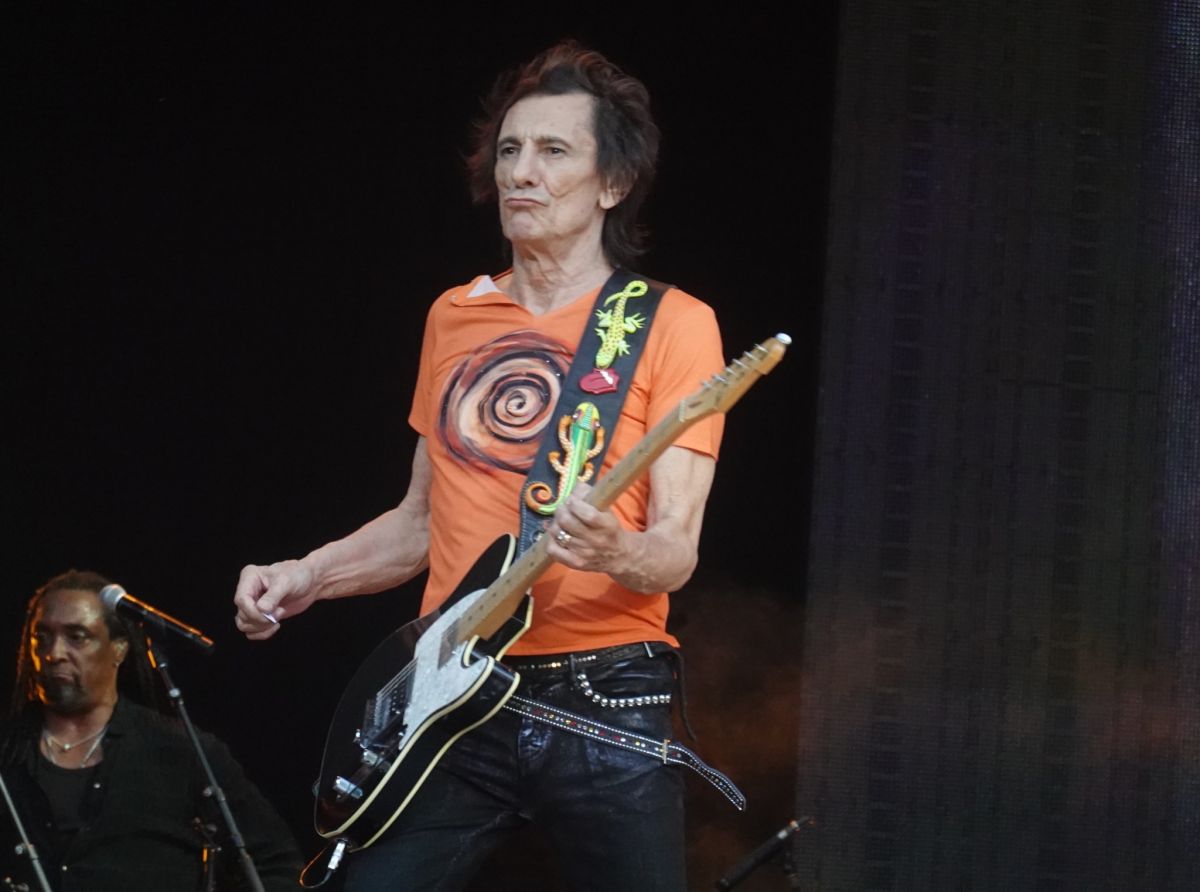 Photo by Hendrik Mulder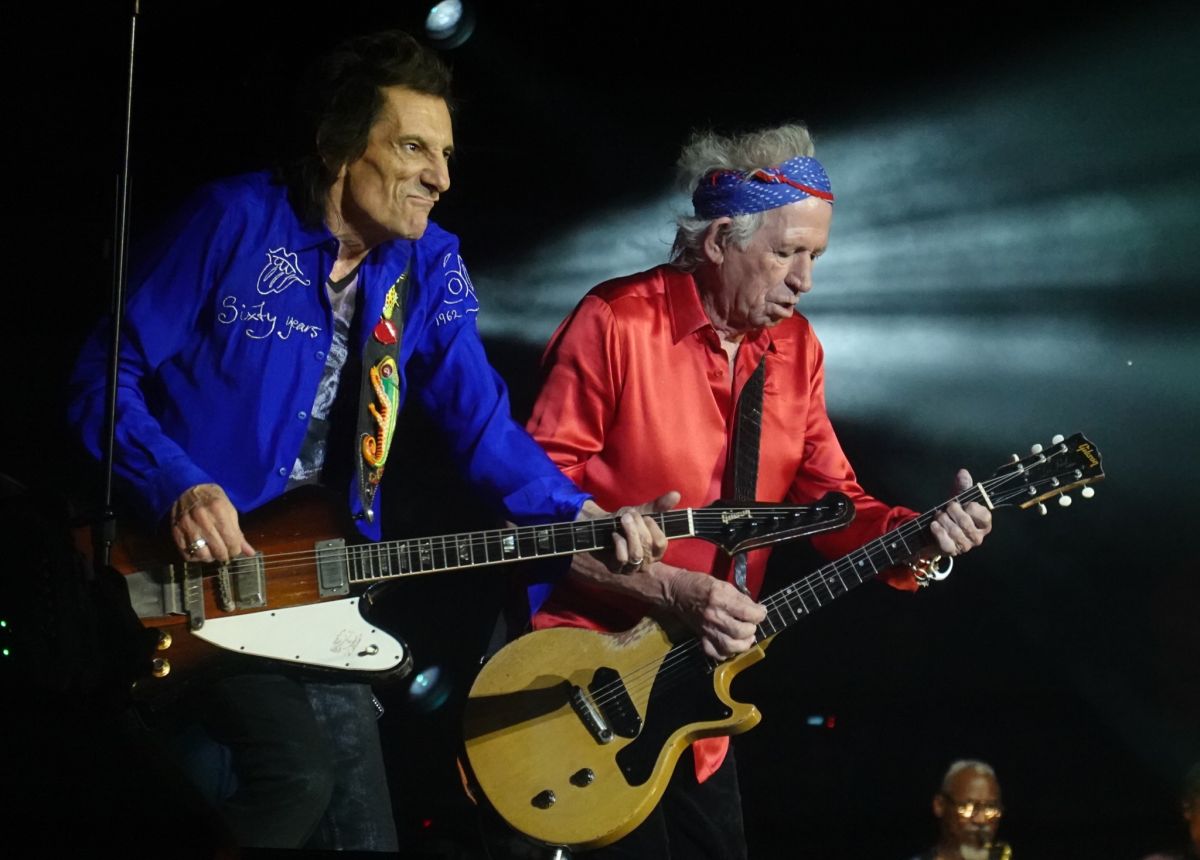 Photo by Hendrik Mulder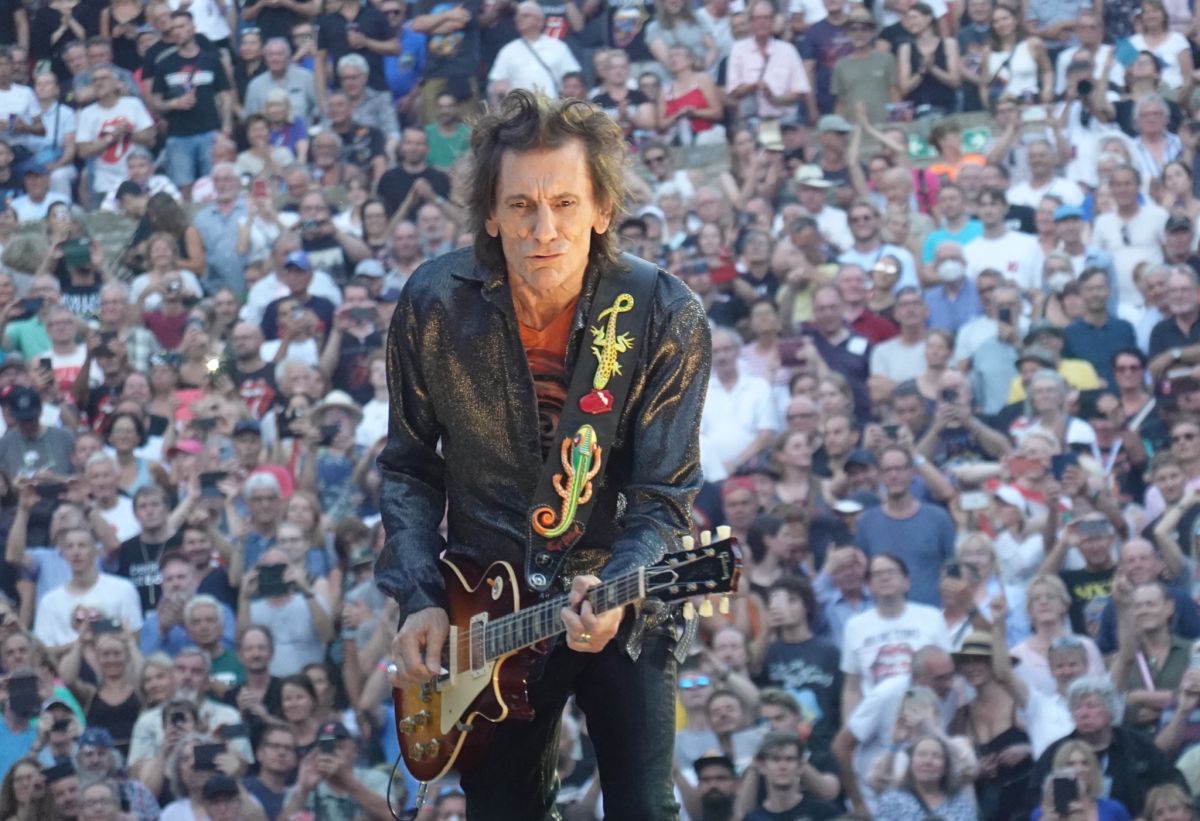 Photo by Hendrik Mulder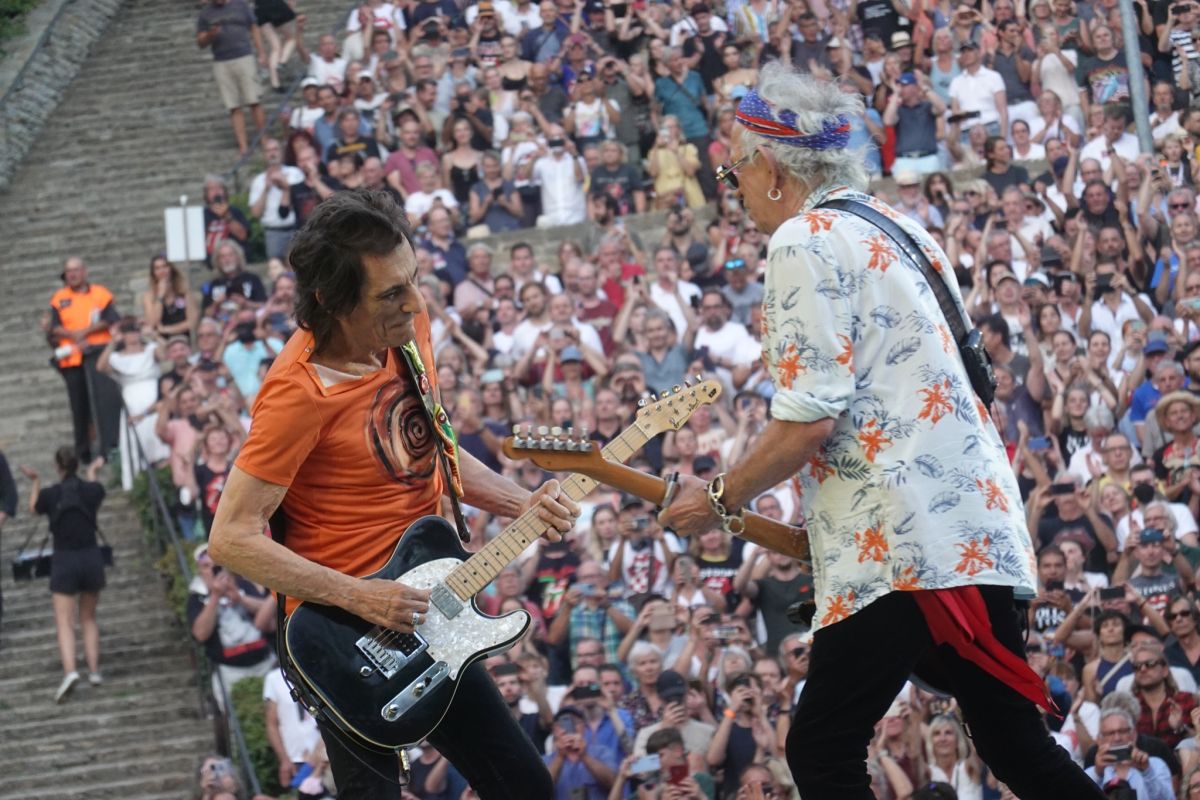 Photo by Hendrik Mulder
---
More pictures have been received, and will be published during the next 24 hours. Thanks for your patience!
---
Reports please!!!
Please send your comments, reviews, links and more to:

[email protected]

IMPORTANT! Reports and pictures are welcome, for editorial review/publication. Please send them as soon as possible after the show. There is a limit of approx 30 photos per report/show in order to speed up browser load time. Updates of the editorial reports pages will mainly be done within 2-4 days after the show has been performed.
For publishing details and policies see : IORR editorial reports - pictures and reviews
---
This page will change over the next few days, as you and other fans send reviews, set lists and reports. Please send your e-mail to IORR. Thanks! For details and great photos from the Rolling Stones and their World Tour get the IORR magazines.




It's Only Rock'n Roll 1980 - 2022
© The Rolling Stones Fan Club IORR