---
These are the latest Rolling Stones news and updates for you! IORR is a non profit fan club run by fans for fans. All parts of the It's Only Rock'n Roll web site is copyright of The Rolling Stones Fan Club. When using information from this site, please include a reference to IORR and the main web address www.iorr.org.
---
---
The Rolling Stones
Wanda Metropolitano
Madrid Spain
Wednesday June 1, 2022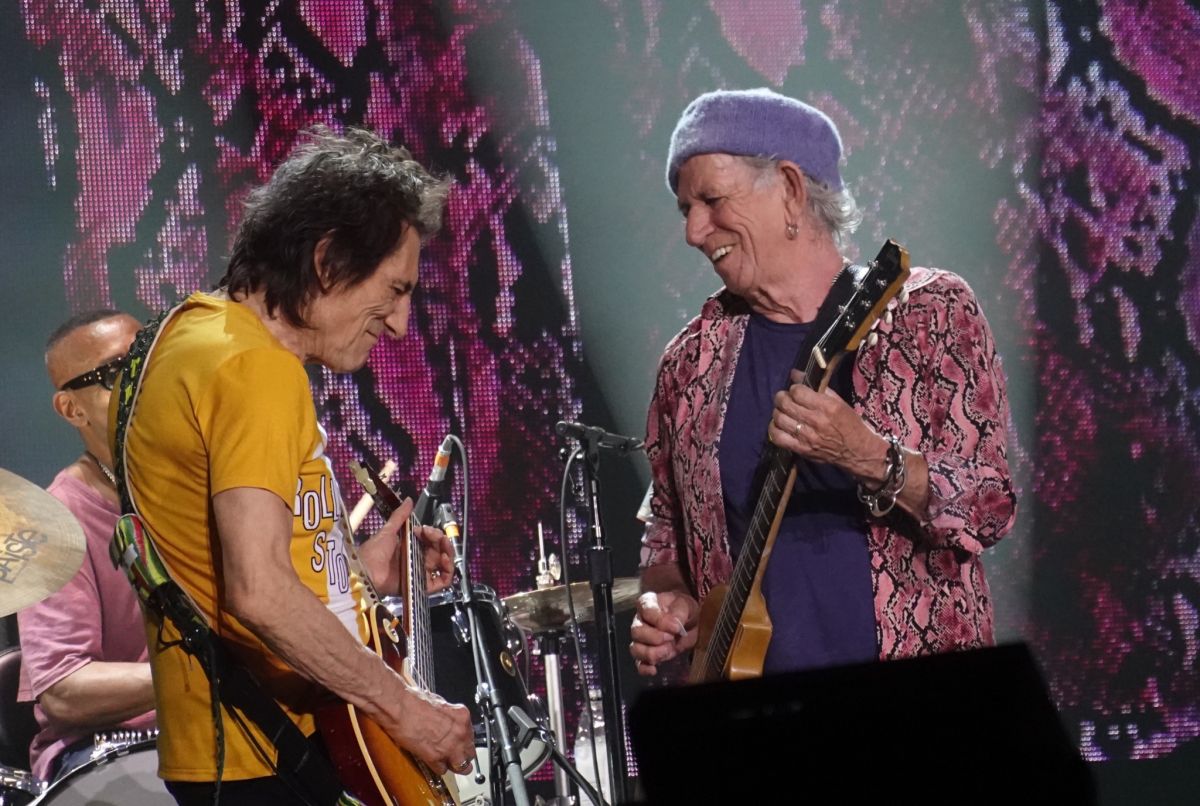 The Rolling Stones live at Wanda Metropolitano, Madrid Spain, Wednesday June 1, 2022 - Photo by Hendrik Mulder
The set list
Street Fighting Man
19th Nervous Breakdown
Sad Sad Sad
Tumbling Dice
Out Of Time
Beast Of Burden (vote song)
You Can't Always Get What You Want
Living In A Ghost Town
Honky Tonk Women
--- Band introductions
Happy (Keith)
Slipping Away (Keith)
Miss You
Midnight Rambler
Start Me Up
Paint It Black
Sympathy For The Devil
Jumping Jack Flash
--- Band off stage
Gimme Shelter
Satisfaction
---
Show start : 10:15 pm
Show end   : 00:30 am

---
Live pre/post show comments:
Madrid Spain show live updates - Wednesday 1-June-2022
---
Review by Alwyn Welch
It was just over 6 months ago that the last Rolling Stones tour finished in Florida, in a large theatre in a casino complex. The quintessential rock and roll phenomena re-started in the Athletico Madrid stadium last night – but in many ways it felt like this was an extension of that last round of the No Filter tour. This show, in front of a crowd that felt like we were in Argentina with all that associated emotion and physicality, was performed as well as any show last autumn. The 5 month break between Florida and the rehearsals starting in Amsterdam didn't allow the band's hunger to perform, and to evolve, to diminish one iota.

Some things have changed. We have, tragically, thousands of people being killed by an aggressive invader in a war in Europe: a fact recognised by the band during Gimme Shelter when the on-stage screens showed a lingering image of a destroyed building in a Ukrainian city. Those lyrics, written 14 years after the last conflict of this size in Europe, and written 53 years ago, still ring true. We saw a blue and yellow tongue at one point as well. In other news the Queen of England is still head of state, celebrating 10 years more in that post than the Stones themselves were asking the Spanish crowd to celebrate.

The stage itself has changed. For me some of that was for the good, some less so. No Filter was visually exciting when first seen with its box-like structure. Sixty is more conventional, like a festival stage. There is a very large roof, extending well forwards, which should help protect the band when we get the inevitable rainy show. The massive screen behind the band has crystal clear images – I don't know if the cameras and screen are 4K or 8K but even with the vagaries of lighting, and with Jagger's constant movement, it looks spectacular.

However …. I don't think that big screen is very visible if you are at the side of the audience especially part-way up the side of stadium seating. There are side screens, but they are smaller than one might expect. And at times the stage looked too dark, and this showed up on all the screens when even Mick's face looked dark.

I guess the simplicity also allows for a lower cost to build, populate, and then tear down. Is this because Europe is generally more expensive to tour? Ticket prices, interestingly, seem much lower than back in 2018 – yet we all know inflation is high. There has been a slight shuffle on-stage Matt Clifford, together with his keyboard and various percussion items, is now far right and the horn section (very heavily used last night it seemed) moves a bit closer to centre stage. The sound, at least where I stood, was as excellent as ever.

It was Ronnie Wood's 75th birthday – celebrated by a couple of huge confetti cannons exploding their contents over him and the Pit when he was introduced. The resulting debris, a very real slip hazard, was being blown away by two crew members whilst Keith was singing. Now very few performers would appreciate having this happen right in front of them, however necessary, and during another sublime version of Slipping Away Keith "advised" them to move with some choice words off-microphone, and then "slip away pals" for us all to hear. Ronnie celebrated with some great playing especially on Beast of Burden (the song vote choice).

It was also the 47th anniversary of Ronnie's first gig with the Stones, in Baton Rouge Louisiana. That night Luxury was played for the first time live. We only heard an official live recording of Luxury in the last few weeks when the magnificent El Mocambo gig was released. Why did they keep this gem hidden away for so long, and what other ones still need to be uncovered?

Keith I think played as well, and probably better, than any show on the last tour – and that was very good indeed, better than for a decade or more. His singing, his no-smoking voice, is as good as 50 years ago. He and Jagger seem as close as we've come to expect, with lots of smiles and touching of hands. He started to get a bit emotional when introduced as the expected "Ole Ole Ole Richards" chants echoed around the stadium. "I don't know how to follow that" he said, "we'll try Happy".

In fact all the band, principals and others, were on fire last night. Steve Jordan seems to be slightly extending his drumming, a little more of him maybe and a little less of Charlie Watts – but it feels totally right. The start of the show, like last year, was a photo montage of Charlie (a slightly different selection I think), and Mick gave a briefer Charlie memorial mention in Spanish. The crowd showed its appreciation and respect.

Mick continues to astound. His physical fitness must be maintained through a punishing regime. He still runs at times, although a little slower, but seemingly without getting out of breath. I thought he did fewer choreographed moves, and his overall performance was returning to focus more on the singing and the audience – but I may be wrong. He was doing some arranging and cueing mid song, but clearly didn't feel the need to do too much of either. Along with some audience members and Keith, he is in his 7th decade of performing and enjoying.

For the rest of the band, it is hard to comment without repeating previous reviews. Chuck was maybe a little more energetic in his brief solos; Tim playing more when on the keyboard as well, and he and Karl filling out the sound with great horns on many songs; Darryl really driving the band at times and yet another pounding solo on Miss You. Bernard I felt had to do more to support Mick's vocals and he joined Mick centre stage for some vocal sparring during Beast of Burden. Sasha delivered very strongly on Shelter, and really seemed to be enjoying herself.

Even some of the newspaper headlines this morning, as well as calling the show "epic" and the band "eternal" (nice choice of words from the Spanish journalists), talked about the first live unveiling of Out of Time. There are some who say it was played live in the 60s: the "official line" is not, so lets stick to that. I know of no recording or written record.

It's a pity they had to rehearse it on stage so readers of the interweb knew it might be played. It was awesome nevertheless, a great arrangement pretty close to the original except maybe not enough marimba sound in the mix. I think the reaction pleasantly surprised the band. The crowd sang along, and maybe this encouraged Mick to lead an impromptu coda at the end extending the song by a minute or so. I'm hoping it is played regularly this tour, and so are many others.

Sad Sad Sad was the other "unusual" track on the night: I liked it, some didn't, but like in Tampa last year it is a highlight from the 80s. Ghost Town was also retained, with some theatrics from Mick on the walkway to the small stage, hiding underneath a post-apocalyptic hood. I'm not so sure this should be in every show: we need fewer reminders of the pandemic time.

I think this was show number 2,237 (approximately of course) for the Stones and to get a couple of rarities as well as major hits like Street Fighting Man and 19th Nervous Breakdown to open the show was very much appreciated. Even seasoned fans, superfans, or jaded fans had little to complain about – not that it will stop some…

I don't think many in the crowd really get just how much work goes into putting on one show in a tour, let alone a whole tour. The band on stage is obvious, but from managers and assistants, via promoters to security; from the backline crew to the stage erectors; from lighting, through video to sound; the local team; those I've omitted; it's a massive undertaking. This year again, to prevent premature termination due to Covid, this group has to live in a bubble isolated from much of the world. For these lovely people, one of the great benefits of being on tour, meeting people, has had to be severely limited. So heartfelt thanks from this commentator and I'm sure many others.

To conclude, with hopefully no spelling mistakes (MS) after a 12.30 am finish for the gig and a 4am finish for us, this was yet another brilliant tour opener that really bodes well for the next 8 weeks or so. If you can get there, and don't yet have a ticker, buy one: you really don't want to miss this tour.
---
Review by Bjørnulf Vik
It is now 24 years since I first went to Spain, to see The Rolling Stones live in Malaga, Vigo and Barcelona during the summer of 1998. Being a four hours flight from my home in the north of Europe - Norway, it is not an easy travel, as compared to the north of Europe, but I wanted to experience The Rolling Stones every country. The shows in Spain were so great, the versions of Paint It Black were magic, partly due to the crowd and band interactions, I promised myself I would go back to Spain every time The Rolling Stones ever performed there again. To this date, I have not missed a show, and to be honest, the show in Madrid this time around with the SIXTY Tour 2022 was the best I have ever experienced in Spain, of them all. It was just magic.

"Street Fighting Man" as an opener, like last year in USA, the crowd is wild. It is at the same high level for the next three songs. I am flying, with the crowd, and with the band. Then, as I hoped for, like they did at the rehearsals, they did "Out Of Time", the old favorite never played any time in my 50 years of live experience, and also never before that, according to many sources. Mick said it was a first time ever. Later on, I thought, what took you so long!

"Out Of Time" is such a great crowd pleaser. I wonder if they knew it ahead of this show, how strong it would work live. Mick had his voice just like the 60's version, crisp, clear, English, just the way I wished for. The crowd went wild from the first bits of the song, and it got more and more emotional and noisy. There were tears of joy in my eyes, I was so proud of my band, and of the crowd. Mick played the crowd like he had been performing "Out Of Time" many times, but this was a very first. Then at the end of the song the crowd wanted more, so Mick did a restart, so smooth, thanks to Steve Jordan and the rest of the band, they went directly into another version of the song, and it kept on and on. Mick out on the ramp more times, the crowd pushing back with noise, arms, cheering and singing. I was enjoying every second, as we got more and more of the song, but it had to end, of course. I am still flying from the memories.

The rest of the show went on with great love and power. No slow moments. Ronnie got his birthday song, they fired lots of red and white confetti over us, I stacked some of it away in my pocket, as a memory from the show. Keith did a brilliant set, Happy and Slipping Away. Most of the show was like the shows in USA last year set list wise. Midnight Rambler was 12 minutes or so long, great blues jam and always another highlight show wise.

The stage is completely changed. They got rid of the four large screens. The entire stage backdrop is one large screen. The band members do now have low lights spotlight on them. It is almost impossible for an amateur like me to make any clear bright pictures of the band, because the lights are so low. They use the large backdrop screen as the real image for the crowd to be seen. It's the new way they do the SIXTY concept. Matt Clifford has moved to the very side our right side, and Chuck Leavell is moved to our left side near Sasha and Bernard. This makes a core band of Mick, Keith, Ronnie and Steve Jordan. Darryl is one third from the center towards our right, where the Tim, Carl and Matt are. This is most probably done to make the core band visuals even more clear on the big stage, lots of space there. The center stage front is shaped like the top of a tongue, then there are two small screens at the sides.

I was in the pit Keith side for most of the show. My photos were useless, so I did not make many. I made some pictures of the stage, because it was interesting. Then I moved out of the pit ahead of Gimme Shelter, to get a better view of the entire stage. I noticed the enire field was completely packed, absolutely no space to move for anyone any place, even if there were several sections from the pit to the mixers. The sound is great all over, but the stage is not as bright and easy to see as I expected, from a distance. Still, all I saw was smiling faces everywhere, the fans were enjoying themselves all over.

Such a great show! Such a great band!
---
Review by Paul Dechering
First thing that I have to say is that I never thought to see the Stones again. Sure thing, many people have said that before, but I really mean it. After my last show in New Jersey 2019 I was well arranged with the fact that this could have been my last ever Stones-concert attendance. Then 2020 and all what it brought came along and I was absolutely sure that this was it forever. 2021 I was totally surprised to see them touring again but I couldn't go to the US, as I was in my High school final year. Now, one week after my final exam I am in Madrid and experienced something that never thought having back again - seeing and hearing my favourite Rock and Roll Group of all times back again in Europe.

My 6th Show, and though it was like a second first time. A new era. The heat and the waiting in the queue was chaos, the show itself was great. Micks voice was insanely good, I cant believe that this man is turning 80 next year. Ronnie seemed a bit exhausted at the beginning, but that was maybe due to the heat. My worries about his appearance disappeared when he danced with Sasha and Bernard while Darryl did his solo on miss you.

Ronnie was the birthday boy, and the confetti cannons worked great. Keith got the longest ovations as always, he smiled a lot and performed a very well Happy right after. I've only heard that one once before at my first concert of them in Hamburg 2017 so it was a kind of déja vu once more. Steve did a great job on the drums, although it was so strange not to see Charlie. I miss him, and when the show finished at about 00.30 I thought that it would be his birthday now. I'm sure he'd smile as we all know it if he'd see Mick still doing his thing.

I got 5 Songs I've never heard live before last night. After this concert I'll go to Munich and Paris on this tour, and I can hardly wait for it. Yesterday I got something back that I thought I would have lost after the two last years. But the spirit is there and it will always remain. To say it the spanish way - vivan los stones!
---
Review by Dean Goodman
Silly me. I had cautiously optimistic hopes for the Stones tour opener in one of the best countries to see the band - and I was left disappointed, once again. The boys are repackaging the same old material in a shiny, new "Sixty" wrapper, and hoping no one notices the con. Or their cheap, new stage. Or their general lethargy.

The Stones really don't seem to care. Whether it was Mick's feeble tribute to Charlie, delivered in Spanish to the miscomprehension of his bandmates, or Keith laughing as he messed up the opening to "Satisfaction," it was hard to escape the feeling that the Stones were just clocking in for the night shift. Oddly enough it was one of their longest shows in recent memory, coming in at two and a quarter hours. It was a late start, at 10:15 p.m., so it's perhaps inevitable that they started to slow down as the new day dawned.

The Madrid audience responded in kind, even though I spied Argentinean, Brazilian and Uruguayan flags which should have been a bullish indicator. I had such wonderful memories of the Argentina-style craziness at Bernabéu in 2014. All I got last night was two bare-chested dudes next to me yakking to each other throughout the show. The fans did go crazy for Keith, who said he missed them "and to prove it, I'm staying."

I had predicted that Madrid would set a very high bar for the rest of the tour. Now the field is wide open. The folks in Bern or Gelsenkirchen now have a chance to take top honors.

There were some positives. We witnessed the world premiere of the endearingly misogynistic "Out of Time," coincidentally a few hours after Amber Heard lost her court case against Johnny Depp. The song went over so well that Mick redid about half of it. We were also fortunate to see "Sad Sad Sad" played for the first time in Europe since 1990. Ronnie's birthday was a special moment and was marked by a confetti fusillade, though Keith wasn't thrilled when the roadies interrupted his moment in the spotlight by cleared away the confetti from the catwalk during "Slipping Away."

The show started off well with "Street Fighting Man," the frenetic "19th Nervous Breakdown," and then "Sad Sad Sad," but hit a wall with "Tumbling Dice" before rebounding surprisingly well with "Out of Time." "Beast of Burden" was also solid, though the audience barely responded to the questions asked in the chorus.

"Ghost Town" is terrible. It was a mildly droll novelty song at the time of a global event, but we've moved on. Quite simply, this incomprehensible rap hogs precious real estate that better songs should occupy. Mercifully, the crowd woke up for "Honky Tonk Women," and then we were into the home stretch of Keith's enjoyable twofer and the warhorses delivered with average panache. "Gimme Shelter" was enhanced by scenes of Ukrainian devastation and a yellow and blue tongue. Maybe the Stones could sell such t-shirts with proceeds to a related charity.

The new stage is a disaster. The abstract flourish of red and yellow against a black background is too German. Gone are the four vertical decks that delivered the band in pristine clarity to the fans in the stands. They have been replaced by two smallish screens built into the neon-framed wings. They don't seem much bigger than the average American television set. Maybe, a la Spinal Tap, the Stones ordered 50-foot screens, and someone misread the symbol and delivered 50-inch models instead?

Steve Jordan's busy drums overwhelmed the sound, though thankfully we weren't pummeled by his dreaded snare. There's no doubt he's burning a ton of calories even as he grins maniacally throughout, but Charlie was just as powerful and barely broke a sweat.

Most importantly the sixtieth anniversary went unmentioned. There were no nods to former members, early singles and albums, or any related anecdotes. Mick didn't even bother pointing out how many times the Stones had played in Madrid/Spain.

I'm not a big memory lane guy, and neither is Mick, so why give this tour a silly, nostalgic name? It sounds like something Cliff Richard would do. I do not need to be reminded how old they are, but maybe people would be excited to be reminded that Exile on Main St. is now fifty years old and here are half a dozen cuts for your listening pleasure.

Well, what's done is done regarding the name and staging. If the Stones want to make it to their 70th jubilee, like the Queen, they should start thinking about the needs of their loyal subjects.
---
Review by JM Rodriguez
What a show last night! What a boost of energy from the Stones we received! I hope they felt from the crowd how much we love them. Keith certainly did, with the oeoeoes following Mick's intro, so did Ronnie jumping and smiling with his happy birthday song, and it's impossible that Mick didn't, so much he is engaged and connected with the crowd.

I've seen the Stones in all the European Tours but one since The Urban Jungle tour, and the one last night was one of the best I've ever seen. Top 3 without any hesitation. I went with my love ones (the first show for my daughter and one of my sisters, and they were thrilled and shocked). If we go to the "technicalities", I didn't like the stage much or the sound. Criticism ends here, because these are the only, tinny, "buts". Else was superb. On the specifics of the songs: SFM is an unbeatable opener. It wasn't a surprise to me because I was in the rehearsals on Monday (THANKS SO MUCH guys for the info) but it is great to have it. OOT was beautiful, definitely they need to keep including this in the set. MR and JJF were the "summit" of the night to me. I think they improvised at the middle of MR, because it didn't sound as in the rehearsal, and it was absolutely great. Special mention to Slipping Away where Keith played beautifully.

The guys are all in perfect shape. It's not only that they look much younger than their age, it's the energy they convey, the sound they are able to put out and how they engage with the crowd. Mick had us in his pocket in minute 1 and that was the place where people wanted to be, singing along and smiling with eyes wide opened.

I really hope this is not their last tour. As per last night, they could be touring for many more years (no kidding). Their songs are great and eternal, and they keep the enthusiasm so why stopping?
---
Review by Jay Rusniak, Milwaukee, WI, USA
Tumblin' Dice kicked off the experience. The sound was cool and groovy and the band played the melody deliberately slow, as if to hint to the collection of adrenaline-seeking listeners to slow down. From the stage, Mick, Keith and the band saw the most delightfully beautiful cardfan of sorted faces, and for many this will be the best concert they ever hear.

Madrid is a visually stunning place. I had to leave the room where Picasso's Guernica is displayed because the eyes depict such insurmountable grief. The Del Prado and Reina Sofia were a perfect appetizer to the evening.

Gimme Shelter almost had to open the concert given Ukraine, but the Stones alluded to Vlad with Out of Time. According to the Spaniards and everyone who joined in singing the refrain, someone is definitely Out of Time. Love in the stadium was infectious. The most enthusiastic crowd I've ever seen, and the band sounded really good. The highlight of the show was Mick going for more Out or Time with the audience after the song was over. They explored and we want to explore and learn with them. The improvising helped us feel like the performance is living or in a state of becoming.

Keith yelled at a stagehand and even interrupted a song to clear the killing floor after confetti littered the stage following Ronnie's 75th birthday celebration. Almost wish I saved some of the confetti.

Following the energetic performance in Madrid, this one flew over the Pyrenees Mountains to Nice, France, and walked from the airport to Villefranche, where the Stones recorded some of their most natural arrangements. Exploring the watery part of the world where Exile was recorded is futile and even feels embarrassing and pathetic. Let's listen to what the band says in Munich rather than sift through their decades-old trash. At the same time, the jagged shore and broken cliffs around this cove invoke a natural mystique that perhaps still inspires good art. The food is good as well.

The question this band could help us answer is: Retire to what? Their purpose eliminated the possibility of a conventional retirement, and there is no rule stating a band with this much experience cannot deliver. What else would these people do than ride the wave of the future.
---
Review by Rolling Vince & Gauthier, Tenerife/Belgium
SOME THINGS ARE MEANT TO BE - "I'M SPEECHLESS"

About 14 years ago I became a proud godfather of my sister's beautiful son. In my speech at his baptism I expressed some goals I wanted to do with this fantastic boy. "I wanted to take him to his first concert with me and listen a lot to the Stones." Last year I scored 2 GA-tickets for Queen in Antwerp next July 15th. As I moved from Belgium to Tenerife last January, I planned my trip to my home country to catch that concert with him for his birthday. But then the SIXTY tour was announced and I got lucky to hold hands to 5 diamond pit B tickets, my 30th show since June 95. But I only planned to buy 4 pits. So, I got 1 spare left and what was I about to do with it?! I had a excellent plan… As a surprise my parents flew him from Belgium to Madrid, not knowing what he was going to expect but only staying away from school for a few days. So, on Wednesday I travelled to Madrid with a friend from Tenerife and all of a sudden I was standing behind his back… I got the biggest hug ever as he had to miss me already several months. But still he didn't know why we were all together in Spain.

Heading to the venue he was still guessing… until we were dropped in front of the stadium. He thought we were going to see a soccer game, but then he noticed all the people wearing Tongues. When I took him in my arms getting closer to the stadium, I reminded him in front of the merchandising to what he said on the phone on the day Charlie passed away: "Nonkie, I'm so sorry about Charlie, but we still have 3 Stones to go and see!" He looked frozen as I told him we were going to see them very close, around 50 000 fans behind his back. Three generations together: he, his godfather and his grandfather. His first concert ever, seeing the Stones from about 10-15 meters, he was completely overwhelmed! I took him very close to me, teached him how to whowhoow and he got in the mood. In the finale of Satisfaction I noticed how he tried to call his last energy to clap with the crowd, looking back to me with an expression I cannot describe. After the show I asked him how he was feeling about the experience? "I'm speechless!" My dream came true… and he was proudly wearing his yellow wristband back at school. Now I know who's going to get my complete Stones collection one day!
---
Pictures
---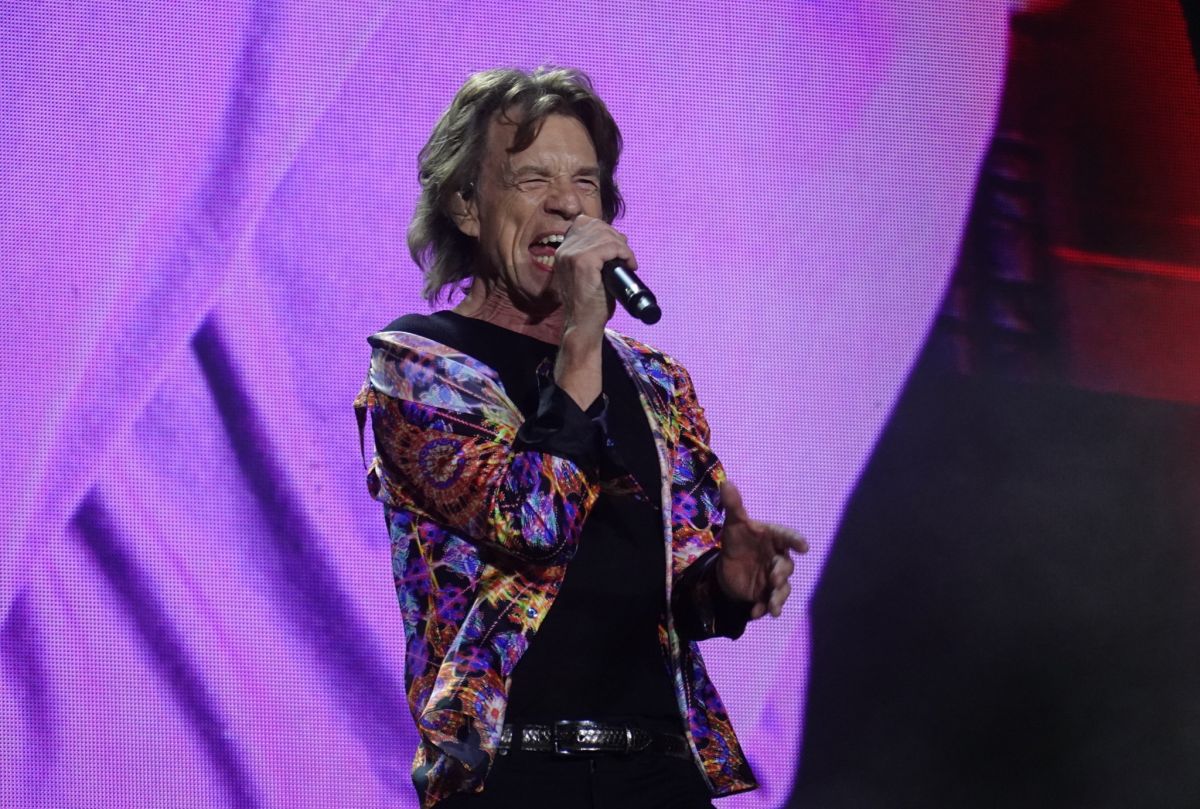 Photo by Hendrik Mulder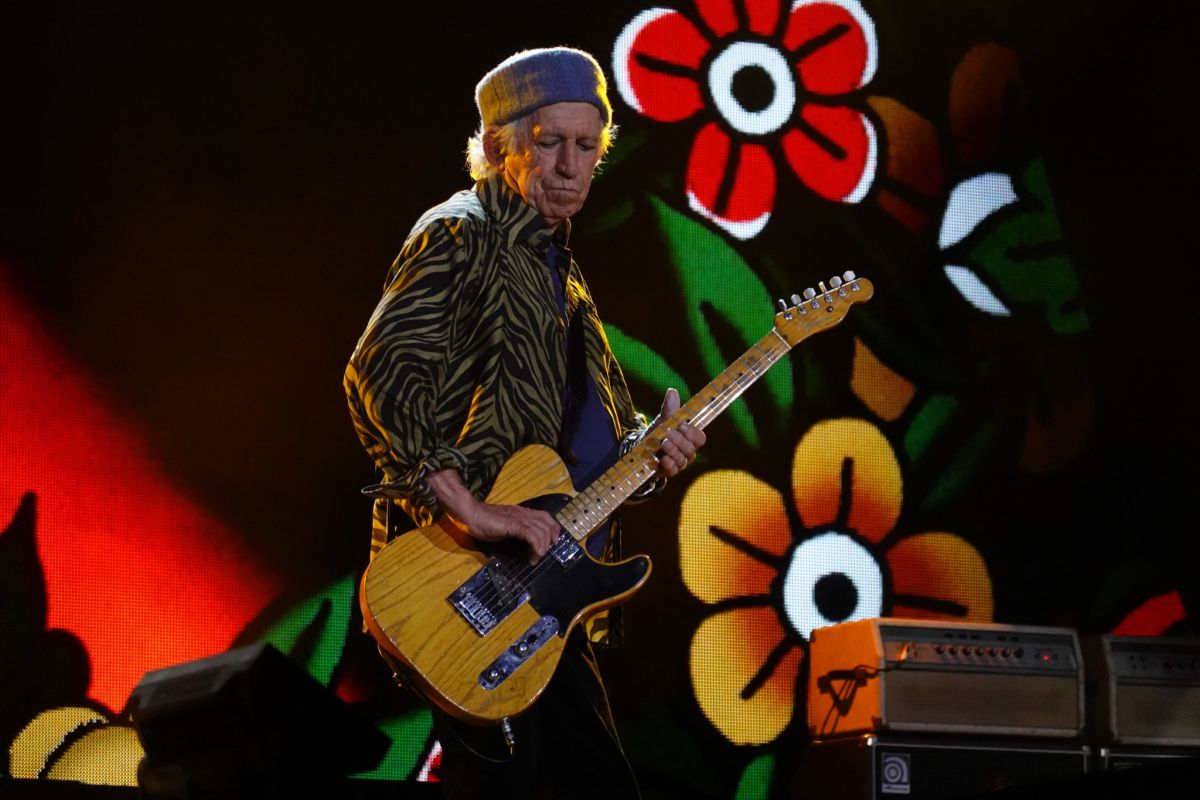 Photo by Hendrik Mulder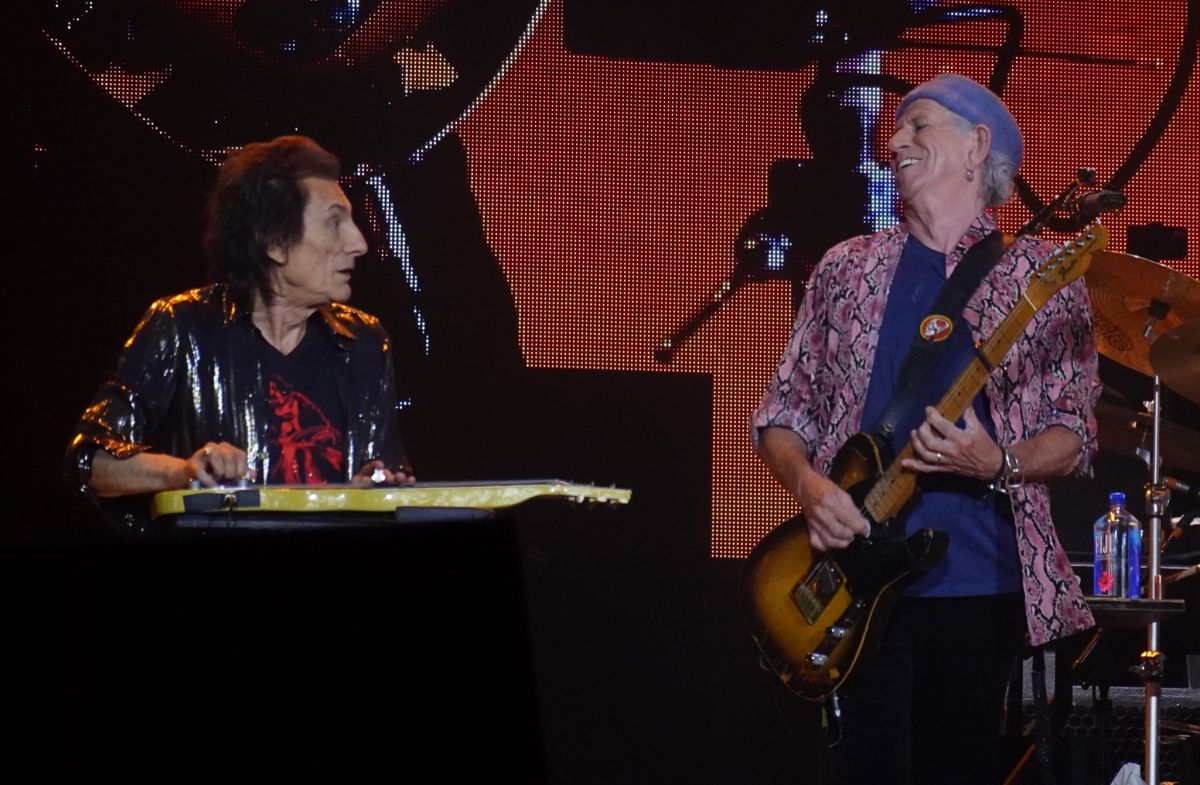 Photo by Hendrik Mulder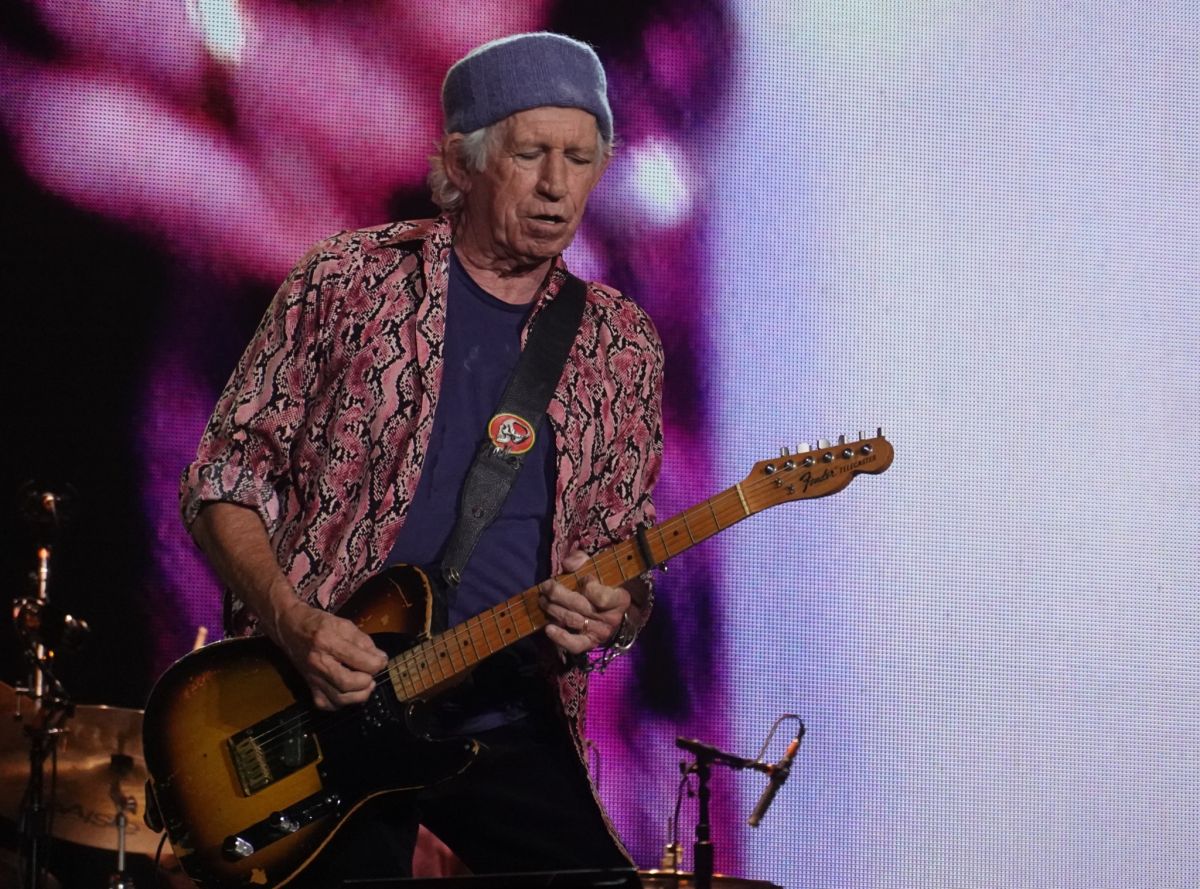 Photo by Hendrik Mulder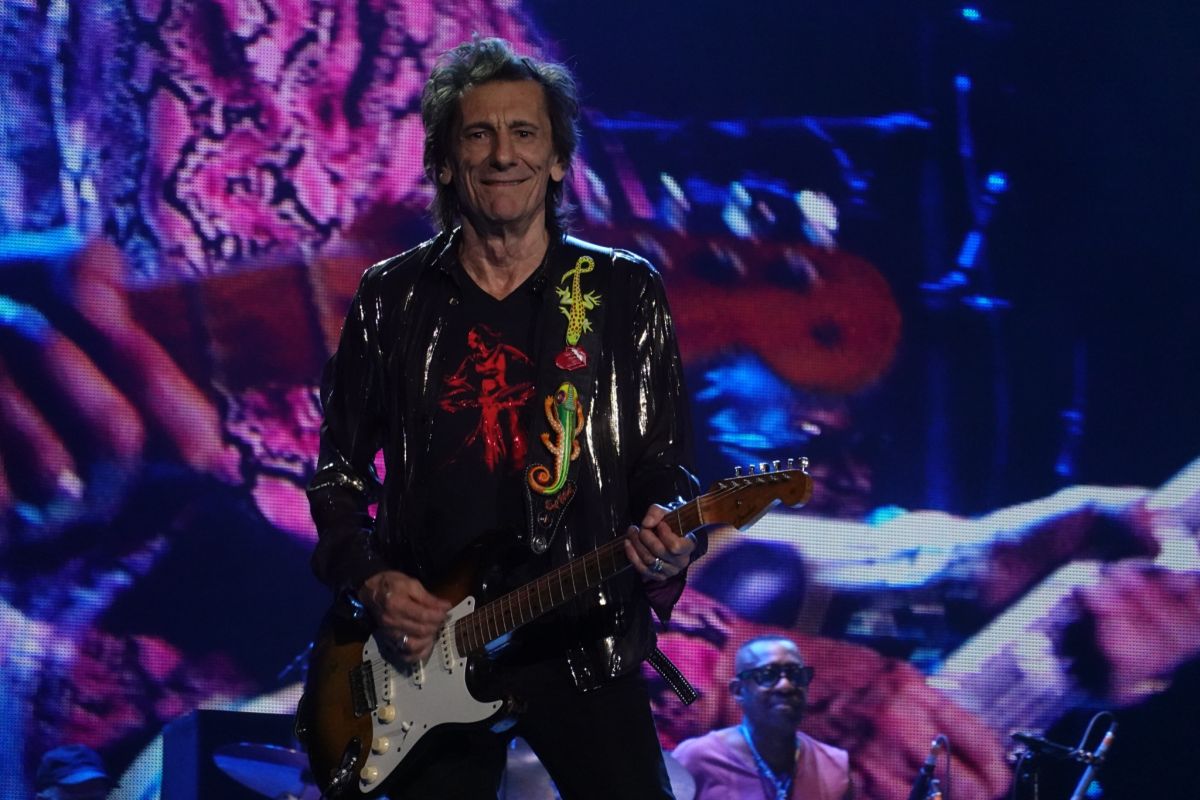 Photo by Hendrik Mulder
---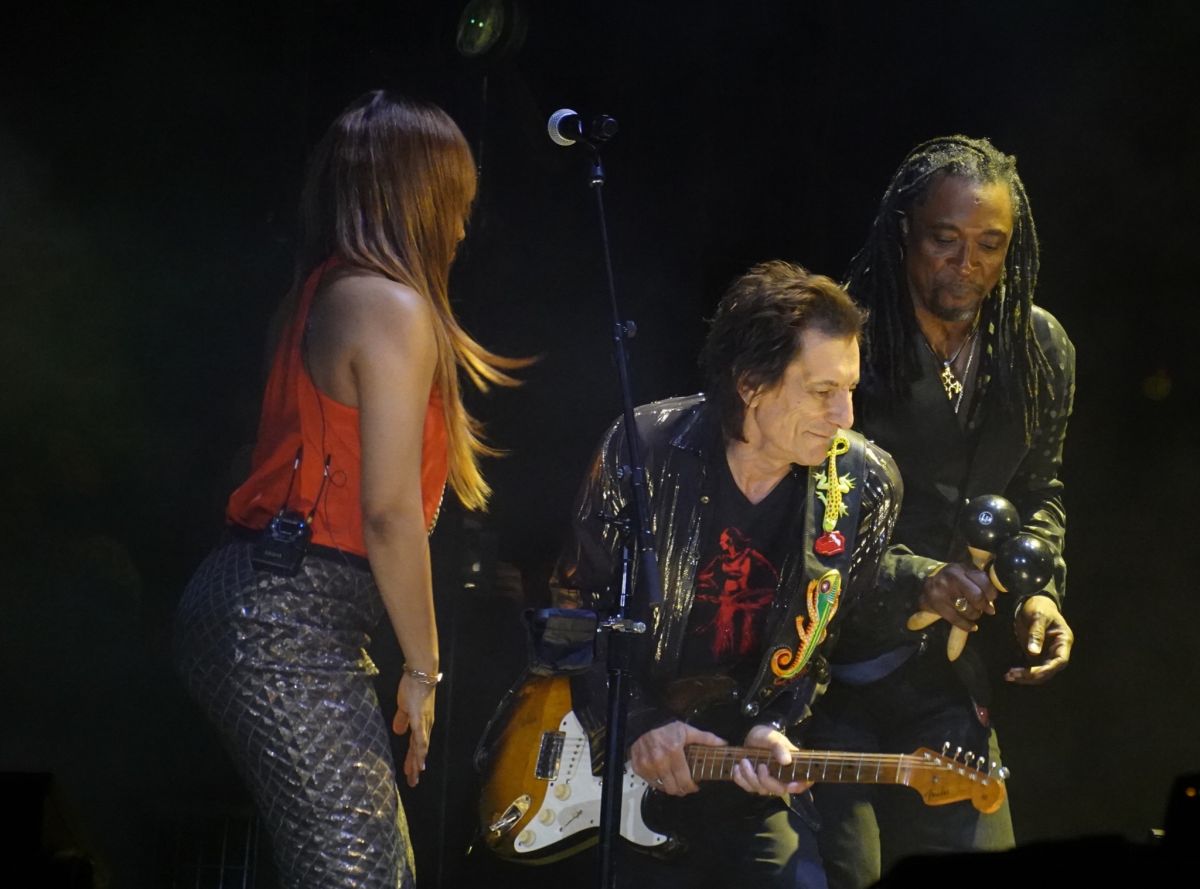 Photo by Hendrik Mulder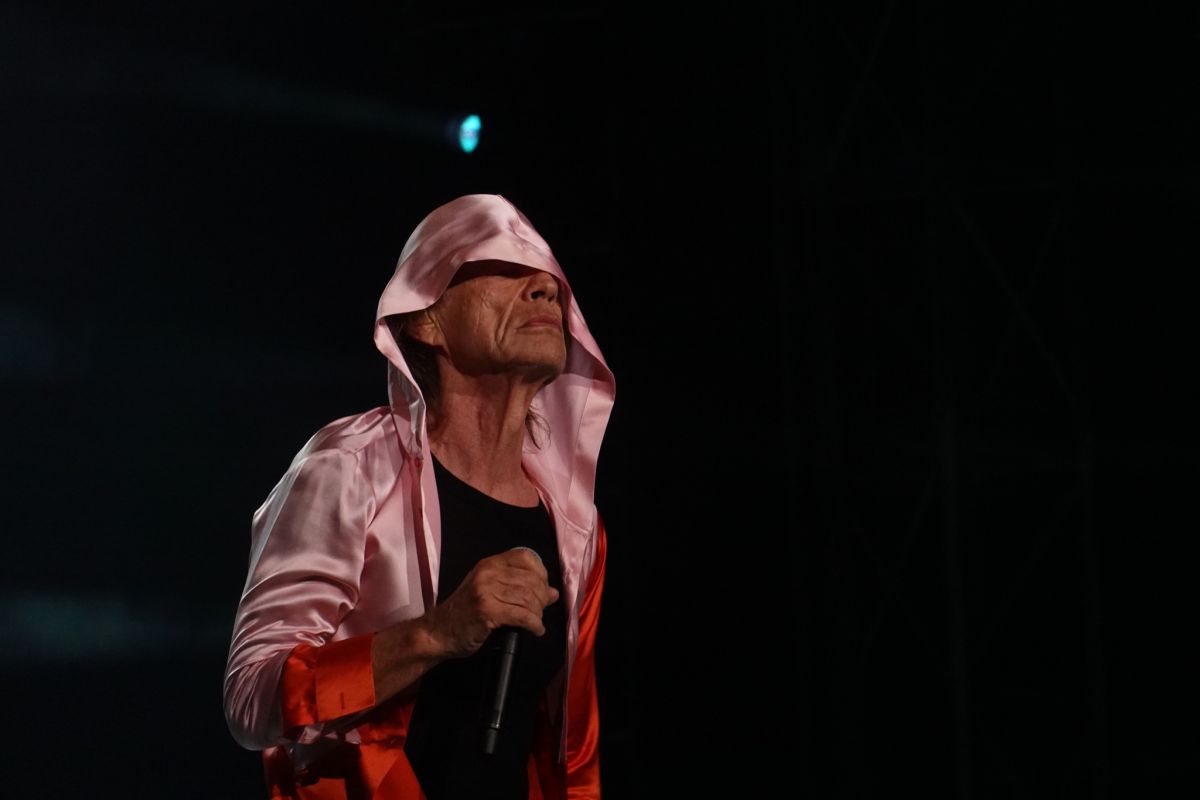 Photo by Hendrik Mulder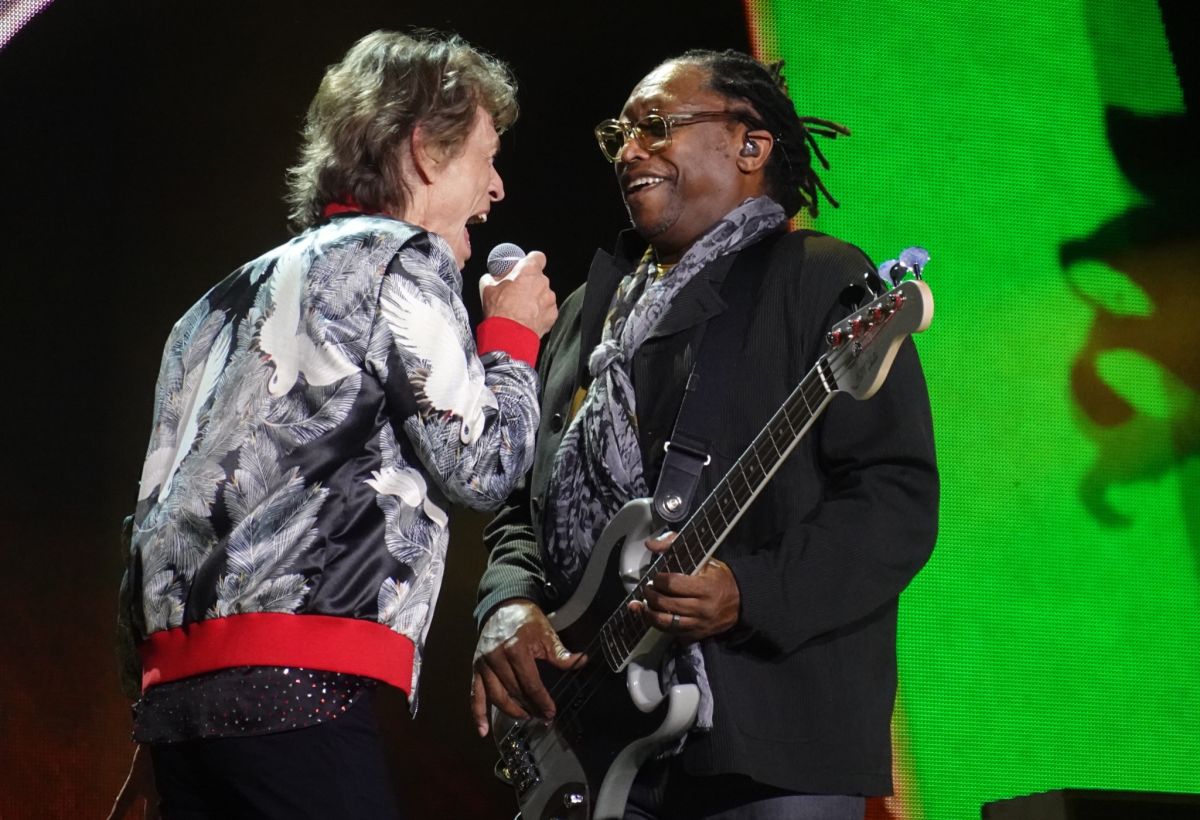 Photo by Hendrik Mulder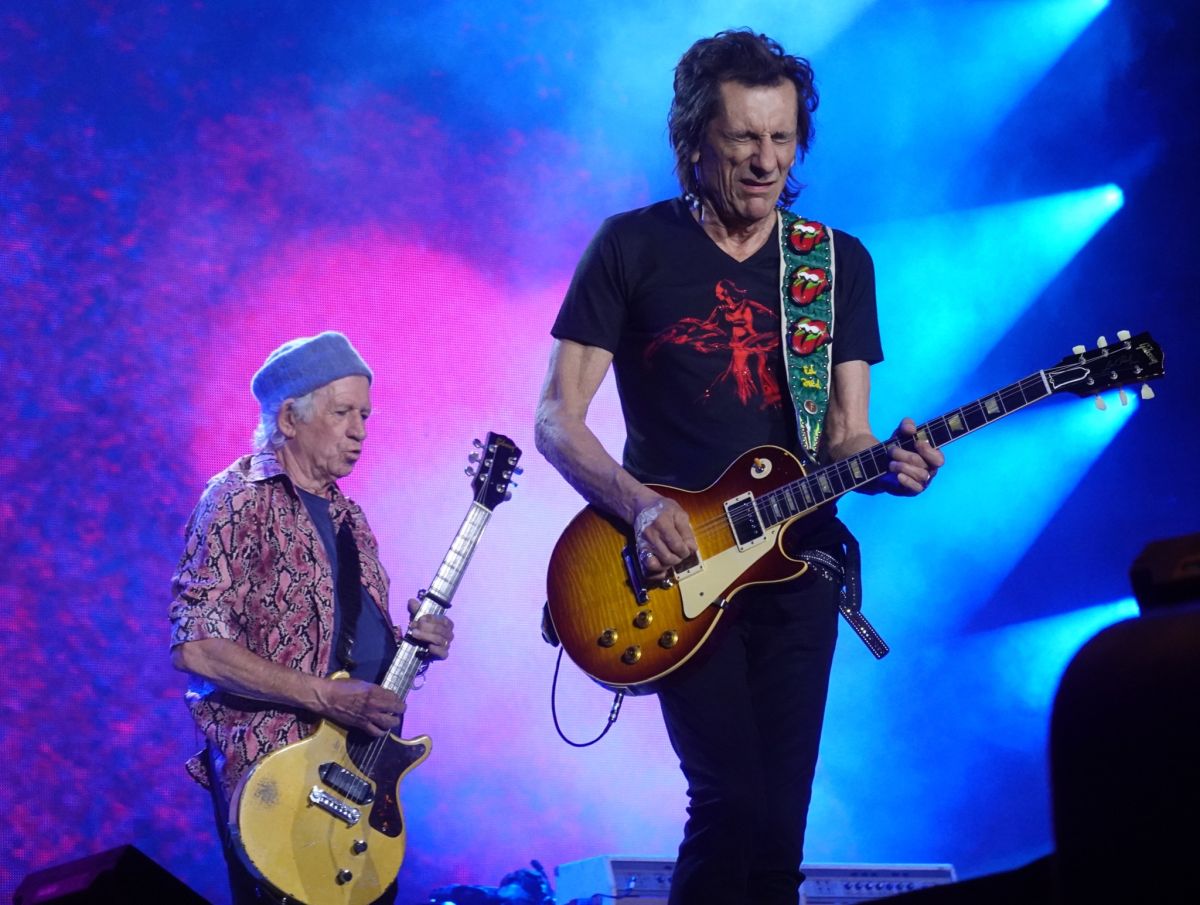 Photo by Hendrik Mulder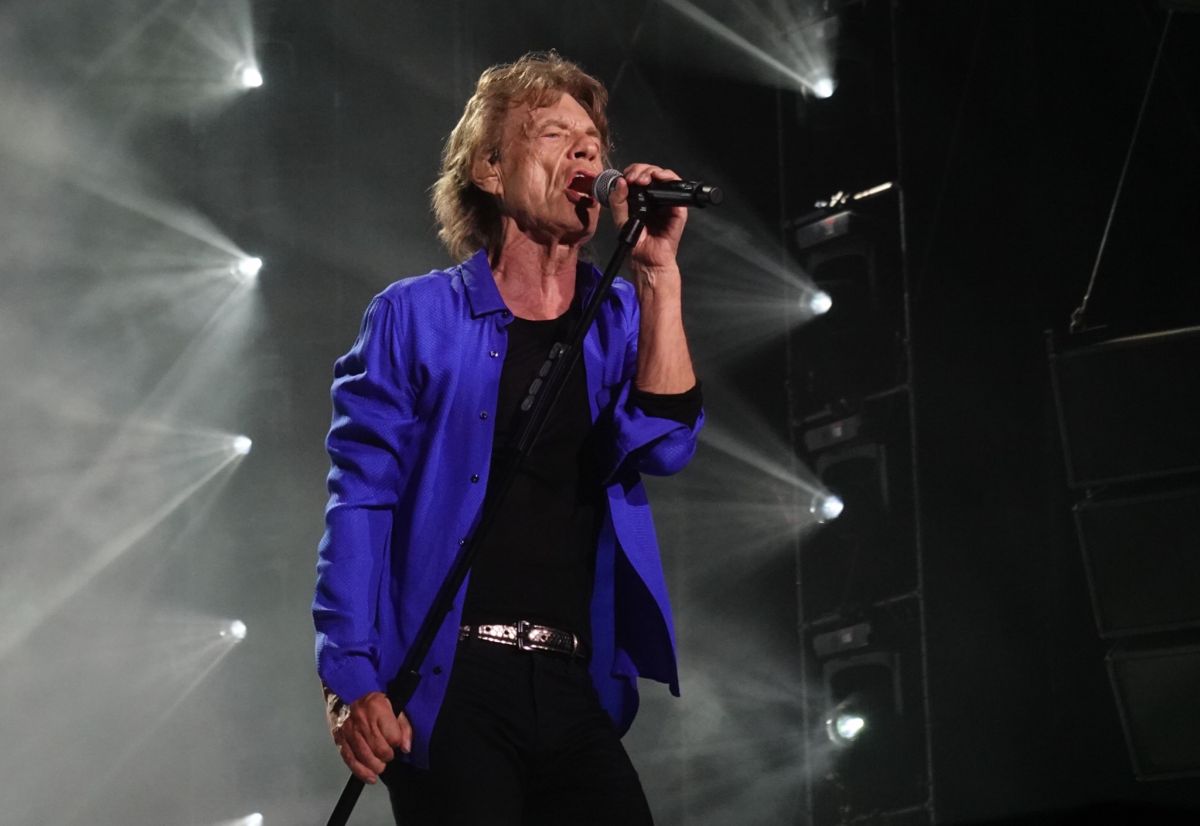 Photo by Hendrik Mulder
---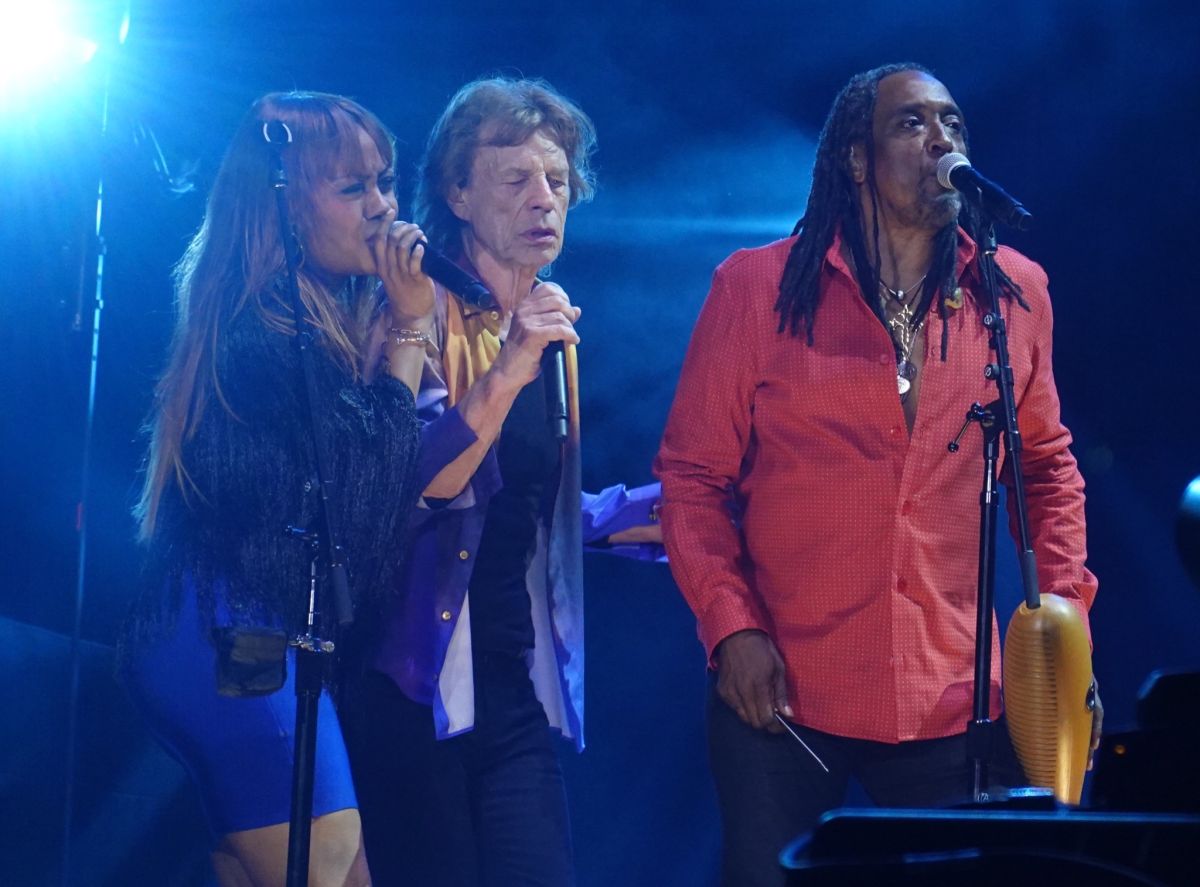 Photo by Hendrik Mulder

Photo by Hendrik Mulder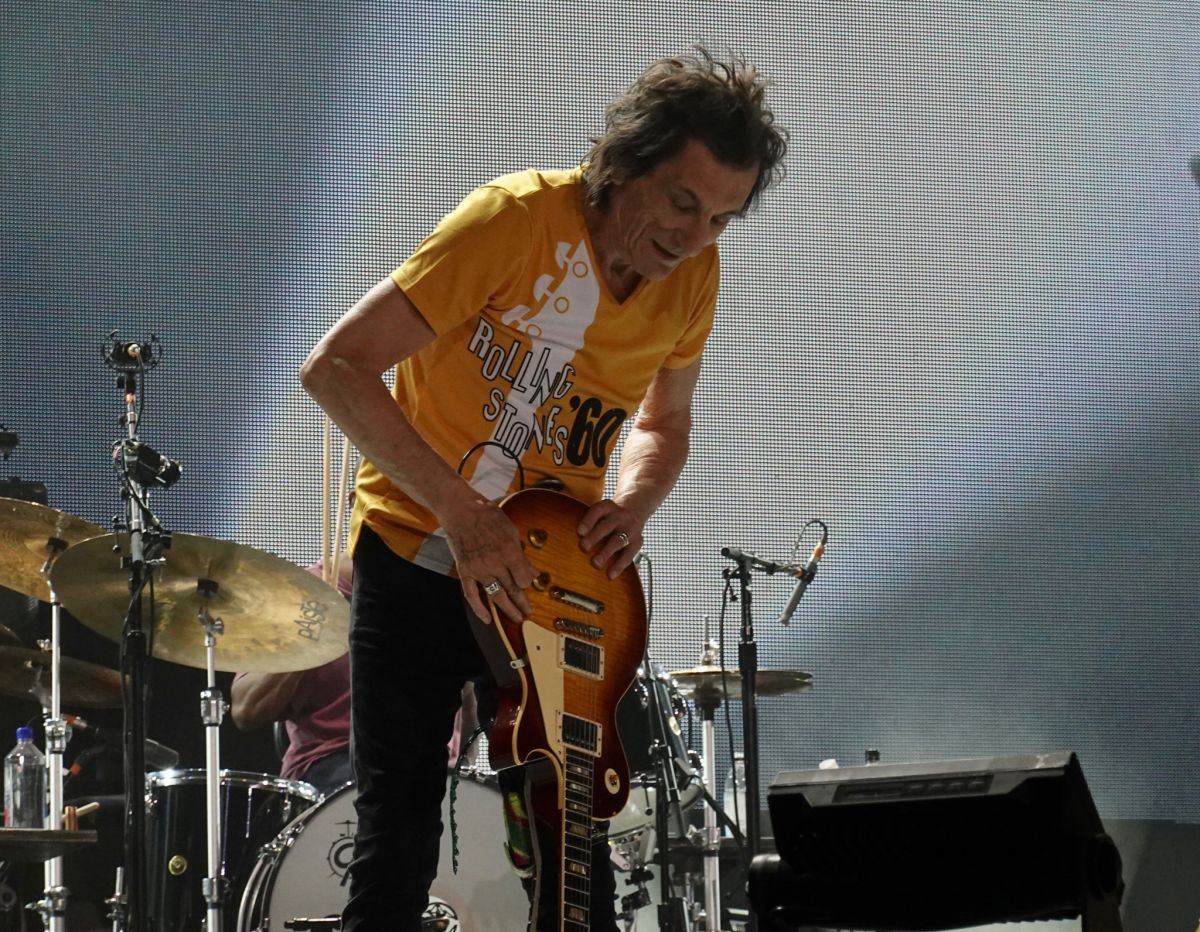 Photo by Hendrik Mulder
---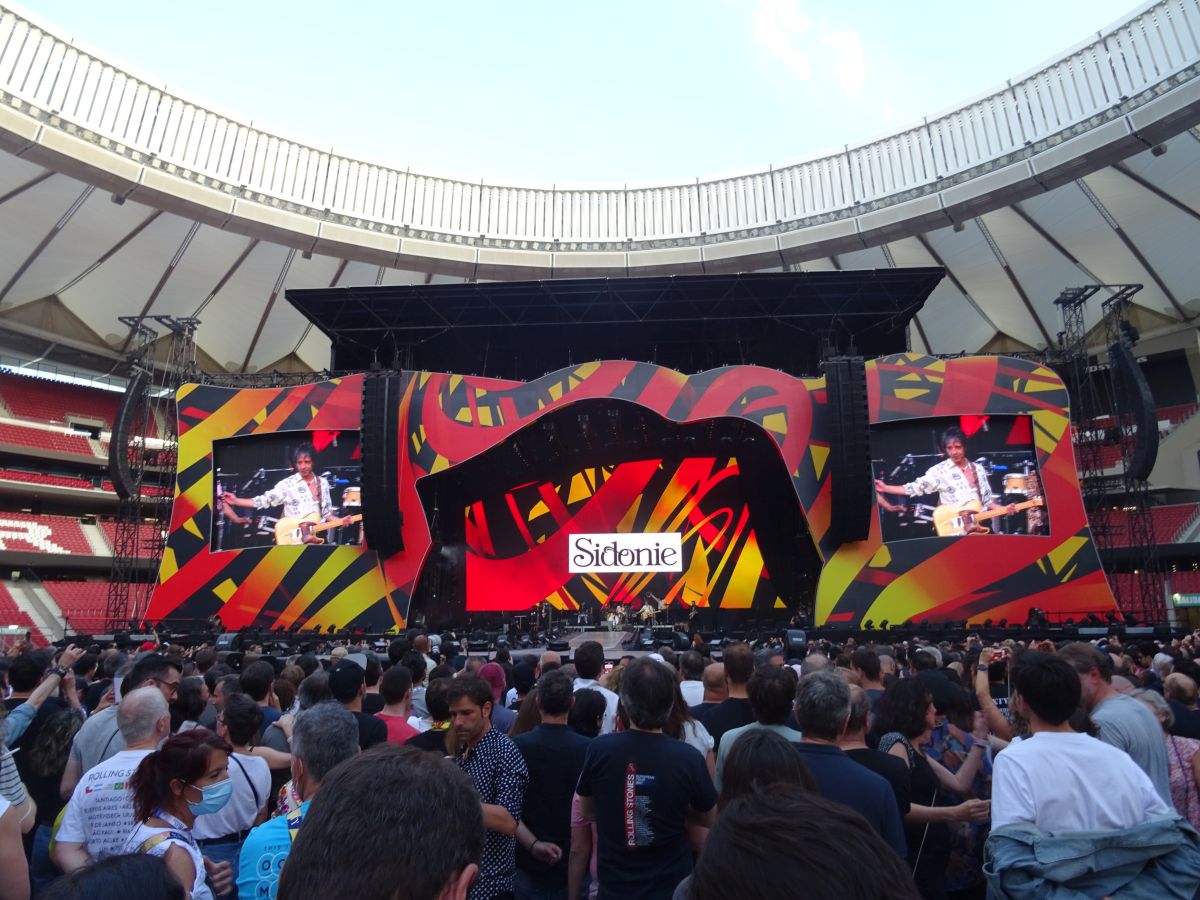 Photo by Bjornulf Vik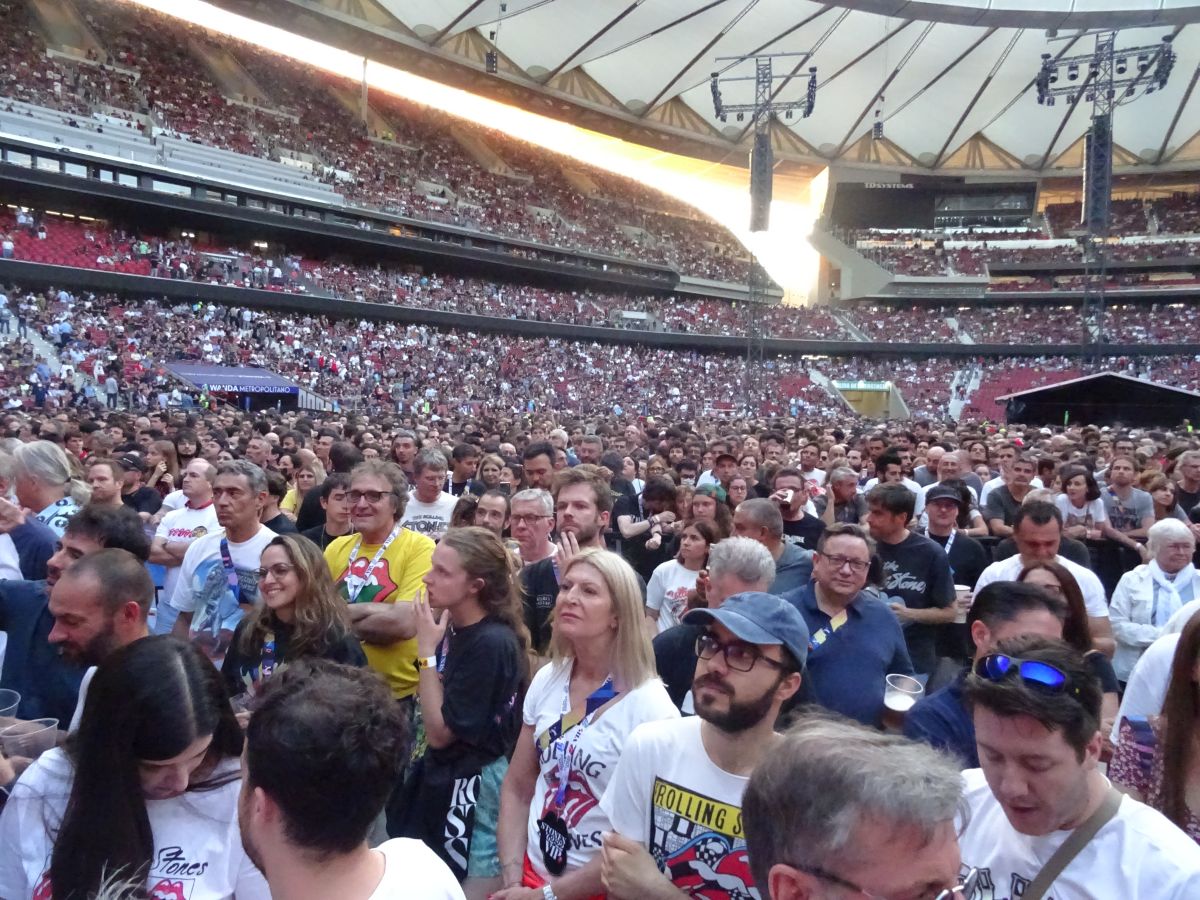 Photo by Bjornulf Vik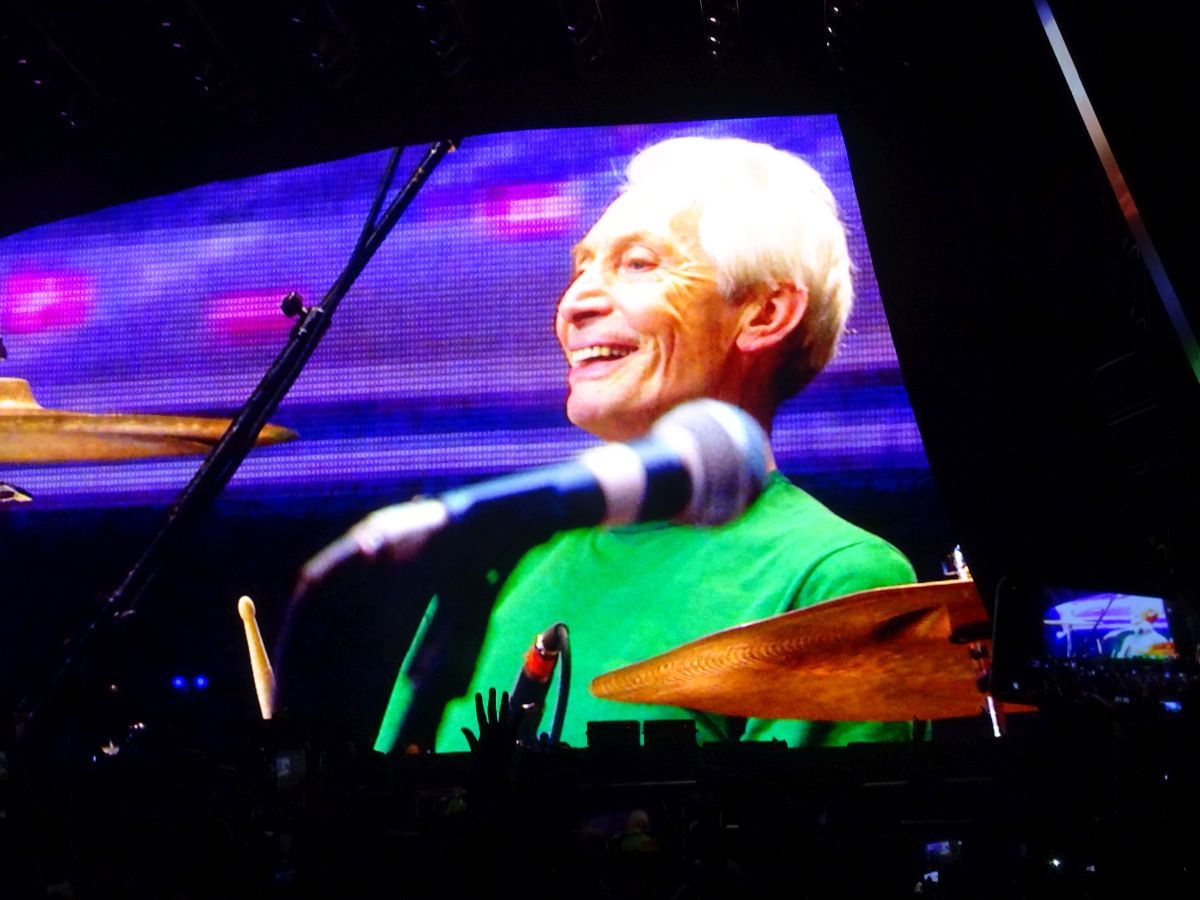 Photo by Bjornulf Vik
---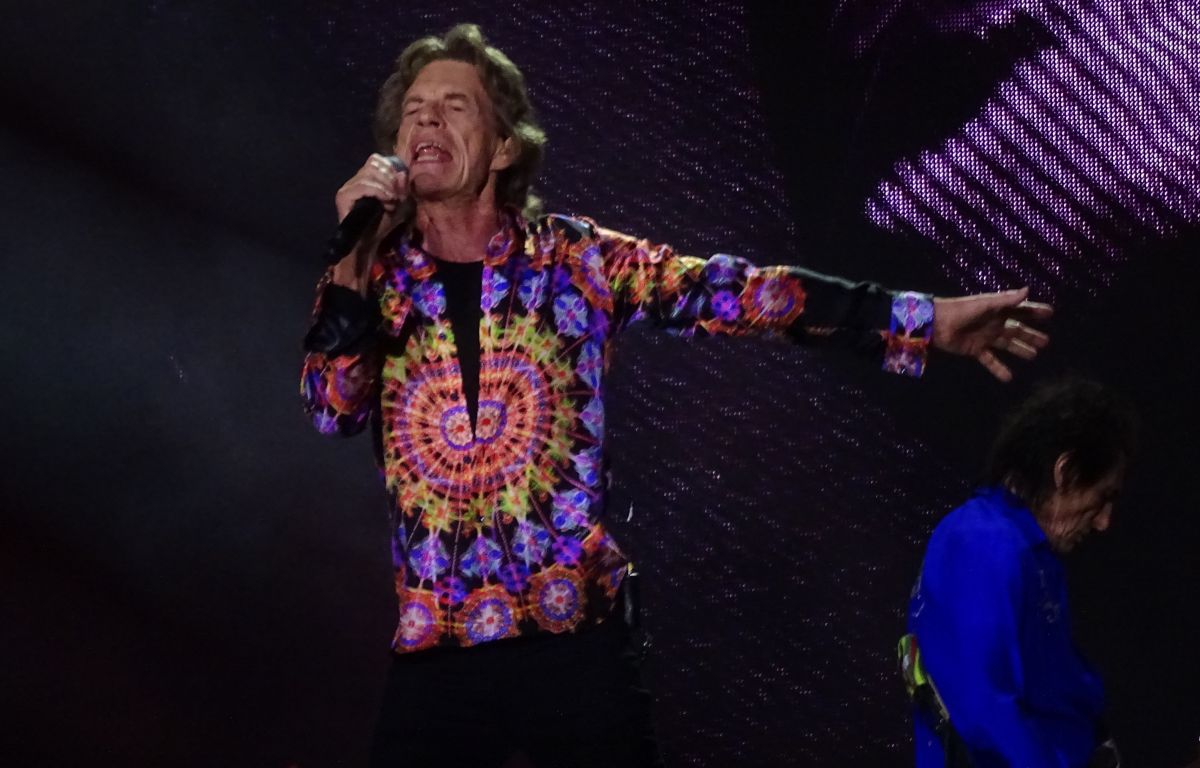 Photo by Bjornulf Vik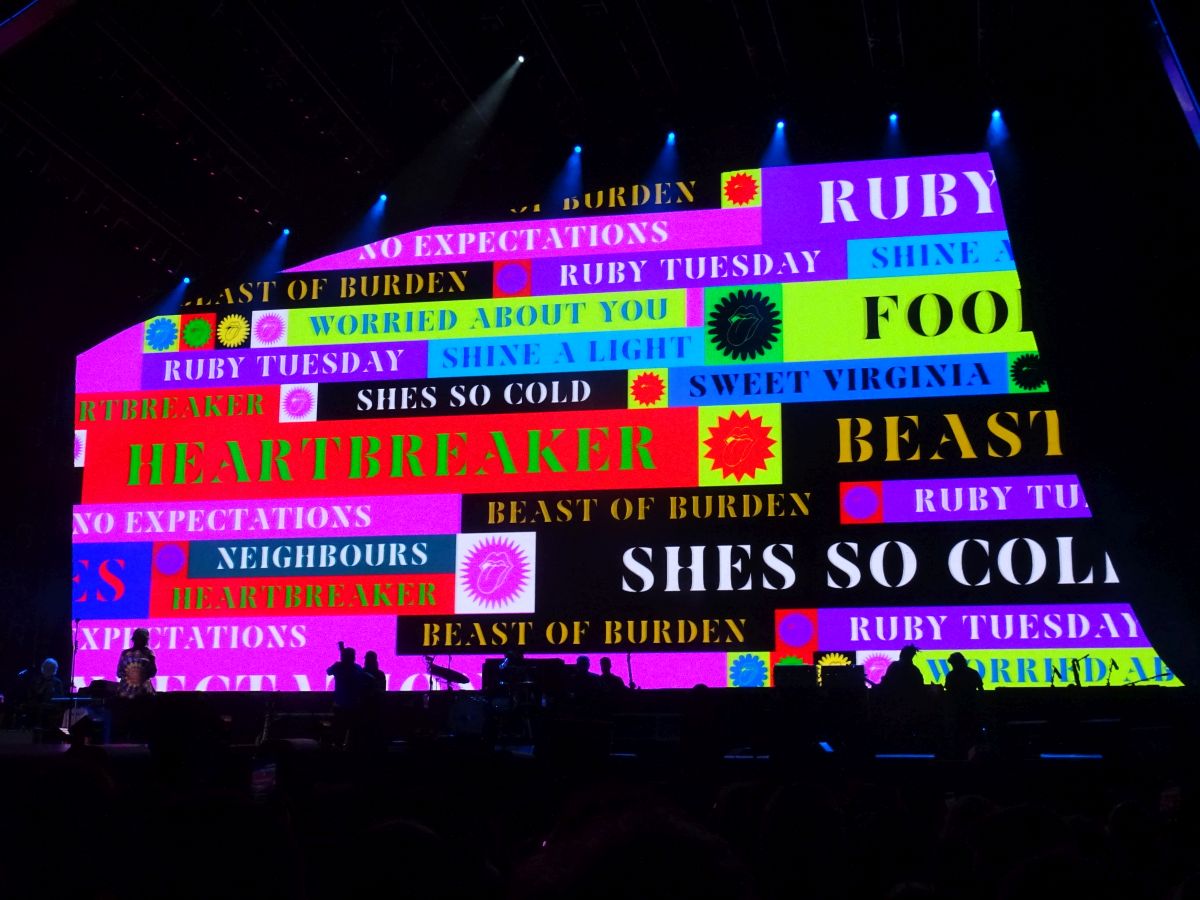 Photo by Bjornulf Vik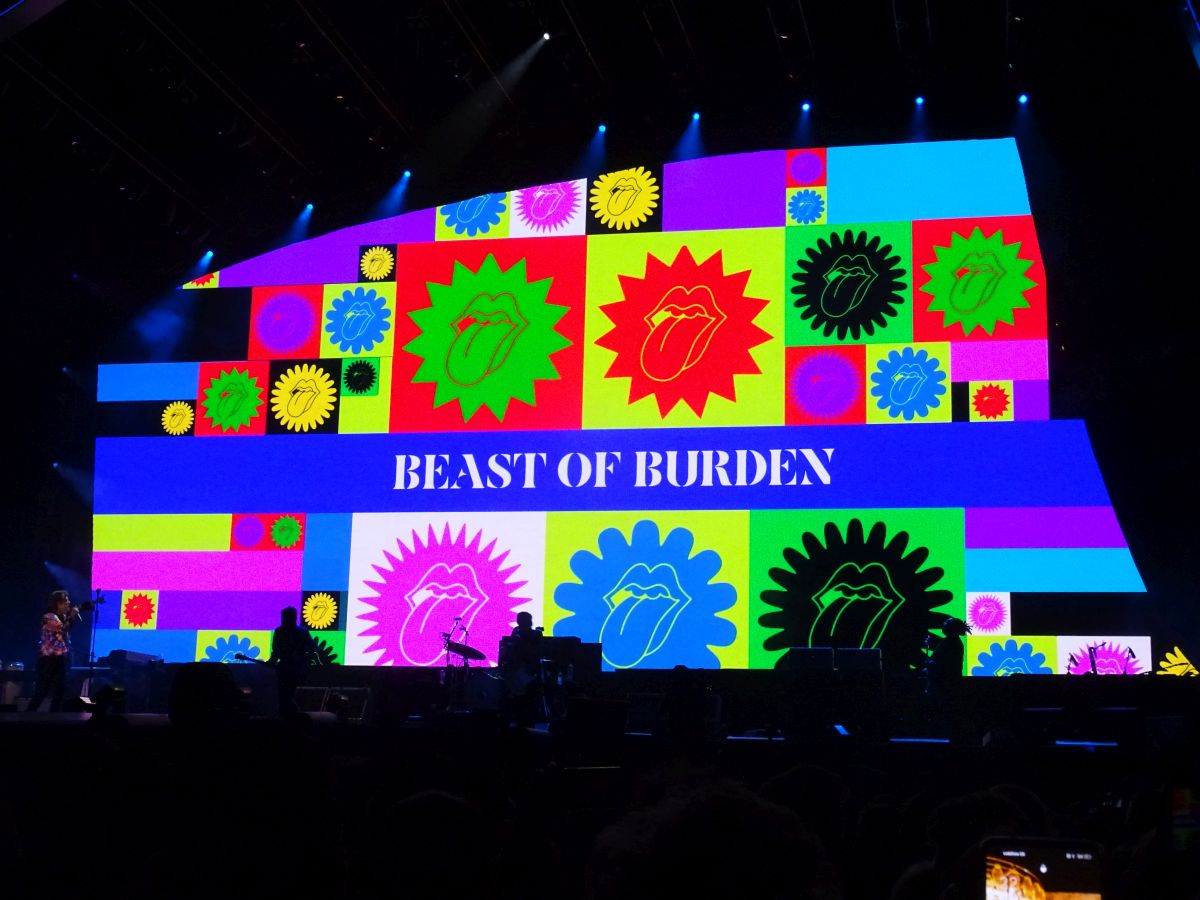 Photo by Bjornulf Vik

Photo by Bjornulf Vik
---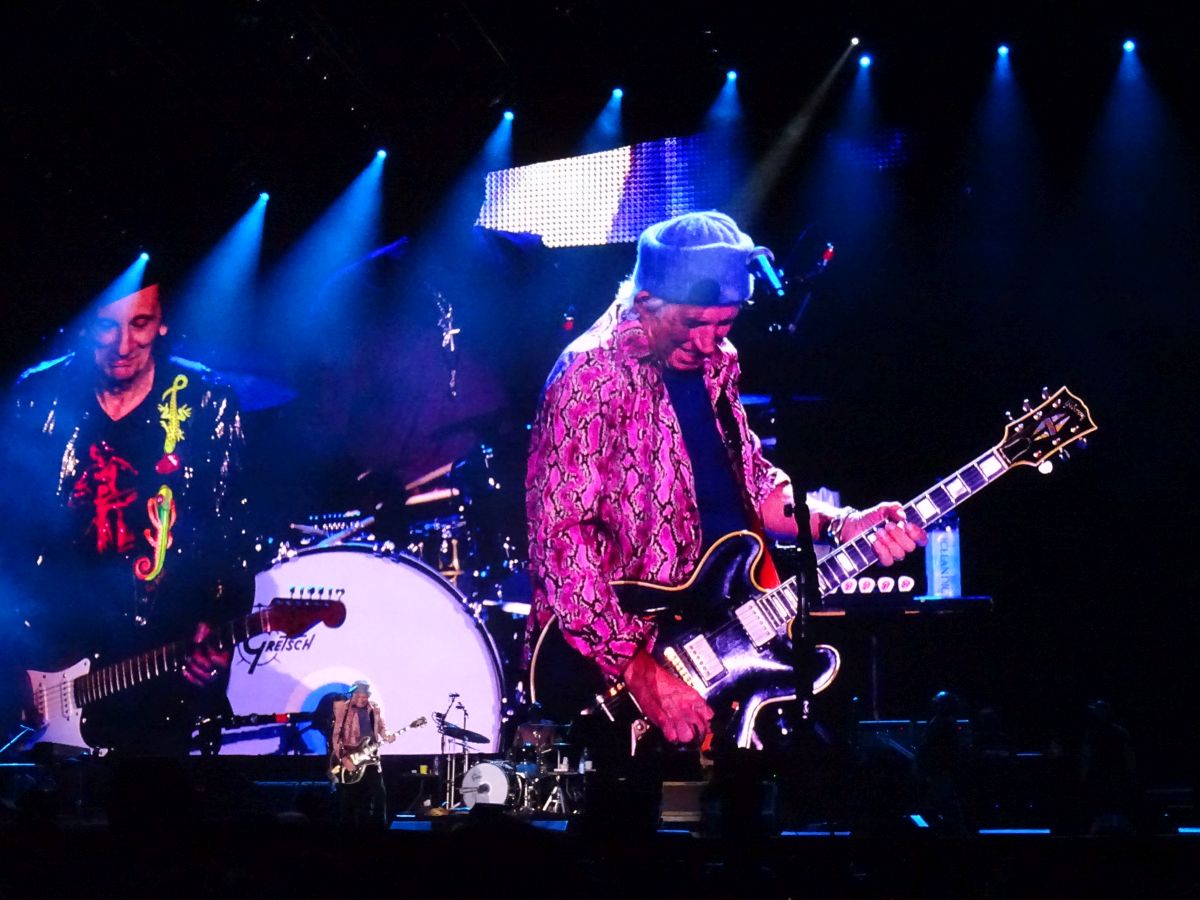 Photo by Bjornulf Vik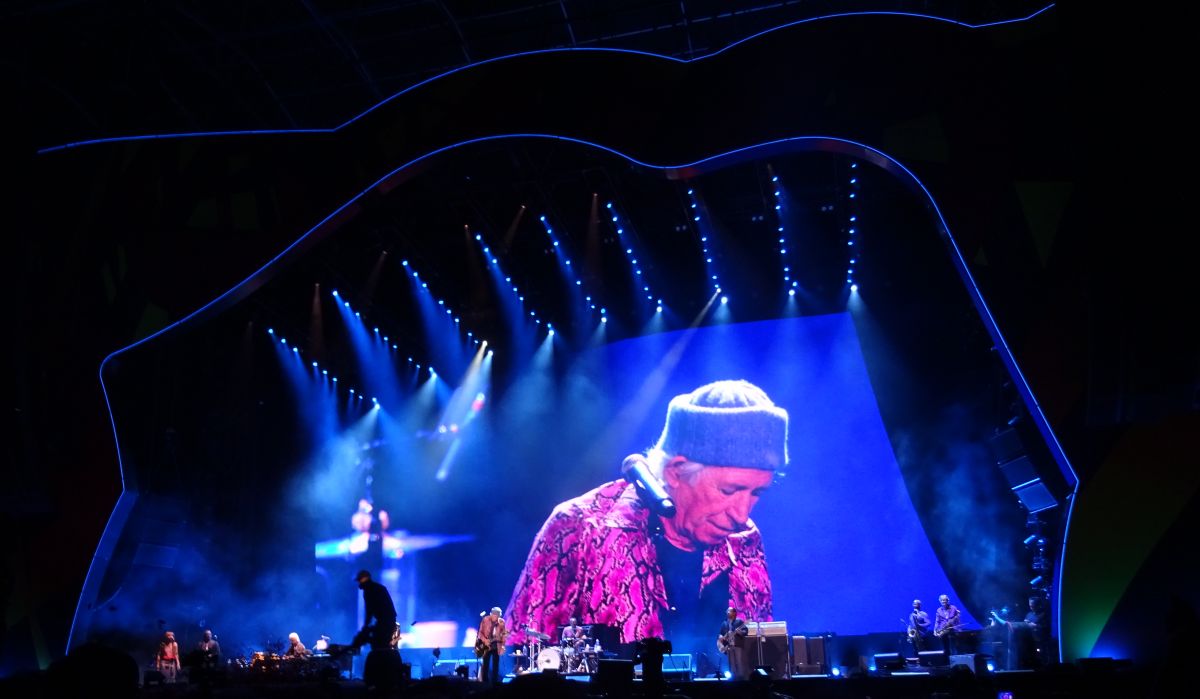 Photo by Bjornulf Vik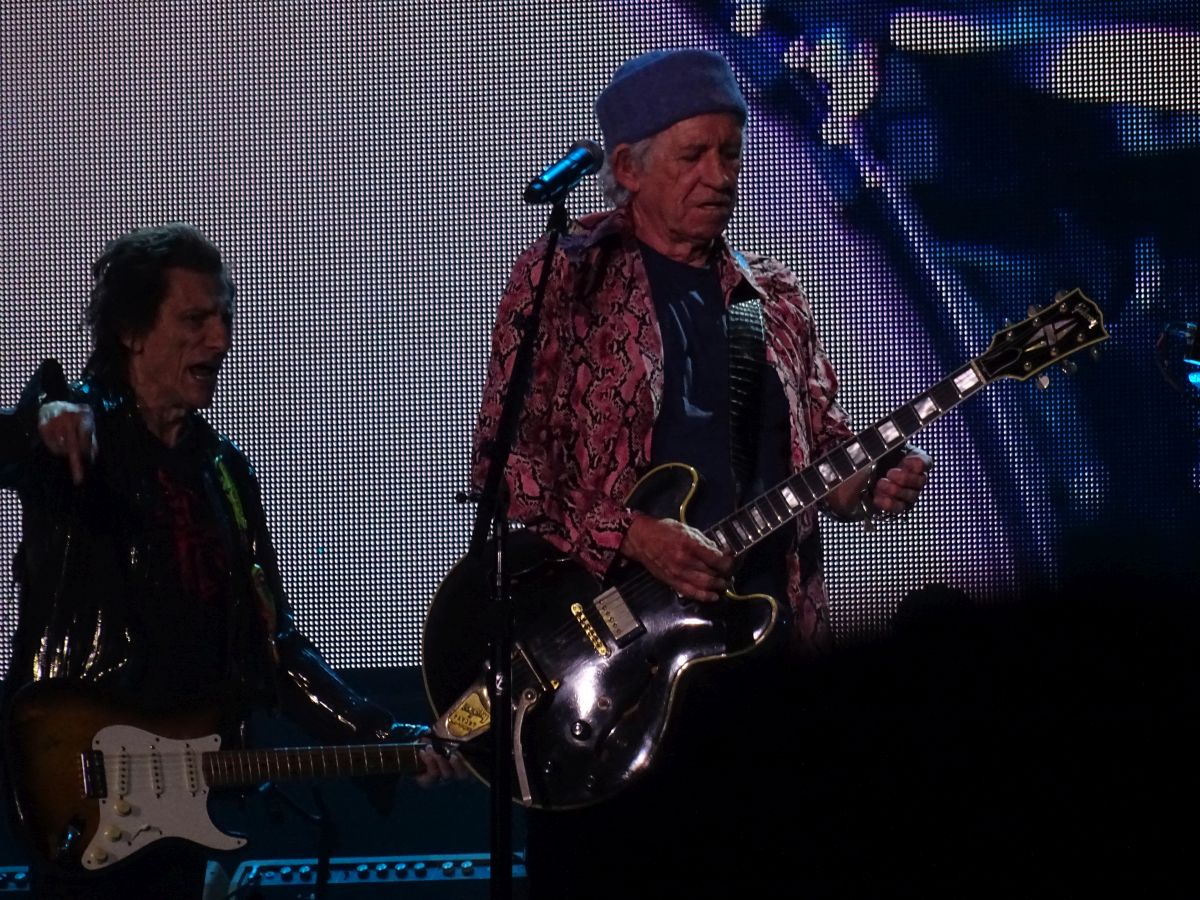 Photo by Bjornulf Vik
---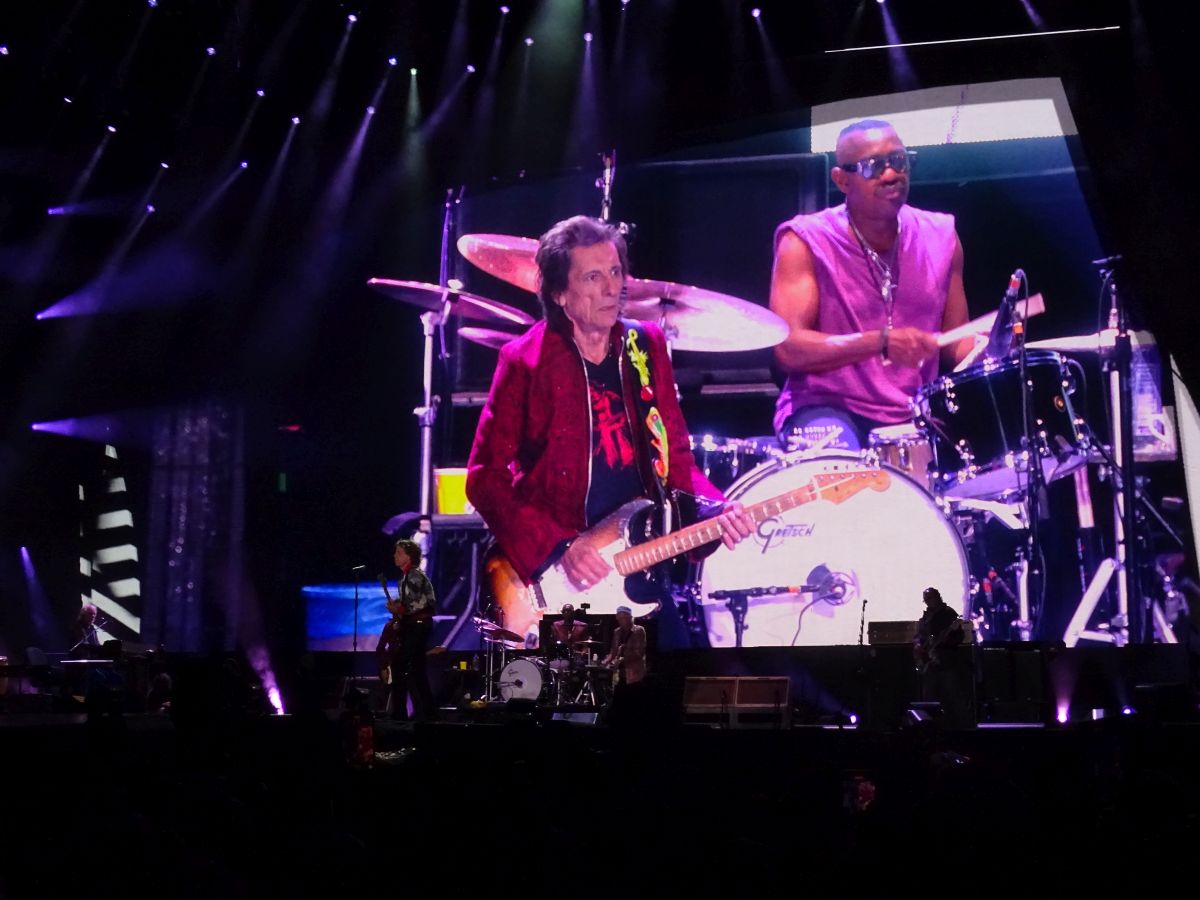 Photo by Bjornulf Vik


Photo by Bjornulf Vik


Photo by Bjornulf Vik

Photo by Bjornulf Vik
---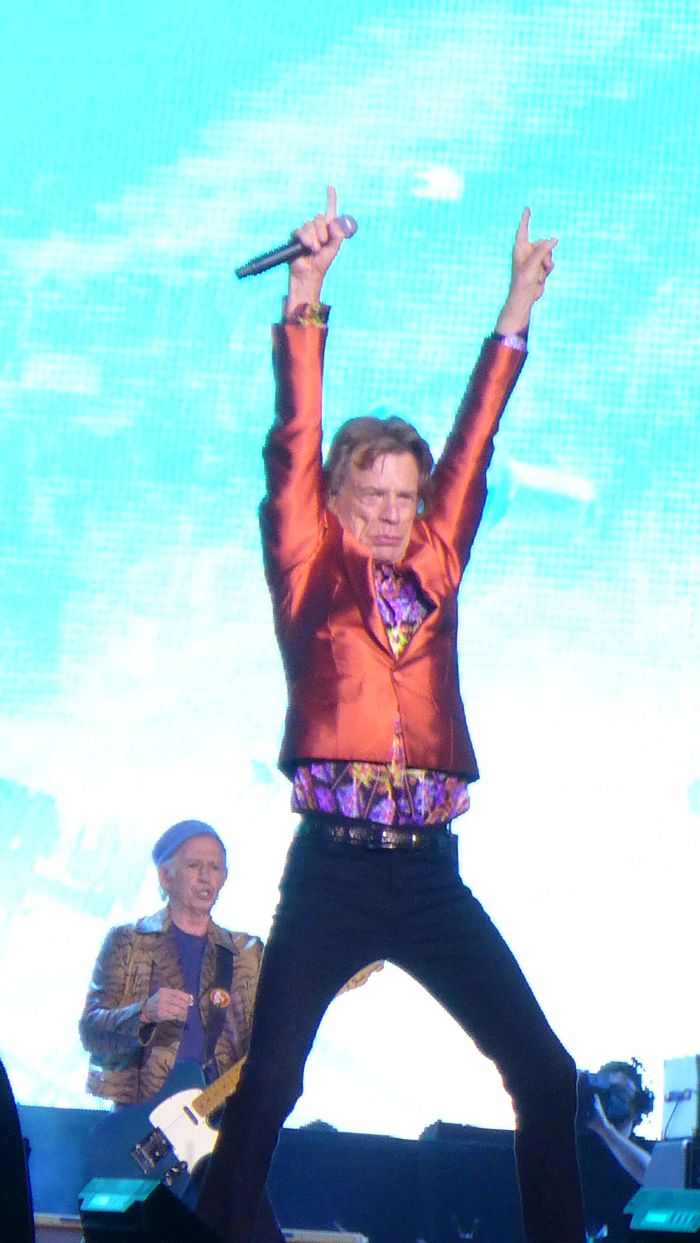 Photo by Victor Woods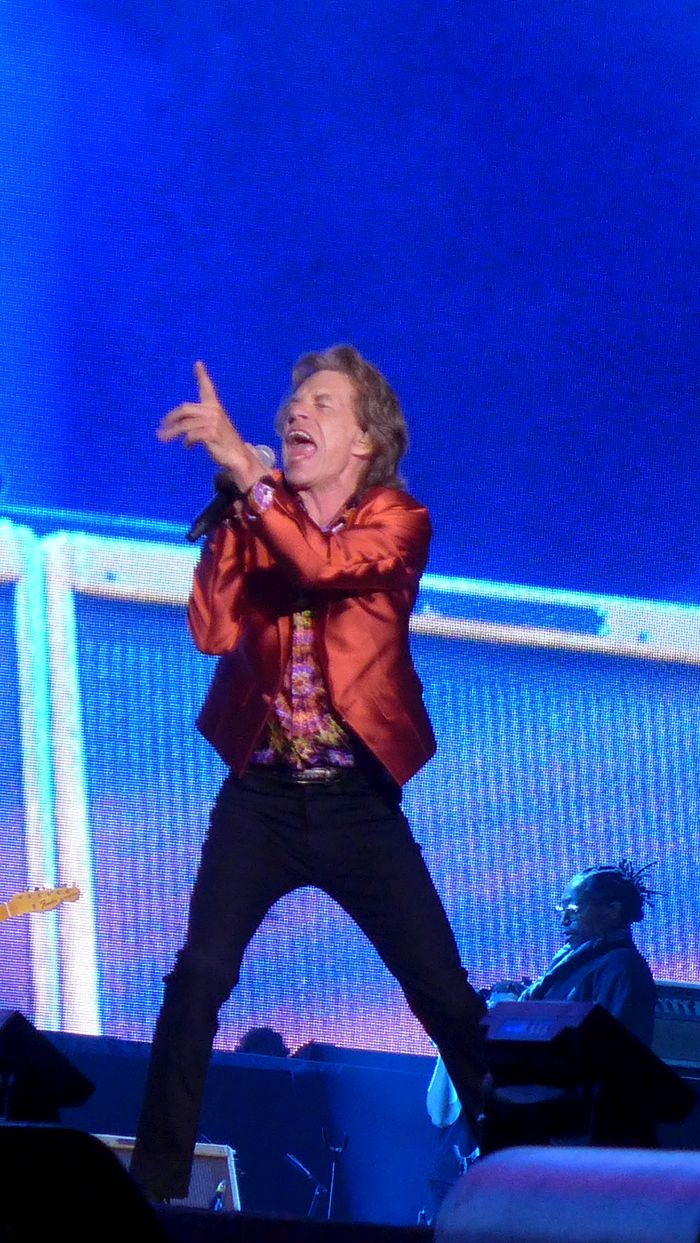 Photo by Victor Woods
---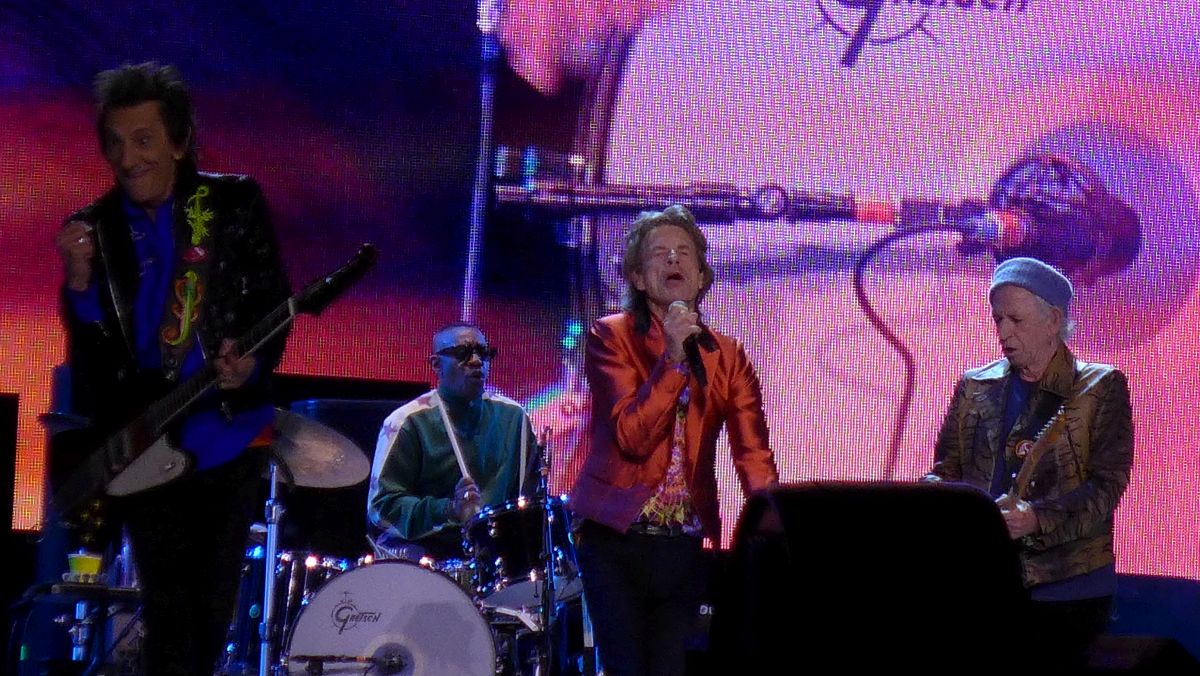 Photo by Victor Woods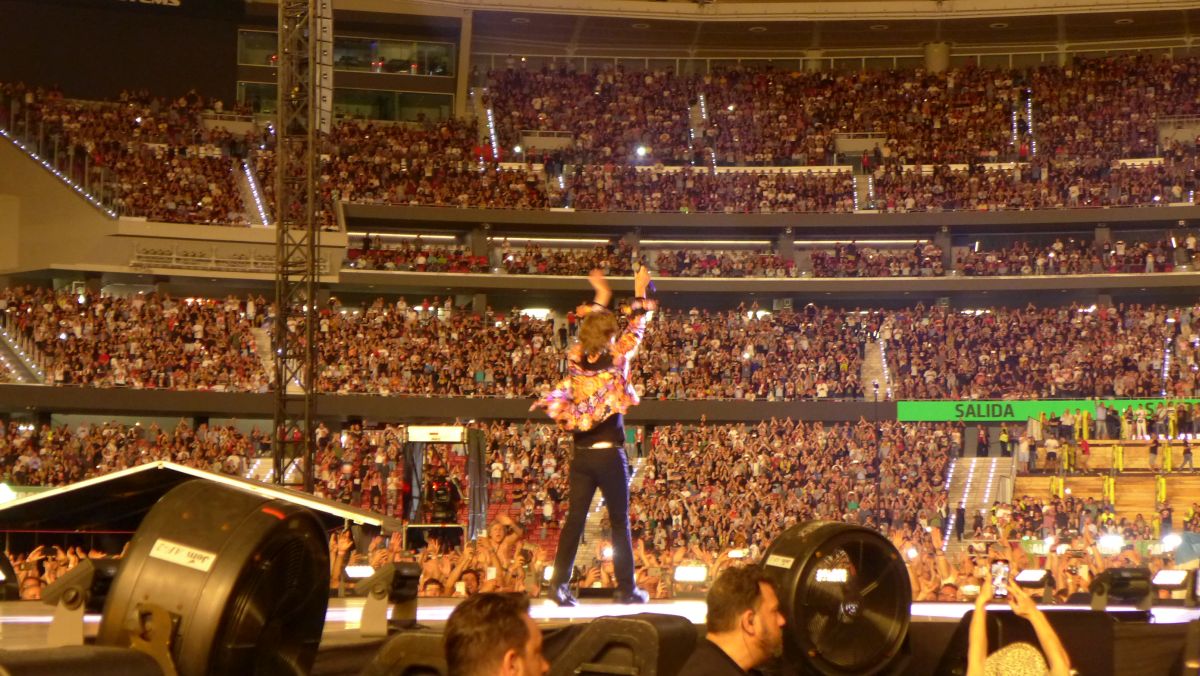 Photo by Victor Woods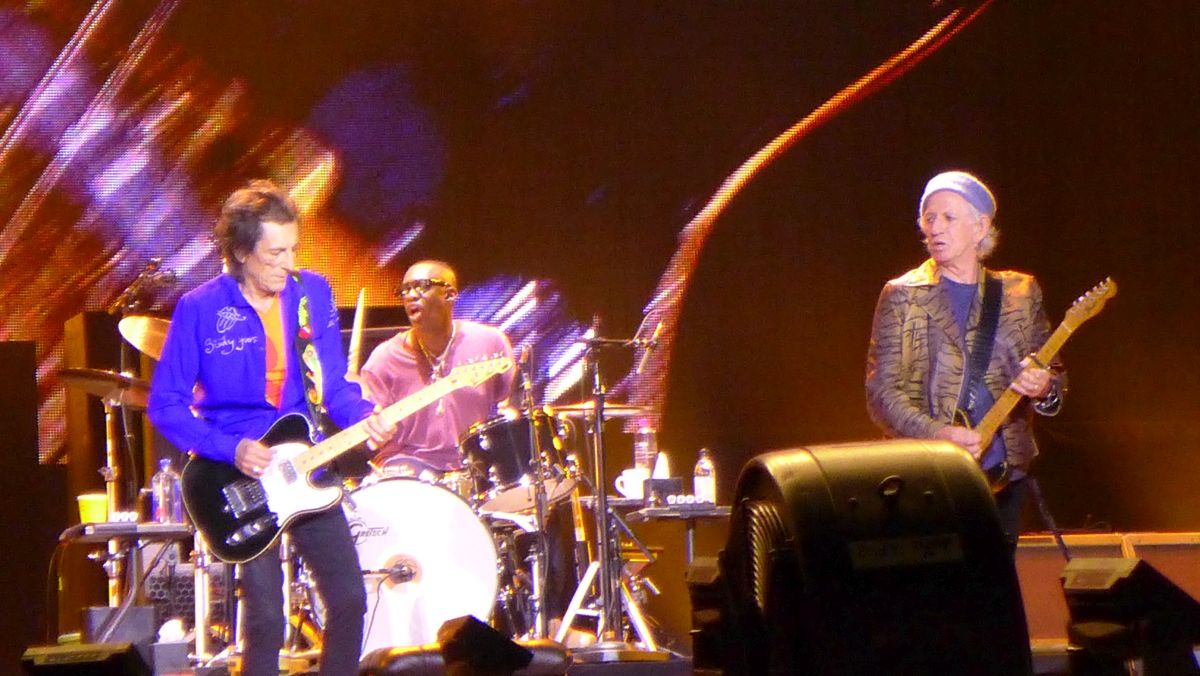 Photo by Victor Woods
---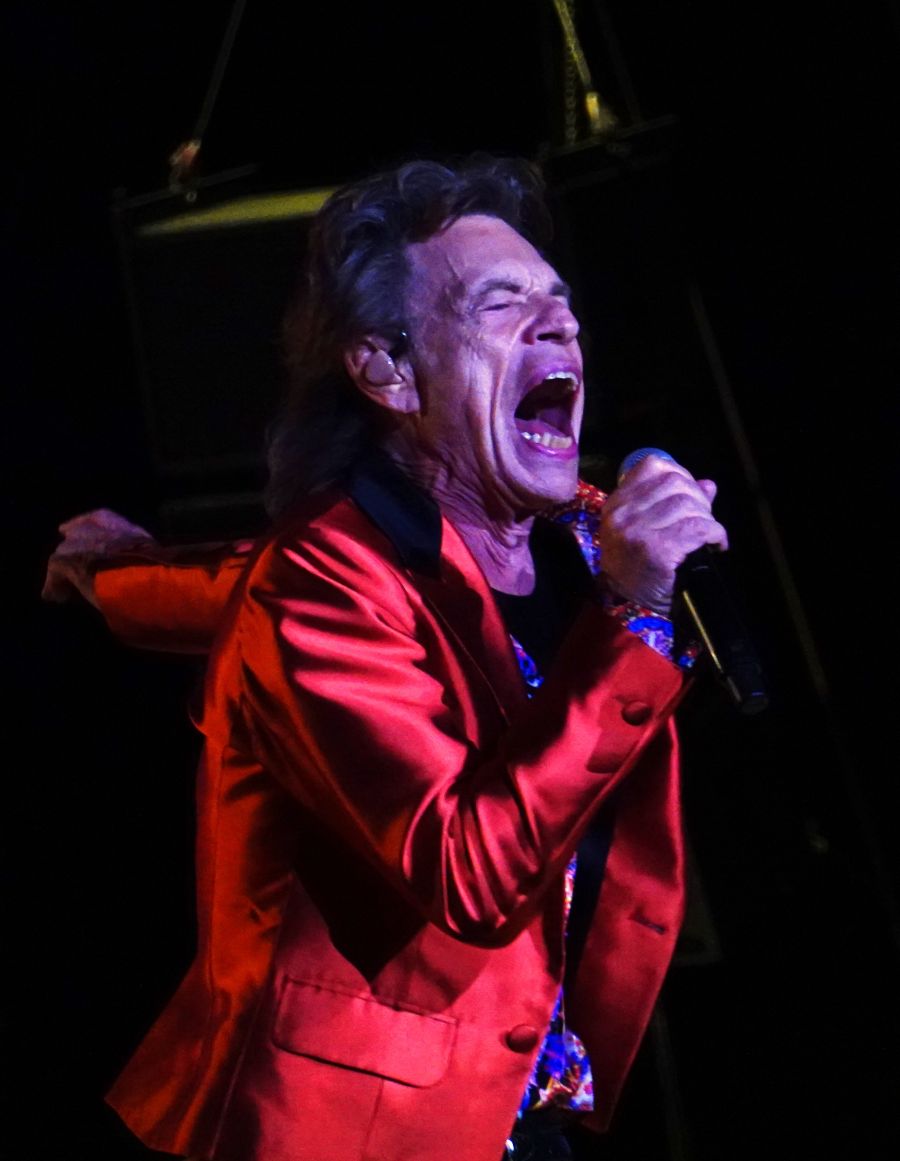 Photo by Jan Veeken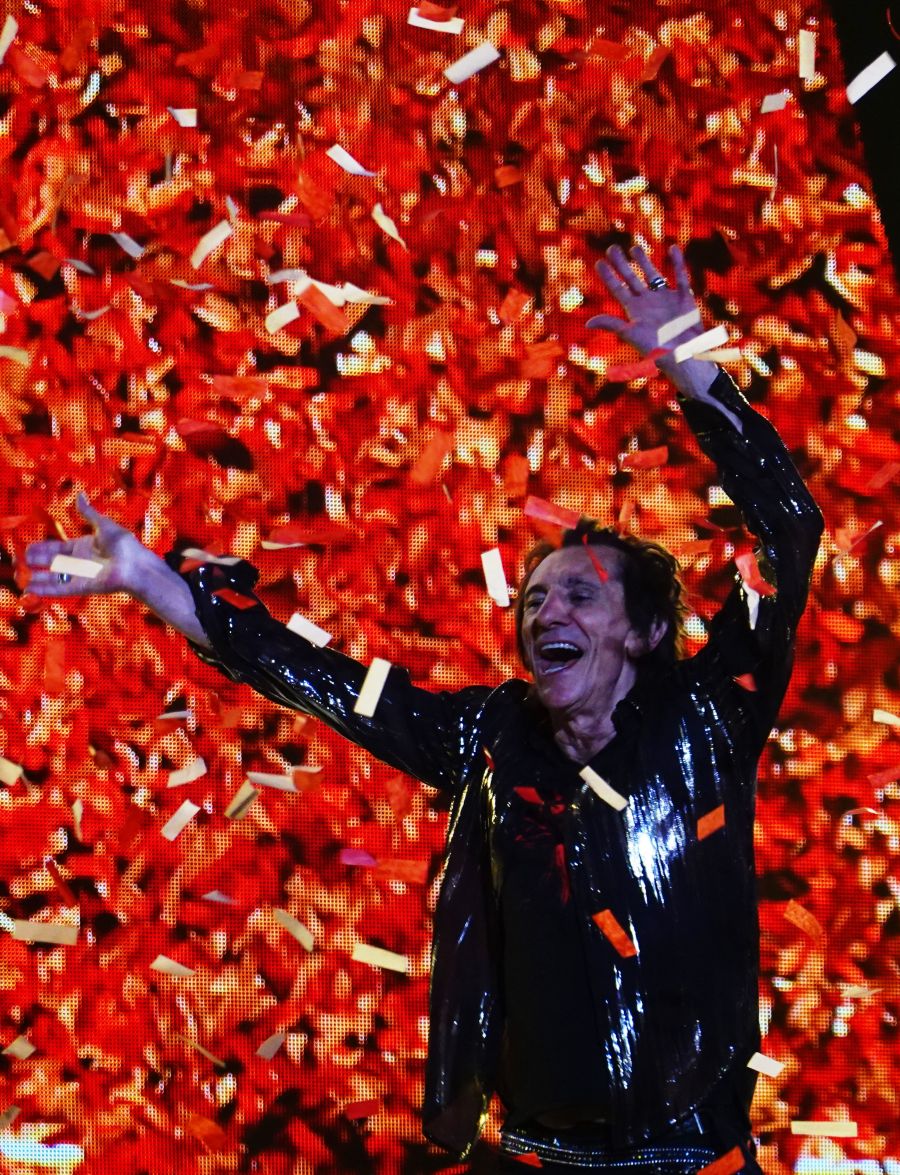 Photo by Jan Veeken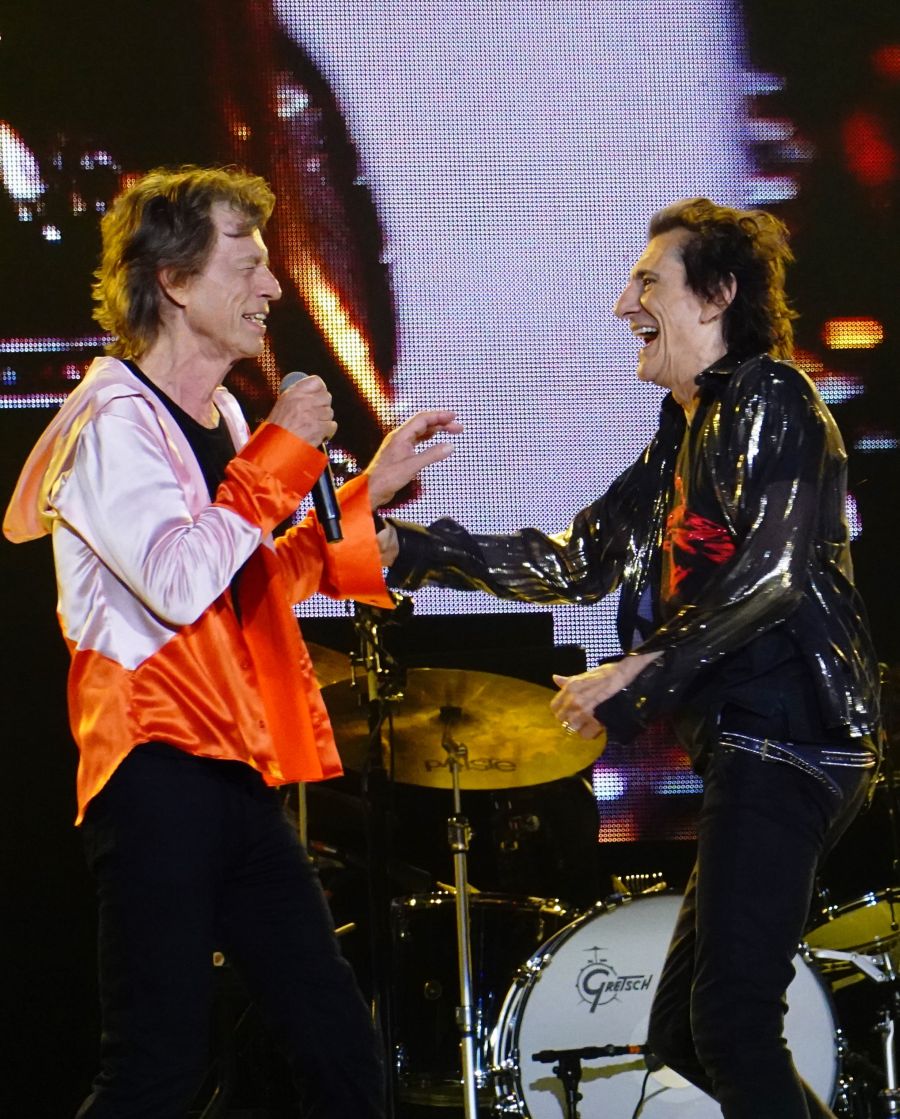 Photo by Jan Veeken

Photo by Jan Veeken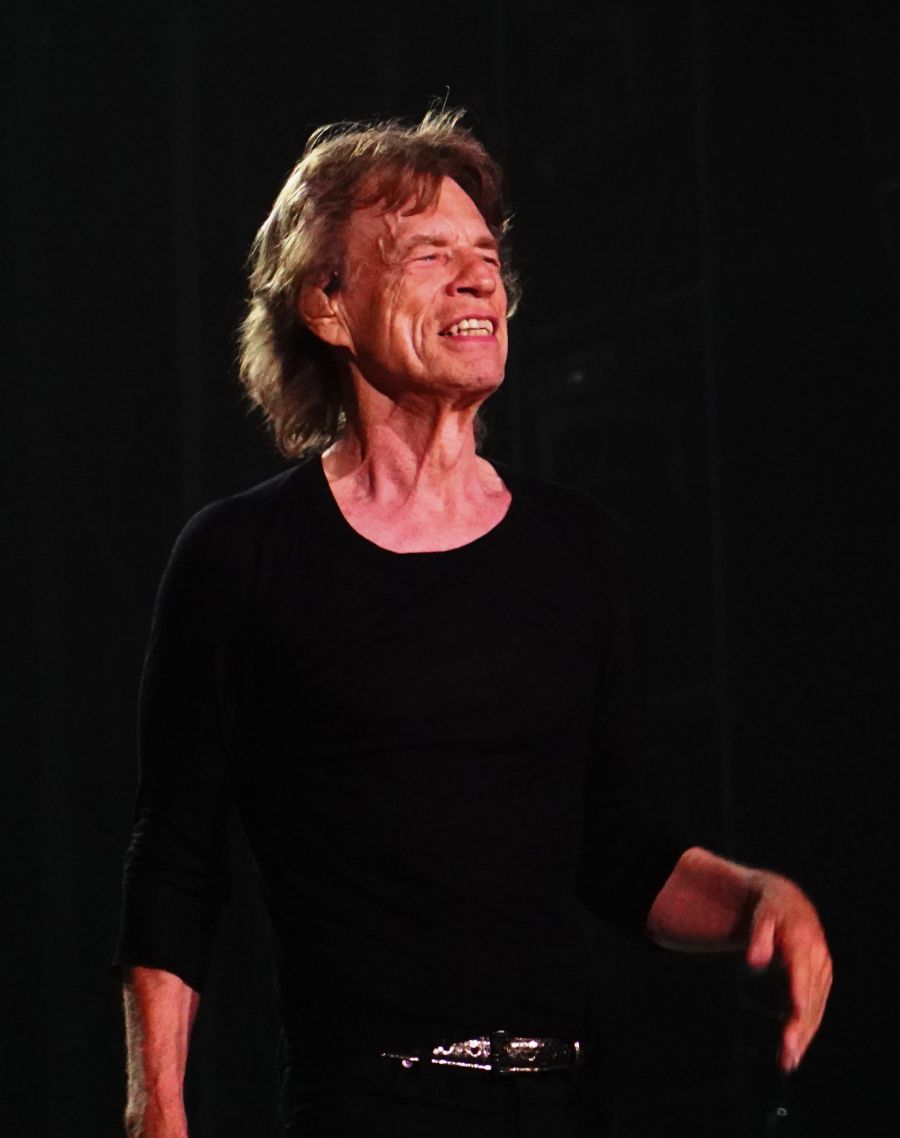 Photo by Jan Veeken
---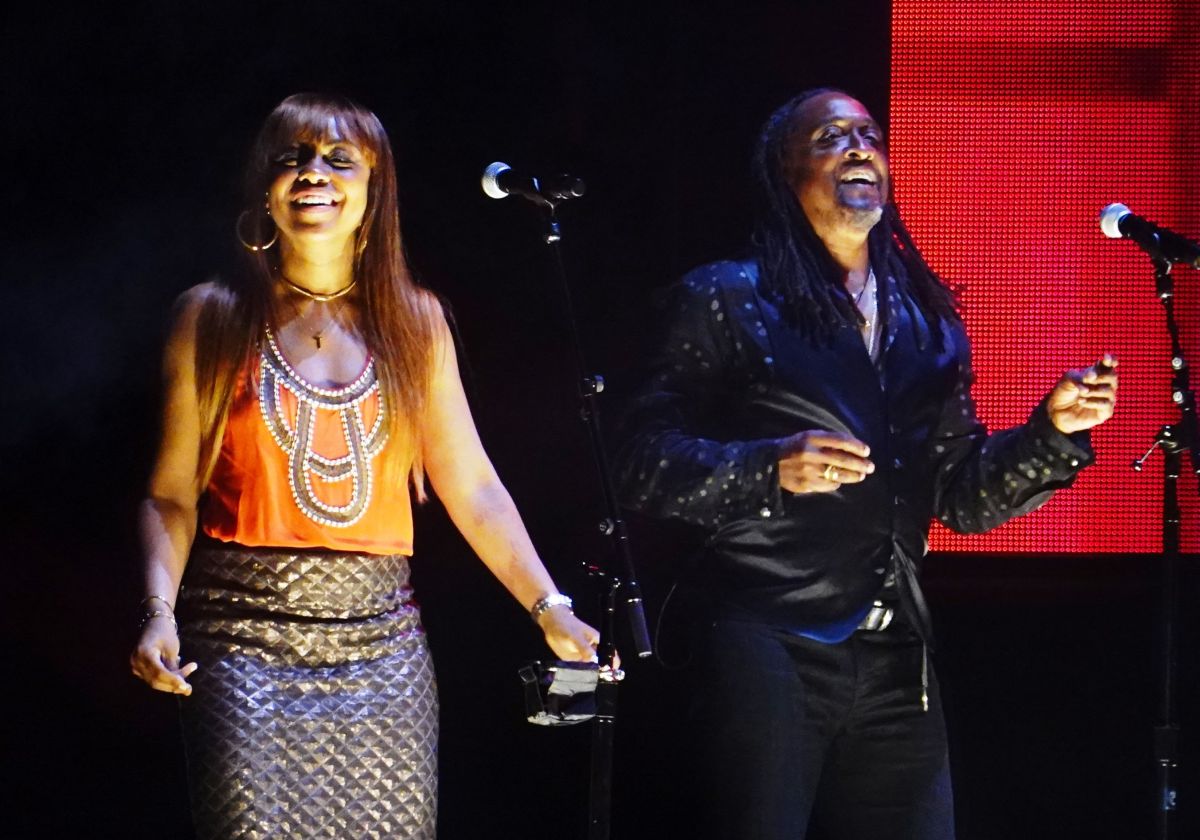 Photo by Jan Veeken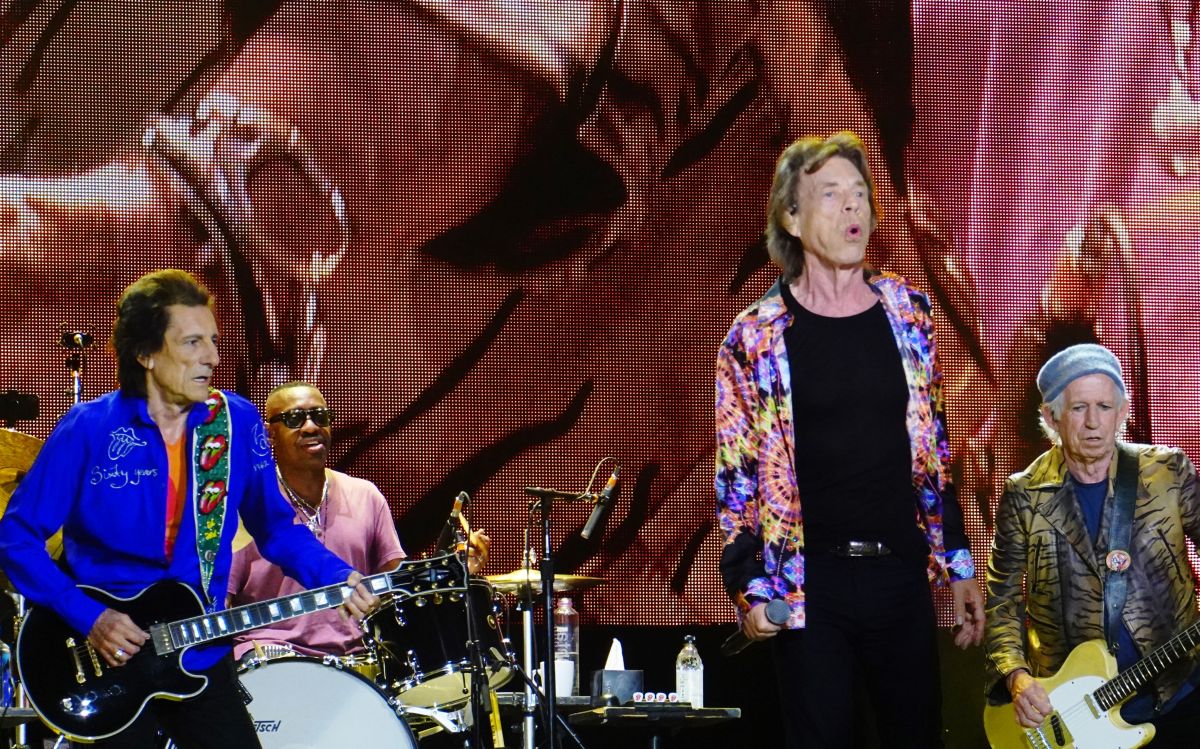 Photo by Jan Veeken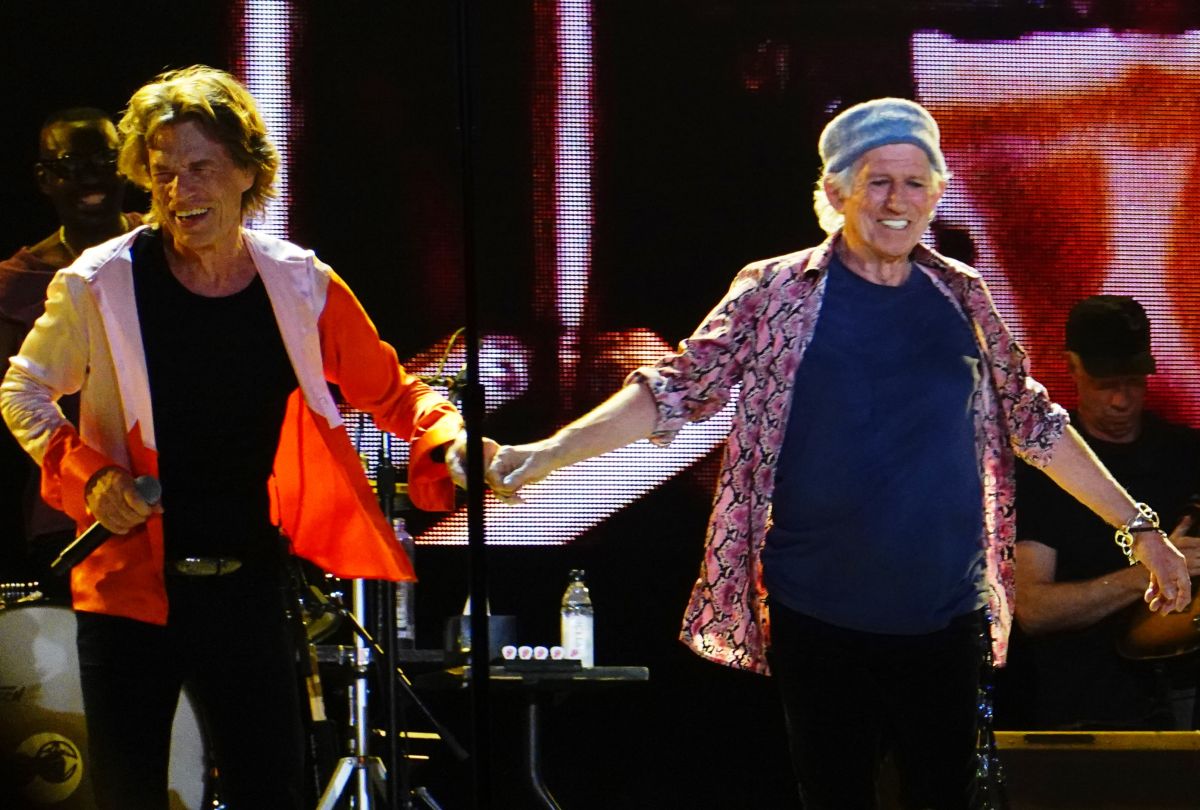 Photo by Jan Veeken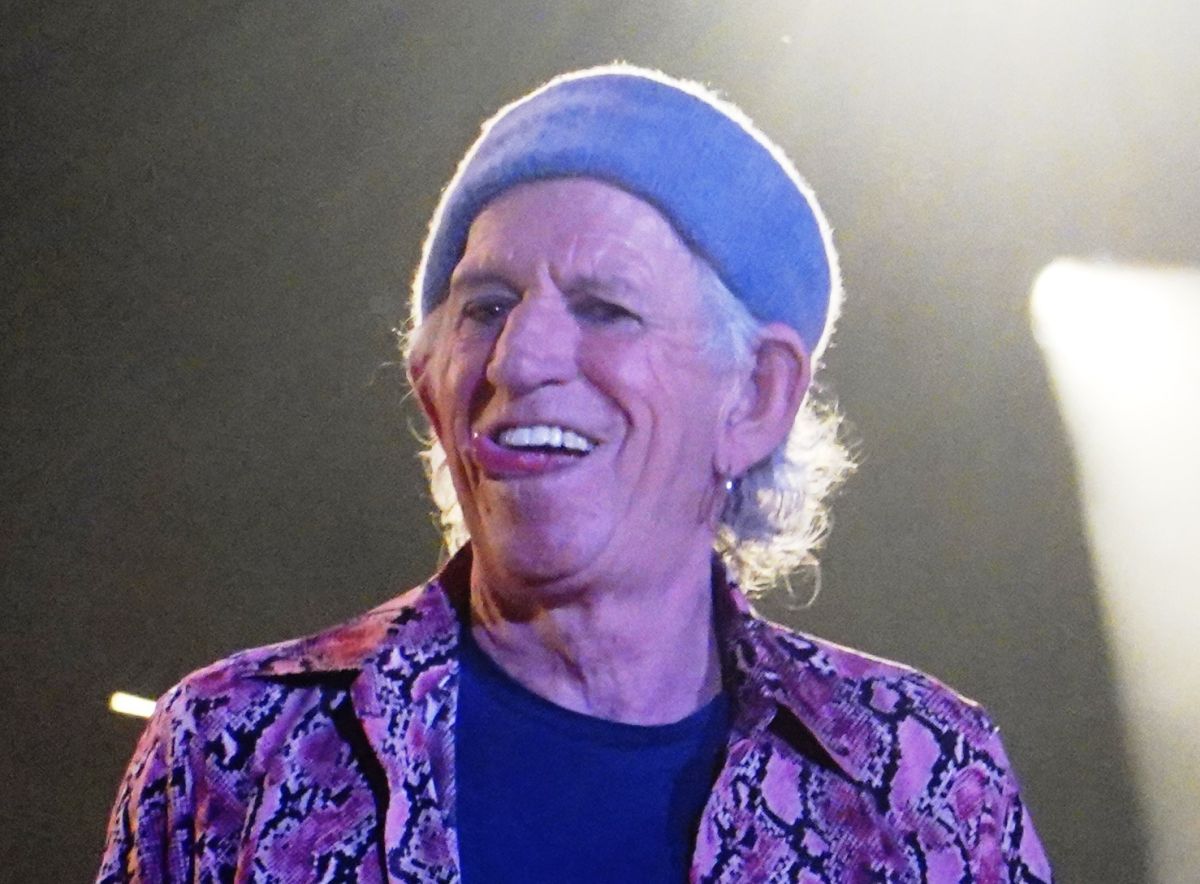 Photo by Jan Veeken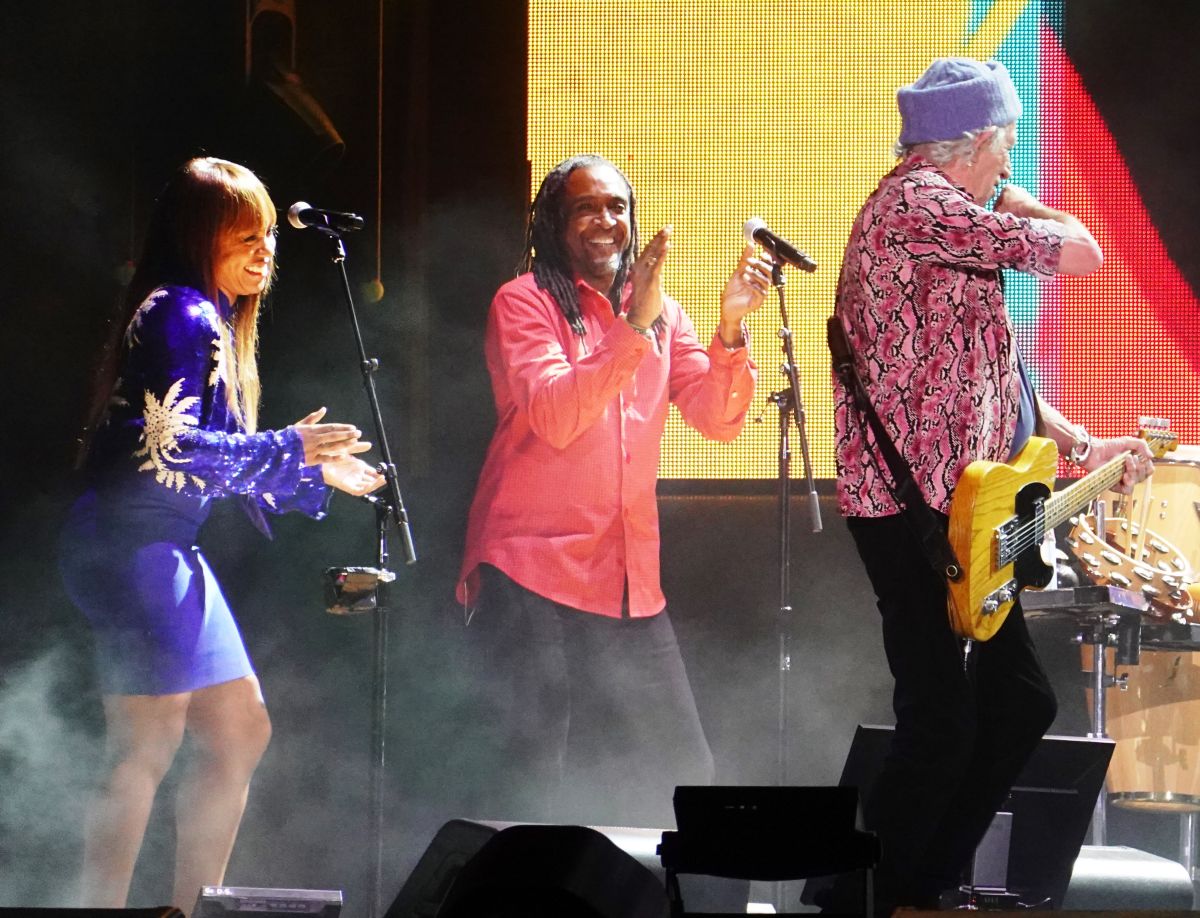 Photo by Jan Veeken
---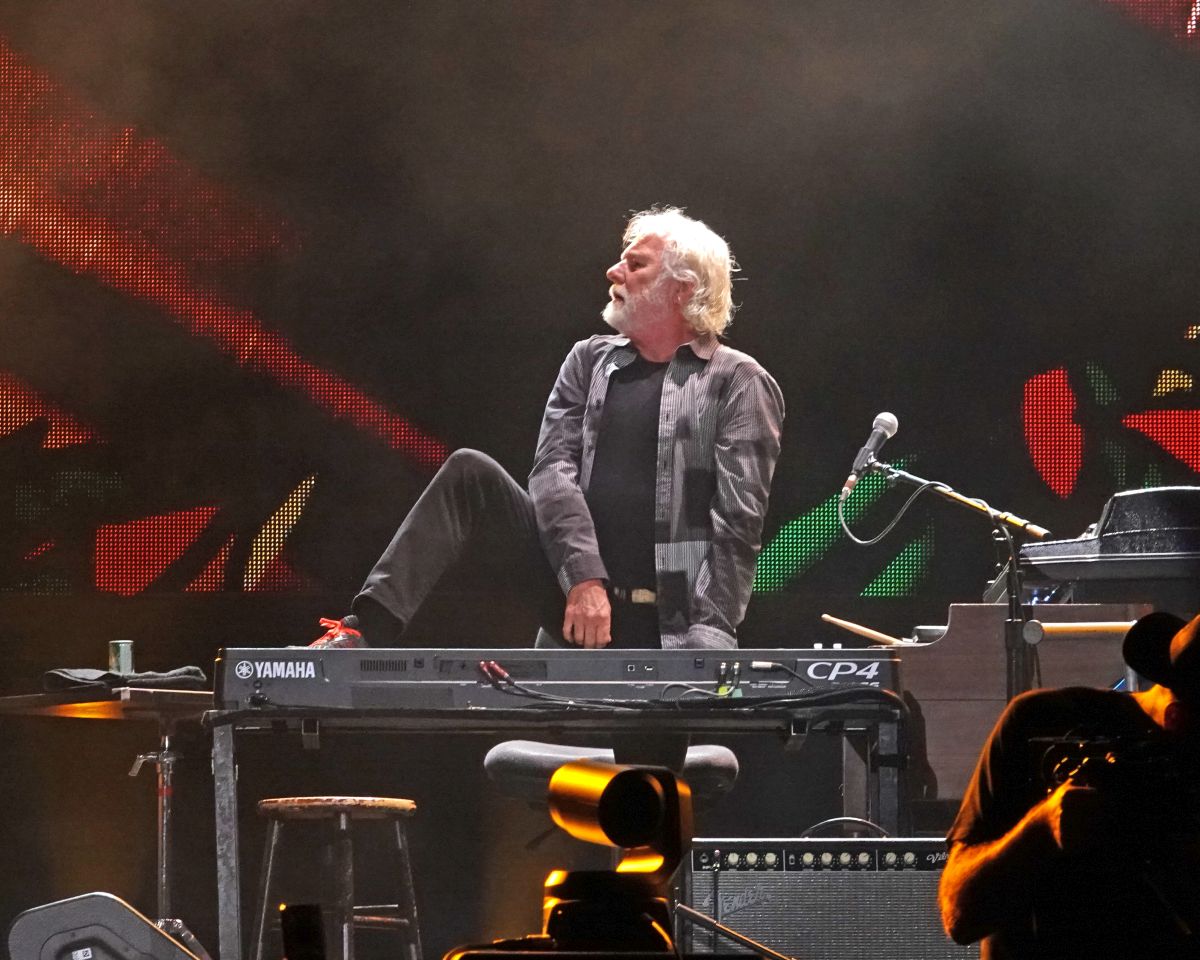 Photo by Jim Pietryga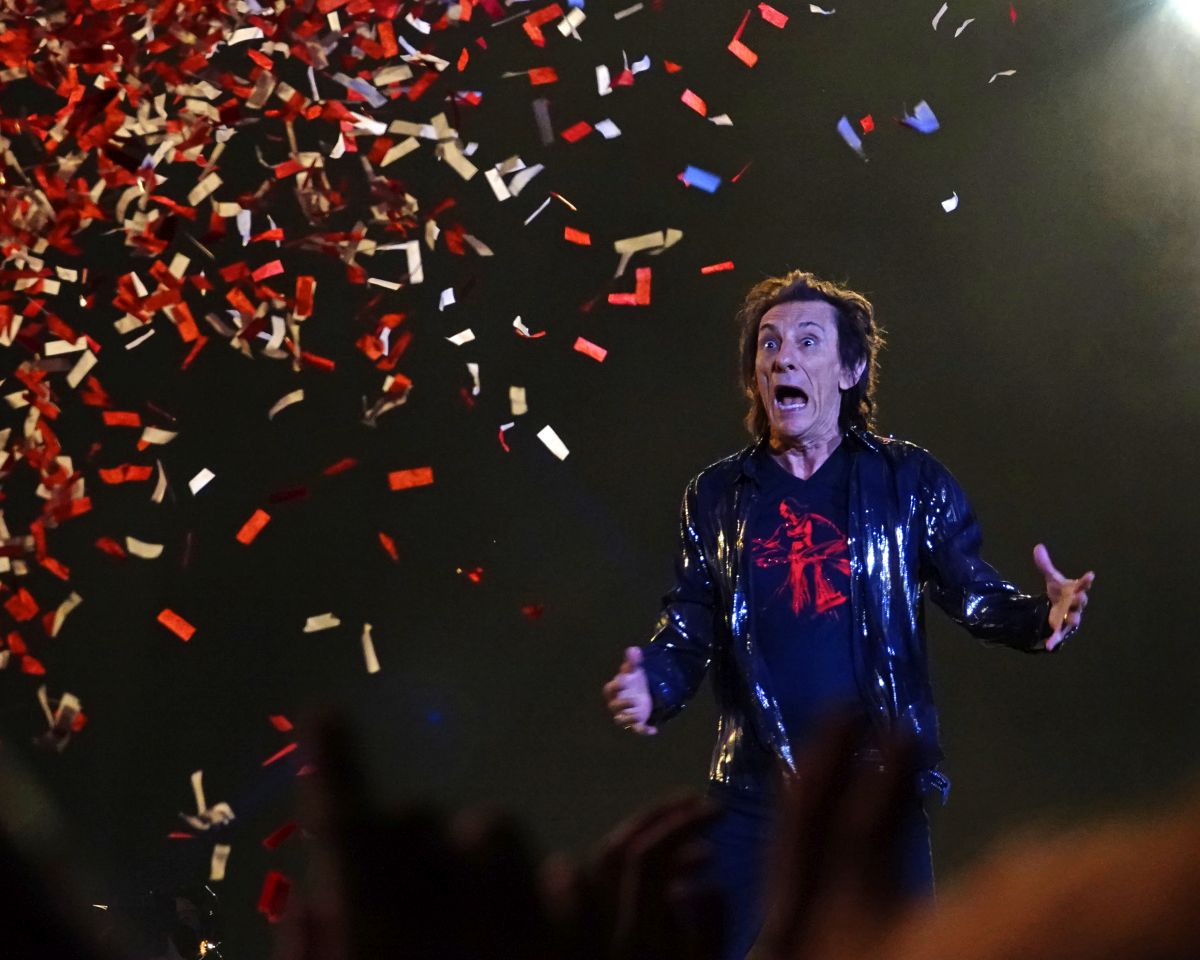 Photo by Jim Pietryga
---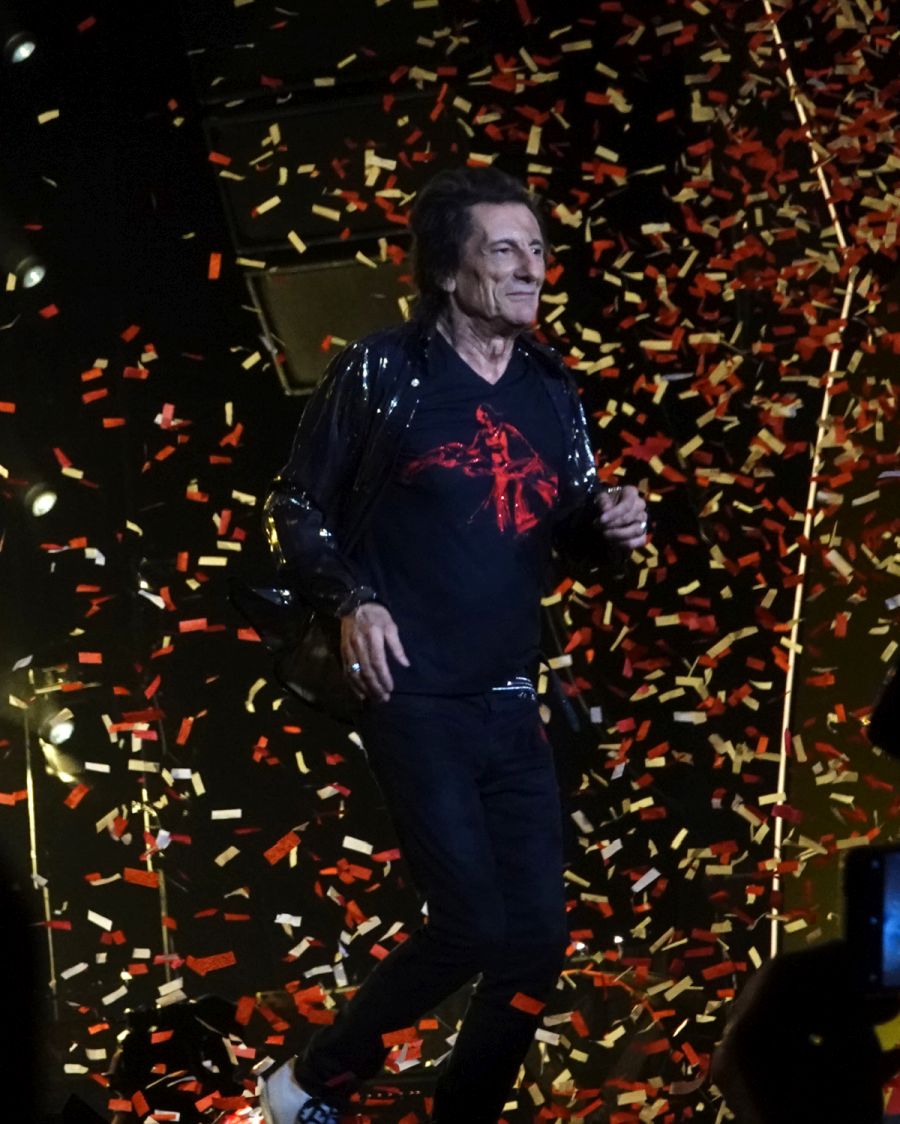 Photo by Jim Pietryga
---
Links
---
Reports please!!!
Please send your comments, reviews, links and more to:

[email protected]

IMPORTANT! Reports and pictures are welcome, for editorial review/publication. Please send them as soon as possible after the show. There is a limit of approx 30 photos per report/show in order to speed up browser load time. Updates of the editorial reports pages will mainly be done within 2-4 days after the show has been performed.
For publishing details and policies see : IORR editorial reports - pictures and reviews
---
This page will change over the next few days, as you and other fans send reviews, set lists and reports. Please send your e-mail to IORR. Thanks! For details and great photos from the Rolling Stones and their World Tour get the IORR magazines.




It's Only Rock'n Roll 1980 - 2022
© The Rolling Stones Fan Club IORR