---
These are the latest Rolling Stones news and updates for you! IORR is a non profit fan club run by fans for fans. All parts of the It's Only Rock'n Roll web site is copyright of The Rolling Stones Fan Club. When using information from this site, please include a reference to IORR and the main web address www.iorr.org.
---
---
The Rolling Stones
Olympiastadion
Munich Germany
Sunday June 5, 2022

The Rolling Stones live at Olympiastadion, Munich Germany, Sunday June 5, 2022 - Photo by Geir Greni
The set list
Street Fighting Man
19th Nervous Breakdown
Rocks Off
Tumbling Dice
Out Of Time
Ruby Tuesday (vote song)
You Can't Always Get What You Want
Living In A Ghost Town
Honky Tonk Women
--- Band introductions
Connection (Keith)
Slipping Away (Keith)
Miss You
Midnight Rambler
Start Me Up
Paint It Black
Sympathy For The Devil
Jumping Jack Flash
--- Band off stage
Gimme Shelter
Satisfaction
---

Show start :  8:49 pm
Show end   : 10:54 am

---
Live pre/post show comments:
Munich Germany show live updates - Sunday 5-June-2022
---
Review by Dirk (schwonek) and Richard (9 years old)
What an amazing show with a fantastic sound! We had great seats and were close to the stage. Keith and Mick were smiling a lot and even shared the mic for a second. My sons highlight on his second show was Ruby Tuesday - a wonderful version. Out of Time was an instant classic and we love it. Steve Jordan fits extremly well into the band - very tight, energetic and loving. His work on Miss You, HTW or Tumbling Dice was phenomenal. 60 years on stage also means 40 years with Chuck Leavell - congrats! His contribution is so important and his support just perfect. The sun came out when Mick talked about touring without Charlie - Sad, Sad, Sad but its gonna be fine. We were so happy to see the boys. Go see them now!!! I will in Gelsenkirchen and Stockholm.
---
Review by Dean Goodman
The Stones are still on a losing streak, but what can a poor fan do?

In contrast to the Madrid tour opener, I went into my 5th Munich show with sharply reduced expectations. This made it easier to forgive Mick's shouting, the rape of "Rocks Off," and Keith's wild claims that "Connection" is a new song. Yes, he has officially lost his marbles.

For the first time in years, I watched the entire show on the TV screens. Standing at the back of the field with my cheap ticket (Stehplatz Innenraum), I didn't see the band at all. I was lucky to see the screens. I imagine half the people around me saw nothing all night. The sound was great, though, and I felt good about saving a ton of money.

There's nothing to be said in mitigation for the grimly colored low-budget stage. Its uneven contours - an apparent window on each side and a jagged entryway give it the appearance of a creepy house on The Simpsons. To make matters worse, the little screens often depict the darkly dressed bandmates against dark backgrounds. It's all quite depressing, and not in a cool Steel Wheels/Urban Jungle way.

Moving to the highlights: Well, "Out of Time" was the clear leader here. It is shaping up to be the "Saint of Me" of the tour. Mick promised its second ever performance "should be better." And it was, thanks to his request that we sing along at the end. I don't know who lobbied for its inclusion, and I can't imagine how many years and committees it took, but kudos to all, especially Matt Clifford. With his bank of special effects, the Stones should be able to replicate many of the "pretty" songs from the Aftermath/Between the Buttons era.

The other highlight was the weather. The late-afternoon thunderstorm was history by the time the Stones took the stage at about 8:50 pm. But for some people around me, the show began at 8:45 pm when the Dandy Warhols' "Bohemian Like You" came on the P.A. I guess they mistook the song for "Brown Sugar" or something similarly Stonesy, so they started cheering and applauding. After about 30 seconds they realized their error, with some embarrassment I should expect.

Mick hit the stage shrieking like a banshee. At this rate he'll be sounding like Geddy Lee by the time we get to Stockholm. I don't know if I eventually got used to it or he toned it down a few notches. He seemed exhausted after every song until his break. I did like his slow, syllabic emphasis of "disarranging mine" on "19th Nervous Breakdown." Coincidentally that describes my mental state as they moved on to "Rocks Off." Not sure what went wrong there. From my vantage point, it was impossible to tell what was happening on stage. It's a song I definitely miss Charlie on. Steve Jordan just bulldozed through it, showing zero inclination to replicate the subtle fills on the recorded version.

I can't offer much micro analysis of what I think Mick said was their 116th show in Germany, so a few notes: "Ruby Tuesday" was the audience choice, as we all knew from Ronnie's careless backstage photo. "Midnight Rambler" was popular with my fellow cheapskates. Keith's "Gimme Shelter" intro was a disaster, but I always dig "Connection." Droplets of rain fell for a few minutes during "Miss You" and some folks around me quickly put on their ponchos. Thankfully they were not needed.

So it's on to Liverpool, a historic foray into enemy territory. Let's get it together, boys.
---
Review by François Galaup
This was my first stones show since Warsaw 2018 so what the differences and what happen since the 8 of July 2018. Thirst I miss 5 shows: Boston rescheduled + Seattle because of plane price + Miami played 1 day earlier in 2019 and San Diego + Vancouver in 2020… The stage: when I saw the first photo I didn't like it at all, I love the No Filter one so simple & so efficient but I must say the new one works very well with the lights.

The sound : in the west block where I was seating we had a bit too much echo and that was surprising as we didn't have a roof. I found the sound more aggressive. I was afraid of Steve's drums too high on the mix but no guitars were high in front and Mick's voice very audible.

The band : Mick after 8 weeks of training is still the number 1. Keith is a new Keith with no alcohol and cigarettes, now on his two songs he play very good guitar & sing very well with only very few support. Ronnie very good and I appreciate he played Gibson on Start me up. Steve is a great support for the band. Chuck play a longer solo piano on Honky Tonk, great. And Bravo for all the others on stage.

Set list: 2 new songs for me with Out of time & Ghost town who works perfectly for me.
---
Review by Alwyn Welch
A couple of hours after we arrived in Munich a big thunderstorm covered the city, and airport, delaying many flights including that of the Rolling Stones. Of more concern over the next 48 hours was the forecast of storms on gig night. Rain is OK: lightning is not! It all depended on where you get your weather forecast as to when the storms cleared. As it turned out the heavy rain stopped around 6.30pm shortly after the delayed opening of the stadium: the fire service would not allow people to enter until the risk of lightning was removed.

Munich sits in southern Germany, close to the Alps – but to put this into context for our North American friends, its as far north as Seattle. World famous for it's beer, there are over 60 beer gardens. Allegedly Jimi Hendrix first burnt his guitar here in 1966 – yes, the year before Monterey. Today walking around the city there were literally hundreds, maybe thousands, of Stones t-shirts. Clearly this has been a great area for merchandise revenue in previous visits.

The Olympic stadium is large but located in a parkland, so access at least for us was easy if very wet. Light security and no real queue. There were plenty of empty seats when the support band Reef was playing, finishing their set with a Fleetwood Mac number, in part due to the delayed opening of the gates. However the schedule was not being changed: the Stones were on stage a few minutes after their planned 8.45pm.

The first show in a tour is always at risk of nerves, even for such experienced performers. The second often is more relaxed and so it turned out in Munich. We had three changes of songs: Rocks Off for Sad, Sad, Sad; song vote was Ruby Tuesday (a safe choice for most people); and Keith brought back Connection. He initially introduced it as a "new song" but then reminded himself and everyone else that it was actually quite old.

The more relaxed playing of the second show allowed a few changes and unexpected elements. The start of Rocks Off was very innovative, although after 10 seconds the song settled down into a real rocking version. The ending of Connection was also innovative, but then Keith's two vocal highlights are always less structured than the rest of the set. You can see the other musicians carefully watching Keith throughout his set, looking for cues and clues as to where each song is heading. His vocals were outstanding again, as was his solo on Slipping Away.

Unusually for the Stones there were three technical challenges, at least that I noticed. When we got to the Pit one of the side screens was not working properly, half blanked, and this seems to have been one tile in the video array that needed replacing. Then at the start of the show, probably until after Dice, the screens that show Jagger the vocals and also his comments in local language (which everyone knows is scripted but lovesas he to communicate with the local crowd) were not working. This caused some tension on stage!

At one point a rather irritated Mick headed over to stage left to get some urgency into a clearly stressed technical team who replaced at least one screen. Luckily Mick clearly knows all the words to the early songs, and if anything they sounded marginally better. But apart from the usual asides, his homage to Charlie was in English not German. The third issue I noticed delayed the start of, I think, Rambler. Keith has two identical guitar amps on stage and it looked like the live feed had to be switched between them – that's why you have redundancy in key systems.

Mick also seemed out of breath post-running during a few songs into the show. The fact that this is worthy of mention just shows how fit Mick really is – later in the gig he showed no similar signs. The humidity and temperature had dropped and perhaps that makes the difference. Of the approx. 60,000 crowd I guess fewer than 1% are fitter, and most of those would be under half his age… its all relative!

For the second time we had Out of Time, the German crowd maybe a little less involved than the folks in Madrid, and the coda was slightly briefer, but again it sounded great. I know some people don't like overly positive reviews, but everyone I talked-to thought the performance was at least at the Madrid level and perhaps a little better.

This was most noticeable to me in Rambler. This blues-rock opera seems to be evolving every night. We had a Robert Johnson snippet (come into my kitchen); we had enormous power and accuracy from Keith (especially towards the end of this number); a great solo from Ronnie; and a more complex bass line from Darryl. In fact Darryl seemed to be adding little runs and riffs on several songs. Steve Jordan is contributing more, giving some drum cues, and clearly feeling comfortable to continue to stretch out now that he has proved that he can find the right balance between his and Charlie's drumming styles.

Unusually I could hear some sound issues starting in Rambler. I'm told that there were odd noises coming from the speaker stack on the far left, and I heard a booming echo off-of the stadium roof. Maybe the torrential rain early evening caused some issues: it really was heavy at times. In Pit B (aka Keith's side) only the echo was evident, and many didn't hear it. The crowd, as one might expect in Germany, was less lively and a bit less bouncy than in Spain – although there were still some people pogoing during Paint it Black and colliding into more sedate members of the audience.

I'm not convinced about the stage, and especially the screen visibility. Close up it is fine, but from further back… well if it's an economy move it might veer into false economy territory. One very odd, unwelcome change in Munich, was the move of Matt Clifford's keyboards to right in front of Tim and Karl's sax platform. One really struggled to see the players. Did Matt feel a bit lonely and out of things at the side? Do the sax players not wear extravagant enough stage trousers so they need to be hidden? Does someone in authority need to think, and look, more clearly?

Towards the end of Satisfaction, like several songs I thought this was kept a little more compact, we walked away from the Pit and started the long hike to the exit, pausing to see the final bows. The stadium looked packed. There were many seats behind the Pit, unlike Spain where the whole floor was standing – but of course hardly anyone was sitting then, and I suspect none were for most of the concert.

Mick told us that they had now played 116 shows in Germany. I didn't count but I think the first was in Munster in 1965 and they also played Munich that same mini-tour. There is another one in a few weeks, the penultimate of the tour – it will be interesting to see if the high level of performance, warts and all, is sustained.
---
Review by Bob Achtziger, USA
Since I have family here in Germany then surely I have reasons to attend every single Rolling Stones show. This was my first trip since 2019 pre pandemic. As far as show day we had to drive on the Autobahn for 3 hours stuck in traffic in the rain! We all went to the world famous Hofbrauhaus for our pre show meal with great beer!

Like everyone else getting to the stadium in that monsoon was making me think that I will have to bring my rain gear as for the 233 shows I have attended it only rained once during the Voodoo Lounge show in Dallas in 1994. So just as we are walking to the stadium the sun begins to shine and was like a spiritual message from God.

As far as the show and the set list as they say in German "Es ware Traumhaftig" It was a Dream come true! During the first 6 or so songs the sunset behind the stage was just another beautiful experience as a sunset also has many meanings. Like the end of the day or maybe the end of the Stones 60 years? Know one knows and surely we all want this wild ride to continue.

Keith's opening riffs were fast and furious and still gives me goosebumps! Getting "Rocks off" was a hell of a treat considering it was released 50 years ago and next week I am having a 50th High school reunion. And no doubt we will play Exile cover to cover! And when they played "Out of time" I became so emotional. As this song can have many meanings. To every fan and again use your own imagination.

Well I am headed home and I still can't get this show out of my head and no doubt one of my top 10 in my lifetime and because of family vacation obligations I am limited to how many shows I will attend in late July when I will be free. God bless the Stones and all the great fans I have met along the way! It only rock and roll and we LOVE it!
---
Review by Michael Dolata
This was my 23rd Stones show since 1982. I live in Flensburg and decided just one week before, to go to Munich. Finaly my wonderfull wife and my kids have let me go and on Ebay I got a ticket for the general standing area. Otherwise this would have been the first time, I'd miss a tour since 1982.

On saturday I came to Munich by train and stayed at a good, old friends place. On sunday I prepared myself for a rainy show and I was in very good mood and of course excited. First I was waiting at the Olympia subwaystation to for about an hour and then I decided to go to the stadium hoping the rain would stop or at least get les hard.

When I arived at the stadium I came to the entrance area, it was still raining hard and a huge crowd was still waiting to be let in. I decides to go further and try to find out, if there is another entrance. After about 200 or 300 meters I came to an smaler entrance with about 50 -100 or so people waiting. Just after I arived the doors opened and I just went inside, where I had some french fries and to wait for about 10 minutes to go down to the field. On my way I saw the big entrance still closed and people waiting. After the show I talked to a guy, who told me about the bad behaveor of one guy, who was in charge to open the doors. Very strange and unprofessional.

When I went down it was still raining and empty, so I decided to go to an area under the stadium roof and to wait. After about 10 minutes, a nice conversation with a relaxed guy the rain nearly stoped and I went to find me a place for the show. I found a place close to the fence on the left side with a nice view to the stage ang big speakers in front of me and decided to stay. Some nice people around me, nice conversation and excitment filled my waiting time. Reef was ok and pretty loud. So the Stones would be even louder. Fine!

And then at about nine o'clock the Charlie intro started. Showtime! I started to jump an scram, when they hit the stage. Street Fighting Man. Excitment, jumping, screaming.

19th NB was swinging, grooving and fast and I enjoyed it a lot! Steve Jordan is doong a great job. I was very sceptic about him replacing Charlie but their last year tour chsnged my opinion. And this tome his playing is more relaxed, which is good. The band trusts in him and this makes it possible for them to let themselves go into it and do, what they do best: Enjoy the very moment together and let it just happen. For me this is one of their secrets.

Rocks Off. My first time to hear it. A bit messed up but still great. I have no problems with a bit of a mess because it's Rock'n Roll and I prefer this to a clean sound.

Mick remembering Charlie is moving. He will always be in our minds and hearts.

Tumblin' Dice: Jumping, dancing and clapping hands.

And then my dreams came truth! Out Of Time is one of my favorits since I was 12 and I always wanted to hear it live but I didn't believe, they ever would play it. Simply great and I allready was in Stones heaven.

The song vote, Ruby Tuesday. I didn't hear them playing it since 1998. A very nice version with Keith on accoustic guitar, Mick singing very well and a flute. Very nice!

YCAGWYW. Great like always.

Living in a ghost town was a surprise for me because I didn't expect to like it very much. But it is a great bluesy number with some great harp playing, a crowd part to sing and some great interaction with the audience. Very nice. I was feeling soo good and happy!

Honky Tonk Woman started with a loud and rough guitar. which I like very much. Keith knocked it and Mick sang powerfull. I realy like it, they went back to more rough versions of their songs!

Mick introduced the band and Keith came up smiling with a rough Connection and Slippin' Away. He was in such a good mood and smiling a lot. A lot of interaction between him and Mick. They seemed to have fun and enjoying themselves. And so did I!

Miss You is very well rehearsed and gives another side of the band, which is nice. Midnight Rambler: One of tbe reasons, why I still go to their shows. Makes me jump, shake my hips, clap my hands, scream and yell. The showdown line has some highlights: JJF, Gimmie Shelter and Satisfaction with some great relaxed playing by Keith. His solo playing on SFTD was better, than I expected.

The show was over and I was happy. Everybody around me was in a good mood and I had some nice conversation with several people. Some of them were Fans like me and some just had their first Stones live experience. Everybody was happy. One young woman told me smiling, this was her first concert ever and she just couldn't believe it was such a great experience. A guy from Canada, being a guitar player saw them for the first time and was amazed about Keiths playing, especialy his tone. I agreed.
---
Review by Derek Di Perri
When I last saw the Rolling Stones live in Warsaw in 2018, I inevitably took into account the possibility that it could be the last time for me, even if the enduring resilience of the band made me hope otherwise.

I definitely couldn't foresee the chain of events that took place in the world ever since, and that affected the lives of all of us at all levels, music fandom included.

That's why after four years I was really excited to have once again the opportunity to attend a Rolling Stones' concert, this time at the Olimpiastadion in Munich.

First of all, it was really great to hit back the road in the fantastic company of my friends and fellow Stones' fans; secondly, the Madrid gig held just a few days earlier raised very high expectations setlistwise as well as performance – wise.

Despite the obvious fact that time waits for no one, once again The Rolling Stones have fully met such expectations, delivering a superb, intoxicating and thrilling performance.

On show day, however, the situation didn't look very promising: as foreseen by the weather forecast, in the afternoon a thunderstorm broke out. The rain was so heavy that I started to fear that a storm such as the one in Longchamps in 1995 would take place during the show.

Rain fell down also on our way from the hotel to the venue, but as soon as we stepped out of the taxi it unexpectedly stopped raining, and much to our surprise the weather turned almost ideal.

Soon after that, the opening act "Reef" started their set. I found their performance excellent, both soundwise and performance wise, and the case could be made that their singer could have been a much better substitute of AC DC' Brian Johnson than Axl Rose was a few years ago.

Once they finished, it was finally time for the Rolling Stones to step on stage. The gig opened with a very appropriate and emotional dedication to Charlie Watts, who will forever be missed by all of us, followed by "Street Fighting Man", which they kept as their opening song for quite some time now (and rightfully so).

Of course, the attention was focused primarily on Steve Jordan, who made a great job sitting in for Charlie, and who I had never seen live before.

The first highlight of the concert was a superb rendition of "19th Nervous Breakdown", which works wonderfully in a live setting and has been masterfully performed. I was really happy to hear this song live for the first time!

Indeed, all of the three remaining Rolling Stones looked and played fantastic: the guitar sound was one of the best I've ever heard in a Stones' concert, and Jagger appeared more determined than ever to keep defeating the laws of nature, as he's already been doing for several decades.

The setlist progressed with a bunch of other pretty rare numbers, such as Rocks Off (which sounded rusty in the beginning, but glorious in the end) and Out Of Time (already a crowd favourite).

A very emotionally performed "Ruby Tuesday" was allegedly selected by the fans through the app vote, but it was in "You Can't Always Get What You Want" and "Living In A Ghost Town" (other song that I've listened live to for the first time) that Mick Jagger started working and winning the crowd over.

Keith's set was ok. As he doesn't play "Connection" live very often, he introduced this song as a "new" one. Indeed, it sounded under rehearsed, he was aware of that and in the end he reminded the audience that "I told You it was a new one!". That was funny!

"Slipping Away" followed, sounding better and better each time it is performed. The guitar sound was awesome and Keith played a very nice solo.

The end of Keith's set signalled that the warhorse - filled second part of the show was about to start.

In "Miss You" Keith Richards and Ronnie Wood spent most of the time posing without playing a lot … I'd say that a more guitar driven approach would improve the overall sound of the song. Moreover, I confess that I personally can't stand the synthesized harmonica provided by Matt Clifford. That being said, the crowd really enjoyed this song, as always.

Things turned much better in "Midnight Rambler", where the guitar section was really on fire. Still, I couldn't help missing Charlie, for the simple reason that this song relies heavily on a band chemistry that can't be artificially reproduced.

"Sympathy For The Devil" was definitely ok, and even Keith's solo was spot on. After that, "Jumping Jack Flash" was really fantastic and powerful. You really can't get any better in rock'n roll! That was a brilliant ending of the set before the encore.

After a few minutes the band went back on stage to play Gimme Shelter. While the opening riff sounded a little rough, the two - guitar attack in the end was really strong and the song sounded great. The clip played in the background screen was remarkable as well: it opens with a kind of a dreamy, fairy oriental landscape, to eventually show up real footage of real bombings happening in Europe, signalling how nowadays this song is more relevant than ever.

The closing number, "Satisfaction", sounded really great. I love the way Steve Jordan plays it. As he said in an interview, he tries to replicate the original Charlie part, to eventually add his own twist. In "Satisfaction" he perfectly fulfilled this strategy.

It was a very strong show, and the band gave me many emotions in this concert. Indeed, that's a very strange version of the Rolling Stones, since it lacks the original rhythm section that established the unique sound of the band. Still, against all odds and despite all the ups and downs, they manage to put up a show that lives up to their reputation and that it's not to be missed!
---
Review by Jan Mertl
I went to Munich from Prague to see The Rolling Stones for my sixth time overall and for the second time in Munich. The weather was being bad for the whole afternoon, rain, cloudy and windy. Therefore, the opening of the gates was postponed to 18:00 and this caused some troubles with the organization. But luckily, I managed mostly to stay protected from rain, both at the metro station and then later before the stadium where were large covered areas.

I had silver pit tickets this year, so after waiting in quite long but fast-moving entry queue I got inside and after some searching, I also found the way to the silver pit and got my wristband. The warm-up act was Reef, I did not know them before, but they played nice set. The half of the right screen got disabled during their songs, but luckily, the crew had repaired it before The Rolling Stones started to play. Keith's rain stick worked reliably, thus what seemed improbable throughout the evening came true and when Reef started playing there was only little rain and during their set the rain stopped, which remained further till the Stones went on stage and thus we could enjoy favourable weather conditions during the concert.

The Stones played an interesting setlist. It is tough to choose from such a rich and great song catalogue they have got, but comparing to 2018 show I saw, there were notable changes, such as including Out of Time, Rocks Off, Living in a Ghost Town or Connection. All those songs pleased me and were played well, Rocks Off had a rough start but the Stones managed to finish it reasonably, although it differed from album version as we know it. While Connection was a little bit messy, I like this song and appreciate its inclusion into the set, and I also liked very much Keith's singing on this one. I always liked Out of Time and I thought they will never do it live, the more I had been surprised they did it this year and Mick's singing on this tune is awesome. I understand that on those big stadium shows, some warhorses must be in the set, and although they might be less interesting on repeated hearing, they work well for most of the audience – that could be seen clearly in Munich, too. The highlight for me for this area was Jumping Jack Flash, which was played with excellent timing and without glitches, and Paint It, Black, which has improved significantly since the last autumn, where Steve Jordan had played different rhythm and fills, which lowered the song's unique character and impact. This year I liked Paint It, Black almost like I did before. That said, I remembered Charlie Watts around the show, too, which was facilitated by nice video at the beginning – glad they kept it and Mick mentioning missing Charlie during the show.

As for the band's performance, it was solid and pleasant to listen to. Mick's singing is as good as ever, his voice is strong, the tone of his voice gives distinctive character to the sound, and he seemed to enjoy the evening. He also played harmonica very well, especially in Ghost Town. Keith's playing was very good, he did nice solos in Honky Tonk Woman and Sympathy for the Devil. I remember that in 2006, here in Munich, he played some bare 4-5 notes only in this song, this year it was much better, and I enjoyed his playing very much. He also played well and dependably the rhythm, keeping time and throwing the riffs as needed by the songs. Ronnie accompanied Keith and did dome nice interplay with him, also his solos in Start Me Up, You Can't Always Get What You Want and Midnight Rambler were nice and it's good that he can play very well the faster solos that Keith would probably have struggled with these times. The other band members also did a respectable job, I already mentioned thar Steve Jordan has much improved since the first shows last autumn, which was mainly seen on Paint It, Black, but also on other songs he seems to fit the Stones' sound better, playing less aggressively and less mechanically that he did then. He still makes the band to play a bit tighter and faster than we were used to, but it works reasonably well, and, on some songs, it makes them live surprisingly good – for example I think that playing 19th Nervous Breakdown is connected with Steve's coming in the band.

The sound was excellent, although Stones' sound is pretty complex, individual instruments and voices could be heard very well. Guitars were loud and clear, this has also improved since the last year, where at the first shows the seemed to be a bit lost in the mix. Overall, it was above-average experience in Munich and nice evening with the Stones. I was happy to see them again, also knowing the struggles they must have been going through during last years. This was not seen on stage except brief mentioning of Charlie, but it is clear that keeping the band going at this stage of career is not easy job to do. The band seemed to have enjoyable time on stage and entertaining the crowd, also several singalongs happened. I dare say that when Satisfaction ended most of the fans were satisfied with what they saw and heard.
---
Review by Michael Getzner, Vienna, Austria
Sun, moon, air & The Rolling Stones (and no rain)

The legends killed it on this wonderful evening in Munich. Postponed due to heavy thunderstorms by an hour, the Stones kept away the rain with their high-energy show.

We took a family trip to Munich, the four of us in the seating section very close to the stage (no sitting during the show, though ;-)

Some of the highlights: Out of time, the whole stadium singing along, with an extension demanded by fans who won't stop singing. Keith's set was beautiful (Connection, Slipping away).

Gimme shelter, Jumping Jack Flash, Start me up, Ruby Tuesday, Honky Tonk Woman - just to name a few other highlights.

The whole band on fire, though - no criticism, just matter-of-factly - Keith f*** up the intro riffs of Street Fighting Man, Rocks off and others, while on other songs he nailed it (eg. perfect solo in Sympathy).

We had the greatest time, were Happy as one could get, see you soon in London/Hyde Park #1 & Vienna.
---
Review by Geir Greni
Münich was the first of nine shows for me this tour. In my opinion it was a good one, but not a great one.

I of course loved to hear Out of time for the first time, and all in all had a very good time from beginning to end.

Not sure about Rocks Off - great to hear them play songs that they don't play that often, but there seemed to be quite a few bum notes. Not that it really matters, just happy to be there and enjoy their music and all the happy people. Connections was really good, but not exactly a new song like Keith stated.

I saw the last four shows in the US last year (when we Europeans finally was let in), and I still miss Charlie, but it was not only that which maybe let the show down slightly from my point of view.

Not sure about the stage. I thought the lowered stage in the US last year was really good, and believe that from where I was standing in PIT B last night I had a better overview from more or less the same view point in Atlanta. This time I couldn't really see Bernhard or Sasha, nor Ronnie a lot of the time. Also I like to take pictures, and was struggling with the lights more than I can ever remember on the No Filter tour.

I am also a bit worried about Ronnie. He is doing his job, but I can't see him smiling as much as he usually does. Hopefully I am wrong about this, and I was missing out. I think Keith was the star last night, but had hoped to have him work the catwalk more, like he did in the US. All in all I think he is the one that has impressed me the most since Charlies passing, it is as if he realizes that he has to step up his game and do more of the heavy lifting.

Mick seemed a little tired at times, but was all in all fantastic.

It is sometimes hard to pinpoint what makes one show stand out from all the others, as I always have a good times, but also sometimes an euphoric experience.

The rain was awful, and had me soaked to the bone. But all in all, maybe it was a good way to start the tour (for me I mean). I still think the best is yet to come, and maybe will I once again have that feeling where I lose sense of time and space. Til then I am happy to note that I am lacking in voice from singing my heart out last night.
---
Review by Paul Dechering
My 7th concert of the Stones. A kinda special night for me, as I brought my best mate along who had never seen them before. We had lucky dips, and I was hoping for the best.

Munich. What an evening. I wrote about Madrid that it was chaos, but Munich didn't only get close to it, it even topped the chaos in Spain. When we arrived the lucky dip queue was about 30 people. The office was supposed to open at 5pm I guess, due to the rain the opening of the gates and the lucky dip office was rescheduled to 6pm. It started to rain heavily, but luckily the queue was sheltered by the great architecture of the stadium. The queue became a grape of people soon after, and right after the anger began. I will never understand why people cheat and act so egomanic when you get a surprise ticket at the end. It was a very angry vibe in the air. What a mess. Eventually we got our tickets at about 7.30 pm, the rain had stopped and we entered the stadium and went to our seats. We were not so pleased with them so we went down to the barrier so that we were as close as it gets from the seats to the stage. Not too bad for 60 € after all.

The concert was great. They started way sooner than in Madrid, what was kinda surprising to me but well, the air was still hella wet so I wont complain about an early start. 19th nervous breakdown is so good. I'm so glad it was already played twice now, it was one of my first favourites. Rocks Off right after. What a great song. It has a very special meaning and is strongly connected to my youth, and I heard it for the first time live. I love this band.

Out of time, what should I say, I'm so glad I got this privilege of this rare song already for a second time. Ruby Tuesday, it was so refreshing to see Keith sing harmonies and play the acoustic. Connection. My god, it's my second concert on this tour and I already heard 8 new songs I've never had live before.

The usual suspects after Keiths set are strangely always a great part of the concert to me. Discuss about the setlist as long as you may want, it is wasted lifetime these days. My mate sung every song and went crazy during those songs and that's exactly why they are playing those tunes. To the most of the people going to a stones concert it's a once in a life experience. They want those songs, because that's what they love about the stones. A new fan who wants to see them again was made that day, and I think it's great. I met people from Switzerland, a father and his son who was 9 going to the first show and a guy who was 79 who went to his first stones concert. It's always great to witness that. Cant wait for paris now which will be my last show. Long story short - it's been a fight, but it's always worth it in the end. Even though the song was not played: it was only rock and roll, but I liked it.
---
Review by Jay Rusniak, Milwaukee, Wisconsin, USA
German and Spanish people are very different. German love is more aggressive and much less romantic. This difference was reflected with the inclusion of Rocks Off.

The highlight of this show was Jumpin Jack Flash and the band's 'double-drop' after Keith's rhythm solo. That moment is usually the best moment in a Rolling Stones concert. The audience is usually in awe of the fervor of Keith's sound, and once the silence stuns everyone who's dancing, we have a natural moment of awareness. As if Mozart himself took hands off the harpsichord for a brief second to smile at the audience and see how well the music was affecting the atmosphere.

Cheery Germans welcomed an off-balance band with anticipation for what has become a redundant setlist. The sound is at the mercy of the artists, who better to offer interplay in real time. But we want to hear them offer interplay with their specialty. Blues is what this band does best, and we miss Ride Em on Down and the other blues songs from recent concerts. Rather than She's a Rainbow a blues song like Junker's Blues would have been welcomed by the Germans. We love the repetitive nature of blues and reggae.

Keith playfully accosted another teammate on stage, which violates the leadership maxim: praise in public and punish in private. When Connection was wrapping up and everyone in the stadium knew Keith would strike the guitar for the last time, Bam-Bam went right on drumming. This is the difference between Charlie the listener and Steve Jordan the drum speaker.

Miss You and You Can't Always Get What You Want are songs I usually consider walking away to buy a coke, but these songs were especially good in Munich. The band solo'd in different ways and took chances. Should they take chances like Bob Dylan? I don't know. We want to recognize the melodies, but once jazz hits a song people feel alive. We are naturalists and the sound this band presents to a crowd helps unearth how we actually feel in the moment. That's what this band can do.
---
Pictures
---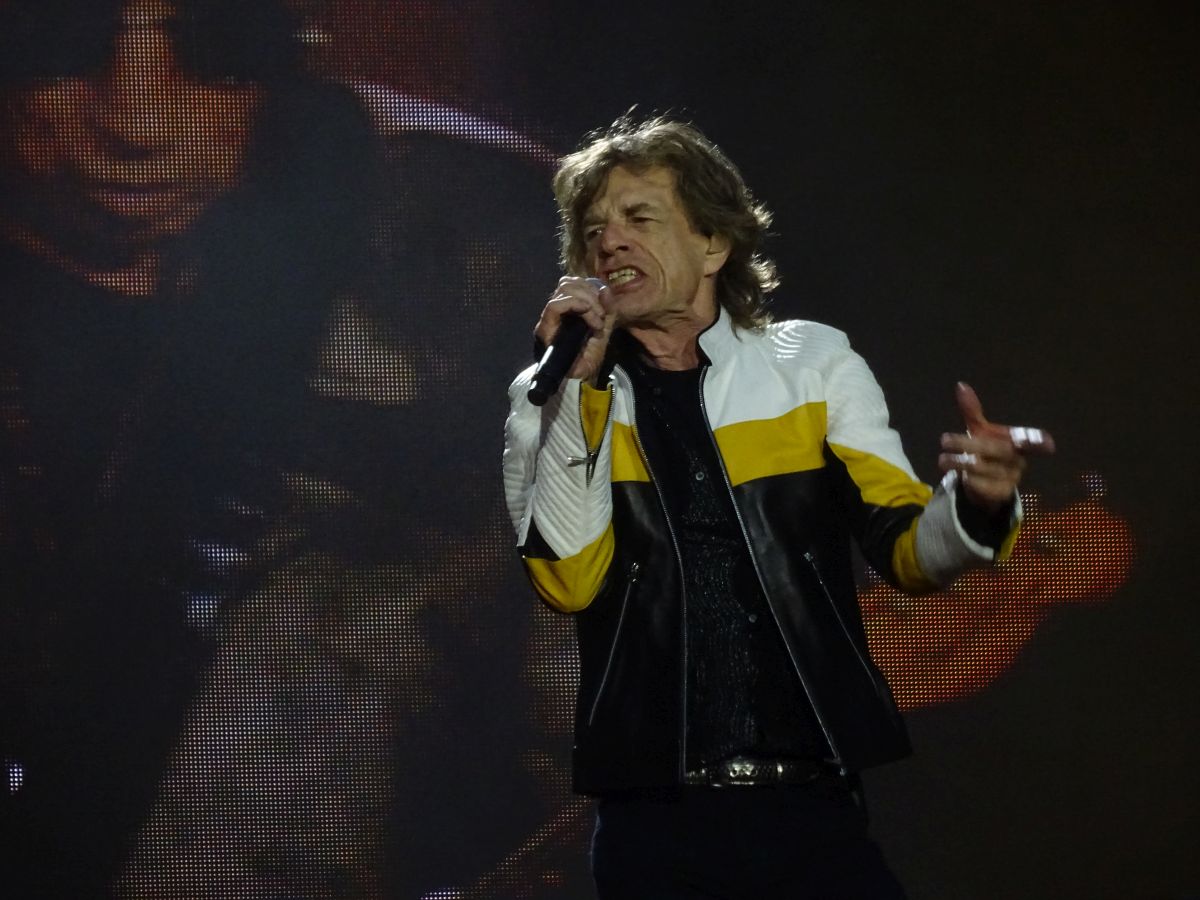 Photo by Bjornulf Vik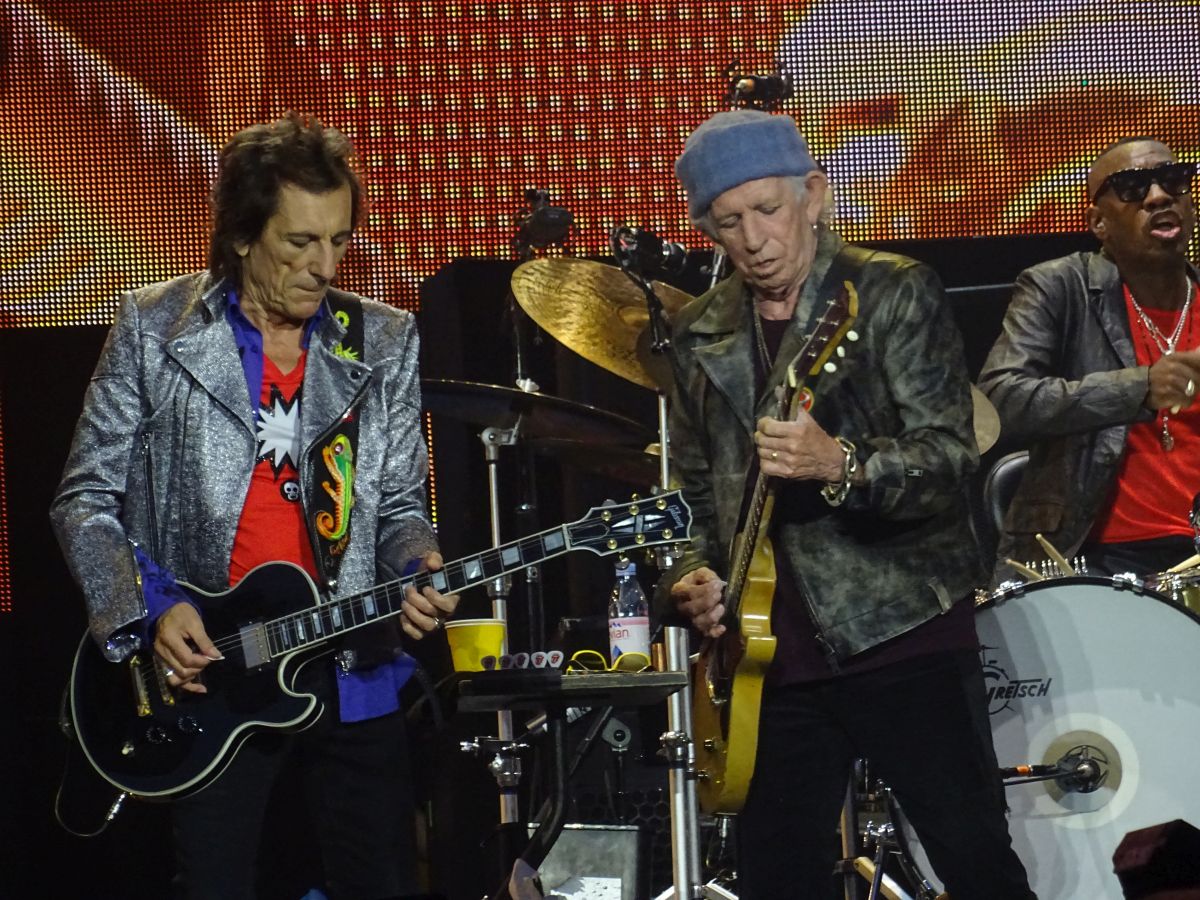 Photo by Bjornulf Vik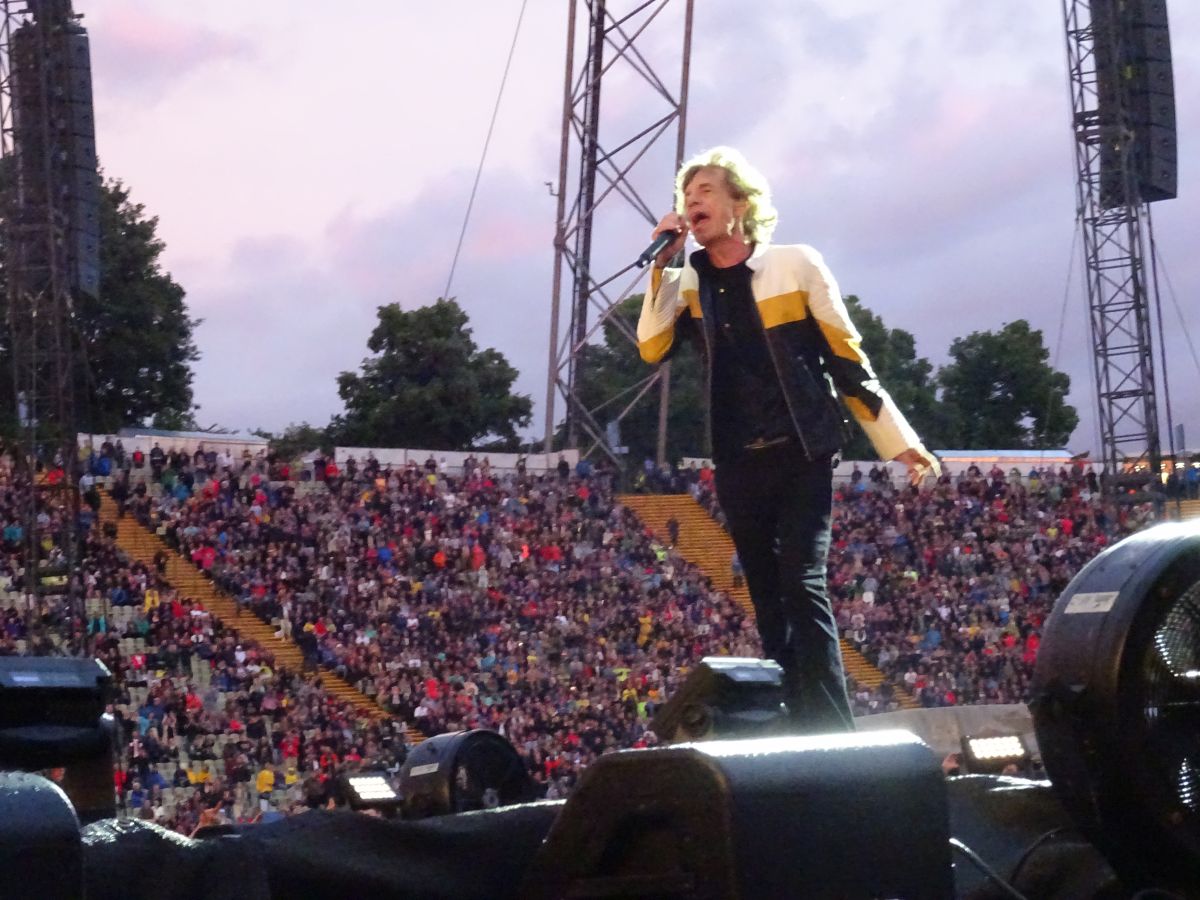 Photo by Bjornulf Vik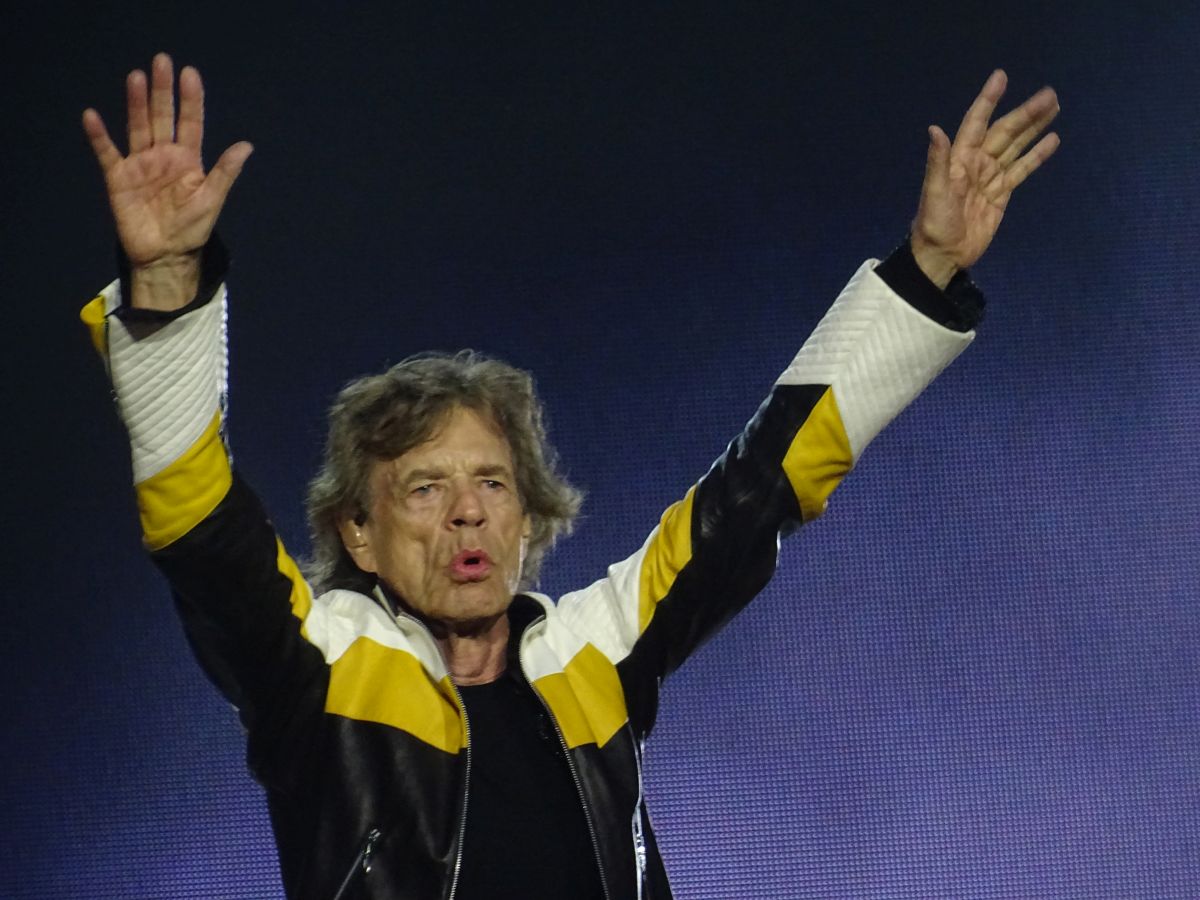 Photo by Bjornulf Vik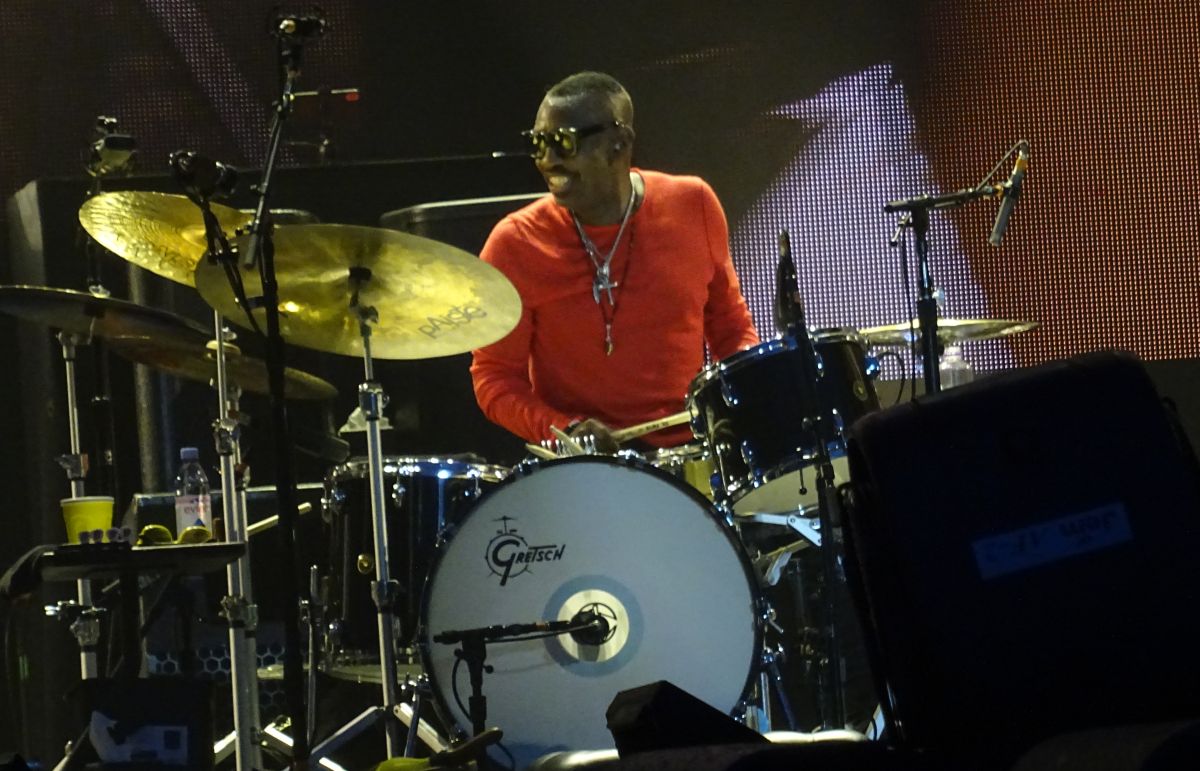 Photo by Bjornulf Vik
---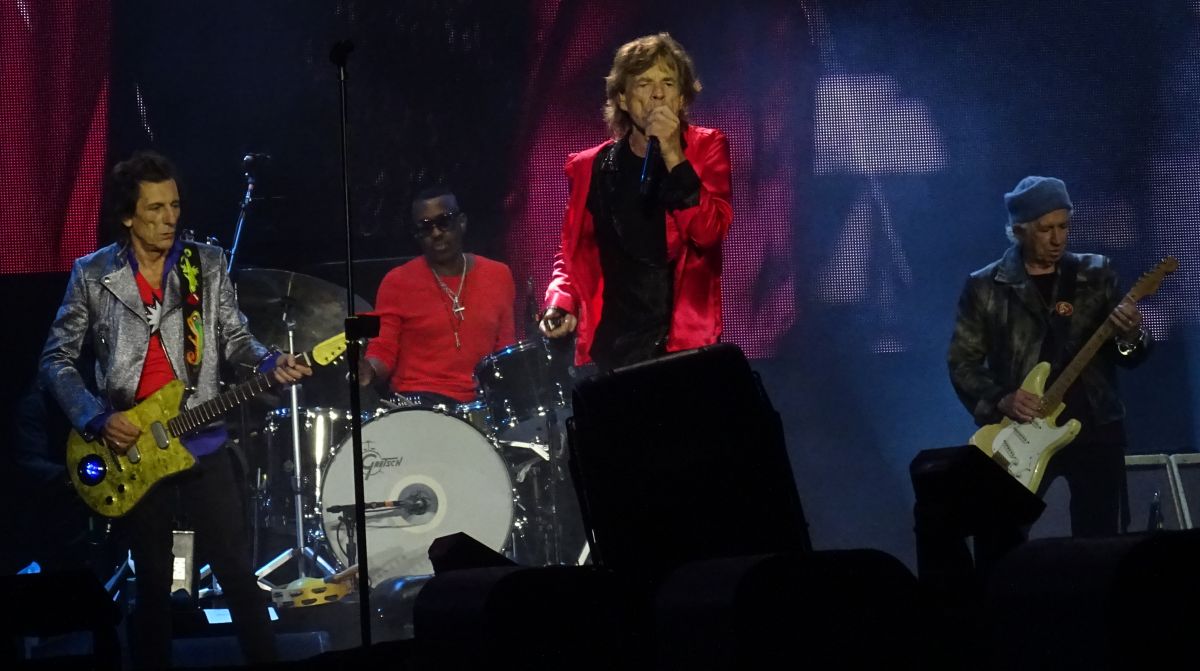 Photo by Bjornulf Vik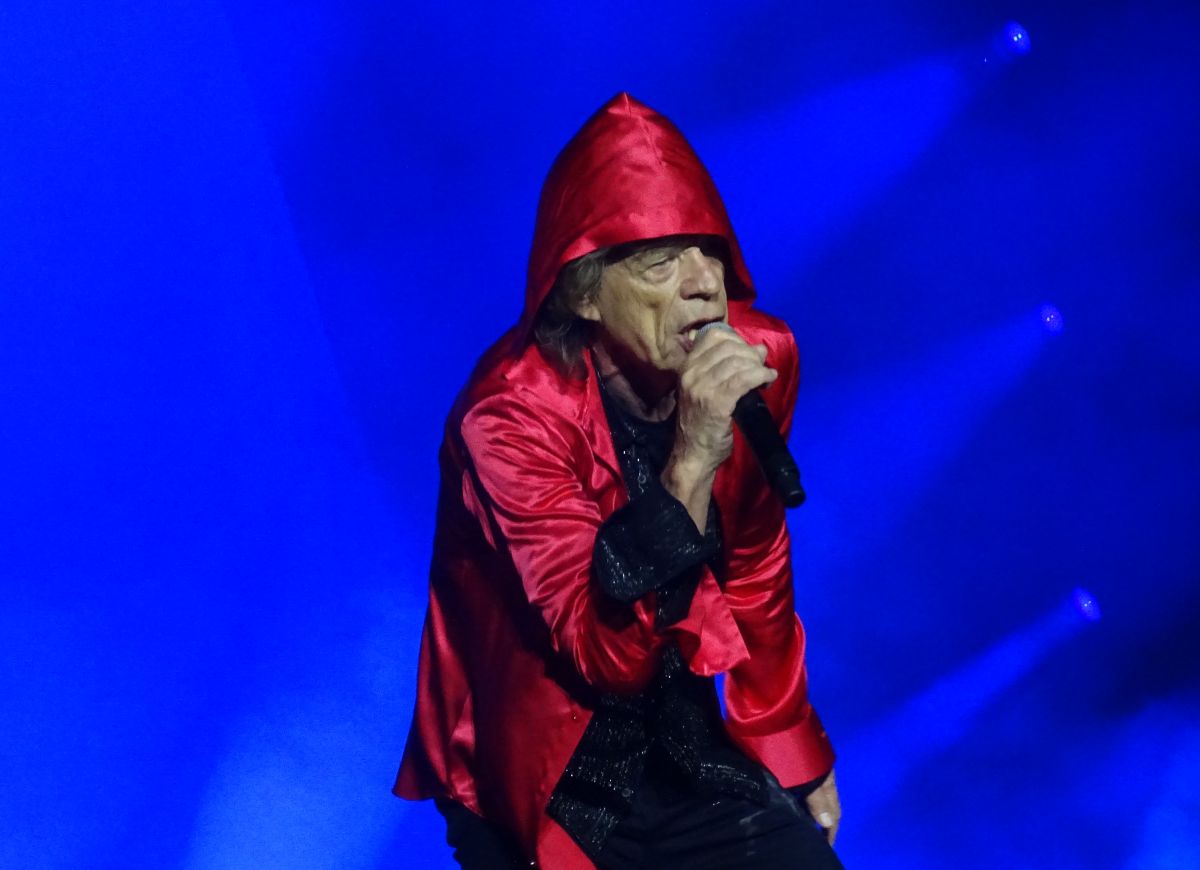 Photo by Bjornulf Vik

Photo by Bjornulf Vik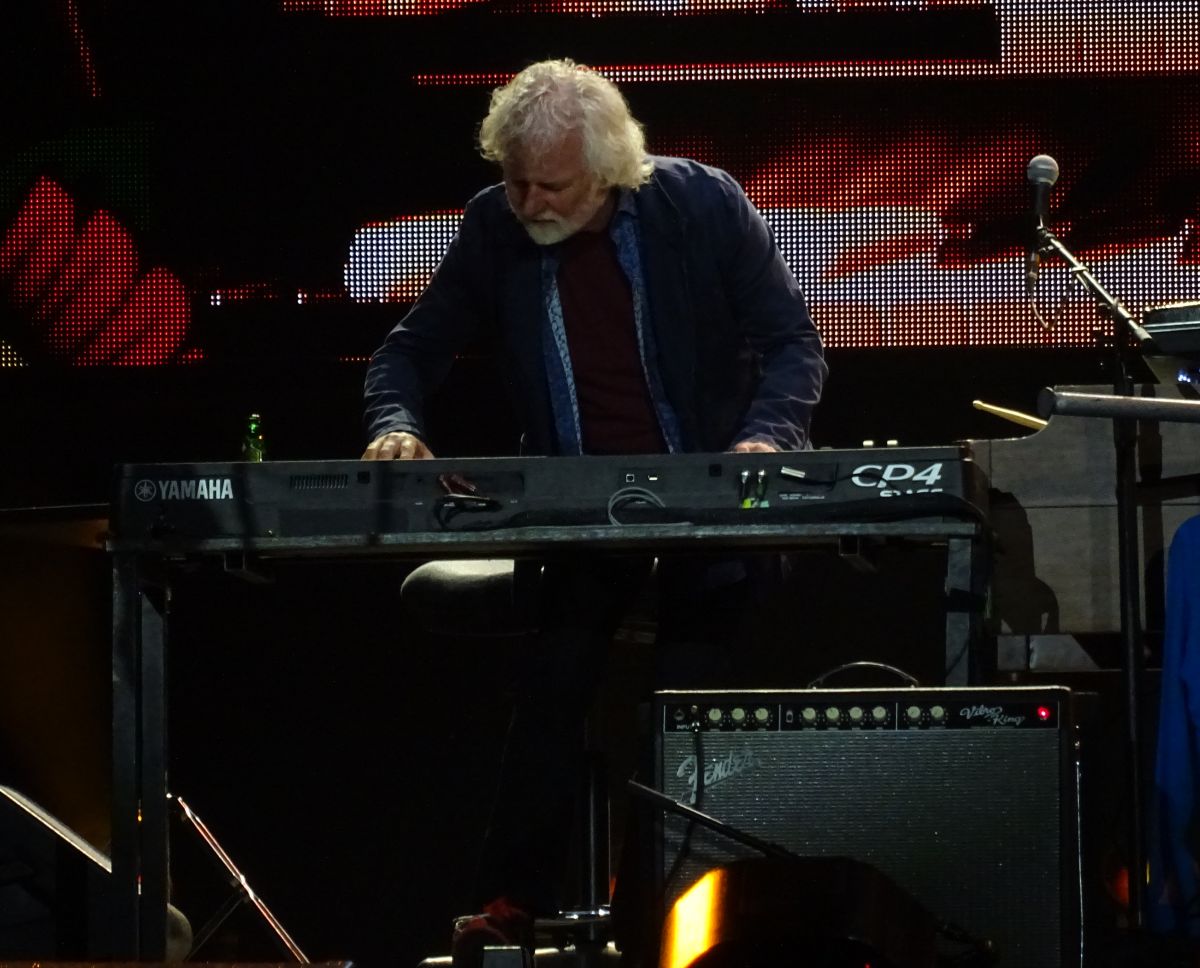 Photo by Bjornulf Vik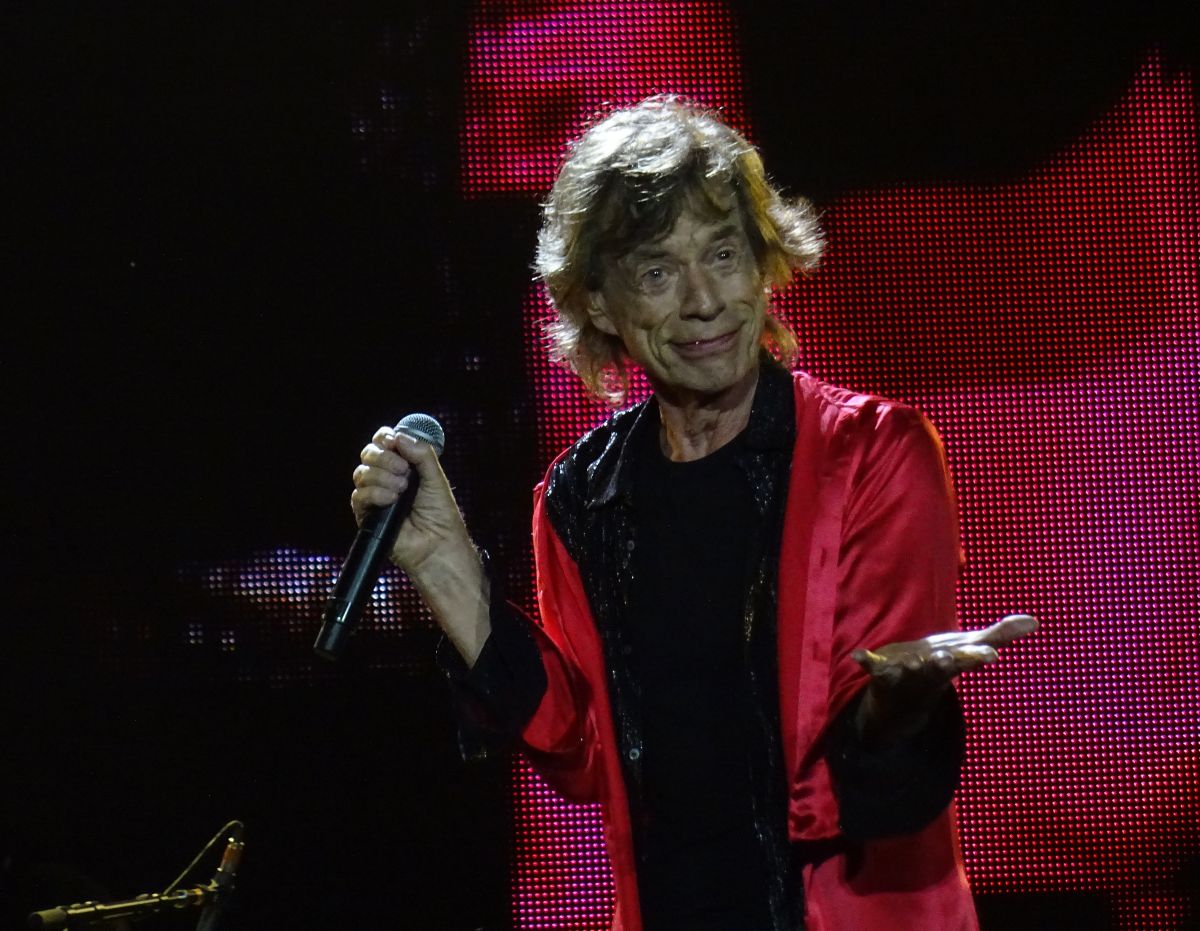 Photo by Bjornulf Vik
---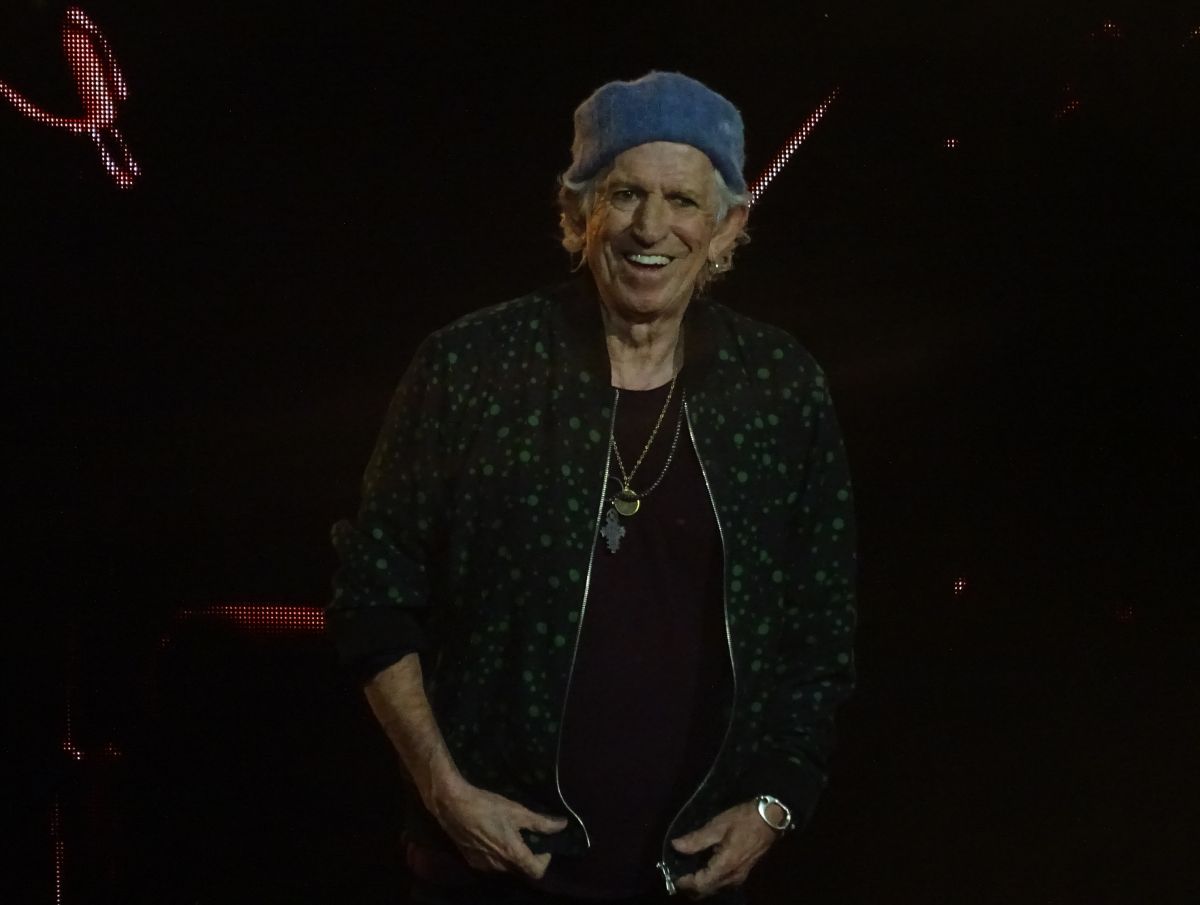 Photo by Bjornulf Vik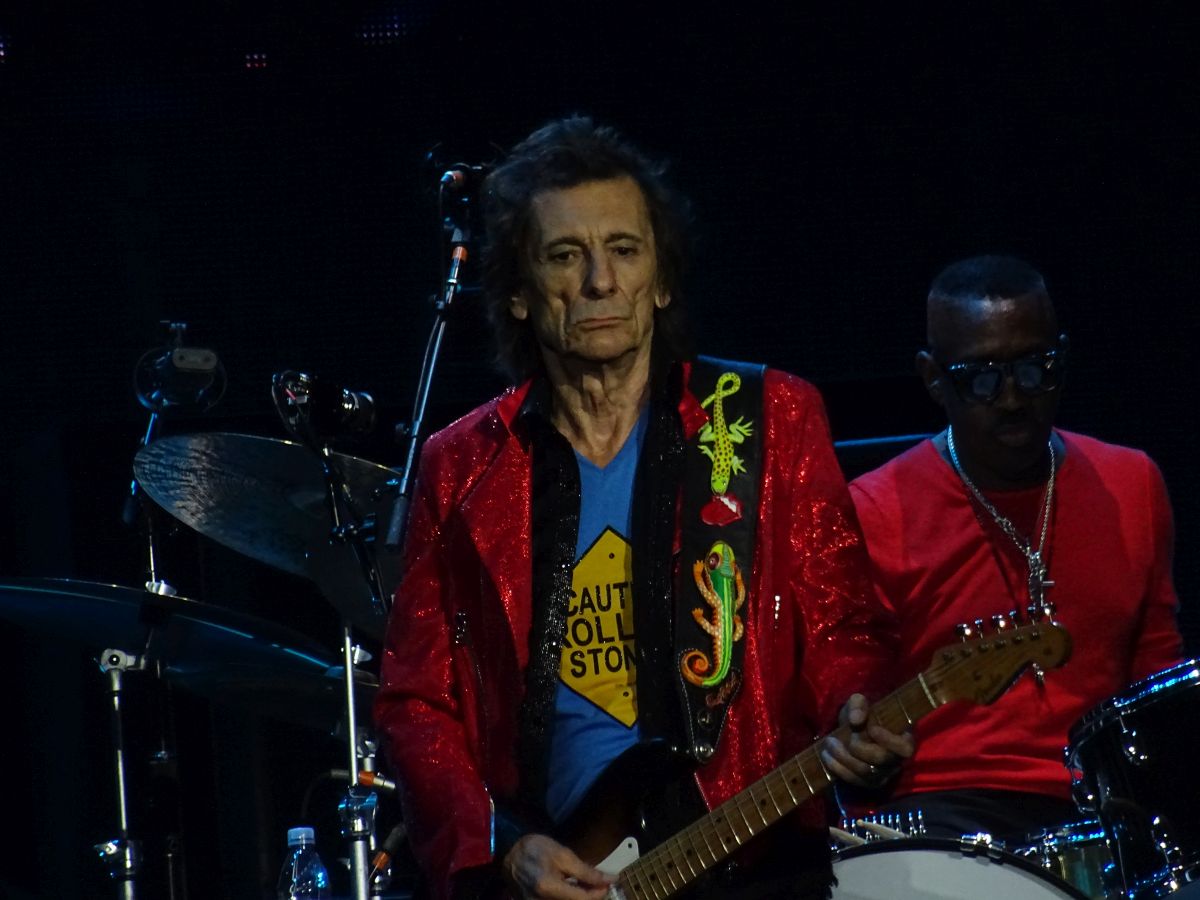 Photo by Bjornulf Vik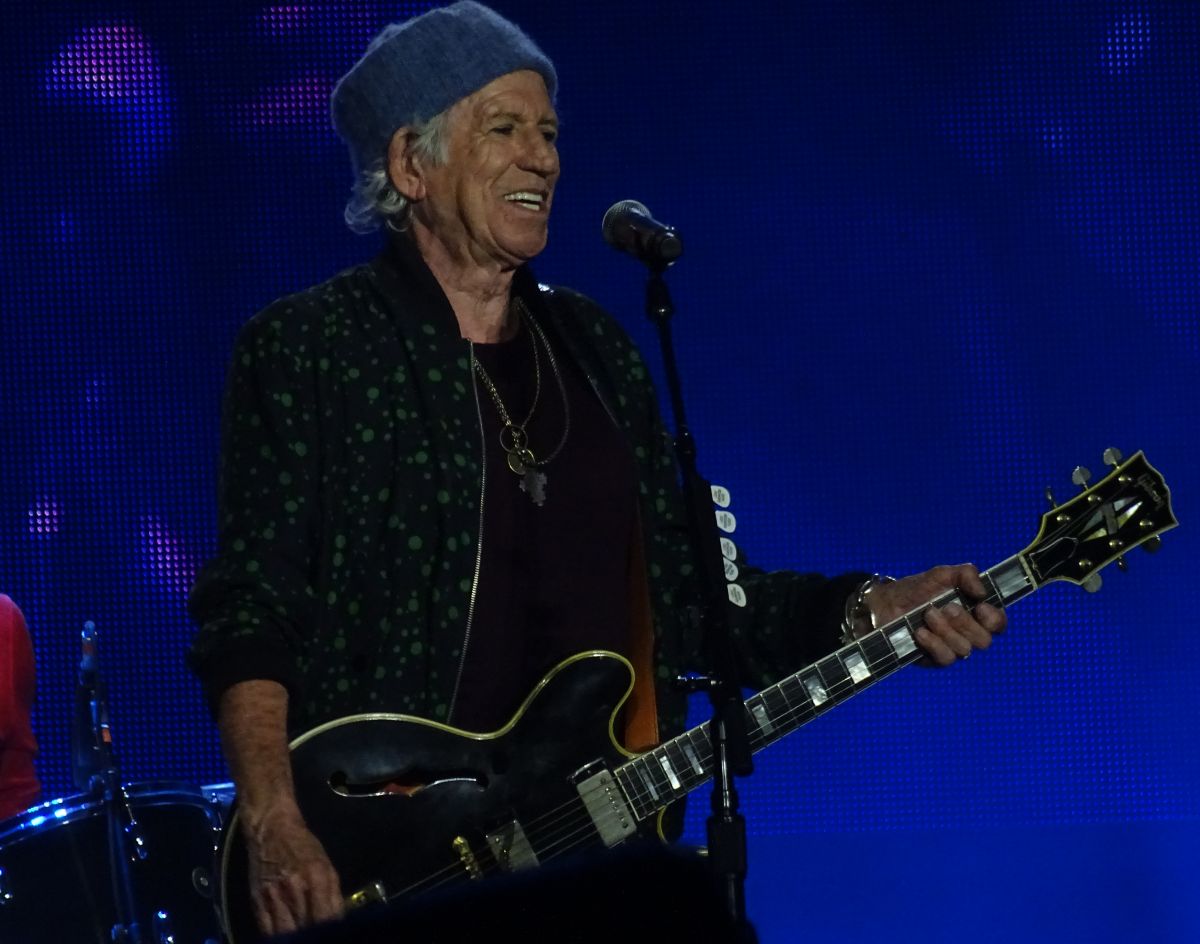 Photo by Bjornulf Vik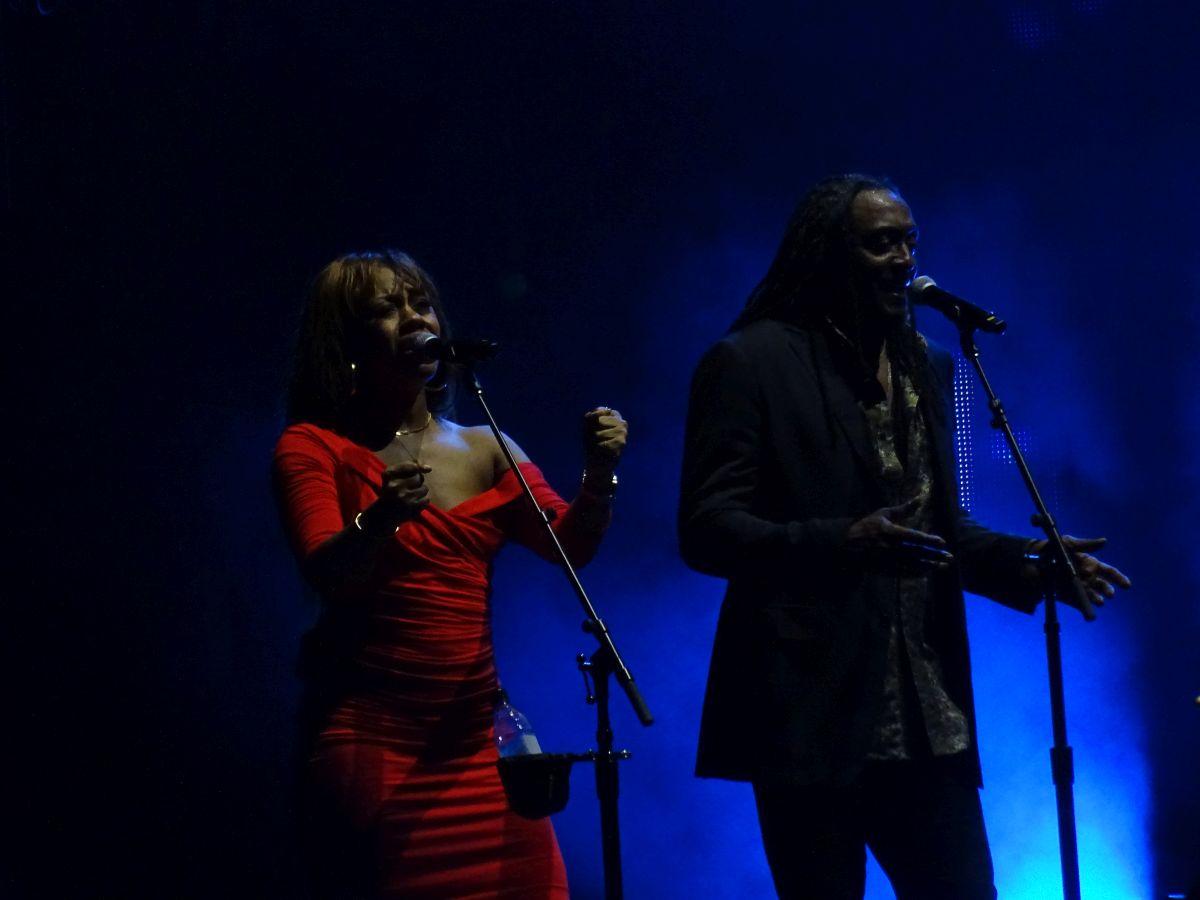 Photo by Bjornulf Vik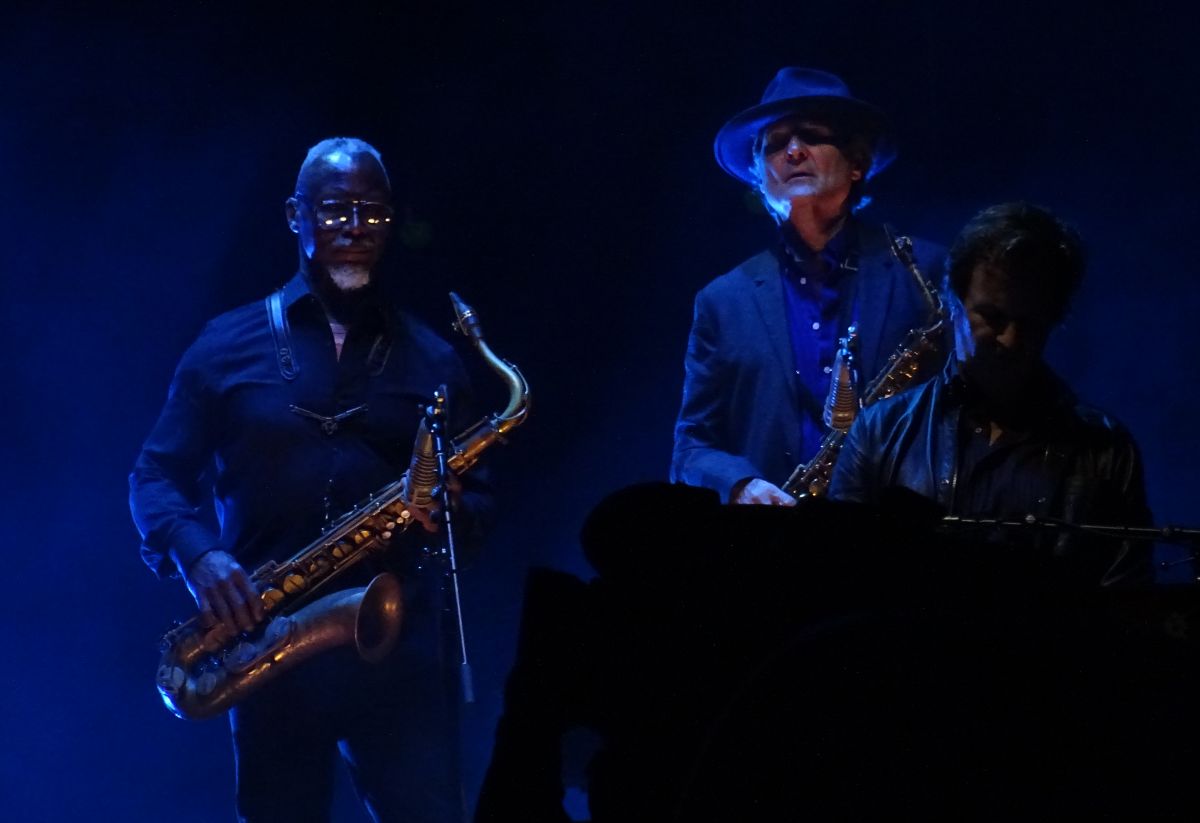 Photo by Bjornulf Vik
---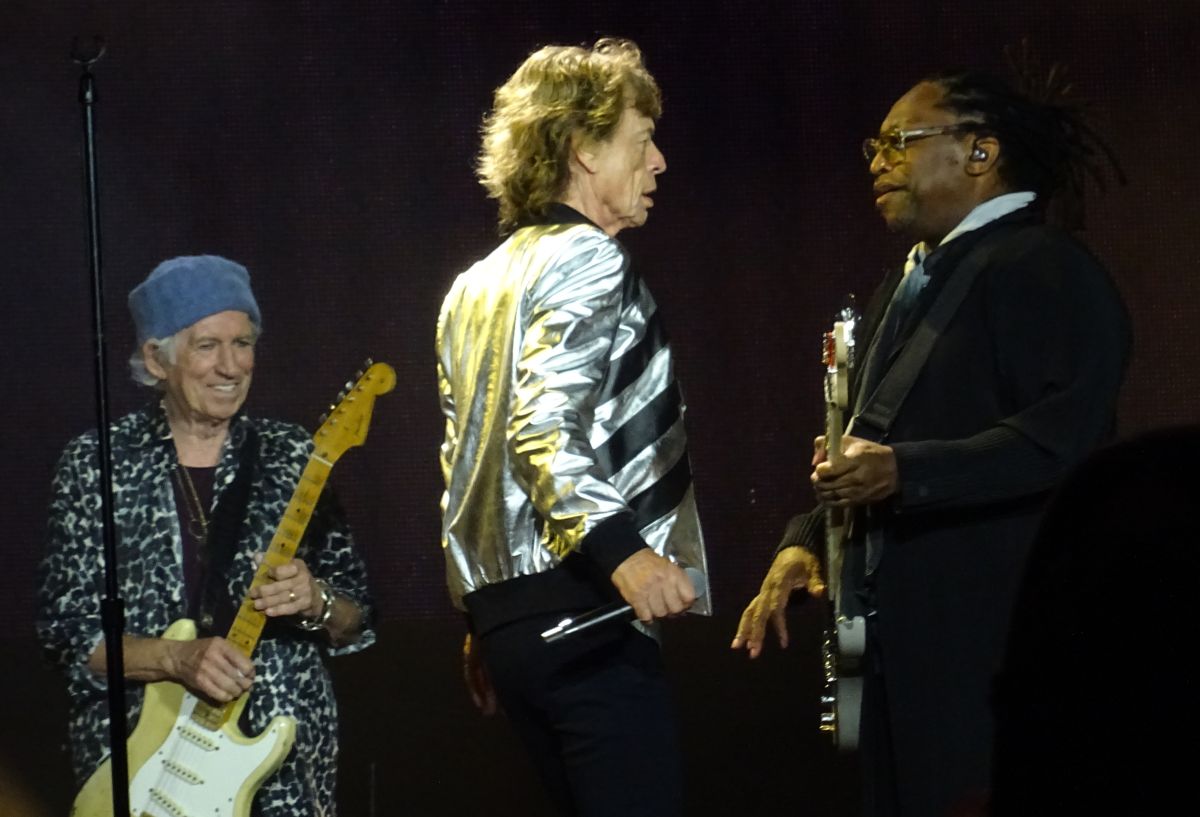 Photo by Bjornulf Vik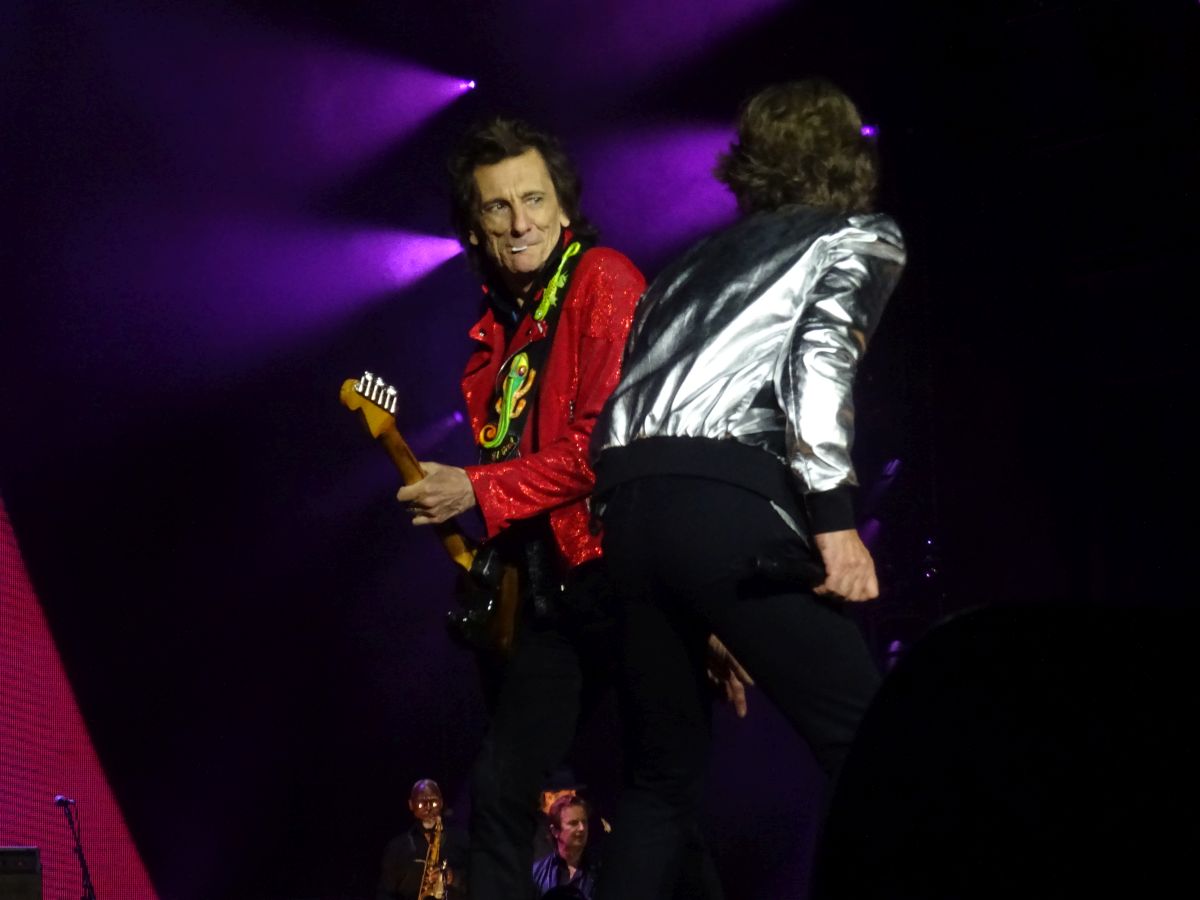 Photo by Bjornulf Vik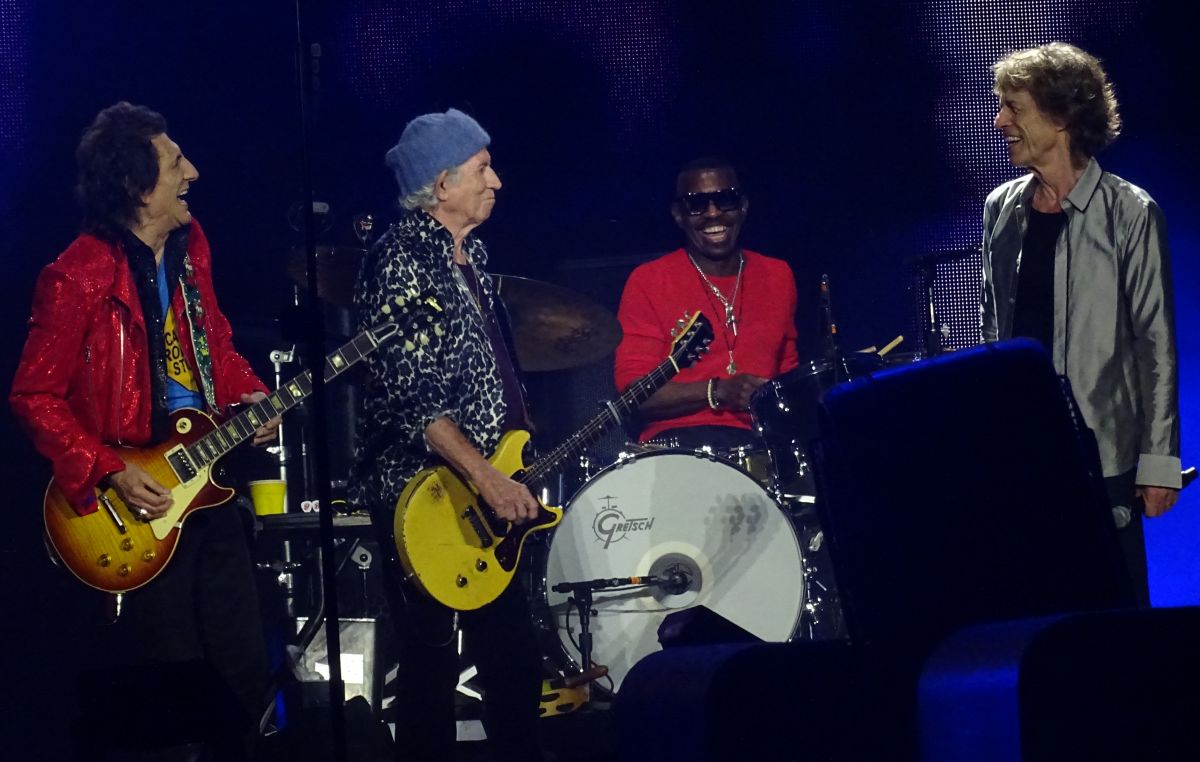 Photo by Bjornulf Vik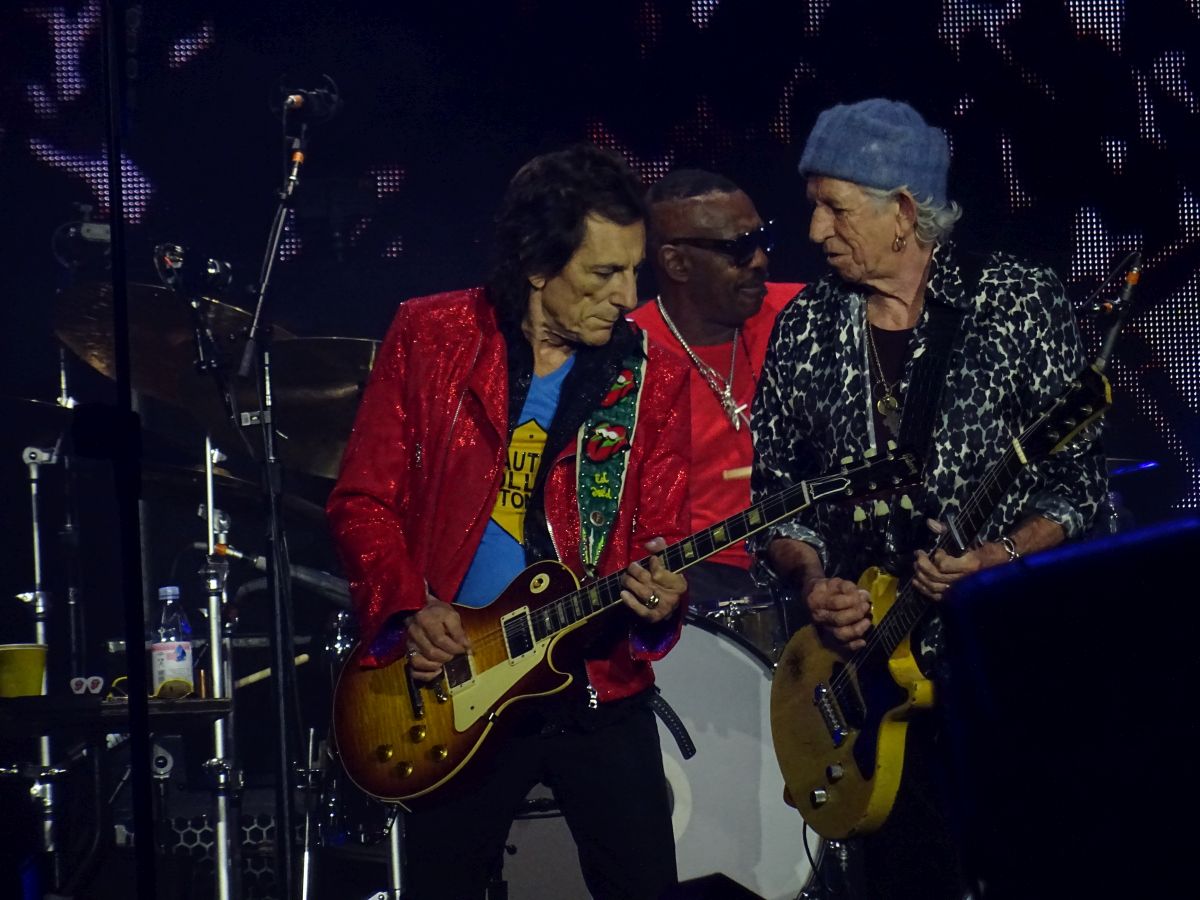 Photo by Bjornulf Vik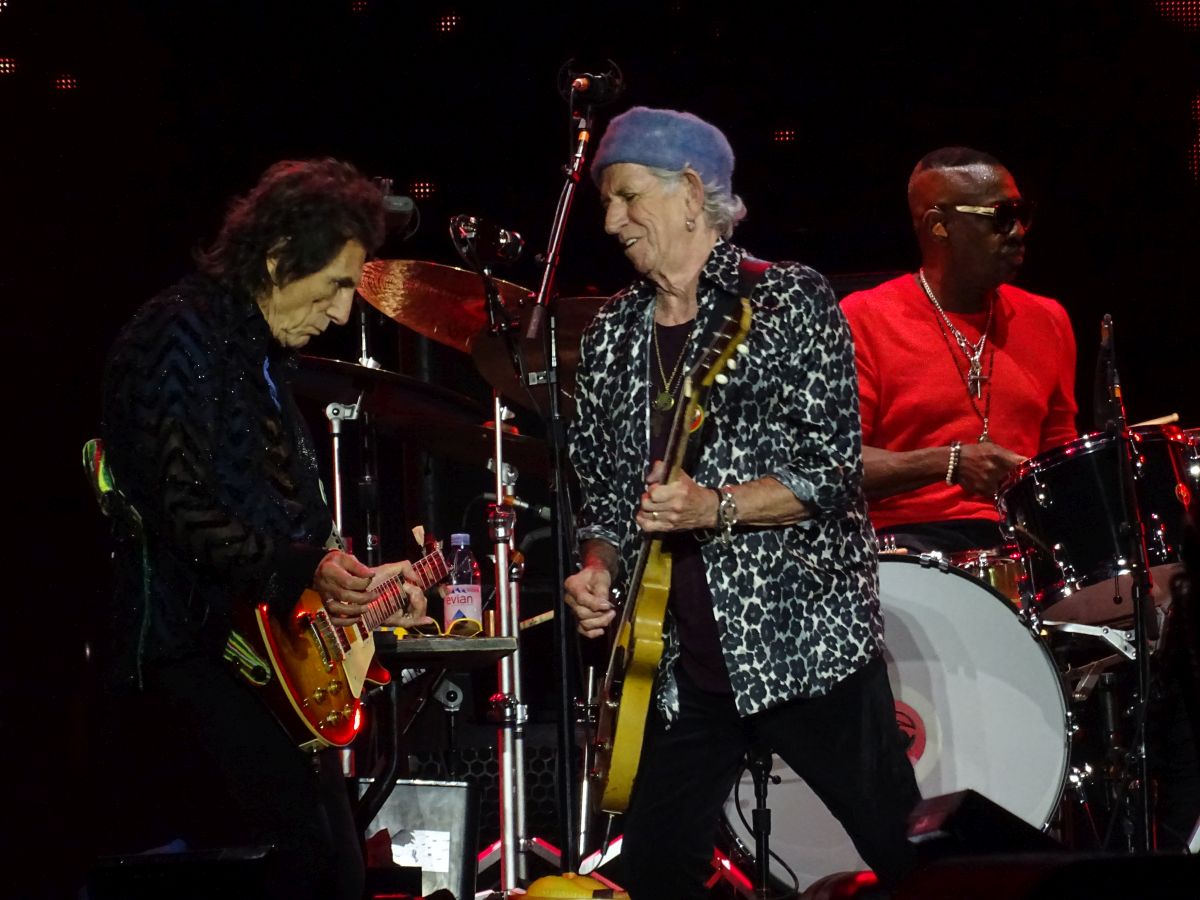 Photo by Bjornulf Vik
---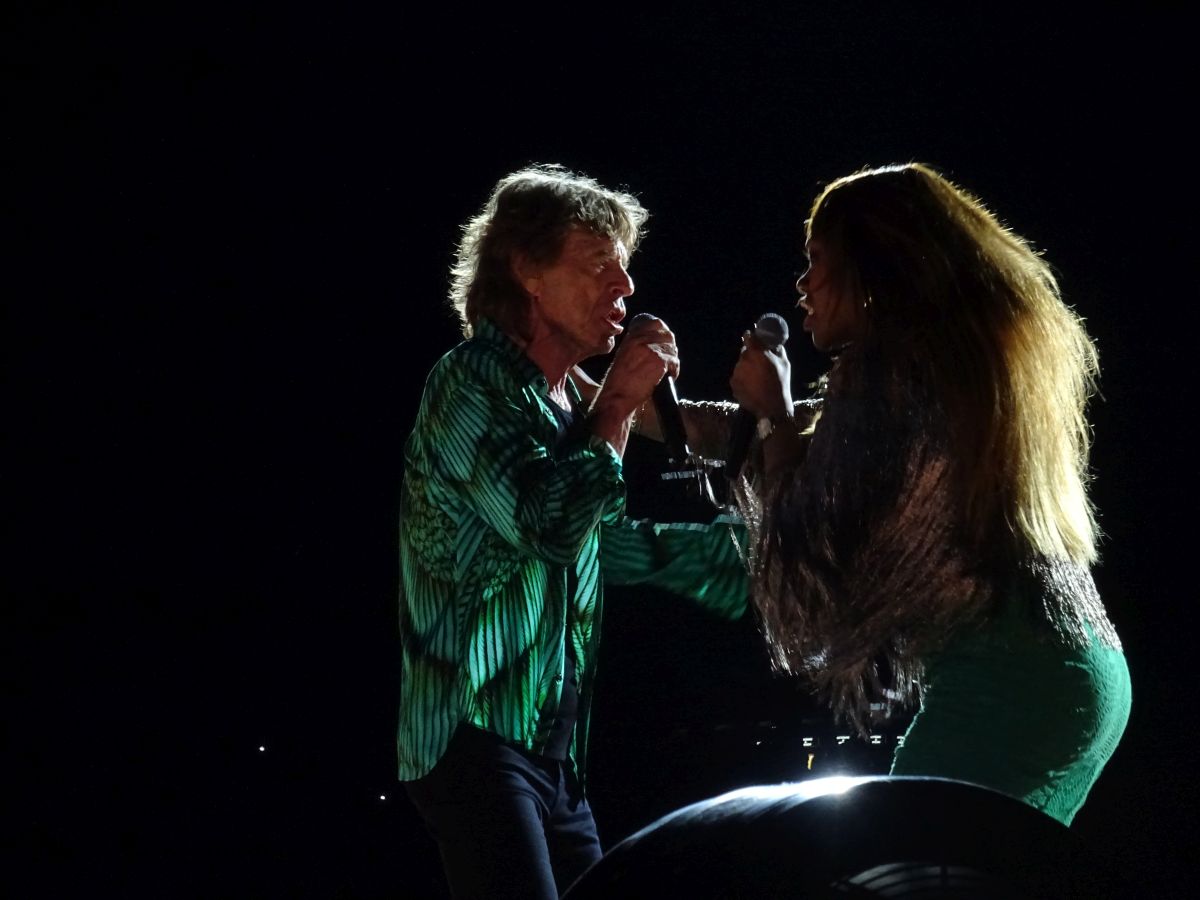 Photo by Bjornulf Vik


Photo by Bjornulf Vik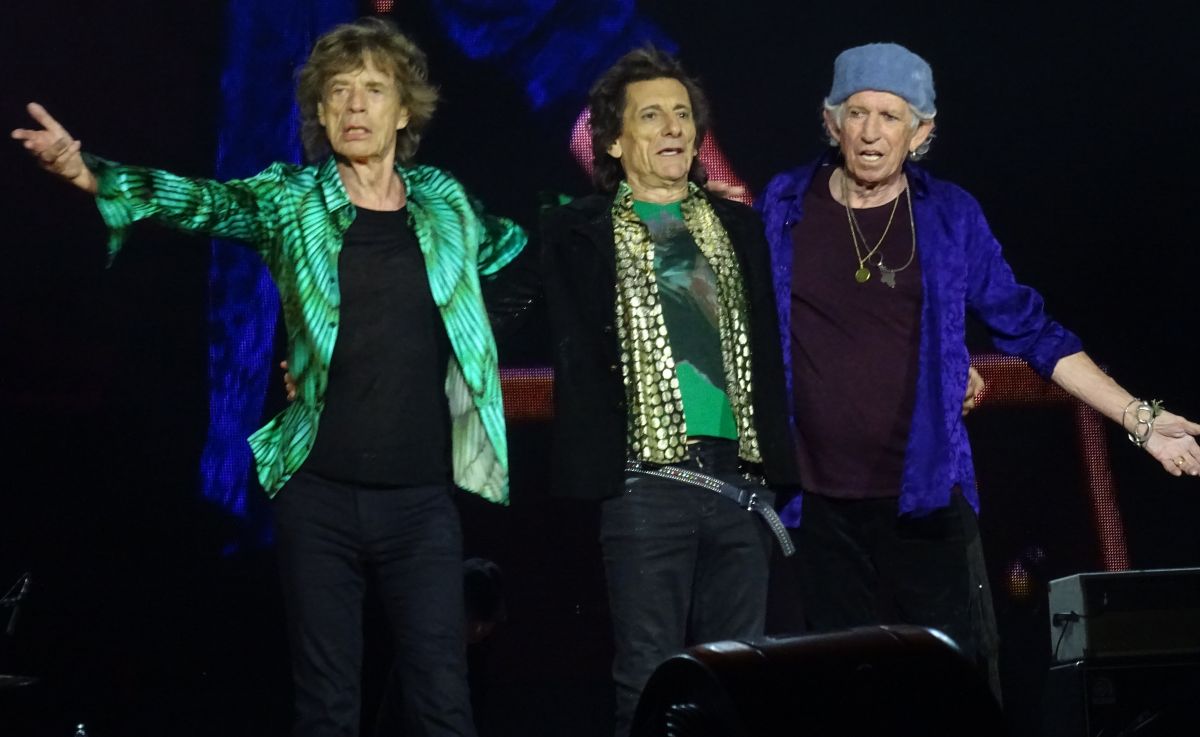 Photo by Bjornulf Vik
---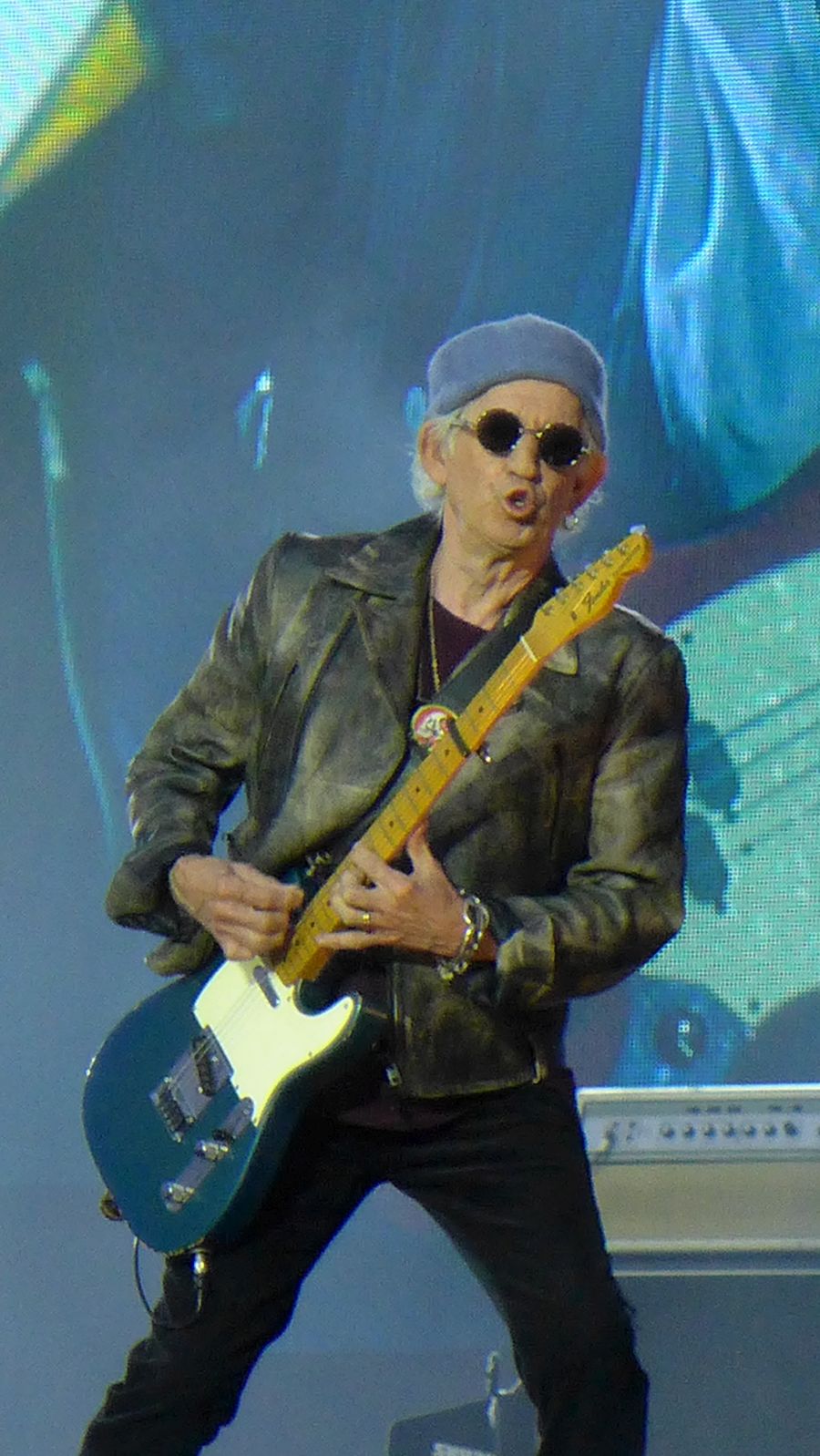 Photo by Victor Woods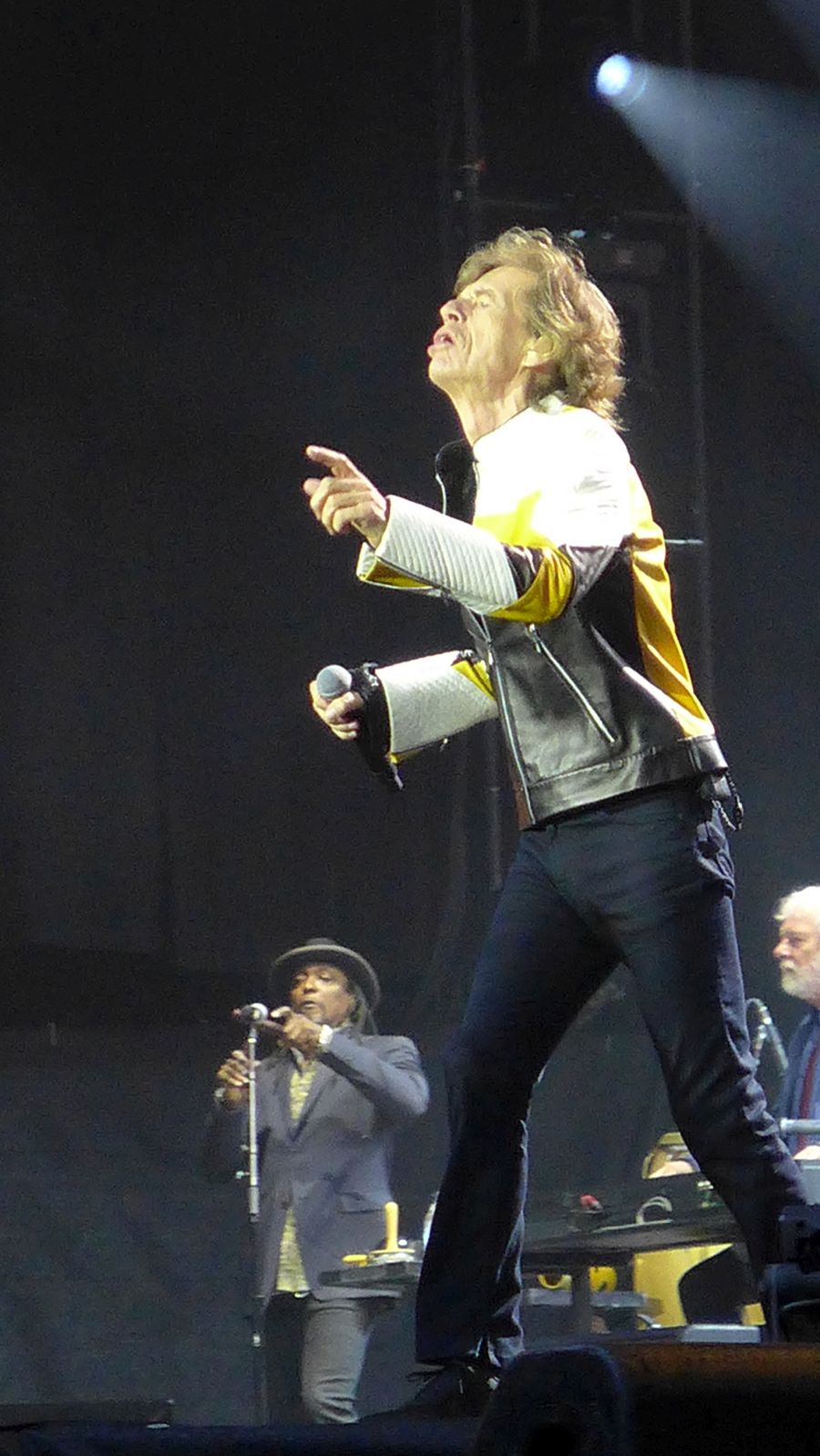 Photo by Victor Woods
---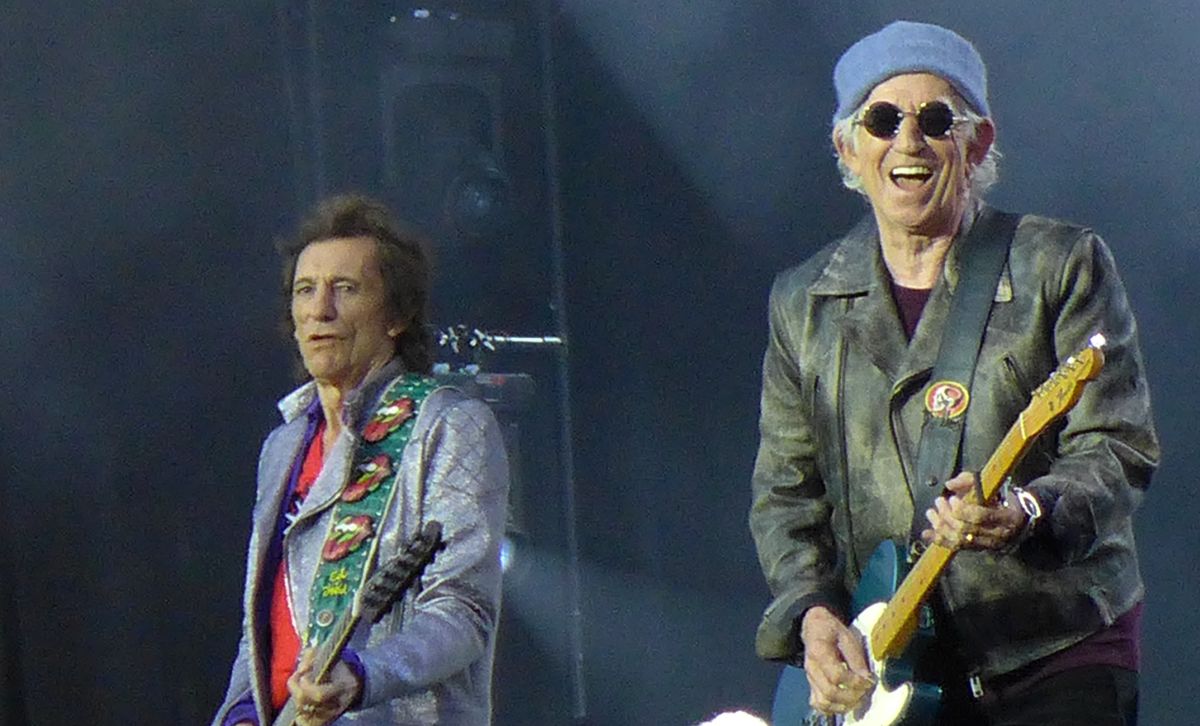 Photo by Victor Woods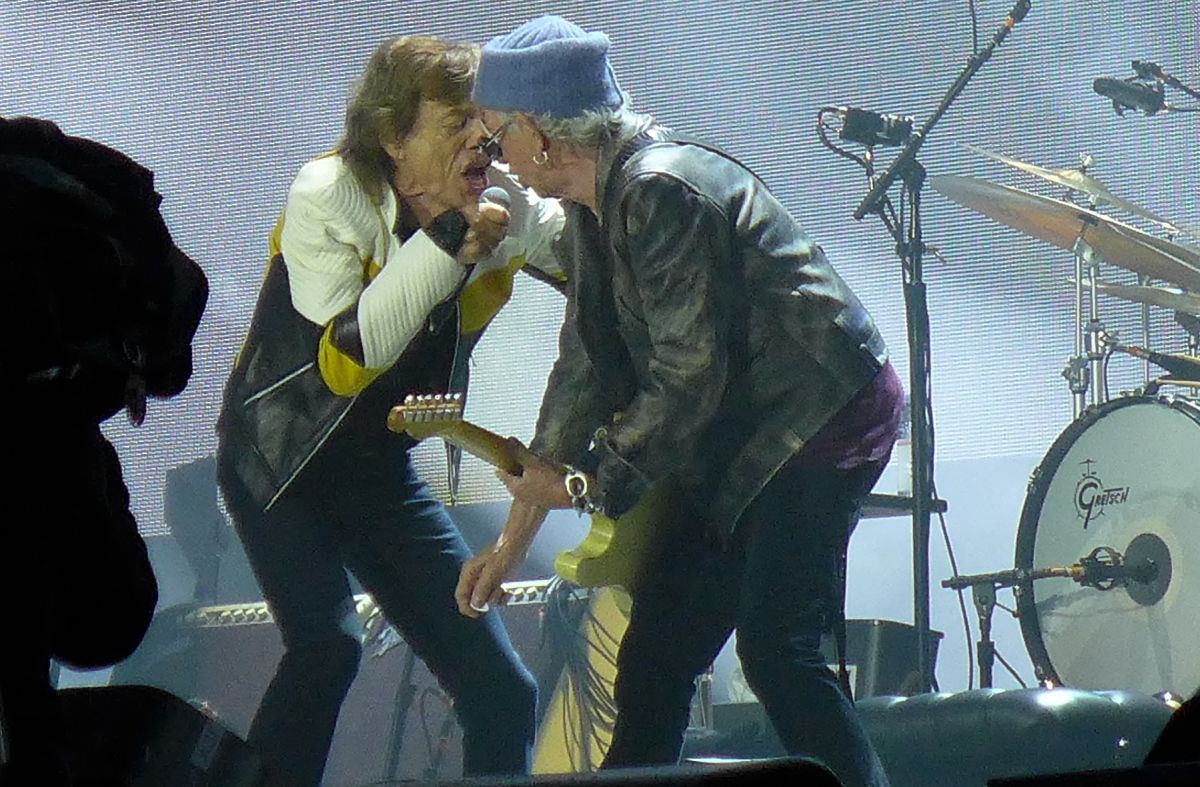 Photo by Victor Woods
---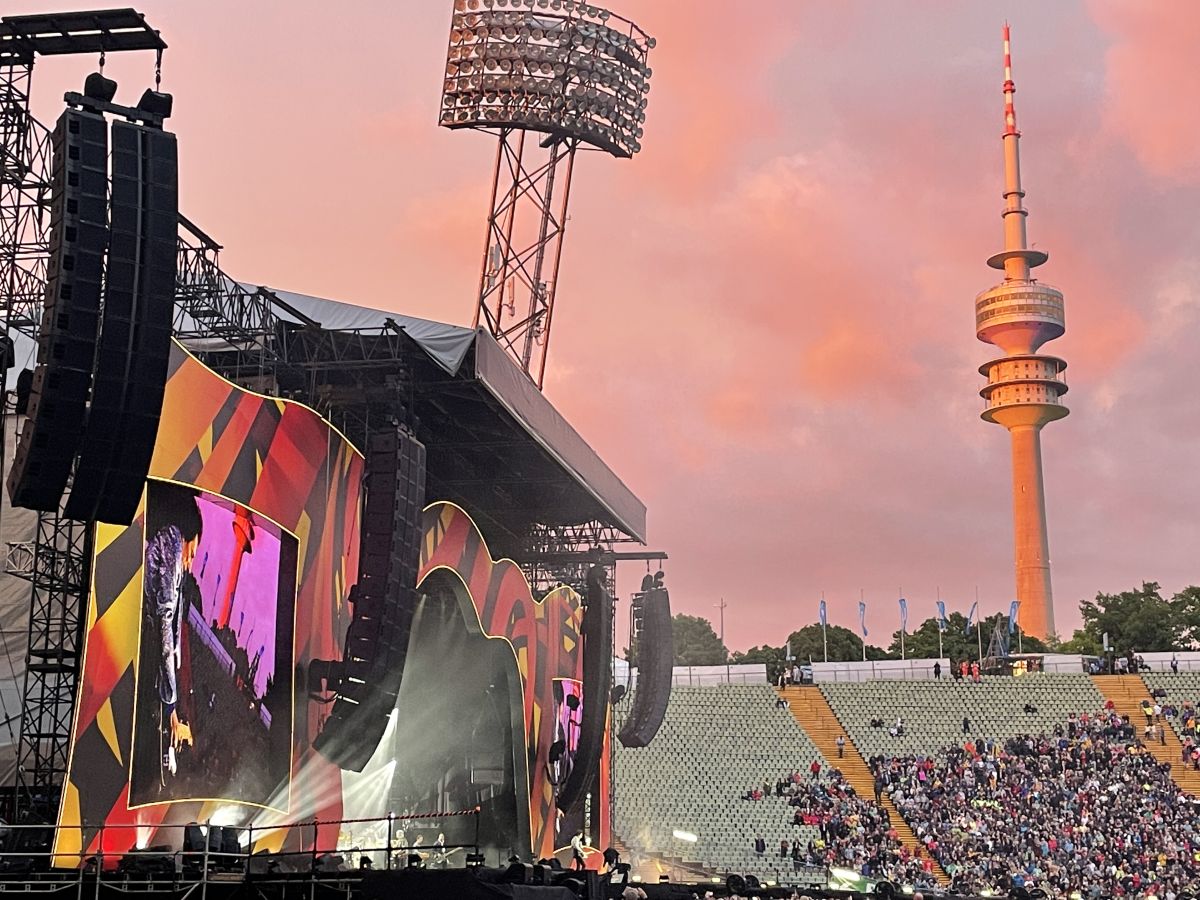 Photo by Dirk (schwonek)
---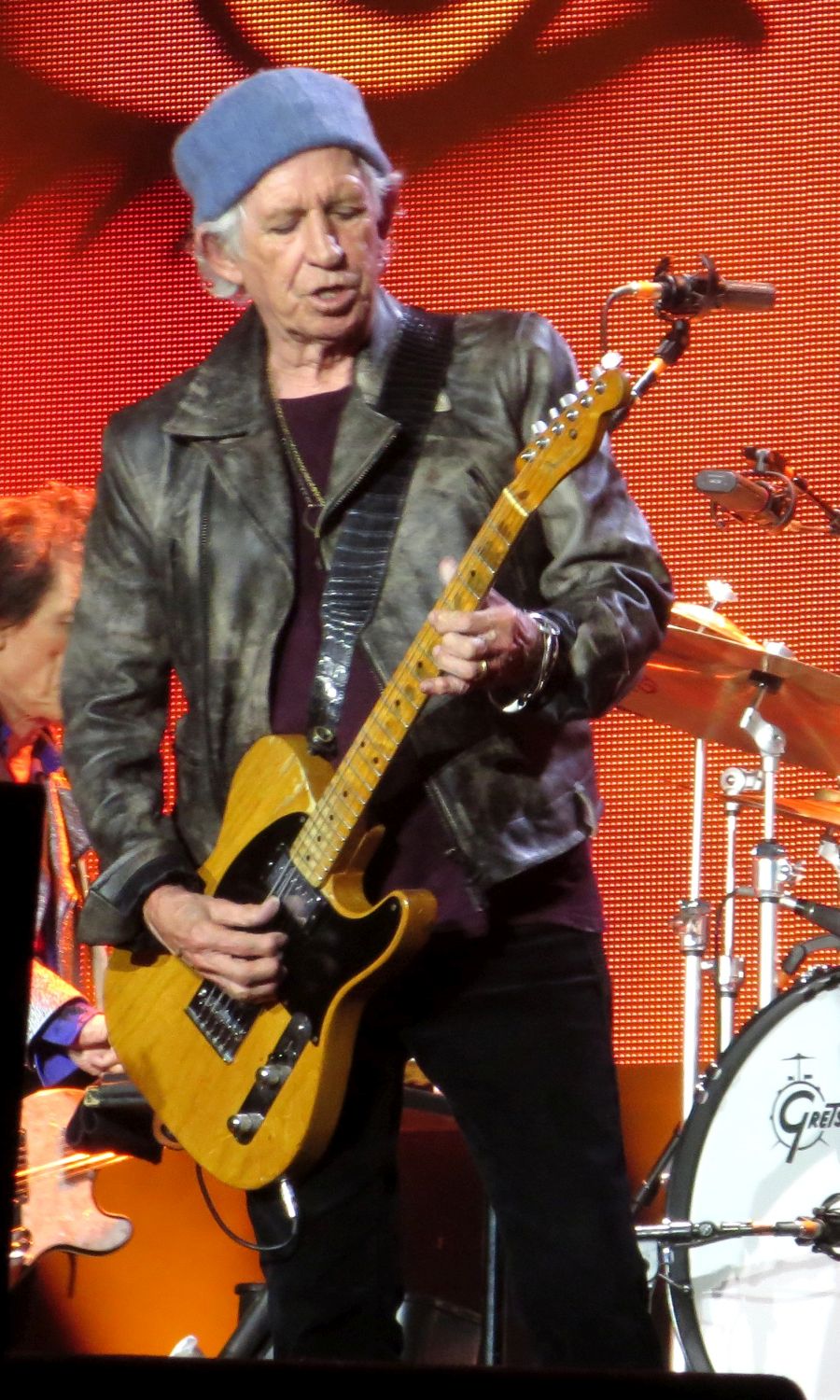 Photo by Philip Bajo
---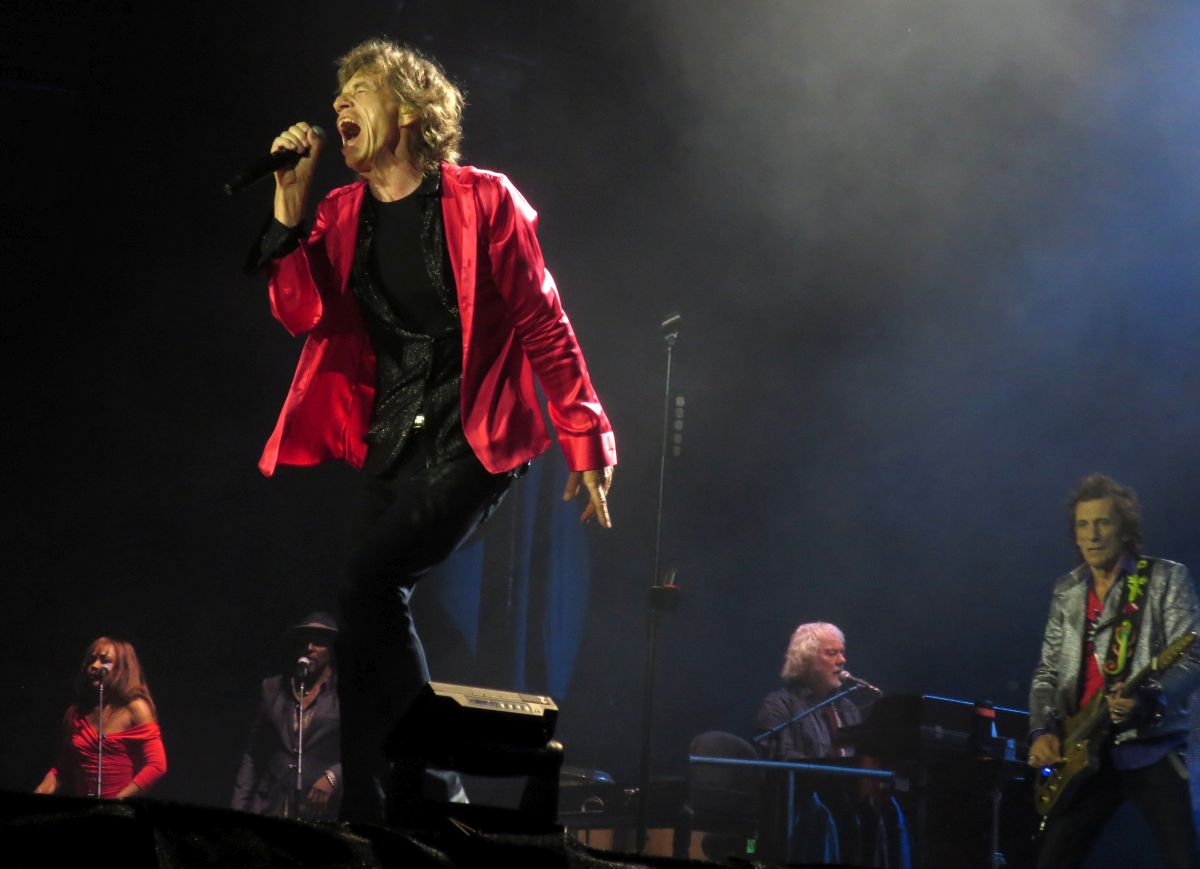 Photo by Philip Bajo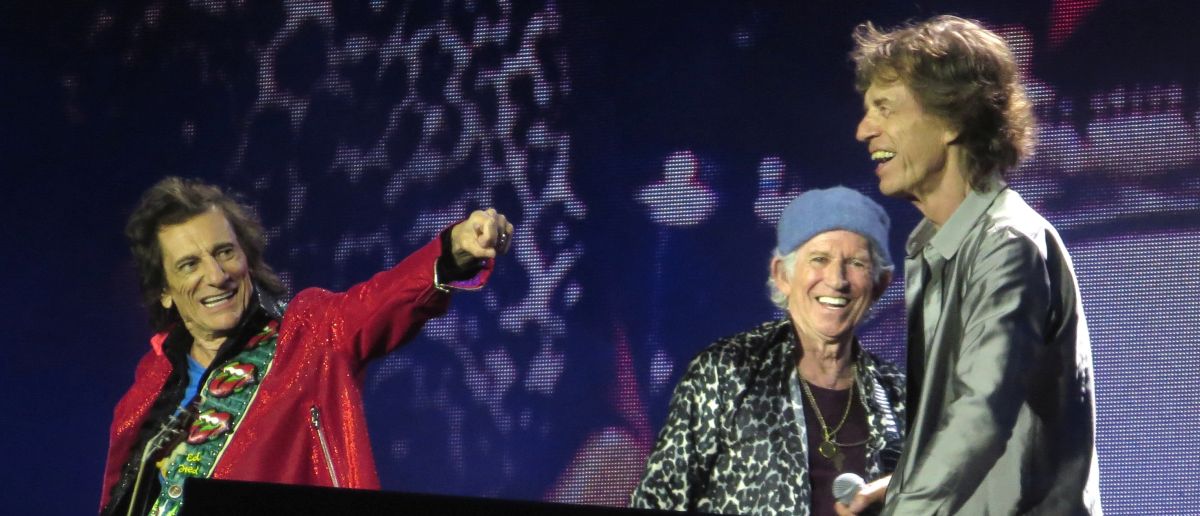 Photo by Philip Bajo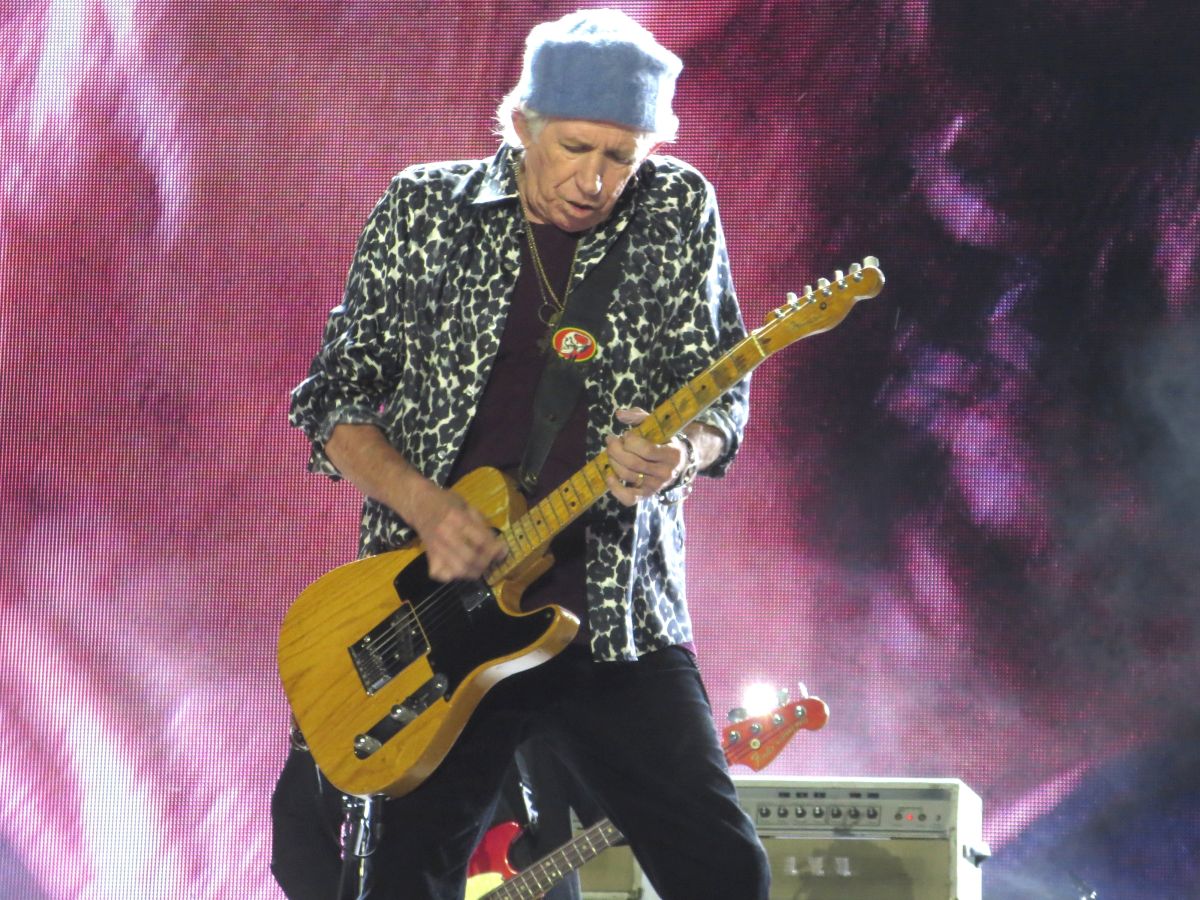 Photo by Philip Bajo
---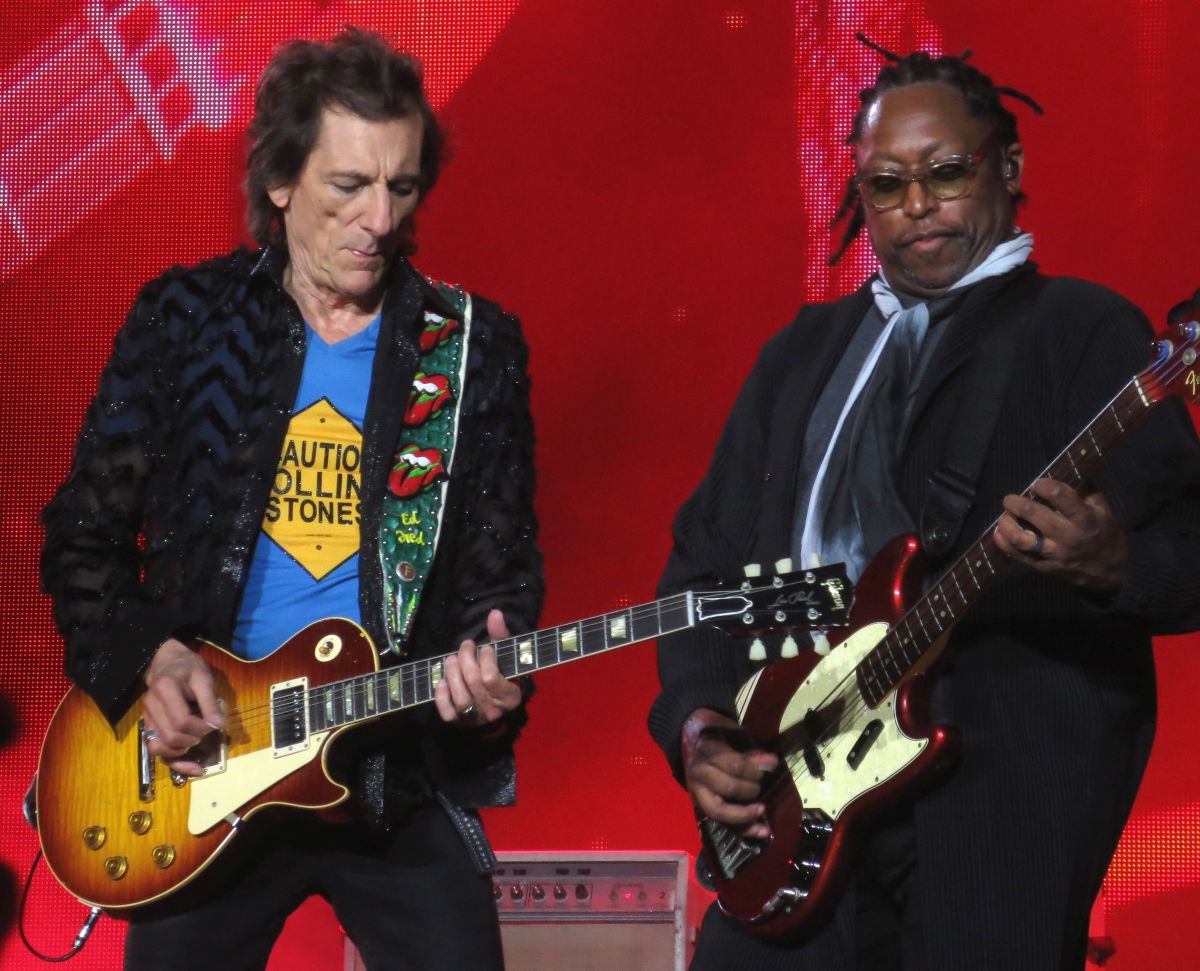 Photo by Philip Bajo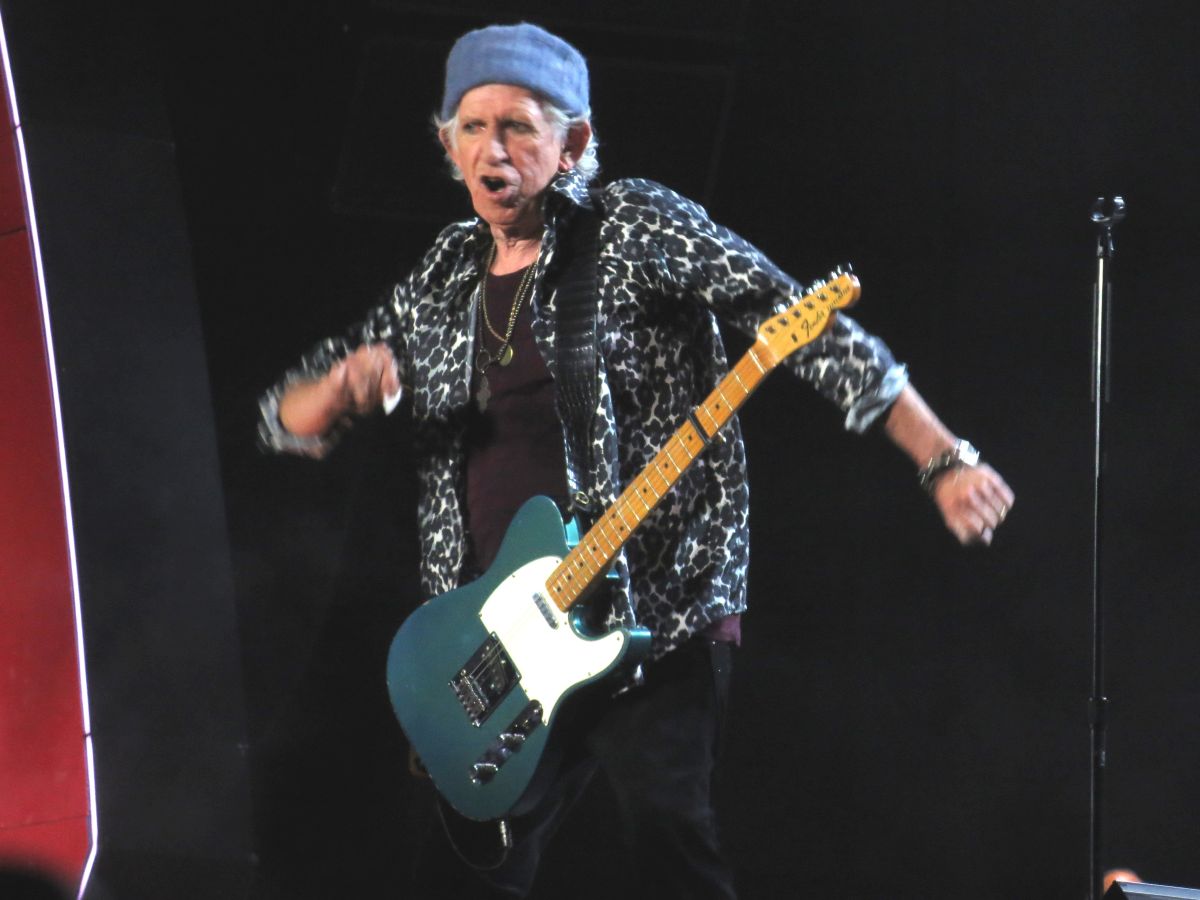 Photo by Philip Bajo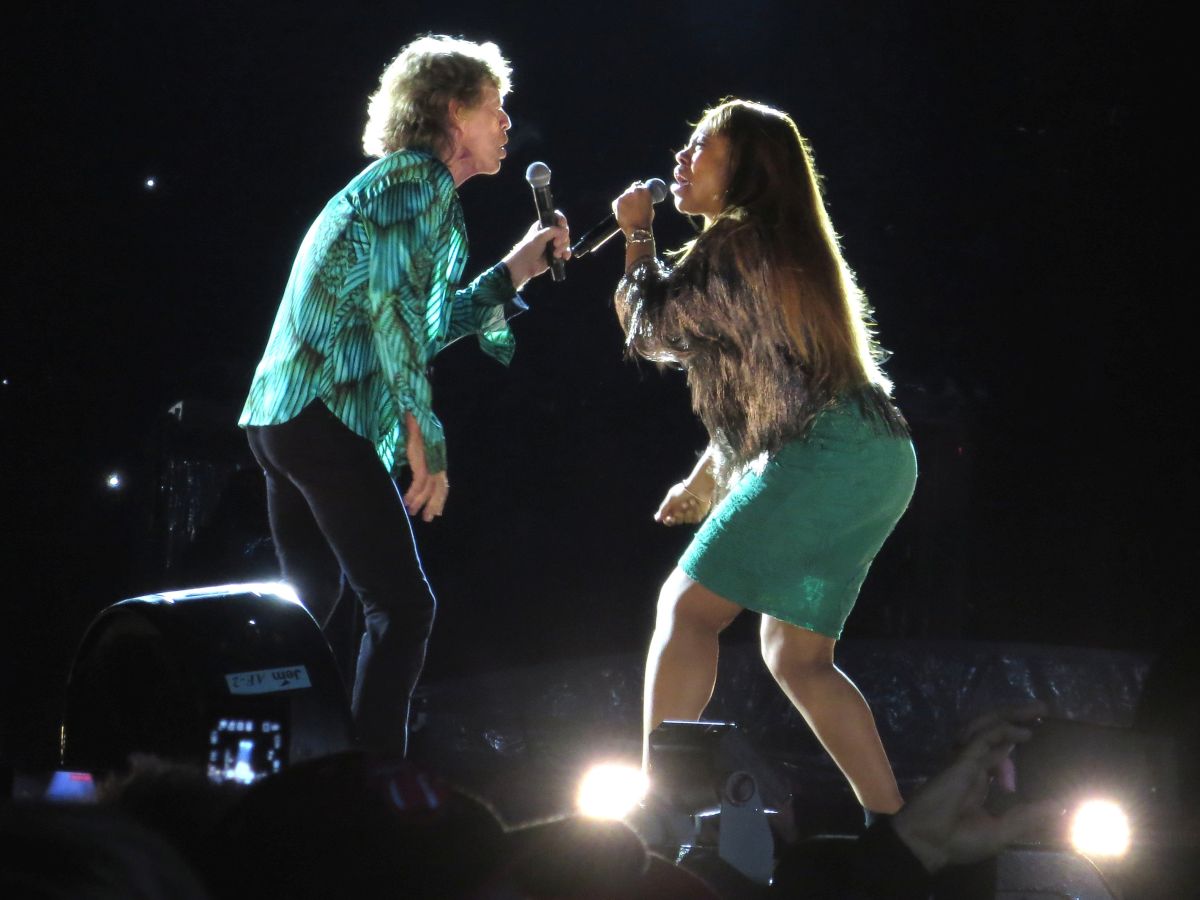 Photo by Philip Bajo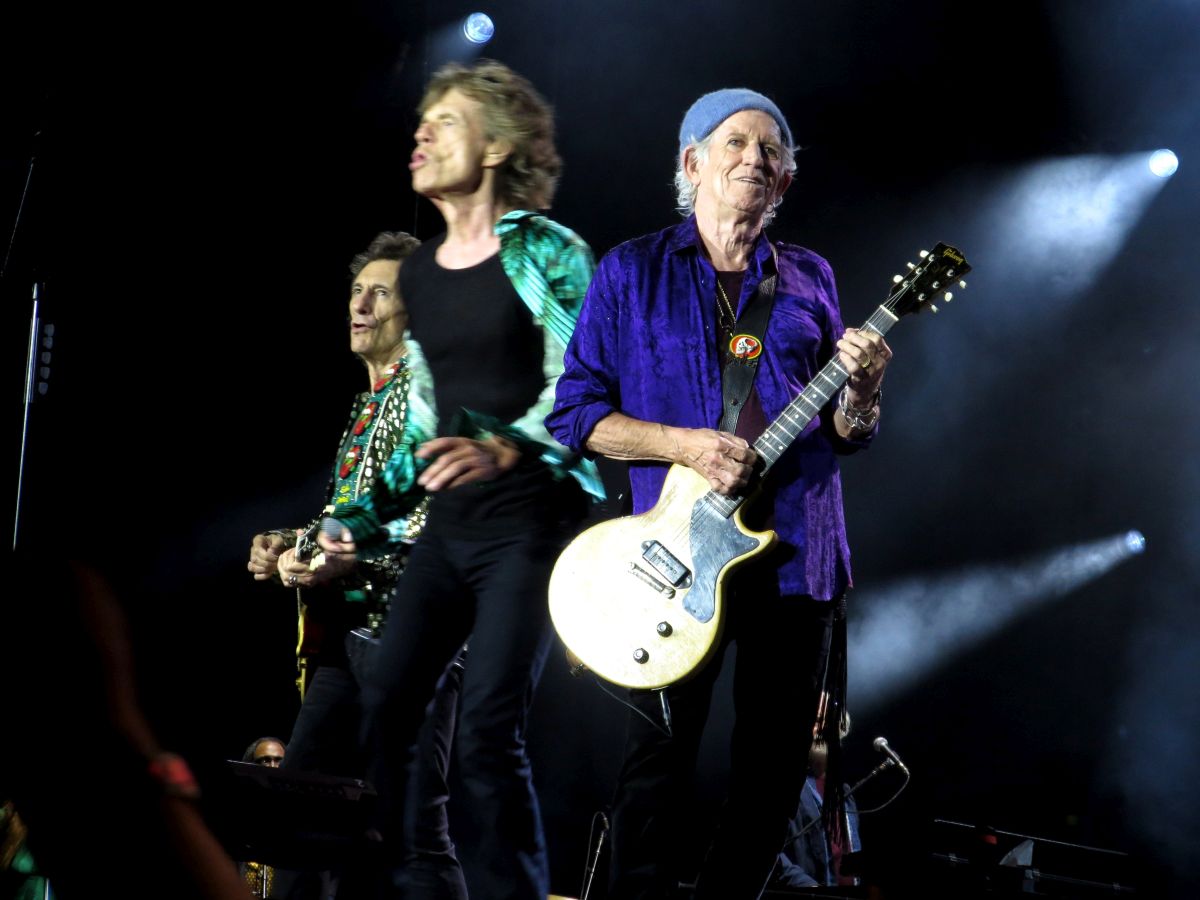 Photo by Philip Bajo
---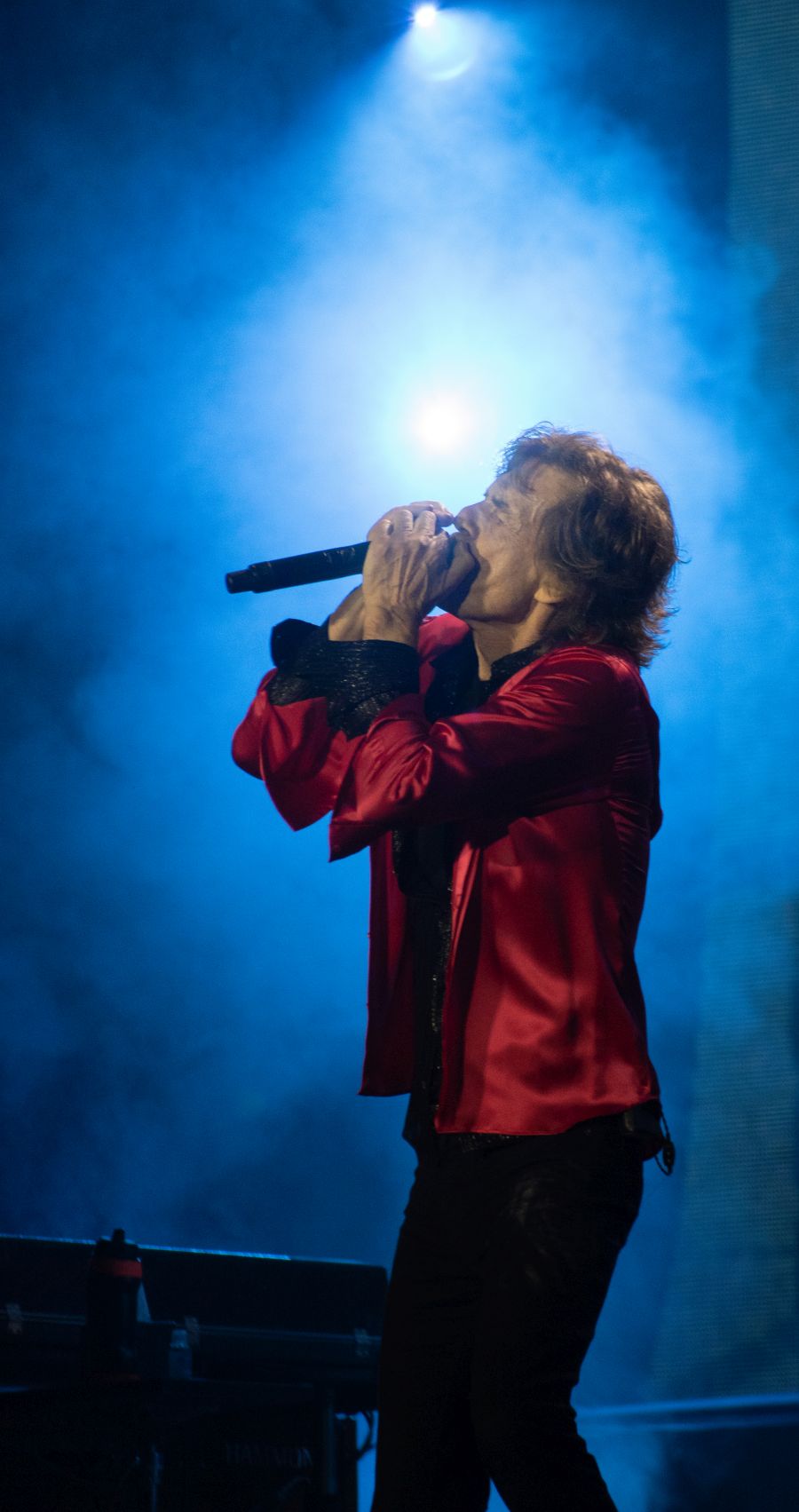 Photo by Josef Massinger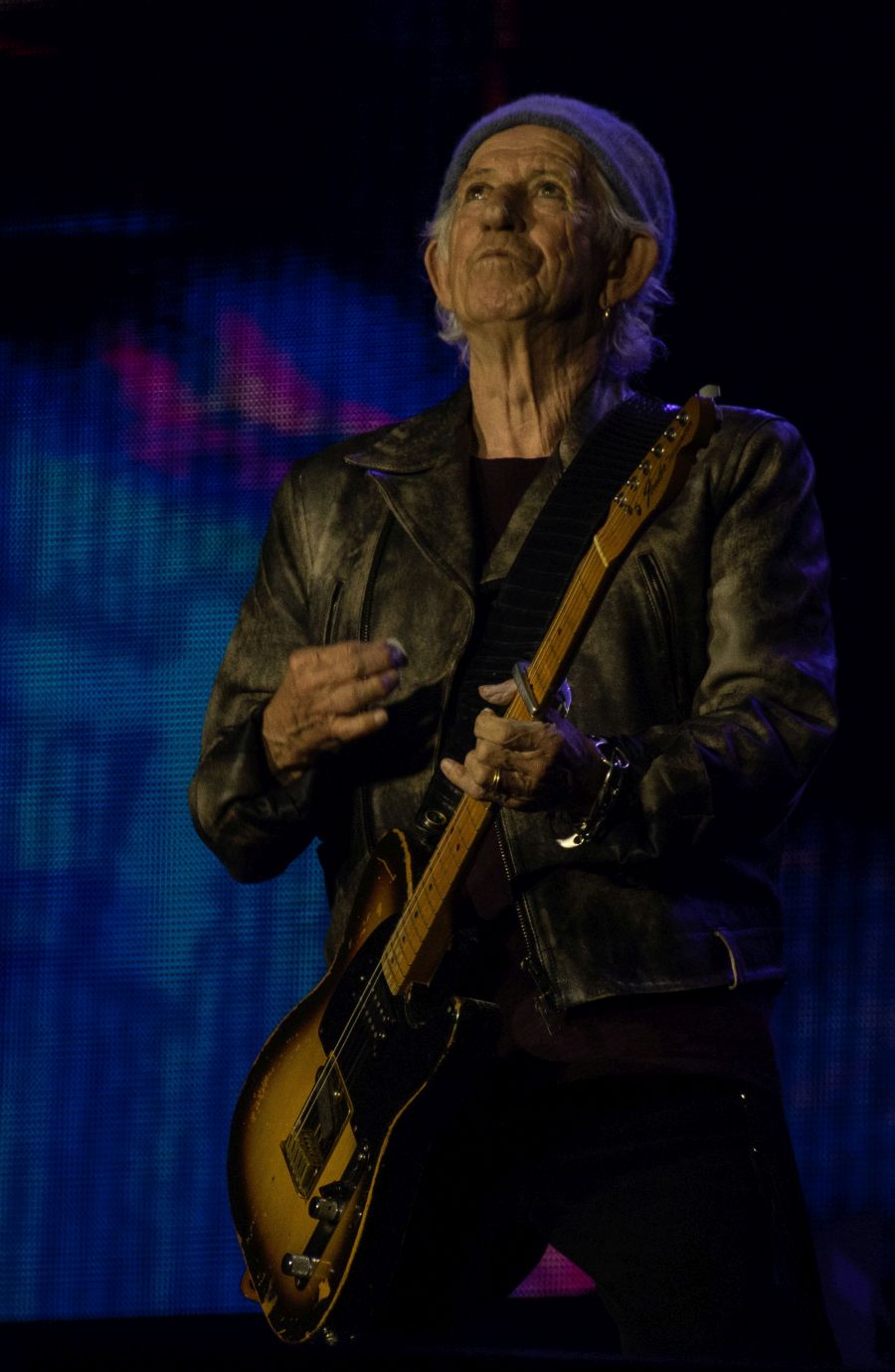 Photo by Josef Massinger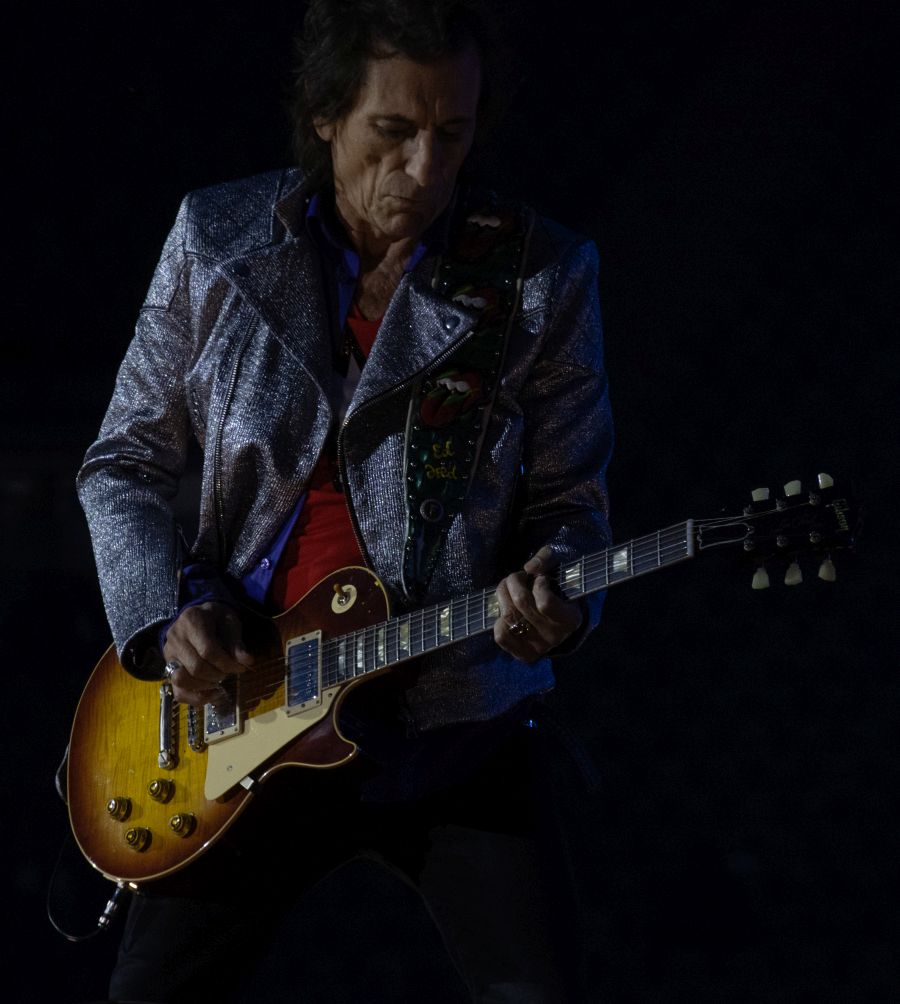 Photo by Josef Massinger
---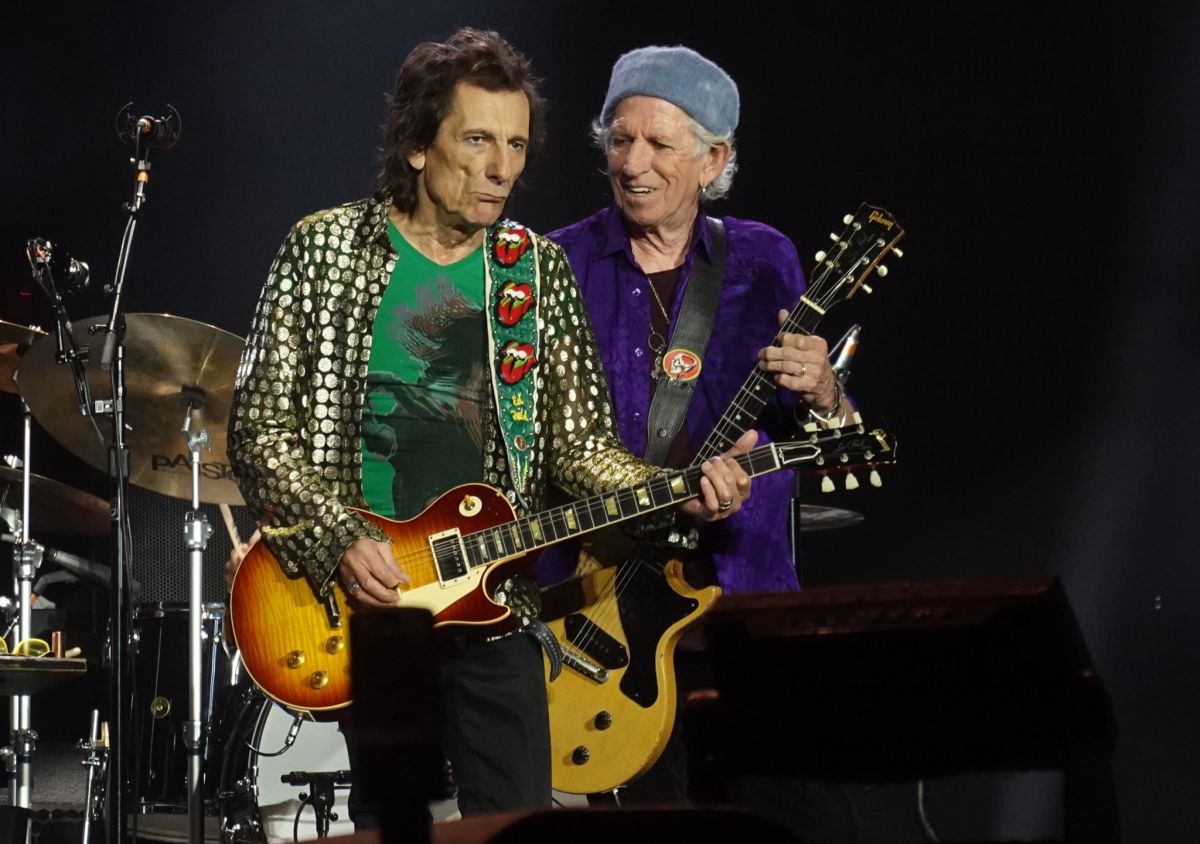 Photo by Hendrik Mulder

Photo by Hendrik Mulder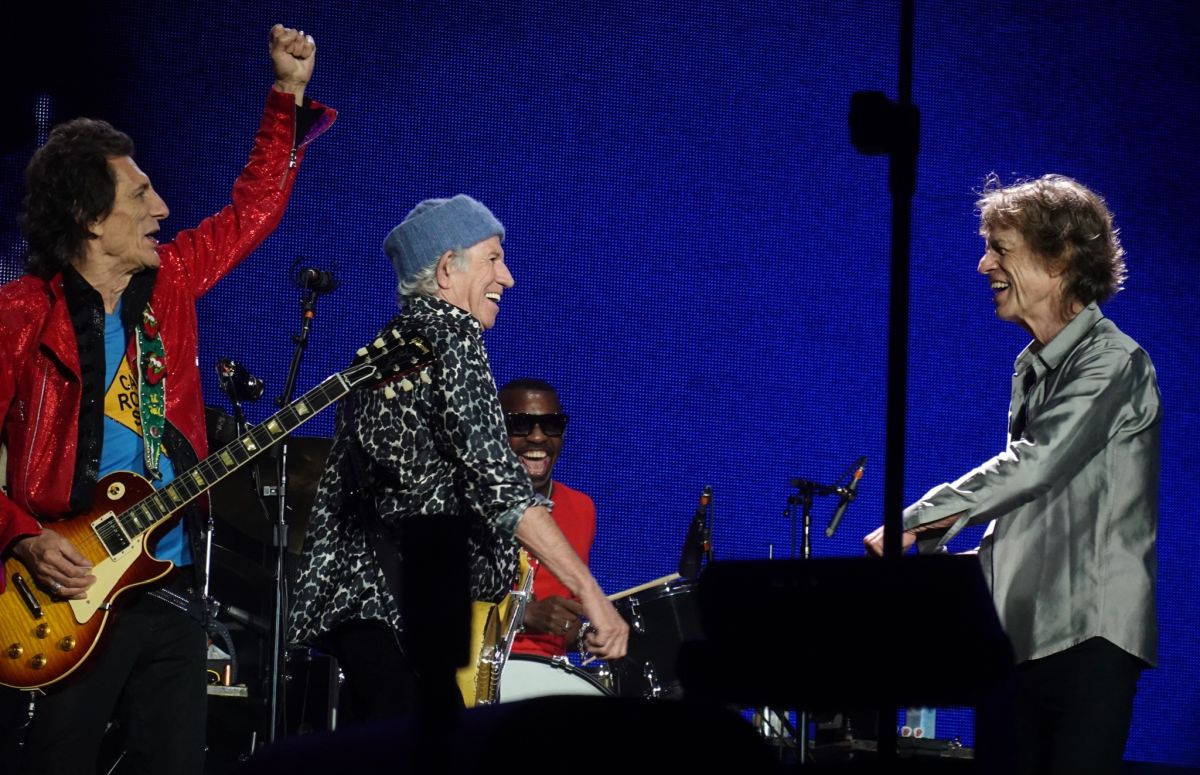 Photo by Hendrik Mulder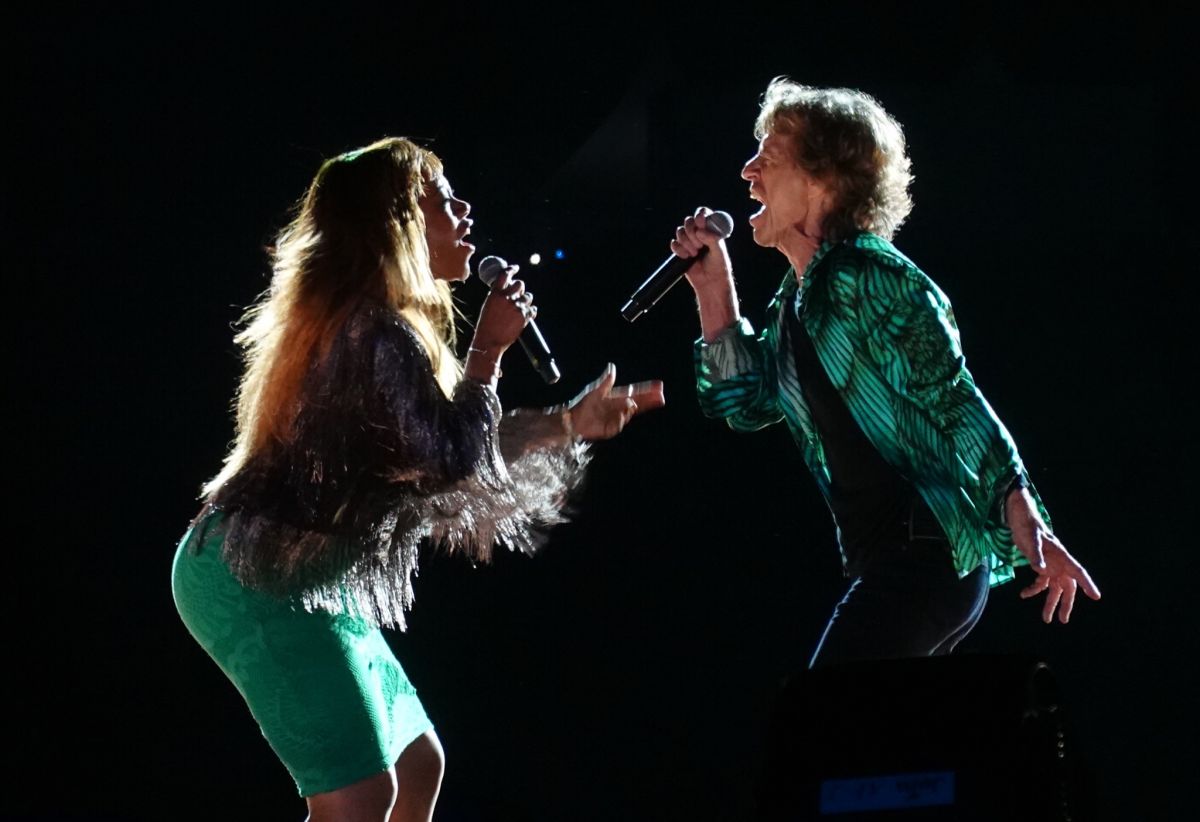 Photo by Hendrik Mulder
---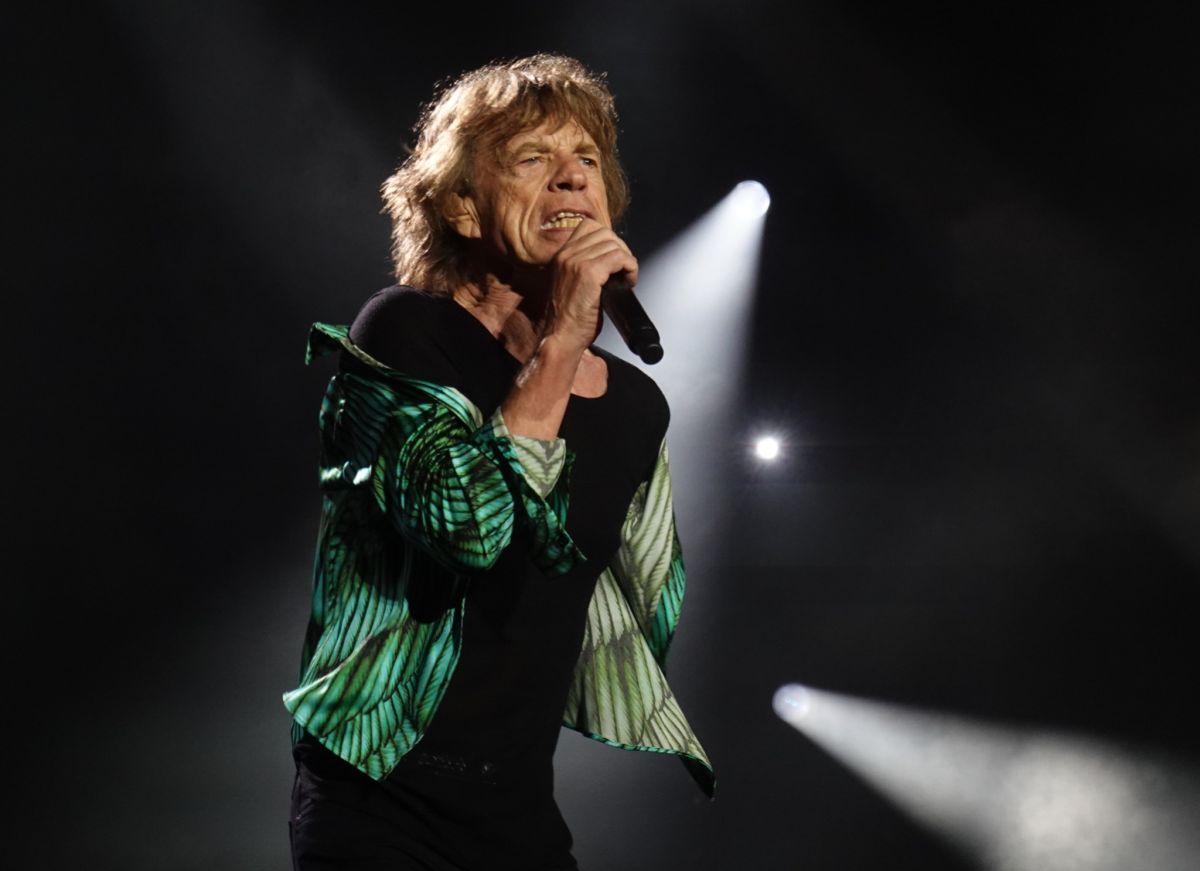 Photo by Hendrik Mulder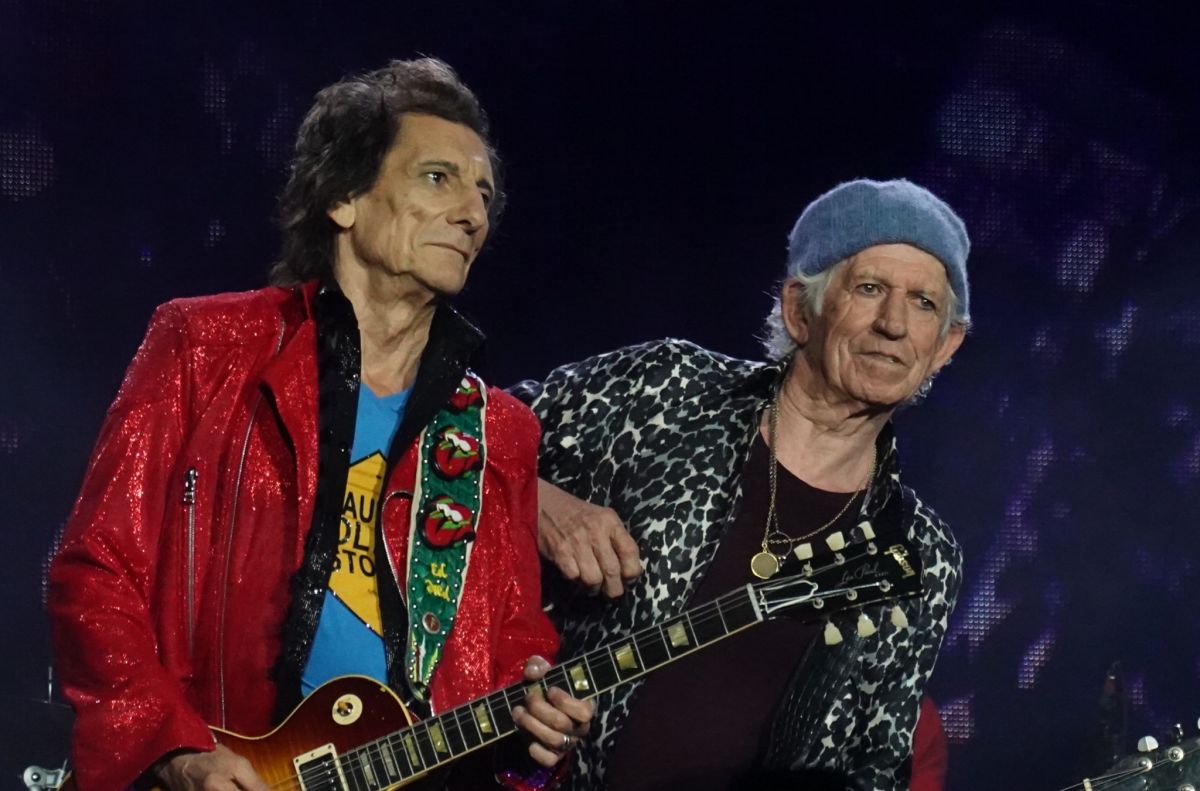 Photo by Hendrik Mulder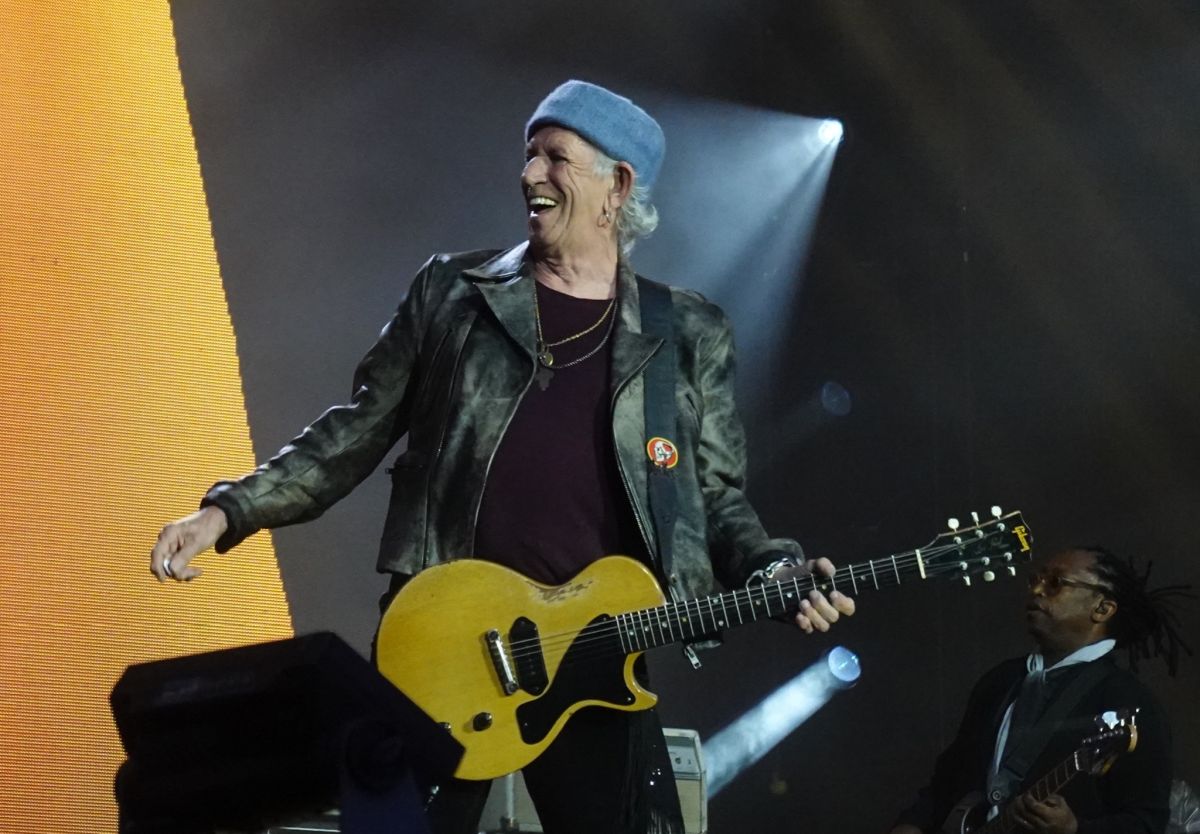 Photo by Hendrik Mulder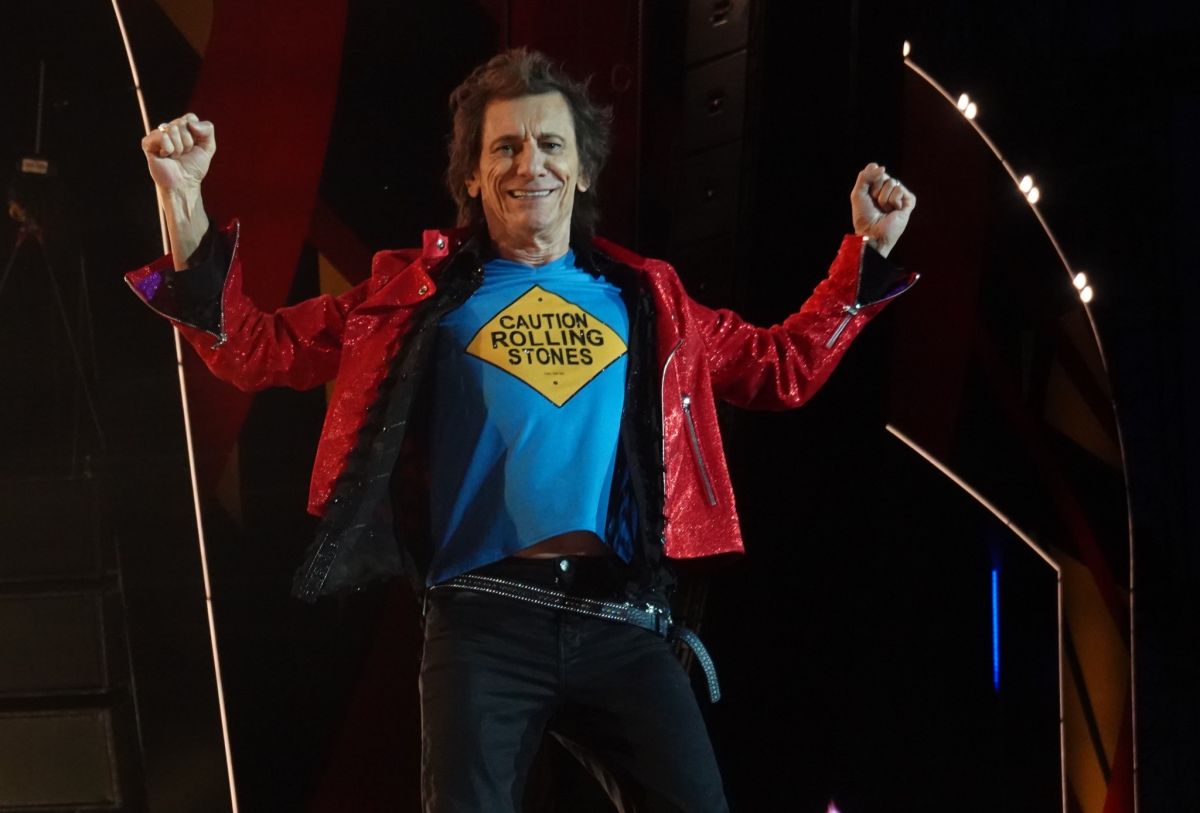 Photo by Hendrik Mulder
---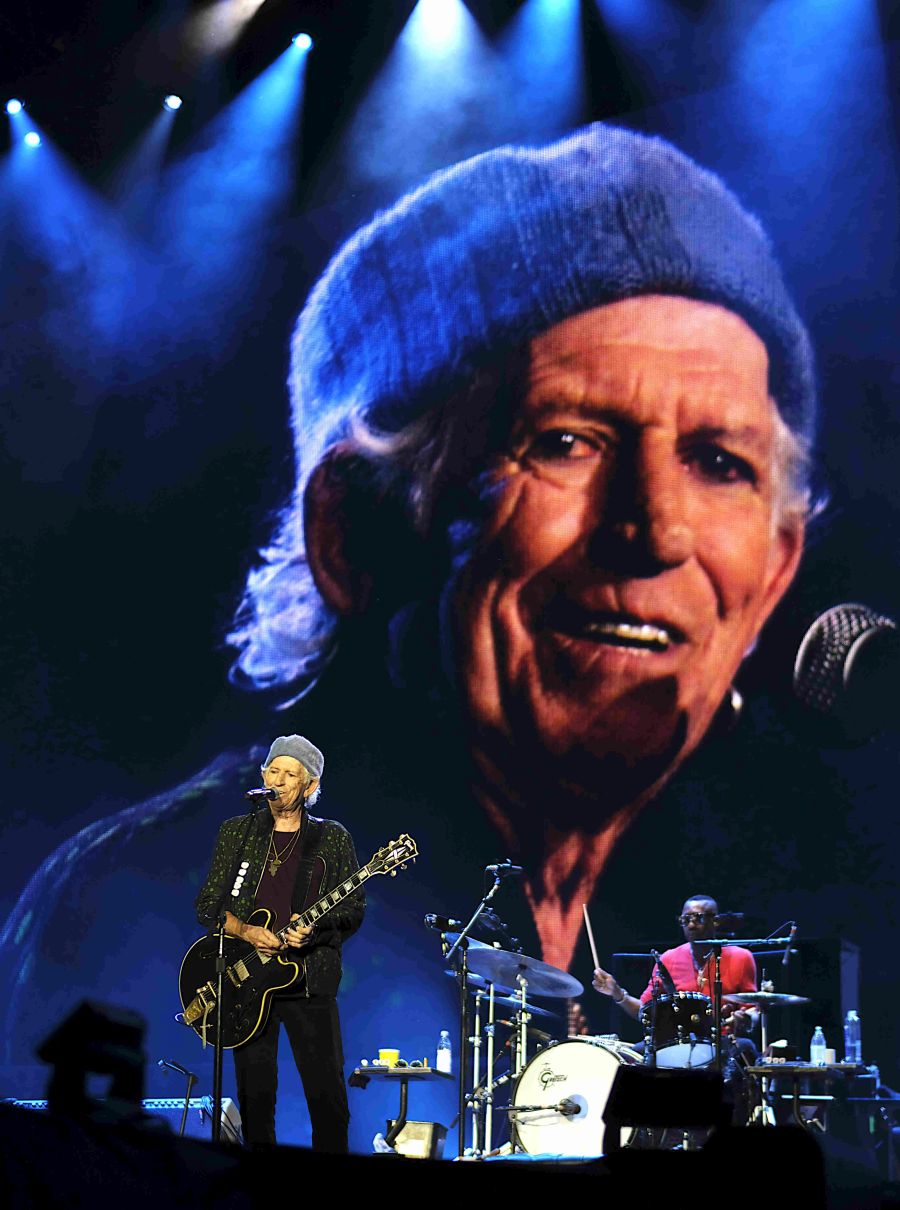 Photo by Geir Greni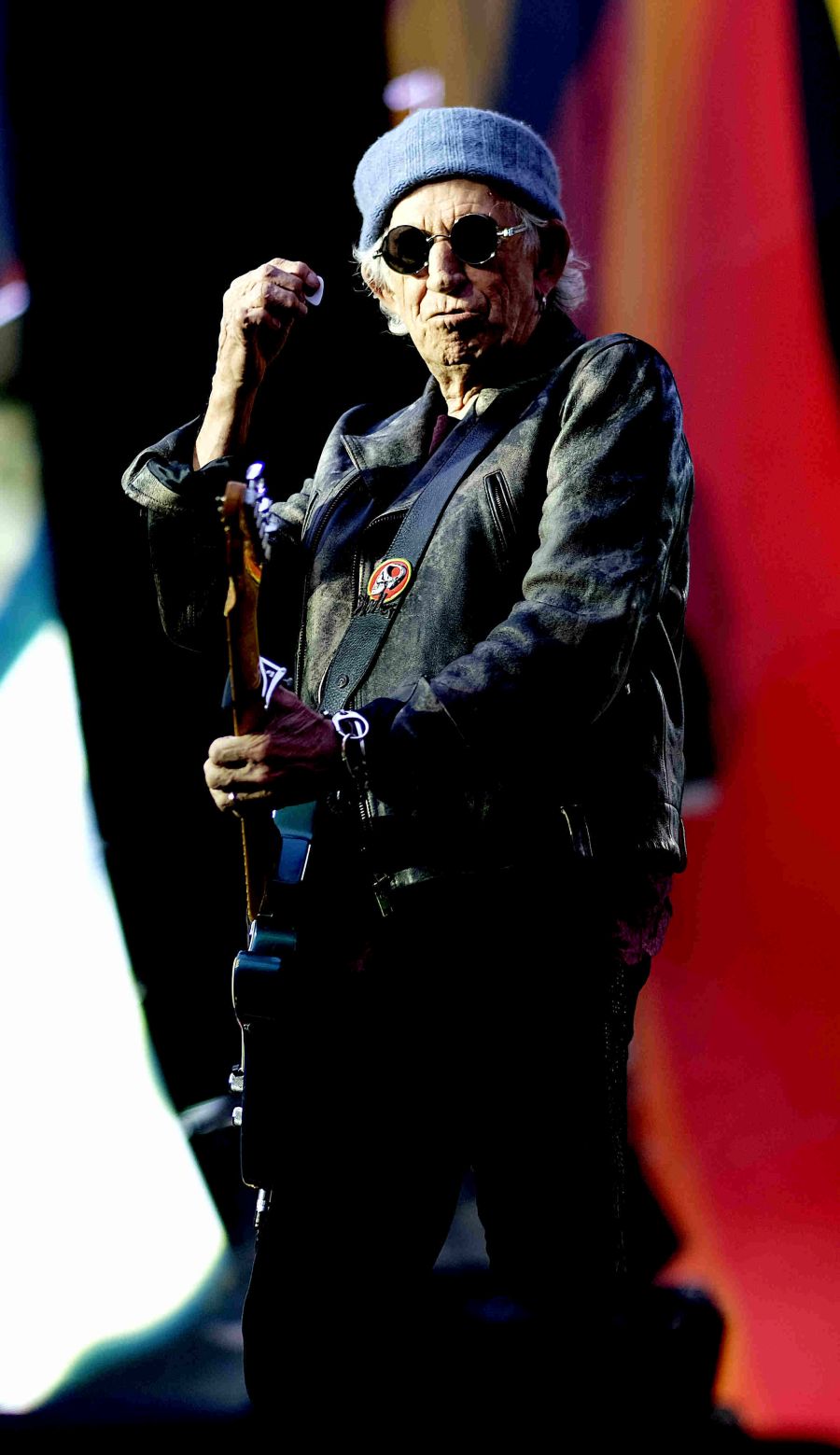 Photo by Geir Greni
---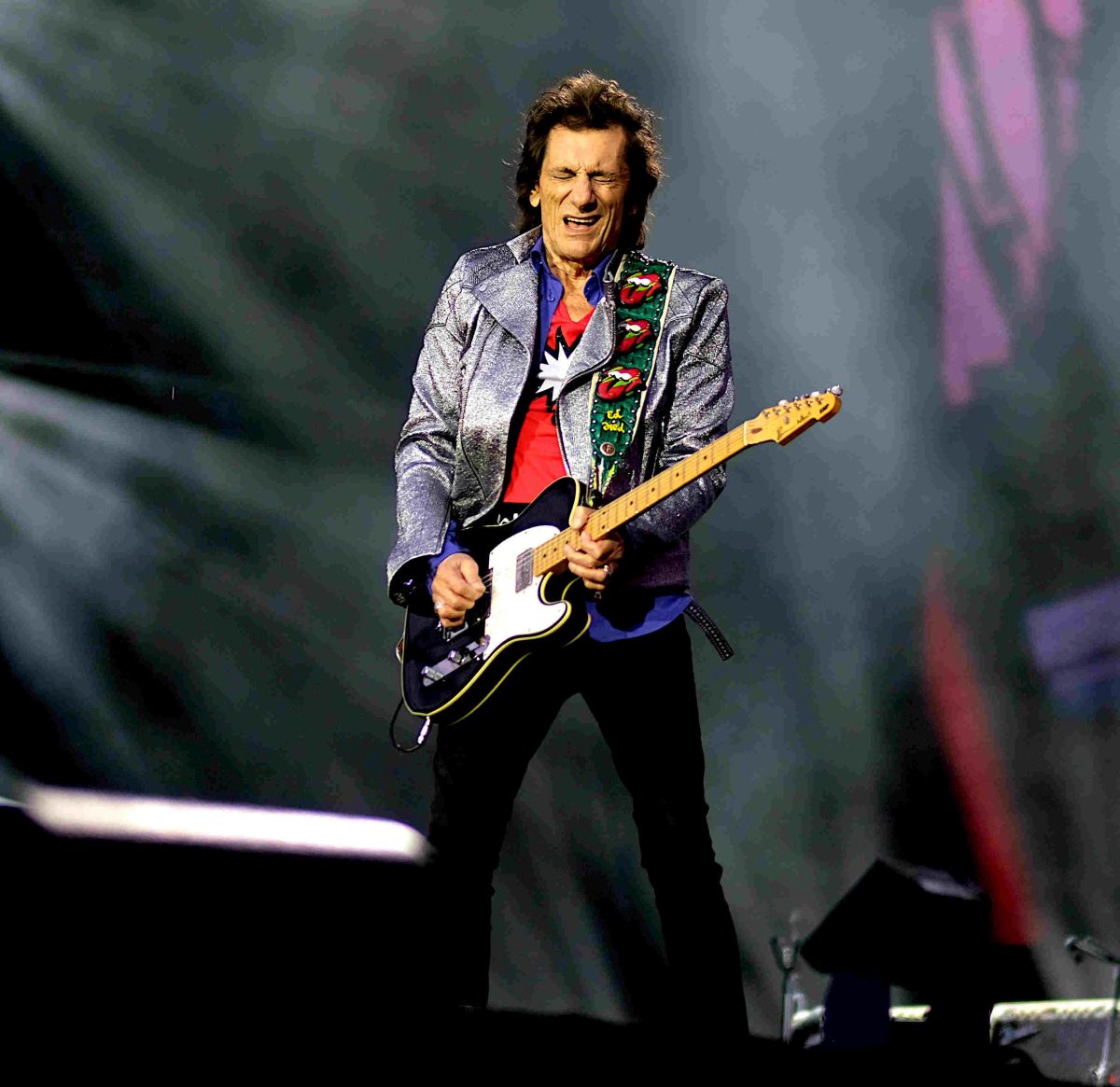 Photo by Geir Greni
---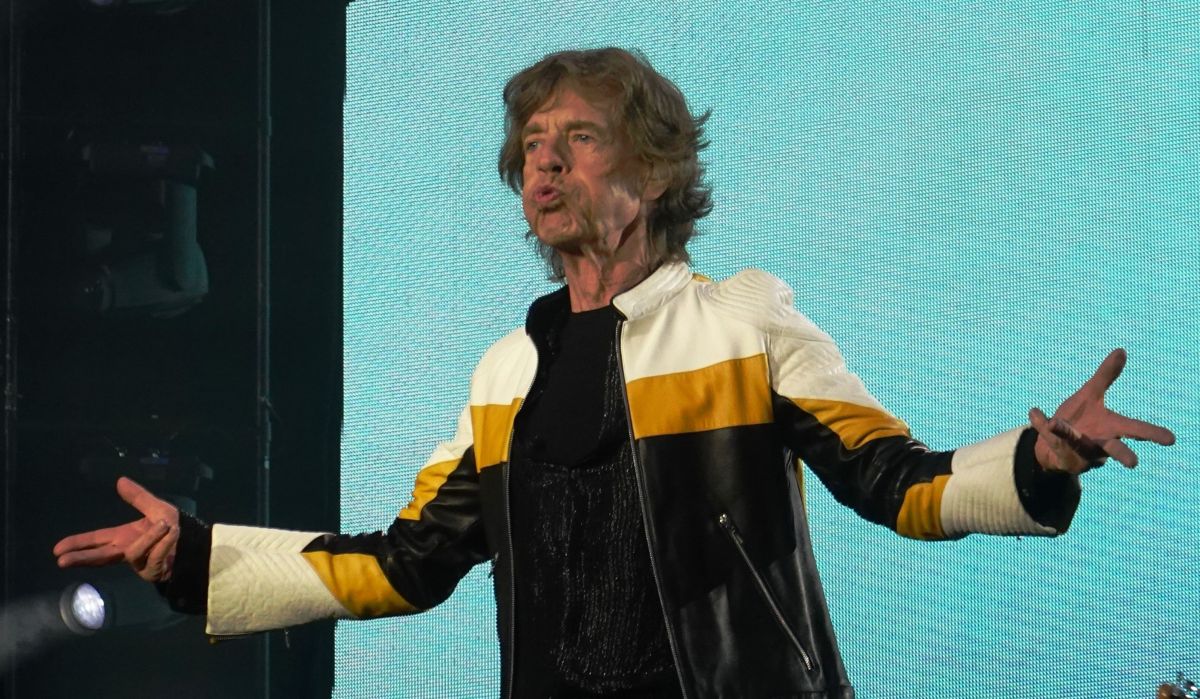 Photo by Jan Veeken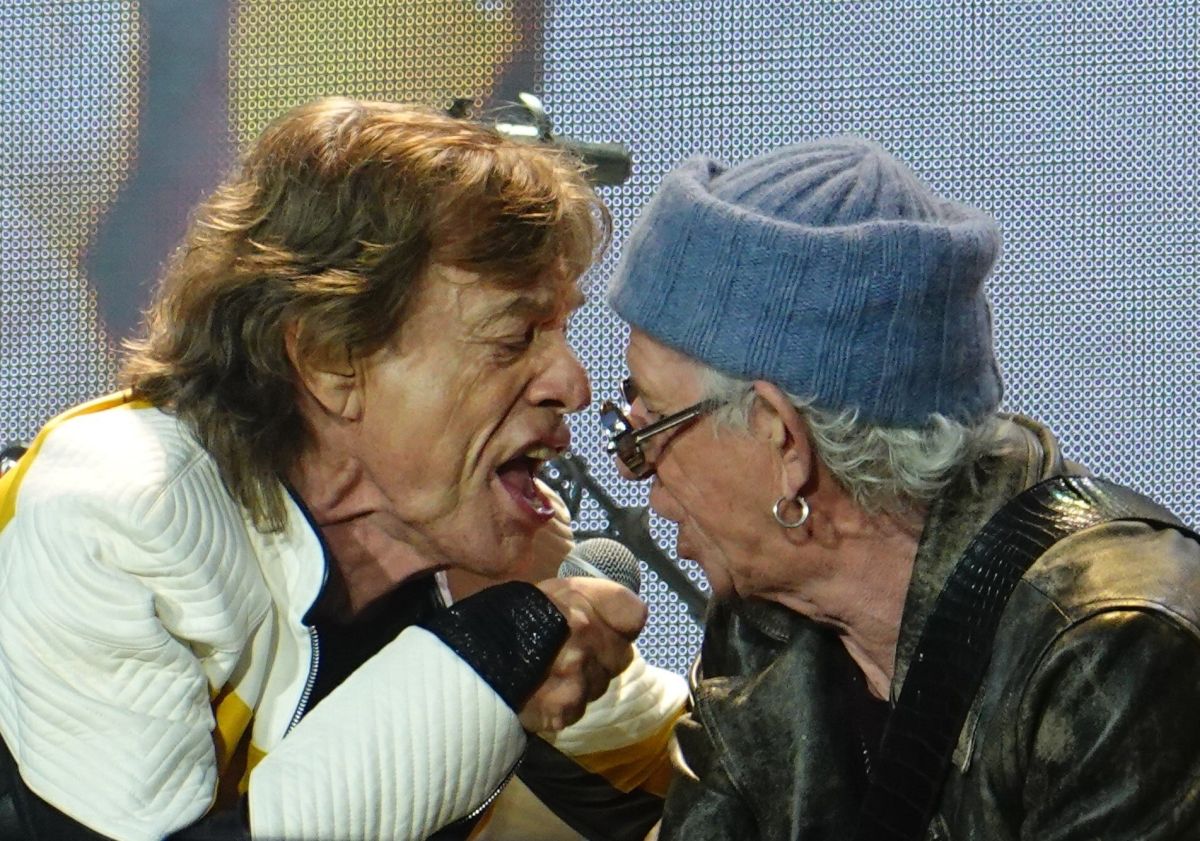 Photo by Jan Veeken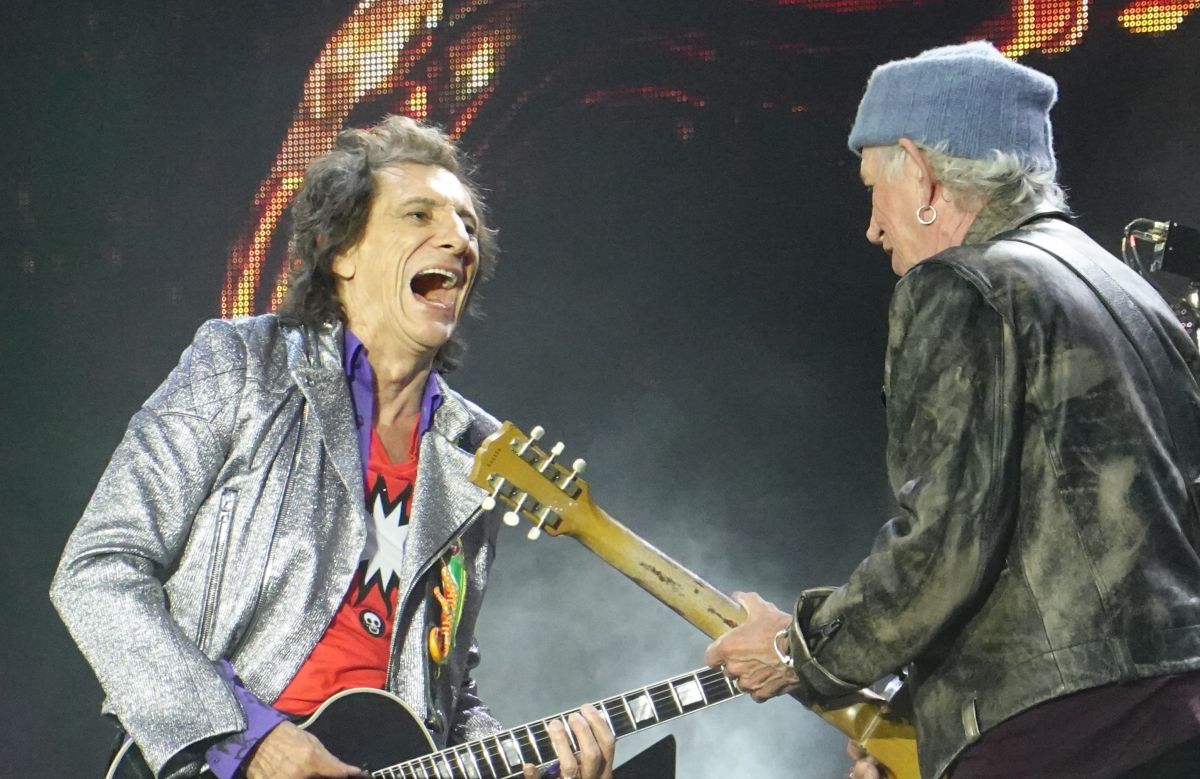 Photo by Jan Veeken

Photo by Jan Veeken
---

Photo by Jan Veeken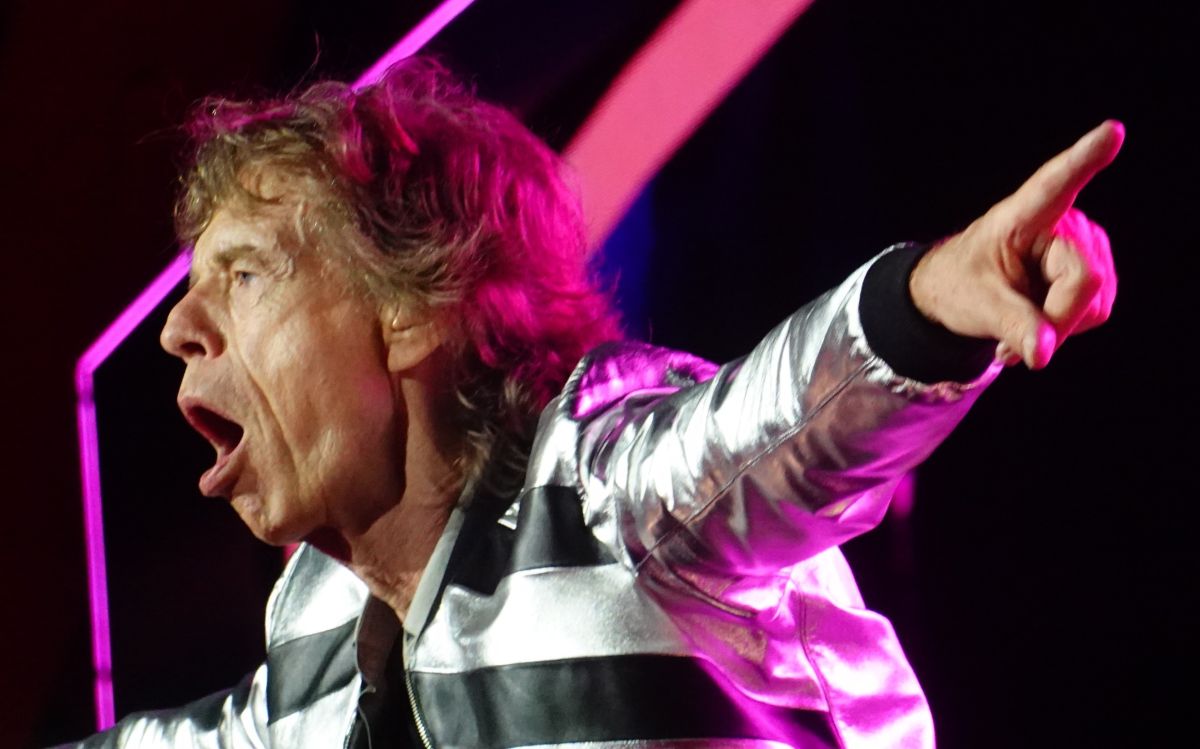 Photo by Jan Veeken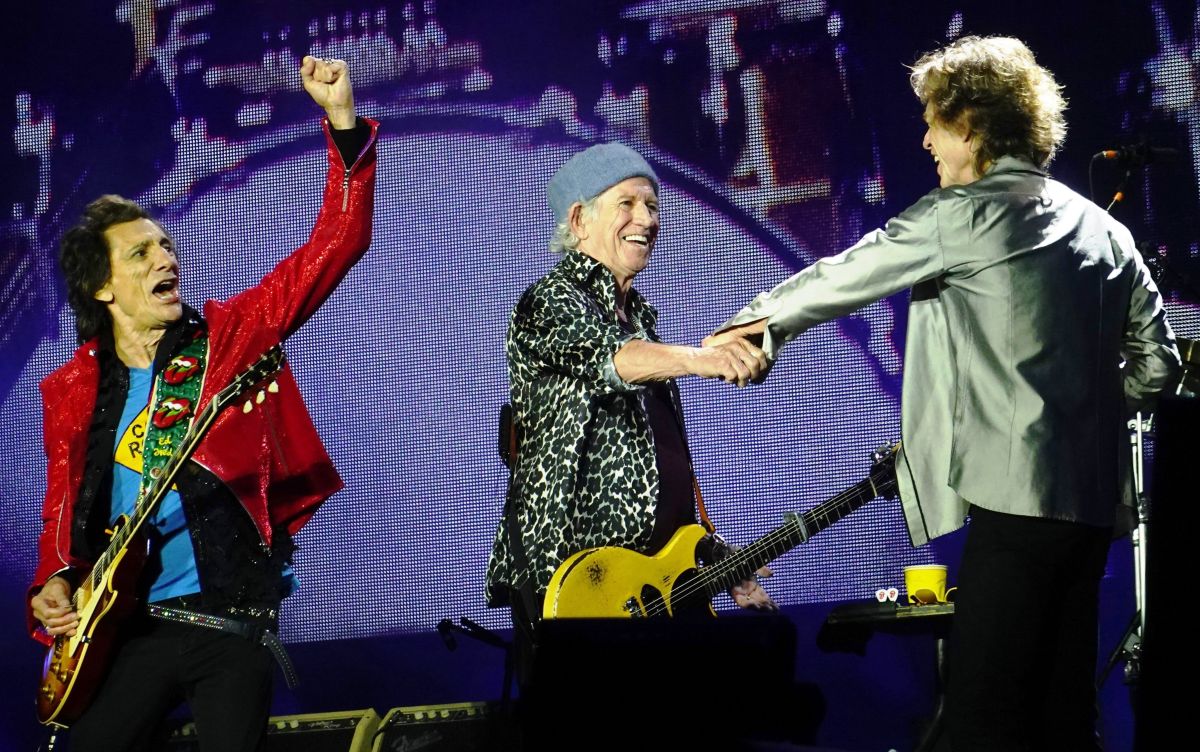 Photo by Jan Veeken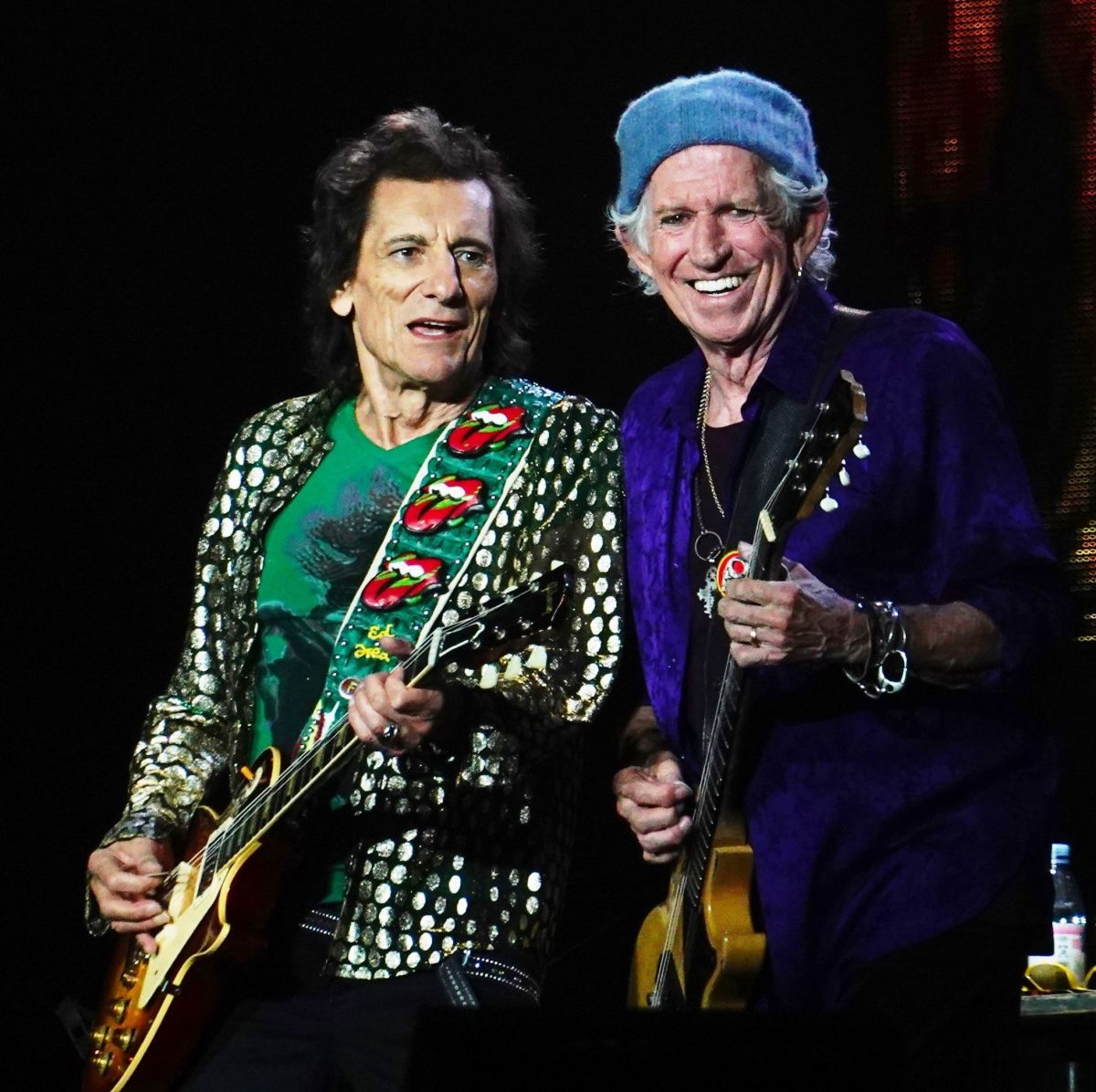 Photo by Jan Veeken
---
Reports please!!!
Please send your comments, reviews, links and more to:

[email protected]

IMPORTANT! Reports and pictures are welcome, for editorial review/publication. Please send them as soon as possible after the show. There is a limit of approx 30 photos per report/show in order to speed up browser load time. Updates of the editorial reports pages will mainly be done within 2-4 days after the show has been performed.
For publishing details and policies see : IORR editorial reports - pictures and reviews
---
This page will change over the next few days, as you and other fans send reviews, set lists and reports. Please send your e-mail to IORR. Thanks! For details and great photos from the Rolling Stones and their World Tour get the IORR magazines.




It's Only Rock'n Roll 1980 - 2022
© The Rolling Stones Fan Club IORR