---
These are the latest Rolling Stones news and updates for you! IORR is a non profit fan club run by fans for fans. All parts of the It's Only Rock'n Roll web site is copyright of The Rolling Stones Fan Club. When using information from this site, please include a reference to IORR and the main web address www.iorr.org.
---
---
The Rolling Stones
Anfield Stadium
Liverpool UK
Thursday June 9, 2022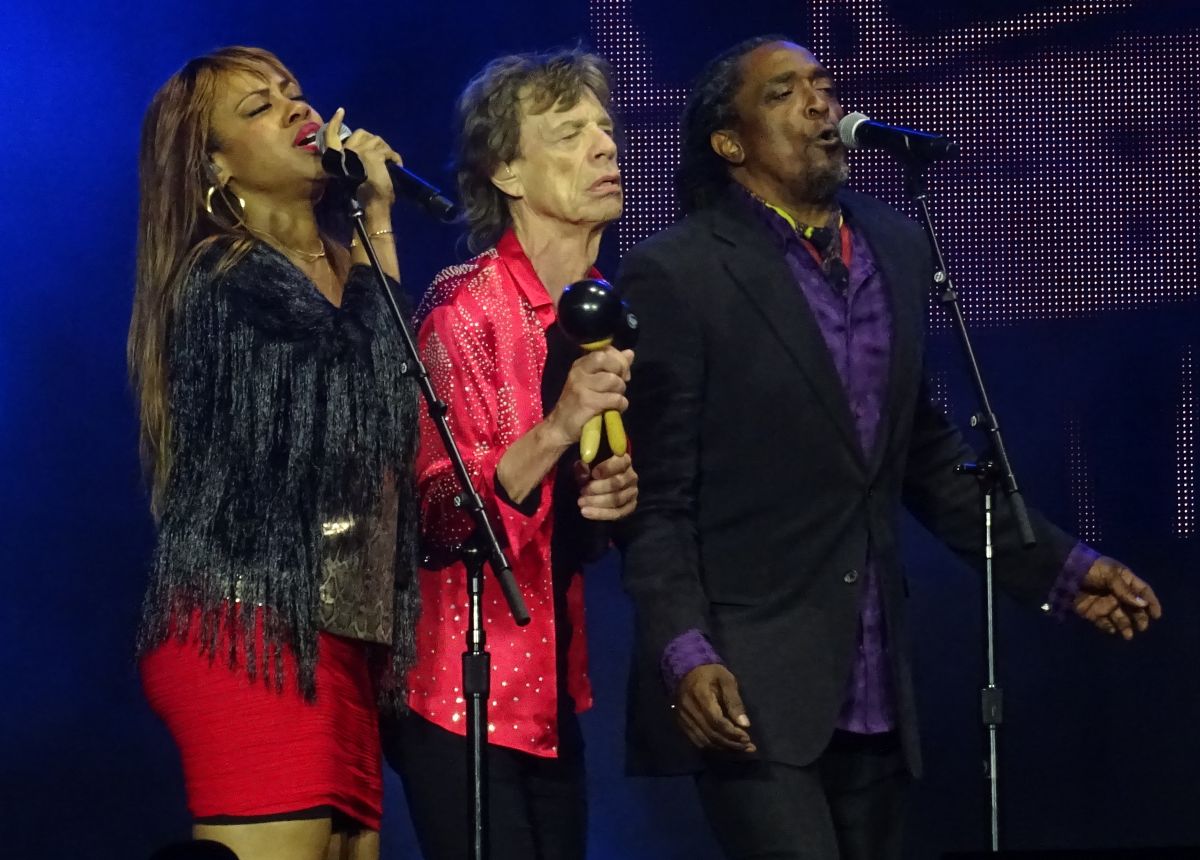 The Rolling Stones live at Anfield, Liverpool UK, Thursday June 9, 2022 - Photo by Bjornulf Vik
The set list
Street Fighting Man
19th Nervous Breakdown
Get Off Of My Cloud
Tumbling Dice
I Wanna Be Your Man
Out Of Time
You Can't Always Get What You Want
Living In A Ghost Town
Honky Tonk Women
--- Band introductions
You Got The Silver (Keith)
Connection (Keith)
Miss You
Midnight Rambler
Start Me Up
Paint It Black
Sympathy For The Devil
Jumping Jack Flash
--- Band off stage
Gimme Shelter
Satisfaction
---
Show start :  8:46 pm
Show end   : 10:51 am

---
Live pre/post show comments:
Liverpool UK show live updates - Thursday 9-June-2022
---
Review by Dean Goodman
Move over, Macca. There's a new band at the top in Liverpool. The Rolling Stones came, saw and conquered on Thursday. And it wasn't that hard - just 60 years of practice and some extinct competition.

Liverpool's new favorite (adopted) sons bounced back strongly from two underwhelming shows in Europe to play their best concert in years in front of their best audience in years. It's amazing how these factors are connected. You could tell the Stones knew within the first few minutes that their first UK show in almost four years would be special. Excuse the superlatives on this superlative night.

Mick sang much better overall, even quite soulfully on "Out of Time." He dropped his irksome pretence at breathlessness, cracking wise throughout the show and going above and beyond in his effusive gratitude. It seems strange to say that this worldly figure feels most at ease in little, ol' England.

Among the nuggets he shared were that this was the band's 18th show in Liverpool, of which 12 were at the Empire. He reminded us that it was the Stones first show here since 1971, which is "amazing, if you think about it." He also noted that he had never met Cilla Black, the beloved entertainer whose statue he posed with for social media.

Keith found his marbles again, clarifying that "Connection" was "a really old one - what do you expect?" And he played the hell out of it, even offering an extended intro as he, Ronnie and Steve wondered how to kick off the verse. "It goes like this," Keith eventually extemporized. "You Got the Silver" made a welcome return. He really should have played a third song.

Like Mick, Keith was incredibly relaxed. He even shook up his trademark greeting noting, "It's great to see you all again. It's great to see anybody." His loose demeanor reminded me of his old nemesis Dean Martin.

Ronnie and Steve delivered on this important night. I love Ronnie's eye for detail. He noticed that a banner bearing his name was upside-down, and pointed out the error to the grateful lady holding it aloft.

The little components that make me sleep better were all there for the first time this tour - the crowd's lively "cherry red!" response and Chuck's coda on "You Can't Always Get What You Want", as well as Mick's muffled "and it hurts" sign-off to a triumphant "Midnight Rambler."

Troubled war horses such as "Start Me Up," "Gimme Shelter" and "Satisfaction" all found their groove for a rapt and vocal audience. I feel Mick wanted to lead the crowd into a final round of "hey! - hey! - hey!" chants On "Satisfaction," but was cut off by his band.

I didn't mention "I Wanna Be Your Man," which took the place of the song vote. The guys had a blast dusting off their second single. Nothing about this song really appeals to me, but I understand the historic nature of the evening, so I'll let it slide this one time.

Lest we forget, Echo and the Bunnymen, the only opening act I'm excited about this tour, kicked off proceedings as a strong crosswind knocked over the guitarist's stack. Hometown hero Ian McCulloch was humbled to be playing on Anfield's sacred turf, and said he couldn't wait to see the Stones, "the greatest band in the history of time … This is a dream come true, thank you God." The band finished their brief set with "Killing Moon," which he described as "the greatest song ever written."
---
Review by Bjornulf Vik
It would be hard for Mick to say "It's good to be home" when he is in Liverpool - The Beathes territory - but it felt that way, even if he did not say it. The great vibes and crowd connections from the UK Tour 2018 - four years ago - were back.

I had a bunch of "kids" around me in the pit, age like my now grown up children, well they were in their 40's I guess, but still, way younger than me. They were not even born when most of the songs of this show were released. Still they were singing along on all the words, they knew them and sang loud, along with Mick, especially at the beginning of the show. It was almost like in Buenos Aires, the difference was the singing, here it was less "ole-ole" and more of the actual words of the songs. Welcome home to England!

"I Wanna Be Your Man" was not as well known as the previous four songs to the crowd. Mick said they tried to rehearse a version of "You'll Never Walk Alone", but they gave up on it, and so we got a cover song, we all know the history of the Lennon McCartney song they released as their 2nd single in UK early 60's. I loved it, the song worked great, but it reminded me of the fact Mick has been stating several times, if they play something less known then they may loose part of the crowd for a while.

"Out Of Time" picked up the pace for sure, the Liverpool fans do know how to sing, and it is great to have the song, again with a restart, in the set.

Keith did his slow song first, "You Got The Silver". Then they worked on the start of "Connection", Keith turned to Steve Jordan, it was sort of on the runway without a lift-off. Pierre was taking a look and checking if he was needed, then Keith worked at bit more on it, and there was lift off! I love the cool way Keith is sorting out smaller issues. No reason for restarting songs. Just get it going, it will be fine. Connection is one of my favorites, I can't get enough of it, no matter how the start is.

The second half of the show brough no surprises, except for the power and the joy. Mick were all over, Keith and Ronnie kept it running, and the rest of the band made the night magic. Let's not forget there are eleven - 11 - great musicians on stage, not just Mick, Keith and Ronnie. Ronnie is walking down to "Mick" to the B-stage during Miss You, Keith is joining in with Sasha and Bernard during that moment. For the rest of the show, both Ronnie and Keith are more active on the stage, moving out to the sides, also at times partly out on the walkway to the B-stage.

Then the band walk off the stage after "Jumping Jack Flash". The fans at Anfield are waiting, celebrating, singing. While we did not get a cover version of "You'll Never Walk Alone" by The Rolling Stones earlier in the set, we got the real version from the Anfield crowd during the break, while waiting for "Gimme Shelter. There is magic in the air at football fields when emotions are on.

The 45 minutes walk home to the hotel in the city center is easy when you are pleased with such a great show. Also, the well organized stadium staff made this a great experience, no pushing, queuing, waiting or walking in long endless queues to get out. Thank you Liverpool. I loved it!
---
Review by Simon and Charlie Emmerson
After a full day of work I managed to pick my son Charlie up and head along the M62 to Liverpool.Thankfully not too much traffic on the motorway and we were soon in the pre paid car park at just after 6 pm. Anfield stadium was a 20 minute walk away. Plenty of time to chill and admire the different Stones shirts passing by.

The support band Echo and the Bunnynen warmed the crowd up nicely. By the penultimate song "The Cutter" most folk around us were dancing and singing and the stadium was just about full.

I did notice a banner hung from the stands saluting Charlie Watts, which said "You will never walk along", but by the time the boys were on the banner had been taken down. It was our first gig since Steve Jordan has taken the helm. The sound is definitely different, more of a bashing sound than Charlie's swinging purr. But saying that Mr Jordan did a stirling job, introducing a bit of the "winos" sound into the Stones groove. The photos on the screen are a nice tribute to Mr Watts.

I noted the stage was much smaller than previous tours,not sure if this is for economic reasons or to reduce Mick's movement. And those red figures appeared to be a cross between a goat and the Voodoo lounge logos.

As soon as the Guys came onto "Street Fighting Man" we knew we were in for a great night. The audience were swiftly transferred into Party/weekend mode. Mick was so energetic and flamboyant as usual and I loved the red and black jacket. Ronnie seemed to have gone for the red look too. But the coolest pensioner on stage and probably the coolest guy in Merseyside was Sir Keef, in his black leather jacket and blue Beanie. And those thick rimmed silver shades made it clear that this man definitely don't shop at Specsavers.

Highlights of this show for me were definitely "Out of time" and "I wanna be your man".I am really glad they have retained "Ghost town" in the set, it works great live and is reminder how unpredictable life was not so long ago. Mick made a few statements about his time in Liverpool and reminded us the last time was in 1971. Some reference was made to Cilla Black which was quite funny.

I would have liked to have seen a few less warhorses. "Miss you" for me could be dropped, yet for my son it's his favourite track. I think they did manage to keep everyone happy.

Keef's set list was brilliant. I Loved to hear "You got the silver" and "Connection". The latter song seemed to be all over the place at the start ,but was cleverly rescued. I think Keef made the comment "shit happens", with a chuckle and smile at the end of the song.

The atmosphere at Anfield was electric. It's probably one of the best UK shows I have seen for sometime. I think just about everyone was singing along. And you know the next day when your voice is croaky and dry that you have done some serious singing. I think by the time the boys are in Hyde Park they are gonna be firing on all cylinders.

Other highlights had to be "Midnight Rambler" and "Start me up".

Whilst waiting for the encore the crowd were singing "You will never walk alone". Although there were a couple of LUFC fans out on a limb singing" Marching on together". I think Sasha was pretty amazing on "Gimme Shelter". A nice touch having the Ukrainian flag on this number. Keef nailed "Satisfaction" and after the 2 hour show there were lots of smiling faces leaving the stadium. See you all in London
---
Review by Ian Dickman
WOW WOW WOW

Anfield was my 23rd Stones Concert and being from the Wirral the other side of the Mersey the stones where playing in my sort of Hometown.

From start to finish they where amazing I hadn't seen them for four years and I was shocked how good they where. Mick still has the same energy as a 20 year old probably more he's 80 next year.

I thought Keith and Ronnie where outstanding very professional totally up for it.

The set list I couldn't of asked for better loved hearing 19th nervous breakdown live for the first time Out of Time is gonna be a tour favourite. Steve Jordan Big shoes to fill but he has settled in very quickly I miss Charlie and was quite tearful when they did the video tribute before they came on.

Thanks for a brilliant night lads loved it Hyde Park next then Brussels.
---
Review by Sjoerd Olrichs
Back in England! The last show I shared with the band was Twickenham in 2018. And it was not only "back in England", it was also " back in Liverpool" after many decades. I didn't see the Rolling Stones in Liverpool in 1971, because I had decided to see them in Bristol instead that year. Well, times were different then.

I hope I don't insult anyone, but, after two minutes of happy Charlie Watts images, that made me happy instead of sad (really!), the Stones entered the stage like a machine gun! Full power they started with Street Fighting Man, followed but a second power shot 19th Nervous Breakdown. It was so powerful that it even caused them a hick up during the song with Ronnie having a laugh with Steve Jordan after they had "solved the minor problem" professionally. And then another power shot with Get off of My Cloud. Steve really forced the others to give it all there. And since they were already full power, Tumblin' Dice was a piece of cake, really.

After referring to a famous Liverpool FC anthem Mick then announced I Wanna Be Your Man. I had heard the song in the O2 Arena in London 10 years earlier, but this rendition was MUCH better! Perfect tempo, powerful, great! And yes, I had hoped that they'd keep it on the setlist, a first ever time for me, the lovely Out Of Time! What to say? Nothing, just sing along with them.

YCOGWYW was okay, but I couldn't help thinking of the unique earlier versions with those choirs.

Then the song I was off course hoping for, since I having been singing it virtually every day when my wife and I walk the tunnel on the way to our nearby park. I was surprised, because it sounded more powerful, solid rhythm and sharp. Another first time for me and, yes a great one. Honky Tonk Woman is always a great crowd pleaser and so it was in Liverpool.

And then it was Keith's turn (and Ronnie's off course!) with the ever pretty You Got The Silver followed by a powerful Connection (with another hick-up, I couldn't figure out what happened, but in the end Keith joked a bit like "this is how it goes").

Time for the "greatest hits, or warhorses" set. They can't go wrong there. I only make two remarks from the heart. Guys, give Midnight Rambler a wash over, please, something was missing, but I don't know what. And Satisfaction ... my goodness, this must have been the best version I ever heard in about half a Century of live shows !!!

Didn't I pick up You Never Walk Alone on the way? I was right underneath those huge speakers, I must have missed the "Liverpool FC" mood a bit, but never mind.

The Liverpool people were really making me happy! The day of the concert many were asking me "are you going to see them tonight?", sometimes followed by "my daughter, my son, my husband, etc. " is going too. And the day after the concert it was "did you see them? How was it". Old ladies, old men (gee, I'm almost 74, ha), young people, mothers with babies or a child, it was great to tell them "my story". Thank you Liverpool and thank you Rolling Stones for a great memory I will carry with me for hopefully many more years. Back to Amsterdam ...
---
Pictures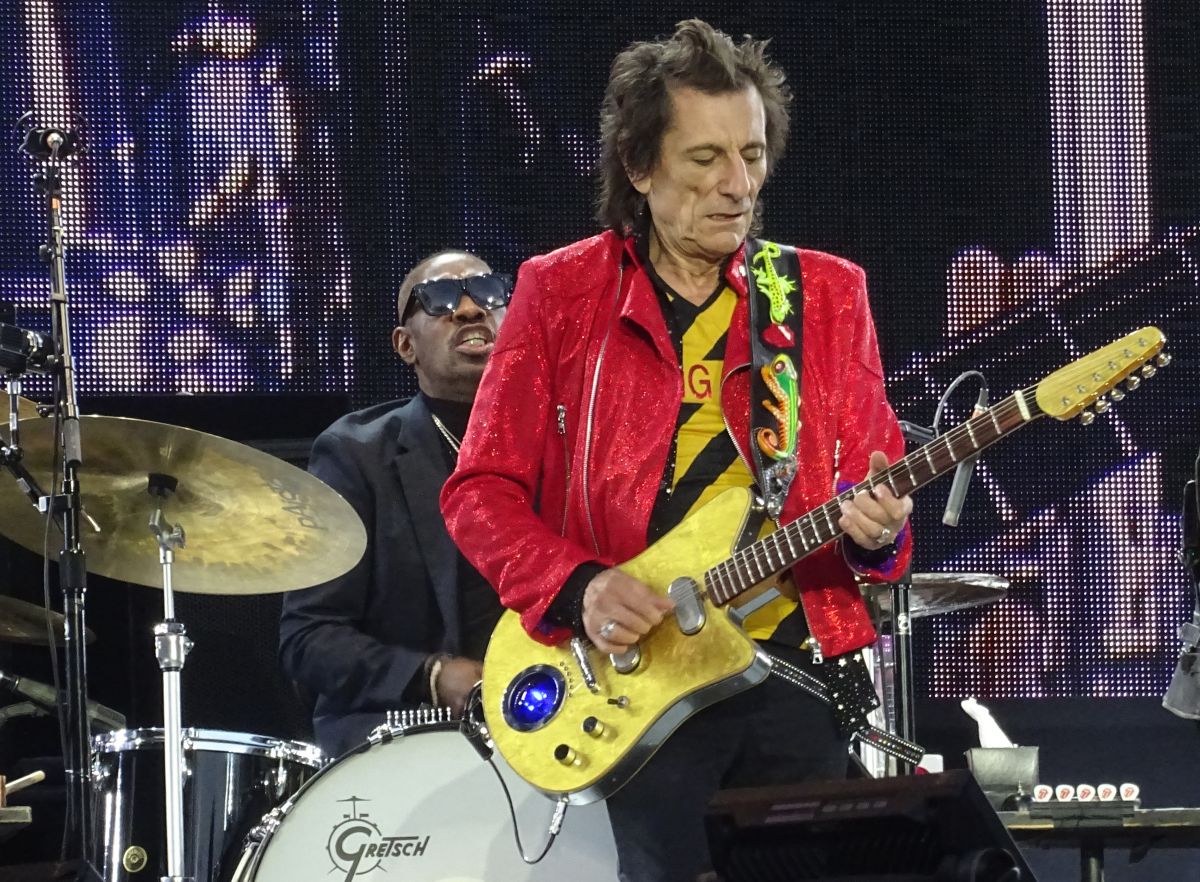 Photo by Bjornulf Vik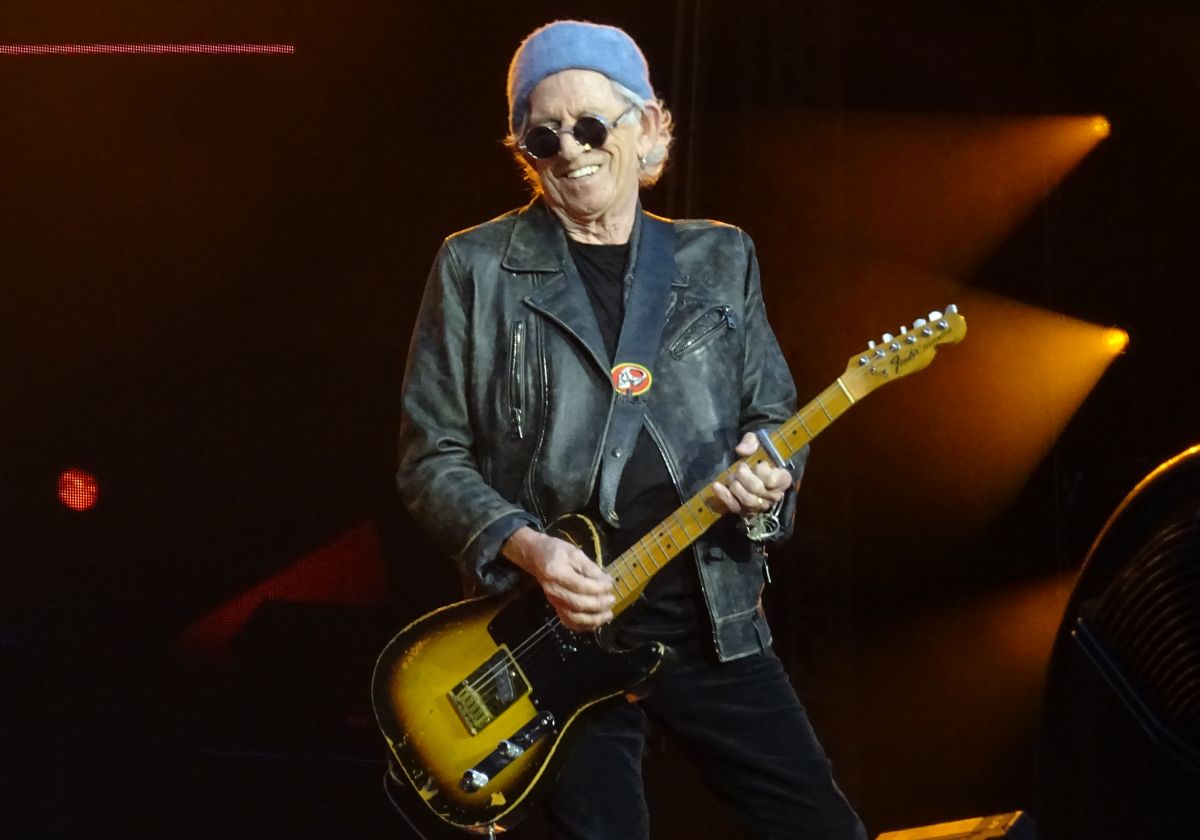 Photo by Bjornulf Vik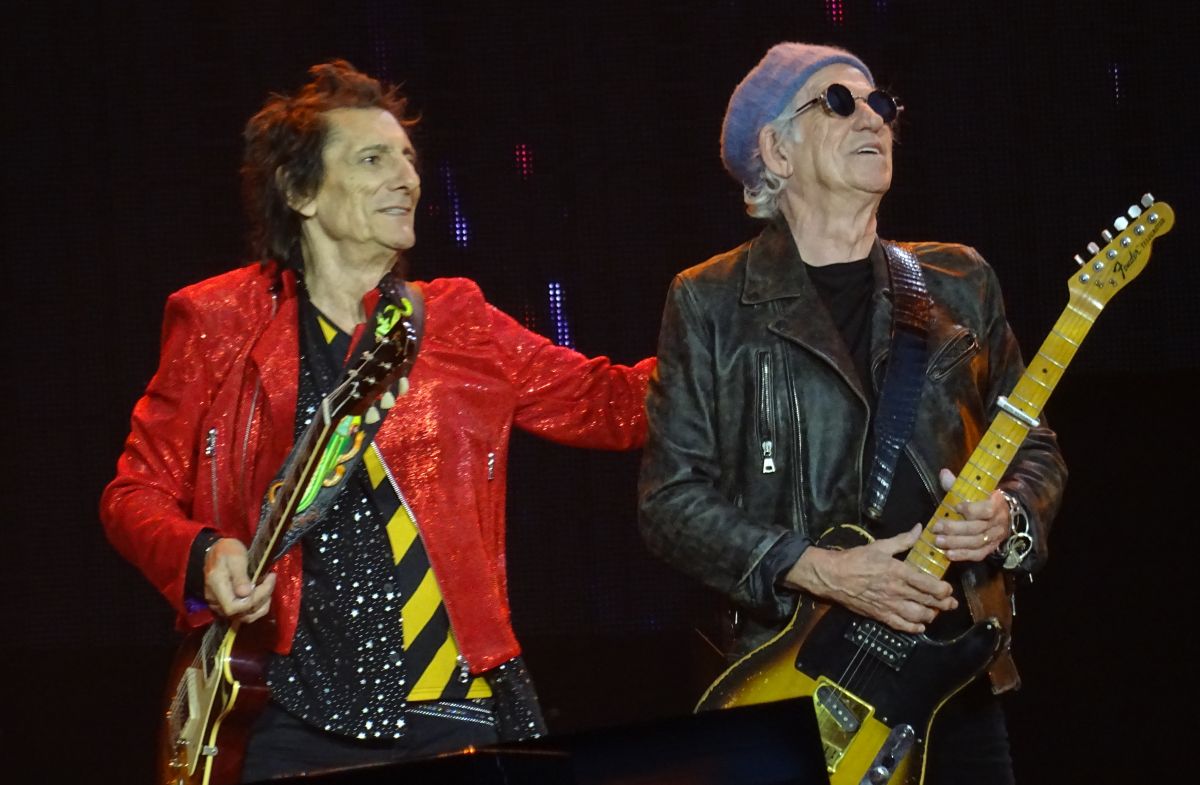 Photo by Bjornulf Vik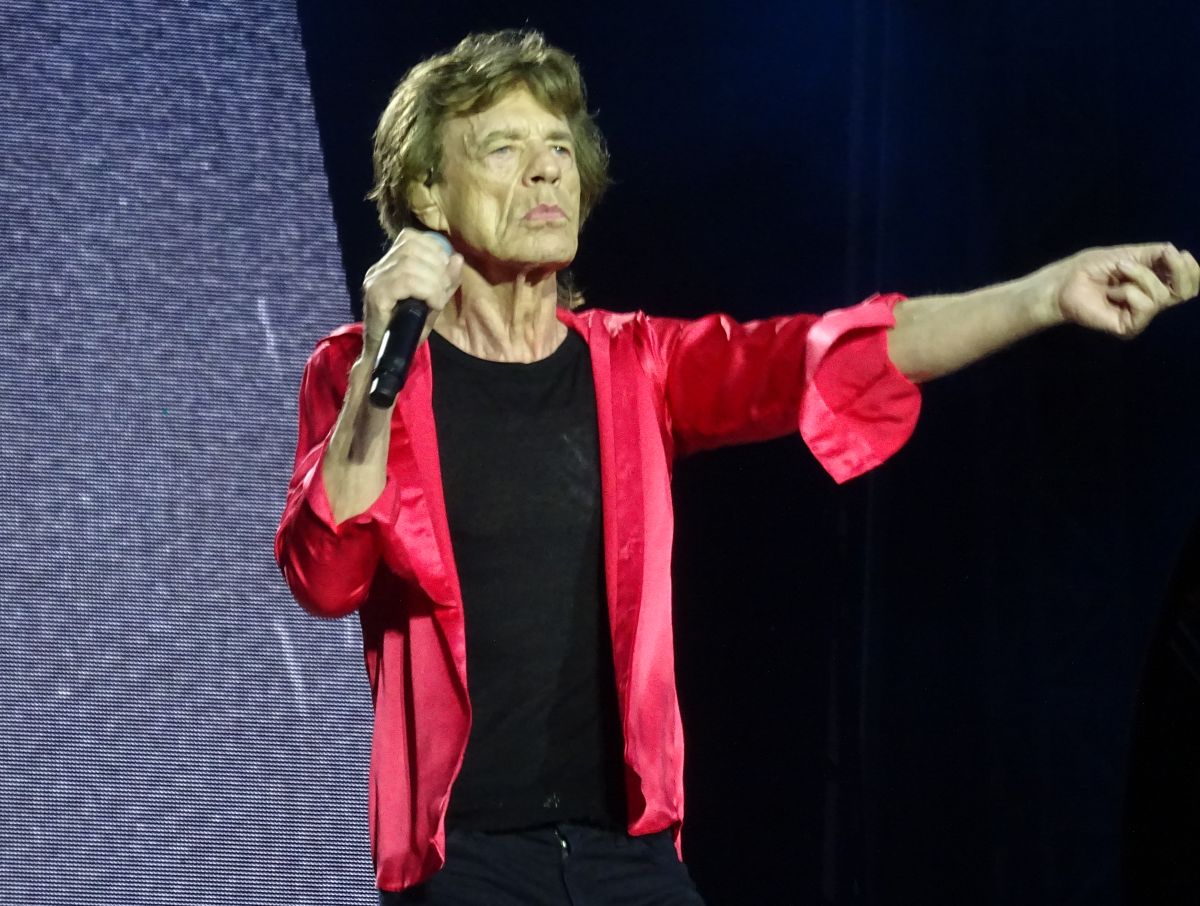 Photo by Bjornulf Vik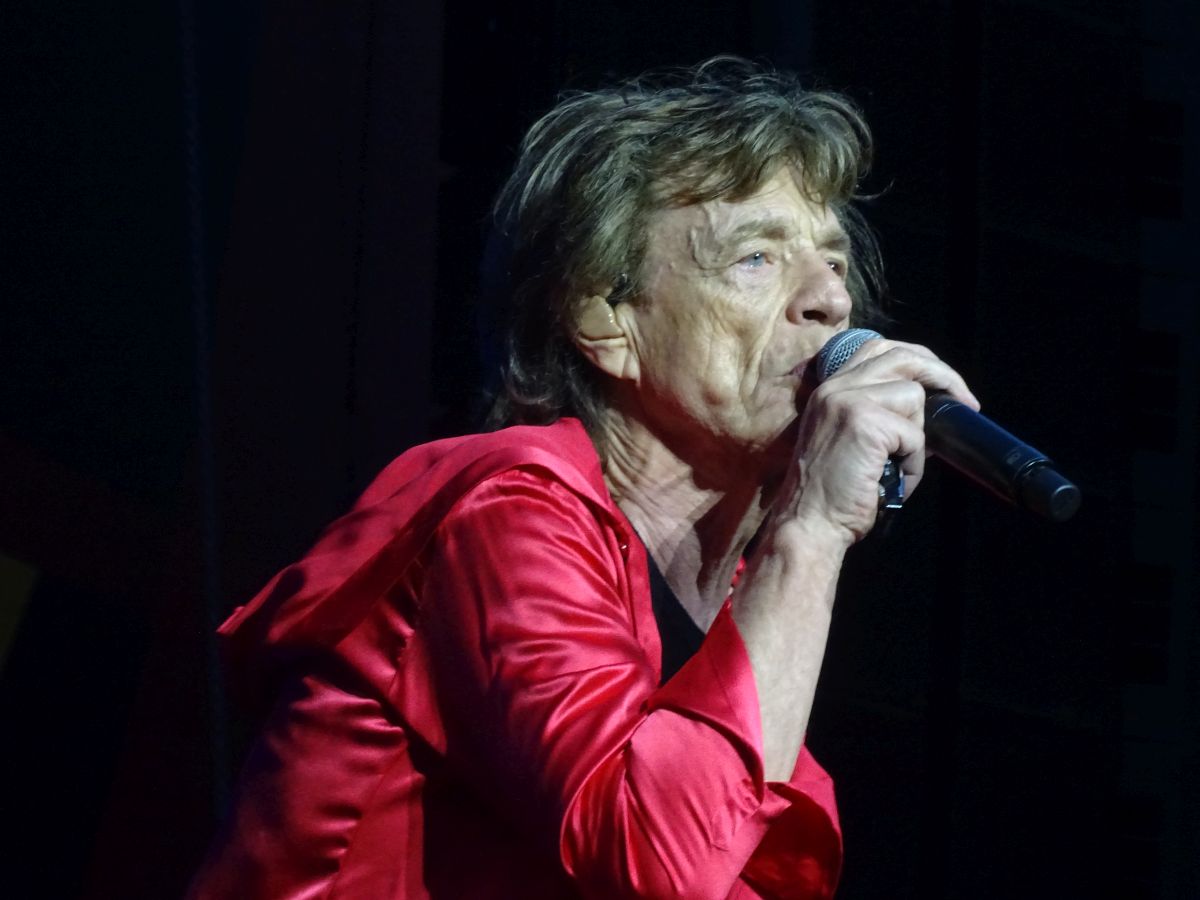 Photo by Bjornulf Vik
---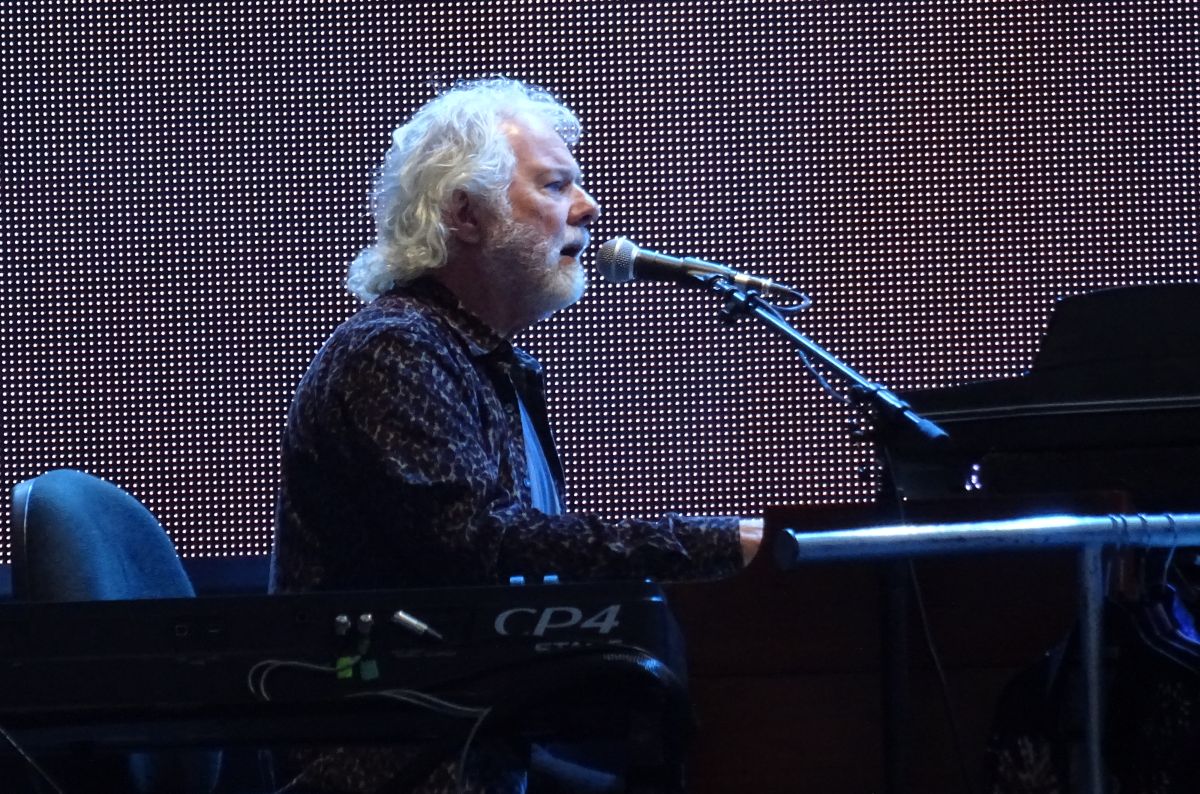 Photo by Bjornulf Vik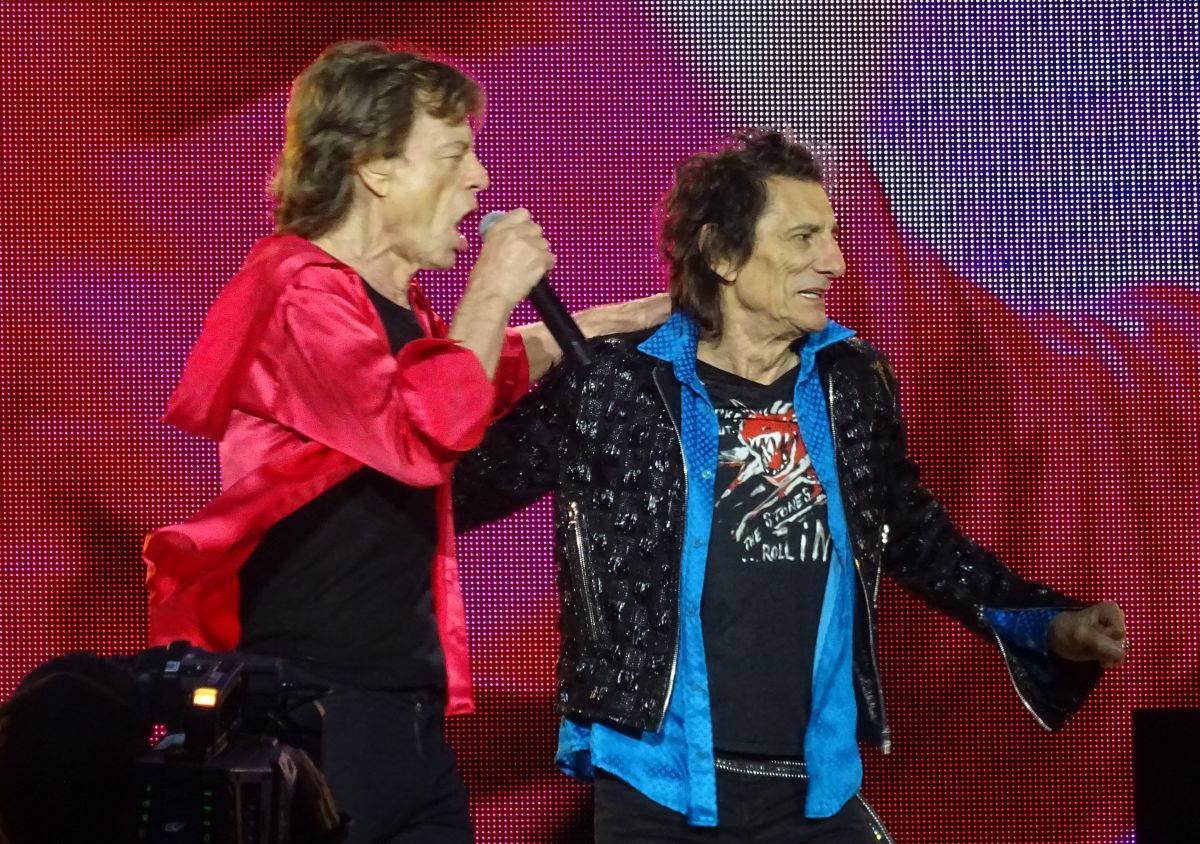 Photo by Bjornulf Vik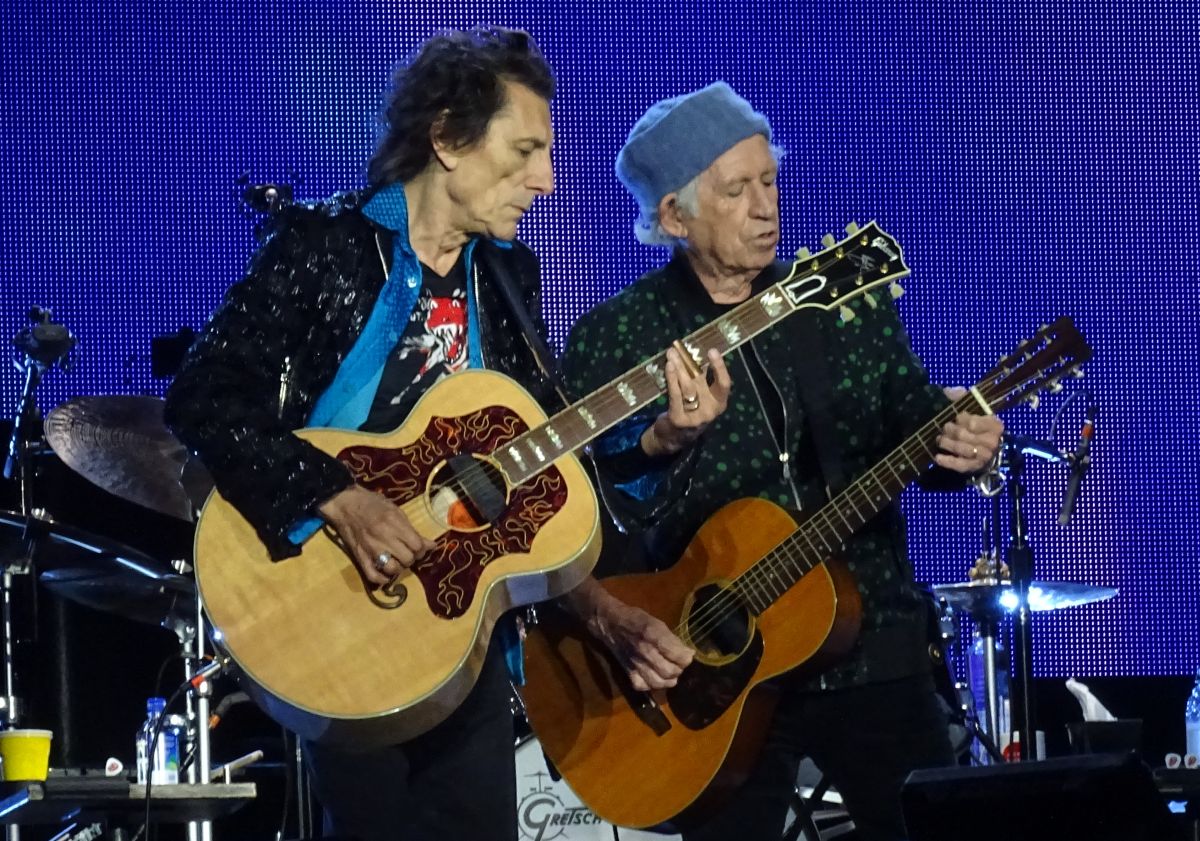 Photo by Bjornulf Vik

Photo by Bjornulf Vik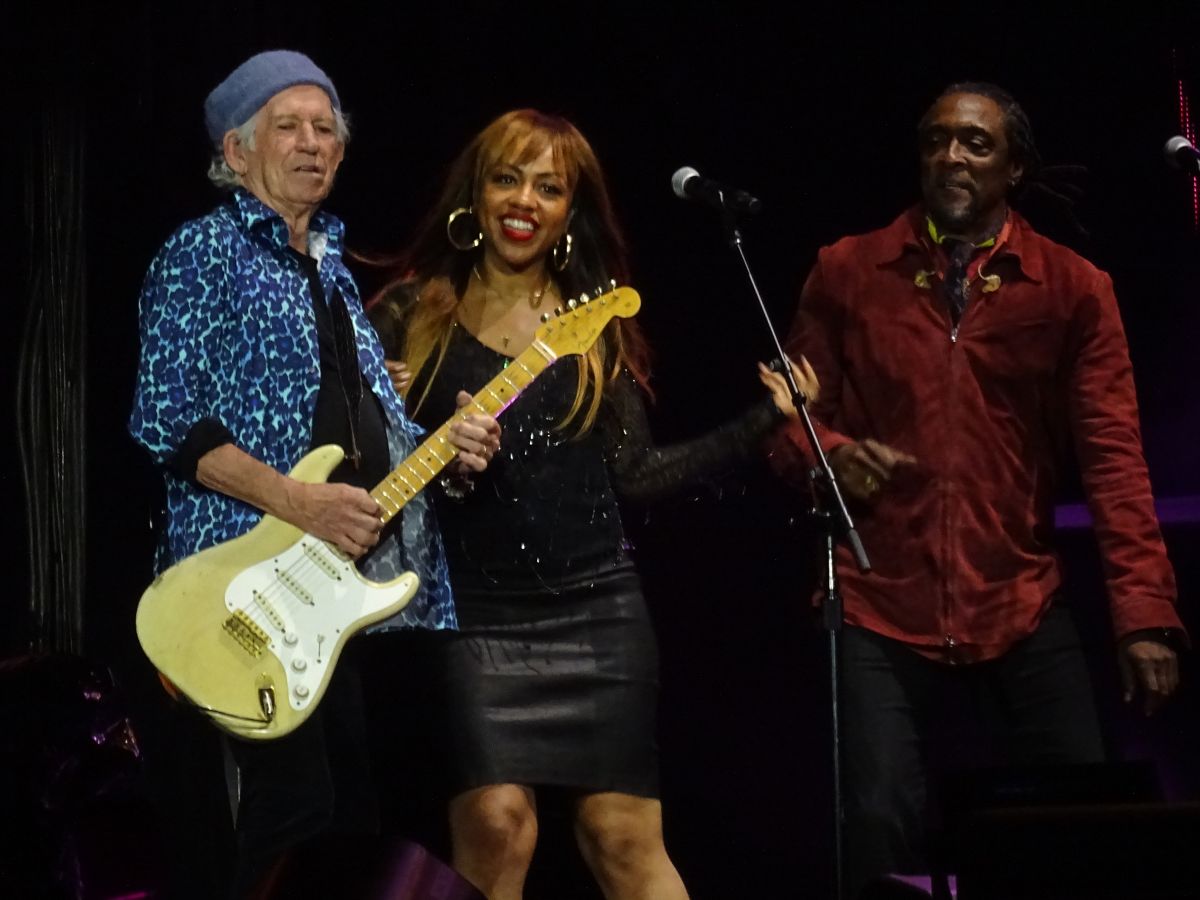 Photo by Bjornulf Vik
---

Photo by Bjornulf Vik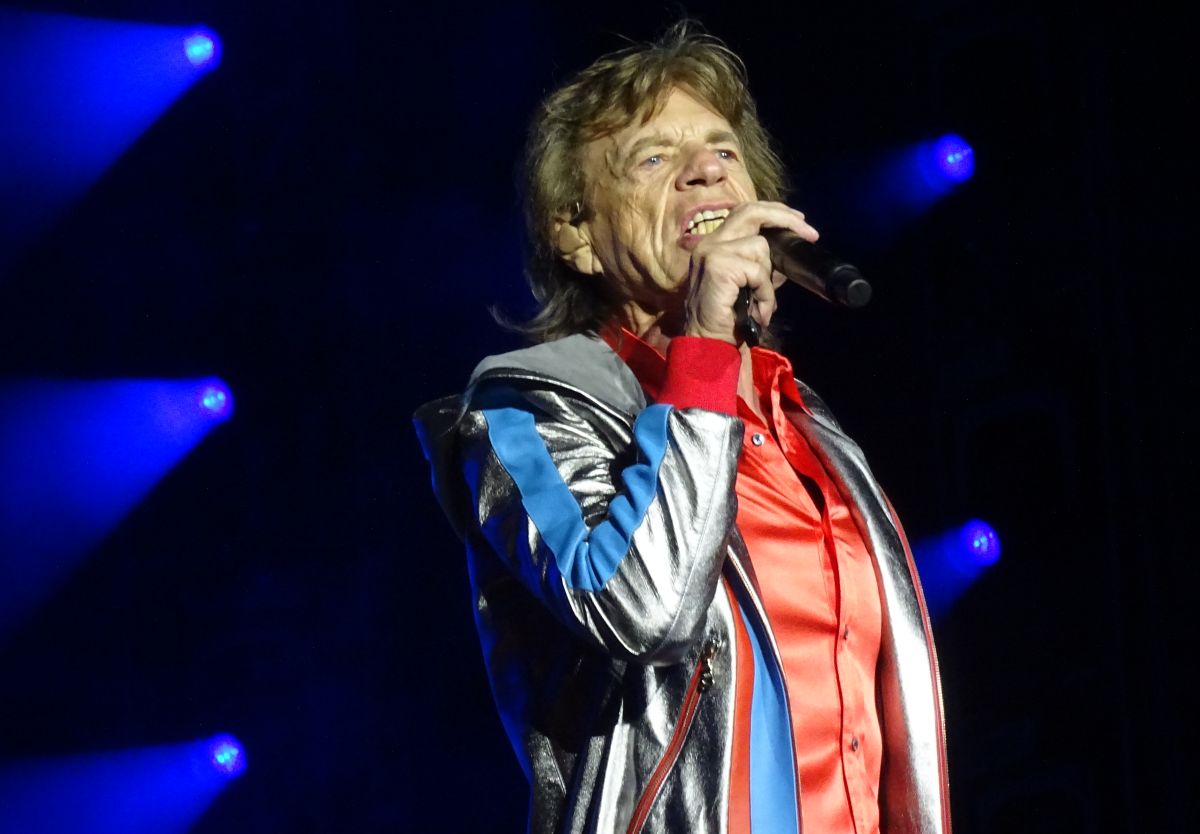 Photo by Bjornulf Vik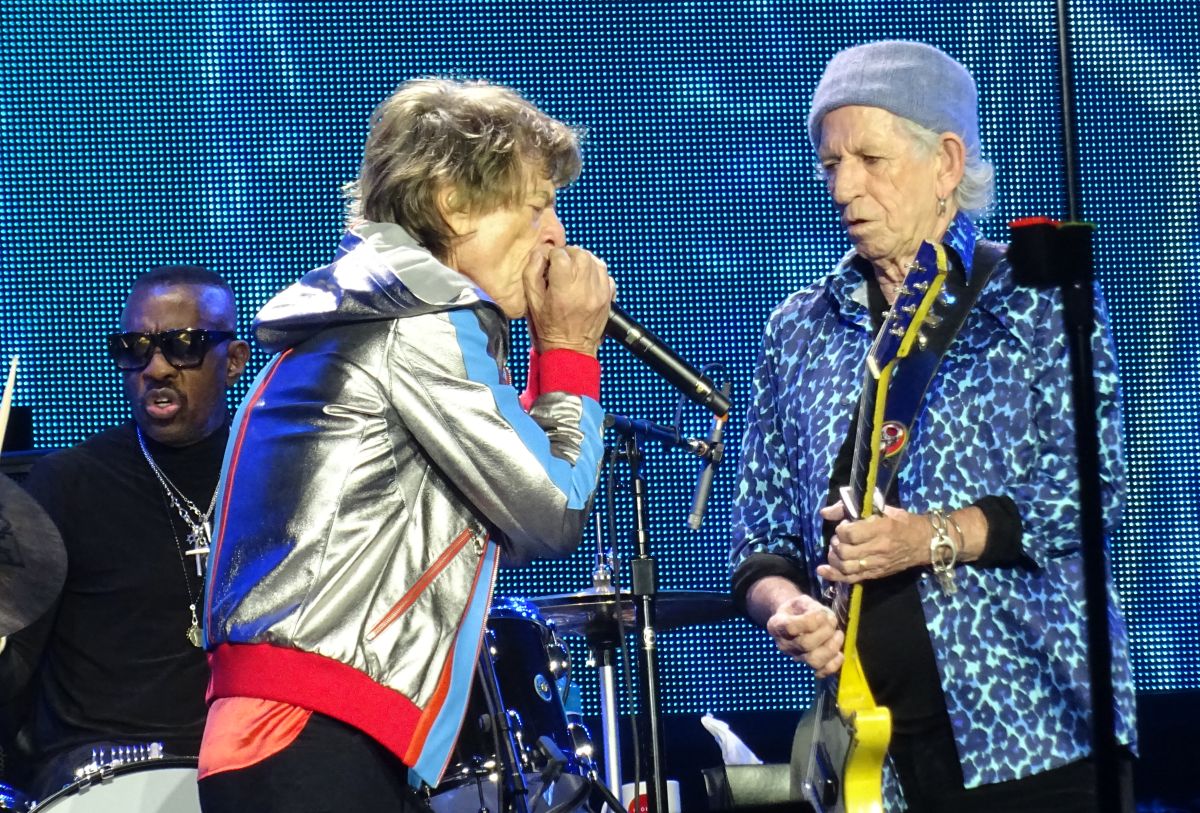 Photo by Bjornulf Vik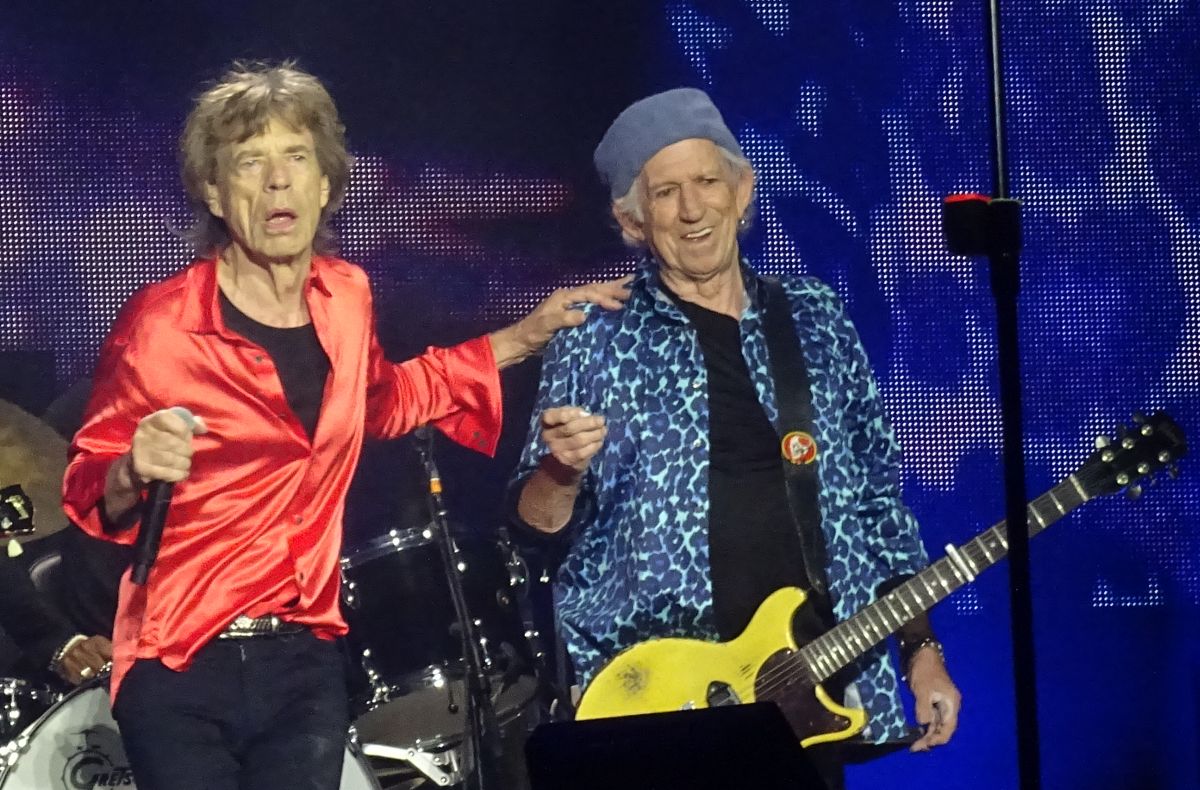 Photo by Bjornulf Vik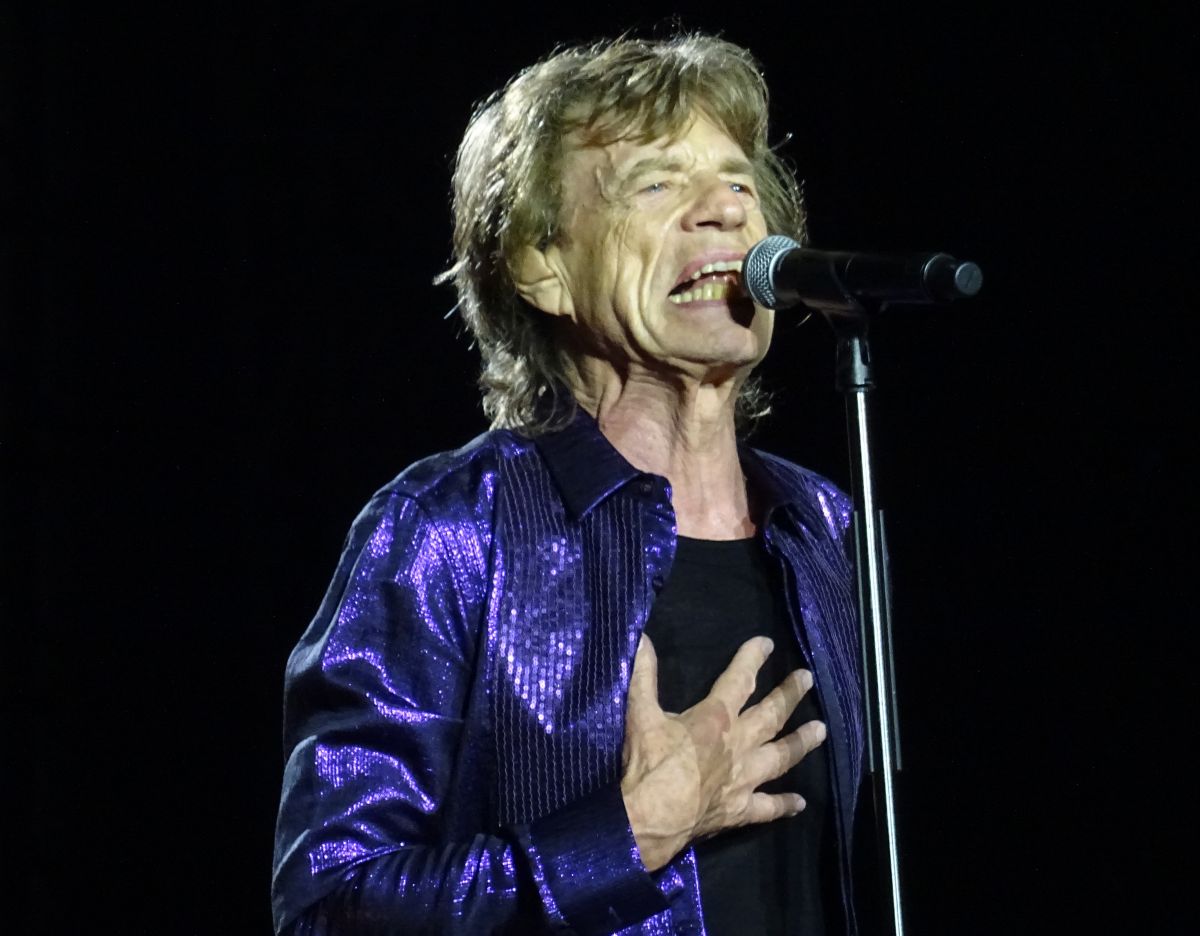 Photo by Bjornulf Vik
---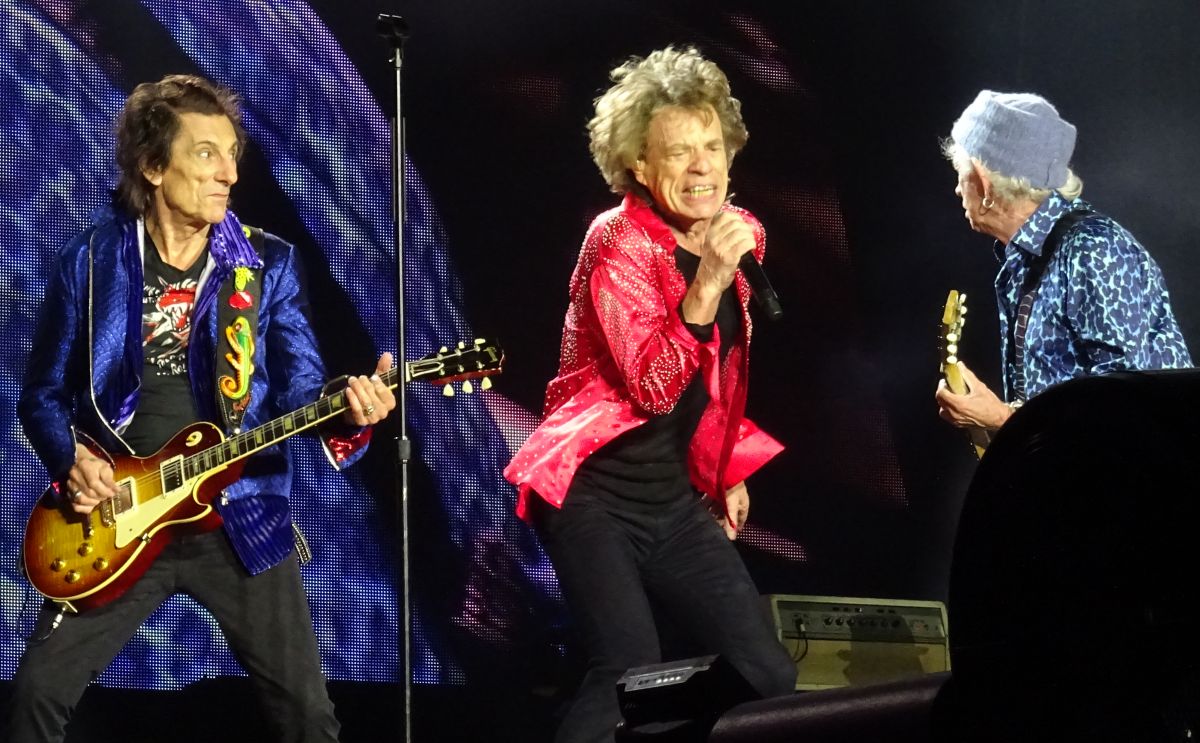 Photo by Bjornulf Vik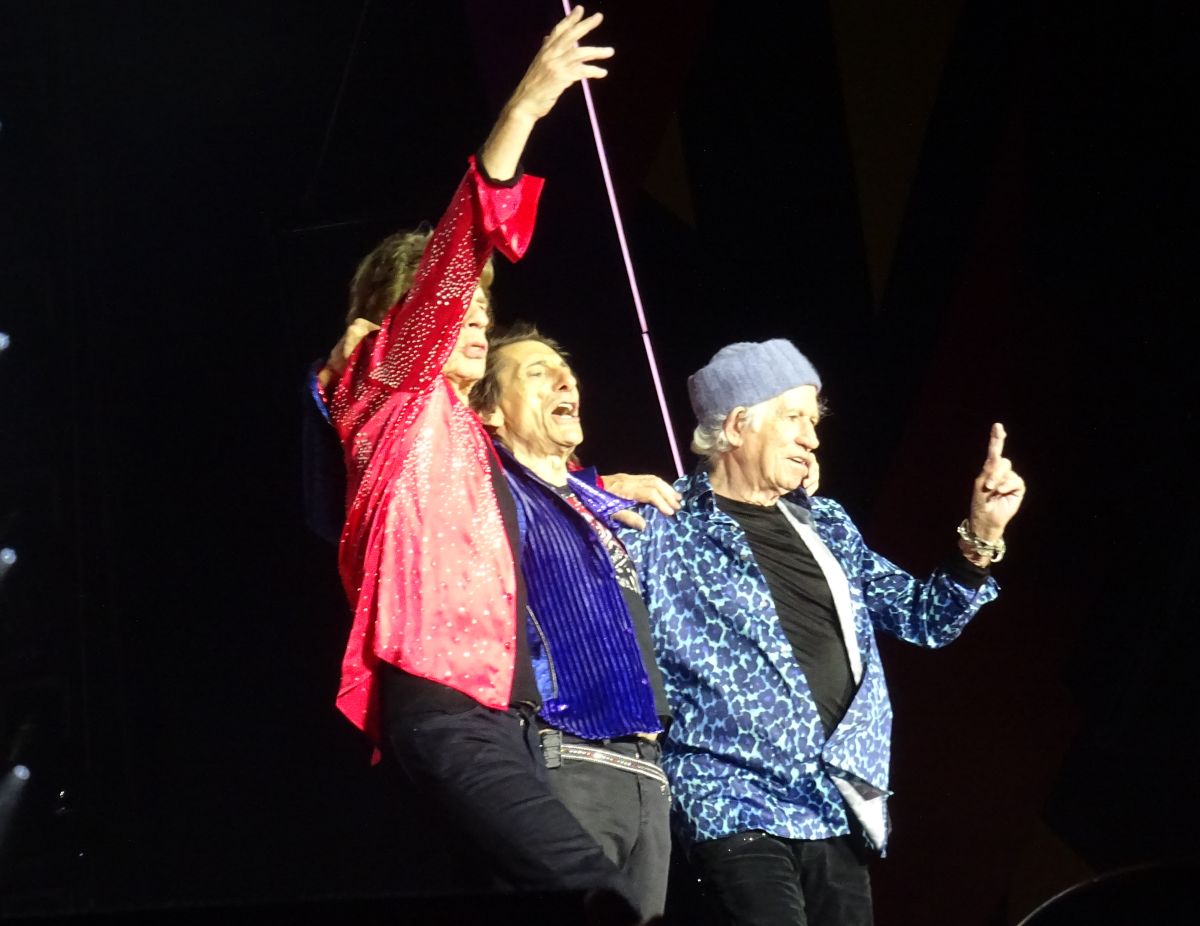 Photo by Bjornulf Vik
---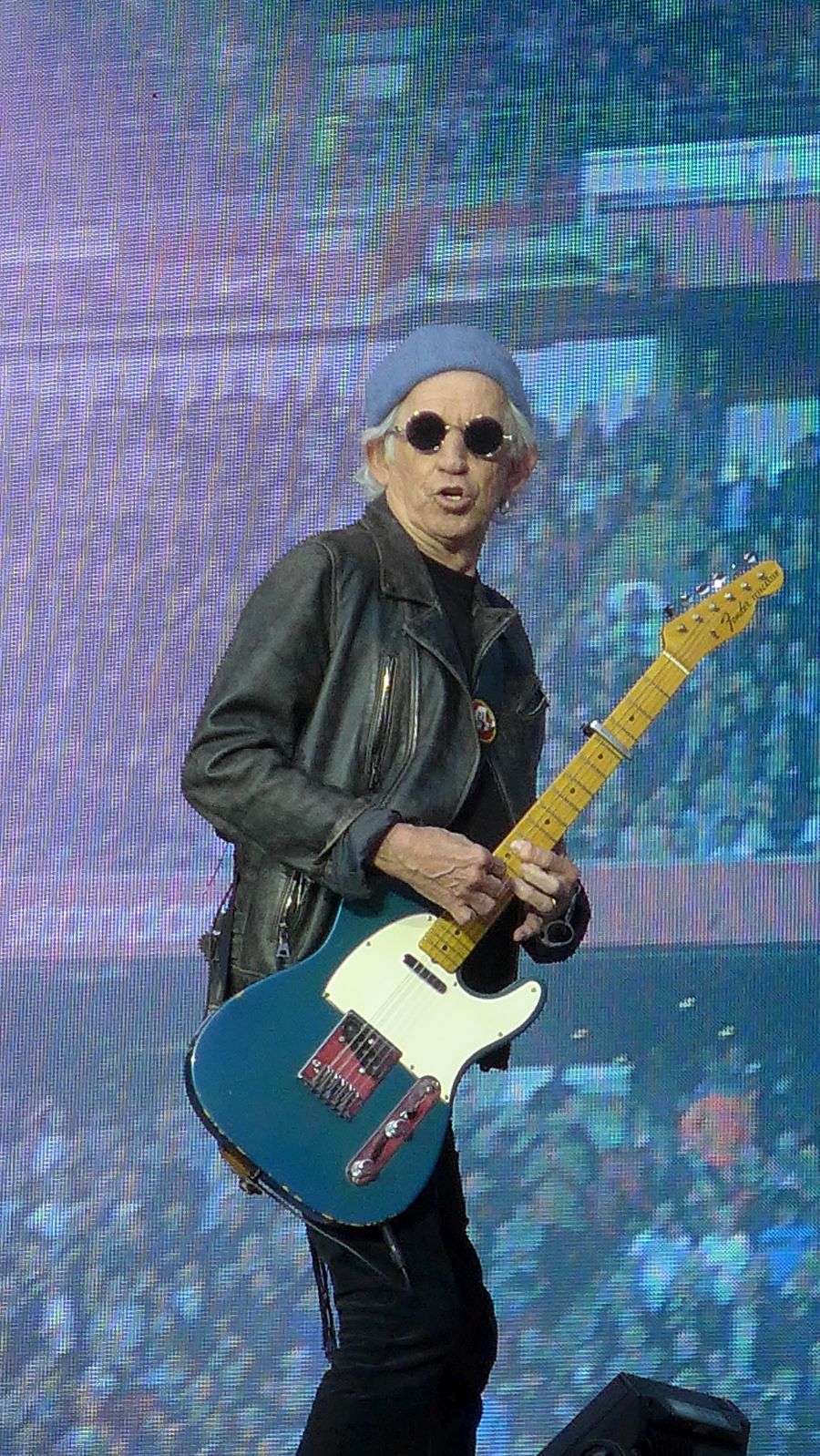 Photo by Victor Woods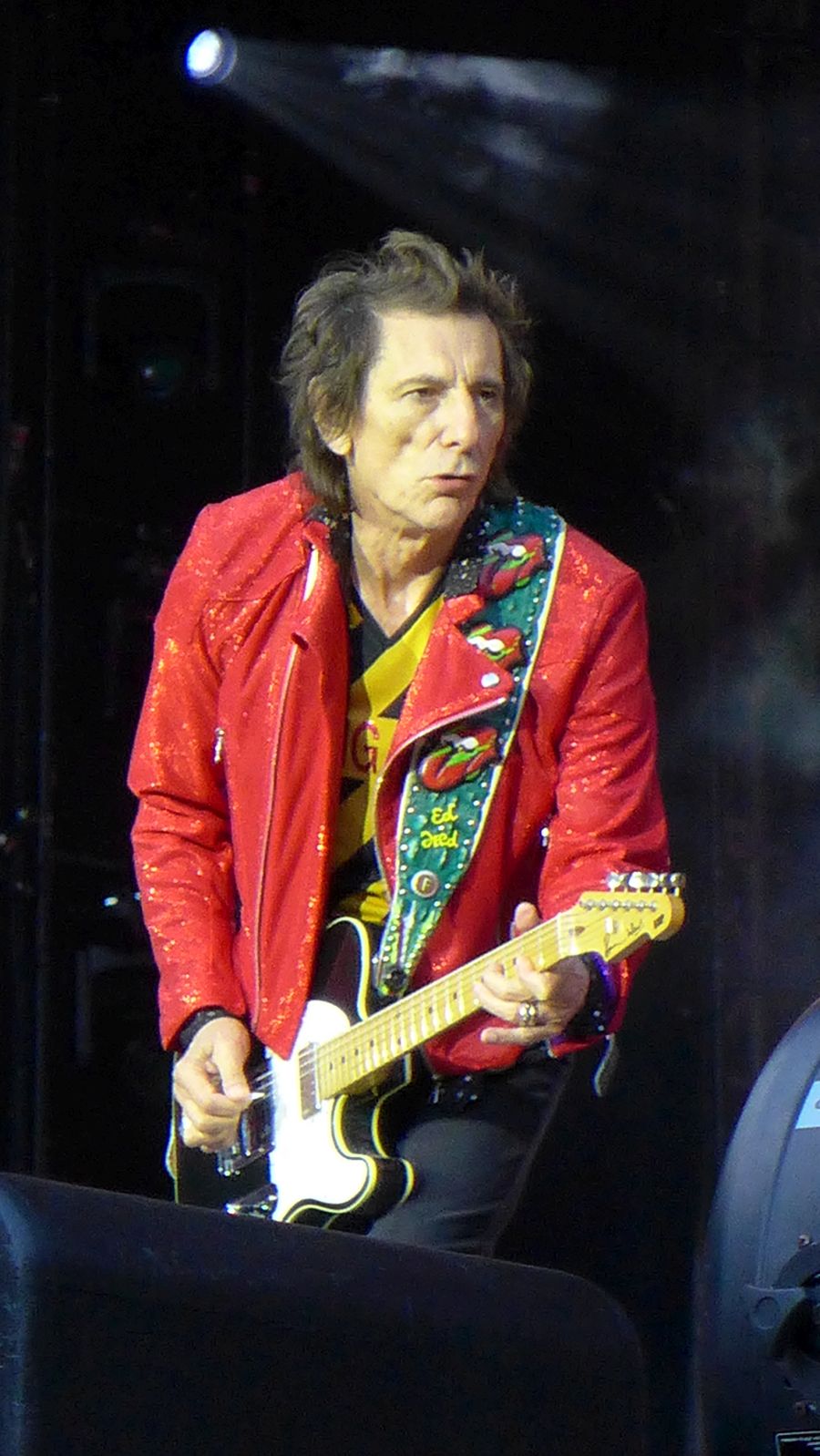 Photo by Victor Woods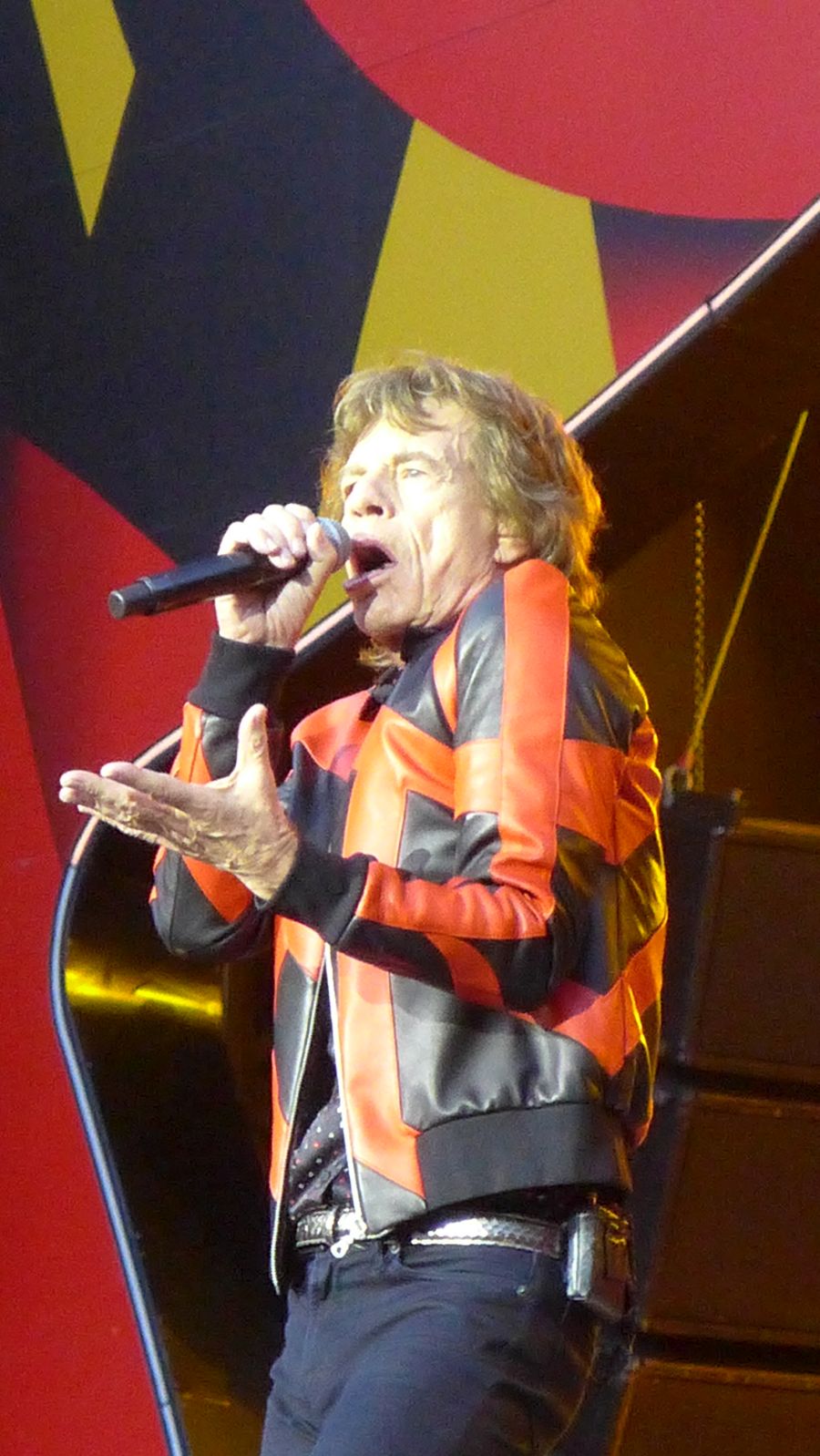 Photo by Victor Woods
---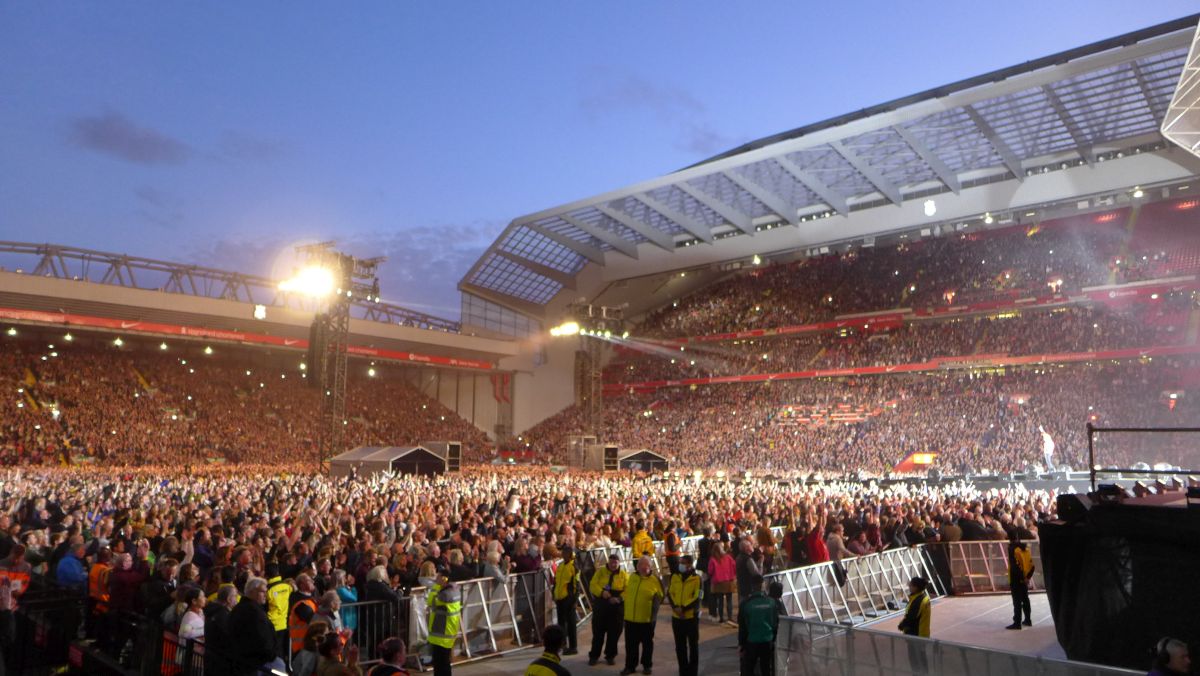 Photo by Victor Woods
---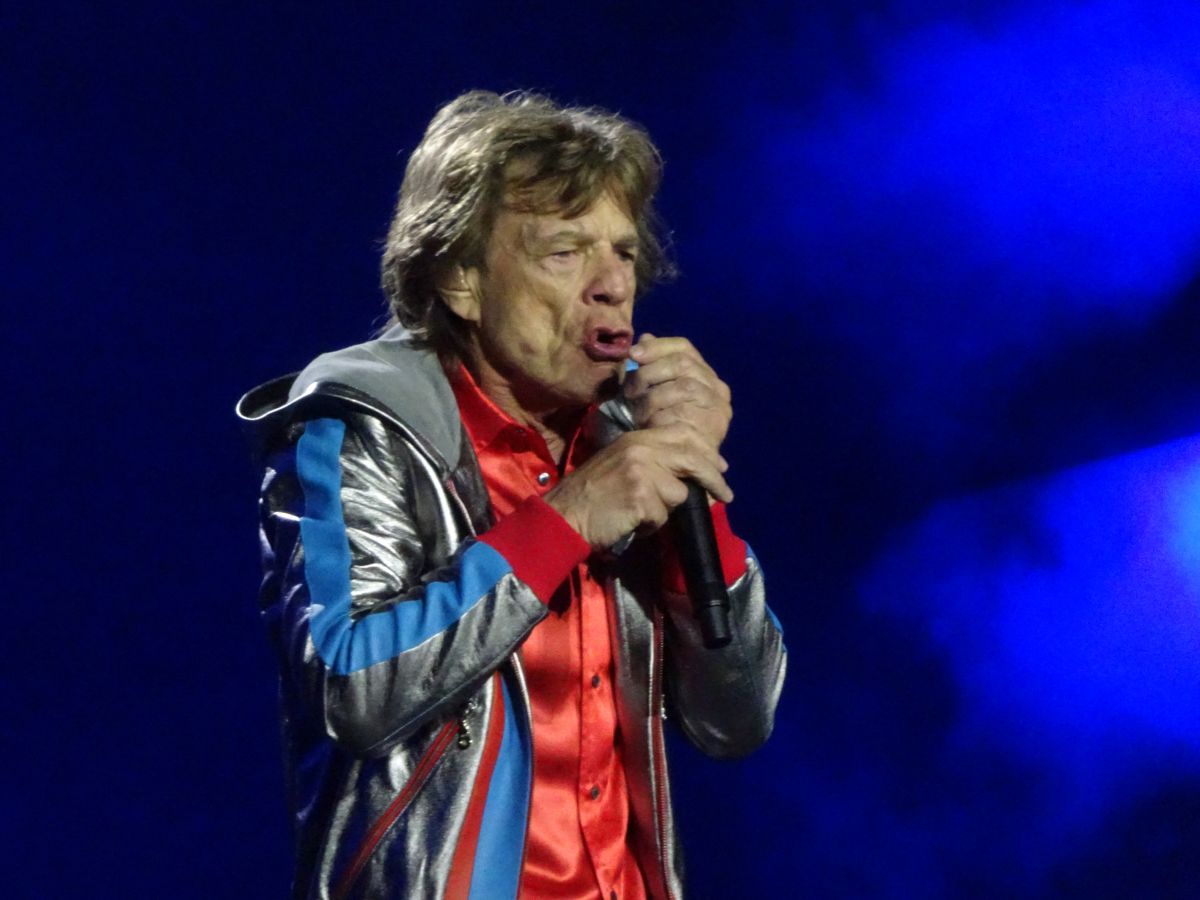 Photo by Roderick Keur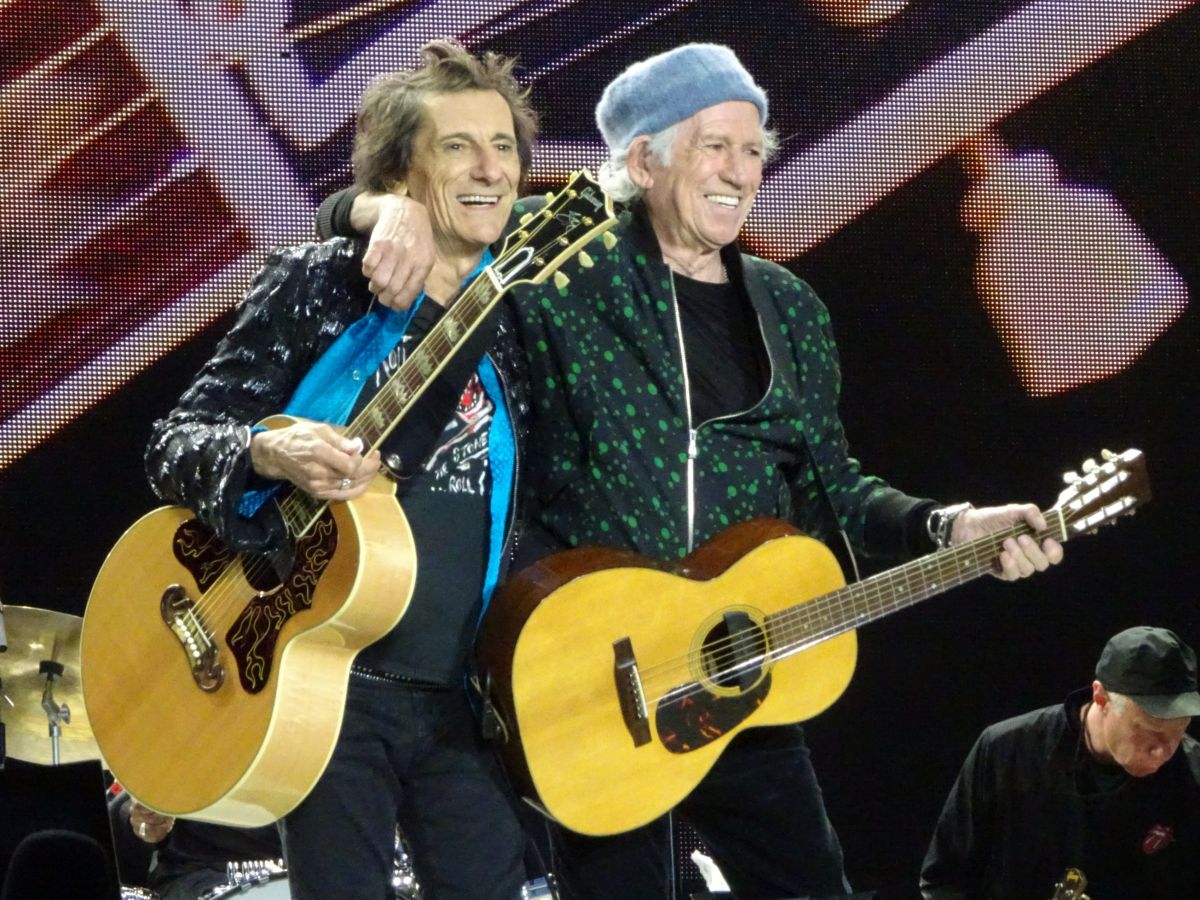 Photo by Roderick Keur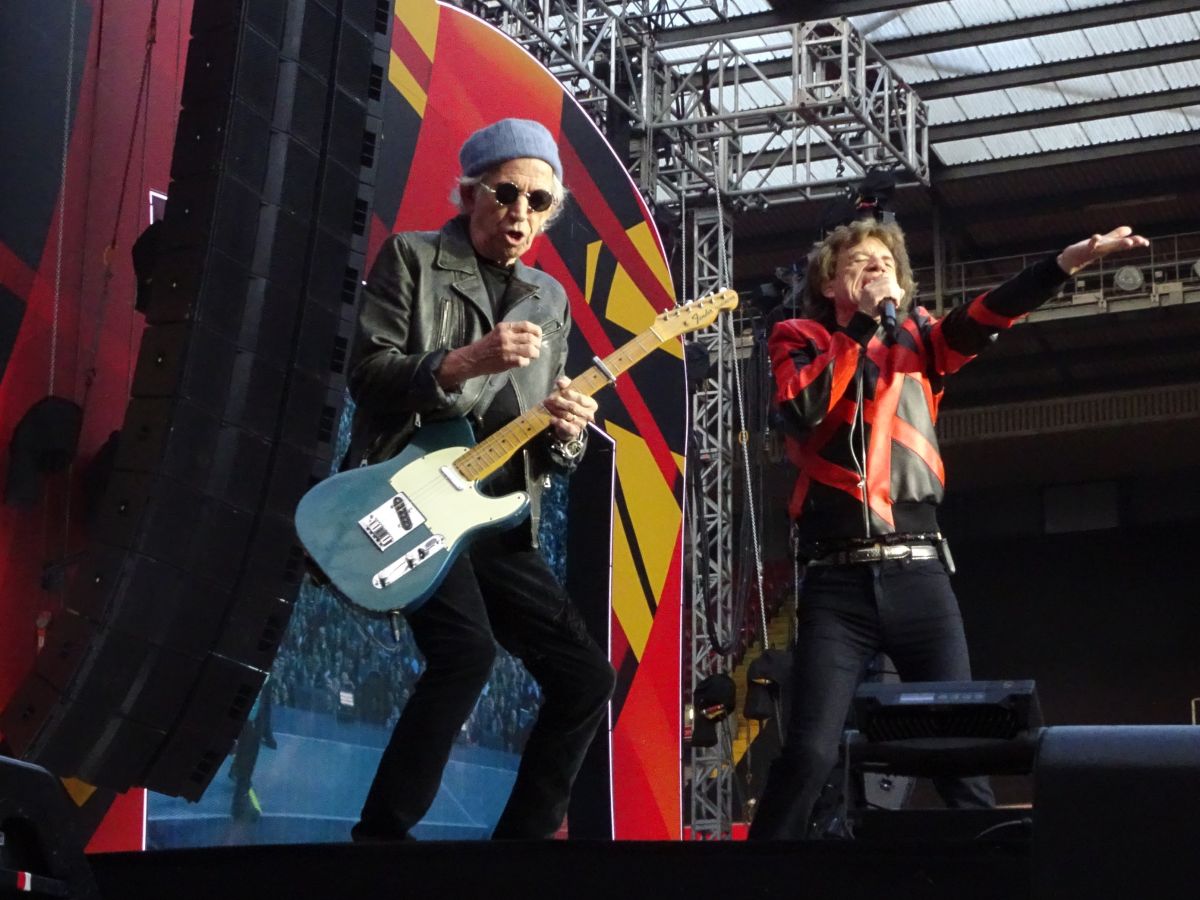 Photo by Roderick Keur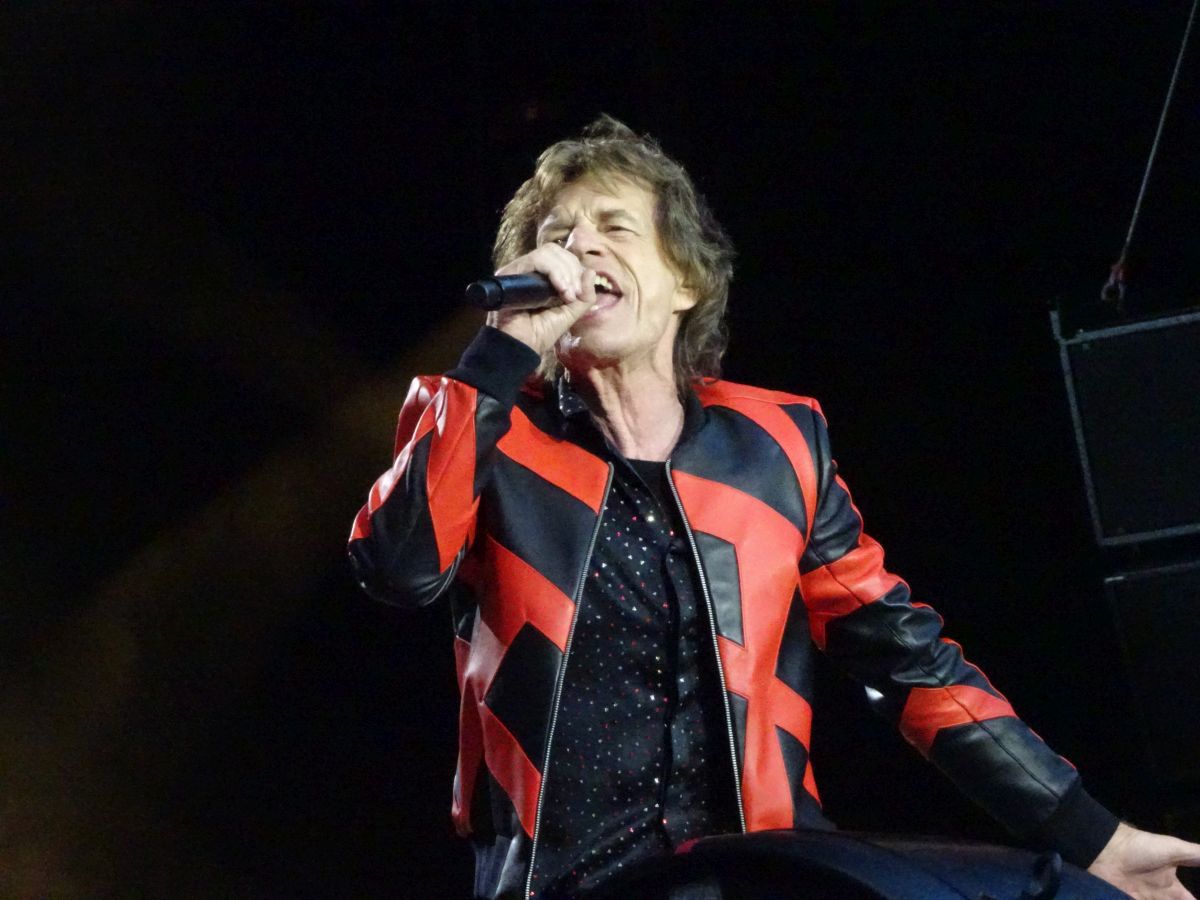 Photo by Roderick Keur
---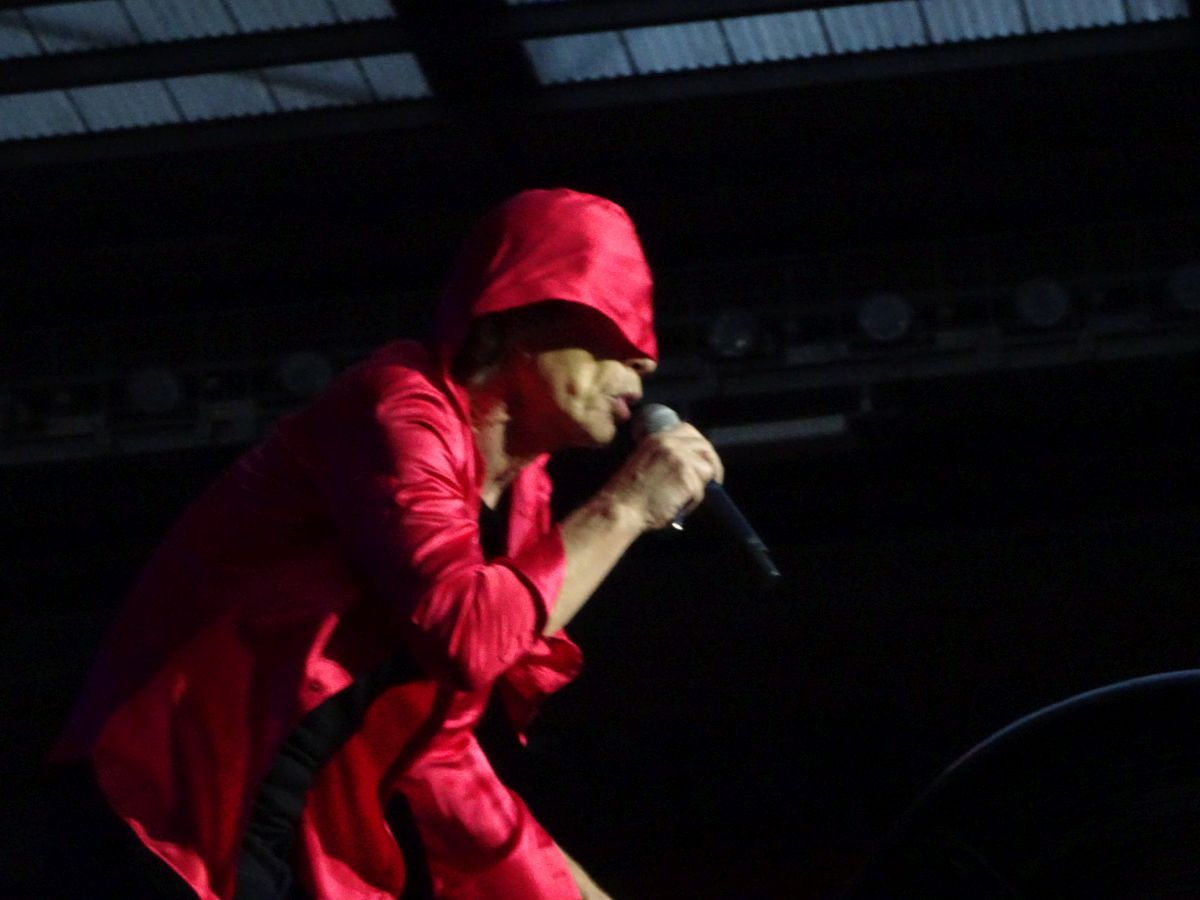 Photo by Roderick Keur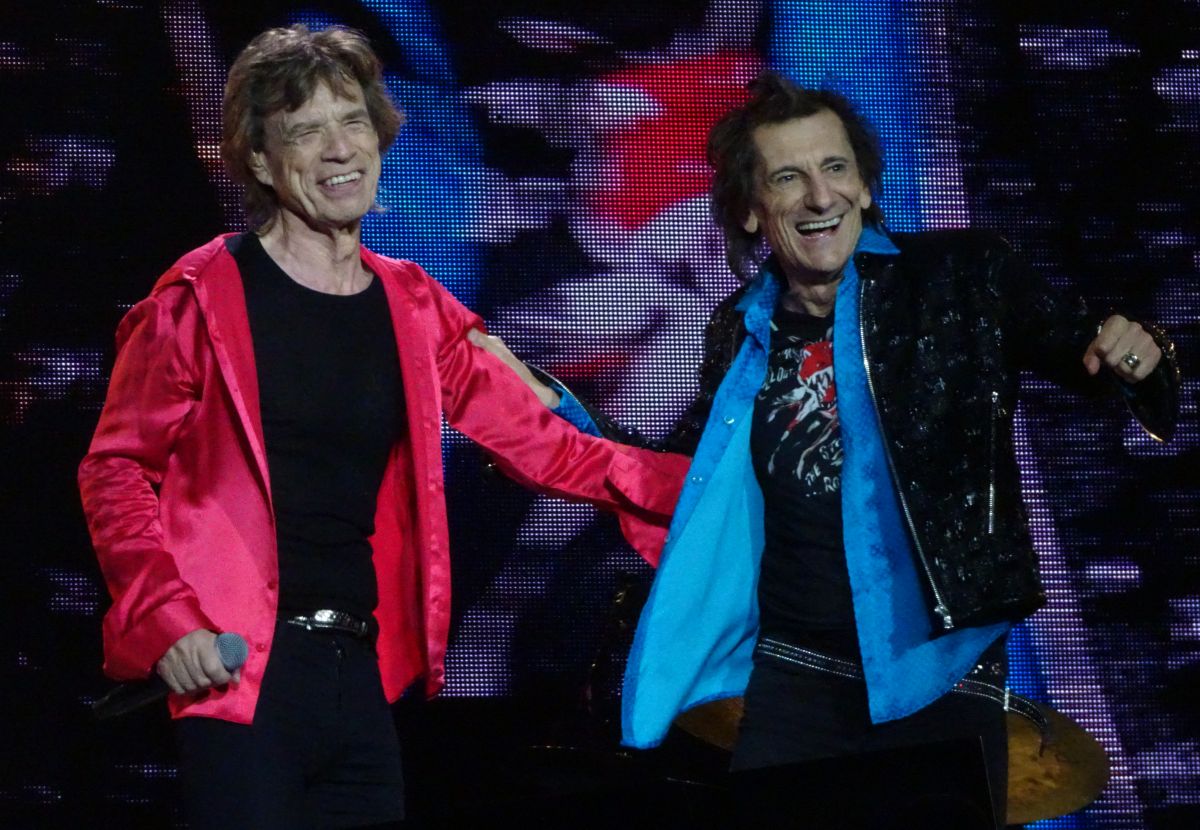 Photo by Roderick Keur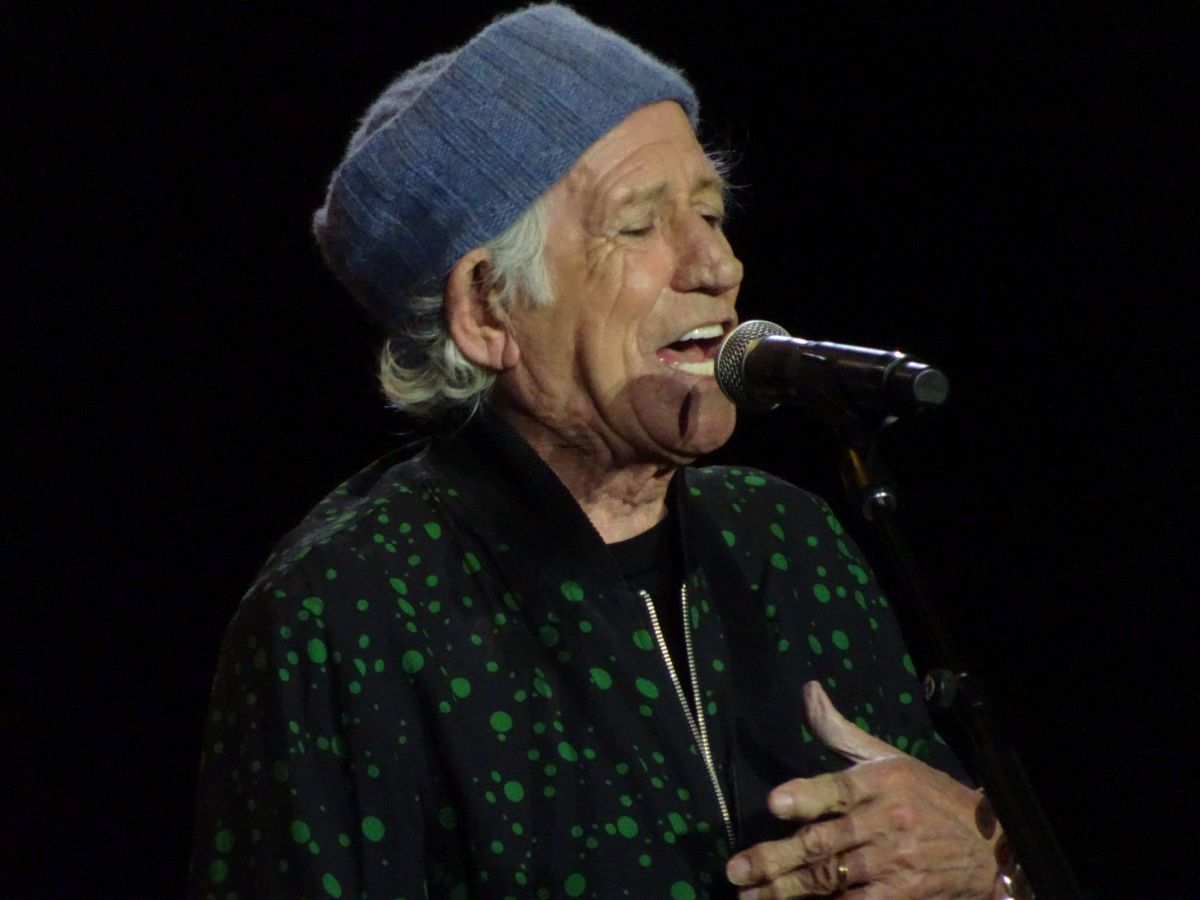 Photo by Roderick Keur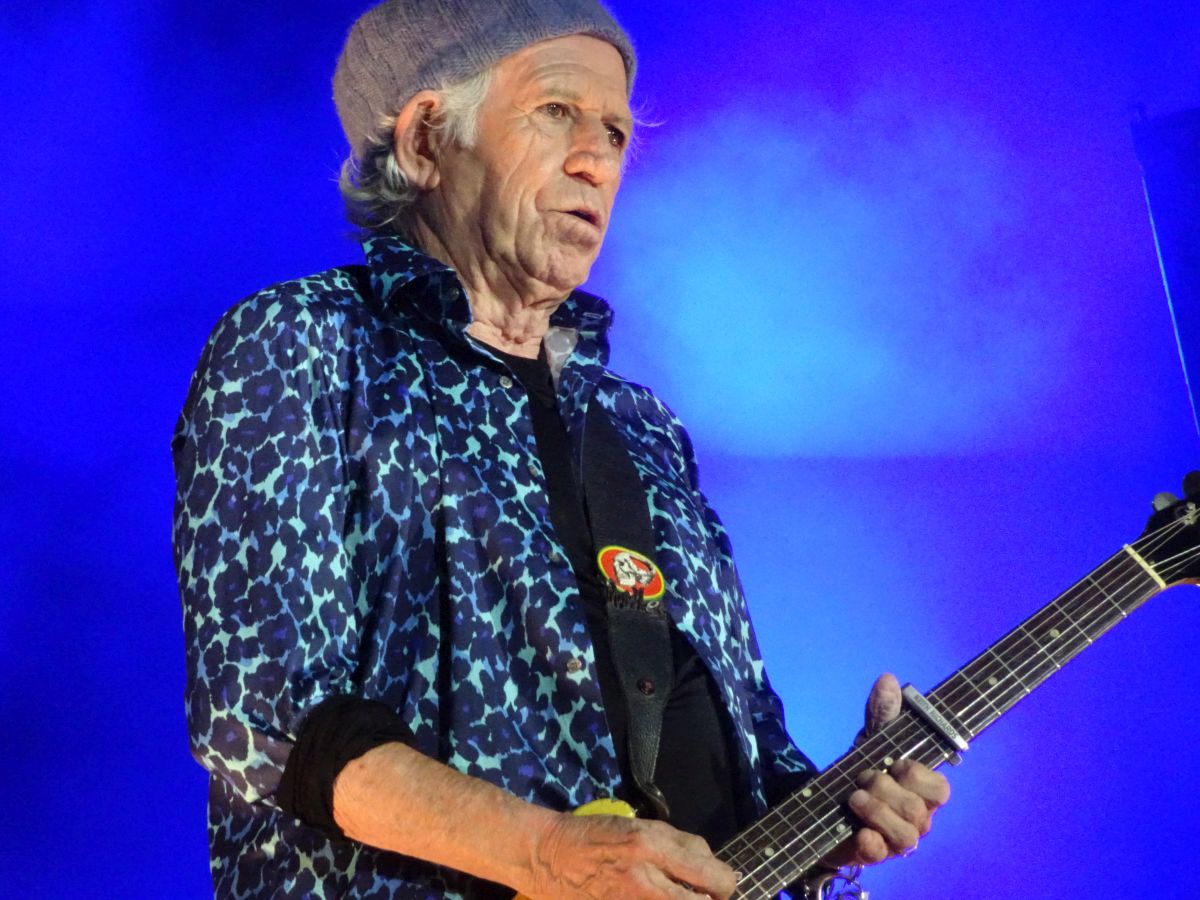 Photo by Roderick Keur
---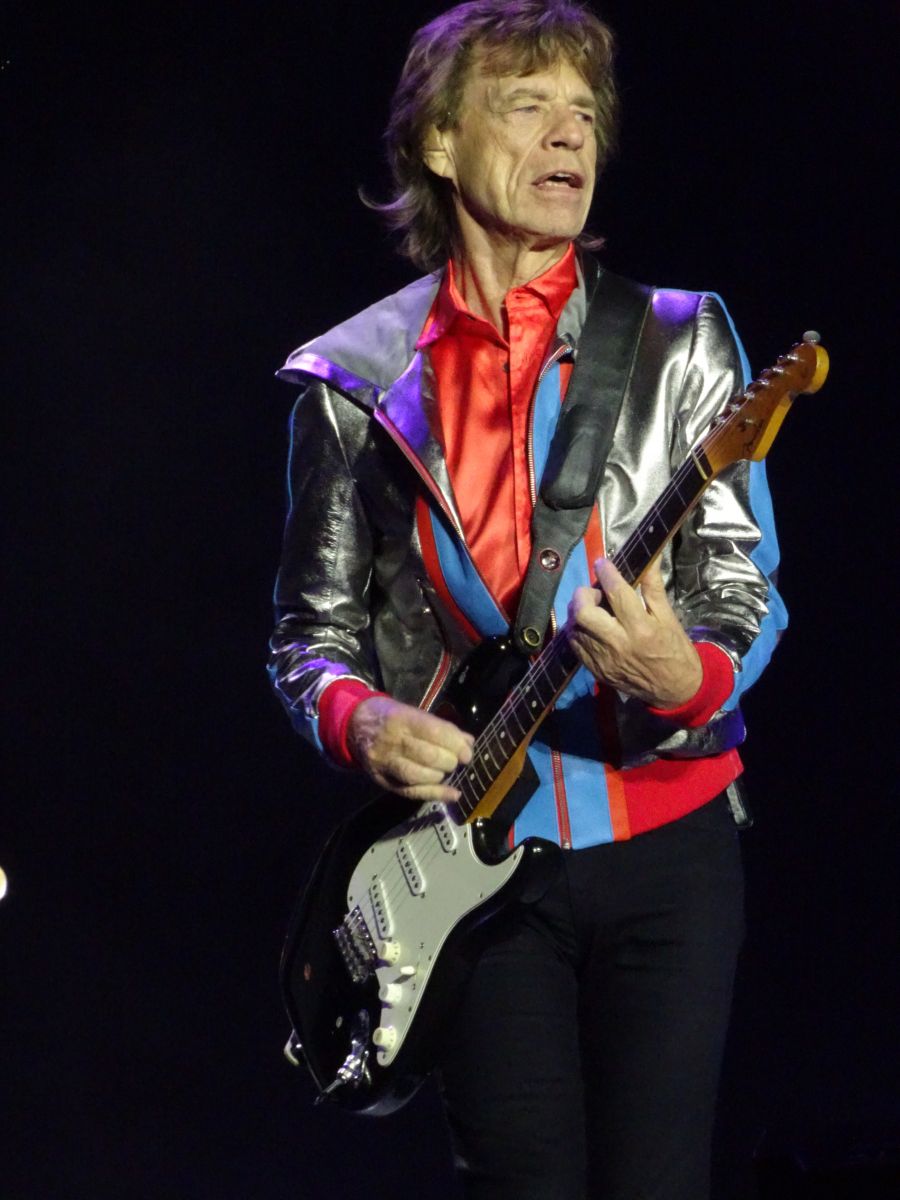 Photo by Roderick Keur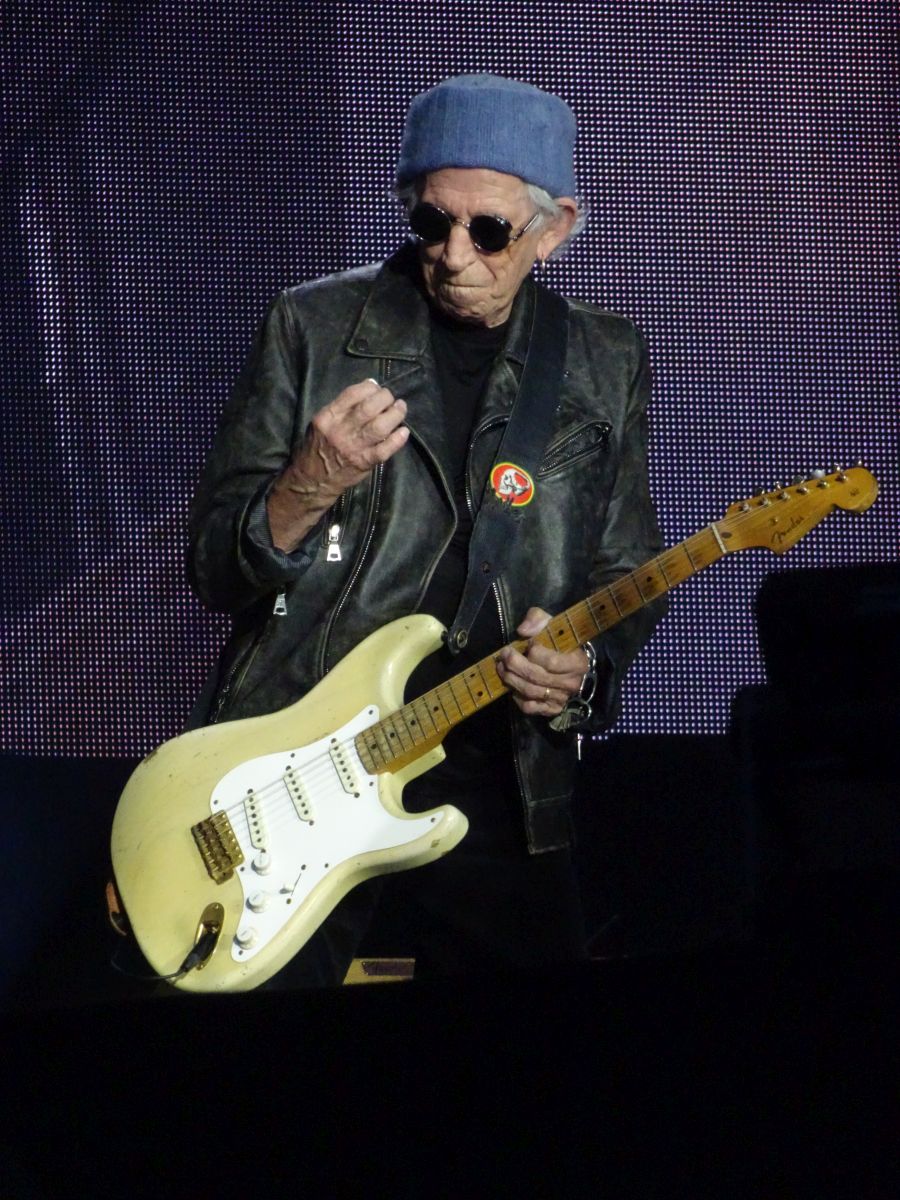 Photo by Roderick Keur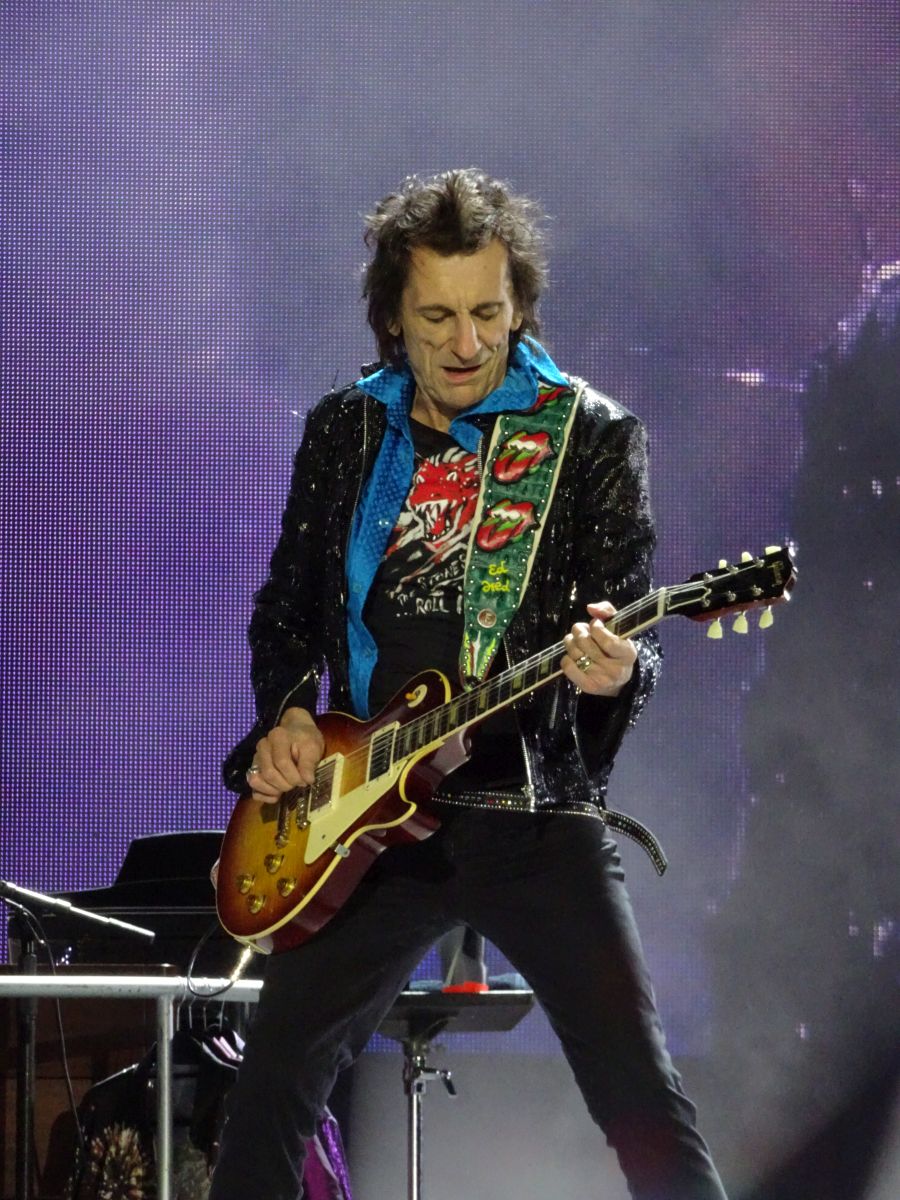 Photo by Roderick Keur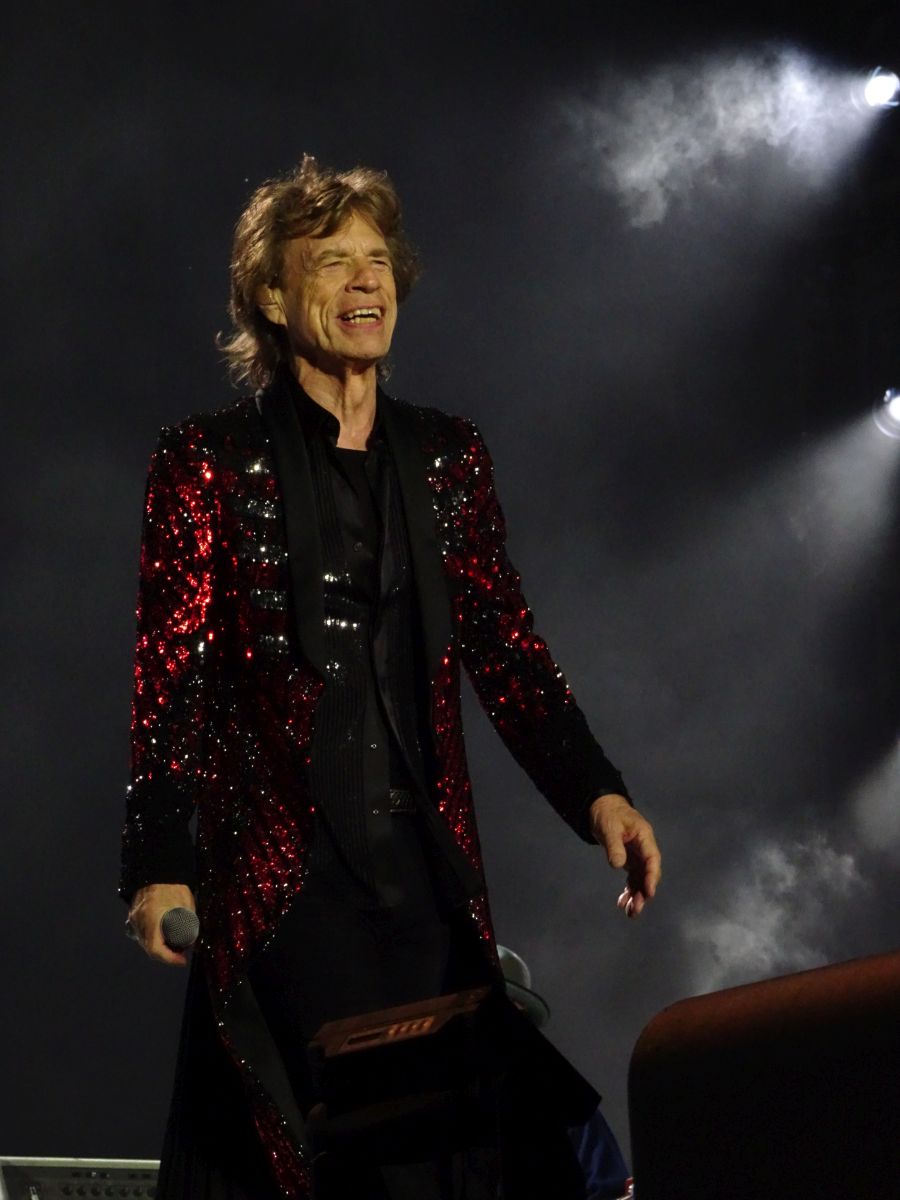 Photo by Roderick Keur
---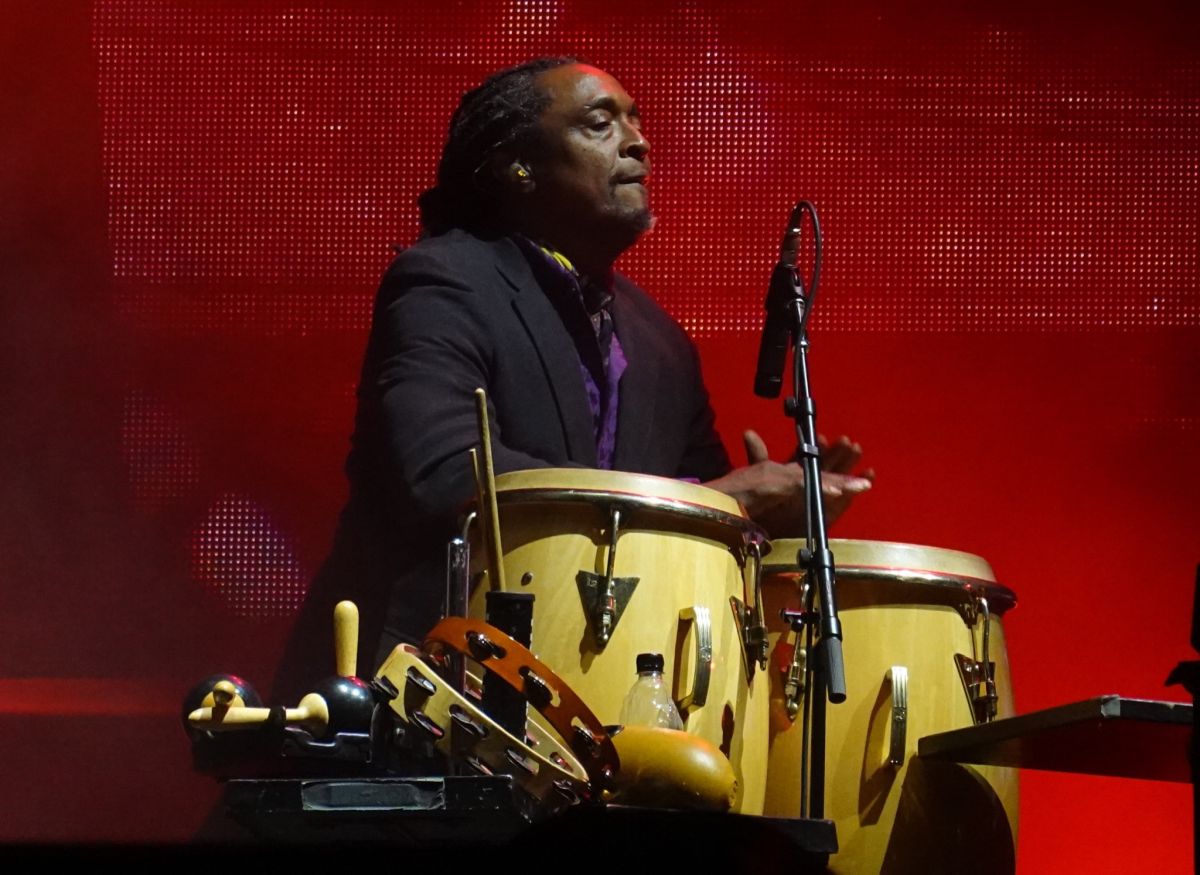 Photo by Hendrik Mulder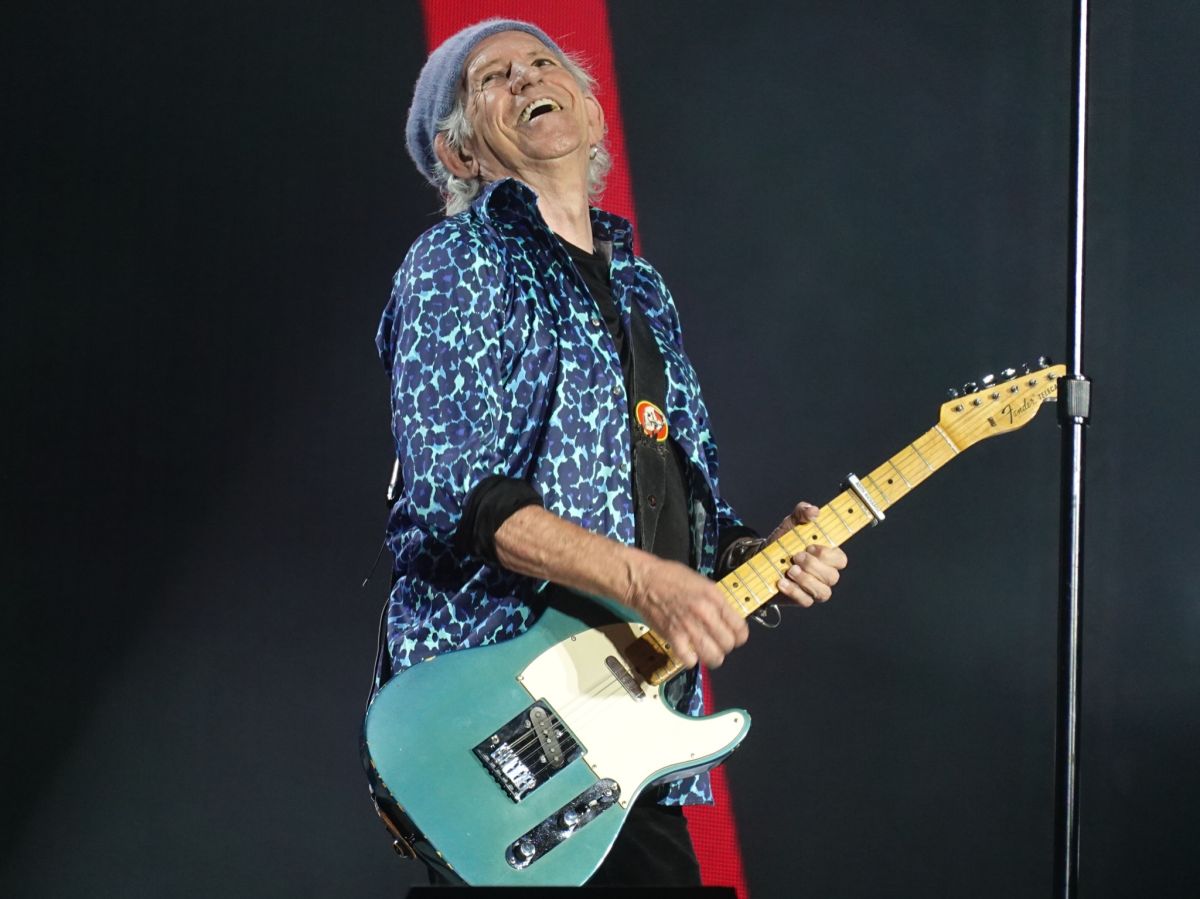 Photo by Hendrik Mulder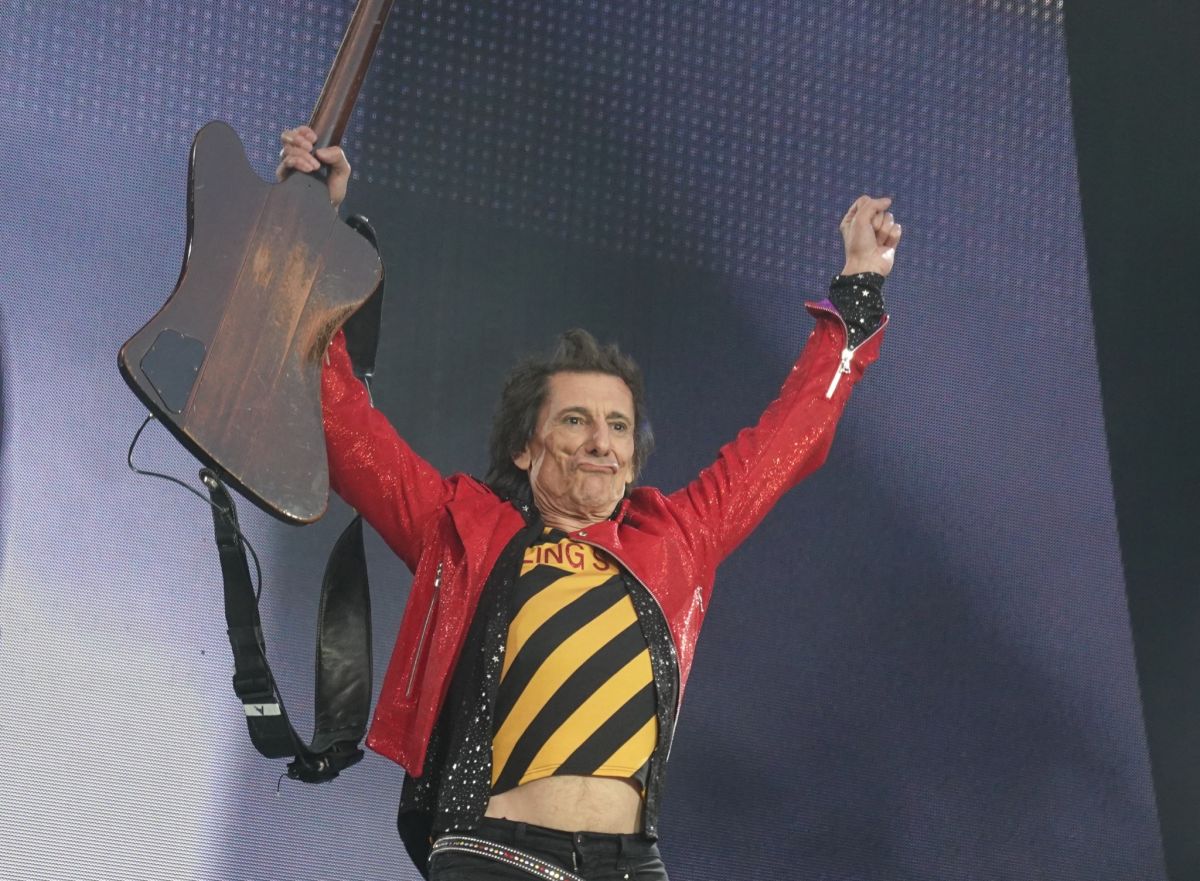 Photo by Hendrik Mulder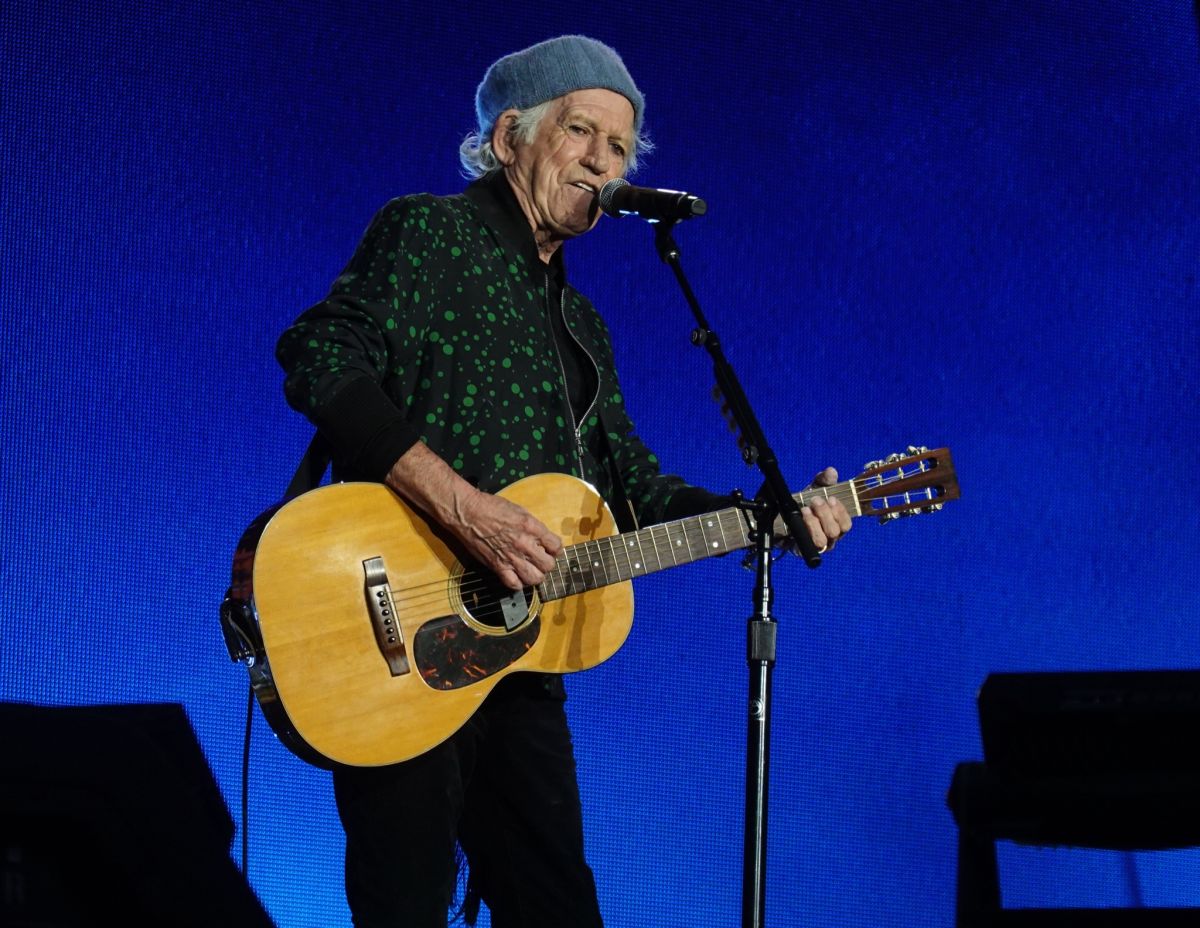 Photo by Hendrik Mulder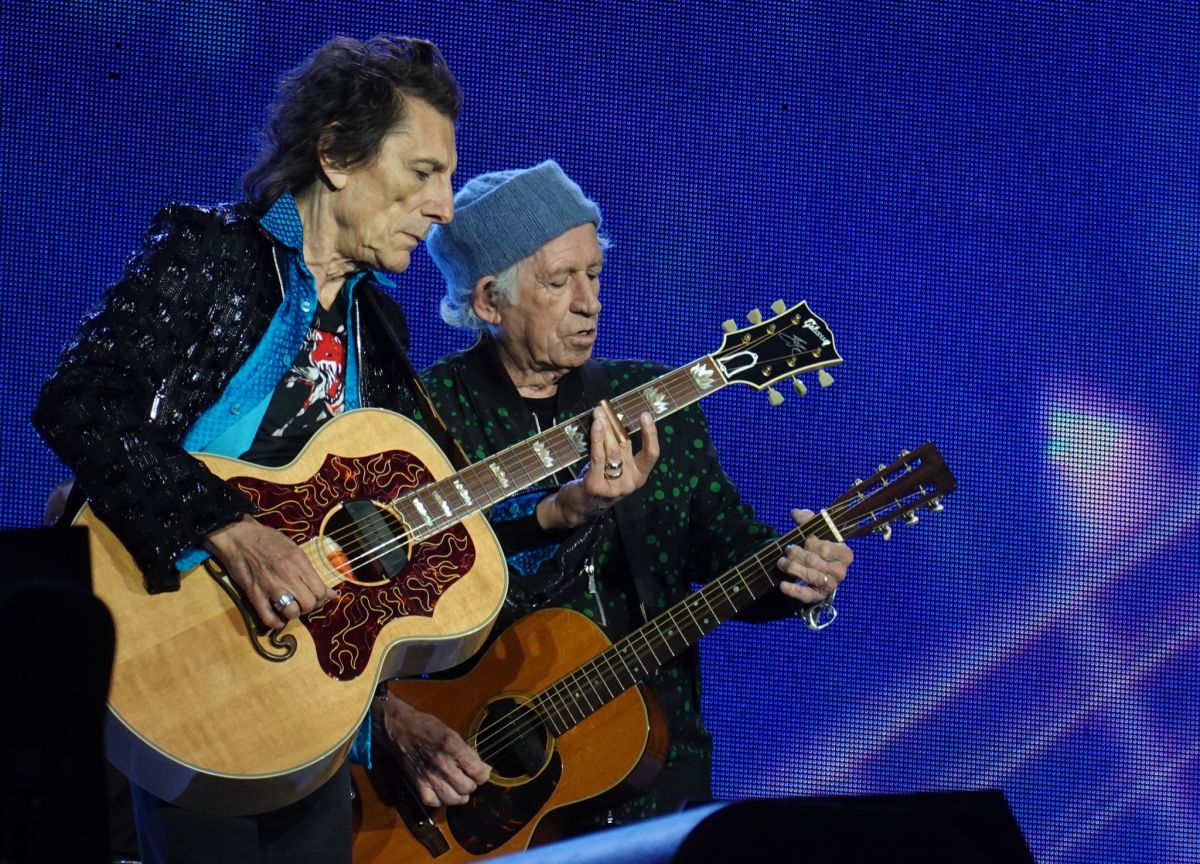 Photo by Hendrik Mulder
---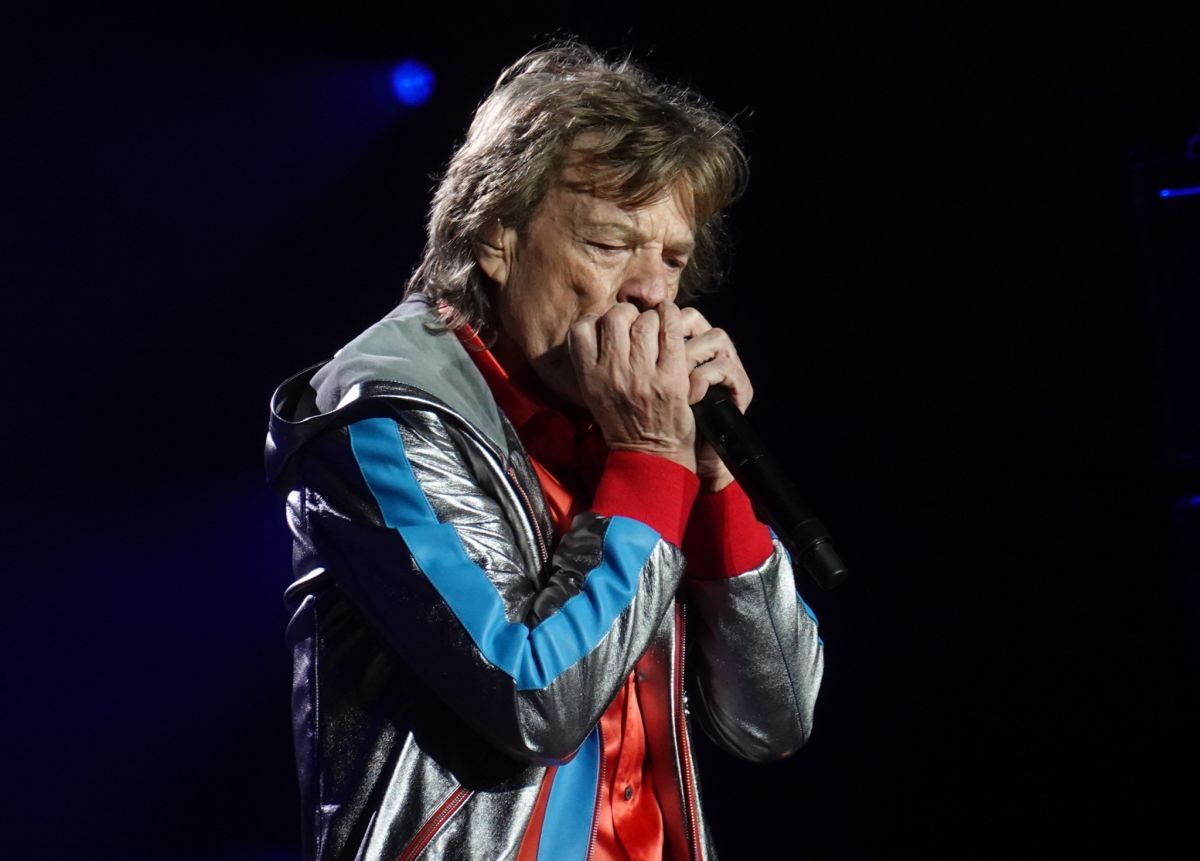 Photo by Hendrik Mulder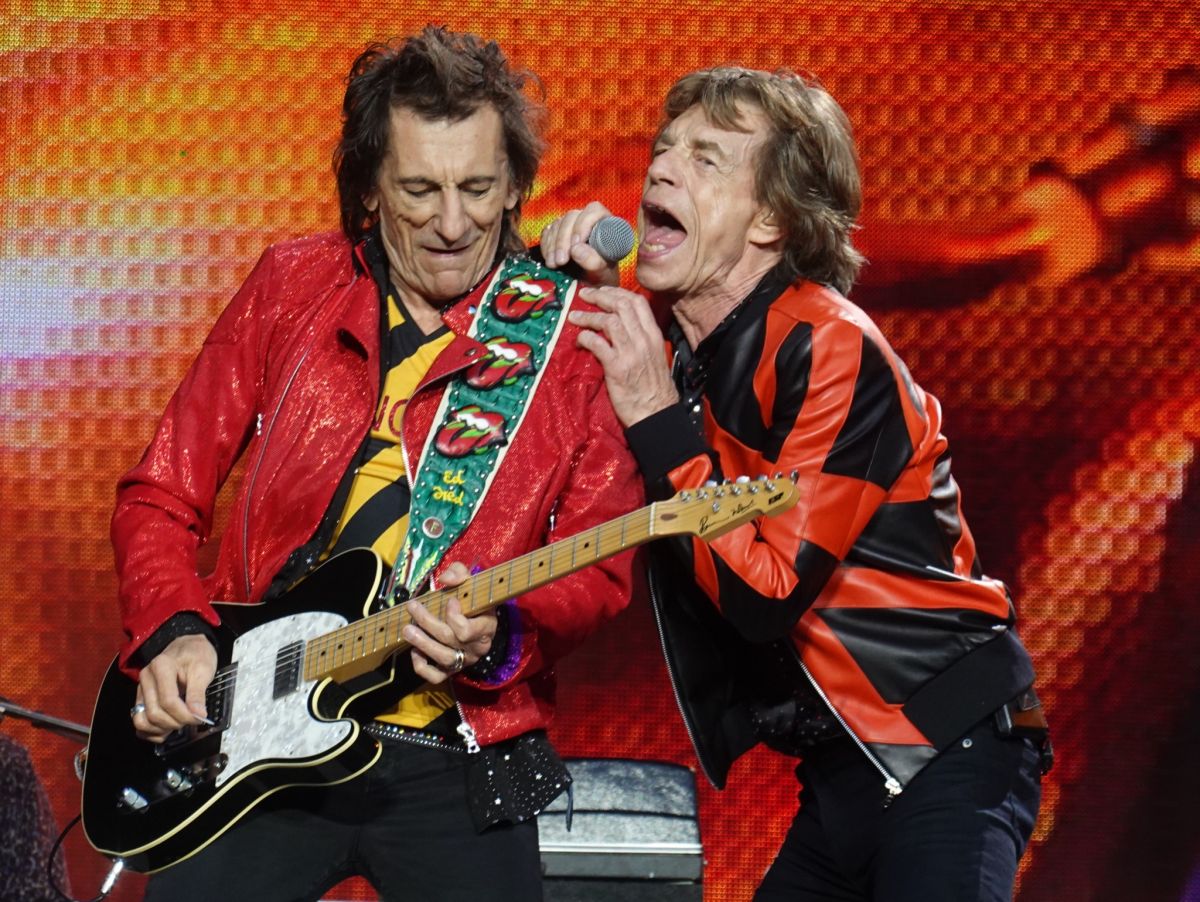 Photo by Hendrik Mulder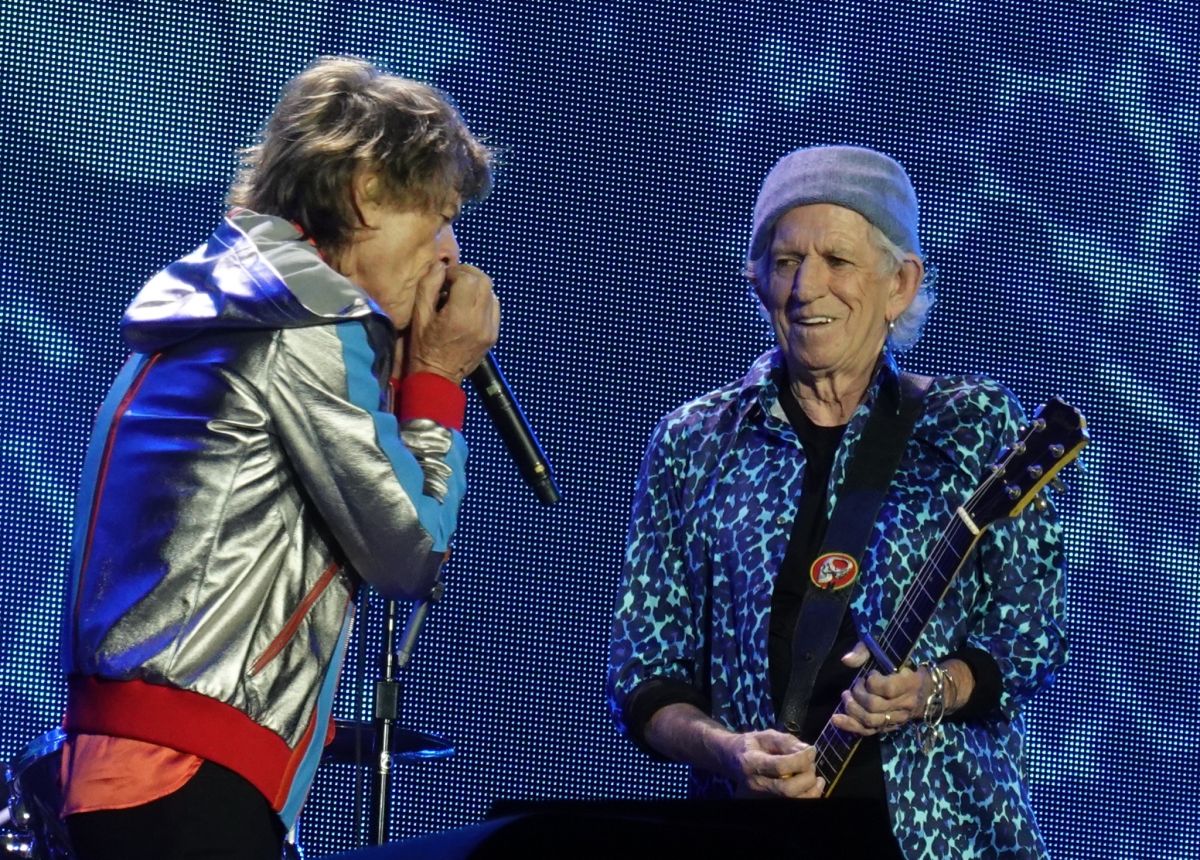 Photo by Hendrik Mulder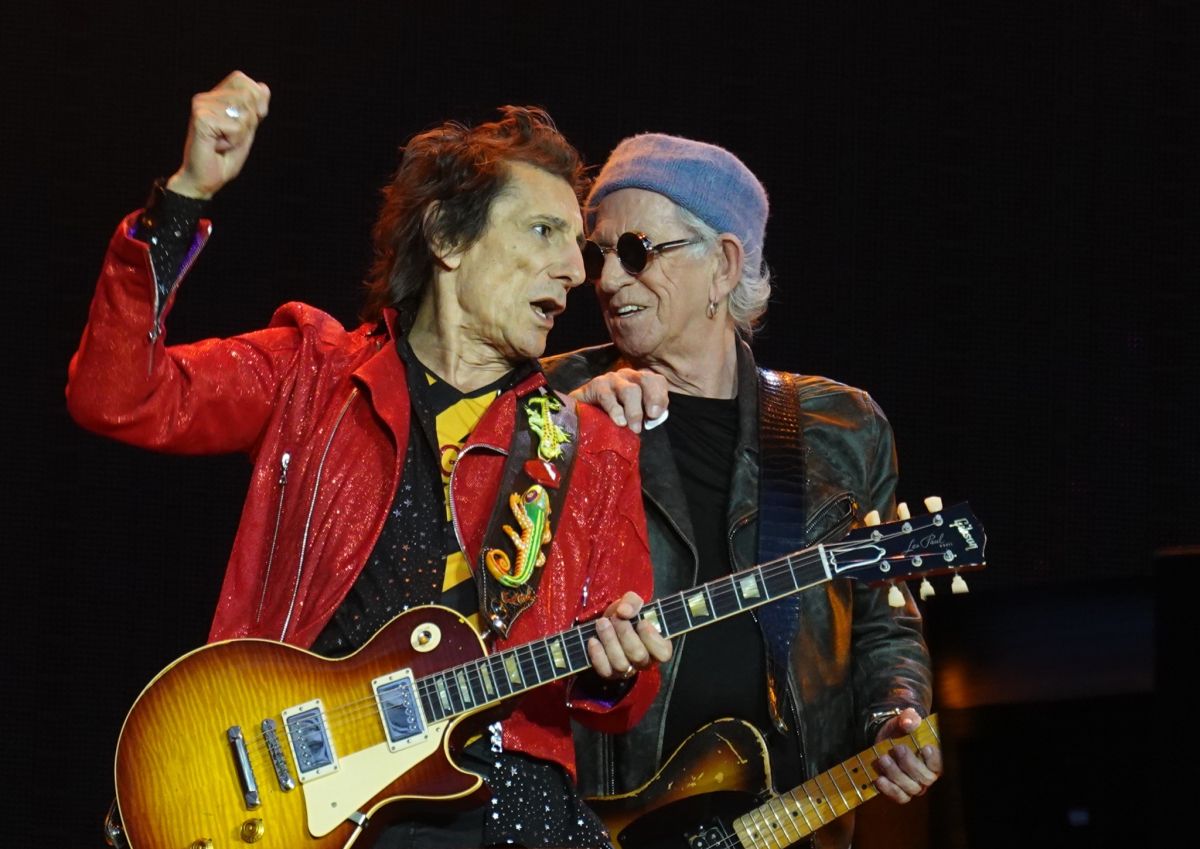 Photo by Hendrik Mulder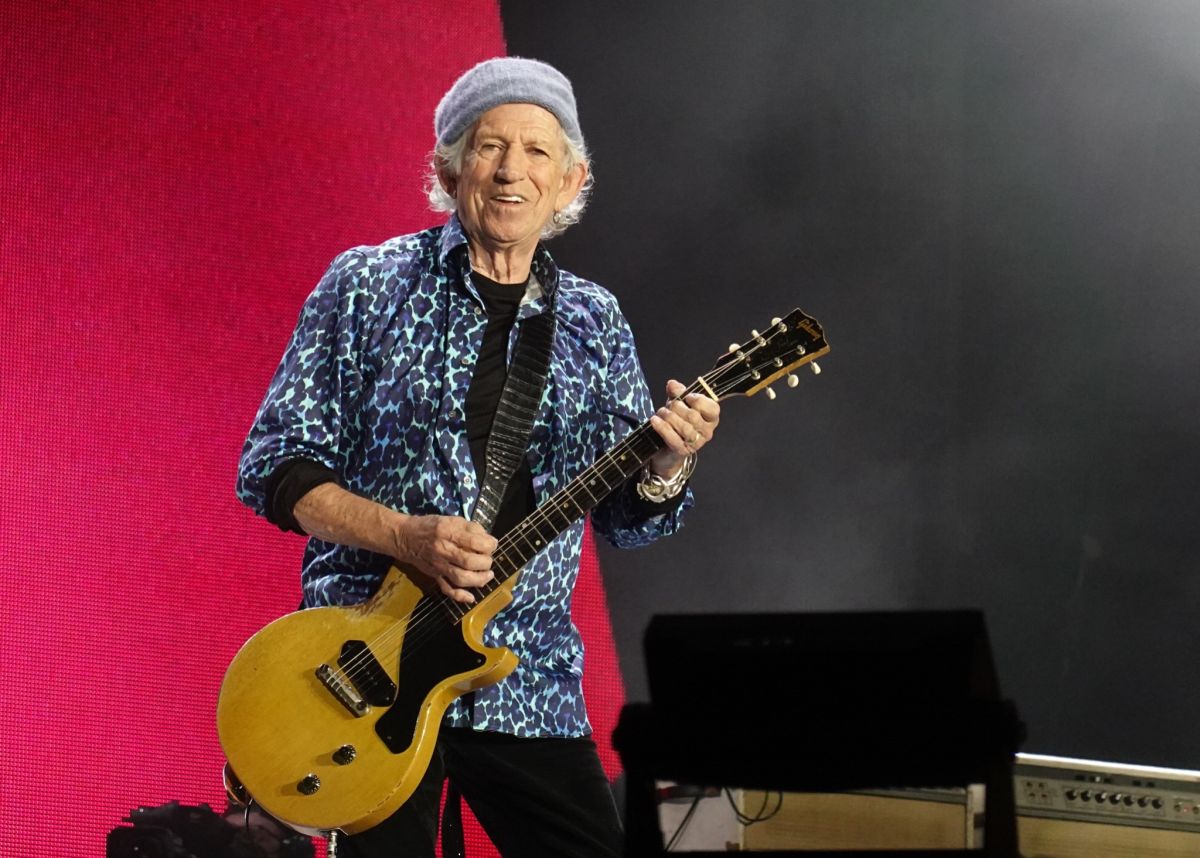 Photo by Hendrik Mulder
---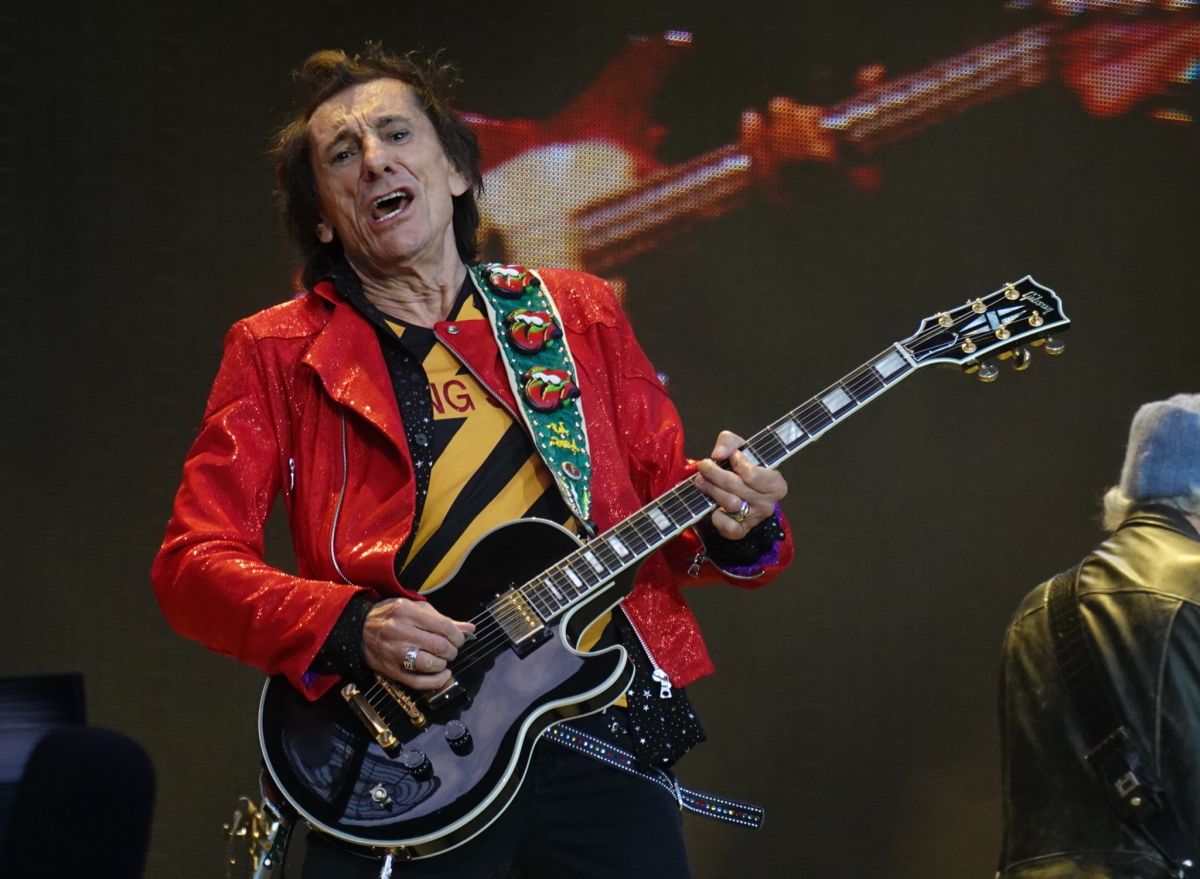 Photo by Hendrik Mulder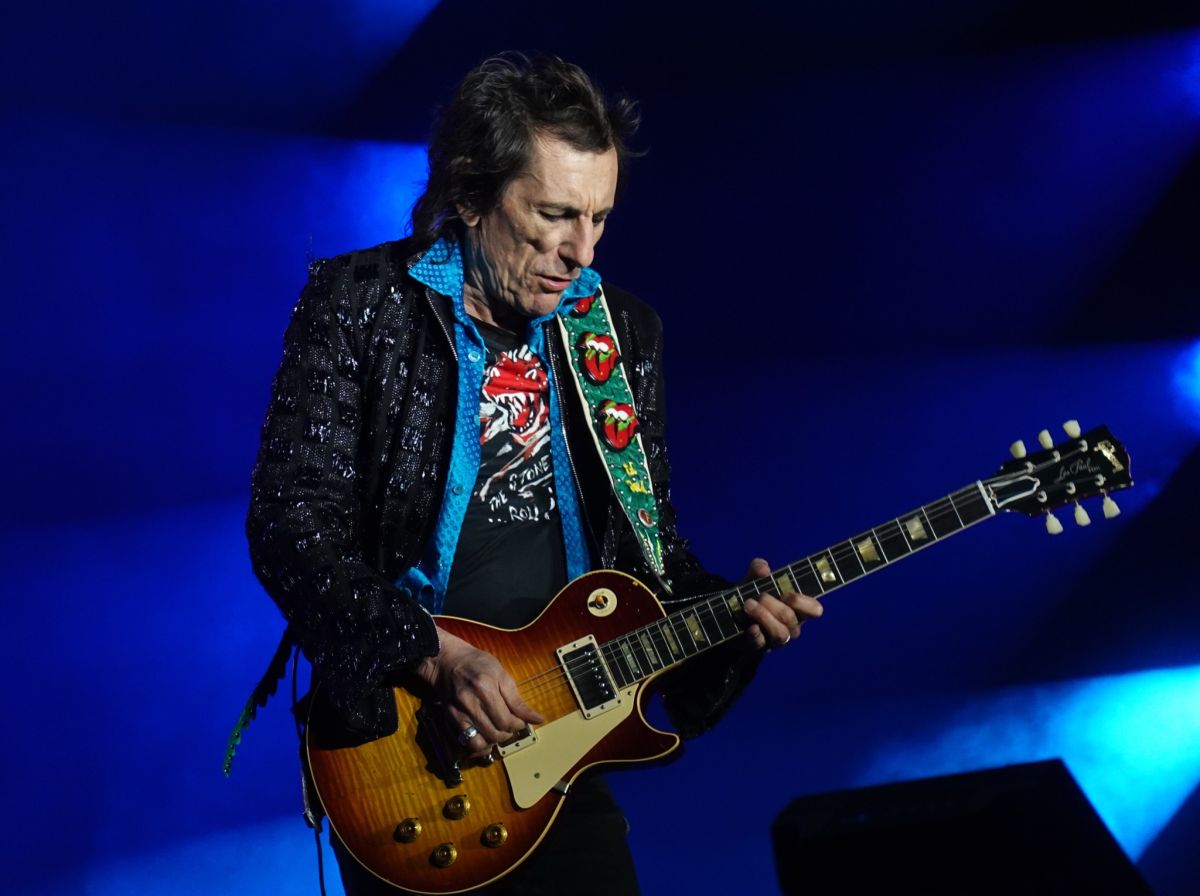 Photo by Hendrik Mulder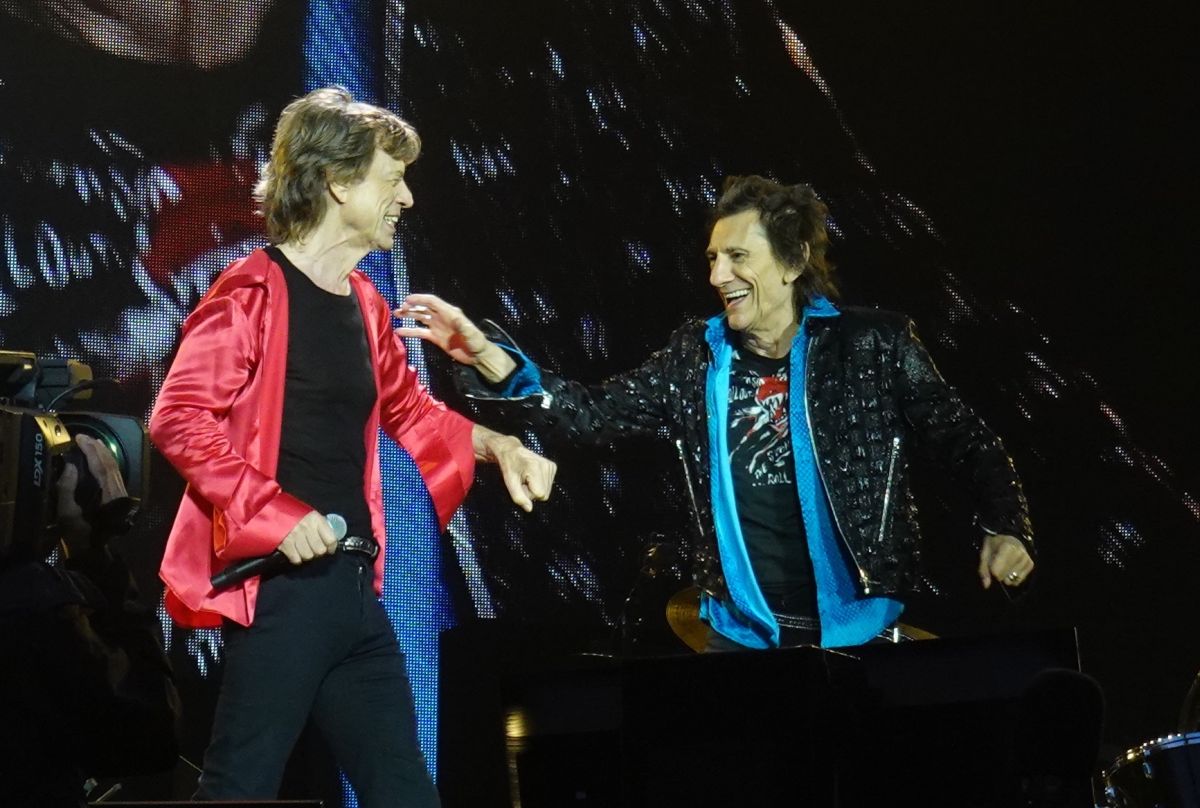 Photo by Hendrik Mulder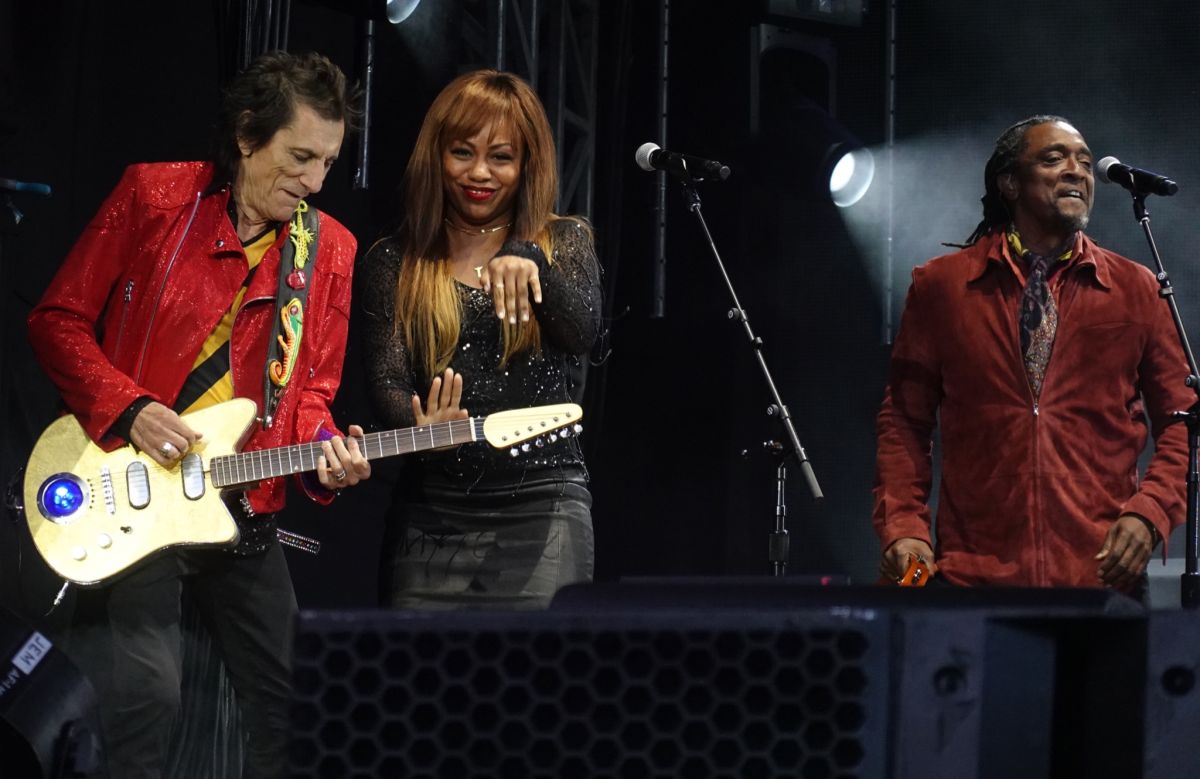 Photo by Hendrik Mulder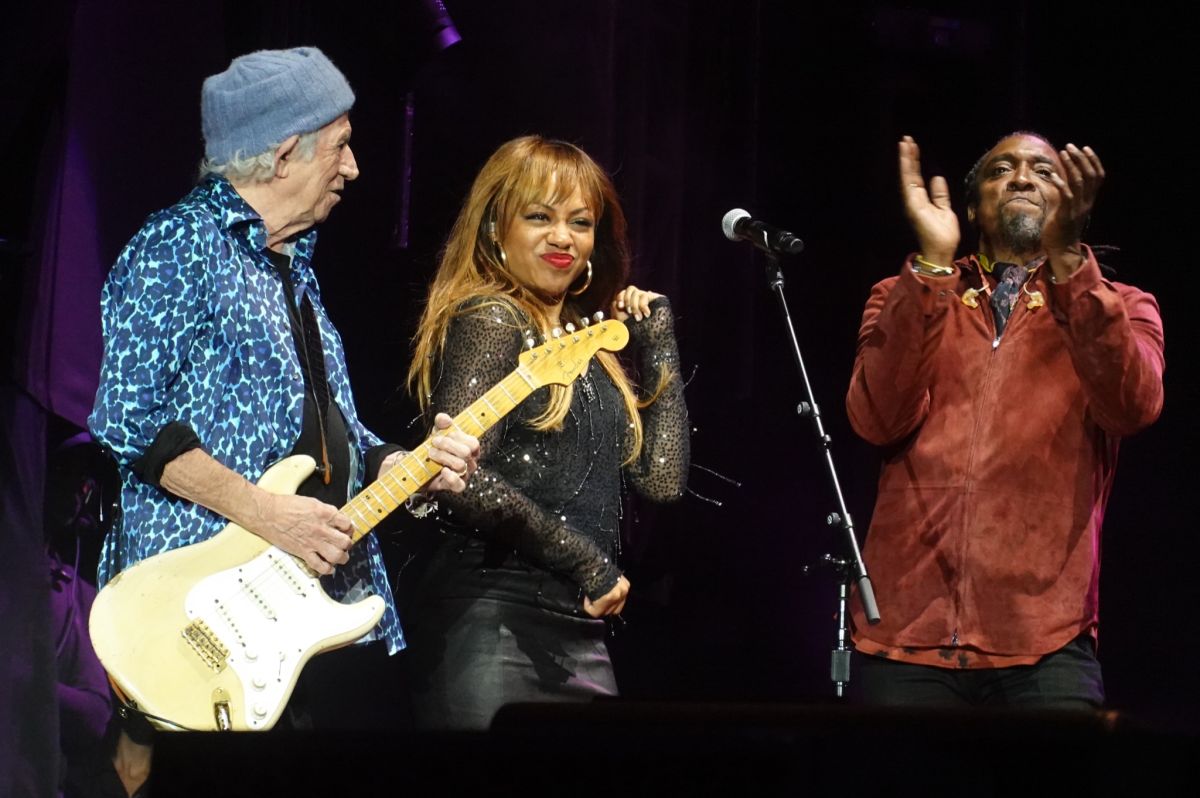 Photo by Hendrik Mulder
---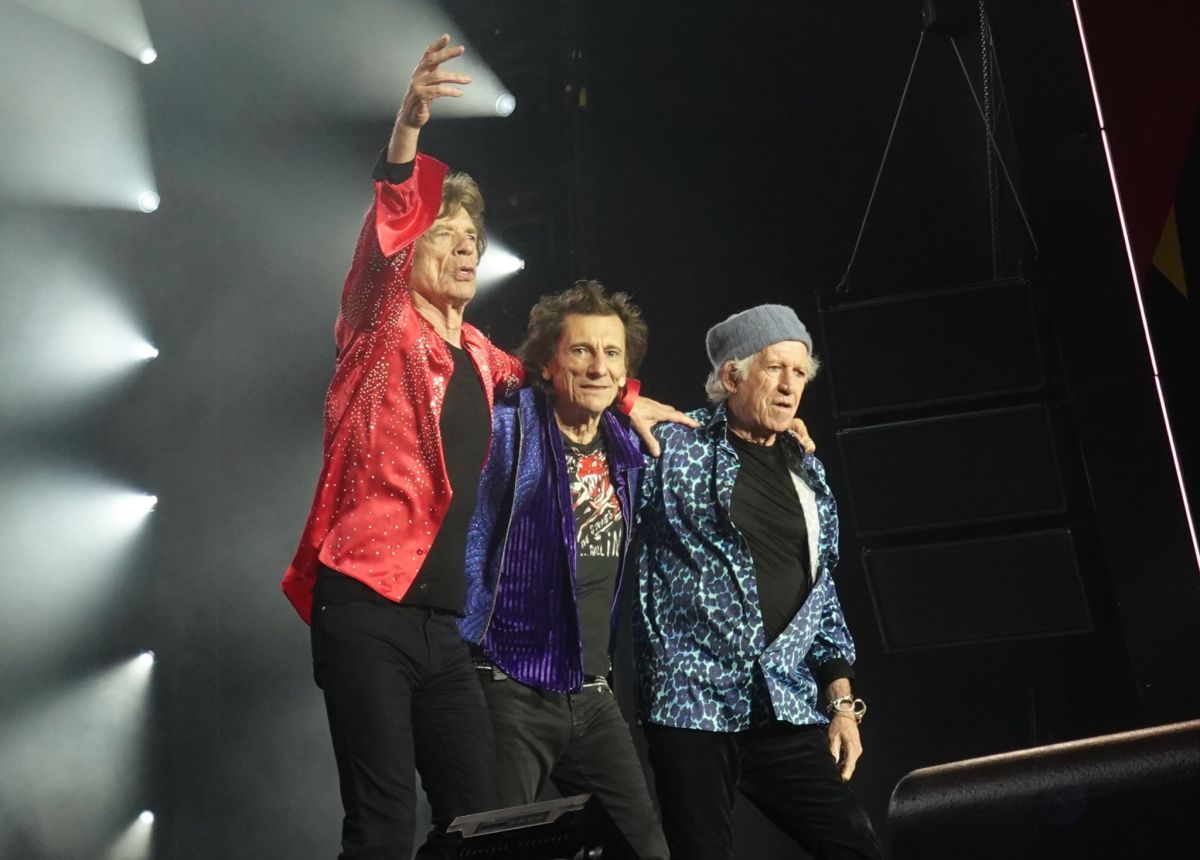 Photo by Hendrik Mulder
---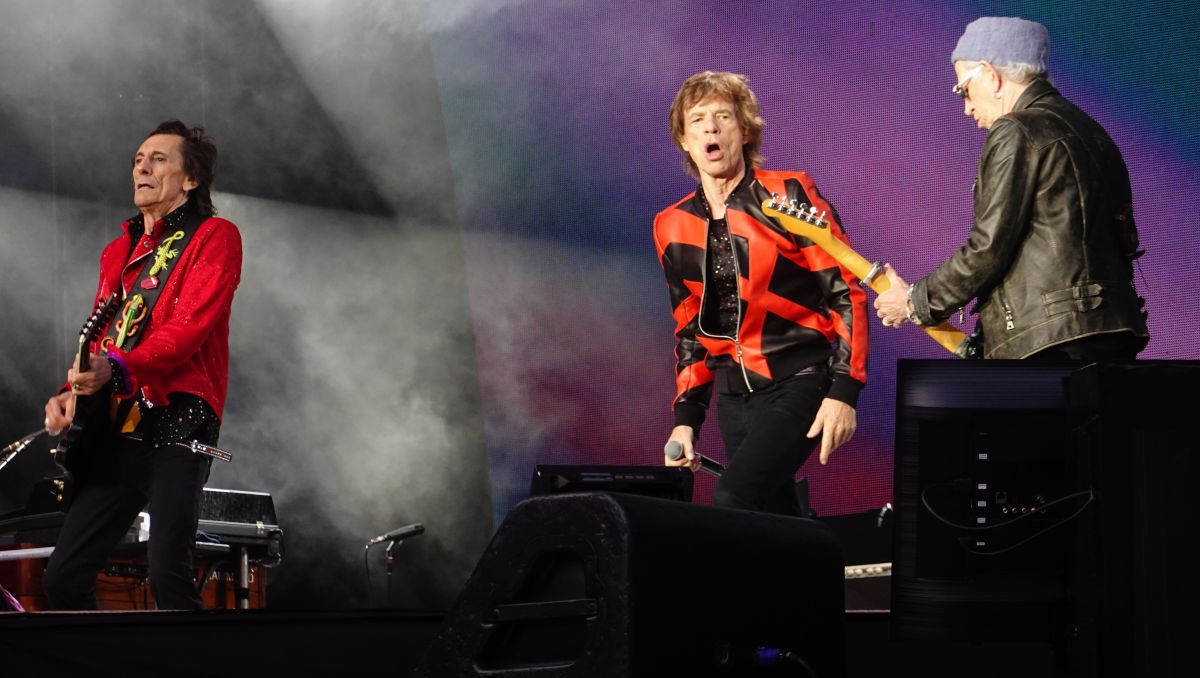 Photo by Jan Veeken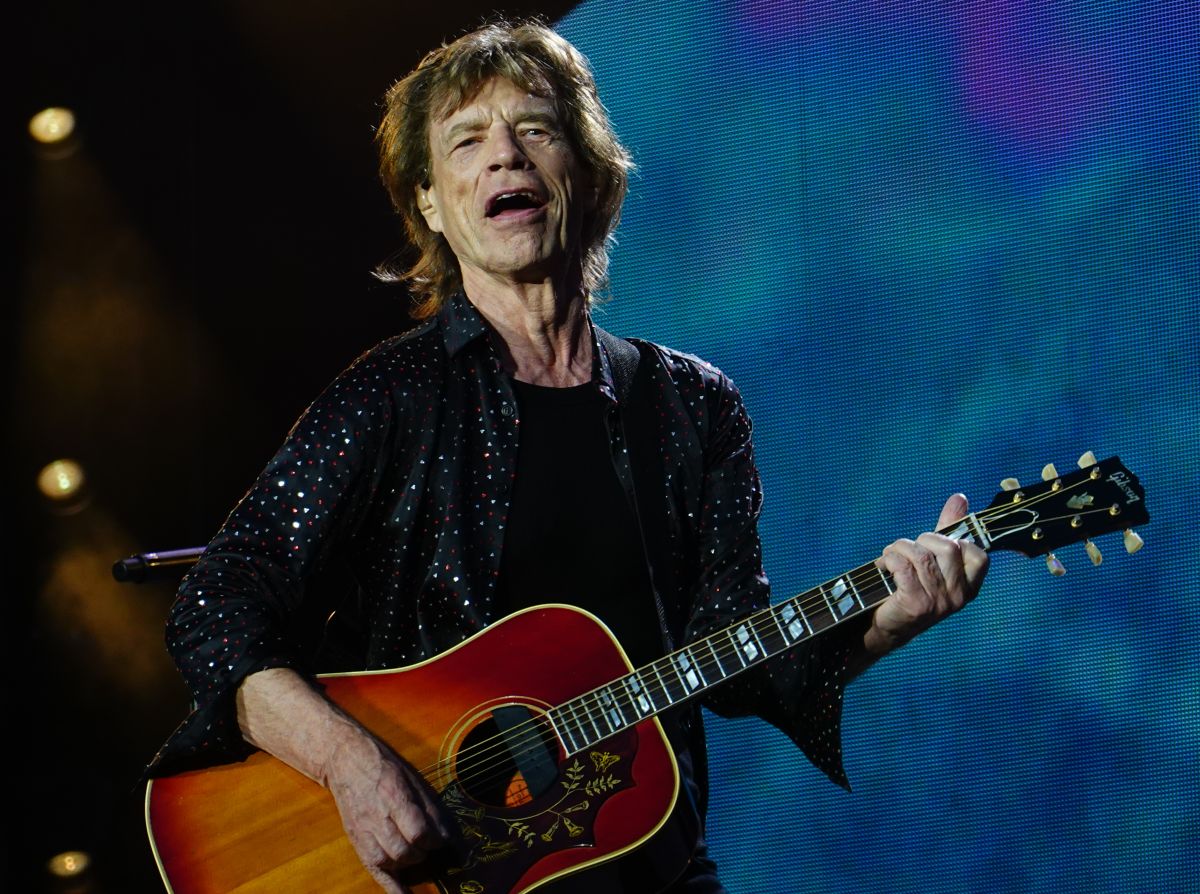 Photo by Jan Veeken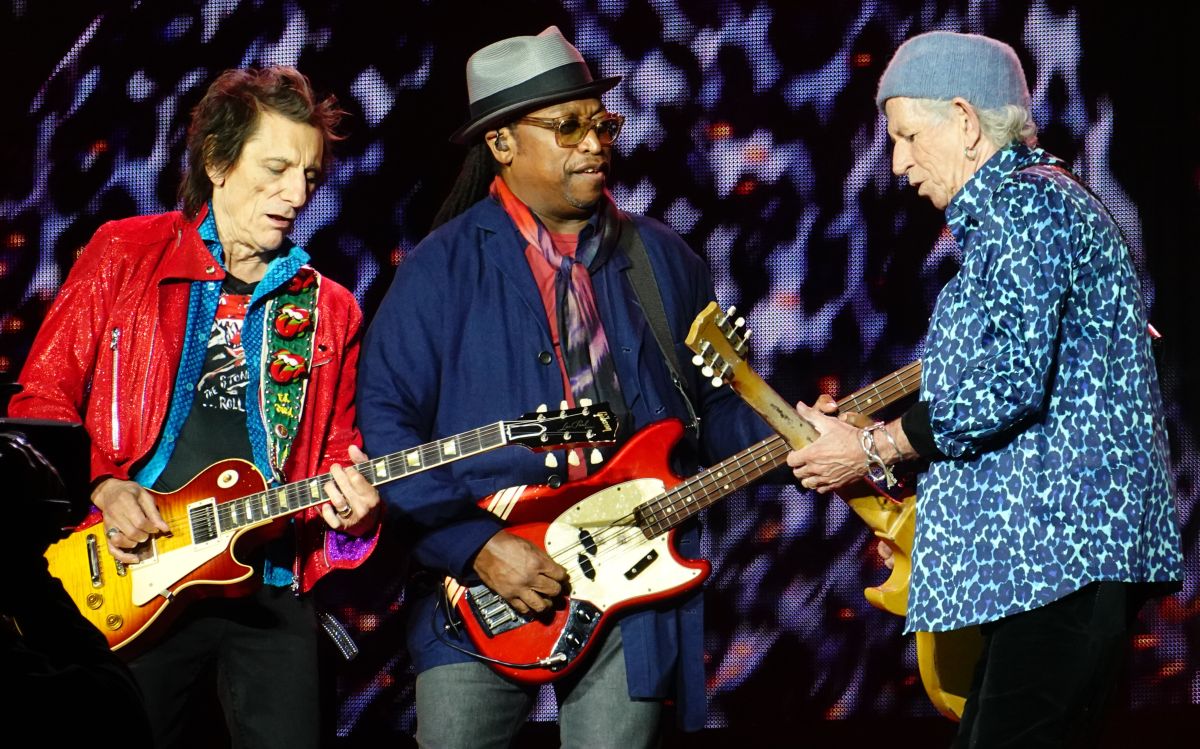 Photo by Jan Veeken
---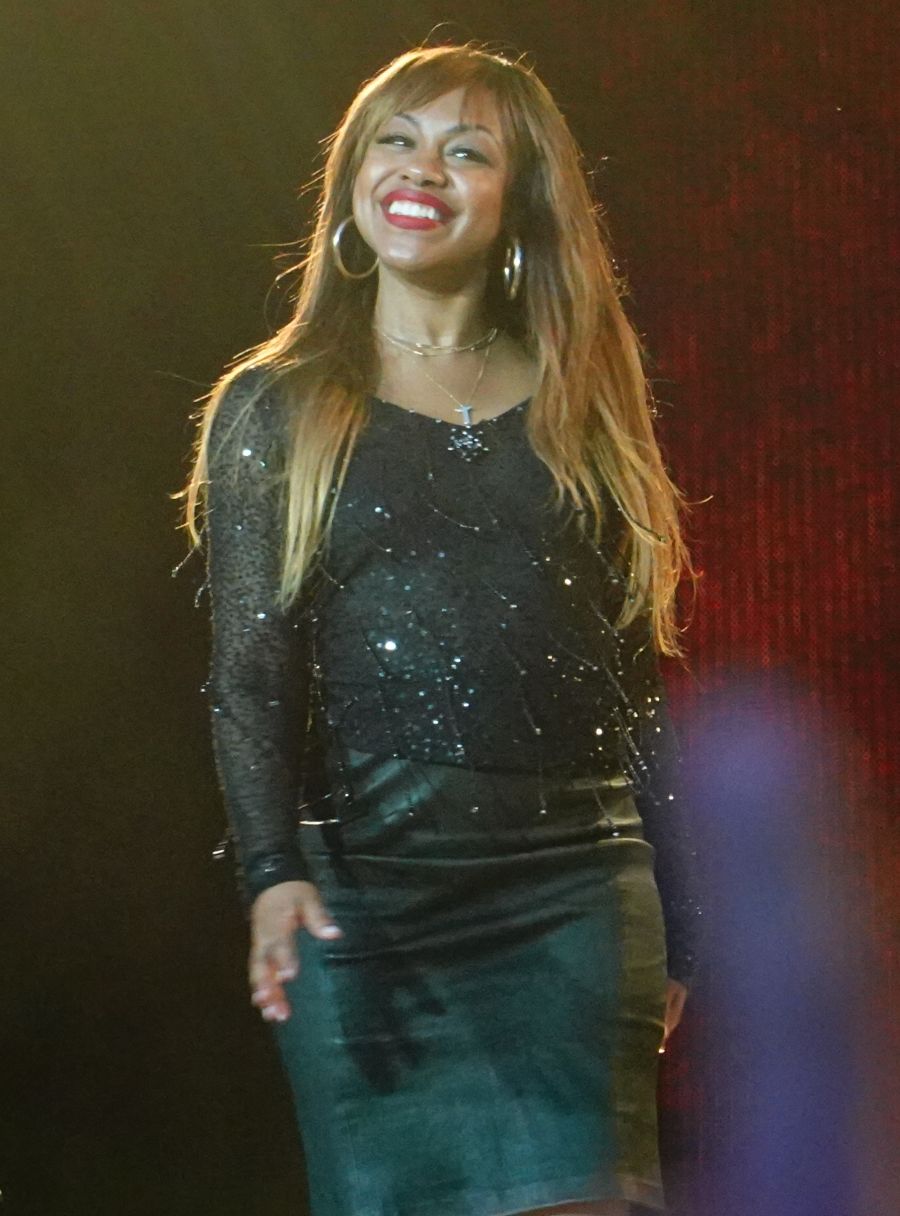 Photo by Jan Veeken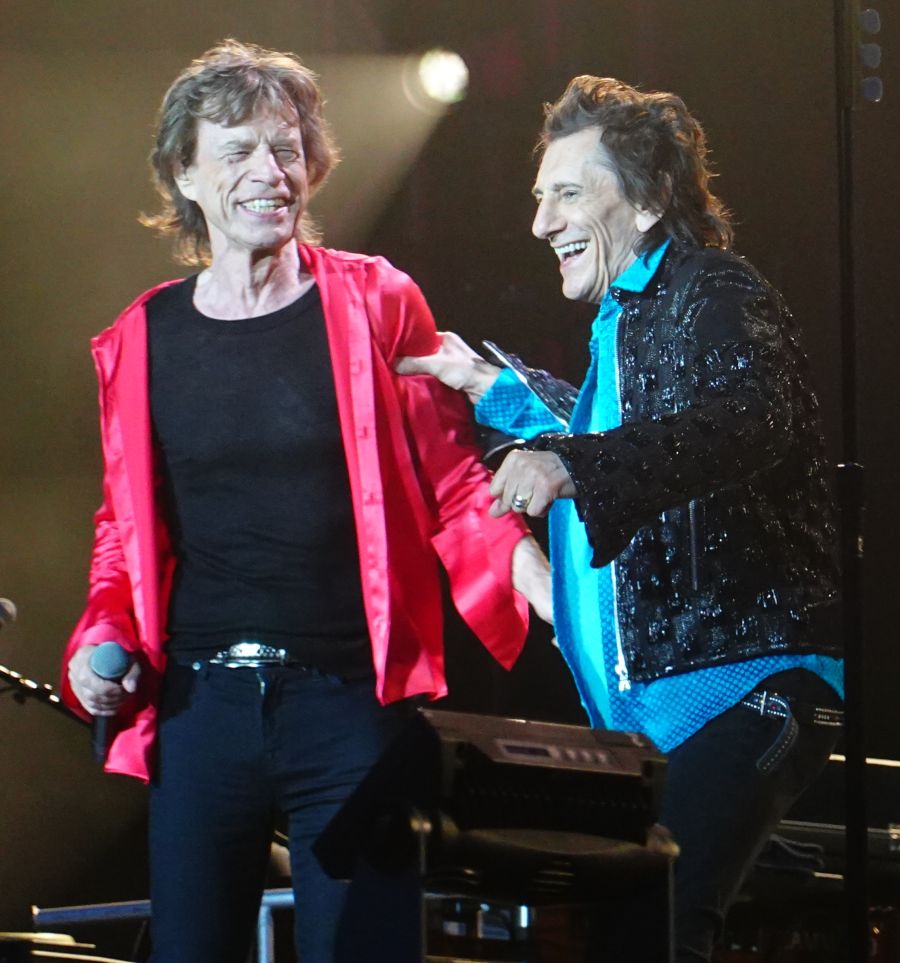 Photo by Jan Veeken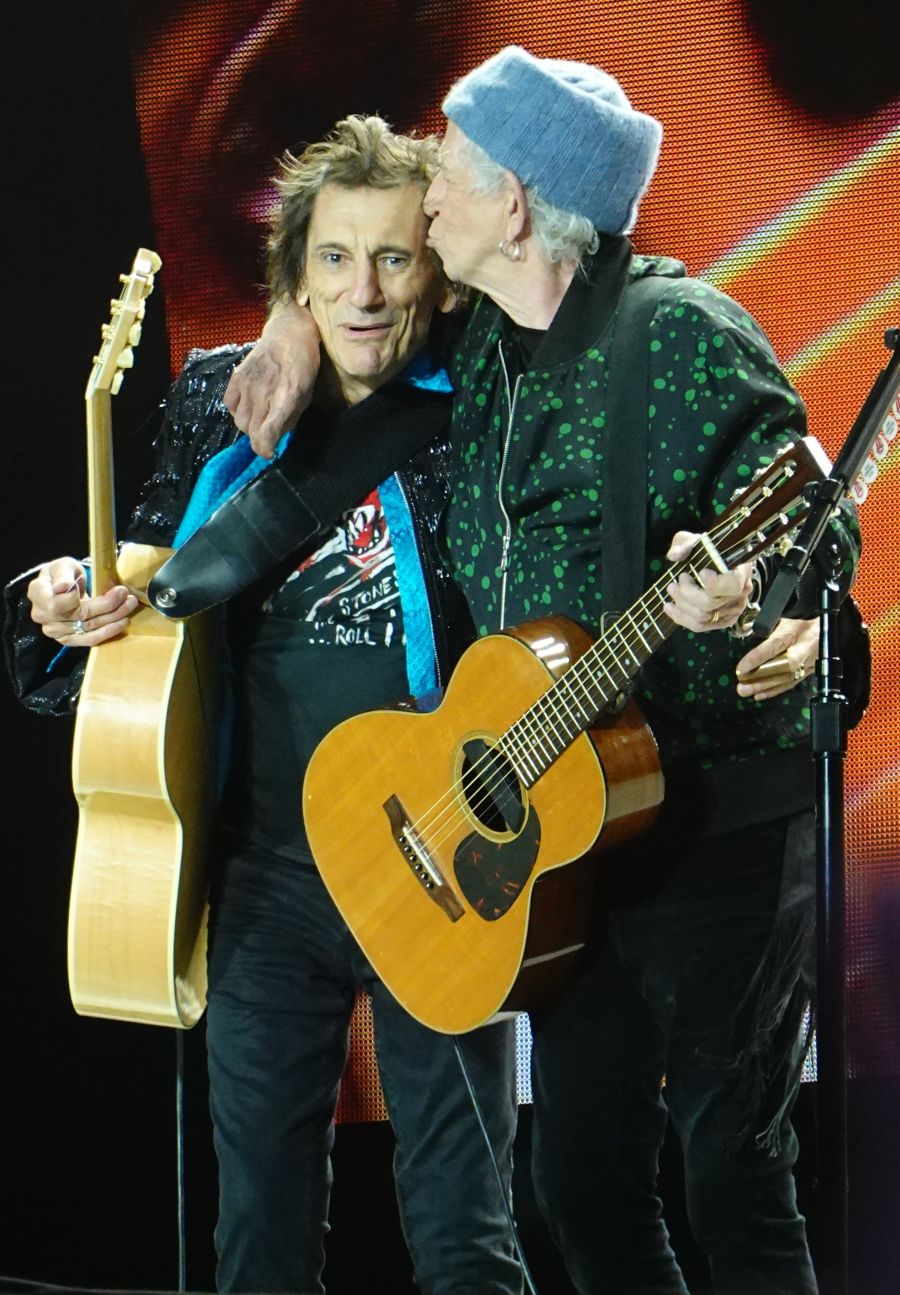 Photo by Jan Veeken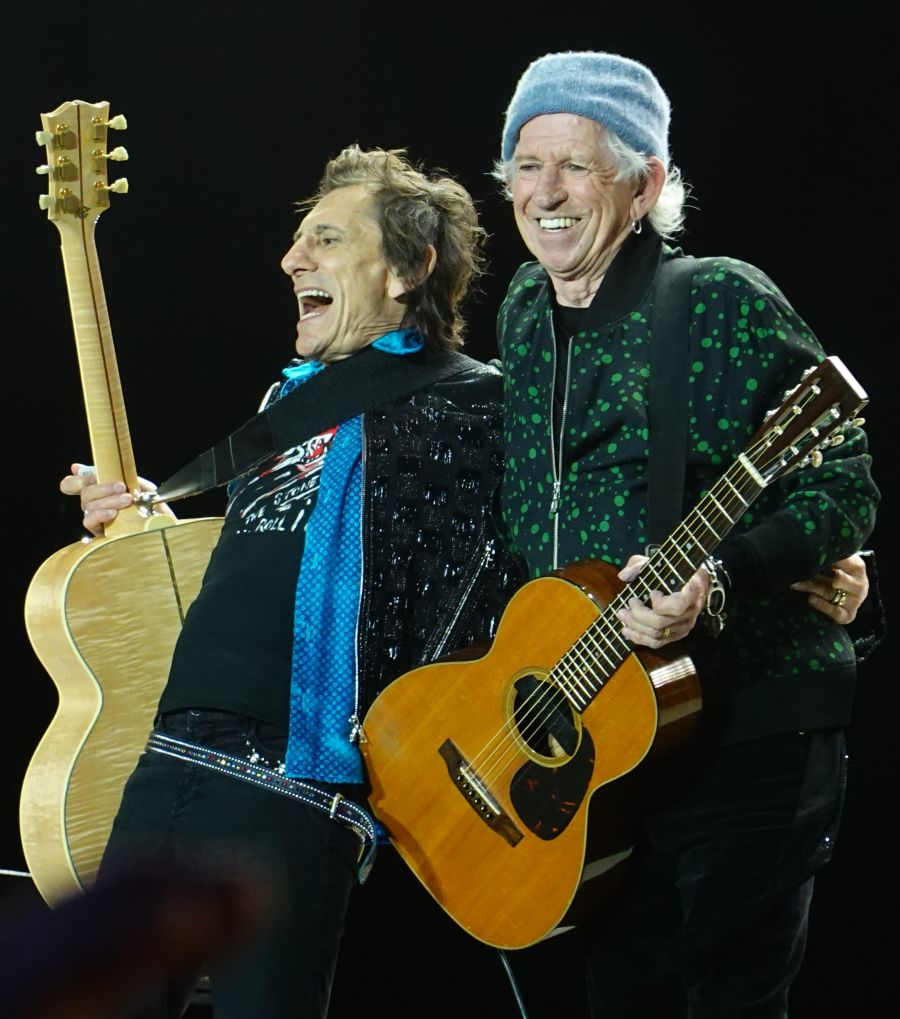 Photo by Jan Veeken
---
Reports please!!!
Please send your comments, reviews, links and more to:

[email protected]

IMPORTANT! Reports and pictures are welcome, for editorial review/publication. Please send them as soon as possible after the show. There is a limit of approx 30 photos per report/show in order to speed up browser load time. Updates of the editorial reports pages will mainly be done within 2-4 days after the show has been performed.
For publishing details and policies see : IORR editorial reports - pictures and reviews
---
This page will change over the next few days, as you and other fans send reviews, set lists and reports. Please send your e-mail to IORR. Thanks! For details and great photos from the Rolling Stones and their World Tour get the IORR magazines.




It's Only Rock'n Roll 1980 - 2022
© The Rolling Stones Fan Club IORR