---
These are the latest Rolling Stones news and updates for you! IORR is a non profit fan club run by fans for fans. All parts of the It's Only Rock'n Roll web site is copyright of The Rolling Stones Fan Club. When using information from this site, please include a reference to IORR and the main web address www.iorr.org.
---
---
The Rolling Stones
San Siro stadium
Milan Italy
Tuesday June 21, 2022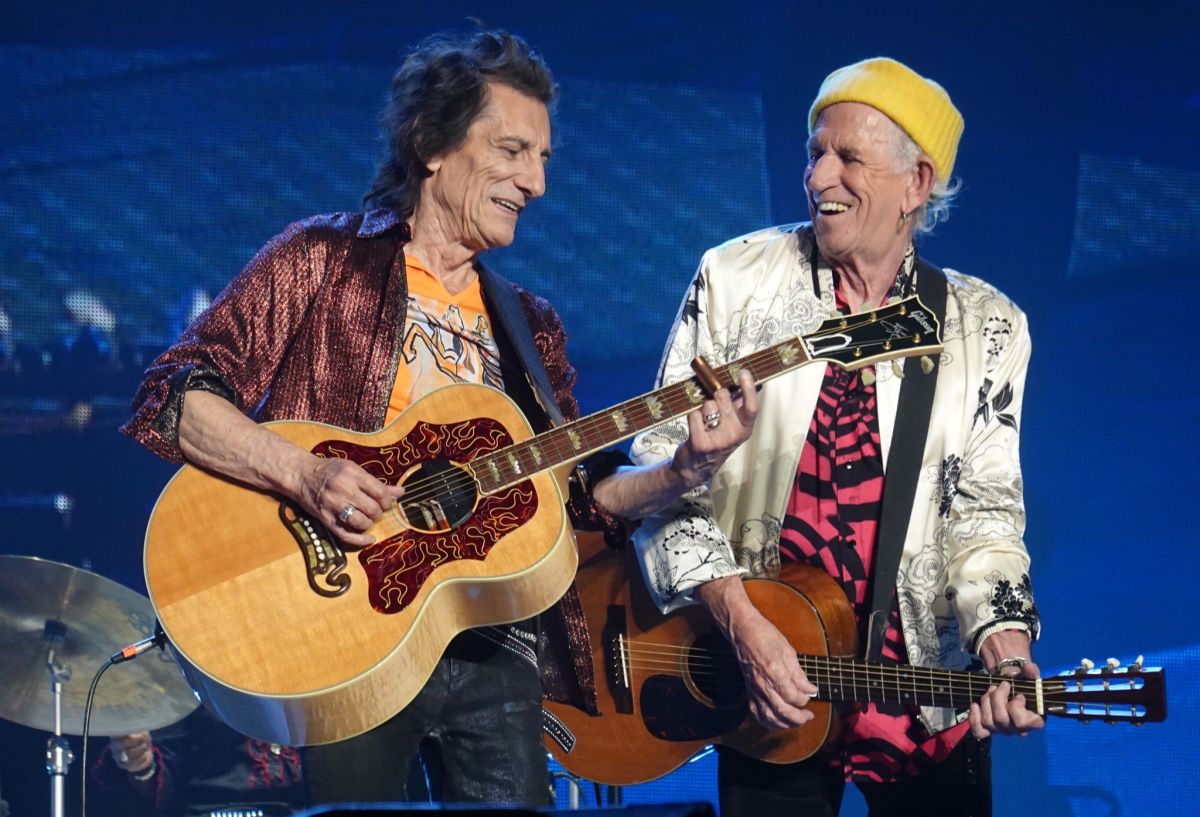 The Rolling Stones live at San Siro stadium, Milan Italy, Tuesday June 21, 2022 - Photo by Hendrik Mulder
The set list
Street Fighting Man
19th Nervous Breakdown
Tumbling Dice
Out Of Time
Dead Flowers
Wild Horses
You Can't Always Get What You Want
Ghost Town
Honky Tonk Women
--- Band introductions
You Got The Silver (Keith)
Connection (Keith)
Miss You
Midnight Rambler
Start Me Up
Paint It Black
Sympathy For The Devil
Jumping Jack Flash
--- Band off stage
Gimme Shelter (with Chanel Heynes)
Satisfaction
---

Show start :  9:16 pm
Show end   : 11:24 pm

---
Live pre/post show comments:
San Siro Milan Italy show live updates - Tuesday 21-June-2022
---
Review by Luca & the Accias
Such a perfect concert in Milan!

A perfect show, from the start to end it's been.

Last night, the Rolling Stones have performed one of their best shows in their recent years.

The set-list, the group, the audience and the weather were all perfect and 60.000 people got a night to remember.

After nearly 70 shows in forty years, these men still give me thrills when they hit the stage.

Thank you so much Mr. Richards for taking sharing the microphone with your Glimmer Twin. A long heartfelt hug to Mr. Jagger for anything he's done and - above all - making Living In A Ghost Town sound like a band's classic with a very beatifull and clever performance and thanks a lot to Mr. Wood for avoiding his posing on stage and focusing on guitar playing.

'Wild Horses' and 'Jumping Jack Flash' made my daughter cry and this will remain my take-home memory from this show.

Other fans will be able to review the show much better than I would. My few lines just want to tell you about a concert to rember.

And endless story...
---
Review by Dean Goodman
Covid? What Covid? Mick Jagger evidently dispatched the wee bug faster than most of us get over a common cold. Which begs questions and conspiracy theories about the two shows that should have preceded the Stones' Tuesday gig at San Siro Stadium in Milan, especially the canceled Bern stop.

But I have no answers, so on with the show. Mick didn't mention his run-in with Covid or the Amsterdam/Bern snafus, and none of the other guys seemed afraid of catching his germs. It's as if the whole thing never happened, though the bubble remains a non-negotiable part of daily life for weary tour staffers.

Maybe this isn't new, but I did notice Bernard filling in for Mick occasionally, essentially becoming lead vocalist, on the outro of "Jumpin' Jack Flash" and maybe "Satisfaction" (I'll pay more attention in London).

Overall it was another display of excellence - not quite up to the standards of Liverpool, but still very entertaining. The pit crowd around me didn't have quite the same endurance as the Liverpudlians. But the folks in the stands were definitely vocal. (There didn't seem to be much cheering, though, when the Ukraine tongue flashed on the screens.) Maybe the intense heat kept a lid on things. Certainly I didn't want to get sweaty ahead of my dismal night on a train station bench.

The big news was the absence of Sasha Allen, whom we first saw in Santiago, with four new singers subbing for her. That's quite the compliment. Chenelle Haynes did the honors on "Gimme Shelter," taking full ownership of the song within seconds of opening her mouth. Extremely toned with a gaunt visage not unlike Grace Jones', she gave it a gospel tinge and added a few syllables to "rape." She sparred with Mick on the small stage like a veteran pugilist. Quite simply, it was the best rendition in decades. But that was her only appearance, and she didn't come out for the bows.

The three other ladies first appeared on "Tumbling Dice," and it took me a few seconds to realize what was happening. I initially thought Sasha was really giving it her all until I looked over and saw them next to Bernard. After squinting at the screen, I concluded Sasha was not among them. Their appearance recalled the staffing on the 89/90 tours, as well as Mick's solo outings Down Under. I'm not sure what to make of it. They were fine, but I prefer a minimalist lineup. And what happened to Sasha? And how does Mick feel signing three extra paychecks?

The song vote was pulled after a lengthy U.N. investigation into three decades of fraud. Or so I would like to believe. "Dead Flowers" made its 2022 debut, followed by another tour newbie, "Wild Horses," and a beautifully timed light rain shower that many of us surely appreciated. That's a country song and a ballad, two rare genres on this tour. Keith excelled himself in the backing vocals on both, and Mick said, "That's beautiful" as we started singing along on the first chorus.

"Out of Time," with a rudimentary Keith solo reminiscent of Hank Marvin on the outro, arguably overshadowed both, and maybe several others on the set list. What a great discovery.

Ronnie seems to be a problem. I noticed he slumped forward apparently exhausted as he took a break next to Steve on the riser during the beginning of "You Can't Always Get What You Want." His solos were adequate, but nothing to write home about.

I guess "Ghost World" is here to stay. Mick likes his "ghost jacket" and I don't mind Bernard's quirky bass underpinning the vocals. At least Mick introduced it as "our lockdown song." Keith, by the way, introduced "Connection" as "so old, it's fresh," and Mick made a rare point of poignantly announcing "and it hurts" at the end of "Midnight Rambler."

Crowd control was surprisingly effective. (I don't know why I'm surprised when things work in Italy, though this seems to happen more often here than in Germany.) I got out fast enough to see the motorcade whizz by. A few bars and eateries attracted smallish crowds on a balmy school night, and bedraggled fans were much in evidence at the main train station in the wee hours.
---
Review by Bjornulf Vik
It was a great warm evening in Milan. I have never felt better, and I am sure the principle guys on stage, more than ten years older than me, did feel just as great. It was +30C or so, not that humid, and just a little breeze. I was so worried about Mick and his voice. Eight days ago he tested positive for covid. Now he was on stage. Would we get a trimmed down show? Would Mick have any voice issues? Well, most problems never happen. Tonight Mick Jagger proved he is really superman.

"Street Fighting Man" got a "silent" start. After the "Ladies and gentlemen - The Rolling Stones!", Keith walked up front, Mick out next to him, ¨the rest of the band was there, but it seemed like someone had unplugged the power. Keith turned around, walked a few steps back, then power was on, with "Street Fighting Man". Keith was just a big smile. At this stage they have no worries, and most bumps on the road are easy to fix for them.

Before the show started, we did notice three "new" microphone stands to the far left (our view) of Bernard. Something was on. As we got "Tumbling Dice", it was clear The Rolling Stones had "borrowed" the Ghost Hounds backup singers - Kamilah Marshall, Kenna Ramsey and Amy Keys. They did a great job sorting doing the parts Sasha Allen normally is doing. As for Mick, his voice was just as it use to be, outstanding, powerful, no signs of any covid or laryngitis or any other worries we never should have bothered about. Mick was doing great!

Keith was cool and concentrated. So was Ronnie. They are showing some sort of a proud professional attitude on stage now, just four shows into this summer tour, sixty years after their first show back in 1962. Unbelievable!

We got "Dead Flowers" and "Wild Horses". Doctors orders, or may be it's just Mick, and his way of sorting out the set list as always. No song vote, Mick wanted full control. If you are eight days into a covid diagnosis, then it is smart to slow down - a bit... Most people go to one show only. They saw "Super-Mick". Sure he saved some 20% of energy through the set, sure he was running slightly slower back from the B-stage at the end of Jumping Jack Flash, and sure he was shaking mad sligtly less than normal when he did his usual stage gestures, but still, he was himself SuperMick tonight, as always.

The crowd was great. Italy love the Stones, and Mick is doing fine speaking Italian, as far as I can hear and see. I had groups of fans from Argentina and Uruguay around me in the pit, they were waving flags and singing and making a great mood. The rest of the fans in my area were singing along as well, it was a great night.

As "Sympathy for The Devil" came to an end, Mick was moving towards our left stage side, towards Bernard and "the girls". While there were still some "oooh oooh oooh" to be done, Mick said something like "What happened to the girls?" I am sure he would have loved to get some more help from them for the final bits, like Sasha (and Bernard ) is doing, but the Ghost Hounds girls were gone, no worries.

Would we get Gimme Shelter tonight, without Sasha Allen? Sure! The guitar intro was there, and right next to Bernard we could see a new girl - Chanel Heynes. She was singing and acting like Tina Turner. No wonder, later on I found out Chanel has sold over 2.5 million albums worldwide and earned two Grammy nominations. Also, she has been "Tina" in the Tina: The Tina Turner Musical. What a performance! She appeared in very high heals, singing amazing, powerful and with emotions, she took "Gimme Shelter" to another level. May be this was a "one time only", I hope not!

So far we have four great shows on this tour, they are all at the top level in their own different way. I am surprised they keep this high level, but I am gateful. Walking back home to my hotel with a smile, knowing I have been part something special once more, I am ready for more!
---
Review by James Segre
A great show - no bells and whistles, just some raunchy good old rock and roll from the greatest band in the world - Highlights of the show in my opinion were SFM, wild horses, ycagwyw and a great rendition of out of time - if covid has this effect on MJ I Hope he get's it again !!!! - incredibile voice, jumping up and down and showmanship - his Italian was also very good and got the crowd moving.

If anybody had some doubts on Keith they were terribly wrong !!! Good riffs and a few solos that proved he is still great guitar player - also Ronnie played a couple of good solos and was a pleasant surprise - the 3 of them were in splendid form and enjoyed playing together.

I have probably seen over 50 Stones concerts starting from Hyde Park in 69 and this was, in my opinion, one of the best concerts I have seen - the only partially negative aspect was the stage - from where I was I could not see the horn section at all - on the bright side no fireworks and show biz that made the show a true rock n' roll raunchy show - this is what the stones are - THE GREATEST ROCK AND ROLL BAND IN THE WORLD I will also be in the pit in Lyon and look forward to see them from close by.
---
Review by Derek Di Perri
On June 21th, 2022, I attended my 33rd Rolling Stones concert, for the 3rd time in Stadio San Siro in MIlan. Therefore, even by merely taking into consideration the numerology, I could expect a very special gig. And indeed what a night it was!

First of all, it's the first time I attended a concert in the diamond pit. It has been a fantastic experience! In the old days, when the field tickets weren't split into so many categories, I have maneged several times to watch the Rolling Stones live front of stage (sometimes even in the front row), but this time it has been even more enjoyable because I could reach the venue just a couple of hours before showtime, without having to queue there from the morning (which indeed isn't the healtiest thing in the world!). In the Pit I've also met a long-time Stones friend, so it was great to watch the gig with him, and soon a group of Rolingas joined it to make things even livelier!

Secondly, until the day before the gig we did not receive any official update about Mick Jagger's health, and therefore about whether the concert was confirmed or not. Therefore, everybody was speculating about how Mick's performance could be affected by COVID and how the setlist could be tweaked to accomodate Mick's possible shortcomings connected to that illness (for instance, it has been said that Keith Richards could possibly be sing three songs instead of the usual two, as already happended in the past.

Moreover, given the modalities of the Amsterdam gig cancellation, I didn't rule out that further bad surprises could happen even after entering the venue, so a bit of a thrill was attached to the overall experience.

The opening act, Ghost Hounds, was really good, and much better than expected. Their show was very well structured and performed, and the girls in the band (the violin player and the background singers) were all cool and fun to watch.

After the moving introductory video of Charlie Watts, the Stones started their set with "Street Fighting Man", and Jagger looked more energic than ever, taking away any doubt about his fitness to perform: indeed, he looked even better than in Munich, and showed no sign of having just had COVID. I suppose that he's been given some sort of antiviral tratment such as Molnupiravir, which, if timely started upon display of the first COVID symptoms, proved to be fully effective in 5 days from the ffirst assumption.

If that's the case, it's really puzzling why, for instance, in Italy this treatment is strictly conditoned to so many beaucratic steps so that it's practically impossible to start it in a timely fashion...but I won't digress here! The rest of the band was equally on fire: Steve Jordan played really well (even in songs like "Midnight Rambler", where in Munich Charlie was really missed) and Keith Richards masterfully commanded the band from start to finish (with the exception of "Miss You", when he went off stage for almost half of the song).

As the tour is called "Sixty", the setlist includes mainly songs from the...sixties, even more so than in the previous tours: "19th Nervous Breakdown"" (fantastic!) has been followed by "Tumbling Dice" (which is from 1972, btw), and then by "Out Of Time"- another fantastic song from 1966 being played live for the first time in this tour - that got a great reaction by the San Siro crowd. The setlist has been practically the same as in Munich, with the exception of the two following numbers, two country - style songs from Sticky Fingers (1971): "Dead Flowers" and "Wild Horses".

While the former is rarely played, so I enjoyed listening live to it again (very good solo by Ronnie Wood), the latter was the true highlight of the night, as the whole atmosfere of the performance made it truly unforgettable: a light rain started to fall over San Siro, the mobile phones all over the stadium were lit , and Mick Jagger sang under the rain on the small stage in front of the golden circle sector. It was just so incredible and emotional that I could many people around me touched to tears.

The crowd was indeed very receptive and very much involved in the show, and Jagger took advantage of it both in "You Can't Always Get What You Want" (once again very good lead by Ronnie Wood) and in "Living In A Ghost Town" (which really works live).

A very sharp "Honky Tonk Women" (where Jagger displayed once again his impressive fitness by running through all the runway connecting the main stage to the small one) lead then to the band's introductions and to Keith's set.

As far as the backing musicians are concerned, it was noticeable that, while Matt Clifford (who's said to have had covid just like Jagger) was regularly on stage, Sasha Allen was missing and replaced by the "Ghost Hounds"' backing singers, who made a fantastic job. As no official explanation of this has been released yet, it seems likely that she too got COVID ( ? ). In this case, we can hope that she comes back as energic and Jagger did!

Keith sang a lovely "You've Got The Silver" and a once again under - rehearsed "Connection", which in any case he plays with a remarkable "f&%k you" attitute.

"Miss You" sounded strange, because Keith Richards took his own personal break out of stage for at least half of the song, so that only Jagger's and Wood's guitars could be heard. Clearly something was missing there, but thanks God the bad acoustics of the San Siro stadium prevented the horrible Matt Clifford's synthesized harmonica from being heard! When Keith Richards finally made it back to the stage, the song gained strength and Darryl Jones played a great solo with great dance moves by Mick.

When "Midnight Rambler" started, it was 1969 again, with Keith Richards fully driving the performance from A to Z. This rendition was much better than the one in Munich, with great playing by Steve Jordan (the ending, for example, sounded perfect)!

In the final stretch of the concert, it's reamrkable how well "Sympathy For The Devil" was played, even by Keith; moreover, "Jumping Jack Flash" was strong as usual, even if towards the end the rhythm section got lost a bit, before Keiith Richards eventually managed to put things back in track.

Regarding "Gimme Shelter", given Sasha Allen's absence I was wondering which one of the backup singers would show up to duet with Jagger, but much to my surprise, it was none of them but a new misteriuos and fashinating singer whose name was totally unknown to me: it eventully turned out that she is Chanelle Haynes from the "Tina - The Musical" cast. I was really very impressed by her performance, as well as her personality and stage presence. She really did a fantastic job, and Mick Jagger clearly enjoyed performing with her.

The concert then ended with "Satisfacton", and it was great fun to listen to it jumping around with our rolingas friends!!! It was a marvellous concert and a fantastic night; definitely one of the best concert of the Stones in Italy and probably the best one of the three gigs held in Milano since 2003.

In the last few years, for some reason politicians and journalists have started talking frantically about "resilience", constantly overusing this word out of context and with a very poor comprehention of its meaning. To understand what it's all about, maybe they should attend a Rolling Stones' concert in this tour: a band that has overcome serious injuries and drug problems, even the loss of band members, and yet managed to stay for 60 ( ! ) years on top of its game, basically outliving anyone else in this business. Attending gigs like this one in San Siro, You really get to realize how eternal this guys are!
---
Review by Hans Steinkellner
Stones go punk!

After kind of a disappointment 5 years ago in Lucca – simply the wrong venue – on open field – and overcrowed and rather mediocre performance the stones back in Milan in a stadium (where concerts should be). An amazing show – and incredibly loud: as it should be! Mick fully back on track (if he ever was off..) with a firm and steady voice.

Interestingly it was all about bass, drum and guitar – just the way I like it. Pounding beat and (at least to some extent) improvised riffs. No wonder the classics ranked best with such an approach – honky tonk woman was probably the best song of the show together with midnight rambler, jumping jack flash following.

I liked the take on out of time a lot also. Ghost town- not so very good but well.. Taken together a fantastic show – very crude, rude, rough and loud - almost punk rock at times (yes don't laugh I mean it). Grazie mille Stones!
---
Review by John Bielusiak, Lansing, Michigan
This has been my very first trip to Europe and the UK. So far, I am enjoying every bit of the culture and experience. We had Lucky Dip tickets. I got to the venue about 3:00 pm and queued up. Last year I was very lucky ending up with PIT twice. This time, not quite so lucky. I ended up in the 300 section quite far away. However, as Bjornilf says, at least you are in the door and there isn't really a bad seat in the house.

I'm not going to dissect every song but was really happy to hear "Out of Time" which hasn't been performed in any previous tour. I was glad they kept "Street Fighting Man" as an opener. That works very well for the band. I'm not sure what happened with Keith's guitar when he came out for the opener. There was no sound!

Otherwise, "You Got The Silver" was a surprise for me in Keith's set. Overall, the band put on a solid show. I like it that Mick spoke in a lot of Italian during the concert. I only wished I understood it. The crowd was really into it. A lot different than American crowds who are a bit more subdued.

Three back-up girls were there without Sasha. Not sure what that was about. The only thing I don't care for is the stage design. I liked the towers they had on the last couple of tours. I suppose there is a reason for the design. All in all, a good solid show and a very nice experience for a first ever visit to Europe. I like Italy and people are very helpful to this American while I am trying to find my way around.
---
Review by Alwyn Welch
After a Covid-forced break of 12 days, the Sixty Tour bandwagon arrived in a hot Milan. Amongst many there was a nervousness about whether Mick would have recovered enough to play a show. But people forgot that with his elite-athlete fitness, and no doubt the best medical care that money can buy, it was "on with the show". The Band was obviously picking up vibes of nervousness because we saw a flurry of social media messages confirming that the show was indeed on.

You had to be a trained Stones observer to notice any difference to any other show in this, I think their 7th, Milan show. The first two were in 1967: this was the third at the massive, famous, San Siro soccer stadium. That trained observer would have noticed one additional ballad-like song in the setlist; a little less dancing around from Jagger, although he did sprint all the way down the catwalk to grins from Keith and Ronnie at one point; and maybe a bit less shouting at the microphone. Otherwise it was a classic Jagger performance: truly excellent.

It most definitely was not a normal performance for Bernard Fowler. He was covering Mick's vocals a lot more than usual, and he is so good that you need to watch him carefully to realise this. He was also using a whole array of small percussion items, and I think was on stage for all but 2 or 3 songs. But then, in addition, he was acting as backing vocal conductor – because Sasha was not at this gig: we assume due to Covid. Instead we had the three backing singers from support band the Ghosthounds.

With very good coaching and conducting they filled the gap very well indeed, and seemed to be having a great time – which I guess is no surprise given their temporary promotion to music elite status. I actually liked the slightly broader sound of having more than one female backing vocalist. I hope Bernard gets a bonus for all this excellent additional work.

Then, in another surprise, for Gimme Shelter we had another excellent singer in the shape of one Chanelle Haynes. She looked and sounded a bit like Tina Turner, who she has in fact played on the London stage. For an un-rehearsed performance, including a solo walk down the catwalk and jousting with Mick, it was very good indeed. Mick and Bernard were giving her stage instructions on the fly. Some people afterwards were saying this was the best Shelter vocal rendition for years – Chanelle certainly put her own stamp on it.

I am really surprised that there was yet another technical hiccup at the very start of the gig. Mick, Keith and the rest of the band strode (or in some cases quietly slipped) onto the stage, and Keith hammered his arm down for the opening riff of Street Fighting Man: there was no sound! He whipped around to glare at the backline; Mick and Ronnie looked in surprise at Keith; and a technician flipped the switch on one of Keith amps and normal service was resumed. No bonus for the backline last night.

The stage was, unusually, set along the long side of the stadium, which meant additional speakers at the side of the stage pointing to the wings, and no lighting towers: just spotlights on the opposite stand. The high stands and large roof must have created all sorts of sound issues, but not at the front of the enthusiastic crowd. Even a brief shower of rain did nothing to dampen spirits – this was another typically excited Latin crowd, with a sprinkling of people from South America, the rest of Europe, the US, even Australasia and NZ. Not at all crowded our side of the stage: but I'm told much worse on Ronnie's side. In one unexpected security check before entry they were trying to match names on tickets to some form of ID. This was not that well executed to be honest, and I saw several people flash a foreign driving licence whilst they confidently strolled past security people half their age.

We got great renditions of Dead Flowers and Wild Horses, the tri-guitar duelling mixing nicely with a slightly more country-singer sound from Mick. The words to Out of Time seemed to be known by the whole stadium, yet still the band seem pleasantly surprised by how well it was known and received. Message to the Musical Director: more rarities, especially from the sixties and seventies, will go down just as well. Go on, be a little braver, you know it makes sense. There was no Italian version of As Tears Go By, but I didn't miss it.

I feel all the musicians on stage are stretching out a bit more this tour. Darryl's bass lines, not just on Miss You, are getting more complex and even funky; Chuck's keys have more frills and power at the same time; Matt's keys, especially on OOT, are standing out more. The horn section, Karl and Tim, had a great evening, and Tim was also on keys on two songs with this setlist. Finally, Steve has settled down in his version of Stones drumming – getting that balance between Jordan and Watts. All-in-all a great performance across the board

Ok there were a couple of weak spots. If I had to mentioned one it would be the introduction to Connection. They tried a different intro with Steve kicking it off, but it was messy. Keith's singing stood out yet again, breaking through the emotion he clearly felt when introduced and the cheers that triggered.

I appreciated a moment towards the end of the show when I had migrated towards the side and was right in front of one stage wing when Mick danced over and sang from it. One of security team was watching the people close by and waved and smiled to me – a simple, unnecessary, touch – but then he knows no trouble comes from regular fans. Thanks C, and indeed thanks to all the Band's support team.

So, the bandwagon is back and rolling. Clearly there are contingency plans for band members getting ill, except I guess for 3 or 4 people: you know who they are. We leave the heat of Italy for the typical British summer of warm days interspersed with a few days heat and a thunderstorm. Hyde Park is a huge venue, less intimate than a stadium with the same number of fans. It's a good thing this band knows how to play any venue, any crowd. They showed it in Milan.
---
Review by Matija Djuricic
This show had another angle besides watching and listening to my favourite band. As a big football fan I looked forward to being at San Siro stadium, even though it wasn't for a match. Those towers look really special looking both from outside and from the pitch.

Before the show the crowd was entertaining itself cheering and doing waves that went around the stadium a few times, until all three levels got involved. The stadium looked full and the crowd was electrified. When the band took the stage we saw Mick doing everything like normal, singing, energetically dancing, running and working the crowd. From Paint it Black onward it seemed that he slowed things just a bit, which I really don't care about if he did as it was still great besides the events that took place the week before.

The rest of the band was great throughout the whole show. I was with my friend who is a rock fan and this was his first Rolling Stones show. So glad that his first experience was in the pit and after the show he said that it was a superb concert, the best he had attended. When Mick introduced Ronnie, the crowd started cheering and they were jumping and laughing. His comment was that they are like kids. Indeed they are, and at the same time they are the most professional which is maybe one of the reasons why they are the best and greatest rock and roll band in the world.

I always notice some things which stick to my mind and I remember each show because of them. This also had a few highlights: Ron got out on the catwalk for YCAG and was surprised when he noticed that it was raining. After the solo he gestured it to Keith who safelly under the roof had no idea about any rain. Keith strolled almost the whole catwalk during his introduction and while walking back looked at himself on the big screen, laughed and did something like hugging himself, or maybe it was just some what the f... am I on the big screen gesture.

Mick had some super cool dance moves during Miss You, even more than I saw before. Lot of mobile phone lights were on during Wild Horses and it gave a beautiful look and feel in the stadium. One of my favourite moments is during JJF while Keith being into groove did that face while grinding his teeth. Like saying, yeah this is rock and roll in your face, take it.
---
Pictures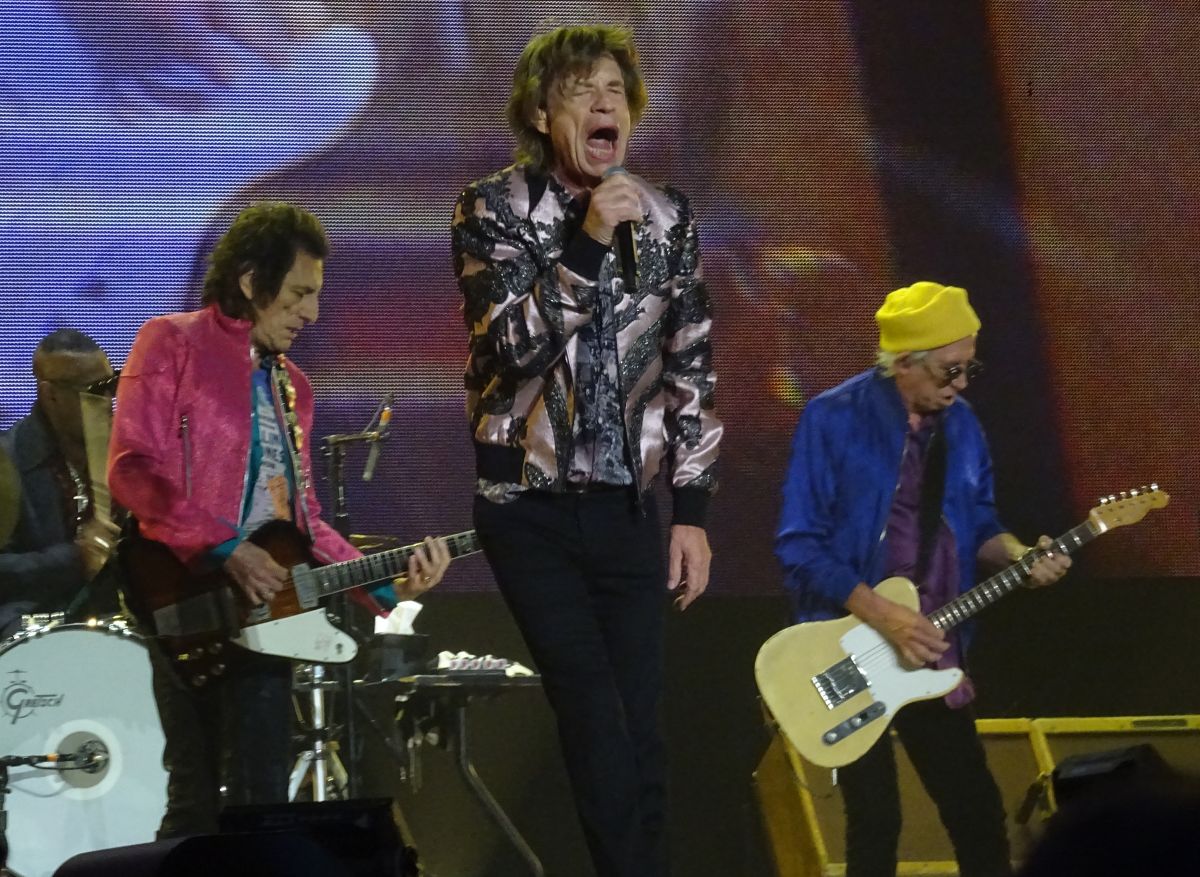 Photo by Bjornulf Vik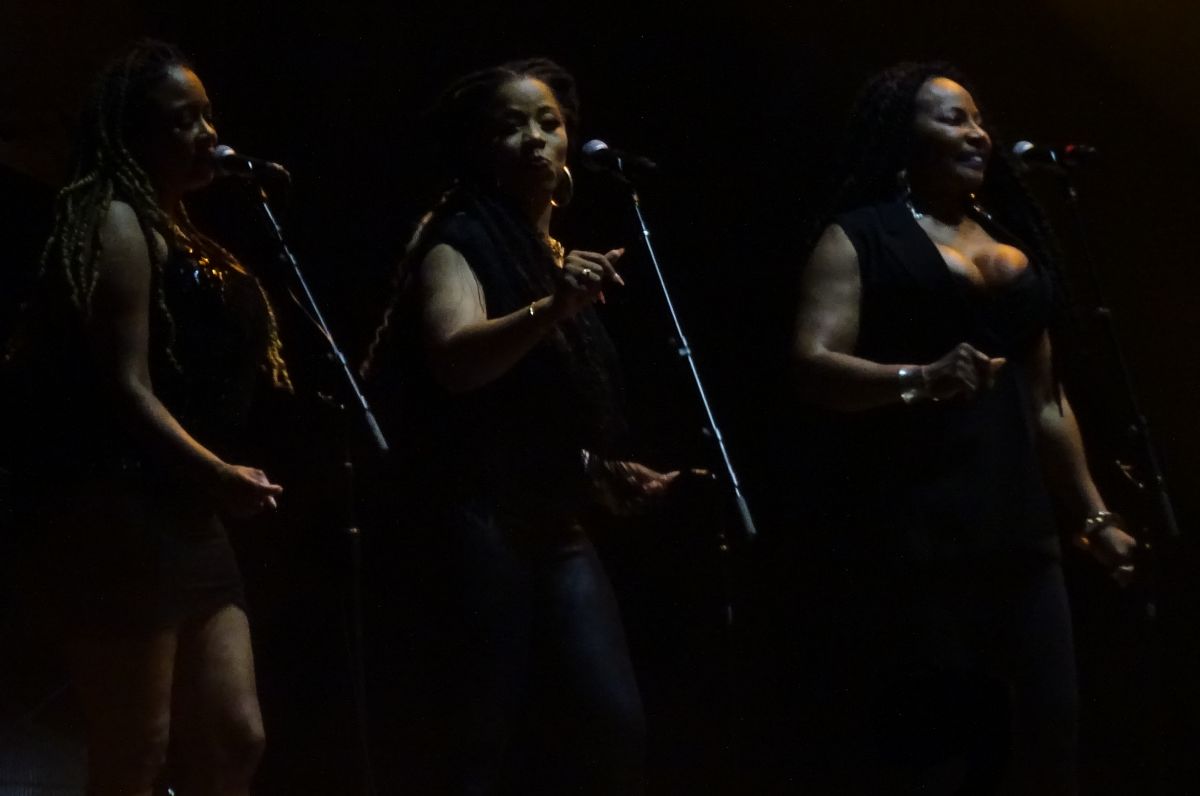 Photo by Bjornulf Vik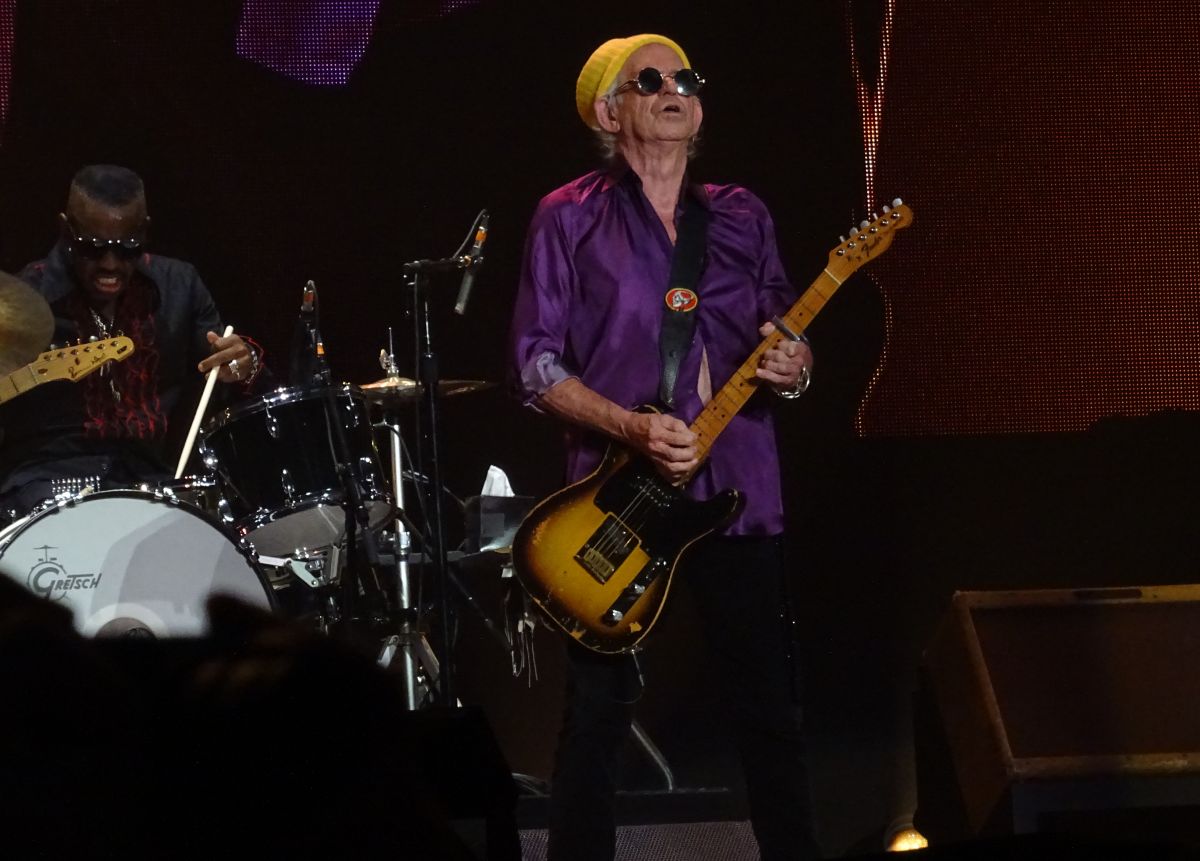 Photo by Bjornulf Vik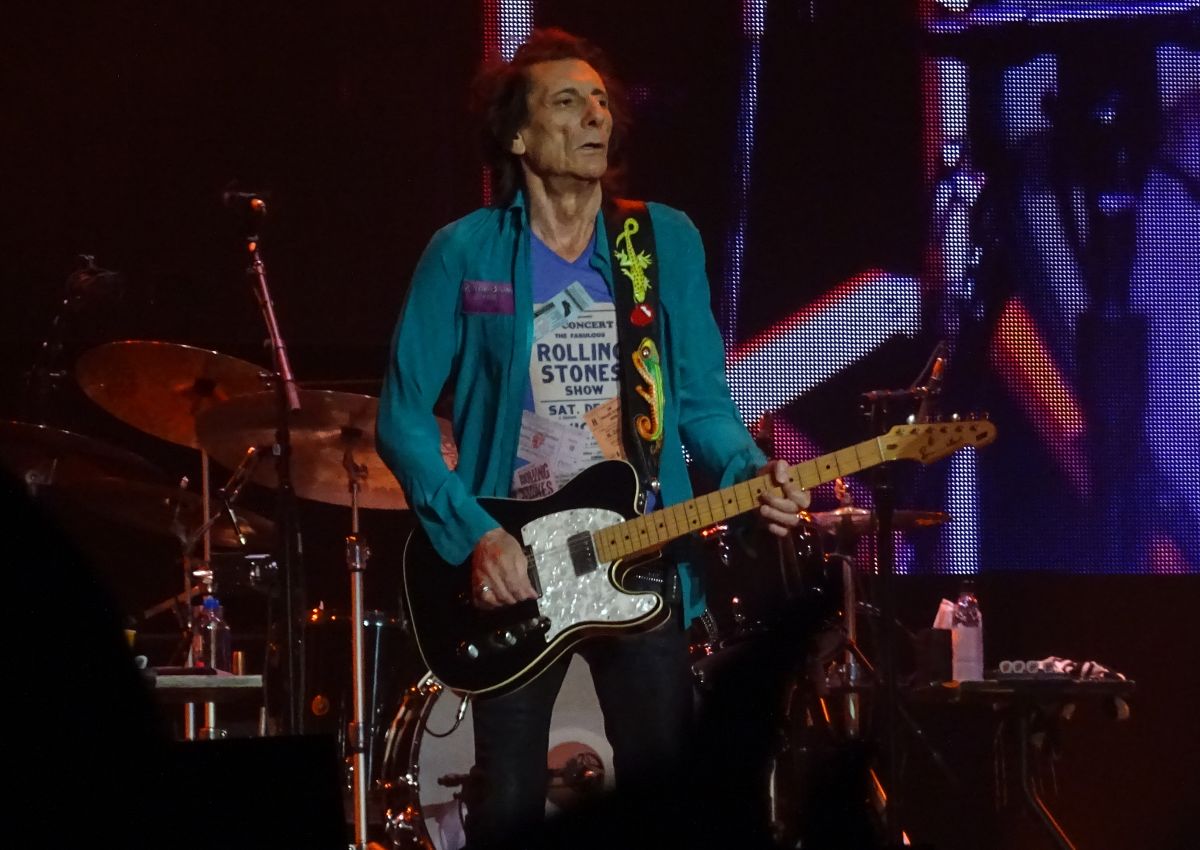 Photo by Bjornulf Vik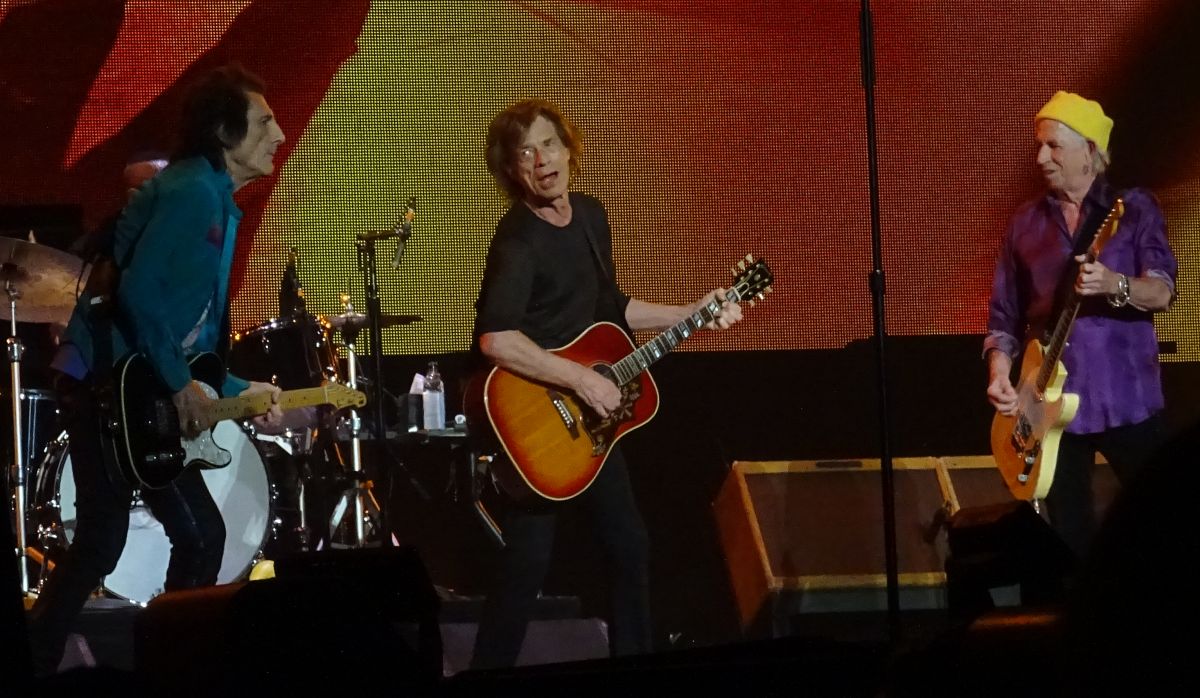 Photo by Bjornulf Vik
---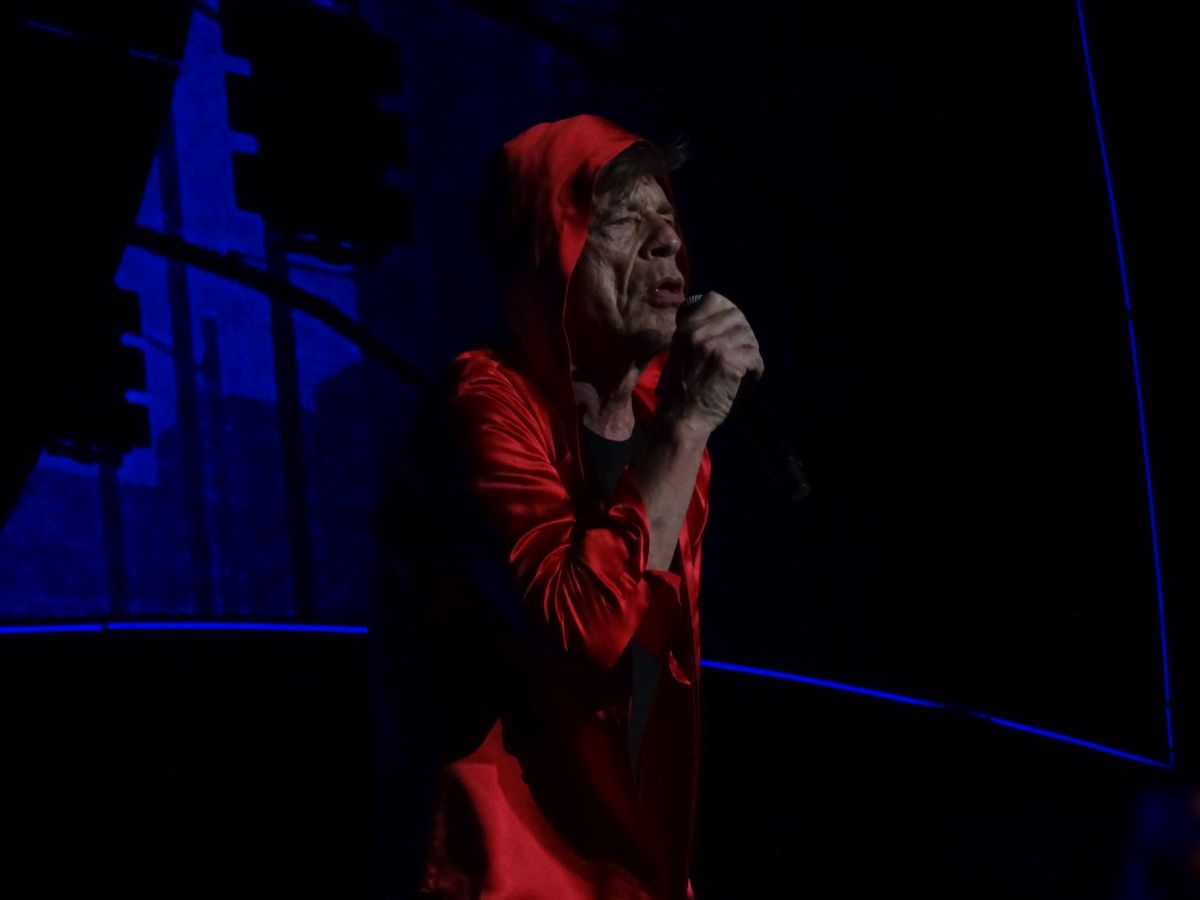 Photo by Bjornulf Vik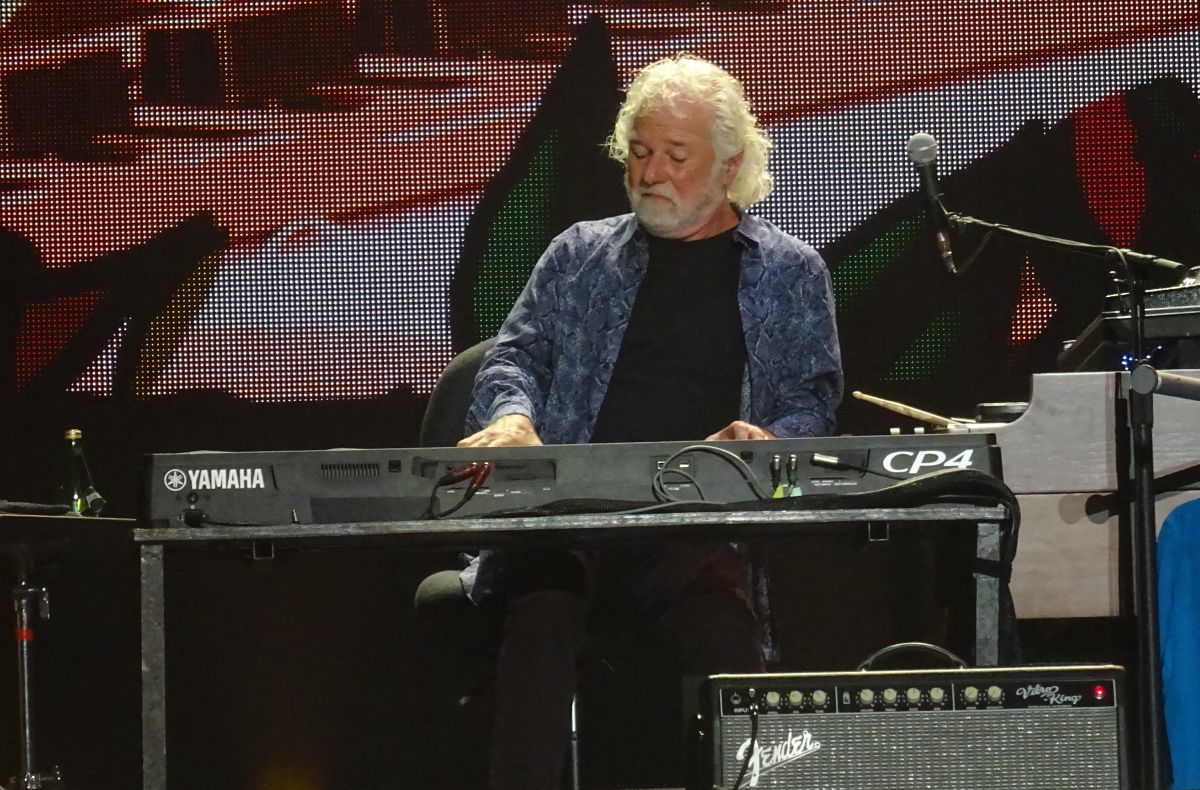 Photo by Bjornulf Vik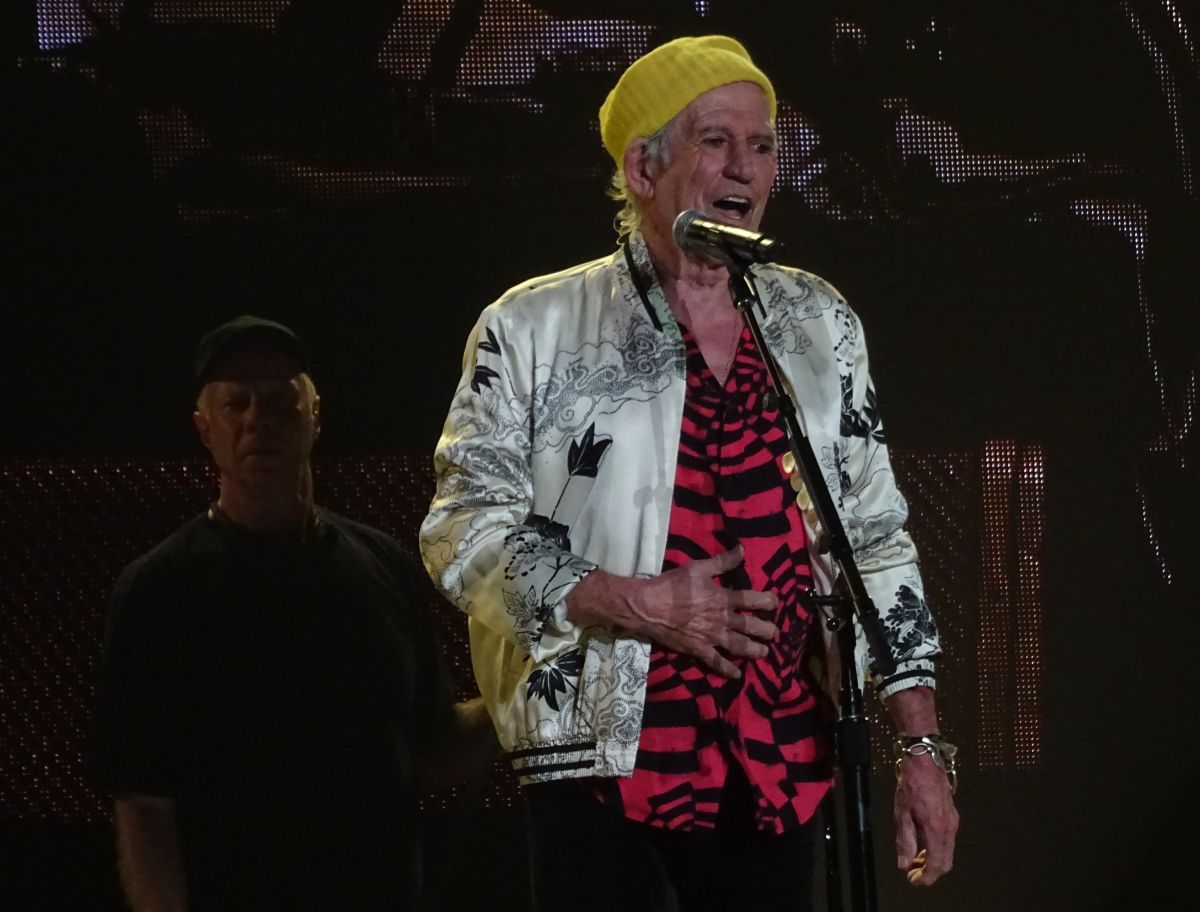 Photo by Bjornulf Vik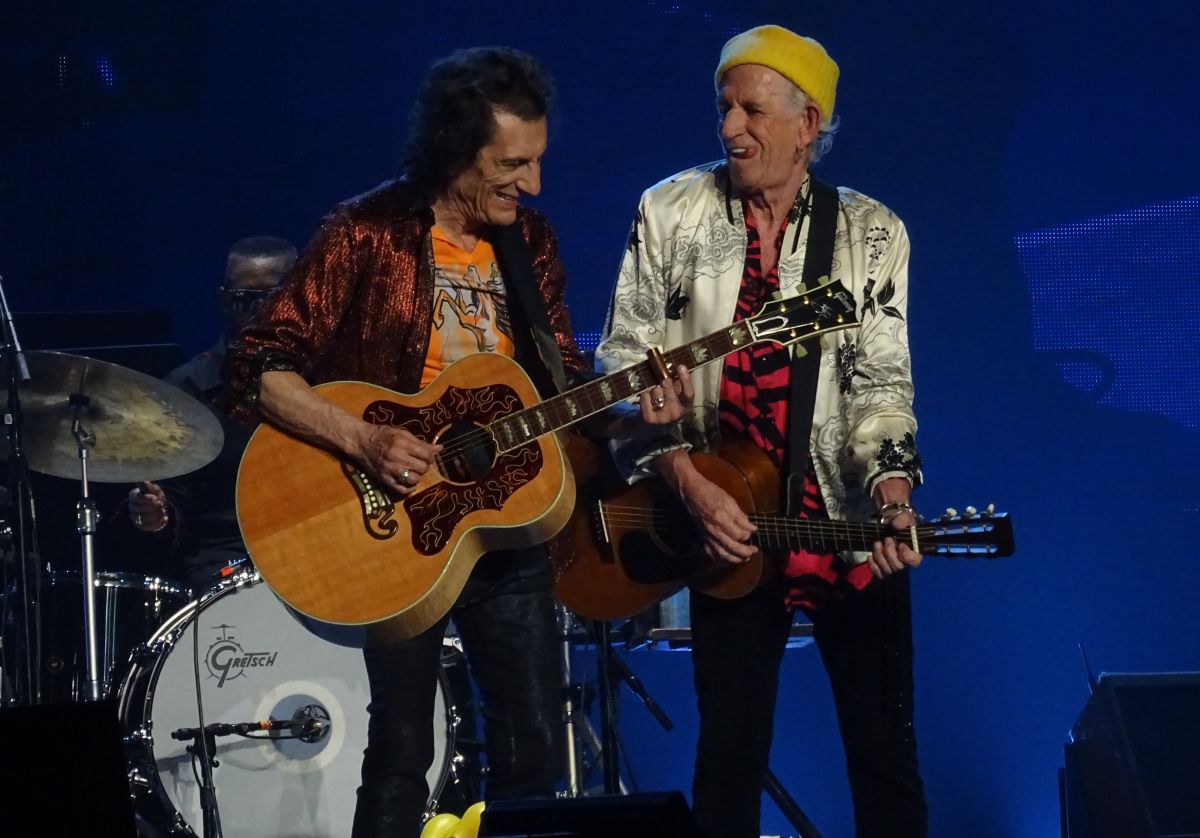 Photo by Bjornulf Vik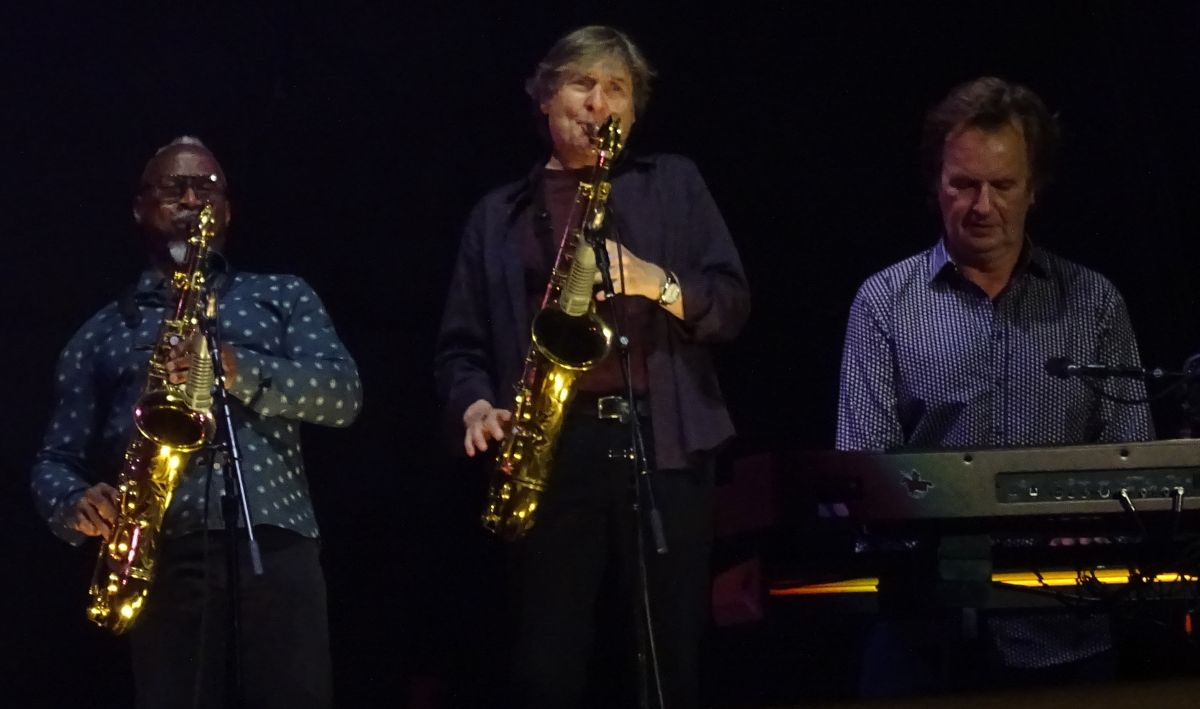 Photo by Bjornulf Vik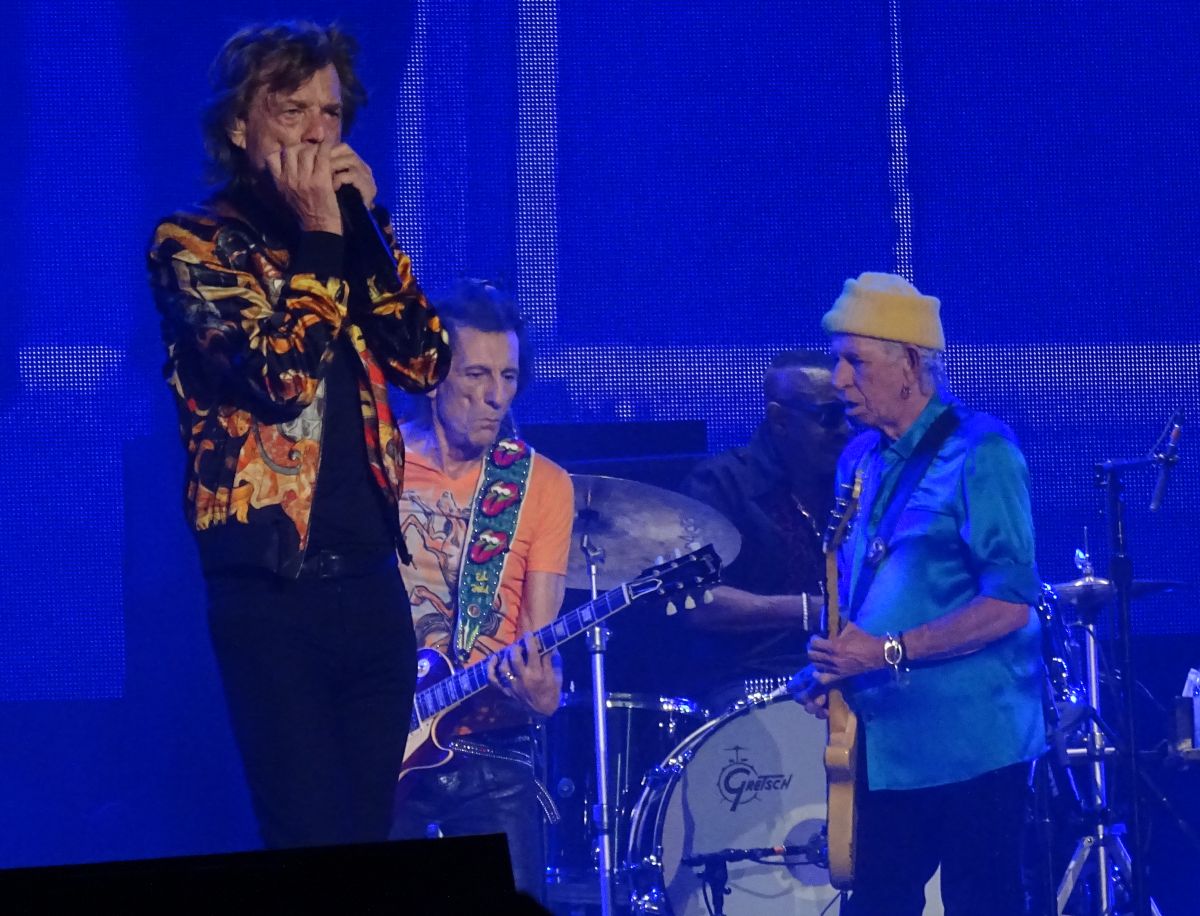 Photo by Bjornulf Vik
---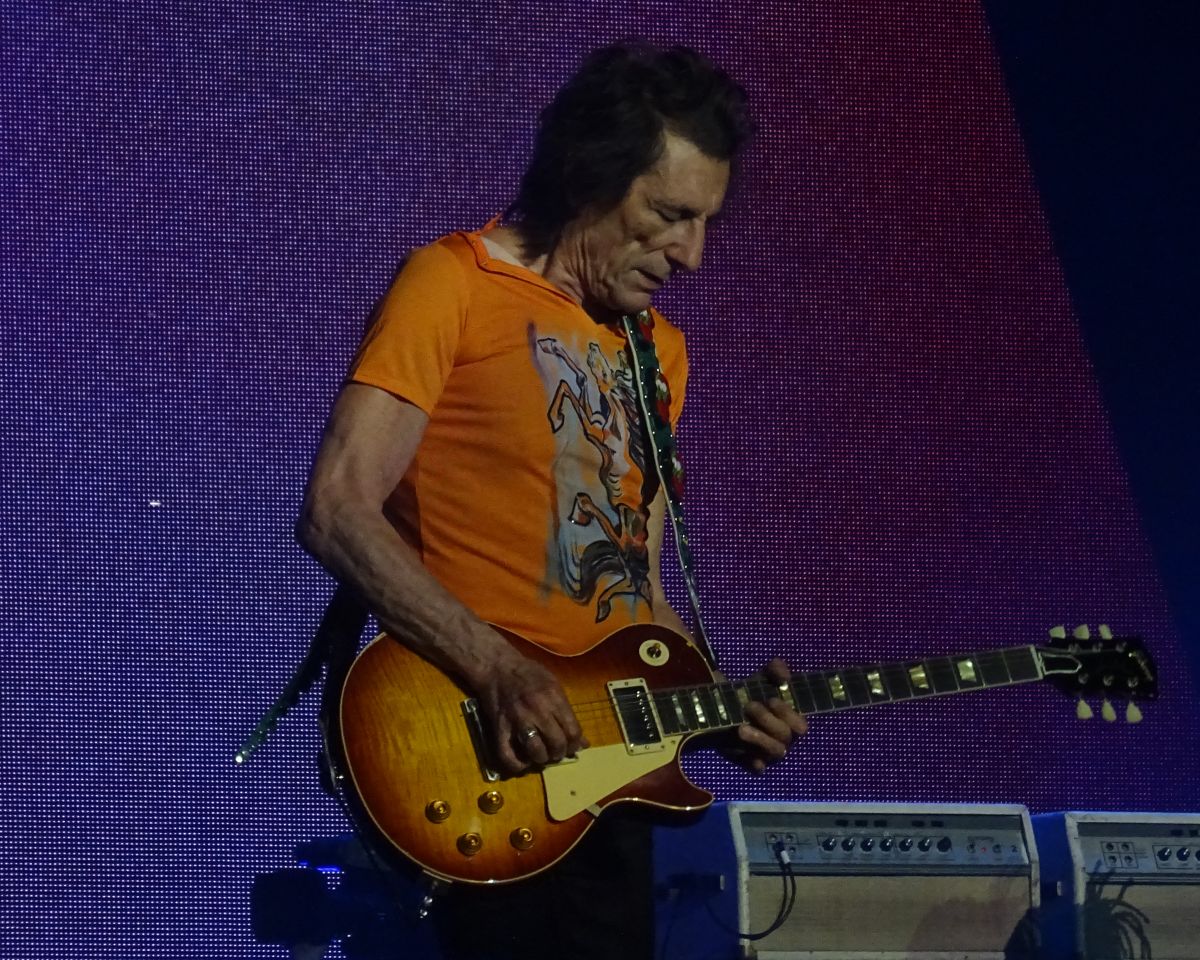 Photo by Bjornulf Vik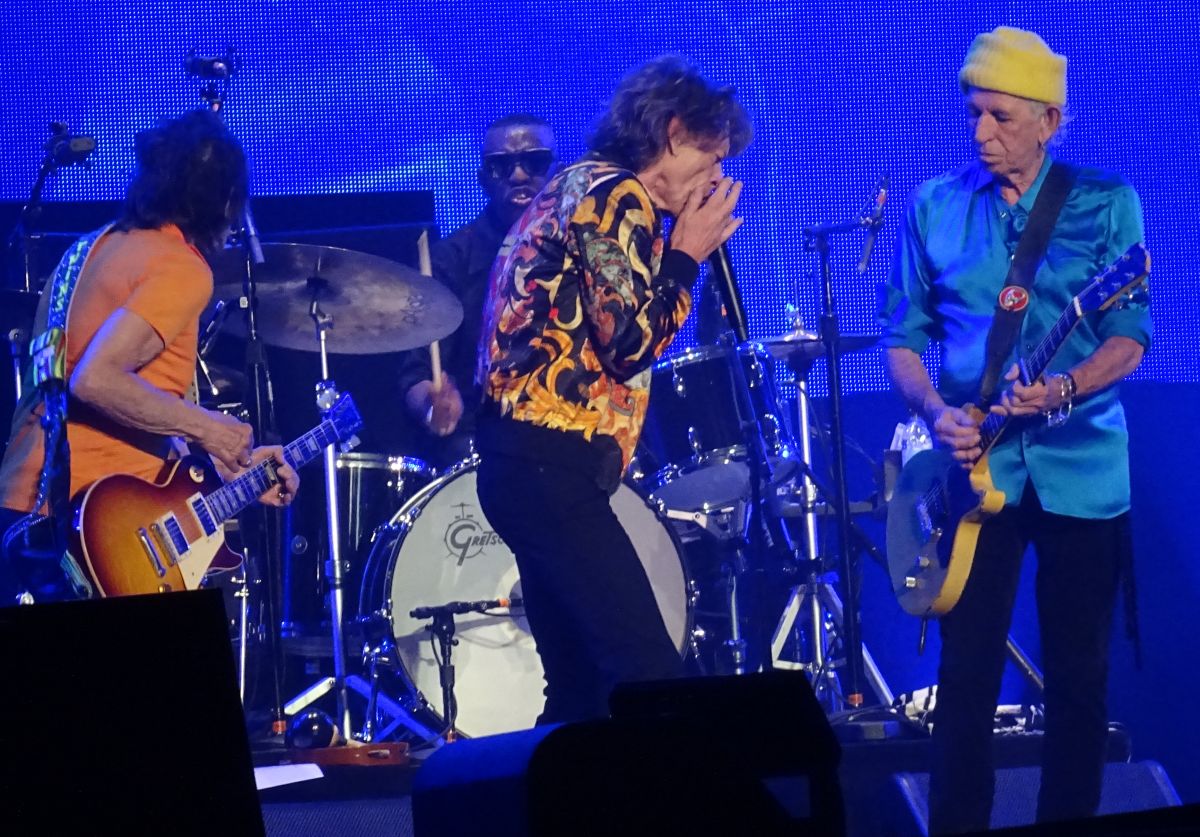 Photo by Bjornulf Vik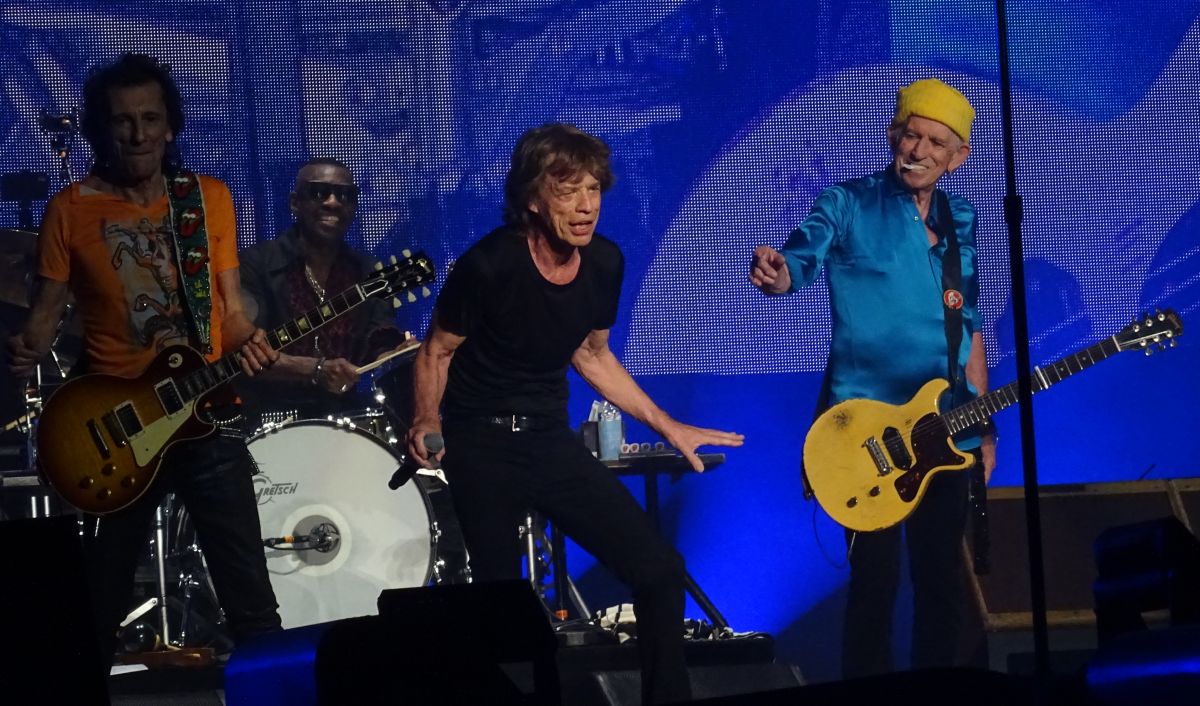 Photo by Bjornulf Vik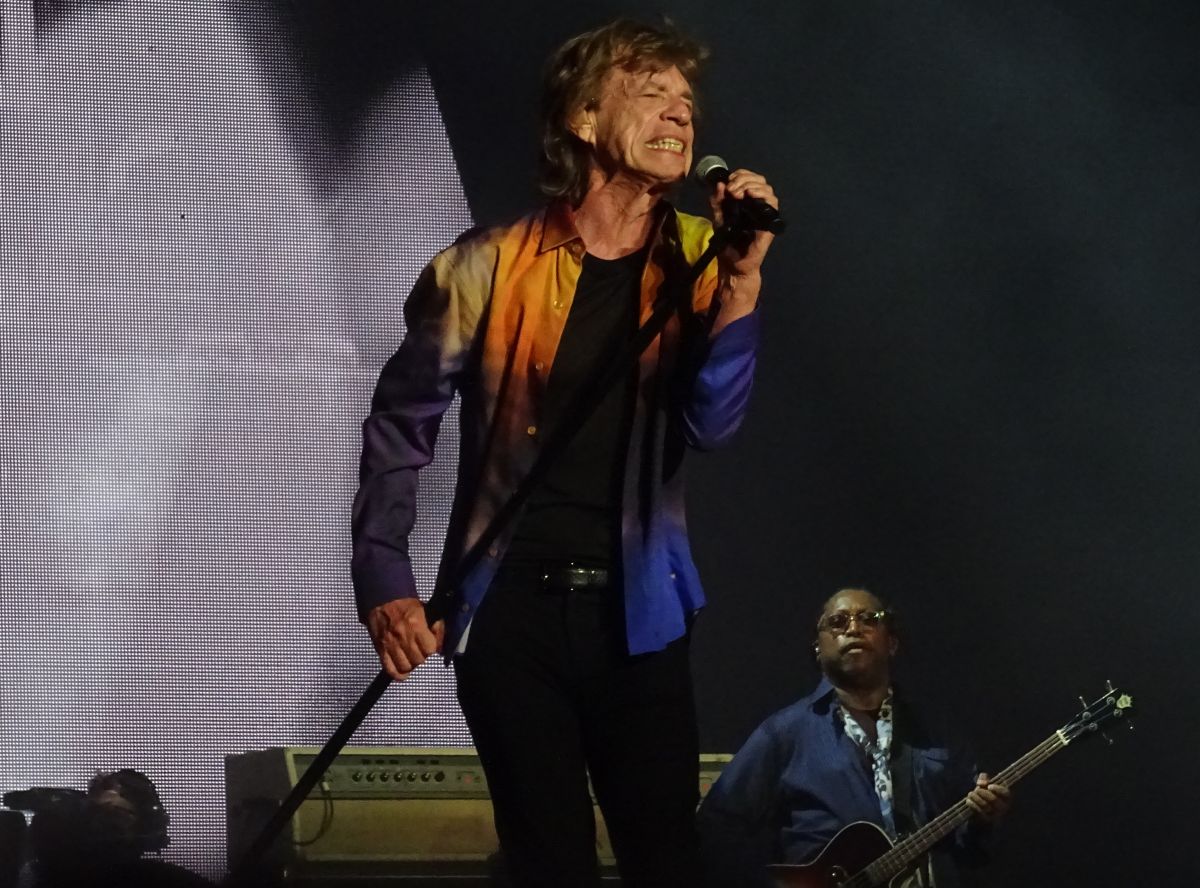 Photo by Bjornulf Vik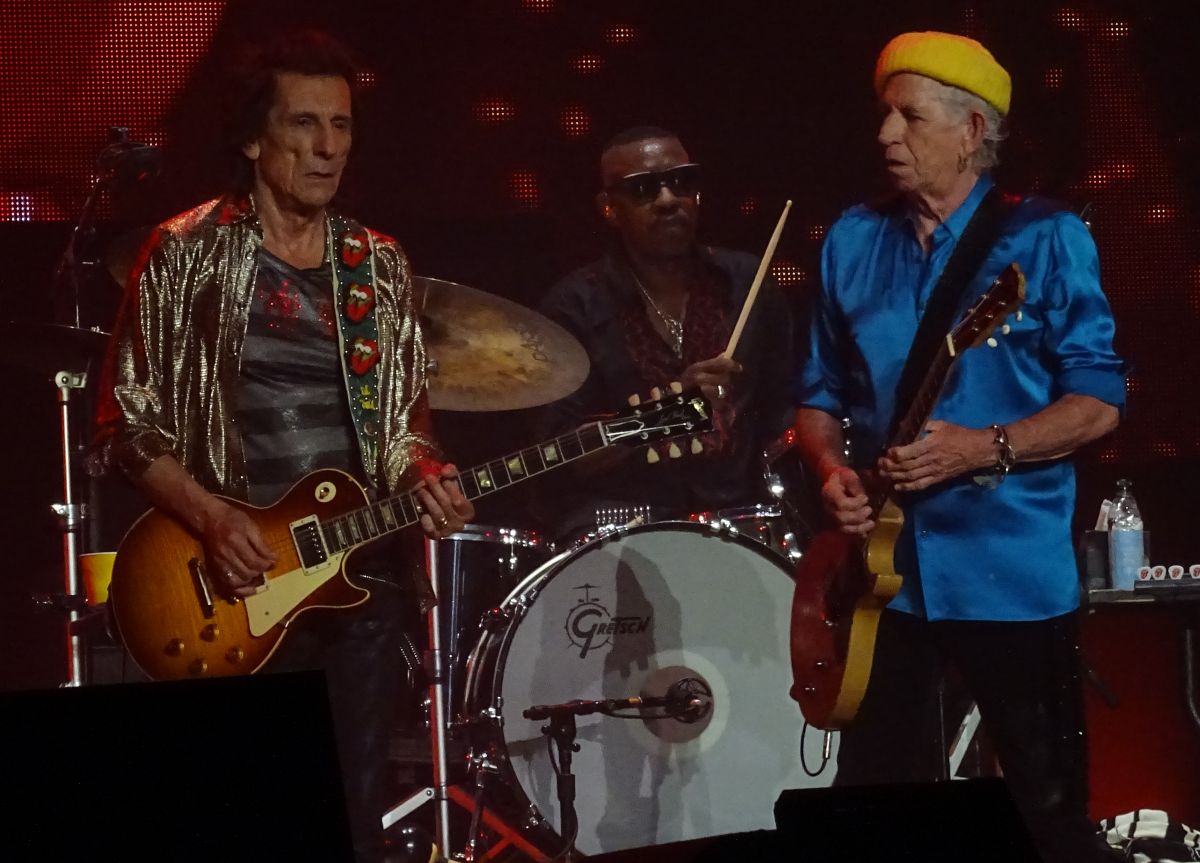 Photo by Bjornulf Vik
---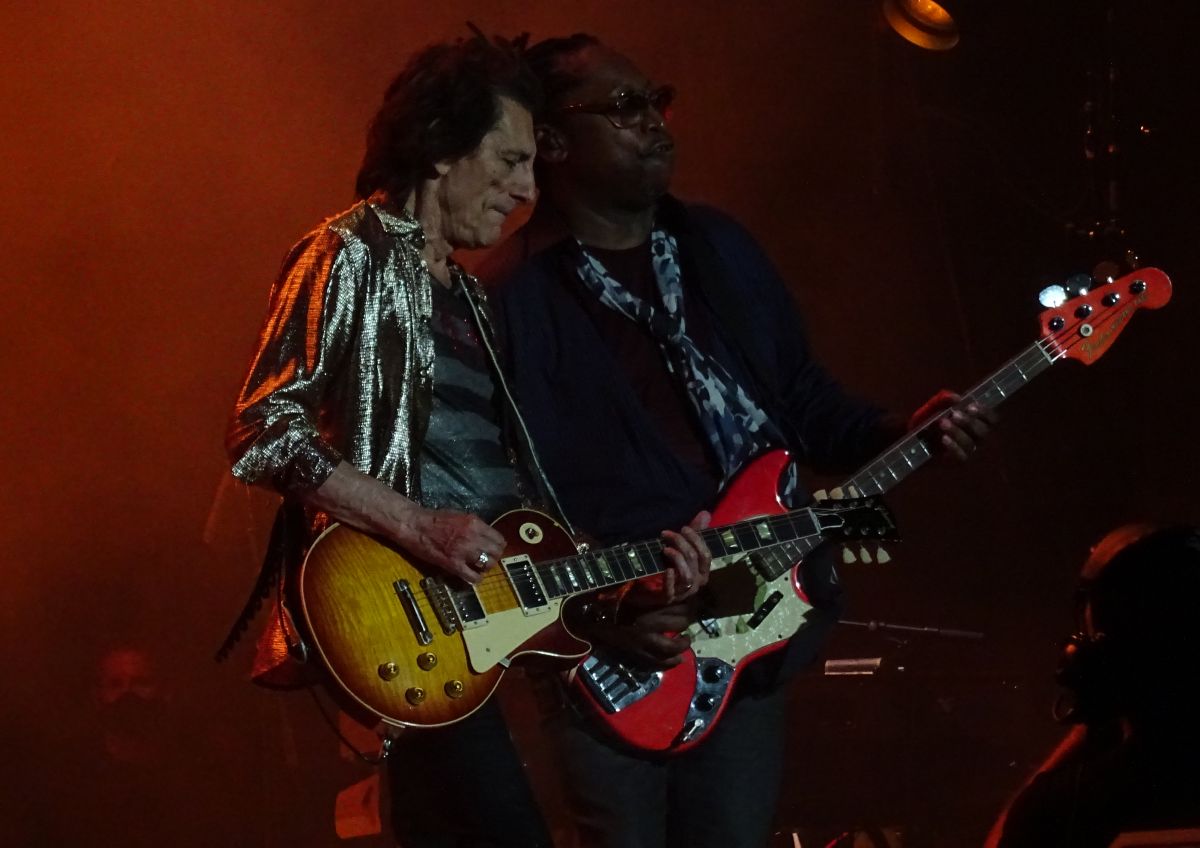 Photo by Bjornulf Vik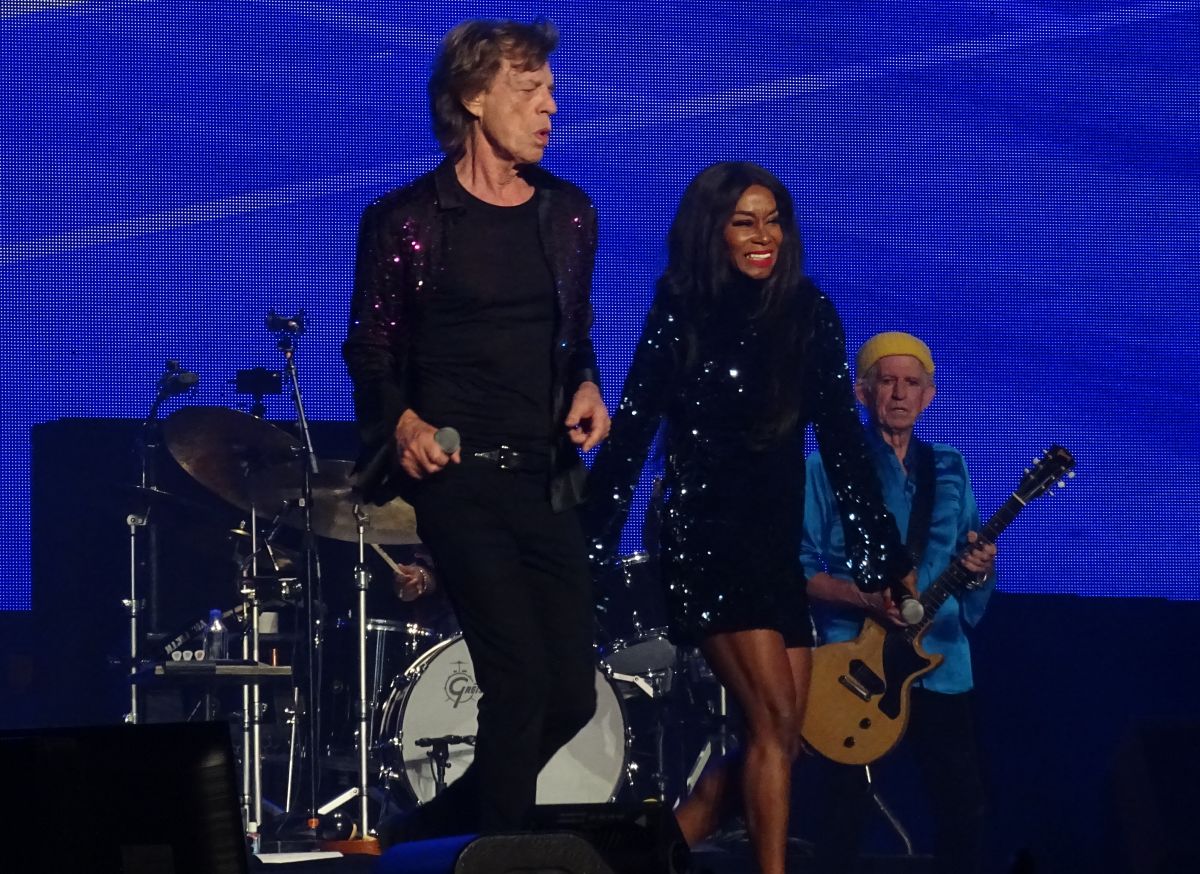 Photo by Bjornulf Vik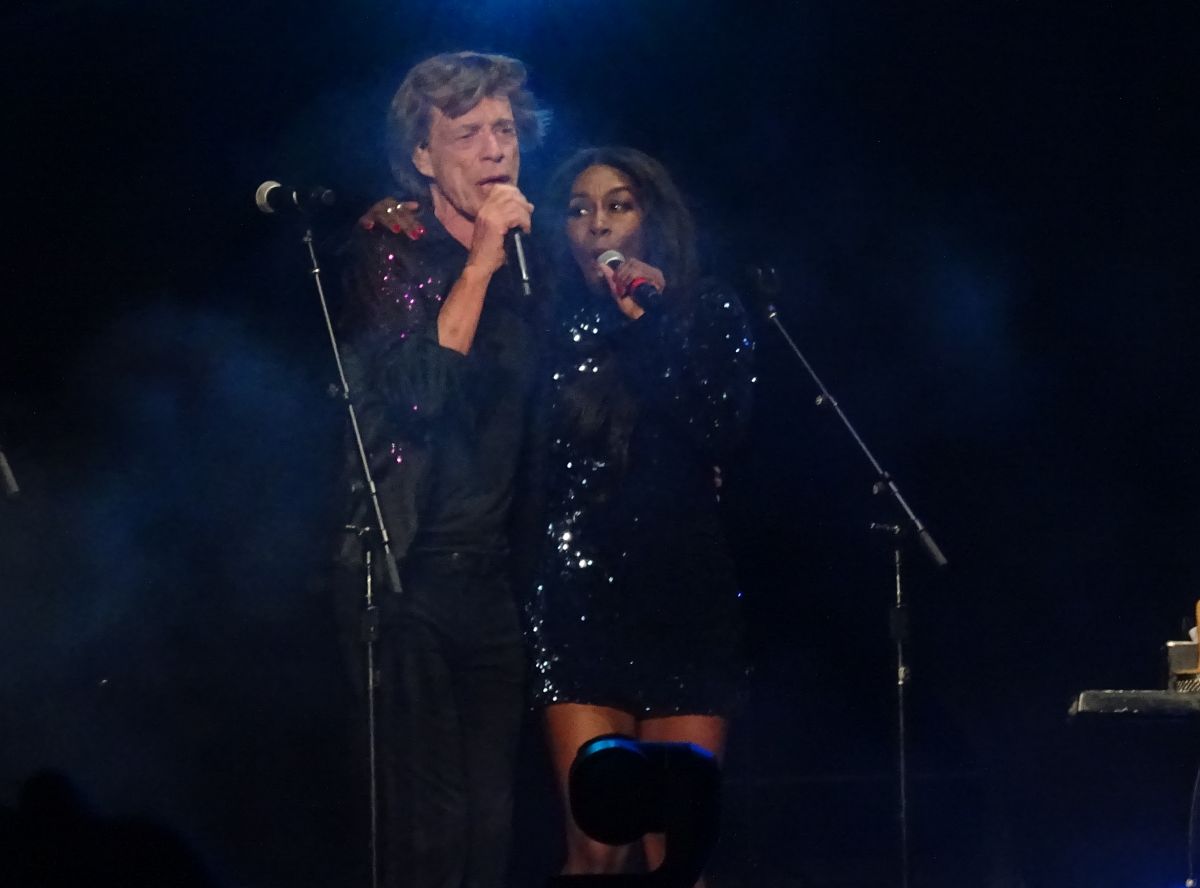 Photo by Bjornulf Vik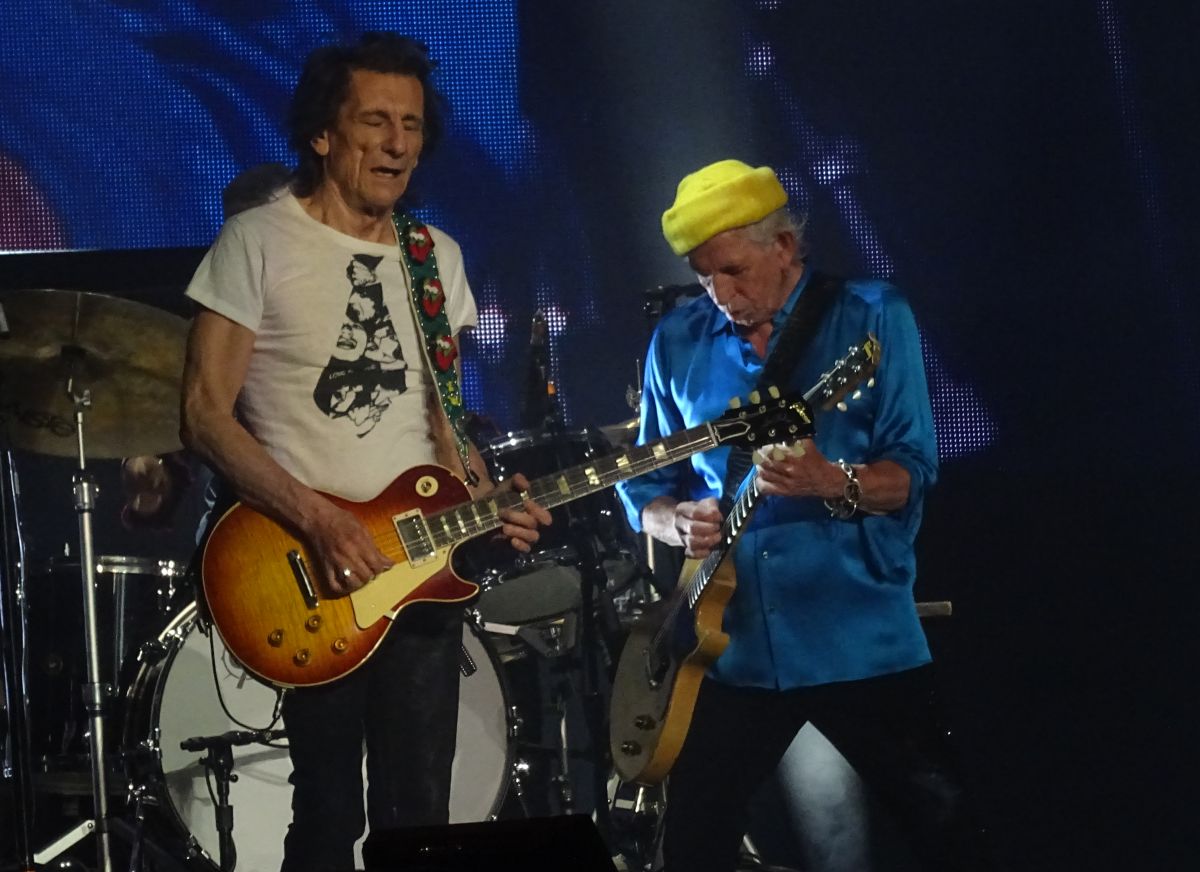 Photo by Bjornulf Vik


Photo by Bjornulf Vik
---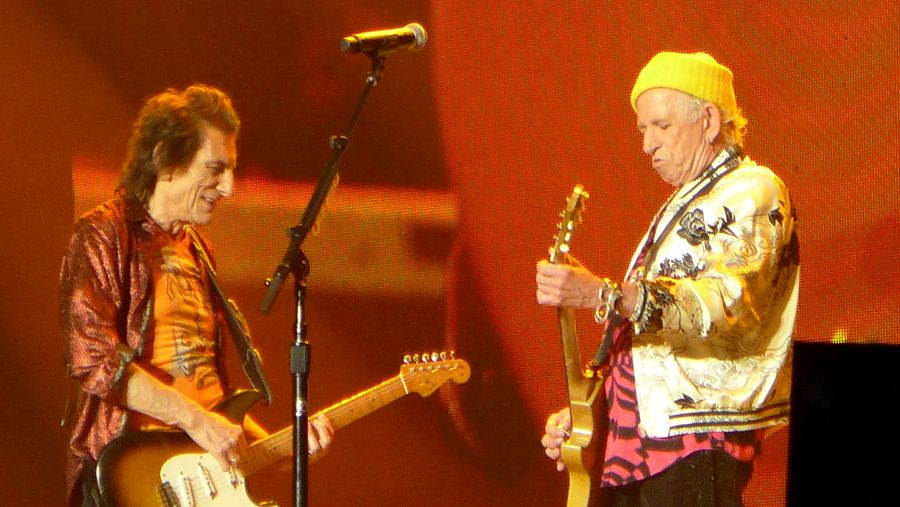 Photo by Victor Woods
---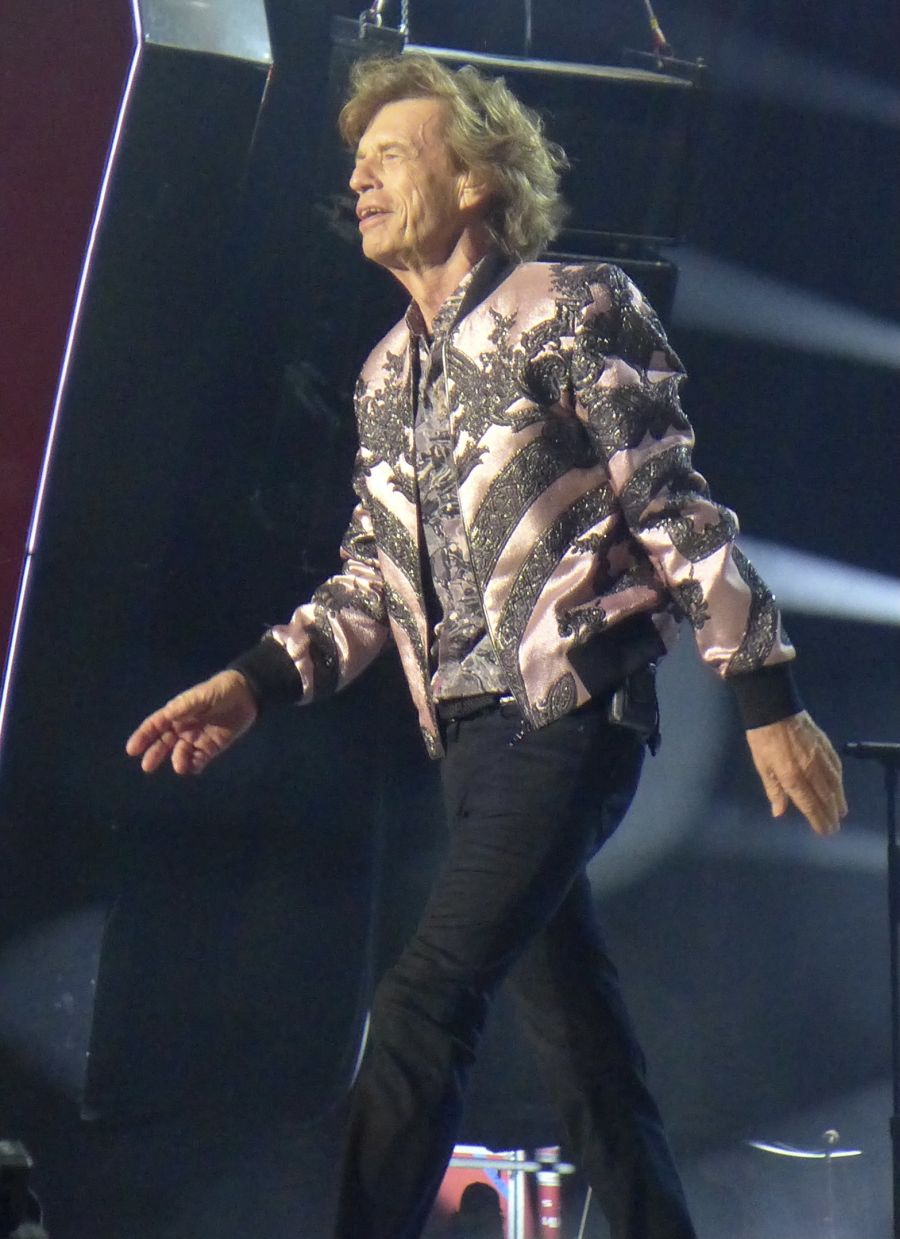 Photo by Victor Woods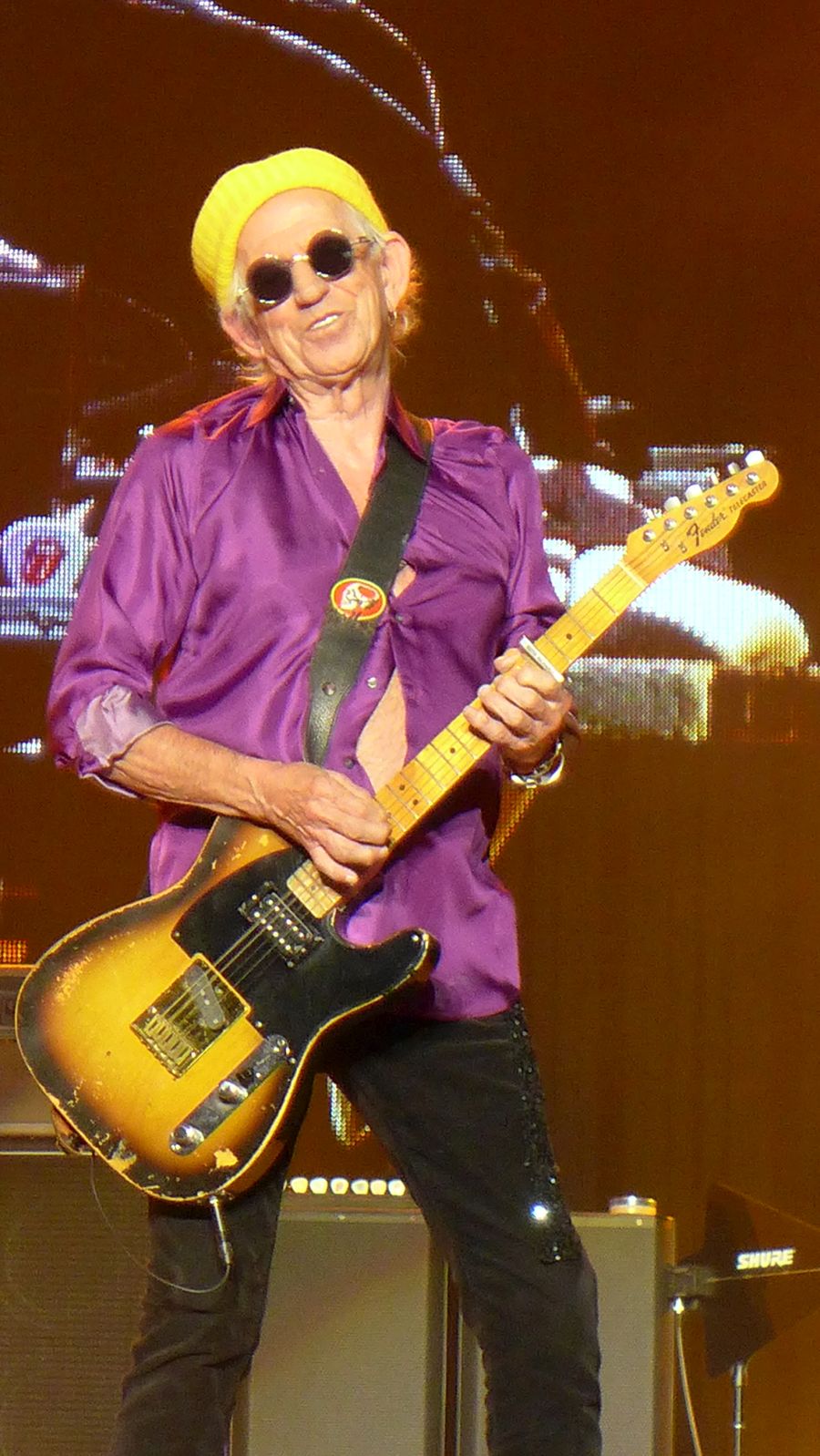 Photo by Victor Woods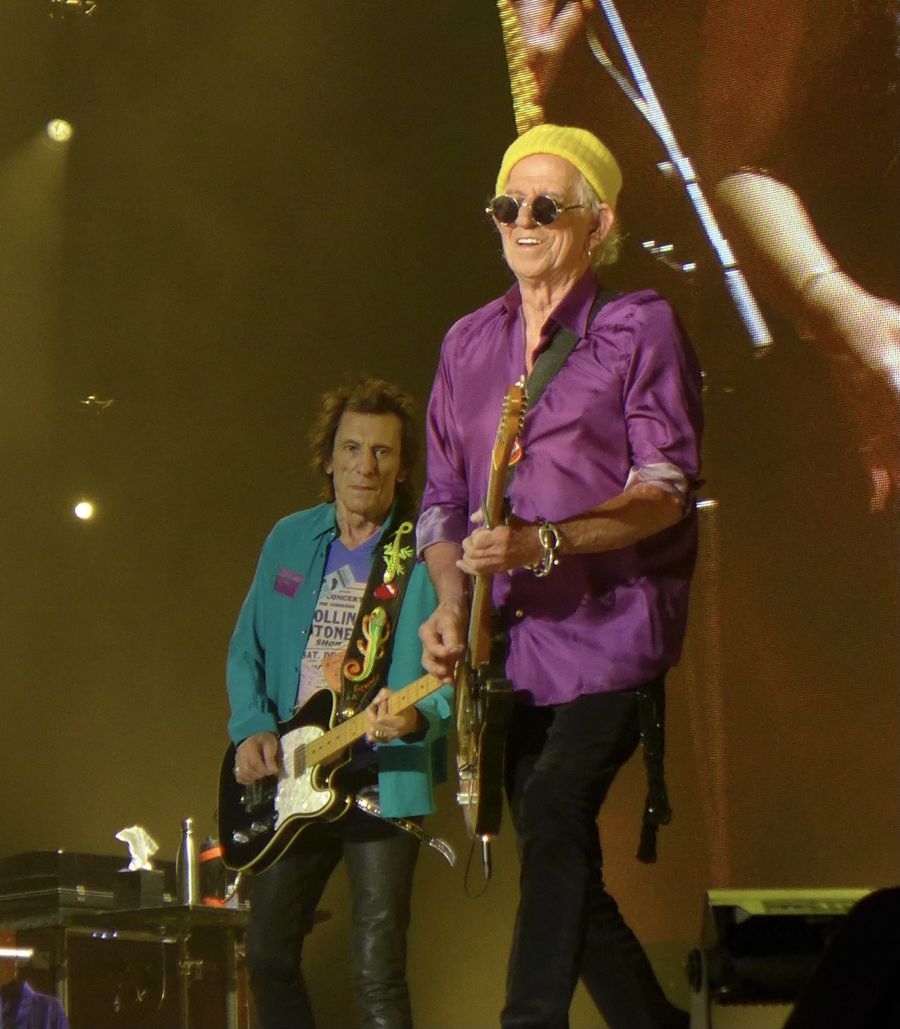 Photo by Victor Woods
---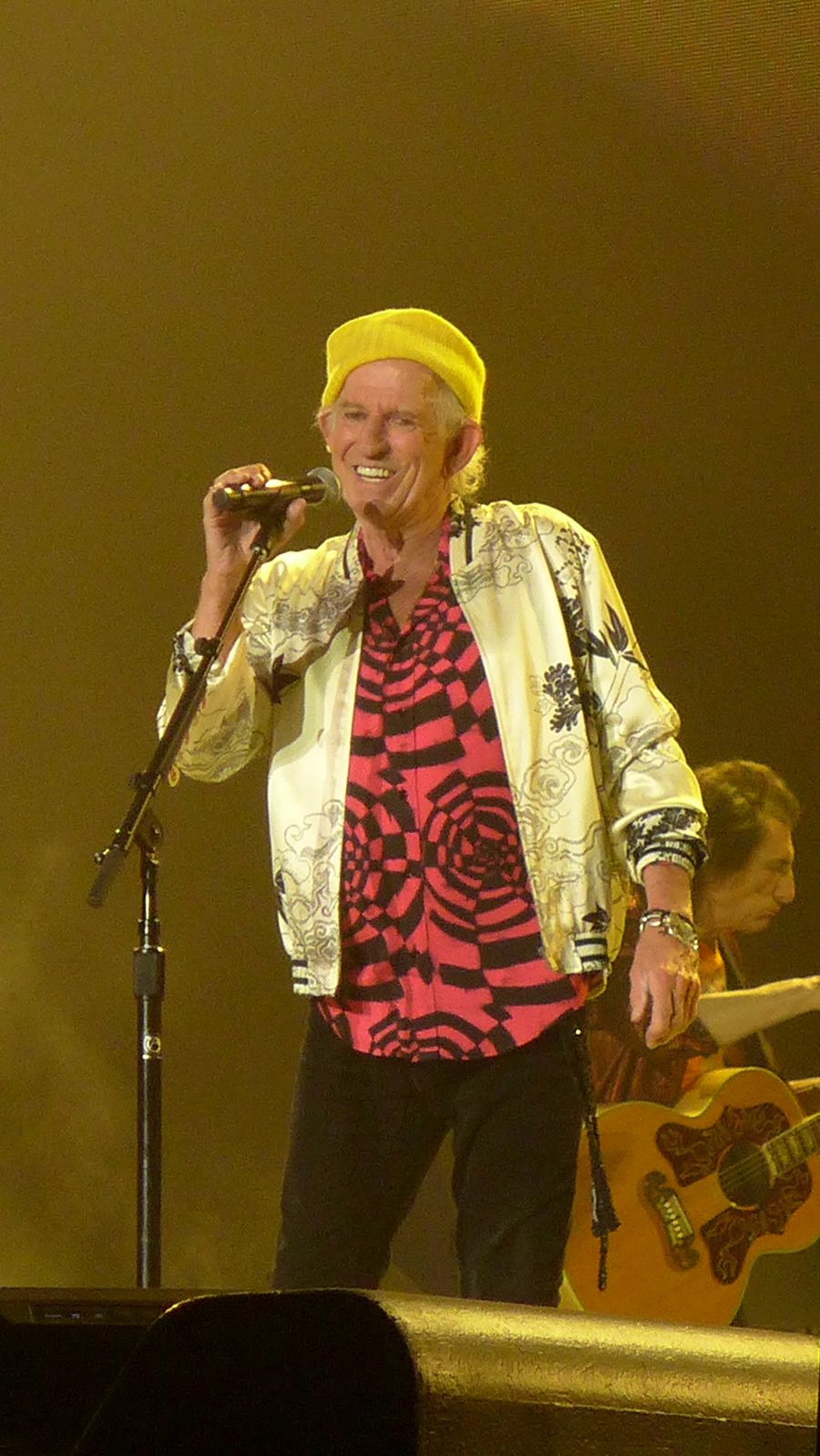 Photo by Victor Woods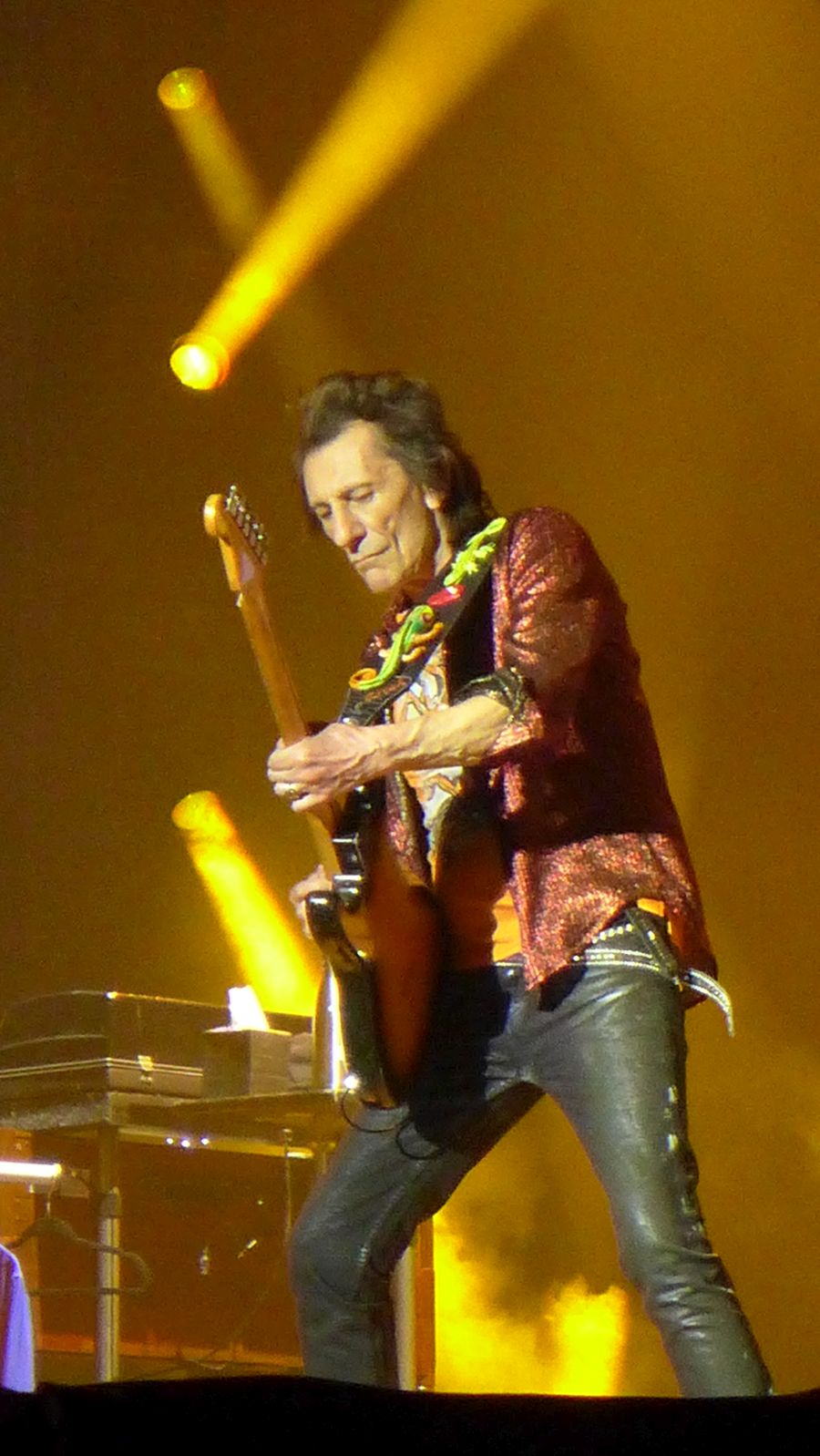 Photo by Victor Woods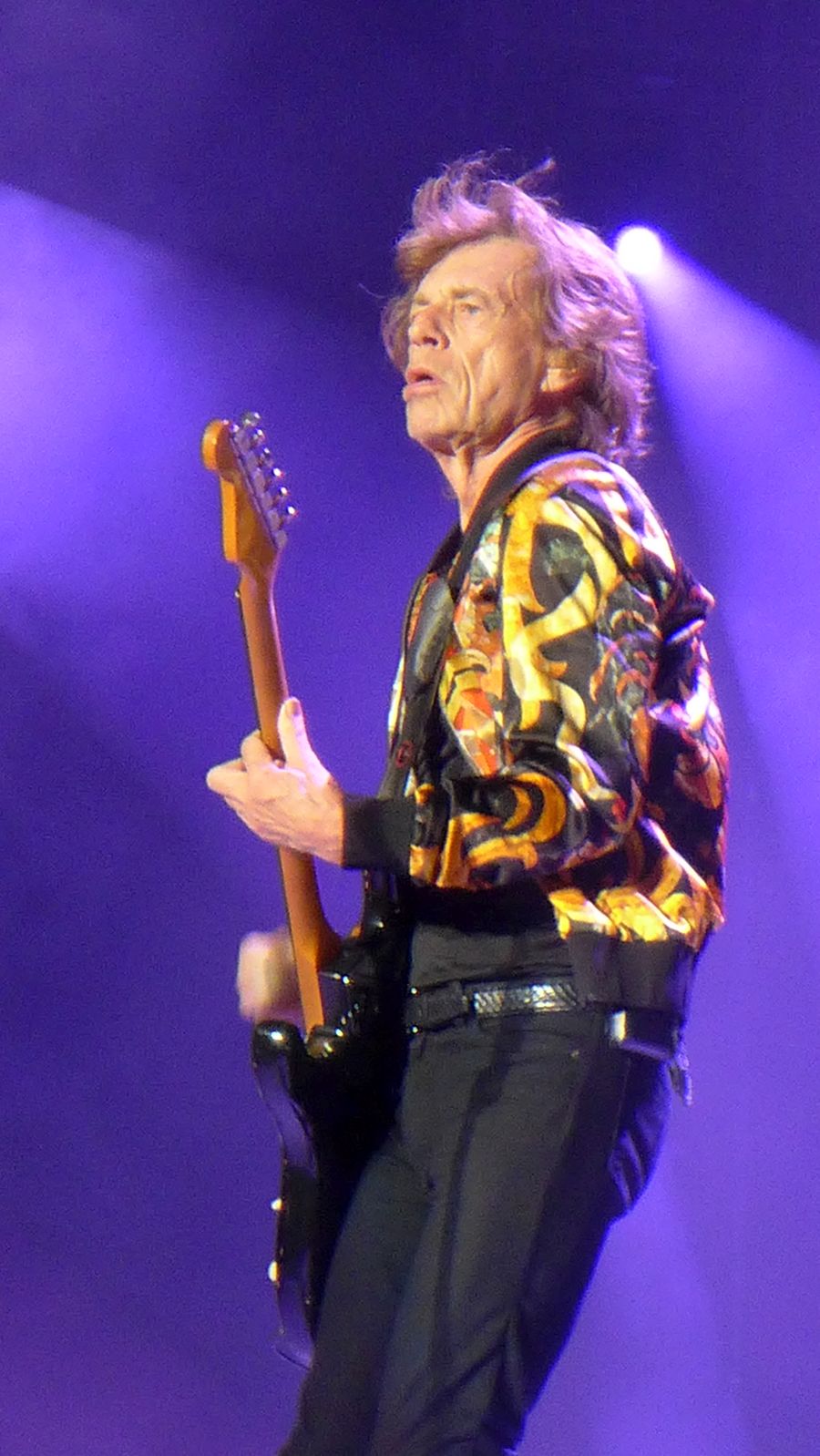 Photo by Victor Woods

Photo by Victor Woods
---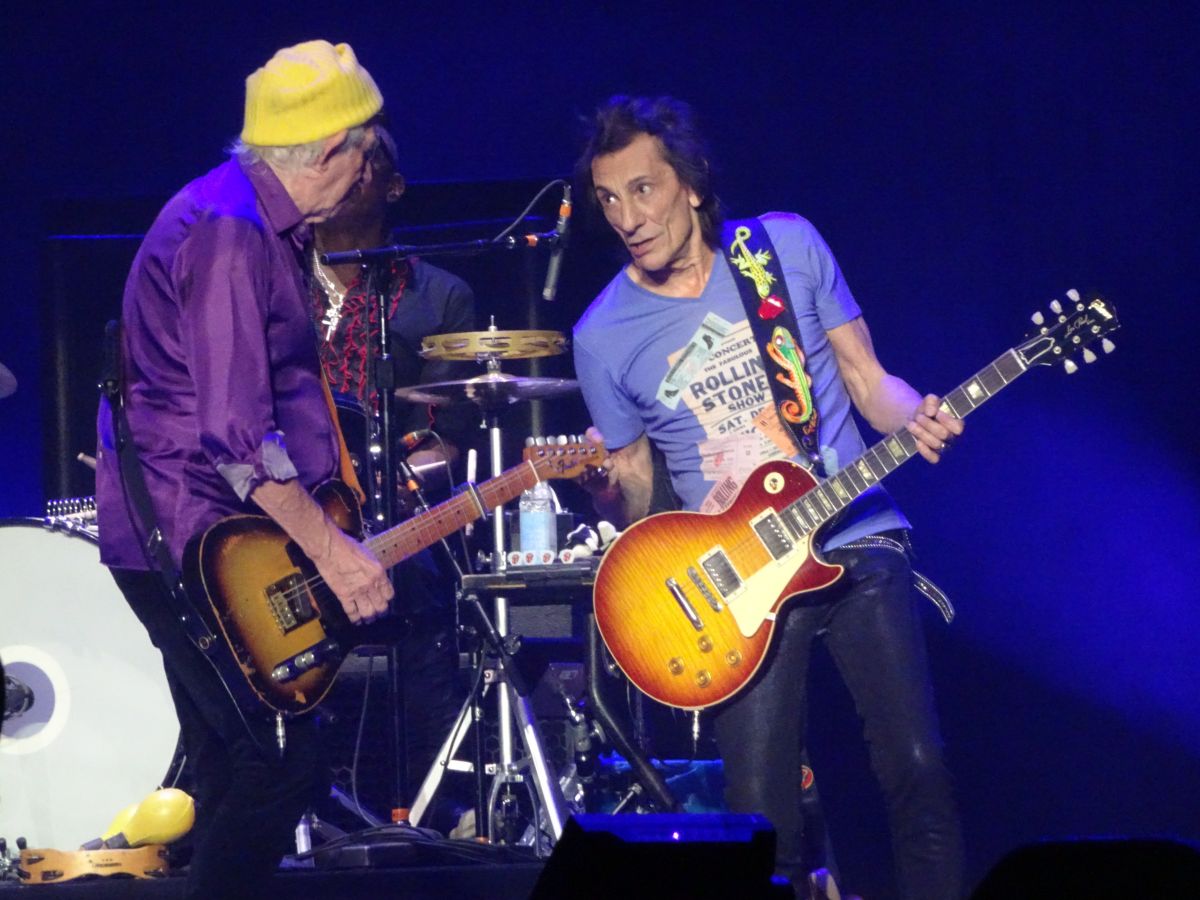 Photo by Roderick Keur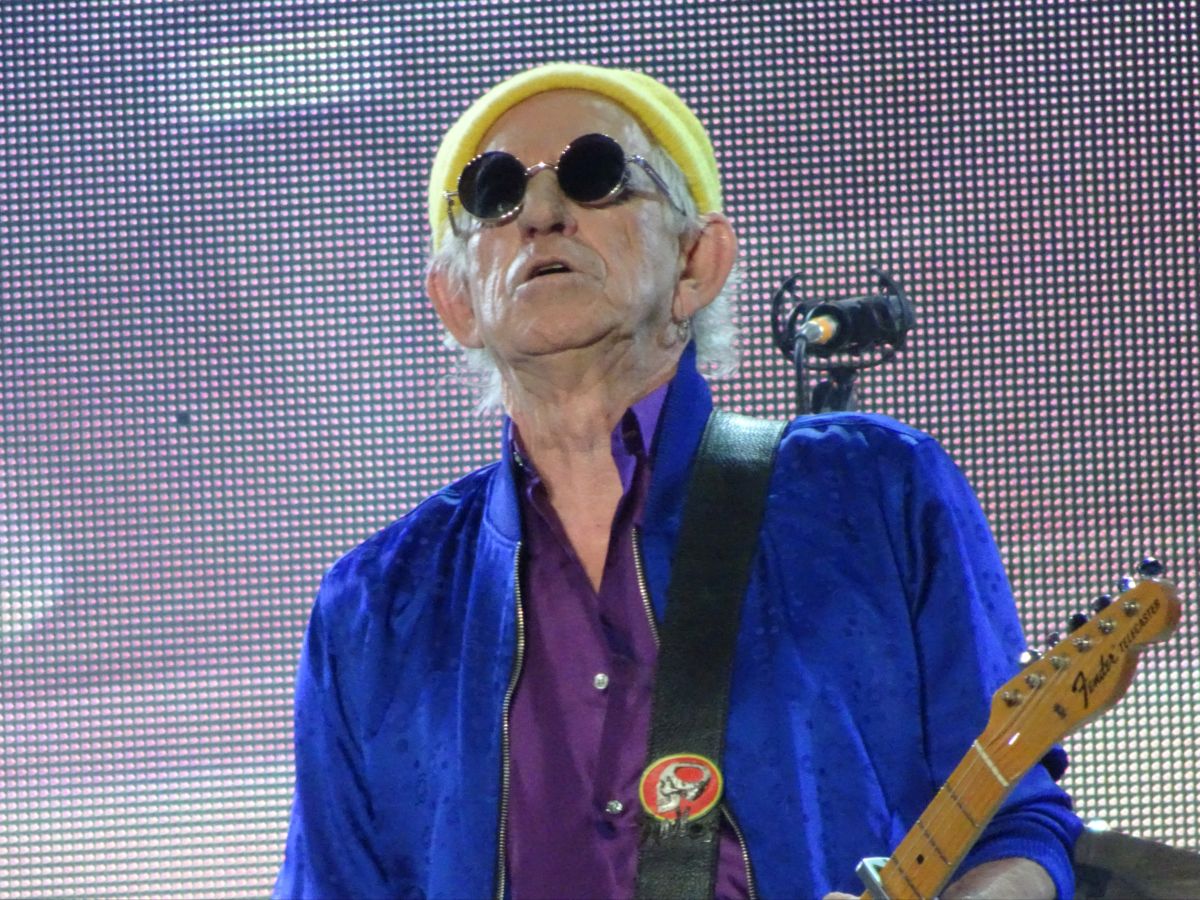 Photo by Roderick Keur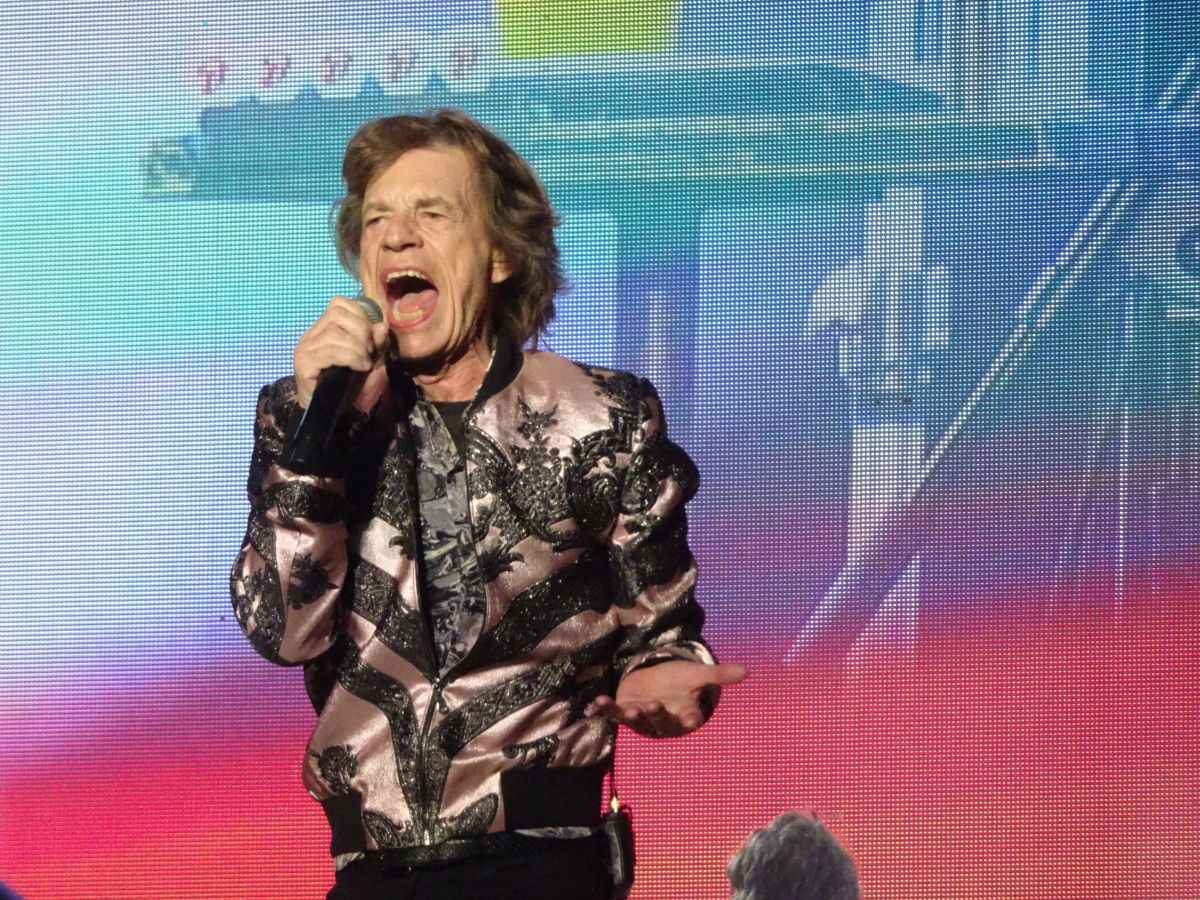 Photo by Roderick Keur
---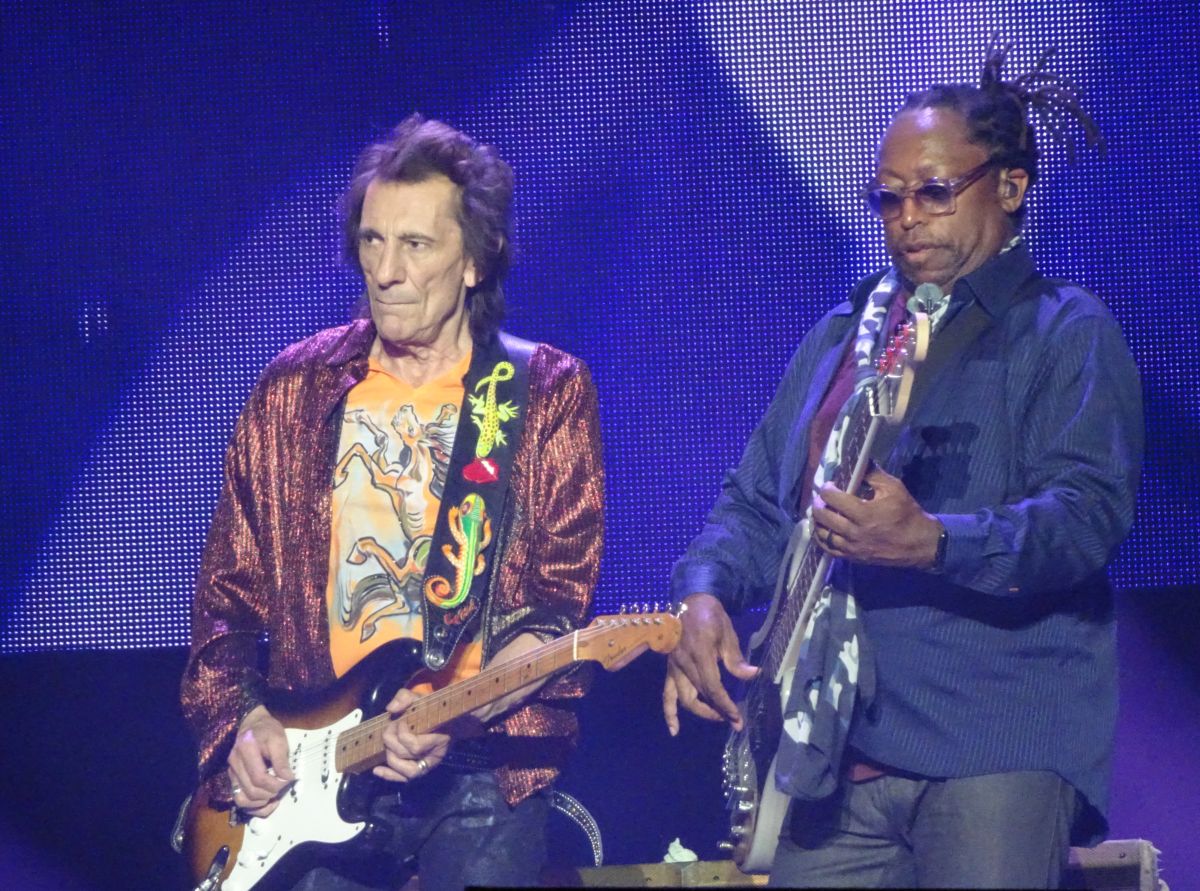 Photo by Roderick Keur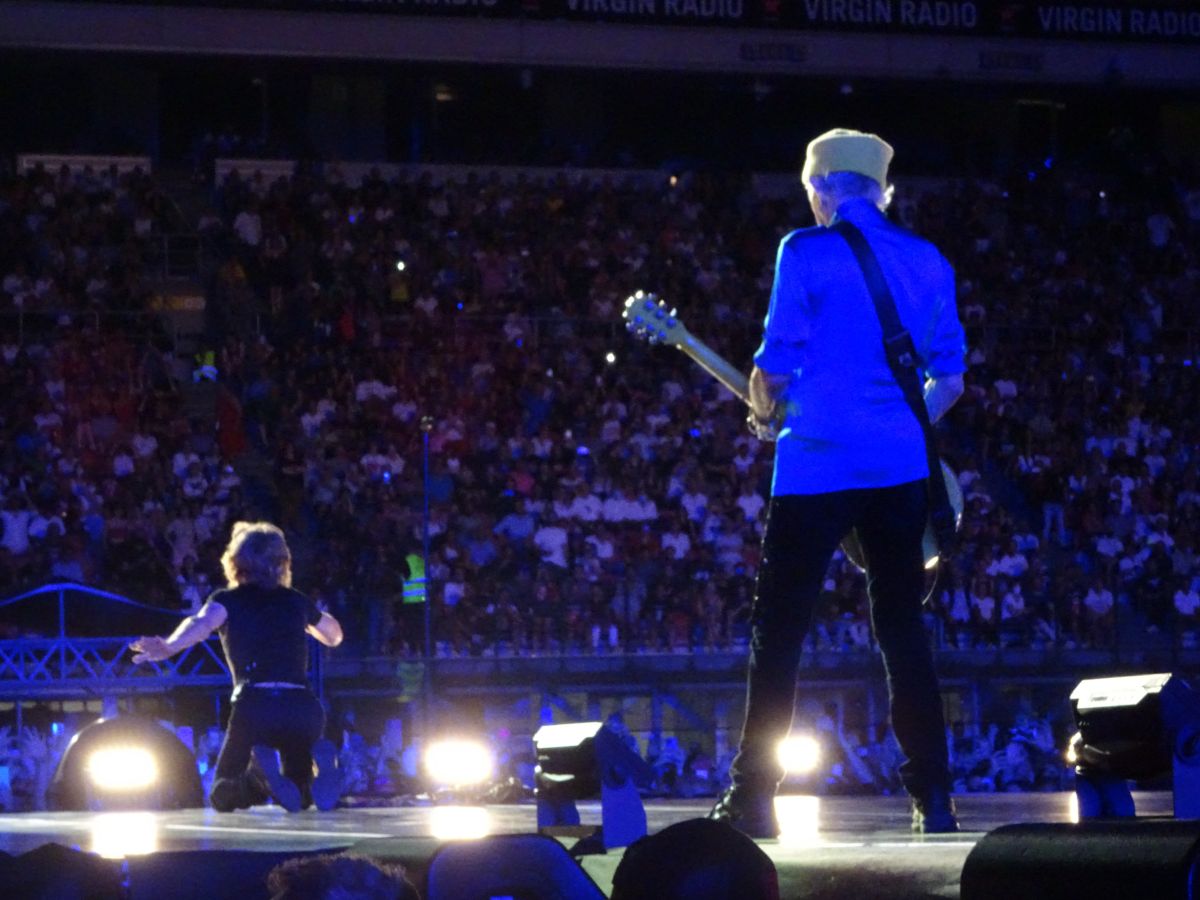 Photo by Roderick Keur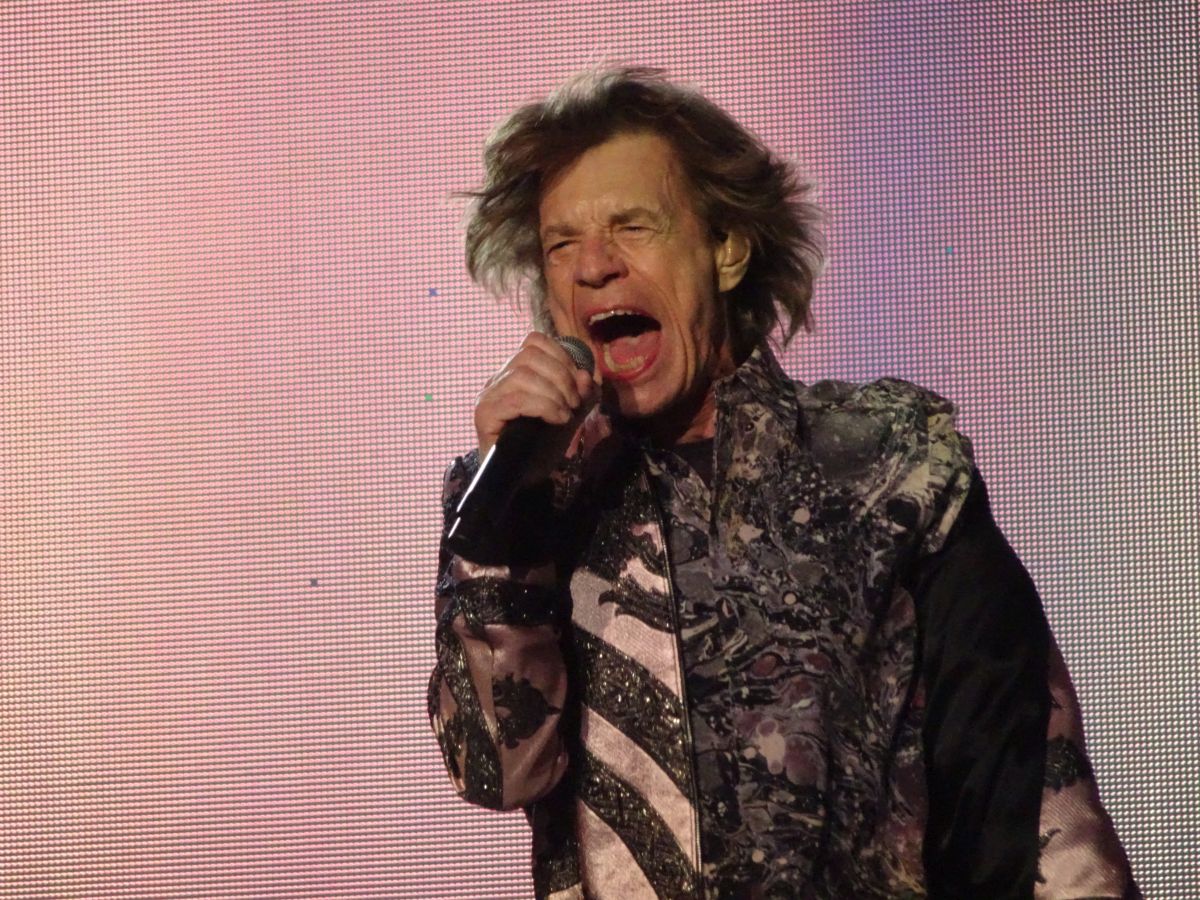 Photo by Roderick Keur
---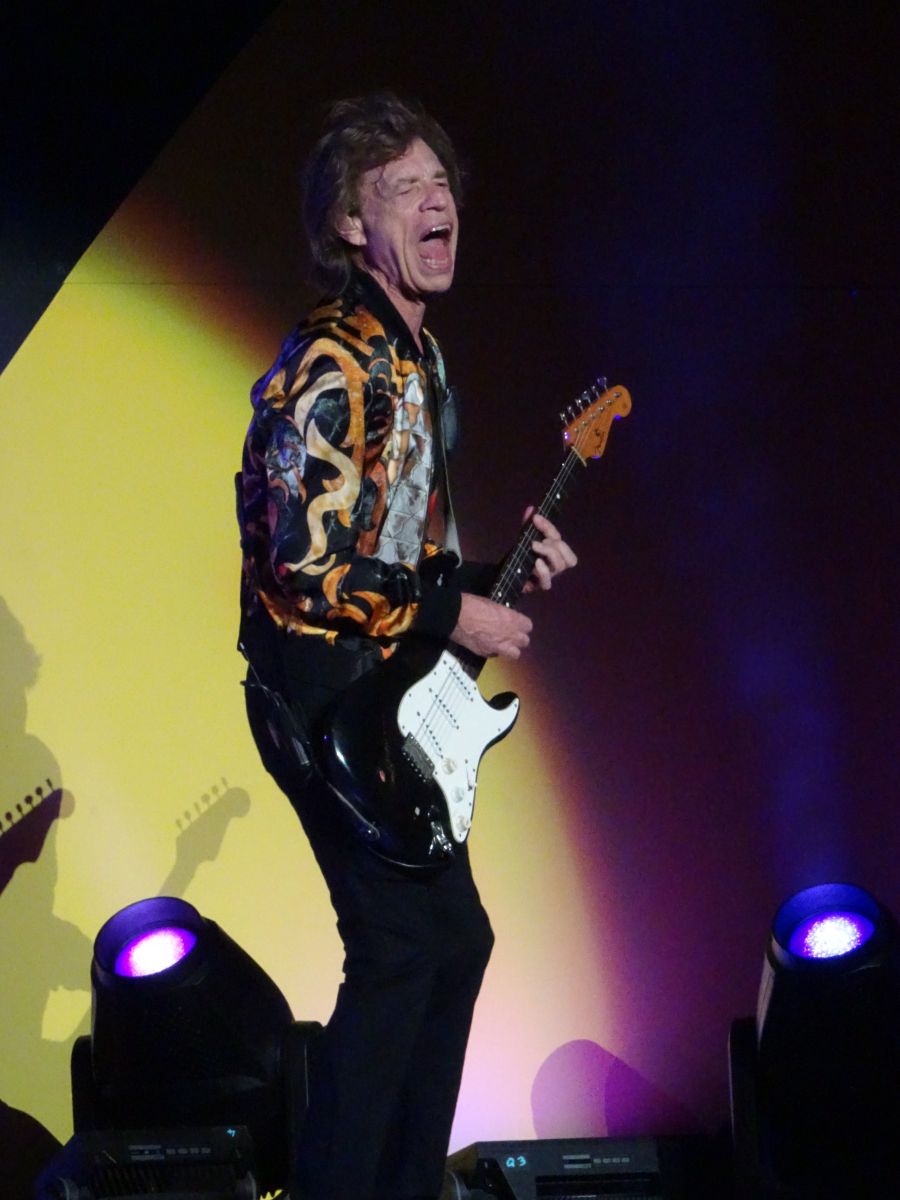 Photo by Roderick Keur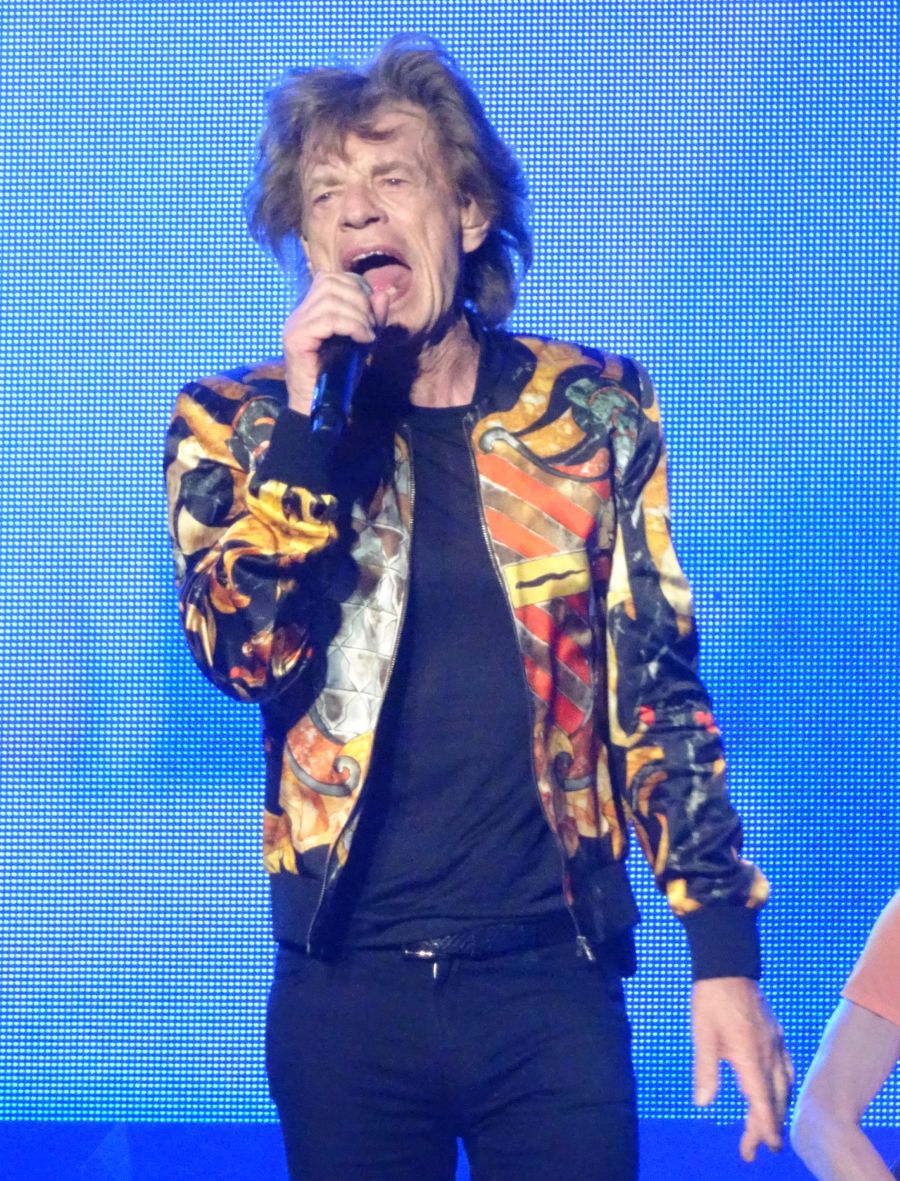 Photo by Roderick Keur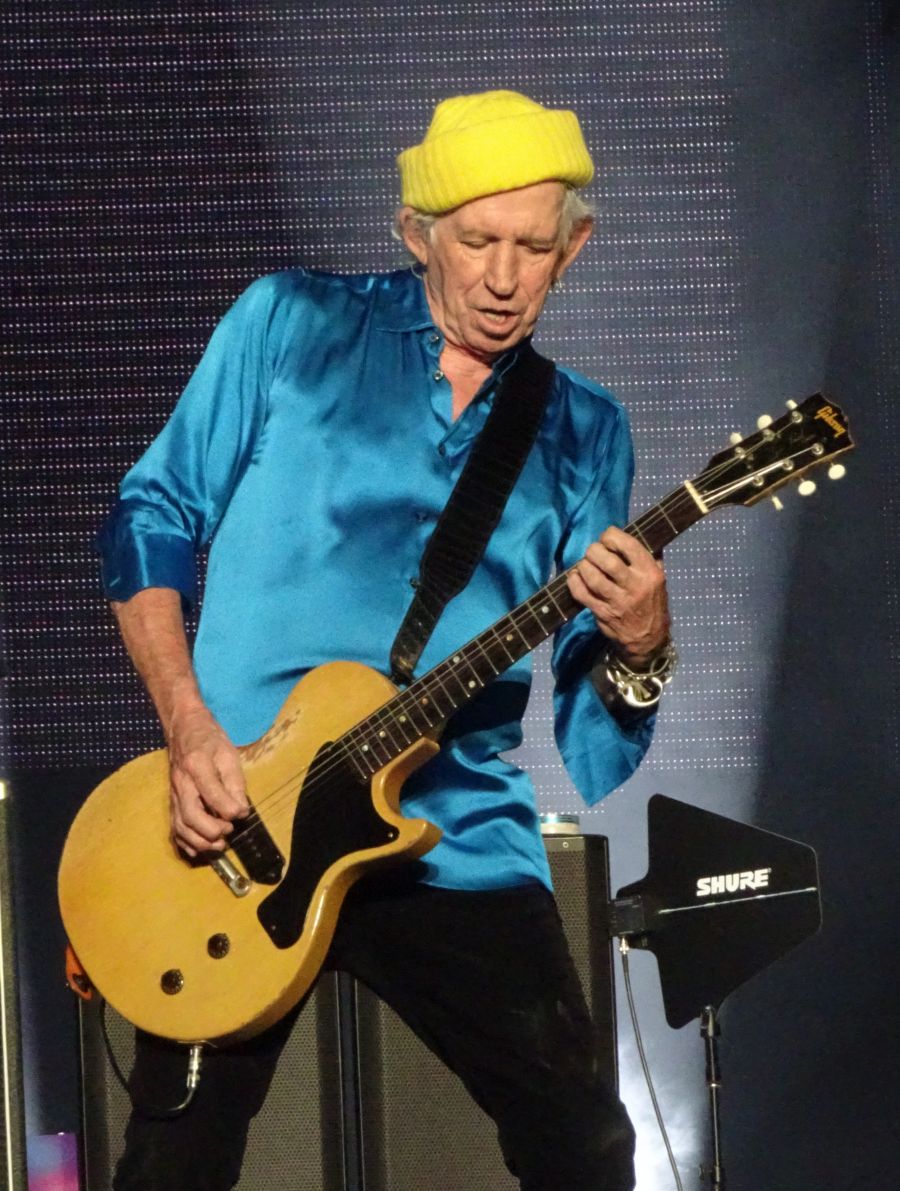 Photo by Roderick Keur
---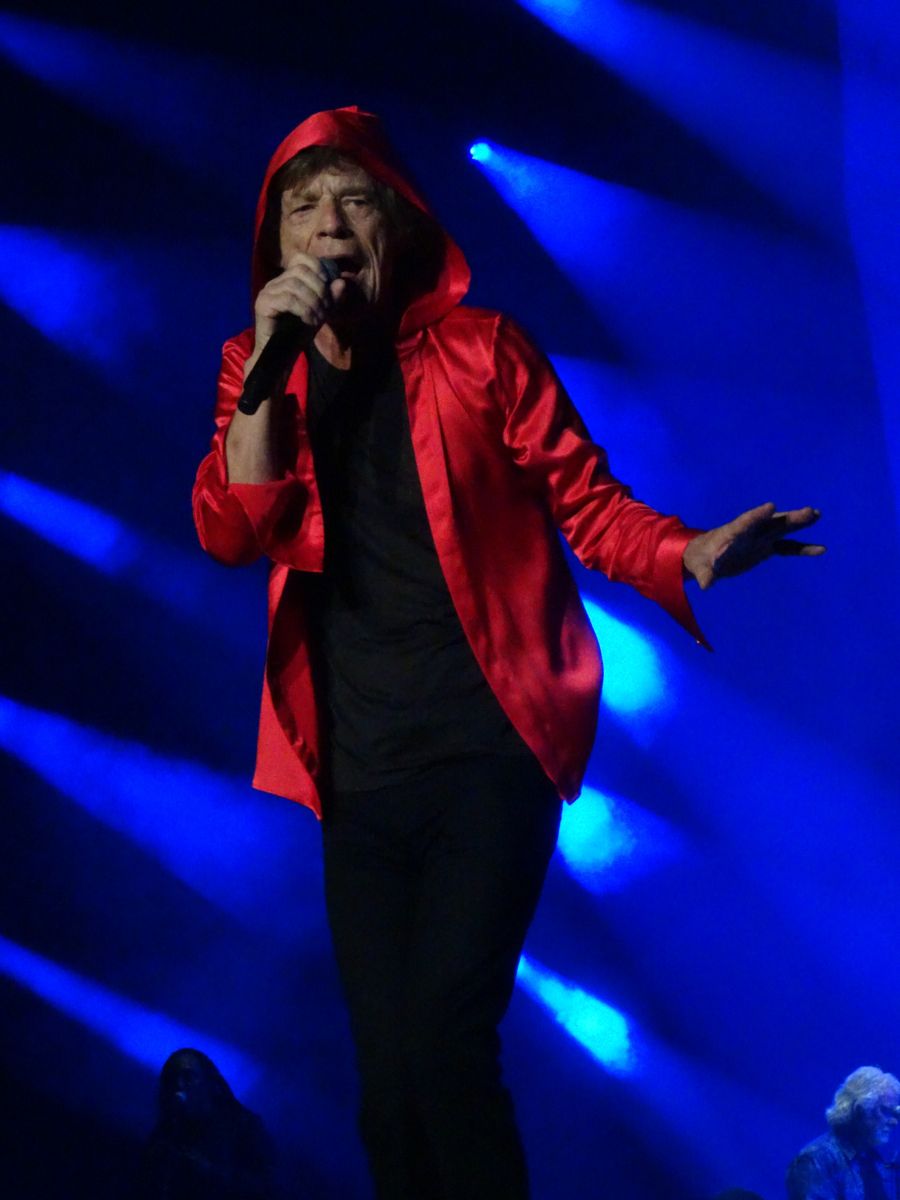 Photo by Roderick Keur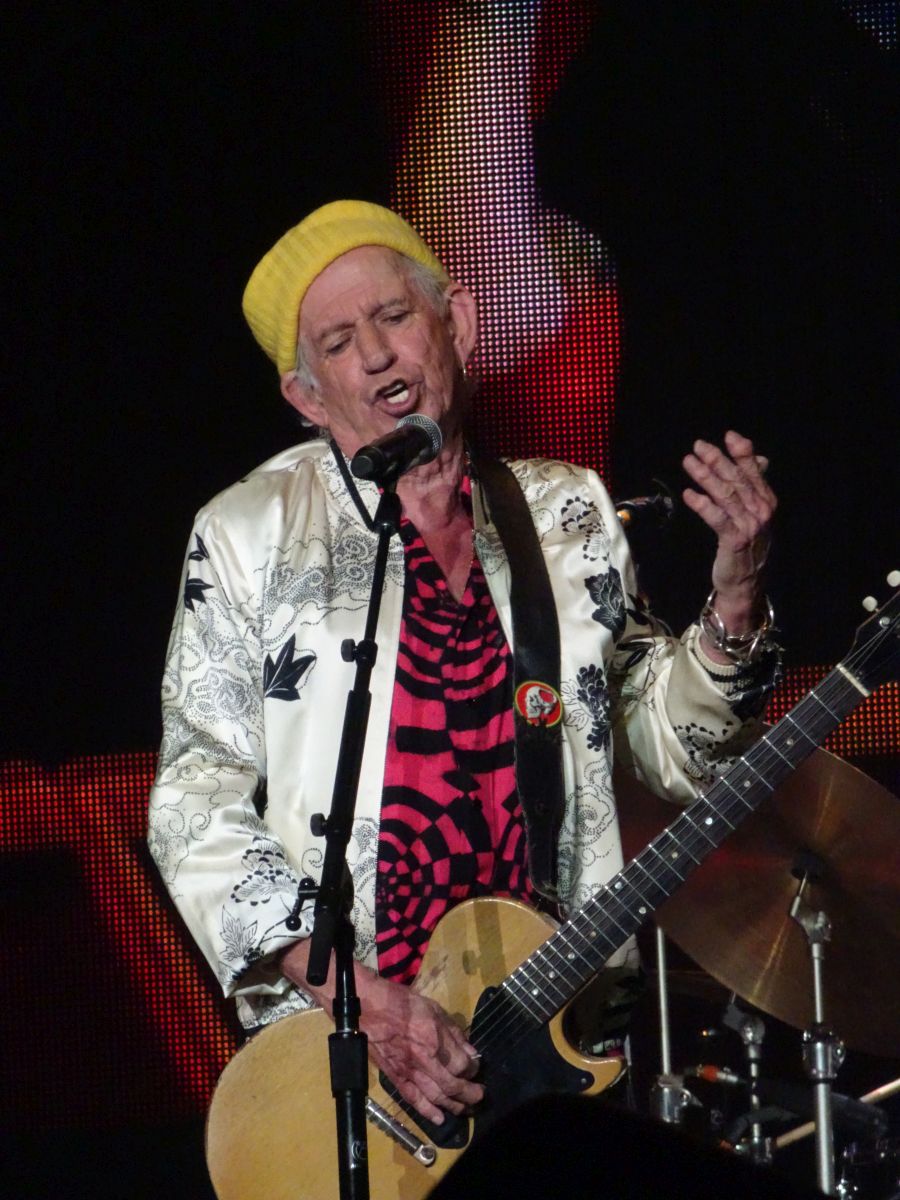 Photo by Roderick Keur
---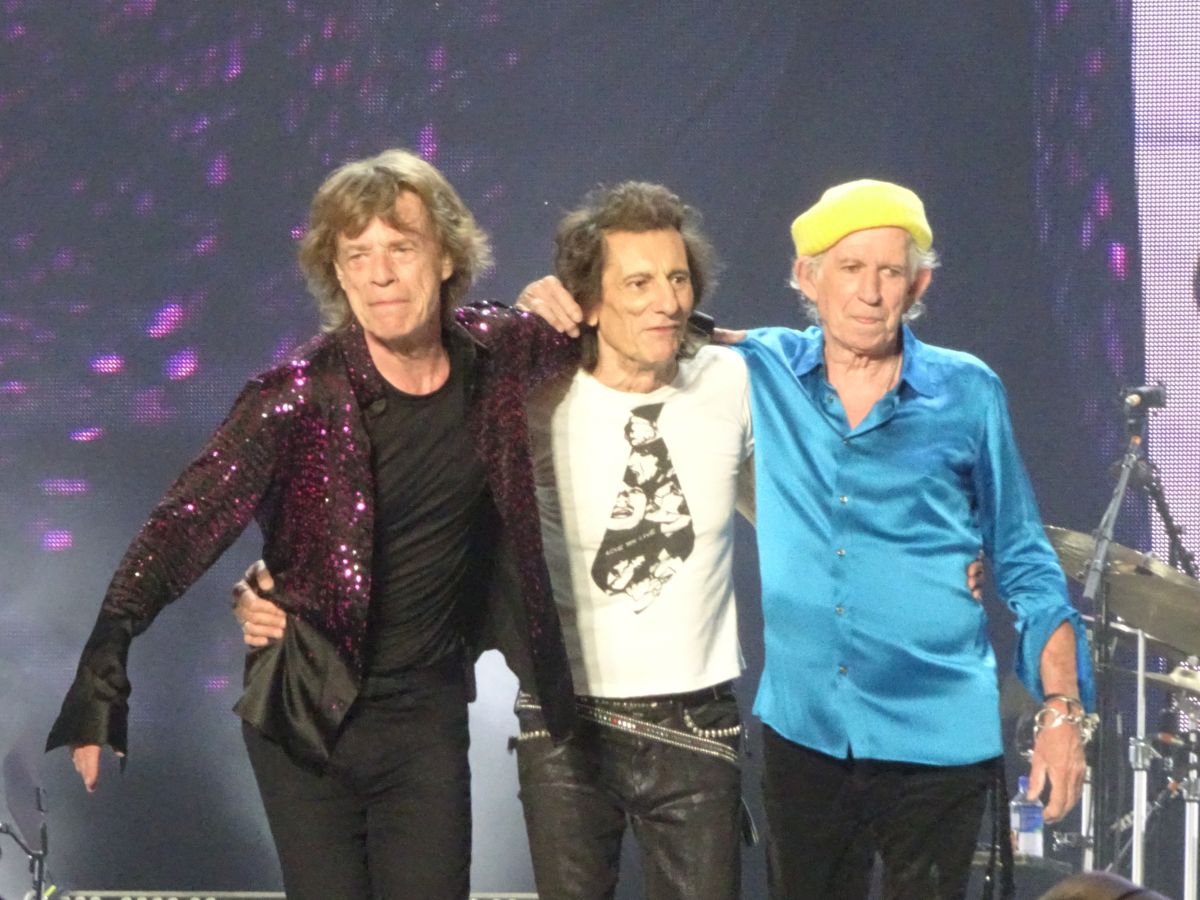 Photo by Roderick Keur
---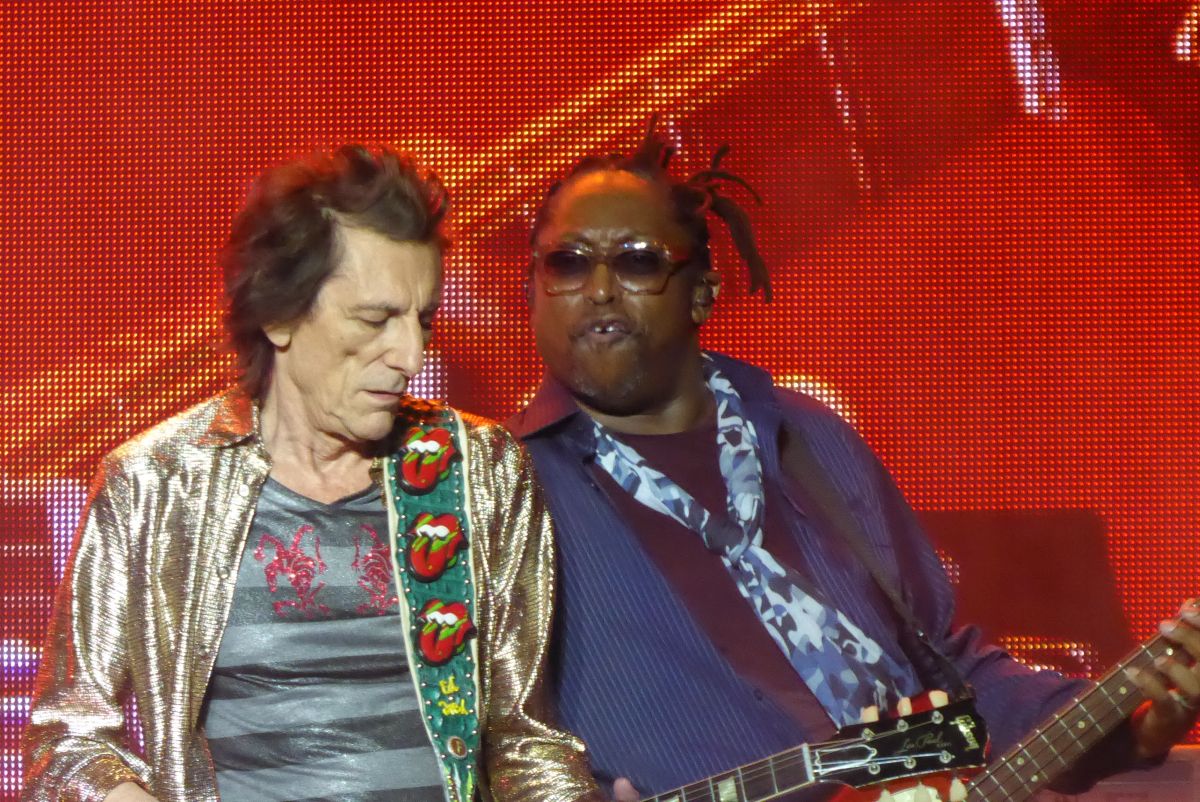 Photo by Jim Miller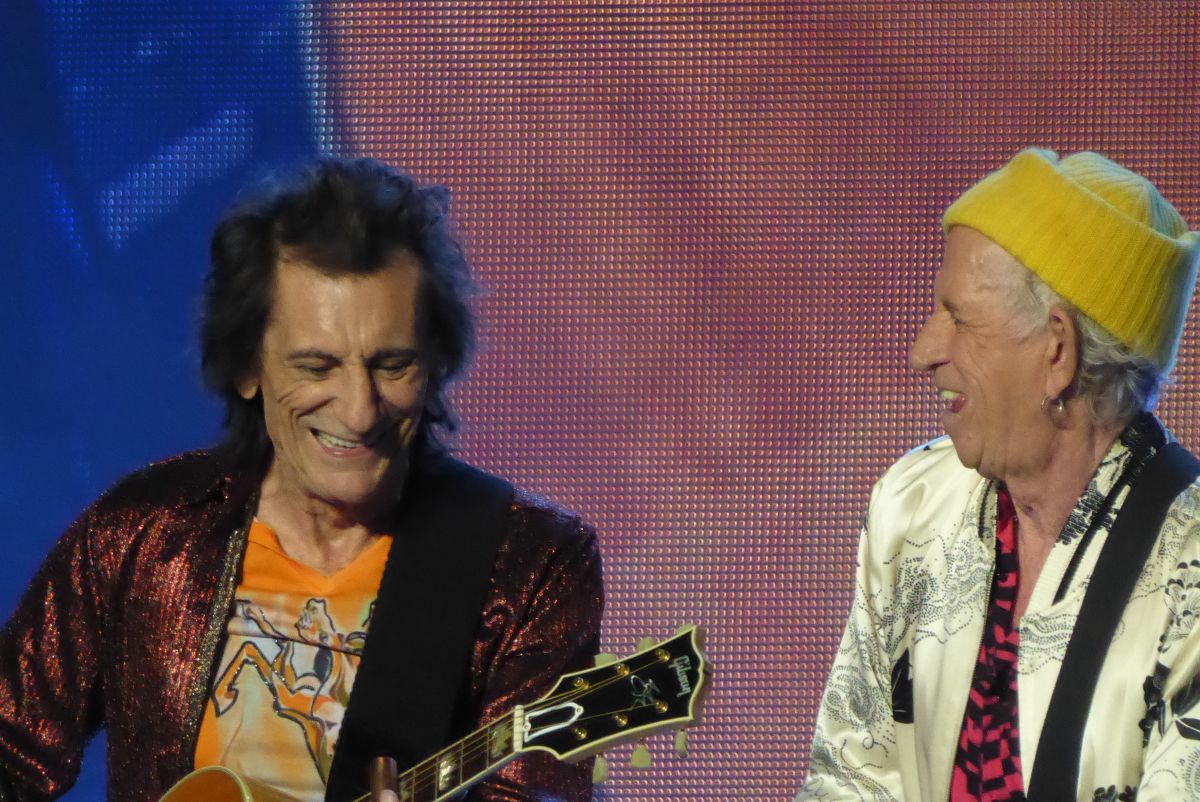 Photo by Jim Miller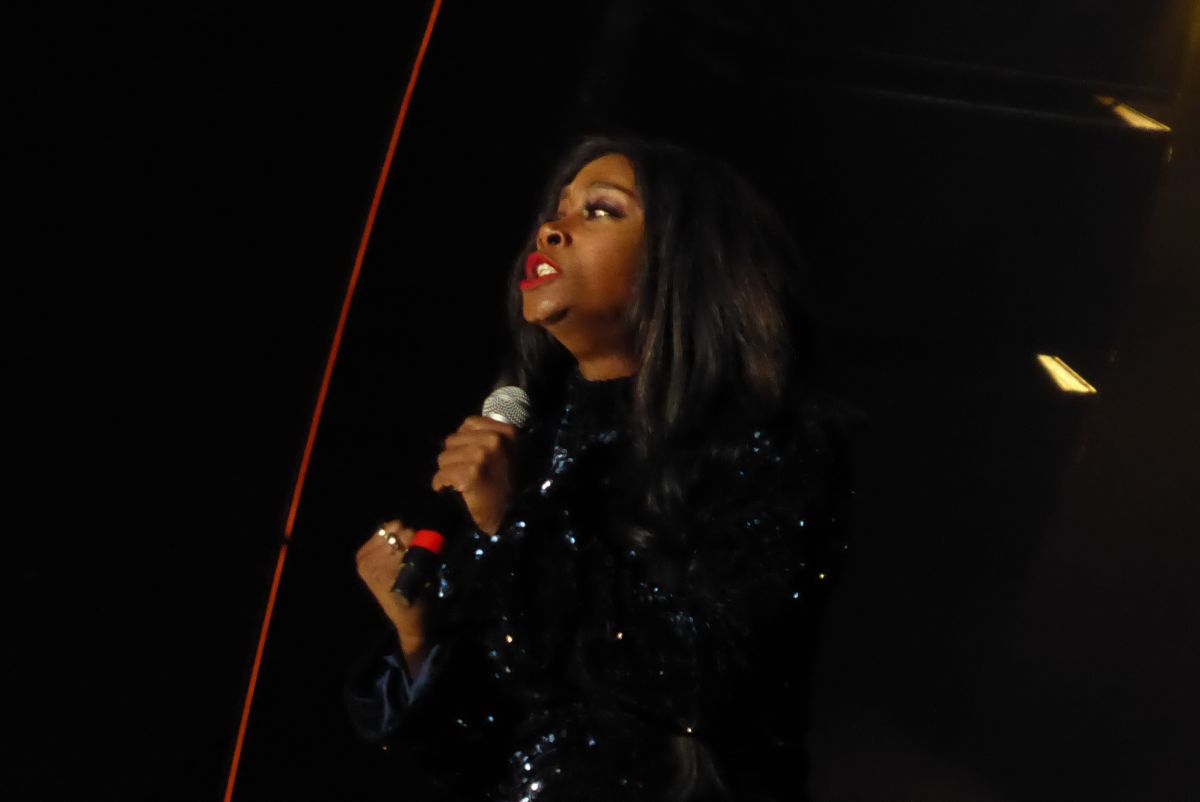 Photo by Jim Miller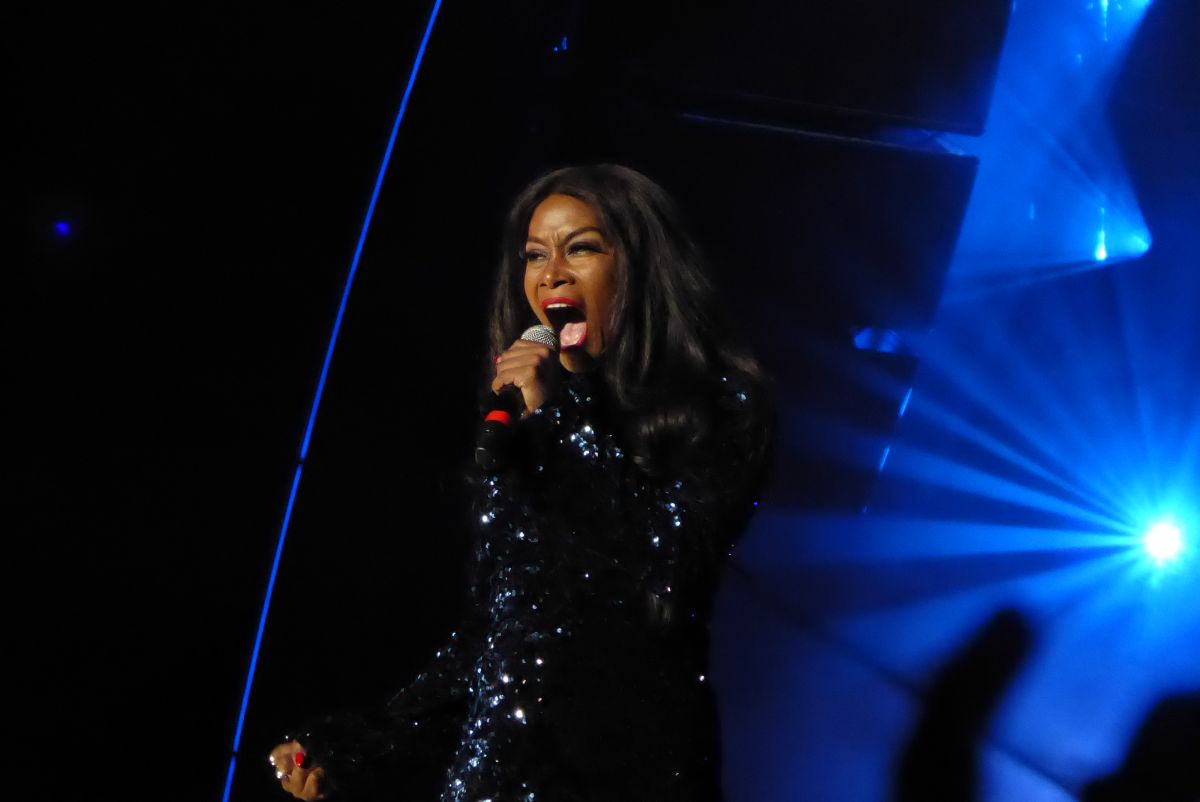 Photo by Jim Miller
---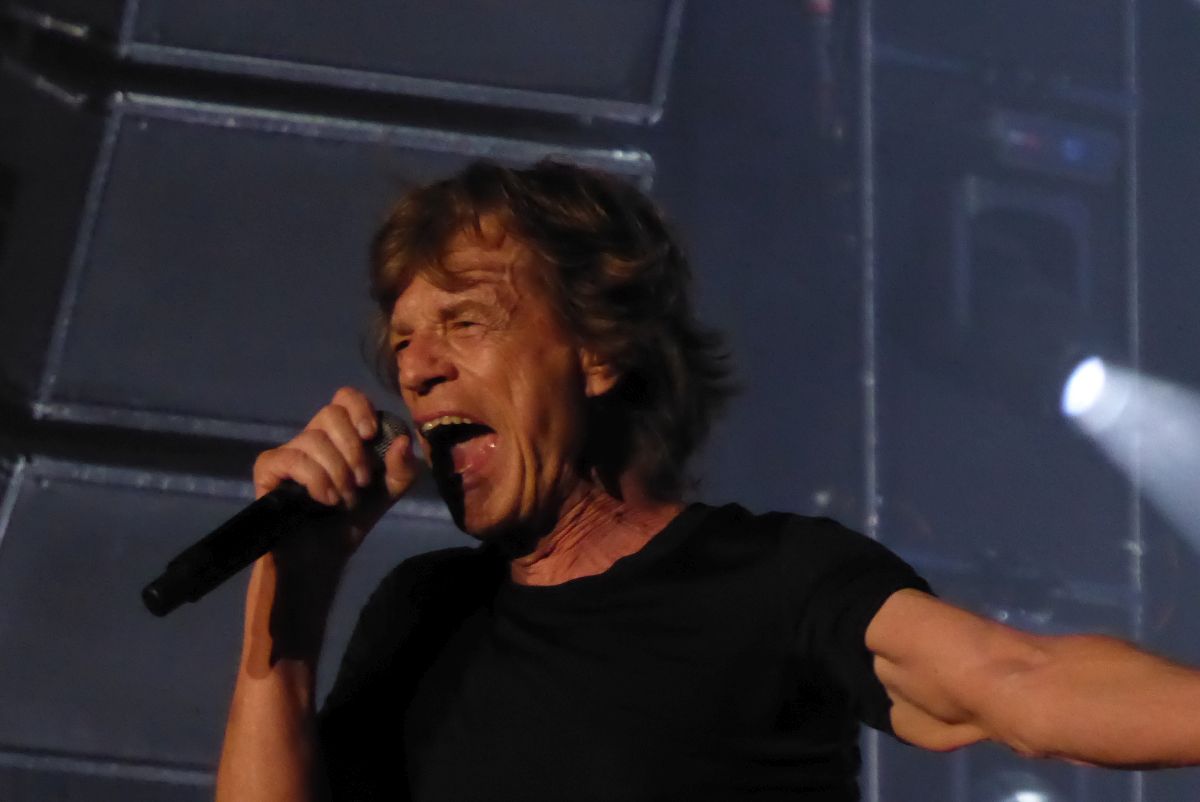 Photo by Jim Miller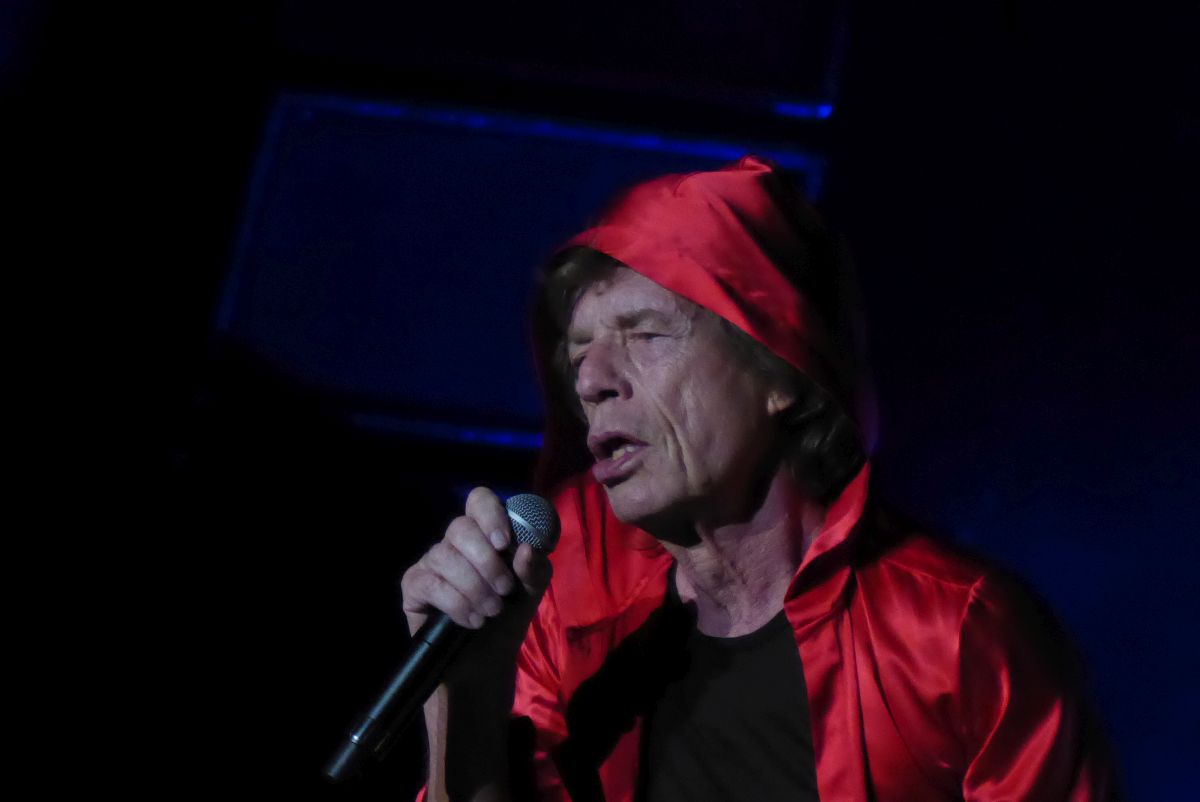 Photo by Jim Miller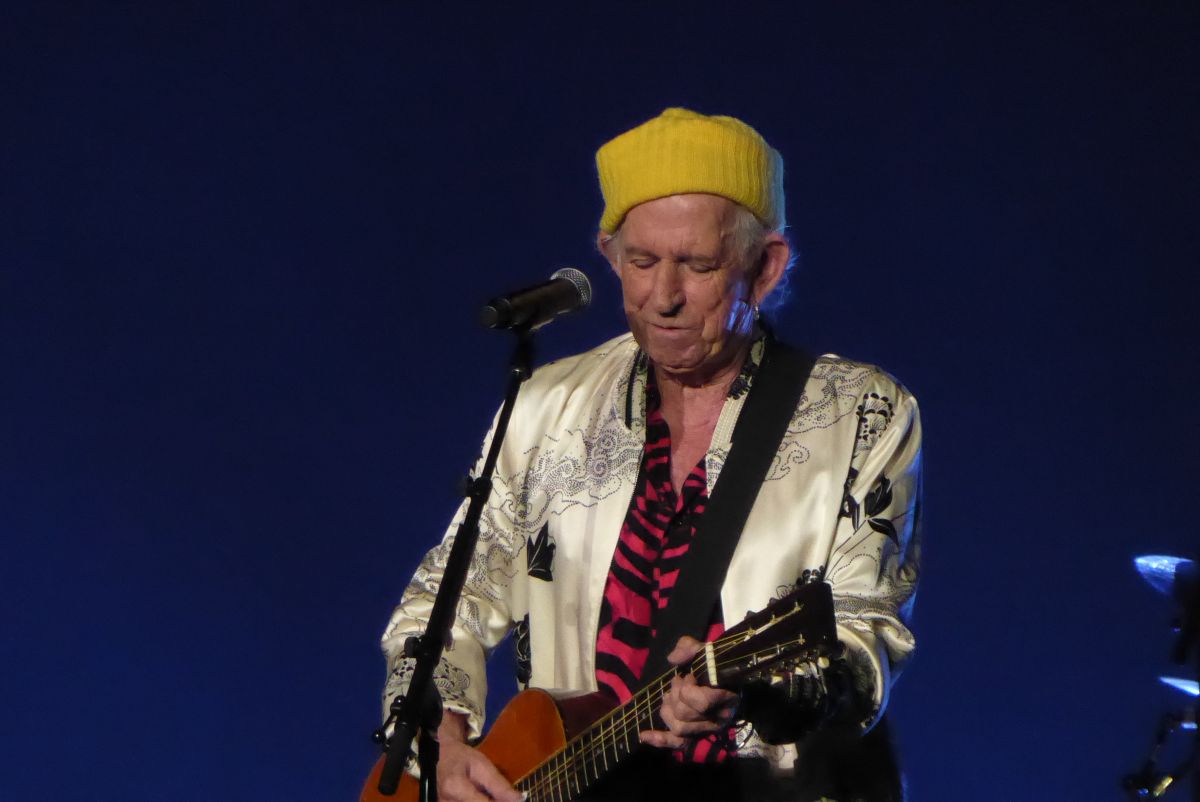 Photo by Jim Miller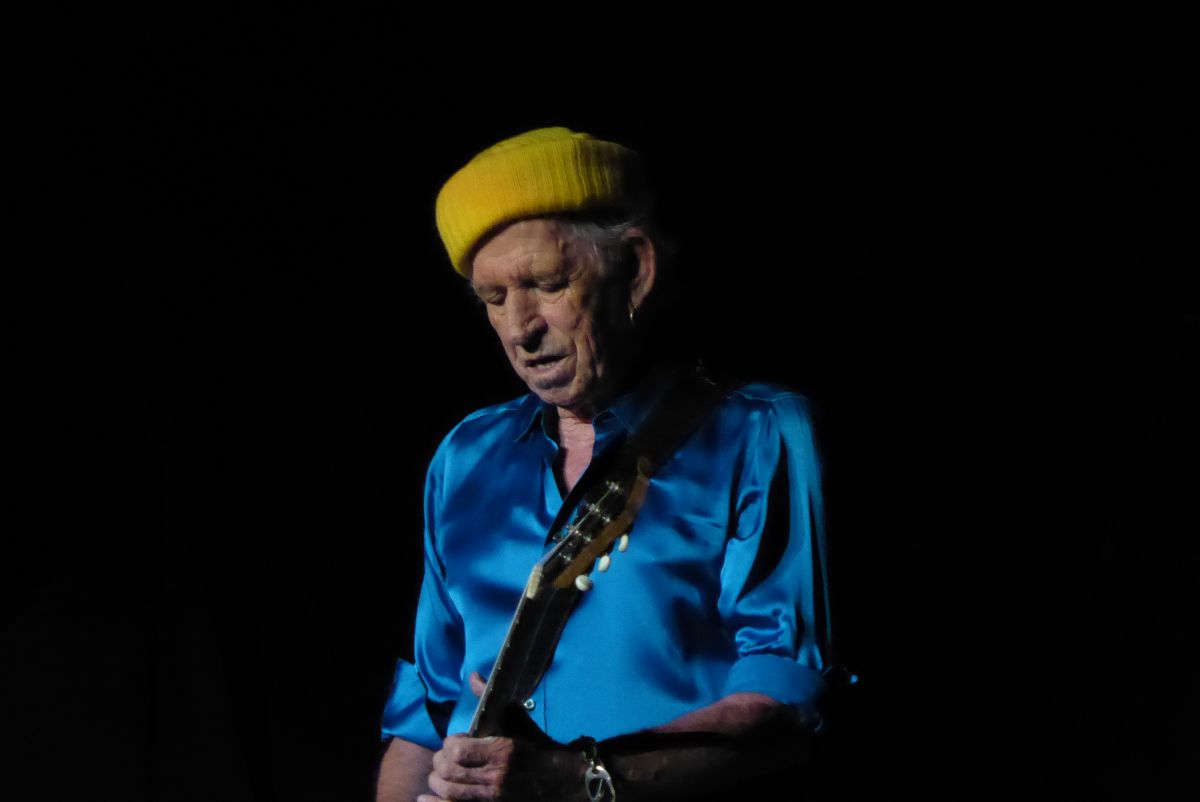 Photo by Jim Miller
---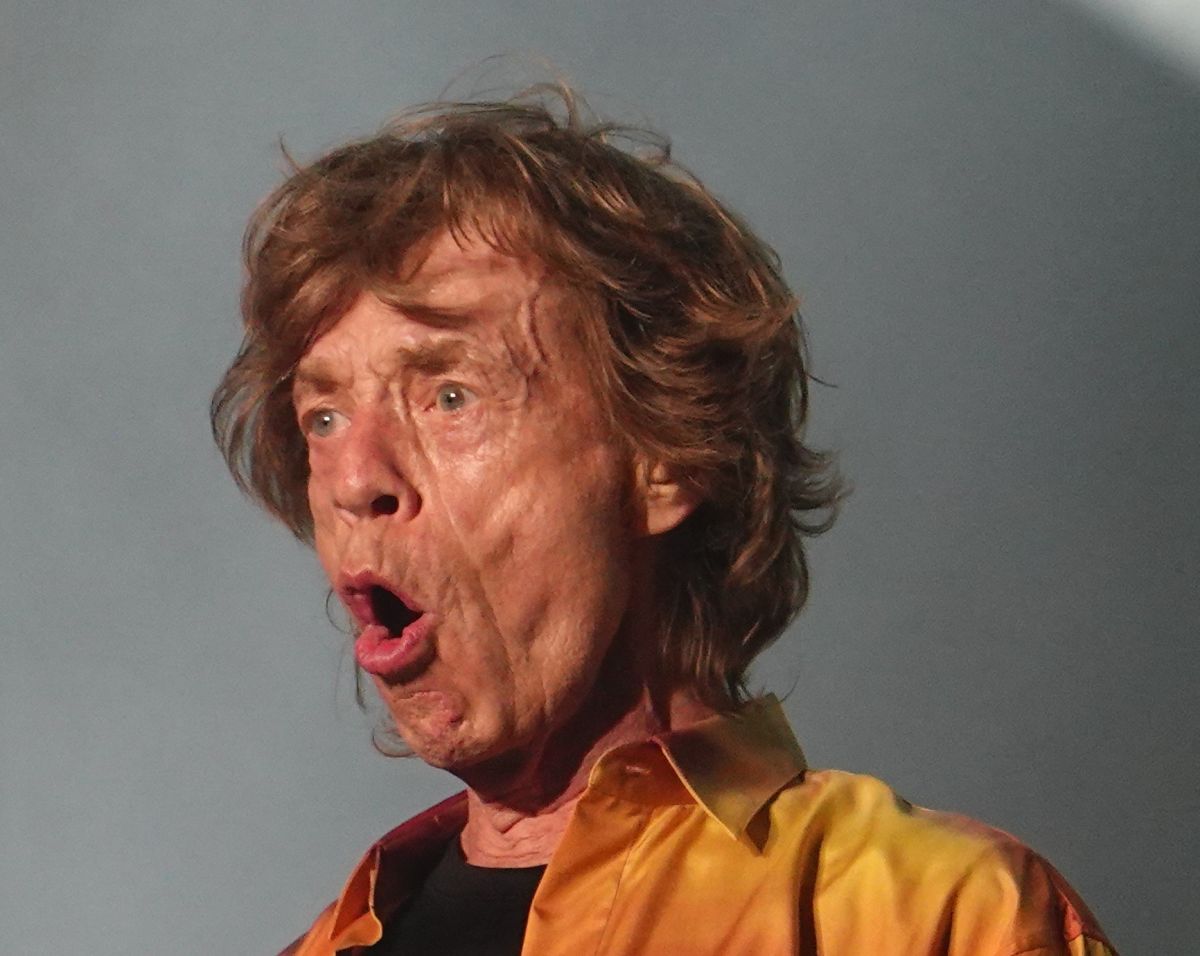 Photo by Jan Veeken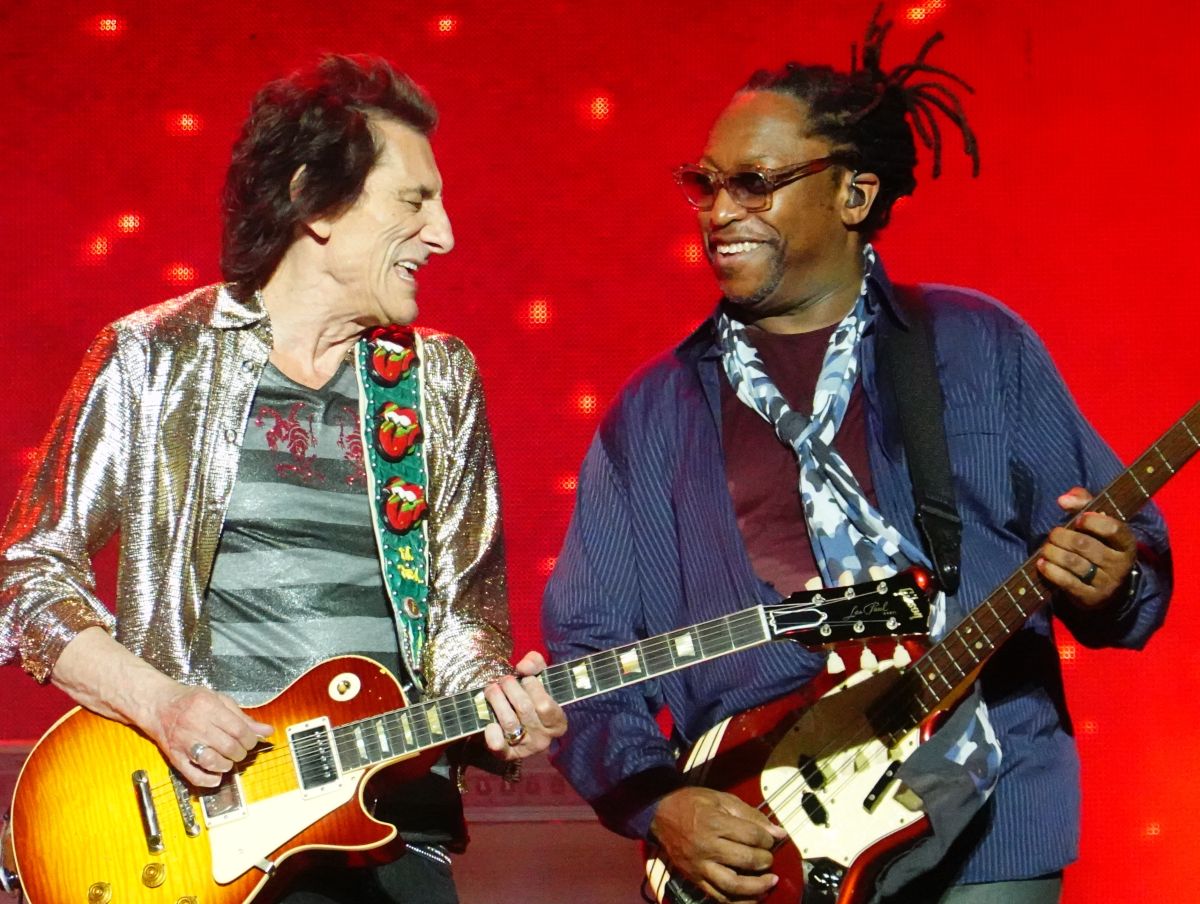 Photo by Jan Veeken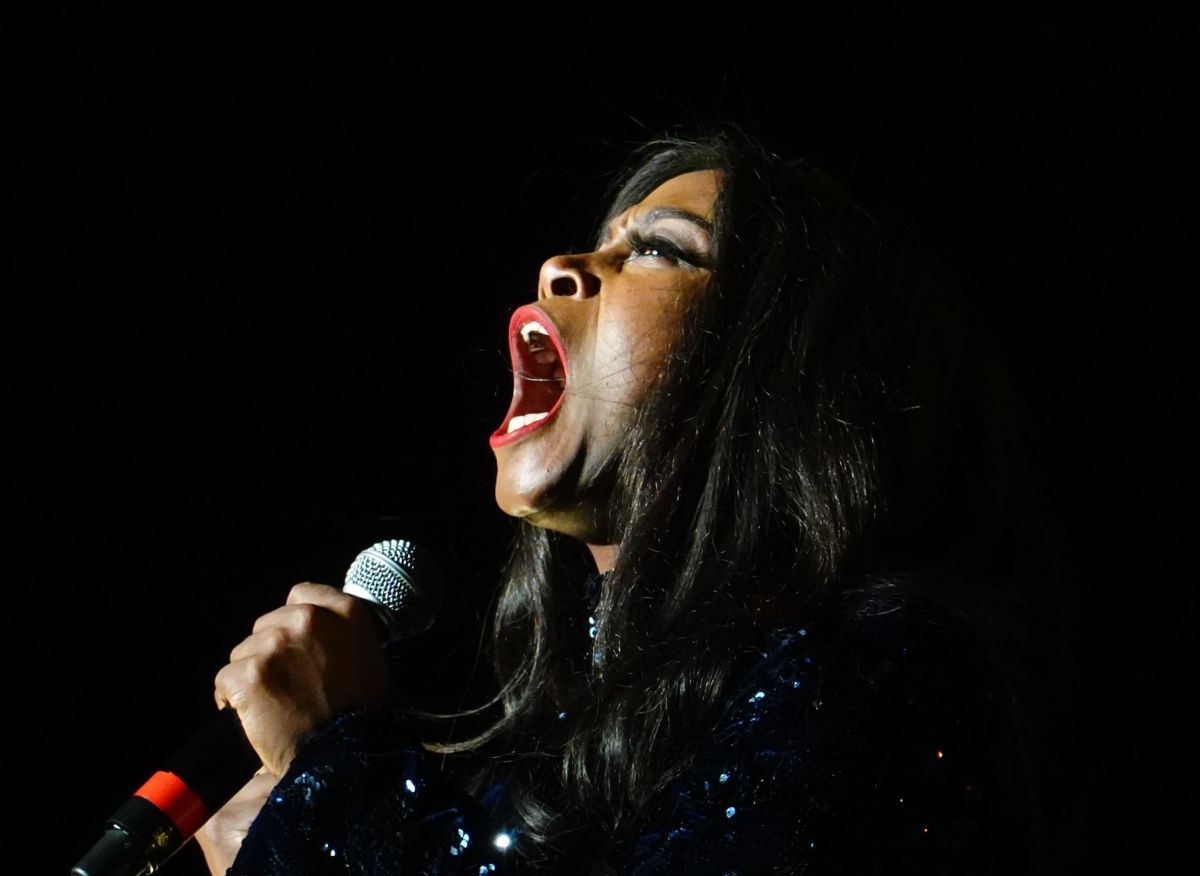 Photo by Jan Veeken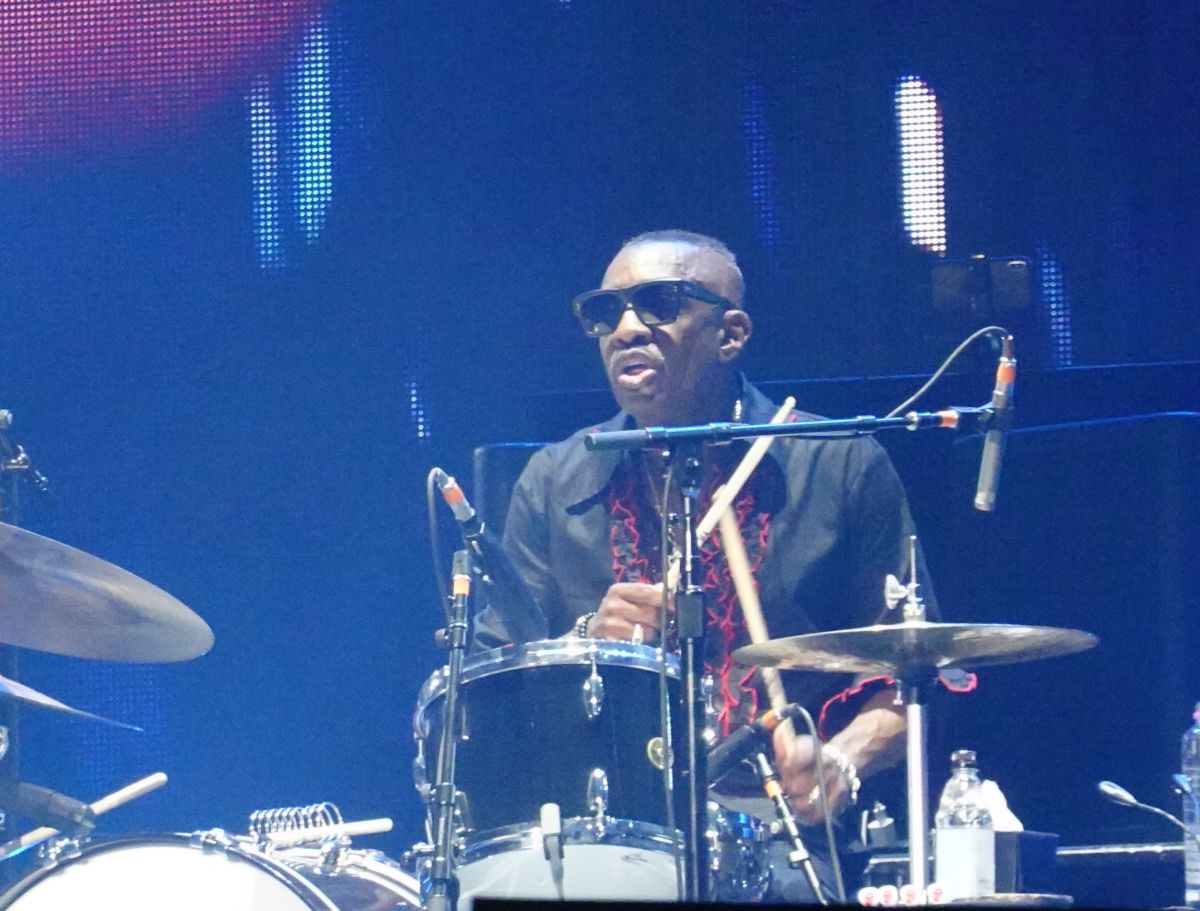 Photo by Jan Veeken
---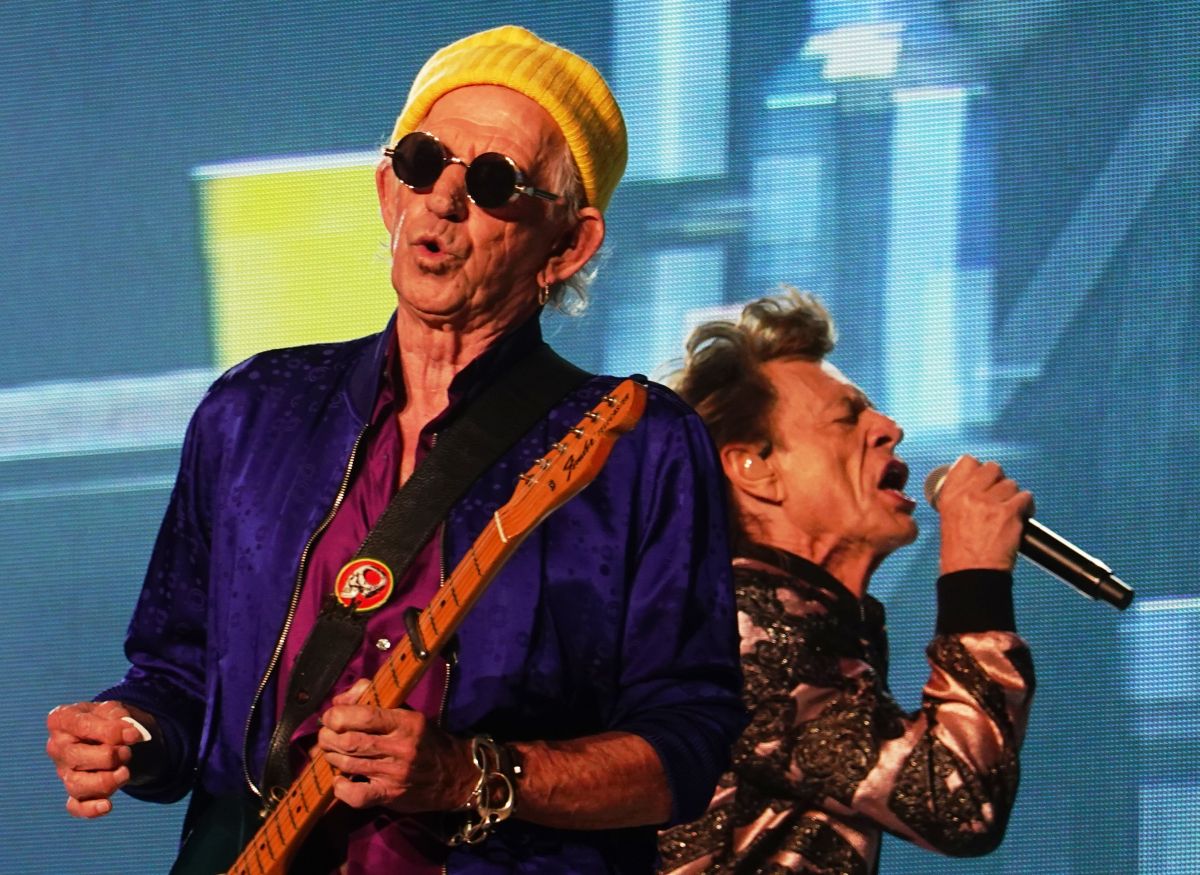 Photo by Jan Veeken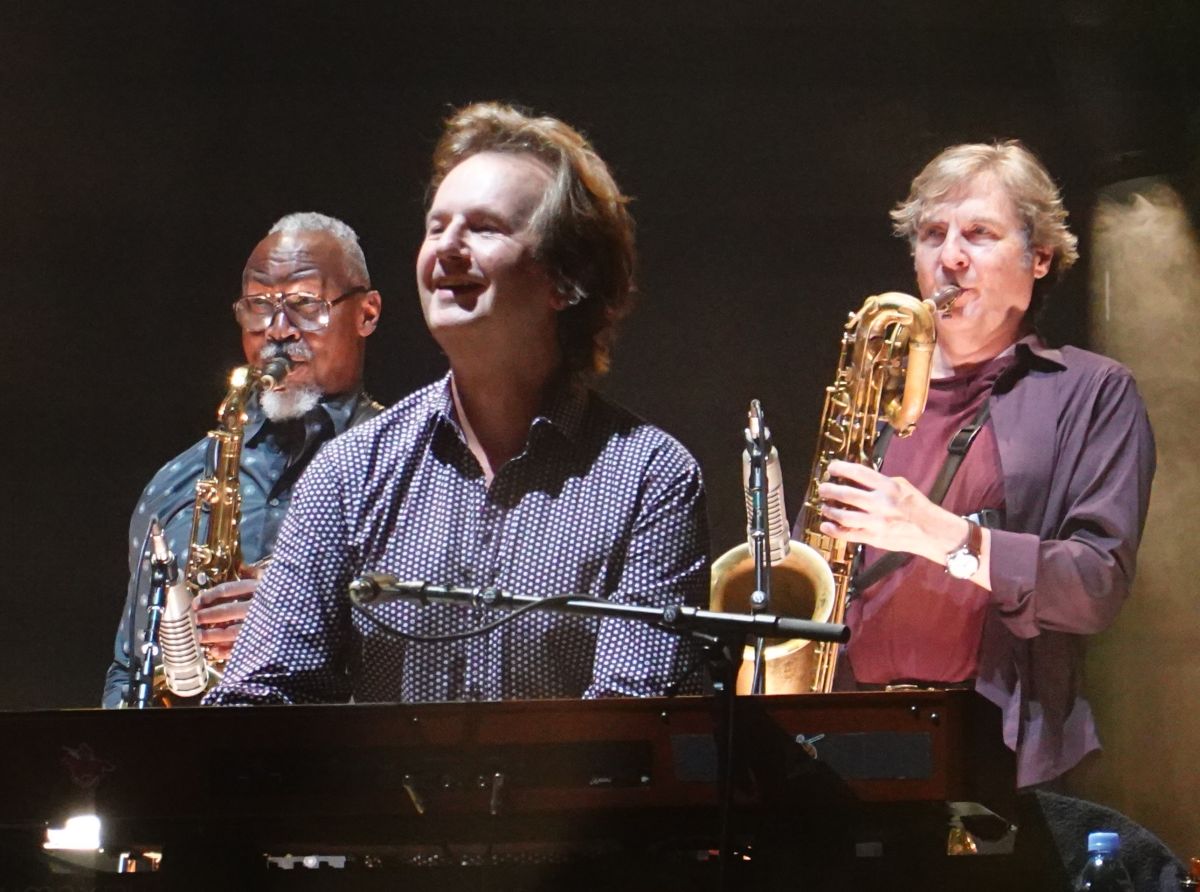 Photo by Jan Veeken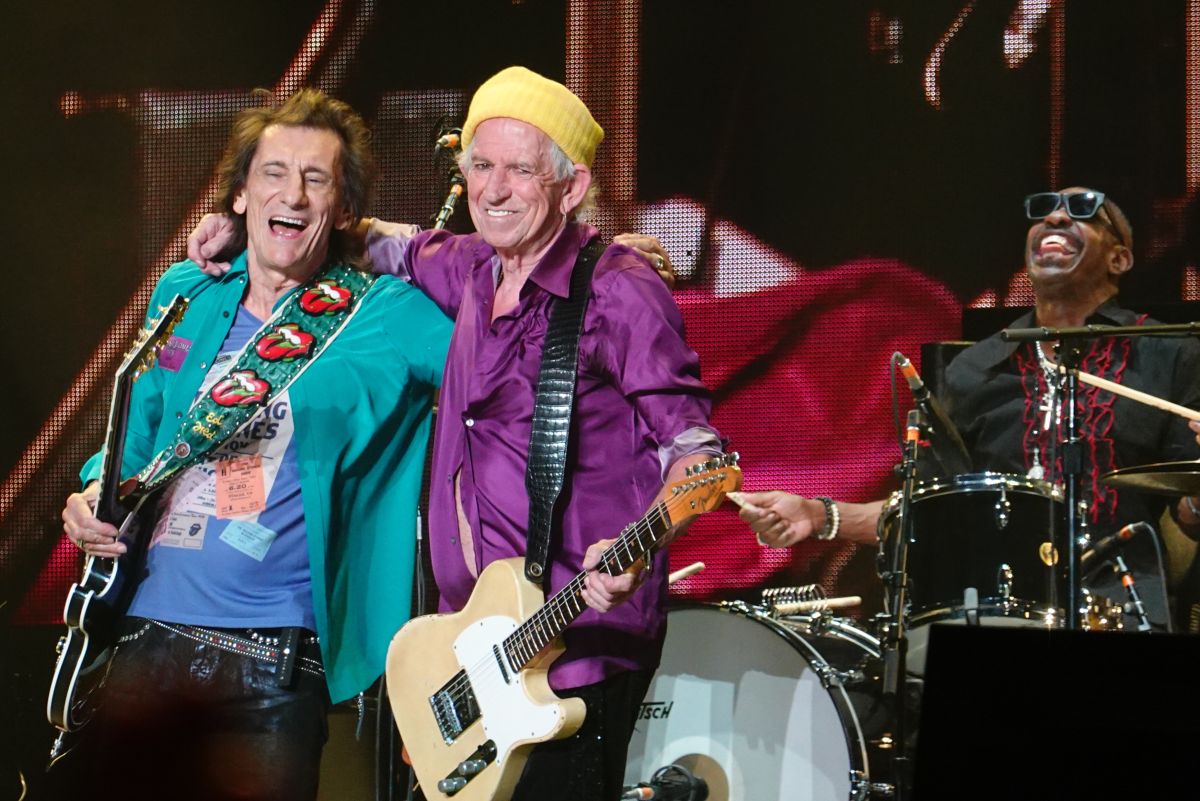 Photo by Jan Veeken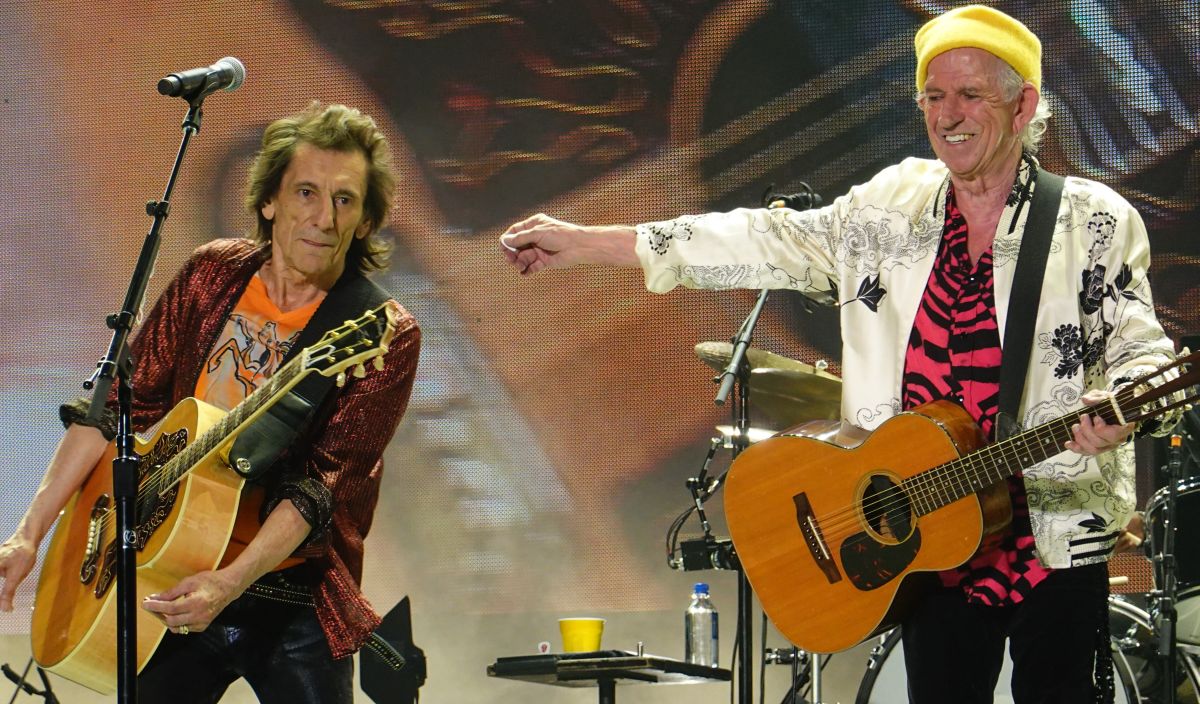 Photo by Jan Veeken
---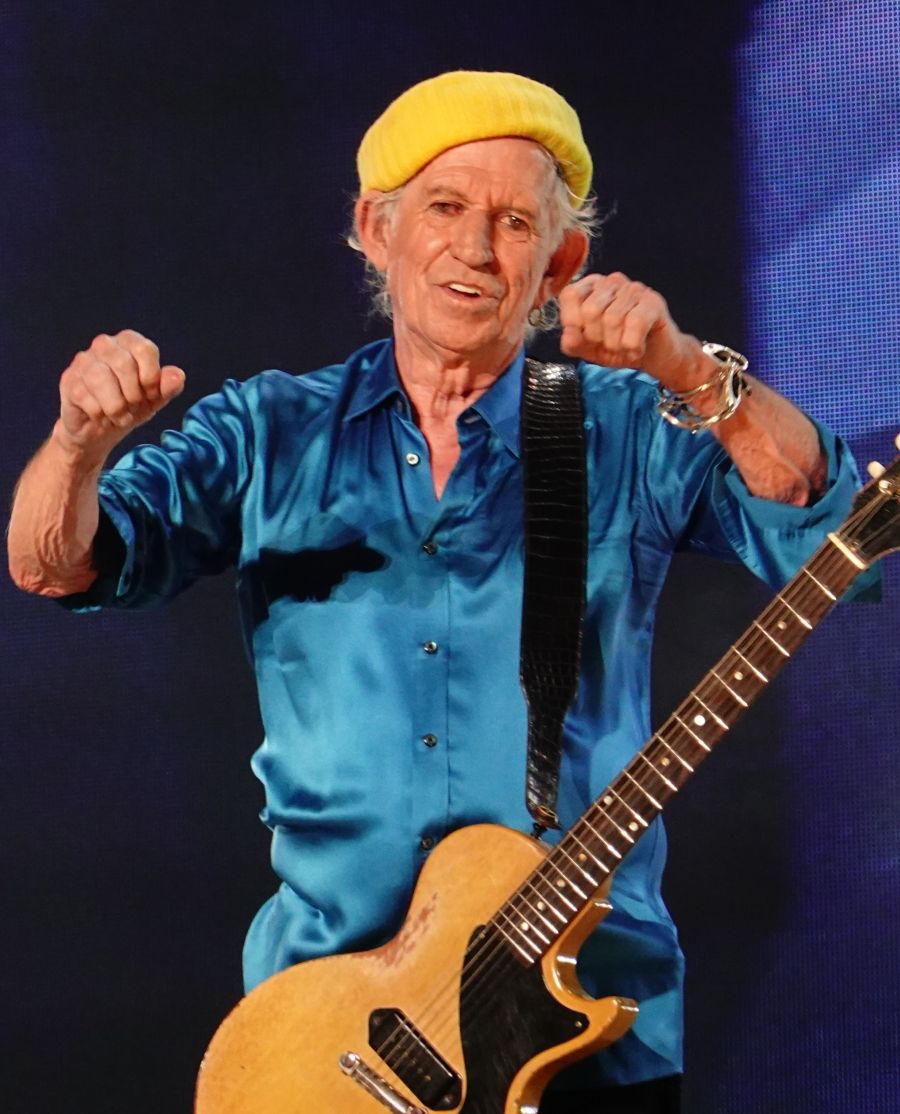 Photo by Jan Veeken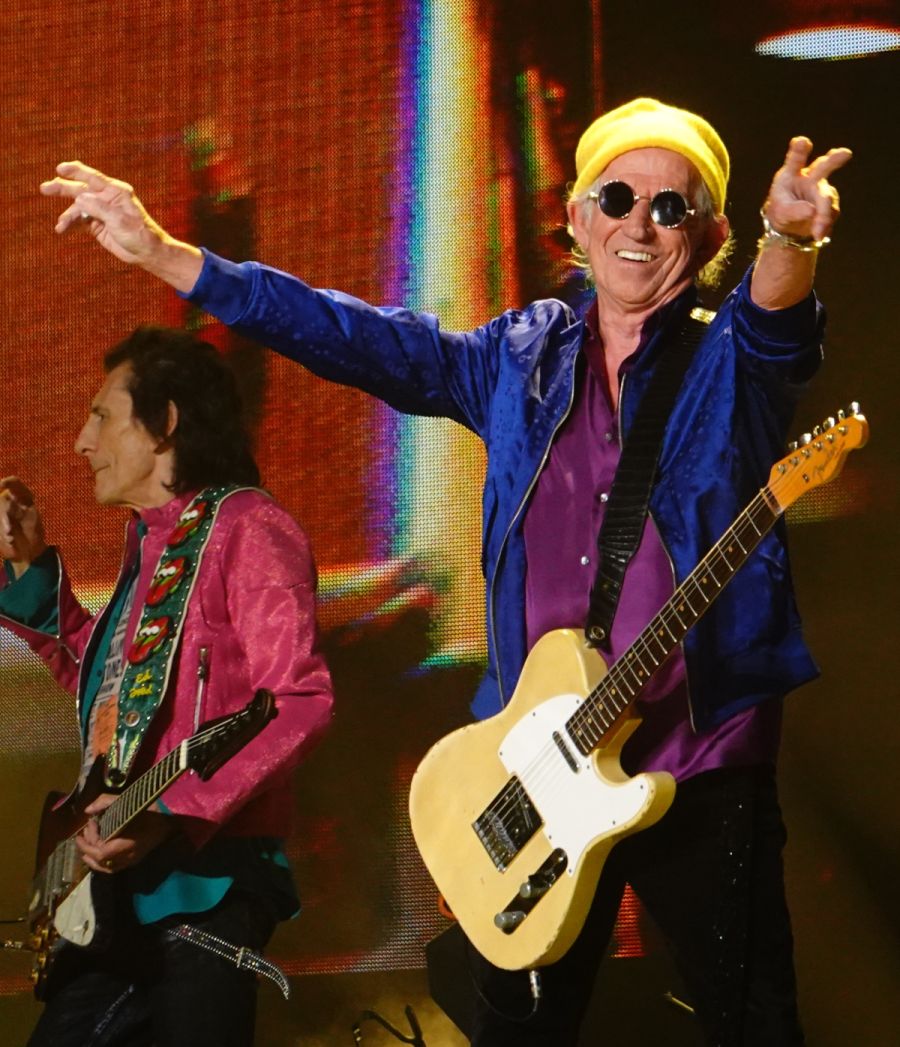 Photo by Jan Veeken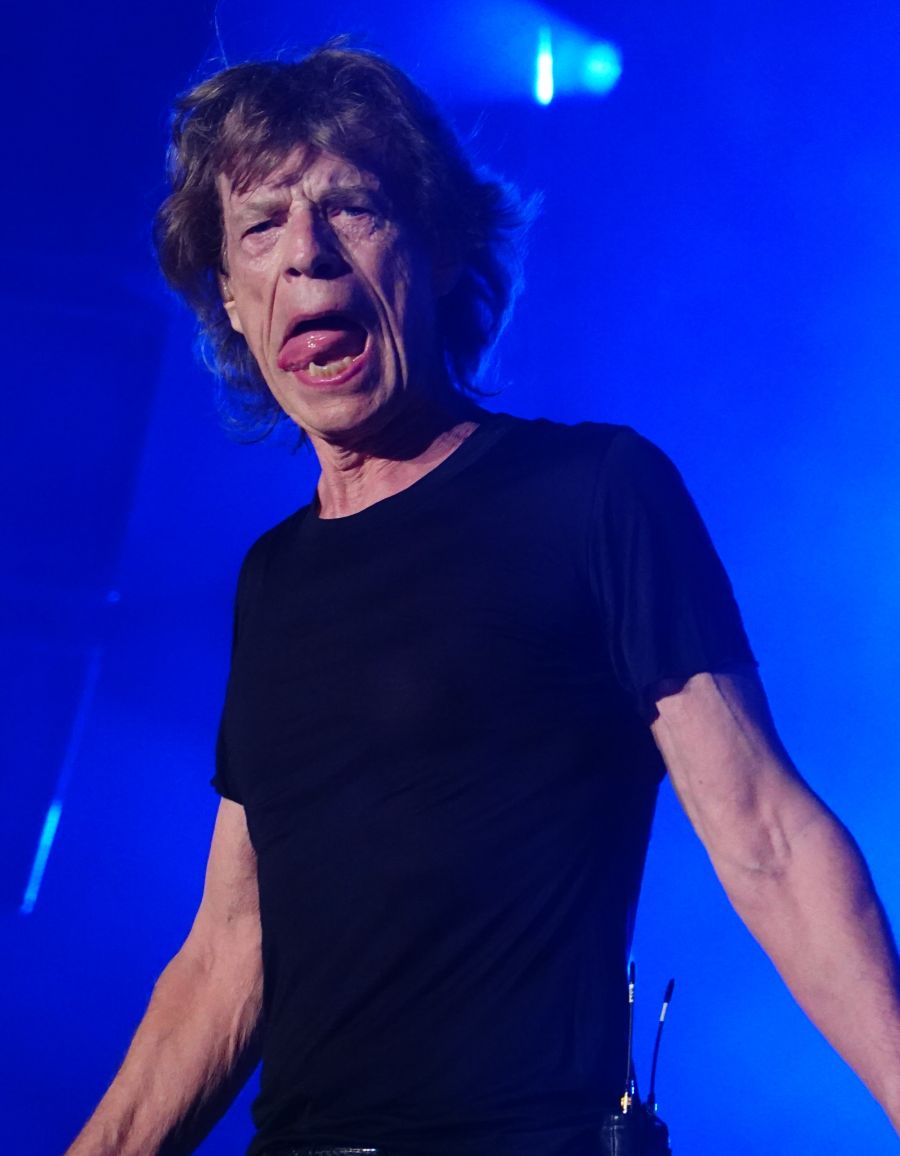 Photo by Jan Veeken
---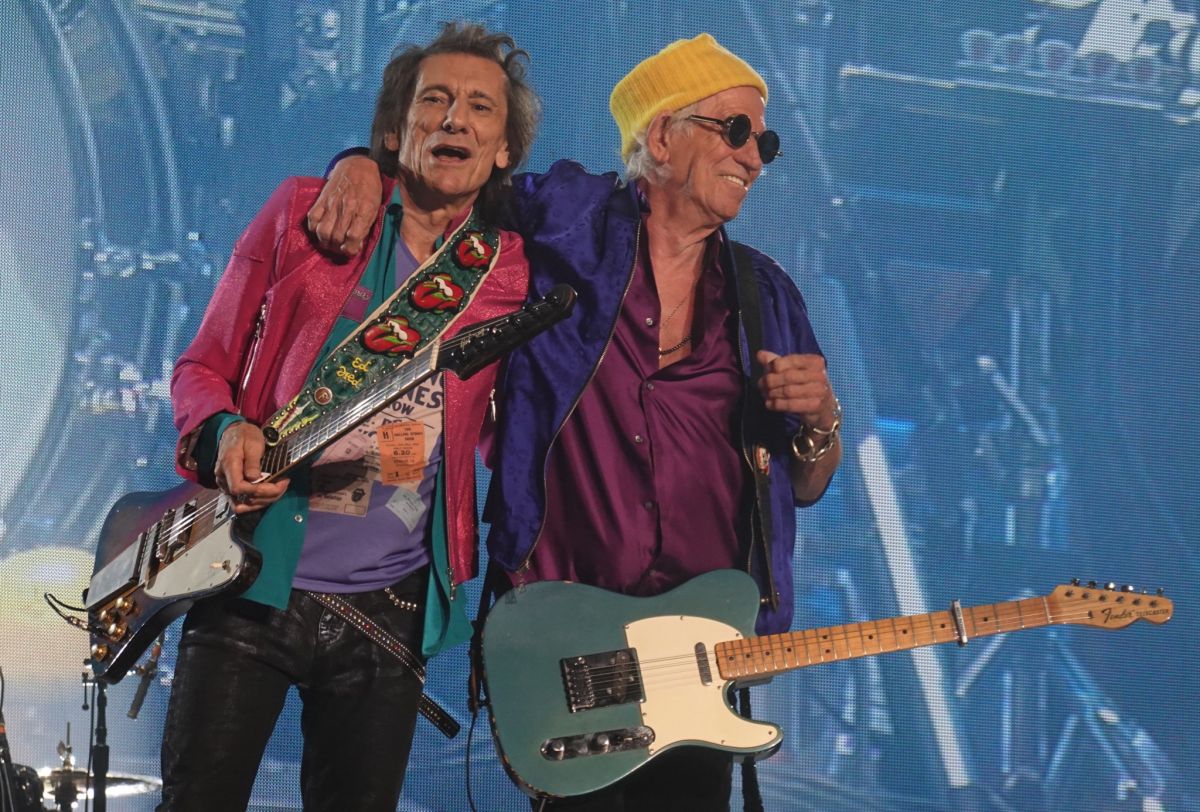 Photo by Hendrik Mulder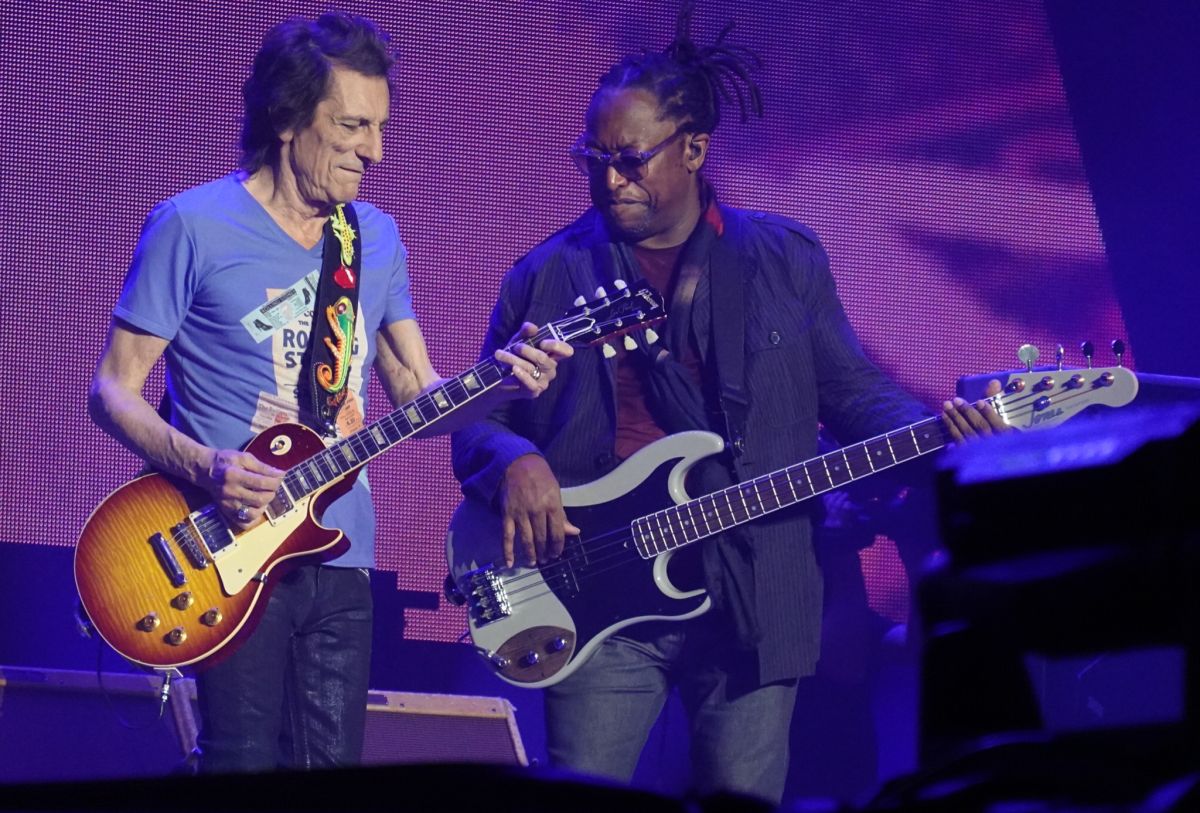 Photo by Hendrik Mulder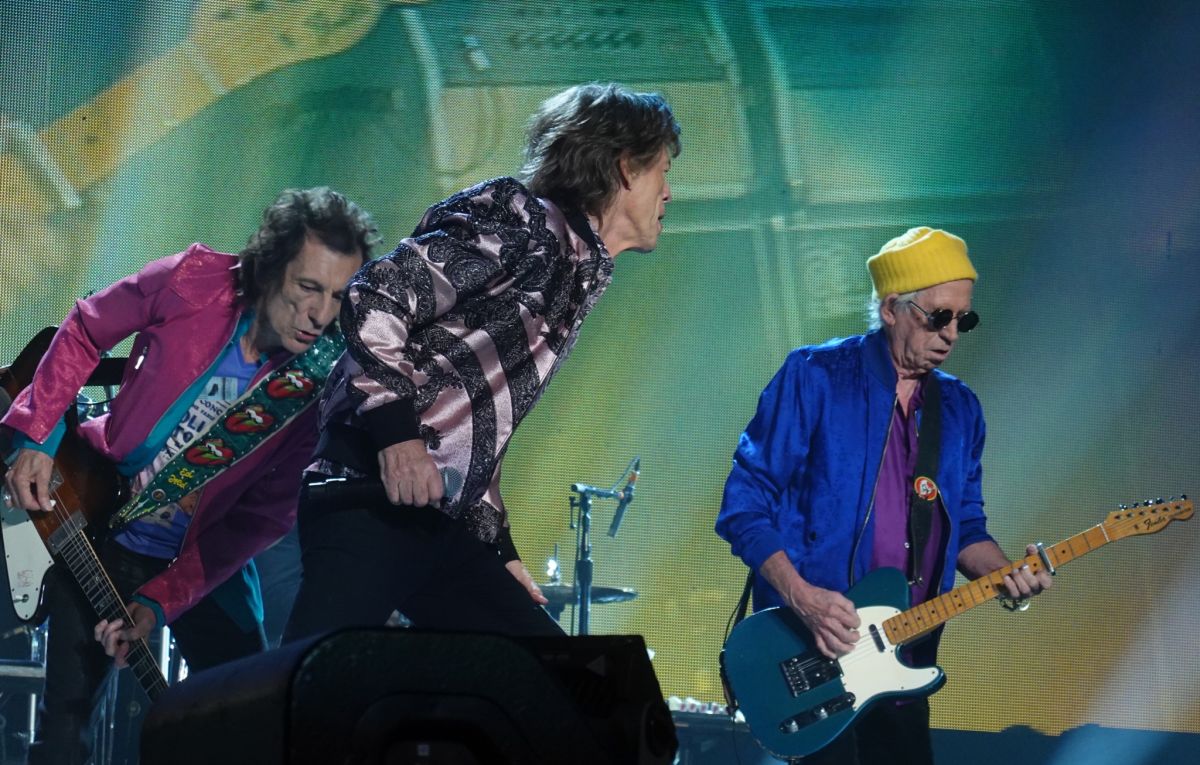 Photo by Hendrik Mulder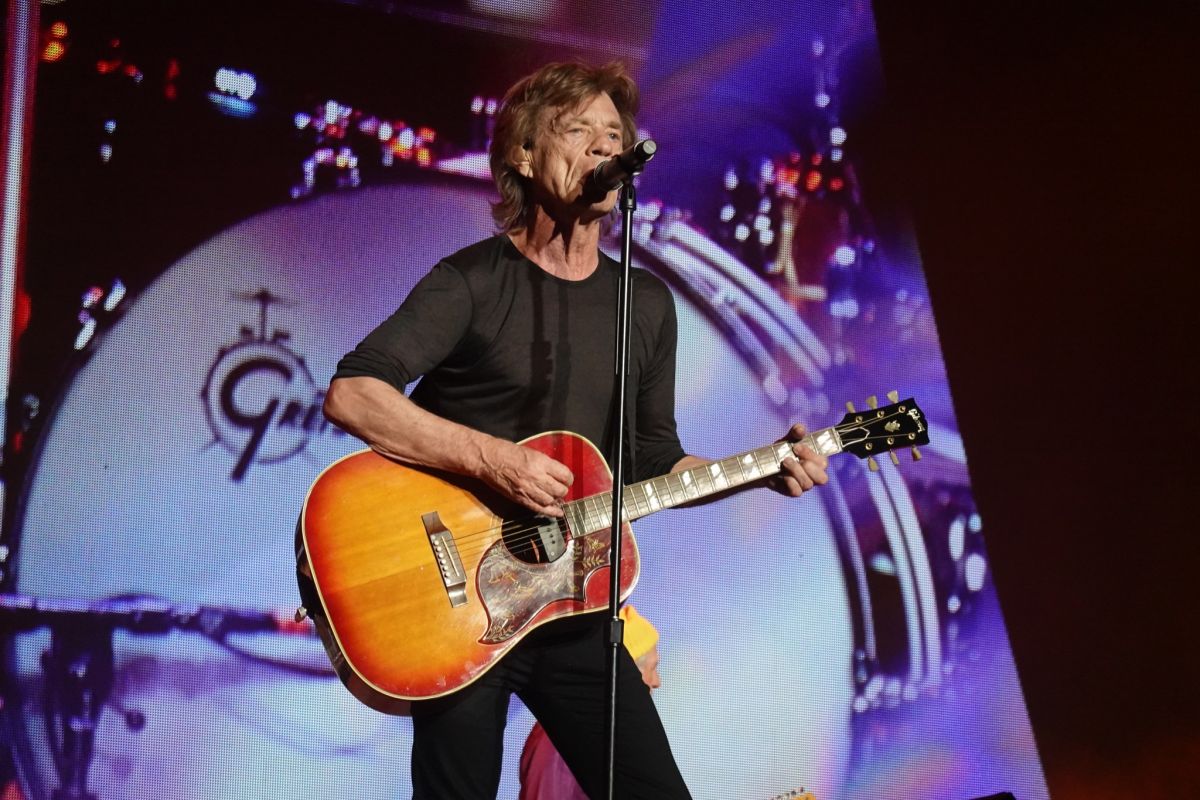 Photo by Hendrik Mulder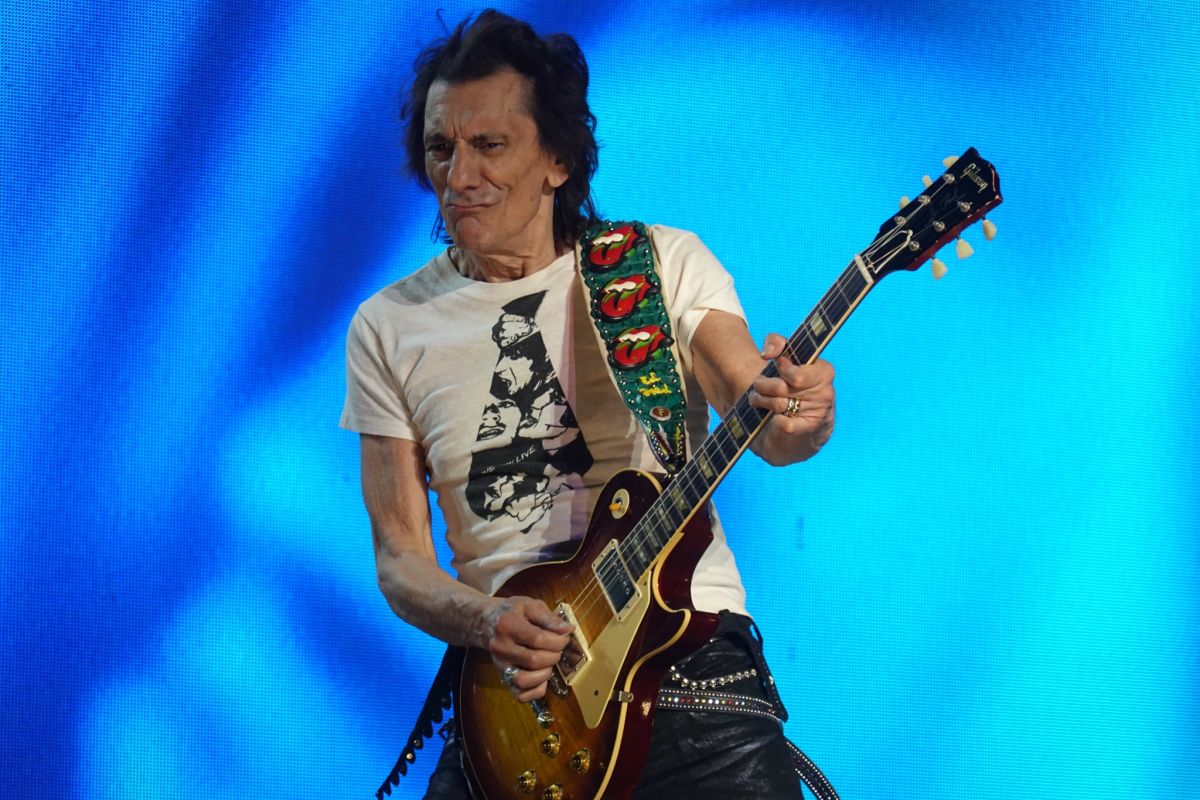 Photo by Hendrik Mulder
---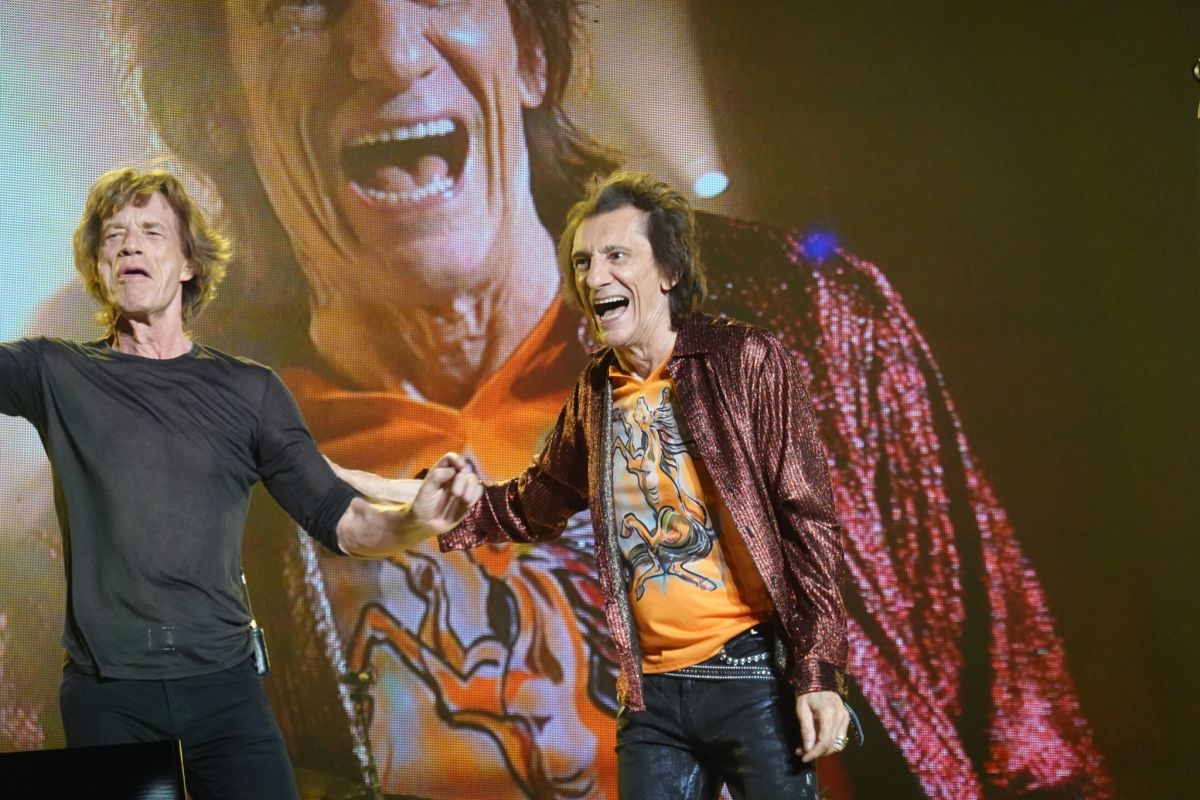 Photo by Hendrik Mulder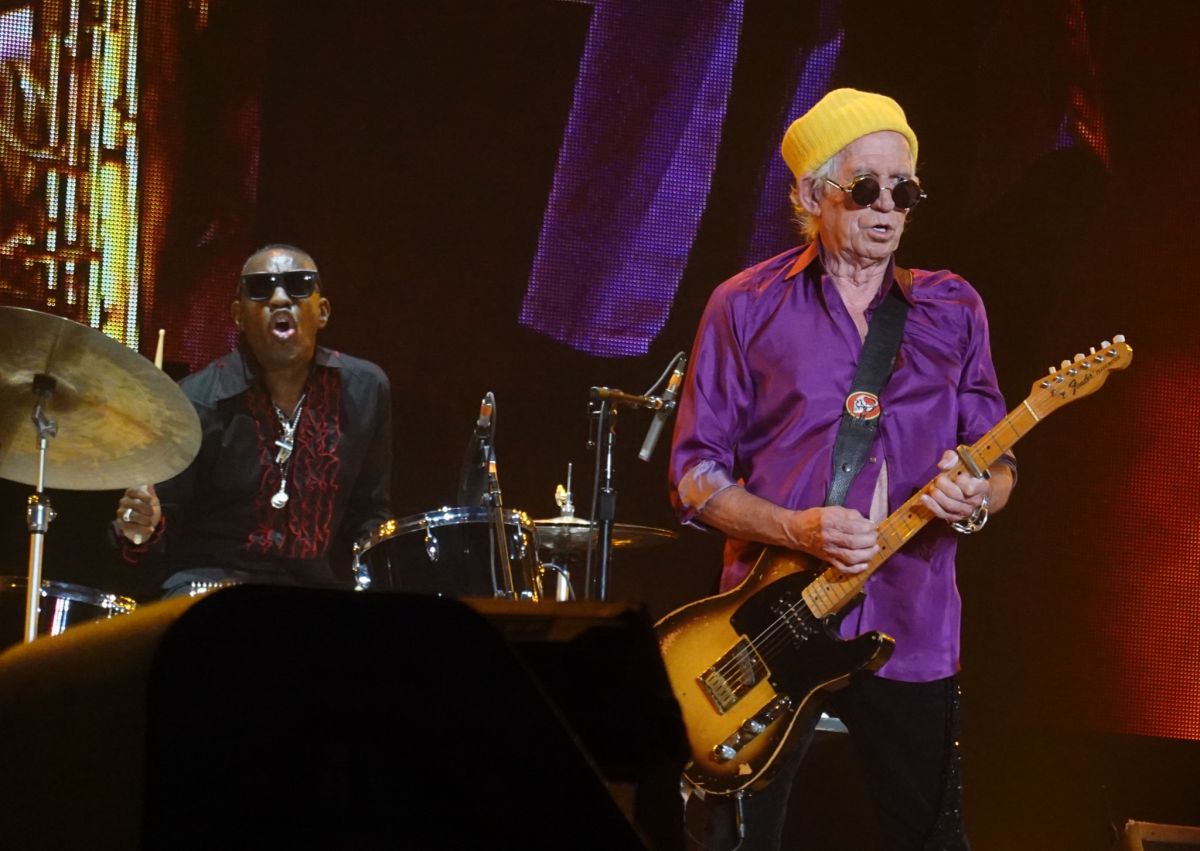 Photo by Hendrik Mulder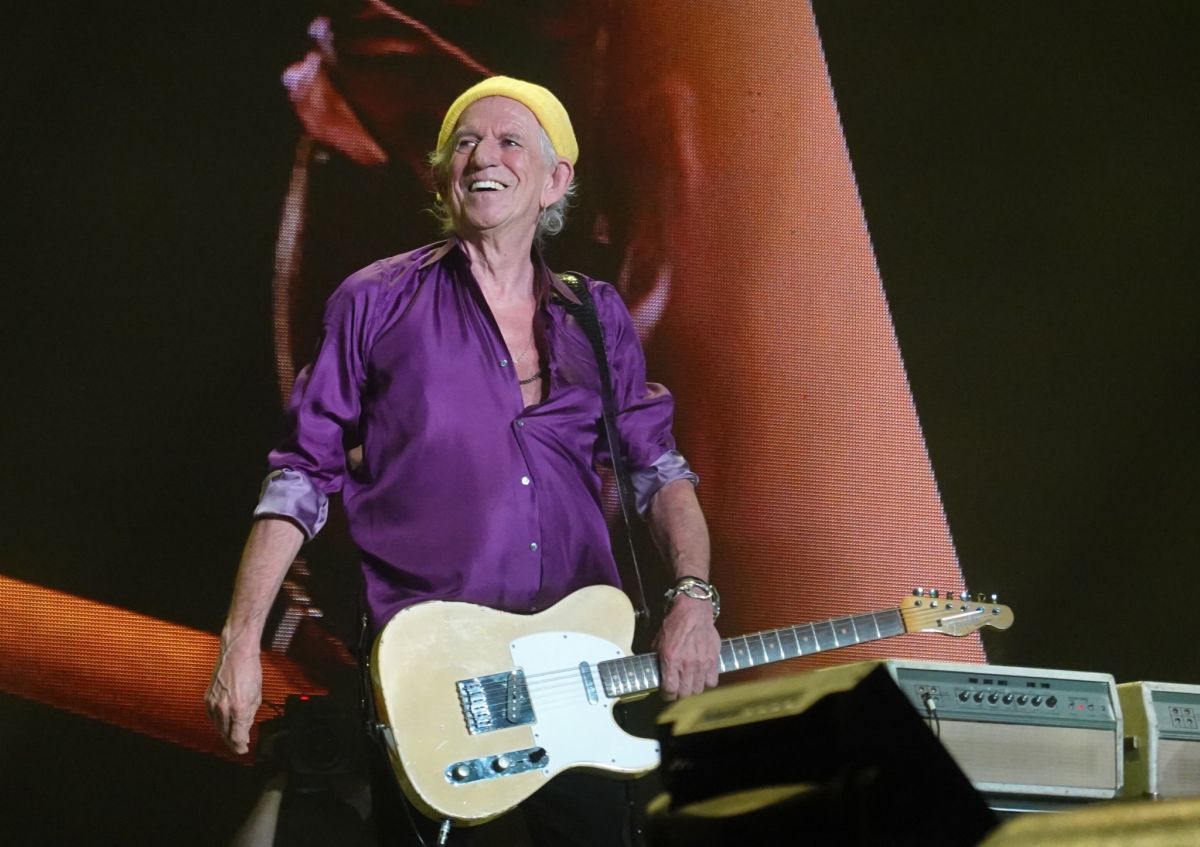 Photo by Hendrik Mulder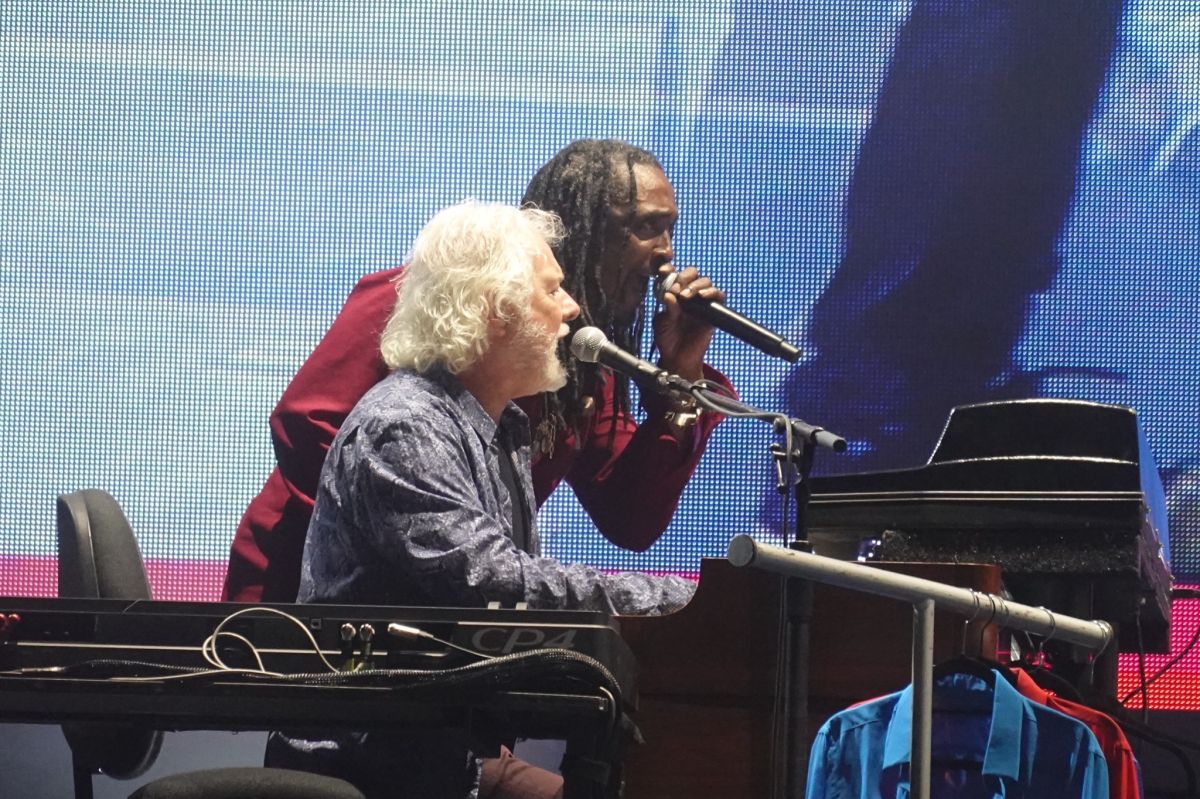 Photo by Hendrik Mulder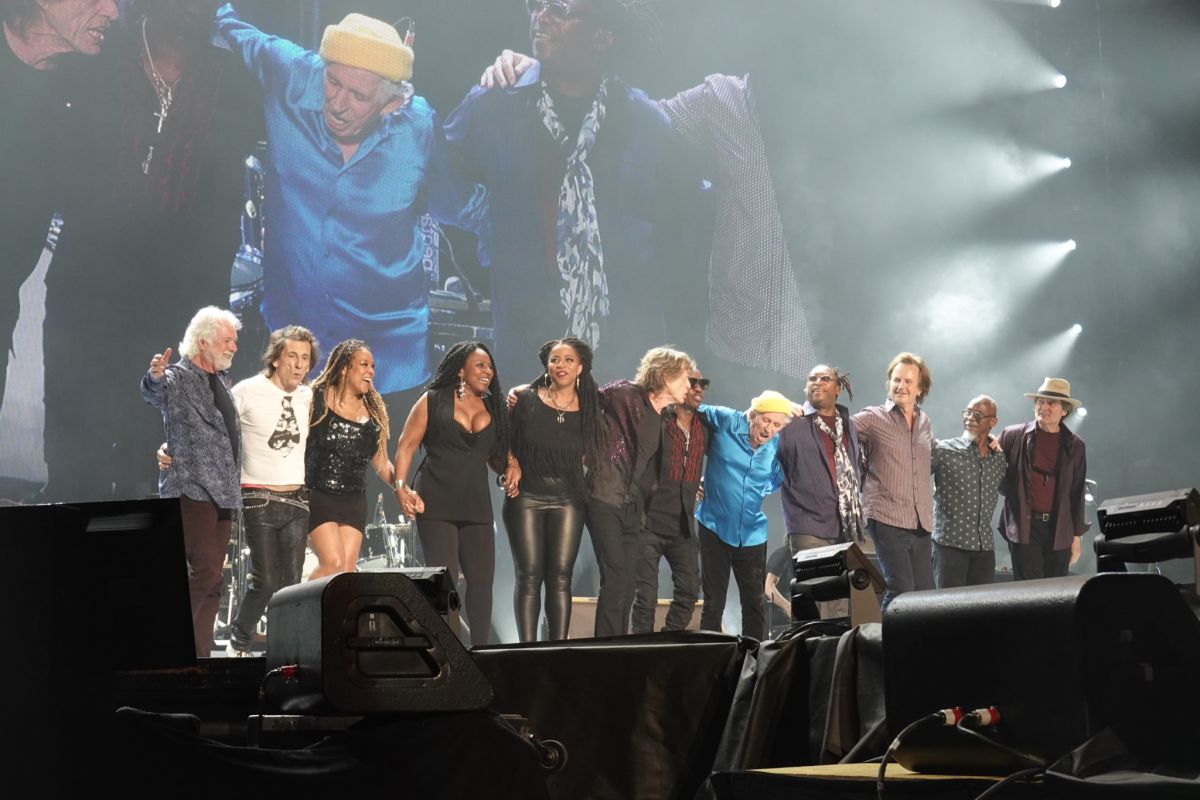 Photo by Hendrik Mulder
---
Reports please!!!
Please send your comments, reviews, links and more to:

[email protected]

IMPORTANT! Reports and pictures are welcome, for editorial review/publication. Please send them as soon as possible after the show. There is a limit of approx 30 photos per report/show in order to speed up browser load time. Updates of the editorial reports pages will mainly be done within 2-4 days after the show has been performed.
For publishing details and policies see : IORR editorial reports - pictures and reviews
---
This page will change over the next few days, as you and other fans send reviews, set lists and reports. Please send your e-mail to IORR. Thanks! For details and great photos from the Rolling Stones and their World Tour get the IORR magazines.




It's Only Rock'n Roll 1980 - 2022
© The Rolling Stones Fan Club IORR