---
These are the latest Rolling Stones news and updates for you! IORR is a non profit fan club run by fans for fans. All parts of the It's Only Rock'n Roll web site is copyright of The Rolling Stones Fan Club. When using information from this site, please include a reference to IORR and the main web address www.iorr.org.
---
---
The Rolling Stones
Hyde Park #1
London UK
Saturday June 25, 2022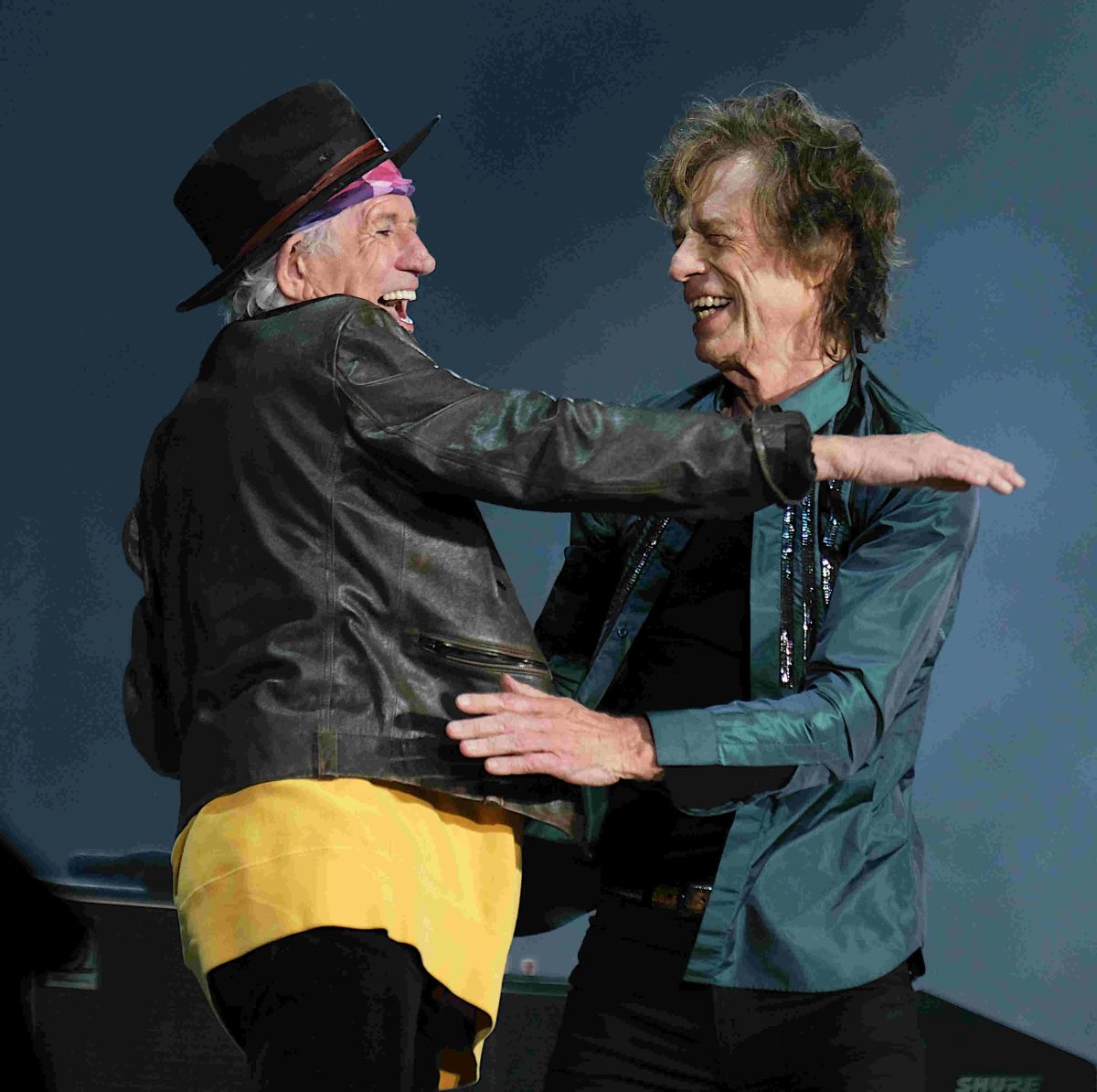 The Rolling Stones live in Hyde Park London UK, Saturday June 25, 2022 - Photo by Geir Greni
The set list
Street Fighting Man
19th Nervous Breakdown
Tumbling Dice
Out Of Time
She's A Rainbow
You Can't Always Get What You Want
Ghost Town
Can't You Hear Me Knocking
Honky Tonk Women
--- Band introductions
Slipping Away (Keith)
Connection (Keith)
Miss You
Midnight Rambler
Paint It Black
Start Me Up
Gimme Shelter
Jumping Jack Flash
--- Band off stage
Sympathy For The Devil
Satisfaction
---

Show start :  8:12 pm
Show end   : 10:20 pm

---
Live pre/post show comments:
Hyde Park #1 London UK updates - Saturday 25-June-2022
---
Review by Michael Getzner, Vienna, Austria
What a fantastic show - A home run for The Rolling Stones!

After our family vacations in Munich, we (my wife Birthe and myself) had the chance to see The Band at Hyde Park, London. What a show that was! This band is a miracle, music- and energy-wise. Such great musicians, unforgettable songs, there should be a petition to include such Rolling Stones shows in the UNESCO World Heritage list. Playing in Hyde Park, London, must be special even for these guys who literally have played everywhere. Returning after 1969 and 2013 – a treat for London, for fans and the Band alike. This show was btw. especially dedicated to Charlie Watts.

The band hit it off with Street Fighting Man and set the tone for the evening: high energy, meticulously played, all in sync, perfect riffs! 19th Nervours Breakdown was next, a wonderful reminiscence of their earlier days. Another classic was next, Tumbling Dice.

The Stones summer hit followed, Out of time, everybody singing and dancing all through the song – and the entire show.

Two surprises of the evening: She's a Rainbow, and one of the highlights of the evening: Can't You Hear Me Knocking (in between was their unintended pandemics song, Ghost Town). I can't stress enough how the band, especially Keith and Ronnie were at the top of their game. Mick is a miracle anyway. All had noticeably endless fun on stage, so many hugs and laughs, they really liked this particular show.

Honky Tonk Woman, again excellent playing and singing. A little confusion about the order of band intros, Ronnie wasn't prepared, but earned so many more laughs and applause, sheer joy in Hyde Park!

We just loved Keith's set – Slipping Away and Connection are classics, and Keith is so into it, flawlessly supported by Ronnie.

Time for the second part of the show, they mixed up the set list somewhat (compared to earlier shows), we got Miss You, Midnight Rambler and Paint It Black. We especially liked Start Me Up, it had a swinging note to it, perfect! Gimme Shelter is a song as topical as ever. Keith's solo again beautiful. And the riffs of Jumping Jack Flash, you can't get enough of these great songs.

As encore, Sympathy and Satisfaction. If the energy on stage, the musicianship, and the joy, comraderie and health of Mick, Ronnie and Keith tonight are any indications of future live shows, we can expect more of these great shows in the years to come. No reason to stop here, and as tonight, there are so many Stones fans of all ages who know every word and every riff of the songs – and who will attend their Rock'n Roll services in the future!

Some say there are wonderful, good shows of the Stones. And there are great and greatest shows – tonight was certainly the latter category.
---
Review by Geir Greni
I don't really know what to say except; Wow! That was good. This is why I want to see them again and again. Sometimes it just clicks, and tonight was one of those nights. I will not go through song by song, because for me, when it's one of those nights, it doesn't matter what they play, it is just magis. Yes there was something strange going on sound wise when the Keith and Ronnie approached the catwalk (some others might go into detail about this), but it didn't matter, because they were on fire. Just look at the pictures I took. They had a blast.

Ronnie looked fit for fight, and Keef was back to work like never before. All my reservations in Munich has now been put to rest. Keith worked the crowd, getting away from Steve Jordan more and more as the show progressed. And what about the banter between him and Mick? Again; Wow! I don't think I have ever seen so much love and fun between them ever before. This was one for the history books.
---
Review by François Galaup
Back in Hyde park 9 years later, that's remind me a lot of souvenirs about a hard day. Walking more than 10 km to HP and go back to my hotel, arrived in HP around 05h30 am because I was too much excited to sleep, run 400 m to go in front of stage …

But I'm know 9 years older so I took the bus to go around 08h00 am at HP , subway to go back and I had a gold circle east tix.

But what haven't change is The Rolling Stones, those guy's are just crazy, they are still able to play fantastic show and Keith is at the top in 2022. His set was awesome, for me the best part of the show with Paint it Black. Great audience in my pit with a lot of people wearing Argentina football team T-shirt and flag.

Thank you everybody to enjoying so much this show with me.
---
Review by Bjornulf Vik
This was the earliest show start on the tour so far. It was 12 past eight, and then they were on. The day in London had been so so weather wise, and the late afternoon got colder and more windy. It was around 14 C (57F), very different from the 30 C (86F) or so we had in Milan Italy earlier this week. I don't like it cold, so I was freezing, even if I had plenty of clothing. Anyway, this was London, not Italy... Also, we got a few raindrops during the show, I had a poncho as backup, but I trusted the weather forecasr, and never had to use it.

The crowd was massive, I don't know how many there were in the park, inside the area, but there were many. I was in the "VIP Diamond View" section, i.e. Pit Keith Side. The section was wide and deep, all the way from the main stage to the B-stage. My position near the B-stage turned out to be a bonus when they all came down there late in the show!

"Tumbling Dice". Sasha Allen is back! She was missed in Milan, but no worries, I though the backing vocals worked much better with her than with the Ghost Hound girls. Also, Gimme Shelter - later on - was just great, I was so close to the B-stage, it was amazing to see how well Mick and Sasha danced and were singing there.

"Out Of Time" is always a great version live on this tour, but it felt the crowd did not react the same way they did in places such as Madrid and Liverpool. "She's A Rainbow" is always great, any time.

After "Ghost Time" Mick said "It's finally getting a little bit dark". He sure want it dark during the performance, but it did not really get dark until late, may be 10pm, then it was just the four of the great songs left.

"Can't You Hear Me Knocking"? A real treat for the London fans, I feel lucky every time I get to hear it. The guy next to me asked one of his friends if this was a new song, as he probably did not know it. His friend told him it is old, may be 30-40 years old. How time flies... It was released on Sticky Fingers 51 years ago... Now I am wishing for something equally special for Hyde Park #2 next week!

"Honky Tonk Women" - Mick is running fast back from the B-stage to the main stage, no more Covid slowing down time.

Keith had two great songs in "Slipping Away" and "Connection". They are now half way in the tour time wise, even if we have lost two shows so far, but they seem to be fine tuned and comfortable on stage, lots of smiles, hugs and joy in the band.

"Gimme Shelter" took the spot "Sympathy" normally have, so we got "Sympathy For The Devil" as the first encore. By then it was quite dark, so may be they did the change so that we could get more of the graphics in that song in the darkness.

"Satisfaction", and at the end of the song, all of them - Mick, Keith and Ronnie - are down "with me" on the B-stage, great to have them so close so near. Then they return to the main stage, and the show is coming to an end. Final bow, lots of smiles. Then, as they leave, Mick and Keith are meeting each other in a great big and warm hug, such a great warm moment, what we all want to see with our band. Great show!
---
Review by Georg Vallestad
Finally I got to see Stones again. 4 years since Berlin, and 40 years after the first in Gothenburg.

No Charlie anymore, except the opening montage.

Flew in from Oslo same afternoon and were inside around 18.30. Had a god spot at GC east, beween the small stage and the mixing desk, it is a liitle higher terrain there than by the main stage, proably 1 meter so you have a good view of the stage.

From the opening riff of SFM I thought. this will be a good night. And it was, the band performed well, but I was so impressed by Keith. He was so intense, sharp and focused that I have not seen him for 15 years. He moved faster, younger, and played well and consistent through the whole set.

When YCAGWYW started I feared they cut the setlist, but no. When Keith walked up to the catwalk I ecpected the opening chords of HTW, but intead we got CYHMK. My god, I did not expect this, neither the song nor that Keith still coul do this. Amazing, and the highlight for me. It could have ended there and I would still be happy.

It was different without Charlie, but Steve does the job. I was so overwhelmed by how good they still are, but yesterday was Keiths comeback night. Good to see that Sasha is back too Stockholm next for me
---
Review by Simon Wright
Review originally written for Record Collector magazine

The Stones were visibly delighted to be back in London as part of their Sixty (years) tour and played the best gig of the tour so far. Out Of Time has been disinterred for these dates and inspired the first audience singalong, masterfully orchestrated by showman supreme Mick Jagger, in his element in front of 65,000 enthusiastic fans.

An early highlight was a delicate She's A Rainbow, whilst the rarely performed Can't You Hear Me Knocking was a wonderful surprise. New drummer Steve Jordan did not attempt the jazzy fills that his much-missed predecessor Charlie Watts brought to the track but his more straightforward style is now well-assimilated within the band and his slightly faster tempos gave several venerable tracks a crisper feel.

Keith Richards was on great form tonight, sharing the guitar parts more equally with Ronnie Wood. Richards solo spot combined an elegant and understated Slipping Away with a rousing lurch through Connection. A lengthy Midnight Rambler featured a snatch of Come On In My Kitchen whilst Jagger added a snappy coda to You Can't Always Get What You Want.

Sympathy For The Devil makes for an effective encore: the Satisfaction that followed went on for too long as Jagger worked the crowd one last time. I could do without Darryl Jones' bass solo on Miss You but any quibles are minor: overall this was a great performance from a band that just won't quit, and for as long as they keep performing at this stellar level nor should they.
---
Review by John E Flannery, San Diego, CA
With the unique, first few chords of "Can Ya Hear Me Knocking", I knew we were in for a treat. There was no way that The Stones would come back to where it all started 60 years ago and just run through the standard setlist as they are doing in most cities. And they did mix it up. Hats off to the BST crew and management, as getting in and out of Hyde Park was simple for the Gold Circle and higher-level ticket holders. My son Shane and I cruised through security and strolled into our excellent "standing" seats for the show. We ended up 30 yards in front of the B Stage, a fine location to take it all in and still have a little room to dance. And I did.

The usual songs were great, it's the Rolling Stones, people, and the next uber selection for me after CYHMK was Keith doing "Slipping Away". His roughness makes that beautiful song even sweeter. Also thoroughly enjoyed "She's A Rainbow" early on, as a large beautiful rainbow had appeared behind the massive stage. The screens on that stage are quite amazing, and the images portrayed throughout the evening, especially during Gimmee Shelter, were quite moving. Wonderful inclusion of the Ukrainian flag towards the end of GS-a visual spectacle, a stark reality.

Mick's banter and welcomes in between songs were spot on as ever, Splendid Ronnie took a long walk and bow during introductions and Keith is Keith. Sascha's surreal voice was muddled at times as her mic cut in and out , yet GS was still a ripper.

Thanks again to a bunch of local boys who started this all 60 years ago on the south side of The Thames. Grateful to continue to be along for the ride, and who knows what comes next? A magnificent time for Shane Flannery and me, and special way to restart travel after 27 months on domestic soil. Peace!
---
Review by Dean Goodman
Playing to a home crowd for the first time in a four-year period packed with chaos and tragedy, the Rolling Stones unleashed another strong performance among the green and pleasant confines of Hyde Park on Saturday.

We were treated to "Can't You Hear Me Knocking" for the first time since 2016, the Sixty Tour debut of "She's a Rainbow," and the return of Sasha Allen. The boys were relaxed among their own species, and surely buoyed by a huge retinue of family and friends cheering them on.

I admit to wariness of this event, worried about malfunctioning QR codes and other evils of the modern world, so I commend the Hyde Park organizers for a very efficient operation. The facilities and friendly professionalism reminded me of the Desert Trip weekends. If anyone is on the fence about Hyde Park 2 - anxious about getting in, getting out, getting around - I am confident you'll get by fine. Even the Tube worked OK, more or less: Strike action, commented on by Mick a few times, affected a few services, but I still got to my East End abode within an hour of the final bow.

My major quibble was with the sound system. The impact of opening song "Street Fighting Man" was completely destroyed, with Mick drowned out by Bernard. This persistent imbalance was a real shame and marred what should have been a perfect homecoming. Similarly, Sasha's return to the "Gimme Shelter" spotlight after an unexplained two-week break was muted, literally. Maybe I was standing in the wrong place, or the wind was blowing the wrong way, but I suspect $tones, Inc. messed up. (I vaguely recall Liverpool started softly as well, but the problem was quickly fixed.)

Musical highlight of the night was undoubtedly "Satisfaction," which I timed at about 7:30, i.e. exactly twice the length of the single. Normally I'm not a fan of such bloat, but I give the Stones a pass on their signature song. The crowd - which had seemed subdued at times - was almost Argentinean in spirit. Maybe this was cathartic scream therapy amid 70's-style economic woes. Whatever it was, the fans egged the boys on to new heights. As the sing came to an end, Mick, Keith and Ronnie all gathered on the small stage, reciprocating the affection. It was a powerful and emotional moment, surpassed only by the Keith and Mick bear hug before they left the stage for the last time.

Not to keep stating the obvious, but there really is something special about a hometown show. The hometown crowd, to be honest, was a bit of a worry at times and I wondered if the Stones should move to Liverpool for more appreciation. Among those around me, there was absolutely no familiarity with songs such as "Can't You Hear Me Knocking" and "Connection." The participation on tunes like "Midnight Rambler" was pitiful. Mick could have delivered his "and it hurts" parting shot; all we got was a curt "thank you," which was interpreted by me as a mark of disapproval with the lukewarm reaction. (By the way, I'm pretty sure Mick knows more than one Robert Johnson song that he could improvise at the breakdown.)

On the other hand, the fans did clap and wave their hands on Mick's command - not preemptively - and I noticed a lot of them were quite young (by my standards) and/or possibly first- or second-timers. Maybe they were a "Grrr!" crowd with just one hits record in their collection. So I get it if they just want to take in the spectacle.

"Slipping Away," as is often the case, was sublime. Keith's delivery surpassed Sinatra standards. You could sense his life flashing before his eyes as he uttered each word with devastating poignancy. It's maybe the first time I've heard either Mick or Keith introduce a song by citing a relevant line, in this case "first the sun and then the moon," as Keith looked out past the masses to comment on the coincidence of the setting sun. The only flaw in his set was Mick's lonely mike stand. The roadies forgot to remove it until Keith started on "Connection." I can't remember which of the Keith songs this happened on, but Ronnie and Keith stood opposite each other as Ronnie guided Keith's descent like an air traffic controller. He was making eye contact with Keith and guiding Keith's gaze up to Steve Jordan who was about to apply the brakes. The plane landed safely.

As for Mick, he was in dirty-mouth form, singing "fucked your mind" in "19th Nervous Breakdown" and "fuck my imagination" in "Satisfaction, where he also sang "some useless information" in one gulp because he missed his cue while taking a drink from one of his many bottles. I noticed that he basically stopped singing on "Jumpin' Jack Flash" about two-thirds through, although Bernard did not step in for him as noticeably as he did in Milan. There wasn't much of a jam on "Can't You Hear Me Knocking," a song on which Mick Taylor and Bobby Keys were sadly missed. Ronnie dusted off his pedal steel for "Rainbow," though it didn't come through very clearly. Mick prefaced "Ghost Town" by saying " we try not to remember the time when we wrote it." I honestly thought he would premiere something from the dark days of "Between the Buttons" or "Dirty Work." Oh well. His ghostly hoodie was given the night off.

We did have a few patches of light rain, the first during "19th Nervous Breakdown," when Mick was coincidentally singing "Here it comes …" I was disappointed that it didn't develop into a storm that might have extinguished the vile cigar of the Belgian guy upwind from me. Later on, Keith donned a brimmed hat over his bandana. I guess all his tea cosies were at the laundry.

Both Mick and I were in favorable agreement on opening band War on Drugs, a group I will definitely start tracking.
---
Review by Alwyn Welch
They say that the Stones have four cities in which they always want to deliver a really great show: New York, LA, Paris… and London. London: their hometown. As Mick commented last night, their first public performance was almost 60 years ago "just around the corner" at the Marquee. I think the date was 12th July 1962. So this first Hyde Park 2022 outing needed to be something really special – and it was.

On the drive in (courtesy of some people who want to take the UK back to the chaos and ruin of the 1970s, and stopped almost all trains) we passed the Wooden Bridge pub in Guildford. The Stones first played there in an arctic winter in March 1963: one of their early gigs outside London proper. I'm guessing fewer than 100 people saw them.

They arrived for their 4th Hyde Park from a great Milan gig – how their world has changed since Guildford in 1963. It's the BST festival (British Summer Time) with three weekends of headline acts; the Stones on two nights. At least 65,000 people attended and, unusually for a Stones concert, the majority were not wearing Stones shirts – a real opportunity for merchandising revenue. A pity therefore that the queues were long, long, long. He is a hint for the management: people won't wait an hour to buy a shirt – get more outlets at all big gigs. Impulse buying gets you more revenue. People might not have been in Stones "uniform" but the crowd was certainly ready for a big night.

Mick pointed out that this weekend's events were a showcase for emerging British talent, and in one of his trademark deadpan humorous touches name-dropping Elton John, Paul McCartney and The Rolling Stones. I don't think I've ever heard him say "The Rolling Stones" like that on stage before. Comments from the stage were fewer than I'd have expected – maybe because they didn't need to be pre-prepared and translated. It didn't matter – we all knew the Band had come home.

Cutting right to the chase, for me Can't You Hear Me Knocking was the highlight. It was a big surprise (although it had been rumoured to have been rehearsed) and the first time I have seen it since early 2016. Then it was very good: now it was excellent. Keith strode down the catwalk and confidently opened-up and played the whole song as well as at any time since it was recorded. Ronnie did a great solo, with memories of Mick Taylor, but not imitation. Karl's sax solo started a little weakly, but then strengthened.

Mick was Mick, but this was a maestro performance from Keith, as was Midnight Rambler. At the end of the song Mick went over to Keith, who was clearly expecting to touch hands – instead Mick embraced him, such was his admiration for what we had all just heard. He could have done the same at the end of Rambler: he did do it at the end of the show.

Again we had no song vote – I think that particular device has run its course and nobody in the audience really cares. There is always the suspicion that it is like an election in some banana republic: the result is a foregone conclusion. But we did get She's a Rainbow, with Ronnie's lap steel and Chucks ivories re-creating that psychedelic sound – and clearly many of the audience knew it well, even those who wouldn't see the Stones except in this festival-like setting.

Audience participation was strong and much appreciated in Out of Time (it would be nice to have mentioned Chris Farlowe's success with this song) and You Can't Always Get What You Want, as well as the other singalong big hits. Everyone knows the words to these, and there are many. I heard Steve Coogan (very good British comedian) comment on TV this morning that the Stones only had 8 hits whereas the Beatles had many more. I think Steve needs some help with his arithmetic… how many partridges in a pear tree Steve?

After the false start to the gig in Milan, when KR's amp was not switched-on, there were very careful checks from backline leader Pierre de B before the gig – walking around with guitars and inspecting all the kit. There were no issues today and remember this is a festival set-up where the Stones don't have 100% control. Keith's set reflected his excellent night – another sublime Slipping Away, and a perfect Connection – including the start. This really was a great performance all around.

There had been some speculation over Sasha during the week, with no official reason for her missing the Milan show. They kept the reason very tight: we heard from a good source the "official" reason but as I think it was given in confidence my lips are sealed. Most people's guesses were correct. Milan was a show for "official" comments about people.

Sasha was back in Hyde Park, and I thought she was working harder and with more energy than usual, although they still cannot get her microphone powered-up fast enough on Shelter. With Chanel Haynes and family in the audience perhaps she was feeling some incentive to show what she can do. Listen to the videos to decide who you think was best between those two nights.

Shelter moved-up the setlist to before the encore break, and I think was better for it. It needs more pace at the start, and rolling into it from Start Me Up did the trick. Sympathy is also a great way to start the encore – the audience doing the woo woos before Jagger appeared twirling in a long-tailed jacket. A long version of Satisfaction rounded off the show after just under 130 minutes.

The night was much cooler than Milan, but with a strong breeze swaying the suspended speaker stacks at times and a little light rain. But nothing to deter the enthusiastic crowd and performers. If London warranted a special show, then it got it. I haven't mentioned all the on-stage people, let alone the team behind them, but all credit for a great evening. The next challenge: keep it up for next Sunday!
---
Review by Simon and Charlie Emmerson
We arrived at the Hotel in Marble Arch on the Friday evening. It was a good omen hearing Elton John's gig blaring out from the park. On show day we were into the circus of BST live late afternoon. One of the support bands Phoebe Bridges were on. This LA based blonde singer and guitarist (who is easy on the eye) apologises for her fellow Americans and plays a type of morose Fleetwood Mac rock. The screen images are somewhat out of sync with the sound.

For me a far more entertaining band are the Dream Wife punk band who remind me of the Slits. Well worth checking out. They are performing on the smaller stage. Most entertaining and humorous with songs about budgies and bodies not been play grounds.

War on drugs back on the main stage warm us up nicely before our Super heroes appear on stage around 8.15 pm. They play for 2 hours 10 minutes.It's an enthusiastic home/international crowd who are in a real party mood. We are on Ronnie's side and have a pretty comprehensive view. Street fighting man sets the tone for the set. The guys are clearly enjoying their home city. Plenty of smiles from them. Keef has lost the beanie and has a bandana on. He seems to have quite a few changes of attire and is full of energy. Never seen him on the walk way so many times.

I thought Mick's voice was fading during the set. Not sure if had throat problems. He was sprinting around as usual. Being a true hero he soldiered on with the voice.

The sound was not up to scratch, both Keef and Ronnie were low down in the mix. At Liverpool it was spot on. Despite these criticisms it was an amazing gig. So glad we made it there. Highlights for me were a wonderful version of She's a rainbow, a tender and heart felt Slipping away, and Ronnie's solo on Can you hear me knocking. The crowd especially loved Paint it Black with a mass sing along.

Sasha Allen was thankfully back. She was amazing on Gimme Shelter, and matched any performance by Lisa. I love the video footage for this song with the guy walking across the desert and the tribute to Ukraine.

The final number of Satisfaction really rocked. Keef didn't want to hang around in that cool black trilby a moment longer And as they finished the set, the rain just started and we got a loving hug between the Glimmer twins.

What a show.Roll on next Sunday!
---
Review by Chelsea Drugstore
This was my first show of this tour and I enjoyed it before start.

In order of appearance. First, the opportunity to go with some people that never saw the Stones before, an ethnic group in extinction. Second, the stage. Glad to see that circus-feel structure gone, albeit for their residence at Hyde Park only. The end to end wall of screens was top notch and made me forget the four towers of past tours. Third, the small screens at the sides, where interpreters dressed in black conveyed the lyrics and the music through sign language (found myself watching a good chunk of Paint it black in that format). Fourth, the quality of the sound. An example of technology evolution since their show in the same park in 69. Last but not least, it is always special to see the Stones in their home turf.

That morning, passing by Hyde Park Corner, the cab driver informed me that 'back in 1969 or so the Stones played here', and I didn't bother to tell him that he dropped me by the Chelsea Drugstore. Contrary to my expectations, it was probably the rather cold weather and the national transport strike that grounded London to almost a halt that gave the city a rather subdued and sedated rhythm. Entering the Park for the show was less exciting than doing it for Winter Wonderland in December.

Keith kicked off proceeding with a powerful Street Fighting Man. I can see why many have said that he plays more and better on this tour. He even decided to play half of Miss You, which was a welcome surprise. He started with a sober leather jacket and black jeans, and as the show progressed his outfit got more and more colourful and in disarray. At some point it occurred to me that, without his shades and guitar, he could have passed for one of those old eccentric characters that wander W1 in London, dressed in an assorted collection of second hand pieces arranged by necessity, with no regard for style or sense.

Mick was his usual self. Powerful and flawless singing throughout, tweaking the emphasis to some words and lines that are by now imprinted in his brain (and ours), and making them more interesting in the process. We should never take things for granted, he still is the best frontman, ever. I can't remember of any artist that has been at the top of the game for that long, let alone at his age.

Wood is less bouncy these days, but still efficient in making sure that the whole thing keeps together. Like a resourceful footballer that can play in many positions, he is the best soloist when the song needs him and the best session musician when it is Keith who needs a lift.

I noticed Steve Jordan when I wanted, which means that he graduated with honours in the practice of replacing Charlie.

It was my first encounter with Out of Time. Good delivery, but the cold weather was still holding the audience back a bit. Even Mick noticed it when he thanked us after the end and added 'you sung quietly'.

Mick acknowledged some of his contemporaries, noting that 'this weekend we have Elton John, Paul Mc Cartney and the Rolling Stones, a bunch of hopeful youngsters'. His expected dig at Macca was composed, 'it is easier to get here than to Glastonbury'.

With Can't you hear me knocking, one of their most elaborated creations, they seemed to be prepared to take risks but the delivery was not as adventurous as suggested when Keith hit the first powerful chords. Taylor's lines can't be rushed, and this what Ronnie did. The aftertaste was of a good dish that was ruined by a chef in a hurry.

Honky Tonk, first played live in this same place just 53 years ago, sounded fresher that back then.

I got briefly concerned during the intros when I saw on the big screens Ronnie desperately gesticulating to Mick. He looked like a terrified schoolboy trying to alert his schoolmaster of an impending disaster. As he played air drums to Mick, I thought there was something wrong with Steve. Fortunately the reason was more mundane, Mick forgot to introduce Steve, something that many of us didn't notice either. Mick took Ronnie to the center of the stage to take his fair share of adulation while whispering to his ear, and to the mic, that ' I will rectify my error shortly'.

Keith set was tight and delicately loose. His singing have got better with the years. Long gone are the days when his intermezzo was treated as a toilet break. He has something to say and it shows.

Miss you lifted proceedings. They played it so tight and which such a strenght that they've got carried away and struggled to slowed it down for Darryl solo part. It was Mick who swapped the line 'sometimes I said' for 'I didn't say this', as he forced the band to a coitus interruptus that took me the entire length of Darryl's solo to recover. As much as I like Darryl's playing, this time they should had skipped it and gone with the flow. We could have all written apology letters to him afterwards. His musicmanship would have understood.

Keith, sporting a hat during the second part, cut out a Dylanesque figure. Walking and smiling while playing those esporadic and powerful raw chords, he seemed to be as conscious as we were about the improbabilty of the whole situation.

The Stones' tempo in general is a few notches slower these days, and there's nothing wrong with that. It adds some interesting textures and colours to songs that otherwsie would sound like a failed attempt to imitate their glorious studio past. Start me up is a number that has benefited from this less frantic treatment.

Gimme Shelter brought those powerful and stoney guitars that make the song so unique. Got so immersed in the mashed guitars sound that almost didn't notice through the corner of my eyes and ears that again Sasha's vocals were low in the mix. I even almost didn't notice when that tear drop either. Too many memories to fight back. At their combined age of whatever the calendar says, this was the best version that I witnessed live for obvious reasons.

Satisfaction closed proceedings with inspired solos by Keith. The coda, with the riff sung full-throated a la Buenos Aires, mixed with a soulful Jagger a la Otis Redding, was again a fitting finale.

On my way out I checked all the messages from the friends that saw the Stones for the first time. They couldn't believe what they saw. A few more converted to the cause. It was not the best show by Stone standards, but it was still enough to be the best in town.

After all the efforts, at the tender age of almost 79, it must have been hard for Mick to wake up the next morning for breakfast and see the political arc of the UK Sunday papers' front pages, from the lefty Guardian to the rightful Torygraph, splashed with photos of Macca and his Glastonbury set. Mick's PR office needs to do a better job next Sunday. Time is still on his side.
---
Review by Derek Di Perri
The first 2022 Rolling Stones concert in Hyde Park was very different from the previous one in Milan: indeed, it could be argued that the much colder weather resulted in a quite less overwhelming (but still pleasant) atmosphere. Moreover, the sound was way less bombastic, and in particular the guitar sound was much lower (most likely due to limits set by the Hyde Park regulations).

The show started with an excellent "Street Fighting Man", and from the beginning it seemed clear that both Mick Jagger and Keith Richards were very focused and up for a very good gig. "19th Nervous Breakdown" followed, and thereafter Mick Jagger dedicated the show to "a drummer from Wembley called Charlie Watts, whom we met in 1962".

As a matter of fact, out of the three shows that I've attended so far in this tour, in Hyde Park Charlie has been missed the most.

"Tumbling Dice" was ok, even if Ronnie Wood messed up the first part of his solo, and "Out Of Time" was, always, one of the strongest numbers of the setlist.

After that, the "surprise" part of the set started. In our group of friends we were pretty much positive that they would play "Mother's Little Helper", because we deemed that it would fit the event perfectly. On the contrary, they elected to play "She's a Rainbow" which had already been played several times in the previous euro tour. The rendition was lovely with a very good job by the background vocalists, speaking of which, this concert saw the comeback of Sasha Allen, disproving the rumors that already spread on the possible reasons for her absence in the Milano gig.

Jagger then involved the crowd in songs like "You Can't Always Get What You Want" and "Living In A Ghost Town" (which is a personal highlight of this tour). About the latter, I really enjoyed the great arrangement of the saxophone parts in the end.

Addressing the London crowd, Mick Jagger entertained the crowd with several remarks on what a great place to be Britain is, with "young hopefuls" such as the Rolling Stones, Paul McCartney and Elton John all playing in the UK on the same weekend.

The real surprise of the night was "Can't You Hear Me Knocking?", which was totally unexpected, even if its inclusion in the setlist makes actually sense, since in 2013 in hadn't been played in neither of the two Hyde Park concerts held that year.

In the 2013 tour, when the Stones played that song almost on a regular basis, Charlie Watts, Bobby Keys and Mick Taylor – who basically made the final jam legendary - were all playing on stage. Nine years later, however, none of them was on stage, as Charlie Watts and Bobby Keys' are gone and there is allegedly no chance whatsoever that Mick Taylor will ever perform with the Stones again.

Therefore, it's no surprise that the difference was noticeable. Despite the great job by Keith Richards, the performance sounded a little bit rusty and rushed. As it has already been noted, the song lacked Charlie's "coolness", which is not something so easily replaceable…!

That being said, the mere fact that it was included in the setlist is remarkable in its own right, and I hope that it will be played more often in the next gigs.

After a good "Honky Tonk Women" time was up for the musicians' introduction, in which Mick Jagger forgot to mention Steve Jordan before Ronnie Wood; that led to a witty dialogue between the two, and after Ronnie Wood worked the crowd as he usually does, finally Steve Jordan was properly introduced.

Keith Richards' set was lovely. It could even be argued that "Slipping Away" was the highlight of the concert, as it was masterfully interpreted by Richards, with a truly awesome guitar solo in the end.

"Connection" too sounded much more solid than in the previous gigs.

Keith Richards indeed looked and sounded very sharp for the whole gig, and even the solo in "Sympathy For The Devil " sounded great.

Just like in Milan, in the the beginning of "Miss You" Keith Richards stayed backstage for a couple of minutes, and came back in to play the first bridge. In the meantime, the guitar work was carried out only by Mick Jagger and Ronnie Wood.

During the whole concert it was evident that Keith Richards and Mick Jagger were interacting much more than usual, and Keith Richards in particular followed several times Jagger on his way to the small stage during "Miss You" and the following "Midnight Rambler", which, as always, displays what the Rolling Stones are all about in their pure, unadulterated form (when Keith Richards sat on the drum stand to play an old Robert Johnson tune for Mick Jagger to sing, you could still hear the boys just as if they were still sharing the Edith Grove apartment with Brian Jones!).

Just like in "Can't You Hear Me Knocking", Charlie Watts was also missed in "Start Me Up", which nowadays rocks a lot, but rolls much less than it used to.

In the very final stretch of the concert, the Stones elected to make minor amendments to the song order, basically switching "Gimme Shelter" and "Sympathy For The Devil".

The former has been played before Jumping Jack Flash and was indeed very good. Sasha Allen of course did a great job, even if the Milano rendition by Miss Haynes must be a hard act to follow for her.

"Sympathy For The Devil" has been performed as the first song of the encore, before "Satisfaction" and was really good, mainly because finally Keith Richards seemed to put much more effort in it.

"Satisfaction" was good as always; I particularly like the fact that Steve Jordan tries to replicate the rhythm part of the studio version. I think it works wonderfully, as that rhythm is an integral part of the whole sound of this legendary song.

The most meaningful moment of the night, however, came after the end of the gig, when Keith Richards gave Mick Jagger a huge hug. It was clearly visible on the big screen, and it definitely looked genuine and not manufactured.

I don't know if there are particular reasons behind that, but so far I've never seen such displays of affection on stage by Keith to Mick; it was so great to see!

All in all, the boys gave yet another great show…looking forward to the second Hyde Park gig for more surprises in the setlist and great moments to remember!
---
Review by John Bielusiak
This was my 2nd show of the tour & my first visit to the UK. I got to the show probably around 4:00 or so & positioned myself up against the fence. I had Gold Circle & had an excellent view of the stage. My seats were remarkably better than Milan & I enjoyed the show from start to finish.

This time around I liked the stage better. Maybe it was because I was closer & the video screens seemed more clear. I don't really have anything negative to say about the performance. "Street Fighting Man" works so well as an intro. We got "She's A Rainbow" & "Can't You Hear Me Knockin". The last time I personally heard the latter was, I believe, during the "Licks Tour" in 2003.

A nice couple from Colorado were right next to me with their teenage daughters. The girls were really enjoying the show & not bored at all. To me, the sound from my vantage point was awesome & I observed Mick & Keith hugged twice which didn't seem forced at all.

To watch Mick run down the runway towards the end of "Honky Tonk Women" is a sight to behold. I ran into my good friend, Dean Goodman, which was a bonus, indeed. Sorry, Dean, about the guy with the cigar. I return to the US on Tuesday. I have enjoyed immensely my first ever trek to Europe & the UK. I have Lucky Dip tickets for Stockholm & am considering coming, but need to check with the wife & budget about this first.
---
Pictures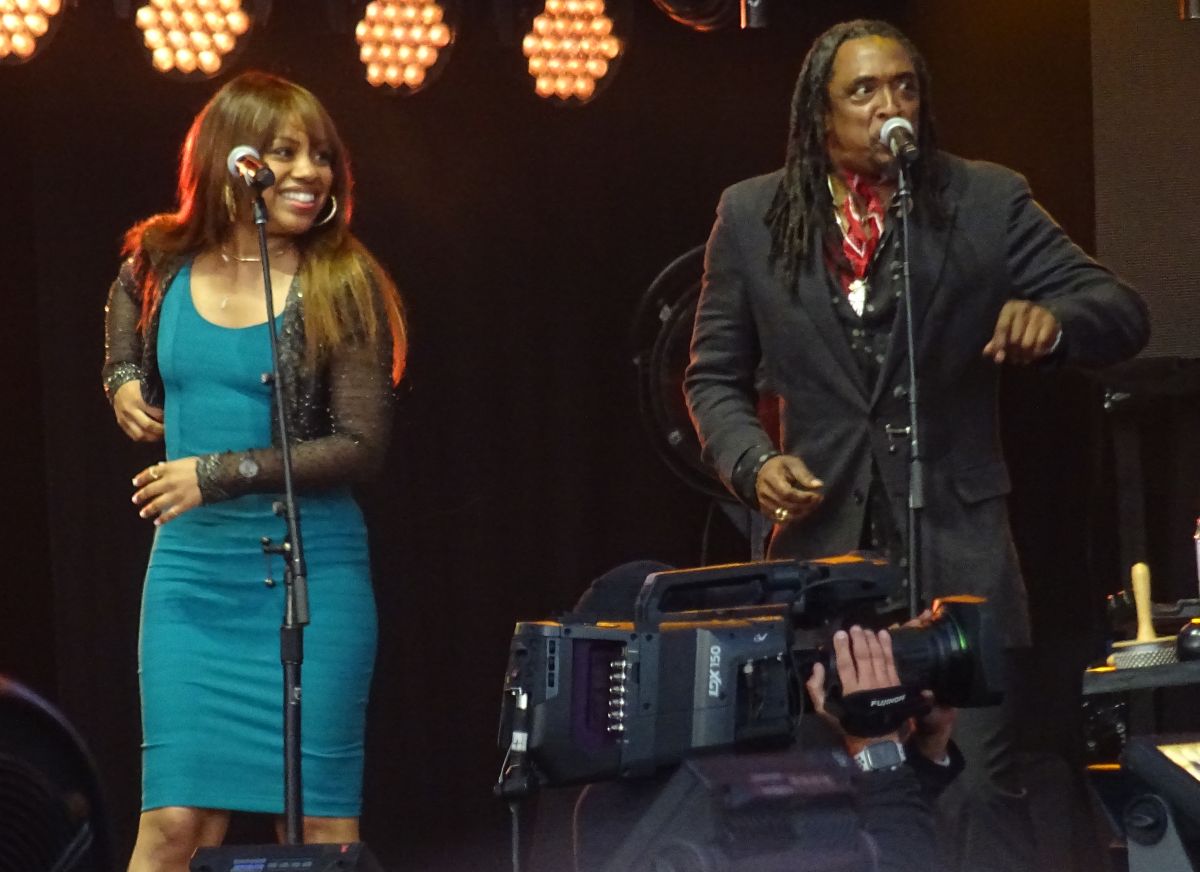 Photo by Bjornulf Vik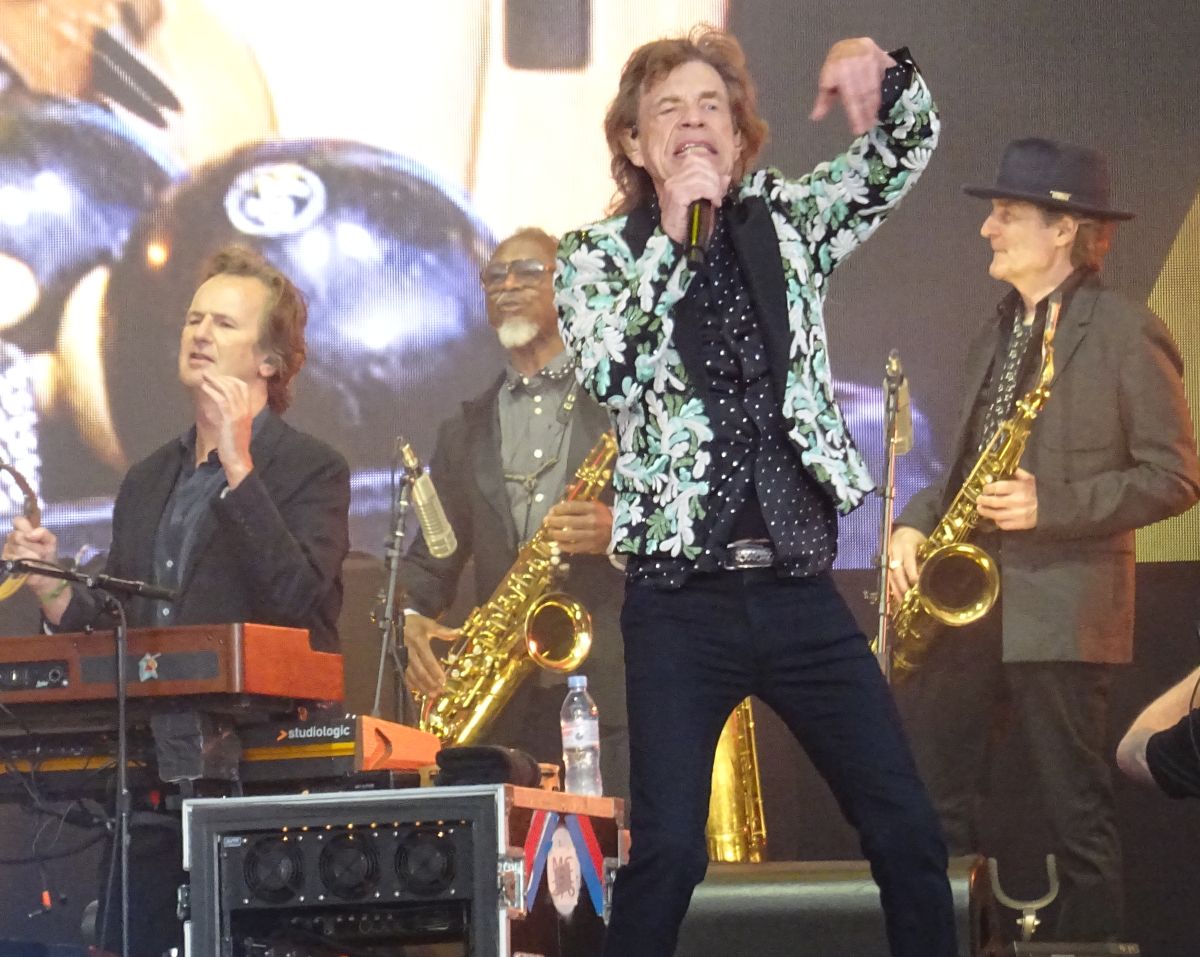 Photo by Bjornulf Vik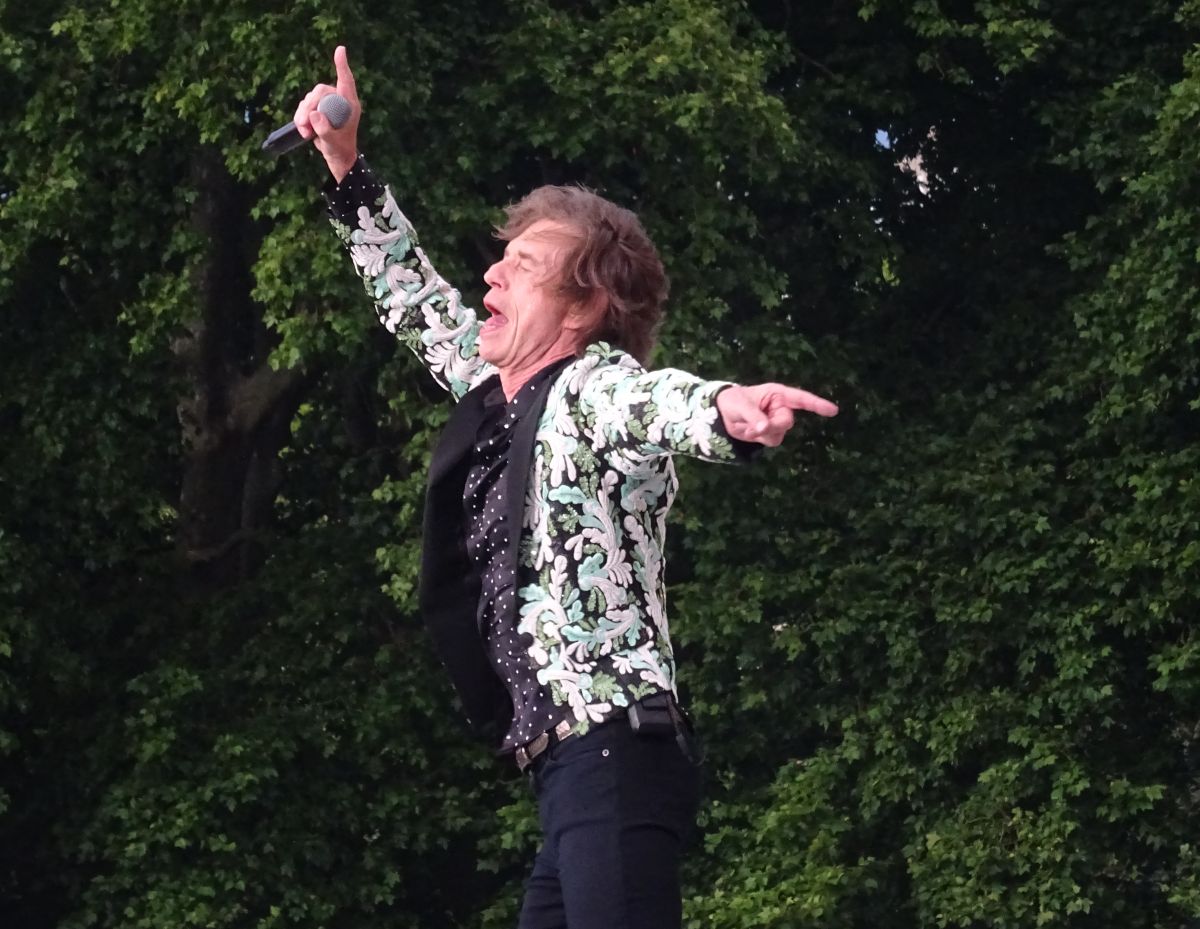 Photo by Bjornulf Vik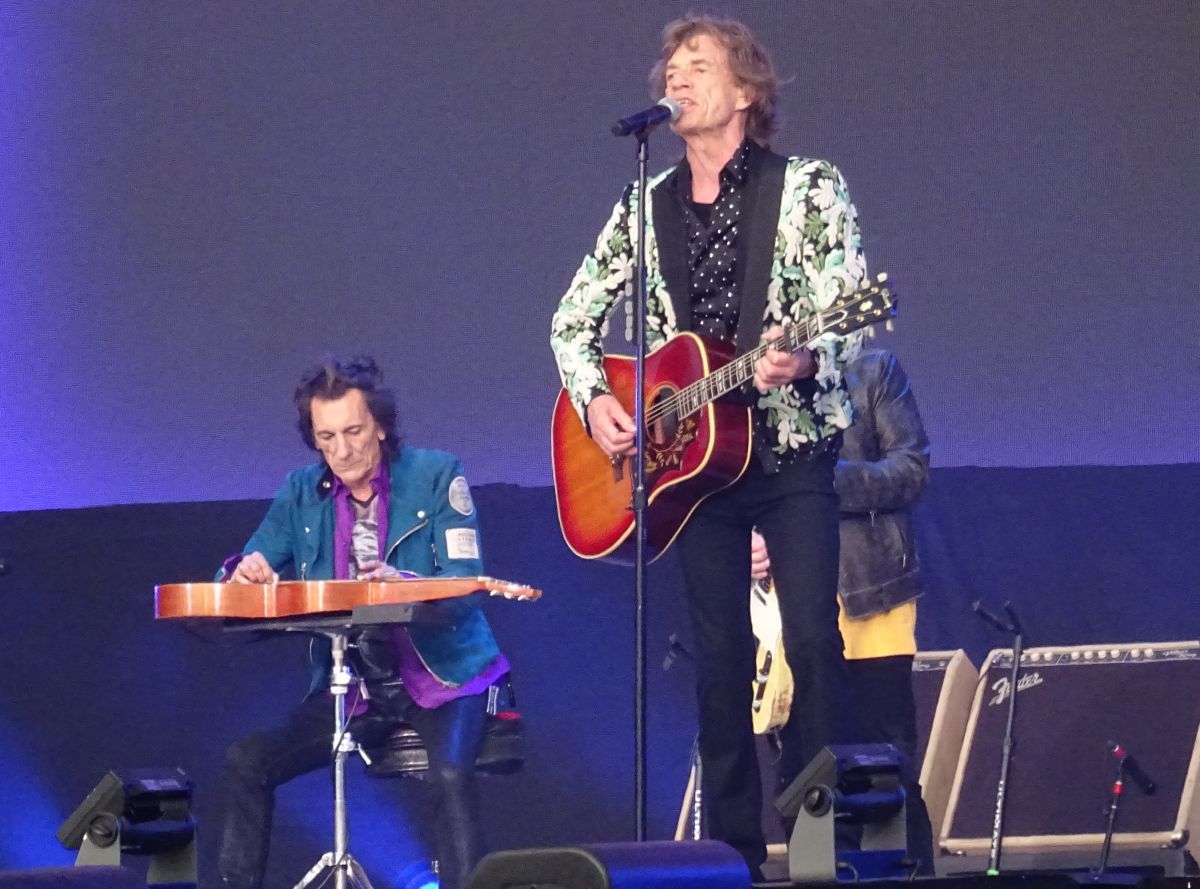 Photo by Bjornulf Vik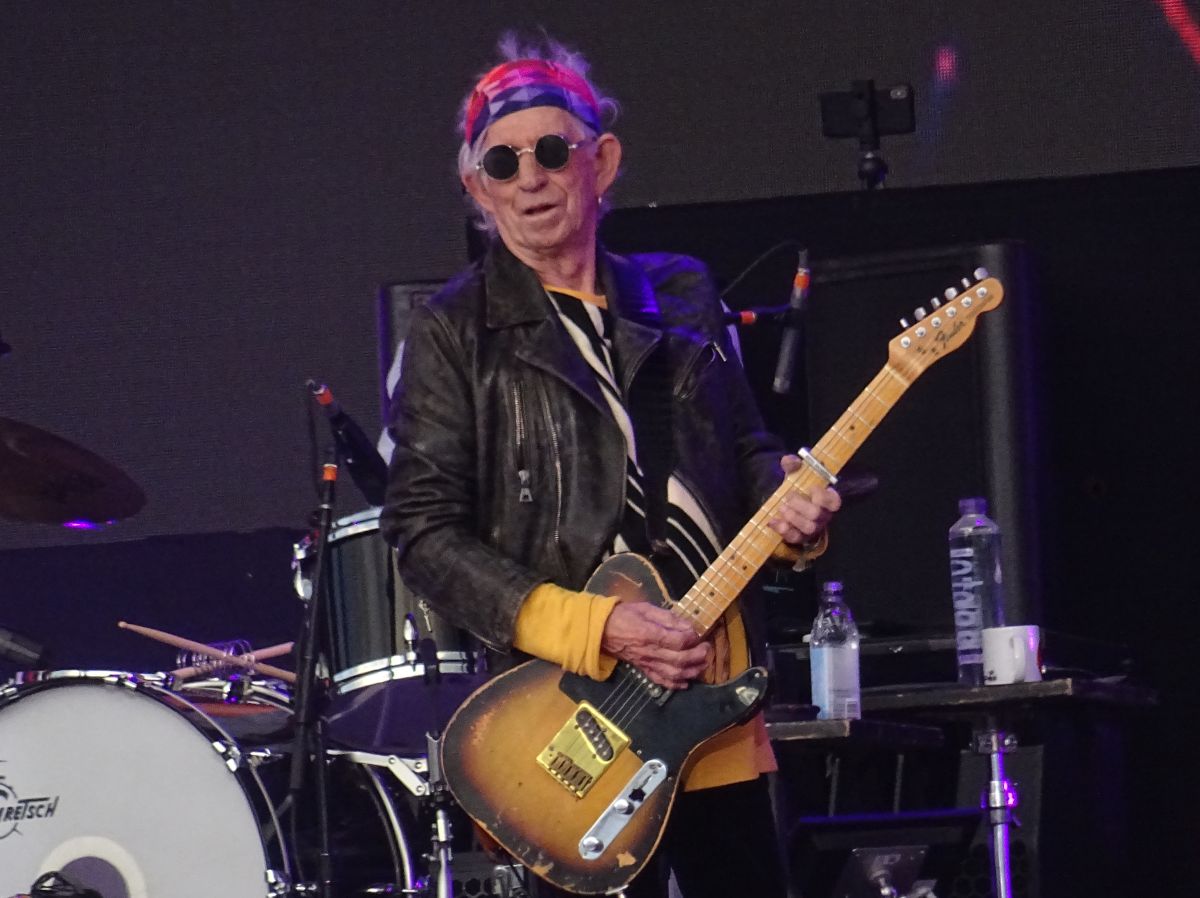 Photo by Bjornulf Vik
---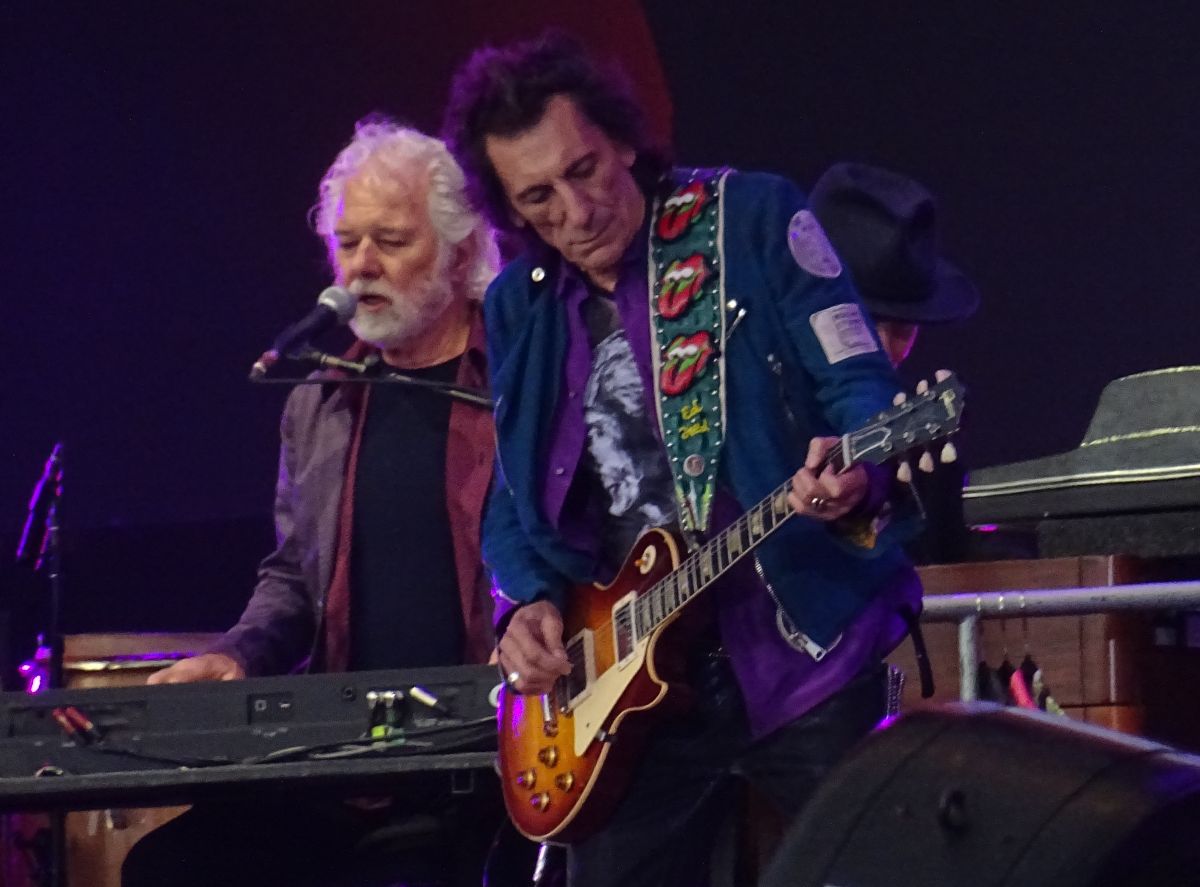 Photo by Bjornulf Vik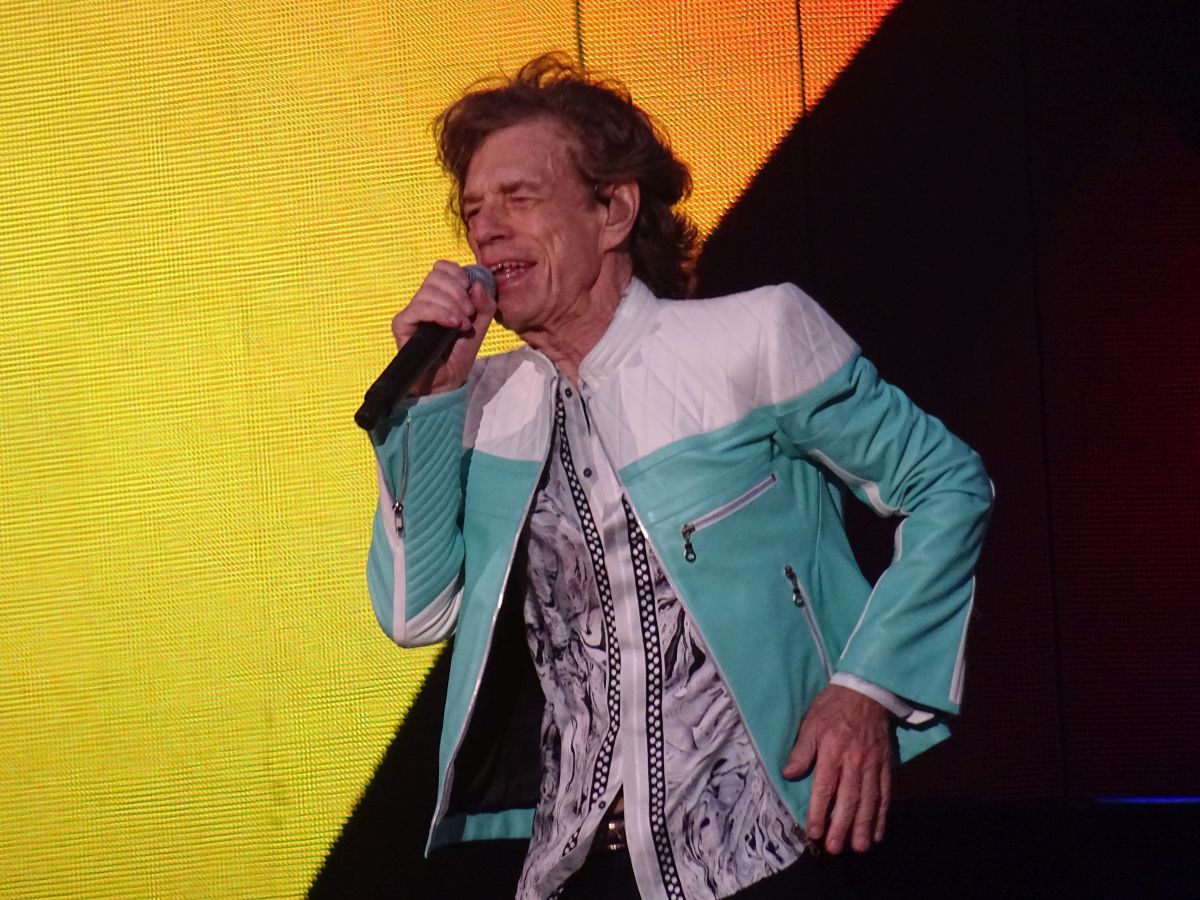 Photo by Bjornulf Vik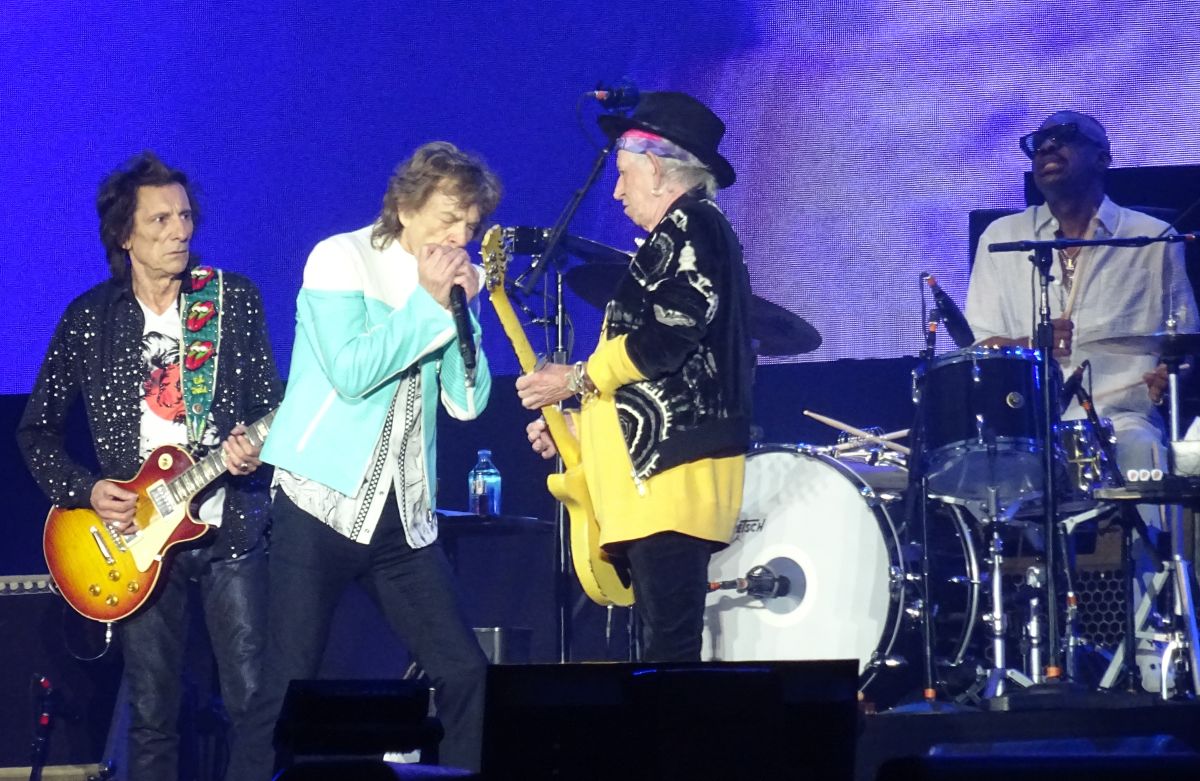 Photo by Bjornulf Vik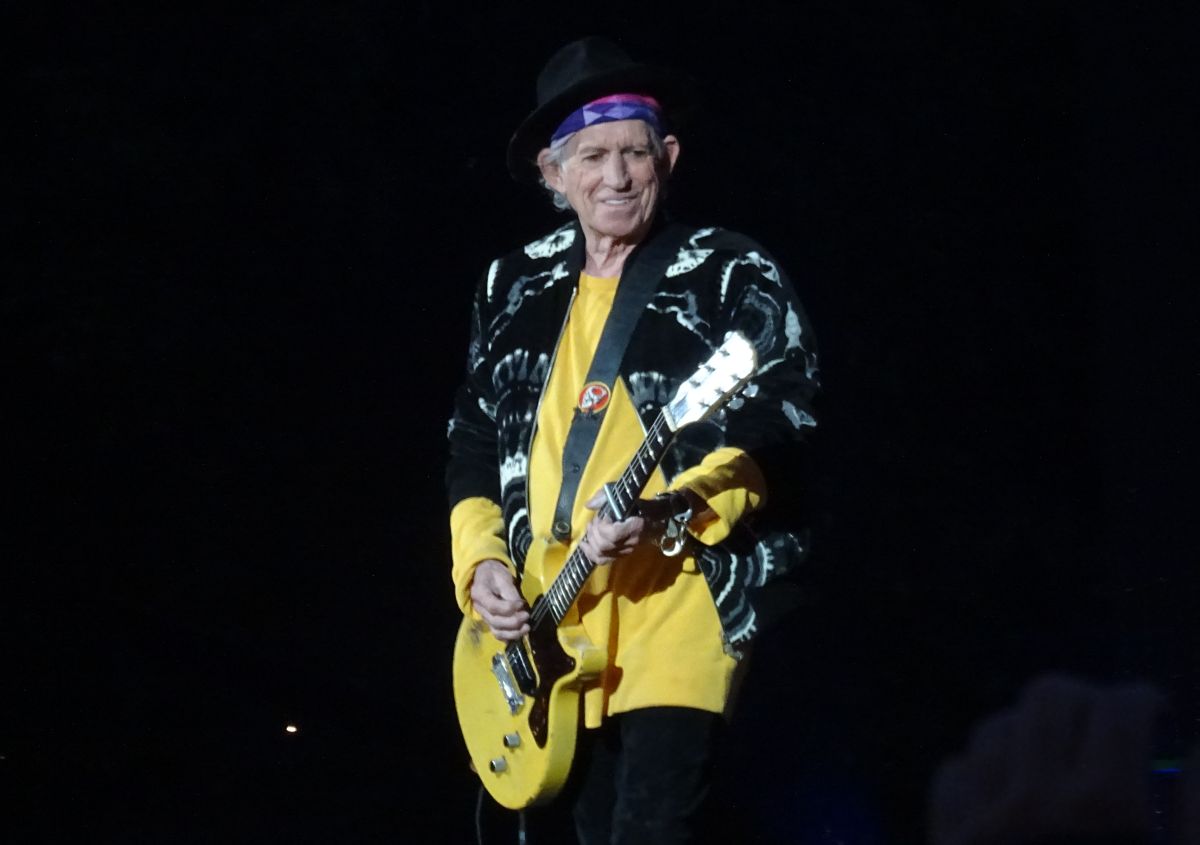 Photo by Bjornulf Vik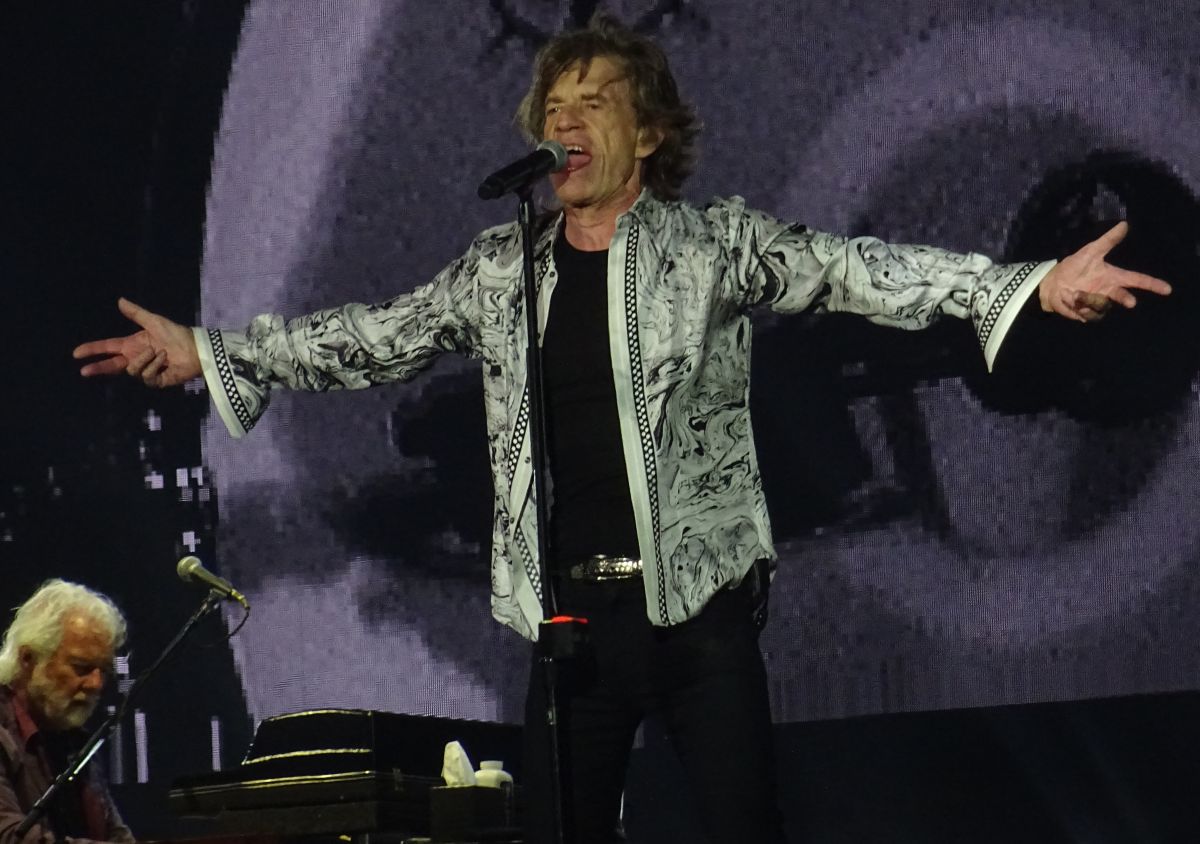 Photo by Bjornulf Vik
---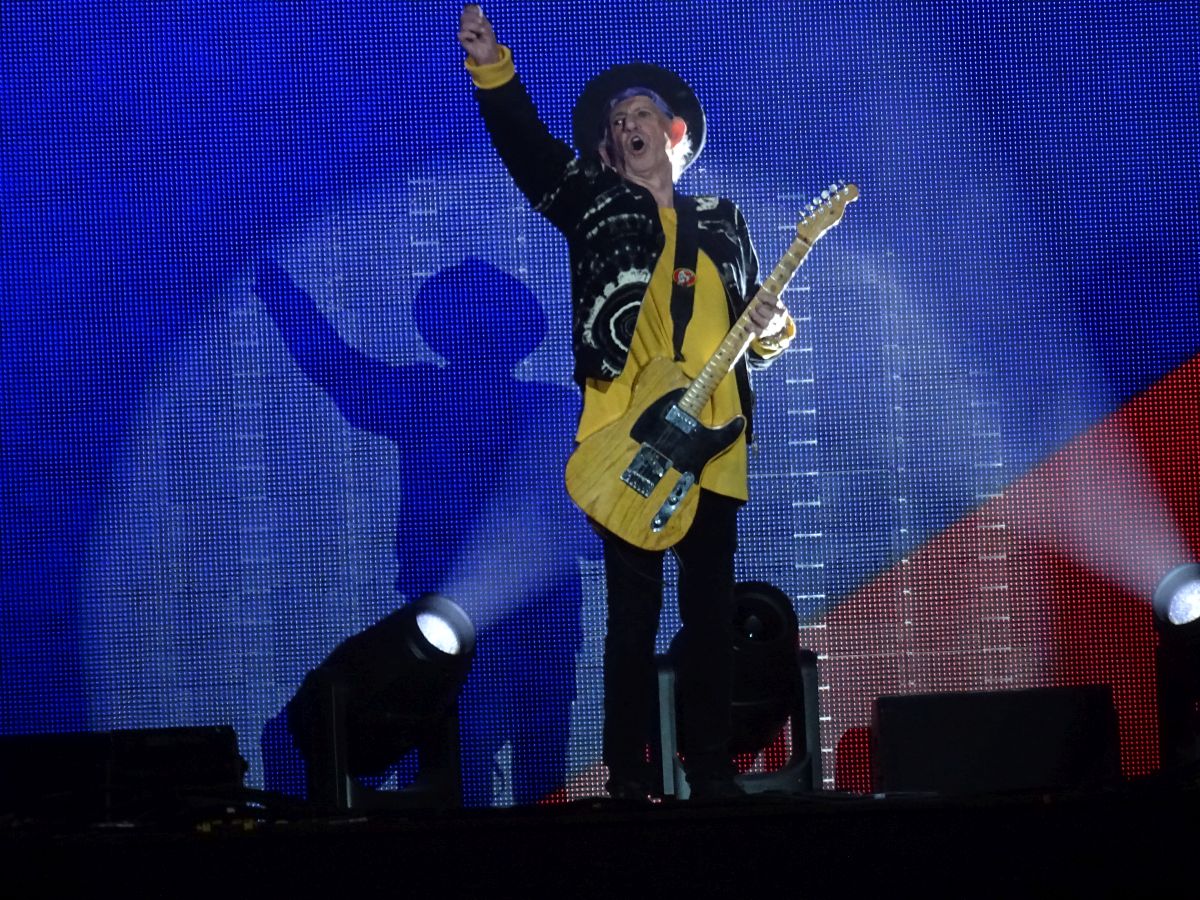 Photo by Bjornulf Vik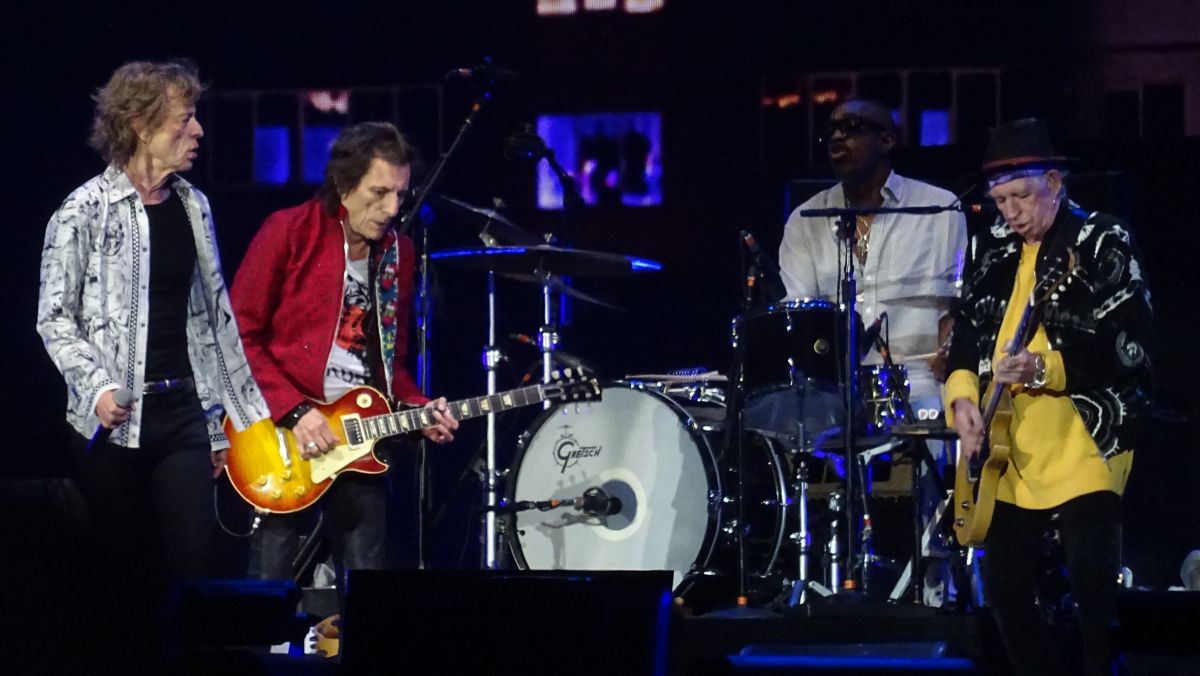 Photo by Bjornulf Vik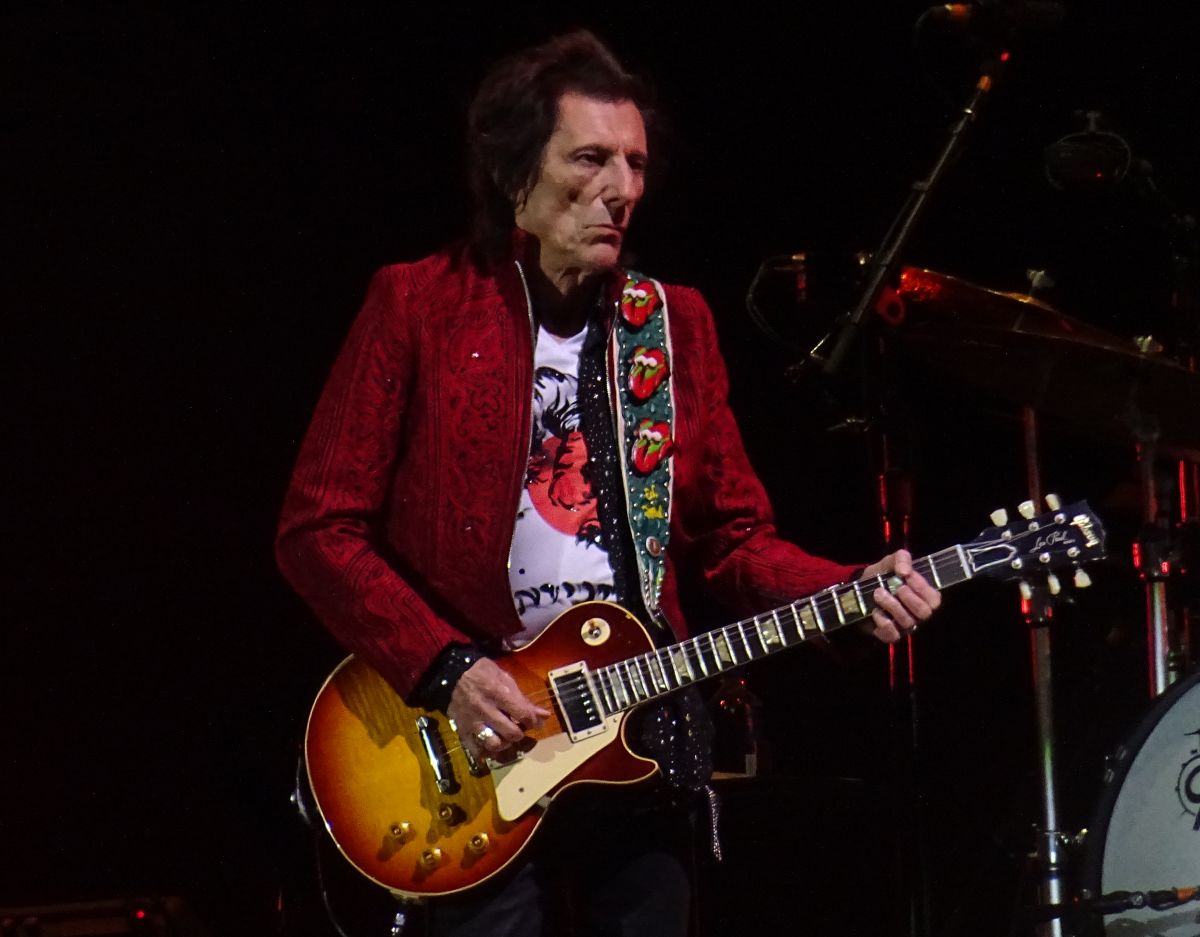 Photo by Bjornulf Vik
---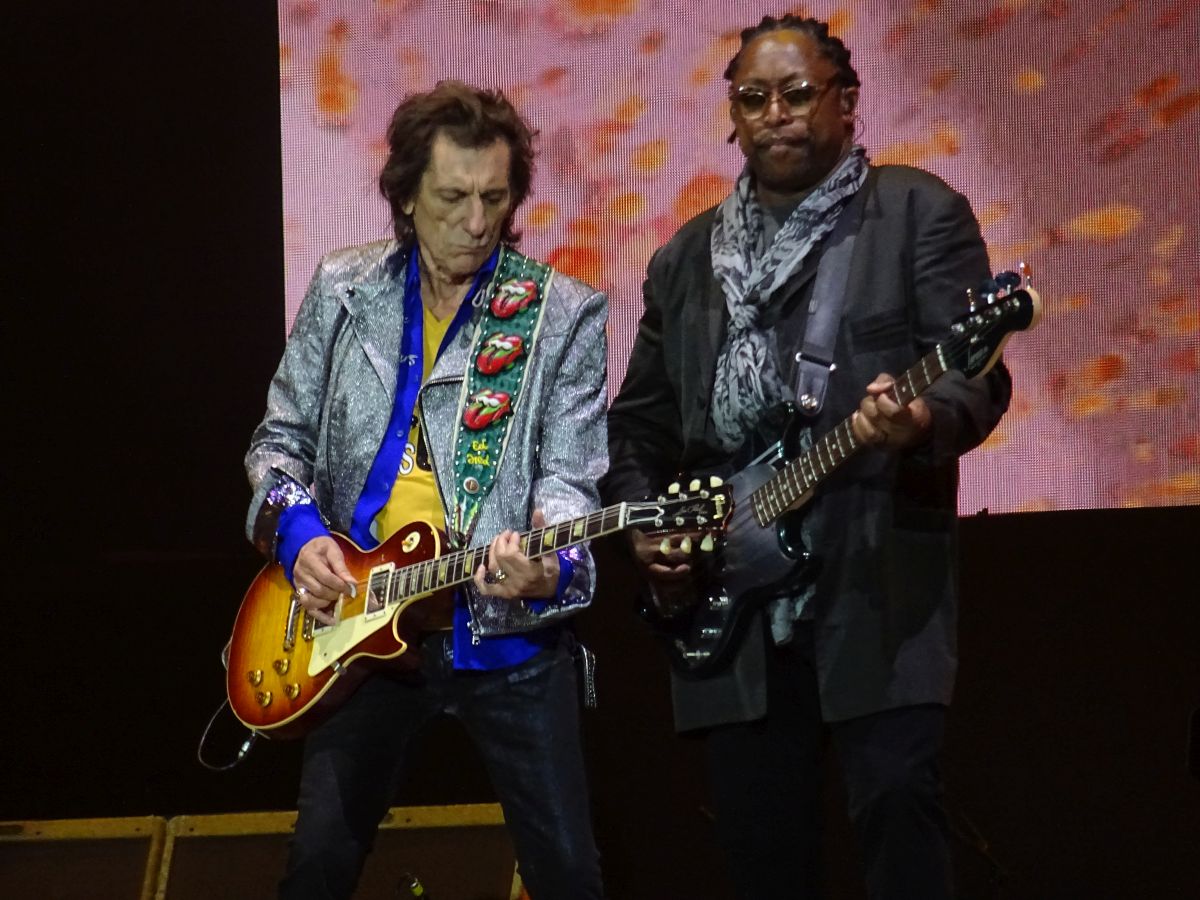 Photo by Bjornulf Vik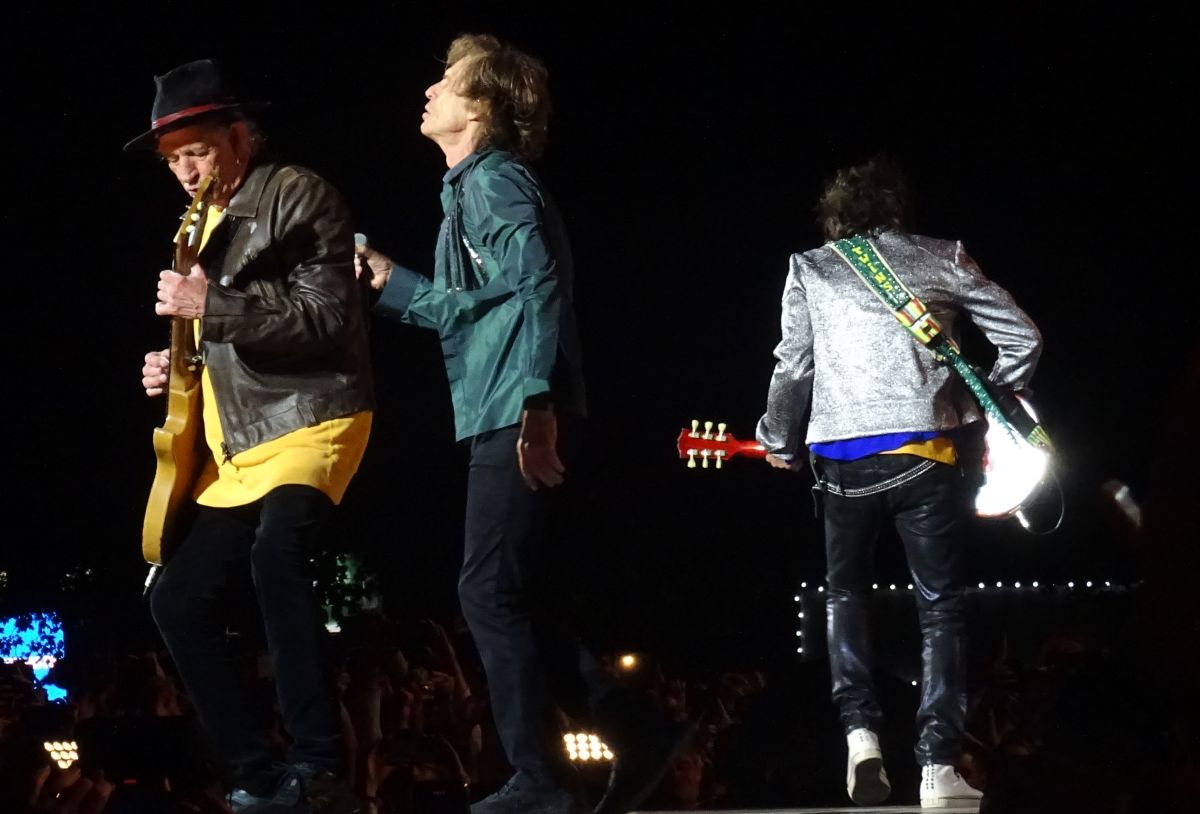 Photo by Bjornulf Vik


Photo by Bjornulf Vik
---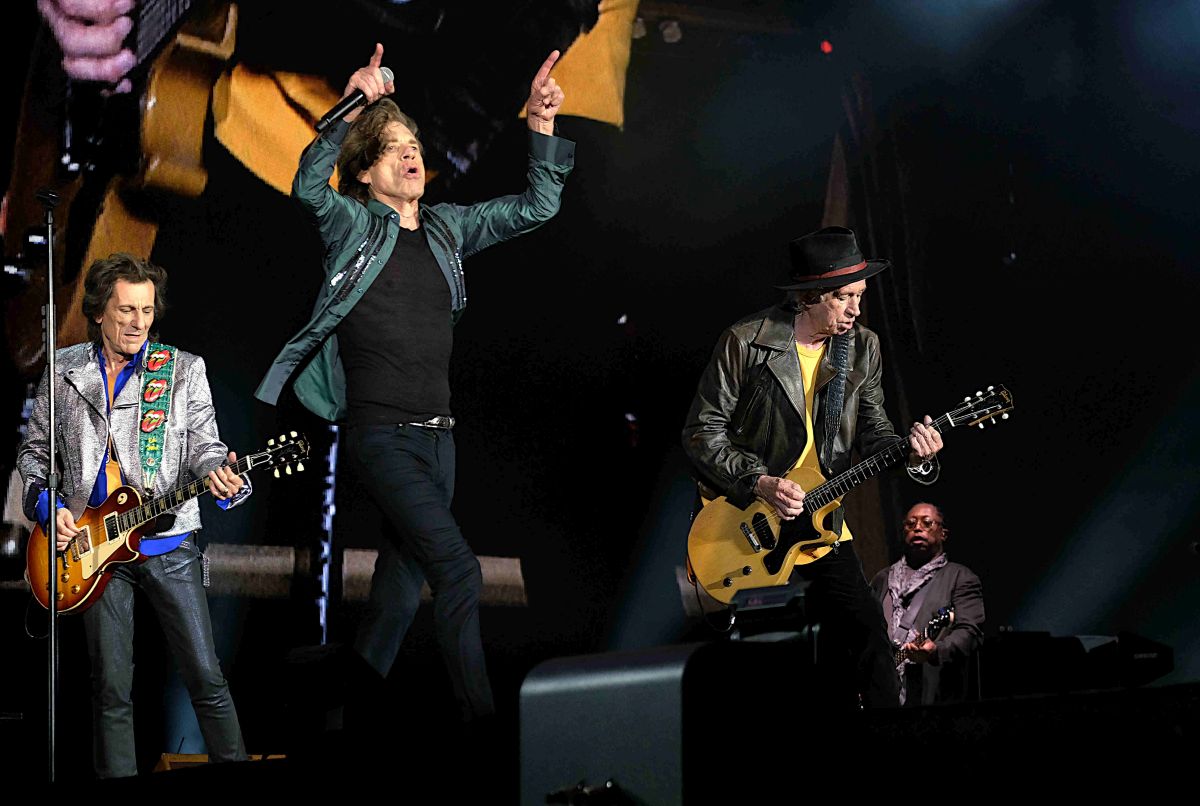 Photo by Geir Greni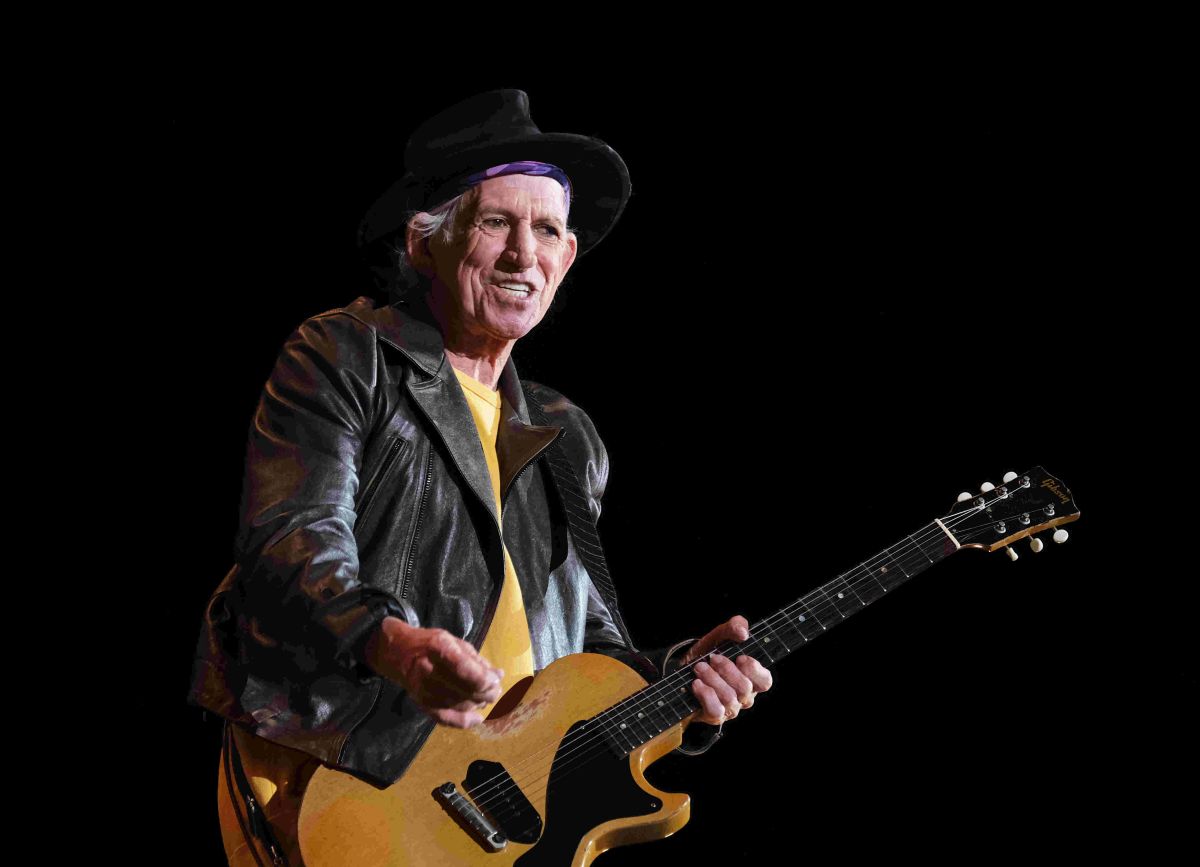 Photo by Geir Greni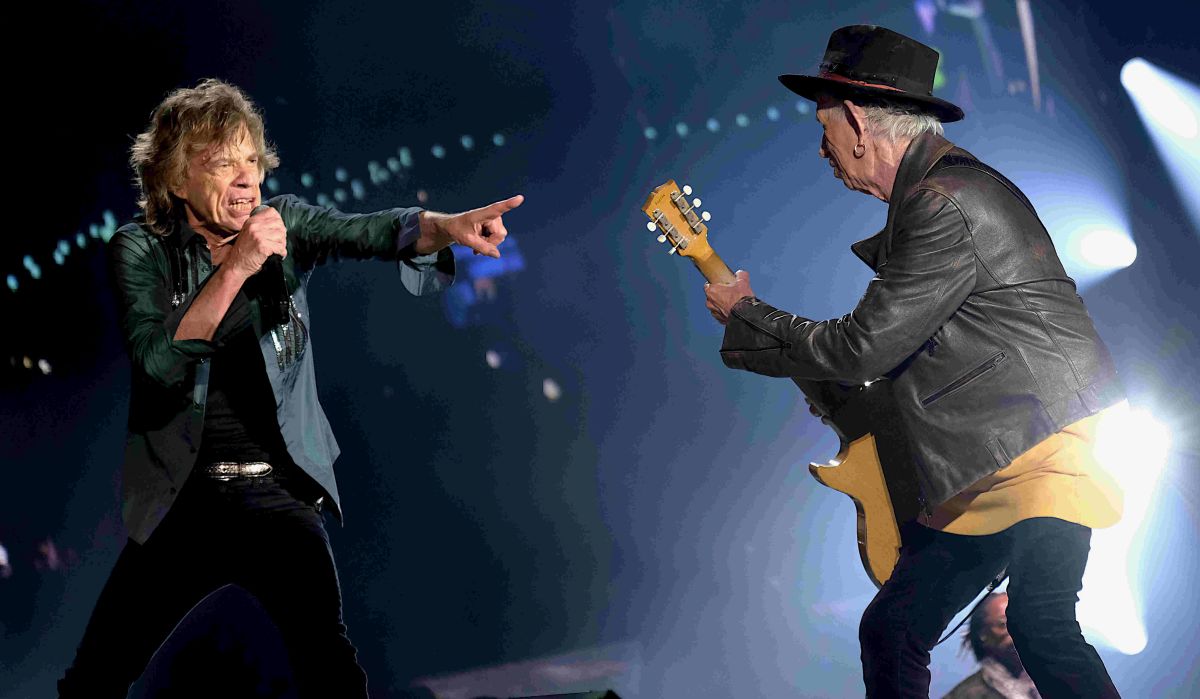 Photo by Geir Greni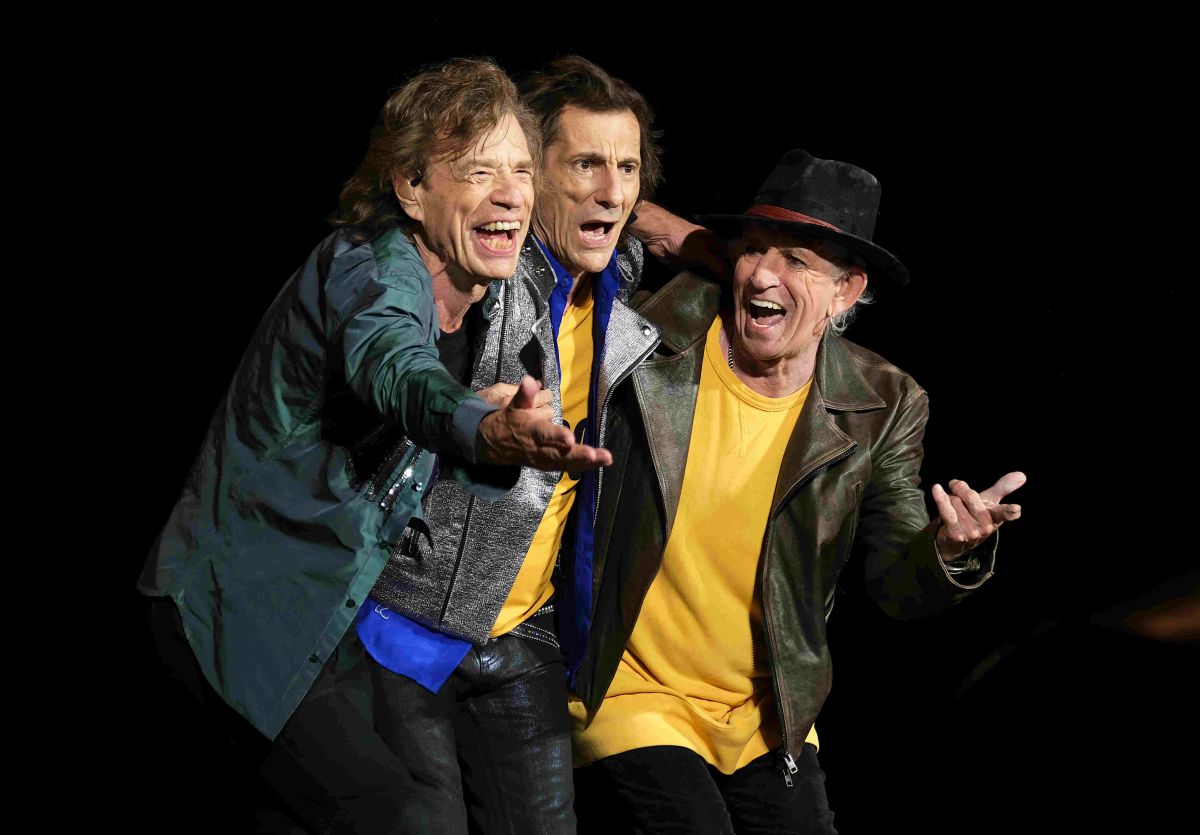 Photo by Geir Greni
---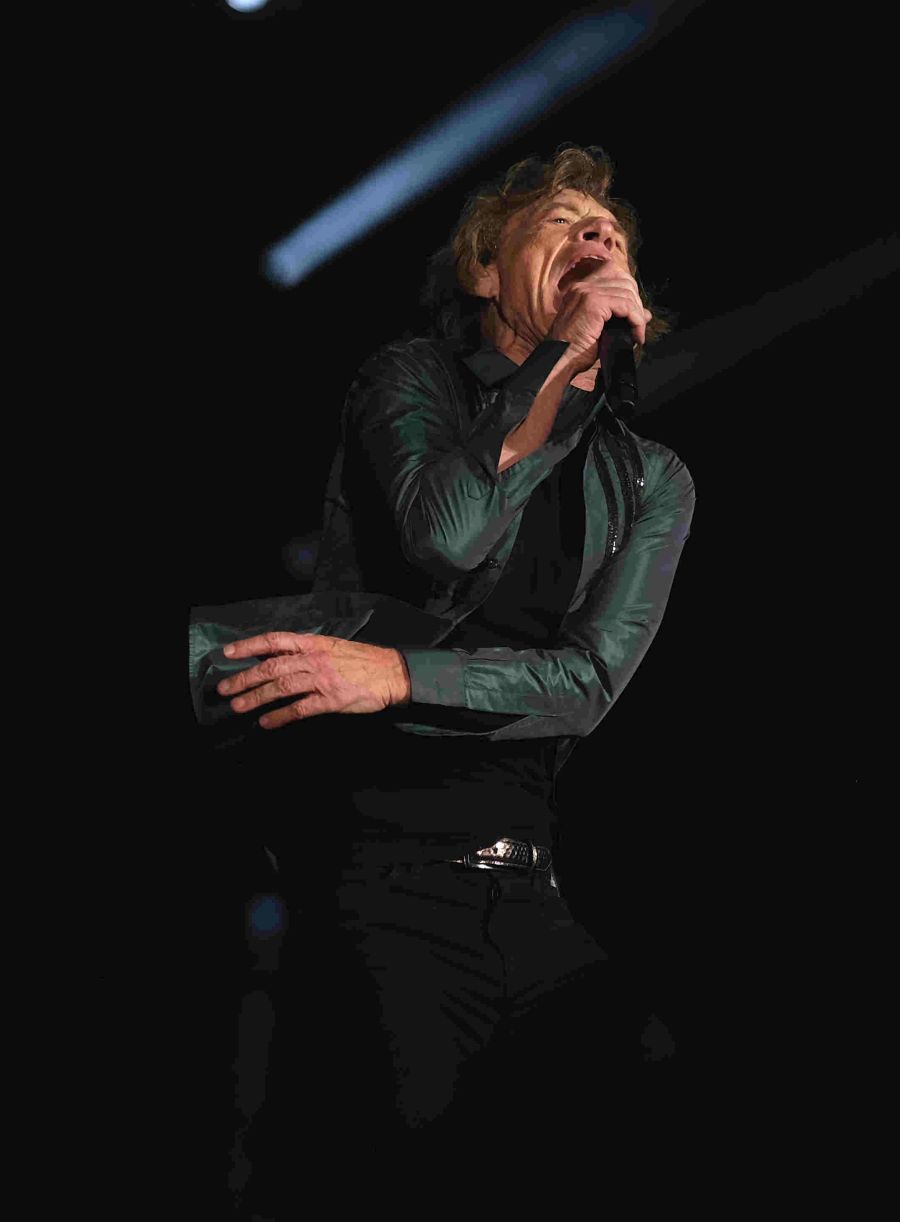 Photo by Geir Greni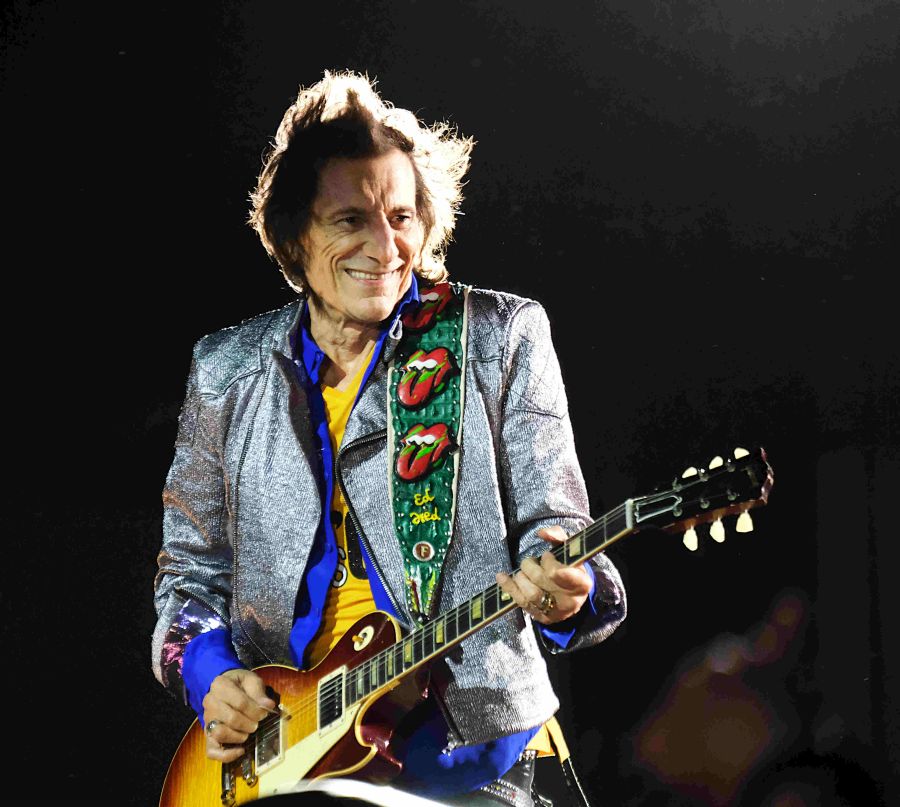 Photo by Geir Greni
---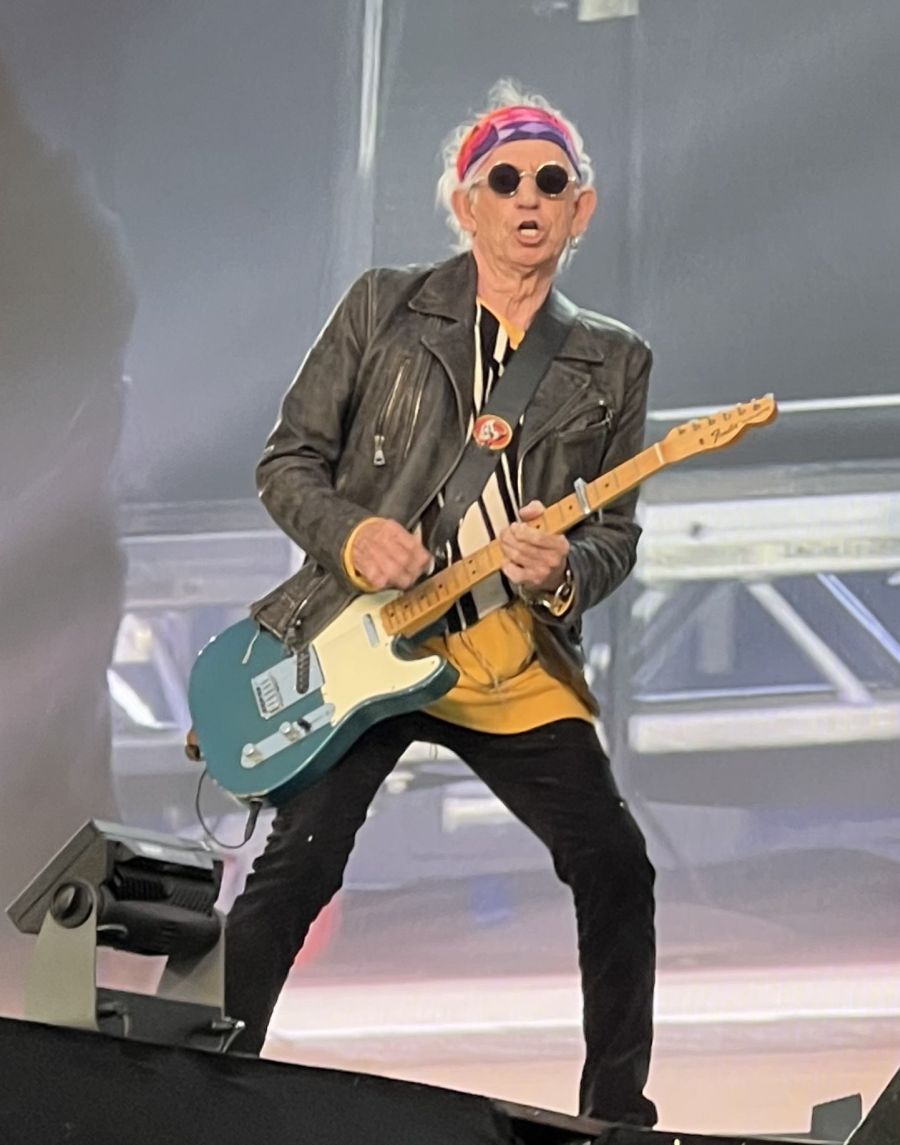 Photo by Jordan Samata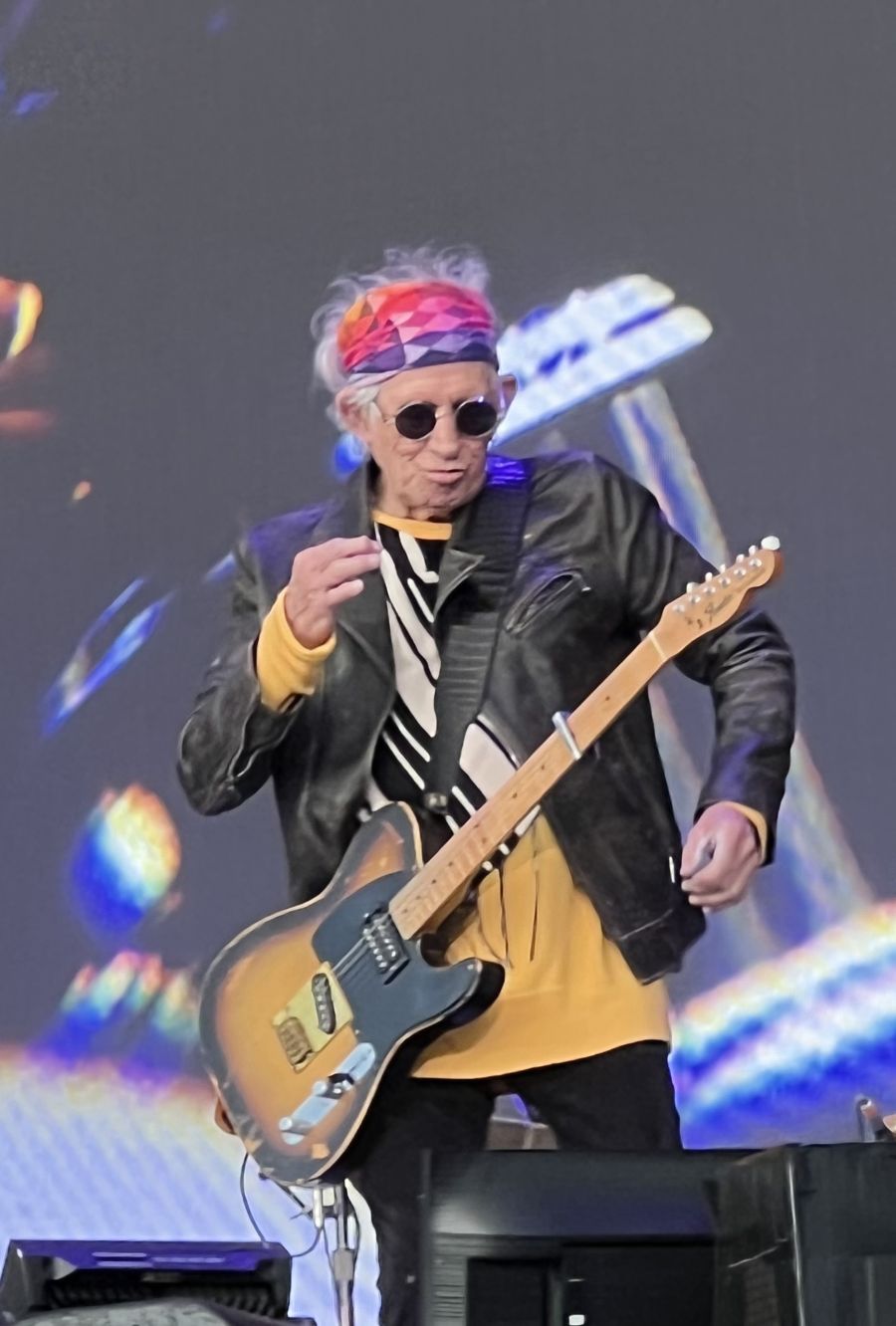 Photo by Jordan Samata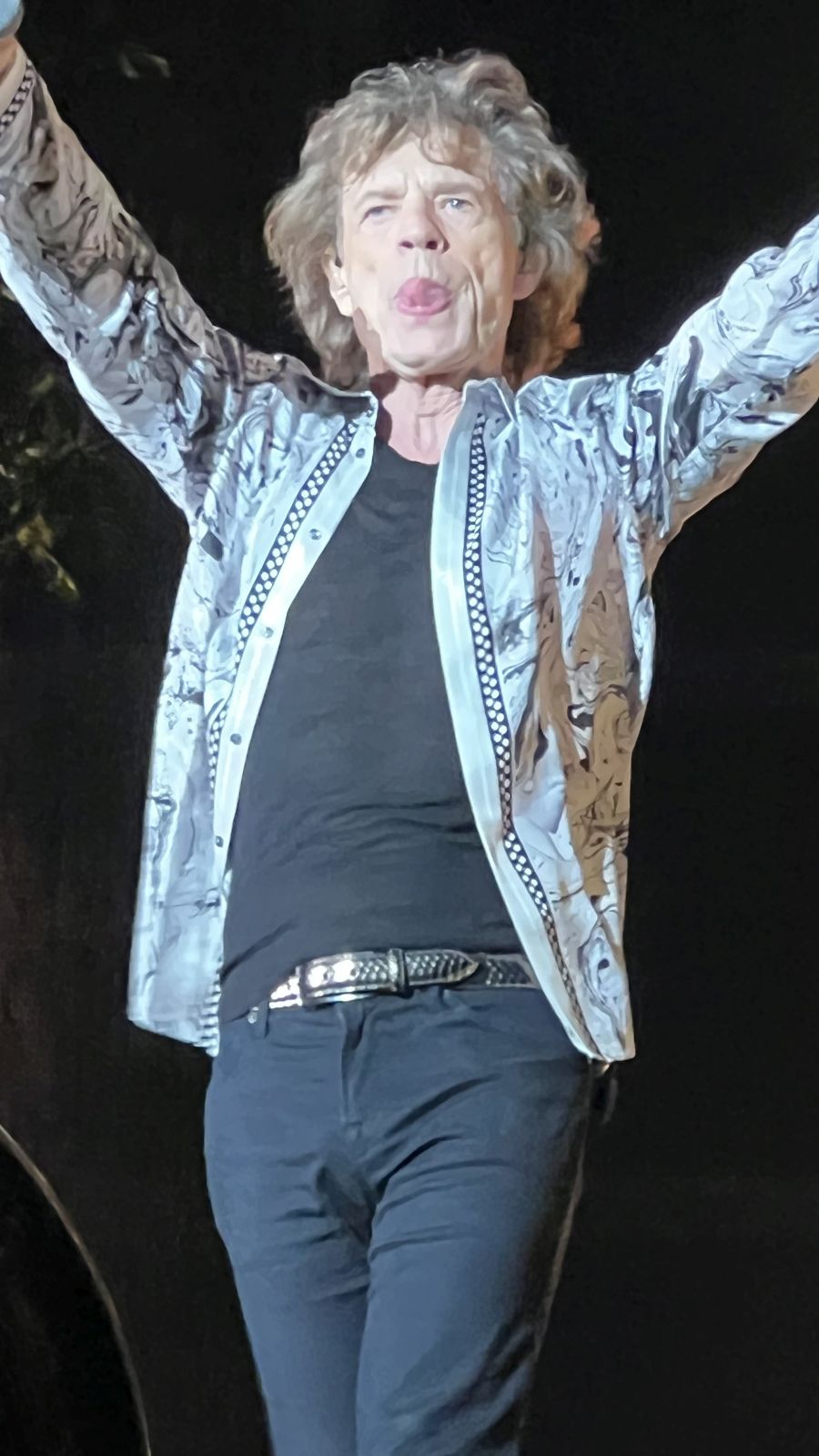 Photo by Jordan Samata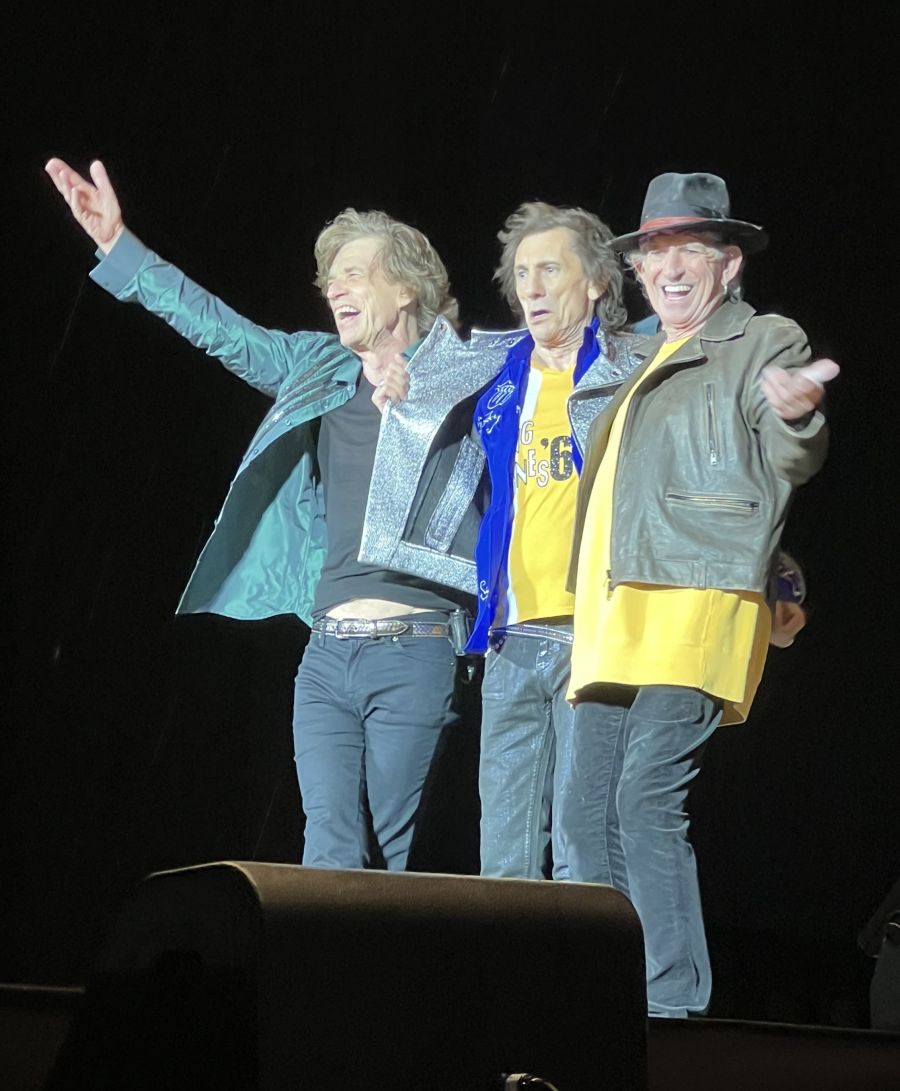 Photo by Jordan Samata
---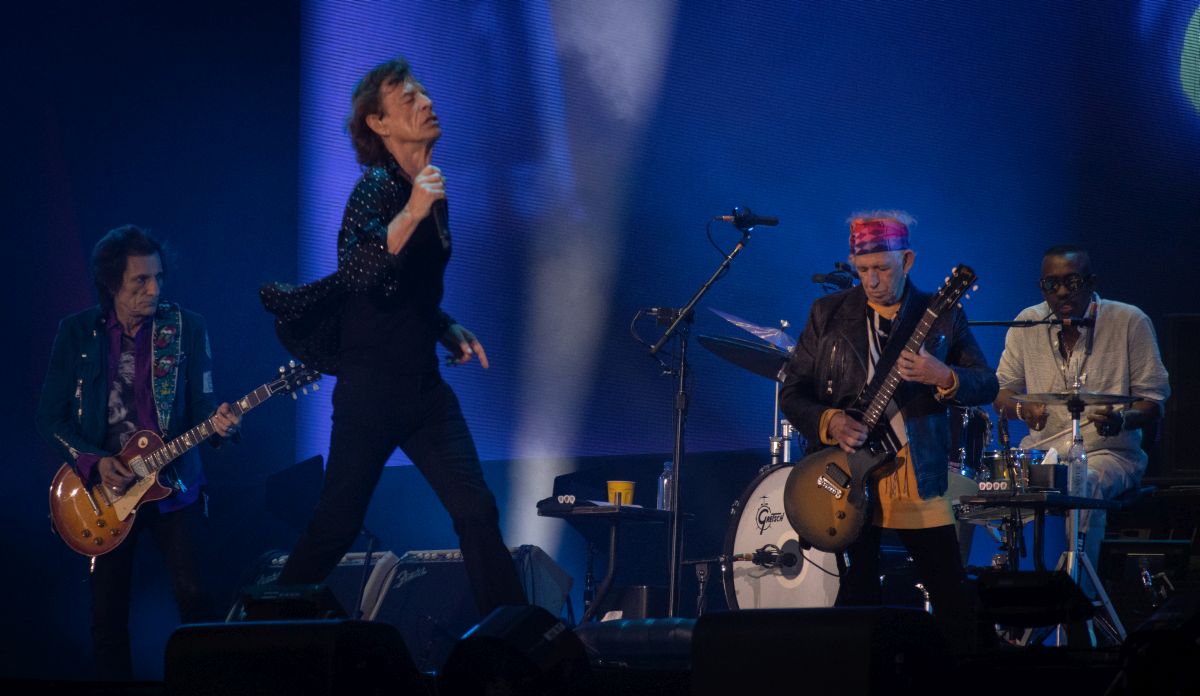 Photo by Josef Massinger
---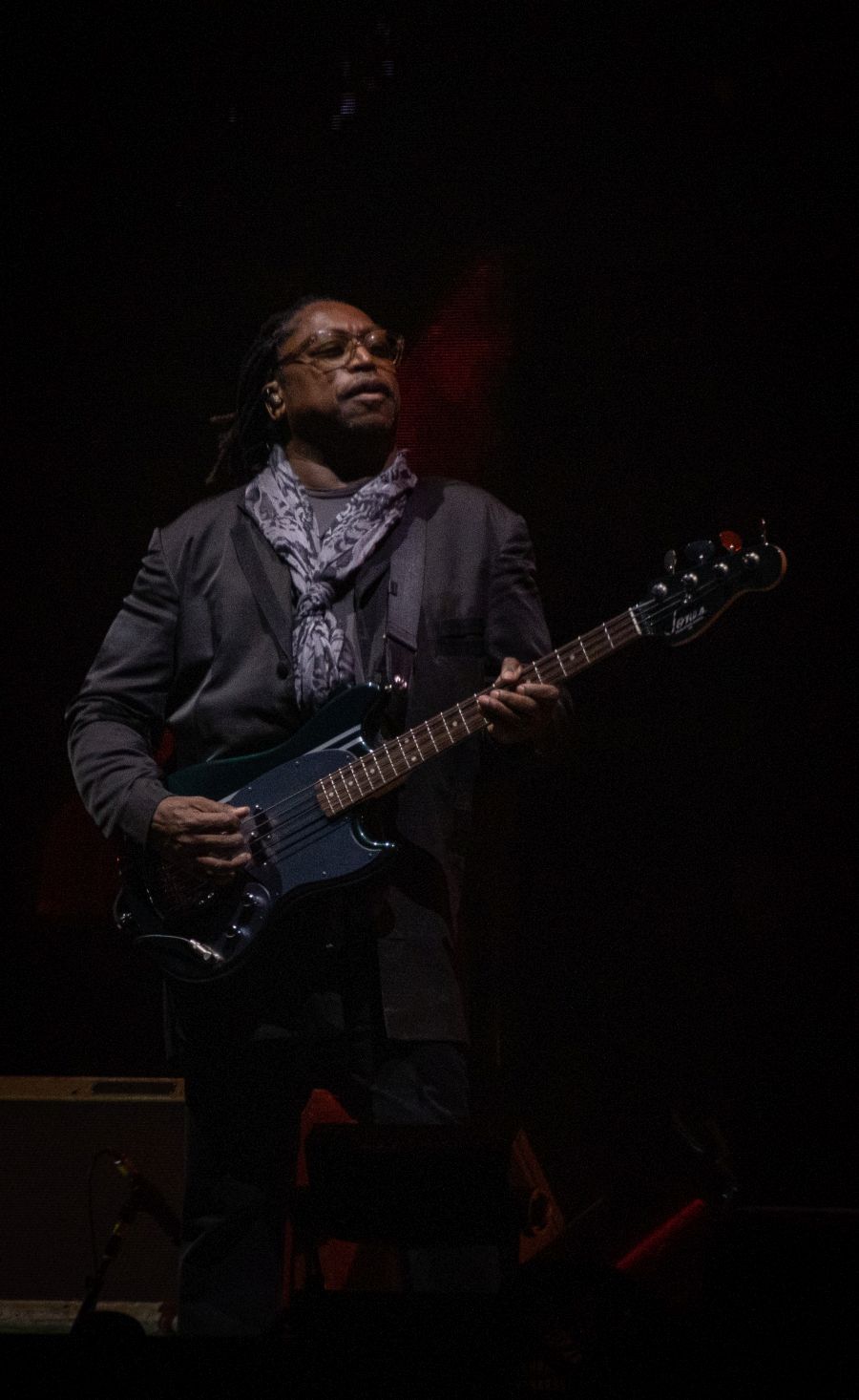 Photo by Josef Massinger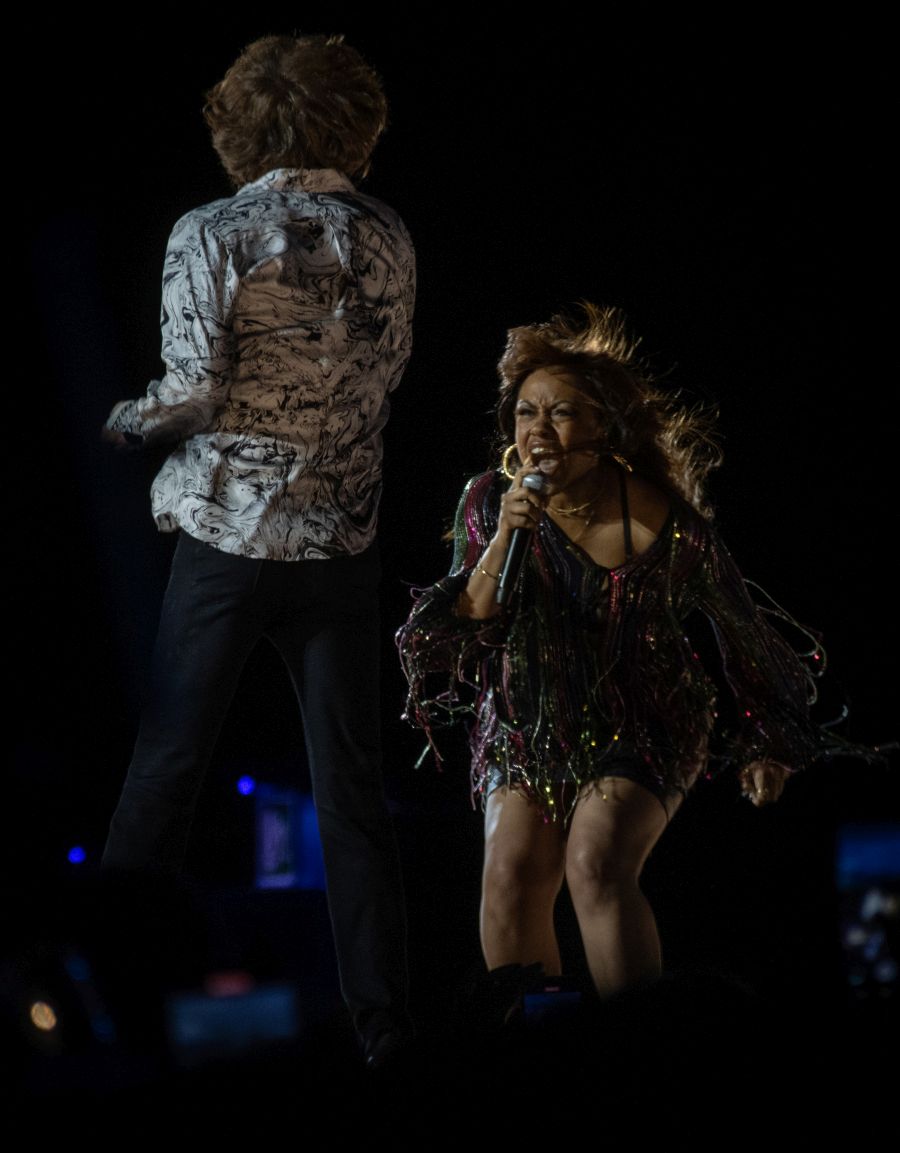 Photo by Josef Massinger
---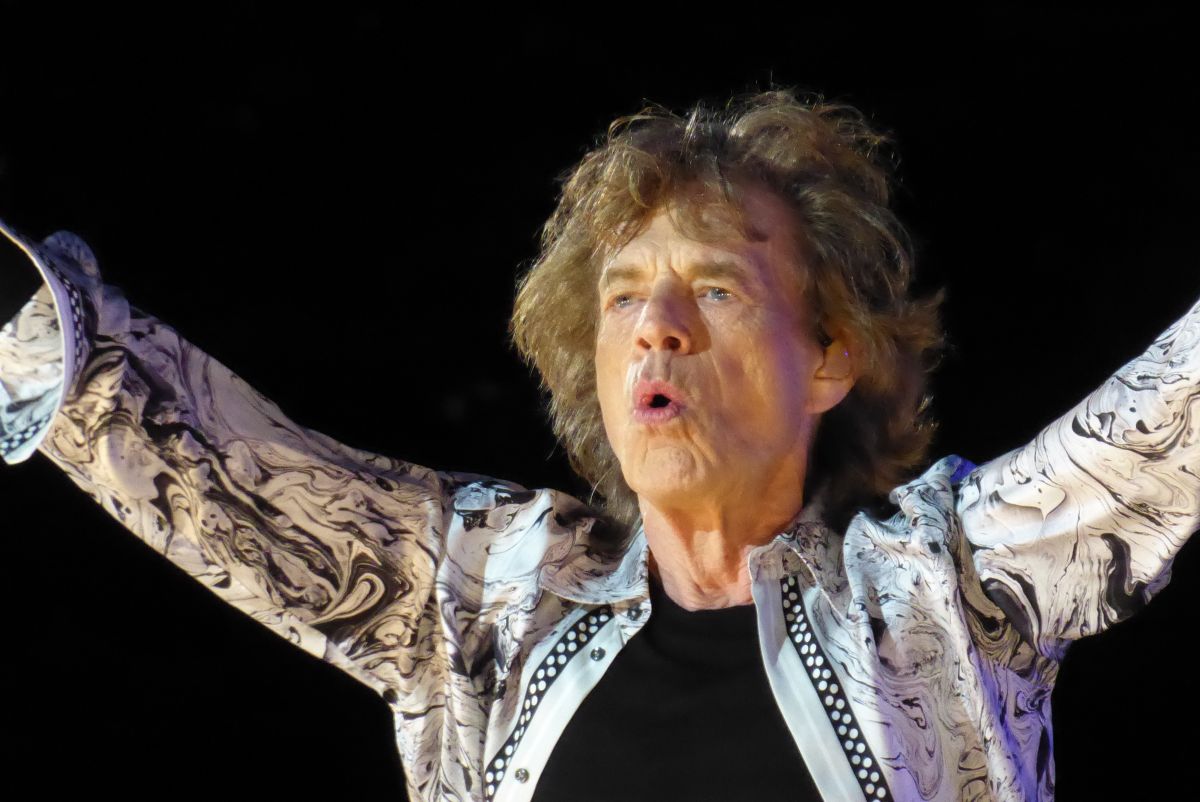 Photo by Jim Miller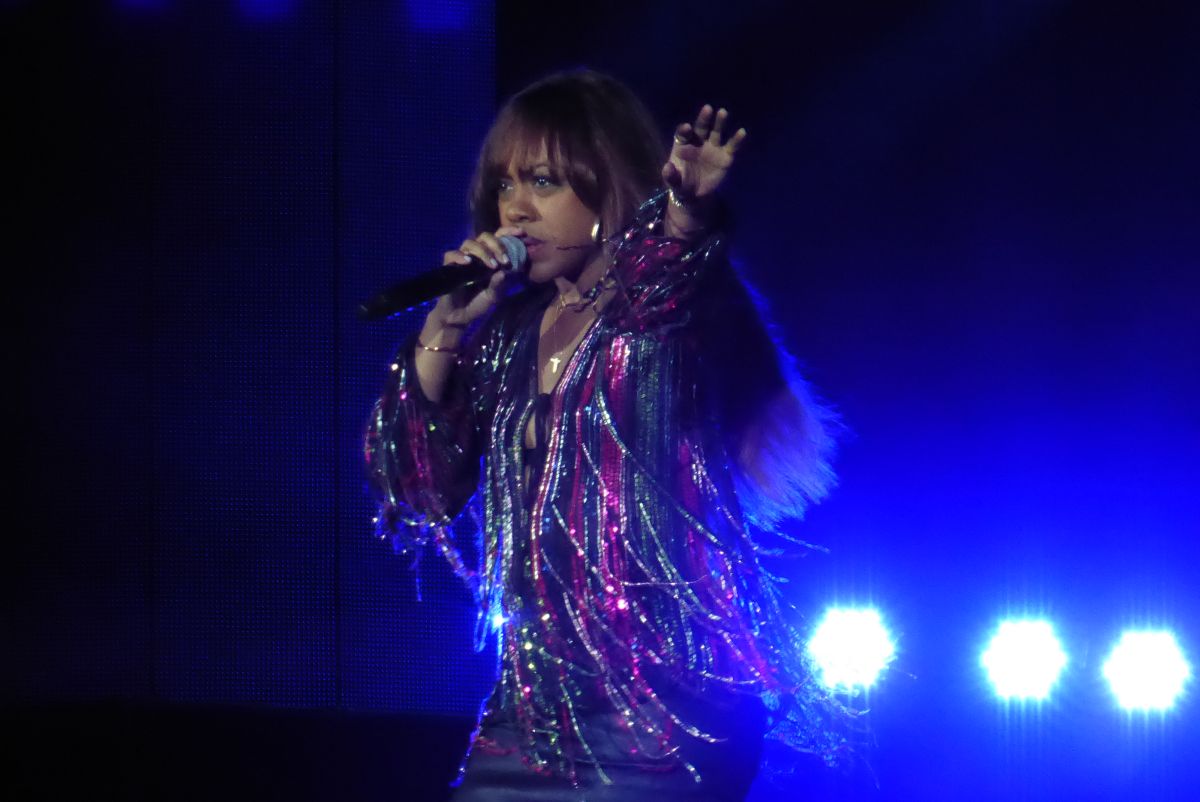 Photo by Jim Miller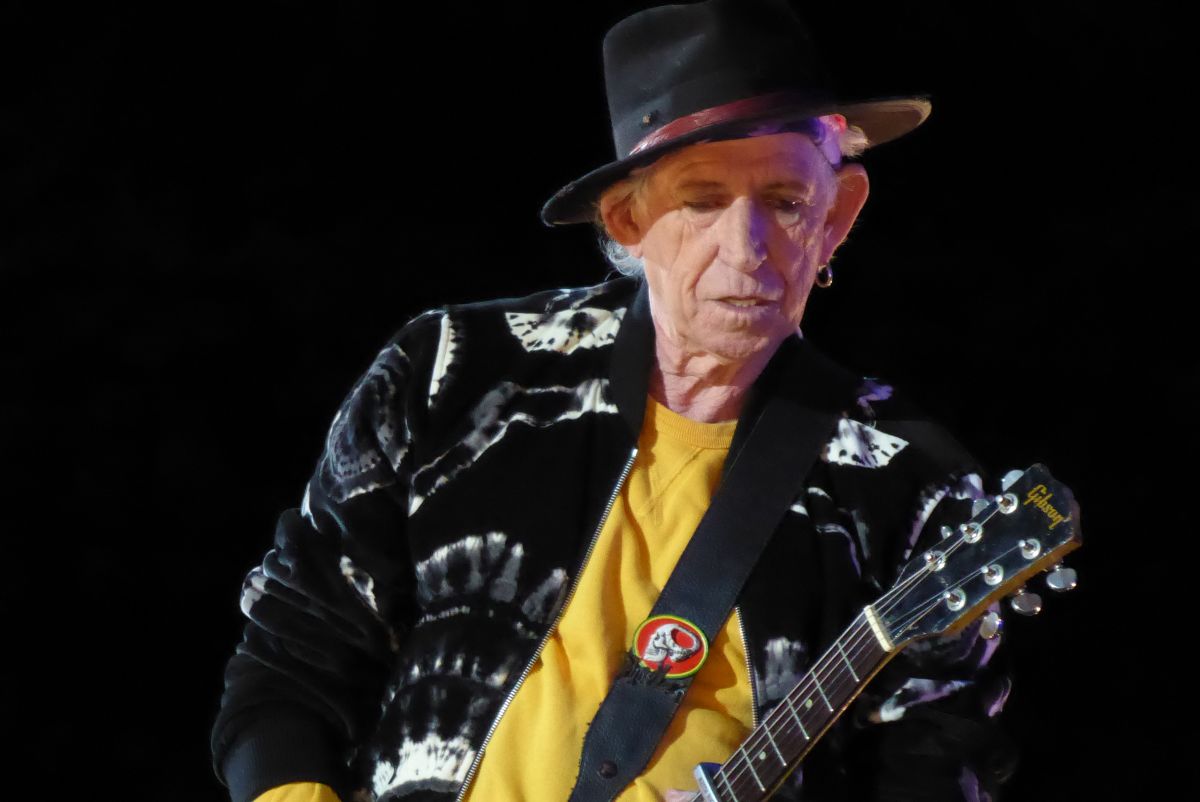 Photo by Jim Miller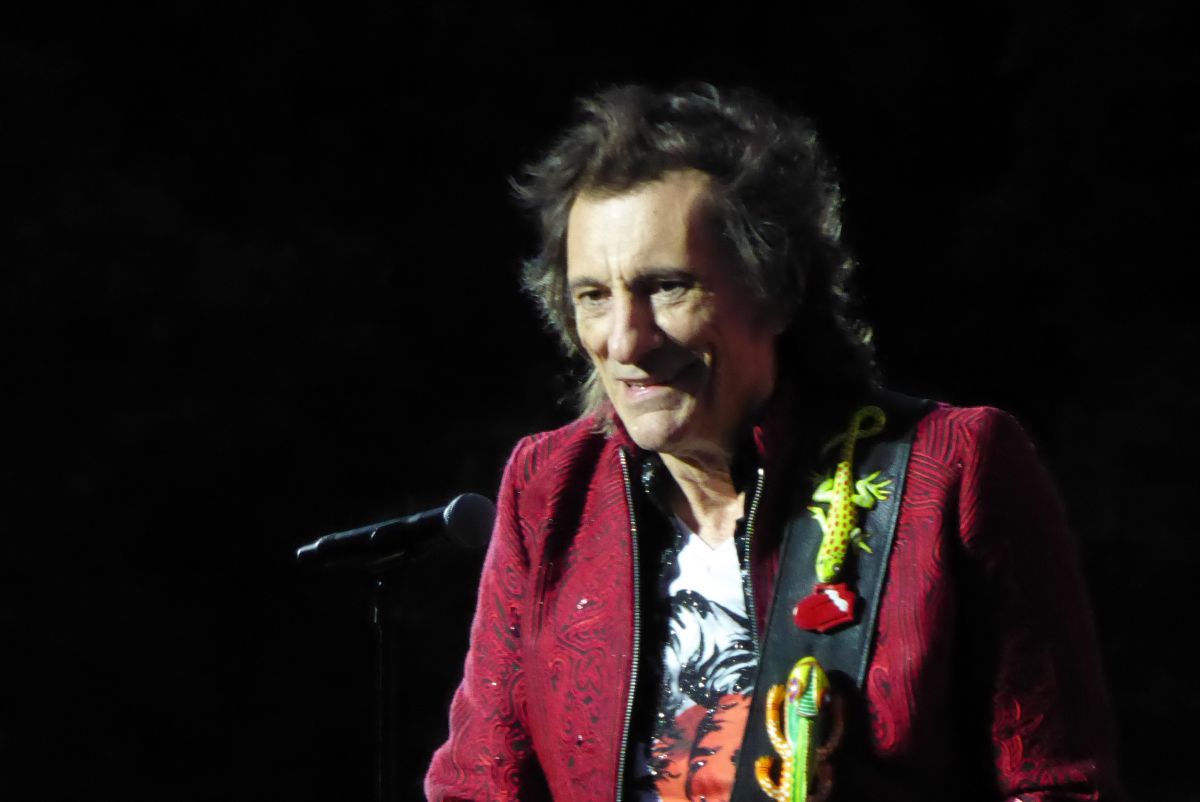 Photo by Jim Miller
---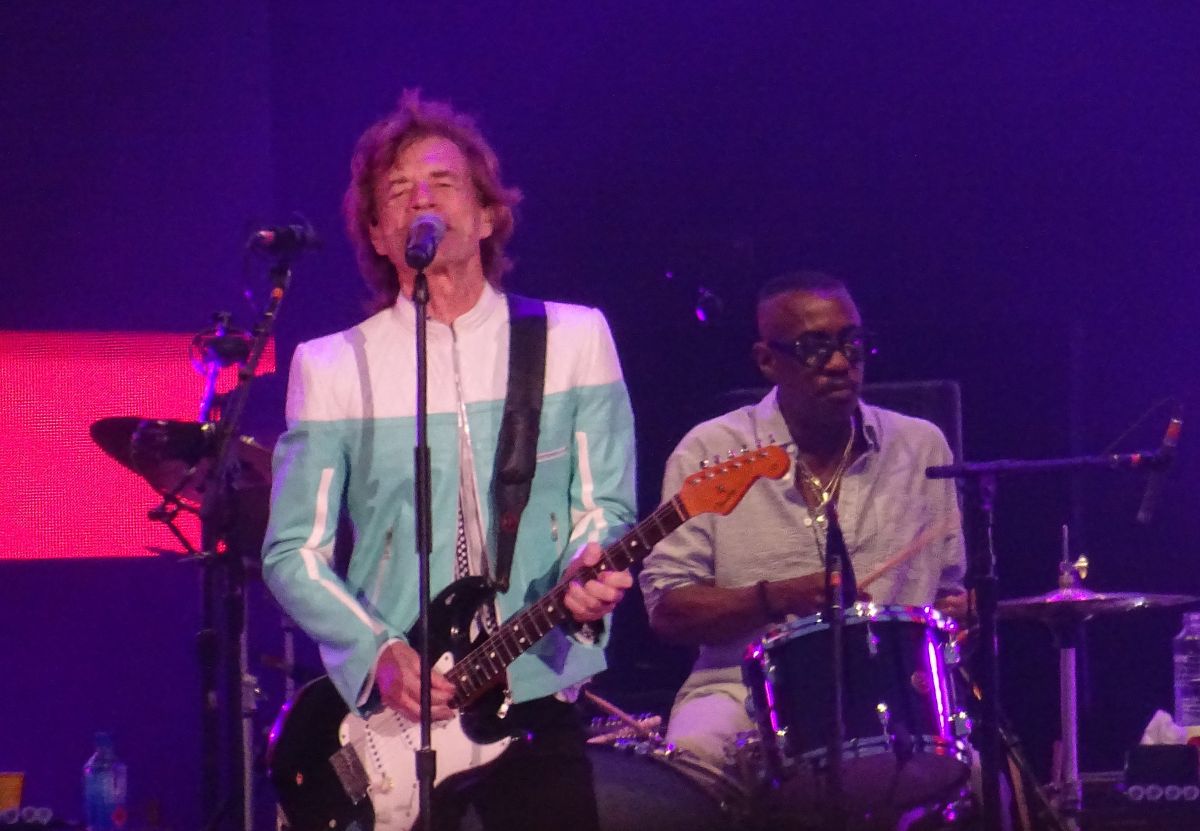 Photo by Simon Ward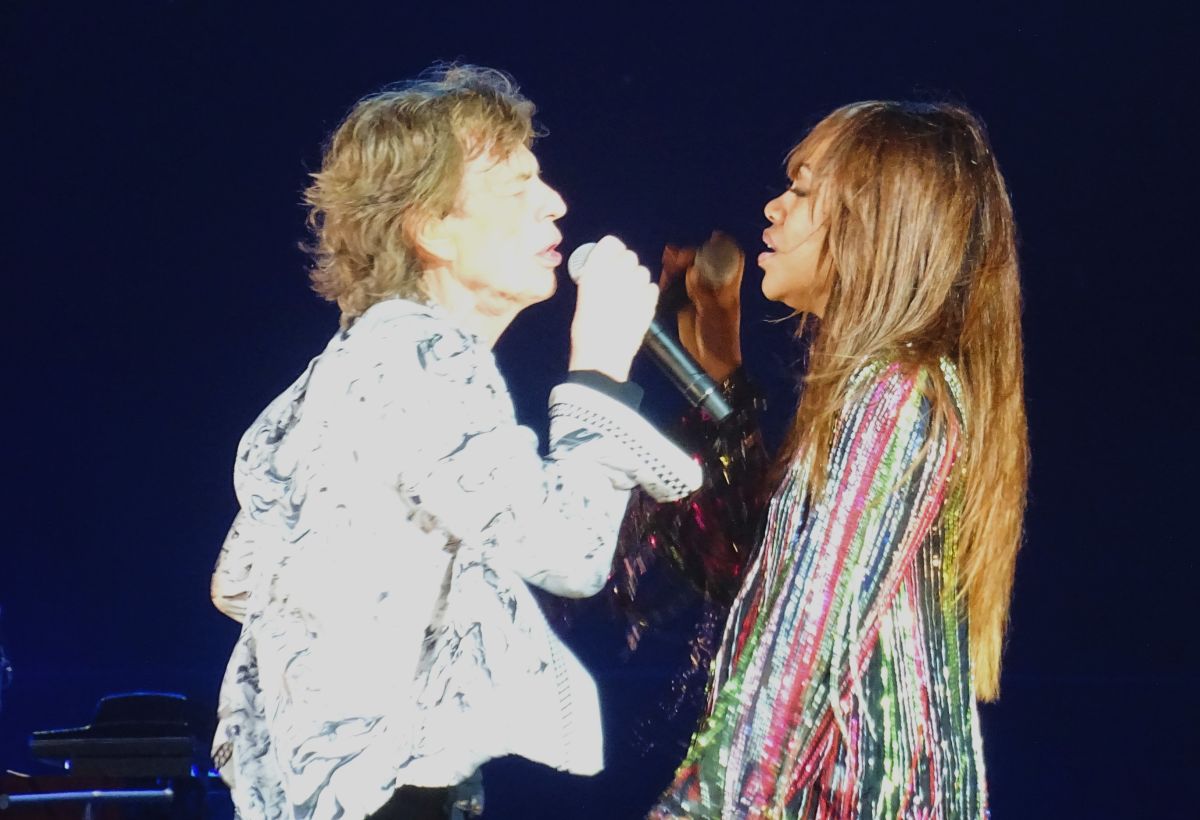 Photo by Simon Ward
---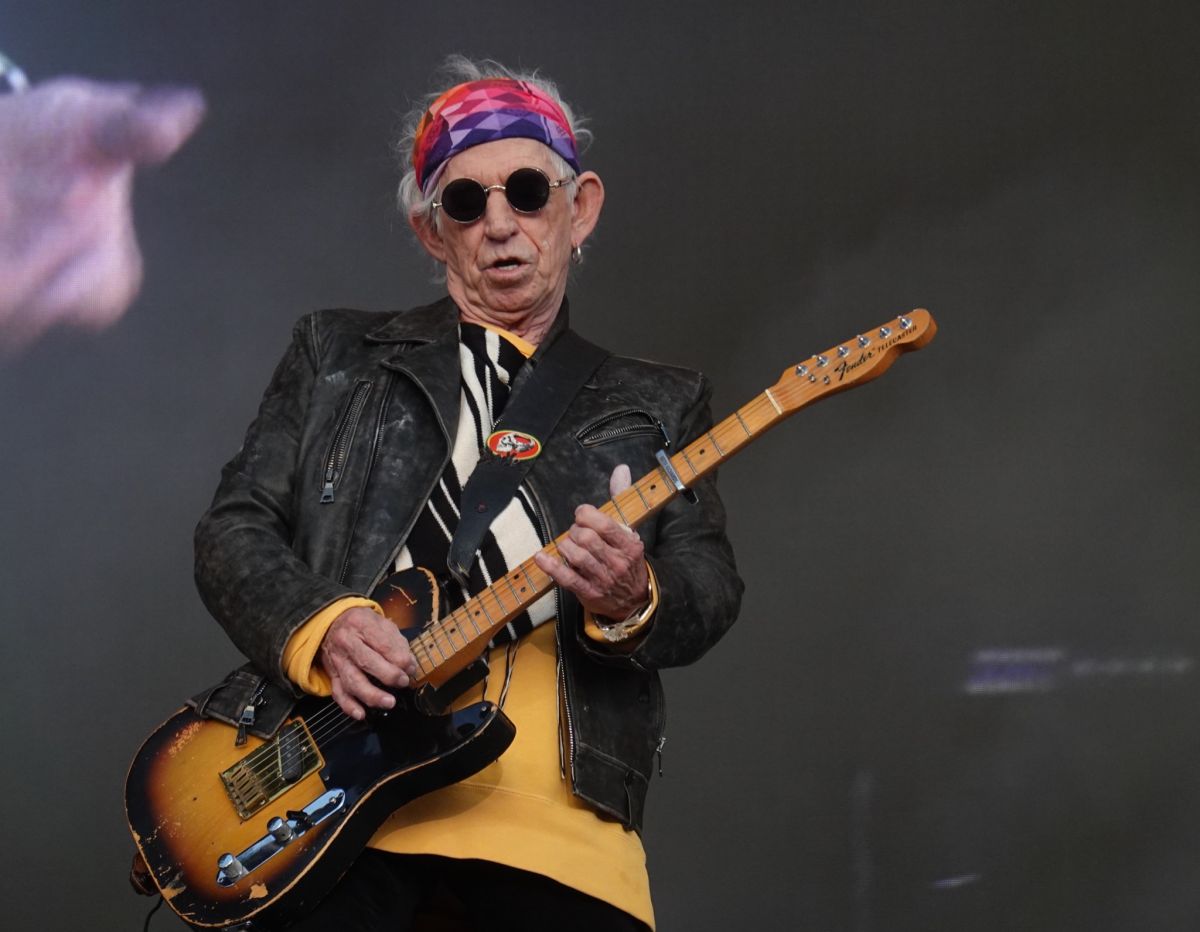 Photo by Hendrik Mulder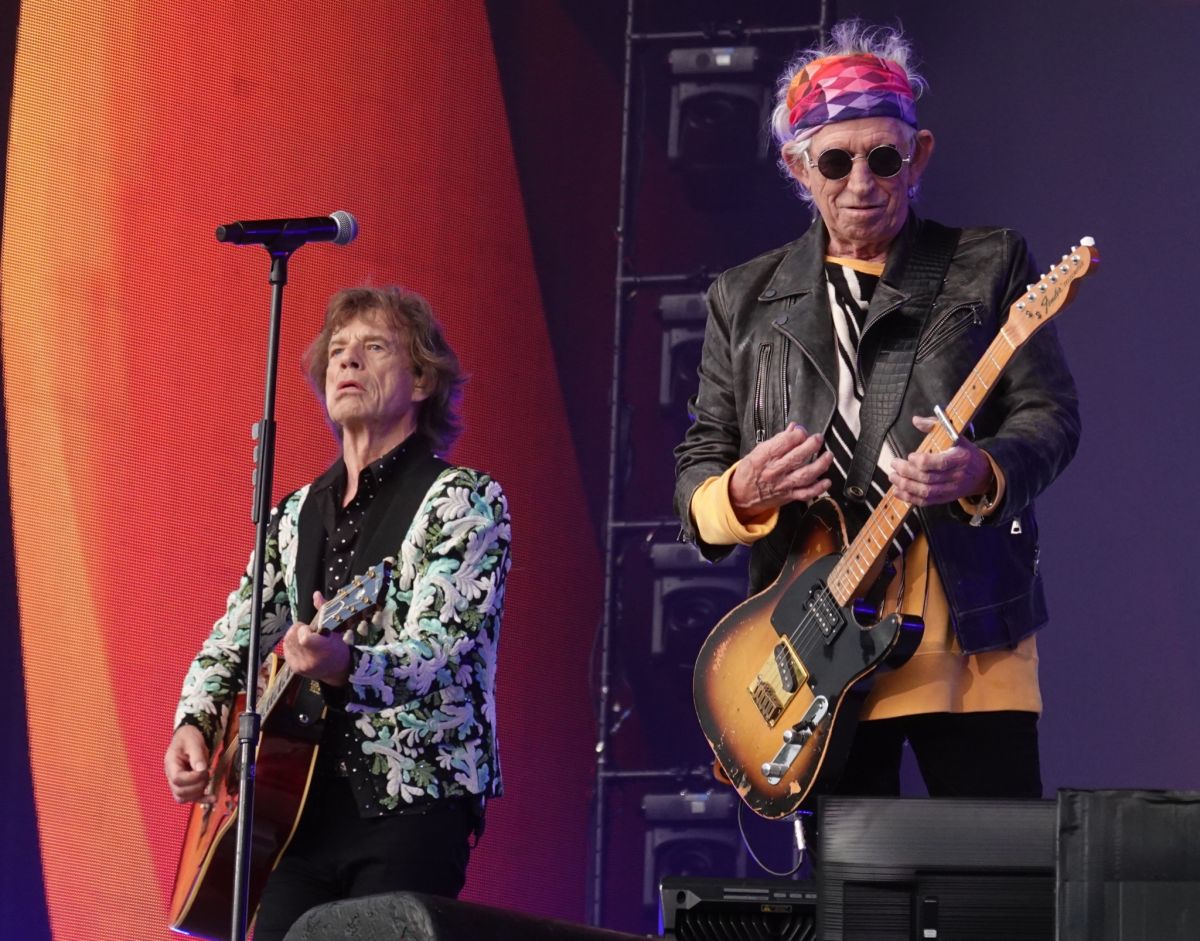 Photo by Hendrik Mulder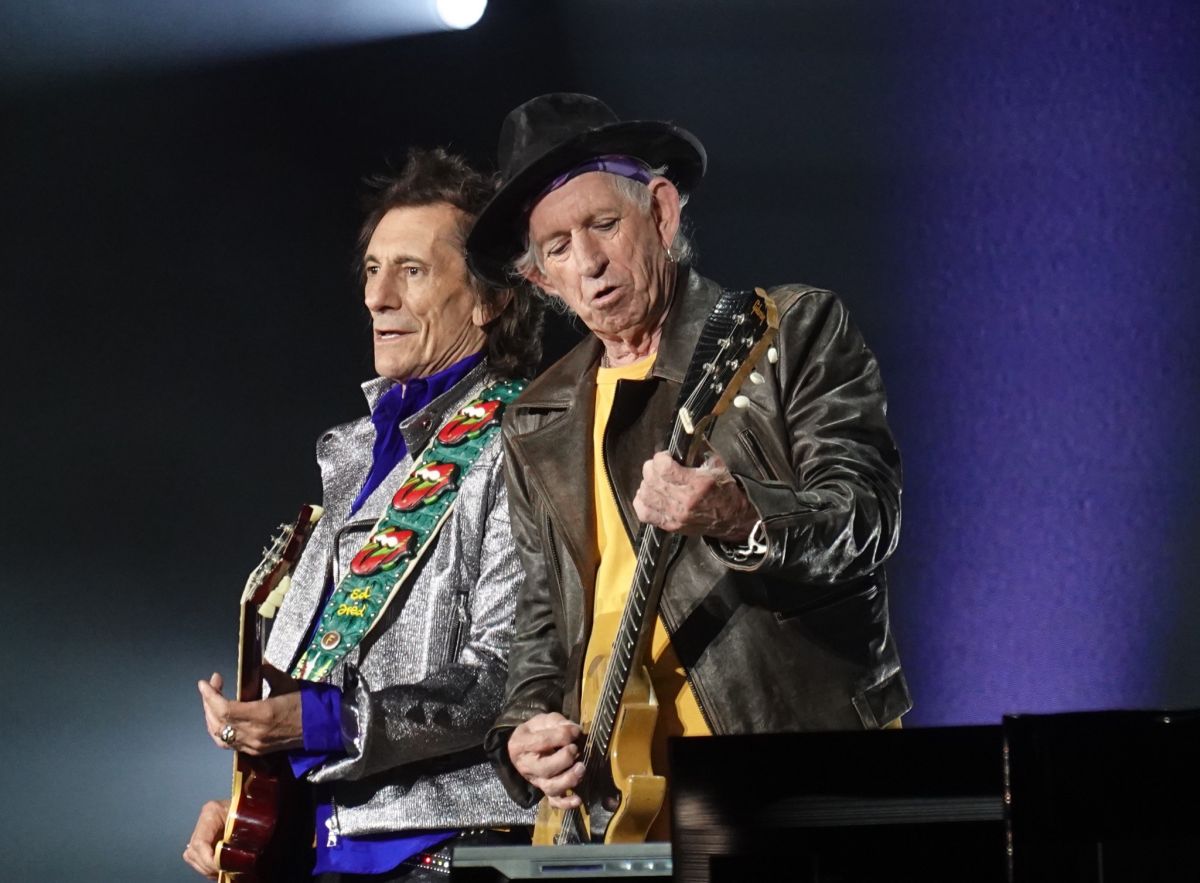 Photo by Hendrik Mulder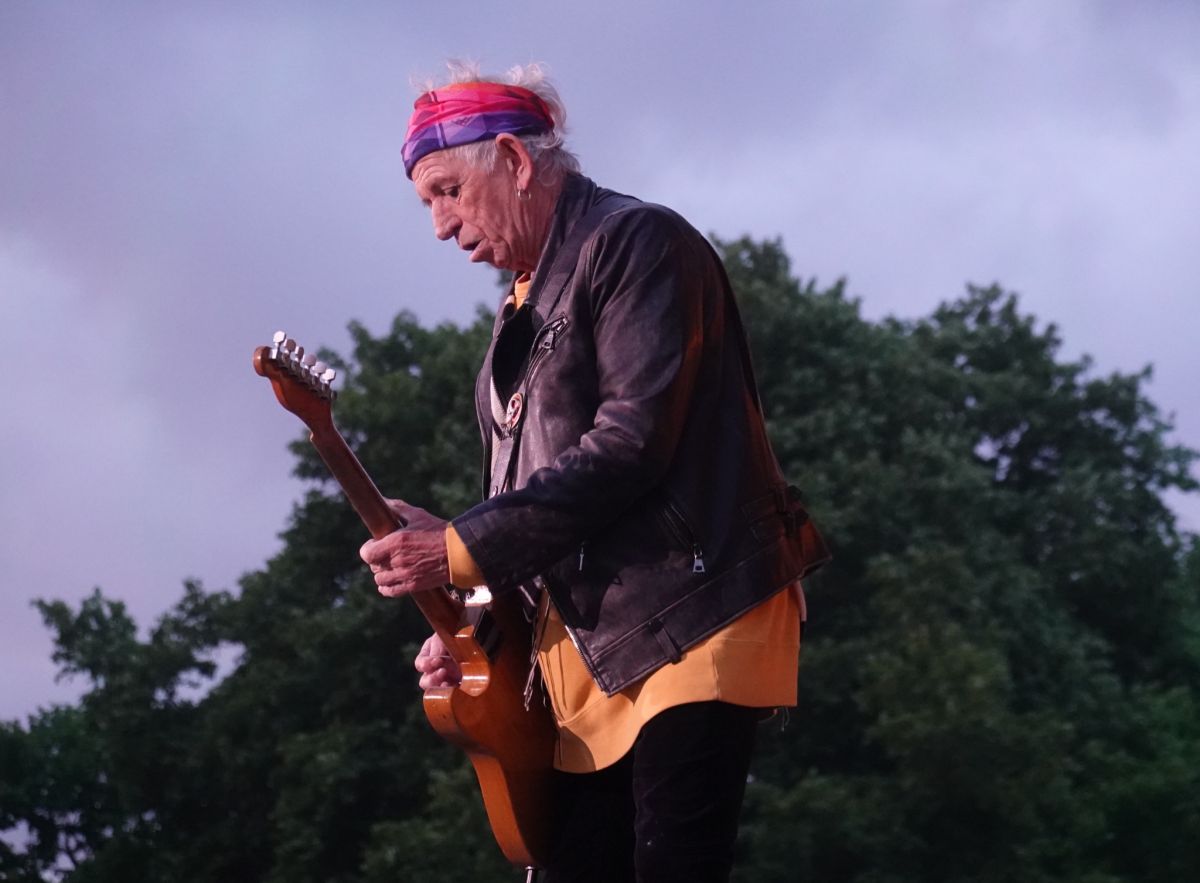 Photo by Hendrik Mulder
---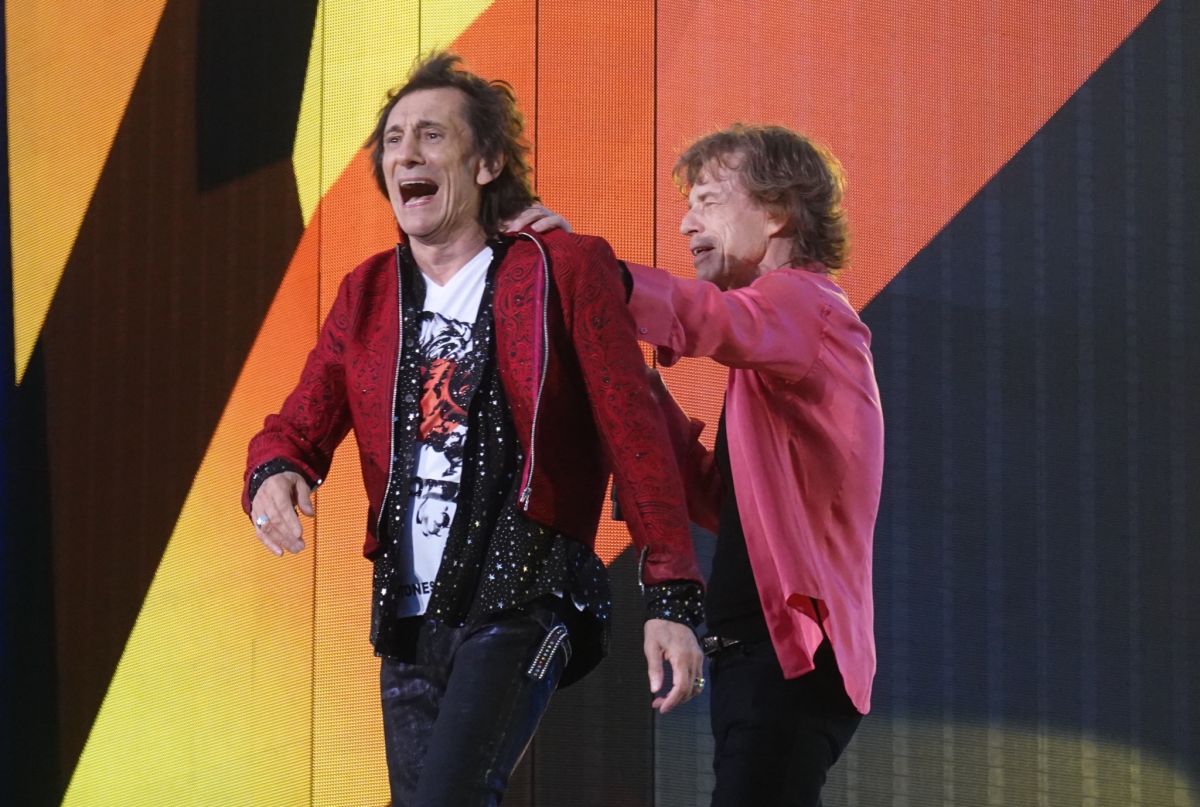 Photo by Hendrik Mulder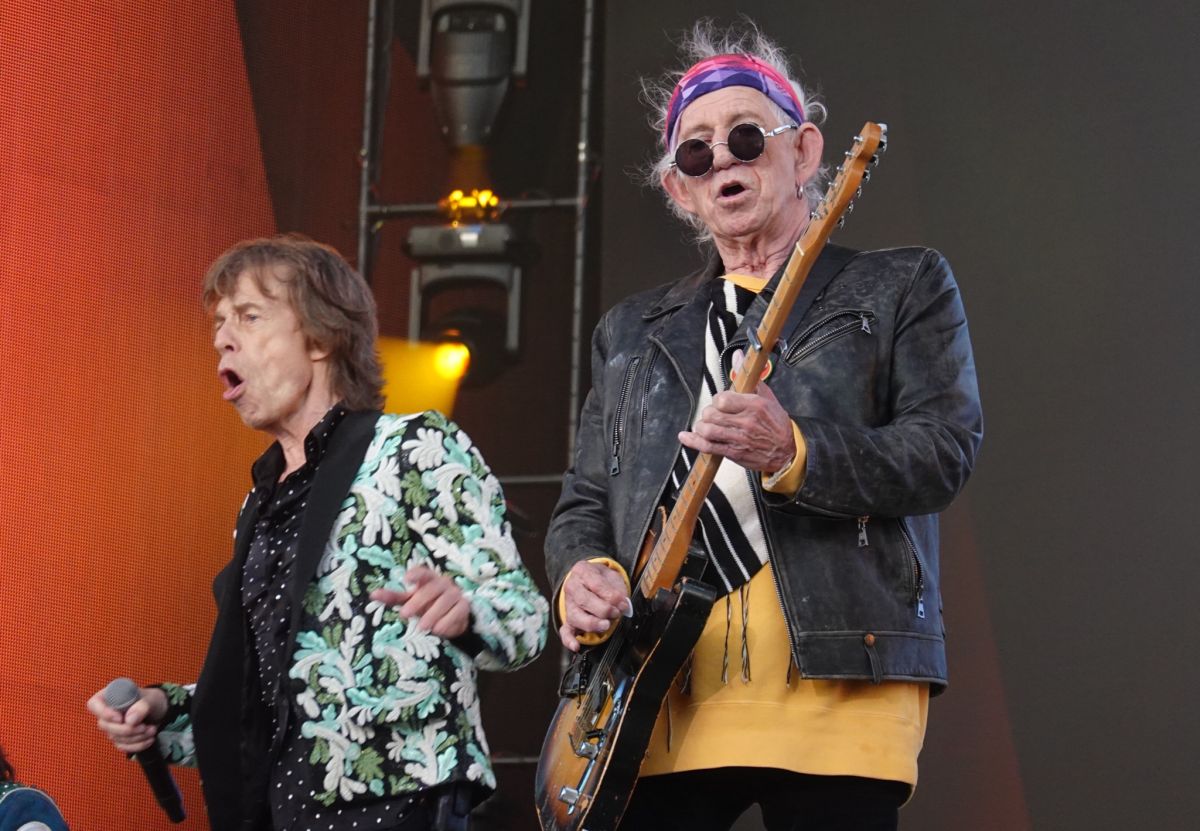 Photo by Hendrik Mulder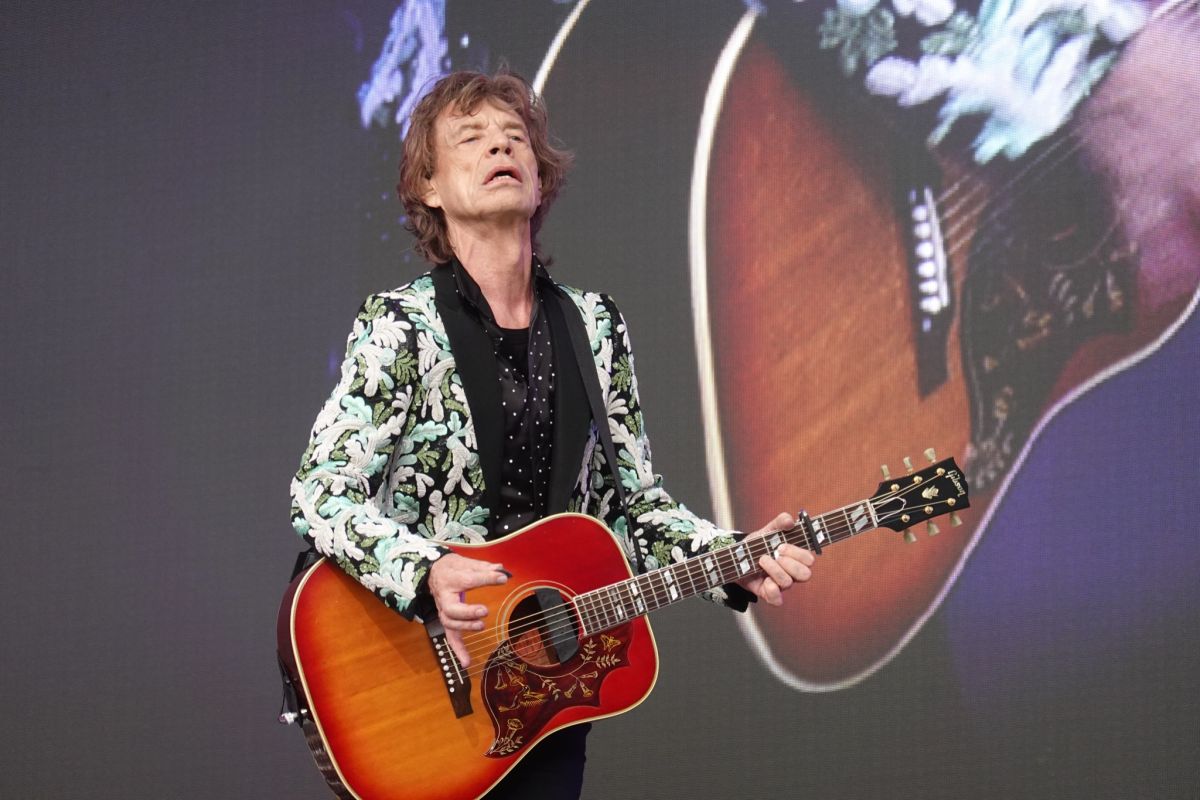 Photo by Hendrik Mulder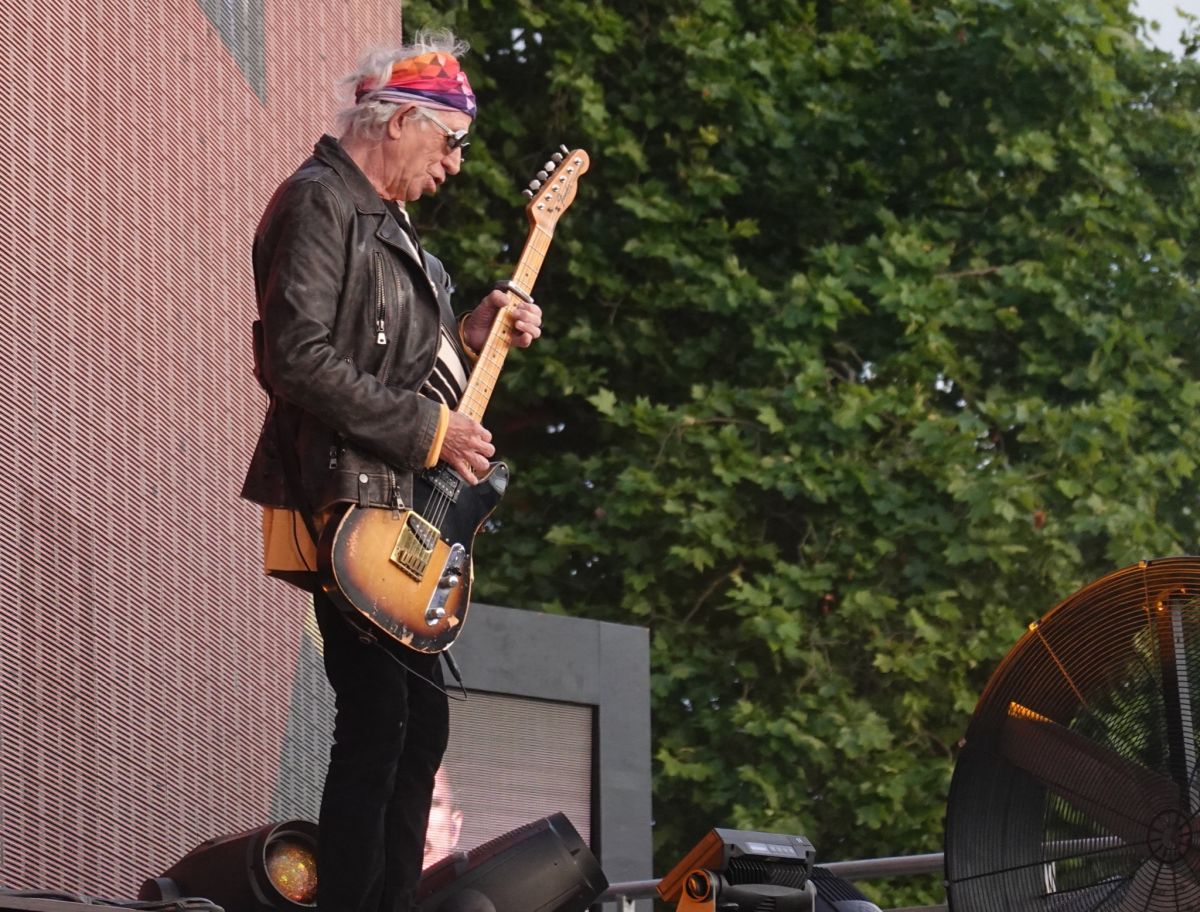 Photo by Hendrik Mulder
---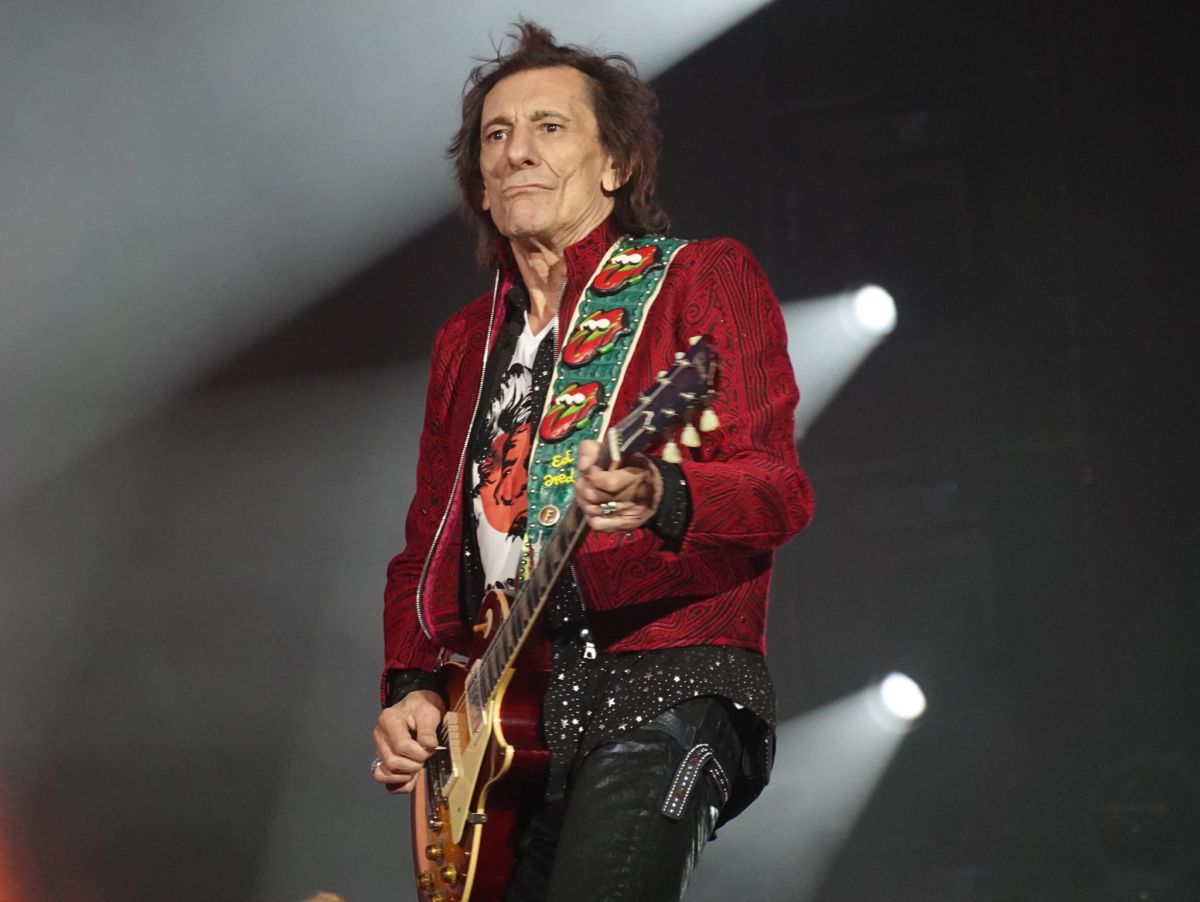 Photo by Hendrik Mulder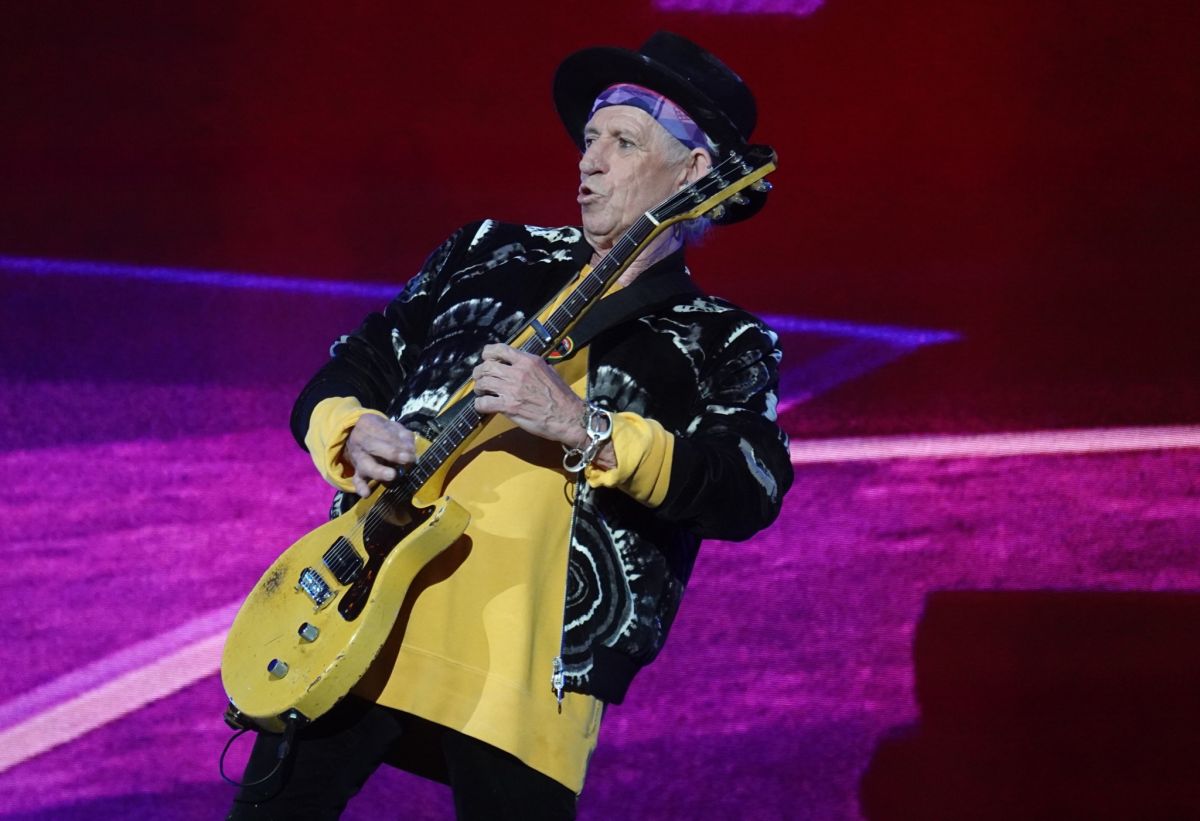 Photo by Hendrik Mulder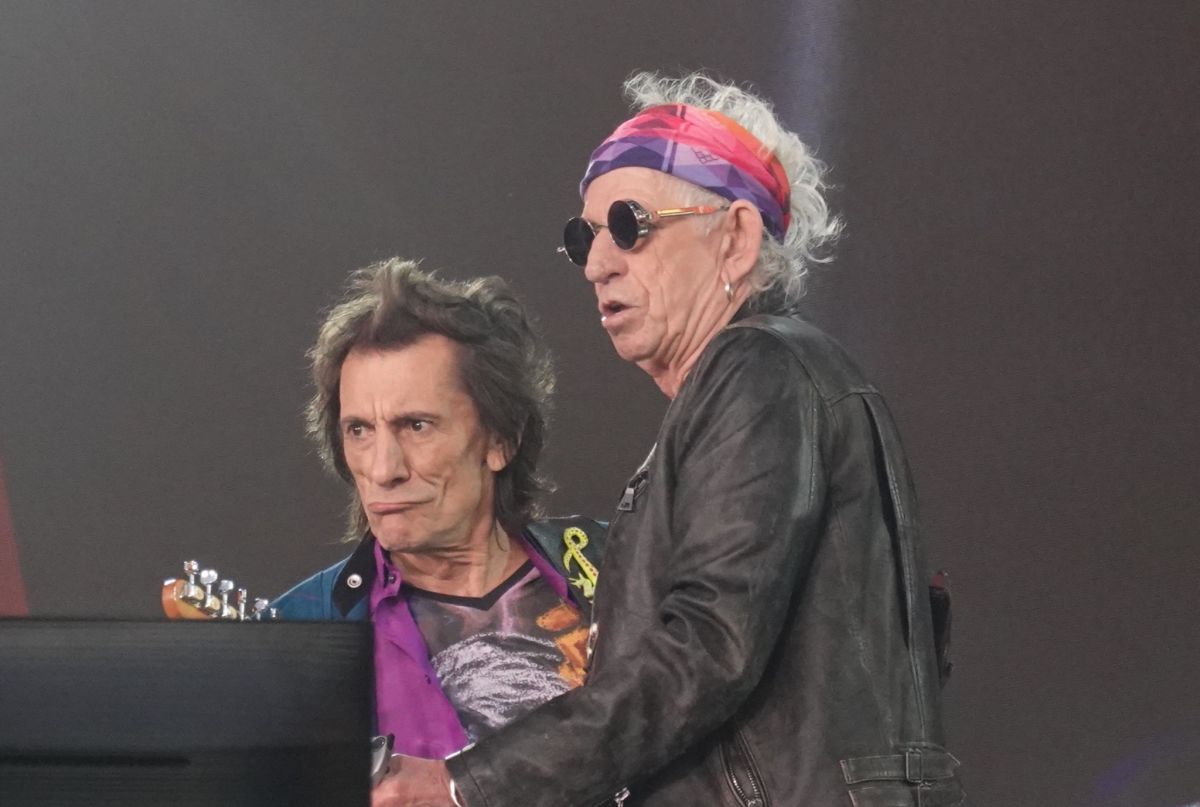 Photo by Hendrik Mulder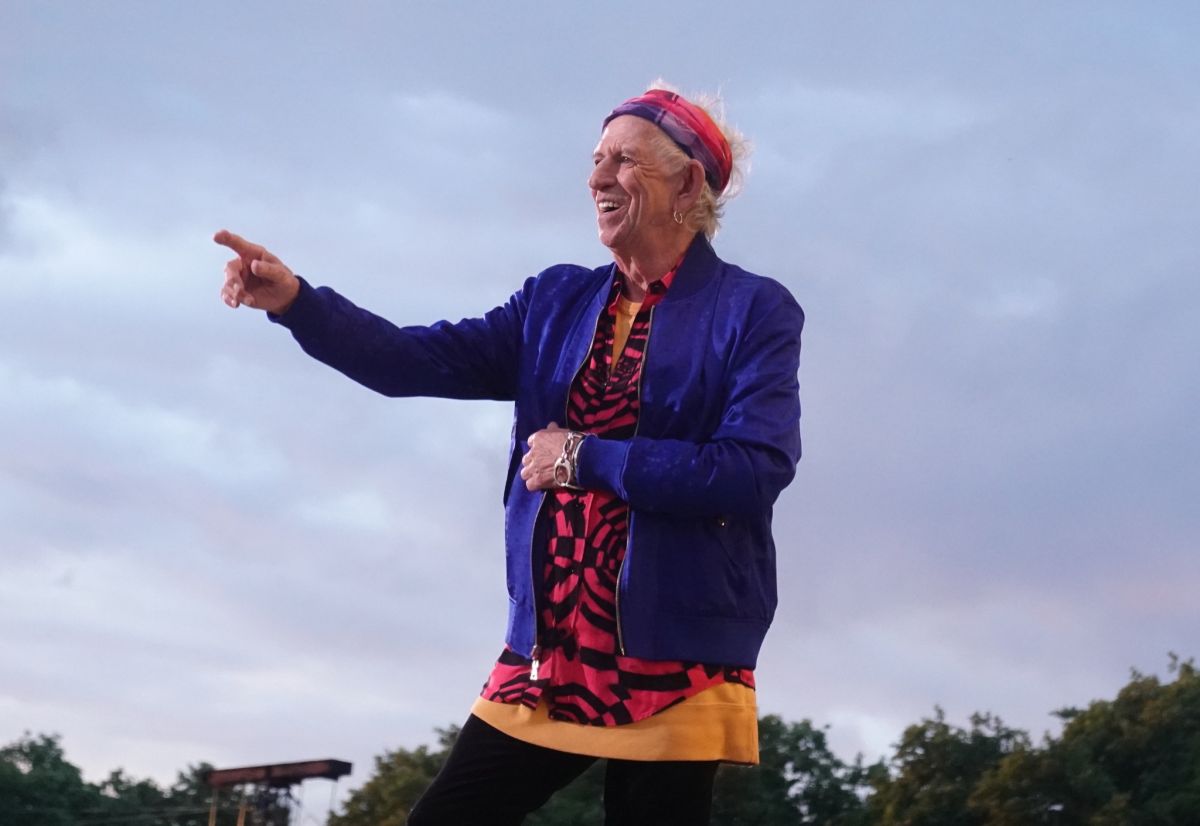 Photo by Hendrik Mulder
---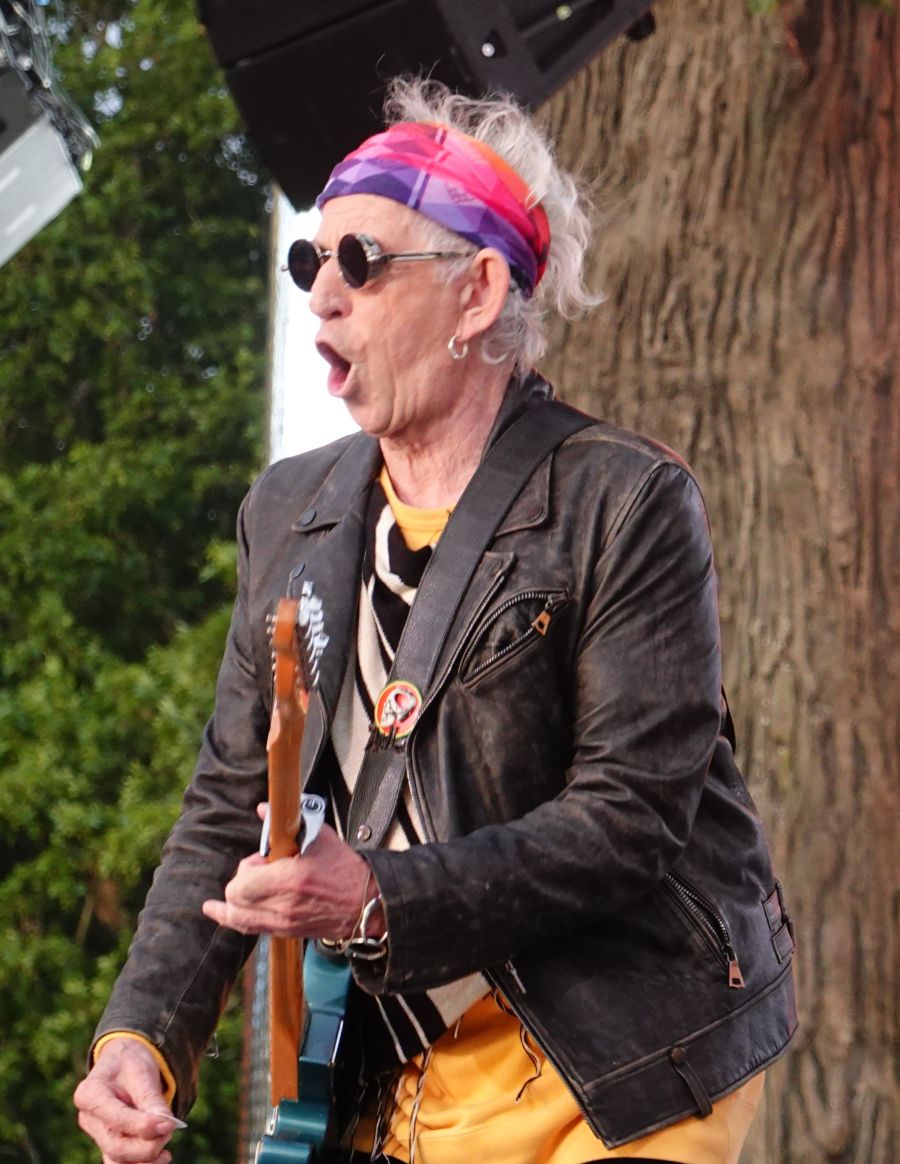 Photo by Jan Veeken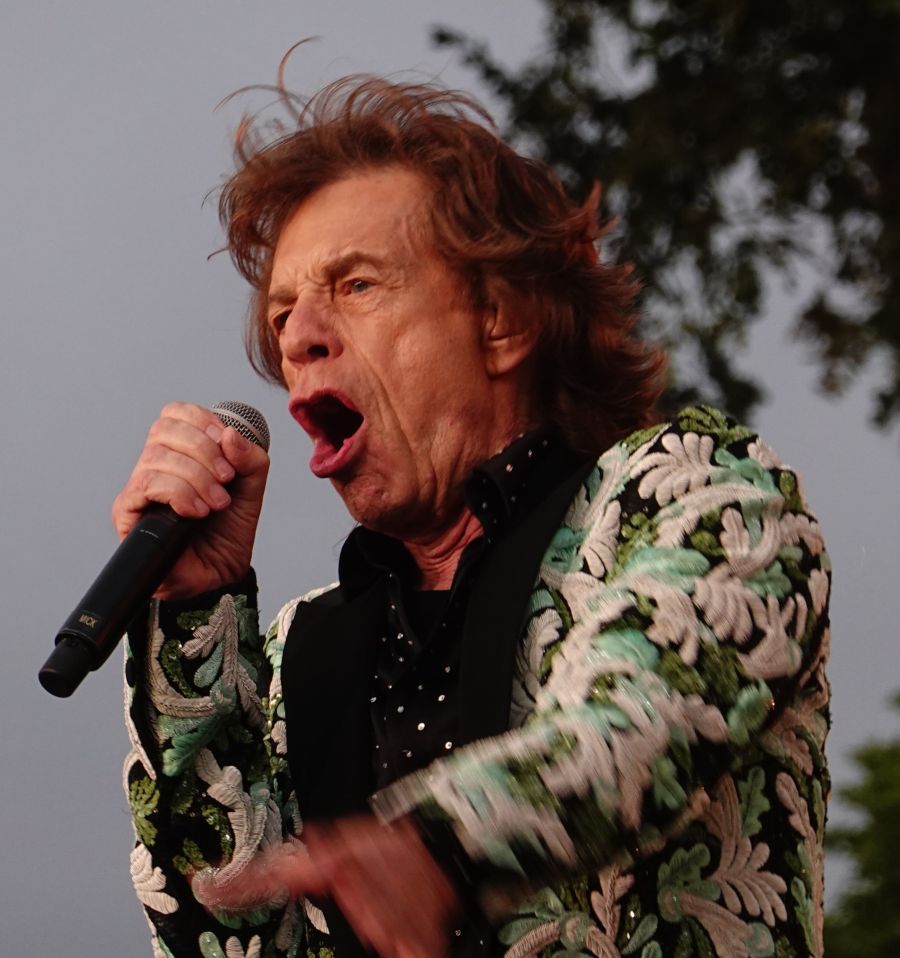 Photo by Jan Veeken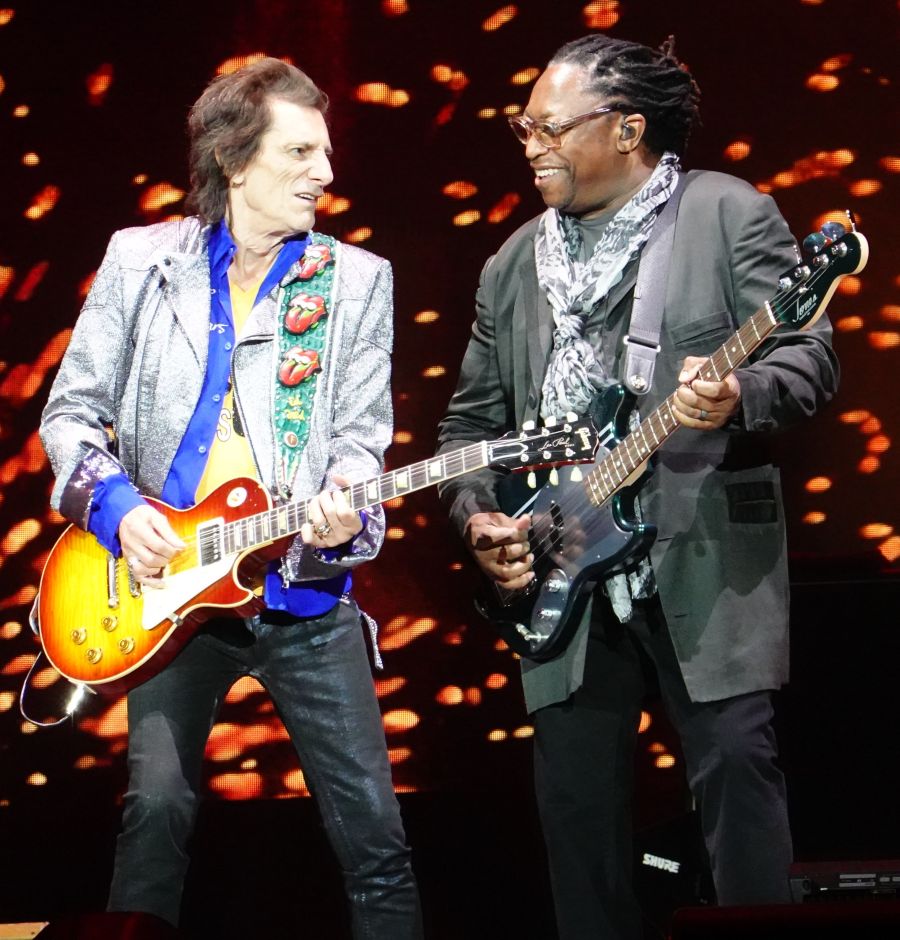 Photo by Jan Veeken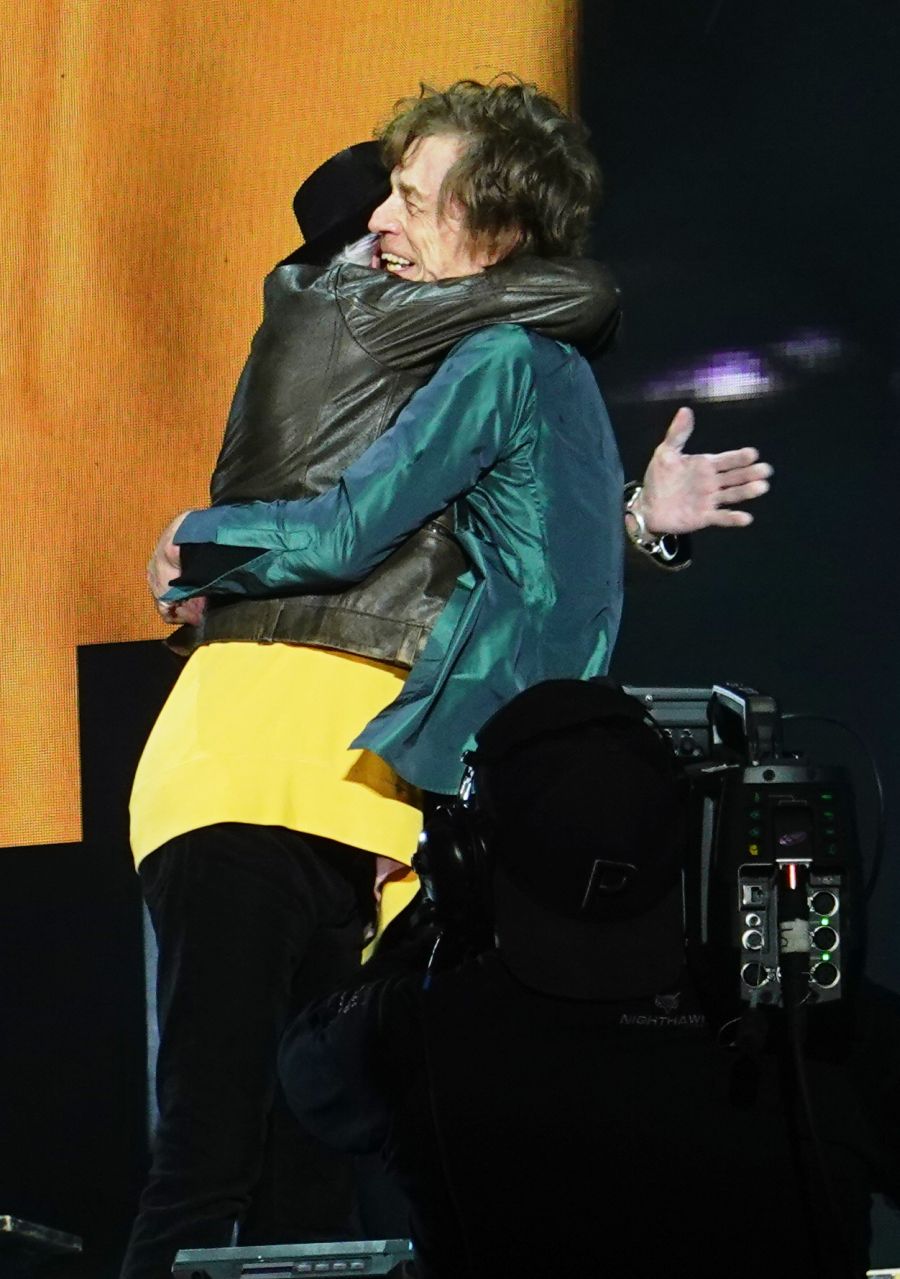 Photo by Jan Veeken
---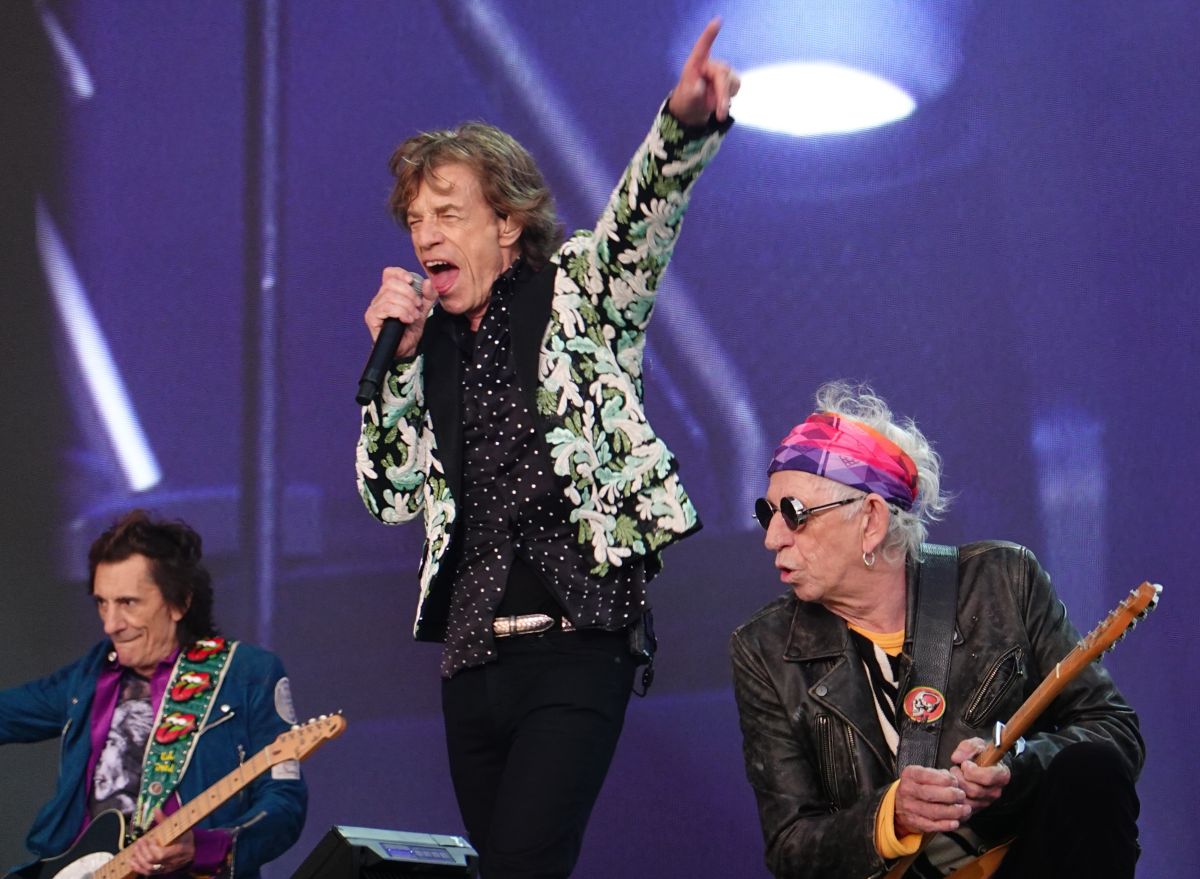 Photo by Jan Veeken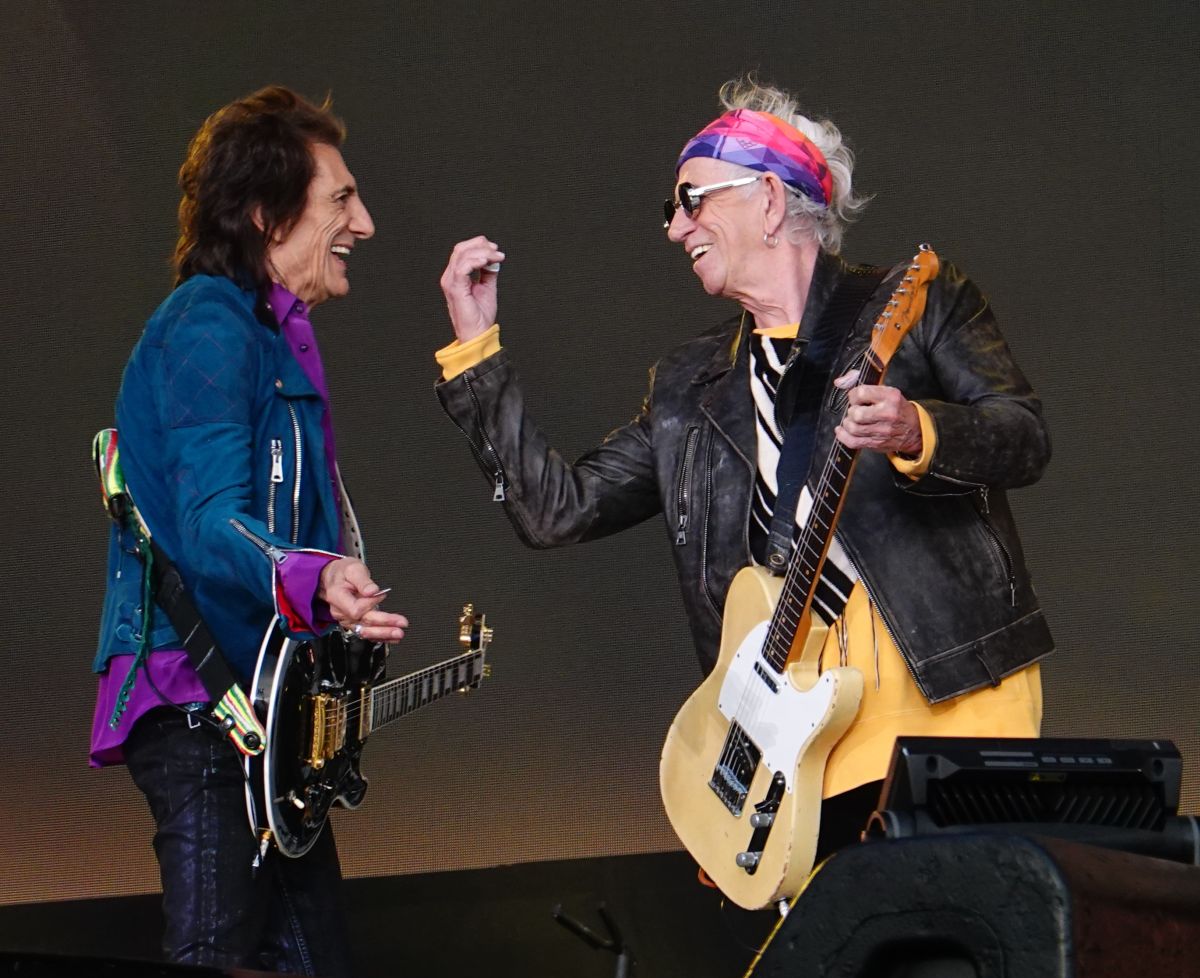 Photo by Jan Veeken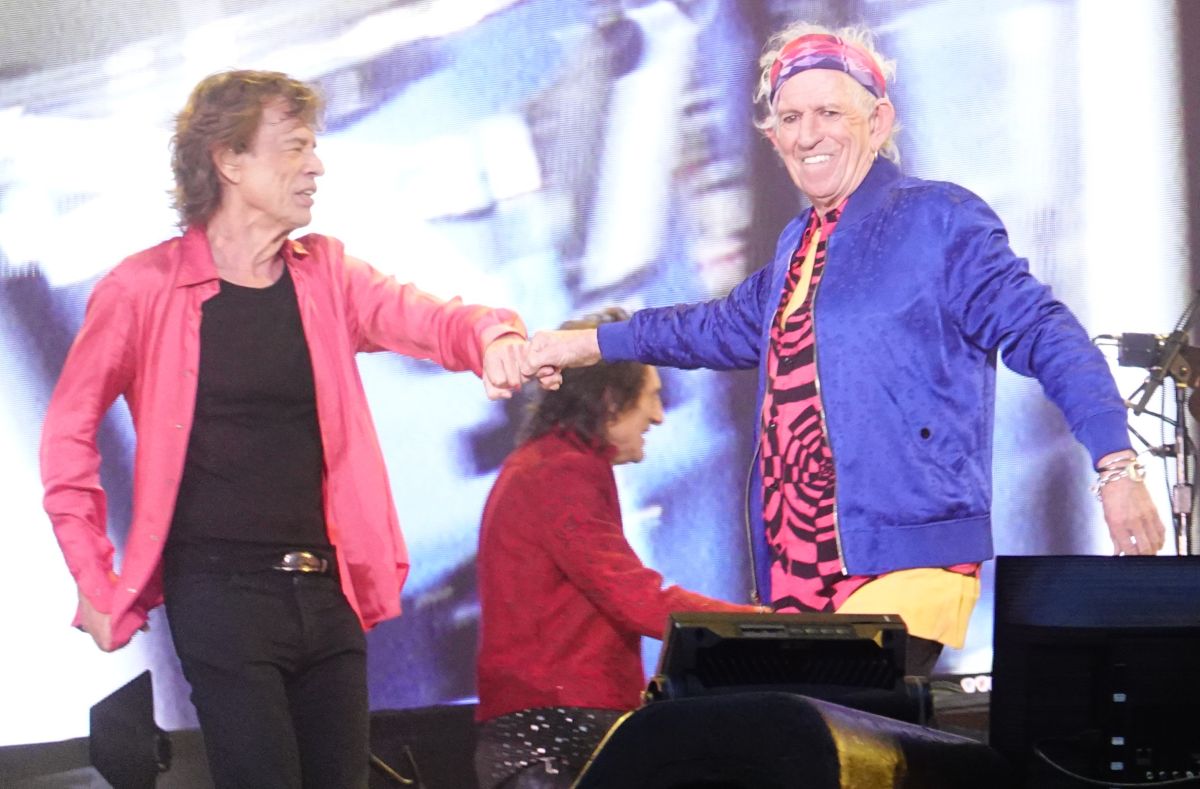 Photo by Jan Veeken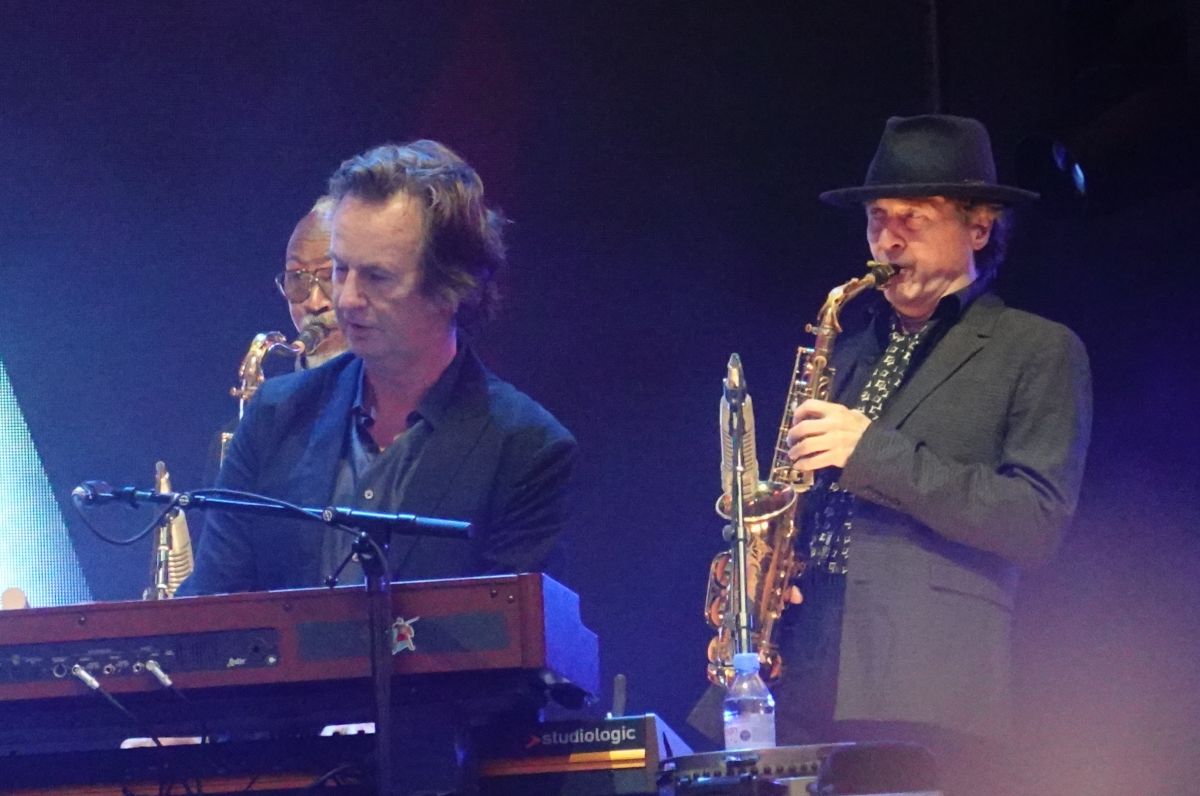 Photo by Jan Veeken
---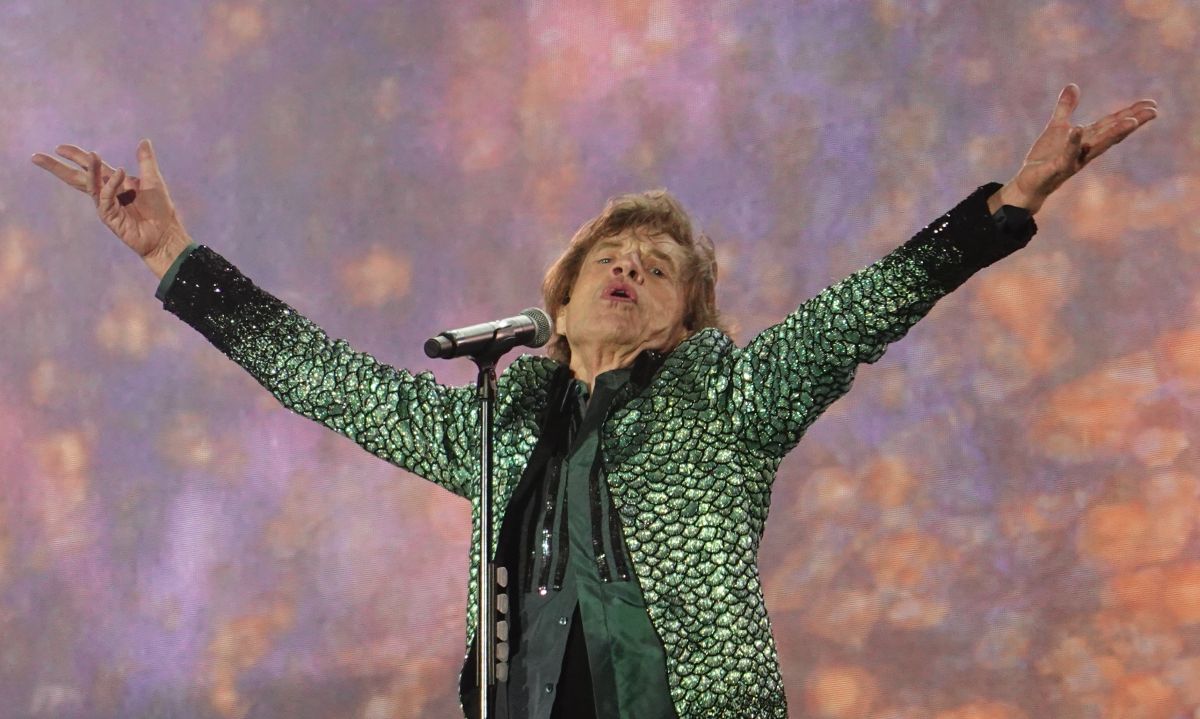 Photo by Jan Veeken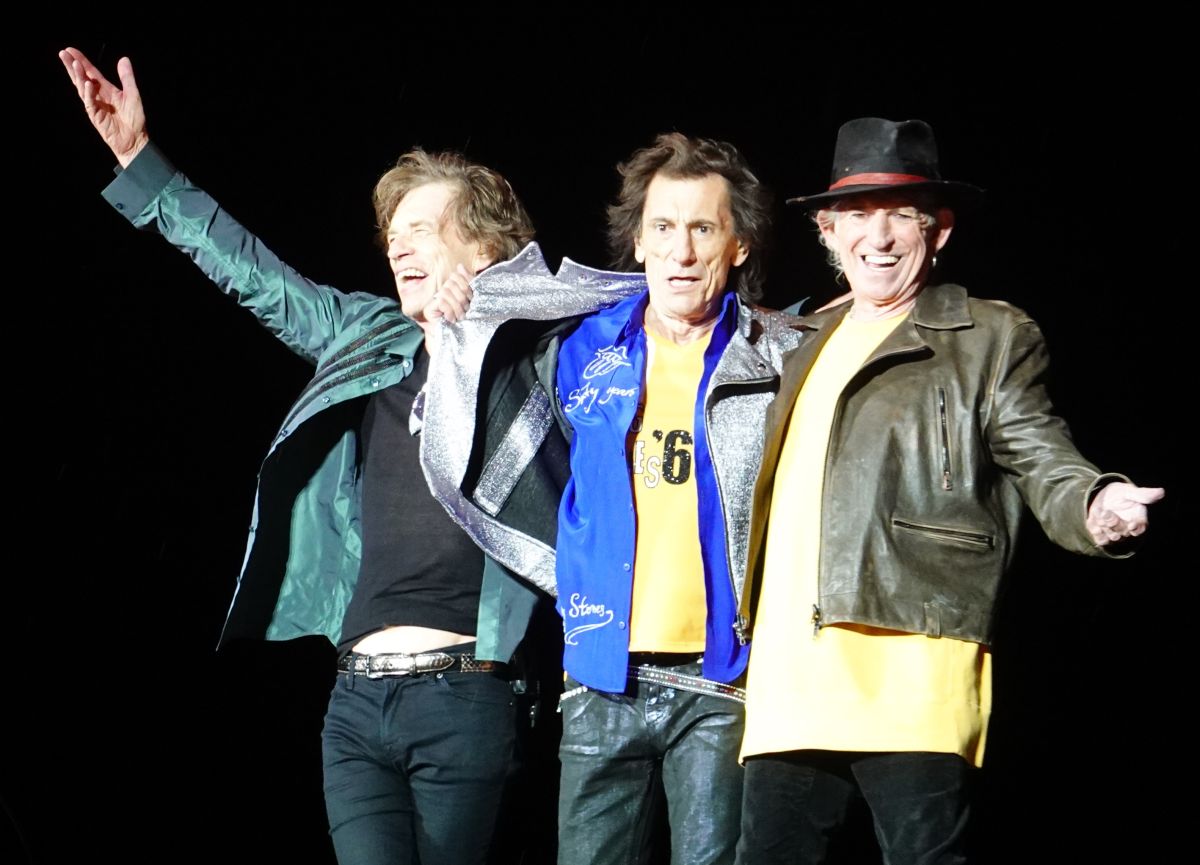 Photo by Jan Veeken
---
Reports please!!!
Please send your comments, reviews, links and more to:

[email protected]

IMPORTANT! Reports and pictures are welcome, for editorial review/publication. Please send them as soon as possible after the show. There is a limit of approx 30 photos per report/show in order to speed up browser load time. Updates of the editorial reports pages will mainly be done within 2-4 days after the show has been performed.
For publishing details and policies see : IORR editorial reports - pictures and reviews
---
This page will change over the next few days, as you and other fans send reviews, set lists and reports. Please send your e-mail to IORR. Thanks! For details and great photos from the Rolling Stones and their World Tour get the IORR magazines.




It's Only Rock'n Roll 1980 - 2022
© The Rolling Stones Fan Club IORR