---
These are the latest Rolling Stones news and updates for you! IORR is a non profit fan club run by fans for fans. All parts of the It's Only Rock'n Roll web site is copyright of The Rolling Stones Fan Club. When using information from this site, please include a reference to IORR and the main web address www.iorr.org.
---
---
The Rolling Stones
Hyde Park #2
London UK
Sunday July 3, 2022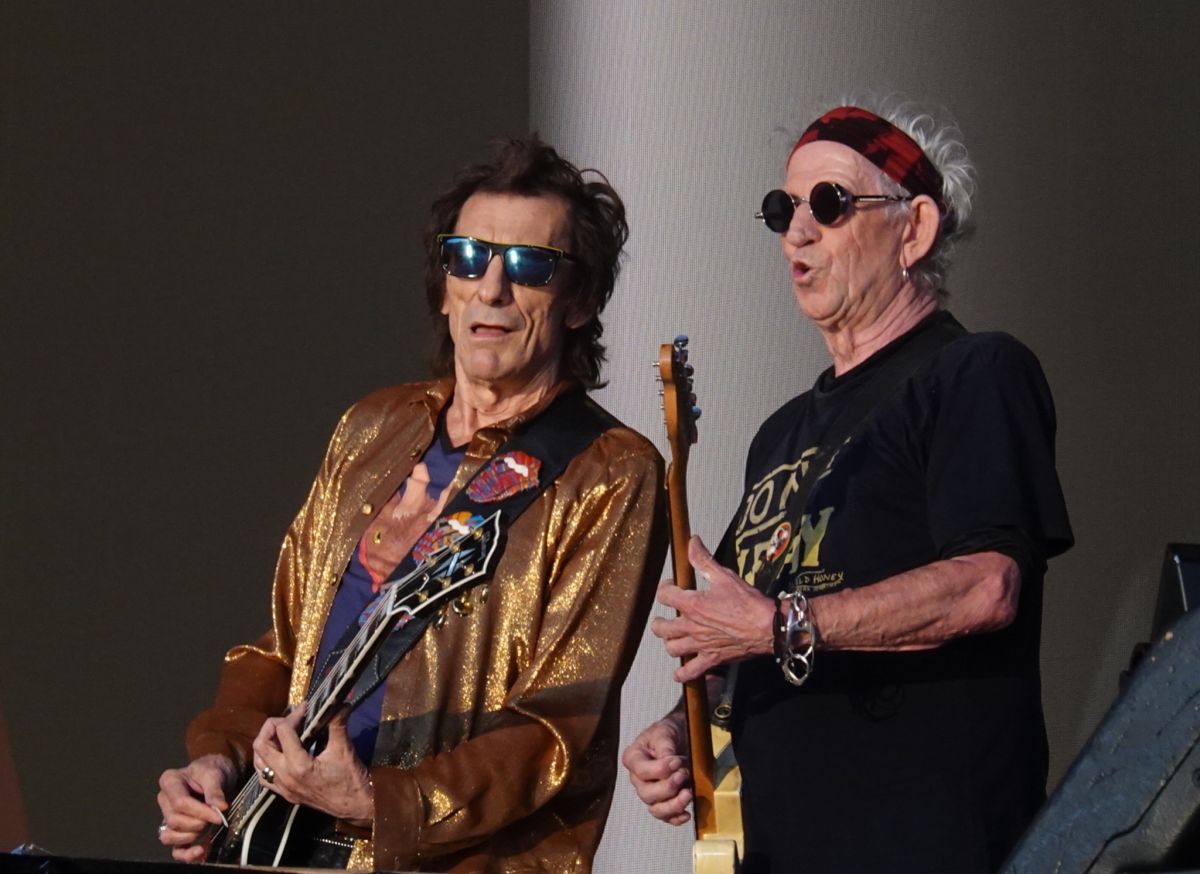 The Rolling Stones live in Hyde Park London UK, Sunday July 3, 2022 - Photo by Hendrik Mulder
The set list
Get Off Of My Cloud
19th Nervous Breakdown
Tumbling Dice
Out Of Time
Angie
You Can't Always Get What You Want
Like A Rolling Stone
You Got Me Rocking
Honky Tonk Women
--- Band introductions
You Got The Silver (Keith)
Happy (Keith)
Miss You
Midnight Rambler
Paint It Black
Start Me Up
Gimme Shelter
Jumping Jack Flash
--- Band off stage
Sympathy For The Devil
Satisfaction
---

Show start :  8:14 pm
Show end   : 10:20 pm

---
Live pre/post show comments:
Hyde Park #2 London UK updates - Sunday 3-July-2022
---
Review by Alwyn Welch
The second Stones outing in the Park, their fifth in total since July 1969, opened with a surprise on Sunday: the first sound we heard was from Steve Jordan's drums and then Keith firing-up the chords for Get Off Of My Cloud. Ironically given that word Cloud, the weather was almost perfect for standing around for ages (some people over 7 hours) and then dancing with 70,000 other people to the Stones. It was mild, dry, sunny and shady, and only occasionally could you feel any breeze. No swaying speaker stacks last night.

The crowd, very well-natured in my area, had waited patiently for an event that Mick described as the "American Express, British Summer Time, Covid super-spreader event". One assumes that the Band entourage has now learnt how to manage with the inevitable cases of Covid without more postponements, and so such jokes are politically acceptable. The band, Mick especially, certainly had their usually reserves of energy on show. Fingers crossed it stays that way.

Most of the on-stage contingent were wearing sunglasses at the start as the stage is oriented so that the bright evening sun was dazzling them as they looked out over the sea of faces – not exactly the faceless crowd, but mostly I guess hard working people and many classed as the salt of the earth. I was reminded that, unlike a Stones show, BST is a mini-festival and so Stones merchandise was less visible (the huge merch queues were definitely very visible) and many were here for their first Stones show. The organisation, entry, security etc. seemed very efficient – as it should be on this sixth BST day.

Mick told us that they had played 203 shows in London. I suppose it depends on exactly how you define the geographic boundaries: I stopped counting at 130 by July 1963… I'm sure the Band's statistician counted properly... It was two days short of 53 years since their first Hyde Park show. They had played over 1000 shows by then in only 8 years, and most of those were in the first 5 crazy years of the band's existence. Phew! Mick also, rather amusingly, suggested that the audience buy copies of Ronnie's setlists because "he has a young family to support".

I was also told afterwards that, this being the second show in one city in a tour, they had mixed up the setlist more than usual. So we started very differently with Cloud. We also heard Angie and Happy – Keith was rightly happy singing that after an excellent You Got The Silver. We also had, "written for us by a Nobel Laureate", Like a Rolling Stone. The audience didn't seem to know the words in the chorus quite as much as usual, but it was still a vocal tour-de-force from Mick and a great, even emotional, singalong.

Finally in those changes we had the first 2022 airing of You Got Me Rocking. I have mixed views on this song, but in London it was sharp, strong, concise and with some great guitar work from Ronnie and Keith. A nice addition and I can't remember hearing it played better.

Only 13 songs were played on both London nights out of a 19 song setlist. They have played 32 different songs in 6 shows so far in the Sixty tour. Keith has sung 4 different songs: the guitar-meister is also the varied-setlist-meister. 12 Songs have only been played once so far on this tour: people who complain about setlists should take note. Unless the Stones drop another one of their classics, which let's face it most of any audience bigger than 5,000 want to hear, we are getting some real variation which I like.

I also liked that they have kept Out of Time in every show, and that Mick name-checked Chris Farlowe at this gig. The audience, remember not being all platinum-grade fans, didn't know all the words, but still joined-in. Can we now add Mothers Little Helper – we all know you've rehearsed it team! Get that start sorted and it will sound great and the irony of those first words will not be lost.

When you see two consecutive shows at the same venue you inevitably make comparisons. It's probably been a boring week for the whole band; for the whole entourage – limited in outings in sleepy London town (not exactly an accurate description this last week) to keep within their Covid bubble. What should have been the mid-tour week off was the second long break without a show, and little socialising.

That break was maybe the reason that I felt this Hyde Park 2 was a little more tired towards the end, and that made it slightly the lesser of the two London shows. Still great, and hardly noticeable to most present I'm sure. There were a few more mistakes, nothing serious, but a little less energy until we reached Satisfaction which completed proceedings very, very strongly as the twilight dimmed towards the west.

Shelter kept it's place pre- the encore break, and Sasha was trying hard almost to the point of trying too hard. Having the vocal star of Shelter in Milan in the audience for the second show in a row cannot have helped motivation. If the rumours (check out IORR and the press) have any substance then some decisiveness and fairness is needed now: it's what great managers and leaders do outside of the music business.

It is now a show every four days for almost four weeks, as the tour machine gets back into gear. That machine, Stones-dedicated stage, lighting and sound, heads to Amsterdam for the postponed show. We might get better sound again: both Hyde Park shows had a few challenges in the mix from time to time in this shared technical set-up.

For those of us without the luxury of a large private jet, and with the crazy disruption at airports across Europe, catching the train looks like a great option for travel wherever possible and practical. At least they cannot lose your baggage for a week or more as has happened to too many fans!!
---
Review by Sjoerd Olrichs
How to reach a state of near perfection? Well, if you were present at the recent July 3 Hyde Park concert of the Rolling Stones, you would know for sure. For me this concert was one of the best I experienced ! And trust me, I have seen a "few".

To start with the setlist. The mix of differences in types of songs was very well chosen. It once again showed that the band's range is vitually endless. Street Fighting Man and "Ghost Town" were replaced by You Got Me Rocking and LIke A Rolling Stone. Especially for those who were at the first show eight days earlier, it must have been a nice surprise. So was the all time famous ballad Angie. Mick must have given his voice a special treatment, because his singing was excellent!

So was his energy! One would almost believe that performing in his home town gives him that extra bit of energy that takes him to great hights. Ronnie felt that for sure and stirred it up from time to time. Not to forget his important solos during the concert. Thanks Keith for doing both You Got The Silver and Happy. They are my "Keith favourites"! Great renditions and great passion! The "encore" surprise for me was Sympathy For The Devil. What a beautiful light show all the way as well as a perfect rendition of the song itself. And once again a smashing final with Satisfaction. Ronnie felt it and pushed the band to an almost endless encore.

My true compliments to Steve Jordan. We all know he's not Charlie, but man, he did a great job. Even Midnight Rambler was spotless. And then Sasha's contribution to Gimme Shelter gets more exciting every time!

Many of us must has noticed the sudden black clouds above the stage, looking quite frightening. Lots of prayers to Brian (who doesn't remember his sad passing on this day 53 years ago) and Charlie helped making the clouds disappear. Thanks for a great and unforgettable day. See you in Amsterdam!
---
Review by Derek Di Perri
We, Rolling Stones'fans, are indeed spoiled.

At the second 2022 Hyde Park show our favourite band, whose core consists of three guys already pushing 80, has given full satisfaction to its audience, delivering a once more a fantastic performance with several surprises in the setlist.

In comparison with the first show, the overall atmosphere seemed better to me, more relaxed and more joyful. Maybe that's just because the weather was much better (the week before I was almost freezing).

As far as the performance is concerned, right from the opening song I could sense that we were in for a great show: in fact, this time round the boys chose to open with 'Get off of my cloud" rather than with "Street Fighting Man", and it worked fantastically.

It was so great to see the band enter the stage and gather around Steve Jordan, who started to play what we soon realized to be the rhythm pattern of "Get Off Of My Cloud"! It was just awesome! Moreover, I didn't catch this song live yet, so it really made my day!

"19th Nervous Breakdown" followed, strong as ever. This song has turned into a favourite of mine, and it's always nice to see Mick Jagger and Keith Richards share the microphone in it.

"Tumbling Dice" then was just fantastic. It sounded even livelier than usual, with great response from the crowd.

Mick Jagger made a very heartfelt dedication of this show to Charlie Watts, eventually mentioned that this one was the 203rd Rolling Stones show in London, and reminded us that out of 5 Rolling Stones' show held in Hyde Park, the first one was free and all the others not… let's say that more or less everybody in the audience was very well aware of this piece of information!

The first part of the show went on really strong: Out Of Time was great as well, and warmed the crowd up for "You Can't Always Get What You Want", where Steve Jordan showed that he really did his homework, replicating perfectly the distinctive Charlie Watts' fills.

This concert featured several other tour debuts, such as "Angie" (I don't think that they play it often in England, as it is rather a favourite in the Mediterranean countries) and "Like A Rolling Stone".

At this point, Mick Jagger and the boys were really on fire, and while I was expecting "Living On A Ghost Town" (indeed I was looking forward to it), they played "You Got Me Rocking". I really liked it. They played loosely but with intensity, and the crowd was very much involved. However, for the future I hope that they keep "Living In A Ghost Town" in the setlist, because it's the only new original song that they have released in a while, and moreover works really good in a live setting.

After "Honky Tonk Women", the musicians were introduced (including the "Botticelli Of Belgravia" Ronnie Wood!) and it was time for Keith's set: this time round the rotation led to "You Got The Silver" and "Happy", which was very tight.

Apart from Matt Clifford's "harmonica", the following song, Miss You, was great as always; however, I didn't have to wait long to hear again some proper harmonica, as the next song was "Midnight Rambler", which in the beginning sounded to me a tad slower that usual, but soon sped up, and featured a great extended harmonica solo by Mick Jagger.

The warhorses section went on smoothly, except for "Gimme Shelter", where both guitars sounded to me a little sloppier than usual. That's a shame, because a great song like this one needs the guitar department to be very tight. However, Sasha Allen was very good and the song kept being magnetic as ever.

On the other hand, no sloppiness at all was to be found in "Jumping Jack Flash", which was very strong, as well as "Sympathy For The Devil", where Keith Richards displayed also also a couple of different ideas for his solos.

The final song, "Satisfaction" was great too, and featured a remarkable solo by Keith Richards towards the end of the song.

It's difficult for me to make up my mind as to which of the two Hyde Park shows has been the best, but taking into account the atmosphere and the setlist I'd maybe go with the second one, especially as the first half of the show is concerned.

It's really amazing what this guy's are still able to do onstage, and everytime they keep us wanting for more.

I'm very much looking forward to the next shows I'll be able to attend, also to check if and how the performance level will keep growing.

Onward and upward!!
---
Review by John Banks
I've always managed to catch at least one Stones gig in each UK tour since 1976 and it was great to be at Hyde Park last night for their 2nd gig there in 8 days and their 5th overall since the free show in 1969. What a great night! A storming and surprising 1960s opening couple of songs - Get Off Of My Cloud and 19th Nervous Breakdown - both played and sung with high energy in the still hot early evening sun. Last night the band started by setting the bar high, then they kept it there for the rest of the show.

The stage faced the setting sun and the band had it shining directly at them until sunset when it must have got more comfortable for them.

Mick was amazing throughout, not only the singing but the sheer effervescence and joy in his performance. Keith too. Although maybe the dexterity in his fingers isn't what it used to be, it's a fact that if Keith neither played nor sang I would still pay to watch him. His presence, playing and moving is just compelling. Great solos too from Ronnie and I think that perhaps he takes on a little more lead work now than he used to while Keith knocks out the intros, riffs and rides the groove.

Look at Mick and Keith towards the end of each song. A look or a nod from one to the other leads to the moment when each song moves from last chorus to end. The rest of the band instinctively know what and when to follow. Maybe Midnight Rambler didn't quite conclude as it normally does and there was a moment where Mick was singing some obscure blues song to Keith's amusement before they got the ending back on track.

There were so many high points, too many to mention them all, but I loved Out Of Time. Mick asked Chris Farlowe how it sounded, saying that he was there somewhere. Like a Rolling Stone and You Got me Rocking both sounded great too and not songs I was expecting to hear on the night.

The contribution of the supporting musicians can't be ignored. Daryl replicated Bill Wyman's divebomb solo perfectly in 19th Nervous Breakdown, Chuck Leavell nailing the honky tonk piano in Honky Tonk Women and both Sacha and Bernard Fowler so solid with the background vocals. Welcome to the team Steve Jordan. No one can replace Charlie but I'm sure that he's as good a fit as we will ever see. He looked like he was enjoying it too.

I was lucky enough to be in the Gold Circle, pretty close to the end of the stage extension. From where I was standing it was great sound and visuals and friends and family elsewhere in the show area all said the same from their different vantage points. I hope everyone there had the same experience.

Who knows if or when the Rolling Stones will be back in London? But last night they left us, as ever, wanting more. I loved it. Come back soon boys.
---
Review by Simon and Charlie Emmerson
This was always going to be a special gig for us. My son Charlie turned 20 on this very day. We had an early morning drive down to Primrose Hill, followed by a Bollinger induced seafood picnic.

Made it to Hyde Park for the closing few numbers by Sam Fender. A talented Geordie guitarist /vocalist with his band. The crowd were appreciative and his final number "17 and going under" went down particularly well. The spot we chose today was Ronnie's side, still providing a good view of the overall stage. It was sunny most of the day, and when the Stones came on both Ronnie and Keef were in their designer shades as they faced the sun. A pleasant surprise we got a killer version of "Get off my cloud", closely followed by "NIneteenth nervous breakdown ". The crowd is singing along and are immediately reenergised by these remarkable pensioners.

"Tumbling dice"is next up. Always a crowd pleaser and colourful graphics on the screen. Then the genius of "Out of time" with the reprise. Love Mick's hip action as he gets the crowd to sing along.Never want this song to end. Mr Jagger tells us that Mr Farlowe is in the audience tonight. Just wish we had got a duet.

Another wish would have been a mention of Brian on this poignant day. But still a lovely tribute to Charlie Boy. It's clear we are in for a special night when we get "Angie". It's the first time my son has heard this live. Keef on acoustic is so beautiful and Mick is singing with so much emotion. What a delight.

We get the customary sing along to YCAGWYW. Enjoyable but maybe time to hang it up and replace with TWFNO. Next more treats! Mick gives us a clue mentioning their friend wrote it and is a Nobel prize winner. Mick tells us Mr Dylan was "always very kind to us". It's "Like a rolling stone". Everybody around us are joining in with the vocals- "How does it feel to be on your own". Mick blowing so strong on that harmonica, then strutting and singing. How does the man do it? Amazing.

"What's next?" asks Mick. And Keef jolts his memory with the opening riff to "You got me rocking ". Ronnie's guitar is so clear too. Tonight's sound is perfection. "They are on fire" says my son. I think this is the best version I have heard of this Voodoo lounge classic. "Are you feeling good?" asks Mick as Keef cranks up HTW. A blistering version.

Band intros next and they are always entertaining. Mick is very chatty and reminds us of AMEX, and that there is so much going on in England right now. Tells us he saw Adele last night and boasts he owns "more sparkly dresses " Steve Jordan gets plenty of applause, rightly so a Stirling job as usual.

Ronnie is described as "the Warhol of Westminster ". And Mick reminds us that Ronnie does the set list paintings as he has "a young family to support "

"Great to be back" and "wonderful island of England "says Keef. We get a polished "Silver" followed by"Happy ". Keef's performance is perfect. "Miss you" is always a favourite. And tonight we get more falsetto. A nod to "Argentinian girls". Won't disagree on the lyric change. A nimble solo by Daryl. No wonder Miles employed him.

"Midnight rambler" is extended." Come home in my kitchen ","gonna be raining outdoors ". Love it. What an evolving classic. A massive sing along to "Paint it black ". Terrific black /white video shots. Hey Glimmers swap this for "Come on". Start me up " is flawless. If this is the last London show, it's an epic end. I remember the days not so long ago when they would say"see you next time".No such comments now.

Sasha belts out those famous lyrics in "Gimme shelter" with such compassion and conviction. Only Ga Ga could top her. Encores are "Sympathy" and "Satisfaction. Just don't want it to stop. What a powerful performance. The band are off stage before 10.30. The bows and farewells are over way too quick. Outside the park London is still buzzing. The rickshaw drivers are lit up like Christmas trees with Stones music blaring out,swerving to avoid the noisey Lambos. The Mayfair bar girls are even dancing along .

What a gig and what a memory. So hope they return home soon. Meanwhile I have a hunch and have started to fill up the piggy bank for Bogotá .
---
Review by William Martin
What a wonderful evening in Hyde Park! The weather was perfect, warm but not too hot, and the crowd was in a good mood. Courtney Barnett and Sam Fender both played terrific sets in support, as the anticipation built. The effect of the opening montage of Charlie Watts was quite emotional, and got a good reaction from the crowd. This meant that the actual arrival of the Stones on stage seemed slightly confused, with the introductory announcement almost lost amid the cheers for Charlie. It was the drums which started first, rather than the guitar of Street Fighting Man, and suddenly we realised that they were in fact opening with Get Off My Cloud. It worked brilliantly, and everyone chanted the Hey! You! enthusiastically. Followed by 19th Nervous Breakdown we had a great 60's start to the show.

I won't comment on every song, but I thought Like a Rolling Stone and You Got Me Rocking both worked well, and got good crowd reaction. I've never particularly appreciated You Got Me Rocking, but here it suddenly made sense. Keith particularly seemed to enjoy playing it. I enjoyed Miss You as much as I ever have. As previously reported, Keith was off stage for most of the song, but it was very much about Mick and Darryl so I don't think it matters. Midnight Rambler just seemed a bit odd. There wasn't much of an intro, and I'm not sure how committed they were to playing it. It picked up as it went on, but maybe something wasn't quite right. Gimme Shelter was great too. Sasha and Mick's extended duet out on the catwalk really brought the true meaning of some of these pretty dark lyrics to life.

Personally I was delighted to hear Keith's changed set. I've always preferred Happy, and he sang You Got The Silver as well as I've heard. Ronnie's steel guitar seemed a bit lost in the mix at times, but the sense of narrowly avoided chaos has always been an important part of the Stones' magic.

Overall the band was in great shape. Ronnie seemed the most precarious to me, looking less relaxed than he usually does. Whereas Mick and especially Keith were clearly having a ball. I have nothing to add to the general amazement at how Mick Jagger can do what he does. Last time they were in London, at Twickenham, I felt Mick was carrying the whole show. Now I felt that the partnership between Mick and Keith, which is the foundation of the Rolling Stones, was back in full working order.

I have sometimes wondered whether we are witnessing the end of the road, and whether they would continue to play live shows. Seeing how much they enjoyed this, the question is actually "why on earth would they stop?" Based on this evidence, I can't see why they should or would stop. Great for all of us!
---
Review by Chelsea Drugstore
Sometimes you get what you want. This was my fourth Stones in the Park and it was by far the best.

The sound was again crisp and clear. The band was super tight. Having achieved cruising altitude, they have the confidence and panache to attack any number and sort out any inconvenience that may arise with style. A late start by Mick or a vague end to a song became therefore delicious parts of the delivery. Jordan & Jones are a steamroller at speed. They manage to play the bottom of the songs without stepping over their bosses. Same goes for the rest of the supporting band.

They took risks from start, with Get off my cloud as the opener, and 'new numbers' such as Like a Rolling Stone ('A Nobel prize winner wrote it for us' missinformed us jokingly Mick), You got me rocking and Angie. There were again extended versions of Out of Time and Cherry Red.

Like a painter always at the same motif, adding new brushes and colours every time, Mick keeps on twisting, breaking and dragging some lines, infusing new life to lyrics that otherwise would lose sense by repetition. He meant every word tonight. Can't think of any singer that sings better every day, except Carlos Gardel but he cheated.

Keith was less adventurous this time and didn't go anywhere near the deep end. His playing was probably a notch lower than HP1, but still very good, much better than in other tours. His Silver & Happy set was again perfect. '... Our wonderful island, it's great to be back... I didn't know it till I got back'.

Woody is also more static these days, and his t-shirt during the first half was an aggression to our eyes. None of us would get that far in that, but this is Ronnie. When I managed to forget, I found myself thinking that his solo at the Chelsea Drugstore is by now a trademark of his work with the Stones, better than the original.

Mick reminded us that in 1969 we didn't have to pay to see them live in that same spot. He did a quick recap of the events of the weekend: the pride parade, Silverstone, Wimbledon and Adele in Glasto, who he went to see and could reliably report back that he has 'more sparkling dresses than her'.

Miss you saw again Mick swapping geographies and going for the Argentinean girls. I particularly enjoyed Keith sporadic lines and Mick's primitive guitar, striking the strings like an early Keith in fact.

Midnight Rambler brought the Robert Johnson lines early in the proceedings to the joy of Dean. When the song clicks the silence of the audience commanded by Mick before the gran finale is always full of energy. This was one of those nights.

Keith salvos during Satisfaction are much more interesting than before. Watching him almost exhausted, wrinkled through and through, playing furiously around the song with his arthritic fingers, desperately scratching the bottom of the tin for more, was a complete joy.

It is much more than only rock'n'roll (and we know it).
---
Review by Sparkly Top
Even though I am from London (living in San Francisco for decades), I had never seen the Stones in Hyde Park. Due to health reasons, I was only able to attend one show of the tour this time (for the first time in 20 years!) and I am so grateful that I saw the boys at Hyde Park. Worth the long wait and the high stage to see them all spring onto the stage and deliver an incredible set list with such verve and aplomb! Everyone, especially Mick, looked like they were having such fun and the weather was perfect and my heart was full. I'll leave it to everyone one else to dissect the songs, but suffice it to say, I left satiated and grateful.

Thank you Rolling Stones, have a blast everyone for the rest of the tour and I hope to catch up with you all on the next one!
---
Review by Matija Djuricic
Colors of the stage with dominant orange perfectly matched the sun and the sunset shining directly to the stage. Band appeared on the stage, we saw Steve quickly taking a seat and the first sound came from the drums, the opening song was Get Off Of My Cloud. Tempo seemed fast and they all played along. What a start. It was so energetic and upbeat that it felt better than usual opening song Street Fighting Man. Everything was fast for the first couple of minutes, the tempo, Mick, Keith was all around the stage, Ronnie danced while playing more than in a few shows before. Within a few moments they took off and we were flying with them. Magical moment from the first song that continued throughout the show.

Keith moved a lot to Ronnie's side in the beginning, Ronnie played technically really well, it seemed that they all got energy boost from performing in their local town. I think that technically this was one of the best shows I have heard. Only 2-3 notes or chords sounded off during the whole show from what I heard. Like they really put out their best playing. However I think Chuck as musical director had in a humorous sense few nightmares during a show. I think because of that particular reason this is my favourite show so far. What I mean about the Chuck reference is that there were a lot of moments where Mick or Keith led a song in a different direction than it, so professionally rehearsed (of course with live touch and improvisations), usually goes. Mick either prolonged some part or shortened it or went back to bridge or a chorus or something, but they all went with the flow without a wrong note. It was without odd eye contact from other band members either, like they were telepathically synchronized and the song went a bit differently with them playing along, pure magic for a live song. Sometimes they laughed or Chuck nodded like no it doesn't go that way, but it was a pleasure to watch it.

Several highlights that I will also remember this show about: in Angie Mick reversed the lyrics order - With no money in our coats was before With no loving in our souls. I noticed it because I often reverse those particular lyrics, otherwise I don't notice or bother if the lyrics during concert don't match the studio version. Another Angie moment was wonderful guitar interplay from Keith's acoustic and Ronnie's electric during solo(s).

During YCAGWYW Keith and Matt started the intro and Mick was in front of them, then quickly moved like Sorry Keith you need to be seen now. Great solo from Ronnie with moving all around the stage. The whole song was so great that it is my best live version so far (title previously held by Santa Clara show 2019). I think Ronnie played really concentrated the whole show and was dancing a lot, especially in the beginning.

During HTW Mick ran from the small stage back to the main and sang while running because he forgot his cue that he needed to return to the main stage during Chuck's solo. Bernard helped him with the vocal part while he was running.

Mick introduced Ronnie and said please buy his setlists he has a young family to support.

Happy got a weird and prolonged outro where Keith took them a bit in the other direction and they improvised it. That tango went the whole show, with Mick taking the lead of the band, or Keith, and pulling the song somewhere new. It was more emphasized than in other shows. It was mostly noticeable during Midnight Rambler where Steve skipped a beat to align with Mick's voice, because he started singing at a strange timing. Chuck shook his head - O this isn't the rehearsed version. Some laughs from other band members. Ronnie seemed to focus on this solo, played slightly slower but added new phrases and licks, he was really inspired this show.

SMU also had a new kind of solo from Ronnie as what I managed to hear. Like he got reset and added other influences to go through his fingers on that guitar. Keith walked to Ronnie's side stage all the way by the Great oak and held the guitar with one hand and stopped playing, Ronnie was near Darryl and continued his rock and rollish riff then looked at Darryl - This sounds good let's keep it that way while Keith is waving to the crowd.

SFTD got some emphasized Ronnie's licks and he really enjoyed playing them, while leaning on Darryl and smiling.

Because of those moments of going in a slightly different direction during a song and keeping the flow this might be one of my favourite shows so far.

This might not be all how it happened, but that was how I remembered and experienced it.
---
Review by Dean Goodman
The second Hyde Park show started and ended with 1965 anthems about annoyance and frustration, but the show itself was a fun escapade with a few pleasant surprises.

The Stones have enjoyed their homecoming, and Keith enthused about the "wonderful island" that he admitted he hadn't fully appreciated until he came back. Mick thanked us for being "a fucking, fantastic audience," and even Steve Jordan got into the spirit by sporting an intricately embroidered Union Jack coat raided from Elton John's closet.

Of the two park concerts, I preferred this one because the sound was louder. The difference may have been wind-related. Conditions were balmy, and my Airbnb host in Primrose Hill complained that he couldn't hear a thing as he usually does.

The Stones got radical - by their modest standards - with the setlist, benching "Street Fighting Man" and "Ghost Town," and bringing in "Get Off of My Cloud," "Angie," "Like a Rolling Stone" and the dreaded "You Got Me Rocking." The latter, a rare nod to the Ronnie era featuring Mick in his fetching "Ghost Town" hoodie, was well executed and well received. But still!

I could relate to the punk-style opener "Get Off of My Cloud" because I had some drunk girls from Essex on one side of me and a cigarillo-smoking French midget on the other. Unusually, the backing singers took the stage for this one. Standard - and preferred - practice is for them to sing offstage if an opener requires their services.

After a breathless segue into "19th Nervous Breakdown," a nice pairing from the era, Mick delivered his Charlie tribute, and the crowd responded with a rousing "Charlie" chant - another early clue that this show might be more special then usual.

About this time, Keith stripped down to his "Do Not X-Ray" black T-shirt in a nod to the heat, prompting Mick to comment, "Keith's really warm." It's been a while since we've seen Keith without a long-sleeved shirt, and the bandana is also a better option for a summer tour.

Mick drily noted that this was the band's fifth Hyde Park show, though only the first one was free. Maybe it's me, but I feel all his jokes are being recycled, including his later boast that he has more dresses than Adele.

"Like a Rolling Stone" was another crowd-pleaser. I must be losing my mind, though: When Mick introduced it with a jocular aside about a Nobel-winning writer "who was very kind to us," I thought he was going to give us the scoop about a drunken night with Solzenitsyn. Then the penny dropped. Oh, OK, it's the Bard from Hibbing. I'd have to watch the video for a detail, but I was impressed that Mick ended a few lines with a Dylanesque sneer.

He also put a lot of thought and emotion into "Angie" in the same way that Keith does with "Slipping Away." It's a reminder that great vocalists don't just sing the songs, they live the songs, every time.

Other comedy gold: Mick reminding us to buy Ronnie's lyrics because "he's got a young family to support," and introducing Keith as coming "all the way from Dartford." When Keith sang "airplane lights," I looked skyward in hope of seeing a plane descending towards Heathrow, but he was off by 30 seconds.

"Midnight Rambler" was much better, and Mick acknowledged this with an emphatic parting shot, "Yes … And it hurts."

The warhorses didn't quite do it for me this time, though we were treated to an extended "Jumpin' Jack Flash" intro as Mick missed his cue. Keith's intro to "Paint it, Black" was labored, and "Sympathy for the Devil" dragged. The "Gimme Shelter" showdown with Sasha has become too hysterical. Nothing will ever compare to Chanel Haynes' delivery. "Satisfaction" was solid.

Again, the event was well organized. Security was kept busy with territorial spats in my gold circle section on Ronnie's side - people who insisted on lying down right until show time, etc. The opening acts, especially Courtney Barnett and Dinner Party, neither of whom I was familiar with, were very good.
---
Pictures
---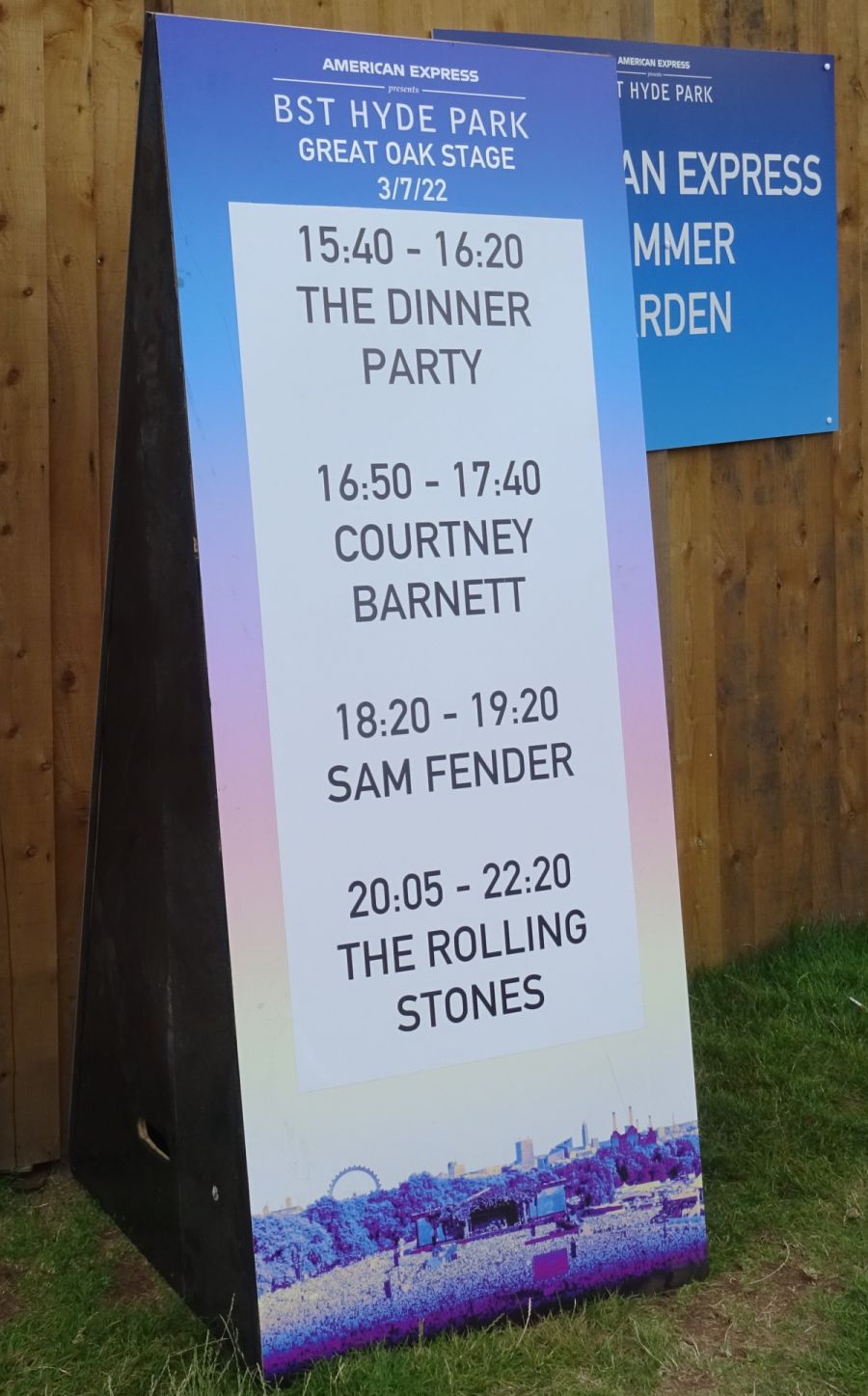 Photo by Bjornulf Vik
---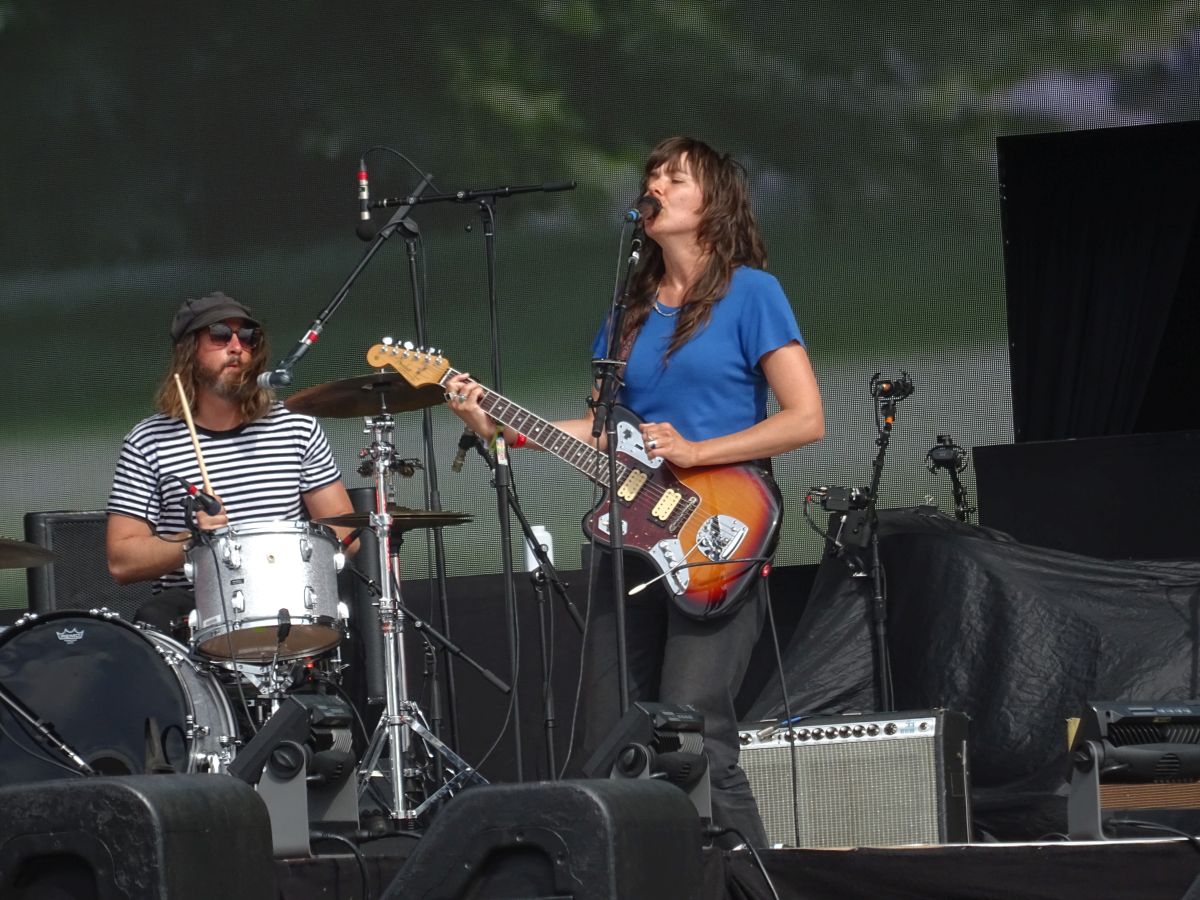 Photo by Bjornulf Vik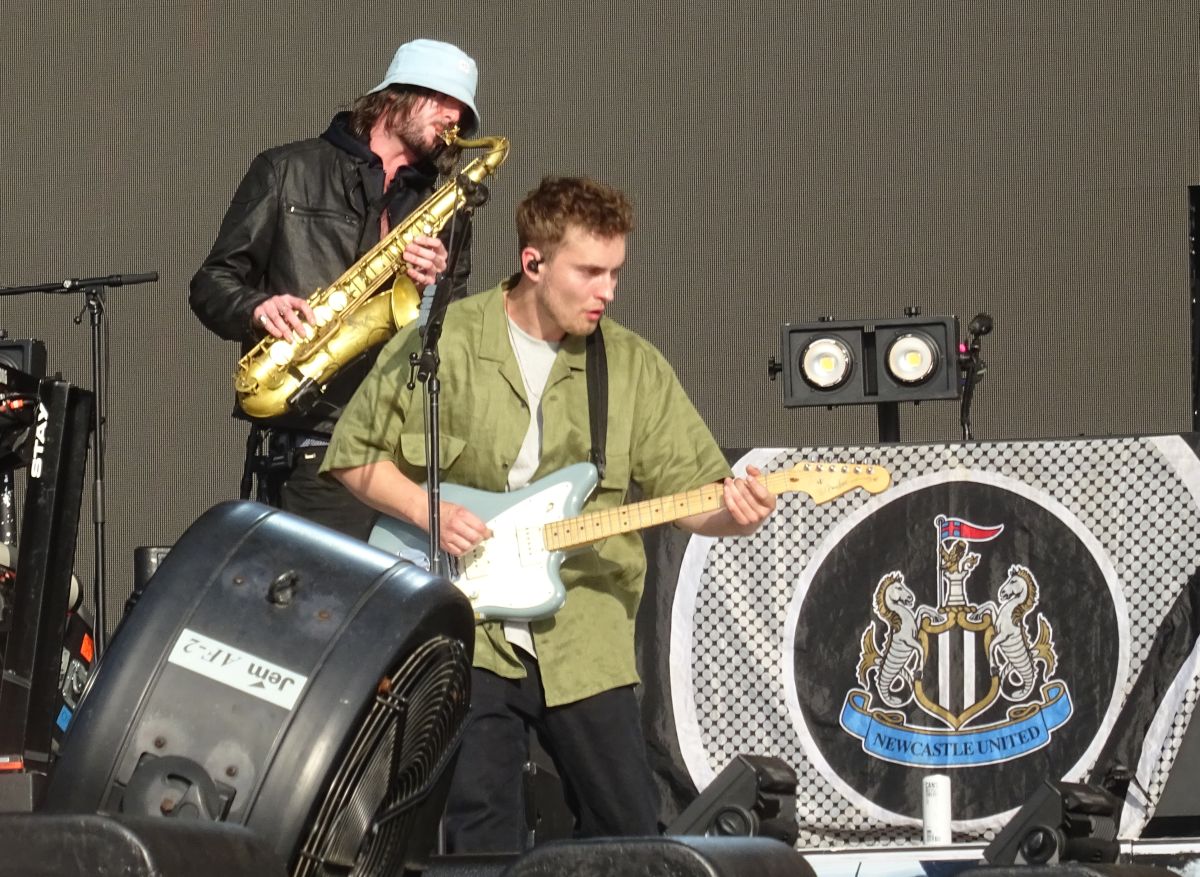 Photo by Bjornulf Vik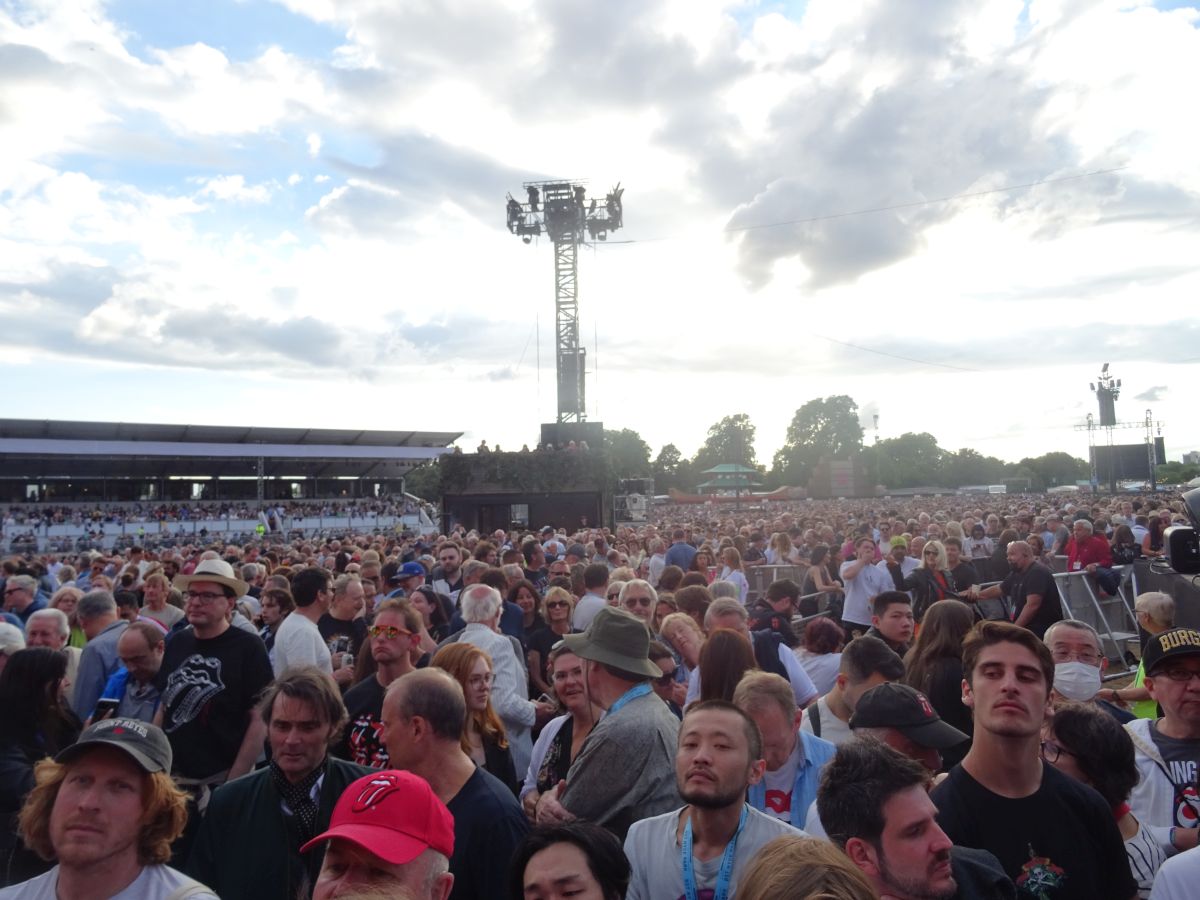 Photo by Bjornulf Vik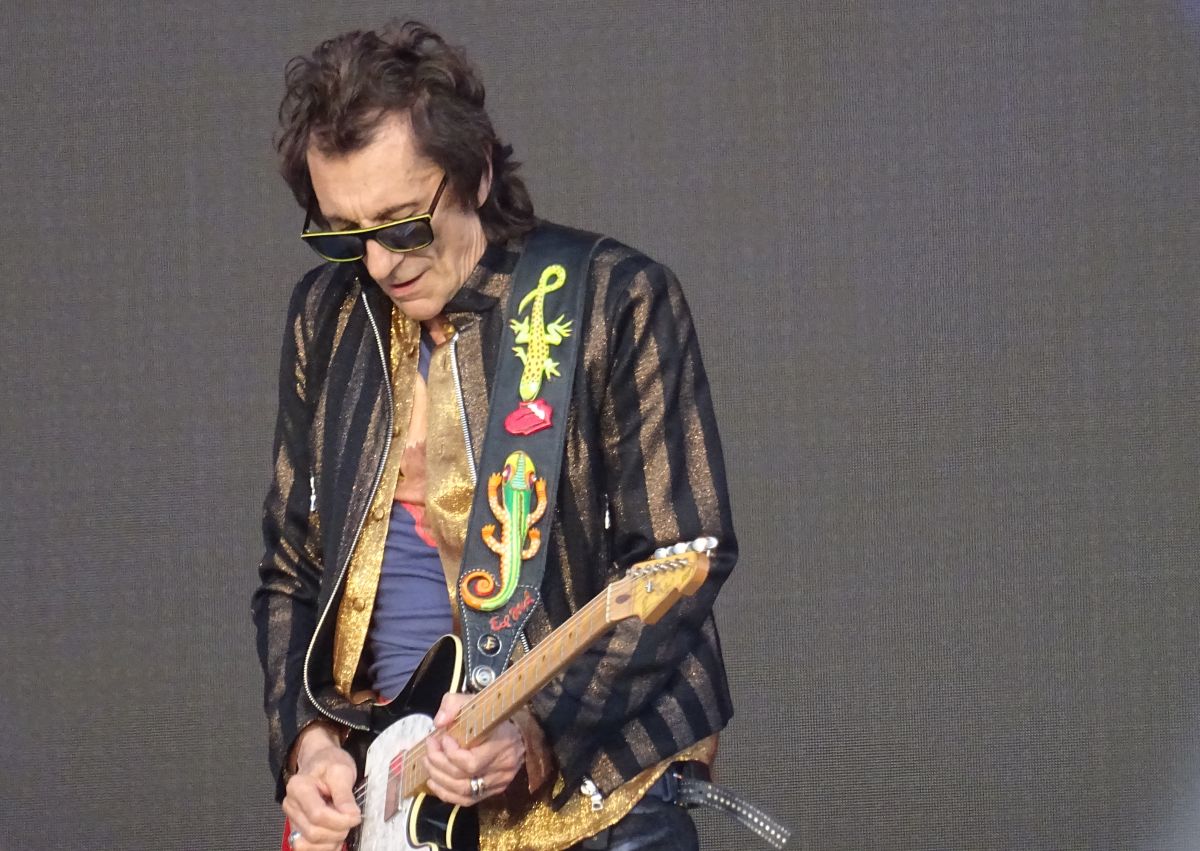 Photo by Bjornulf Vik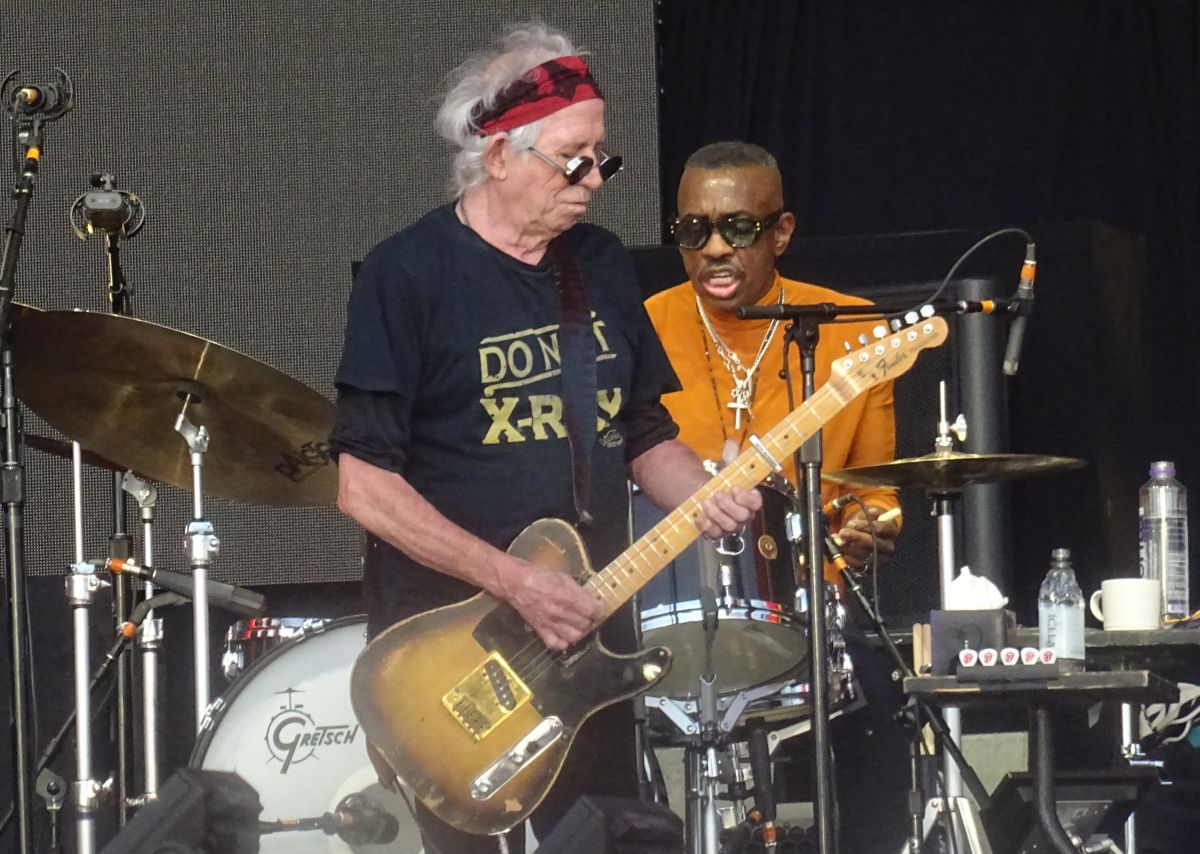 Photo by Bjornulf Vik
---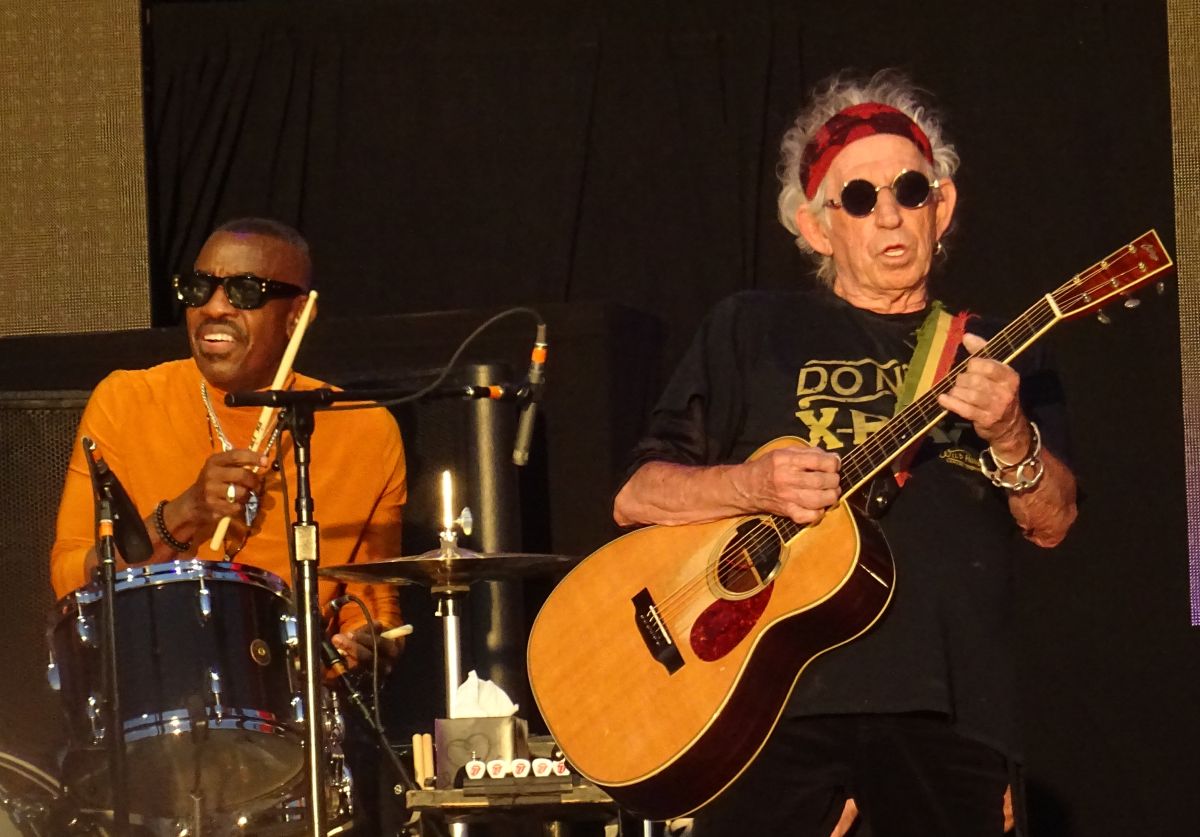 Photo by Bjornulf Vik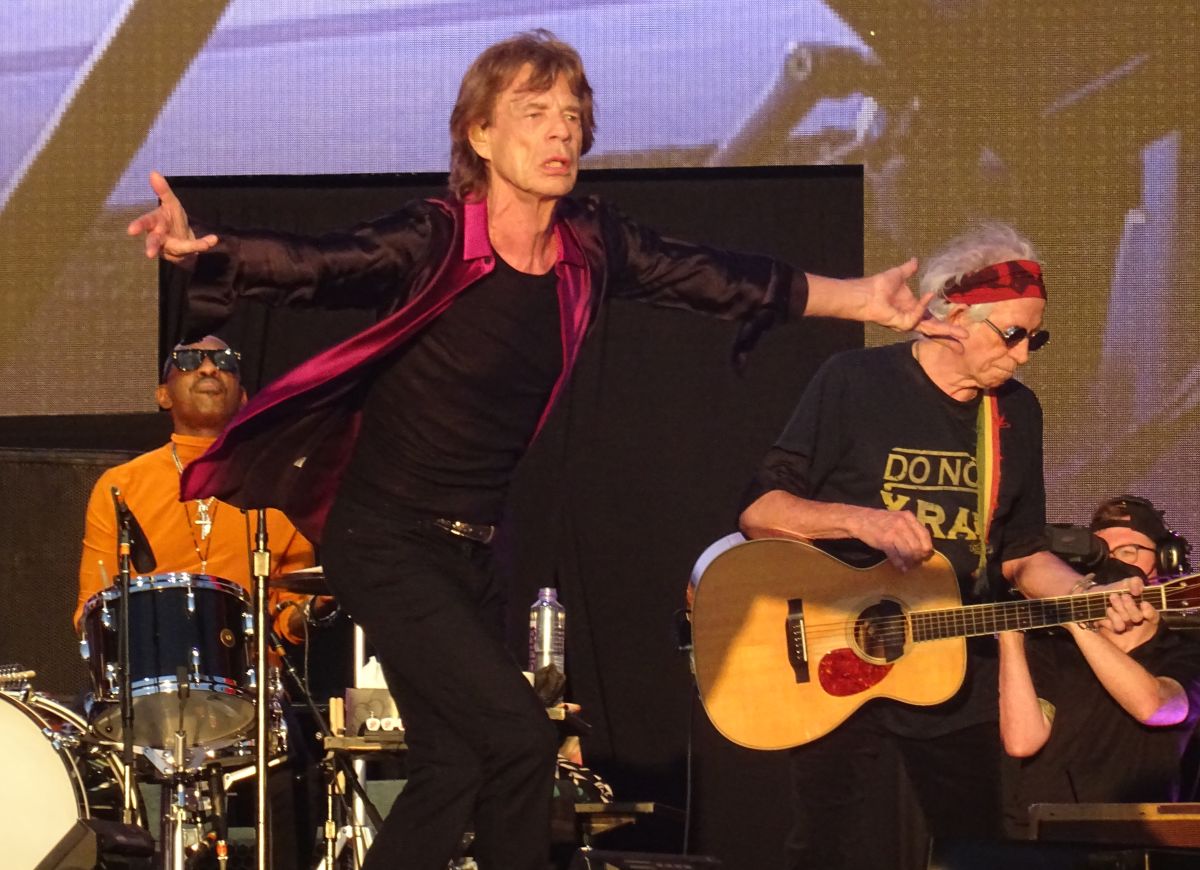 Photo by Bjornulf Vik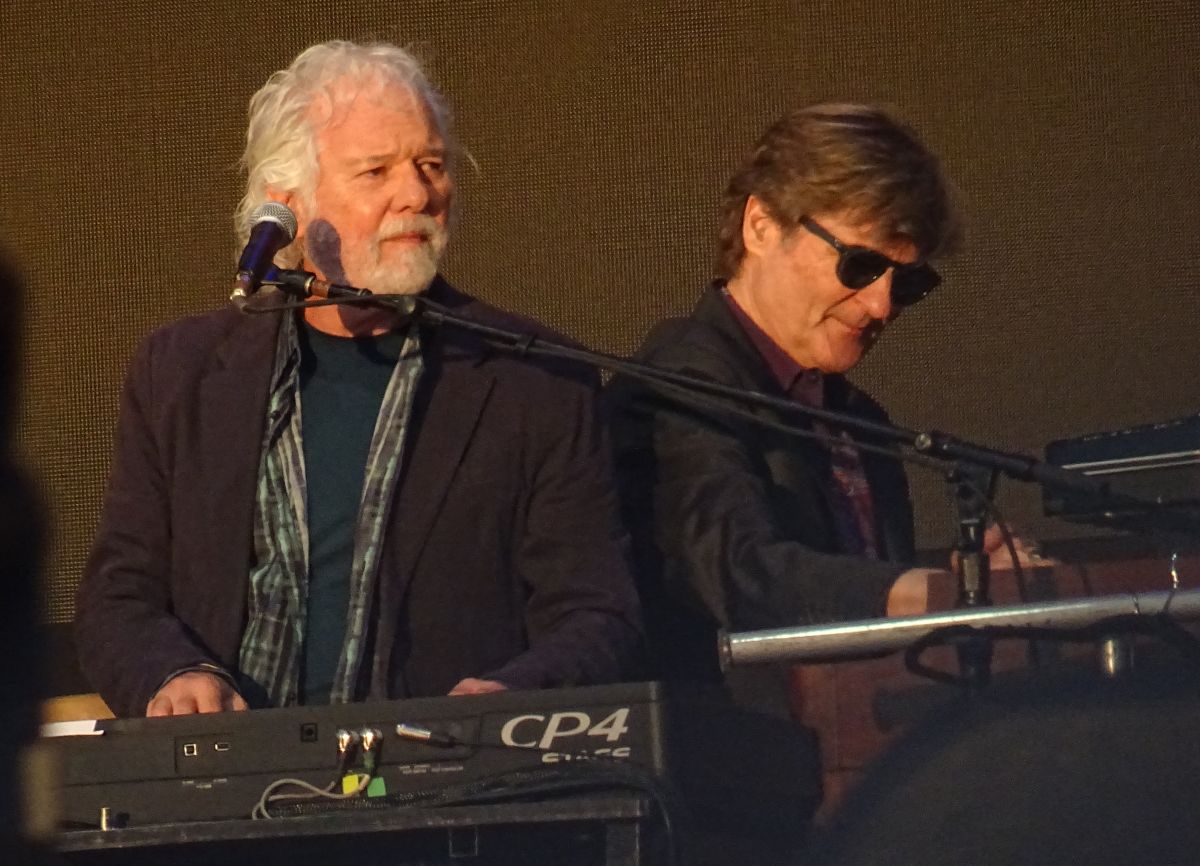 Photo by Bjornulf Vik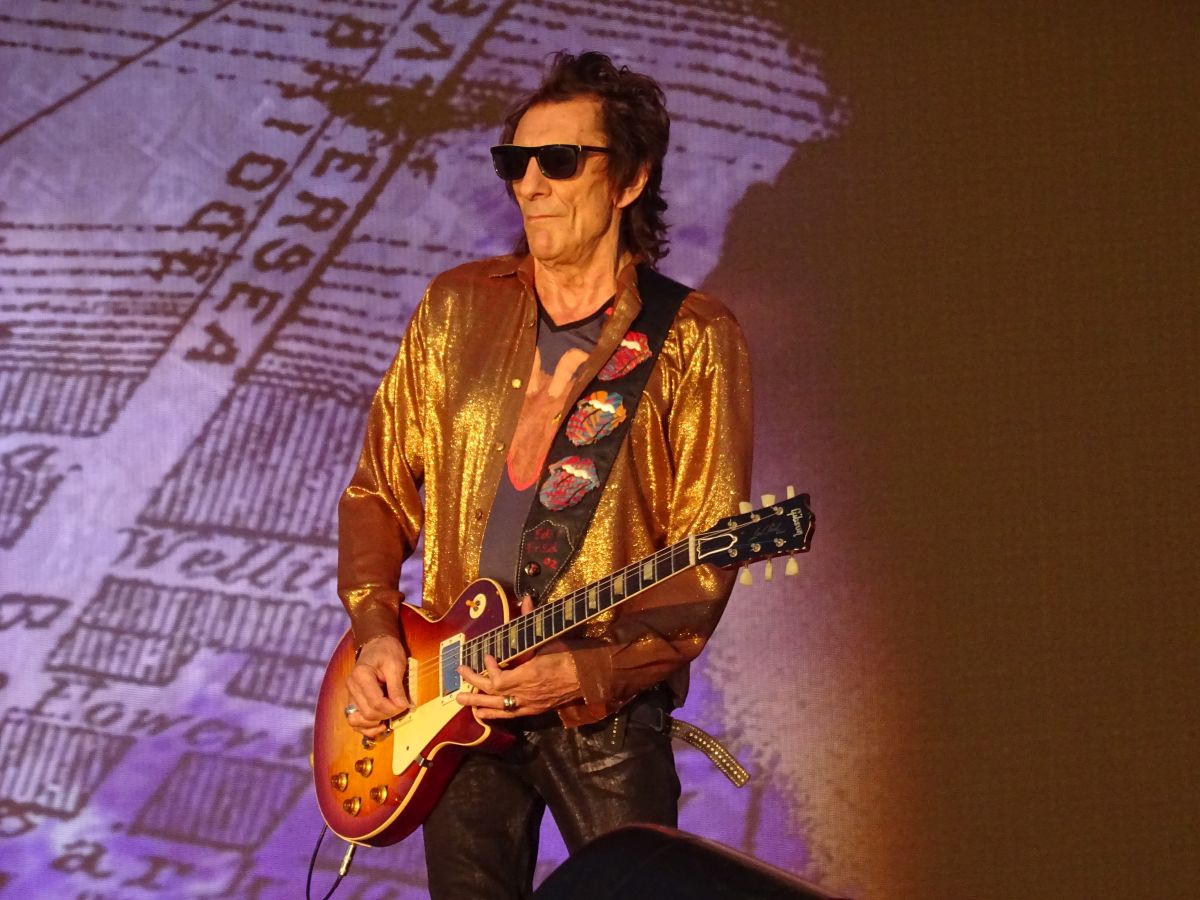 Photo by Bjornulf Vik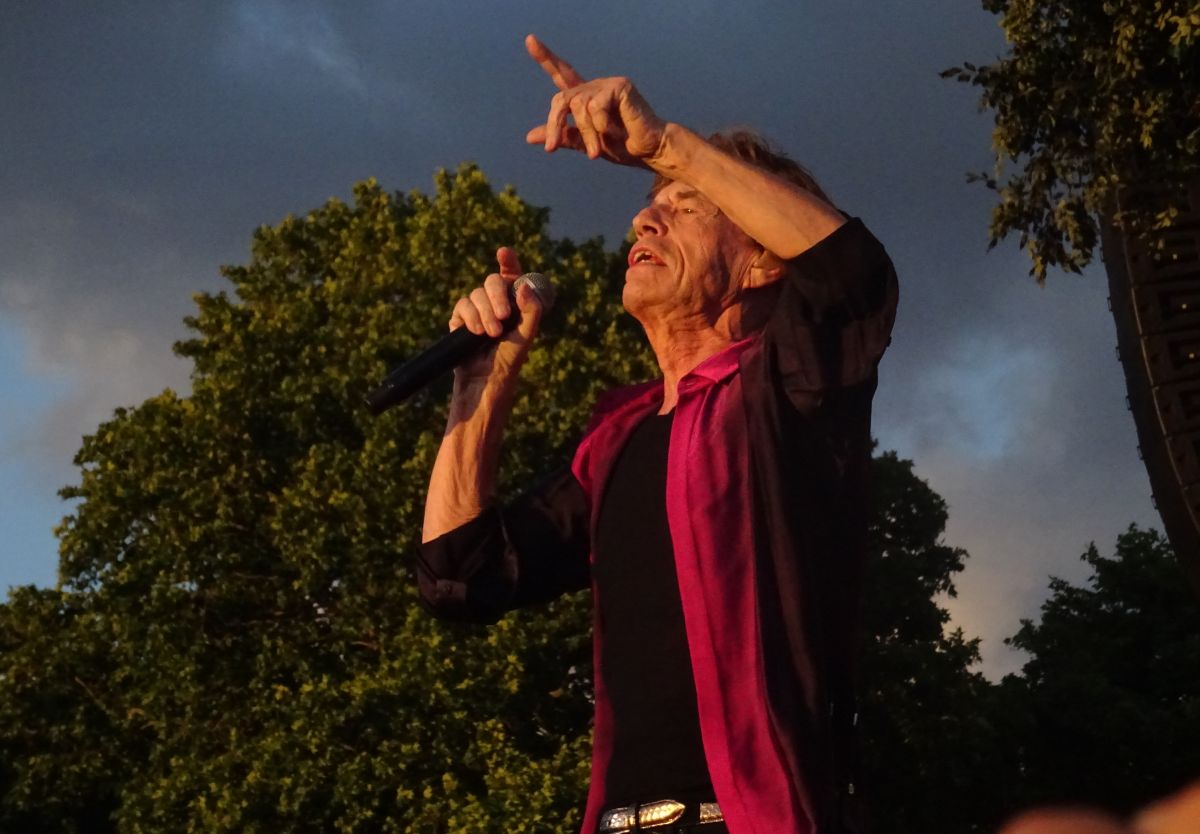 Photo by Bjornulf Vik
---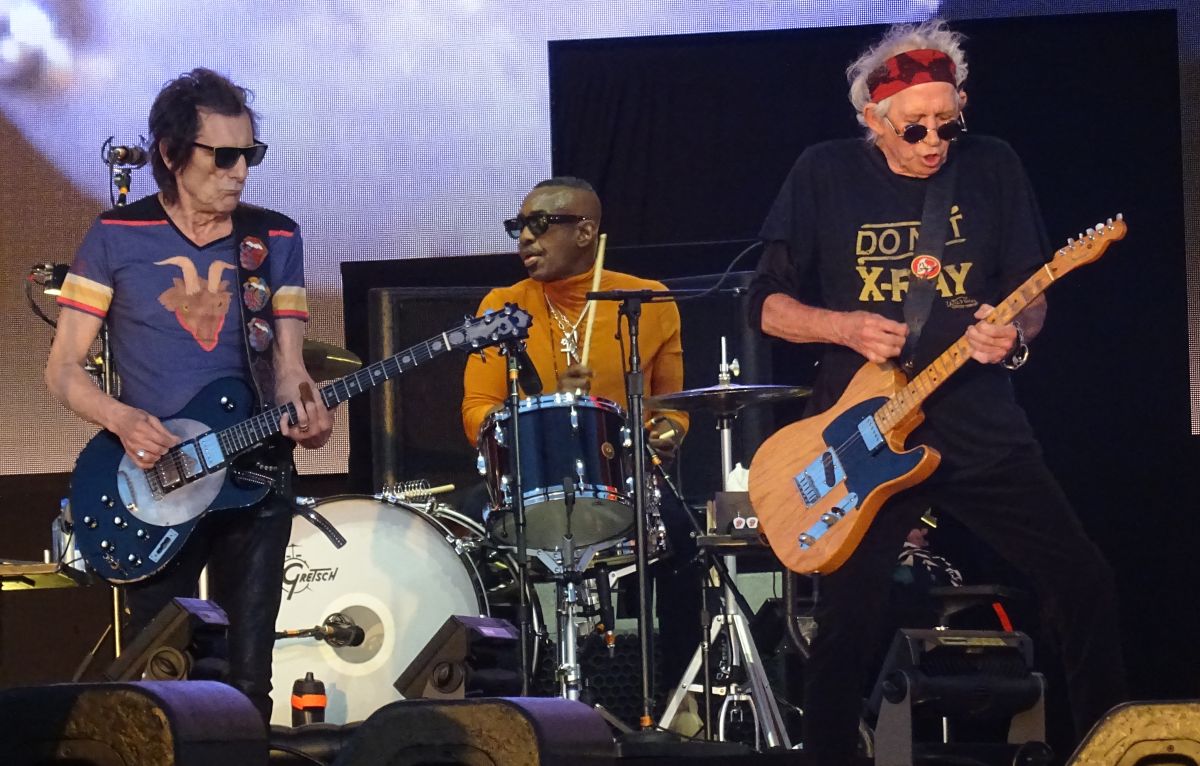 Photo by Bjornulf Vik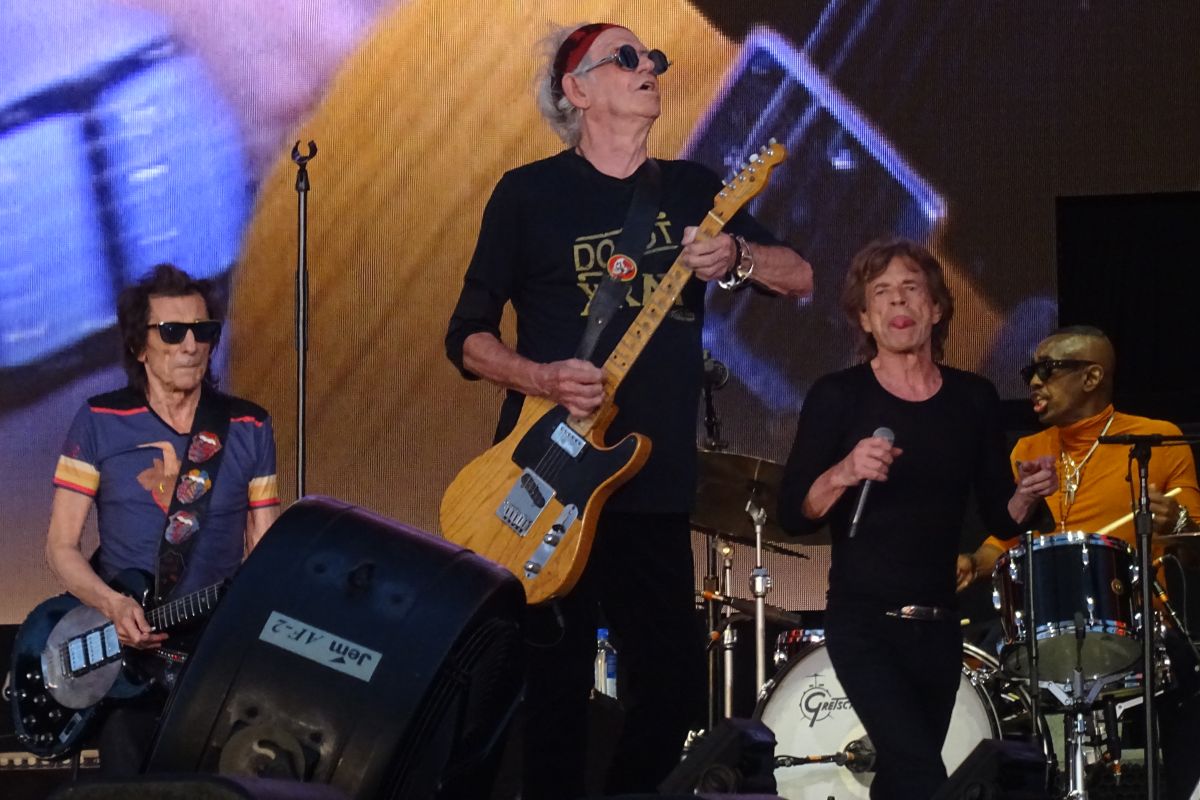 Photo by Bjornulf Vik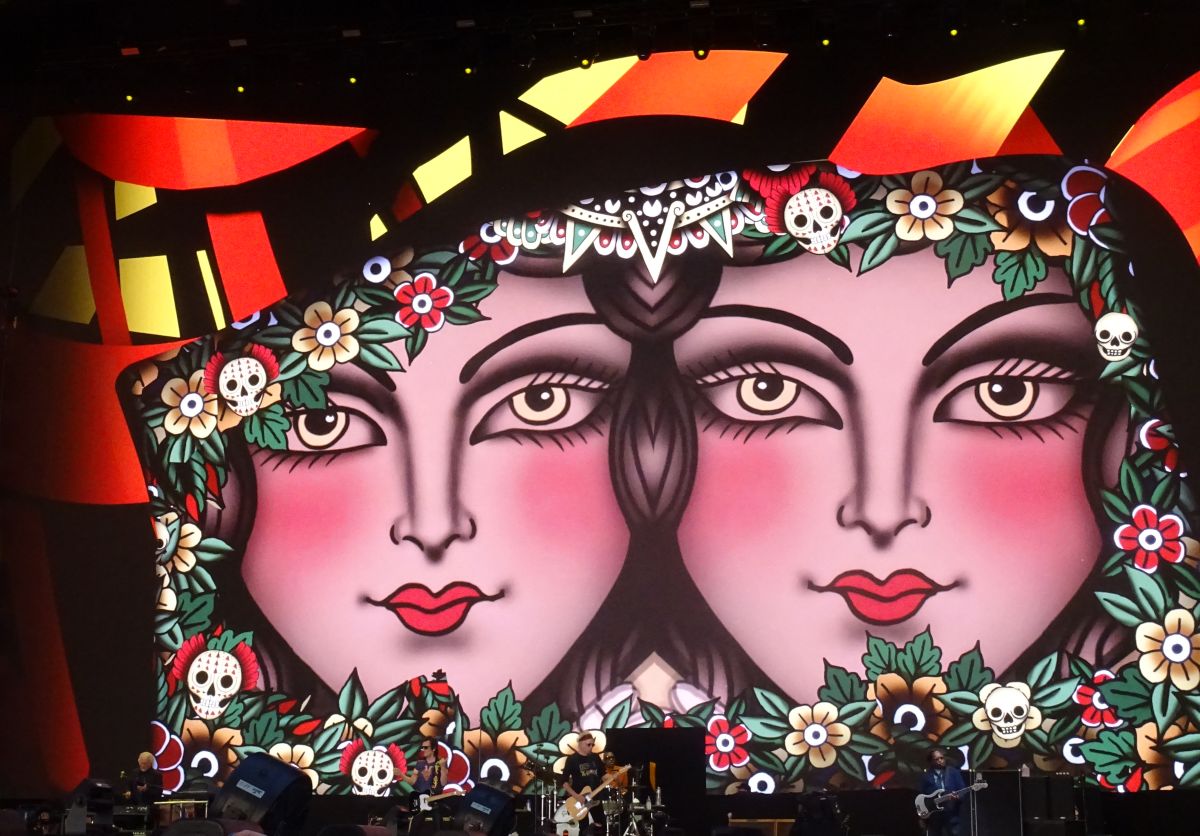 Photo by Bjornulf Vik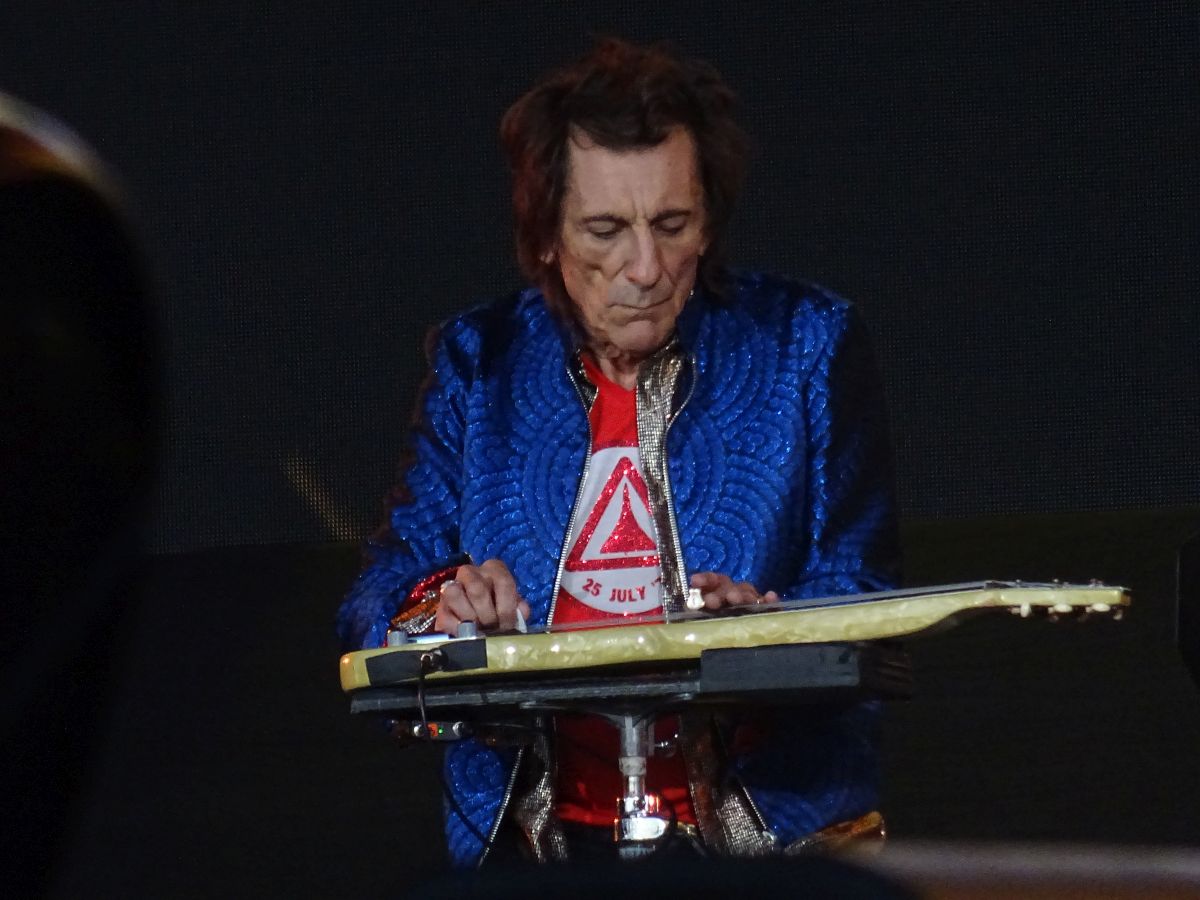 Photo by Bjornulf Vik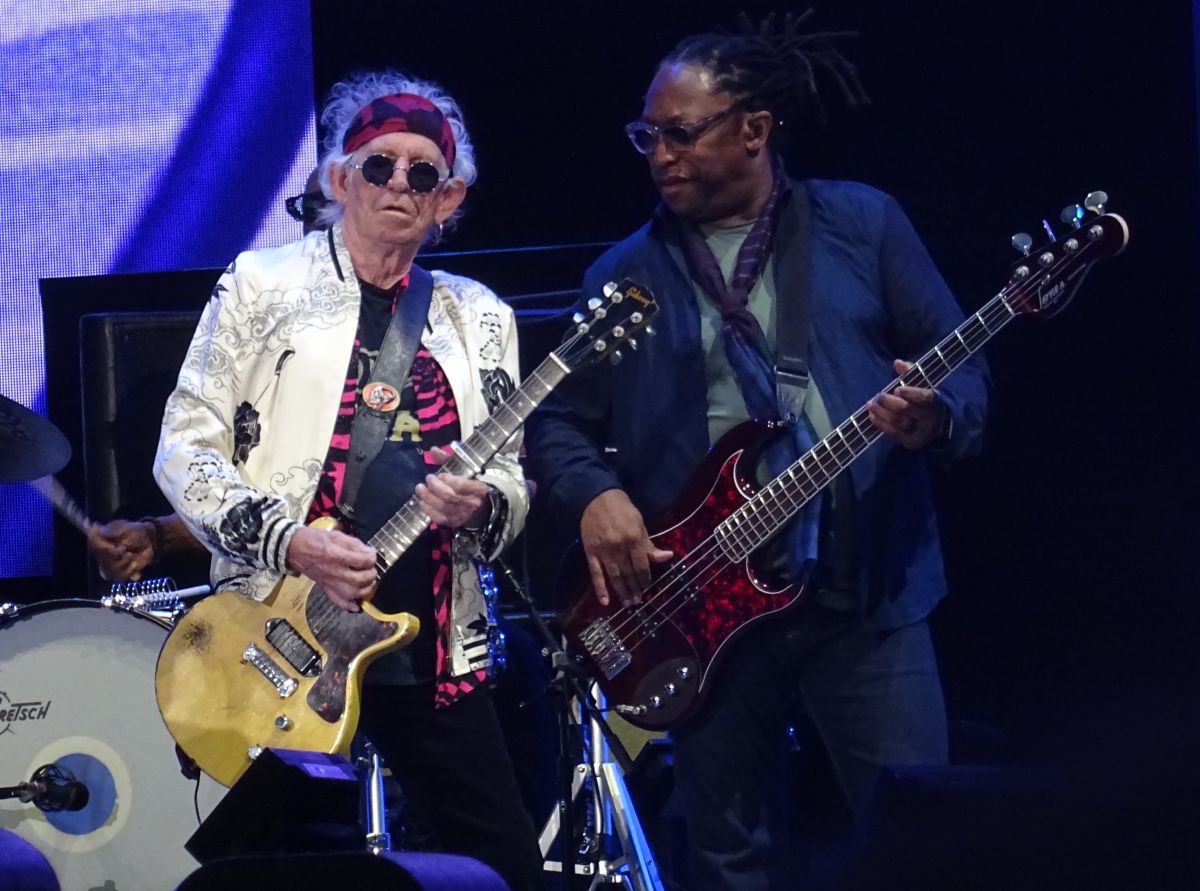 Photo by Bjornulf Vik
---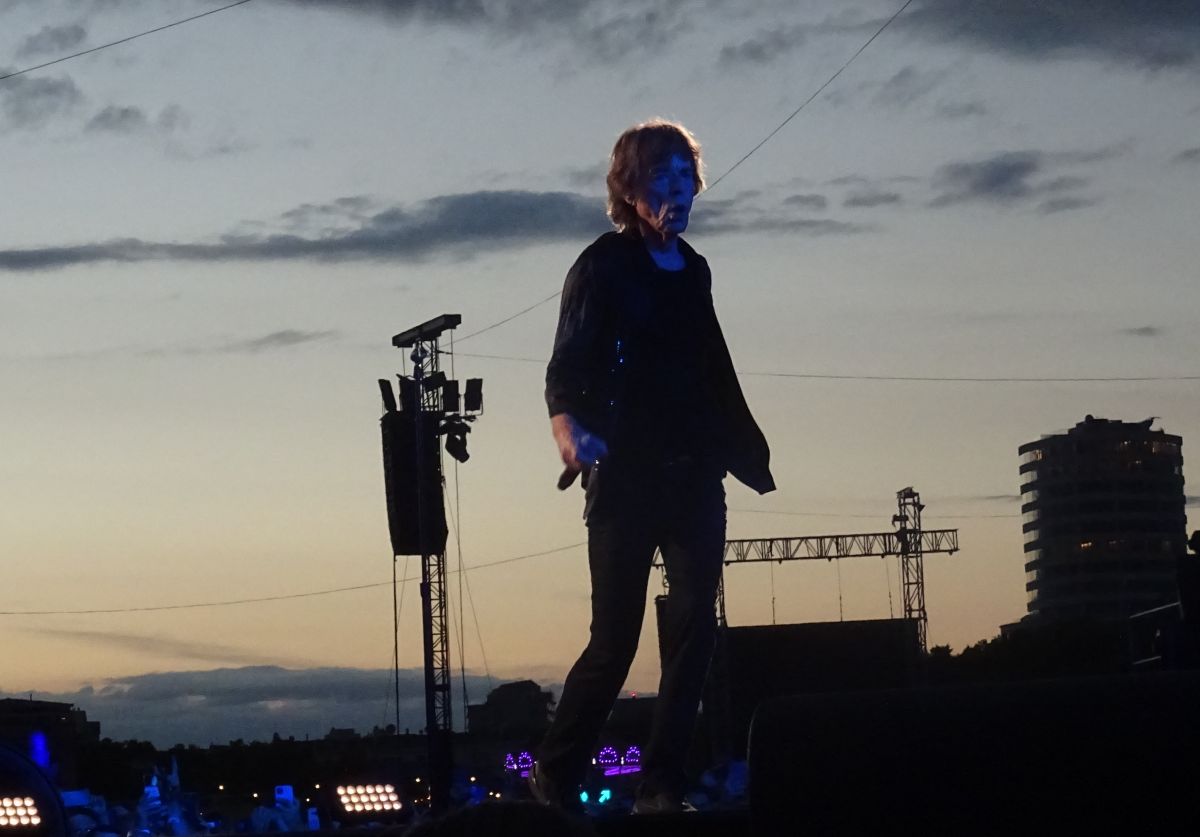 Photo by Bjornulf Vik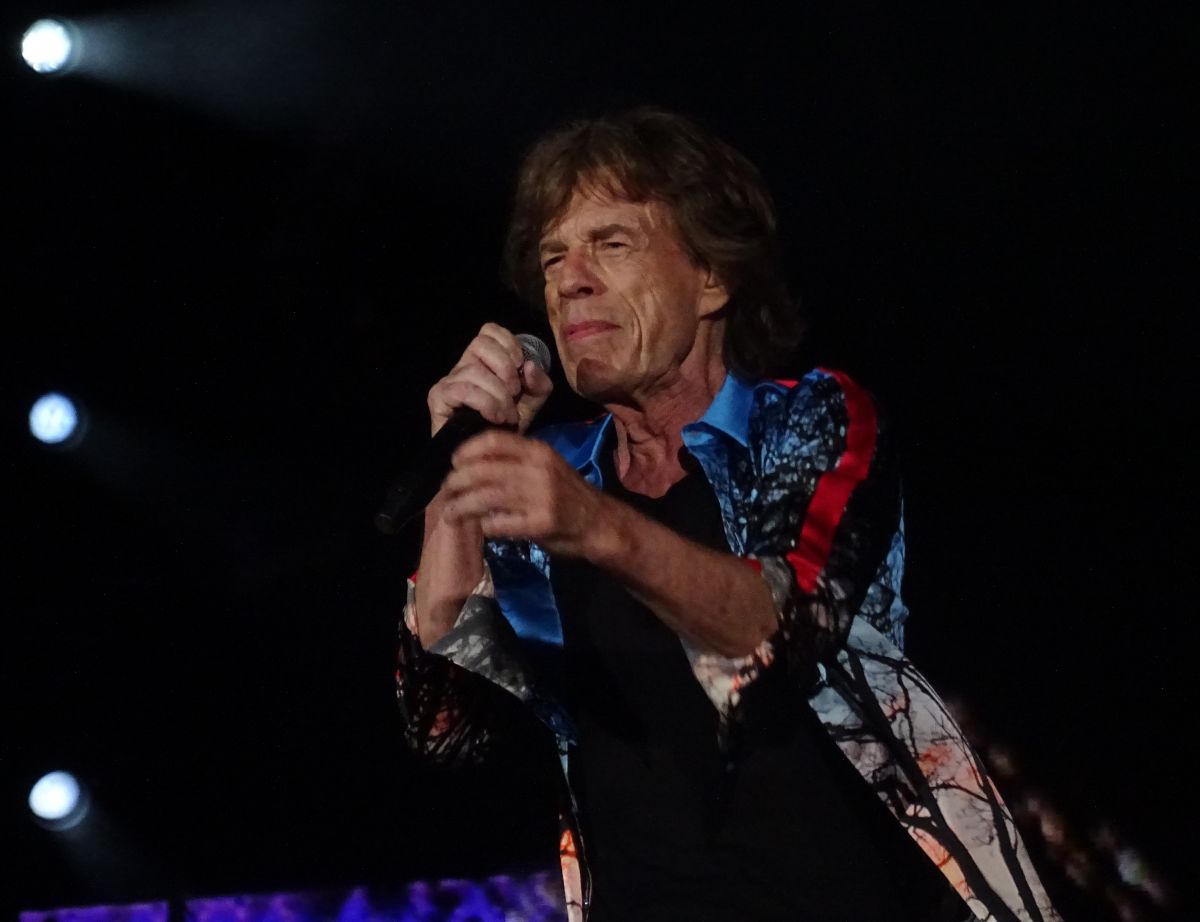 Photo by Bjornulf Vik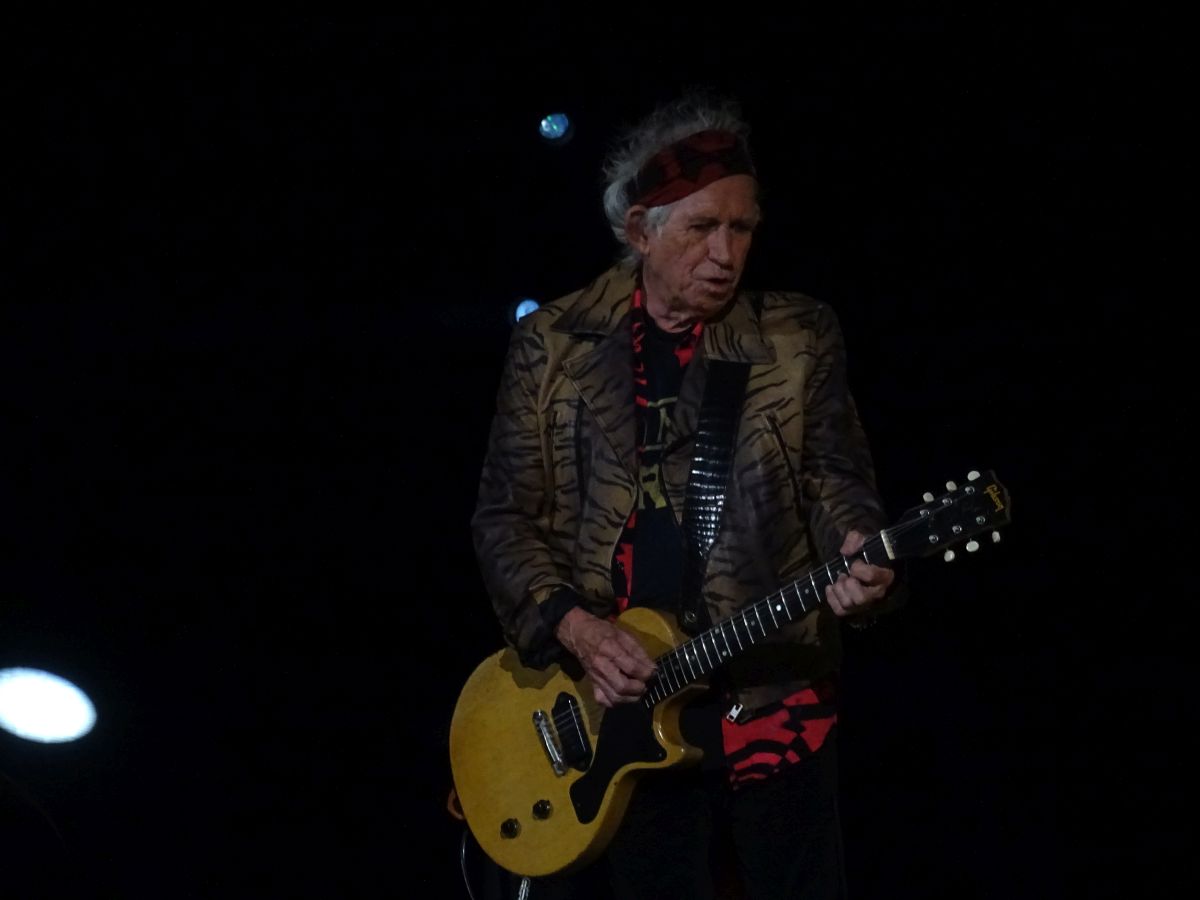 Photo by Bjornulf Vik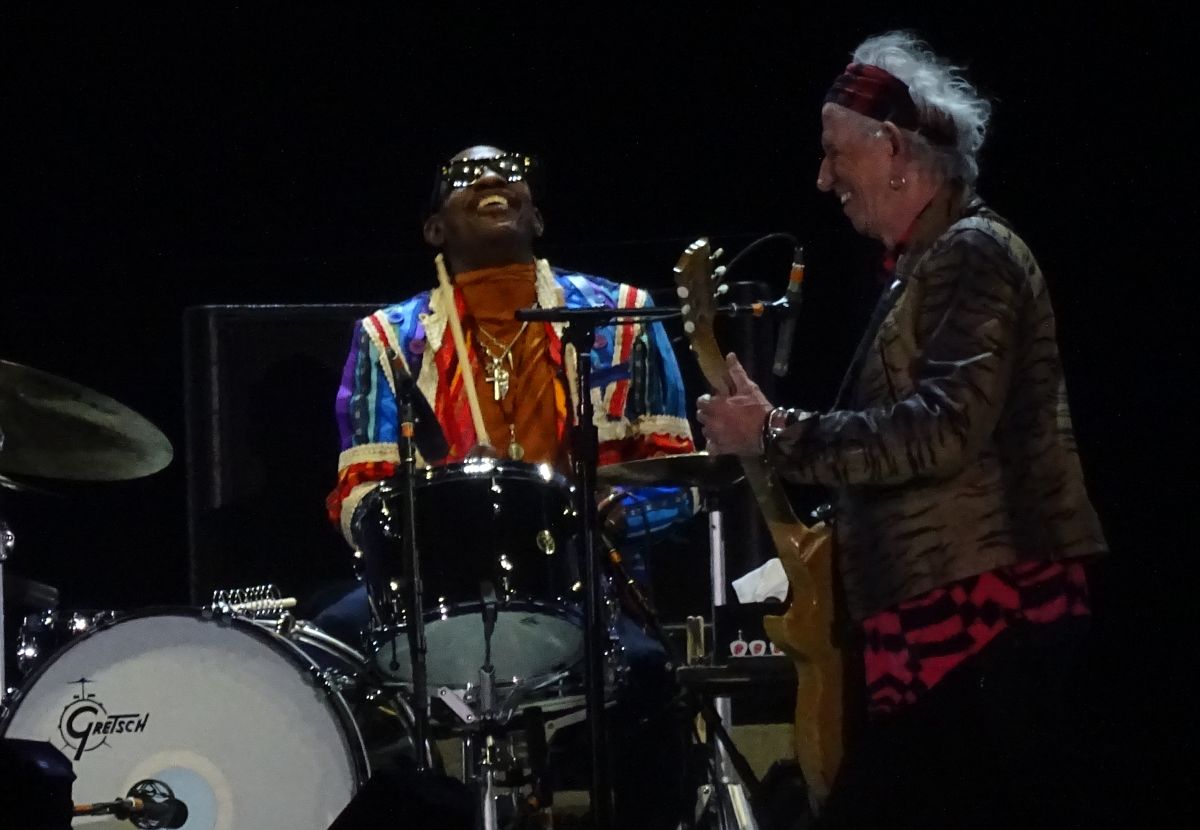 Photo by Bjornulf Vik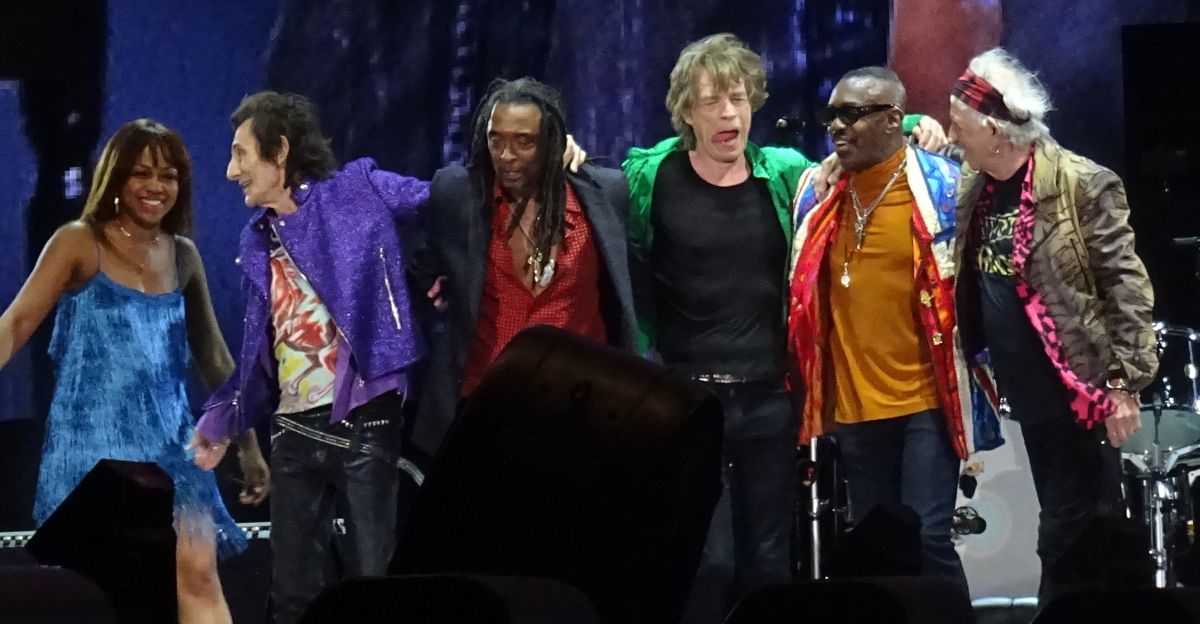 Photo by Bjornulf Vik
---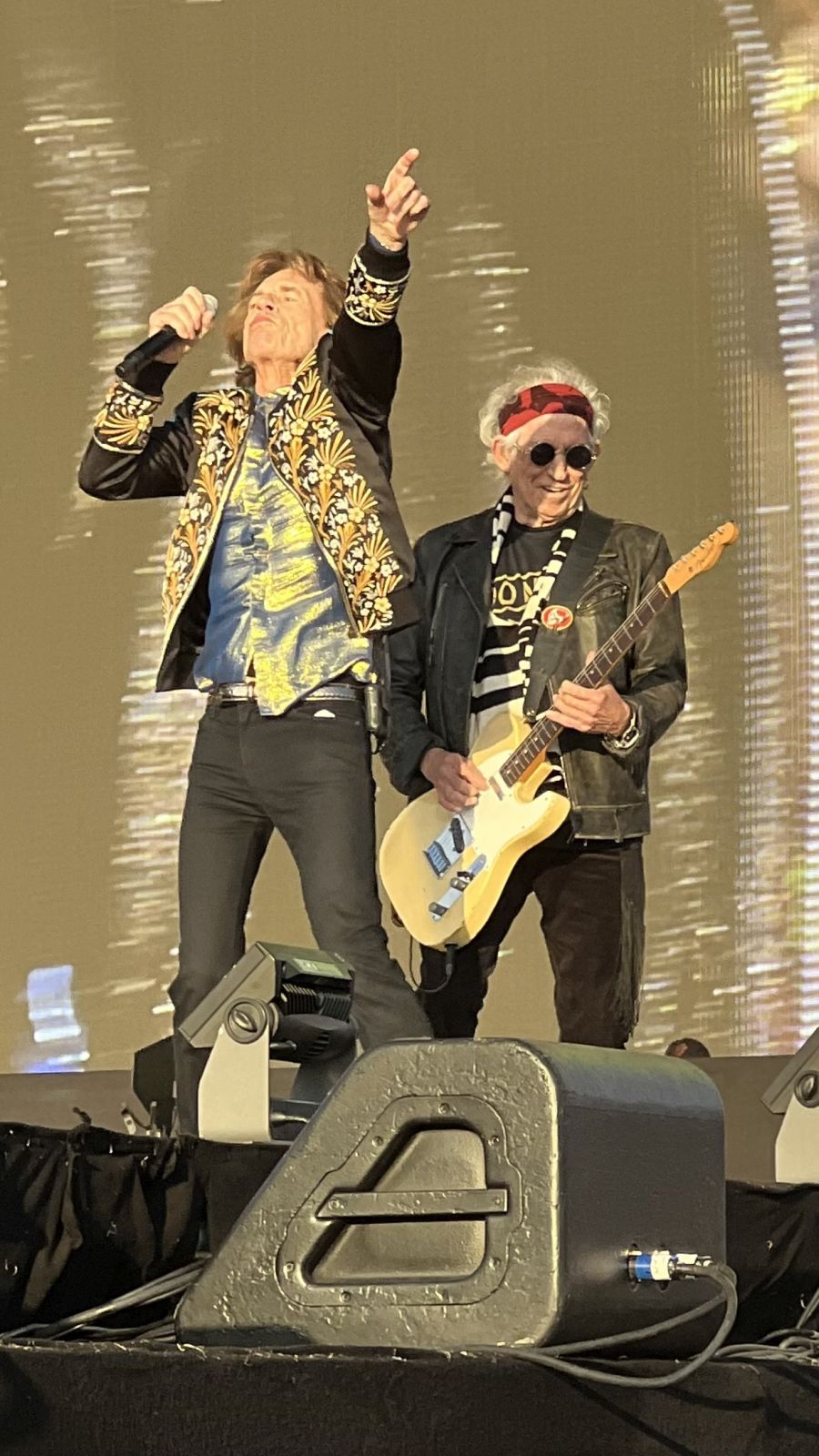 Photo by Jordan Samata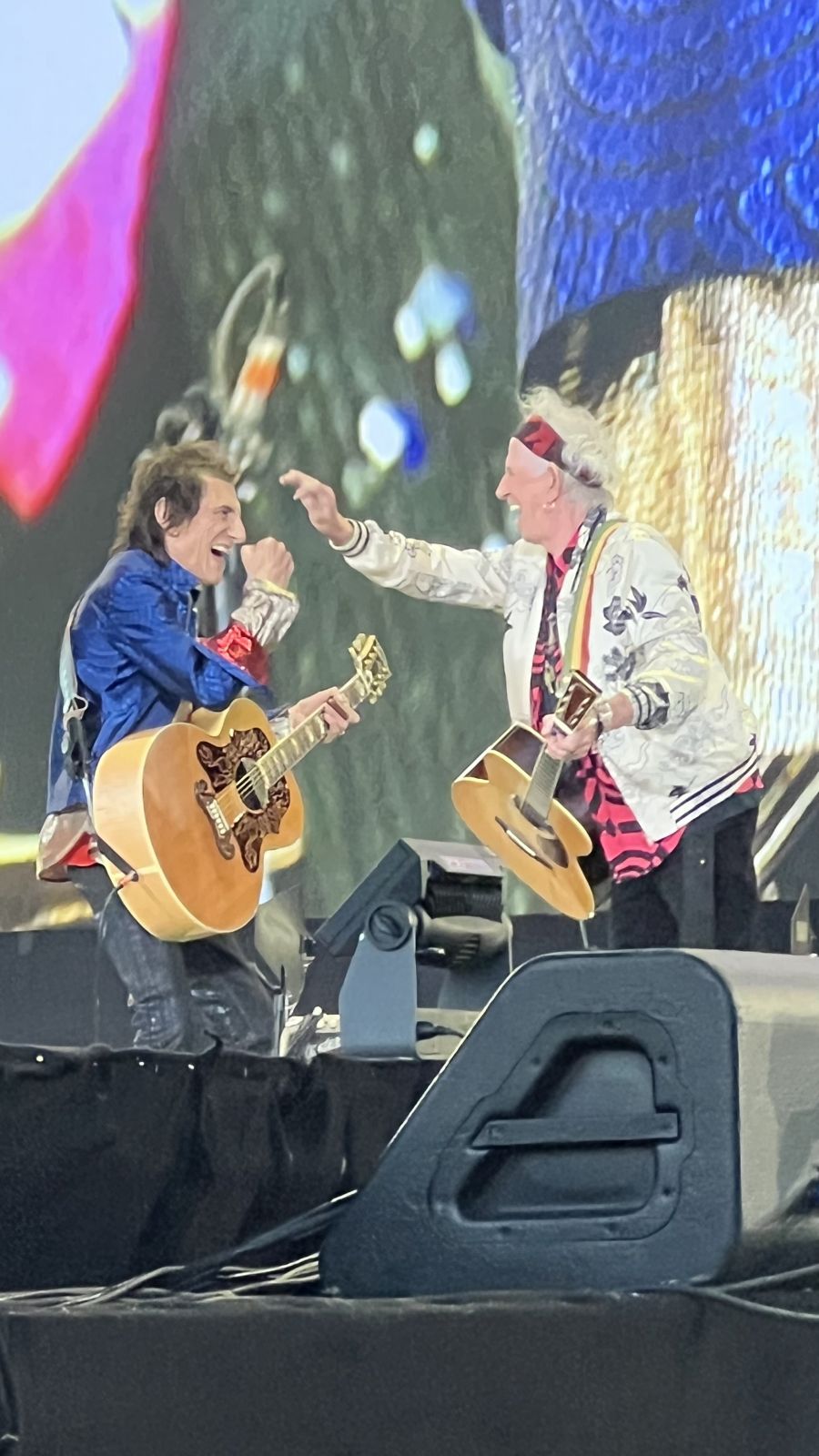 Photo by Jordan Samata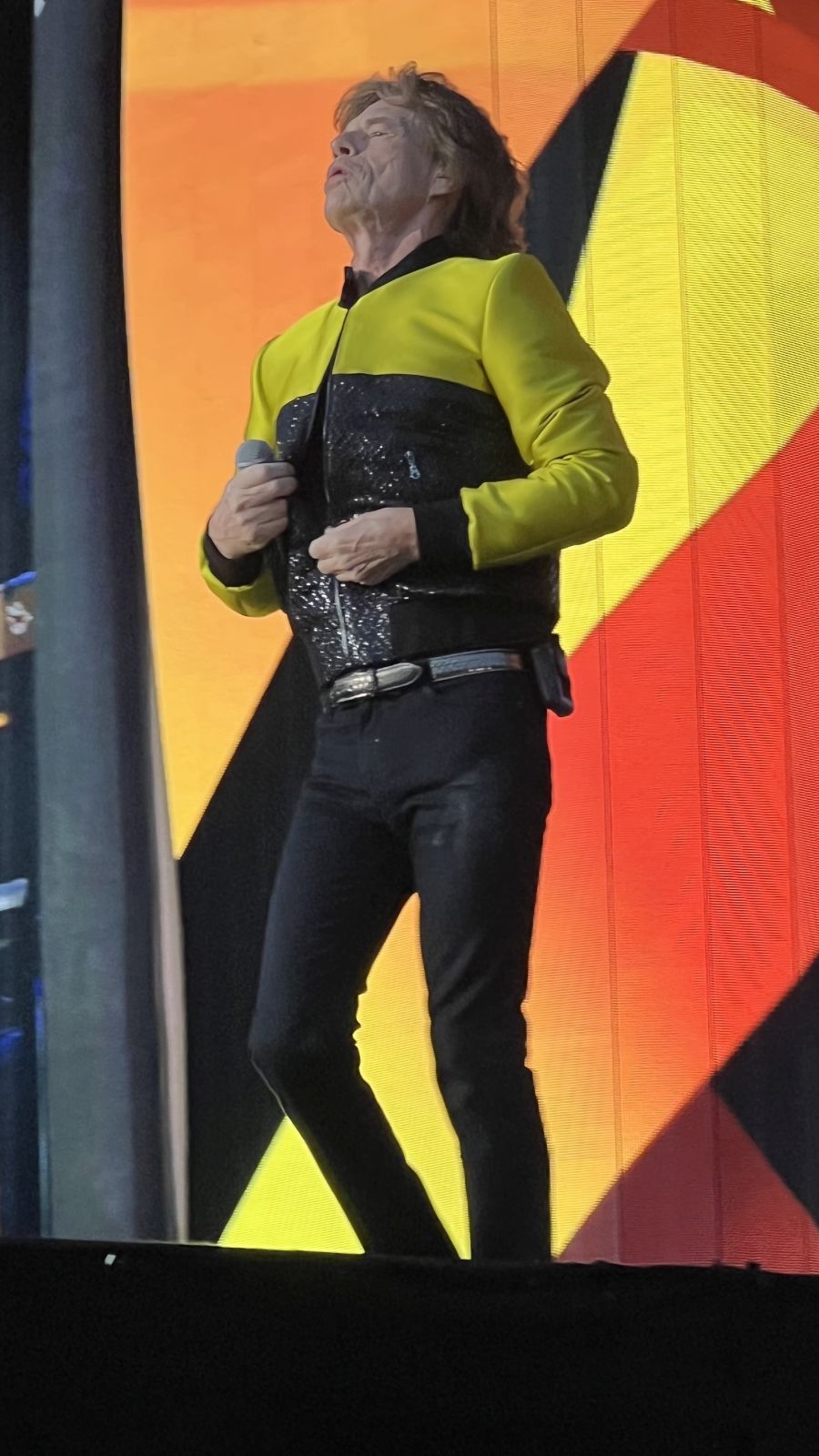 Photo by Jordan Samata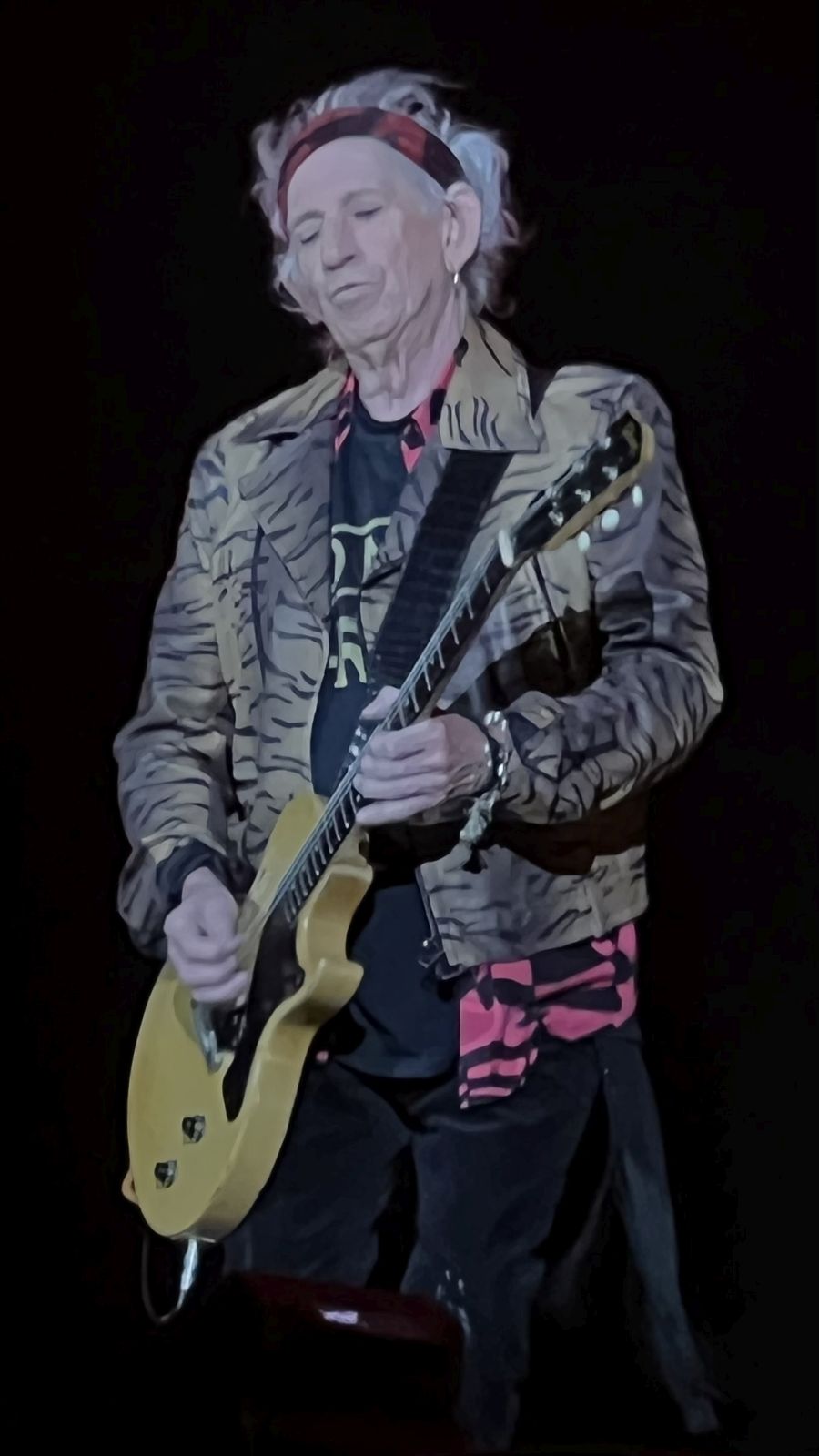 Photo by Jordan Samata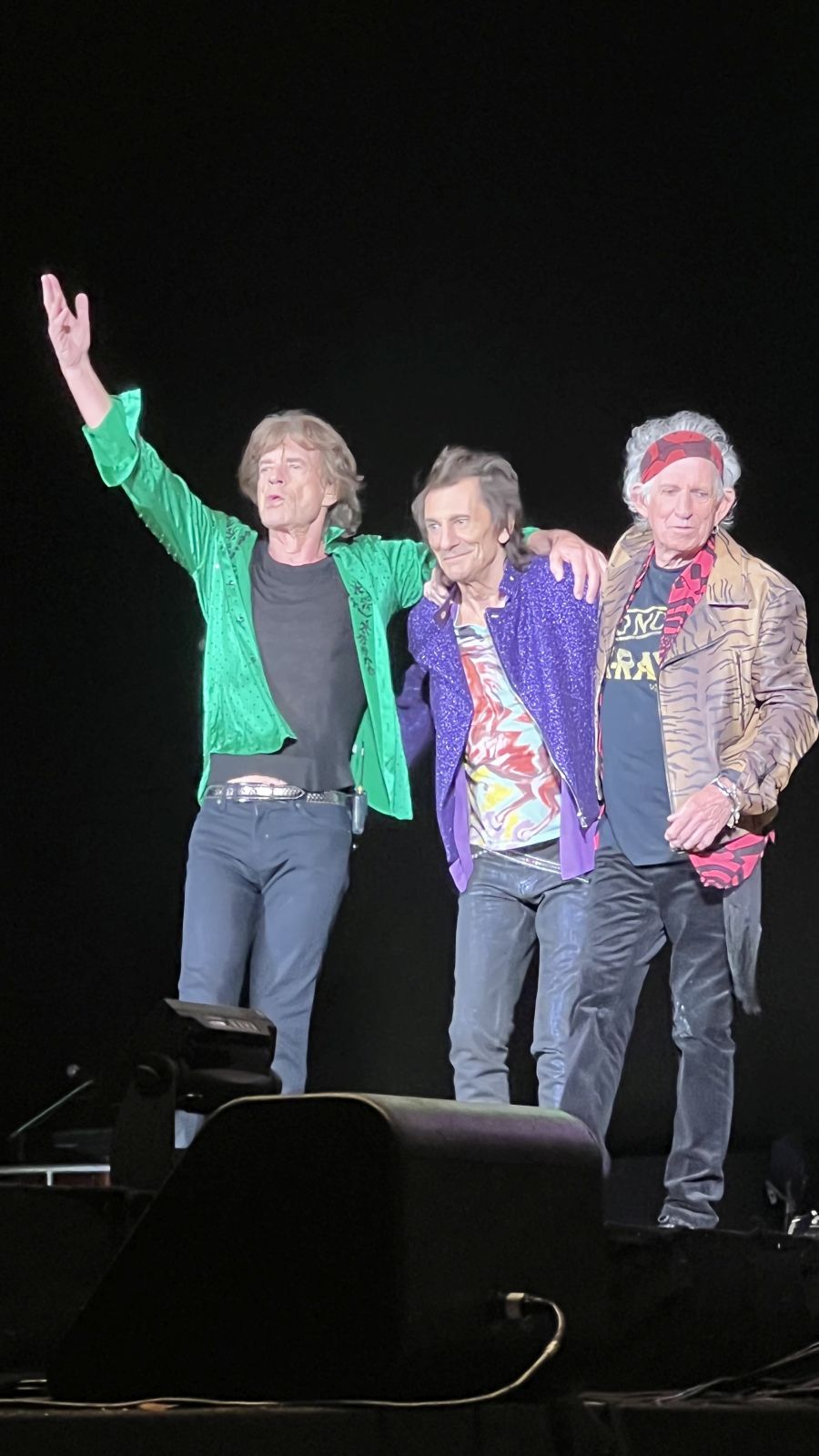 Photo by Jordan Samata
---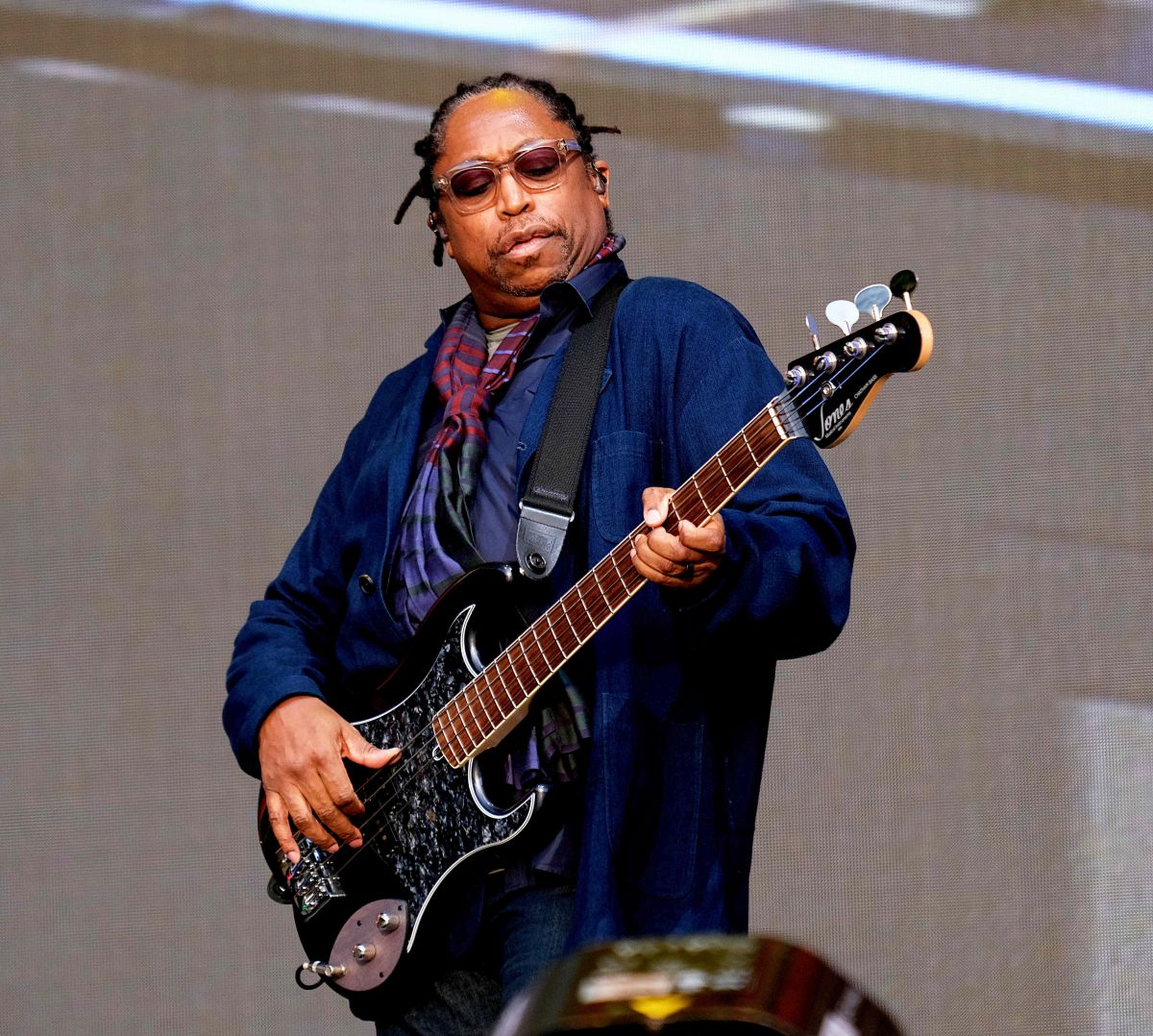 Photo by Geir Greni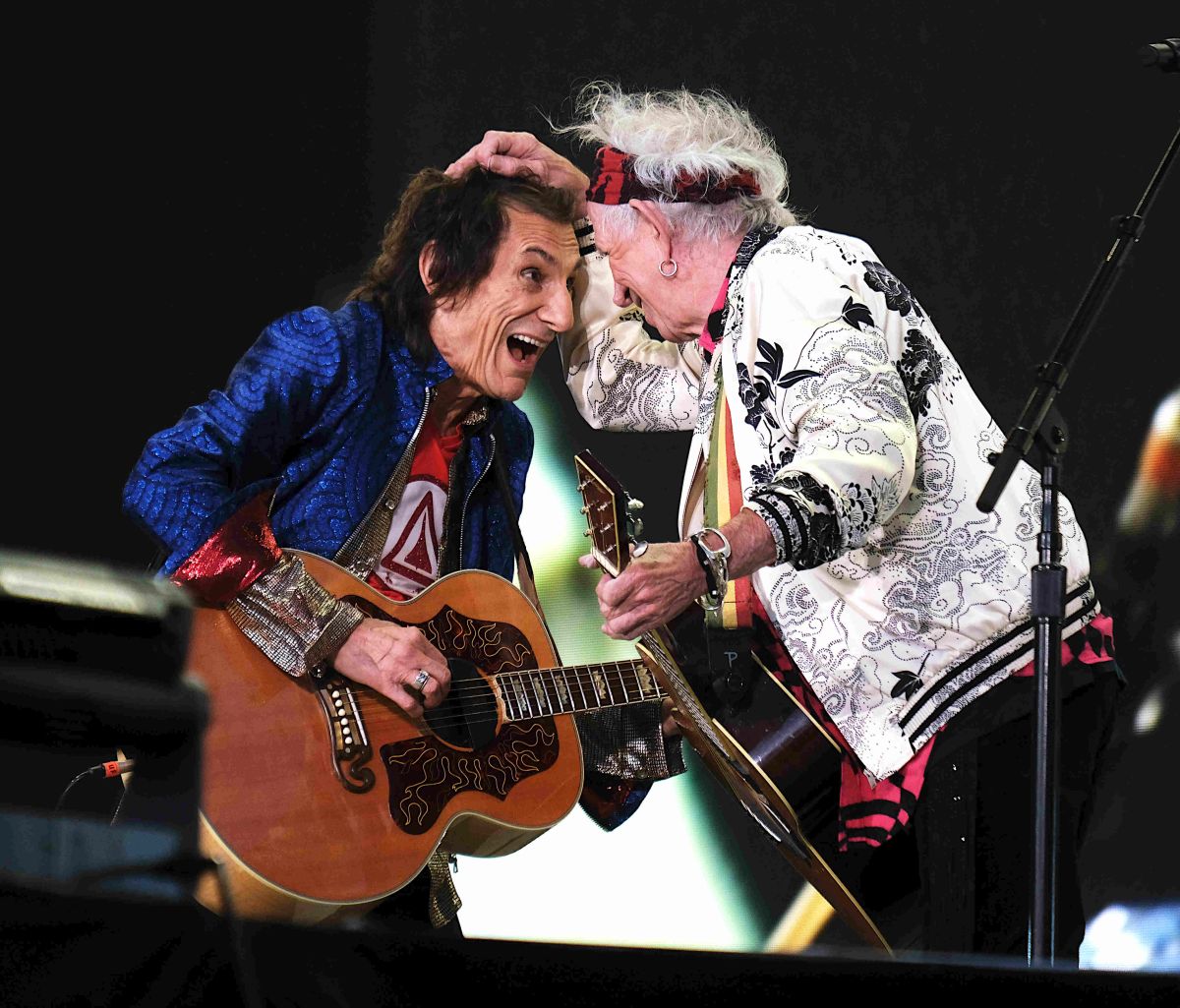 Photo by Geir Greni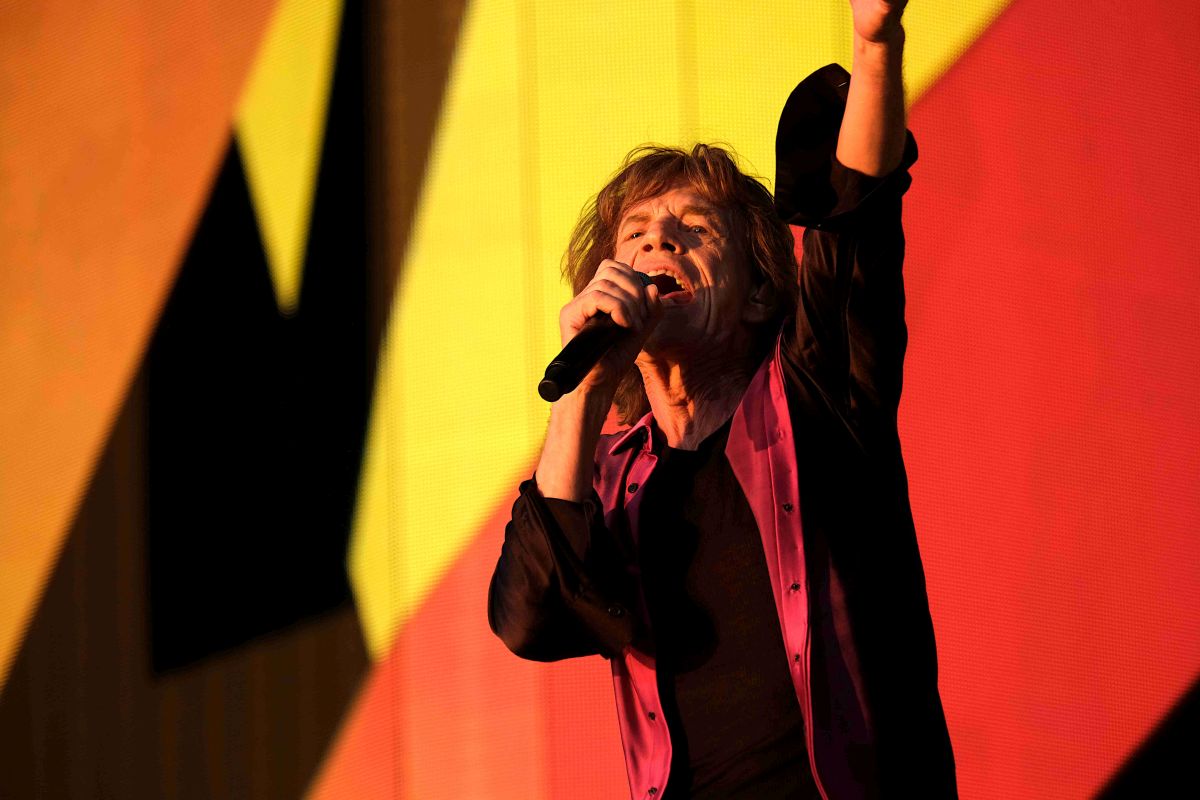 Photo by Geir Greni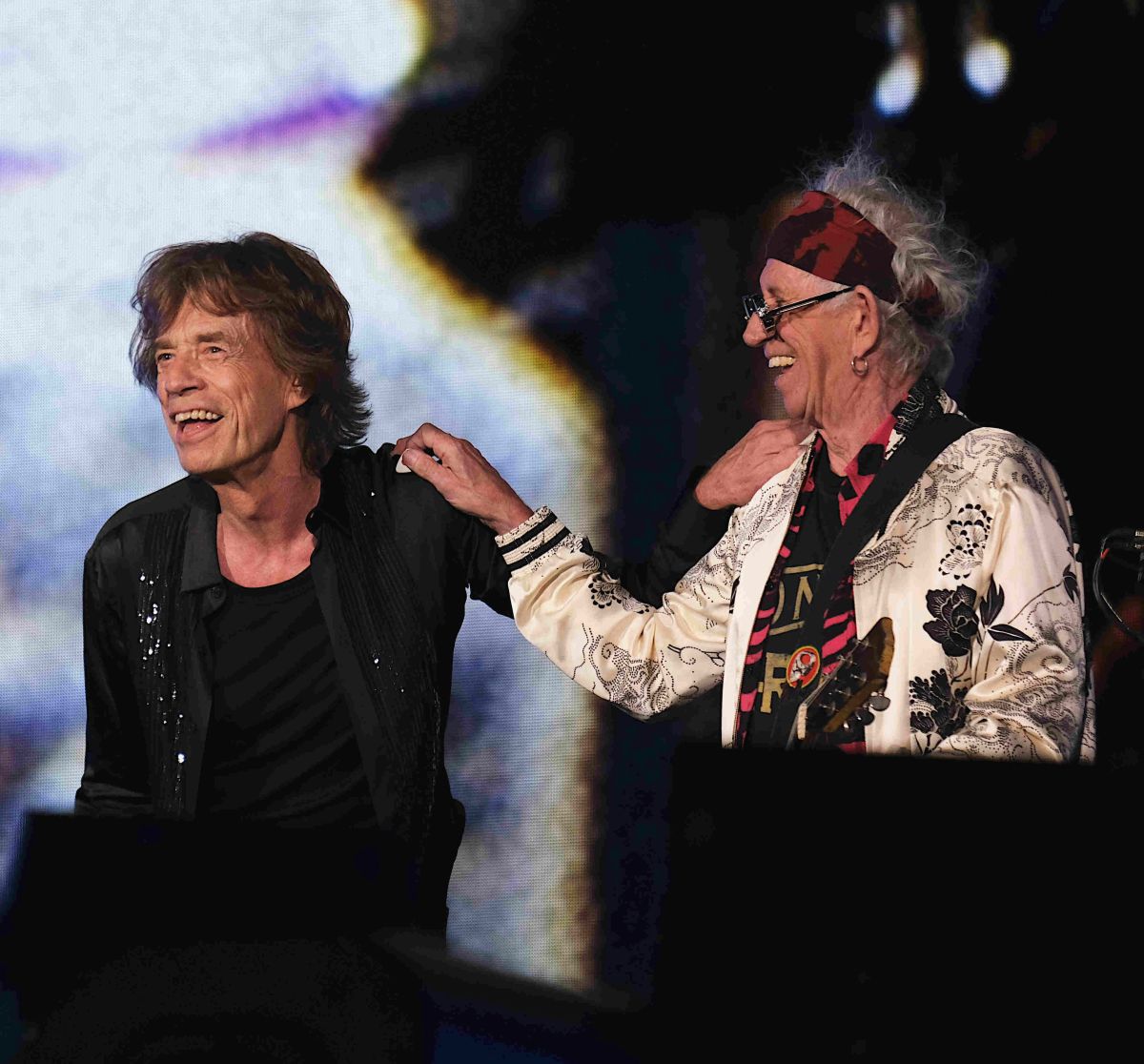 Photo by Geir Greni
---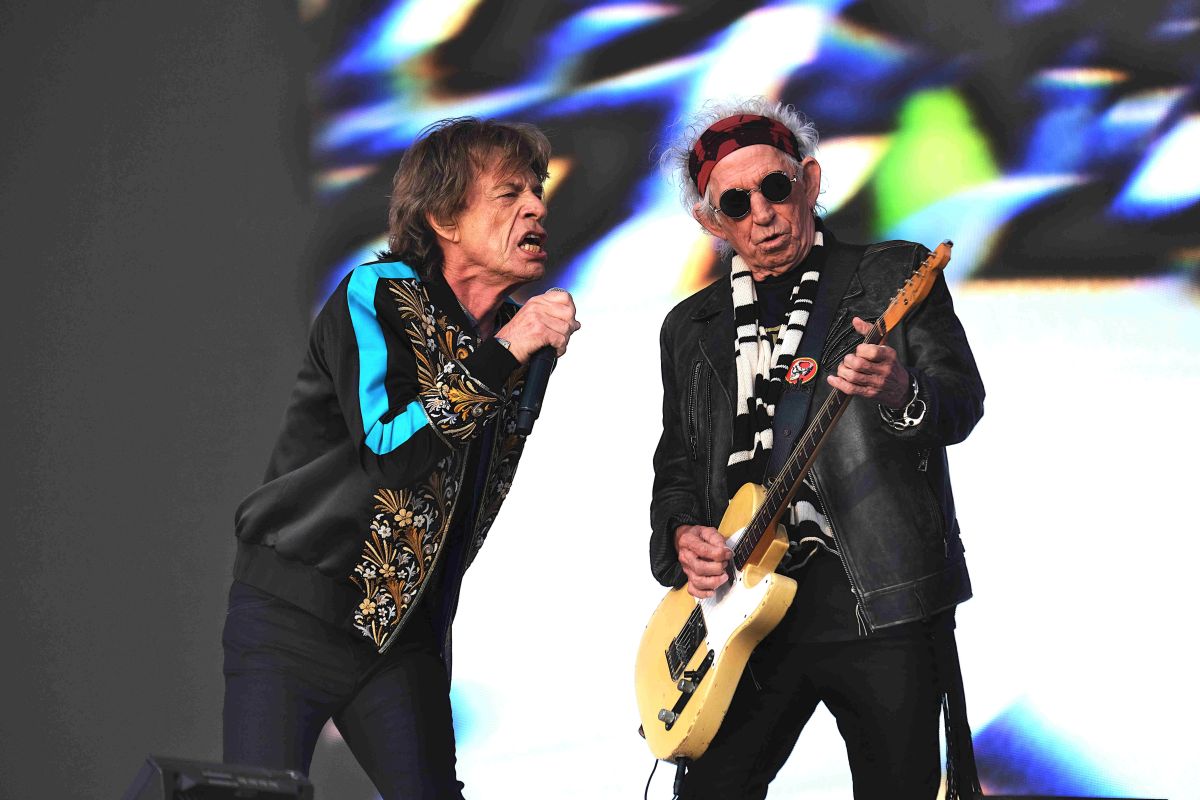 Photo by Geir Greni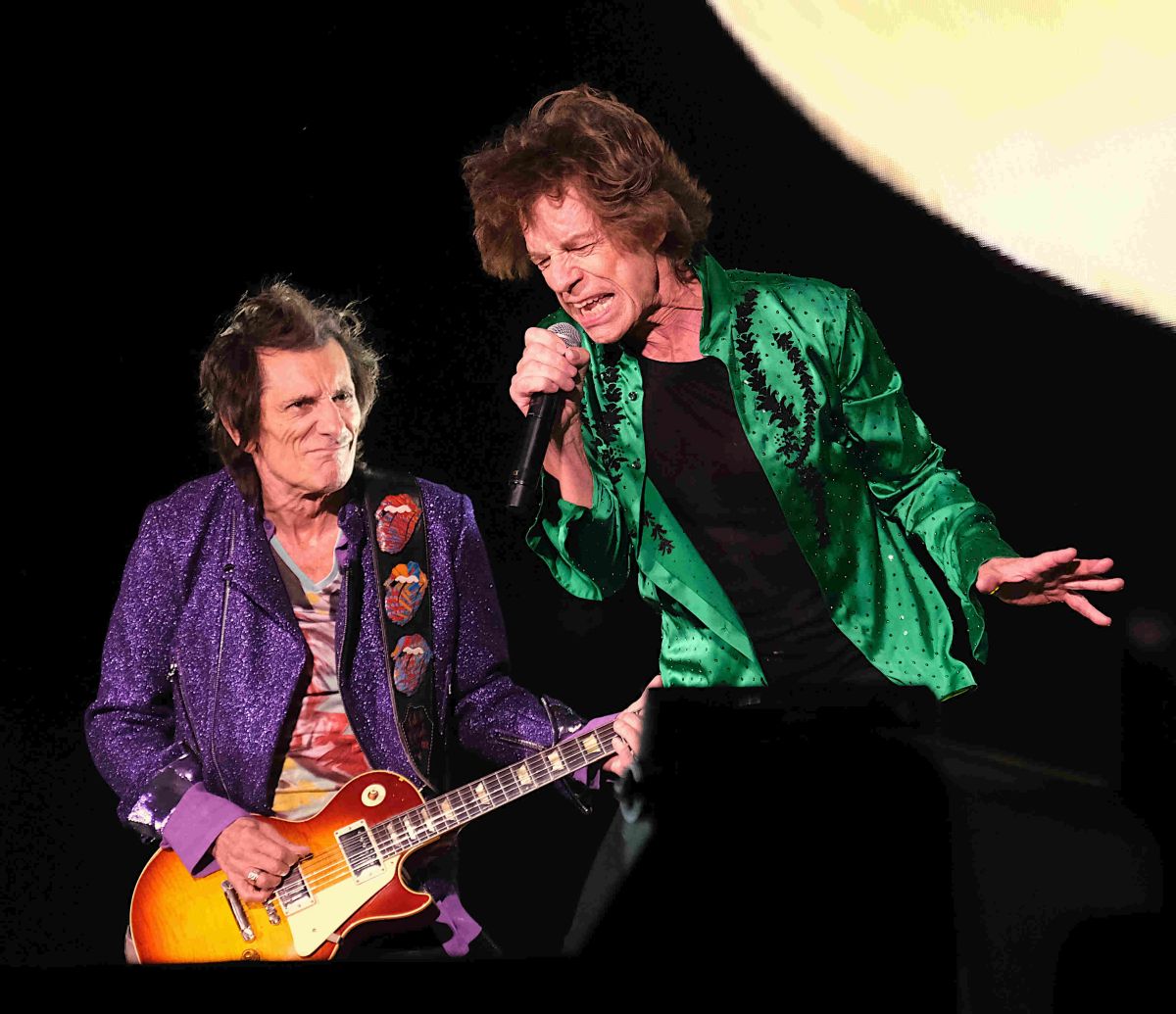 Photo by Geir Greni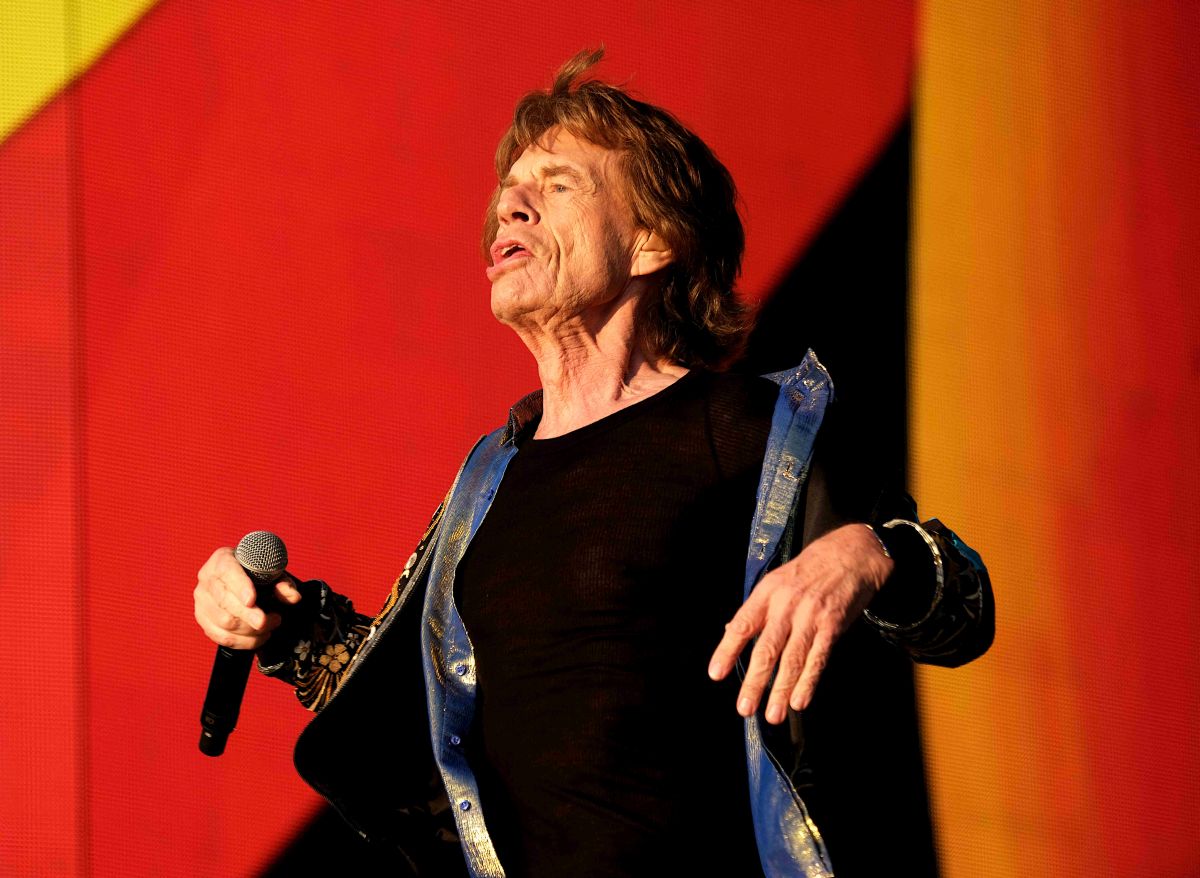 Photo by Geir Greni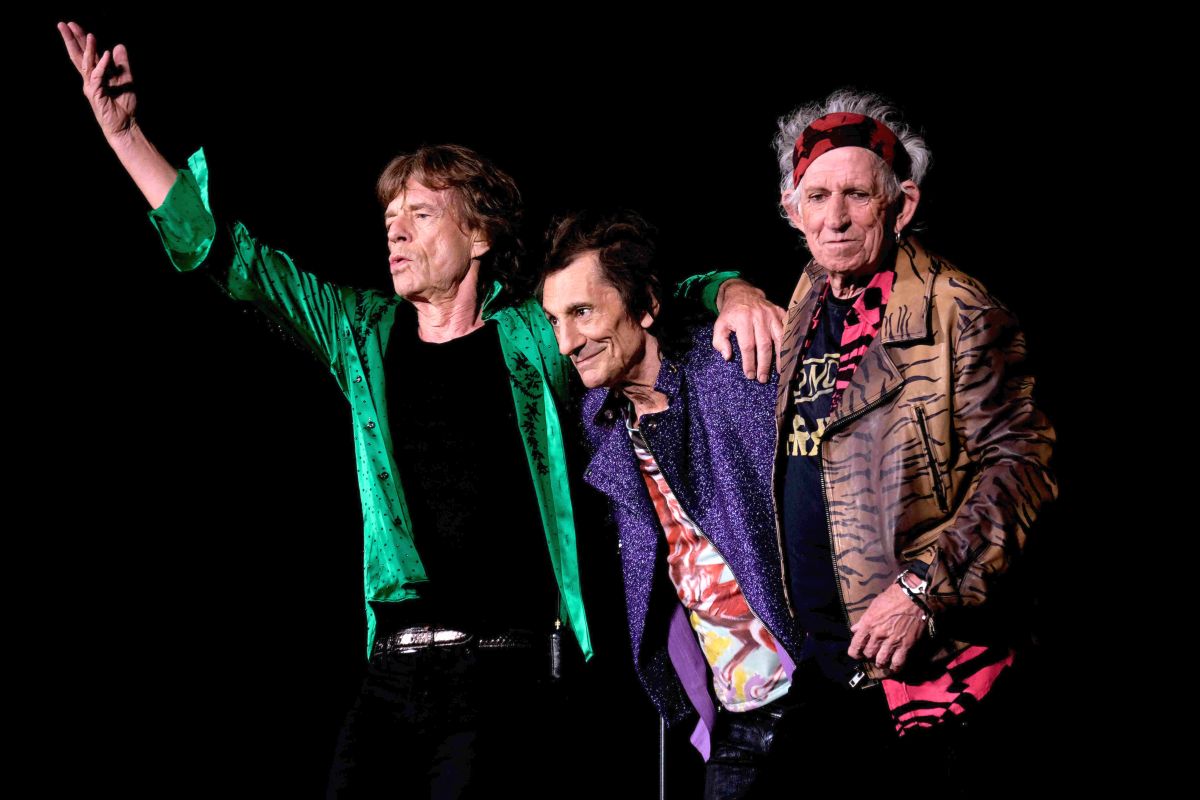 Photo by Geir Greni
---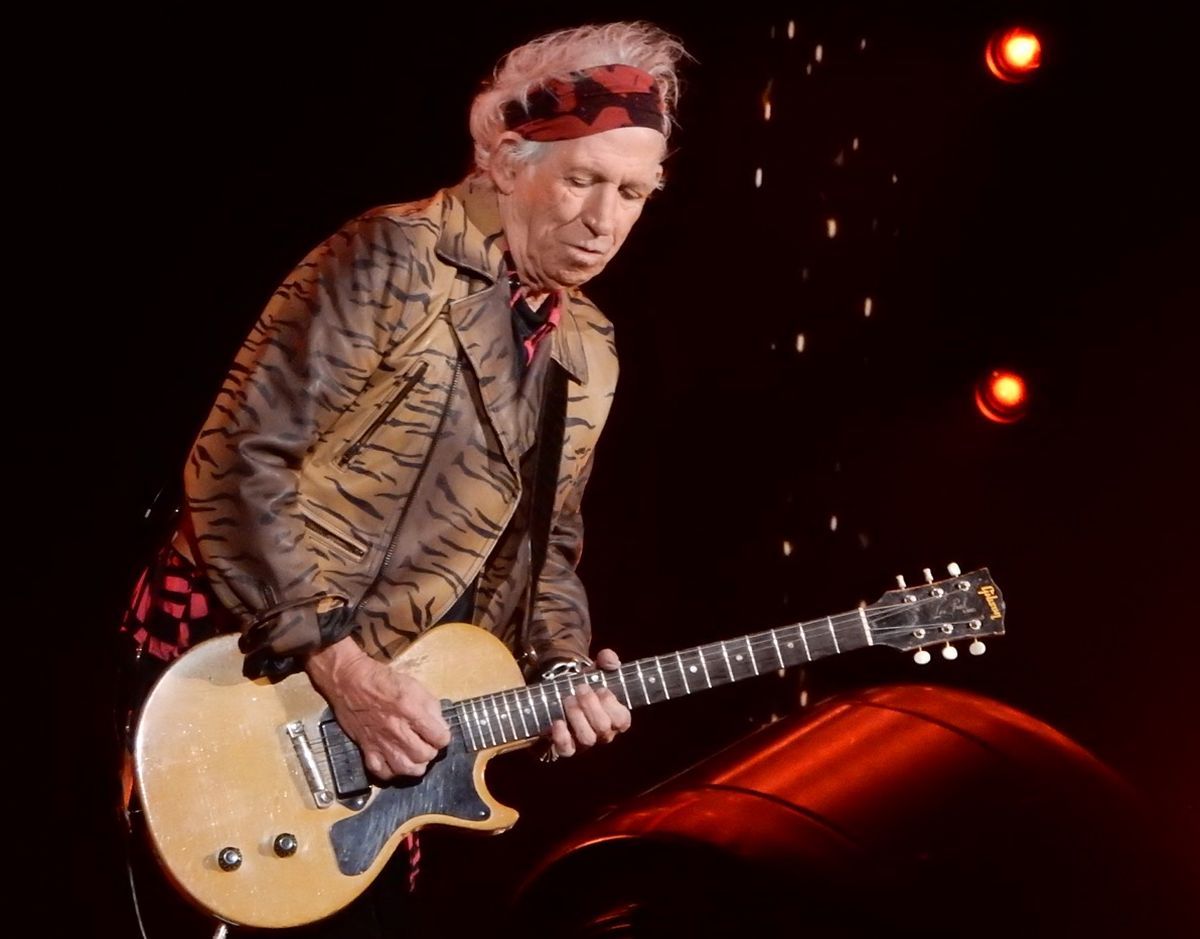 Photo by Peter Washkevich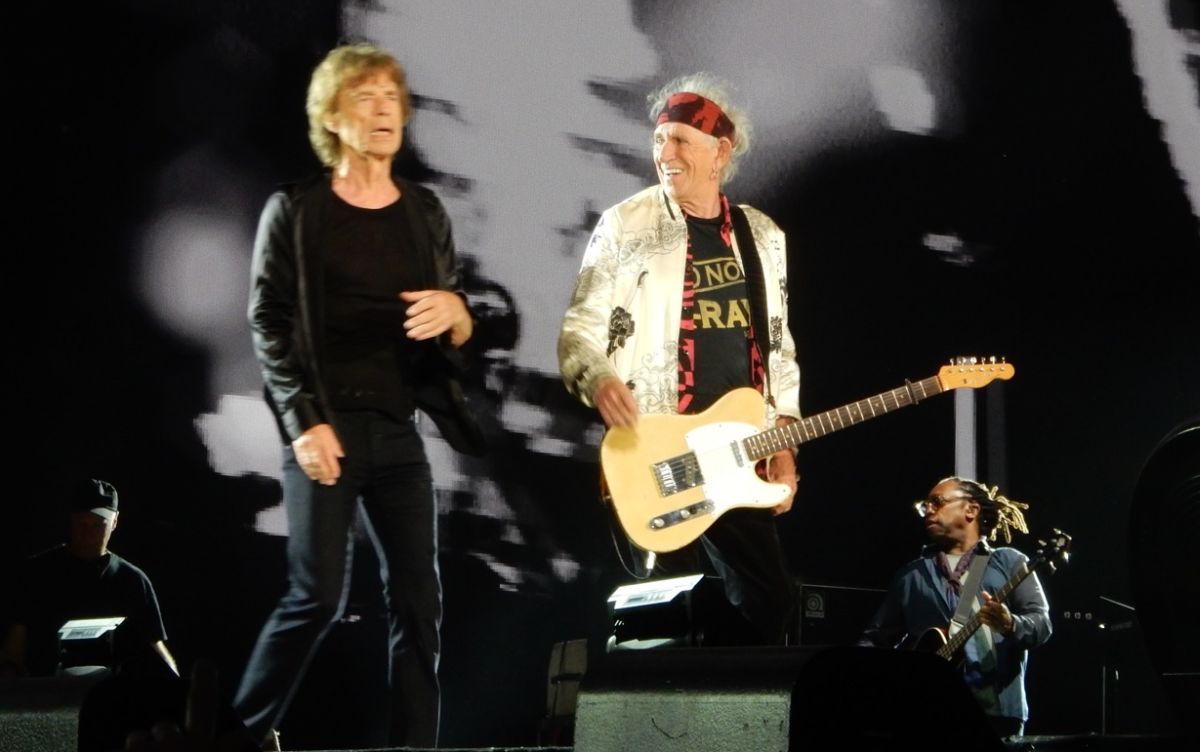 Photo by Peter Washkevich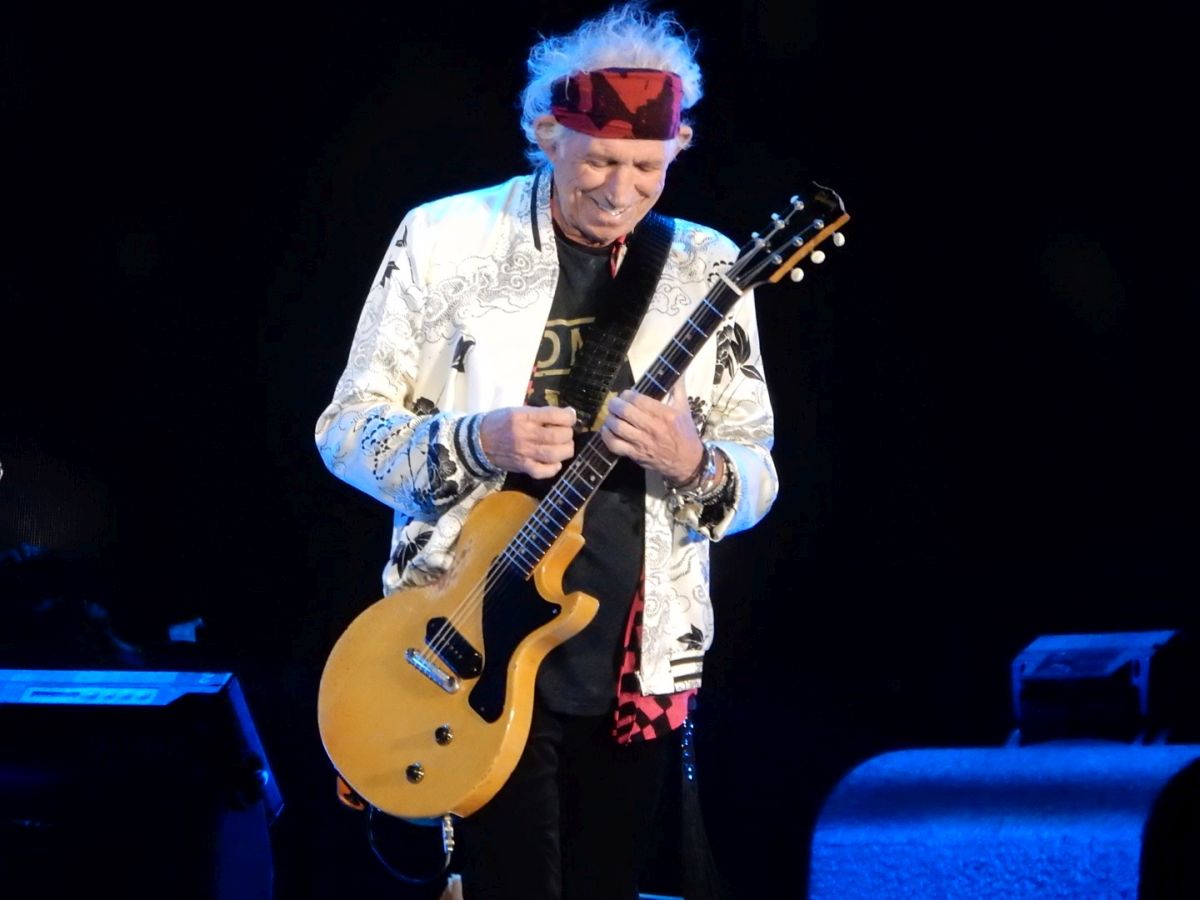 Photo by Peter Washkevich
---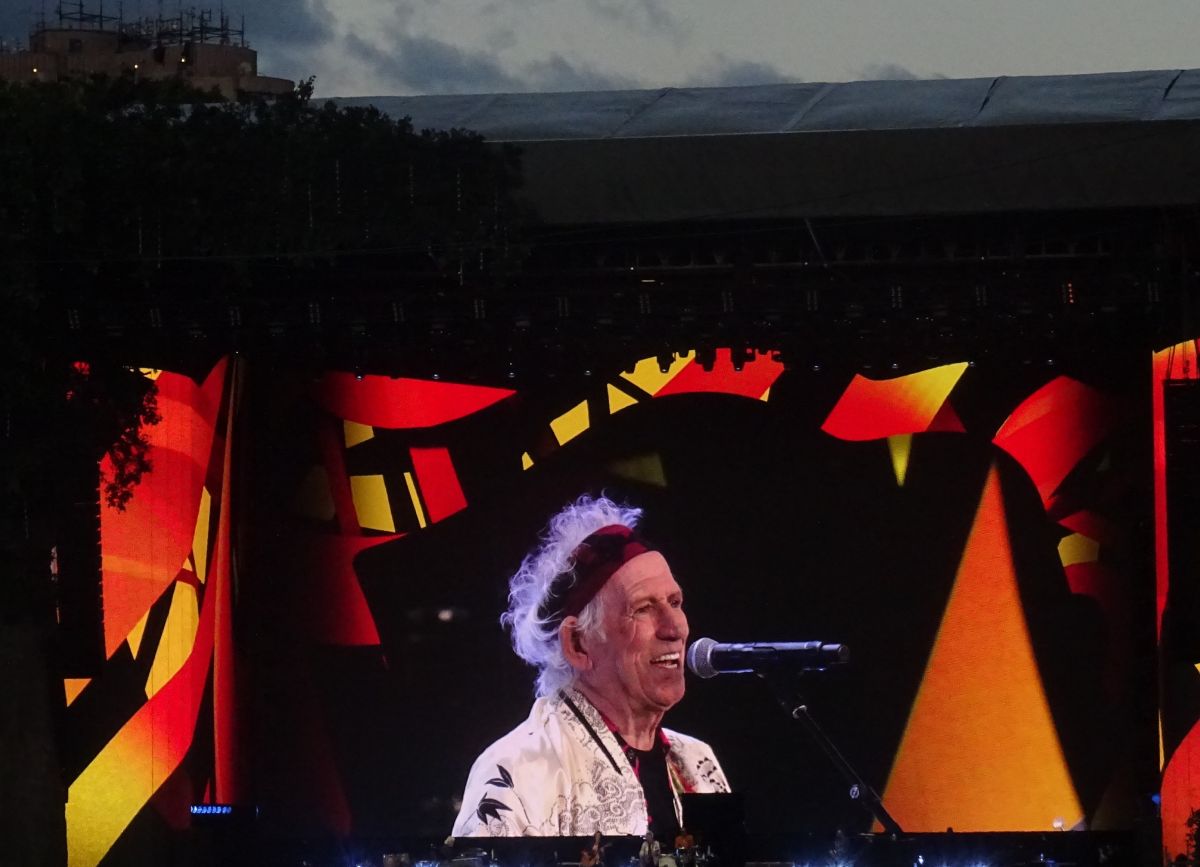 Photo by Simon Ward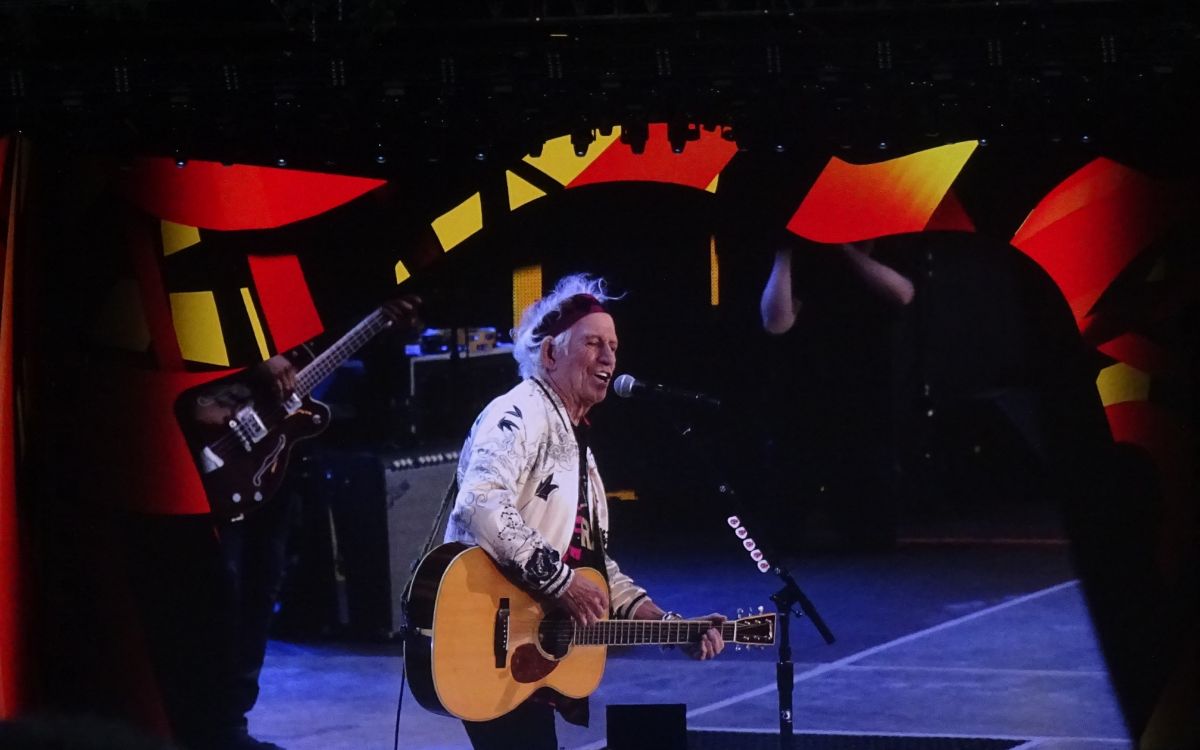 Photo by Simon Ward
---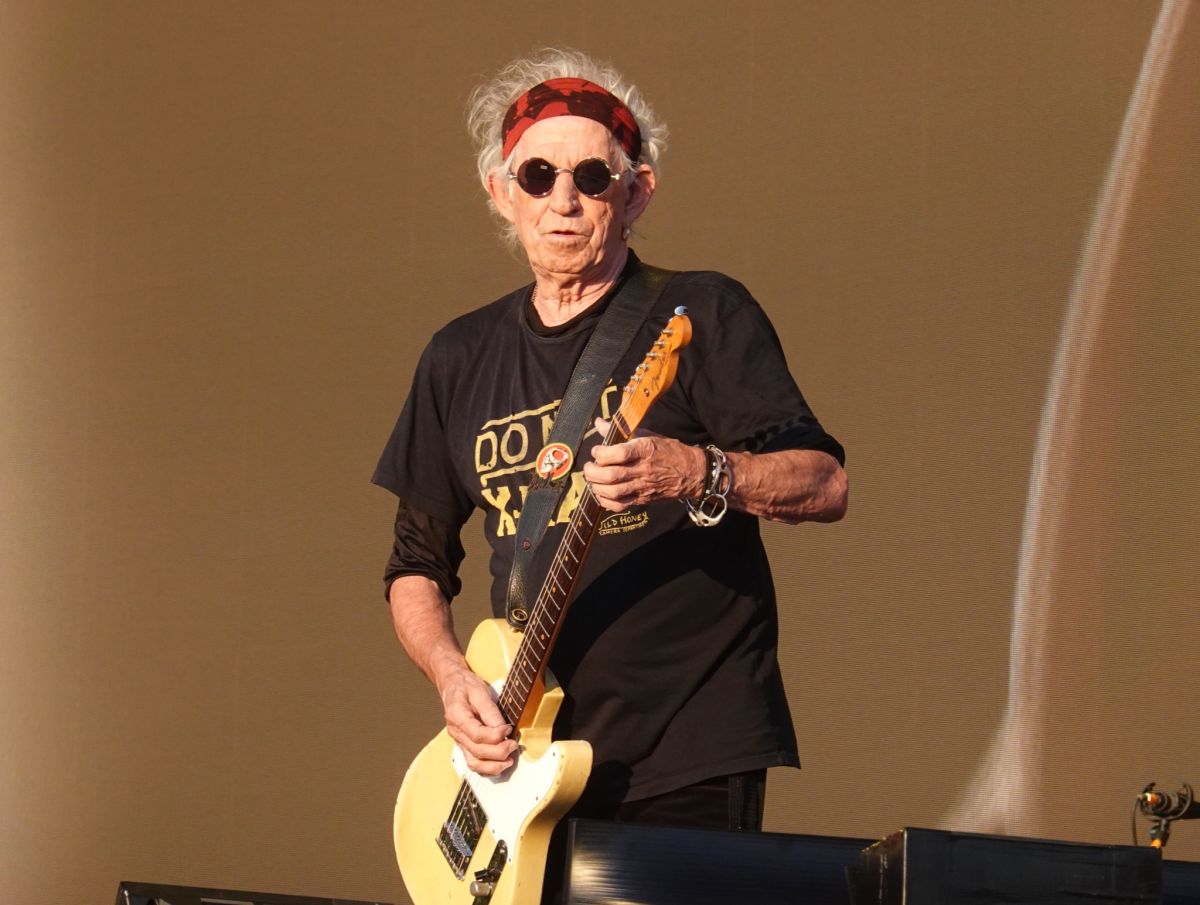 Photo by Hendrik Mulder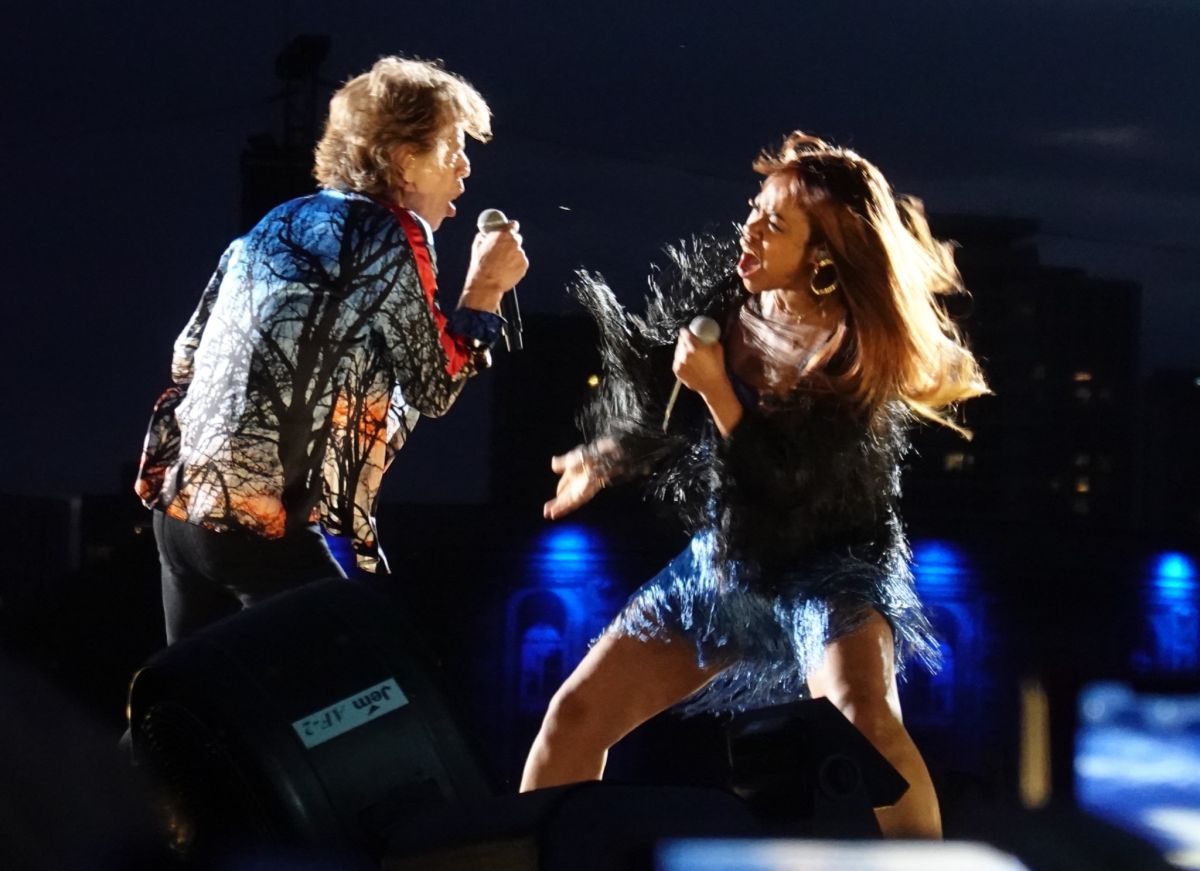 Photo by Hendrik Mulder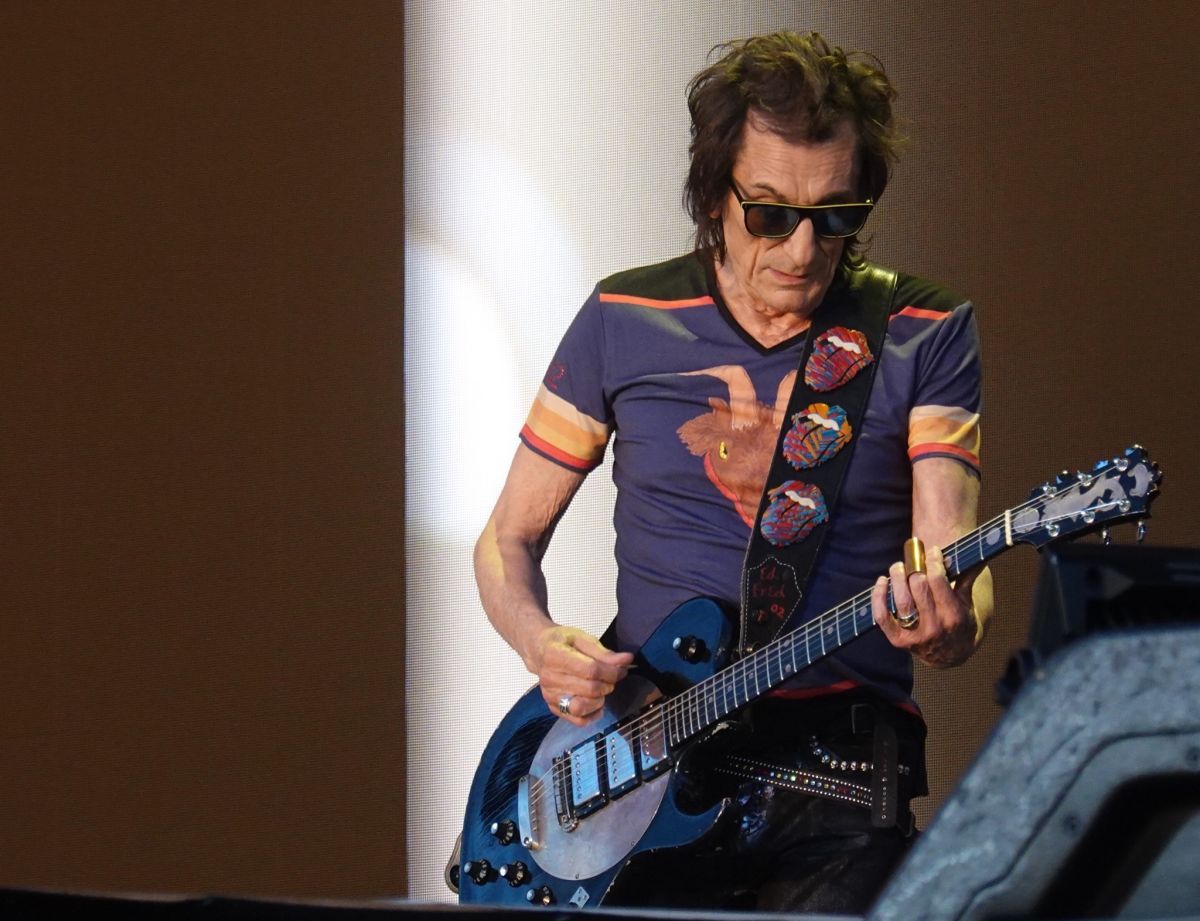 Photo by Hendrik Mulder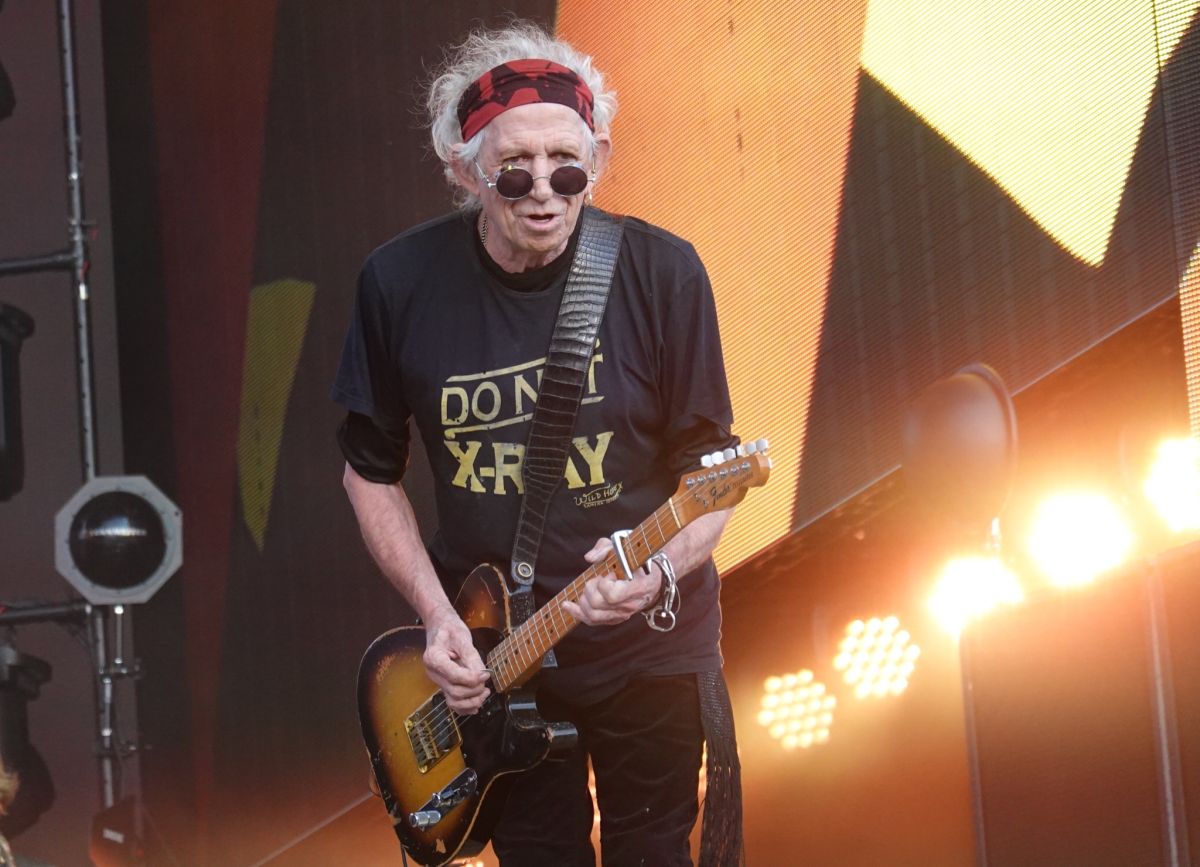 Photo by Hendrik Mulder

Photo by Hendrik Mulder
---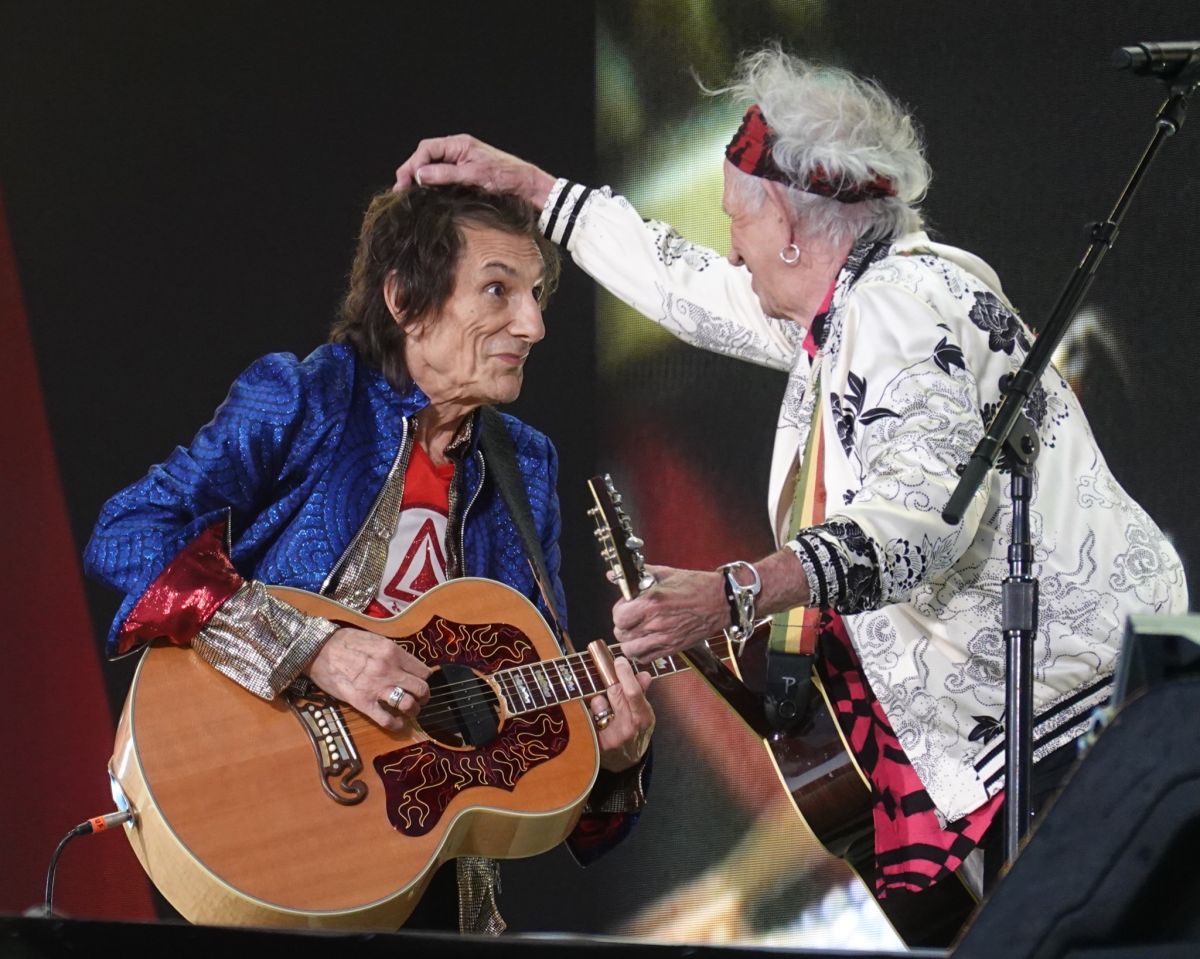 Photo by Hendrik Mulder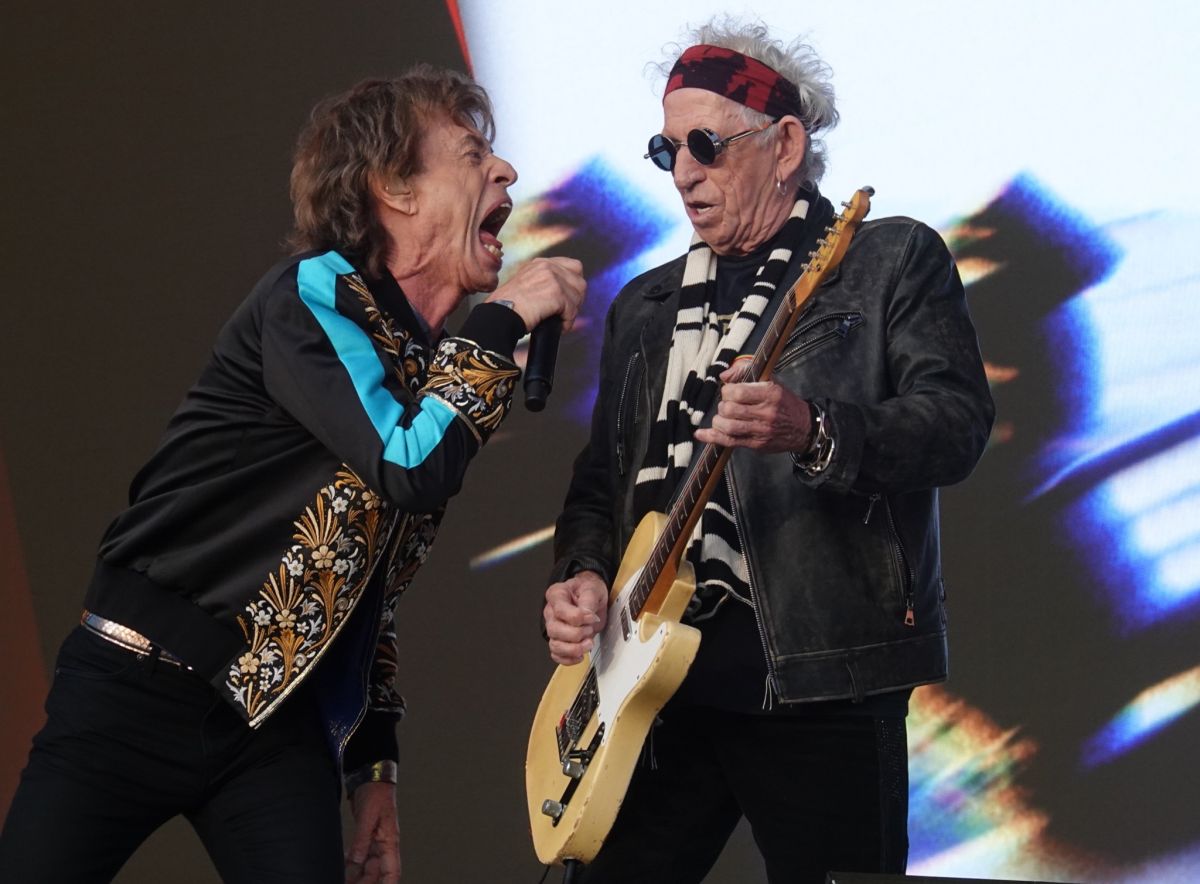 Photo by Hendrik Mulder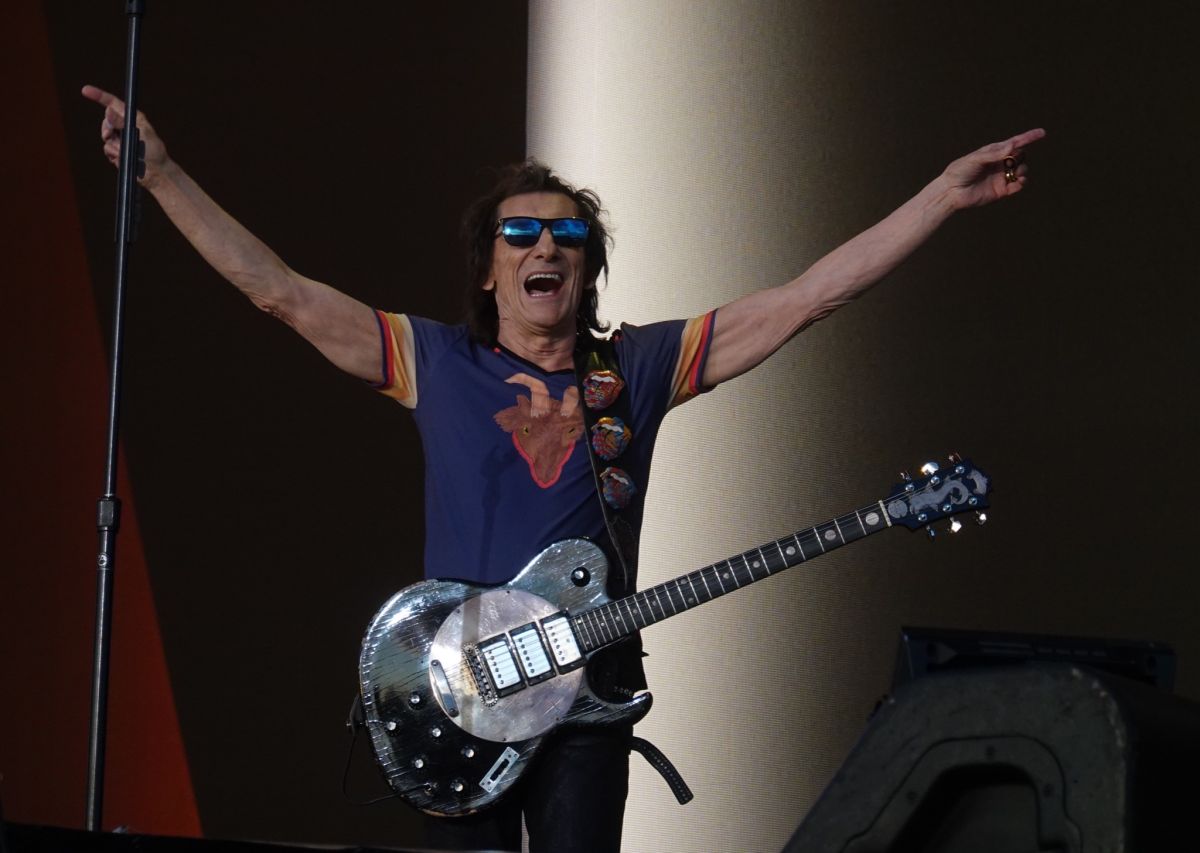 Photo by Hendrik Mulder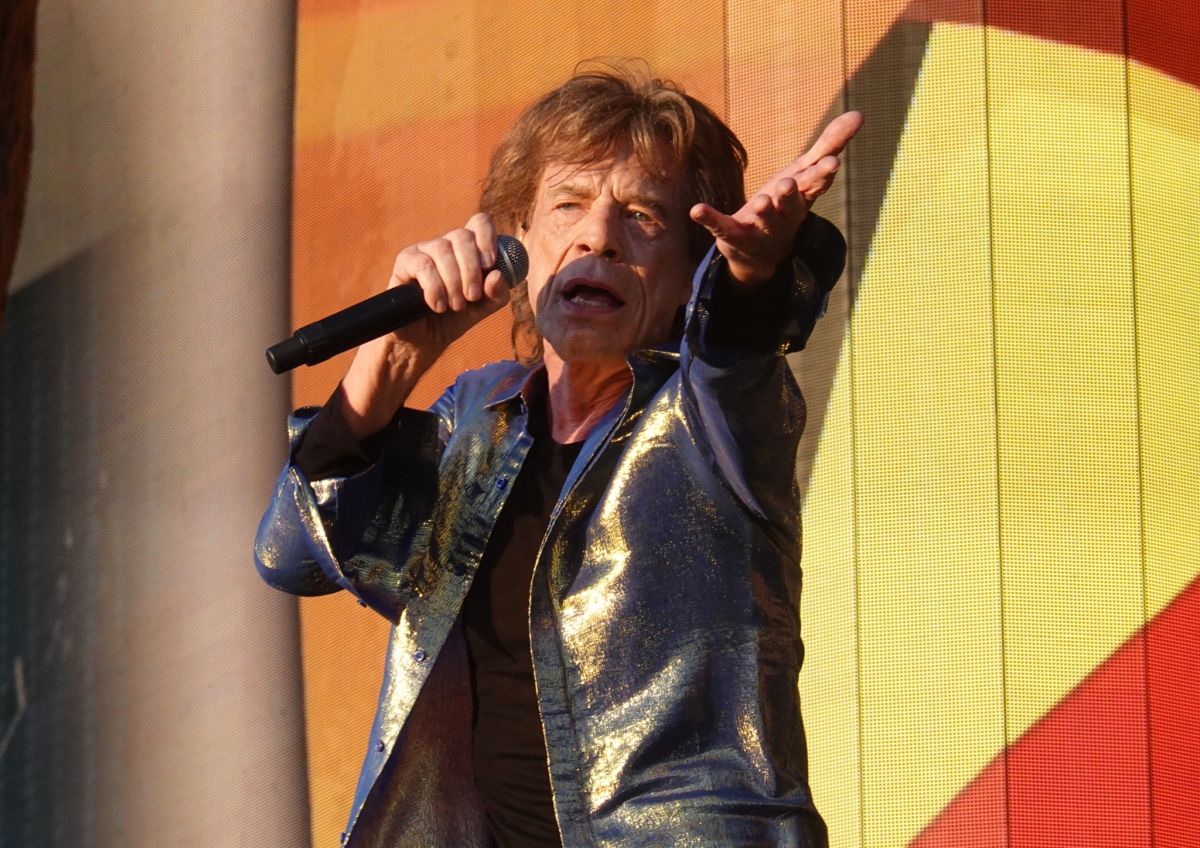 Photo by Hendrik Mulder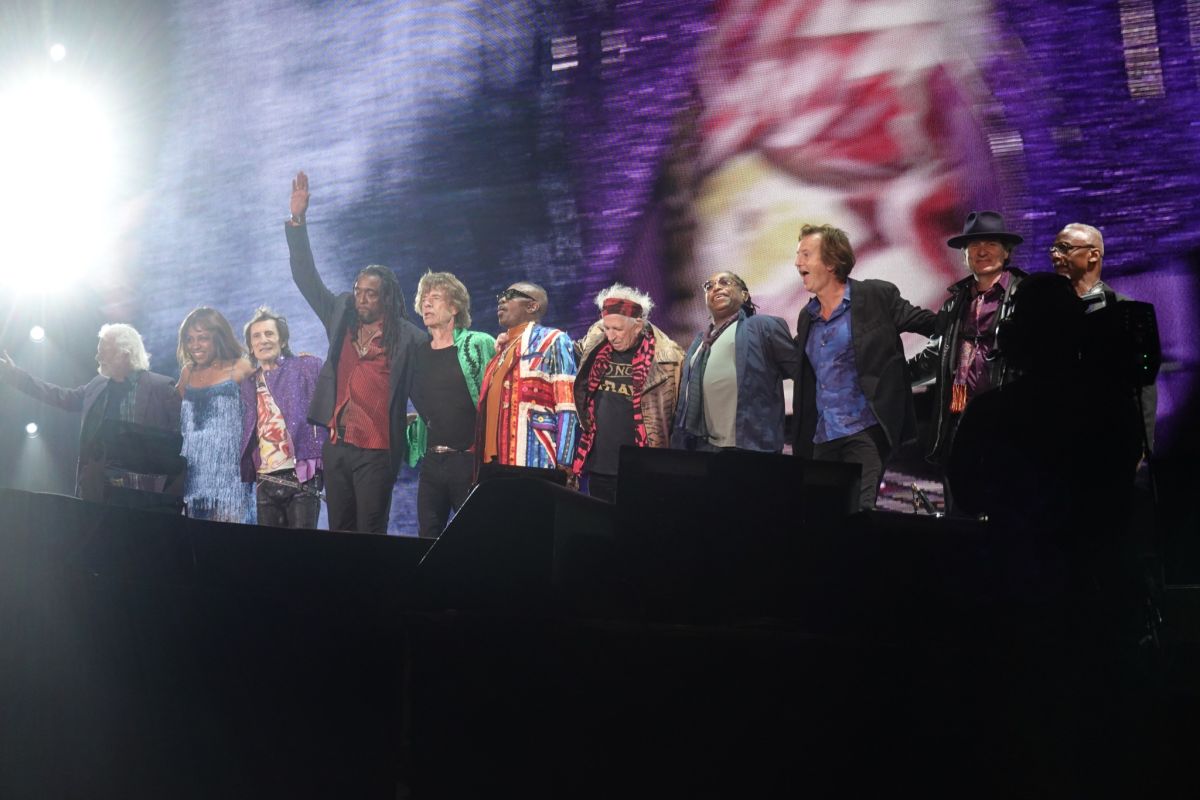 Photo by Hendrik Mulder
---

Photo by Sjoerd Olrichs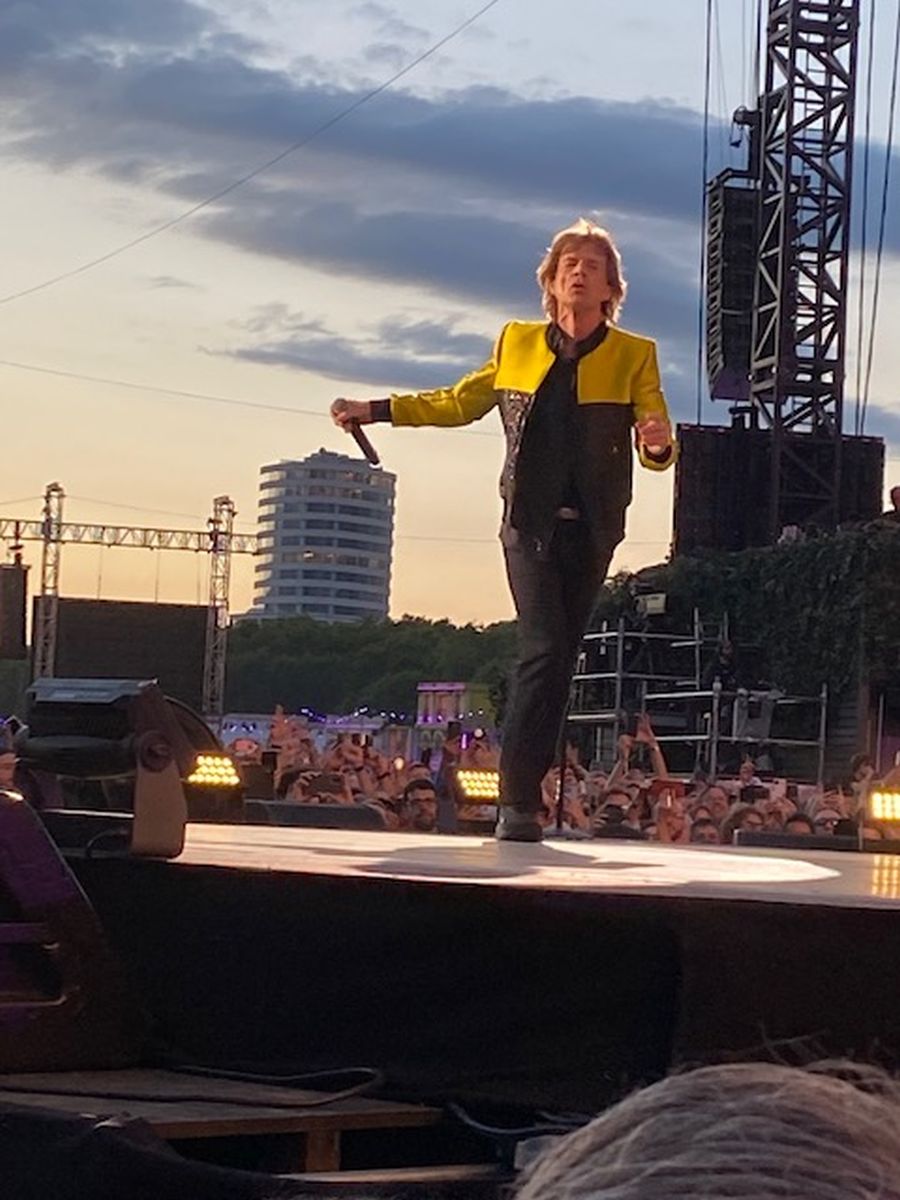 Photo by Sjoerd Olrichs
---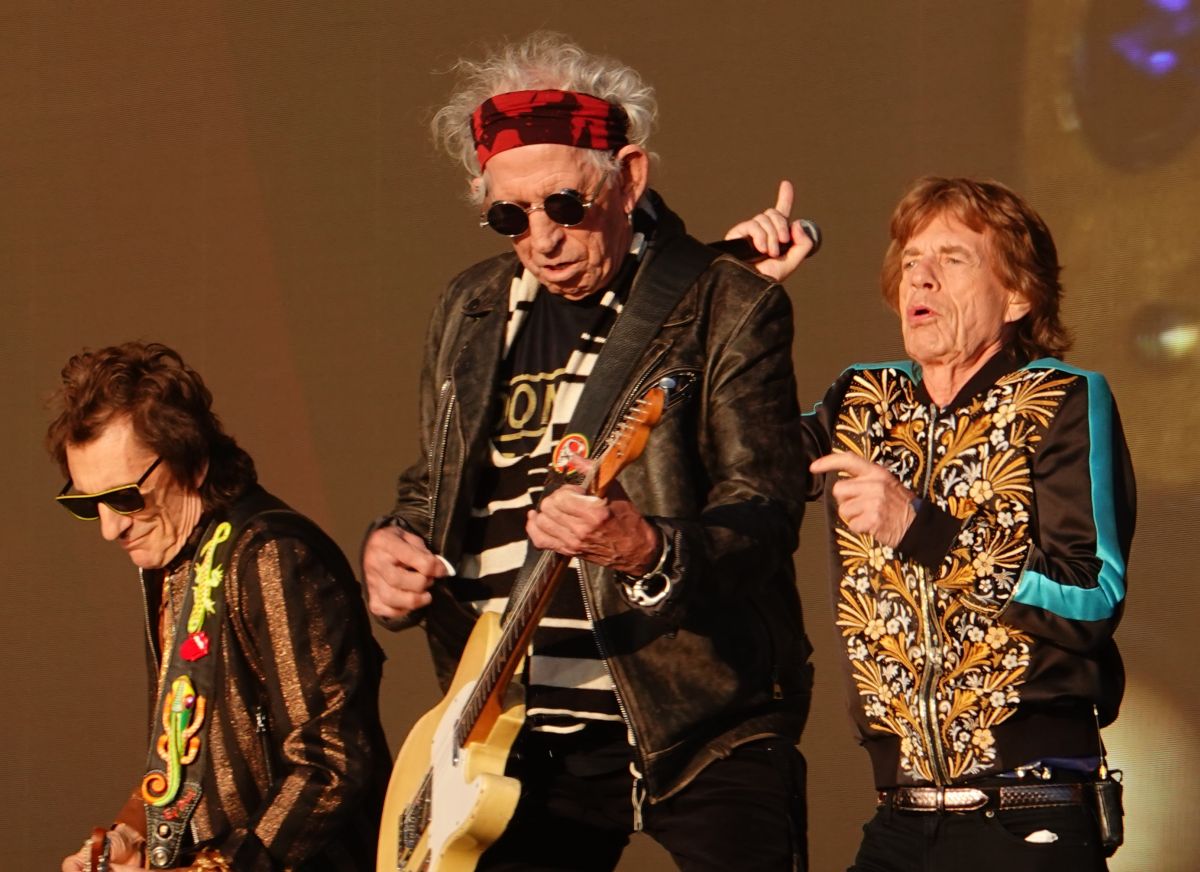 Photo by Jan Veeken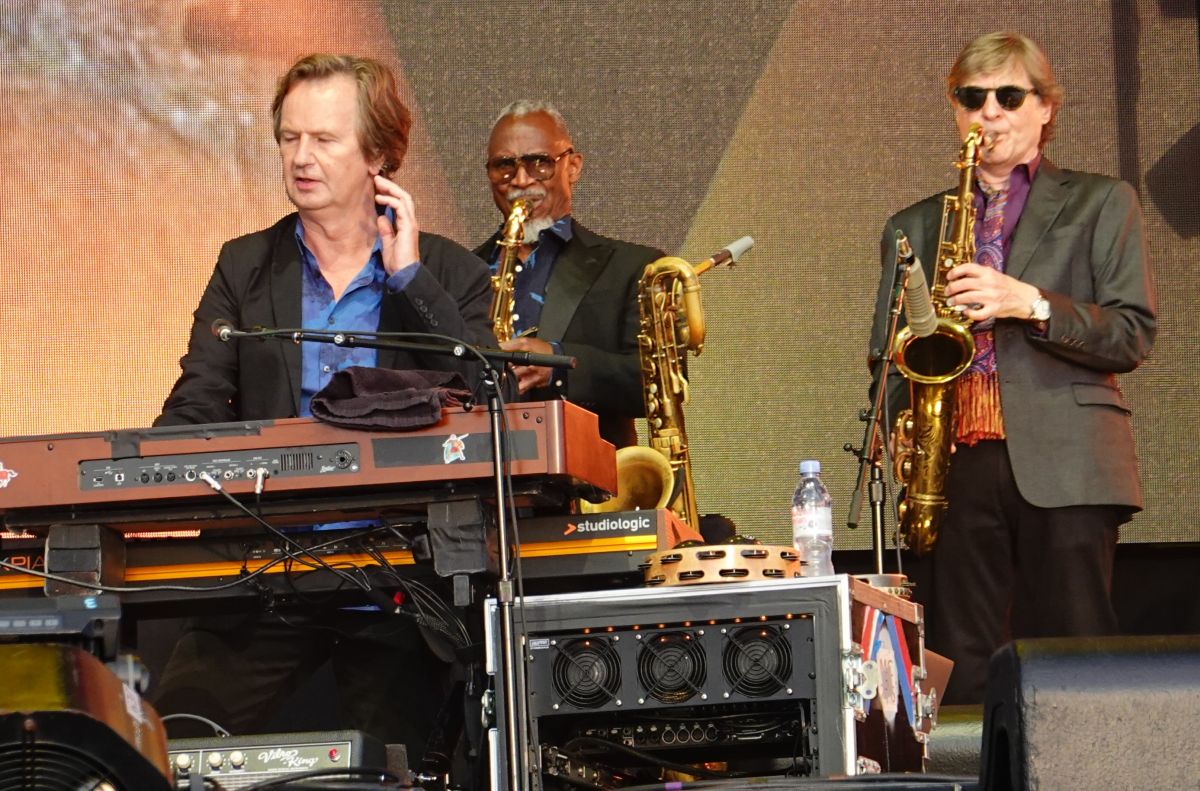 Photo by Jan Veeken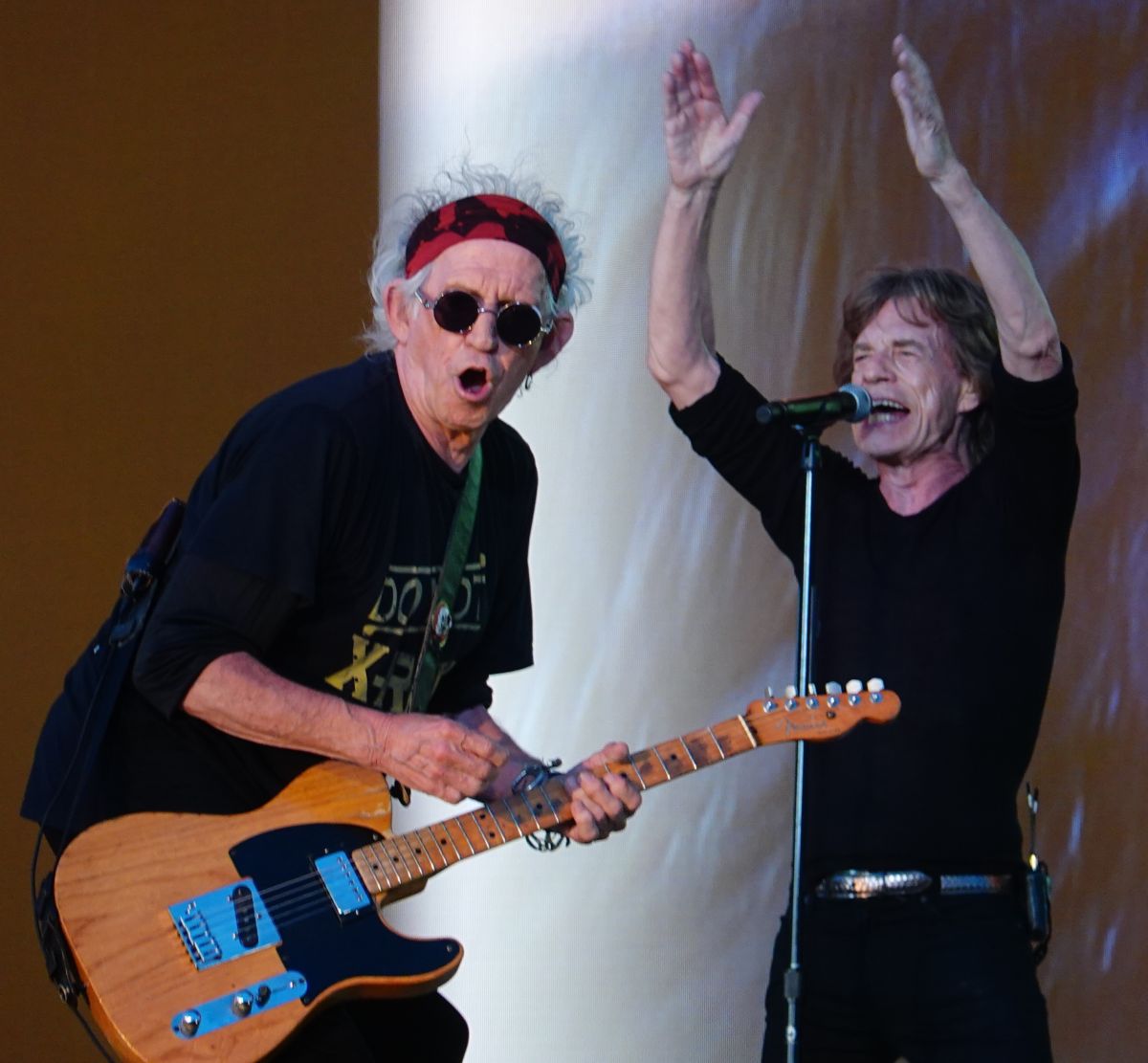 Photo by Jan Veeken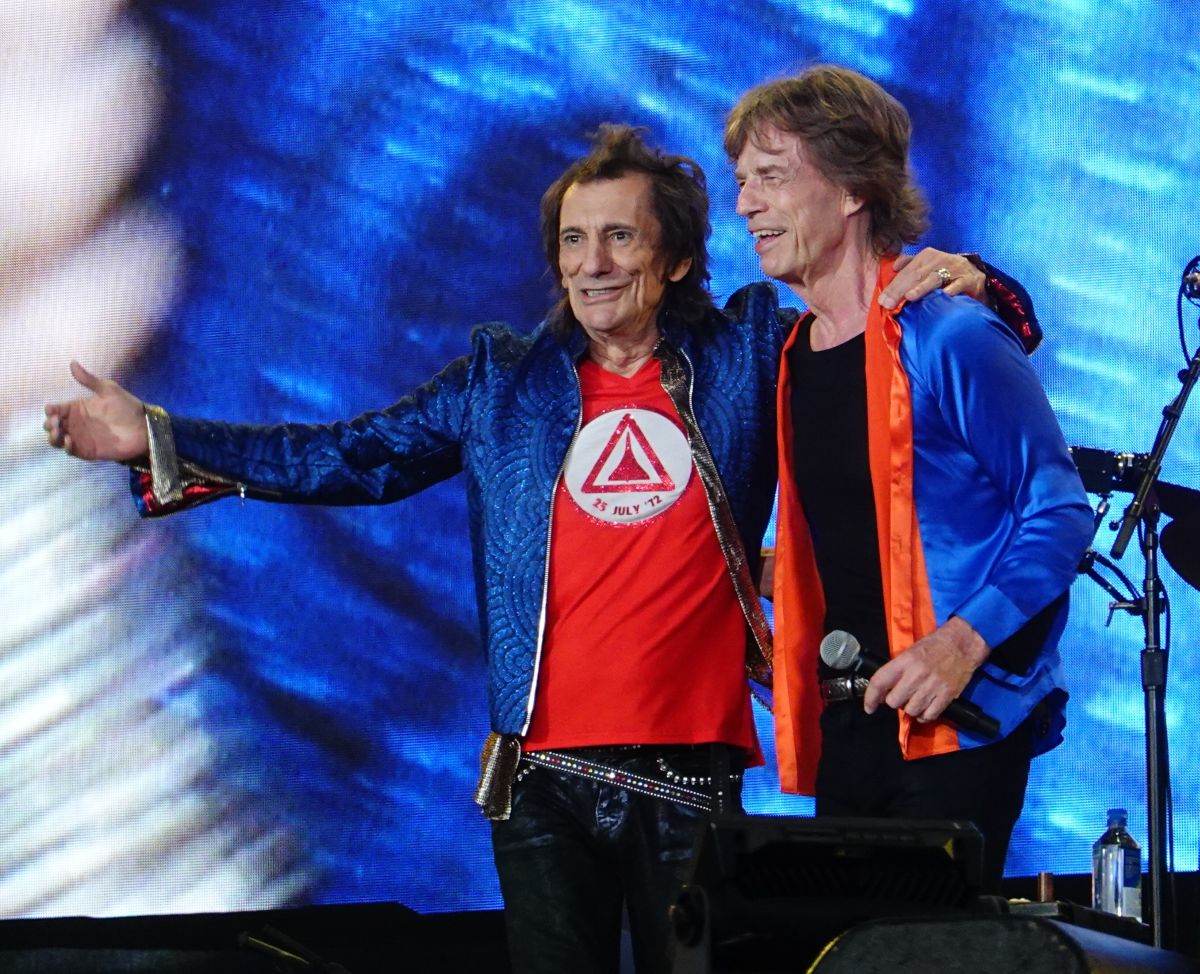 Photo by Jan Veeken
---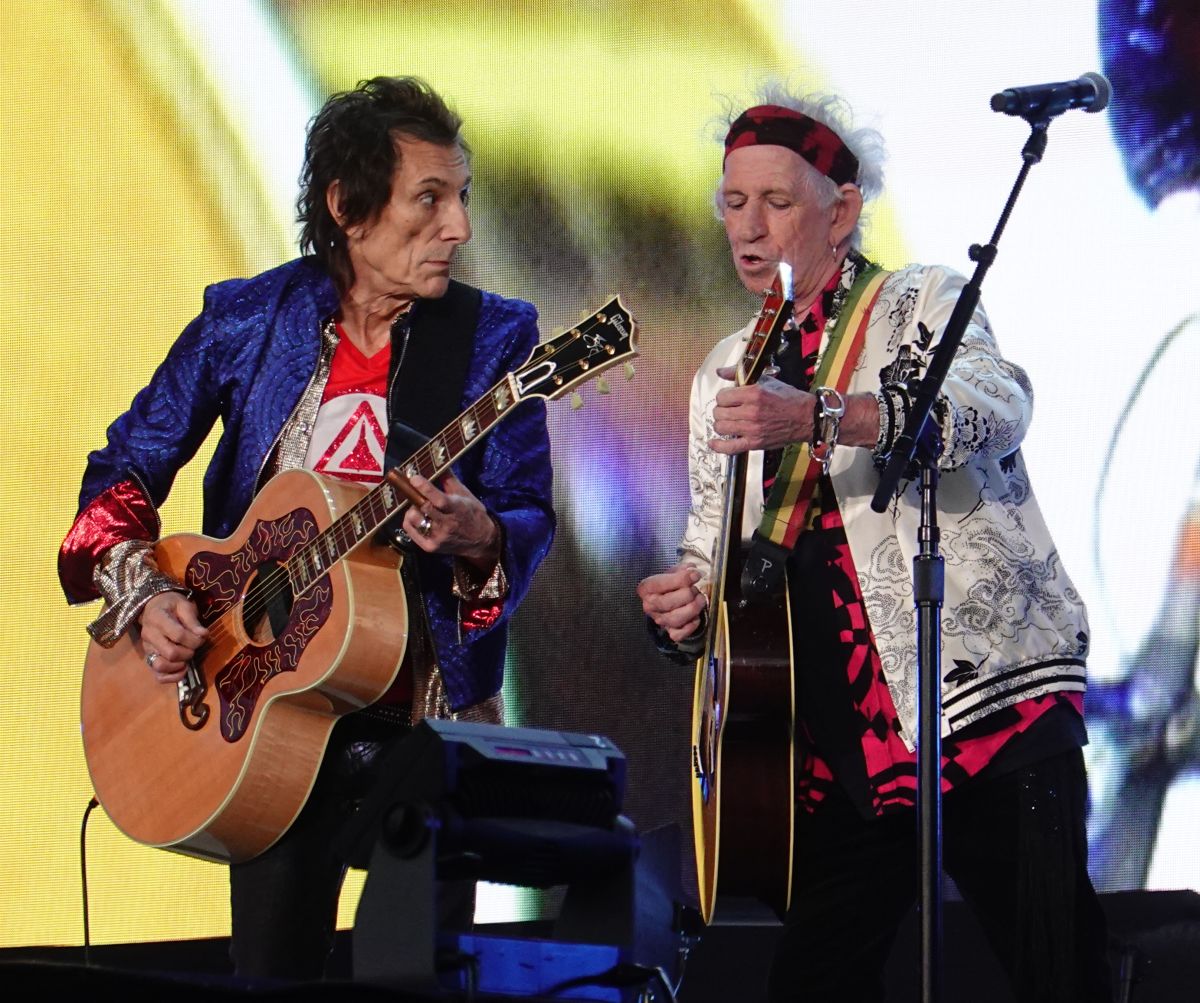 Photo by Jan Veeken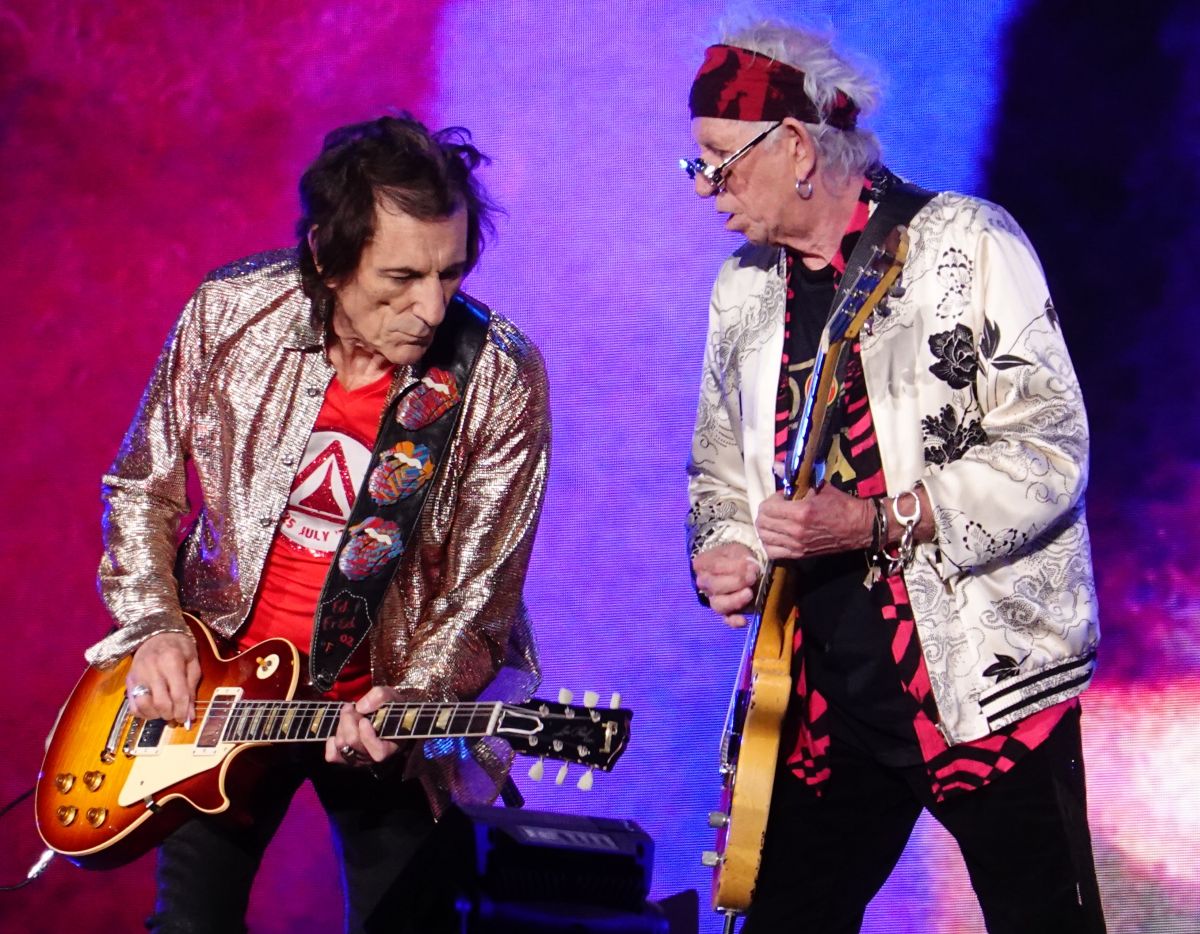 Photo by Jan Veeken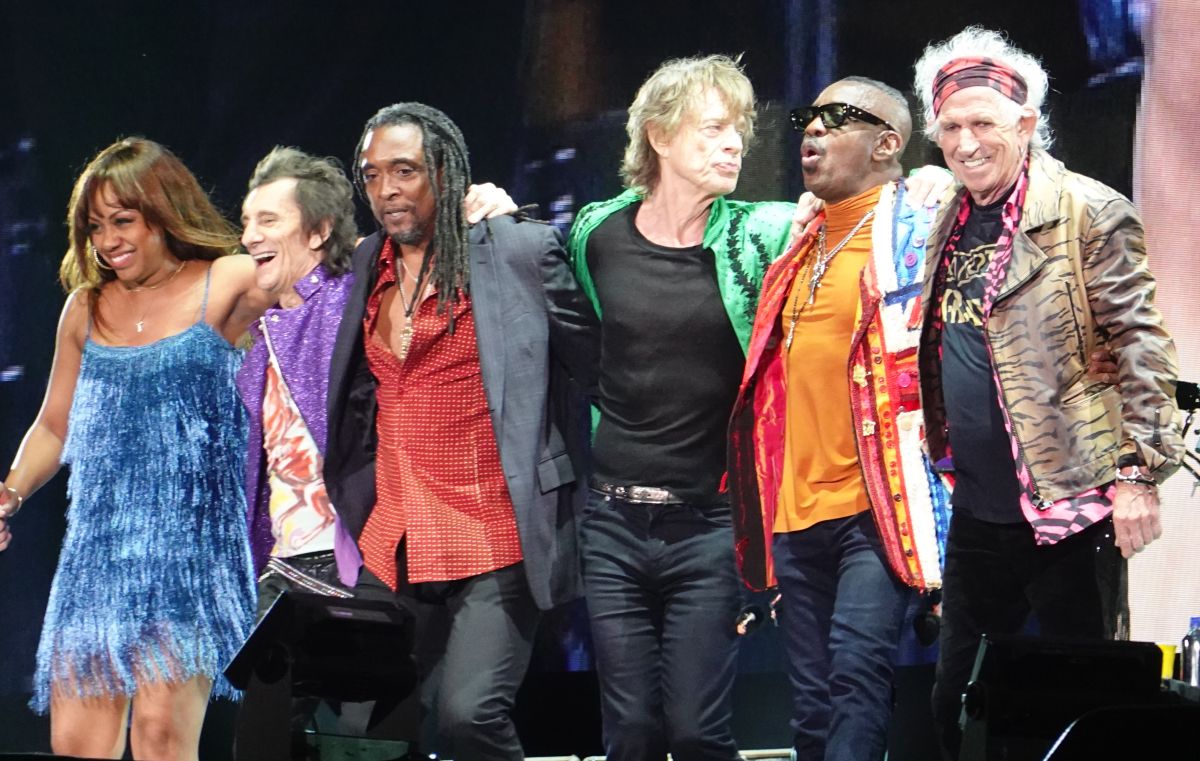 Photo by Jan Veeken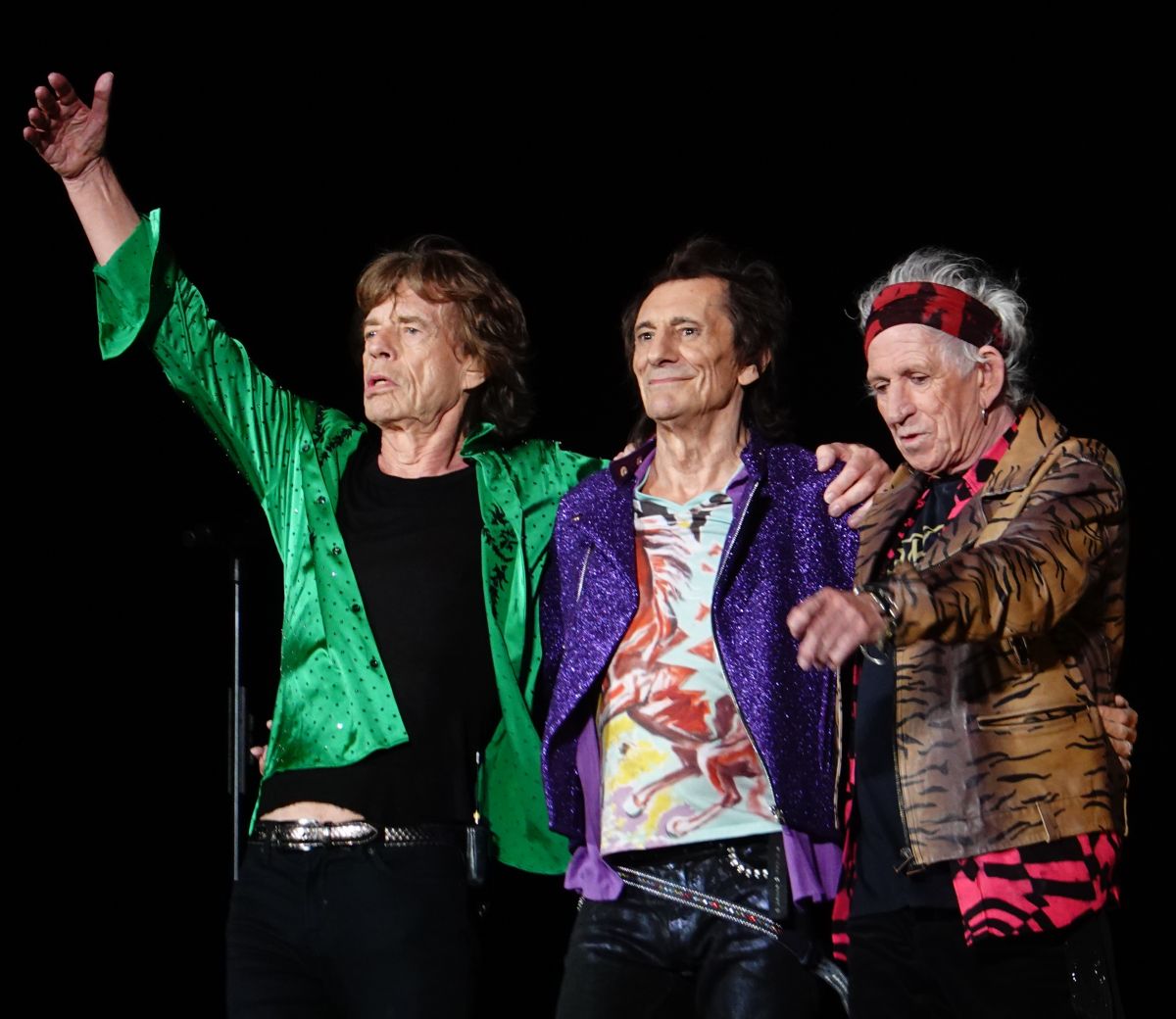 Photo by Jan Veeken
---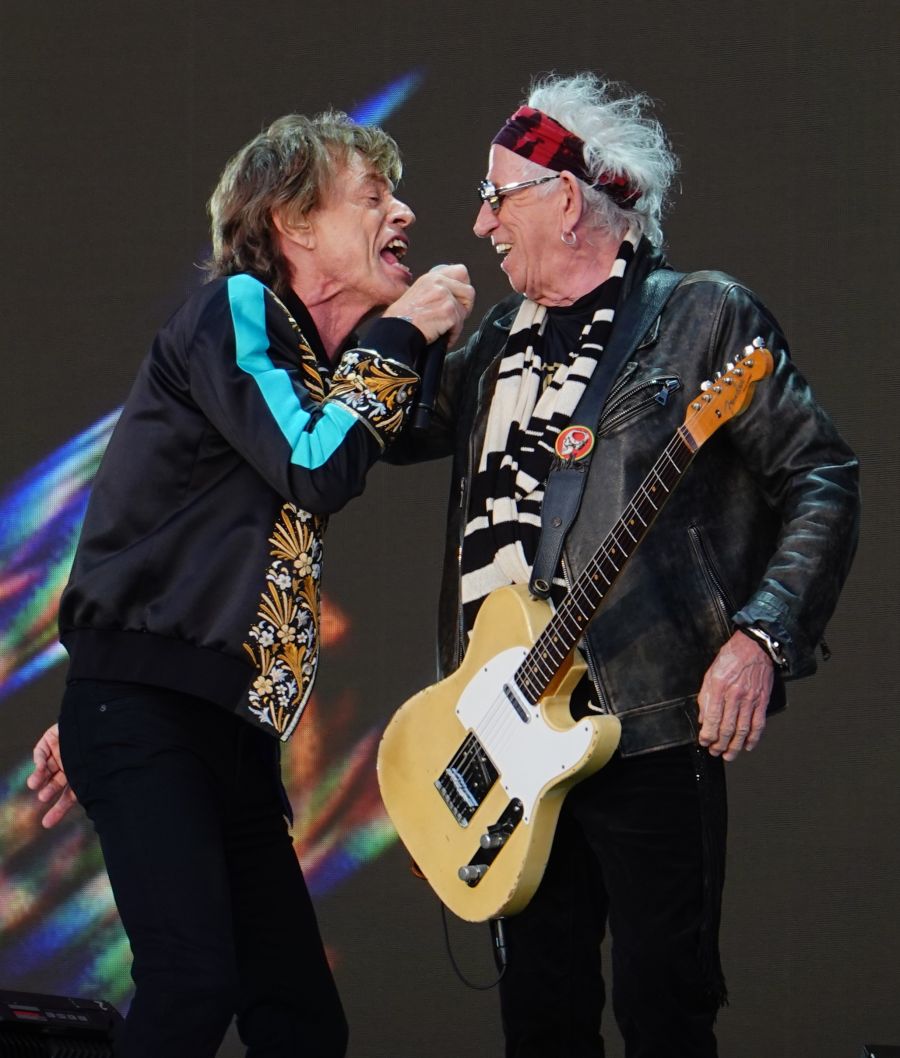 Photo by Jan Veeken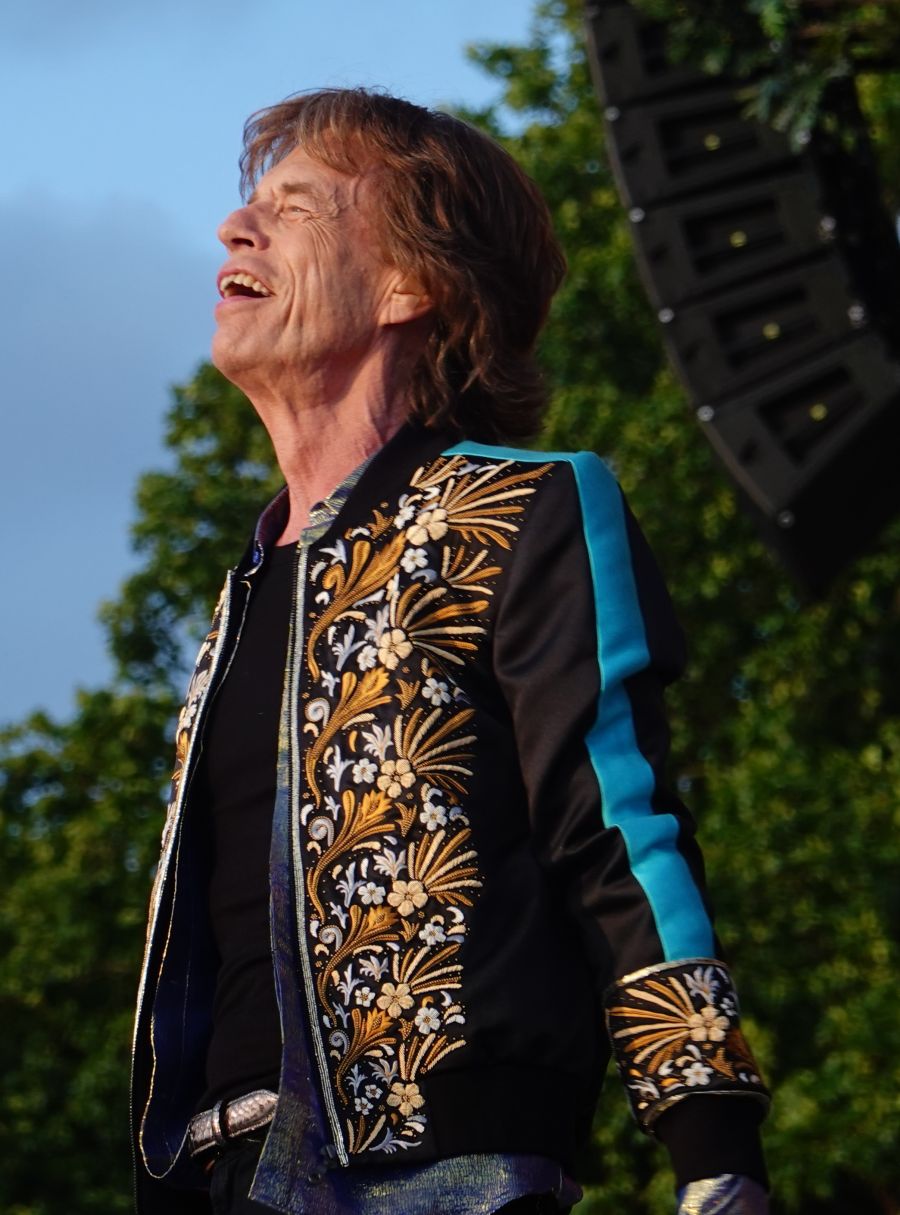 Photo by Jan Veeken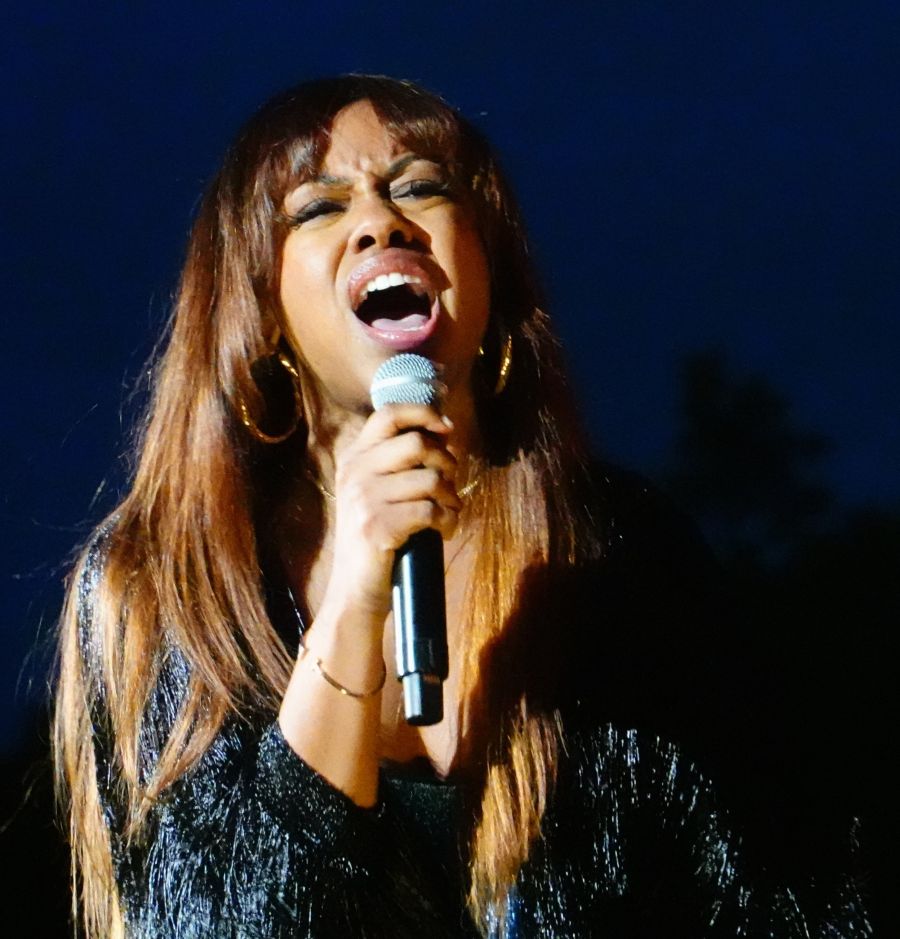 Photo by Jan Veeken
---
Reports please!!!
Please send your comments, reviews, links and more to:

[email protected]

IMPORTANT! Reports and pictures are welcome, for editorial review/publication. Please send them as soon as possible after the show. There is a limit of approx 30 photos per report/show in order to speed up browser load time. Updates of the editorial reports pages will mainly be done within 2-4 days after the show has been performed.
For publishing details and policies see : IORR editorial reports - pictures and reviews
---
This page will change over the next few days, as you and other fans send reviews, set lists and reports. Please send your e-mail to IORR. Thanks! For details and great photos from the Rolling Stones and their World Tour get the IORR magazines.




It's Only Rock'n Roll 1980 - 2022
© The Rolling Stones Fan Club IORR