---
These are the latest Rolling Stones news and updates for you! IORR is a non profit fan club run by fans for fans. All parts of the It's Only Rock'n Roll web site is copyright of The Rolling Stones Fan Club. When using information from this site, please include a reference to IORR and the main web address www.iorr.org.
---
---
The Rolling Stones
Nissan Stadium
Nashville, TN, USA
Saturday October 9, 2021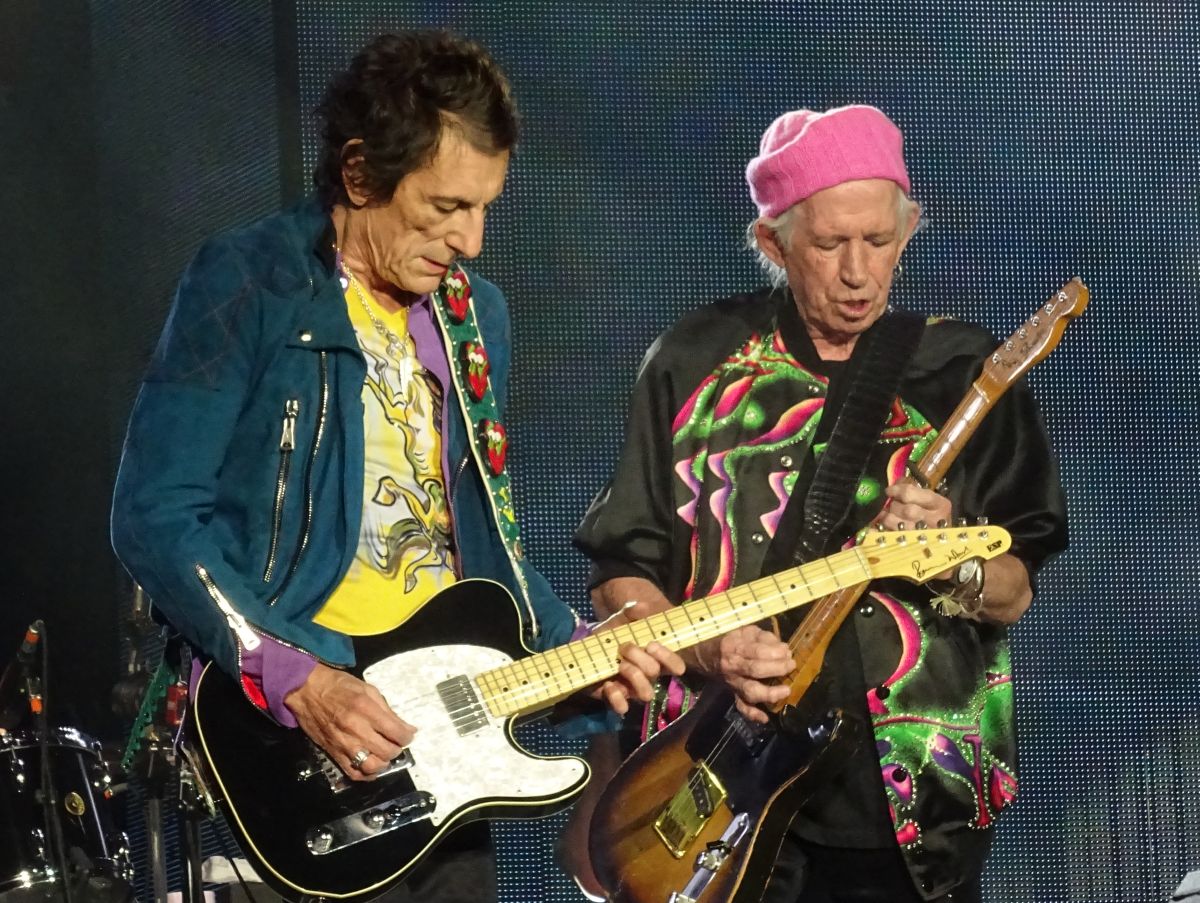 The Rolling Stones at Nissan Stadium, Nashville, TN, USA, October 9, 2021 - Photo by Bjornulf Vik IORR
The set list
Street Fighting Man
Let's Spend The Night Together
Tumbling Dice
19th Nervous Breakdown
Trouble's a Coming
Dead Flowers (vote song)
You Can't Always Get What You Want
Living In A Ghost Town
Start Me Up
Honky Tonk Women
--- Band introductions
Connection (Keith)
Slipping Away (Keith)
Miss You
Midnight Rambler
Paint It Black
Sympathy For The Devil
Jumping Jack Flash
--- Band off stage
Gimme Shelter
Satisfaction
---

Show start :  8:45pm
Show end   : 10:51pm

---
Live pre/post show comments:
Nashville show live updates - Saturday 9-Oct-2021
---
Review by Matt Shields
First, if you can go to any of the remaining shows, please consider going. The energy onstage has been amazing. Yes, it is different than the past couple tours, but as everyone keeps mentioning Keith has been re-energized, and his interactions with his brother from another mother are growing each show.

Nashville wasn't Pittsburgh for me, which was such a great show and experience that I believe Pittsburgh will stay one of my all-time favorites. But Nashville was still full of that incredible energy that the band has been bringing to these early shows. My two highlights were hearing Connection, Keith was so locked in and having fun that his energy was something I don't think transfers to the videos where people are complaining about his vocals -- Connection was the song of the night for me.

Secondly, my favorite live tune ever, Midnight Rambler of course. I've loved every performance, but to see Keith come out to the end stage and engage in some vocal and guitar cat and mouse with Mick was sweet. Also they drew out the blues coda (Come Into My Kitchen?) longer this time, playful energy onstage.

The energy of this crowd was very different than Pittsburgh (at least where I was.) I got yelled at for who knows what, watched two "old men" next to me start a fight, and some all around weirdness that had me move. During all this I unfortunately missed Living In A Ghost Town and Start Me Up because I was kind of watching the situation, but once I moved I found a nice spot and settled in.

Despite anything that comes off as negative I revert to my opening statement: go to a show. Go to two! It feels like they are saying goodbye, even though there is no way I could know that. Maybe they are just relaxing and having fun again.
---
Review by Alwyn Welch
The country music capital of the world has become the bachelorette capital of North America and last night the Rolling Stones machine rolled-in to briefly challenge both titles. The Nissan stadium is a 15 minute walk over the river from the downtown area, and the routes were full of cars and people by the time doors opened at 5.30pm. Even in Nashville a Stones concert is a big event. Small groups of fans were outside the hotels used by band members, trying to catch a glimpse and a wave.

The single most noteworthy point to note about this gig was that the sound was really excellent. I know it helps when there is not a concave sound mirror at the back opposite the stage, but the Nissan Stadium did have a huge screen to make life difficult for sound guru Dave Natale. Despite that you could hear every instrument and voice, and the small crowd outside the stadium at the back must have enjoyed a great concert as well as the people cycling beer trolleys around town. Thanks Dave and your team.

The song vote hinted at a real country music fest of Stones sounds, which is what we heard in 2015 here. But, a little sadly, we only got Dead Flowers. It was a great version, especially Ronnie's solo. A missed opportunity however, and no guests on stage - I assume Covid restrictions prevented this.

However we did get Connection - the first part of one of the best Keith segments I can remember. Lots of strong emotional vocals, very accurate, and some very neat guitar playing. Connection was a little ragged - as Keith said, he hasn't played it for years. I last heard it in Atlantic City in 2006. Keith was on fire for almost all of the gig. I felt the start of SFM was missing a little energy, and the start of Shelter remains an interesting journey of notes and tempo. But the rest was great from Keith - more movement down the walkway; staying closer to Mick and Ronnie (hugs etc), and the odd kick in the air when playing. He even prodded Mick to surprise him at one point. Keith was working at 110% last night.

Talking of hugs, in Miss You Mick again stole a brief peck on Darryl's cheek. Darryl was prepared for it and didn't stop playing: Keith had come close to him to wind him up about the impending intimacy. As Darryl said earlier in the day - "its an adventure". The bass and sax solos, courtesy of Tim and Karl, remain highlights.

Sympathy lost its way a bit, and for maybe a minute part of the band was playing the chorus music and part the verse. Several frantic attempts by Mick brought it back in-line. Trouble's a Coming, despite being rehearsed again and despite Mick conducting the on-stage team, is still a little weak. I know it's a "new" song but I'd prefer replacing with another "rare" song. Yes I know everyone says play more new songs, but they have to work comfortably.

It looked like the gig could have started 10 minutes earlier than it did. We could see most of the band including Mick and Keith gathering behind the curtains - but someone was on-time (later than everyone else). It could have been Ronnie who, those closer to him in the Pit, said looked under the weather. The heat and humidity was affecting everyone including Mick (who mentioned it a couple of times) and Keith (who needed his forehead wiped several times). Of course, wearing a woollen hat can't help keep Keith cool - maybe he needs a "hot weather" head covering?

The gig really got fired-up for me during 19th Nervous Breakdown - another very high energy performance. The crowd were enthusiastic but I felt not as energetic as Pittsburgh, and although the band worked hard to start them up, it was harder work. This Nashville concert was, in my opinion, not quite as good as Pittsburgh. But still very good and worth every dollar and every mile it took to get here.

The equipment now faces a 2,000 mile drive to California, and the band can get some rest; do some more social media posts; and sign set-list posters in their hotel lobby… Many thanks as usual to all those making this possible. It's not just the music and performance this year: it is part of life getting back to normality; being able to travel; being able to meet friends; being able to perform and earn a living for many people involved in the music and touring industry.
---
Review by Connor
Last night's show in Nashville was my sixth and the first time I've traveled for a show. I'm a much younger Stones fan so I haven't had that many opportunities to go see them. I had a single Pit 1 ticket and I got there about 15 minutes before the doors opened. I staked out a good spot in the pit and didn't leave once I got there. I was right up on the rail of the pit and I'd guess there were less than 10 people in the entire stadium with a better placement than me. I enjoyed Ghost Hounds and I was fired up for Mick & company to come out for their set.

It was still hot as hell at 8:45 when they came on and after the second song Mick looked absolutely gassed and I was honestly worried about him (perhaps unnecessarily, as I've never stood so close at a Stones show before). It didn't matter, Mick just kept chugging along and he just got better and better as the night went on. It honestly blows my mind how he's still the best frontman on the planet at his age. I had the time of my life and I loved experiencing the Rolling Stones in a way I never had before. I'll see them one more time in Las Vegas in a month and that will probably be it for me (and them) but I hope I'm wrong. All around an unforgettable night seeing my favorite band of all time.
---
Review by Darren Rappa
Lots of nerves and emotions for me as the lights dimmed and Charlie Watts' drums filled the stadium for a short visual homage to kick things off last night in the music city. All I could do was try to swallow and keep breathing as Keith ripped into the opening chords of Street Fighting Man. The Stones carry on, as they always do and after a very serious, sweet and heartfelt dedication to Charlie a couple songs in, they proceeded with purpose.

Keith looks and sounds better than he has on past tours and even played CONNECTION! I have seen him play that one before but it's a rare treat and always a classic! I was glad to see the return of 19th Nervous Breakdown, one of my favorites (I wish they would bring back 2000 Light Years From Home though), and Living In A Ghost Town was also an unexpected highlight.

Gimmie Shelter was another intense moment peaking with a sultry showdown on the catwalk. Steve Jordan sounded great (and played it straight) filling in for Charlie and the Stones delivered a crunchy, inspired performance that served as a powerful and moving tribute. This is a very different band without Charlie Watts, but this is still the worlds greatest rock and roll band and it seems they will go out with a bang no matter what.
---
Review by Gricha Safarian – Ho Chi Minh City - Vietnam
First time ever in Nashville.

Discovering Music City while it morphed into Stones Land for a few days is a feeling not to be missed. Gosh, this place is like a giant rock and roll party from dusk to dawn!

Especially considering, I advise this as the ultimate prep for a great Stones Gig, I just spent the last 3 months locked down in my place in Vietnam due to the infamous Covid Variant that is devastating countries lacking vaccine access. Yes we don't have enough vaccines in Vietnam while here they are thrown away….. As a result, in the last 2 months in Saigon, 1500 kids lost both their parents to the Delta variant. Just in case you wonder why I carefully wear my mask.

So right after 3 months without going out even to the nearest 7/11, I escaped to the Airport with sky high anticipation of coming back to life by taking a very long but so enjoyable Saigon - Tokyo - LAX - Nashville trip.

Mostly, I came here to see Steve Jordan and hear the impact he has on the band, the sound, the feel. I was not disappointed! I feel he is bringing an interesting dimension that could be seen clearly on JJF, Connection and Midnight. The guy is on fire and it seems contagious, the whole band seemed more energetic, more focused and willing to deliver the best of their game to the Nashville audience. Last time I saw them was Miami 2019 and yesterday was by far a much much better gig. A great concert, a concert that honors the memory of Charlie as it has to.

By the way, increasingly I get fed up with Stones fans. For example those who were booing Steve Jordan during the presentation. How stupid is that? Stones without a drummer is what you want? Or no more Stones concerts, then don't come!!!!

And then there are those guys in the PITs that make it clear if you touch their space they will kill you on the spot but after ten minute they start invading everyone else's space. Gosh, the lack of education and respect of some of you guys, unbelievable.

Luckily the majority is still a great crowd of people who just want to enjoy the greatest Rock and Roll band in the World while it last. Can't wait to be in LA to confirm my intuition that the new Stones member is bringing a new version of the band that should certainly not be under estimated.
---
Review by Jon
This was either my 48th or 49th show, not really worried about the number, and my point is that I don't think I've heard Woody ever sound better. I was fortunate to grab a Pit 2 ticket off a new friend at The Joseph Hotel, where the band was staying too. I randomly chose that hotel due to a special price I saw online Thursday. By sheer coincidence, my new friend Michael and I were both lounging poolside when I received a text asking if I was possibly interested in a Pit pass. I'd never met him before and it blew both our minds that the ticket offer and exchange happened while we were both sitting at the same pool at the same moment in time.. That's the ticket experience. The next memorable experience was running into Bernard outside on the sidewalk Saturday morning and having a quick chat and offering my condolences,etc.

On to the show. I thought the sound was phenomenal and the lighting exquisite. The video monitors and graphics were on point too. Steve Jordan I believe is giving the boys a kick in the ass just like Keith mentioned the Wino's did for him back in the late 80's. I heard Steve use Charlie's african/tribal Brown Sugar beat in a few songs, namely 19th NB and Street Fighting Man. I'll always miss Charlie for numerous reasons but Steve is the perfect replacement. Speaking of, I sorely miss Brown Sugar from the setlist.

I enjoyed Trouble quite a bit but had less enthusiasm for Ghost Town, which sounds like it could be Miss You's 2nd cousin to me. As others have noted, a more familiar favorite or even obscure one would've met the challenge better. Dead Flowers was personally the best version I've heard in my life of seeing the Stones. Woody's guitar tone and fills were perfect with the solo just a note for note masterpiece for me. One thing that did not escape me were the number of people holding up their cameras and filming when they could've and should've been living in the moment and enjoying the spectacle in front of them instead of a 3 inch screen. Such a waste to me. Live in the moment people!!! These moments are sooooooooooo few.

Midnight Rambler did not disappoint and has probably been my fave live setlist song the past few tours. I love the breakdown in the middle and the traditional blues interlude before cranking it back up and Woody's solo. As the night wound down, I was hoping they'd do Gimme Shelter BEFORE Satisfaction because I'm basically over Satisfaction live for now. It was my cue to beat the crowd out and watch the fireworks from the pedestrian bridge where it looked FANTASTIC.

Connection played really well off of Slipping Away and the guitar licks Keith was playing near the end of the song where he takes a little extended walk around the guitar neck is nothing short of mesmerizing and from what I can tell, just about rivaled his licks during the same period on Slipping Away in Pittsburgh the other night that I've replayed on Youtube. I'm tempted to risk flying (more worried abouit passenger behavior than covid at this point) somewhere to see them one more time and make it a nice 50th or 51st show, but who's counting?
---
Review by Jordan Samata
Nashville, what a show, what a party, what a great city. It's really great to be able to go out and socialize with everyone. I drove 500 miles from Chicago on Friday and the highways (65S) were a disaster! One thing after another. After 8.5 hours on the road, I finally made it. People always ask me why I don't fly in to the shows, and I tell them I just love the American road trip. Met up with some great people Friday night and enjoyed The Music City Stones cover band. In STL I was incredibly nervous all weekend, but thankfully in Nashville that wasn't the case. It was just so much fun and I easily made it to 25 bars as well as walked and danced for seemingly 50 miles of distance.

The concert was just so awesome and special. There really isn't a happier place for me than being front row at a stones concert. Nothing can duplicate the feeling it gives me. Same opening band from the 2019 D.C show. Solid band. My 2nd show on the tour and I can feel the band getting tighter as well as feeling less pressure on stage. Steve Jordan is really hitting his strides and getting more comfortable in that seat. Since STL I've read a few of his recently published interviews. The things he says about Charlie and playing with the Rolling Stones are very touching and heartfelt. Sometimes people don't understand that Steve lost a good friend that he's known since he was 19. There's a more personal side to it than just sitting in with a world famous band. I was able to get a rail spot in the front, which is just so awesome. I'm a pretty tall guy so interacting with all the band members is easy for me. In PIT2 I made a point to try and interact alot with Darryl and Steve. Generally people aren't watching them as much as the big 3. I got lots of nods and smiles from Steve and Darryl. I would give Steve a thumbs up or try to air drum his high hat and snare beat, from time to time he would nod and smile. I spent a lot of time watching Darryl too, also air guitar playing his bass playing. I can tell he noticed me, we exchanged energy several times and when I was really getting into it with him he seemed to play harder and jump around in excitement which was just really cool. Maybe I'm just imagining things but I'm convinced of my claims. The beauty of a live performance.

SFM is my favorite Stones opener, I hope that never changes because in the past opening with JJF meant no SFM. Having both those songs in the set is just incredible. Nothing but Open G power in the key of B from Keith on both those tracks. I'm glad Ronnie switched to his FireBird for SFM, he didn't use that guitar for SFM on previous tours. I say that because FireBirds are really loud in your face guitars and I feel that's how bands should start shows: Loud and In your face! He really knows how to pose with it too and look cool: There's a certain way to hold a FireBird and Ronnie has it down. Before for SFM He was using a white Jazzmaster/Stratocaster style Swope guitar, which is still a great sounding and looking guitar.

In STL a friend asked me "What one song would you want to hear them do?" I replied with "I would just love to hear Keith Play Connection" Next thing you know Keith gets handed his TV Yellow single cut Les Paul Jr, a guitar he never uses for his solo set. I believe he actually acquired it in Nashville that weekend to match his other one. So I thought to myself, what's going on here? Is he about to do Connection? I just couldn't believe it. I couldn't contain my excitement. Just fantastic. If that were the only song they did that night, I'd still be just as happy. Keith said it was going to be fun and it was! Hard for me to make it through Slipping Away without some tears. It got me at the end when it kicks into the last chorus "Slipping away oh yeah, baby baby baby, slipping away oh yeah." It's in the same range as Thru and Thru and just brings out a certain emotion in me.

Dead Flowers was great. It was a nice switch back to electric from 2019 where it was used as an acoustic song on the mini stage. During these shows I always wonder how these guys are still doing this and how it's even possible. We just have to soak in as much as we can. This was the first show where I noticed all of them sit for a little bit. I think that's good for them to sit and take a little break: they have nothing to prove.

I love their ability to sound somewhat different every night. The Nashville crowd was really into it, which really charged up the band. When Keith tilts his head back with a big wide mouth smile and shakes his head, that's how you know the crowd is charging him up. We saw that a ton in Nashville and it was one hell of a show!

I'm thinking about coming to Minneapolis, so hopefully I'll see you all there!

PS: Stop complaining about the absence of Brown Sugar, it was a good 50 year run!
---
Pictures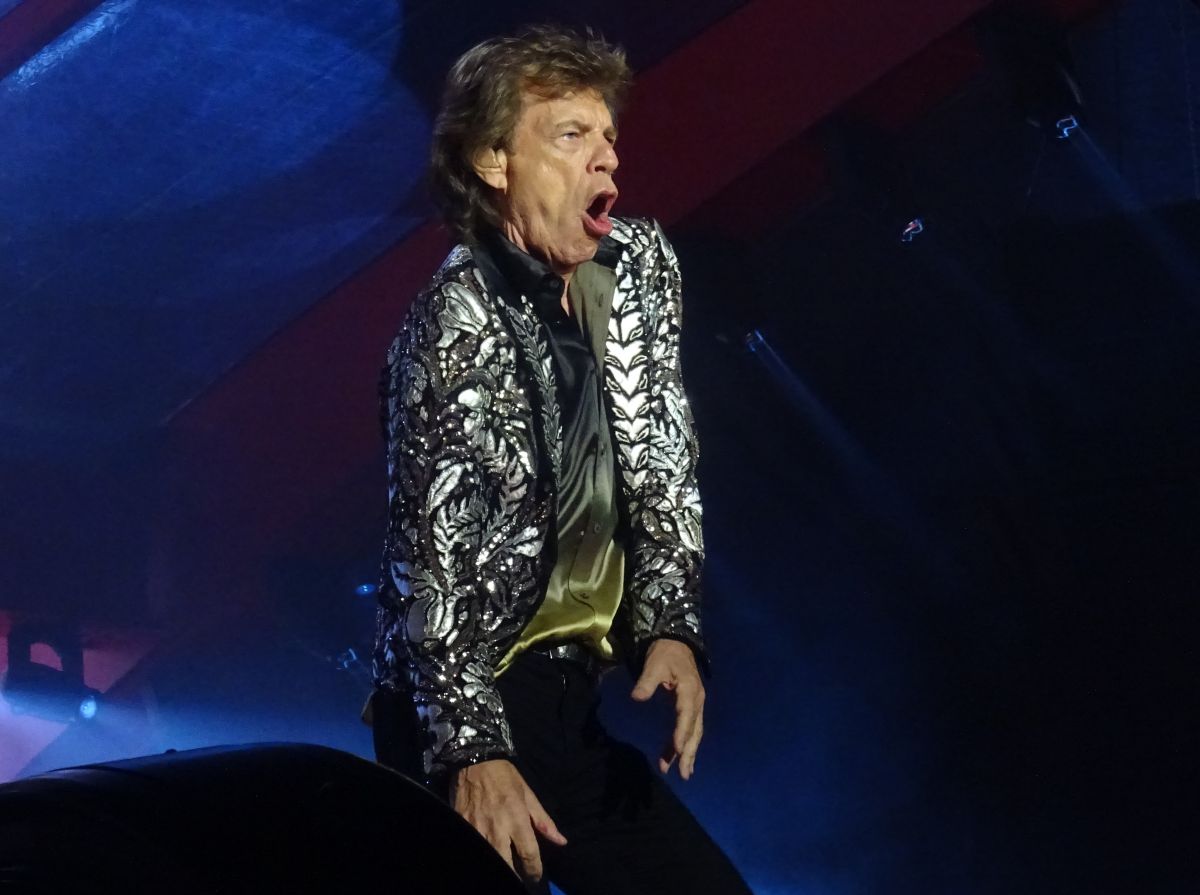 Photo by Bjornulf Vik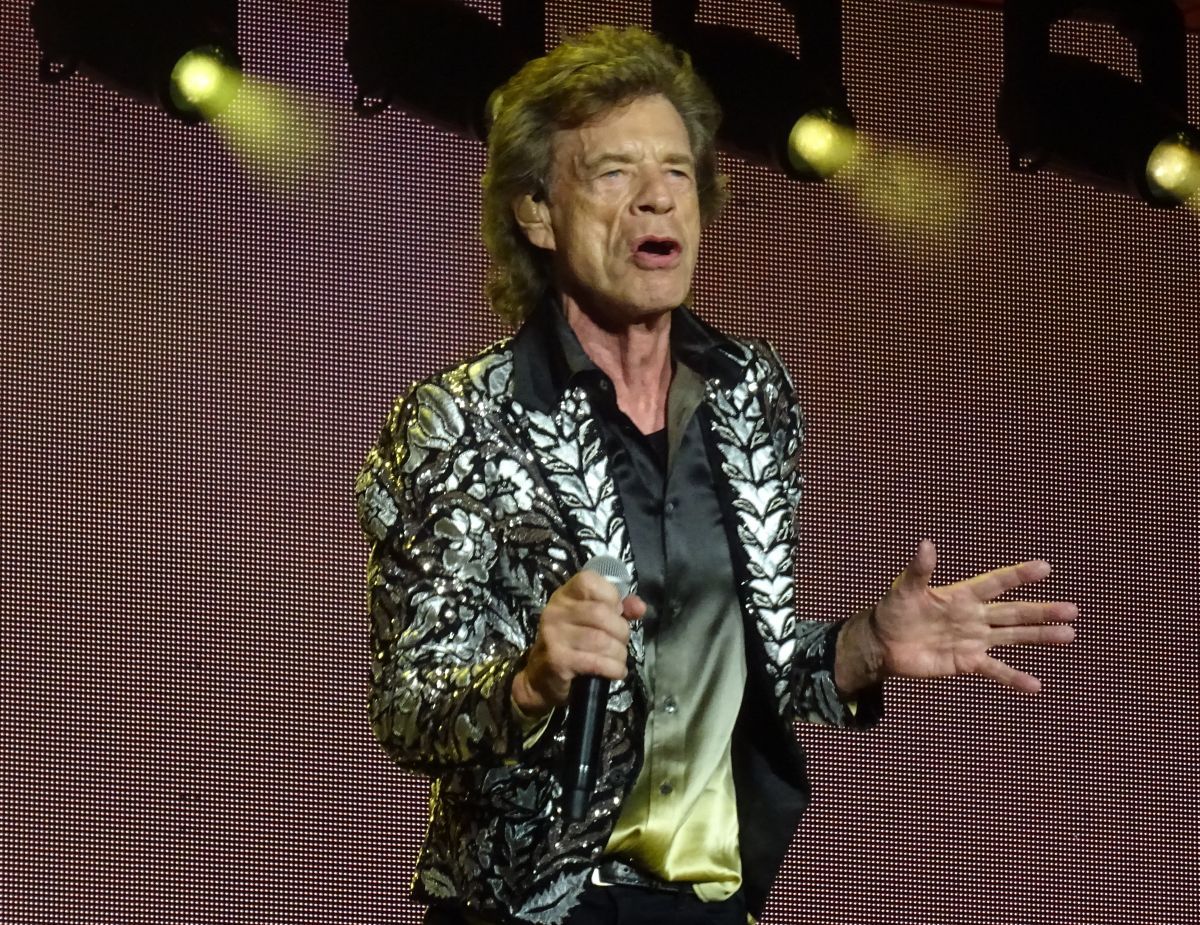 Photo by Bjornulf Vik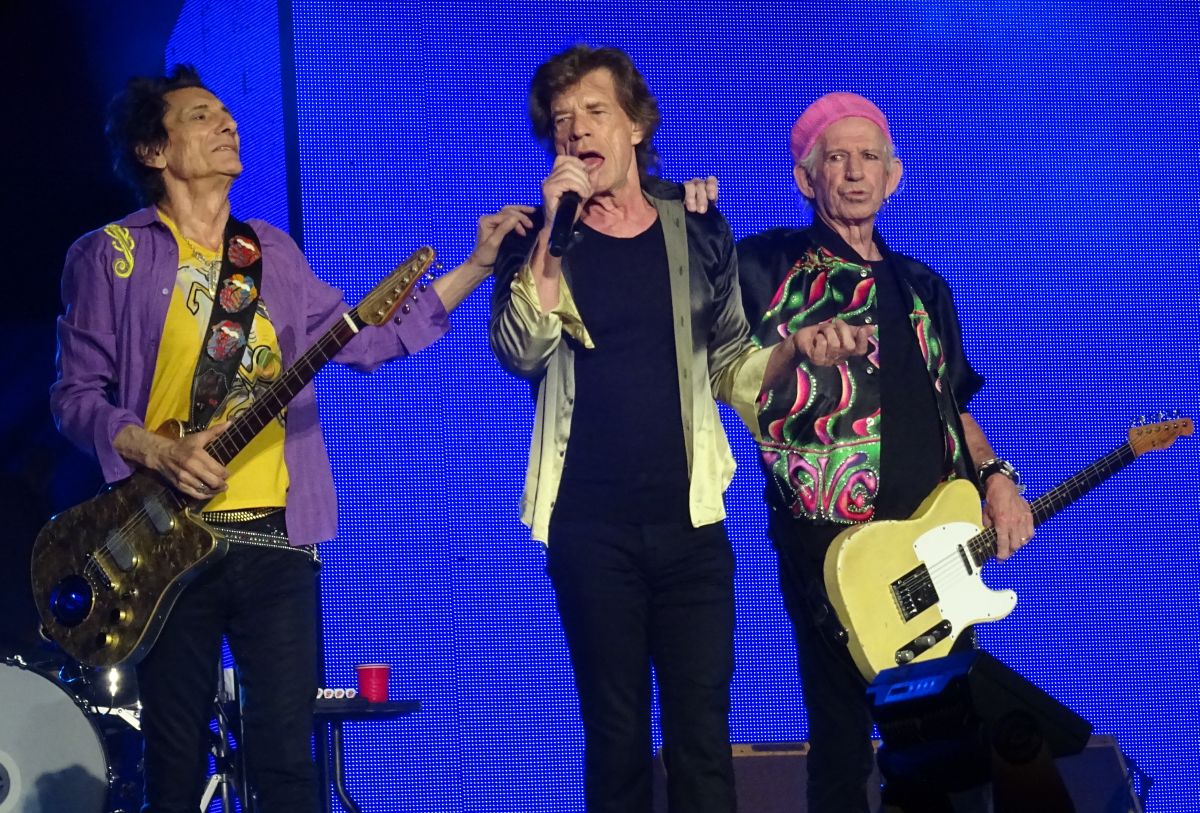 Photo by Bjornulf Vik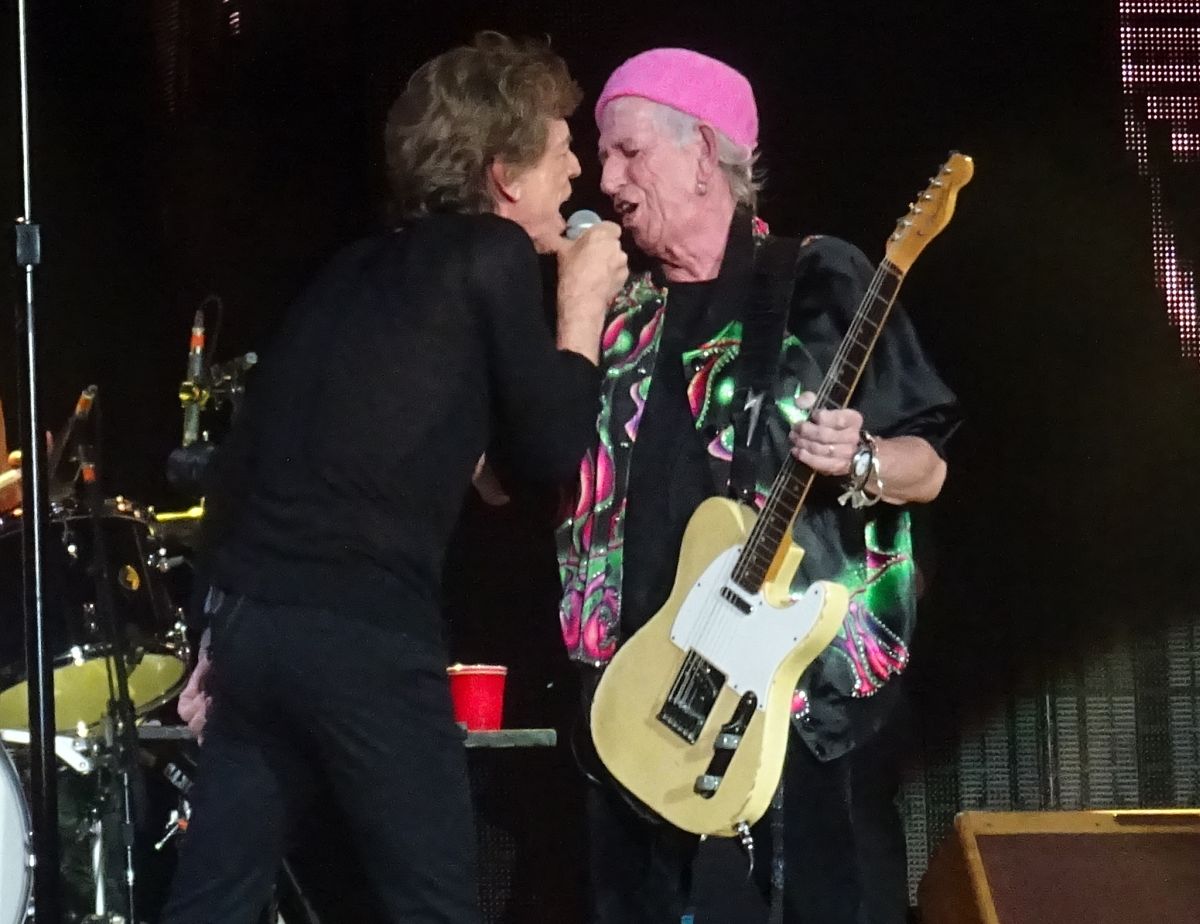 Photo by Bjornulf Vik
---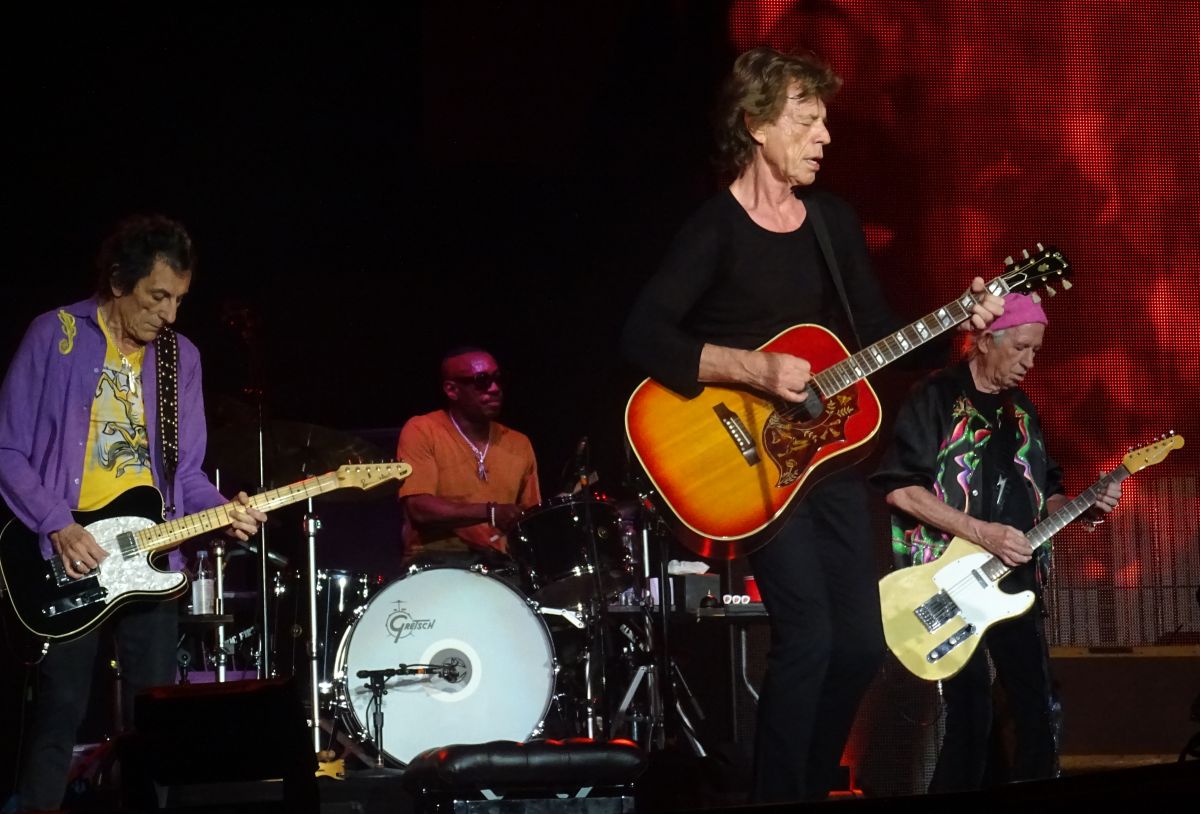 Photo by Bjornulf Vik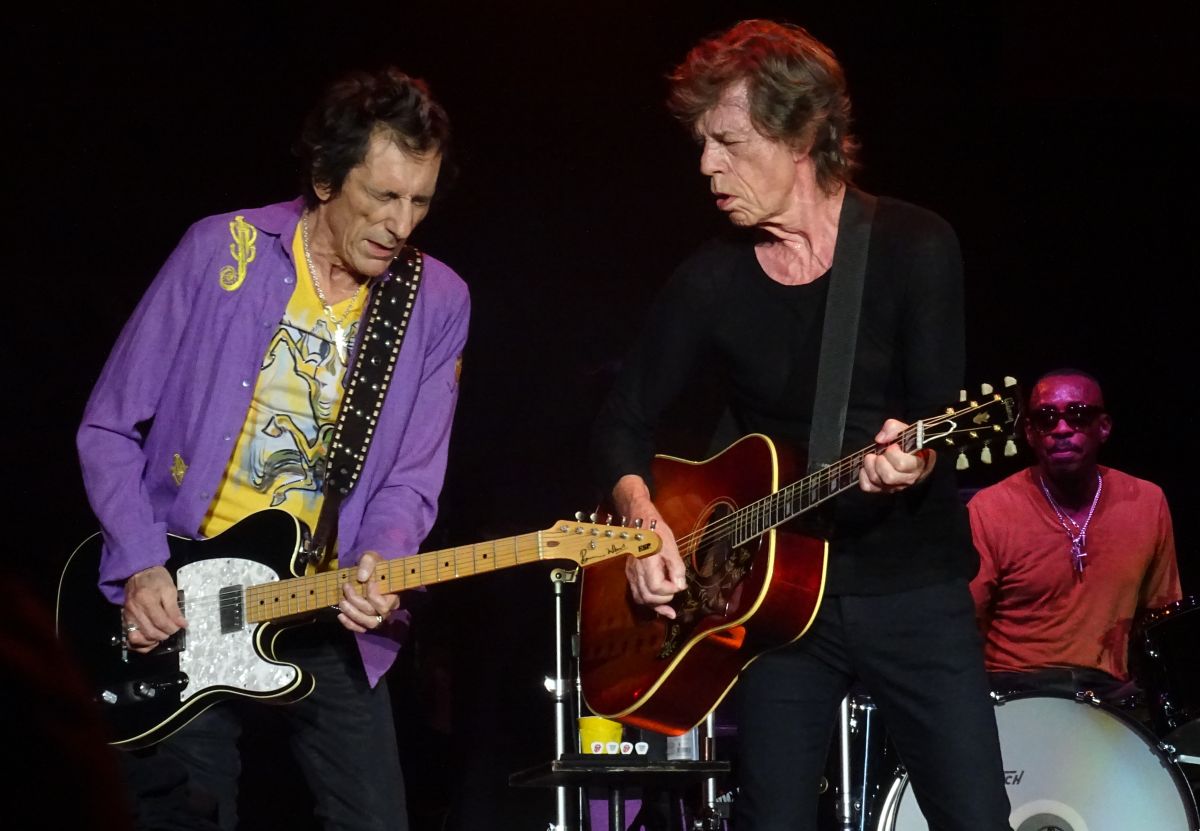 Photo by Bjornulf Vik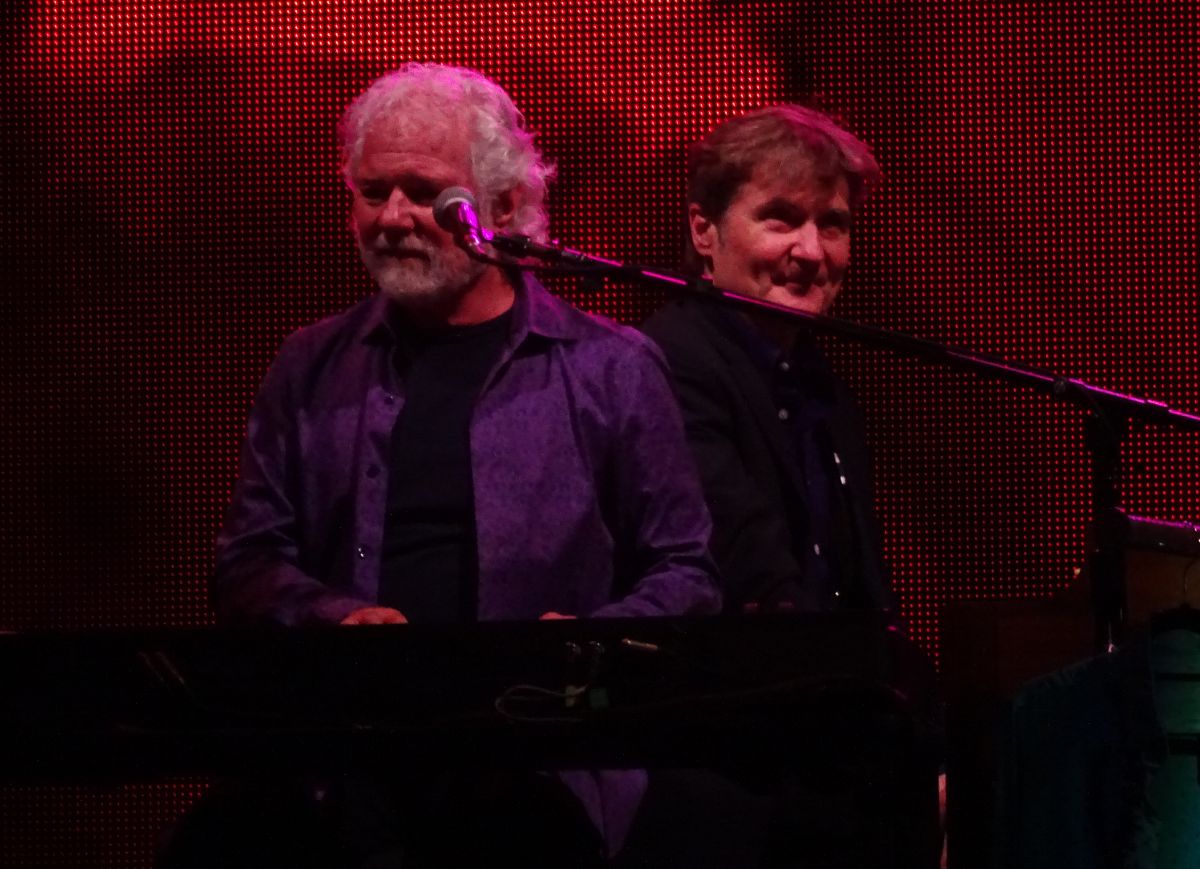 Photo by Bjornulf Vik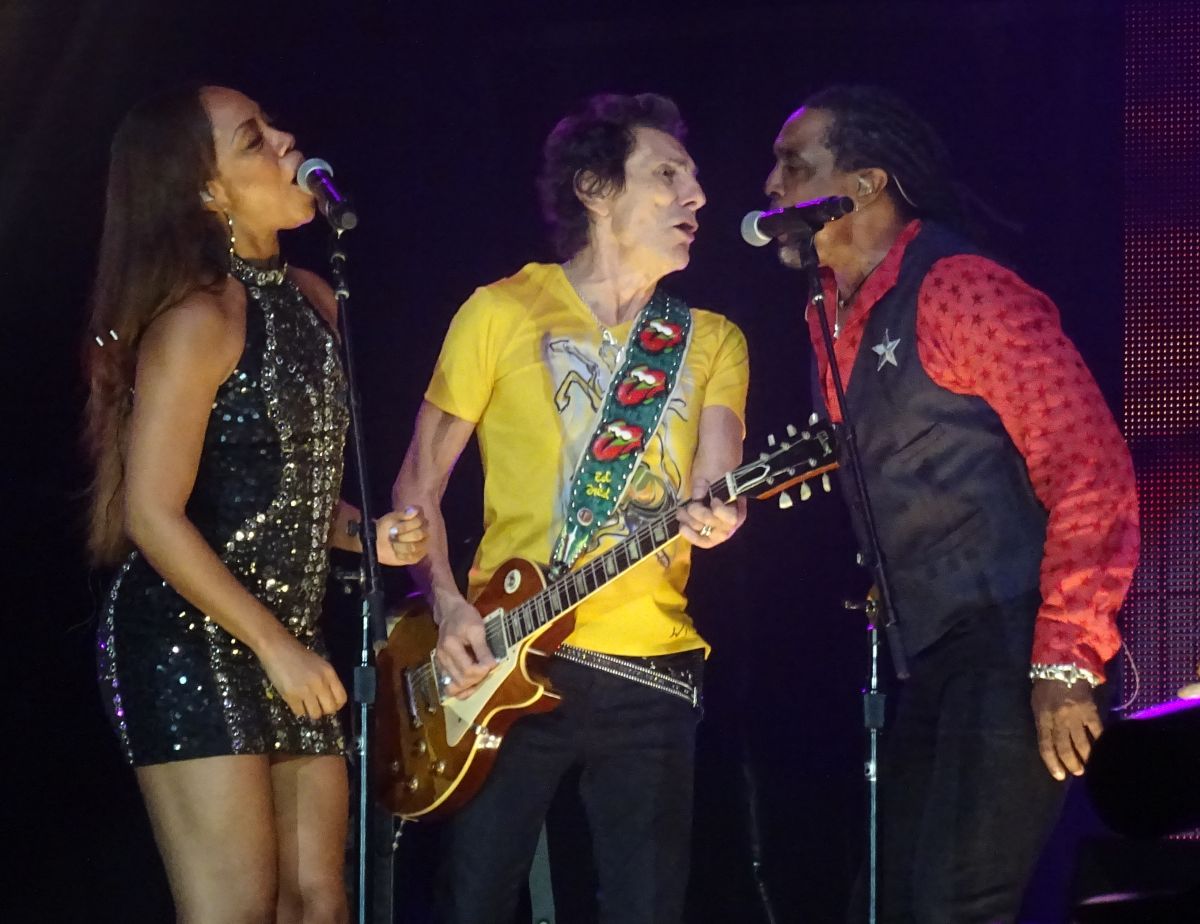 Photo by Bjornulf Vik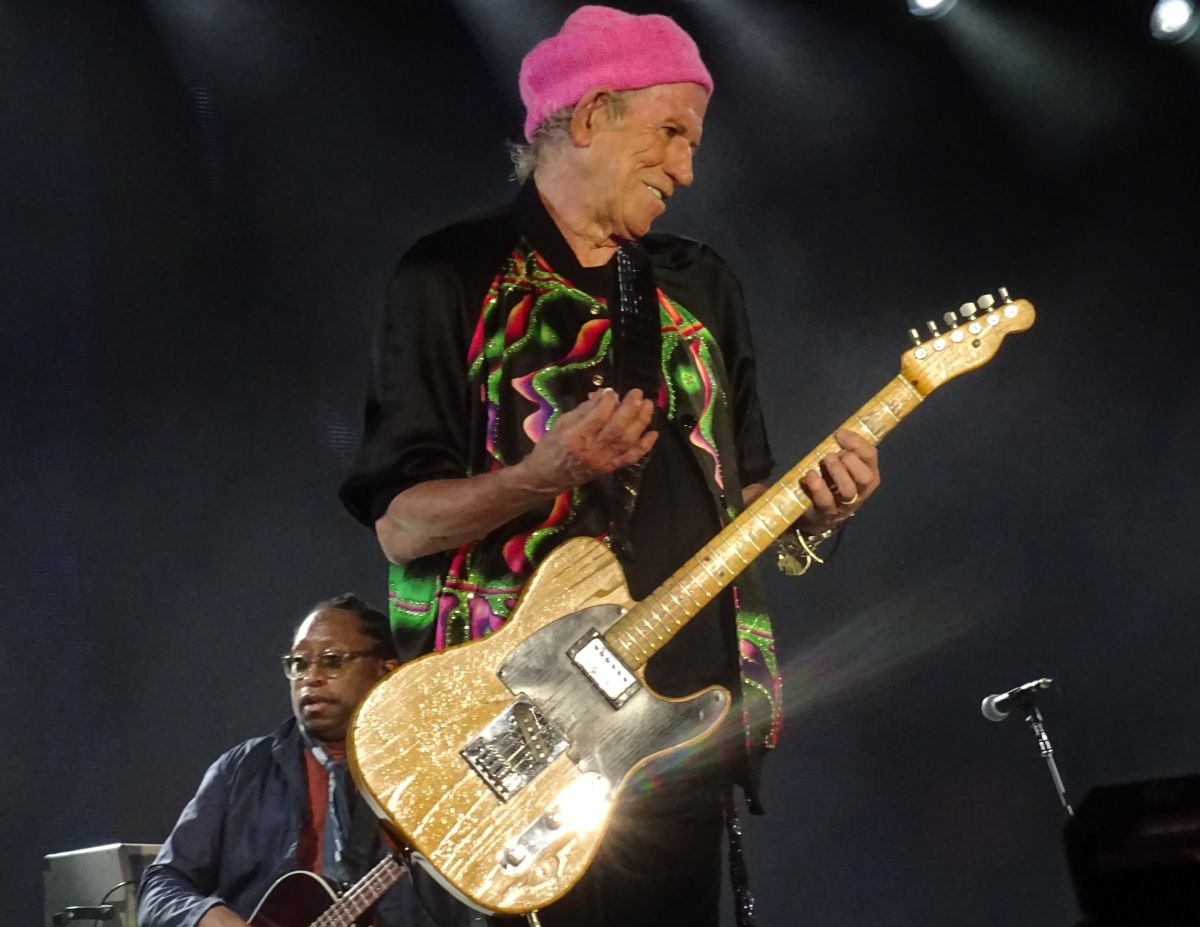 Photo by Bjornulf Vik
---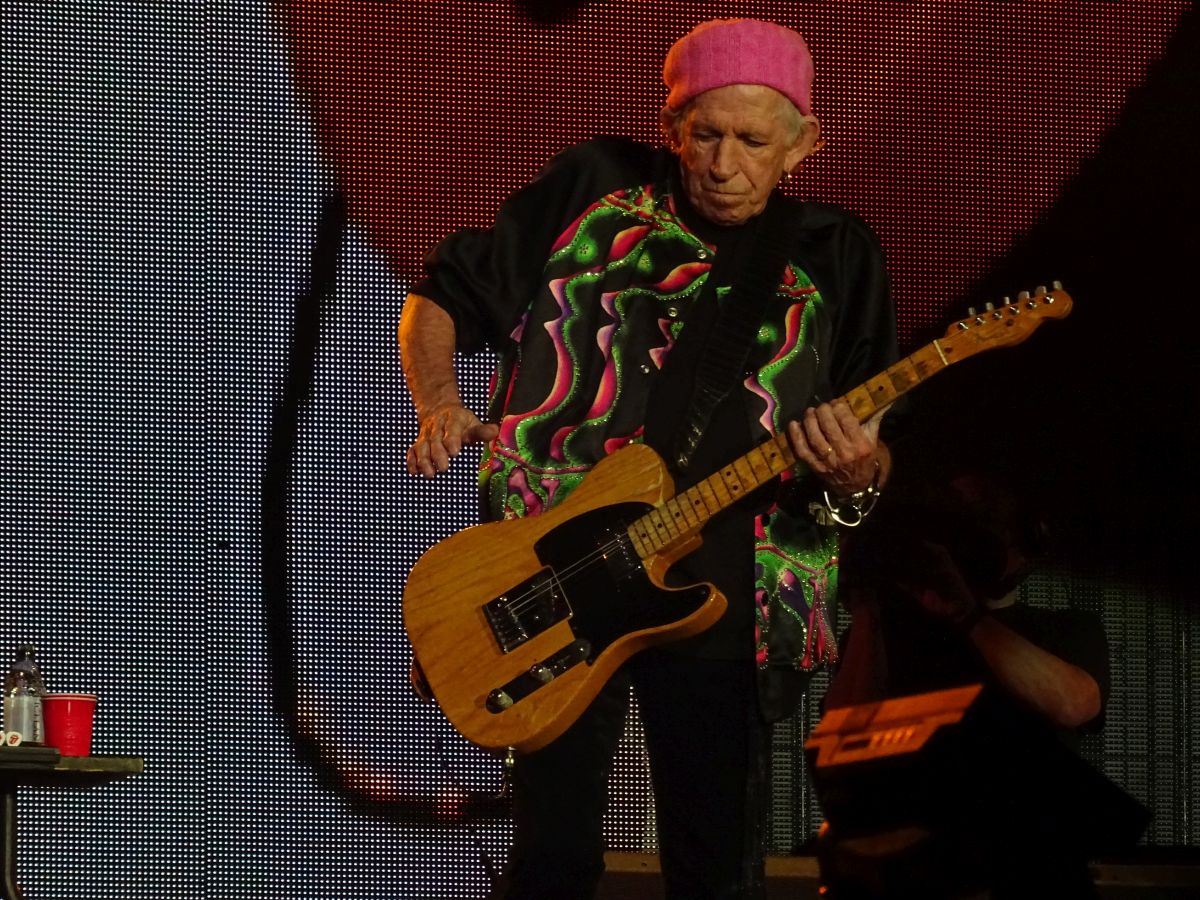 Photo by Bjornulf Vik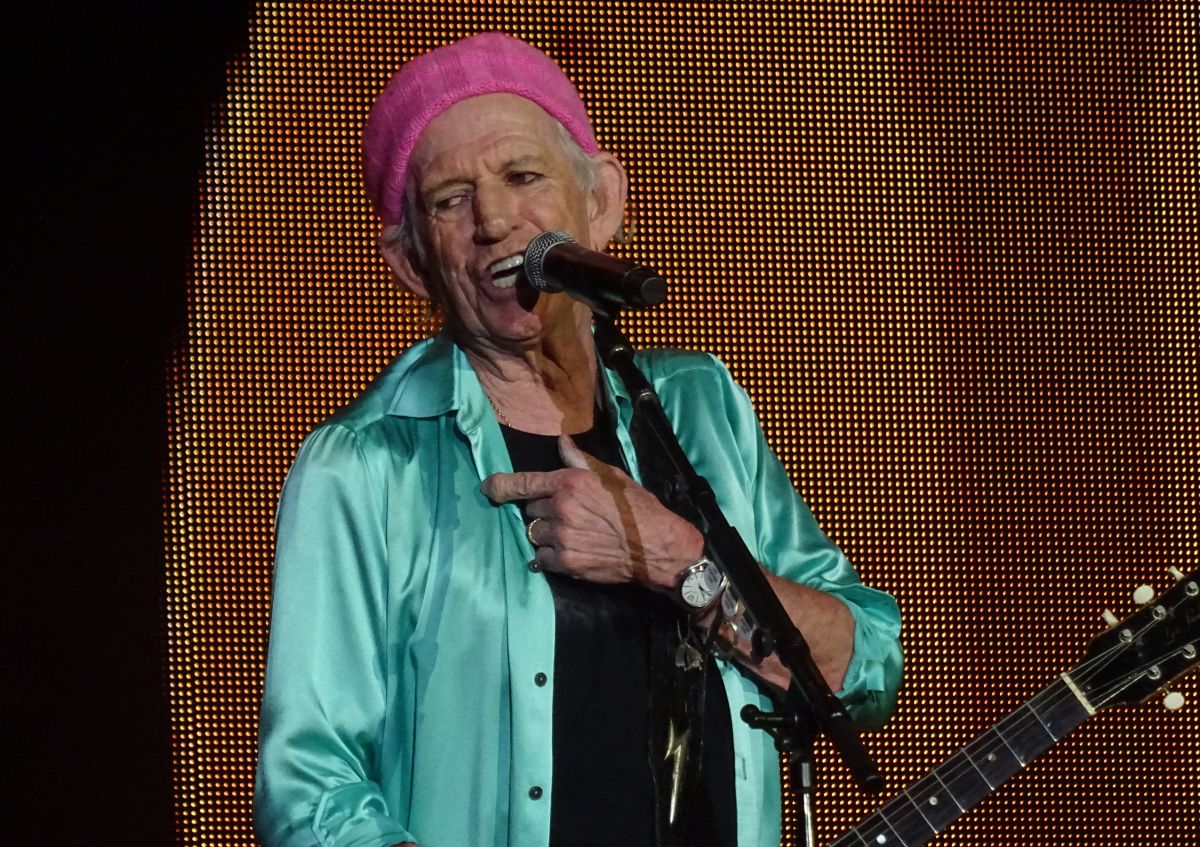 Photo by Bjornulf Vik

Photo by Bjornulf Vik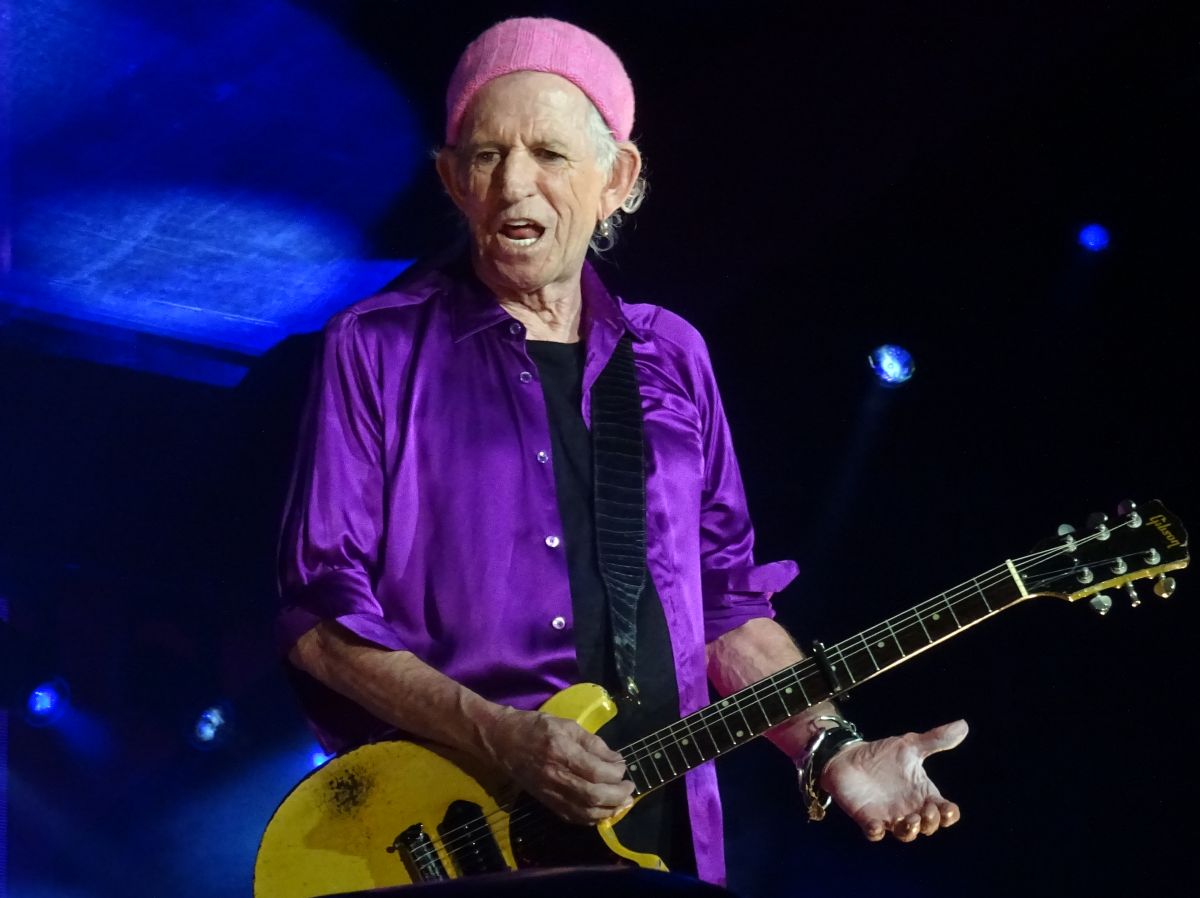 Photo by Bjornulf Vik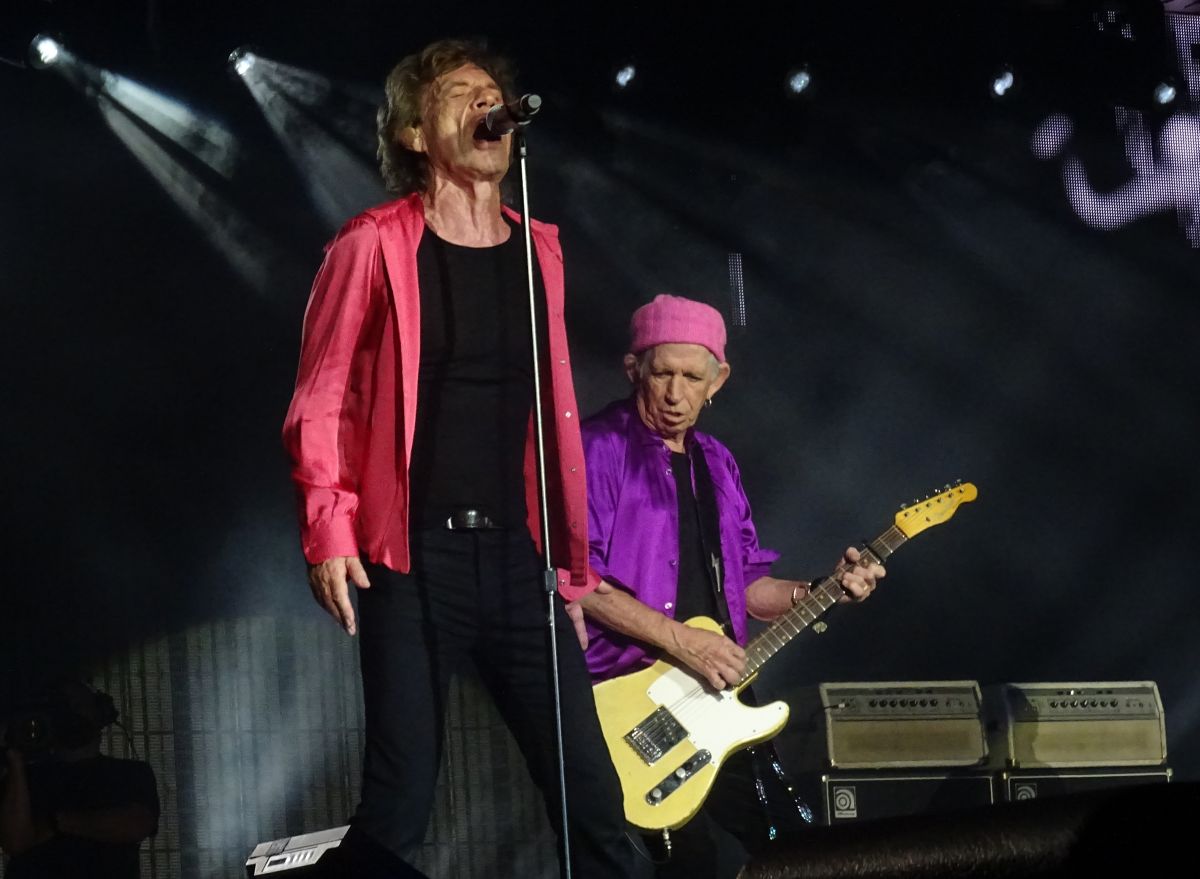 Photo by Bjornulf Vik
---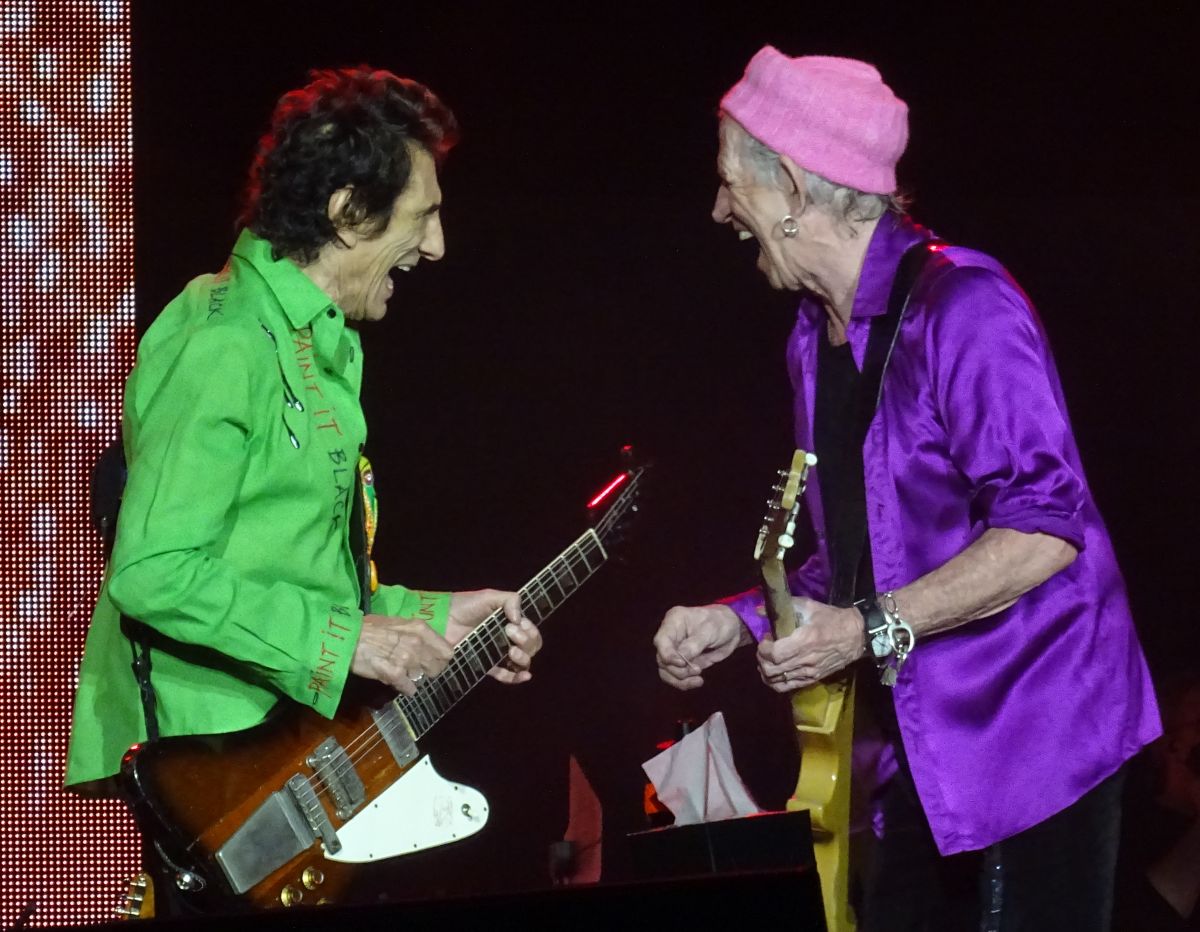 Photo by Bjornulf Vik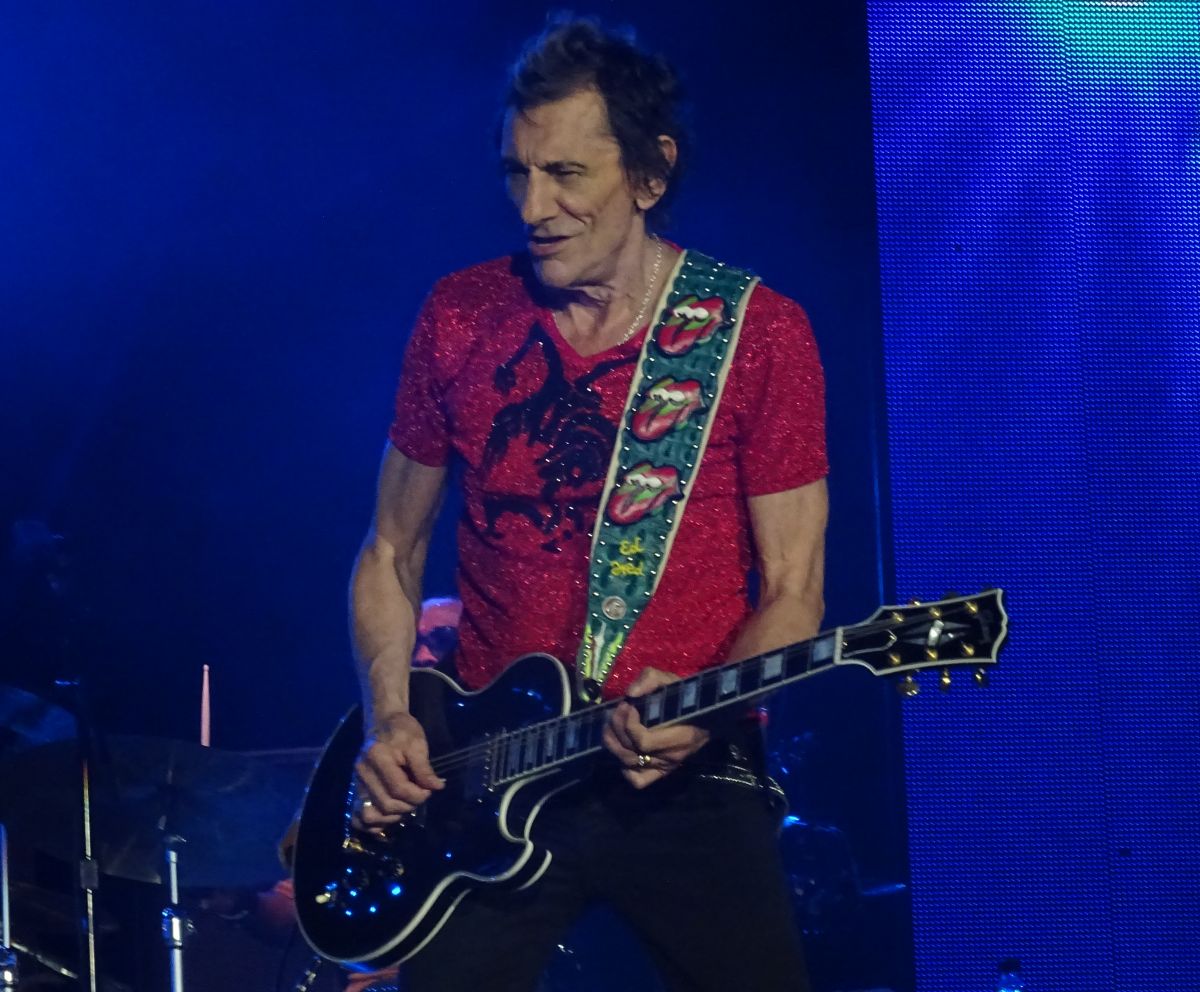 Photo by Bjornulf Vik
---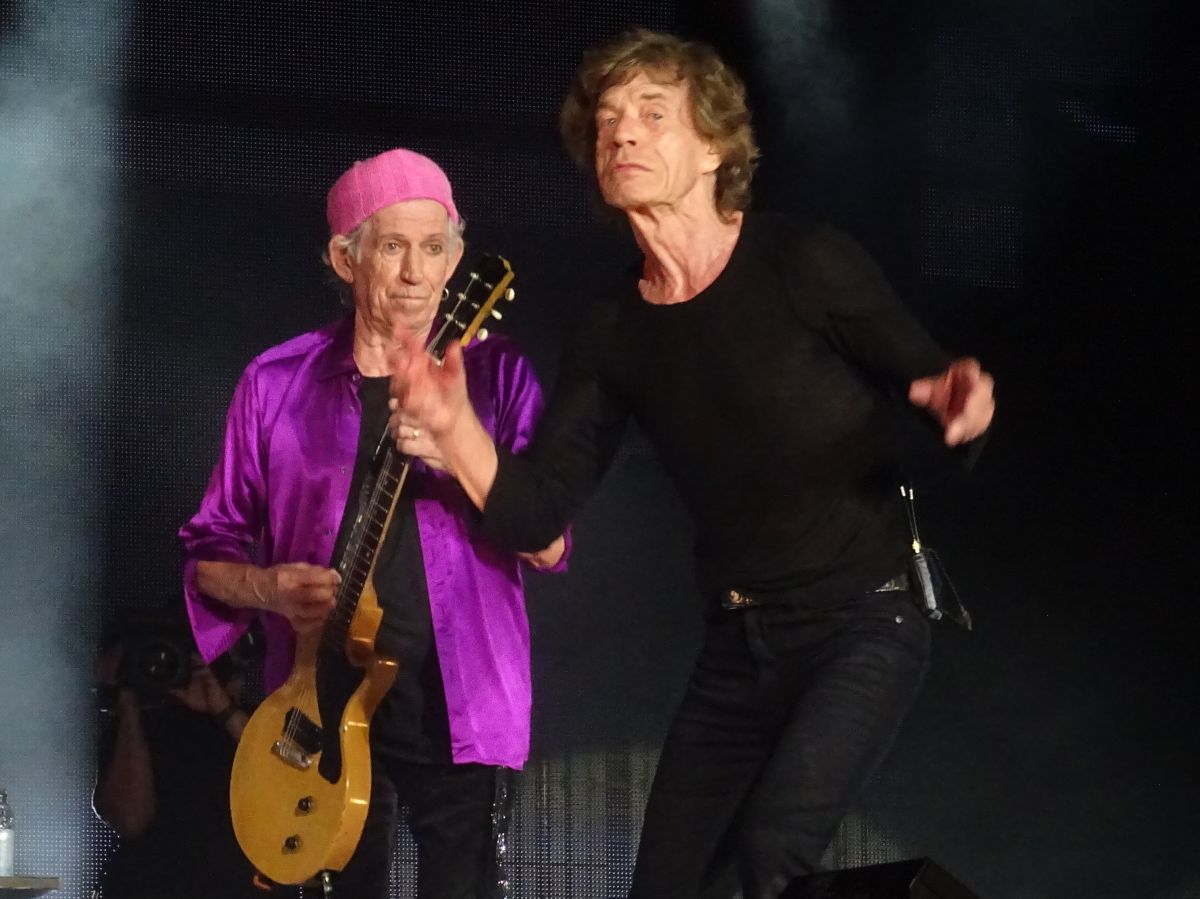 Photo by Bjornulf Vik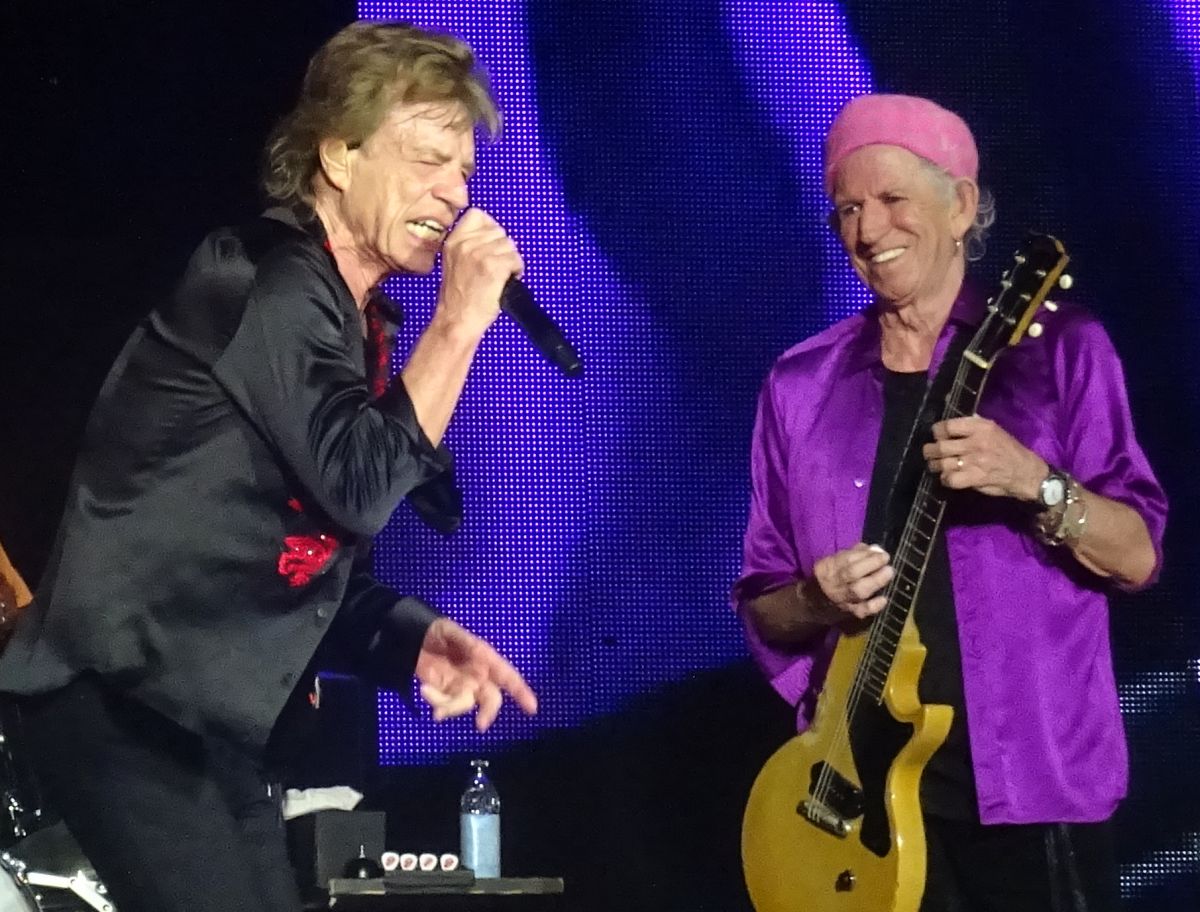 Photo by Bjornulf Vik

Photo by Bjornulf Vik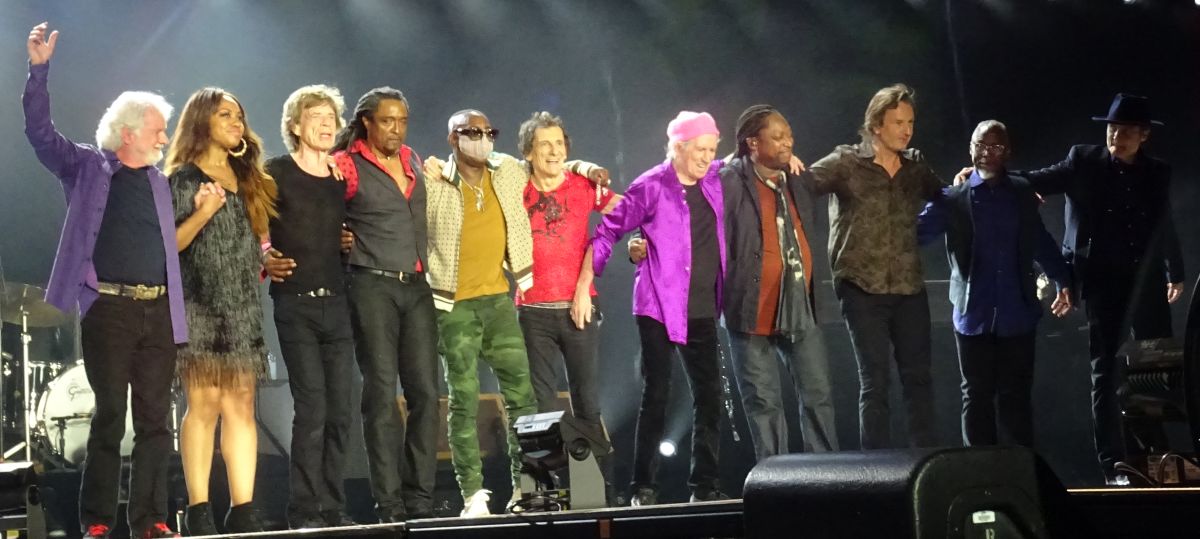 Photo by Bjornulf Vik
---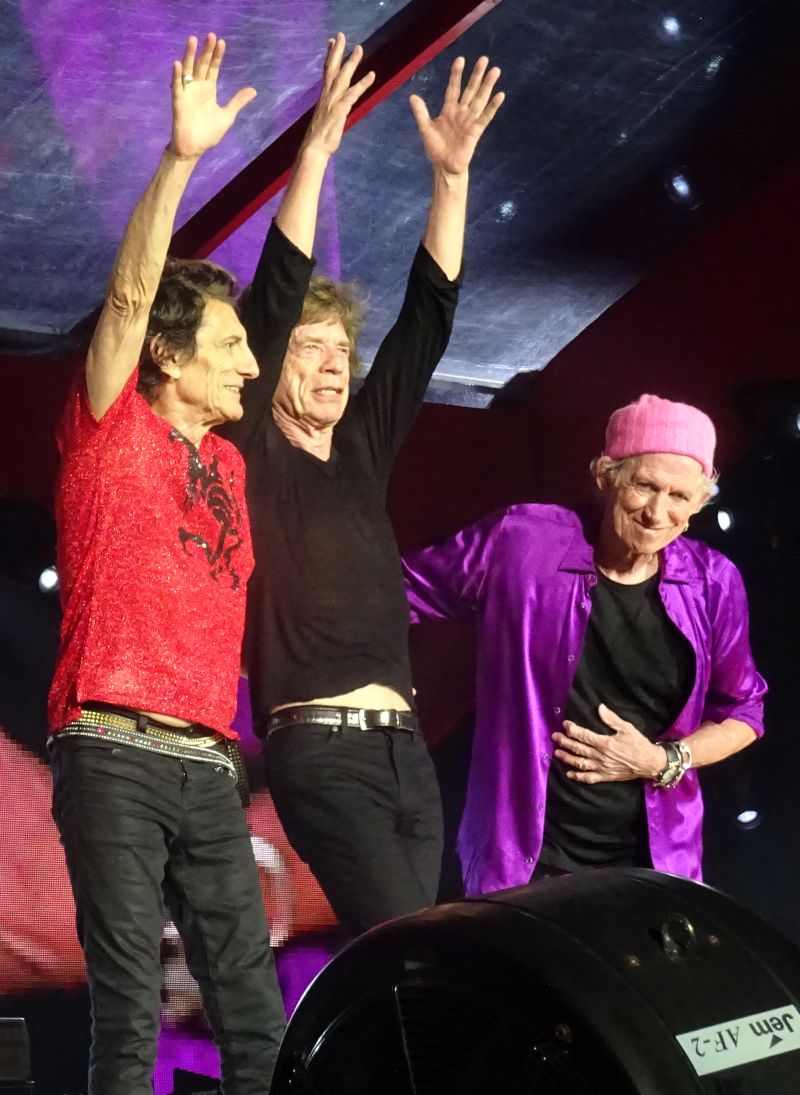 Photo by Bjornulf Vik
---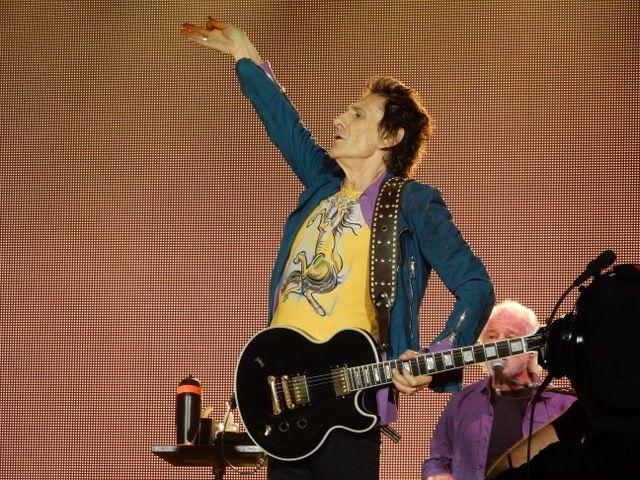 Photo by Doug Teramura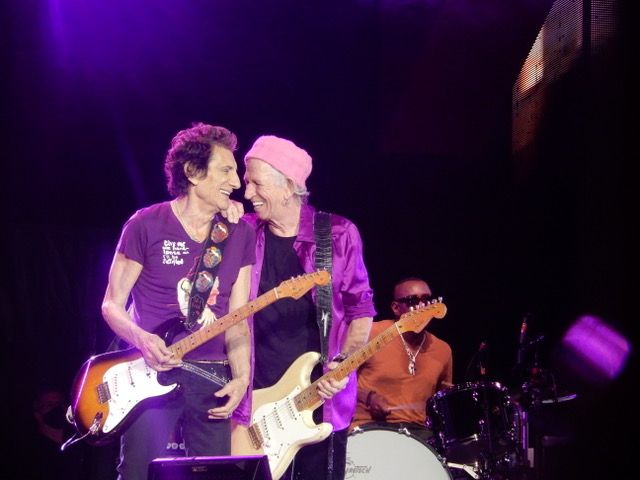 Photo by Doug Teramura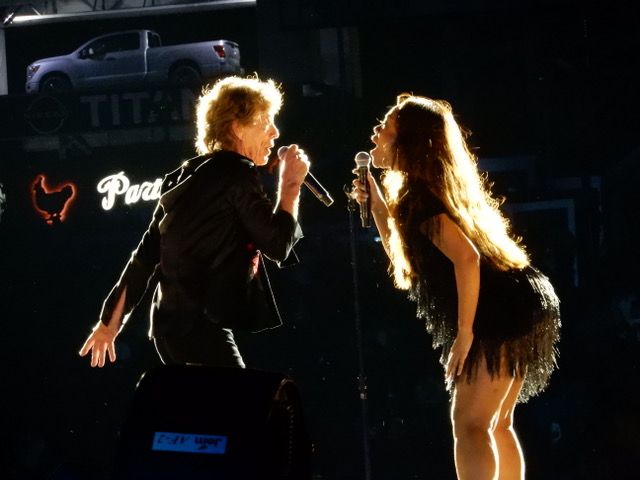 Photo by Doug Teramura
---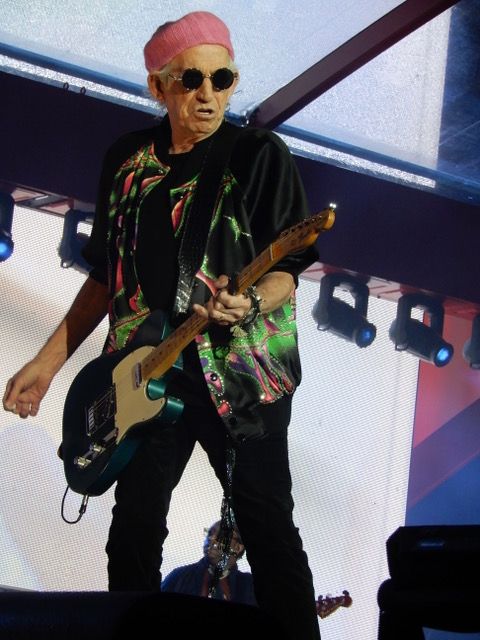 Photo by Doug Teramura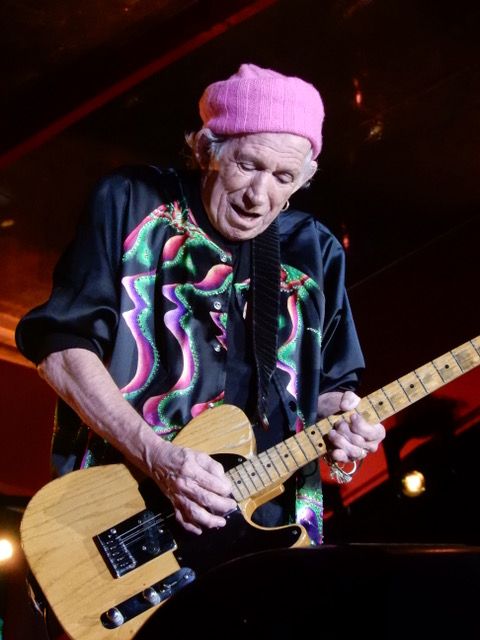 Photo by Doug Teramura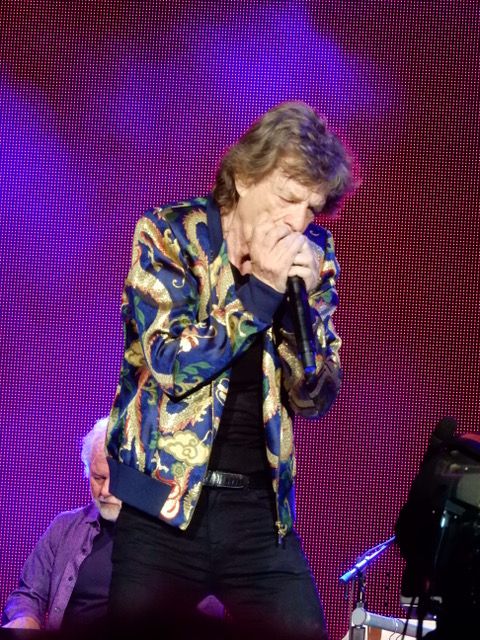 Photo by Doug Teramura
---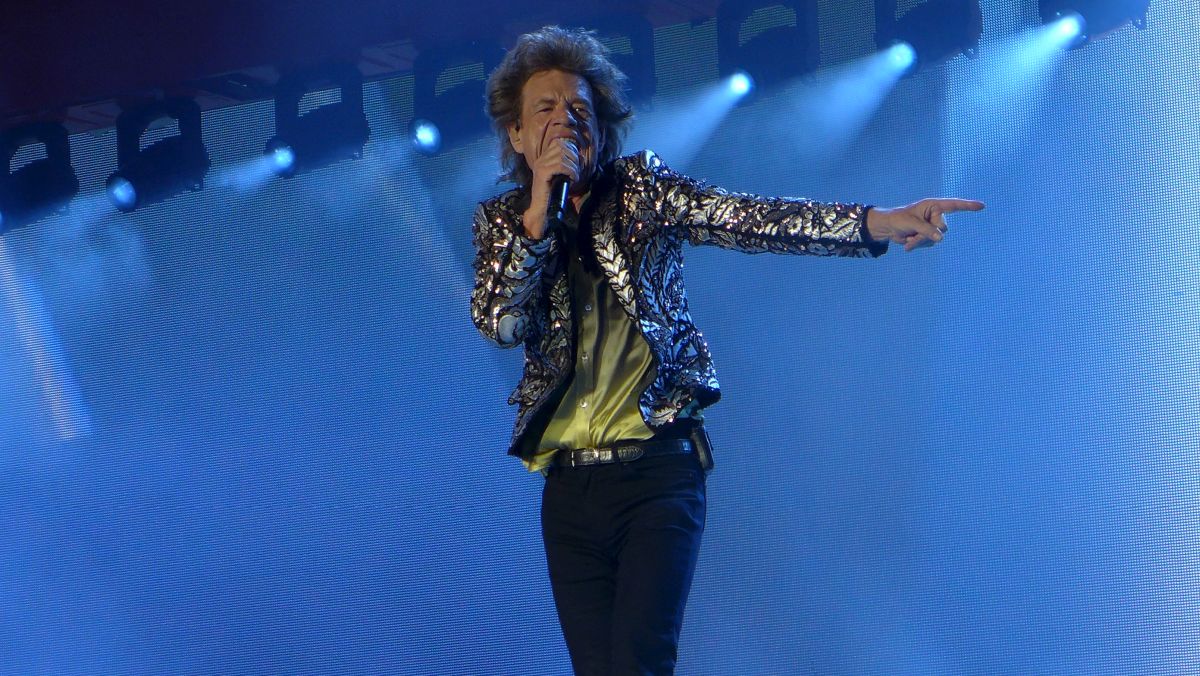 Photo by Victor Woods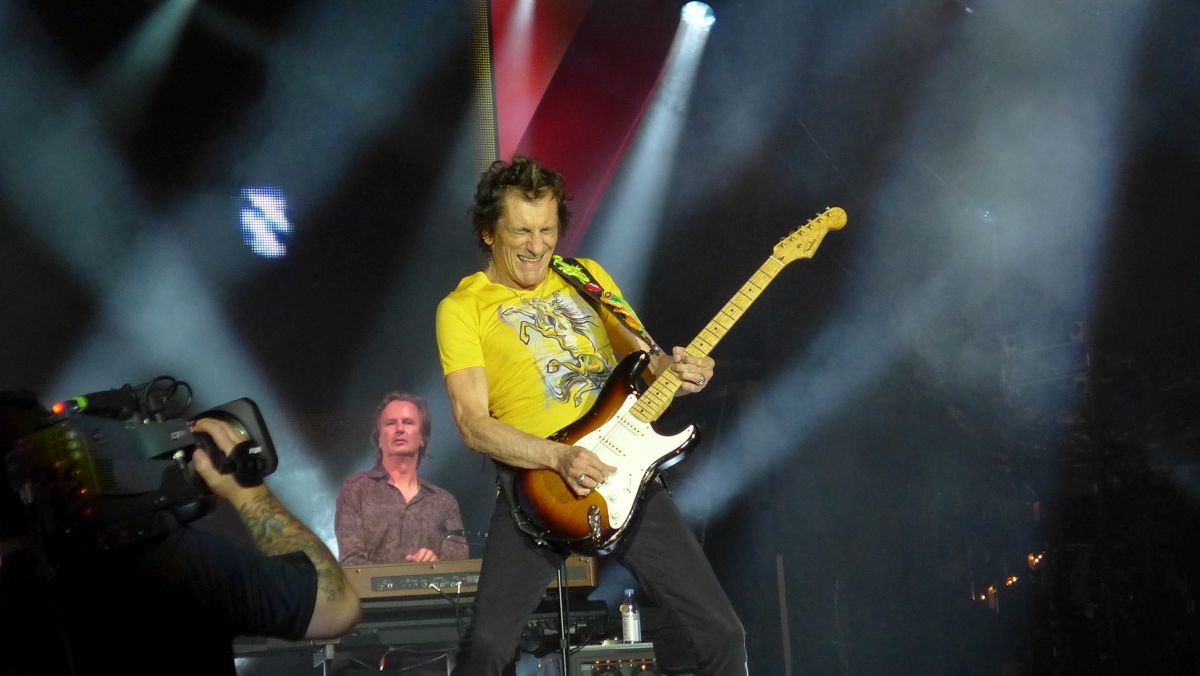 Photo by Victor Woods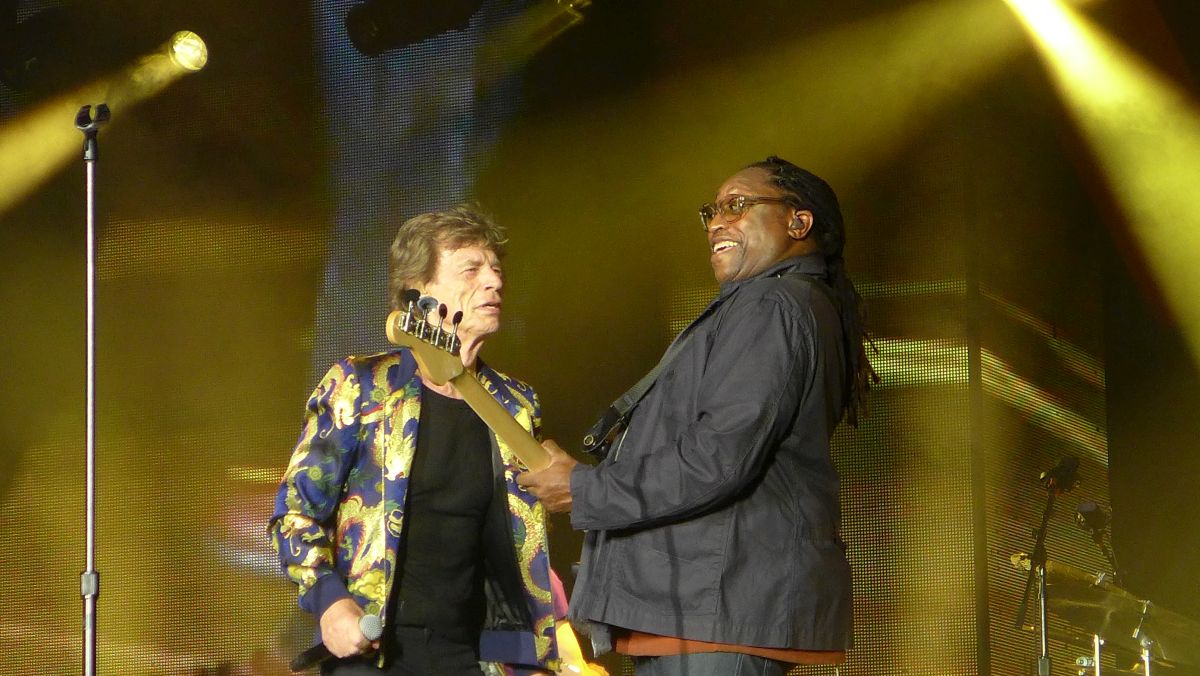 Photo by Victor Woods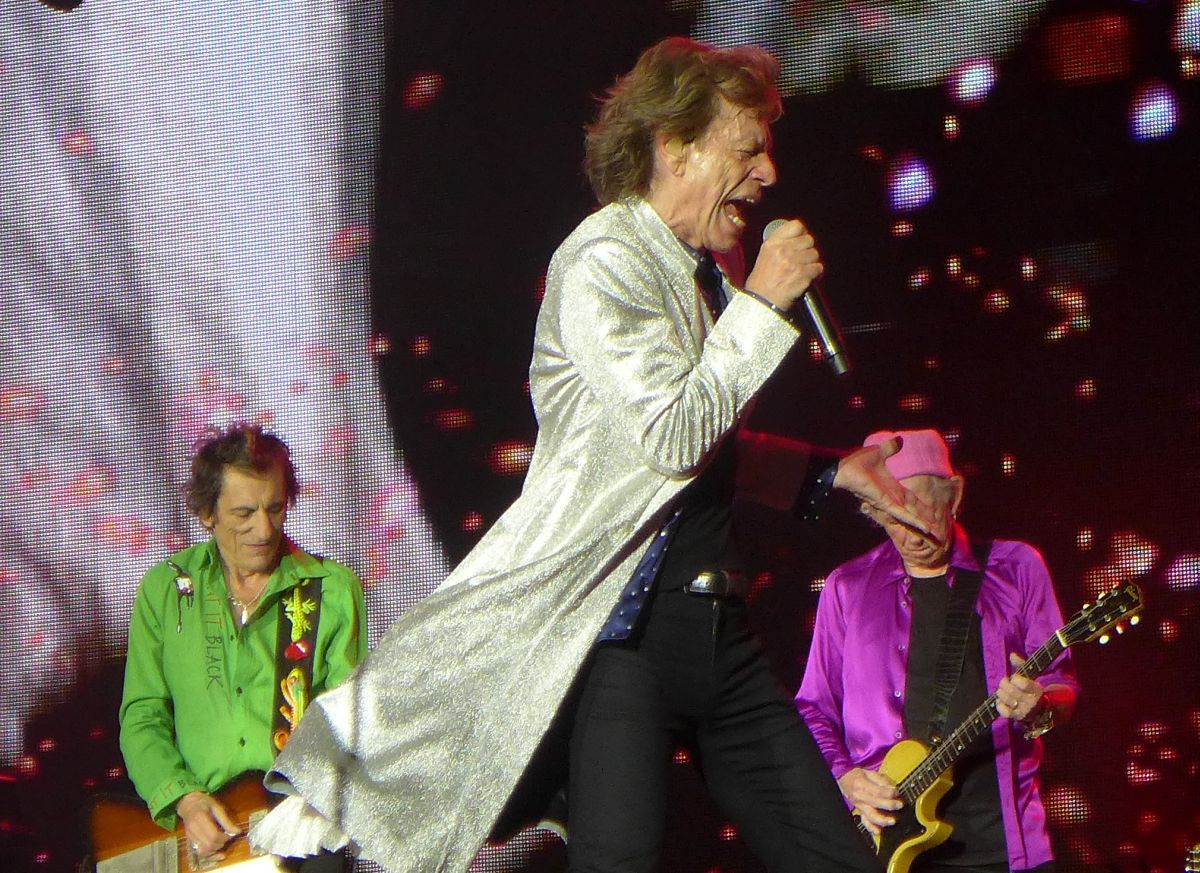 Photo by Victor Woods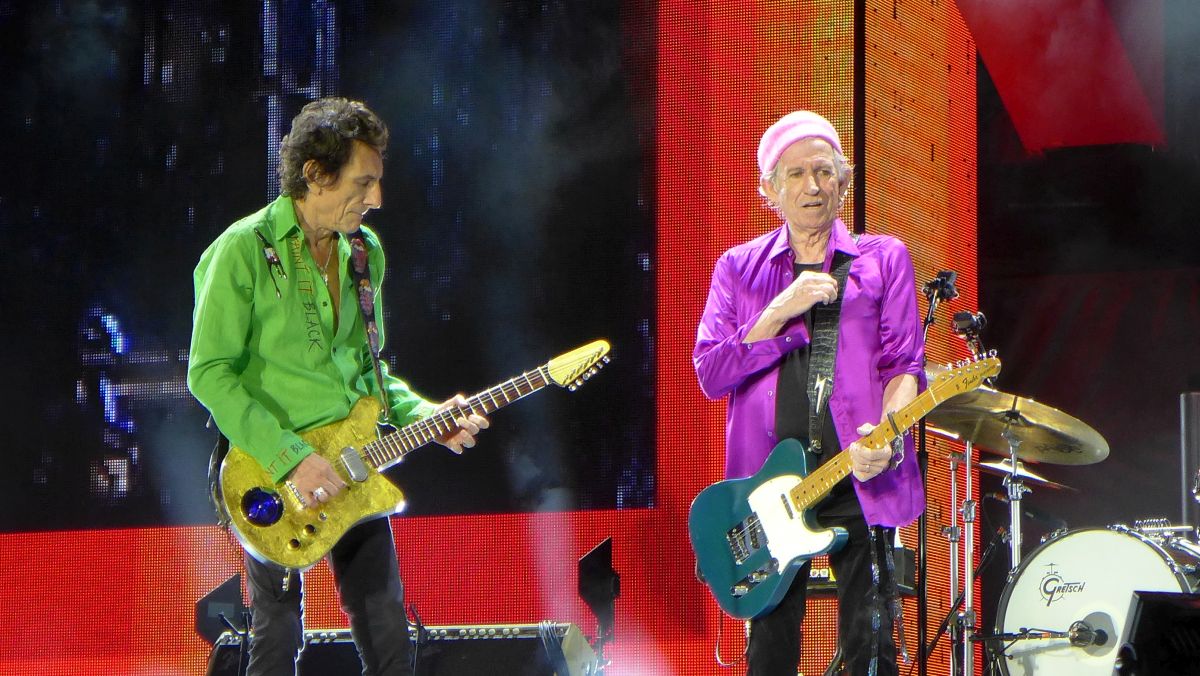 Photo by Victor Woods
---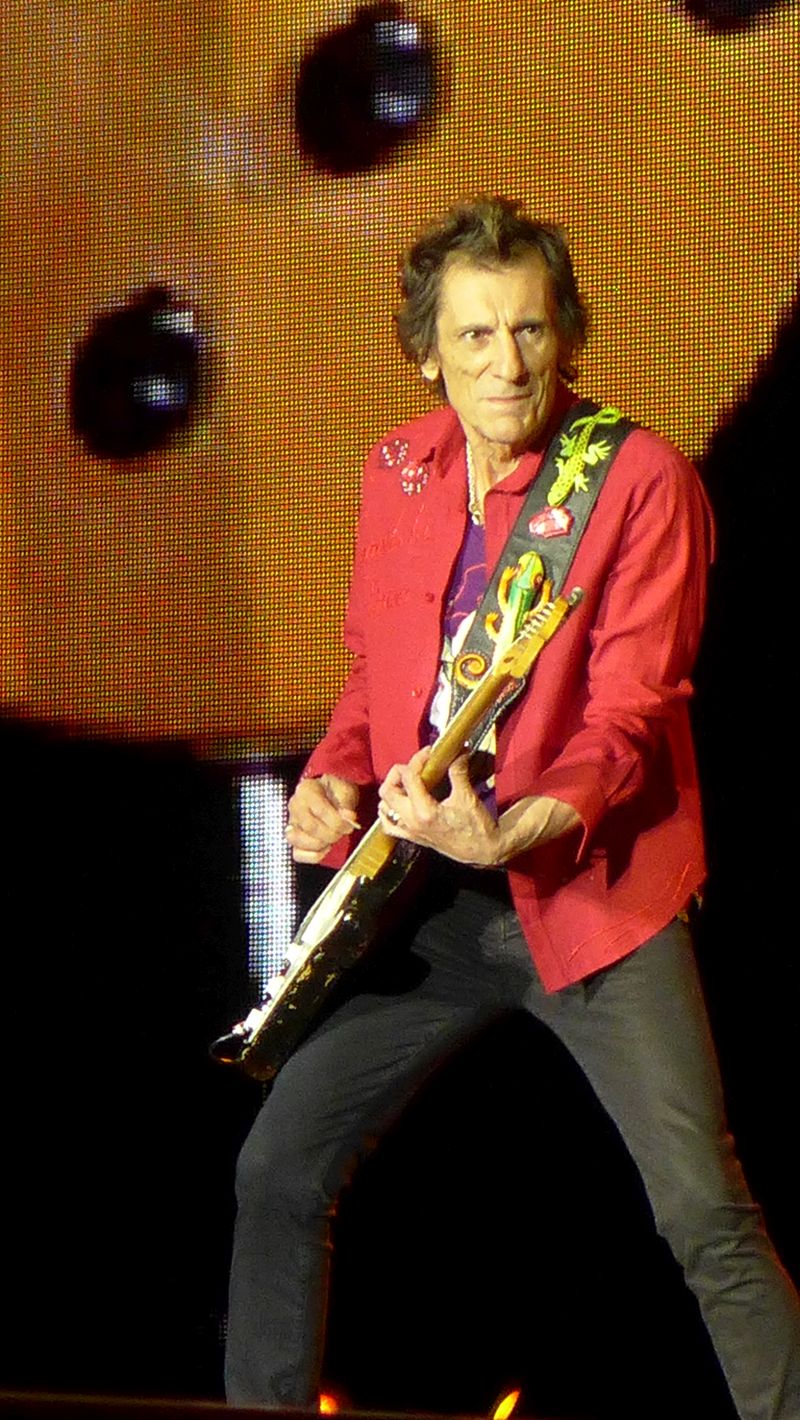 Photo by Victor Woods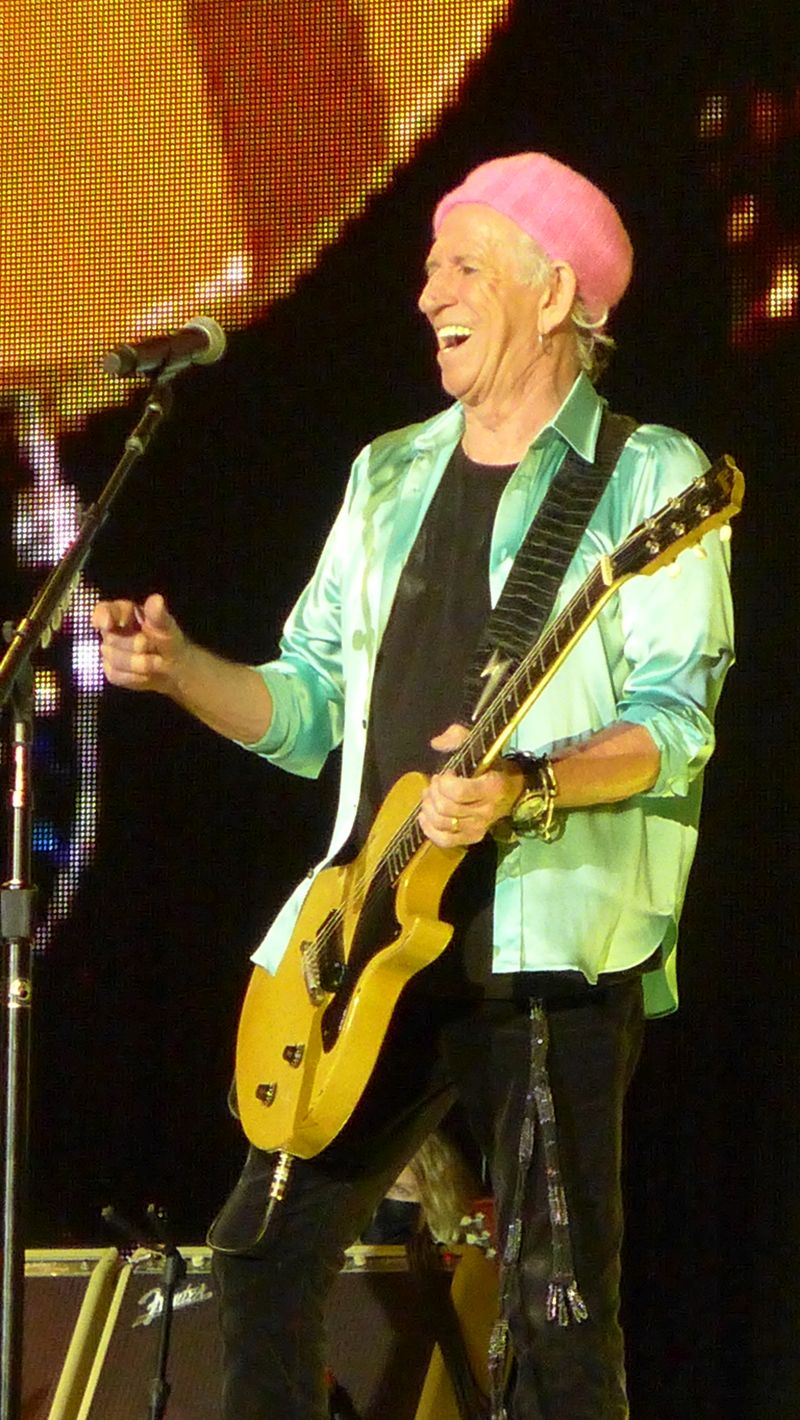 Photo by Victor Woods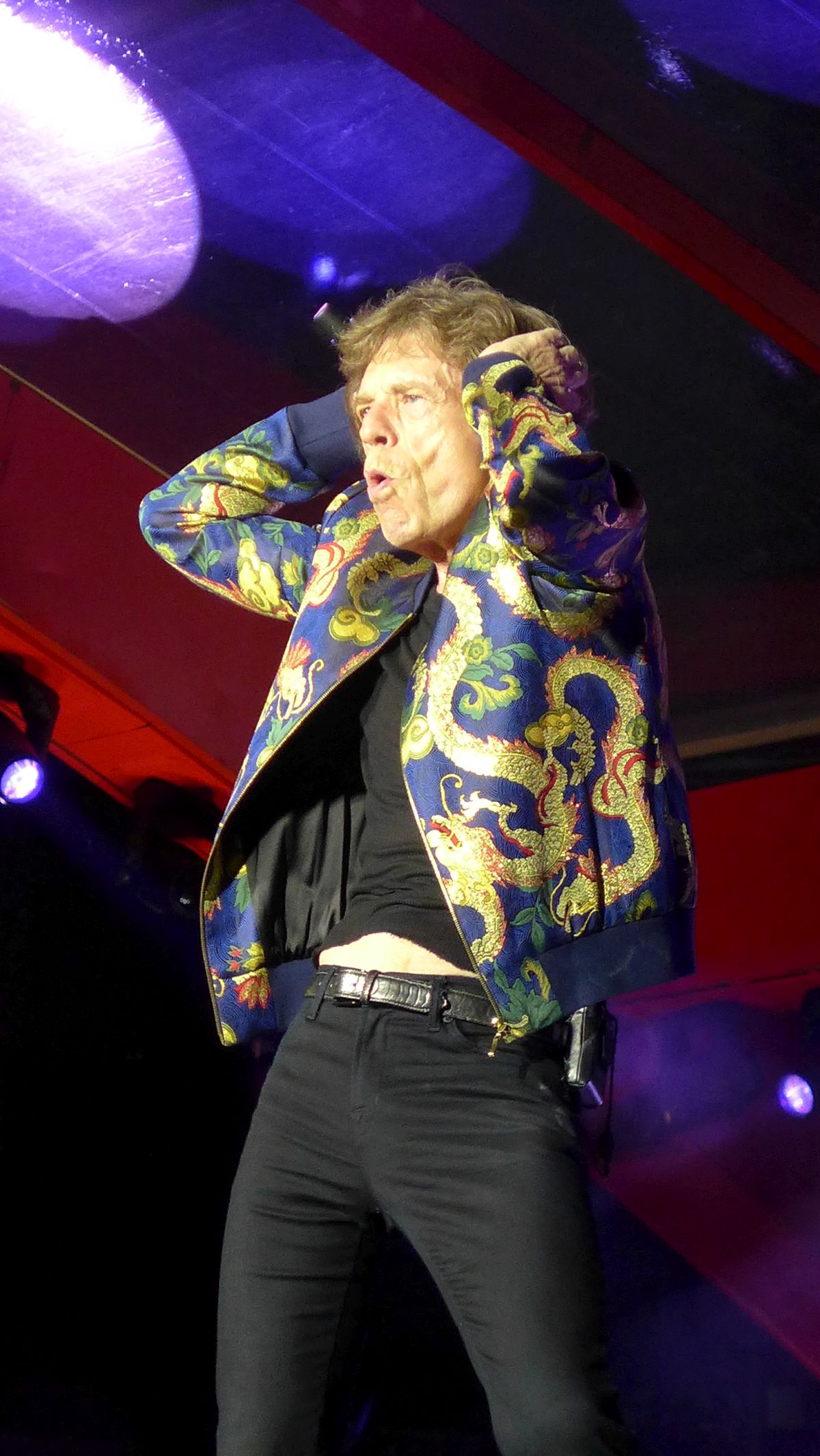 Photo by Victor Woods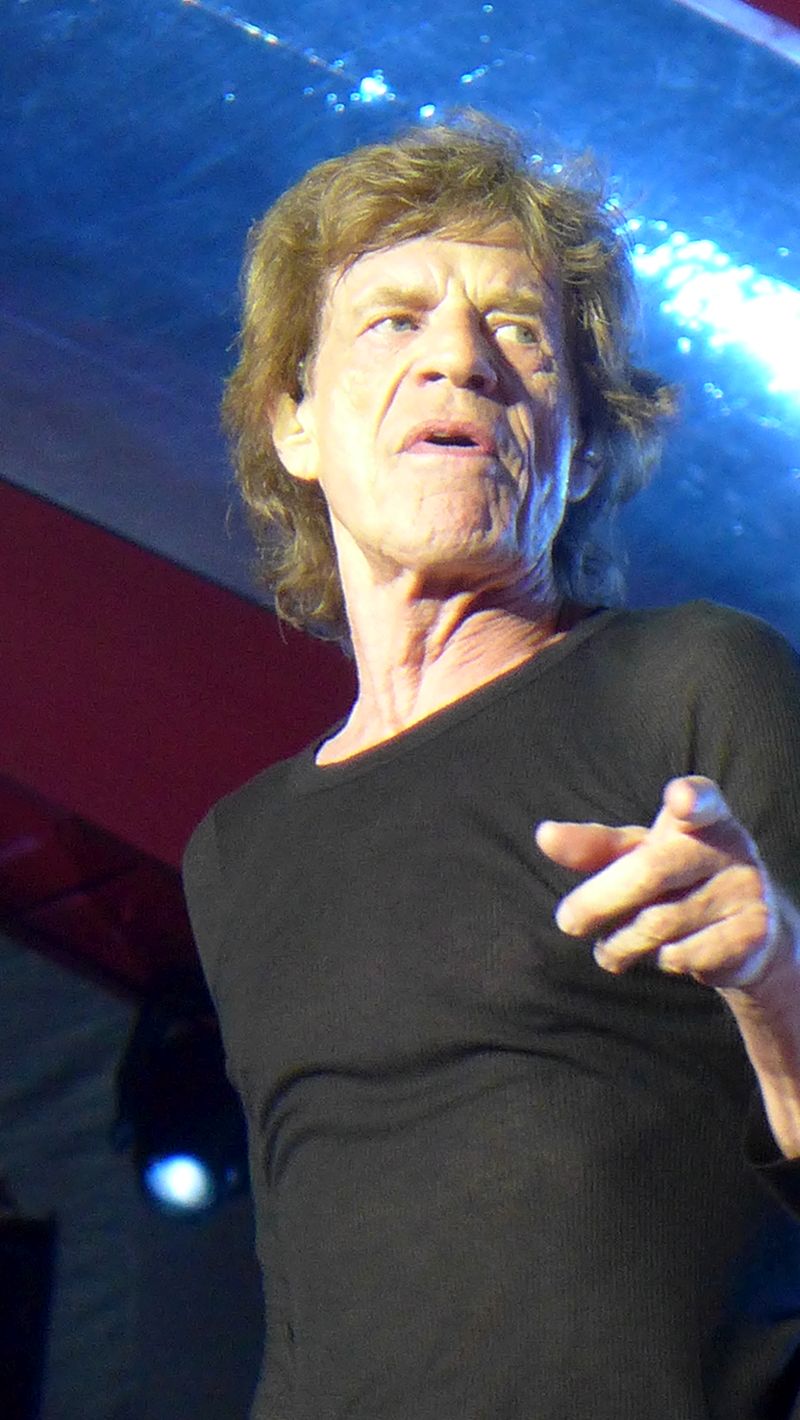 Photo by Victor Woods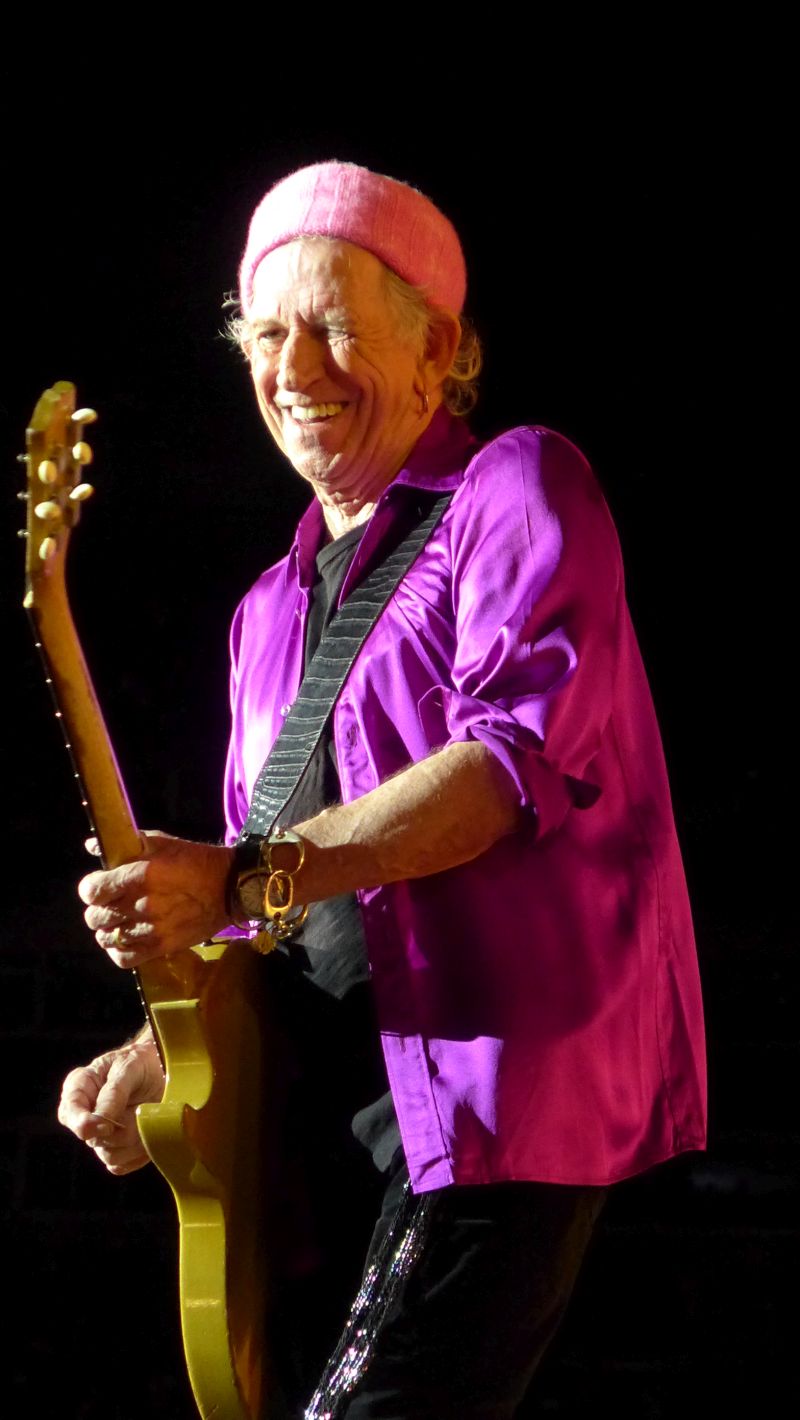 Photo by Victor Woods
---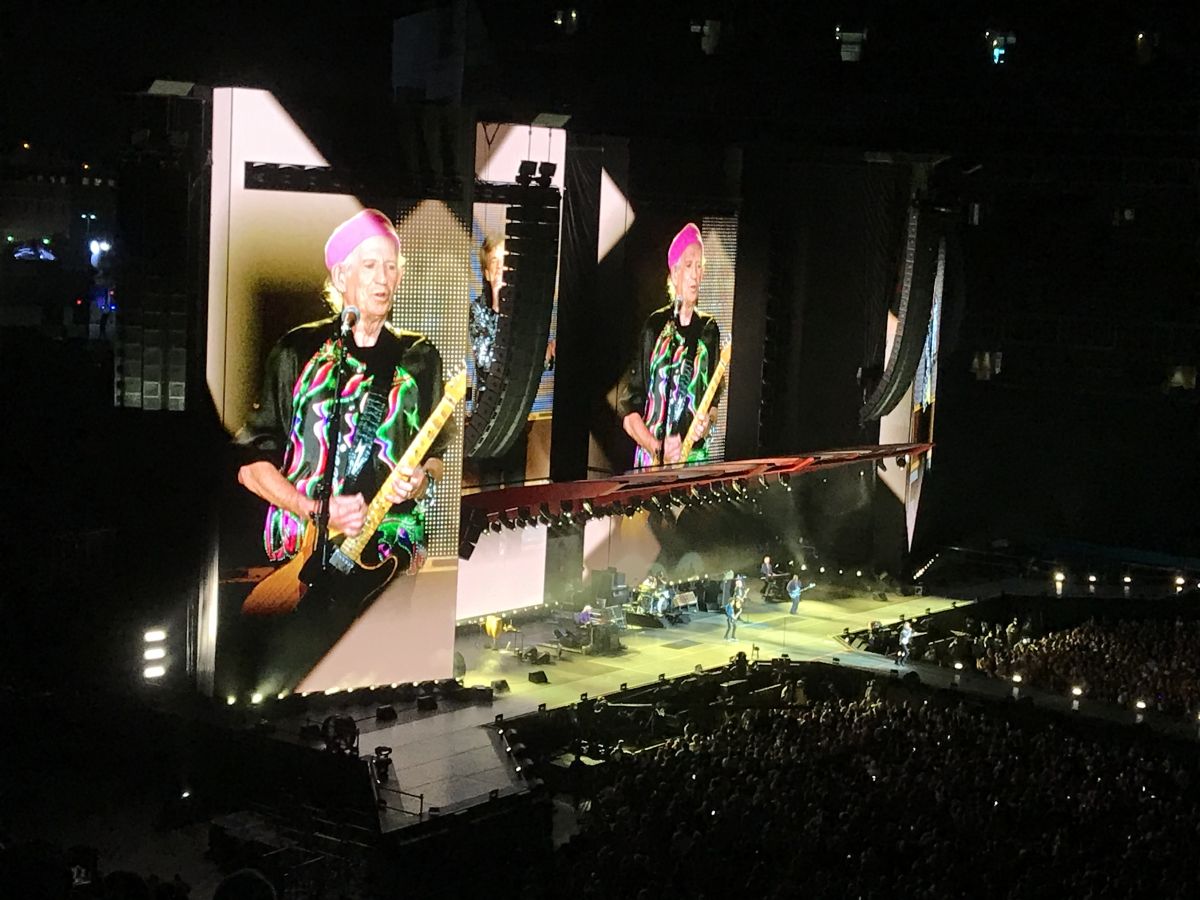 Photo by Darren Rappa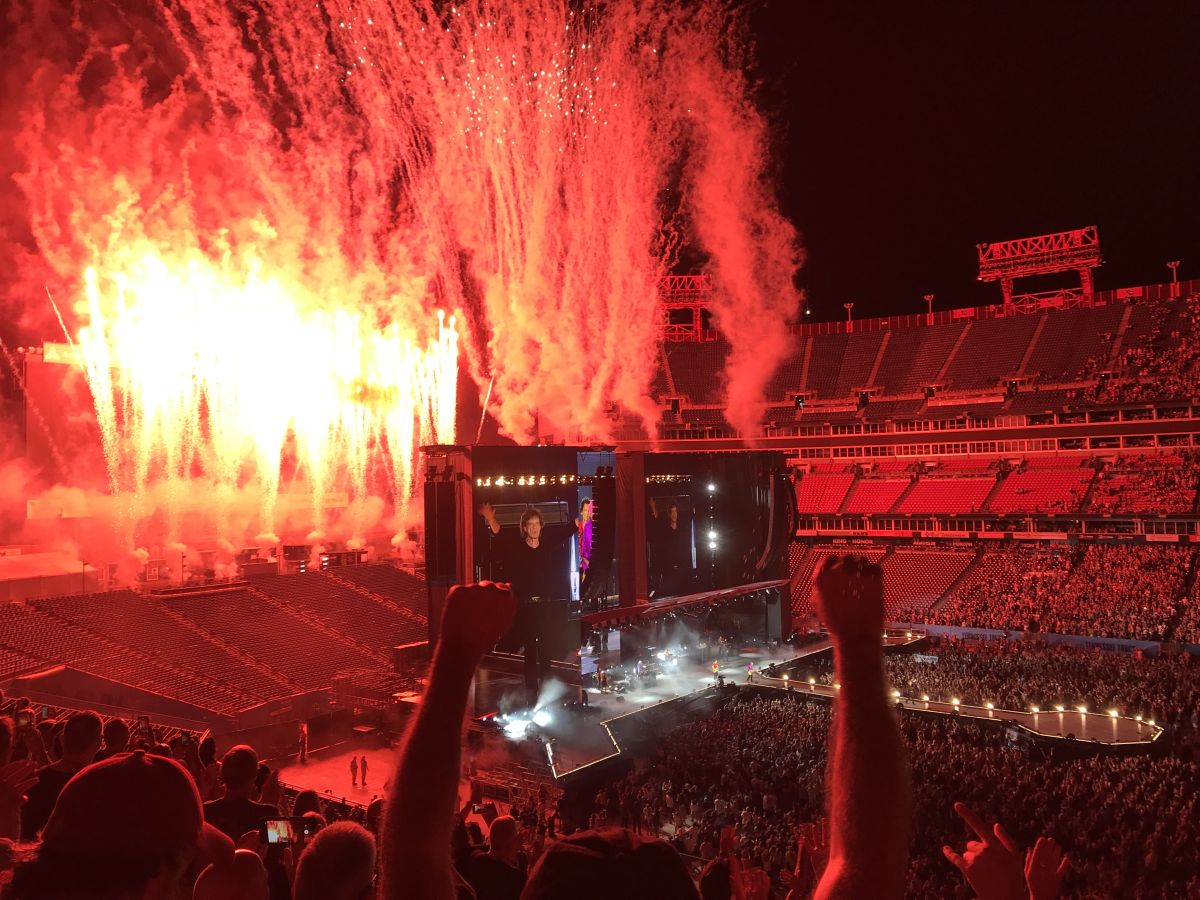 Photo by Darren Rappa
---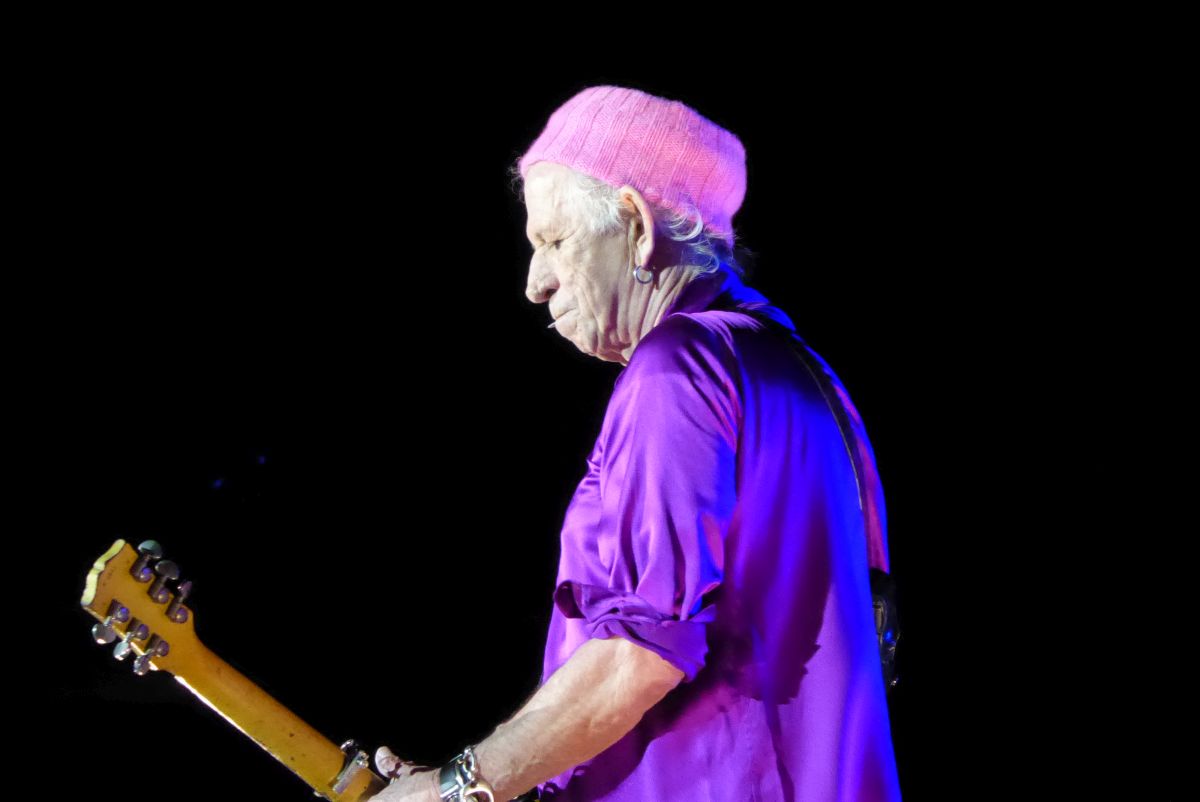 Photo by Jim Miller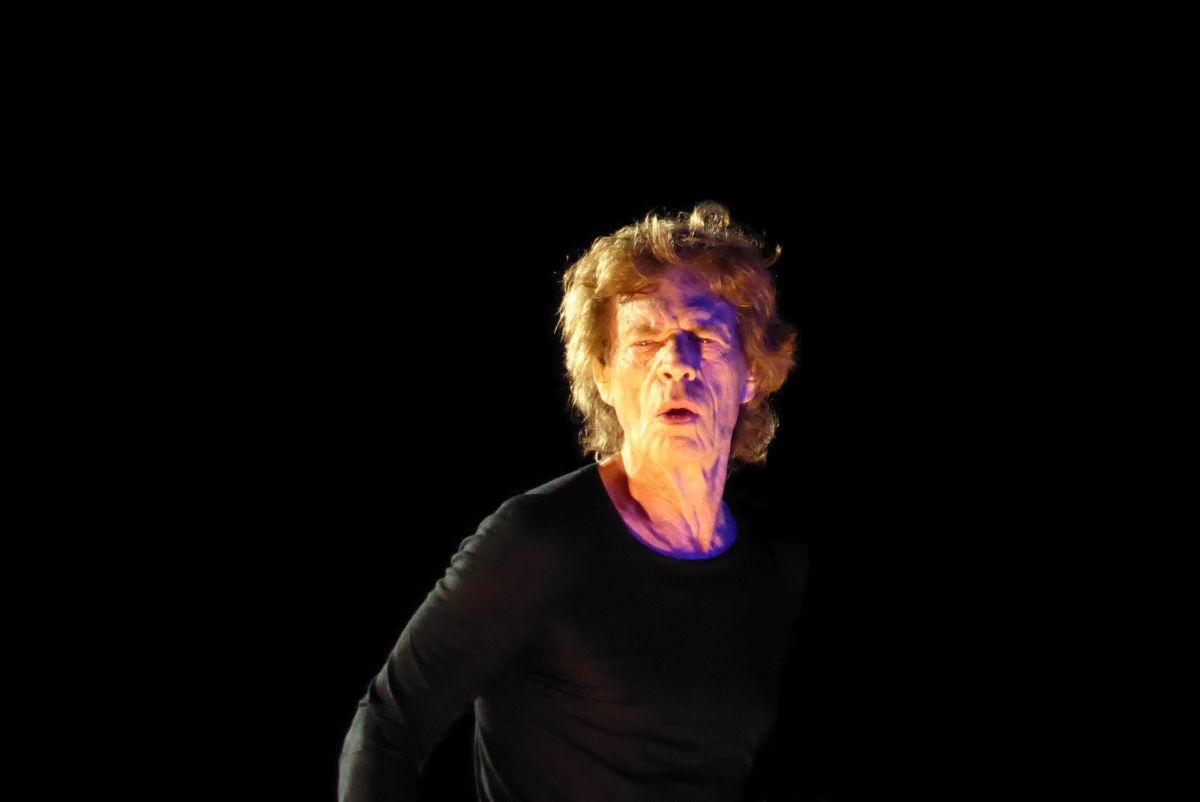 Photo by Jim Miller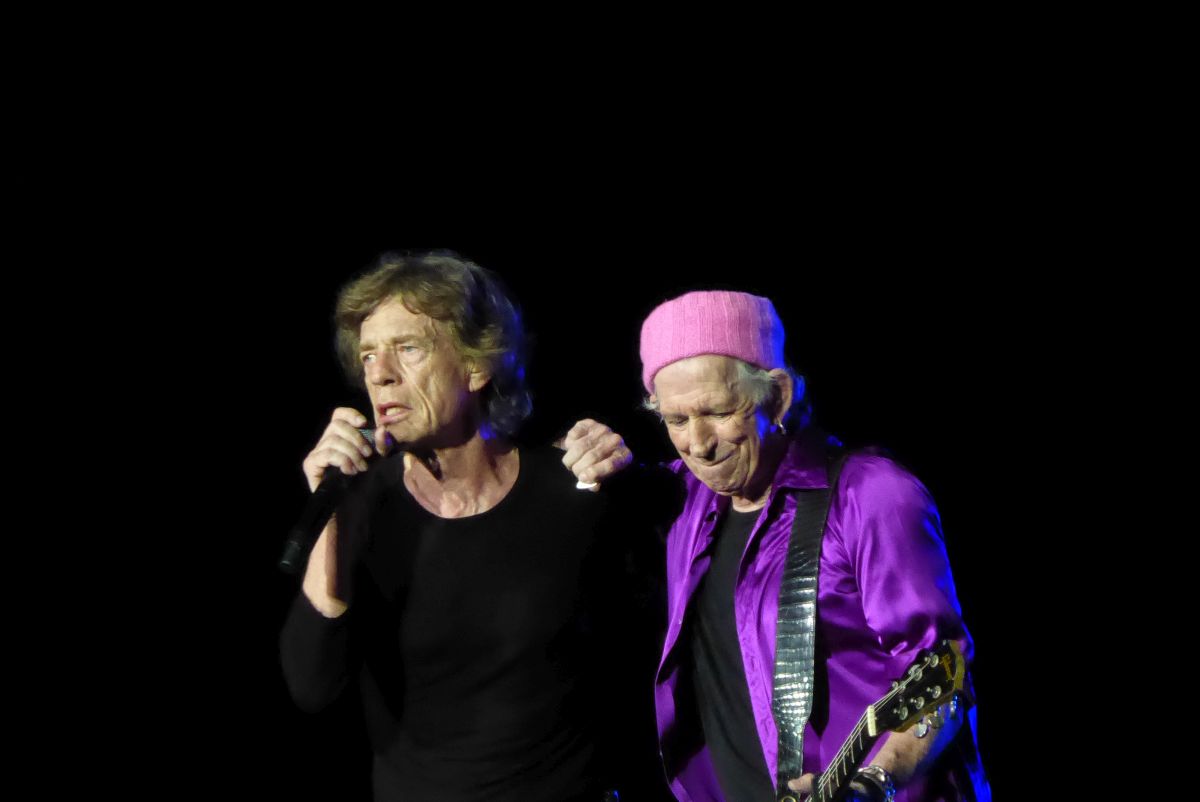 Photo by Jim Miller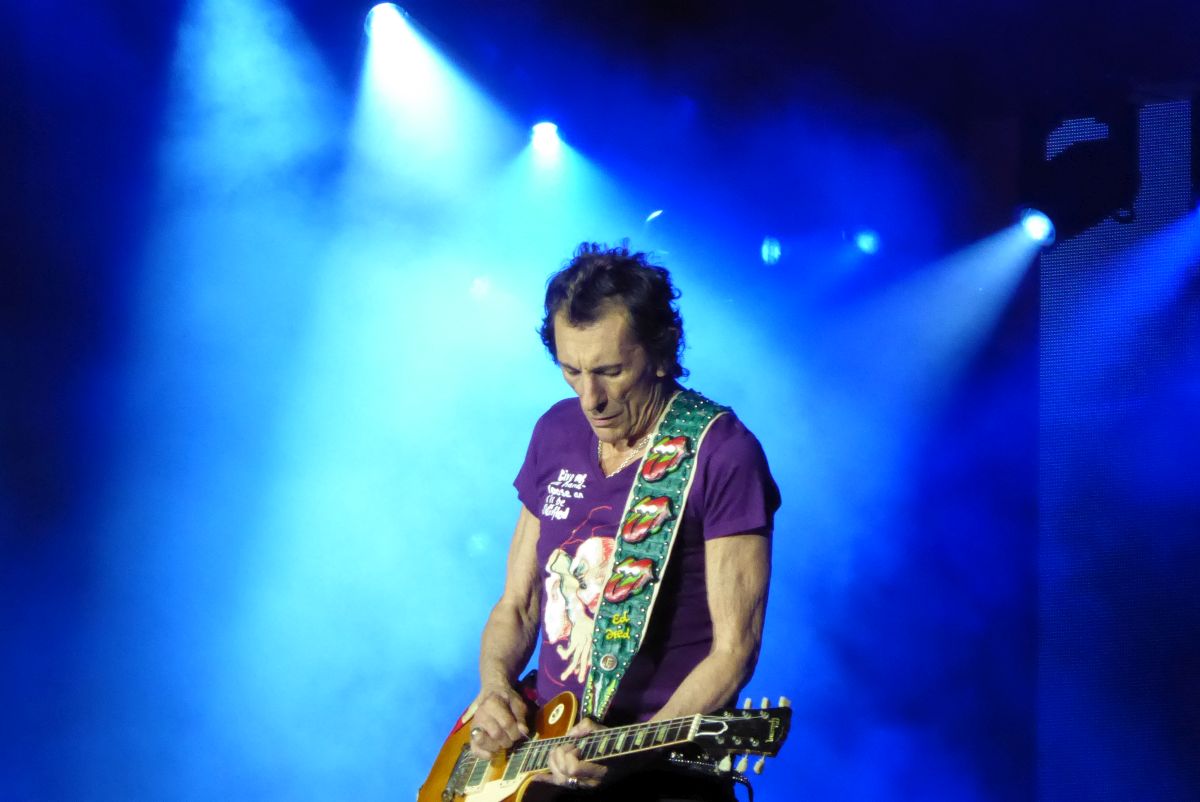 Photo by Jim Miller
---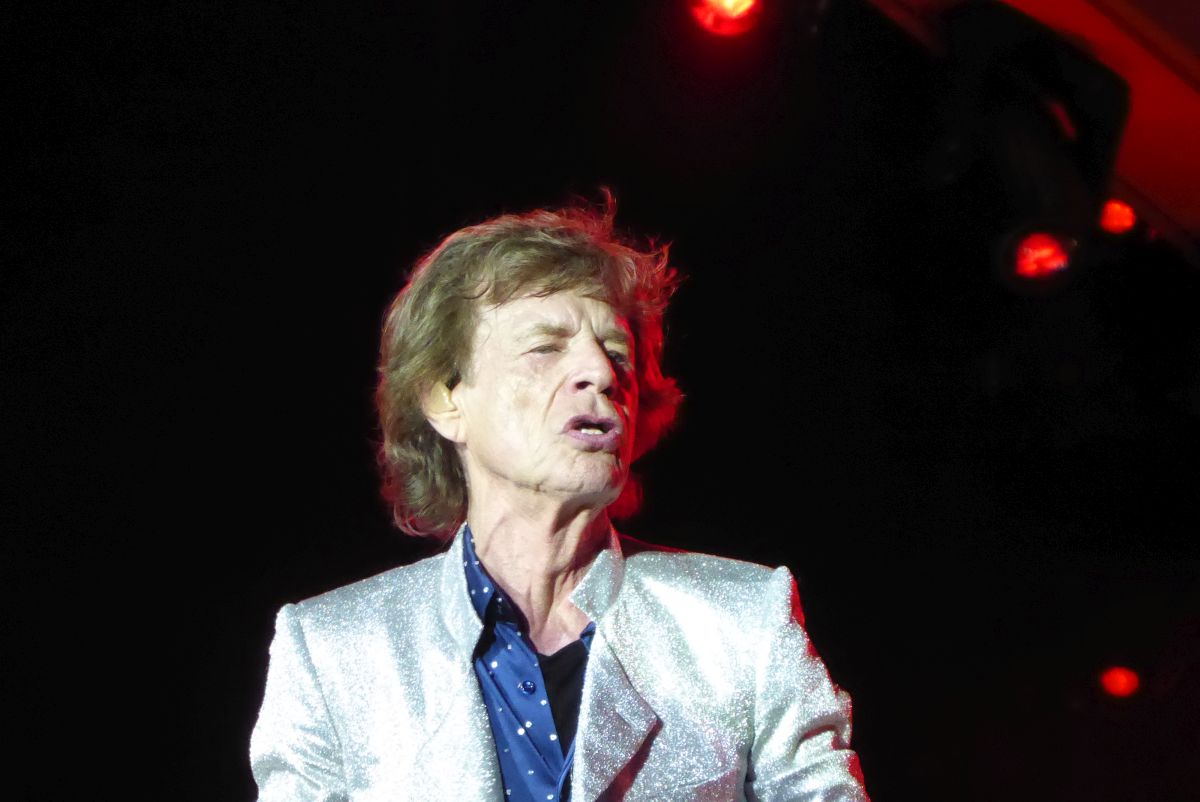 Photo by Jim Miller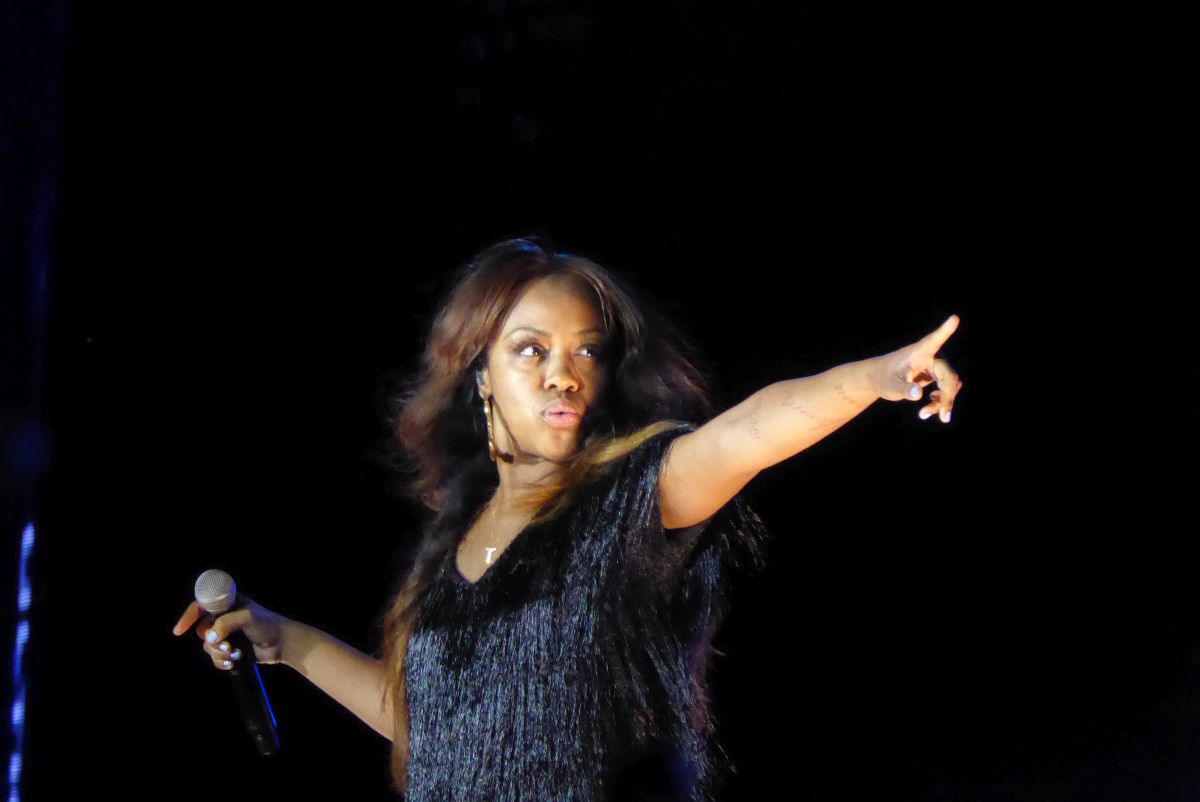 Photo by Jim Miller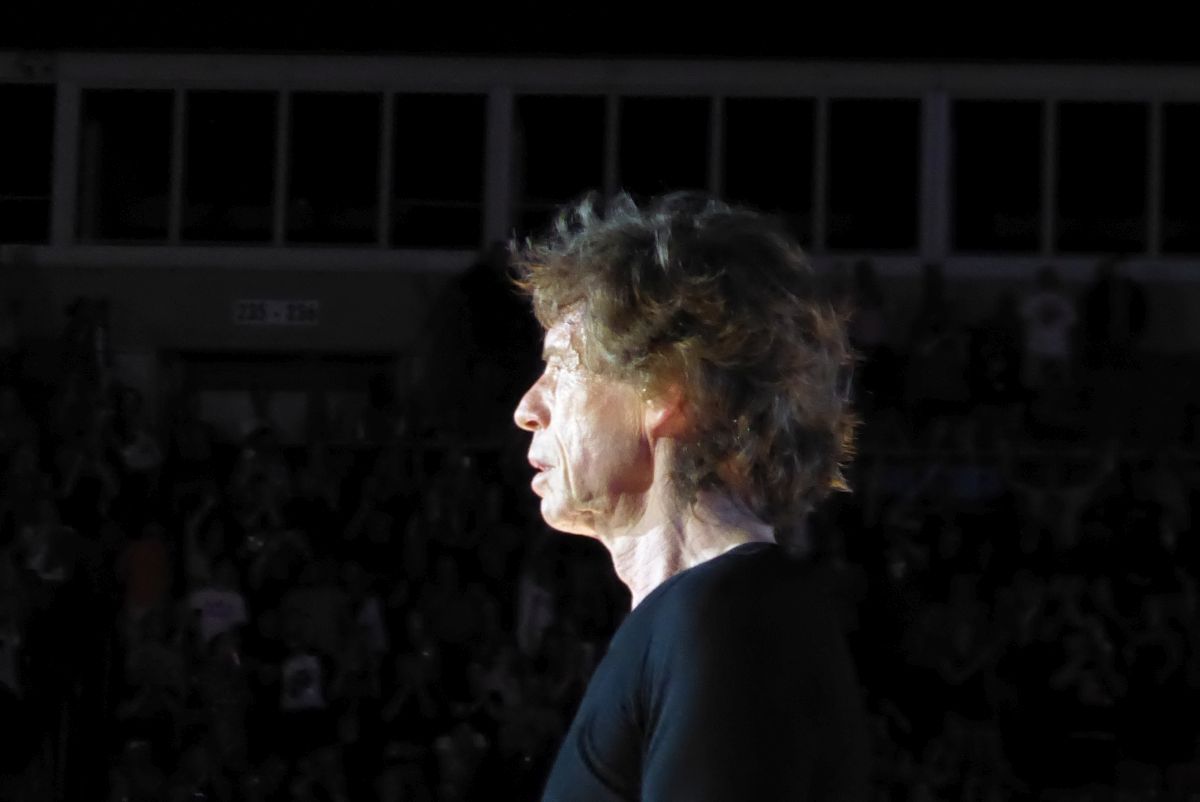 Photo by Jim Miller
---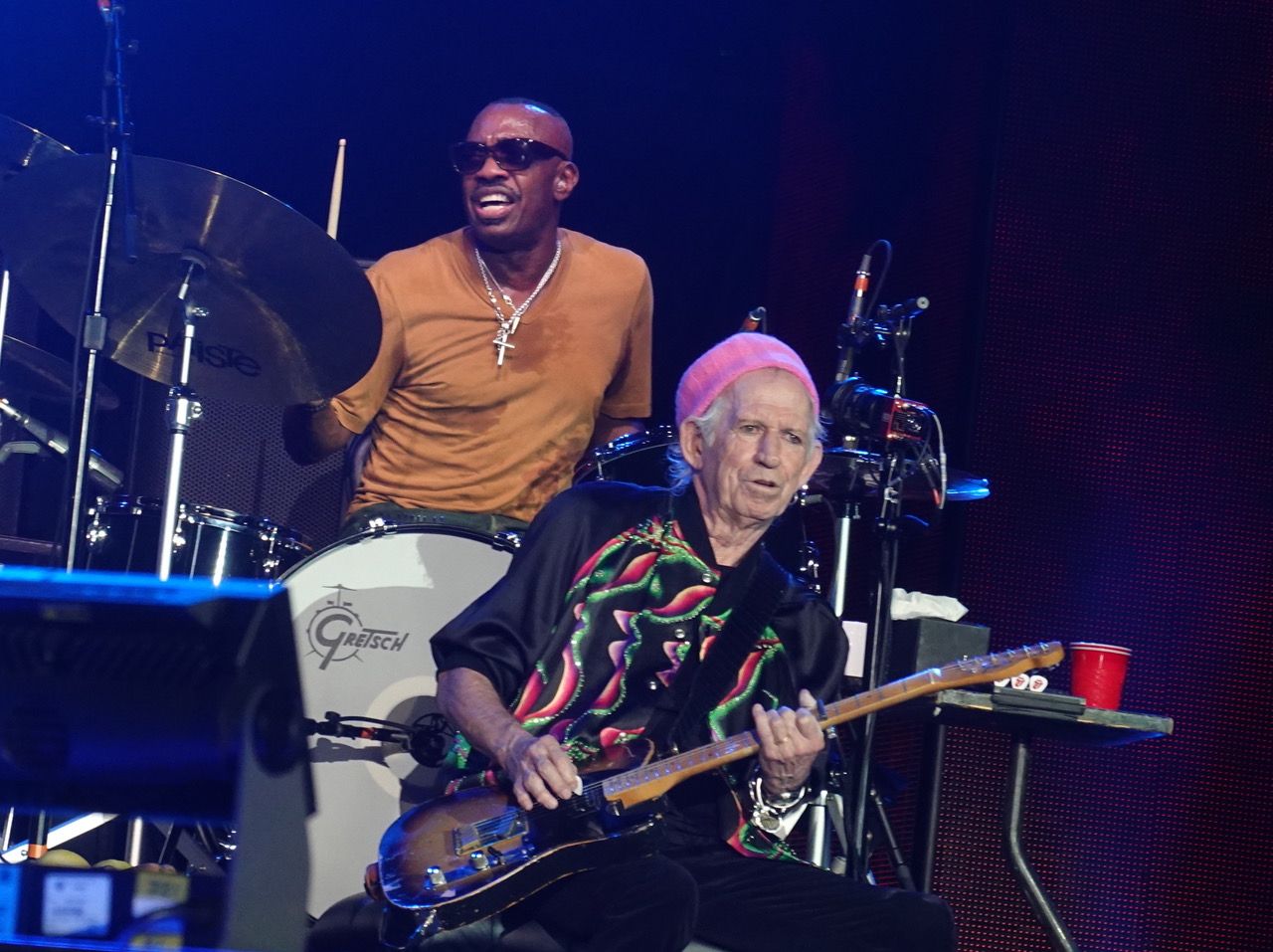 Photo by Hendrik Mulder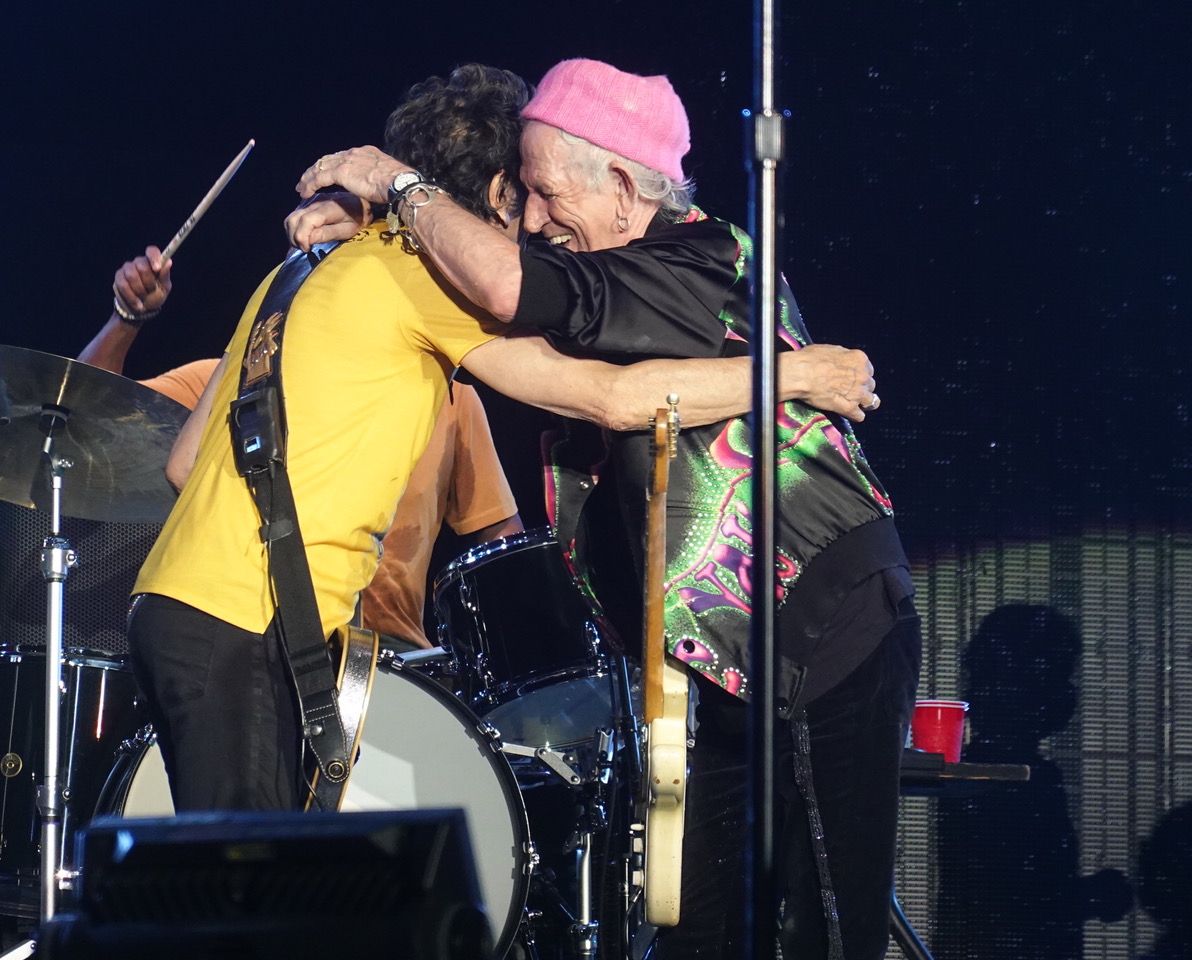 Photo by Hendrik Mulder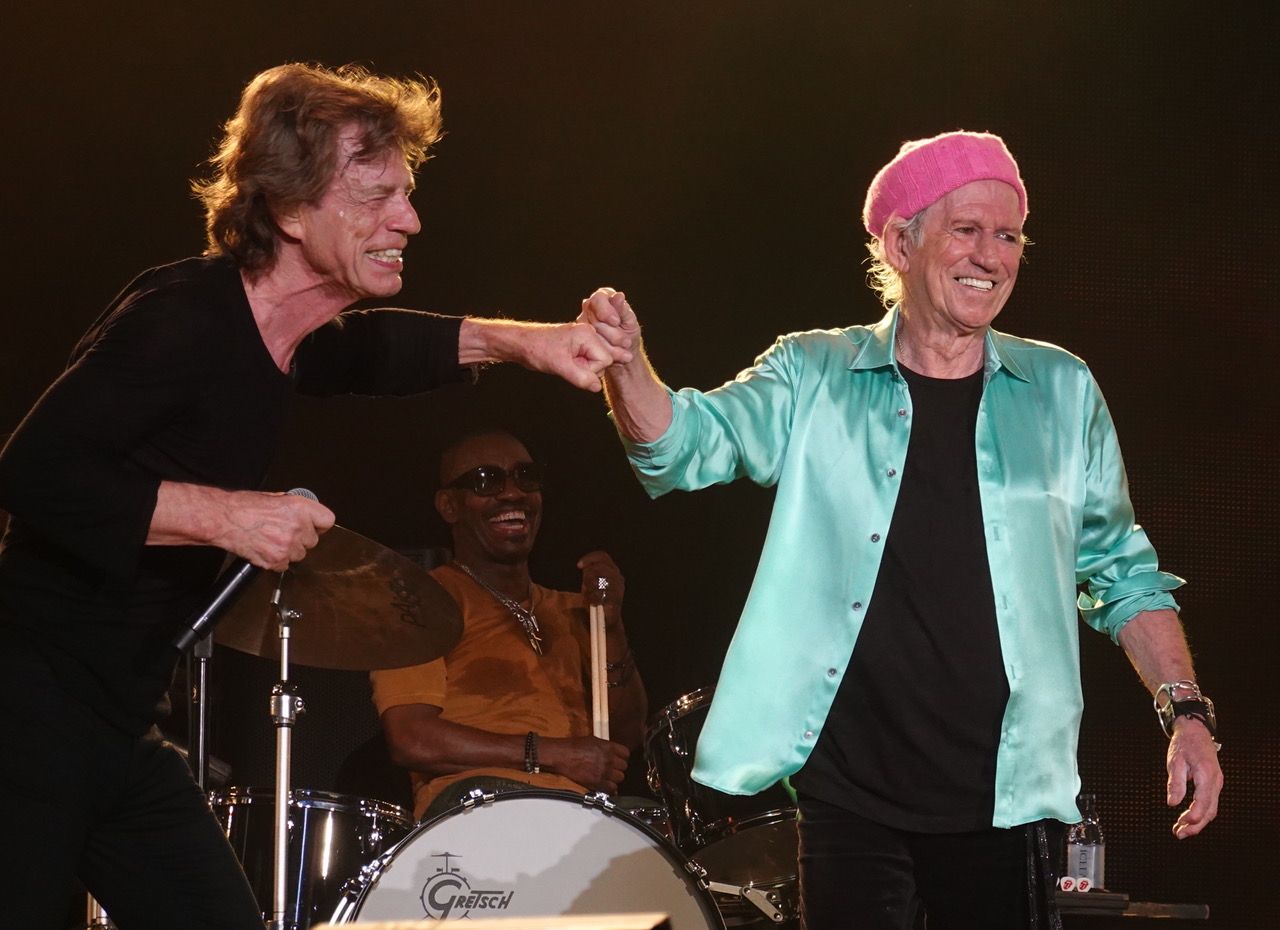 Photo by Hendrik Mulder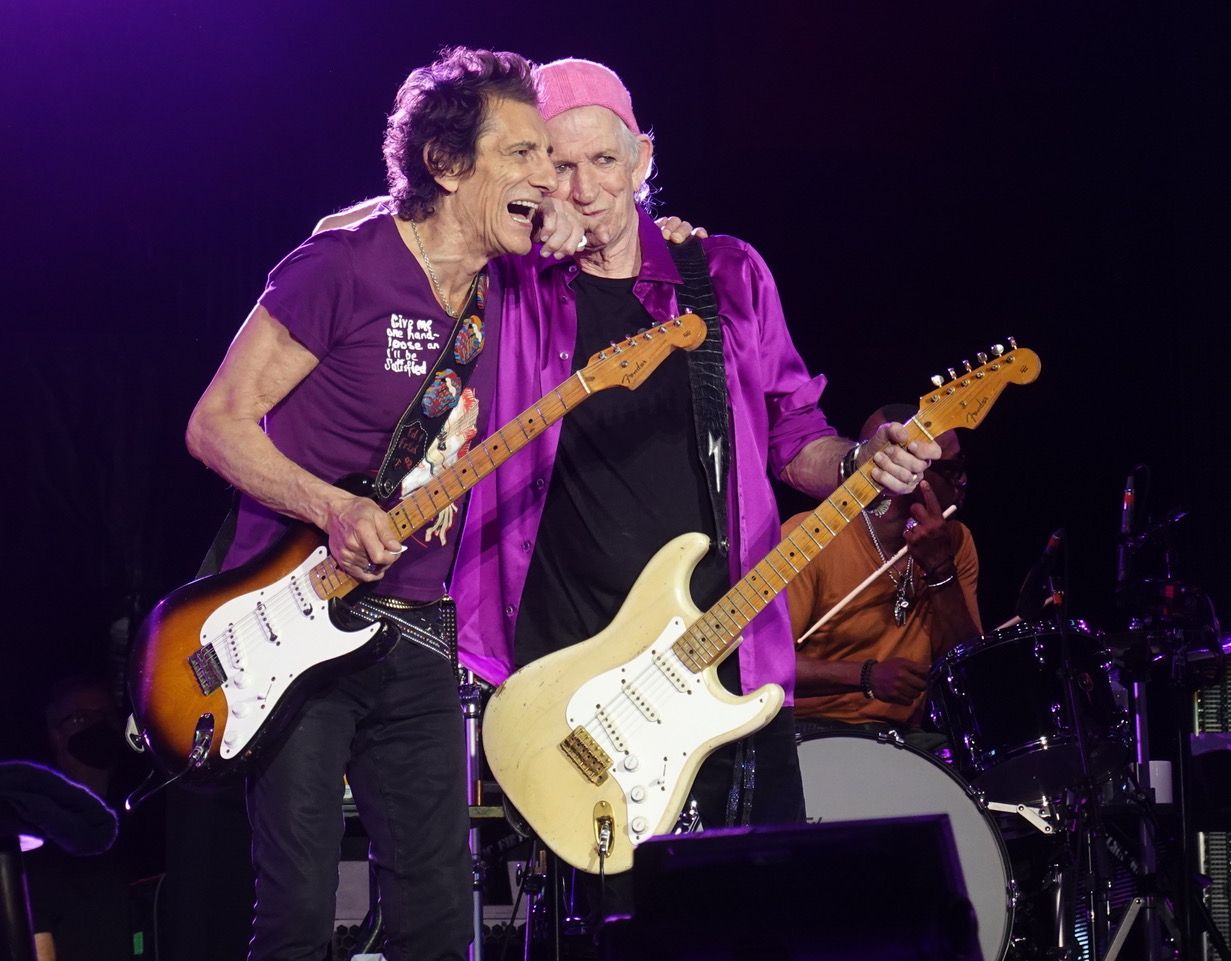 Photo by Hendrik Mulder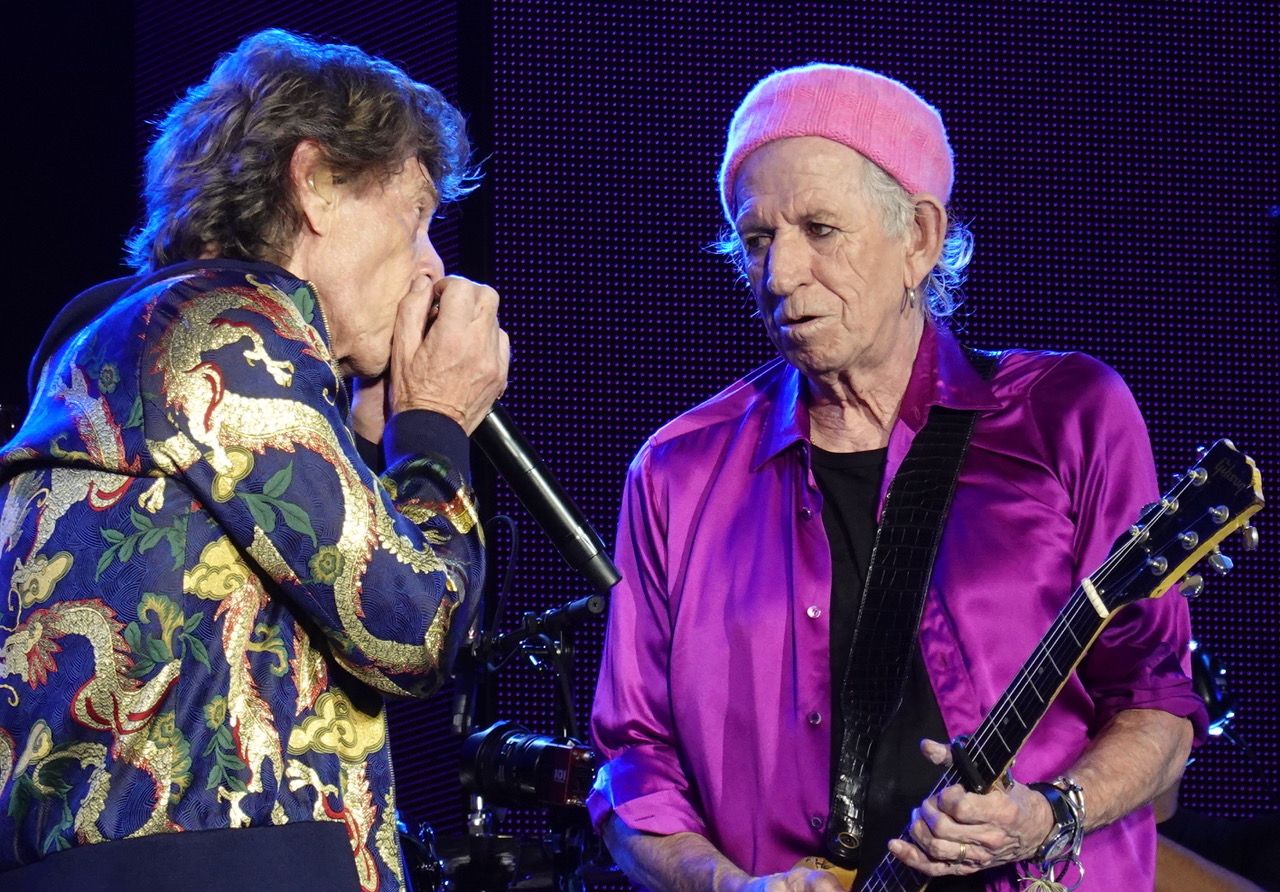 Photo by Hendrik Mulder
---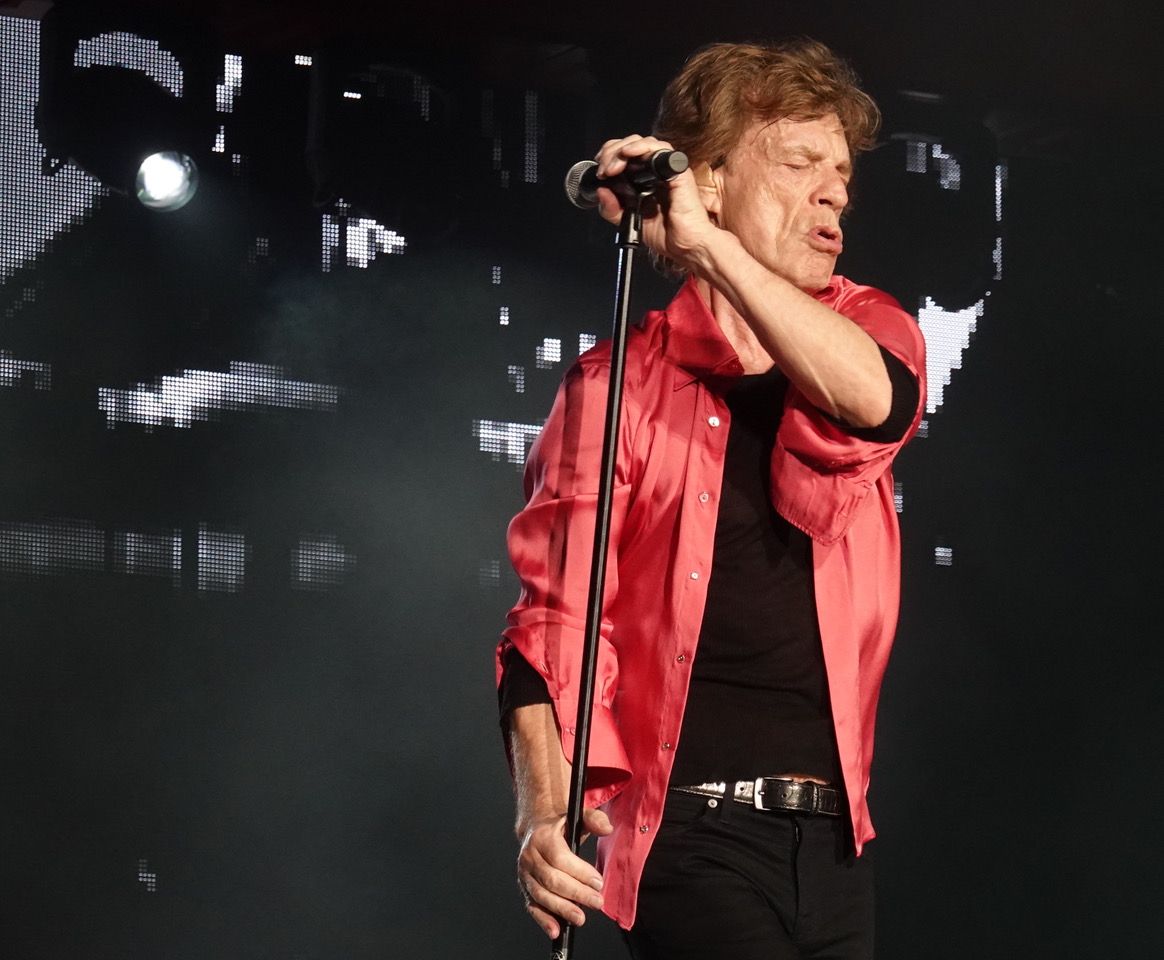 Photo by Hendrik Mulder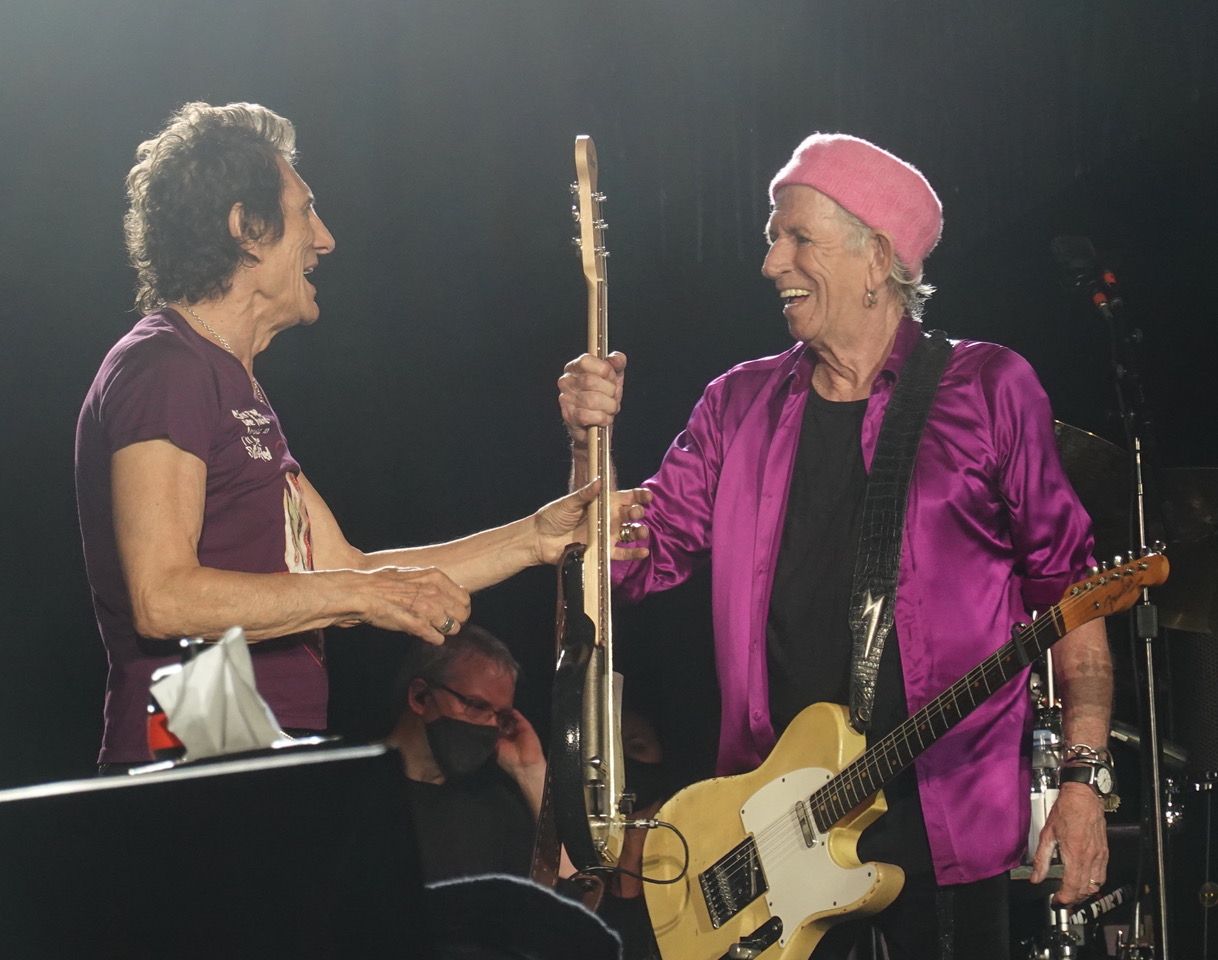 Photo by Hendrik Mulder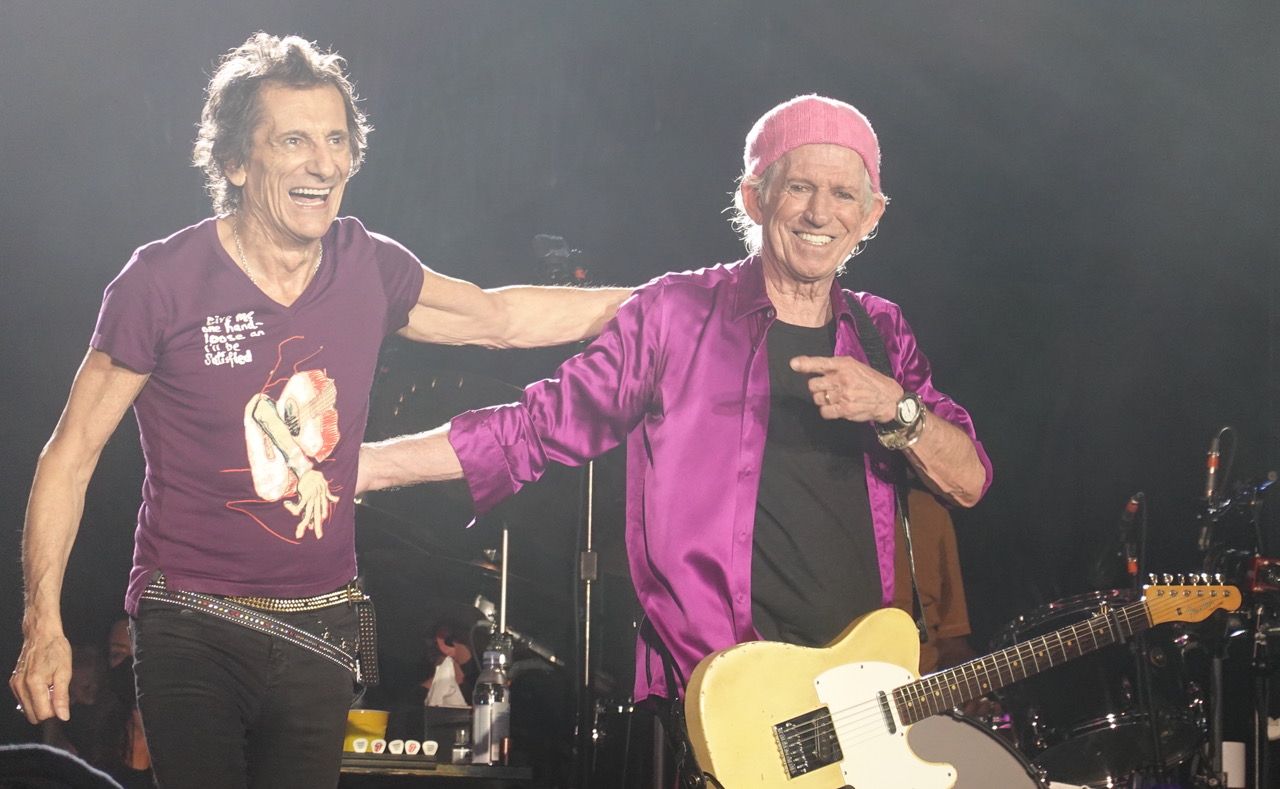 Photo by Hendrik Mulder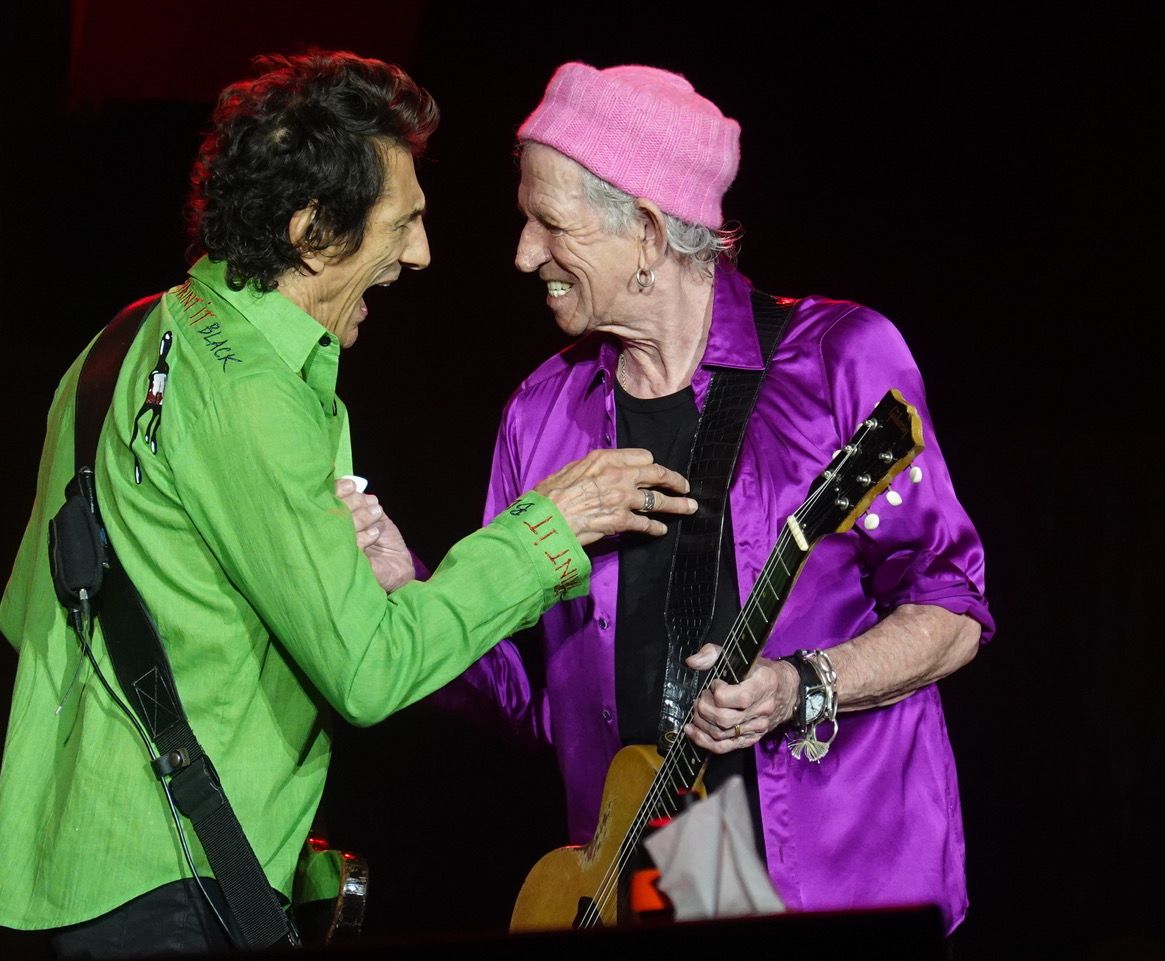 Photo by Hendrik Mulder
---
Links
---
Reports please!!!
Please send your comments, reviews, links and more to:

[email protected]

IMPORTANT! Reports and pictures are welcome, for editorial review/publication. Please send them as soon as possible after the show. There is a limit of approx 30 photos per report/show in order to speed up browser load time. Updates of the editorial reports pages will mainly be done within 2-4 days after the show has been performed.
For publishing details and policies see : IORR editorial reports - pictures and reviews
---
This page will change over the next few days, as you and other fans send reviews, set lists and reports. Please send your e-mail to IORR. Thanks! For details and great photos from the Rolling Stones and their World Tour get the IORR magazines.




It's Only Rock'n Roll 1980 - 2021
© The Rolling Stones Fan Club IORR