---
These are the latest Rolling Stones news and updates for you! IORR is a non profit fan club run by fans for fans. All parts of the It's Only Rock'n Roll web site is copyright of The Rolling Stones Fan Club. When using information from this site, please include a reference to IORR and the main web address www.iorr.org.
---
---
The Rolling Stones
SoFi Stadium
Los Angeles, CA, USA
Thursday October 14, 2021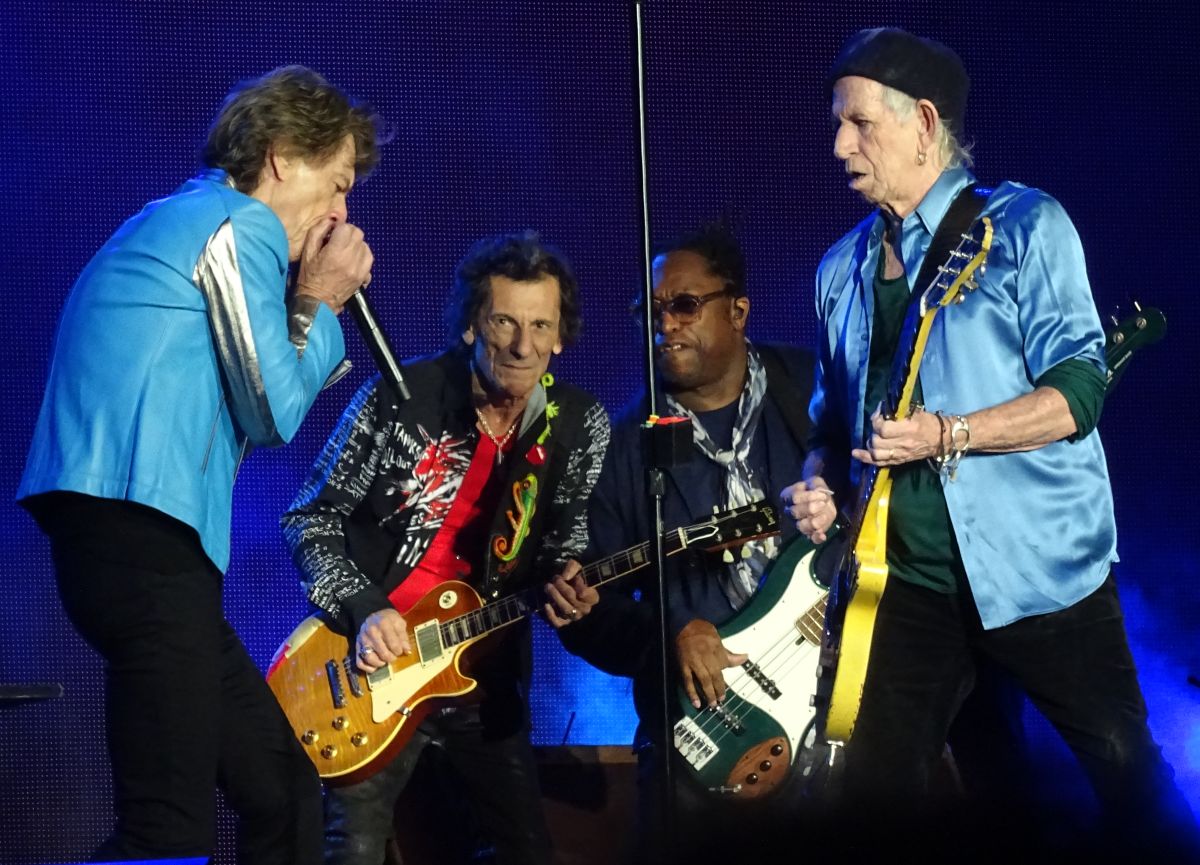 The Rolling Stones live at SoFi Stadium Los Angeles CA USA, October 14, 2021 - Photo by Bjornulf Vik IORR
The set list
Let's Spend The Night Together
19th Nervous Breakdown
Rocks Off
Get Off Of My Cloud
Tumbling Dice
Ruby Tuesday (vote song)
You Can't Always Get What You Want
Living In A Ghost Town
Start Me Up
Honky Tonk Women
--- Band introductions
Connection (Keith)
Slipping Away (Keith)
Miss You
Midnight Rambler
Paint It Black
Sympathy For The Devil
Jumping Jack Flash
--- Band off stage
Gimme Shelter
Satisfaction
---

Show start :  8:46pm
Show end   : 11:00pm

---
Live pre/post show comments:
Los Angeles #1 show live updates - Thursday 14-Oct-2021
---
Review by Alwyn Welch
They say that the Stones have a few cities where they always want to do a great show. They are "their spiritual home", or "the centre of the music and entertainment industry". London, Paris, New York … and Los Angeles.

For a great show the performers must be in great shape, feeling good, and highly motivated, playing well, and enjoying themselves. Not just going through the motions, but really up for it. The crowd must also be fired-up, and that helps the band - a sort of positive feedback loop of emotion and excitement. The sound needs to be good - lets focus on the music and performance. And, finally, the set list must be fresh and a little unexpected.

Well, all the stars aligned in Los Angeles for the first show in this city of the 2021 Tour - and according to Jagger their 48th show in LA. He told us the first was in Santa Monica in 1964 (28th October I think), and showed the set list on the big screen. You could count the earlier show in San Bernadino in June 1964 as the first, if you stretch the borders of greater LA a bit… Anyway it's a lot of shows, and a lot of recording sessions in this city, the results of which featured heavily in the setlist. LA has indeed been a key centre for the Stones.

No songs played at the first show were repeated this year - but there were a lot of 60s tunes - in fact Mick said something to Keith like "what are we playing next Keith? The sixties section is now finished": not quite true. In another 60's reference Mick listed some celebrities in the crowd, and said Paul McCartney would be joining them for a blues song. Paul may need some practice for that - he hasn't played with a band where he isn't the boss for over 50 years… it's all good banter to drum up publicity for ticket sales. No surprise.

The first surprise of the show was opening with Let's Spend The Night Together - a great song, played with high energy and enthusiasm, and it really got the crowd going immediately. But it's a piano intro, not a Keith power riff… I'd prefer the guitar kick-off; however starting like this worked. Then straight into 19th Nervous Breakdown - we are taken back to 1966 and 1967, and it sounds great. High pace and energy maintained.

Then a big jump forwards to 1972 and Rocks Off. I hadn't heard this since 2017 in Barcelona. That was a good version: this was fantastic. From Keith's introduction, to the horn riffs, to the guitar interplay, to Mick's pirouetting memories - an absolutely fantastic version. It starts their best album in great style and at this show it ensured one of the best show openings that I can remember. Even at that stage I knew this was going to be the best show I've heard so far this Tour.

The time machine goes into reverse again and they play Get Off Of My Cloud (again brilliant) and we are back in 1966. Jump forwards again to 1972, and its Tumbling Dice: the usual neat, fairly compact version, and then song choice Ruby Tuesday - 1967 again!

I remain disappointed that they don't have a song choice list that only includes real rarities - most fans will vote for the most well-known (usually ex-single) - many big fans have given up voting as a result. The playing on "Tuesday" was exquisite: Keith's guitar, Chuck's keyboards, Tim's soprano sax, Karl's flute. Just missing some recorder. Delightful. By now, it struck me that every song before Ruby Tuesday had been recorded, in whole or in part, in Los Angeles.

Then we are into a big sing-song on YCAGWYW, loud organ from Tim with encouragement from Ronnie (also nice solo), and of course French Horn from Matt (but barely audible over Keith's guitar). Ghost Town followed, working well, and then the two war horses (Start Me Up and Honky Tonk Women) before the band intros. "Occasional French Horn" was mentioned; Steve Jordan got a big cheer. A big welcome from the crowd who needed a rest by now.

Keith kept Connection - not quite as tidy as in Nashville, but still good - and Slipping Away. I realised how much emotion and feeling Keith puts into the lyrics of these songs. They come straight from the heart, Slipping Away especially. Watching him on the big screen for a close-up, you could imagine him writing it and singing to Mrs. Richards as he did so.

Jazzy solos notwithstanding, I think Miss You is too long now, and a little trim could make space for one more short song in the setlist. Feels unlikely to happen, but if the music director reads this then you never know! Rambler maintained the incredibly high standard we've come to expect, Keith playing with even more power than normal. Paint it Black was a little weak at the end (needed more Spanish rhythms from Ronnie and Steve).

Bernard was busy on Sympathy: adding some great rhythms on the congas and being brought to centre stage by Mick (with Sasha) for lots of "woo woos". Sasha belted it out on Shelter, but yet again either she brings the mic up too slowly or the sound guys are a bit slow - we miss the initial scream of her solo. Mick has to wave his arm to up the tempo at the start of this song also - that stage exit clearly slows everyone down a little too much.

Overall a really, really good show. Stars aligned. A key City for the band. Crowd very enthusiastic indeed. Good revision to the set list. Atmosphere great in all senses. Best I've seen this year, and all four have been very good indeed.

The Sofi stadium is new; a $5Bn+ build. Near the LAX flightpath so they dug down deep and the field must be 100 feet below ground level. There is a roof, but like a tent fly-sheet it is open all around the sides - looks great from an architectural perspective, and lets in cool air. I even saw some people with woolly hats (not just Keith). It made the temperature ideal with natural AC.

The sound was good at the front, but I could hear some echo off of the high surround at the back. At the sound check we were outside behind the stage and the echo was very pronounced, with maybe a second delay. I suspect the sound guys had to work hard. The organisation on the ground was poor - I had to show the ticket checker and his supervisor how to scan my ticket… Nobody know how to get down to the floor from hospitality. And the exit from the floor - well let's just say if there was a need for an emergency exit I would be very, very concerned.

We beat the traffic, just, with a slightly early exit - we could see heavy traffic for well over 2 hours after the show finished. They used to build soccer stadiums in the middle of densely populated urban areas in the UK 100 years ago - no wide roads or additional transport offered. They do the same in LA in the 21st Century: it's a mess getting in and out, despite the many acres of car parks. Let's hope they improve it all for Sunday's show - I'm not holding out any hope! But the music transcends all that stuff. It is absolutely top class.
---
Review by Sparkly Top
I was blessed to see Charlie's last five shows, ending in Miami, and I knew that the first show of this tour for me would be different. SoFi is huge and we had to run down six enormous ramps to score the rail on Pit 2 - never has it been so far from the gate - down in the bowels of the earth! It was all worth it though as those magic words came out "Ladies and Gentleman, the Rolling Stones!"

They were on fire. The energy and comradie of the band was a beautiful thing and they are playing now as if each show could be there last...... It took a bit of getting used to Steve on Midnight Rambler, but he is kicking ass and I could see Charlie smiling down at him and the band, nodding his approval (and maybe even a sigh of relief?!!!!!).

Connection was amazing and I love Ghost Town live. The band really seemed to put a little extra into every song and I will leave it to others for a song by song review. Suffice it to say, I was in heavan and so so grateful that we still have the Rolling Stones to take us to the next level and the next dimension with such skill, joy and energy. Cannot wait for Sunday, probably will switch to Pit 1 for that show. Maybe we will get Worried About You and You Got the Silver........
---
Review by Bjørnulf Vik, Norway
It was such a busy day. I had to get my covid-19 test at the LAX airport, just in case they did not accept my Norwegian/EU covid-19 vaccination pass. Often, when people ask where I am from, I say Norway, and they have no clue about where that is. Also, there was an announcement of an additional show of the tour in Hollywood Florida in the morning show day, made things even more busy for me. Luckily they accepted my Norwegian/EU pass at the entrance, so the $80 I paid for the negative test was a waste.

SoFi Stadium looks like a space ship having landed right next to the old LA Forum, where The Rolling Stones performed during their tours in 1969, 1972 and 1975. Mick did mention how many times The Stones had been performing in Los Angeles, may be the number was 48 including the show tonight, I am not sure, it all depends on how you count, because Los Angeles is so wide, the city looks endless when you fly in to the main airport LAX, just 6 km i.e. 4 miles from SoFi Stadium.

"Let's Spend The Night Together" does not have the same power start as "Street Fighting Man". Keith was up there at the front during the show start, but he was not in charge with his heavy riffs, like he use to on SFM. Anyway, it was a fresh change, and I bet we will get something else as a starter on Sunday, may be, hopefully Street Fighting Man!

The crowd was fantastic and loud all through the show. This was so easy to hear and see on "Start Me Up", when they turned on the lights in the stadium. The stadium is large, very large, with 100's and 200's and I don't know how many rings may be even 400's and 500's, but even at the very top, far far away, you could see the fans up on their feet dancing and singing. Great fans, boosting the band all through the show.

Mick and Keith was out on the B-stage during Midnight Rambler, where they did a long and powerful interaction, what a great way of moving that part of the song out into the crowd. If fact, there was a lot of Mick and Keith interaction tonight, same with Keith and Ronnie, the way they did Sympathy For The Devil guitar duel was just amazing. Both wings were in use, more than before, also the walkway to the B-stage, which made the show more dynamic.

Steve Jordan got a great loud welcome during the band presentations. The Los Angeles fans sure made this show great, and the rest of the show was just a big party. With a show of 2 hours 14 minutes, it was the longest show so far on the tour, with some songs extended. Such a great show, I wonder how the next show on Sunday will be - usually show number two in the same city use to be the best one. High expectations!
---
Review by Eric Ward
Well, well, well....there were tears of joy, the instant shots of adrenaline, the ear to ear smiles, the laughter, and the dancing, bobbing, and weaving....I almost forgot all the physical reactions that happen to me at a Stones show, and this one was no different. 40 years almost to the day since I saw my first two Stones shows back in 1981 at the L.A. Coliseum (October 9th and 11th), and now in 2021 and I'm seeing them again in the new gigantic SoFi stadium in L.A. It's not difficult to say that some 40 years and 63 shows later, it's all still as thrilling as ever....the anticipation, the preparation, the blastoff, and the joyous feeling of experiencing the Rolling Stones live in concert. The memorable experiences of a lifetime, that's what seeing the Stones is about.

Sensory overload from start to finish, and with a perfect perspective from the center aisle next to the back of the catwalk to see all the action, my cup runneth over with all things Stones. There they all were in living color, and there were the giant screens to fill in the details - the facial expressions, the fingers on the strings, the pounding of the drums, and on and on - full on sensory overload, Without dissecting every song, every riff, every solo, and every move, I'll just sum it all up by saying Keith was great, Mick was great, Ronnie was great, and everyone was great. All were phenomenally great, and that's really an understatement. It was over two hours of greatness. Complete greatness. Absolute greatness. The greatest rock and roll band in the world no question about it - even to this day. Great, great, GREAT!

It would be remiss of me not to mention the absence of Charlie whose presence was a hefty one for nearly 60 years both in personality and musically, and without him there is an obviously major void...a deep black hole in the machine that is difficult to ignore. But the musical contributions of his replacement Steve Jordan is a new ingredient that certainly adds a new dimension to the Stones as they are today. Some of it is different, and some of it not much. Some of it's more powerful, and other times maybe too powerful and/or lacking finesse. Sometimes you get lost in the music, and other times you miss Charlie and his drumming terribly. But the show must go on, and indeed it has, so hats off to Steve Jordan for carrying the torch.

And so on to another show this Sunday in L.A. - same place, same time, same emotions, and same physical reactions - but in reality it will be an entirely different experience no matter how similar everything might appear on the surface. Looking forward to the few minor changes there will be in the setlist, while at the same time looking forward to all the well worn warhorses - every single one of them. After all, this could be the last time, but for now the Stones just keep on rolling, and as long as they continue to do so all is right with the world. One question though - it's been quite a few years since I've seen Keith play Happy, so am wondering...will I ever get to see him play it again? Just one more time in this lifetime? I certainly hope so.

Keep on rolling......................
---
Review by Dean Goodman
"Here's to Charlie!" Mick announced during the customary tribute to our favorite drummer during the first of two Los Angeles shows on Thursday. And I might add, "Here's to Steve Jordan."

The youngster has quickly found his footing behind the drum kit, and helped make this show one of the most enjoyable I have ever seen. I realize this is a dramatic 180 from my caustic St. Louis review, but I must give credit where it's due. Mick, Keith and Ronnie have shaken off most of the cobwebs after their enforced two-year sabbatical, and Steve is simply merciless. He gave both himself and his bandmates quite the workout, and I'm sure everyone woke up a bit sore the next day. I know I did.

The overall vibe, inevitably, seemed happier than at St. Louis. The grief is turning into acceptance, and the last three standing no longer look like reluctant participants in a ghoulish gathering. This sensibility contrasted with their matching black costumes at the outset - an unusual choice to present to the press photographers, unless it was planned that way.

The show must go on, as Keith often says. And tonight he summed up his gig in four words: "It's what I do." He and Mick shared some fun moments on the catwalk, and Keith also helped out more than usual on backing vocals, including "Ruby Tuesday" (with the suddenly underutilized Karl Denson on flute). We just need to get the shy, retiring "Ronnie the Rocketeer" back behind the mike, preferably sharing with Keith.

An interesting opener, "Let's Spend the Night Together," though I'm not sure a Stones show should begin with keyboards. I initially thought Chuck was warming up or had hit the keys accidentally. But once the song kicked in, it was evident the Stones had quickly hit top gear and had no plans to slow down anytime soon.

The 60s flashback continued with "19th Nervous Breakdown," where Keith's intro - to me, at least - sounded as if he was taking the last train to Clarksville with the Monkees. Mick spun around when singing "You better stop, and look around."

This is a very unscientific analysis, but I calculated that "Breakdown" came in at about 3:50, i.e. slightly faster than the recorded version, and maybe 30 seconds faster than a 1997 Youtube clip. Darryl, the vital link between the drums and the rest of the band, was particularly engaged with Steve and Keith, ensuring that the song didn't actually break down. I dig speed, and I also dug how Darryl ran his fingers down the neck on the outro, just as Bill did. That's just one quick tempo analysis. I'm sure others can do a better job. And if the New Stones can turn "Miss You" into a 3:50 song, the world would be a happier place.

Mick was already out of breath after "Breakdown," when he was joined by Keith and Ronnie for his Charlie eulogy. "Rocks Off," long a favorite among the cognoscenti, served as an uptempo segue. I was pained by the lack of recognition and general inattention among those in the pit. There were a lot of young folks (good), but maybe they were tech workers from Boston (bad). Afterwards, when leaving the venue and getting a better look at the demos, I noticed quite a few Latinos, which was very, very interesting.

Following "Rocks Off," we returned to the Brian Jones era with "Under My Thumb," and then Mick asked, "What do you think, Keith? What's next?" and mumbled something about "That was the 60s."

Mick erred, as he often does, in the early part of "Tumbling Dice" coming in too early on the chorus. He had ventured out onto the stage-right ramp and was probably distracted by a piece of crumpet. Speaking of which, he later commented that Megan Fox was in the crowd, as were Leonardo DiCaprio, Lady Gaga, and even Kirk Douglas, which would definitely be ghoulish. Mick joked that a certain musician (I refuse to mention his name) was also on hand, and "he's gonna join us on a blues cover." My thoughts turned to Steve Bing, the property heir who paid for the Stones' free show at the Staples Center, and how he would have been there if he hadn't killed himself two years ago.

Back to the other Steve, Steve Jordan, the irksome snare drum issue that has long typified his playing (at least with the Winos) has largely vanished. I noticed it only during "Honky Tonk Women." I thought of yet another Steve - Steve McGarrett - during "Paint It, Black," which has possibly received the biggest makeover by the New Stones. Steve J. has an interesting posture, leaning in on his left shoulder, whereas Charlie was ramrod straight. Mick reminded us that Steve has been "part of the Stones family for years and years and years," which seemed like a desperate sales tactic. The real fans know his history; the tourists don't care.

Other notes: Keith's intro on "Start Me Up" was puny. This song is famous for the shock effect of its two opening chords. If you can't get those right, then the song never really recovers. It's probably time for Matt Clifford to remedy that with some synth effects. Sasha was on fire during "Gimme Shelter." What an amazing performance.

A lot of attention on Keith's "Connection" resurrection, but let's not forget the sublime "Slipping Away." And Mick unleashed some melodic soul on the vote winner "Ruby Tuesday." I would have preferred "Worried About You" and looked in vain for a keyboard to be brought up on stage during Mick's preamble. Oh well.

The "Sympathy" highlight for me was the incendiary video backdrop with the fire dancers. The writhing flames almost seemed to be in the stadium, which would be unfortunate as this monstrosity is a giant death trap for those on the floor. The exit afterwards required taking about five escalators up five levels to ground level. And since people use them as amusement rides rather than ambulatory aids, a huge crowd quickly formed at the base of each escalator, some of which didn't even work. I looked for stairs, but none could be found. When people marvel about a new stadium, take this as a warning not as a welcome sign. Give me back the Forum any day.
---
Review by Gricha Safarian – Ho Chi Minh City – Vietnam
My first Stones gig was Brussels Affair 1973 at very young age and about 150 concerts later ( I stopped counting a while ago) I still can't get tired of a Rolling Stones concert ceremonial.

The excitement start when you decide to book your tickets and flights, by then you already have on feet in the Stones ecosystem. Excitement for seeing them of course but so much more.

Each city turns into Stones-Ville for a few days, you meet old friends, new friends and your entire trip is painted in Stones colors. For the first LA gig I spent time with Bjornulf and Dean Goodman, of course sharing memories but also exchanging tips on other types of great adventures like climbing Kilimanjaro or doing a 250 K Ultra trail in Lapland.

At the time of the concert, you can immediately recognize the true Stones aficionados. They listen religiously, writing down notes, noticing every new things popping up, each set list is carefully different so the element of surprise is always there. Of course no way to avoid the truly annoying, completely wasted guys who bump into you after their third joint. I don't know what they get from a Stones concert but certainly not the music.

It's great to be a core Stones fans because of the other core Stones fans….

As always my favorite part of a Stones show is the "everybody got to know" phase of MR and, as I did in Nashville, I was focusing on the incredible energy generated by Stave Jordan. I have it on my phone, I watched it 10 times. This guy is at the top of his game.

Special mention to Rocks Off, a rare threat that was executed very properly. Not an easy one to play live if you ask me. Right after 19th Nervous Breakdown and right before Get Off my Cloud.

Los Angeles is a great Stones city, they played so many venues so many times here and I was lucky enough to see them in at least 6 of them. The LA feel is always there.

End of my mini tour.
---
Review by Art Lewis
The Greatest Band in the world at the most expensive stadium in the world! During the years of stadium construction I hoped the Stones would play this Stadium. While the Stones were not originally planned to be one of the stadium's first performers they did end up being one of the first to perform.

This show featured a different set list from the first four shows of the tour with no Street Fighting Man opener. The addition of Rocks Off. The fan vote song Ruby Tuesday played for the first time since 2016. Keith Richards singing Connection.

The indoor roof and very expensive large tv screen hanging from the ceiling limited the stage pyro effects and forced a much smaller firework show, nothing like an outdoor stadium.

Mick mentioned from the stage how new the stadium is and being one of the first bands to perform. Mick also mentioned how this show was the 48th show in the Los Angeles area, the first back in 1964. On November 8, 1969 the Stones played two shows at the Los Angeles Forum. For perspective the Forum is in the parking lot of this stadium. The Forum is still active and hosting concerts with the American band the Eagles having shows on the Friday and Saturday in between the Stones stadium shows.

The stadium is said to cost $5.5 billion usd. 5 billion and 500 million privately financed by the owner of the LA Rams football team who Mick mentioned by name in St Louis but didn't mention tonight. The stadium is over the top with 260 suites, escalators going each and every direction and a 5 acre man made lake out front. The stadium was to open with two concerts by Taylor Swift July 25 and 26, 2020 with her being the first female to open a NFL football stadium but both events were cancelled and not rescheduled because of the health crisis. The two American football teams played the 2020 season without fans. The first ticketed concert was an electronic dance show on July 17 2021 then the Mexican group Los Bukis had two shows August 27 and 28 2021. So the Stones were really just the second band to have a concert in the Stadium. In four months time the stadium will host the Super Bowl and in 2028 the opening and closing ceremonies of the Olympics. No other big new stadiums are under construction in the USA. The next closest under construction is a $2 billion 17,500 seat arena Madison Square Garden Las Vegas said to open in 2023.

Mick from the stage also mentioned people traveling from nearby cities starting first with San Diego, San Francisco and Anaheim.

The 2020 tour was announced with an opening concert in San Diego. The band was going to be one of the last concerts in the stadium as it was due to be demolished. While the 2020 tour was postponed the stadium demolition was not. As a San Diego ticket holder I was refunded and then offered a presale to the Sunday Los Angeles show. The band announced a show on October 13th in New Orleans as part of Jazz Fest- the New Orleans show went on sale and was then cancelled by local officials because of the health crisis. So this 1st but 2nd announced Los Angeles show was added one month after the New Orleans show was cancelled. Of the 2021 tour this show was the last show announced and put on sale except the day of this show the band announced a new tour closer at a miami area casino. It had to seem like an easy decision Los Angeles is the second-largest urban region area in the United States in terms of population. So large numbers of people are close by if they want to come out. Also the band would not have to build another stage.

One stadium show might be equal to the crowd of 3-5 arena shows. Using the iorr numbers back in 2013 the four Los Angeles shows- 2 staples center 28300 crowd + 2 honda center 26,600 crowd= 54900 total people vs the 2019 rose bowl 56,974 crowd. The Sunday show could easily be over that number already. So when they added on another stadium date they are adding like what could be 4 arena shows. The staples center was booked up with basketball/hockey games and they are traveling with stadium production that wouldn't fit in an arena. So if this show was not 100% sold out even a 75% crowd would be equal to 3 arena shows. The added LA show and the extra tickets available might have been the reason for a press conference with Mick, Keith and Ronnie at the Burbank airport and Mick's radio interview with Howard Stern. Even a local donut shop, Randy's Donuts, famous for a large donut attached to its roof and featured in many movies had some special donut boxes made advertising the concerts which were all gone the morning of the show but it was nice to chat with some Stones fans in from Argentina.

Other fans brought up memories of the shows at the Los Angeles colosseum about 40 years ago Friday, October 9 and Sunday, October 11. 1981. Also roughly 5 years ago the Desert Trip shows in California October 7th and 14th 2016.

Mick mentioned that because it's Los Angeles several celebrities were in the crowd including Leonard Dicaprio and Lady Gaga. Also mentioning Paul Mccartney joking he would be joining for a blues cover- in relation to a story in the press. He also said the Governor of California was at the show while making a known political joke about him dining at an expensive restaurant the French Laundry during the health crisis.

A night that will never be forgotten and remembered while watching all the major events that will pass through this building!
---
Pictures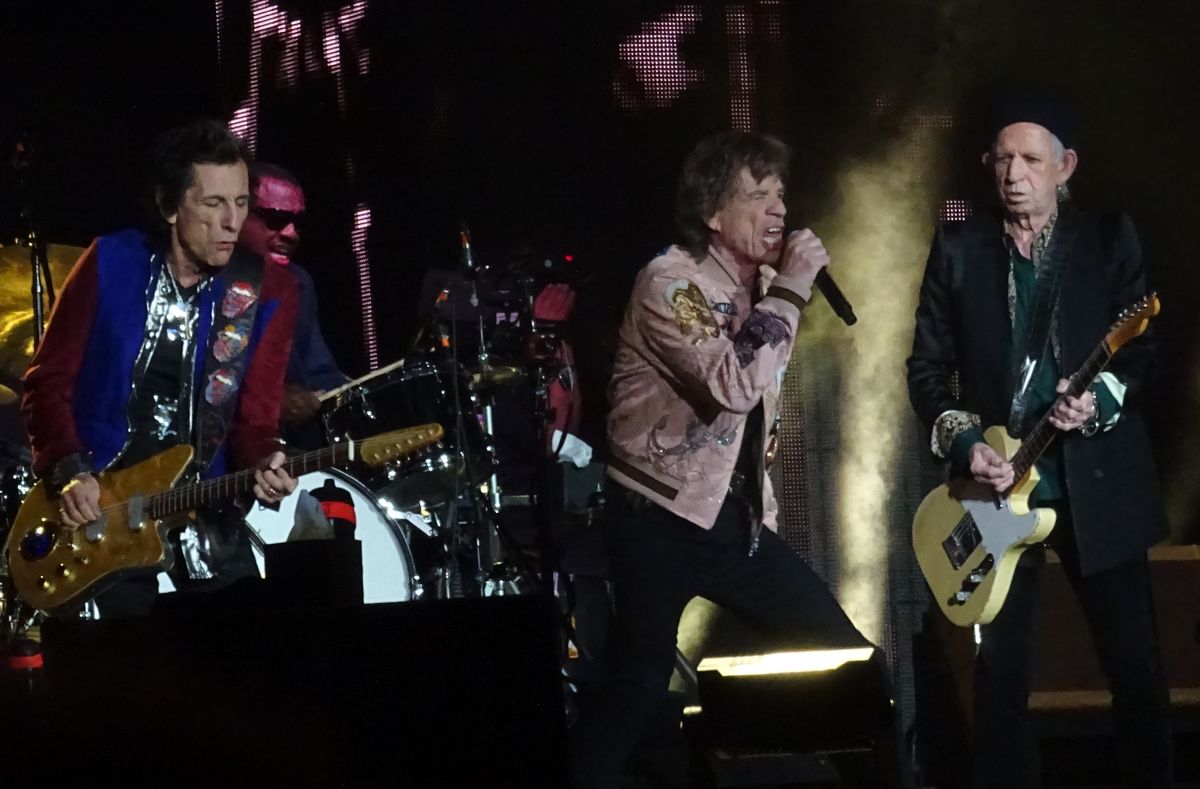 Photo by Bjornulf Vik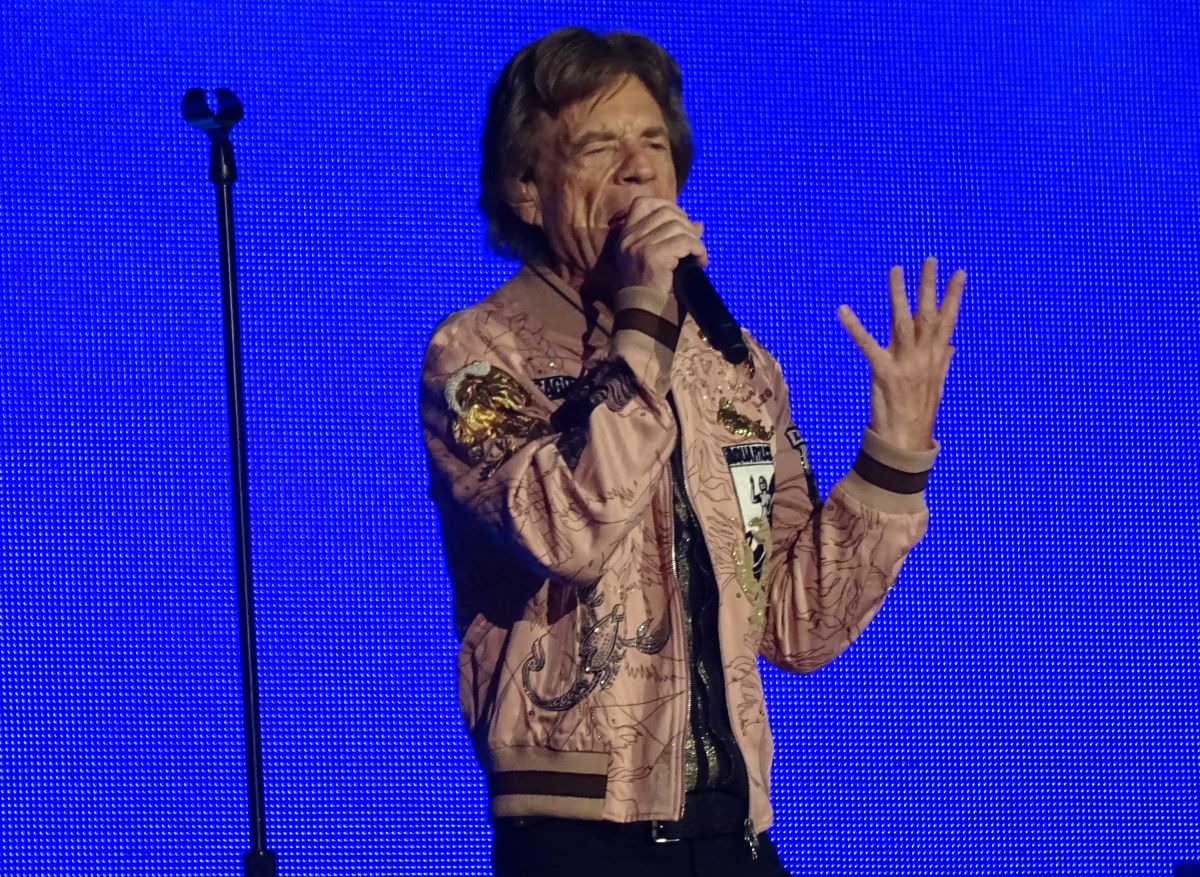 Photo by Bjornulf Vik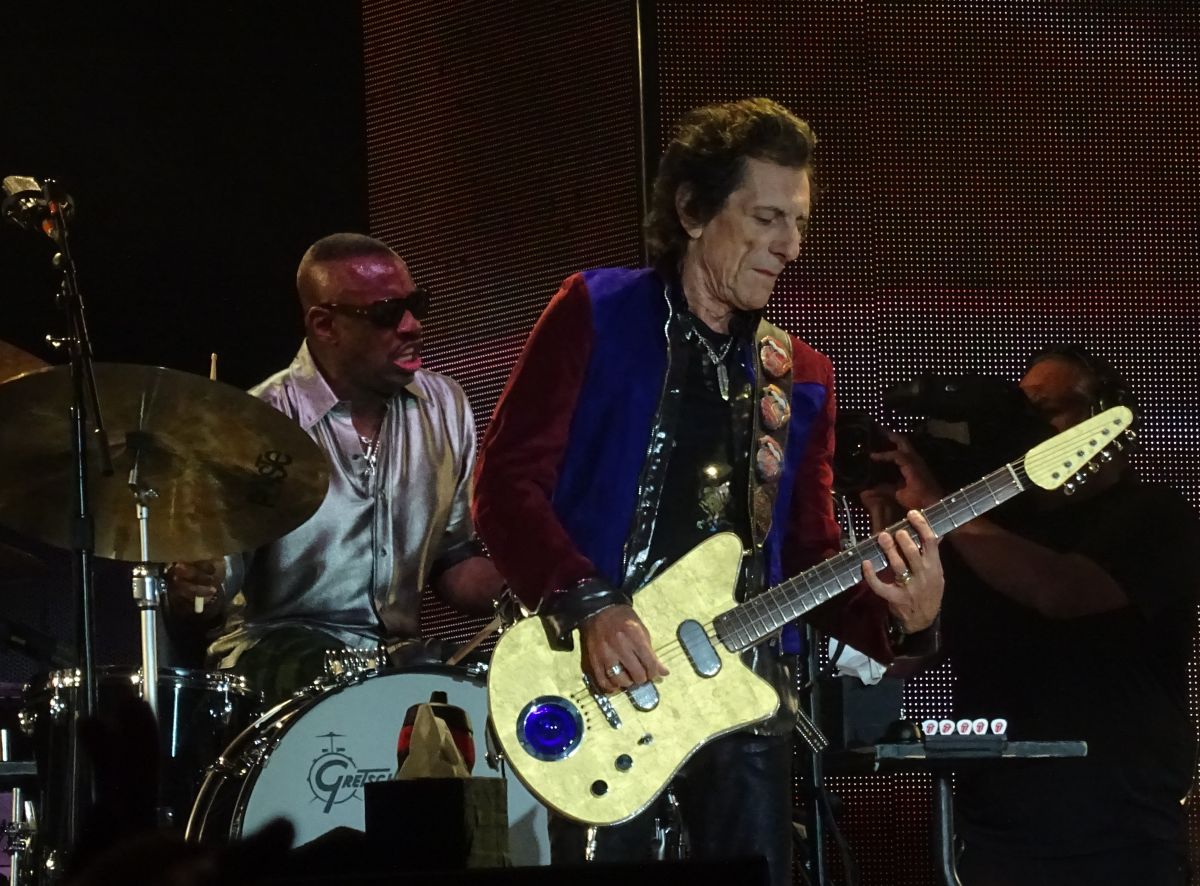 Photo by Bjornulf Vik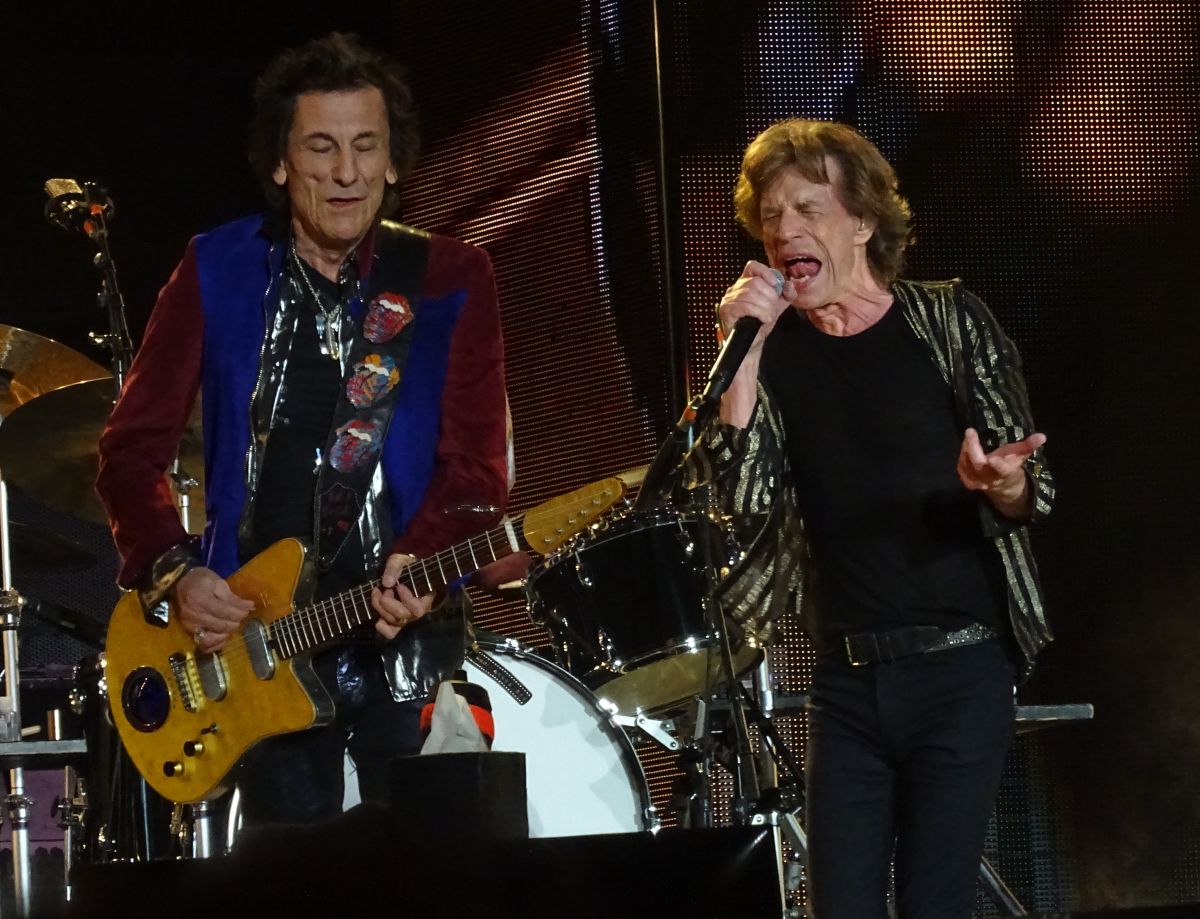 Photo by Bjornulf Vik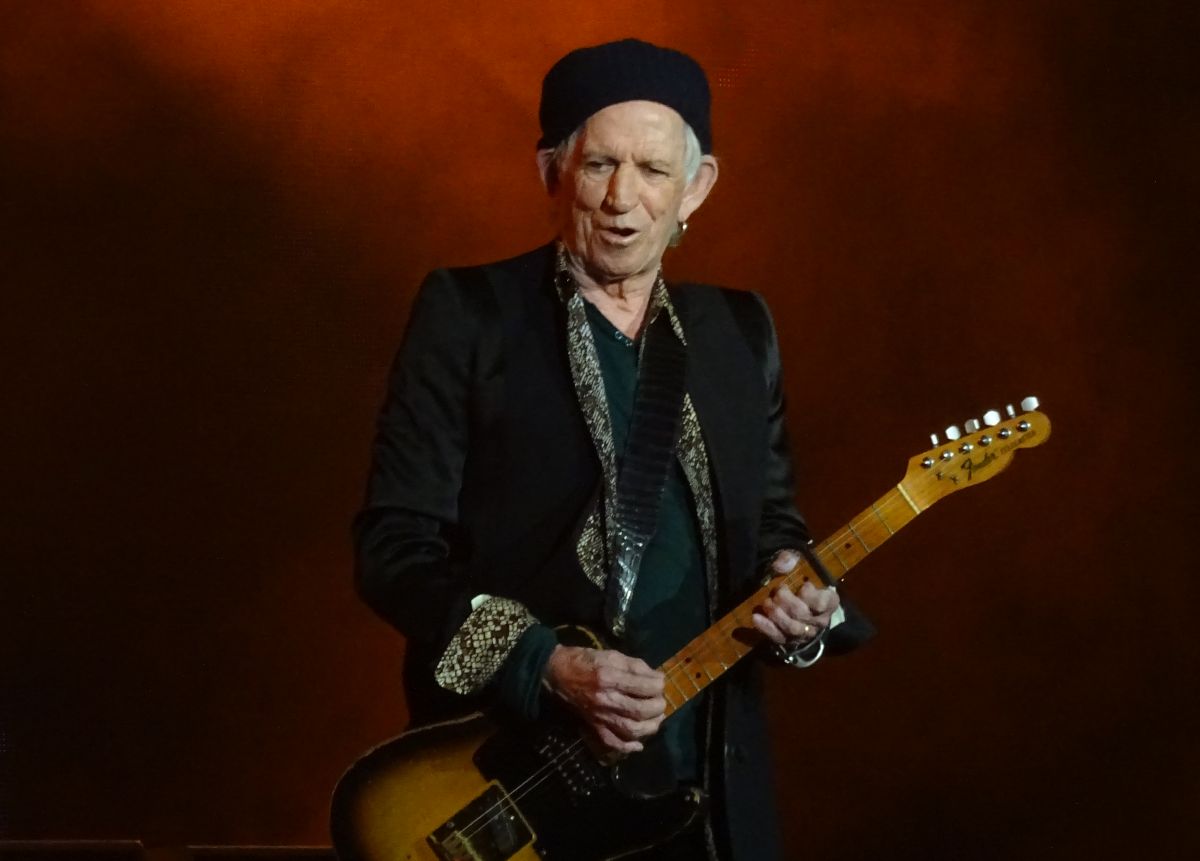 Photo by Bjornulf Vik
---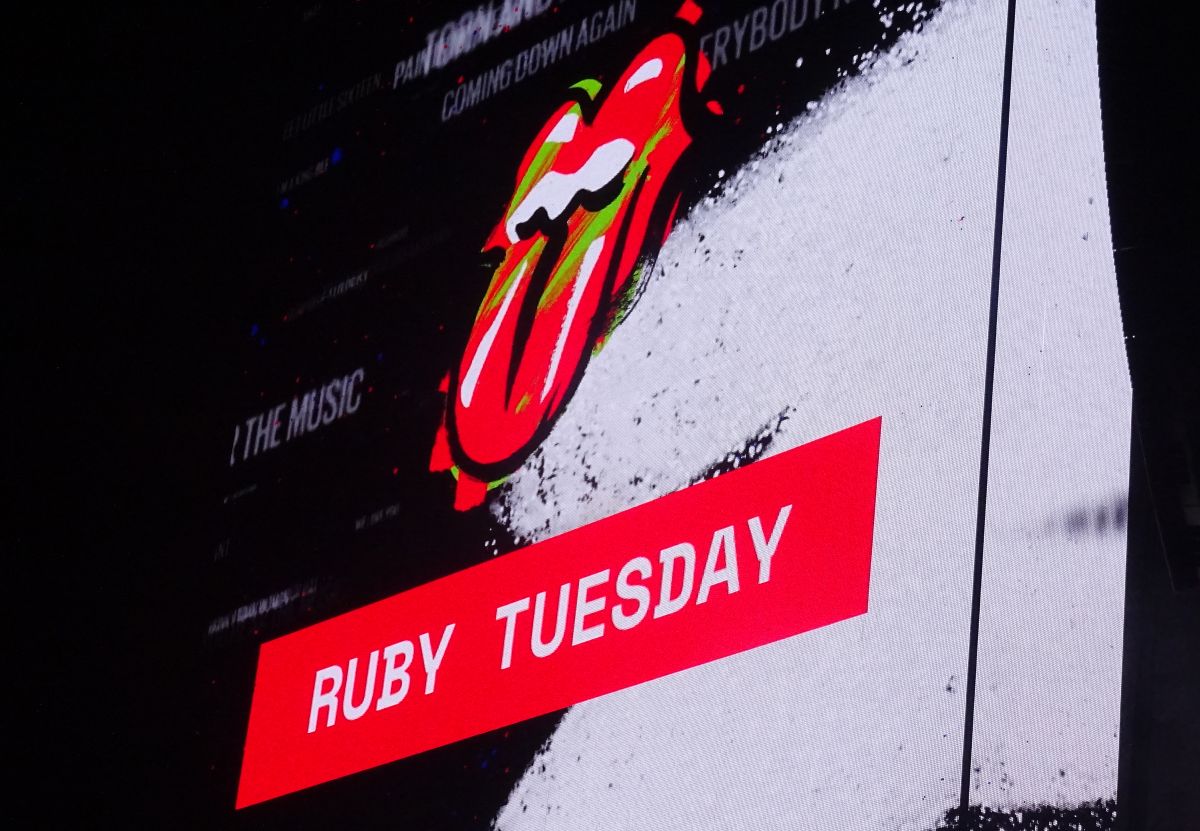 Photo by Bjornulf Vik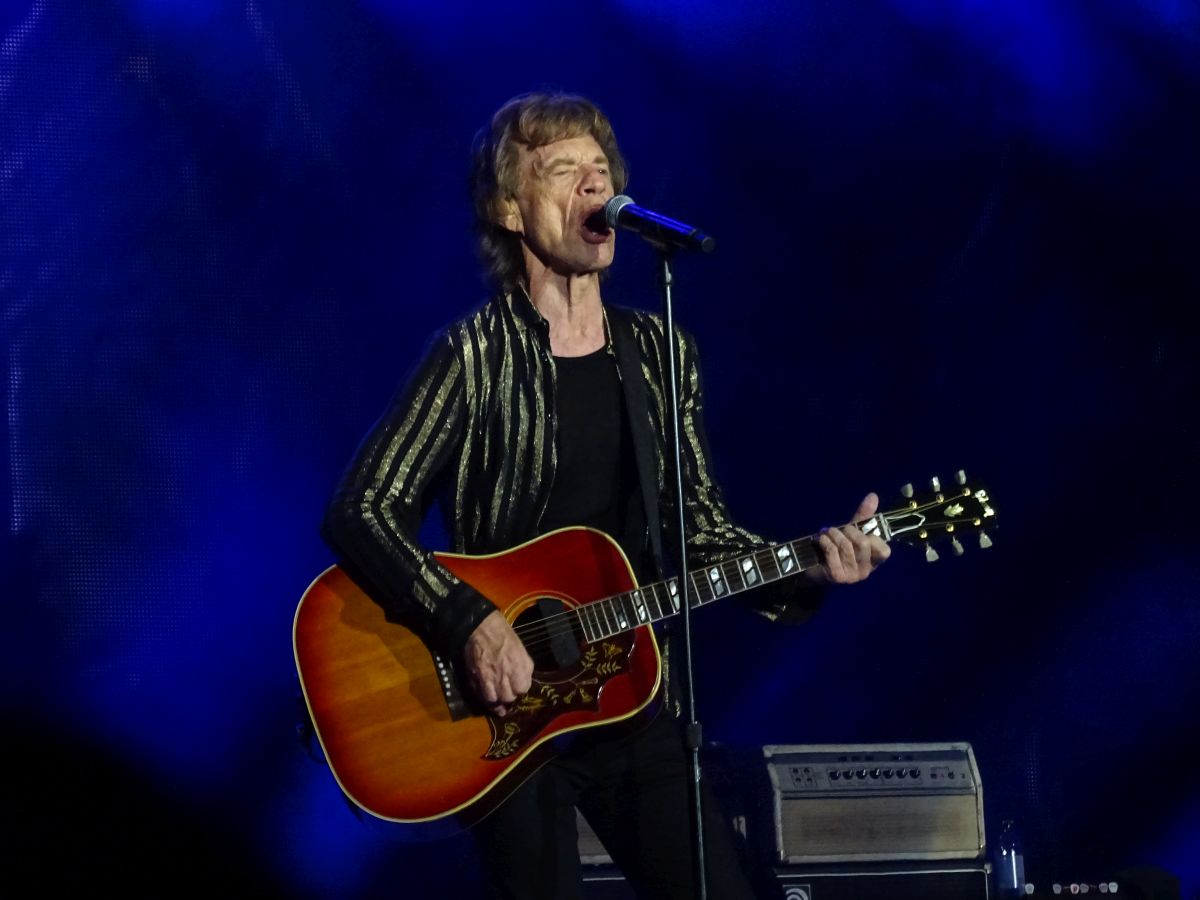 Photo by Bjornulf Vik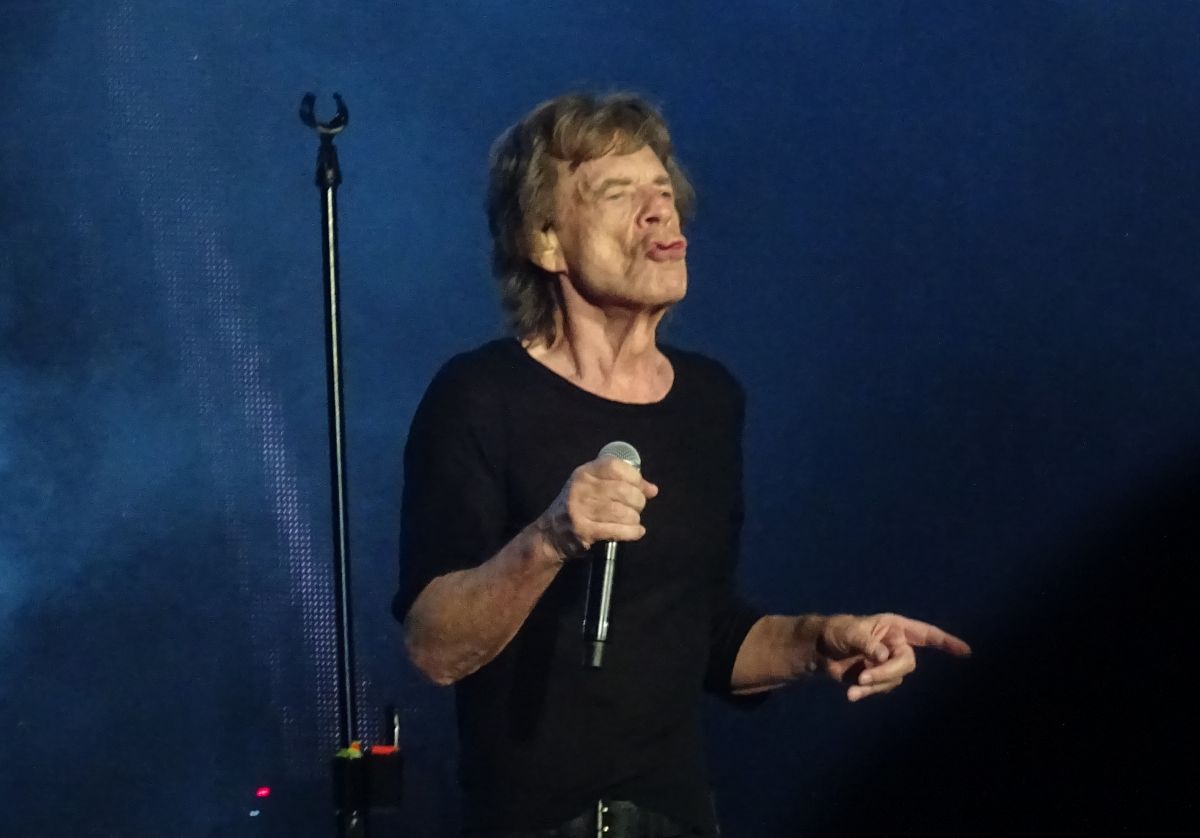 Photo by Bjornulf Vik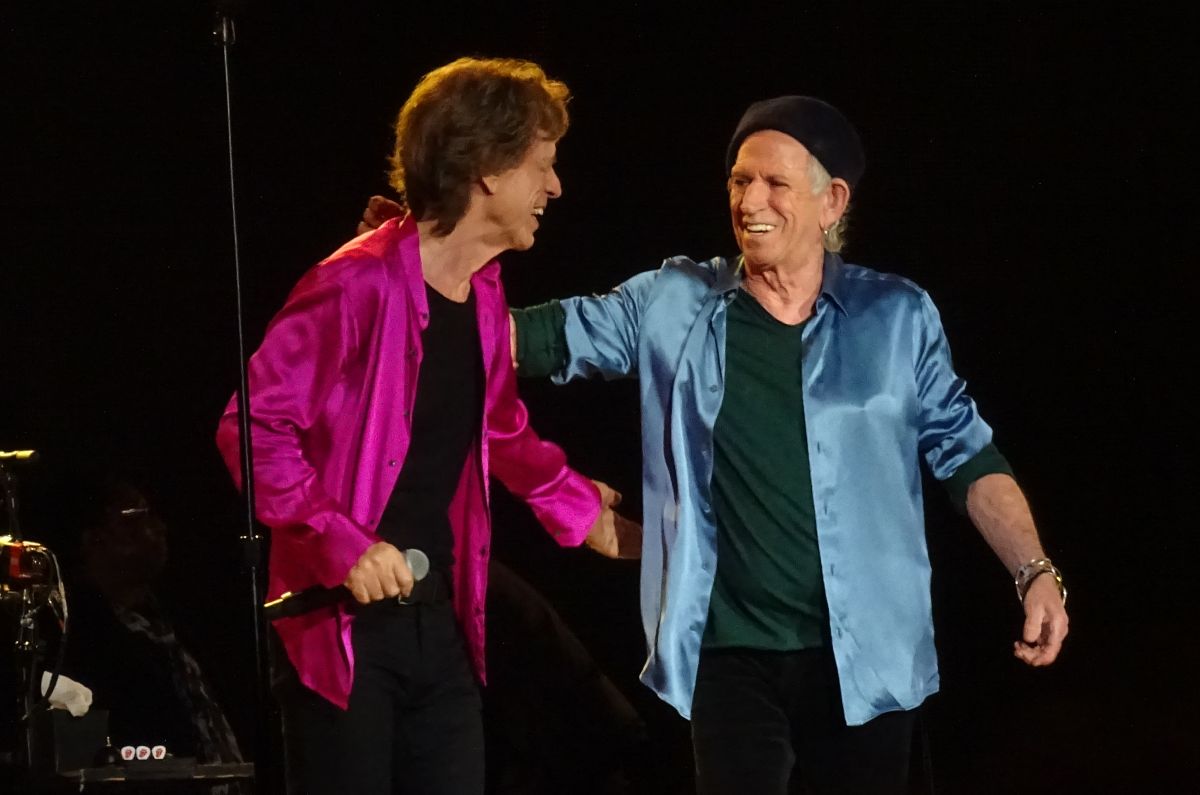 Photo by Bjornulf Vik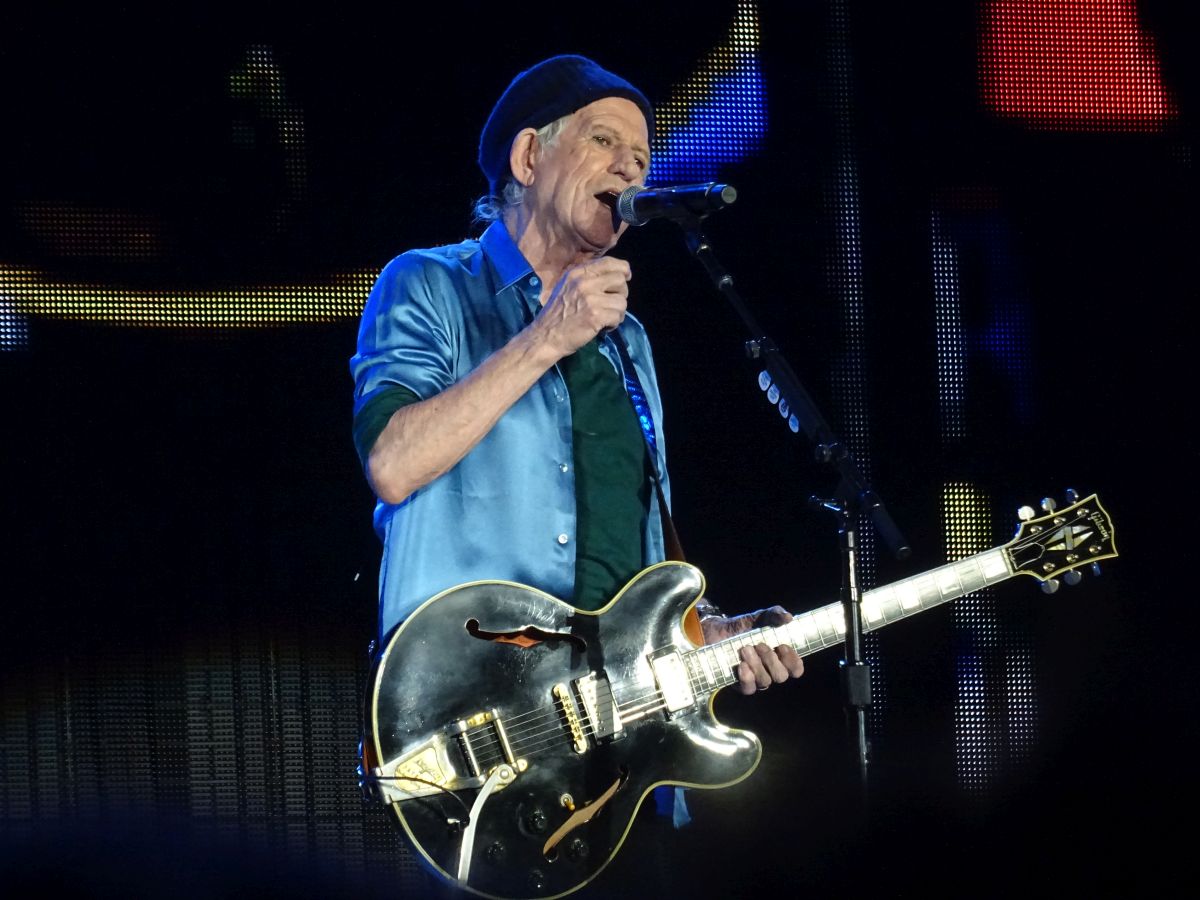 Photo by Bjornulf Vik
---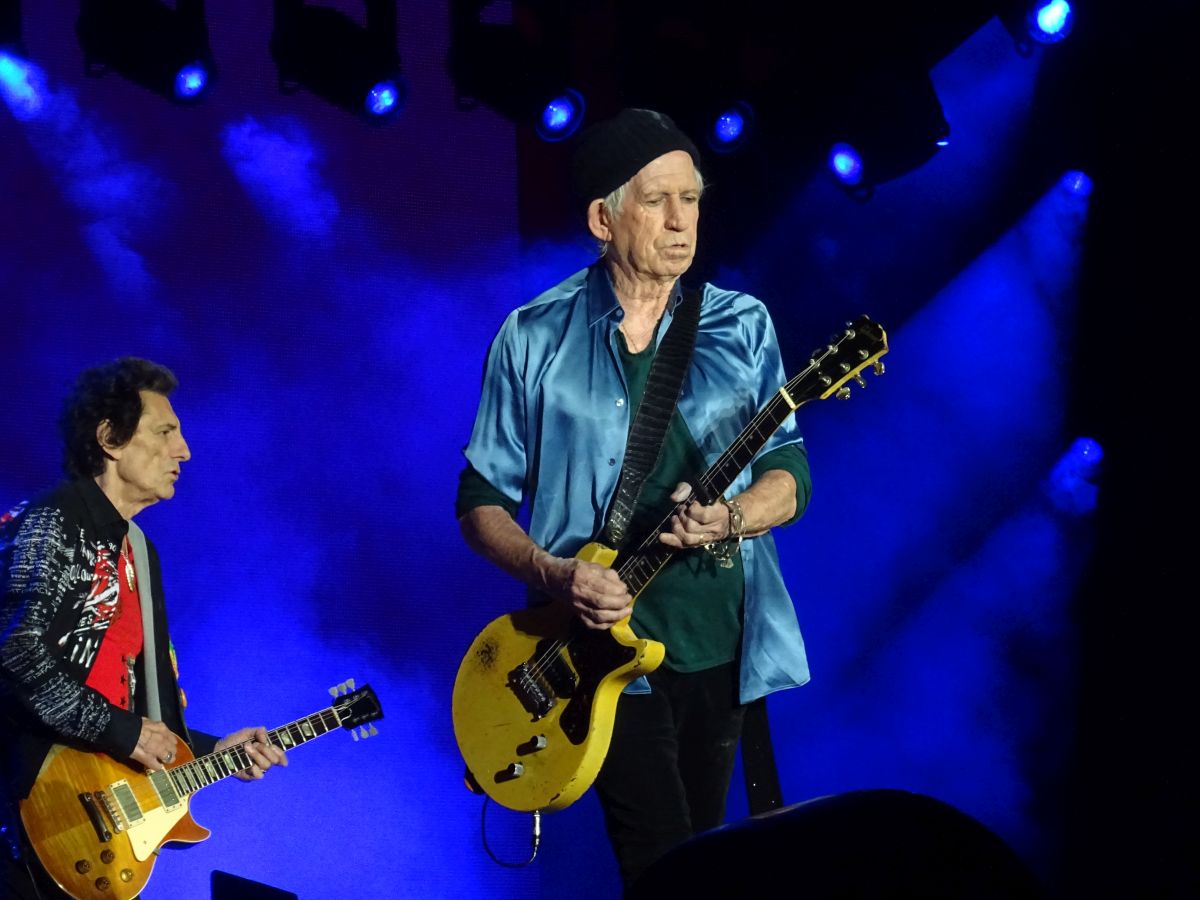 Photo by Bjornulf Vik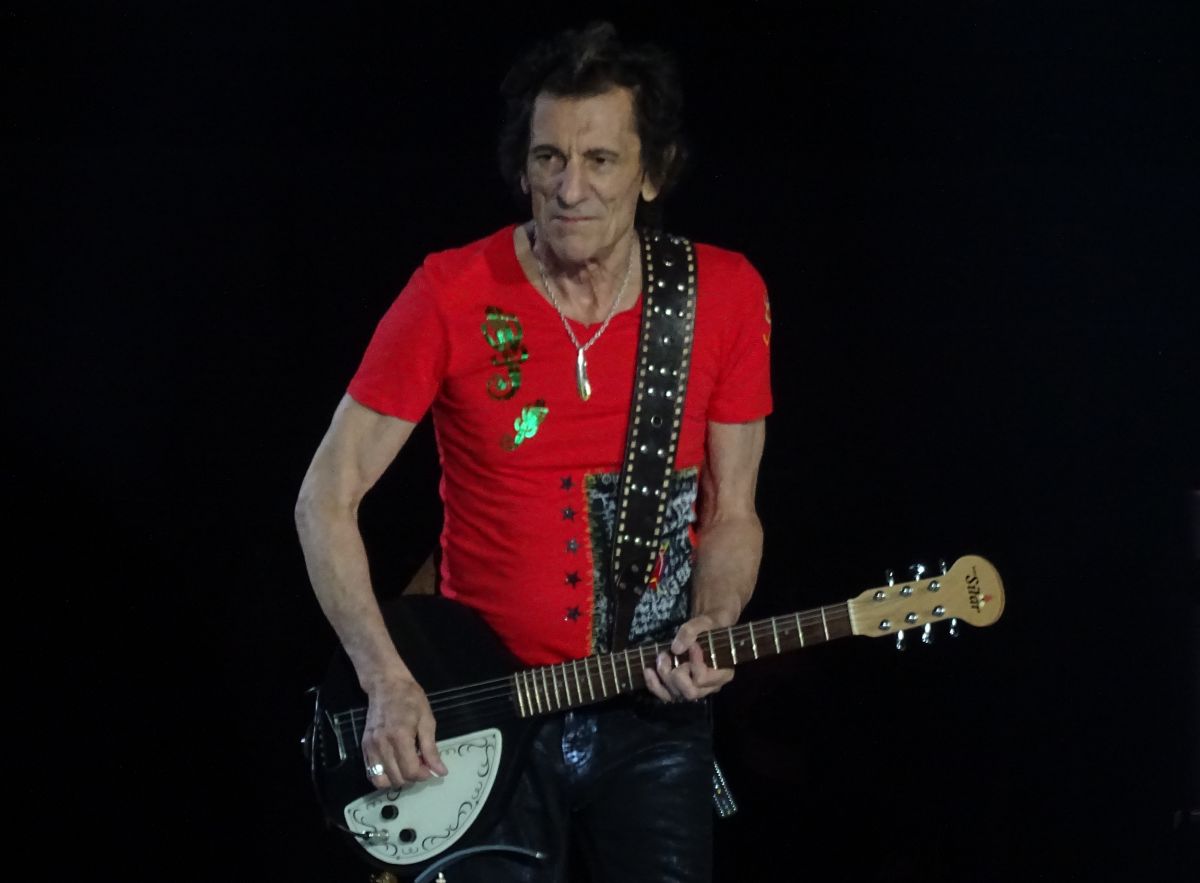 Photo by Bjornulf Vik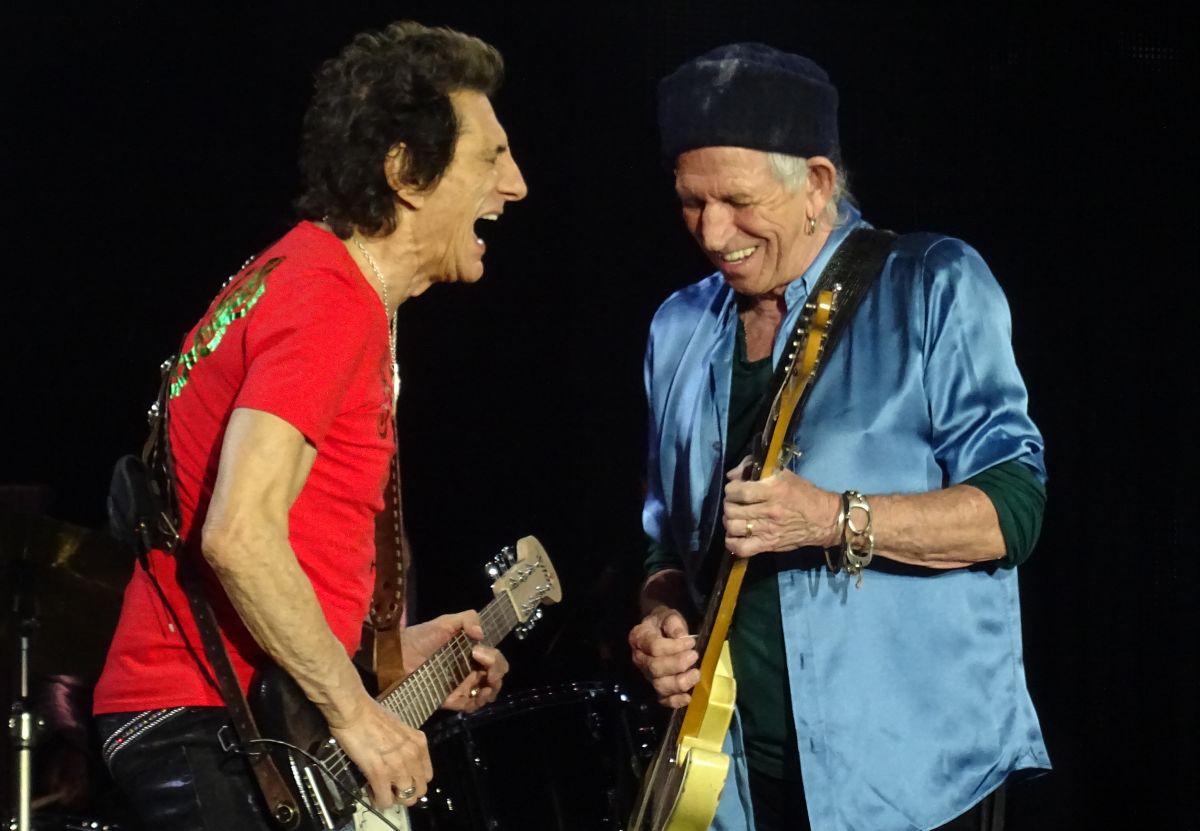 Photo by Bjornulf Vik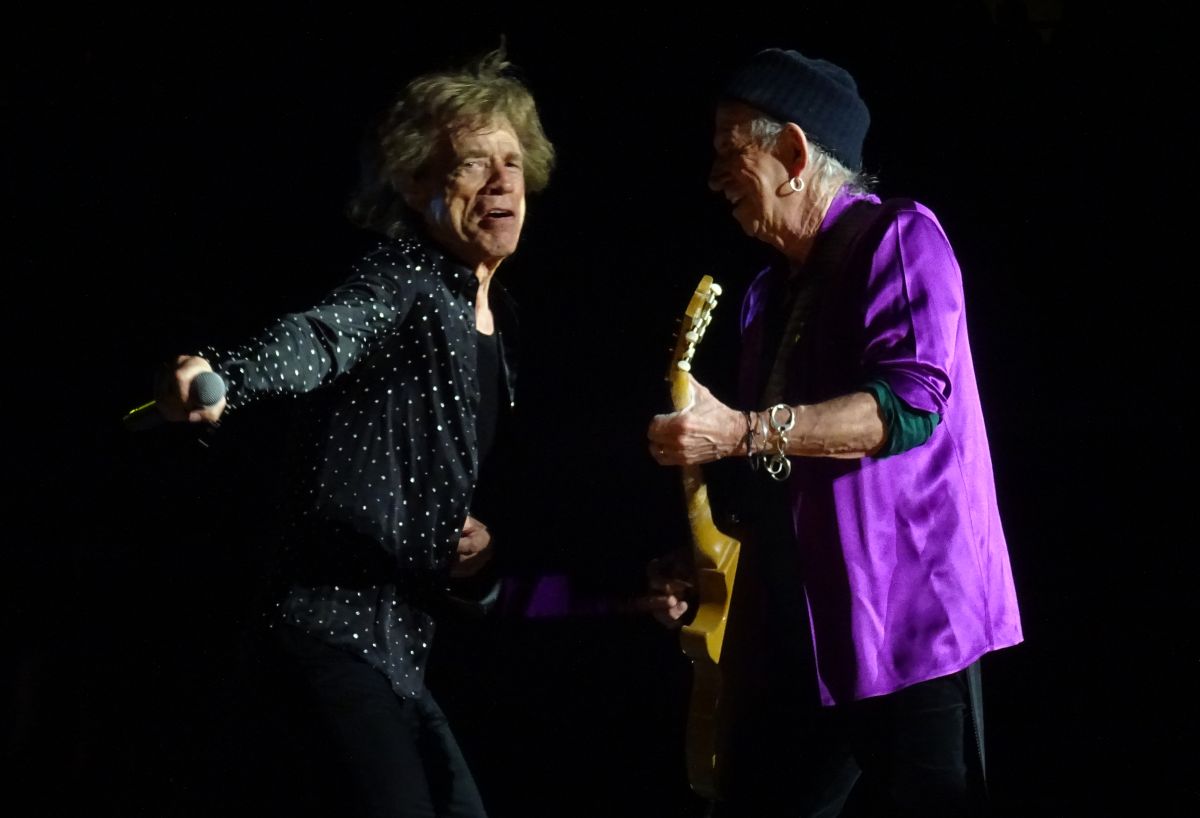 Photo by Bjornulf Vik
---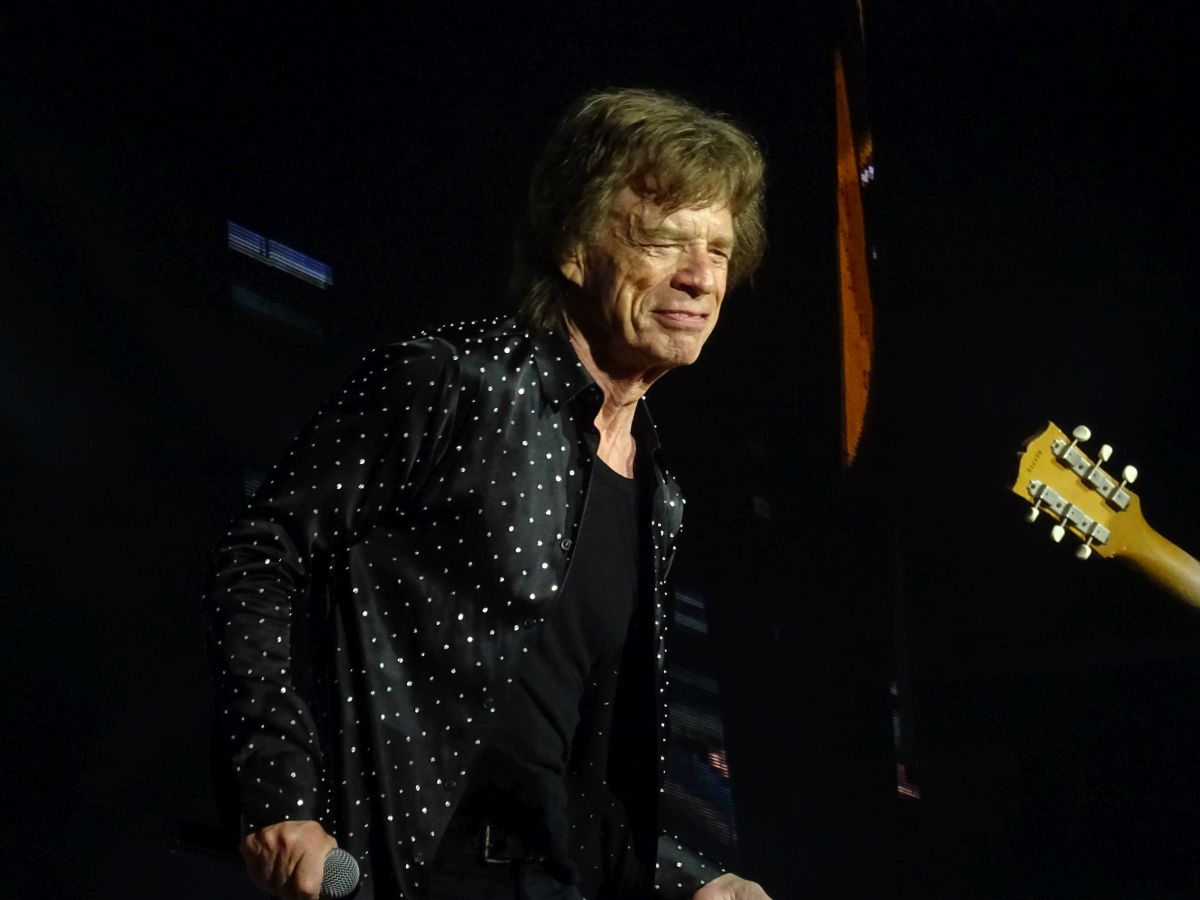 Photo by Bjornulf Vik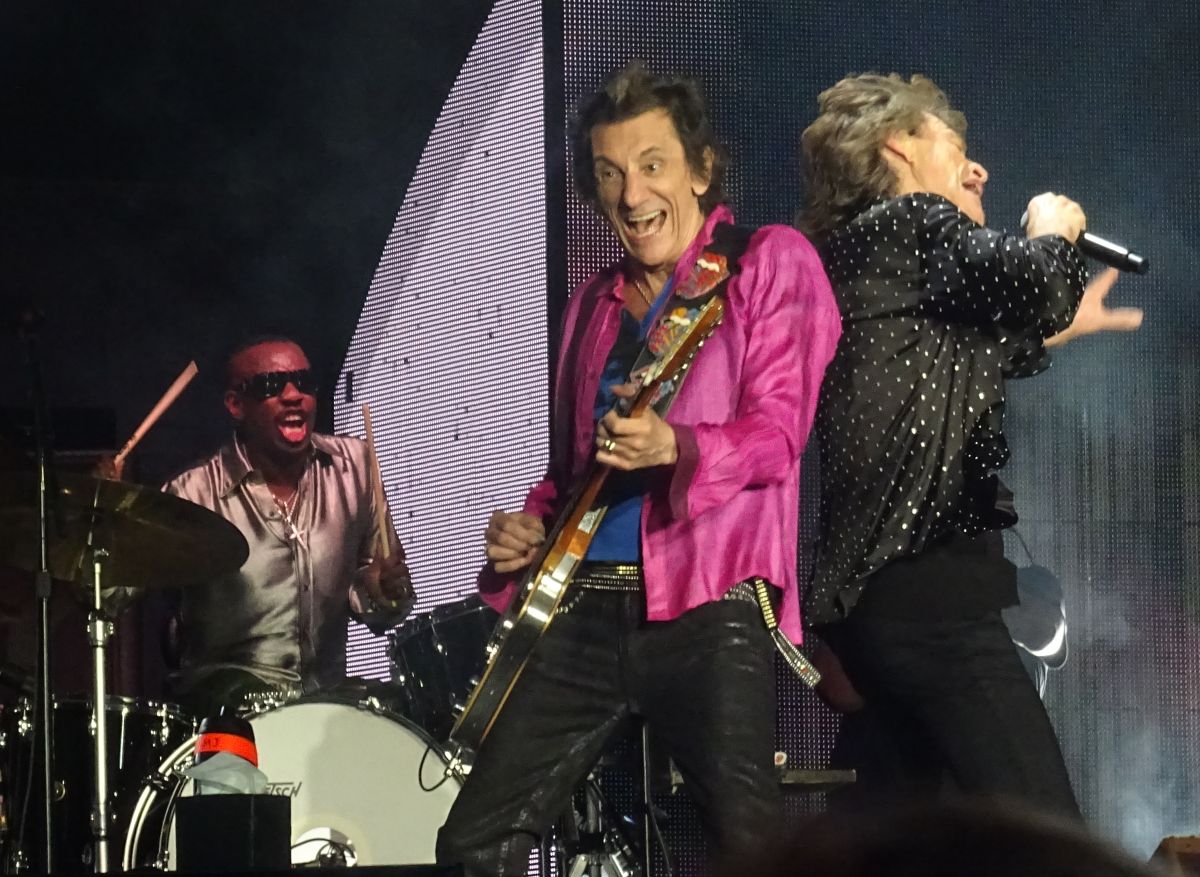 Photo by Bjornulf Vik

Photo by Bjornulf Vik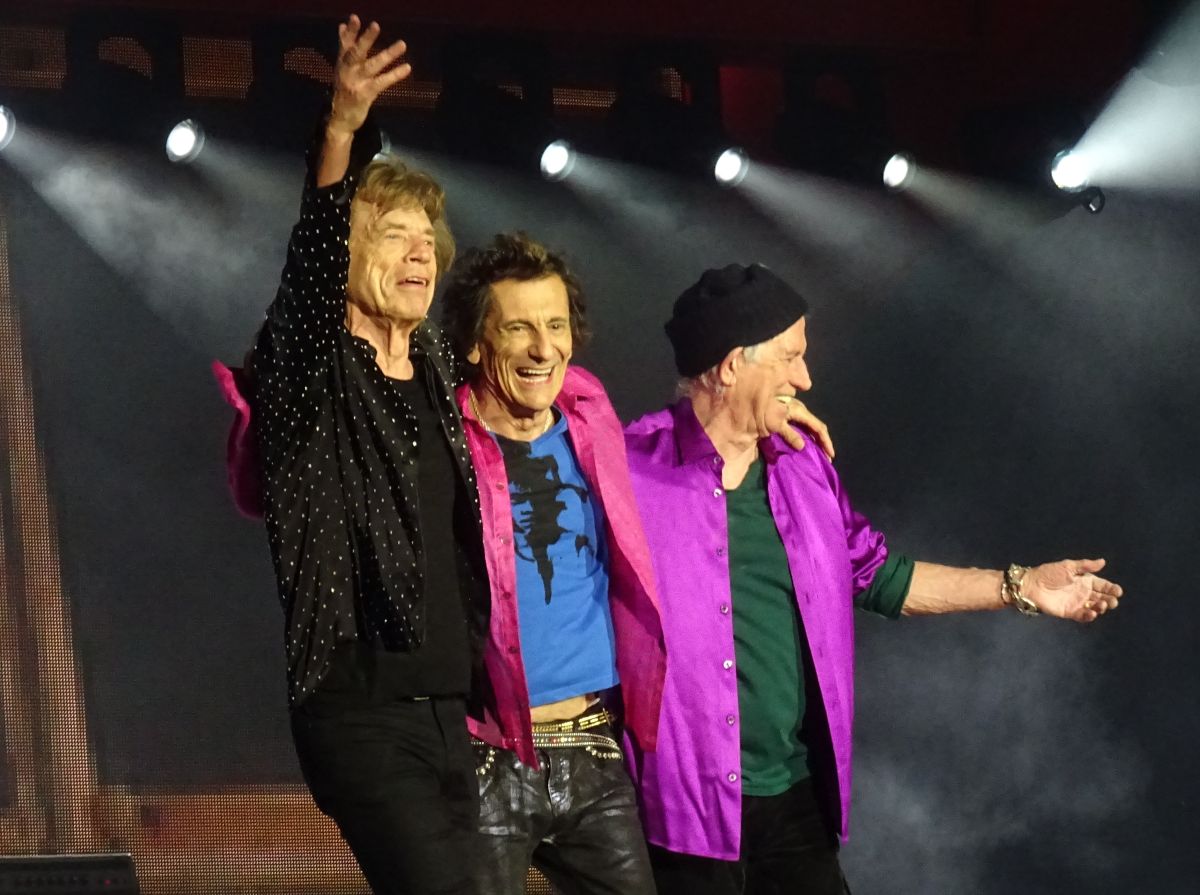 Photo by Bjornulf Vik
---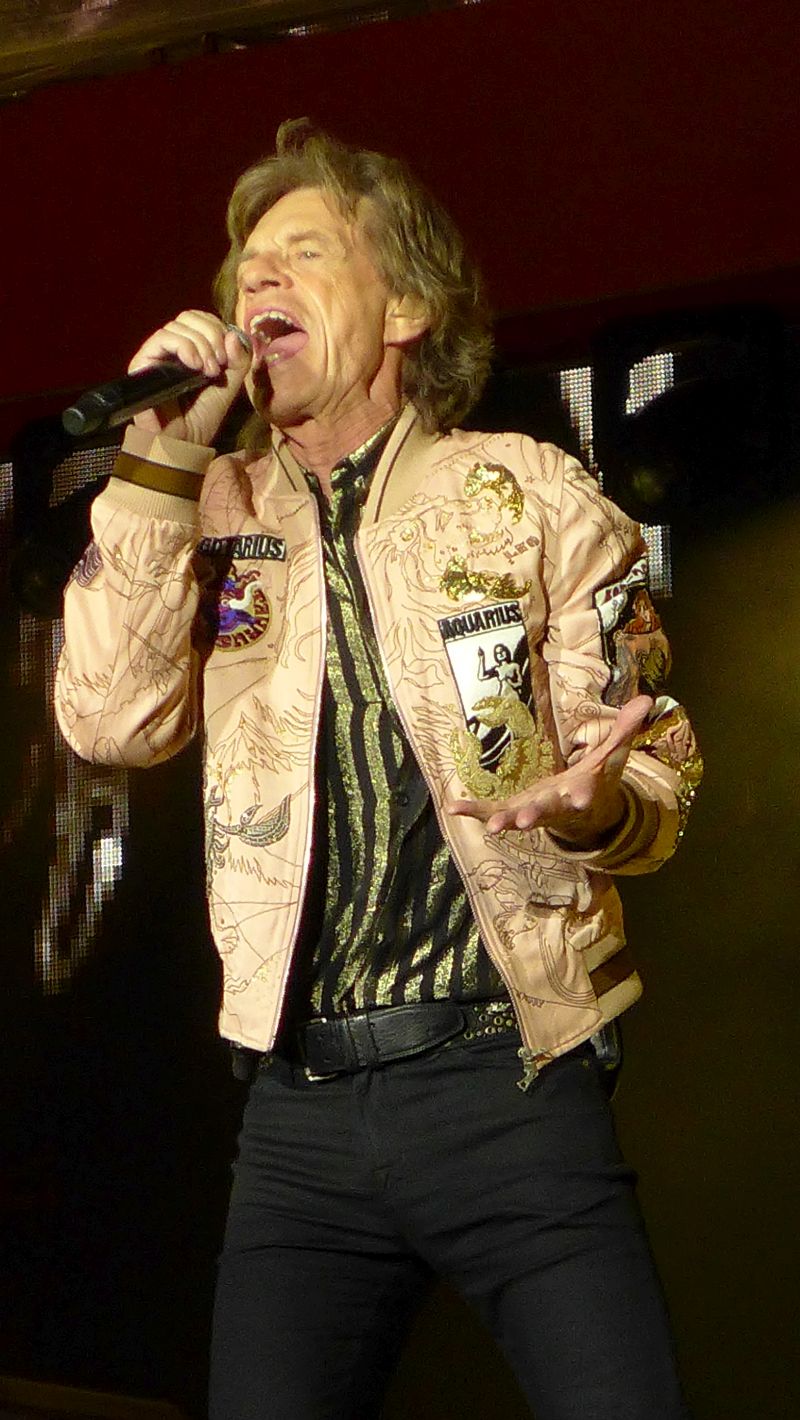 Photo by Victor Woods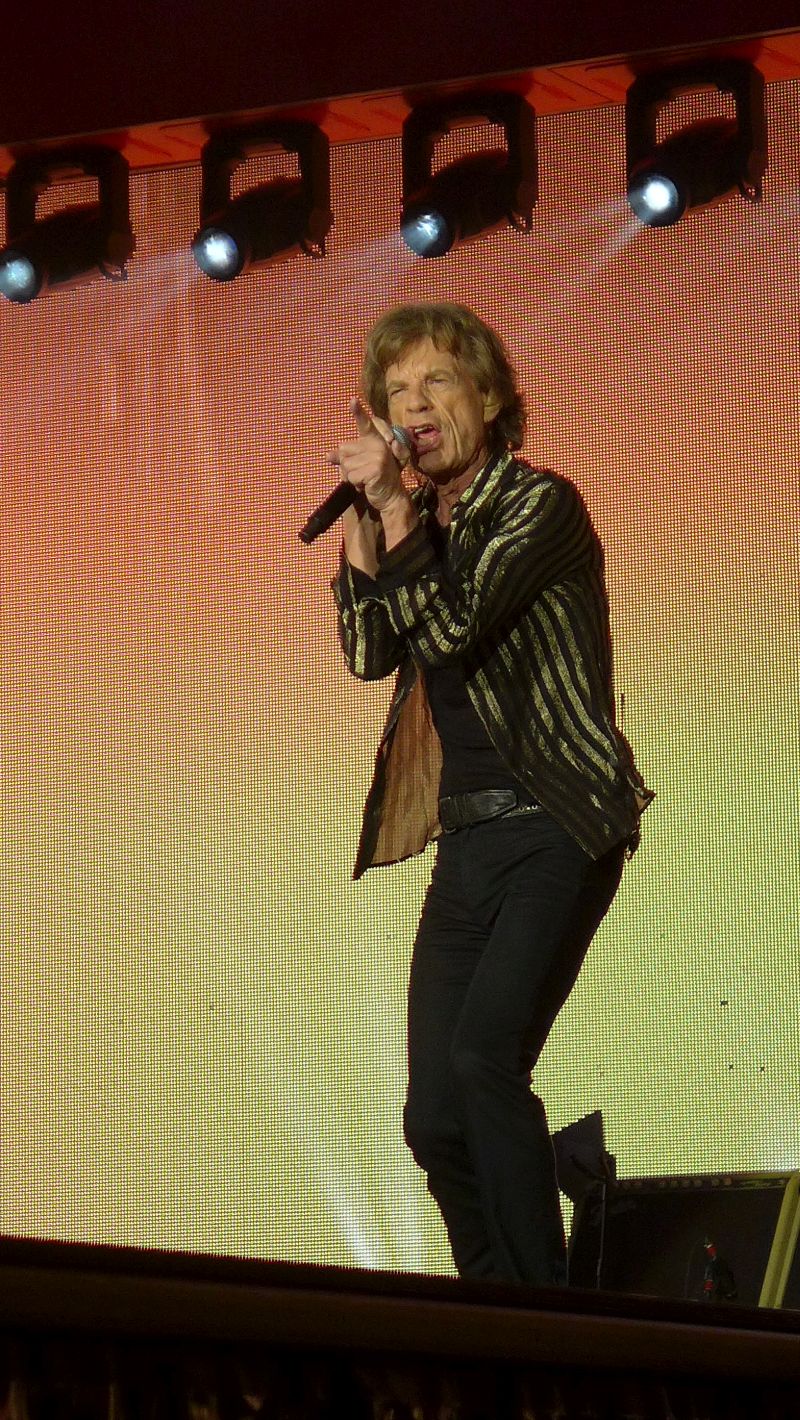 Photo by Victor Woods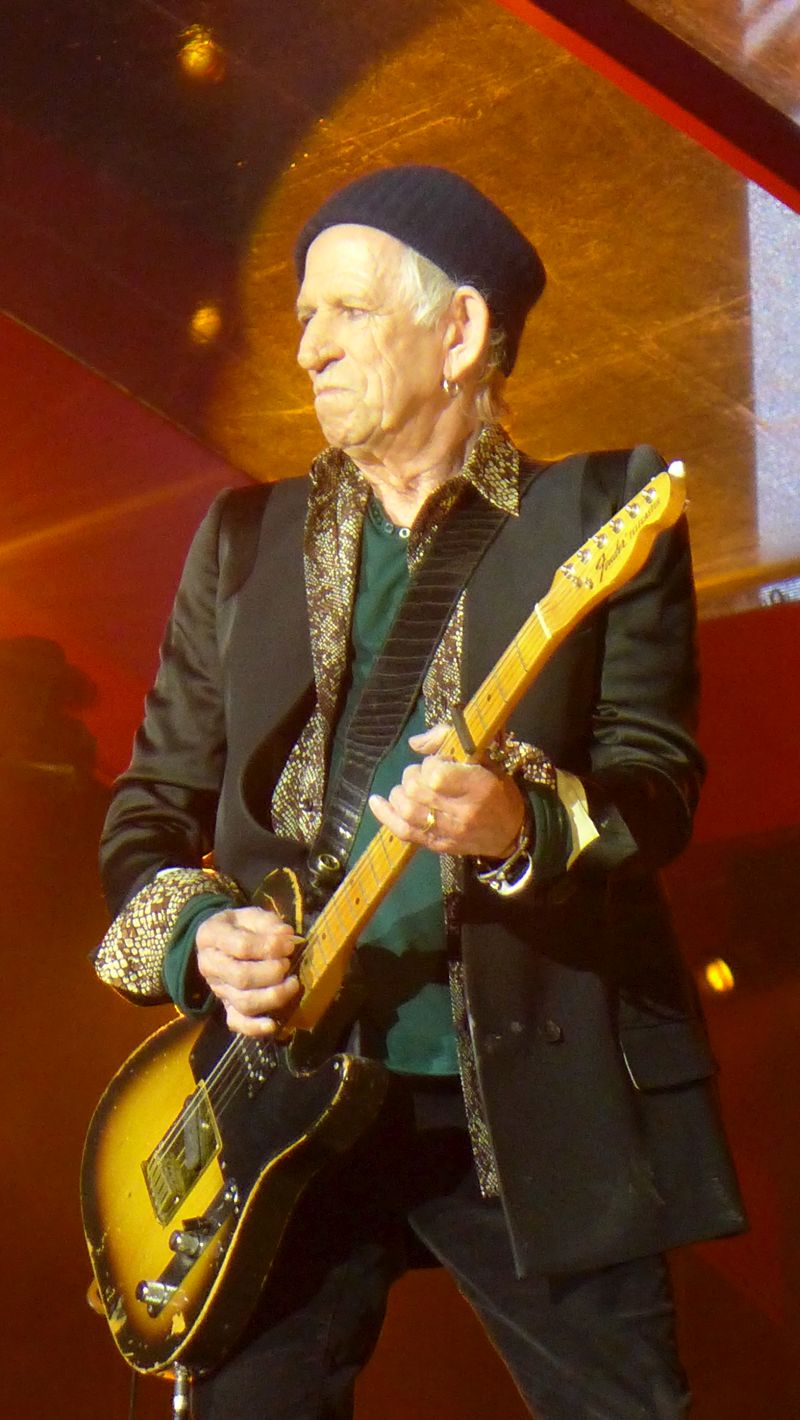 Photo by Victor Woods

Photo by Victor Woods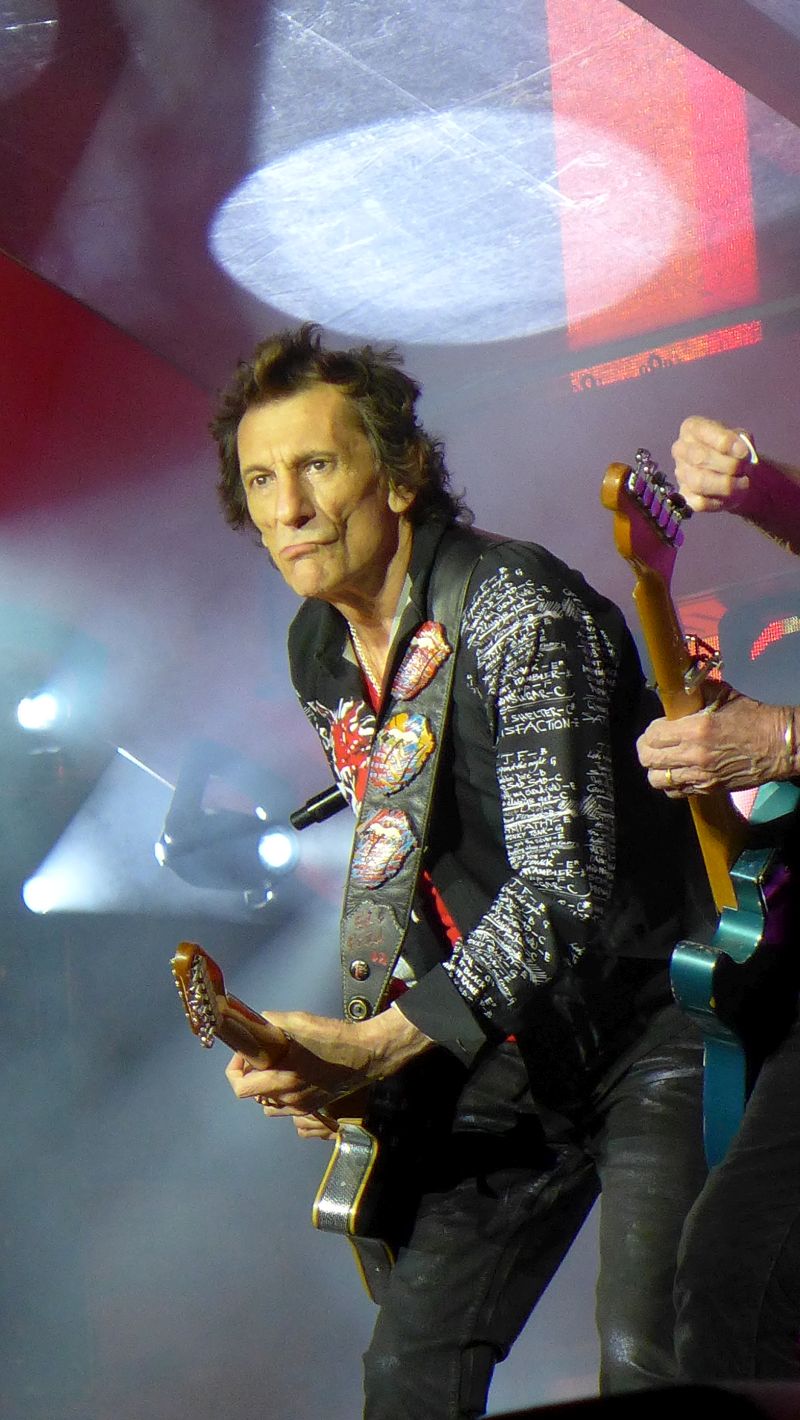 Photo by Victor Woods
---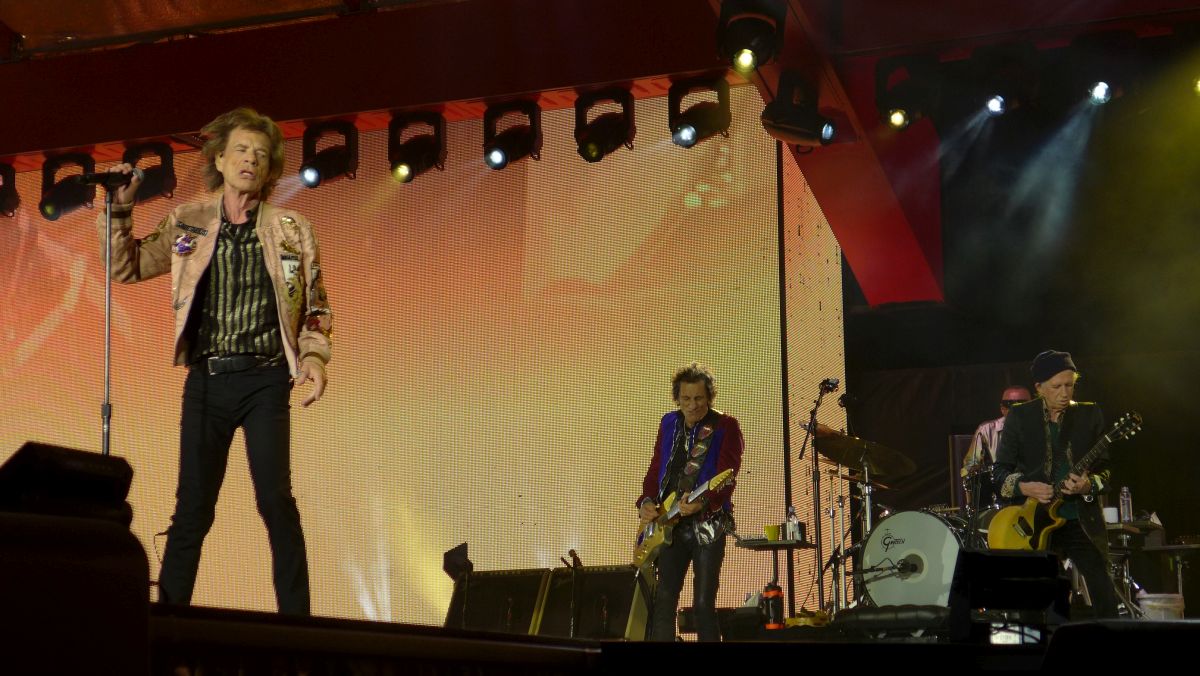 Photo by Victor Woods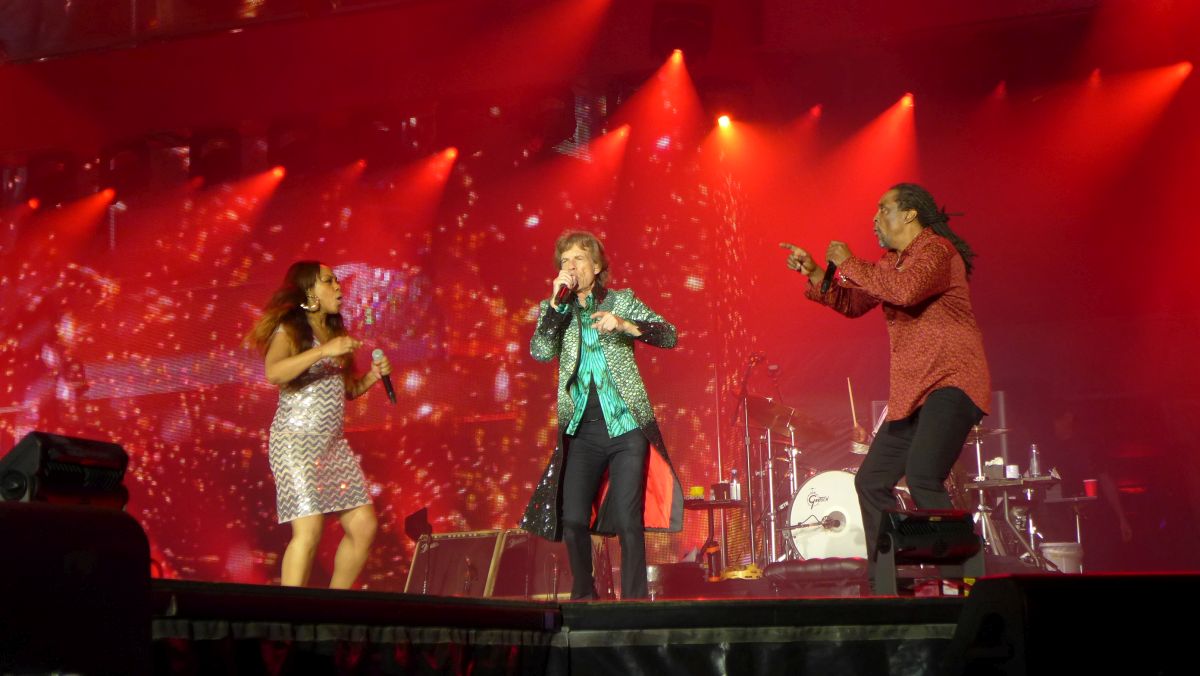 Photo by Victor Woods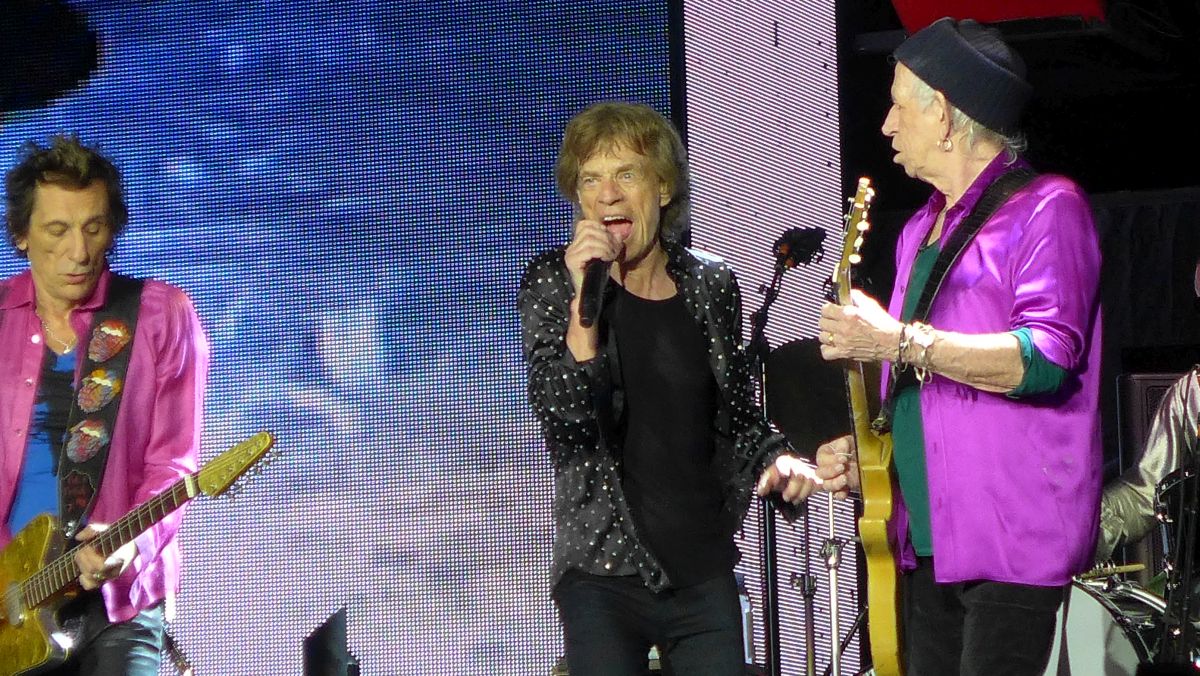 Photo by Victor Woods
---

Photo by Hendrik Mulder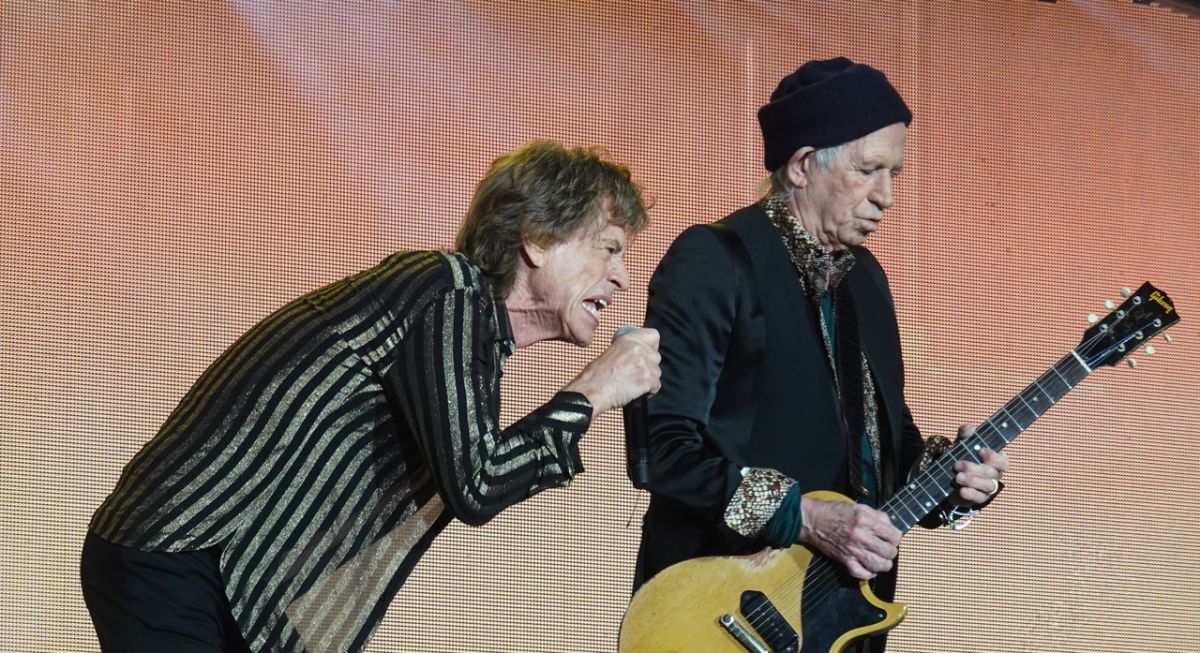 Photo by Hendrik Mulder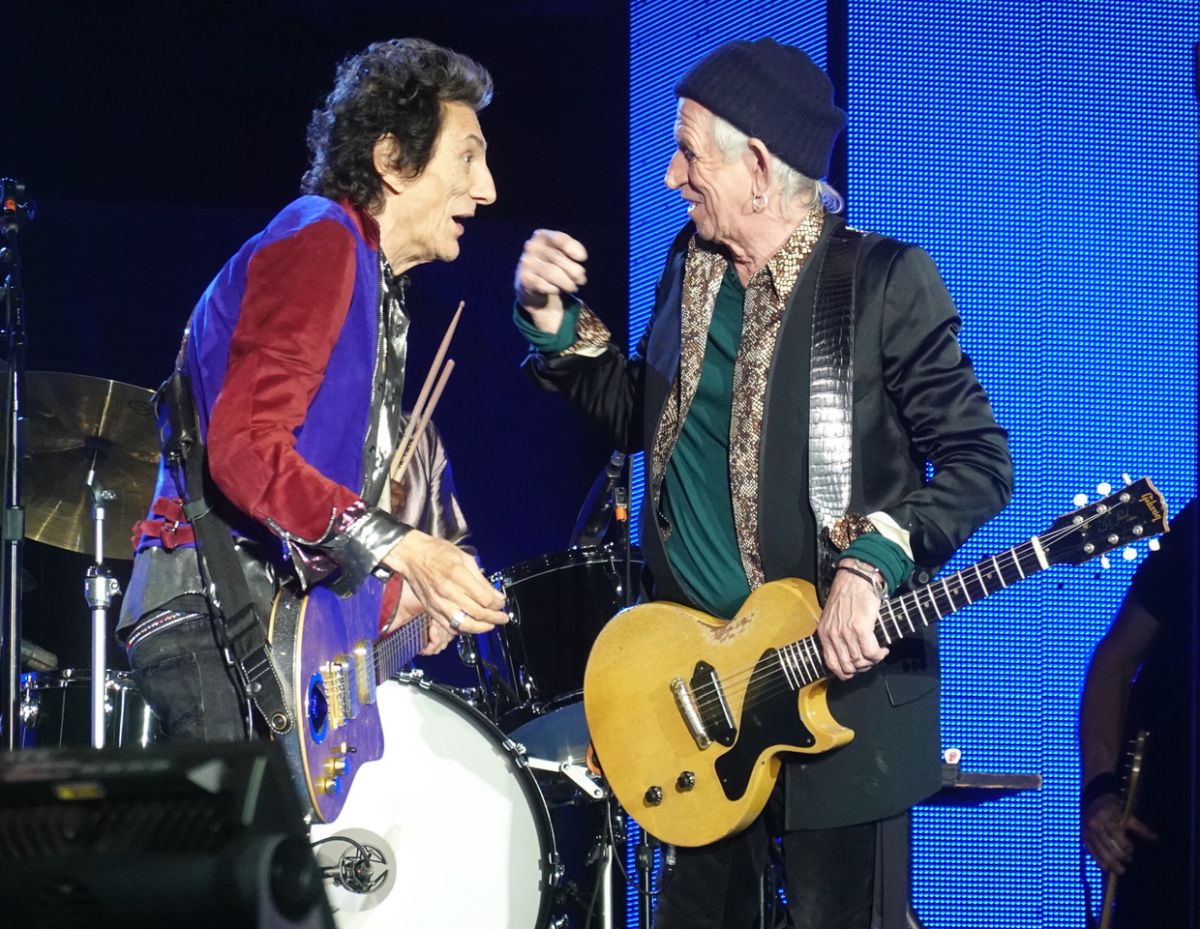 Photo by Hendrik Mulder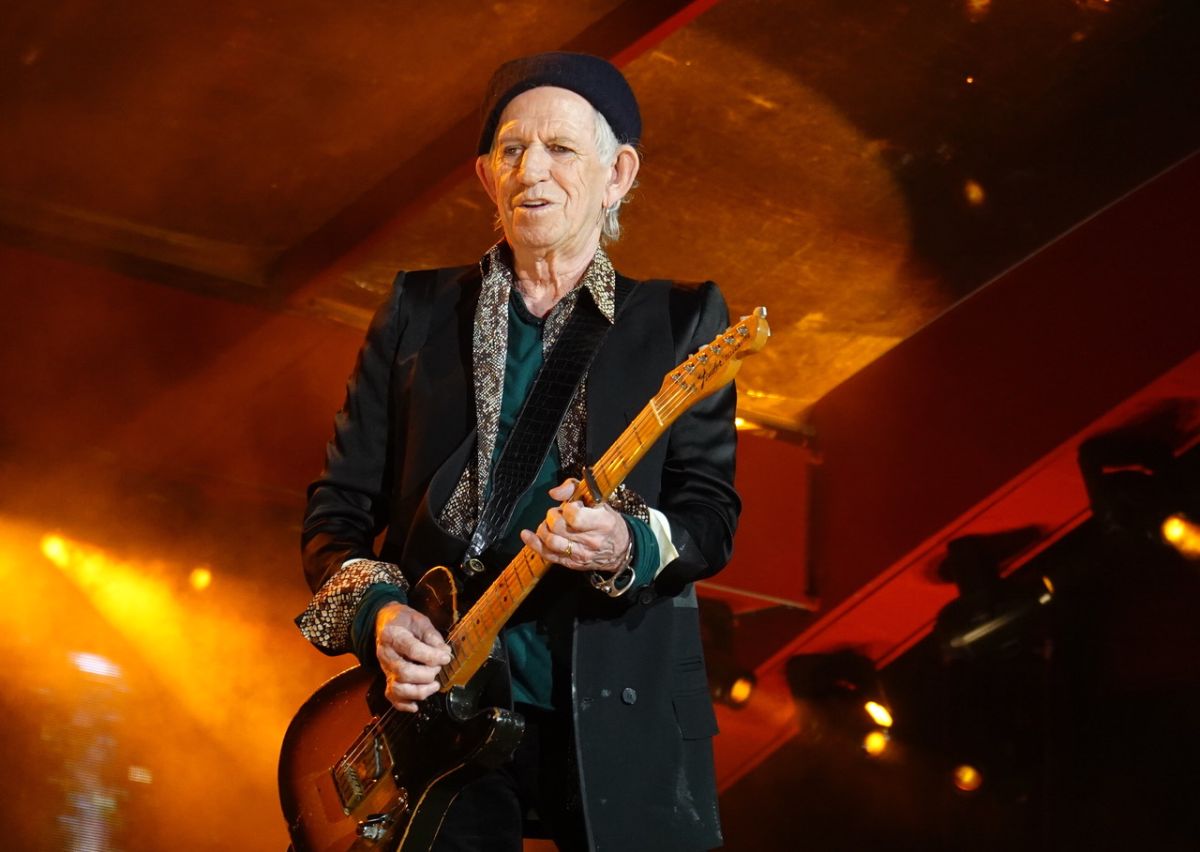 Photo by Hendrik Mulder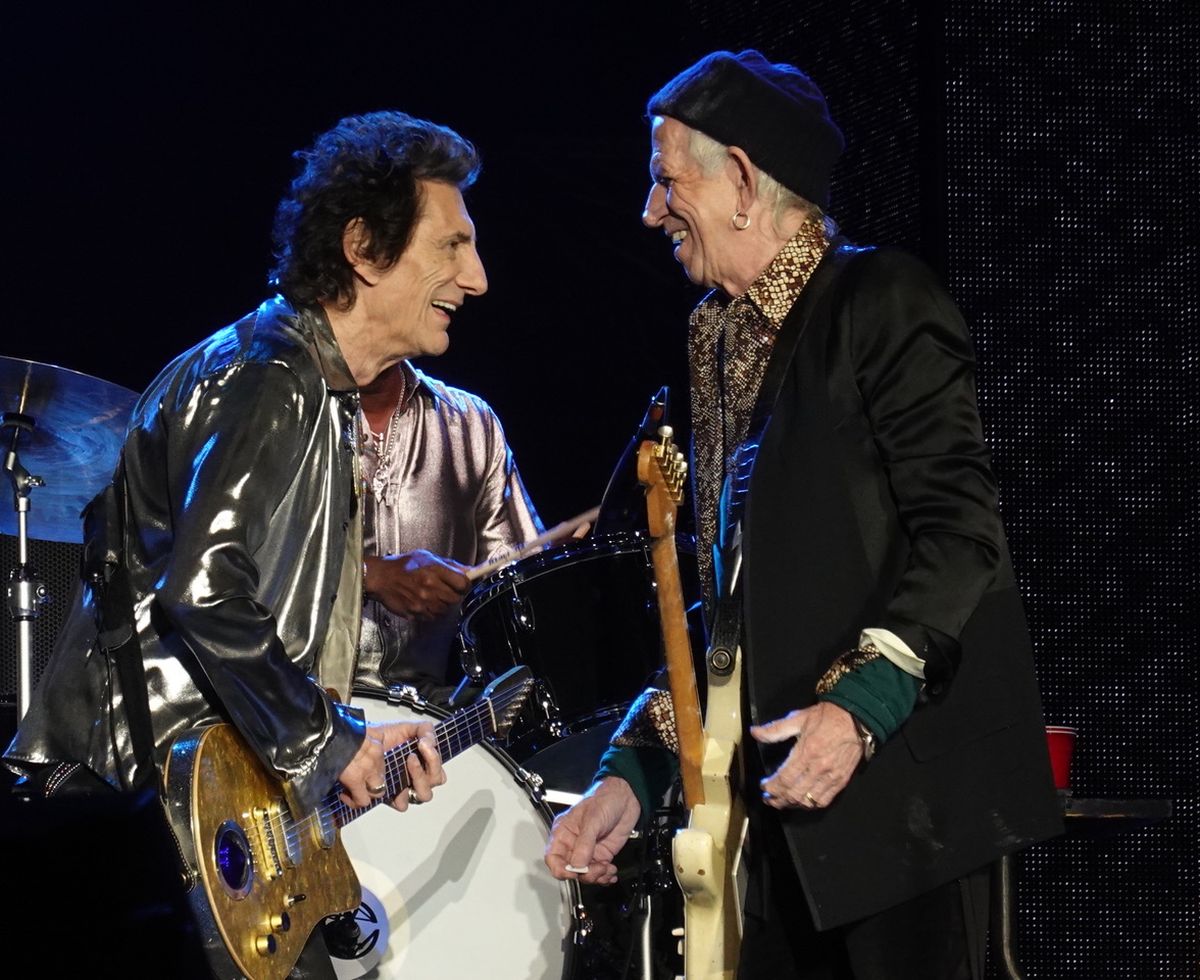 Photo by Hendrik Mulder
---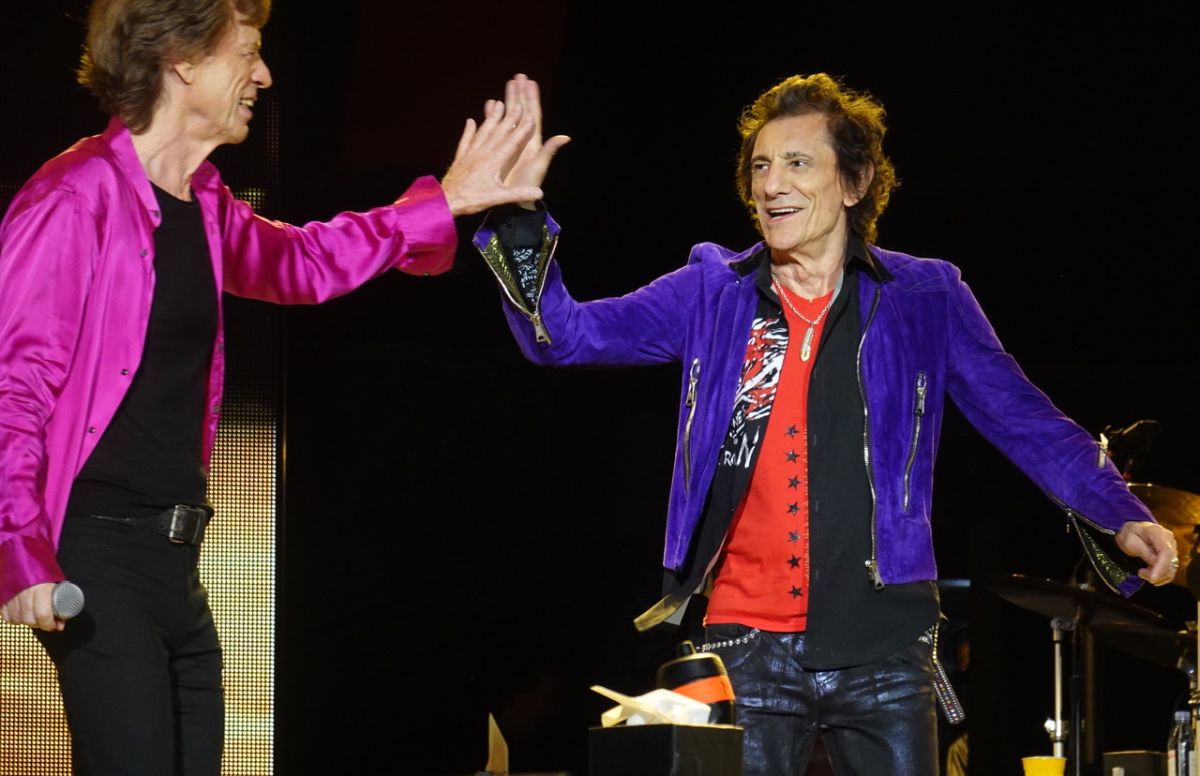 Photo by Hendrik Mulder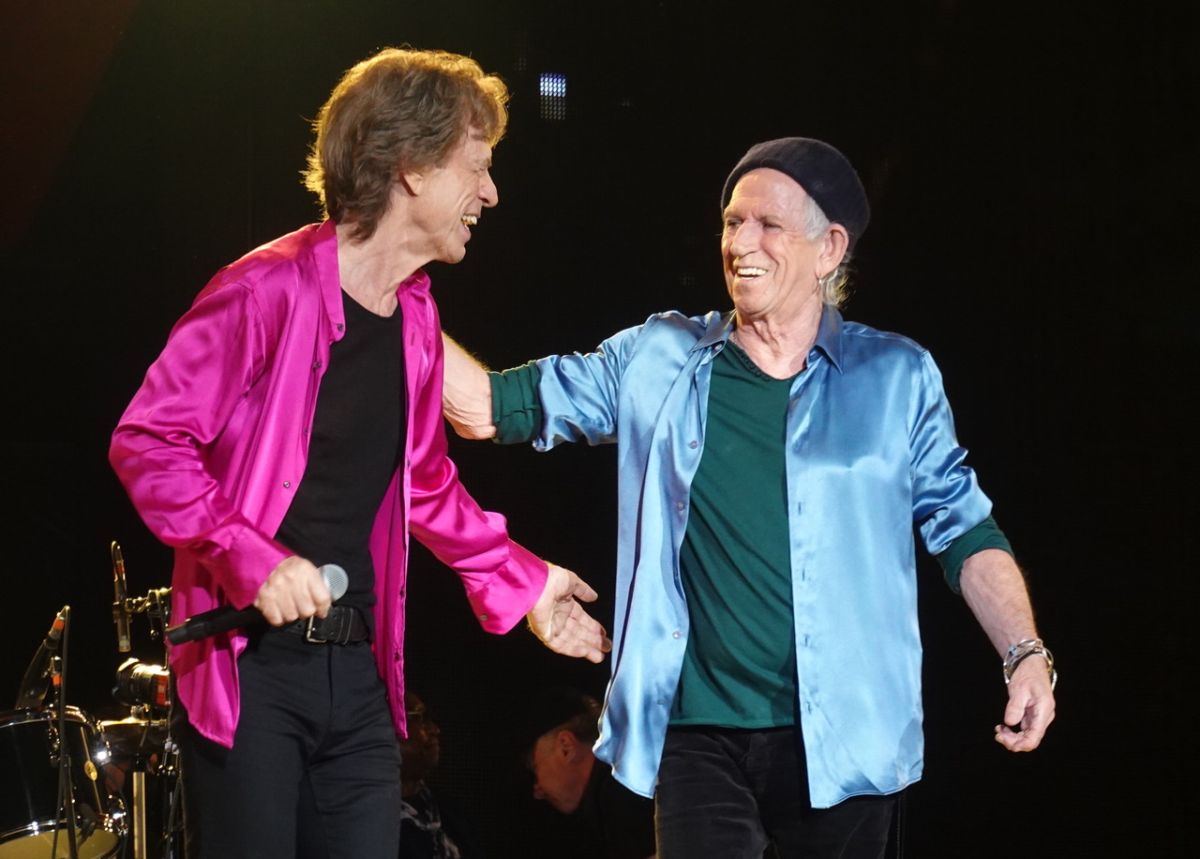 Photo by Hendrik Mulder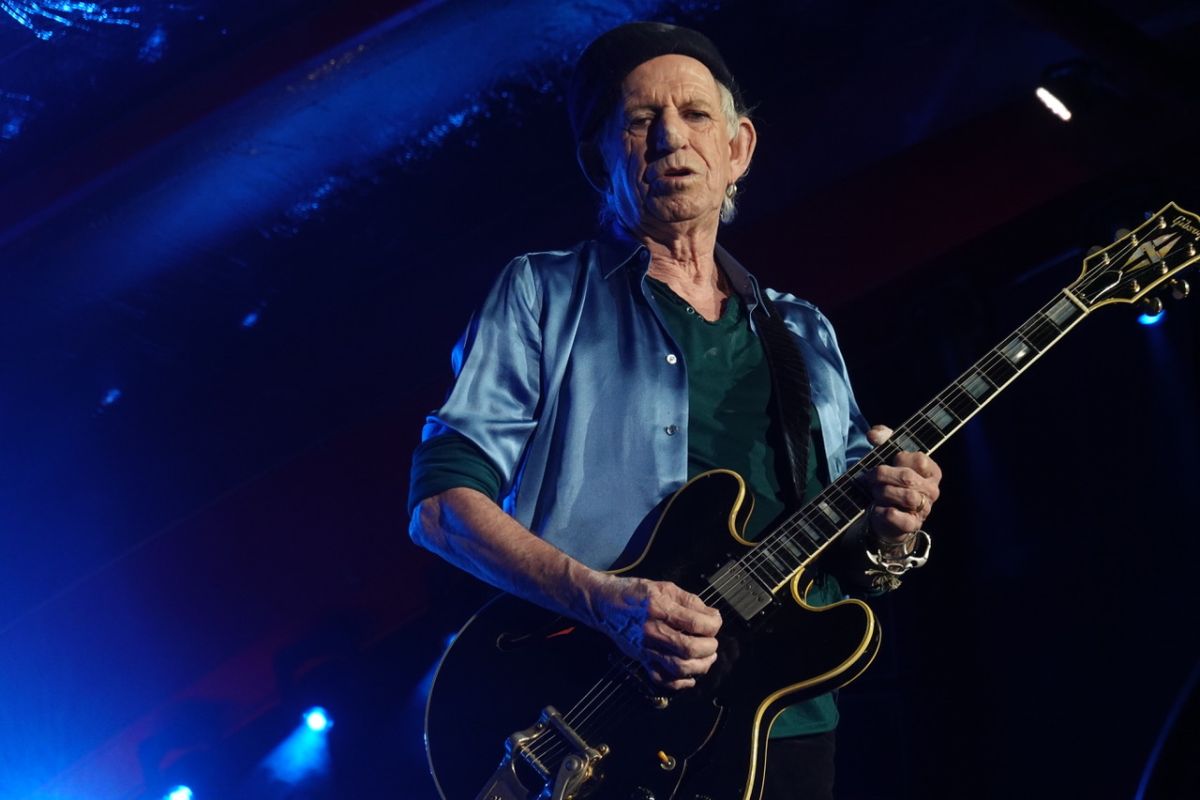 Photo by Hendrik Mulder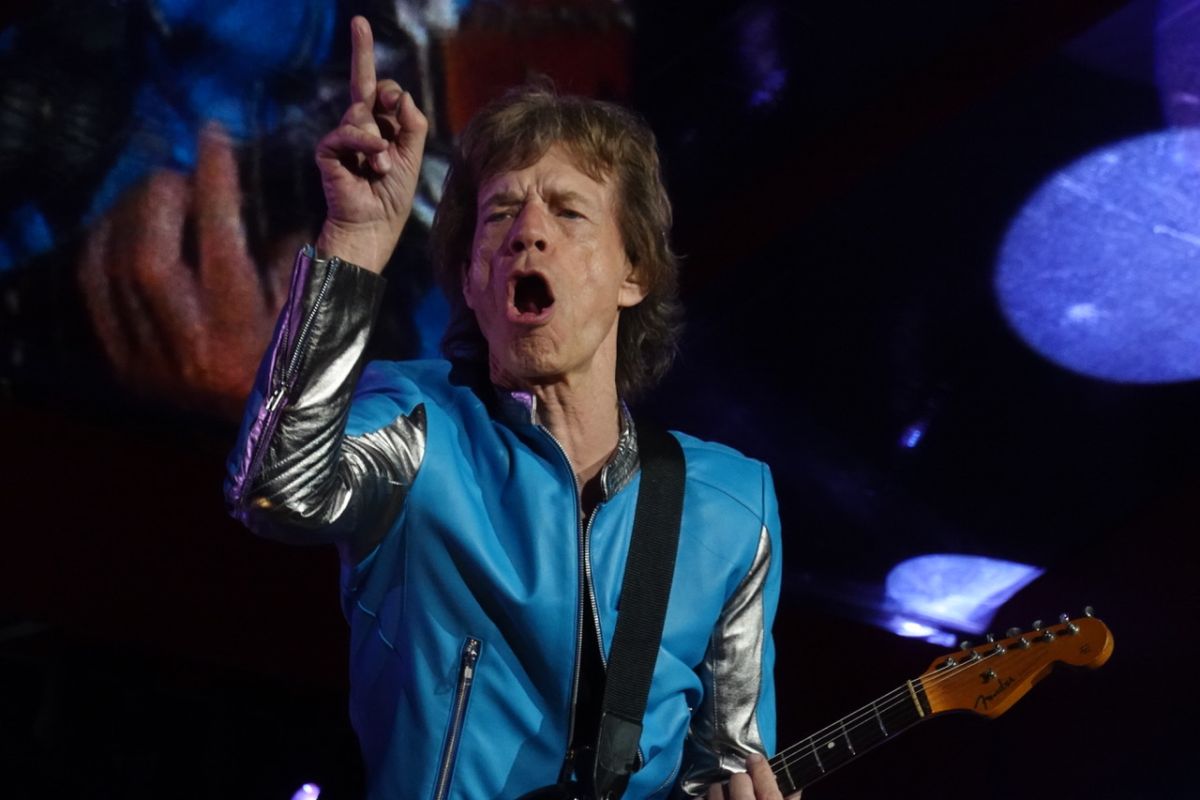 Photo by Hendrik Mulder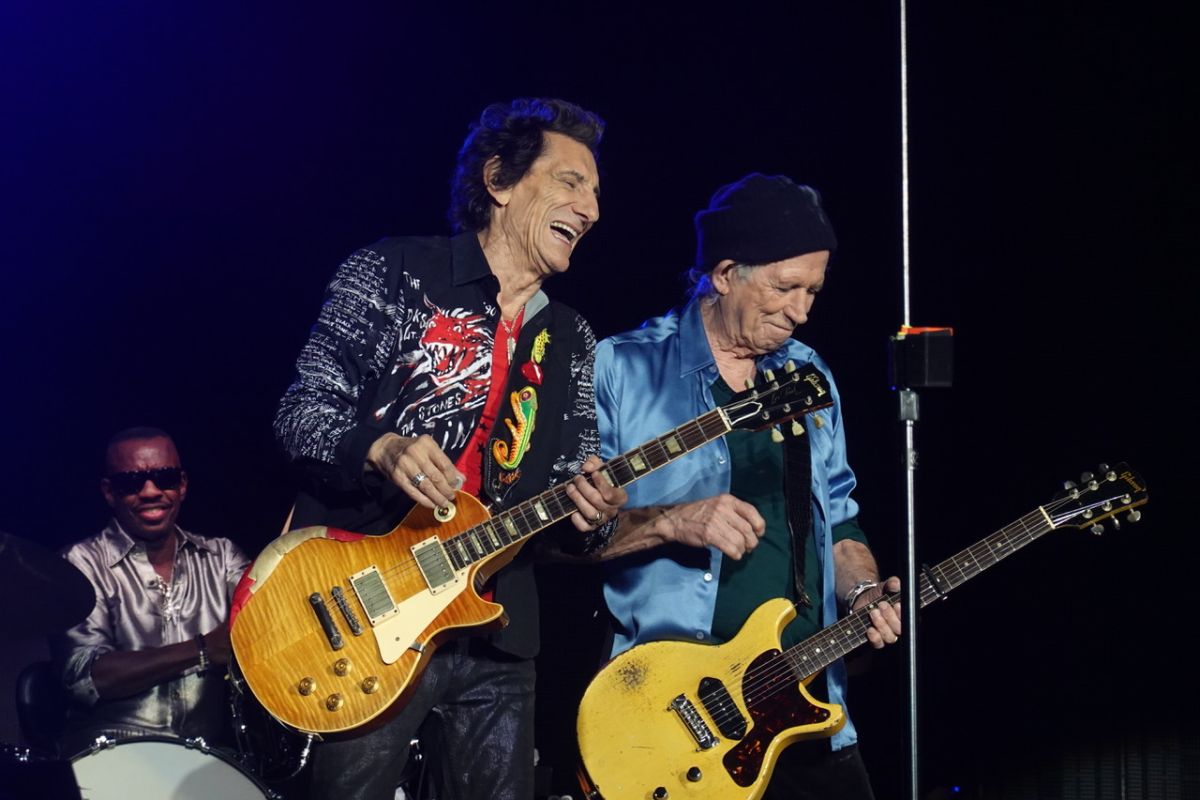 Photo by Hendrik Mulder
---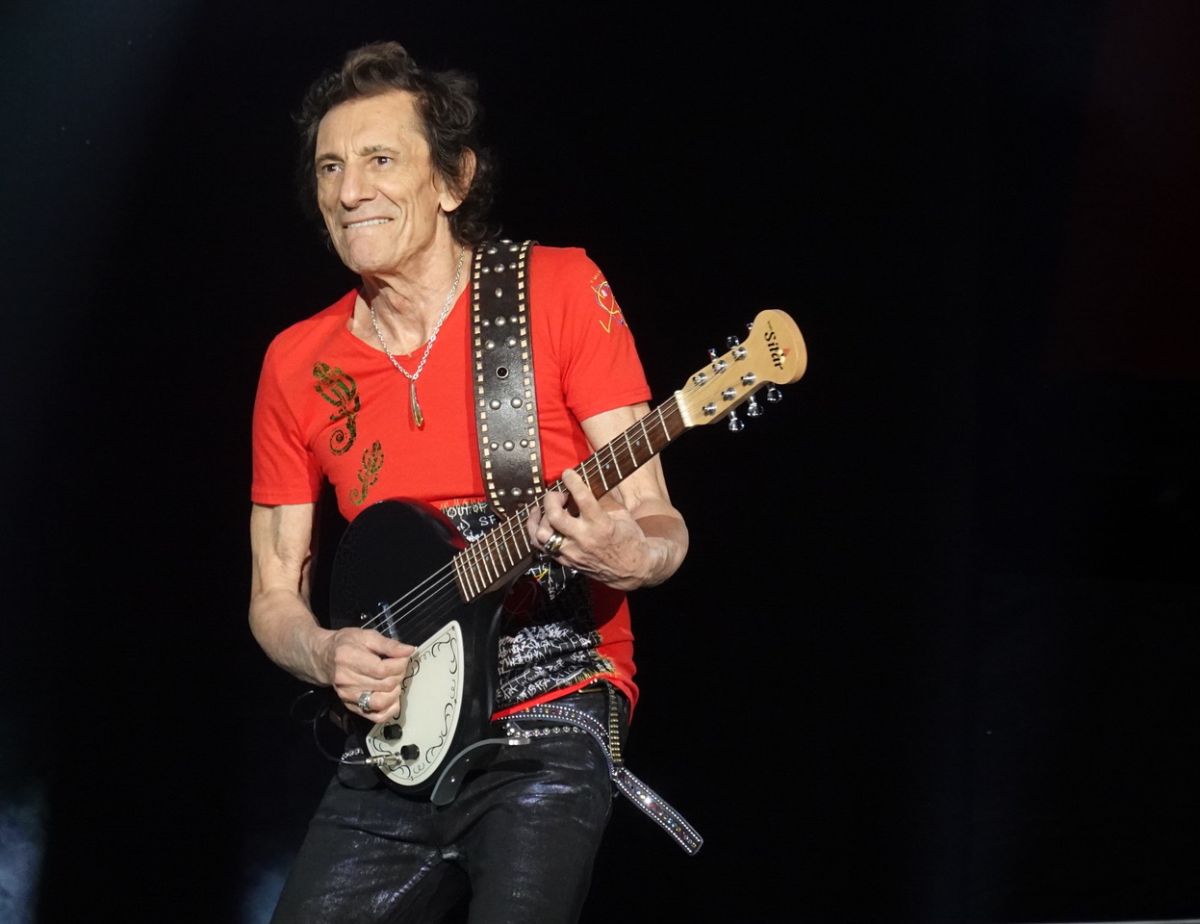 Photo by Hendrik Mulder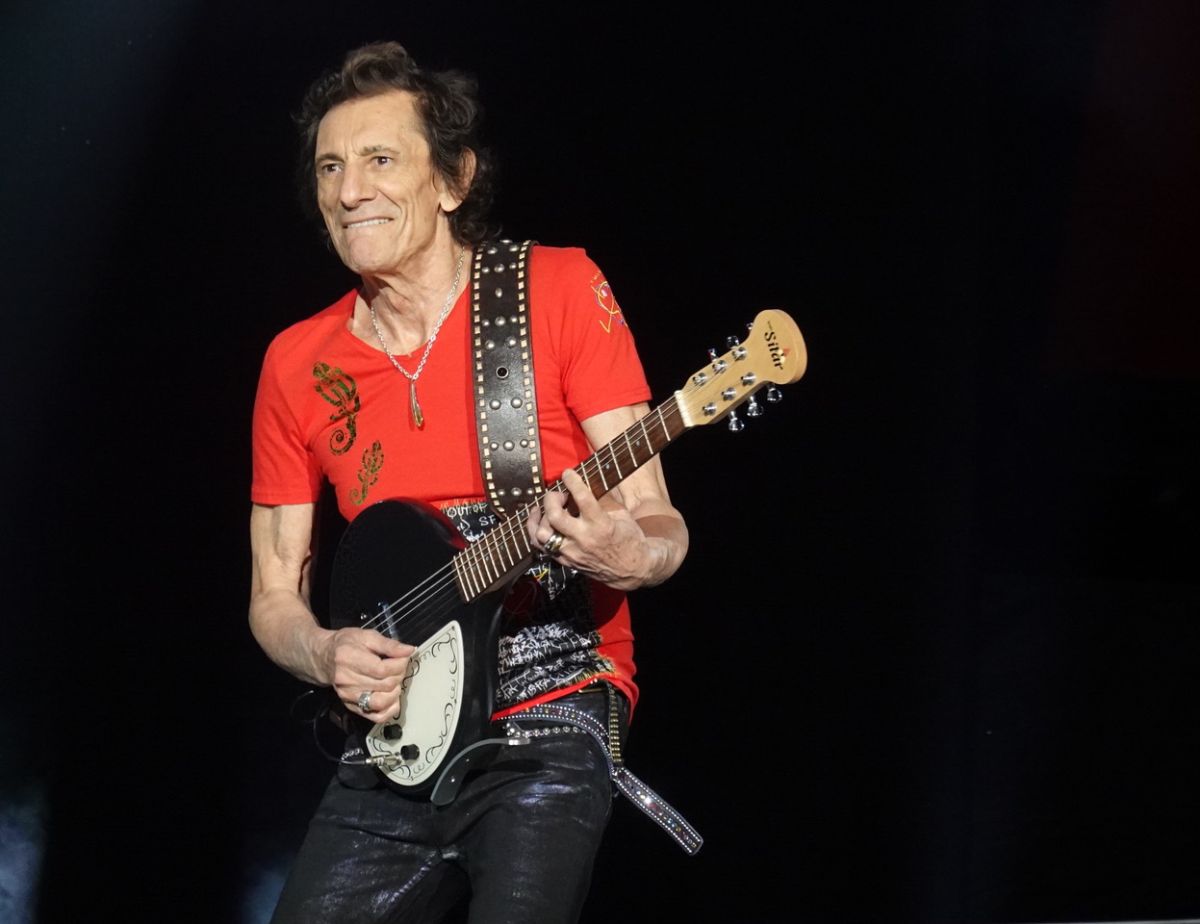 Photo by Hendrik Mulder
---

Photo by Jim Pietryga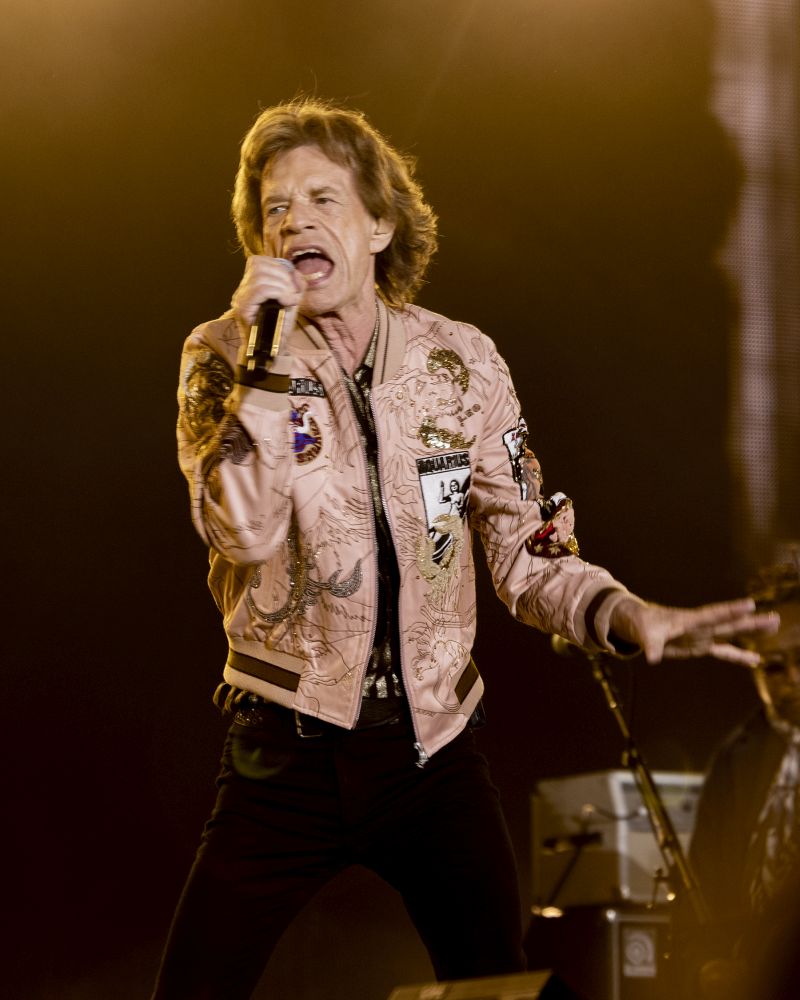 Photo by Jim Pietryga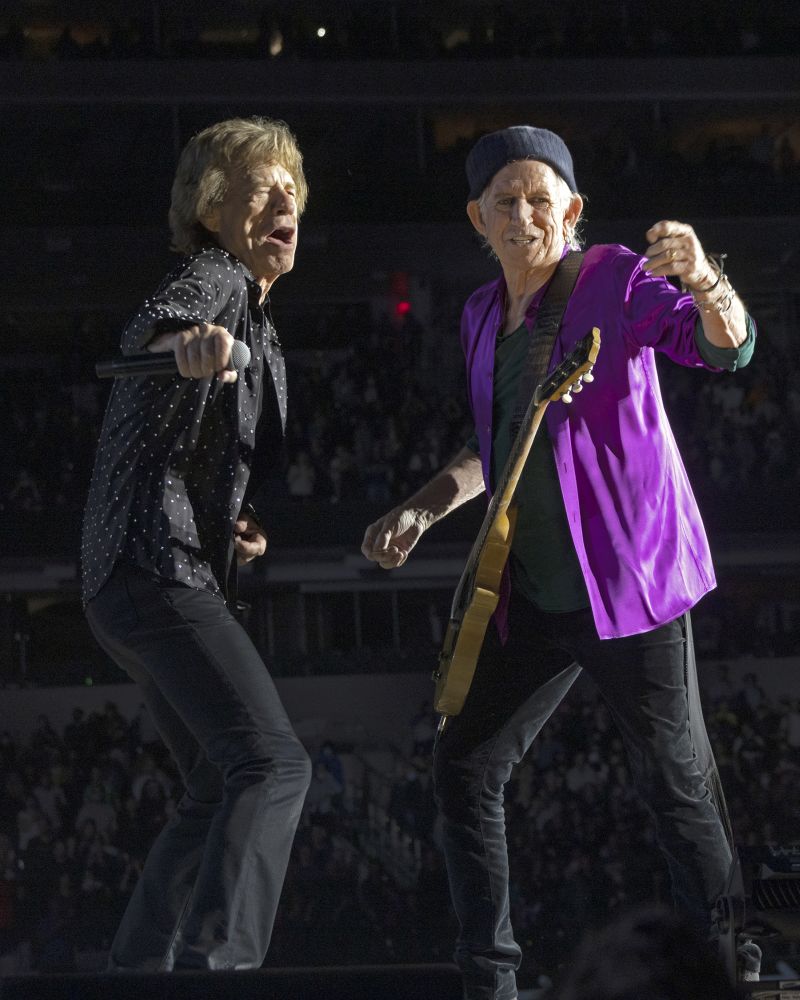 Photo by Jim Pietryga
---
Links
---
Reports please!!!
Please send your comments, reviews, links and more to:

[email protected]

IMPORTANT! Reports and pictures are welcome, for editorial review/publication. Please send them as soon as possible after the show. There is a limit of approx 30 photos per report/show in order to speed up browser load time. Updates of the editorial reports pages will mainly be done within 2-4 days after the show has been performed.
For publishing details and policies see : IORR editorial reports - pictures and reviews
---
This page will change over the next few days, as you and other fans send reviews, set lists and reports. Please send your e-mail to IORR. Thanks! For details and great photos from the Rolling Stones and their World Tour get the IORR magazines.




It's Only Rock'n Roll 1980 - 2021
© The Rolling Stones Fan Club IORR