---
These are the latest Rolling Stones news and updates for you! IORR is a non profit fan club run by fans for fans. All parts of the It's Only Rock'n Roll web site is copyright of The Rolling Stones Fan Club. When using information from this site, please include a reference to IORR and the main web address www.iorr.org.
---
---
The Rolling Stones
SoFi Stadium
Los Angeles, CA, USA
Sunday October 17, 2021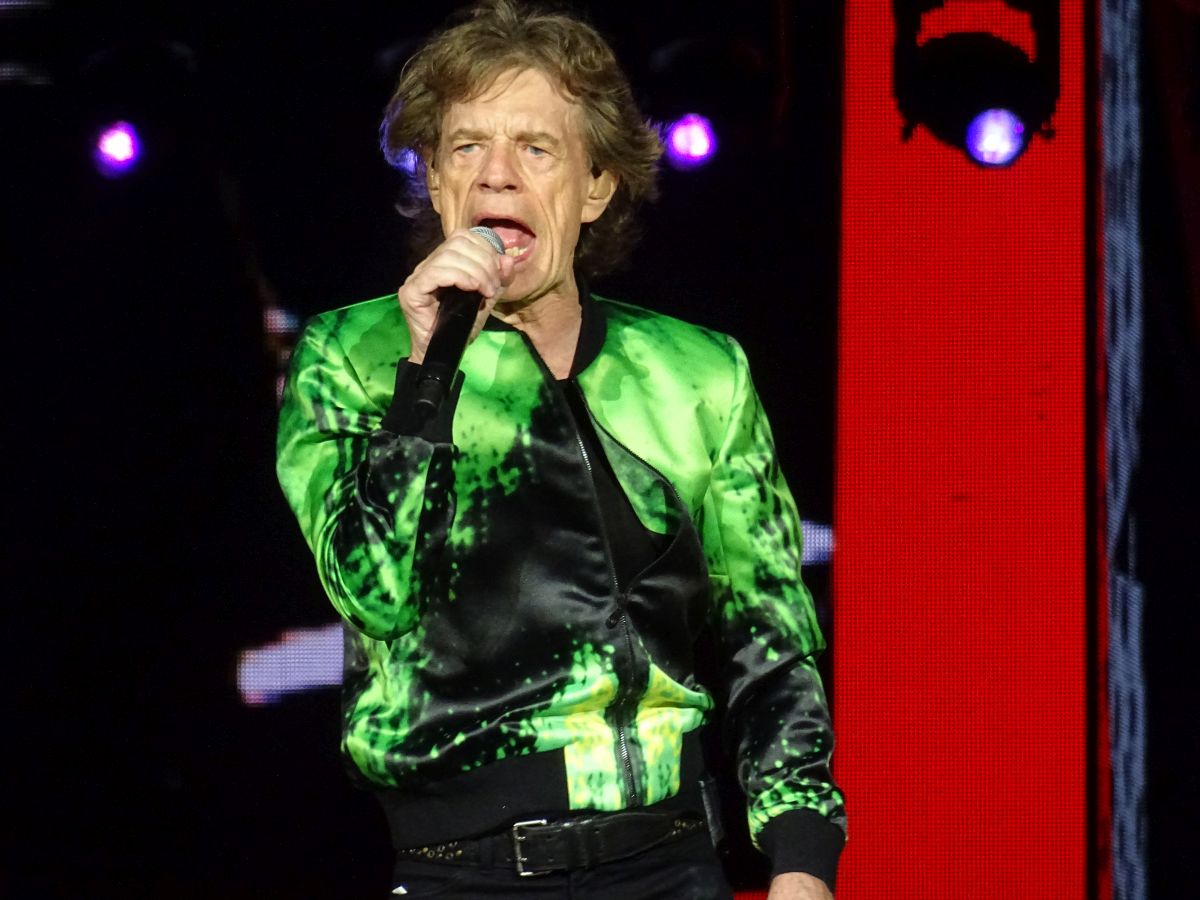 The Rolling Stones live at SoFi Stadium Los Angeles CA USA, October 17, 2021 - Photo by Bjornulf Vik IORR
The set list
Street Fighting Man
All Down The Line
19th Nervous Breakdown
Tumbling Dice
Beast Of Burden
Wild Horses (vote song)
You Can't Always Get What You Want
Living In A Ghost Town
Start Me Up
Honky Tonk Women
--- Band introductions
Connection (Keith)
Before They Make Me Run (Keith)
Miss You
Midnight Rambler
Paint It Black
Sympathy For The Devil
Jumping Jack Flash
--- Band off stage
Gimme Shelter
Satisfaction
---
Show start :  8:47pm
Show end   : 11:02pm

---
Live pre/post show comments:
Los Angeles #2 show live updates - Sunday 17-Oct-2021
---
Review by James Setran
After a heavily applauded tribute to Charlie from the packed Stadium, the Stones burst onto the stage ripping out a very powerful Street Fighting Man. The Stones and the crowd were ready for this night. Everything was right on until "Oops" the guitar techs couldn't find the 12 string acoustic guitar for Wild Horses. Mick said "We have something like 75 guitars" with a smile. That's fine, we got an electric version that sounded great.

Living In A Ghost Town sucked the life out of the crowd, most everyone just sat down. The Band quickly recovered with a very rockin' Start Me Up!

Keith was in a great mood and at one point looked out at the crowd and said "How special This is" he really seemed to be reflecting on performing. I knew Miss You was coming and dreading it. Seems to keep showing up like a IRS tax bill. Precious time that could be used for something like No Expectations and Hand of Fate or??? But hey, Miss You started and the crowd was dancing....wait a minute, this sounds new and different, like way better different.

Midnight Rambler was so powerful it was almost like the crowd was being assaulted!! Big time evil, evil sound. What a hot version indeed!! If you are into the Stones, even a little bit, pick up your tickets to see these guys.

This was our 1st Stones show for 2021. Next stop for us, Vegas.
---
Review by Steve Fryer
I've seen the Rolling Stones every tour since 1978 (yes, I threw my shoes onto the stage at Anaheim Stadium on that "Some Girls" tour), and I've written reviews of their shows at The Forum and at Dodger Stadium for the Orange County Register so I've got a good working knowledge of their live work.

Last night, the second of the two shows at the massive Sofi Stadium, was an excellent show. They played with more power than anticipated. Steve Jordan's hands are not as quick as Charlie Watts' but he pounds the skins well enough and propels the band just fine. He is more than capable as the substitute.

Highlights were the "Connection/Before They Make Me Run" choices for Keith Richards Time ... "Beast of Burden" which I never thought I'd hear live again ... "All Down the Line" is a personal favorite and another wonderful surprise ... "JJF" rocked as hard as ever ... "Ghost Town" is very good live (interesting that on recent tours those newer songs, "Don't Stop" and "Doom and Gloom" were some of the better-played songs on those given nights) ... and "Midnight Rambler" was strong and tight.

Jagger had the sniffles, hit the tissue box a few times, but sounded great and when is that 78-year-old going to publish a health and fitness book?!?! Good lord, the energy and lithe moves are still there.

Richards and Wood were outstanding. One of Wood's best nights in Southern California.

Funny bit ... "We've got 75 guitars back there and we can't find the 12-string" so Richards did "Wild Horses" on his Fender Telecaster. Sounded fine.

Funny aside from Jagger, a few songs into the show, when discussing the huge Sofi Stadium and it's infamous traffic in/out issues ... "If you want to get home by midnight, leave now."

Well, this could be the last time ... Every tour since '89, I've waved good-bye and said "Thanks for all the good times!" to this band. And they just keep coming back and from what I witnessed last night ... oh, no, not you again!
---
Review by Sparkly Top
Can they possibly get any better or can they possibly have more fun?! Such an amazing evening, from the Wham! Bam! Street Fighting Man and on into Beast of Burden and All Down the Line! Keith was grinning so much throughout the show I was surprised he was able to play his guitar and I love that he put in Connection and Before you Make Me Run.

Mick was super on fire, gyrating gesticulating and grinning almost as much as Keith. Ronnie played with a joyful intensity and the whole band participated in lifting us up from the Pit almost to ground level from the bowels of SoFi Stadium! Every concert these days is a blessing and how lucky we are to still have these guys putting their all and more into each show. If you haven't seen them yet this tour, get out your wallet and go! See you in Vegas! Thank you, Rolling Stones.
---
Review by Bjørnulf Vik, Norway
I have always wanted to see the show from outside the pit, in front of the B-stage, but still be able to be up front. So on this show I was moving around a bit. There were a lot of staff making sure nobody was outside their seats, not crossing the blue lines making the isles free, but as long as you do not stay any place too long, they are fine. At show start there were tons of empty seats up front, then people arrived late, so I moved around. Then at the end of the show, many left, so being up front was no problem. I had the right ticked up front, but did just have to show it one time during the two hours. I guess I have a talent for moving around without bothering others.

The graphics on the screens are simply amazing. Any seat in the stadium should be fine. You see close up camera shots, and I am amazed how professional the visual team is at making camera shots and the graphical works. When Mick said something like The Eagles doing the entire "Hotel California" album at the next door LA Forum, so we will do the entire "Satanic Majesties", the "Satanic Majesties" album cover was up on all the four screens. Well planned joke. Some times I watched the roof of this giant stadium, and I noticed an airplane passing by, on the way to one of the many LAX runways. The roof most be transparent in some way, or may be it is a sophisticated feature of this brand new us 5 billion dollar stadium.

Keith did two fast numbers, very unusual, but great fun. For me it is a bonus to get both Connection and B4... Having Street Fighting Man back in the set was a plus, I need that song every show! The rest was at a high level, may be LA1 was my favorite, but I was at different positions at the shows, so it is hard to compare. Both shows were great, and I will have sweet dreams about the two LA shows for a long time. Thank you for your wine, California, and thank you for two great shows!
---
Review by Alwyn Welch
This was the original LA show, and looked sold out - or as close as you can be in a huge stadium with GA at the back and 2 Pits. Traffic built early but, despite Mick warning people to leave early to avoid getting home late, for us it was easy to get out. We did leave the floor promptly - I'm still unconvinced about the time it takes to get everyone out, for example in an emergency.

The organisation on the ground still leaves much to be desired. We entered by the same gate as LA 1 but our tickets didn't work, despite it being the entry for hospitality. We were told they had changed the access codes so any ticket for the floor needed to enter at the far end of the stadium… luckily the manager at the gates took pity and let us in. I hope they did for the 200 or 300 other people in the same position. Inside some people were being given conflicting advice on how to get to their seats, and walking to and fro as a result.

But such issues are trivia compared to the show. I thought LA 1 was the best I've seen this tour - LA 2 managed, somehow, to surpass it. The energy, smiles and playing of the band helped. They were clearly having a ball. The audience was supercharged. Even a major cock-up when the right guitar couldn't be found for Keith for Wild Horses was largely laughed off and Mick mentioned they had 75 guitars to use, and then reminisced about meeting Keith 60 years ago to the day at Dartford Railway Station. I guess they don't keep a spare 12 String tuned to Open-G, as I'm sure I saw one being checked and assume it had a problem.

I have a suspicion that there was a last minute change of set list. As we waited for the gig to start, a mic stand was placed on stage for Keith - a sure sign that Lets Spend The Night Together would be the opening number. But then it was removed and a 5-String Telecaster was visible. Sure enough they started with Street Fighting Man - lots of very powerful guitar licks and grins from Mick. Then it was into All Down the Line and it became clear the setlist would have at least 2 songs not played on the Tour so far - they are mixing it up.

After another frenetic, 1967-paced, 19th Nervous Breakdown and Dice we got Beast of Burden. "We haven't played this in a long time" - well we heard it at the sound check, so knew there was a good chance in this or the next show. The guitar-lacking Wild Horses was next, sounding a bit like the Forum version from 46 years ago, located 500 yards to the north of the Sofi stadium compound.

Interestingly Keith played more fast numbers - Connection and Before They Make Me Run. So we had 3 songs from Some Girls, but of course not the title track… The rest of the setlist is predictable, but what made this show standout was the pace and enthusiasm with which all band members played: Mick pulling Bernard centre-stage to duet on Burden; Sasha bashing it out on Shelter; 2 consecutive keyboard songs for Tim (Horses and YCAGWYW); Chuck well up in the mix, and a delightful coda to YCAGWYW; Karl and Tim doing the duelling saxes, and Darryl another bass tour-de-force complete with chest-bump with Mick on Miss You. Even Matt, sometimes a little understated in the mix, came through strongly.

Mick of course was brilliant - lapping-up the adulation and love from the energetic LA crowd - it must be the California sun or something in the water… However three people really stood out on the night. Ronnie, playing some great solo's with hints of his '70s and 81/82 Tour fluidity, seemed to be both enjoying himself enormously and on top form. Keith's vocals and playing were also top notch. Rambler stands out (as usual): they could play an album-speed Rip This Joint on this form. He seemed genuinely happy and appreciative. And finally Steve Jordan - he missed the cue from Mick a couple of times for drum fills at the end of songs, but it has to be said that he is now seriously enhancing the performance of this band.

The Eagles were playing at the Forum next door: I'm told a fairly sterile gig environment with the audience mainly sitting and photos/videos strongly discouraged. Mick suggested, not for the first time, that the Stones might play/had been rehearsing all of Satanic Majesties, but didn't have enough acid to get it show-ready… He's joking, but some of us would love to hear that set just once!

So, goodbye to the West Coast on this tour. Two fantastic gigs, hard to differentiate but LA 2 marginally wins. This could well be the last time we see the Stones this far west - but on this form who knows - I bet they don't. Anybody with any doubts about whether these guys can hack it should put those aside. They get a few days extra break before heading towards the winter in Minnesota next weekend. They deserve it.
---
Review by John Bielusiak
This was my 3rd show of the tour & I have to say it was the best so far. Having scored Pit tickets for Charlotte, I was on cloud 9 when my Lucky Dip tickets pulled Pit 2. I had met up with MisterDDDD from iorr (a great guy & friend). Nothing seemed to go right yesterday. I was very anxious with nervous anticipation. There were four of us & we were going to take the metro bus down to the stadium. I had my stupid phone in airplane mode to charge it faster & I wasn't getting Mike's messages. Finally when I realized it, Mike had already took the bus. Anyway, we finally got to the stadium after a lot of walking . The place is enormous.

This was, by far, the closest I have been to the catwalk, maybe some 30 feet (9 meters). The show was phenomenal from start to finish. Everybody was in good spirits & looked healthy & my views were awesome. I'm glad they put "Street Fighting Man" back as the opener. It fits nicely. They played "All Down The Line", which was unexpected. I loved it. They even played "Beast of Burden", one of my favs. It was funny just before the start of "Wild Horses", Keith approached Mick & said something to him. It turns out they had "lost" a guitar for the song. While everybody was looking for it, Mick joked that we have something like 75 guitars & & gave a smile. To pass the time, Mick said that October 17th marked exactly 60 years since he & Keith first met at a train station 60 years ago. That was a nice piece of trivia. As Bjornulf said, I don't think there is a bad seat in the house. The towers, the visuals & graphics were simply stunning

The band has incredible stamina & they are extremely professional. I tried to keep my eye on all the band members the best I could as they are all important to the show. Of course, it was hard to take your eyes off Mick. He truly defies ageism. It was hard keeping track of him as he was all over the stage. He is the only 78 year old I know that can move like that. And when he ran down the catwalk. Wow!! I was kind of surprised Mick used the "F" word about three times. Once when he said something about this show was going to be "F....g" better than Thursday's show. It didn't bother me. I just don't think I heard him use the word before. I could be wrong. A lot of people have said they don't like "Living in a Ghost Town". I like it. I like the lyrics & beat to it. Of course, Ronnie & Keith. People just love them guys. It was quite crowded & so many people fiddling with their phones. If only they would savor the moment. If the Stones are slowing down, there was no evidence of it last night. Once last thing I was really close to getting a set list from one of the roadies at the end of the show.
---
Review by Dean Goodman
Pretty beat up? Sunday's show started strongly with "Street Fighting Man" and a blistering "All Down the Line," but Mick was unable to keep his promise that "tonight's show's gonna be even fuckin' better" than Thursday's masterclass in rock 'n' roll.

The lads could not sustain the momentum consistently, and songs such as "Wild Horses," "Start Me Up" and "Gimme Shelter" dragged notably. I guess they were still aching a bit after Thursday's workout.

Steve Jordan was pretty much perfect, and he channeled John Shaft meets Isaac Hayes with the 70's vibe of his orange shirt complemented by half the stock of the local Harry Winston's draped around his neck. Mick was unstoppable as usual. These guys are like hummingbirds with 400 bpm heart rates.

Keith and Ronnie? Do they give it their all? I don't know. They do enough to get by. If you put a stool on stage, Keith will sit on it, as was the case during "Living in a Ghost Town." His "Gimme Shelter" intro sounded like backstage noodling that wasn't intended for public consumption. Maybe I'm underestimating their minimalist approach. They certainly seem happy enough, and Keith goes out of his way to offer frequent affirmations to his weaving partner. Again, Keith offered homespun wisdom during his uptempo turn in the spotlight, revealing that "It's only when you get up here, you realize how important it is."

"Beast of Burden" was a popular addition to the set list, and I enjoyed Mick's duel/duet with Bernard Fowler at the end. Bernard almost missed his cue, so busy with his instruments that Mick had to get his attention and remind him to come center stage. It's all wonderful improv, as is the now-standard coda to "You Can't Always Get What You Want," in which Mick sings "You Can't Always Get" and the singers finish it off.

By the way, Mick called us the "Choir of Inglewood" on account of our contributions to the latter song. And I almost thought he was going to blow our minds when he started talking about Their Satanic Majesties Request. Of course it ended with a cheap punchline about taking too much acid, and I expect most people had no clue what he was talking about. I was slightly outraged that he mentioned "the Eagles" at a Stones concert.

"Wild Horses" was interesting until the song started. Keith apparently wanted a 12-string guitar, but ended up with the Telecaster that he usually plays. During the fruitless search among the 75 or so guitars on hand, Mick informed us that today was the 60th anniversary of the fateful reunion between Mick and Keith at the Dartford train station. Keith stood proudly next to him and whispered something into his ear. I don't know why he couldn't have shared it with the rest of us. And there's surely no way to confirm the date, but why not add another myth to the collection. The five-minute song seemed to go on forever. This is one where Steve might want to consider cracking the whip.

Some things were fun and they had little to do with the Stones' performance. I learned some choreography from a Stones buddy, that when Mick sings about the sun being blotted out from the sky you're supposed to hold out your arm and blot out the imaginary sun. Cholly Atkins got nothing on this fella. Our Argentine friends had their own show going on in the GA part of the floor, much to the amusement of the gringos. And, lest we forget, kudos to my "kumpel" and noted Stones photographer Jim Pietryga on attaining his 100th show while also trying to be a responsible adult.
---
Review by Mark Seidman
Wow! Just wow. This was my 30th Rolling Stones show, going back to the L.A. Forum in 1969. I was lucky enough to be right there for the L.A. Friday Night show in '75 and other hot shows. I've seen good shows, great shows and a few exceptional shows. (There are no Stones shows that are anything less than good.)

I went to the first L.A. show on Thursday. To me, it was a good show with great moments. But the second L.A. show was absolutely exceptional.

With the band opening with LSTNT on night 1, I knew we'd kick things off with SFM. I knew Keith would come out on fire, but even with very high expectations, I was surprised how Mick got into overdrive right from the get go. What else can you say about that guy that hasn't already been said on this tour. Just boundless energy. How old is that guy?

The whole band seemed to be committed to delivering their very best on this night. Jordan brought the fury. Jones, rock solid with bigger grins on this night. Bernard doing the duet on Beast of Burden. Sasha hotter than hell on Shelter. The horns, Chuck you get the idea. Woody, who has carried the band on more than a few nights, seemed to know that he'd need to bring his A game just to keep up.

My wife, who has gone to about 15 shows with me, knew this was a top tier show. She's not as much of a rabid fan as me, but as we walked out, she put it simply. She said "every one of them was totally in it, and totally on it." Standouts for me were SFM, All Down The Line, Rambler (as always), and Shelter. And the hilarious moment with Keith's missing guitar added a bonus smile.

60 years since the magic meeting on the platform. Maybe that had something to do with it. I don't know, but I do know this: This was an exceptional Rolling Stones show... and that's saying a lot. Right up there with that Friday night in 1975. To me, this one gets its own title: "L.A. Sunday Night."

Final note: Since 1999, I've been pretty sure that I was seeing my last Rolling Stones show. And there's a good chance this was my last one. And if so, my last one was a great one. But if I've learned anything, I've learned this: Never, ever bet against The Rolling Stones.
---
Review by Mike, Riverside, CA
The LA shows were outstanding. We got to hear both soundchecks and get a little preview. The setlists were great as well as the sound! We moved down to the second level where the fans were on their feet, shake your tailfeather baby….. to the greatest music made! I enjoyed Sun. a little more because I was very close to the stage and speakers. This show was #74 for me. We have Vegas in a few weeks which is fun with fans from all over the world. Will they be back in 2023? .........I don't really know! Enjoy while you can!
---
Review by Art Lewis
Street Fighting Man is a great opening song that along with Mick's punching fists really gets the crowd going. Very nice to hear All Down The Line for the first time since 2016. Beast of Burden was great. Before the fan vote song - Wild Horses - there was a pause - Keith didn't have a guitar. Mick said Keith was looking for a 12 string guitar. Mick joked we have like 75 guitars backstage. Mick used this moment to mention the history of this show, the 60th anniversary of when Mick and Keith ran into each other at the Dartford railway station on October 17 1961. The station has a plaque commemorating this meeting. The Rolling Stones twitter later tweeted out a picture saying 60 years on the same train 17 October 1961-2021. Such a blessing to be performing for so many years and celebrating the night with a capacity crowd on the world's most expensive stage as Mick later mentioned the cost of the stadium $5 billion USD.
---
Review by Blake Toland
This special night marked my tenth time seeing the greatest rock and roll band in the world... The Rolling Stones. I was really hoping to get to this number and the stars aligned once again for me. I have written reviews on this site, my first being in 2006 at Dodger Stadium. Almost 15 years later we find ourselves at the incredible So Fi Stadium in Los Angeles. Mick Jagger even welcomed everybody to the new 5 Billion Dollar Stadium and the place really is a sight to see.

It was a jaw dropping experience from beginning to end. I decided to purchase tickets in the 200's section with a slight limited view and I am glad I did. I had a perfect view looking straight down each runway on the side of the main stage and of course the runway out to the 'B' Stage area in the middle of the stadium. I could not believe how high up the top level was being the 500's, so I was happy to be down below instead.

Usually when I type up a review I discuss each song but I kind of wanted to do things differently this time. What can you say... seeing The Rolling Stones live is like nothing else. Mick, Keith and Ronnie are having the time of their lives up there and that is all that matters. It truly is sad not seeing Charlie on stage with them but he is there in spirit and there is no question about it!

I was fortunate to have attended their show in Glendale/Phoenix in 2019 which I believe was his second to last show performing with them. My personal favorites are Tumbling Dice, Honky Tonk Women and Sympathy for The Devil. The fan vote for the night was Wild Horses which was fantastic. The energy was incredible, the band was incredible and the fans were incredible at this raucous second night in Los Angeles.

As mentioned earlier, this was my tenth time seeing The Stones. I am 35 years old now and when I attend a Stones concert, it's not just a concert... its family to me and meeting all different Stones fans from around the world. I want to thank Bjornulf Vik for taking the time to read my reviews as well. The Rolling Stones have made a huge impact on my life and look forward to the future. There is nothing in the world like a Rolling Stones concert. Just keep rolling...
---
Pictures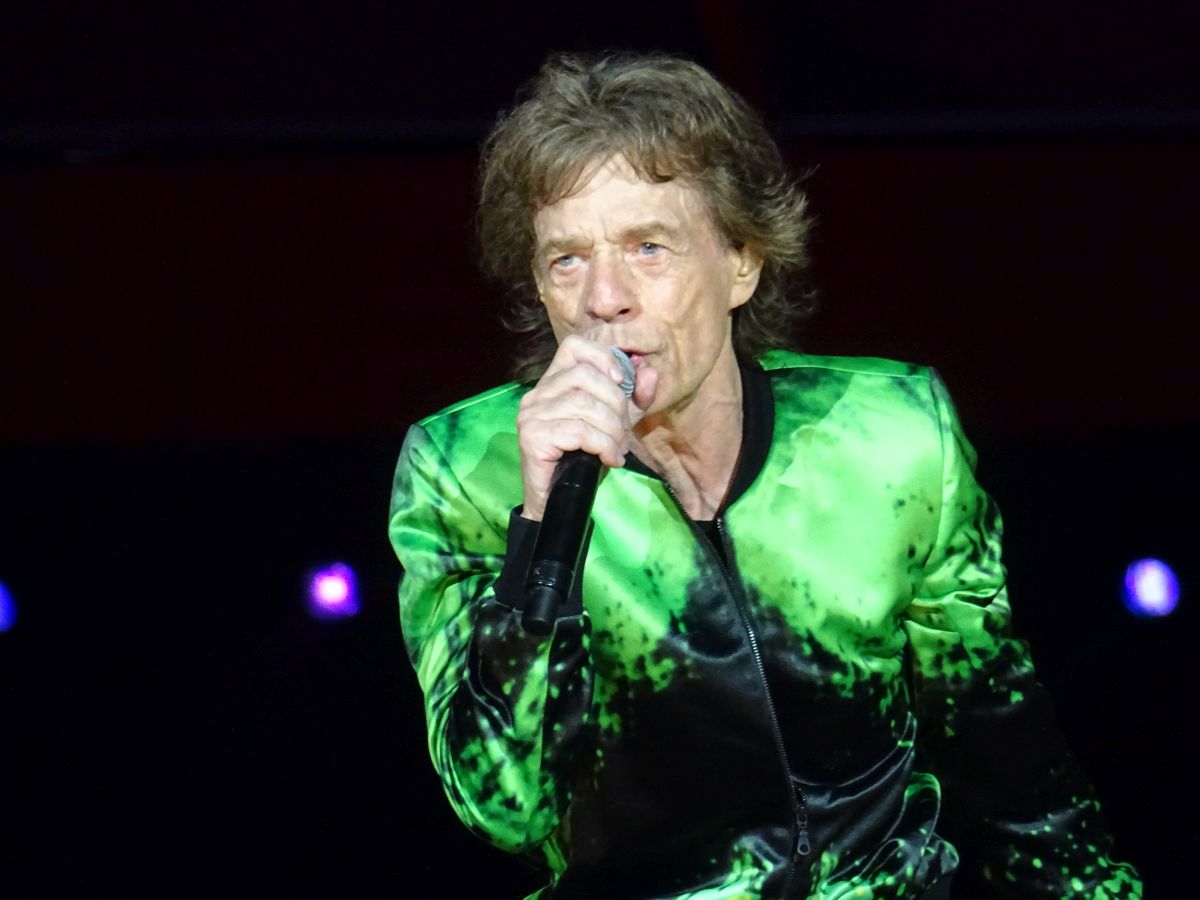 Photo by Bjornulf Vik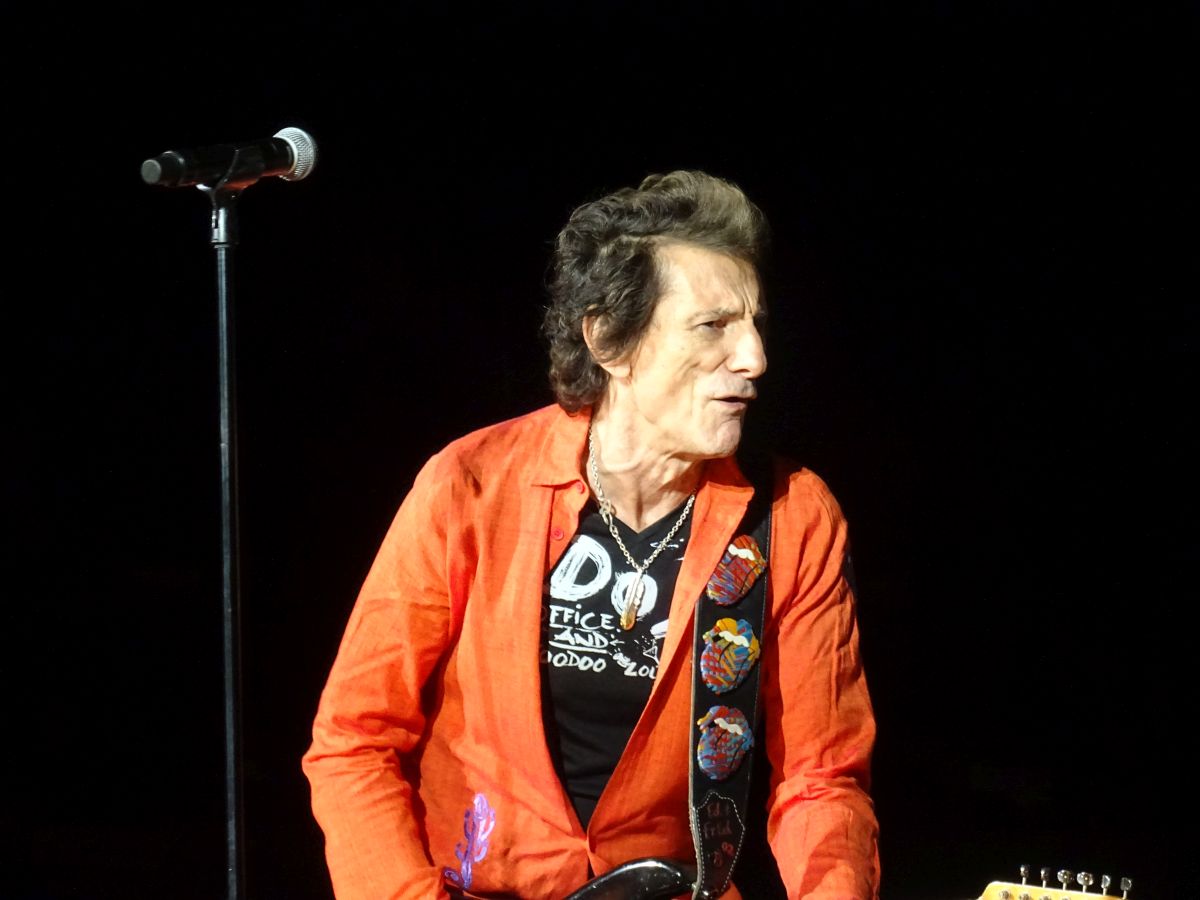 Photo by Bjornulf Vik

Photo by Bjornulf Vik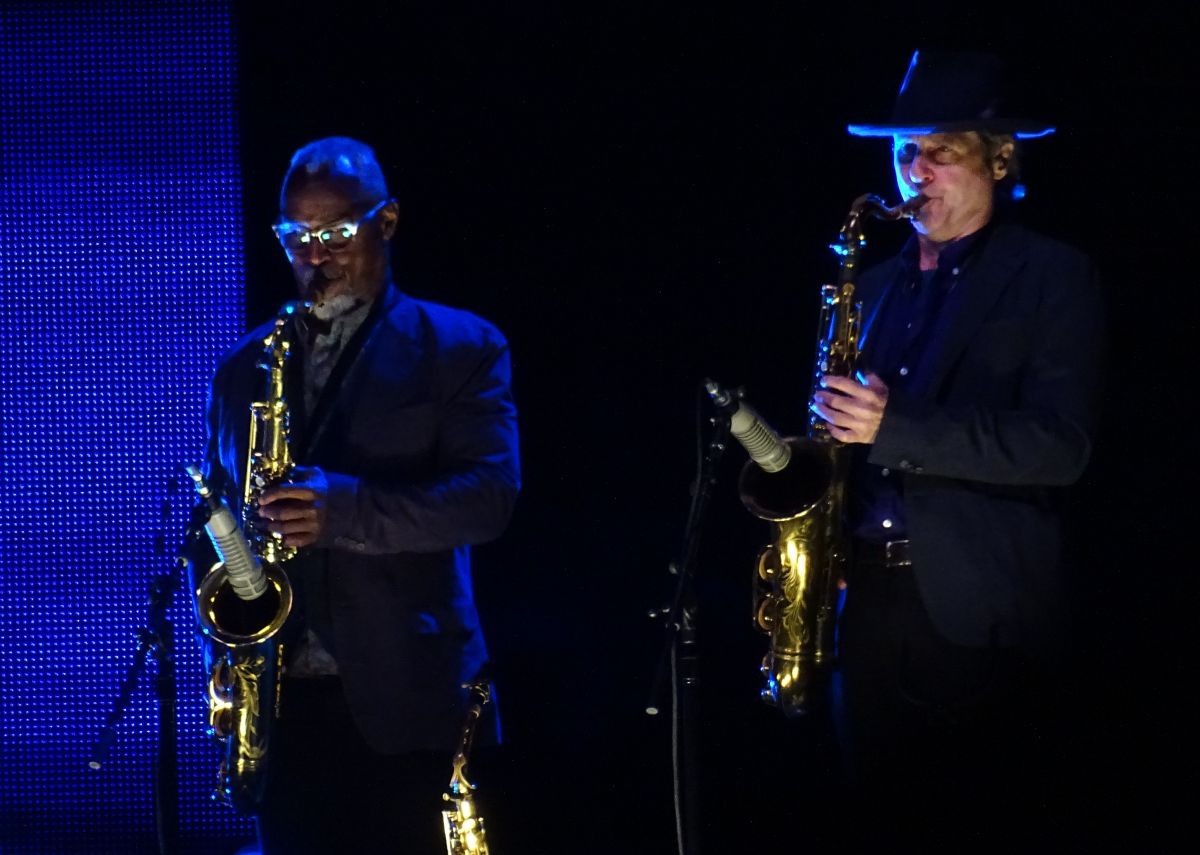 Photo by Bjornulf Vik
---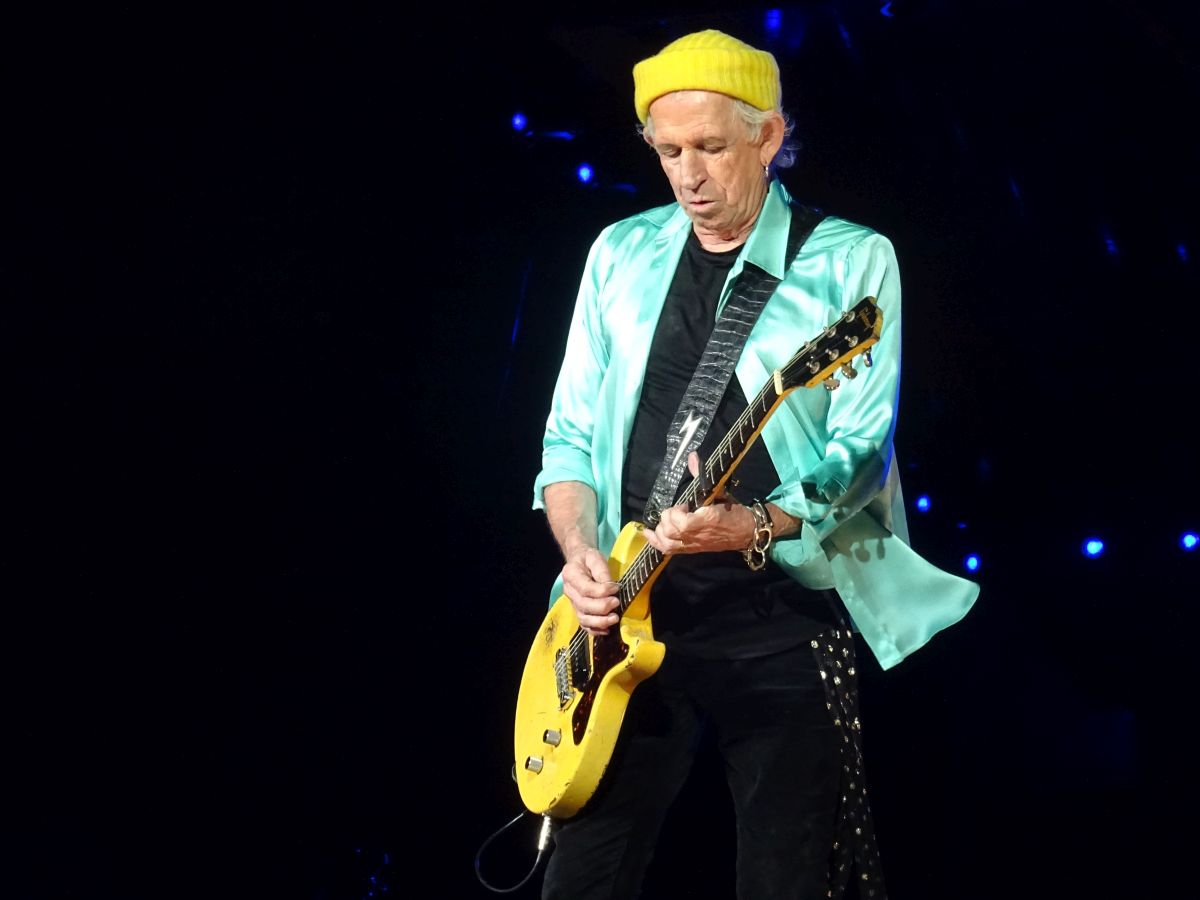 Photo by Bjornulf Vik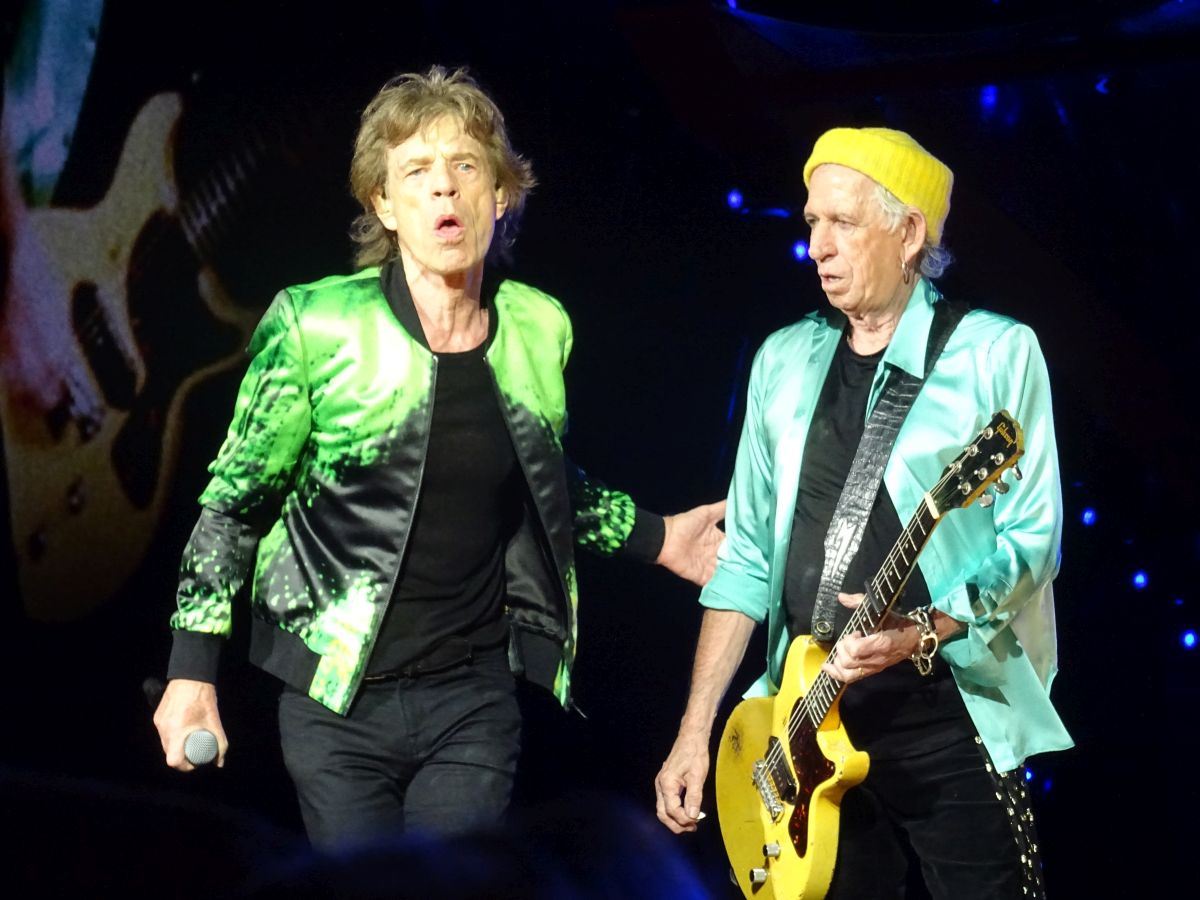 Photo by Bjornulf Vik

Photo by Bjornulf Vik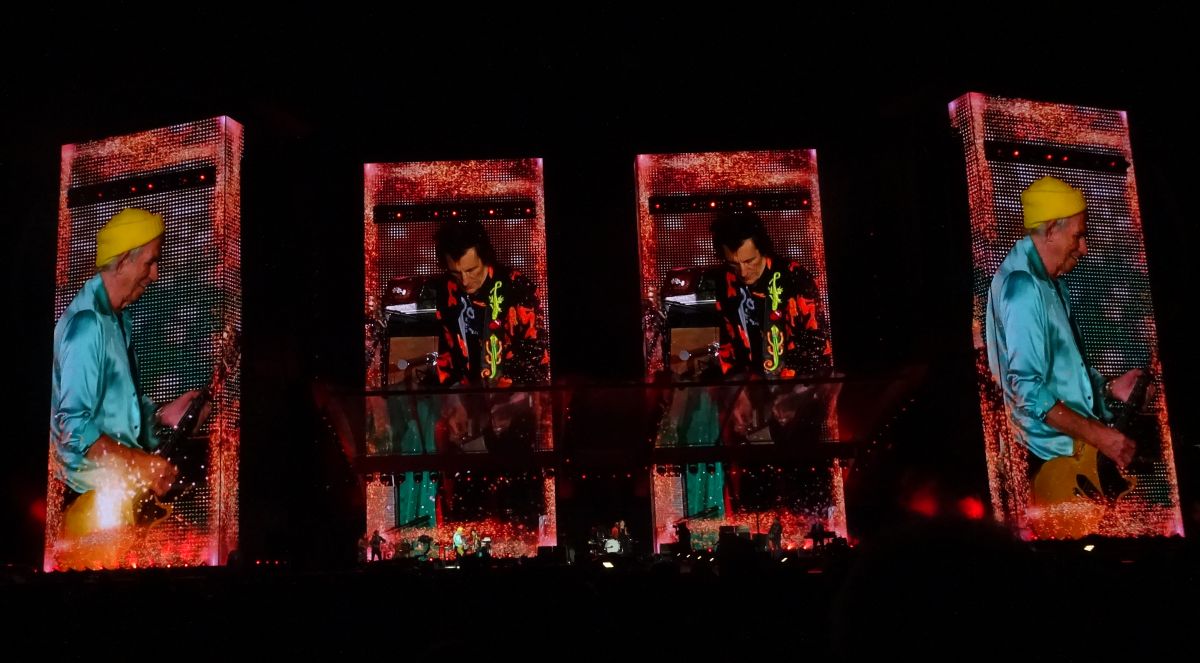 Photo by Bjornulf Vik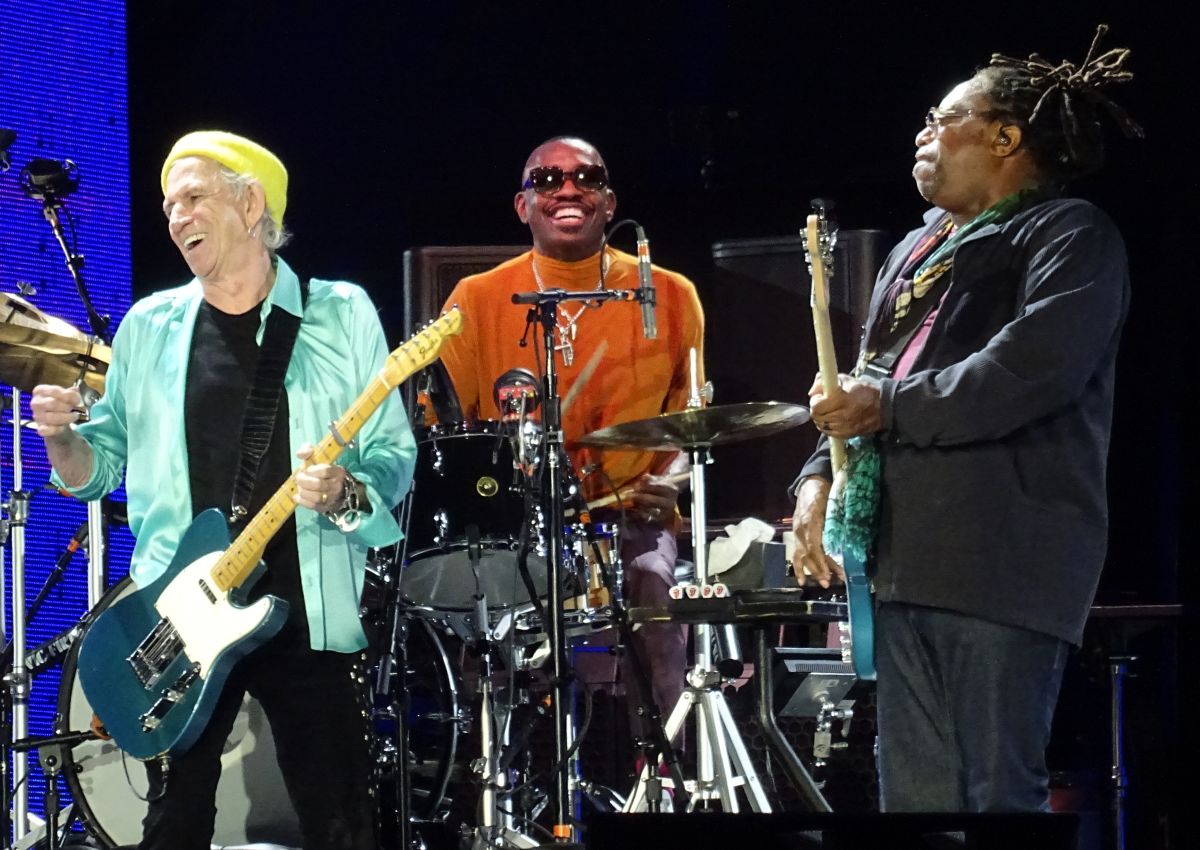 Photo by Bjornulf Vik
---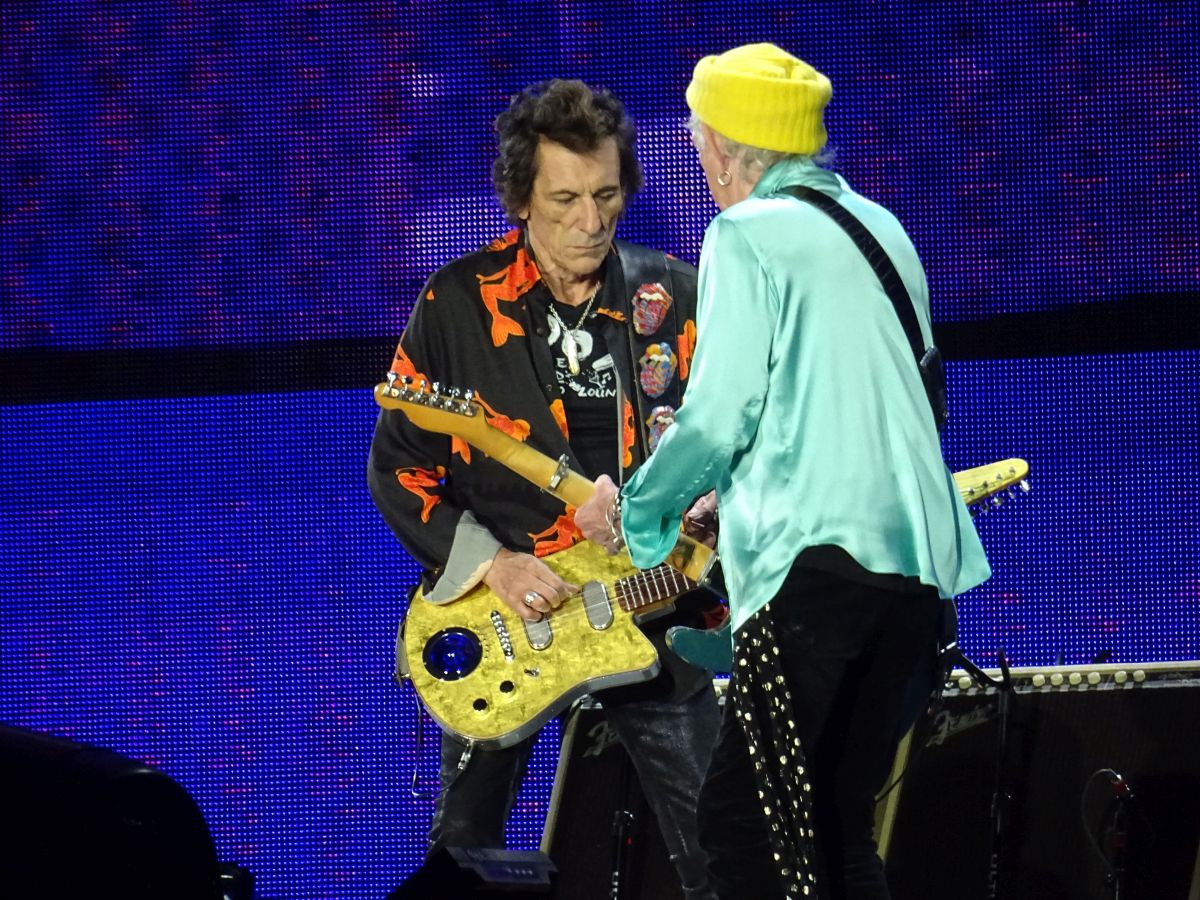 Photo by Bjornulf Vik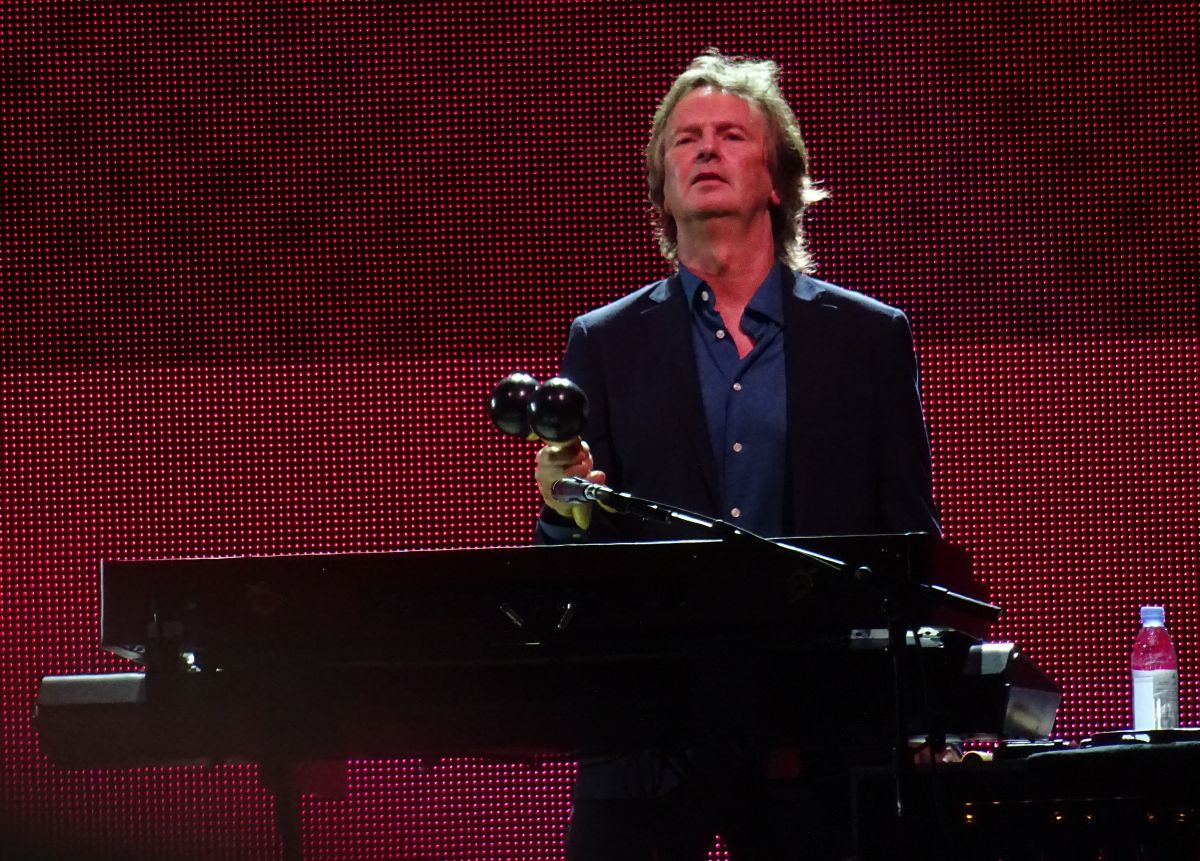 Photo by Bjornulf Vik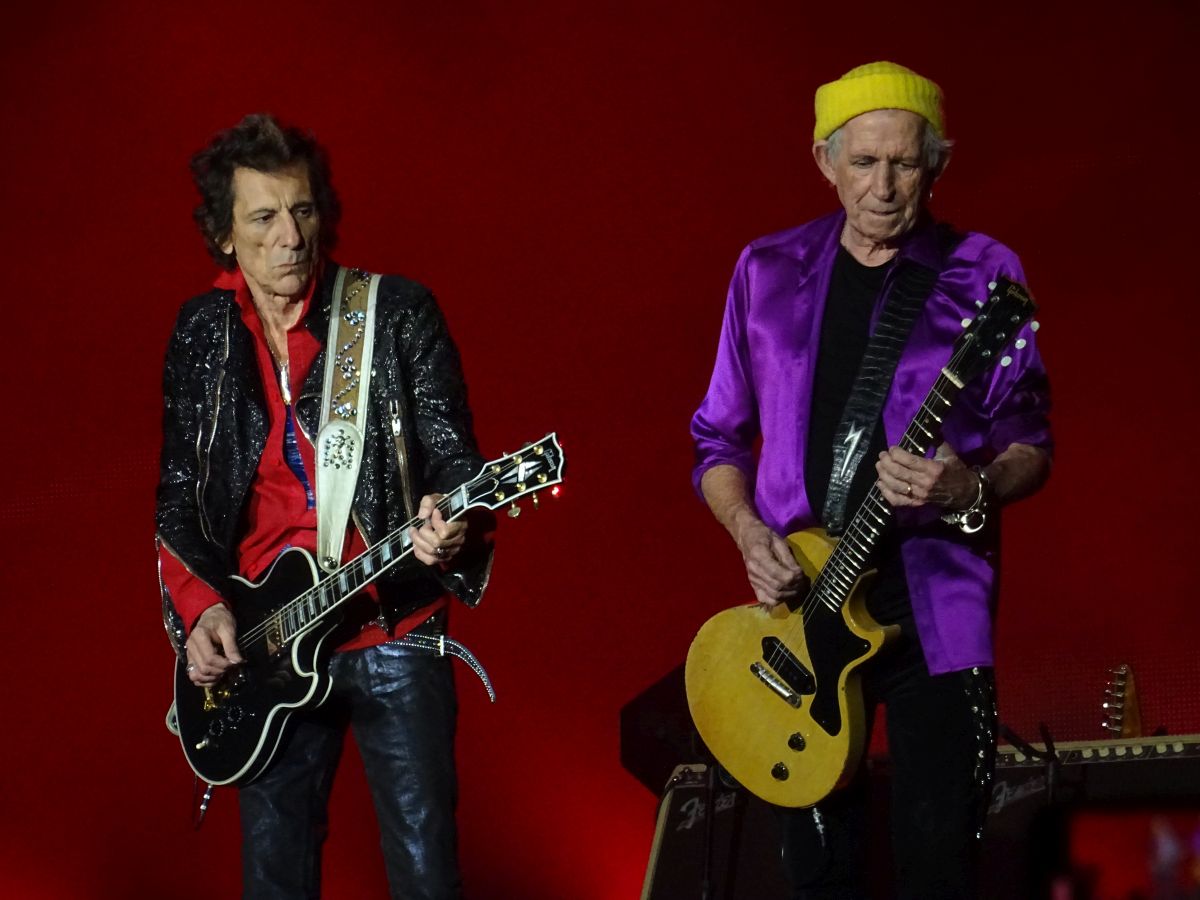 Photo by Bjornulf Vik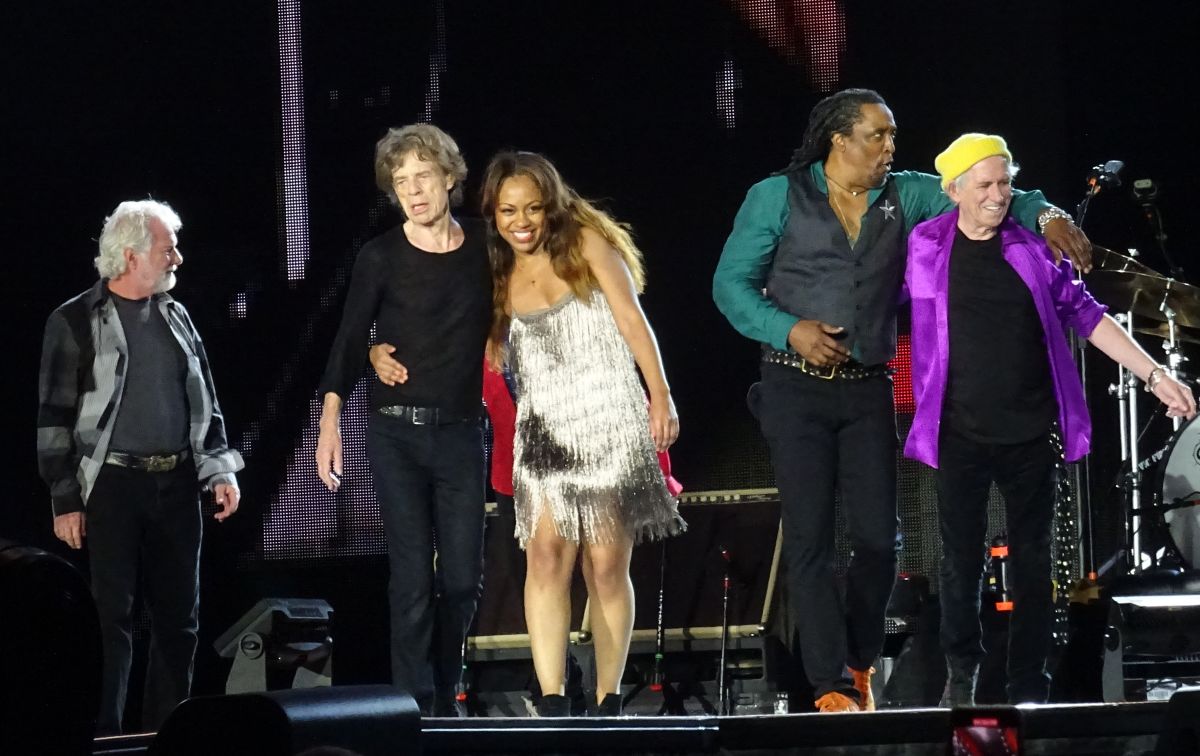 Photo by Bjornulf Vik


Photo by Bjornulf Vik
---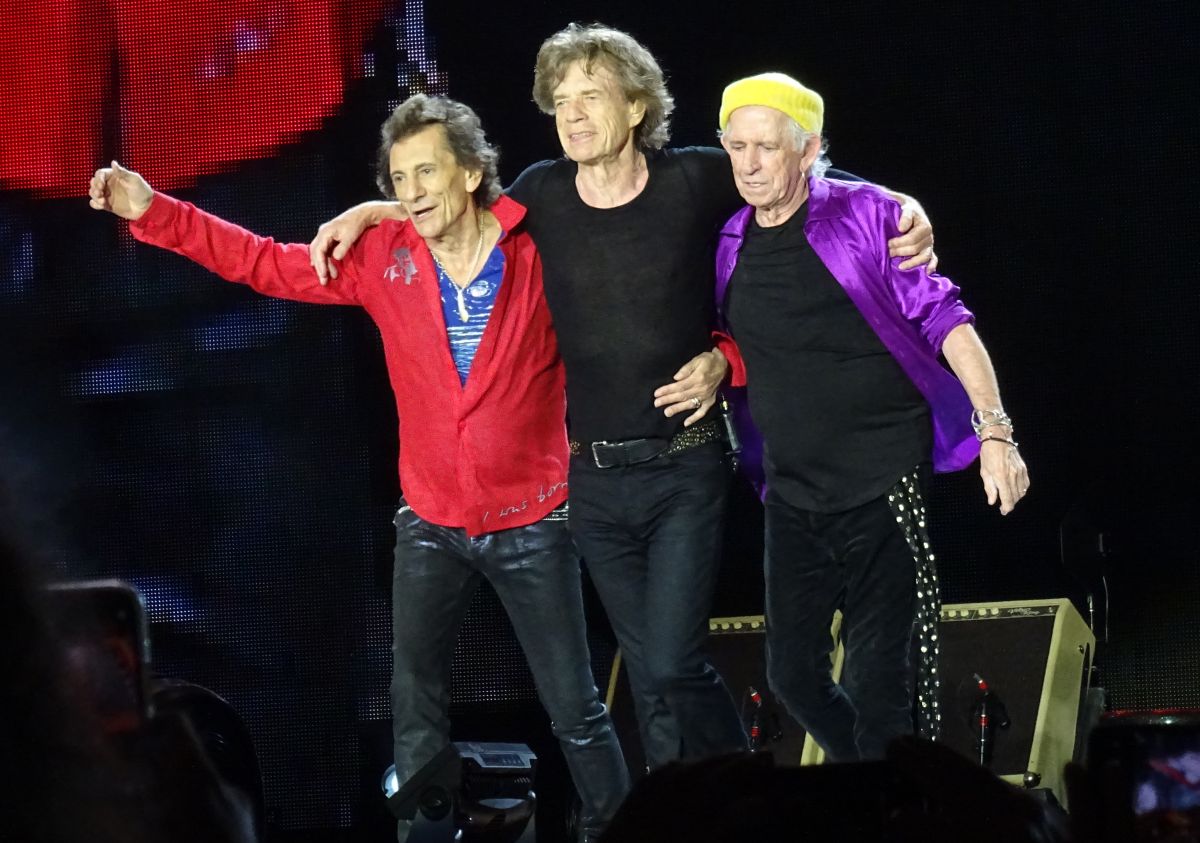 Photo by Bjornulf Vik
---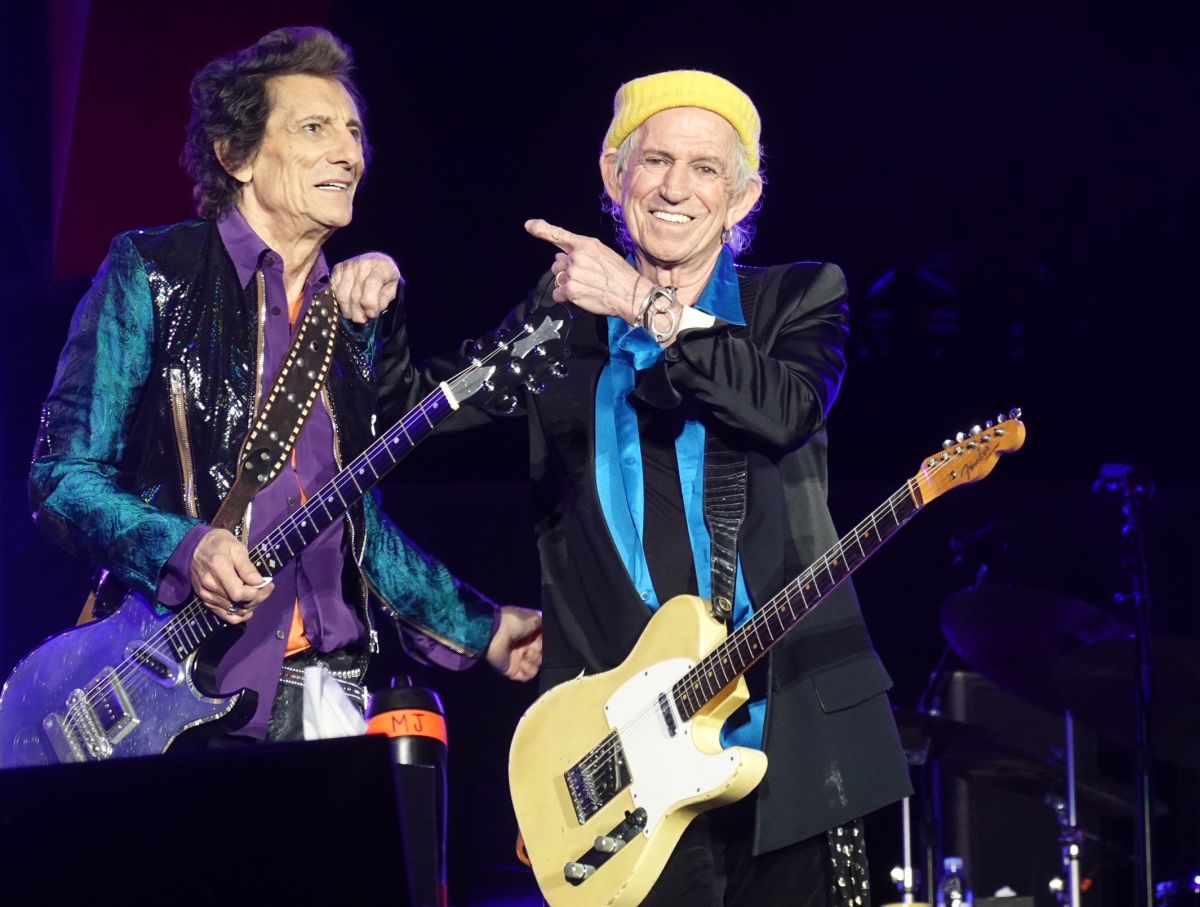 Photo by Hendrik Mulder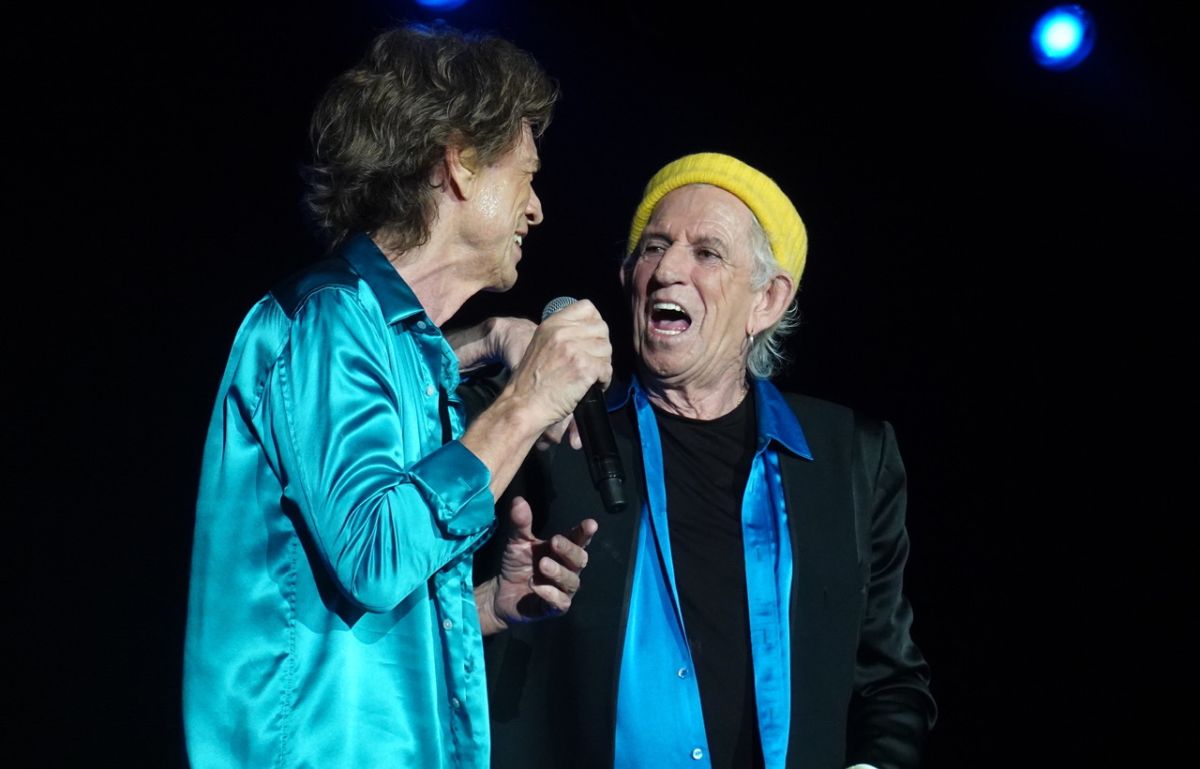 Photo by Hendrik Mulder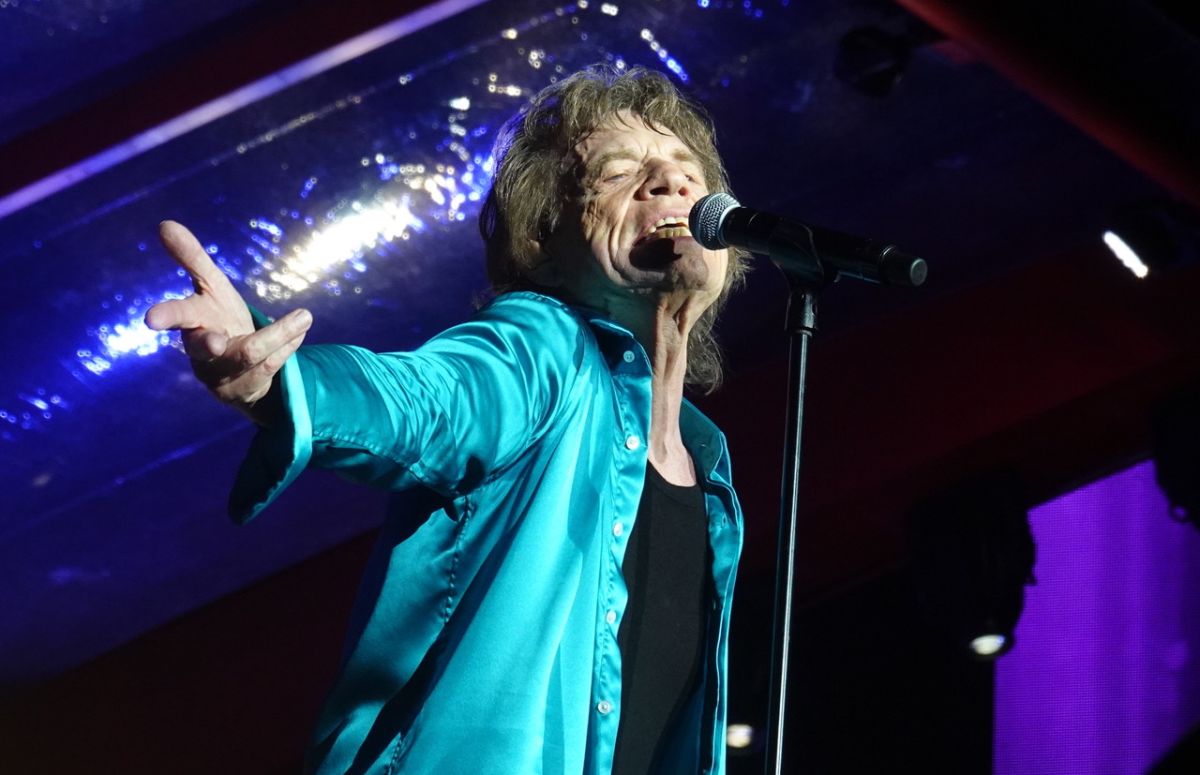 Photo by Hendrik Mulder
---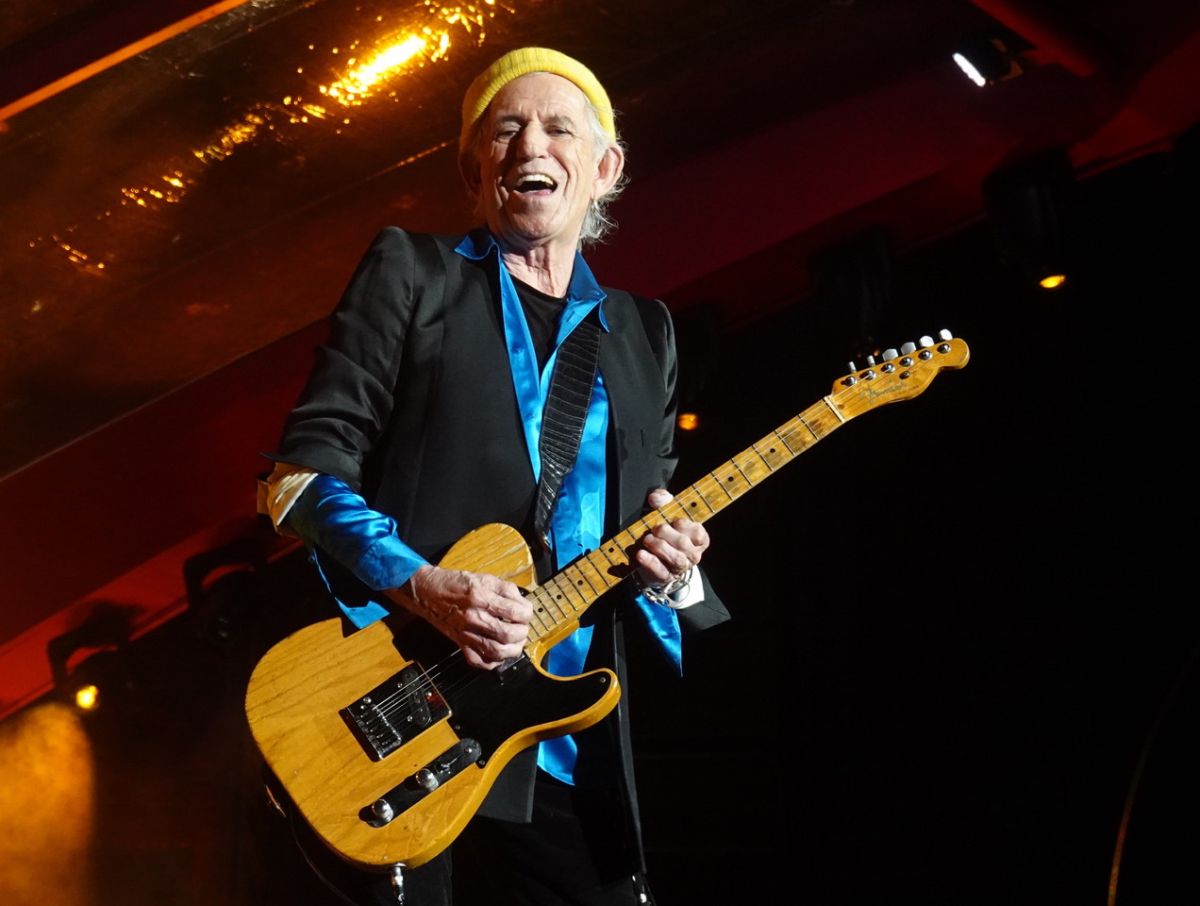 Photo by Hendrik Mulder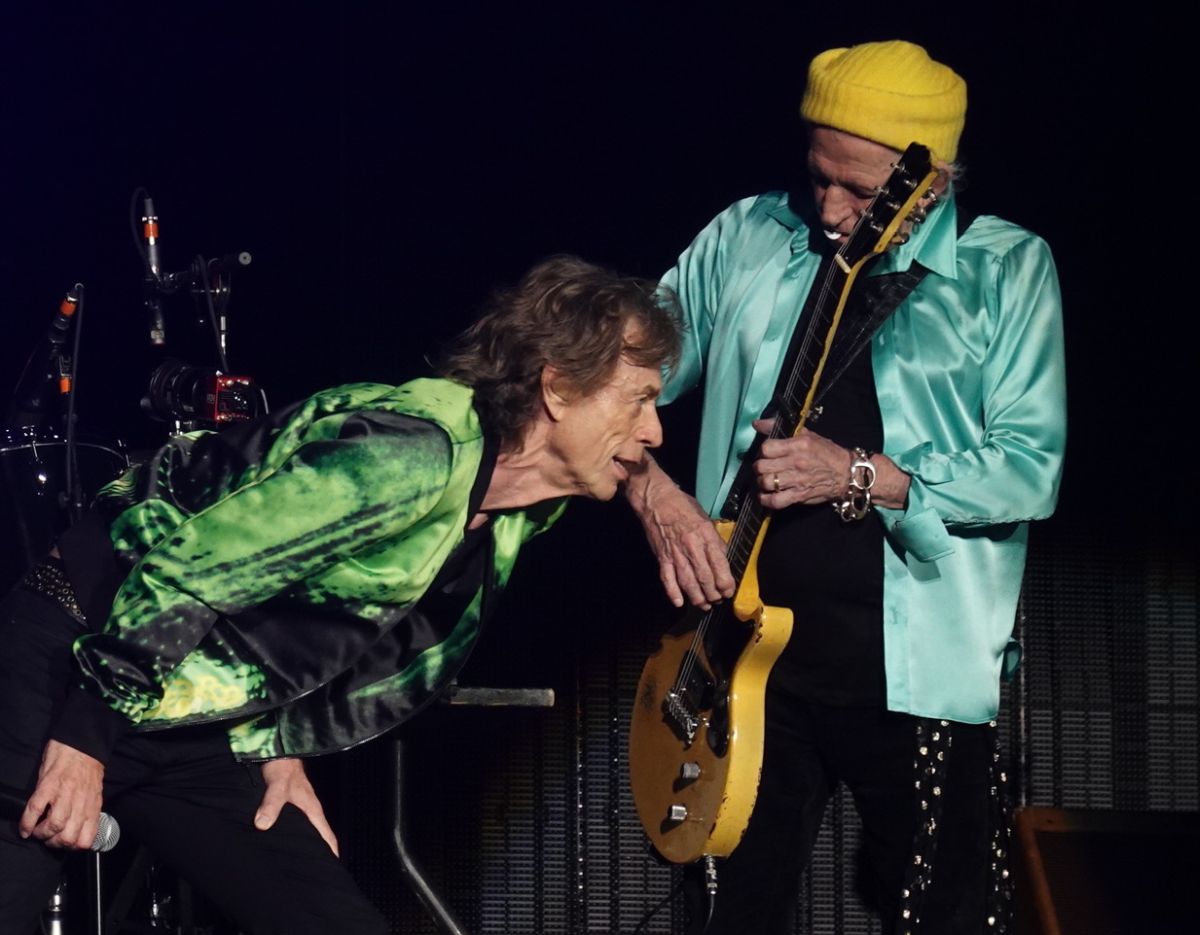 Photo by Hendrik Mulder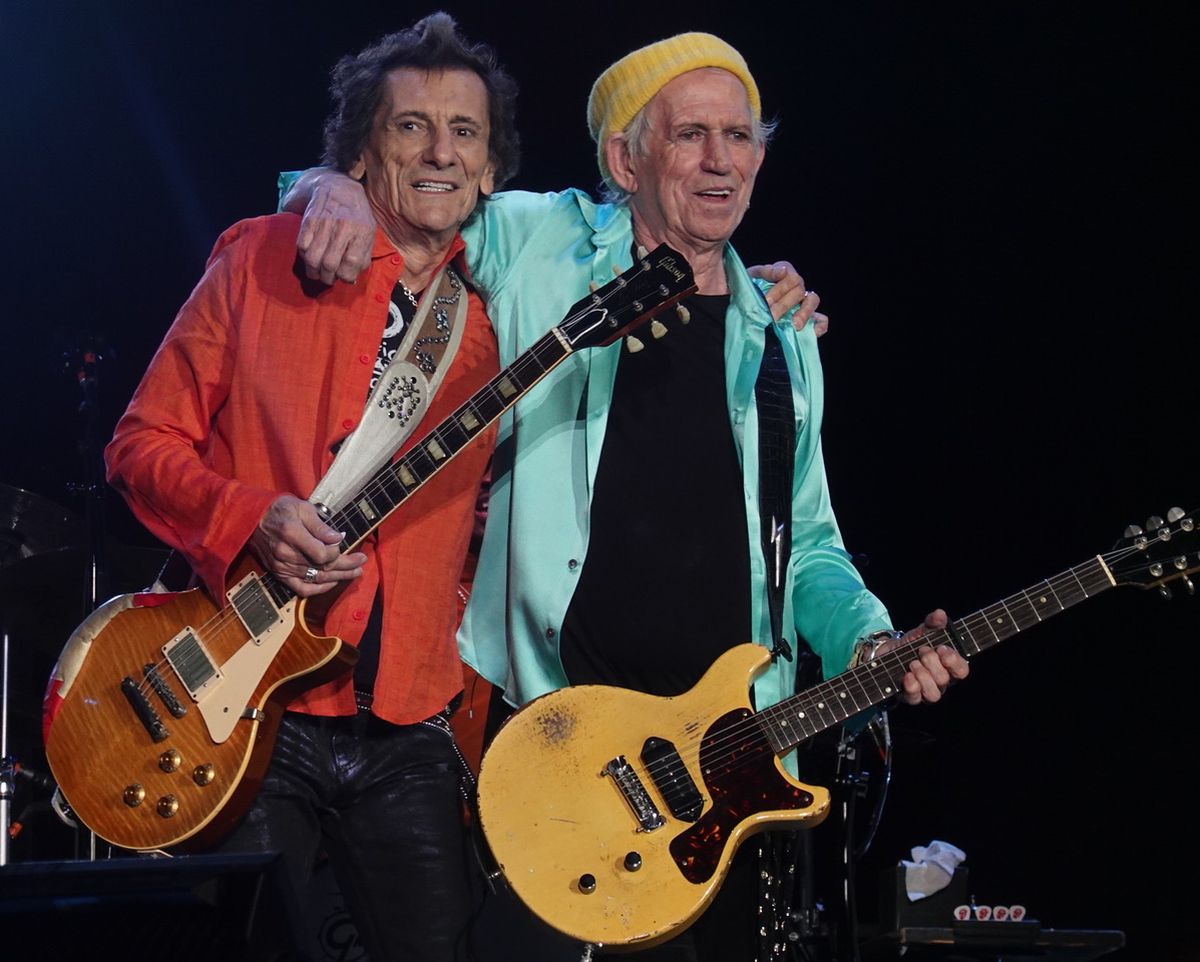 Photo by Hendrik Mulder
---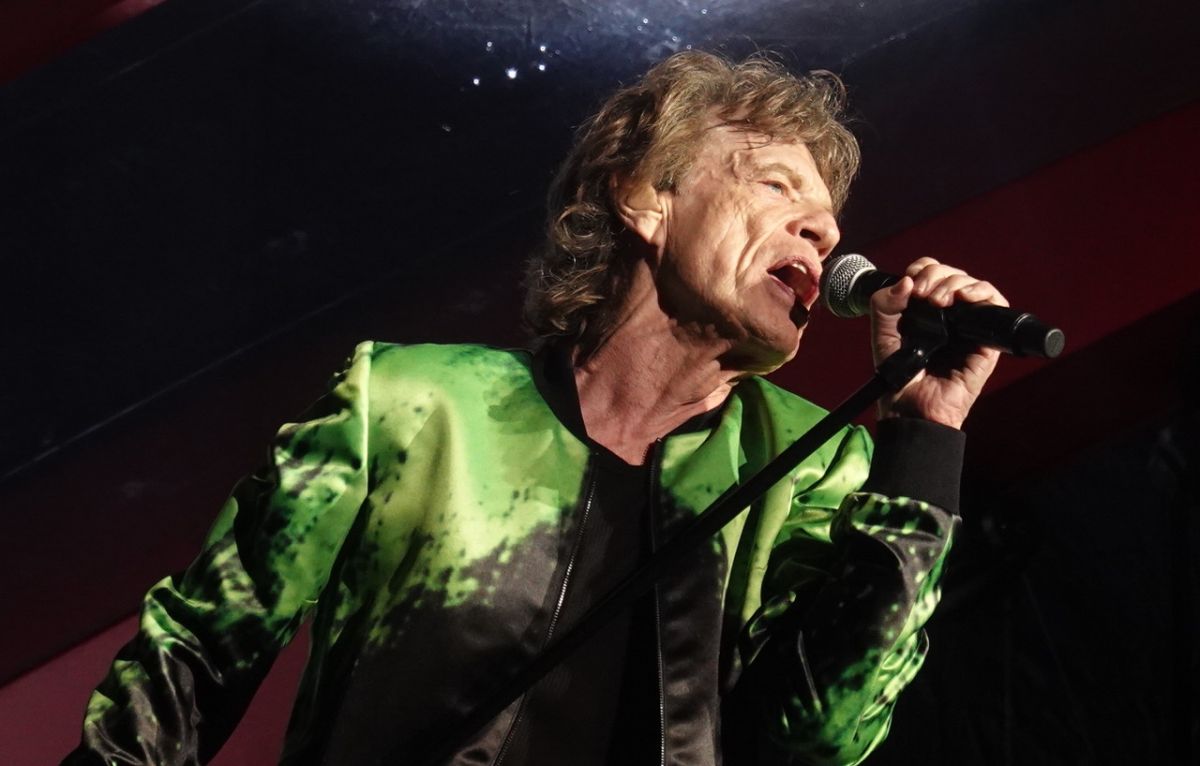 Photo by Hendrik Mulder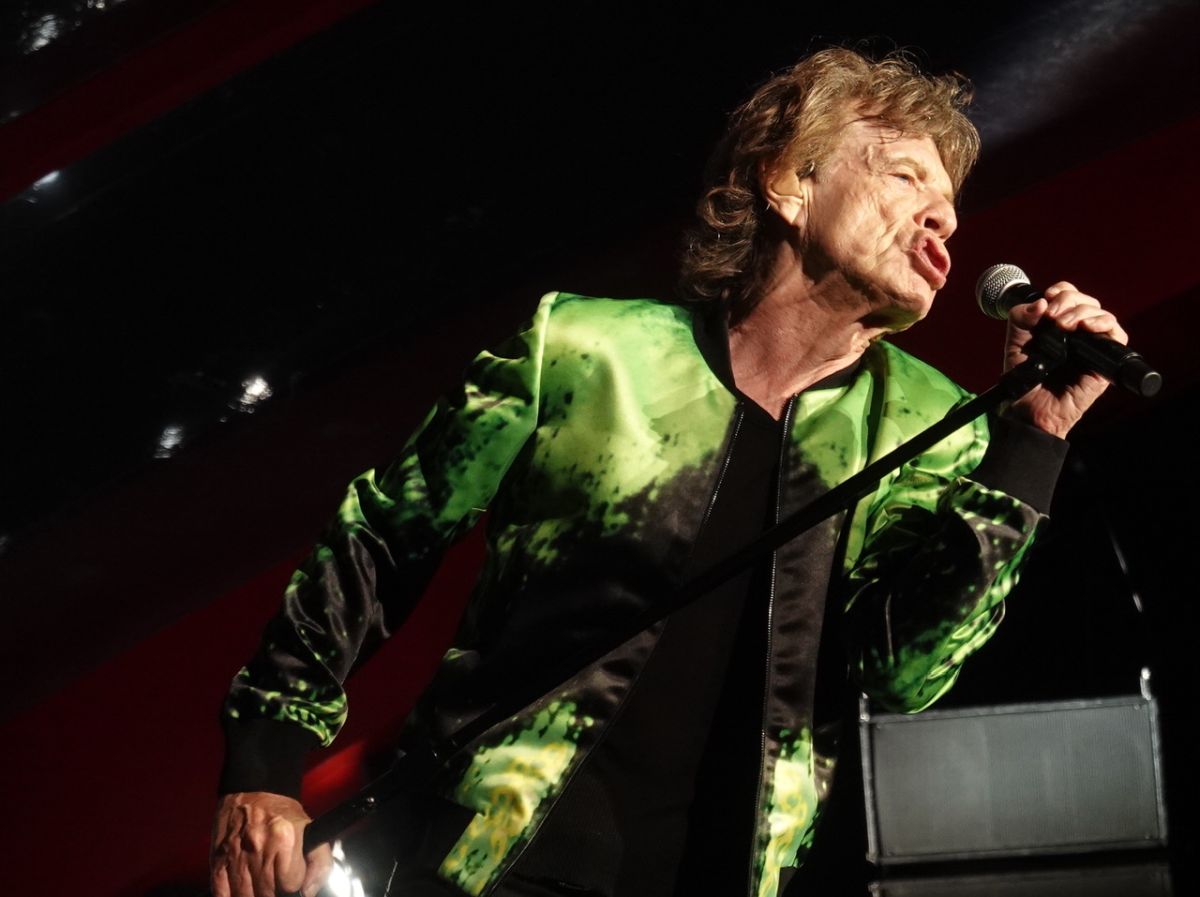 Photo by Hendrik Mulder

Photo by Hendrik Mulder
---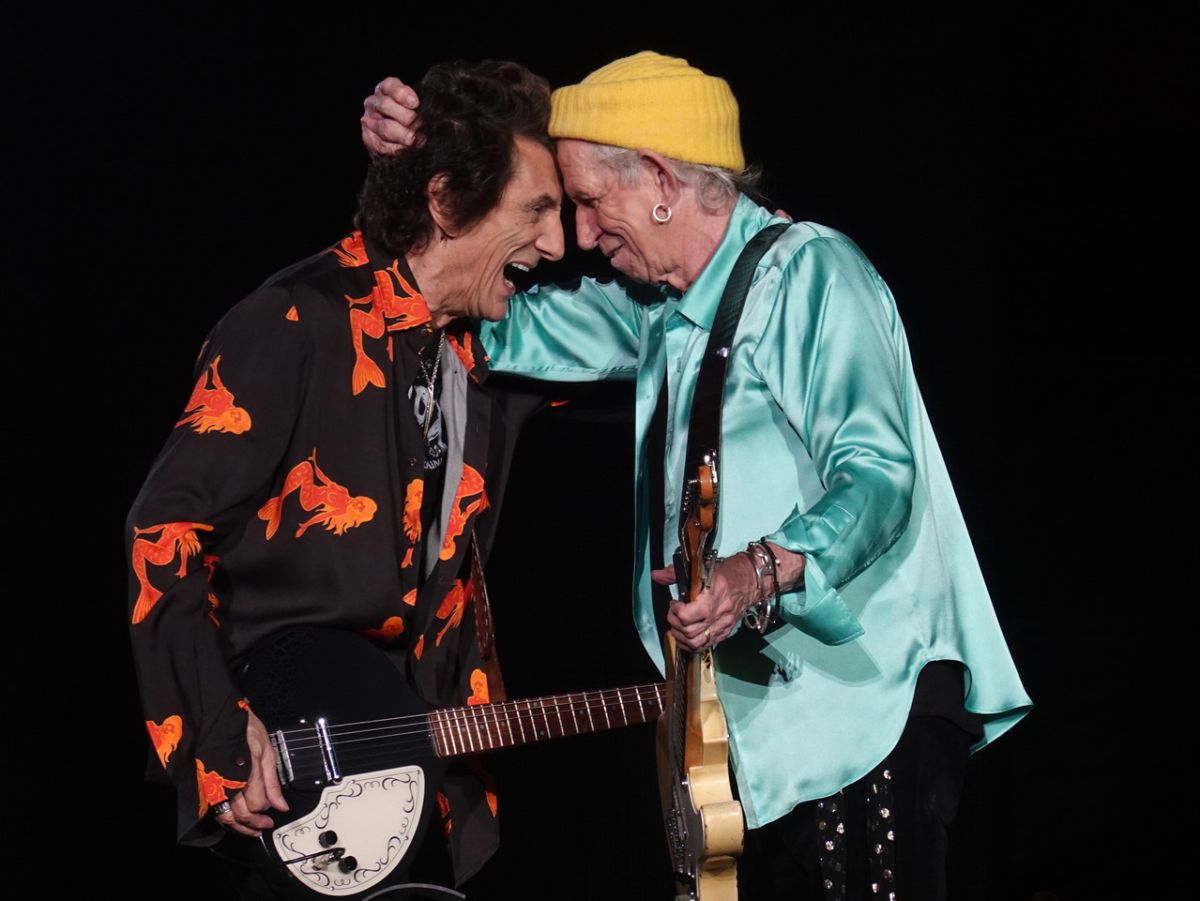 Photo by Hendrik Mulder

Photo by Hendrik Mulder
---
---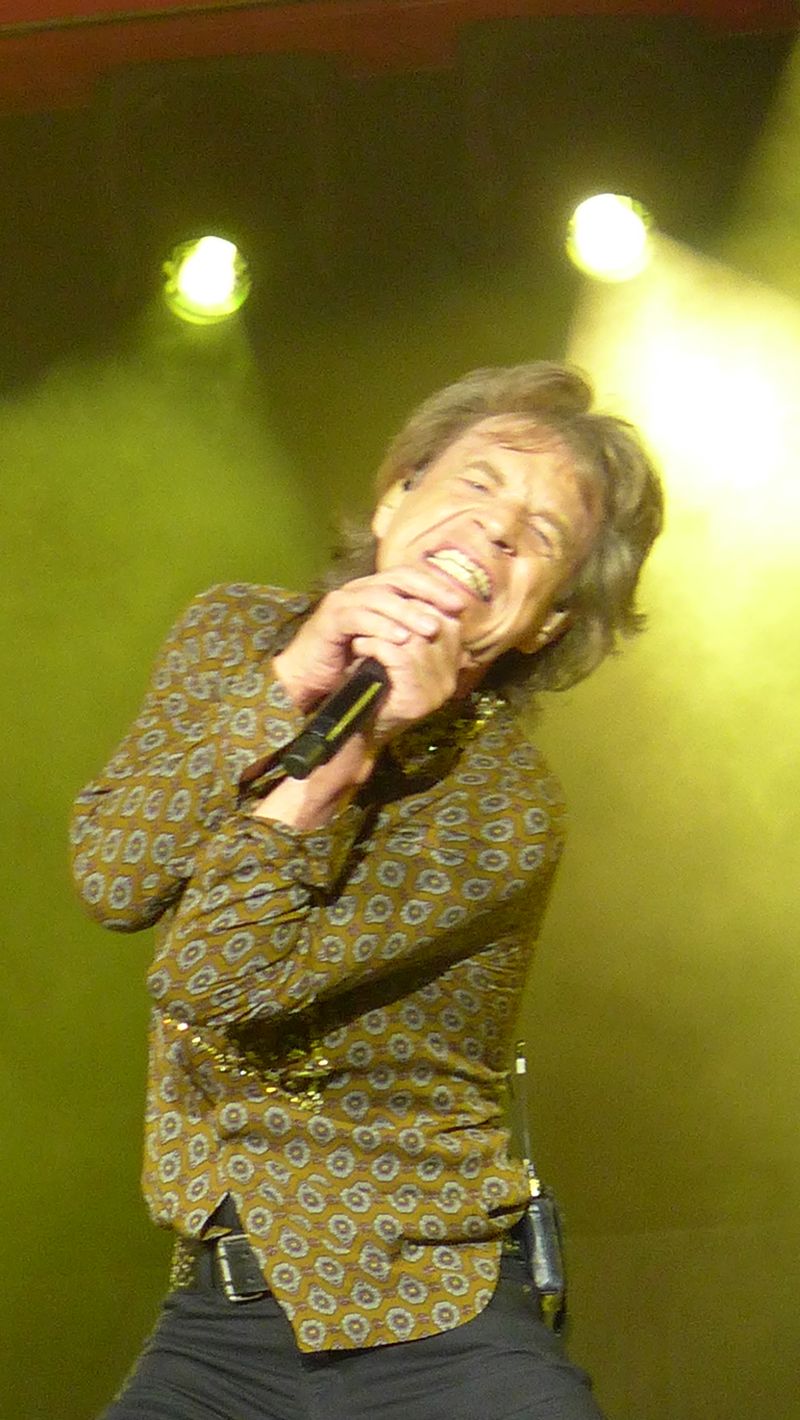 Photo by Victor Woods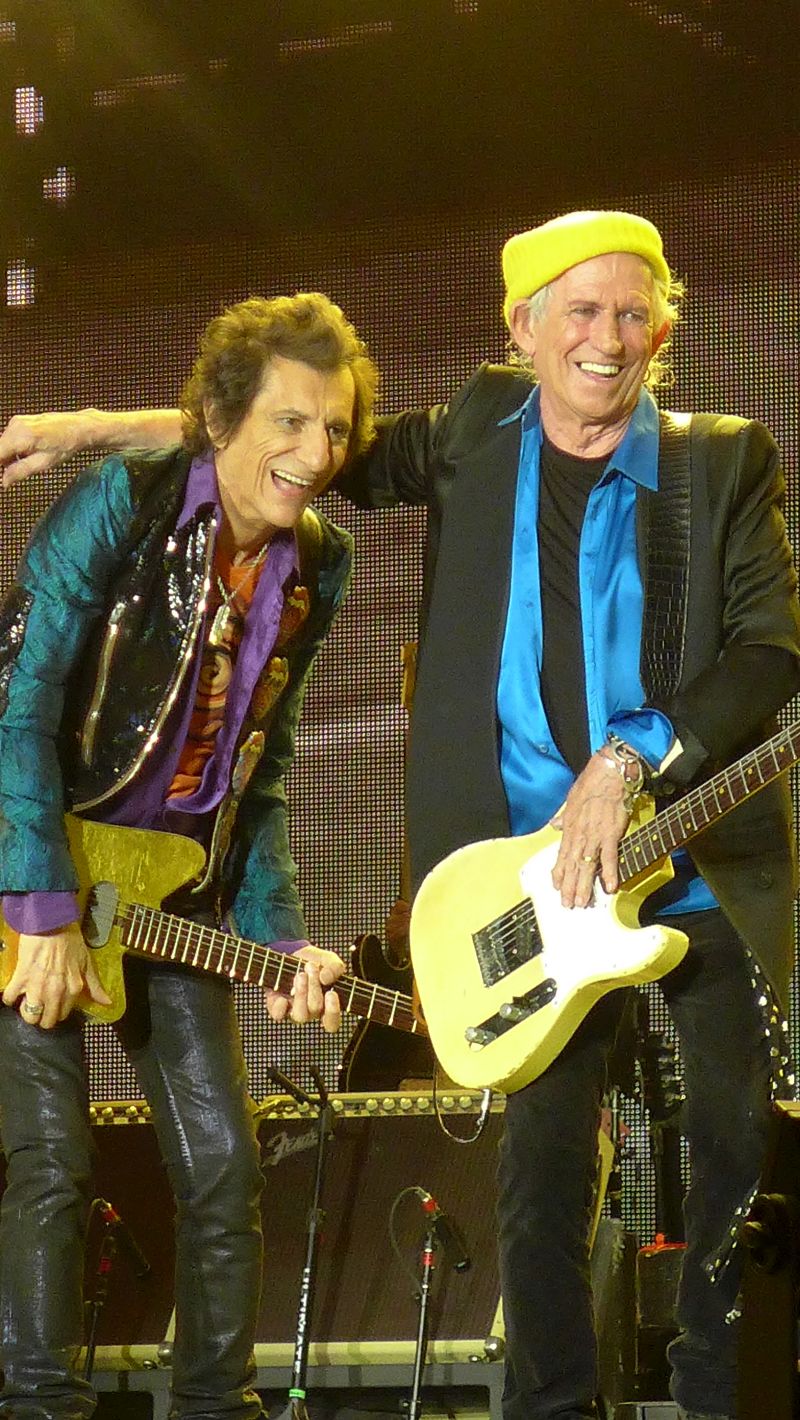 Photo by Victor Woods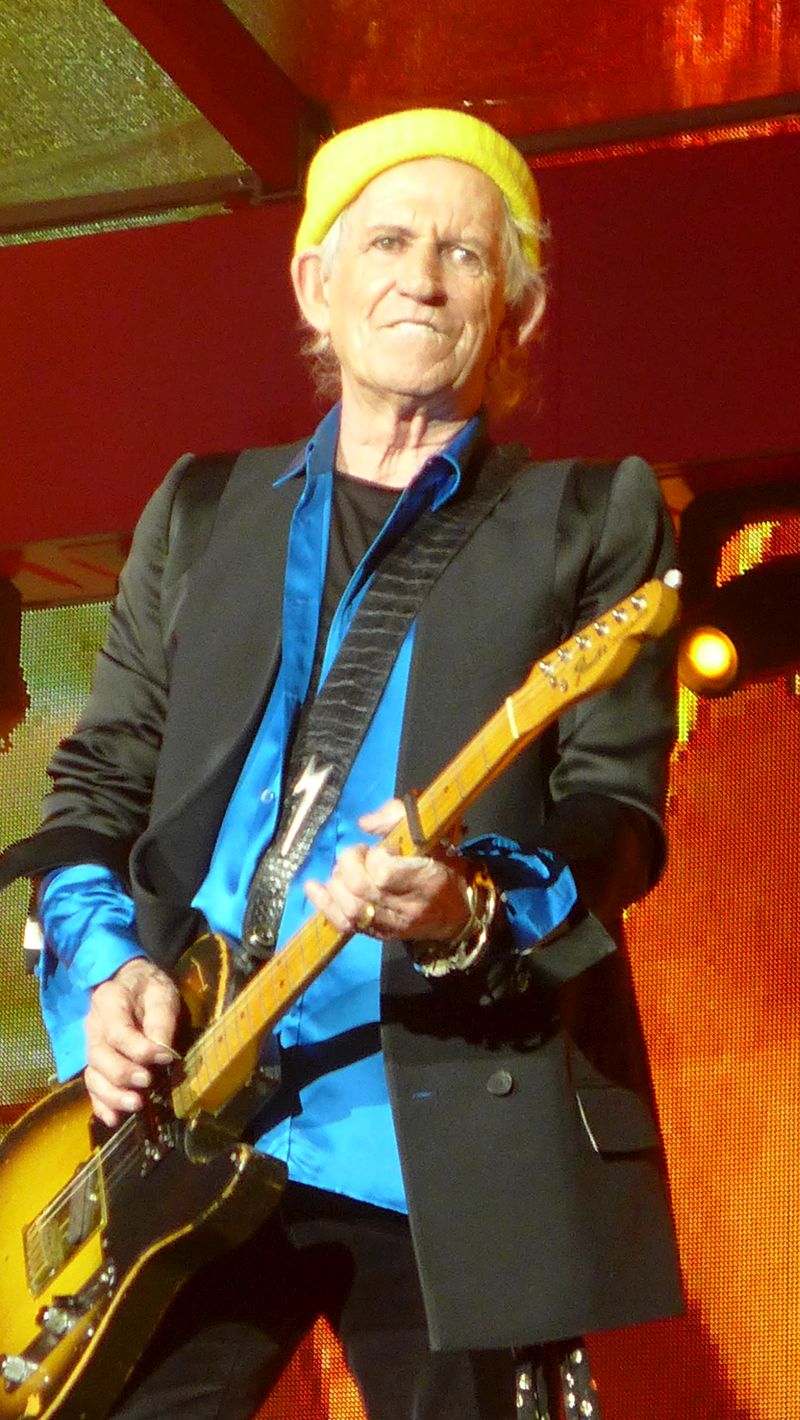 Photo by Victor Woods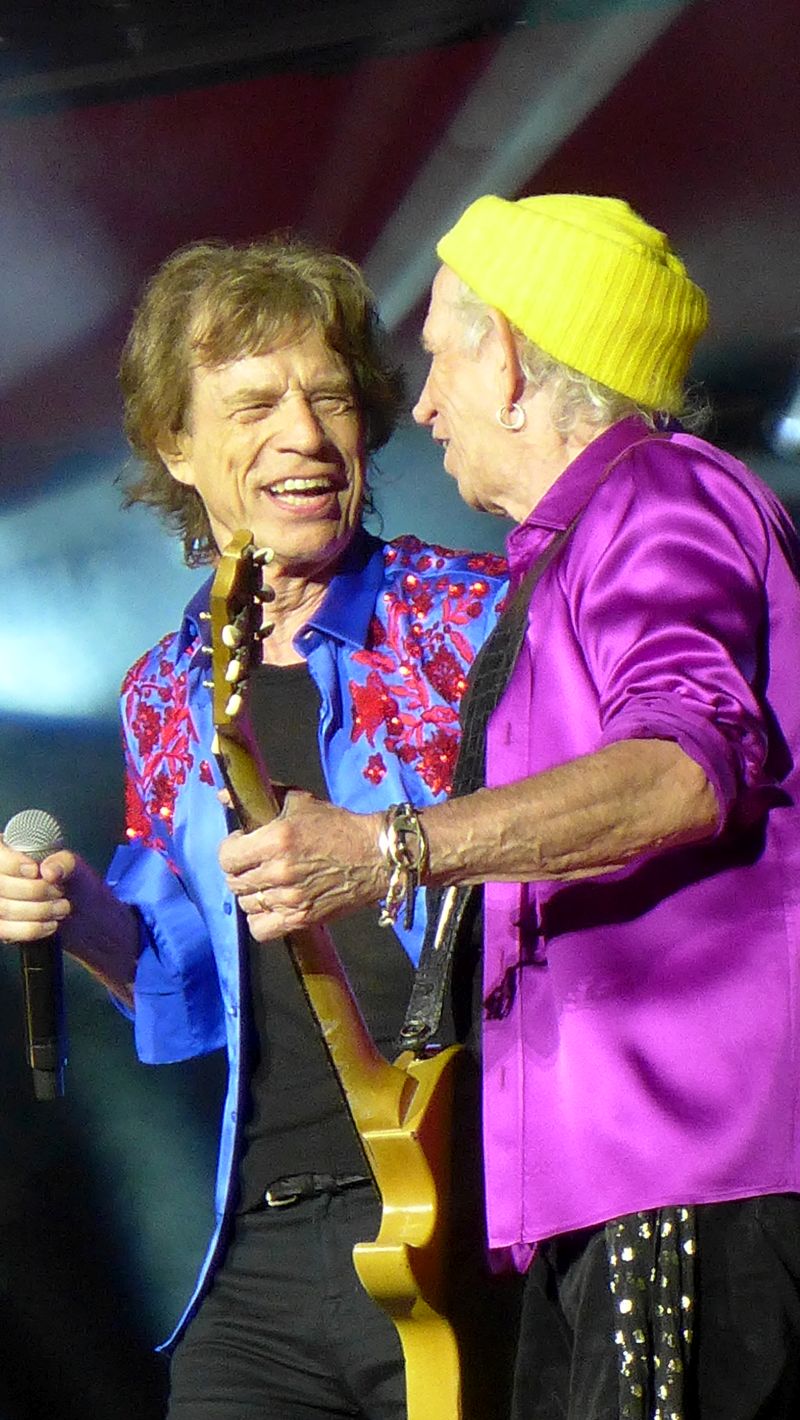 Photo by Victor Woods
---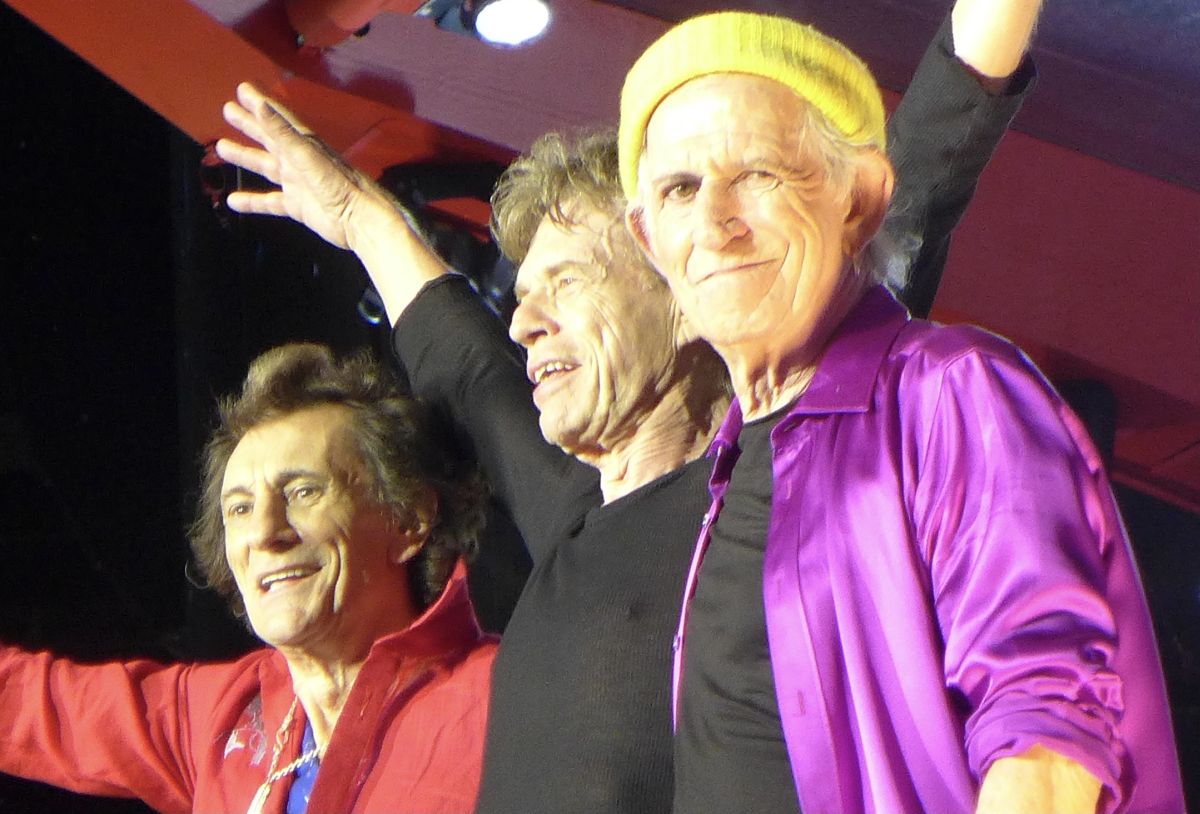 Photo by Victor Woods
---
Links
---
Reports please!!!
Please send your comments, reviews, links and more to:

[email protected]

IMPORTANT! Reports and pictures are welcome, for editorial review/publication. Please send them as soon as possible after the show. There is a limit of approx 30 photos per report/show in order to speed up browser load time. Updates of the editorial reports pages will mainly be done within 2-4 days after the show has been performed.
For publishing details and policies see : IORR editorial reports - pictures and reviews
---
This page will change over the next few days, as you and other fans send reviews, set lists and reports. Please send your e-mail to IORR. Thanks! For details and great photos from the Rolling Stones and their World Tour get the IORR magazines.




It's Only Rock'n Roll 1980 - 2021
© The Rolling Stones Fan Club IORR