---
These are the latest Rolling Stones news and updates for you! IORR is a non profit fan club run by fans for fans. All parts of the It's Only Rock'n Roll web site is copyright of The Rolling Stones Fan Club. When using information from this site, please include a reference to IORR and the main web address www.iorr.org.
---
---
The Rolling Stones
US Bank Stadium
Minneapolis, MN, USA
Sunday October 24, 2021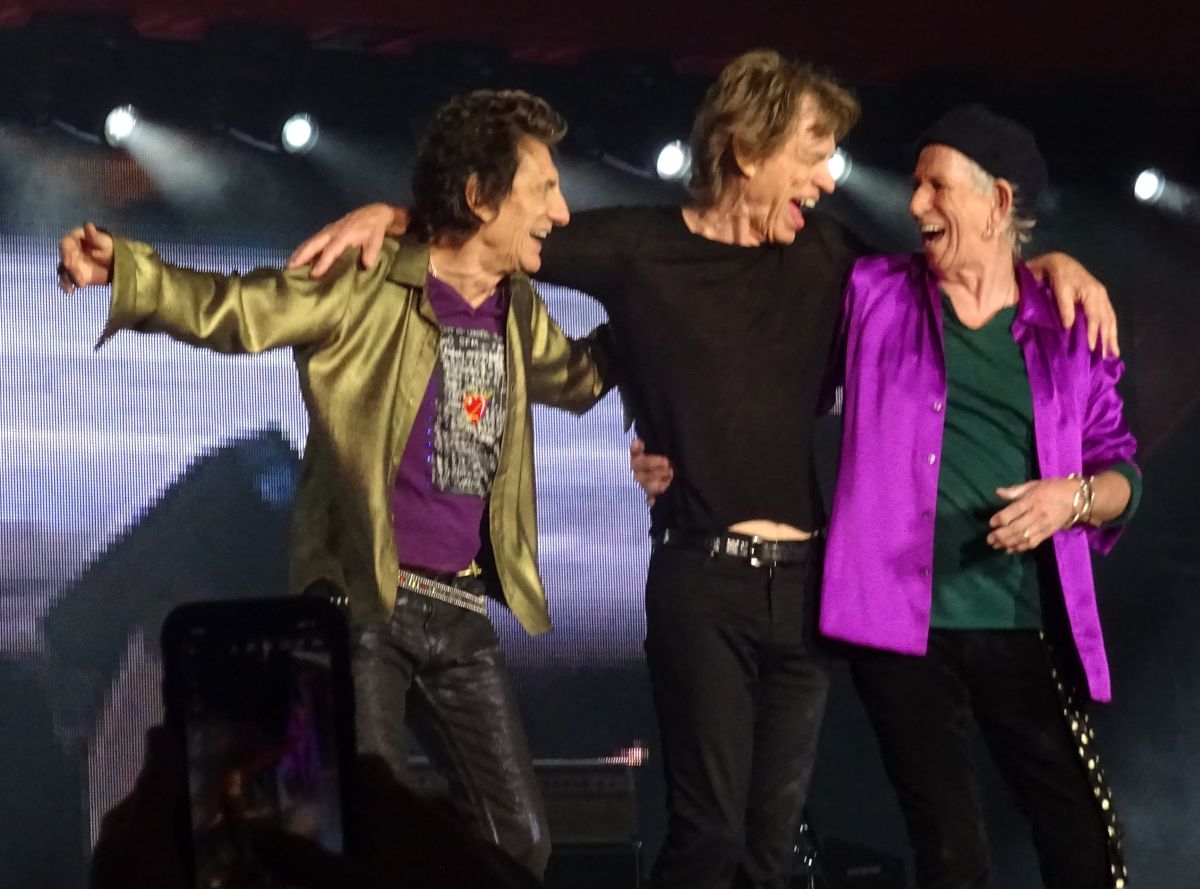 The Rolling Stones live at US Bank Stadium, Minneapolis MN USA, October 24, 2021 - Photo by Bjornulf Vik IORR
The set list
Street Fighting Man
Let's Spend The Night Together
19th Nervous Breakdown
Tumbling Dice
Monkey Man (vote song)
Fool To Cry
You Can't Always Get What You Want
Living In A Ghost Town
Start Me Up
Honky Tonk Women
--- Band introductions
Connection (Keith)
Before They Make Me Run (Keith)
Miss You
Midnight Rambler
Paint It Black
Sympathy For The Devil
Jumping Jack Flash
--- Band off stage
Gimme Shelter
Satisfaction
---

Show start :  8:53pm
Show end   : 11:04pm

---
Live pre/post show comments:
Minneapolis show live updates - Sunday 24-Oct-2021
---
Review by Dave Kohl
Saw my first in person show of the 2021 tour in Minneapolis and count me as another fan still amazed at how great the Stones are after all these years! This makes it my 6th decade of seeing them live and I'm now hoping I last long enough to get a 7th in nine years!

I'll admit that when this tour was going to happen, I reduced expectations and was less enthusiastic than usual about it going in. After this show, I'm going to relate it to a baseball quote from the great broadcaster Vin Scully back in the 1988 World Series, when he proclaimed, "In a year so improbable, the impossible has happened!". That best describes how I feel tonight.

You would think nothing has gone wrong over the past couple of years and that they have been playing every night. Having first seen the Stones in person in 1978 and 77 shows later, I don't think I have ever seen Mick and Keith so enthusiastic about each other, let alone being back in front of an audience. Also my first time seeing Steve Jordan as the drummer. Like so many other fans have said, it's different, but Jordan brings a new energy which is driving the group. I noticed it starting with LSTNT, the 2nd song of the night, and it continued.

Several highlights, as always. But what gets me is how much I enjoyed hearing several of the songs which have been a part of every or nearly every show over the years. They were playing so well that I even grooved to Start Me Up, clearly the most enthused I have been about seeing it since early on the Steel Wheels tour. Miss You was another highlight, with this tightened up version being my favorite since the Voodoo Lounge tour.

My favorite song of the night, surprisingly, was Gimme Shelter. Just loved how Sasha handled her part and the extra part with her and Mick in the later portion. Best version I have seen since the B2B tour as well.

I also enjoyed getting 3 songs I had not seen the Stones do in person before. Since it's my first in person show of the tour, it was my first time seeing Ghost Town, and I agree with most others that this tune is really good live. I had also kept missing Keith doing Connection (with the Stones) during the Bang tour, so this was a first for me. (I did see Keith perform it with Steve Jordan and the Winos, but first time with the Stones.) Again, I loved Keith's enthusiasm throughout the show. It was also amazing to see him walk out on the ramp toward the b-stage during his introduction and actually take in the applause and enjoy the moment before he played his songs.

And, the big surprise was getting Fool To Cry. Not expecting that one, rarely done, and, as only the Stones can do, they did a great version while making it sound like they have been playing it every night for years. Mick was totally in to the song, for whatever reason. Interesting that he introduced it as "one we haven't played very much" and never gave the title.

Two hours and 10 minutes of total joy. My 4th time traveling from Chicago to see them in Minneapolis, and this one was the best. Can't wait for my next show in November!
---
Review by Bjørnulf Vik, Norway
Minneapolis was for sure the coldest place The Rolling Stones visited so far on this tour, weather wise, with early morning temperatures close to freezing point, and just slightly warmer daytime on show day, as the sun was missing during the day, behind the clouds. Luckily there was a roof of the US Bank Stadium, it kept us warm, and so did The Stones.

The set list seems to be a safe bet by now, half way into this tour. "Street Fighting Man" is a great opener, powerful, makes the crowd go wild, a true wake up call for those who still wander around buying beer or whatever makeing some seats empty at that point. By the time the next song "Let's Spend The Night Together" finished, it seemed like all seats were taken, even in the far upper rings of the stadium.

Then mick said "... want to share with you ...", but before he got to say more, i.e. dedication to Charlie, Keith was already on fire for the next song "19th Nervous Breakdown". So they did the dedication to Charlie Watts after "19th", still both sad and thoughtful to see the three of them up there, but it is an important part of the show for me, remembering Charlie. He is still here in my heart.

"Monkey Man" next, a rare one, even if we got it three times as a "vote song" during the No Filter Tour in USA 2019. Many fans have not got to hear "Monkey Man" live, and I just love it every time I get to hear it. At the end of the song, Mick said "We made it!"

"Fool To Cry". What can I say? Normally I am not that concerned about soundcheck, knowing or not knowing what might show up at the show. I remember one of my friends asked before the show, "Did anyone hear the soundcheck?" No, it's a closed dome, so nobody knew. By the time "Fool To Cry" started, I got problems breathing. Still with a mask on at shows, as one of the very few in the crowd, I got very emotional. "Fool To Cry" is one of my absolute favorites. The entire song, from start to finish, the intro, with the keyboards, Mick's falsetto, everything. So this moment in Minneapolis October 24, 2021 - on Bill Wyman's 85th birthday - will be in my memory for a long long time. The moment time stood still for me during "Fool To Cry". It was worth every single day of the so far two months I have been away from my family to follow this tour. So great, so great. At the end of the song, Mick out on the walkway, right next to me, pit side, he had a large smile on his face, he was happy with the song as well.

Mick and Keith had many close moments tonight, singing into the same microphone, or just touching each other at times, during the performance. I am sure they are closer now than before, at least they seem to be enjoying being together on stage, which makes us all happy as well.

The rest of the show was at the high standard they are keeping on this tour. Mick said they had fans from 49 states tonight, and mentioned a few states, also Canada, lots of crowd noise, as they got their state or city mentioned. Just one song I just have to mention: "Gimme Shelter". So powerful, almost a perfect version tonight, best version of the tour, Sasha is carrying a lot of vocal support on this one, like the rest of the band is making it powerful. So walking out into the cold after the show was no worries, I had such a great show, it was all worth the cold days I have been experiencing here in Minneapolis. Great city, and as a Norwegian, I can not complain, Mick even mentioned the Viking Stadium, named after me, or my fellow "vikings", as there is a Viking ship steel replica outside. Many Norwegian farmers emmigrated to Minnesota USA during the early 1900's, so Minneapolis is a bit "home ground" for me.
---
Review by Alwyn Welch
The Twin-Cities are the location of Bob Dylan's teenage gigs (and a huge Dylan mural on a downtown building) and Prince's home (Mick sang one line from Purple Rain during Midnight Rambler). I think they had played 11 times in the Twin Cities before this visit. Some cold weather had blown-in: well…. cold after LA, but a mere chill for Minnesotans. Still I was glad the stadium had a roof, although it was a bit chilly inside - the band wore several layers of clothes at the start of the gig.

Minneapolis in some respects is still a Ghost Town. It's a city built for weather extremes, with the city canyons crossed by covered pedestrian walkways. There were very few people in the streets in the days before the gig, and few of the usual crowds of people in Stones regalia on gig-day. At least until you arrived at the US Bank Stadium. The local football team is called the Vikings, and the stadium itself looks a little like the bow of a ship and there is an imitation longship complete with curved display screen mimicking a sail outside the stadium itself.

Not that the Vikings reached Minneapolis - very recent archaeological evidence suggests the Vikings had a settlement in the 11th century in eastern Canada, but they never reached Minnesota until the migrants arrived from Scandinavia in the 19th century. The Stones first arrived on 12th June 1964, playing at Big Reggie's Ballroom. A photo from that gig was shown on the big screens last night. That ceased being a music venue in 1968 and burned-down in 1973. The Stones meanwhile continued their tradition of firing-up the crowd, some of whom had come from neighbouring states and Canada. Not to forget two of us from England and one from Germany…and one from Norway.

This tour has seen an average of two "un-played this tour so far" songs on each gig. We have heard 33 different songs, and at this rate we might get over 45 in total. The "rare" ones might be a little rusty, but they go down well and show the confidence in the band. The quality of playing, singing and performing was again very high in Minneapolis.

Here we got Monkey Man from the song vote (the first song vote thankfully with no war horses, so people could vote for something a little rarer) and Fool to Cry. Monkey Man started a little differently, with one too many guitars to be an exact copy of the '69 original, and the piano seemed higher up in the mix than usual. For a first outing in a while it sounded great, Mick starting to sing the guitar riff towards the end. Keith, as we've come to expect on this tour, played superbly, with some nice slide licks from Ronnie.

Fool to Cry didn't feature Mick on keyboards at the start - when I first saw the Stones in '76 he did that. For this, my 99th show, he led what I thought was a very sweet and almost emotional version. It felt almost like a soul song rather than the pop single from 45 years ago. Both Keith and Ronnie traded licks and brief solos. Matt Clifford was playing more audible keyboards along with Chuck. Quite a surprise choice to be played. Its not quite as rare as Mick suggested at the start - I heard it twice in 2018, but still a rarity for which aficionados are very grateful.

There were more little "asides" in the show. Keith starting 19th Nervous Breakdown (also a relatively rare song to be played live) just as Mick was about to start paying tribute to Charlie. But apart from raised eyebrows in surprise there was no tension. Mick & Keith sang close to each other on several songs. The intimacy on stage is very noticeable this tour: we can all speculate as to why, but it makes for a better performance. Keith several times looked at Mick and applauded at the end of songs. Mick played yet another blinding show. Keith has started doing little leg kicks when play some riffs. Maybe the enforced isolation in the "Band Bubble" has allowed everyone in that Bubble time for more exercise and interaction.

Overall this show comfortably maintained the very high standard we've seen this tour. It is a marginal decision but I'd probably rate it as slightly below LA, but it's a very fine line to draw. Clearly the band is having a ball, all of them: Maybe a bit frustrated due to their bubble meaning extracurricular activities are severely restricted, but thriving in the pleasure they give the 50,000 or so fans. The mechanics of the show work very well. It looks to us like the big screens are delivering an even better picture than before which is needed in some of these huge indoor stadiums. The sound, even indoors, is excellent. Over two hours of performance pass very quickly; too quickly.

Now the crew, equipment, and semis head 1,500 miles south to the semi-tropical heat of Tampa for another outdoor show: my "ton-up" show. Anyone still wondering if the band can still cut the mustard should listen and watch the clips. This is not a slightly sad nostalgia event. After 59 years the Stones remain at the very top of their profession.
---
Review by John E. Flannery, San Diego County, CA
Do you wonder what you will be doing at 78 years old? That thought crossed my mind a few times last evening as Mick zipped back down the ramp from the B stage. "Only" Rock and Roll? How about "Hard to Fathom" Rock and Roll-magnifico!

The trip to Minneapolis was a stellar selection for the cities left in the remainder of the tour. The Upper Midwest has ultra-friendly people (Mick greeted the Sotans straight away), and I have friends who live there who were going to the show. A face value ticket 7 rows up off the floor on Keith's side sealed the deal. Great to see you Mary and Jim Bolger.

Monkey Man was the tune that differentiated the Twin Cities from other shows, and in true Stones' fashion they fucked it up musically and lyrically-what we expect in live music. It was a great rendition, along with Fool To Cry as the other outlier tune aside from the standard 15 songs they are playing everywhere. Midnight Rambler once again sent me reeling, and my stairwell dancing was not appreciated by the staff. A nice reference to Prince's Purple Rain was apropos.

Just heard the story of the local lore that claims Mr. Jimmy from YCAGWYW was an encounter Jagger had with a gent in Excelsior, MN following the show in 1964 (Mick referenced it, showed a picture) in a drugstore in that town. Odd, I always thought it was Hendrix.

We love and Miss You Charlie-the tribute should be longer. Keith, the wonderful human, laid down a ripper on Before They Make Me Run-his smile says it all.

Another beautiful experience in a gorgeous football stadium. The size of the place creates sound issues, but I knew that going in-still a blowout show overall. And Thank You gents for yet another ethereal night, it sends my spirits soaring. Peace.
---
Review by Jordan Samata Chicago, IL
What a great show and a great weekend! Drove up 400 miles from Chicago Saturday morning and had an easy and pleasant drive. It has been a few years since I've driven through northern Wisconsin (39/94) in the fall. Wonderful hills and trees showing their fall colors on a bright and sunny day. A very nice and relaxing drive: I loved it. I like to write long story-like reviews. I'm a long winded type of guy, sorry in advance.

I arrived in town a little after 1:00PM and my first stop was the Bob Dylan mural. It was too cool and a great piece of art. I really liked how they display his age progressions.

You know the 2020 song Living In a Ghost Town? I think they wrote that with Minneapolis in mind. When I got there you could hear a pin drop and the distant echos of their public transportation systems. Normally you get to a town the day before a stones show and you see 50% people out and about wearing stones clothing and having fun. Nothing was open, nothing was happening, and I didn't see one stones tongue: I just couldn't believe it. I'm sure people who come from Chicago, NYC, LA, and bigger cities like me can relate.... I asked a bartender what the deal with the town was and she said It never recovered its vibrance since the Covid lockdowns. Nothing against the city but I wasn't expecting that. However, they do have new state of the art Football and Baseball stadiums, so that's a plus.

The morning of the show I decided to go and visit the George Floyd site just a few miles away. One of the most strange and confusing places I've ever been. SO much tension in the air and SO much visible emotion on people's faces. I felt weird being there. As much as I love and miss Brown Sugar, I totally get it now and I guess it's unfortunately part of the times we live in. Carry on....

Anyway's on with the show. Waited in line about 90 min for PIT2 and got a great spot with my friends on the rail. it was about 45-50 degrees with no sun and just at the point where you're not very uncomfortably cold. The opening bands have been pretty talented groups, but it's tough to enjoy them when you're waiting for The Rolling Stones. Show seemed to start a few minutes later than usual. Boom there they were crashing into SFM. Mick racing out in a purple and black jockey jacket similar to the white and black one from Chicago 1 2019. He was out on the start of the cat walk and energetically jumped up and down 7-8 times and screamed in the mic and ran back to Keith to bow at him for the start of the lyrics like he always does and then ran back to the catwalk and proceeded to do his thing. My only question is How? How the hell is a 78 year old man doing that? His energy was just so incredible. His ability to defy the odds of aging is just incredible and that's why he's the greatest of all time. I read a meme that said Mick was the oldest stone to ever take the stage that night. Meaning that he's a little older now than when Charlie took the stage for the last time in Miami. Pretty good for an old man!!

They sounded great and loud. I love standing 5 feet from the big speakers and just getting blasted with noise. There's only one way to listen to the Stones and that is as loud as you possibly can.

Now it was time for the song vote and before Mick even started talking I saw Ronnie get handed his Tripple pickup Black/Silver disc Zemaitis and a slide. I instantly knew that meant we were about to get Monkey Man. I love Ronnie's slide guitar approach and I especially love it when he plays slide in Open E like for Monkey Man or You got The Silver. Most of his slide playing in the Faces was in open E so it's always been his range. If you're a guitar player you know that playing slide in standard tuning is much harder than Open E. Ronnie has gotten alot better with slide in standard over the years. Maybe some Lessons from the Standard tuning Slide master Mick Taylor.... This was the best song of the night. Mick's vocals were very strong and deep, Ronnies slide guitar fills were great, Steve's drumming was just like the album version, weaving nicely in the pocket with Darryl and Keith's riffs were just smokin 'hot: he was just nailing it. Those Les Paul Jr P90s just sound so damn awesome through the early 50s Fender Twin. It's like a hurricane of tone echoing through your bones. Just absolutely incredible. I really wish they would play Monkey Man every night.

After Monkey Man we got Fool to Cry which was just so great and relaxing. It really moved the people around me. When Mick brings out the Falsetto the crowd goes wild. In addition to that I'm really hoping we get Worried about you one night.

Connection is great and I'm happy Keith's doing it. He seems to have a lot of fun singing and playing it which is a joy to see.

My favorite song is Midnight Rambler and Mick's harmonica drives me insane and makes the hair on my arm stand up. As I've mentioned before, The Stones have evolved and slowed down a little with age but the one thing that gets better every tour is Mick's harmonica work, It's just incredible and I'll stand by that for life. One thing I've noticed in the 3 shows I've been so far is that Steve has sped up the band a little bit and added a more hardy thump. I believe that with this it has created a different pocket for Mick's harmonica playing. I noticed in the middle of the song when Mick plays his 3rd harmonica part, he got a little tripped up. There was some dead air. It seemed that Steve's faster and harder beat caught Mick a little behind this time. He regrouped and still gave us some great harmonica work. Charlie could really play around and in between Mick's harmonica work by speeding things up or slowing them down as needed. He would add rhythmic delays and dance around on the cymbals for Mick to not be rushed. I love Steve, he's doing a fantastic job, this isn't a bash on him, but as a musician myself these are things I notice and critique. Overall great song and Mick's Prince Purple Rain reference was perfectly timed. Nice!

It was Bill Wyman's 85th birthday, maybe he took a girl to a Disco in Battersea..... I would've appreciated a shout out for him, just how I would've appreciated a shout out for Brian Jones at the D.C show 7/03/2019 for his 50th anniversary of his death. But that's not the current direction of the band and show: I understand. They also stopped displaying the Charlie pictures after the final Bow. Maybe I missed it, but I'm pretty sure they stopped.

Great show, great tour so far, they love playing for us and are having a lot of fun, such an honor and a blessing to be able to see these guys not only performing, but still performing at a very elite level. I like seeing them get a little tired on stage because that just tells me they are giving us everything they got in the tank, which is a textbook Rolling Stones show.

Mid show a friend asked me, "How many do you think they have left?" and I said "Well, Dude we just don't know."

Let's enjoy every second of it!

Anyways, see you all in Las Vegas, Can't wait to party a little more!

Long Live The Greatest Rock N Roll Band in the World!
---
Review by Art Lewis
Making Memories in Minnesota!

Street Fighting Man opener followed up with Let's Spend The Night Together.

The vote song was Monkey Man followed up with Fool to Cry.

Mick also made a reference to the Minneapolis native Prince with the additional lyric, "in the purple rain" during Midnight Rambler. Minnesota being the home state of Bob Dylan I thought, Like a Rolling Stone might happen but did not.

Mick, Keith and Ronnie wore purple shirts at points of the show - purple being the color of the Vikings football team that plays in the stadium. A local newspaper counted this as the Stones 12th show in Minnesota. Mick mentioned from the stage how this was the 1st time playing the new stadium- an indoor heated stadium with a fixed roof that opened in July 2016. The last concert in this stadium took place in May 2019- about 2 and half years ago, a gap caused by the health crisis..

The outdoor college football stadium in Minneapolis the Stones played in June of 2015 had a college football game the Saturday afternoon before the Sunday show. The arena in Minneapolis the Stones played in 1999 had a NBA basketball Saturday night. The arena in Saint Paul the Stones played in 2005 had NHL hockey games on Saturday night and Sunday starting early at 5pm. The show started about 5-8 minutes later than the earlier shows on this tour. Mick said from the stage people in 49 states were in attendance and he called out places such as Milwaukee, Iowa, the Dakota's and Canada. Playing the big stadium allows for the most people to attend a show and the day of the show a ticket could be bought for about $60 usd. The night before the show a pre-party was organized by some fans with a cover band in the town of Excelsior about 20 miles from the Stadium. The Rolling Stones 1st show in Minnesota took place in Excelsior back in 1964. Local lure is after that show Mick Jagger met a local man named Jimmy which is referenced in the song You Can't Always Get What You Want.

It was a nice sunny clear fall day in Minneapolis with the changing color of the leaves but after leaving the warm climate controlled stadium after the show you could feel the cold northern winter coming soon. The day after the show the local newspaper had a big picture of Mick on the front page in a purple jacket along with Keith and Ronnie with the headline Rocking with 'old friends.'

Tickets for this show 1st went on sale February 14th 2020 I remember the excitement as I have friends in the area. The show would be the first time for them seeing the Rolling Stones in concert and they were not disappointed.
---
Review by Jay Rusniak, Milwaukee WI
This was a masterful performance. Keith called 'Connection' a variation on a Mozart piece. I believe tonight's 'Monkey Man' is a variation on the guitar work in Willie Dixon's 'Ain't Gonna be Your Monkey Man no More', so I'll now listen to Mozart's catalogue and try to find something. Oddly enough, I've been reading a Mozart biography.

The sound in Pit2 was fantastic; too close for echoes. Keith is playing great and Mick was wild haha. Steve Jordan is great. I've always thought his drumming on Keith's solo work was protuberant, but the soundmix worked well.

I brought two friends who were in awe of the performance. The friend who introduced me to Exile about five years ago said, "So heaven is Mick flying around as Keith serenades him". After Keith played 'Connection' he said he was ~satisfied~

To suggest this band has lost a step or their performances have depreciated would be ludacris. Masterful performance.
---
Pictures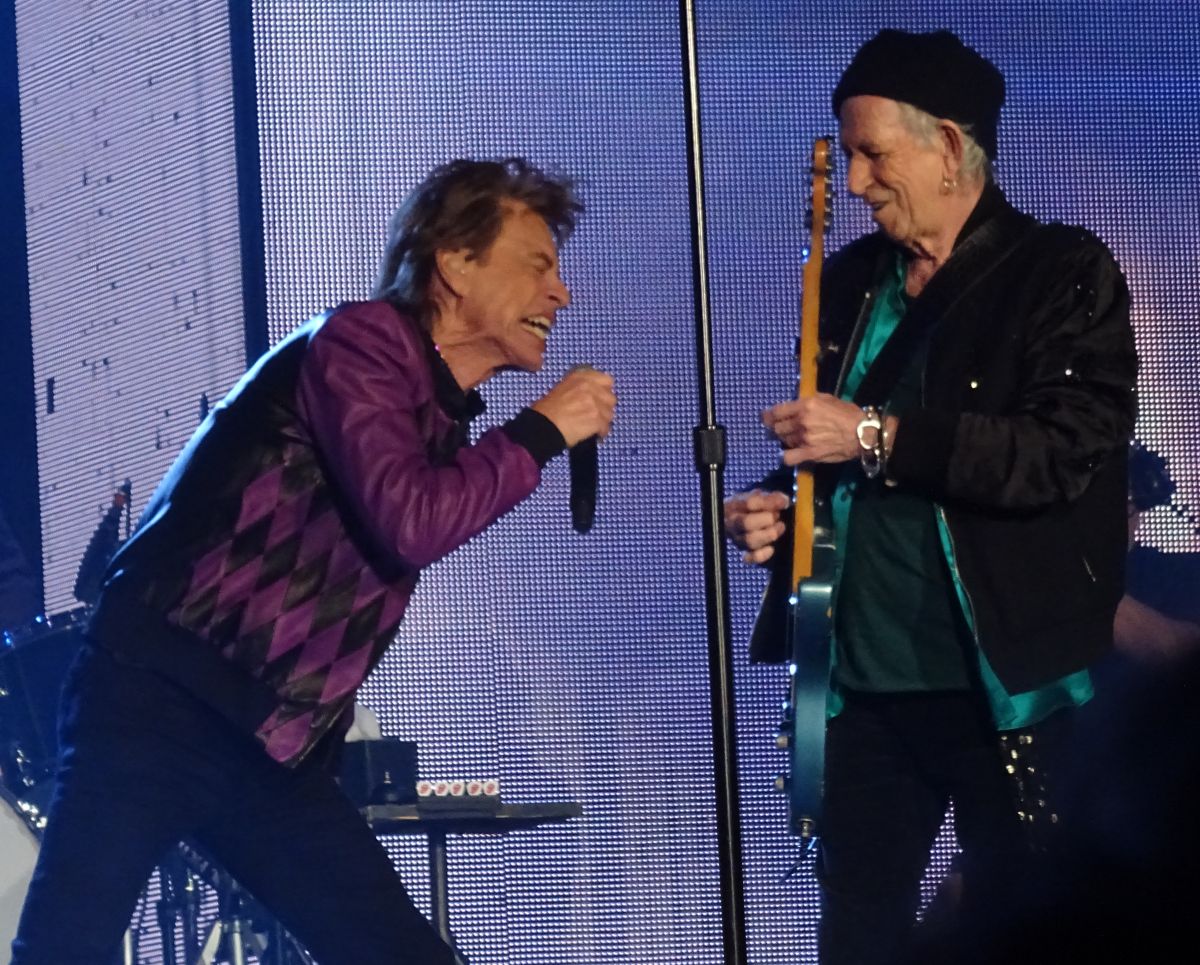 Photo by Bjornulf Vik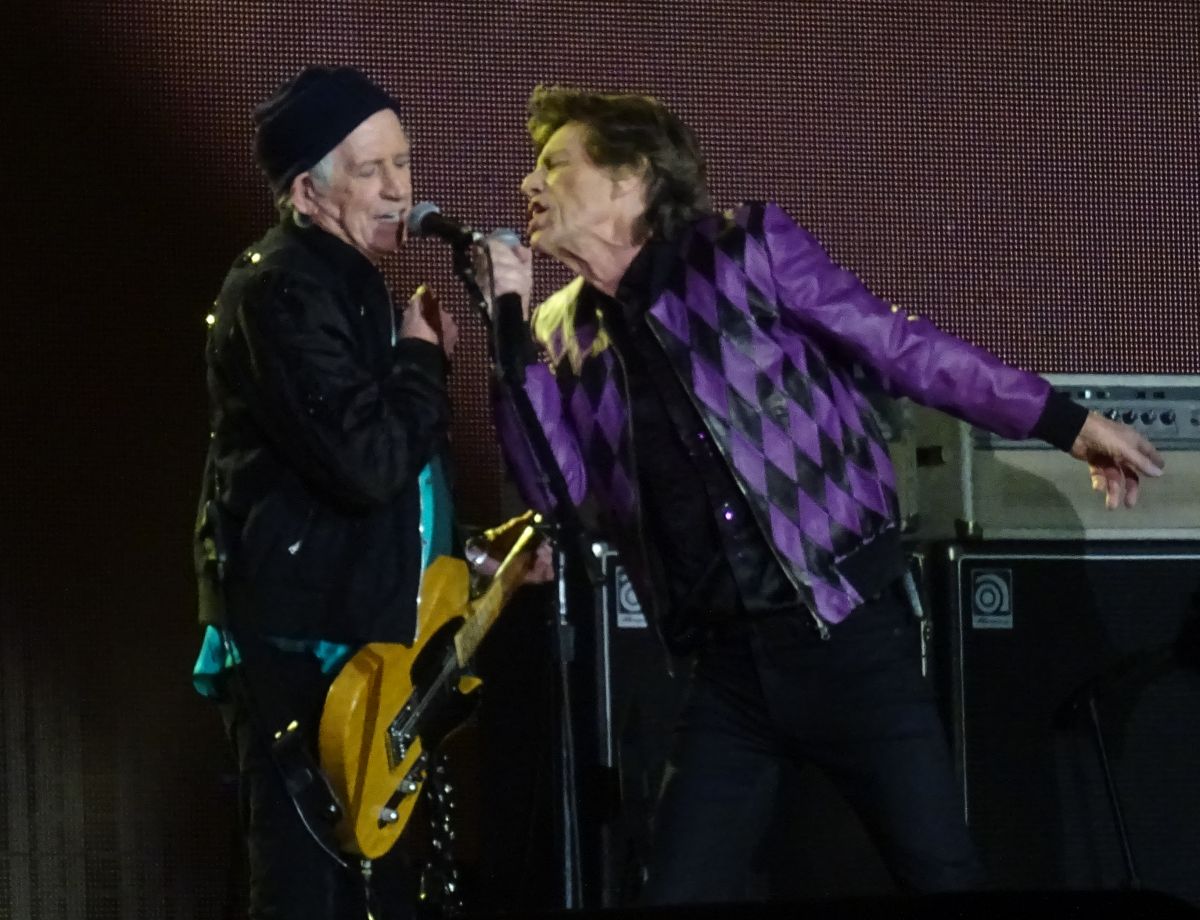 Photo by Bjornulf Vik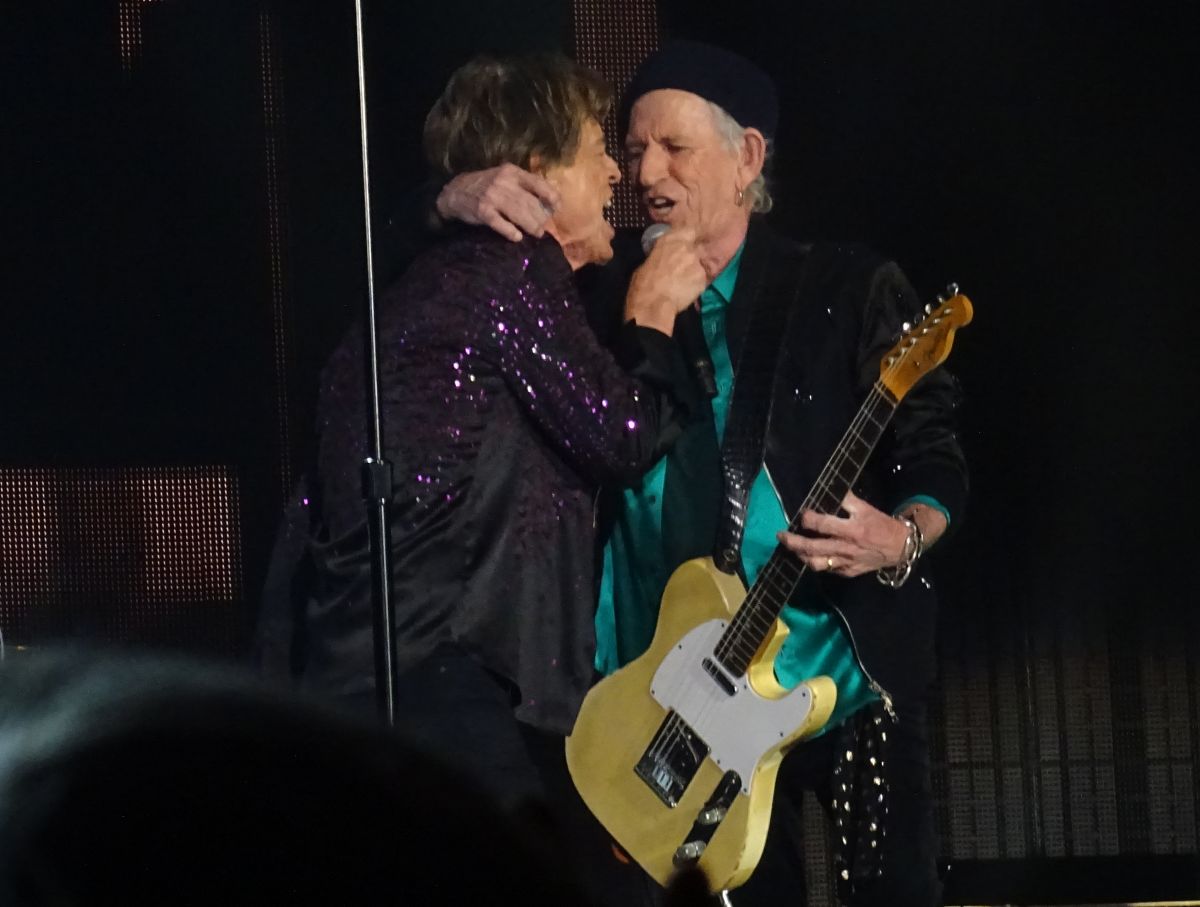 Photo by Bjornulf Vik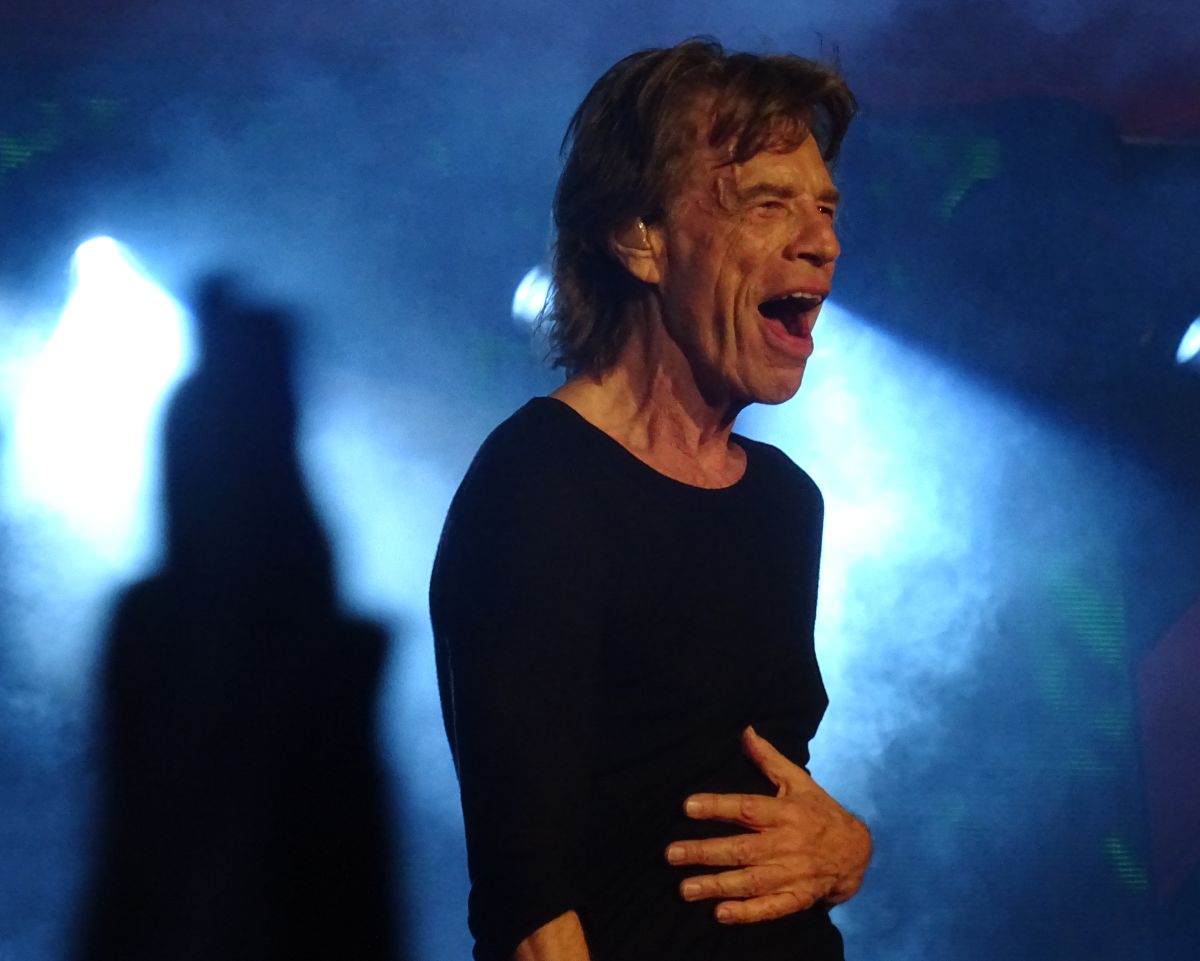 Photo by Bjornulf Vik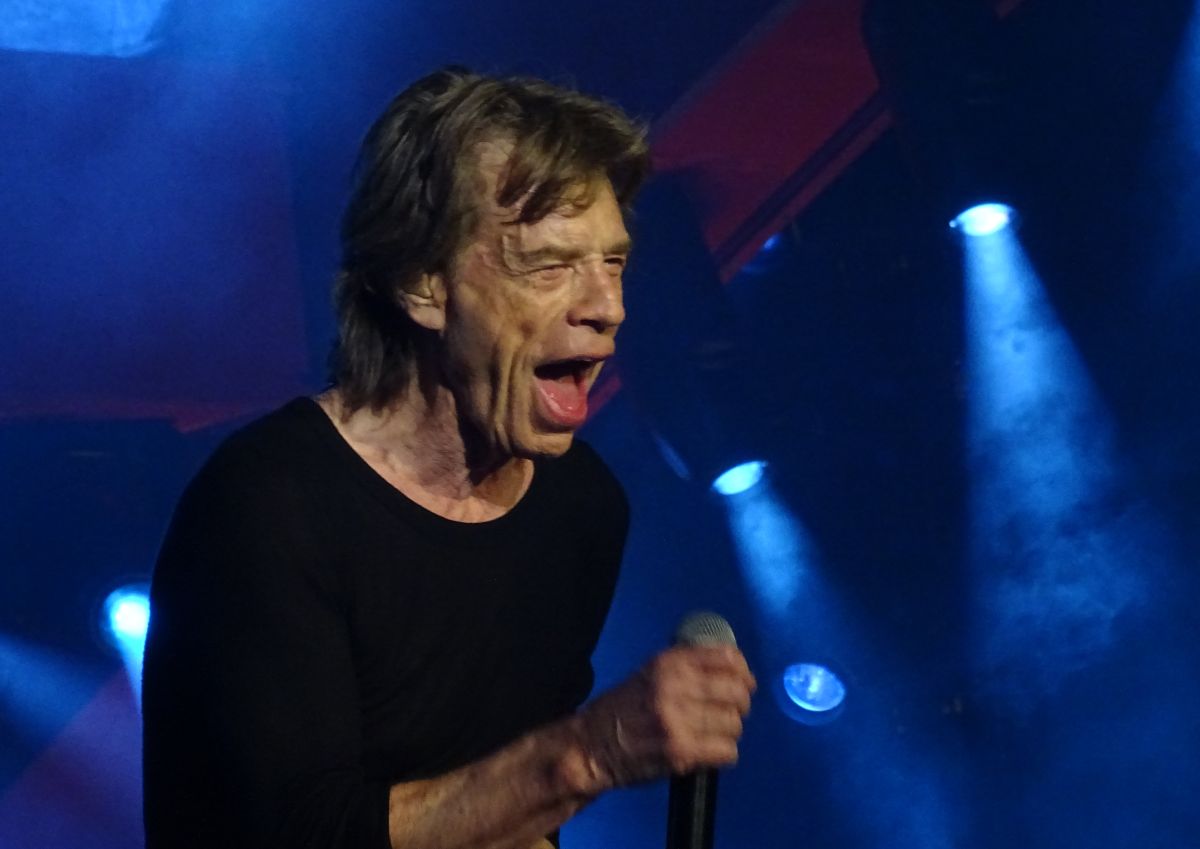 Photo by Bjornulf Vik
---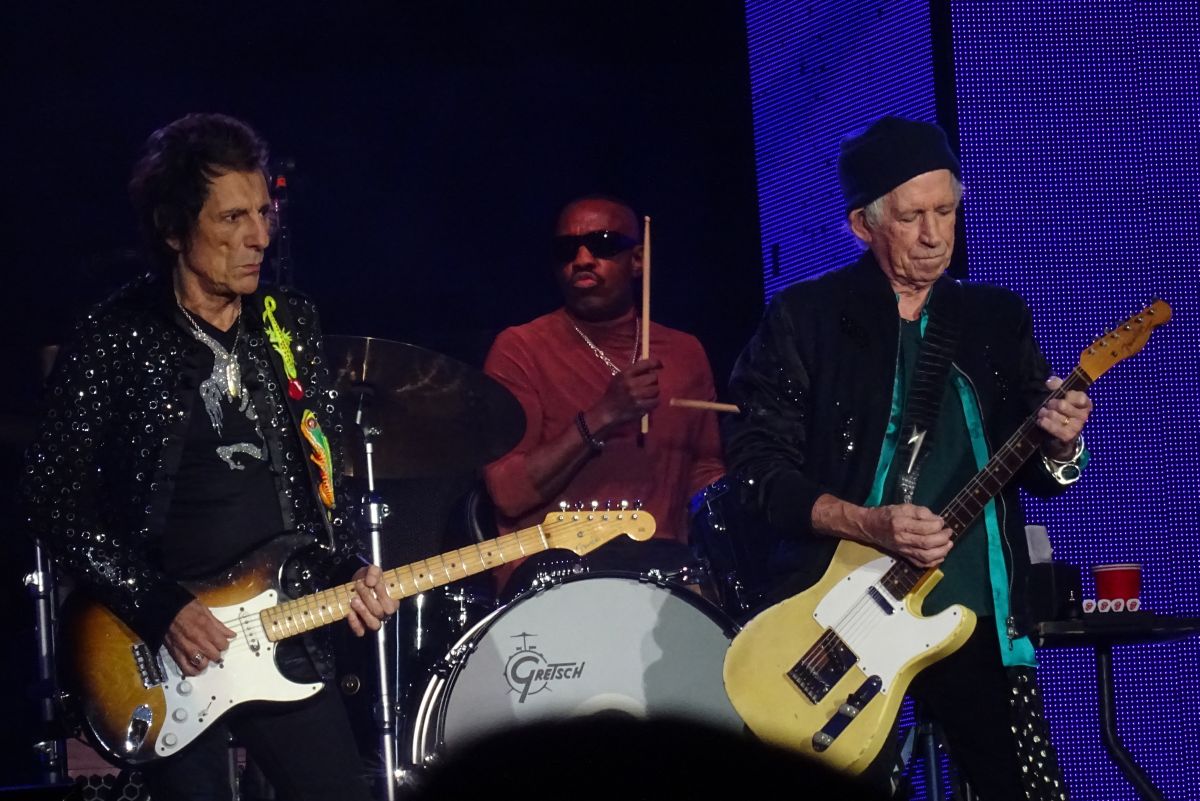 Photo by Bjornulf Vik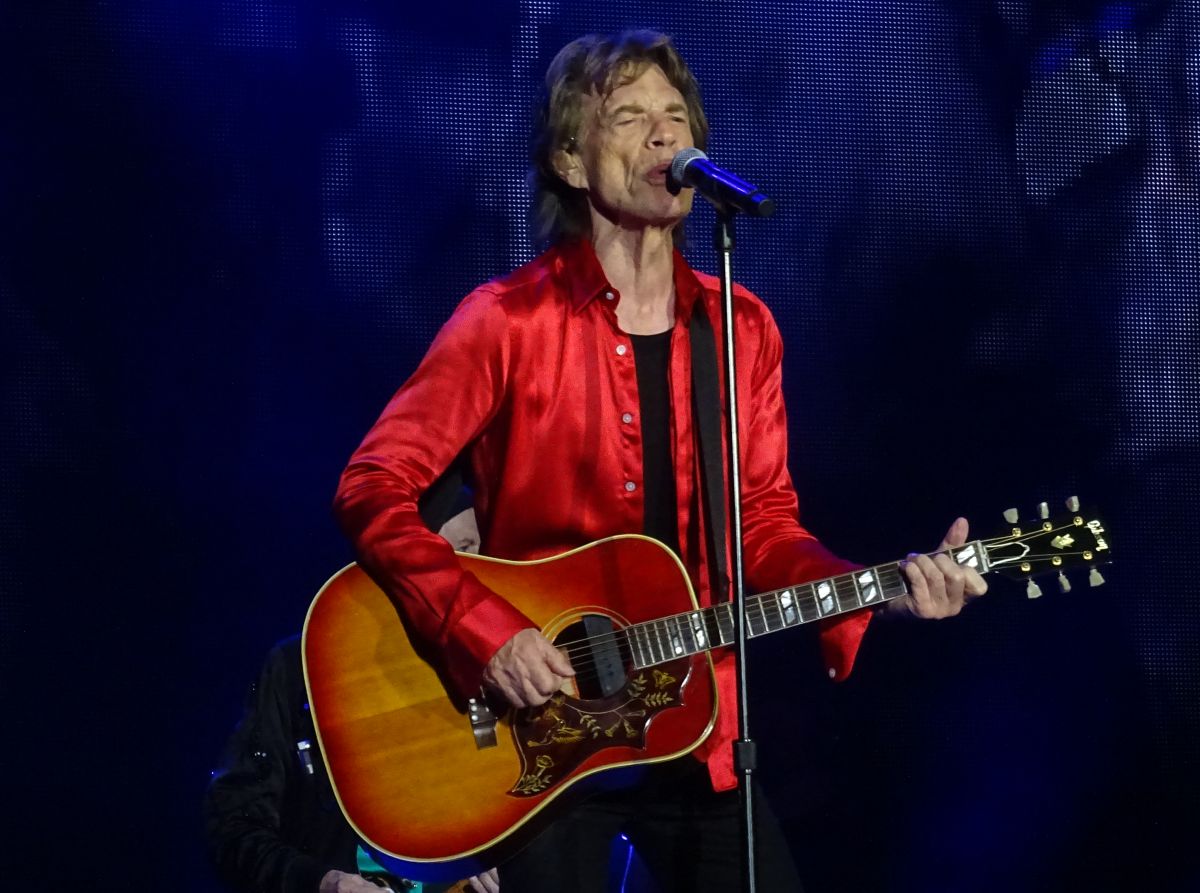 Photo by Bjornulf Vik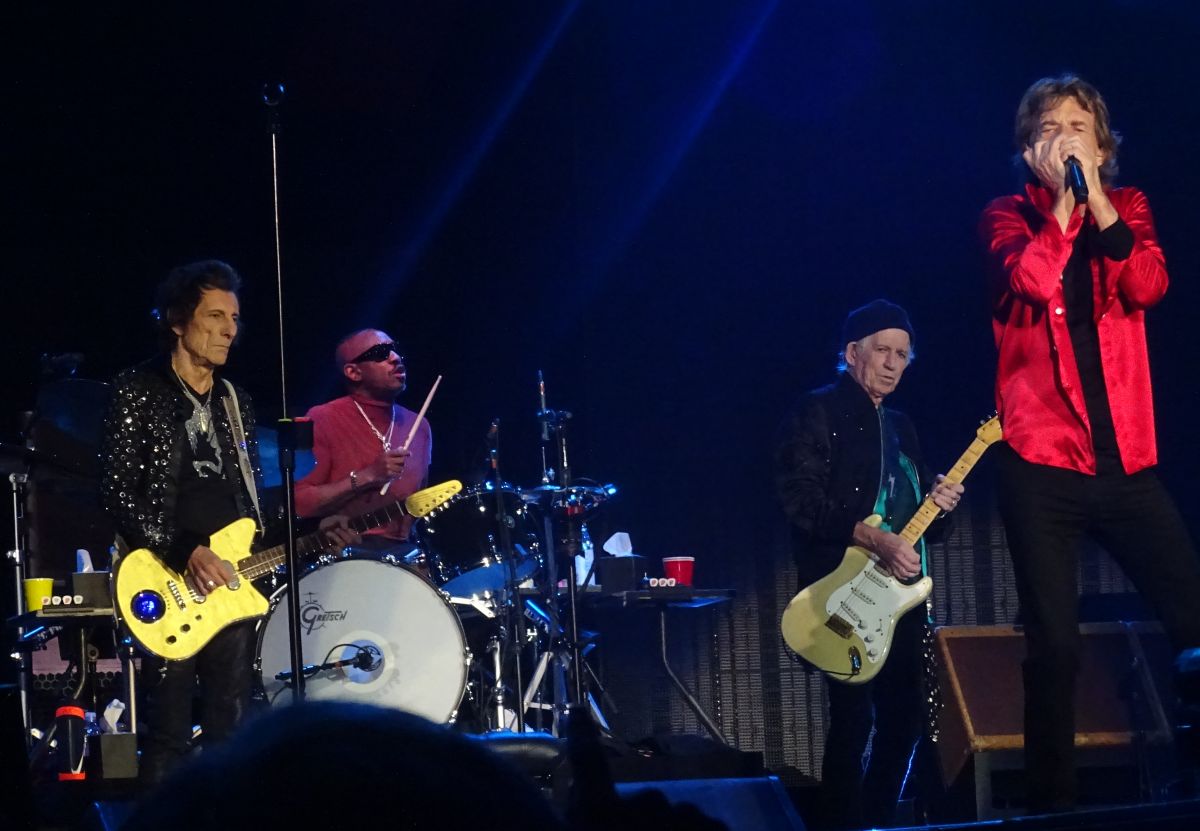 Photo by Bjornulf Vik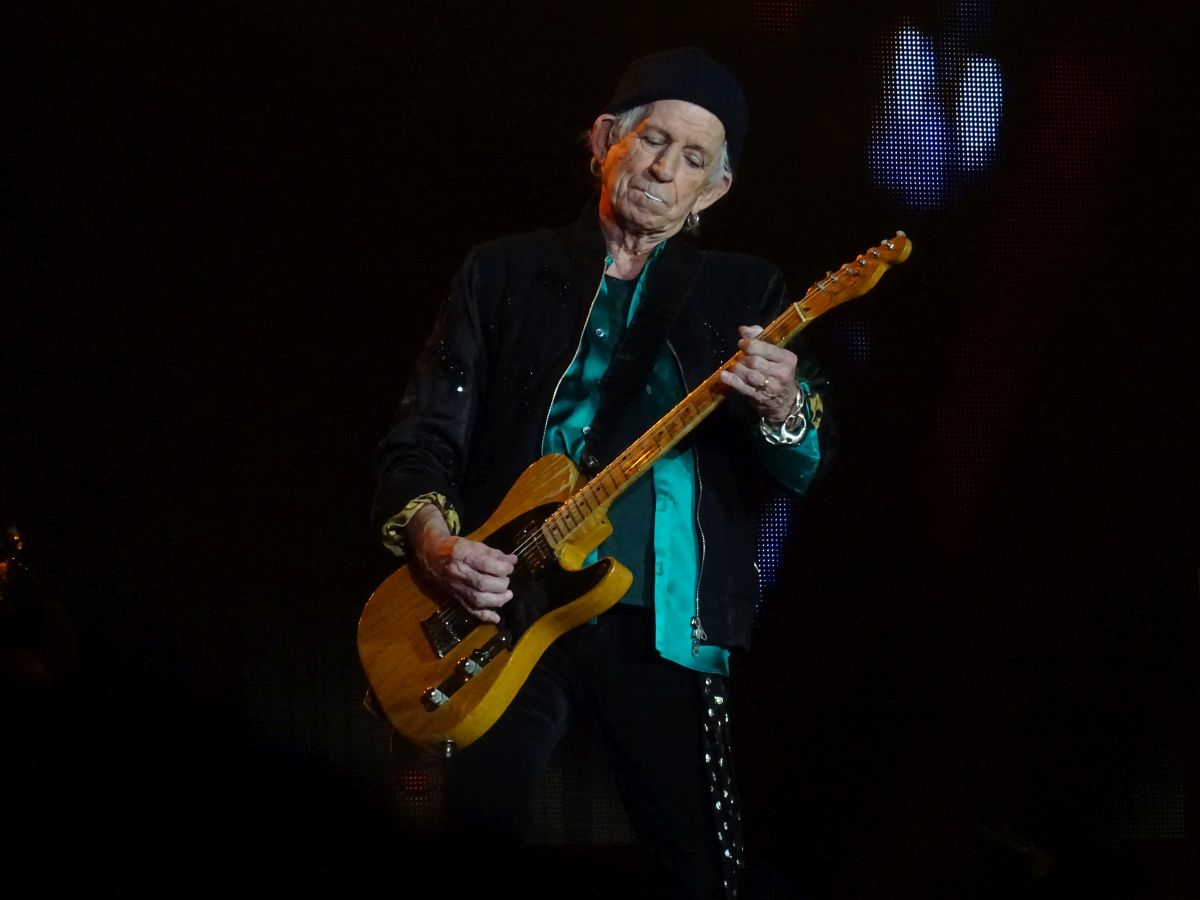 Photo by Bjornulf Vik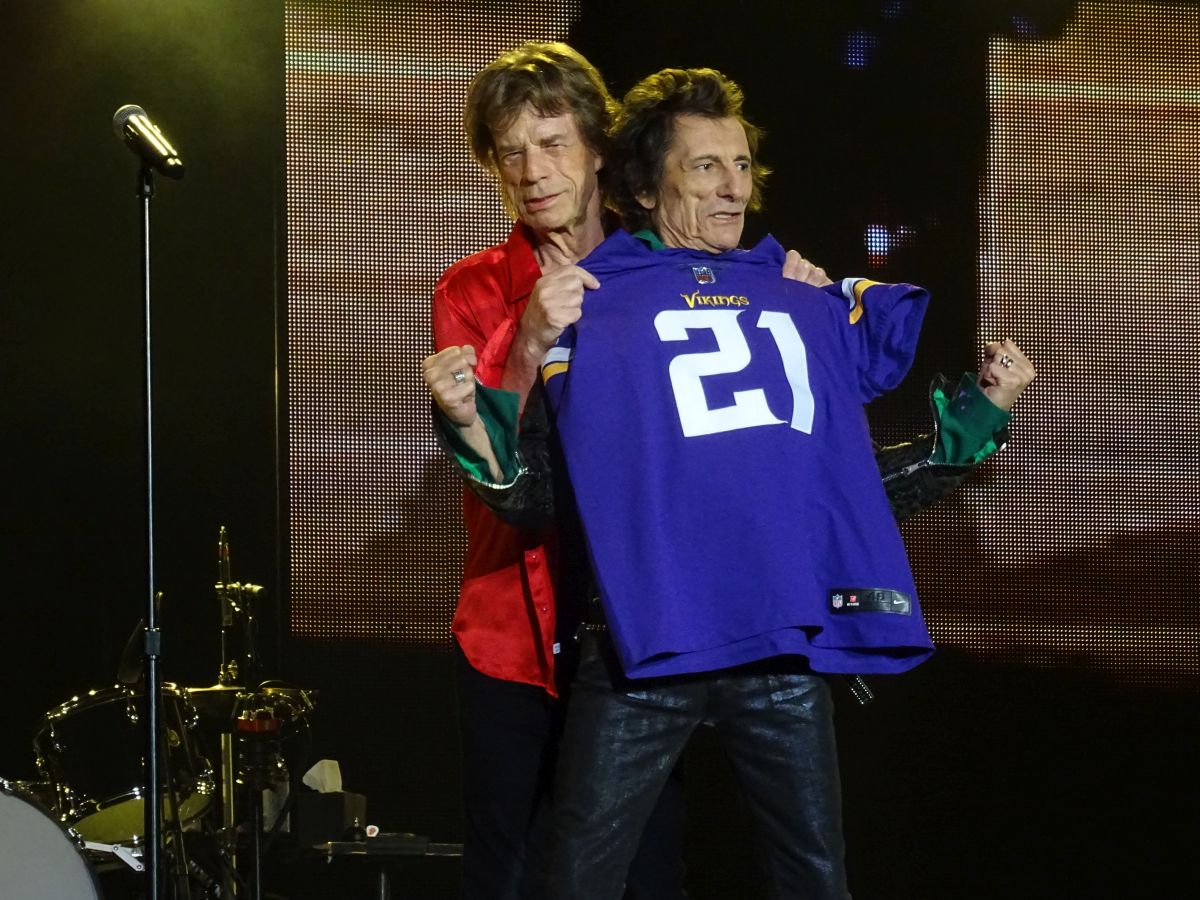 Photo by Bjornulf Vik
---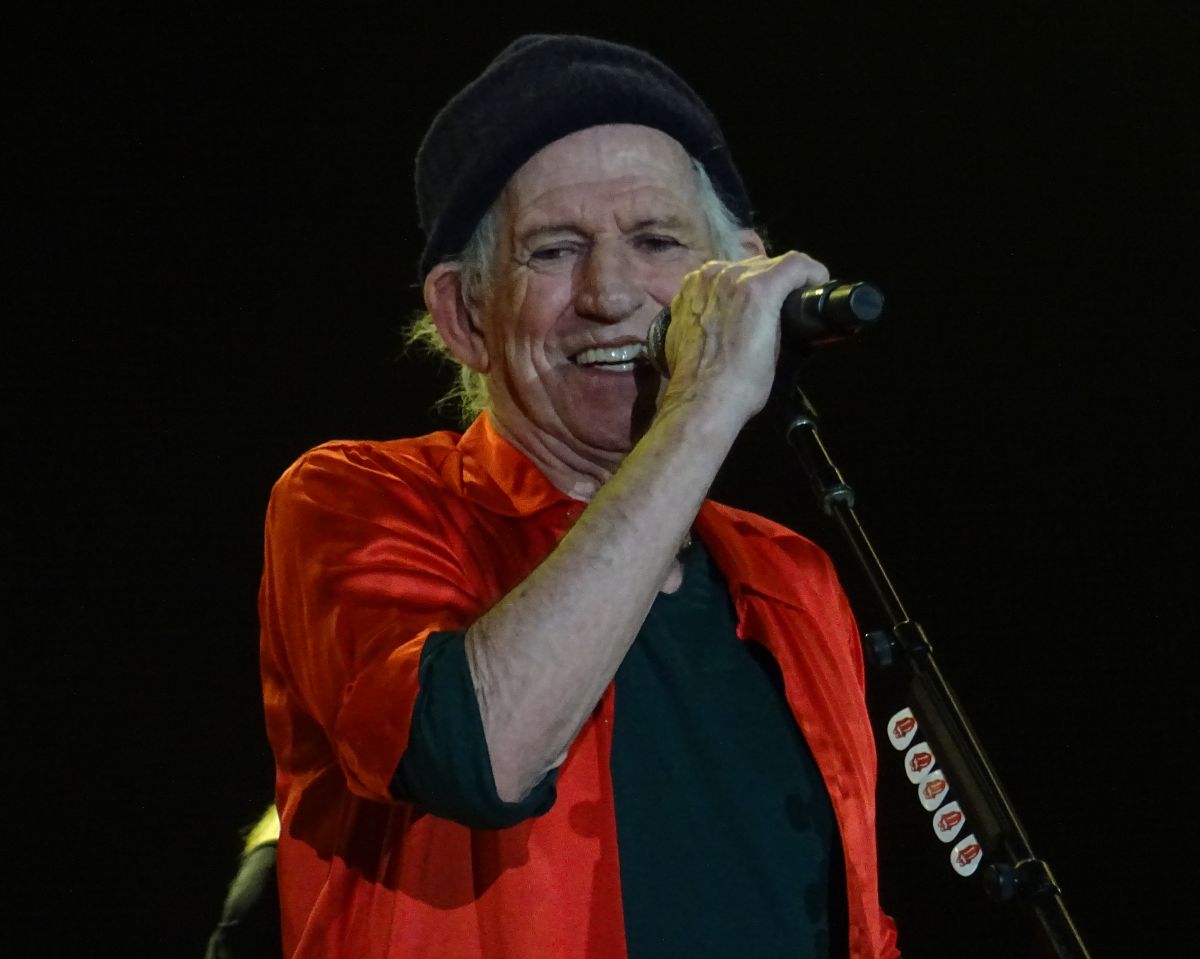 Photo by Bjornulf Vik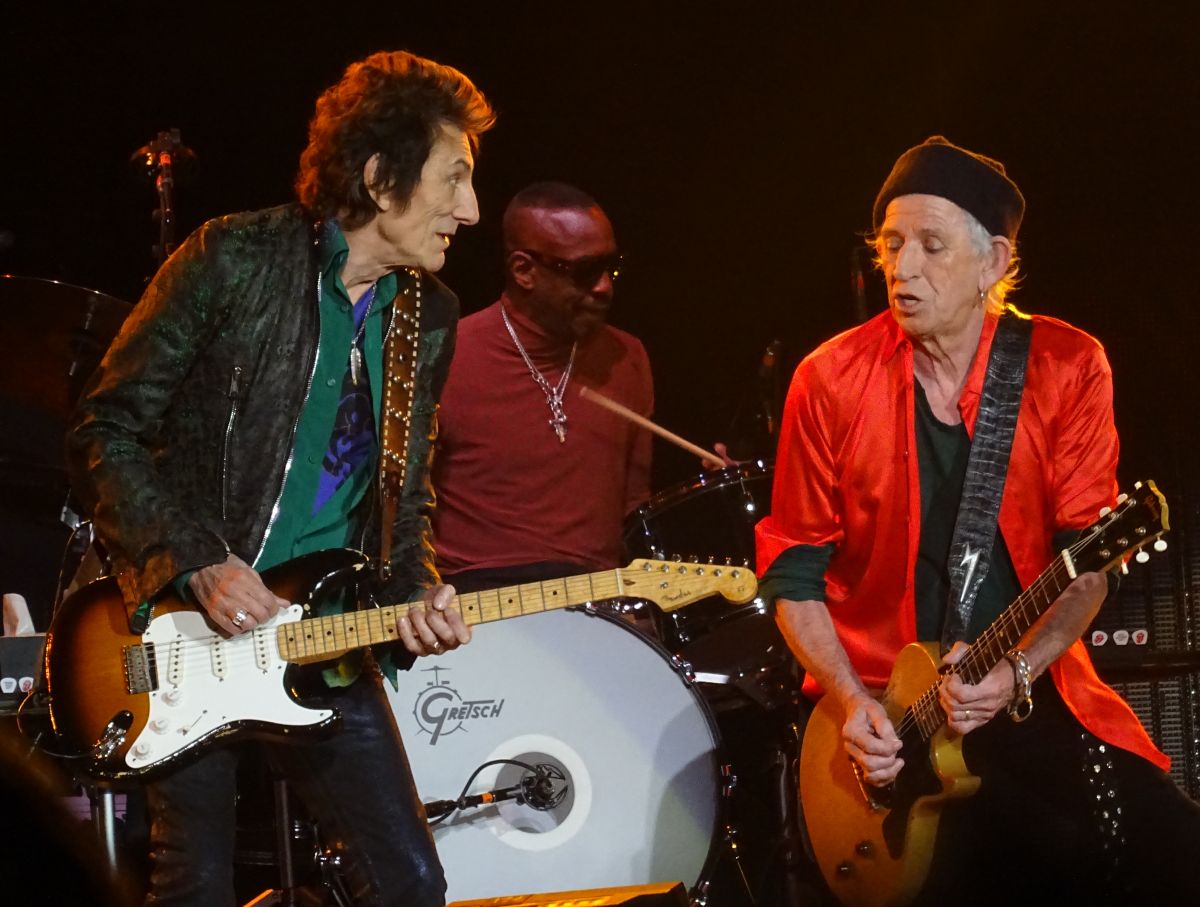 Photo by Bjornulf Vik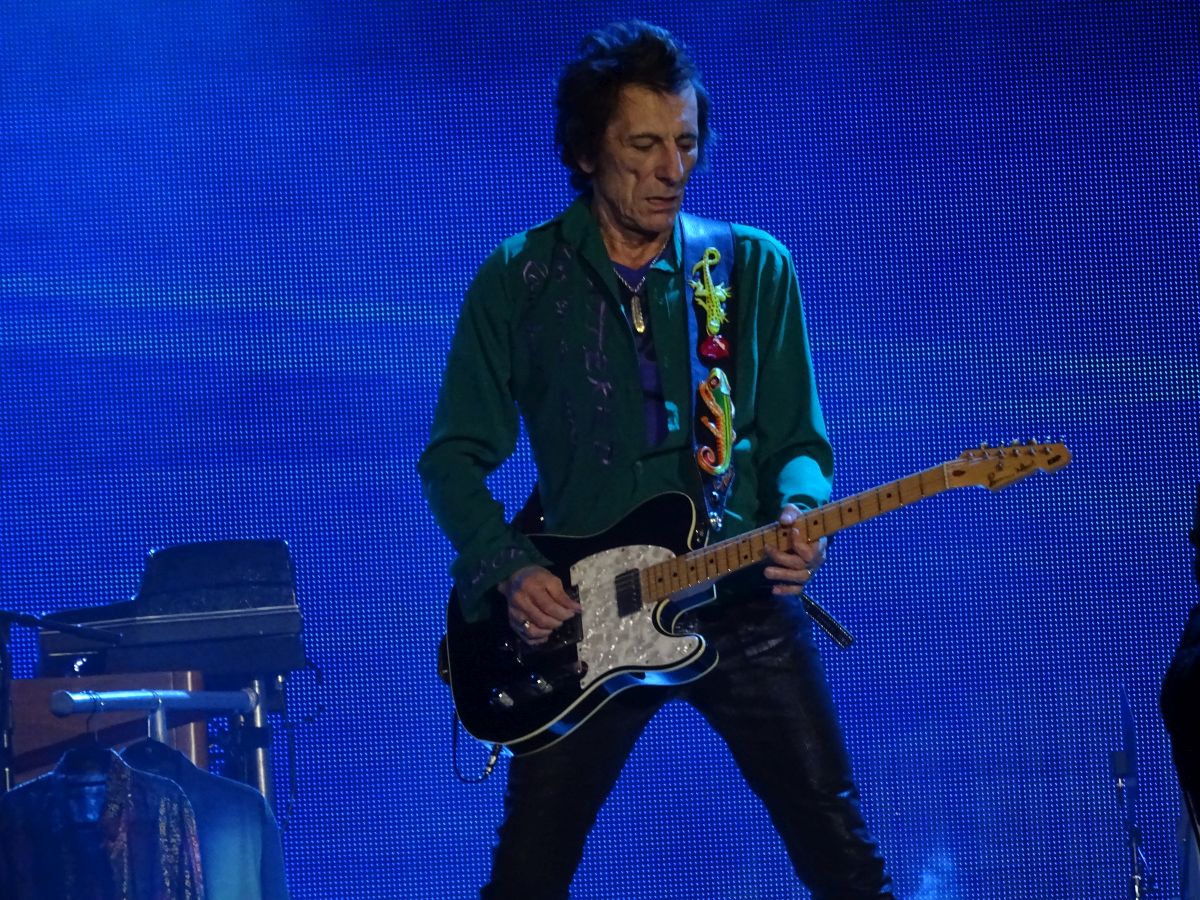 Photo by Bjornulf Vik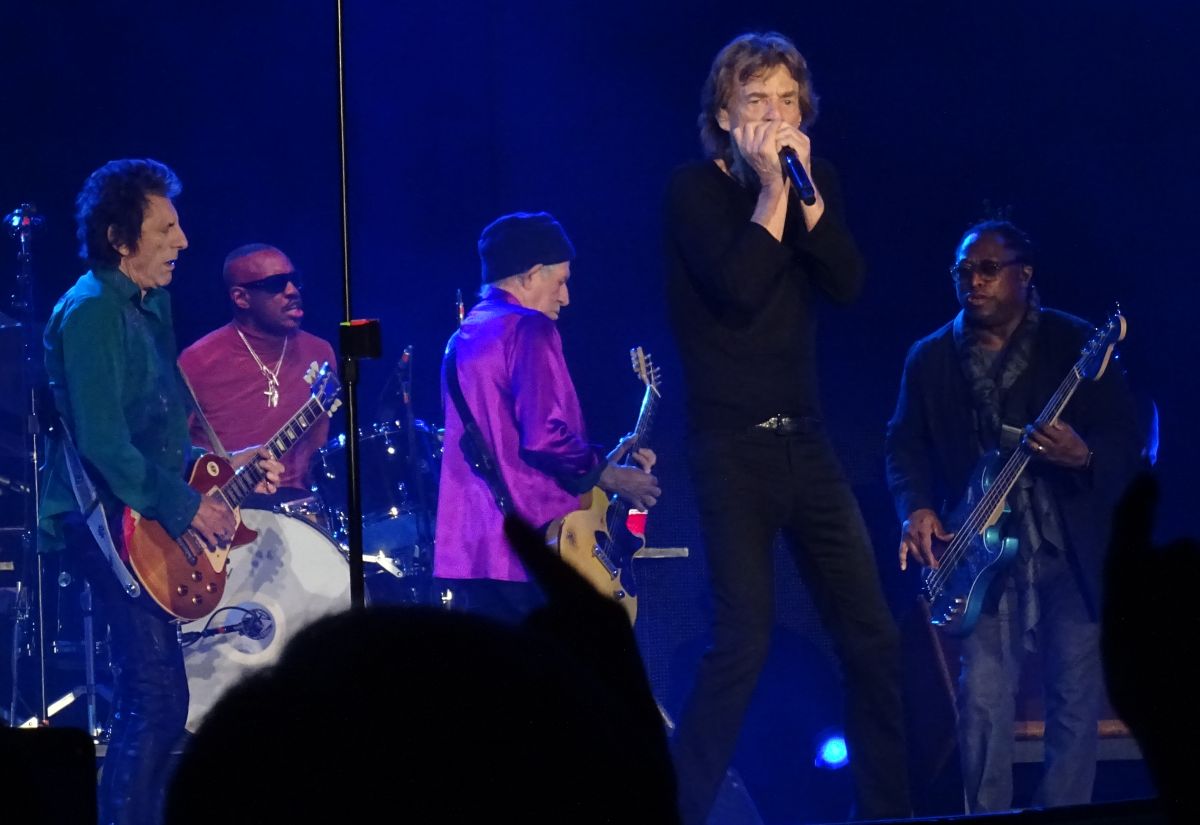 Photo by Bjornulf Vik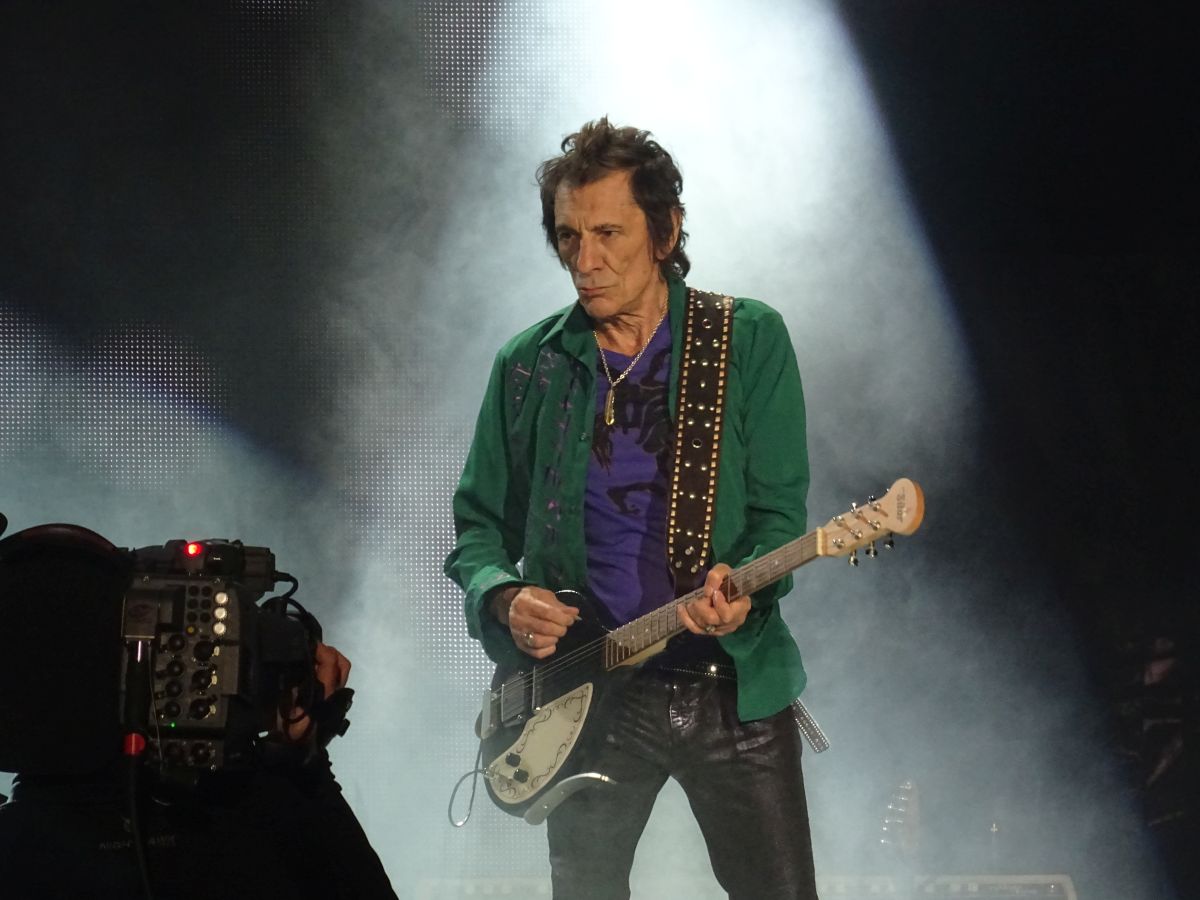 Photo by Bjornulf Vik
---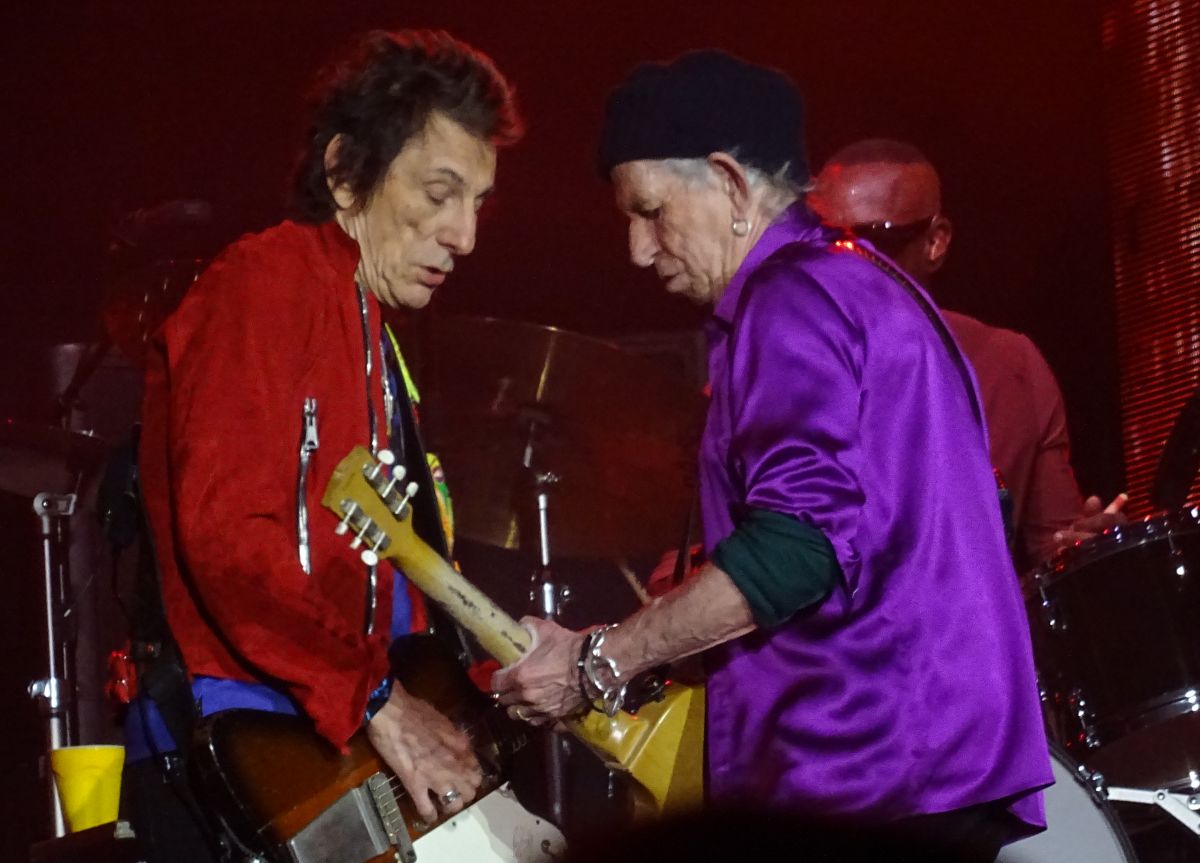 Photo by Bjornulf Vik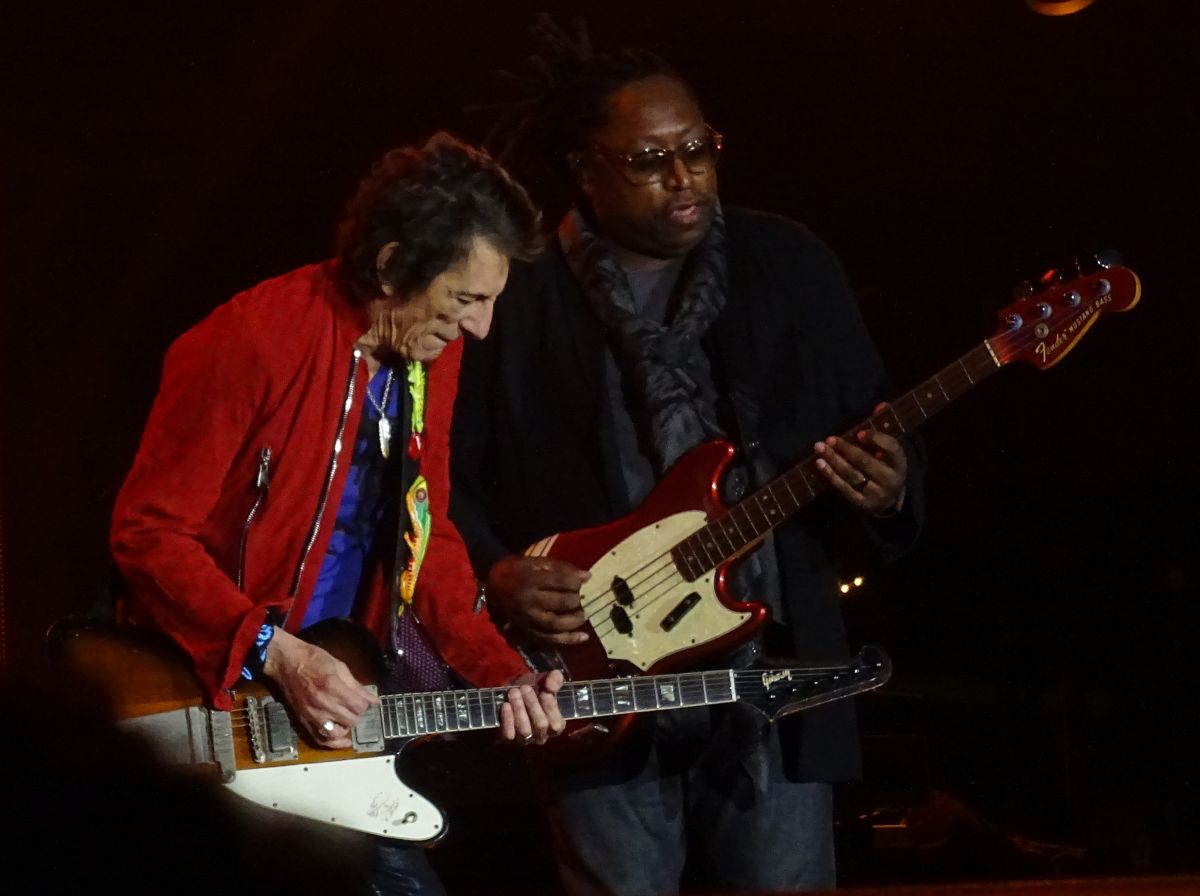 Photo by Bjornulf Vik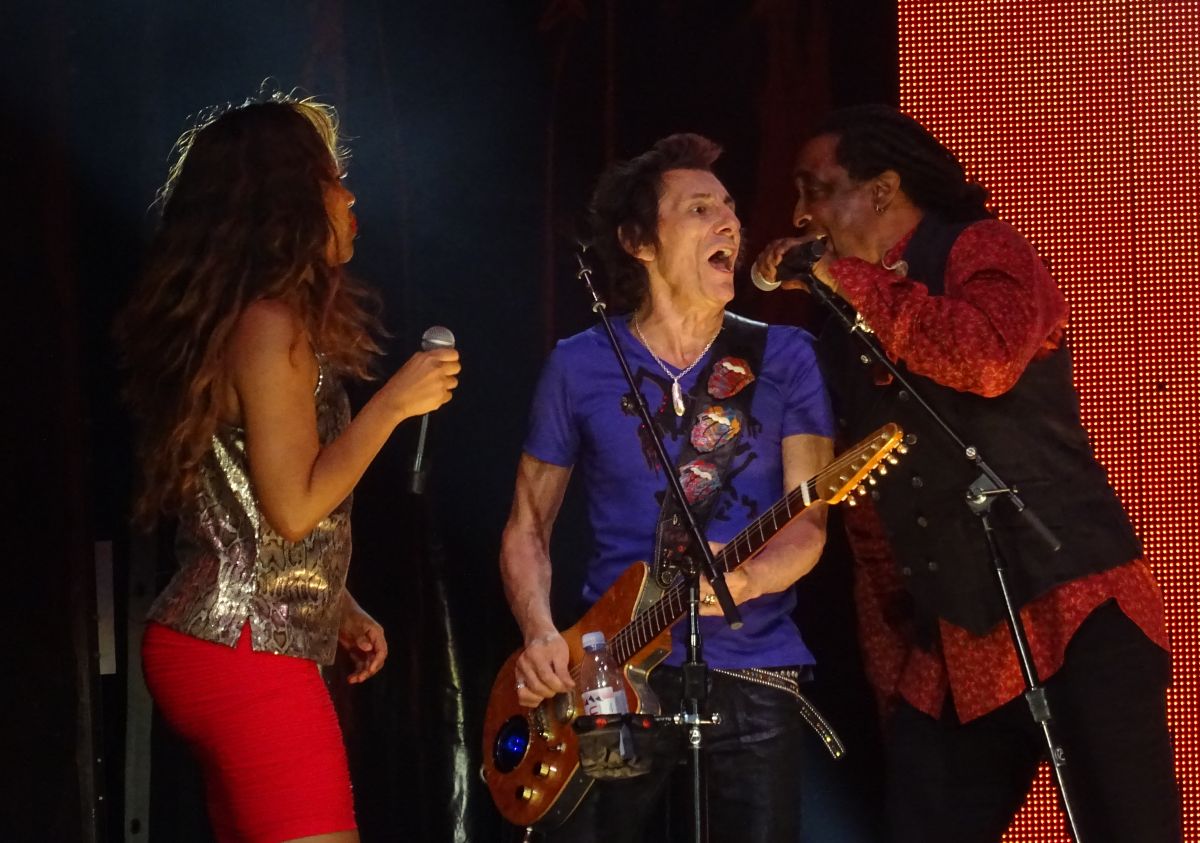 Photo by Bjornulf Vik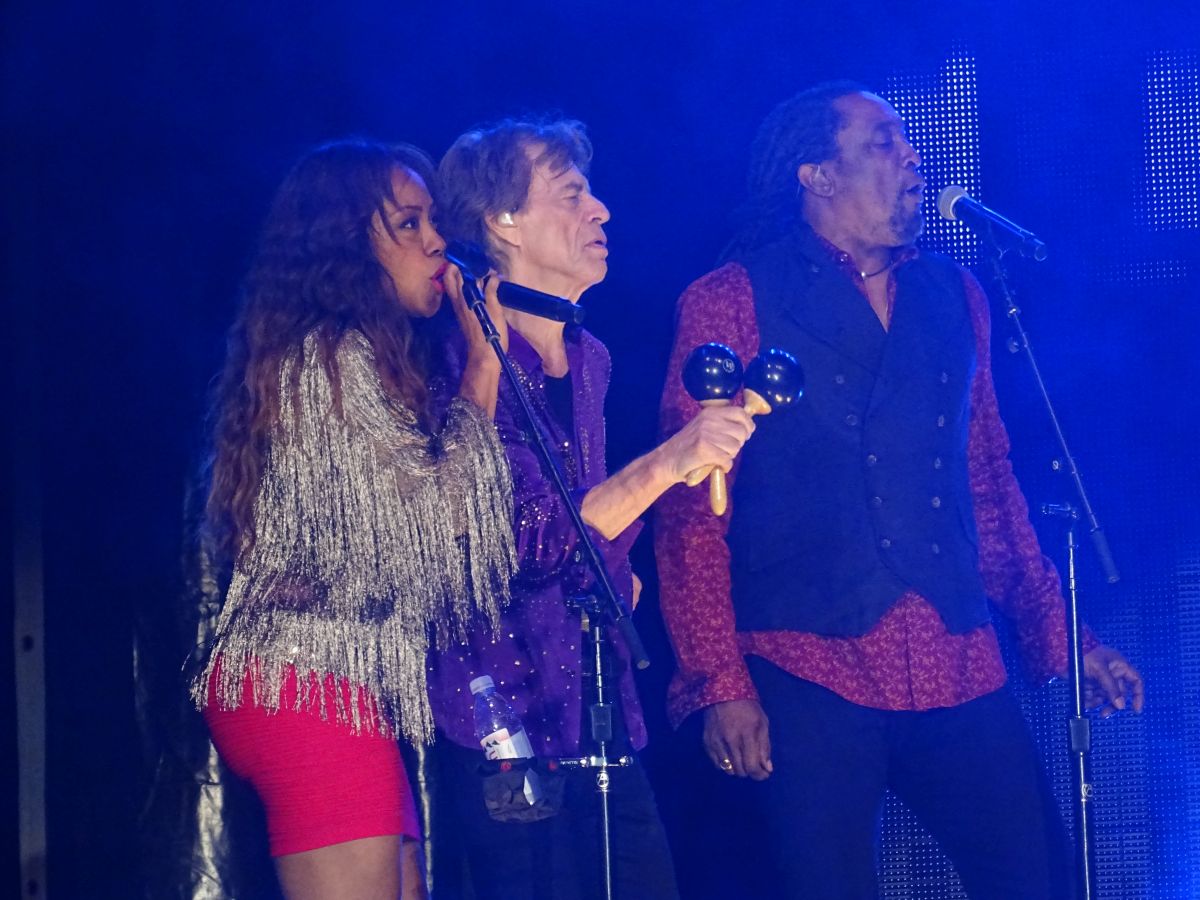 Photo by Bjornulf Vik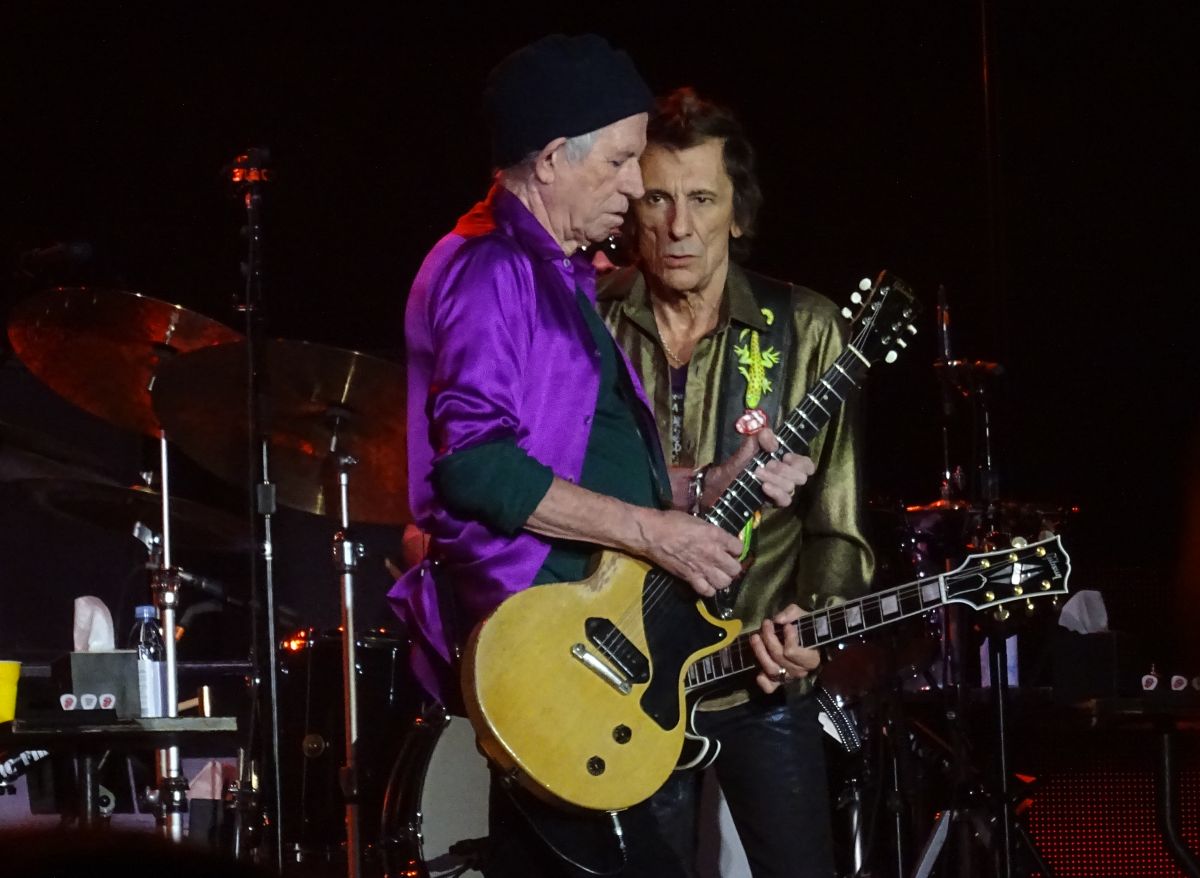 Photo by Bjornulf Vik
---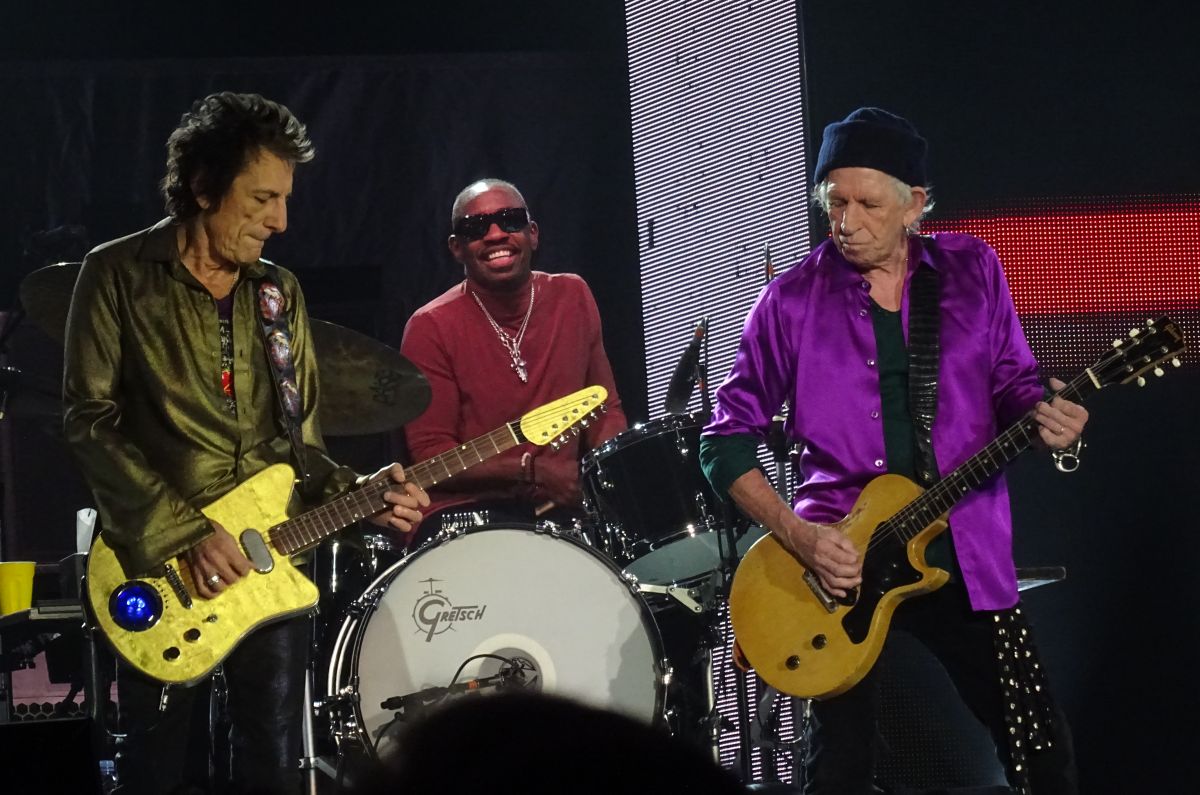 Photo by Bjornulf Vik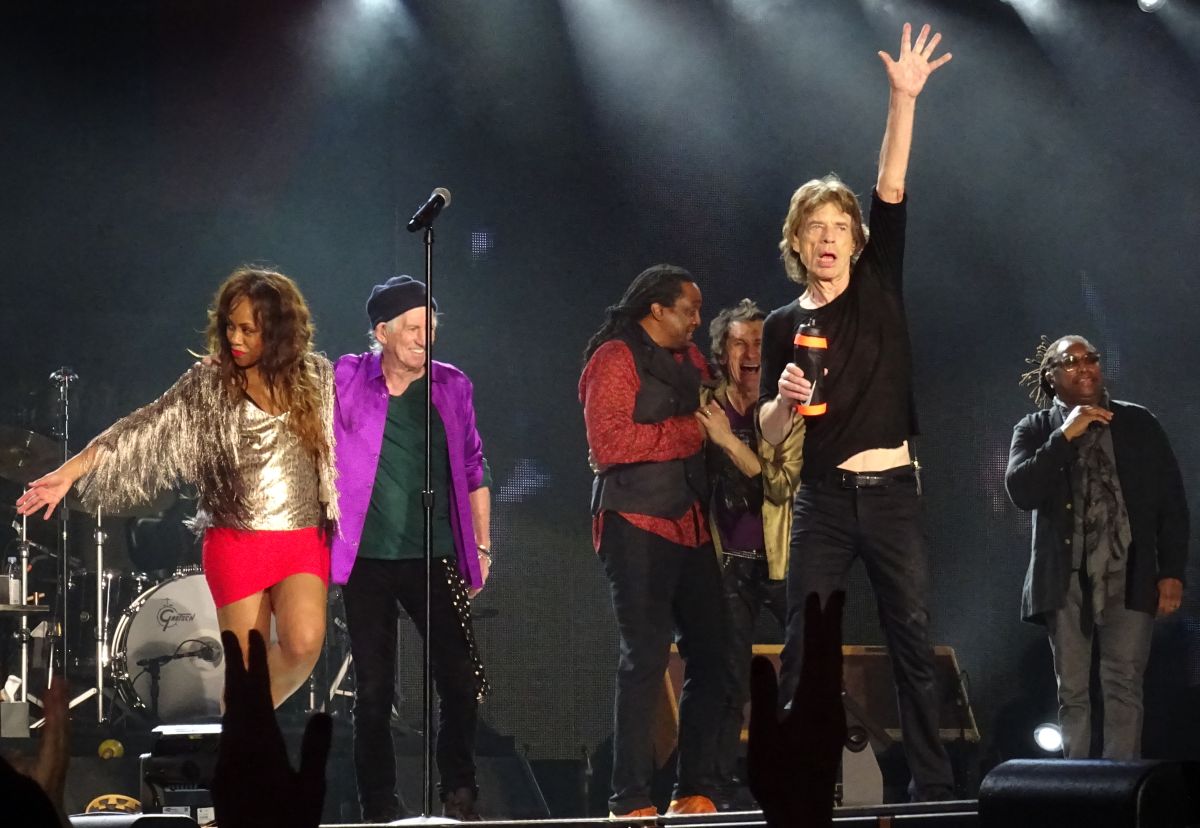 Photo by Bjornulf Vik
---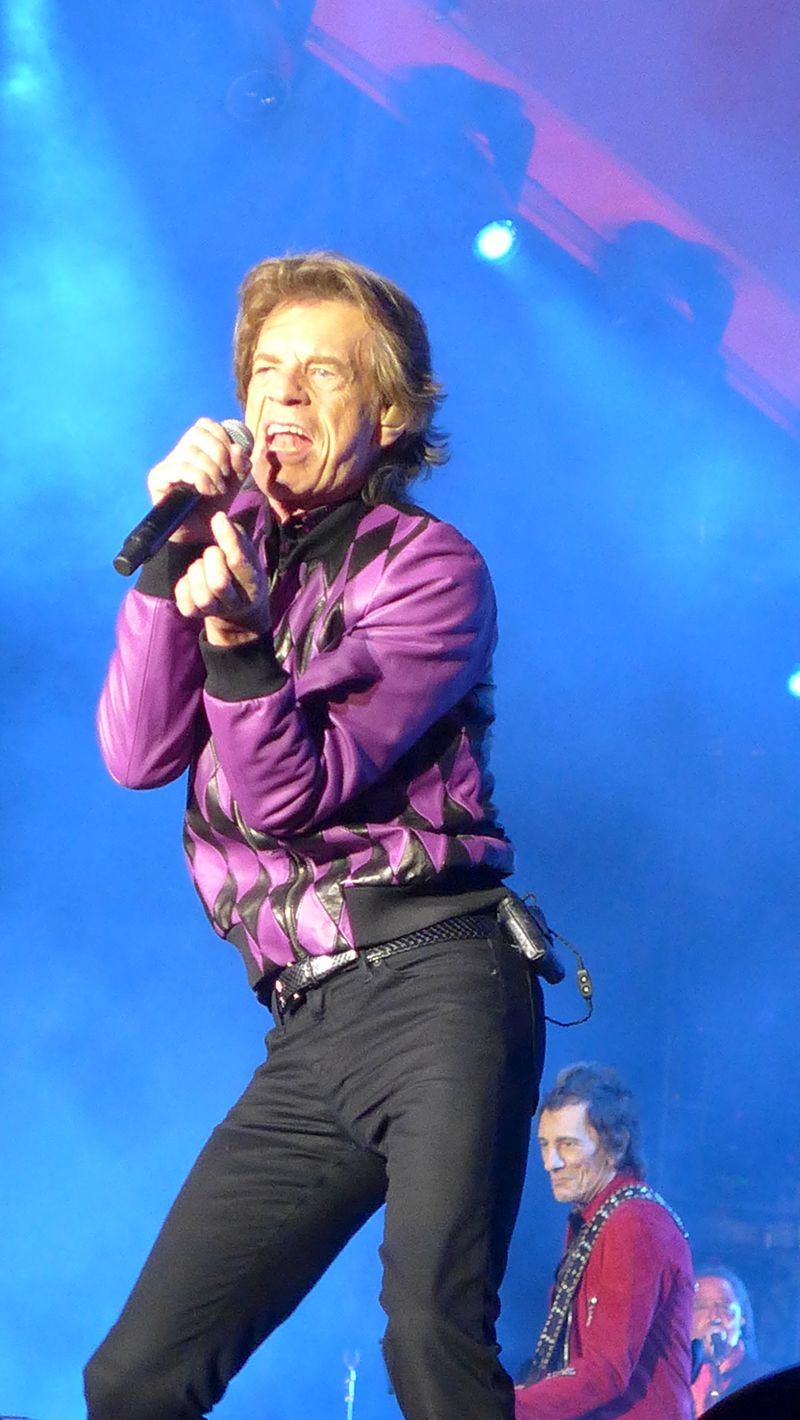 Photo by Victor Woods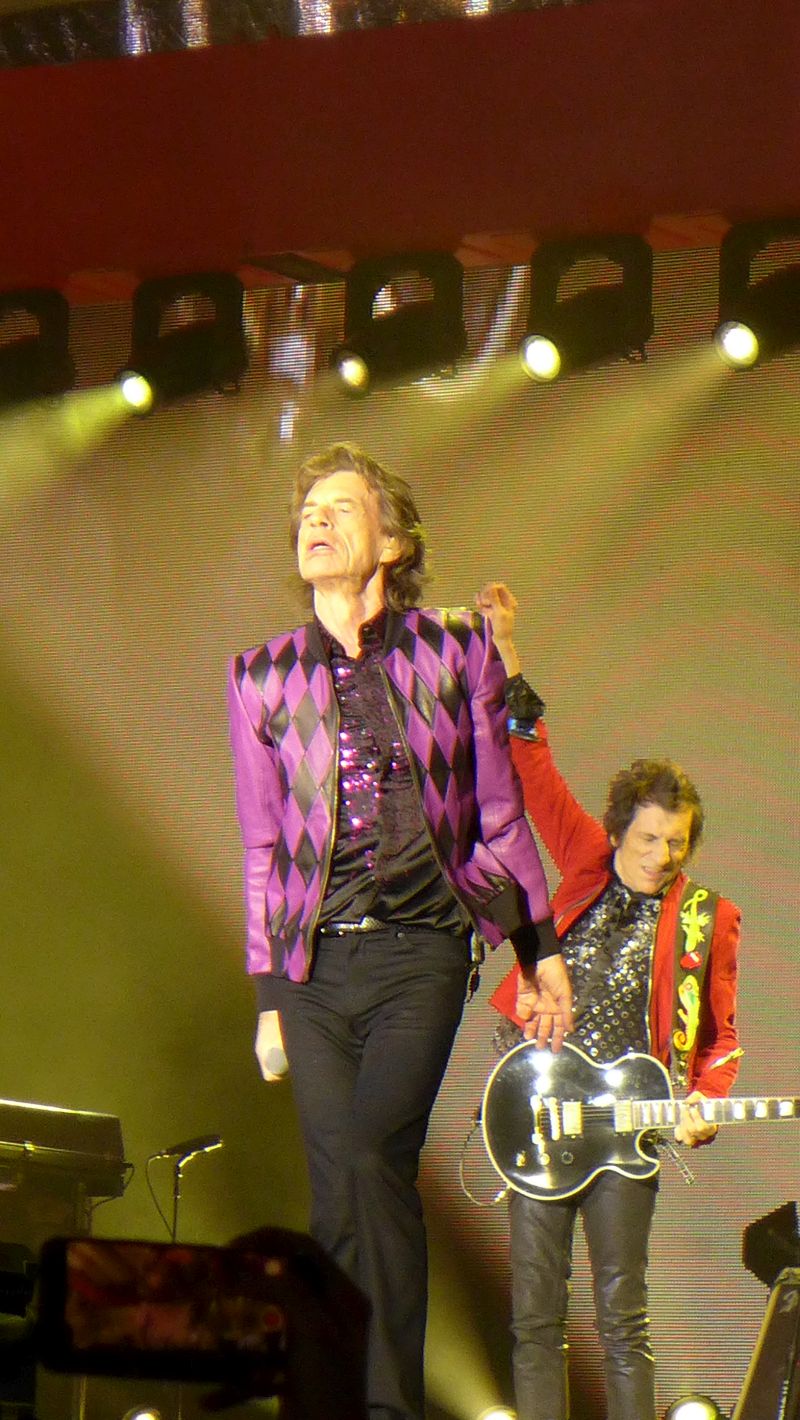 Photo by Victor Woods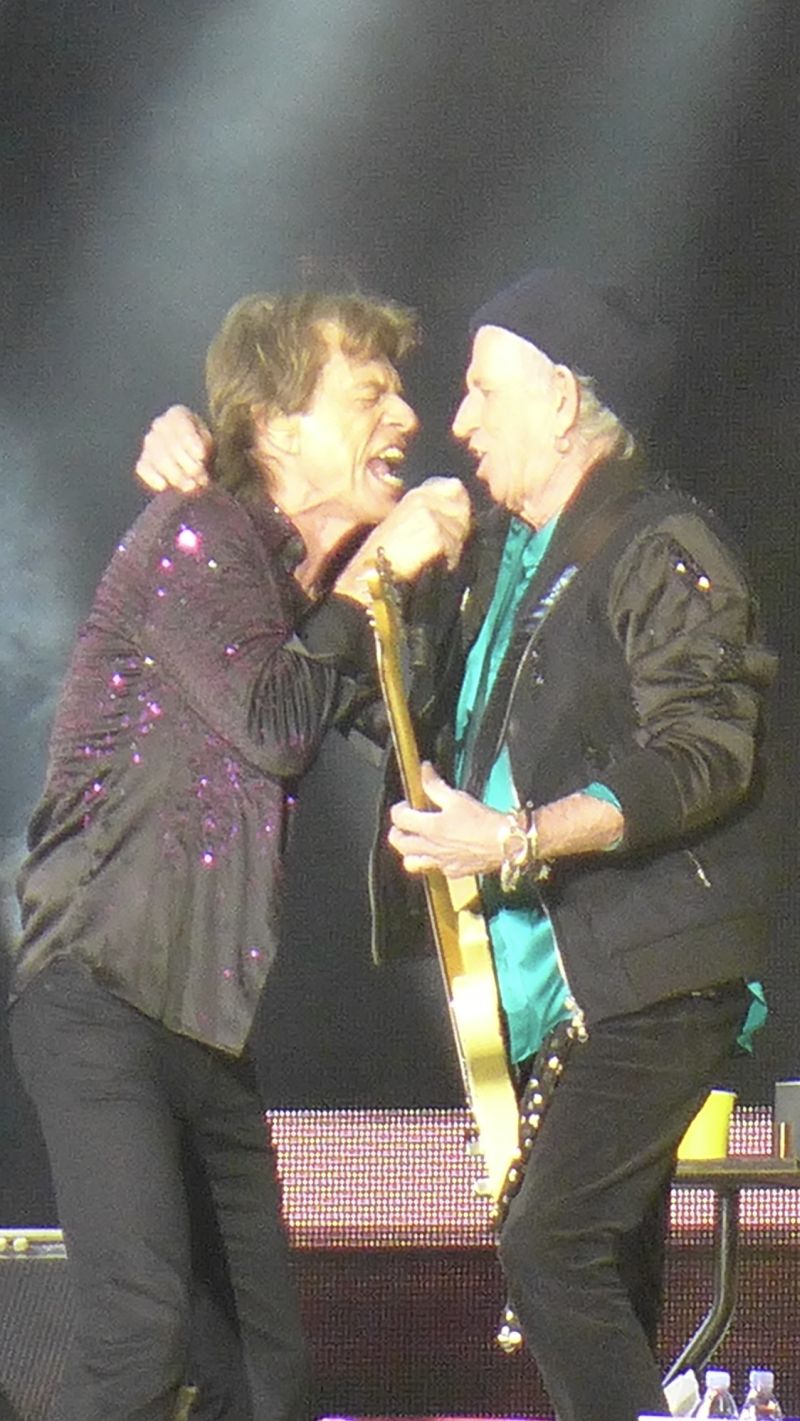 Photo by Victor Woods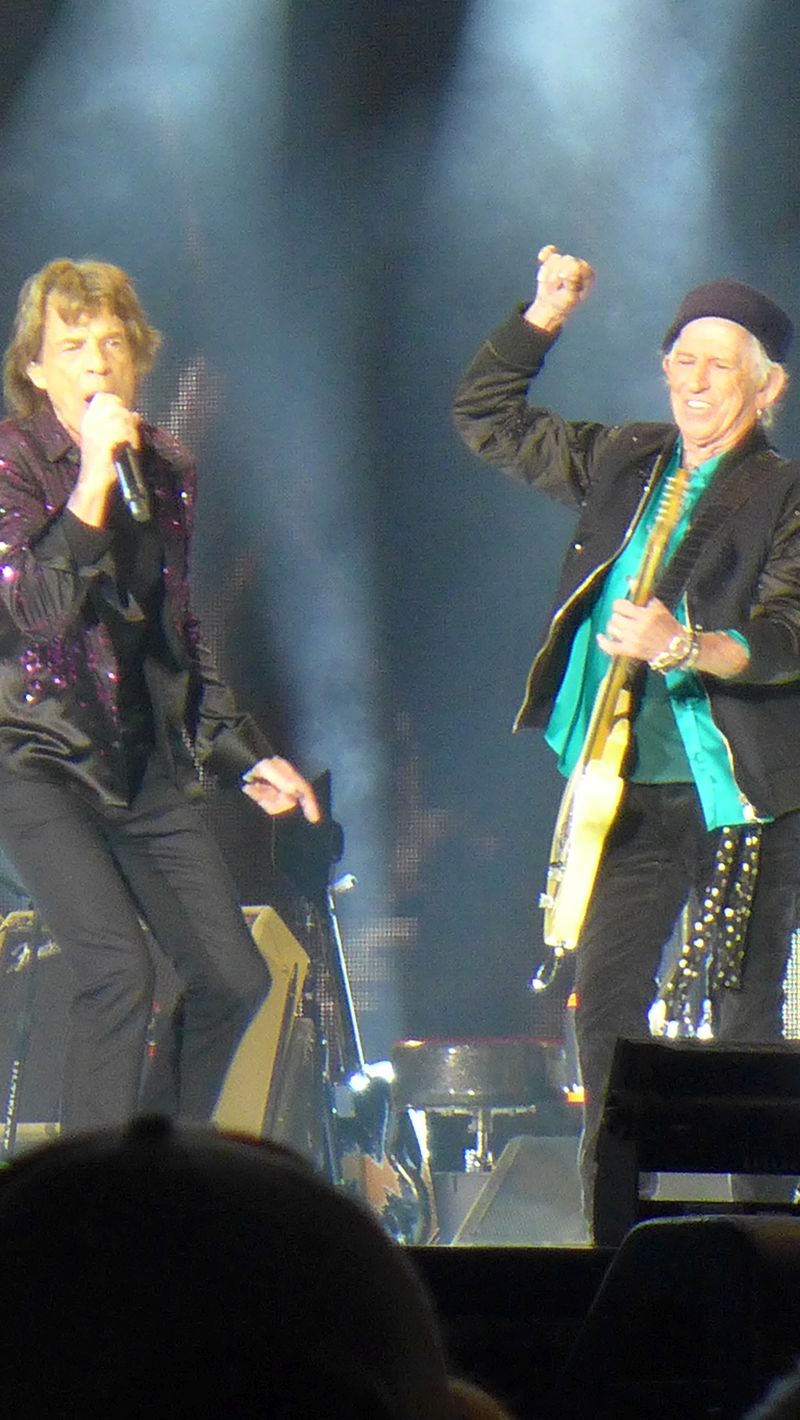 Photo by Victor Woods
---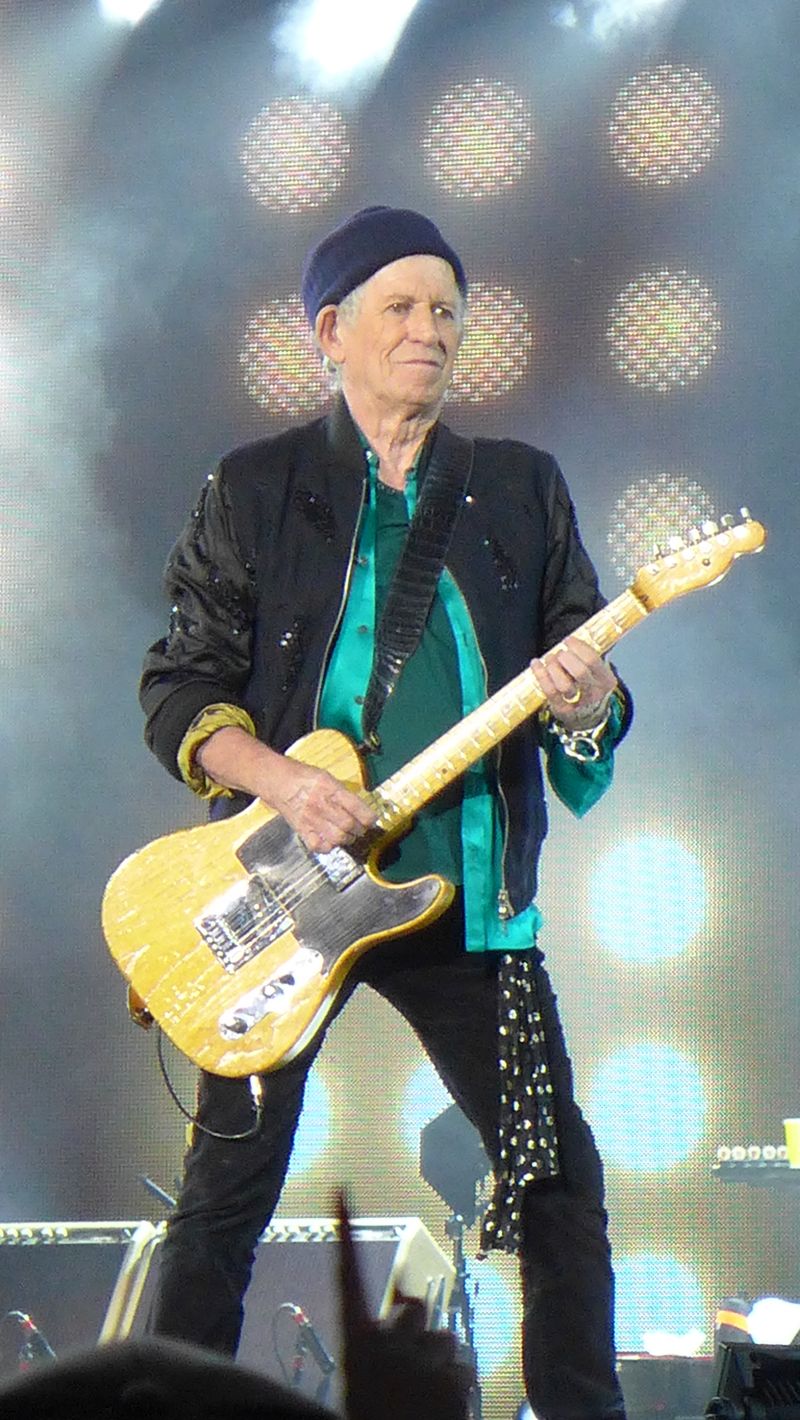 Photo by Victor Woods

Photo by Victor Woods

Photo by Victor Woods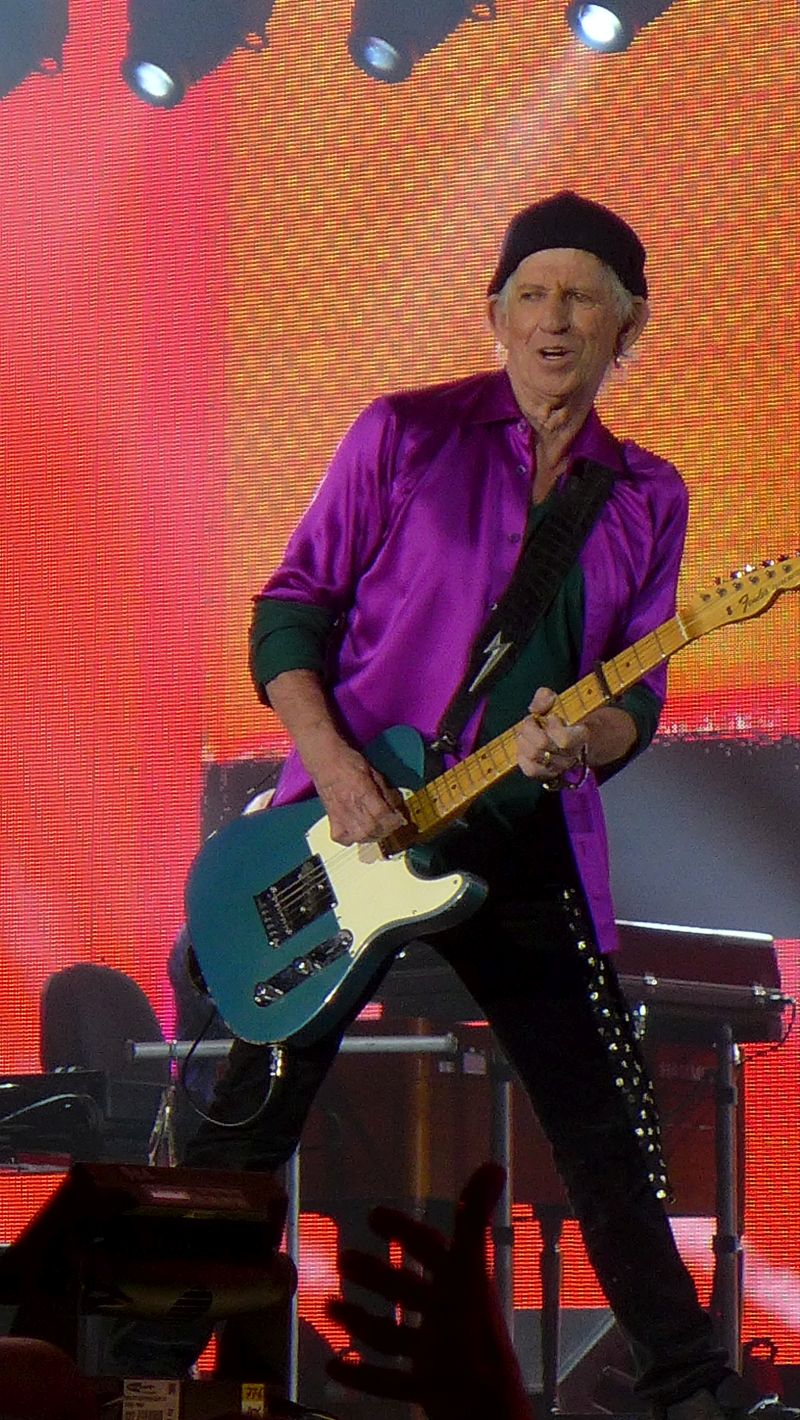 Photo by Victor Woods
---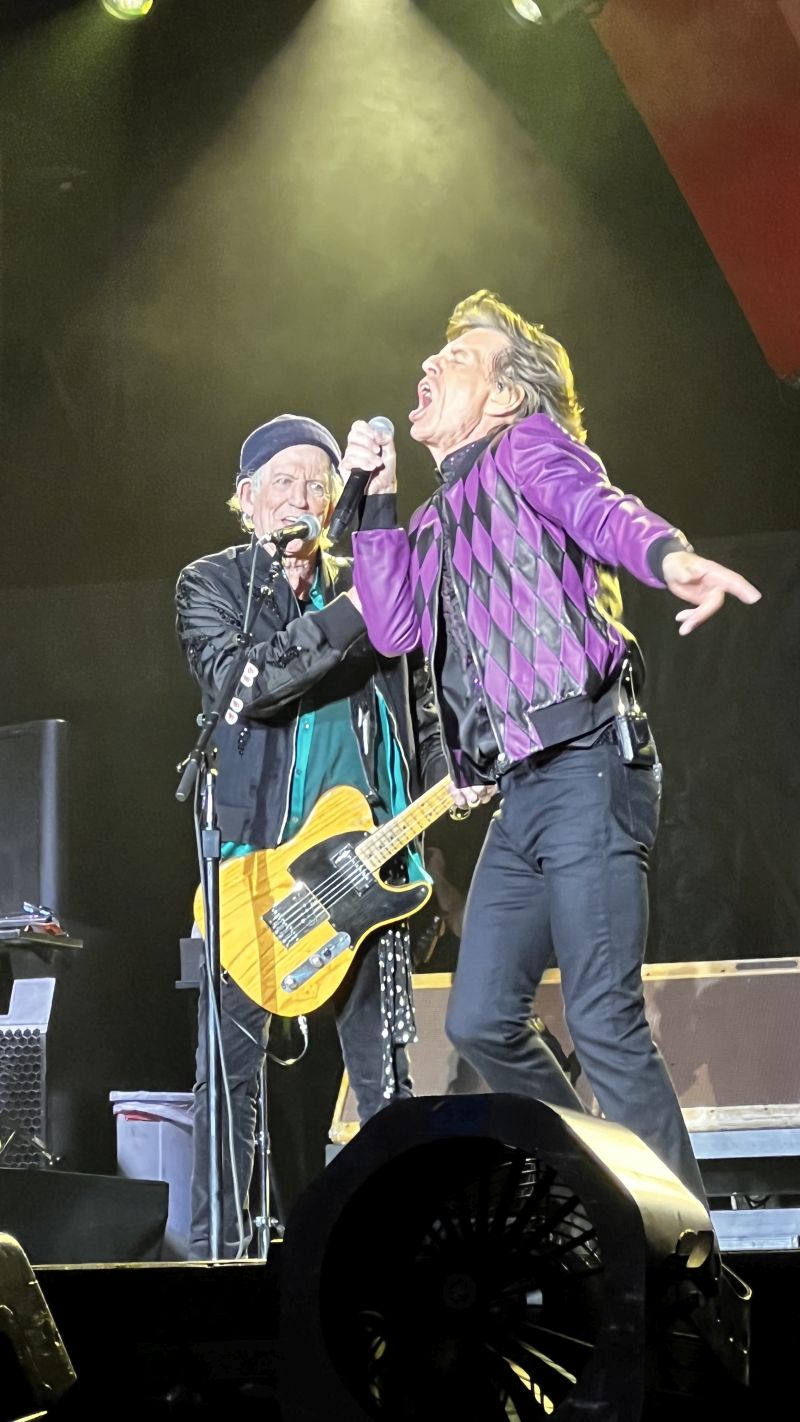 Photo by Jordan Samata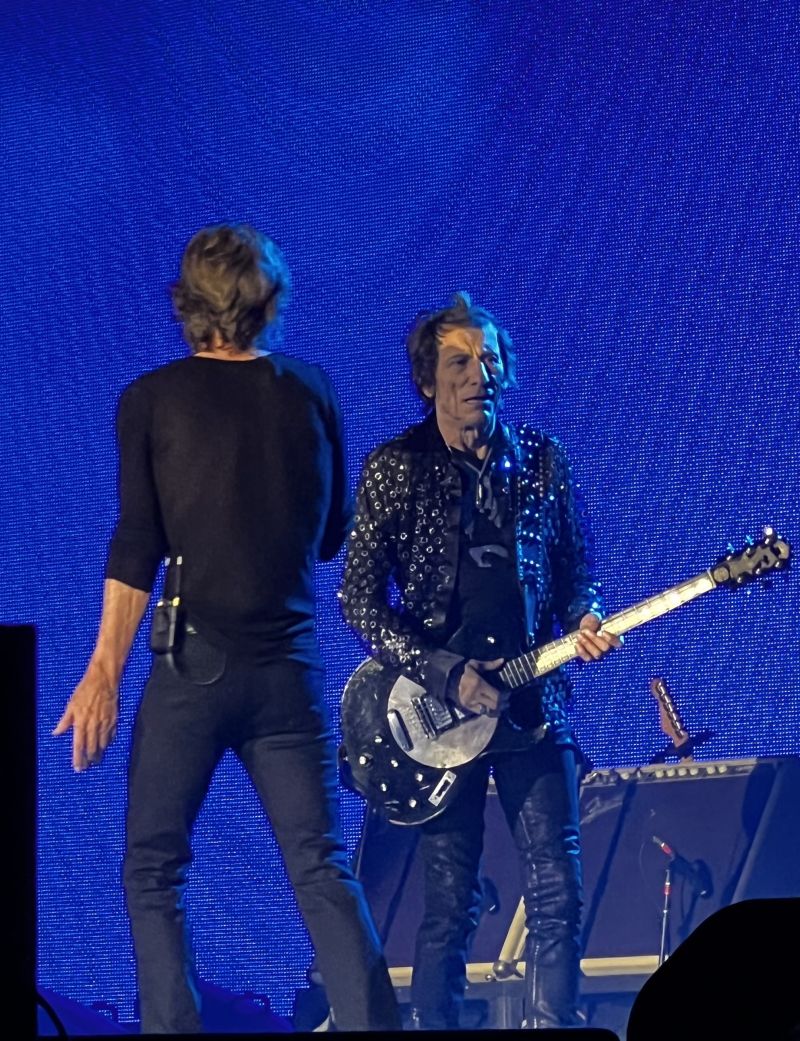 Photo by Jordan Samata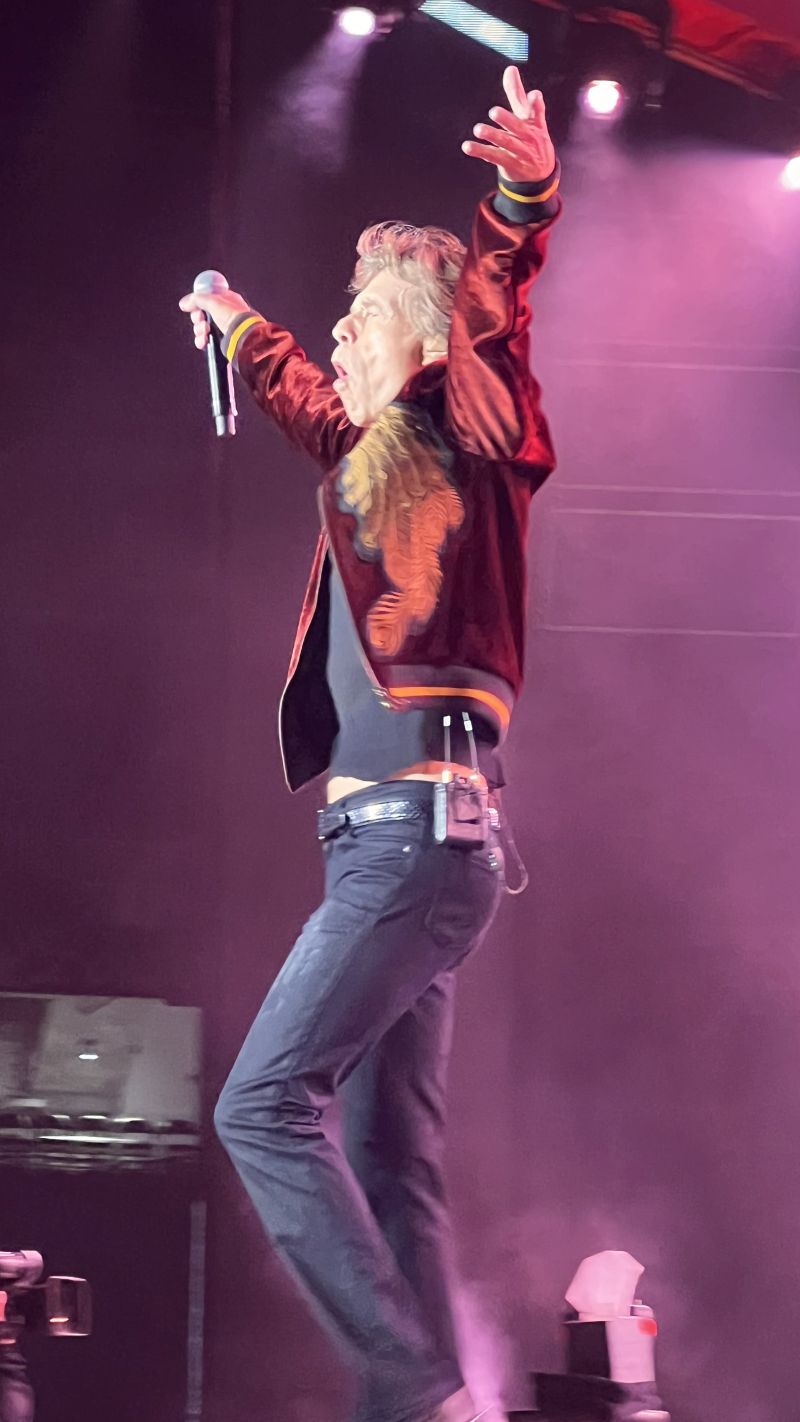 Photo by Jordan Samata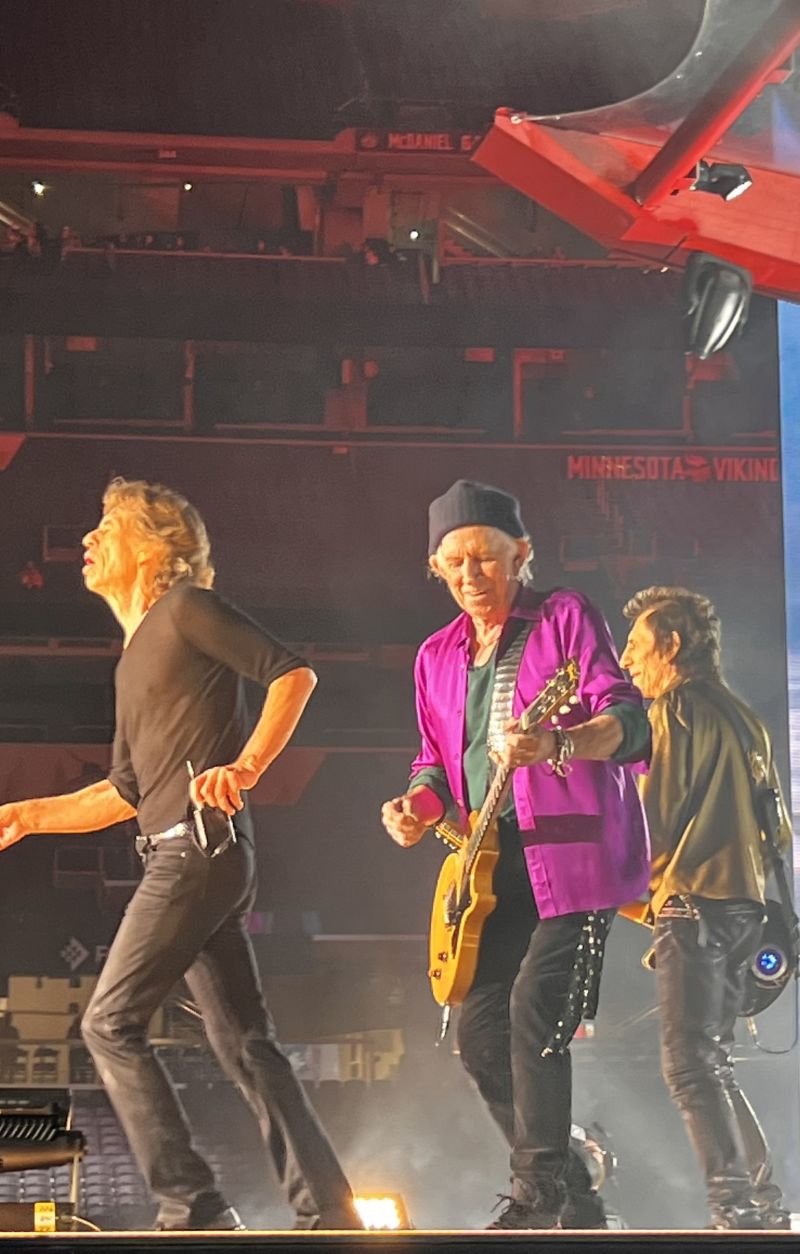 Photo by Jordan Samata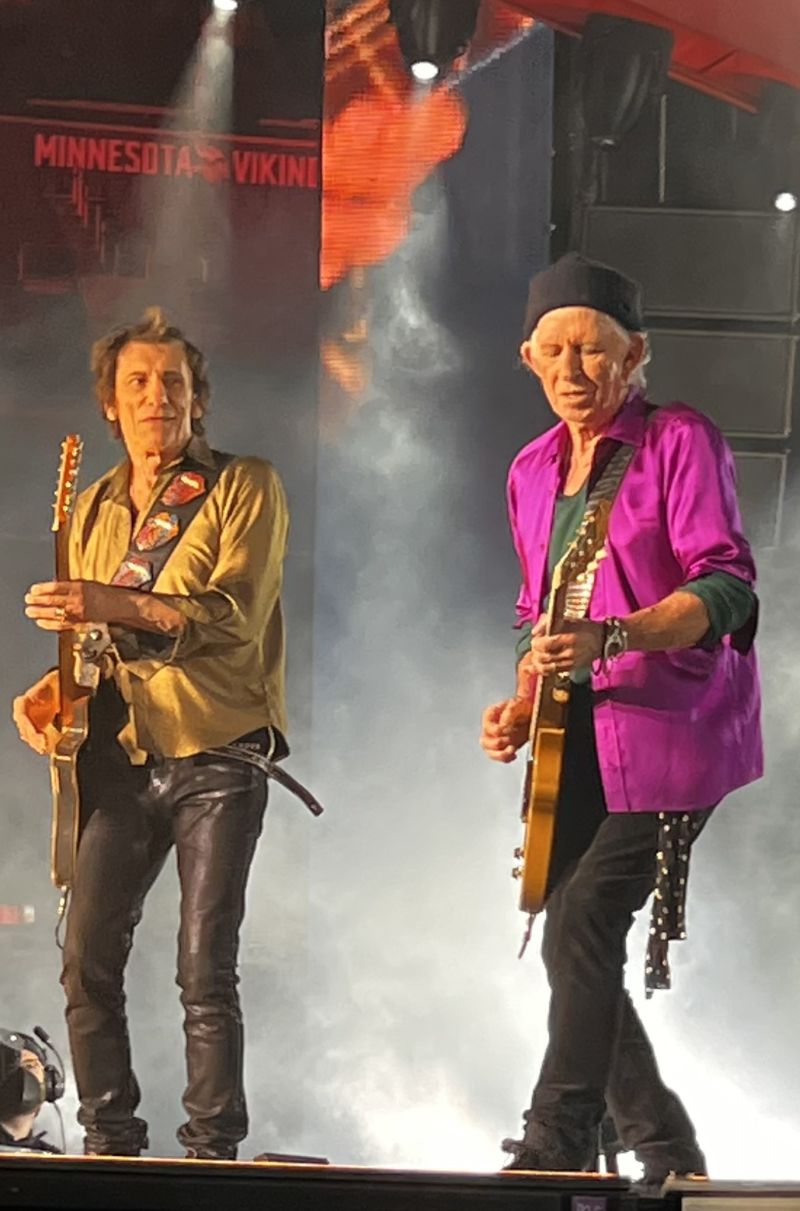 Photo by Jordan Samata
---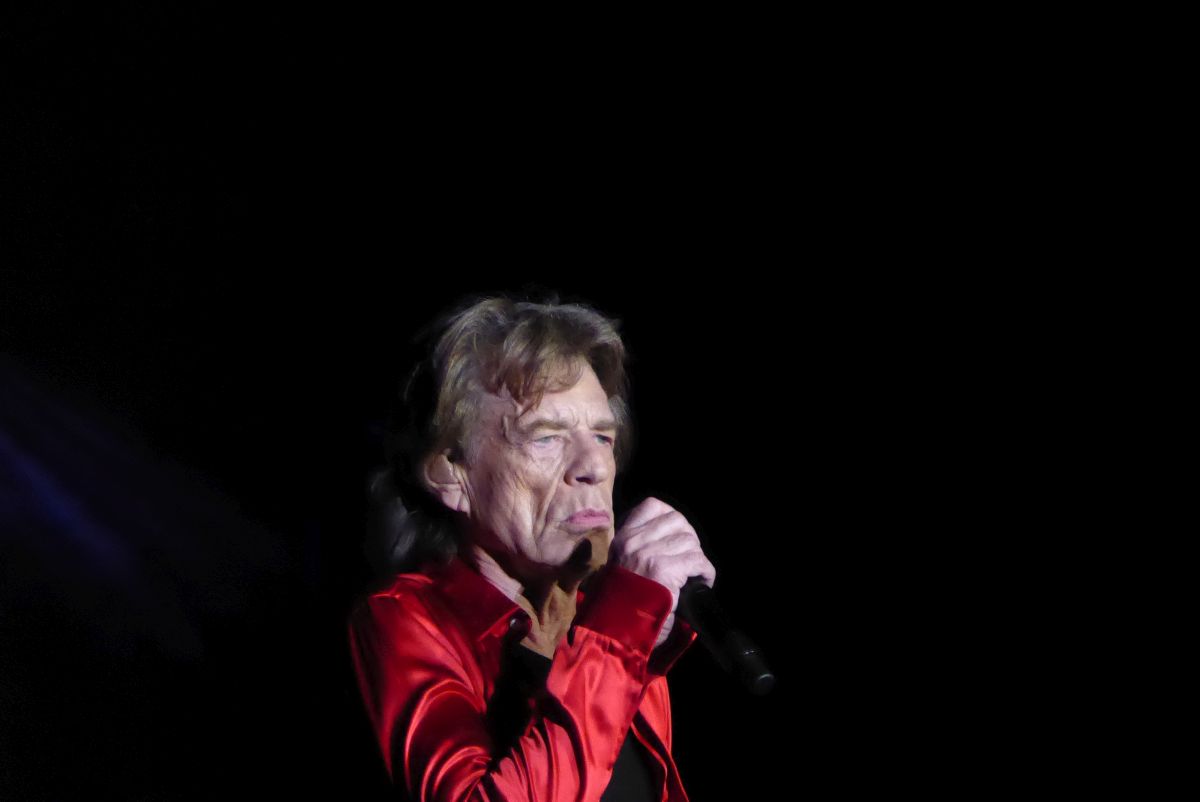 Photo by Jim Miller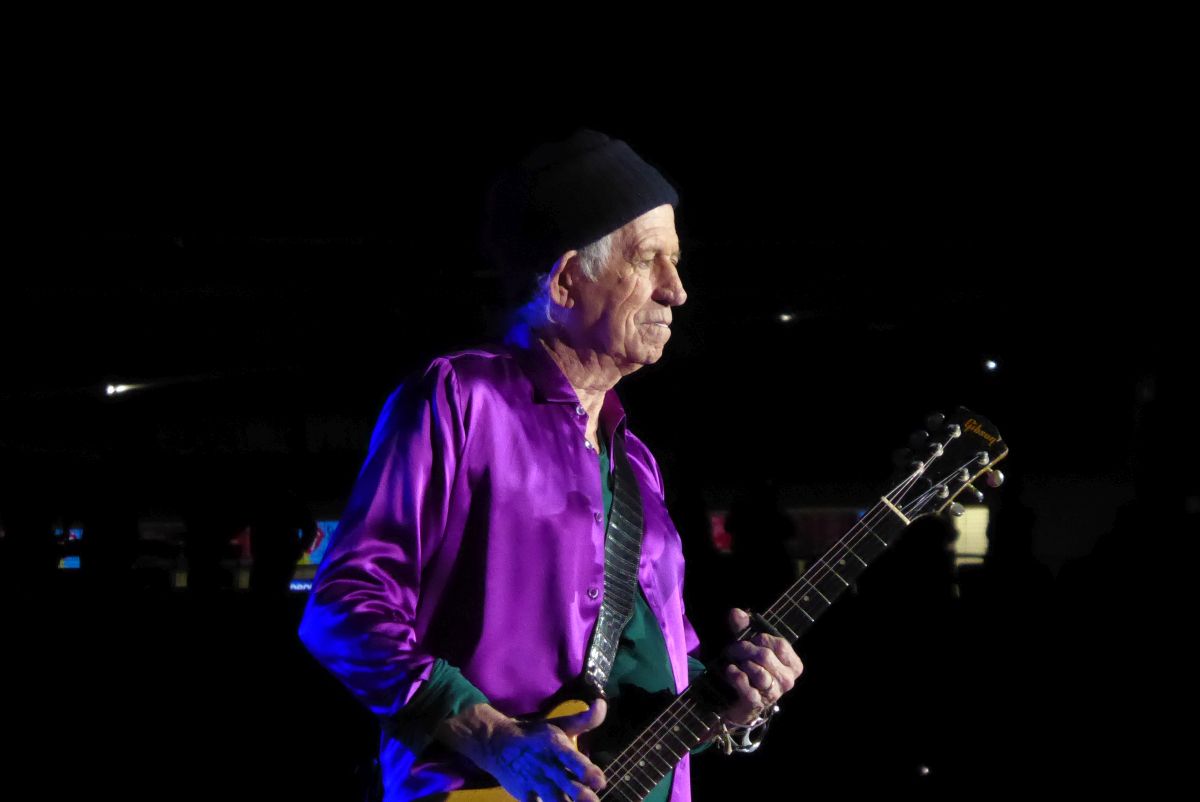 Photo by Jim Miller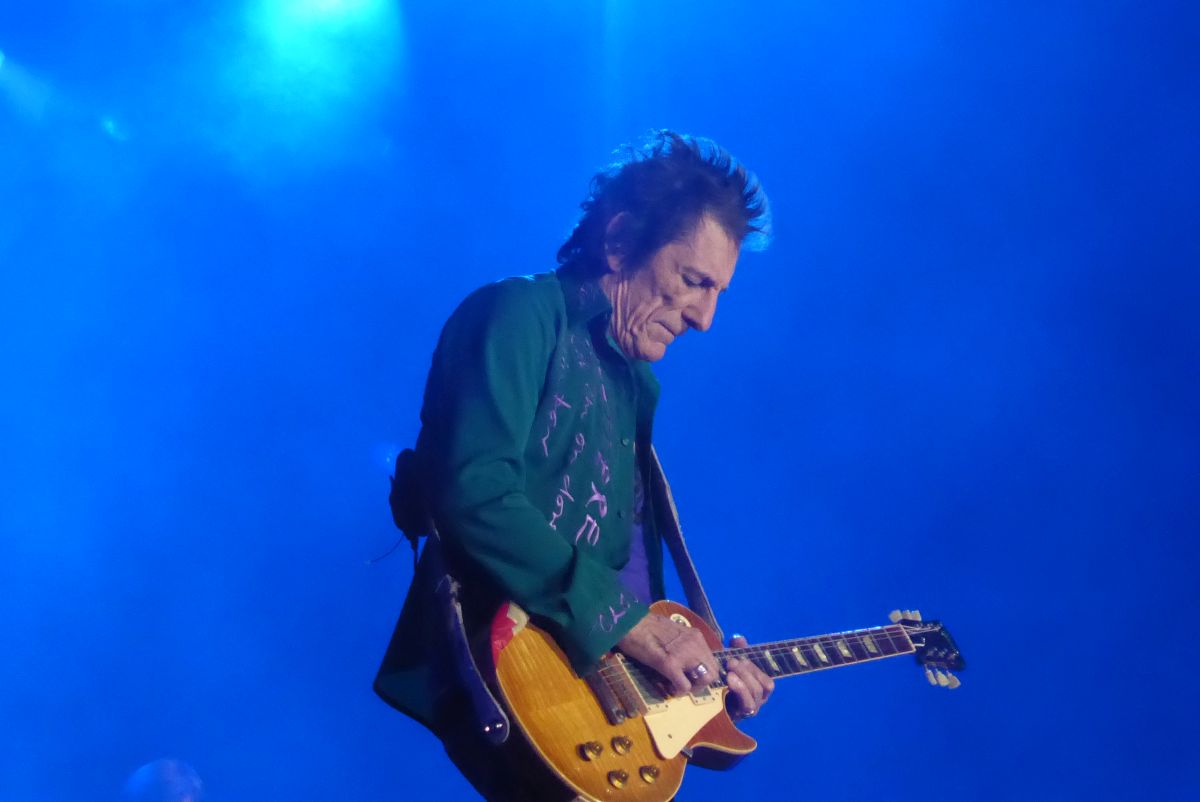 Photo by Jim Miller
---
Links
---
Reports please!!!
Please send your comments, reviews, links and more to:

[email protected]

IMPORTANT! Reports and pictures are welcome, for editorial review/publication. Please send them as soon as possible after the show. There is a limit of approx 30 photos per report/show in order to speed up browser load time. Updates of the editorial reports pages will mainly be done within 2-4 days after the show has been performed.
For publishing details and policies see : IORR editorial reports - pictures and reviews
---
This page will change over the next few days, as you and other fans send reviews, set lists and reports. Please send your e-mail to IORR. Thanks! For details and great photos from the Rolling Stones and their World Tour get the IORR magazines.




It's Only Rock'n Roll 1980 - 2021
© The Rolling Stones Fan Club IORR