---
These are the latest Rolling Stones news and updates for you! IORR is a non profit fan club run by fans for fans. All parts of the It's Only Rock'n Roll web site is copyright of The Rolling Stones Fan Club. When using information from this site, please include a reference to IORR and the main web address www.iorr.org.
---
---
The Rolling Stones
Heinz Field
Pittsburgh, PA, USA
Monday October 4, 2021

The Rolling Stones at Heinz Field, Pittsburgh, PA, USA October 4, 2021 - Photo by Hendrik Mulder
The set list
Street Fighting Man
Let's Spend The Night Together
Tumbling Dice
19th Nervous Breakdown
Trouble's a Coming
Angie (vote song)
You Can't Always Get What You Want
Living In A Ghost Town
Start Me Up
Honky Tonk Women
--- Band introductions
Before They Make Me Run (Keith)
Slipping Away (Keith)
Miss You
Midnight Rambler
Paint It Black
Sympathy For The Devil
Jumping Jack Flash
--- Band off stage
Gimme Shelter
Satisfaction
---

Show start :  8:47pm
Show end   : 10:55pm

---
Live pre/post show comments:
Pittsburgh show live updates - Monday 4-Oct-2021
---
Review by Rick Pierce
Pittsburgh show No. 21 for me ...

A beautiful night (temperature around 70 degrees Fahrenheit and dry) with the greatest rock and roll band in the world. Great, loud crowd too. A Monday night in October in a blue collar town could mean trouble and low attendance for most bands. Throw in a pandemic and you have a recipe for one of the smallest attended shows. But this is not any band, this is the Stones. A huge crowd rocked Heinz Field last night and was a near sellout (reported sell out but there were a few (not many) empty seats and no tarped sections like you will see some bands play to in large stadiums.

Many of you are aware of the ongoing tribute Mick, Keith and Ronnie are paying to Charlie. The great drum intro that leads into a blistering Street Fighting Man did not disappoint. Wow!

This band was smoking hot out of the blocks last night. The first four numbers came fast and furious, Let's Spend the Night Together (great choice), Tumbling Dice and may be one of the best played numbers of the night 19th Nervous Breakdown. I was never a fan of this song, but boy did it sound fantastic live. One thing that is noticeable right away however is the presence of Steve Jordan, a fantastic drummer in his own right. He cannot replace Charlie, no one can, and I don't think he is trying. The Stones original back beat sound is gone. Bill was replaced a long time ago and now Charlie has left for the Great Beyond. The sound may be different, but not inferior. Daryl and now Steve add a unique element as well that is enjoyable nonetheless. Charlie was much more subtle and rarely noticed the base drum. Last night it was noticeable the entire night. Not bad, just different.

Trouble's A Coming was awesome and it is great to see the guys play something new, a song that 99% of the probably 45,000+ fans had not heard before. Angie was the vote winner, like there was any doubt. I think they have rehearsed this song and have a desire to play it a few more times on the tour. Putting it up against three "lightweights" in Play With Fire (my choice) Worried About You and Fool to Cry, it was bound to win. Remember, Wild Horses beat out Angie in St. Louis. Still, it was played great, rehearsed and well paced for the evening.

You Can't Always Get What You Want sounded fantastic with a fresh new coda for the ending. Loved it, sounded fresh for the audience and the band. Living in a Ghost Town was even better live and the crowd loved it. Mick, playing harmonica, gave it a bluesy feel, yet did not come away depressed sounding as the studio version can sometimes do for me. Maybe it is because it was released in the middle of the largest public health crisis the world has seen for the last 100 years.

Start Me Up brought the crowd back to its feet and Honky Tonk kept them there. Keith's set was great, but I really wish people would stop using this time as a pee break or a beer run. I would rather people excuse themselves during Miss You which was next. The show seemed to drag for me here. Too long, even if a nice solo slot was given to Daryl, who delivered. This song can leave the set list for me like it did for No Security and Licks tours, but probably won't.

Rambler was refreshed with a fantastic frantic finish. Wow. Always THE highlight of every show for me. Always.

Paint It Black and Sympathy were awesome and the crowd by now was in a near frenzy. That might be a bit of an exaggeration judging by the aggregate age of the crowd, but they were in full throat for certain. JJF was back in the spot it belongs, show closer. It is a blistering opener, no doubt, but as a closer the band can stretch it out and let Keith go off. It was fast paced (or at least as fast as it has been played since used as an opener in 1999). My favorite song and it was righteously delivered last night!

Shelter and Satisfaction ( a 9 minute version) closed the show. I hope this is not the last Stones show of my life. Hard to say. None of us will ever see Charlie play again but it was his face on the screen that all of us saw last. Great tribute from Mick, Keith and Ronne. They did Charlie right. We all hope they keep playing and giving us some of the greatest moments in music in our lives. Thanks guys, you truly are the greatest.
---
Review by Bjørnulf Vik, Norway
The Rolling Stones visited Heinz Field also during the Zip Code Tour six years ago, in 2015. They kept the Zip Code banner, which was on display outside the stadium as I walked by to see the band arriving early afternoon on show day. The rather large crowd at the band entrance, more than a hundred people, could be a sign of how the show might be. Also, there was a crowd outside their downtown Fairmont hotel, much larger than at the previous stops on this tour.

Mick had been working the crowd for more than an hour during the show. Ronnie had been sharp on every song, and the rest of the band had been doing great. Keith had done his set in a great way, and they just finished Miss You. Then we got to the last part of the show, the power part. Those six last songs, I hope they keep them right there for the rest of the tour, because it is the perfect build up to the grand finale.

Midnight Rambler is long and strong, with everything from power, blues, Mick mimics, running, stopping, working the crowd, and the Ronnie Wood guitar solo at the end. Steve Jordan is doing a great job drumming, all throghh the song, also during the speed change. Then Paint It Black, it is up tempo, I don't know who is driving it, Keith or Steve, anyway, I have got used to it now, different drumming, it sounds great, and I am enjoying all the bits of it.

Sympathy For The Devil is about graphics, power, Keith guitar playing, attacking the crowd with his riffs, first briefly, then all the time. I have to remind myself the fact that Mick is 78 years old, and Keith is 77. I wish I will be in such a great shape when I hit that age level in ten years time or so.

Then the highlight of the show, the last song before the encore moment. Jumping Jack Flash. A great show, some of the greatest, are often those when Keith is peaking, above even the normal high, and tonight was one of those. JJF lasted just about five minutes or so, not as long as it would have been if it was closing the show, but those five minutes were true goose bump time. Those moments you search for when you have seen them many times, you take them for granted, and you don't know when or where they will peak, but sure it happens, right tonight in Pittsburgh.

Then the rest is easy. Once the crowd is wild and making lots of noise, the encores are just an extention of the great great JJF. So the half hour wait to get out of the stadium, because they blocked all floor exits except for one, was no worry, I was with friends, we had a great time, a great show, all smiles.
---
Review by Matt Shields
If every show was like last night's in Pittsburgh I really don't care what the set list is. That was fantastic.

First, I need to own something I said in my review of the St. Louis opener: That I didn't think Living In A Ghost Town worked for me live. I was wrong. I loved it last night. I realize St. Louis was a very different show, full of emotion, expectations, and all of us wanting the impossible -- for Charlie to be there playing with them.

The Rolling Stones can't be who they were when I first turned to them in my adolescence, and for years I kind of held that against them as they started building huge sets and tours and becoming a well-oiled and calculated show. I wanted that raw, rock and roll band back. The one that acted the rebels, made great boundary-pushing music, and enjoyed themselves along the way. Then one day I realized a friend had never seen them so I took her to a couple shows during their 2015 Zip Code tour, and I got caught up in the whole "set list" thing, unfortunately sometimes judging the shows based on what they did or did not play.

Pittsburgh was a return to form for me. The Rolling Stones have always benefited from many others beyond their core group and that is what it felt like last night. Some core Stones on stage surrounded by solid players, having fun and playing a rock and roll show like they were in a club -- except they were in a large stadium. None of the practiced calculated bits seemed to stand out this time. Sure, they were there, but they came from a fresh place. I was yelling, dancing, laughing, and so happy that those still standing are still playing.

My favorite show was Candlestick '81 cause that was my first, but I'm tempted to call Pittsburgh '21 my best show. Couple tidbits: It was a whirlwind three days, drive up and back from Alabama and I thought I was pushing things too hard, but what a trip! My Lucky Dip partner fell through at the last minute so I ended up giving my extra ticket to a 77 year old guy who had never seen them before, and even though they weren't Pit we "somehow" ended up in Pit. He was blown away and told me he won't sleep for two days, that made me pretty f*cking joyous. I found my favorite espresso shop was still standing from my last trip to Pittsburgh (Stones 2015), ate multiple pastries (there are ZERO pastry shops where I live), AND after the show my car was the last one left in the lot and wouldn't start. I got out, walked around it, wondering where to find someone to give me a jump, got in and for the heck of it tried again and it not only started it got me all the way back home which is where I sit writing this. Rock and roll!
---
Review by SomeTorontoGirl
It would have been enough, after enduring these many months in suspended animation and the tragic loss of Charlie, just to be at a Stones show with friends and like-minded strangers, to be together again. But I am hard pressed to remember a better show than last night in Pittsburgh. For hours afterward I could only shake my head and blink, muttering '…wow…' All the random pieces seemed to fall into place.

The weather, predicted to be rainy for days before the show, was perfect. A brief bit of mist, then clear and mild.

The set list, after being thrilled by Charlotte's choices, was every bit as good.

But there was so much more. And I want to send a heartfelt 'thank you' to Steve Jordan. He stepped in and stepped up, amid the grief and loss of the band, the mixed emotions of the fans, and intense scrutiny. Steve is not Charlie - and he is irreplaceable - but he brought something to the table that allowed the band to come together and they have not sounded so powerful or cohesive to my ear in years. With his history with Keith and others, I doubt anyone else could have pulled this off.

The power behind the songs felt like a concussive blast, an explosion. You could feel the driving power in the music. The band wasn't just musically tight, they seemed to have pulled together personally, supporting each other in their grief and loss, and really trying to honour Charlie. And we had one of those rare joys when Mick and Keith share a mike. It was emotional, it was powerful, it was raw, it was glorious.

Mick's energy was impossible to comprehend. Ronnie was solid. Keith was in great voice for his set, and his playing was strong, though he only made his way down the catwalk twice - he seemed to want to stay close to Steve. Watching Darryl and Steve play off each other was beautiful - I'm not a great fan of Miss You but they elevated the song in a way I'd never heard and it was a great, funky groove. LSTNT and 19th Nervous Breakdown roared, and the new ones - Living In A Ghost Town and Trouble's A Coming - were really well received.

Against all odds the concert happened and it was a gift.

If this wasn't already an embarrassment of riches, Ghost Hounds were one of the best opening acts I've seen with them. In Buffalo '15 St Paul and The Broken Bones came out with a confidence and power that impressed. I think these guys topped them. Forget the nonsense about the millionaire guitar player, the band was solid and the singer has a powerful stage presence and a crazy-good voice. If they tour, I will seek them out.

If I only had the chance to buy Bjornulf a drink to thank him for this site it would have been perfect.

… wow …
---
Review by Kerry J
It was worth the wait--it always is.

We had a pair of tickets to spare so we took our neighbor, Chief, and his 38 year old son, Justin, to the show. They had never seen the Stones before and they never took too deep a dive into their catalog. This was actually a good reference point since my wife and I had both been following the band since the '70's/'80's, have their complete recordings scattered between vinyl and cd, and numerous shows (solo shows too) under our belt.

Our seats were upper deck, opposite from the stage, dead center. I don't mind this for stadium shows, especially the Stones, since the production is so huge. At that distance, the only thing that matters is the sound and it is tremendous. This is not 1975 anymore, audio-wise, and nearly everything is mixed properly and loud. At that distance, earplugs are still recommended.

Ghost Hounds: saw them in 2019, my feelings haven't changed. Note to the band: if you are going to participate in a vanity project, don't be so pedestrian about it. If I was in the pit, I may have been more annoyed by them; I was able to distract myself just by looking at the skyline. By the way, weather was perfect and better than we deserved for early October.

Something for Charlie: the opening montage (and closing photo) was perfect. It addressed the band's (and everyone's) loss, sentimental to be sure, but not maudlin, just as classy as Mr. Watts himself, as was their statement early in the show. Well done, men; you have our deepest sympathy.

Here Comes Mr. Jordan: like Woody, Chuck and Darrell, Steve Jordan is the perfect pick to fill in. He has a lot familiarity with the Stones' system and how they operate (well, how Keith operates at least) so that is a built in advantage. Was it the same? No, but nothing could be. At times (example, "Let's Spend the Night Together"), you could tell his style was heavier than Charlie's--or, at least, not as light. Other times ("Midnight Rambler"), he fits in perfectly. He also pulled off "Paint It, Black," which was one of Charlie's signature drum parts. And, this (plus rehearsals) was only his 4th show. Welcome aboard, Steve; let's hear more.

Performance: it was where the band left off in 2019. The acoustic songs were gone ("Angie" remains but it was a hit and always better live), the video graphics were reigned in a bit but the camera work on the band was spot on. Some of the camera angles (example: Jagger on the catwalk) reminded me of the T.A.M.I. Show. It's how this band is supposed to look on screen. The "new" songs worked live: especially "Living in a Ghost Town;" makes you realize how much of underutilized weapon they have in Jagger's harmonica work. Ditto with his guitar on "Miss You," all the Some Girls songs work better with three guitars live. Ron Wood's guitar playing sneaks up and demonstrates how great he is. And Keith is still our man, weaving and muscling riffs into submission. And Mick is the template for front men everywhere, he can work a room of 50 people or 50,000. It also needs pointed out that "Jumping Jack Flash" and "Satisfaction" hit their spots harder this time around, and I think this is where Steve's contributes the most.

Anyone Notice Anything Missing?: I am not aware of any comments about the absence of "Brown Sugar." I'm not sure if it has anything to do with political correctness--I mean, we've seen Bob Dylan cover it and this is the band that gave us "Star Star" and "Some Girls"--or just giving it a break. But it does somewhat contradict the thought that there are certain songs that must be played. Maybe the average Stones concert goer is more open than we thought. Chief and Justin certainly didn't think the show was lacking--they're "Hot Rocks" fans and they went away more than...ahem...satisfied. As did my wife, myself, and a whole bunch of people. So until the next time, bless ye all.
---
Review by Robert Daly
Unbelievable concert. I have seen the Stones on every tour that has brought them to the USA. Nearly 60 years of Stones concerts. This had to be the best show ever. Talking to many fans who had impressive attendance track records, they all agreed Pittsburg 2021 was exceptional. Roaring, singing, delirious fans in packed stadium. Fierce guitar work by Keith and Ronnie. Jagger running, dancing, skipping and passionate. Every song exceptional. Midnight Rambler was beyond any version I've seen. What else to say? Just the best entertainment force out there.
---
Review by Alwyn Welch
"Writing this I guess that whatever future touring or playing plans evolve, they won't return to Pittsburgh. I hope for the folks here I'm wrong. Lets face it, who thought in 1964 that they'd be here 51 years later......"

I wrote that review in 2015 – now, 6 years later, the Stones have yet again proved me wrong. They came back, even showing a poster from their very first local gig on the huge screens: 57 years later… The weather showed some similarities to 2015: it rained earlier in the day, but was dry and pleasantly mild for the show.

The setlist on both nights had 19 songs, two "new" ones in 2021 (Troubles and Ghost Town); in 2015 we had Moonlight Mile and Paint It Black was on the "by request" list. And of course Charlie is now, sadly, so longer with us. We had another poignant, emotional, tribute before the band came on stage and after the second song.

It's hard to remember the exact details of playing quality after over 6 years, but the energy level seemed much higher this year; the pace a little faster; and the accuracy and quality of playing and singing all around seemed significantly better. So let's leave 2015 behind and focus on 2021.

Ronnie and Keith, the usual suspects for pedantic observers seeking fault, played very well indeed. A few slip-ups – only a very few and very minor. But great energy and very, very, good guitar playing. Really concentrating. You'd expect the rest of the band to be top quality and they were. I'd pick out four for special attention.

Firstly Bernard F on Sympathy in particular – for most of the song he was providing some excellent percussion, specifically congas giving that feeling from the original studio track which, combined with Steve J's drumming, drove this song along. Then he had to dive back to the microphone regularly for backing vocals – a real tour-de-force.

Secondly Mick's guitar playing on Miss You – he kept hold of the guitar for longer and did some funky riffs and chops. Keith stopped playing to admire, smile, and then congratulated him. Next Sasha, whose mic was well up in the mix on Shelter, and whose "solo" on that song was full of power and emotion.

Finally Chuck L. His keyboards seemed more up in the mix also. I heard some delicate playing usually only detectable on IEM-recorded bootlegs. He, like all the band, seemed much more relaxed and enjoying themselves.

I could add Steve J, who seems to play with a permanent grin, and who was communicating continually with Mick and Keith with grins and nods. Or Darryl, whose solo on Miss You earned him a kiss on the cheek from Mick – Darryl seemed so surprised that he stopped playing momentarily and took a few paces backwards. Or Matt Clifford, who I think plays more than many think, filling-in the middle of the spectrum to sustain the sound and pitch, and encouraging all around but especially Mick.

And finally, but not least, Tim and Karl. The duelling saxes section of Miss You was great; in fact, for many tracks with horns, both were present with a mix of tenor, bass and soprano (I think). Tim also handles "B3" duties on YCAGWYW. Here endeth the by-musician summary of an excellent evening's performance, as good as one had heard for a very long time. Will it get even better? Can it? – we will see over the next few weeks.

And the set list? Trouble's a Coming remained, but I felt lost its way a bit in the middle. Angie, very nicely played, was the predictable song choice… (why put a major hit that everyone attended knew into that list? Pointless for serious fans to register their opinion as it will be overwhelmed by the wider audience. A lost opportunity).

We had 6 of the 9 Rolling Stones UK Top 10 singles starting with Satisfaction in the setlist – all played with a pace and enthusiasm (from Band and audience) that made it feel like the 1960s. Or 8 of the 12 Top 10 singles also starting with Satisfaction. This is becoming a 60's singles fest! Hey guys, you wrote and played some great songs outside this period.

Some light rain, or perhaps a thrown drink, required some urgent carpet removal at one point. Mick actually laid his acoustic guitar on the stage because the guitar tech was a little late coming to collect. I spied Keith lighting something to smoke briefly. Ronnie needed a guitar change mid-song – not sure why. YCAGWYW was extended with a Chuck-led, boogie-woogie influenced coda (after a nod of approval from Mick). Those are a few of the little observations that enhanced the experience.

Mick is clearly a little less inclined to run non-stop for over two hours, but still managed a few sprints without losing his breathe - more than 90% of the audience could do, even at the start of the gig. The audience itself was a real mix of old and young: we met several people bringing their under-10 year olds to see these legends. Many were in their late teens, 20s or 30s. It is astonishing how the Stones seem able to transcend generations in a way they would never have expected when they themselves were 19 year olds starting out.

It was another great gig; high in energy and entertainment. Very high in the quality of performance and musicianship. Of course big fans feel every show is good, but this year is something else.
---
Review by Alton Knauff
I last saw the Rolling Stones live in 2015 at Buffalo. 2020 was cancelled because of the pandemic so I thought that was it. I was pleasantly surprised a nearby date was scheduled for 2021. The weather during the two hour drive down from Erie was rainy. Fortunately everything clear by showtime. Temperature was warm and humid.

For a review of this show? What can I say? Obviously losing Charlie was a big blow but Steve Jordan is the perfect replacement. The only one that I could think of. He felt right. He belongs there if Charlie isn't. I didn't mind Brown sugar being omitted from setlist. Only because I'd prefer to hear something fresh. Not because of the woke generation opposing it.

I loved hearing Ghost town and Trouble. Slipping away was a great addition. I have always loved live recordings of street fighting man. That was a great opener. I would need to look at previous setlists of the six Stones shows I have attended in my life but that may be 1st time I heard it played live.

Do I once again think this is the last time I will see them live? I had a major health scare two years ago. I know how fragile life is. I did not take for granted any part of this show or experiences that come with it. I am thinking of trying to attend Detroit in November if work and finances allow it but that is an outside shot. If this was the last show for me I am grateful for all the years of enjoyment I have had.
---
Pictures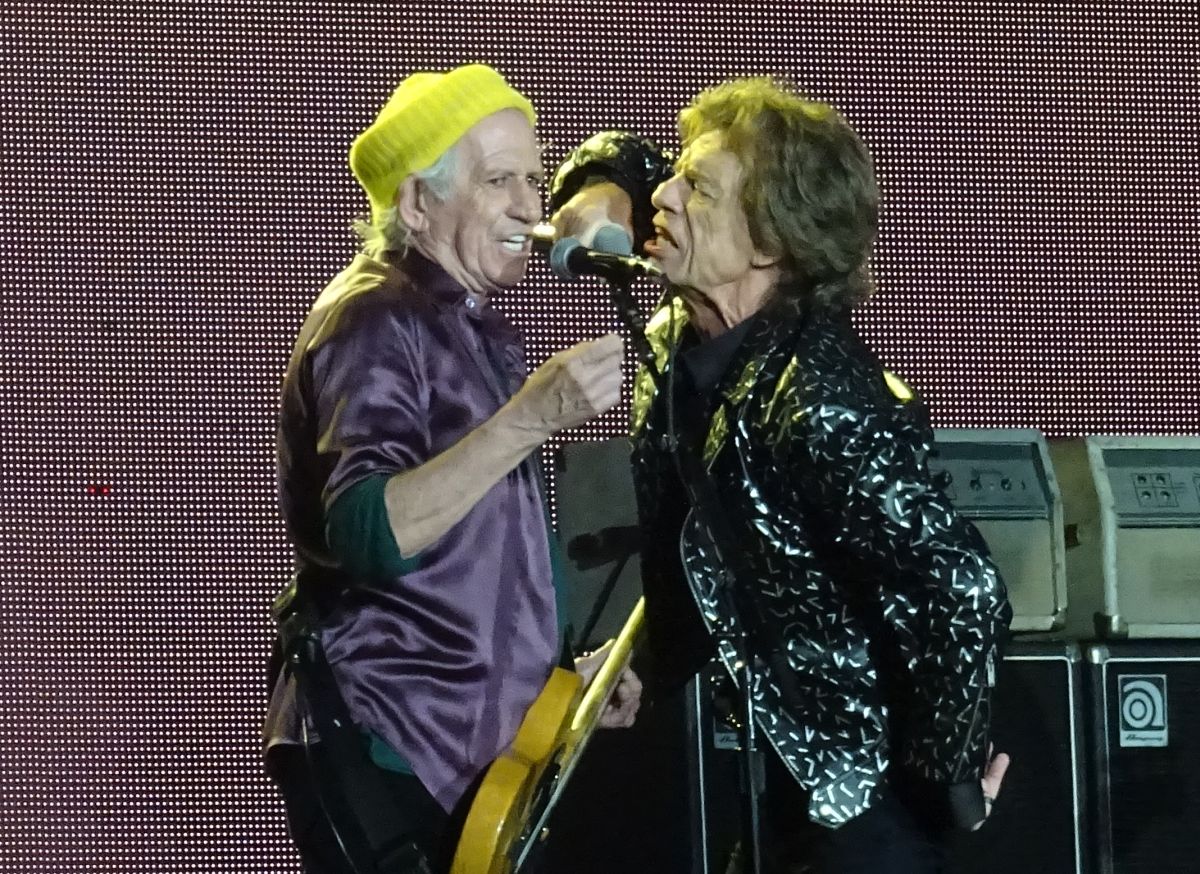 Photo by Bjornulf Vik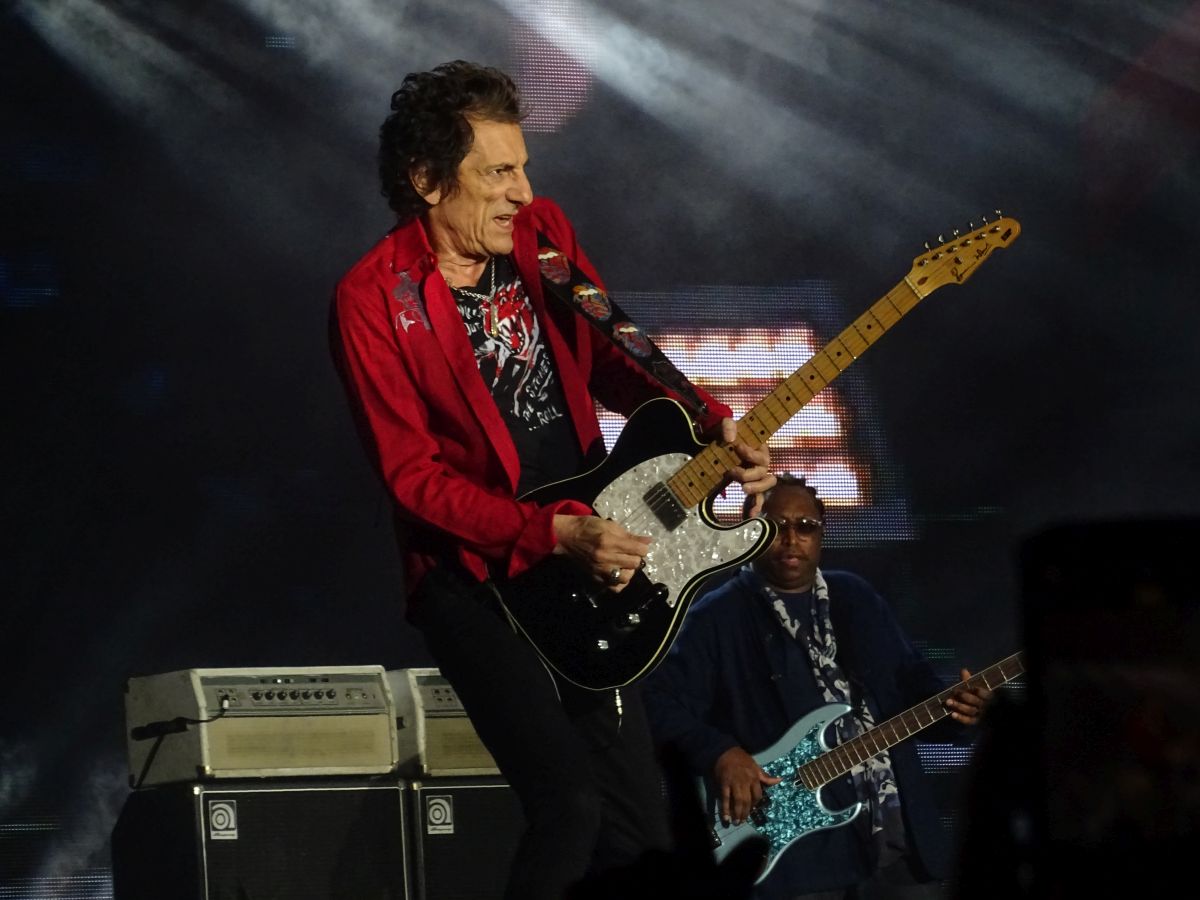 Photo by Bjornulf Vik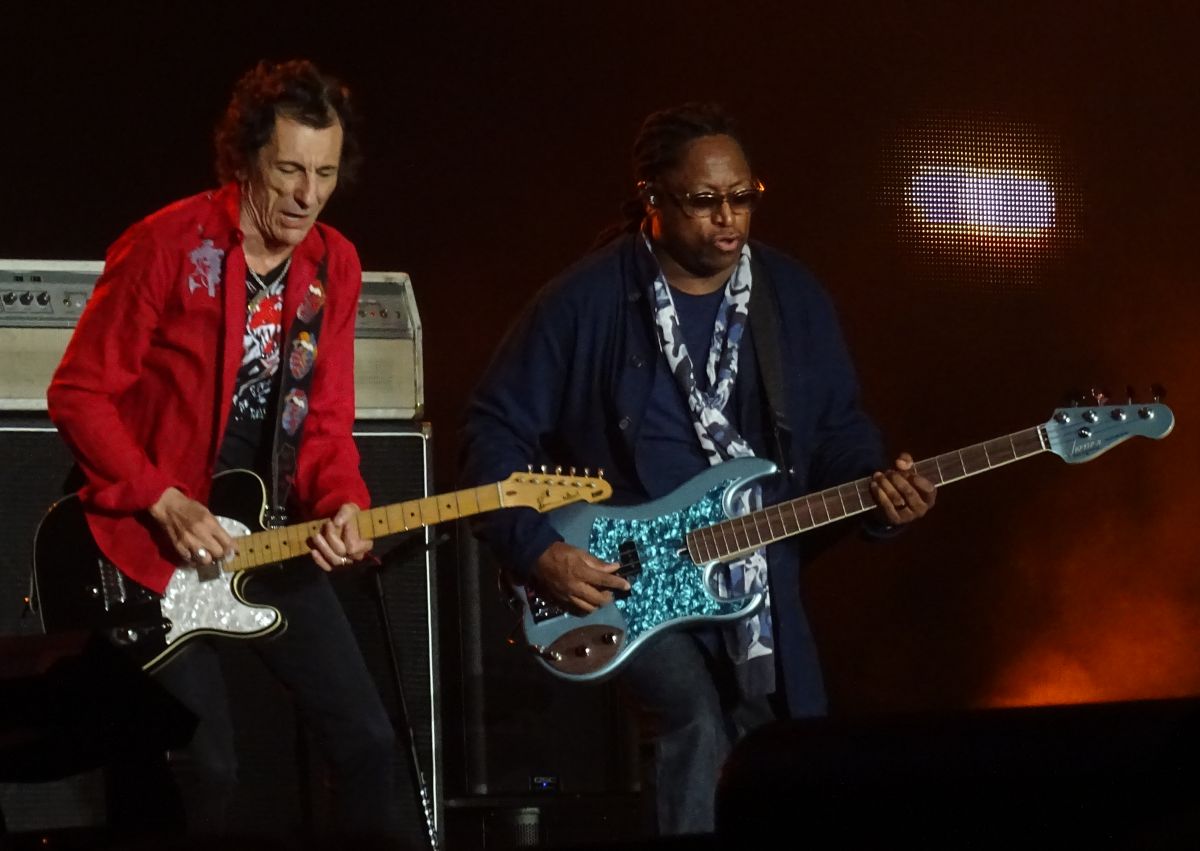 Photo by Bjornulf Vik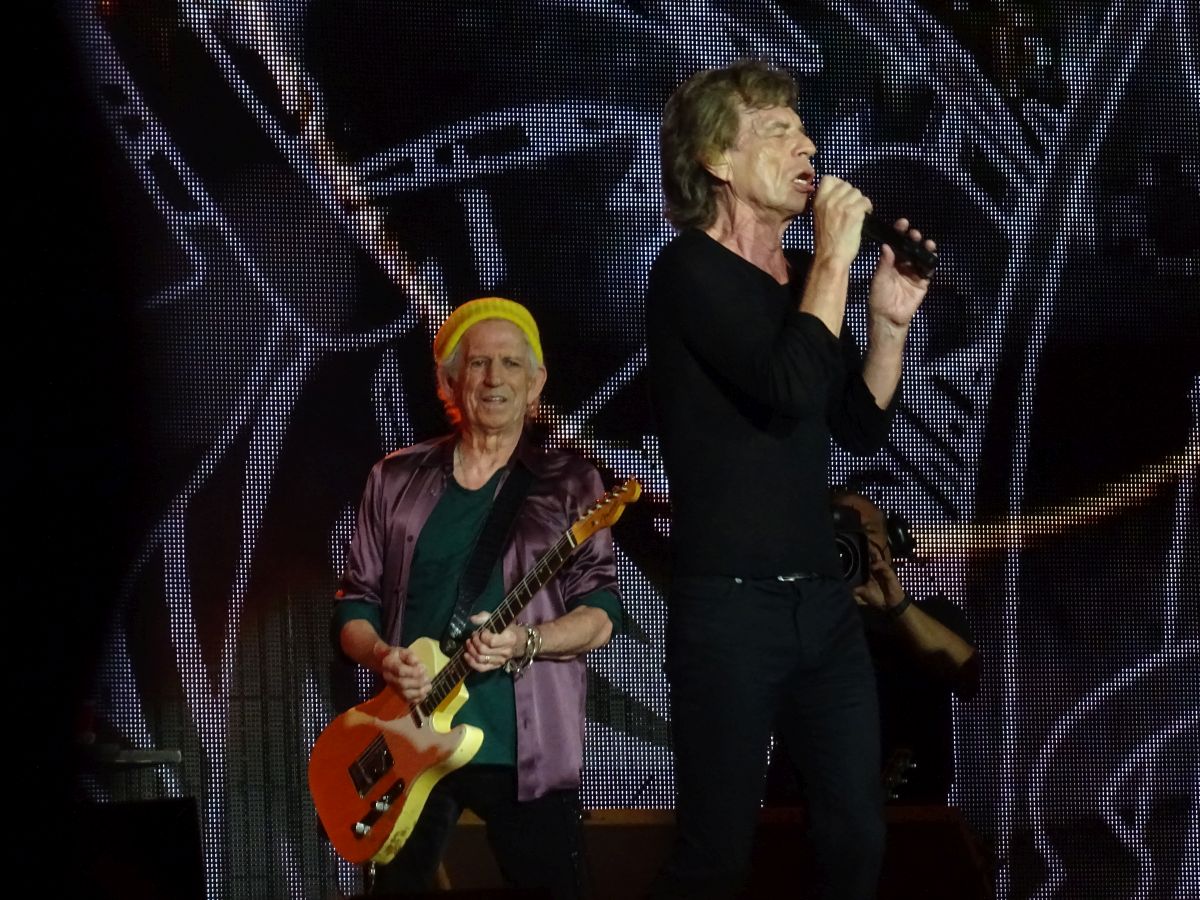 Photo by Bjornulf Vik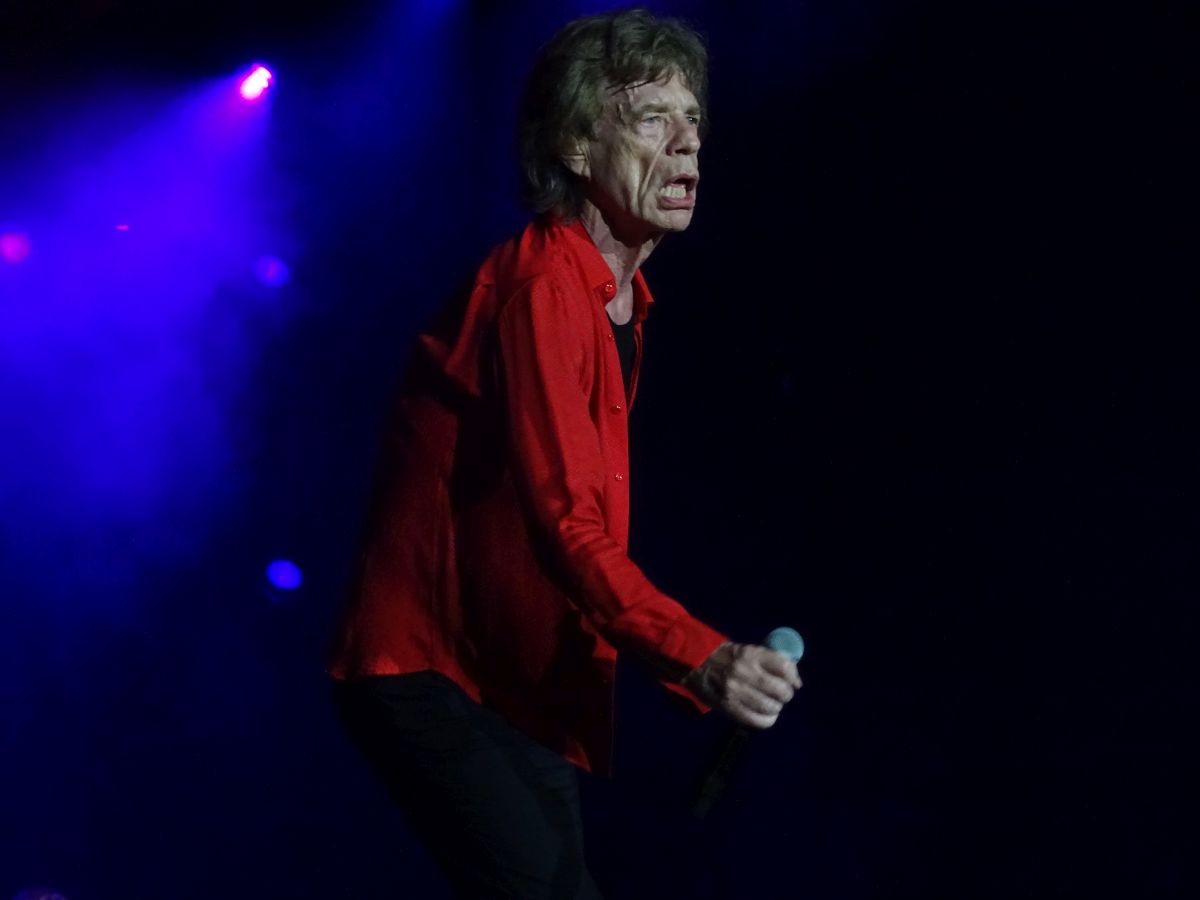 Photo by Bjornulf Vik
---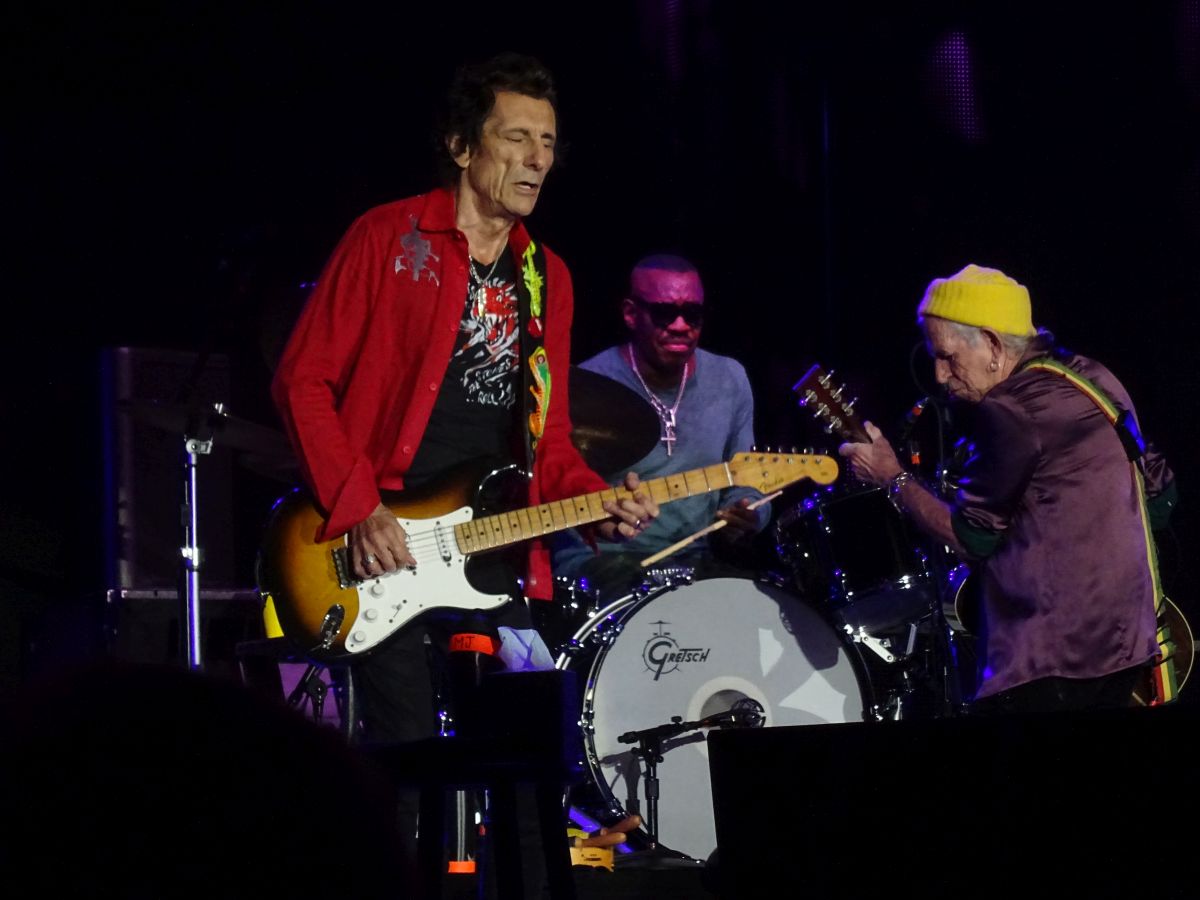 Photo by Bjornulf Vik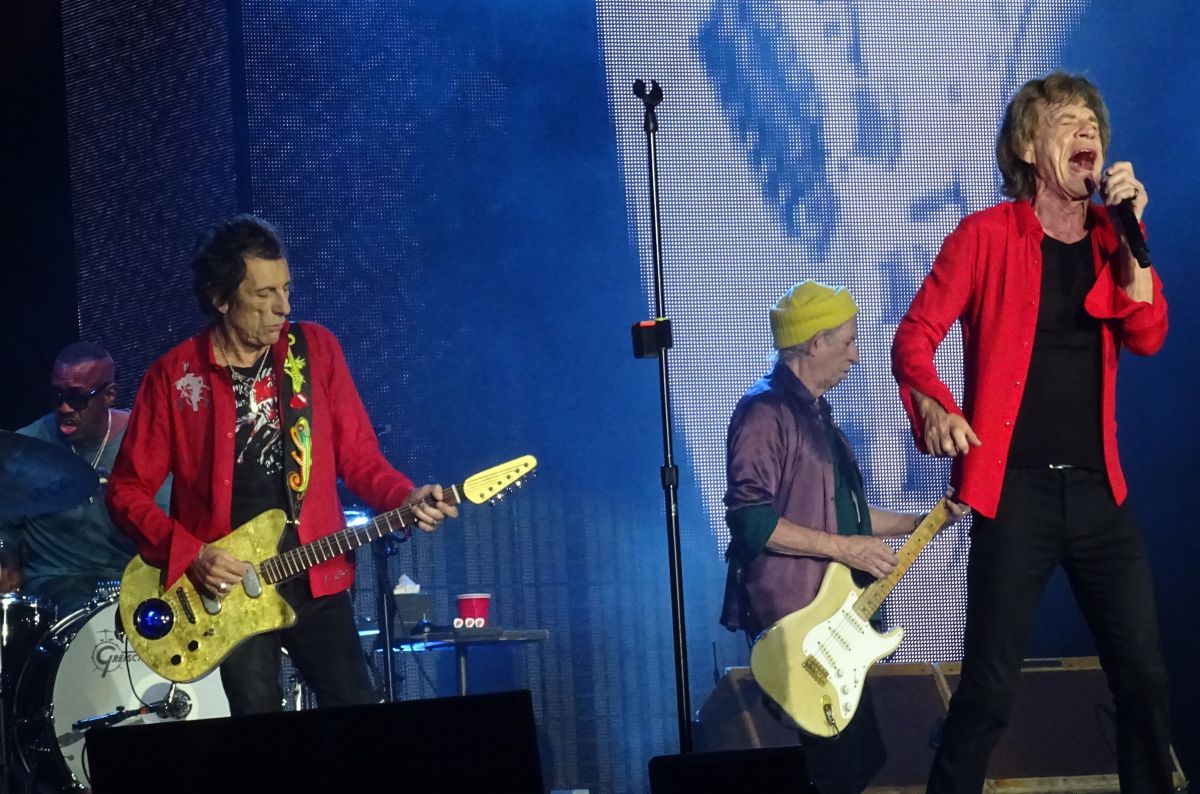 Photo by Bjornulf Vik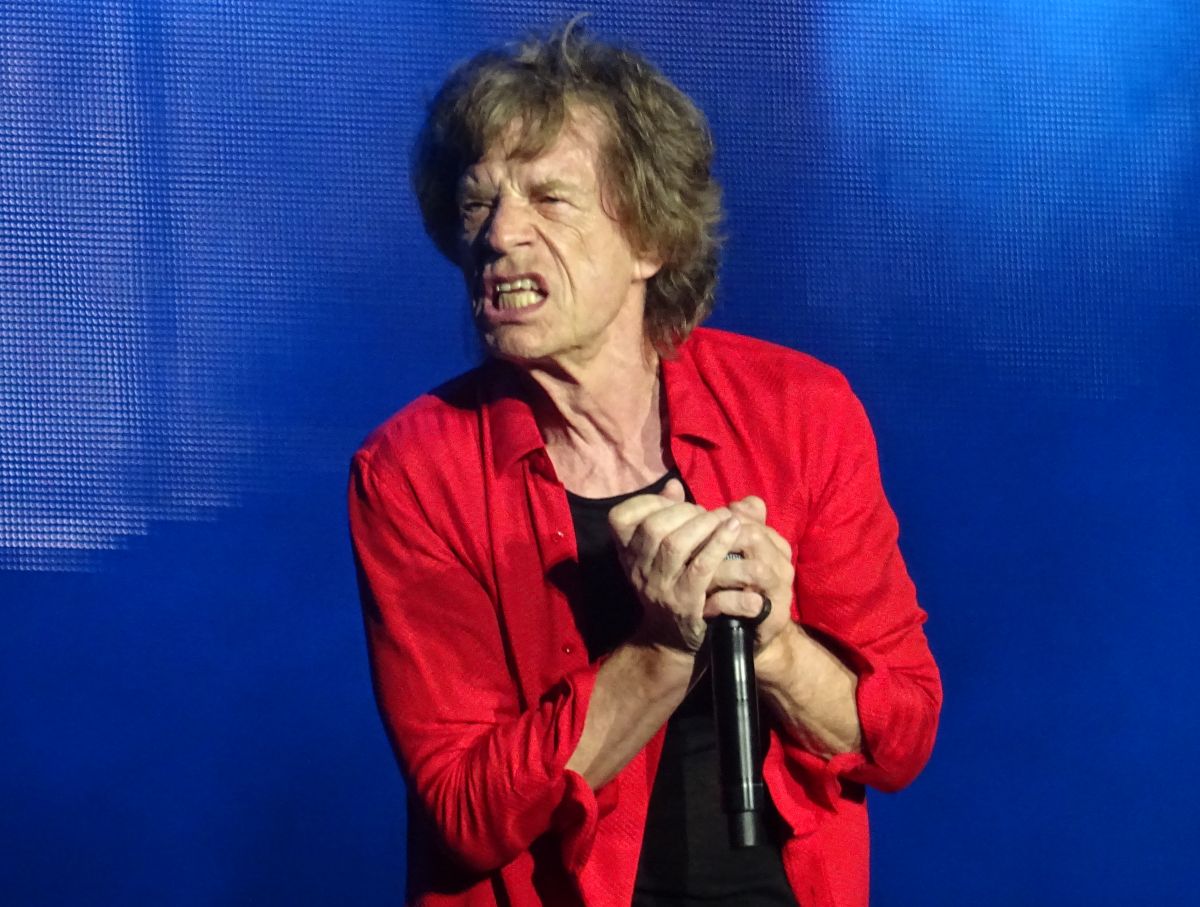 Photo by Bjornulf Vik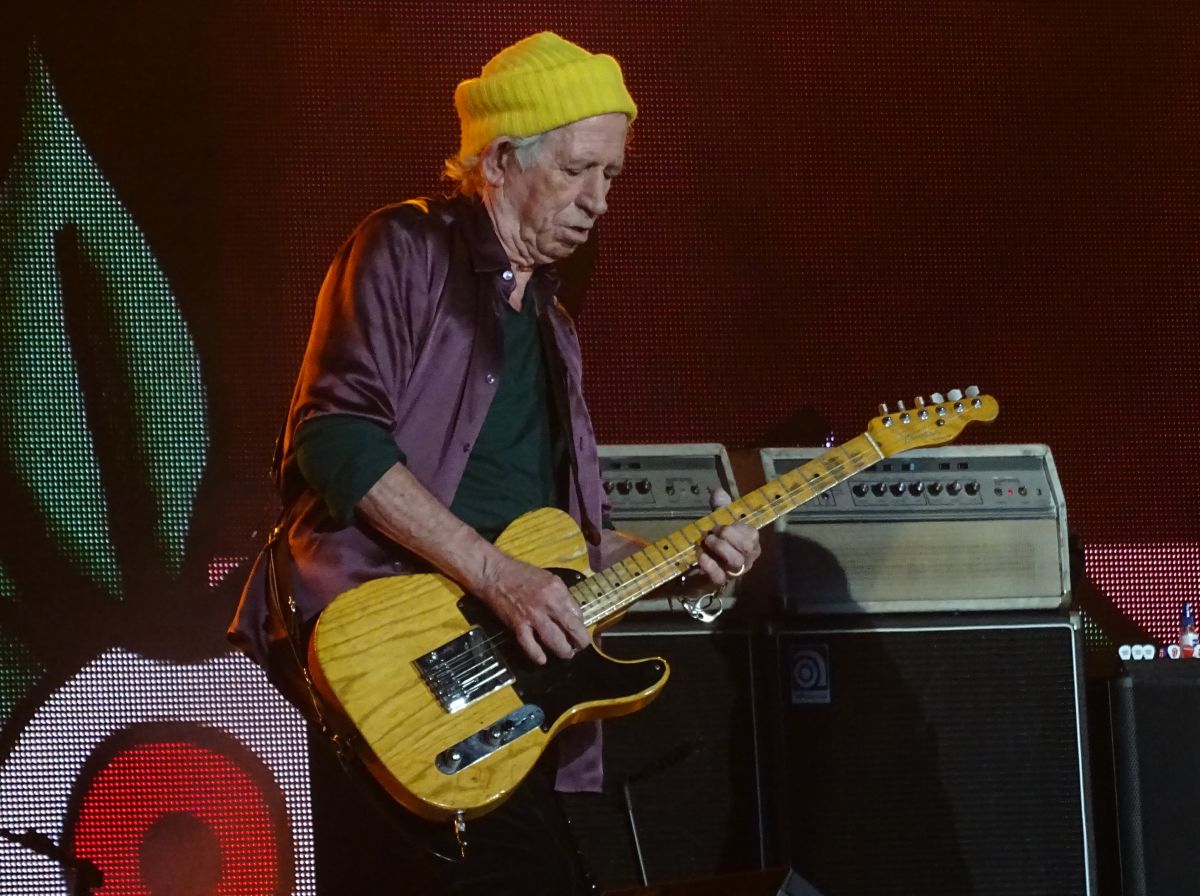 Photo by Bjornulf Vik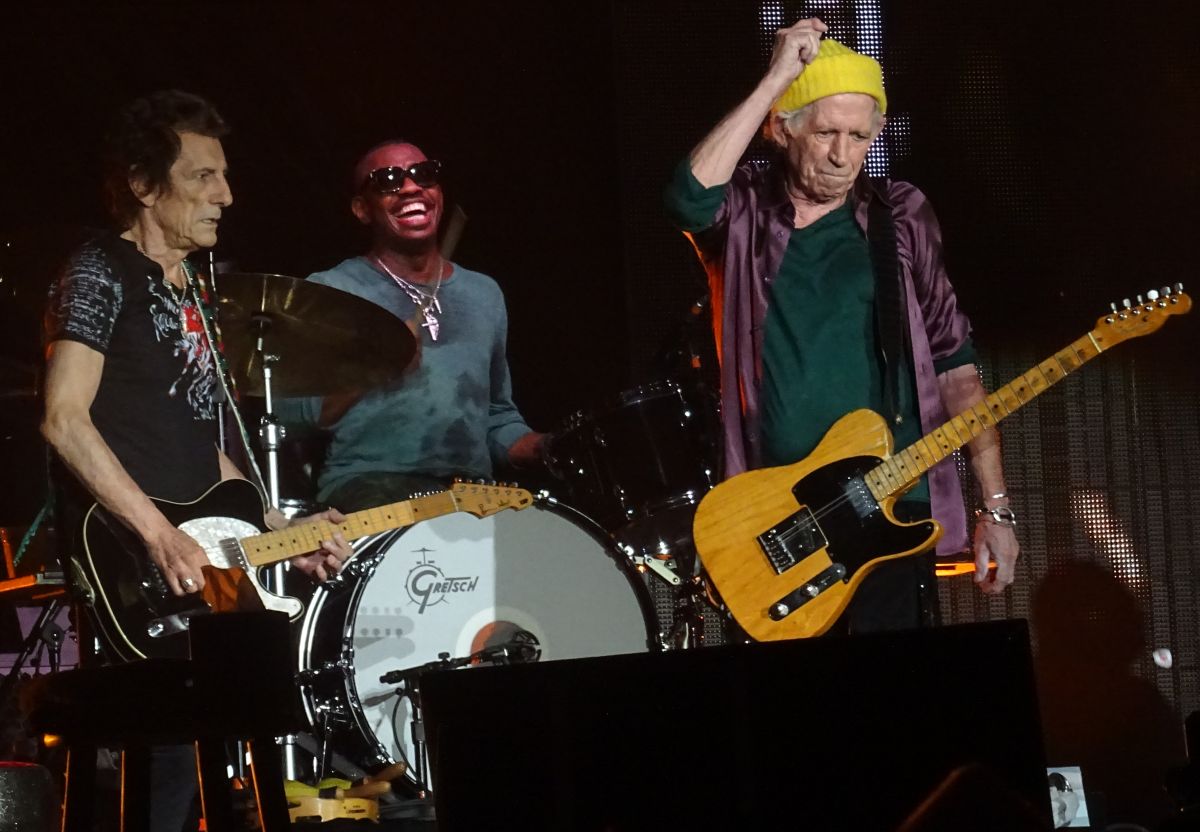 Photo by Bjornulf Vik
---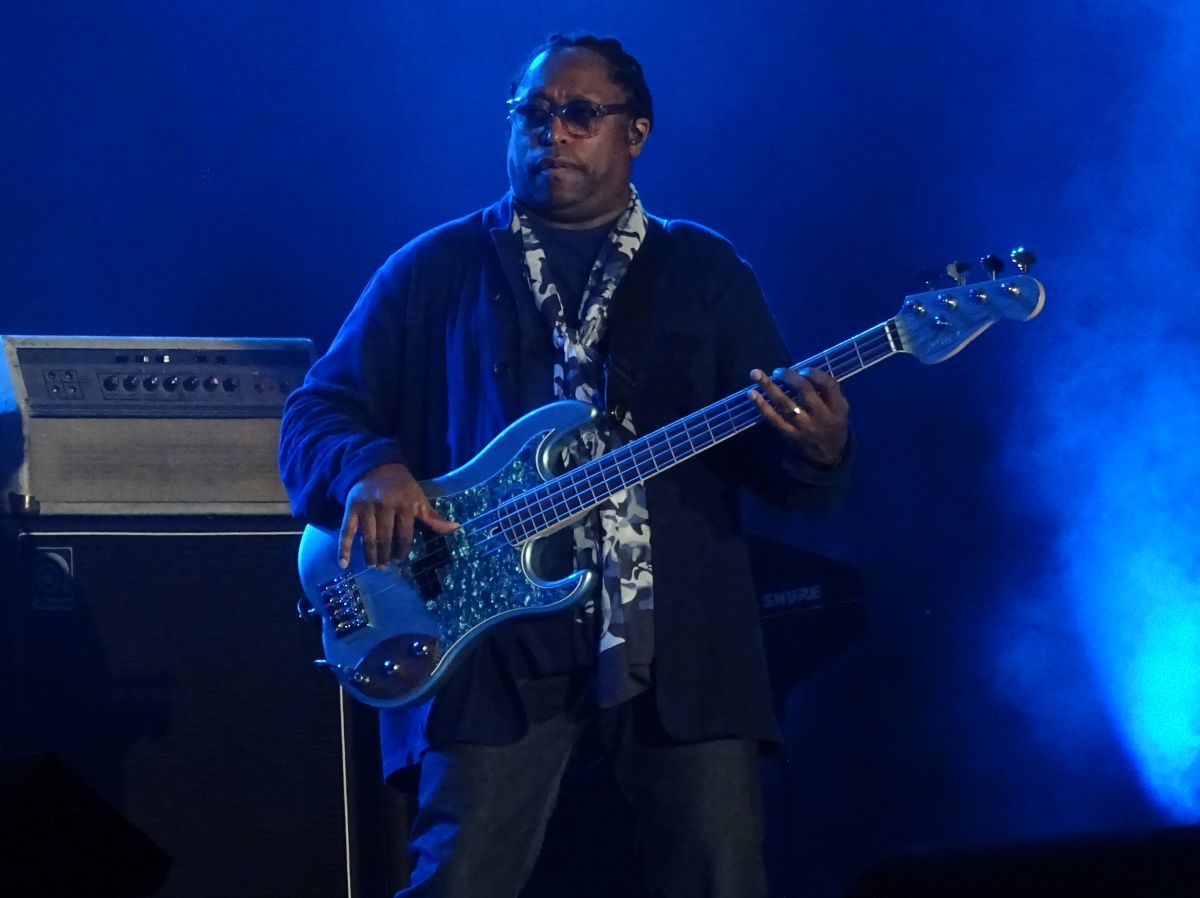 Photo by Bjornulf Vik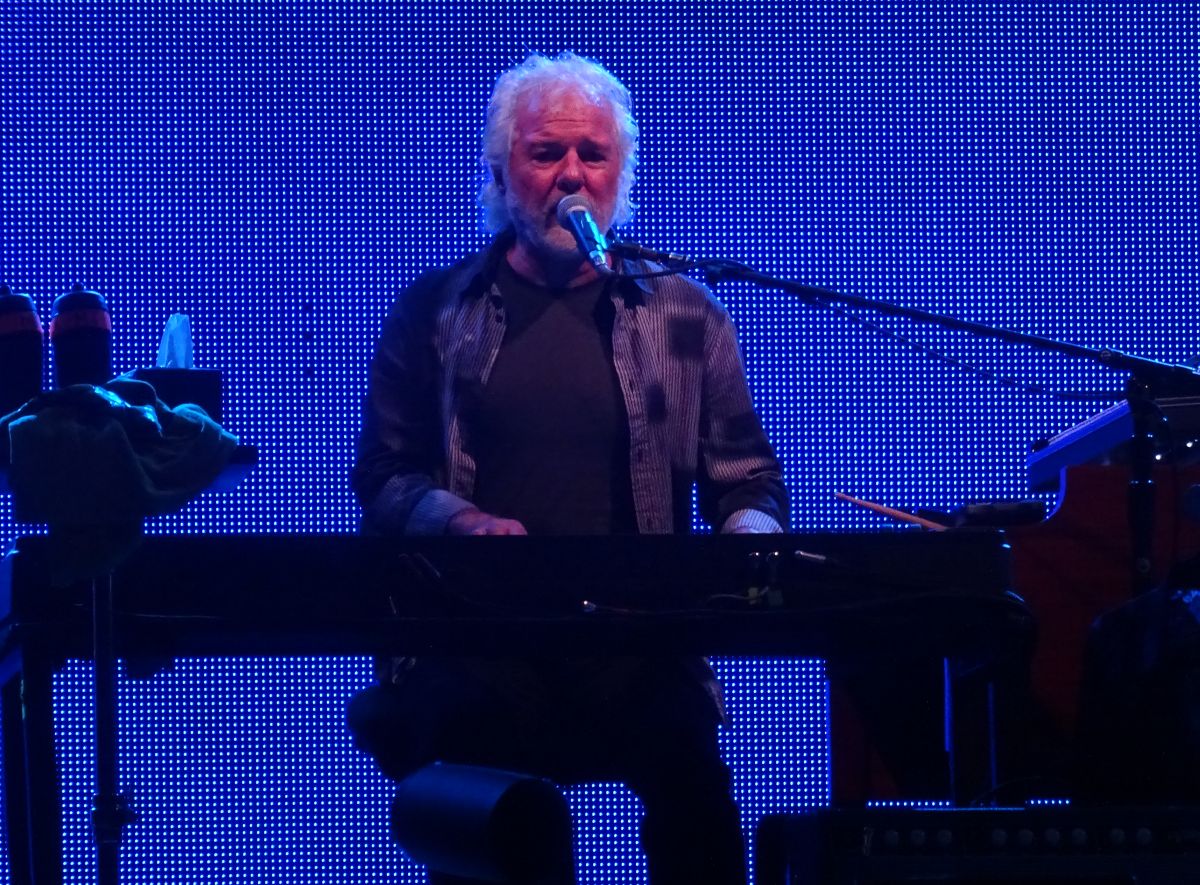 Photo by Bjornulf Vik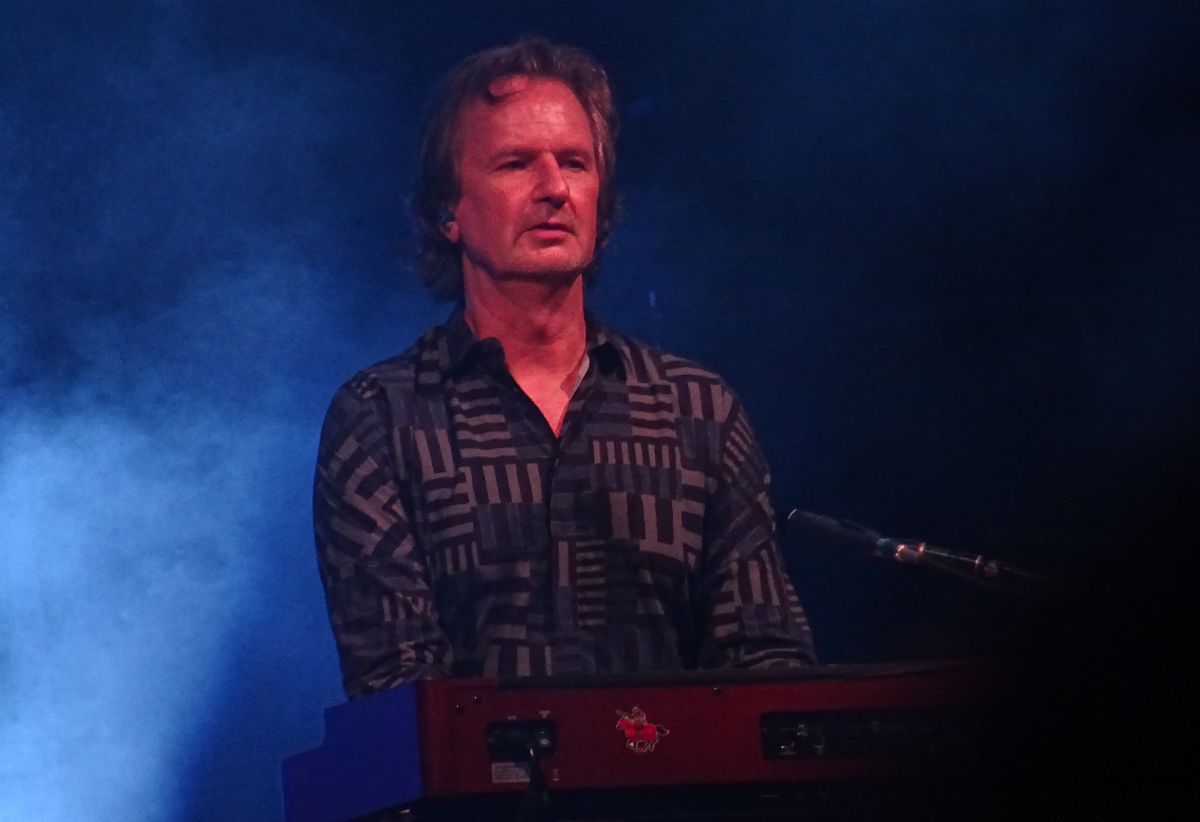 Photo by Bjornulf Vik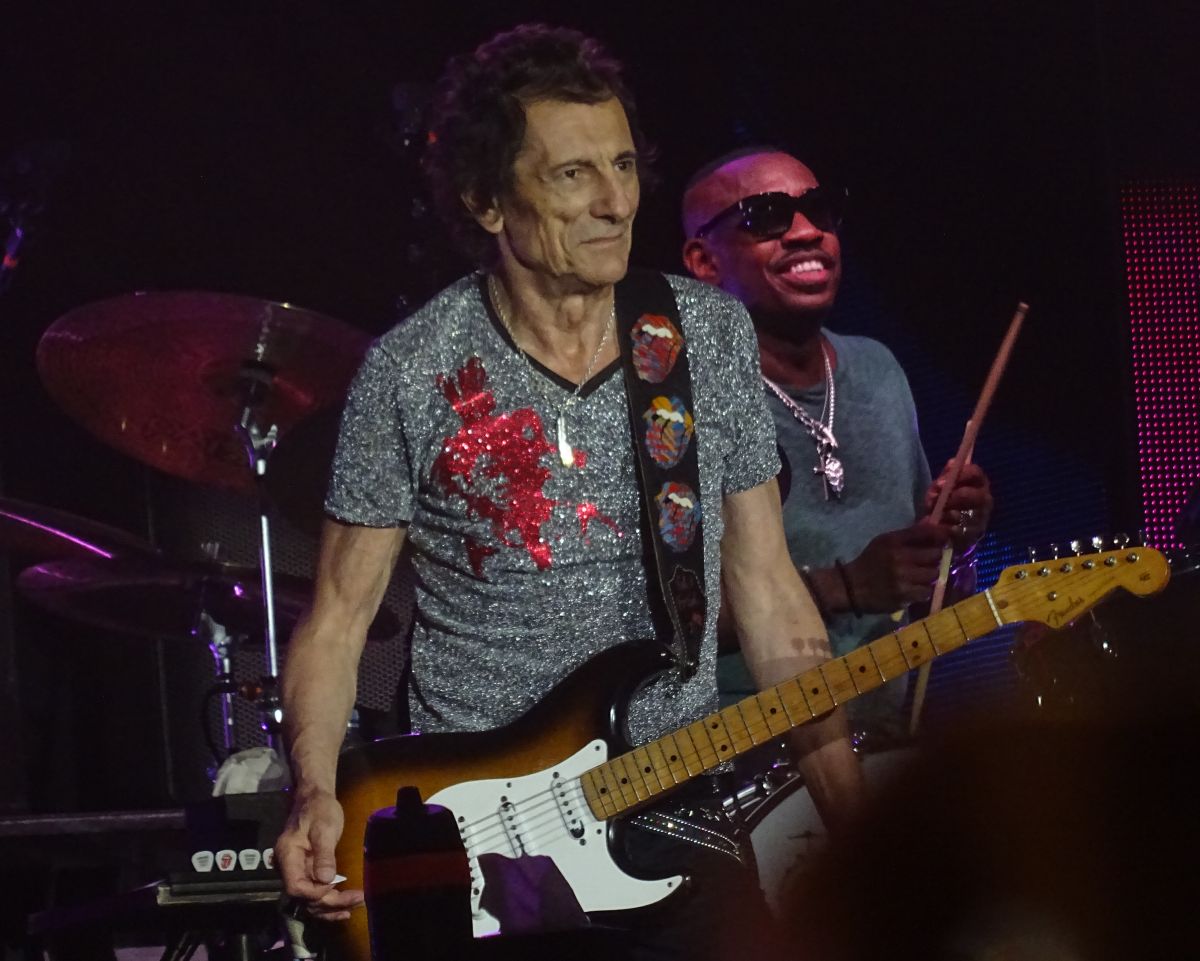 Photo by Bjornulf Vik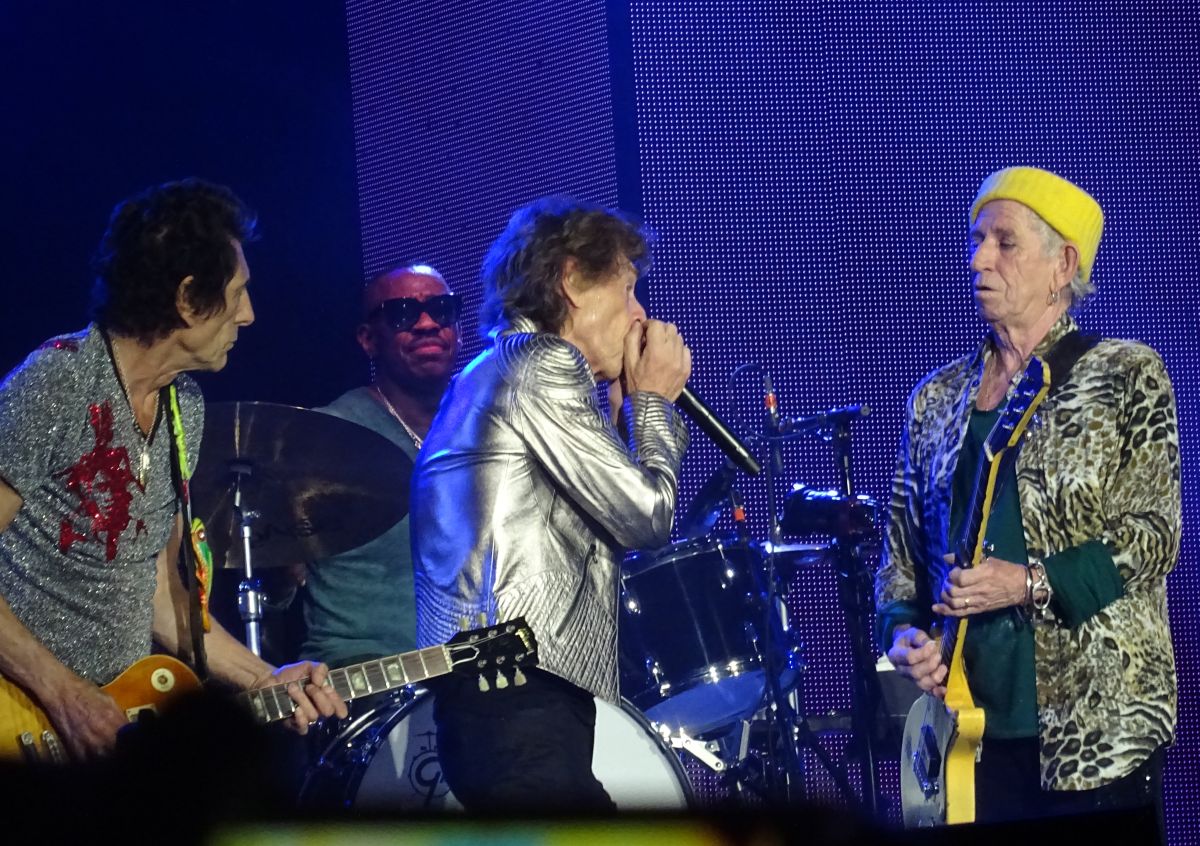 Photo by Bjornulf Vik
---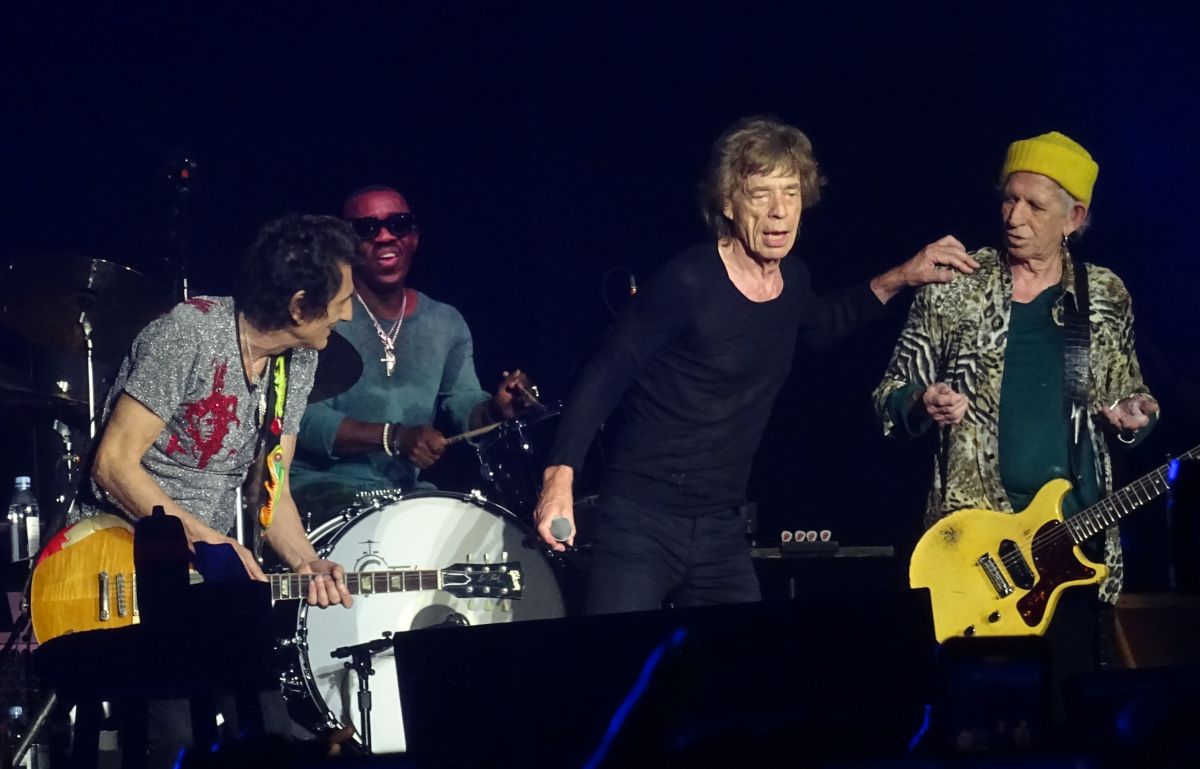 Photo by Bjornulf Vik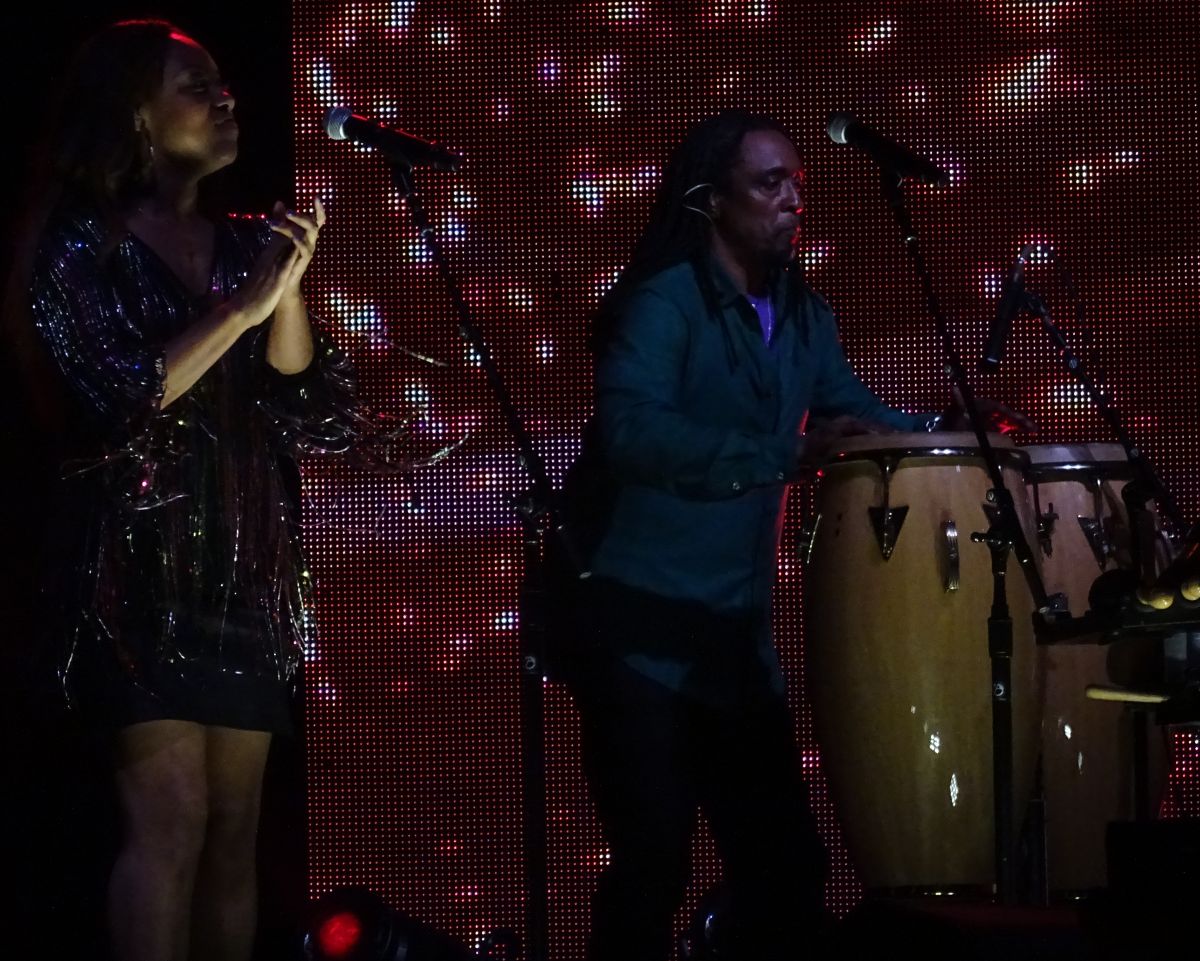 Photo by Bjornulf Vik

Photo by Bjornulf Vik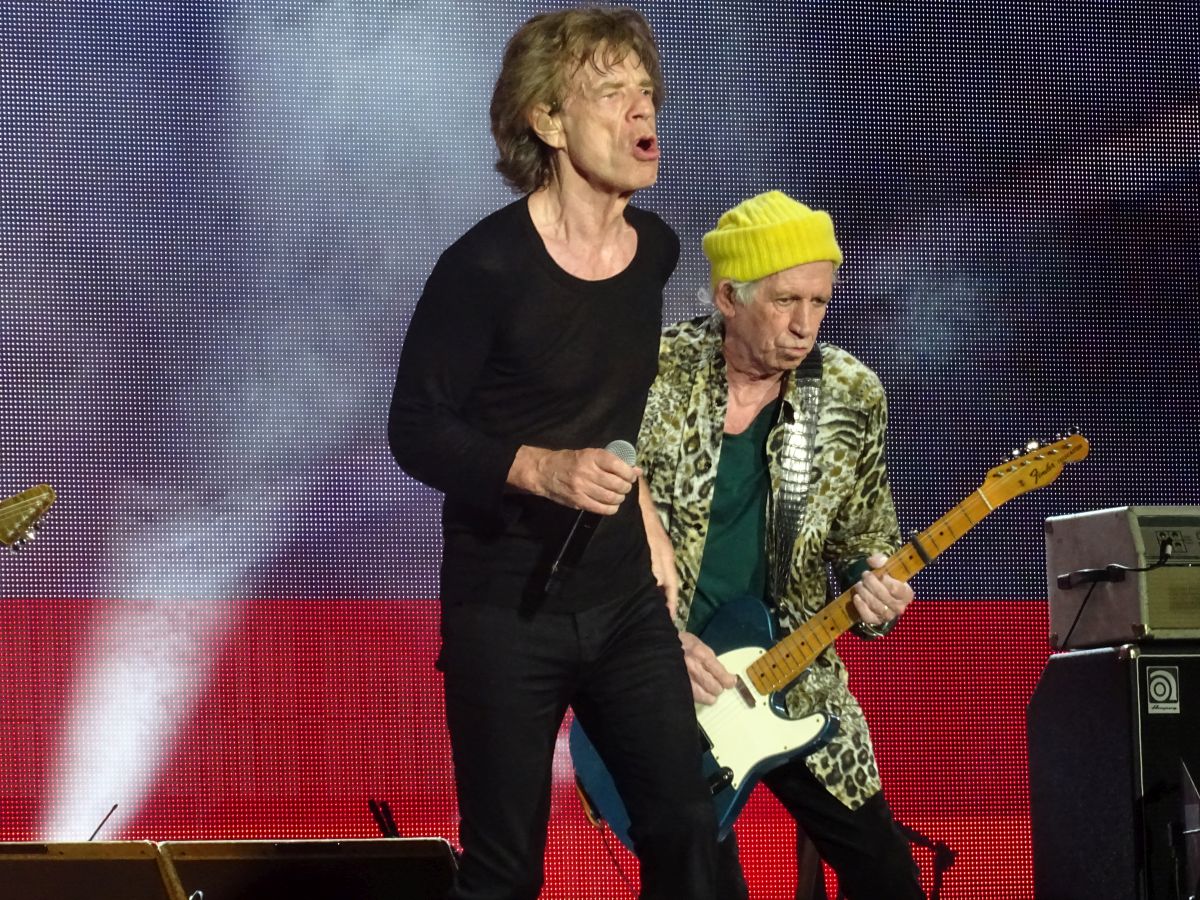 Photo by Bjornulf Vik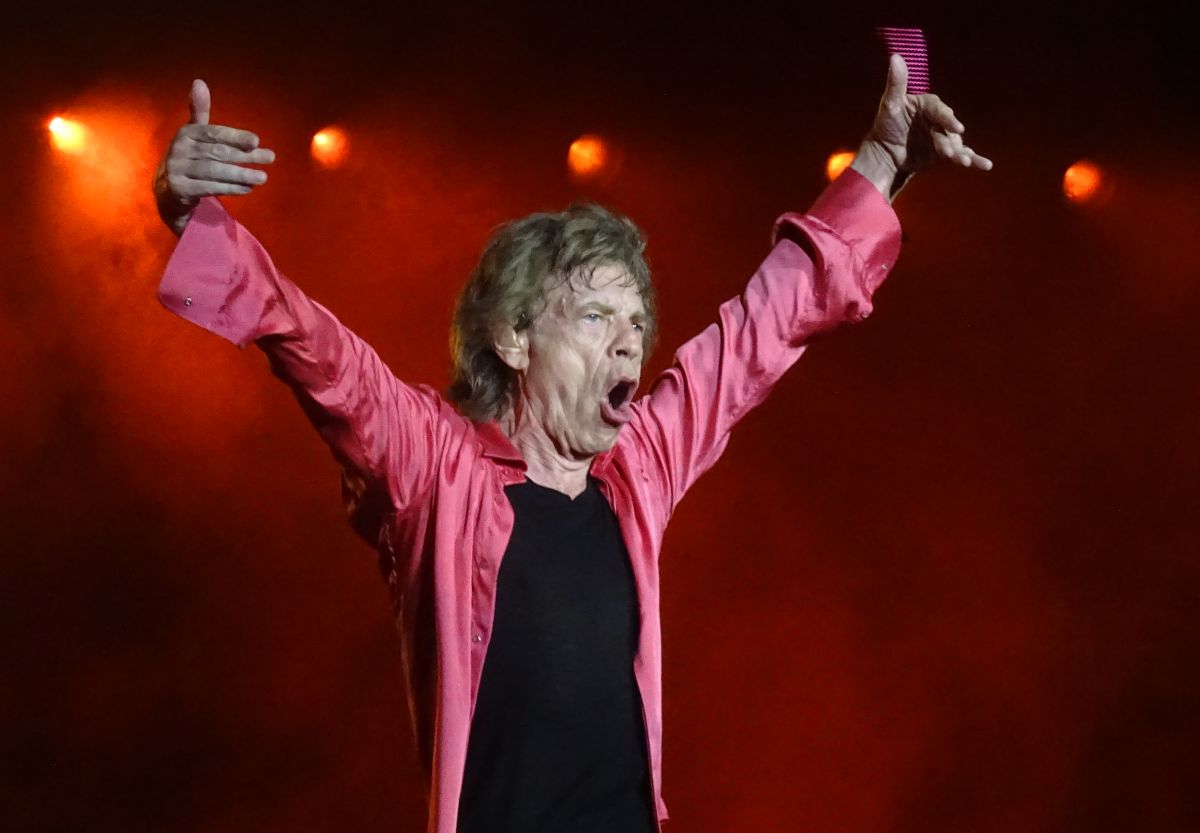 Photo by Bjornulf Vik
---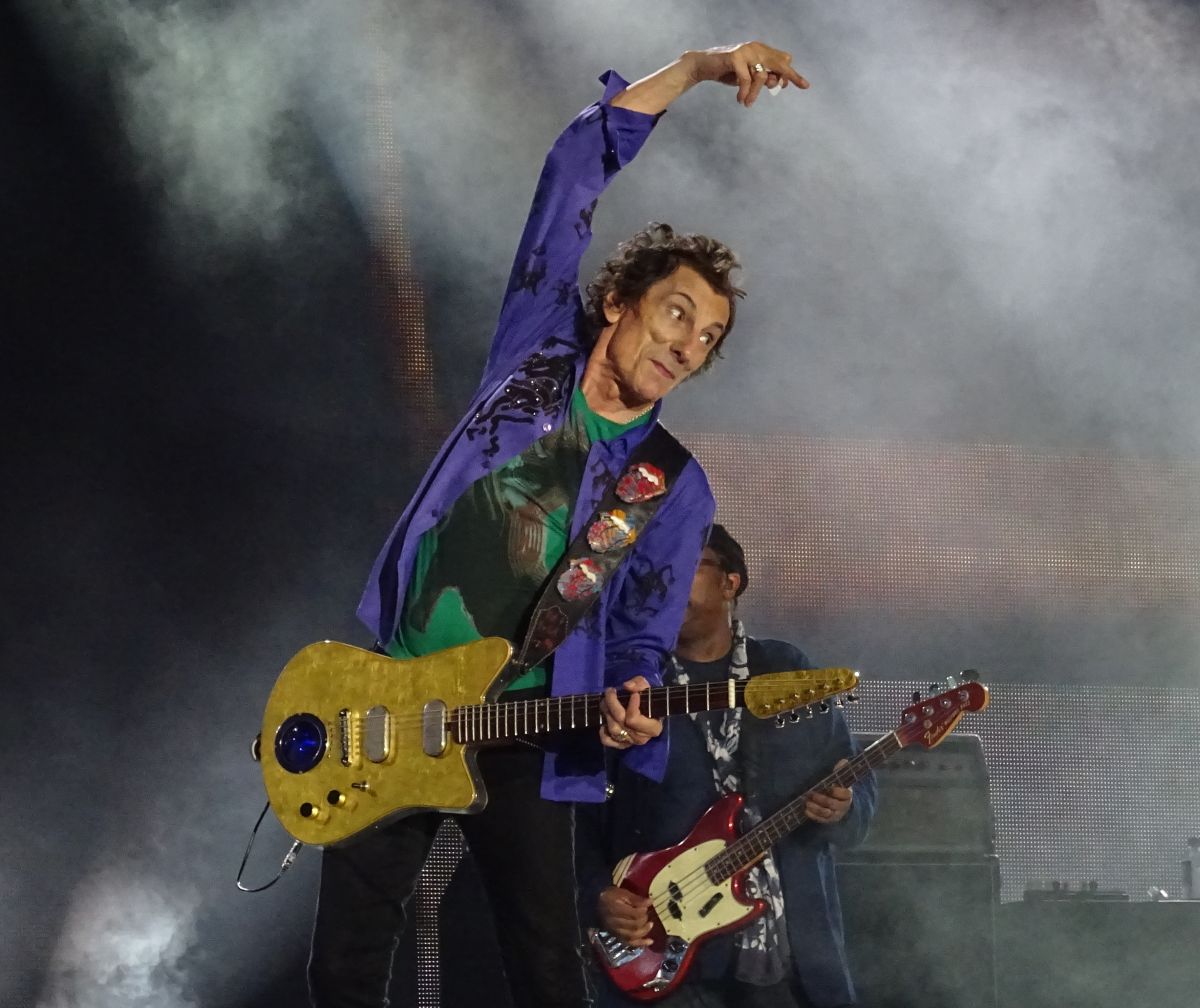 Photo by Bjornulf Vik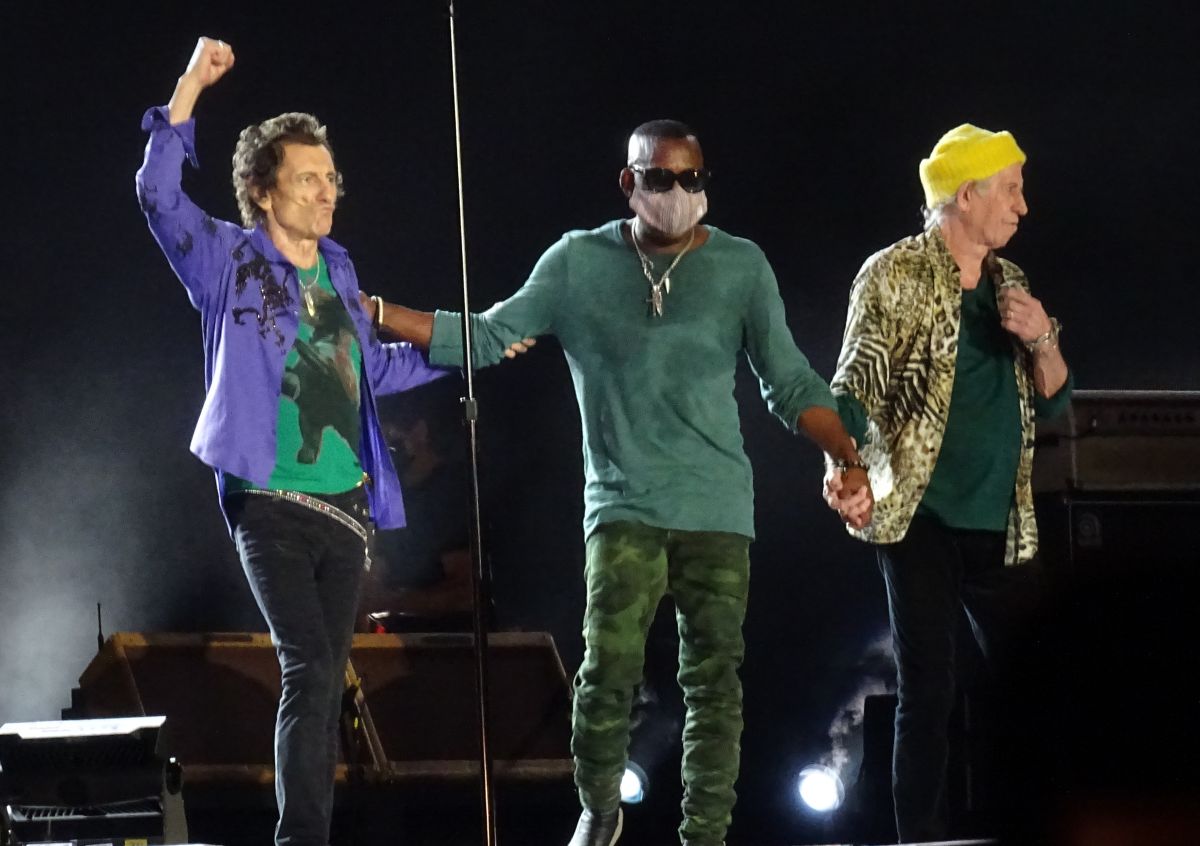 Photo by Bjornulf Vik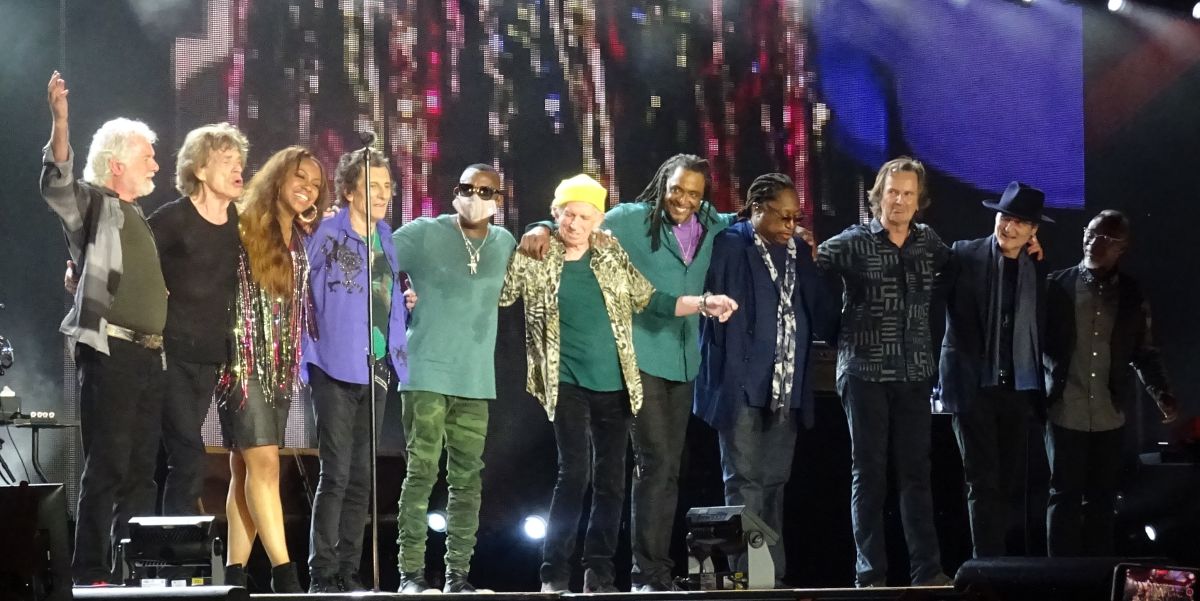 Photo by Bjornulf Vik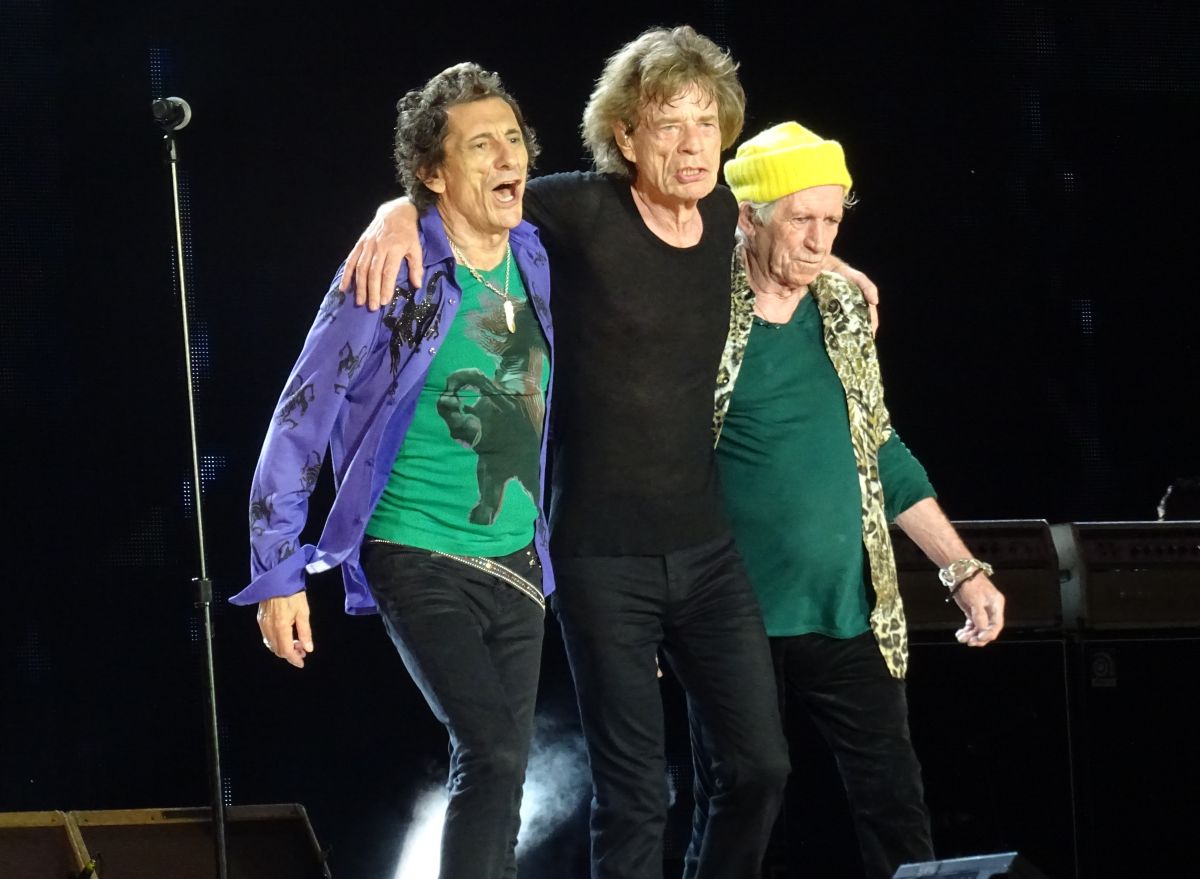 Photo by Bjornulf Vik
---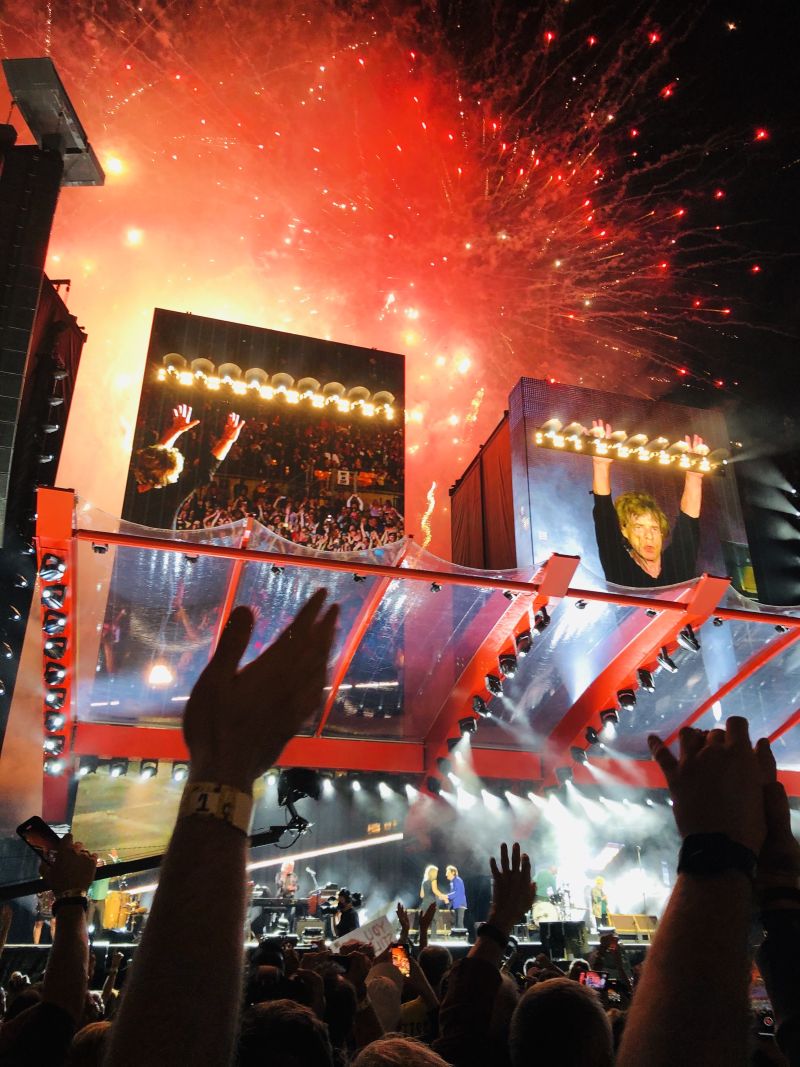 Photo by Matt Shields
---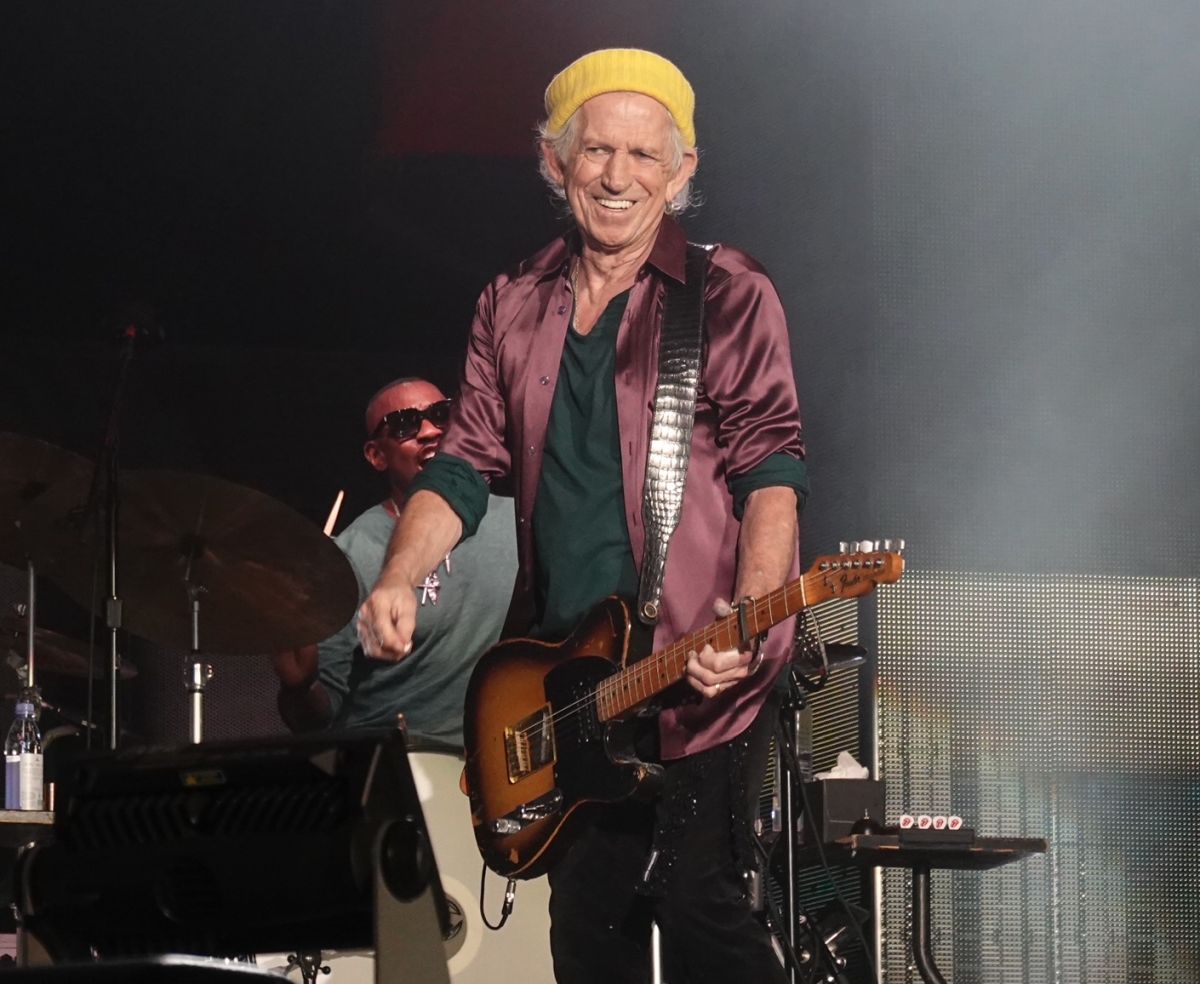 Photo by Hendrik Mulder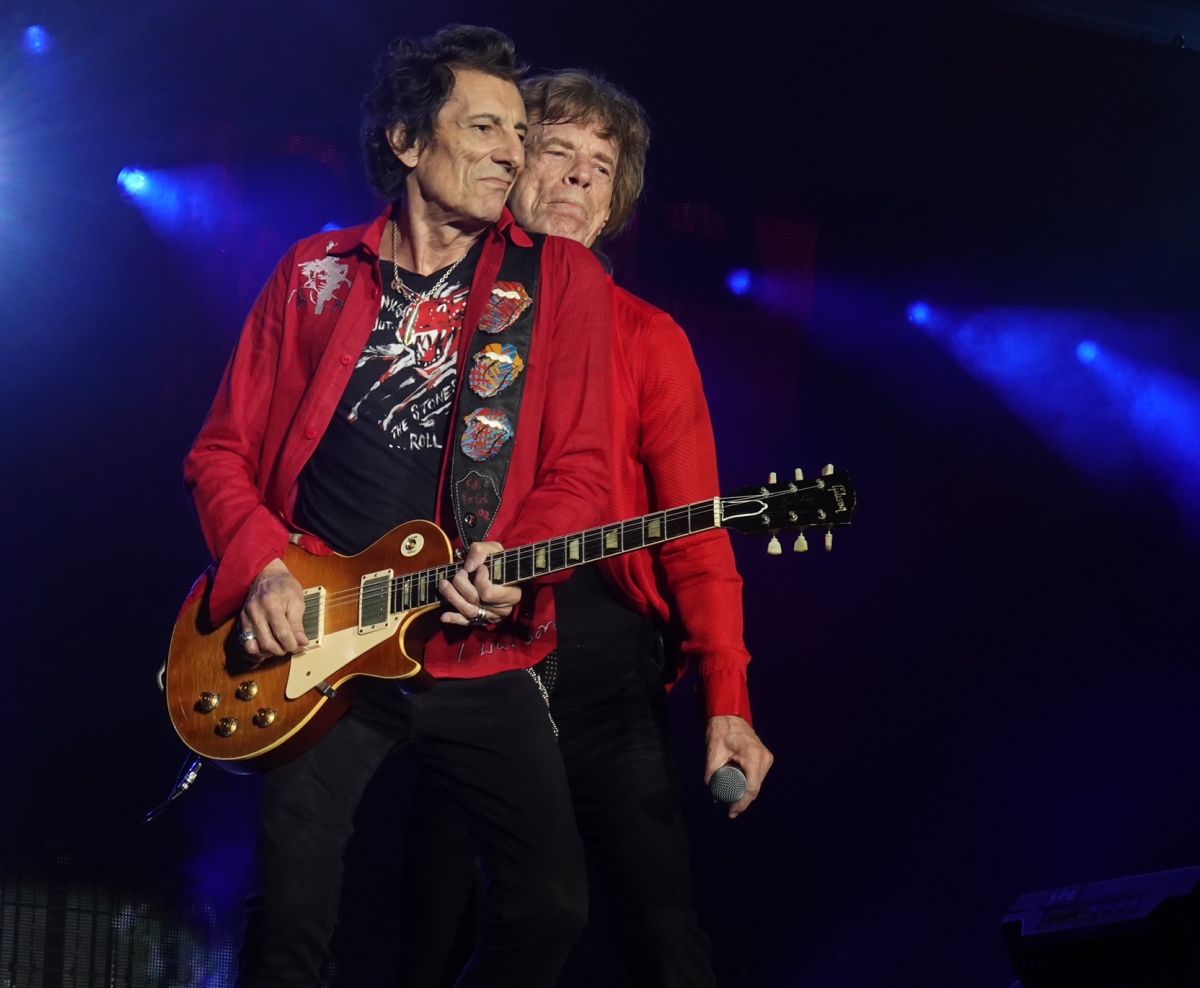 Photo by Hendrik Mulder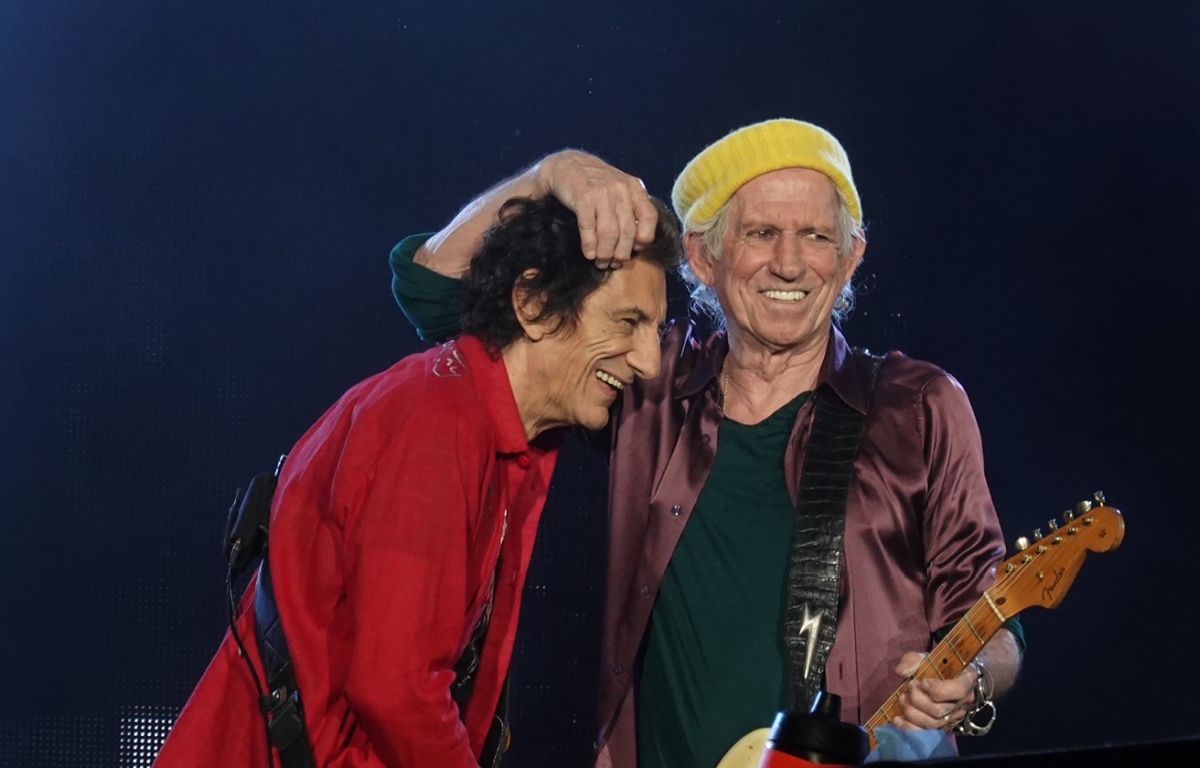 Photo by Hendrik Mulder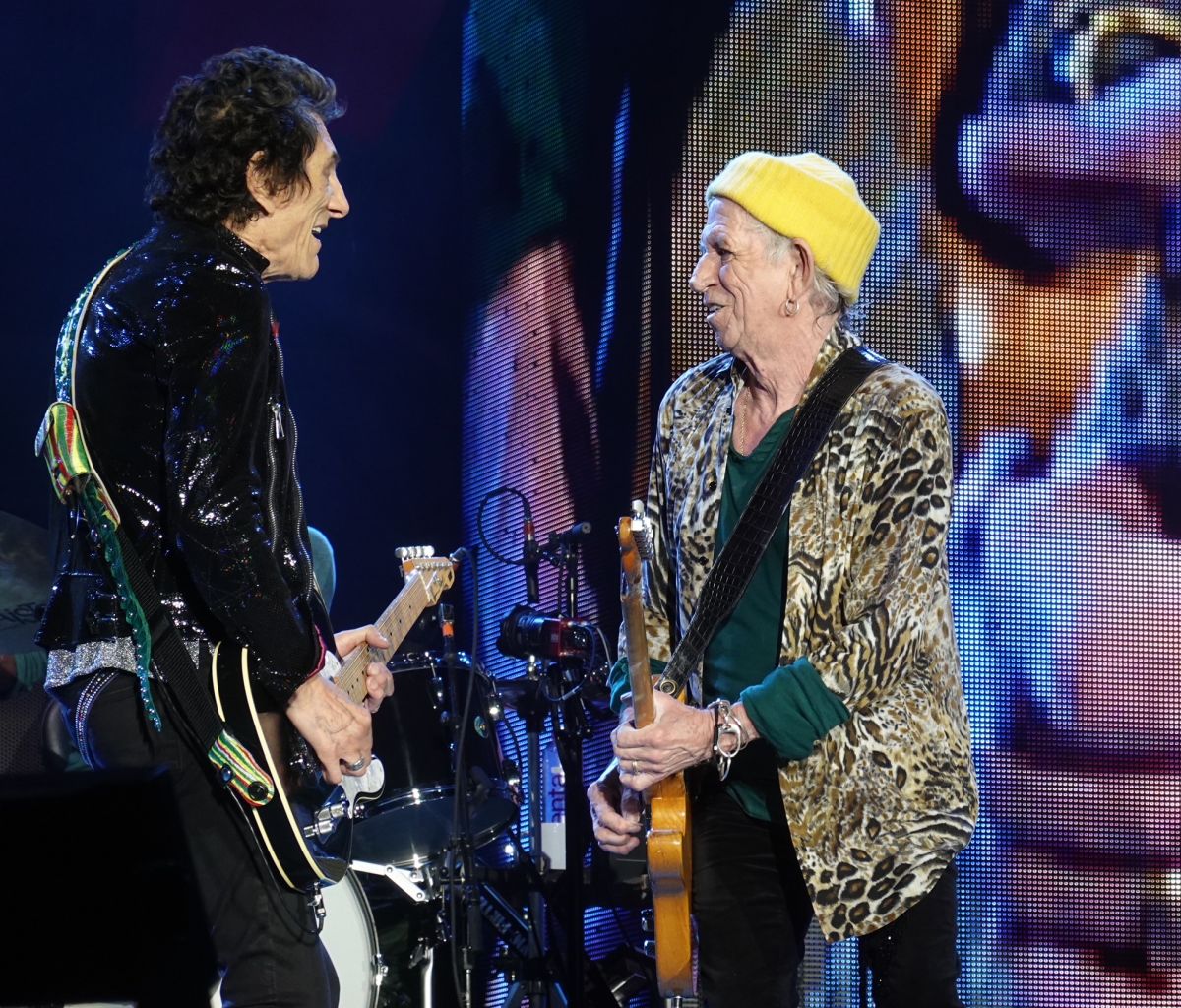 Photo by Hendrik Mulder
---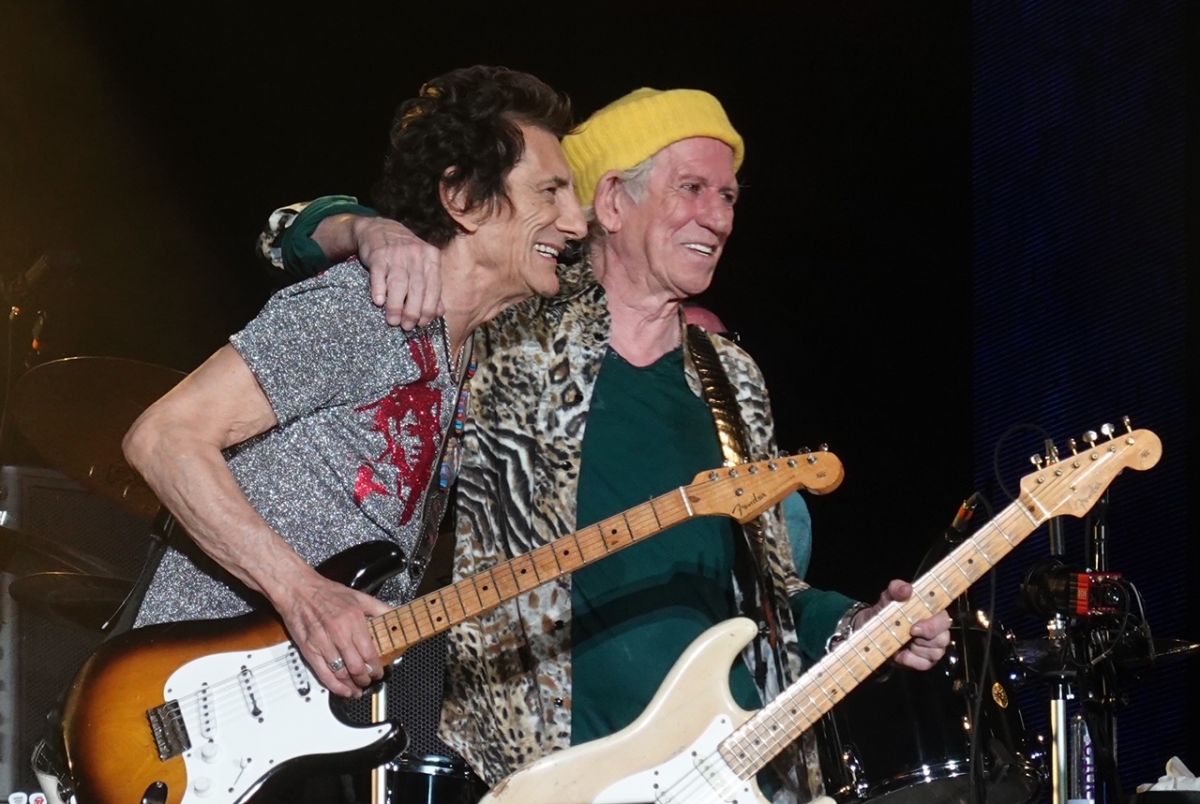 Photo by Hendrik Mulder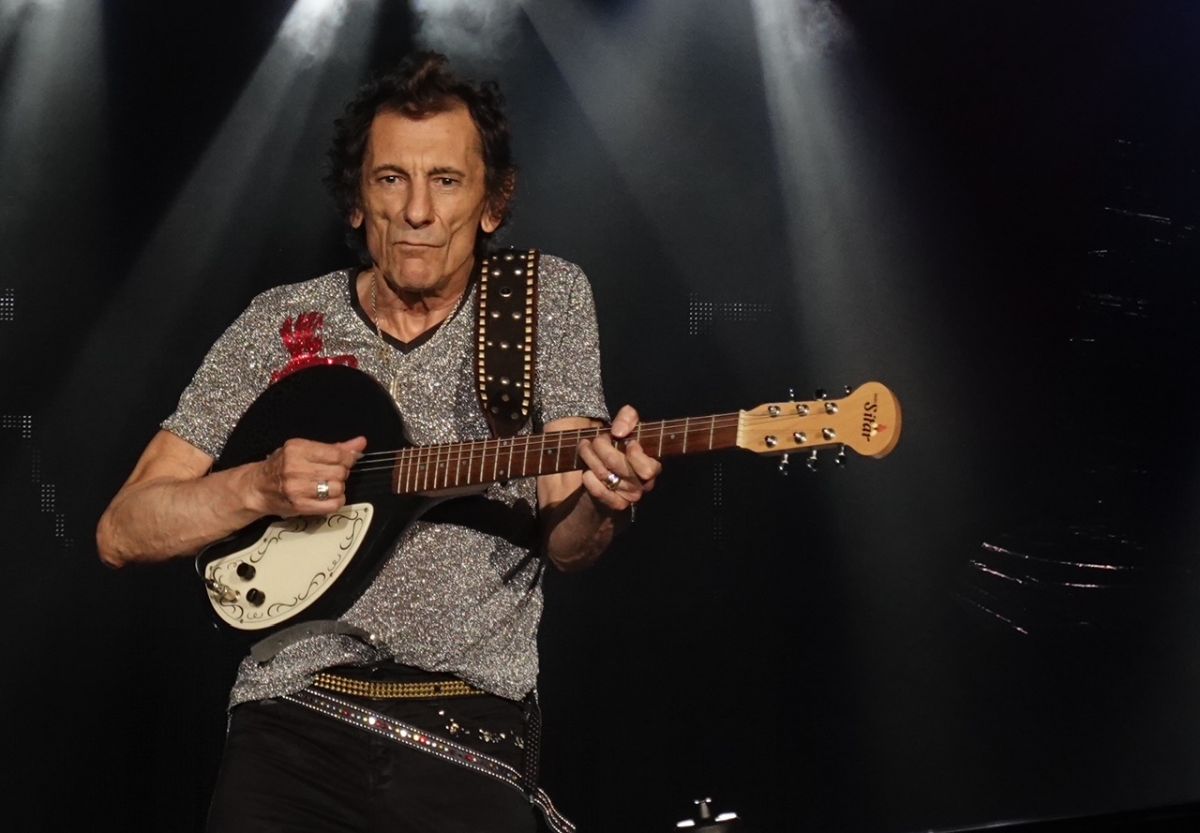 Photo by Hendrik Mulder

Photo by Hendrik Mulder
---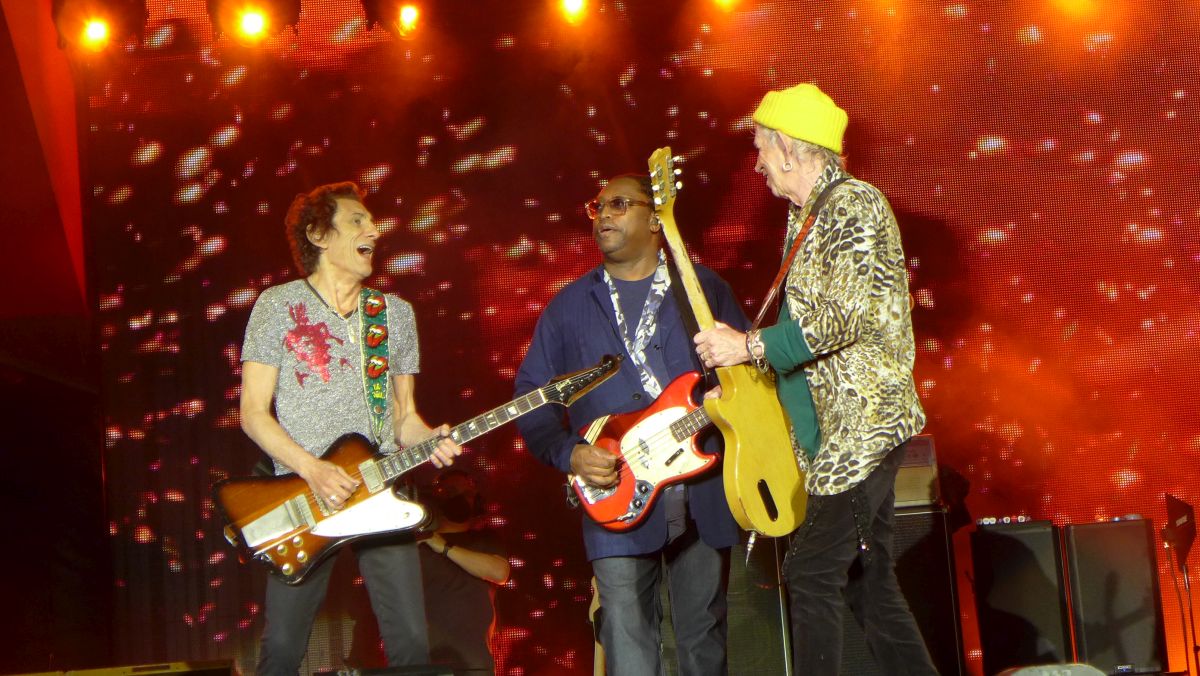 Photo by Victor Woods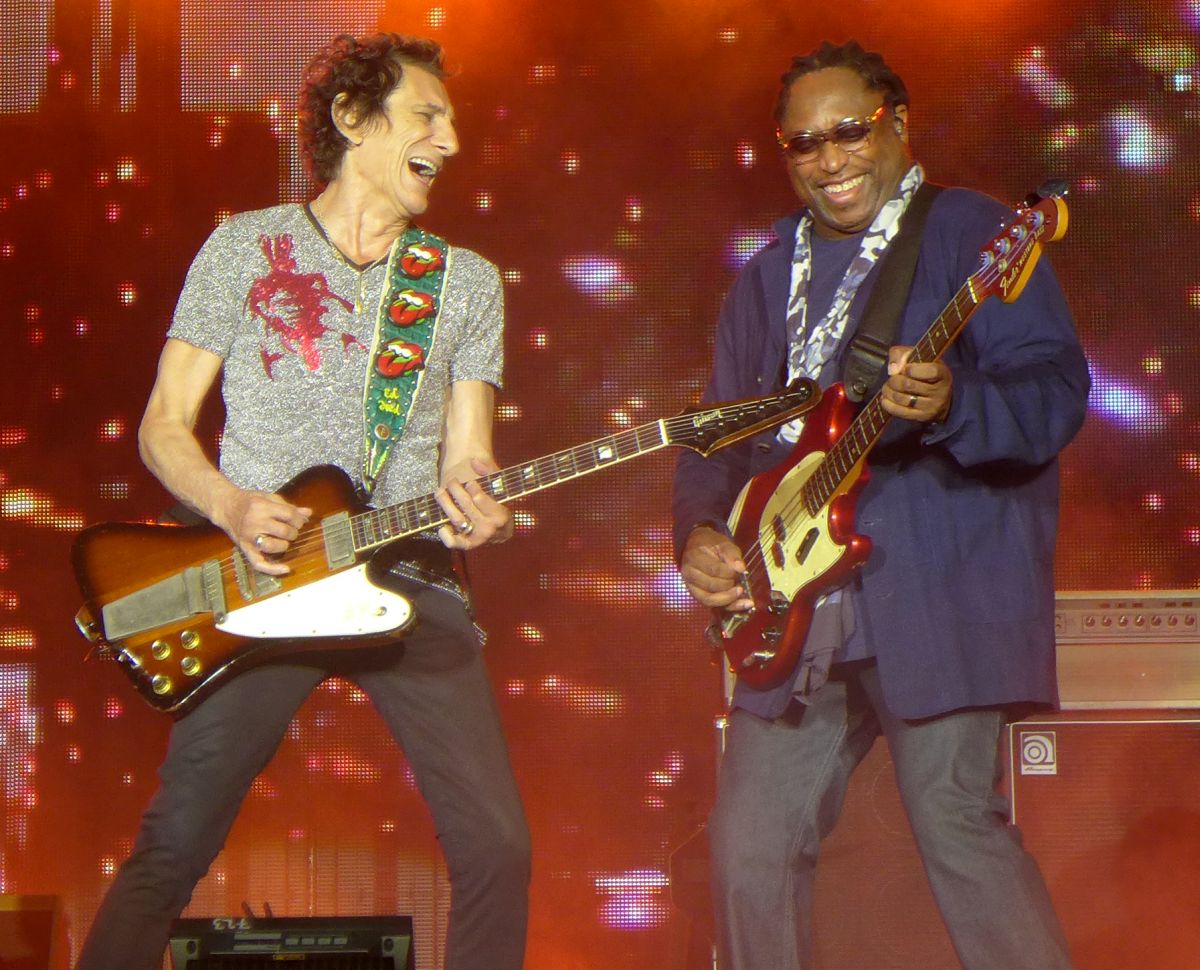 Photo by Victor Woods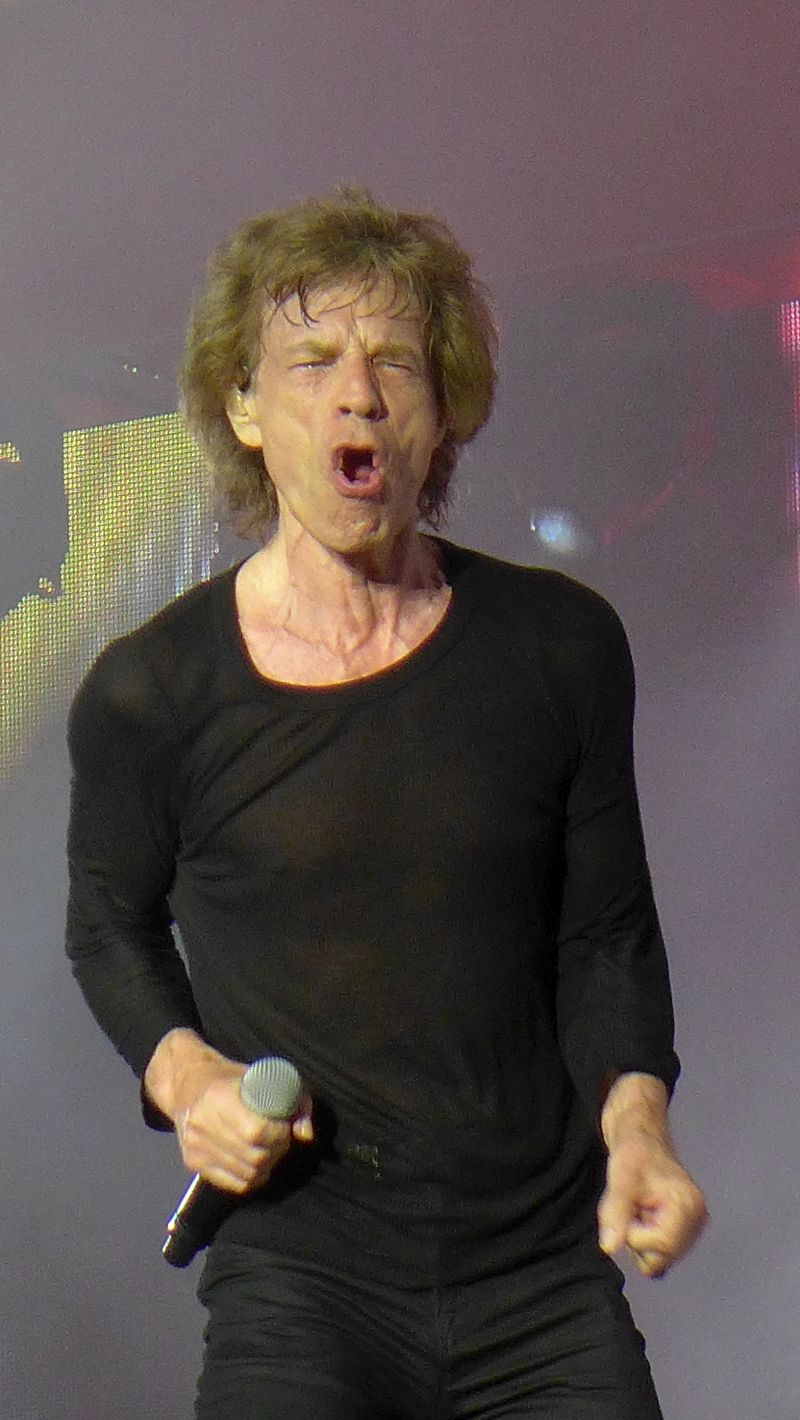 Photo by Victor Woods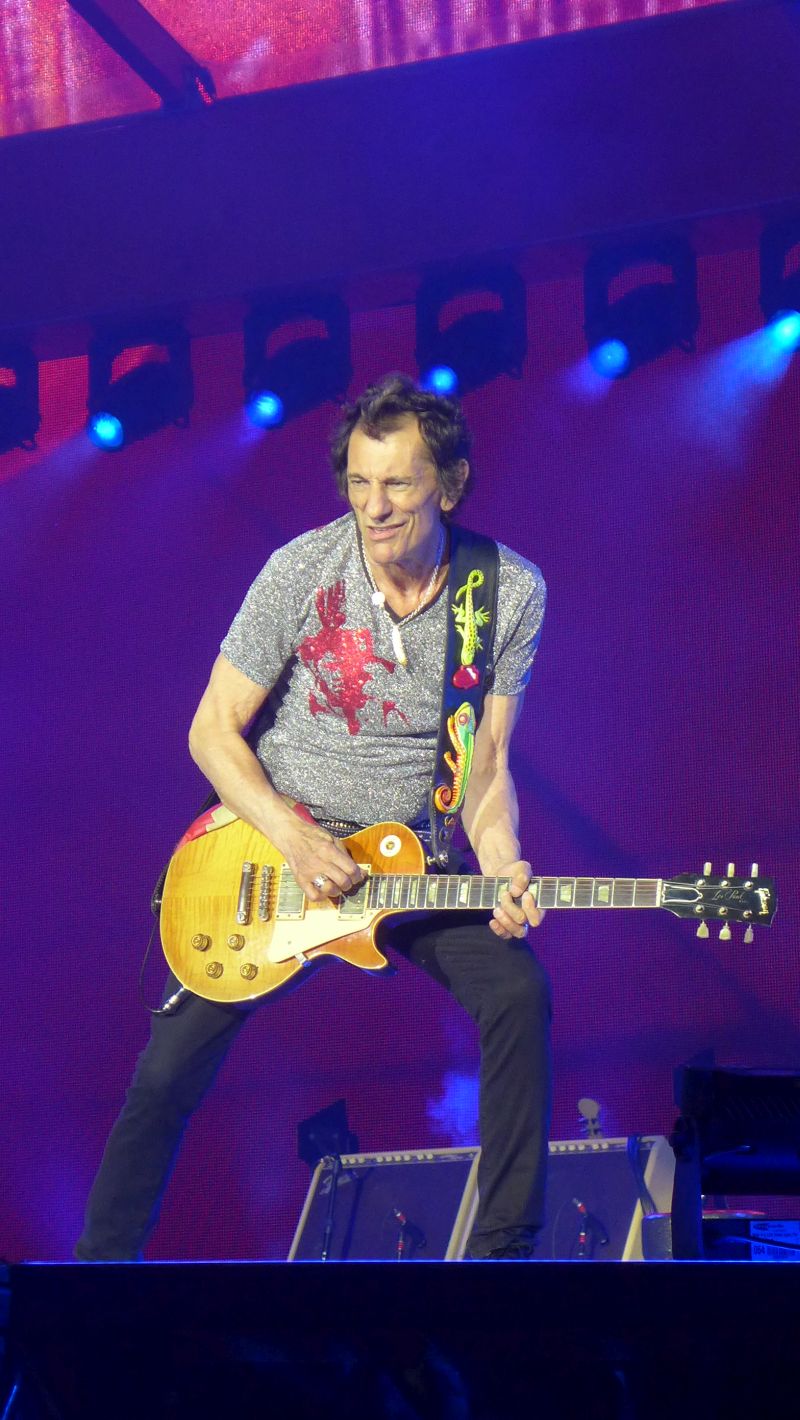 Photo by Victor Woods
---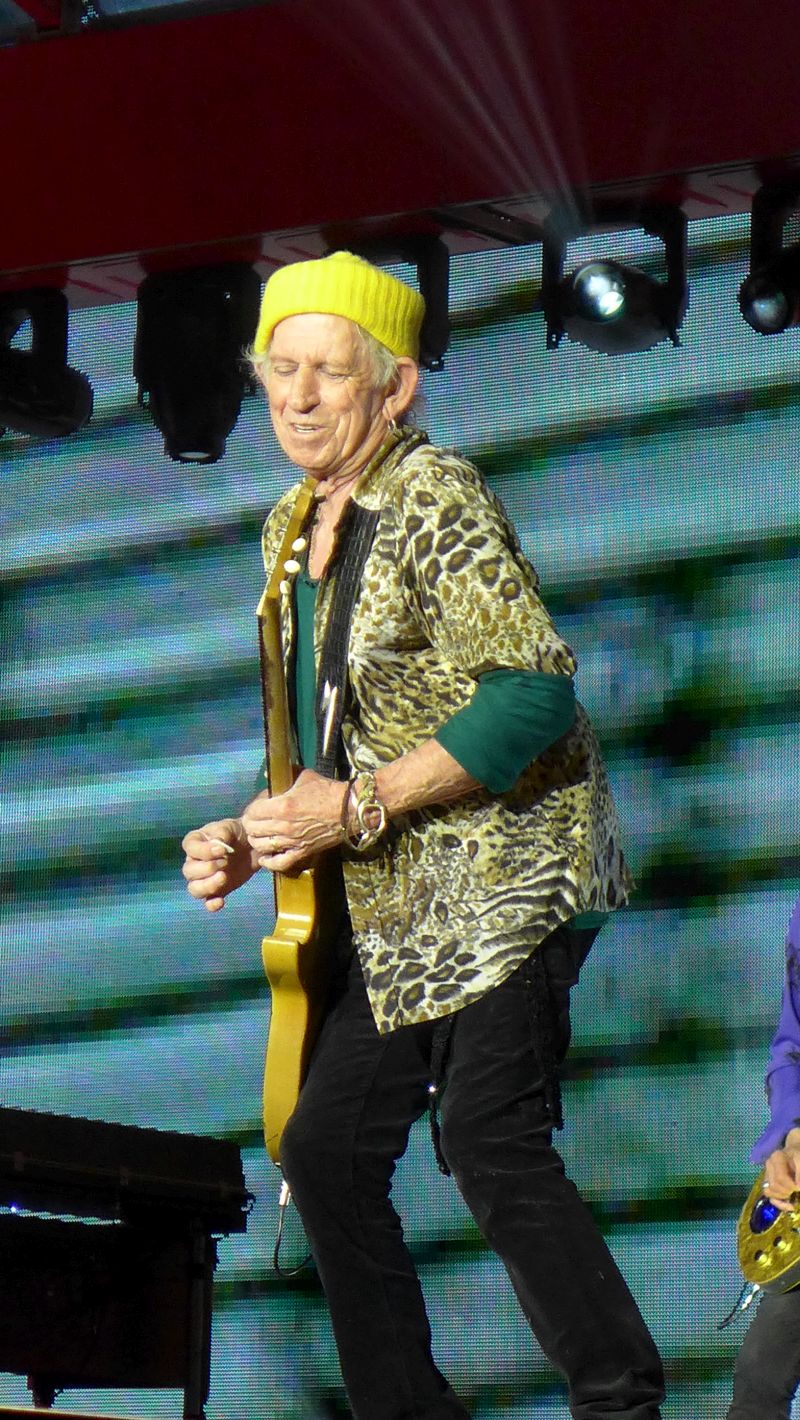 Photo by Victor Woods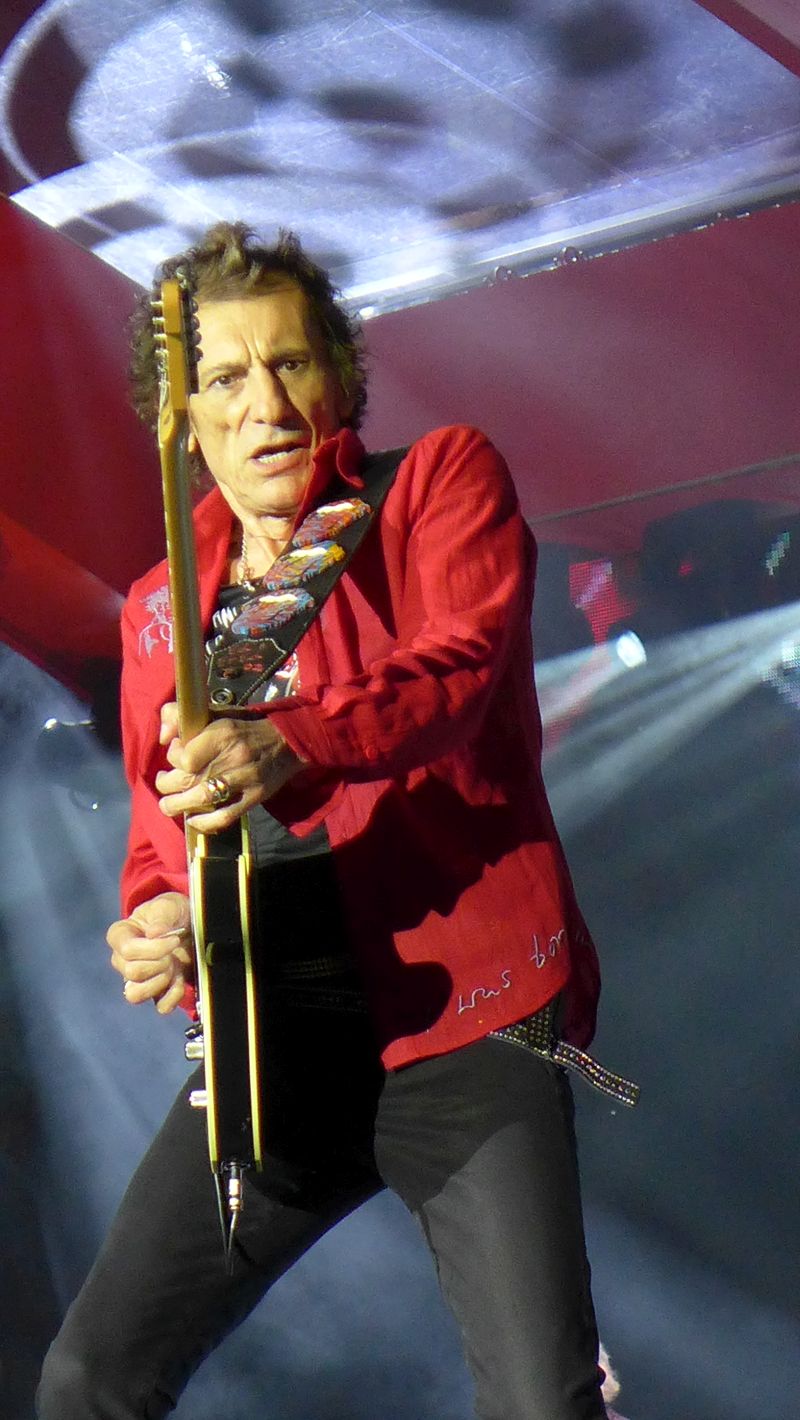 Photo by Victor Woods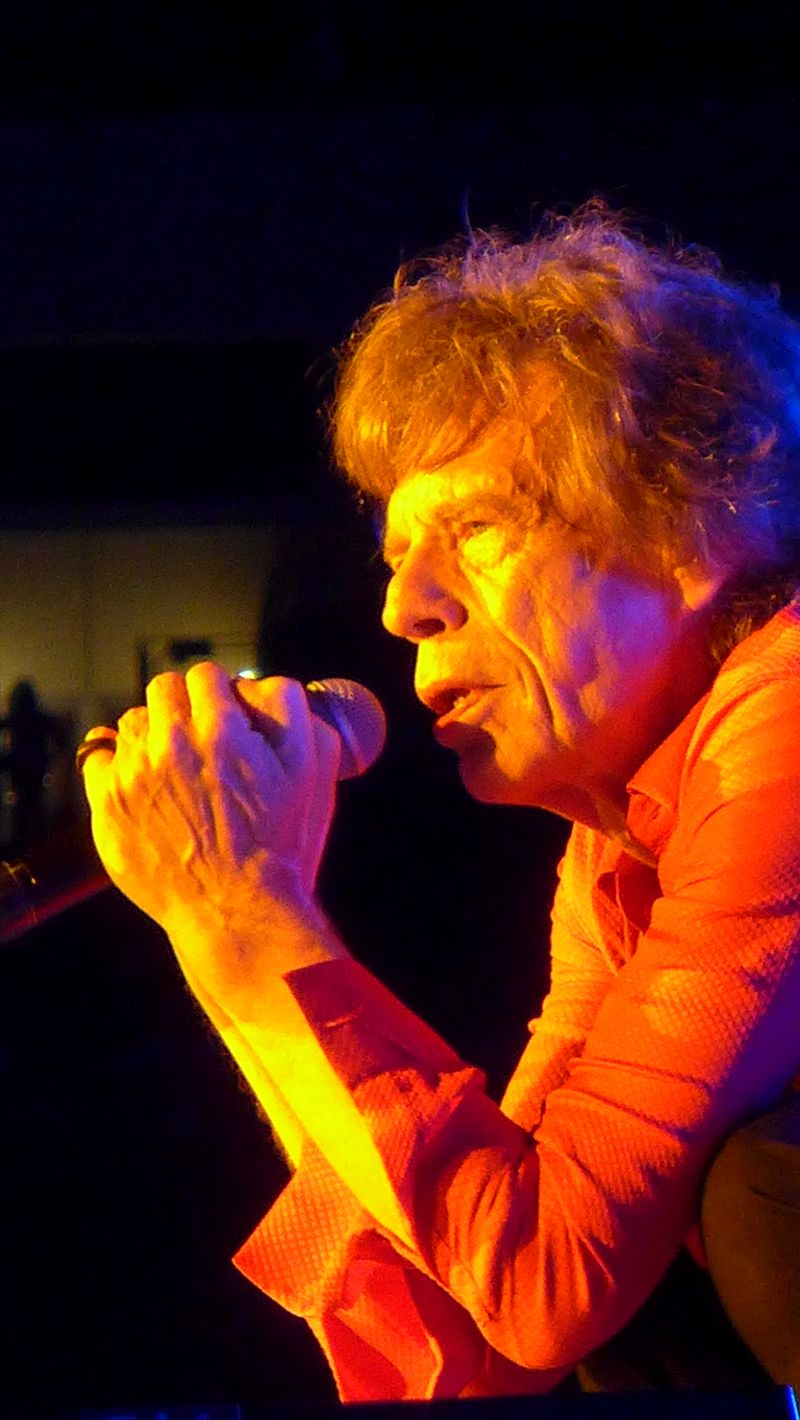 Photo by Victor Woods
---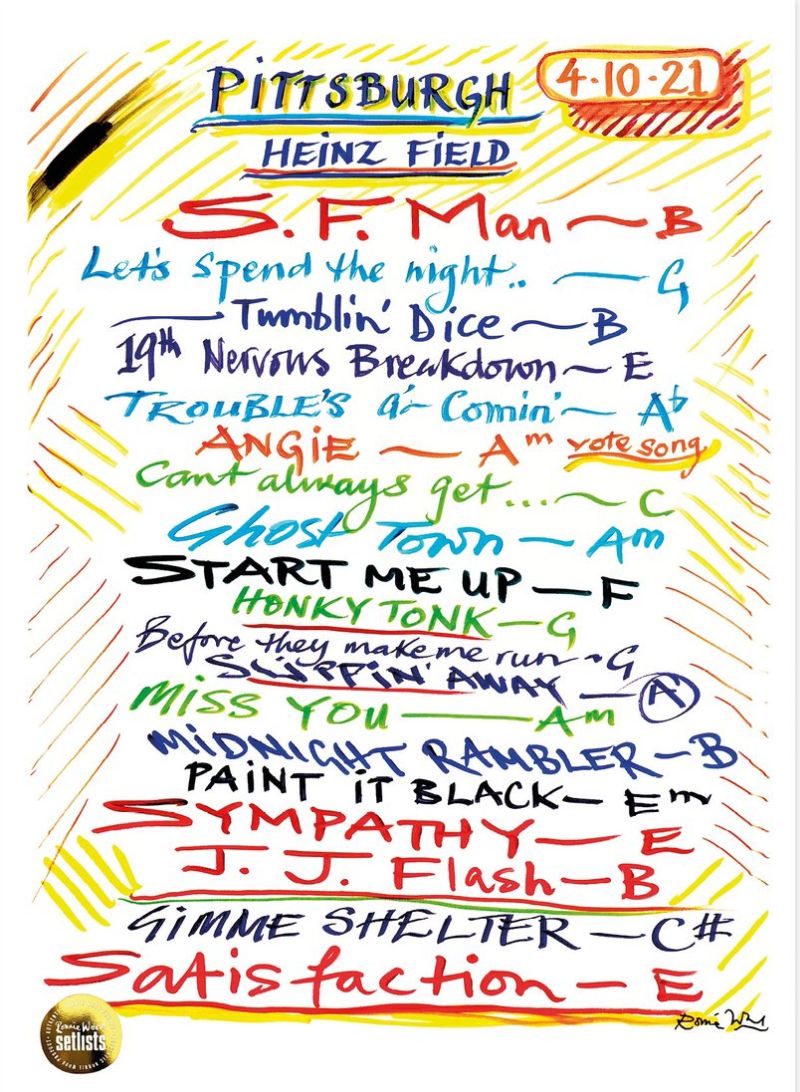 Set list drawing by Ronnie Wood
---
Links
---
Reports please!!!
Please send your comments, reviews, links and more to:

[email protected]

IMPORTANT! Reports and pictures are welcome, for editorial review/publication. Please send them as soon as possible after the show. There is a limit of approx 30 photos per report/show in order to speed up browser load time. Updates of the editorial reports pages will mainly be done within 2-4 days after the show has been performed.
For publishing details and policies see : IORR editorial reports - pictures and reviews
---
This page will change over the next few days, as you and other fans send reviews, set lists and reports. Please send your e-mail to IORR. Thanks! For details and great photos from the Rolling Stones and their World Tour get the IORR magazines.




It's Only Rock'n Roll 1980 - 2021
© The Rolling Stones Fan Club IORR