---
These are the latest Rolling Stones news and updates for you! IORR is a non profit fan club run by fans for fans. All parts of the It's Only Rock'n Roll web site is copyright of The Rolling Stones Fan Club. When using information from this site, please include a reference to IORR and the main web address www.iorr.org.
---
---
The Rolling Stones
Allegiant Stadium
Las Vegas NV USA
Saturday November 6, 2021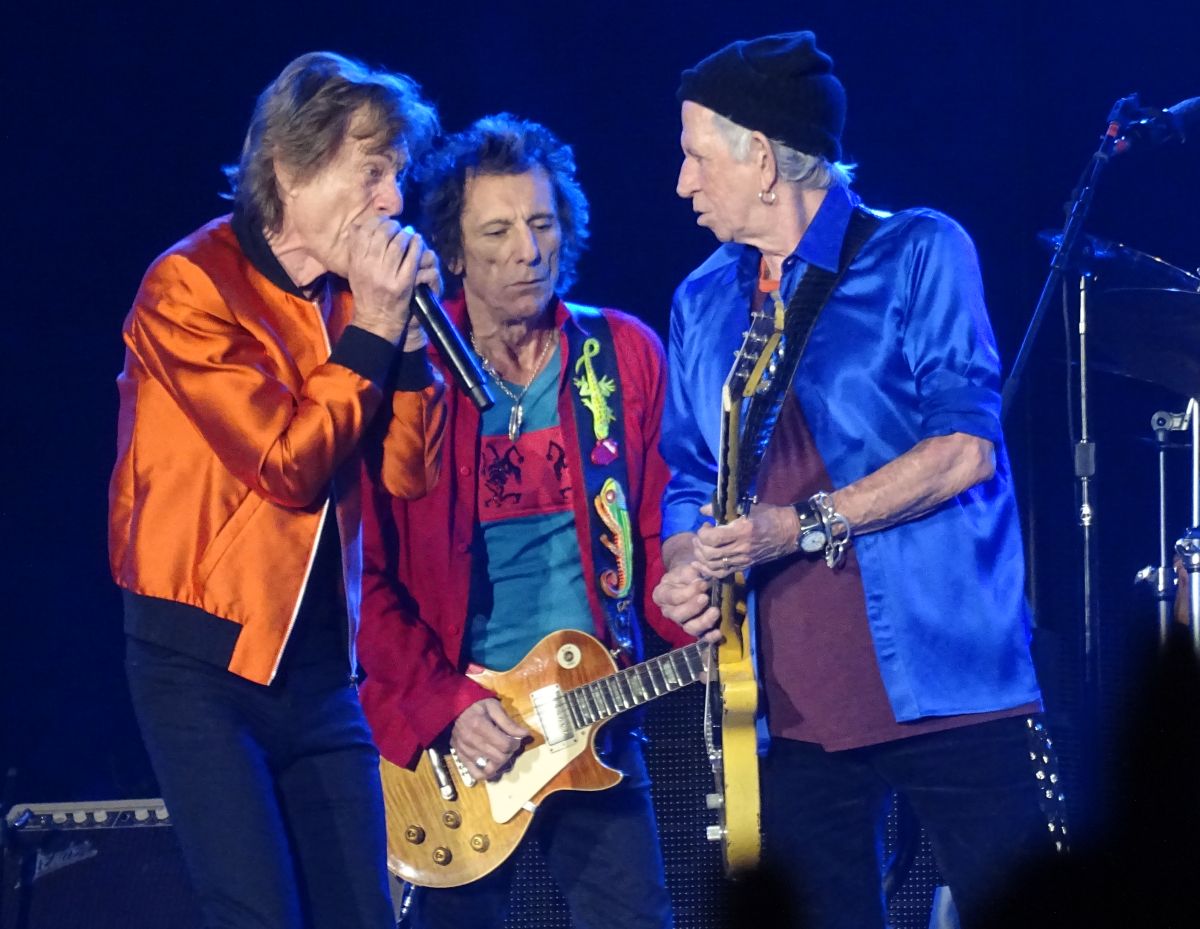 The Rolling Stones live at Allegiant Stadium, Las Vegas NV USA, November 6, 2021 - Photo by Bjornulf Vik, IORR
The set list
Street Fighting Man
It's Only Rock'n'Roll
19th Nervous Breakdown
Tumbling Dice
Rocks Off
Ruby Tuesday (vote song)
You Can't Always Get What You Want
Living In A Ghost Town
Start Me Up
Honky Tonk Women
--- Band introductions
Connection (Keith)
Happy (Keith)
Miss You
Midnight Rambler
Paint It Black
Sympathy For The Devil
Jumping Jack Flash
--- Band off stage
Gimme Shelter
Satisfaction
---

Show start :  9:25pm
Show end   : 11:35pm

---
Live pre/post show comments:
Las Vegas show live updates - Saturday 6-Nov-2021
---
Review by Todd Karnehm
Chillin' in the room the next mornin' staring at the clock on the microwave… and I realize it shows an hour later than the time change! I guess some things that happen in Vegas really do happen in other places as well… Haha!

What a great show last night! My 3rd in Vegas after night #2 in '94 at the MGM and the lone gig in '16 at T-Mobile… all spectacles in their own right, but this first one on a stadium scale at Allegiant was truly a sight to behold… filled to the rafters, I always make it a point to do a 360 look-see during the gigs to make sure all the folks are rockin' along and Allegiant was hoppin'!! Not sure I've seen a floor more packed… the Pits looked jammed front to back and the rear GA folks were back to the Field Level Clubs… this gig will surely have a big attendance and massive gross number… let's hope we start seein' the numbers from the tour comin' through soon!

The Rolling Stones… I love this band! They are living their dream and inviting us along still, to rejoice vicariously with them every night! They're having a blast, and it shows on screen and you can hear it in the music… it permeates the crowds and were are one as the night unfolds… priceless!

They went w a Rockin' setlist for Vegas, no keys for LSTNT early on, just guitars riffin' and Jagger snarlin', the way I love it! Great to see IORR in there, I was hopin' Mick would give us the raunchy lyric tonight but it was a good version w Keith doin' well in my book. Killer to hear Rocks Off, you can't lose w that in the set, and 19th Nervous Breakdown is always one of my favorites, the B&W screens lend it that '60s vibe…

I have to admit bein' a little concerned for Atlanta, I could notice Mick's voice bein' dry before he made mention of it… I've watched a real close vid of Midnight Rambler from T-Mobile in '16 a bunch of times, and if you watch some from last night he was doin' the same things to clear his nose and throat in the desert environs… hope his Vegas adventures don't bother him beyond the stop here, the social media blitzes he is layin' down in each city is really a brilliant PR move in the grand tradition of Stones publicity…

Ruby Tuesday won the vote, I had a feeling it would… I went w Moonlight Mile since I got blessed w Fool to Cry in Minneapolis a couple weeks ago. RT gave me a flashback to my first Stones show in Cincinnati in '89 where I can remember thousands of lighters in the air for that one… now the tradition is a cell phone screen on every number… progress I guess!!

A great setlist, for me the warhorses never get old… I got Happy in 2021 for the first time, maybe Keith will throw Little T&A at me in Detroit so I can run the table!! Midnight Rambler… the money shot for me… epic in every way, except the crowd was burnt!! The singalongs didnt seem to do too well as the show went on… maybe the party caught up to the crowd?!?!

A shout out to the cool couple from Denver next to us, the dude was at his first Stones gig and loved it, naturally… his wife had seen 'em a couple times at least in Denver and she was rockin' out the whole night… her Mom was along too, a veteran of one of The Stones' first visits back in the day. The kind group of 8 to our left deserve an honorable mention, as they let my nephew and I sit together… we had single seats numbers 11 and 20 and they were kind enough to move down one so we could enjoy the gig together… very cool of them!

My nephew's first Vegas visit and third Stones show after Foxborough in 2019 and Charlotte in September… a Happy 26th goes out to him today, November 7th!! It's been a great time in Vegas, as always!!

Hope you all enjoyed the show, and safe travels to and fro…
---
Review by Bjornulf Vik, Norway
My first time in Las Vegas for The Rolling Stones was Feb 15, 1998 at The Joint. Now it is 23 years later and I have returned to Las Vegas many times, always amazed by this strange city. Mick said on stage today this isn't Las Vegas, it is paradise! May be, for some. As long as The Rolling Stones are here, and as long as they play in such a great venue, I am quite happy.

Even if I have been many time to Las Vegas now, I never stayed in the same hotel. I always stay as close as I can to the venue, so I have stayed at the MGM, at New York New York, then a number of cheap far away hotels to save money. This time, with a new venue, I had the choice of either luxury stay cheap at the nearby Mandalay Bay, 20+ minutes walk, or across the street stay vs the venue at Holiday Inn Express, just 10 minutes walk. My choice of staying close and cheap was great. I left my room at 6pm for the show, and was with friends inside the venue 20 minutes later. Amazingly speedy and convenient!

Late show start, two minutes later than the late start Tampa show, there was a wave going around the stadium among the crowd, everybody around me was in a great mood. I was in the Pit 2 i.e. Keith side for a change, the pit was larger than normal, and by the time the show started, it was completely packed.

Las Vegas mus be the only city where most of the fans are from out of town. Mick use to ask where people are from, and he mentioned San Francisco, San Diego, Los Angeles, and other cities around. I met friends here from Chicago, Orange County, Los Angeles, England, and I noticed many fans from the US East Coast as well, this was truely a "travel show".

"Street Fighting Man" was great and powerful. I took a few pictures, but really, the first song is just a wild thing with lots of lights, hands and phones in the air, an explosion in expectations, excitement, waiting and finally they are here. I just love it.

"It's Only Rock'n'Roll" my signature song, how great riffs Keith is doing here, please play IORR more!

Then "19th Nervous Breakdown", Mick and Keith sharing the microphone, great fresh sound of the old song we did not get that many times over the past decades. The show was just perfect so far.

"Tumbling Dice" do always bring me back memories from the spring day in 1972 when I got the New Musical Express flexi, the Exile teaser, and tonight I did also get "Happy", also on the flexi, and they even played "Rocks Off" from Exile, so I could not be more happy...

During "Midnight Rambler" I enjoyed every bit of the song, from the pit, until the moment when Mick is moving out to the B-stage. I rushed out of the pit, knowing I was late, and made it shortly after Keith arrived there too. So I had them in front of me, sure the security people asked me and others in that area to move, it's not the perfect place to hang around, but I just wanted to be there, for the moment, I know I am consuming every moment, I try my best to see all the best parts of any show, without bothering others.

Then I moved over to Pit-1 i.e. Ronnie side pit for the last part, as I noticed they were quite relaxed when checking wristbands, as long as you had both wristbands, for the field and for pit, they were happy. Pit 1 i.e. Ronnie side was not as packed as Keith side, that is for sure.

I was so happy with this show, partly because of the set list, partly due to the great performance, but may be my mood was also partly due to the fact that next week, in Atlanta, and also for Detroit, Austin and Hollywood/Miami, friends from Europe will be arriving, due to the travel ban being lifted Monday Nov 8. I use to say the Stones and their fans are my 2nd family, and I have been missing parts of my 2nd family on this tour.

The show finished 11:35pm. As soon as the final bow was over, I moved out of the pit, headed to the rear of the stadium, and was out of the building in five minutes. Ten minutes later, I was at my hotel. For such a large stadium, it was just perfect. Great show, great logistics, and I will stay two more days in Las Vegas. After all these years, even such a special city, can't help loving it!
---
Review by Dean Goodman
Another pretty good show, in Las Vegas this time, but a shame about the apathetic L.A.-centric crowd (at least in the pit). Vegas is usually a safe bet for a memorable Stones performance - the one after Joe Jagger died springs to mind - but I'm not sure I'll have too many memories of this one.

… Apart from when Mick got the fright of his life as someone brandishing something ran across the stage towards him at the beginning of "Gimme Shelter." It was a roadie with a spare mike, but Mick's primary instinct was to recoil and hold up his forearms in a defensive pose. Mick's mike was working OK, so the roadie retreated to the wings after a quick glance at the crowd. I hope he still has a job.

And I cannot forget the entertaining set by the opening band, Italian Eurovision winners Maneskin (though I didn't know their story at the time). Rocking enthusiastically in their matching stars-and-stripes sparkly costumes, the glam foursome wasted no time winning over what I suspect was a suspicious audience. The female bass player had her own show going on with a wardrobe malfunction. Unfortunately the drummer's post-show flying drumstick hit the woman next to me and blood gushed from her head. Mick later thanked the band with a "grazie mille … the only Italian I know."

Back to "Gimme Shelter" for a moment. It's a pathetic sight to see Keith knocking out the famous opening riff to one of his own songs while seated in the shadows behind the drum kit. I know he's just put in a hard 100-minute day at the office, but try to clock out with a little reserve of gusto. The song eventually recovered, thanks to Sasha and Mick, but fans are left in the dark, literally, wondering who's playing that disembodied intro.

On the other hand, Keith displayed seething authority on the intros to such songs as "Start Me Up" and "Jumpin' Jack Flash" and he filled out the rest of the songs with perfectly understated touches that lead many of us to underestimate him. He and Ronnie had a blast on "It's Only Rock'n Roll," returning to the lineup for the first time since the grim St. Louis opener.

It was also a thrill to hear "Rocks Off" for the second time on tour, and to see Mick do a kick while singing "kick me like you kicked before." I wonder, though, if Keith was playing in the wrong key or using a wrong chord. It just sounded a little off.

Drummer Steve Jordan, still relentless behind the kit, sported a bandana - the ultimate in chic Covid theater - during the opening song "Street Fighting Man." It was a good look, and he (but no one else) might want to continue the outlaw guise even after it's been declared endemic and we've all decided to live with it.

Mick's comical declaration that it "feels like we're in the desert" possibly signaled that he was saving his energy. He didn't chat much with his bandmates, or end "Midnight Rambler" as I prefer. Yes, I realize it's petty to pick on a 78-year-old man who could bend me into pretzel. After flopping in Dallas with his Ted Cruz home, he didn't redeem himself with a monologue about being in a neighborhood called Paradise.

But even a few missteps were less egregious than the apathy shown by the people around me on Keith's side of the pit. Maybe they were tourists with comped tickets from the casinos. When Mick asked who was from L.A., the placid folks showed a rare pulse and applauded themselves. Then they returned to gawking with mouths agape at the musicians.
---
Review by Connor Walters
This was my 8th overall show and 3rd of the 2021 tour. I had pit 1 for Nashville and pit 2 for Tampa. I had Lucky Dips for this show and was given tickets in the 100 level at the back of the stadium. I really liked the seats and it's a totally different show watching them from the stands compared to being at the front of the pit.

I had the time of my life at the show. It was fun walking in from the strip with all the Stones fans (and it was cool seeing people wearing Stones t-shirts on the strip in the days leading up to the show). I wasn't interested in Maneskin going in but enjoyed what I heard from them. The Stones took the stage late again (just like in Tampa) but this time the entire stadium was doing the wave as excitement was building for the show.

I thought the show was absolutely incredible, and my highlights were Start Me Up and Honky Tonk Women. It's cool when they play their biggest hits and you can feel the energy of the entire crowd (something you miss in the pit). At one point during Start Me Up I looked around and noticed just about everyone was standing, singing, dancing, jumping, etc.

Chances are that was my last Stones concert, and if it was, what a way to go out.
---
Review by Mike from Riverside, CA
We were on the side of the stage and very close which makes a big difference on the sound and the small details during the show.I loved barrel house version of "Its' Only Rock n Roll" and why isn't that not played at every show? And "19 th" just rocks! The sax solos on "Miss You" are great. A truly epic show!

A big "Thank You Kindly" to all the fans we met at Pittsburgh, both L.A. shows and Vegas! You fans are the greatest ever!!!
---
Review by Alwyn Welch
Another city, another very new super-stadium, and very different weather from earlier in the week. From the cool, rainy, Dallas to the warm, sunny and very dry Las Vegas. Mick had been out and about, taking photos for social media in the bright blue sunshine, including at the Red Rock canyon. Not the easiest exact location to find for the "Hot Stuff" crew who are mi-Mick-ing him. He also visited a fascinating museum of old neon signs - sadly it was shut when we went there and they can only afford the electricity for a few to be on at one time. There is not much else to do in Las Vegas, except gamble, eat, mis-behave or watch the Stones (or a second tier show).

The last time the Stones played here in 2016 they cancelled one show as Mick's voice was wrecked by the desert dryness of Coachella. This year he sounded hoarse at times, and commented that "you'd think we were in a desert". Well at 25% humidity we were, and so was he. I was watching from the left (Ronnie) side of the stage and it was clear that Bernard was shadowing Mick's singing throughout the concert. Bernard is so good that you can hardly tell, and the show goes-on, but I bet Mick is pleased to be moving back to the higher humidity of Georgia next. It terms of quality, nobody would notice - it was yet another top rate Jagger performance (actually a top rate Stones performance), and he was able to use the full width and depth of the stage in this covered (and cooled) stadium.

Sasha seemed to be singing louder, or higher in the mix, as well. There was more movement from her and Bernard on stage - it was clearly a night for the vocalists to work hard in all senses. With Rocks Off in the set list for the second time this year it was also a night for guitars and saxes. You would have found it hard to tell if this was indeed live or played from the original album when Keith started the opening riff. The guitar weaving was nearly as strong as months in the recording studio had produced. And the two saxes, courtesy of Tim and Karl with some agitated encouragement from Mick, filled out the sound. Those horn troubadours also has a great extended "solo" duel in Miss You - it got really competitive on the far right of the stage.

Slightly disappointingly, with Ruby Tuesday chosen from the song vote, we had no "new for this tour" numbers. Maybe it was the night for a "safe" song, and the acoustic guitar and flute sounds almost re-created the original sound. Lots of singing along from the very large audience. I'll be interested in the final tally, but every seat looked full (right up the rafters - except this building design has no rafters…) and the floor was similarly rammed. The Pit was larger than we've seen so far, and even the rear GA, 50 yards from the stage, looked full. I'm sure the hotels and casinos welcomed the influx of over 50,000 fans who could mostly walk to and from the stadium if they could be bothered.

We were back to 19 numbers in the safety of an indoor venue. It's Only Rock'n'Roll reappeared, making the first 5 songs all rockers, and the crowd and band really got fired-up with that injection of pure Stones music. On IORR both Keith and Mick were playing trademark Berry-esque licks and Chuck's tinkling on the ivories provided more tonal quality.

Standing where I was located I could also watch Chuck at length. I think he is playing more on this tour, not just crunching out the harmony with chords but adding many suitably fitting arpeggios and other things that pianists do. Matt Clifford also seemed to be playing more - maybe it was just the view from the other side of the stage. The rhythm section, Darryl and Steve, were yet again really superb. They lock into the right tempo for each song, and give space for the guitarists to embroider the sound.

There was a rare sign of stage fright from Mick at the start of Gimme Shelter (I think). He realised he didn't have a microphone so turned back to meet a member of the backline by the drum kit. But when he headed back out towards the audience he was startled as another roadie ran across the stage from the monitor mixing station. Mick jumped as if it was someone from the audience, just for a second. The roadie ran off, hopefully not to receive a severe note later on, and Mick carried on as normal. Maybe they are doing so many energetic 60s songs that in his mind he was back on stage in those days when under continual threat of being jumped upon. Keith gave a huge grin at Mick's discomfort - but seemed to know what was happening as his guitar was not swung around into defensive weapon mode.

It was all over, too soon around 11.30pm. This was another show where the Stones were due on at 9.15pm. Night-Trippers. The exit from the stadium was like the entry - easy and well organised. Apart from watching two cops detain a very drunk and aggressive fan at the rear of the floor, it was all smooth. The staff were super helpful and knowledgeable. A few other stadiums on this tour could learn from the Allegiant in Las Vegas.

The circus now rolls eastwards again to start one final counter-clockwise circle around the USA for this year. We will be joined by Europeans who can now enter the US easily: we could only count 6 of us who have made the trip so far - I suspect we will be counting 20 or more times that number in Atlanta.
---
Review by Art Lewis
Saturday night in The Entertainment Capital of the world!

Street Fighting Man opener. It's Only Rock n Roll. Rocks off. Vote song Ruby Tuesday. Keith with Connection and Happy. As Keith was thanking the crowd before his songs he appeared emotional- thankful for the concert and crowd.

Cities Mick mentioned started with Denver! Salt Lake City, San Francisco. Mick mentioned the legal county name of Las Vegas is paradise. Questioning so this is paradise-7 raiders games + Garth Brooks + Raiderettes the raiders cheerleaders. Garth Brooks was going to be first act to play stadium in 2020 but the concert occured in 2021. Capacity crowd- though thanks to playing in a big stadium a ticket could be bought for $60 usd.

During the years of stadium construction I hoped the Stones would play this Stadium. The stadium was completed on July 31, 2020 and the NFL football team played the 2020 season without fans. The first concert in the building was originally scheduled for Aug 22 2020 but because of the health crisis occurred July 3rd 2021 with the Rolling stones being just the 4th concert overall! This stadium was built at a cost of around $2 billion USD using a mix of public and private financing. The story goes that the owner of the Raiders football team met with casino owner Sheldon Adelson and got him to use his political muscle to get a stadium built with the purpose of attracting the largest scale events including the Super Bowl to Vegas. The team owner got a new stadium for his team to play and the casino owners got an attraction to bring people to spend money on hotel rooms and restaurants. Even though Las Vegas has the most hotel rooms of any city in America 150,000+ the cost of hotels was very high not just because of the concert but a major automotive conference the SEMA show, a Canelo fight scheduled the same night at the MGM arena and a rodeo at the other arena the Stones played at in 2016. To give you an idea of how jam packed Vegas is Celine Dion was to open a brand new theatre at the just opened this year Resorts World casino this same weekend but the shows were cancelled because of her health.

For me the show brings back memories to the last show in Vegas on Saturday October 22nd 2016. After the Desert trip festival shows near Palm Springs a show was added at the new arena in Vegas then a second show was added for Saturday night. The first midweek show was cancelled because Mick was sick and the Saturday night show was confirmed as a go just the day before. I remember the mad dash to get to Vegas as the 2016 show looked like it would be a long while before they might return to America considering the completed 2015 tour. Maybe the next time the Stones are in Vegas they will play at the under construction $2 billion 17,500 seat arena Madison Square Garden Las Vegas said to open in 2023?
---
Review by Sparkly Top
Finally, back in San Francisco after the pilot of our plane announced "It's rush hour here in Las Vegas and there are 52 planes in line to take off. We are #28!"

Vegas Baby! I remember the show at the Joint in November, 2002 where I sat for a while in the seats later filled by the Charlie's Angels girls – Cameron Diaz, Lucy Liu and Drew Barrymore! The following night the Stones played MGM Grand and Mick gave the shout out "Sparkly Top is in the house!" Hence, why I wear sequins for all the shows…..but I digress.

From my spot of choice, three people down from the front rail on the catwalk, I was ready. The Maneskins were the best opening act so far that I have seen on tour. Great fun, great outfits and lots of glam and a little nipple! Loved the crowd doing the wave as the excitement built for the Stones. Street Fighting Man set the energy for the rest of the show and Keith was on fire on IORR, weaving in and out with Ronnie. It seemed that Mick was gyrating even more than usual on 19th Nervous Breakdown and I almost had one!

I love Ghost Town live and Midnight Rambler is always a show stopper – for me any song in which Mick plays the harmonica sends shivers down my spine. Sure, I would have loved Moonlight Mile, but at this stage, I am not too concerned with the set list, just happy to be there. I was Happy for Happy! EVERY CONCERT NOW IS A BLESSING! And it seems the band feels like that too as their level of engagement and happiness is a beautiful thing to see.

From Dean's review of Pit 2's enthusiasm, I can you, Dean, Pit 1 was on fire, South America holding its own and the guy behind me singing like there was no tomorrow, next to a 30 year old cutie pie who had never seen the Stones before and she was in heaven! As I only go to Vegas to see the Stones, I wonder if I will ever return there…….. a unique place for sure.

Welcome to all the European fans who will start arriving for the last shows of the tour and I can't wait for Fort Lauderdale.
---
Review by Carm Greco, San Diego
Incredible, memorable show. Probably close to my 20th. Enjoyed every single moment at Allegiant with my son and 17-year-old granddaughter who are diehard fans. BUT one glaring error on Ronnie's "official" setlist poster. He left out "Livin' in a Ghost Town." Check it out.
---
Review by Alan Bravin
Several days after the concert I am still shaking my head in disbelief. And in a good way. It was a perfect setting for the Stones - Saturday night in Las Vegas and at a new stadium. Any night in Vegas is a party night, but especially on Saturday night. The weather was perfect for a walk to the stadium with thousands of others all decked out in Stones gear. This was my 27th Stones concert going back to the final 2 shows of the Exile tour in 1972. My only other Vegas Stones shows were both shows in 1994 at the MGM Grand arena. In particular, that Saturday night show in 1994 was outstanding. The group was on fire.

So on to Saturday Nov 6 at the new Allegiant stadium. In my hundreds of rock concerts over the years, I don't ever remember a crowd being as loud or excited prior to seeing the headliner coming out. There was a buzz in the stadium 30 minutes before the Stones were coming out. You could hear it, you could feel it. This audience was ready to party and rock out. As the minutes ticked away, it got louder and louder. The entire stadium was doing the wave from top to bottom. When the lights went out, the place went crazy. Great tribute to Charlie as others have mentioned. and then, the words I've been waiting for over 2 years to hear again - you know what they are: LADIES AND GENTLEMEN - THE ROLLING STONES. Wow. From the first notes of SFM the band was hot. Mick was as animated as I've ever seen him. Snarling, jumping, getting the crowd involved - all the things we have come to love and expect from him. The setlist was amazing. Possible the best version of IORR I've heard. Great to hear 19th Nervous Breakdown and Rocks Off and Ruby Tuesday. Even though I voted for Moonlight Mile, RT was perfect. Thoroughly enjoyed Living in a Ghost Town - much better live. and then all the standards - what a great show and fantastic setlist. The video screens sucked you in. Even in a stadium of this size, there were times I felt like I was in a small theatre the way the show was presented.

All night the band played with purpose, force and you could tell they were all having a great time on stage. Darryl Jones had a great bass solo on Miss you. Steve Jordan was a perfect drummer to fill in for Charlie. No one will ever replace Charlie after all these years, but SJ did a great job. All the others - vocals, keyboards, horns were awesome. and of course Ronnie and Keith and also Mick - trading guitar licks. What more could a poor boy want??

After the show I was lucky enough to find myself at a party with Mick, Keith and Ronnie - okay - that last part may not be true. But I left the show with a big smile on my face and memories to last for quite a while. TIL the NEXT TIME - keep on rocking!

and a special shoutout to BV who maintains this board for all of us Stones fans. I have been following this board for many years and really appreciate the time and effort he puts in to make this board work.
---
Review by Jordan Samata
The bright light city sure set my soul on fire and I had a whole lot of money ready to burn. Busy and very wild weekend in Vegas. My first time there and it was one hell of a never ending party and a bit overwhelming at times. I flew in from Chicago Thursday night and hit the ground running. Lots of fun, lots of craziness, minimal sleep, as well as good and bad memories that will stick with me for life.

I think I need to start my show review by saying, what the hell has gotten into people? Sorry if that's too direct, but I strongly feel it needs to be said. The negativity, the hostility and the tension. Why? I just don't get it. There was confusion/Mixed messages with the stadium staff in terms of properly handling the entry and that started the evening on the wrong foot. I love the PIT, it's amazing, there's a lot of great people there and it's a damn good time, however Vegas was seemingly full of vultures and getting to the pit was a chaotic survival of the fittest style mess. The gates opened and you'd think Black Friday came 3 weeks early. People obnoxiously sprinting, bursting into the stadium, almost knocking down stadium staff. My competitive athletic roots quickly kicked in and I thought, "Hey I'm young and fit let's go!" so I turned on the jets and raced these people in there. Never have I done anything like that before, and never will I do that BS again. After busting down the stairs and through the tunnel, there was the iconic stage. When I got to the 50 yard line of the main floor, It hit me and I realized that there's really no need to be Forest Gump here and I descended. In line out front there was a bit of beef with some of my friends and others. We had an agreement that I would save some rail spots for them because they have been in line for at least 6 hours and It wouldn't be cool or fair to just have someone out run them. I was mostly greeted with some threats, F you's, disrespect, nasty names and body language as if I'm some horrible person. As a Learning Behavior Specialist, I have some of the world's thickest skin. You're just not going to get the best of me and you can drown in your ignorance all you want. Last negative point: People will do anything for a guitar pic or to be Paul Natkin. They have a tunnel vision approach where they just ram people out of the way, throw themselves over the rail, kicking, elbowing and overall just being mindless. People need to do a better job. People need to be kinder. People need to be more aware of their bodies and most importantly people just need to chill out. Be nice to your PIT brothers and sisters, we're all here for the same reason and that's to have a good time with the worlds greatest rock and roll band!

On to the show. I was not ready for Maneskin! I hadn't done any research on them prior to the show. They were so weird, wild and awesome! Their sex big appeal was beyond evident, pants falling down, nip slips, sexual body language you name it. I really hope they can continue to find success as a band and go on a nice run. Very cool!

Stones Show: Once again there they were crashing into SFM enthusiastically. Just awesome and really a great opening song. I sensed IORR would make it back to the set, and it did. It was great to hear it again. Love when Keith rips the Chuck Berry Licks on the ES355. 19th nervous breakdown is a great stadium song and Darryl is really rocking the bass line at the end. You could feel it echoing the stadium. Rocks off was full of power and just a great live song. The horns were really rocking and sounded just like the album version. Ruby Tuesday was a great song to slow things down with, Mick's vocals were so mellow and strong. Some people in my area were pretty bummed that it had won the vote. I get that it's not a rocker and is kinda boring compared to the more upbeat songs. However, I loved every second of it. I really love hearing Keith play the acoustic guitar. It was a real gift and was very beautiful. I appreciate Ghost Town a little more each time I hear it. I will take any opportunity to hear Mick play blues harmonica. Very strong Live song and it has that big band feel. But in Vegas Mick really took charge of the song. He put the entire band on his back and carried them. It was incredible to see him pick up the slack when Keith and Ronnie were both sitting taking a break during the song. After the song the whole band looked at Mick in amazement of what he just did. It took Keith a minute to kick it into gear for connection, but once he found it he delivered. Then we got Happy, a lot of people are tired of the song but I always liked it, and it serves as a nice break for Ronnie as he sits to play lap steel. Mick's harmonica playing on Midnight Rambler was fantastic. I just worship it. I spend most of my time during the show watching Keith, but when the harmonica comes out Mick gets my undivided attention. He played the second verse harmonica literally right in front of me on the cat-walk. Just incredible. JJF was also incredible. Keith seemed to find an extra gear here. Really rocking it and feeling the intensity of the crowd. He's the Open G master.

Was not too impressed by Allegiant stadium. I was expecting a little more, still pretty cool however !

Overall just a fantastic show and a crazy weekend. I loved the humorous moments when Keith and Ronnie were kneeing each other in the crotch or the frantic mixup when they tried handing Mick two Mic's. After the two Mic's incident I was laughing because I saw everyone else laughing on stage and It was just one of those cool moments that's organic to the show. I love the loose vibe they have onstage. Mick takes things so seriously so it's fun to see his mates laugh at him a bit! They continue to prove to us why they are the world's greatest Rock N Roll Band every show. There seemed to be a little more fatigue during the show. I think at this point in the tour they may be a little tired. I also think coming off that cold and rainy show in Dallas I took a little bit more out of them. It is what it is and no matter what they will always prevail and give a kick ass performance.

Next up Atlanta, See you all there!
---
Pictures
---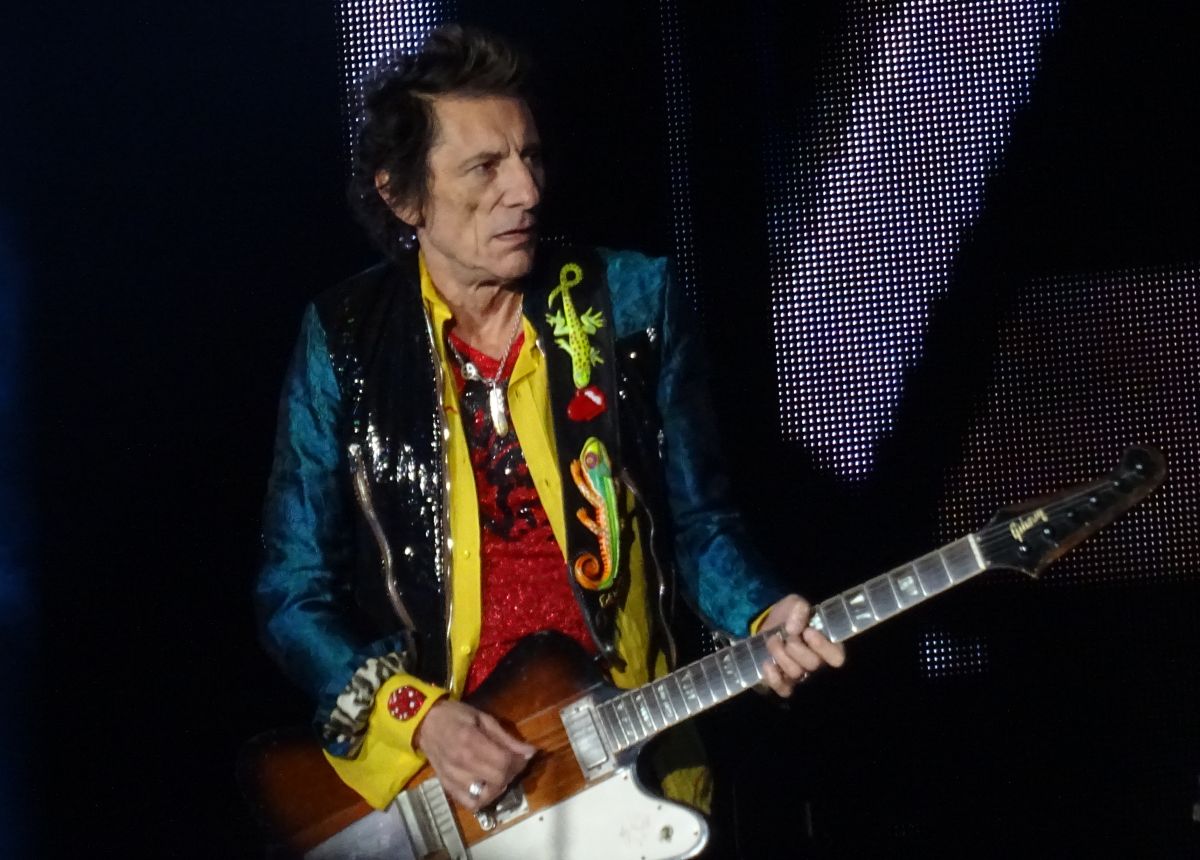 Photo by Bjornulf Vik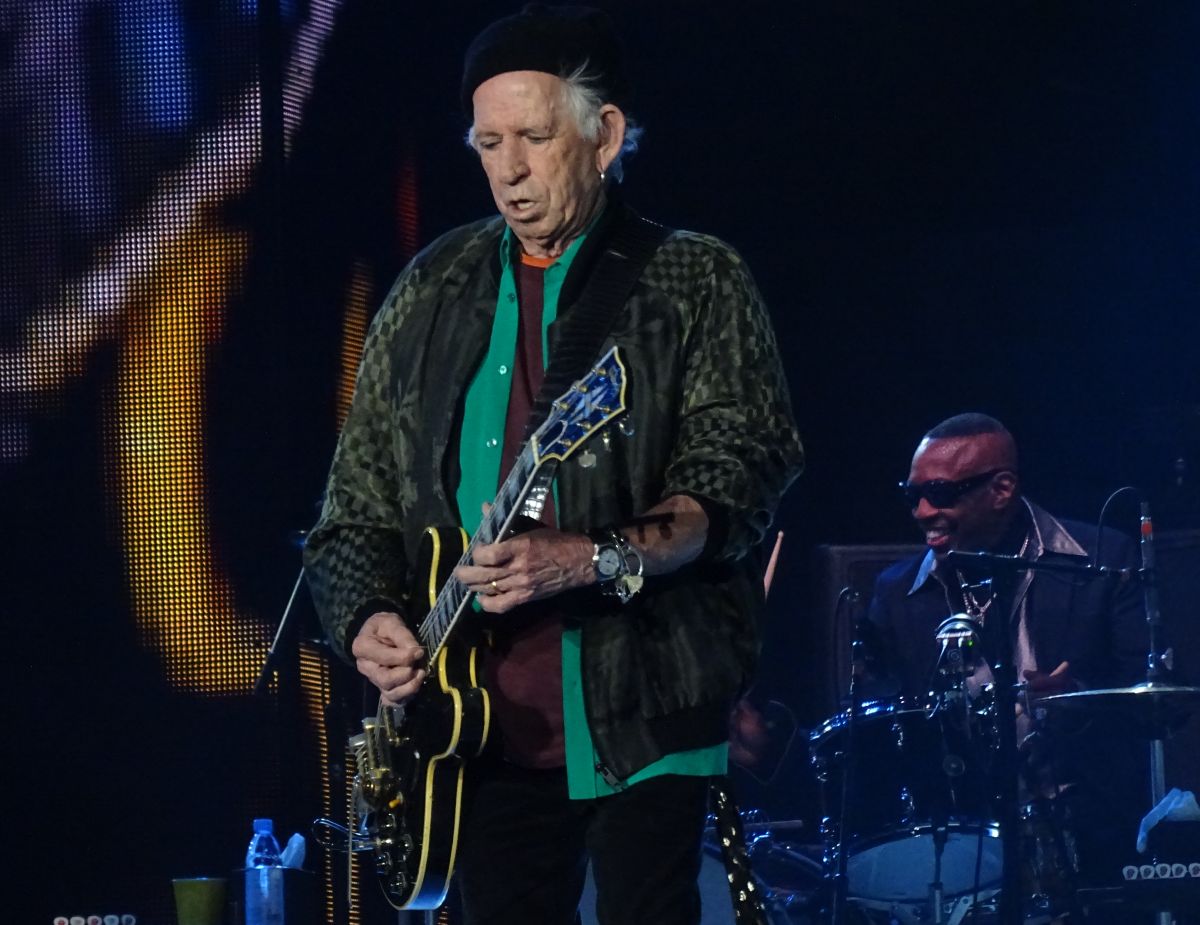 Photo by Bjornulf Vik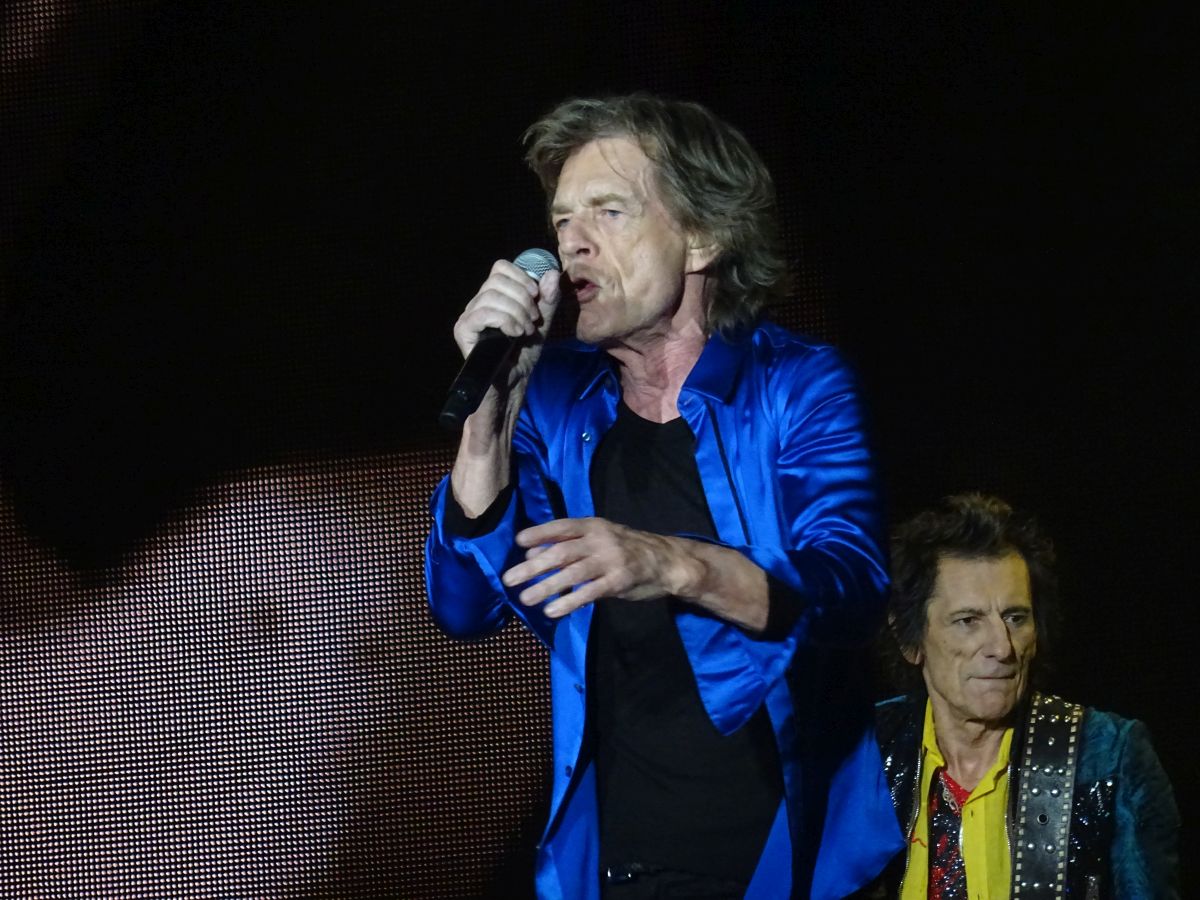 Photo by Bjornulf Vik

Photo by Bjornulf Vik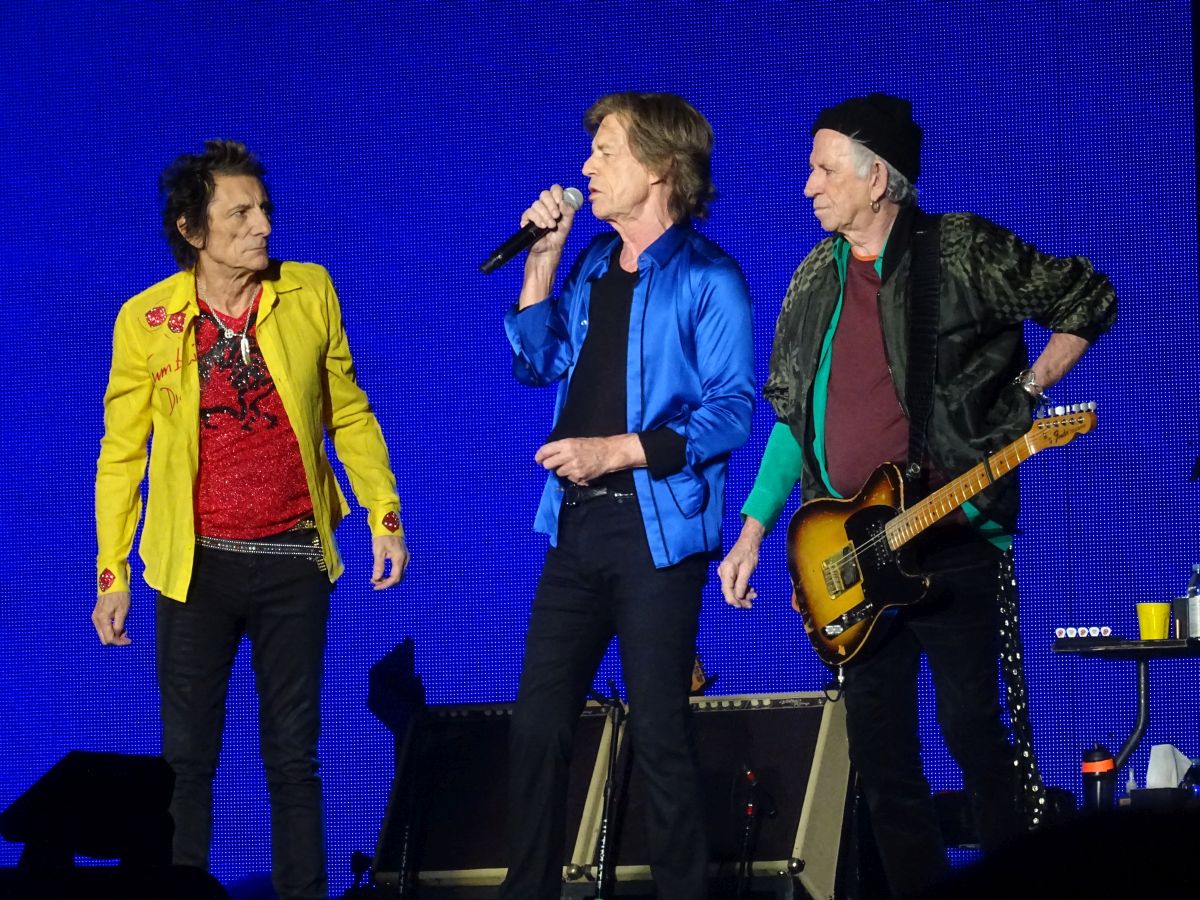 Photo by Bjornulf Vik
---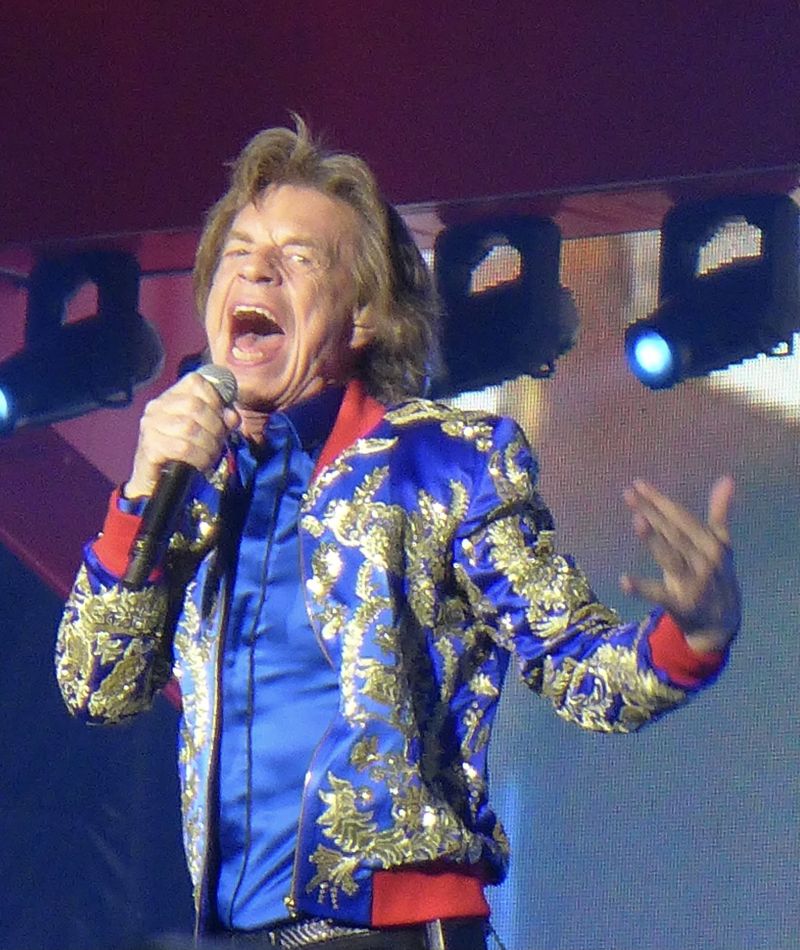 Photo by Victor Woods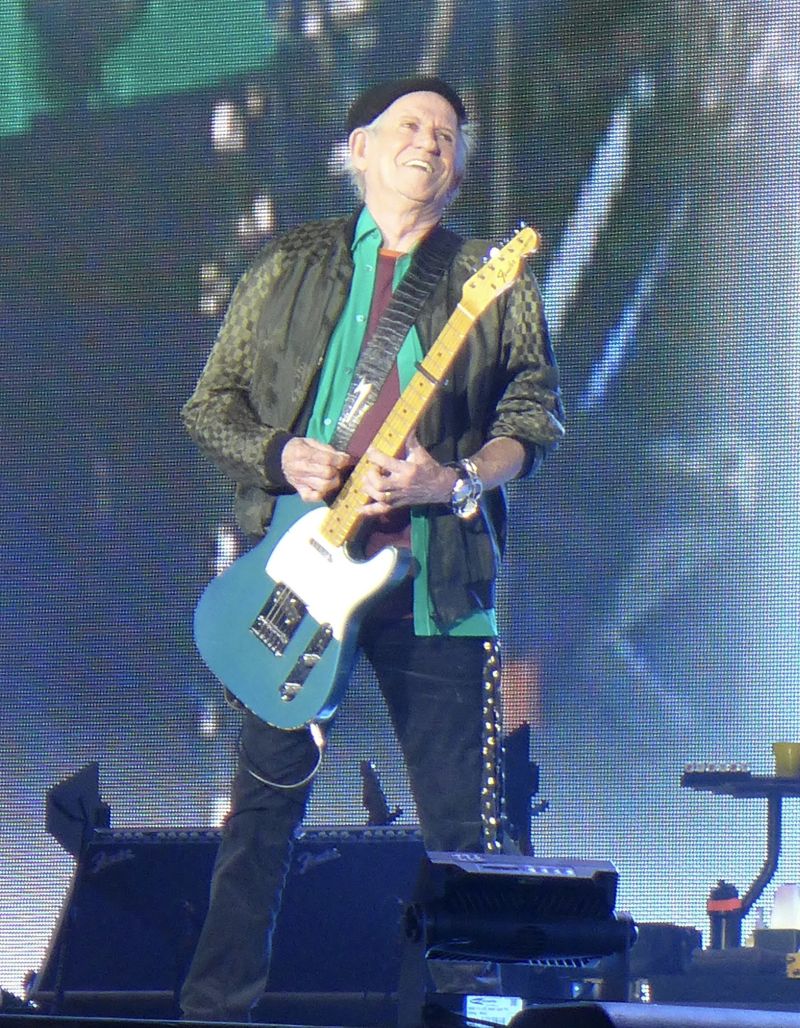 Photo by Victor Woods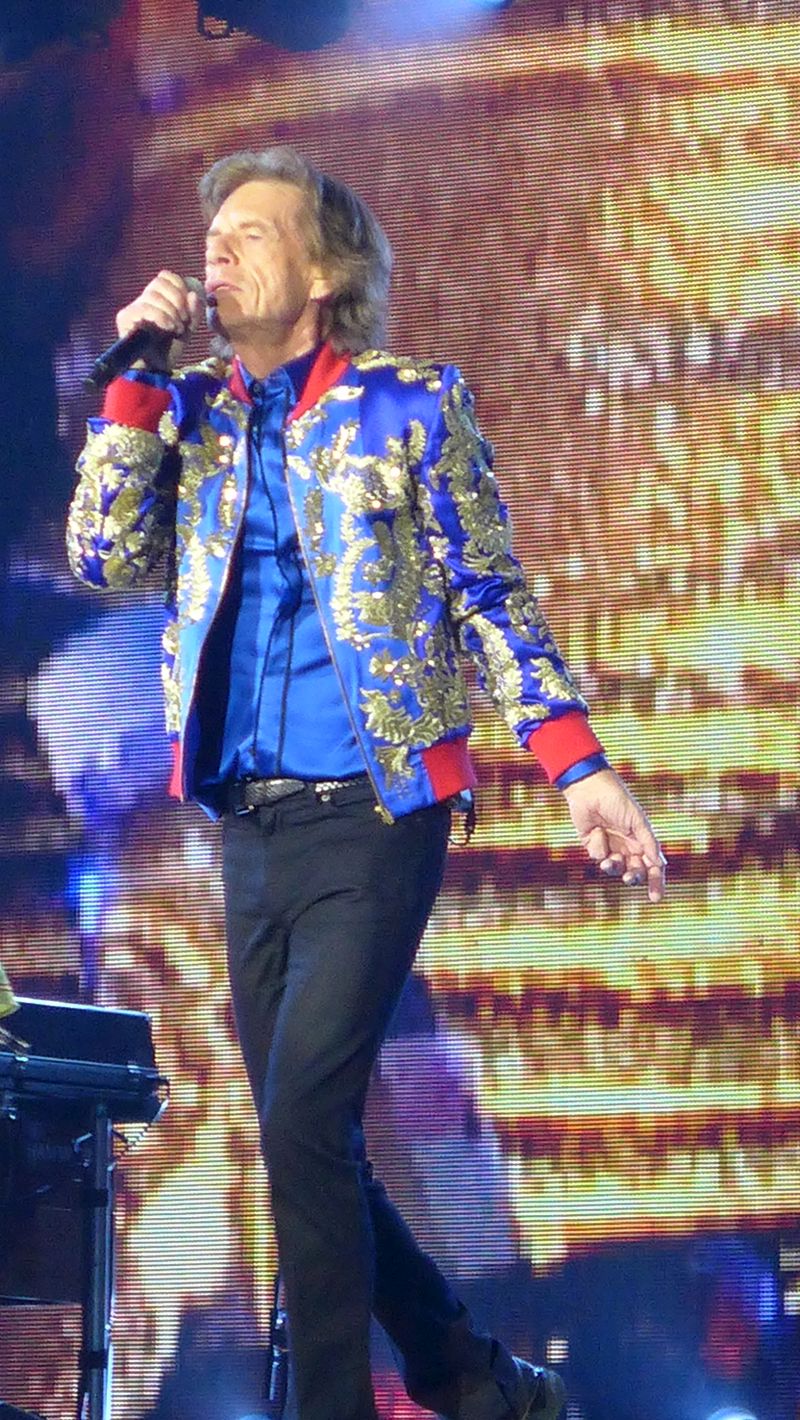 Photo by Victor Woods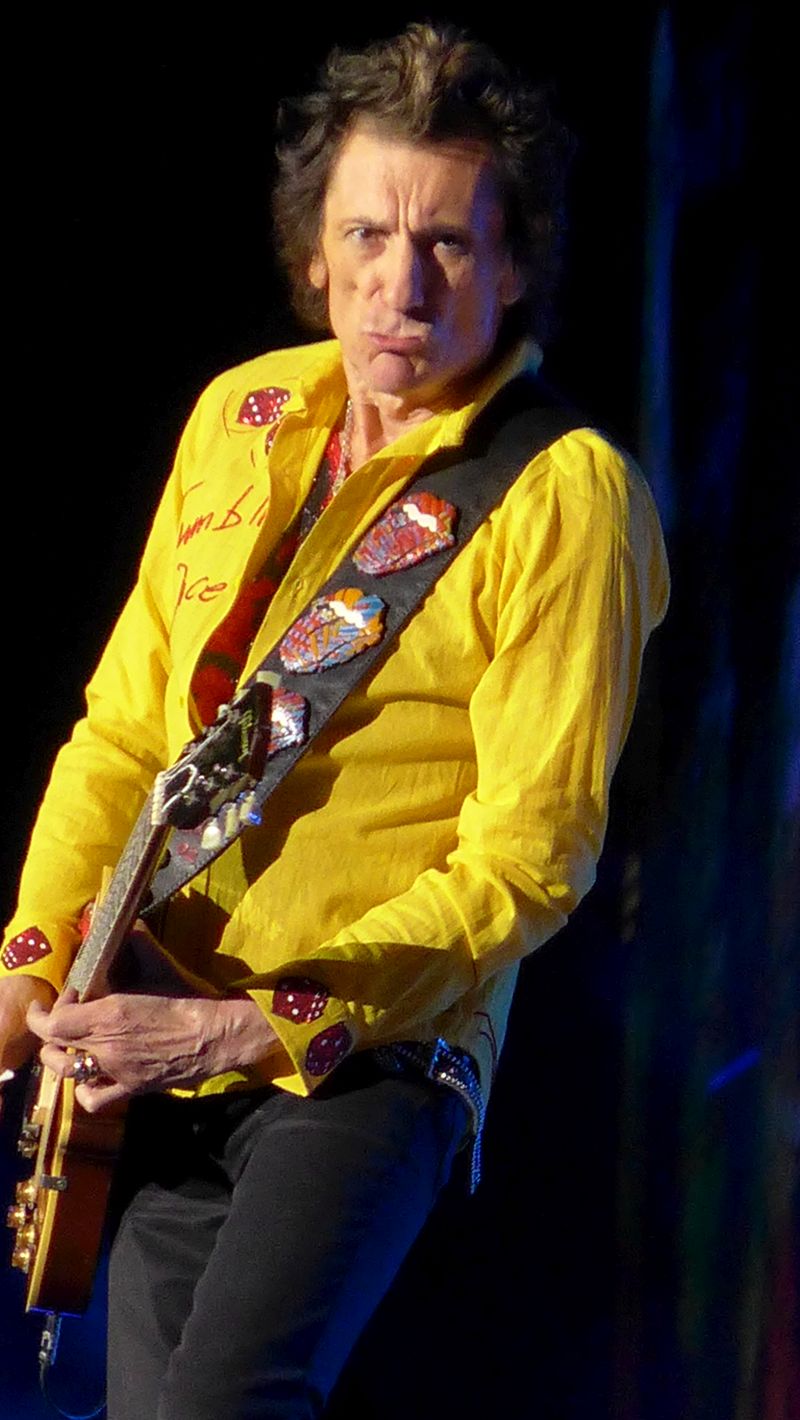 Photo by Victor Woods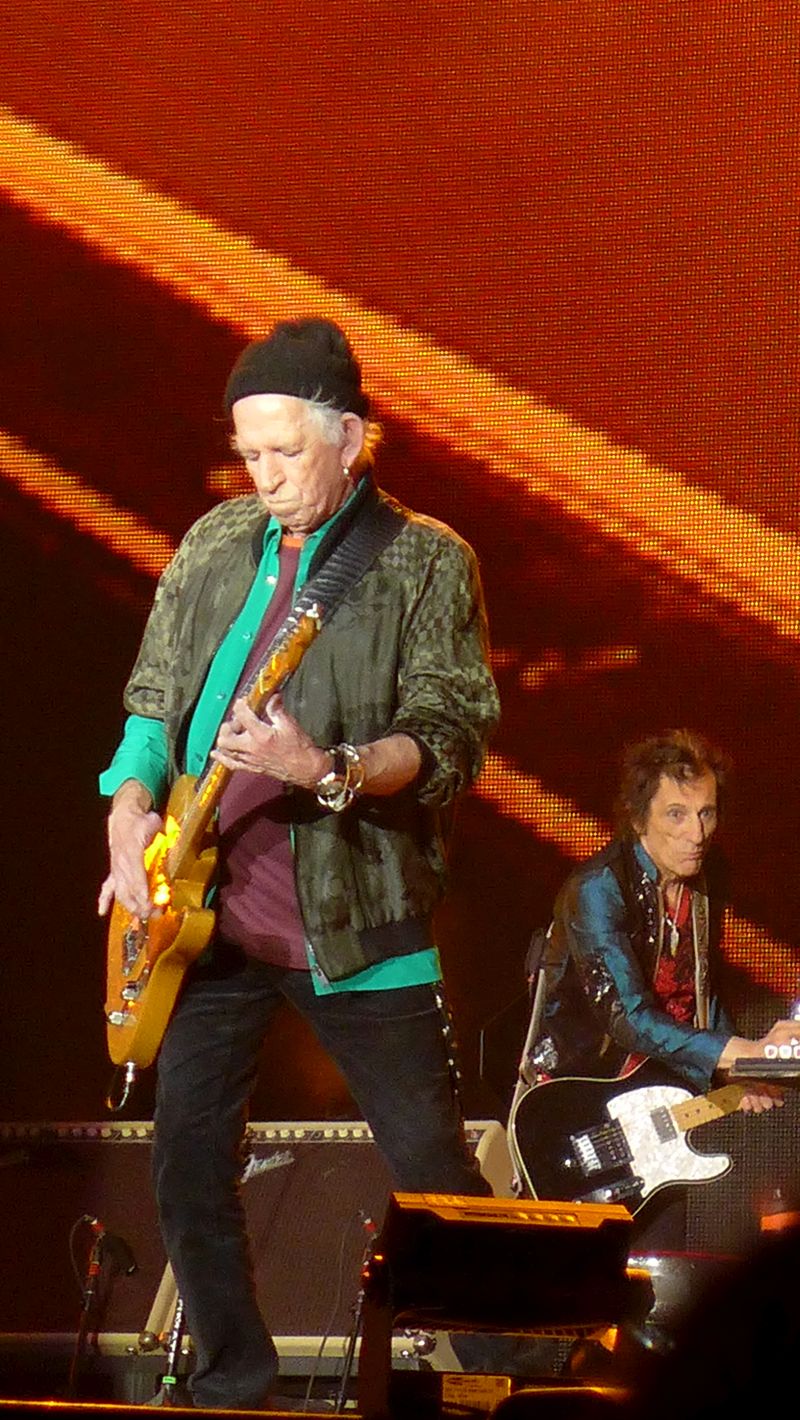 Photo by Victor Woods
---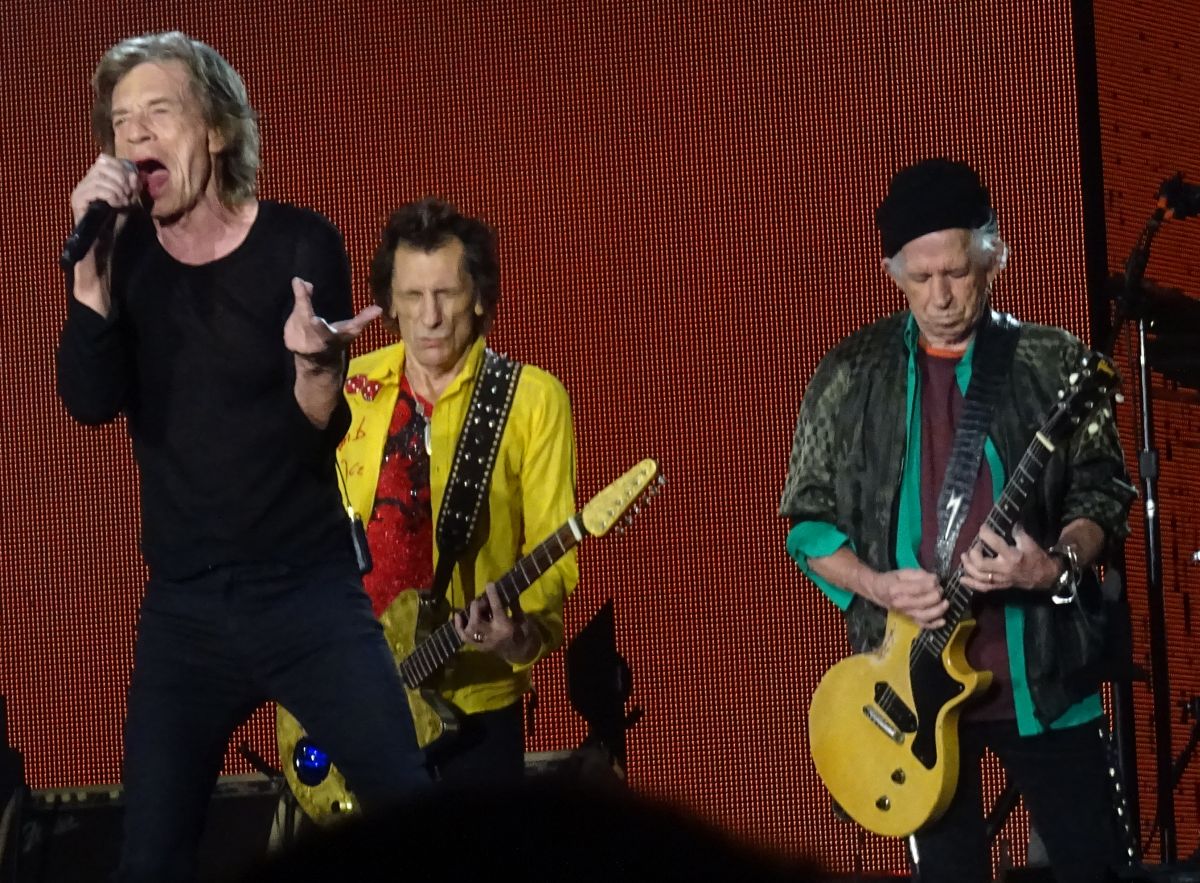 Photo by Bjornulf Vik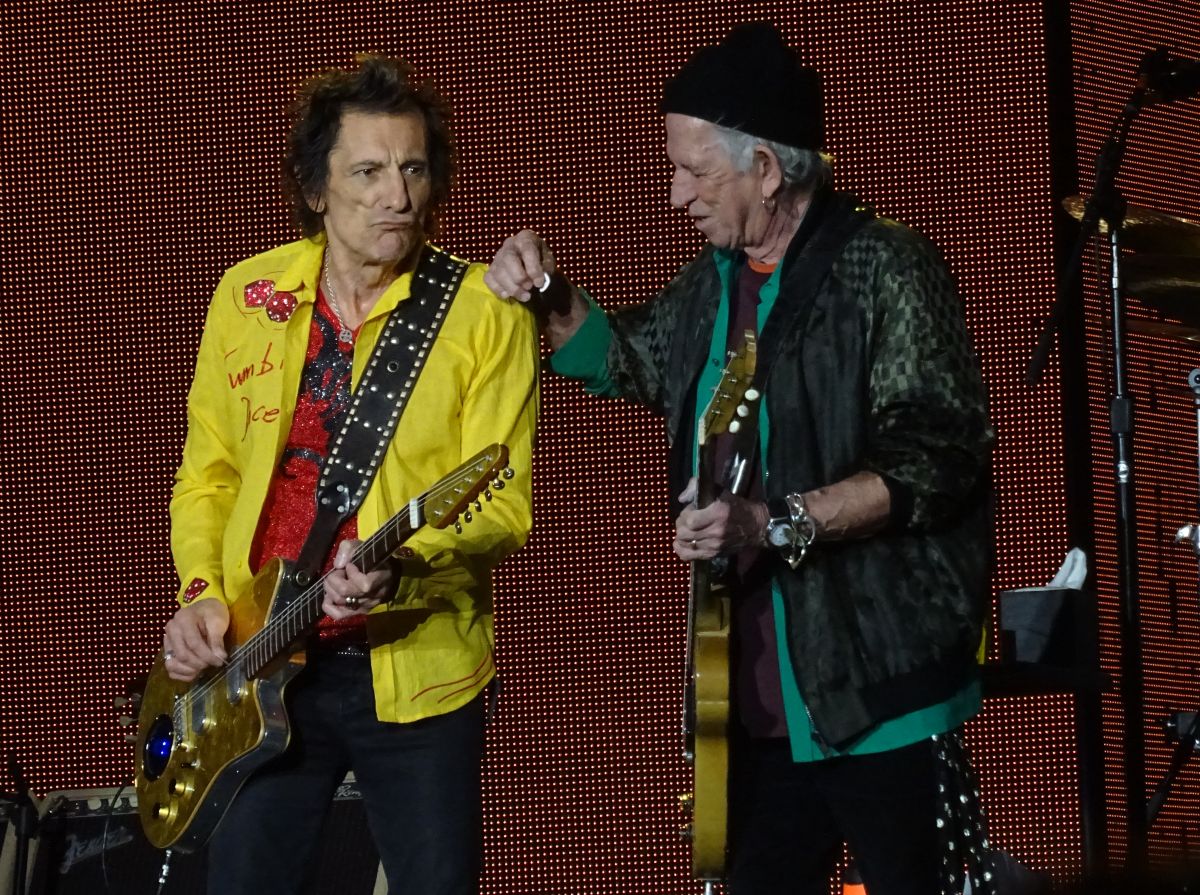 Photo by Bjornulf Vik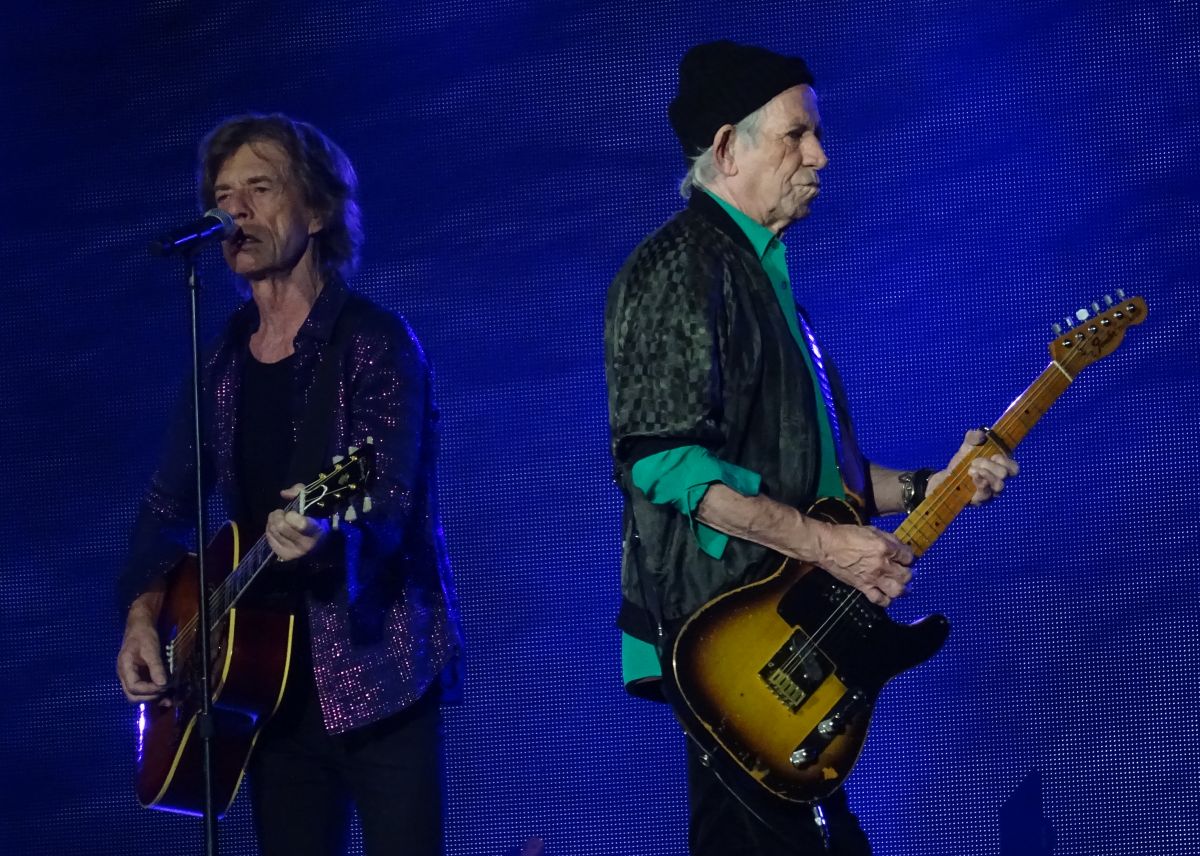 Photo by Bjornulf Vik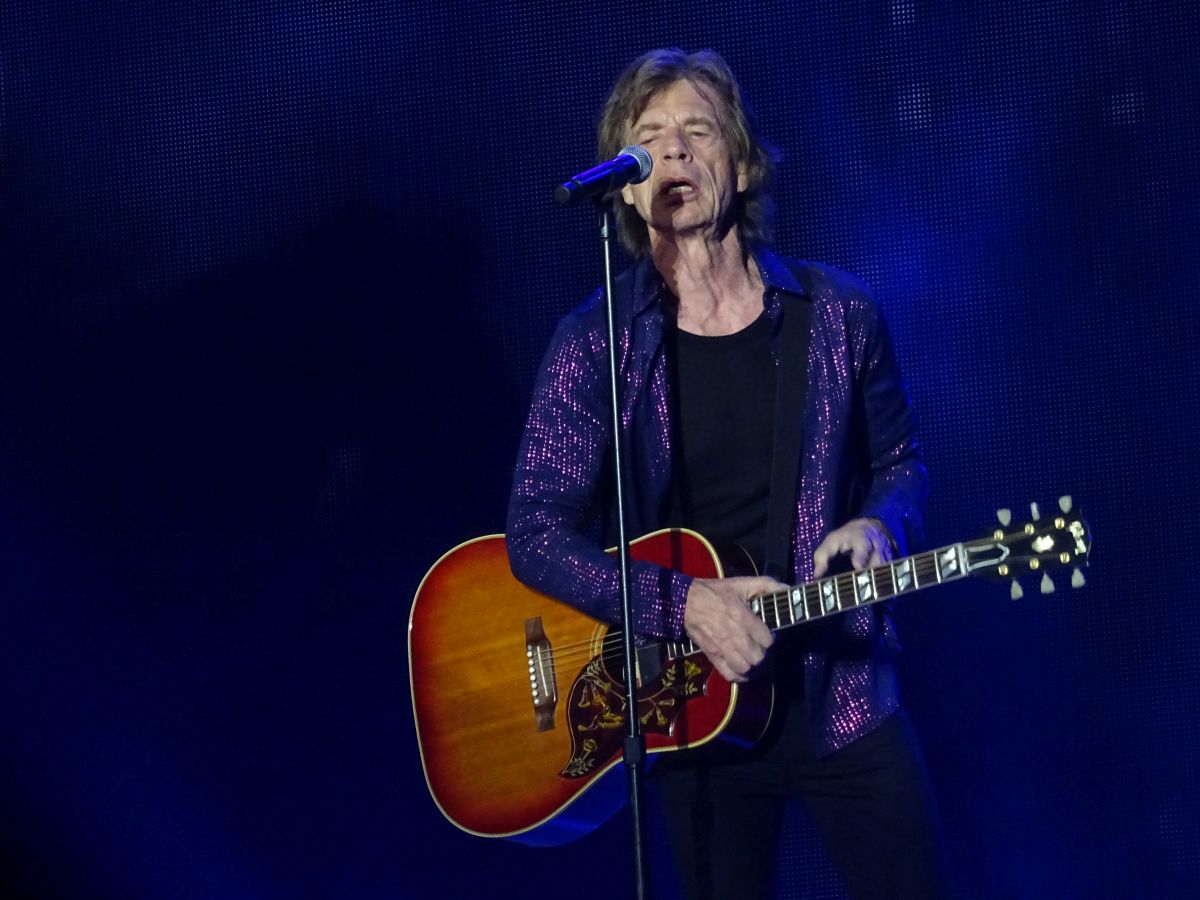 Photo by Bjornulf Vik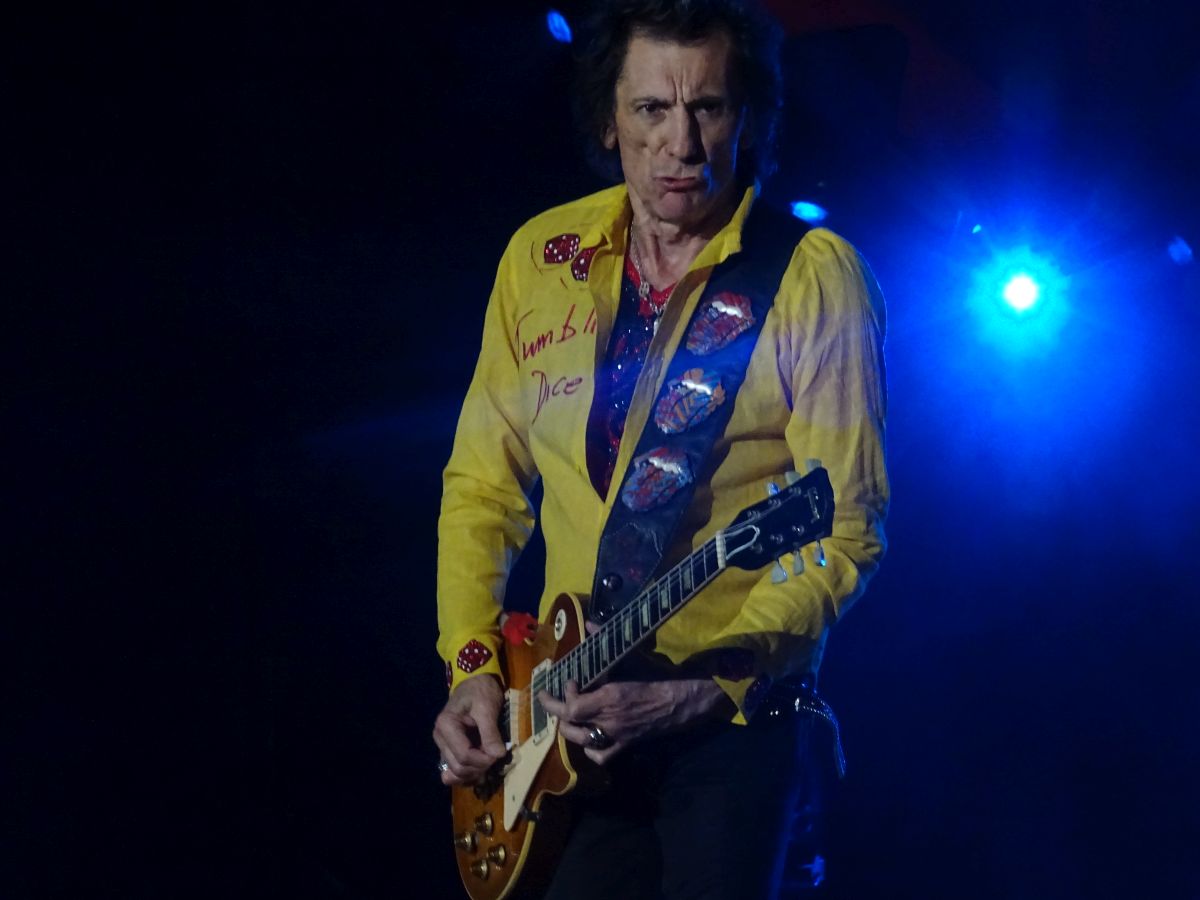 Photo by Bjornulf Vik
---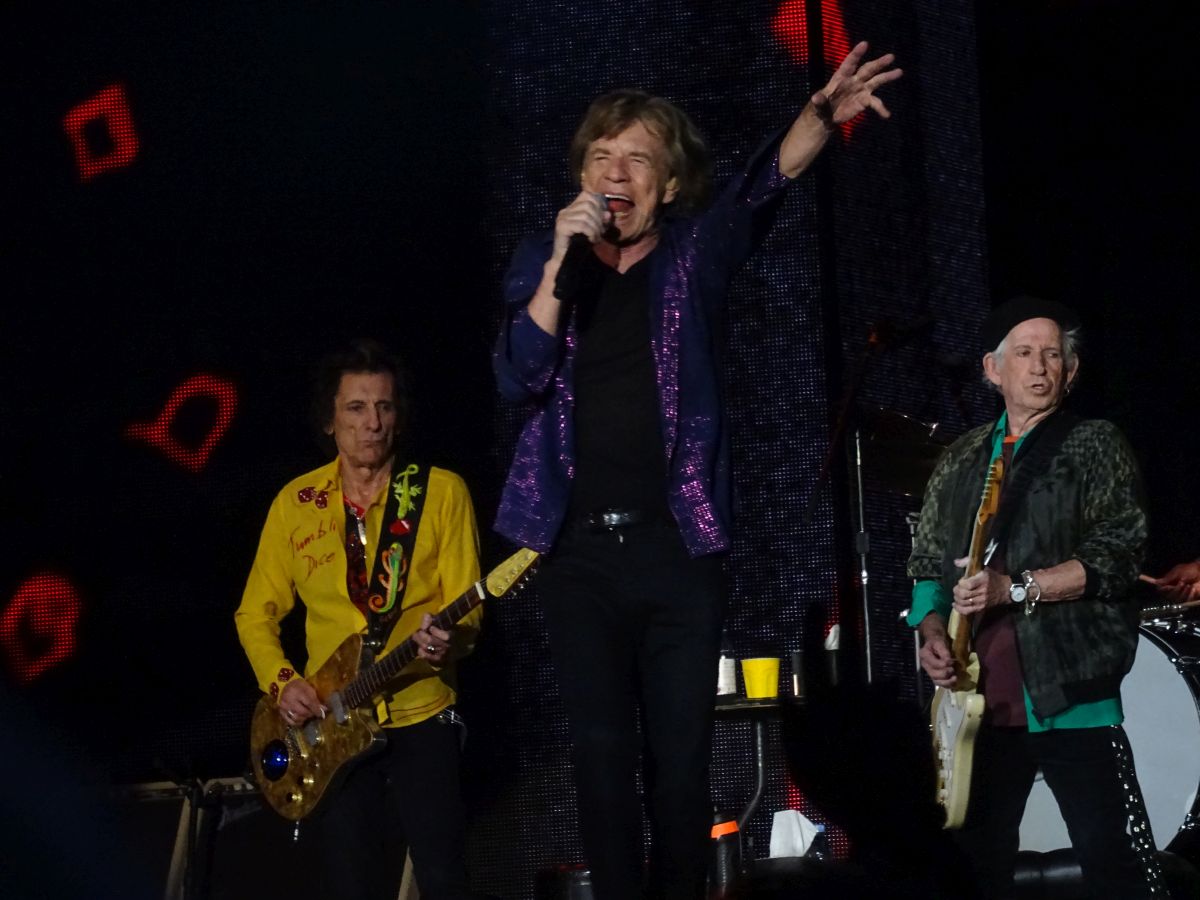 Photo by Bjornulf Vik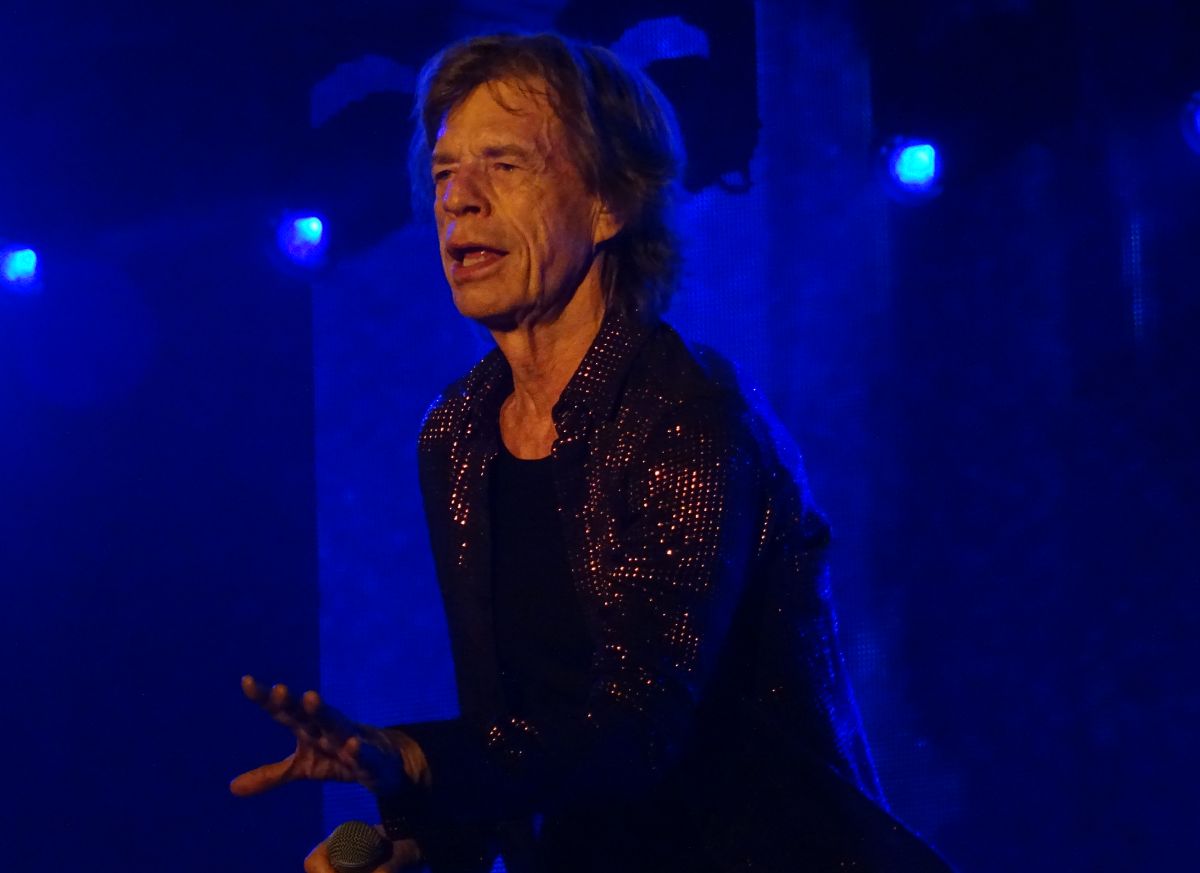 Photo by Bjornulf Vik

Photo by Bjornulf Vik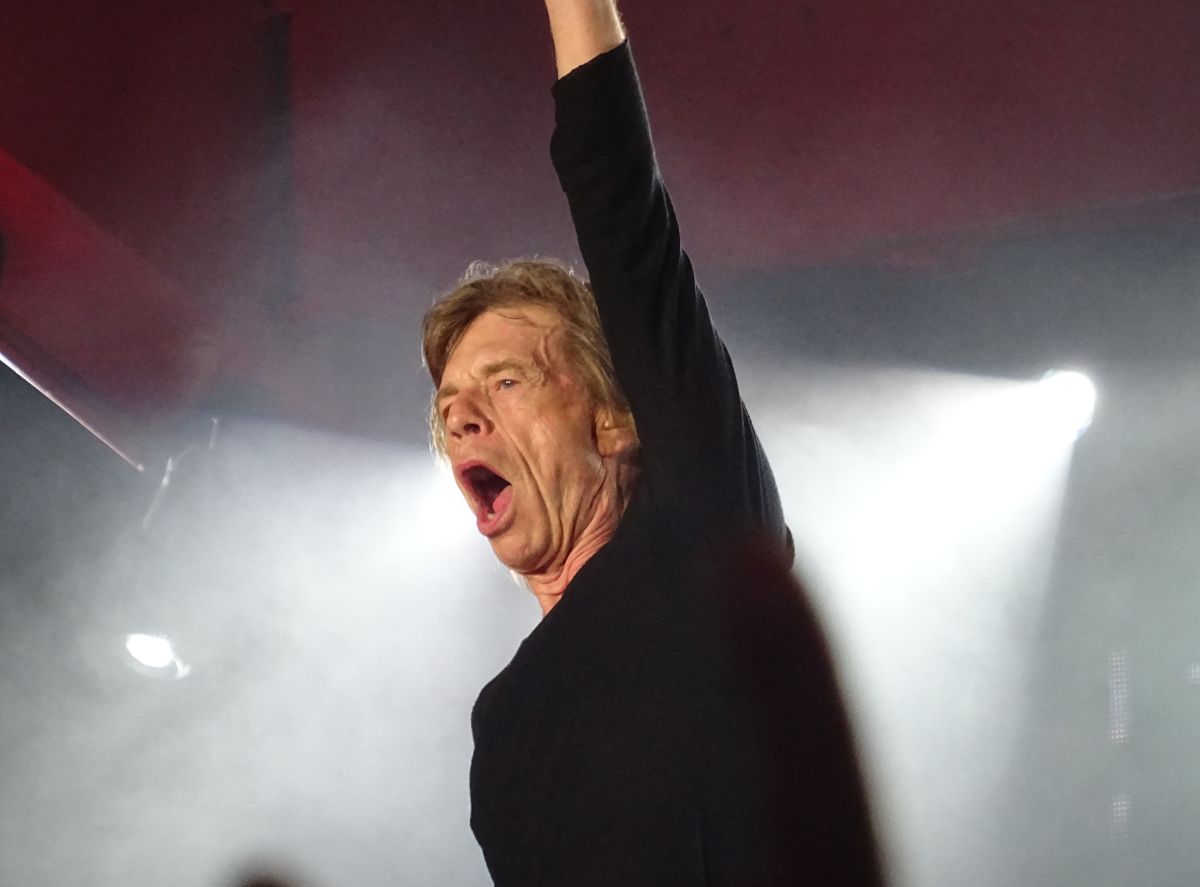 Photo by Bjornulf Vik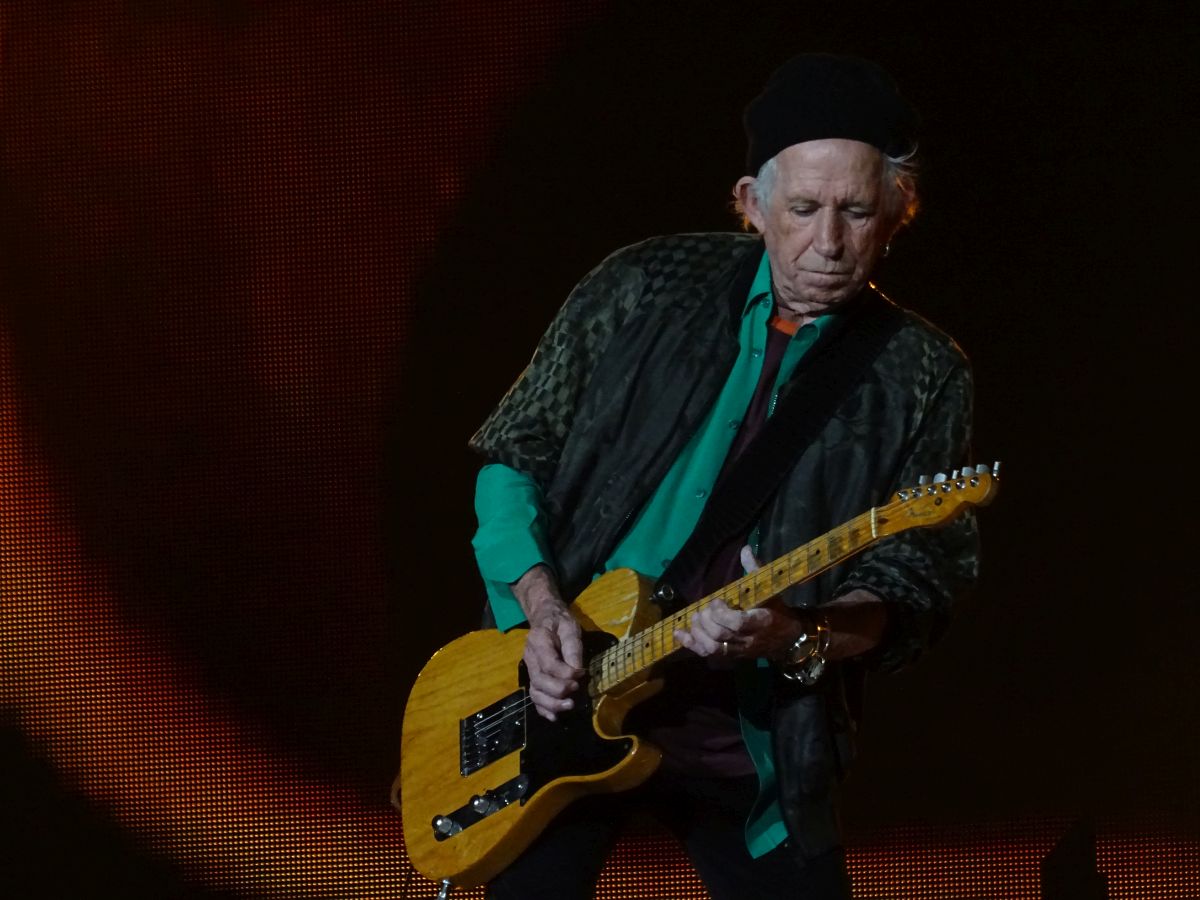 Photo by Bjornulf Vik
---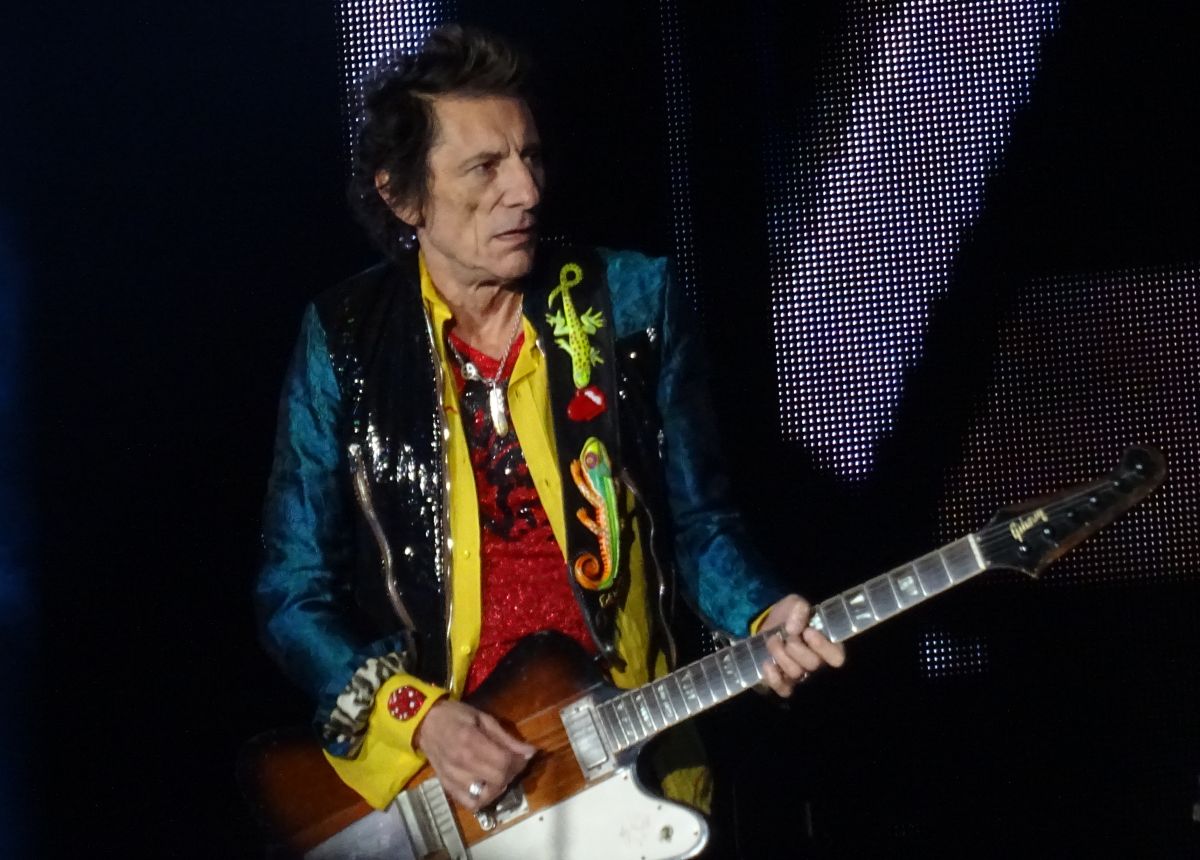 Photo by Bjornulf Vik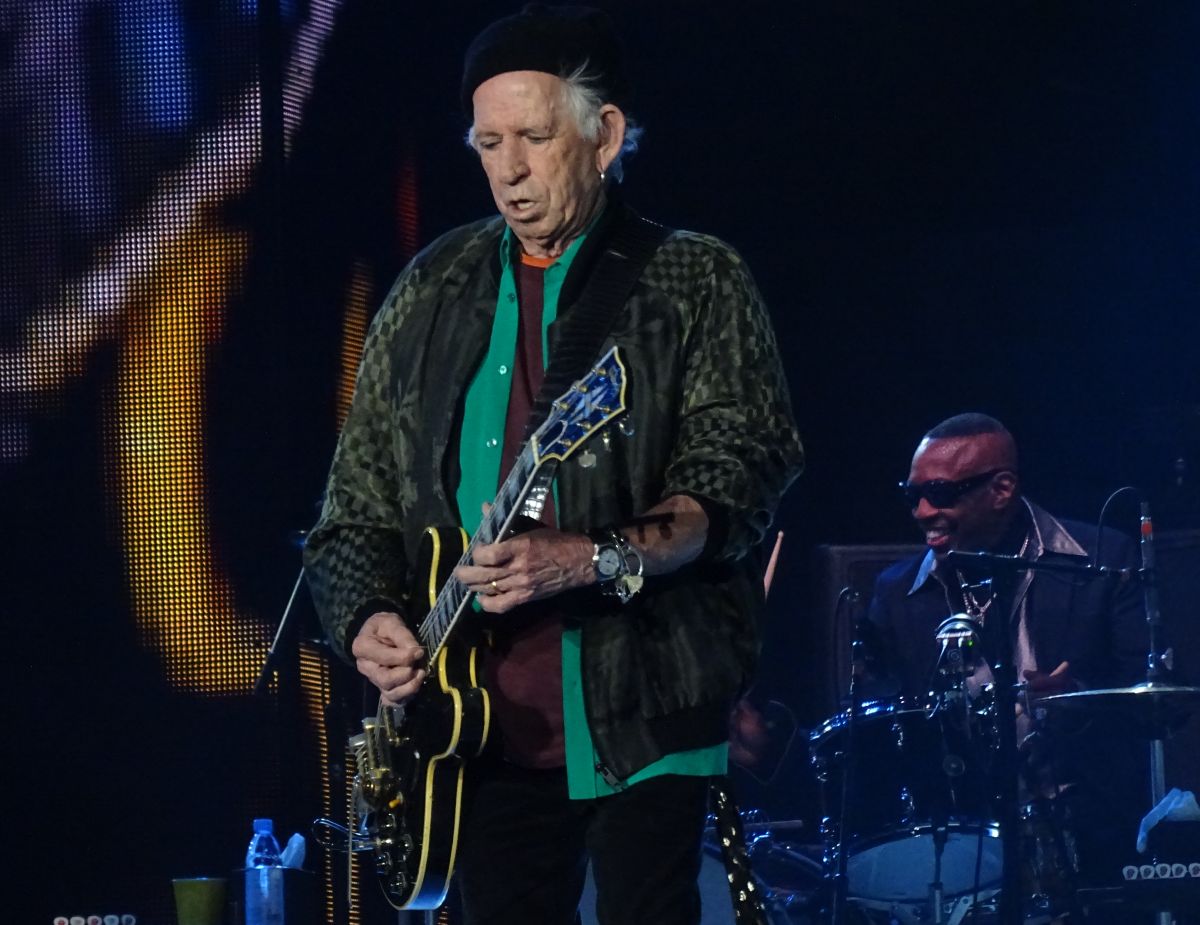 Photo by Bjornulf Vik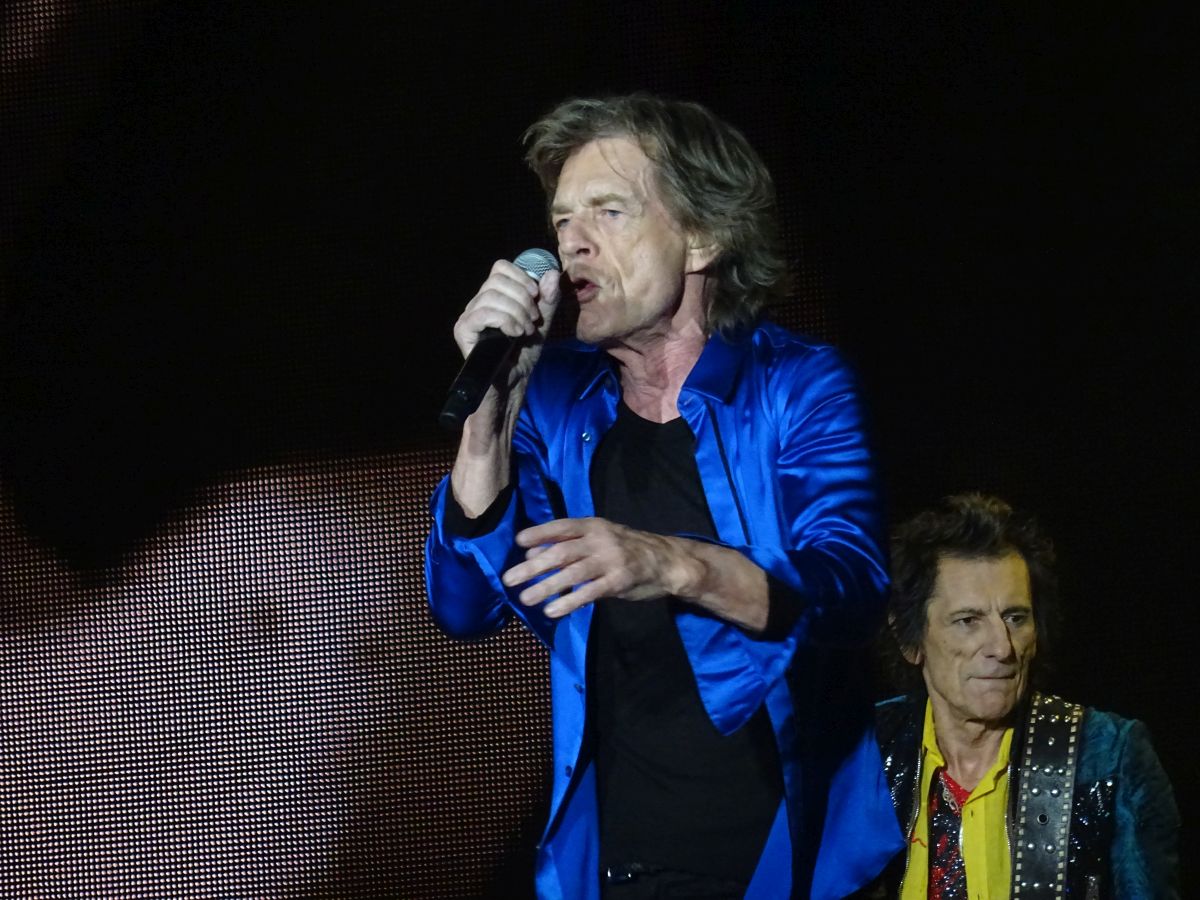 Photo by Bjornulf Vik

Photo by Bjornulf Vik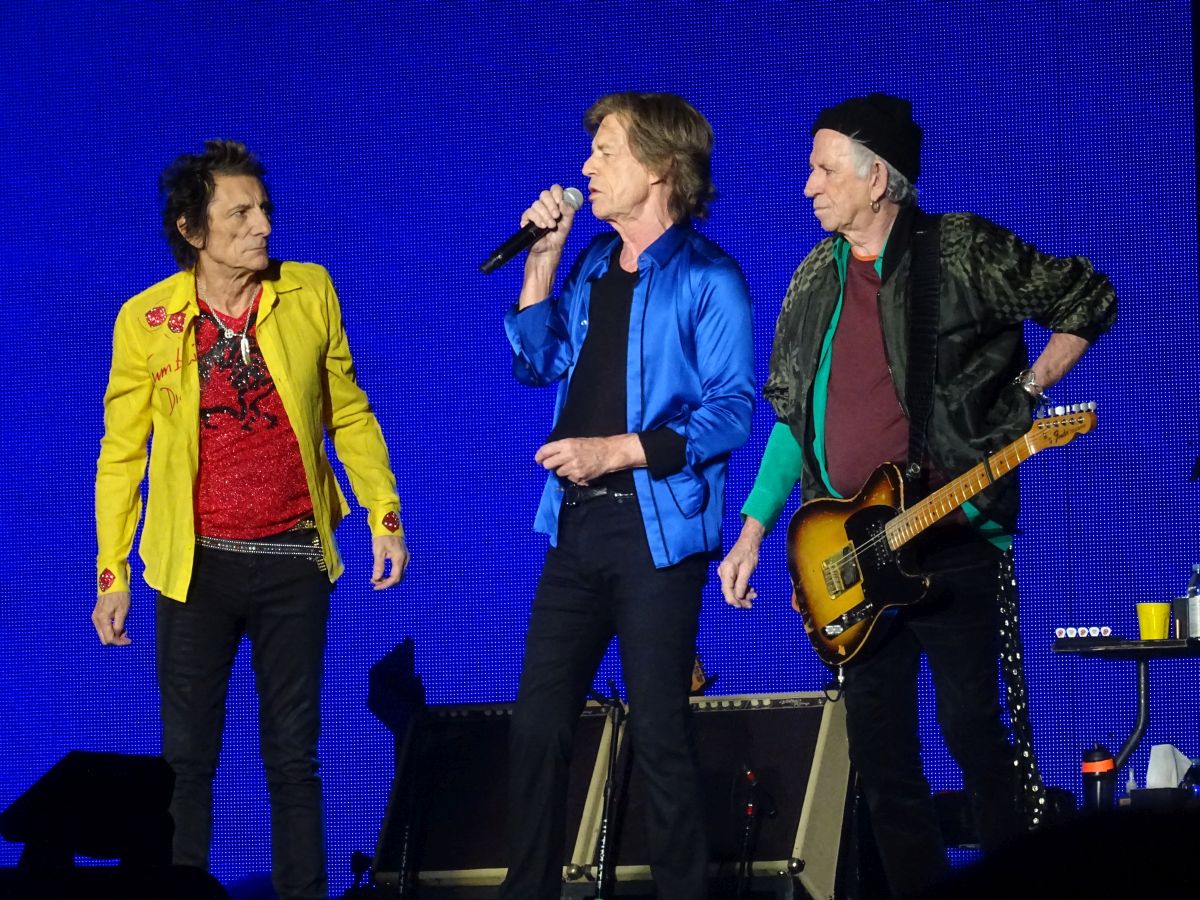 Photo by Bjornulf Vik
---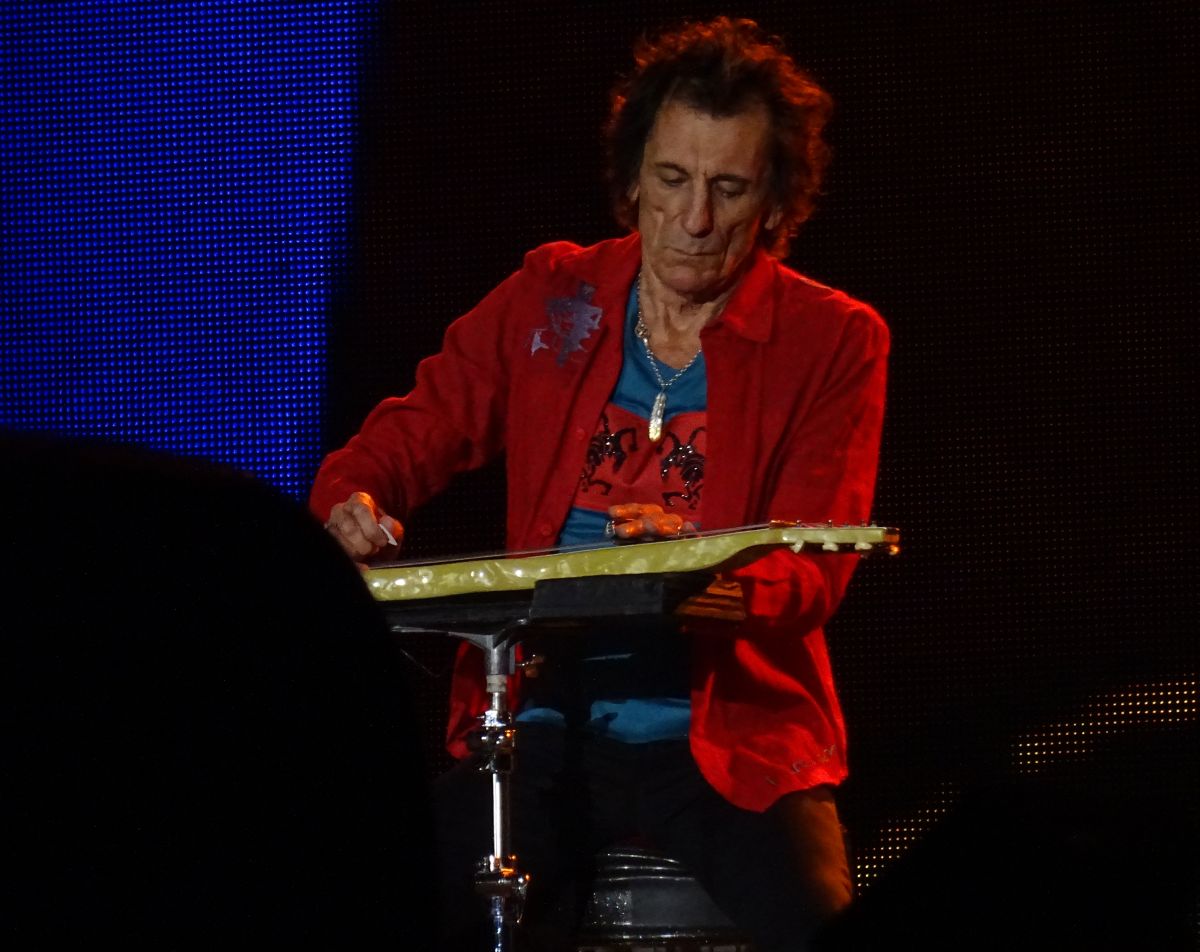 Photo by Bjornulf Vik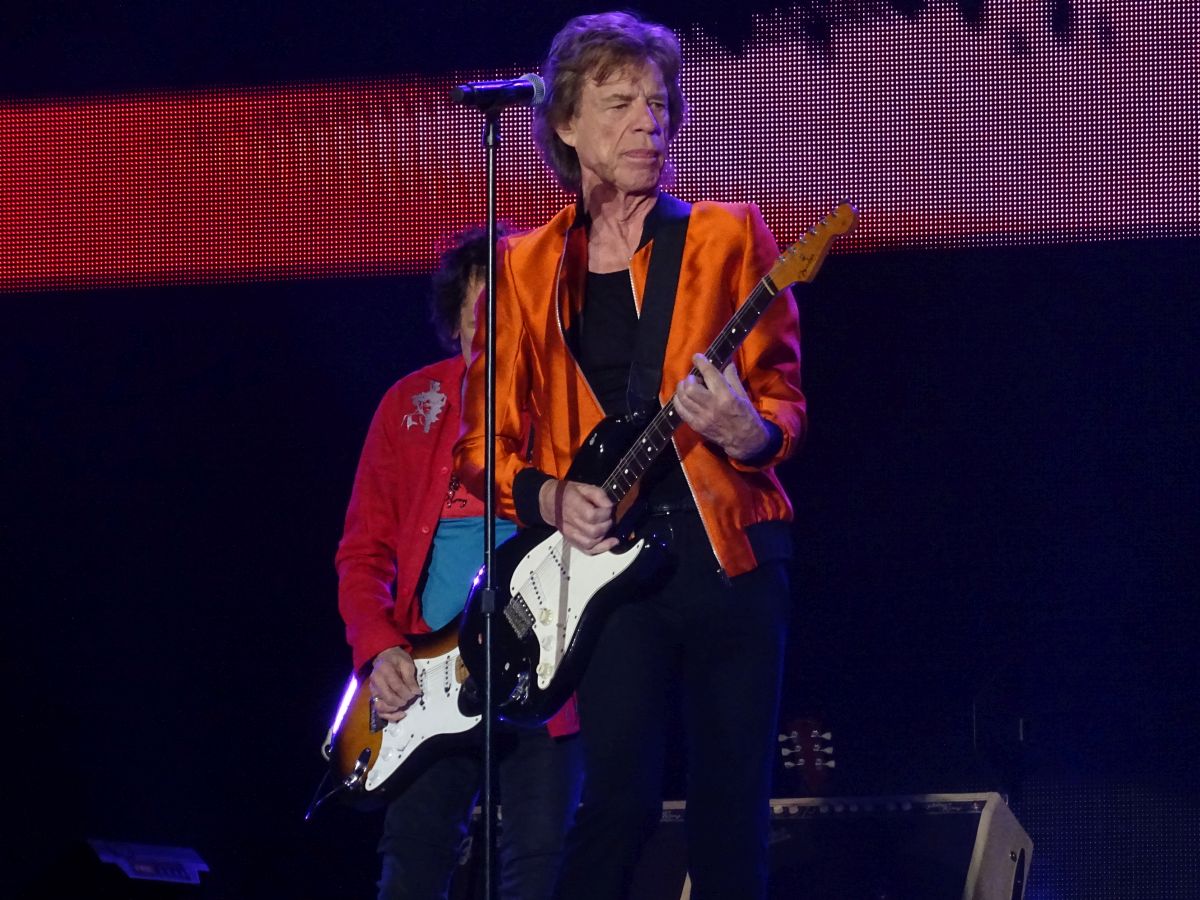 Photo by Bjornulf Vik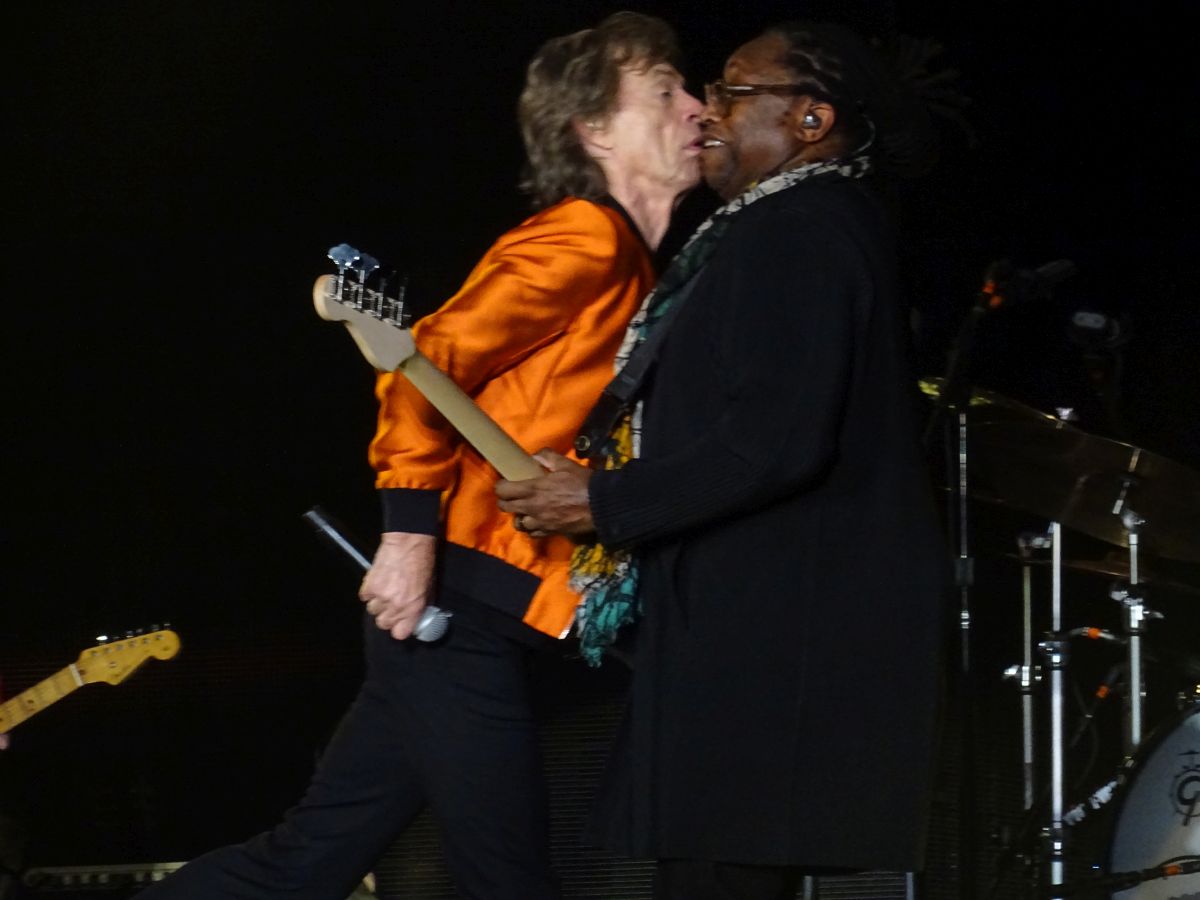 Photo by Bjornulf Vik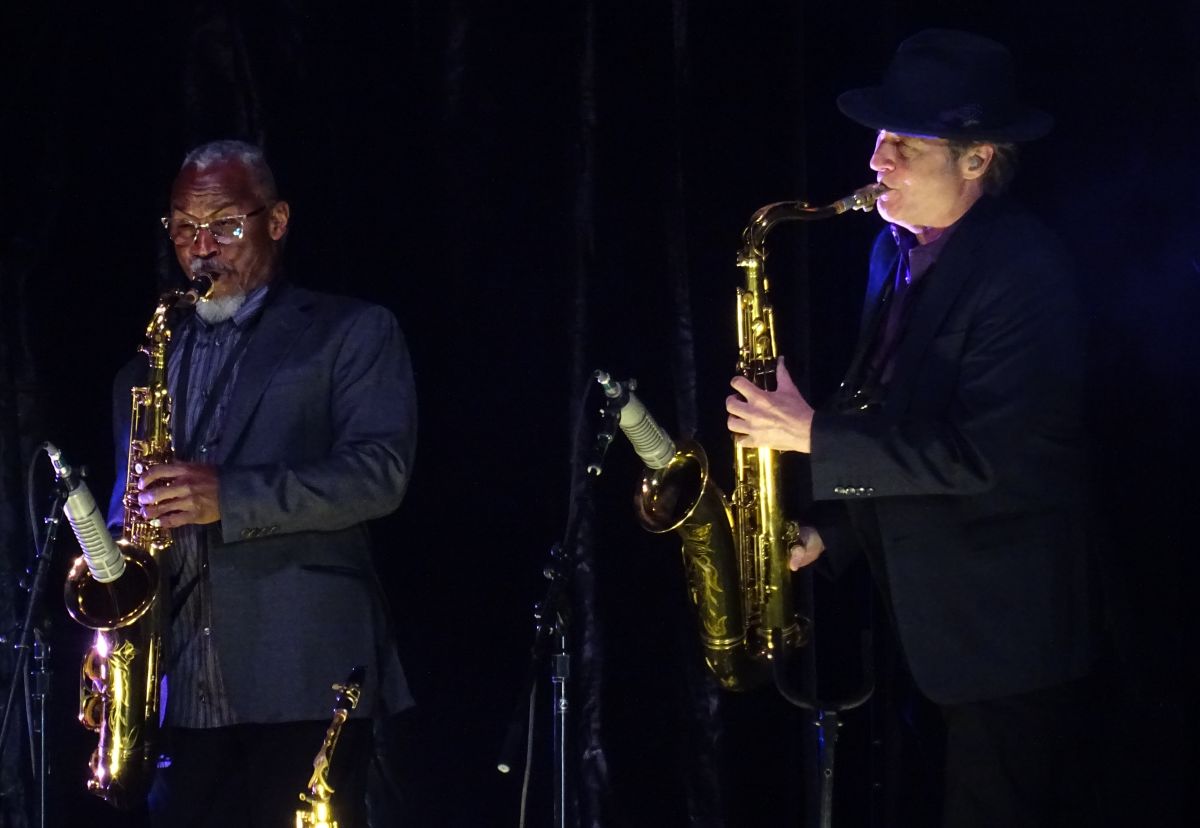 Photo by Bjornulf Vik
---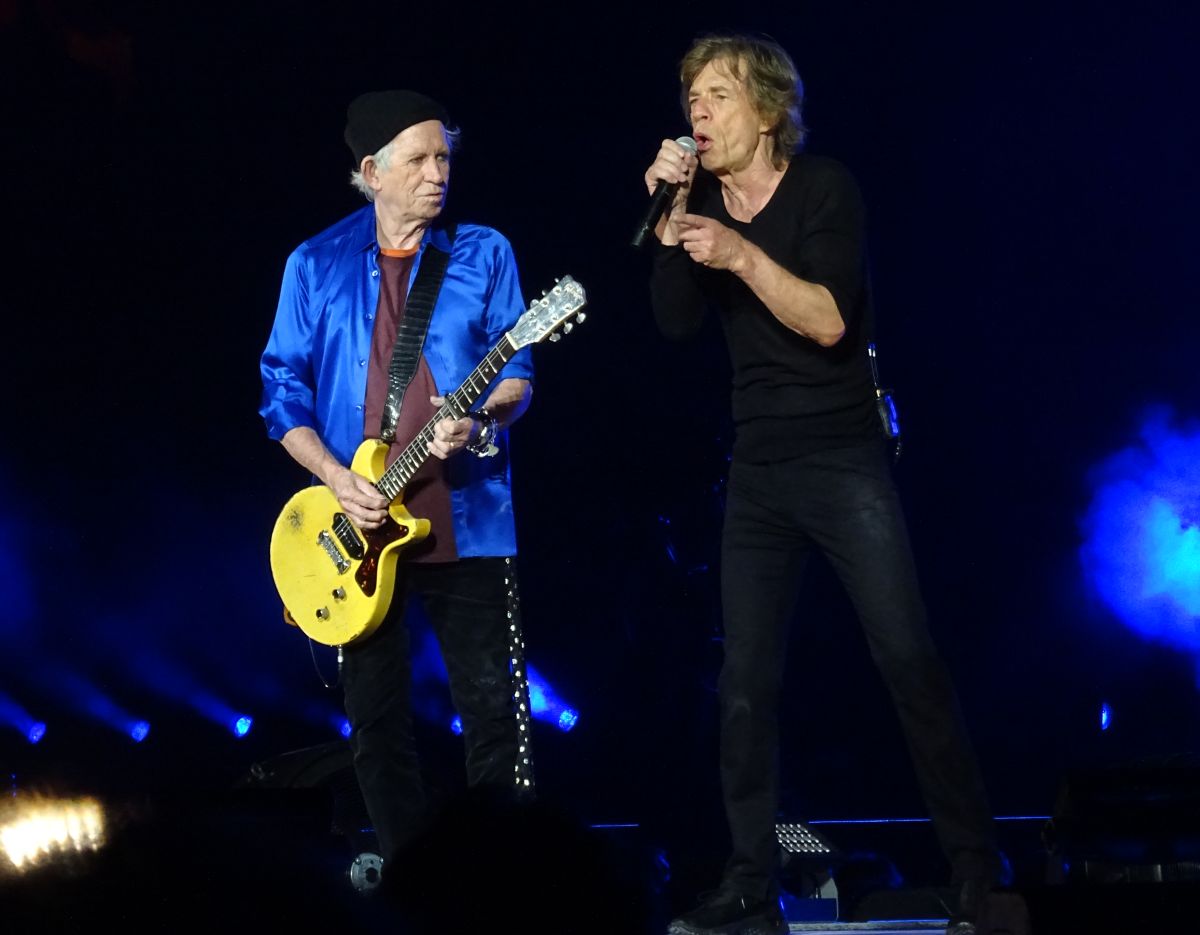 Photo by Bjornulf Vik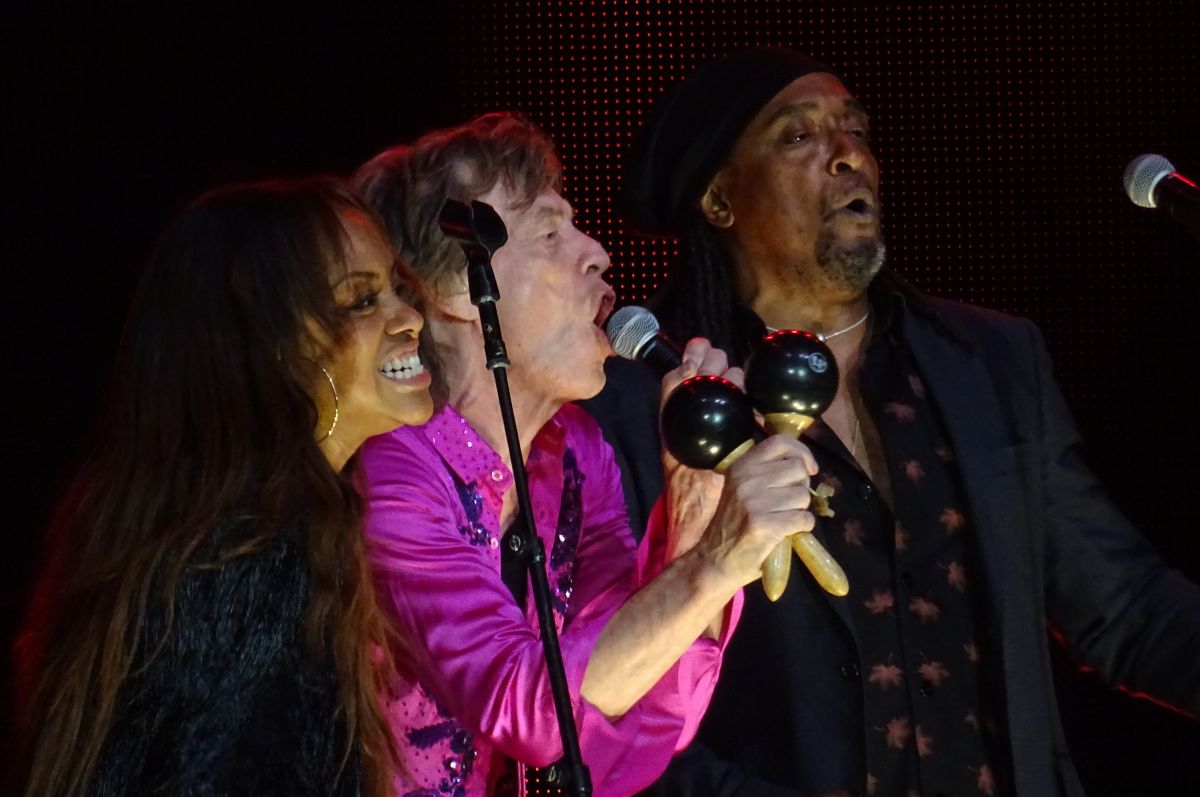 Photo by Bjornulf Vik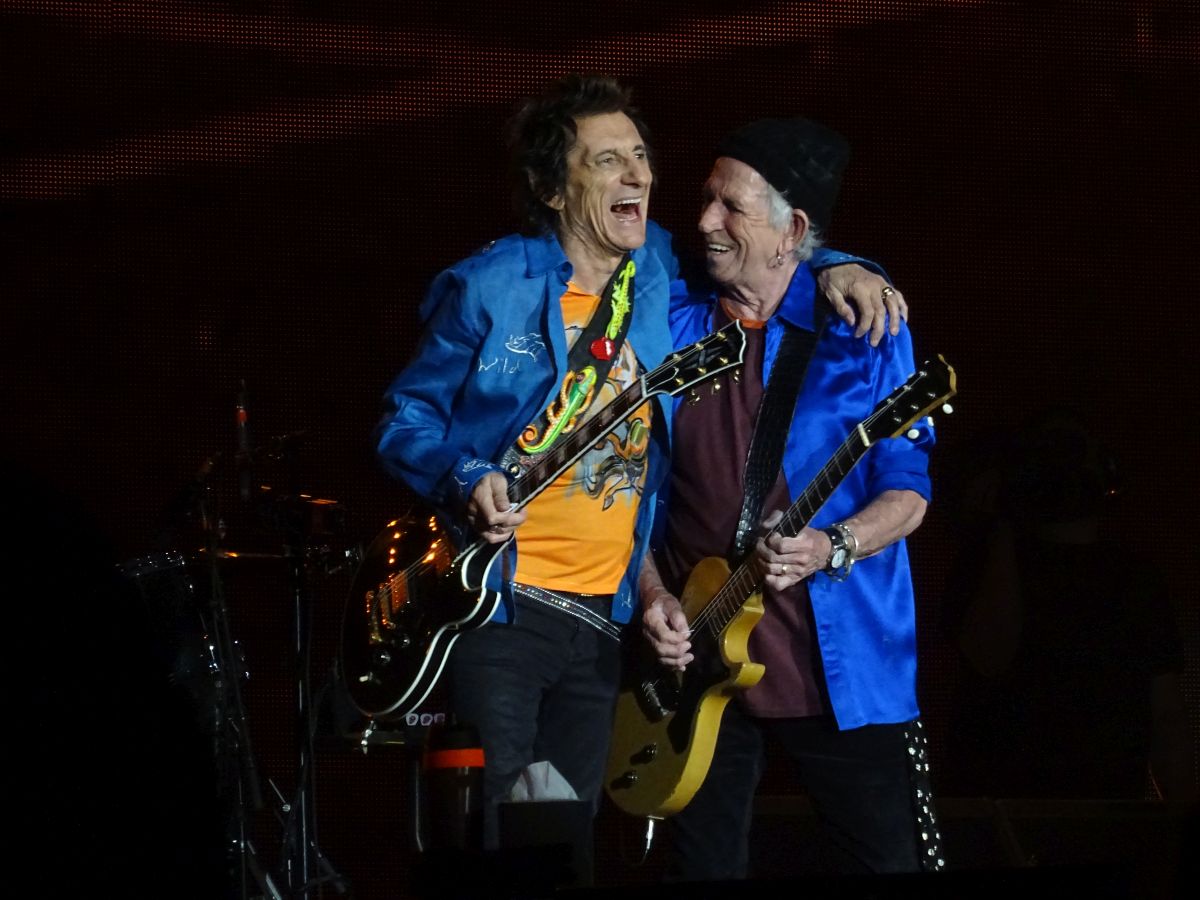 Photo by Bjornulf Vik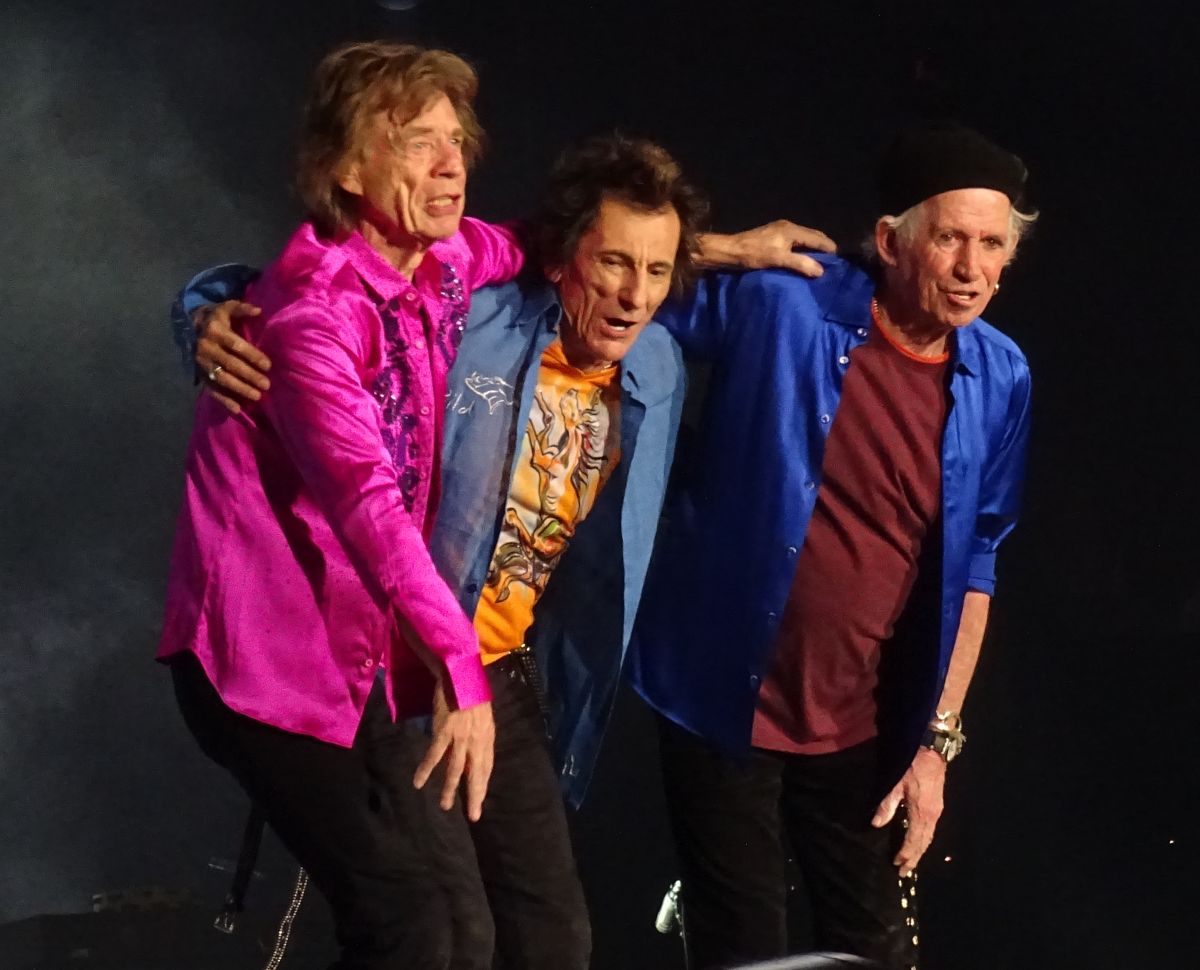 Photo by Bjornulf Vik
---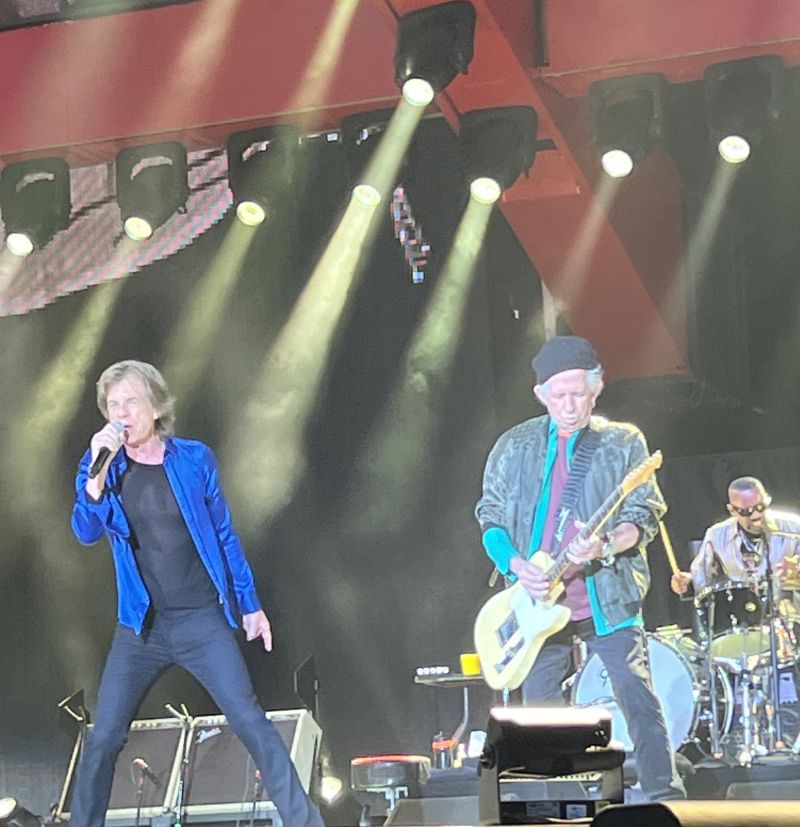 Photo by Jordan Samata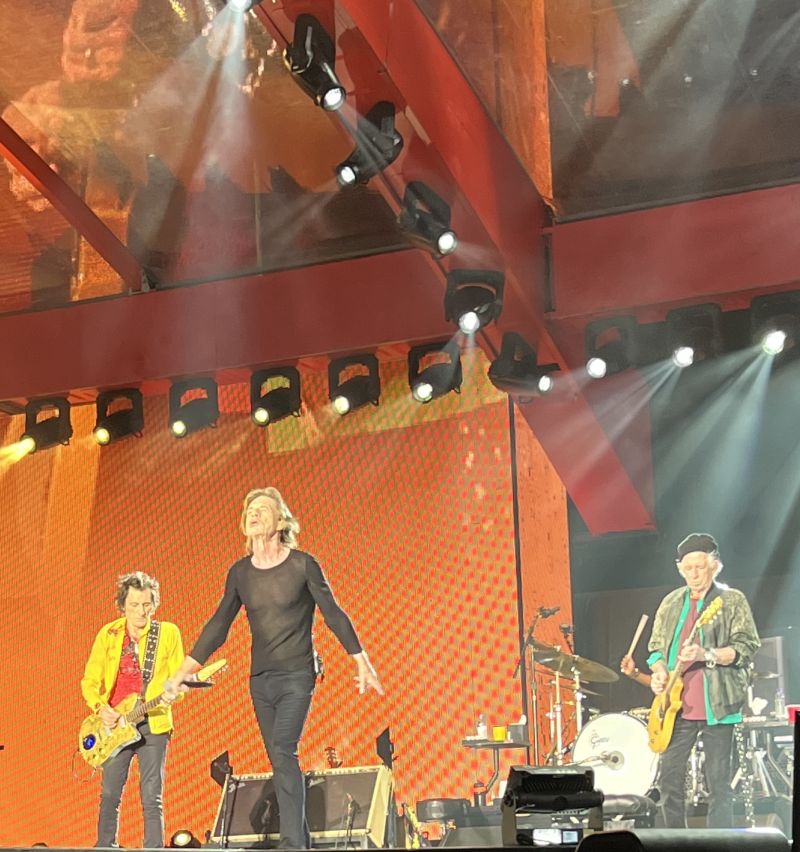 Photo by Jordan Samata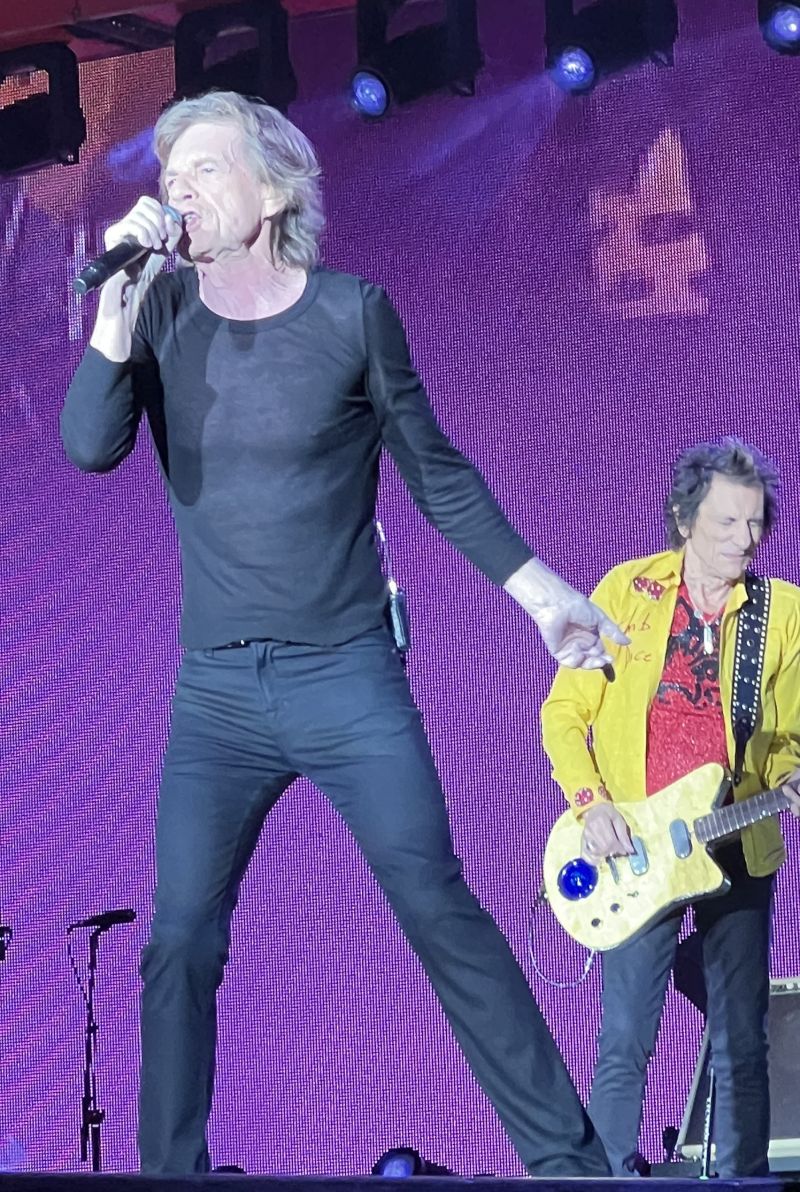 Photo by Jordan Samata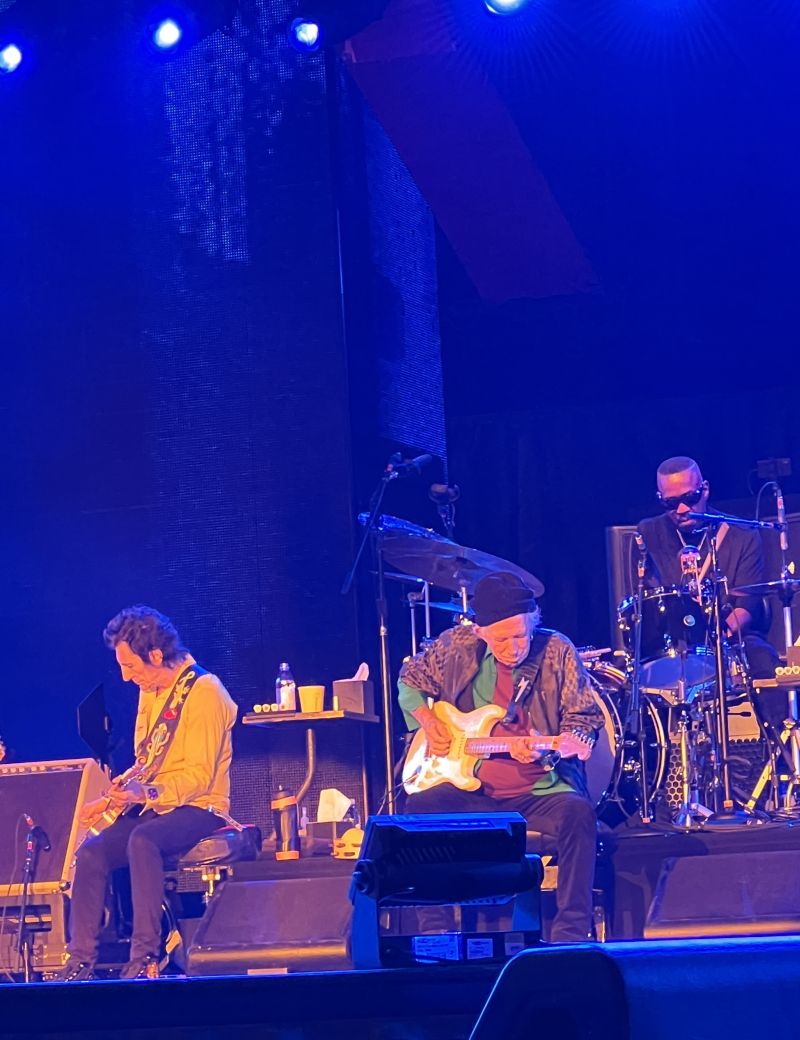 Photo by Jordan Samata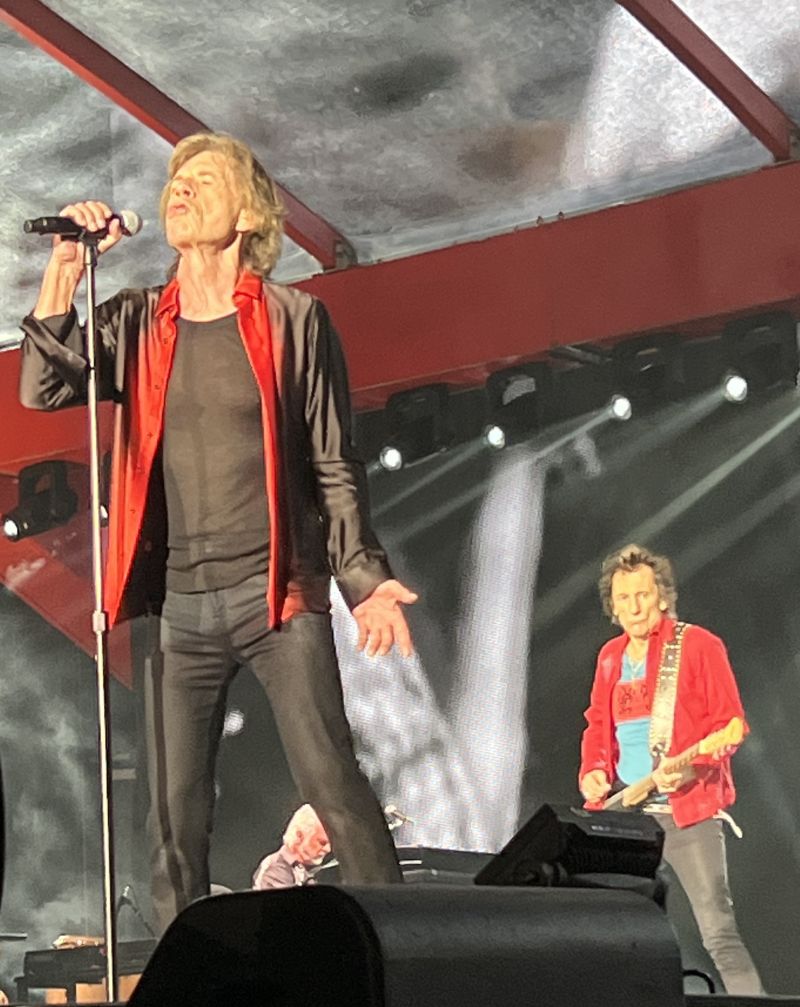 Photo by Jordan Samata
---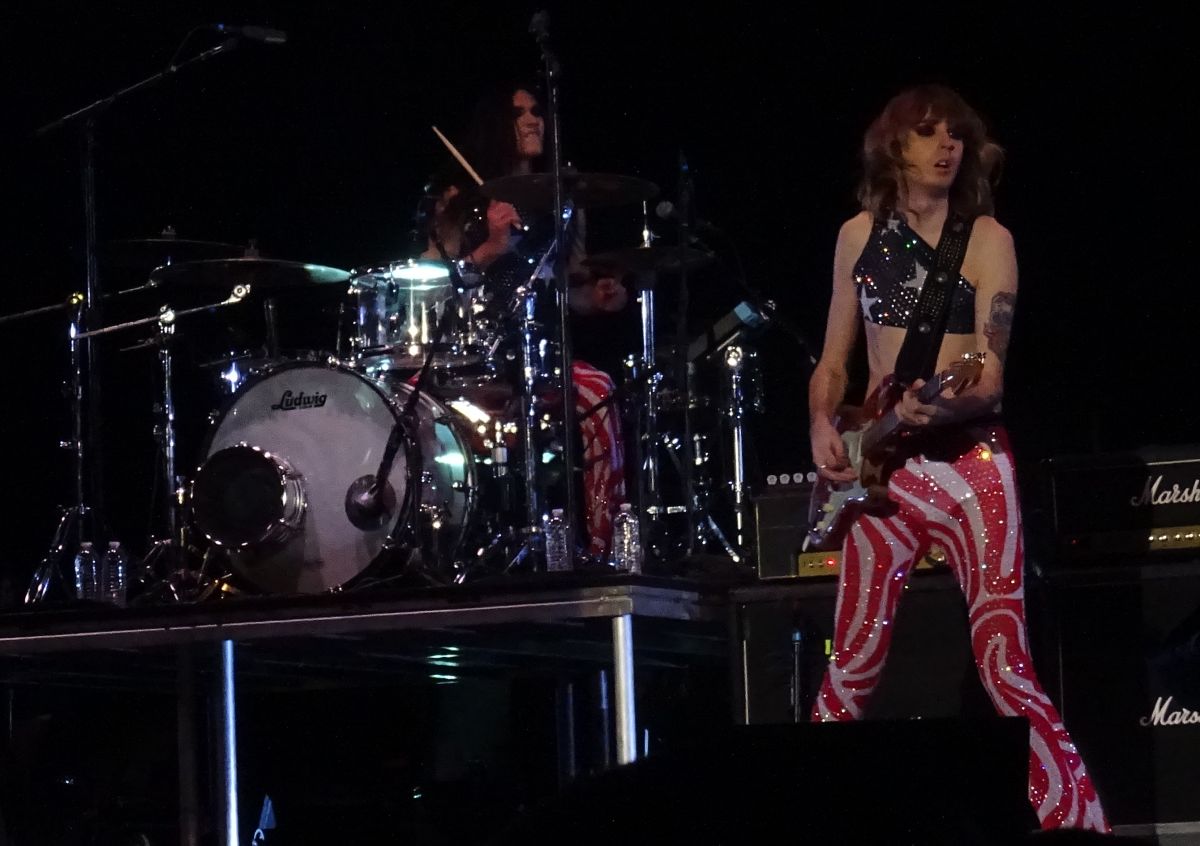 Måneskin - Warmup act - Photo by Bjornulf Vik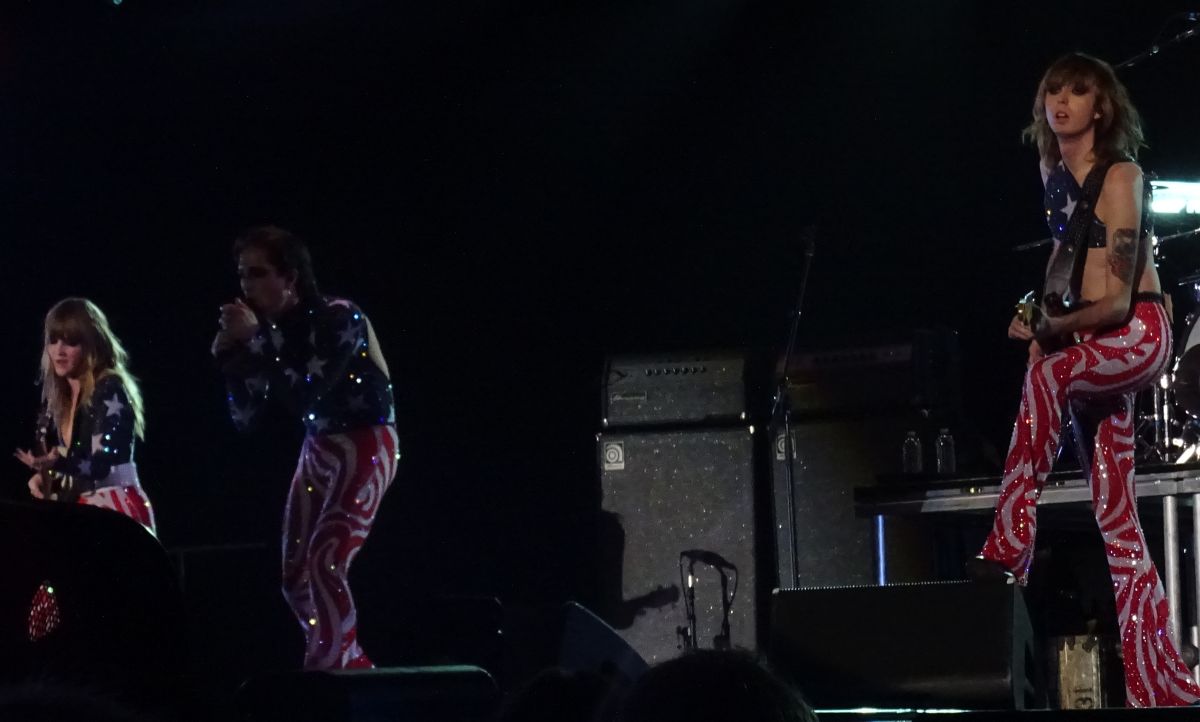 Måneskin - Warmup act - Photo by Bjornulf Vik
---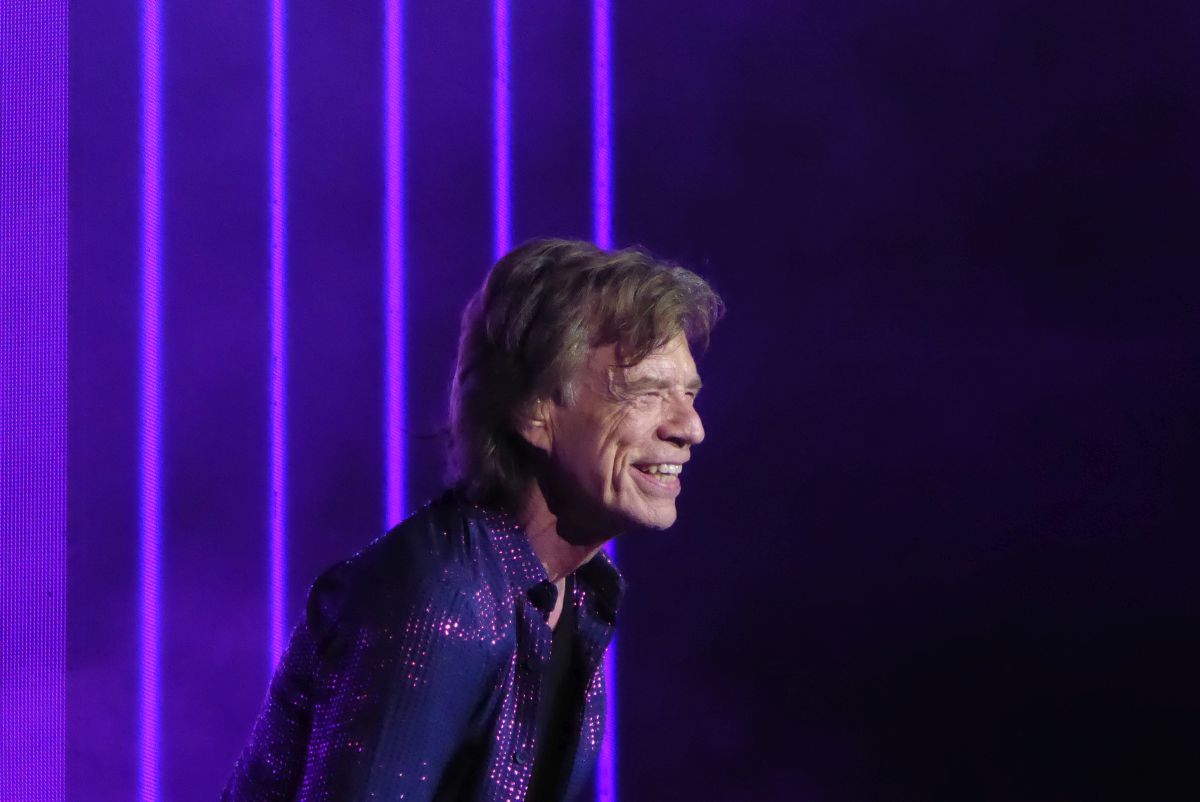 Photo by Jim Miller

Photo by Jim Miller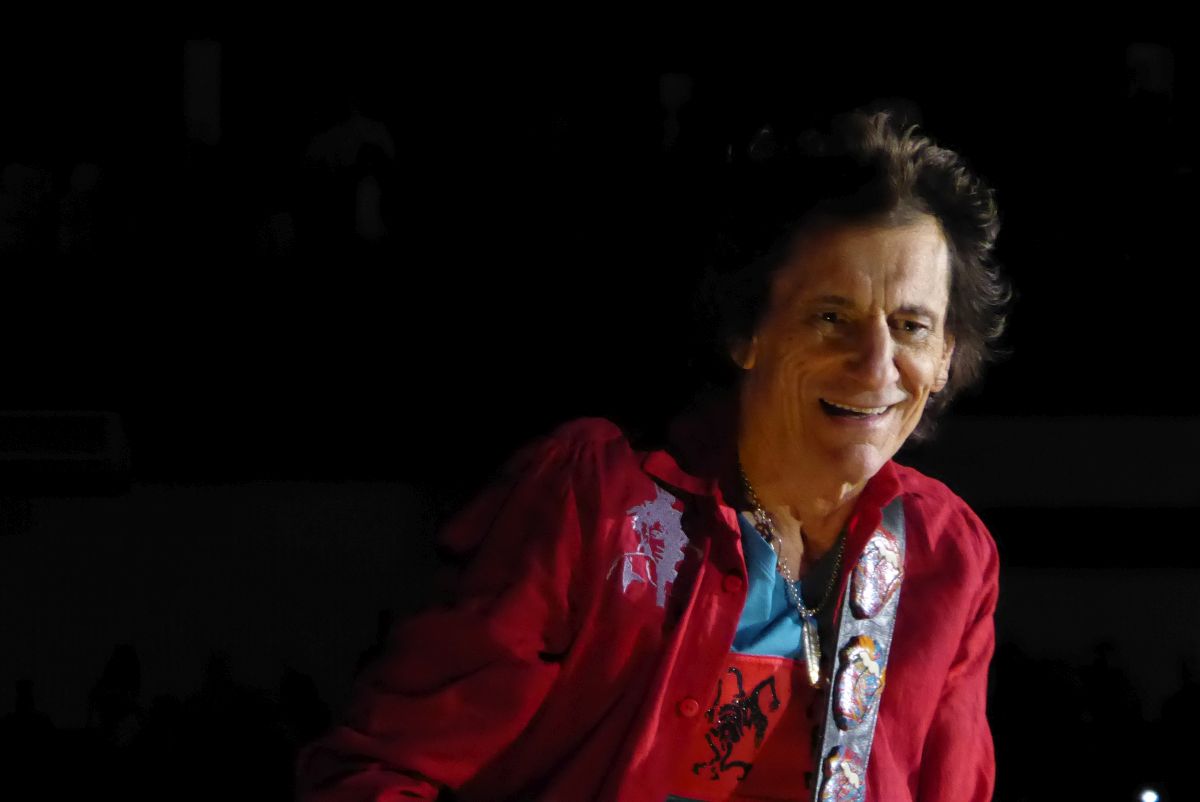 Photo by Jim Miller
---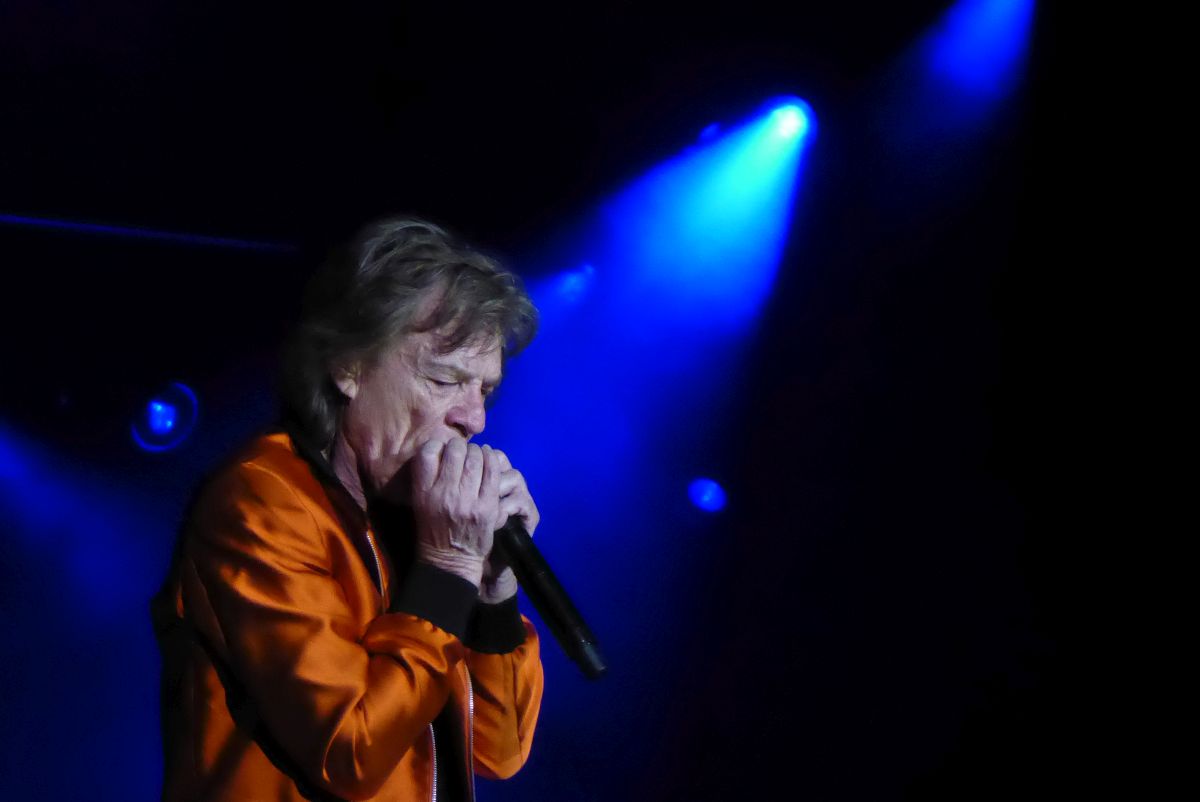 Photo by Jim Miller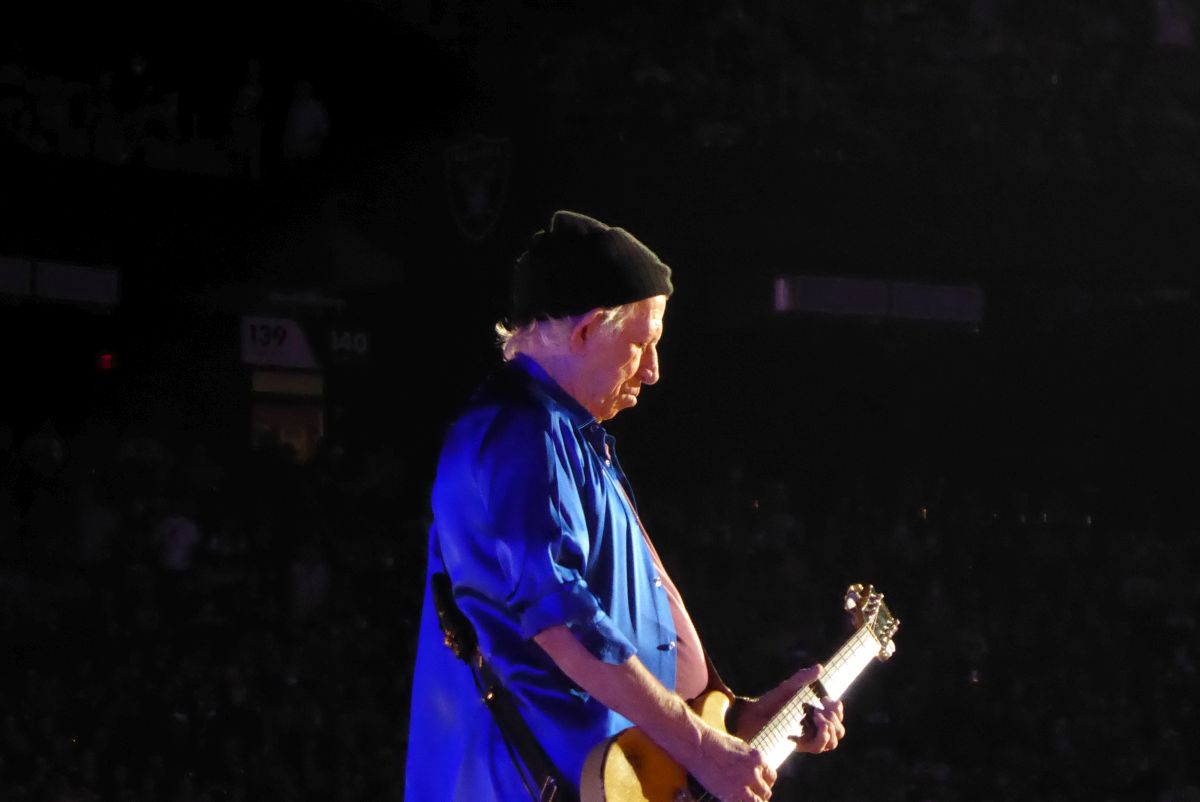 Photo by Jim Miller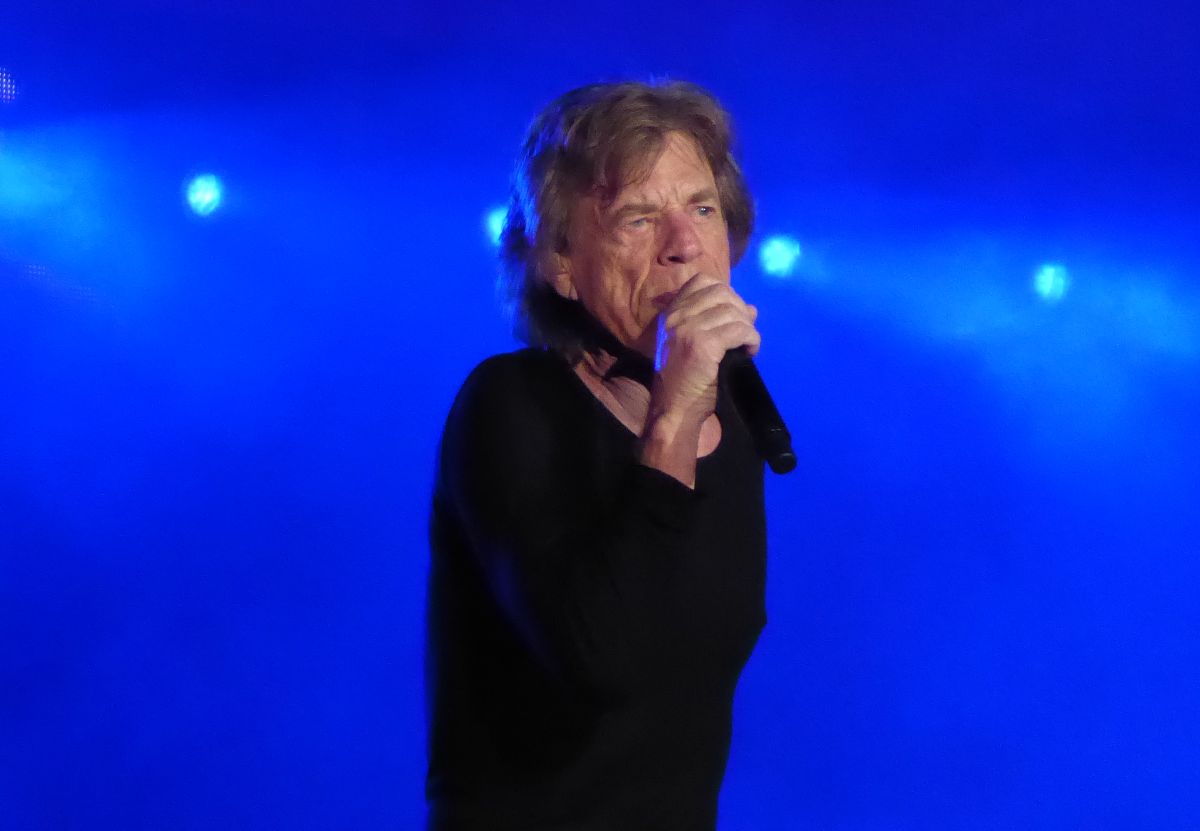 Photo by Jim Miller
Links
---
Reports please!!!
Please send your comments, reviews, links and more to:

[email protected]

IMPORTANT! Reports and pictures are welcome, for editorial review/publication. Please send them as soon as possible after the show. There is a limit of approx 30 photos per report/show in order to speed up browser load time. Updates of the editorial reports pages will mainly be done within 2-4 days after the show has been performed.
For publishing details and policies see : IORR editorial reports - pictures and reviews
---
This page will change over the next few days, as you and other fans send reviews, set lists and reports. Please send your e-mail to IORR. Thanks! For details and great photos from the Rolling Stones and their World Tour get the IORR magazines.




It's Only Rock'n Roll 1980 - 2021
© The Rolling Stones Fan Club IORR