---
These are the latest Rolling Stones news and updates for you! IORR is a non profit fan club run by fans for fans. All parts of the It's Only Rock'n Roll web site is copyright of The Rolling Stones Fan Club. When using information from this site, please include a reference to IORR and the main web address www.iorr.org.
---
---
The Rolling Stones
Mercedes-Benz Stadium
Atlanta GA USA
Thursday November 11, 2021

The Rolling Stones live at Mercedes-Benz Stadium, Atlanta GA USA, November 11, 2021 - Photo by Bjornulf Vik, IORR
The set list
Street Fighting Man
Let's Spend The Night Together
19th Nervous Breakdown
Tumbling Dice
Shattered
She's A Rainbow (vote song)
You Can't Always Get What You Want
Living In A Ghost Town
Start Me Up
Honky Tonk Women
--- Band introductions
Connection (Keith)
Slipping Away (Keith)
Miss You
Midnight Rambler
Paint It Black
Sympathy For The Devil
Jumping Jack Flash
--- Band off stage
Gimme Shelter
Satisfaction
---
Show start :  8:58pm
Show end   : 11:05pm

---
Live pre/post show comments:
Atlanta show live updates - Thursday 11-Nov-2021
---
Review by Alwyn Welch
As the gates opened in the Mercedes Benz super-stadium in Atlanta, I was pleased that they built this with a roof. Rain was approaching, which very providentially finished by the end of the show at 11pm. Yet another new stadium (who says the construction industry is having a tough time?), this one was also well organised with staff who were helpful and knew what to do. Rather like the Stones!

Chuck Leavell is treated here as a local boy - he lives near Macon, Georgia. Mick even introduced him as if he was born here. There seemed to be a large crowd of Chuck's friends in the stadium. Actually he hails from Alabama… More importantly for those of us at the show this seemed to be a reason for the setlist to be more piano-heavy than usual. That was a nice sign of respect, and a welcome variation.

Whoever really proposes the setlist (we know who approves it!) decided to put Let's Spend The Night Together back in the list. "Let's go Chuck" was Mick's prompt for a storming version of this song. The first release years of the opening songs started with 1968 (Street Fighting Man), then 1967 (LSTNT) and finally 1966 (with 19th Nervous Breakdown). All very genealogically correctly sequenced, and a rocking and frenetic start to a gig.

Some people in front of me had never seen the Stones and asked me if they were as exciting as Aerosmith: I told them to remember to breathe during the first few numbers, as they might be so astounded at the difference. The enthusiastic audience did remember to breathe, and to shout and scream loudly. As always this is a great opening to the show, with a little surprise for the regulars, and a massive wake-up for the newbies. The audience sang well, regularly encouraged by the ever-energetic Mick.

She's a Rainbow was the song vote choice. I just do not believe more people voted for this than Angie (do they still rig polls here in the South?) so this was a very big, very welcome, surprise. Except that someone had reported it being rehearsed, so the surprise was dulled a bit. Great version, delicately played; psychedelic riffs from Keith; slide from Ronnie etc. And lots of Hopkins-authored piano from Chuck - which is presumably why it "won" the vote: another chance for the local boy to make good. And he did.

Rainbow was preceded by Shattered, again rehearsed earlier. It's an interesting choice, not easy to play unless well-rehearsed. Mick seemed to get lost at times, with almost constant references to the tele-prompter. The lyrics come thick and fast, which can't make life easy, but some strong chorus shouts helped keep things on track. Great to hear it again, after several years for me. So, we were back to two songs "not played so far this year" on the set-list which pleases the cognoscenti, statisticians and regular concert-goers perhaps more than the vaguely curious who bought tickets. The stadium, by the way, looked to be a sell-out, although this was hard to assess as the staff kept the crowd in their right places so access was pretty easy.

Worth noting here that despite being a totally enclosed stadium the sound outside was very good indeed. Yes outside: bootleggers didn't need to sneak equipment inside at this one. Close to the stage the sound was as great as ever, all performers clearly audible and well balanced - even the soprano sax from Tim Ries on Street Fighting Man came through. I was told that at the first rock concert in this stadium the sound was so poor that many people couldn't recognise what was being played. I'm sure concert-sound-guru Dave Natale made enormous improvements over that very easily, but I did hear a little booming echo a few times - large enclosed boxes with hard walls and a hard roof make excellent echo chambers.

The air here was more humid than Las Vegas and Mick's voice seemed to be back to 100%. Bernard still contributed a huge amount, including congas and other percussion, on almost every song. Sasha seemed lower down in the mix and yet again her opening scream on Shelter was faded-in, somewhat spoiling the impact.

From Keith we had an improved Connection - I'm sure I heard him say "we made it to the end" in relief to Ronnie as they ended this song. It was also rehearsed before the show. With Slipping Away, Keith gave us yet another sublime version. Rambler as ever, stood out as a tour-de-force. I often wish they'd cut the length of some songs to fit another couple into the setlist, but never for Rambler. It Rocked!. Even the ending "and it hurts" sounded stronger than recent gigs.

Paint it Black is another song getting stronger every show on this tour: mainly because we get more Spanish/moorish rhythms from Ronnie and now Steve J as well. Miss You featured a funky bass solo courtesy of Darryl, and saxophone duel from Tim and Karl - both blowing really strongly. The remainder of the last few songs were as good as always, maybe with a little extra energy here in Atlanta.

I did notice Keith sitting a little more for short periods, as did others in the audience. He jumped back up each time and carried on with a gusto, but maybe the toll of 2 long shows per week whilst living in isolation is telling. Maybe it's getting close to the time where the band should consider a 20 minute intermission so everyone can refresh - band and audience alike. They could drop the support act, although I have to say that the Zac Brown band were pretty good, including a cover of Bohemian Rhapsody!

In conclusion, yet another great gig. As expected there were more Europeans in the audience, now the borders are more open. You could count us travellers on two hands until last night: now I suspect you'd need many more hands. The tour heads back to the approaching winter as we go to Detroit: thankfully also an indoor stadium, also sponsored by a car company.. But I'm guessing it will look as aged as their cars do compared to a Mercedes Benz!
---
Review by John Bielusiak
This was my 4th Stone's concert this time around. It was the first time visiting Georgia. I stayed with an old schoolmate, Kevin Edwards, that I haven't seen in years. For his generosity in hosting me at his home, I bought him a ticket. No lucky Dips this time around, but the seats were still decent enough.

The shows seem to be getting stronger & stronger as the tour moves on. Mick bursted on the stage firing on all cylinders. "Street Fighting Man" is really a great opener. We had a new song, "Shattered", which was nice to have in the set list. The song vote was "She's a Rainbow". There seemed to be a bit of a delay before "Tumbling Dice" started. Kevin thought it had to do with Mick starting early. Not really sure what happened there but hey, it's only rock and roll! I like it how Mick mentions the places he has visited on each tour stop. He mentioned the Clearmont Hotel, which is an old iconic bar/strip club. He made mention of a famous stripper, Blondie, & how she crushed beer cans with her breasts. Hilarilous!

During "Living in a Ghost Town", Mick invited the audience to sing along. I'm not sure how long he has been doing this, but it's a nice touch. The song is really growing on me.

The visuals & lighting for each show seem to be different for each show which adds to the uniqueness. All-in-all, another fantastic show. My friend, Kevin, enjoyed every minute of it. The Stones really go all out in presenting a top notch concert, all the way from the stage set up to the sound!

My next stop will be Detroit next Monday. This is right in my backyard!

Congrats to Britt for getting into the pit!
---
Review by Michel W.
A lot has happened in the world and the Stones' universe since my last concert at Metlife Stadium in NYC on August 1, 2019 (the day my son was born!). A pandemic, a postponed tour, an excellent single (Ghost Town) and the death of our dear Charlie. I was curious, anxious and excited to discover the Stones' 2021 version. Well, it didn't disappoint. The concert ranged from the hot mess (Gimme Shelter, Connection), magnificent (She's A Rainbow) to downright sublime (Slipping Away).

It's a different band with Steve Jordan behind the drums, the band has been reenergized and it works most of the time. The Stones have entered a new decade triumphantly. It's quite unbelievable to realize I've seen them in the 1990's, 2000's, 2010's and now 2020's!

Here is a quick rundown of the songs:

Street Fighting Man - perfect entrance song to kickoff the show at the beautiful Mercedes Benz Stadium, like a punch to the gut. Mick's voice seems a little cold but the rest of the band is firing on all cylinders. The first song always brings bursts of gratitude personally, for being able to enjoy again the Greatest Band in the World in 2021. Feeling blessed!

Let's Spend The Night Together - Chuck's doing a great job on that one, Mick's voice seems flat and I was wondering if he had a cold or something. Fortunately, it only got better from there.

19th Nervous Breakdown: I think it's the first time I've heard it live in person. It sounds great, markedly different from the record, but groovier. This is where the association Keith-Steve lit up. Great playing by the noobie with nice edgy licks from Keith. Ronnie played great as well. It sounded like the Stones found a new gear in 2021! I was surprised that the tribute to Charlie was fairly quick; I thought there would be a short video or something like that but no, just a few words from Mick and on to the next song.

Tumbling Dice - Steve brought his own groove to this one. Quite faithful to the original but with a slightly different tempo. A great version, but it really made me miss Charlie nonetheless.

Shattered - great addition to the setlist, super groovy, Ronnie owned it, with fantastic singing by Mick. What a pleasure to hear Jagger talk about schmatte in Atlanta! At times, it really sounded like a punk song, with the beat to boot. Not a slowed down version like they might have done in the past. It was vibrant, intense and cutthroat. Awesome.

Mick as you can expect was incredible. Age got nothing on him. Except for the first couple of songs, he was on point, running around like a teenager, making jokes like introducing Keith as being from the "deep, deep South.... of England" or Chuck as the local boy from Maicon, GA or talking with an exaggerated Southern accent.

She's A Rainbow. That was the audience's pick and it was gorgeous. A millenial in front of me was excited when she heard it was the audience's choice ("Oh, it's going to be beautiful"). At first, I laughed to myself, as it's not the way I'd describe any Stones' song, but then I realized she was right! It was a gorgeous rendition with beautiful licks by Keith and slides by Ronnie. This was by far the best version I've heard of that song live. How insane is that, considering that the song was released exactly 54 years ago! Listen to it on YouTube, it's spectacular.

You Can't Always Get What You Want was solid, with a fast (again, fast!) gospel-y, almost rockabilly ending that made me feel like we were in a honkytonk.

Living in a Ghost Town was another highlight. First, it's a great song! Listening to it live in what one can hope is the tail end of the pandemic was cathartic. Mick's voice was fantastic, reminding me of Emotional Rescue. Overall a great addition to the setlist as well.

Start Me Up & Honky Tonk Women had some good moments. Excellent solos by Ronnie and Keith, and cool, old school intro on HTW by Keith (think "Love You Live").

Connection. I love the song since I heard it live at The Beacon Theater, but this was a hot mess. Was it the singing, the pace? It just didn't work too well.

Slipping Away on the other hand was sublime. A gorgeous version with inspired playing by Keith and Ronnie.

Miss You. Fantastic bass playing by Darryl, well assisted by Steve Jordan. Very groovy version. The brass section took it to another level, I felt like I was listening to some groovy free jazz.

Midnight Rambler. It was terrific, again at a faster than usual pace, with parts where the band, especially Mick, sounded like they were doing a bluesy medley with "You Got The Blues". Sounded fresh and exciting.

The last songs were all great (Gimme Shelter maybe less convincing than usual, with a few messed-up chords by Keith and Sasha too low in the mix). Keith really looked like he was having a fantastic time. Clearly, these guys do not want to retire, they're having too much fun. Even Satisfaction sounded anew with a jolt of energy from Jordan; you could see that Keith didn't want the song to end.

Overall, a classic concert from The Greatest Band In The World, including the supporting players who have been with the band for 30+ years. Going to see the Stones in 2021 is an experience: a band that's still discovering new strengths, new ways to play from, and experiment with, their repertoire. They're playing faster than I've heard them play in years (my first concert was in 1995) and they still surprise me! On a personal note, just 2 days before my 44th birthday, I can only wish to look and feel this good at their age. Murray - awesome spending our 5th or 6th concert together! Thanks for arranging everything in style!
---
Review by Art Lewis
Street Fighting Man opener. Let's Spend The Night Together. Shattered! Vote song She's A Rainbow. As Mick introduced the band Chuck Leavell got a special mention living in Macon, Georgia. As Mick introduced Keith he said Keith was from the deep south of London. Keith with Connection and Slipping Away. Keith said gold rings to all of you- it's tough times.

Cities Mick mentioned included Macon, Savannah, Birmingham and the World Series Champions. The Atlanta baseball team just won the world series. Mick posted a picture of himself on instagram at the Clermont lounge Atlanta's oldest strip club and during the show he mentioned seeing a stripper named blondie stange crushing beer cans in her tits then going to eat at waffle house which is also headquartered in Georgia. Mick said the 1st show in Atlanta was 46 years ago- back on July 30 1975.

This indoor stadium opened in August 2017. Atlanta is the headquarters of Coca Cola. The stadium sells $2 all you can drink self service Coca Cola along with $1.50 hot dogs. Box office was not selling tickets but had a sign to buy online starting at about $60 usd. Very large crowd.

Show day November 11th was a federal holiday- Veterans day. The Border just reopened a few days ago after 20 months so I was able to see friends from Europe who were able to travel now. In 2019 Atlanta's airport was the busiest airport in the world and in 2021 still the busiest in the world. Atlanta airport likes to mention it's about a 2 hour flight from 80% of the US population. The Airport has a train to downtown and a connection with the stadium for $2.50.

Another great show musically- in a nice new building with very easy transportation options.
---
Review by Jordan Samata
November 11th is Veterans Day here in the U.S.A and a day off for those of us who are Government/State workers. The show was the day after my 27th birthday. There's a group of us PIT2 people who are all Scorpios and our birthdays all fall days apart. Something about these shows that happened during scorpio season (Which started in Minneapolis) had a unique feeling that the others didn't. If you're into the whole astrology thing: you understand. Anyways, It has been one hell of a celebration and I'm living it up to say the least. This really has been the best stretch of my life. I barely recovered from the Vegas party weekend in time for Atlanta. I lost most of my voice in Vegas for a variety of reasons. I got it back just in time to burn it out again In Atlanta.

Atlanta is a pretty cool place, and the stadium is just awesome. I flew in from Chicago the day of the show, It was very rainy in Chicago the morning of, so I was a little worried. Thankfully the flight wasn't impacted. When I arrived in Atlanta, I went straight to the area of the stadium and found this coal fire pizza place to hang at. Inside were some European Stones fans. Cool dudes. With the end of the European travel ban, I definitely noticed some familiar faces that I haven't seen thus far on the tour.

I met these two Dutch guys at the pizza joint and we began talking. They ordered food and 20 minutes later a pizza came out. They looked at the server like she's crazy and they said, "We ordered a pie, not a pizza." I instantly recognized the cultural gap in terms of food and began laughing. Once I explained it to them, they laughed too. Maybe next year if they tour Europe, it will be my turn to experience that American -------> European cultural gap.

On to the show. I just loved this stadium, it was very cool and the sound was great. Apparently it was very stormy outside. Reminded me of the 5/28/13 show at the United Center Chicago when it stormed during the show.

They even had cans of local craft beer for $6, I was shocked at the low stadium price for 2021. I didn't worry about standing in line early to get a good PIT spot for this show. Instead I took a tour of the stadium, walked around and drank beer. I despised the way people were getting into the stadium in Vegas, so I decided to just sit back and watch this time around. When the gates opened people just flooded in running all over the place. I thought to myself thank god that's not me this time. I have never been frisked so hard in my life entering a stadium. When I walked in, the security pulled me to the side and had 4-5 pictures of me on a TV screen with all kinds of red squares on areas of my body. They made me empty my pockets and go through again. Once again the same problem. I went through that detector easily 5-6 times before I was good to go. I wear a lot of Jewelry to shows and he made me take it all off and go through again. Finally I passed the screener. I'm a compliant person, but a good way to really piss me off is to tell me to remove my jewelry, there's a lot of bracelets, rings and necklaces. But I made it.

On to the show. The local Zac Brown is a fun sing-along band and a good show opener. It was the most engaged I've seen the audience for an opening act so far this tour. Once again there they were crashing enthusiastically into SFM. I just can't get enough of that song. The piano heavy songs like Let's spend the night together and She's a rainbow seemed like a nod to the Georgia transplant Chuck Leavell. Towards the end of tumbling dice Keith threw out his guitar pick to the crowd. With a minute or so left in the song Keith played the "You've got to roll me" ending chorus with his bare fingers. As a guitar player I notice the difference it makes in the tone. Not a big deal, but to me It's about the little things. Shattered was a nice surprise. Such an awesome and sexy song. Mick messed up the opening lyrics and relied heavily on the monitors for this one. I give him some ballsy credit for singing this song because he can't hit those same notes on this song he used to. Keith played it on his black ES355 and It sounded great. But I think it sounds better when Keith and Ronnie play it on Fenders, like in 81 /82. The Stratocaster quack and the Telecaster twang when combined is a thing of beauty. Keith was really nailing Honky Tonk Women tonight. I really enjoy the fingerpicking open g and when he grabs the pick out of his mouth for the more rhythmic parts. At the end of the song he really added this great open G minor chord style riff/fill it was just so awesome and a classic Keith Open G country blues riff. In my imagination I was seeing a glimpse of the past. Mick added a cool cross legged school-boy hopscotch skip down the catwalk towards the end of the song. I thought it was a pretty cool move.

After the Keith set, Mick came out for Miss you in a cool silver and black striped/swirl bomber and It looked great with his black Stratocaster. He has the coolest bomber jackets and I jealously wish I had $1000s to burn on them. Keith goes back for a break for a few minutes after his set and can usually be seen taking a few tokes from a fat joint. My favorite song Midnight Rambler was really grooving and Mick was delivering some great harmonica. I always yell "And it hurts" to Mick when the song ends and tonight he actually said it and I went wild. It was my 4th or 5th time doing that on this tour and he definitely looked right at me and grinned at my excitement. Once again it's the little things like that, that do it for me. JJF definitely had a little bit extra tonight. It easily went on for an extra 30-45 seconds. I've noticed more and more on this tour that Keith just gets into a groove and just wants to live in the song as long as possible. I'm right there with him and feel the same way. I just want to drown in the songs forever.

We are getting close to the end here. I'm really just soaking it all up and paying attention to every musical detail. The flight home was a Stones flight. For most people ORD Chicago was a layover to get to Detroit. Thankfully for me It wasn't and I just got to take a short ride home to my parents house in the nearby suburbs. I'm tired, all boozed up and just want to relax. I'll be driving to Detroit in a few days. This was a small flight and I convinced the AAL flight attendant to feed me A bunch of Jack Daniels which made the flight seem like 5 mins. AAL was only giving liquor to first class. My charm worked on the older flight attendant. I must say I'm a bit exhausted. Balancing going to work and freeing up time to attend these shows can be stressful. My job isn't about just showing up, I have to bring it every day. Luckily the principal at my school is a stones fan and doesn't think I'm that much of a nutcase for doing this. Most common people don't see the point of seeing a band more than once. But thankfully it has worked out. I'm in good hands.

See ya out in the Motor City.
---
Pictures
---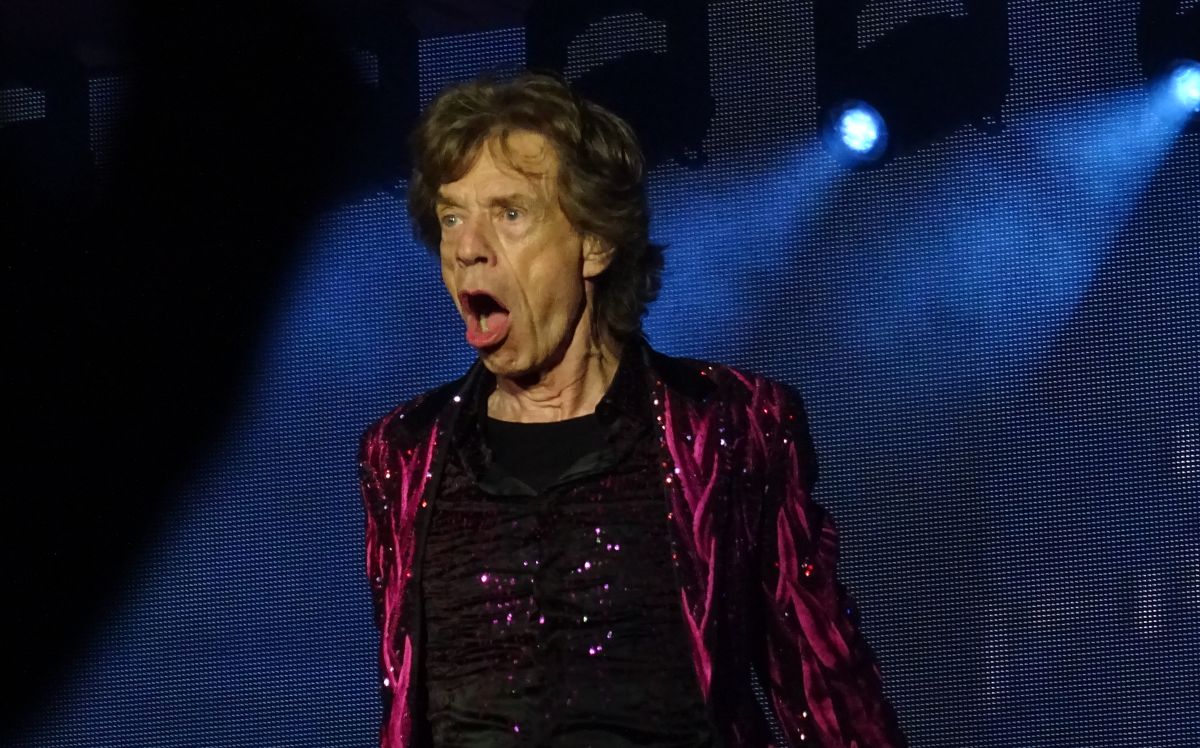 Photo by Bjornulf Vik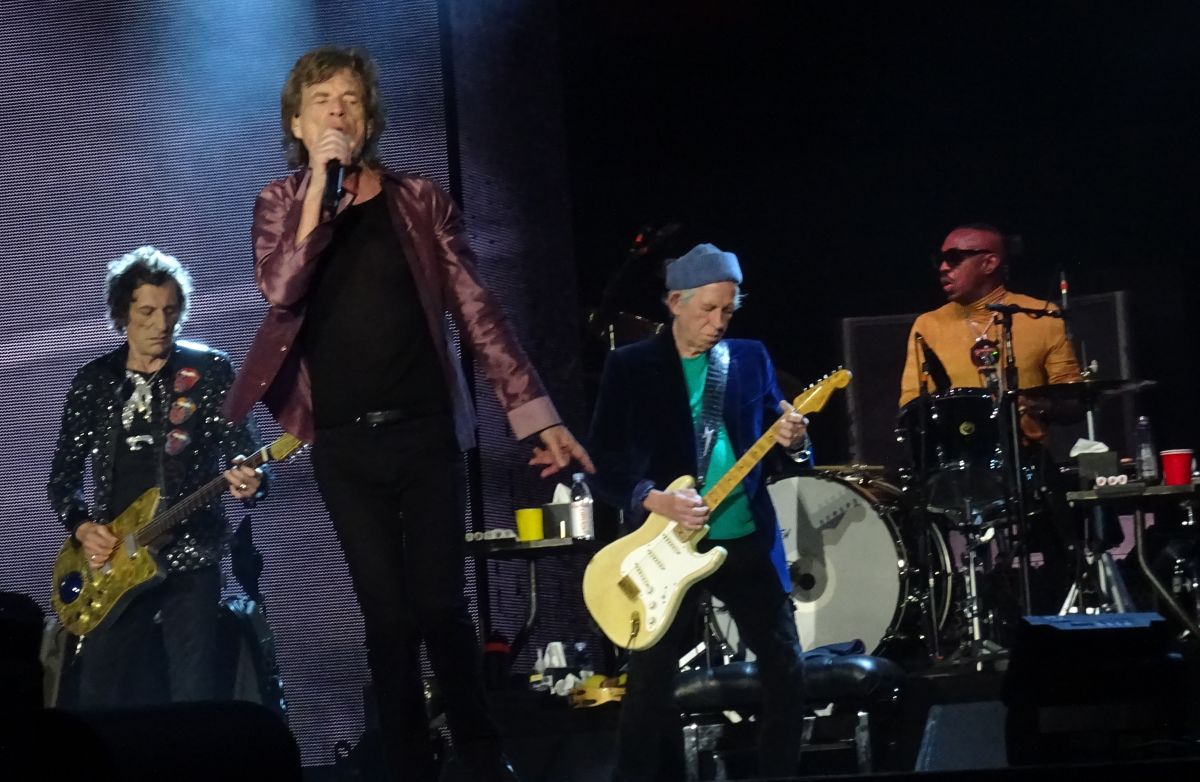 Photo by Bjornulf Vik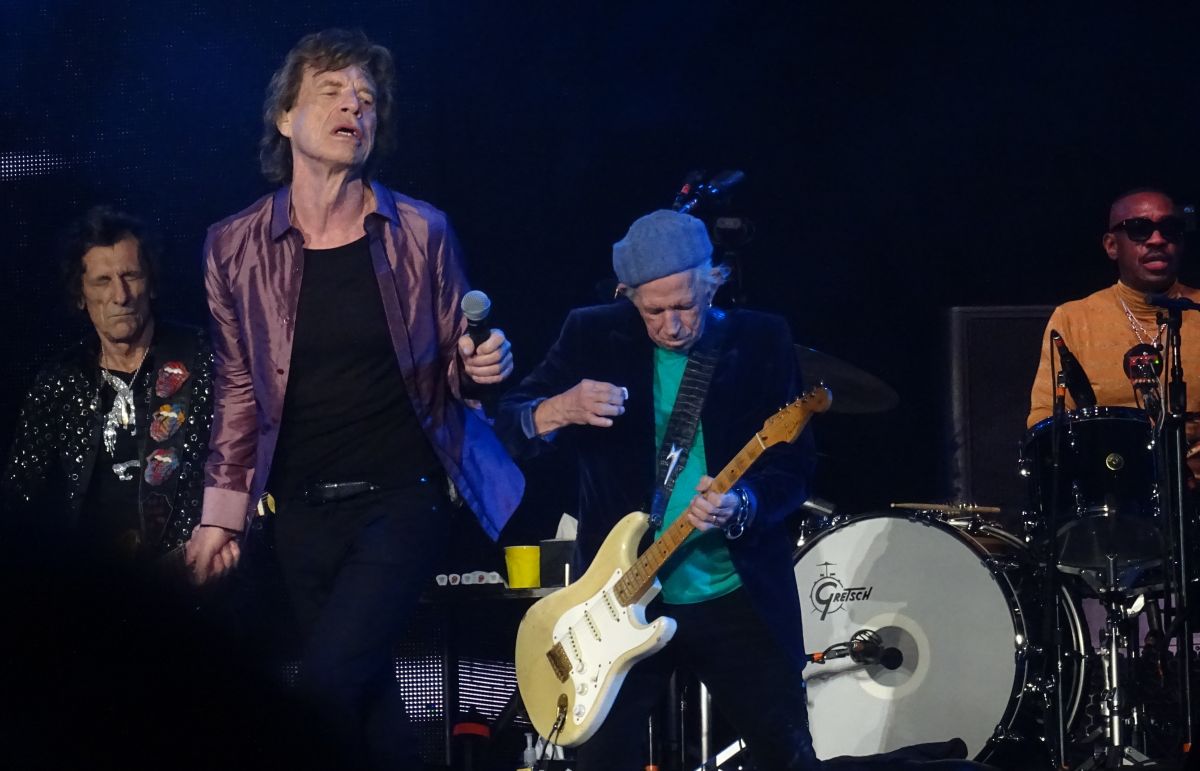 Photo by Bjornulf Vik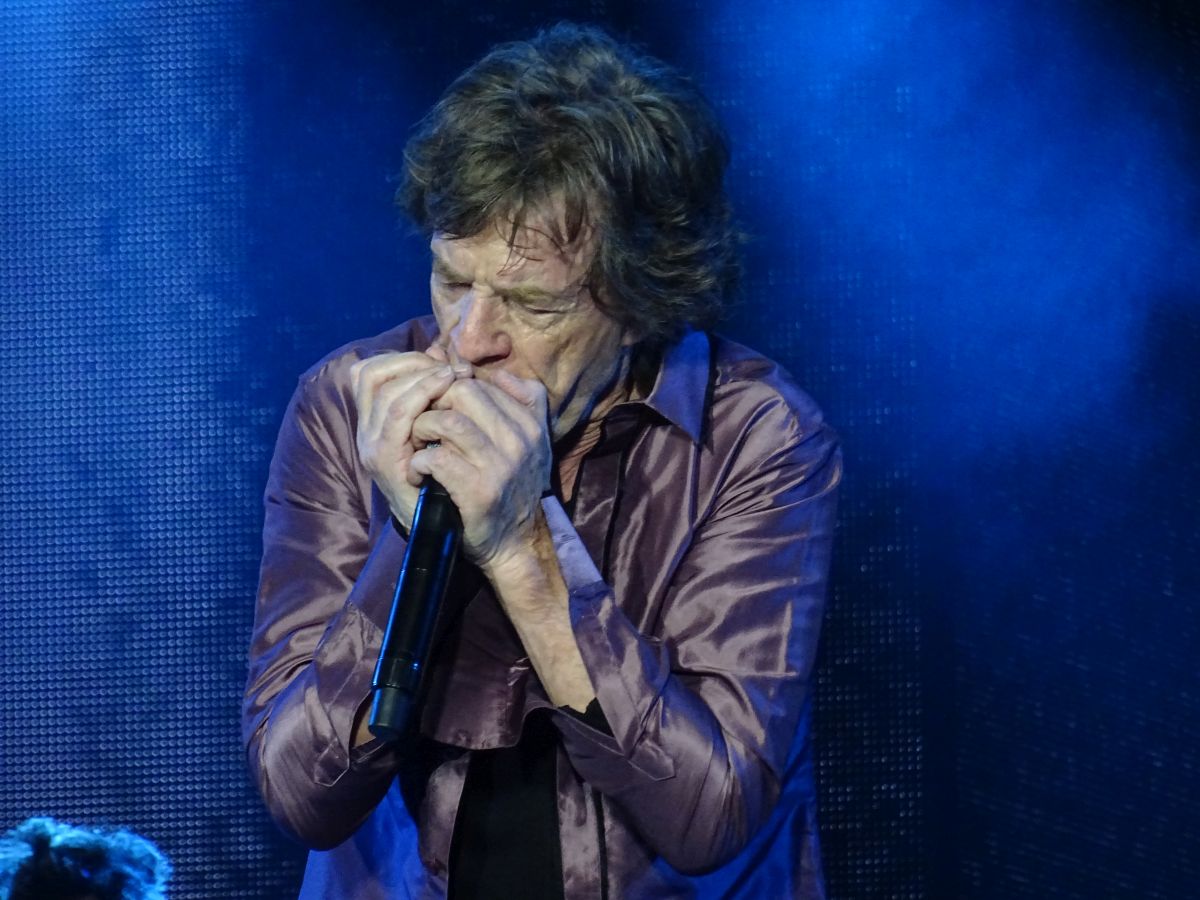 Photo by Bjornulf Vik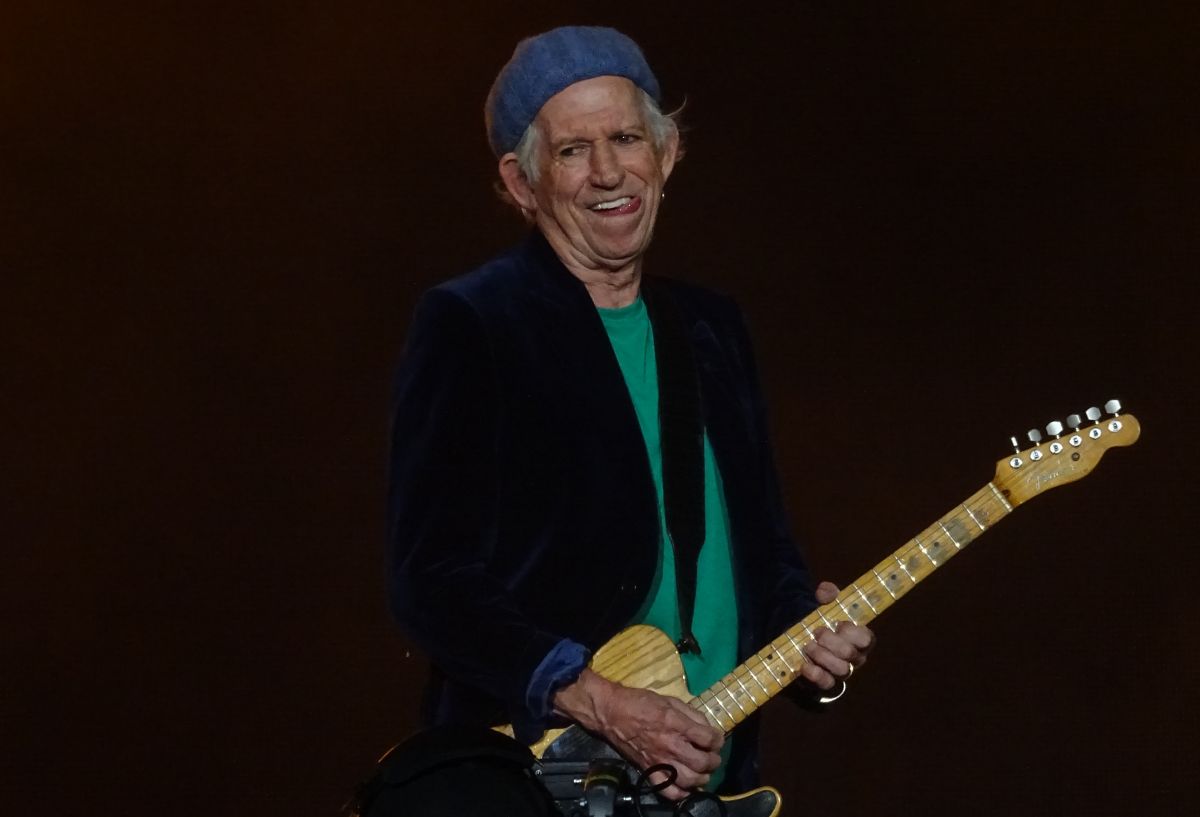 Photo by Bjornulf Vik
---

Photo by Bjornulf Vik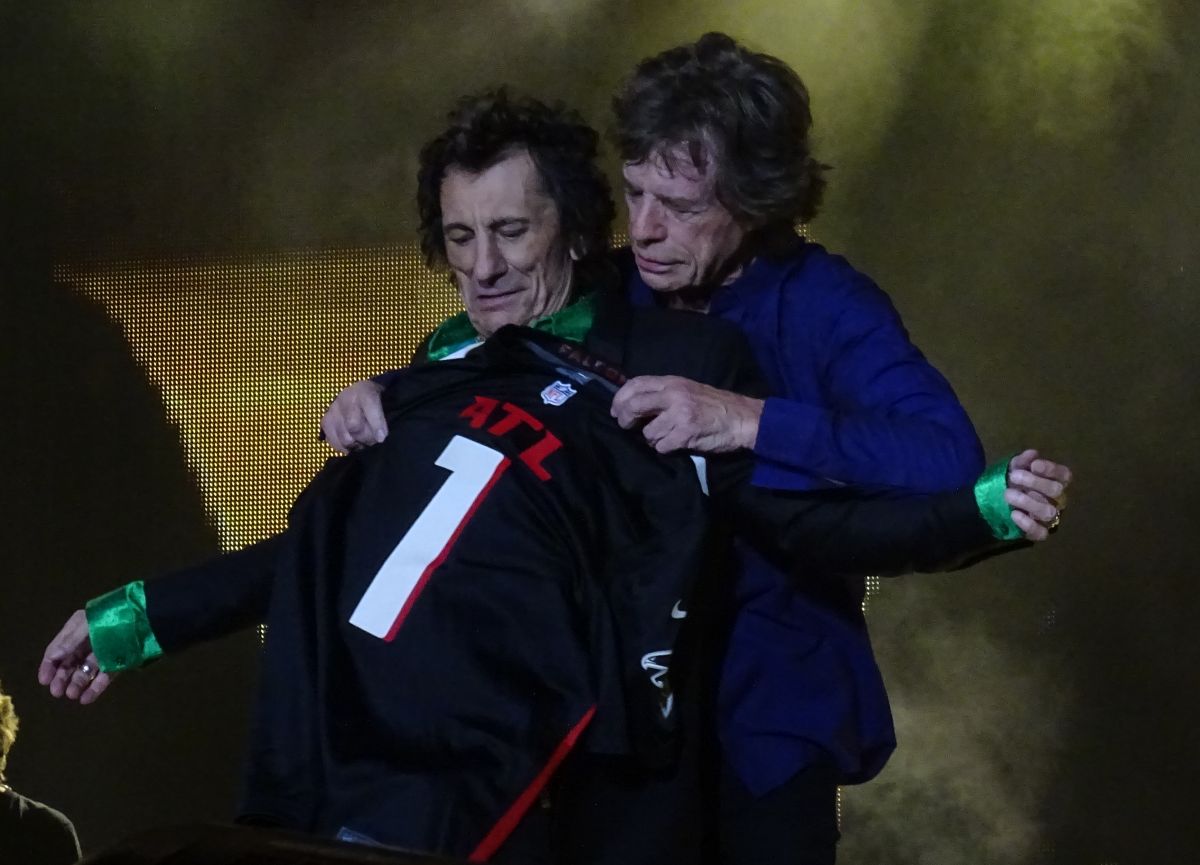 Photo by Bjornulf Vik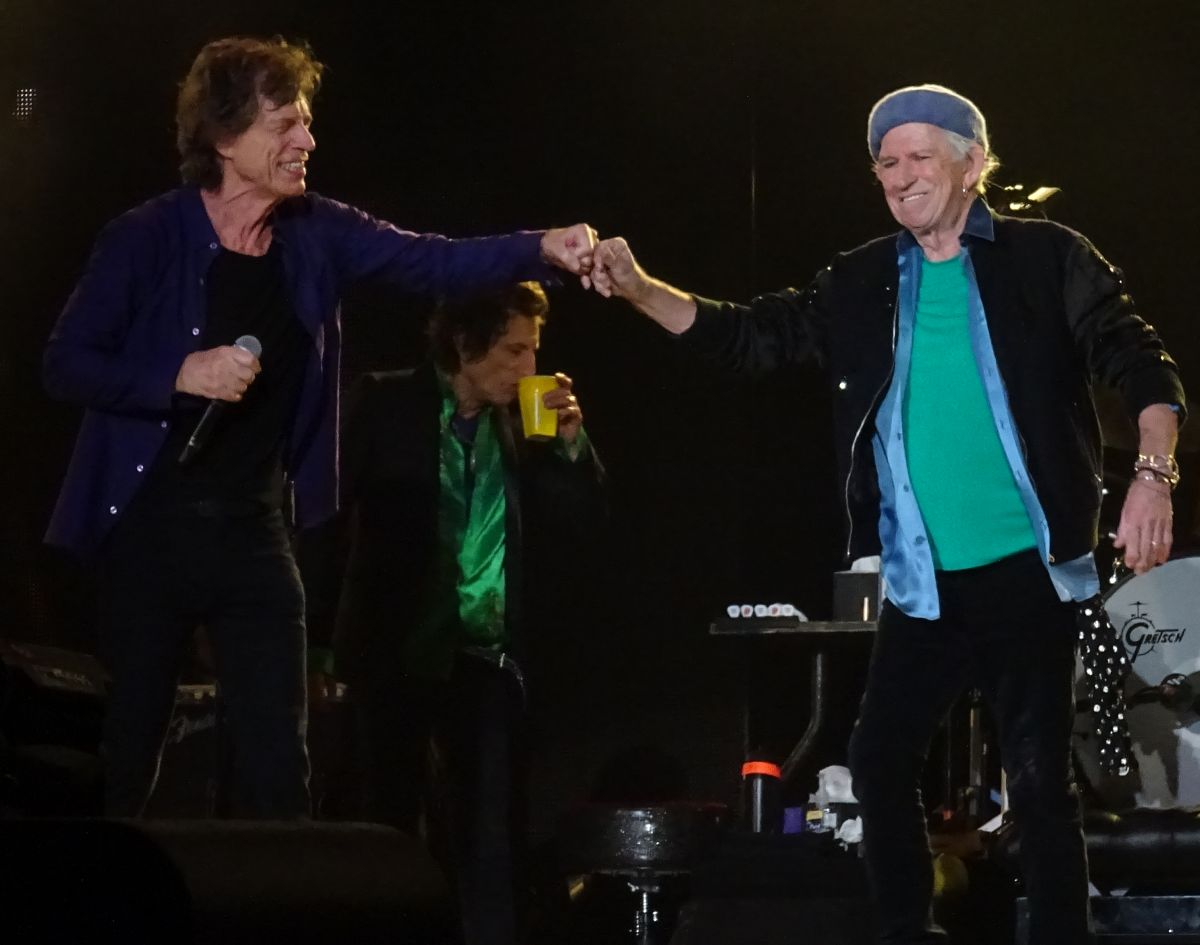 Photo by Bjornulf Vik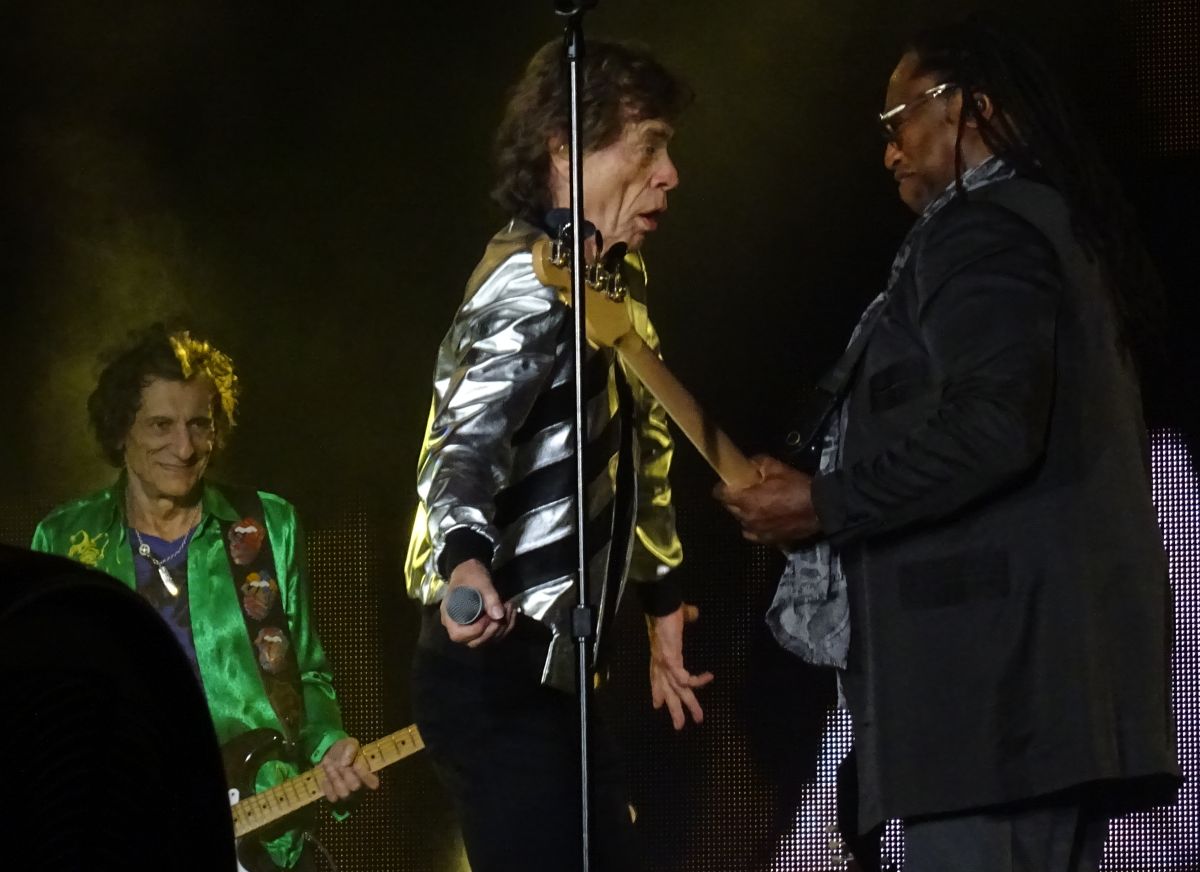 Photo by Bjornulf Vik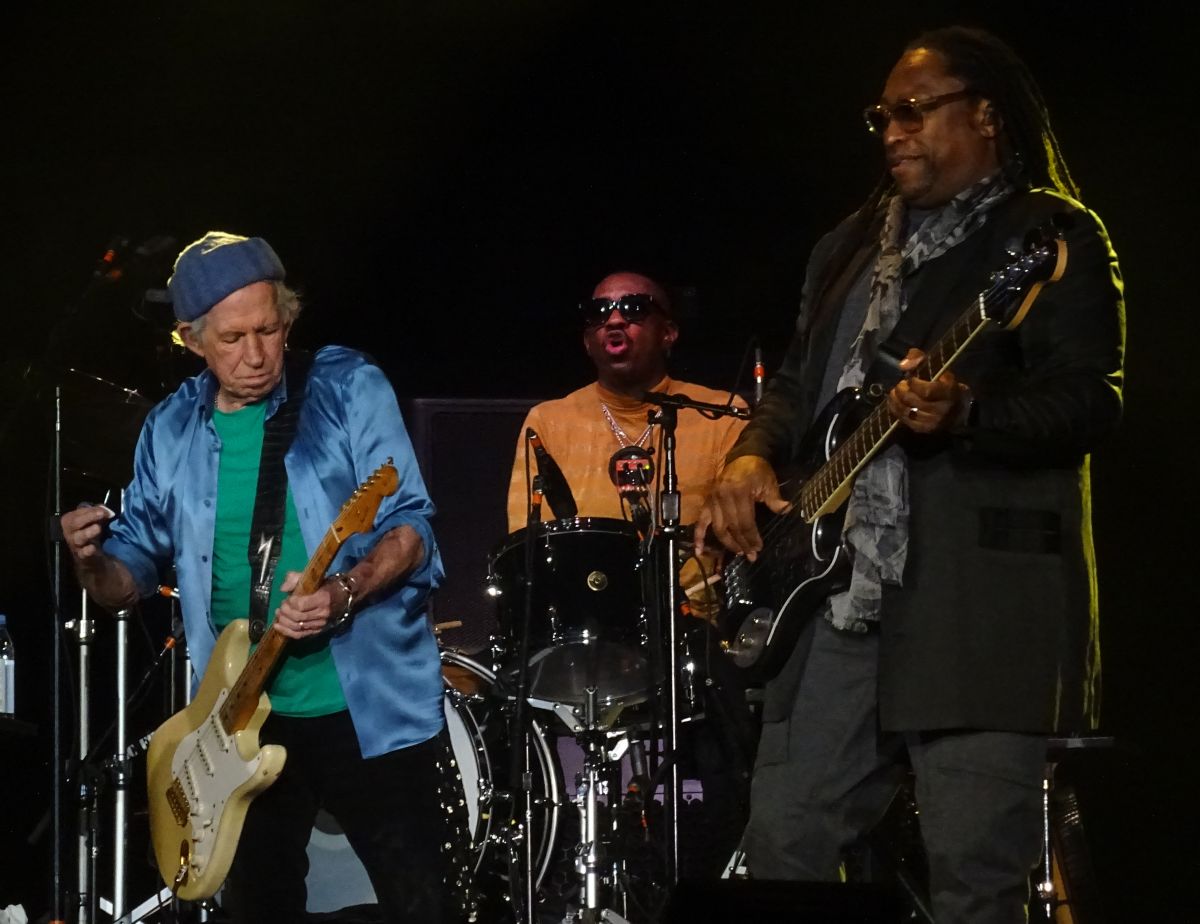 Photo by Bjornulf Vik
---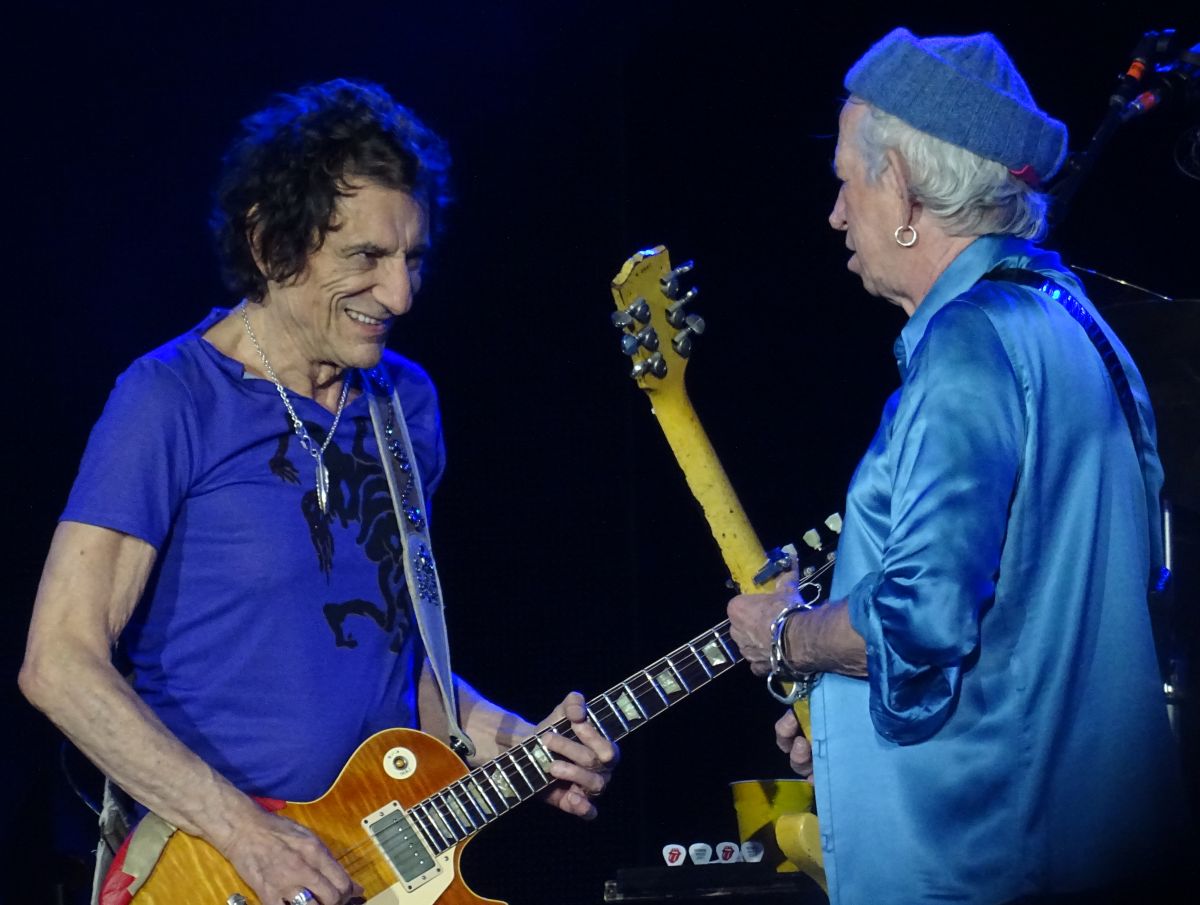 Photo by Bjornulf Vik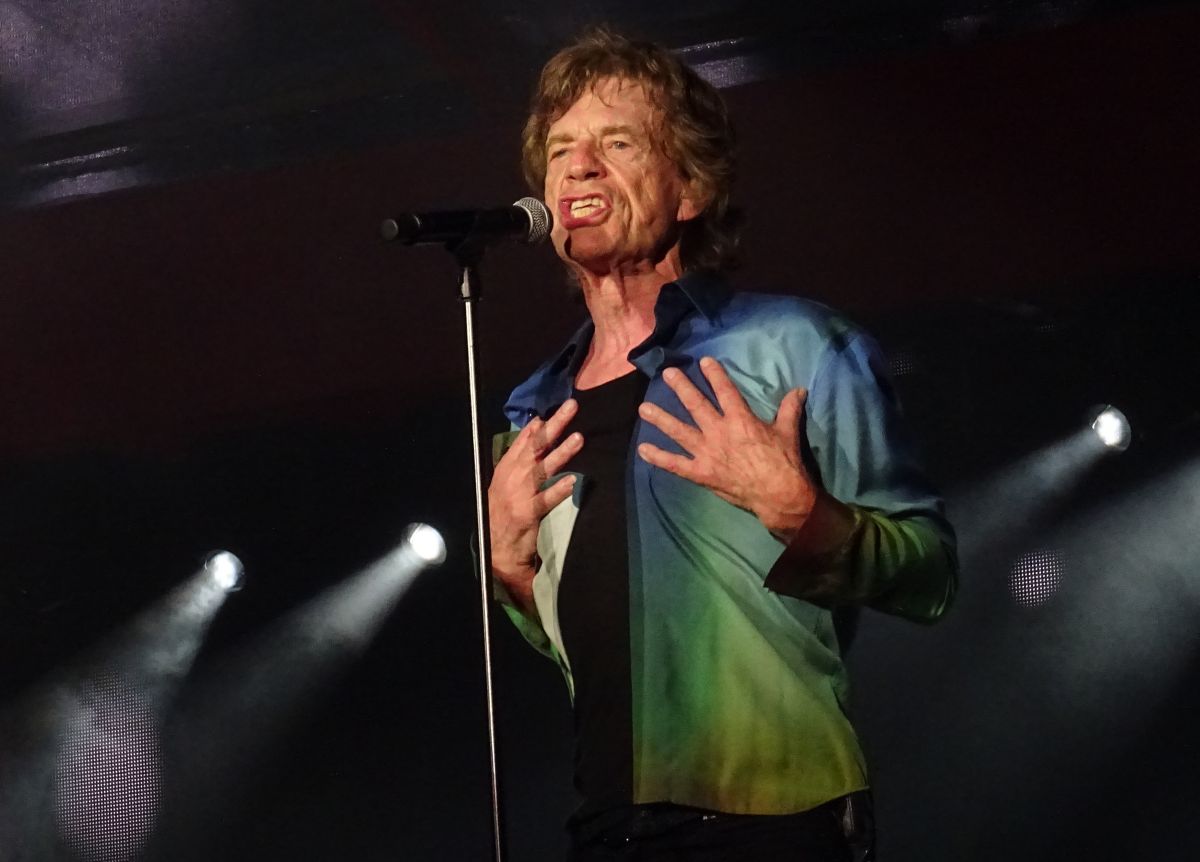 Photo by Bjornulf Vik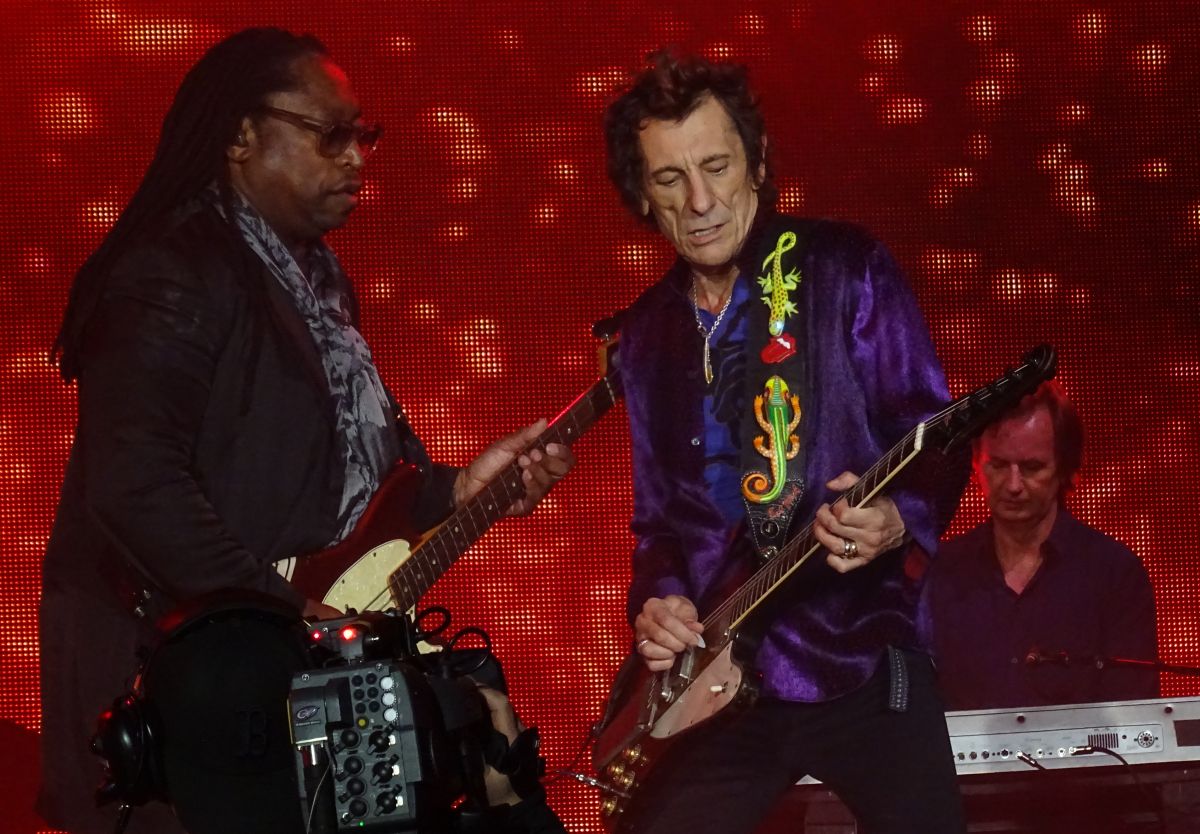 Photo by Bjornulf Vik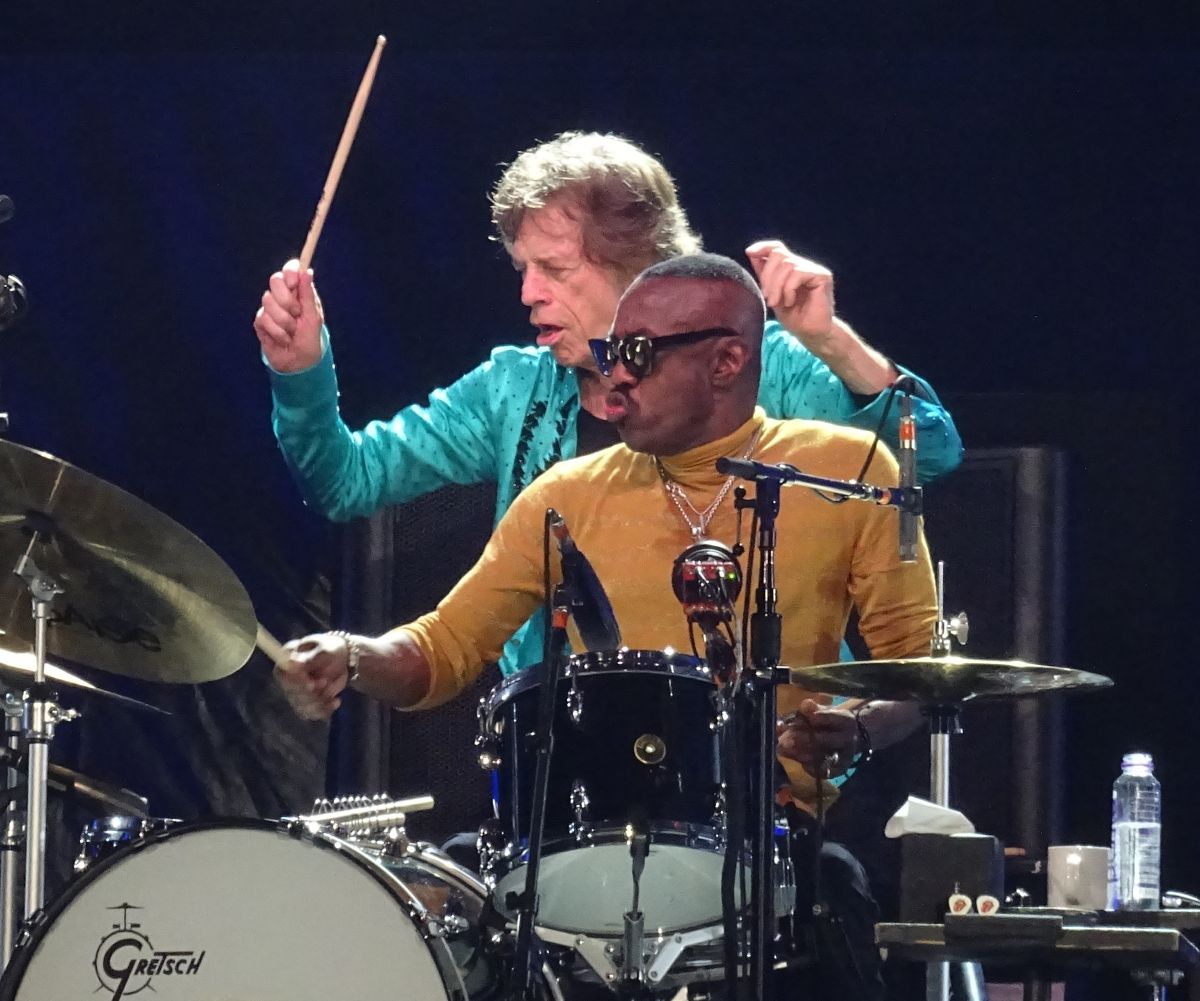 Photo by Bjornulf Vik
---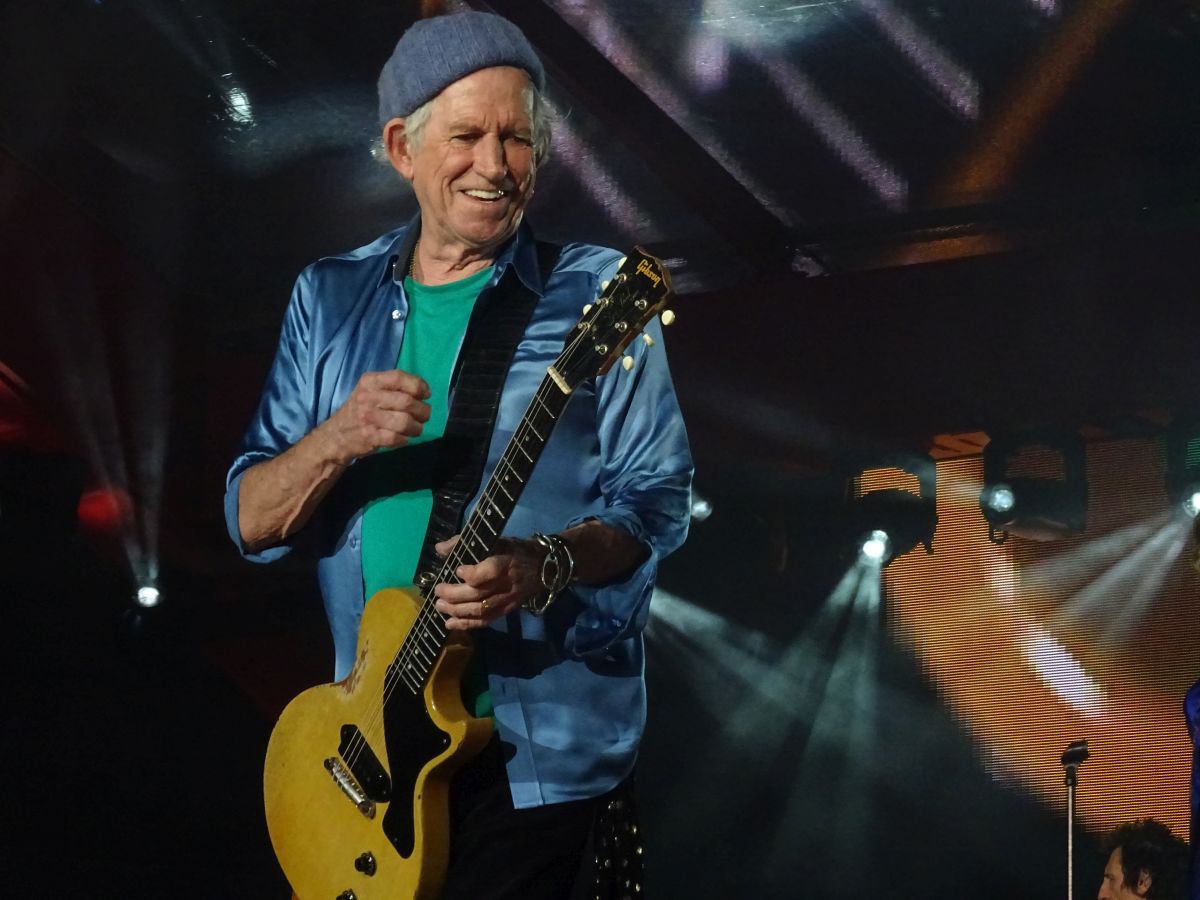 Photo by Bjornulf Vik


Photo by Bjornulf Vik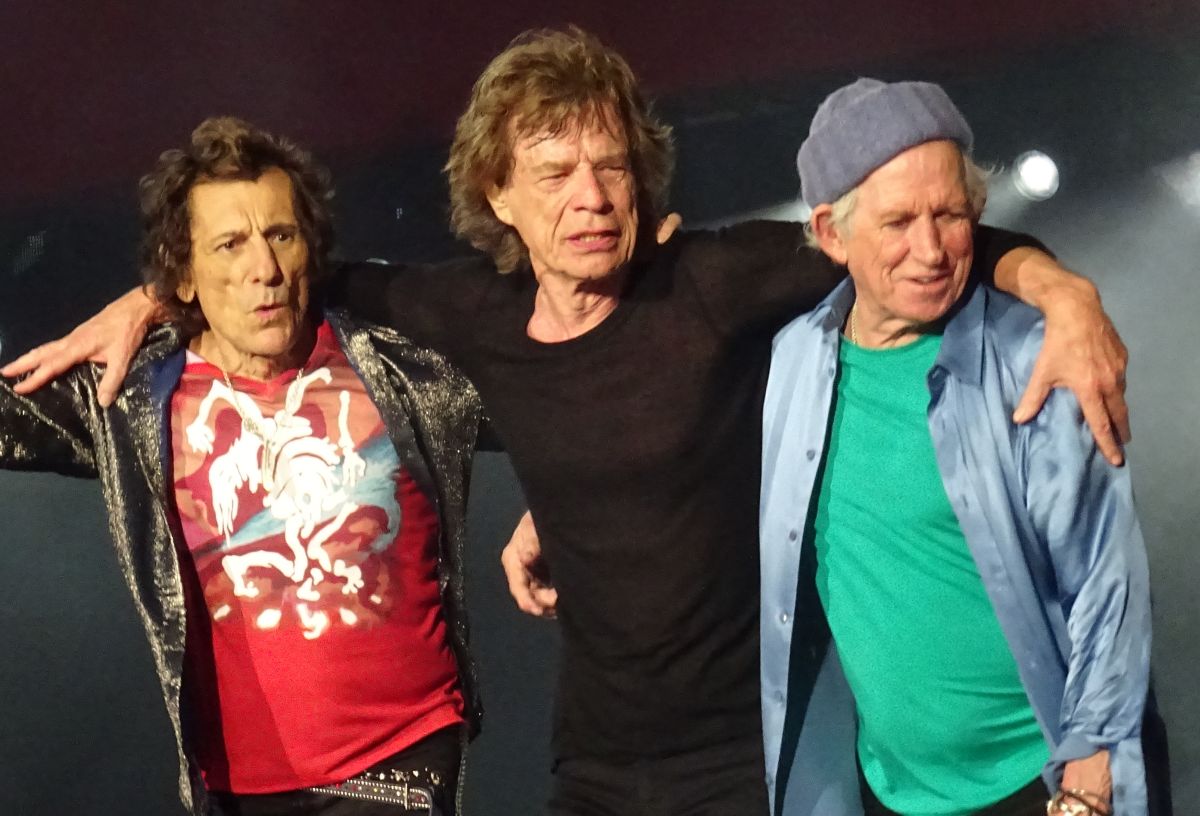 Photo by Bjornulf Vik
---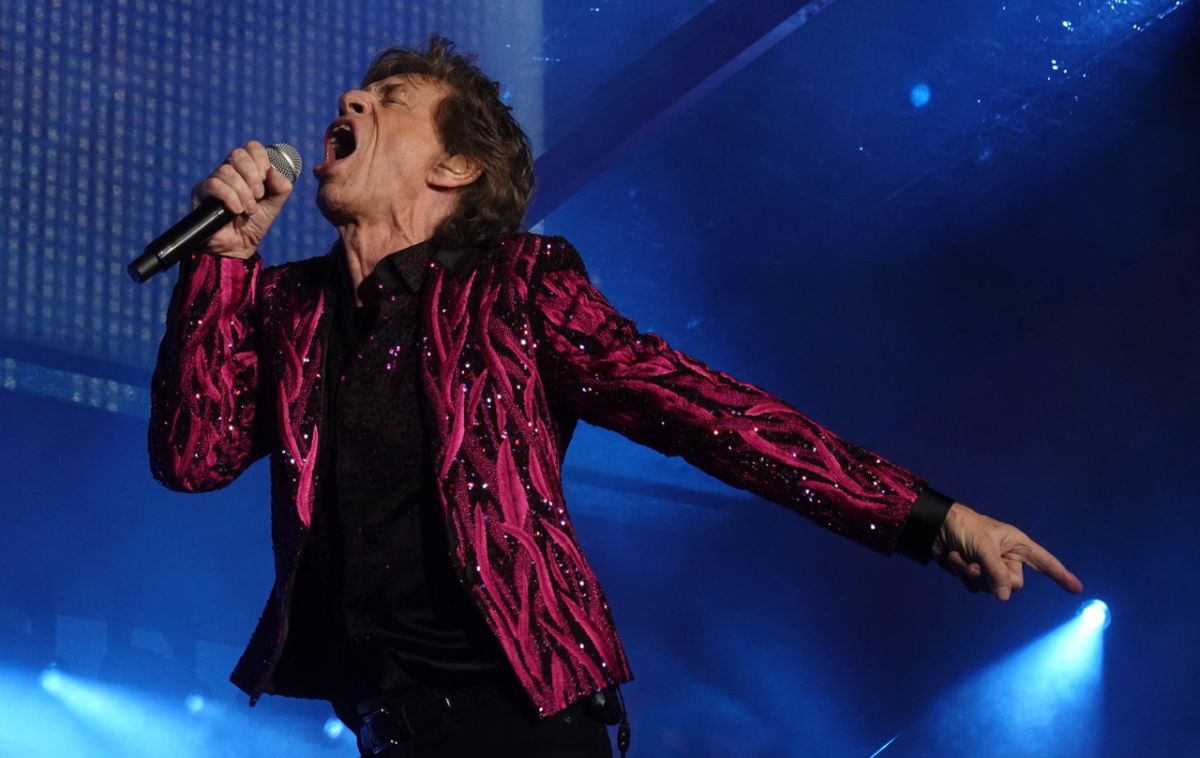 Photo by Hendrik Mulder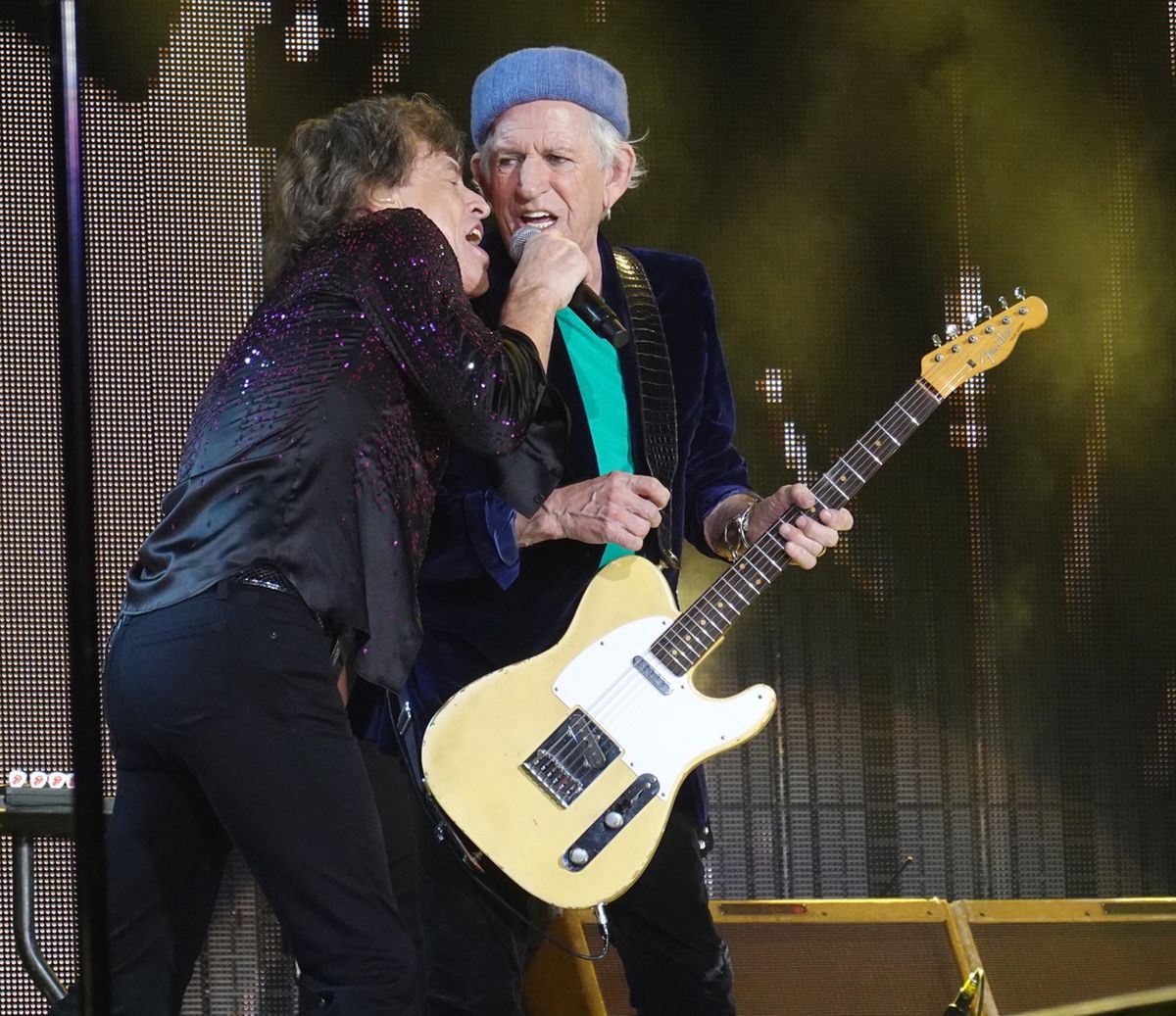 Photo by Hendrik Mulder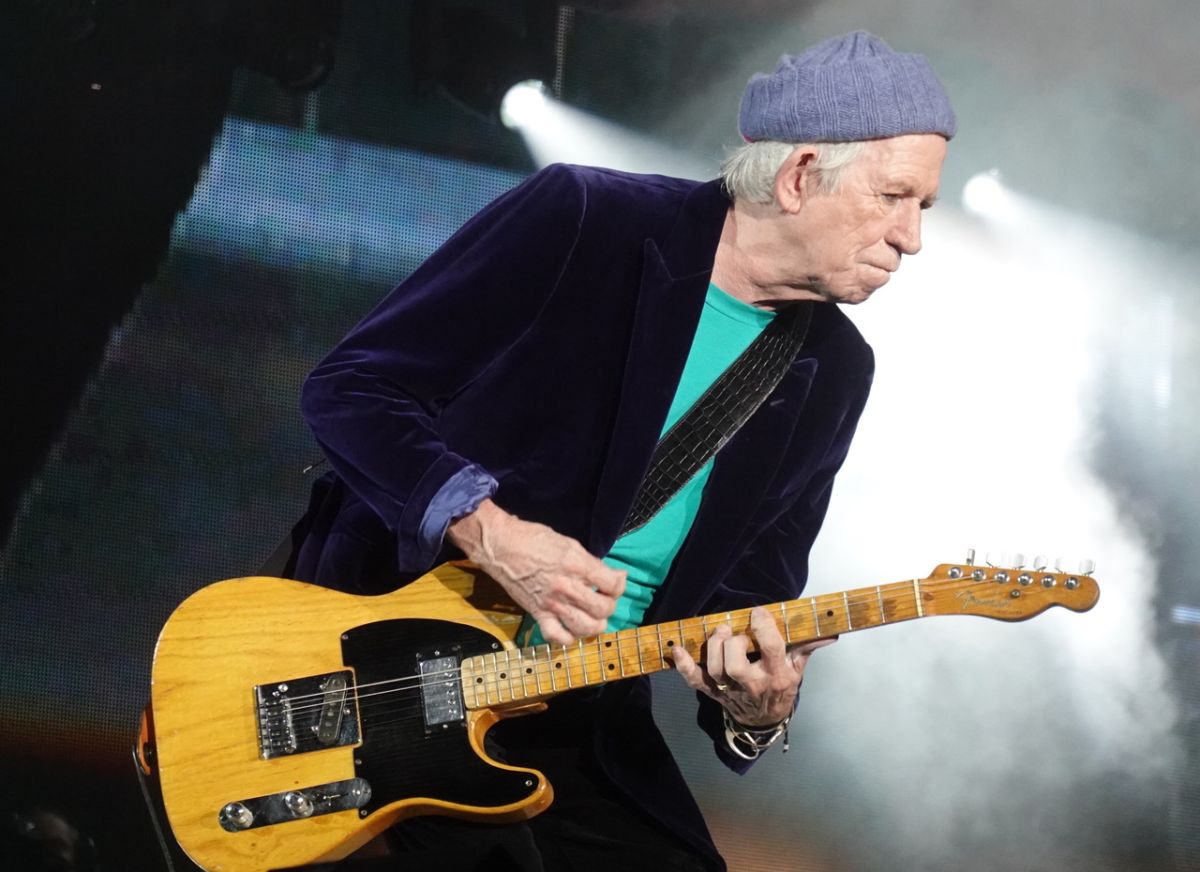 Photo by Hendrik Mulder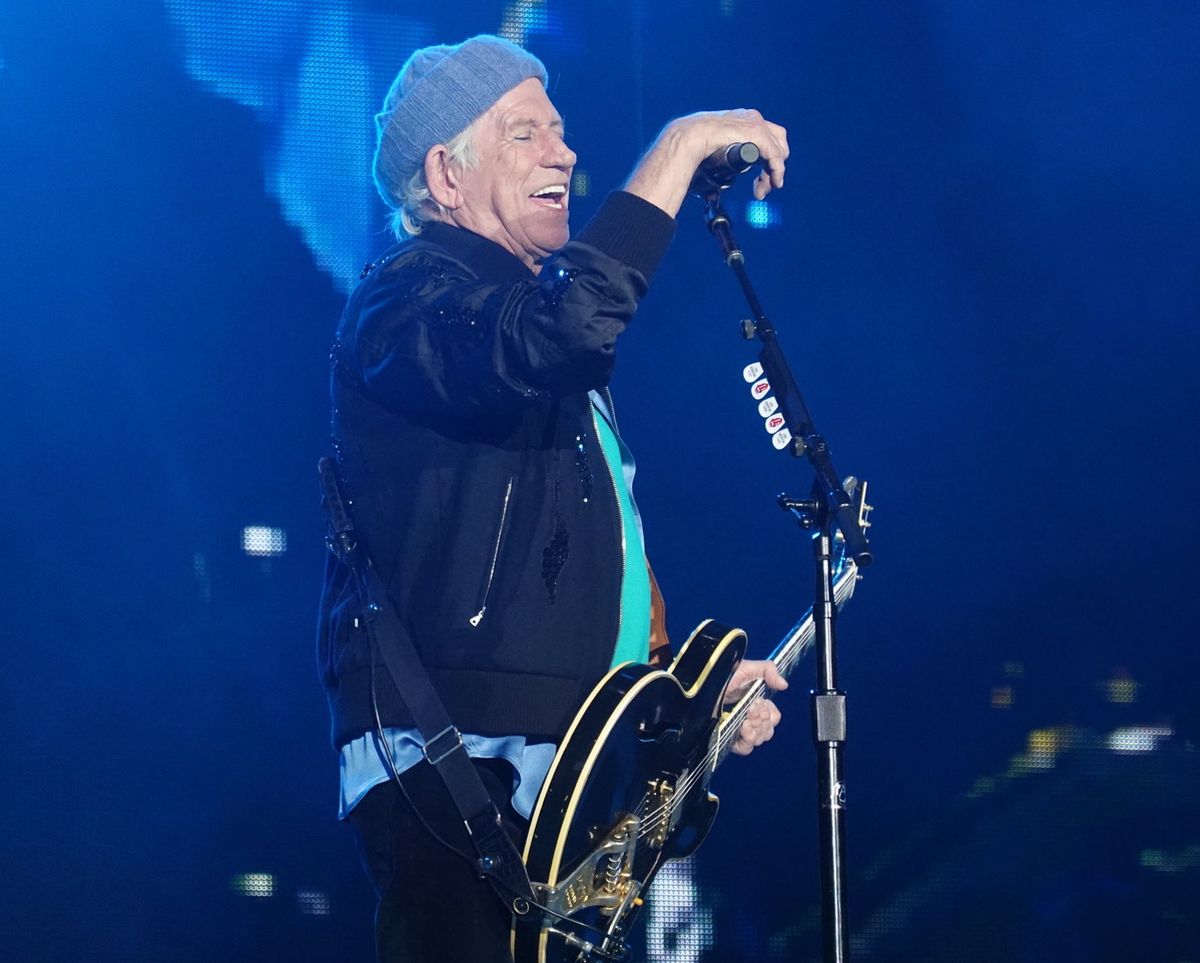 Photo by Hendrik Mulder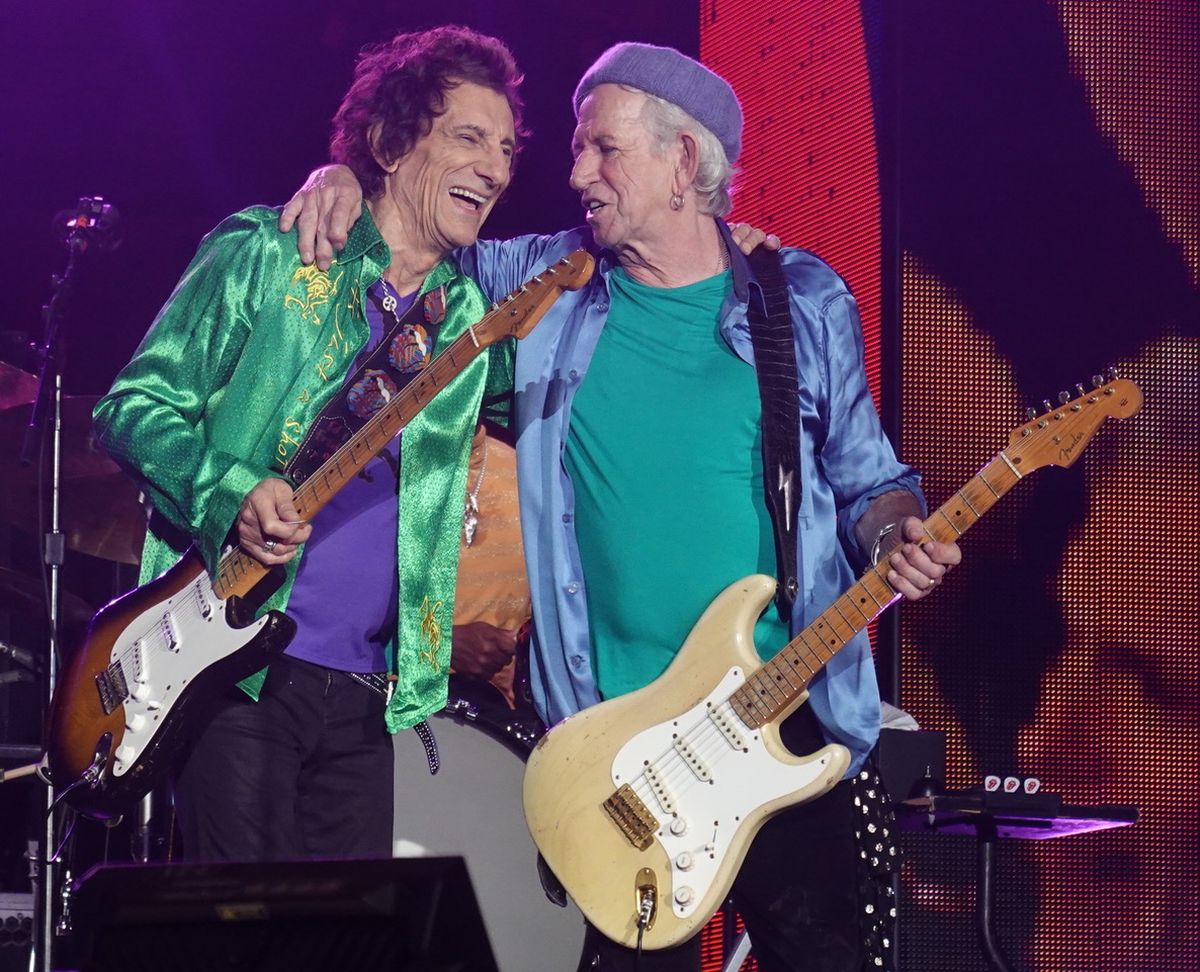 Photo by Hendrik Mulder
---

Photo by Hendrik Mulder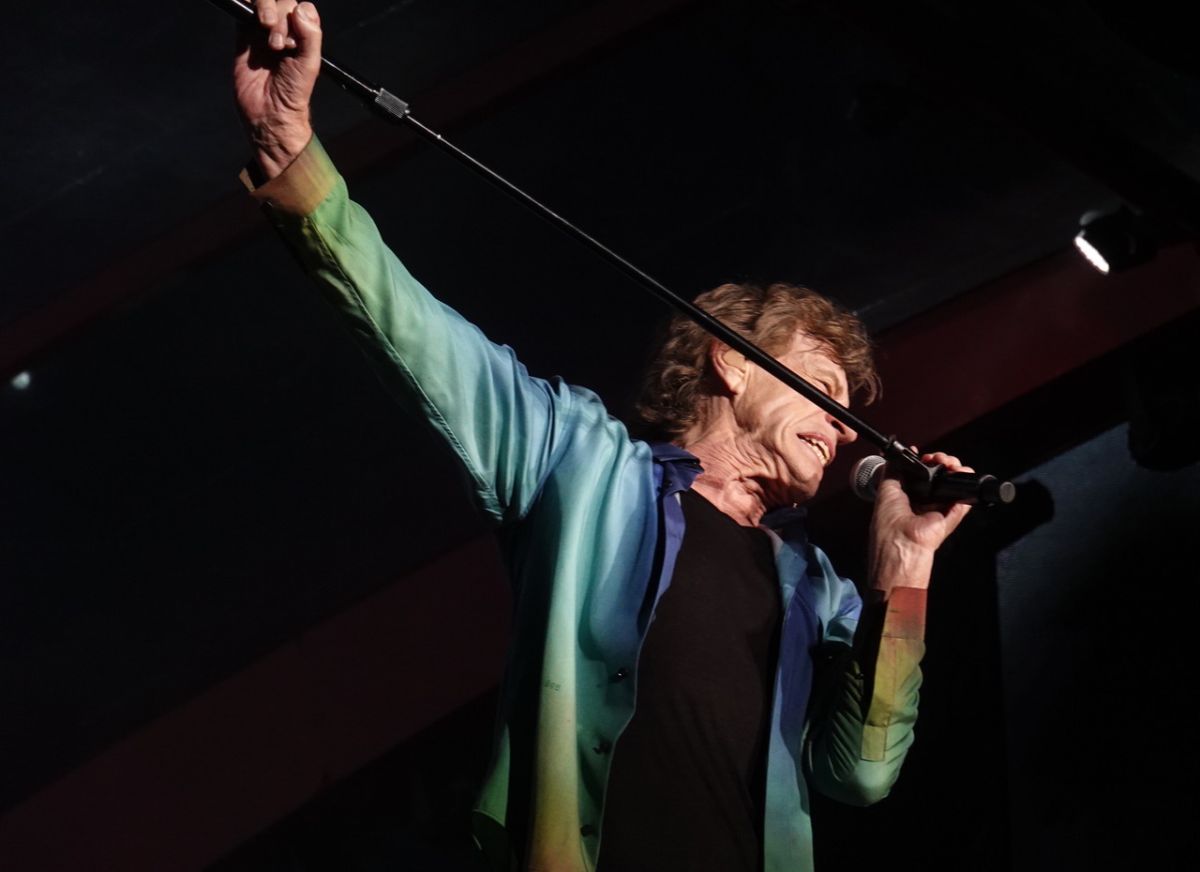 Photo by Hendrik Mulder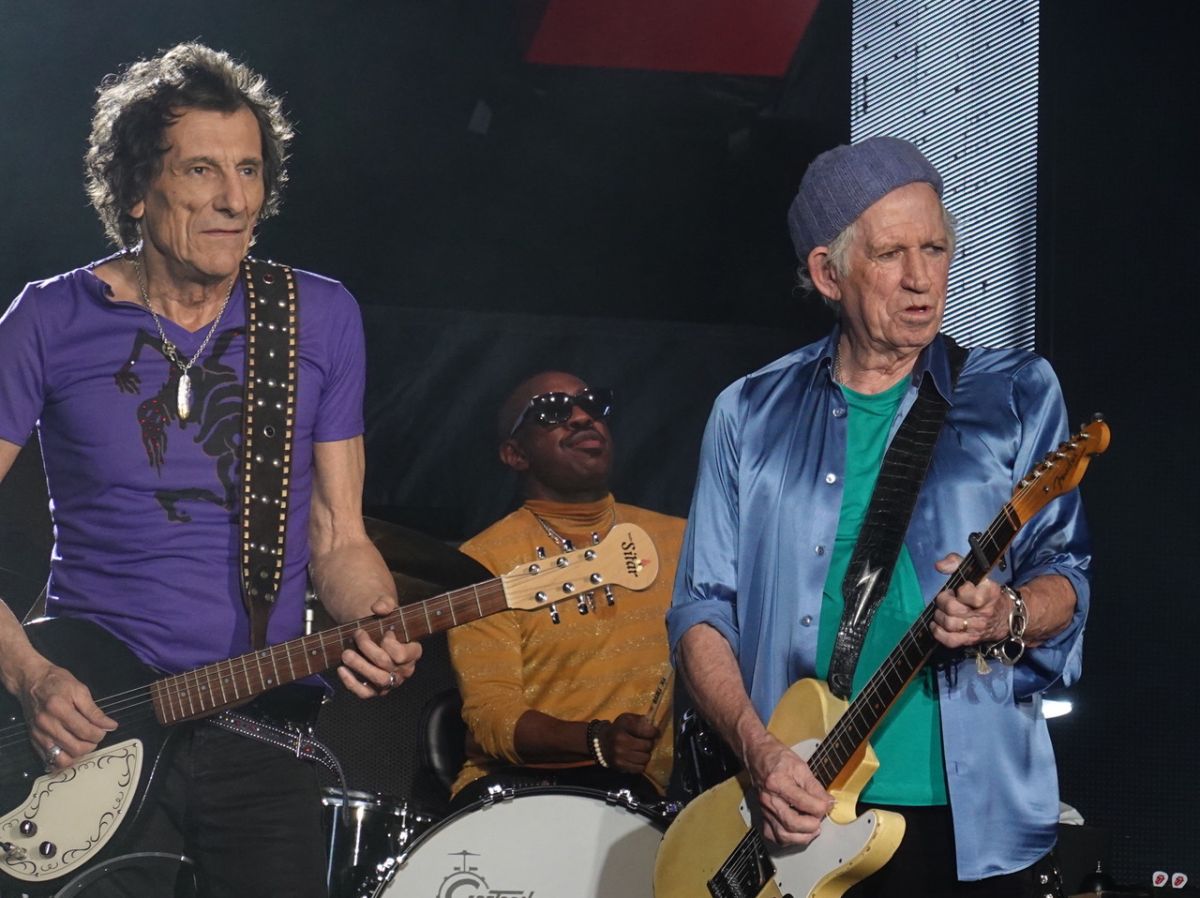 Photo by Hendrik Mulder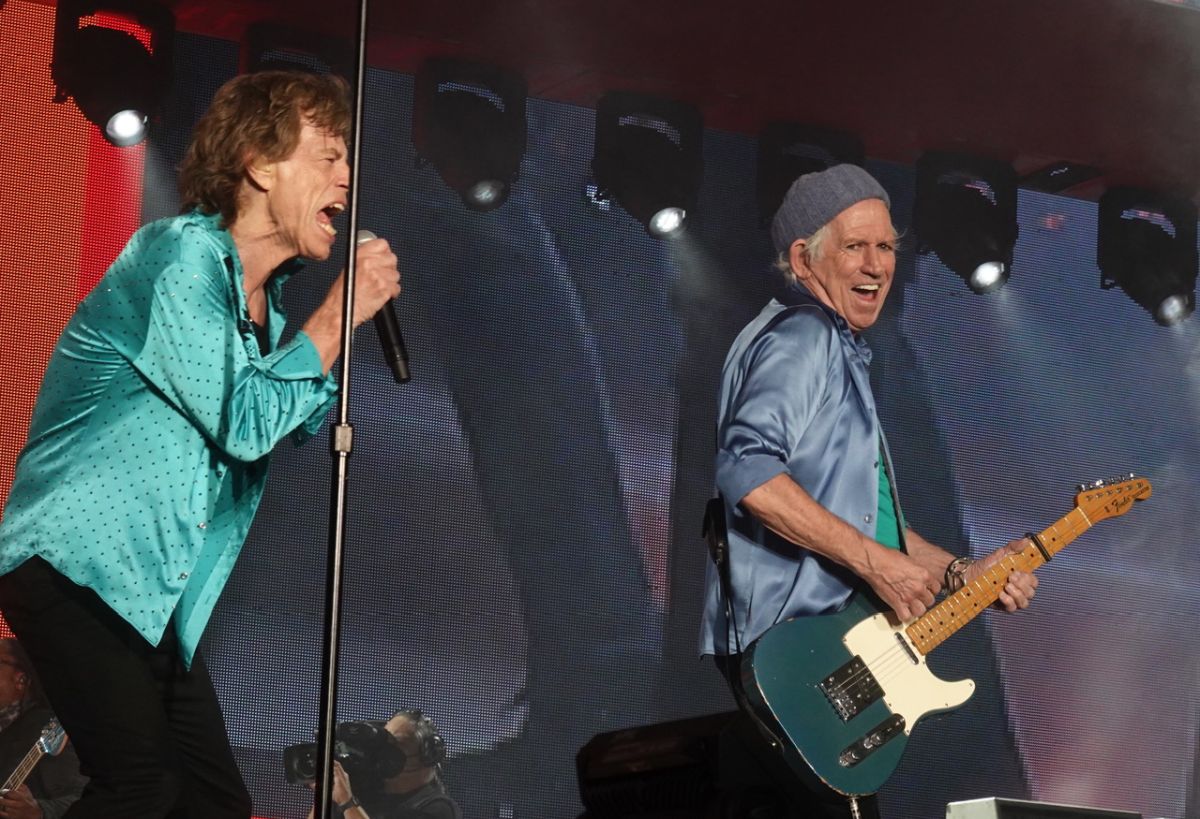 Photo by Hendrik Mulder
---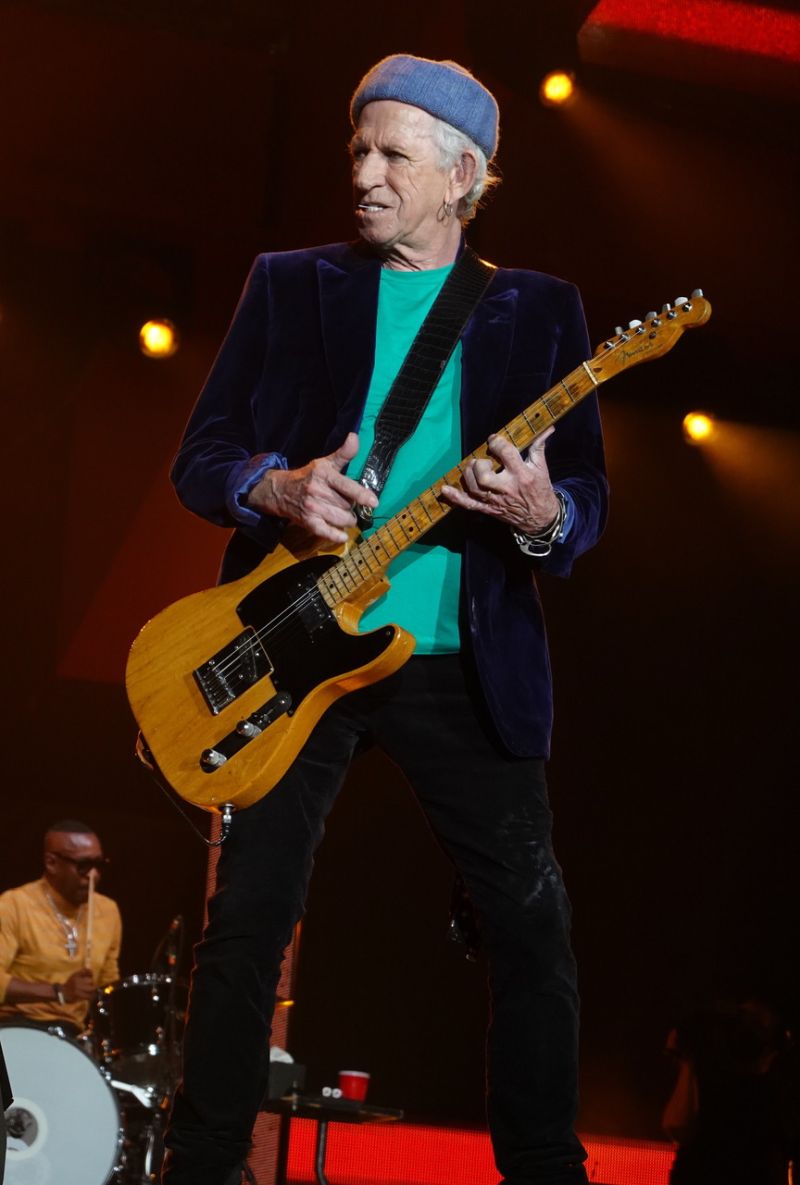 Photo by Hendrik Mulder
---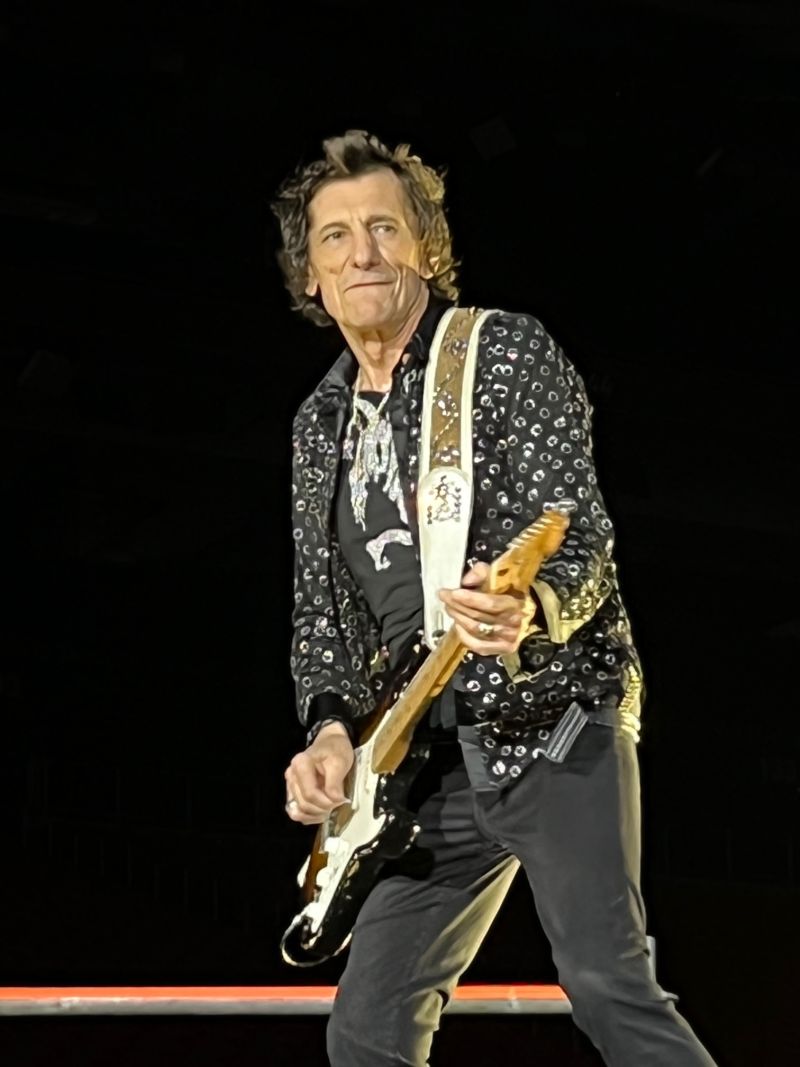 Photo by Brittany Roper Flatau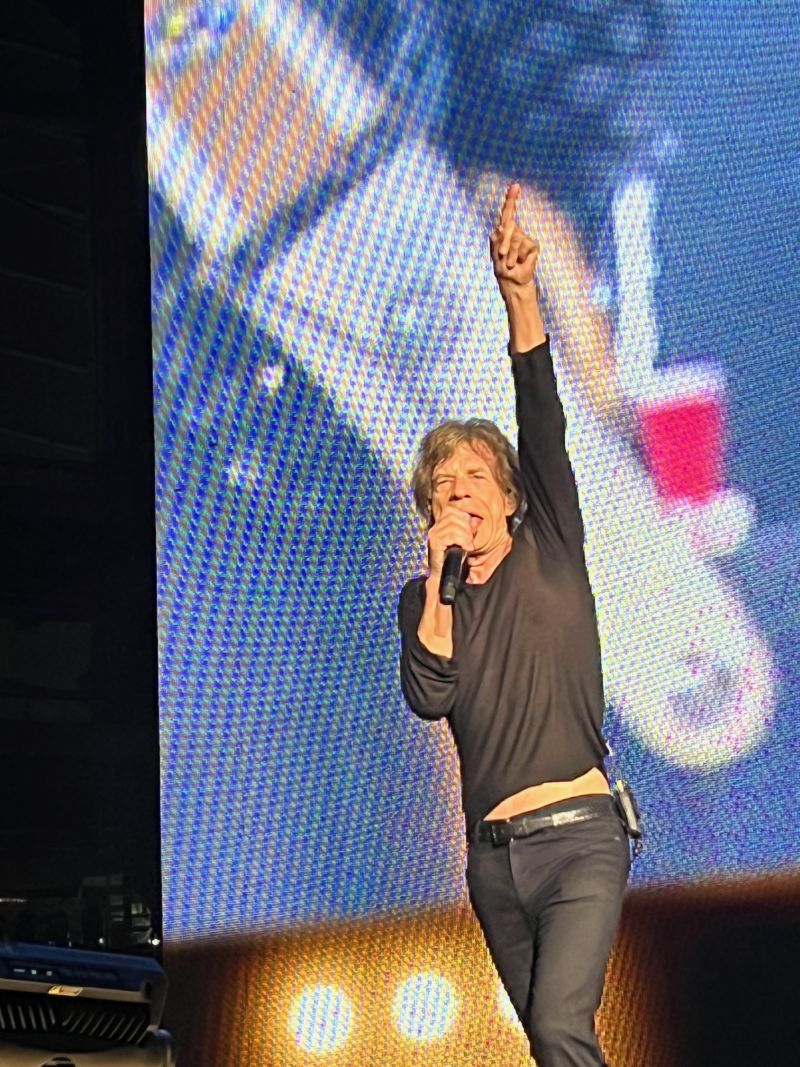 Photo by Brittany Roper Flatau
---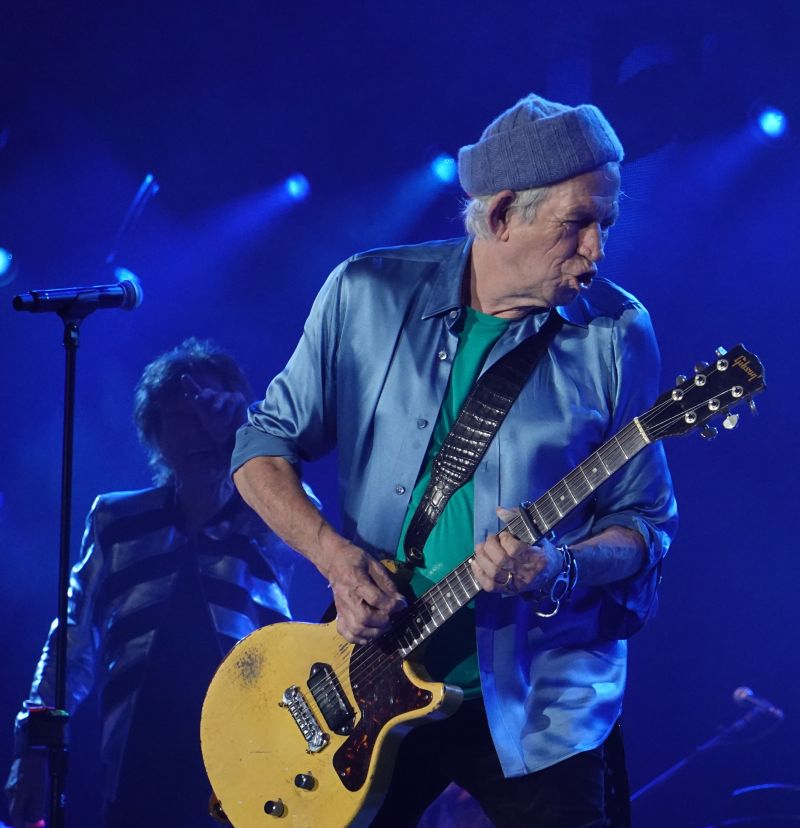 Photo by Jan Veeken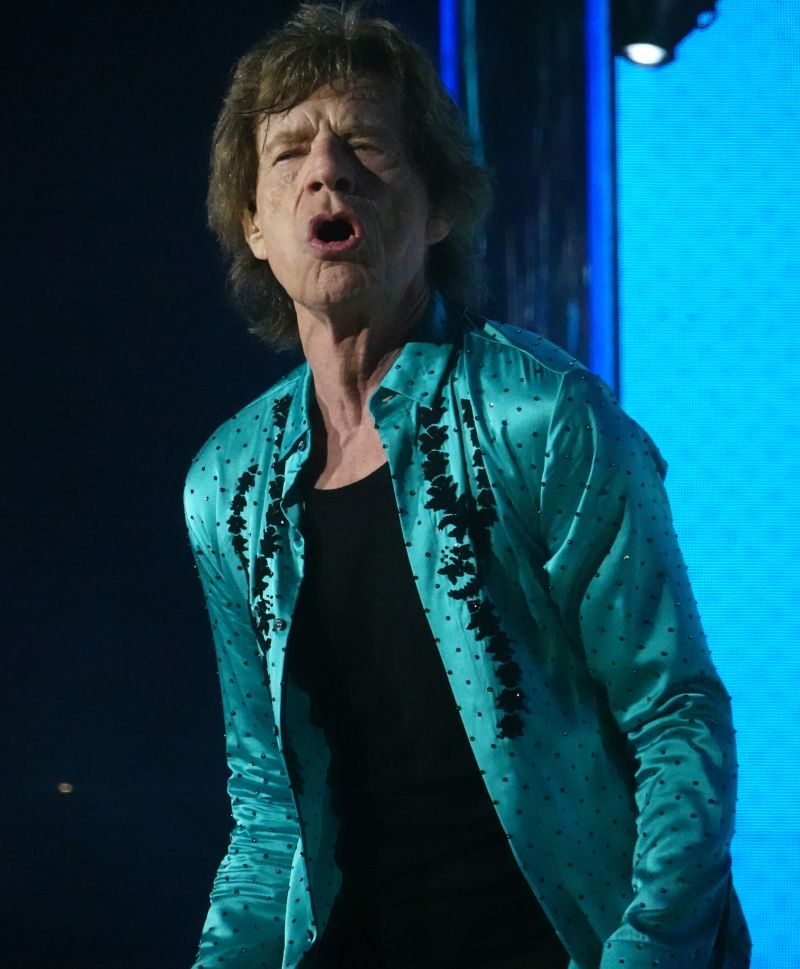 Photo by Jan Veeken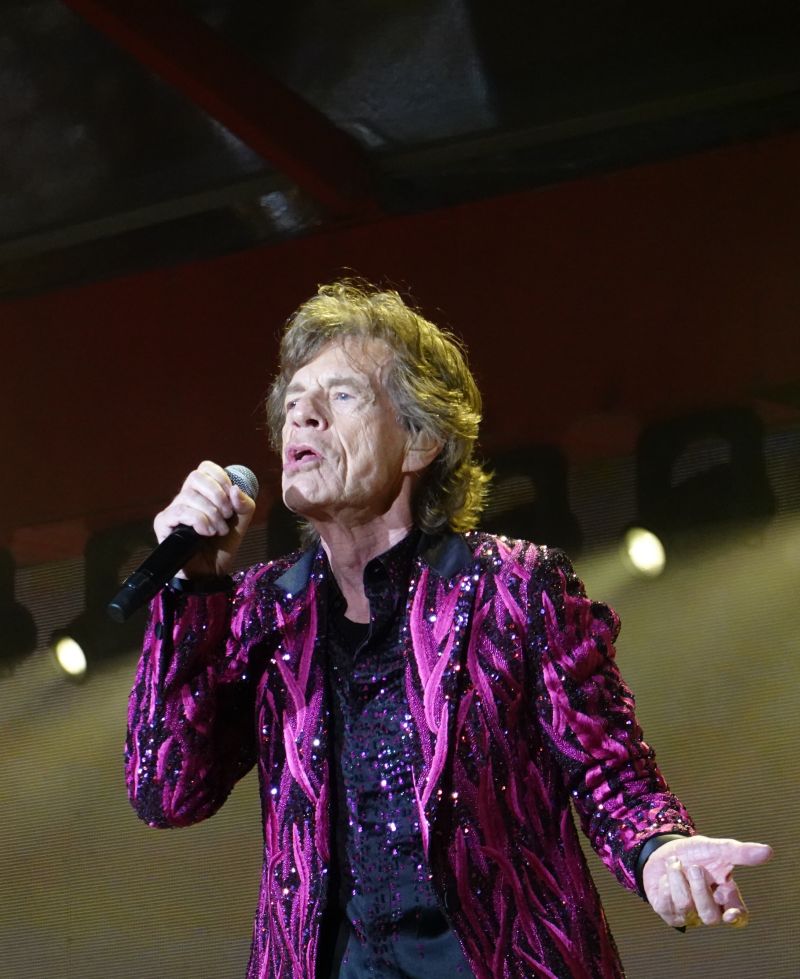 Photo by Jan Veeken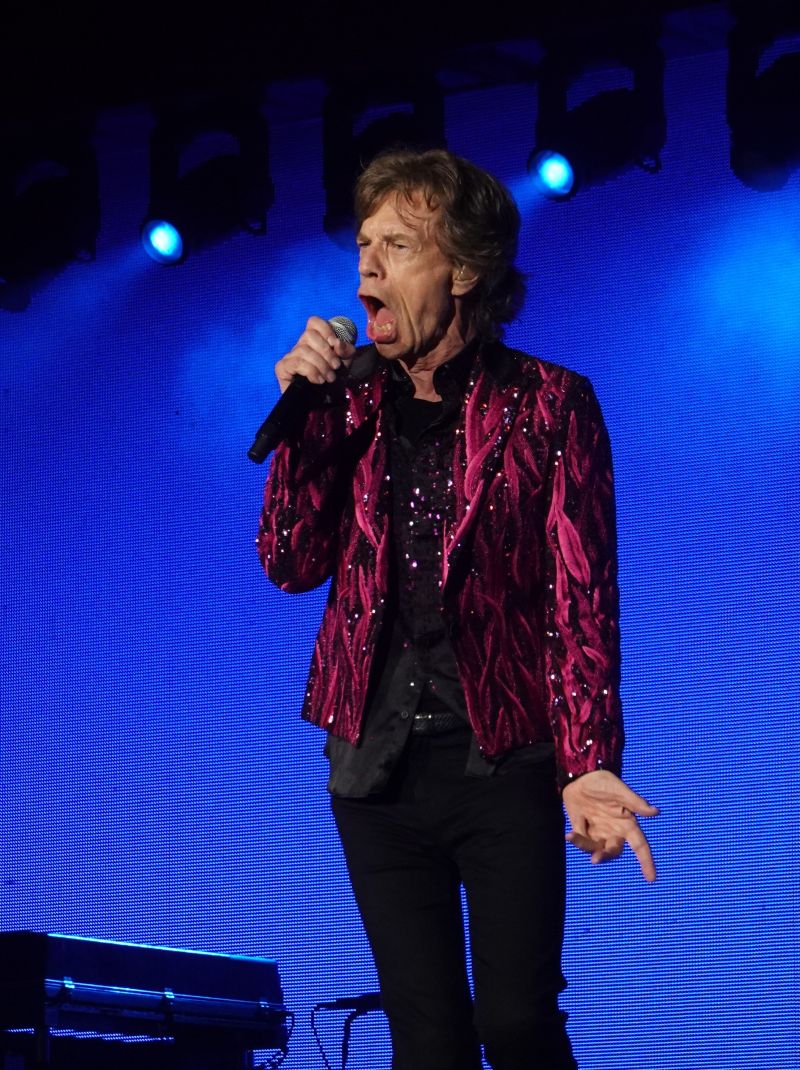 Photo by Jan Veeken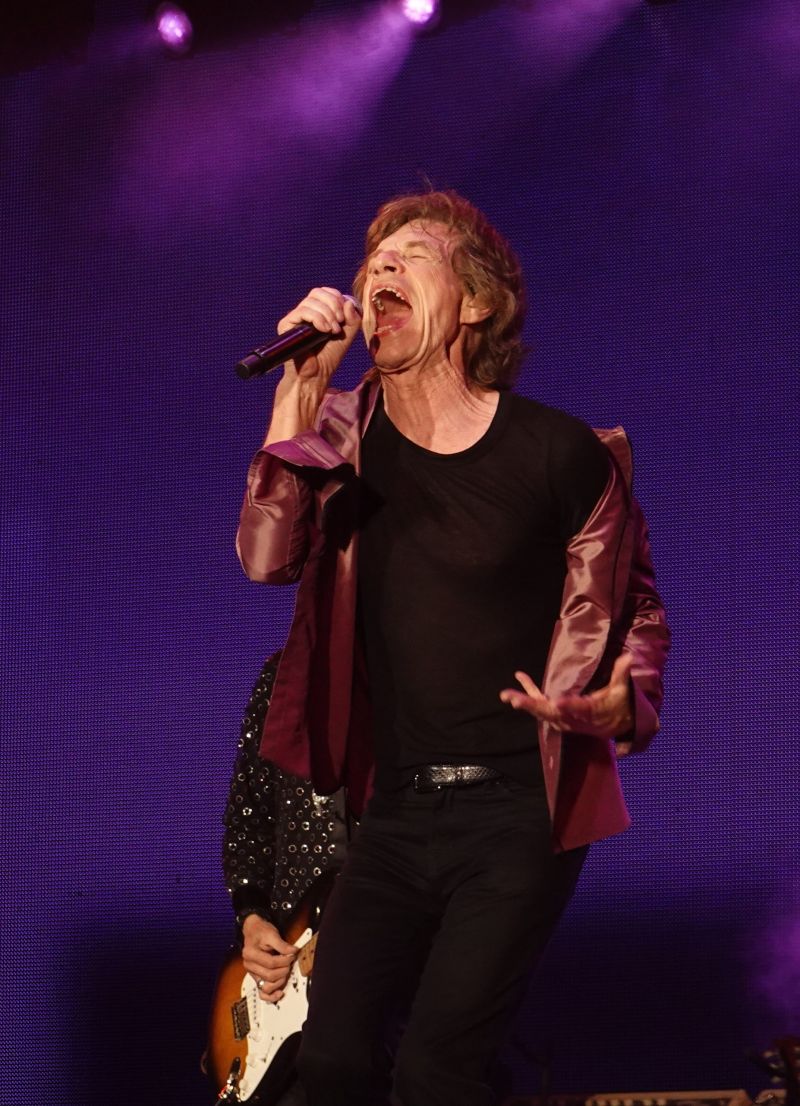 Photo by Jan Veeken
---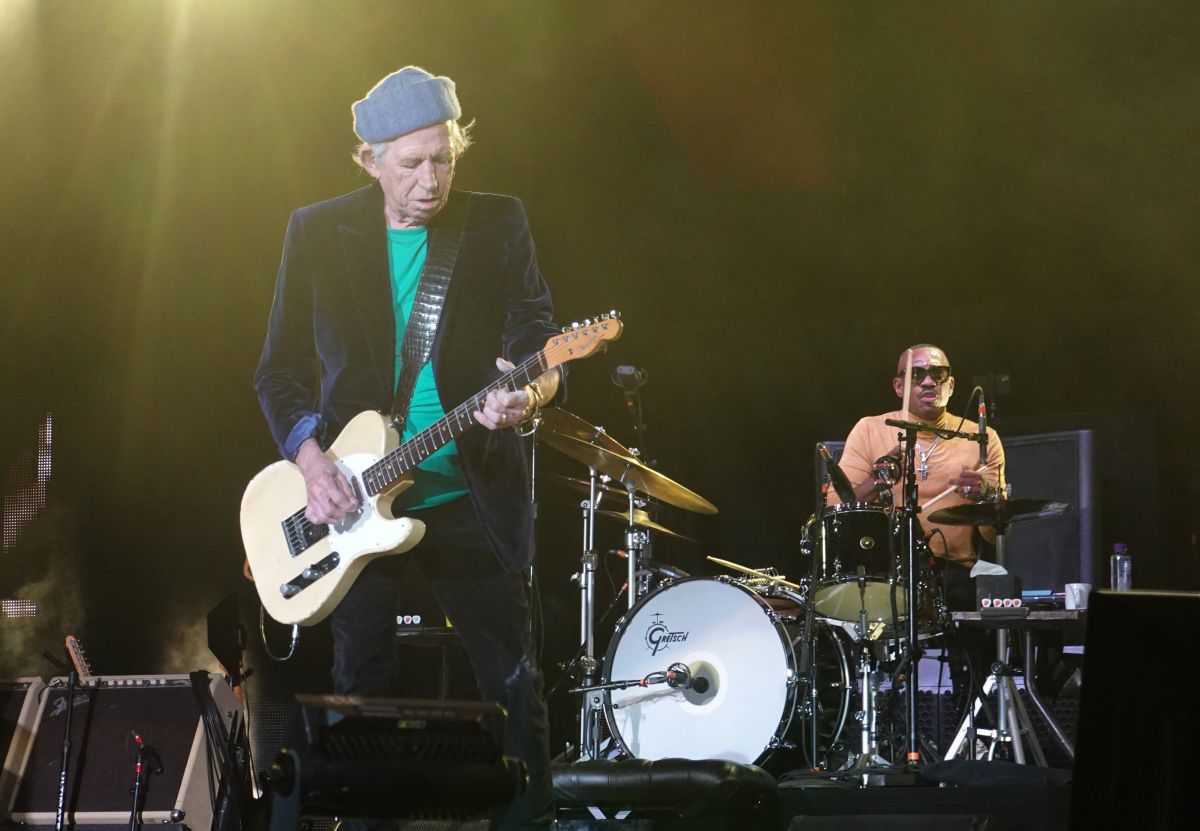 Photo by Jan Veeken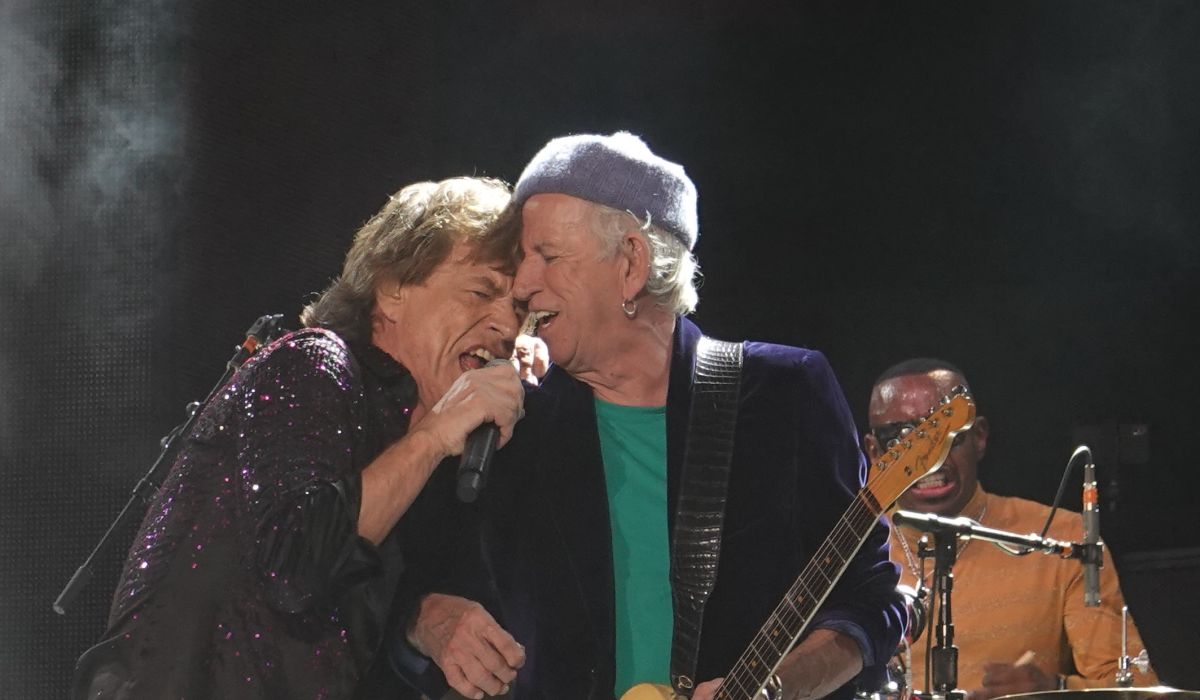 Photo by Jan Veeken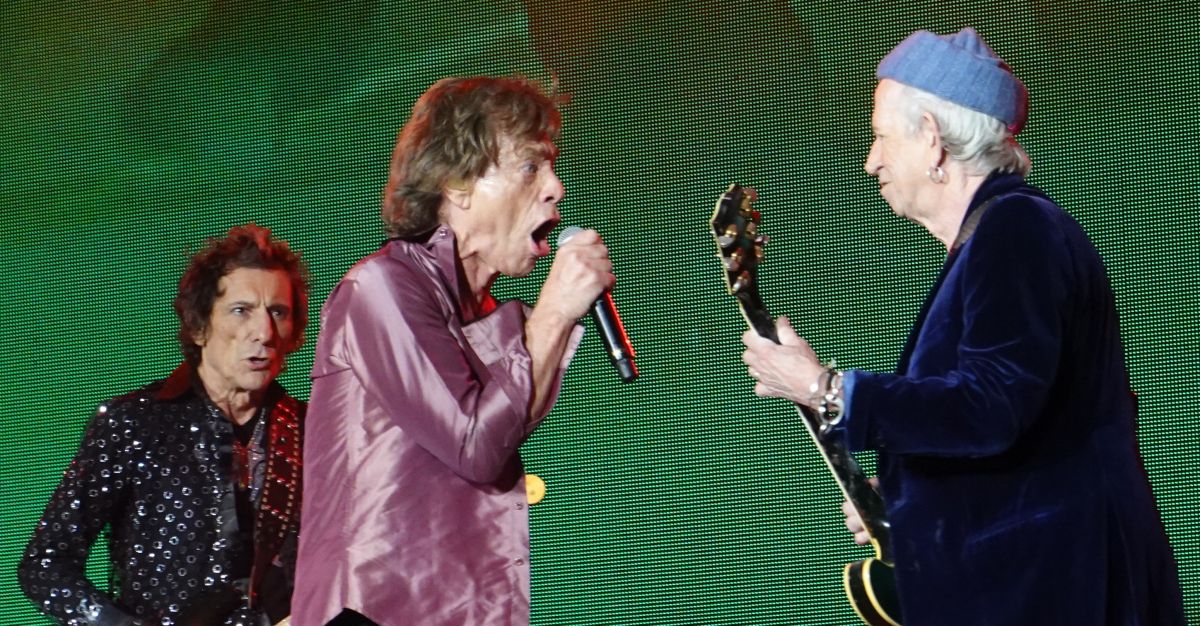 Photo by Jan Veeken
---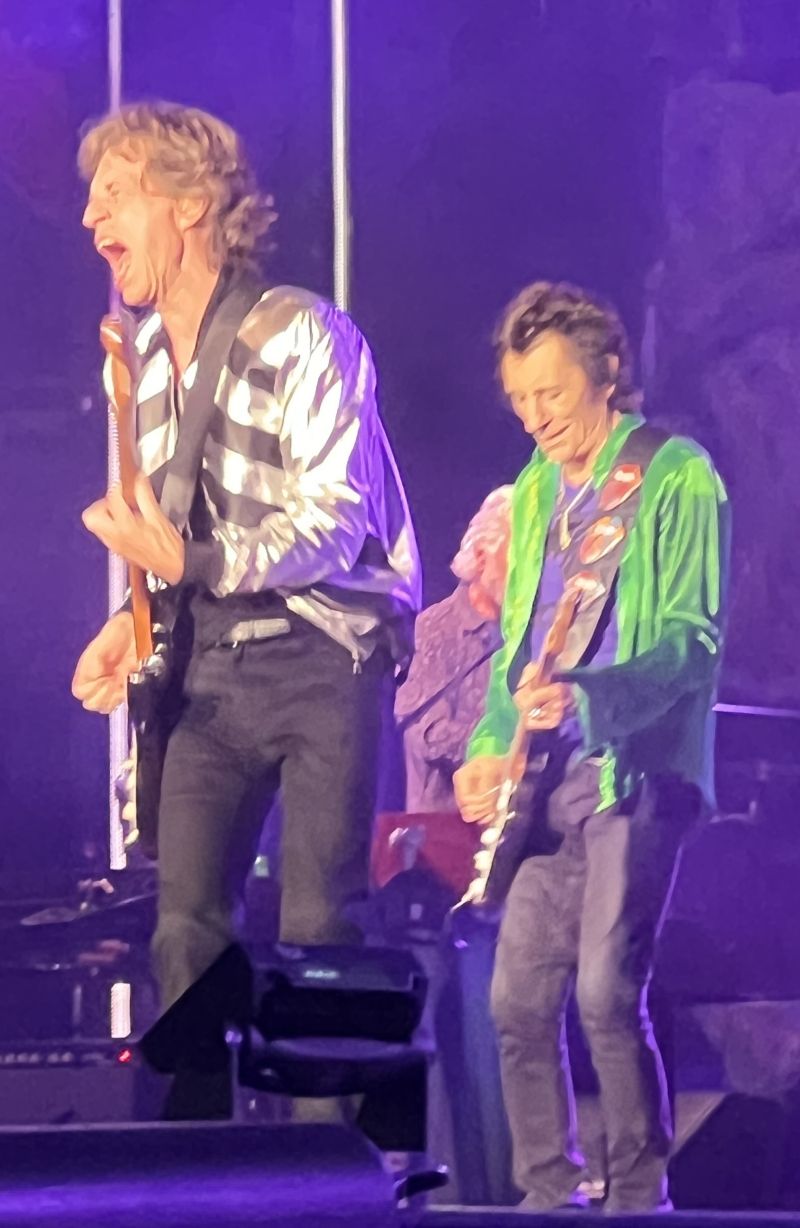 Photo by Jordan Samata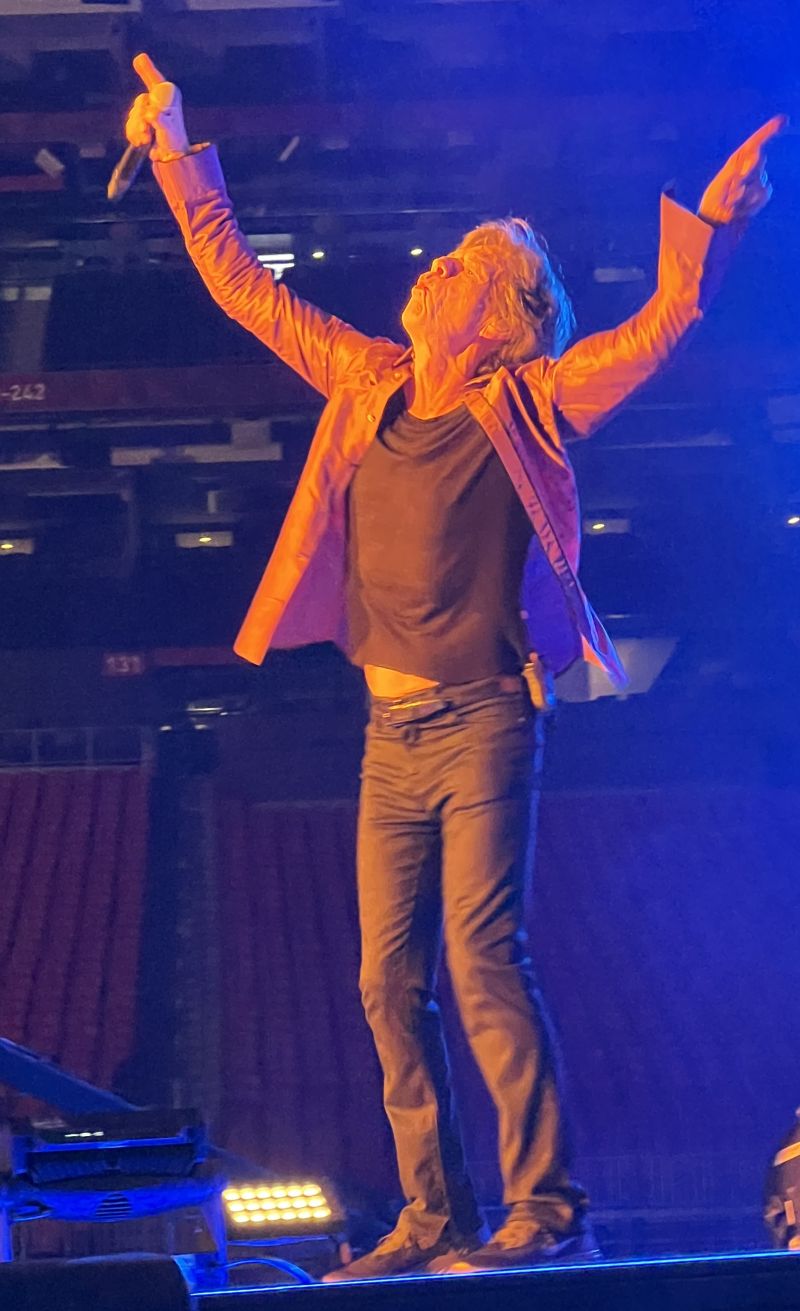 Photo by Jordan Samata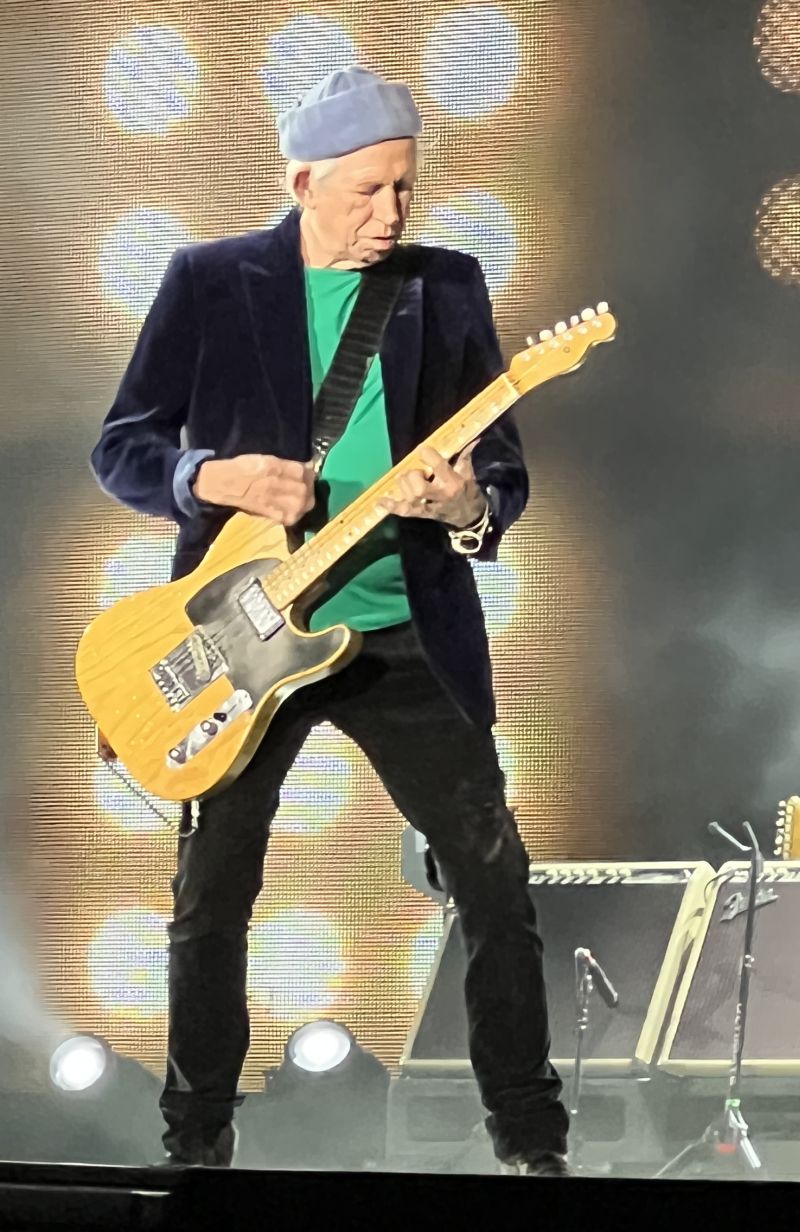 Photo by Jordan Samata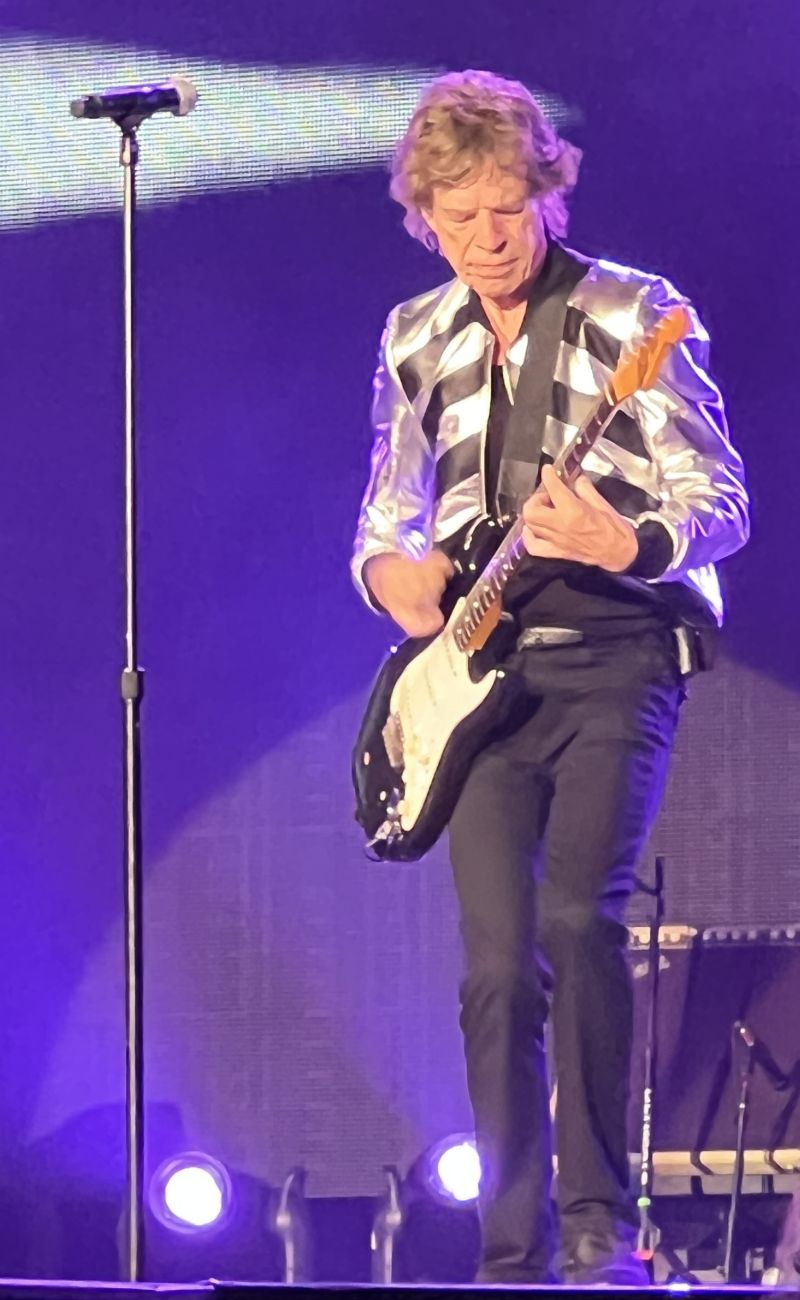 Photo by Jordan Samata
---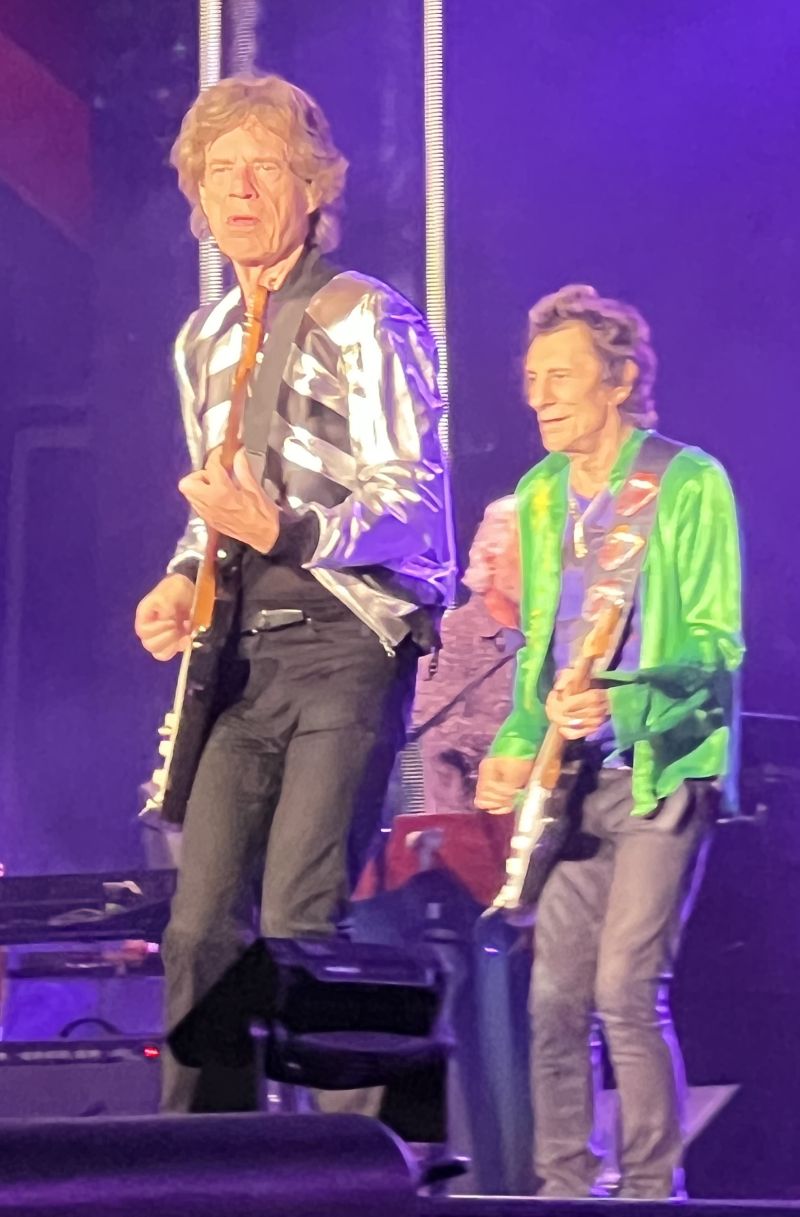 Photo by Jordan Samata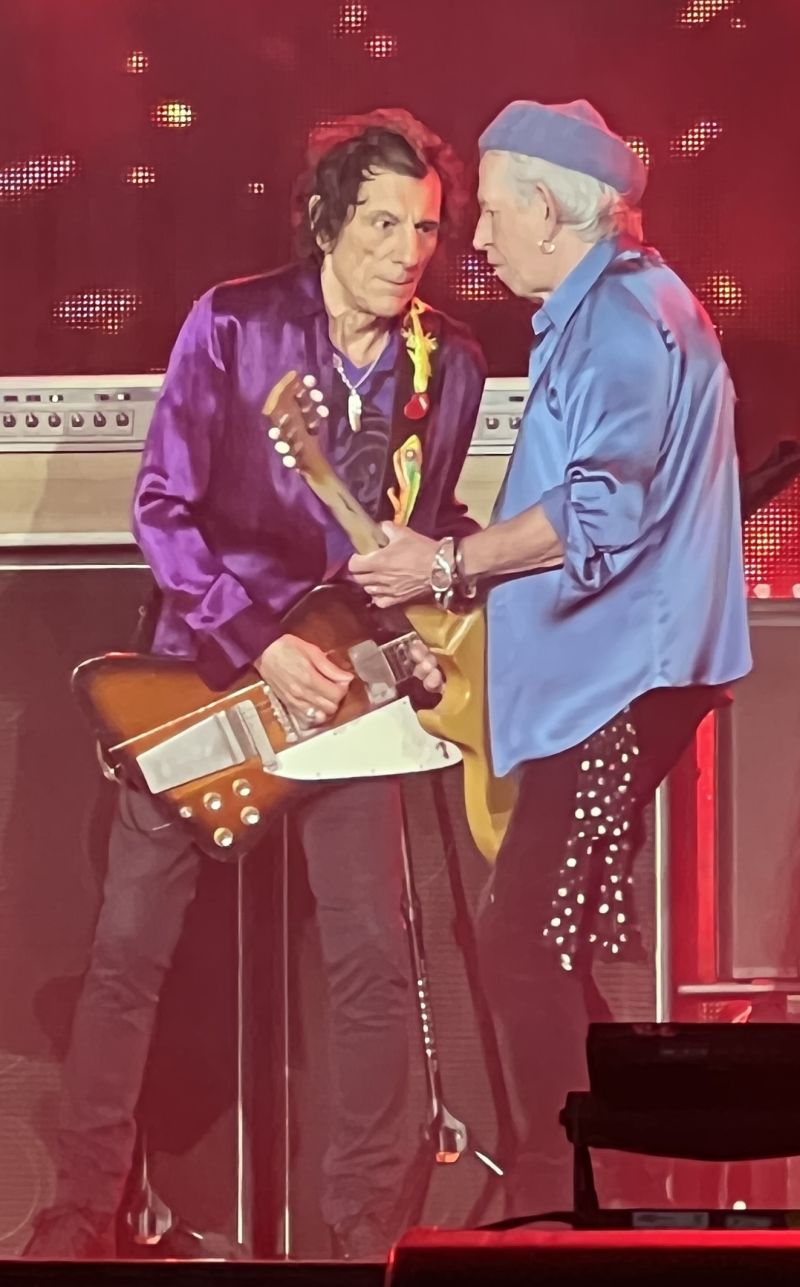 Photo by Jordan Samata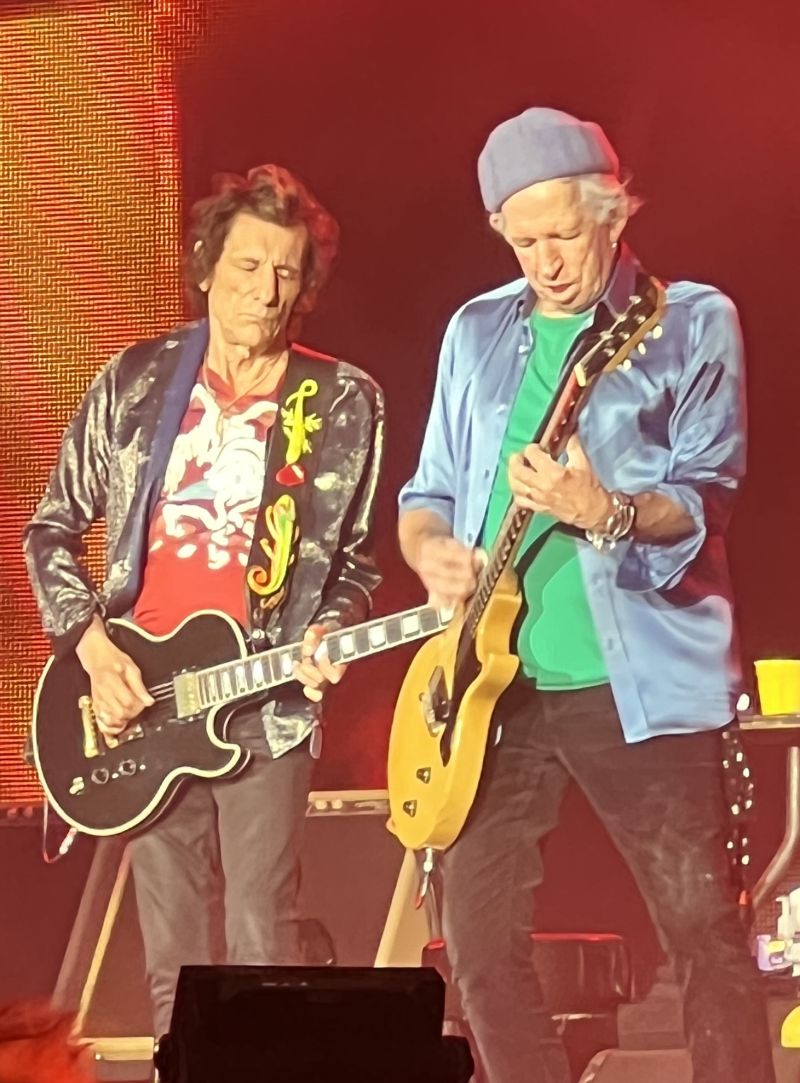 Photo by Jordan Samata
---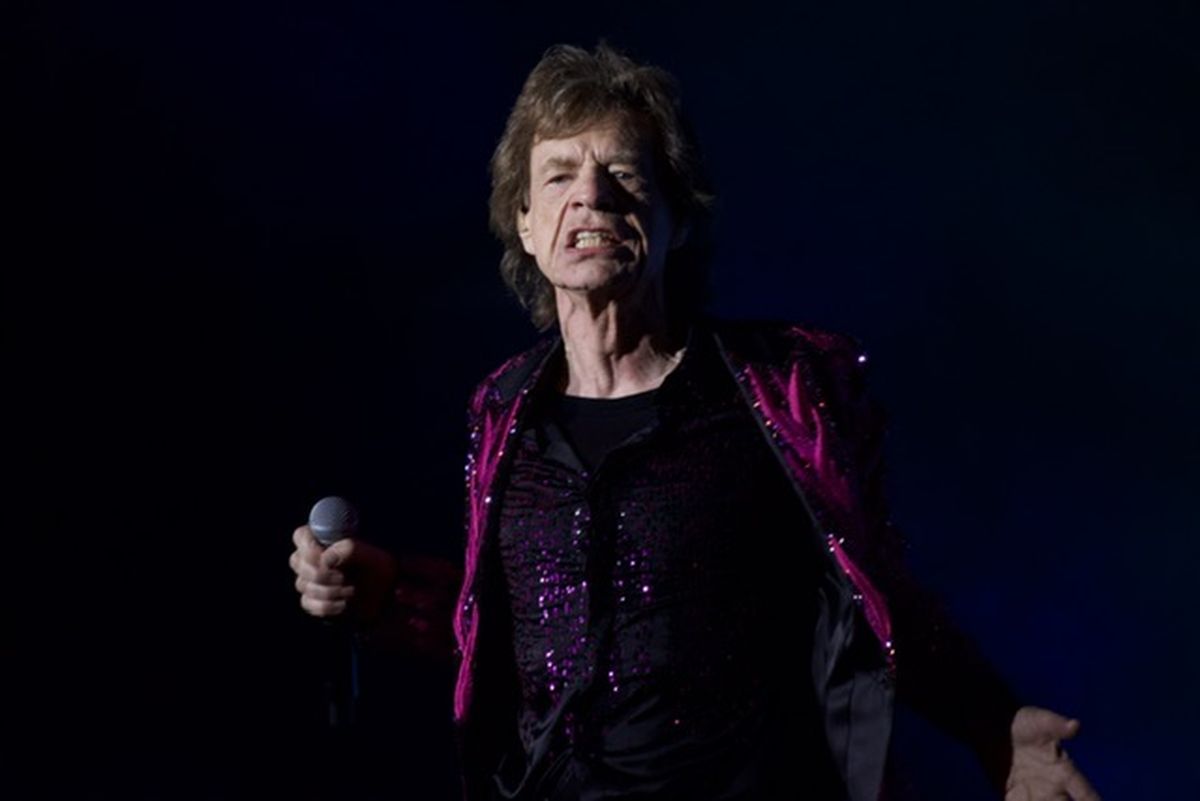 Photo by Josef Massinger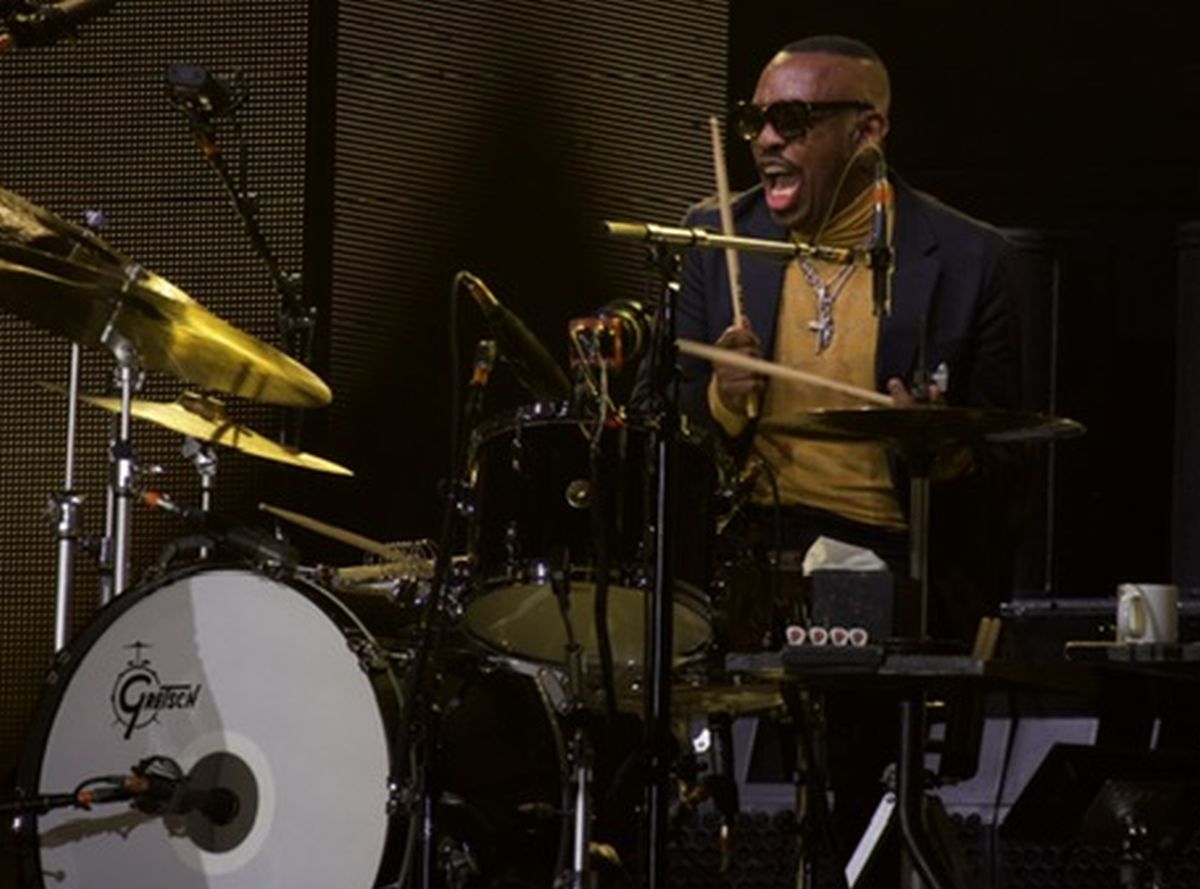 Photo by Josef Massinger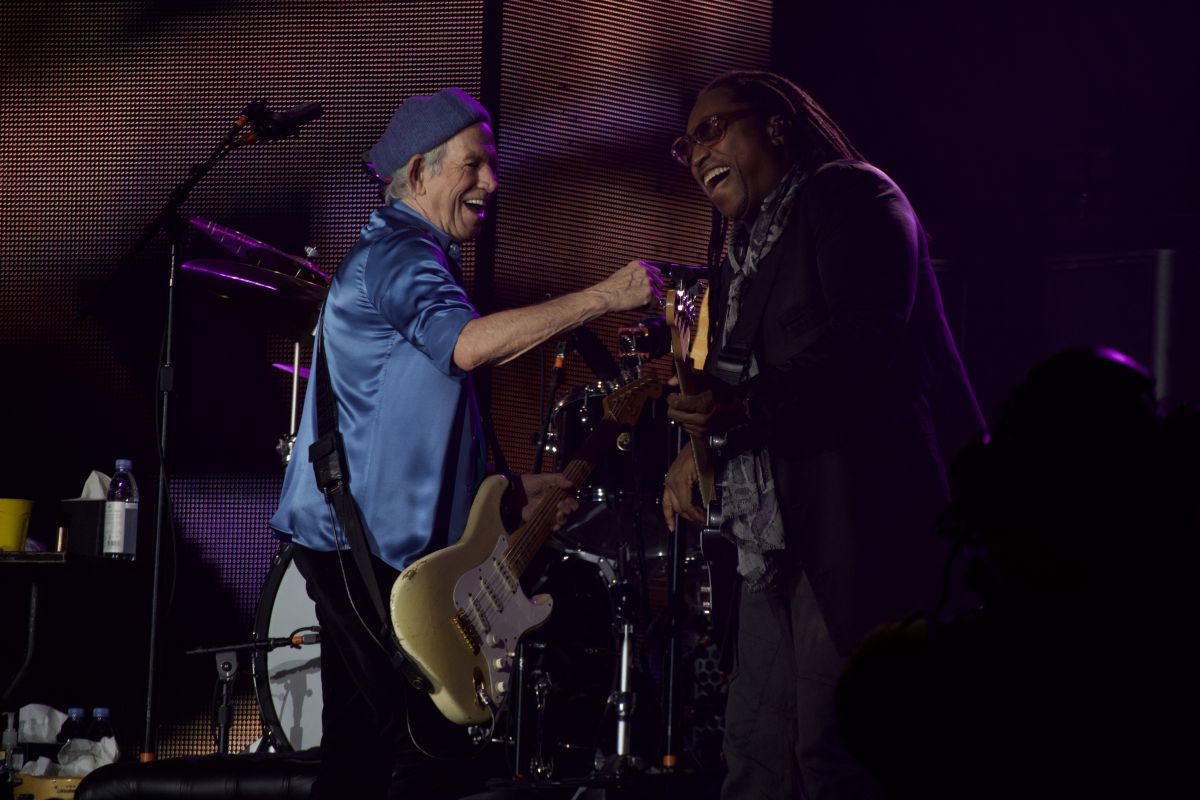 Photo by Josef Massinger
---

Photo by Josef Massinger
---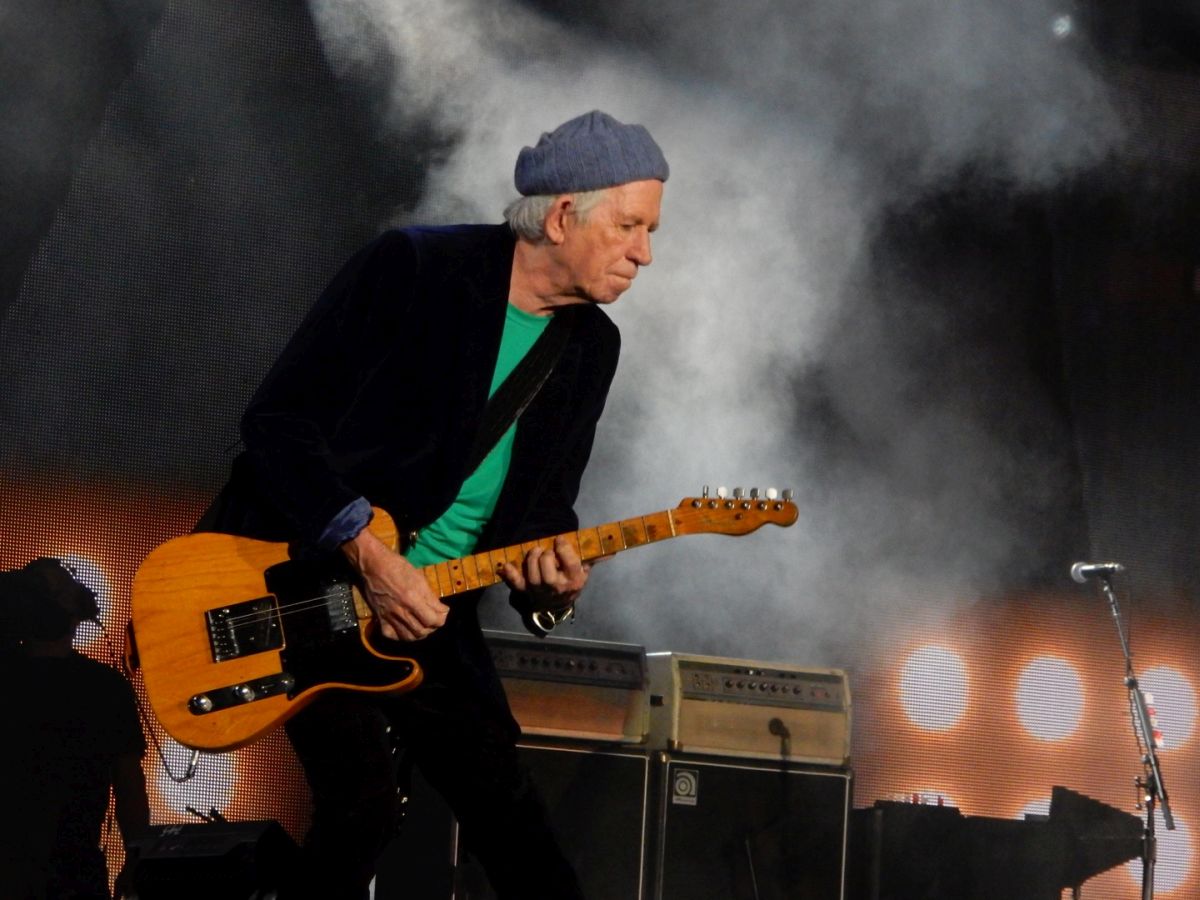 Photo by Peter Washkevich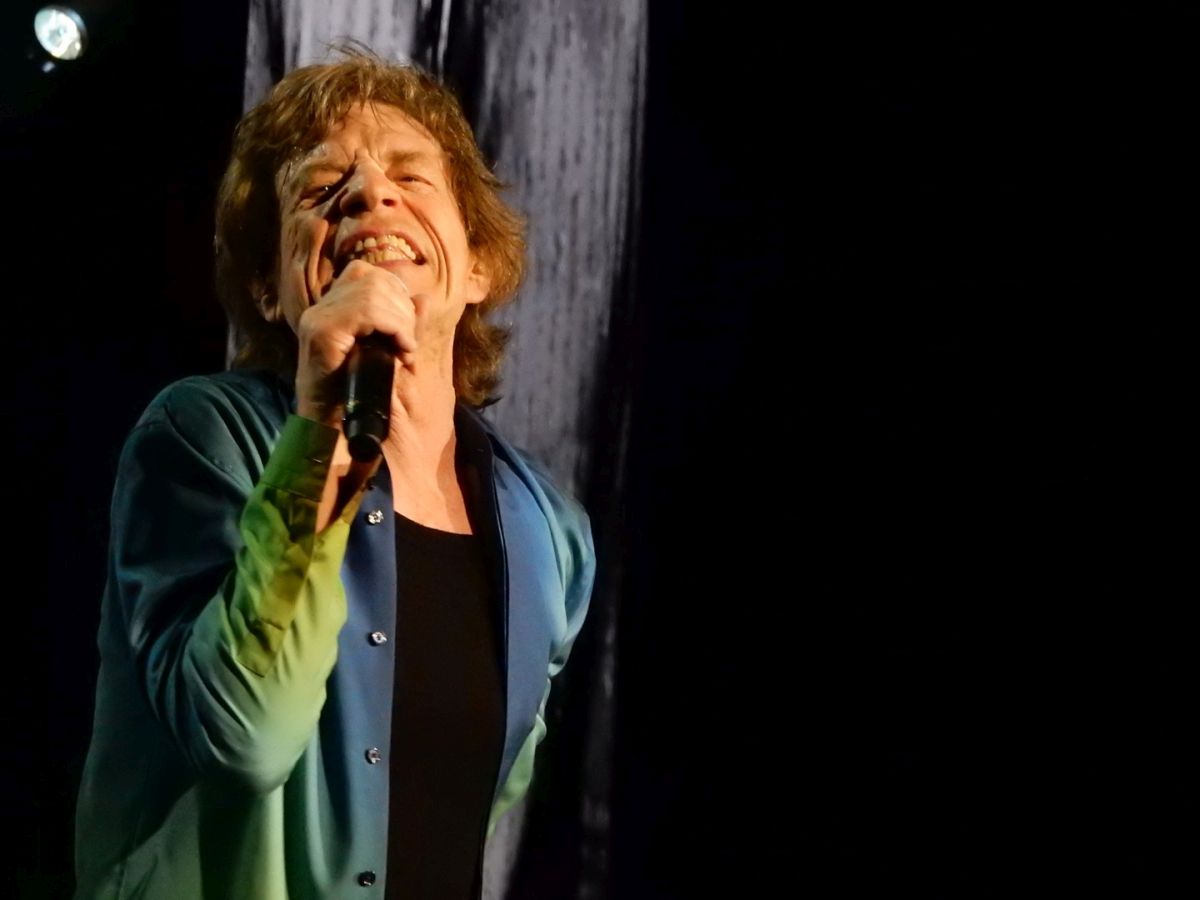 Photo by Peter Washkevich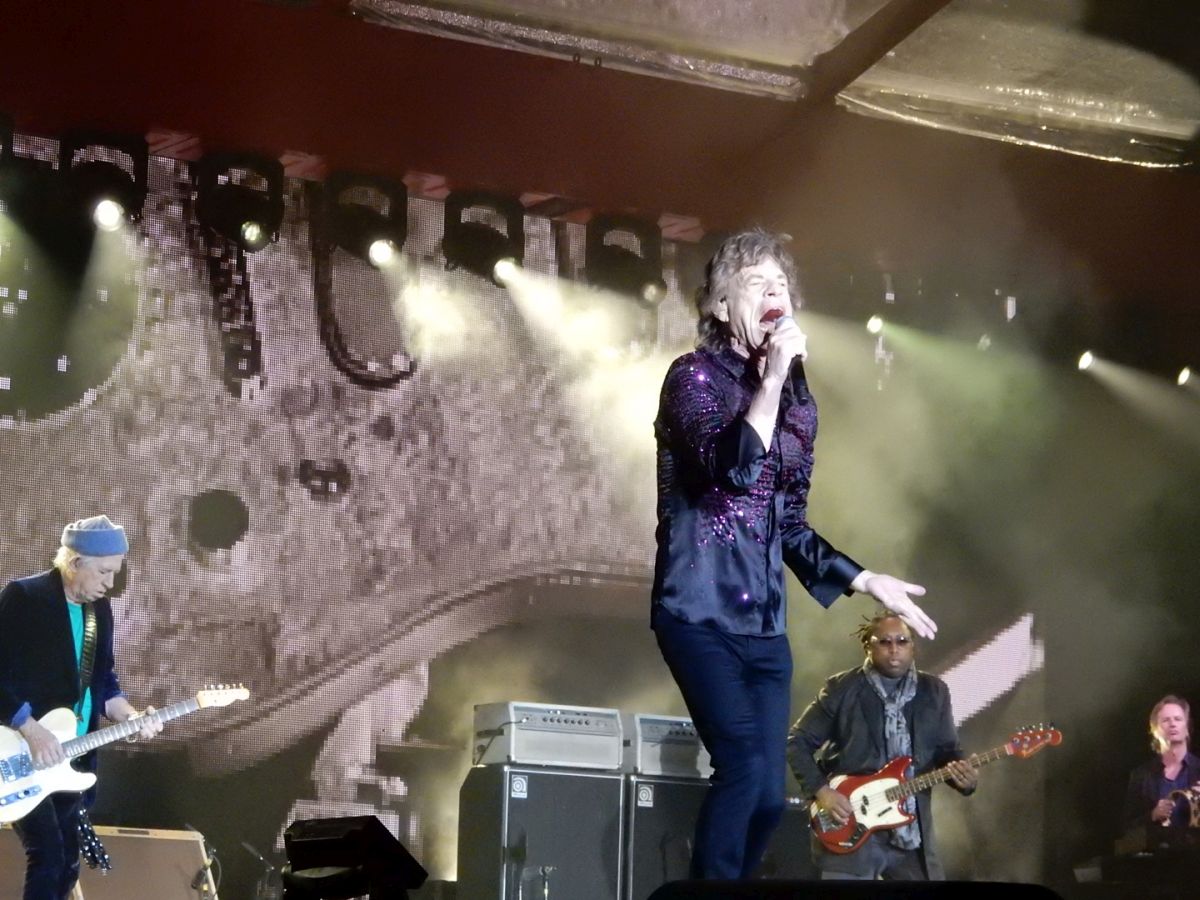 Photo by Peter Washkevich
---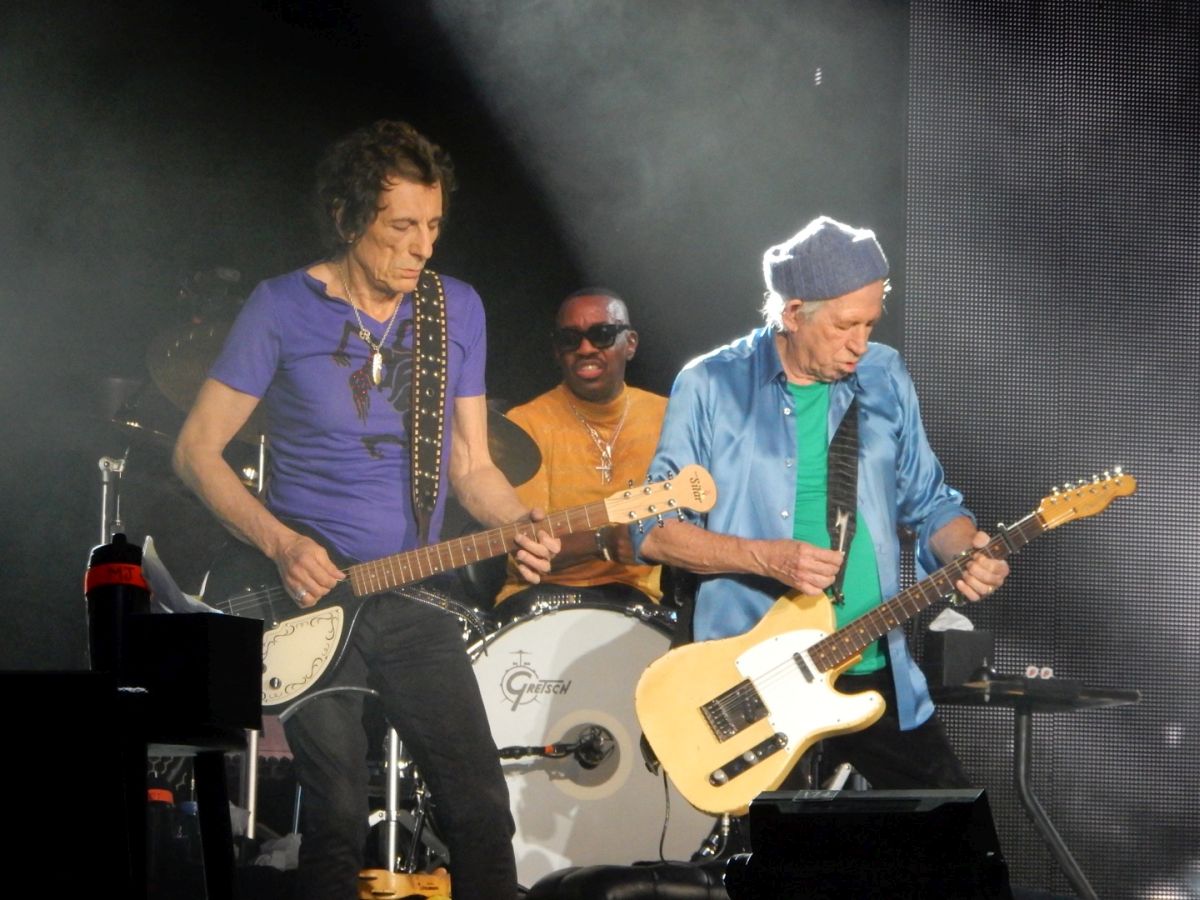 Photo by Peter Washkevich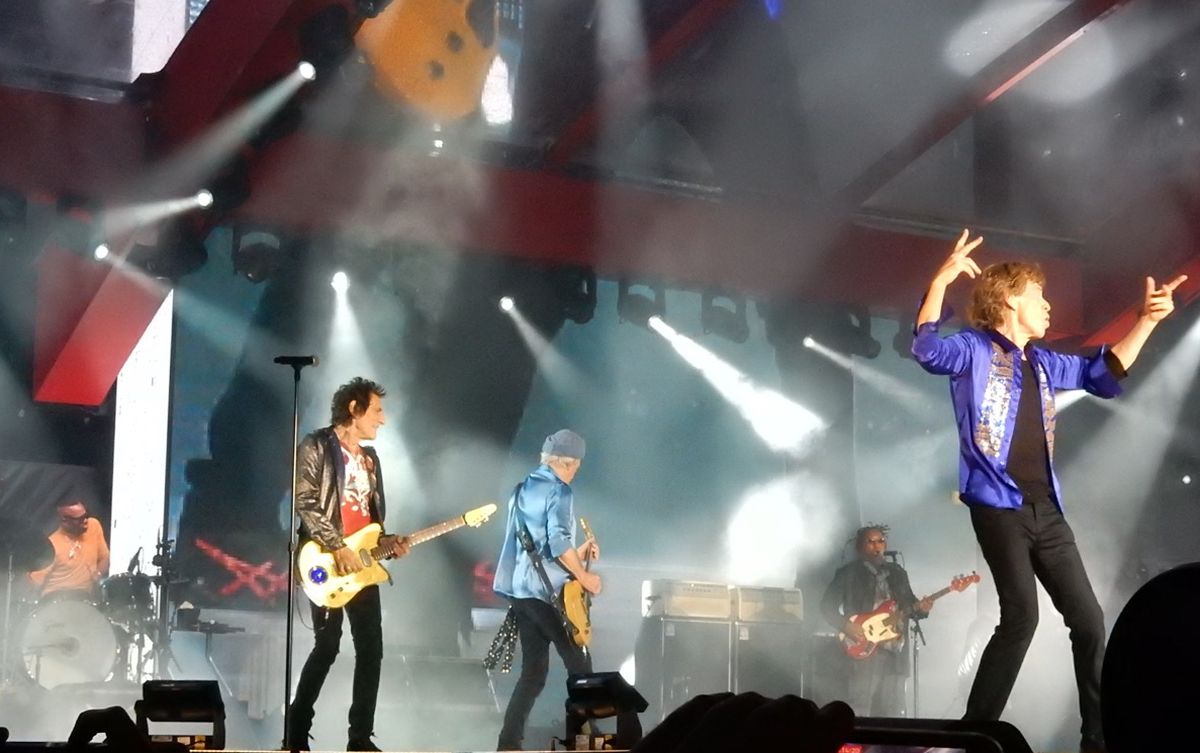 Photo by Peter Washkevich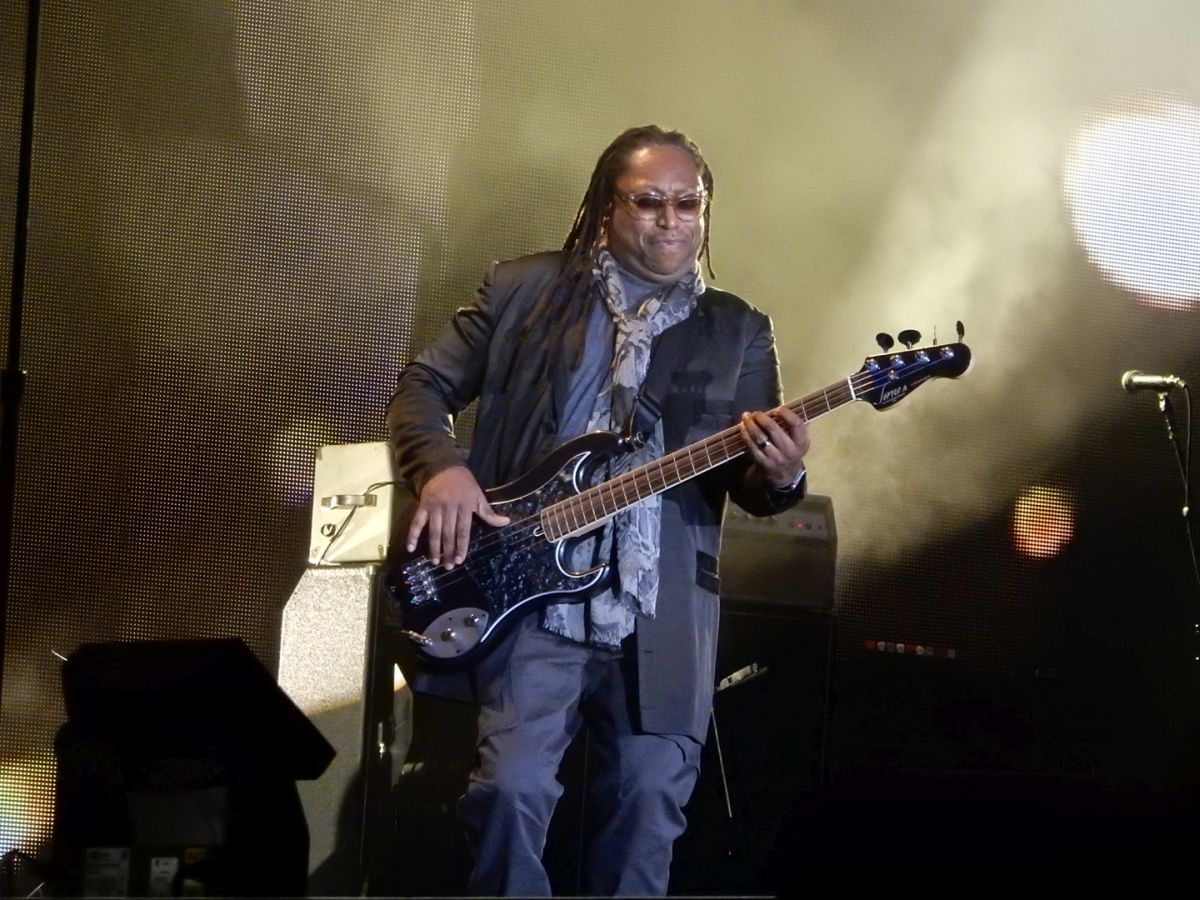 Photo by Peter Washkevich
---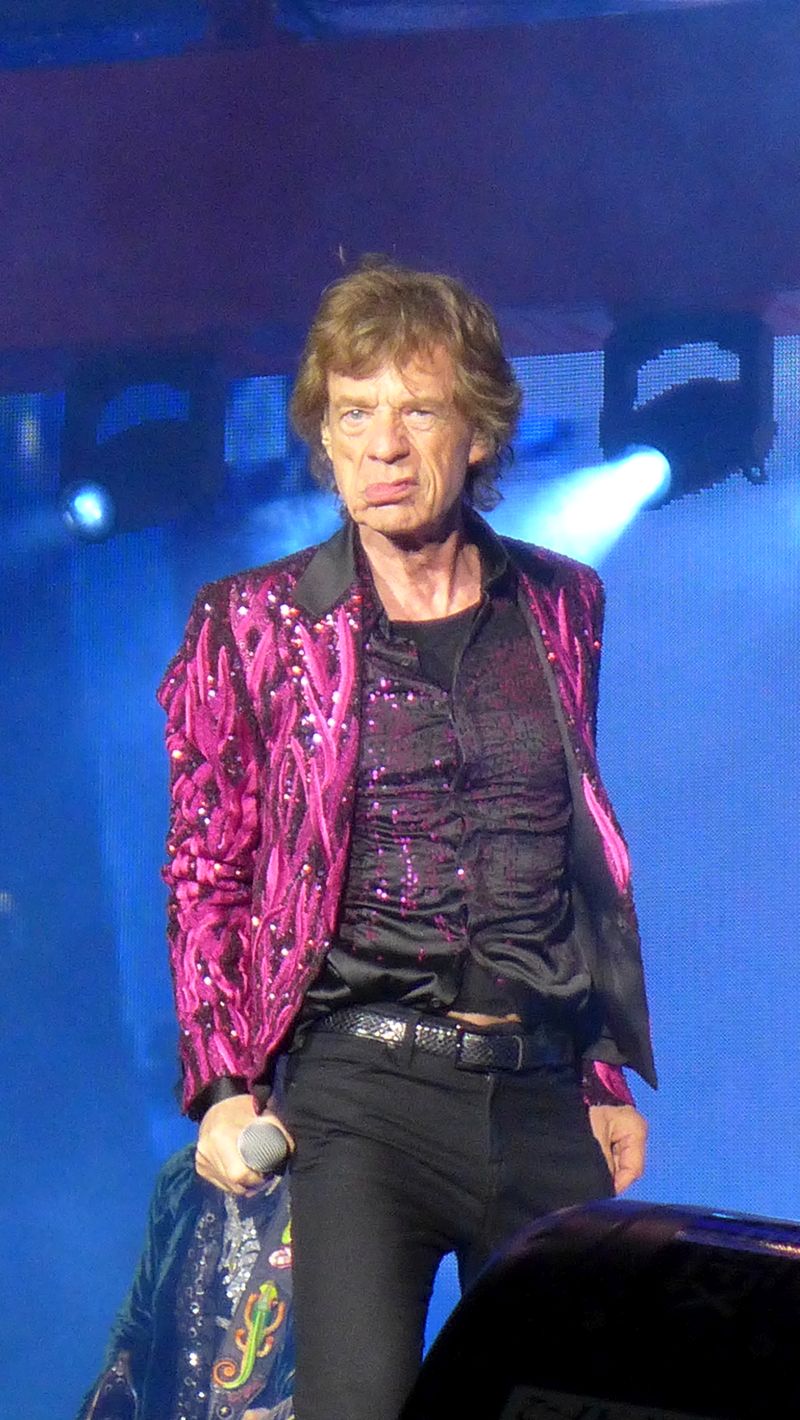 Photo by Victor Woods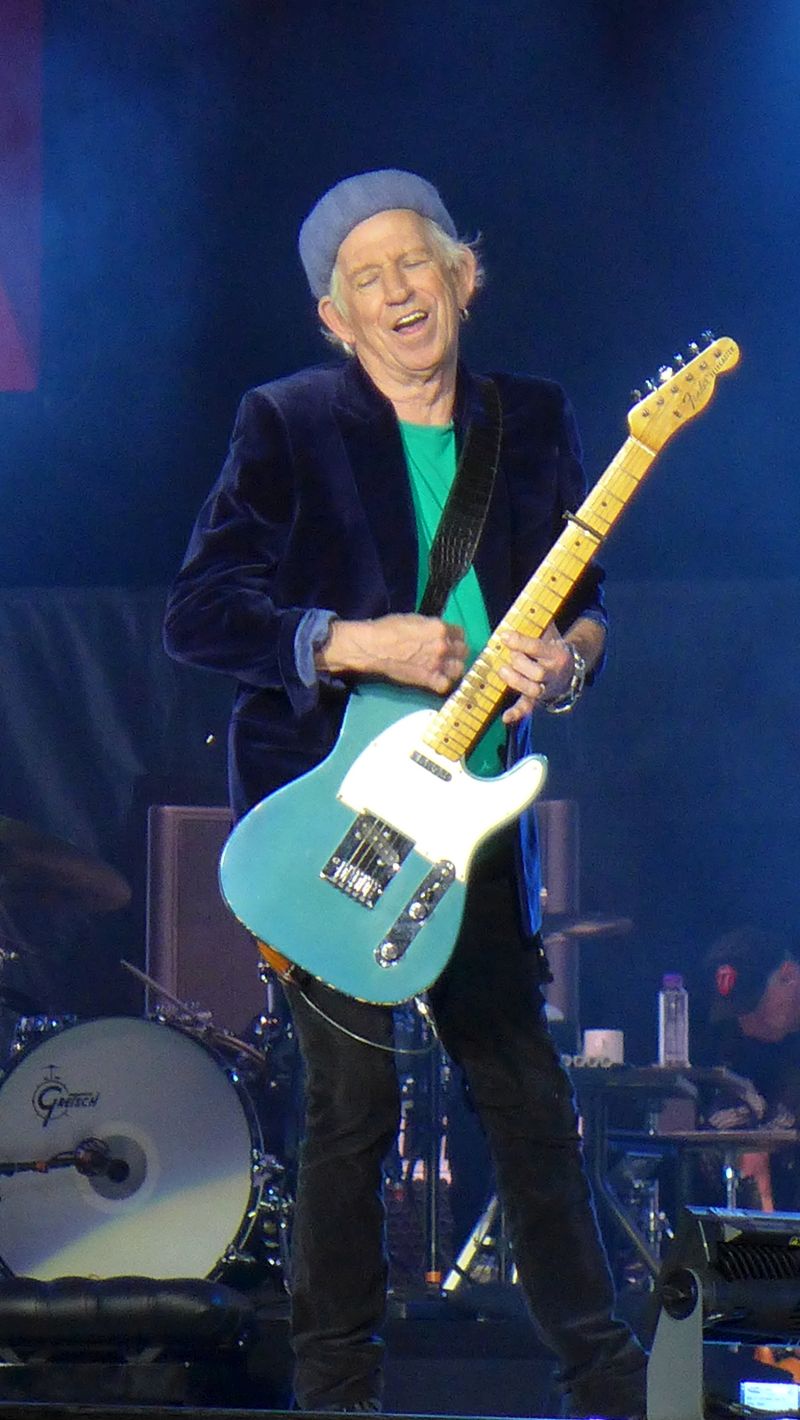 Photo by Victor Woods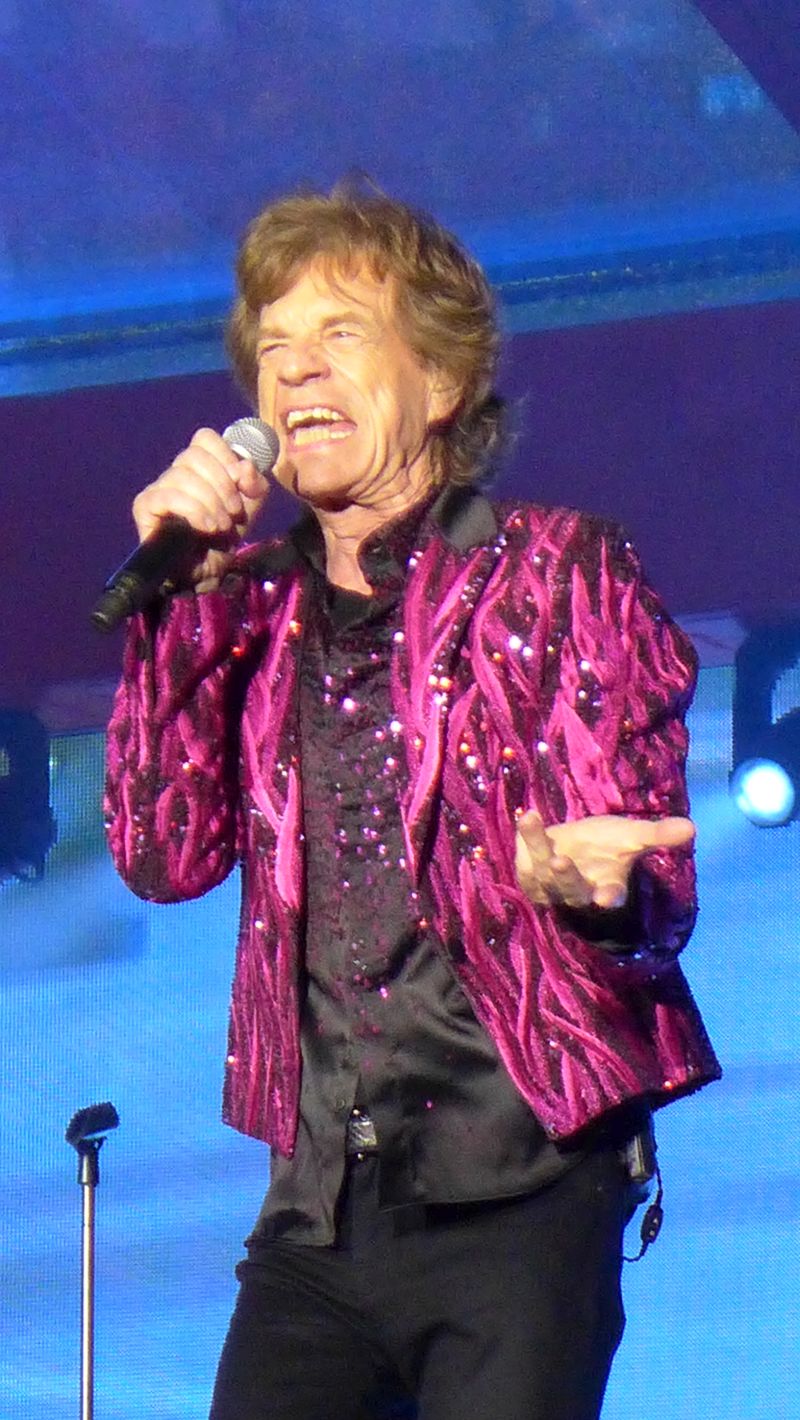 Photo by Victor Woods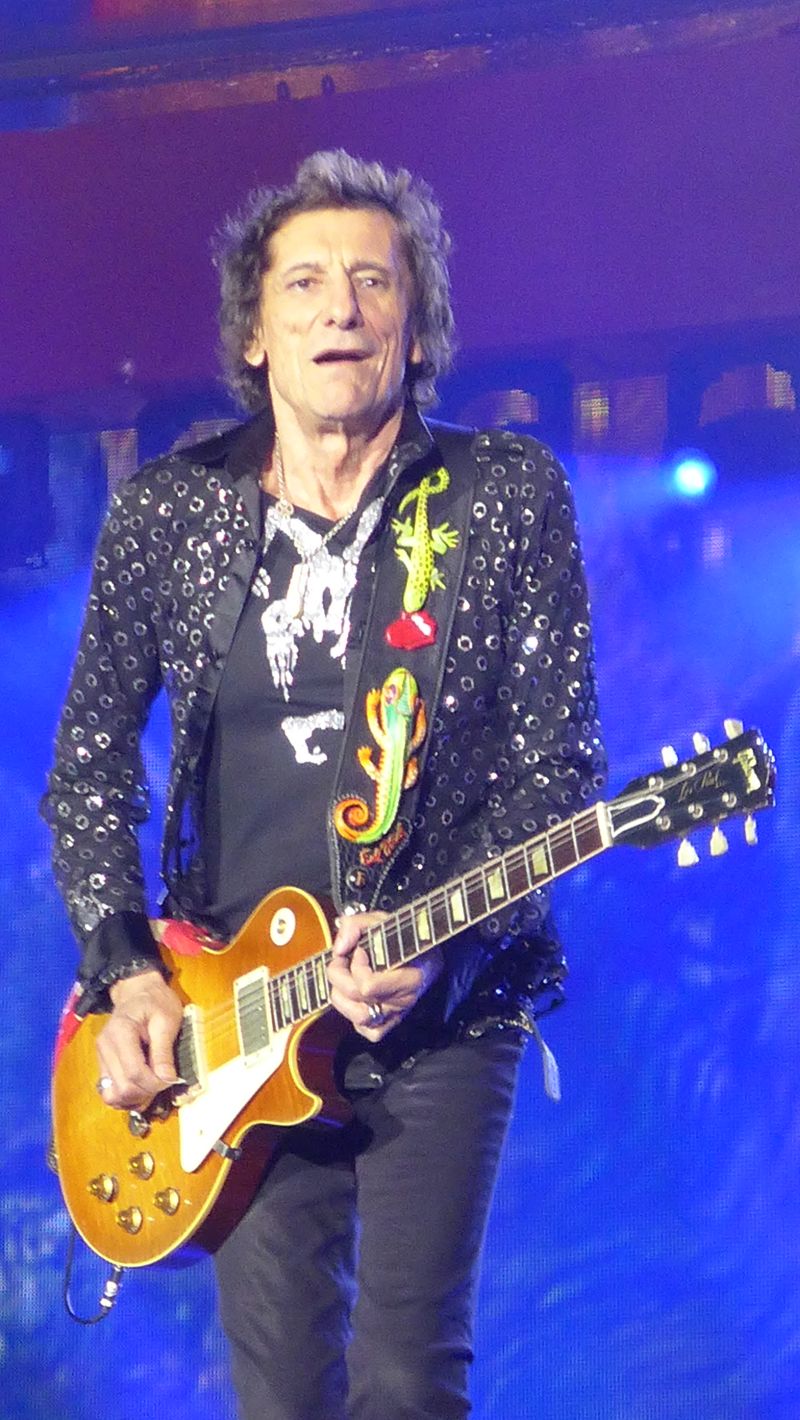 Photo by Victor Woods
---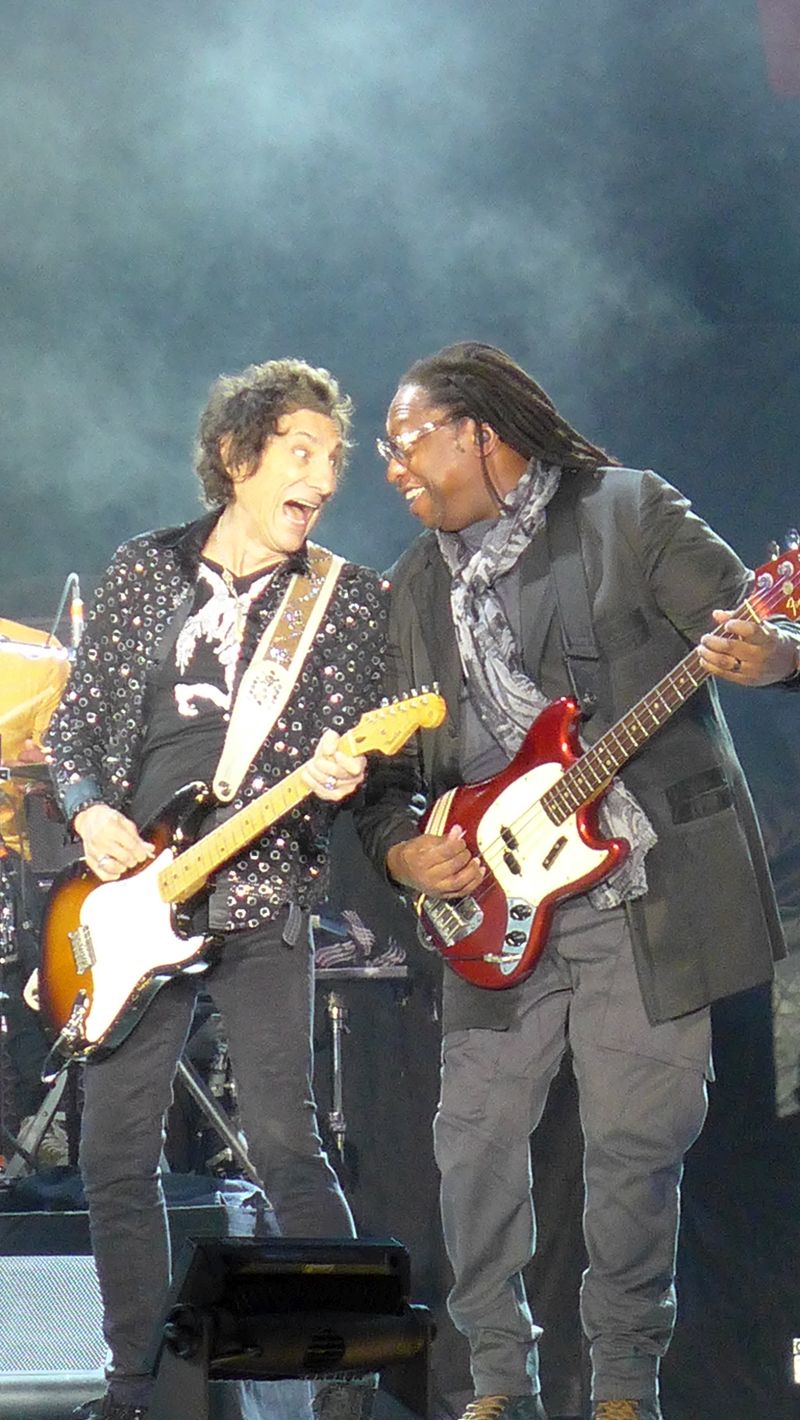 Photo by Victor Woods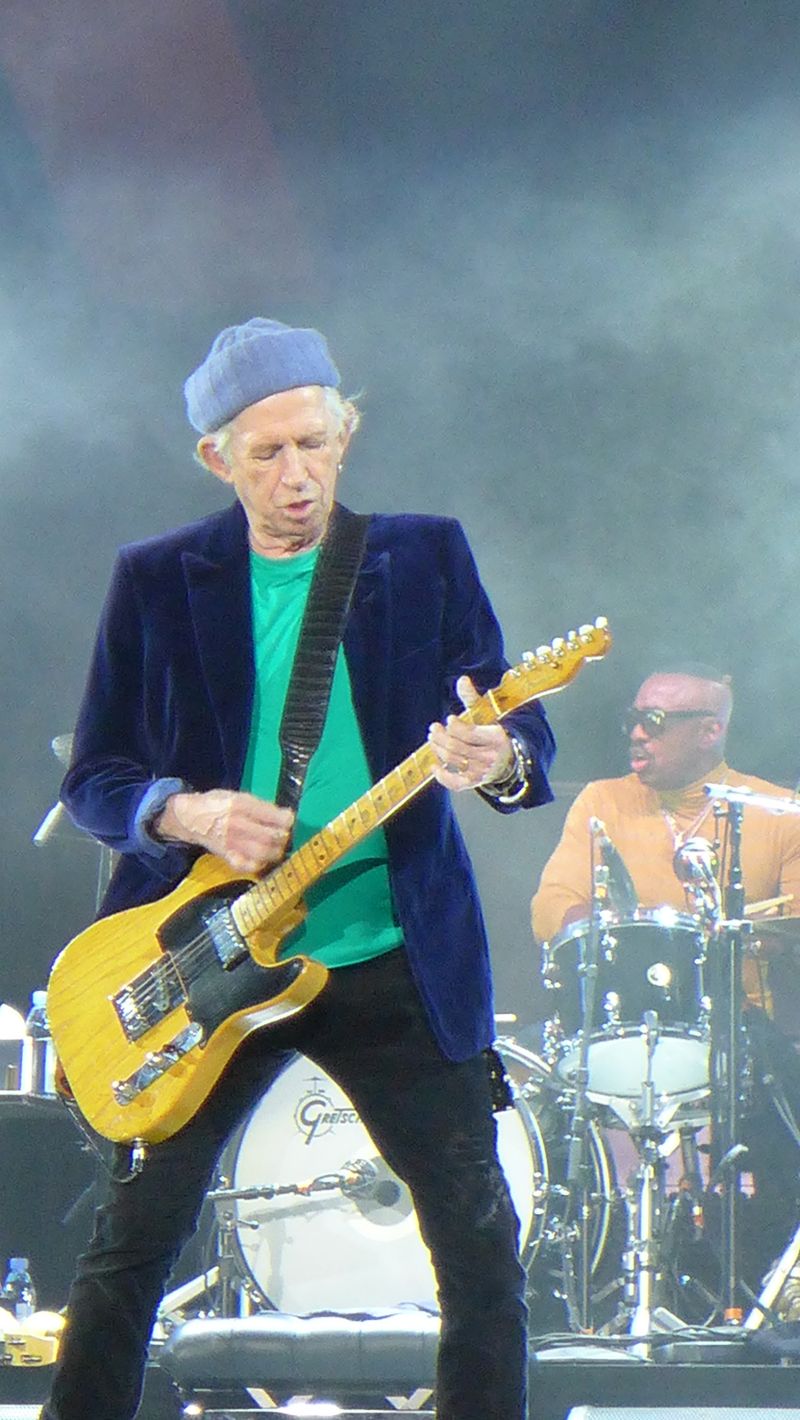 Photo by Victor Woods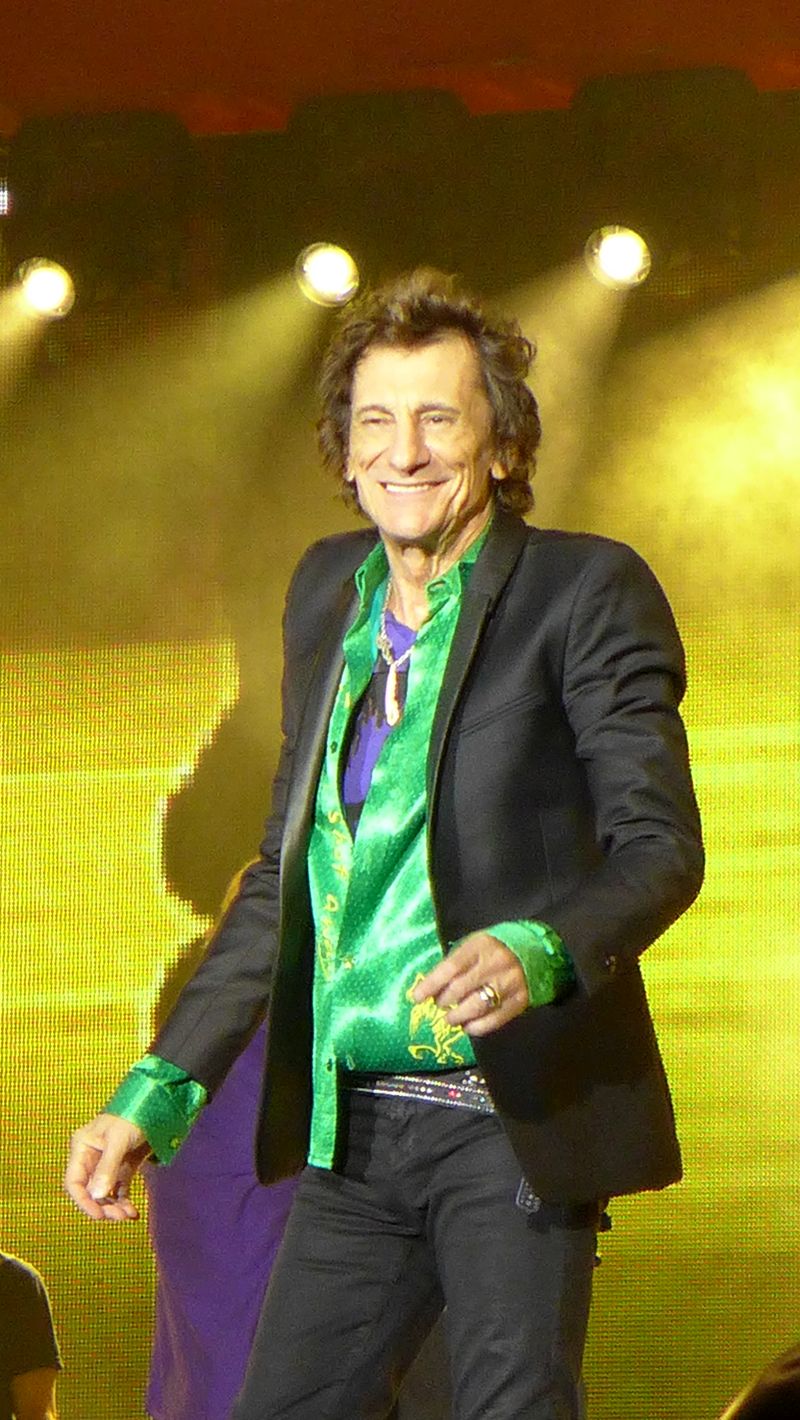 Photo by Victor Woods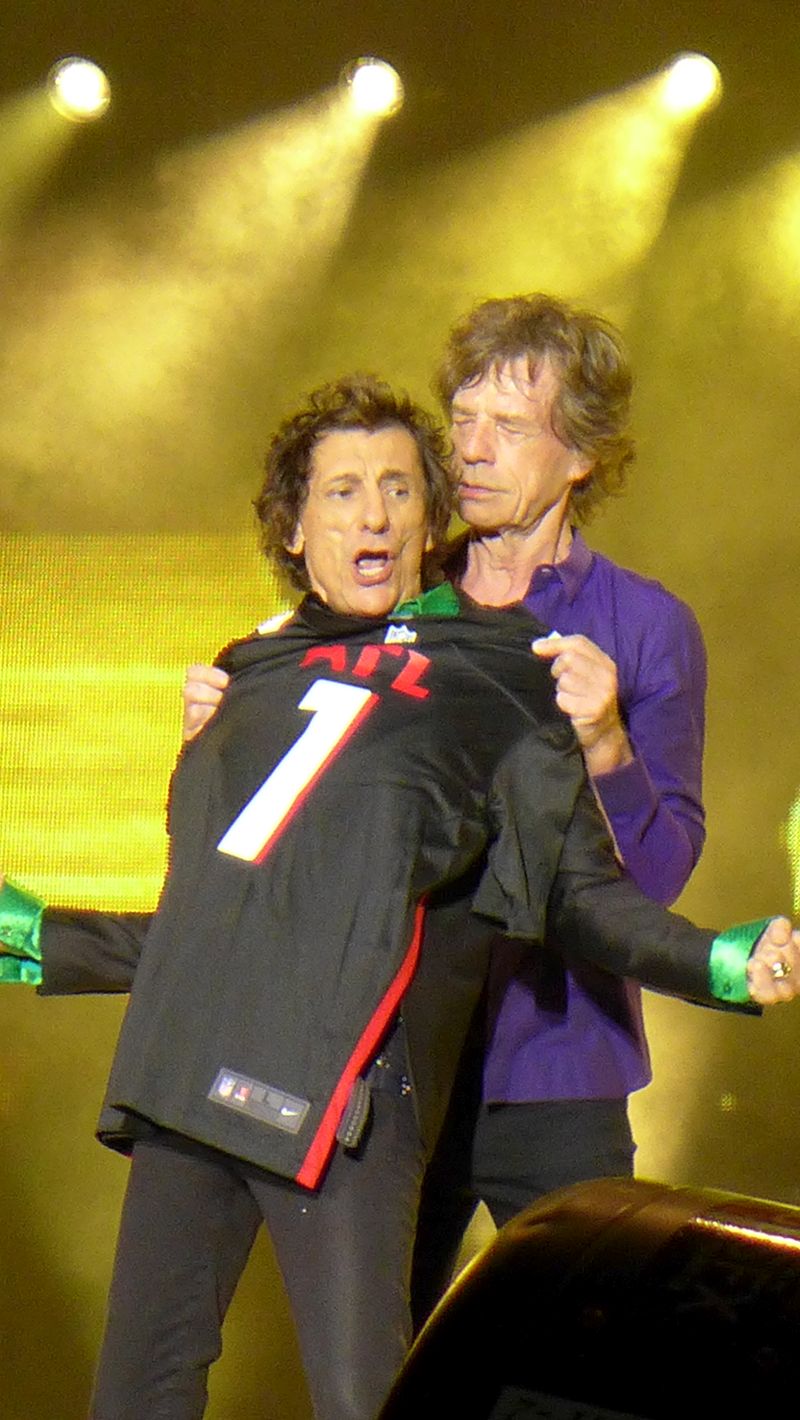 Photo by Victor Woods
---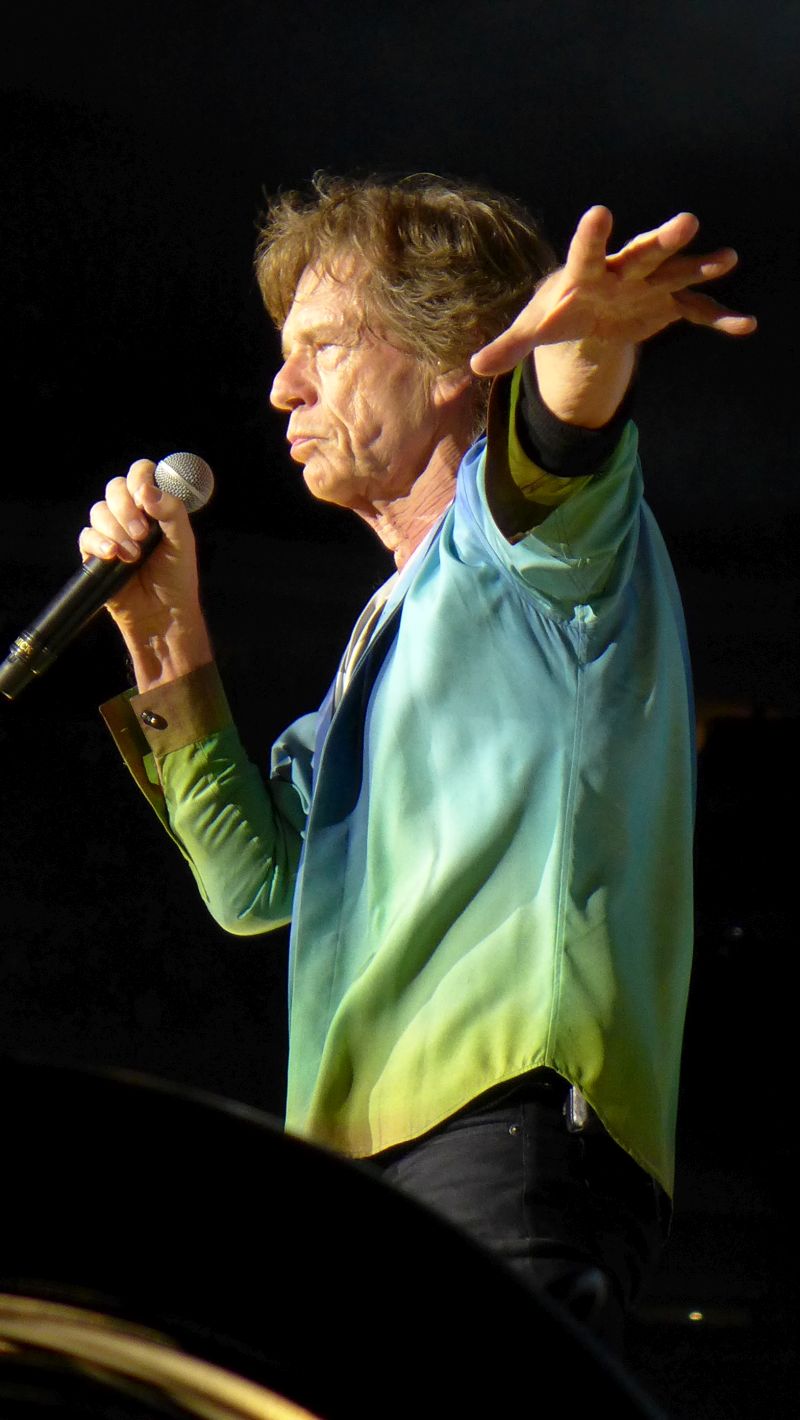 Photo by Victor Woods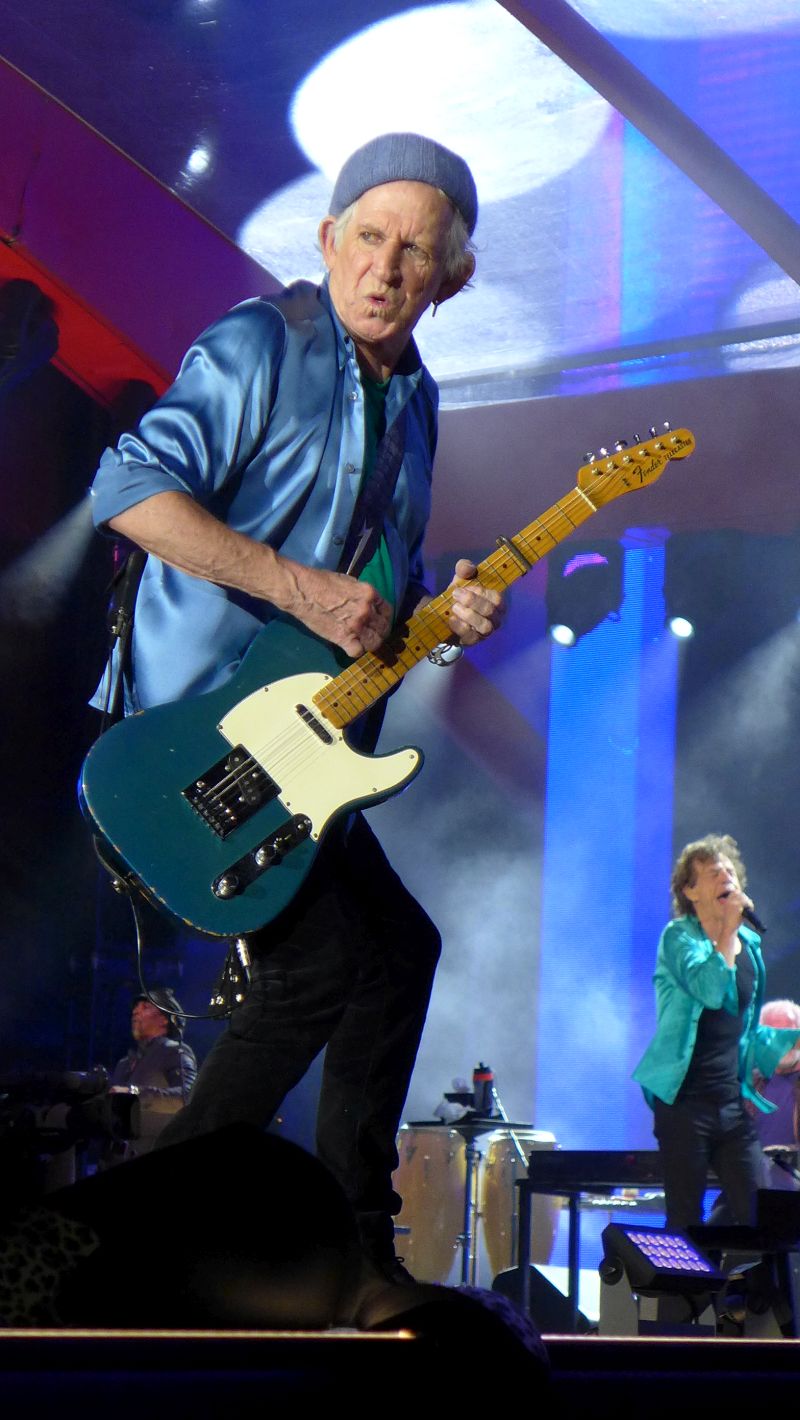 Photo by Victor Woods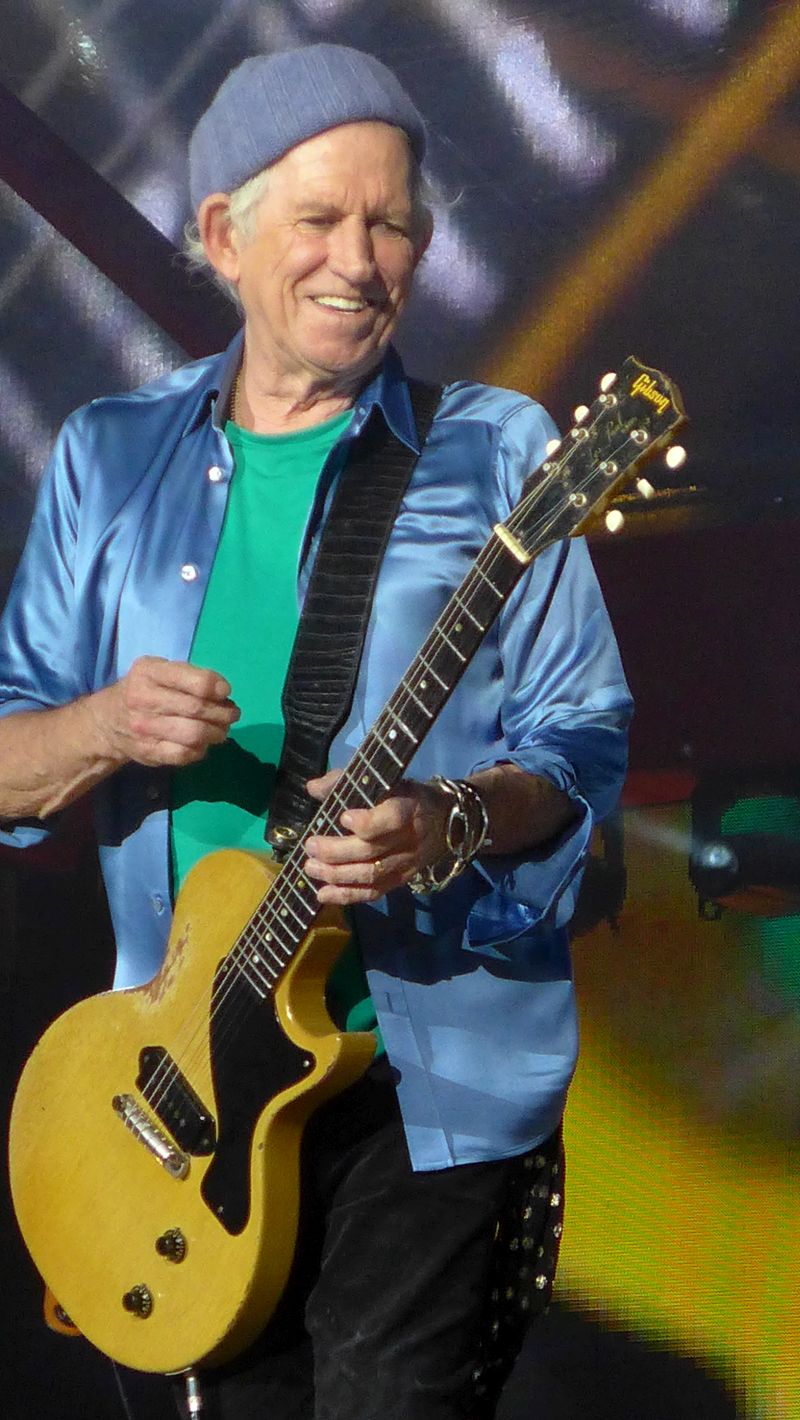 Photo by Victor Woods
---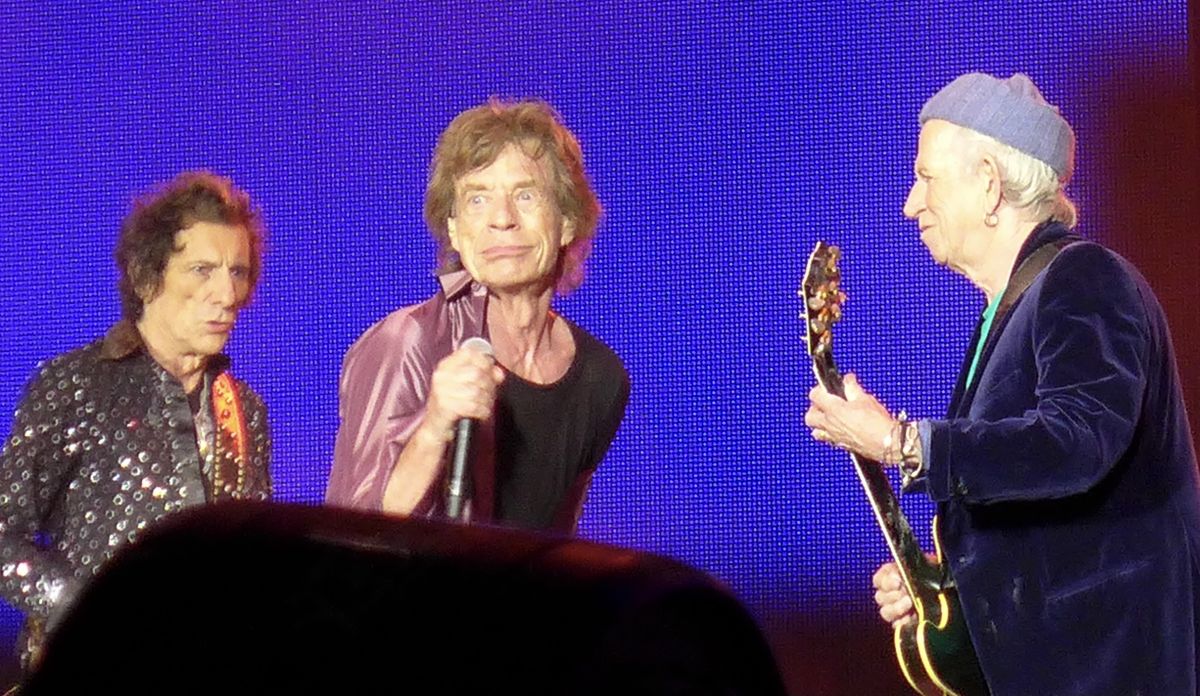 Photo by Victor Woods
---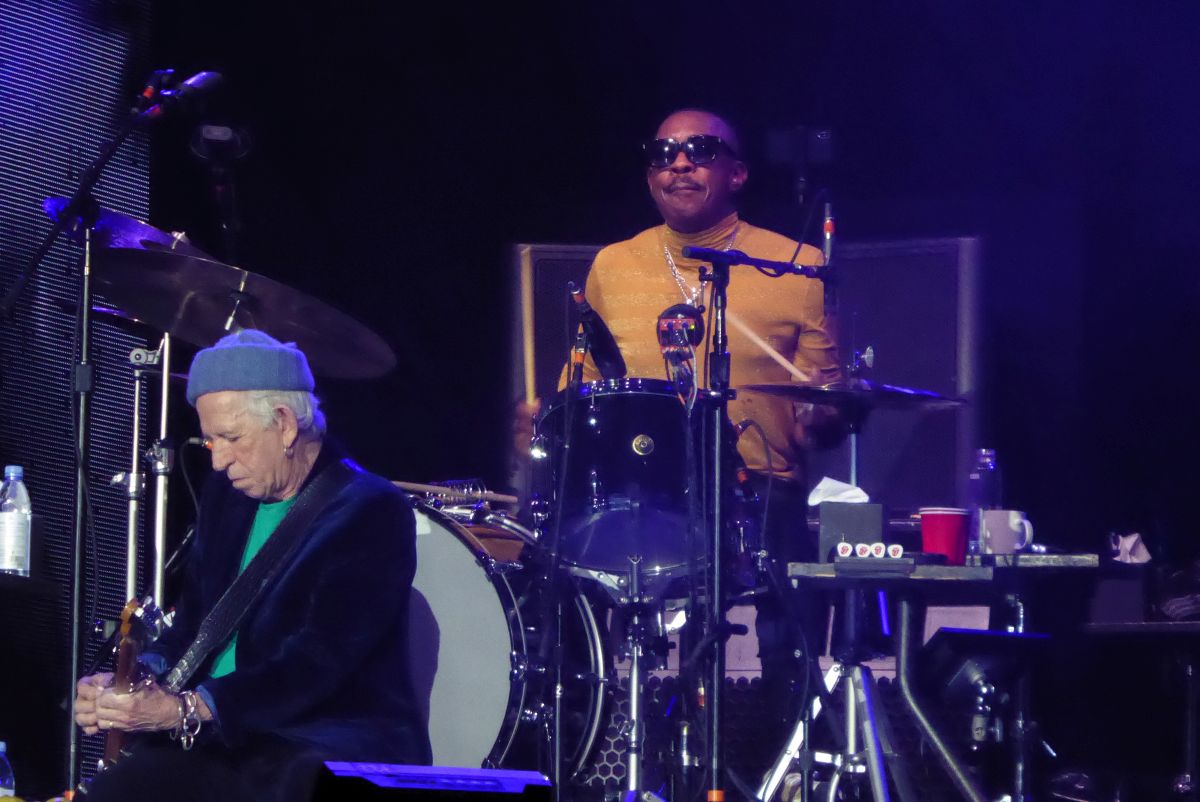 Photo by Jim Miller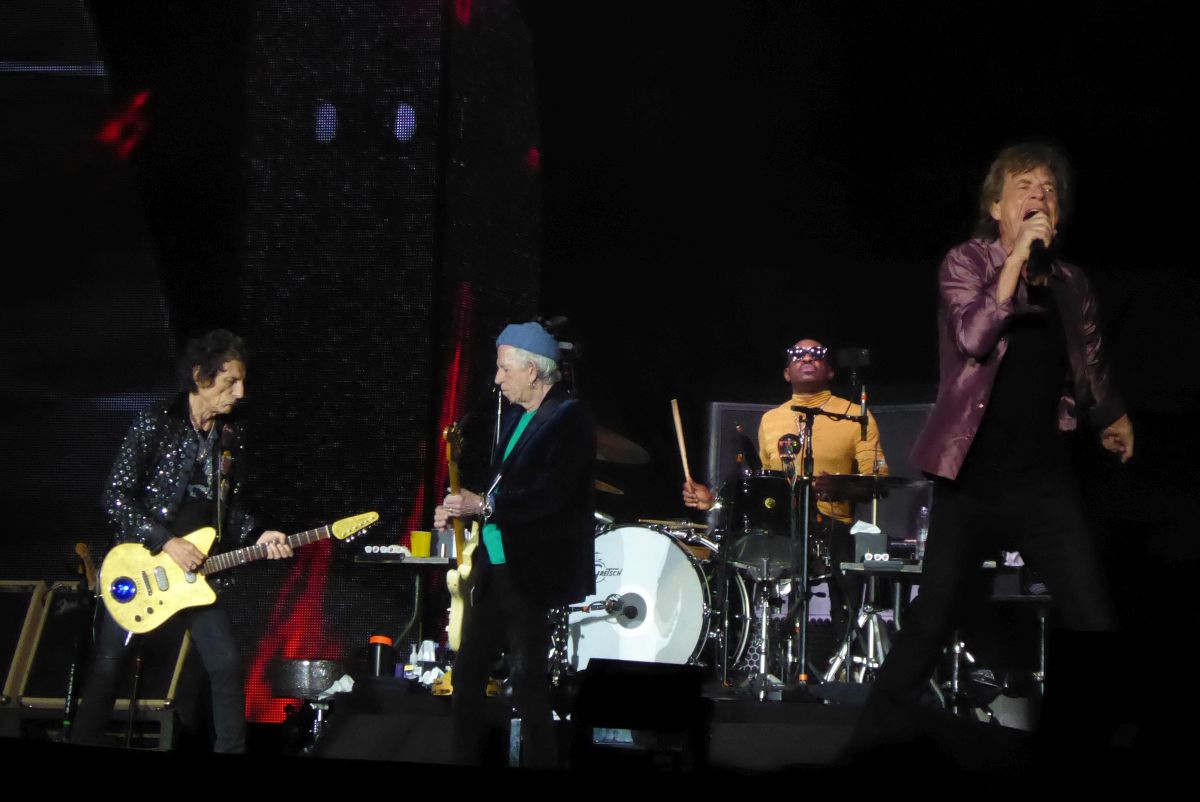 Photo by Jim Miller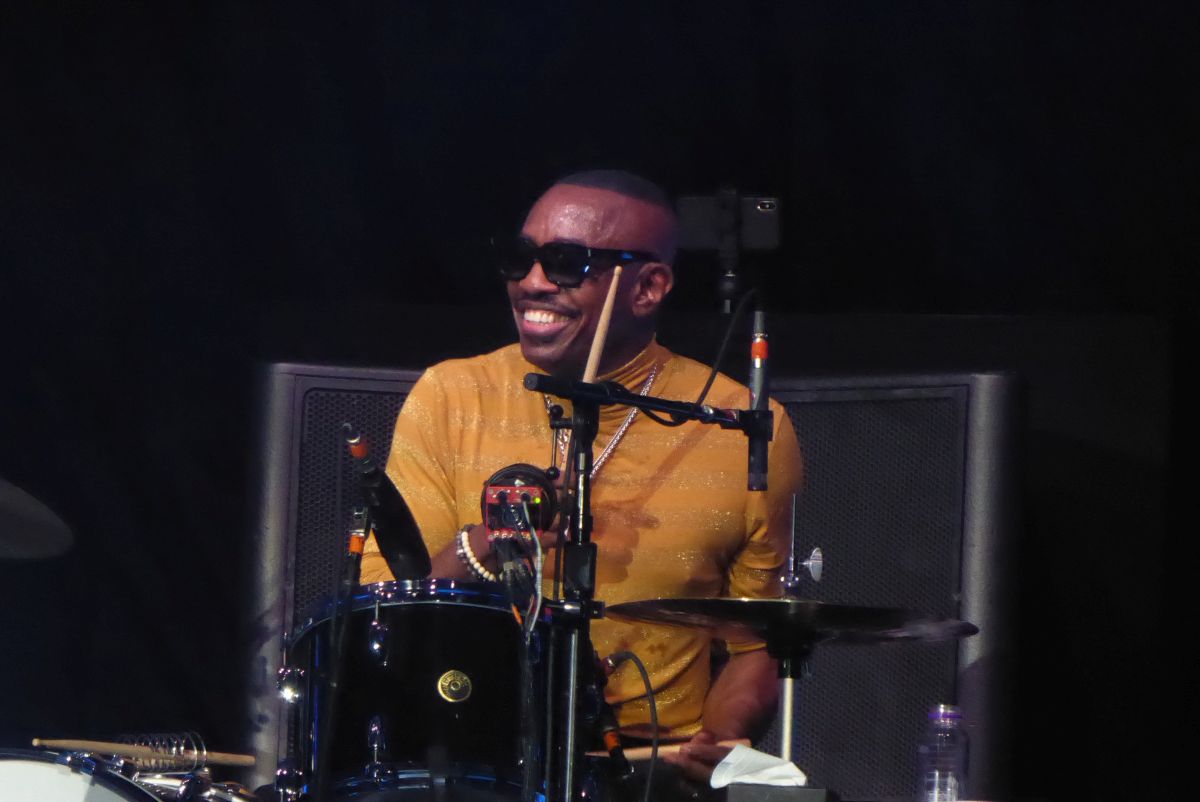 Photo by Jim Miller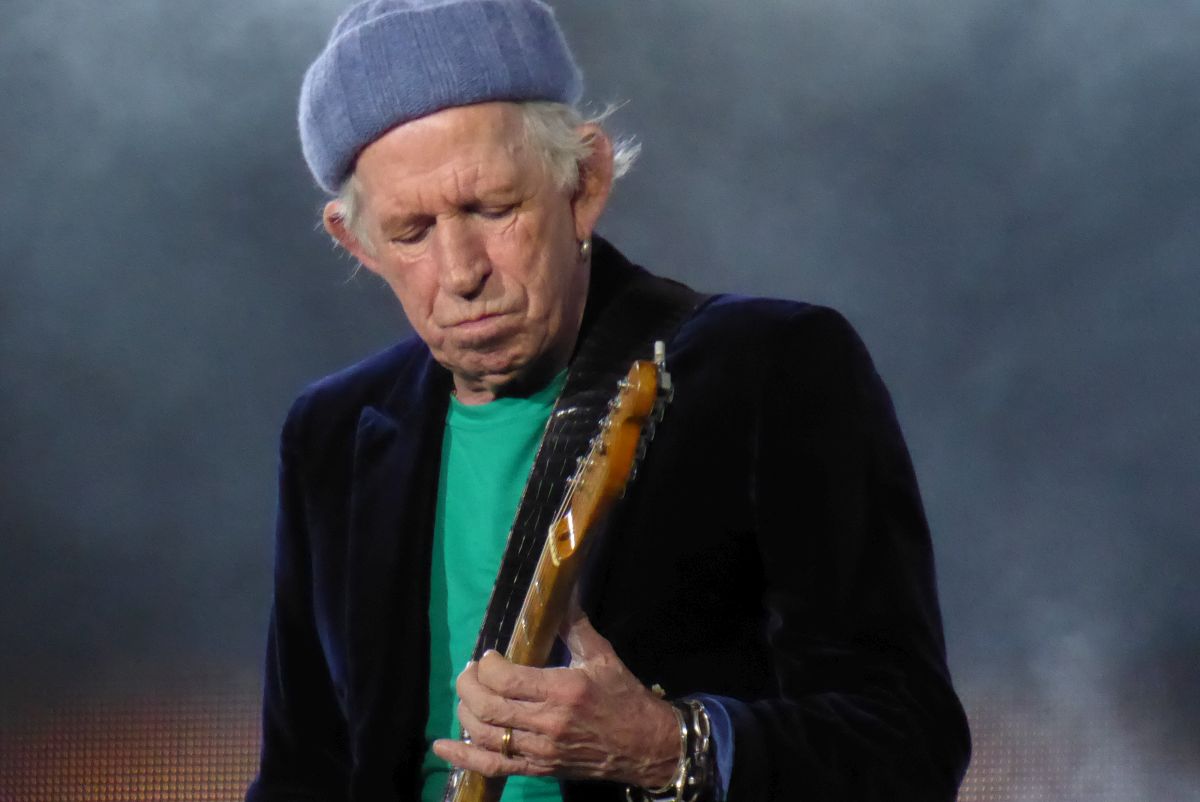 Photo by Jim Miller
---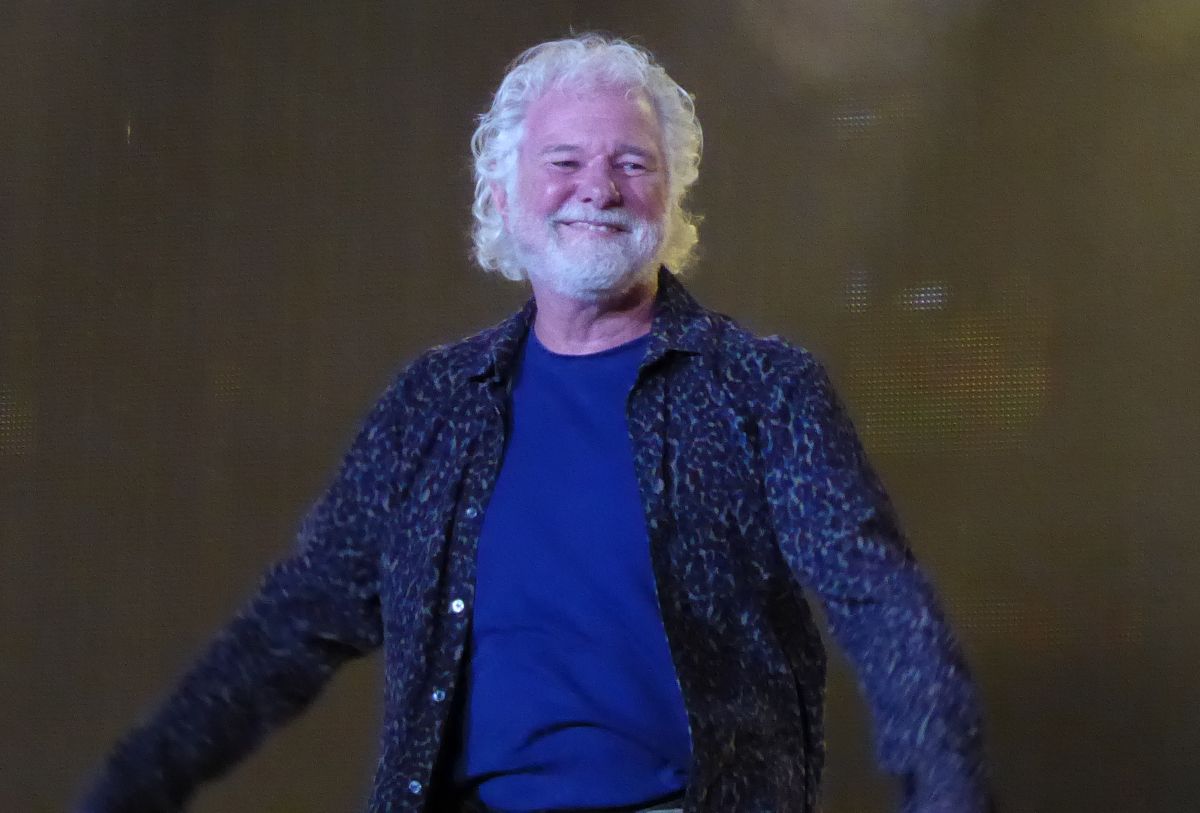 Photo by Jim Miller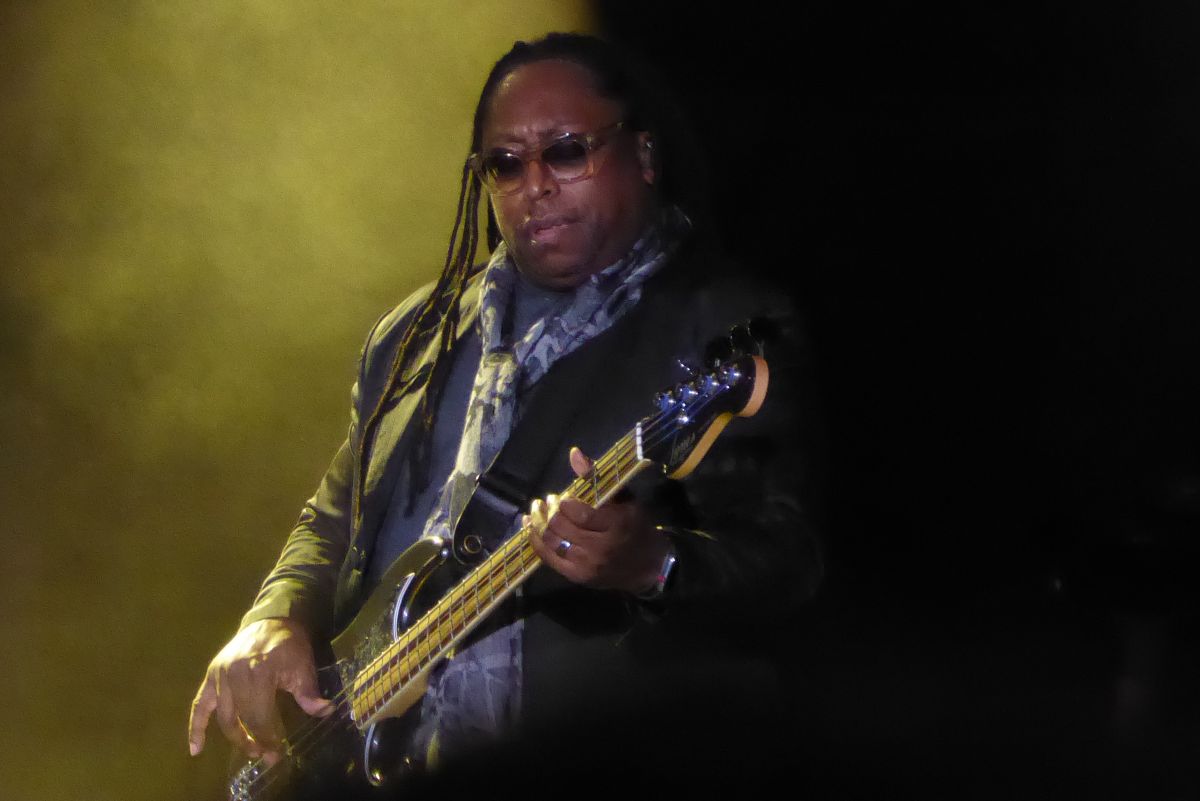 Photo by Jim Miller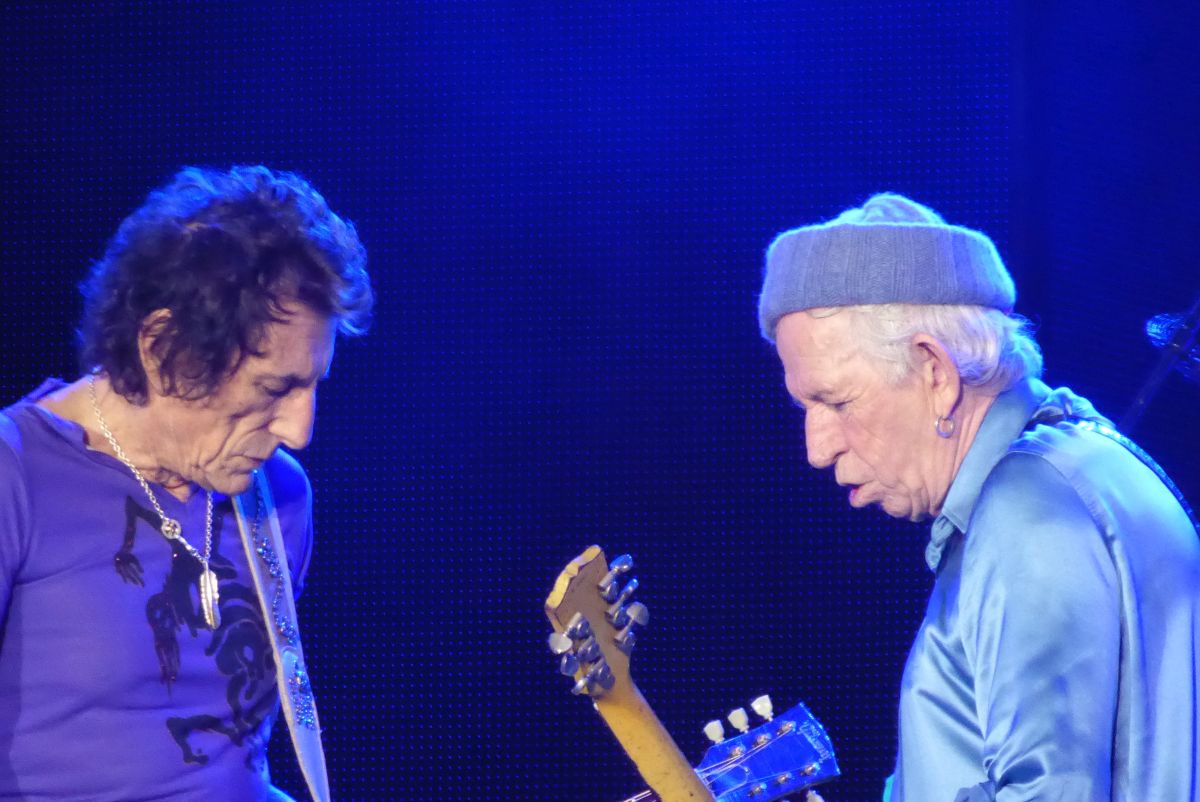 Photo by Jim Miller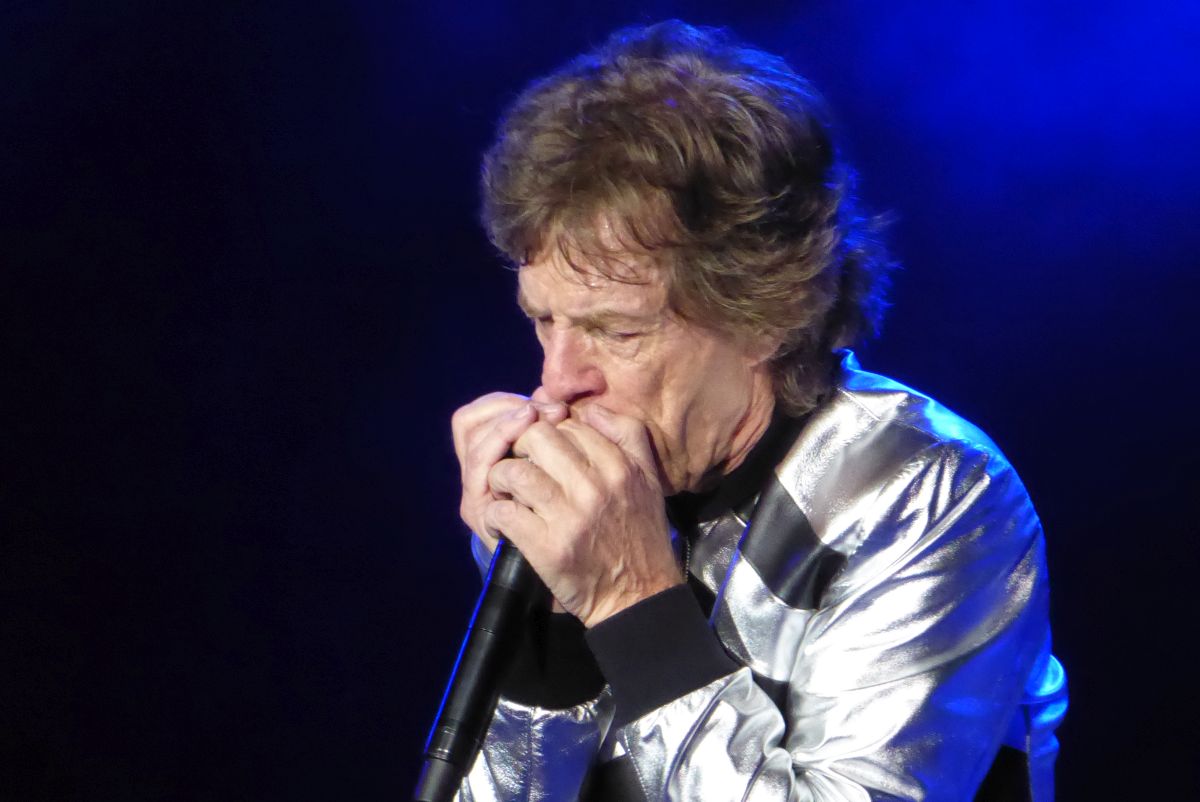 Photo by Jim Miller
---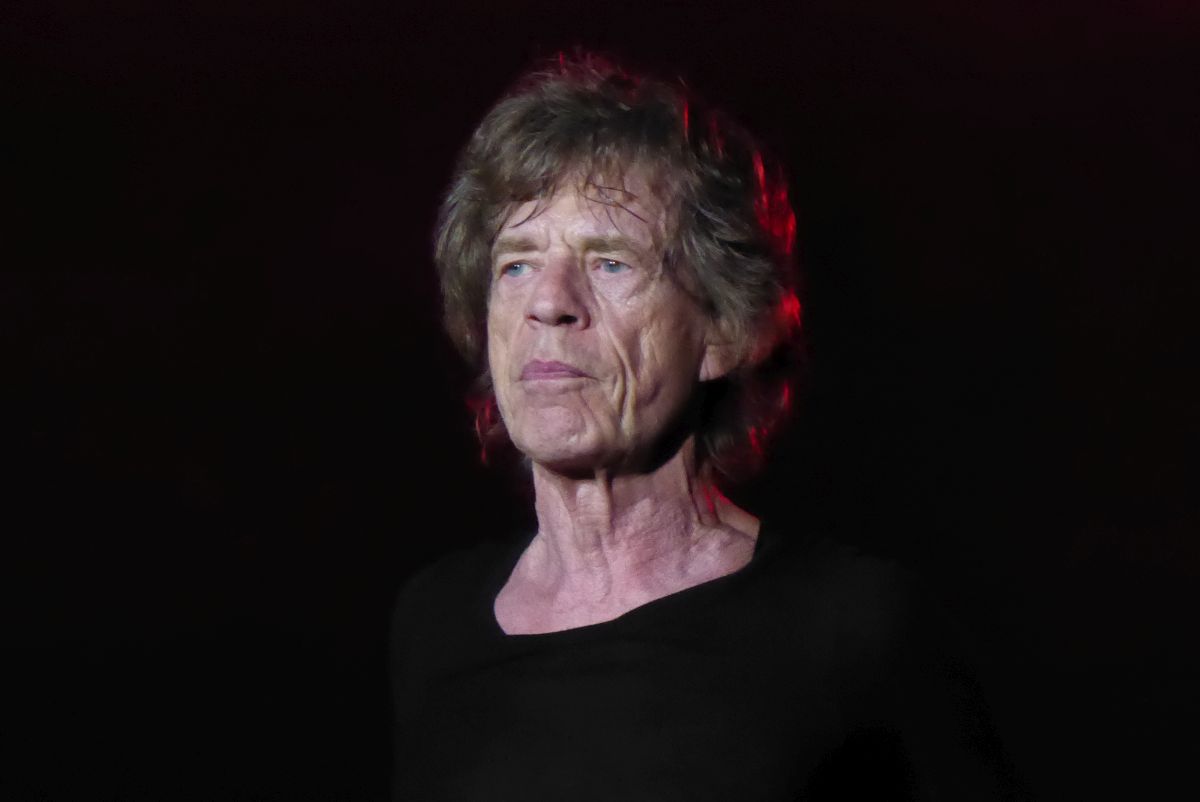 Photo by Jim Miller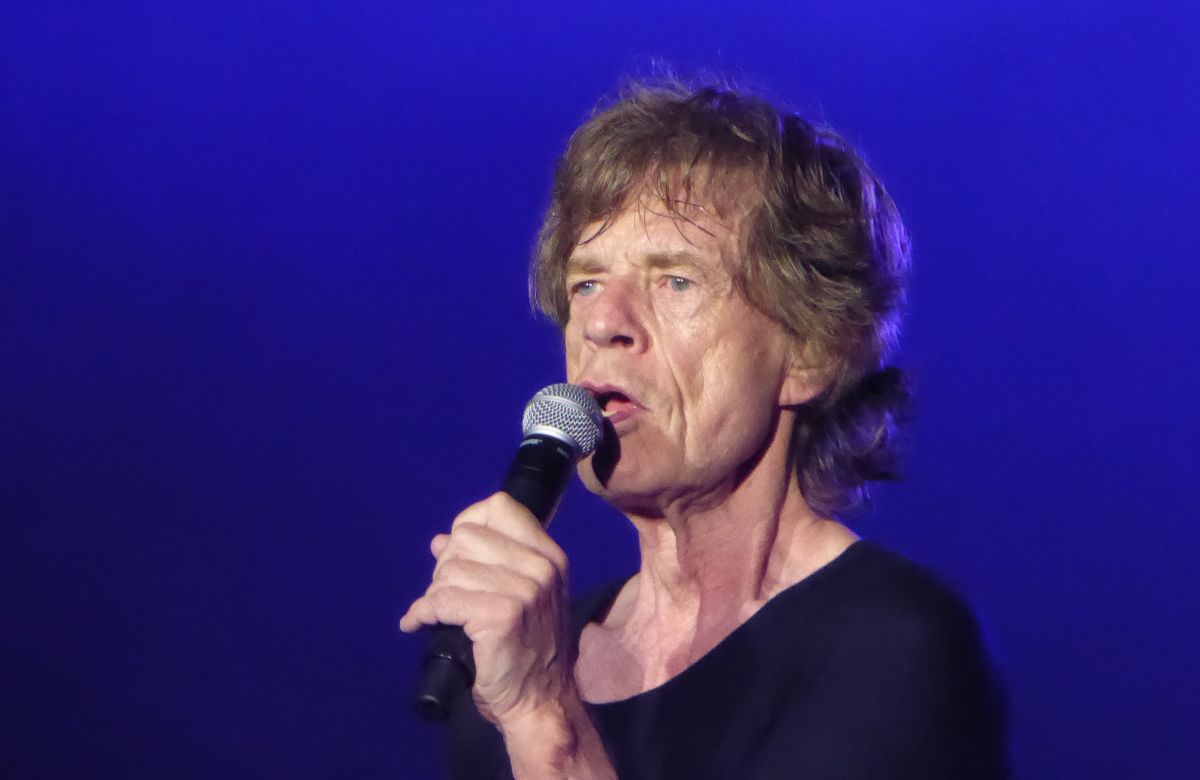 Photo by Jim Miller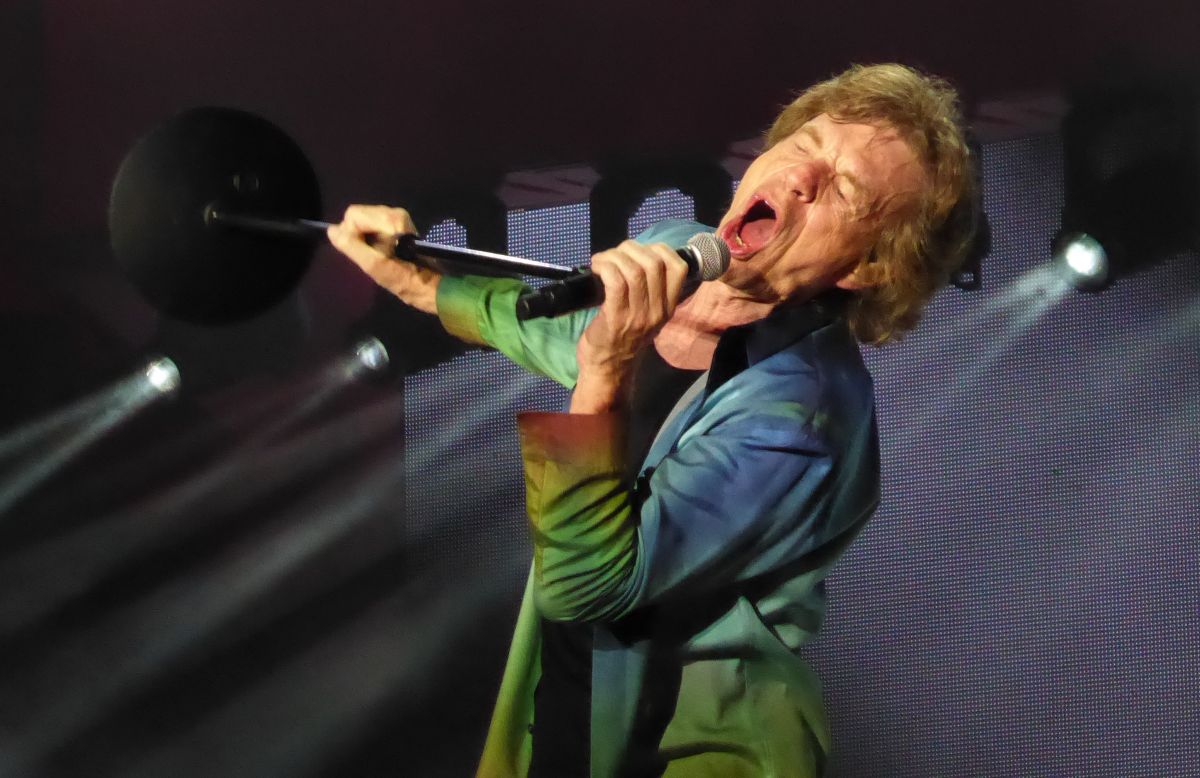 Photo by Jim Miller
---
More about photos
Thanks for all the great photos from this show. There was more than hundred photos from many sources, so there has been an editorial selection. It takes time to scale and manually publish every picture, also the number have to be kept down, in order to keep load time of pages down to a minimum.
---
Links
---
Reports please!!!
Please send your comments, reviews, links and more to:

[email protected]

IMPORTANT! Reports and pictures are welcome, for editorial review/publication. Please send them as soon as possible after the show. There is a limit of approx 30 photos per report/show in order to speed up browser load time. Updates of the editorial reports pages will mainly be done within 2-4 days after the show has been performed.
For publishing details and policies see : IORR editorial reports - pictures and reviews
---
This page will change over the next few days, as you and other fans send reviews, set lists and reports. Please send your e-mail to IORR. Thanks! For details and great photos from the Rolling Stones and their World Tour get the IORR magazines.




It's Only Rock'n Roll 1980 - 2021
© The Rolling Stones Fan Club IORR