---
These are the latest Rolling Stones news and updates for you! IORR is a non profit fan club run by fans for fans. All parts of the It's Only Rock'n Roll web site is copyright of The Rolling Stones Fan Club. When using information from this site, please include a reference to IORR and the main web address www.iorr.org.
---
---
The Rolling Stones
Ford Field
Detroit MI USA
Monday November 15, 2021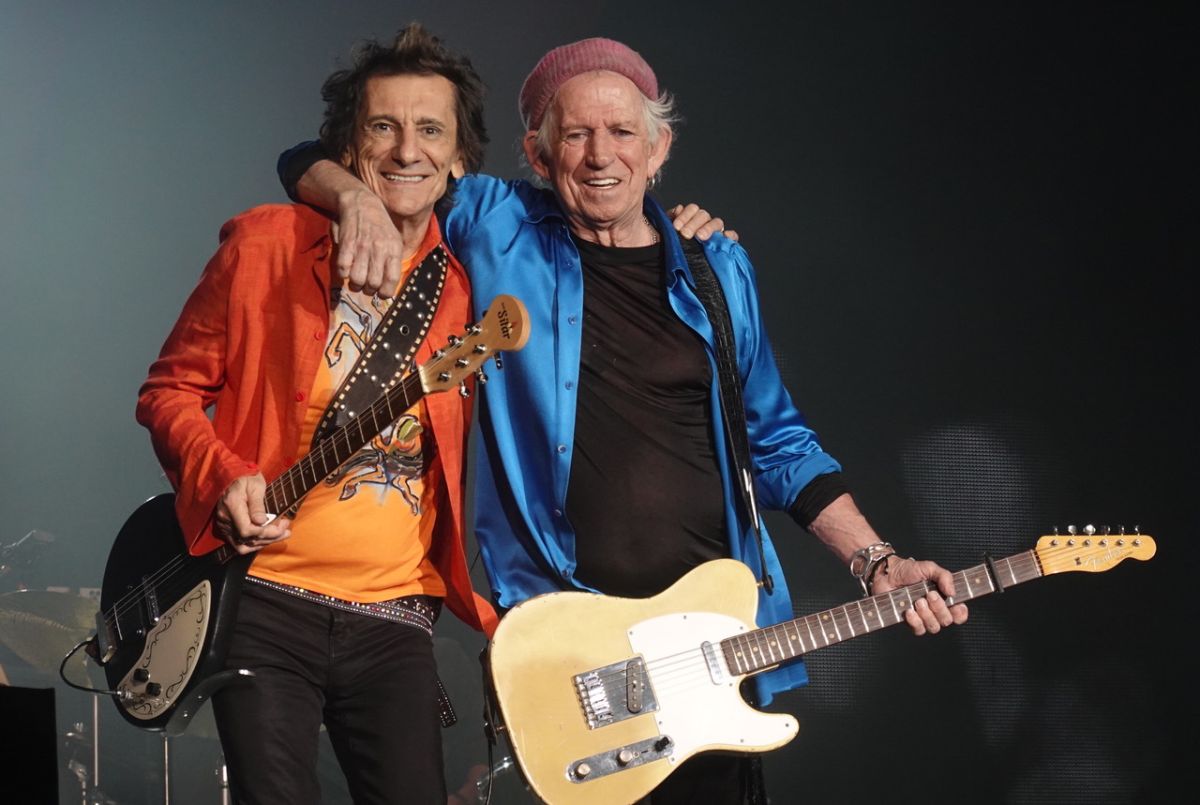 The Rolling Stones live at Ford Field, Detroit MA USA, November 15, 2021 - Photo by Hendrik Mulder
The set list
Street Fighting Man
You Got Me Rocking
19th Nervous Breakdown
Tumbling Dice
Ain't Too Proud To Beg
Wild Horses (vote song)
You Can't Always Get What You Want
Living In A Ghost Town
Start Me Up
Honky Tonk Women
--- Band introductions
Connection (Keith)
Before They Make Me Run (Keith)
Miss You
Midnight Rambler
Paint It Black
Sympathy For The Devil
Jumping Jack Flash
--- Band off stage
Gimme Shelter
Satisfaction
---

Show start :  8:47pm
Show end   : 10:58pm

---
Live pre/post show comments:
Detroit show live updates - Monday 15-Nov-2021
---
Review by Dave Kohl
I can definitely say that I Ain't Too Proud To Beg for the Stones to keep going and going and going after experiencing this awesome show in Detroit. It was even more like the old days when songs would extend slightly and have a unique component or two that helped make the night even more special. The group was totally ready to go from the start, which was a strong Street Fighting Man, followed by You Got Me Rocking.

When it came time to do the Detroit show tradition of a Motown song, we got Ain't Too Proud To Beg, which has been played very rarely of late, was perhaps the best version EVER the Stones have done with that tune. We got a big taste of what Steve Jordan adds on the drums, and an amazing sax segment from Karl Denson. Then there was the extended ending of one of those special live Stones moments. You would absolutely swear they have been performing this tune every night for years. One of my top 3 highlights of the entire evening.

What is important to note was how much they are enjoying being on stage and bringing their performance to us like no one else can. A special moment when Keith was introduced and walked all the way out on the ramp and back taking in the mass applause from the huge crowd. (I'm sure this will be one of the bigger crowds of the tour.) This was far from his typical "On with the show...." approach when it's his time. Although "Connection" was not a contender for his best live version, I found "Before They Make Me Run" to be probably the best of many versions I have seen, which picked up his set.

Miss You was, as has been the case this tour, another highlight, with Darryl Jones getting an extended solo and helping to extend a wonderful jam. Yet, all this took a back seat to Midnight Rambler. As one who has considered Rambler to be the best of their live songs over the past 10 years, I had not been impressed with the versions I have seen/heard on this tour. But this Detroit performance put it right back to top. An incredible and longer version with extra parts throughout. They flat out nailed it.

My #3 big highlight was Gimme Shelter. Sasha Allen continues to grow into the part and really took it on strong. Keith started it out with the slower more deliberate version reminiscent of his solo tours before the song built up to the typical "Stones" intensity long before it was over. A major highlight of this tour.

Meanwhile, I wondered (going in) how Mick was going to handle the awful season the Detroit Lions (home team of the stadium) are having. He pointed out their tie game on Sunday as a positive, while the crowd did a mixture of cheers and booing, but everyone had fun with it.

This show was even better than (my prior in person show) Minneapolis. My 78th show and this one also gives me that high that we feel long after the show. It was my 6th time seeing them in Detroit (traveling over from the Chicago area) over the years, with a couple of them ('81 and 2015) being the best of multiple shows I saw on that tour. So glad I have one more time coming up.

They leave Detroit, and keep on motoring!
---
Review by Bjørnulf Vik, Norway
Friends ask me about my favorite shows. I can not tell. I do not have favorite shows. I have favorite moments, and they are many, especially on this tour. Like after "19th Nervous Breakdown" here in Detroit tonight, they gathered up front, and Mick dedicated the show to Charlie, like he use to do. Then the crowd went into a spontaneous chanting "Char-lie Char-lie Char-lie ..." It was the first time we had this kind of response following the "dedication moment". There was a bit of "Char-lie Char-lie Charlie" in Atlanta too, during the band presentations, but not like here in Detroit tonight. Mick supported the chanting like he use to do, and I panned the stage, enjoyed every bit of it, while it lasted, and noticed Keith was smiling. At this stage, you can not be sad from the loss of Charlie anymore. Keith was smiling because the crowd loved the show, and because he loves to be on stage with this band. The sadness is over, time to enjoy and perform.

I don't make many notes anymore, so I can't tell when all the great moments happened, but Keith had just done a spontaneous walk half way out to the B-stage while playing, early on in the show, and upon returning to the main stage from his walk, I noticed Mick smiled wide, watching Keith with his eyes, there was a lot of love and appreciation in that smile. This tour has certainly broght these band mates of so many decades of performances closer than we have seen from past tours. Their emotions and passion sure are fueling the crowd, and back to the band, making so many great moments during the shows.

Some comment have been posted about Keith sitting down at times. Well he is sitting down in front of Steve Jordan for may be half a minute may be 2-3 times during some shows, still playing. No worries. I bet most of us would enjoy sitting down a bit at age late 70's, if we were carrying a guitar on stage for a couple of hours. Keith is human, there is nothing wrong with Keith, in fact he is sharp, great and every show every bit every riff I hear on this tour is like a boost to my body and it just fuel my love of this band.

I walk out from the great warm show into the sort of freezing cold Detroit night, but it was such a warm and great show, I did not even feel the cold weather. Now there are two shows left of this tour, nine days until I am at home with my family, it is with mixed emotions I see the end of this tour coming, but sure it is time to return to normal life soon. Meanwhile, life in Stonesland, with my "other family", is just great!
---
Review by Alwyn Welch
Detroit was smoky grey, nothing like the good old days…. She was hot, in the Detroit snow…. Prophetic words indeed as winter had made an appearance when we got to the Motor City. In a cold wind, light snow fell for most of the day before the show: thankfully Ford Field is an indoor stadium.

Downtown Detroit is a really mixed bag of a city. We saw some wonderful architecture from its heyday in the first half of the last century. Sadly much has been demolished, and some really butchered by brutalist concrete. The city is starting to rejuvenate it's centre and some dire warnings notwithstanding it did feel safe to walk about in the early hours - in larger groups at least. But looking for lunch on show day there were few places open, at least on our walking route to the gig.

It is also the hometown of sax and keyboard player Tim Ries, who got a special introduction from Mick and wore a local team baseball hat then and during Keith's set. He got a big local cheer. Normal stage uniform was re-adopted for the rest of the show! Many people know Tim as a jazz musician, writer and teacher: fewer know he played with Motown bands early in his career.

The Stones played their 21st gig in Detroit and 3rd in Ford Field in front of what felt like another capacity crowd with representation from all across Michigan, adjacent States, Canada and more people from Europe and South America. The audience is starting to feel like that of a pre-pandemic tour. The queues to enter the Ford Field were long despite the cold but, with the efficiency that I guess is second nature in the home of mass production manufacturing plants, those queues were quickly and largely efficiently processed and the heated (yes heated) indoor stadium started to fill.

Sadly the staff in some areas underestimated the capacity of Stones fans to consume beer and wine and we saw staff bringing-in extra supplies from a grocery store in one instance. In a couple of instances that I saw that fans had seriously overestimated their own capacity for alcohol and then, standing for 3 hours in the Pit, they needed carrying-out by their (male) partners. What a waste of money and the chance, probably the final chance, to see the Stones in Detroit. At least one of those "partners" looked very annoyed indeed.

There were pre-show rumours of Motown star Martha Reeve coming on stage, but she only made it into the backstage bubble. There were over-optimistic hopes of hearing more than one of the Stones Motown covers, but it was not to be. We were treated to Ain't Too Proud To Beg, with Karl Denson playing a very neat sax solo, and Mick needing frequent glances at the auto-prompter to remember this live rarity. But this was no disappointment: in what turned out to be a lively show this song recorded by the Stones in '74 really rocked. As good as I've heard before.

Another surprise was a reprise for You Got Me Rocking. I had mixed feelings about this song when it was a staple of many shows, and some in the audience were disappointed when it started. But now that it has been relegated (or maybe promoted…) to rarity status it was played with an enthusiasm and vigour often missing in the past. Both guitarists focused on their combined parts and the guitars in this guitar song were excellent.

The song vote result, not surprisingly, selected the best-known song, Wild Horses. Put a big song on the list and you'll get to play it. Mick almost seemed a little surprised and commented that "I think we know this one". His vocals didn't feel as emotional as we've come to expect on this sad, sad, song (to quote Mick from 1975). Keith's 10-string acoustic has not been repaired so he played electric and this diminished the overall feeling somewhat.

The remainder of the set was as we've come to expect: well executed in both visual and audible senses. Rambler risked rambling a little I thought. Maybe it was just some improvisation; Keith now marches right down the catwalk with Mick towards the end. Mick also got behind Steve Jordan on the drum stand to play some percussion for the second gig in a row - in Atlanta he used a drum stick to hit cymbals; here we got some maracas. I don't remember which song he did this…

Keith also marched down the catwalk when he was introduced; very unusual. He told us, by way of explanation (almost an apology) that "Ronnie does that to milk the audience". Like all the interplays between the band members it was all taken in very good heart. Such was the concentration on one song that the normal nods, or arm up, to signal "time to end this number" or "it's the bridge" was not enough and Mick ran across the stage to tap Ronnie, Keith and Darryl to ensure they had seen (or felt) the cue.

I thought Steve Jordan's drums were a little high in the mix to start with, but this changed, and it is clear that he has risen to the difficult challenge of replacing Charlie Watts. There was a "Charlie, Charlie" chant after Mick's words - quite brought a tear to the eye even after all these shows this year. Steve is very respectfully using a similar kit to CW, even if he does need his snare drum replaced mid-show. Sasha has also risen to the challenge of replacing Lisa (5 years ago actually… a long time) and I thought her Shelter contribution, both vocally and her very confident performance, was excellent. So was Before They Make Me Run - one of the best renditions I've heard, and offsetting a slightly weak Connection.

Overall I sensed a slight relaxing as the tour approaches it's end. I'm sure everyone, on stage and supporting them in whatever way, has welcomed being back at work (and earning some money). But touring in a bubble, not being able to enjoy visiting cities and friends, must be very tough. If, as reported this week, this tour is grossing over $10M per show, four times higher than the next act touring, and they see over 43,000 people at each show, it says something for the reputation of the band and the experience they give. It also says something for the Stones maintaining their reputation for breaking new ground. Nobody else can cancel tours blaming the risk when this (slightly ageing) team can get out and play.

This wasn't the best show of the tour (in part due to the song vote) but it was very good. I hope we get a few more rarities in the last two shows - we know what they've rehearsed from the song vote lists. You don't need a vote to try them out!
---
Review by John Bielusiak
This was my 5th time seeing the Stones and to play in my home state was very special. My friend, Mike, came with me. We left home about 12:30 & by the time we found a place to park it was about 3:30 & I wanted to make sure we lined up early as we had Pit tickets & I wanted to get near the front rail near the catwalk. It took a while to find the line as staff kept sending up in the wrong direction. We finally found it and queued up. There were two lines & then we waited. I talked to a couple from Belgium who were very pleasant. There were a lot of Europeons attending as the travel ban was lifted. At 5:30 they opened the doors & it was quite orderly and fast getting into Ford Field. We quickly made it down to PITB & got the spots we wanted. I was excited as I had a brand new camera that has a Leica lens which I am told is high quality. The biggest excitement was being this close to the stage.

After the opening band ended their set, time moved fairly quickly & then the Stones came on. What a treat seeing the guys up so close. Mick bursted out onto the catwalk, jumped up and down & launched into "SFM". I love that song. We also got "You Got Me Rocking". The song vote was "Wild Horses" & Keith's 2nd song was "Before They Make Me Run" I got a kick out of Mick talking about whether he should have a coney from Lafayette Coney Island or American Coney Island, so he said he tried both. He then said he took some Pepto-Bismol & went home early. Hilarious! The biggest treat for me was the Motown cover of "Ain't To Proud To Beg" originally sung by The Temptations. I remember them playing this song in 2005 at Comerica Park during A Bigger Bang tour.

The Stones are true professionals in every sense of the word. From the visuals to the sound, everything is near perfect. Another thing I notice, you don't have to wear ear plugs at a Stone's concert. They are loud but not too loud like some bands where you can't hear the vocals over the instruments. Mick was smiling a lot. Keith even went out on the catwalk before he launched into "Connection" saying Ronnie always does it so I will too. I'm not going to dissect every song, but "Street Fighting Man", "19th Nervous Breakdown & "Ain't To Proud To Beg" were highlights.

Last, my friend, Mike, caught a guitar pick in the eye from Keith! His eye was fine, but what a souvenir and memory. It was Mike's first time in the Pit. I also got some good pics with my new camera.
---
Review by Art Lewis
Street Fighting Man opener. You Got Me Rocking. Ain't Too Proud To Beg -first time since 2007- dedicated to Motown. Vote song Wild Horses. Keith Richards with Connection and Before They Make Me Run. Keith said- really good to see everyone, we all here that's all that counts- this is what it's all about!

As the show was dedicated to Charlie Waits the crowd broke out into a Char-lie Char-lie Char-lie chant. Mick introduced Tim Ries, who was born in Detroit- as a local lad made good. Mick introduced Ronnie as the da Vinci of Detroit and the Michelangelo of Michigan.

Cities mentioned Ann Arbor, Flint, Toledo, Cleveland, Grand Rapids and Detroit.

Mick mentioned this was the 3rd time playing this stadium including the Super Bowl in 2006. Mick joked he thinks things are looking up for the Lions football team- they recently tied a match.

Mick also said this was the 21st show in Detroit. Mick said the hotel room they stayed at for the first show in 1964 is now a heritage site. Referring to room 132 at the Trumbull and Porter hotel.

This indoor stadium opened in 2002 with the band performing the first concert at the stadium on October 12, 2002 and the Super Bowl halftime show at this stadium February 5, 2006. In about a week's time will be the Thanksgiving holiday and this stadium will host the annual Thanksgiving football game. The baseball stadium across the street Comerica park had a show on August 31, 2005 and July 8, 2015. On social media Mick and Keith posted pictures taken with Martha Reeves at the show.

Another great show musically as this tour ends its run of big stadiums moving to a festival like show in Austin.
---
Review by Matt Shields
This tour has been cobbled together for me, with all the date changes, life changes etc. The shows I had Lucky Dips for I could not attend, and the shows I didn't have tickets for are the ones I end up at! Detroit was another late decision, and with a broken car and maxed-out credit card, I "robbed Peter to pay Paul," rented a car, and made the twelve hour drive for another show from my favorite band.

Before I even checked into a hotel a local friend called me and told me he knew someone with an extra Lucky Dip, so with my ticket taken care of, and my room not quite ready yet, I found a Greek diner and had the best Gyro I ever remember having. I was really hungry though, so that might have affected my judgement.

I went to a pre-show party to get my ticket and see old friends, they even had Alaskan Amber on tap, and as that is my home state I had a couple. Then to the stadium, no Pit with the Lucky Dips, but I was ok with that as it ended up looking very crowded this show (probably with the recent open borders) and as I was tired from the drive I didn't want to contend with jockeying for position in the Pit.

The show: This was show number four this tour for me and this time it was all Jagger and Wood. They were both high energy and sharp. The first three songs really rocked for me, and even though I'd usually prefer something other than You Got Me Rocking, it really rocked. 19th Nervous Breakdown is one of my all time favorite songs and am glad to hear it every time. I won't break down the rest of the show except to say that Ain't To Proud To Beg was excellent in my opinion. Everyone near me must've been local because they went crazy when it started and it was a huge singalong in my section. And, of course, there is Midnight Rambler. Each time this tour I've seen it played it seems to get better. This time Keith did an extended start and stop walk back from the end of the catwalk, hitting a chord every couple steps. Great! And Mick extended Come Into My Kitchen again like he's been doing.

Lastly, I really enjoyed sitting further away this time. I actually paid attention to the visuals on the screen and I swear I saw stuff up there I had not seen before. Does anyone know if they change the visuals sometimes? And the sound was awesome where we were. After the show I went straight to my room for my long drive home the next morning. No time to visit Detroit this time, but I have spent time there before and love your city Detroiters!
---
A glowing and enthusiastic review by Fred Michmershuizen
Mick, Keith and Ronnie all looked fit, trim and healthy — both physically and emotionally. And they look like they are generally having fun on stage. At least that is my own impression from looking at the expressions on their faces, blown up large on the video. Also apparent on the big screens: A wonderful chemistry between Mick and Keith. Yes, the lads were in top form Monday night at Fold Field in Detroit. It was a fantastic show.

It was my 17th time seeing the Stones live. My first time was 1989 in East Troy, Wisconsin, during the band's Steel Wheels tour. At that time, I thought that it was my one and only chance to see them. I did not know then that I would one day move to New York City and see the Stones many more times at Madison Square Garden and eventually even at the Barclays Center in Brooklyn!

But this tour they didn't come to New York city, so I decided to fly to my home state of Michigan. I took my three sisters, who are all younger than me, to the show as my guests. For the older of my sisters, it was her second time seeing the Stones. It was the first Stones show for my other two sisters. We sat about halfway back in Section 121, which gave us a good vantage point. What I like about a Stones crowd is that it is friendly and civilized.

We stayed at the Athenium hotel, which was just a few blocks away from Ford Field. Everyone at the hotel was there to see the Stones. I also did some sightseeing earlier in the day Monday, and again everywhere I went there were other Stones fans. There's a good feeling of camaraderie when you see other Stones fans out and about, whether you say hello or just nod.

The opening act was Ayron Jones, whom I had never heard of before this week. He performed a 35- or 40-minute set with his band. Lots of impressive guitar playing. And a very large, shirtless drummer. It was a solid performance. There was some confusion in the crowd before he came on, because an official email from Fold Field before the show said that "Ghost Hounds" was the opening act.

Another bit of confusion came from the local Fox 2 news program the night before the show, which I just happened to catch while channel surfing. They said that Martha Reeves was going to be performing with the Stones as a special guest. But that turned out not to be the case when the Stones played Ain't Too Proud to Beg as their Motown Tribute. After the show Martha Reeves was pictured backstage with the band members in various social media posts.

Mick said from the stage it was the band's third time performing at Ford Field, including the Super Bowl halftime. He also said it was their 21st time performing in Detroit, the first show being in 1964. That was before I was born!

Here are a few more notes on Detroit 2021:
I though the opener, Street Fighting Man, was fantastic.
There was a nice extra bit at the end of You Can't Always Get What You Want.
Honky Tonk Women was fun seeing the closeup of Keith's guitar work on the big screens. And the animations of exotic women, which to me looked like they were tattoos come to life, were clever!
In my opinion one of the best songs of the evening was Ghost Town. Mick played harmonica on this one, and he also let the audience in a chant.
Midnight Rambler was another highlight, also featuring Mick's harmonica. This is one of my very favorite songs to see and hear them perform live. I really like the way they make this song different every time and change the tempo. At one point Mick broke into a few lines of the Robert Johnson song Come on in my Kitchen. Very cool.
Gimme Shelter, the first encore song, featured a fantastic Sasha Allen on vocals and she joined Mick on the B Stage. She really put her heart and soul into it, as evident in her facial expressions. She's possessed by the spirits of Merry Clayton and Lady Gaga with some Tina Turner and Janis Joplin thrown in for good measure.
Wild Horses was the song vote song. My three sisters all voted for it, and I have no doubt that their votes put the song over the top. I had voted for Sweet Virginia, but I'm really glad it turned out to be Wild Horses. They performed it so beautifully. And I'm so very glad that one of the three songs from that famous recording session at Muscle Shoals was played live.
And God bless Steve Jordan. I think he did a fantastic job. Others have said that he seems to be banging on the drums a bit harder than Charlie ever did, and this might be the case. Charlie always made his playing seem effortless somehow. I do think that the opening video tribute to Charlie, as well as them dedicating the show to Charlie, was a proper way to show him respect. Everyone misses Charlie of course. Yet I for one am so glad the Stones are playing on — and that they are doing so with Charlie's blessing.
I have noticed a reaction in myself every time I see the Stones play live. At some point, I get emotional. And the tears come at the most unexpected times. On Monday night it was during 19th Nervous Breakdown, of all songs. When Mick and Keith leaned in together and sung the nigh note into the same microphone. It just lasted a moment, but when Mick and Keith are performing together like that, all is right with the world. I hope they never, ever stop performing live.
---
Pictures
---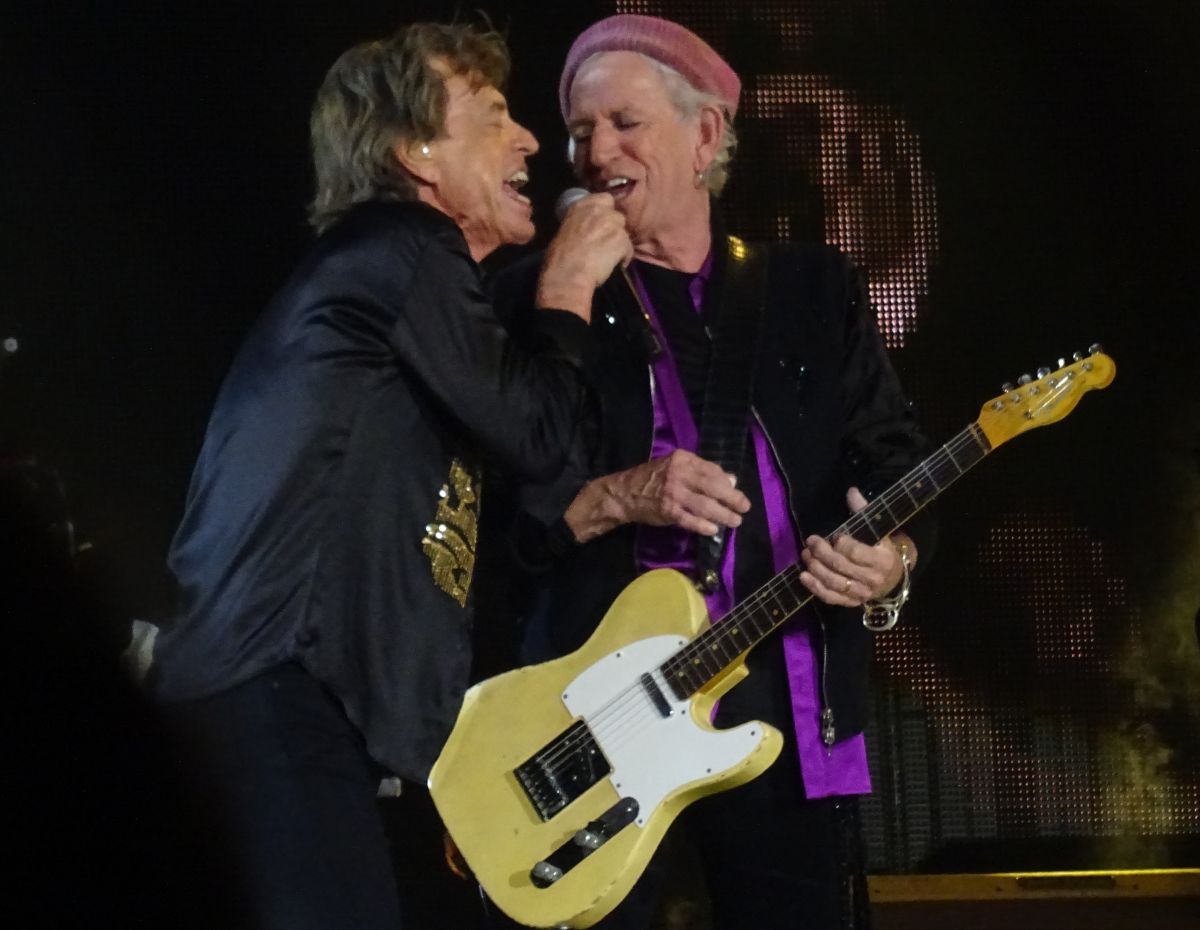 Photo by Bjornulf Vik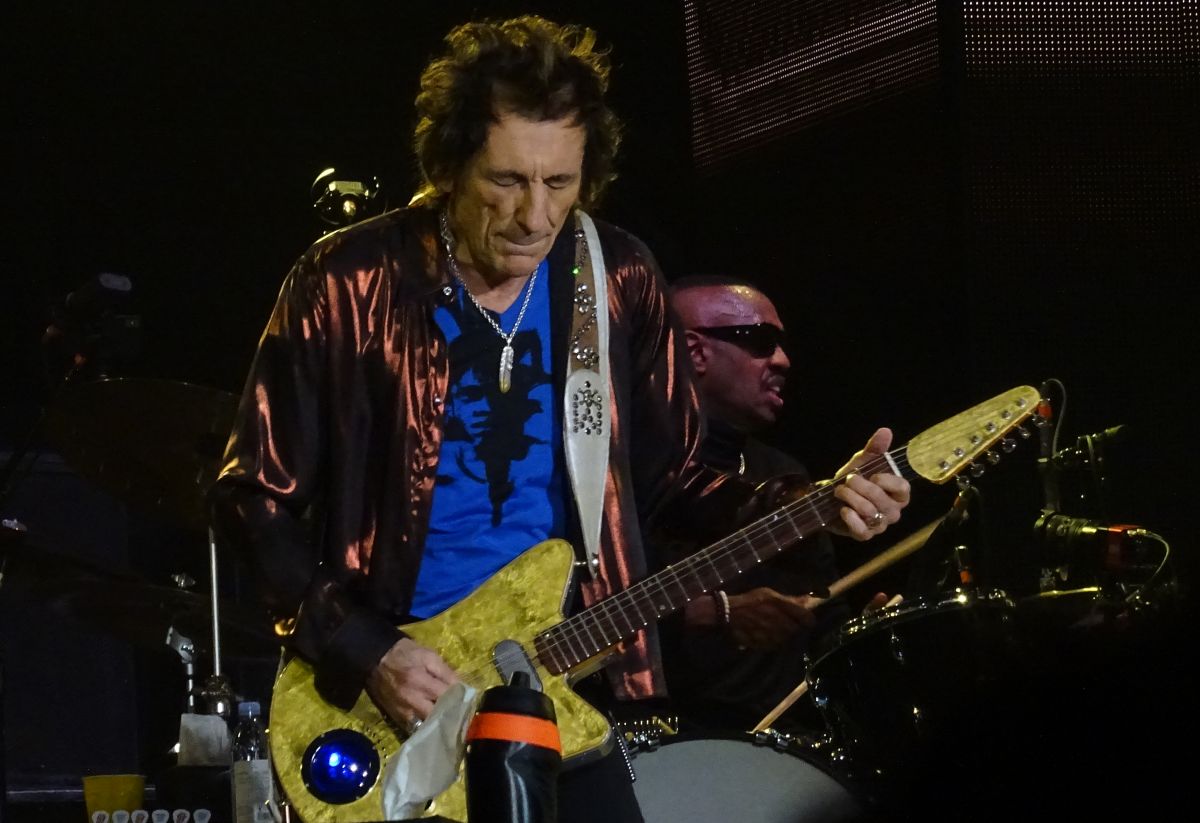 Photo by Bjornulf Vik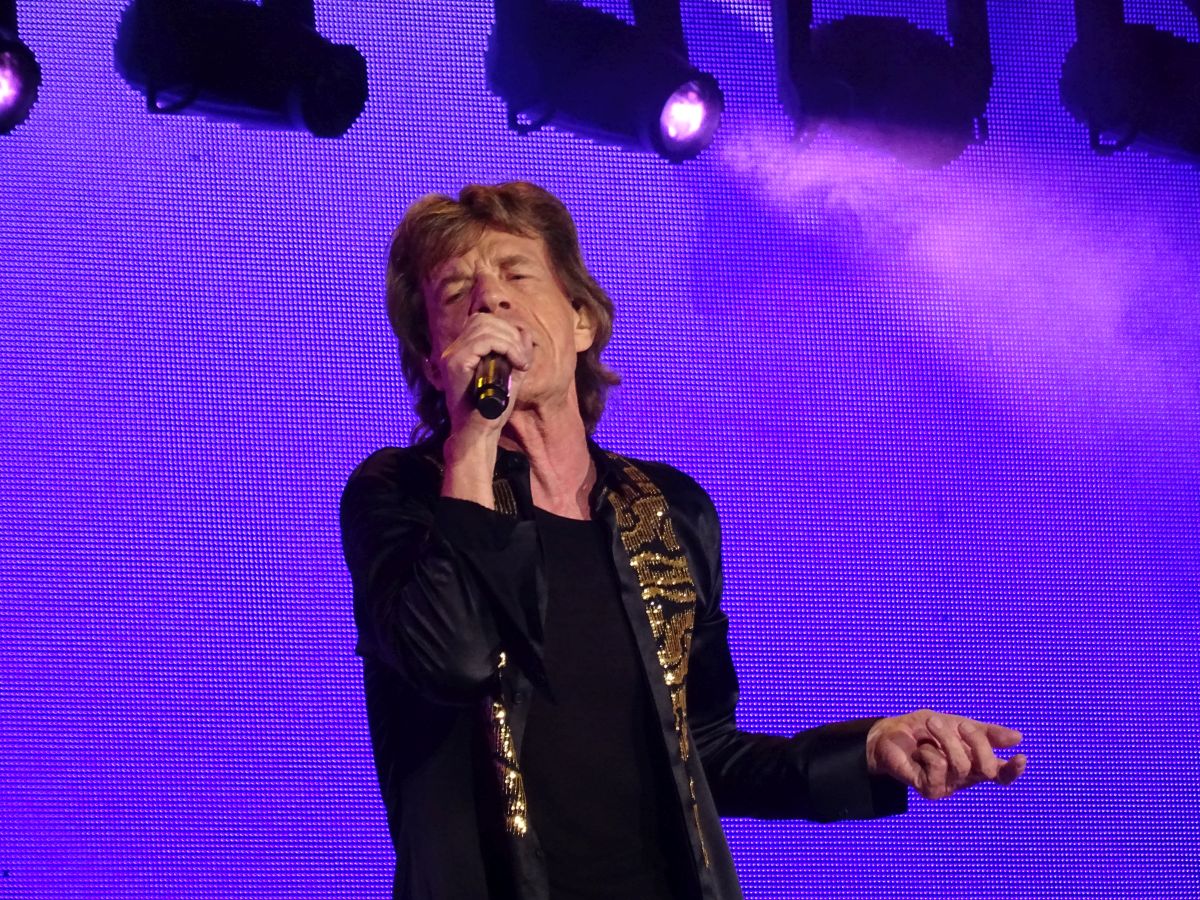 Photo by Bjornulf Vik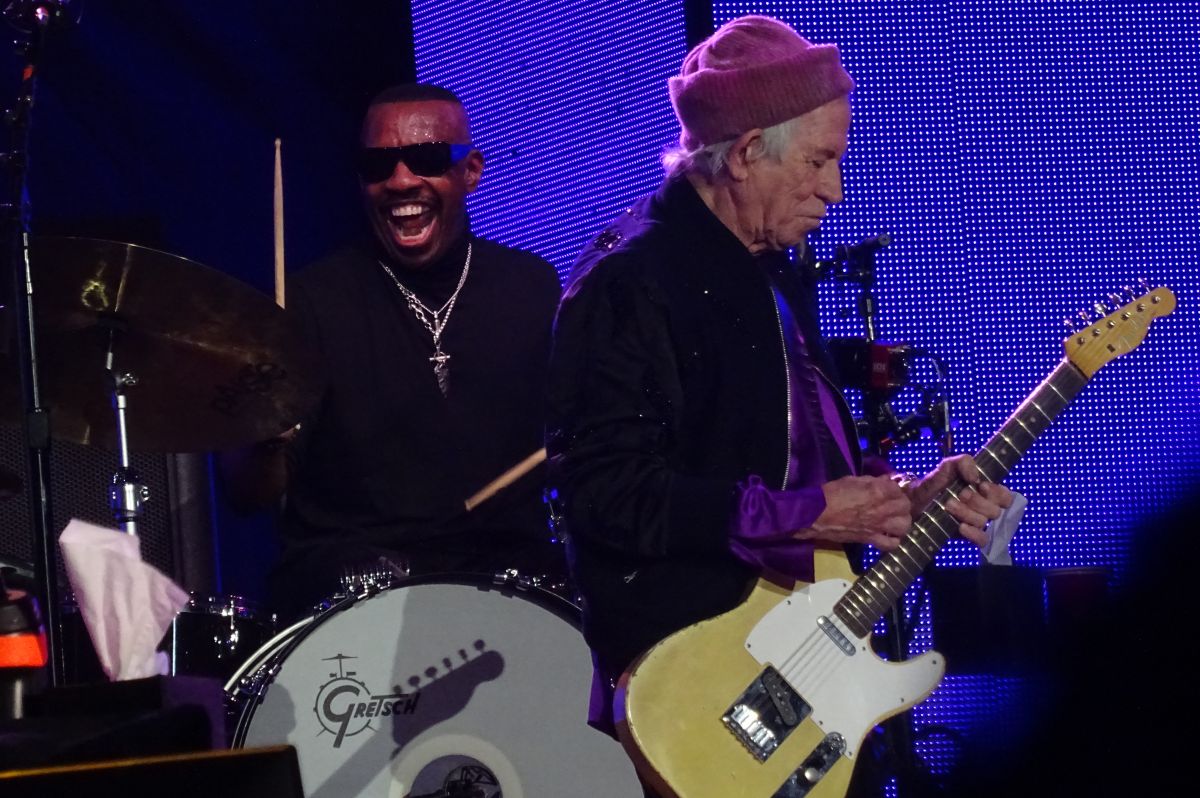 Photo by Bjornulf Vik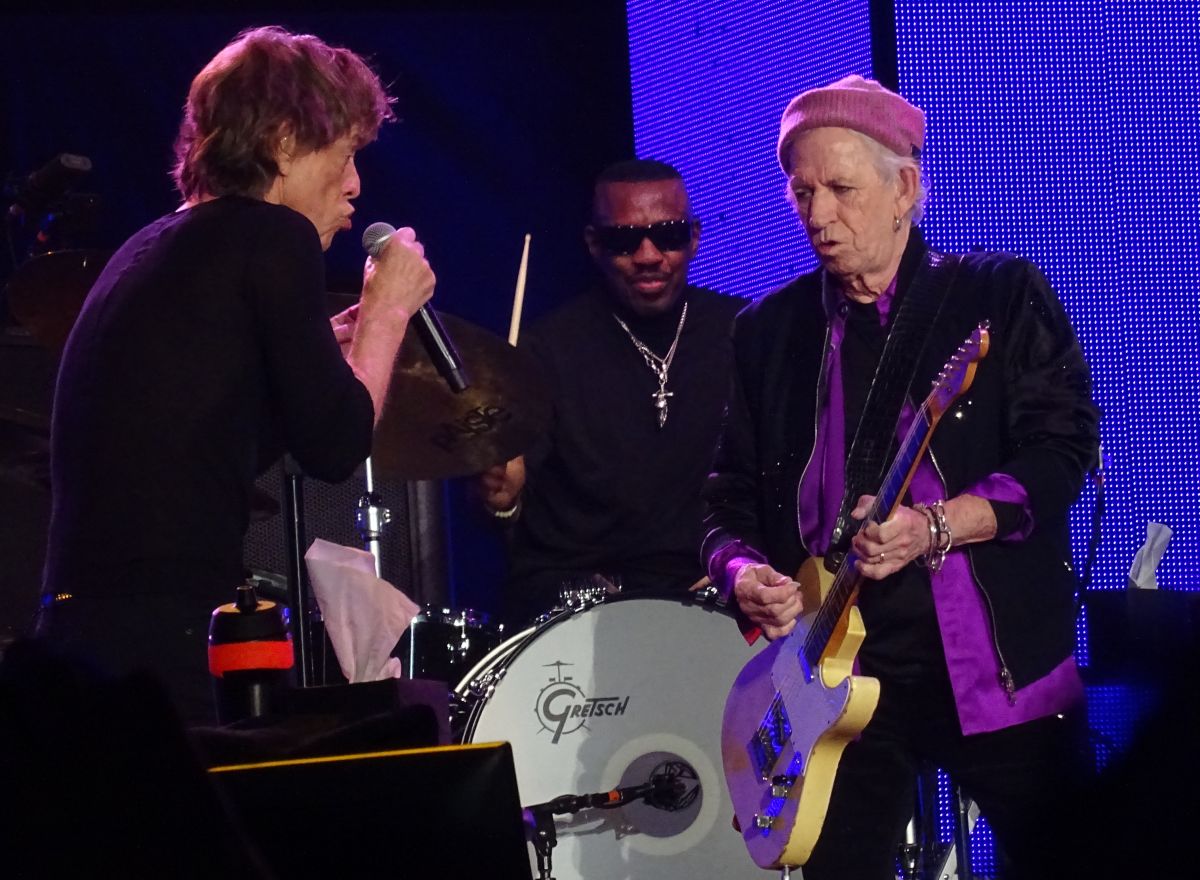 Photo by Bjornulf Vik
---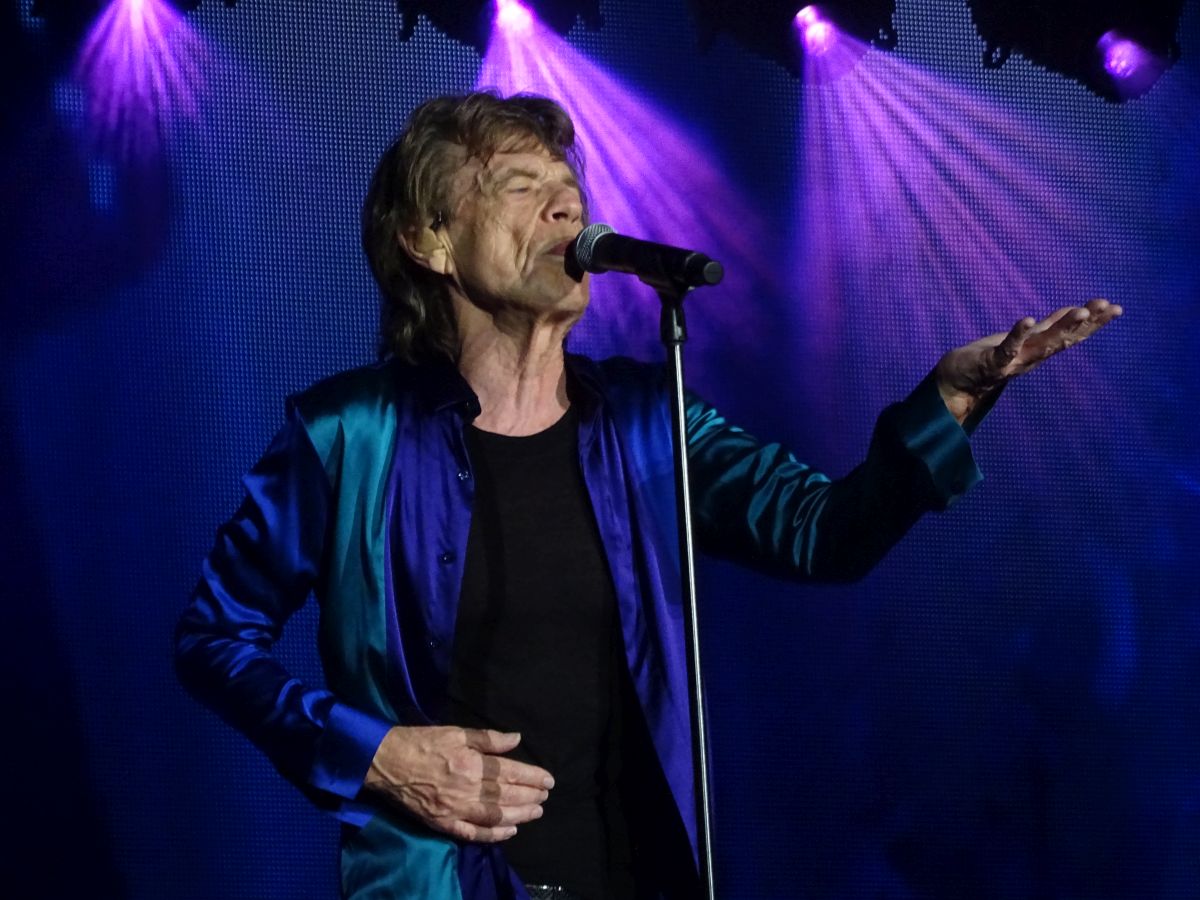 Photo by Bjornulf Vik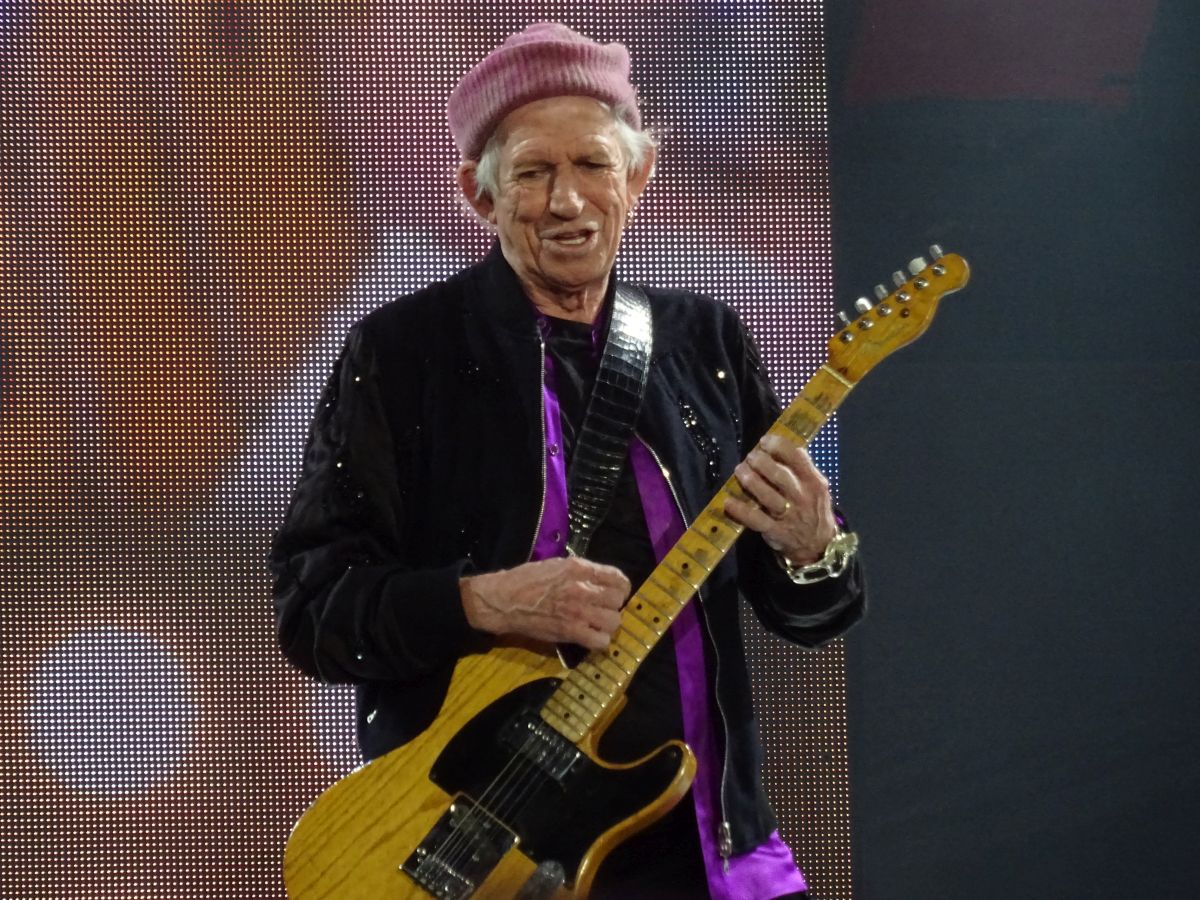 Photo by Bjornulf Vik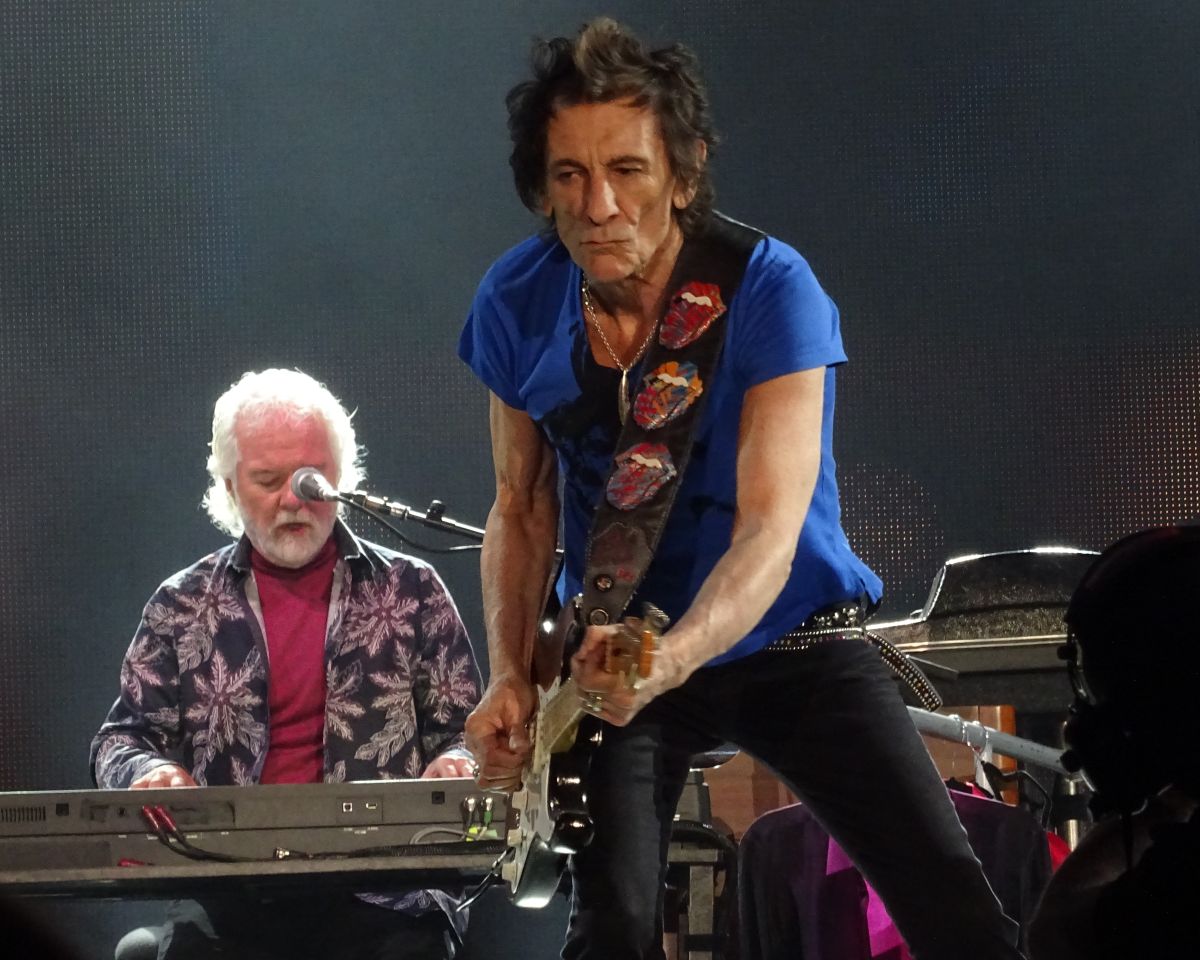 Photo by Bjornulf Vik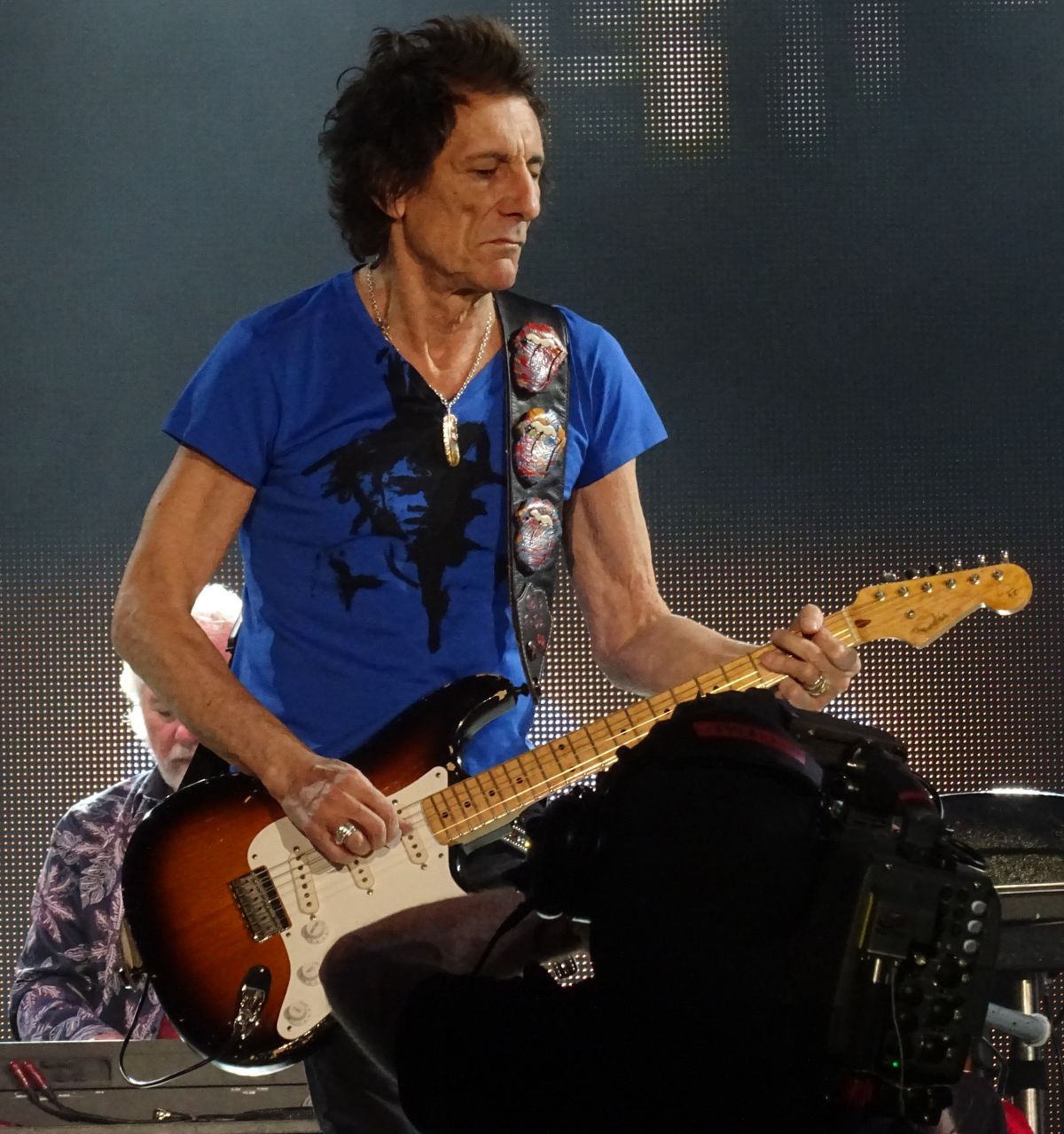 Photo by Bjornulf Vik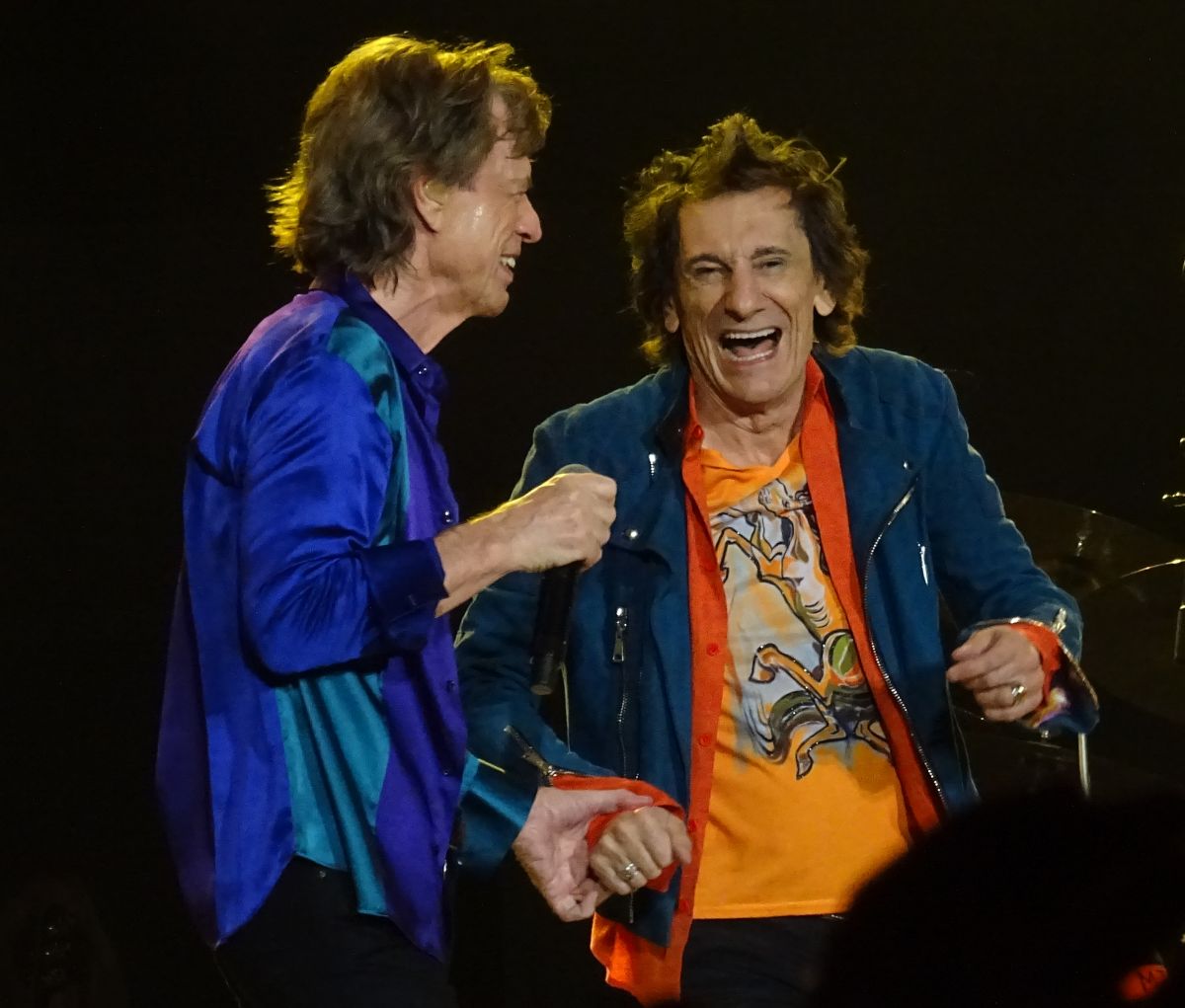 Photo by Bjornulf Vik
---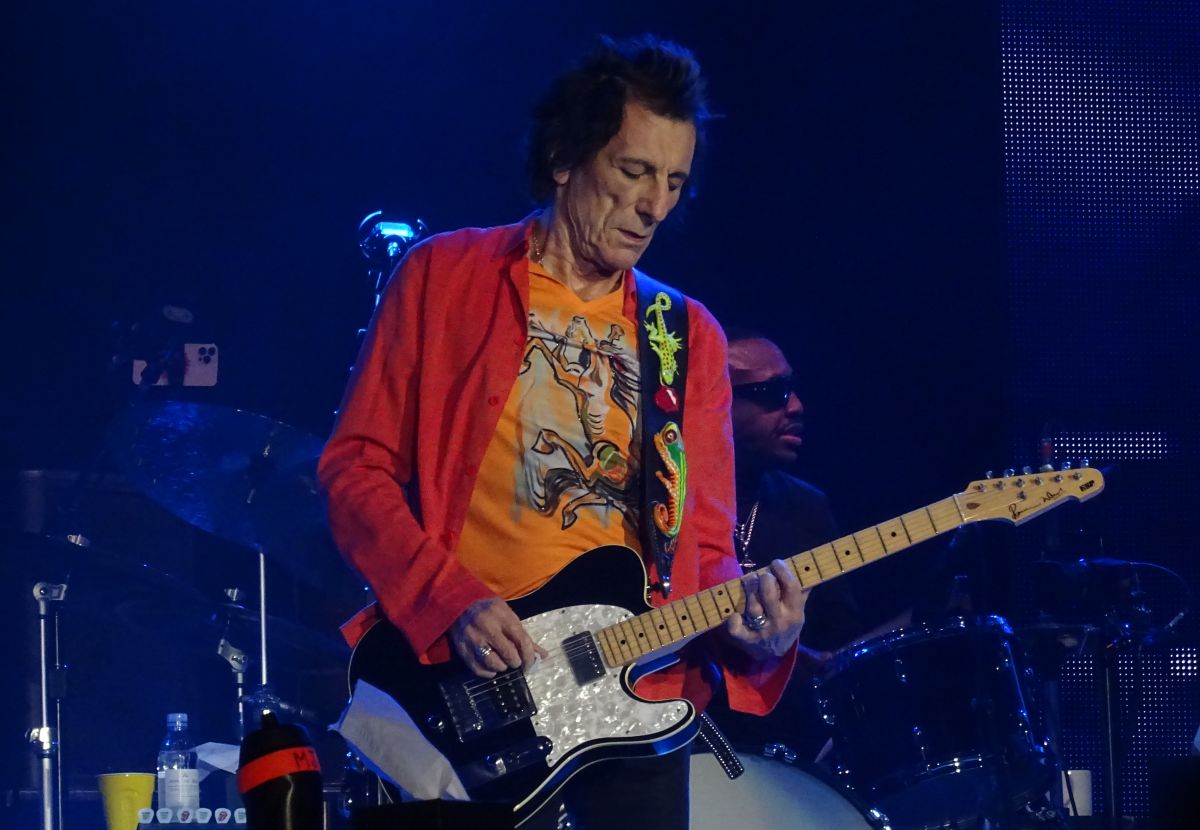 Photo by Bjornulf Vik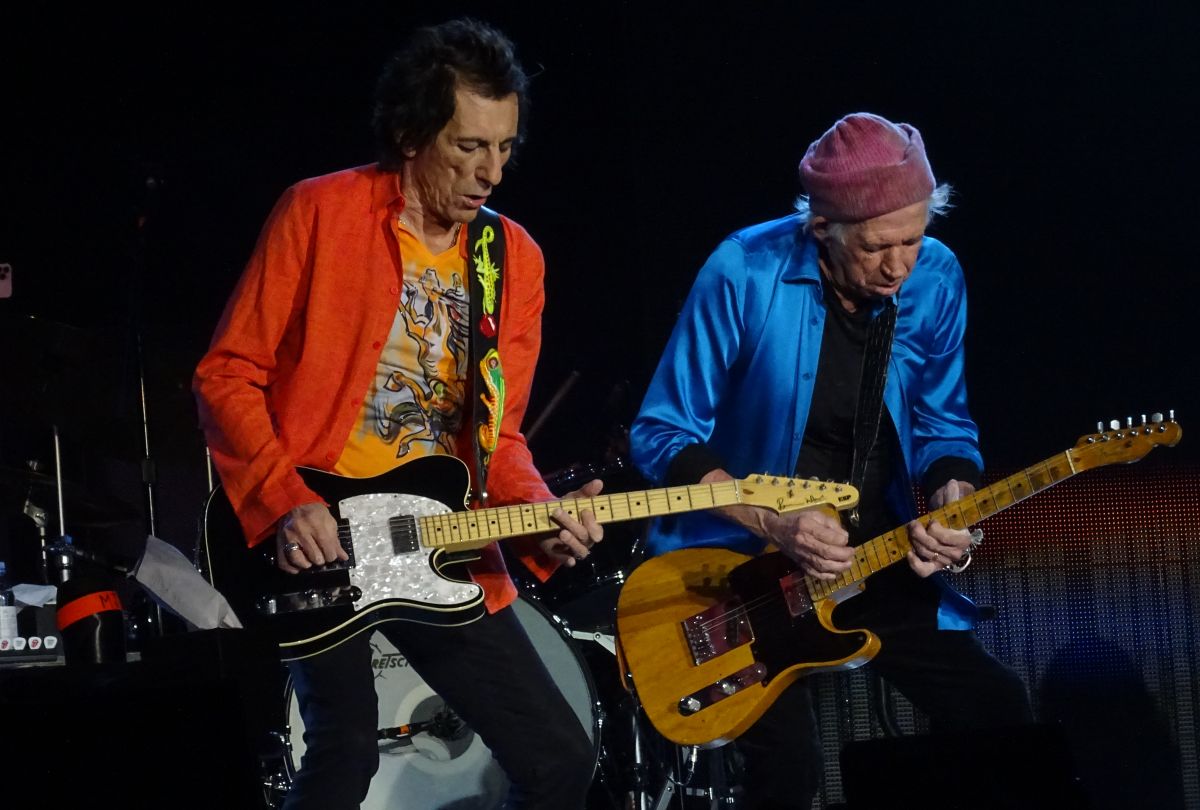 Photo by Bjornulf Vik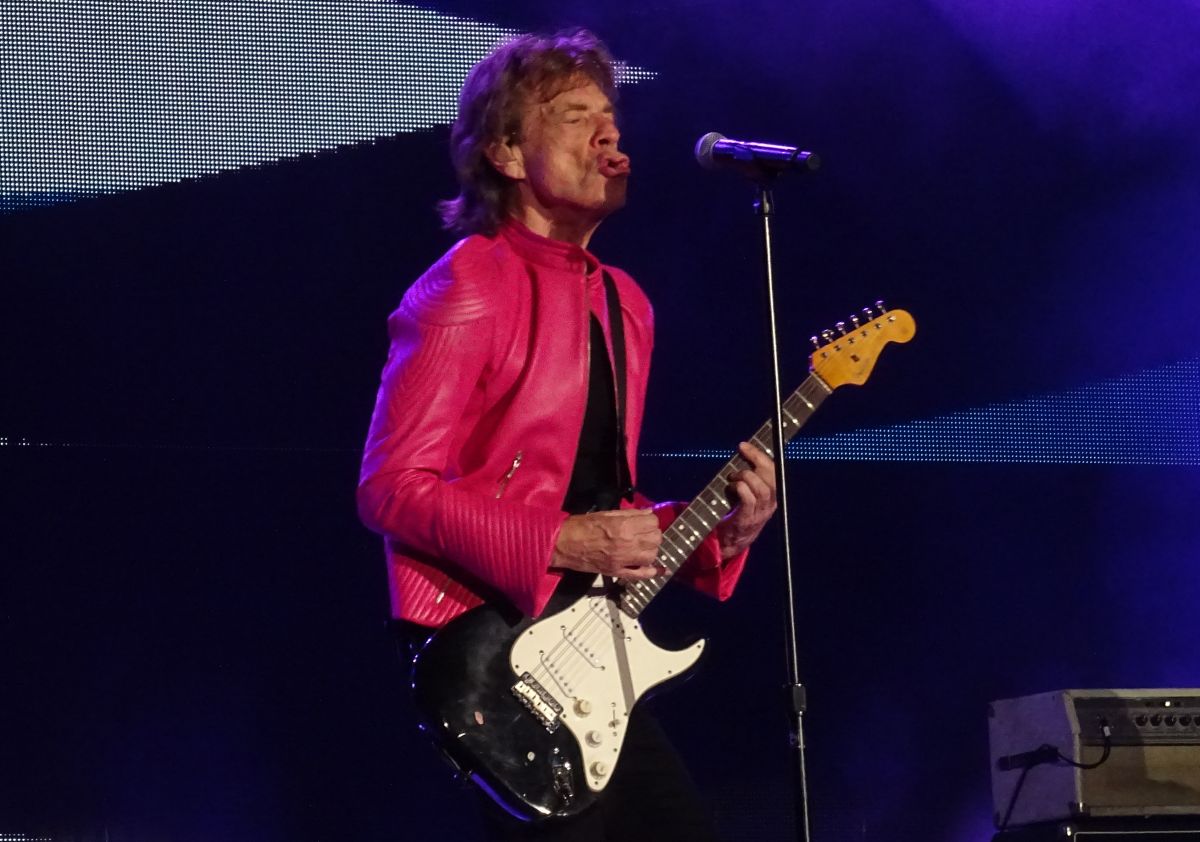 Photo by Bjornulf Vik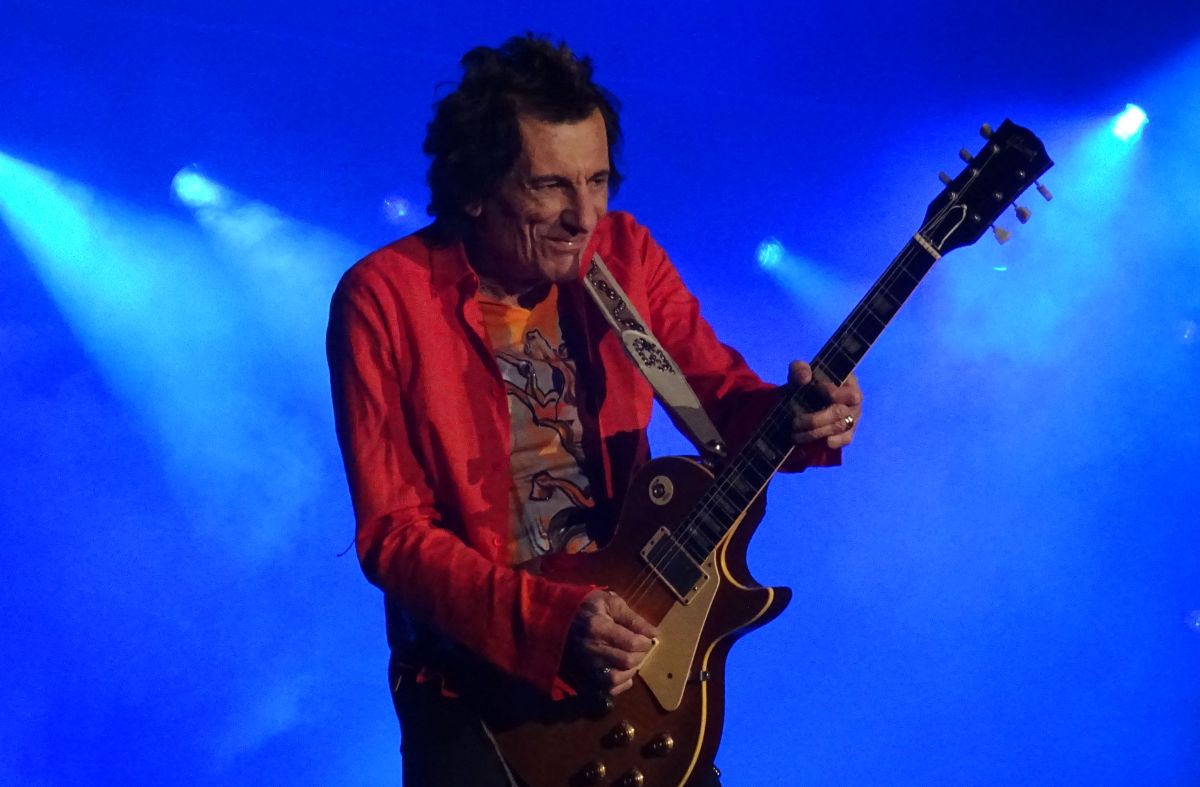 Photo by Bjornulf Vik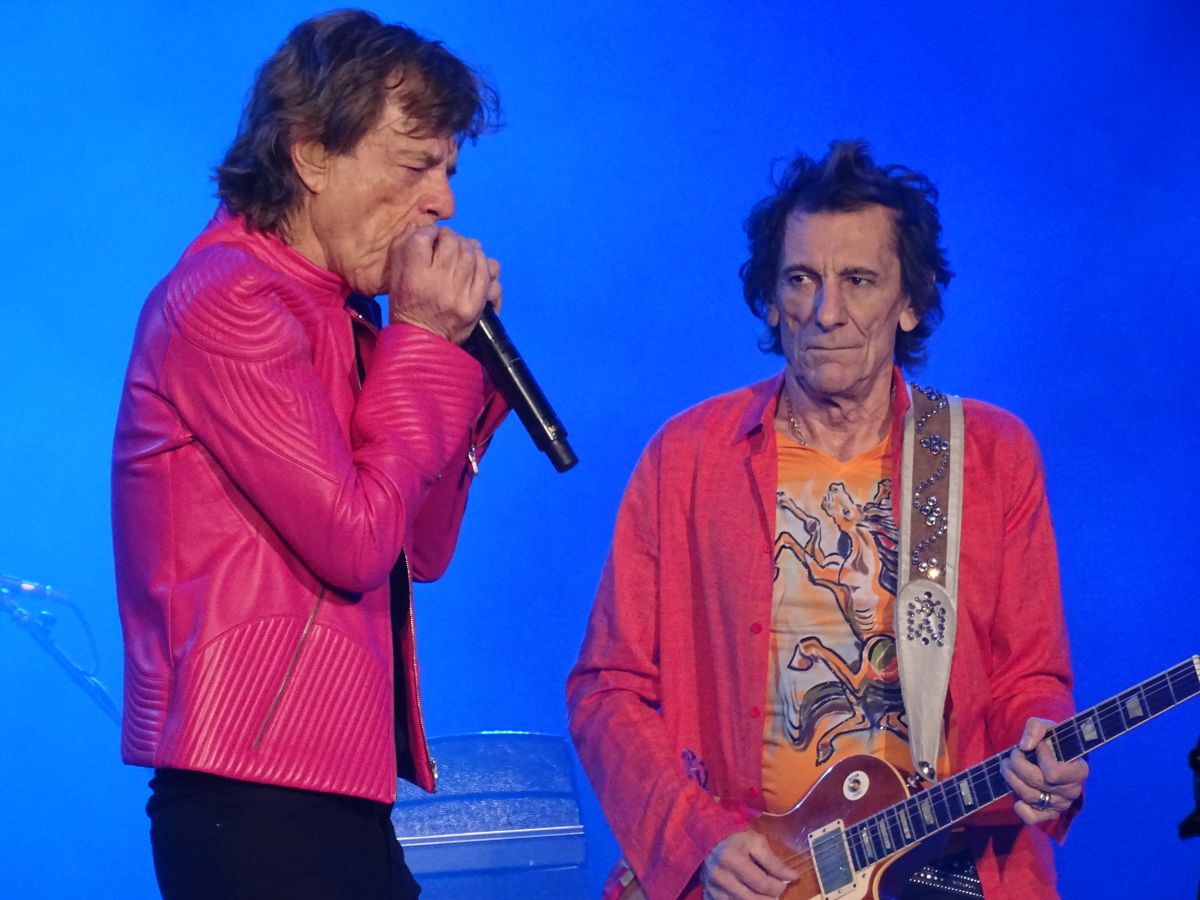 Photo by Bjornulf Vik
---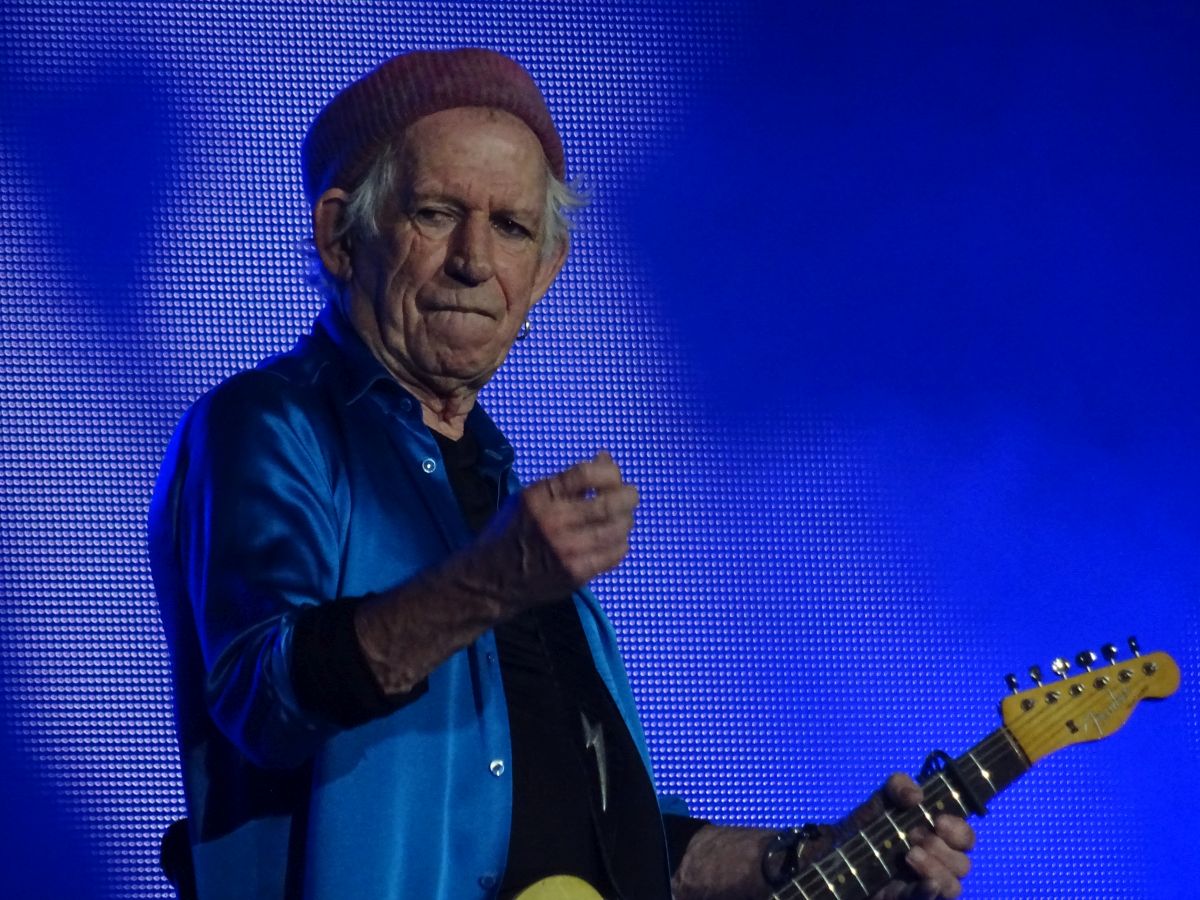 Photo by Bjornulf Vik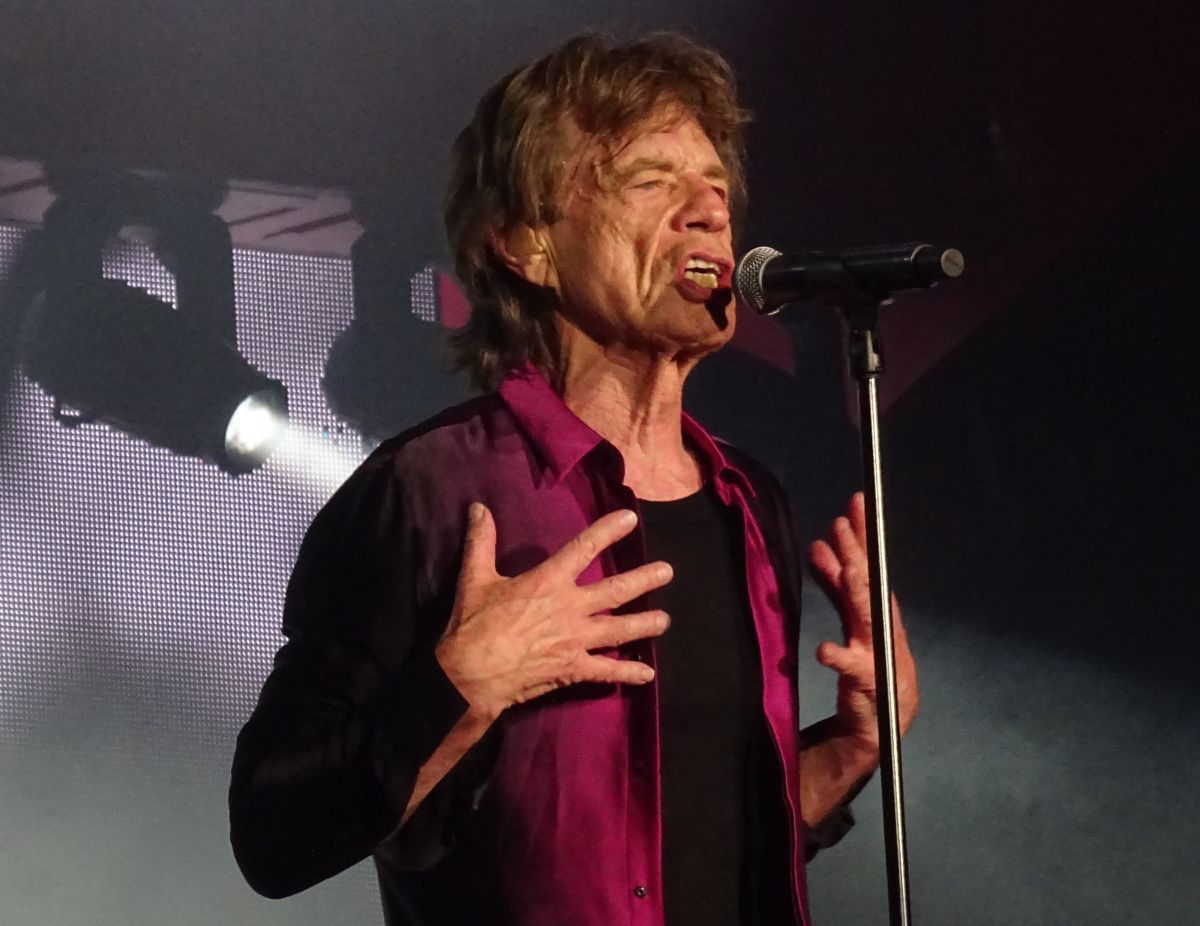 Photo by Bjornulf Vik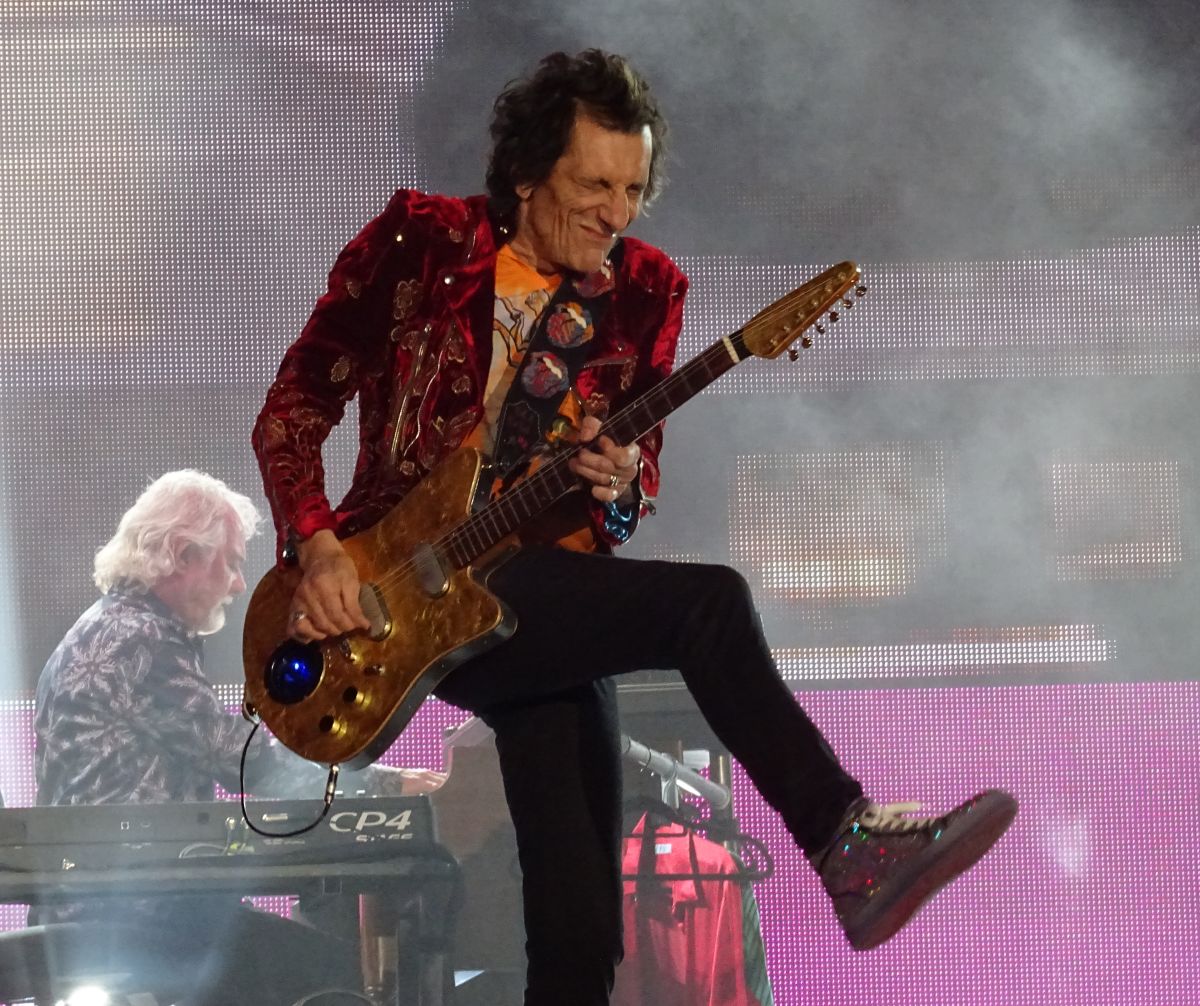 Photo by Bjornulf Vik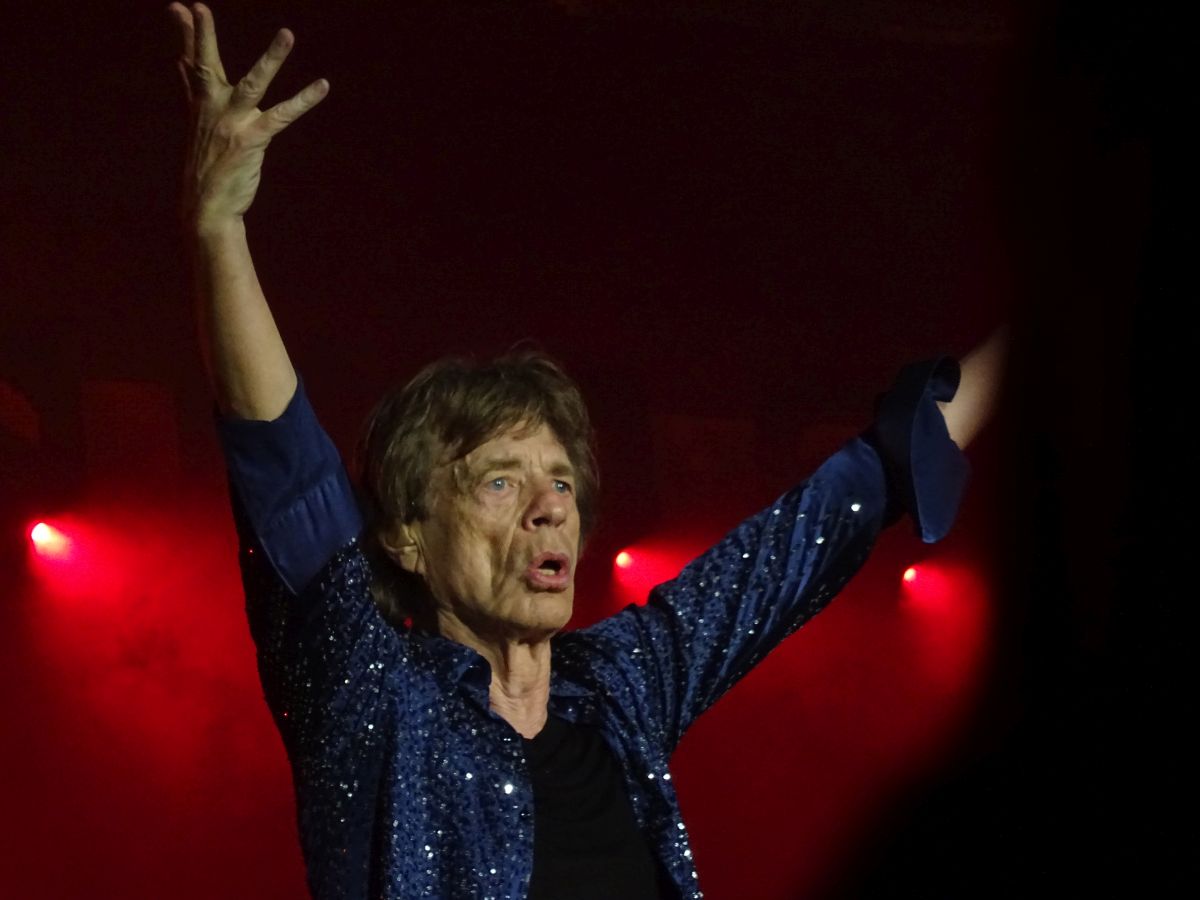 Photo by Bjornulf Vik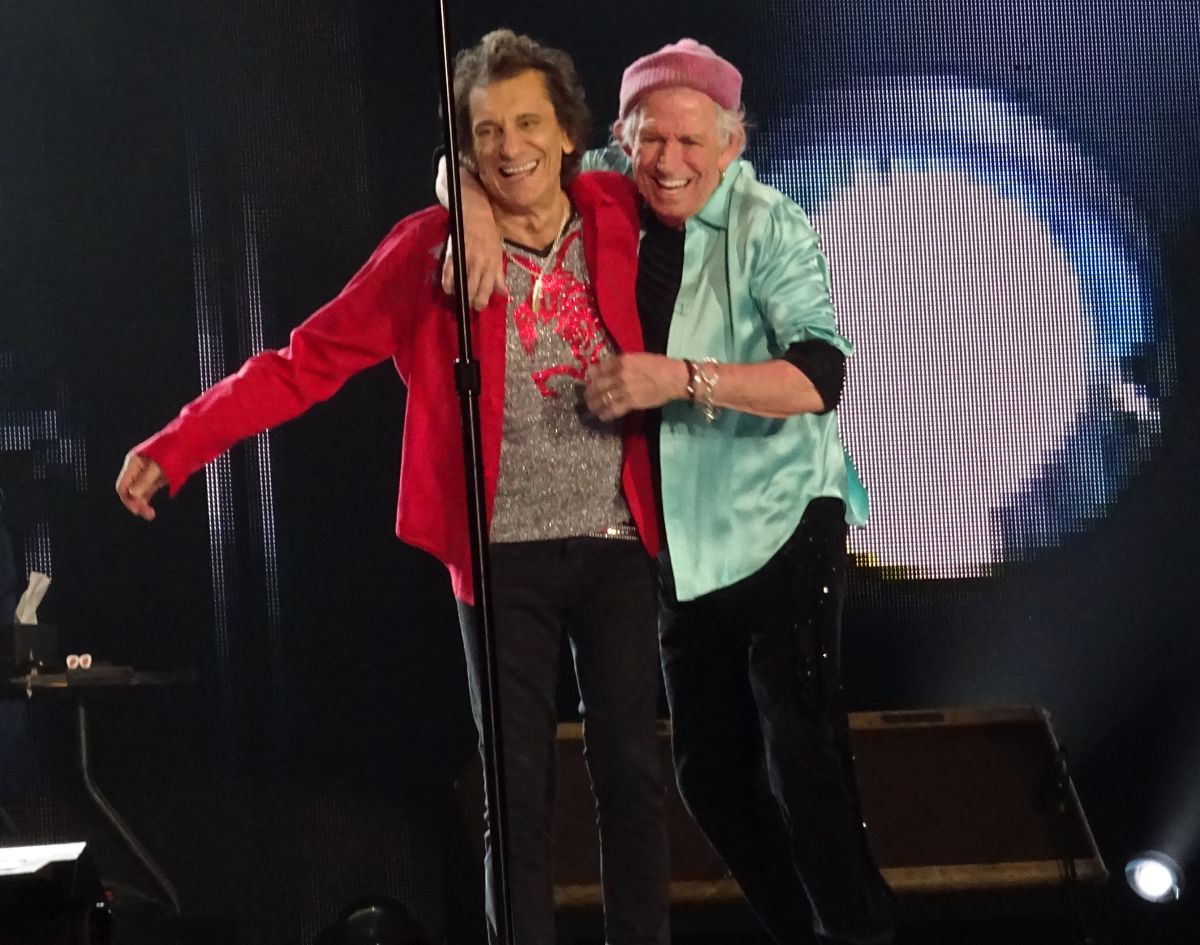 Photo by Bjornulf Vik
---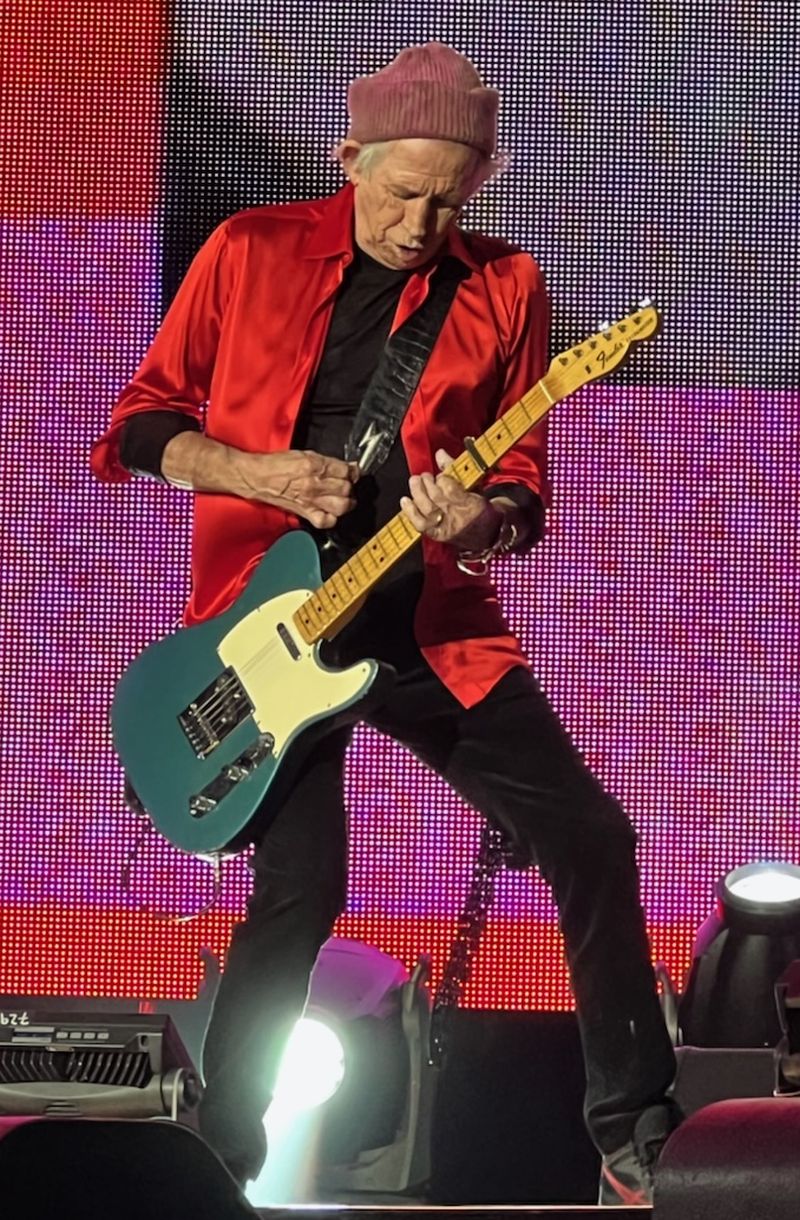 Photo by Robert Stang
---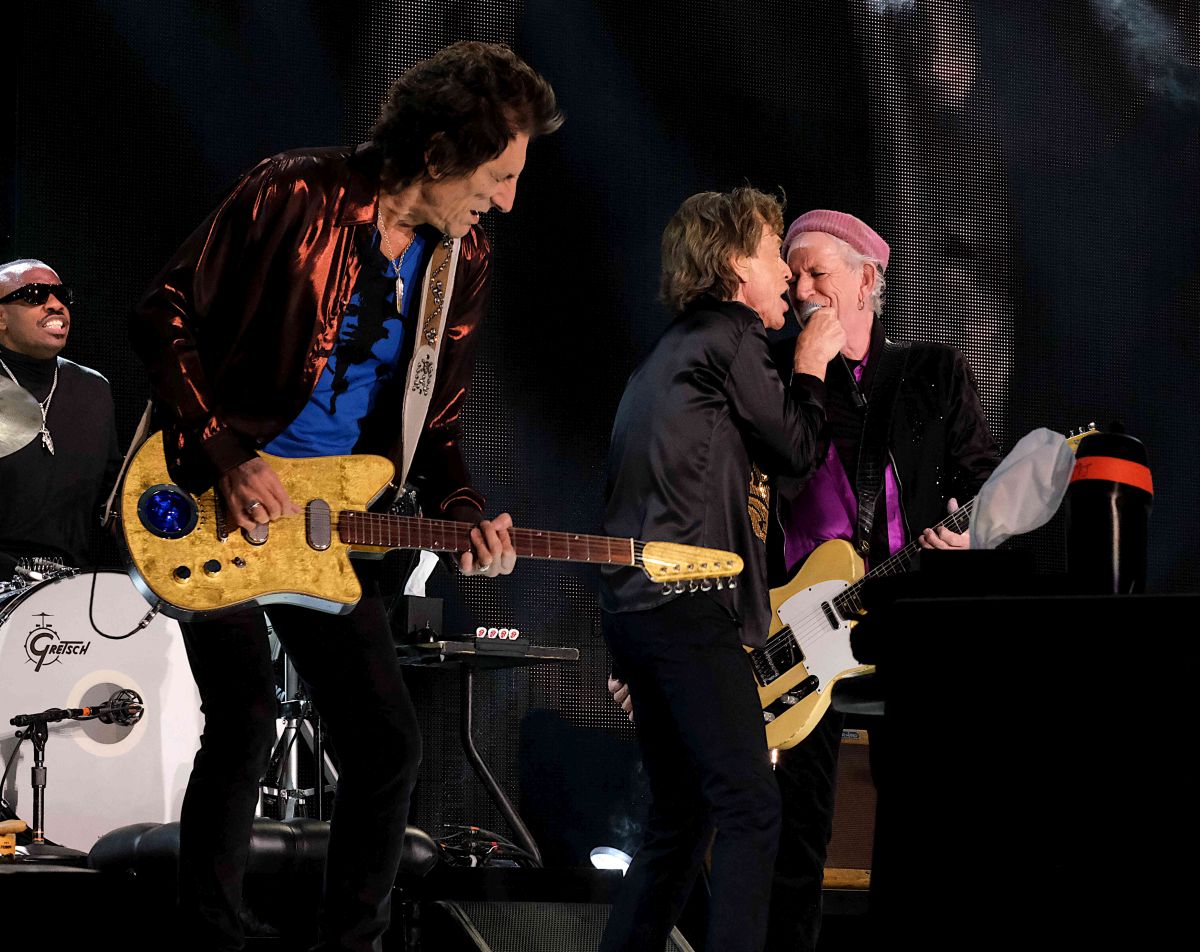 Photo by Geir Greni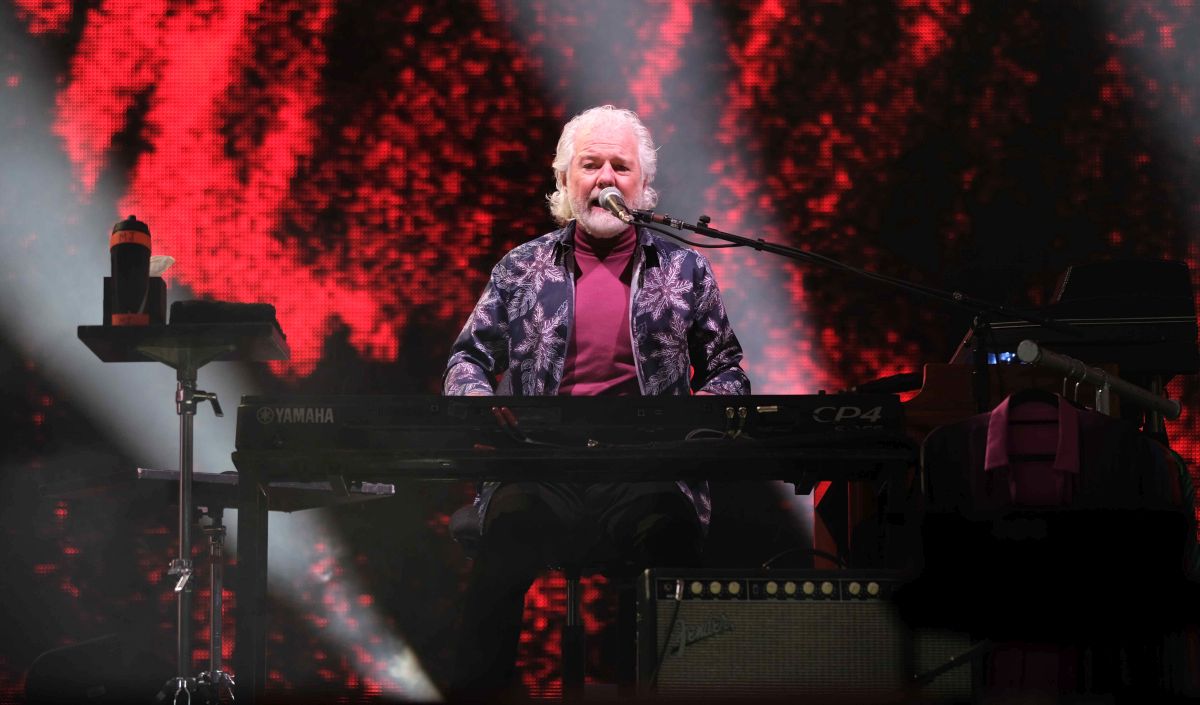 Photo by Geir Greni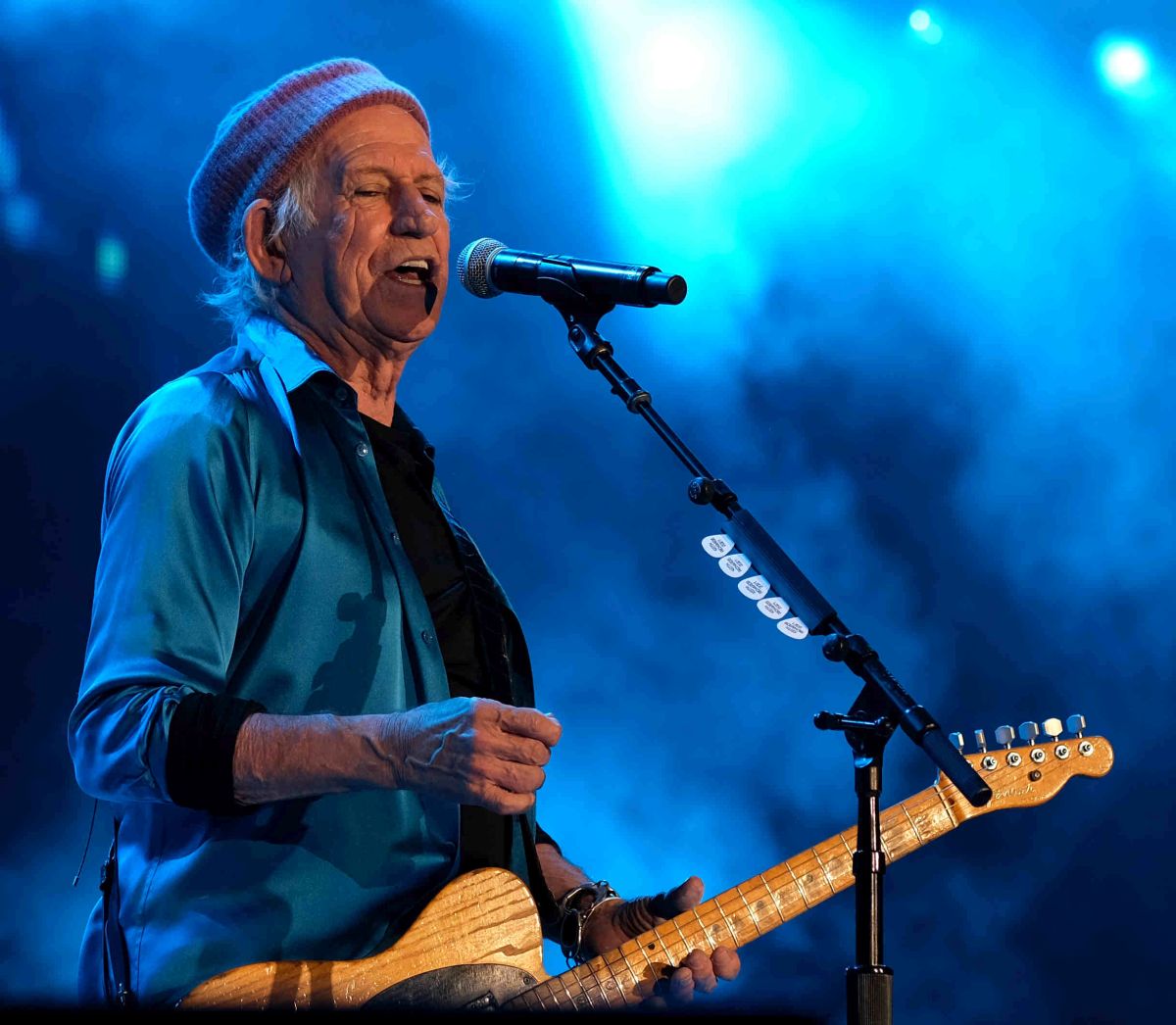 Photo by Geir Greni

Photo by Geir Greni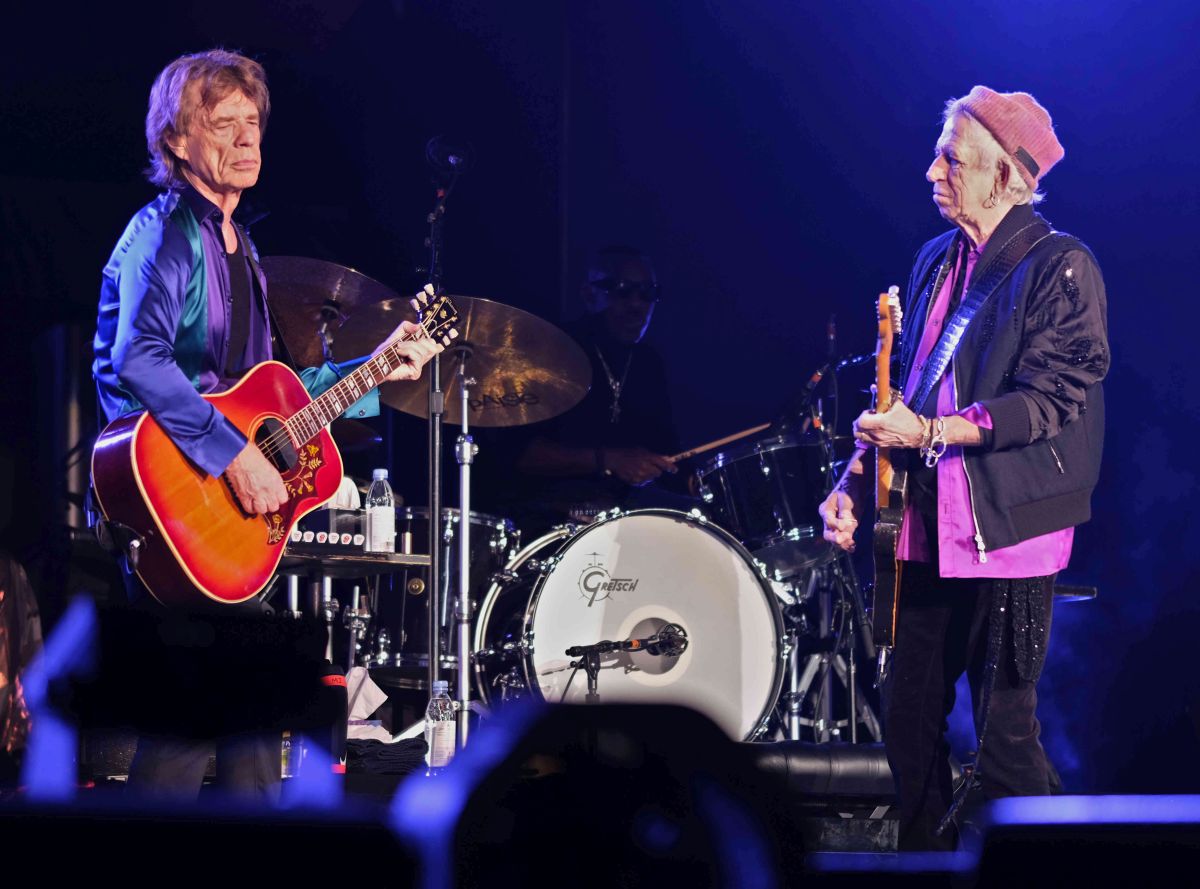 Photo by Geir Greni
---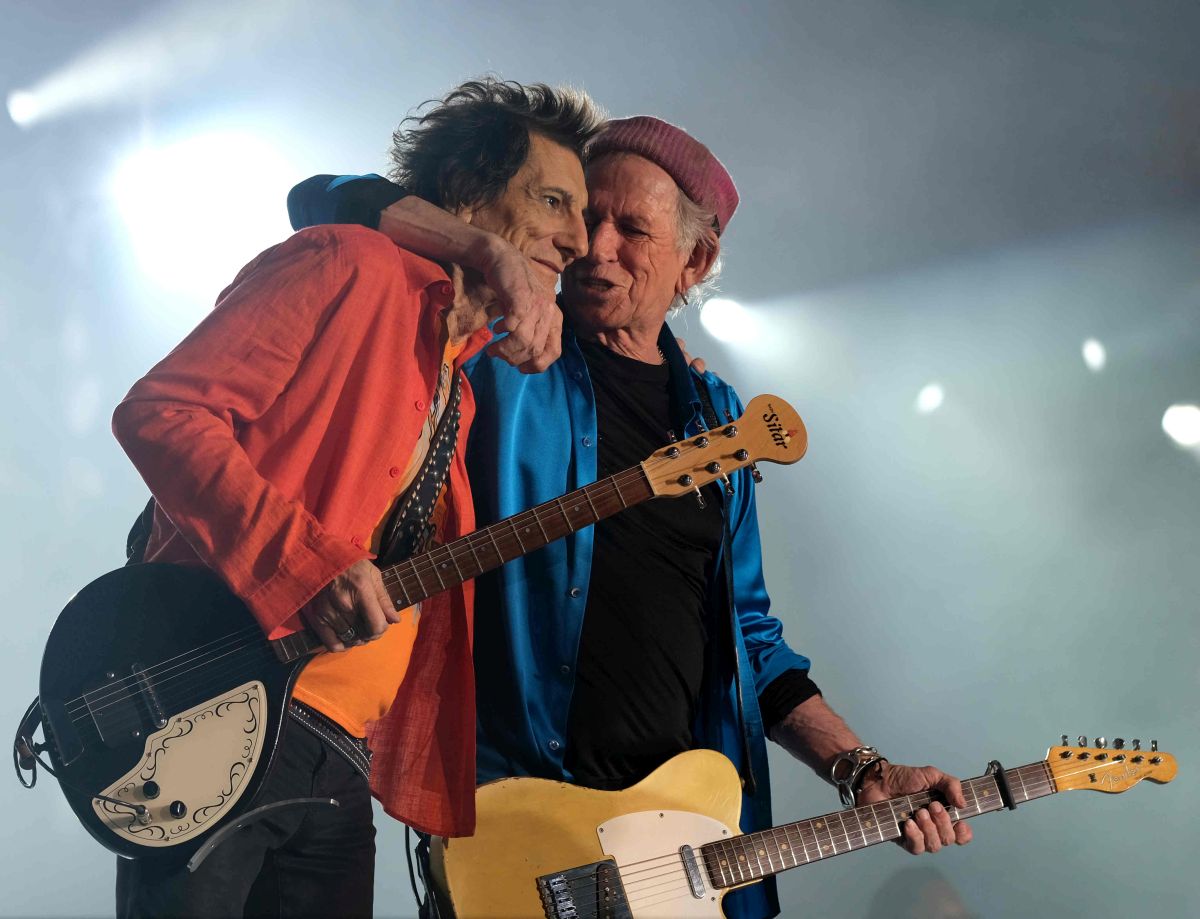 Photo by Geir Greni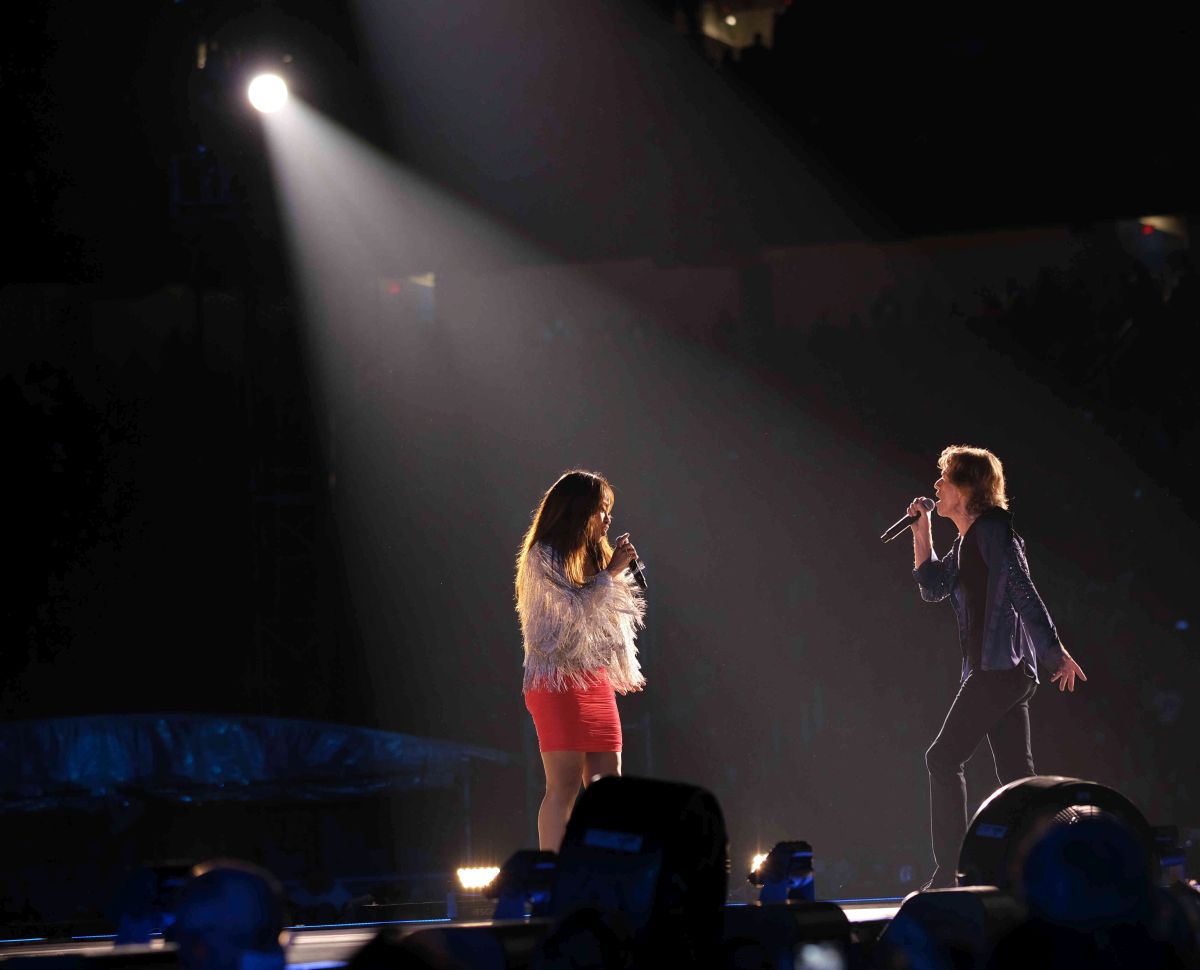 Photo by Geir Greni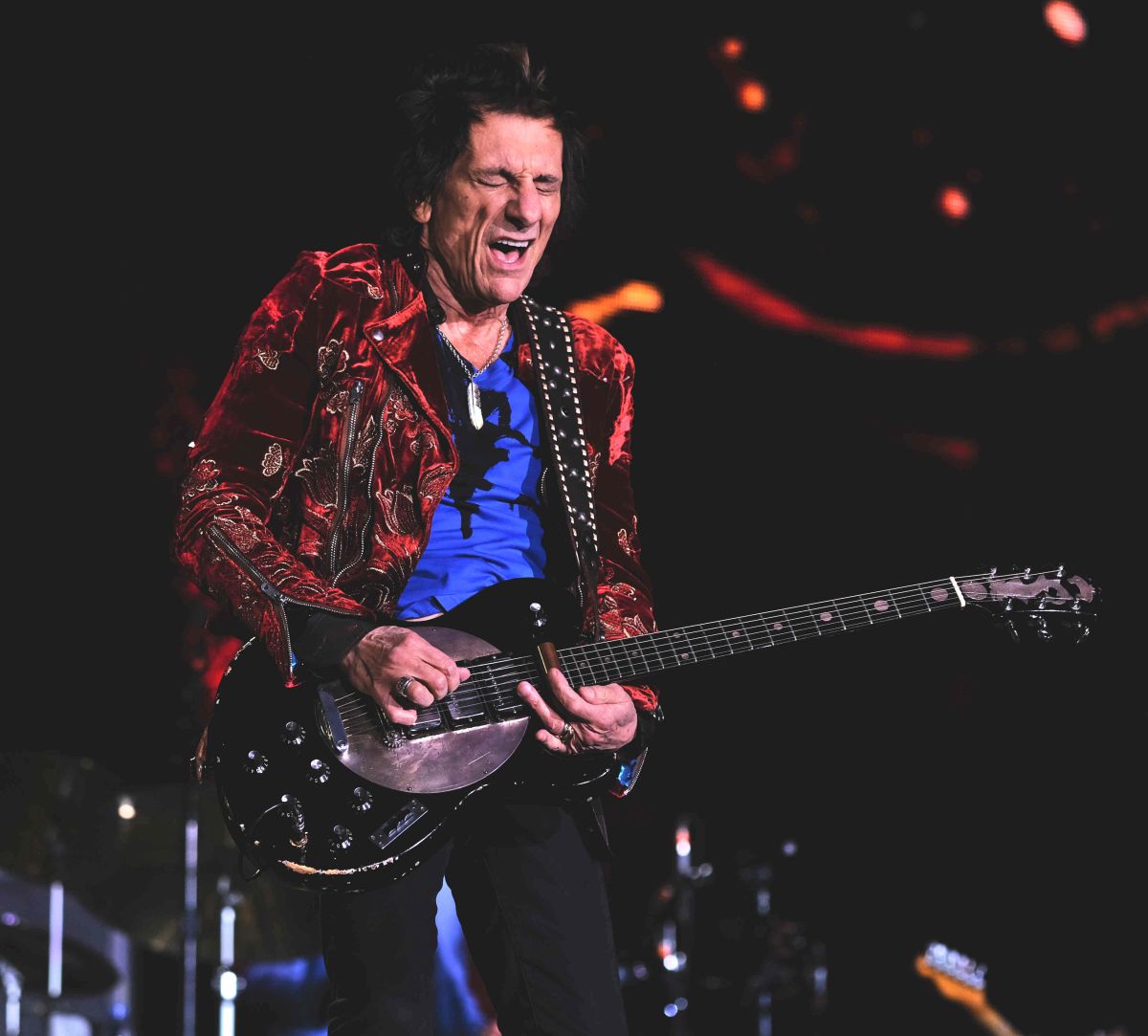 Photo by Geir Greni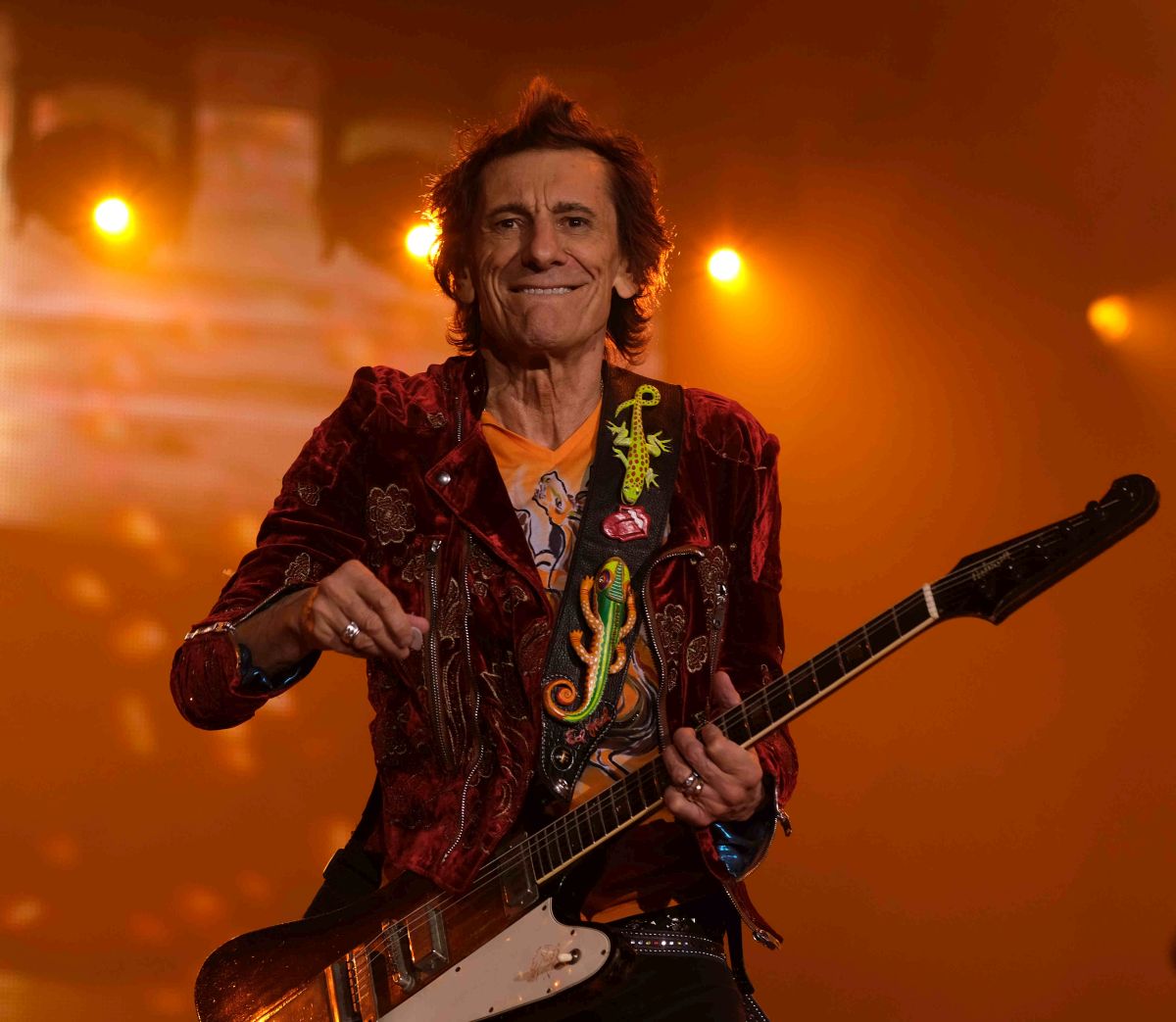 Photo by Geir Greni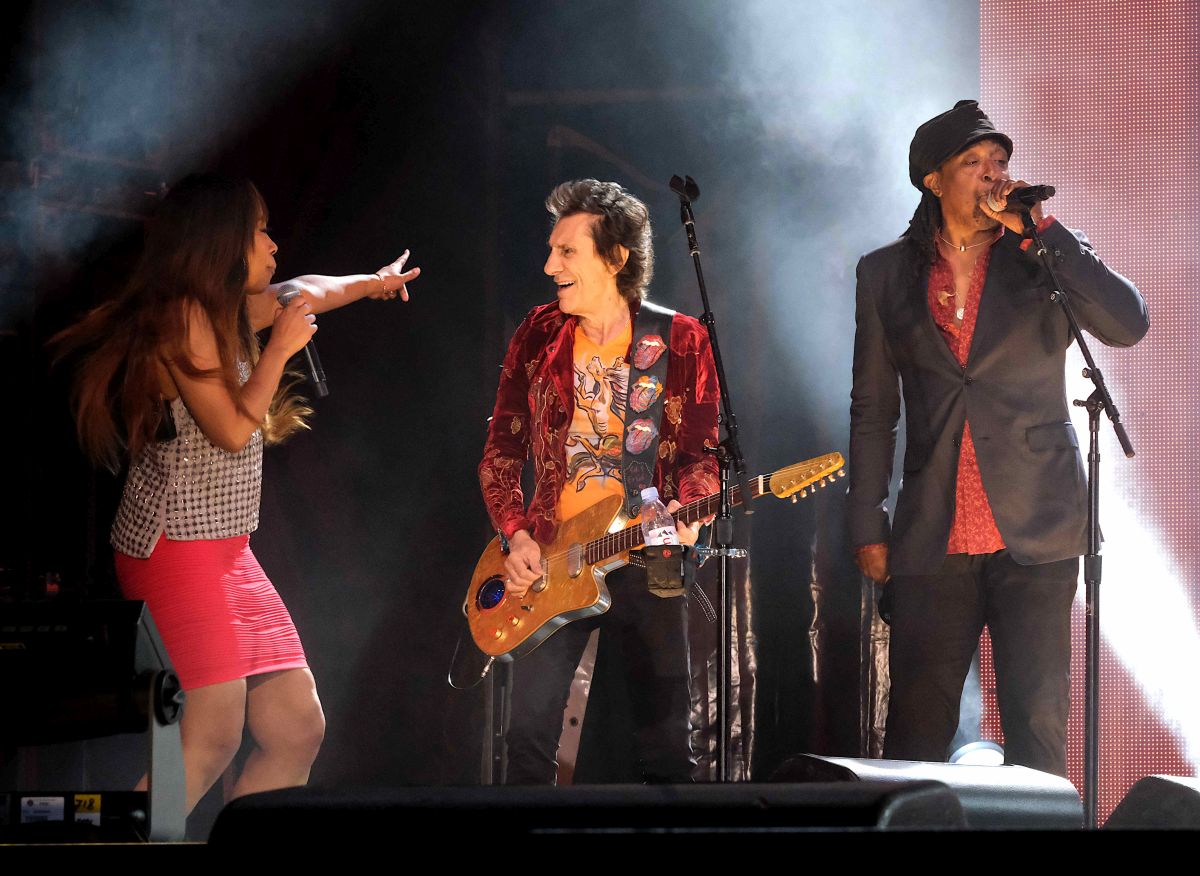 Photo by Geir Greni
---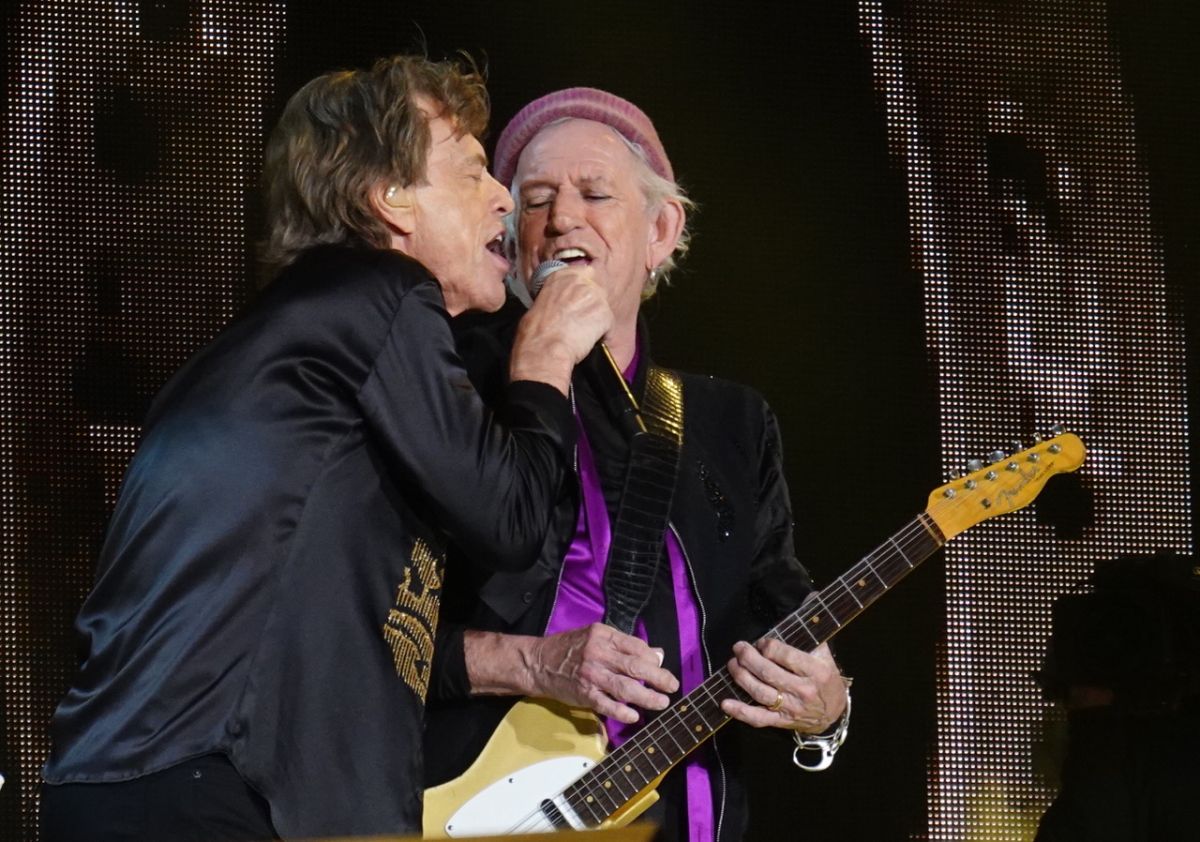 Photo by Hendrik Mulder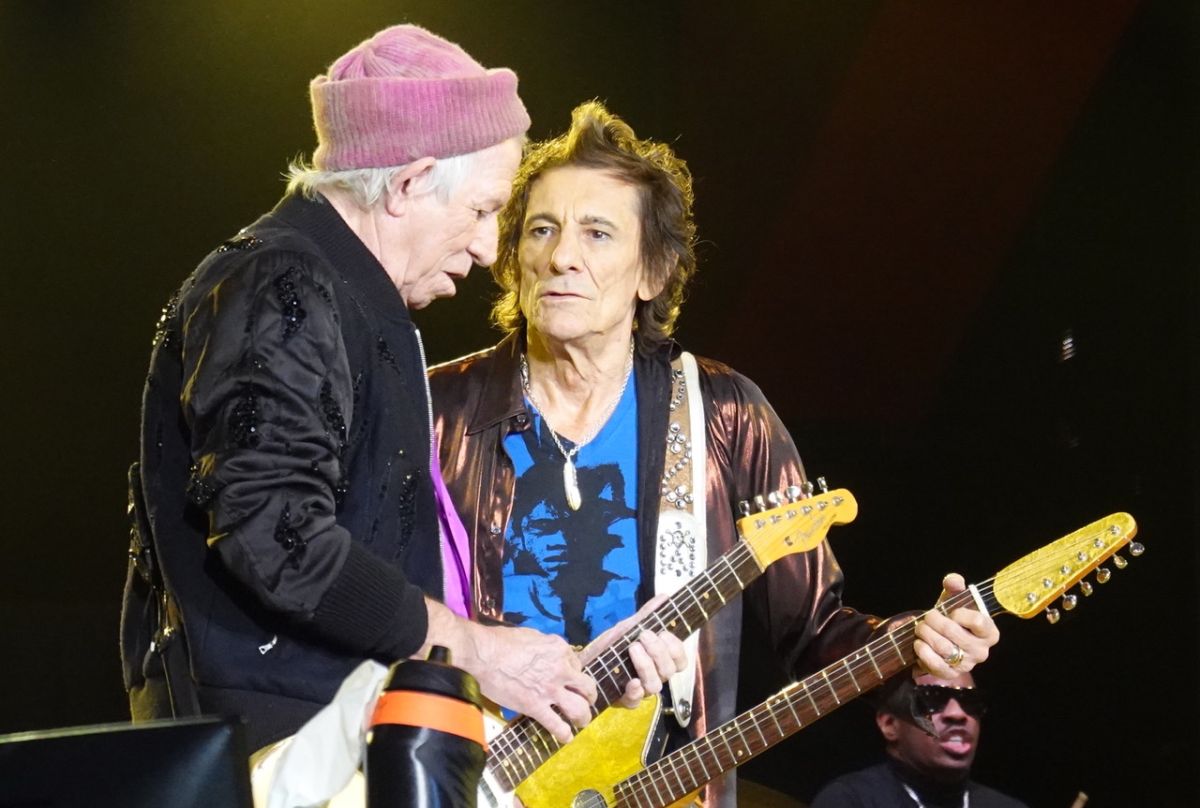 Photo by Hendrik Mulder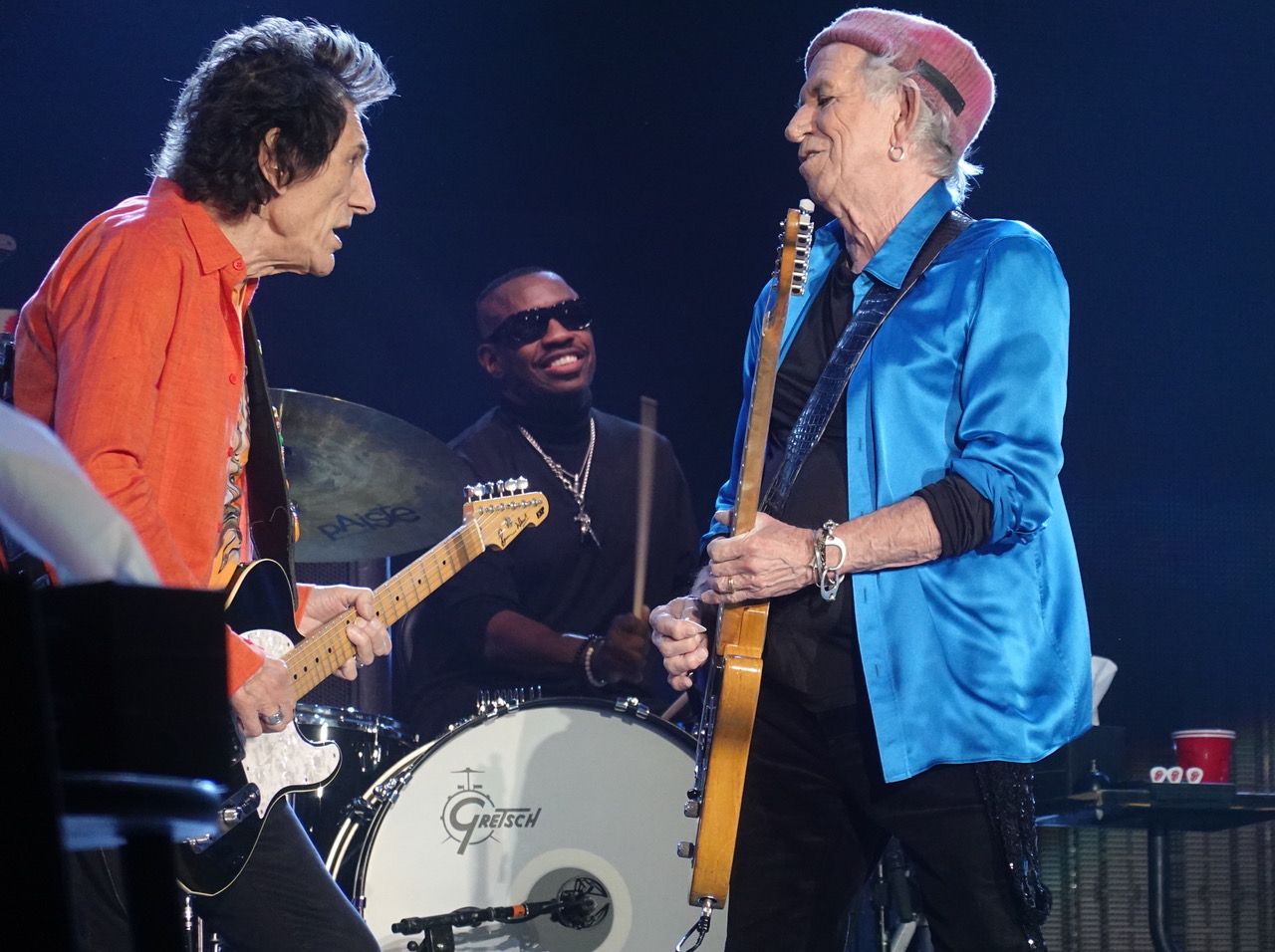 Photo by Hendrik Mulder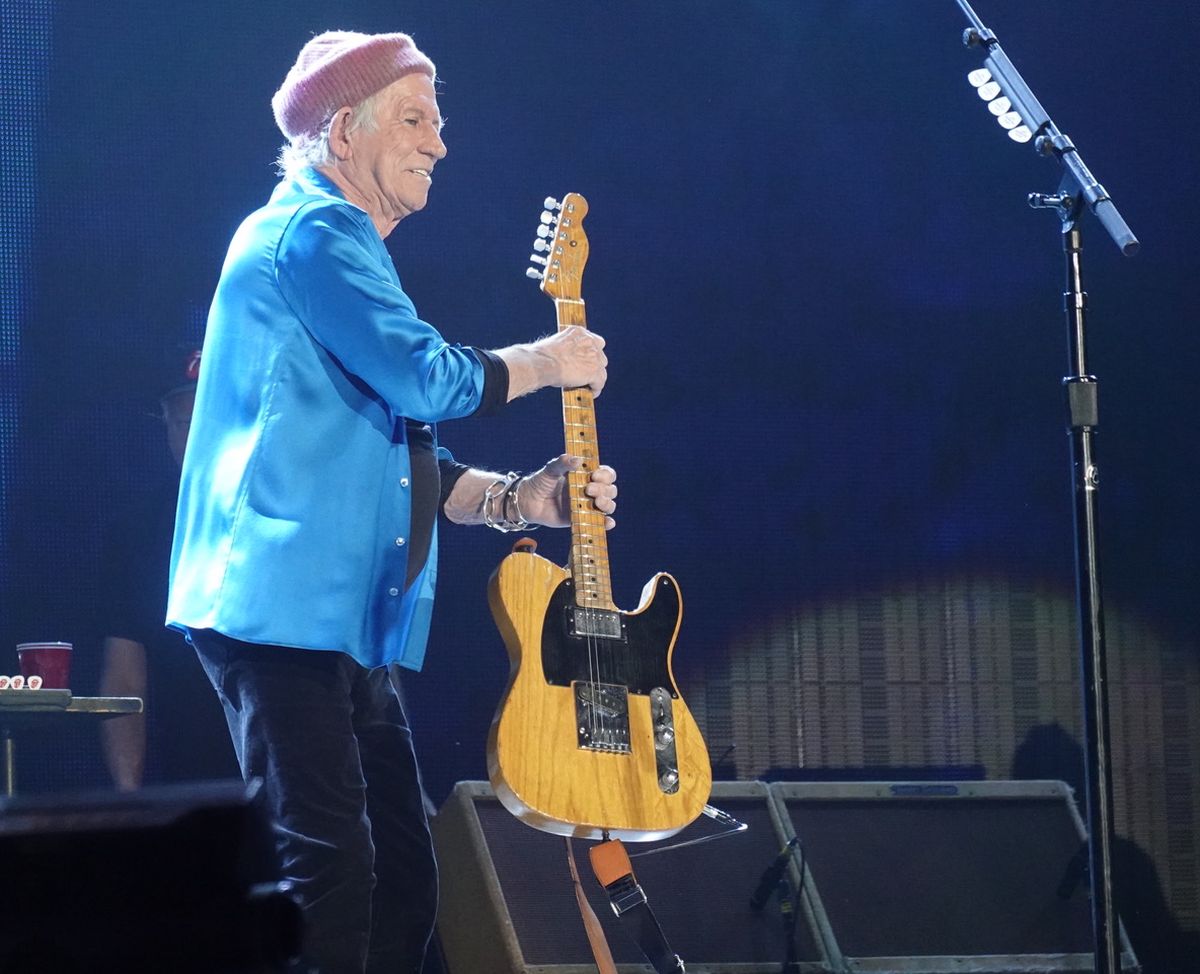 Photo by Hendrik Mulder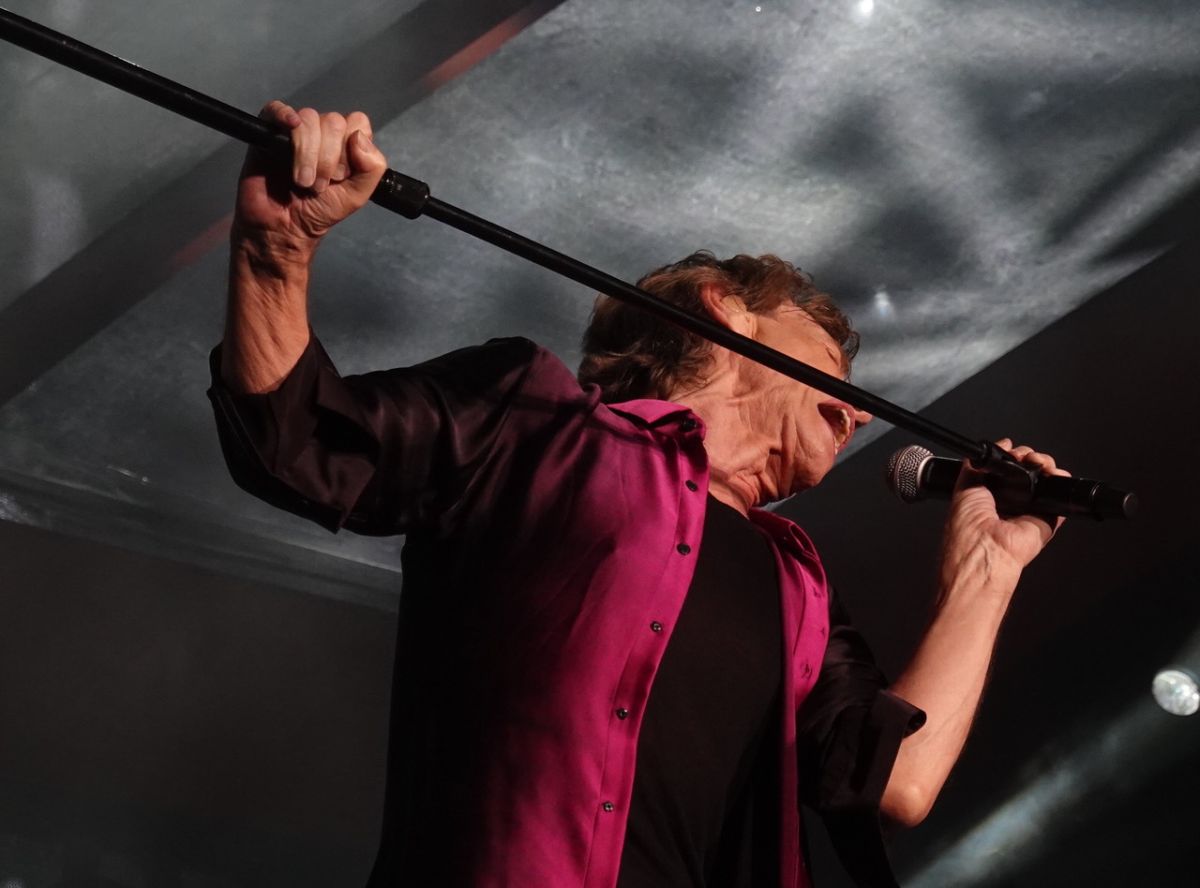 Photo by Hendrik Mulder
---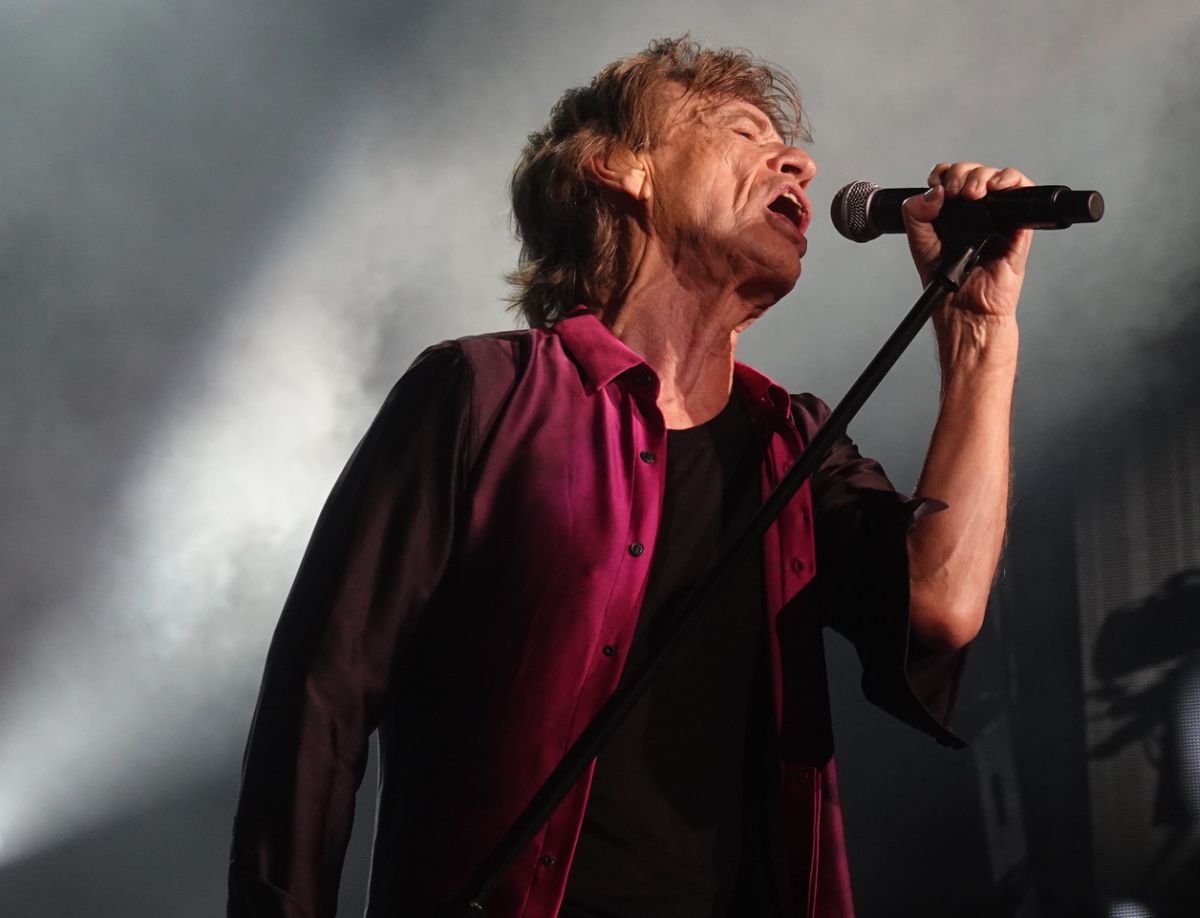 Photo by Hendrik Mulder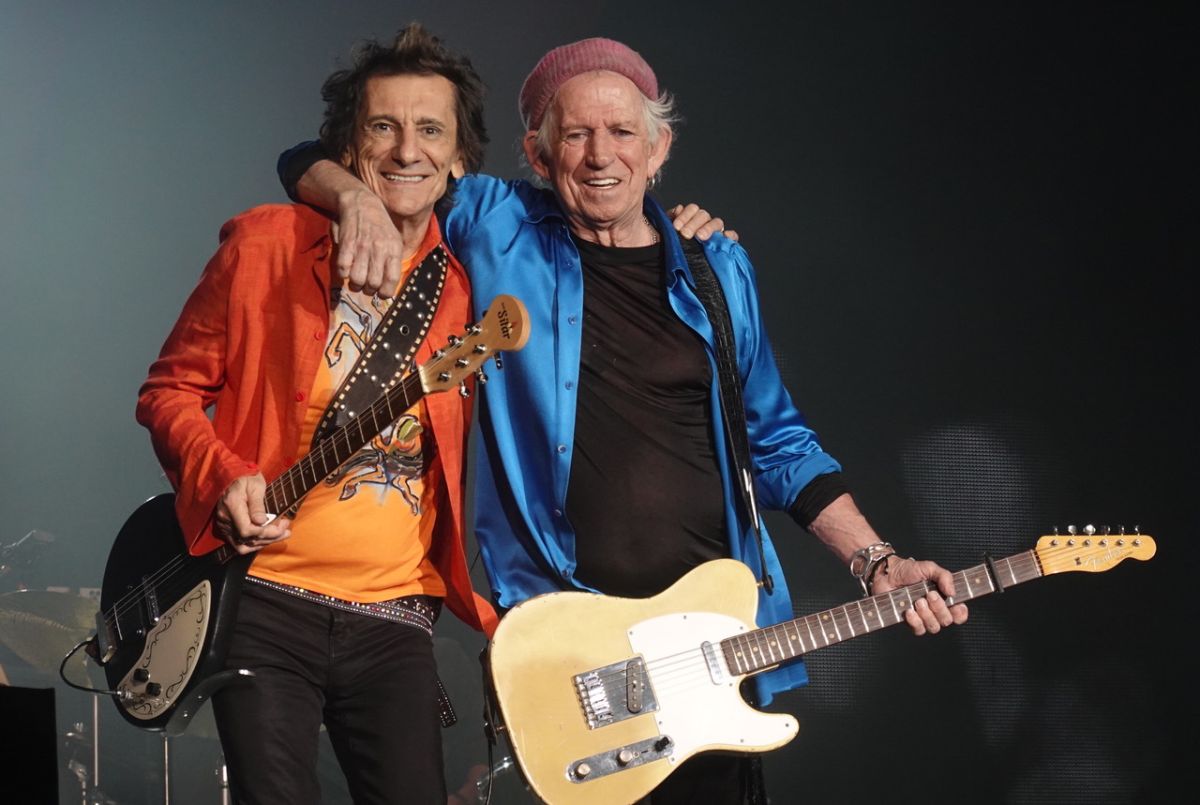 Photo by Hendrik Mulder

Photo by Hendrik Mulder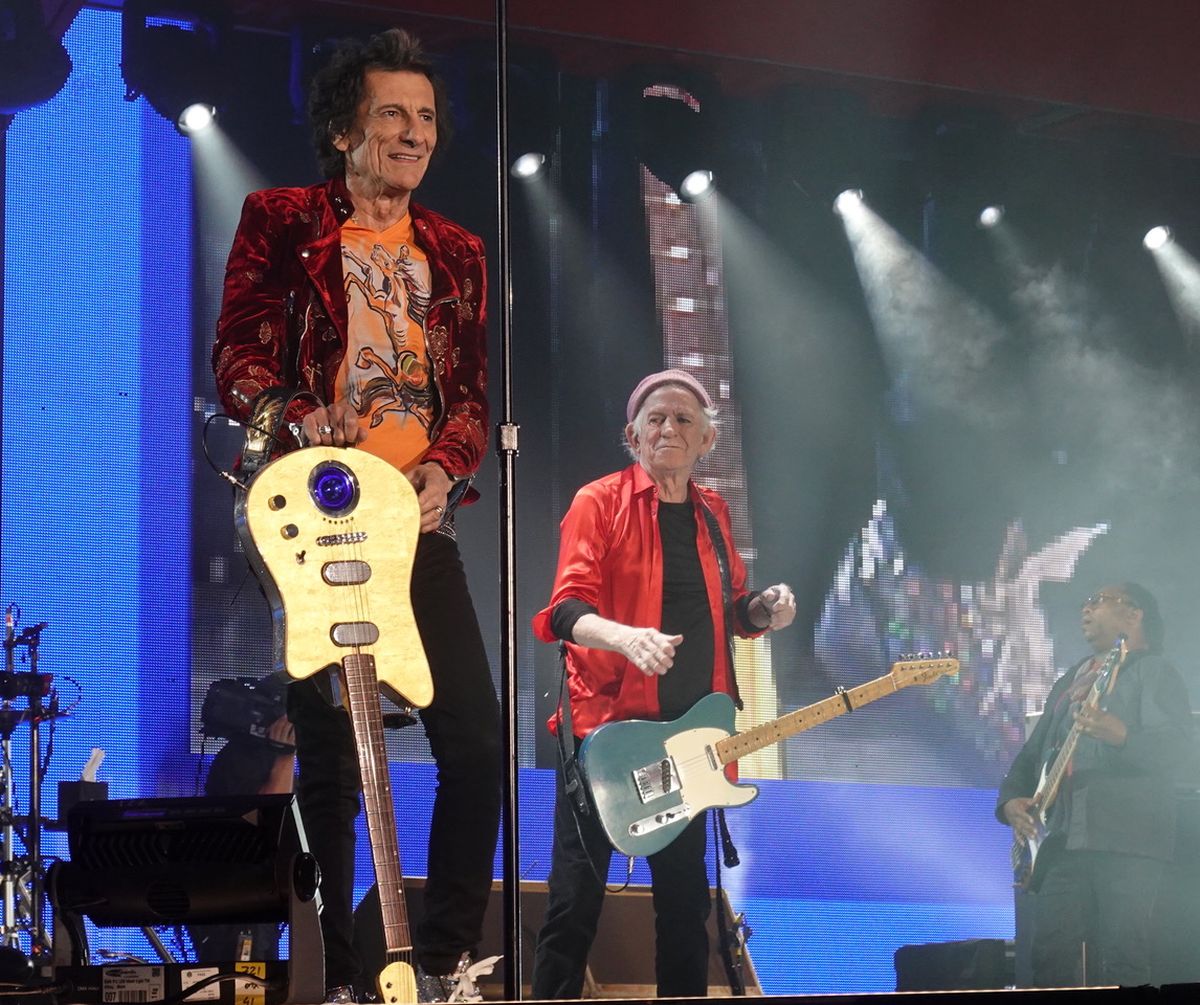 Photo by Hendrik Mulder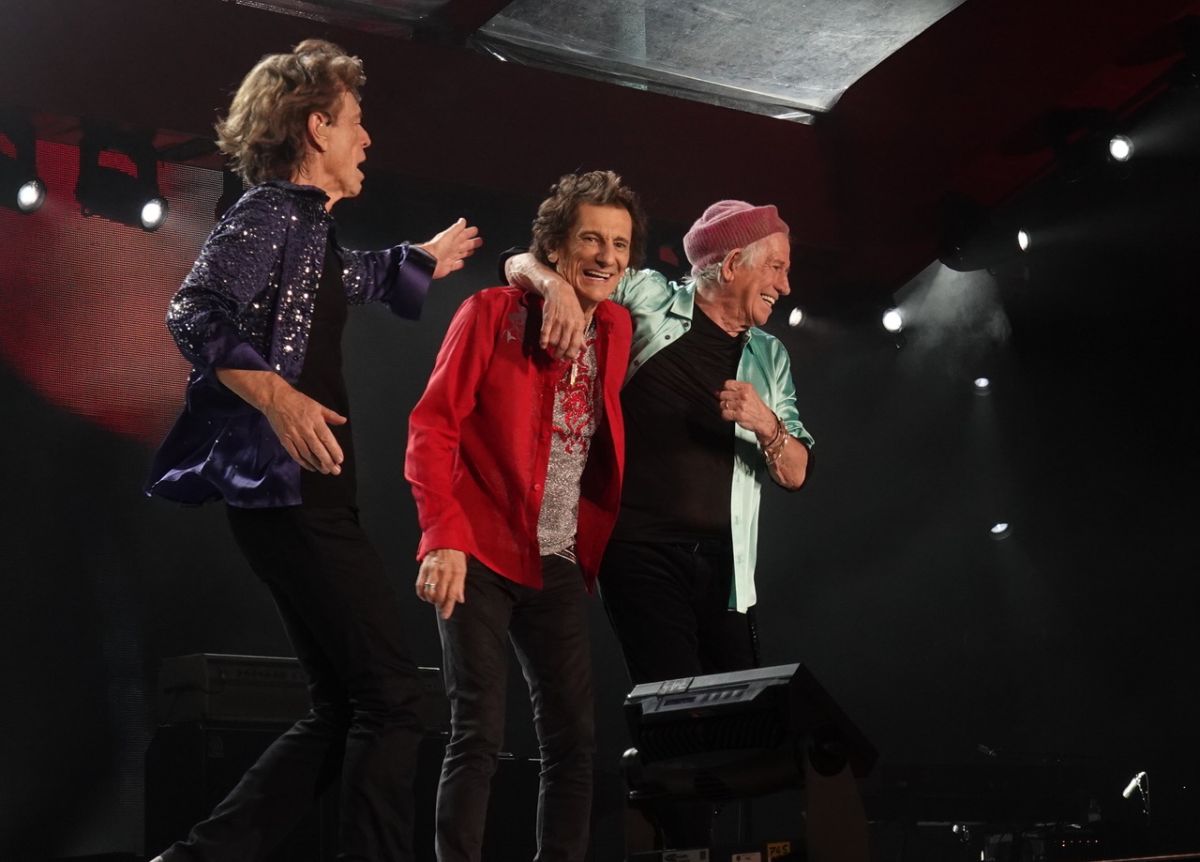 Photo by Hendrik Mulder
---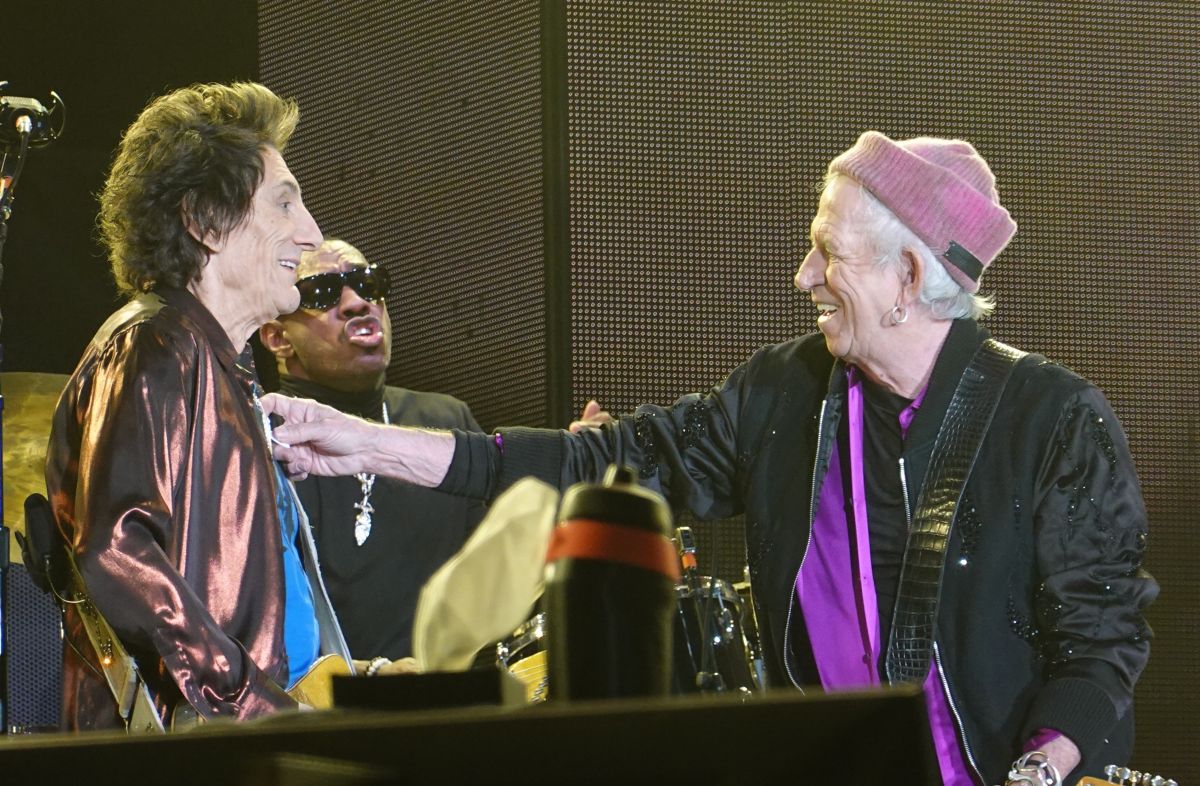 Photo by Jan Veeken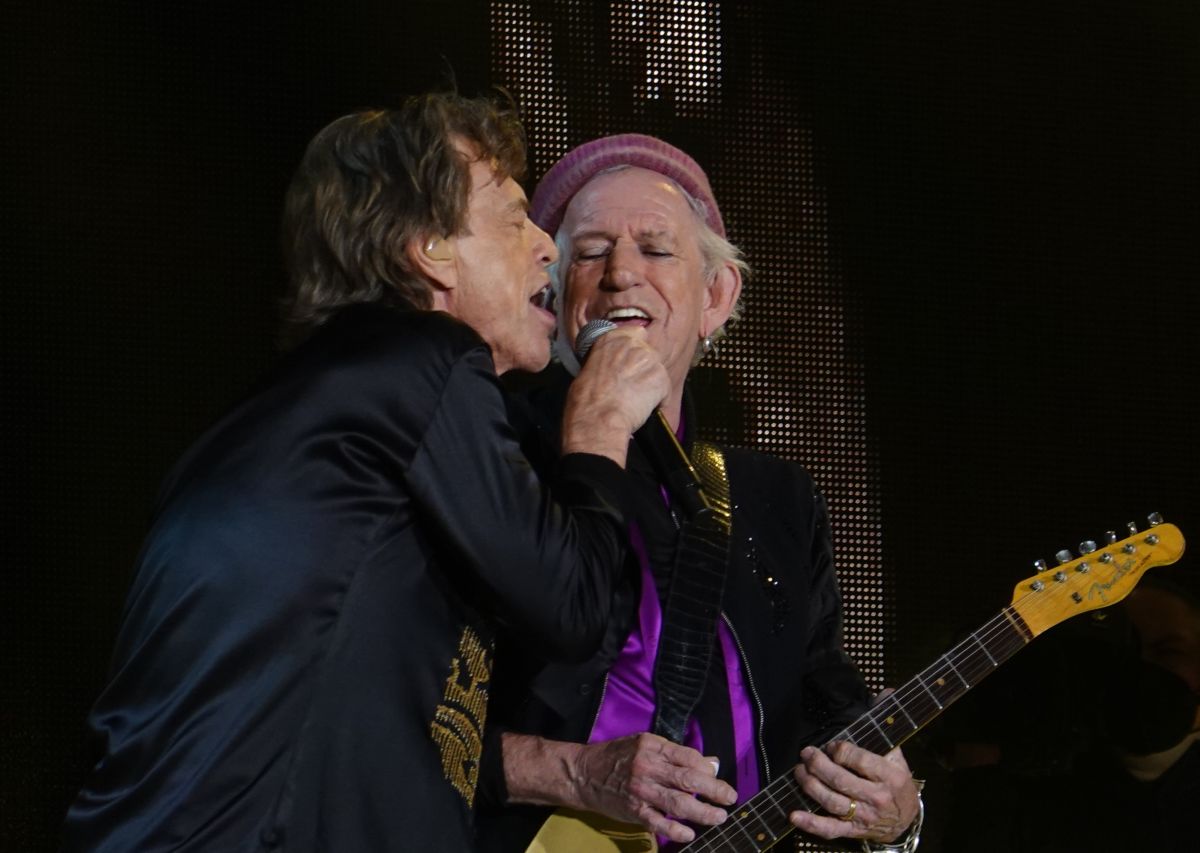 Photo by Jan Veeken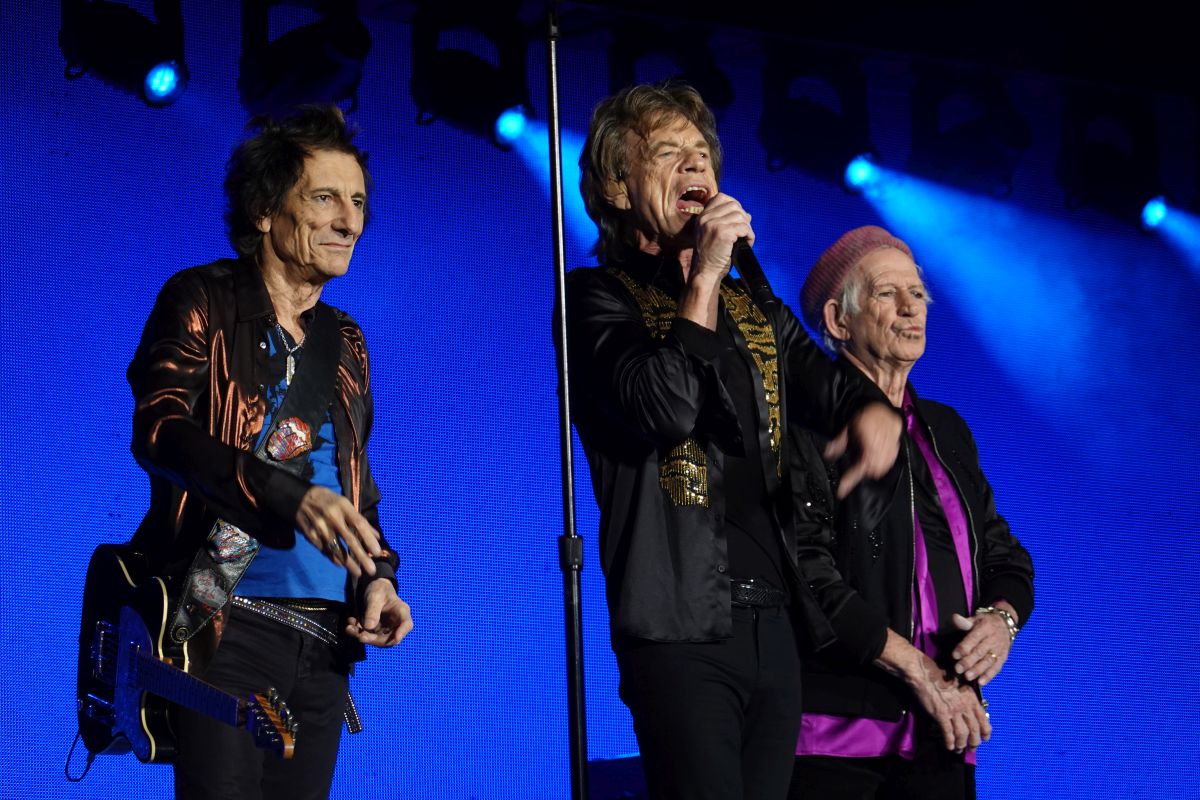 Photo by Jan Veeken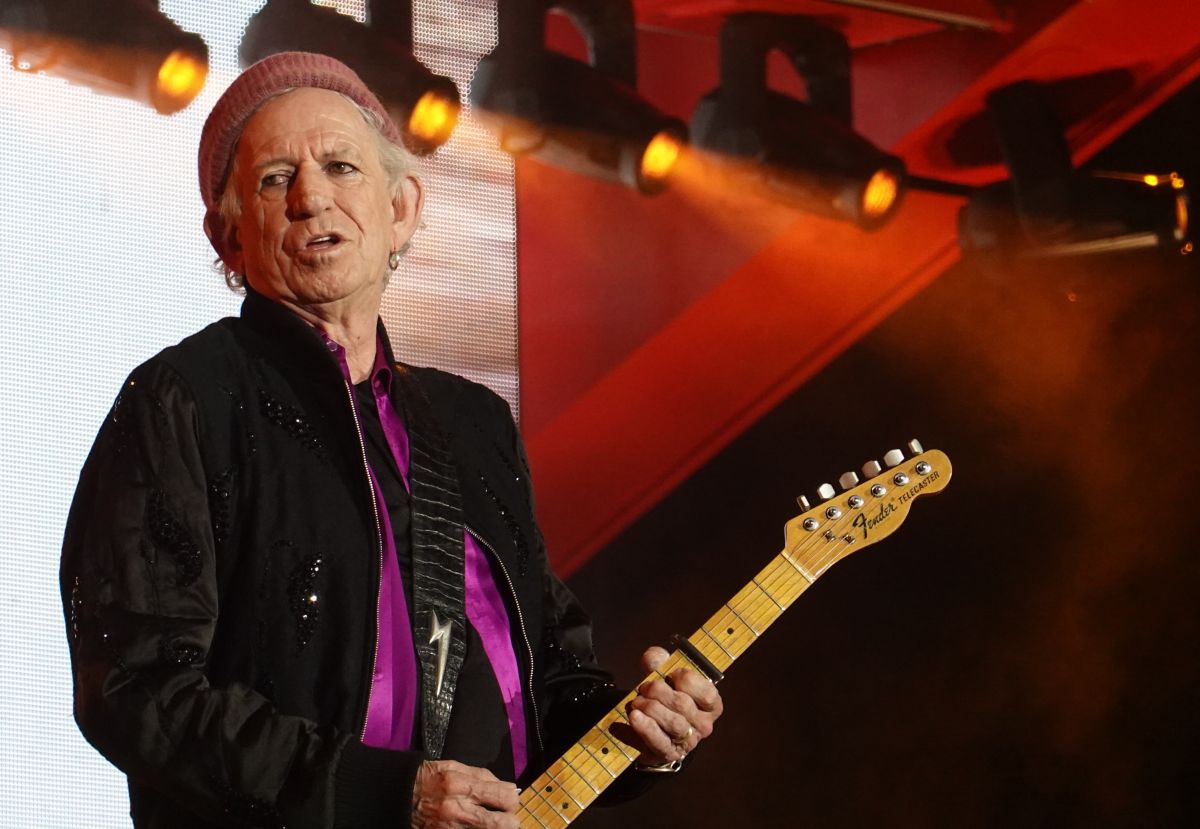 Photo by Jan Veeken
---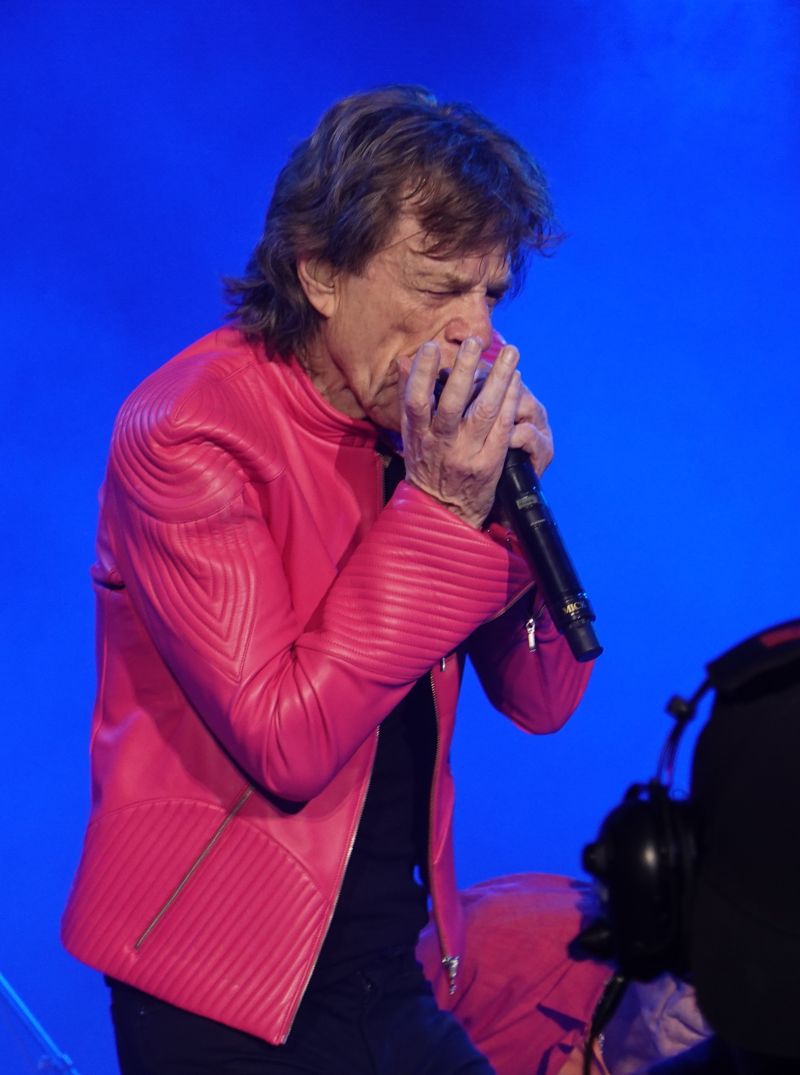 Photo by Jan Veeken
---

Photo by Jan Veeken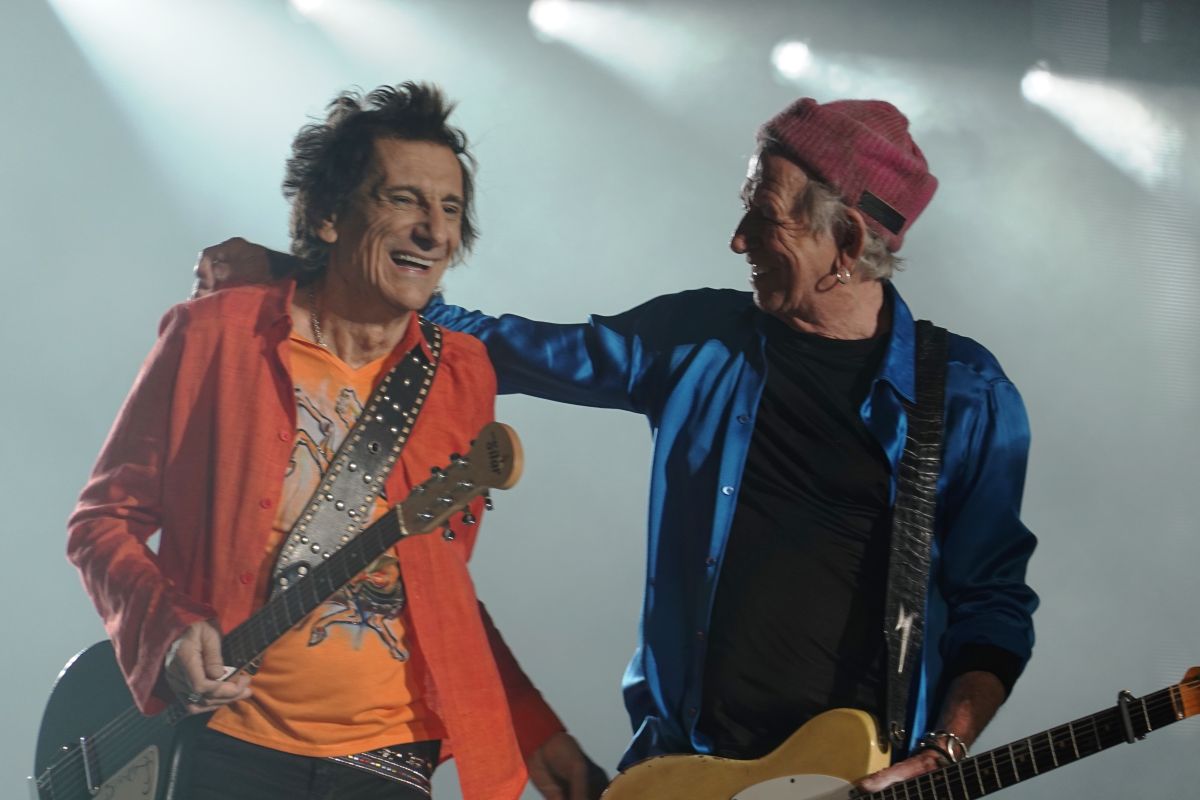 Photo by Jan Veeken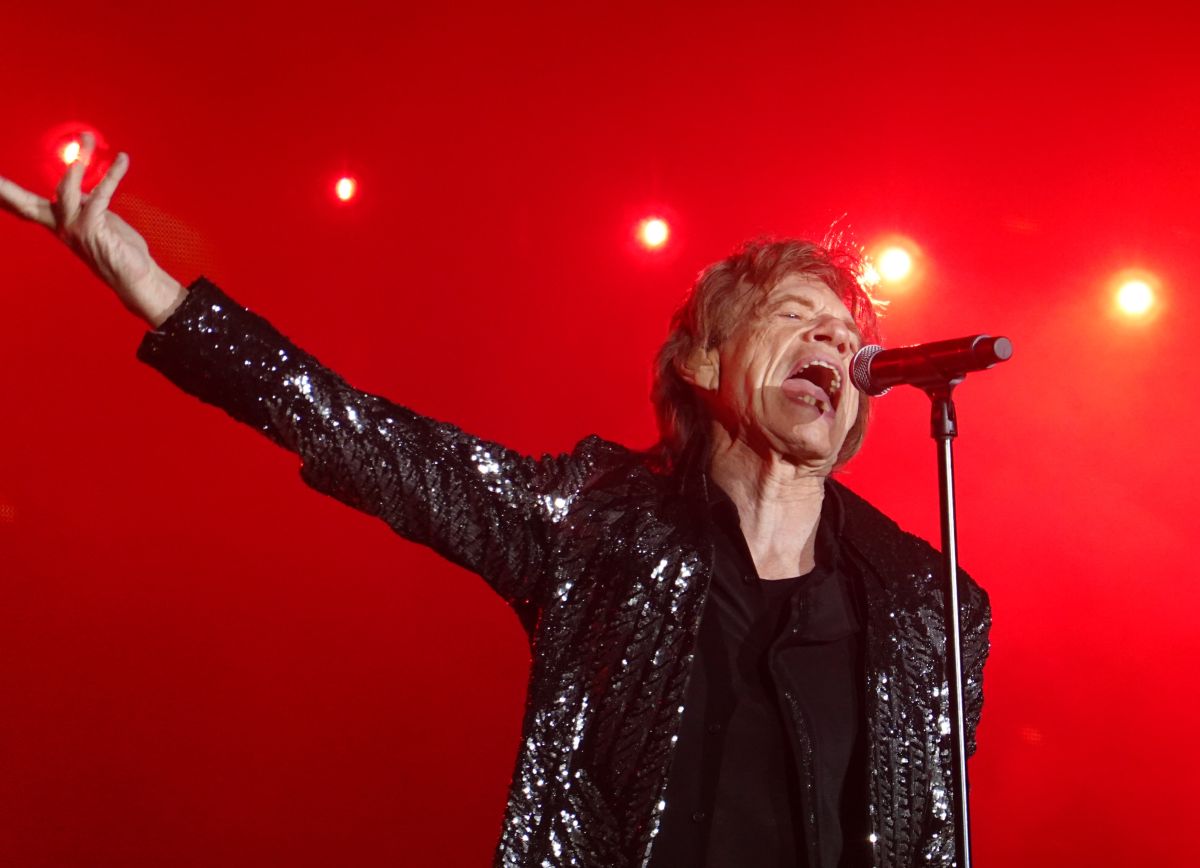 Photo by Jan Veeken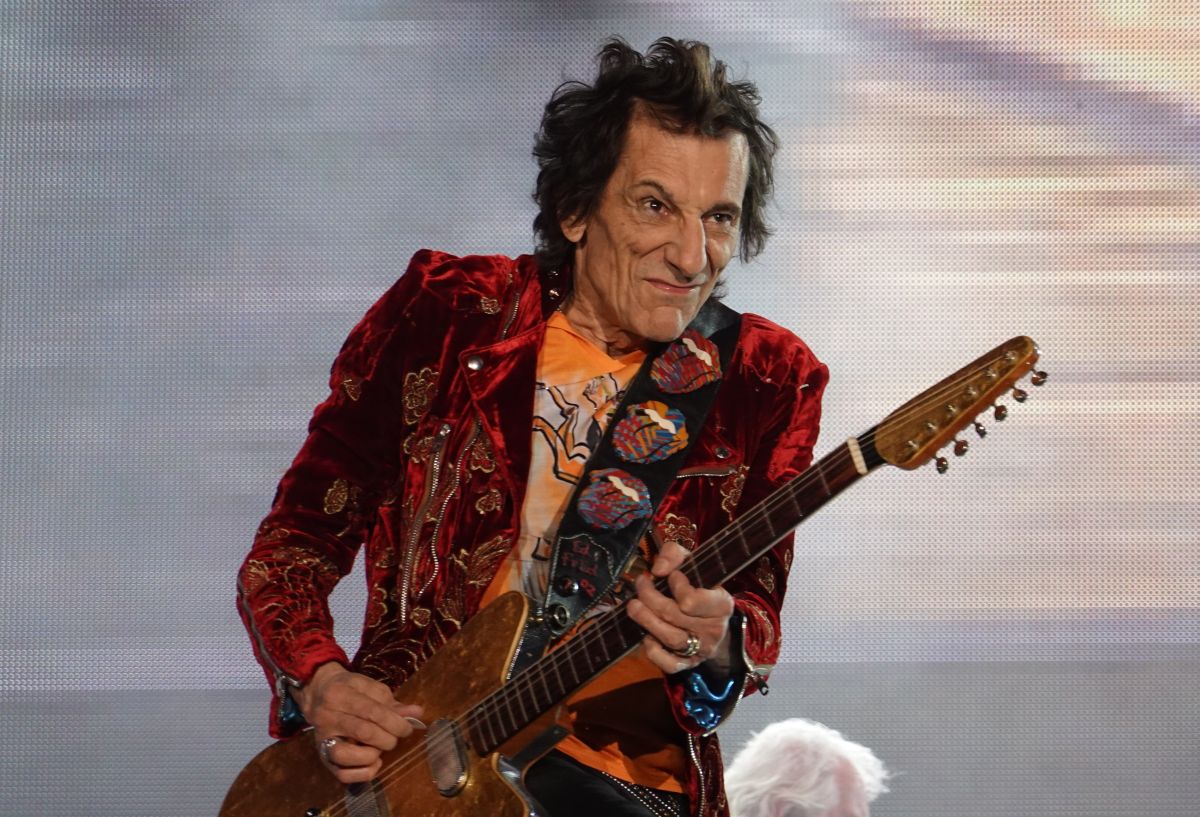 Photo by Jan Veeken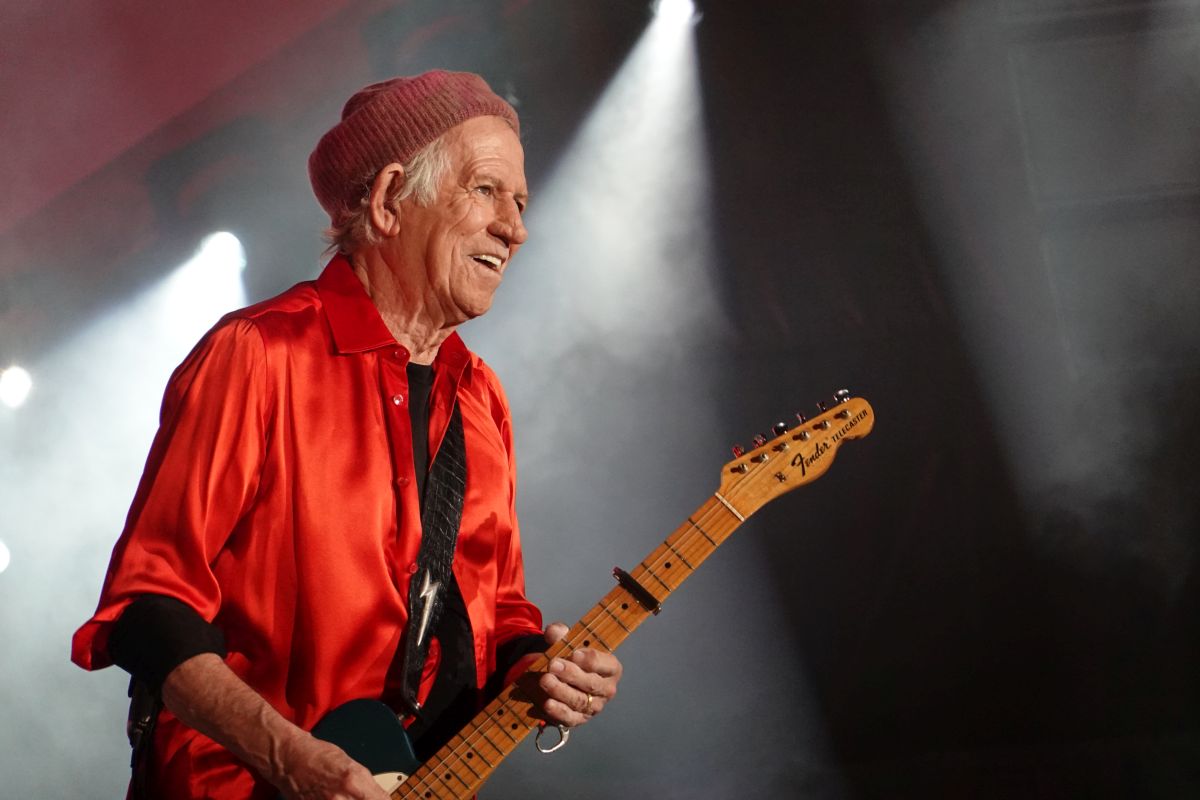 Photo by Jan Veeken
---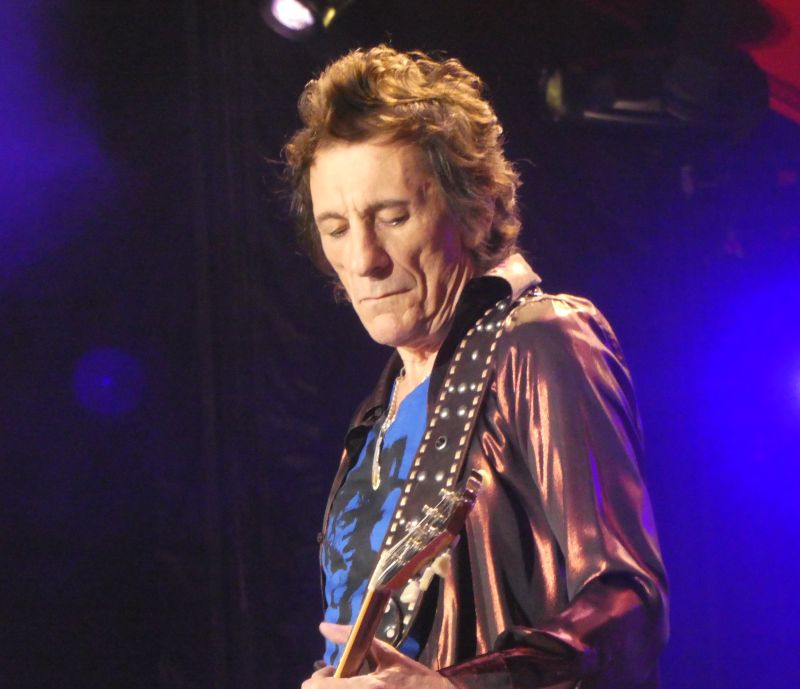 Photo by John Bielusiak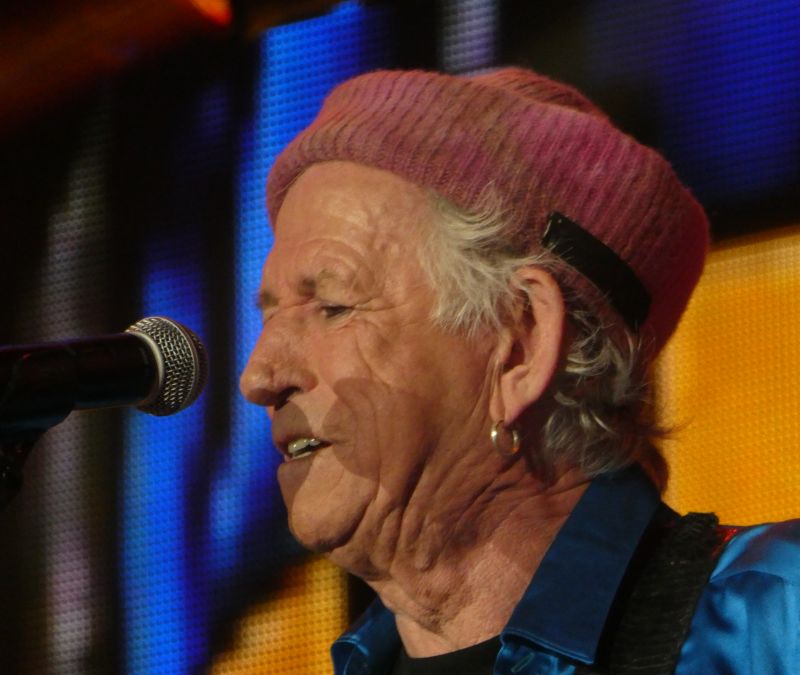 Photo by John Bielusiak
---
Links
---
Reports please!!!
Please send your comments, reviews, links and more to:

[email protected]

IMPORTANT! Reports and pictures are welcome, for editorial review/publication. Please send them as soon as possible after the show. There is a limit of approx 30-40 photos per report/show in order to speed up browser load time. Updates of the editorial reports pages will mainly be done within 1-3 days after the show has been performed. Please do not tag or watermark pictures. Pictures may be scaled in order to optimize page load time.
For publishing details and policies see : IORR editorial reports - pictures and reviews
---
This page will change over the next few days, as you and other fans send reviews, set lists and reports. Please send your e-mail to IORR. Thanks! For details and great photos from the Rolling Stones and their World Tour get the IORR magazines.




It's Only Rock'n Roll 1980 - 2021
© The Rolling Stones Fan Club IORR