IMPORTANT! Reports and pictures are welcome, for editorial review/publication. Please send them as soon as possible after the show. There is a limit of approx 30 photos per report/show in order to speed up browser load time. Updates of the editorial reports pages will mainly be done within 2-4 days after the show has been performed.
For publishing details and policies see : IORR editorial reports - pictures and reviews
---
Review by Sarah S. Reuben
Show day, time moved as molasses. When the RS took the stage, the fastest 2 hours of my life flew by.

I was on the RAIL Ronnie side for the first time.

What bliss to hang over and swing side to side following Mick.

I felt the joy from the band, and gave them all I had, until Satisfaction, when I became overcome with emotion saying goodbye. The bows nearly did me in, and out we went. Thank you RS, and thank you BV and other fans for helping make my RS journey complete.
---
Review by Mark S.
Huge show for me. I first saw The Rolling Stones at The Forum in Los Angeles (OK, technically Inglewood) in 1969. I was 15. Last night's show was my 50th anniversary of seeing The Rolling Stones. And it was my 25th time seeing the band. Needless to saw I was very excited and ready to go!

The best I was able to do for tickets was 8th row on the side of the floor. But with the floor behind the pit, this was about like being 25 rows back. And there were some very tall people clogging up about half of my sight lines. This was the first time I could recall going to a show and not being able to see clearly. I know this is what the huge screens are for. But I was not accustomed to not being able to see well at a Rolling Stones show.

This wasn't going to get in the way of me having a great time. What it did was force me to change the way I experienced the show. I focused more on the sound of the band. Thankfully, the sound quality was great in my spot. So I immersed myself in that incredible big, clear, powerful sound of The Rolling Stones live.

I pay to see (hear) Midnight Rambler and Brown Sugar. I hope for gems in the vote and acoustic set. I got my money's worth... and more. I got the The Let it Bleed album the day it came out, just weeks after my first show, so hearing "We all need someone we can lean on" threw me into a time machine. All in all, my 1969 flashback included 5 songs from the Let it Bleed album (OK, 4.5. Technically it was Country Honk.)

I was really hoping for Rocks Off in the vote. I didn't think it had a chance, so I was very happy to get that one. It doesn't come up often and they nailed it. "The sunshine bores the daylights out of me." Throw in Out of Control and we ended up with a great set list.

Back to that sound: At different times, I focused in on different details. A lot gets written about Keith Richards' guitar sound. I just can't overstate the power of his sound. His Telecasters and Les Paul Junior especially. Wood too. Sure his playing gets lots of love, but his tone is right there too. Charlie Watts driving the engine. Chuck, Darrel and on and on. Yes, Mr. Jagger is still a marvel. A front man without peer. And His vocals hold their own in that giant sound.

Glendale will probably be my final Rolling Stones show (at least in the style we know today), and for that one I'll be in the pit. That may be my last chance to see the Band up close. But for me, last night was really all about hearing the amazing sound of The Rolling Stones live. And it is still the sound of The Greatest Rock and Roll Band in the World.
---
Review by Bjornulf Vik
Mick said they had been playing 40 times in the (San Francisco) Bay Area. He could still remember the smell at the Cow Palace... The bay area seems to be a large number of cities, like Palo Alto, Cupertino, Santa Clara, and so on, and of course San Jose, San Fransisco and Oakland. Mick had to follow the screen support for his list of some random cities to be mentioned, unlike at other shows, and for sure San Francisco got the biggest ovation of them all.

"Out Of Control" is great as always, but I do still wonder why the crowd stay quiet and listen, just like they don't know the song, performed many times, and driving crowds nuts in other areas.

"Sweet Virginia" sounded great as usual on the B-stage, and it was special at the end of the phrase "Thank you for your wine, California", when, after a few seconds, the crowd realized it was time to make big noise. Thank you for the wines, California!

This was a great show, but already on "Honky Tonk Women", I wondered if Mick was saving his voice. Later on he came back strong, after the Keith set. Still, the last part of the show I noticed Bernard and Sasha did a lot of filling in for Mick. Hopefully it is nothing, so far the tour has been with no worries, if you don't count the rescheduling, and the hurricane drama in New Orleans.

A group of older fans next to me fired up a joint before the show start, then security told them it was "No smoking". Then they complained they had paid $1,000, so they expected to be allowed to smoke. As soon as the show was on they continued smoking, quite annoying and selfish, I get sick from smoke, but I suppose they got their value back. Also, the lady in front of me was holding her mobile phone high above her head filming for at least 1.5 out of the 2 hours the show lasted. Luckily she filmed mostly Mick, so I got to see most of the show anyway, without having to move.

The band seemed to have great fun on stage at this show. I have never seen Charlie smile so much, may be he is, like me, looking forward to going home in a couple of week's time. Meanwhile, three more shows after this one...
---
Review by Matt Swanston
This was my 33rd Stones show. My first was 1989 at the LA Coliseum and I've seen every tour since including to Hard Rock Vegas shows and the Wiltern Theatre gig. This was my first show since San Diego in 2015. I thought last night was one the best I've seen in many years. The sound was loud and clear. I was worried about Keith but he's fine… still a great rhythm player and he knows when to play and when not to play. The few little chops he did on SFTD were perfect for me as a big Keith fan. Loved the setlist. Loved the 'You Got to Move' snippet in the middle of MR.

The opening band Vista Kicks was interesting, super loud. The families of the players and eventually the band all sat just in front of us. When the band members came over (about 6-7th song in to the Stones set) and saw their parents they had tears in their eyes. I love that the Stones brought in smaller more unknown openers.
---
Review by Dandelion
The tone of Keith's guitar tonight was evident from the opening chords of Street Fighting Man. The richness of the sound from the killing room floor (as Keith sometimes terms his interplay with Darryl, Ronnie, and Charlie) made a statement: listen first, then enjoy the spectacle.

This held true throughout the show and I thought especially so for Rocks Off, whose inspired opening riffs propelled Mick into one of my favorite lyrical forays and had to warm anyone hoping for a different choice for the song vote.

I always wonder if this band that has wrapped the world feels a sense of the place they are performing. I have thought that Keith's longtime adage, "It's good to be here; it's good to be anywhere" suffices for the transaction between performer and audience. As an audience member, I want to think the band feels the place they are playing. So as a native, I always appreciate the lines, "thank you for your wine California / thank you for your sweet and bitter fruit" and imagine Mick puts a bit more into that delivery here. Some of his pandering can feel forced ("anyone from Stockton? Modesto?"), but his line about the Irish Coffee at The Buena Vista landed well given Mick's familiarity with San Francisco.

Which leads me to the surprise of the night: Miss You. Previously, I have found this track the one I would most like to sub out. Tonight it was enchanting. The Darryl Jones solo gives the song a dimension and depth; maybe it is less disco and more soul. Another highlight for me was the section of You Got to Move in Midnight Rambler. I love that the band has found more in many of the war horses.

That said, Brown Sugar was straight up. Keith and Charlie set a sensible tempo and it steadily cooked from there. Watch it on You Tube. Better yet, just listen to it. Had time not been a factor that version could have simmered like an ember for a while. That holds true for the band itself. The light in them is permanent.
---
Review by Sparkly Top
As BV says when asked about his favorite show – "the last one!!". Wow, what an incredible show the boys put on for us from the Bay Area. Right on the rail in Pit 2 it was easy to see how much fun everyone was having and Mick was cracking up at least 40% of the time! They weaved and blended together as only the Stones can do and I loved Mick's low comment of "How am I going to do this one?" as they zoomed into "Out of Control" which is absolutely one of my favorite live numbers. Well, they did it as good as ever!

Two of my friends at the show were Stones virgins and were completely in awe by the end of the show – so much fun to have someone experience the magic for the first time. Mick's son, Lucas, was having a blast throughout and you can tell how proud he is of his Dad. Midnight Rambler was epic once again and there seemed extra energy to Satisfaction as everyone levitated into the fireworks! On to Pasadena
---
Review by Dean Goodman
Another display of shock and awe, this time for the Rolling Stones' 40th show in the Bay Area. The lads are a tank division storming mighty citadels across the country with a casual fury. "This is fun. I wouldn't do it otherwise," Keith said between his two fusillades, words of wisdom we should all try to live by.

Mick burst on "in a blaze of light," or rather, a blazing purple jacket to open with "Jumpin' Jack Flash," and almost missed his cue for "Let's Spend the Night Together" because he was so busy twirling the jacket around his head for the benefit of the folks on stage right. I guess it threw off his rhythm because he unthinkingly stared at the teleprompter while singing "Don't you worry 'bout what's on your mind" - surely a line that everyone on the planet knows. The best part was Keith's backing vocals, which came out surprisingly loud and clear a couple of times.

"Out of Control" is the warhorse that should have been. What a stunning way to shake the cobwebs off the Levi Stadium. Mick wisely decided to take a few sips of his drink before starting his dervish routine. I kept looking up at the ceiling to see if a cage would lower onto him, but I guess it remains mothballed somewhere in Sacramento. He replenished his electrolytes a couple of times throughout the evening, and it seemed to me that he either lost his voice or decided to give it a rest as "Satisfaction" wound down, Bernard and Sasha grew louder in the mix, and he left the stage silently. A few others agreed with me, and something similar happened in Prague last year. But the video seems to tell a different story, so I'll gladly choose to believe that all is well.
---
Review by Chelsea Drugstore
The band's on stage and it's one of those nights... Charlie was dynamite, Keith was focused, Ronnie put all his lyrism into the music, and Mick... well, he is a force of nature. Still providing the blueprint for the ultimate frontman.

The concert was almost flawless. JJF opened proceedings. The sound was crisp and the band was tight. I perceived it a bit slower, on Keith's guitar, which made it a bit more interesting to me. I particularly like Darryl's bass here.

Never heard Keith's backing vocals in LSTNT so clear and up there in the mix.

Only the vote song, Rock's off, missfired. Leaving aside that Mercy should have been the winner - can we ask for a vote recount? - Soon after the start Mick and the band decided to go their separate ways. Never an easy song live, it surprised me that they went for that one. Mick, always honest with these things, even recognised the laborious delivery with a 'wow, we definetly got though that one'. After this, the band gathered pace and the momentum just kept growing, with sustained quality, till the piros. It was a superb performance, to the point that it is unfair to try to point out highlights, which is precisely what I will poorly do. In vague order:

Paint it black is getting sharper as the tour unfolds. And I think it is again Mick who makes all the difference. His delivery was from the heart, his face expressions reminded me of his performances in 78, and even 67, with that studied pose with the stand. It was a vintage Mick, a Mick before the superman stadium-filler Mick of the 80s.

The acoustic set was an opportunity to thank California for their wine, to a huge ovation from the crowd. The Stones are local here. 69-72 were the years where they got, musically, their American passports. Treated as a local band since then, and surrounded by American musicians, they have been the most British band in America.

I was just behind them and could see Charlie's face after he put the finishing touches to Let it Bleed and was making the turn to the main stage. He stroke a brief expression of complete exhaustion, and then quickly recomposed to walk fast and turbo charge SFD. As with Mick, how he can sustain two hours of powerful and immaculate drumming at that age is anyone' s guess. After countless pirouttes by Mick (how can he stand still after that?), Keith's burst of loud, raw, powerful chords, and angry solos sent me back to the American tour of 69.

Miss you again was delivered to perfection. Tim's sax solo is now finally acknowledeged by the band, through Ronnie. This is a well deserved recognition. We only need Keith to infuse a bit of his sound and deconstructed riffs into this song. I prefer him playing than smoking.

If I have to chose a song that reflects the uniqueness of the Stones, it has to be Mindnight Rambler. We had this time again the confluence of the best of each: Mick's harmonica, Charlie' relentless streamrolling and the guitars locked in hypnotic rhythm. Then Keith in perfect dialogue with Mick, accentuating his lines with powerful licks in the intermezzo. And the great finale, a tour de force of frenetic guitars and devastating drumming, elevating Mick's immortalisation of DeSalvo's muddled thoughts.

The Stadium' response to every 'I said yeah, yeah, yeah' got epic proportions. I know it is not everyone's cup of tea, but Karl's solo is effective, always trying new little things.

Sasha and Bernard, understated as ever, working around Mick to ensure we get the best of his craft.

Satisfaction was again Mick on a roll. With an extended end that, in retrospection, was like Mick versioning Otis, versioning the Stones. From Rock to Soul and back, it has been one of the best Mick's Satisfactions that I ever saw live. He had to be snapped out of the Otisian trance by Ronnie, while Keith was looking at him with a big smile and even bigger admiration, with that look of someone that rediscovers in awe, after so many years, the qualities and crafts of his old partner in crime. Things that we always take for granted, and we should not.

I left the stadium with that familiar sensation after a show of these guys, the feeling that you just saw the greatest rock'n'roll band in the world. At our age, this is a privilege we all know we have, and can't take for granted.

Thank you California for The Stones.
---
Review by Eric Ward
Where to begin...

Maybe starting in 1981 when I was 18 with my first two Stones shows that my older brother took me to, and fast forward to Santa Clara, 2019 for my 60th show. And what a 60th show it was! The last time I saw the Stones was the somewhat lackluster *Vegas '16 show when Mick was still sick (the first show was cancelled for the same reason). The two Desert Trips shows just prior were great, but that final Vegas show was missing something....namely a 100% Mick Jagger in all of his glory. Would that be the last show they ever played in the United States? Thankfully not, and they've been ripping across Canada and the US the last couple of months like a brand new locomotive.

Having went to the Chicago #2 show in June with my wife, it was an incredible feeling to be able to see the Stones again, especially considering the circumstances surrounding Mick's health and the postponement of the original dates. Without going into detail of that show (there are many reviews already written), let's just say that my wife and I were on cloud nine throughout the night, and left the show floating on that same cloud for the rest of our stay in Chicago. I continued to float on that cloud throughout the summer knowing I'd be seeing the Stones three more times toward the ends of the tour starting with Santa Clara, Pasadena, and finally Glendale.

And so it began a few days ago as I packed up the car for a mini roadtrip from Southern California headed north on Highwayy 101 to Santa Clara. Upon checking in to the Hyatt which is literally a Stones throw to the stadium, I made my way up to the 8th floor, and when leaving the elevator I looked out the giant window and saw Levis stadium - I started to daydream about the Stones playing there, and what a great time it will be After settling in, went back down to the lobby and immediately ran in to some old friends who were also there for the Stones. Following that, I met some people wearing Stones shirts, and learned they were also long time members of the IORR website. After exchanging Stones stories, realized I had barely eaten anything all day so went out to find some food. Was thinking about BBQ, some Mexican food, or a great cheeseburger somewhere, but then remembered I'd seen a falafel restaurant on google maps a few days earlier when scouting out the scene. Before I knew it I was driving right by it, and bingo - it was perhaps the best falafel platter I'd ever had in my entire life!

The next morning meandered over to stadium to soak in the vibe. Started chatting with one of the merch truck drivers named Dave who hauls around the giant merch trailers from show to show, and had a nice conversation for about 20 minutes. I then asked him if he had another spare NoFilter bumper sticker that was displayed on his truck, and while he said he didn't, he asked what size t-shirt I wear and then told me to wait a minute. He went digging around his truck, and lo and behold he brought out two t-shirts and handed them to me! He said they weren't sold at the merch stands as they were official crew shirts and/or shirts that were to be handed out to fanatical fans like myself. Thanked him profusely, and at that moment he was coolest guy on earth!!!

On to show day - went back to stadium with my friend Mike to check out the merch stand and see when they open, where and when will call would open, etc., and the next thing you know e run in to Dave! Started chatting again as the guy is a great story teller, and the next thing you know he starts grabbing more t-shirts from his truck and handing several to both of us. Some were different designs including a tye-dye, and lets just say I was beyond grateful as was Mike. Eventually the merch stand opened, we bought our limited edition/hand numbered lithos which are beautiful, and took them back to the safety of the hotel.

A couple of hours later met up with my other friend whose 19 year old son I was taking in to show with Lucky Dips. After exchanging greeting, his son and I went to the LD window early before all the chaos and commotion started with long lines, etc, and we walked right up and waited behind only one guy and his wife. I told the ticket guy this would be the young guy's very first Stones show, and said a little prayer as he went back to retrieve the envelope. He brought back the mystery envelope, and I asked if he peaked to see what they were, but he said no he didn't know at all - that they get freshly printed as people come up to the window...and then he winked. I slowly and carefully opened the envelope and could hear angels start singing from the heavens, and then literally jumped for joy when I realized what they were!!! So away we went to the main line to enter stadium with our very Lucky Dips, and I couldn't wipe the grin of my face.

Entering stadium, made a bee-line to a perfect spot in Pit near catwalk and against the back rail. No point really in trying to secure a place on the front rail as I'd been there, done that many times in the past. And being that the stage is a bit high, wanted the young one to be able to soak in the entire vibe of the show with the giant screens, etc. without getting crushed Met many old friends in the Pit, and our entire little space was like a private party amidst the thousands upon thousand of people in the stadium. Won't get into the opening band, but lets just say had to suffer through it, and they couldn't end soon enough.

Showtime...things start rumbling...crowd going intensely wild, and here come the Stones full blast opening with Jumping Jack Flash! Magic! After an exquisite Let's Spend The Night Together, Tumbling Dice came next and the memories started flowing back to when I bought Made in the Shade as a 12 yr. old in '75 and memorized each and every tune on it. Next up Out of Control, and while not a fan of the studio version, live it takes on a different persona and works very well. Plus there's the fact that it's from 1997, so it adds a more "recent" tune to the nostalgia filled setlist. Kind of funny to think the newest tune in their set is 22 years old, but that's the way it is these days and so be it. Next up was the song vote winner Rocks Off, and it was probably the best I've ever heard them play it live. I'm not usually one to sing along to songs at concerts, but when Mick came to the line "The sunshine bores the daylights out of me" I might have belted it out louder than anyone else in the stadium - including Mick himself! After that bit of adrenaline release, things settled down a bit with You Can't Always Get What You Want. A beautiful almost poignant version, but have to say I enjoyed it more in the past when they had the choir.

So off to the b-stage they go, smiling and waving to everyone while strolling along, cheers and smiles upon everyone's face within the stadium. First up was Sweet Virginia - a perfect song for the b-stage at this show, especially with the line "Thank you for your wine, California"!!! Next was "Let it Bleed" - such a great tune, and when played live it was almost better than the original studio version that's been ingrained in my soul all these years. It had a quicker tempo, and chugged along relentlessly like an old blues/country romp.

Back to the main stage with guns blazing, Sympathy For the Devil blasted in all of it's dark glory. Keith really hit the nail on the head with his solos, and everyone was "woo-hoo"ing along with the tune throughout. Next up was Keith's set, and am thankful he played You Got the Silver vs. Slipping Away as he did at Chicago #2. Silver is such a sweet tune, and Ronnie's slide made it even better. After that he burst into Before They Make Me Run. "After all is said and done, I gotta move while it's still fun" indeed, and I think a majority in the audience could relate to these words of wisdom. Then Mick comes back, and into Miss You they go. I might be in the minority, but I always love this tune live as it brings back so many memories from the summer of '78 when Some Girls was a big part of the soundtrack. That said, the bass solo is a bit monotonous and ultimately unnecessary as it sort of kills the flow of the tune itself. Darryl's a great bass player no doubt, but please give it a rest.

Next up is the highlight Midnight Rambler which I could probably write an entire book about, so it at least deserves it's own paragraph. For me it's the quintessential Stones tune in a live setting, and there's never been a version I've seen that was subpar. Frenetic, chaotic, and rambling with the tempo changes...everything about it is absolute perfect. While Keith's playing is the backbone to the entire tune, Ronnie deserves some credit on this one as his solos were amongst his best - you could see the concentration and commitment in his face as he let it all out. I could go and on, but am really at a loss for words as it was so damn great at the show, so will leave it at that.

Next up Paint It, Black which was as hauntingly dark and bleak as you could imagine in the best possible way. The lengthy ending sounded like some sort of chant or rally from the darkest depths of humanity - the overall vibe was unnerving and almost scary! It's always lingered somewhere in my top 10 favorite Stones tunes, and after witnessing it again the other night guaranteed it will always have it's rightful place there. Then Start Me Up. I became tired of this tune decades ago just after it was released, but no doubt it's a crowd pleaser. I even became swept up with the joy as at one point my arms involuntarily rose as I started pointing back at Mick during the "you! You!" part of the song haha. Then came Brown Sugar - the old warhorse sounded fresh and vibrant, and to watch Keith in complete bliss playing the classic riff was something to cherish. More darkness next with first encore Gimme Shelter - there's been times in my life when I'd say this is my favorite tune ever by any band, and when seeing it live that's how I felt again. Sasha sang her part amazingly, and have to say I've always enjoyed her take on it more than Lisa Fischer who sometimes went a bit over the top. Not a knock on Lisa, but a bit of subtlety and restraint can sometimes go a long way, and that's where Sasha shined. Final encore was Satisfaction...the tune is such an all time classic warhorse staple that it demanded my complete attention just as it always has. And so it was, complete Satisfaction. With the show now over, I was in complete ecstasy (and still am), as was my friends 19 year old son. Hopefully his first Stones show will provide him memories the same way my first Stones shows did when I was 18 in 1981, and there's no doubt that it will. Passing on the torch to the youth - mission accomplished.

Made the 4 hour drive back home to Southern California yesterday while listening to old Stones cd's and contemplating the show. Can't say how fortunate I feel to be able to see the Rolling Stones again LIVE in 2019 - feeling truly blessed about it all. With two shows down, and two more to go, I'm in the midst of making more memories that will last forever. Looking forward to Pasadena next, followed by Glendale which could ultimately be my last Stones show ever...but never say never! On with the show, stay tuned, and keep on rolling..........
---
Review by Art Lewis
Show was excellent!
It was "Out of Control"
They sound checked both Rocks off and Out of Control.
Mick said 40th show in the bay area and first time in this stadium where San Francisco 49ers play.
---
Review by Matija Djuricic
The show was great, from the soundcheck which was like a small introduction and to the closing song.

I love Jumping Jack Flash as opening song. It feels a bit powerfull than Street fighting man and when they open with it, it means an additional song instead of SFM. It is nice when they vary the setlist like that and when going to several shows you get to hear both songs as openings which is great. They did Out of control during soundcheck so I was happy to hear it during the show. It is such a great song with Mick leading it on vocals and harmonica. Vote song Rocks off was my vote too. Funny thing is that on this tour I always have at least 3 from 4 vote songs which I would like to hear. This was also the case for Santa Clara.

You can't always get was so great. Ronnie's solo was the best I have heard live. Sympathy is so powerfull with Keith's guitar and the crowd just loves when Mick enters the stage with his hat and dance before he starts with the lyrics.

Mick's introduction of the band was funny. He said something when introducing Matt that made him confused and laughing while he was walking to greet the crowd and with the face and question to Mick like What? Probably Mick said a different instrument Matt plays. The rest of the setlist was their usual songs on current tour and I love them all. Midnight rambler was awesome. I like those long songs and when crowd cooperates with Mick.

I focused on some things I haven't before and got to see some really great moments. Many smiles from Charlie and others (those can be seen often), Matt communicated with hand gestures about some things with Ronnie and both laughed several times, Karl and Tim dancing and singing to themselfs while on stage and not playing their lines, Tim, Bernard and Matt also do a bit of talking with the crowd and so on. This just shows that each show is different and you can see many things from all parts of the stadium, both directly and on screens, which are more than just a song they play.

Now I have returned to Croatia and am so thankfull for seeing some great shows, meeting fans from around the world, USA (New York, Delaware Denver), Argentina - you guys are really special, many people from Asia and so on. Thank you Bjornulf for this web platform and special thank you to Rolling Stones.
---
Pictures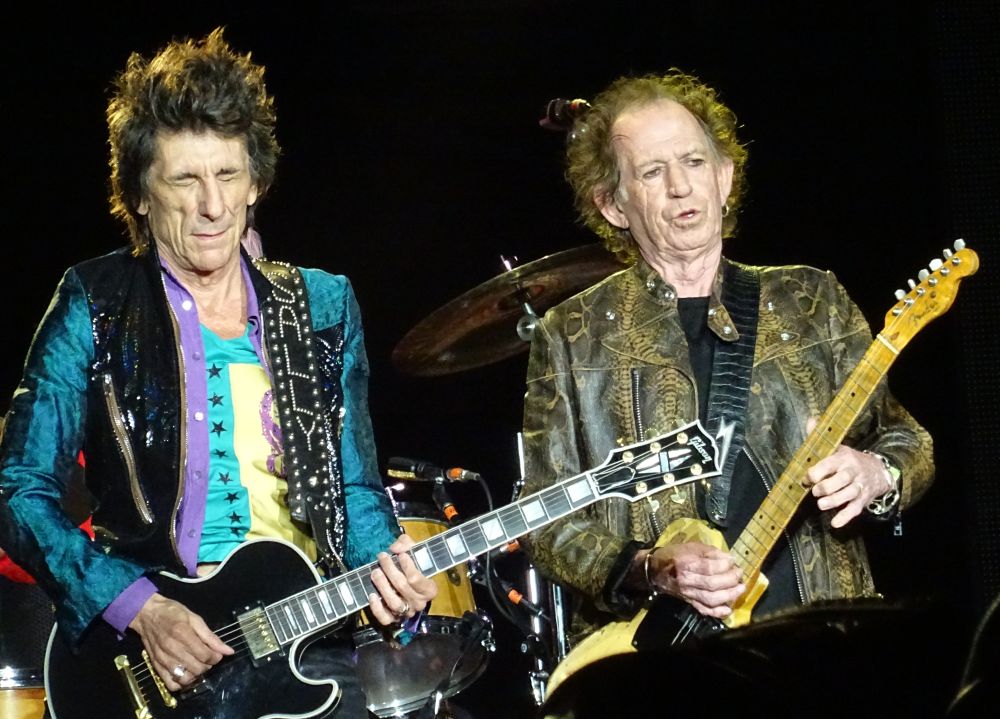 Photo by Bjornulf Vik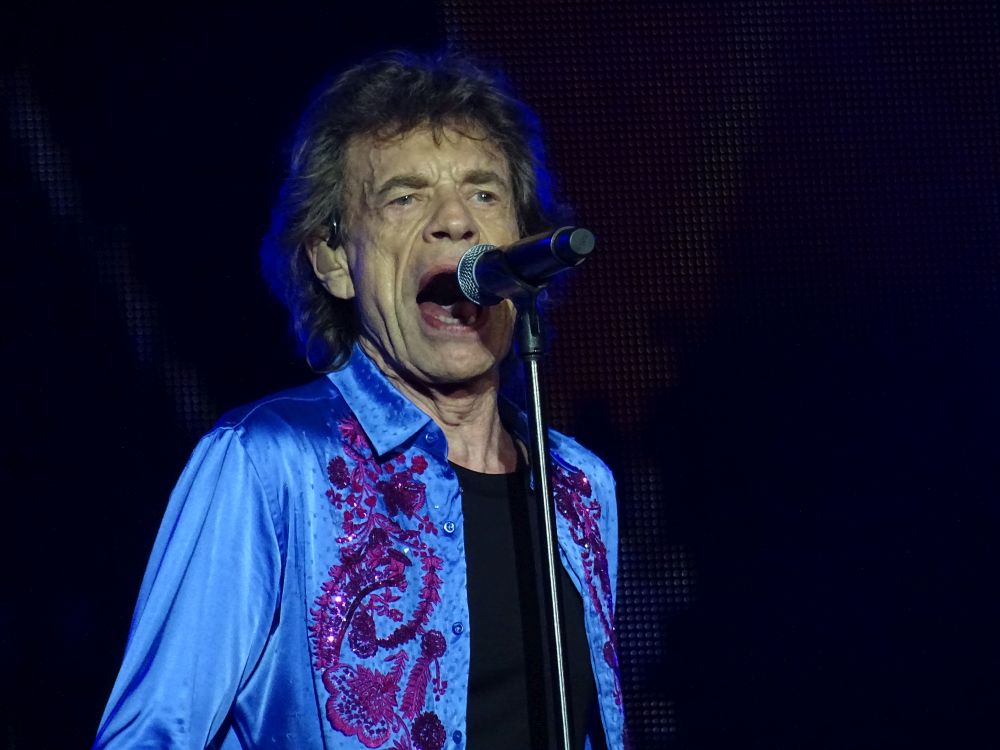 Photo by Bjornulf Vik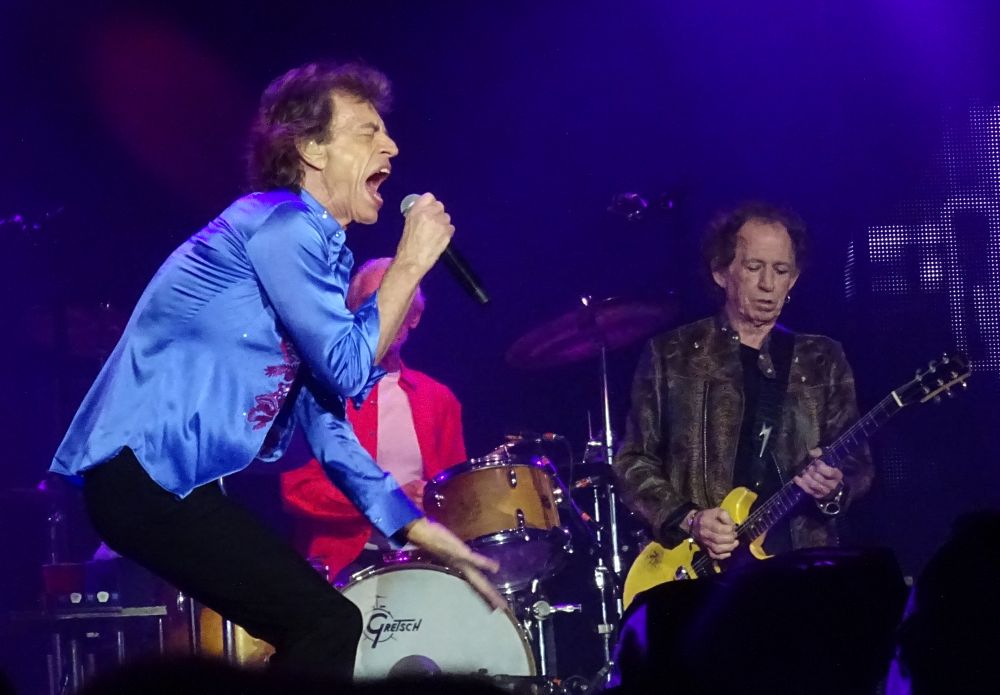 Photo by Bjornulf Vik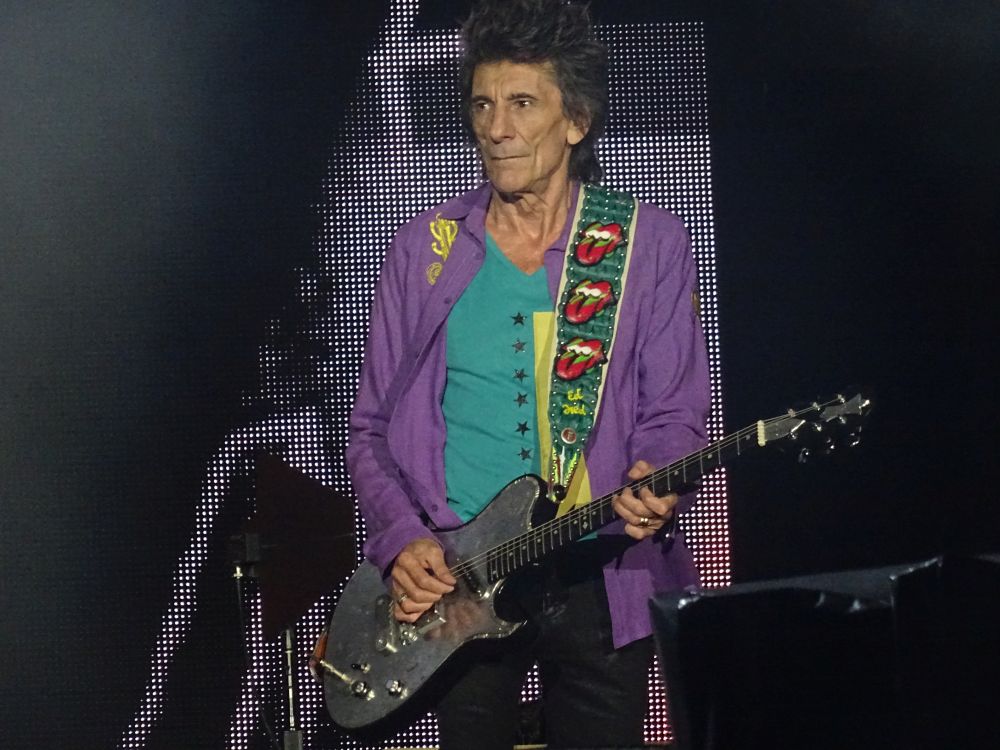 Photo by Bjornulf Vik
---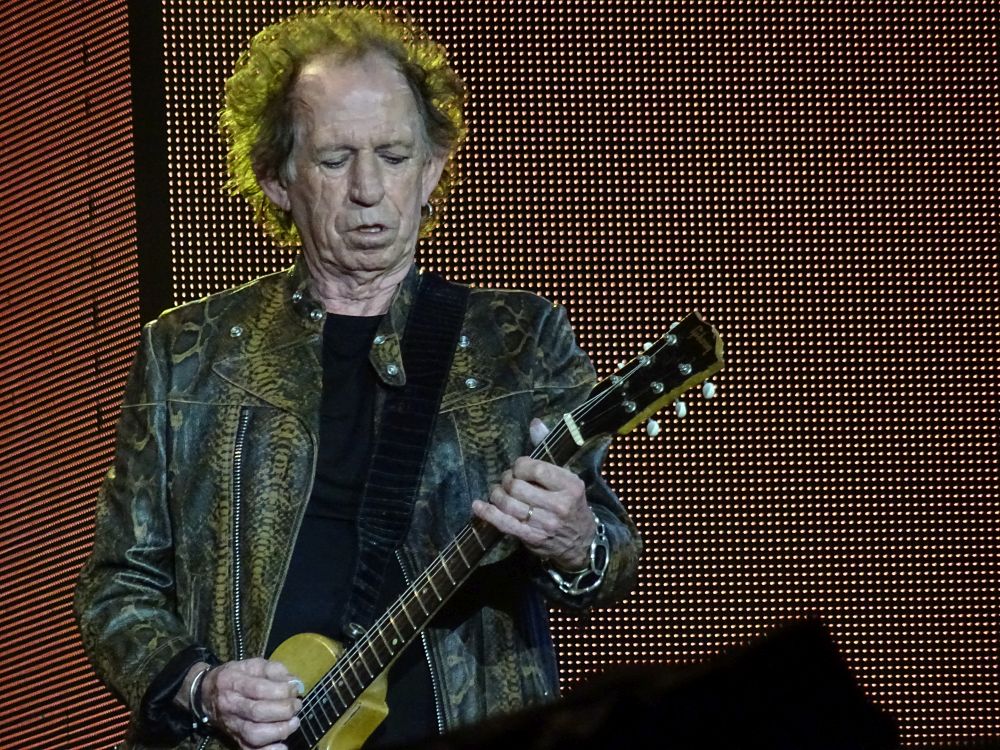 Photo by Bjornulf Vik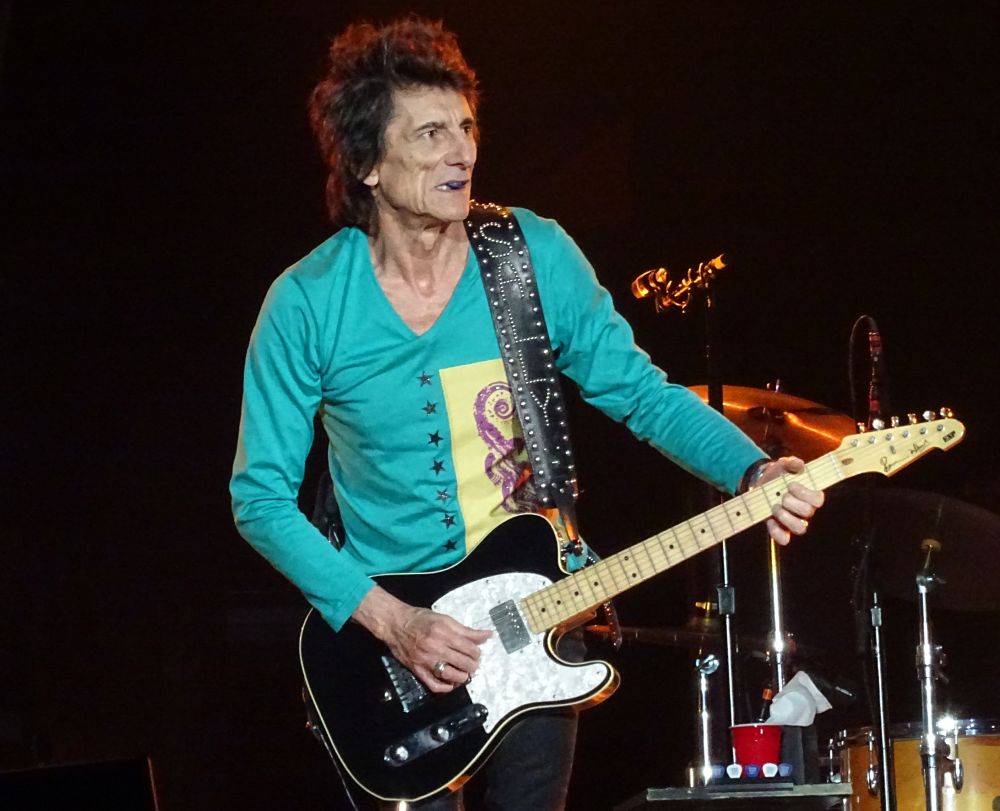 Photo by Bjornulf Vik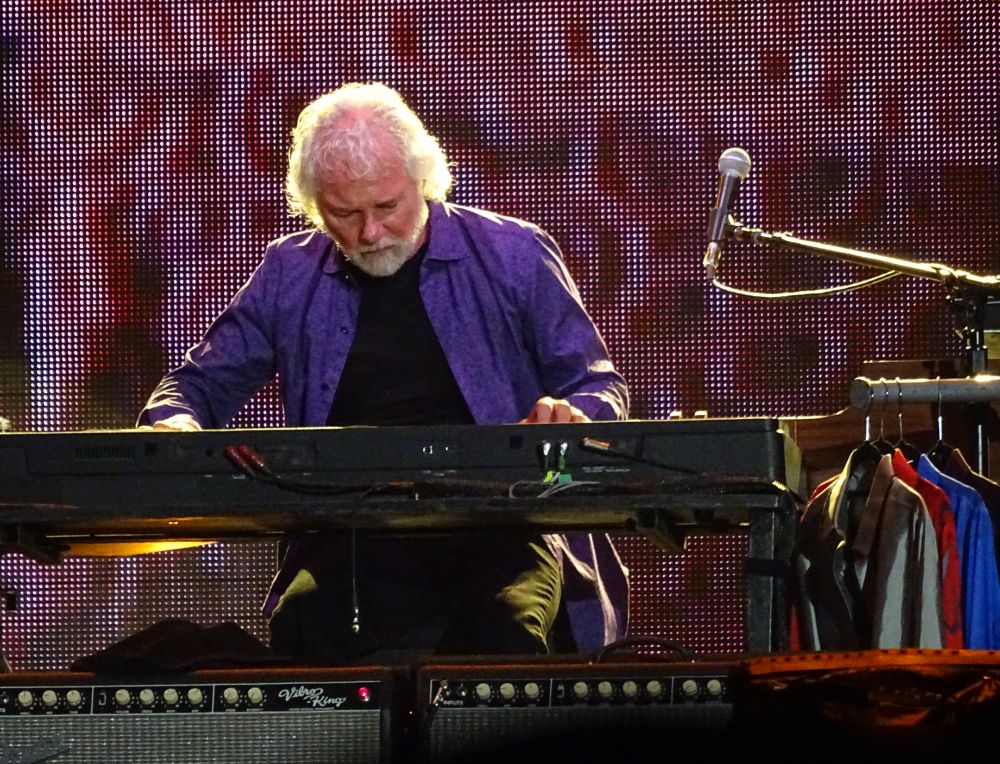 Photo by Bjornulf Vik
---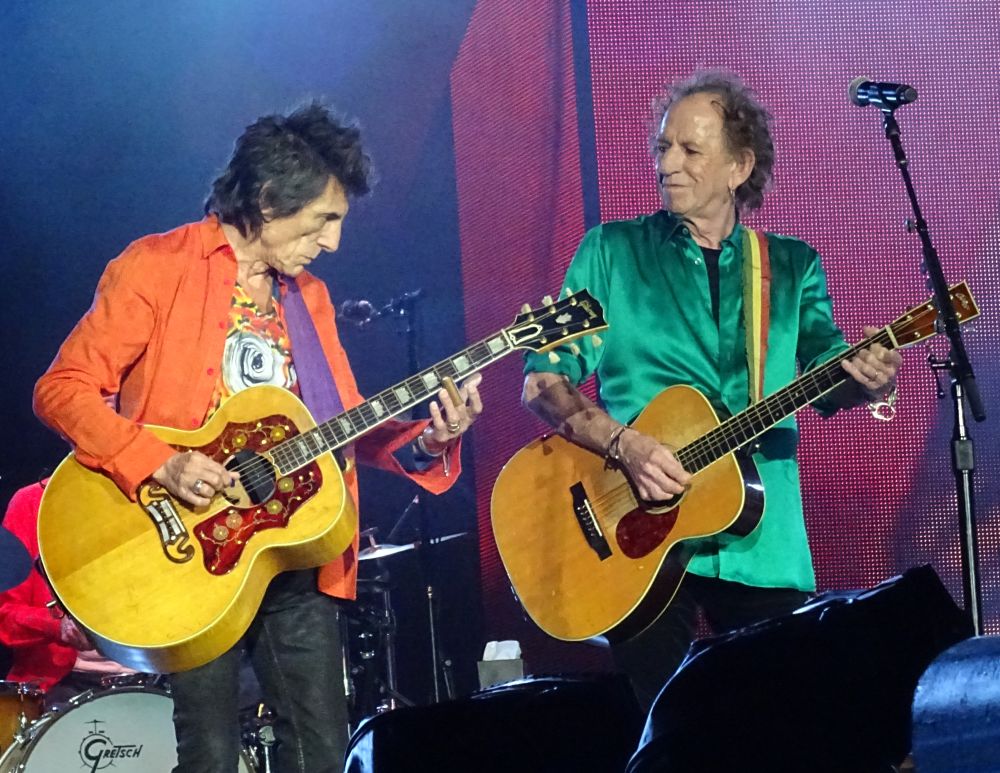 Photo by Bjornulf Vik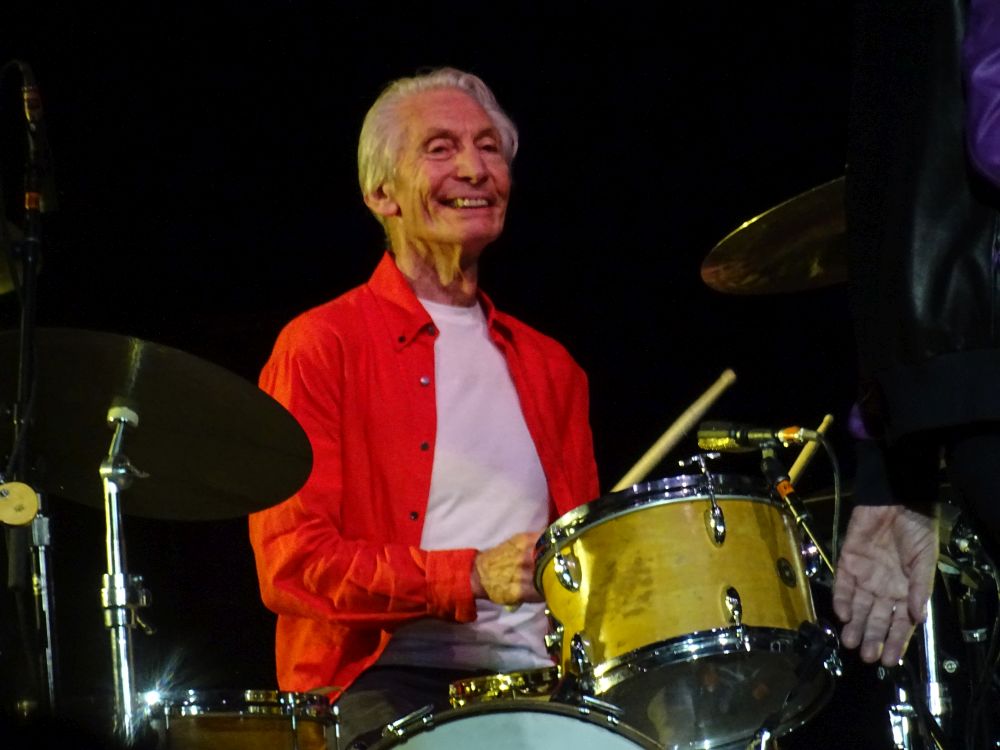 Photo by Bjornulf Vik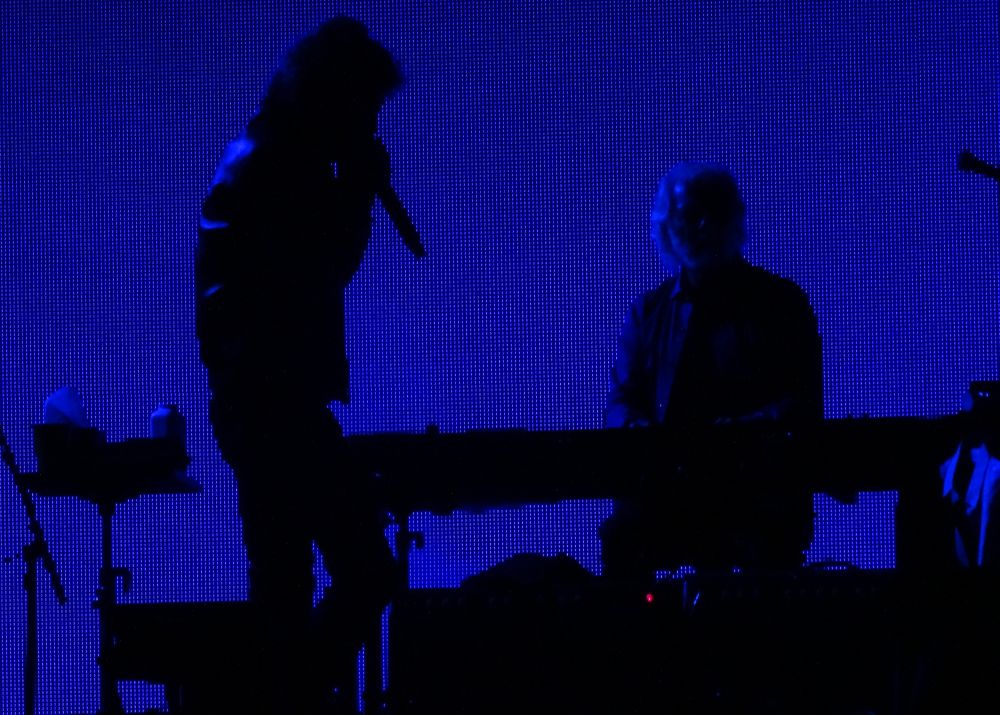 Photo by Bjornulf Vik
---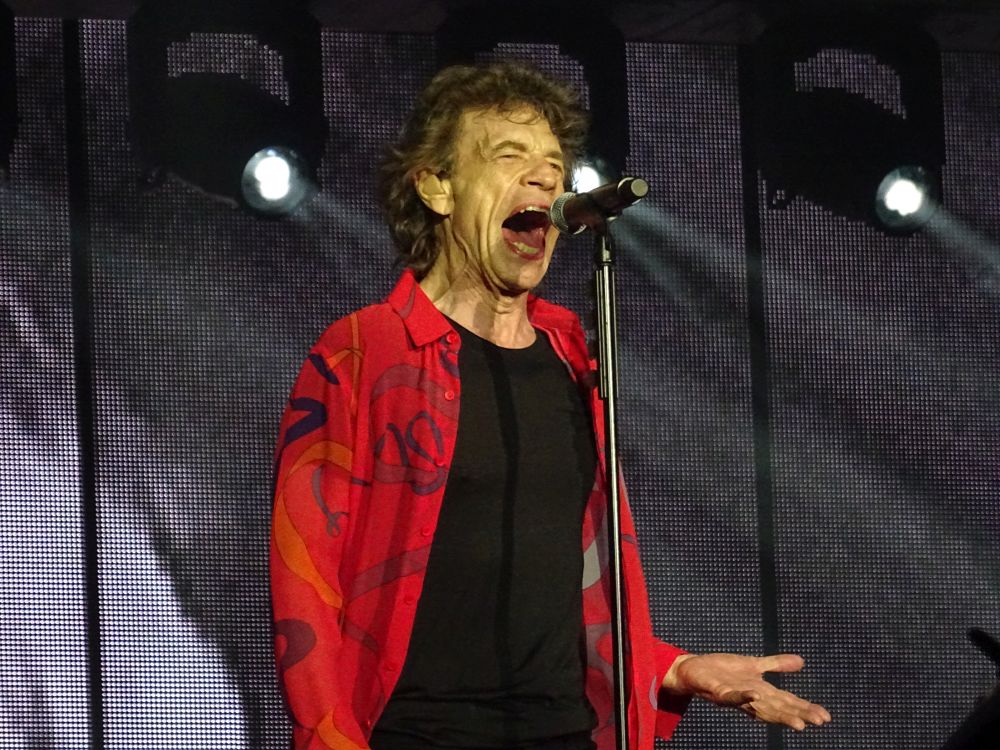 Photo by Bjornulf Vik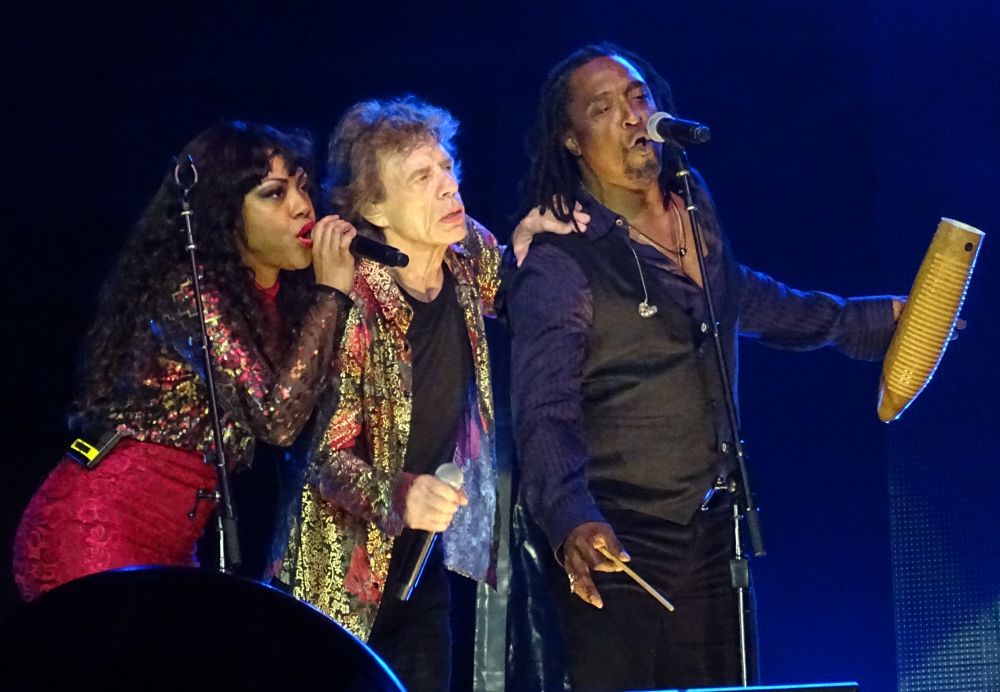 Photo by Bjornulf Vik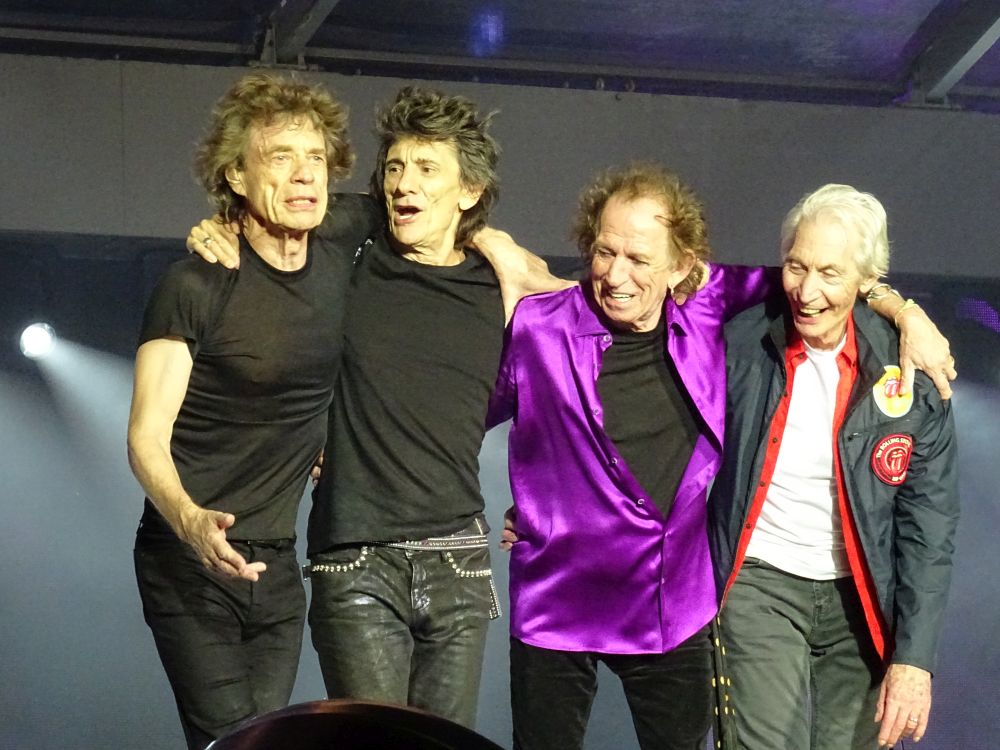 Photo by Bjornulf Vik
---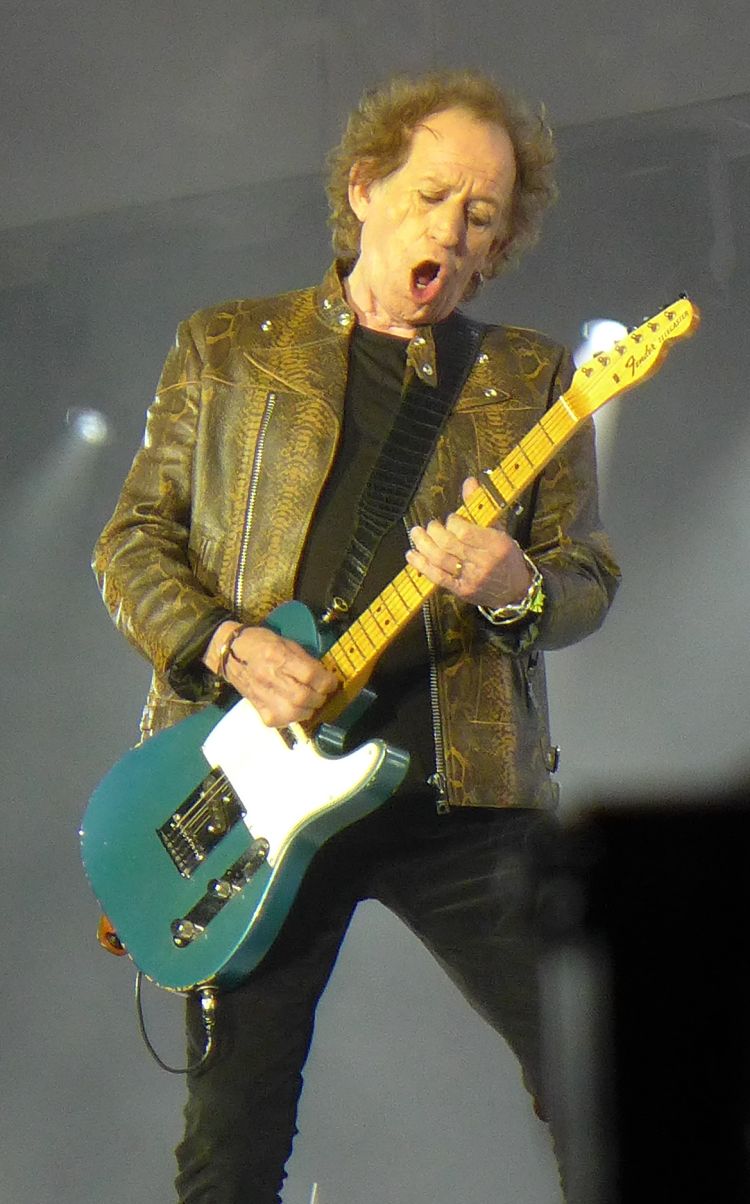 Photo by Victor Woods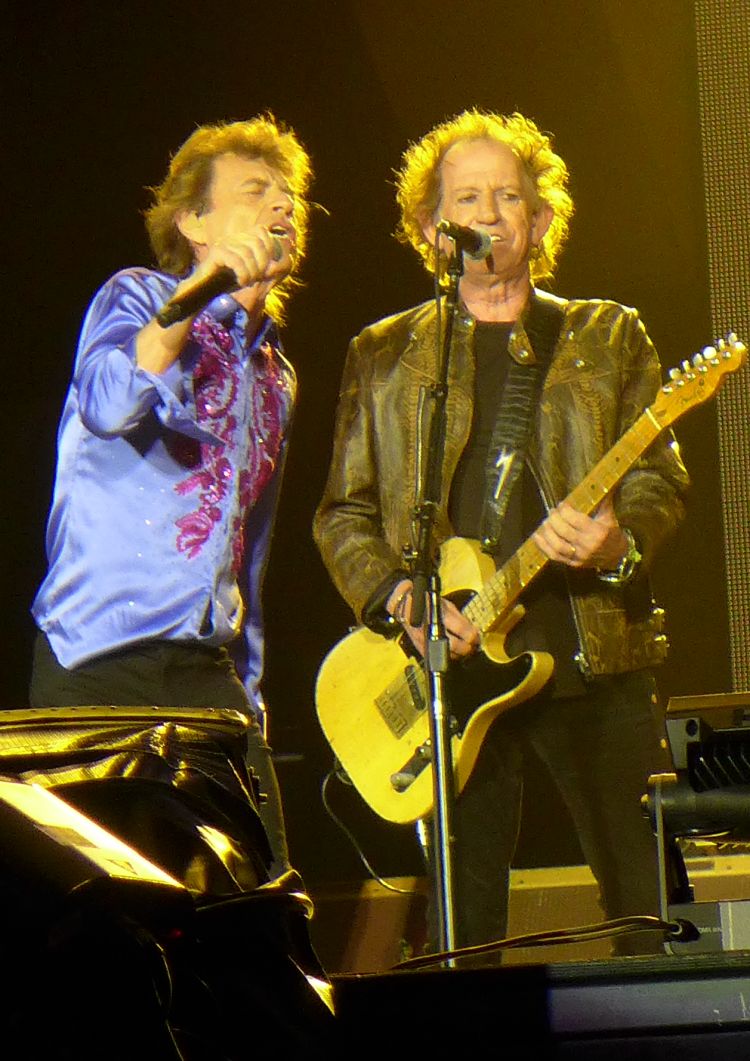 Photo by Victor Woods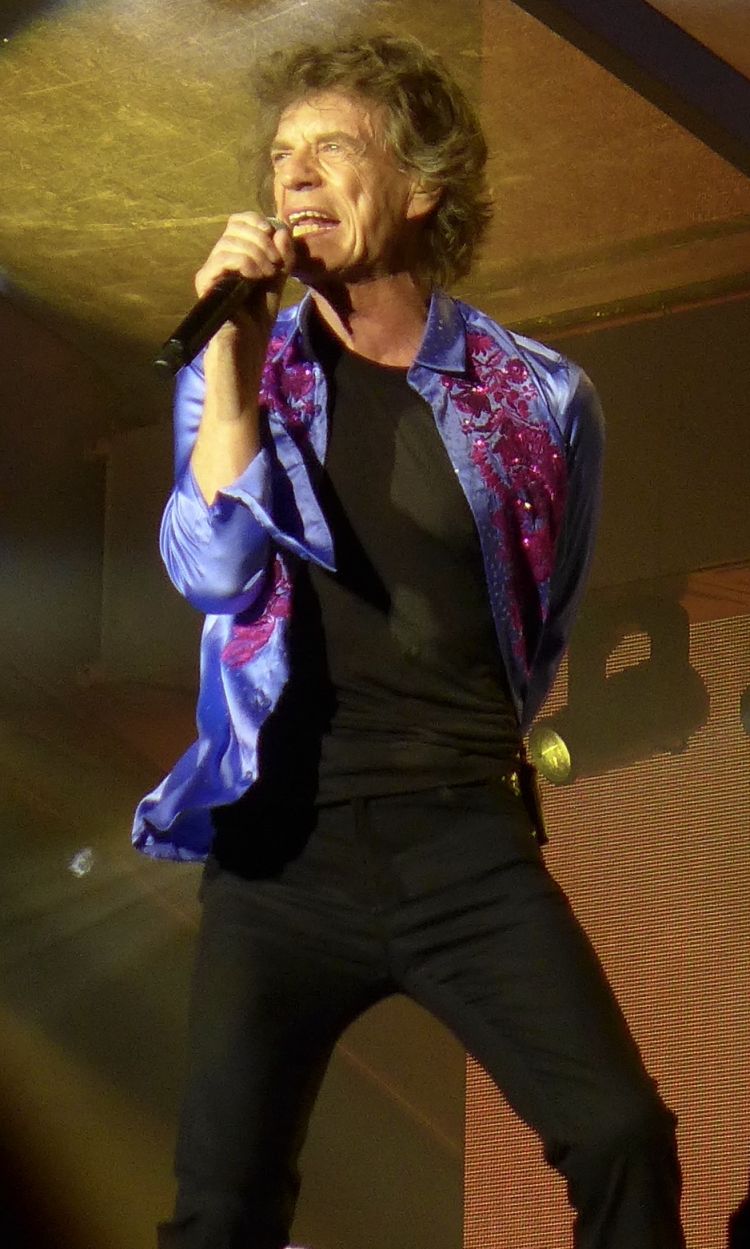 Photo by Victor Woods
---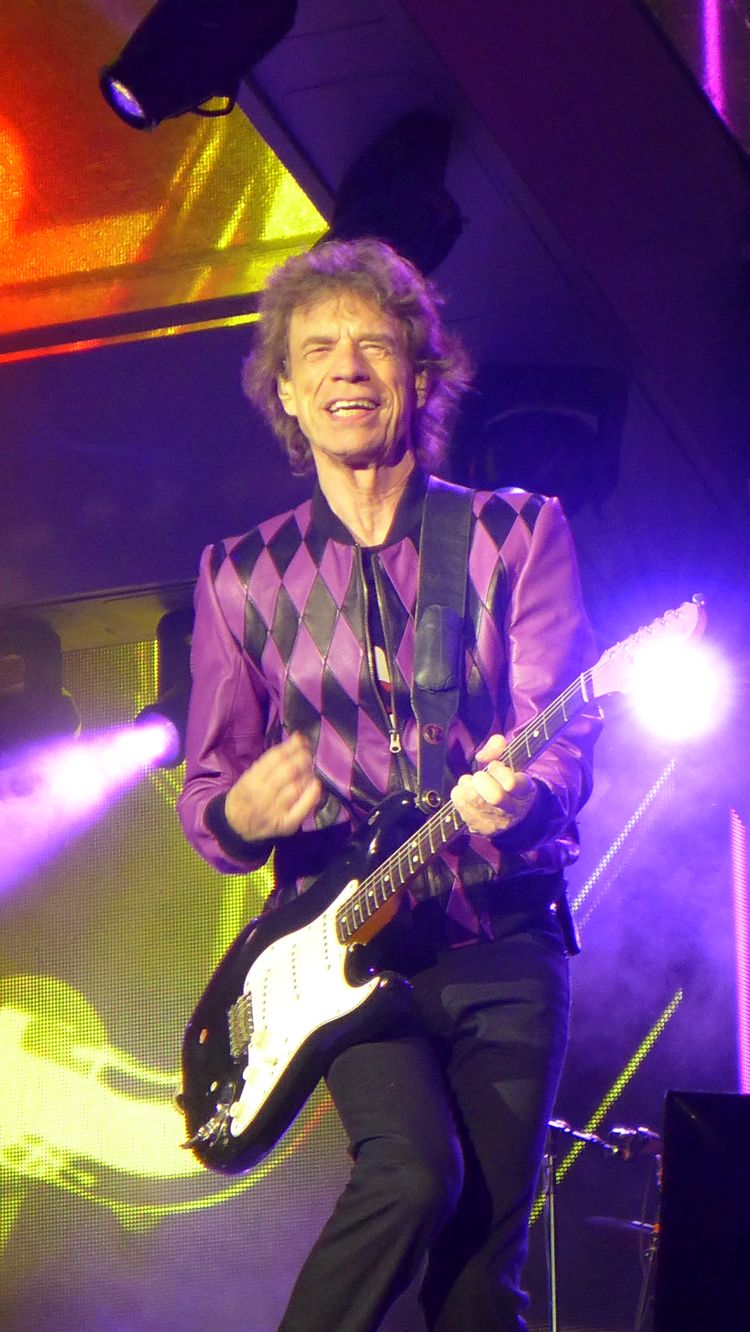 Photo by Victor Woods

Photo by Victor Woods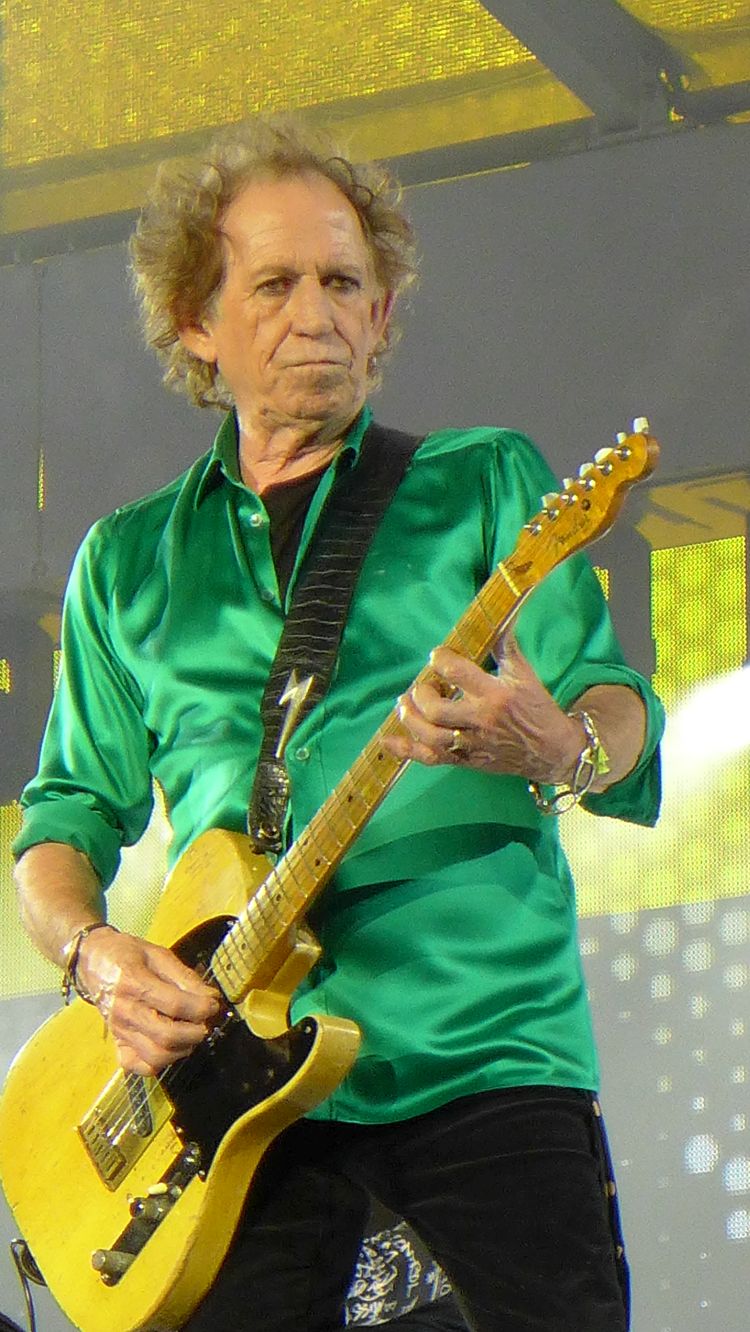 Photo by Victor Woods
---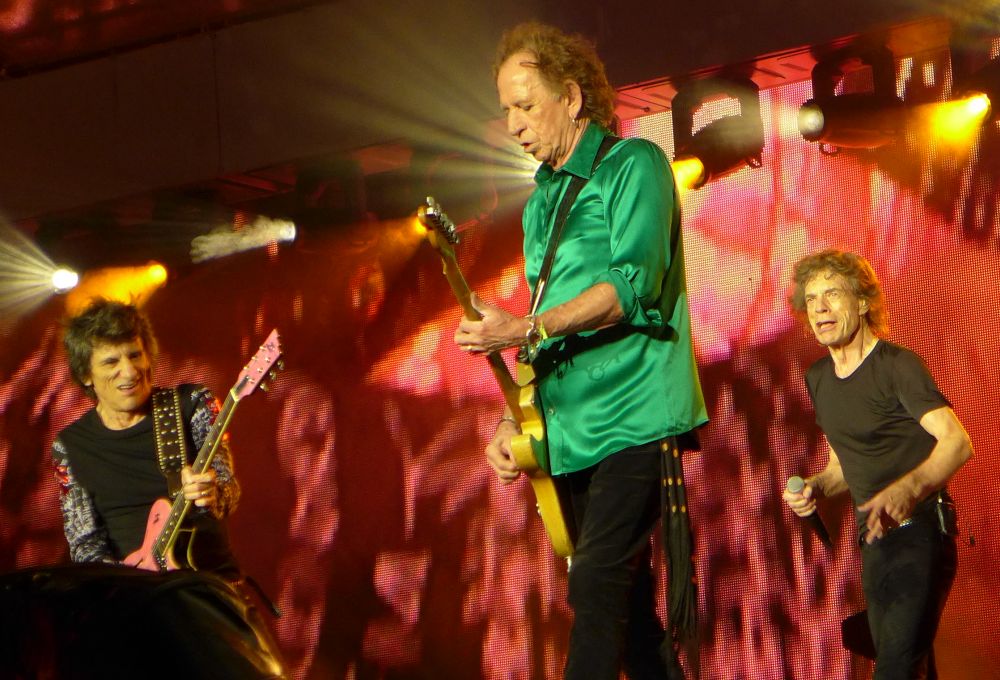 Photo by Victor Woods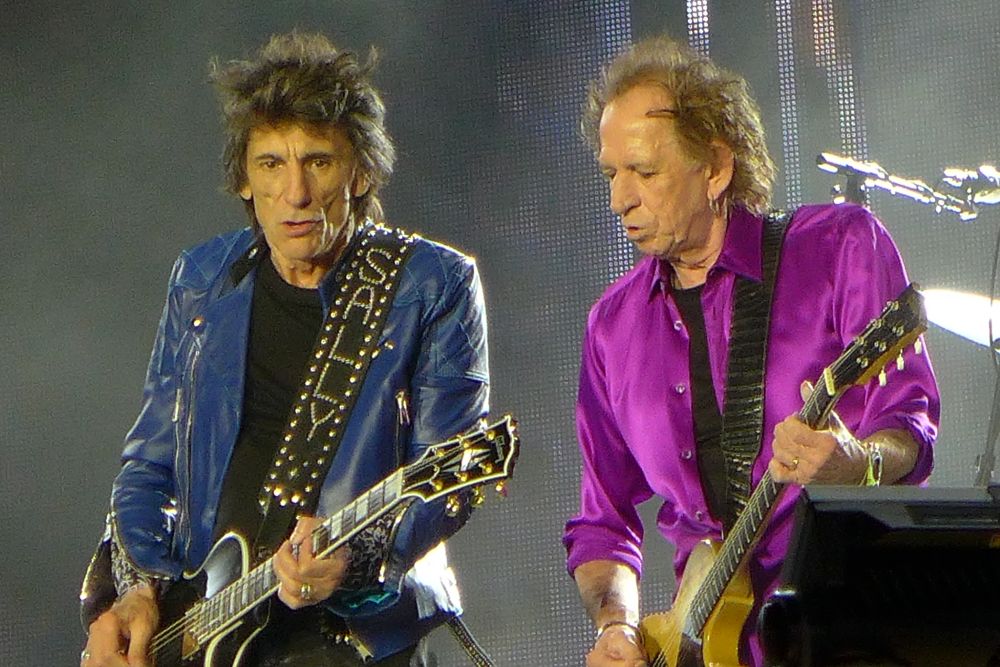 Photo by Victor Woods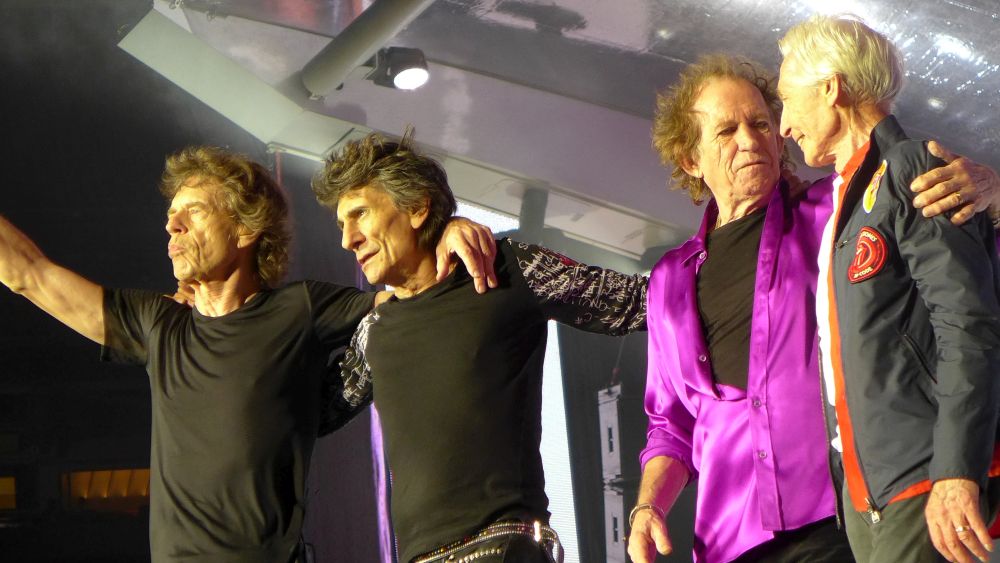 Photo by Victor Woods
---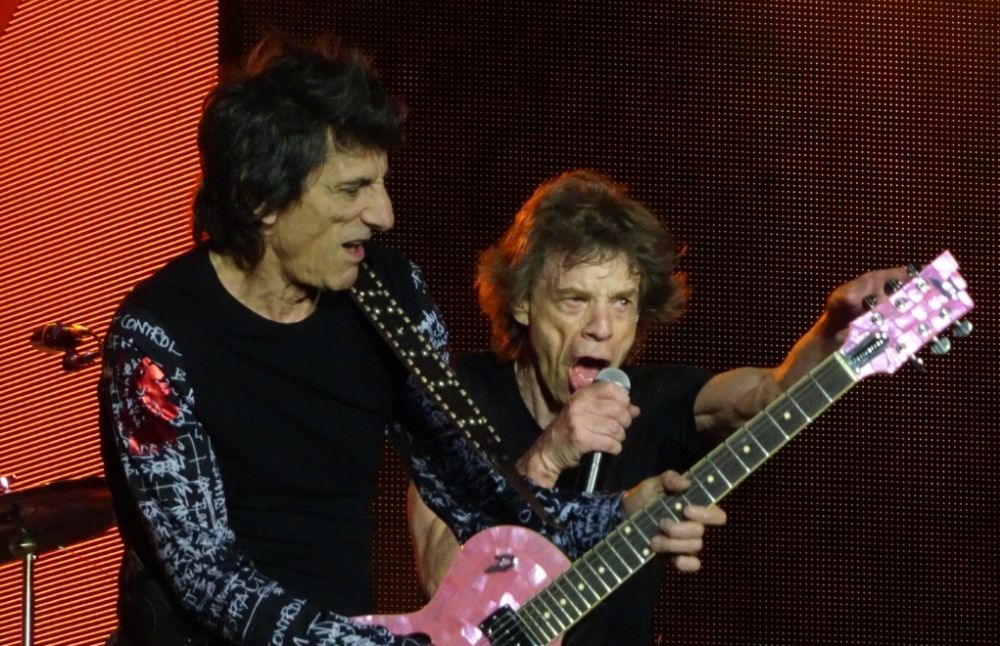 Photo by Roderick Keur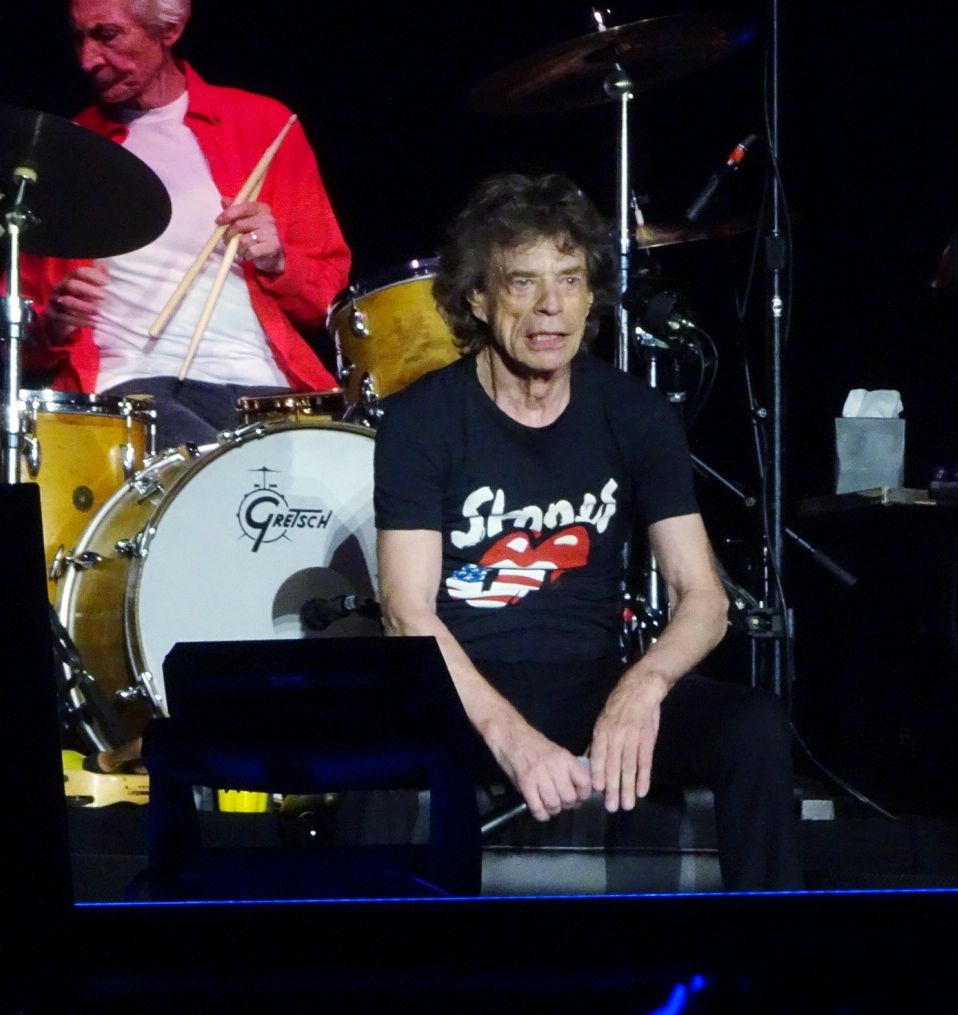 Photo by Roderick Keur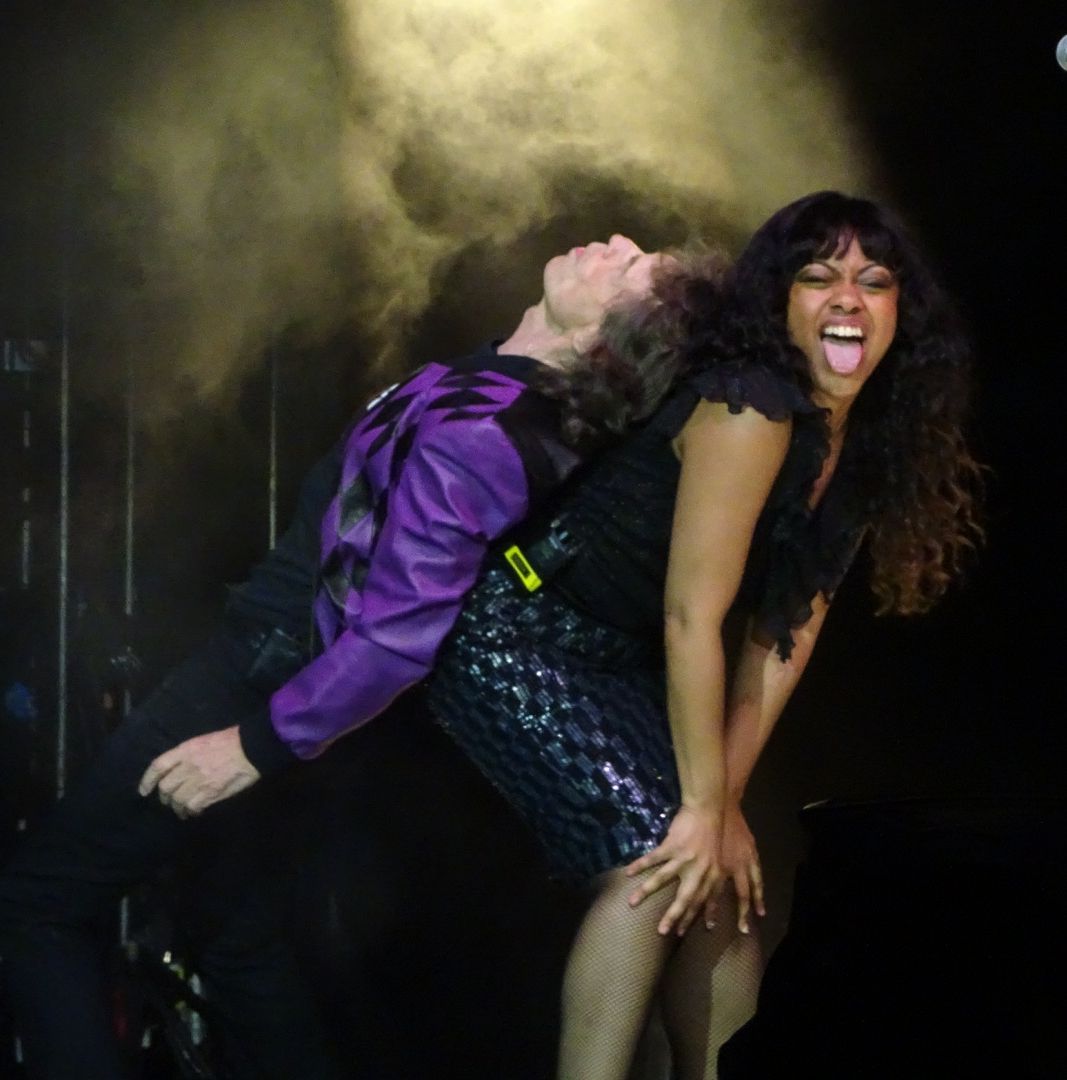 Photo by Roderick Keur
---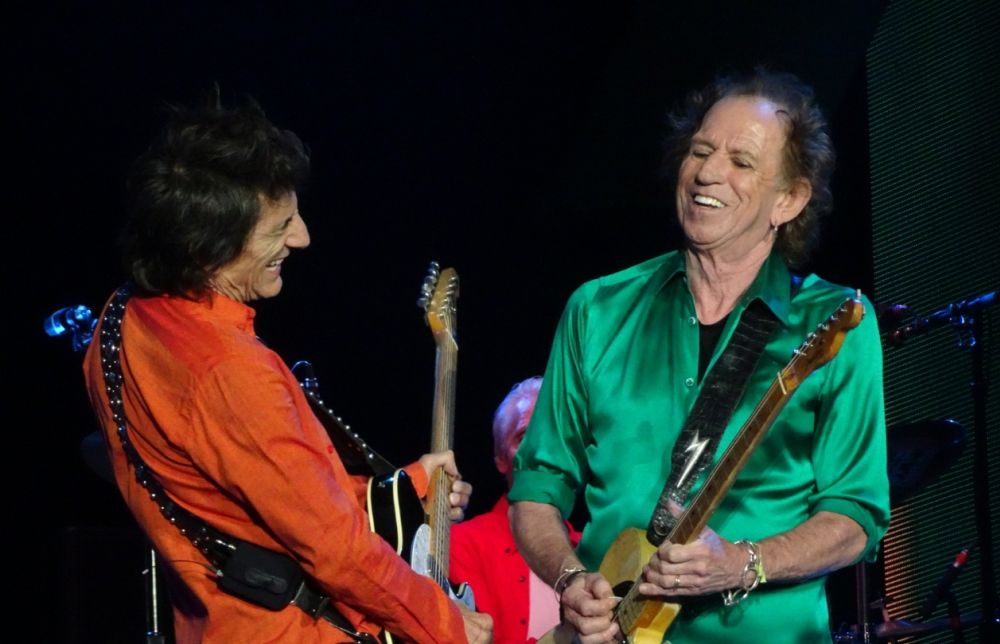 Photo by Roderick Keur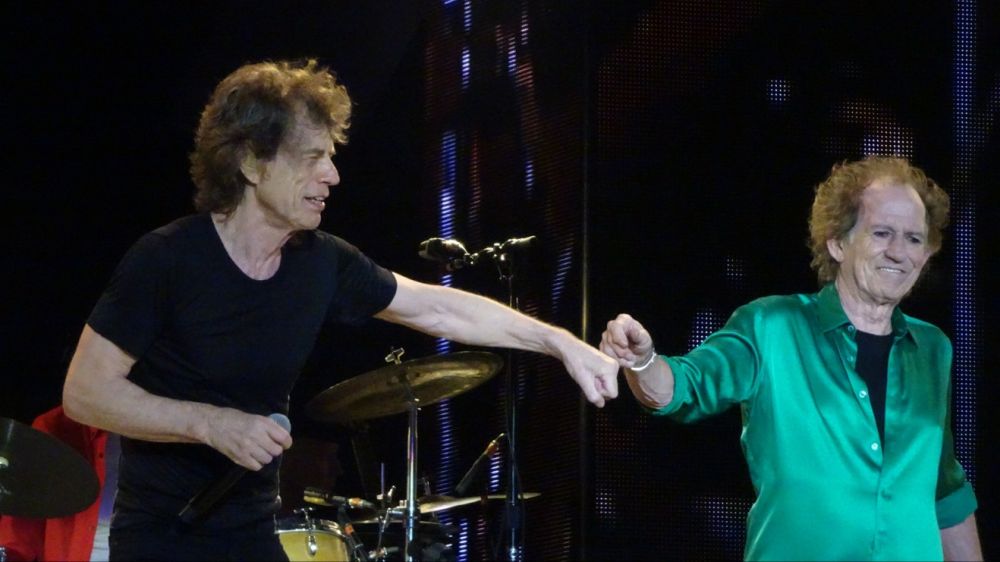 Photo by Roderick Keur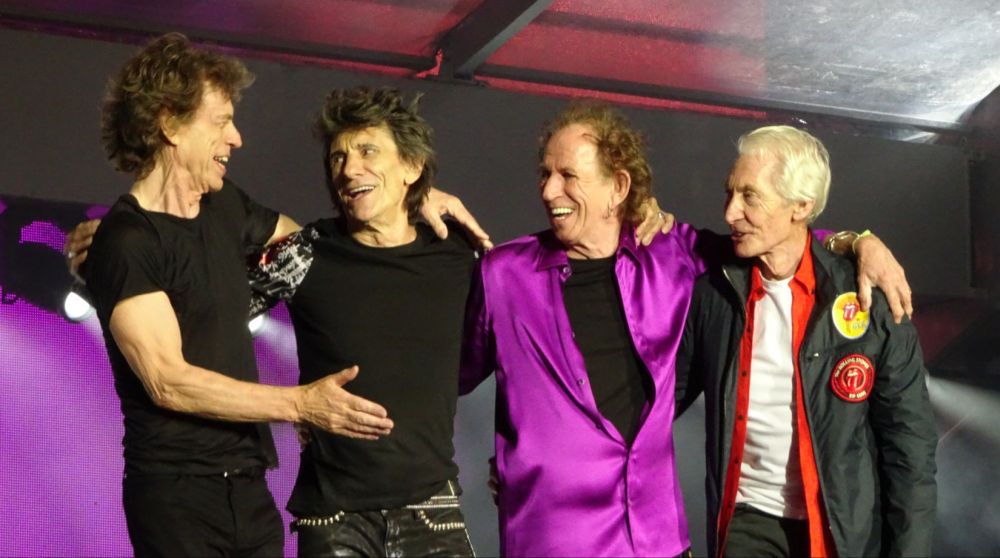 Photo by Roderick Keur
---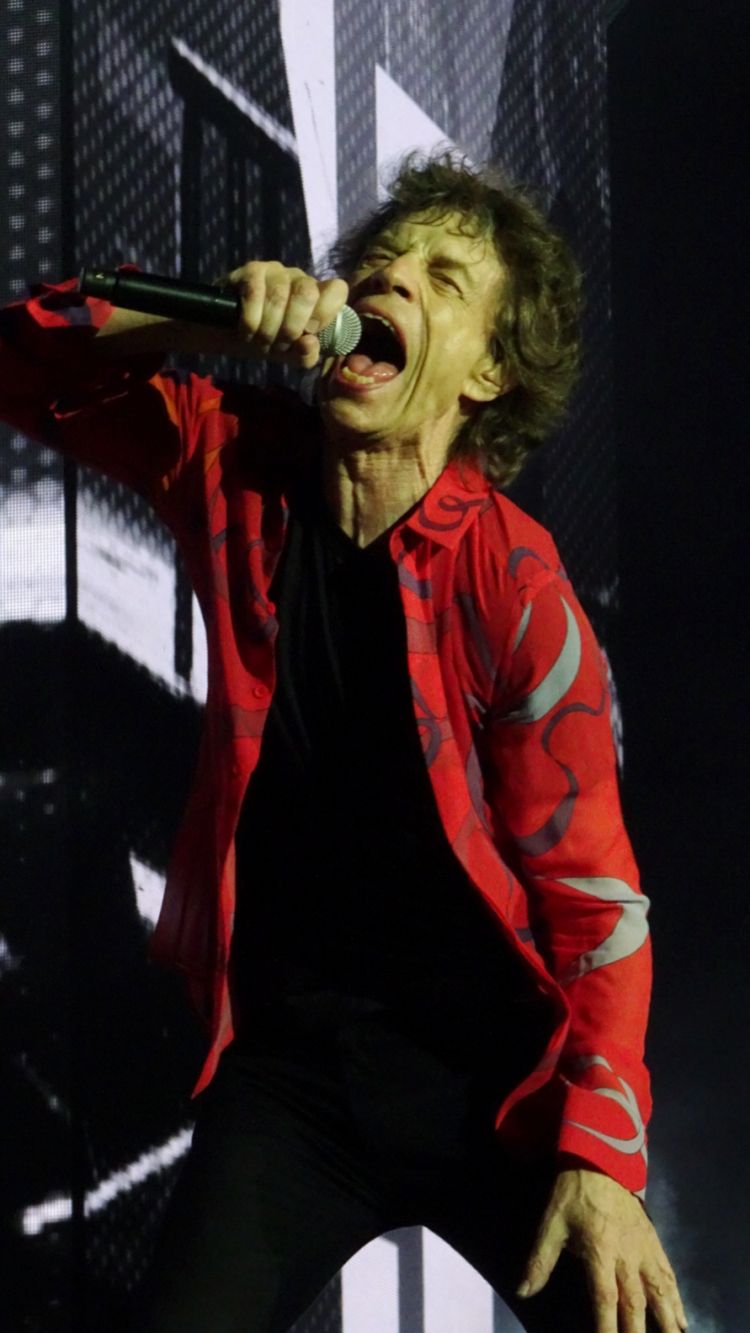 Photo by Roderick Keur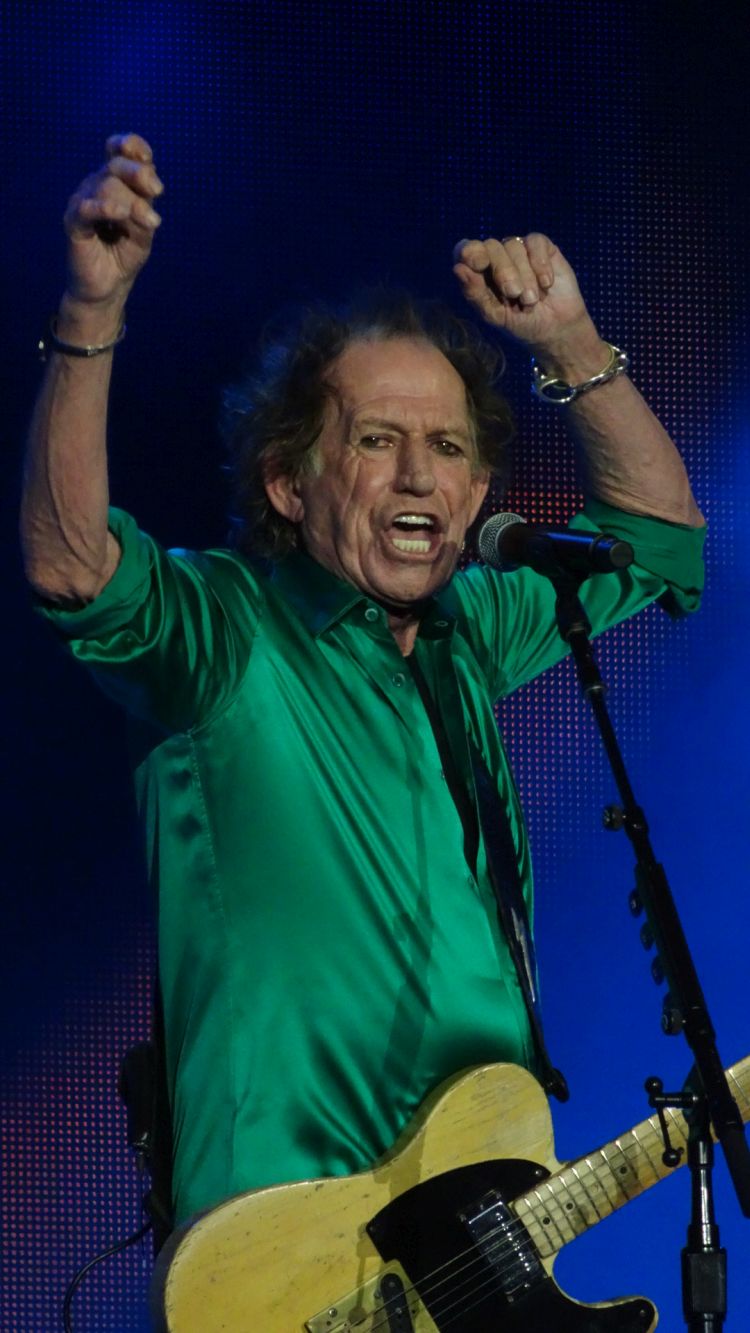 Photo by Roderick Keur
---
This page will change over the next few days, as you and other fans send reviews, set lists and reports. Please send your e-mail to IORR. Thanks! For details and great photos from the Rolling Stones and their World Tour get the IORR magazines.