IMPORTANT! Reports and pictures are welcome, for editorial review/publication. Please send them as soon as possible after the show. There is a limit of approx 30 photos per report/show in order to speed up browser load time. Updates of the editorial reports pages will mainly be done within 2-4 days after the show has been performed.
For publishing details and policies see : IORR editorial reports - pictures and reviews
---
Review by Dean Goodman
A solid show. But nothing special or memorable. Ask me about it next week, and the only thing I'll be able to recall will be Lucas Jagger's Taylor Swift t-shirt. Well, that and two of the guys from Green Day - Mike Dirnt and Tre Cool, the former sporting a Stones t-shirt - having the time of their lives beside the b-stage.

I had hoped for more from the band's first Rose Bowl stop since 1994 (remember the "Beverly Hills, 90210" episode?). After all, Los Angeles is their second home (!). But the Stones have set a high standard on this tour, particularly in Seattle and Santa Clara, and they took the foot off the gas a little as the juggernaut rolls to a close. The set list was essentially the same as one of the New Jersey shows. Even Mick seemed unenthused by the languid poll-winner, "She's a Rainbow." "So I guess that's what we're going to do," he mumbled as the result was declared. He had name-checked "Little Old Lady from Pasadena," which might have been cool.

He also joked that Wolfgang Puck was backstage cooking shepherd's pies, and about wandering along Hollywood Boulevard, searching in vain for the Rolling Stones' star on the walk of fame. I could be wrong, but has he not already said that before? Or maybe it was some other rock star.

Since this is L.A., the pre-show consisted of a science lecture by Dr. Robert Downey, Jr., who told us that a small rock on Mars has been named Rolling Stones Rock. That's, uh, fairly interesting. But he's cool. And since this is L.A., the packed pit boasted a lot of beautiful people, though one or two ladies were elegantly wasted and had to be hauled out by their companions. It seemed everyone had their phones out for the entire show.

While his son might be fashion-challenged, Mick looked great in a shimmering Brazil-themed yellow and green jacket with blue accents, and with what looked like a goat's head on the back. Rather than ditch it after the first song, he retained it for a couple of numbers - one of which included the dreaded "You Got Me Rocking," which obviously was also played at the 1994 shows here.

A couple of observations: Mick introduced Charlie as "Greenland's new economics adviser." An expectant Chuck got the nod from Mick and rolled out the bonus coda to "You Can't Always Get What You Want." Similarly, Keith allowed the first part of the "Midnight Rambler" instrumental bridge to extend a little longer than usual before giving the nod to Charlie to quicken the beat leading into Ronnie's flaming guitar solo. "Hellhound on My Trail" was the song's blues bonus. Sasha went shoeless for her impressive "Gimme Shelter" spotlight, or maybe this is common practice? "Satisfaction" was much more cohesive than in Santa Clara, with Mick channeling Otis in the final moments.

And finally: I've loved the Rose Bowl ever since I saw the Guns 'N Roses/Metallica combo there in 1992. It's a historic venue in a rustic oasis in filthy Los Angeles. I don't get there often, but I know enough to plan ahead and use Google Maps. Get there early, try the 210 east rather than the 134. Why pay $40 to park at the venue and spend hours trying to get out when there is plenty of free street parking within 20 minutes' walk (e.g. Lincoln/Washington)? If you prefer more secure parking, walk 30-40 minutes to structures in Old Pasadena. Some of the Yelp reviews from last night are hilarious.
---
Review by Art Lewis
Great show! Beautiful weather and evening for an outdoor concert. The Rolling Stones last played the Rose Bowl stadium on October 21 1994 - so about 25 years ago. Which Mick Jagger mentioned from the stage. Mick also said the 40th show in Los Angeles area in 55 years. The Rose Bowl stadium opened in 1922 in Pasadena a city outside of Los Angeles but connected by subway train. With a new $5 billion usd stadium opening in Los Angeles in 2020 it might have been the last Rolling Stones show at the Rose Bowl.

In between the opening act Kaleo and the Rolling Stones taking the stage actor Robert Downey Jr. (one of the highest paid actors in Hollywood) gave a short speech about the national space agency NASA naming a rock on Mars after the Rolling Stones. Reports of many celebrities in attendance including Bruce Springsteen.
---
Review by Jos van Noort
Loved the pre-show fan zone at the Rose Bowl. KLOS Radio broadcasted from that zone whole afternoon Stones music. Lot's of food, drinks and games. Excellent way to start a great show. Would be great if such party is always before a concert.

Was impressed by supporting act Kaleo. Lucky see them in Glendale again.

Stones show was again a very good show, not the best I have seen but still very very good.

First time I have seen a very very smooth change from slow to fast in Midnight Rambler. Remains my all time favorite Stones song.

Also liked the interaction between Daryl and Mick during his extended Bass solo during Miss You. Song had a better groove then ever. Think Dirk Snapper would have even liked this version!

Good show but I hope Glendale will give more excitement and less VIP's in the audience.
---
Review by Eric Ward
And here it was, the day I'd been looking forward to probably the most of this current leg of the No Filter Tour as it was to be on my home turf in Southern California. Twenty five years since the last time they played at the historical Rose Bowl with Buddy Guy and the Red Hot Chili Peppers opening, and 39 years after the very first two shows I saw them play at the L.A. Coliseum with the J.Geils Band, George Thorogood, and Prince opening. Come to think of it, I've seen more Stones shows in L.A. throughout the years than any other city. Every tour that they've come to L.A. since those first shows in '81, I've happily been in attendance. Steel Wheels, Voodoo Lounge, Brisges to Babylon, Licks, A Bigger Bang, and 50 and Counting. And if you include Anaheim and San Diego (and both Desert Trips) into the mix, then hands down a majority of Stones shows I've seen have been right here in Southern California. Some of the openers throughout the years have been great, some have been good, and some have been forgettable, but enough of all this reminiscing as we're talking about the Rolling Stones at the Rose Bowl in 2019!

So there I was at the beautiful and iconic Rose Bowl, and the scheduled opener is a band called Kaleo. Never heard of them, and figured it would be just another mediocre opener giving me some time to kill while contemplating the Stones. Well I was quite surprised (in a good way) with this young band - American bluesy rock and roll with great guitar playing, some wailing harmonica, and the singers raspy vocals which were infused with pure r&b and soul. Won't say I was completely blown away by them and their set, but will say it was quite a memorable performance - especially when compared to a the previous openers I saw this tour (can't even remember their names). So after looking them up online after the show, I learned these guys are from Iceland!!! How can it be that a band from Iceland has a better grasp of American bluesy rock and roll music than a majority of other young acts that ARE from America? I really don't know, but they must have done their homework ever since they were in preschool, and they are quite impressive at what they do.

After having no time to contemplate the Stones while I was captivated by the Kaleo, when they did finish their set, I settled back in my seat on the floor in section E on Ronnie's side, 11 rows behind the Pit itself. While the memories of seeing Stones shows in the area flooded my mind for weeks and even months prior to the show, now my mind was contemplating tonight's show - the Rolling Stones at the Rose Bowl in 2019 - a fantastic thought in and of itself! After Mick's health scare, and after the postponement, and after seeing two amazing shows previously this tour (Chicago #2 and the more recent Santa Clara show), the day and hour was finally here.

After an odd appearance from Robert Downey Jr. telling us about the Stones rock on Mars, I was expecting the Stones to blast off right after he was finished, but there was another short calm before the storm which gave me a bit more time to contemplate tonight's show. Would it be as great as the two previous shows? Which song won the vote? In the end, the Stones did not disappoint, unless you consider You Got Me Rocking a disappointment (which I sort of do).

In keeping with the NASA theme and the new Stones rock on Mars, the countdown was now on...10, 9, 8, 7, 6, 5, 4,3,2, 1... and ready for BLAST OFF!!! And blast off they did with an incendiary version of Street Fighting Man. The Stones were back and they were smoking hot, so much so there was fear of a meltdown when they resurfaced back on stage when the tune was over. And then the meltdown really happened when they started You Got Me Rocking. Not the worst song they've ever recorded or performed, but many light-years away from their best, and nothing they can do to it in a live setting can change that. I've now re-titled it You Got Me Sitting, because that's exactly what I was tempted to do. But Hey, Hey! It was the Rolling Stones!!! Up next things got back on track with a tight yet very loose version of the classic Tumbling Dice. Warhorse? Yes. A necessity at a Stones show? Absolutely!

Following the classic, it was time for the song vote part of the show when I was distracted by the guy in front of me who was loudly exchanging words with the guy in front of him. A punch was thrown, a punch landed, chaos ensued, everyone around pulled them apart, security came in and escorted both out the aisle. After that minor distraction I realized She's a Rainbow won the vote, dammit! I was hoping for Live With Me, but was pleased with Rainbow as I had never seen them play it live, but unfortunately it was just OK at best, and a far cry from the studio version . By the time the tune was over, both of the thugs were back in their seats as if nothing had happened, and they remained peaceful for the rest of the show. Rock and Roll...

Back to the show with a beautiful You Can't Always Get What You Want, followed by their stroll out to the B-stage for the double whammy of Sweet Virginia and Dead Flowers, the latter sounding extremely nice with the minimal acoustic setup. And as with the previous shows, on their stroll back to the main stage the thumping of the programmed drums signaled it was time for Sympathy for the Devil. Wicked as ever, the explosive nature of the tune rattled the stadium and probably the entire earth itself. In fact there might have been some residents in the surrounding neighborhoods who feared a massive earthquake was happening...a 6.66 on the richter scale. Then another classic with the timeless Honky Tonk Women...the Stones were doing their thing, and those in attendance were in the palm of their hands. Now time for Keith's mini-set, and once again he played both You Got the Silver as well as Before They Make Me Run. As with Santa Clara, was pleased he didn't play Slipping Away, but am still baffled he hasn't played Happy yet during the entire tour. Perhaps his best song, and easily in my top 10 favorite Stones tunes, it's a shame it has been neglected and ignored. Next up Miss You and another lengthy/unnecessary bass solo from Darryl. Love the song both studio and live, but that bass solo is simply annoying and takes the steam out of the song. Paint it, Black...another hypnotic version that was seemingly summoned from the darkest depths - dark and dangerous.

Midnight Rambler...for me it's their greatest song when played live, and the ultimate highlight of any Stones show whenever it's performed - tonight was no different. The various tempo changes, and the frenzied jam was something to behold, and the crowd loved every second of it. It could have gone in for another ten or twenty minutes as far as I'm concerned - that's how truly great it is.

Next was Start Me Up, and as mentioned in my Santa Clara review, it hasn't been a song I've really liked since shortly after it was released in 1981. Granted it's probably a highlight for many in attendance, and that's all fine and dandy, but could think of a hundred different songs I'd rather hear at a Stone show. And in contrast to the Santa Clara show where I was swept up in the moment with the joy, tonight it wasn't near as much of a thrill. All negative thoughts were wiped away when Jumping Jack Flash erupted - all time classic no doubt, and always an absolute thrill to hear live. Brown Sugar followed with it's iconic opening riff, and the crowd joined in on the celebration from start to finish.

After a brief intermission, and as with every show this tour, the band came back to the sounds of Keith coaxing out the opening notes of Gimme Shelter. Another tour de force performance c. 2019, with backup singer Sasha doing her part to make the song indelible just as Merry Clayton did with her vocal solo on the original studio version. Ending with an extended and blistering version of Satisfaction, followed by a massive fireworks display, the Stones once again proved why they are the Greatest Rock and Roll Band in the World. The show finished as it started, with a massive blastoff!

Enough can't be said for the stamina these old guys have...they're like the gift that keeps on giving, and as long as they're capable, the world is a better place. Pumped with adrenaline, but a bit tired and hungry, I jumped on the convenient and efficient shuttle bus for the quick ride back down to Old Town, and made it to King Taco before they closed at midnight for some excellent post-show tacos. Muy Bueno!

Now looking forward to Glendale which will be the fourth and final show that I have seen this tour, and there's no doubt it will be another show of a lifetime providing memories that will last forever. With the Rose Bowl being my 61st show since 1981, looks like I'll be settling on an even 62 in Glendale for the time being, but hopefully it won't be my last. As for wish lists, while some people find it a bit monotonous, I'm hoping they play It's Only Rock'N'Roll again as they did at Chicago #2. I've missed it at both Santa Clara and Pasadena, and would love to hear it again. And there's still a glimmer of hope that Live With Me will finally be played this tour - I hope so anyways! As for Happy, the chances have gone from slim to none, to absolute zero chance, but there's still something inside me that is hoping and wishing. On a final note, just learned that Kaleo will be opening again in Glendale, so at least I know it will be a good opener. Those young Icelandic rockers put on a good show, and who knows...maybe they'll still be around 55+ years from now still cranking it out just as the Stones are doing right now. Doubtful as probably no band will ever be able to be like the Stones, but you never know and time will tell.
---
Review by Steffi Gavin
I will only say I had my usual blast. They were phenomenal and the audience, in my area anyway, was INTO IT!!! Everyone up and dancing and just loving it. What a thrill. Looking forward to Miami and praying for more going forward.
---
Review by Sparkly Top
Plane to Pasadena cancelled at 6:30am, jumped on the last seat to LA, Uber to hotel, thank God for early check in, shuttle bus to nowhere, Uber to the Rosebowl, walking round asking many many people about where to line up and getting a different answer every time! Fanfest to the gate. More waiting. And finally the dash through the tunnel to the Pit. Robert Downey, Jr. had a blast letting us all know about the Rolling Stones rock on Mars which I too would like on my mantelpiece! All the waiting forgotten as those magic words rang out….. "Ladies and Gentlemen….." and the band stormed on stage for a killer Street Fighting Man!

Although a little disappointed with the set list (I would be happy if Out of Control was played every show!) there is no doubt the boys were on fire. They just seem to be getting tighter and having more fun as they see the end of the tour approaching. Mick gyrated, Ronnie kicked ass, Keith burst forth and Charlie never wavered. Sasha was amazing barefoot and every musician on stage gave their best and we all got to levitate a little bit to the wonder of the magic which is the Rolling Stones. The band was on stage and it was one of those nights!
---
Review by Chelsea Drugstore
The band was on stage and it was one more of those nights...

If the rating scale for reviews were to be 0 to 5 stars, I would rate yesterday's show with a well deserved six stars. And it was not for the emotion - saw better concerts in this sense - but for the quality of the playing. The show was musically perfect. It was slick from start to finish. Superb sound and flawless, powerful playing by all. It will not rank par to other, more emotional ones that I saw, but in terms of quality and musicianship, this one is up there.

Yes, we had the funny and historic moment of that little stone in Mars named after what it is, and glittering Hollywood royalty in attendance, but what made this concert unique was the delivery and the quality of the music. It keeps on improving something that seemed already at its best a few concerts ago. Every time we review a show on this tour, we find ourselves saying 'this was the best', inadvertently shortening the shelf life of these reviews to just a few days, enough to take us to the next rock'n'roll celebration.

I will not go song by song as I always enjoy reading these on reviews by others, but would like to share a few snapshots.

SFM opened proceeding and it was so powerful, raw and slick at the same time, that we immediately knew that we were about to take part in a top notch performance. The band also knew it, and Mick of course. At the official end of another classic YCAGWYW, he played the crowd a bit, and then looked at Chuck, raised an eyebrow, and kicked off the rare, extended extra coda they very occasionally played. He was the music director without a wand, managing the tempo of his orchestra with his body, enjoying testing the boundaries, knowing that they would respond. I even noticed him paying attention to more mundane things, such as Sasha's shoes that he ordered her to take off for her parade during GS, and he also had time to indicate to a crew member turned amateur photographer were to go for what I suppose was a better spot for shooting. All that while singing.

SFD was again for me about Keith, and his powerful chords and bursts of angry solos, fired in short batches of complains.

The show kept on going up and up, to what I felt was a rare early pick on HTW, when the concert reached those celebratory levels that reminded me of River Plate in 95, when the Stones first played Buenos Aires.

From then on the show moved into perfect autopilot. This time Miss you had for me a very particular connotation, and it was not because Mick decided to change the lyrics, but because of a personal experience. The day before the show, as I was walking Broadway Street, I overheard some familiar lyrics. It was a homeless man, sat on a street bench, hidden behind his trolley and belongings, who was listening to his 80s Walkman, which seemed to be in good working condition. His singing was erratic, sporadic, and low. But I managed to hear the familiar line 'people think I'm crazy'... And after a short while, to confirm my suspicion, he engaged in a bit of air sax. The following day I found myself inevitably inmersed in those thoughts when it was Mick who was singing it, this time twisting the lyrics again to honour the girls from Argentina - as he did last year - by swapping the familiar 'Puerto Rican' for 'Argentinean' girls.

The quality of Mick's singing was again out of this world. Musically it was an off the scale performance, above the already very high standards they are setting for themselves. Again I left the stadium thinking that I just saw the greatest rock'n'roll band on earth, given another of their best shows. Mick joked that he wanted to put that little rock from Mars on his mantelpiece. Given the quality they are still irradiating, and the efforts Mick puts to keep in shape and sustain and drive these shows, a little Martian rock doesn't seem to do justice to the efforts. He may feel short-changed by Nasa, and has every right to feel that way.
---
Review by Paul Gunby
After seeing video and live feeds from most of the previous shows on the tour, I wasn't sure what to expect for this night.

What a thrilling show, the band was very tight, and Keith was playing more than on the other tour stops. And the crowd from our spot at the back of the floor was very loud and into it, singing along with everything.

Mick was energized by the crowd, and the entire band was having a great time.

Mick's banter was fresh and funny, and as I've seen at almost every Stones show I've attended since 1975, every RS virgin I noticed was mesmerized and enthralled by the life-changing power of seeing the Stones live.

Charlie was really hitting, and locked into a great groove with Keith during Midnight Rambler, which made the tempo-changes especially cool this time. Charlie also helped drive Darryl into uncharted territory during an extra-special extended Miss You solo. And on Shelter, Sasha is now owning her bluesy stride out on the catwalk with Mick.

Even with the hit-heavy setlist, I was brought to tears during You got the Silver, and I loved every minute of Sympathy, Honky Tonk Women and Satisfaction.

It was a great night!
---
Review by Roger Guerrero, Mexico
This time we bet for Pasadena´s Rose Bowl, the most legendary Stadium of the American Leg, named as National Historic Landmark, I remember the USA '94 final game of Soccer World Cup, also the biggest crowd capacity and believe me, was amazing to see how the Stadium looks with a sold out and the Stones Stage working!

Our experience starts at 3pm when we arrived and immediately saw the Official Merchandising trucks with all merch available and nobody people buying because it was still not open. I loved the shirt and Litho with the tongue made by roses in match with the Spieker Field theme.

I attended the show with my 8 years old son, so I look for some kind of fun until Lucky Dip box office open at 5.30, the Rose Bowl sent an email with Schedule for the day and the Fan Fest started 3.30pm, they had games and some drinks and food, a lot of souvenir ítems as the wanted bandana with Tour logo made by main sponsor, really beautiful flag.

The people has been started with the lines at doors, some other was trying to get tickets and a few were available, was a mess the ticketing operations at that time because at 5pm there were not available more tickets and Lucky Dip people in charge has no idea how the concept Works, so they started to give the envelopes and wristbands (so beautiful ítem! with Pasadena´s original date 05.11.2019!) at 5.45pm with no kind of control and of course, they didn´t give priority to first in line to get better tickets, anyway, to be my third Lucky Dip experience was not to bad get seats in secc 19 when the original Price was around 300usd ea, i get my pair for 80usd, as one richman told me, you´re in the house!

You should know that we have a better view of the band here in Rose bowl than any other seat you can get at Foro Sol in Mexico, where we saw The Stones in lateral part also in 2016. The right screen (4th) give us good takes of close ups and band members so good, I thought the name of the tour was related to the high definition screens that shows you the band as is, with no kind of filter you could use to upgrade the aesthetics with and iphone, in fact i called it the four iphones stage…

In the morning I can catch in social network the Robert Downy Jr. Message related to Nasa but I can´t find any relation and I don´t search for anything in the web because I wanted all in show were a surprise and I did it! Just after Kaleo band went out of stage the yellow screens with tongue appeared and minutes later the started to show the Nasa Logo with some kind of spacial sounds , then a voice presented RDJr and he had a good Speech telling about the Nasa´s appointment about the rock in Mars, then a video explaining more about. (both available in YouTube) Craftly the Stones now are selling merchandise related to Nasa on his website.

Finally 8.56 the intro starts and the blood flows fast, with a band totally engaged in really good shape and the better sound I ever Heard in a Stones concert, Street fighting man so clean, so exact, Mick definitively is from another planet but fortunately is from our time and space!

Charlie sounded so good in Tumbling Dice, and also he seems enjoy the moment, at the final of the song he made some diferent drum rolls and smile!

Was nice to me hear You Got Me Rocking, I did not hear live this since Twickenham 2006 and I really enjoy it, I repeat, the sound was incredible my fantasy was Sad Sad Sad but the sound made I forget what I want.

Mick asked about fans from some cities of California, thanked Kaleo for opening set, said sorry about the reschedule date and mentioned the Mars rock named Rolling Stones by the NASA.

My vote was for When The Whip comes Down, but seeing the fire that band was at the start of the show and the guitar of Ronnie immediately knew was She´s A Rainbow the winner, 21 years ago in my first Stones show in Bridges to Babylon this song was also winner, and tasted as a closing circle for me, Mick took posssion of everything related to the song, sang with a lot of enthusiasm and Keith and Ronnie also did great job, my son was shocked about all color changes the stage was capable to show!

For me it was a predictable choice of Sweet Virginia and Dead Flowers, it was amazing to see the fantastic four Rolling Stones alone in the center of the full stadium, not seen in any other tour since 60´s but at those days they were 6 with Stu.

Once again Mick did a great vocal job on Sympathy, he gave strong sound in each line of the song that include the crowd with his performance too, he made a lot of exaggerated movements as telling, hey people, I´m here, I´m the one and only greatest frontman ever! For me was my best Sympathy for the Devil I ever experienced since 1998.

The audience left their seats for Honky Tonk Women, good version , much better with no large intro by Chuck that really ruined in Olé and Desert Trip shows.

Our Keith sang very good You Got The Silver and rocked the house with Before The Make Me Run matching with a Ronnie´s excellent licks in the bridge.

What a beautiful and funky version of Miss You they did, Darryl has a longest and enjoyable bass solo and Mick apologized and all the band smiled!

The band was on fire, and after more than a dozen of shows all hits was a piece of cake, my son and I really enjoy this great time, he listen to the Stones before he was born, saw the Stones in Mexico 2 shows in 2016 but at 5 years is hard to remember everything, now he asked to me carry him in my arms to dance and sing together all the hits!!!

Humbly I had only been in Stones history 12 times since 1998, and all these American tours, each concert, each concept have someting that makes it different, impossible to rank them, I only want to thank the Rolling Stones for giving me Friends around the world, the experience of knowing another places in the planet and especially the soundtrack of our life!

Thank you for your wine California!
---
Pictures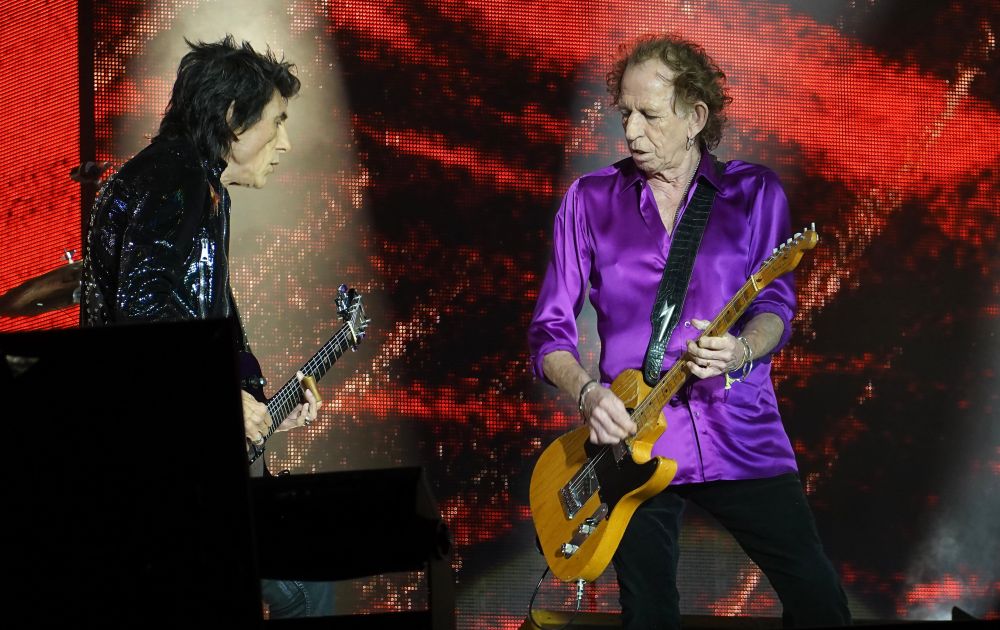 Photo by Geir Greni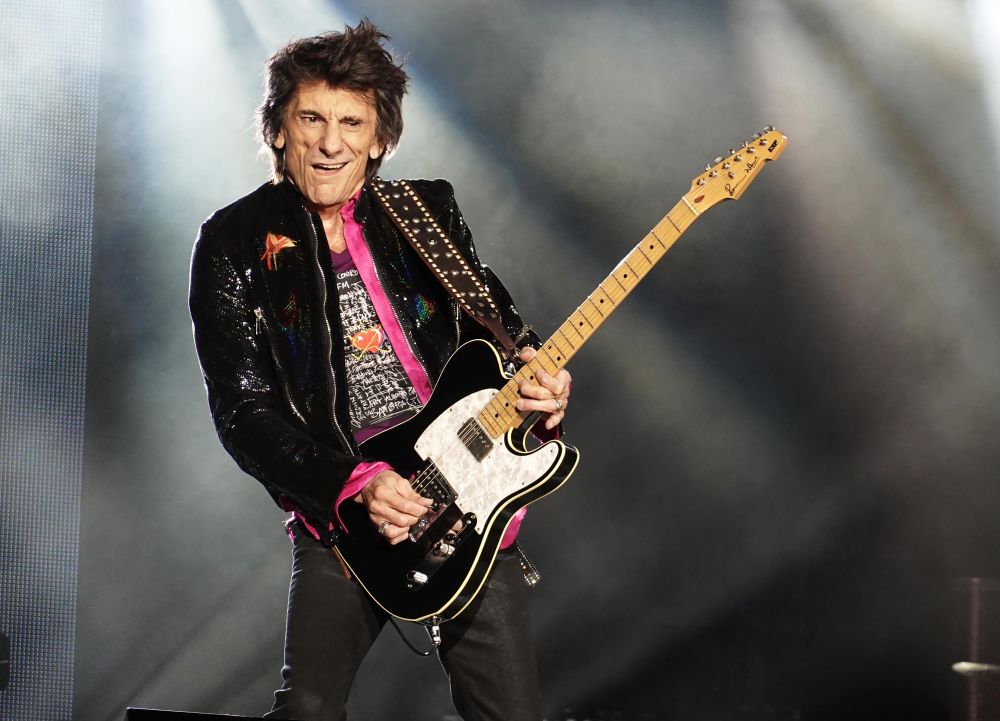 Photo by Geir Greni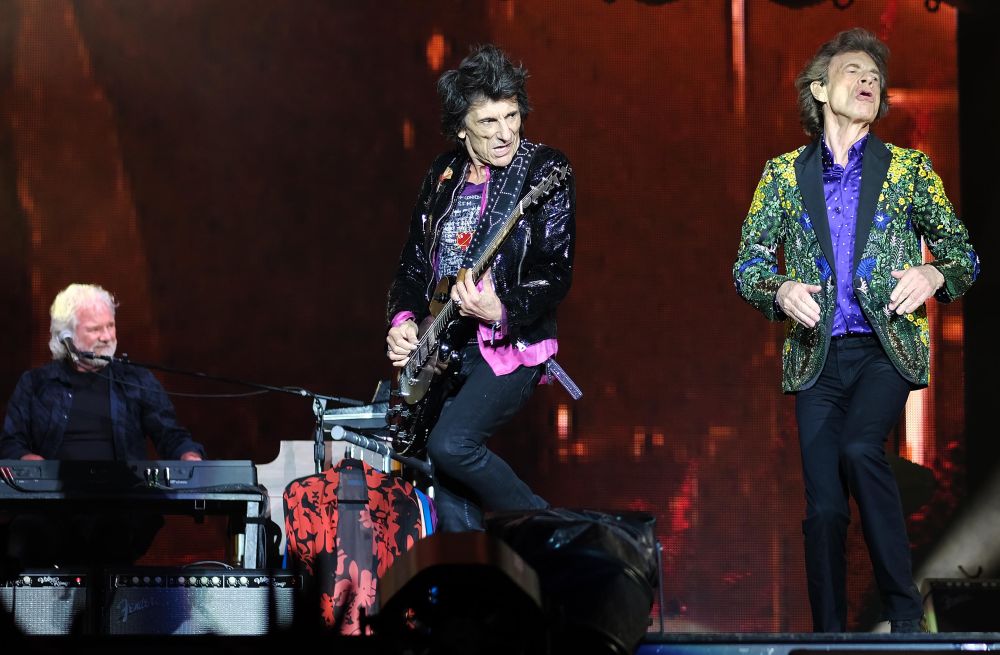 Photo by Geir Greni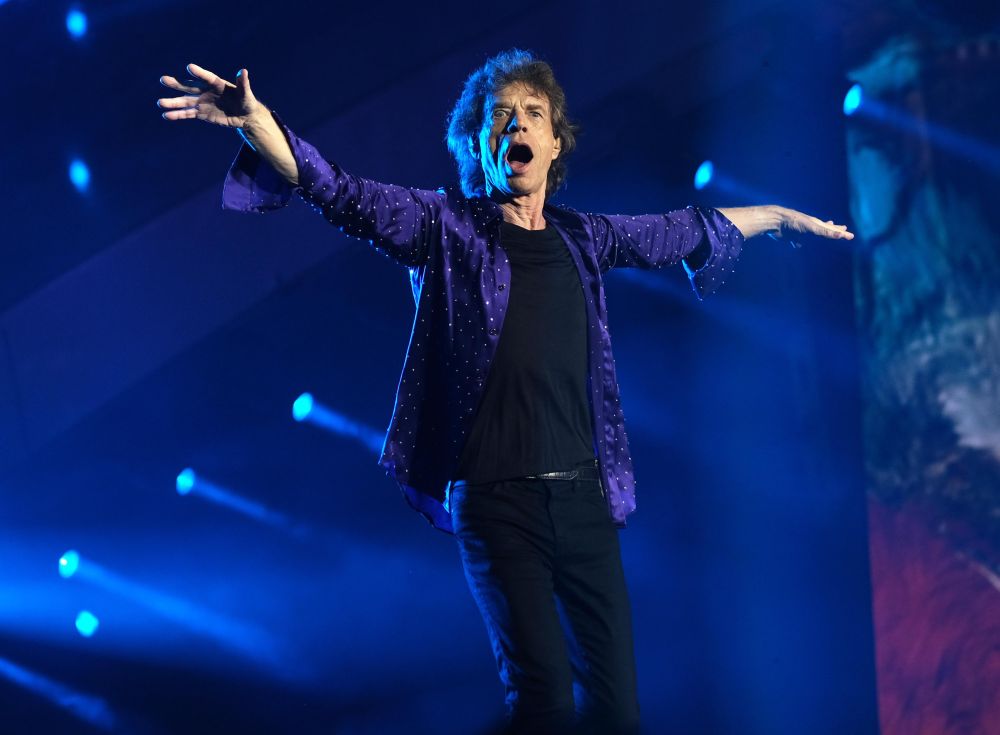 Photo by Geir Greni
---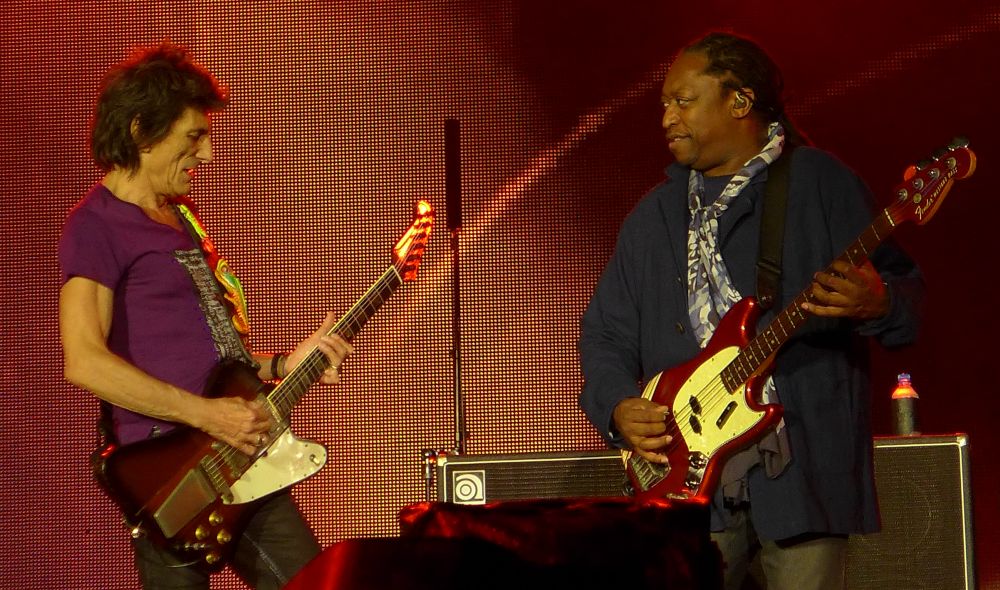 Photo by Victor Woods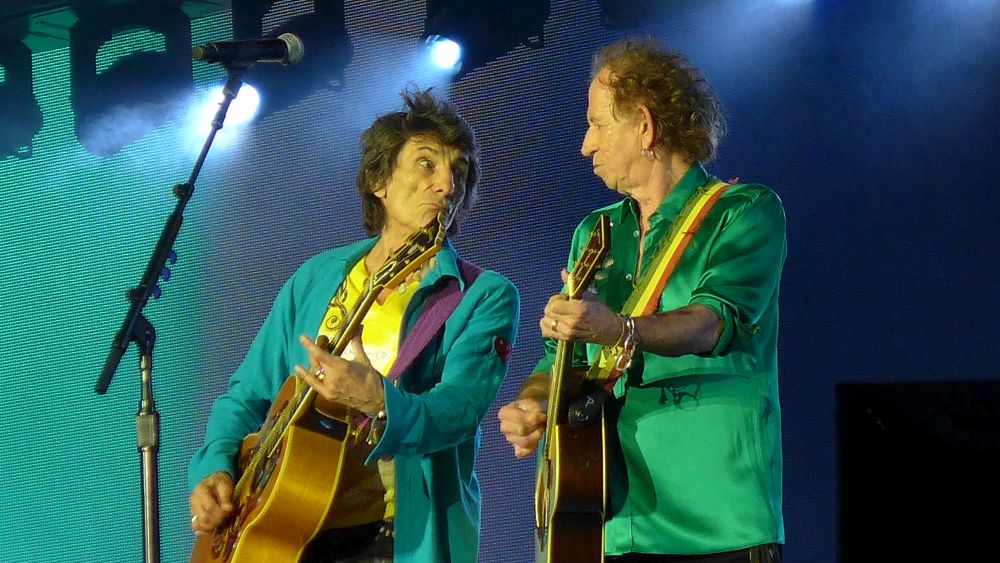 Photo by Victor Woods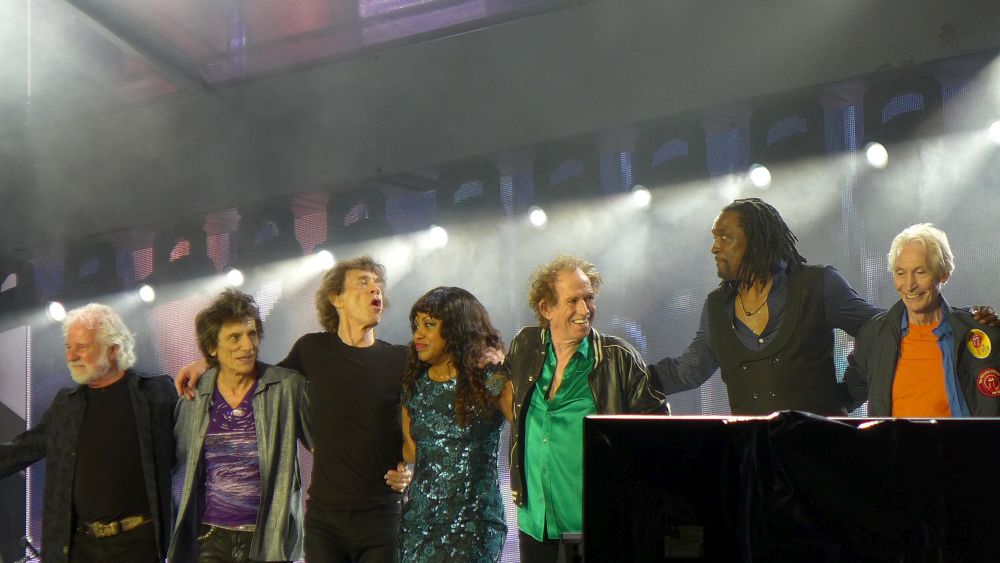 Photo by Victor Woods
---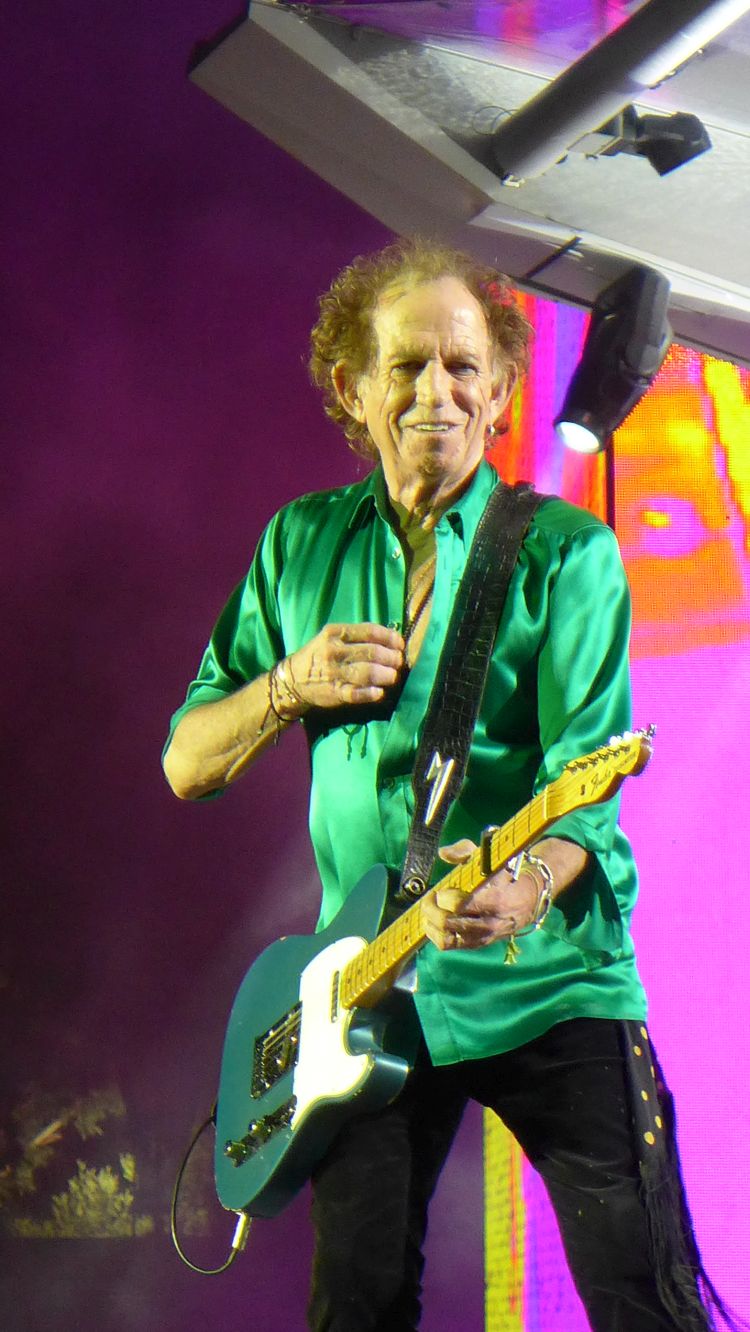 Photo by Victor Woods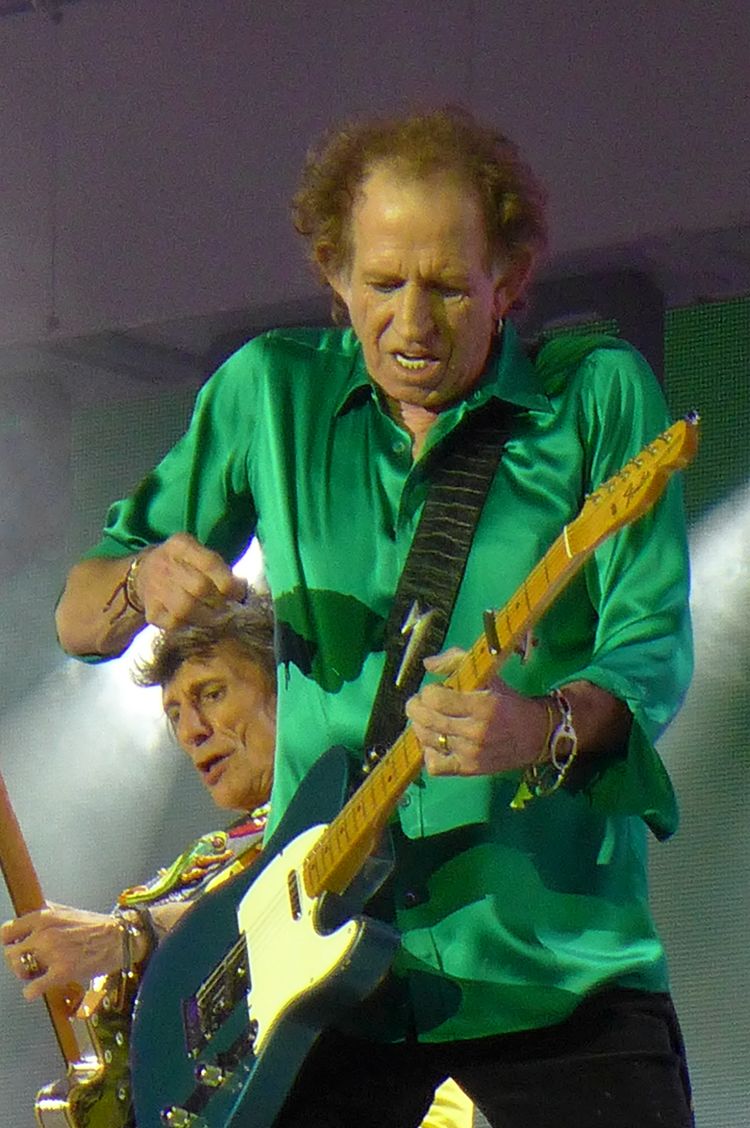 Photo by Victor Woods
---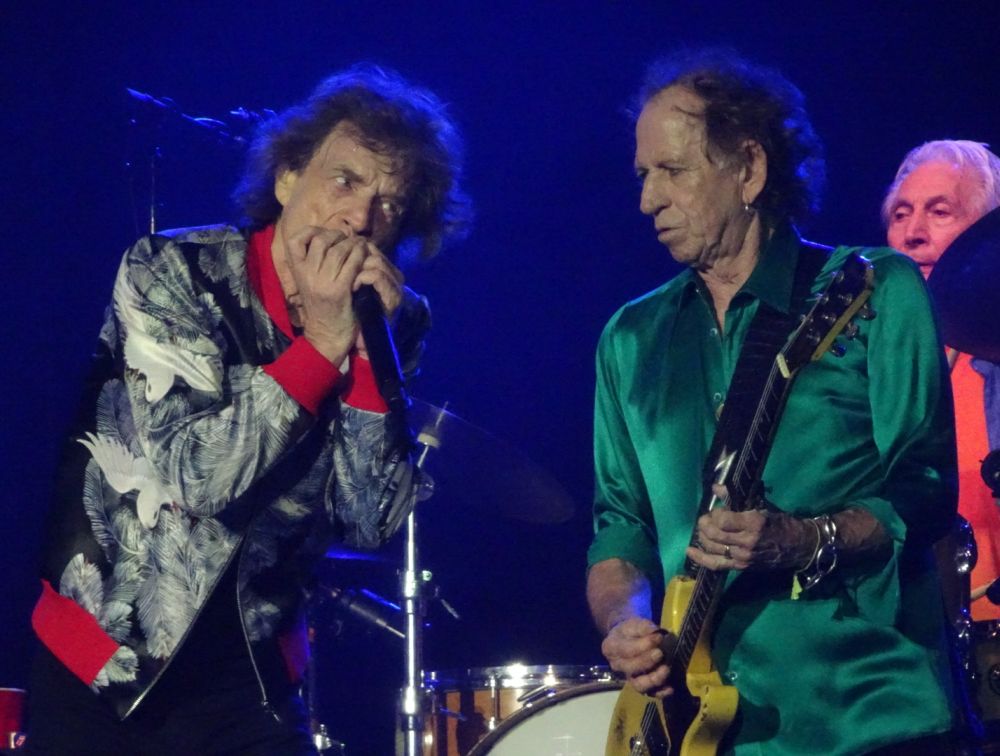 Photo by Roderick Keur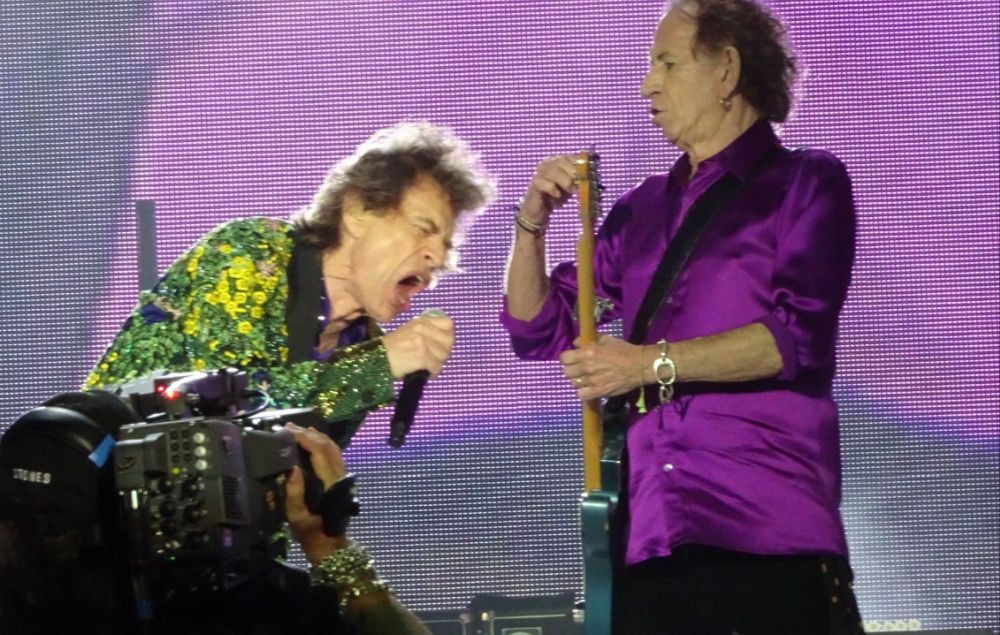 Photo by Roderick Keur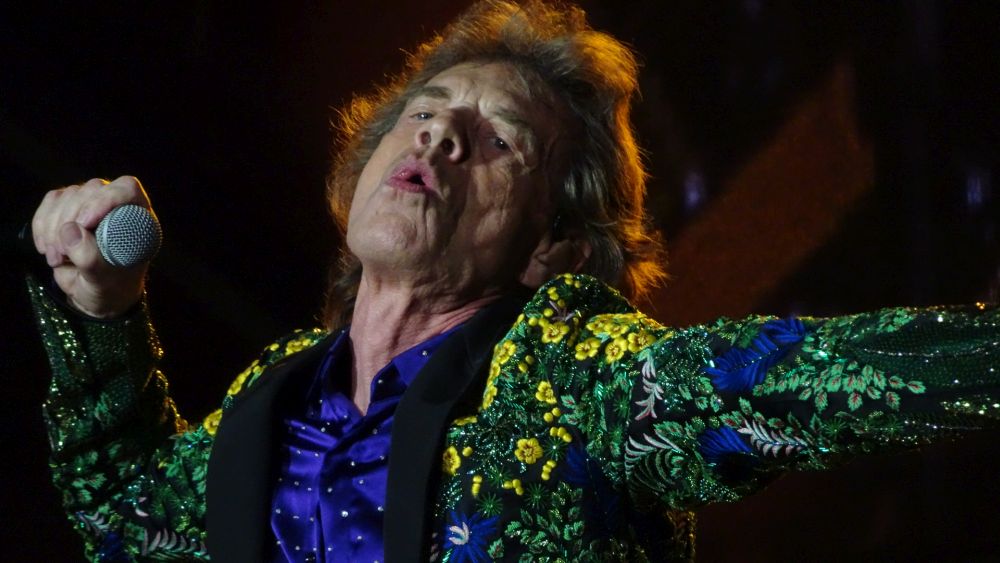 Photo by Roderick Keur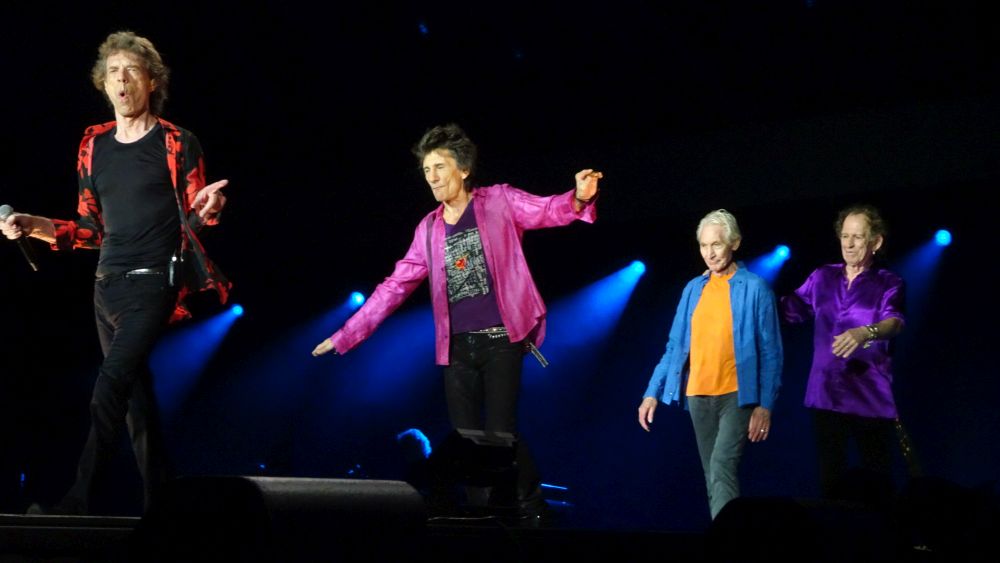 Photo by Roderick Keur
---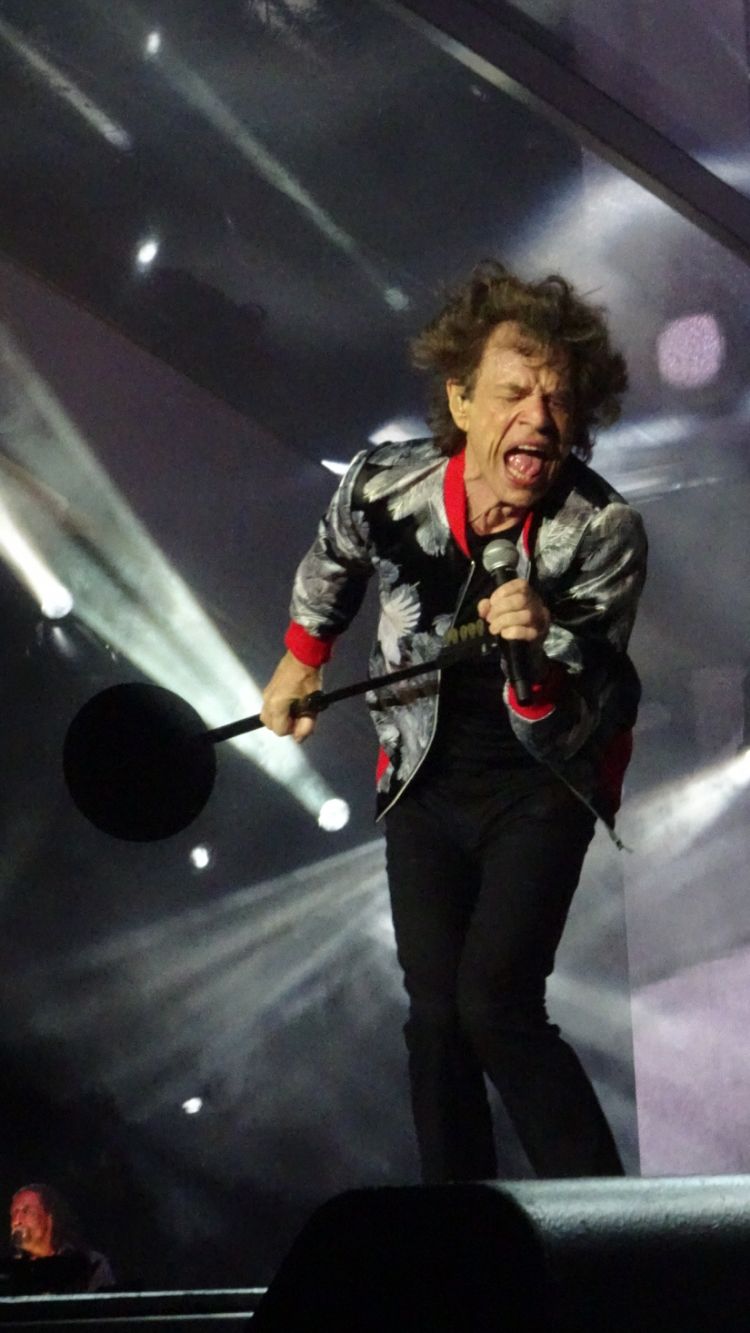 Photo by Roderick Keur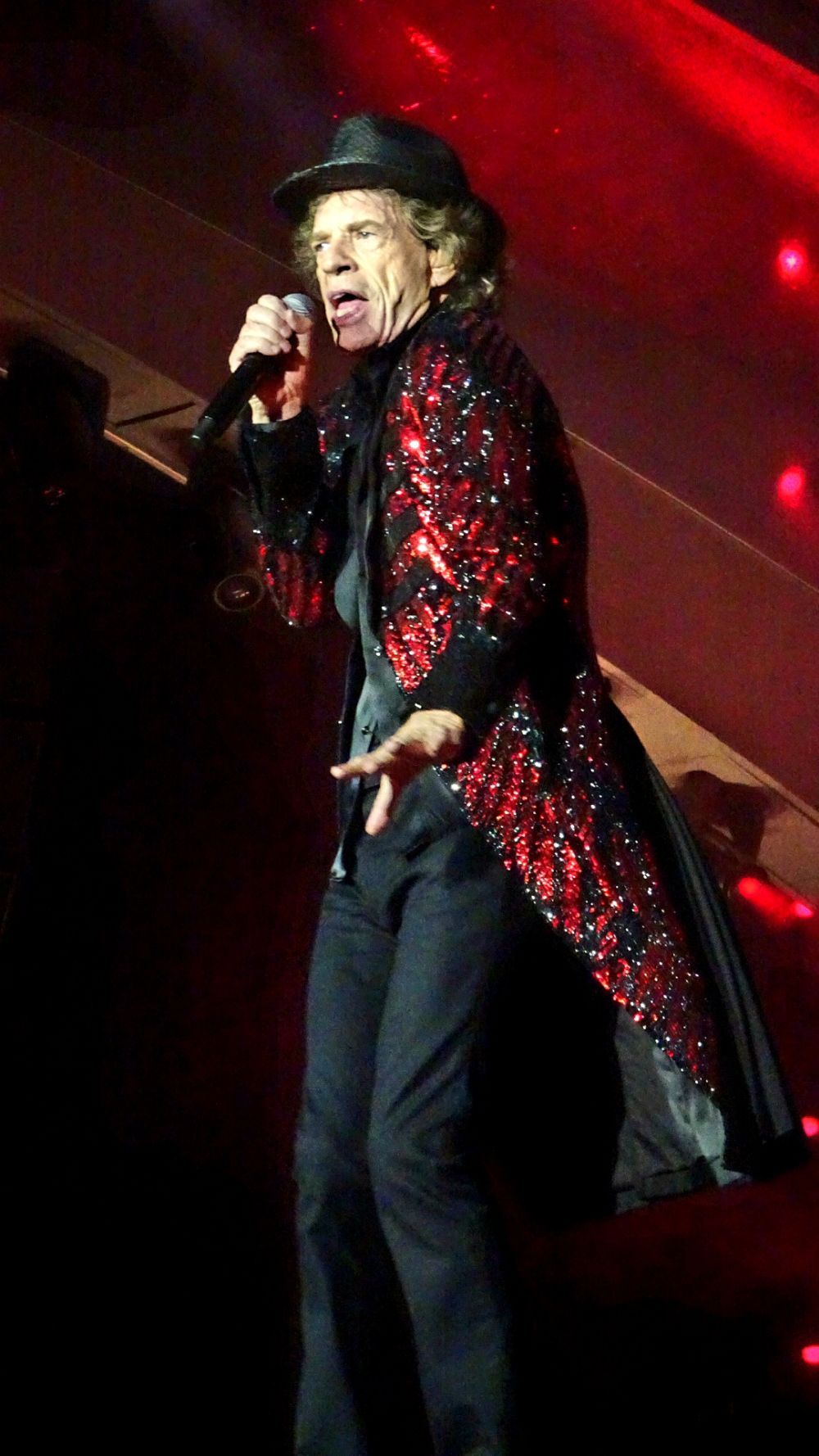 Photo by Roderick Keur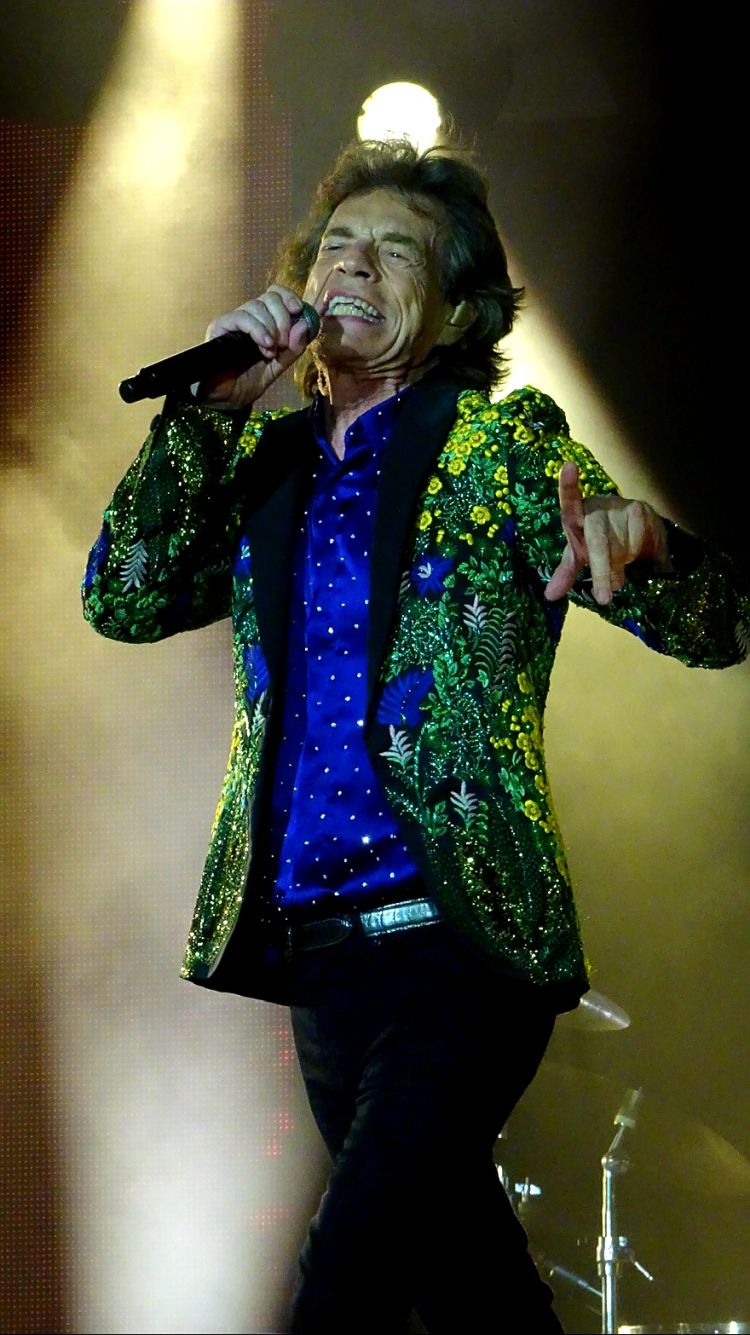 Photo by Roderick Keur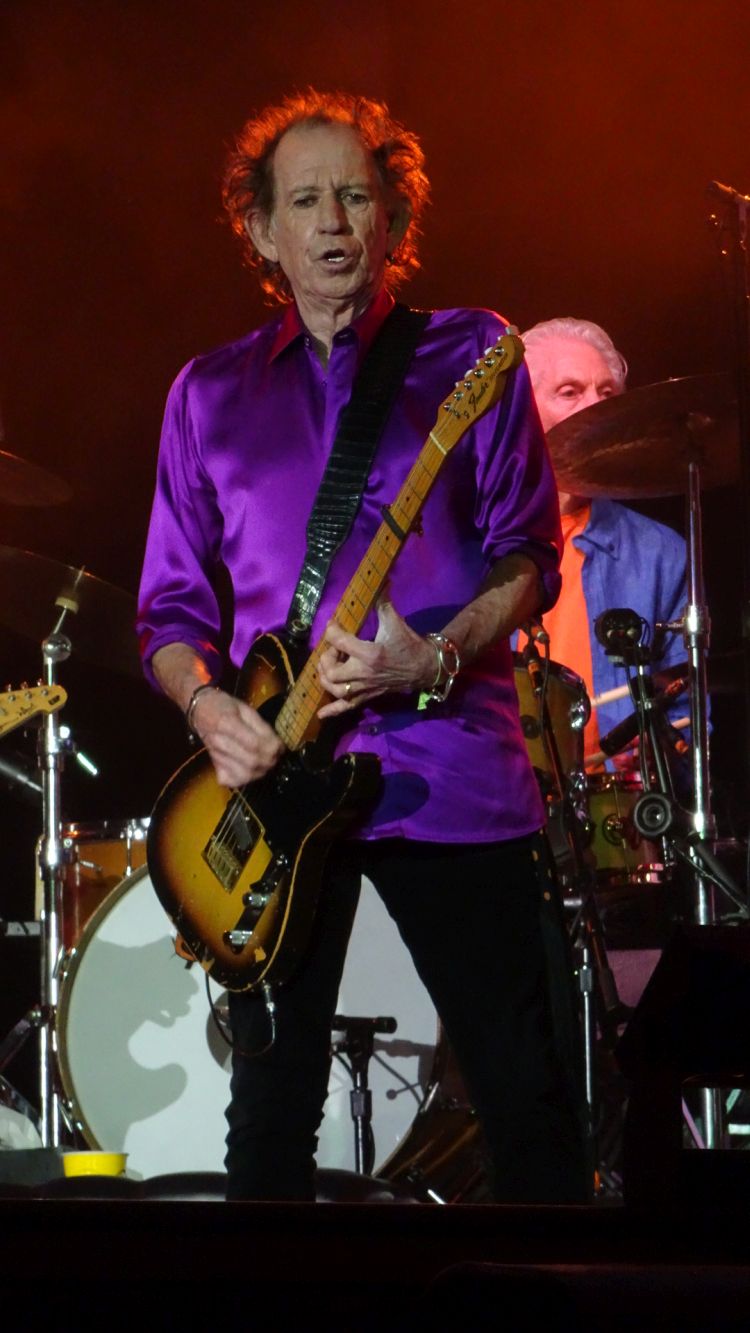 Photo by Roderick Keur
---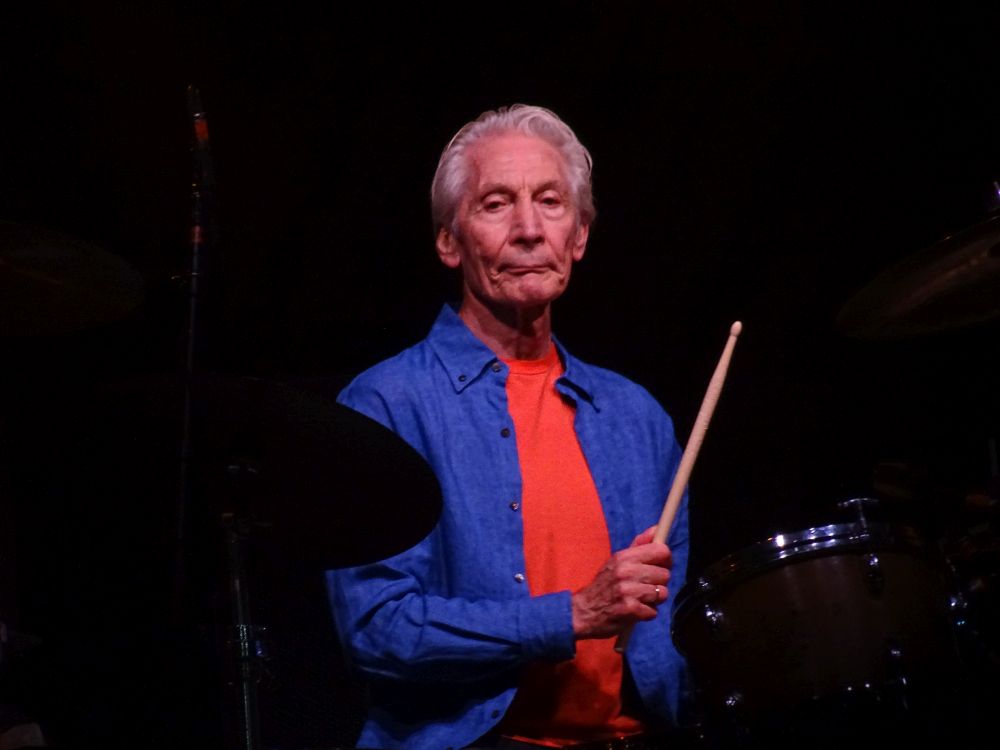 Photo by Bjornulf Vik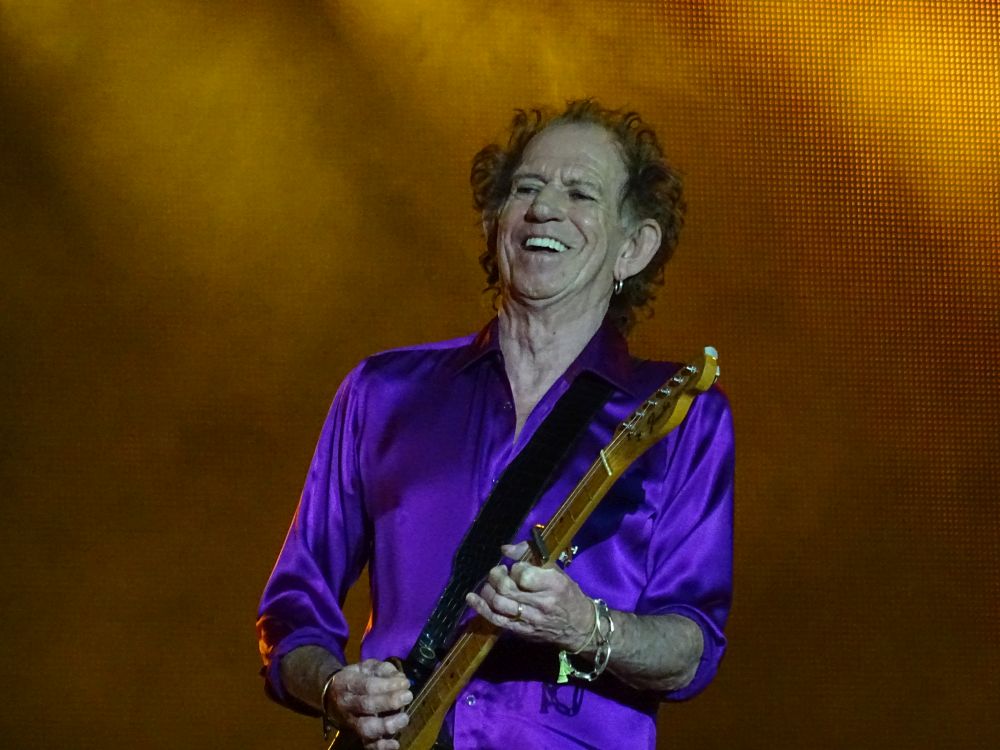 Photo by Bjornulf Vik

Photo by Bjornulf Vik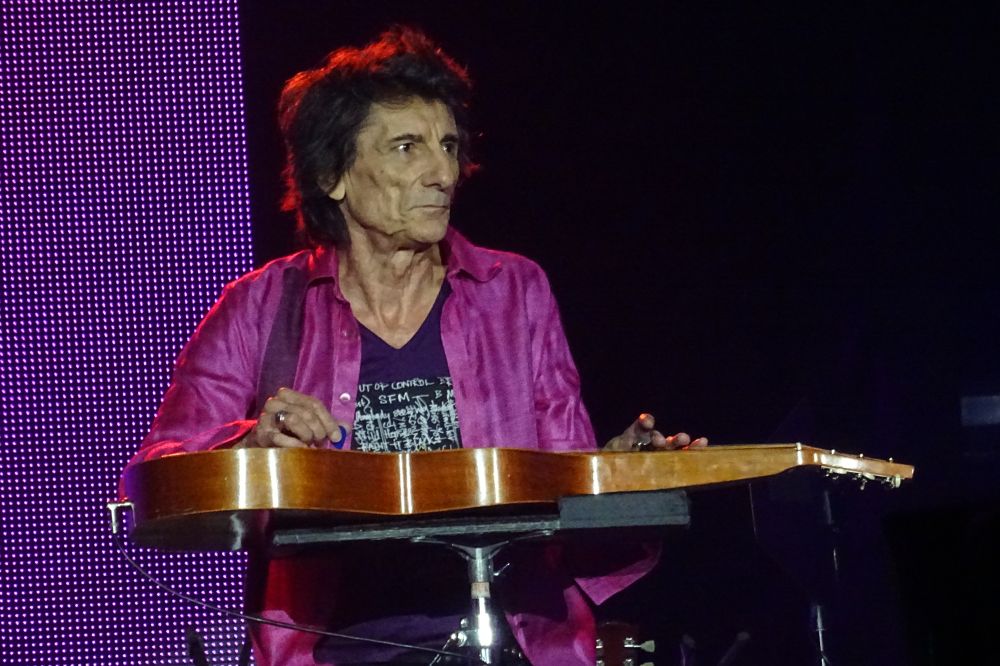 Photo by Bjornulf Vik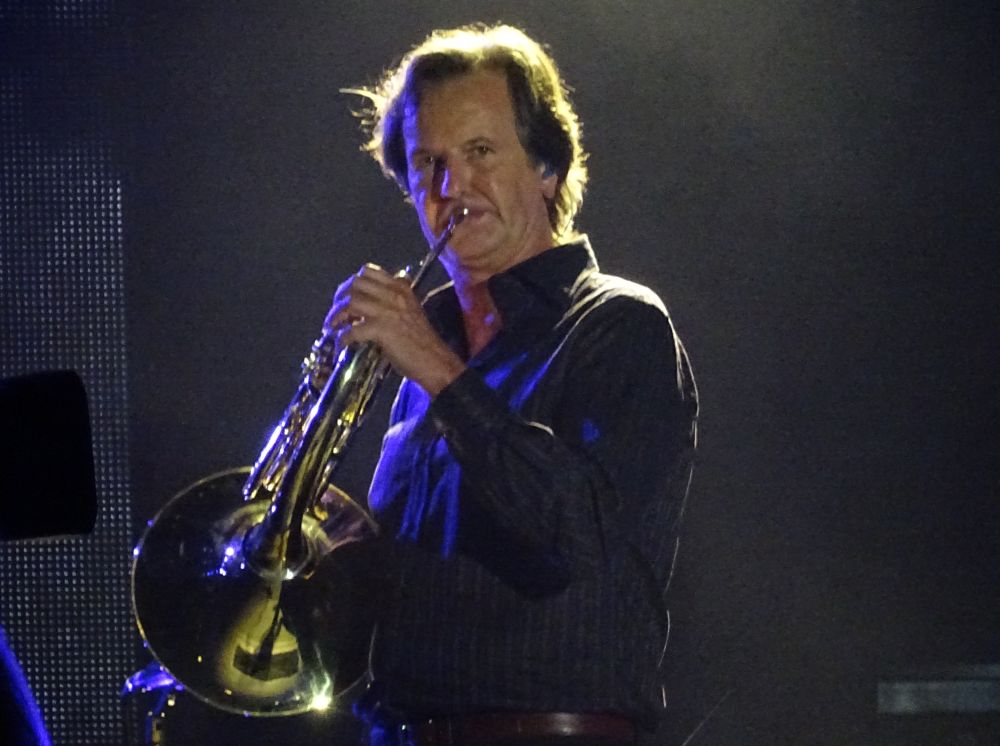 Photo by Bjornulf Vik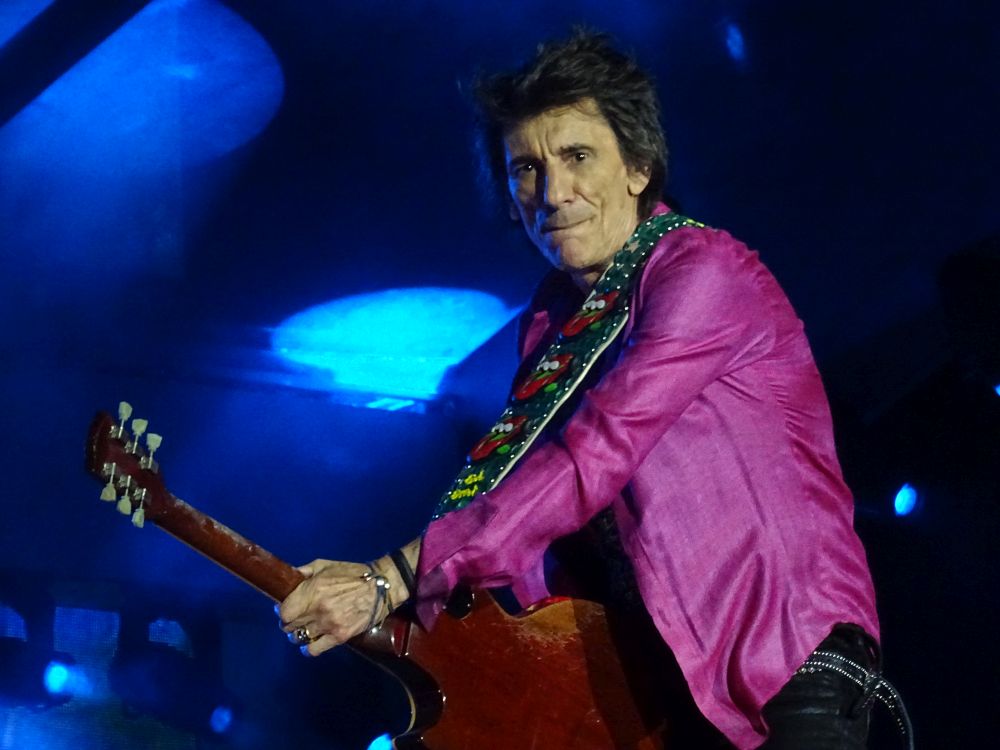 Photo by Bjornulf Vik
---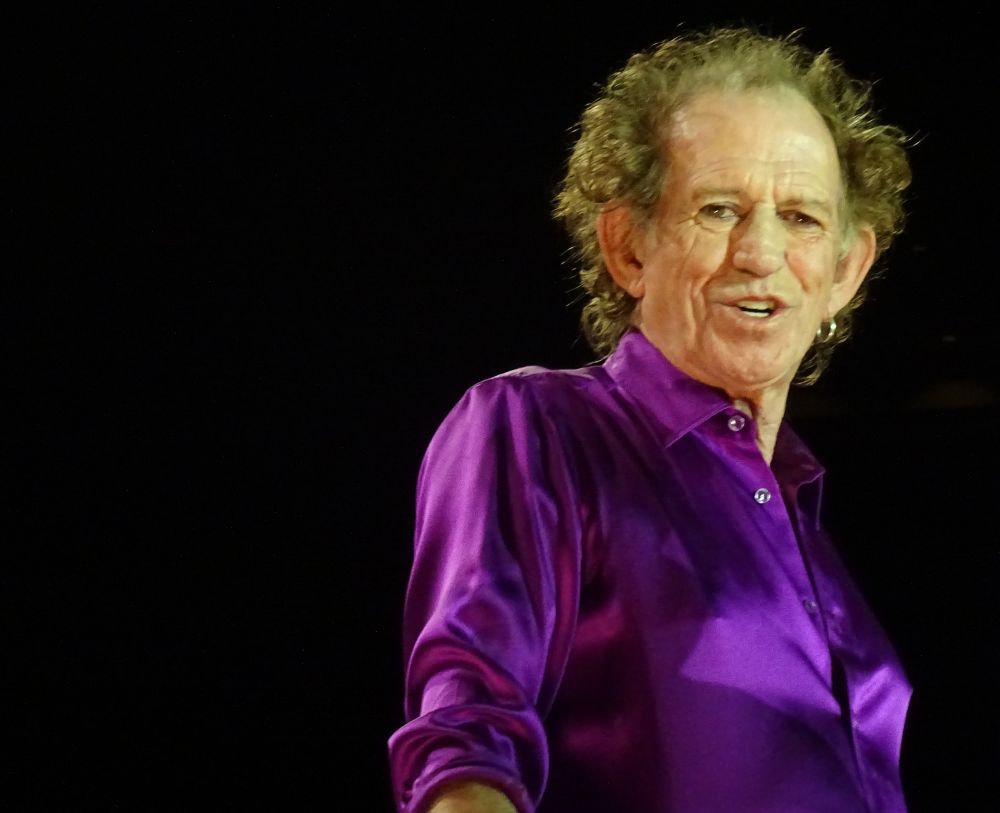 Photo by Bjornulf Vik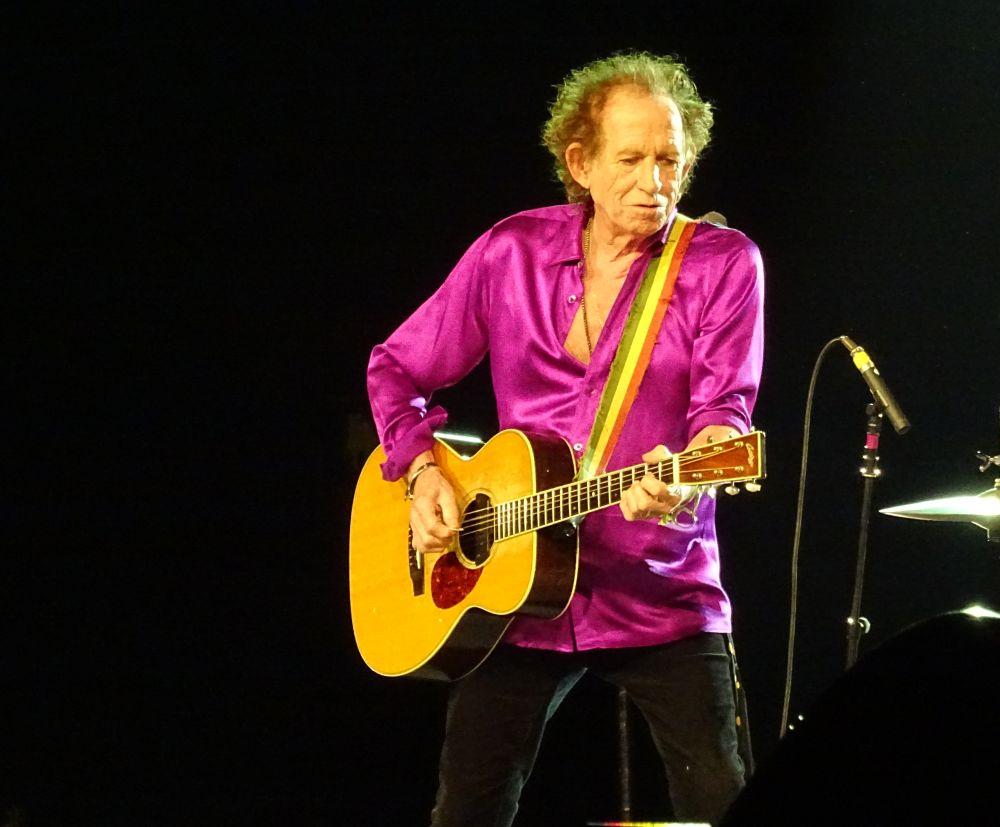 Photo by Bjornulf Vik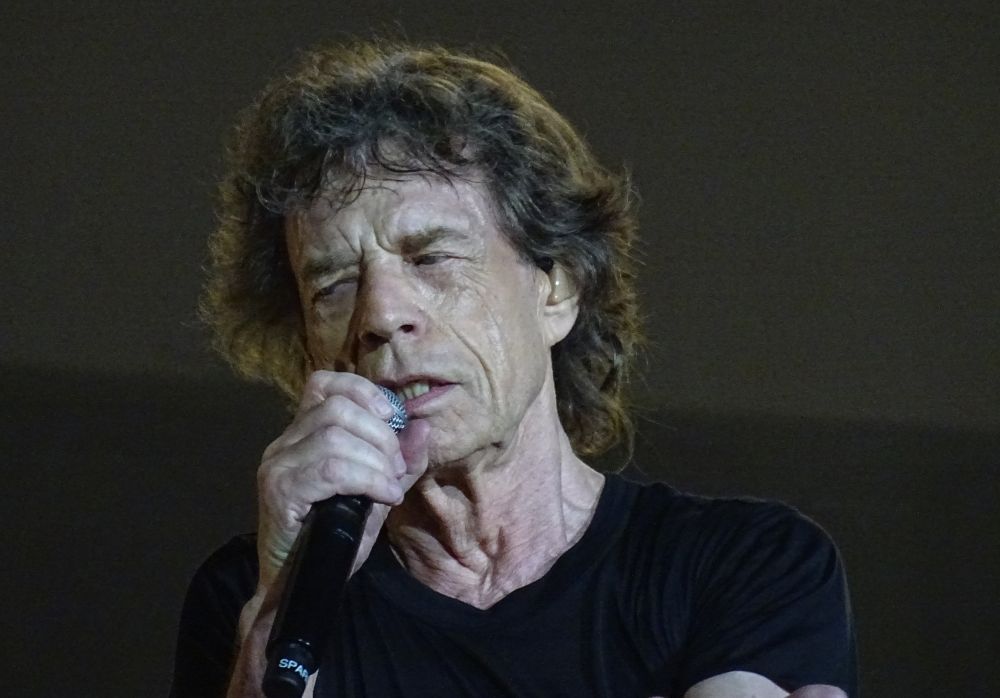 Photo by Bjornulf Vik
---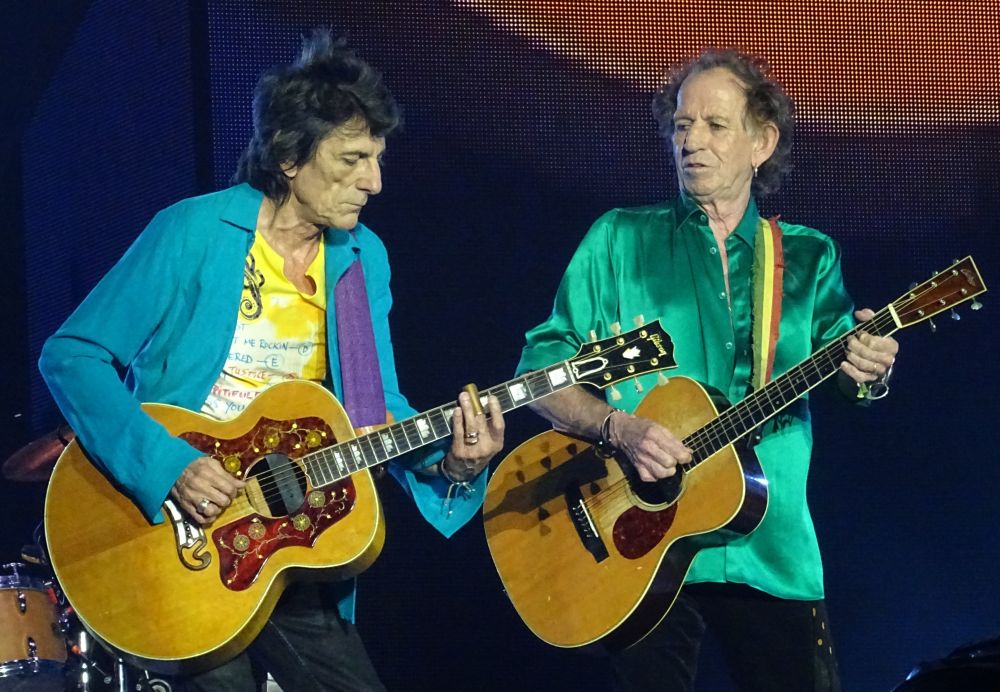 Photo by Bjornulf Vik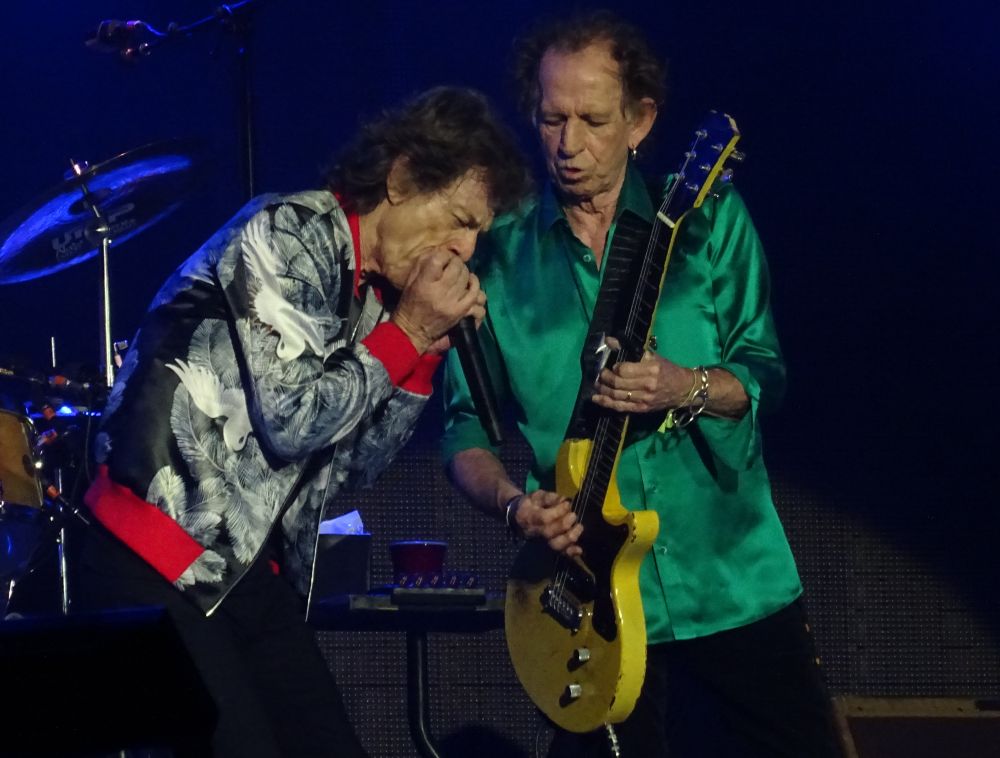 Photo by Bjornulf Vik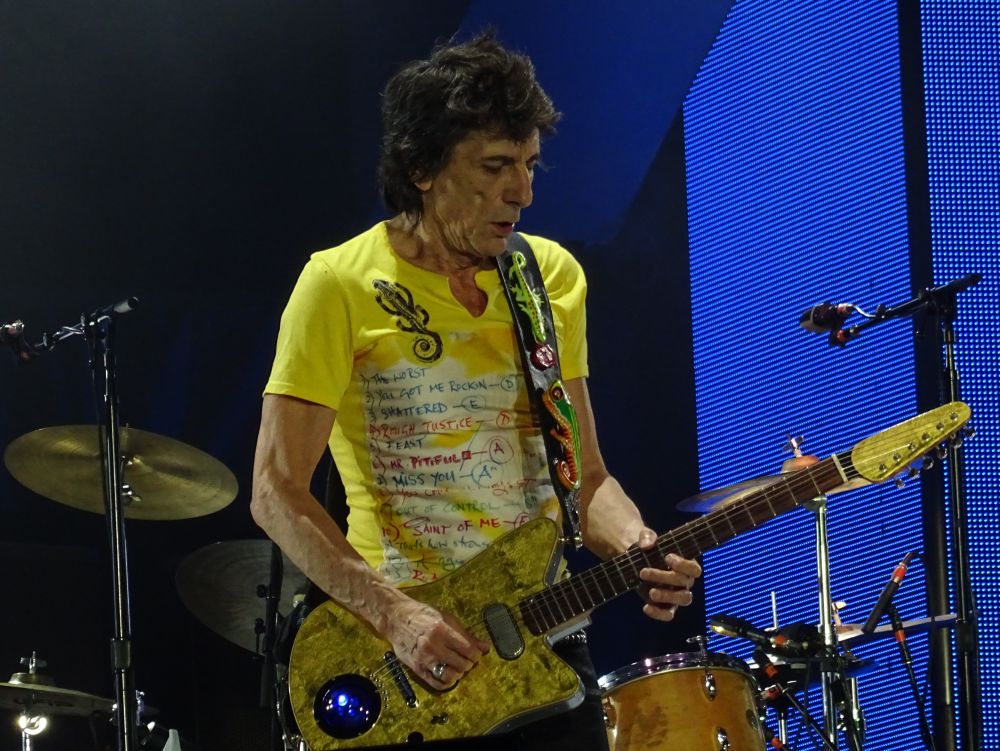 Photo by Bjornulf Vik
---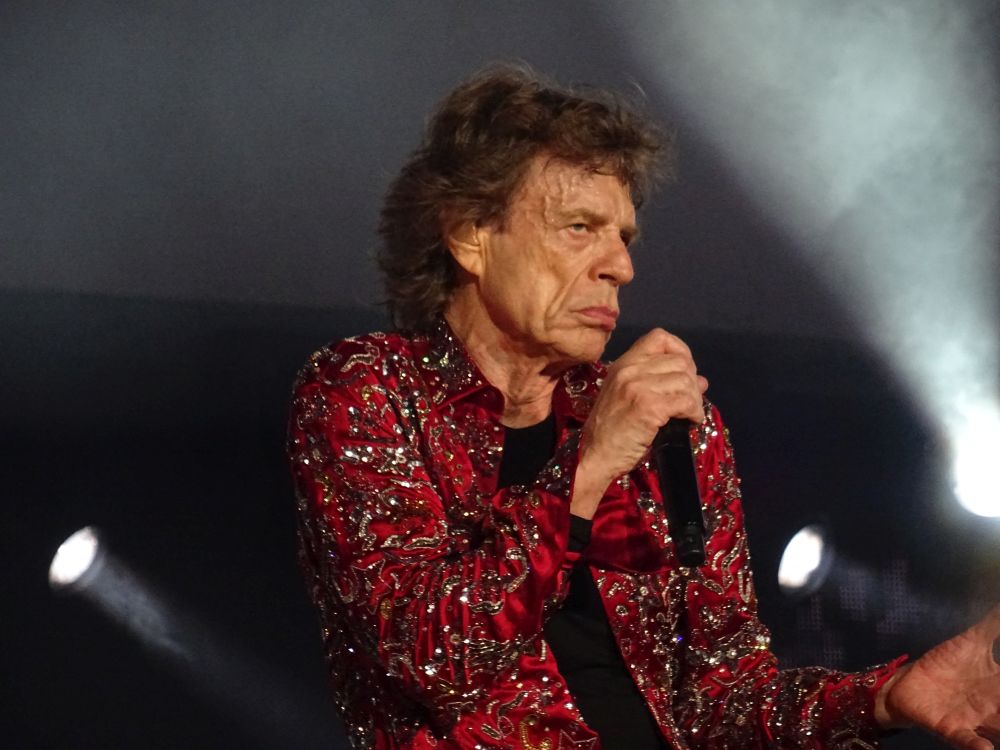 Photo by Bjornulf Vik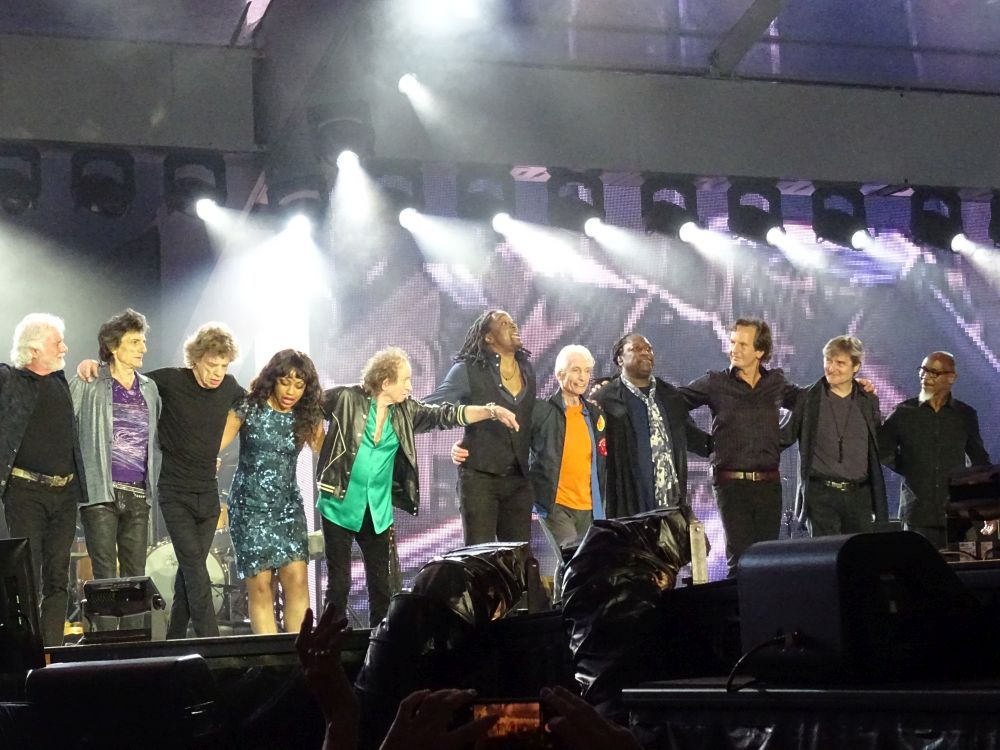 Photo by Bjornulf Vik
---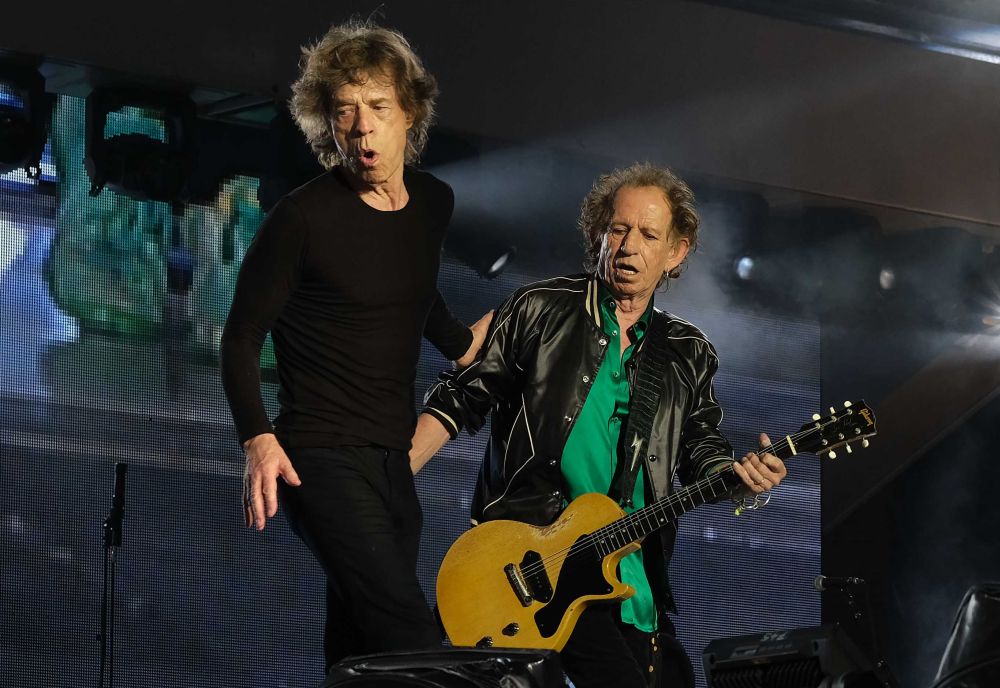 Photo by Geir Greni
---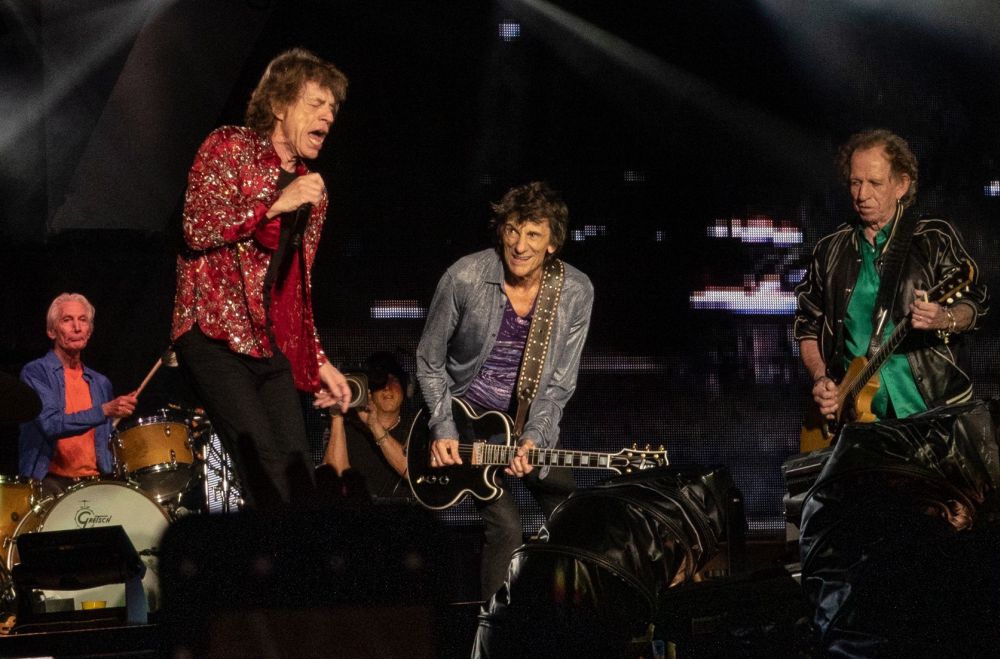 Photo by Jim Pietryga
---
This page will change over the next few days, as you and other fans send reviews, set lists and reports. Please send your e-mail to IORR. Thanks! For details and great photos from the Rolling Stones and their World Tour get the IORR magazines.