IMPORTANT! Reports and pictures are welcome, for editorial review/publication. Please send them as soon as possible after the show. There is a limit of approx 30 photos per report/show in order to speed up browser load time. Updates of the editorial reports pages will mainly be done within 2-4 days after the show has been performed.
For publishing details and policies see : IORR editorial reports - pictures and reviews
---
Review by Mark S
I usually write my reviews the day after, but the show ended less than an hour ago and there's no way I'm ready to go to sleep. I'll be curious what Bjornulf, Dean, and the other members of the "every show" club have to say, because it seemed to me that this show was in overdrive from start to end, mostly for better, a little for worse. The intensity was very high right from the start.

Quick confession... I'm a guitar player, so I tend to focus a bit more than most on Keith and Ronnie. I've written about "Keith shows" and "Ronnie shows" where one of them just owns it. But tonight, from where I sat (back rail of Pit 1, Ronnie's side, right at the green gate near the catwalk), it was clear that tonight belonged to Jagger. Yeah Keith was great most of the night. Yeah, Ronnie killed it in Midnight Rambler. But Jagger must have jumped in a time machine and come back as a younger version of himself. The guy was just on fire, proving once again that he has no equal as a frontman.

Some highlights... Sad, Sad, Sad. So good to see Keith get those Chuck Berry licks in. Sympathy. Jagger again. All over the place taking the song back from Keith (and that's saying a lot.). Midnight Rambler. Probably the best live song on any night, but it seemed like Jagger was out of his mind out on the B stage and Ronnie seemed to pick up on that energy in his solos. We all love Gimme Shelter, but this was the best I had seen from Sasha. Again, it seemed like she picked up on Jagger's energy tonight.

On the downside, it seemed like the over the top intensity was accompanied by a handful of missed cues and other mishaps. But if we have to accept a few mistakes to get an overdrive show like this then I'll take it!

This is it for me for 2019. I got a tight clean show with a great set list in Santa Clara and The Rolling Stones (especially Jagger) in overdrive tonight. I can't help but think that these might be my last Rolling Stones shows. I hope that's not the case, but if it is, I'm so grateful to have enjoyed going to Rolling Stones shows for 50 years. Maybe this is the end of the line for me, maybe not. But what I do know for sure is that this band was in peak form when I saw them twice in the summer of 2019.
---
Review by Bjornulf Vik
We had just finished the usual pre-show meal at the Glendale Westgate center shortly before 5pm. By the time we left, all the restaurants and bars were crowded, with lines for tables. Then a five minutes walk to the parking lot, which is separating our hotel from the State Farm Stadium. The venue was closed with a roof then. There was this low, very low sound of a song I have heard several times the same way, it was "All Down The Line", they did the soundcheck! Then we got "Sad Sad Sad" with two takes, and "Get Off Of My Cloud". Well the vote winner was "Get Off Of My Cloud", so that is what we got at the show, and "Sad Sad Sad" of course!

They opened the roof around 9pm, shortly before the Stones took the stage. Outside it was still temperatures in the 90's F, i.e. 32 C plus plus, the sun had set by 8pm or so, long time ago, and as the roof was opened, we got a slight breeze, mixed with the inside aircondition, all in all great comfortable temperatures, not too warm, not too cold.

I could take the set list tonight for another hundred shows. No complaints. I love The Stones and love what they do. The way they did the nineteen songs tonight, it was such a joy to be at the show. I did not bother to take many pictures, I just enjoyed every moment, all the smiles, Keith taking center stage on his Satisfaction solo, Ronnie with all his great moments on the guitar, Charlie clearly enjoying his time back there, always Keith close by, and Mick, some times singing and posing just in front of me, at least I can pretend it was just for me, it was such a great show.

It took a long time for me to get to sleep after the show, a sure sign about a great show. Now I know there is just one more show, and the tour is over. If hurricane Dorian is messing up the grand finale in Miami, then this was a great last show, but I am an optimist, the Miami show will happen, and it will be another great final show!
---
Review by Michael Emley
Wow. Okay WOW! I moved to AZ last year from NJ and guess what? They are coming to my new hometown. I lived in between Philly and Atlantic City so its not unusual for me that they would be in my hometown. This must also include MSG and Meadowlands events. (MSG and Philly the BEST; Do not argue this!) JFK, Gator Bowl, Sun Devil, Hamburg, Prague, a nor'easter in JFK that was over the top (but you really had to see them in the rain to know). WTF am I talking about? NOW! What are they doing? Trying to pass the audition? The show tonight was what I expected to some degree from what I have been following here. Our host for this, Bjornulf, has always (and rightly so) been generous but over the years I have come to enjoy the take that Dean Goodman has. So I hope that from what I saw tonight everyone agrees that this little band that Stu drove around has hit the BIG TIME!
Mick - Showing the way
Keith - Back to business in a BIG way
Mr. Watts. - Words cannot express the talent and drive this musician has
Mr. Wood - The anchor of the Rolling Stones guitar today
Chuck Leavell - So how long do I have to be around to be number 5? My man
Darryl Jones - The NEW guy, Like the Rock of Gibraltar is new
Mr. Fowler - Keep your hands off my wife!
P.S. I cannot explain the degree of excitement that comes at the band in places like NY etc. I think that one of the things that they did tonight was overcome an audience that was not nearly as hip as the real R&R culture centers.
---
Review by Dean Goodman
If the IORR meteorologists are any guide, Arizona could be the last show of the tour - or at least the last show for those of us who may not be able to stick around Miami for an extra few days. This terrifying possibility did dawn on me as I watched the lads confront the climatic challenges of the so-called "Valley of the Sun," as Phoenix is known. Mick mentioned the nickname at the outset, and wryly added, "Who else would come to Arizona in August?"

The State Farm Stadium itself was comfortably air-conditioned though, and the retractable roof was opened to let in some fresh air before the Stones came on. While the desert heat didn't appear to affect the Stones' performance - and certainly not Mick's MVP showmanship, the audience around me became rather sedate after rapturously greeting the first few songs. The energy dissipation was palpable when the band played "Sad Sad Sad" for the fourth time on this tour. Keith pulled off a neat solo, and it was nice of Mick to name-check "Steel Wheels," since it validates a good album and we're all aware of his mixed emotions about the back catalog.

A few minutes later, for example, Mick claimed not to remember "The Singer Not the Song," but then faintly sang "It's the singer …" This was during the unveiling of the audience poll-winner, which turned out to be "Get Off Of My Cloud" (it was sound-checked, along with fellow contender "All Down the Line" and "Sad Sad Sad). I was pleasantly surprised by the performance; the song wasn't nearly as cheesy as I recalled from years past. Mick stood behind Charlie on the riser at one point. Afterwards, he mumbled something and said it was "an oxymoron."

Keith, by the way, seemed a bit detached tonight. He barely moved from Charlie's riser, save for a brief excursion to one of the wings during "Sympathy for the Devil." He rarely smiled. I don't think he was grumpy or anything, maybe not feeling a hundred percent. His solo set did not boast its usual soulful panache. Keith's "Midnight Rambler" intro may have been off - I'll need to see the replay. The song's blues bonus was the first verse of Robert Johnson's "Me and the Devil Blues," and the "And it hurts" sign-off was omitted.

The other memorable scene was Mick staring down and pointing at an alleged miscreant on Ronnie's side of the pit during "You Can't Always Get What You Want." I was rather hoping he would dive in from the catwalk and restore order, like Artimus Pyle used to do at Skynyrd shows. But not tonight. When Mick did return to the catwalk, he looked out of the corner of his eye at the malefactor. I have no idea what was going on.

Elsewhere, Mick looked a little lost at the beginning of "Brown Sugar," and needed guidance from Ronnie on when to come in. Karl Denson's sax solo should be in one of those "You Had One Job" memes. Just as I was beginning to warm to "Gimme Shelter," I'm now going cold on it because Sasha is singing all over Mick's vocals right from the start. Save it for the spotlight.

All in all, a solid show. But the unusual circumstances could pale against the imminent Miami drama.
---
Review by Forrest Smith
Well, I don't know what the temperature was outside when the concert started but it was hotter inside for 2 hours. I noticed they had the roof closed for the opening act and then pulled it back for the boys.

This was my 20th show and first with my daughter(13). As usual the traffic in Phoenix sucks and so does the location of the stadium. Another review about that later. The Stones were supposed to come on at 9:15 but didn't hit the first note of JJF until 9:30. No matter how many times I have seen them I got a chill on the back of my neck as I knew we were in for a ride. I will not go into song by song but focused more on the band. Not so much MJ but the others.

I saw a lot of smiles but the fact that these guys/girl can que of each other with just a look of movement is amazing. This is the Stones. Now, about Mr. Jagger. He must of ran 5 miles or walked 10,000 steps. The guy was everywhere. He went up and down the catwalk multiple times and the crowd loved every second. I think the heat actually helped the band.

Highlight for me was MR. Can this get any better... Every time I see it it is different. Love this song from start to finish. I asked my daughter to time it but she didn't know what I was asking her.

Funny on SFTD every time Keith chimed in his guitar got really loud...cool effect. BTMMR was great. I thought for a second he said he was gonna mix it up as he was swapping guitars. Maybe he wanted to play Happy. I was the only one in my section who stood for this song.

I thought MY missed a beat at the end...they didn't know what direction to take it after Daryl did a fabulous solo. BS was killer and Keith didn't want this song to end. Mick came up to him several time asking him to shut it down. There is no curfew in Glendale so why the hell not.

The encore was over the top and now I didn't want it to end. Its amazing how fast 2 hours can go when you are having fun. With a domed arena we did not get any fireworks which would have been a great way to end this hot and humid night. Saw Alice Cooper come out. He looks the same as he did 13 years ago when he opened up for the on the Bigger Bang Tour.

I will say Woody is full of energy and he was playing the shit out of his guitars....He has more of the spotlight on this tour for sure...Charlie is Captain Cactus. Not sure if or when I will see these men who I have spent 31 years of my life with but for now you just hold on to new memories you have created and maybe I have started a new generation of Stones fans starting with my daughter.
---
Review by Franchise H
Glendale last night was Stones show #22, second show this tour. Very happy to get almost a carbon copy of the New Orleans show I attended in July. I finally figured out that a JJF opener meant any 80s song possibility in the 4th song slot. And we got Sad Sad Sad, which made me happy (my first Stones show was October 1989, so will always love Steel Wheels, and more than happy to hear this gem again).

Have to admit I guessed the song vote outcome incorrectly. Even though I spent about 30 minutes stuffing the ballet box voting for All Down The Line yesterday, I really thought Bitch would win. But so happy the winning song was Get Off My Cloud! Love it live and a great version, think it was a tour debut? As a side note, very strange the boys haven't dusted off All Down The Line yet this tour!

The only other two changes versus the New Orleans show was getting Sweet Virginia and You Got The Silver. Funny, I missed Slipping Away, and thought Silver was the worst song performance last night.

All in all, just another great show! How lucky for us the boys still love to tour, and do so at a very high level! I hope this wasn't The Last Time I see them live!
---
Review by Alwyn Welch
As Mick asked us during this show, who comes to Arizona in the summer? The area of the Sonoran desert around Phoenix is not called the Valley of the Sun for nothing. Glendale, on the western edge of the Phoenix metropolis was boiling when we arrived: around 43 Centigrade (110F) and we'd seen 45C on the long drive from our Scottsdale hotel.

What I didn't realise was that the valley itself had been populated for hundreds of years, growing crops because the original inhabitants built a network of irrigation canals. How they coped with the summer heat before air conditioning arrived in the 20th century I do not know. Maybe that's why Arizona didn't become a State until 1912, just 24 years before Bill Wyman was born!!

The first wave of European settlers in Arizona were Spanish, then American. A well-known British pop-combo arrived for the first time in 1965, and returned again in 2019 to a tremendous welcome in the State Farm Stadium. When we arrived the roof was closed, and the air relatively cool, but before the Stones hit the stage at 9.30pm it gently rolled-open. I'm guessing this was to ease the echoes that reverberated around the arena during LZ-esque support act Kaleo.

Of course we all know that warm air does not fall, and certainly on the floor of the show it stayed relatively OK temperature-wise. I was told that in the upper tiers of seating it was much, much hotter. The stadium looked absolutely full, and the audience added to the temperature as the Stones took to the stage.

Sadly a few people seemed to get overly aggressive pushing through those of us standing. Very poor gig etiquette and the local security didn't seem to always get engaged to stop some shoving and raised tempers. I think this angered Mick during YCAGWYW, as he glared and pointed towards one point in Pit 1 several times. This is a man who really cares that his fans have a great time, but also a safe one.

On a Tour of 17 shows, Glendale was on the home run: only Miami to come, and some risk to that with the second tropical storm of the tour. Either Keith's rain stick has lost some of its voodoo power or the big weather scheduler is listening too closely to the words in Gimme Shelter that refer to a storm threatening. I felt that the end of the tour being in sight helped create a great atmosphere. Maybe Arizona has fewer distractions in the days and hours before a show and everyone involved can devote all their focus to the spectacle.

The band, principals as well as wider team, seemed to be having a ball. There were many smiles, even grins, and gentle taps and pushes. Mick climbed up behind Charlie during song vote winner Get Off Of My Cloud, and Charlie's face was a picture of surprise and amusement. Darryl was nearly pushed over again during his Miss You solo, and Ronnie and Mick made contact on several occasions. We had a shared microphone episode with Keith and Mick on the small stage. Mick and Sasha rubbed backs, and backsides, in a suitable improper manner.

The audience, the few irritating pushers and shovers aside, also got really fired-up. They seemed a little reticent to engage in the vocals occasionally despite some hard work and encouragement from Mick. But looking around, the heat didn't stop the majority standing and dancing. Perhaps the good people of the southwest are shyer than first appearances suggest.

Reading the setlist from afar rarely gives you a good impression of how the show went. JJF kicked us all off with the usual power. Then Lets Spend the Night Together, by when the band had all settled into the gig and were firing on all cylinders, and Dice followed. A slight surprise to get Sad Sad Sad (at 30 years the "youngest song"), with some great guitar work: Mick and Ronnie weaving and Keith displaying his extensive range of Berry-esque riffs in a great solo and other lead work.

The song vote delivered Cloud. This was a very lively version, Mick re-living his 1960's moves with the same flexibility and energy. He did the same later in the set on Paint It Black, holding, rotating, waving and stabbing with the microphone stand. Whilst waiting for the song vote Mick even sang a few words from The Singer Not The Song when it scrolled past on the big screens.

After Cloud the set settled back into what we've come to expect this tour. Rambler brilliant, as was Before They Make Me Run. I'd like a little more mixing it up, maybe some curved balls, but then why do that when it works so well and 99% of the audience are only seeing one show?

Of course we had a few "improvised" elements. Rambler started a little off strangely, Charlie needing to add a half beat to get everyone back in time. I'm not sure how that happened. Mick must have been listening to Robert Johnson a lot recently as he added a fresh blues interlude into Rambler (Me and the Devil Blues I think). Chuck was directed, by Mick, to start off Honky Tonk Women, thus fulfilling his Musical Director brief. Sasha's mic was a bit low for the first seconds of her Shelter screams. Maybe Karl improvised a little too much on Brown Sugar. Maybe Tim's Hammond was a bit too high in the mix for some on YCAGWYW, but the feel of his playing was bluesy and we loved it. All these details matter little to most of the audience and we must remember that live music is never identical from one performance to another. That's why we go and see it!

Bernard was working very hard I thought, and maybe doesn't get enough appreciation. It is he who supports Mick throughout the show, seamlessly and seemingly effortlessly, adding in more percussion from time to time as well. Matt also I feel plays a very supportive role for Mick, who carries so much of the load. We only get a few precious seconds during the band introductions to recognise their, and indeed all the band's, contributions.

So yet another great show. I do hope that when the tour ends and the Band have their end of term review, they realise just how much every gig attendee really appreciates and loves these performances. How all the hard work, all the time away from home for the band and their wider team, are so worthwhile. Thanks guys and girls.
---
Review by Matt Shields
If there was a show from this tour I'd want released as a film or live recording, it's either this one or Chicago 2.

I had no expectations for this show and because of that I knew I'd have a great time. It was my birthday show, end of another Stones' roadtrip for me, and a chance to see and hang with Stones/tour friends. It was more than that. Rocked, hot, perfectly wobbly at times, and more exciting to listen to and watch than try to grab (which never turn out for me.)

Brown Sugar? What was up! Amazing.. It just kept going. Mick turned to the band, said, "One more time" and STILL kept it rocking long after that. Midnight Rambler.. Different as always, and great again. Paint It Black! Another "Whaaa??" Amongst my favorite tunes tonight. Solid and clean. And then finally, as if they knew it was my birthday show, I got to hear Get Off My Cloud. I don't know what others who have heard it before thought (I've heard it doesn't play as well live) .. But I thought it was fantastic and lively. They could play an entire show of that era and I'd be psyched.

I agree with what other reviews have said, the intensity the band showed led to some wobbly where-are-we-going-with-this moments that had the band digging deep to get the train back on track, but with even greater energy and intensity. It sounded and looked like a rock n roll band for sure. Mick was definitely on fire and handled the ups and downs well. His laugh at his own miscue on the red-screen Rambler moments was fun and loose. And as I mentioned, there was Get Off My Cloud.
---
Review by Geir Greni
I will not review every song, because there are plenty others out there that can do that better than me. My focus is the show as a whole.

This is my fourth one on this leg of the tour. I did the first two Chicago shows as well as Pasadena.

I really liked the opening show in Chicago. Great Rock'n'Roll. But it was not until the second show that I really remembered why I was there. It was remarkable. I totally lost myself in the moment.

Pasadena was "good but not great" as a fellow fan said after the show. Not that I could fault it in any way – there was really nothing wrong.

And last night it happened again. That feeling that everything is just right. In a way I might have realized already as they started with "Jumping Jack Flash" that we were gelling. For some reason I had had a feeling they would start with that song – just as they did at Chicago 2. And sure enough almost instantly I got totally "lost in music". It's not about one particular song for me (even though it was great to hear "Get off of my cloud"). No it is the whole chebang. Just getting caught up in the moment. Losing the feeling of time and space, and just flowing with the band.

I bring a camera to the gigs, and yesterday I was dancing with them. Not only like really dancing (which I also did), but just grooving. Feeling everything. Every emotion, every smile. And it was not just a show yesterday, it was more. And you could feel that the band felt the same way. Especially Mick and Charlie.

Maybe it was the sense that they could relax. None of that celebrity LA thing. Maybe it's because it's the second to last show. I don't know. Maybe it was just me. I was high without any form of drug. Just wow! Was it better than Chicago 2. I don't know, but it was certainly on par. It was absolutely fabulous. This is why I follow the Stones. So we can dance together.
---
Review by Blake Toland
What a pleasure it was to see The Rolling Stones for a second time on this No Filter Tour in Phoenix/Glendale at State Farm Stadium on August 26, 2019. I went last year with my mom to the second London show at London Olympic Stadium in Stratford as well. It was nice to see the changes that were made on this leg including the 'B' Stage and reconfigured runways on each side of the main stage.

I originally had tickets for the Chicago show at the beginning of this summer tour but with changed dates the Phoenix show worked out perfectly, and a perfect gift for my folks since they live 25 minutes from State Farm Stadium. The intro was awesome with a salute to the USA for this outing. Jumping Jack Flash and Let's Spend The Night Together are always my favorite songs to open the show and brings back memories of previous show starts that I have been to. Tumbling Dice gets better and better each time live and Mick always makes the rounds from each side of the stage to crowd please.

Get Off My Cloud won the fan vote even though I voted for Bitch, its all good! I was pleased to hear a few songs I've never heard live including Sad, Sad, Sad and Sweet Virginia. Dead Flowers was nice to hear on the 'B' Stage and fitting for this show in the desert southwest.

Bringing out Sympathy For The Devil earlier in the set I thought was a great idea and from there on it was a powerhouse show! Chuck Leavell's piano solo on Honky Tonk Women is always one of my favorite parts of the show and he was awesome tonight. Keith came out to shine in the Arizona heat for You Got The Silver and Before They Make Me Run. Keith was calm and cool the entire night just rocking it! Ronnie was incredible playing his heart out the entire night.

Miss You, Paint It Black and Midnight Rambler were stellar! Darryl Jones solo on Miss You was awesome and Mick was working the stage incredibly as he always does. Charlies smiles were visible on the big screens the whole evening and its a joy to see him happy doing what he does best. Start Me Up and Brown Sugar ended the main set and a shout out to the horn section on Brown Sugar. Love it!!

Gimme Shelter and Satisfaction ended another fantastic Stones show. Sasha Allen and Bernard Fowler are great on backing vocals, especially Sasha's solo on Gimme Shelter. Another incredible night in the books and absolutely mind blowing that The Rolling Stones are still around after over 50 years. Mick Jagger is the king of the stadium stage and will always be. I would also like to thank Bjornulf Vik for posting my review and other reviews from the past (Dodger Stadium 2006 and MGM Grand 2013). The Rolling Stones have been a big part of my life growing up and I'm glad to have seen them 9 times so far. Mick, Keith, Ronnie and Charlie! The Greatest Rock and Roll Band in the world... The Rolling Stones! See you soon!
---
Review by Sparkly Top
Wow! It was a little edgy in Pit 2 as over heated people tried to barge their way to the rail, but all was forgotten when the band hit the stage. Hard to even put into words what a riot Mick and the band were having and their ability and skill and humor to lift everyone in the stadium to new levels of ecstatic happiness was completely in evidence tonight.

I will leave the song by song discussion to others but it was one of the best shows of the tour for me – including when Mick threw water all over me because I was obviously getting way too hot!!!! As Hendrik was right beside be taking photos all night, I felt like I had my own personal photographer for the show which was awesome!

Highlights for me were a tight and intense Midnight Rambler and the song vote of Get Off my Cloud. Sad, Sad, Sad was not sad at all! Ronnie, Keith, Daryl and Chuck as well as Bernard, Sasha and the rest of the band put on a show which made it seem like the end of the tour should not be approaching.

My friend Noreen has seen the band numerous times since 1973 in San Francisco, but had not seen them since 2013 in Oakland. Her review is included here. "Mick's complete command of the entire arena was fantastic. He was in superb form and I am truly thankful and appreciative to have been able to thoroughly enjoy every minute of the kick ass rock and roll music provided by the band on this night. Mick's enormous energy was a direct catalyst into the hearts and souls of all of us lucky enough to get ourselves to this excellent performance. The entire band and production of this show provided an outlet for everyone to unite and tremendously enjoy so much FUN! The set list of songs was perfect and the show was terrific. Thank you very much. With Peace and Love, Noreen."

Let's hope we all get to Miami for the Grand Finale! If not this show was a wonderful way to end the tour and I pray to see these Rock Gods again in the Spring of 2020.
---
Review by Julia Feliciano
Glendale was my third show for 2019 and 57th show since 1972. It was nothing short of fantastic. I got pit 2 with lucky dips for the second NJ show, and thought the Stones played wonderfully, but they were even better at the Rose Bowl (side view with LDs). But at Glendale, they were even better yet. I refunded my original first level seat for a pit 1 ticket and got a truly amazing show on the rail mid-point of the catwalk. Perfect view to see the many smiles on Charlie's face! Mick was also smiling a lot, and sometimes even laughing. He was having a blast and his excitement and energy were infectious. Keith and Ronnie were both on fire. Those guitars were loud and awesome.

The whole concert was electric. The heat outside was oppressive, 107 as we waited to get inside. We stood from 4:30 until we got back to the car at midnight. Friends asked me if it was worth standing for 7 1/2 hours just to see the band up close, and the answer is unequivocally YES! Mick Jagger gave an unequalled performance in Glendale. He danced so much, he did moves I've not seen him do before, he posed, he pranced, he knocked the socks off that stadium! A better front man in rock and roll does not exist, nor probably ever will. Sad, Sad, Sad was a great rocker, Paint it Black was a driving, pounding force, Midnight Rambler a wild, bluesy ride. The Stones were clearly enjoying themselves and it was a night to remember. The best rock and roll band in the world playing the best rock and roll songs ever written. It was magical, and I thank God for the Rolling Stones.
---
Review by Eric Ward
Unlike the last two shows I've attended and written my experiences for, I'm going to try and keep this last one relatively short and sweet. As expected, Arizona is HOT! Lived there for a bit over a year when I was a teenager in the late '70's, and one of the things I remember most about that period was the scorching heat. Being from Southern California near the coast where I have lived 99% of my life, I always feel like a fish out of water if I veer over ten miles away from the coast. Place me in Arizona, and I feel like a piece of dried cod that's long past it's shelf life. While there for a few days for the recent Stones show, I always made sure to have a bottle of water on hand during the summer months, in fact I always had at least two...one to drink and one to pour over my head! Hats off to those who live there full time as they gotta be tough, tough, tough, tough, tough!

As for tasty grub, if you ever visit Phoenix and like good Texas style BBQ (yes in Arizona) - you must go to Little Miss BBQ near the airport and order the beef brisket platter. Better get there early enough though, because when they run out, they close up shop for the day. And if you're lucky and make it in with everything still available on the menu, be sure to order the small individual homemade Pecan Pie for desert at $5.00 each. Saved it for later that night, and savored every single crumb of it.

On show day made my way over to McFaddens Pub/Saloon for a pre-show bite to eat. A couple of blocks on the map made it convenient from hotel and stadium, but there was still the grueling heat I had to maneuver through in order to get to both....a couple of blocks felt like a thousands miles! Once there had a nice Shepherds Pie which was very good and hearty, but my English mother-in-law makes it a thousand times better no doubt about it.

From there made it to the Lucky Dip window to meet my friend Mike, and after waiting about 15 minutes in the heat before they opened, we received the sacred envelope. Very lucky indeed as we were gifted with Pit 2! I was on a winning streak as I had bought Lucky Dips for both Santa Clara and Glendale, and both times scored Pit 2! Having experienced horrible Lucky Dips on past tours, the Lucky Dip Gods have been very good to me this time around, and to open an envelope and see Pit 2 shining brightly...well I never felt so lucky.

With tickets in hand, one of the usher ladies smiled and said we'd be extra lucky when we get inside to feel the glorious AC. Once inside the beautiful stadium (both inside and out), sure enough it was dramatically cooler compared to the outdoor scorch. My friend and I made our way to the Pit and we bumped into by many friends - some who were Lucky Dip recipients themselves. I did notice it getting a bit stuffier/warmer as time went on, but figured it was the standing room only body heat. I heard they eventually opened the roof, but I didn't even realize that as I wasn't looking upwards - all eyes were on the stage waiting for the Stones.

Not going to dissect every song of the show as it was pretty solid the entire time, even the least desirable Sad, Sad, Sad. Midnight Rambler was the absolute highlight for me as always, as well as Paint it, Black. Song vote winner Get Off My Cloud was fantastic also compared to other live versions I'd seen in the past. I recall at the Hollywood Bowl during A Bigger Bang, it sort of plodded along aimlessly, while on this night it was solid and tight.

While the entire band were great on almost every level, for me this show was all about Mick. Of the four shows I've seen this tour, I don't think I've seen him quite as active and full of expression and attitude as he was in Glendale. From jumping up behind Charlies kit during Get Off My Cloud, to giving an extra few spastic/gesturing "jumping jack" type movements in the best Mick-style possible while prowling/prancing around throughout the night, he was the focus and I couldn't take my eyes off him. It's as if he suddenly realized this was the second to last show of this mini-tour, and was going to test himself and the Doctors orders by pushing it a bit more than previously.

At one point at beginning of Sad, Sad, Sad while he was playing the guitar, he lurched over looking to our direction and gave the snottiest exaggerated punk rock stare that would make Johnny Rotten look like a timid puppy in comparison. I burst out laughing and looked at my other friend Steve beside me whose seen dozens of shows like myself since '81, and he was also laughing in awe. Mick was doing his thing! Didn't matter what he was playing on the guitar at that point or what crappy song it was...it was Jagger giving us the stink eye as if he wanted to kick our ass! And we loved it!!! Hard to put in words really how unbelievable Mick is as the front man/singer of the greatest rock band ever...probably by just saying he's the best front man/singer ever, and no one comes close even at this late point of his career. And when you consider his health issue not long ago...miraculous really.

A bittersweet feeling as this was the last of the four shows I've seen this tour (the others being Chicago #2, Santa Clara, and Pasadena), and overall the 62nd Rolling Stones show I've seen since 1981. Hard to say which of these four recent shows has been an absolute favorite for me as each had many strengths. as well as a few minor weaknesses, but it's great to have witnessed these North American 2019 No Filter Tour shows which no doubt will provide great memories forever. If this was there last tour in the US (hopefully not), then no doubt they've gone out on top! For a few years prior, the unsatisfactory *Vegas '16 show when Mick wasn't 100% was the last show I saw (and the last show in the United States), but thankfully they returned and have rock and rolled every city they played at a a very high level erasing any ill thoughts of that last time.

From small clubs, to theaters, to arenas, and to stadiums around the world, it's been a heck of a journey for me since 1981, and my adventures with the Rolling Stones throughout the years will always be a major part of my life. The good, the bad, and the ugly, and with all of the ups and downs, it's been a thrilling rollercoaster ride throughout never knowing what might lurk around the next turn. Will they ever return to the US and bless all of us again with the greatest show on Earth? Maybe, maybe not, but either way I'm completely content and satisfied right now. I love the Rolling Stones!

Thanks Bjornulf for providing this website and fan forum, and thanks to all the fellow fans for providing reviews, pics, video links, etc. - it's been a fantastic summer of 2019 following the Rolling Stones whether I was in attendance or not.

On a final note, while it looks like I couldn't keep this last review/experience relatively short as mentioned above and as originally planned (pardon the rambling), hopefully I kept it sweet, and until next time....KEEP ON ROLLING.....
---
Pictures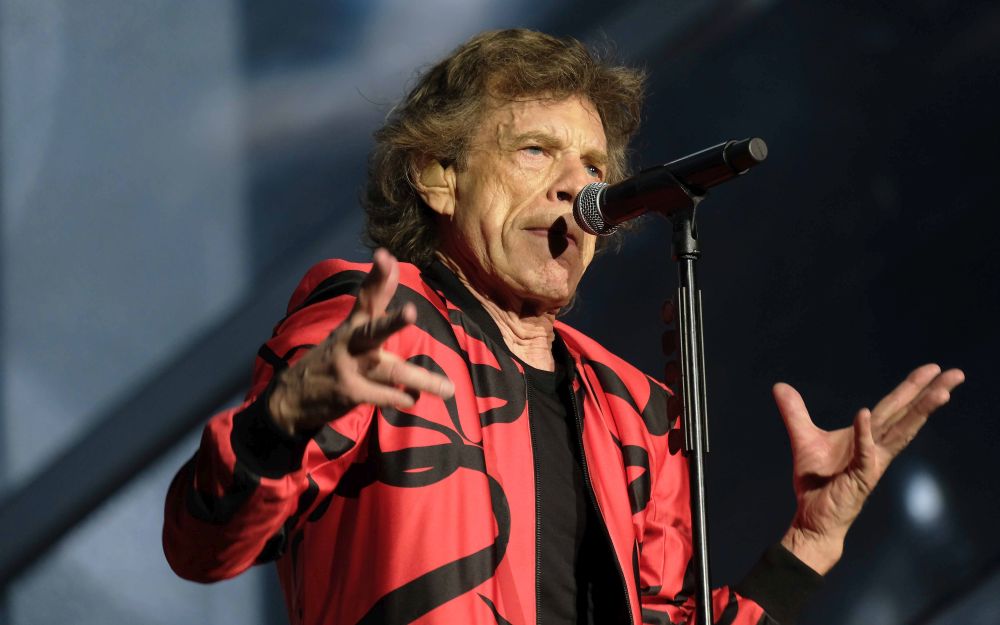 Photo by Geir Greni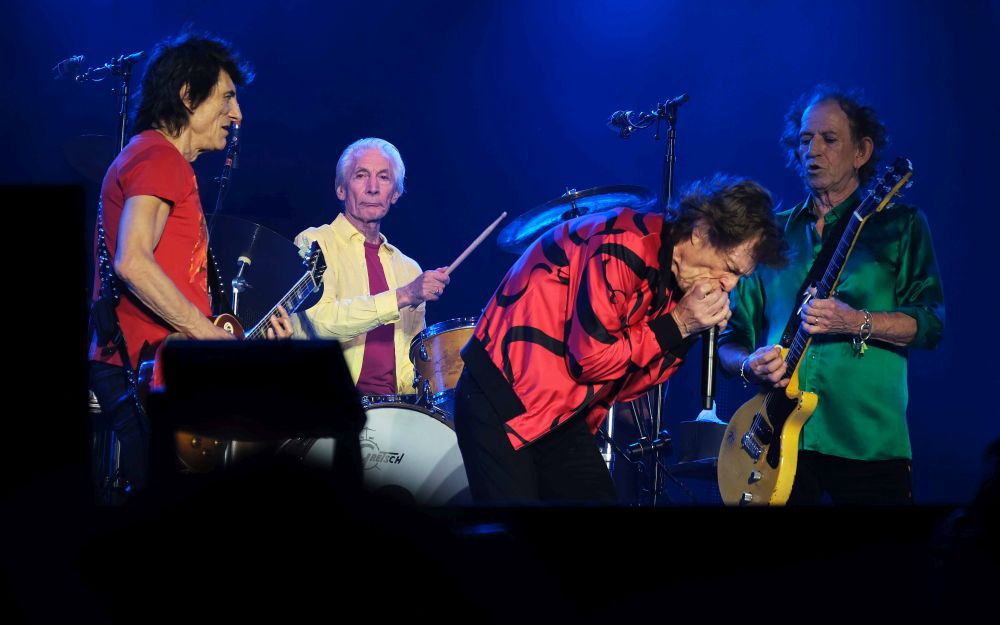 Photo by Geir Greni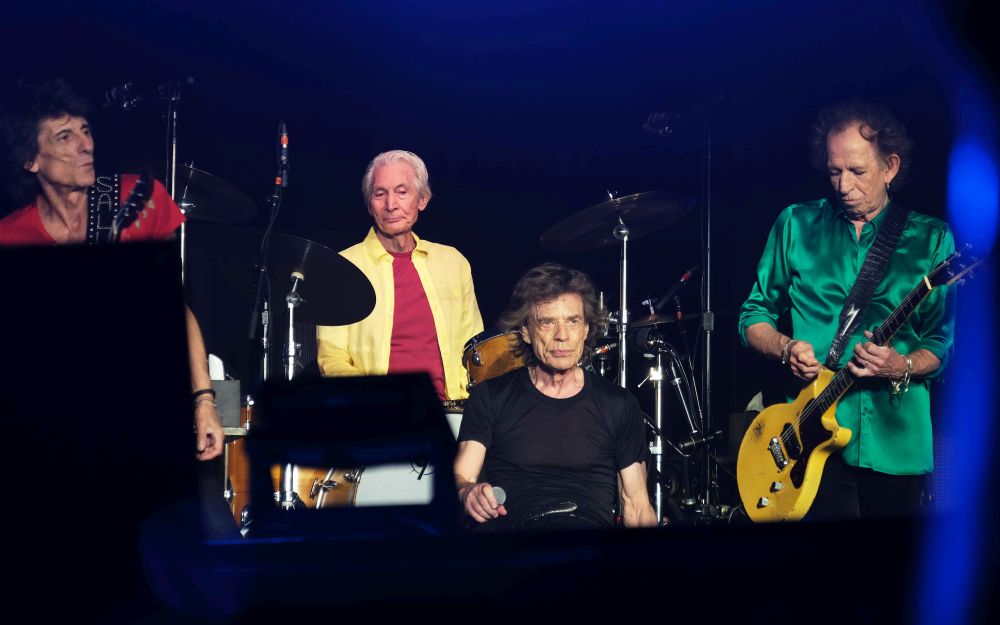 Photo by Geir Greni

Photo by Geir Greni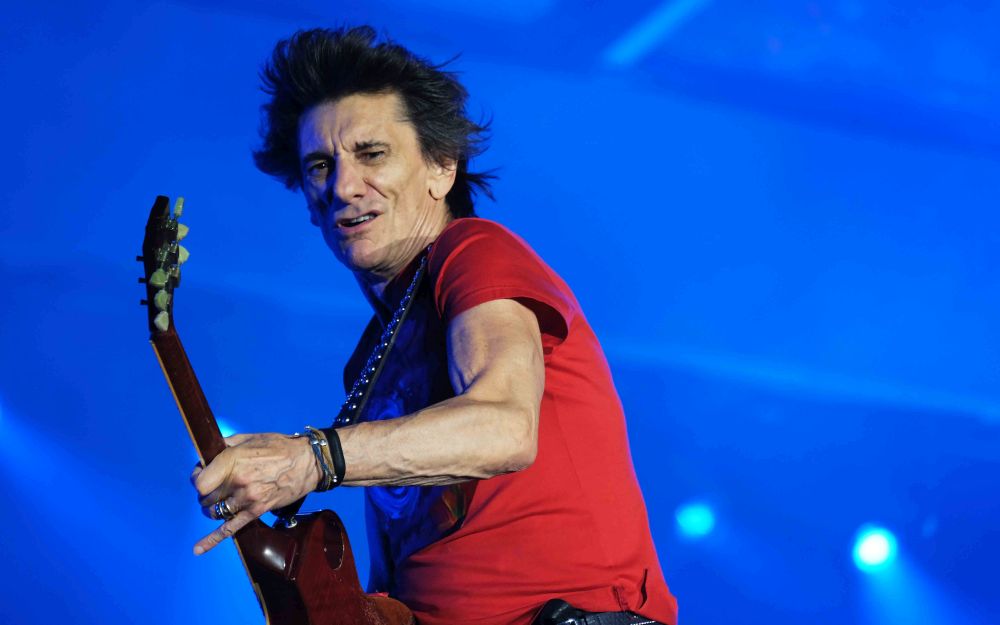 Photo by Geir Greni
---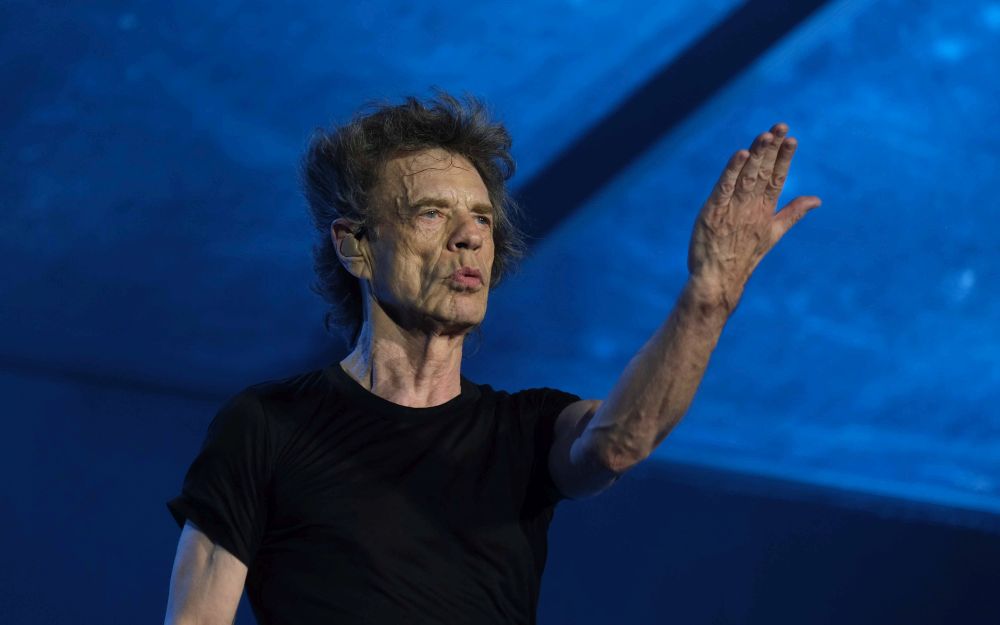 Photo by Geir Greni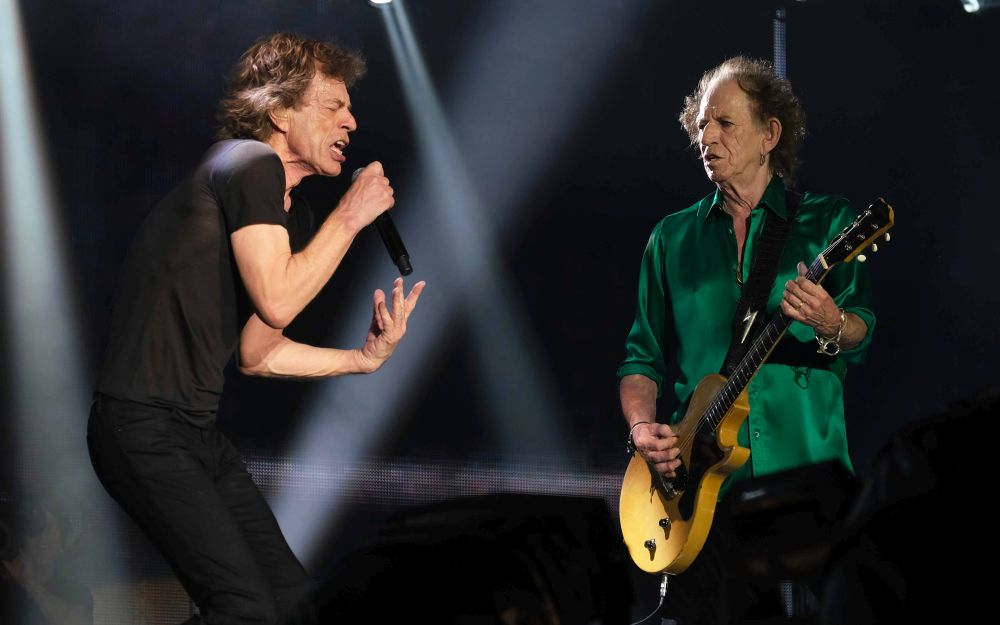 Photo by Geir Greni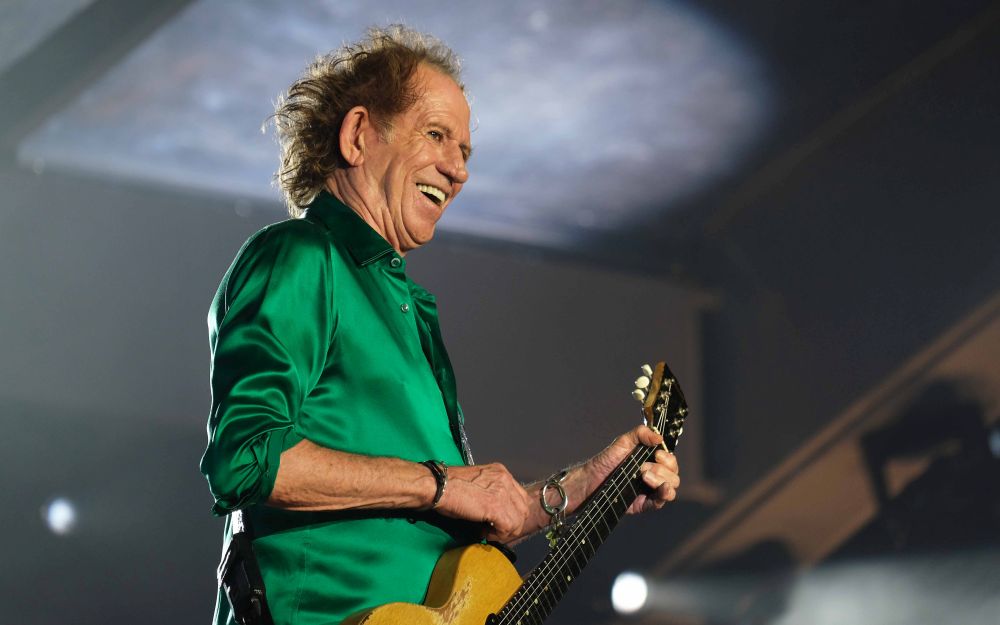 Photo by Geir Greni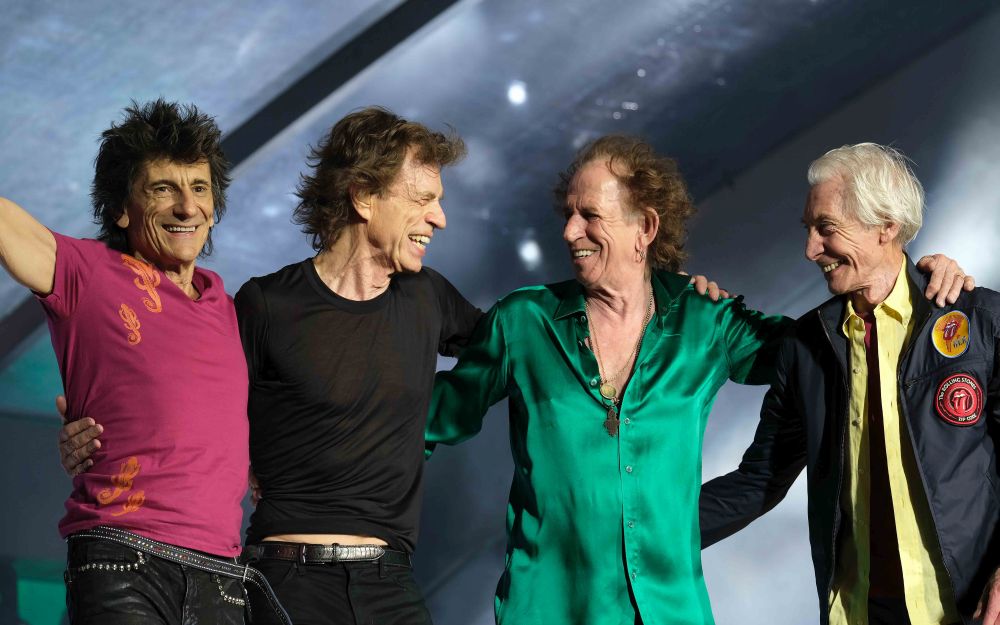 Photo by Geir Greni
---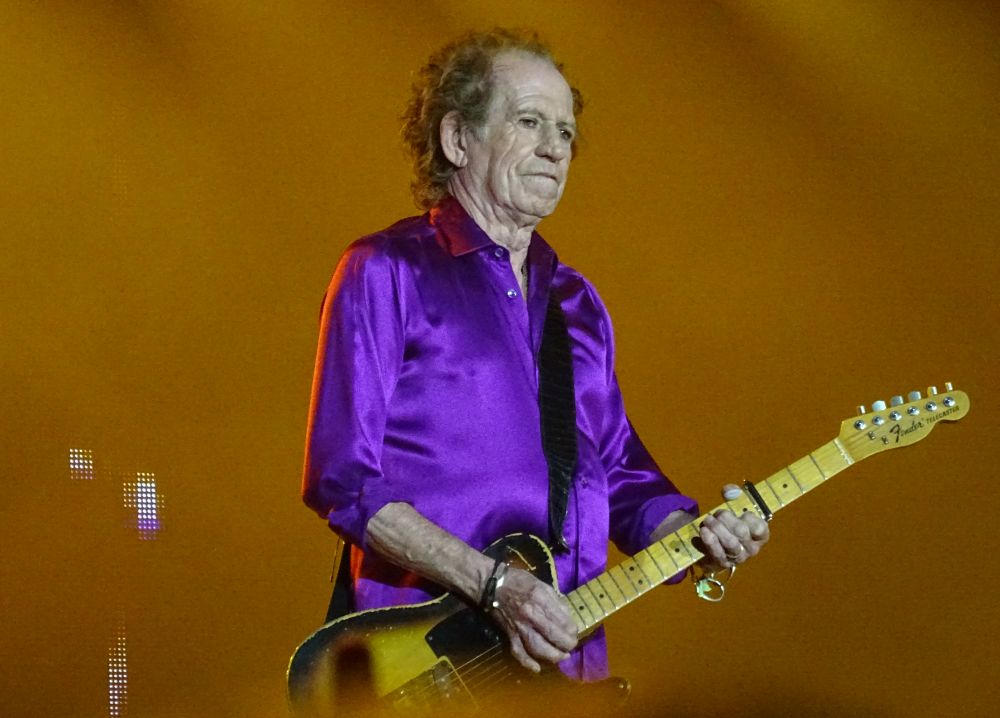 Photo by Bjornulf Vik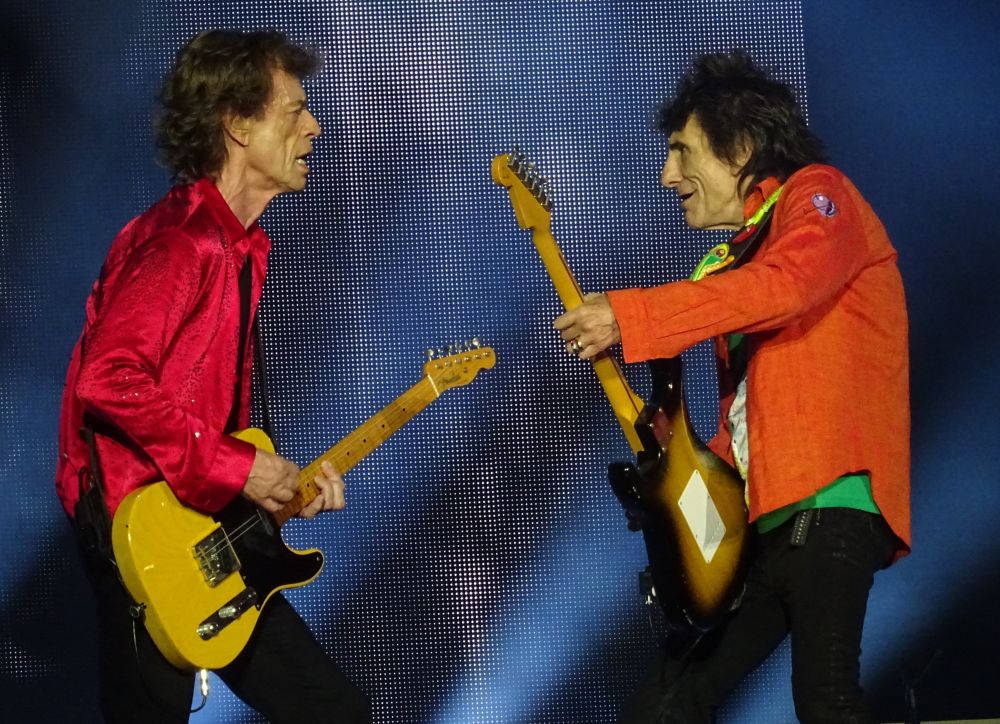 Photo by Bjornulf Vik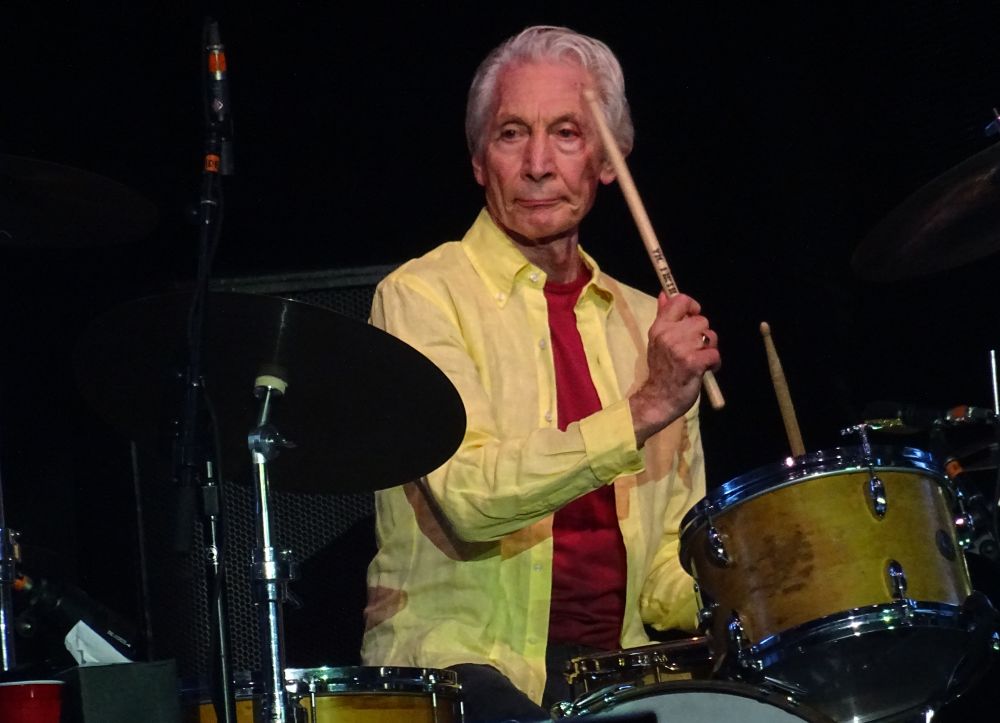 Photo by Bjornulf Vik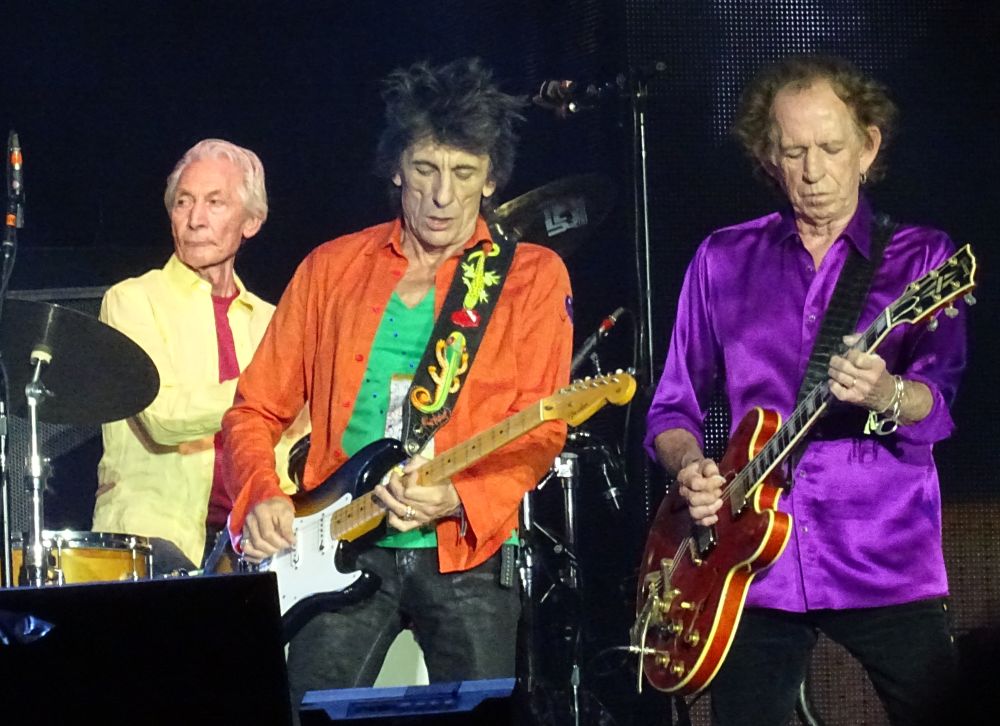 Photo by Bjornulf Vik
---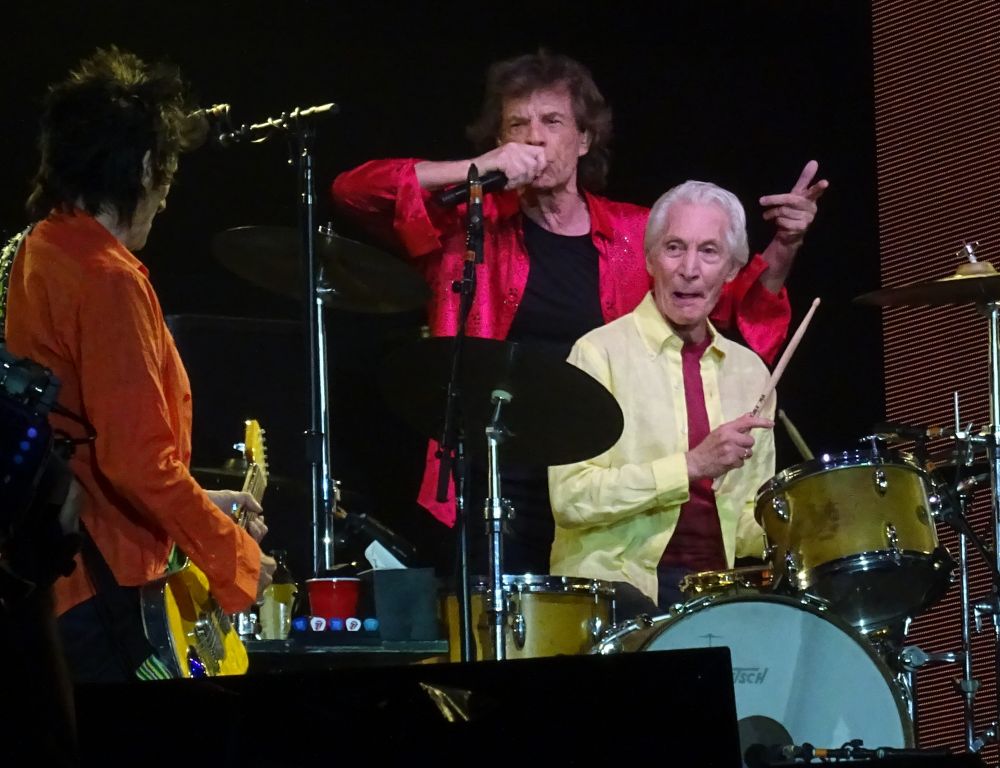 Photo by Bjornulf Vik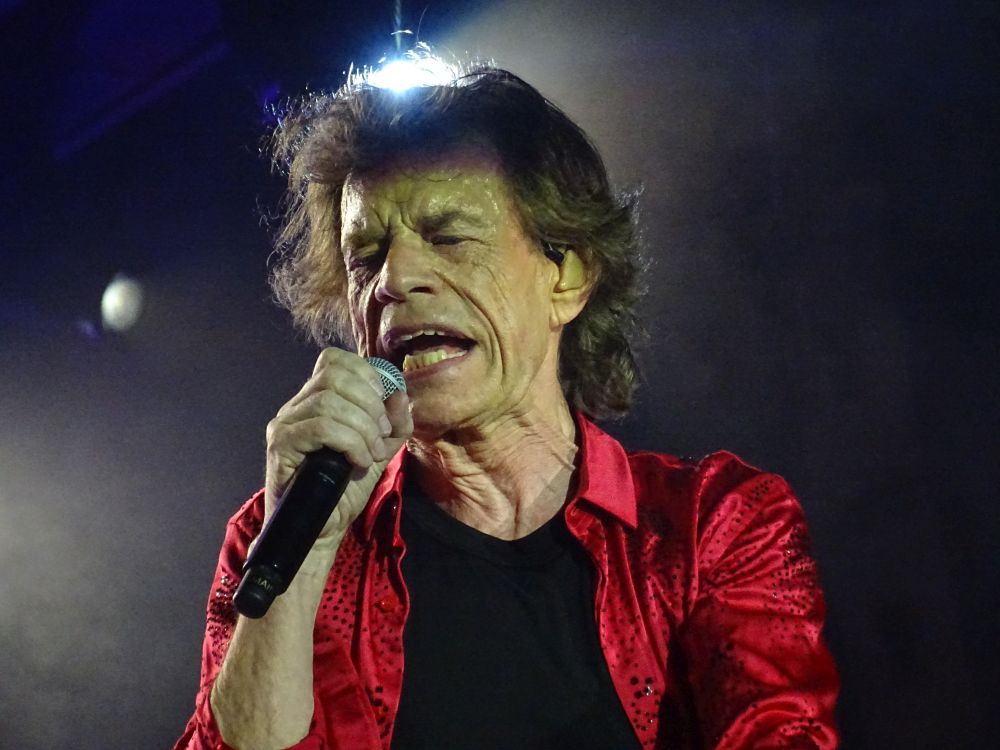 Photo by Bjornulf Vik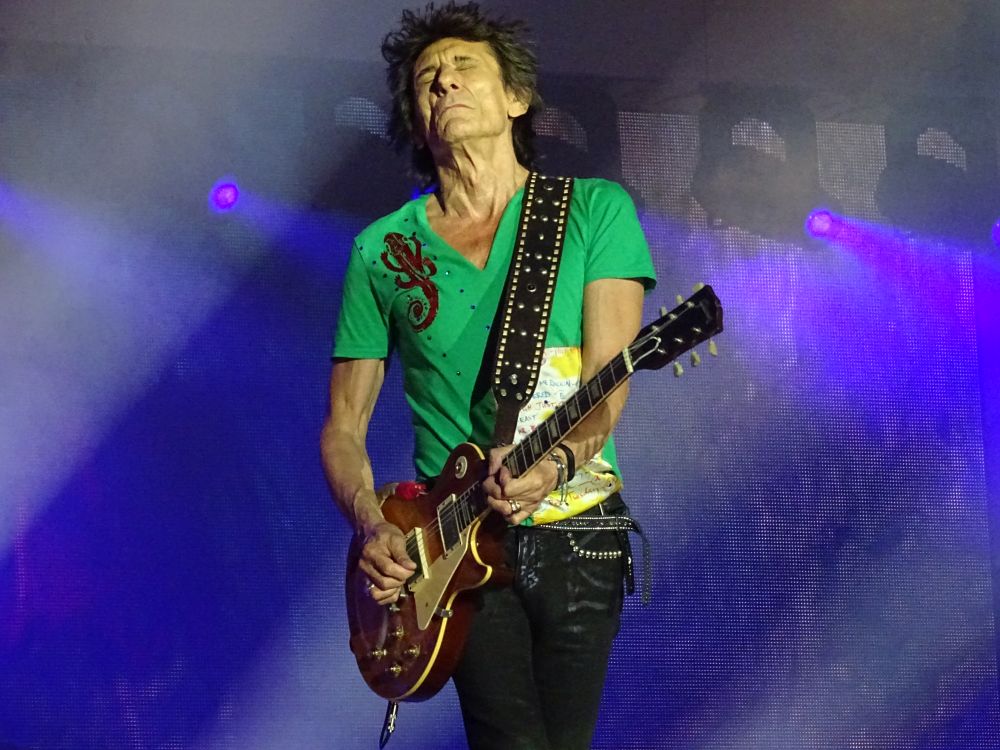 Photo by Bjornulf Vik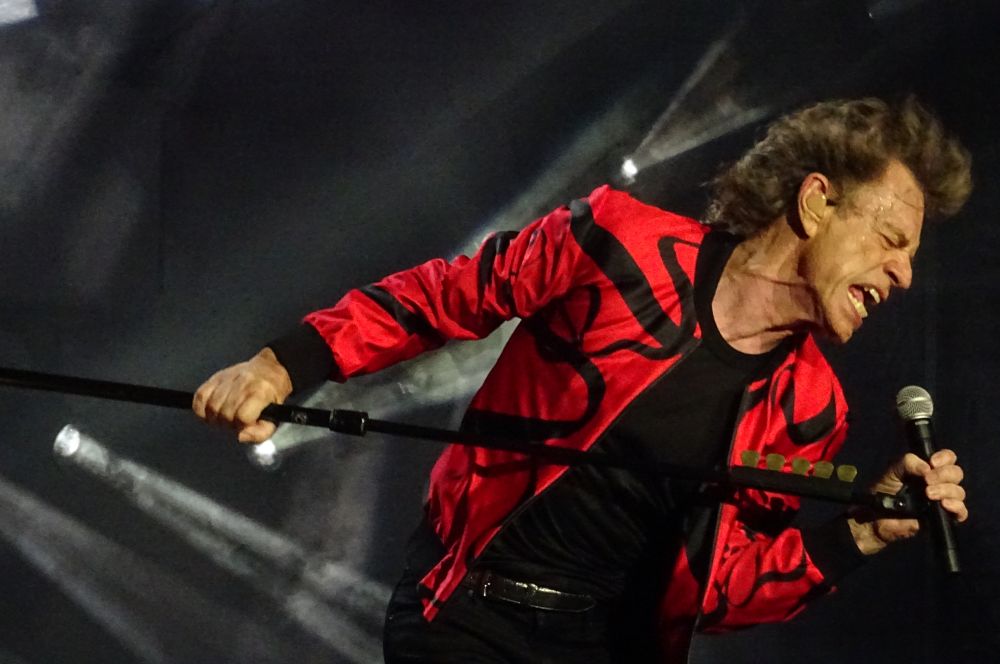 Photo by Bjornulf Vik
---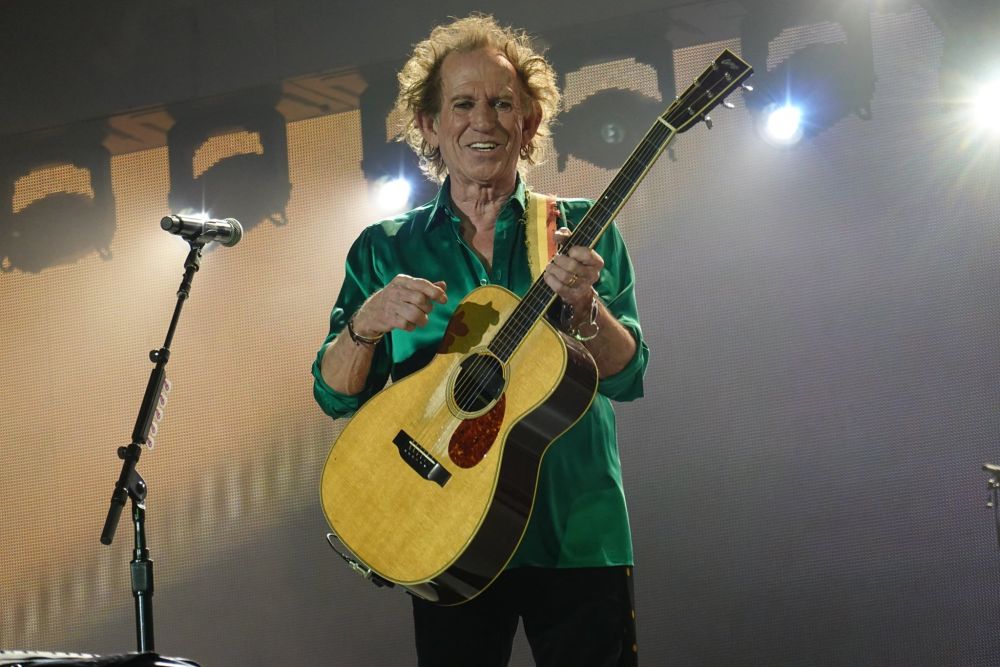 Photo by Hendrik Mulder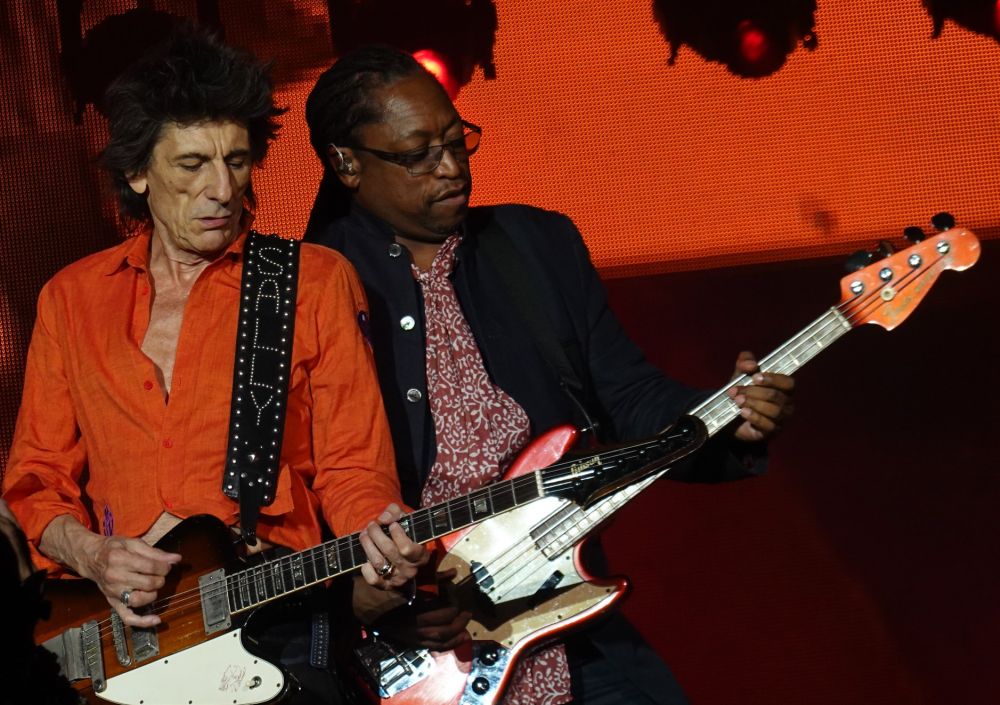 Photo by Hendrik Mulder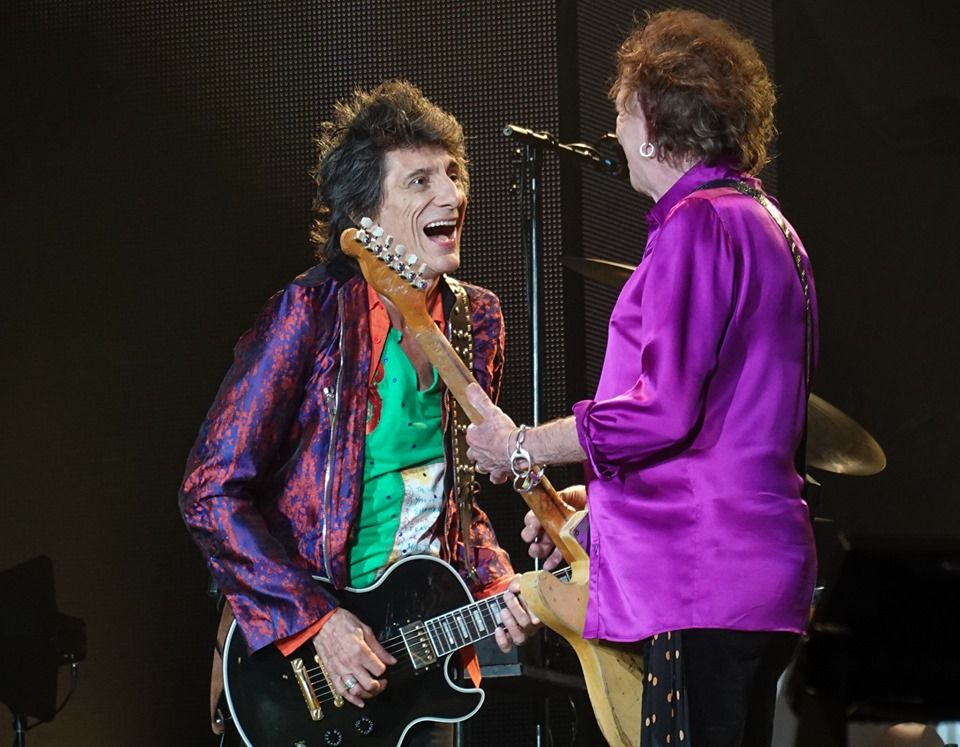 Photo by Hendrik Mulder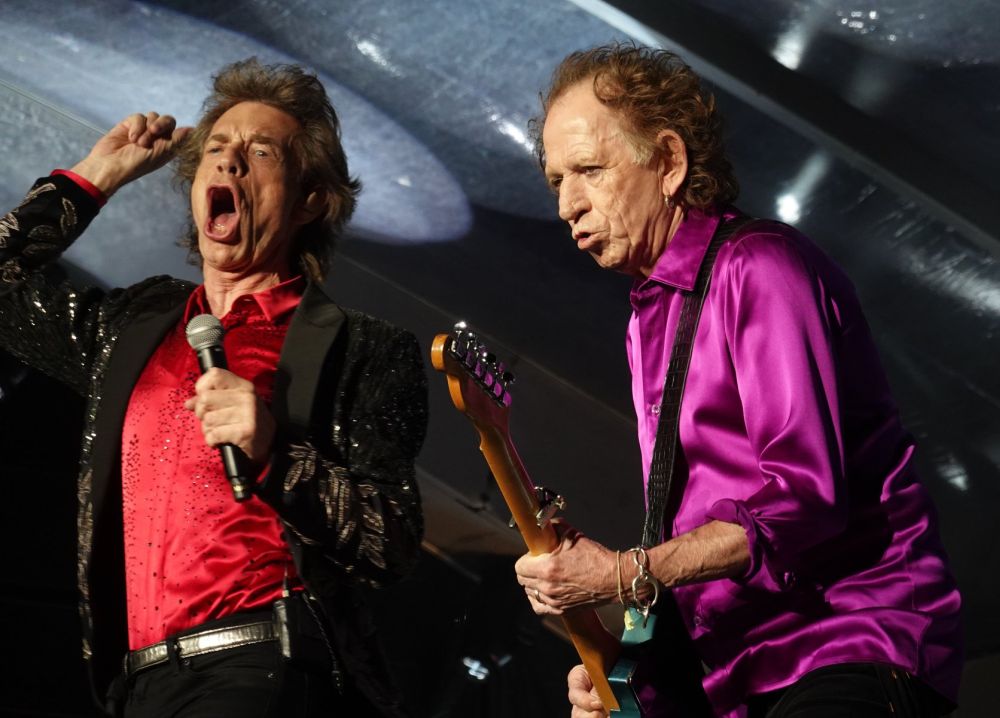 Photo by Hendrik Mulder
---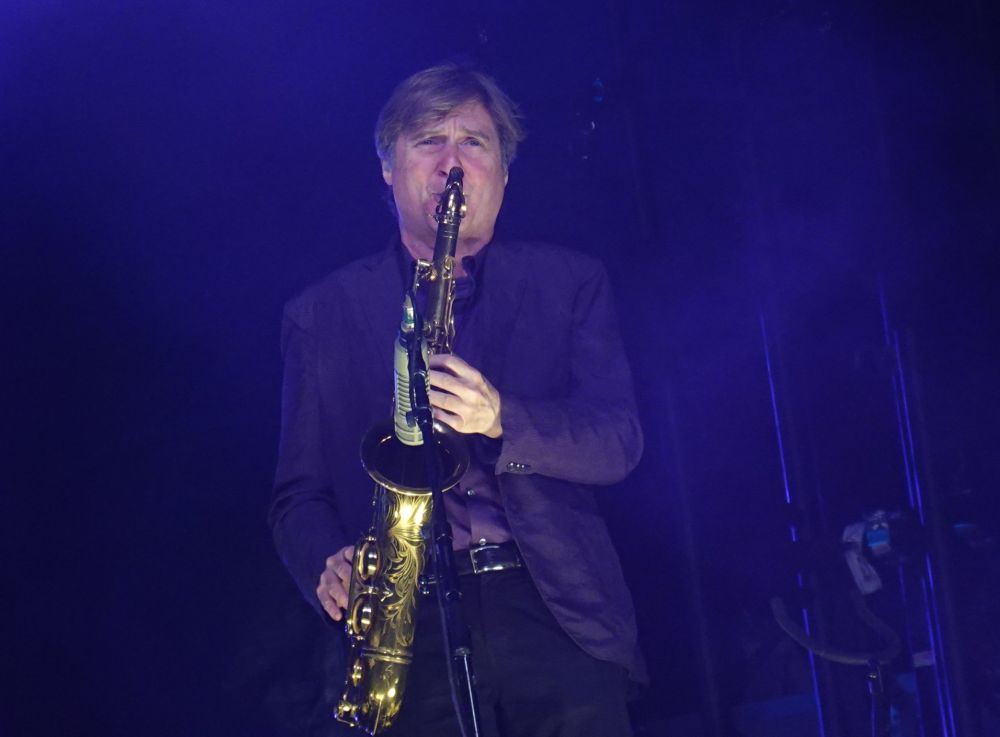 Photo by Hendrik Mulder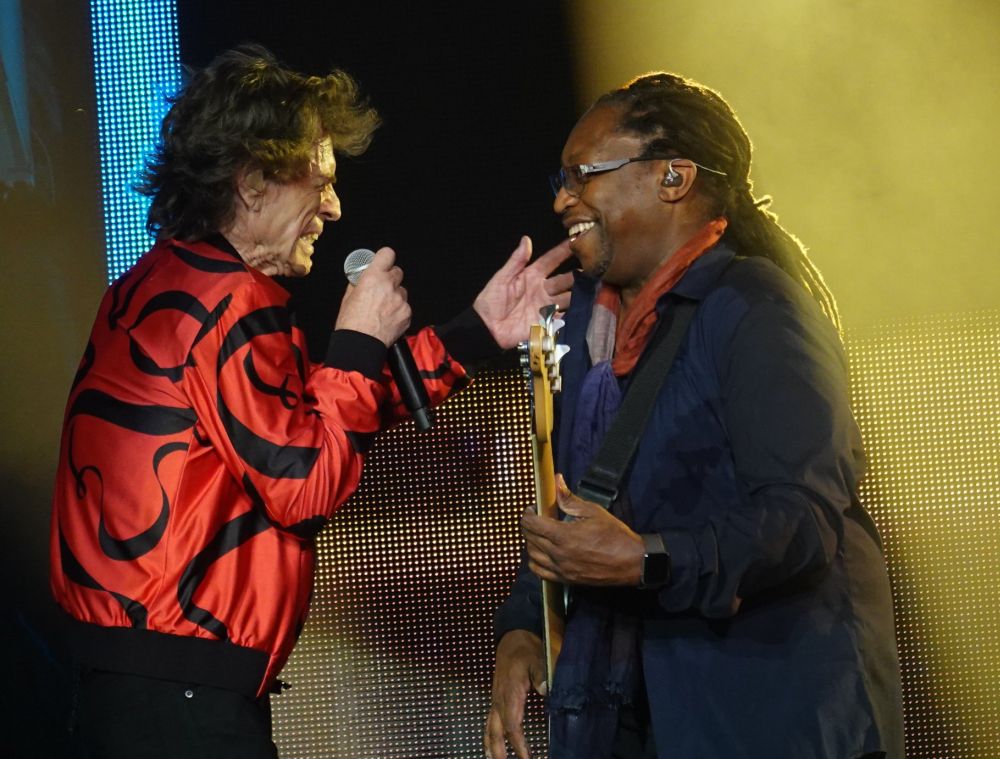 Photo by Hendrik Mulder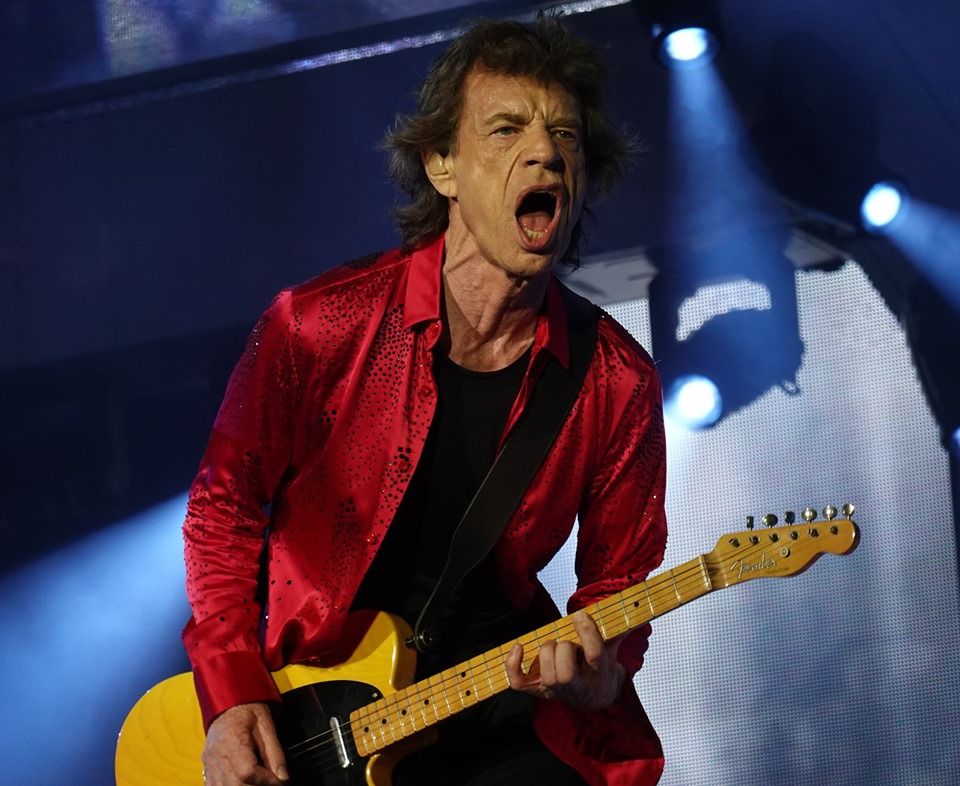 Photo by Hendrik Mulder
---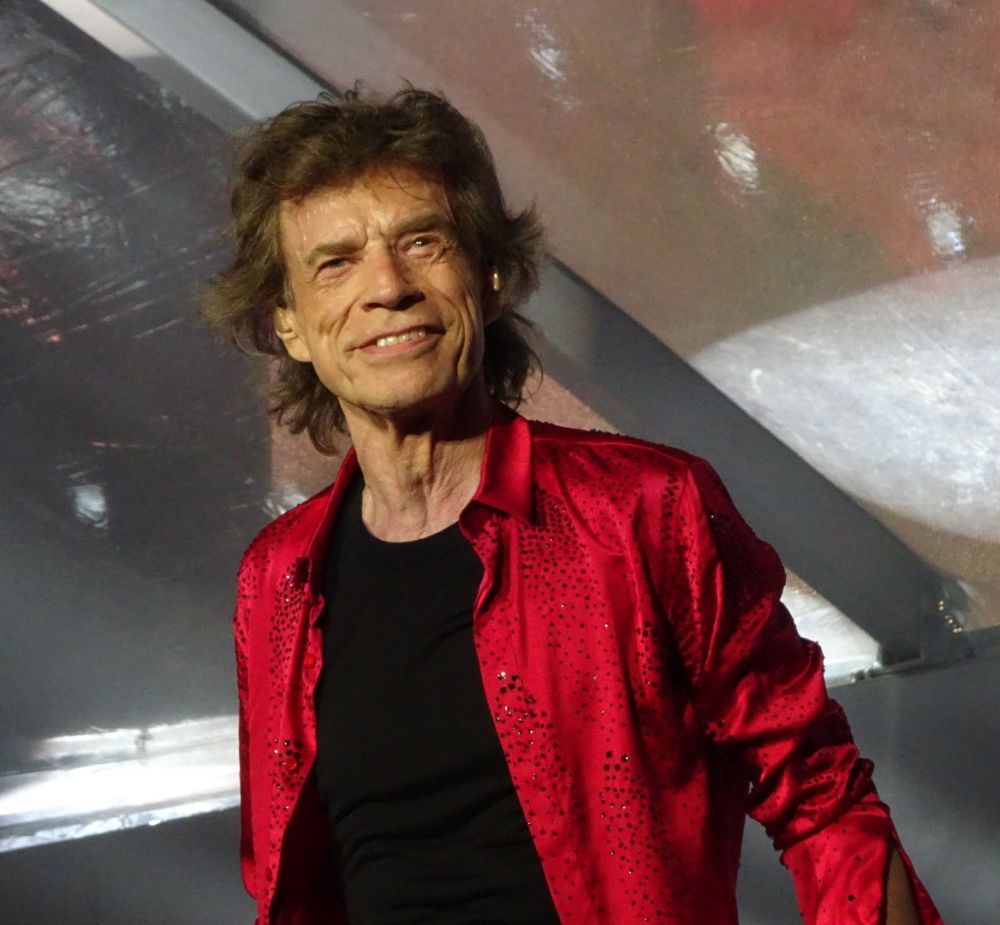 Photo by Roderick Keur
---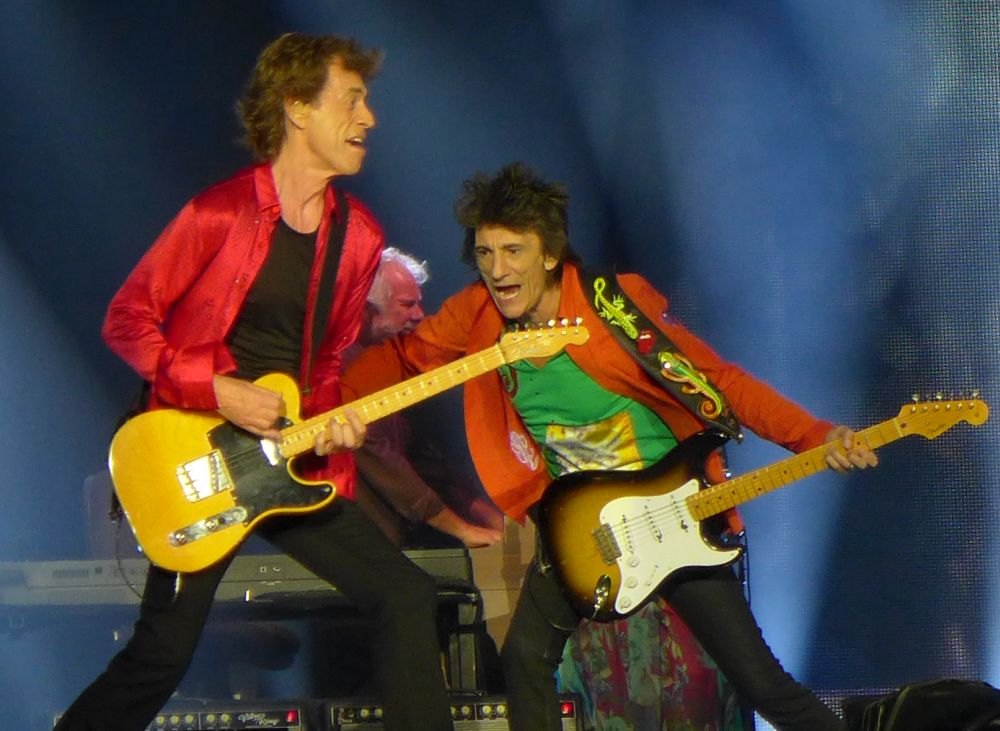 Photo by Victor Woods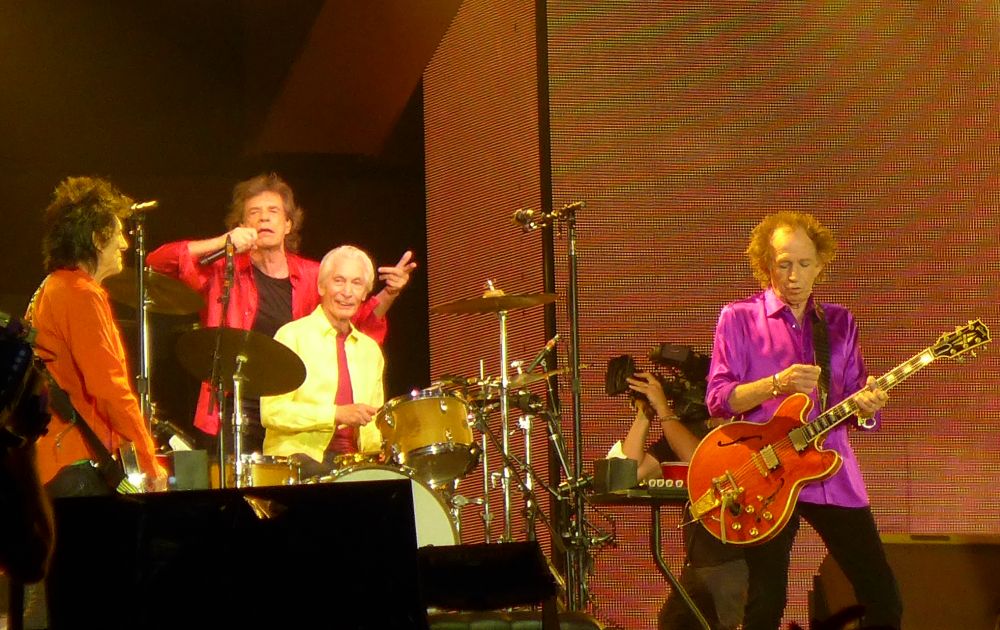 Photo by Victor Woods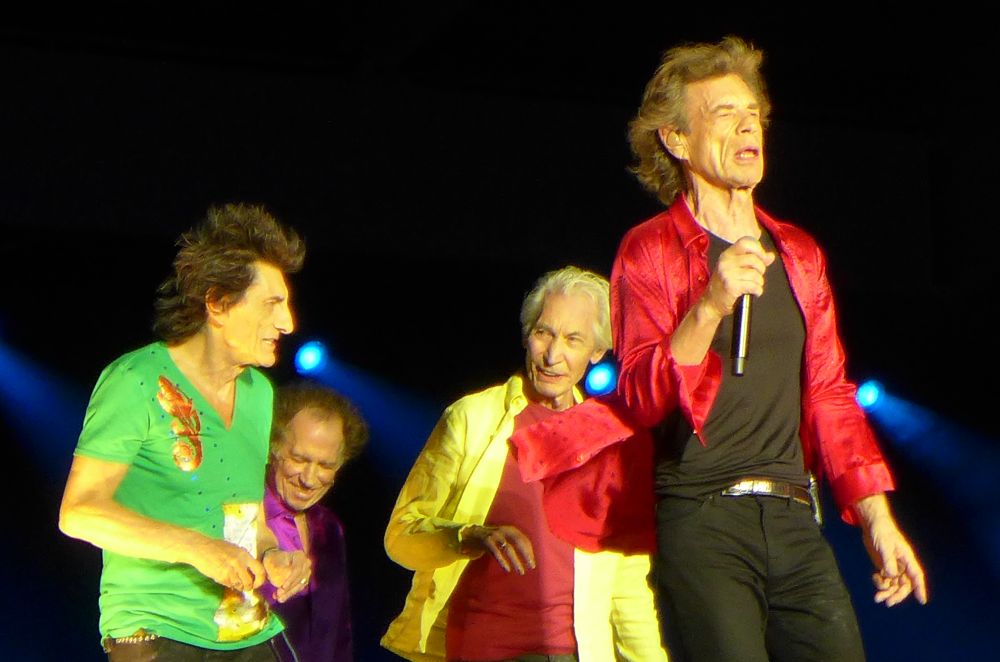 Photo by Victor Woods
---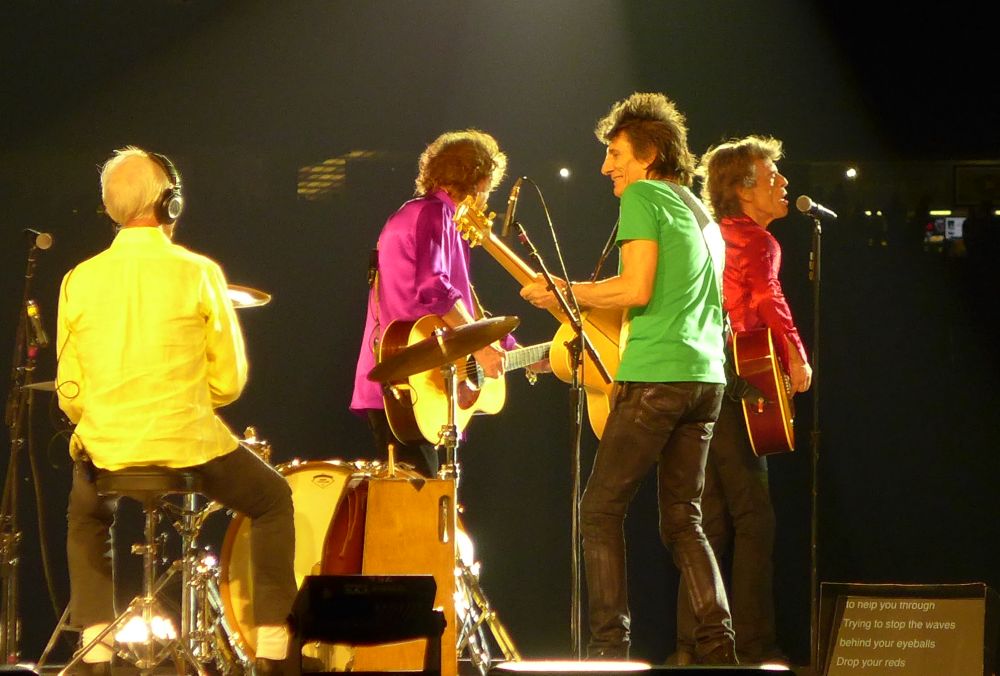 Photo by Victor Woods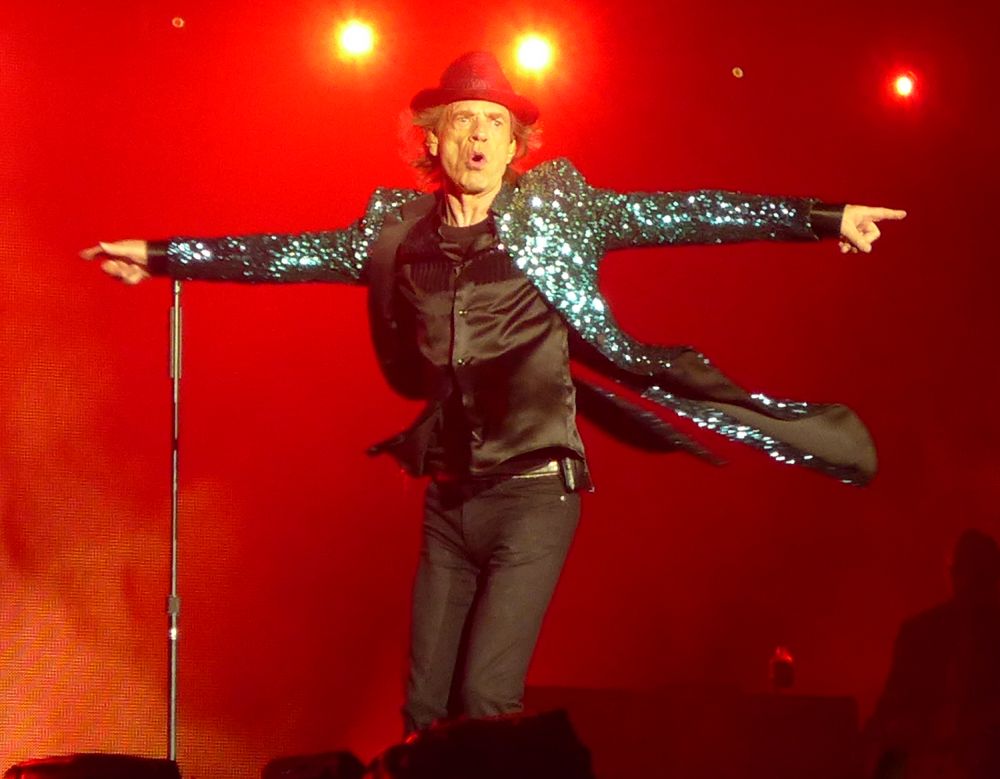 Photo by Victor Woods
---
This page will change over the next few days, as you and other fans send reviews, set lists and reports. Please send your e-mail to IORR. Thanks! For details and great photos from the Rolling Stones and their World Tour get the IORR magazines.