IMPORTANT! Reports and pictures are welcome, for editorial review/publication. Please send them as soon as possible after the show. There is a limit of approx 30 photos per report/show in order to speed up browser load time. Updates of the editorial reports pages will mainly be done within 2-4 days after the show has been performed.
For publishing details and policies see : IORR editorial reports - pictures and reviews
---
Review by Bjornulf Vik
"Jumping Jack Flash" as a starter was great news, because even if I love "Street Fighting Man", this told me we would get one more special song tonight! Then they went straight into "It's Only Rock'n'Roll as song number two, for the first time since the show in Jacksonville FL exactly six weeks ago. And what a great number two song! The crowd just loved it, I loved it, the excitement from the opening song just boosted further on, and Mick liked it, I could see how the energy from the crowd was feeding him, out towards the B-stage, smiling, working the crowd.

When Mick is starting to throw water from his yellow cups already on song number three - "Tumbling Dice", then you know this is a special show. Later on, he would throw more water. It was such a great show! May be the rain showers shortly before 9pm had made us a bit more crazy and impatient. They said the show would start 8:30pm, and there was no warm-up act, so all we got was another hour of waiting patiently for what was the last show on this tour, also knowing that Hurrican Dorian was heading our way just in a day or two. Tonight was all about the Stones, no worries, just make the best of it, rain or shine, hurricane or not.

Miami is always a place where a lot of fans from Latin America travel for shows. I met fans from Mexico, Peru, and many many from Argentina. The white and blue Argentina balloons were numerous, and the show was boosted by all the Argentina fans, both in Pit one and two, including finally some crowd action during "Out Of Control"! Mick brough back two Argentina flags from a trip to the B-stage during "Honky Tonk Women", and Keith got another one when he took the stage for his own set of two songs. The front of Charlie's drum kit was stacked with the white and blue flags!

Mick said we were a "f**king great crowd", may be this was the 3rd or so time he said so at a show this summer, that is not just something he is saying every show. He made a joke about seeing foreign reptiles at a park he had visited here, then he said "Send them home!". Also, he asked if there anyone from some named cities in Florida, including Fort Lauderdale, then he also mentioned Argentina!

Keith had his arm solid on Mick's shoulder during their duet on "Dead Flowers". It was emotional to see how close Mick and Keith were on many songs at this show, it seems like they have got closer and closer show by show this summer.

Mick said thank you to the crew for setting up the stage in record speed, working night and day, making it ready one day early. I would say the same. Thanks to everyone who made this show and this tour great! And see you again soon. This is not over yet!
---
Review by Alwyn Welch
The last show of any tour is usually special. When it has been moved twice, that adds to the tension and expectation. Then add-in a Category 4 hurricane that might hit in a day or so, and heavy tropical showers of rain before and during the gig. Finally bring in a crowd that was clearly up for a party, including some of the famous Rolingas from Argentina. Now that sets the scene for a great show. Nobody could be disappointed.

The last minute change of date, bringing the gig forwards one day for some very sensible reasons, meant no support band. It really didn't matter. The Stones came on one hour later than advertised, as a tropical shower drenched us all and the crew needed to do some serious drying and leak prevention.

That same crew worked through the previous night to get the stage and equipment up, so that the show could go ahead at all. From the Band, through their management and promoters, to the crew and stadium staff, it was a great effort to ensure Dorian (the hurricane) wouldn't lead to cancellation. "We've all been glued to the Weather Channel" stated Mick. He gave a special thanks to the crew and so did Keith. It was very appropriate and well deserved, not just for this show but for the whole re-scheduled tour.

It is very clear that the Band feeds off the energy and enthusiasm of the crowd, always has done. Then the crowd feeds off of the Band. It's like a virtuous circle. This music, this performance, is not geared-up for polite applause after each song. During the opener, JJF, you could see Mick, Keith and Ronnie's eyes light up and smiles grow. They were going to have a great time, to round off the Tour with a show to remember.

Mick of course is the critical on-stage element for adding to great music with the right performance elements. At times braving the elements, and the Argentine flags being thrown for him (bringing some to the drum riser), he gave the performance of the tour – at least the 9 shows I was lucky enough to catch. This was the show for me – maybe not the most innovative setlist, but the best playing and performance – and that's saying something when the standard has been set so high this year.

It feels like the band is very close together, intimate in a way, perhaps more than they have been in 50 years (who knows!). So they love playing together; love performing despite all that the elements can throw at them; despite the time away from home when most people their age have slowed right down; and despite the physical toll that a Stones show takes on the Band and many of the fans.

It's also obviously the case that this cannot go on indefinitely: every new tour is an extra – let's face it most of us thought it was all over until the 2012 shows were announced: it certainly felt that way. Now we have had another 140 gigs over 8 years: with rehearsals and time to recuperate and travel between shows, that's 3 months minimum every year. And as people in Miami told me, people who had never seen the Stones before, this remains a unique experience; an incredible performance that combines the talents of some great musicians and composers.

So back to the show highlights. IORR came back into the set, and Keith did some more Berry-inspired riffs and solos, one in particular getting a great appreciative smile from Darryl. The first few songs were extended a bit by Mick, with well known time-keepers Ronnie and Keith (!!) looking at their watches as if to say "this will make us overrun". Out of Control has become one of the standout live songs from the 1990s, and they did it proud. Under My Thumb as vote song went down well, played tidily with a semi-Caribbean feel.

More great Ronnie soloing on YCAGWYW, and the sweetest French horn intro of the tour from Matt C. The B-Stage numbers stayed the same with Sweet Virginia and Dead Flowers. Ronnie changed his solo quite a bit, and Mick and Keith shared plenty of microphone. As someone reminded me, when you see Charlie from behind you can appreciate just how economical he is playing the drums, and how effective, almost effortless. (I'm sure it is not!).

The rest of the show was familiar to anyone who has seen this tour, but with a more fired-up and vocal crowd. Sympathy had more great Keith licks. Mick got Sasha and Bernard out to sing the last verse and choruses with him centre stage. I haven't seen that since shows in Europe a year or two ago. They deserve that opportunity given the part they play. HTW started properly with Chuck L, and had the crowd in raptures singing and the Band I think really enjoying the moment.

Band Introductions went smoothly. Charlie ("Category 4 Charlie") was a little late coming on stage, and ventured out another few steps past a cooling fan down the catwalk. All the team got big cheers, the biggest of course for Keith. Sadly the Rolingas didn't manage to get a strong "Ole Ole Ole Ole Keith/Ronnie/Charlie" chant going widely enough to interrupt proceedings. In their home town the waves of emotion that created reached those on stage.

Keiths songs are now very polished, with strong and clear vocals, and tidy playing. Keith nodded to Ronnie in appreciation after Silver, their foreheads just touching. All the on-stage interactions were touching in fact. Miss You again featured lots of scenes that enhance the song. Mick's dancing with, and then without guitar, calling out "Argentinian girls" in the verse. Darryl's solo, funky and loud, with Mick getting right up close but not trying to push him this time, and then Tim's complementary jazzy/funky sax solo searing its notes to the ends of the stadium. How do you follow that?

Well you bring out perhaps the two best performances of two of the best songs of the repertoire. Paint it Black, despite missing the rat-a-tat-tat drumming at the end, is so good. Lots of pogoing in the Pit. Mick grabbing the microphone stand, throwing it around and yelling into it like the pictures you see from the European tour of 1967 – the proto-punk performance, and he can still do it very credibly. Rambler – what else is there to say. Robert Johnson in the middle; searing guitar work. Jamming sections. The concentration from Keith, Ronnie, Charlie, Darryl and Chuck when Mick is at the end of the catwalk in that adlib part. Fantastic.

Start Me Up re-energised anyone at risk of getting bored: Mick threw Ronnie a questioning glance at the end of the solo – it was a bit different at the end. Sugar was another largely tidy performance, although at one point I thought Ronnie was playing Keith's signature riffs: maybe…. Karl built on the sax solo just enough to keep the essence but extend it enough.

As Gimme Shelter started the storm arrived – when can the lyrics have been so appropriate. It was heavy heavy heavy. Just like Keith's solo. At the start Mick encouraged Charlie to speed-up the pace , and then he and Sasha processed down the catwalk with no rain protection to perform as usual – real troopers. Her singing was on top form, best of the tour. Why is it that rain brings out the best? Pierre de B said to me 5 years ago, in a chance brief chat, that the rain makes them all concentrate more; they need to be sharp. Perhaps that's the case.

Then we had Satisfaction, again in the pouring rain, and the song got a little bit messy in the middle – riffs and rhythm not quite in sync. But it was a grand finale, Mick all over the stage getting very, very, wet, "singing" goodbye to a cheering crowd. No "rain stopped play" at Stones concerts!

The bows included the Big Four walking out into the rain. Charlie complained jokingly to Mick that it would mess-up his hair. After over two hours of such a performance they can still have fun on stage. And then it was all over, and when we left the stadium someone turned the rain off!

Such is the impact of these tours, these gigs, on so many people that the rest of the evening for most is devoted to thoughts on the show and tour (without creeping, really very good indeed) and what's next?

I wished I had heard Mercy Mercy: like many fans we crave the rarities that are a tough ask in front of 50,000 people. I bet the Band wish they could go back to Buenos Aires, but I'm guessing the economy there does not make the numbers easy to balance. Let's hope they enjoyed themselves enough, and didn't find it all too much on a personal level, that we'll see another outing soon. I'll leave the last word to Keith: "this is our last show… for a bit".
---
Review by Sparkly Top
MAGIC MAGIC MAGIC. What a final show! Dry and warm all day outside. And right before the band is due to go on stage the heavens opened into a 20 minute downpour which soaked us all. Hugging onto the rail in Pit 1 knowing that the rain would stop and the show would go on. And did it!

From the explosive opener of Jumping Jack Flash, through IORR sounding really fresh and Tumbling Dice, my heart stopped when I realized we were going to get what I had heard in sound check and prayed for – Out of Control! And it was – as mad and manic and wonderful as San Jose, 1999! God, I love that song live!

Mick was an ecstatic contortionist throughout. Got another dosing of water from him! You Got the Silver sounded as beautiful as every and Ronnie was having a blast throughout. Lots of smiles from Charlie and Keith and I love the way he wrapped his arm around Mick on the B stage.

Gimme Shelter and the rain poured down. Not even a blink of a pause. Sasha and Mick sauntered down the runway and the water drenched us all…..by half way through Satisfaction it was clear again, only to start again once the concert was over. From one of the local newspaper reviews quoted on IORR "It is probably too much to consider that Jagger summoned some higher power to arrange this perfectly timed precipitation. But it was magical." No, it is absolutely not too much to consider! Ended the show immersed in the happiness and joy of the band and the fans.

What an incredible tour. I love you guys so much and am so grateful for the huge Stones family (which gets bigger with each tour!) and the way BV does so much to bring us all together. Here's to the Spring when we can all get together again.
---
Review by Dean Goodman
A soggy finale to a tour that almost ended before it started. But at least we all made it to the end in one piece.

"No Filter 2019" may have been a leisurely two-month outing, but it feels much, much longer because it has been at the forefront of our minds since last November. That's a long time to get stressed out about tickets and travel, and to juggle work, personal and Rolling Stones commitments. Twice, thanks to Mick's sick ticker. By the time the band hit the stage at Soldier Field on June 21, I was fairly shattered.

And maybe a lot of us still felt the same at the Hard Rock Stadium on Friday. Scheduling a Florida show during hurricane season? What could possibly go wrong? Whoever signed off on the Miami gig for the Labor Day holiday weekend should be forced to spend eternity watching Mick Jagger's "Let's Work" video. It was an irresponsible decision that left many fans high and dry. Of course the Stones covered themselves in self-congratulatory glory by bringing forward the show by one day, but they got themselves—and us—into this mess to begin with.

I'd like to think this tour will be remembered in later years for the band's extraordinarily high musical standards, or for Mick Jagger's complete and utter disregard for the laws of ageing. But it may be reduced simply to the "heart surgery tour" or the "hurricane tour." That would be a pity because everything the Stones are doing now is unprecedented. A band like this has never happened before and will never happen again.

Which makes their rather stale routine extremely frustrating. Who am I to criticize their winning formula? Millions of people have dug it for more than 50 years. But the boys are so conservative. When they do something "radical," it almost seems to inspire instant regret. So we got tantalizing performances of songs like "Harlem Shuffle," "Mercy Mercy" and "Sad Sad Sad"—none of them classics, mind you—and they were shelved almost as soon as they had been dusted off. Only one cut ("Ride 'Em on Down") off the Grammy-winning blues album was aired, twice. The set list debate will go one long after we have died, but we do know that the Stones are fully capable of working up some pleasant surprises.

On the other hand, the song vote has long outlived its usefulness. It is simply a marketing tool for the Stones to boost their social media presence and to plant cookies in our computers. The performance of "She's a Rainbow" at the Rose Bowl was an embarrassing nadir. Be rebels, boys. You don't need to accept the results of your own suspect polling.

But back to balmy Miami where, by the way, the plodding voter choice "Under My Thumb" killed the early momentum. The overall show went off as well as could be expected. The weather gods largely cut us some slack, forcing an hour-long rain delay at the start, and drenching us anew during "Gimme Shelter" and the final moments of "Satisfaction." The Hard Rock Stadium was fairly full, because if you're going to lose your life and/or property in a few days' time, you might as well party like it's 1969. Argentinians were scattered throughout the pit, waving flags - two of which ended up in Mick's custody. There were a few next to me, but they were surprisingly sedate, possibly frazzled, jet-lagged and worried that their collapsing economy might K.O. any Stones tour plans next year.

Keith seemed much happier than he did in Arizona, and enticingly told us that "this is our last gig for a bit." I'm not complaining or wanting to belittle him, but he was back to the old tricks of recent tours with occasional miscues. "Satisfaction" springs to mind, where he played the song's underlying riff right through the end of Verse 2 ("Well he can't be a man 'cause he doesn't smoke the same cigarettes as me. I can't get no, oh no, no, no") into the chorus. Mick turned around to see what the hell was going on; Keith just laughed.

"Jumpin' Jack Flash" was the obvious opener, although its initial impact was blunted by a sound problem with Keith's guitar. Mick played R&B crooner, elongating such words as "schooooled," "frowwwned" and "haaaand." I heard "It's Only Rock'n Roll" for the first time on this tour, and it's always fun to see Keith retreat to his Chuck Berry safe space. To his great amusement and that of Darryl Jones, Keith improvised a cool but simple chord sequence down the neck. I don't know if Mick was able to appreciate his efforts, though, as he was busy gesturing and smiling in Chuck's direction. Keith also got a kick out of his wobby "Tumblin' Dice" intro.

"Out of Control" followed a speech in which Mick thanked the long-suffering fans and also gave a heartfelt appreciation to the crew for getting everything in order for the show. "I've forgotten what we're gonna do next," he concluded. It's rare for Mick to utter a song's title after it has begun. He also tried to get us to chant the "ooh, ooh, oohs," although my Argentine amigos merely looked on (not to say that their countrymen elsewhere weren't going nuts). Keith had a higher profile during the outro, which I vaguely recall used to be a showcase for a Ronnie wah-wah solo. Speaking of Ronnie, he has entrenched himself as the other band-leader, the go-to guy for Mick, the navigator for Keith, and his wave of the arm brings "Brown Sugar" to a close.

I thought "You Can't Always Get What You Want" might get a re-start as Mick appeared lost at sea. The quizzical look on his face as he sang "reception" was priceless. But he recovered, and authorized Chuck to kick off the bonus coda. Elsewhere, during "Honky Tonk Women," Mick was impressed by a lady who sat on her boyfriend's shoulders and waved her top around just as he was waving his t-shirt around. "Midnight Rambler" was typically hardcore, with "and it hurts!" loud and clear. "Sympathy for the Devil" saw the unwelcome return of Bernard and Sasha to center stage for the "woo-woo!" bit. This "Soul Train" frolic kills the song's satanic majesty.

The warhorses were effective, as they have been all through this tour. What else can I say? Thanks, boys. About my reviews, don't take it so hard. We love you.
---
Review by Art Lewis
Show was "out of control". The opening song "Jumping Jack flash" was fitting with hurricane Dorian causing the show to be moved up a day. Band had everyone "under my thumb" the vote song. It started to rain during the first encore song "Gimme Shelter" which lead to a memorable performance.

When this tour was announced on November 19th 2018 the Miami show was the tour opener scheduled for Saturday April 20th 2019. Then on May 16 2019 when the new dates were confirmed the show became the tour closer Saturday August 31 2019. Then the week of the show hurricane Dorian was forming in the Atlantic ocean. With a hurricane its hard to predict when, where and at what strength it will strike. As the stage was being built it became clear that pushing the show to a later date would not be good as the storm might be arriving later also the NFL football stadium had other events scheduled. So on Thursday August 29th the decision was made to move the show up a day to Friday August 30. It reminded me of October 2016 when after canceling the first las vegas arena show due to illness the band announced on Friday that the Saturday show would happen. So if your not close you have to make a scramble thankfully the airlines were flexible with the hurricane. This show was always a really difficult ticket with the show being sold out and resale prices ranging from $300-$5000 per seat. With the date change ticket holders were able to get a refund so tickets became available for $42-$500. Playing in stadiums enables bigger crowds and lower prices compared to arenas. The New Orleans show had this same problem with a hurricane only New Orleans pushed back a day as the storm hit further away and at less strength then expected. Reports are that Hurricane Dorian is the strongest storm on record to occur east of Florida in the Atlantic with 225mph wind gusts. As I write this review on Monday the hurricane still has not hit Florida but has caused massive damage in the Bahamas.

Doors opened at 6pm and the band was expected to start at 830pm with no opening act. Around 830pm the stadium was not really filled up and a short rain shower started even though it was probably about 75 degrees. After the rain passed and the crew cleared the water from the stage the show started around 930pm. The crowd filled in and the stadium looked full when the band started.

This stadium has hosted five super bowls and will host the next super bowl in 2020. The Rolling Stones last played this stadium on November 25th 1994. Making it about 25 years! Mick Jagger mentioned from the stage it was the 25th show in the Miami area. The last show in Miami was October 17 2005. In 2015 an open-air canopy was constructed on the stadium that protects the seating bowl from the elements. The canopy however, does have a football-field sized hole in the middle, and thus does not protect the playing field itself from rain. So during the pre show rain shower and encore rain shower the field seats got wet while the majority of fans were protected. The rain had stopped as most people were leaving the stadium. While most of the close in parking lots were paid parking it was nice some stadium parking lots a little further out were free.

Some people wondered if this show could be the last show in America. When Keith Richards spoke he said, "this is our last show… for a bit" and the video screens at the end showed the message- "see you soon". Hopefully the Rolling Stones keep rolling!
---
Pictures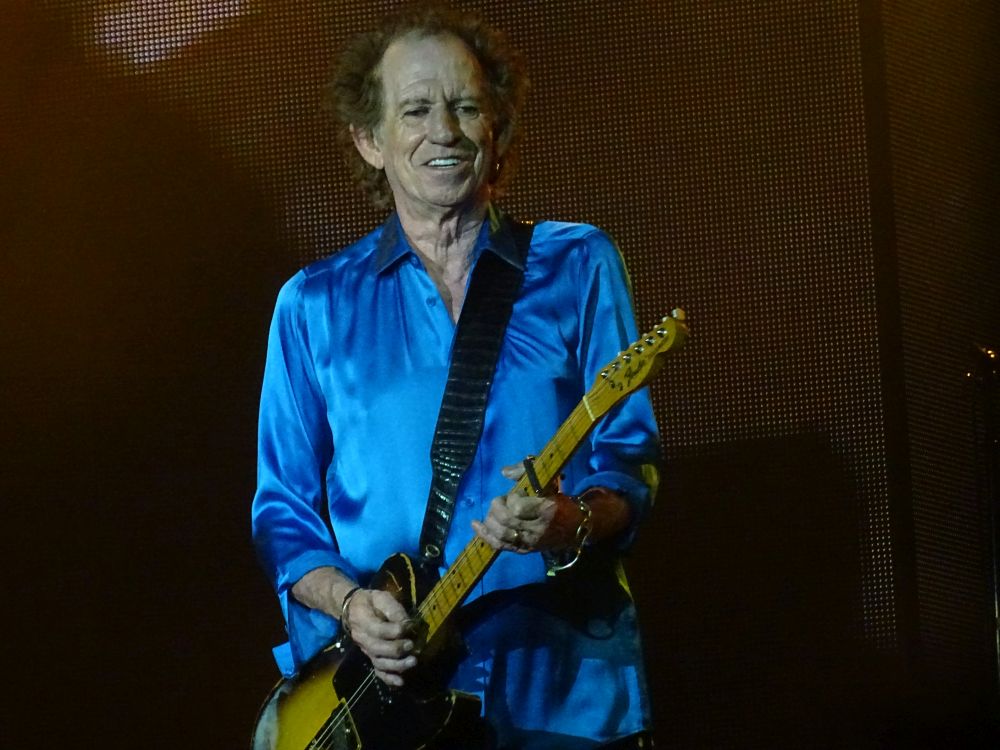 Photo by Bjornulf Vik

Photo by Bjornulf Vik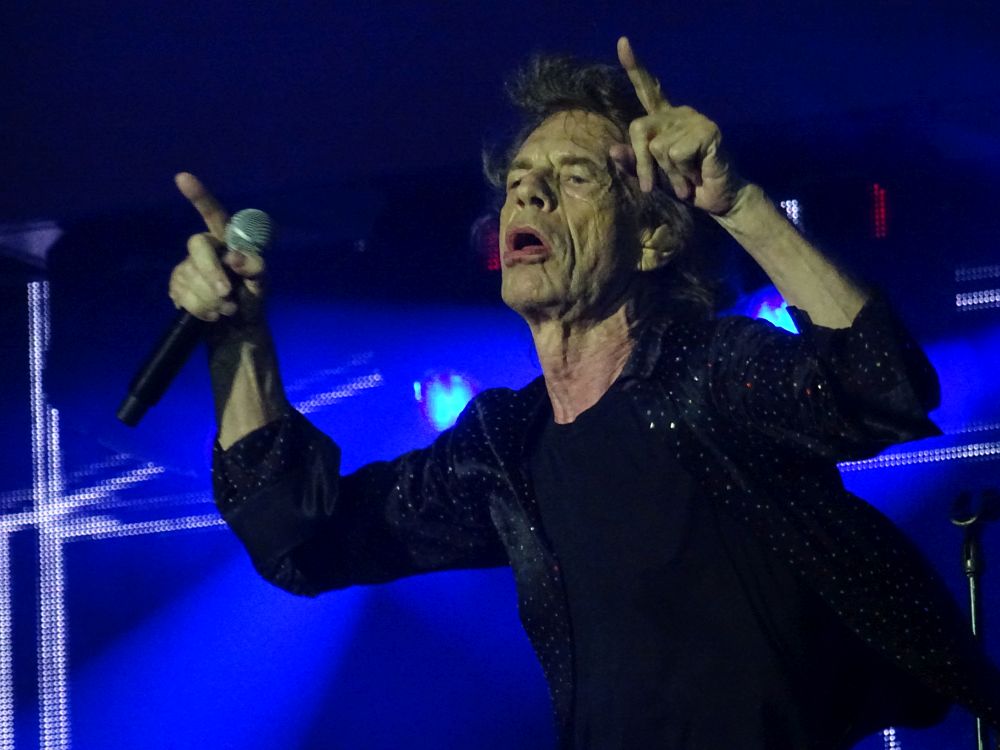 Photo by Bjornulf Vik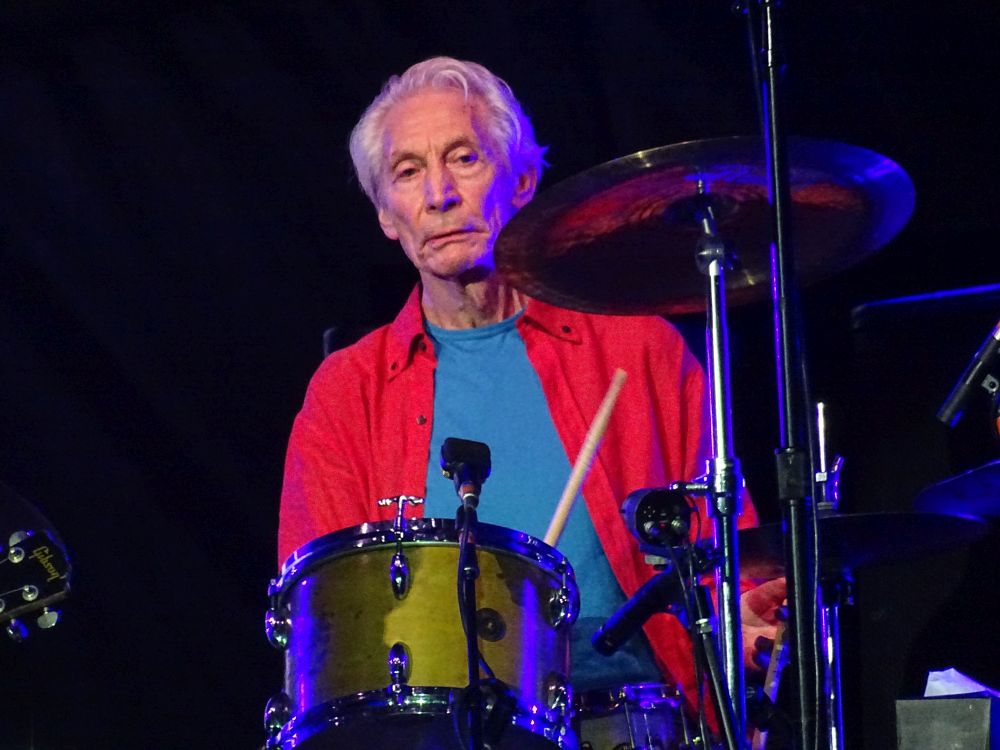 Photo by Bjornulf Vik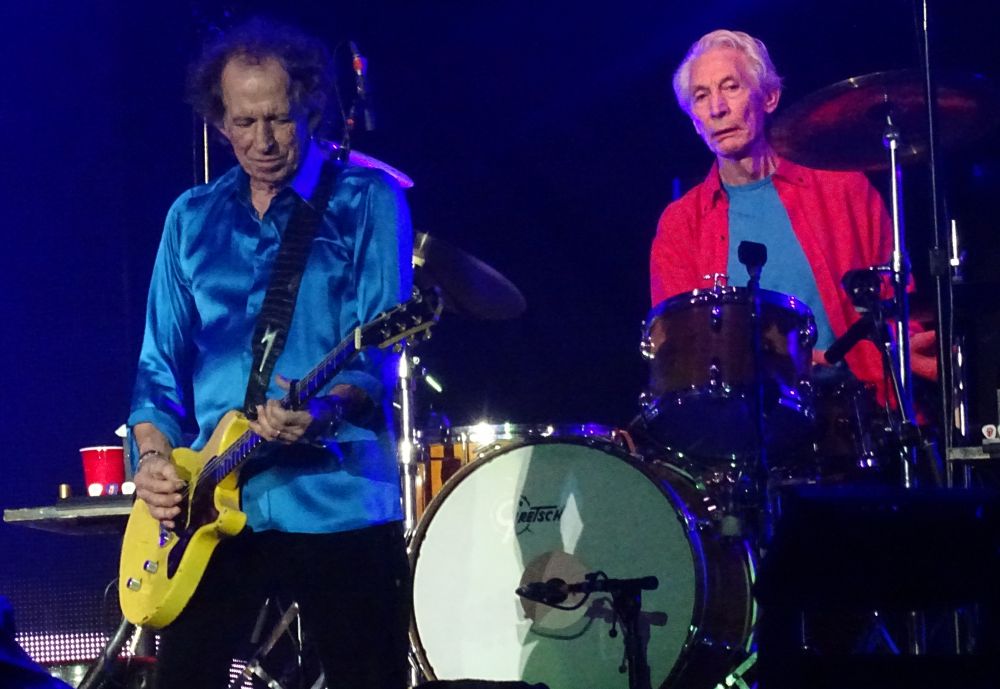 Photo by Bjornulf Vik
---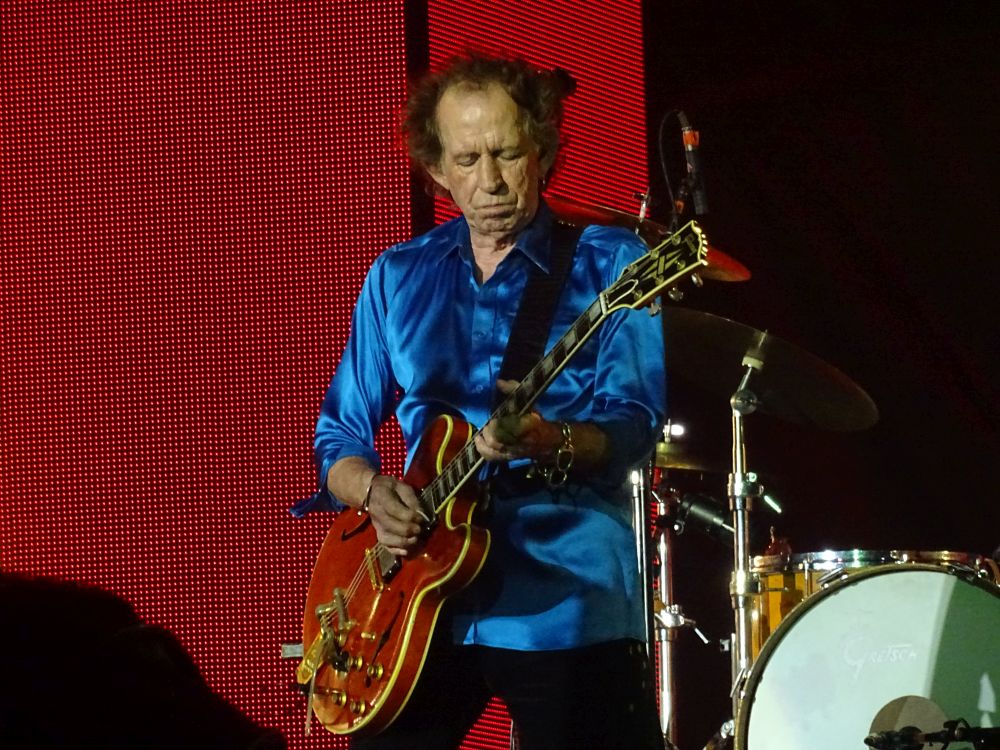 Photo by Bjornulf Vik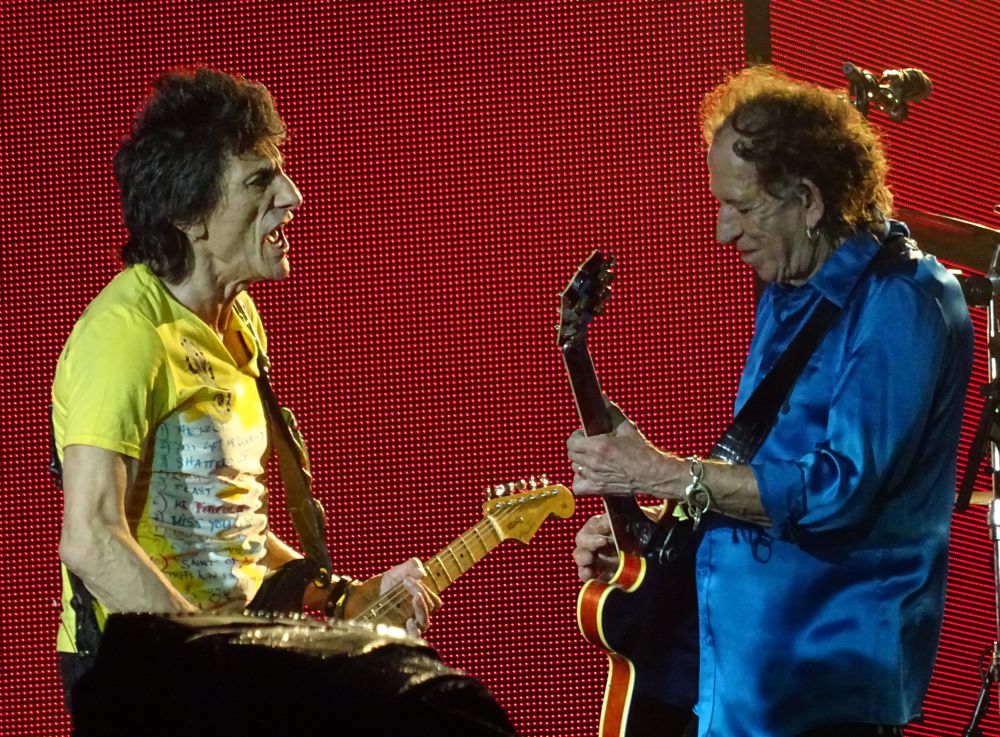 Photo by Bjornulf Vik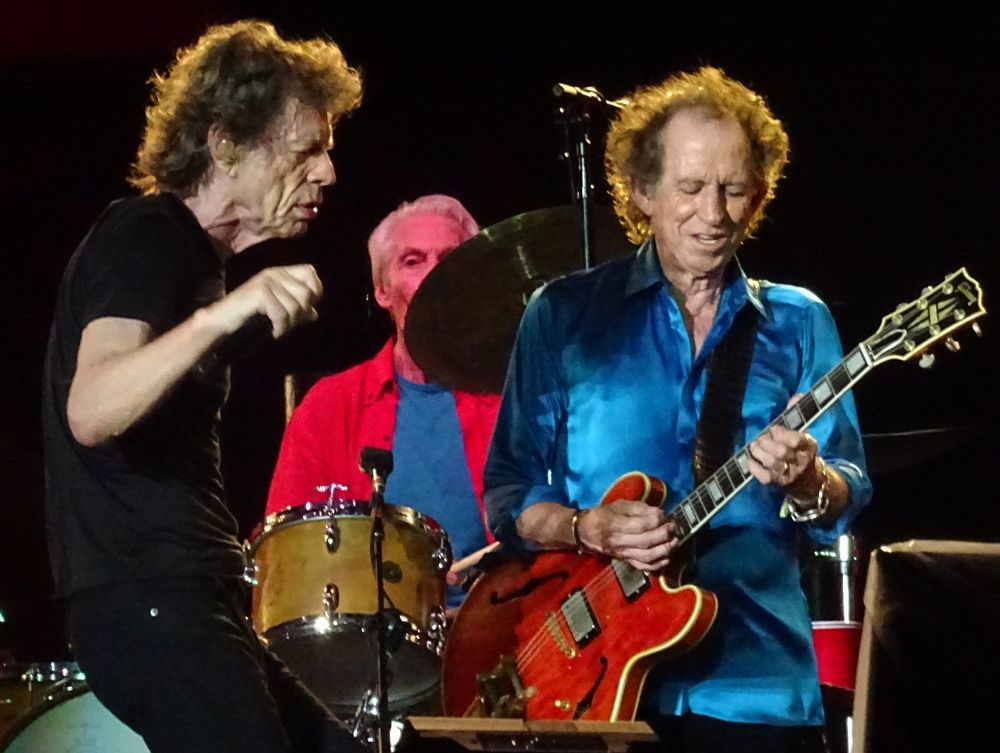 Photo by Bjornulf Vik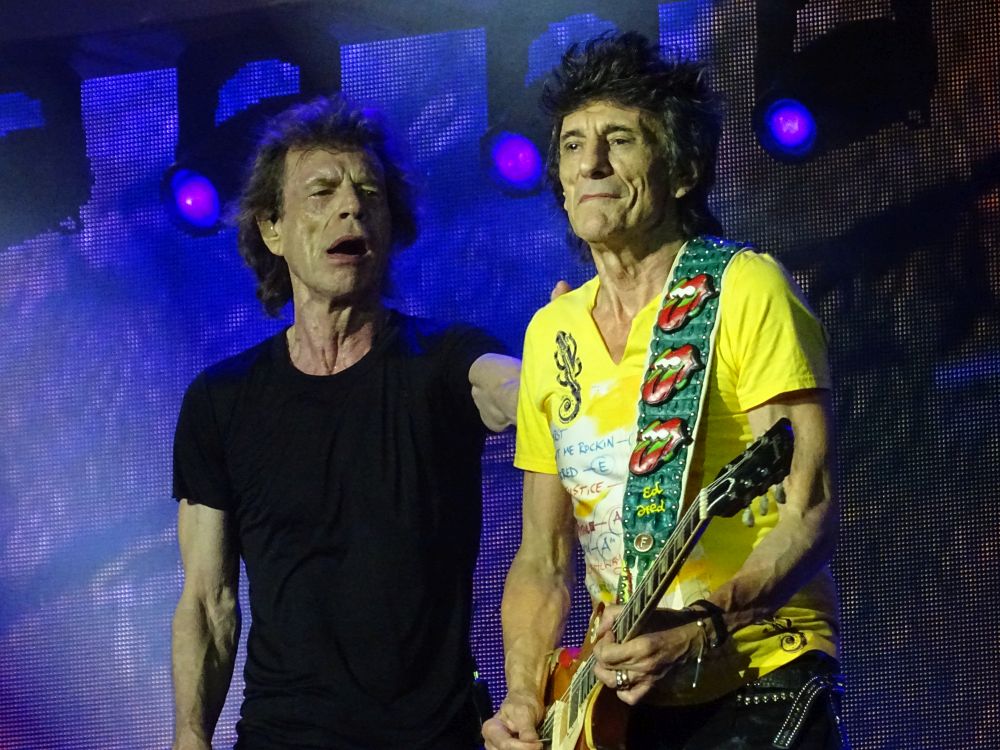 Photo by Bjornulf Vik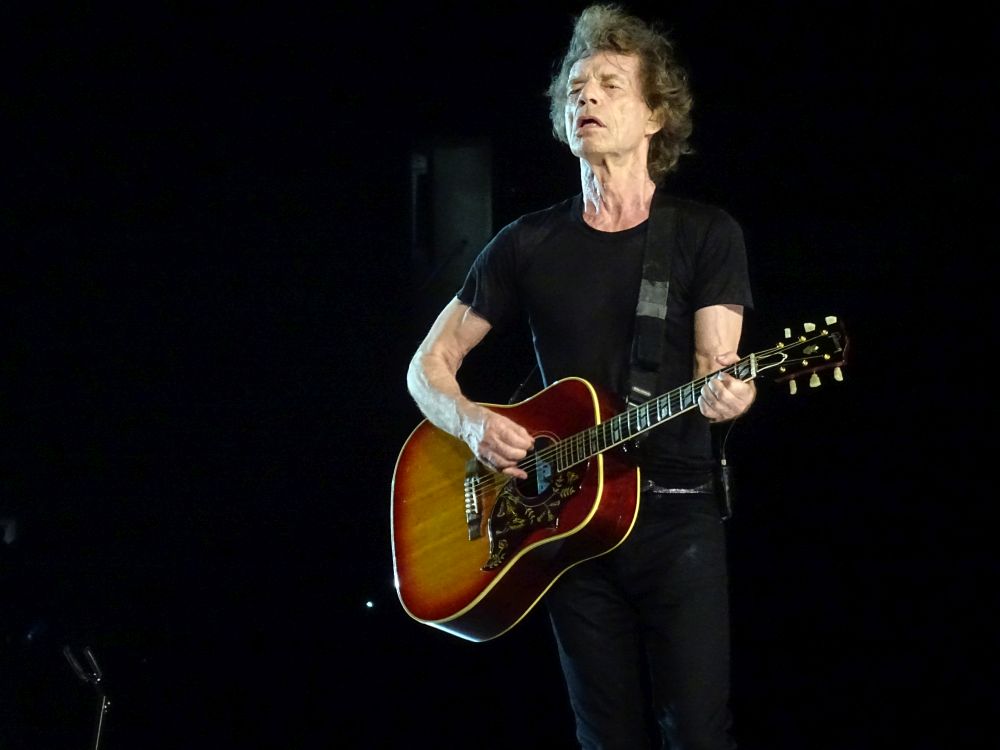 Photo by Bjornulf Vik
---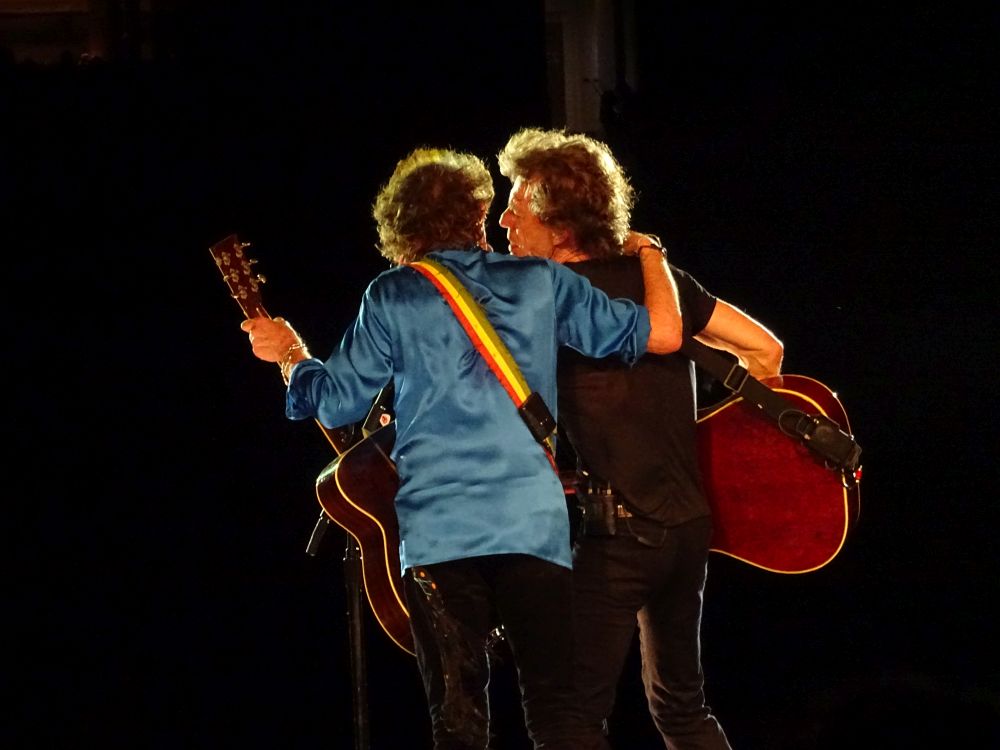 Photo by Bjornulf Vik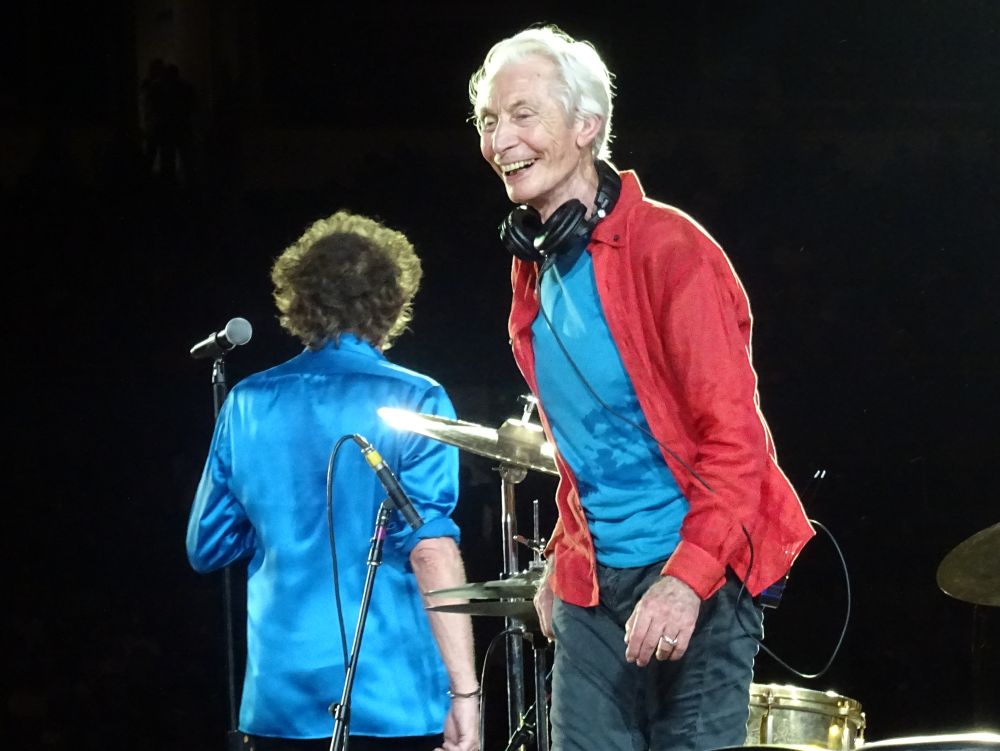 Photo by Bjornulf Vik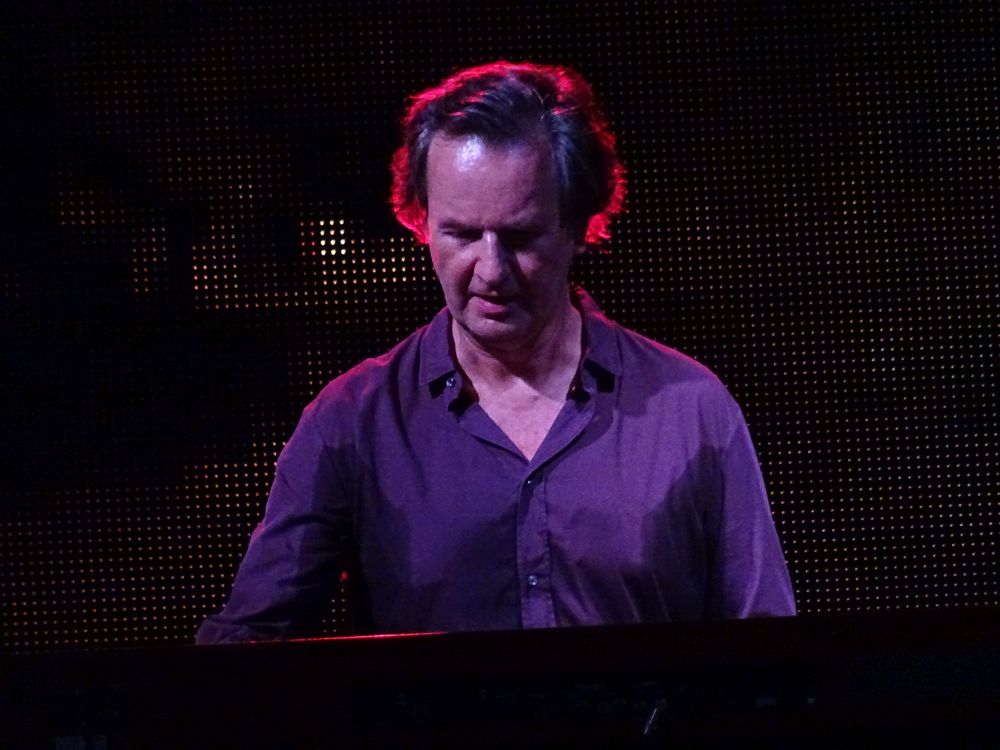 Photo by Bjornulf Vik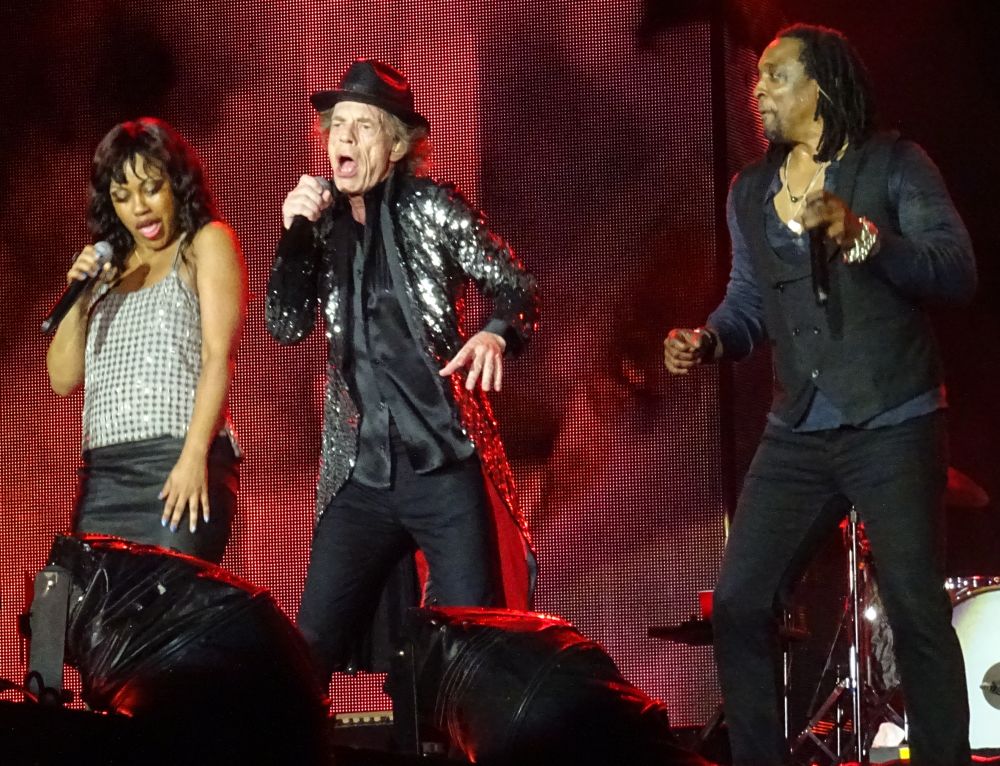 Photo by Bjornulf Vik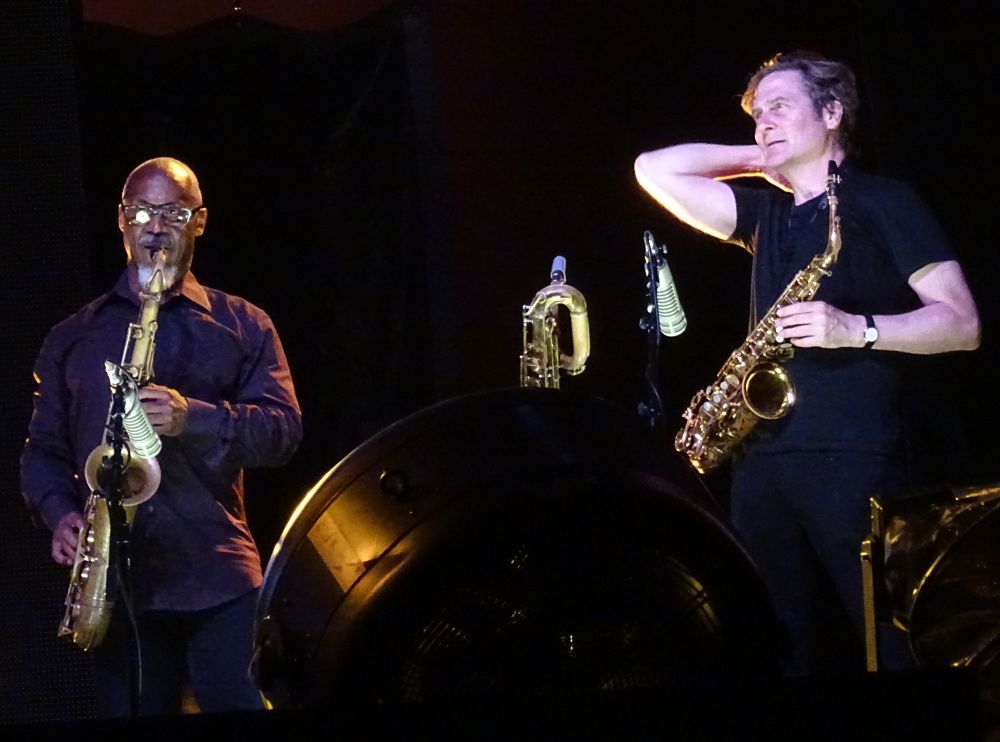 Photo by Bjornulf Vik
---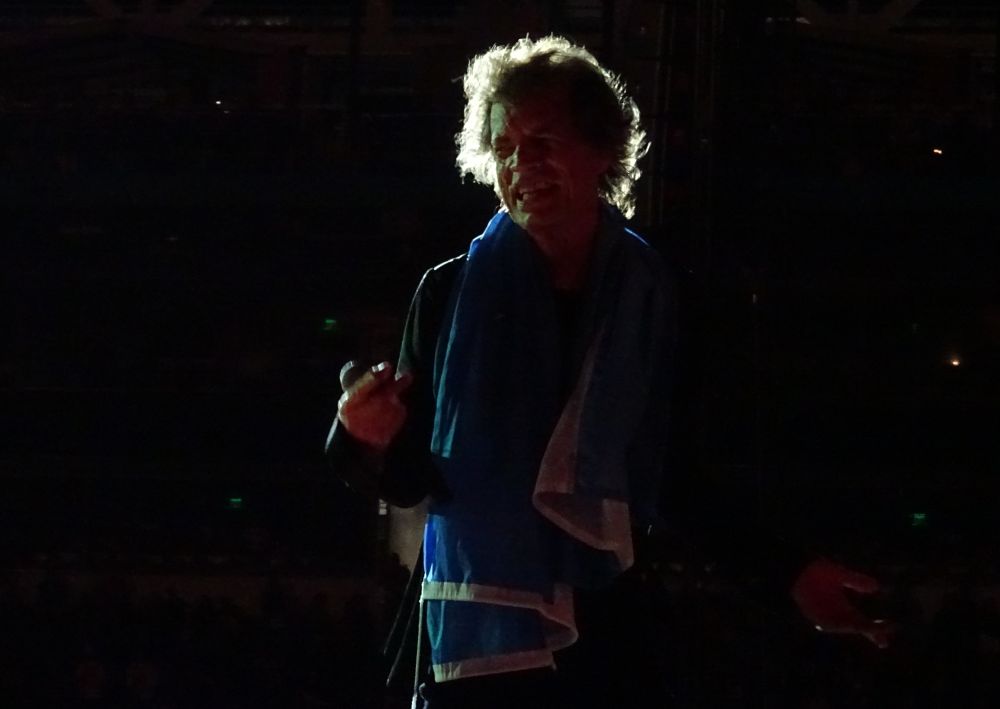 Photo by Bjornulf Vik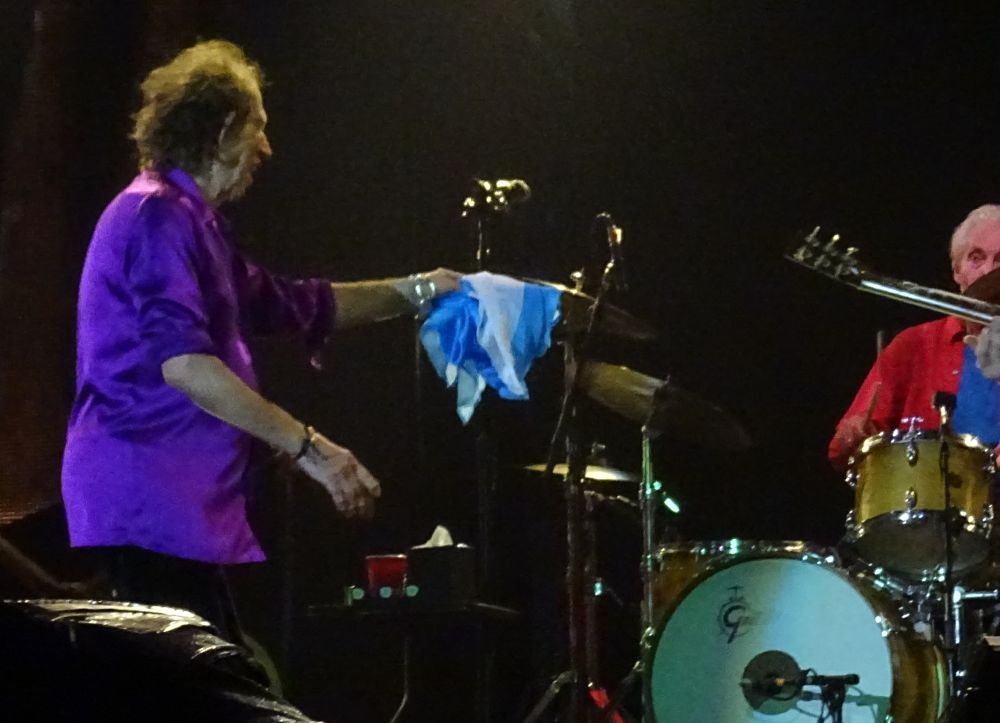 Photo by Bjornulf Vik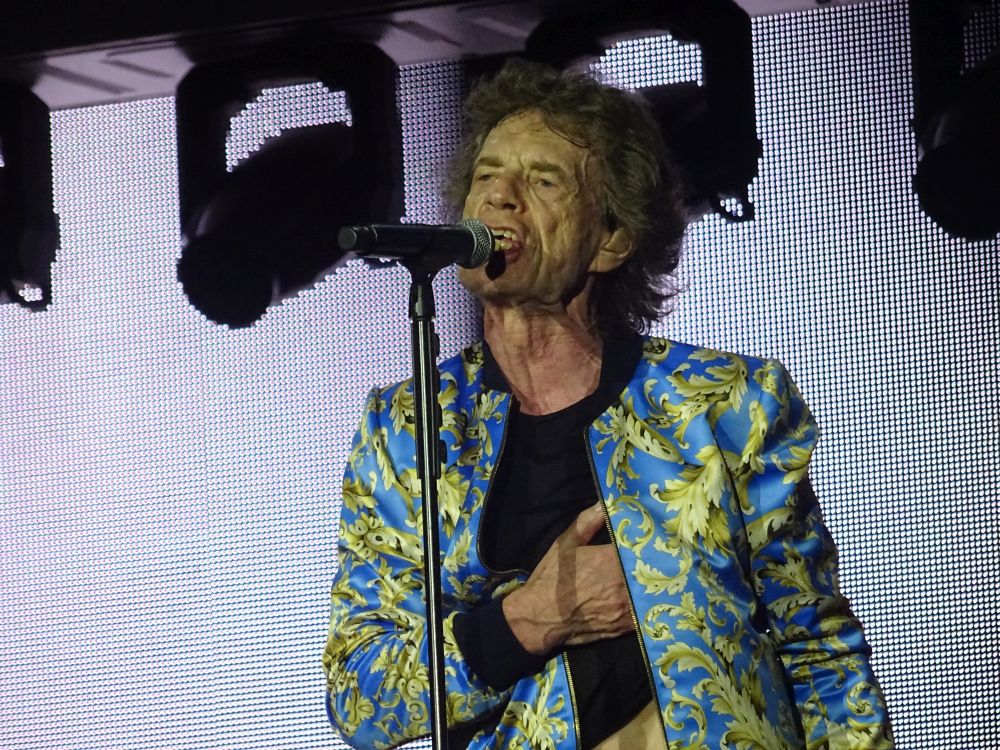 Photo by Bjornulf Vik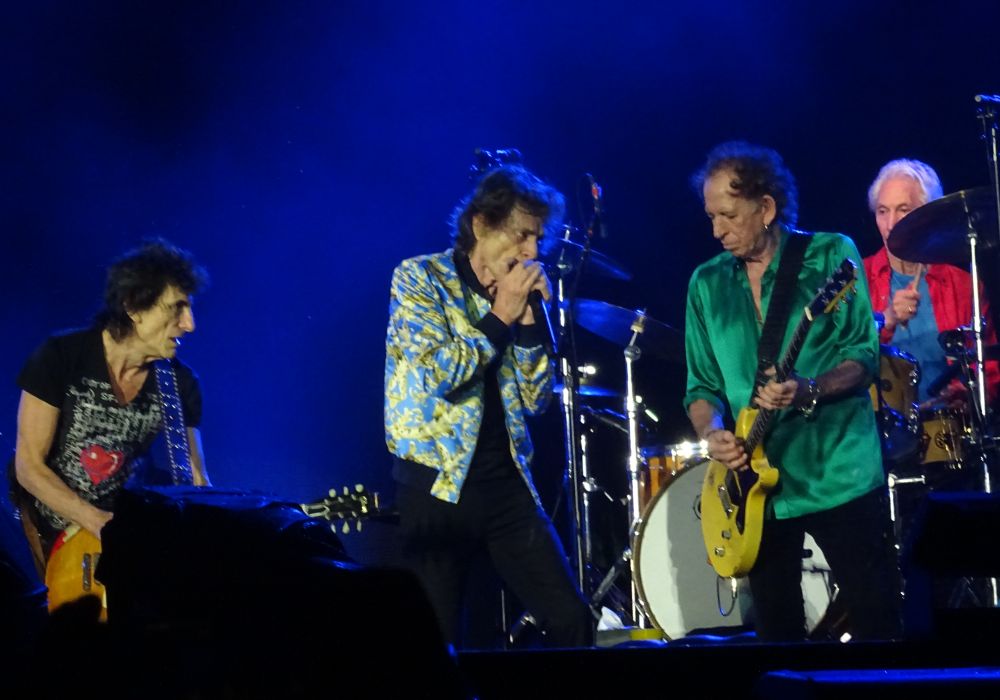 Photo by Bjornulf Vik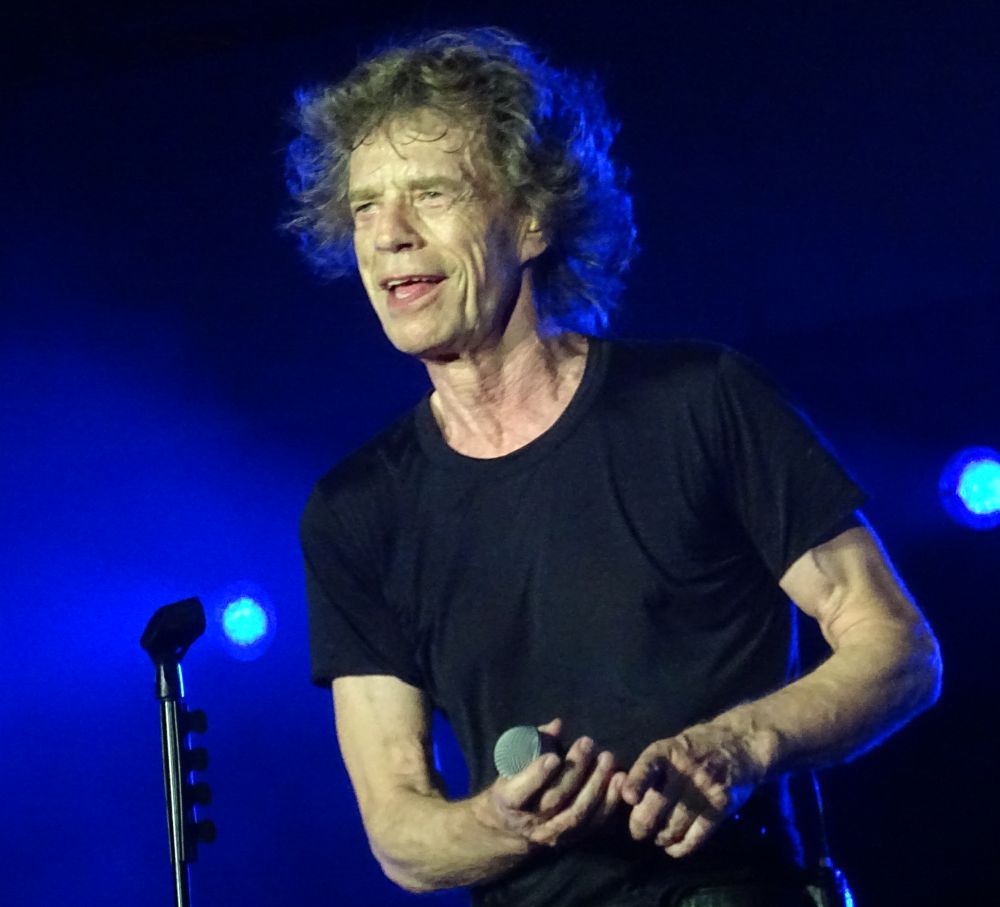 Photo by Bjornulf Vik
---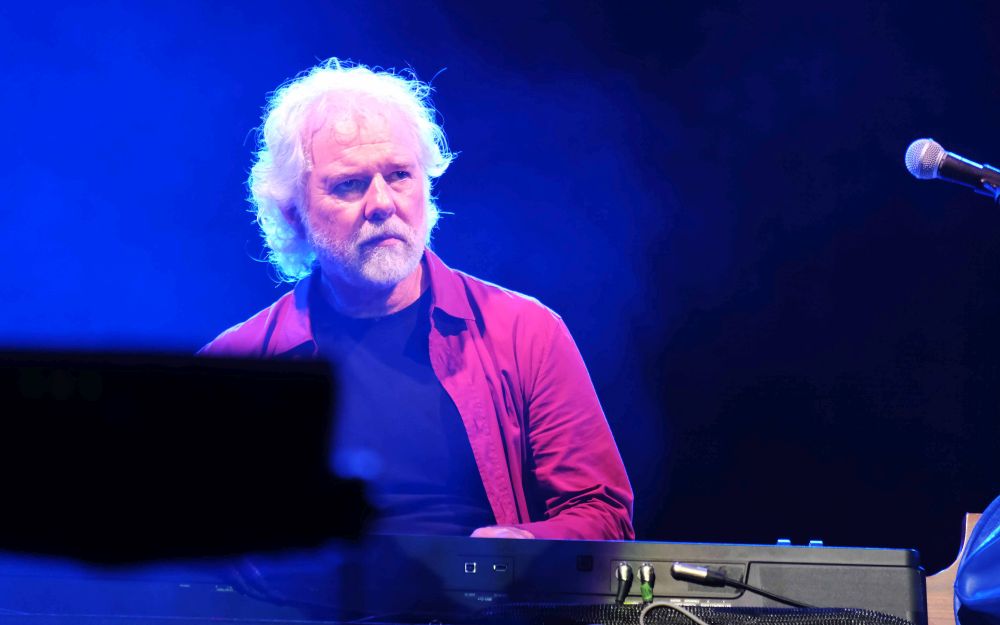 Photo by Geir Greni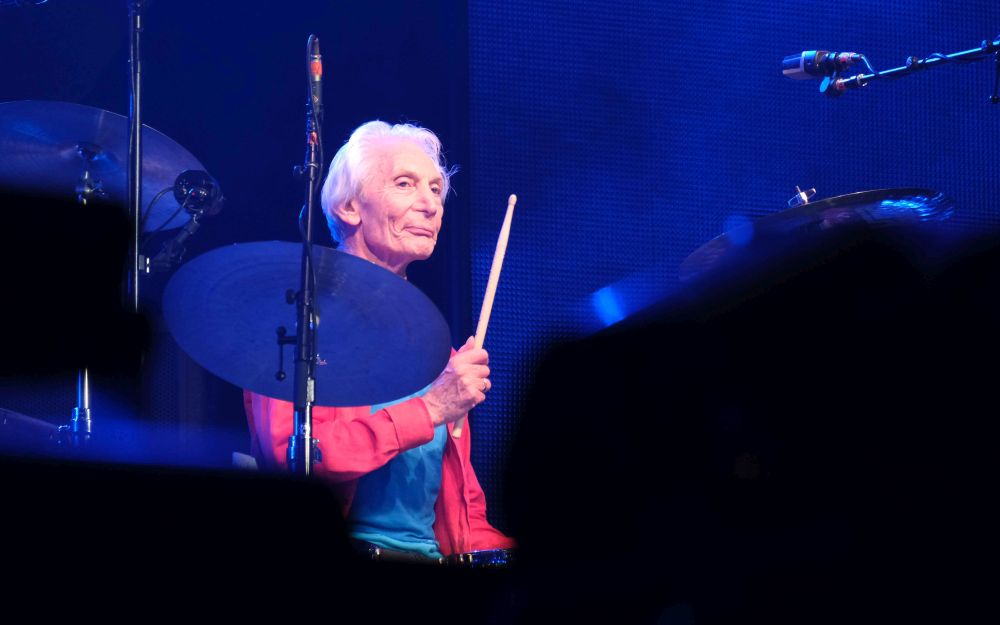 Photo by Geir Greni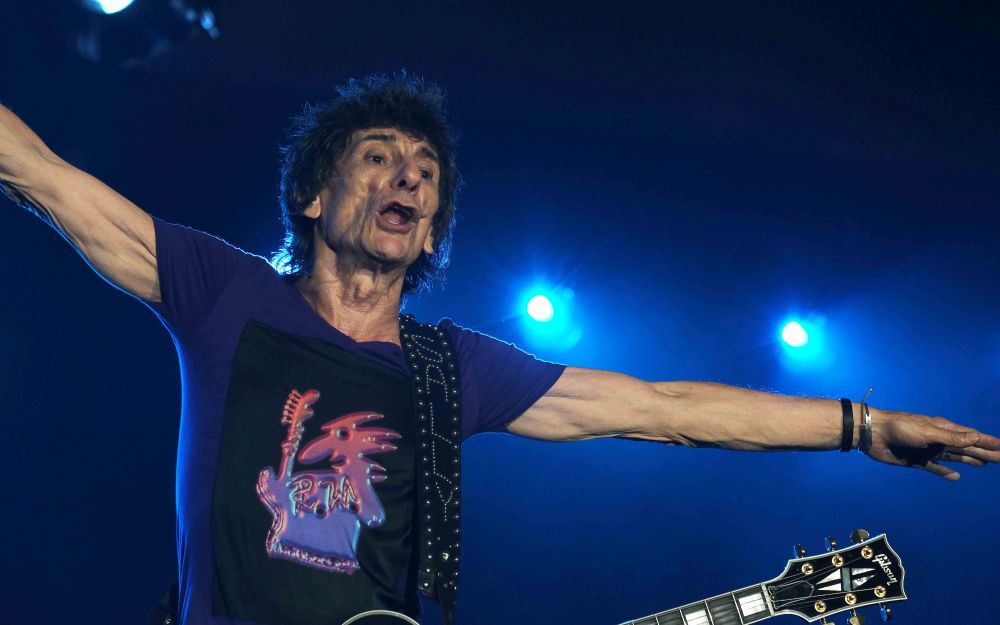 Photo by Geir Greni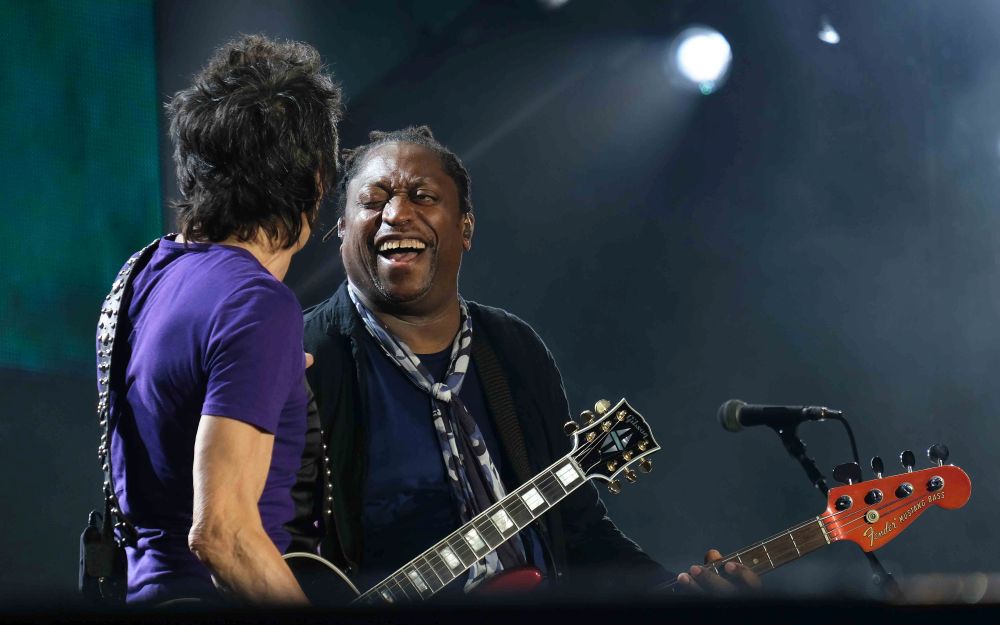 Photo by Geir Greni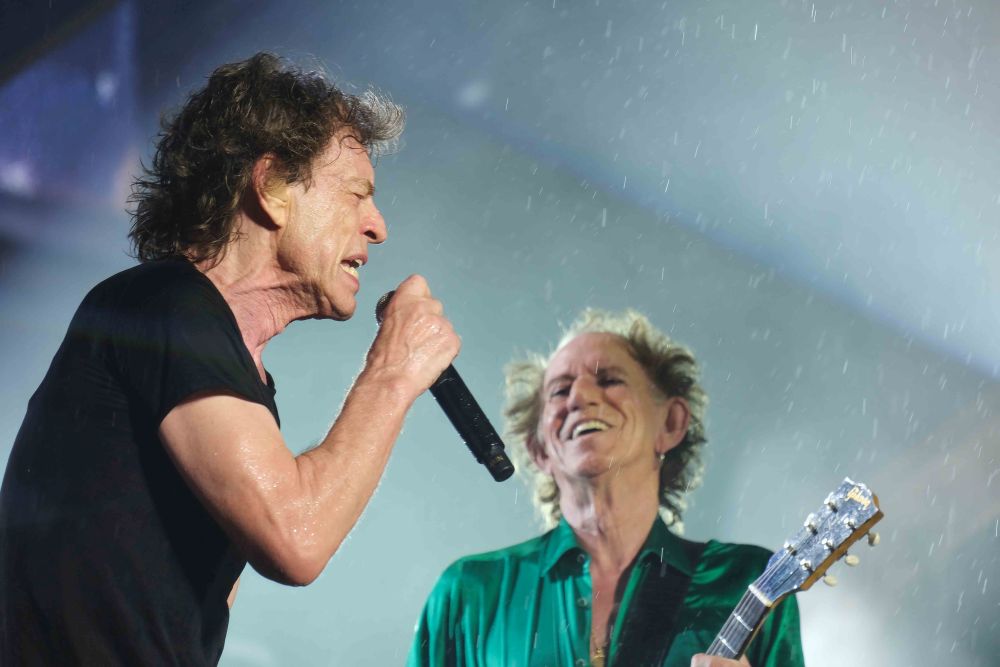 Photo by Geir Greni
---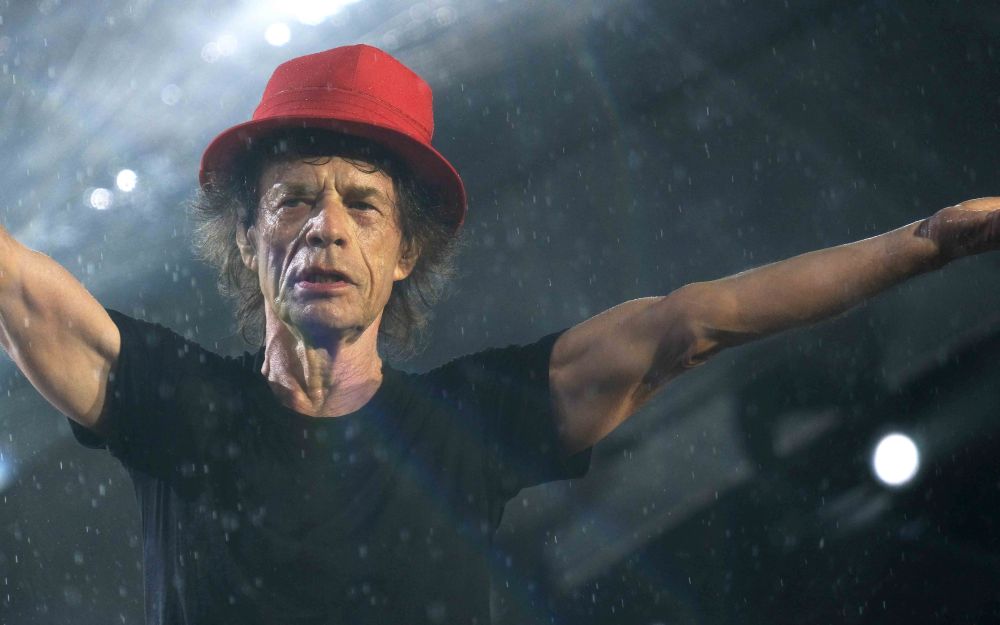 Photo by Geir Greni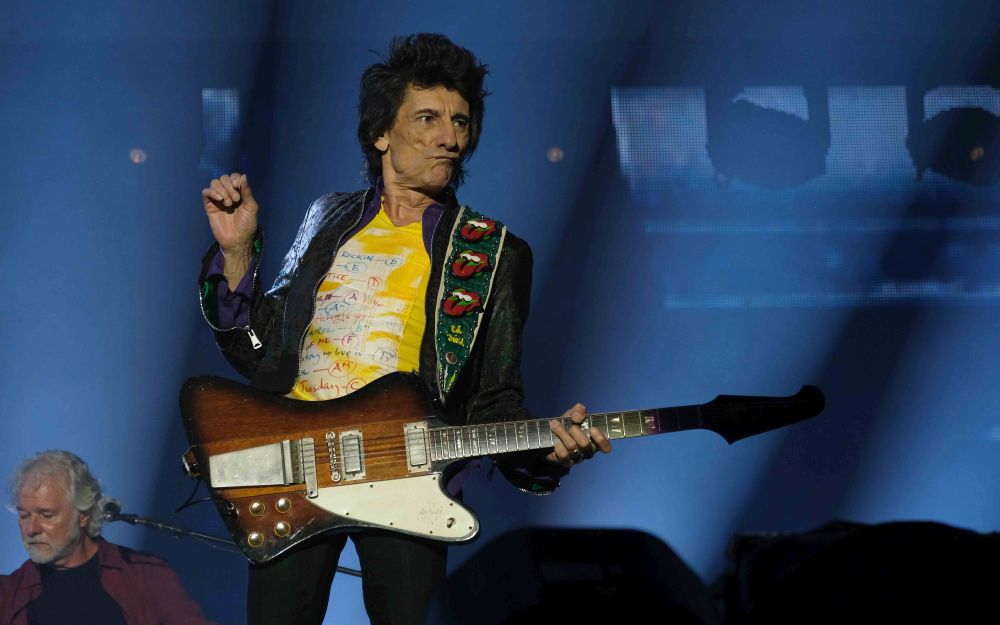 Photo by Geir Greni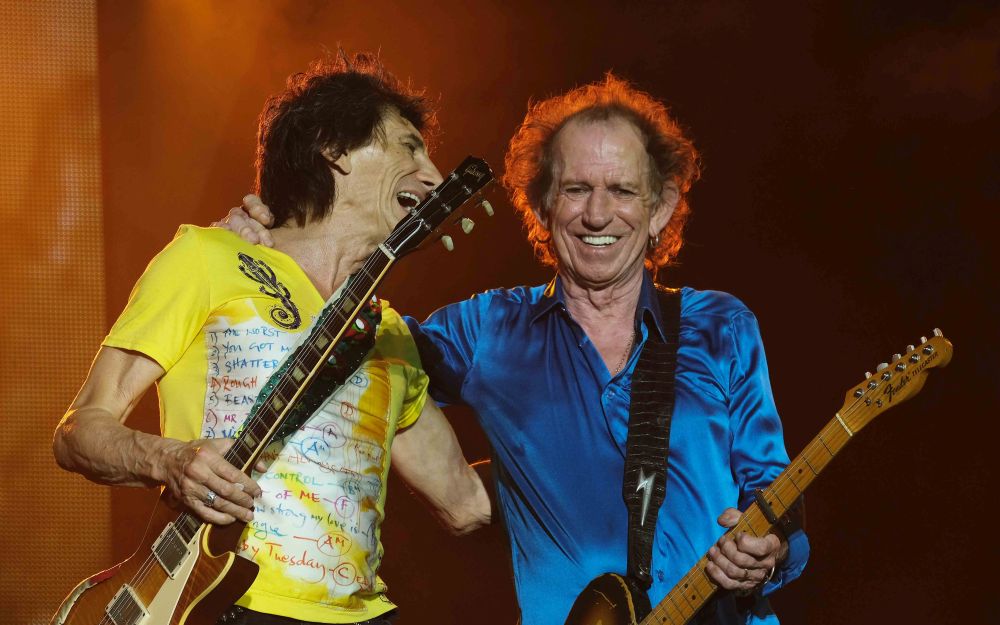 Photo by Geir Greni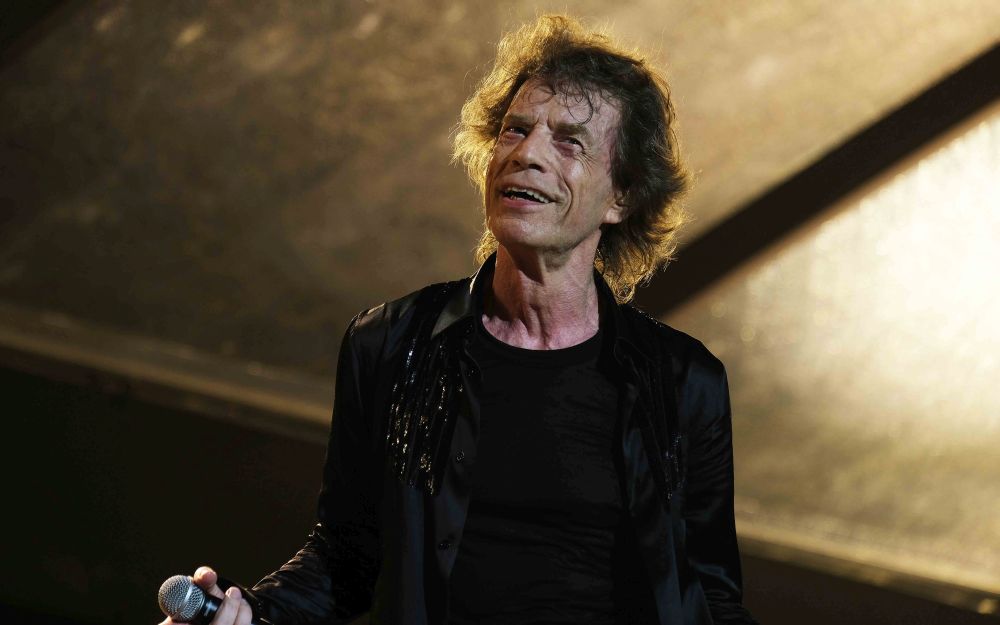 Photo by Geir Greni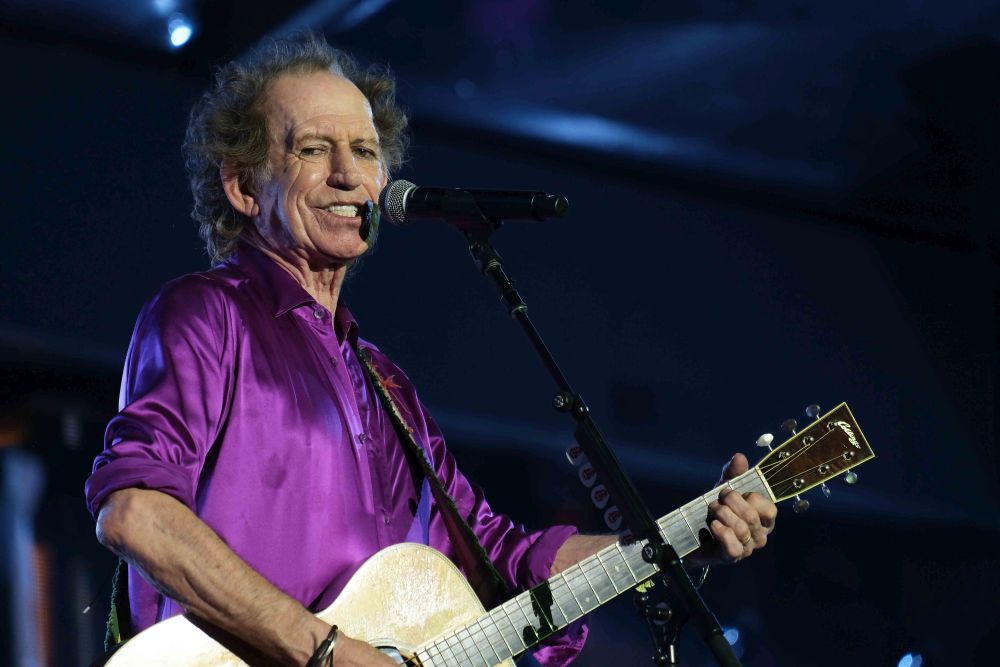 Photo by Geir Greni
---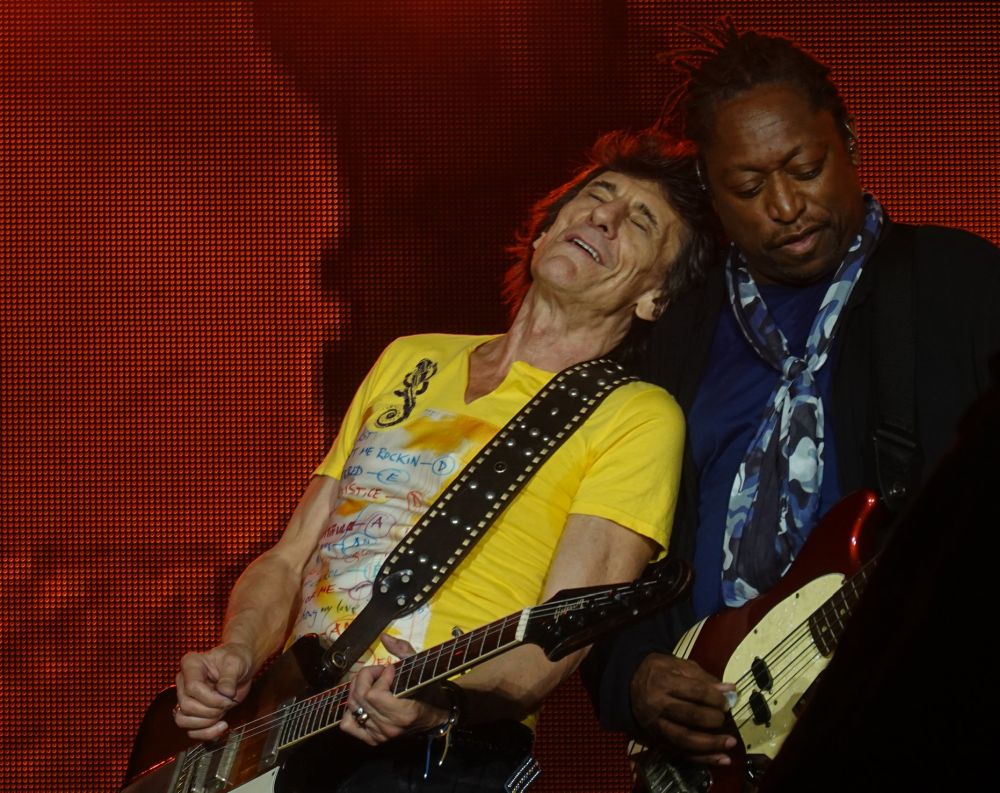 Photo by Hendrik Mulder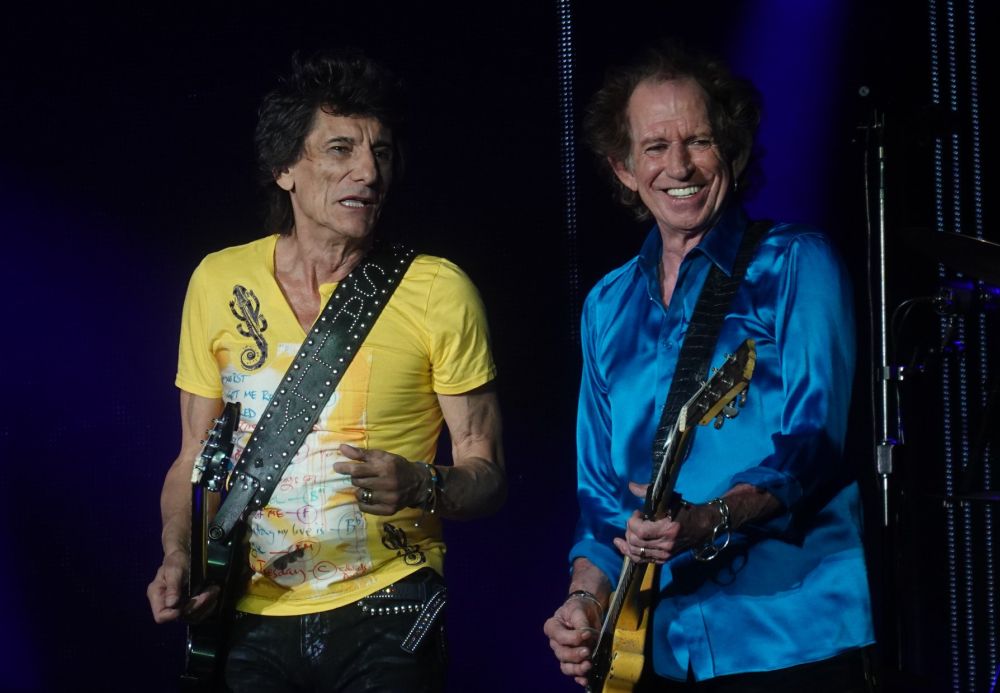 Photo by Hendrik Mulder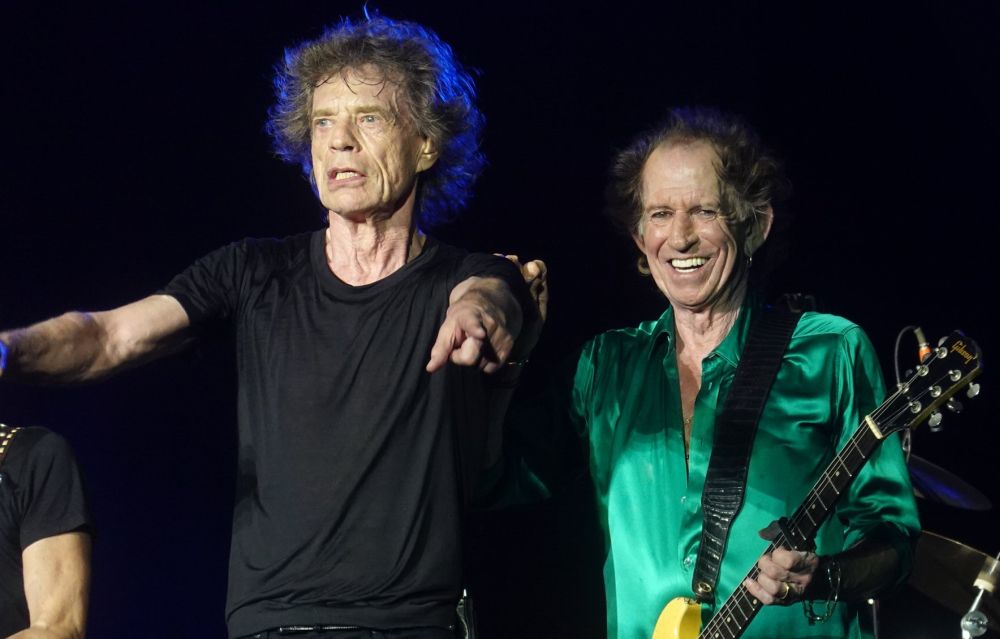 Photo by Hendrik Mulder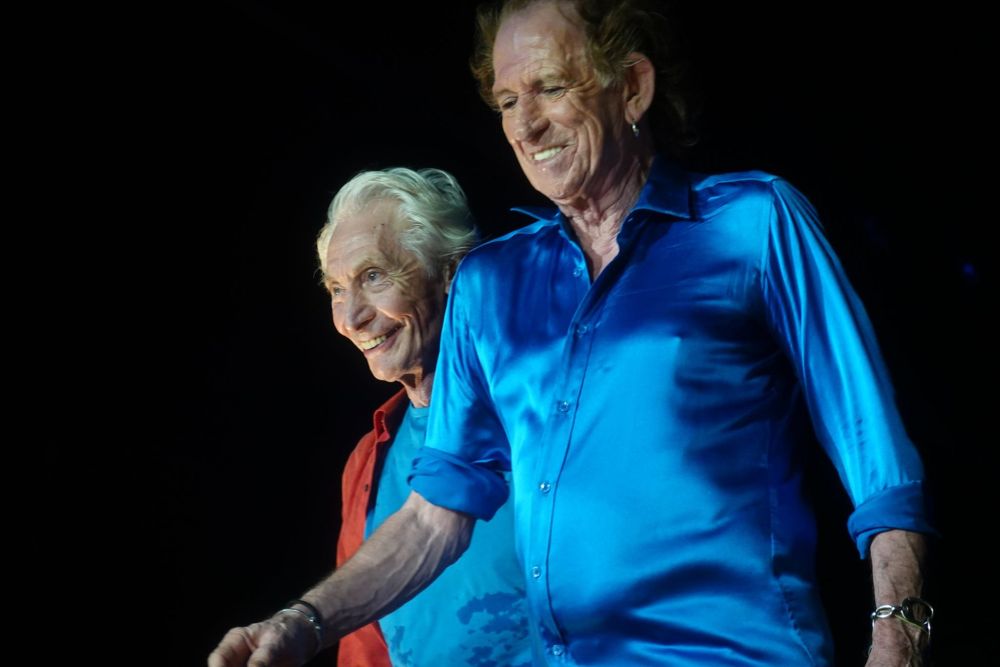 Photo by Hendrik Mulder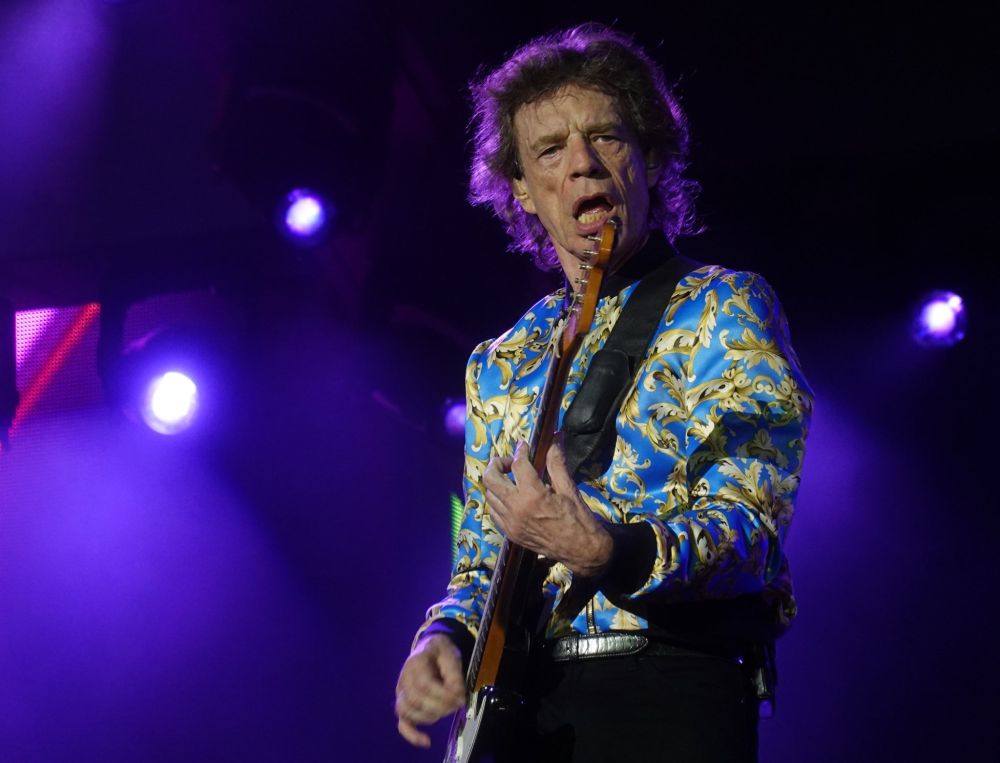 Photo by Hendrik Mulder
---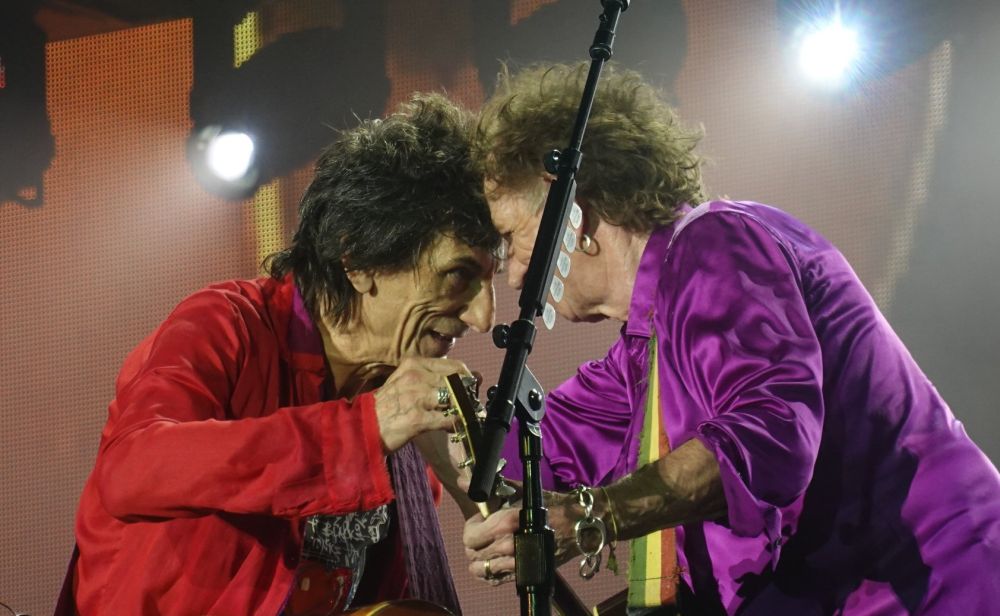 Photo by Hendrik Mulder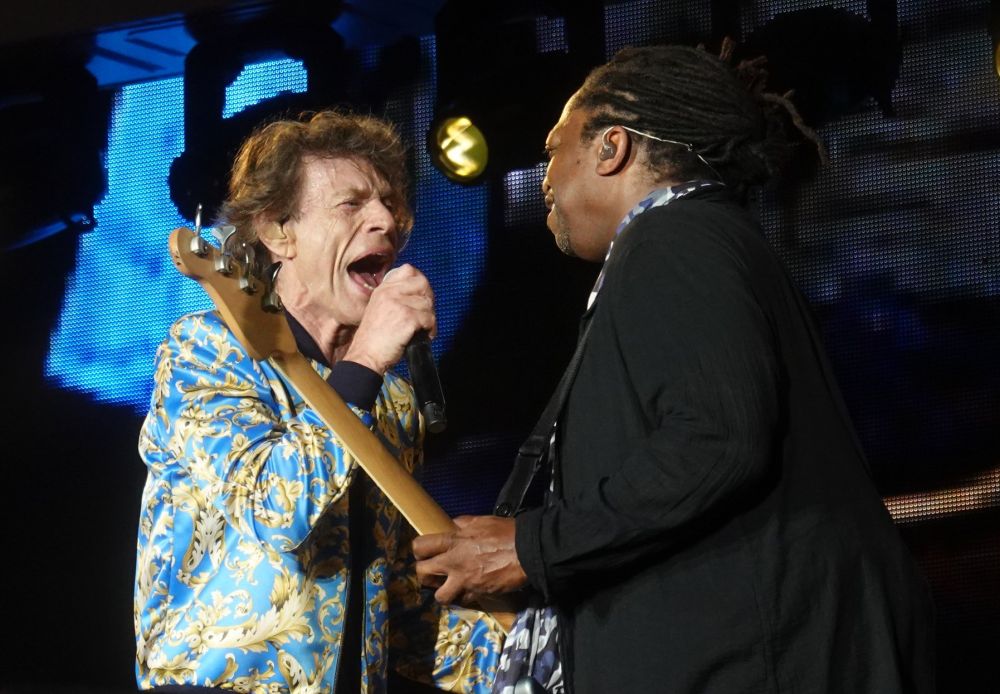 Photo by Hendrik Mulder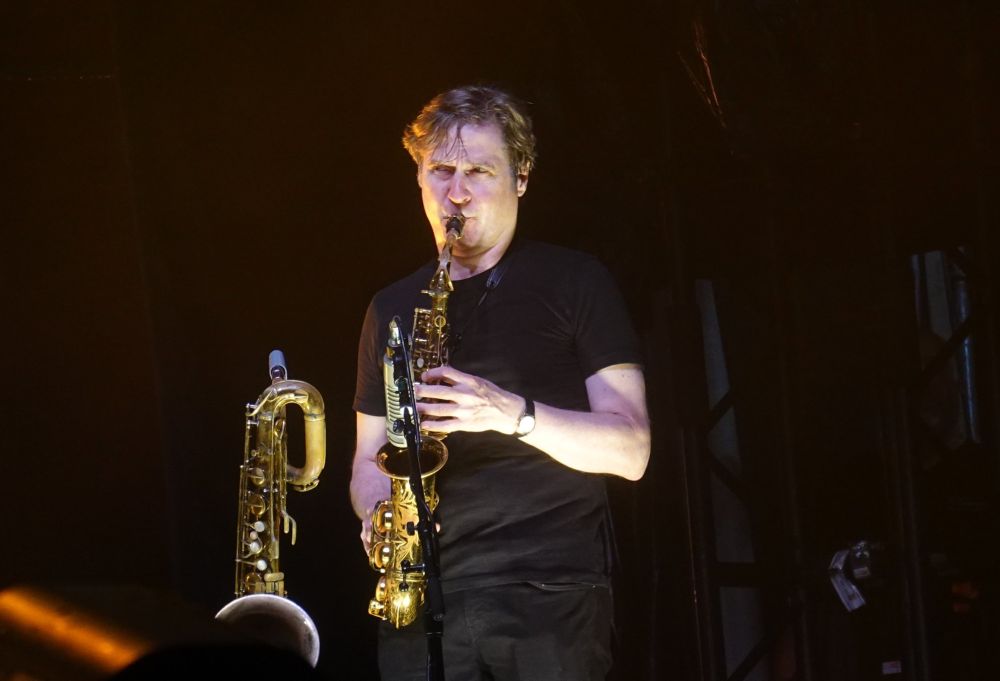 Photo by Hendrik Mulder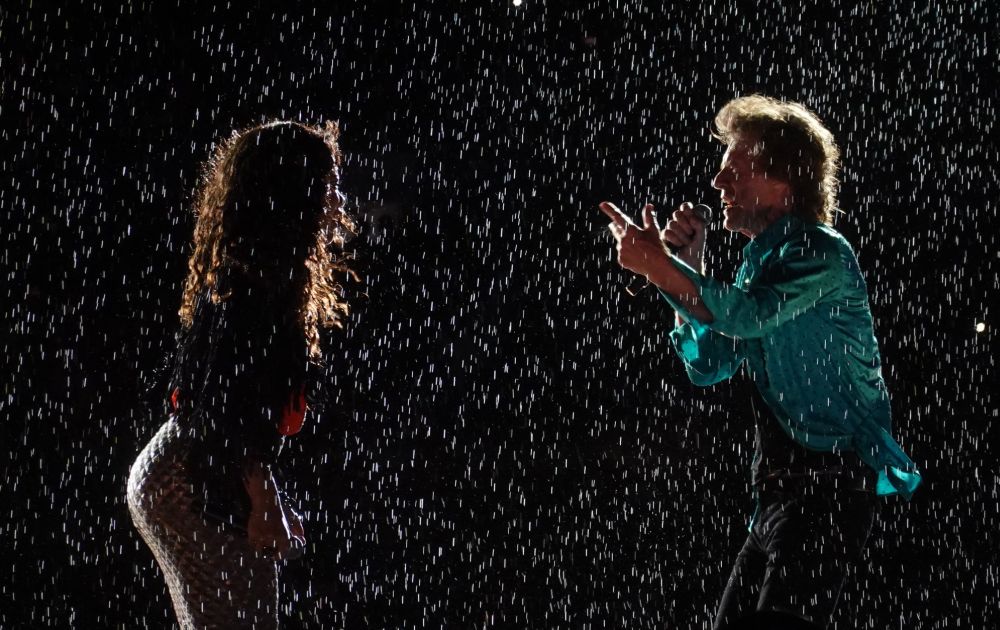 Photo by Hendrik Mulder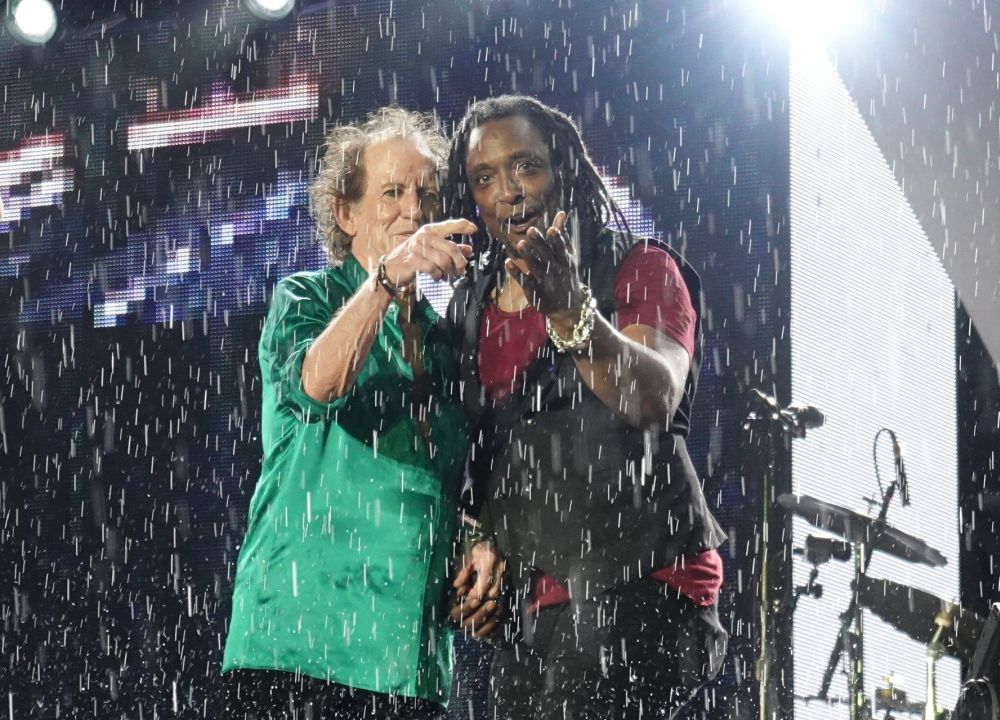 Photo by Hendrik Mulder
---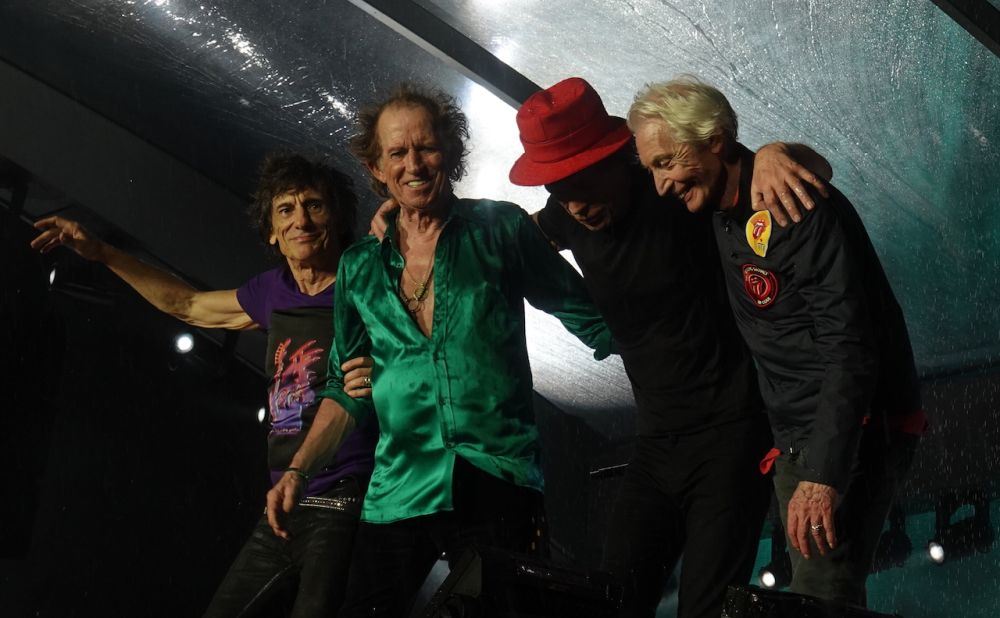 Photo by Hendrik Mulder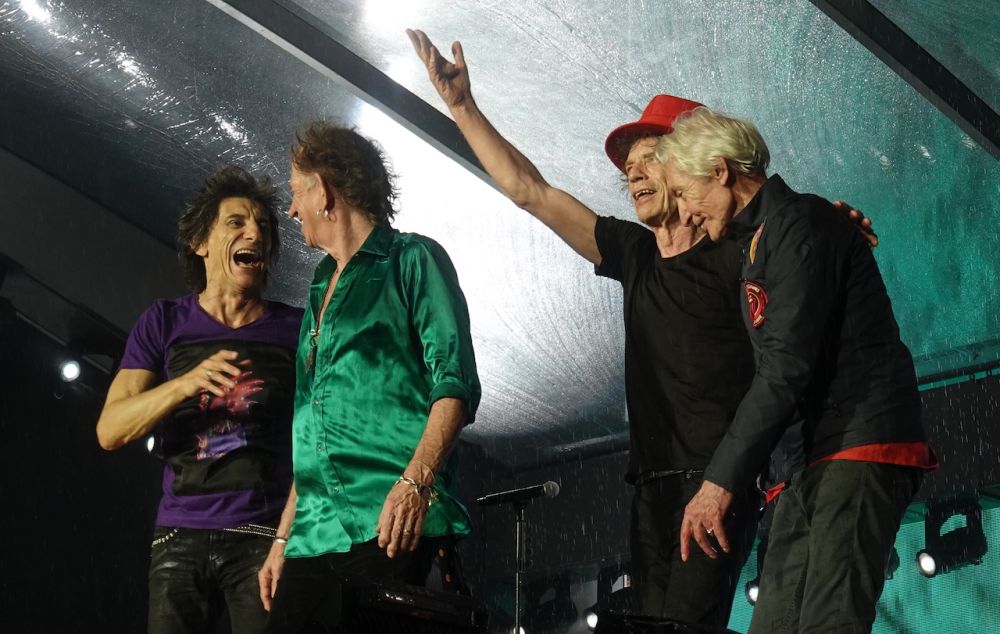 Photo by Hendrik Mulder
---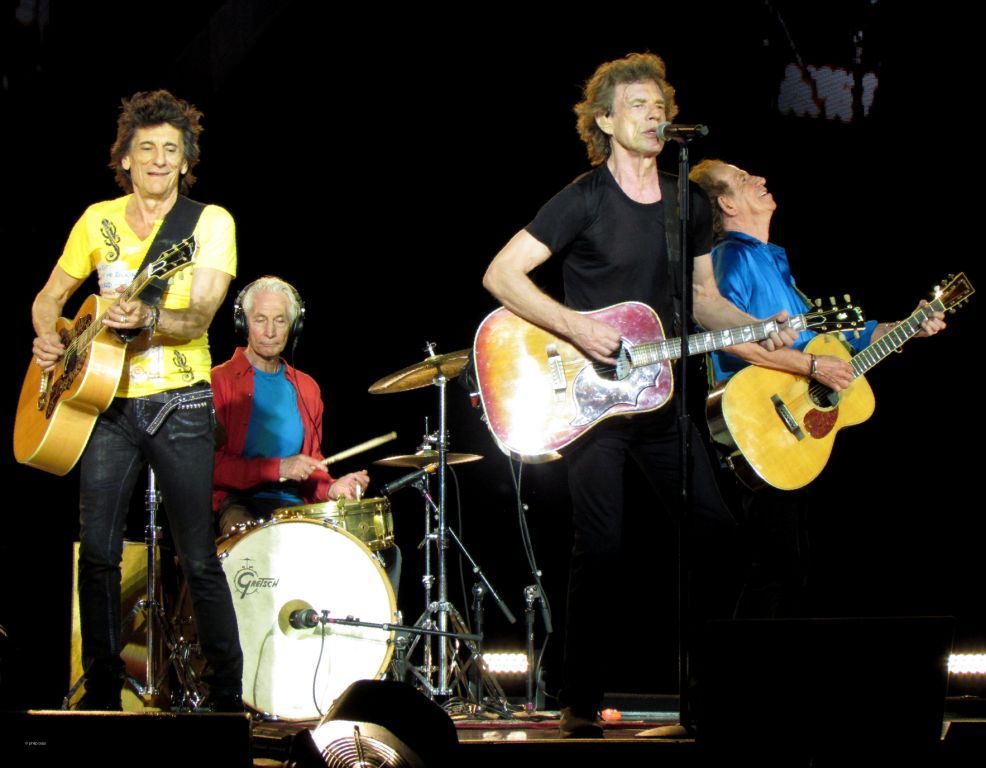 Photo by Philip Bajo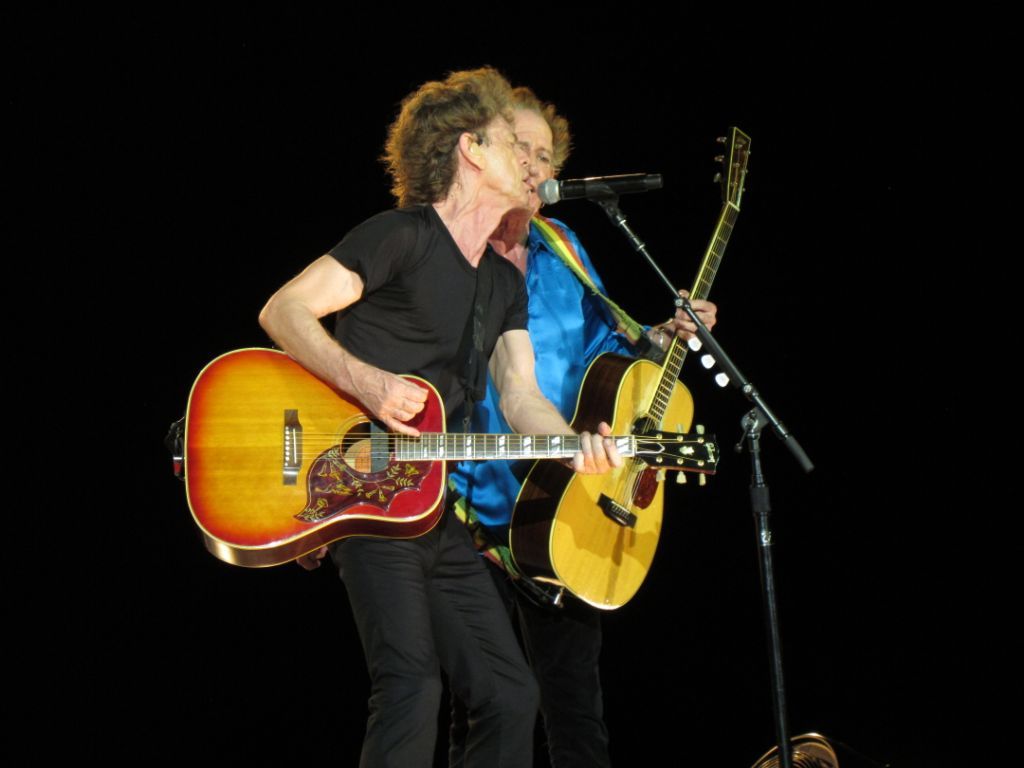 Photo by Philip Bajo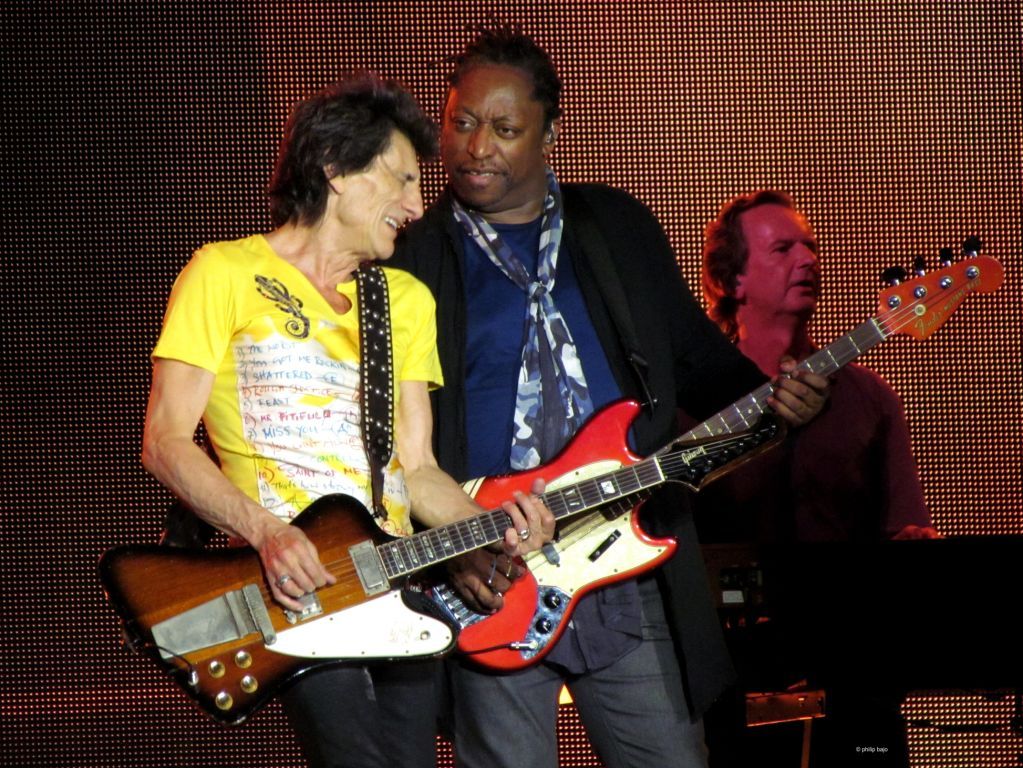 Photo by Philip Bajo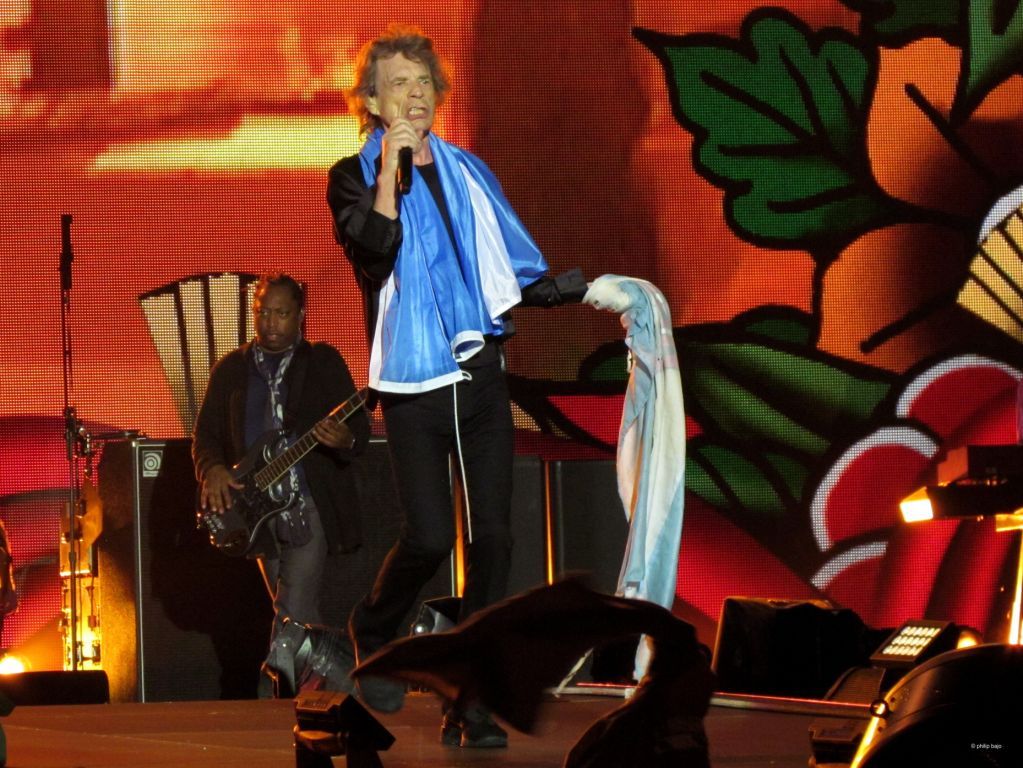 Photo by Philip Bajo
---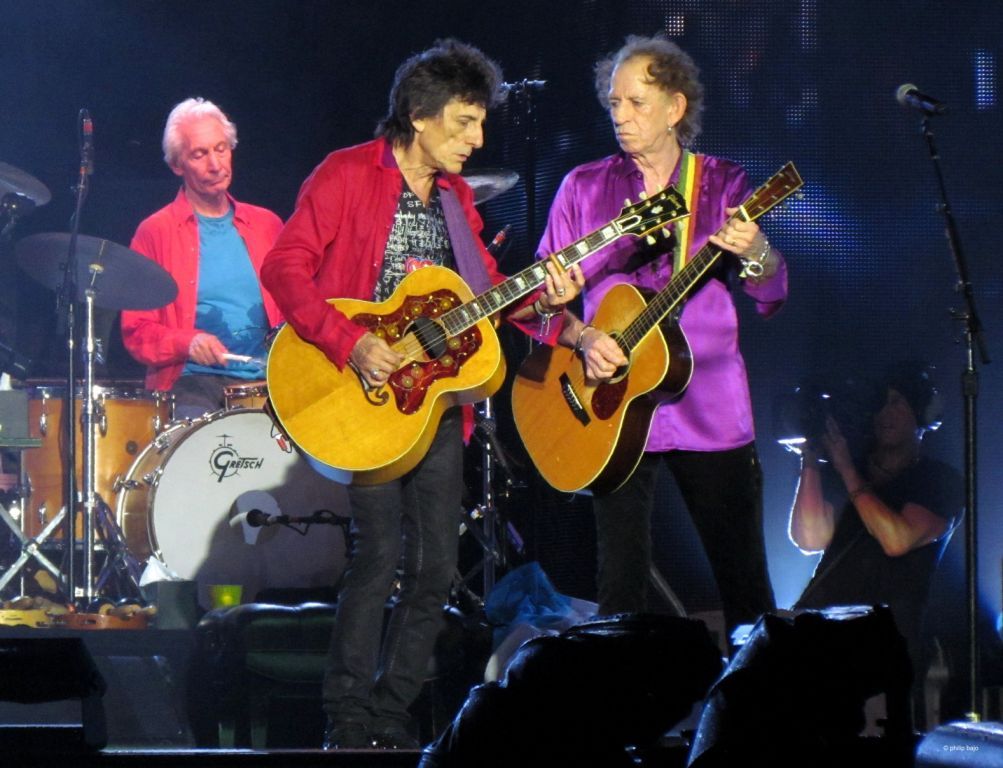 Photo by Philip Bajo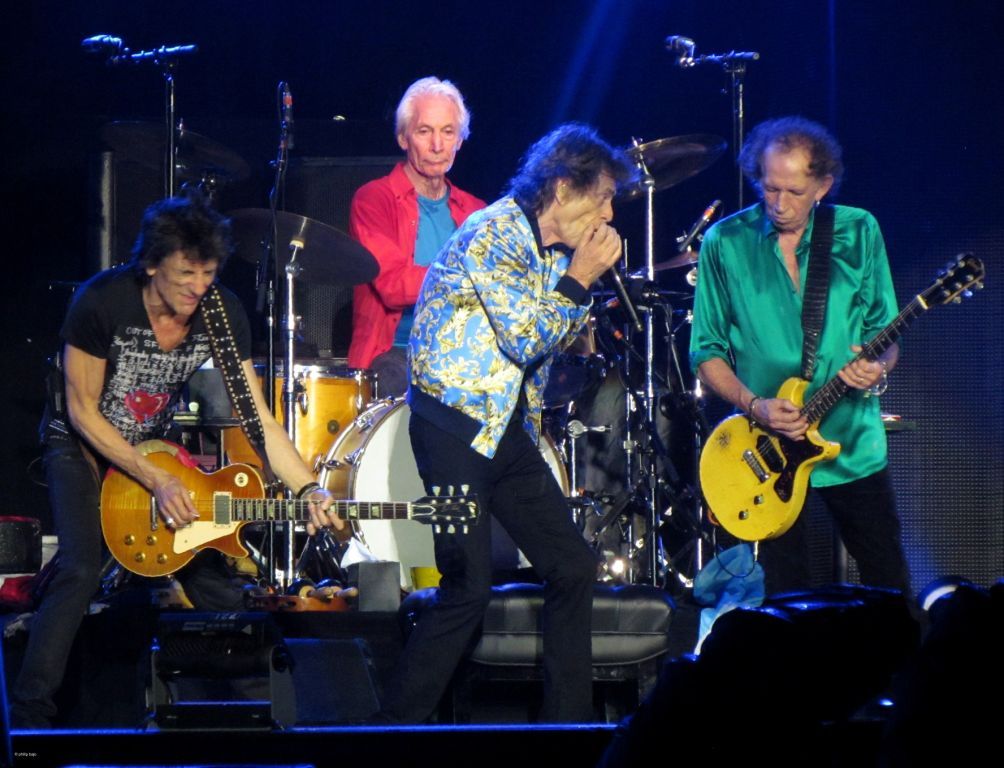 Photo by Philip Bajo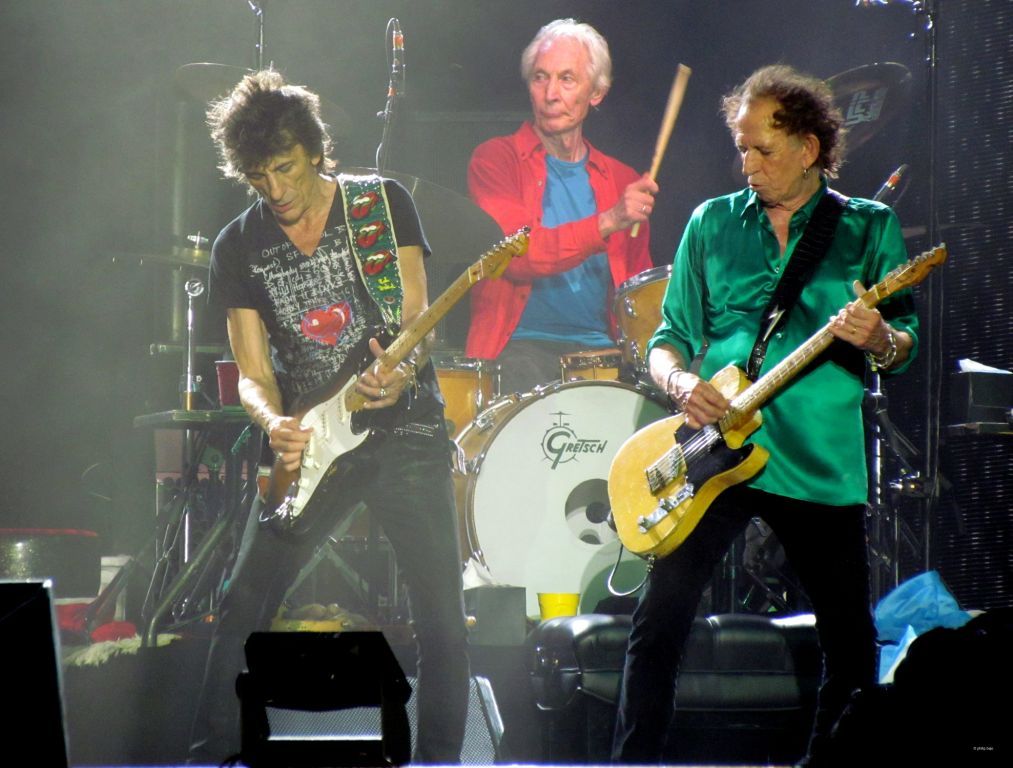 Photo by Philip Bajo
---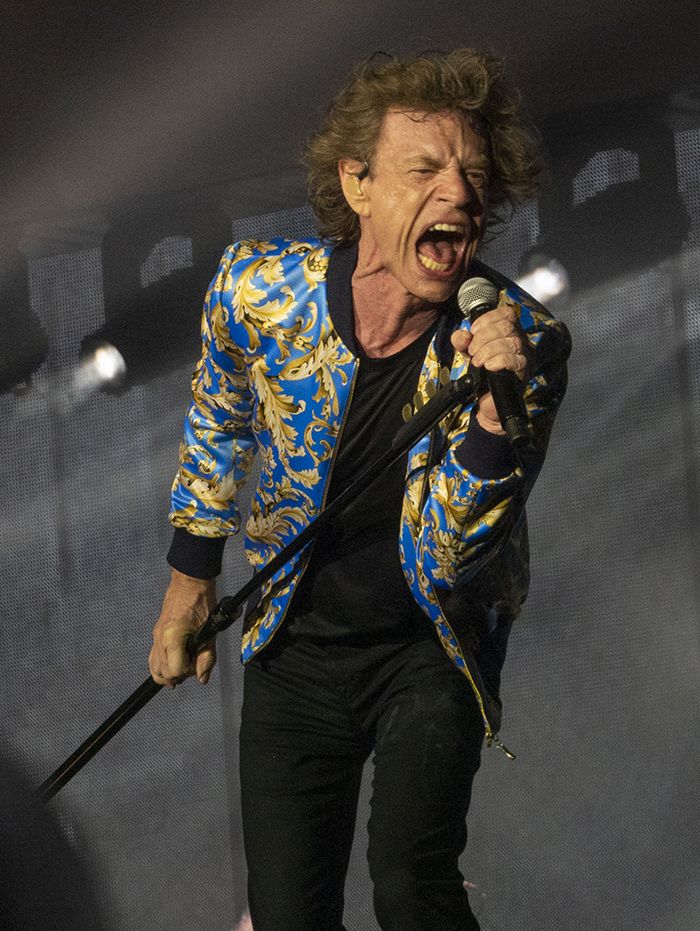 Photo by Jim Pietryga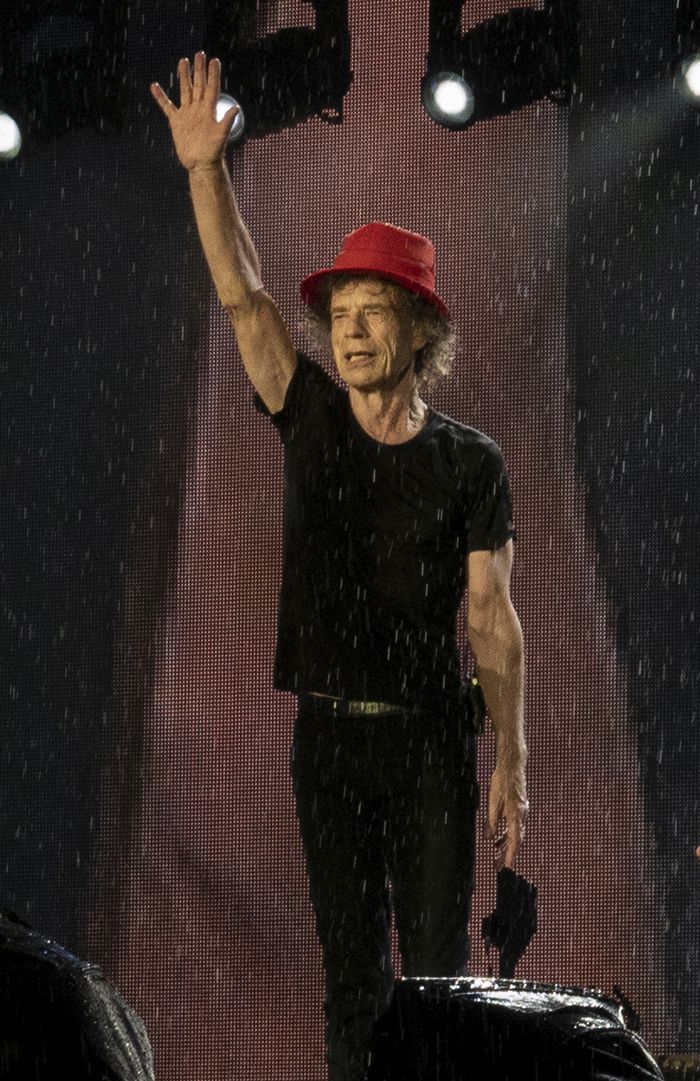 Photo by Jim Pietryga
---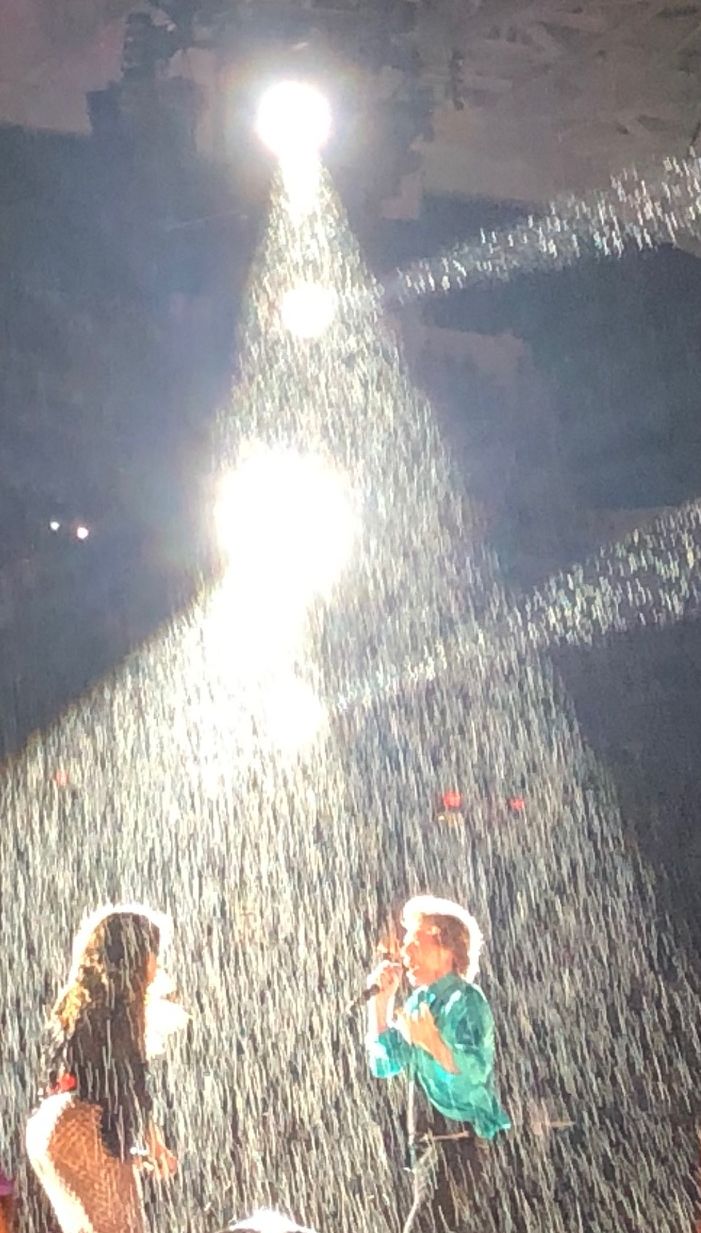 Photo by Per Jonsén
---
This page will change over the next few days, as you and other fans send reviews, set lists and reports. Please send your e-mail to IORR. Thanks! For details and great photos from the Rolling Stones and their World Tour get the IORR magazines.