---
These are the latest Rolling Stones news and updates for you! IORR is a non profit fan club run by fans for fans. All parts of the It's Only Rock'n Roll web site is copyright of The Rolling Stones Fan Club. When using information from this site, please include a reference to IORR and the main web address www.iorr.org.
---
---
The Rolling Stones
NRG Stadium
Houston TX USA
Saturday July 27, 2019

The Rolling Stones live at NRG Stadium, Houston TX USA, July 27, 2019 - Photo by Bjornulf Vik
The set list
Jumping Jack Flash
Let's Spend The Night Together
Tumbling Dice
Out Of Control
Heartbreaker (vote song)
You Can't Always Get What You Want
Sweet Virginia (B-stage acoustic)
Dead Flowers (B-stage acoustic)
Sympathy For The Devil
Honky Tonk Women
--- Band introductions
Slipping Away (Keith)
Before They Make Me Run (Keith)
Miss You
Midnight Rambler
Paint It Black
Start Me Up
Brown Sugar
--- Band off stage
Gimme Shelter
Satisfaction
---

Show start :  8:53pm
Show end   : 11:00pm

---
Pre-show info and live comments:
Houston show 27-July-2019 live updates
---
Reports please!!!
Please send your comments, reviews, links and more to:

[email protected]

IMPORTANT! Reports and pictures are welcome, for editorial review/publication. Please send them as soon as possible after the show. There is a limit of approx 30 photos per report/show in order to speed up browser load time. Updates of the editorial reports pages will mainly be done within 2-4 days after the show has been performed.
Youtube videos
Mick: We don't have a song called "Sweet Texas" but we do have one called "Sweet Virginia"…
---
Review by Eli Cipriano
Great show. Better than expected, frankly. Band came on stage approximately 8:54 p.m. local time. Overall, Mick was engaging, seemingly a touch less scripted which was nice. And he was quite aware he was in Houston, Texas. Sound was good on floor (B-R13-near small stage aisle) but also sounded good in back of stadium per friends. Was happy to get JJF as opener which gave us a bonus song (instead of SFM) which turned out to be Out of Control. Very nice. I mean, I'd rather have SFM AND Out of Control AND a couple other rarer songs, but we know that's wishful thinking at a 19 song stadium show!

Heartbreaker was the request song which fit in well with the flow of setlist. Getting both Sweet Virginia and Dead Flowers was a first for the tour and awesome. Made the show a bit more special. Don't know if that was a Texas thing or a sign of potential future surprises. Not sure why Keith's guitar is mixed so loud in some instances (e.g. Sympathy). Politics? Maybe it wouldn't be as noticeable if it were a younger KR... but anyways, Keith/band sounded great on Slipping Away, although he did kind of step on the crowd's happy birthday song to Mick!

Darryl's bass solo during Miss You was quite entertaining and helped that song along. Placement of War Horses throughout the set worked well and didn't seem to make the show drag on at the end. I liked Gimme Shelter as the lead encore song. Concert ended about 11 p.m. depending on when you count it officially over. Anyways, really enjoyed this show, perhaps my last. Well done, gentlemen! Thank you.

As for opening act Bishop Gunn. Kind of like Black Oak Arkansas meets Black Crowes aspiring to be a Mississippi version of Led Zeppelin? Two or three decent tunes in a 40 minute set. Could have been worse. The lead singer walked off the stage as the last song was reaching its conclusion. Kind of like Van Morrison would do, but this guy ain't Van the Man so not sure what that was all about. Good luck to them.
---
Review by Sipuncula
Finally got home at 1AM after dropping everybody off seemingly all over the Houston area.

One of the best shows they've done out of the 10 I've seen since 1994. I've certainly been closer, and that brings something extra to the experience, but I could tell even from way back in the GA floor that they brought something special tonight.

Or should I say Mick Jagger did? Jagger is an absolute force of nature. It just doesn't seem possible that he turned 76 yesterday. Keith surprised him before his set by dragging him out and wishing him a happy birthday.

I have always been a Keith guy, but I'll have to admit he is not running the ship these days. Some had alluded to it before, but I saw it with my own eyes tonight. He just doesn't have the command. You can see it in his expression. He looks.. befuddled. I hate to say that. He played fine. Ron was good as always. Great sax playing by Carl.

When the opener JJF started, I started to think my area was in for another muddy sounding disaster like I experienced in Arlington in 2015. But the sound started to improve over the next couple of songs, and the show really took off with Out of Control and never touched ground after that. Sweet Virginia and Dead Flowers on the B-stage were fantastic, and the sound, being a little quieter, was very well defined (is this how it is supposed to sound???). I was disappointed that Whip did not win the vote, but they played a great Heartbreaker. Paint it Black was great, and I never thought that one came off live very well previously. After the 2-song encore when Satisfaction ended and final bows went down I tried to grab everyone and go. The house lights didn't come up for a while and the crowd was still wanting more. A tease, I guess. Just for a minute there I started to think they were gonna come out and do one more. The screen said "see you soon". I think they will leave it at that.
---
Review by Bjornulf Vik
For those who wonder why The Rolling Stones play their big hits again and again, I will just point at this show in Houston. Even if they have been coming to Texas for 55 years now, since 1964, the first hour of the show tonight was sort of quiet. The opening song is of course always wild, with thousands of hands and mobile phones up in the air. After that, it was quiet. "Let's Spend The Night Together" is such a great song, with Keith on backup vocals, but I am sorry to say that "It's Only Rock'n'Roll" is probably more of a crowd pleaser. Personally, I love both songs.

"Out Of Control" has been played in Texas live since it was out in 1997. In most places it is a great "jump" song, and in Argentina it is rivaling "Paint It Black" when it comes to making the crowd jump and dance. In Houston it was all quiet during that song.

It took until "Honky Tonk Women" until the Houston crowd went wild. That was sort of "lift off", big roar, and from that moment and through the show, the crowd was great, loud and into the show.

Keith was great through the entire show. This was his show! During "Out Of Control" I could see Mick took a look over to Keith, just to make sure he was ready, then Keith took the solo, beautiful licks, such a great song, and a great show we got indeed.

"Heartbreaker" was the vote winner. First time I got this song live was 46 years ago, back in 1973. Since then they do only play it very very few times, may be every 5-10 years, but since I go to many shows, I am still lucky to get it a few times live. It is like Christmas day to me every time they play it, like a time machine, I am back to the show in 1973 every time I hear it, at shows live, and at rehearsals. A basic still great song.

Keith was introduced by Mick, then Mick left the stage. Then Keith said he had to congratulate Mr Jagger on his 76th birthday yesterday (July 26), and then Mick came back and joined Keith up front stage for a short moment, before Keith went into his own songs.

The rest of the show was just loud, great, and over so soon, even if it lasted two hours and seven minutes. Just like the crowd exploded at the start of "Honky Tonk Women", we got a similar crowd explosion when Mick and Sasha came out to the B-stage during "Gimme Shelter". The entire crowd went wild, and from then on, they were just wild. Satisfaction. Then, as we were walking out, and the Stones had left the stage, and were in their cars on their way back to their hotel, the video screens said "SEE YOU SOON". May be it is a hint, but not tonight. The fans around me were confused, and started to walk back for a few seconds, as the lights went out. There may be more, but not tonight. It was a great show!
---
Review by Alwyn Welch
The No Filter Tour made another foray down to the Gulf Coast season in Hurricane, arriving in Houston a day before Mick's birthday, and as the 50-year celebrations were concluding for the Apollo 11 mission – Houston being the astronaut and mission base. No comments from Mick on that milestone – he was probably too busy filming Ned Kelly after the first Hyde Park gig to notice it in 1969.

The weather was unusually fresh for the time of year, until the day of the show itself when the humidity returned with a vengeance, with none of the tropical storm issues that affected New Orleans. The show was in a truly massive covered football arena so rain was never going to be an issue, nor was the heat or humidity. Several of the Stones touring party visited the Johnson Space Centre, and Mick had a birthday party with friends and family, to fill-in the days before the show.

To mark the birthday occasion, the crowd in the NRG Stadium tried a brief verse of "Happy Birthday" which didn't really get going. But, in a rare deviation from concert norms, after the band introductions Keith asked everyone to wish happy birthday to "Mr Jagger". Matt C pushed Mick back onto the stage to acknowledge Keith's and the whole crowd's best wishes. Mick looked suitably chuffed, and even a little out of control for a moment. That was very appropriate as they had widen-out the song list for this tour by adding Out of Control early-on in the set.

Also in the "new songs for this tour" list, the song vote delivered Heartbreaker. It took a few bars for the band to hit it's stride on this "rare" number. Then it sounded great with lots of Preston-like keyboards, horns, solo licks from both Keith and Ronnie, and enthusiastic vocals from Bernard and Sasha. Mick was conducting a little, directing the vocals and the horn section. It almost felt like we were watching a final rehearsal – not because of any mistakes or hesitation but the way they all delivered a song with many parts, rarely played.

Whether it was the crowd, his family being present en-masse, or a wave of enthusiasm from birthday celebrations, Mick was on fire again. Almost manic at times; racing around; grinning to the band and audience alike; extending a few songs; a double-length blues section in Rambler (Hellhound on my Tail); playing guitar on Miss You. Absolutely full-on, again. You would never have thought that Philadelphia could be exceeded at the next show: it was.

Mick did have the odd stumble. Whilst starting the band introductions he got his words a bit mixed-up and said as an aside "what the f**k is wrong with me". Nothing is the answer. He did identify Matt C's horn properly, in a quiet voice, as a French horn. We had the usual local food jokes, which unusually provoked minimal reaction. Mick admitted he had never eaten one local culinary speciality.

Another amusing interlude was when the Big Four were assembling for the walk down to the small stage. Mick was standing, waiting, saying "where is everyone?". Ronnie appeared, and when Mick asked him what was happening Ronnie told the whole audience that Keith was going to "see a man about a dog". For the non-English speakers, this is a euphemism for a bathroom break… obviously too much re-hydration before the gig started…. Or was it the excitement of the gig itself?

Musical highlights: Ronnie's solo on Dead Flowers (we had a countryish acoustic section with Sweet Virginia as well; lots of shared Mick/Keith vocals); Rambler; the power of Sympathy; Lets Spend the Night Together (oddly the audience was subdued here); Shelter (very strong Sasha vocals and Keith playing lead); Slipping Away.

Despite the roof and enclosed space the sound was very good, at least where I stood. The crowd was very engaged, singing along and cheering loudly. The odd reference to Texas ("I met a gin-soaked bar room queen in Texas") helped although "Dallas" didn't get a very positive response from the locals. The band seemed to think the audience was really great.

There were a lot of police in the crowd ("I cannot see the reason why" so many) including I'm told some plain clothes ones, which might explain why there was far less smoke of the tobacco or weed variety than you normally see/smell. This was a well organised venue, although they could have learned a lesson from Jacksonville (and others) and made the exit roads all one-way immediately after the gig.

I heard some mixed views on how good the gig was. These ranged from "unbelievable" to "good". Watching people walking out after the show you see a sea of smiles. You also hear people expressing their delight and even astonishment that 55 years after the band's first gig in Texas (in San Antonio when the local newspaper described them as the "Shaggy Quintet") and 53 years after the first of their 13 Houston gigs, they are still top of their game. My personal view, for what it's worth": its very, very, hard on this tour to score the best show – the standard is universally high, with a few elements at each show that add just that little more and the odd bump in the road.
---
Review by Art Lewis
Great show! It was "out of control" a nice song to add in.

Mick mentioned they were the first band to play this stadium January 25 2003.
---
Review by Dave Kohl
Another great experience at the Houston show on Saturday! I'll start by saying that the sound for this show was absolutely superb. Possibly the best sound I have ever had in person for a Stones show (out of my 76 thus far.) Doing this tour in all (except the one Canada show) NFL stadiums has proven a great move because of similar dimensions and how it works with the sound system.

This was my third show of this tour (Chicago 1 and 2), and probably the best in terms of performance. Moreso than any of the other 13 shows I have seen in person this decade, the band was totally having fun and into working together.

"You Can't Always Get What You Want" was reprised at the end, clearly as a goof and they did a funny but well coordinated ending. It came off as though it was rehearsed but you could tell by the looks on their faces that they made it all up on the spot and crowd went with it.

We had Mick going over to share the mic with Keith on the B stage. Perhaps the biggest between song surprise was Keith wishing Mick a Happy Birthday as he was introduced. Mick was almost off the stage and had to come back to receive his birthday applause. At least for the couple of hours, it came off as though there was zero friction between them over the years.

It was also noteworthy that Mick actually played the guitar throughout the entire B-stage performance of both Sweet Virginia and Dead Flowers, and played seriously. That added to how much he and the others were in to this show. (His guitar playing usually lasts one verse at the most.)

A couple of the songs got slightly longer jam sessions and ad libs, resulting in this show running about 7 minutes longer than usual. But the doors flew back and the place was packed. Looking over the crowd it was tough to find an empty seat, even up at the very top.

"Out of Control" was a pleasant surprise, being performed for the first time on the tour. "Doo Doo Doo Doo Heartbreaker" was not my first choice for the web vote, but was played very well given that they have rarely done it over the past 25 years.

As always (over the past 7 years), Midnight Rambler was the highlight of the show, as we were blessed with an extended ending this song. No matter what else happens, they love playing it, and having so much fun during this show, it added a bit more to this incredible live song. Also interesting that this was the 2nd show in a row where Rambler came before Paint It Black. Makes me wonder if this is a carry over from the screw up of the 2nd night when they started Rambler first and then went back to it.

As expected, incredibly worth the travel and the effort to see this show. The Stones came up big in Texas.
---
Pictures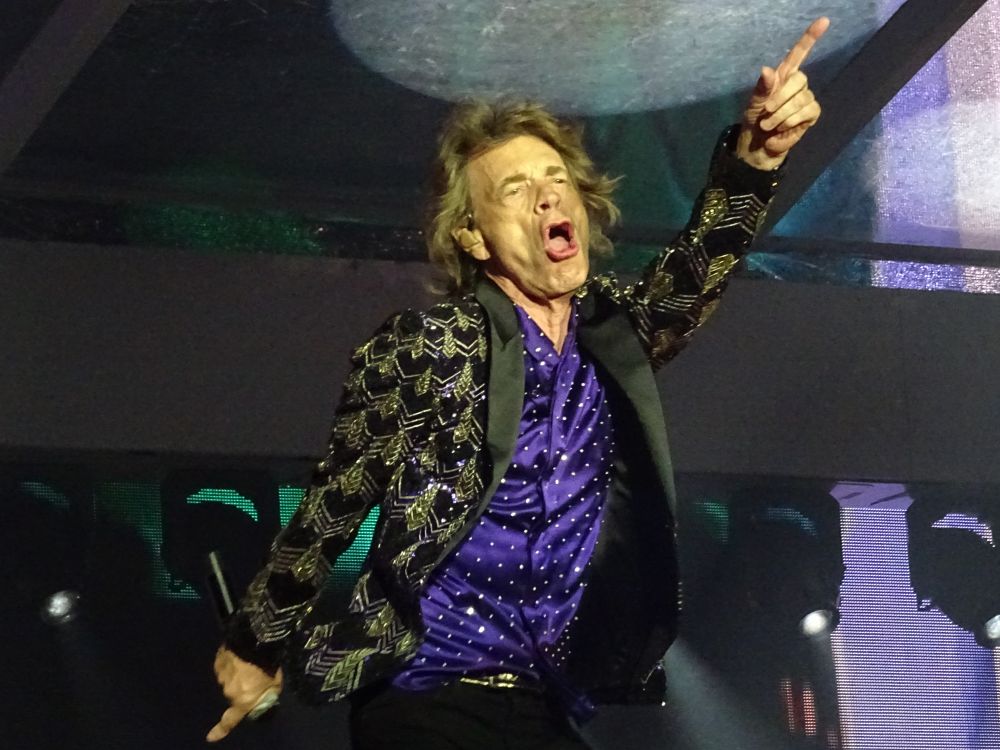 Photo by Bjornulf Vik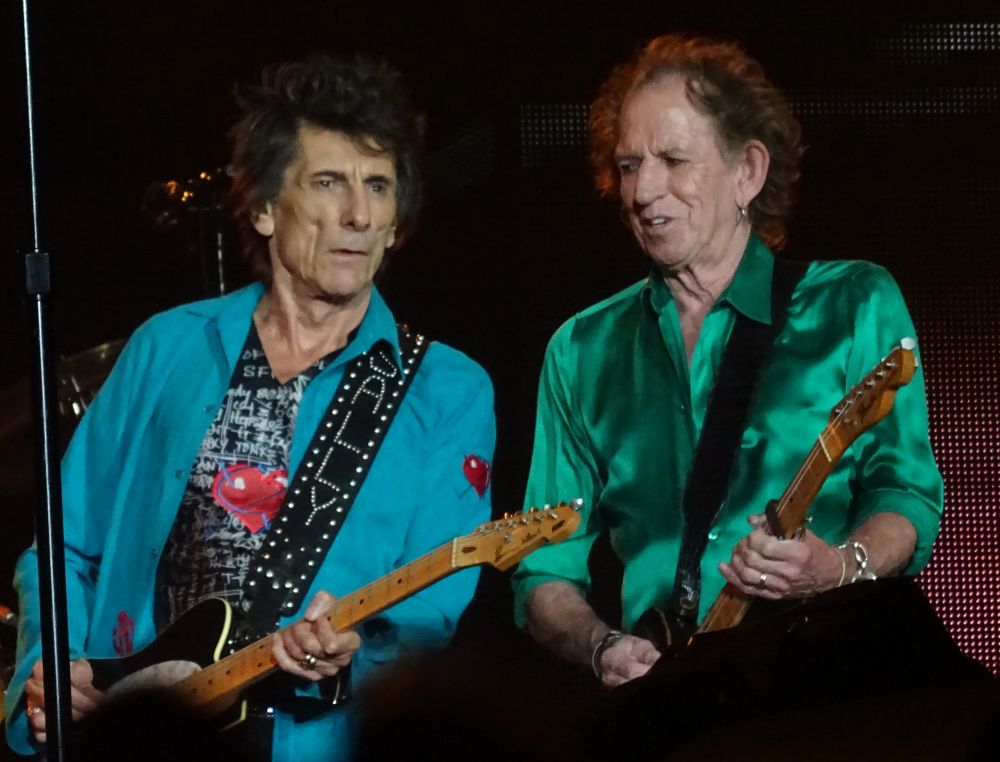 Photo by Bjornulf Vik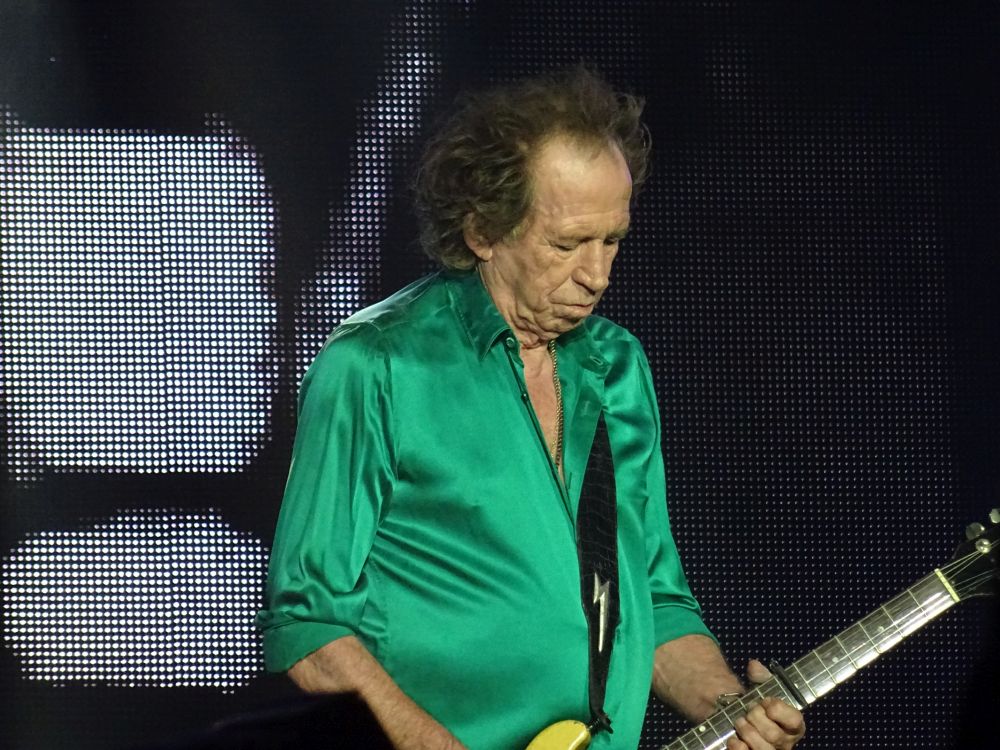 Photo by Bjornulf Vik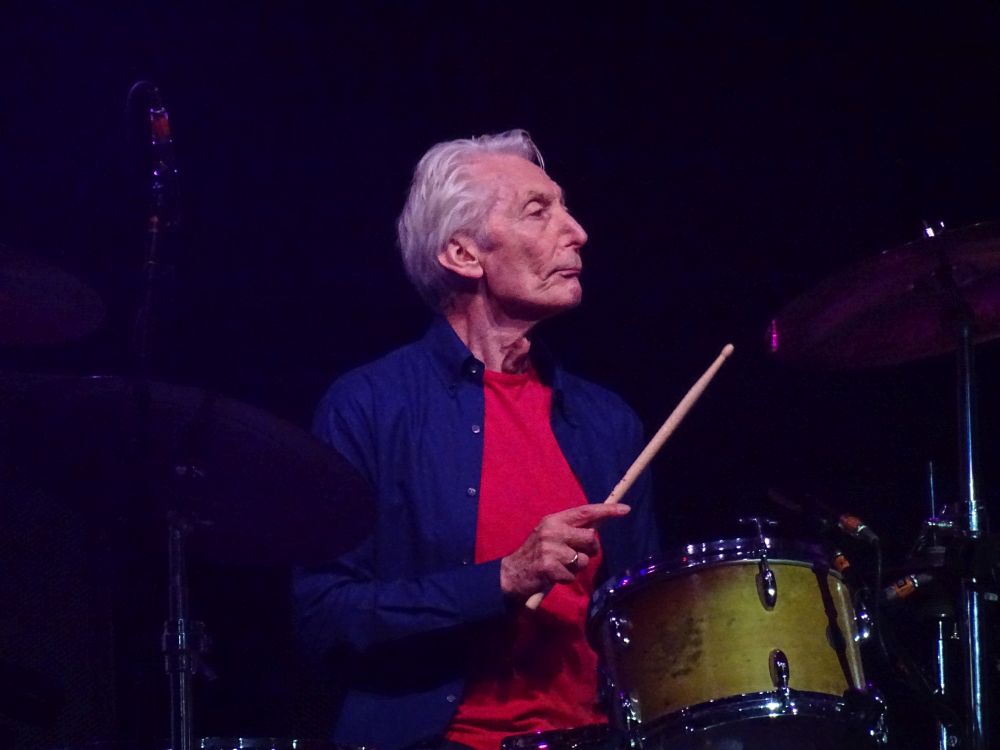 Photo by Bjornulf Vik
---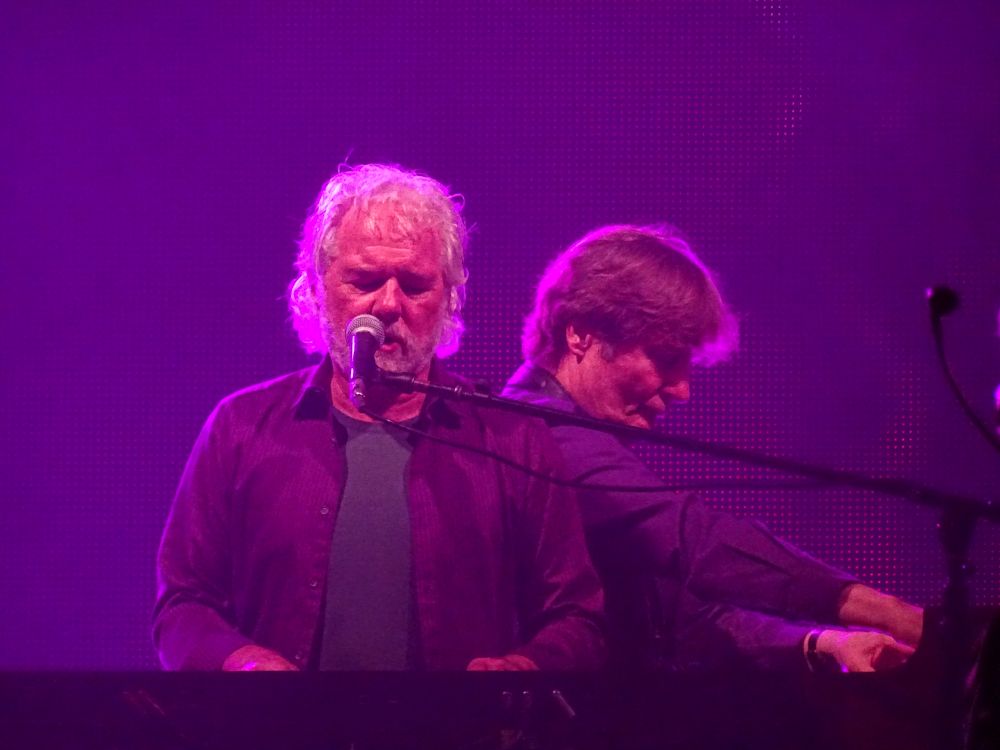 Photo by Bjornulf Vik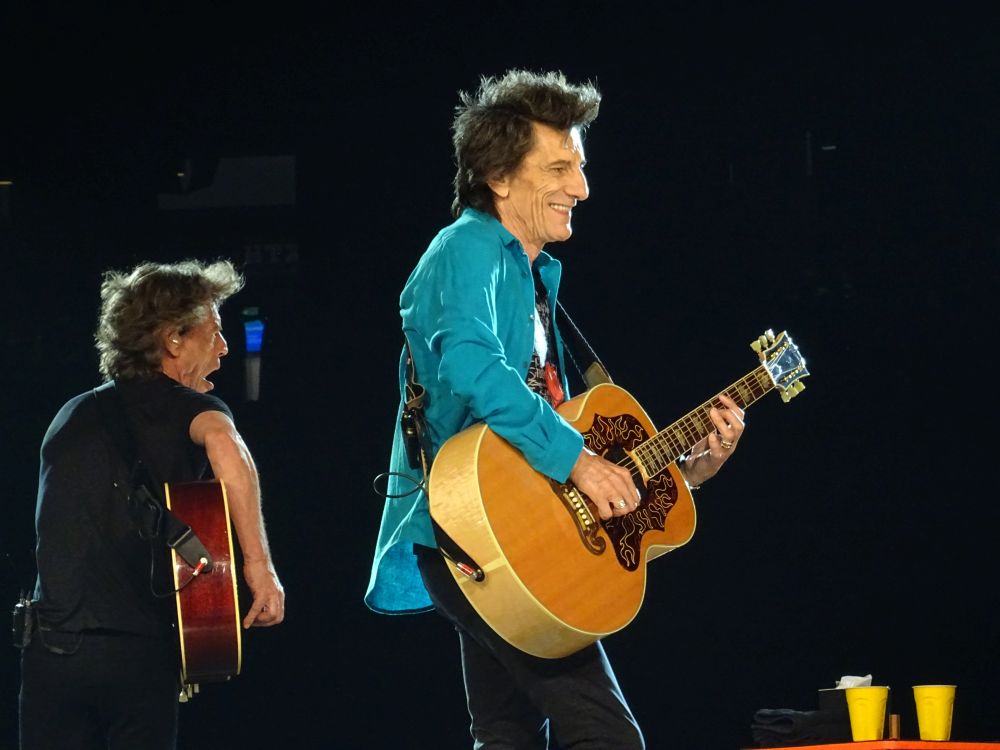 Photo by Bjornulf Vik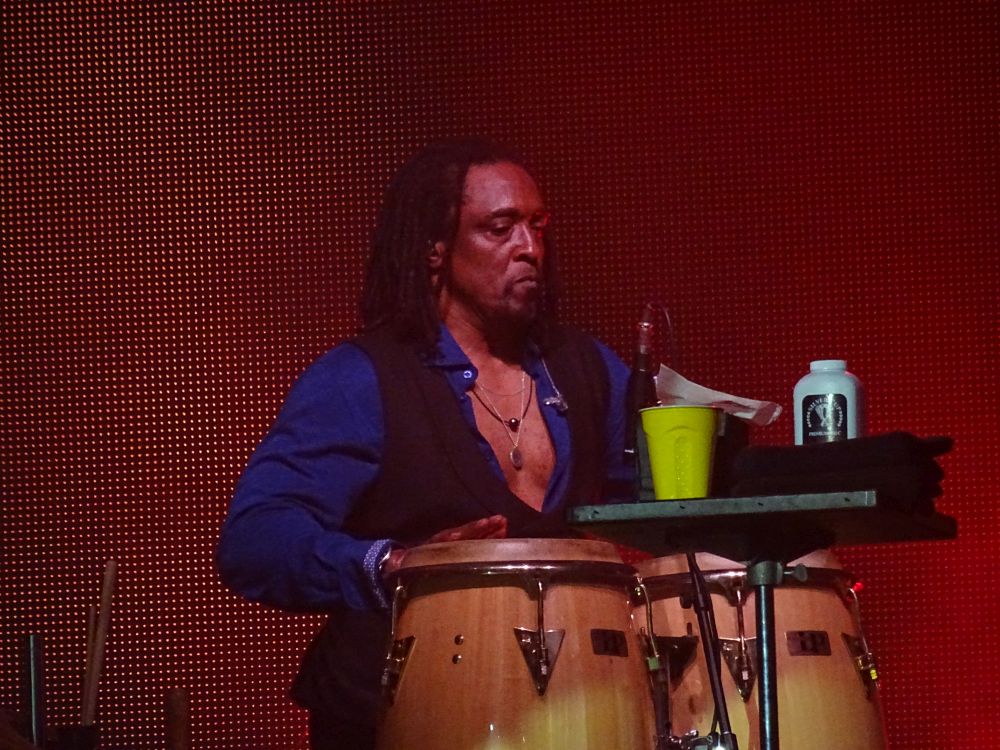 Photo by Bjornulf Vik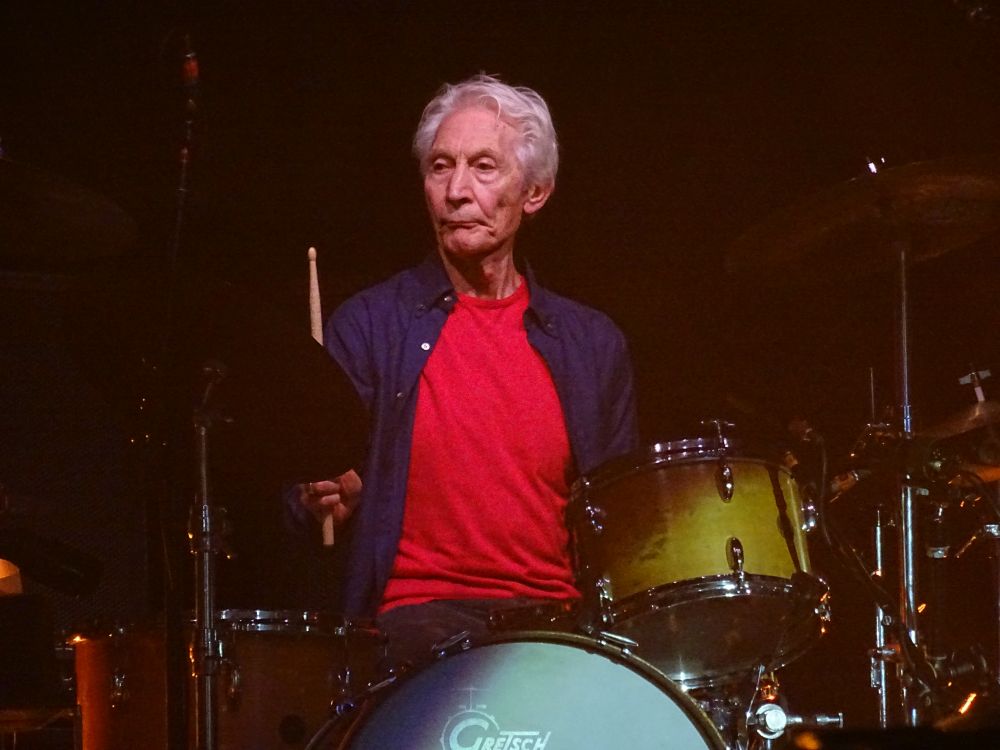 Photo by Bjornulf Vik
---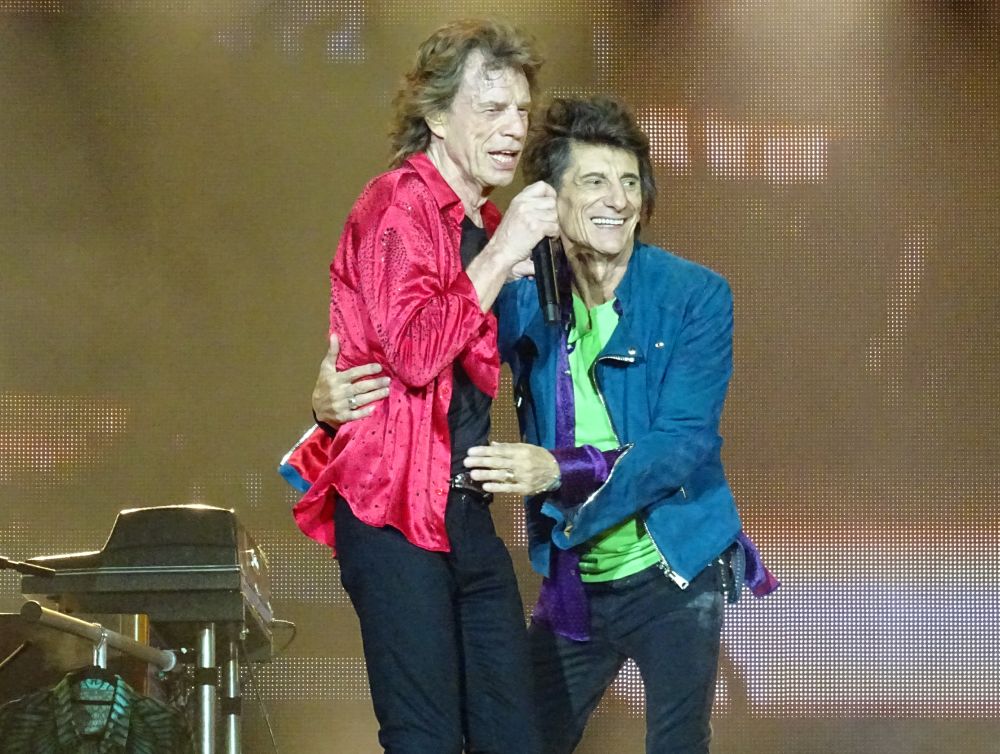 Photo by Bjornulf Vik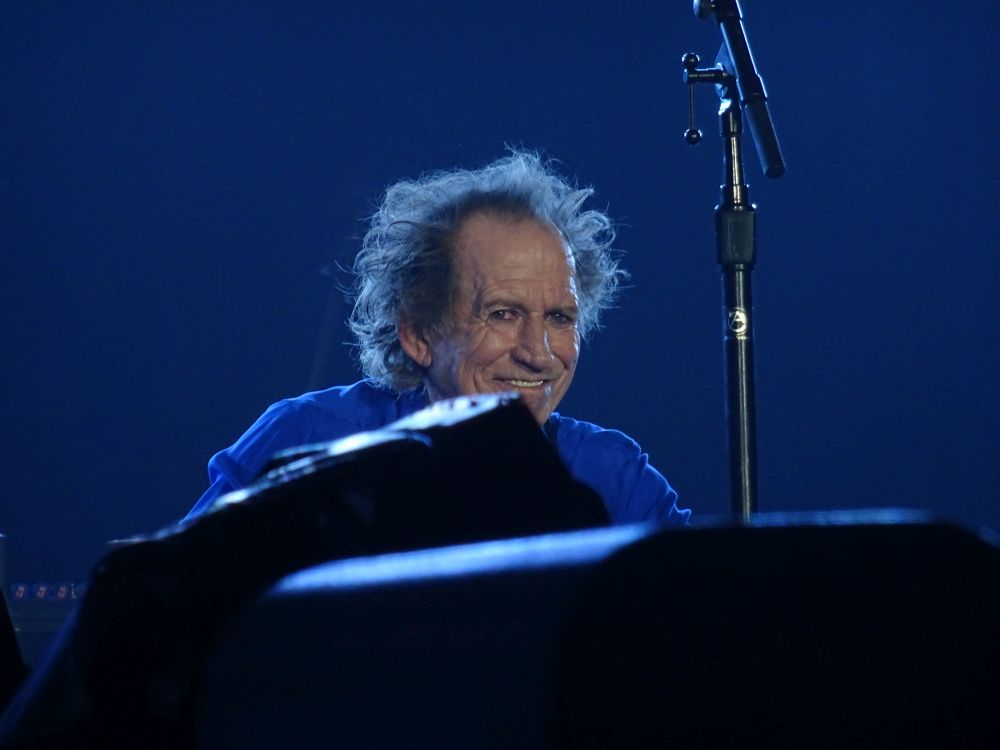 Photo by Bjornulf Vik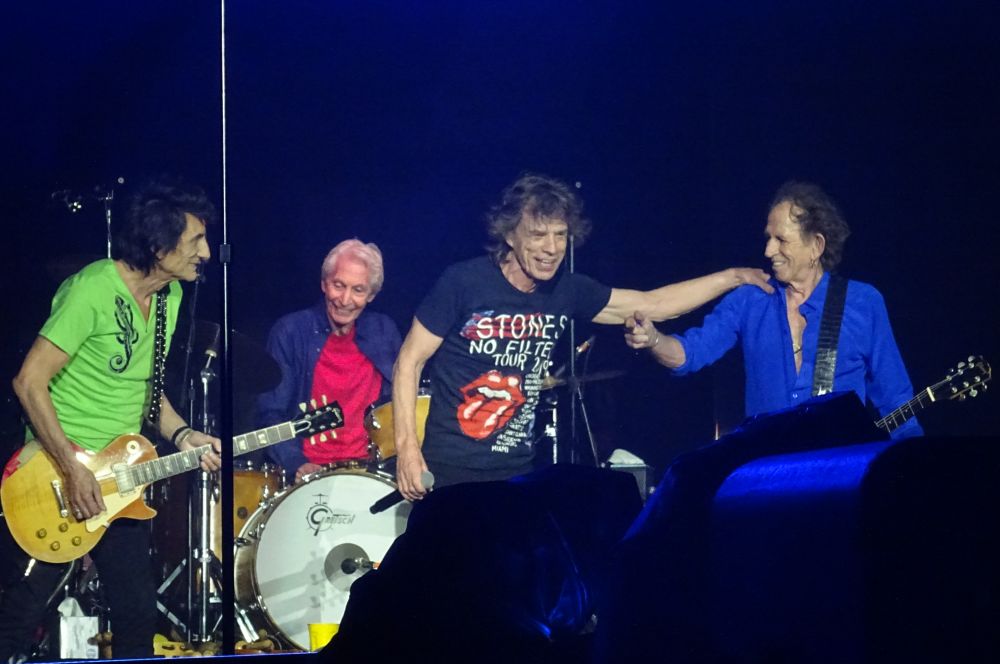 Photo by Bjornulf Vik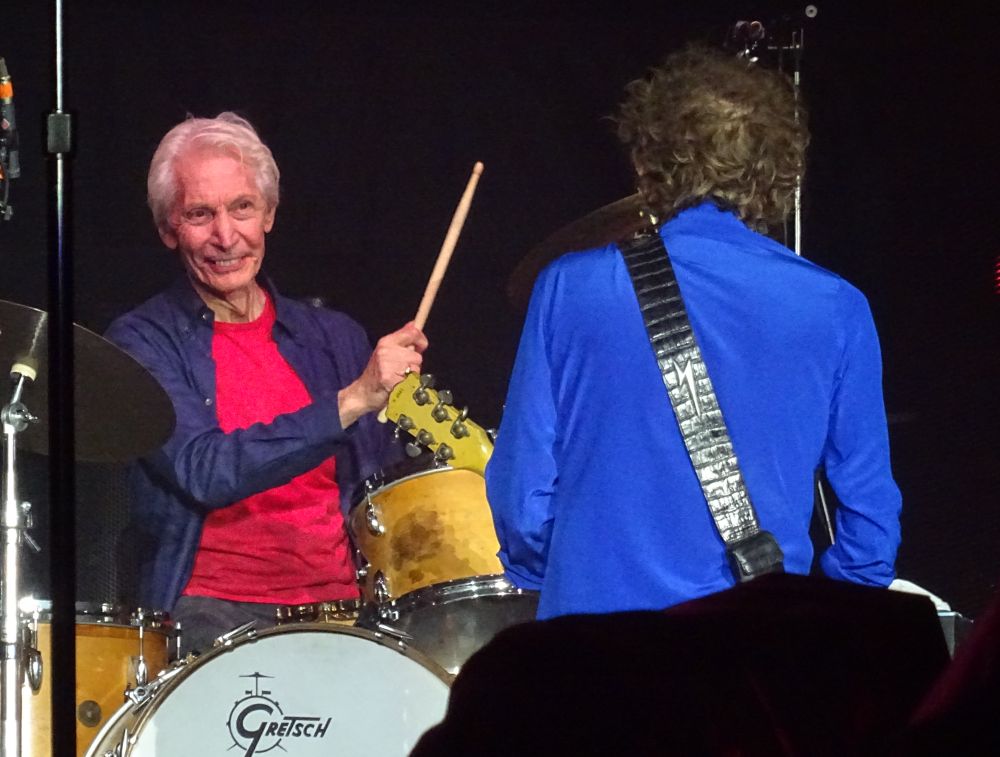 Photo by Bjornulf Vik
---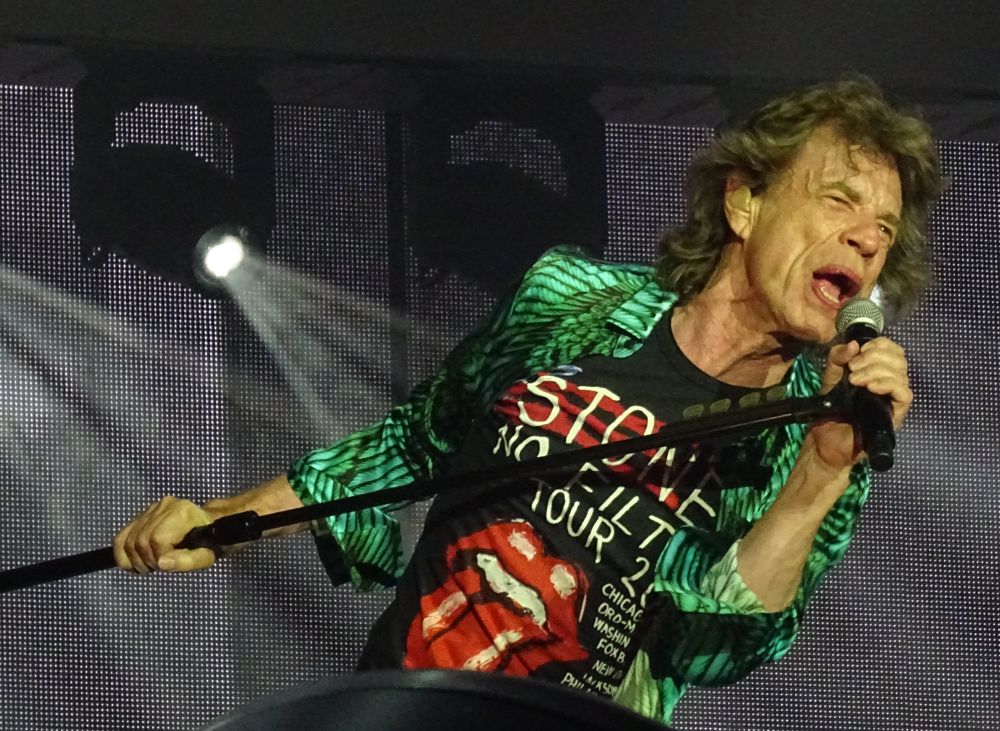 Photo by Bjornulf Vik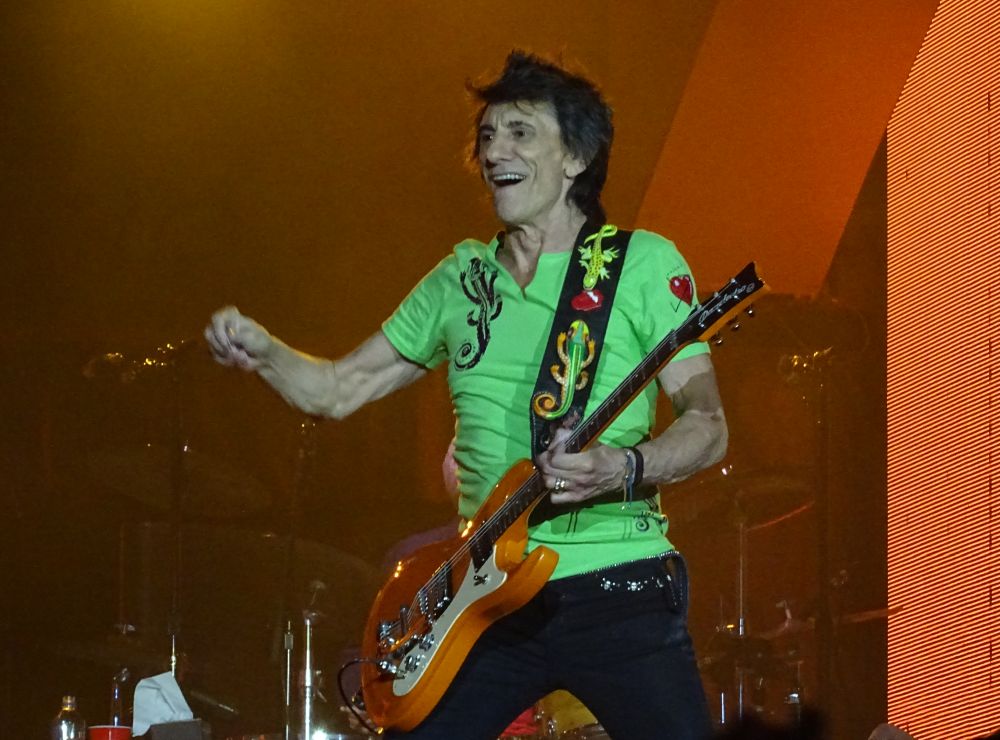 Photo by Bjornulf Vik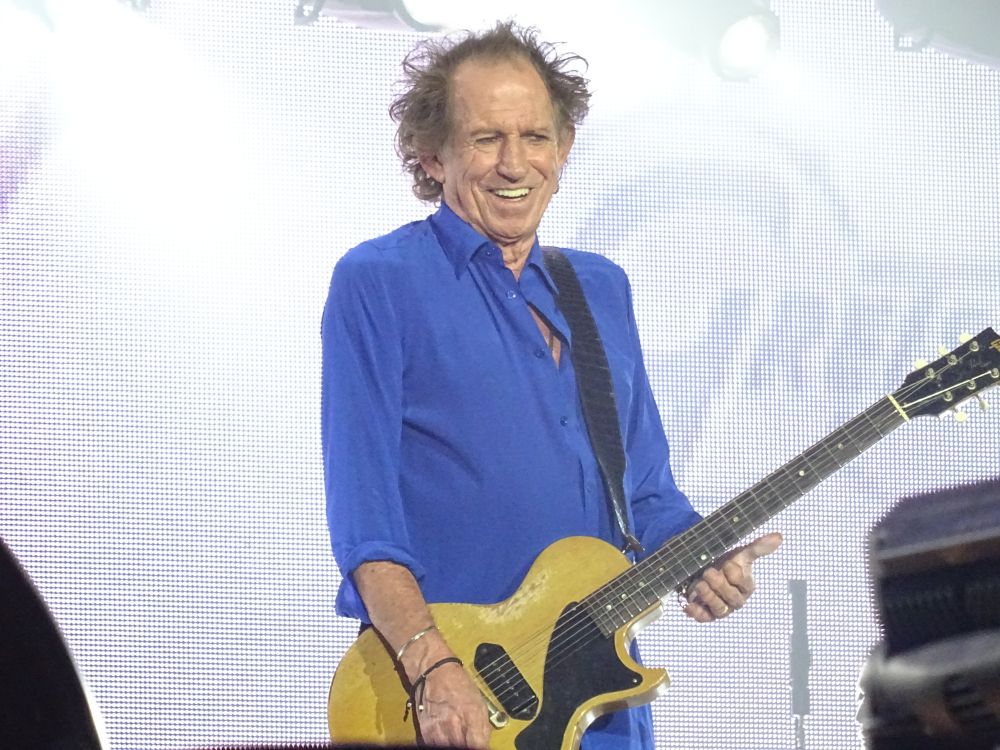 Photo by Bjornulf Vik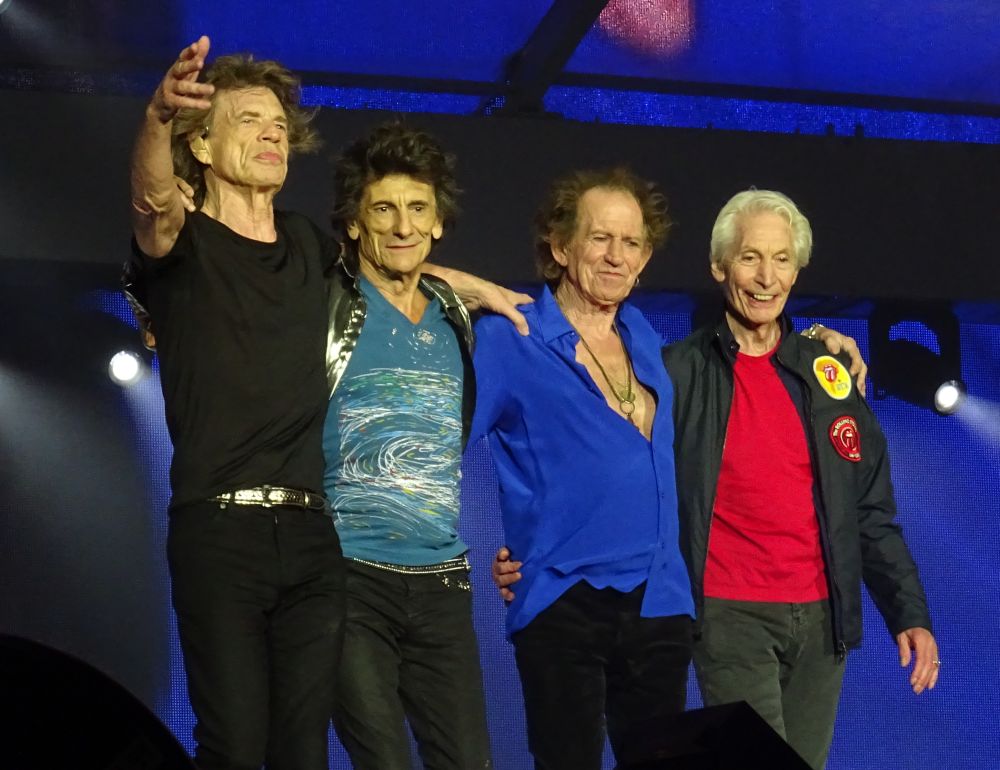 Photo by Bjornulf Vik
---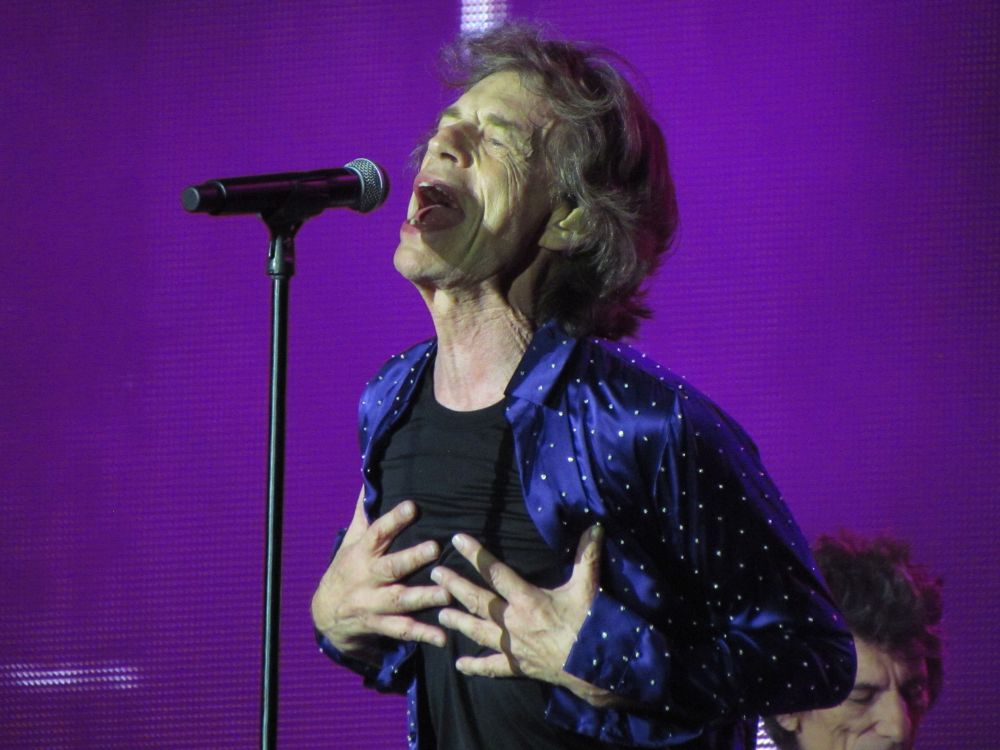 Photo by Philip Bajo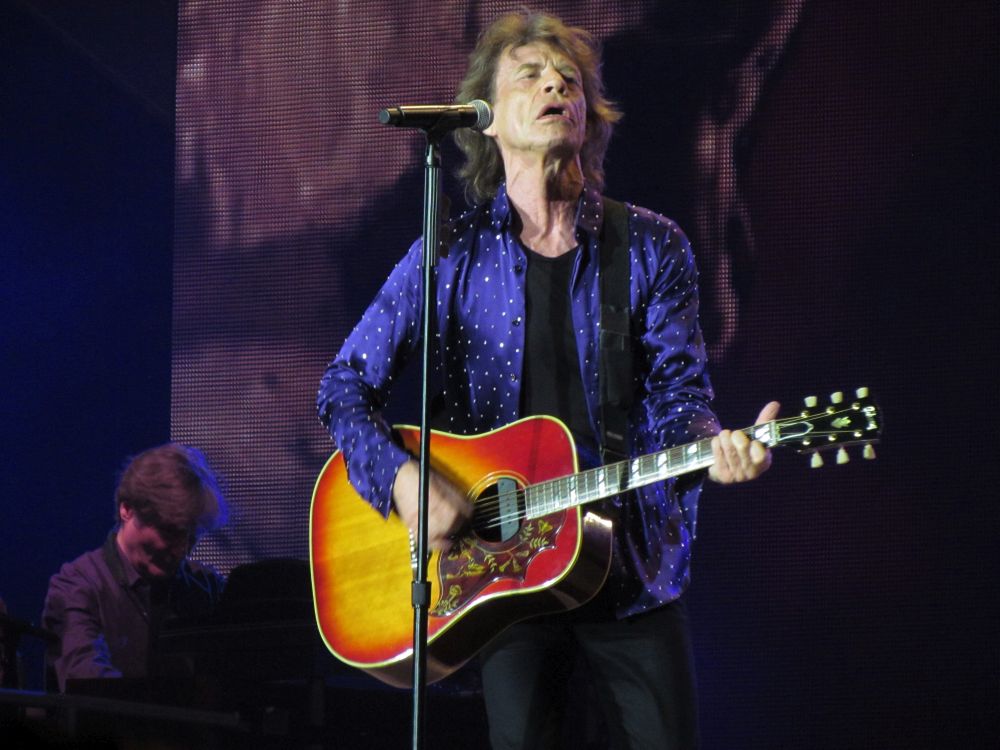 Photo by Philip Bajo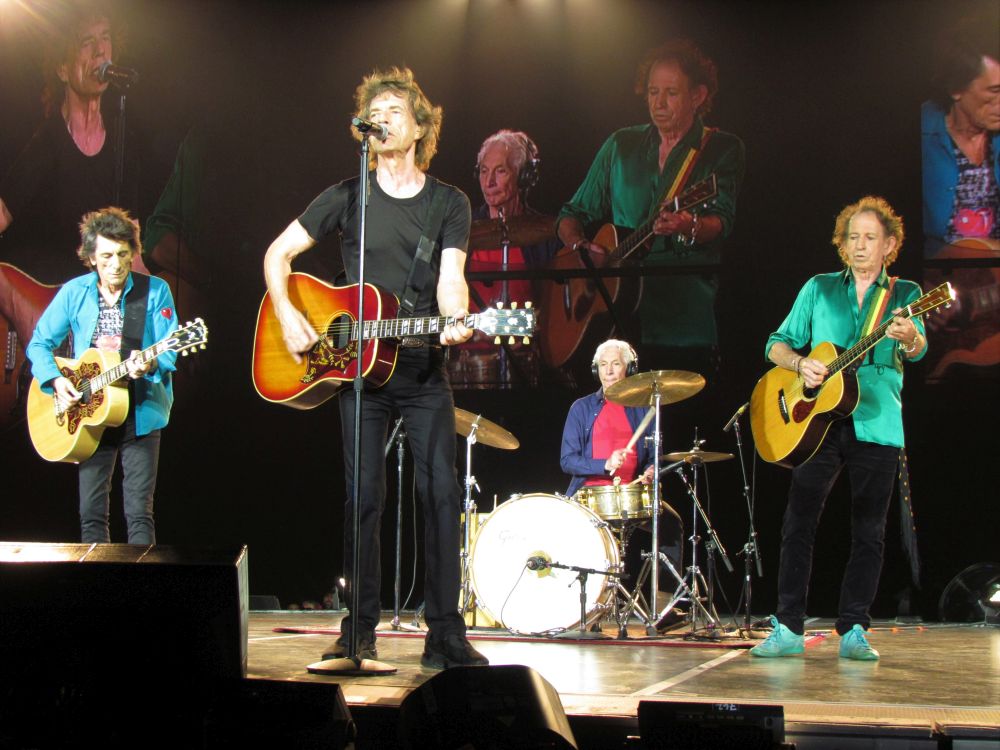 Photo by Philip Bajo
---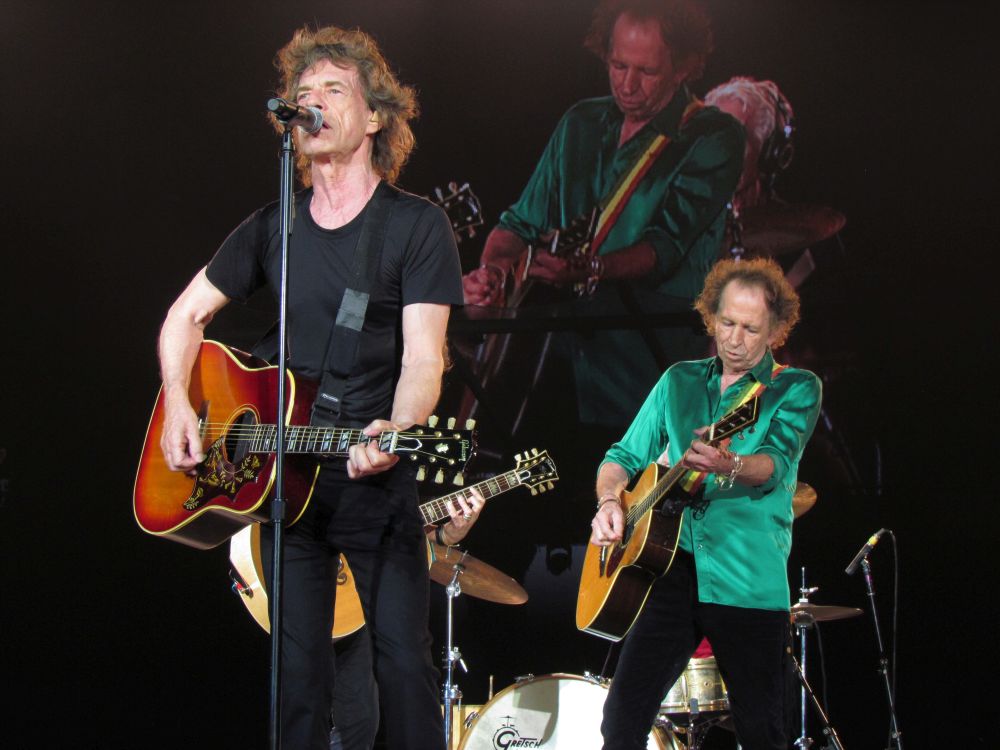 Photo by Philip Bajo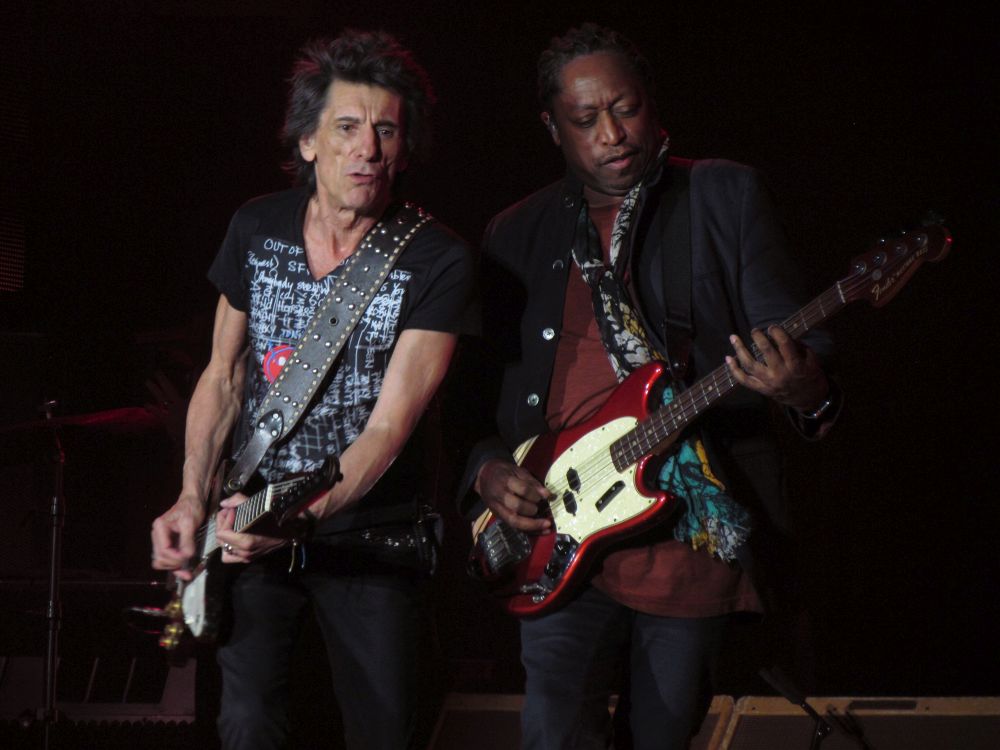 Photo by Philip Bajo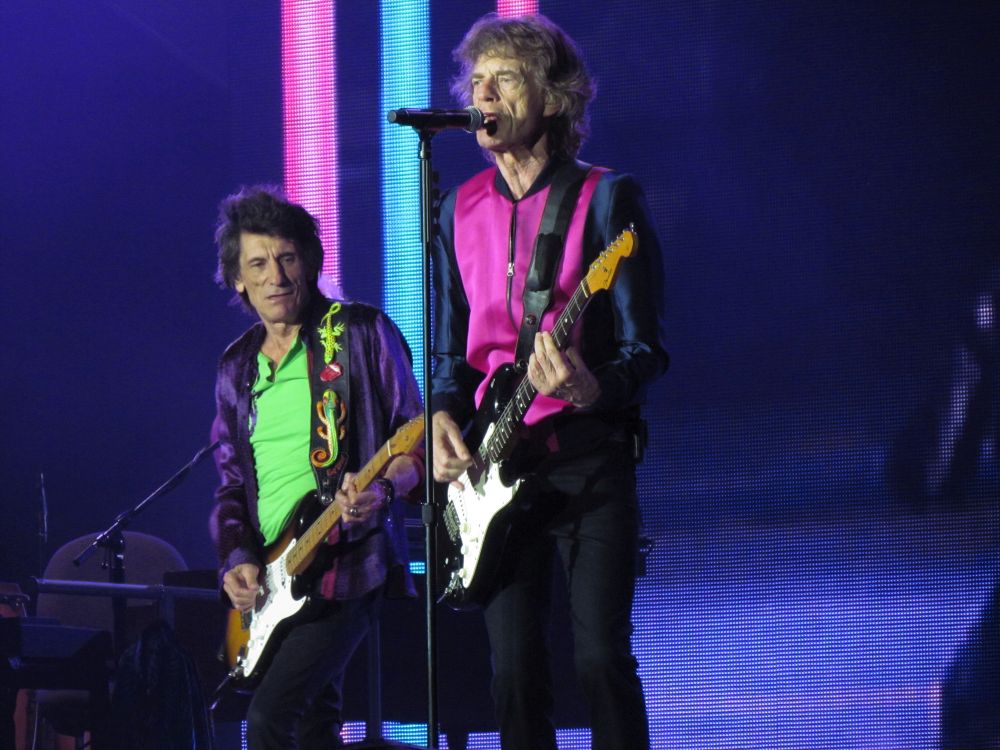 Photo by Philip Bajo
---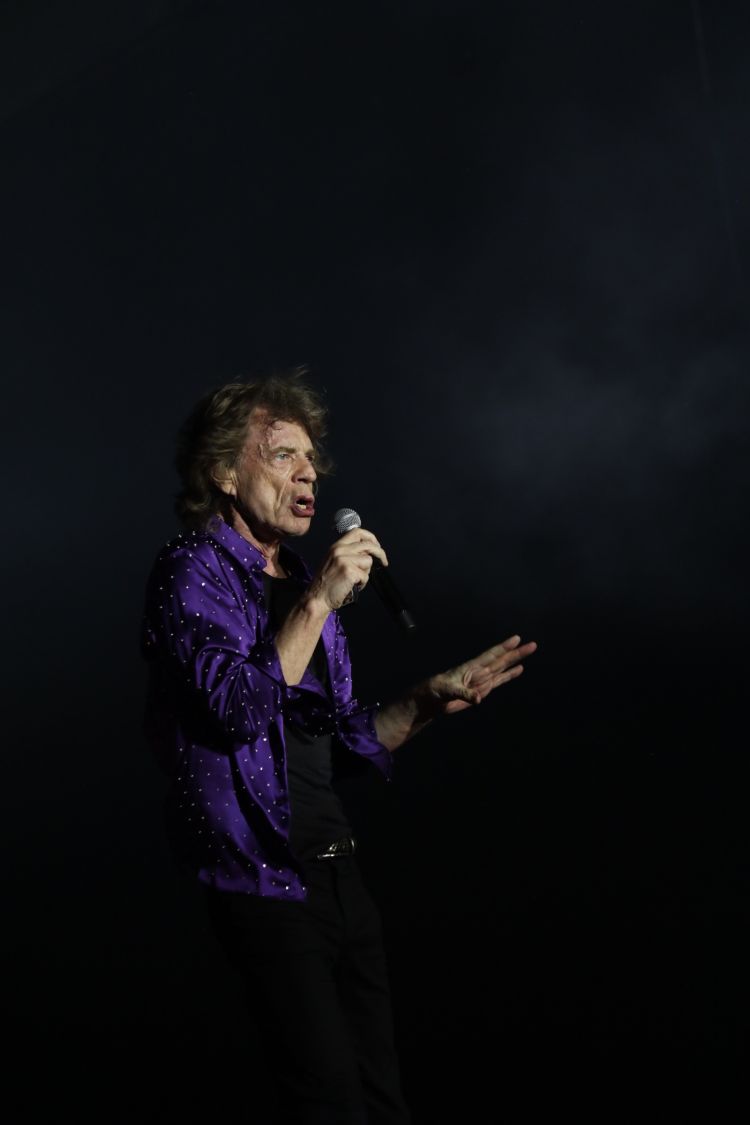 Photo by Josef Massinger

Photo by Josef Massinger
---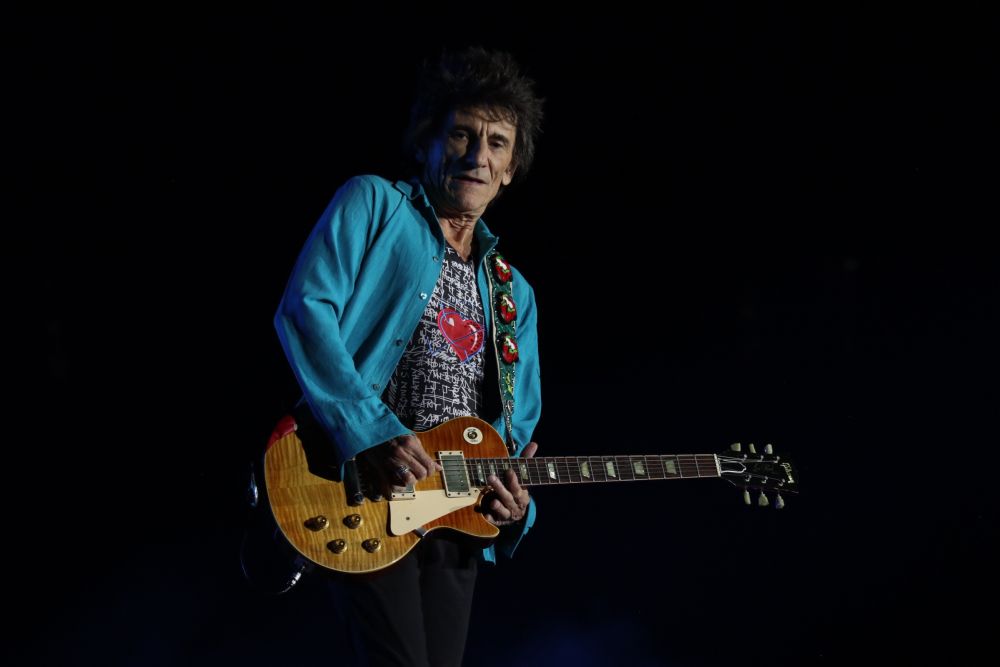 Photo by Josef Massinger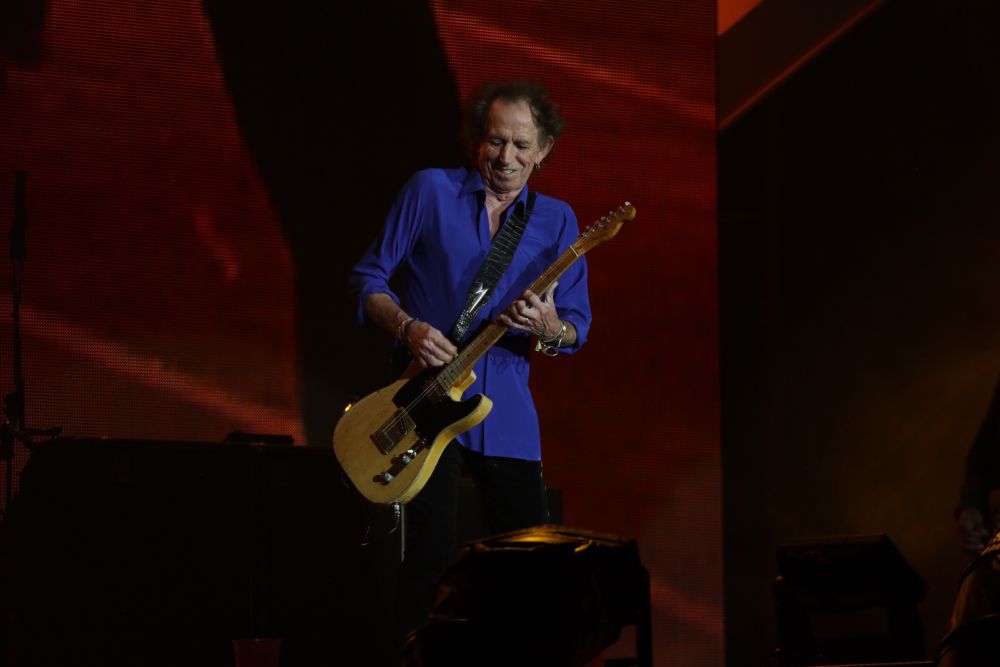 Photo by Josef Massinger
---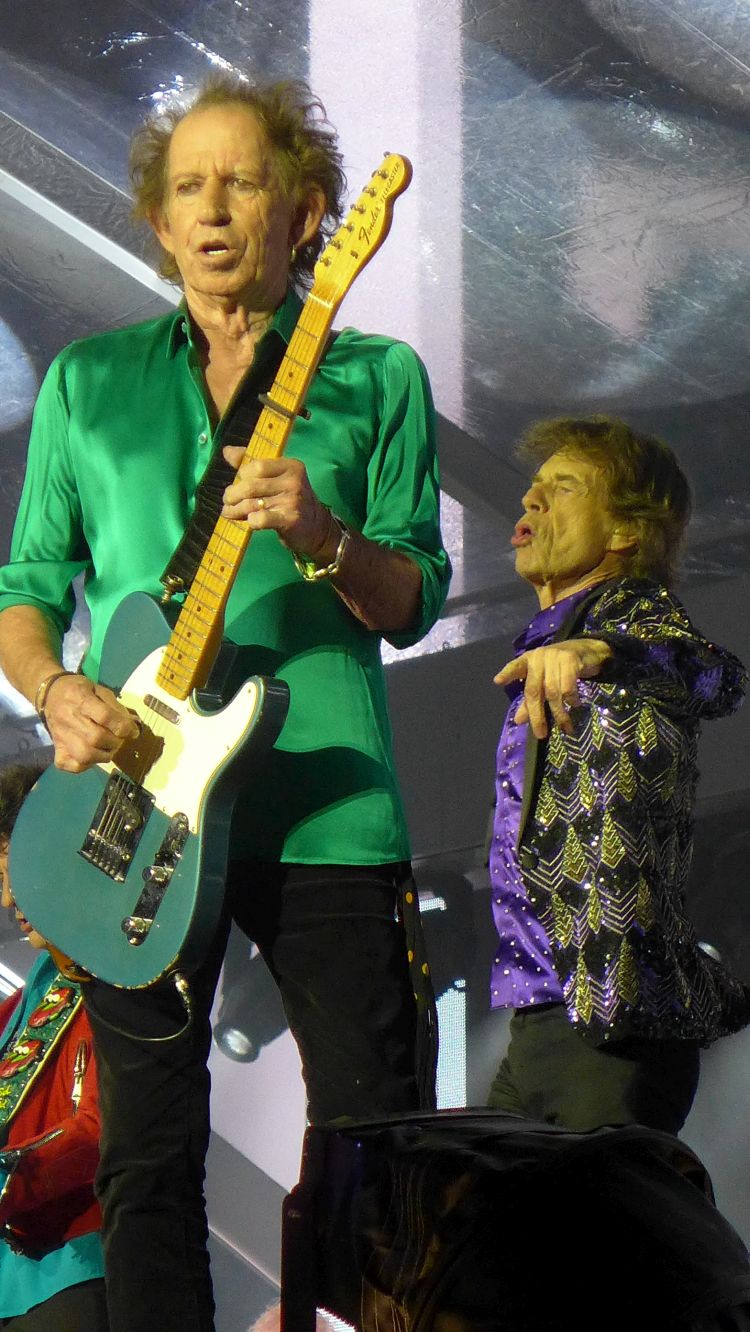 Photo by Victor Woods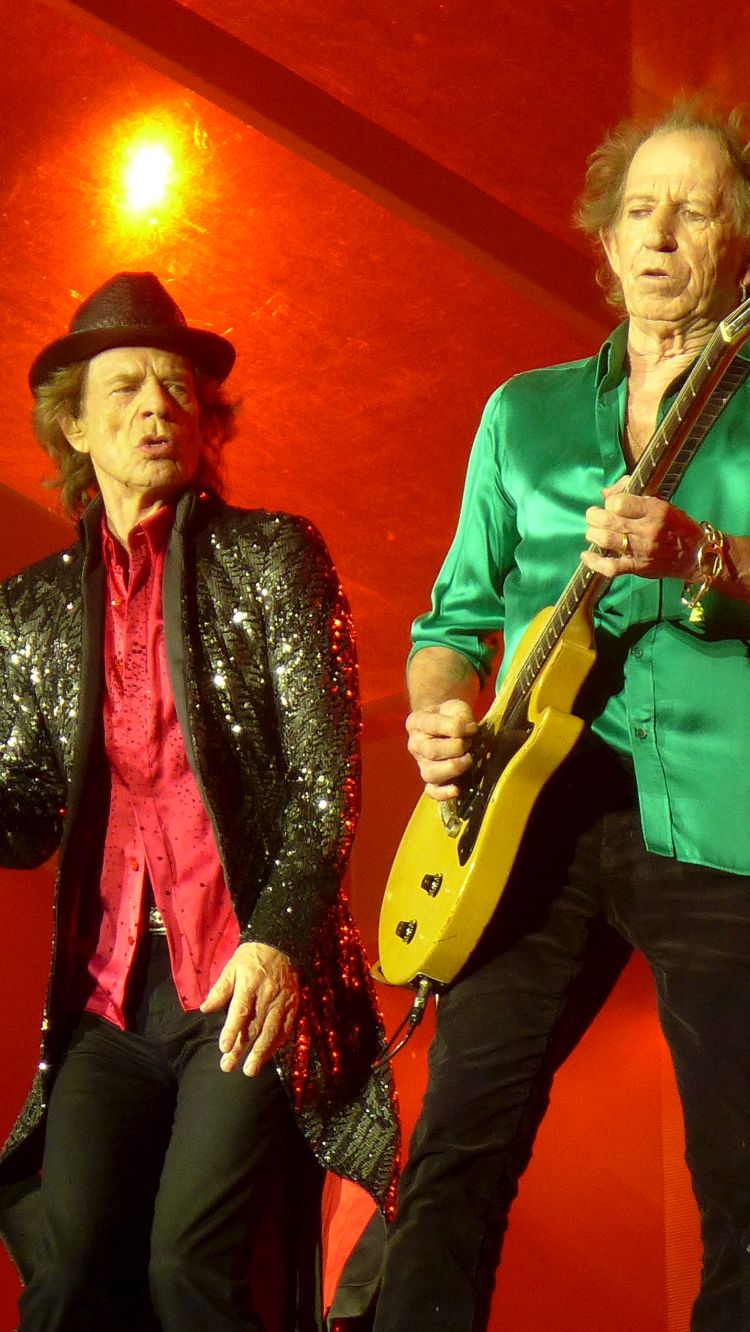 Photo by Victor Woods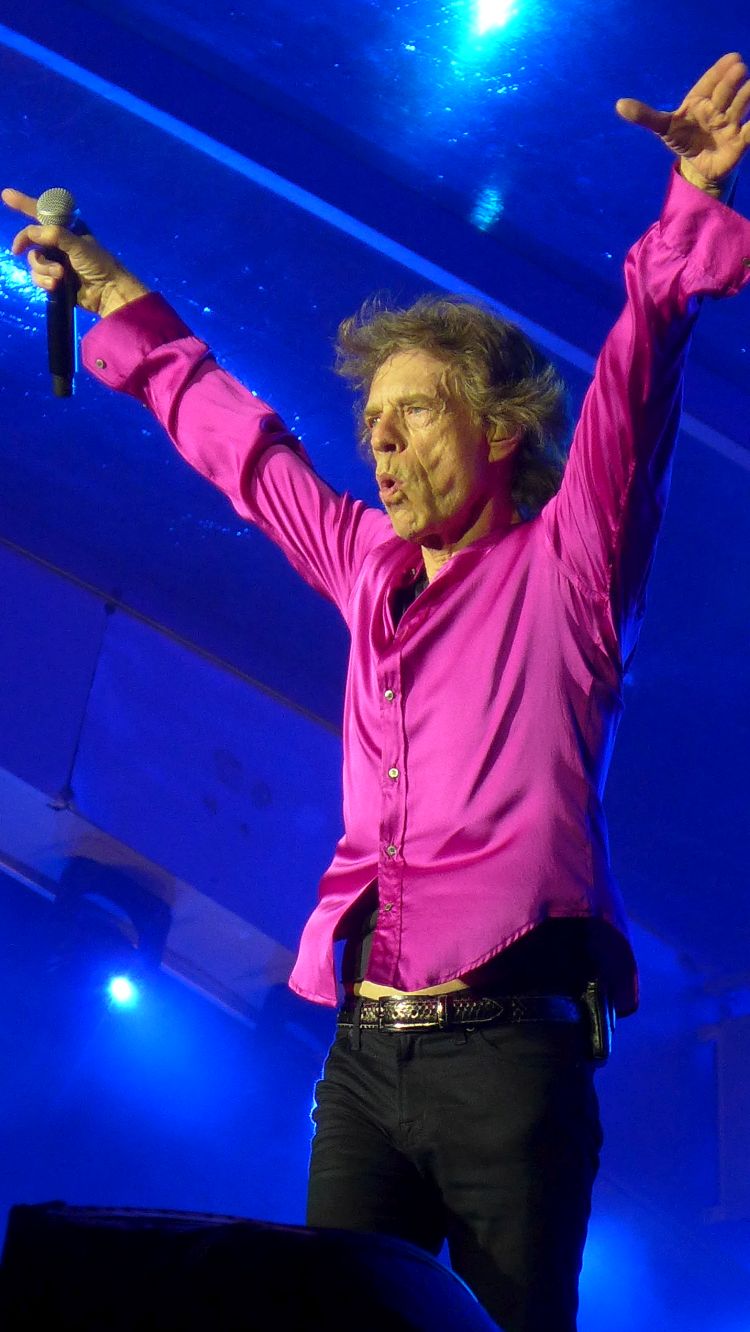 Photo by Victor Woods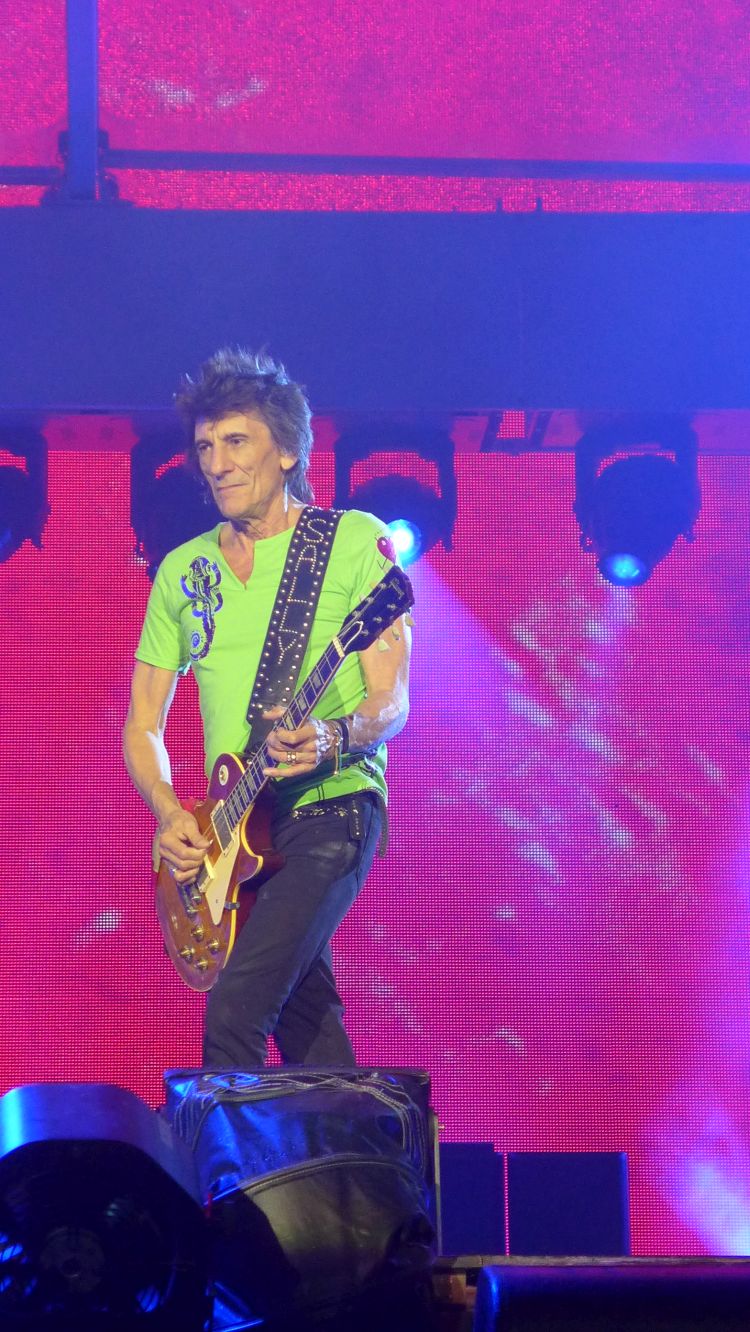 Photo by Victor Woods
---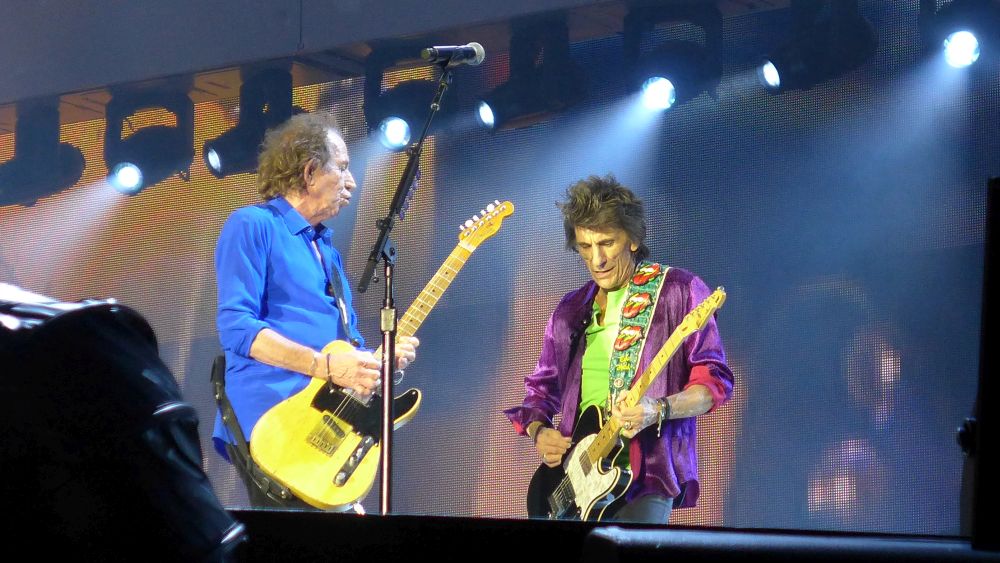 Photo by Victor Woods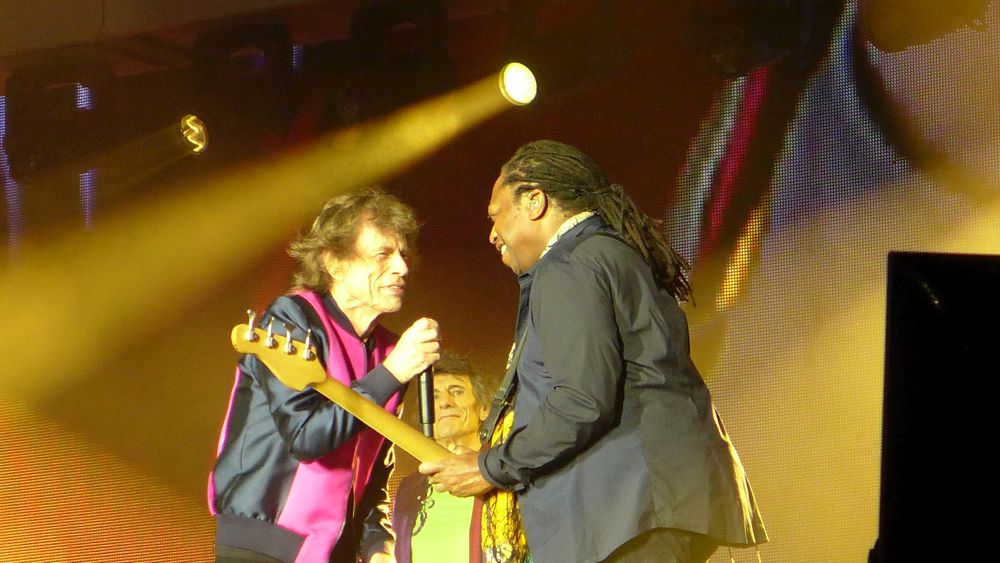 Photo by Victor Woods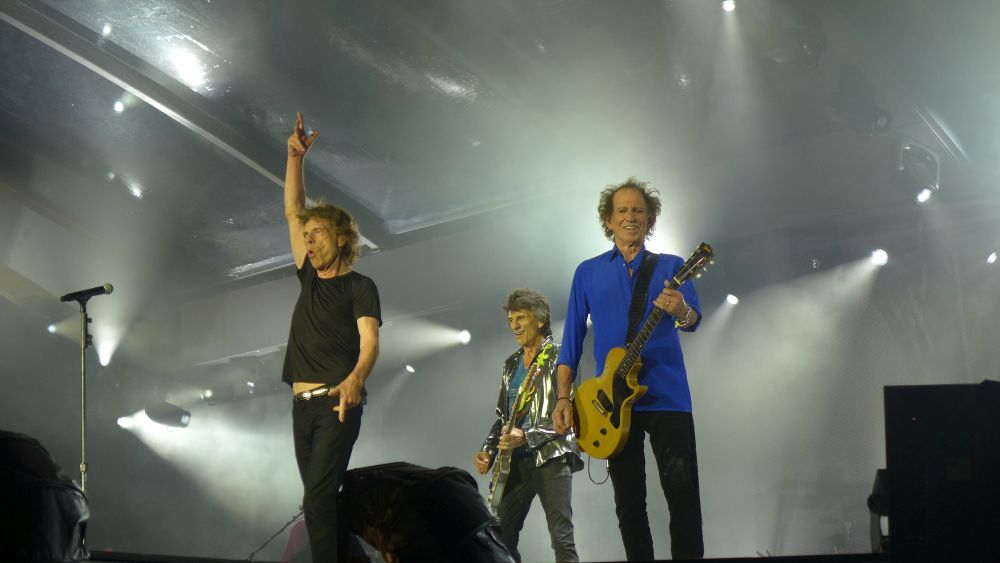 Photo by Victor Woods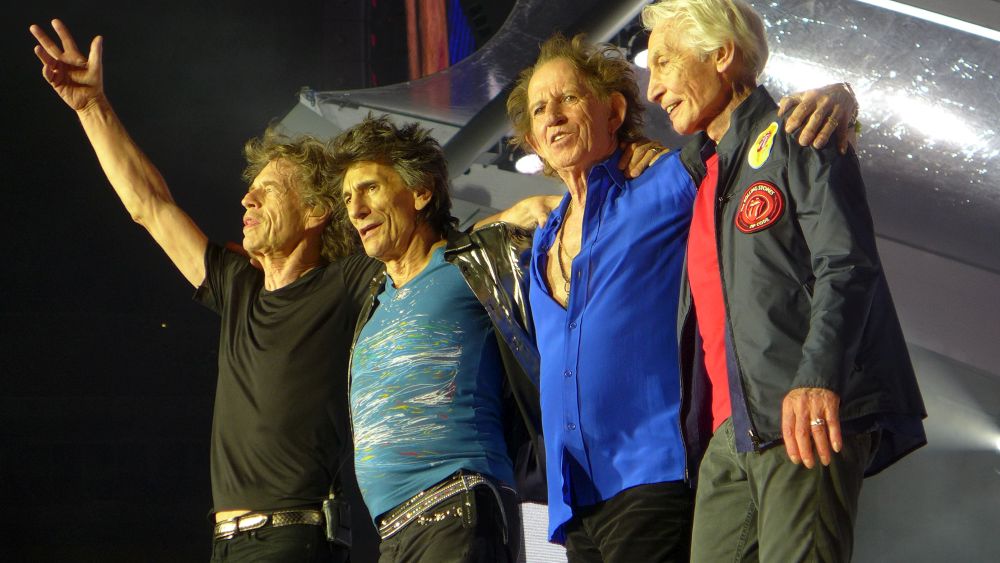 Photo by Victor Woods
---
This page will change over the next few days, as you and other fans send reviews, set lists and reports. Please send your e-mail to IORR. Thanks! For details and great photos from the Rolling Stones and their World Tour get the IORR magazines.