---
These are the latest Rolling Stones news and updates for you! IORR is a non profit fan club run by fans for fans. All parts of the It's Only Rock'n Roll web site is copyright of The Rolling Stones Fan Club. When using information from this site, please include a reference to IORR and the main web address www.iorr.org.
---
---
The Rolling Stones
Metlife Stadium - Show #1
East Rutherford, NJ, USA (near NYC)
Thursday August 1, 2019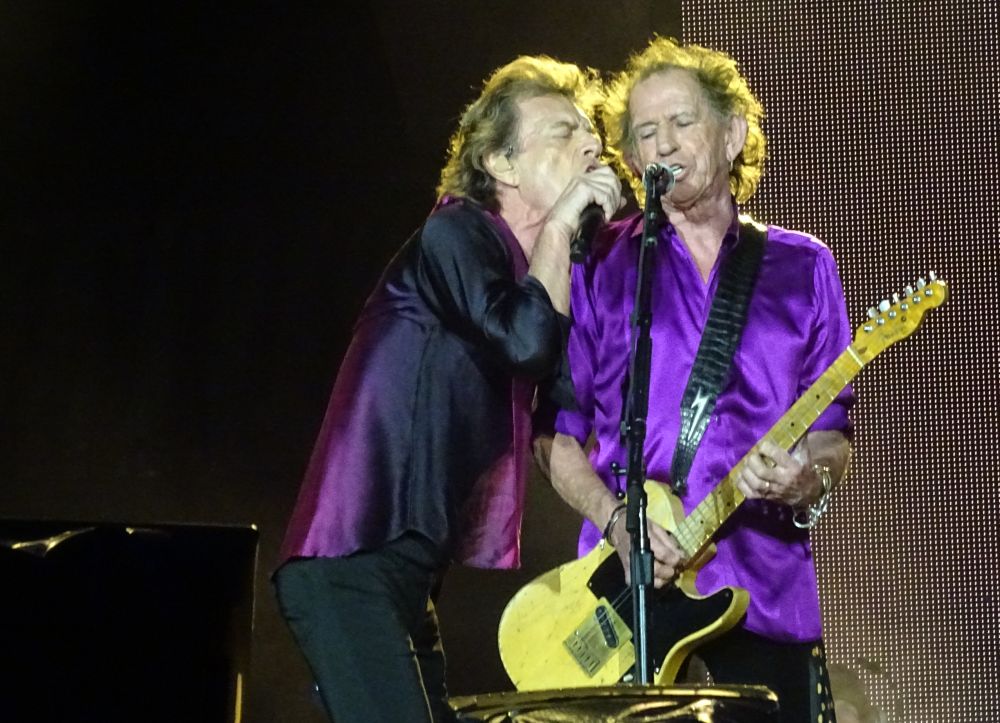 The Rolling Stones live at Metlife Stadium, East Rutherford NJ USA, August 1, 2019 - Photo by Bjornulf Vik
The set list
Street Fighting Man
Let's Spend The Night Together
Tumbling Dice
She's A Rainbow (vote song)
You Can't Always Get What You Want
Sweet Virginia (B-stage acoustic)
Dead Flowers (B-stage acoustic)
Sympathy For The Devil
Honky Tonk Women
--- Band introductions
Slipping Away (Keith)
Before They Make Me Run (Keith)
Miss You
Paint It Black
Midnight Rambler
Start Me Up
Jumping Jack Flash
Brown Sugar
--- Band off stage
Gimme Shelter
Satisfaction
---

Show start :  9:30pm
Show end   : 11:36pm

---
Pre-show info and live comments:
East Rutherford #1 show 1-August-2019 live updates
---
Reports please!!!
Please send your comments, reviews, links and more to:

[email protected]

IMPORTANT! Reports and pictures are welcome, for editorial review/publication. Please send them as soon as possible after the show. There is a limit of approx 30 photos per report/show in order to speed up browser load time. Updates of the editorial reports pages will mainly be done within 2-4 days after the show has been performed.
---
Youtube videos NYC/NJ shows #1 and #2
Thanks to Philip Bajo for links!
---
Review by Ed Drennan
I have seen the band perform before at the Steel Wheels and Voodoo Lounge tours and even though they were enjoyable shows, I felt like I didn't see the Rolling Stones. These tours included a large backing band and multiple backup singers. Last night it was the Stones with a small group of accompanying musicians. The band looked like they were thoroughly enjoying themselves while playing and I never saw Keith smile so much. Every member of the band was on top of their game. Keith and Ron were simply incredible. I also enjoyed the camaraderie I witnessed on that stage especially when they did some acoustic numbers on stage B. After 30 years of waiting to see this band, I can finally say that I have seen THE Rolling Stones. A heart felt thank you to Charlie, Ron, Keith and Mick for such a stellar performance.
---
Review by Johnnie O
The Rolling Stones performing 6 miles from my home on a beautiful summer night in the home of my favorite ( although recently challenged!) NFL team, the NY Giants made for a memorable evening.

Met Life stadium was full and the crowd was an enthusiastic bunch from all over the Tri state area as Jagger noted when he counted off the states people came from, Jersey, New York, Connecticut and I'm sure many others.

We even ran into Argentines at the VIP area, my wife's home country and they always demonstrate such passion for The Rolling Stones. Second show of the tour for my wife and I and first ever for the eldest daughter and our son in law. The Stones delivered a rousing performance jumping right off with Street Fighting Man which, as the opener, works to set the tone for fans.

I thought the band was tight and so energetic throughout the show, great to see Mick and Keith sharing the Microphone like the old days on the B stage for Dead Flowers and Sweet Virginia. Those were the two acoustic numbers I'd hoped for given what they've done thus far on B stage.

Fan vote She's a Rainbow surprised me and The Stones knocked out a terrific version.

Happy to see Slipping Away and Before They Make Me Run as Keith's 2 fronting the band although the crowd clearly not as familiar with the former but made us think of our buddy HM in London who so loves that song.

Paint it Black a special one for us as our grandsons all know that one and two learning it on guitar currently.

All in all a wonderful show and as a veteran of some 40+ shows I'd say The Stones were in great form and the NYC area always brings the best out of them.

Also as always all the players brought the sound to life, Tim and Karl on horns Bernard and Sasha on vocals/percussion, Chuck always great on keyboards and Daryl's critical bass all in harmony contributing.

Special shout out to our British mates in London who originally were supposed to join us before the tour postponement. Gimme Shelter was when we toasted you guys. 2 beers for me and what about a little a little vino for the Mrs! ;) We focused on Charlie Watts drumming which is the driver of The Stones sound, particularly that one.

Can't wait for Monday night!
---
Review by Dan Renaldo
What a great night. What a great show. But please don't take my word for it. Here are a few lines from texts I received from a few friends and family members that I took to the show.

"Still in a bit of shock, disbelief, and pure joy after being so close to those legends and experiencing that EPIC show."

"Wow!!! What a show. One of the most memorable and best experiences in our life."

"What a show! By far the best concert we've ever seen."

This band continues to play with passion & intensity. The Rolling Stones and their music have always been about fighting through the obstacles that life presents with a ragged, grace and beauty.

After all these years -- none of that has changed.
---
Review by Bjørnulf Vik, Norway
It was a long wait, as the show did not start until 9:30pm. Still, I am good at waiting, because I know there is something great coming soon!

One of the greatest moments of the show was most probably missed by most in the crowd, unless the video screens were able to broadcast it in a large version. I was up front Keith side i.e. Pit-2. Keith came out and started up "Street Fighting Man", a diamond among their jewels of songs. Mick followed up seconds later. Then Mick is stepping back a few steps, taking a look at Keith, the kind of look that is defined by a life long friendship and mutual respect. Keith is driving this great song, Mick trust Keith doing this great intro song, and all the hands are in the air, mobile phones, hands, screaming and dancing, on a warm night with no rain in sight.

Mick said "This is our 90th show in this tri-state area". They have been doing so many great shows here in the area over the years. One of my greatest memories are still the four shows at Shea Stadium Oct 25-29, 1989. And of course multiple shows at other venues in the area, including Madison Square Garden, and then of course the four performances December 2012 (including 121212), where this great new set of tours all started here in America.

"Paint It Black" is may be the most powerful and great part of every show, not counting "Rambler", and the rest from that on, of course, but still, both as a fan, a photographer, an observer, and for just the joy, everybody is at their places, Mick is up front, the rest of the band is back there with Charlie, and the song is just so great. Every time they perform "Paint It Black", I dream back to the performances in Spain and in Argentina, where the ground is shaking due to everyone jumping up and down, but I can live with that, Paint It Black is still a great song, and I have loved it ever since I heard it first time three generations ago.

When Sasha and Mick is down on the B-stage during Gimme Shelter, I am busy watching both stages. I notice they have eight spots, four on the left, and four on the right. Mind you, long time before the show started, eight crew members climbed up into these spots in order to give us this great performance. They are excellent at their work, they highlight the band members, and they make the great show we all are here to enjoy. Two spots of either side is following Mick and Sasha, two on Mick, two on Sasha, then the remaining four spots are on the main stage. It may seem basic, but all of this is carefully planned, and monitored through the show. Thanks to the salt of the earth, to every crew member who help in making these great shows!

During "Satisfaction" Mick went out to the far end of the stage, then a part of that stage end elevated him 10-15 feet i.e. 3-5 meters up. It is all black, and it is not that easy to see, so I don't know why they to that new stage arrangement, but may be it looks different from a distance or from the screens. He did it on both sides during "Satisfaction". I was worried he would step outside that elevated stage floor, but there was a rail if front of him, and he did not really move once elevated, so I assume they know what they are doing. I don't know if that part will last, it reminded me a bit of the "cage" during "Out Of Control" during the No Security tour, it was special, but it only lasted a few shows.

This was show number ten on this No Filter US Tour 2019, and so far they have done 133 shows since they started performing these mini tours Oct 25 2012 at the Trabendo club in Paris, France. With the power, joy, smiles and happiness I see on stage, coupled with great performances loved by the entire crowds again and again, I see this band still touring a few years more. Don't miss them, it is not the final call yet, but it is may be the last round. We are so lucky to have out great band still strong on stage!

The first show at Metlife Stadium was great, but remember, the 2nd show is usually the best one when there are multiple shows at a venue!
---
Pictures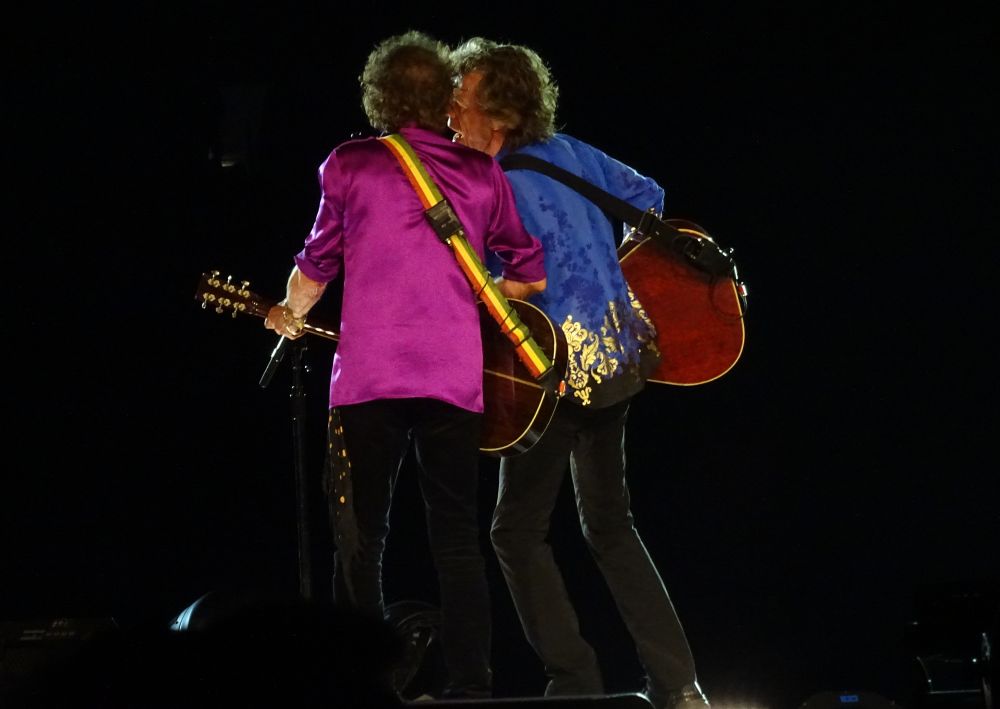 Photo by Bjornulf Vik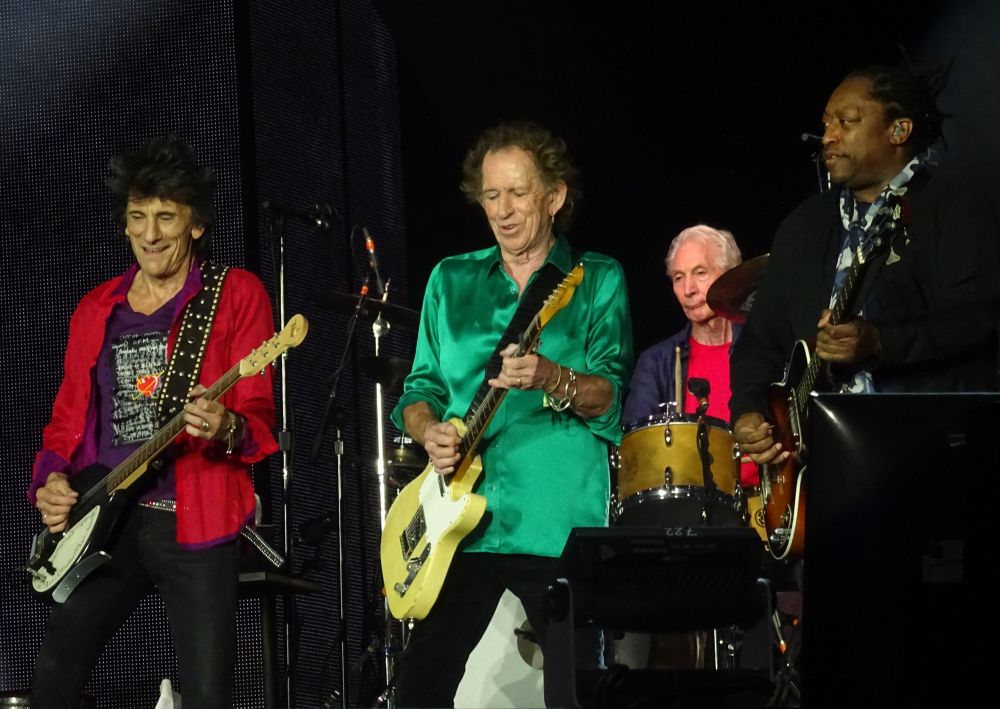 Photo by Bjornulf Vik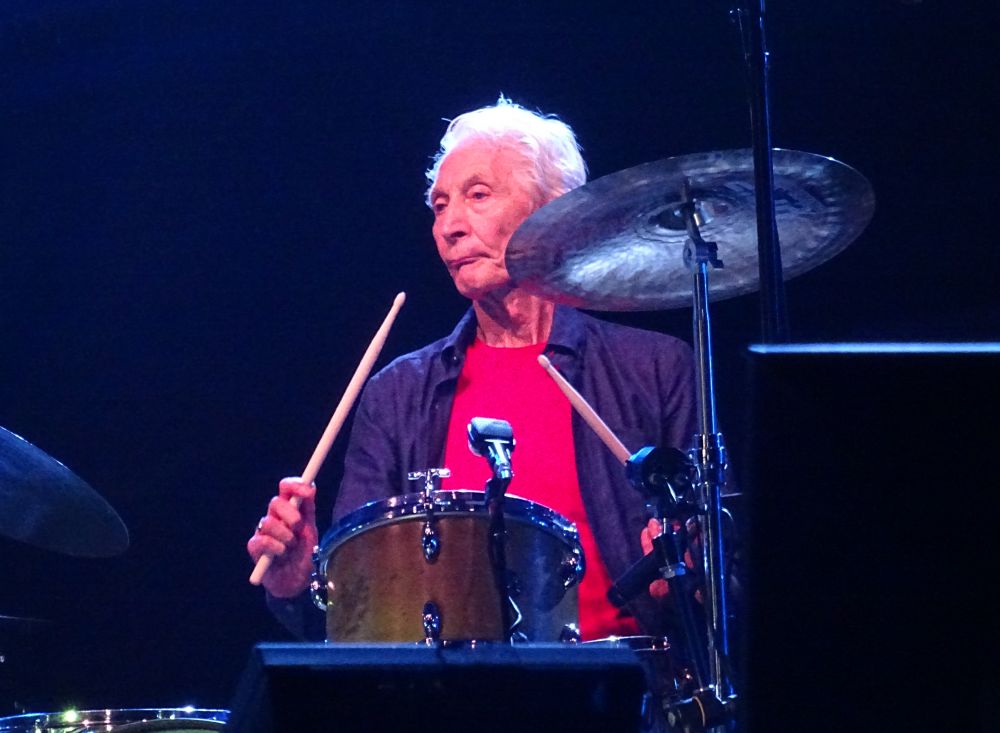 Photo by Bjornulf Vik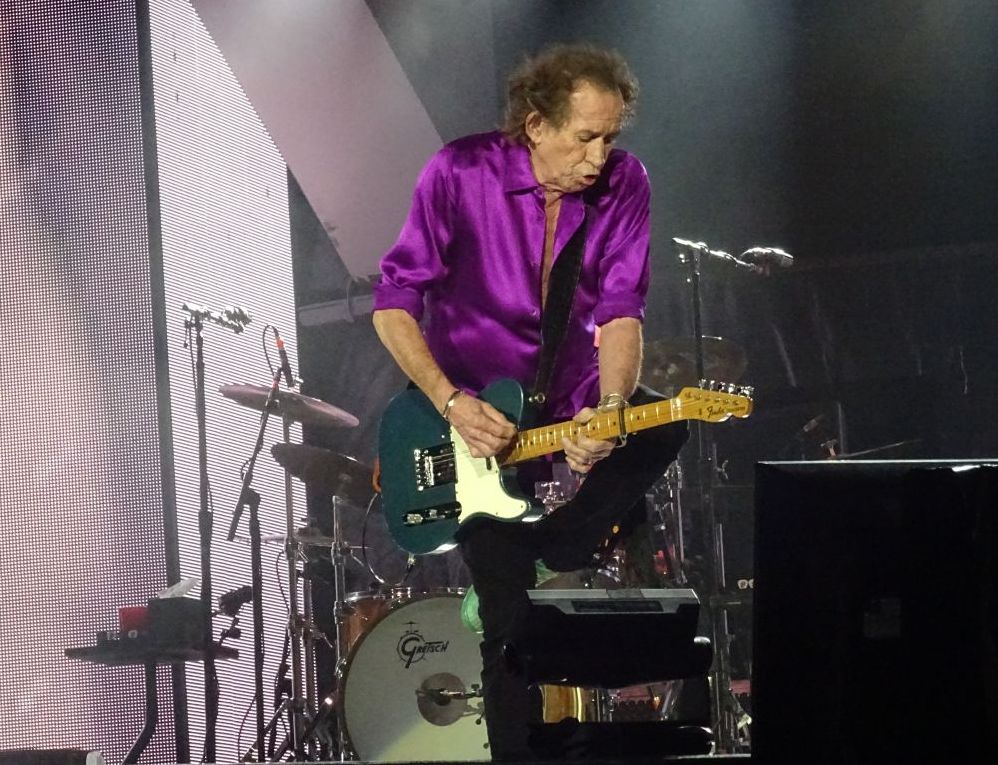 Photo by Bjornulf Vik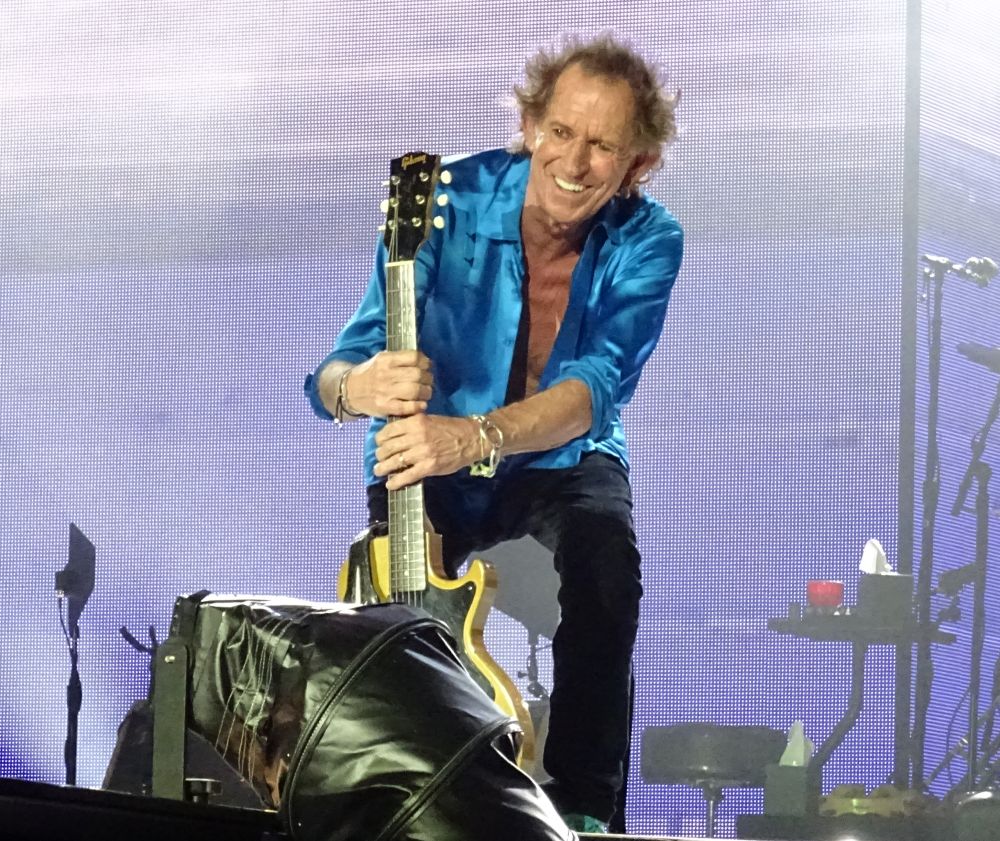 Photo by Bjornulf Vik
---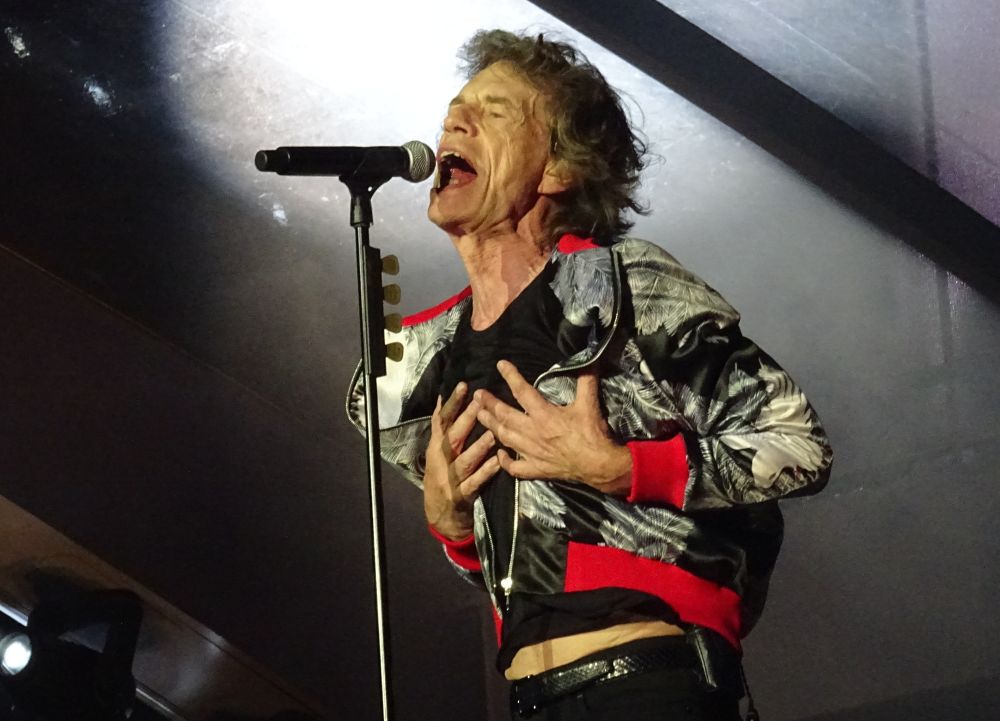 Photo by Bjornulf Vik

Photo by Bjornulf Vik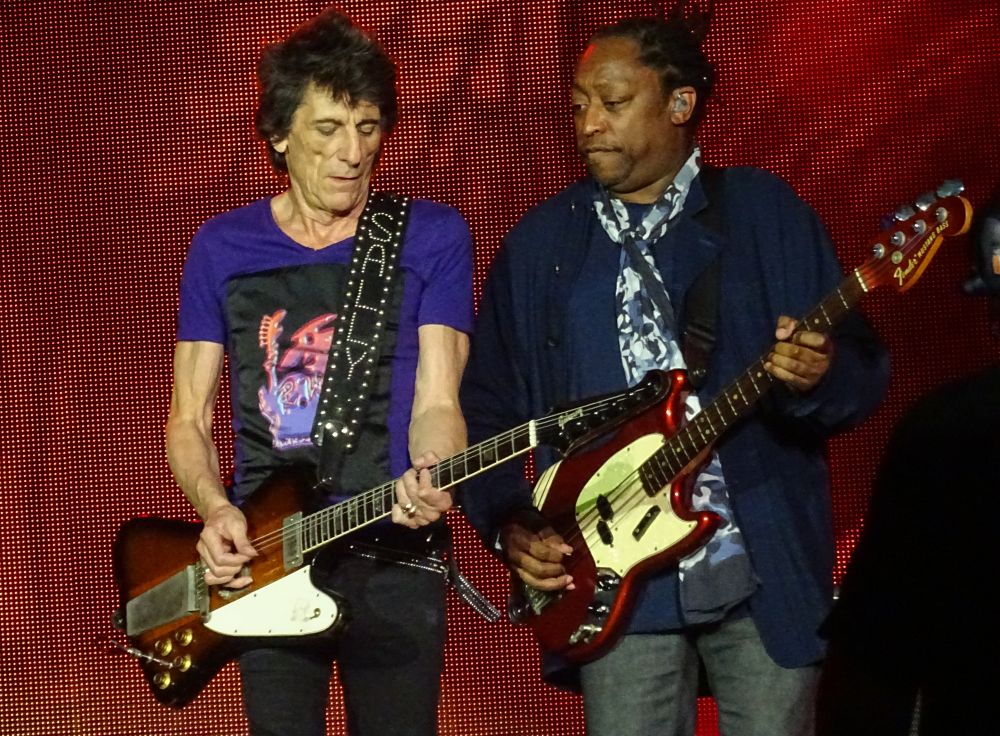 Photo by Bjornulf Vik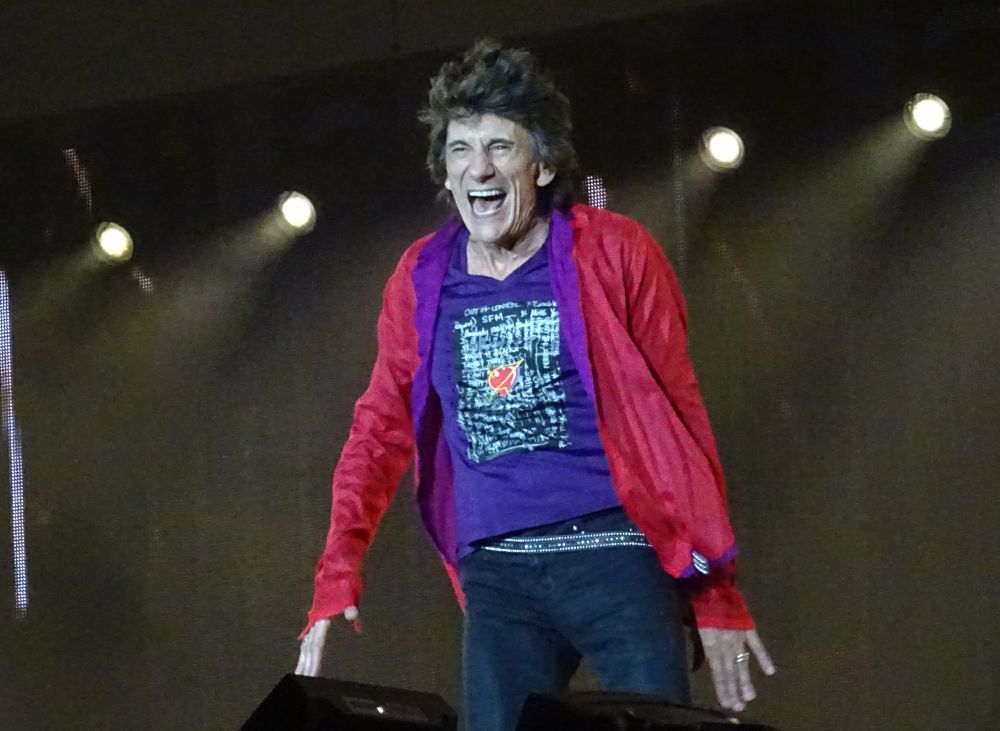 Photo by Bjornulf Vik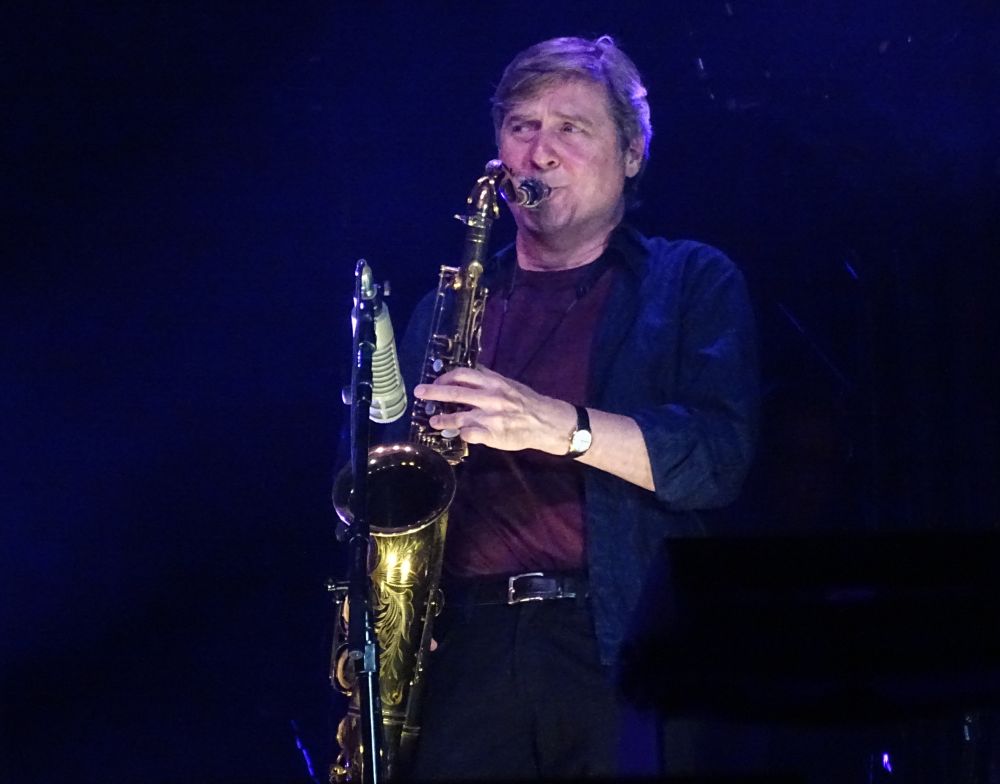 Photo by Bjornulf Vik
---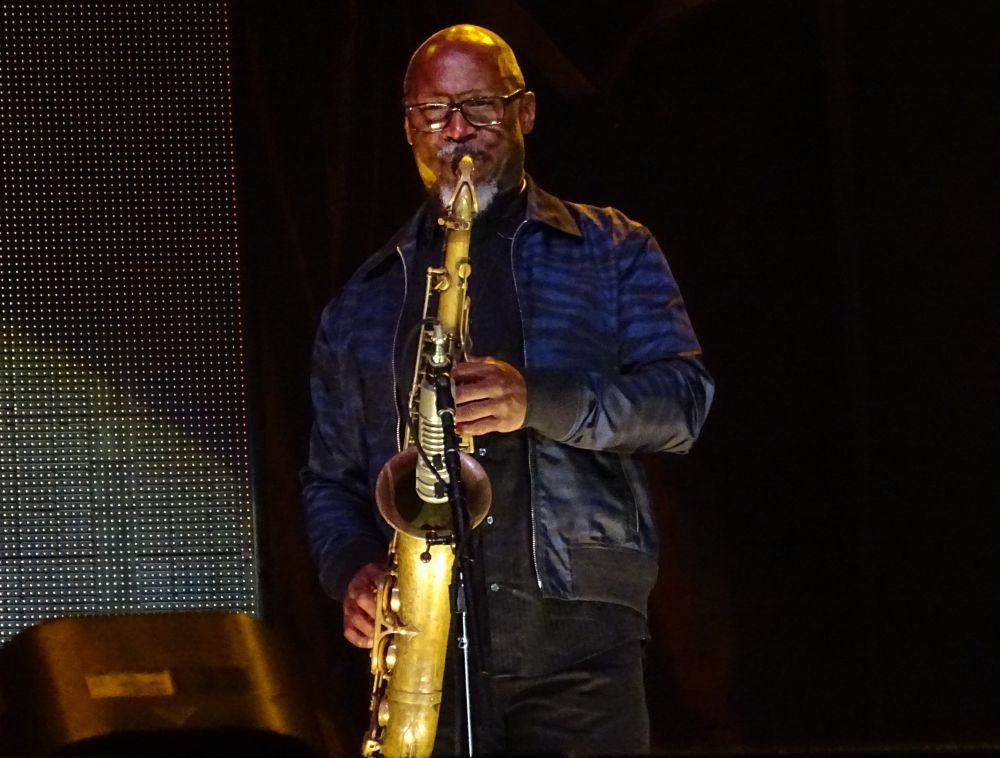 Photo by Bjornulf Vik

Photo by Bjornulf Vik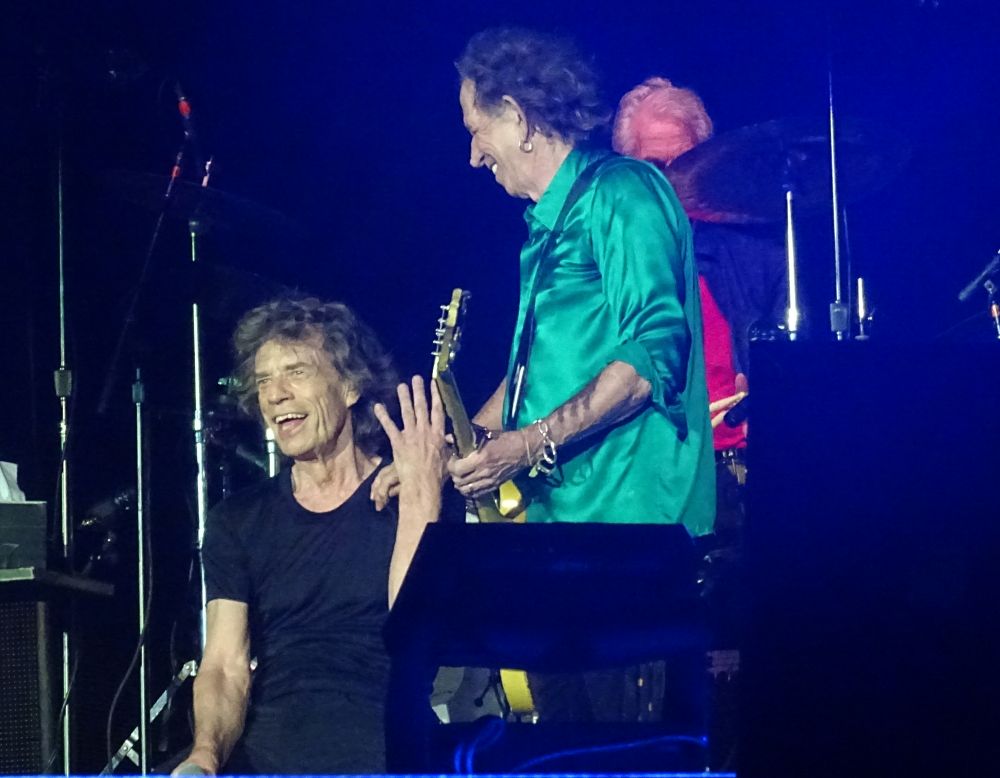 Photo by Bjornulf Vik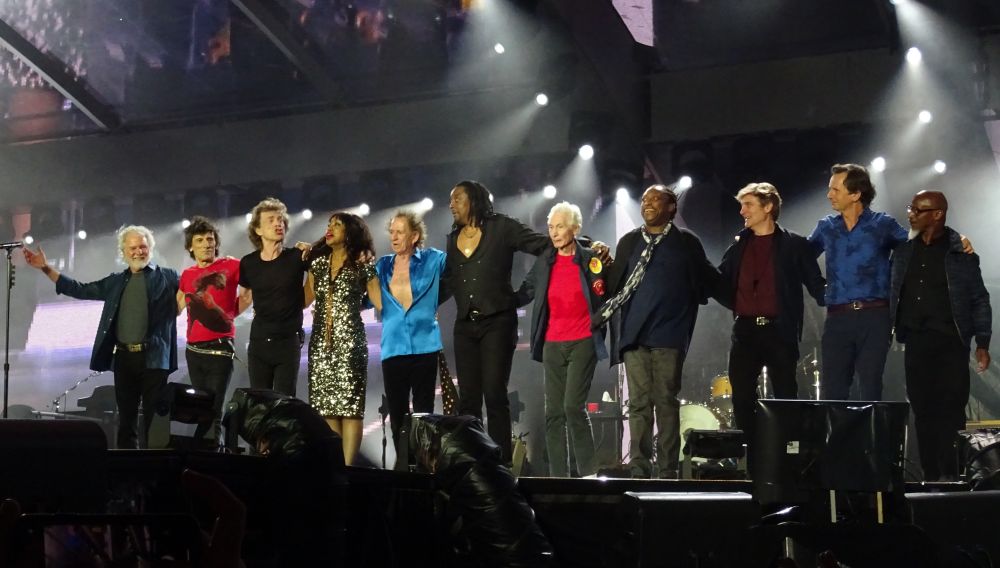 Photo by Bjornulf Vik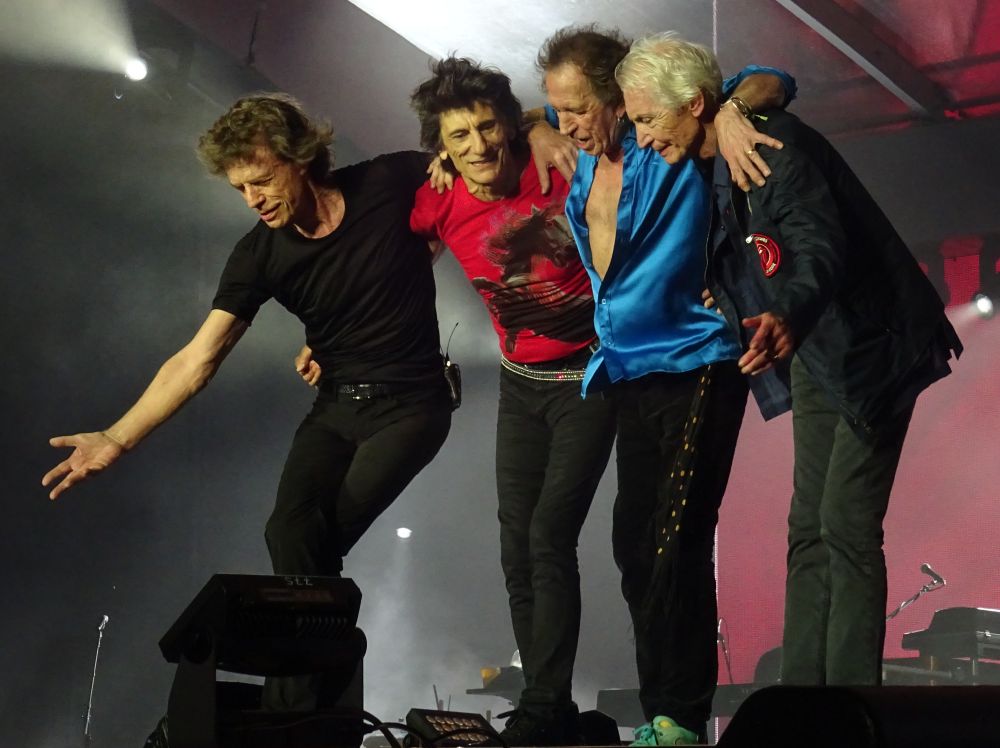 Photo by Bjornulf Vik
---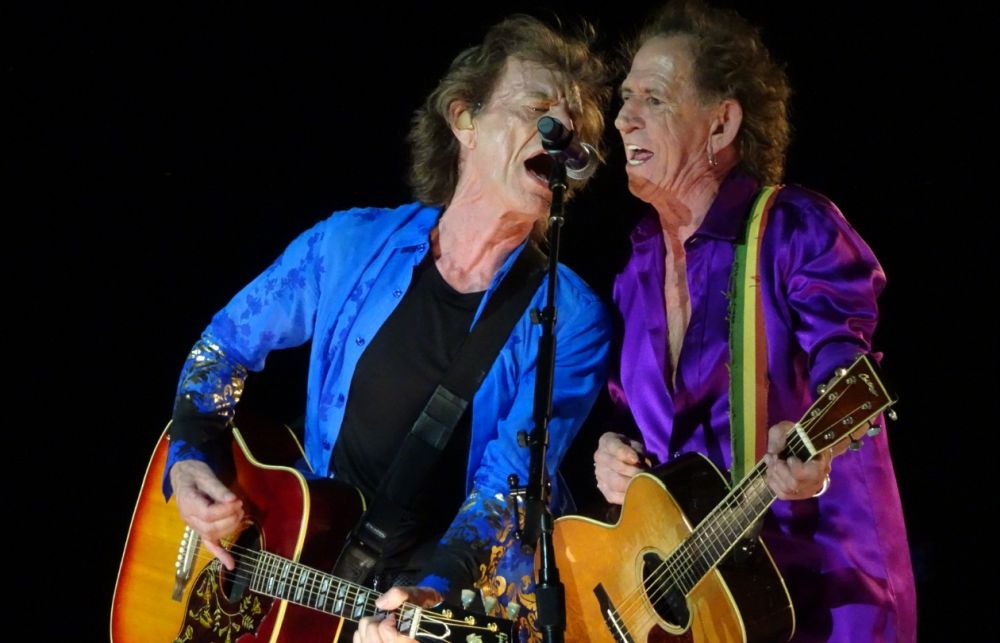 Photo by Roderick Keur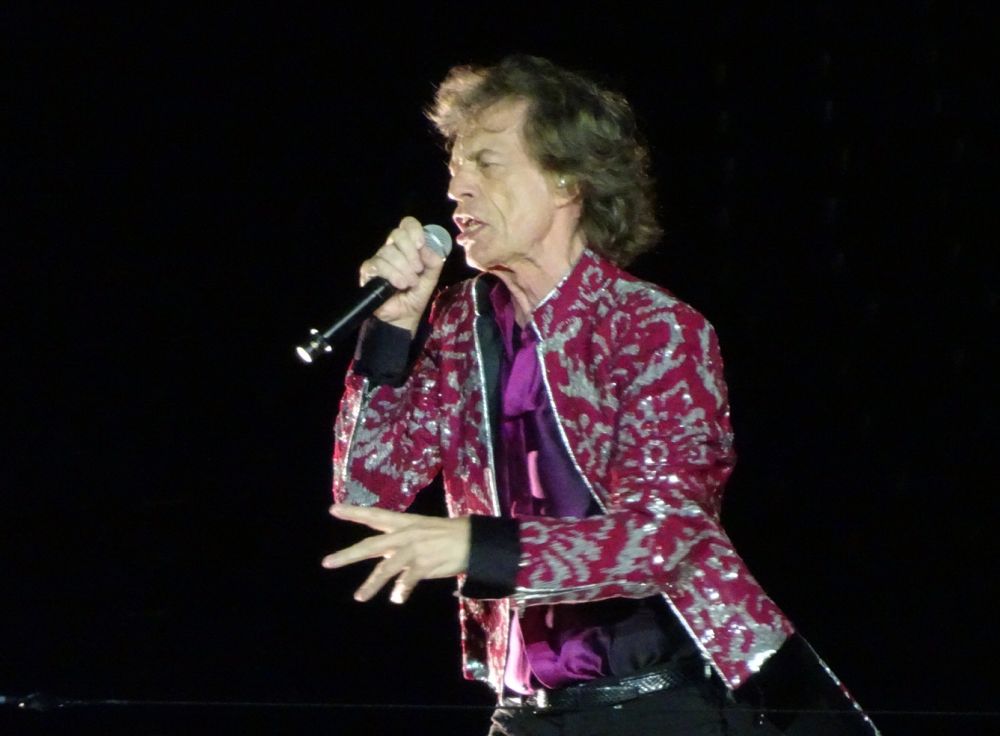 Photo by Roderick Keur

Photo by Roderick Keur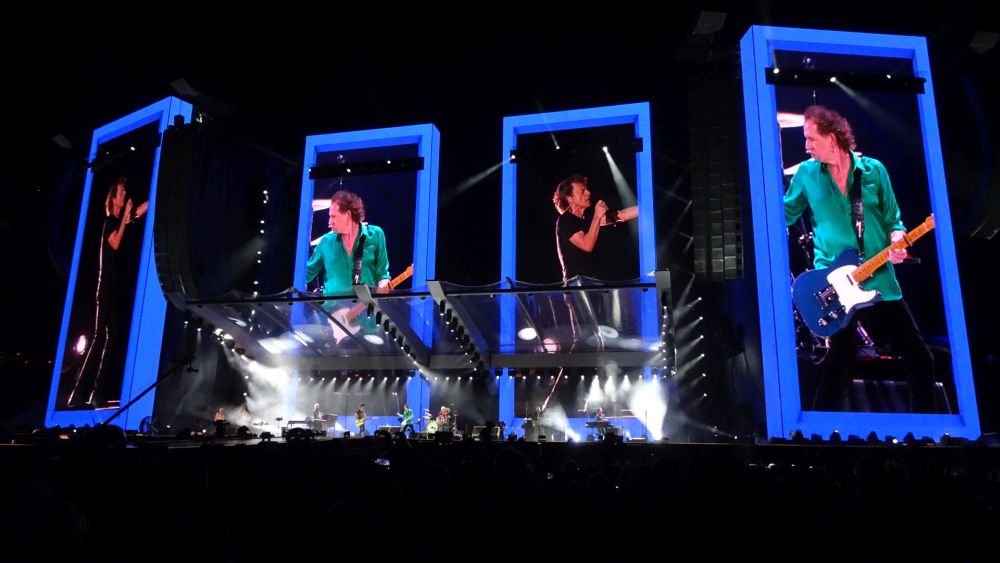 Photo by Roderick Keur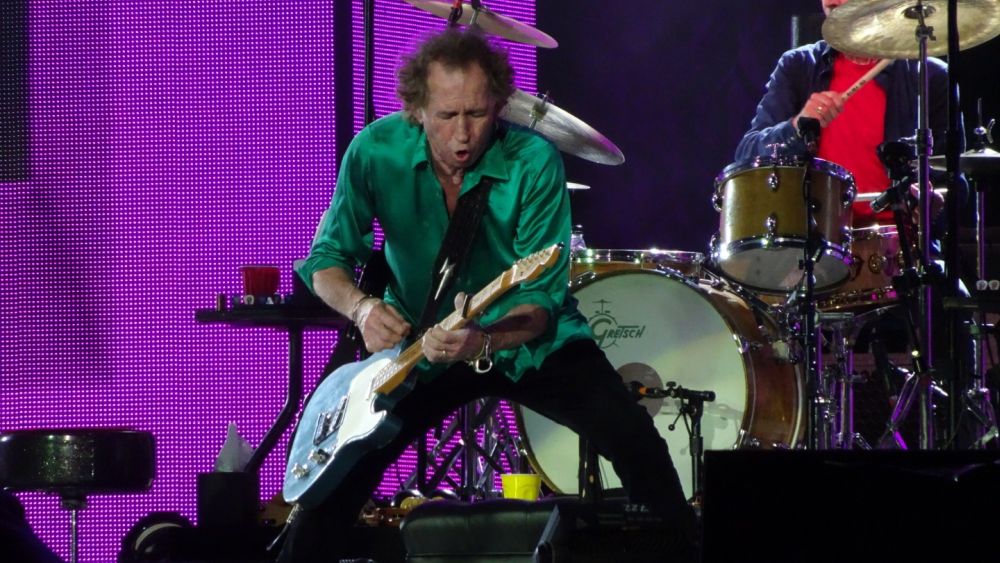 Photo by Roderick Keur
---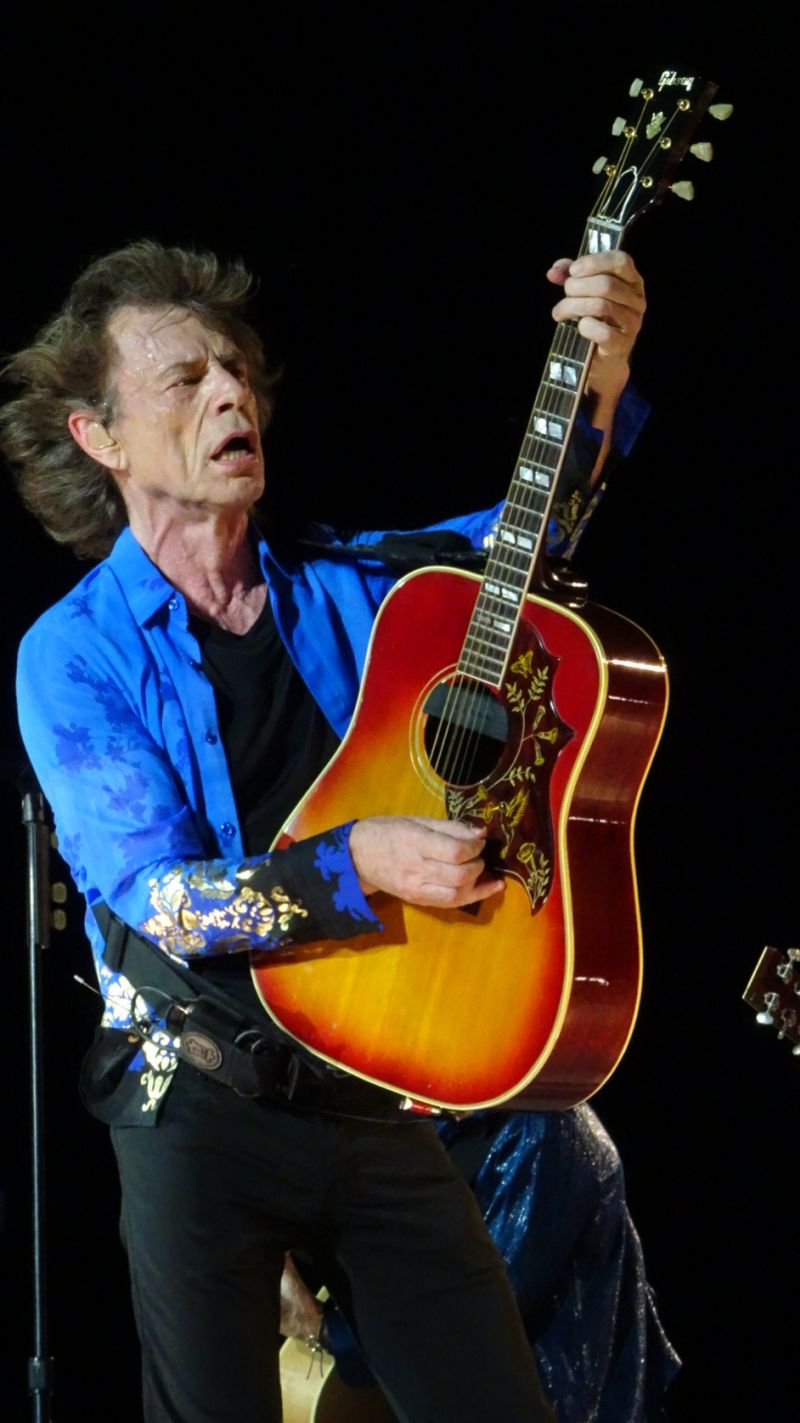 Photo by Roderick Keur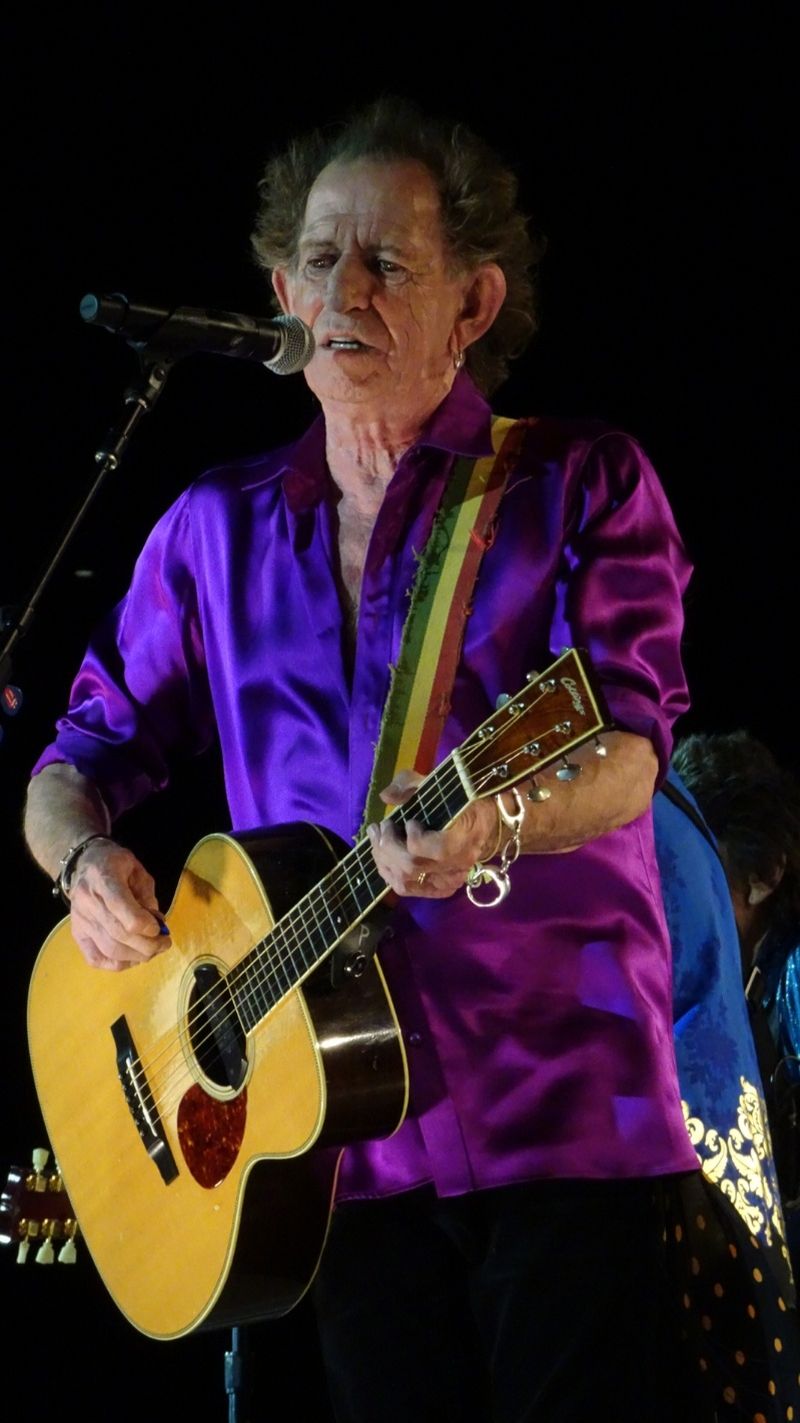 Photo by Roderick Keur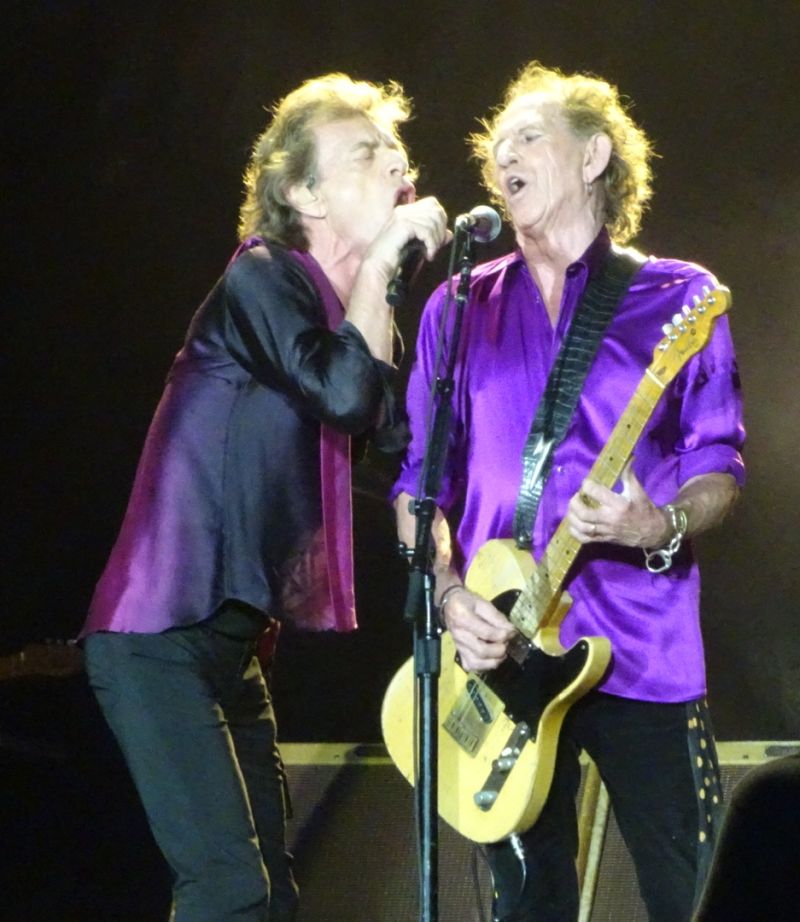 Photo by Roderick Keur
---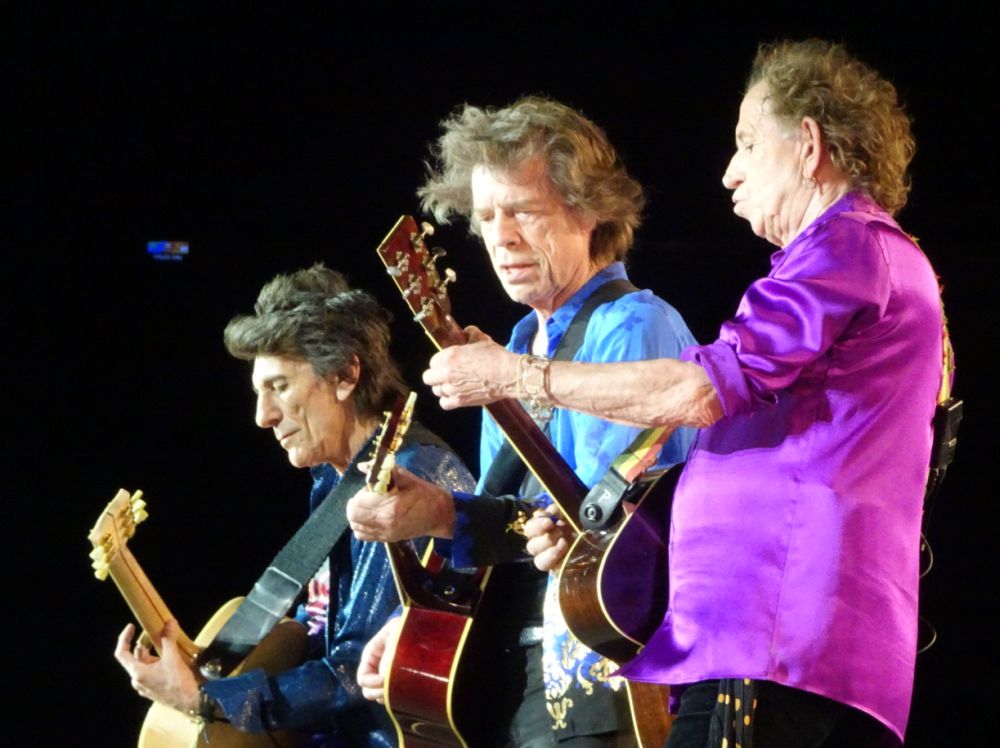 Photo by Ninthe Keur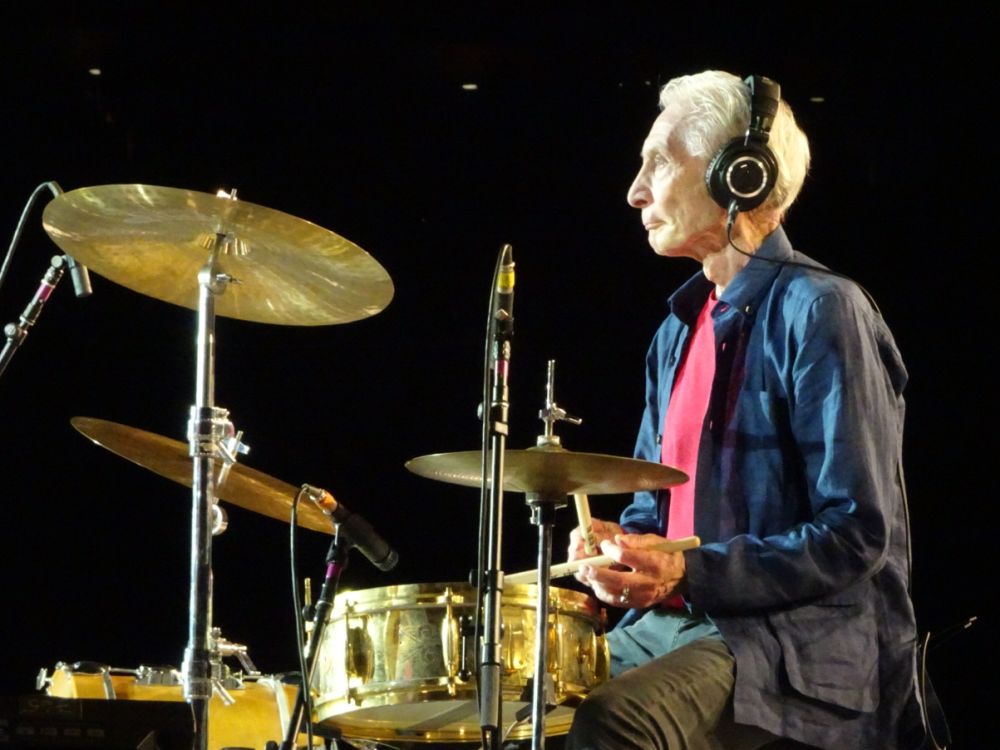 Photo by Ninthe Keur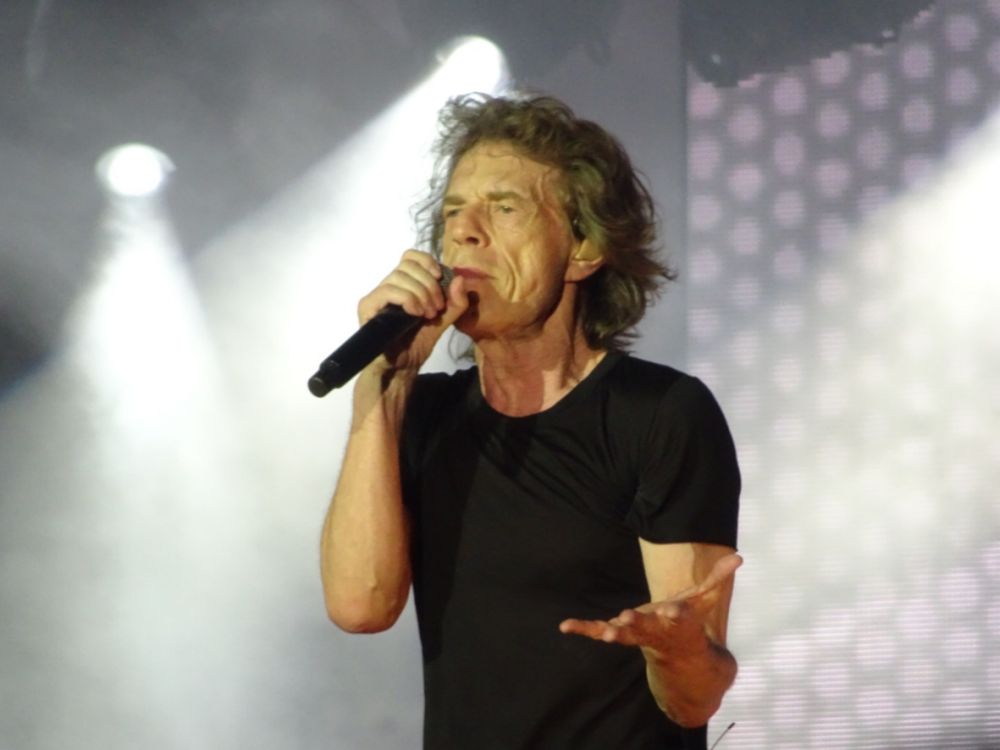 Photo by Ninthe Keur
---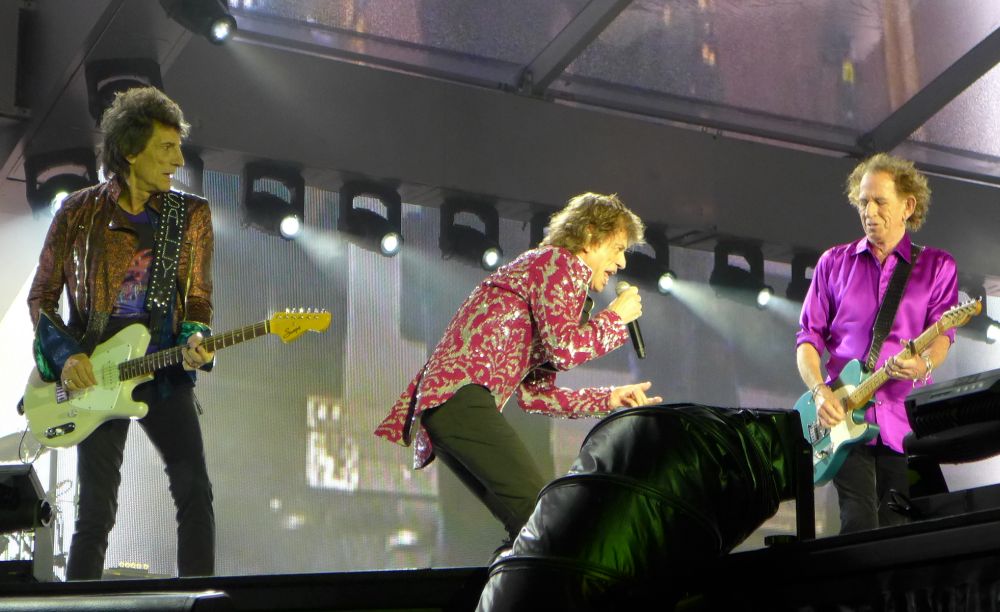 Photo by Victor Woods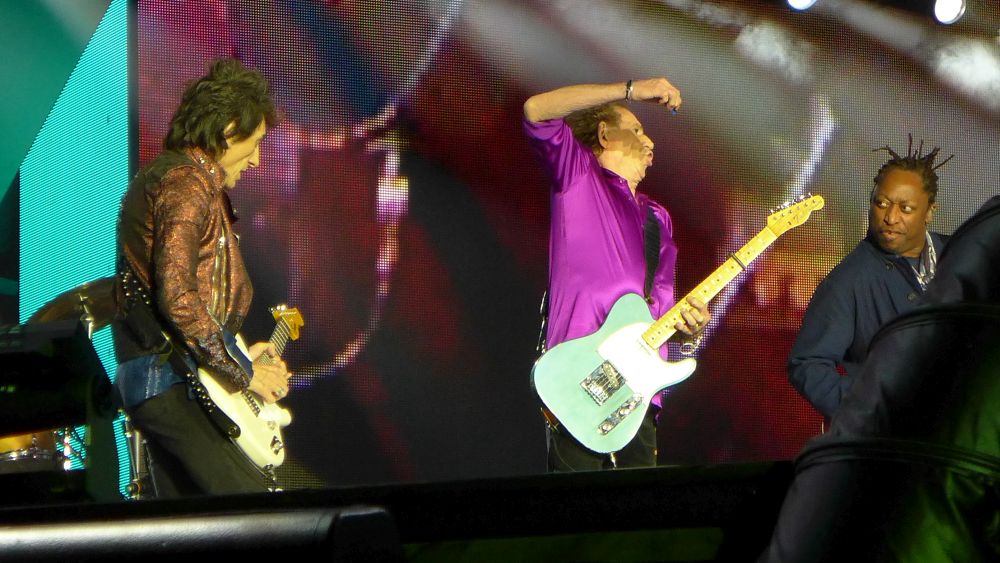 Photo by Victor Woods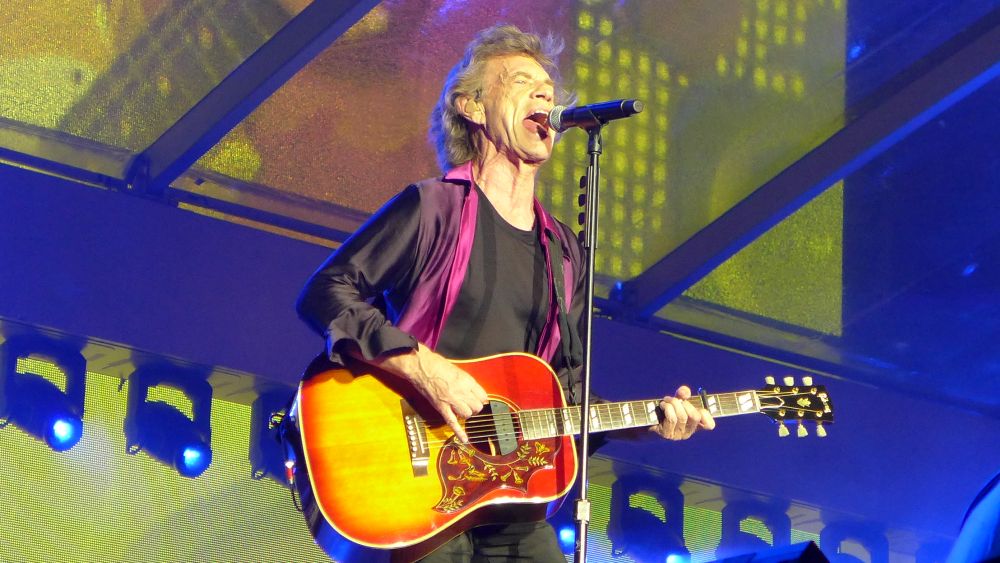 Photo by Victor Woods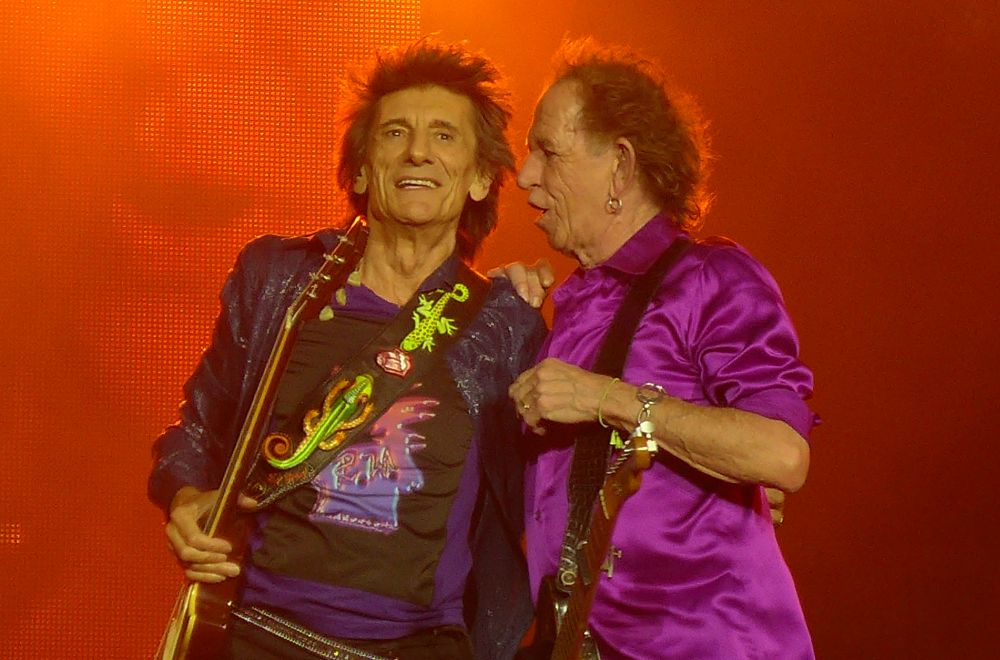 Photo by Victor Woods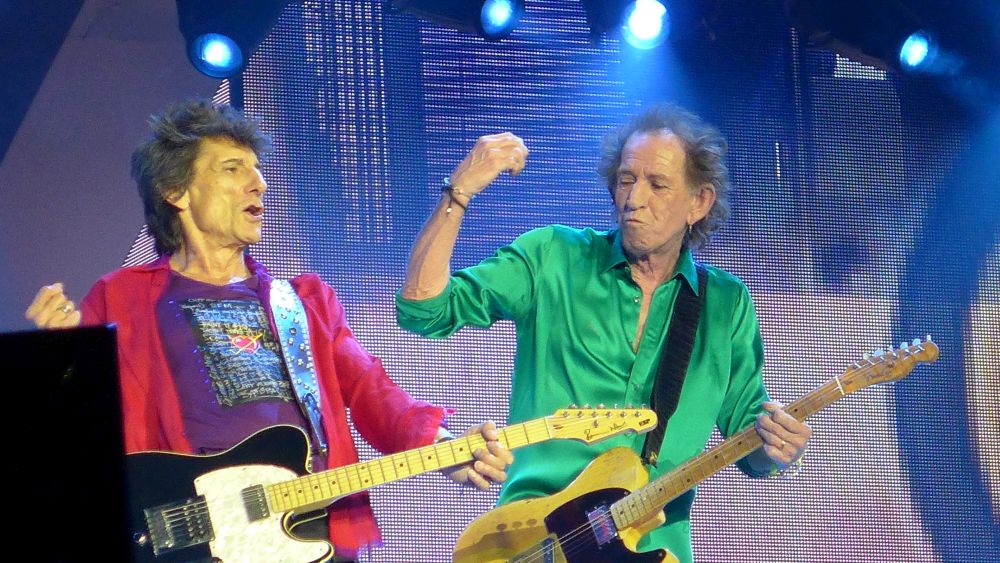 Photo by Victor Woods
---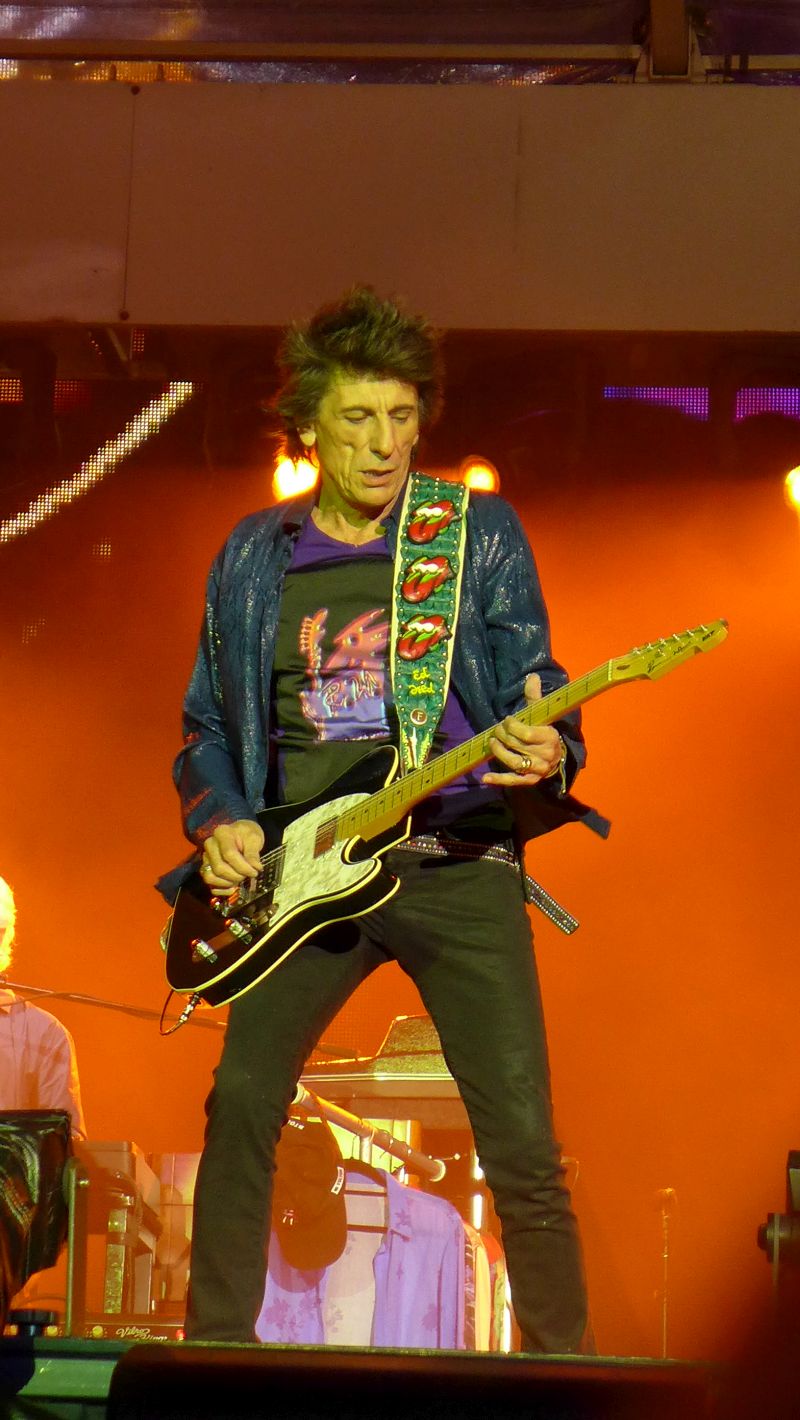 Photo by Victor Woods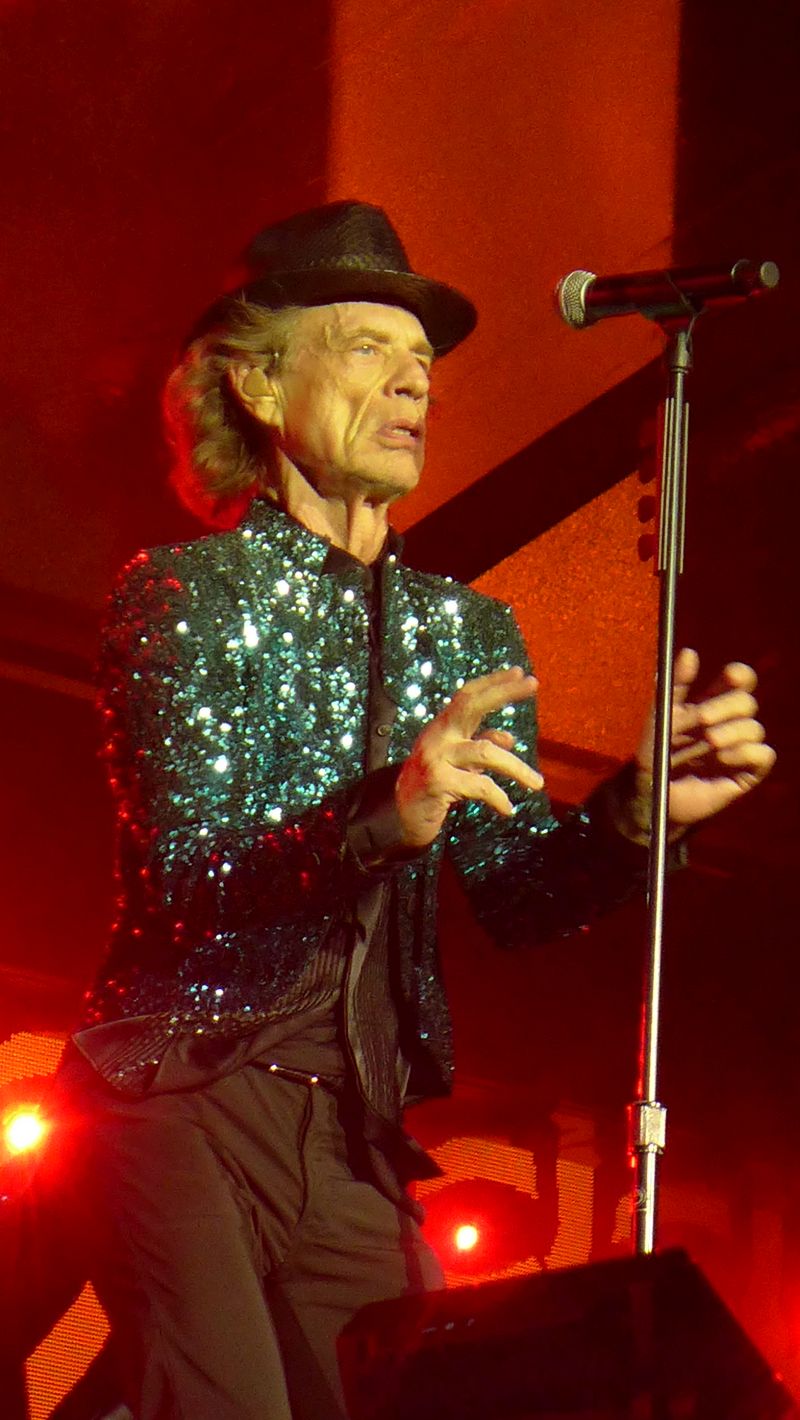 Photo by Victor Woods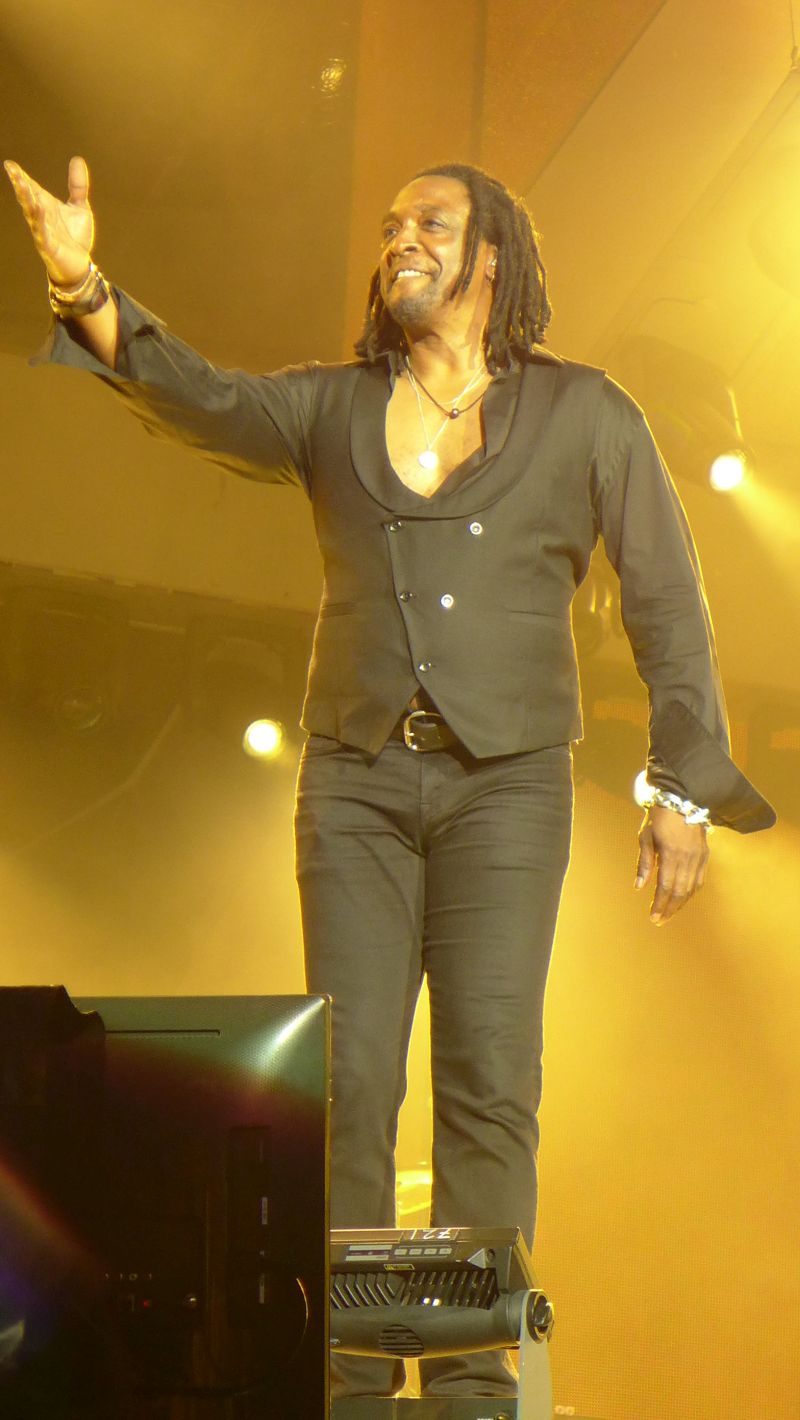 Photo by Victor Woods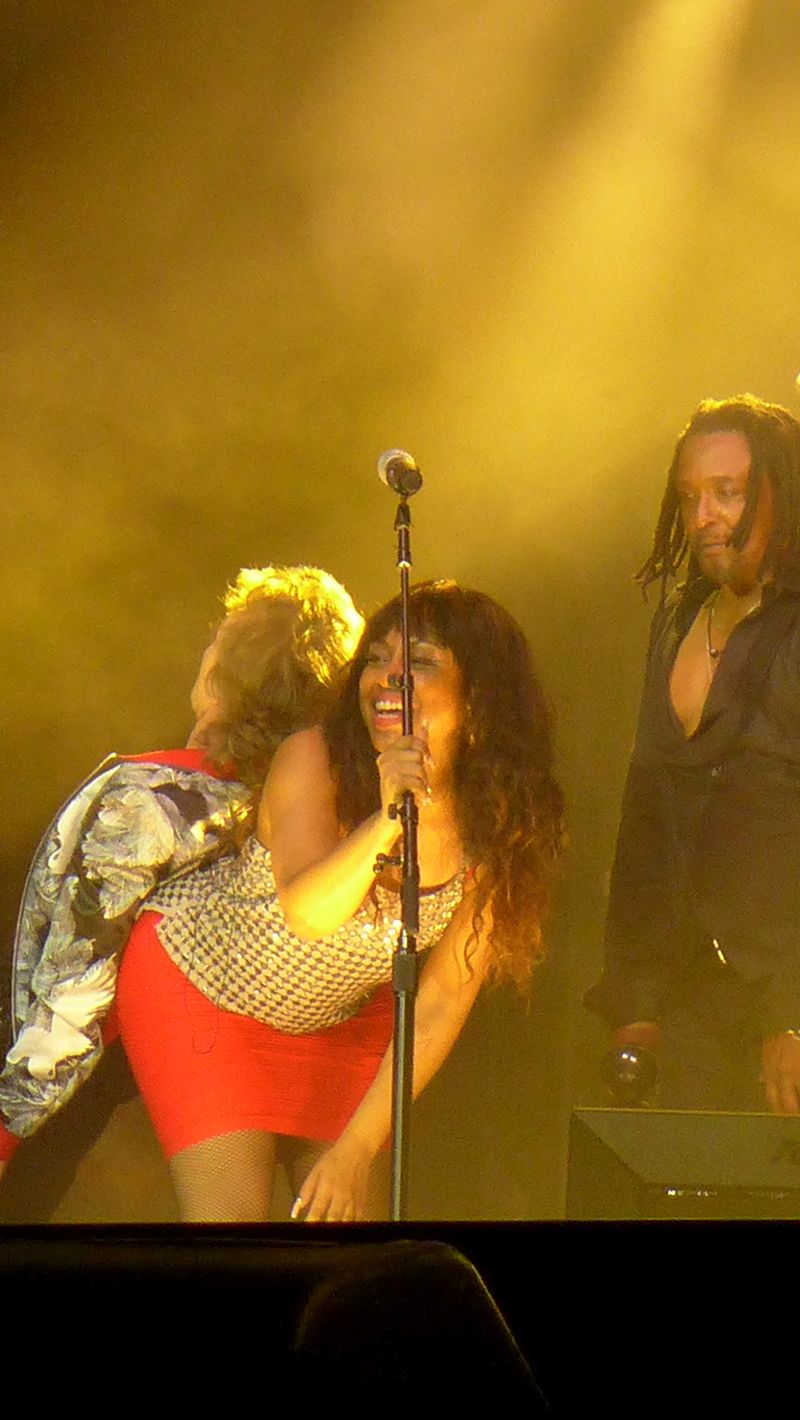 Photo by Victor Woods
---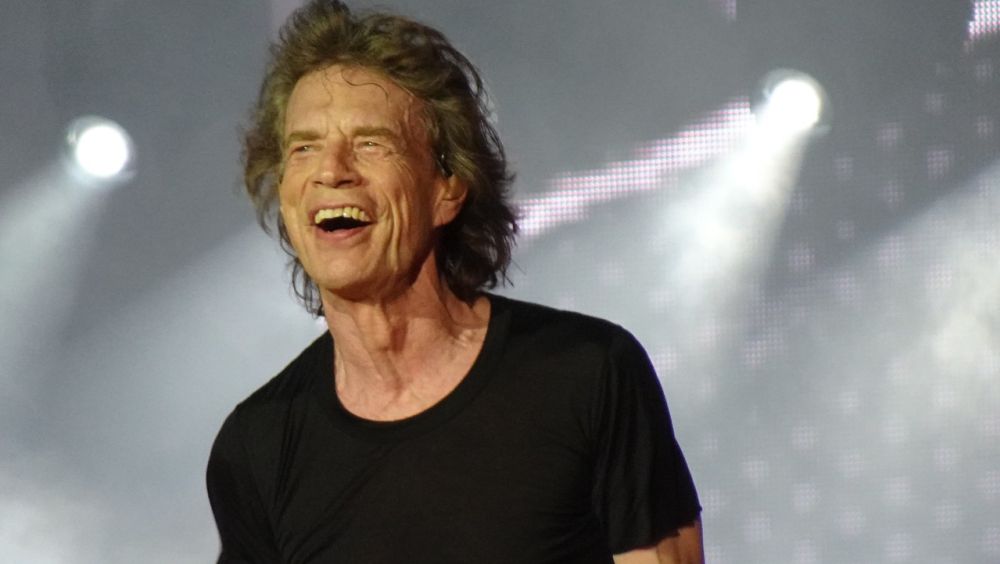 Photo by Donna Newton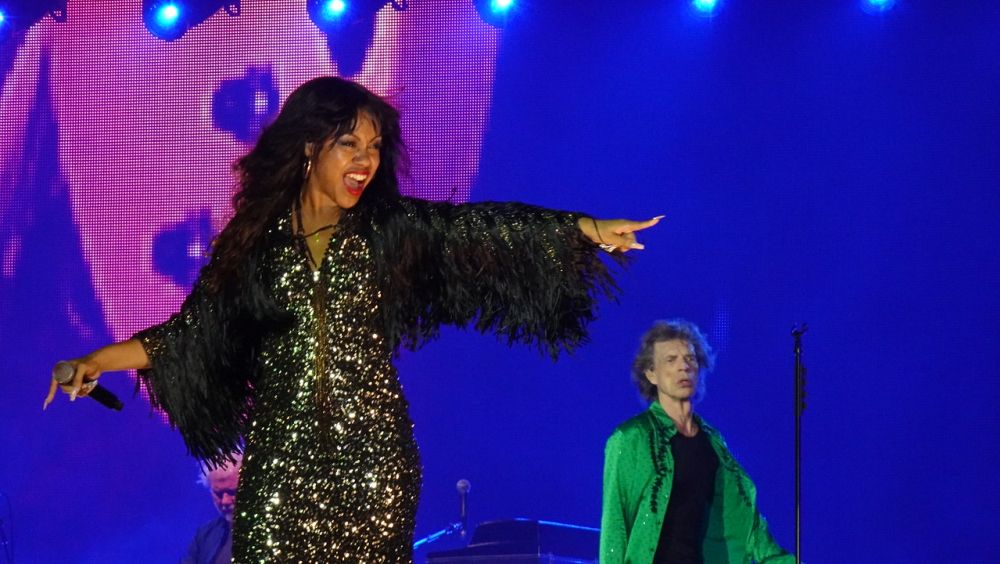 Photo by Donna Newton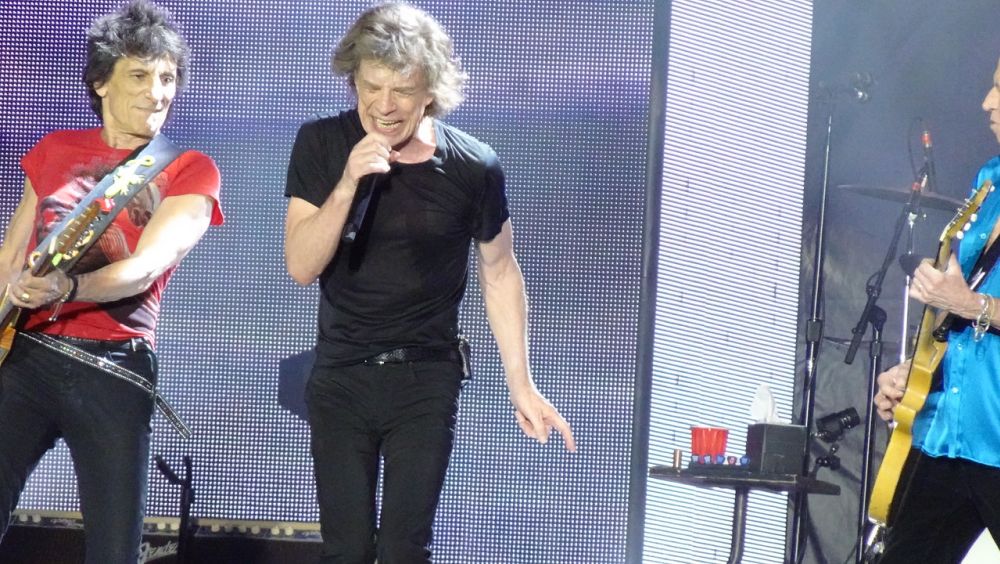 Photo by Donna Newton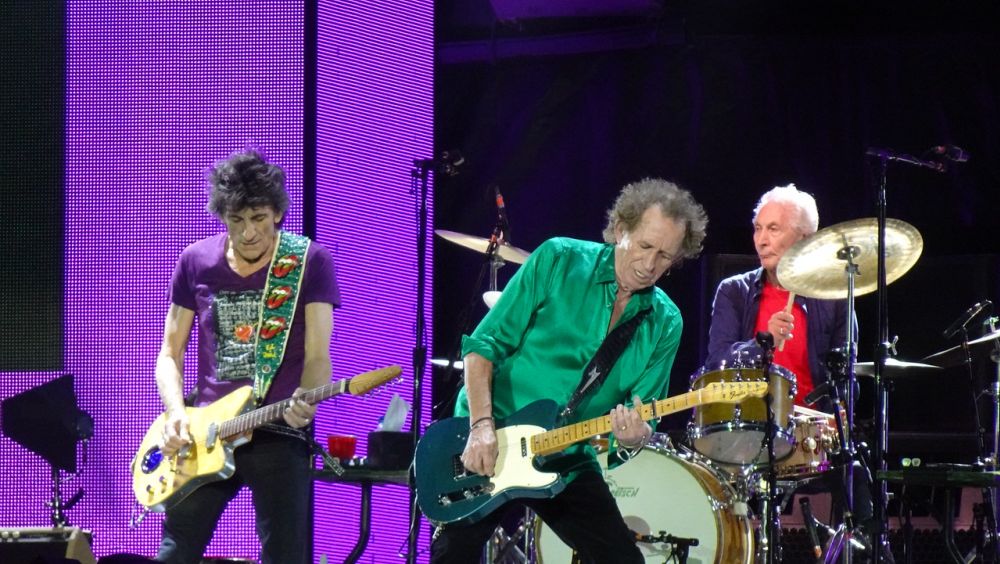 Photo by Donna Newton
---
This page will change over the next few days, as you and other fans send reviews, set lists and reports. Please send your e-mail to IORR. Thanks! For details and great photos from the Rolling Stones and their World Tour get the IORR magazines.