IMPORTANT! Reports and pictures are welcome, for editorial review/publication. Please send them as soon as possible after the show. There is a limit of approx 30 photos per report/show in order to speed up browser load time. Updates of the editorial reports pages will mainly be done within 2-4 days after the show has been performed.
For publishing details and policies see : IORR editorial reports - pictures and reviews
---
Youtube videos NYC/NJ shows #1 and #2
Thanks to Philip Bajo for links!
---
Review by Robert Daly
Attended the second Stones concert Monday at MetLife Stadium. Third concert on the tour (first in Amsterdam back in 2017, second July 23rd in Philly and this one.) I have seen the band on every US tour… ever. Started as a little kid and am now a grandfather. Both of the US concerts I have seen on this tour have shown a band at peak of their game. Both Keith and Ronnie were unbelievable last night. It's interesting that although they play a largely similar set list, the songs always sound different as they seem to play by inspiration each night. Last night they were very inspired. Brilliant concert. Crowd was very into the show but Philly fans had lots more energy. An incredible experience!
---
Review by Russ Rowland
This was my 25th NY area Stones show since 1972 and wow was it one of the best.

They were absolutely explosive, partly due the clear and gloriously loud sound (especially the guitars) and partly due to them playing tighter and better than past tours (I'm looking at you Ronnie and Keith).

All of it added up to a show where even songs that are are not among my faves (you got me rockin, Harlem Shuffle) and songs that have grown tired (tumbling dice, honky Tonk) sounded fresh and crisp and had me enjoying them more than I had in a long time.

And the best songs of the night (Rambler, JJ Flash, Sympathy and more) sent chills through me and showed that this is still a monster band capable of turning a performance that is way better than many previous tours.

I was not a big fan of the sometimes sloppy Stones of the 00's and early 10's. And worse I hated that people wrote that off as the Stones being the Stones. They might be lose and swinging, but the stones at their best we're not a sloppy band full of errant chords and lost-my-way leads.

The band I saw the other night was tight and sharp as hell. And still swinging. That's the Stones at their best. Unbelievably in 2019.

I hope it's a sign there will be more and that this is not the end of the road. They are just too good to stop.
---
Review by Christian and Markus Hasenleithner, Austria
Already enjoyed the first show in NY seated, we entered Pit 2 this time. Couldn't be a better choise. RS on the top of their energy. KR played a faultless set, full of great riffs and solos, Ronnie's powerful solos and craftsmanship, Charlie obviously in a perfect mood to be the center of the pack and Mick, the miracle in voice and fitness. All supported by a set of world class musicians. It clearly could bee seen and felt: all of them enjoyed, what they did this evening. The result of this mixture: the best Stones, the best concert we ever saw. Even if it may sound pathetic: simply historic. Nothing more to add - whenever, wherever they play - we will be there!

Organisation: great! Going from and to Penn Station by NJ Transit it just lasted 75 Minutes to bring us back from the Metlife Pit to our Manhattan Midtown Hotel.
---
Review by Paul from Leipzig/Germany
This was my 5th show, as a 16 year old fan from Germany, and so it was like a small first anniversary-concert for me. What a great show ! From Pit 2 (Keith Side) we really had a great view and saw Keith, Mick Ronnie nearly all the time. Even Charlie wasn't always hidden behind his drum set. They began the show with JJF, the first time I had this one as an opener. The song really did a great job as opener, but Mick and the band weren't really connecting at some time, so the band played the refrain at a point when Mick was still in the verse. But no one did really care I think, so it all went great. The rest of the show was fantastic, feels like the whole stadium had a great time. The band was only smiling all the time. What a great show. I hope for more next year, Stones, wherever you will go, I will follow for at least 1 show per year.
---
Review by Witz
Another great show by the Stones (aren't they all?). This was my 22nd show over the past 38 years (and likely my last?). But if was to be my swan song, I was thrilled that my son was in the building for his first Stones show!

First off was the Lucky Dip line, my wife and I scored Pit 2 tix! Also, the night before I had, through a minor miracle, gotten my hands on a second pair of LDs that I gave to my son. But alas, he was not as lucky as I was, and merely got "regular seats." Regardless, we were all "in the room," which was our goal, and we went off to our respective vantage points to enjoy the show.

In an anomaly for me, it was the first show I've even been to where I didn't not get any "new" songs. But I guess after 22 shows, 464 songs and 125 different songs, it was inevitable. Every tour, I avoid reading reviews, articles and set lists until I see my first show, so I wasn't sure what to expect; but once I realized, I wasn't going to get any hidden gems (the NYcentric, Yellow Cab, would have been my Holy Grail tonight, but I knew that was a million to one shot, at best), I decided to 'sit" back and enjoy night of their greatest hits. I'll go back later this morning to see what I may have missed out on, but Brown Sugar, Honky Tonk Women and Tumbling Dice from 15 feet away is not such a bad consolation prize!

I'll leave the song by song run down to the other reviewers here, but I will say that Mick looked none the worse for wear tonight, and as I am 25 years his junior and not coming off heart surgery, its a bit embarrassing that at the end of the show he seemed like he had another hour in him, while I walked out of the stadium with an aching back and pained knees from merely standing in one place for a few hours!!

Keith and Ronnie still sounded great, I'll no look around and see if there are the usual "Keith missed a note here" or "Ronnie screwed up a song there" comments, but as I always say, they sounded like the Rolling Stones to me, and that's all I want out of a show! I'll defer to my son, who plays guitar, himself, when he says that he was surprised at how good a guitar player Ronnie was and that he wants to play more slide guitar now, after last night. As for Ronnie's goofing round, my son told me afterwards that there were some in his section doing "the floss" in their seats. He said to his friend "you cant come to a Stones show and do the floss in the stands." Literally five minutes later, during his introduction, Ronnie did the floss, himself, and my son then said, "I guess you can now!"

Some other tidbits: my first show ever without Bobby Keys on sax; he is sorely missed on Brown Sugar. Also, my first show in a while without Lisa on Gimme Shelter. But their replacements – Karl and Sasha acquitted themselves nicely. I don't recall Lisa ever using the catwalk for her solo, it was cool that Sasha took her moment into the crowd. Not as many one liners as usual from Mick, but among them were: "We're going half way to Hoboken now" (as they were about to go to the small stage); "Any Giants fans here? Any Jets fans here? Any Patriots fans here? (resulting in happiest set of boos I've ever heard at a Stones show); and his best of the night: "Mayor DiBlasio just walked in" (spoken during the encore!). And finally, when I realized I was not getting any first time songs for myself, my second hope was for Paint It, Black, as it is one of my son's favorites to play. So, when we got that, I felt it was their gift to him.

So to Mick and the boys, I say, "Thank you for a near lifetime of thrills." Keep it up and see you(?) in 2022!?
---
Review by Johnnie O
Some nights with the Rolling Stones on stage are just magical!!

Last night was one of those nights.

A nice start to the night was finding the now famous Argentine 40X5 club in the VIP pre-show… special for my wife to share stories with her fellow Argy's.

I asked one of them how I could get one of the t-shirts they all wear and was told I'm not in that club!! Fair enough. God bless their enthusiasm and it's inspiring to know how much they love the Stones. It's just a different thing for them as anyone who has been to Argentina to see the Stones knows. Ole, ole, ole!!

Opening acts are always a tough one in advance of the Stones but Willie's kid Lukas Nelson and The Promise of The Real got good attention and crowd really supported them.

Never quite know why some nights are just so strong but I noticed a marked difference from the first NJ show on Thursday.

Kicking off with JJ Flash and right into a rousing You Got Me Rocking it was clear tonight had a greater energy to it from the band.

Then into a completely unexpected Harlem Shuffle which started slow but everyone gained momentum pushed along by Mick and great enthusiasm from Sasha and Bernard kept it moving . Nice duet moment by Jagger with local lad Fowler. No doubt the borough of Queens favorite son this night!

I always hope for Monkey Man as song vote, thrilled to hear it was the fan favorite this night and The Stones sounded like they play it every night. That famous Nicky Hopkins piano opening by Chuck and right into that signature Keith Richards riff blew me away. So good! Don't think I've heard it since Giants Stadium in 90's, my friend in Amsterdam HM would know for sure.

By this time in the show the crowd energy was terrific and from our spot in a very crowded Pit 2 the feeling was different from Thursday night…I think everyone could tell it was a special night, perhaps aided by one of the best nights of summer 2019 weather in NYC area.

Then that classic French Horn sound kicking off CAGWYW and a terrific version of that classic. From prior experience, I knew it was time to make my way from Pit to in front of the B stage for a much better vantage point for Let it Bleed and Dead Flowers, the two favorites I'd have picked for this great added acoustic element to No Filter 2019.

Very brave of the core four to go it alone on acoustic and Charlie's mini drum kit, completely exposed out there and they seem thrilled to take on the challenge and just killed it on those two.

Sympathy for The Devil wonderful version as always one of the top 3 of any Stones show for me.

Keith takes over at this point to front the band and he delivered with his ode to Anita You've Got the Silver. Really well done and into a stronger Before They Make Me Run than the first NJ show.

Miss You never my favorite, but a great version taking one back to summer 1978 NYC and the Stones dominating the airwaves (remember FM radio?) with Some Girls album.

Daryl Jones bass so critical to Miss You and loved his stepping up on solo part. Fantastic work on sax. Karl really appears to love this song and brings it alive.

That's where the Harmonica work comes in and then so impressive on Midnight Rambler, which is always a highlight in the show, dramatically played long and Bluesy. Keith and Ronnie guitars mixed loud and mean (hats off to the soundboard) and Jagger's harmonica just fantastic…no easy feat in summer heat/humidity!

Then it's off we go toward the close with the left right jabs of Paint it Black, Start Me Up and Brown Sugar…all terrific versions with energy you wouldn't expect on numbers played every show.

Gimme Shelter always for my money the most epic song of a Stones show and last night was outstanding and hauntingly on the money. Had a drummer buddy of mine with me, HM, I focused him on Charlie Watts playing and always evident through this song how Keith works through Charlie.

Need to give a shout out to Miss Sasha for her vocals… center stage in front of 65,000 next to Jagger no easy task but she was up to it last night!

Satisfaction as the closer is a nice crescendo to an outstanding show…but it leaves me with anything but. Find myself saying, damn, that's it? Time to book a flight to another show, can't get enough of this amazing band and all those who accompany them making this one of the most special nights ever for me in over 40 years of Rolling Stones shows.

Keep going guys, there's really nothing like The Rolling Stones!!!!
---
Review by Rick Pierce
Every show is different for the crowd and for the band. Certainly this show was for this New York Metro area crowd too. It had a little bit of everything, some blues, soul, country, and rock and roll. An energized crowd for a Monday night danced and rocked in the hot and humid air as is the weather in August in the Mid-Atlantic.

Of all the shows I've witnessed (20 since 1981 and only the third in the NY area), this setlist was my least favorite and yet I had a blast with my 13 year old son who witnessed his first ever rock concert. What an introduction, right? The setlist included You Got Me Rocking (yawn), Let It Bleed and Dead Flowers instead of Play with Fire or Sweet Virginia. The setlist also included a song I last heard 30 years ago and vowed then I never had to hear it again and yet there it was, the Harlem Shuffle. My preferences aside, the band really smoked on You Got Me Rocking and Harlem Shuffle was well done considering they hadn't played it live in the U.S. in a long time, maybe 30 years.

Jumpin' Jack Flash got things started and Keith smoked the opening riff. It was louder, more raw and yet more precise than the version I heard in D.C. just one month ago. The band seemed much more comfortable and attacked the stage at the outset rather than feeling their way as it appeared in D.C. JJF is always a highlight, but this night it really smoked. The setlist, as noted above, began to drag a bit and energy seemed to be evaporating into the humid air until Mick reached back and grabbed with both hands and full authority as he "introduced" himself with Sympathy. Some have said they should retire this number. I say, no way. Too much great theater with this song and Mick delivers every time. Yes, Keith's solos are not what they used to be and you can tell definitely tell because his amp is cranked. Sympathy put this show back into high energy and it continued unabated for the rest of the night.

Paint It, Black, my son's favorite was done well, not always a highlight and the pacing of this song does make a difference. Like in D.C., PIB was spot on and took the show to another level, only eclipsed by the encore of Gimme Shelter and Satisfaction. Shelter was the most menacing I have heard it in some time. Sasha's solo was much better this night than in D.C. and rivaled solos from Lisa on her best nights as well. It was that good, it was that powerful. Satisfaction ended the party as it has for the last several tours. It was a bummer there was no Street Fighting Man or that the homage to New York City would be Harlem Shuffle, a Bob and Earl cover, in lieu of a song that was actually written about and recorded or at least written in NYC back in 1977, Shattered or even Whip. Oh well, the band needs to play what they like to play and what they play well. Some songs truly should be retired whether it is for lack of relevance or lack of desire by the band. The warhorses will always be there and most of them should be for it is not a true Stones show these days without them.

Although this scribe may have desired a few different numbers, all in all, it was a great show, by a great band in a great venue with a great staff (security, ushers, ticket takers, parking attendants), and a great NY area crowd. The West Coast is next. As for me, 20 may be the last time for me, I don't know.
---
Review by Laurent Luthy
I am from Switzerland. My first show was in 1975 in Zurich. My father offered me this.

Since that time, I saw nearly 50 shows in 4 continents.

Yes I might be not very obvious about them.

However, the 2 shows in NJ were just incredible. Especially the first one! I had to cry…

How can they be better and better? Just incredible!

I will go to Miami because this might be the last time….

Thank you Sirs! You are just the Bests for ever.
---
Review by Ed Kirtz
The good:

Bernard was walking around outside of the stadium beforehand and he was very gracious when I gushed about he great he's been with them, etc.

The (Chicago-ish) blues interlude during Midnight Rambler: I've seen them 24 times and listened to thousands of hours of them otherwise (as we all have…) and was absolutely thunderstruck because there was a moment when you could hear the distilled essence of their magic as the blues band they are first and foremost. I'm not explaining it well because it's hard to articulate. In that moment I felt like I heard – and otherwise experienced – the pure "supernatural" "IT" as it existed in their earliest days onward.

The bad:

The crowd was D-E-A-D (even by NYC-area standards where hardly anyone cheers at shows of any size). It was shocking, pathetic and embarrassing, so it was likely not a coincidence that they didn't sound great at all (comparatively speaking of course; it was sad to hear Keith get "lost" as many times as he did).

I was on the floor (GA2, Keith's side) and hardly anyone seemed to be interested at all – i.e. clapping, cheering, dancing (or even moving) and certainly not singing along. I looked around the stadium and it looked the same. Mick tried to engage the crowd to no avail.

The Foxboro & Philadelphia shows were dramatically different - people were excited and loud and into it, throughout the stadium(s). There was good reason why Mick said "Thank you Boston – you've been f***in' amazing!!"

Despite the transcendent moment described above I felt sad and uncomfortable at the end of the show because of the horrible crowd (and not simply because it's the last time I can realistically expect them to see them).
---
Review byMike Farragher
This is my 37th show overall and what made this special, among other things, is that it was the first one with my girls. Both are in their early twenties and it was wonderful to share this part of my life with them.

"Mick Jagger is Nana's age?" That was my youngest's reaction as Mick strutted back around and across this stadium-sized stage. He has come back stronger than ever after surgery, not losing an ounce of voice or vitality. I've made a vow after seeing the vocal and/or physical decline of my favorite acts to not go see them again, preferring to remember them as they were. With The Stones, they are better than ever as they give Father Time the middle finger at each show.

JJF as an opener was a sign that this was not your average setlist. "Harlem Shuffle" was big, bouncy fun, the muscular horns bringing the song back to its soulful roots. WHY did it take them 30 years to get around to playing this again? It was genius! "Monkey Man" was the crowd pick and the band could be seen displaying wide, capped-teeth grins as they strut through the funk of it all.

CAGWYW was sublime and with the glow of the stage lighting up this perfect summer night, an opportunity for a sweet campfire-like singalong before they crank it up at the end. No matter who is playing what at any stage across the globe, The Rolling Stones will snatch back the crown for the greatest rock band of all time when "Midnight Rambler" cranks up. Harmonica howling, ramshackle rhythm, the bluesy climax, all converge into a crescendo no other band can match.

During my last show in Orlando and again on some of the No Filter 2018 youtube videos, Keith seemed a bit befuddled, leaving the heavy lifting to Ronnie. Tonight there was full partnership with the lads volleying those dirty riffs effortlessly and in equal measure. Ronnie doesn't get nearly the credit he deserves for being one of the greatest lead guitarists ever to strap on an axe and that sheepish megawatt smile allows him to cover for any occasional bum note.

There was some feedback issues in the mix, particularly in the beginning but otherwise, the sound was great overall. If you forgot how much you're being fleeced by the honor of seeing these legends nowadays, the $50 concert shirts and $10 commemorative recycleable cups are there to remind you.

I had the privilege of buying Bobby Keys a White Russian once in Toronto and I love the guy but Karl Denson's sax took "Brown Sugar" to levels not seen in the 38 shows I have attended. WOW. Missed Lisa as well but Sasha has a helluva set of pipes on her. She filled the stadium and was a perfect foil for Bernard Fowler.

The tailgaters were joking about how many of us rushed to this same parking lot in 1994 because we were sure the "Voodoo Lounge" tour would be the last opportunity to see them. Based on what I saw, this band has a lot of road left in them. Thanks for an amazing show and for teaching the rest of us that age is just a number!

Special shoutout to Lucas Nelson and the Promise of the Real: great stomping country rock!
---
Pictures
---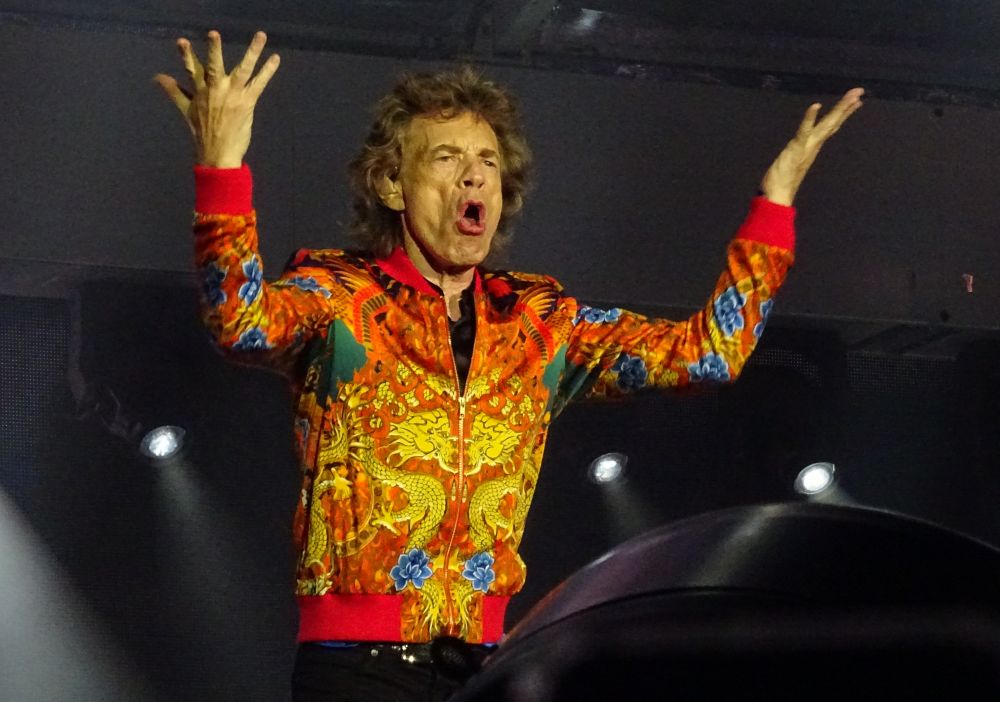 Photo by Bjornulf Vik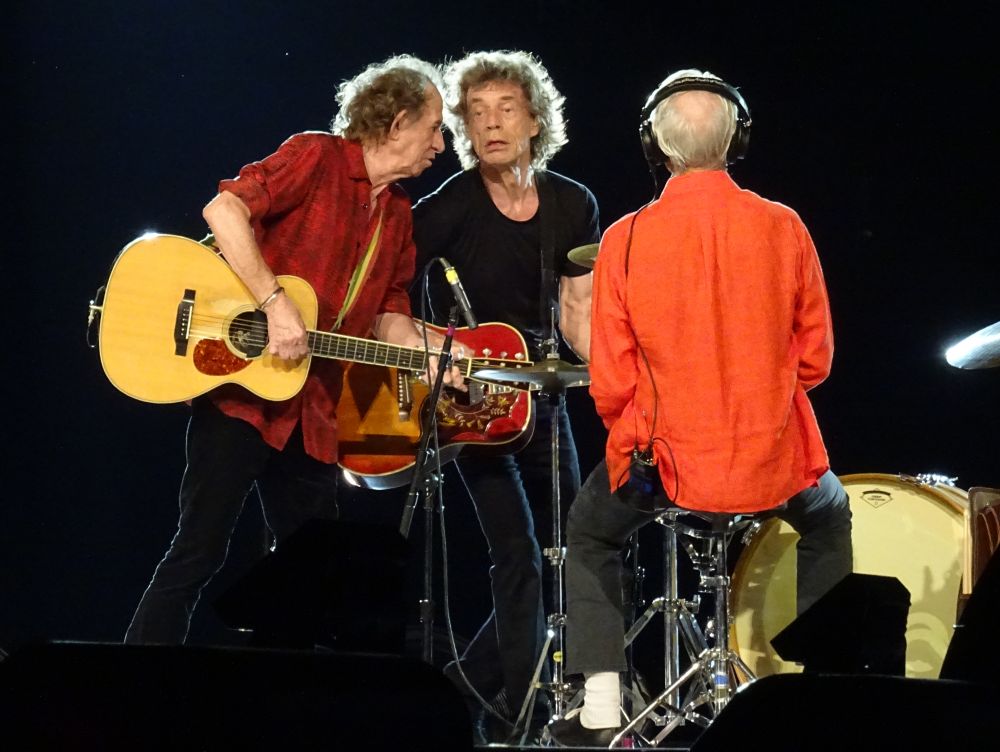 Photo by Bjornulf Vik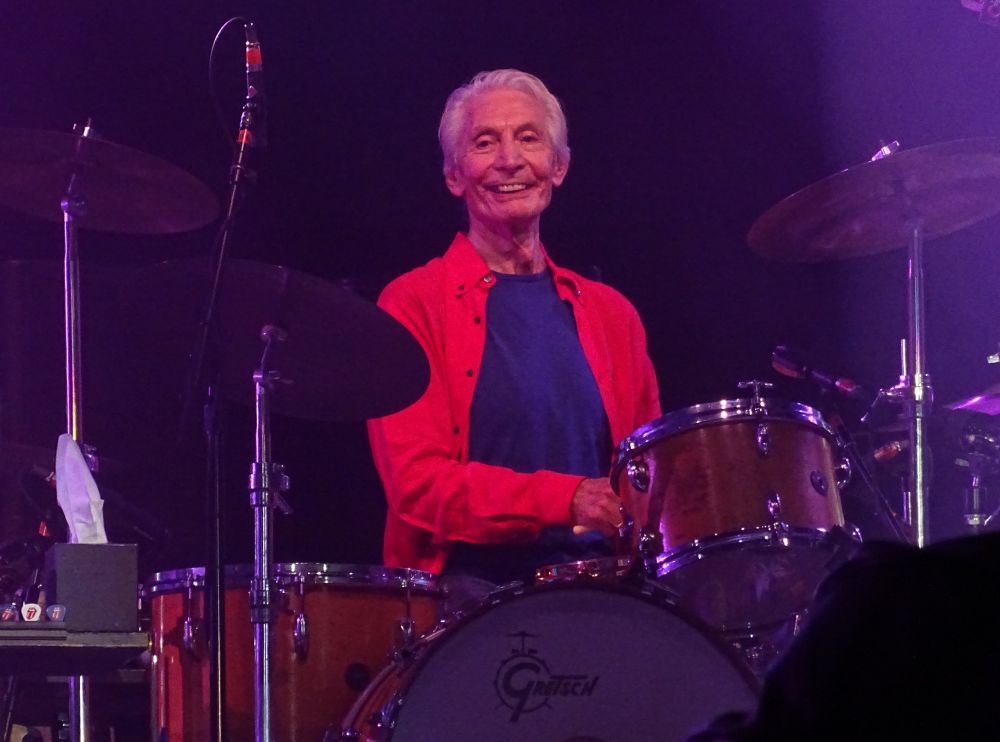 Photo by Bjornulf Vik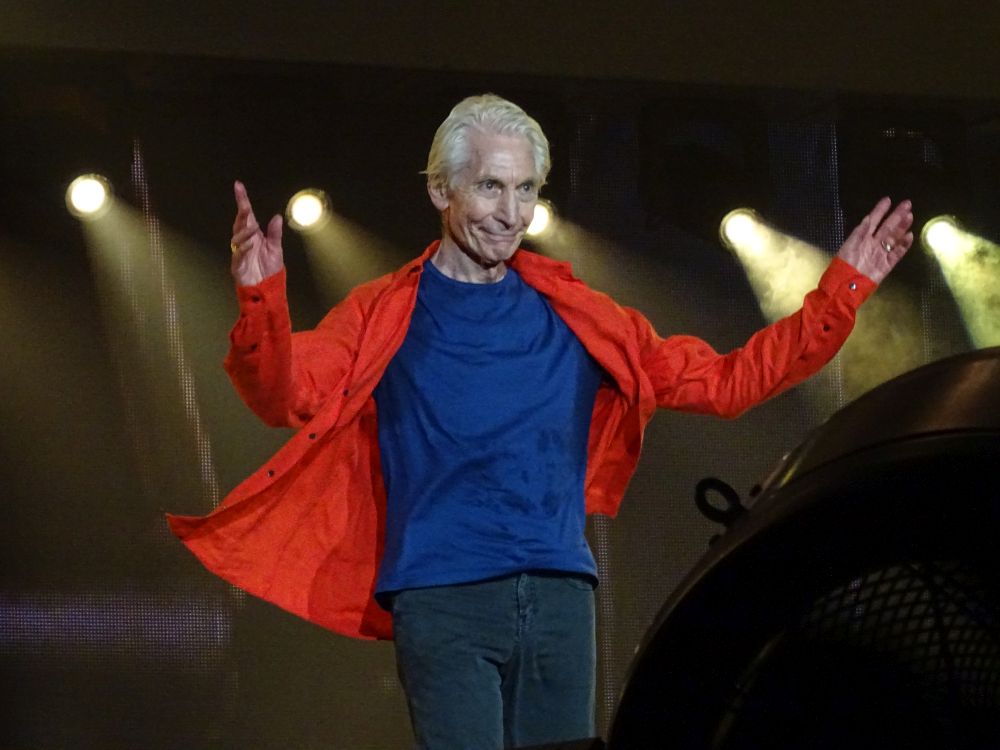 Photo by Bjornulf Vik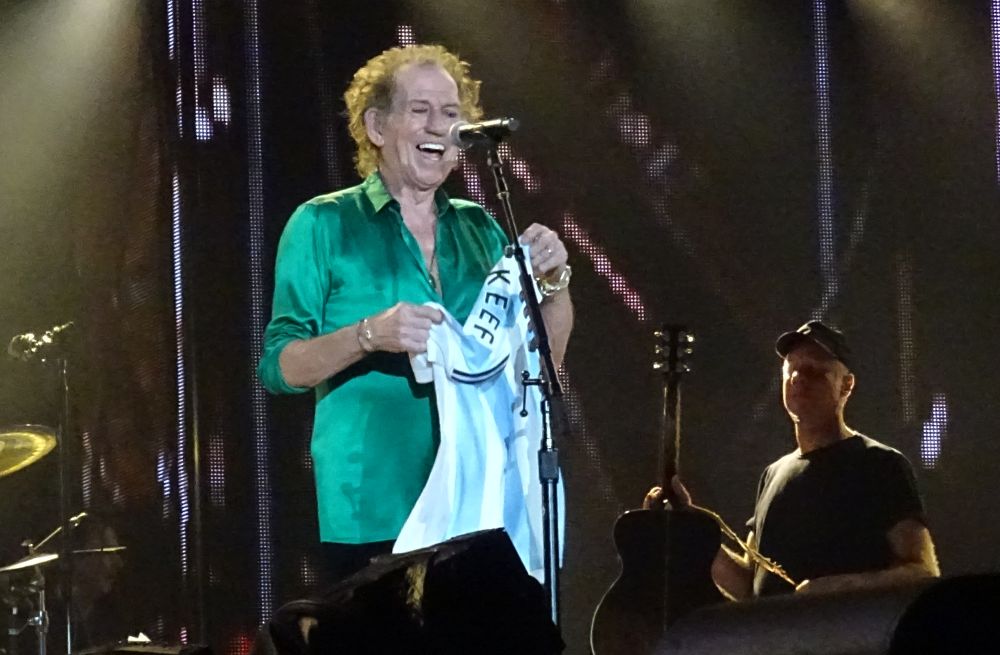 Photo by Bjornulf Vik
---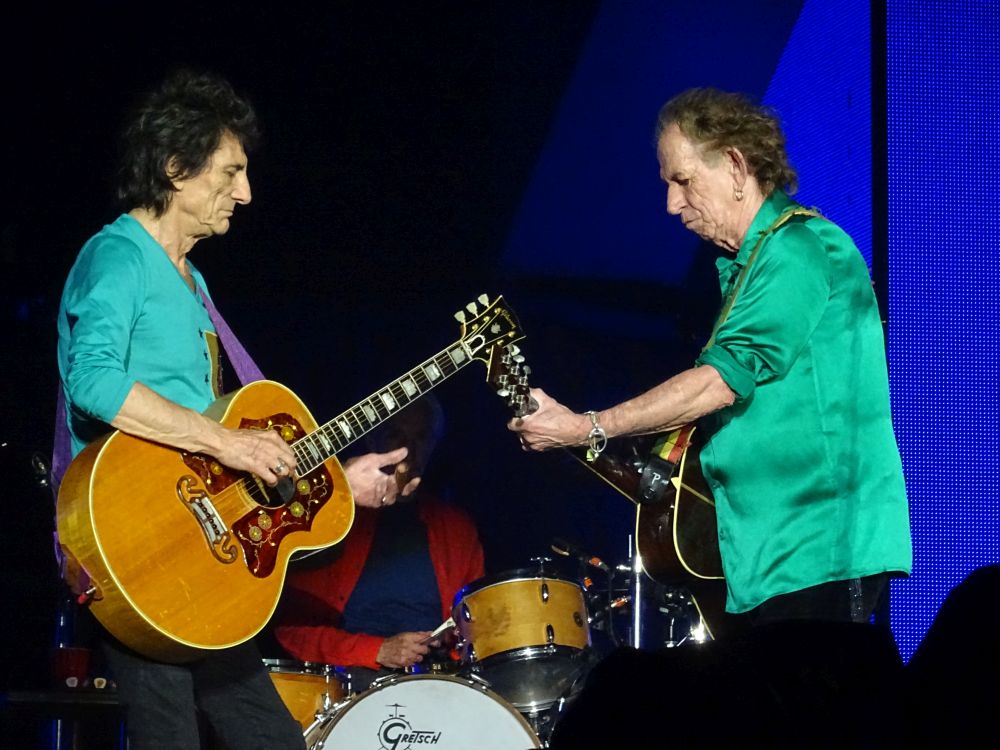 Photo by Bjornulf Vik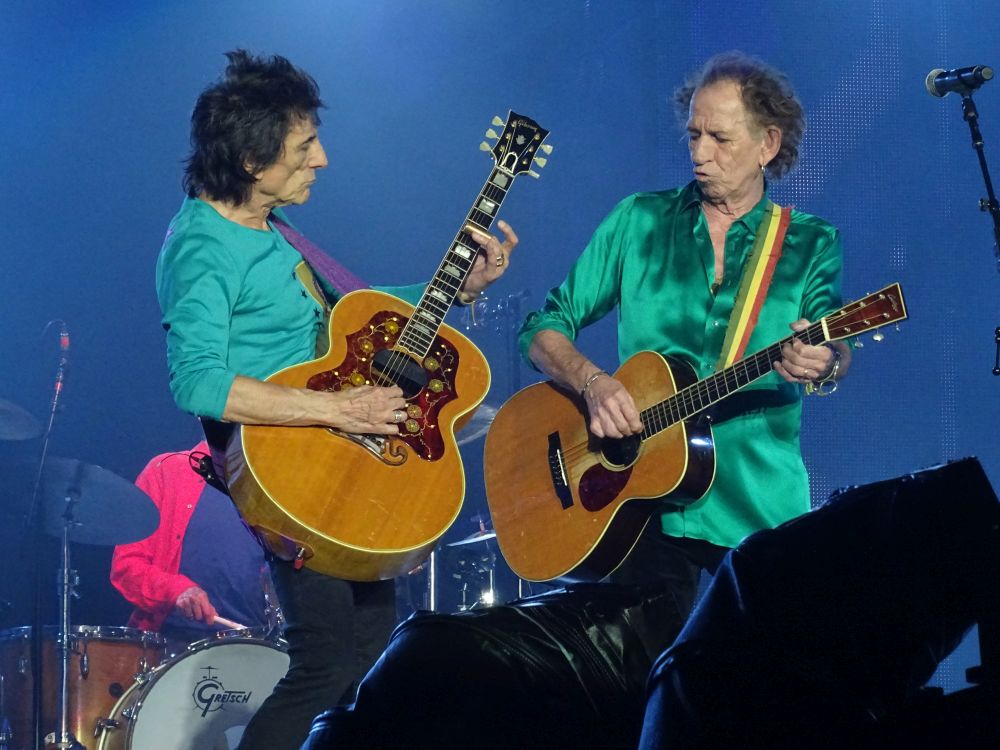 Photo by Bjornulf Vik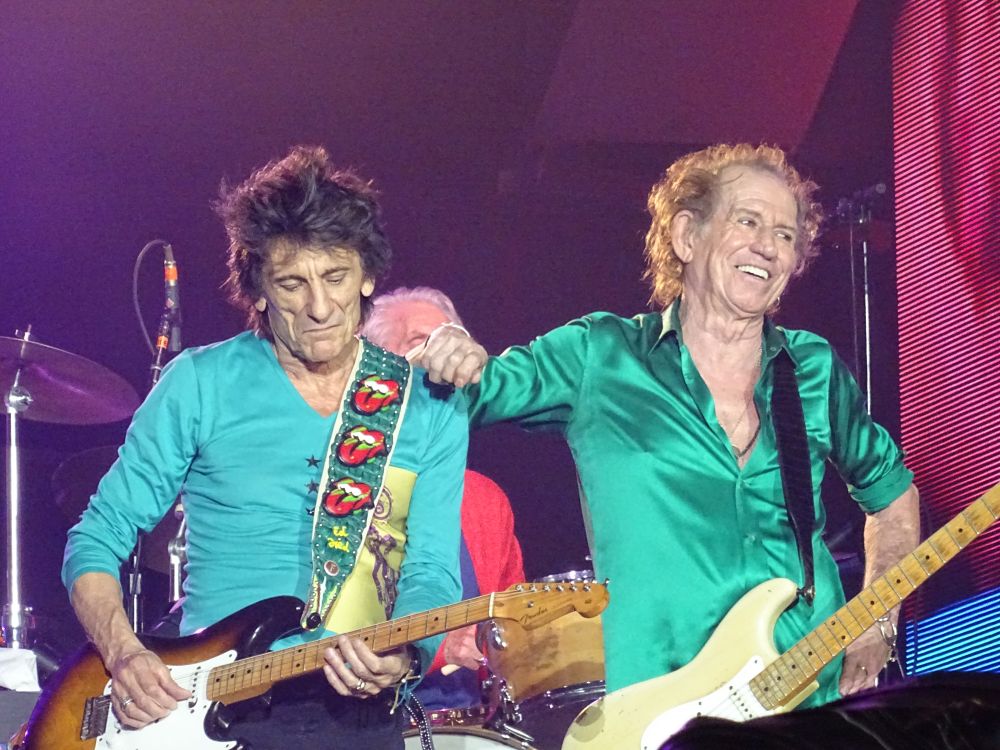 Photo by Bjornulf Vik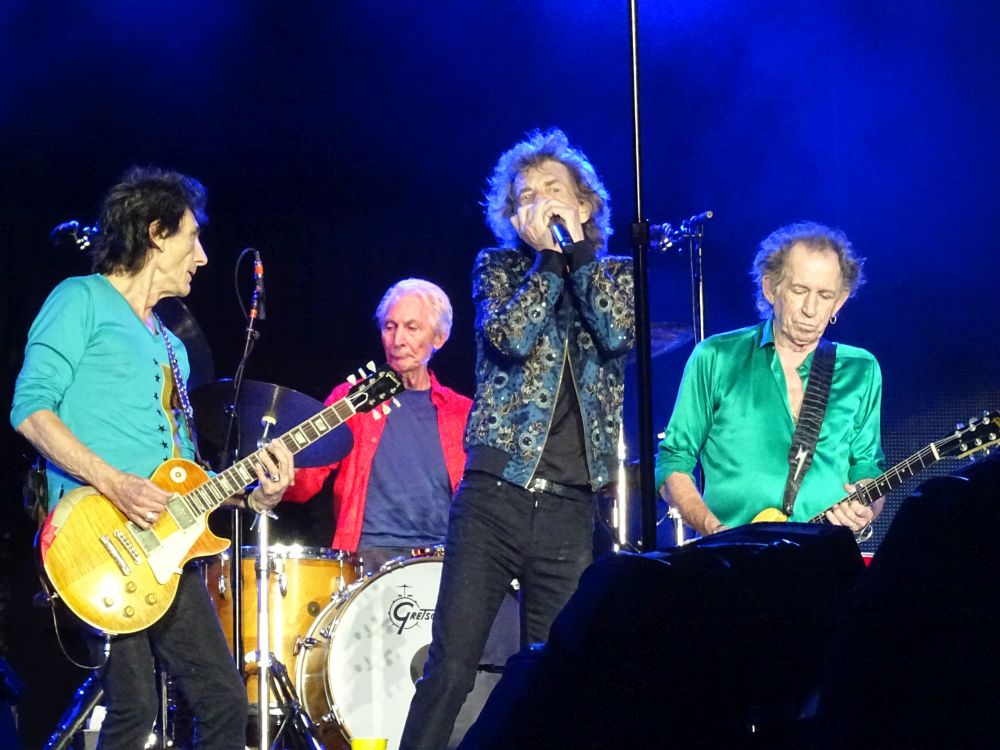 Photo by Bjornulf Vik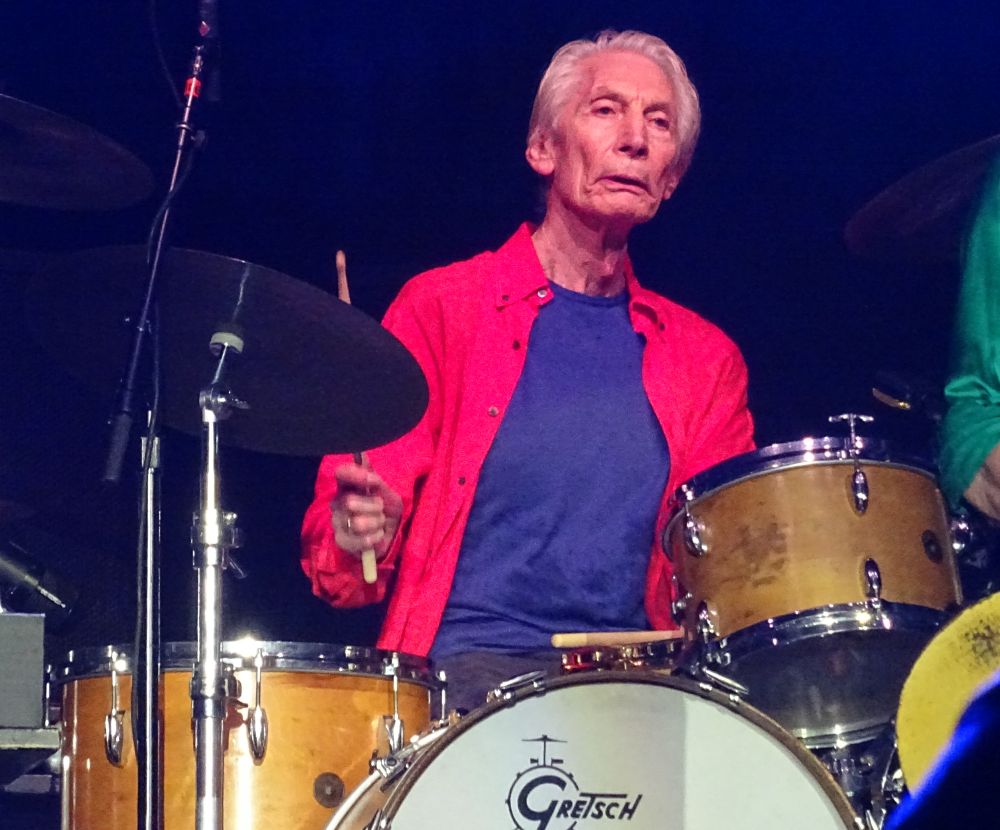 Photo by Bjornulf Vik
---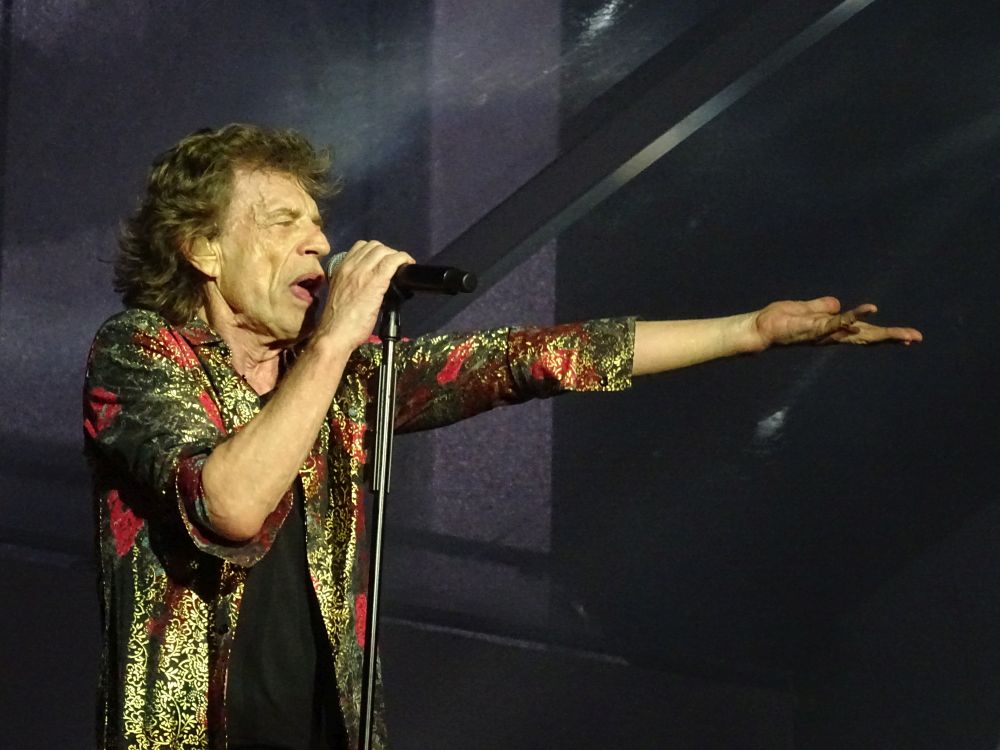 Photo by Bjornulf Vik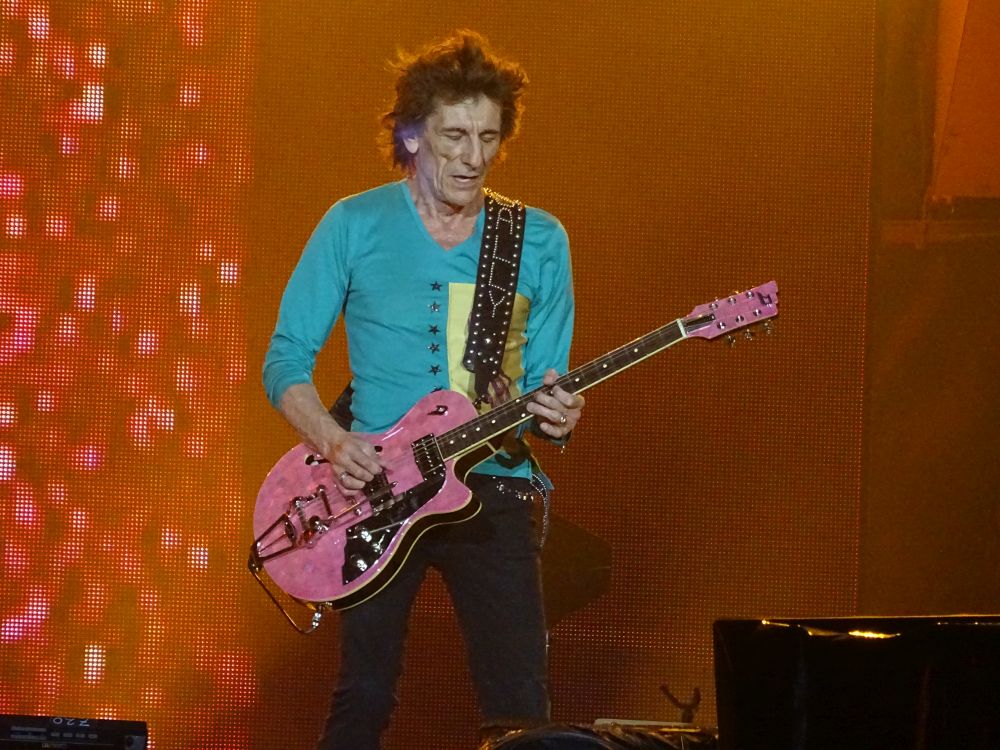 Photo by Bjornulf Vik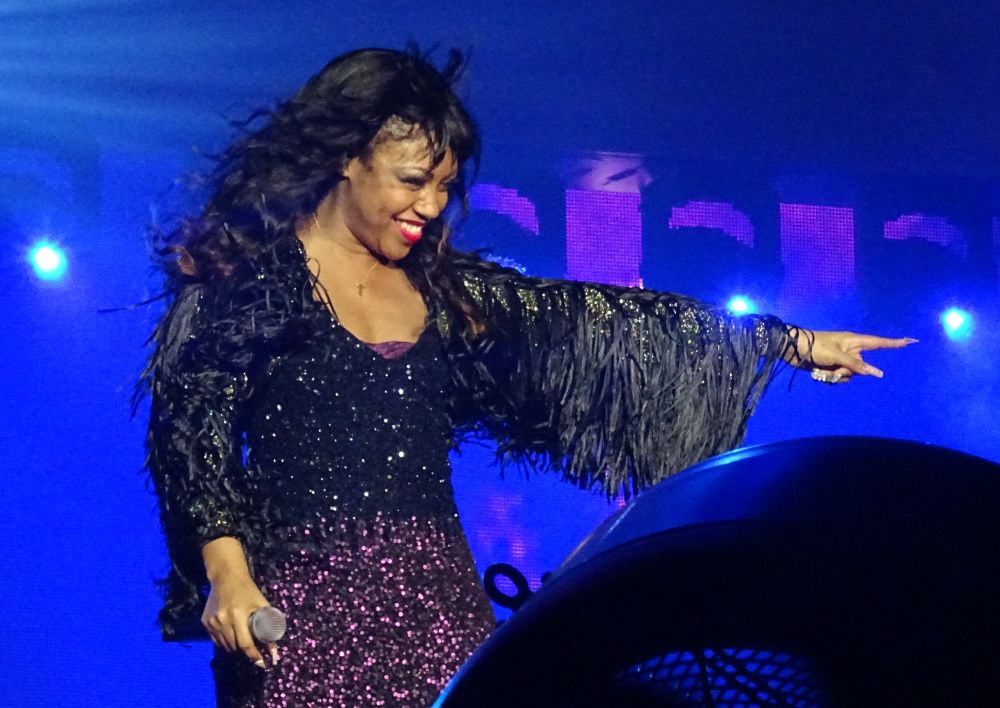 Photo by Bjornulf Vik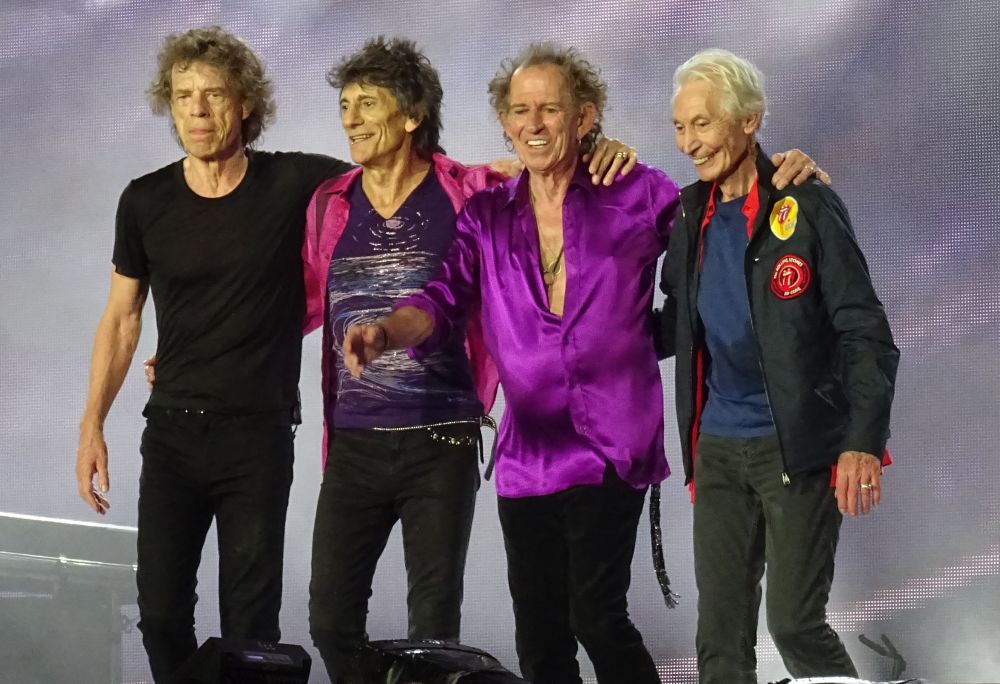 Photo by Bjornulf Vik
---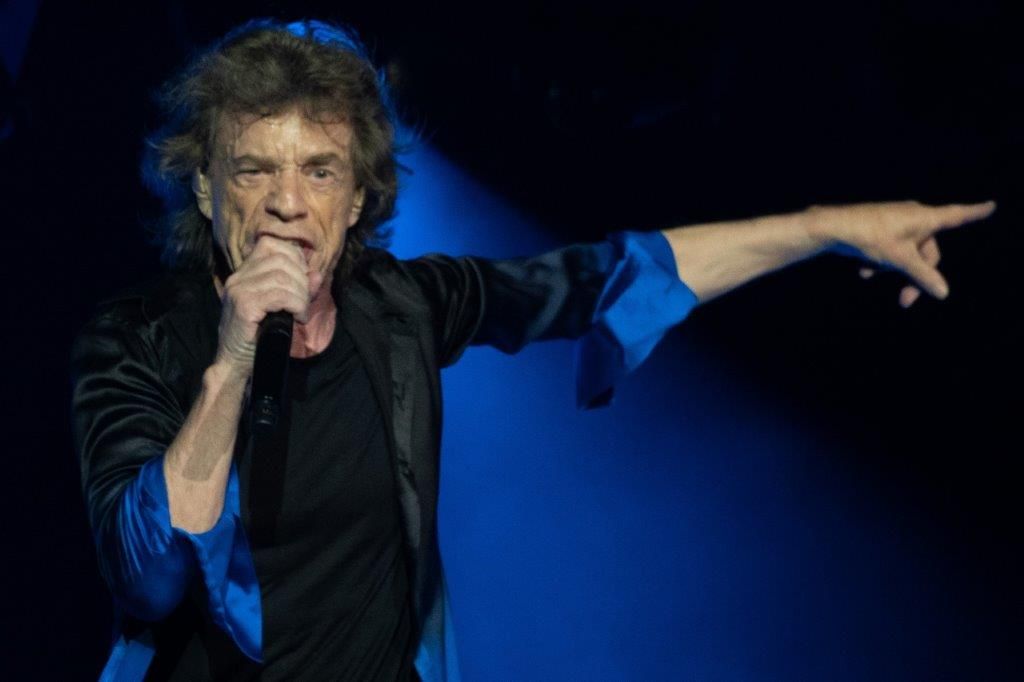 Photo by Hauke Jürgensen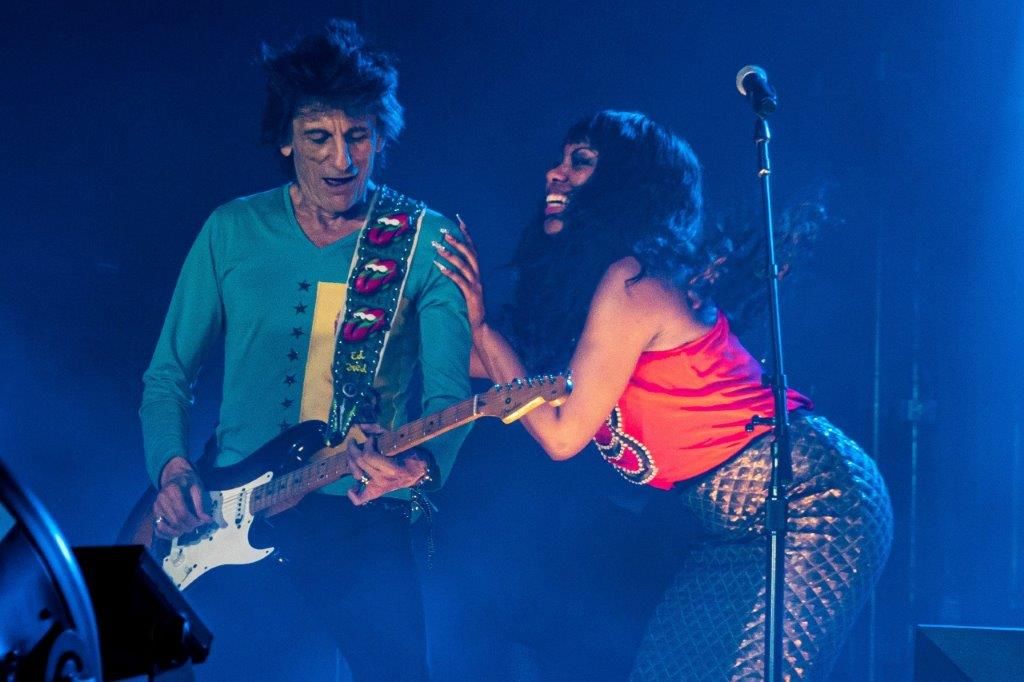 Photo by Hauke Jürgensen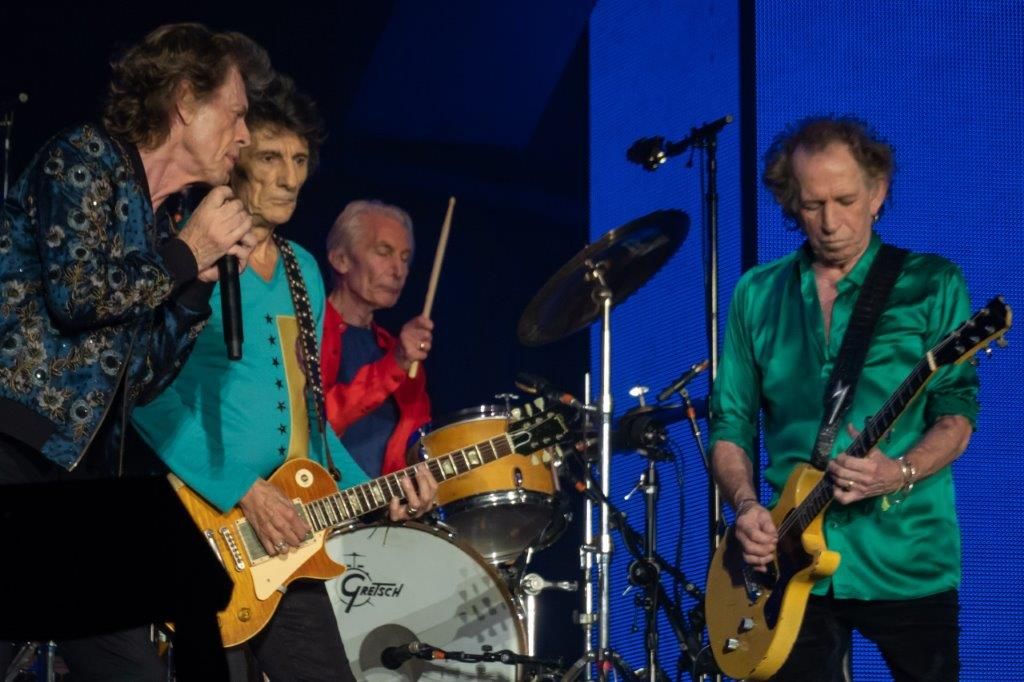 Photo by Hauke Jürgensen
---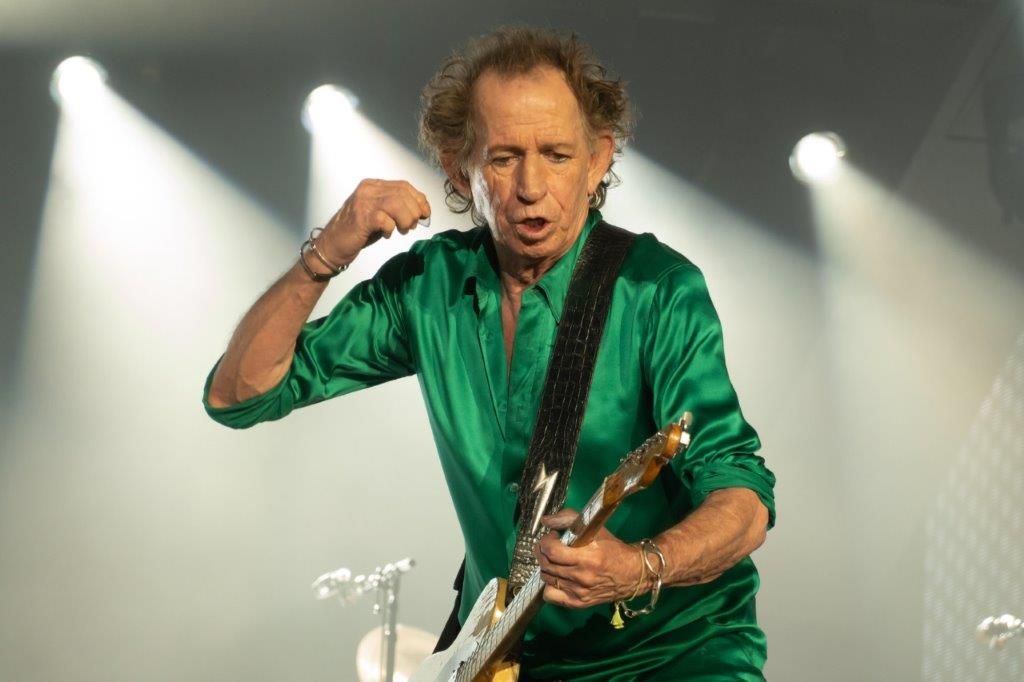 Photo by Hauke Jürgensen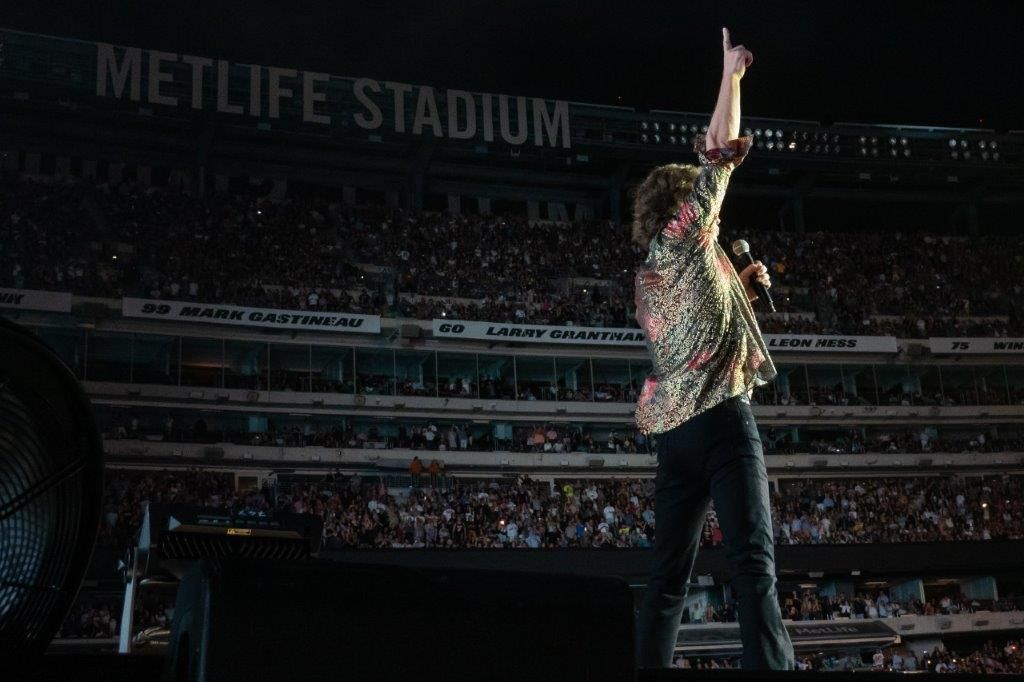 Photo by Hauke Jürgensen

Photo by Hauke Jürgensen
---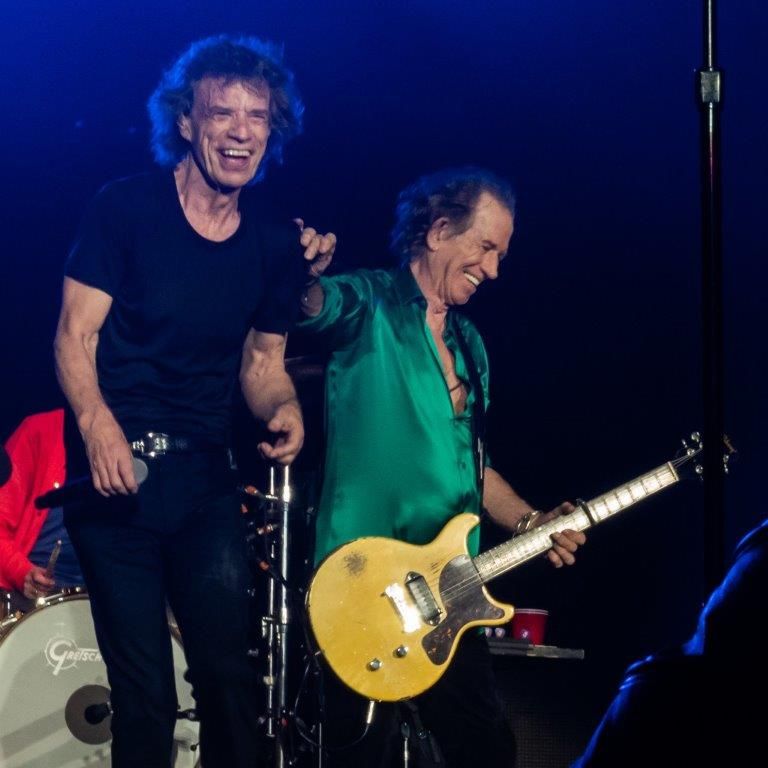 Photo by Hauke Jürgensen
---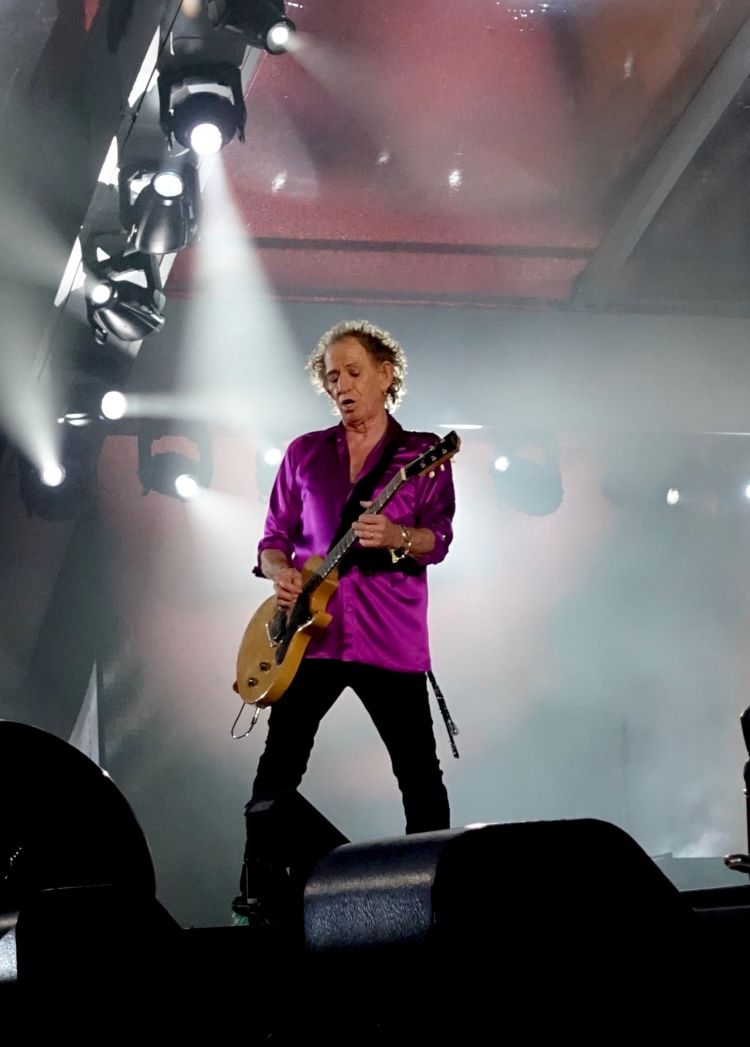 Photo by Dan Renaldo
---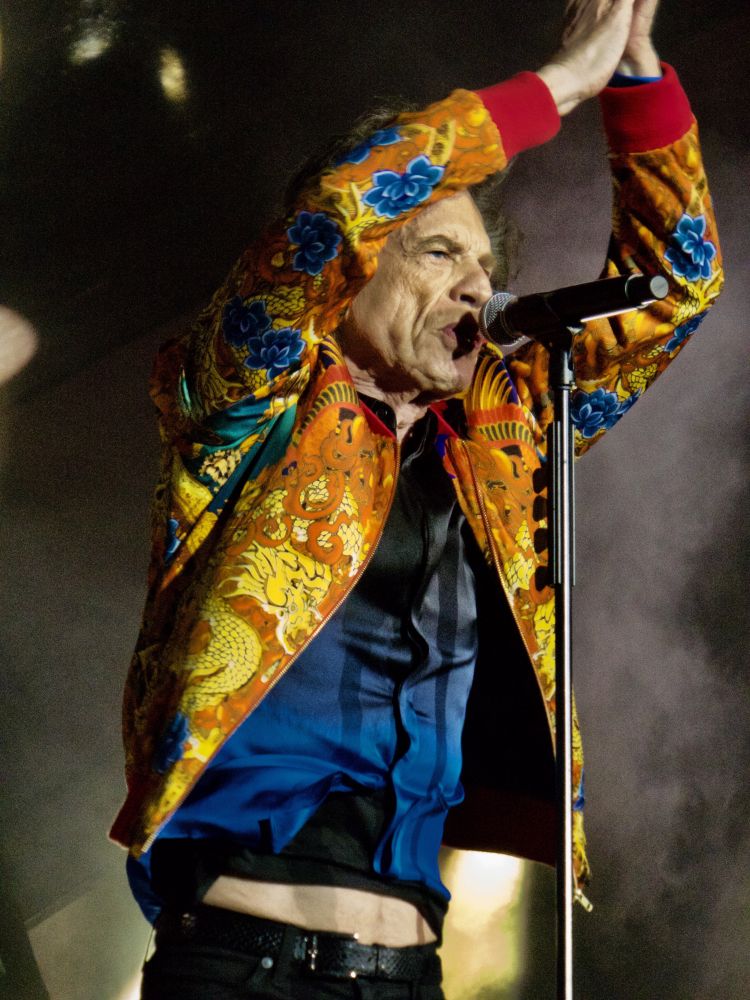 Photo by Dave Roberts
---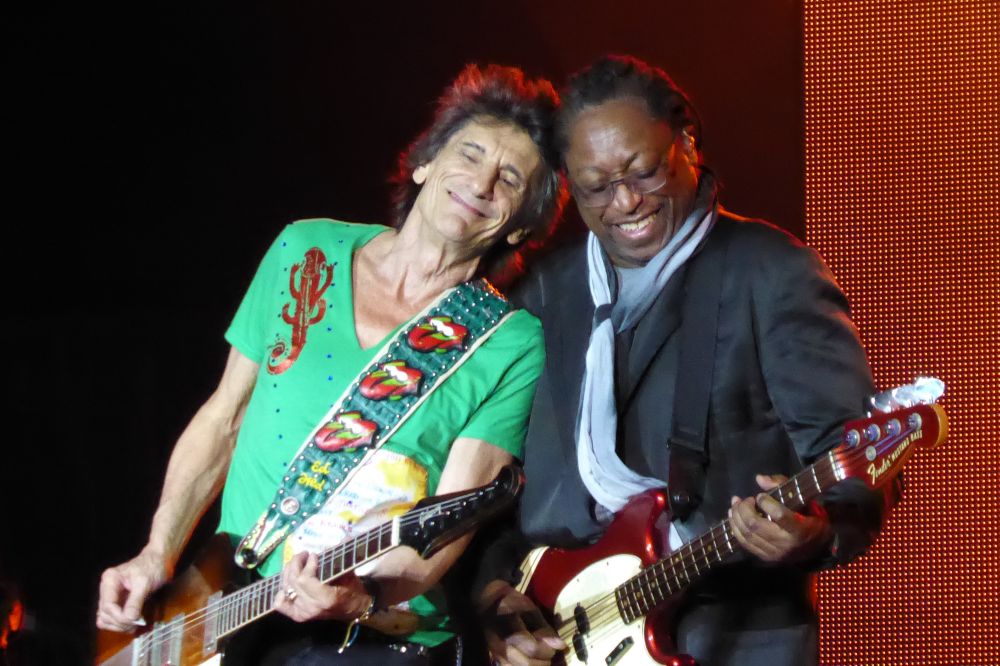 Photo by Jim Miller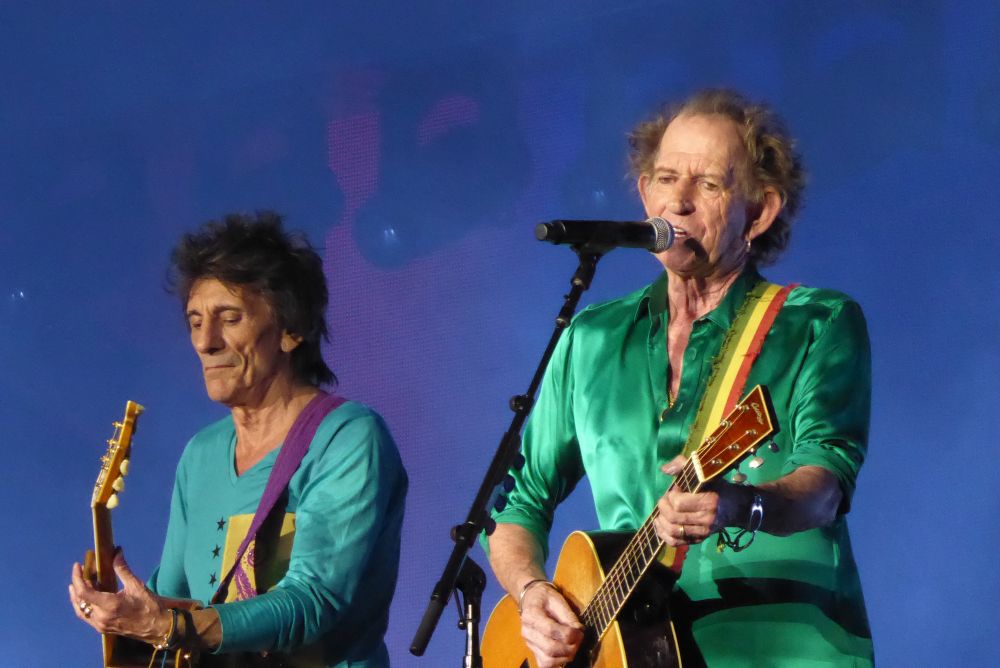 Photo by Jim Miller
---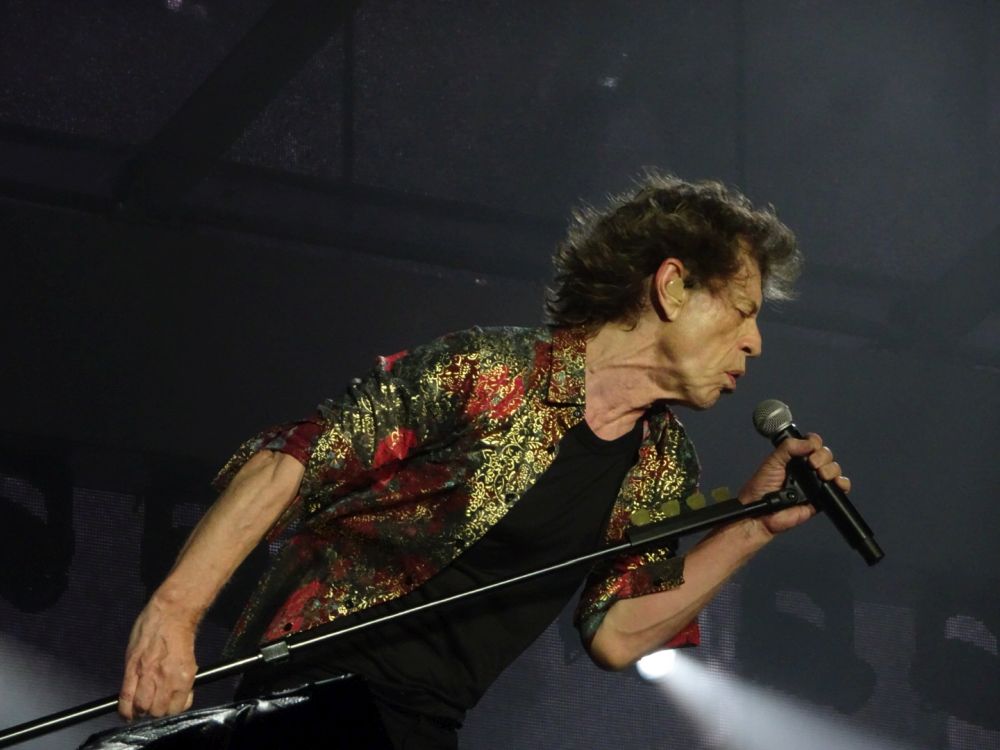 Photo by Ninthe Keur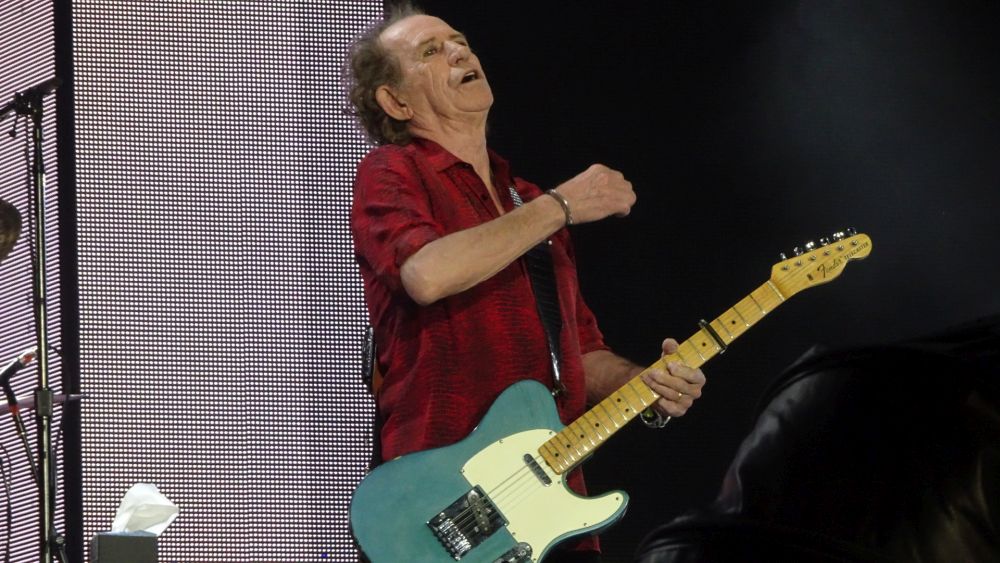 Photo by Ninthe Keur
---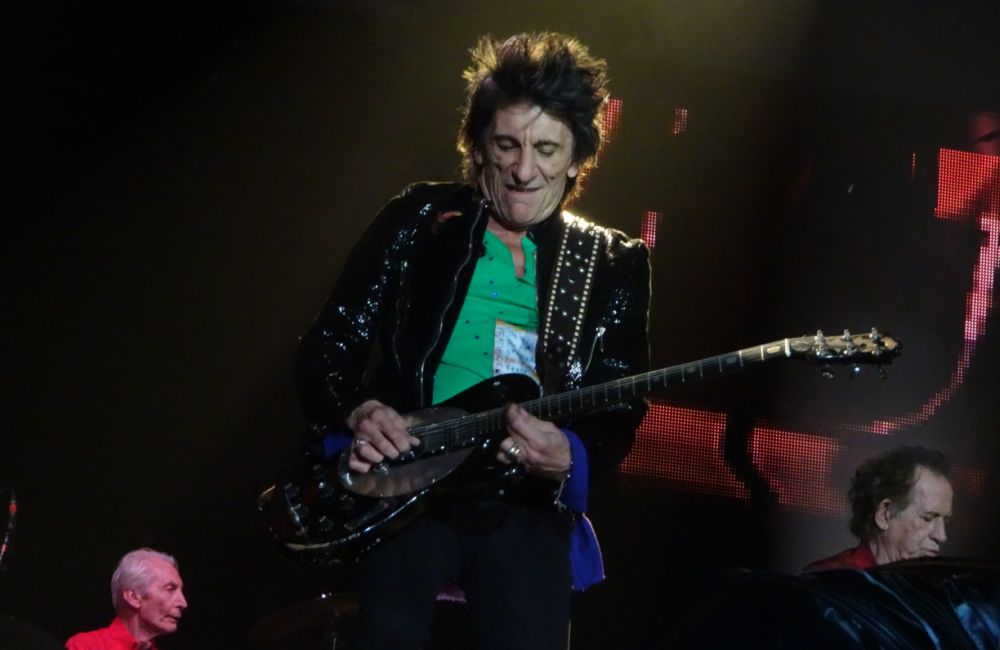 Photo by Roderick Keur
---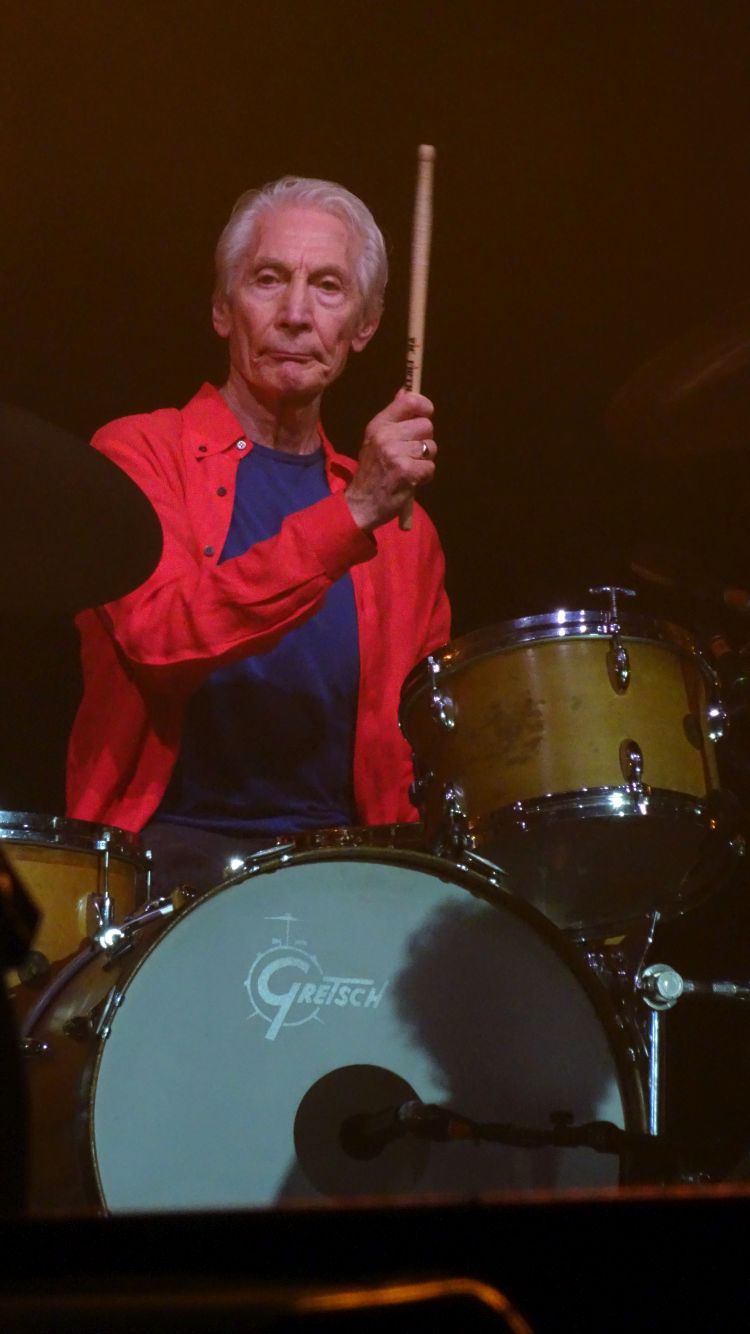 Photo by Roderick Keur
---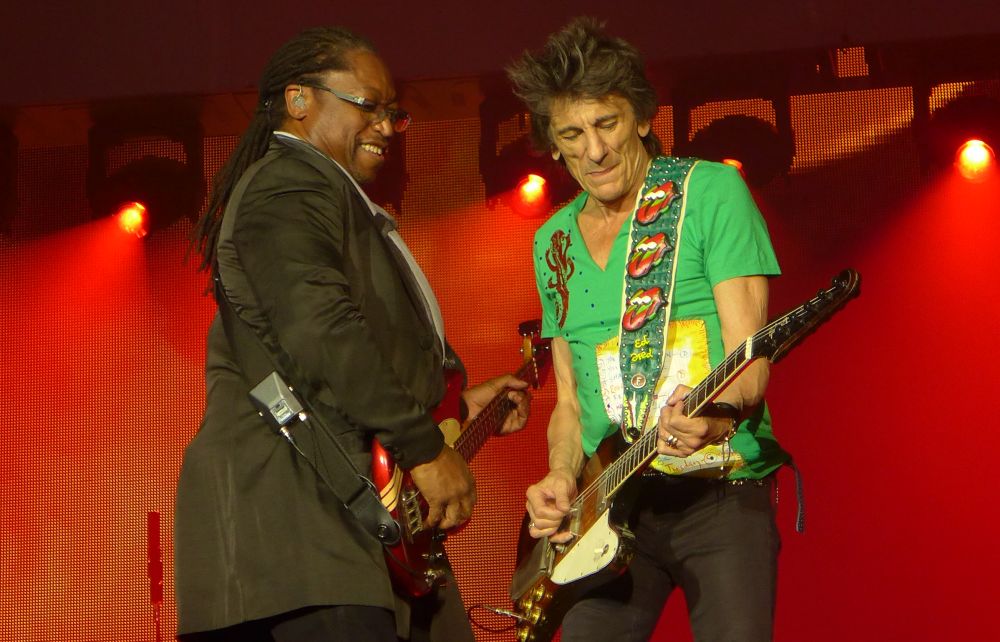 Photo by Victor Woods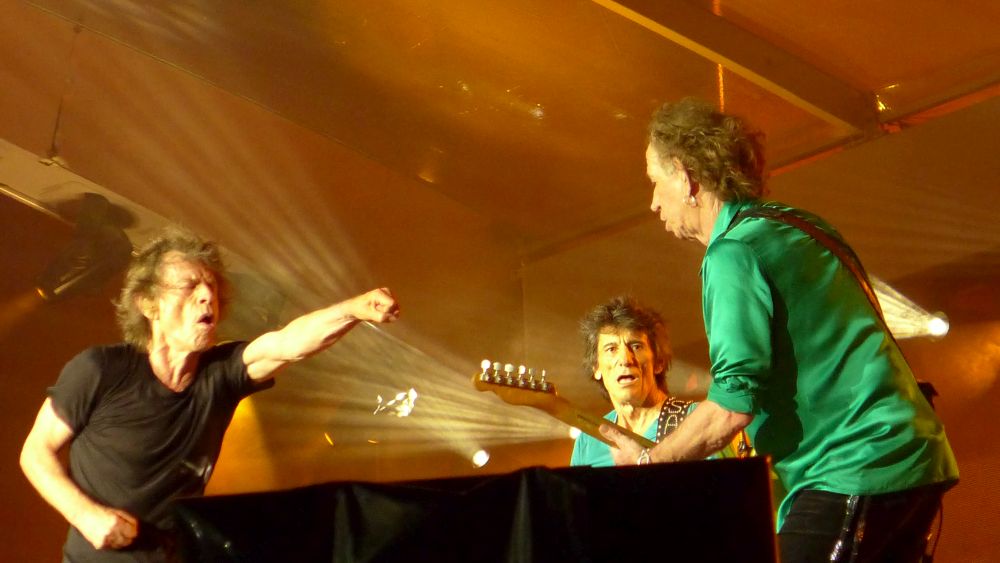 Photo by Victor Woods
---
This page will change over the next few days, as you and other fans send reviews, set lists and reports. Please send your e-mail to IORR. Thanks! For details and great photos from the Rolling Stones and their World Tour get the IORR magazines.