IMPORTANT! Reports and pictures are welcome, for editorial review/publication. Please send them as soon as possible after the show. There is a limit of approx 30 photos per report/show in order to speed up browser load time. Updates of the editorial reports pages will mainly be done within 2-4 days after the show has been performed.
For publishing details and policies see : IORR editorial reports - pictures and reviews
---
Review by James Setran
Just got back to our hotel, first saw my favorite Band in 1972 San Diego show... Loved them then and still no question their still the best R&R band, what an amazing show! 60,000 people standing and dancing for 2hrs, just remarkable.

It's been said on this site before; as Stones fans, we are so fortunate to have these living legends still performing for us!

Glad to get Dylan's "Like a Rolling Stone" for the vote song. They do a great job with this song. The entire show was very impressive, Charlie smiling quite a bit which is good to see.

Awesome guitar riffs and solos from Ronnie and Keith.

We will be there when they hit Glendale. Hope Arizona is ready when the Stones show rolls into town. They are just that special!
---
Review by Alwyn Welch
Denver, sat almost in the middle of the US where the High Plains meet the Rocky Mountains, is known as Mile High City. It is not really high enough for most people to get altitude sickness, but with 15% or so less air you can notice the difference for the first few days. Add-in the very low humidity, a relief after the humid south but causing mere mortals to need twice as much water to stay hydrated, and you have an interesting mix of conditions.

About halfway through the Stones show at the aptly named Mile High Stadium, I remembered that Sir Mick Jagger is no mere mortal. If anything his performance was more energetic than usual, defying the physiological norms by a very long way indeed. After Midnight Rambler Keith himself applauded Mick's performance: it was truly inspiring. The other band members threw each other glances of appreciation several times as Mick extended songs and reached the far corners of the stage.

The rest of the band followed-suit. If they felt the altitude or dryness it really didn't show. Charlie was bashing his kit powerfully all through. Ronnie was charging around and sustaining his high level of guitar-playing, the solo on YCAGWYW being one of the best I've ever heard him play in 43 years. Keith made a few forays away from centre stage and, on songs like Sympathy, dominated the proceedings. This was yet another very high-powered Rolling Stones performance – and the crowd responded in kind.

The stadium looked like every single seat available was sold. Ticket prices in the day before had shot-up. People came in from hundreds of miles around. Weed is legal in Colorado and it's aroma filled the floor. Mick said that it feels like 10 mile high stadium – I think he was referring to that aroma. The audience singing was strong, anthemic at times. Like a Rolling Stone has become a celebration of the Stones as well as Dylan (Mick as usual mentioned that Bob wrote it for the band…). Looking back during Satisfaction, everyone was on their feet – no bad feat (sic) after over 2 hours of non-stop rock'n'roll.

The support, local band Nathaniel Rateliff & The Night Sweats, were very good and played to an unusually large crowd. The changeover was done in 20 minutes, with the efficiency and deceptive ease that you expect from the Stones road crew. Then we waited for another 10 minutes or so before seeing the final security sweep of the stage and immediate area, and the lights dimmed.

I love the Stones starting with Street Fighting Man. It kind of sets the tone for the rest of the show, especially as it is usually followed by Lets Spend The Night Together. The crowd was energised, and so were the band. You could see the smiles between them as they realised that this was going to be another show to savour. After Dice we got Like A Rolling Stone as the song vote. Mick said he didn't remember 2000 Man when the big screens scrolled-down the titles of their many tracks, but yet again he mentioned She Smiled Sweetly. 1967 clearly had periods of blank memories for some reason or another…

The acoustic numbers I felt were a strange mix of highlight and slight lowlight. Great song choice (maybe a nod to the cowboys I saw riding close to the freeway as I arrived at the airport), but Sweet Virginia took a verse to really get going, and we could have had more audience participation on the choruses of that and Dead Flowers. Mick and Keith shared a microphone again: I felt Keith was looking for Mick to come over. The great folks from Kentucky standing by me, yelled out with glee when their state's name was mentioned.

Sympathy was at 120% power, with Keith dominating. He clearly decided to start Honky Tonk Women without waiting for Chuck's cowbell, and Charlie of course followed Keith. They are all playing so well that you'd have thought it was rehearsed that way, except for the glances between Mick and Chuck.

In a rare moment during the band introductions Mick forgot to announce Darryl, who you could see hovering, waiting to come-on and take a well-deserved bow. Ronnie told Mick, who ignored that and just pushed him to the front of the stage. Charlie then came on and told Mick, who pushed the microphone in front of Charlie to make the introduction. So, in a major exception to normal band protocol, we got two words in Charlie's deadpan, unemotional, voice: "Darryl Jones". Mick and Ronnie were laughing, and I think one jazz aficionado introducing another seemed appropriate to Mr Jones. Oh and Mick went back to mentioning a Flugelhorn played by Matt C – the word starts with an "F" but then you finish it with "rench" Mick.

Keith's vocal segment was short due to the song choice, but his voice powerful especially on You Got The Silver. Also powerful on Before They Make Me Run were a few notes from Tim's baritone sax – the dryness of a new reed requiring extra puff when a mile high apparently! I like the two interludes in Miss You, Bass and Sax solos. Mick was teasing Darryl, right in his face, almost head-butting him. All great theatre.

Then came the blues rock opera that we know as Midnight Rambler. It felt a bit longer than normal, but who knows. The guitar work from Keith and Ronnie was truly inspiring, nobly supported with the required multitude of rhythm paces from Charlie. Mick was outstanding, hence the aforementioned clapping and face of wonder from Keith. The blues interlude was Hellhound on My Trail. A couple of Stones concert novices by me were astonished at Rambler: the performance, the emotion, the power.

The home run of six hit singles went by in a flash (no pun intended). All played concisely and accurately. An opportunity for Sasha and Karl to shine – they did. I thought I saw and heard more supporting vocals from Bernard during this last part of the show. Maybe Mick's voice was feeling the dryness and he was being a little careful. Maybe I was feeling the effect of secondary smoke from around me.

And then it was all over. To huge cheers the fireworks, bows, and a very quick exit for me. So fast in fact that the police-escorted band cavalcade whizzed-past as I was walking down the steps to find a Pedicab (three wheels, one bench seat, one very hard-working cyclist) to take me the mile back to my hotel in under 10 minutes.

With only 5 shows remaining on this Tour it is hard to see how to realistically improve this spectacle called a Rolling Stones show. Of course the serious fans would like more rarities played, but more than one or two are not realistic when in front of 50,000 people. The climatic challenges have been easily overcome. Any concerns over fitness to perform, or band enjoyment, firmly put to bed. The West Coast, including what for the band will be a key show in LA, is in for a real treat. I know I am for Phoenix and Miami.
---
Review by Bjørnulf Vik
The Rolling Stones performance in Denver was another great show. I get the question all the time: "What was the best show?" To be hones, they are all great. The crowd reaction vary. The Denver crowd was loud, smoking, also litterally, and they were into the show from start to finish. I was happy to see friends fly into this show, from other parts of USA, and from Europe. You sort of miss good friends who have been missing for a few shows, but when they are back, everything is great...

The show was quite similar to the first New Jersey show, except they played "Like A Rolling Stones" as vote song, and Keith did "You Got The Silver". Then it is always interesting to see what comes first, once they have done "Miss You" - this time "Midnight Rambler" was before "Paint It Black".

This was show number twelve on this tour, with five more shows to go. I would assume they are warm and well rehearsed by now, but still, the first part of the show, until they return from the B-stage and do "Sympathy For The Devil", is always a bit variable, sort of trying out and making sure everything is ok. Then they power up, Keith goes strong, and we get more and more power as the show go on.

There are lots of smiles among the band, and among Mick and Keith, even Charlie was smiling quiter a bit, from what I cound see, even if he was hidden by the cymbal for most of the time from my position on Keith side i.e. Pit 2.

Mick forgot to present Darryl, and I wondered if Ronnie would mention it, like he did when Chuck missed out on the band presentations some shows ago. Then they sorted it all out after Charlie was presented, so Ronnie, Mick and Charlie were all smiles as Charlie himself presented : "Darryl Jones". Mick mentioned a few Colorado cities, with the most loud reaction around me for "Boulder", no local foods talk on stage from Mick tonight, but we got another great, solid show. So many say this tour is great - yes, it is!

I walked close to an hour to get to the stadium. After the show I thought a bicycle taxi would be great, but when they asked for fiftyfive dollar, I walked on, and I was in my hotel room exactly one hour after the final bow. Taking a quick look at my pictures before I fell asleep, I got the confirmation of what I felt during the show - lots of smiles tonight!
---
Review by Andrew Uhlenhopp
This was my 25th show since my first in 1989, and while I always say that my favorite show I've ever seen was the most recent one, there were definitely some transcendent moments from last night that surpass anything I've ever experienced from The Greatest Rock And Roll Band In The World; moments that will burn brightly in my rock and roll spirit forever.

"Rambler" was out of this world, with Mick & Keith prancing synchronously like a pair of proud black panthers all through the scorcher, but especially during the extended slow break when Mick actually did a short "Hellhound on my trail" incantation. With all due respect to Love and/or money, Charlie Watts makes the world go 'round. Ronnie is like a 16-year-old virtuoso, consistently surprising you with the energy of notes & arpeggios that defy (or perhaps define) classic rock phrasing; his solo on "Start Me Up" was a marvel.

Best "Tumbling Dice" I've ever seen, and I've seen 25 of 'em. "Sweet Virginia" and "Dead Flowers" on the B-stage were, and I mean this in the best sense, completely unspectacular, allowing for the band to be simple, wonderful storytellers for a bit. There was indeed a technical glitch here and there; a spot or two of missed entrances or dropped lyrics, but these tiny bumps just added to the already incredibly rich palette of colors these amazing artists use in their craft every night.

If you're still on the fence about going to see them while you still have a chance, get off that damn fence and rock. The money you spend will seem insubstantial in light of the pure joy & intensity they will share with you: they are playing for us as much as for themselves, and I for one am eternally grateful.
---
Review by Art Lewis
Great Show!
Band was great!!
Thankfully perfect weather for an outdoor stadium roughly 70s degrees.

Background: The Rolling Stones last played at the old mile high stadium in Denver - which is now a parking lot for the new stadium - on September 15th 1994. So it was about 25 years! Mick from the stage mentioned "This is our first time playing here - the old stadium now a parking lot." The Rolling Stones last show in Denver was an arena show on November 24th 2005 so almost 14 years. The week of this show a local librarian dug into the history of when the Rolling Stones first played in Denver November 29, 1965. See THE ROLLING STONES ON THE FRONT RANGE, 1965-1978, by KATIE RUDOLPH

Back on November 3 2018 a banner appeared on the side of mile high stadium in Denver, which was the first hint or rumor of the whole 2019 tour. In the days leading up to the show three local fm radio stations got listeners excited by doing call in contests to win tickets to the show when Rolling Stones songs were played on the radio. One of the radio stations started playing Rolling Stones songs nonstop for about 48 hours before the show. Another radio station played Rolling Stones songs for 6 hours the day of the show. Two radios stations took over the two closest bars to the stadium for pre parties starting hours before the show. I mention the radio stations to let you know a large buzz of excitement was in the city. It also helped the show was on a Saturday night. One of only four Saturday shows the band playing on this tour. Denver hosted some very large concerts in the days leading up to this show, with Billy Joel playing to a very large crowd at the local baseball stadium the Thursday before, and Zac Brown at the baseball stadium the day before the Rolling Stone show - not to mention concerts at Red Rocks and other venues everyday.

For myself being born, growing up and currently living in Denver the show was extra special - having the Rolling Stones back in Denver! My first Rolling Stones show was the concert back on September 15th 1994. When the banner was placed on the stadium over nine months ago I was so excited! Thankfully my mother was able to witness the show from the pit. It was great the band opened up upper level sections of seats far to the side of stage at low prices $69.50 so people could get a last minute ticket to see the show. At the stadium four or five ticket windows had long lines of people trying to buy tickets to the show. Pictures appeared online the famous Denver Broncos quarterback Peyton Manning was in the pit for the show. I will always remember sitting with friends, who live in Denver who had never seen the Rolling Stones in concert before, and might never see them again, and how they left the show so amazed and excited!
---
Review by Dean Goodman
Tonight's show, the Rolling Stones' first in Denver in almost 14 years, was 50 percent terrific and 50 percent torture.

The band started the show with the thrilling opening salvo of "Street Fighting Man," but it was quickly downhill from there once Mick started singing. Or rather, shouting. It was murder. I didn't mind so much his abuse of "Like a Rolling Stone," whose ascendancy in the audience vote was more predictable than tomorrow's sunrise. "We'd like to thank Bob Dylan for writing this song for us," Mick said. "We really appreciate that." I'm not sure the appreciation would have been reciprocated had Dylan witnessed the performance.

The spree left no survivors, including "Sweet Virginia" - the only interesting song choice among the variables. What a shame, nothing seems to be going right. I don't know what was ailing him, or why my ears suddenly felt they were being assaulted. Mick had jokingly complained about the altitude when he screwed up Matt Clifford's unnecessarily complicated local-joke routine. Maybe there was something to it, though? Or maybe that's everyone's excuse in the "mile high city"?

Athletically, Mick remained in top form, jumping up and down on the spot during "Rolling Stone," doing his pirouette at the start of "Sympathy," etc. No problems there. Or maybe that is the problem. Perhaps more than ever before, he now has to make a stark choice about whether he wants to be a singer or a burlesque dancer.

The recovery process began with Keith and "You Got the Silver," an appropriate choice for an old mining town. Is it too late to make him the lead singer? I ask this facetiously, of course, Mick is the greatest frontman in history, possibly even the greatest endurance athlete in history. Keith stands in front of the mike for 10 minutes. There's no comparison. Still, Keith sang with soul, and the other guy did neither. Advantage: Richards.

But Mick is also a fighter. He redeemed himself spectacularly with "Midnight Rambler" and "Paint It, Black," and there was no looking back. One could argue that the songs became bigger than the men, although I certainly don't mean to diminish either the Glimmers, or "the Rothko of the Rockies" (Ronnie) and the "president of the mile high club" (Charlie) who coolly kept the roller coaster on the rails. But think about it: "Midnight Rambler," "Paint It, Black," "Start Me Up," "Brown Sugar," "Jumpin' Jack Flash," "Gimme Shelter," "(I Can't Get No) Satisfaction." We've heard them all a million times and we take these so-called "warhorses" for granted. We forget their potency at our peril, and tonight the songs took over. No mere mortal could stop the tsunami. Not Karl Denson, with his appalling sax solo on "Brown Sugar," or Sasha emitting too many "wooohs!" on the same song. Not Mick, when he sang over a bemused Keith's "Satisfaction" guitar solo.

I was just standing there watching, but I felt I was getting a workout. These songs knock you around. Like everyone around me, I was in grateful thrall when the two-hour show ended just before 11 p.m. And Mick reciprocated the gratitude when he shouted out "Thank you very much, Denver!" while "Satisfaction" was still in full swing. After more than 57 years, the Rolling Stones are as frustrating as ever, but you can never count them out.
---
Review by Jon Hatten
First time reporter. 39th show since JFK 1981. If I don't see them again, it'll end on as good a note I could think of for sure. Pit 1 tix. My fave city. Rain held off. Very acceptable setlist. Would I change a song or two like most people? Sure but the sound system and quality of Ron and Keith being sober and in sync took me to a place I've not seen/heard since the 1990's.

Mick seemed to really being enjoying himself every song. He ad libbed more than I can remember. Highlights included Sweet Va and Dead Flowers on B stage. Mick introducing Charlie as Chairman of the Mile High Club was clever.

The volume went higher starting with SFTD and through the homestretch. I voted for All Down the Line but didn't get that wish granted. Keith doing Before they Make Me Run along with Silver could only have been better if he'd done Happy one last time for me.

Well done Ladies and Gentlemen.
---
Review by Matt Shields
Thus spoke Charlie! This was show Lucky #13 for me and let's start with that tidbit: hearing Charlie Watts speak when he introduced Daryl Jones was a fun surprise. Don't know that I've ever heard him speak at a show, maybe almost as rare as hearing Mother's Little Helper, or Back Street Girl live.

I glanced at some show comments on IORR and other reviews and it's continued proof that everyone's experience is different, whether it's from what's going on in their personal lives, or where they're seated in the stadium, or whether they're having acid reflux…

For me personally this show surprised the heck out of me. Not even one I was supposed to make but we rallied and drove two days in time to make the show, fought off car repairs, a kidney stone, and a terrible "edible" experience (when in Rome I thought), and then the clouds parted and we scored some floor tickets two hours before showtime, ran into a group of friends from prior shows who showered us with food and drink, and ended up in our seats next to the coolest couple of strangers one could hope to meet at a Stones' show.

Now the simple facts: The crowd blew up. Wow. They were as loud as a Saint's game in the Superdome (I've been to a few). They were raucous and joyous. When Ronnie showed off his Horse Shirt the crowd in the stands reacted with an enthusiastic stomping that carried over us and we were sure was going to inspire the Stones to pull out Wild Horses. It just felt natural and everyone near us thought we would get it that night (we didn't of course but..). And after the final encore the crowd's reaction was so strong that we thought maybe the Stones would actually say, "Let's give 'em one more." They lingered after their final bow longer than I've personally seen this tour.

And the sound! Don't take to heart what other's have said, it must've been their seats, or acid reflux cuz we couldn't believe how good both the Stones' playing was and the sound quality was. I found myself singing along to every tune all the way through, something I've never done. I got to dance in the aisle with my girlfriend to Sweet Virginia and guess who was playing it for us? That's right! The Rolling Stones themselves!

Other fun bits: I didn't want Like A Rolling Stone to win the song vote, until they played it. Mick sang it really well, it sounded great, and I remembered what it felt like when I first heard this song and sang along. Also got to chill with a youngster and a longtooth who both brought passion to the show. The younger it was his first show but he knew the Stones so well because of his father's love for them, so this show meant the world to him, and the older dude had seen every version of the Stones live, from the Brian Jones days up to now, and was there to see them again because, as he said, "No one else can touch these guys."

I still want to hear a couple different songs thrown into the mix, not cuz I'm jaded about what's being played, but because I'm so acutely aware that these tours can't go on forever and I want to hear as much of their catalog as possible while we can. I mean, when we bought their albums we listened to every track on these records. They made great albums, not just singles. Anyway, my second favorite show of the tour so far, and for the guy in line who excitedly told me "I hope they play Street Fighting Man, it's my favorite song!" You got your wish.
---
Links
---
Pictures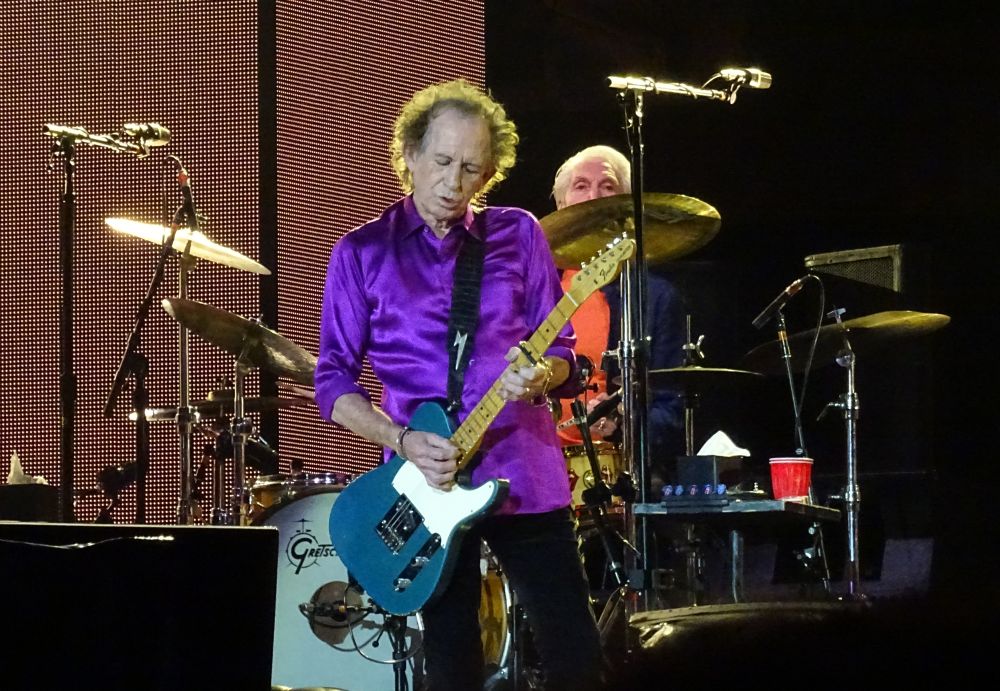 Photo by Bjornulf Vik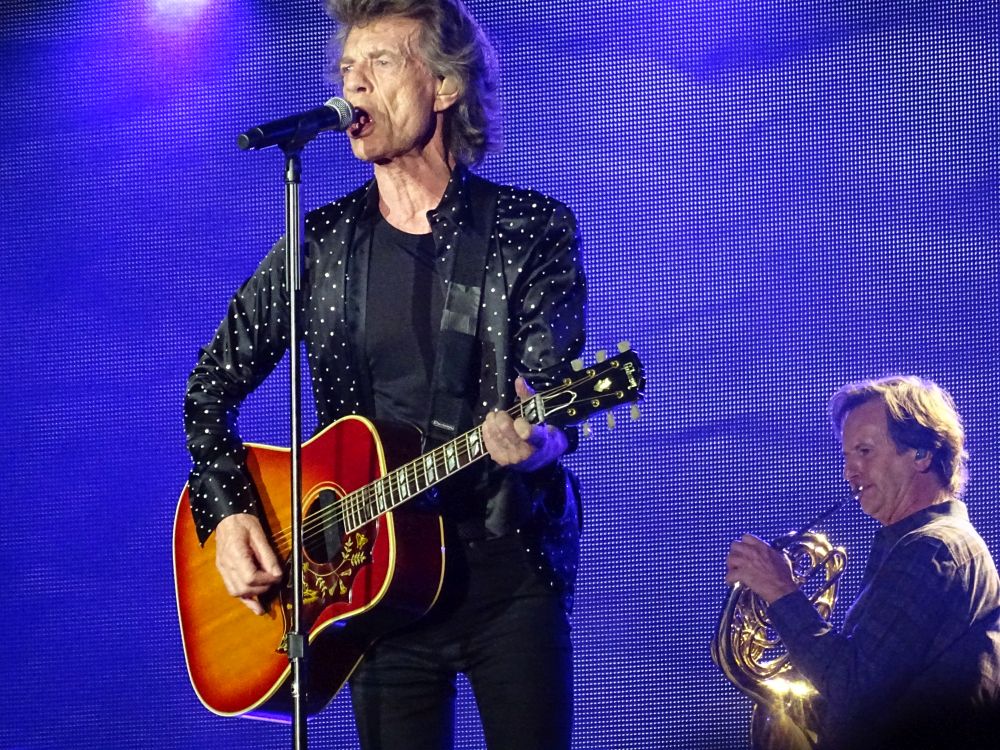 Photo by Bjornulf Vik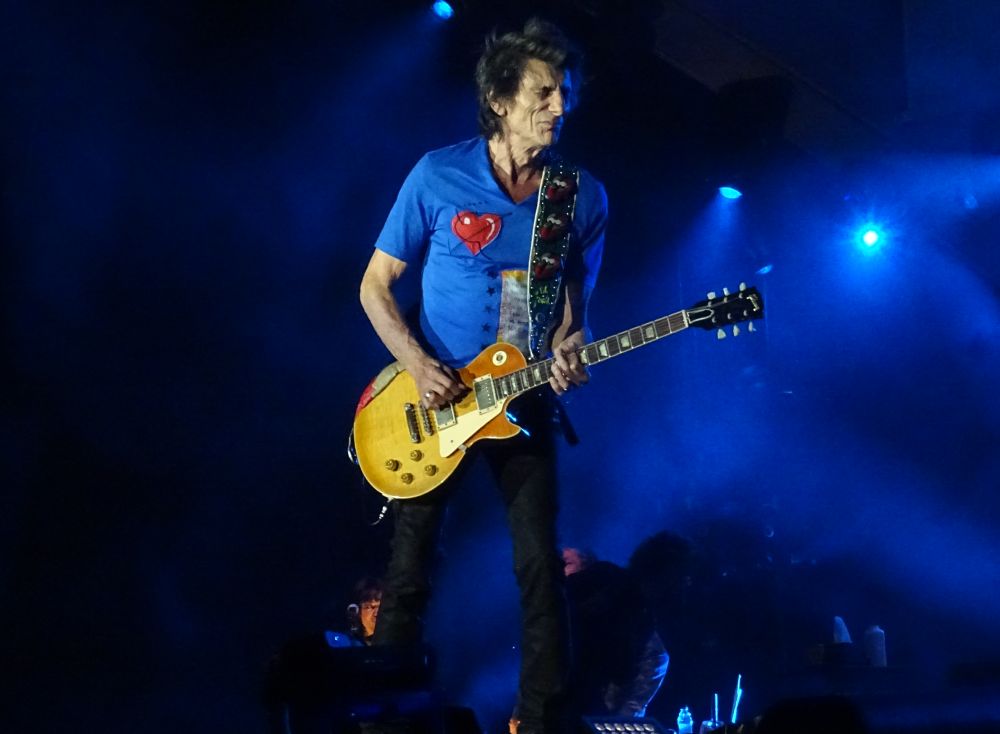 Photo by Bjornulf Vik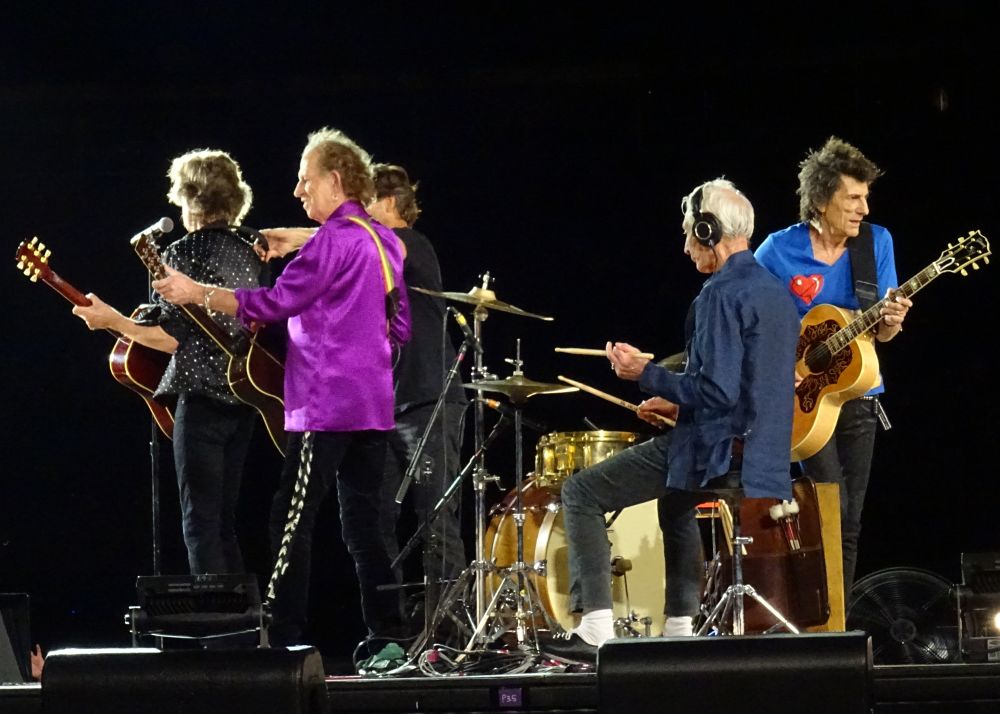 Photo by Bjornulf Vik
---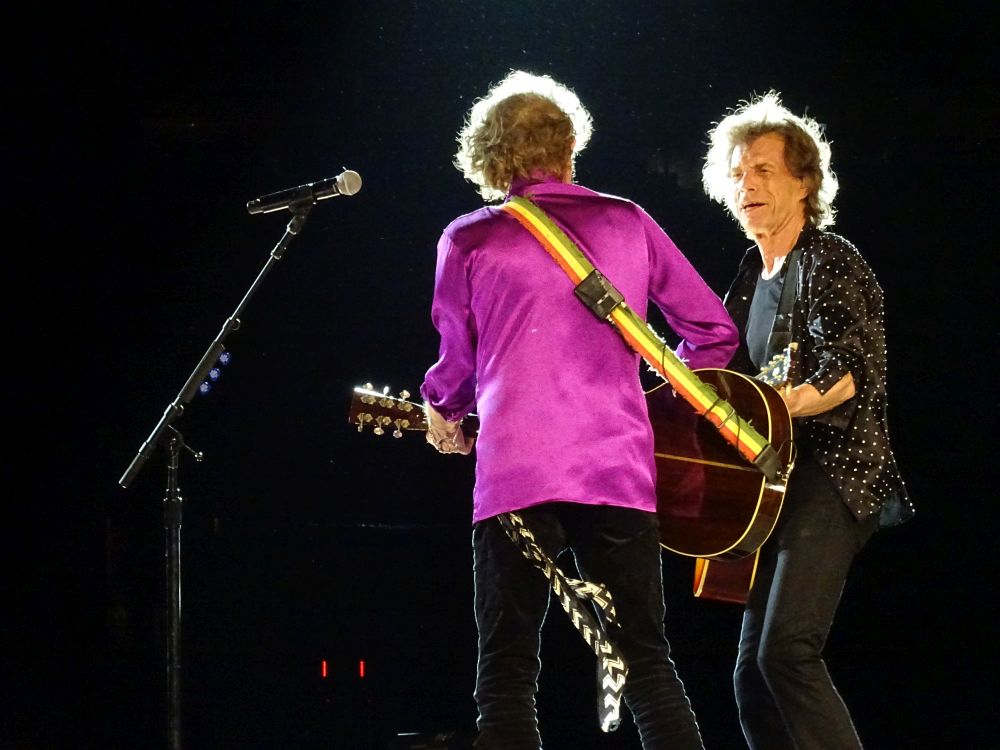 Photo by Bjornulf Vik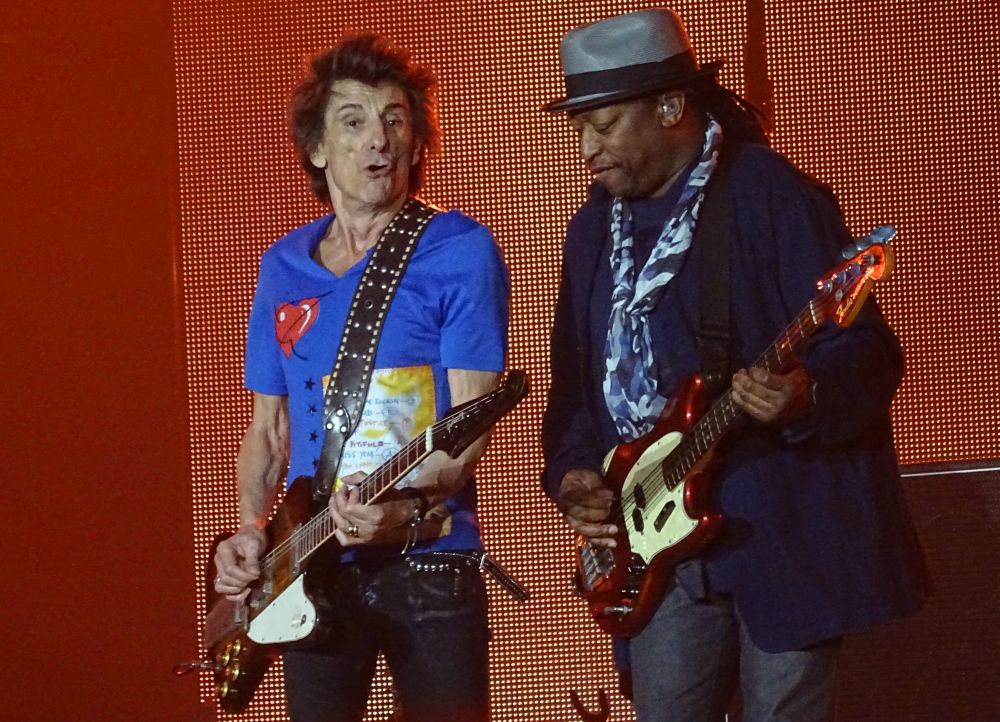 Photo by Bjornulf Vik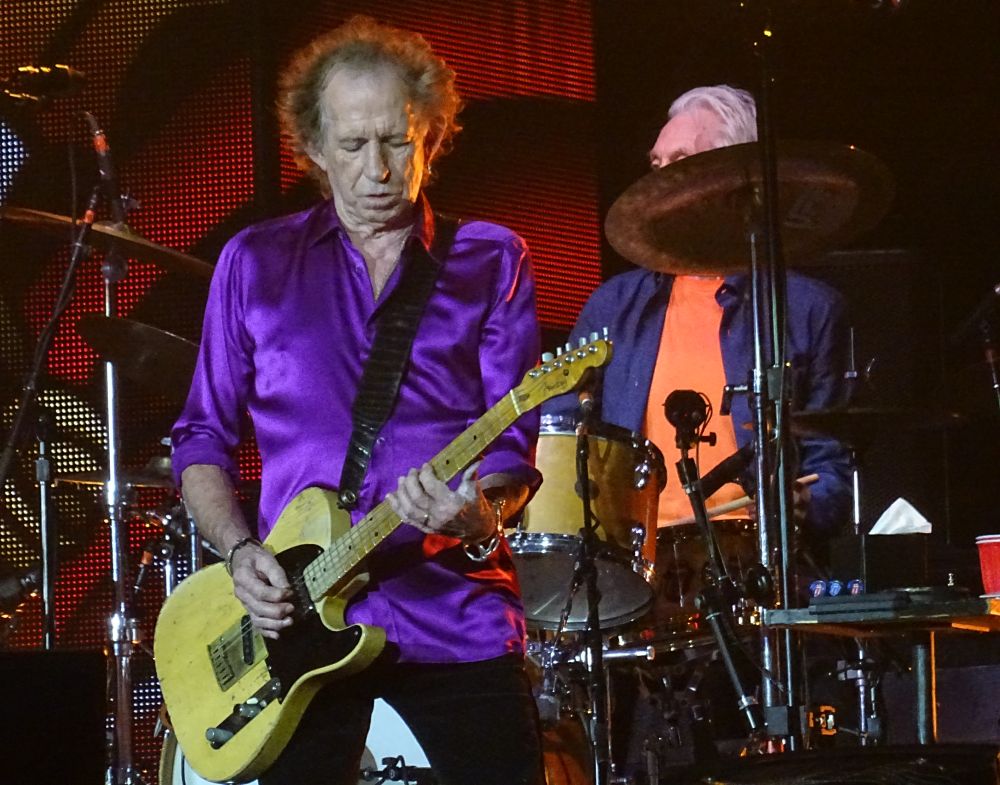 Photo by Bjornulf Vik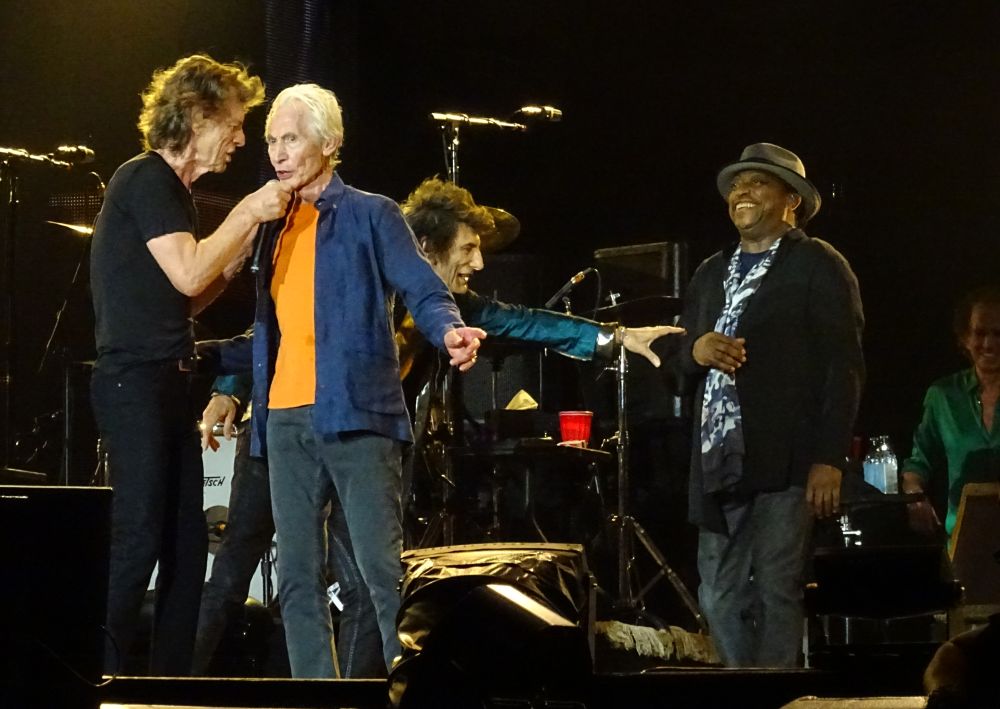 Photo by Bjornulf Vik
---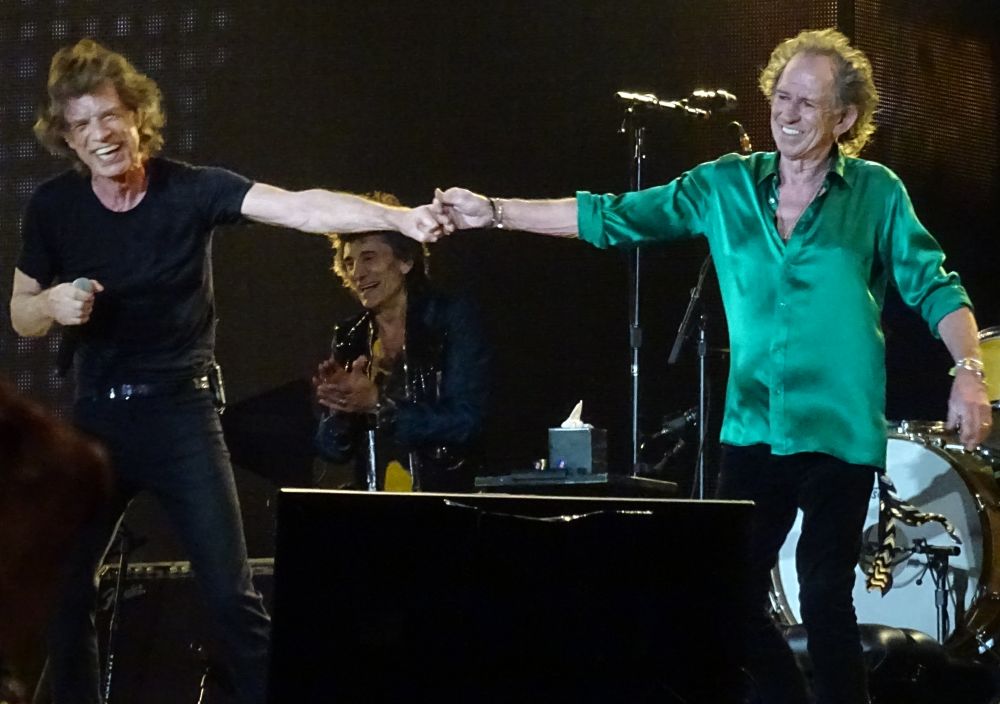 Photo by Bjornulf Vik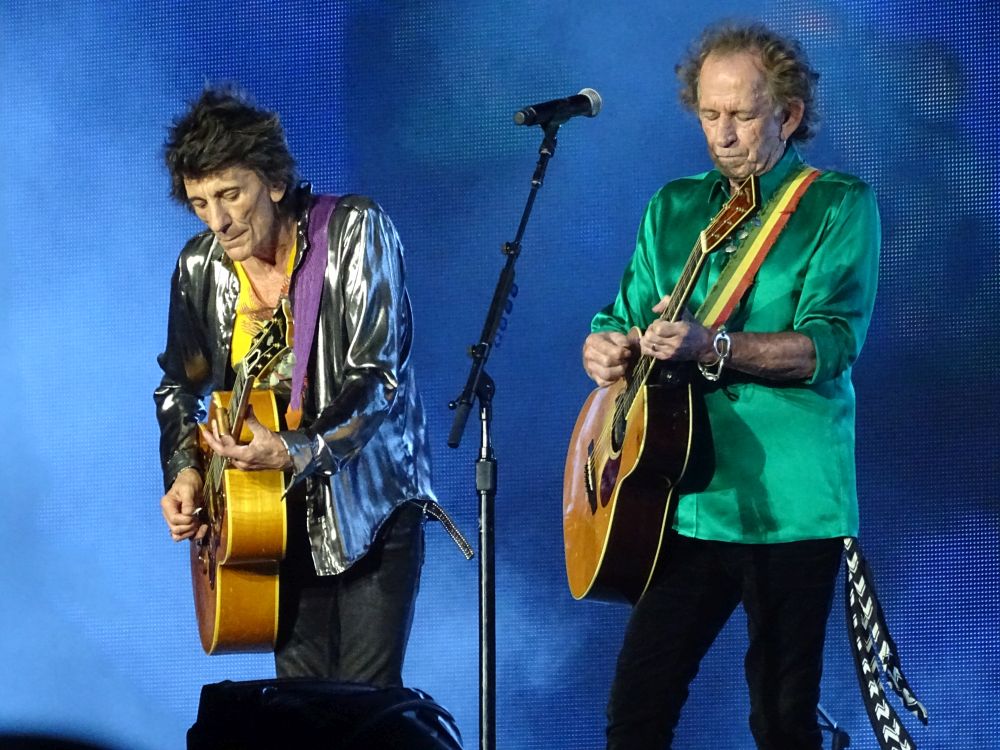 Photo by Bjornulf Vik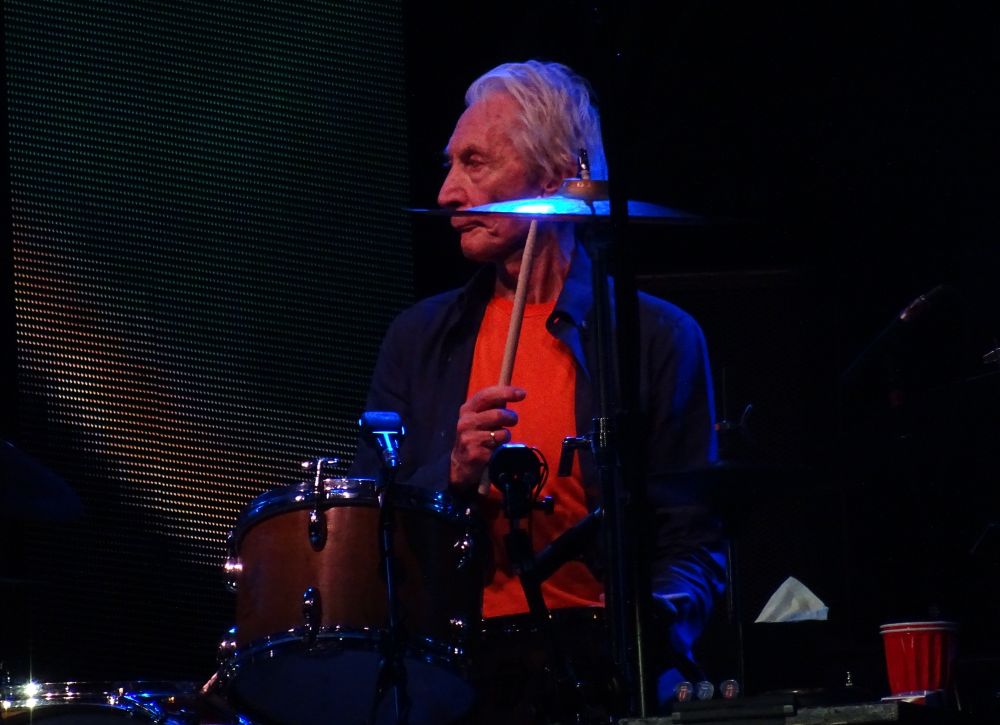 Photo by Bjornulf Vik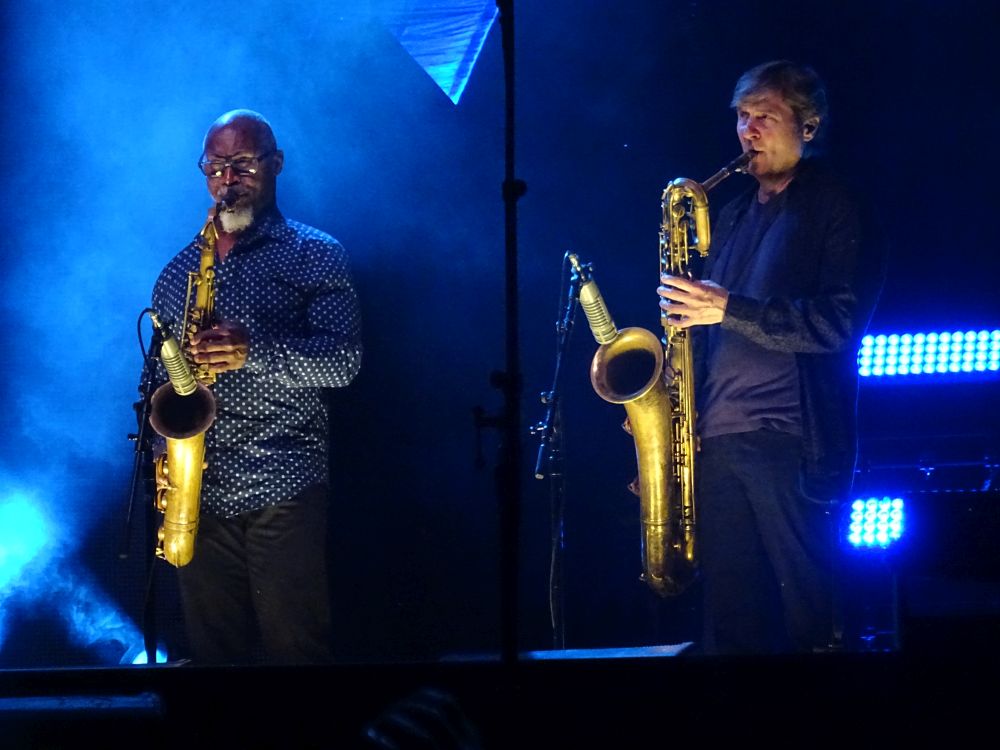 Photo by Bjornulf Vik
---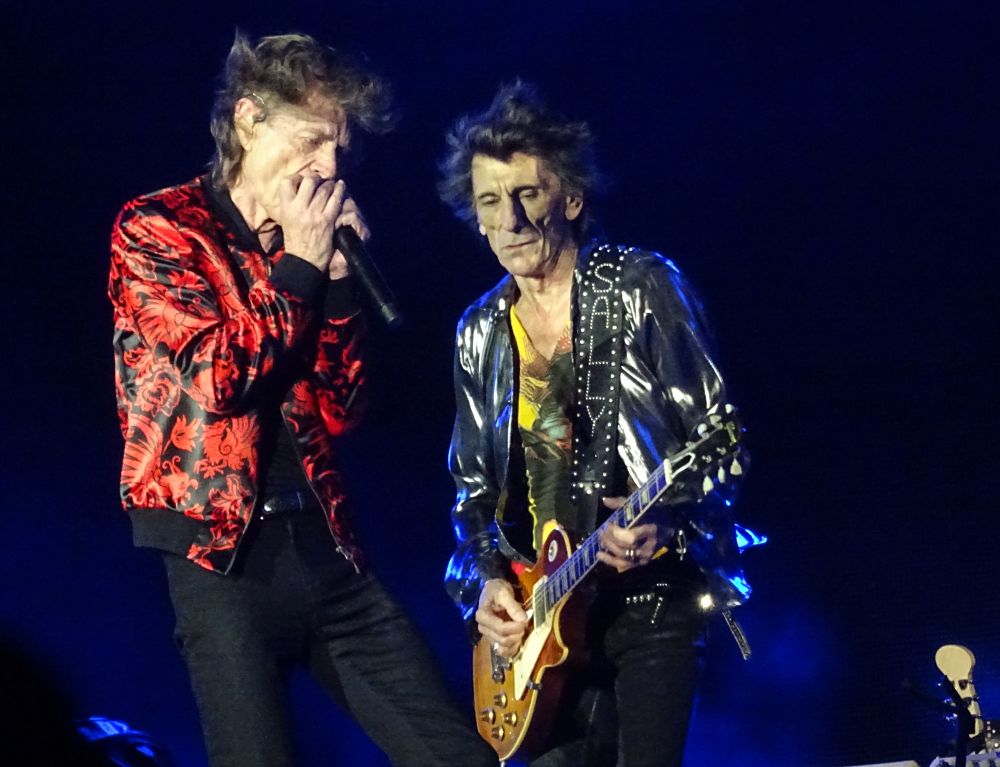 Photo by Bjornulf Vik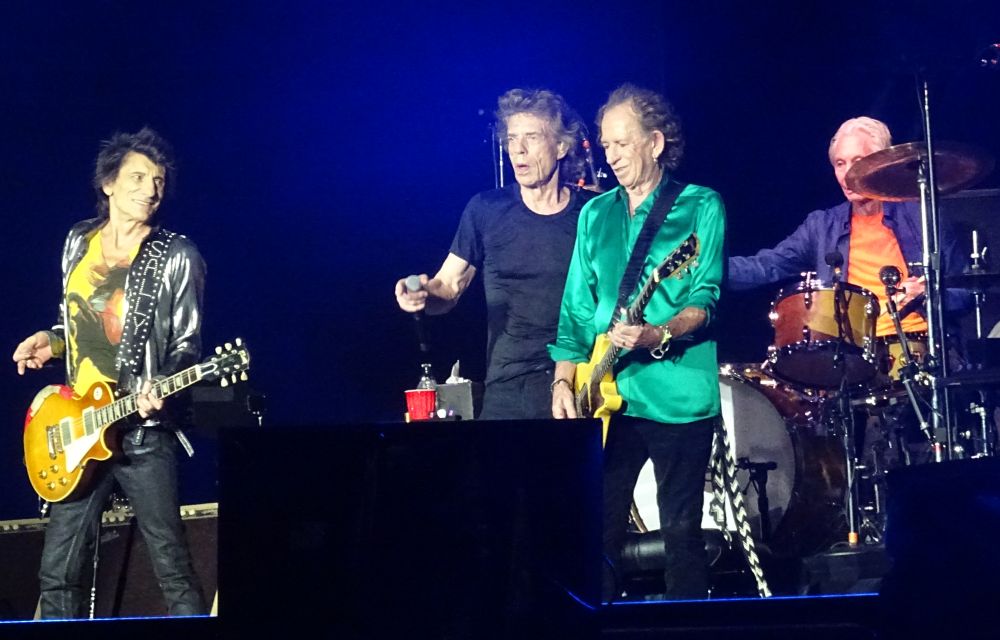 Photo by Bjornulf Vik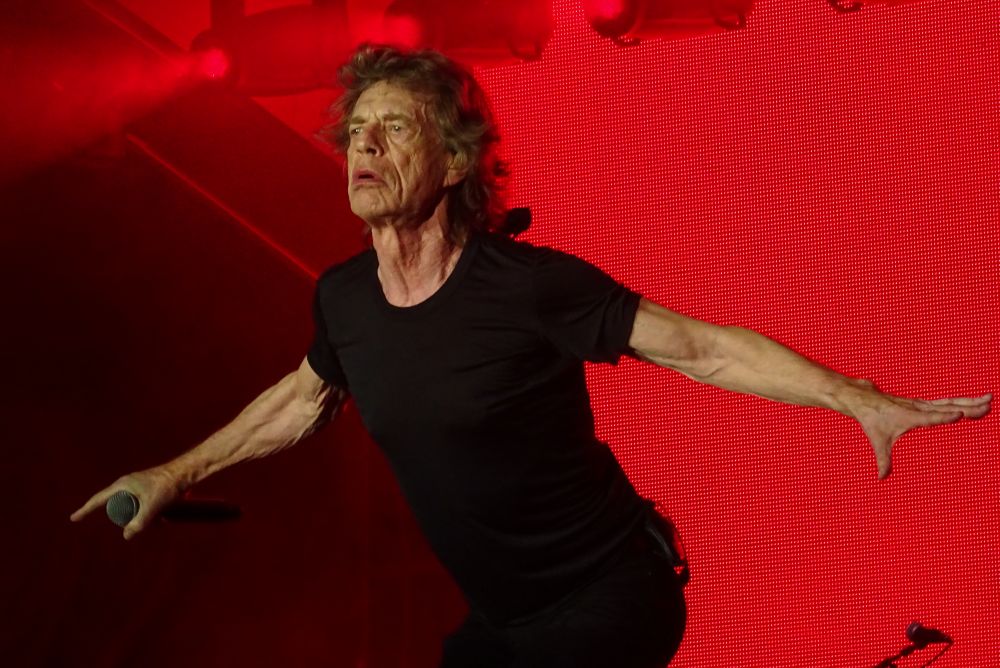 Photo by Bjornulf Vik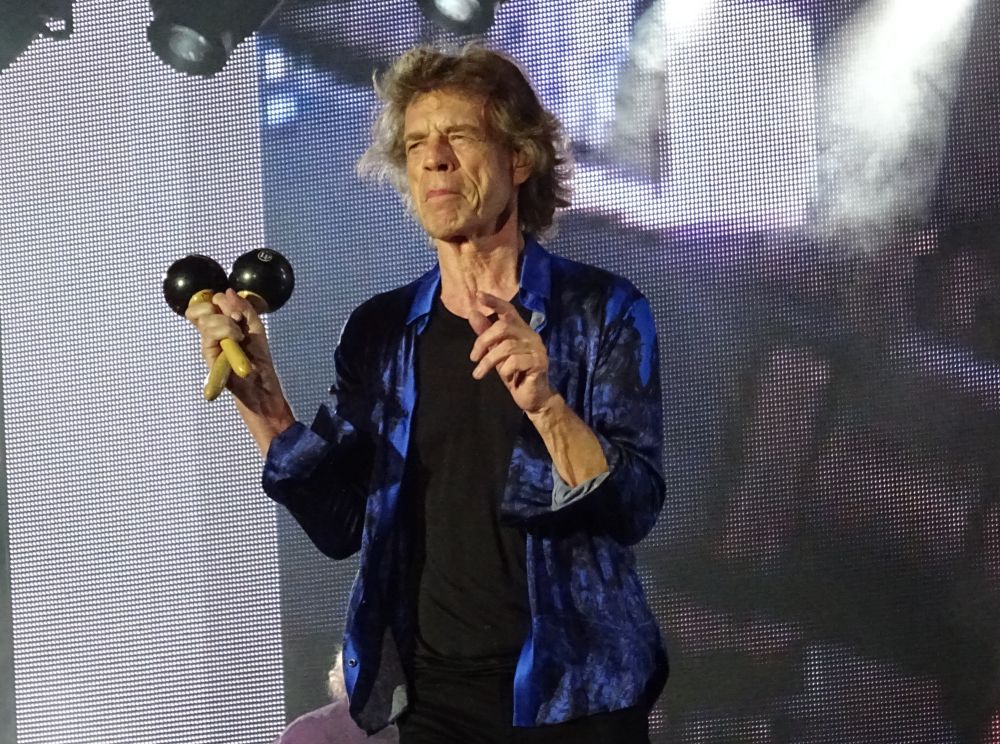 Photo by Bjornulf Vik
---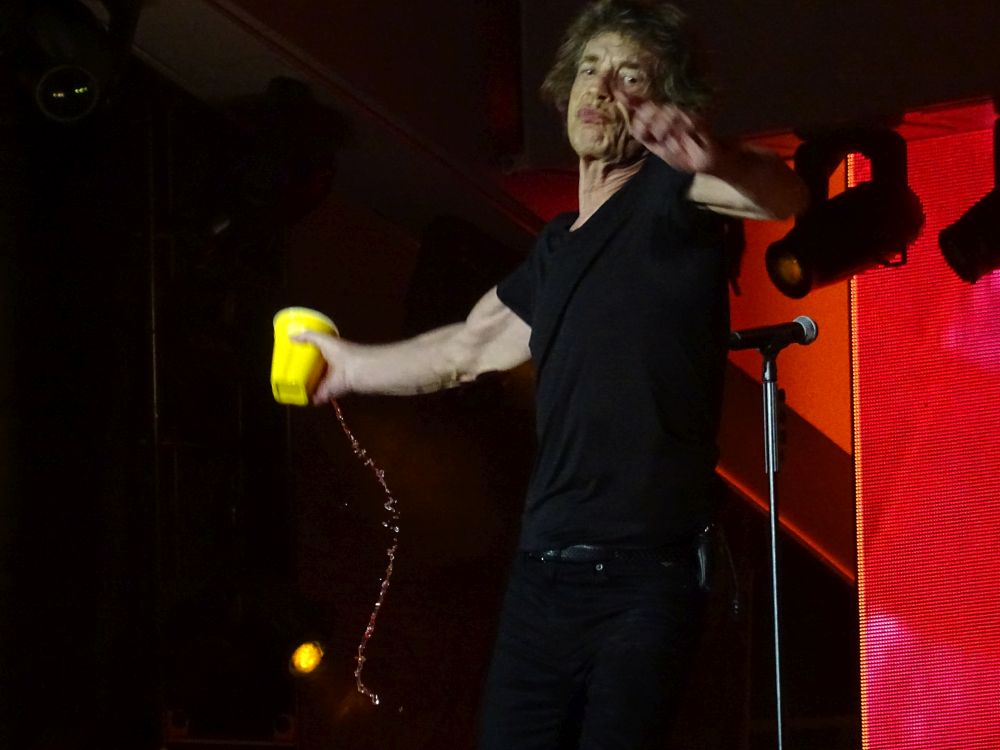 Photo by Bjornulf Vik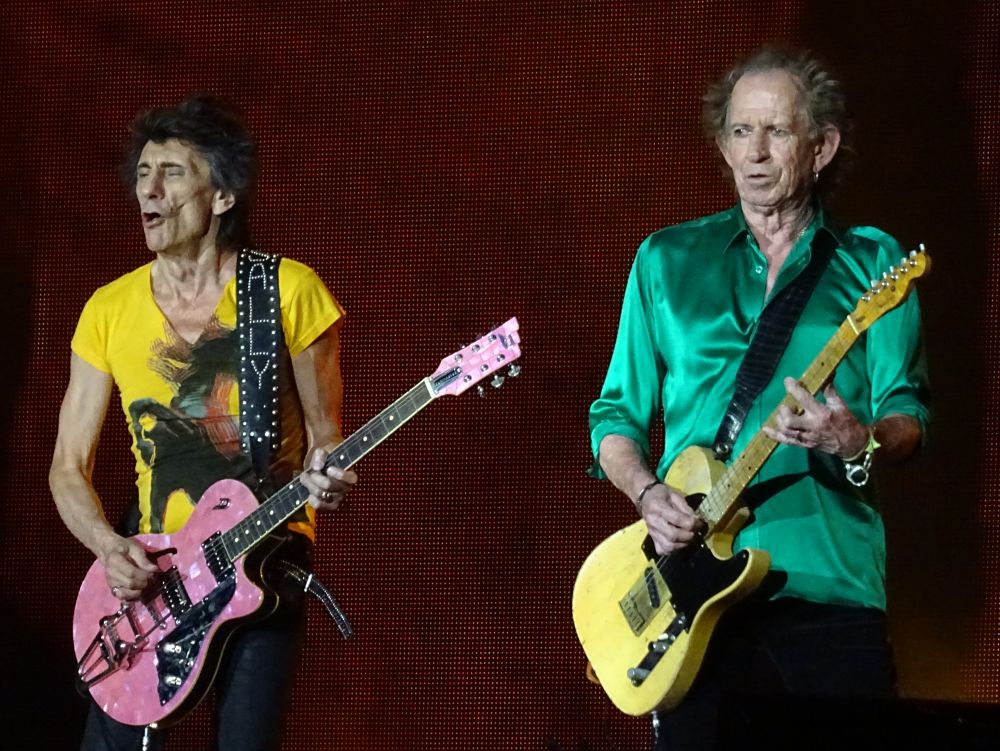 Photo by Bjornulf Vik
---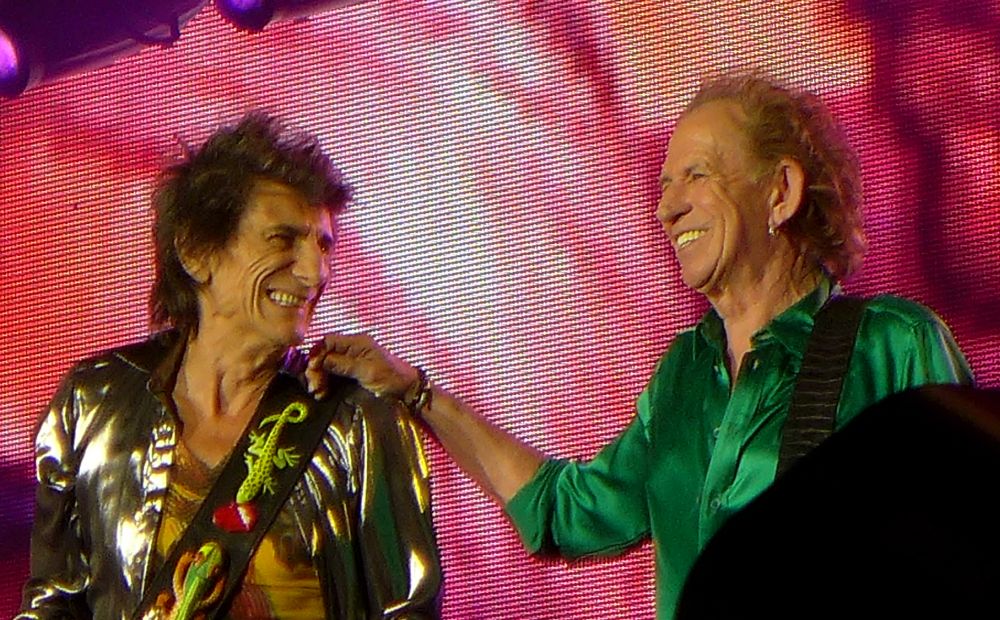 Photo by Victor Woods

Photo by Victor Woods
---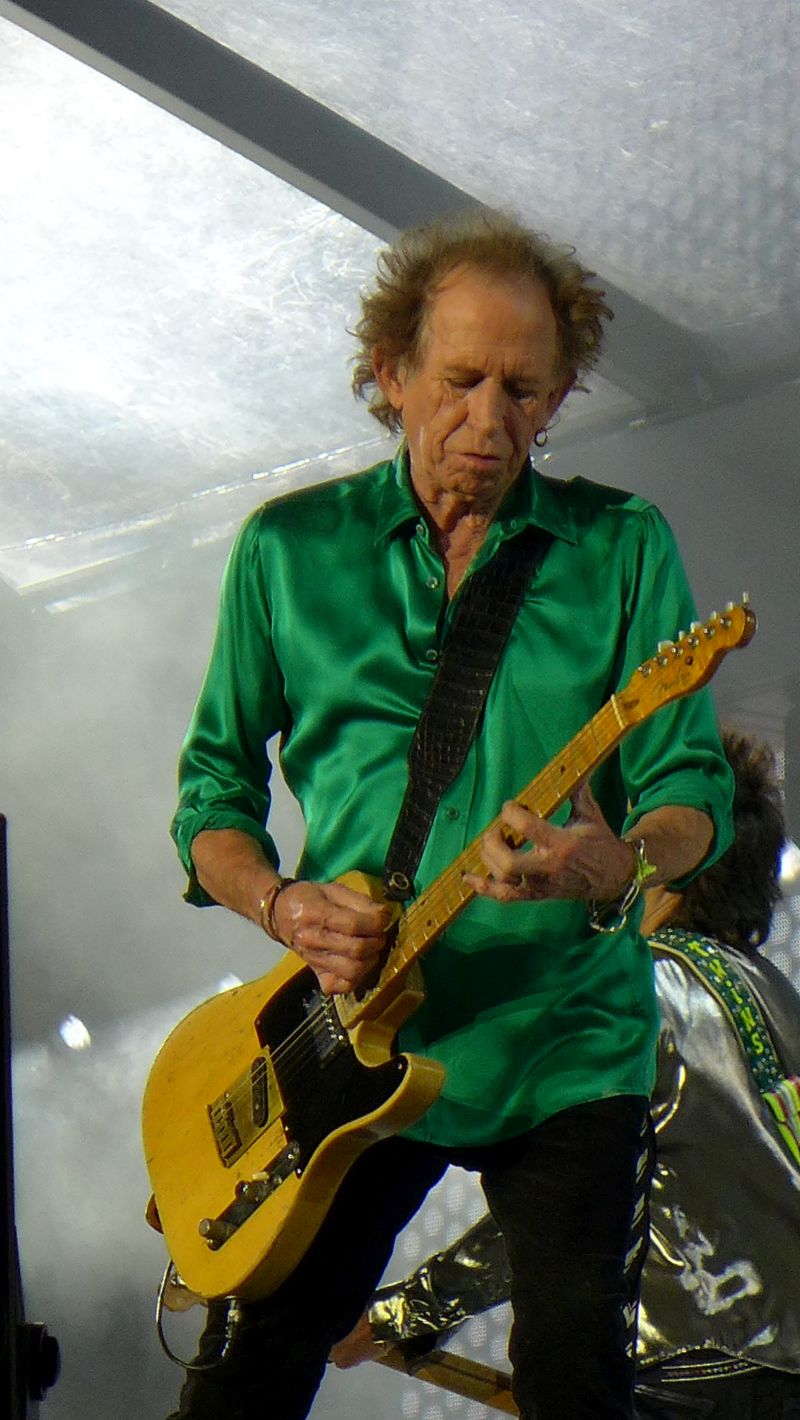 Photo by Victor Woods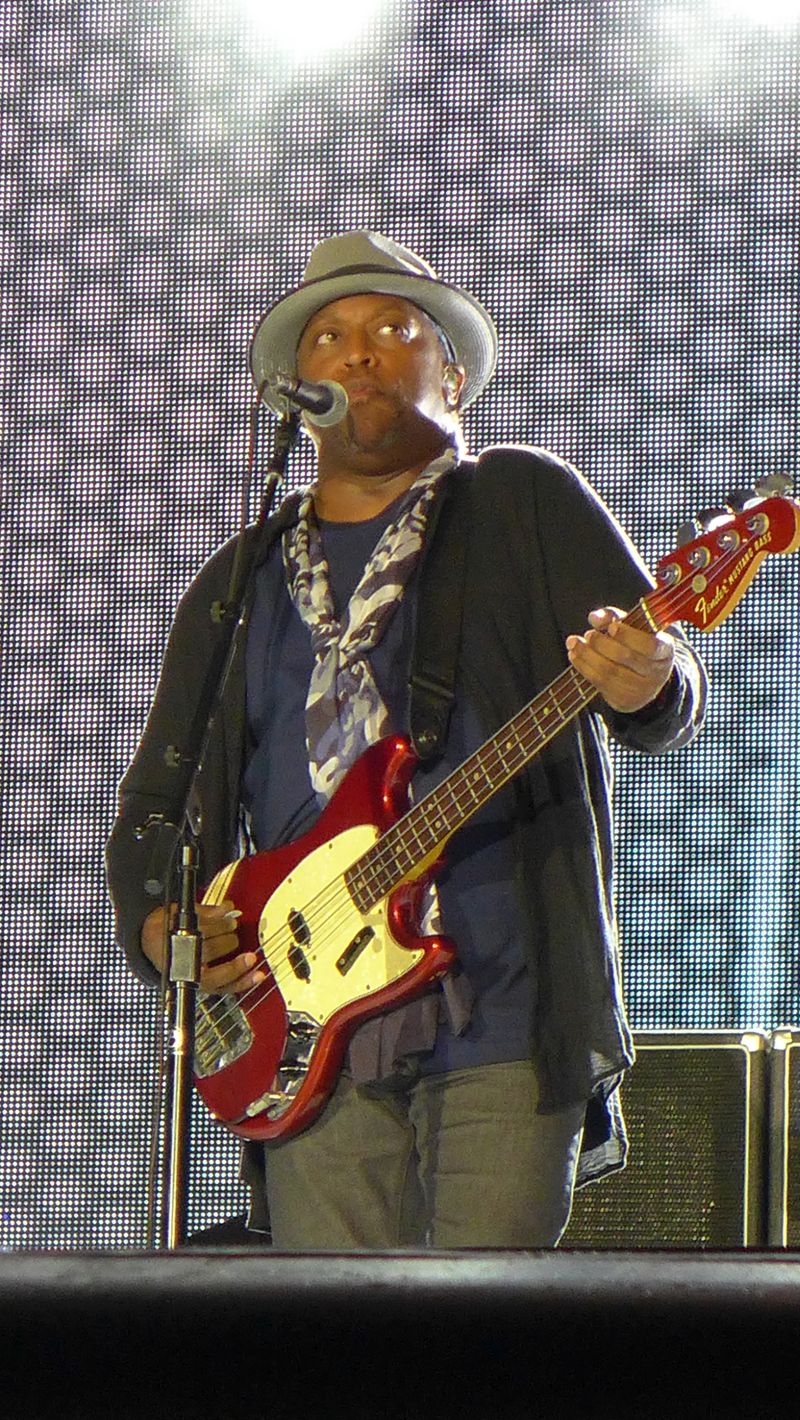 Photo by Victor Woods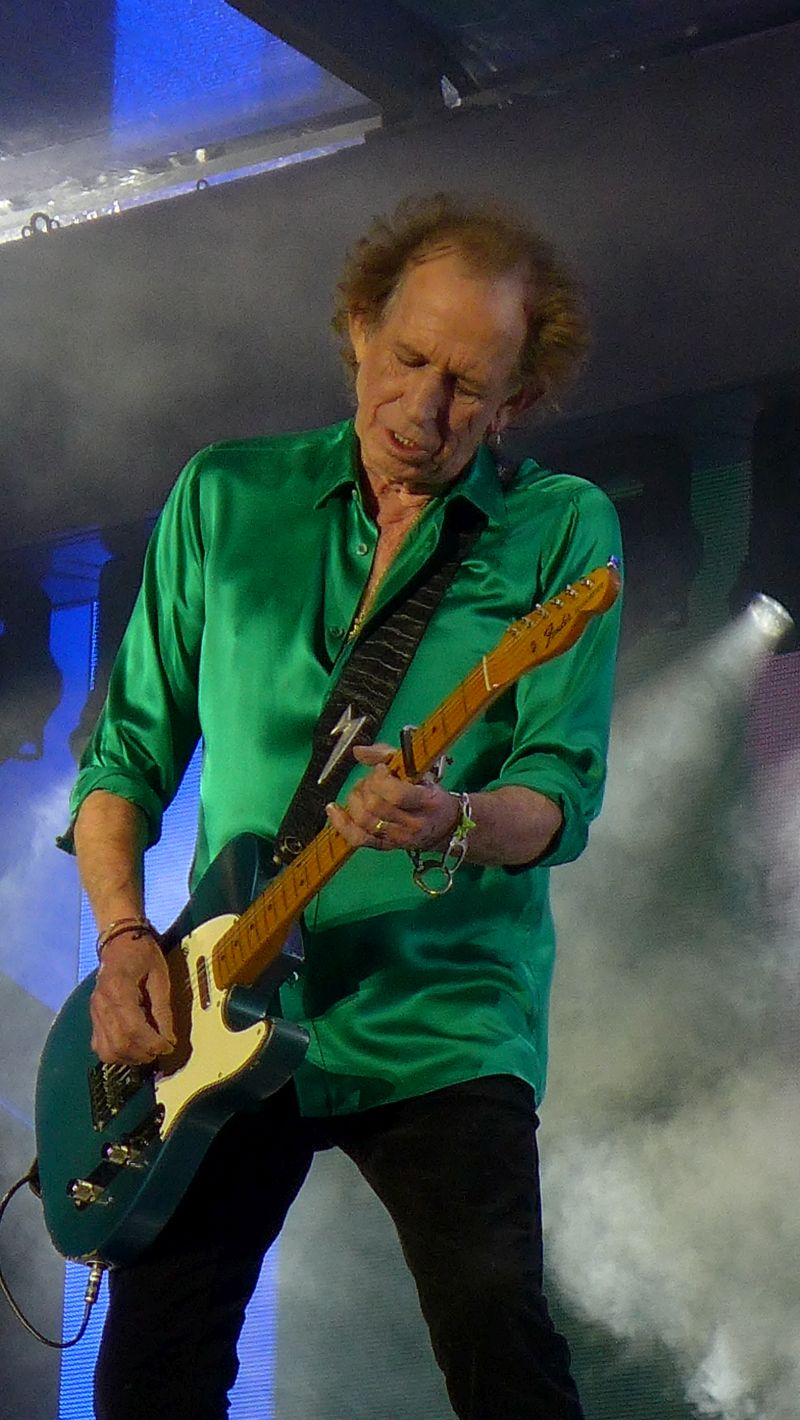 Photo by Victor Woods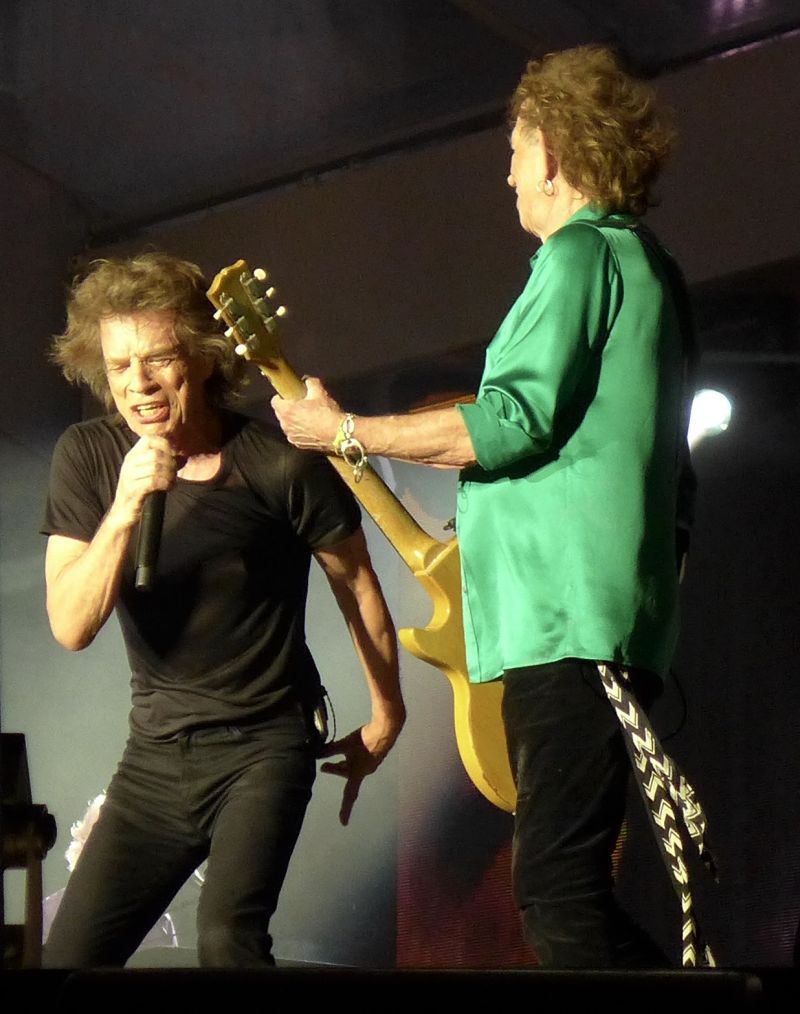 Photo by Victor Woods
---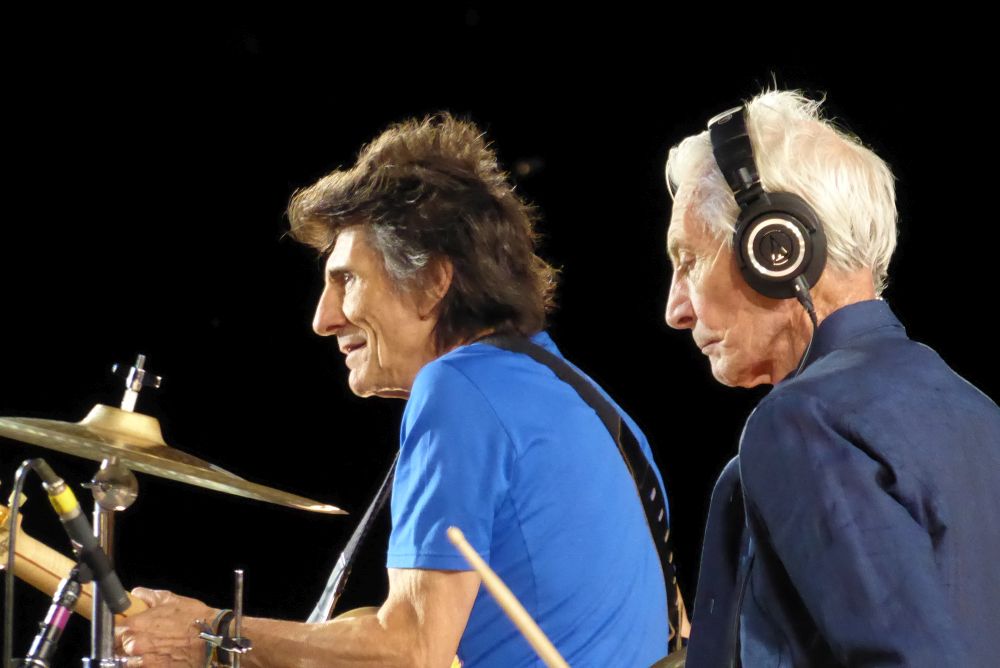 Photo by Jim Miller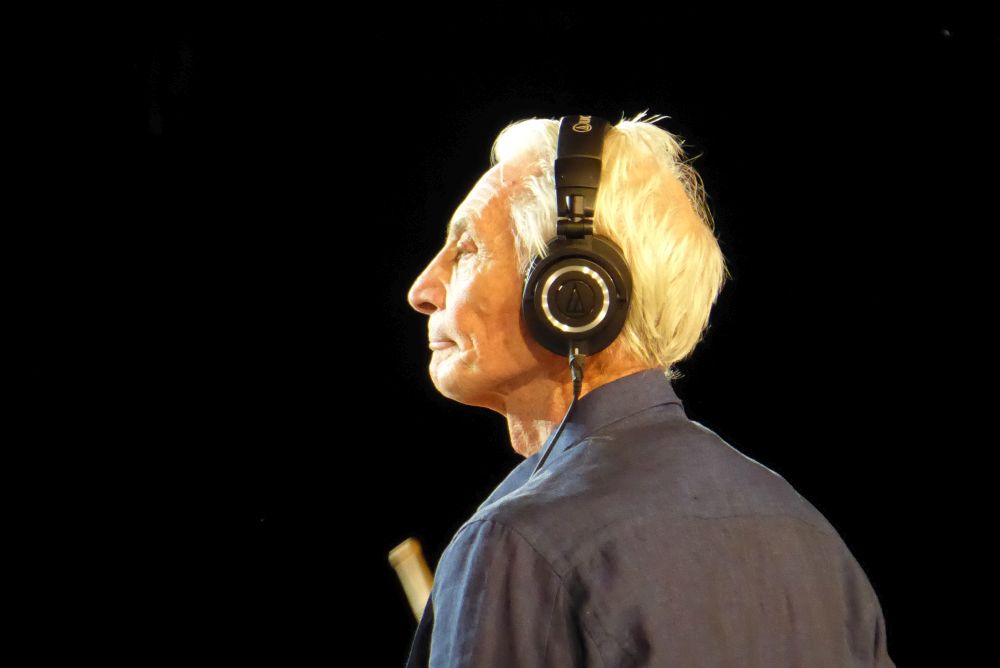 Photo by Jim Miller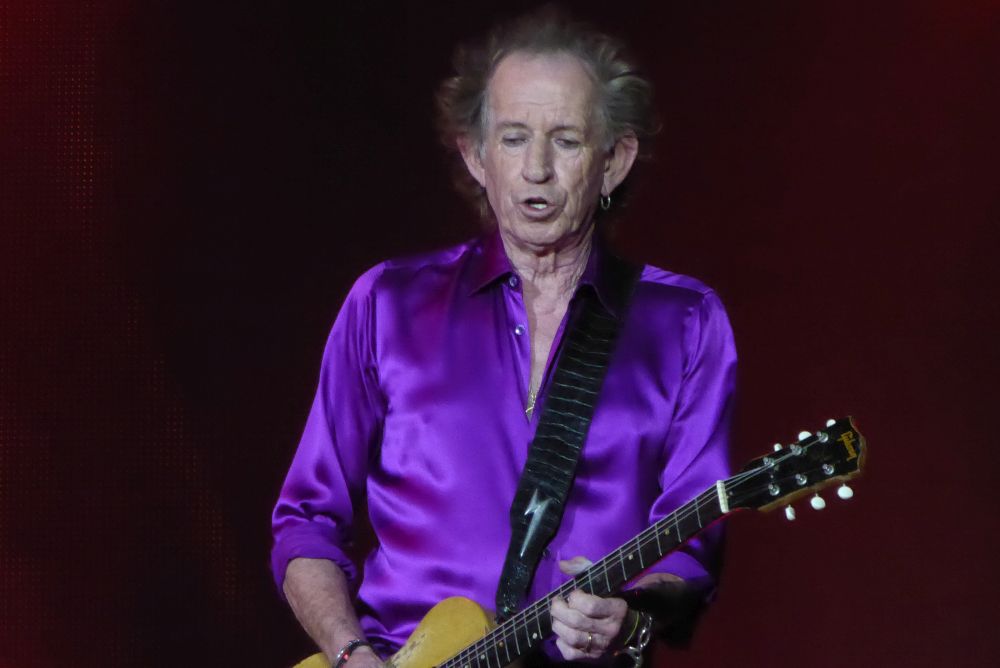 Photo by Jim Miller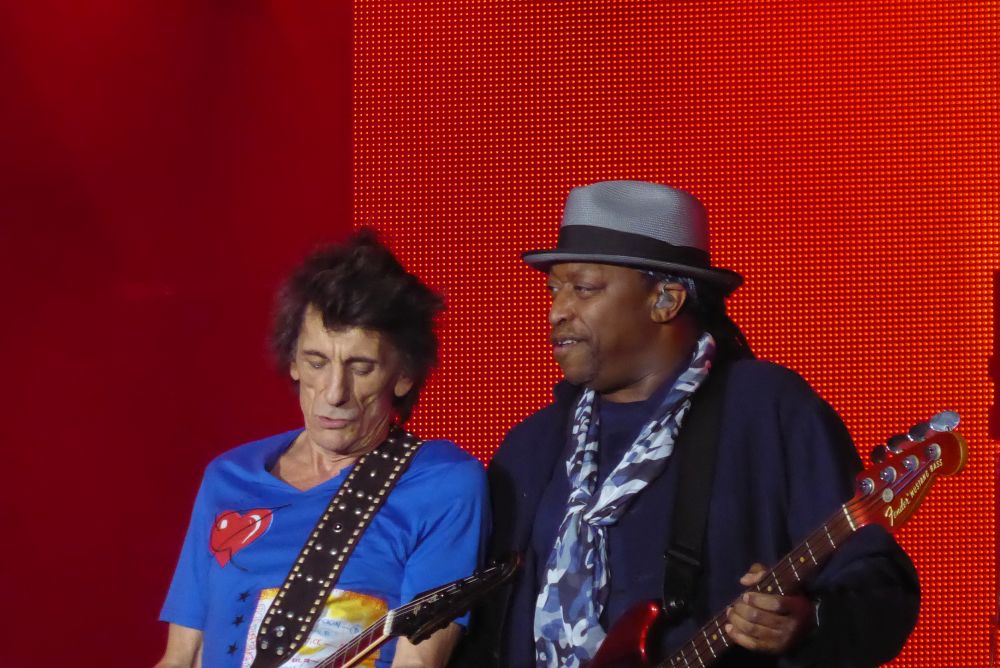 Photo by Jim Miller
---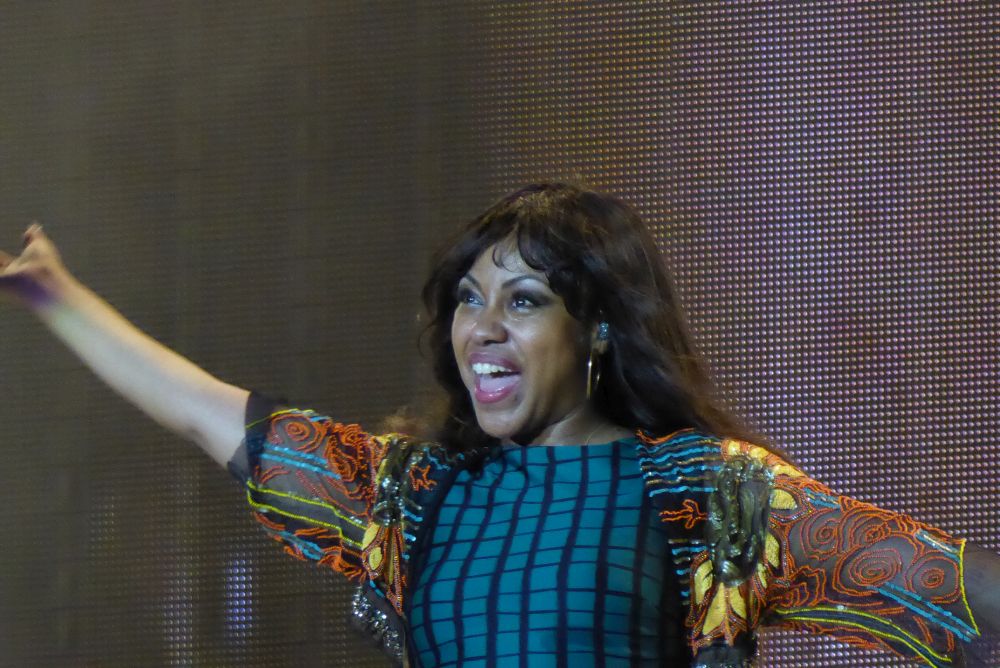 Photo by Jim Miller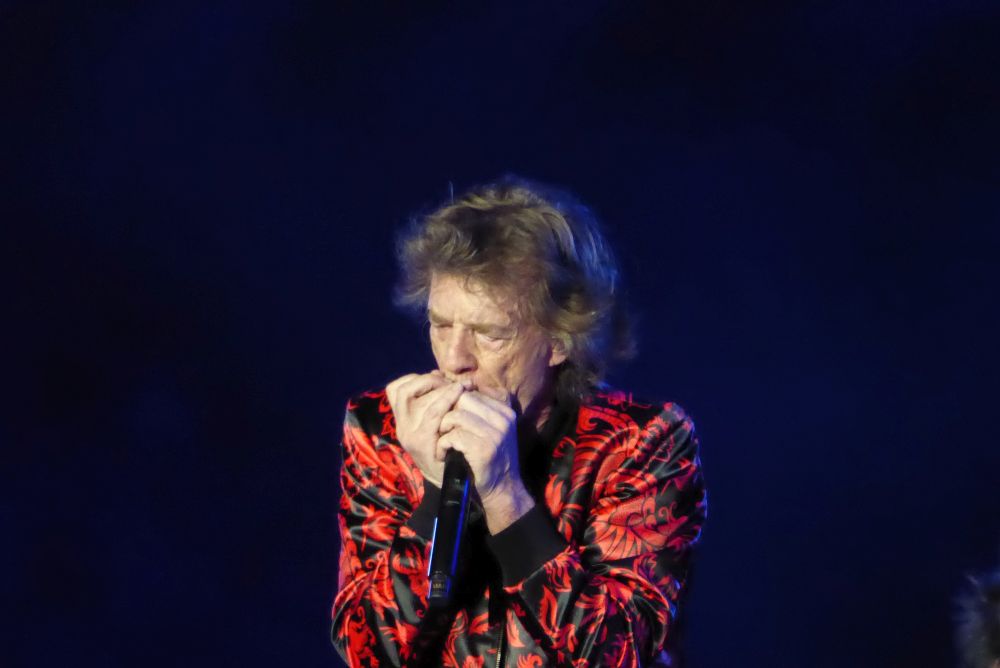 Photo by Jim Miller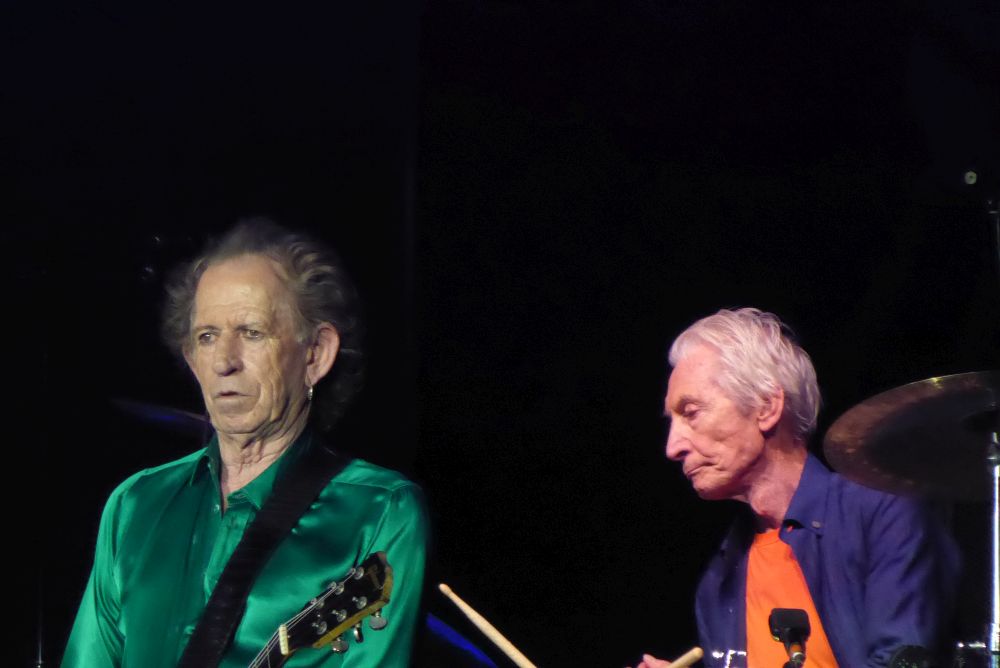 Photo by Jim Miller
---
This page will change over the next few days, as you and other fans send reviews, set lists and reports. Please send your e-mail to IORR. Thanks! For details and great photos from the Rolling Stones and their World Tour get the IORR magazines.