---
These are the latest Rolling Stones news and updates for you! IORR is a non profit fan club run by fans for fans. All parts of the It's Only Rock'n Roll web site is copyright of The Rolling Stones Fan Club. When using information from this site, please include a reference to IORR and the main web address www.iorr.org.
---
---
The Rolling Stones
Lincoln Financial Field
Philadelphia PA USA
Tuesday July 23, 2019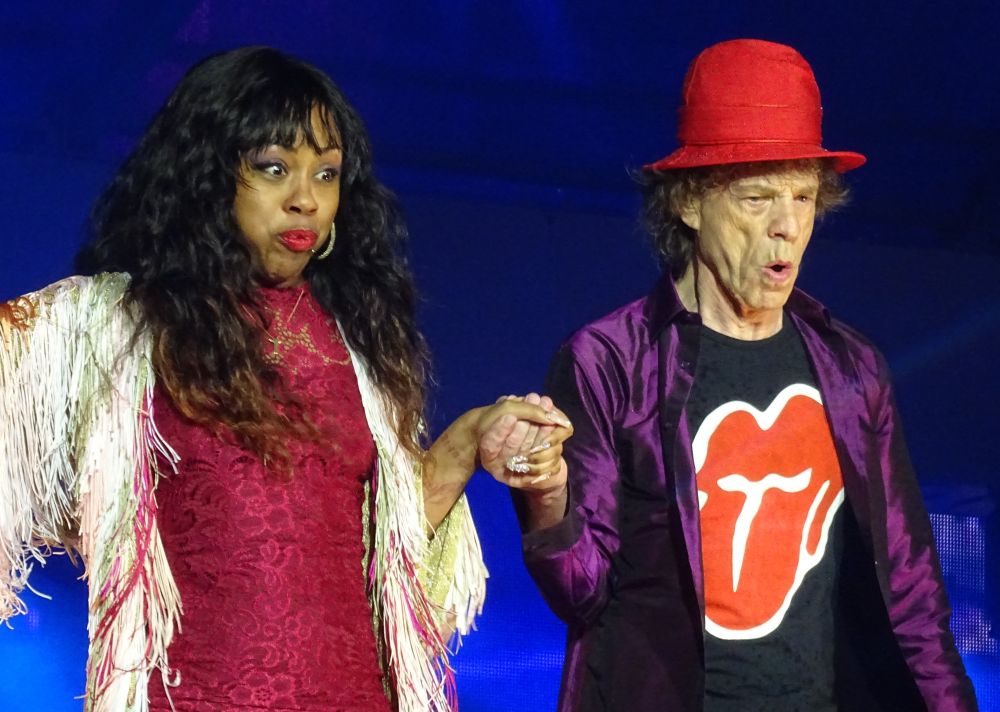 The Rolling Stones live at Lincoln Financial Field, Philadelphia PA USA, July 23, 2019 - Photo by Bjornulf Vik
The set list
Street Fighting Man
You Got Me Rocking
Tumbling Dice
Bitch (vote song)
You Can't Always Get What You Want
Angie (B-stage acoustic)
Dead Flowers (B-stage acoustic)
Sympathy For The Devil
Honky Tonk Women
--- Band introductions
Slipping Away (Keith)
Before They Make Me Run (Keith)
Miss You
Midnight Rambler
Paint It Black
Gimme Shelter
Start Me Up
Jumping Jack Flash
--- Band off stage
Brown Sugar
Satisfaction
---

Show start :  9:27pm
Show end   : 11:30pm

---
Pre-show info and live comments:
Philadelphia show 23-July-2019 live updates
---
Reports please!!!
Please send your comments, reviews, links and more to:

[email protected]

IMPORTANT! Reports and pictures are welcome, for editorial review/publication. Please send them as soon as possible after the show. There is a limit of approx 30 photos per report/show in order to speed up browser load time. Updates of the editorial reports pages will mainly be done within 2-4 days after the show has been performed.
---
Review by Alwyn Welch
The city of brotherly love did not give us any weather love. The heat index was over 110F on the days before the show; we had a severe thunderstorm the day before; and there was some rain, heavy for 15 minutes or so, in the second half of last night's show. The crowd was fantastic, giving and receiving much brotherly love from the band. We also got pretty wet, but did anyone care or notice? I don't think so.

I think most people were especially appreciative of Mick roaming the stage as usual, getting soaking wet despite some changes into wet weather costumes. He did need to step carefully to avoid slipping at times. The crew had rolled-out what look like non-slip mats over most of the stage, and did sterling work trying to mop-up water. But it must have been very slippery in places and Mick, the English gentleman that he is, held Sasha and helped her down the catwalk as well. As one fan said to me after the show, "he was a real trooper tonight", ignoring the elements (as did Keith and Ronnie from time to time).

So much for the weather report… the show was certainly the best of the five I've now seen on this, I think the last leg, of the No Filter Tour. Starting with Street Fighting Man the energy, confidence, and sheer technical musicianship was of the very highest level.

You can dispel any thoughts of Keith being a little below par. I heard some great playing on most songs, adding little flourishes like a painter enhancing a portrait. Some fast finger work as well; a second rock alongside Charlie for the band to play-on. He was even doing more of those little leg kicks that we used to see a lot in the past. A sign of someone who feels great and who knows that they are really up for it. Magnificent. In the "blues oldie" section of Rambler he and Mick did some extra little licks and words, and then playfully punched each other and grinned as they lapped-up the moment. About the only thing missing was microphone sharing during Dead Flowers.

Yes, despite the rain later, it was dry until after the acoustic section (well largely) and so they played on the small stage, starting with Angie. I watched that small stage towards the end of YCAGWYW, immediately before they Big Four walked down the catwalk. The crew got Charlie's drum kit up and ready in under two minutes. Very impressive. I'm sure he wouldn't appreciate his kit getting a drenching – I guess that determines whether they revert to a "raining setlist" and stay on the main stage under cover. They keep the songs versions on the small stage concise, no extended vocals or guitar. That works well in the acoustic setting. The crowd loves the intimacy: I think the band does also. Mick made a joke about being on the 50 yard line and some local football player; also about local food delicacies. Local reviewers can explain I'm sure.

The first third of the show was, again, significantly changed from the previous show 4 days earlier. Firstly we had the usual introduction words heralding the band's arrival, as Keith and Charlie slipped onto the stage. Then we had You Got Me Rocking. I'm not the biggest fan of this song, but I have to admit the sheer energy on stage overwhelmed any such feelings very quickly. Great version. Dice quickly followed. Nice solo from Ronnie.

Then the song vote, Bitch. When Mick was commented on the vote, and expensive graphics, he read a couple of their massive opus and She Smiled Sweetly in particular. But Bitch it was, by popular acclaim. I was slightly disappointed as I have yet to hear Mercy Mercy live. (and why does the song vote incorrectly call it "Have Mercy"?). Such a great version of Bitch they played, very nice guitar licks and solo from Keith; sax parts played more low key. This was followed by YCAGWYW, and for the second show in a row a great solo from Ronnie complemented lusty singing from the audience. Even the French horn introduction was clearer and with better tonal quality.

I've also read, and heard, about Charlie needing Keith's helping hand to get down to the small stage (as if that was a portent of imminent disaster). Not tonight, and I strongly suggest not any night. Despite the slippery conditions all strolled down, in pairs, with no assistance and looking great. Hopefully the ambulance chasers can now focus on the music.

It was a show where just about every song was played so well, with such passion, that to pick a few out for comment is really difficult. Sympathy, due to strong Jagger vocals and Keith's solos, is worthy of mention. So is Before They Make Me Run: a great rocker tonight, and Keith brought it to a sudden end that almost caught some band members out, and drew faces of surprise and smiles between Charlie and Matt C. Rambler, as always, was just spectacular. JJF was another great one, and seems to be a band favourite judging by the grins during the song.

Mick commented that Gimme Shelter was appropriate for the weather, and I guess it was, as the rain swirled around in a strong wind. Shelter was also another strong performance this evening, with Mick leading Sasha out into the crowd and the pouring rain, and both performing with real passion. There will be some great photos of the two of them in the spotlights on the small stage, fighting the elements.

Miss You also shone: Darryl, Mick and Tim in particular. And a mention for Chuck L. I felt his keyboards were higher in the mix on the night, and that was welcome. If you listen to recordings of shows, especially IEM recordings, you hear much more of the keyboards, beautifully played. I heard more last night and they are a critical part of the wider band. Finally Bernard, providing some discrete air-cover for Mick, taking some of the load, but also with harmonies and some percussion demonstrating why he has been a key colleague for 35 years.

As Mick stated, they have been playing in Philadelphia for 54 years, although most of the venues have been pulled down since. I'm surprised the Lincoln Financial Field survived this show, the crowd and the band were so energetic. You could tell that the Stones have been here many times (I think this was show number 26), as I noticed a shop called "British Imperial Dry Cleaners" only a few blocks from their hotel. The band certainly cleaned-up in Philadelphia last night. I'll repeat it: the best show of the tour so far.
---
Review by Robert Daly
My brother and I have seen every tour that has brought them to the U.S. We have grown up with them. Last night I brought my kids and a grandchild to see that at the Linc. The concert was unbelievable. The crowd was wild and the Stones, as always, were magic. They are playing the best music of their lives. Love this band. Will see them in NYC in a few days. Philly, however, will be very hard to beat.
---
Review by Bjornulf Vik
Mick said we looked great in our rain gear. He looked great himself, with a red had, a black hat, and also hooded jacket. He certainly did not care about the rain, and the same goes for Keith, he joined Ronnie out on a solo in the rain, just to tell us we were all in it for this show!

Mick walked Sasha hand in hand out to the B-stage during Gimme Shelter, it was quite slippery. Then she started her solo, and Mick stepped back to let he shine for that moment.

So much to tell about this show, but I am on my way to the next show in Houston. May be I get time to add some more memories here later on. Meanwhile, the pictures are telling a lot more than thousand words.
---
Review by ExileStones
At the end of the Rolling Stones show in Philadelphia last night, Hendrik turned to me and said, "This is the best show of the tour! Amazing!" Hendrick not only has been to every show on this tour but he's been to countless shows, many on the No Filter tours.

Before the show, we heard the Stones doing a sound check at about 4:20 pm. I was glad to hear Sad, Sad, Sad as I always loved that song live (especially Keith's lead in the Atlantic City '89 video). We didn't get that song in DC so I was looking forward to it. The thing that was weird about Sad, Sad, Sad in the soundcheck was Fred remarked, "That sounds like Ronnie on the lead solo." It sure did sound like Ron. I'm sure it was Ron.

We heard You Got Me Rocking and we agreed that it sounded great! And Wild Horses was also at the soundcheck. The soundcheck continued with Bitch which sounded great, I said, "There's the vote song. No Mercy Mercy tonight."

I had the privilege of being in DC for Mercy Mercy and I'm still on Cloud 9 (happy) about it.

The show was great! The Stones were on their game. I think the enthusiastic Philly audience helped even though the Stones were already hot during the soundcheck.

I don't have much to say about each song. I was particularly surprised how well Bitch went. I really enjoyed Dead Flowers but was hoping for Sweet Virginia and Play with Fire. It's nice they change the set list for the die hard fans who see many shows on the tour.

We also didn't get Wild Horses or Sad, Sad, Sad which puzzles me. I never heard of the Stones doing a song during the soundcheck that wasn't in the show.

The highlight of the night for me was Mick throwing some local flavor in to the show by saying, "I went to Wawas to get m hoagie (Philadelphia submarine sandwich)." That got a huge chuckle from the audience. Everybody loves Wawa in the Philadelphia area. Wawa started as a convenience store and transformed in to a a fast custom made sandwich and other foods (soups, bowls of meat balls or macaroni and cheese, salads and much more. The employee-owned business is always clean and fresh and usually has great service).

So Mick says, "I went to Wawas to get my hoagie but then I hit a pot hole on the way." Philadelphia is famous for holes in the road. Mick continued, "Charlie was okay cause he gets his hoagies from Sheetz." Charlie liking Wawa's sort of competitor got a low boo from the audience, even from me but it was a tongue-in-cheek (fun) boo. It was funny!

Mick also mentioned , "We just came from the Jaguars' stadium in Jacksonville," he said. "Nick Foles sends his best wishes." Nick Foles. a much loved Philadelphia Eagles football player was recently traded to Jacksonville. Foles was the Philly's substitute quaterback who played a huge part in taking Philadelphia to win the Superbowl.

Mick commented or the recent record-breaking heat wave and violent thunder storms that had just it the Philadelphia area. The show was great to spite a little rain. Compared to what Philly just had weather-wise, it felt like air conditioned venue with a mist. We didn't get wet enough to be soaked.

Mick humbly thanked the Philadelphia audience for coming to see them.He also said that the Stones have been coming to Philly for 54 years!
---
Review by Steve from NJ
The Stones were fabulous in Philly . They sounded great . Keith played with verve , particularly on Bitch , Sympathy , JJ Flash , Street Fighting Man , Satisfaction . Slipping Away was beautiful . I loved Keith and Ronnie practicing the " art of weaving" on so many numbers. However , as another reviewer says , the show was so good that it's hard to pick just a few numbers.

Mick was everywhere - so good to see . And the band was undeterred by the rain , as were 60,000 fans who sang along and had a super time .
---
Review by Dean Goodman
What a privilege to see Mick Jagger's final performance. His final performance as a 75-year-old, that is. I never get too hung up on the boys' ages, especially as my own decay accelerates, but it's clear that Mick and Keith's deal with the devil is far from expiry. If anything, his wee heart procedure has given a jolt to the Rolling Stones. West Coasters are in for a treat. And happy birthday, Mick! Another 14 years, and you'll rank alongside Churchill.

Rather embarrassingly, this was only my second Stones show in Philadelphia, an unexpected opportunity that arose from the otherwise personally disastrous tour postponement. The evening got off to a great start several hours before showtime when I shared an Uber Pool with a black dude going to his first big concert. Why was he going? He was friends with someone on the tour. Who? Oh, Charlie Watts' granddaughter. Turns out he and Charlotte went to boarding school in Lake Placid, New York. Why did go to school there? Good question. No idea. But he got to meet Charlie back in the day. He was stoked to see the show, and I was stoked that he was stoked. So I hope it worked out well.

Having said that, the set list was a huge let-down after the thrilling experience of Chicago #2. An old Stones cobber had promised, pre-show, to kill himself if the Stones played "You Got Me Rocking." R.I.P., Mark. The choice of "Bitch" was a crushing disappointment. As with "Tumbling Dice," it plodded along joylessly before an unexcited crowd. To rework an old phrase: "No representation without taxation." Only ticket-holders should vote for the songs. We pay, we choose. "Bitch" was a bitch and I had a figurative stormcloud over my head for the rest of the show. Along with a real stormcloud.

For armchair meteorologists keeping score, the light showers that appeared during "Honky Tonk Women" returned with some intensity during "Midnight Rambler" and persisted until the end. People around me pulled out their ponchos, but they weren't necessary. It was comfortably warm, and the rain wasn't nearly as bad as we endured on some of the shows on the last South American swing.

Lazy song choices aside, the Stones have really upped their game. Keith has cast aside the, er, shyness or nervousness that marked his first few shows and now seems more comfortable. His proficiency on guitar is vastly improved, and he is back to striking his usual poses, e g. left foot raised to knee level, right hand aloft about to wreak havoc on his strings. His vocals remain a highlight. Ronnie is the glue that holds the band together. Charlie must be thanking his lucky stars that the rain stayed away during the b-stage set. I wonder what the plan is if they get soaked out there.

The intro to "Gimme Shelter" was slightly extended as Mick came in late, and he also wandered over to Chuck for guidance as "Miss You" wound down. (Hats off to Chuck by the way, for still completing his "Miss You" solo with a footstomp on the keyboard, an acrobatic act many of us would struggle to achieve.)

As already stated, "Midnight Rambler" (11:55 by my stopwatch) got waterlogged, but Mick's green hoodie added menace to his character. He eventually tossed it in the crowd from his b-stage perch. We got a Son House/Robert Johnson bonus with a snippet of "Walkin' Blues." I had been tiring of "Rambler" but it is back in my good graces. Definitely a highlight, as was Paint, It Black," whose summery allusions were clearly at odds with the elements. Mick realized he had tempted fate by earlier boasting about avoiding the rain and heatwave. The local jokes revolved around hoagies and American football. They might have been funnier if he hadn't read hesitantly read them with the acumen of a 7-year-old.

Keith has single-handedly rescued the warhorses, especially tunes like "Sympathy" and "Start Me Up." We no longer need to hold our breaths and cross our fingers before he starts each song. I haven't done a statistical analysis, but I would wager that rainy shows are, on balance, better affairs. They force the band to work harder, and they create a sense of community among the die-hard fans who haven't fled to shelter: We're all in this crazy mess together.
---
Review by Marcelo Sonaglioni
"You've got the sun, the moon, and the Rolling Stones," Keith Richards once said. Only that he forgot to refer to the rain because, without it, the Stones show last night in Philadelphia would have been "only" great. With the rain falling on us during much of the concert, then, great turns to amazing, and so the Stones did what could be considered one of their best performances ever, as far as I am concerned, and then a firm candidate to the Top 10 in the 78 that I have seen so far.

We know how it is, the Stones love to play under the rain and thus, what should be considered only a weather detail, ends up being an extra ingredient. And how great that is! We had it in the show in Buenos Aires in 2006, the one in Porto Alegre in 2016 ... With a packed stadium (Lincoln Financial Field, which came to replace the legendary JKF Stadium, demolished a few years ago, which welcomed the Stones through the years many times), the band gave a historic show and then, unlike Jacksonville, had excellent sound quality throughout the evening, despite the rain.

The surprise of the night was 'Bitch', and then we had 'Angie' and 'Dead Flowers' on B stage, and what could be the best live version of 'Paint It Black' in years. That said, Sir Mick had an amazingly positive disposition all through the show, and very high spirits, even apologized to the public for the rescheduling of the show, and then saying "we have been coming to Philadelphia for 54 F**KIN' years!!"

Already by the end of the show, with both band and audience getting really emotional, the Stones said goodbye to what was surely a wonderful crowd, and with amazing Mick interaction. This could be the last show of the Stones in his vast concert history in Philadelphia (almost certainly the city of USA where they played most along with New York City, Los Angeles and Chicago (and one of the most beautiful cities in the country, right here where the declaration of independence was signed almost 250 years ago) And where the Greatest Rock'n'Roll Band in the World gave an unforgettable concert, under the rain, 54 years after his first visit here in 1964.
---
Review by Matt Shields
Possibly my last show on this tour, but hopefully not. This was the third in a row for me and 5th on this tour. Drove to New Orleans and Jacksonville where I contracted some sort of food poisoning or illness, and considered driving back home but since I had lucky dips for Philly I decided "why not!"

During a stop along the way I discovered a nail in a tire, so grabbed a motel to have it repaired the next morning. Tire fixed, stomach feeling better, next morning I got online and managed to find a last minute motel in Chinatown and rolled into Philadelphia that night. When I saw the song vote I knew I had made the right choice! There is no way they would put such a rare song (Mercy, Mercy) on the vote, and then reference it in one of their tweets and NOT play it. Wow, we were going to get Mercy, Mercy! So, that didn't happen.

But we still got a good show. I noticed, where I stood at least, there were the fewest number of iphones in the air and for shorter durations. People were dancing and having a fantastic time. This wasn't my favorite show setlist-wise (that still goes to Chicago #2 personally), but it WAS my favorite crowd. In fact I want to say "Thank you Philadelphia for the love you showed me during my brief two days there. Ya'll were great! From the motel staff to the stadium crew to the random Jane and Joe on the street."

The rain really kicked it up a notch for me. It seemed to bond band and audience a bit more, was pretty cool in the spotlights, and to see people throwing on ponchos (man EVERYONE seemed to have a poncho in their pocket haha) put down the phones and just dance and sing made a great show for me. I loved listening to the music and singing along with this crowd.

A note on the songvote. Bitch was the only song on the four I had already heard before so was hoping for any of the others (Mercy especially), but when it's numbered was called and I choked down a moment of disappointment, I thought about when I once got to hear Can't You Hear Me Knocking off a songvote. The guy next to me had said I hope it's not "Knocking" that's the only one I've already heard, but I had never heard it and was thrilled it got called — As were people near me in Philly who exclaimed to each other, "Bitch! Whoo Hoo!"

Enjoyed my visit to the city, my motel and meals in Chinatown, the people, seeing the Liberty Bell, eating a couple cheesesteaks (Jim's and one at the stadium which was just as good!), the stadium itself (Jacksonville take note on how to handle crowds, the in and out after an event, and transportation. Philadelphia seems to have a good handle on it), and of course, the Stones! Good show. Hope to catch one or two more if possible, but if not, it's been fun!
Pictures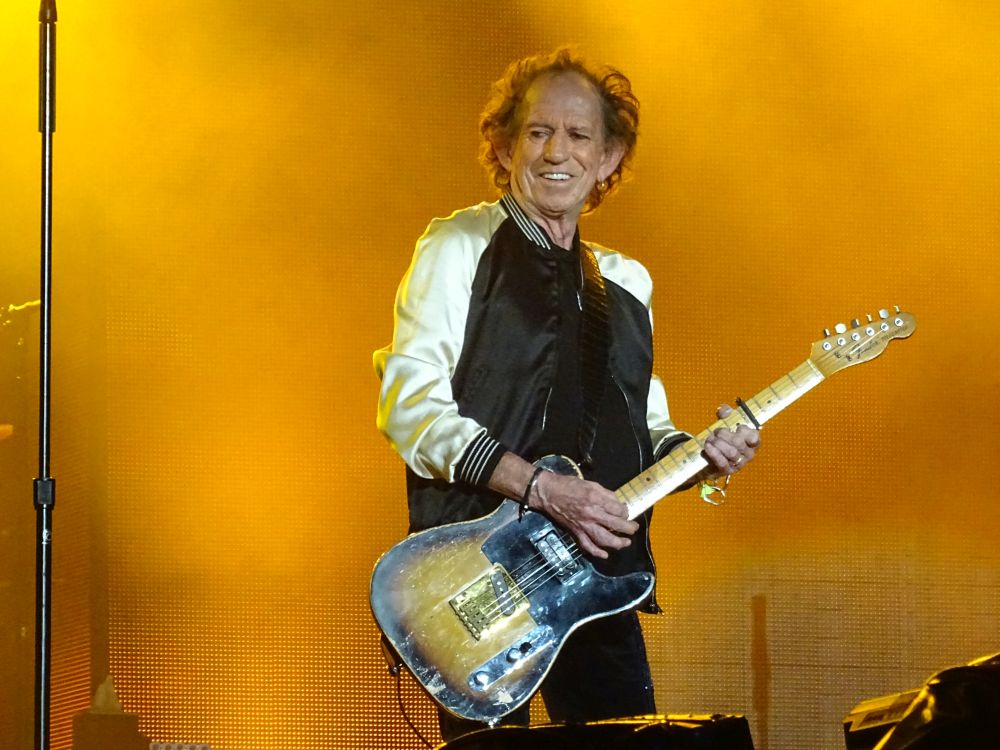 Photo by Bjornulf Vik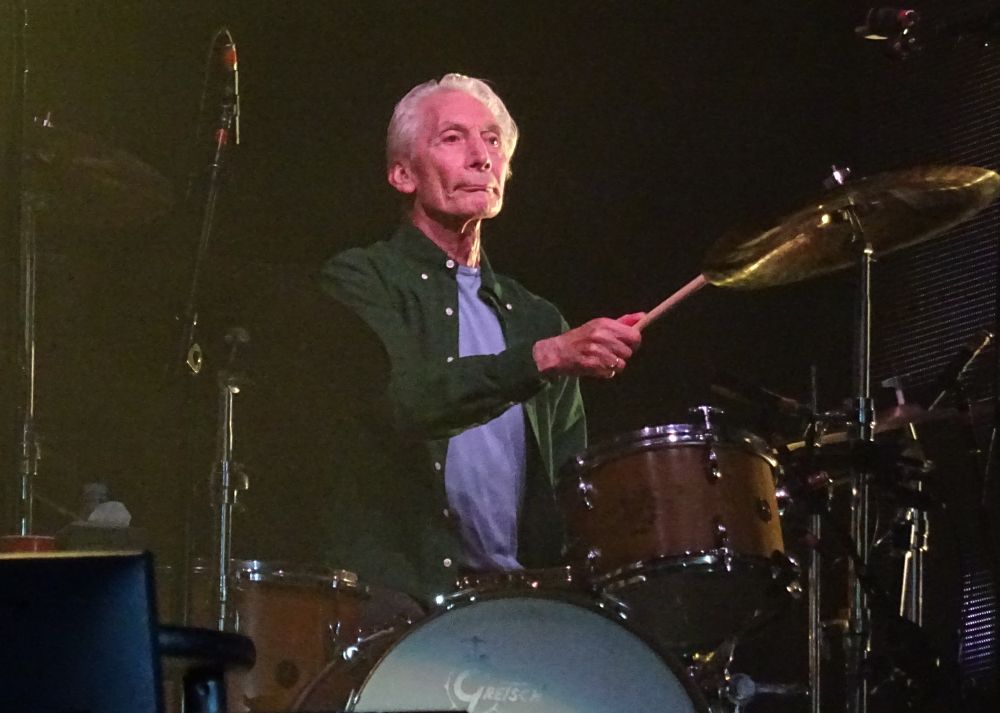 Photo by Bjornulf Vik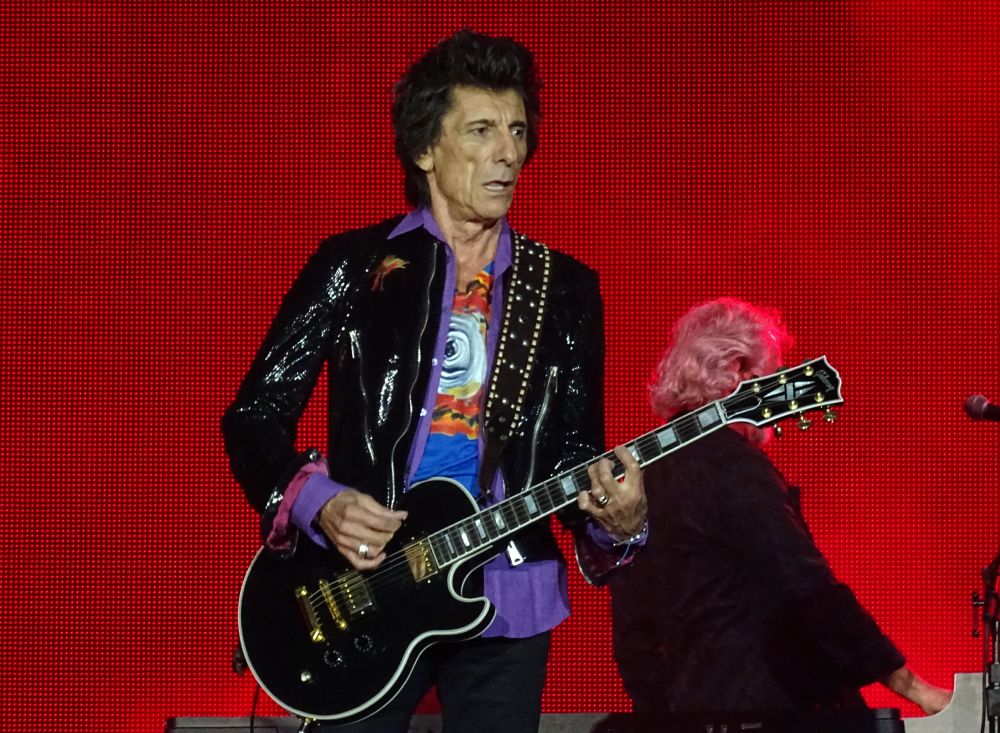 Photo by Bjornulf Vik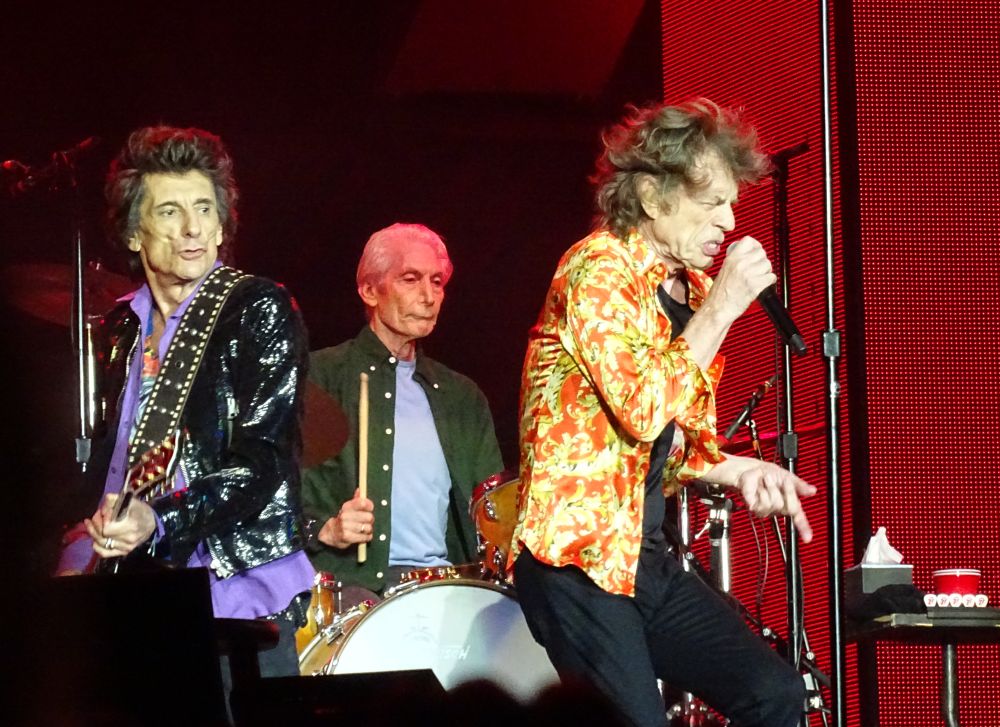 Photo by Bjornulf Vik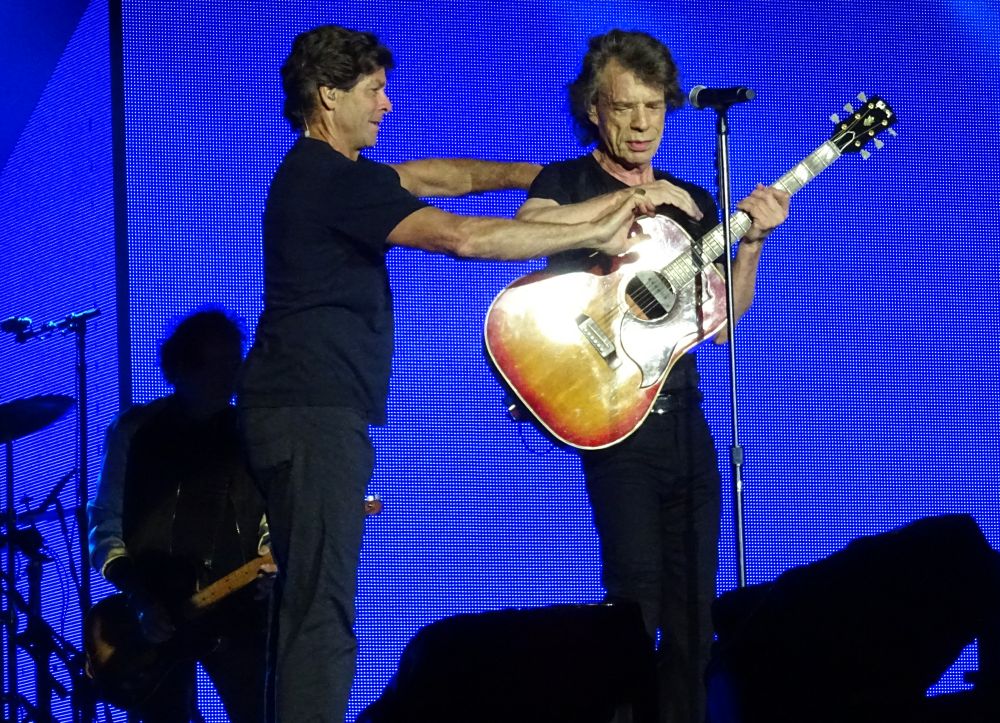 Photo by Bjornulf Vik
---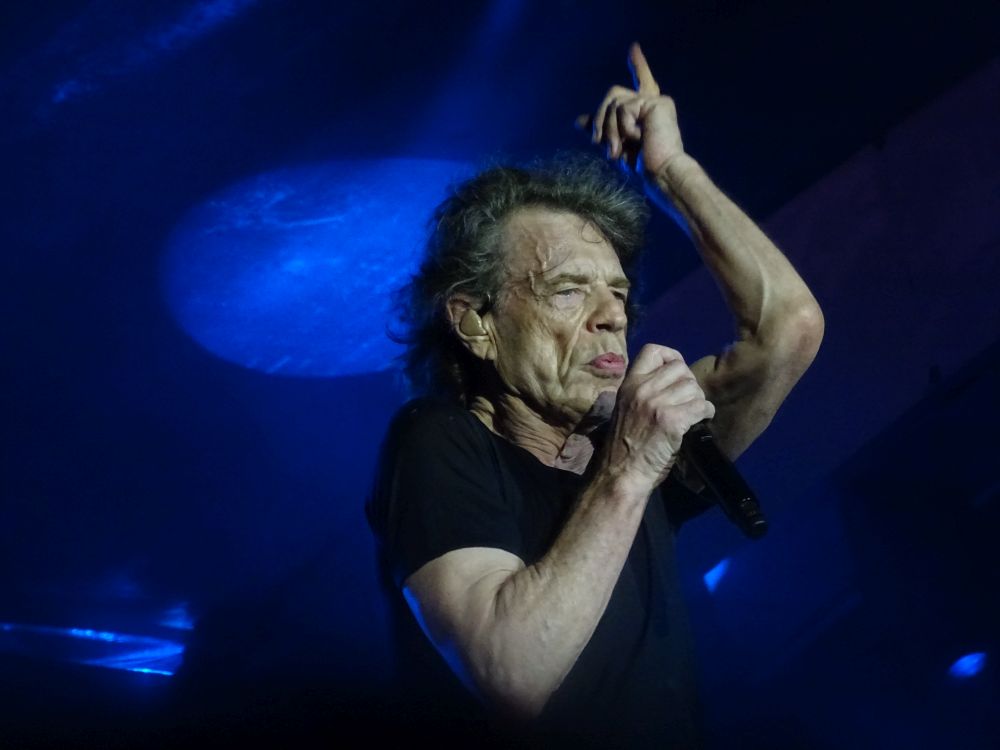 Photo by Bjornulf Vik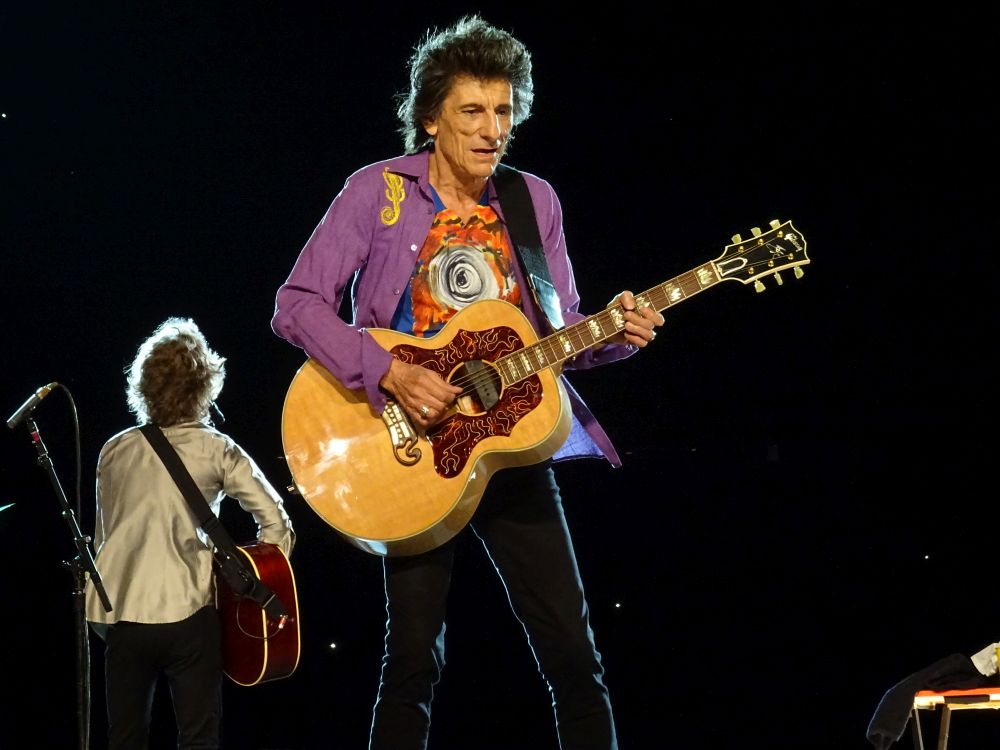 Photo by Bjornulf Vik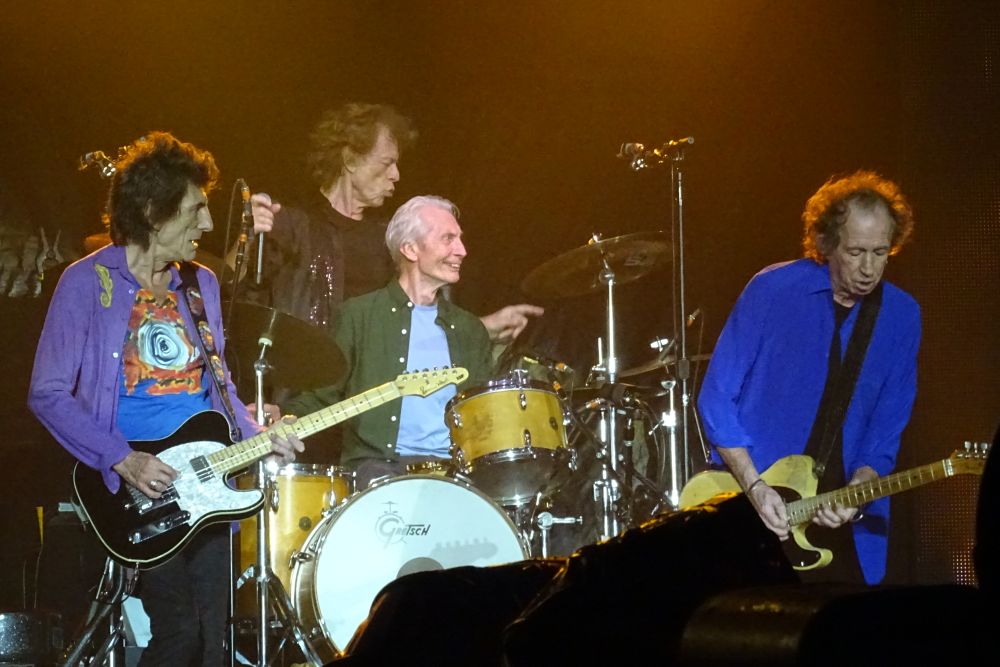 Photo by Bjornulf Vik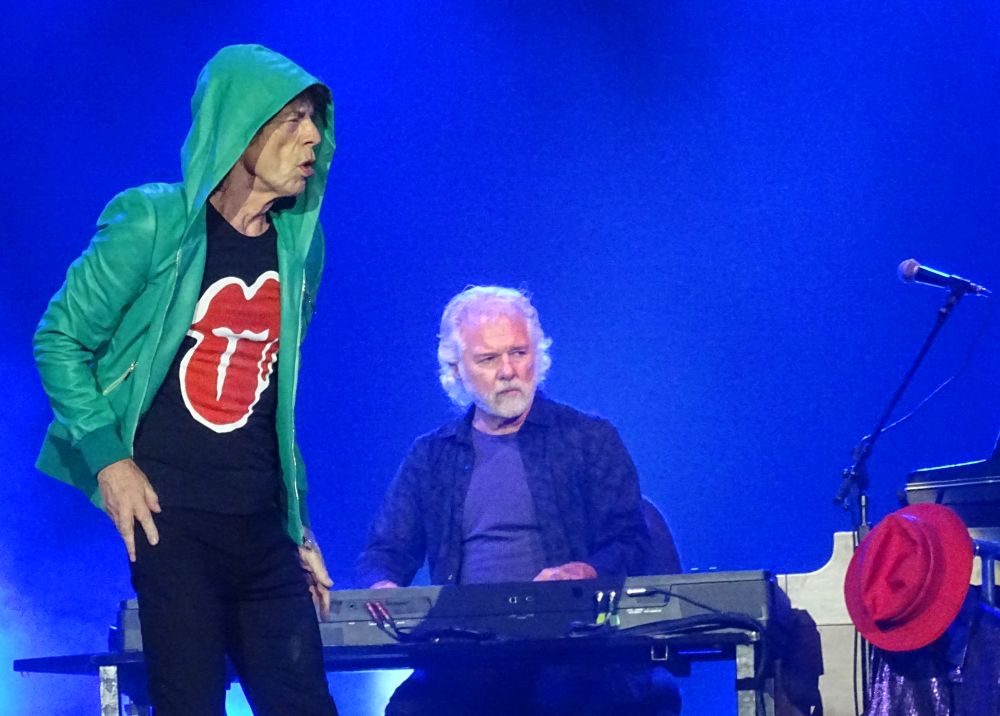 Photo by Bjornulf Vik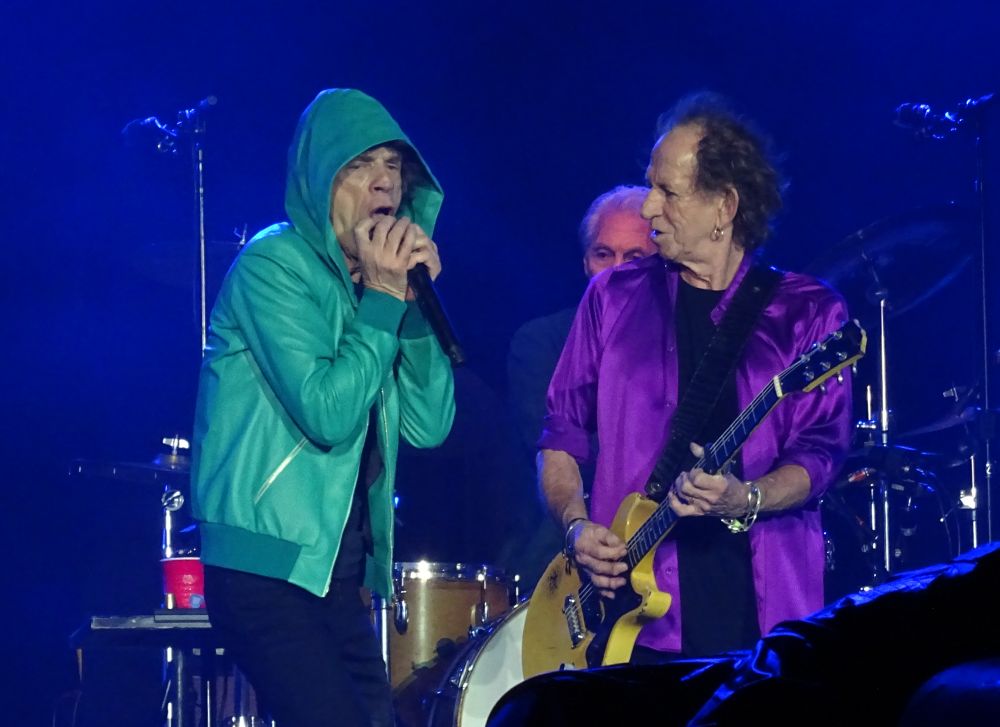 Photo by Bjornulf Vik
---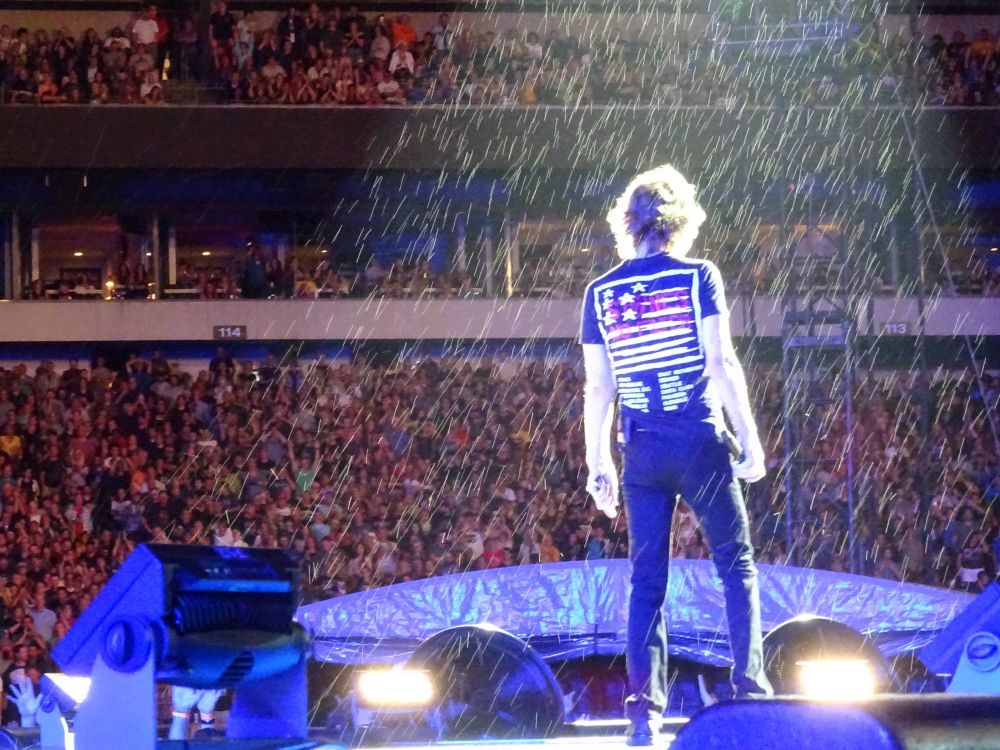 Photo by Bjornulf Vik

Photo by Bjornulf Vik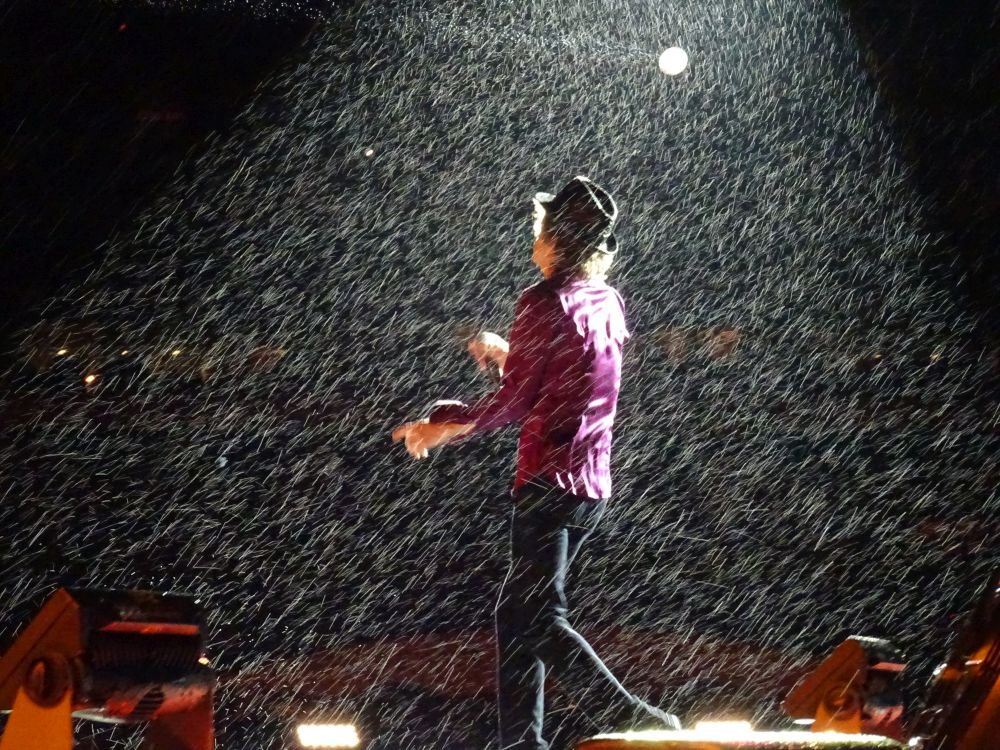 Photo by Bjornulf Vik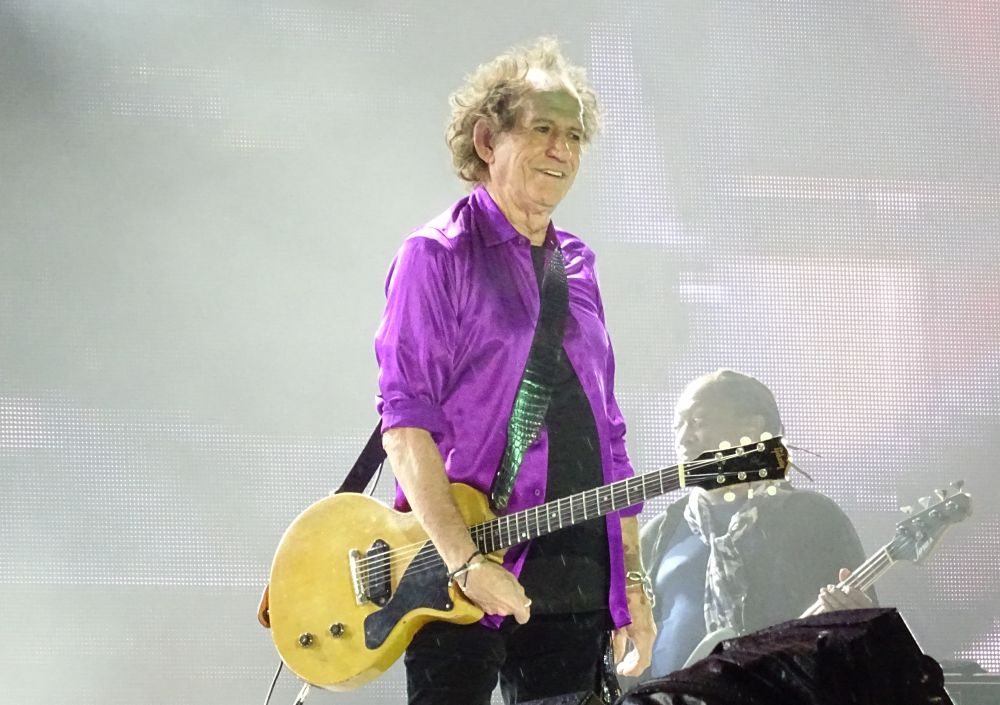 Photo by Bjornulf Vik
---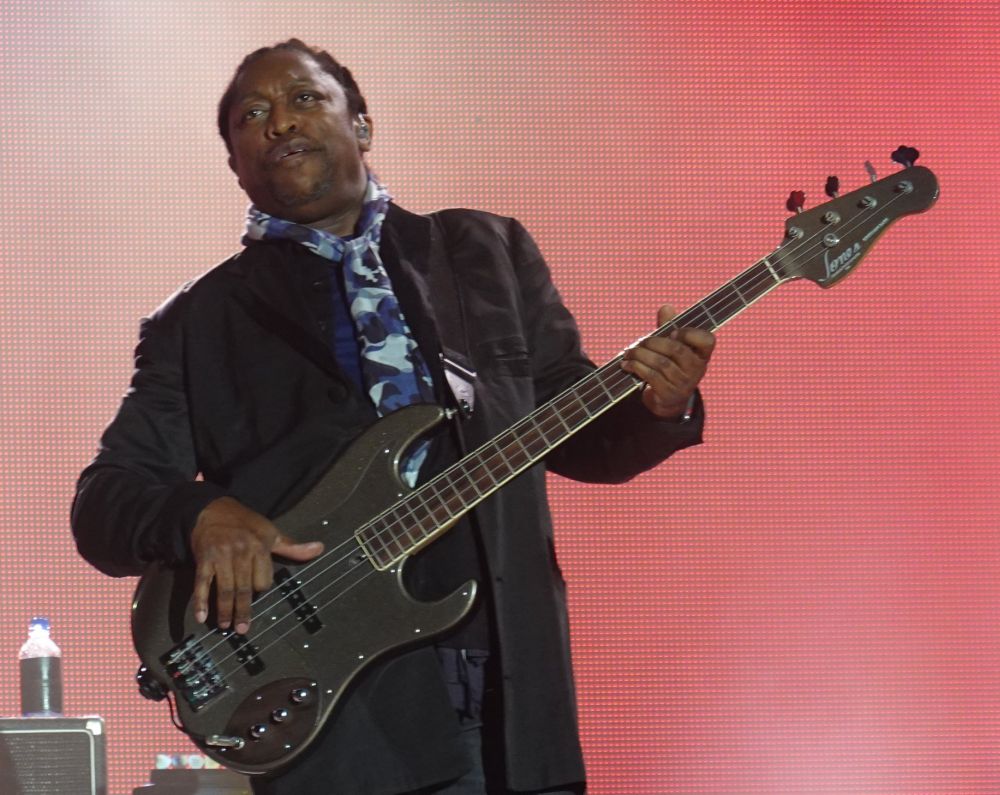 Photo by Hendrik Mulder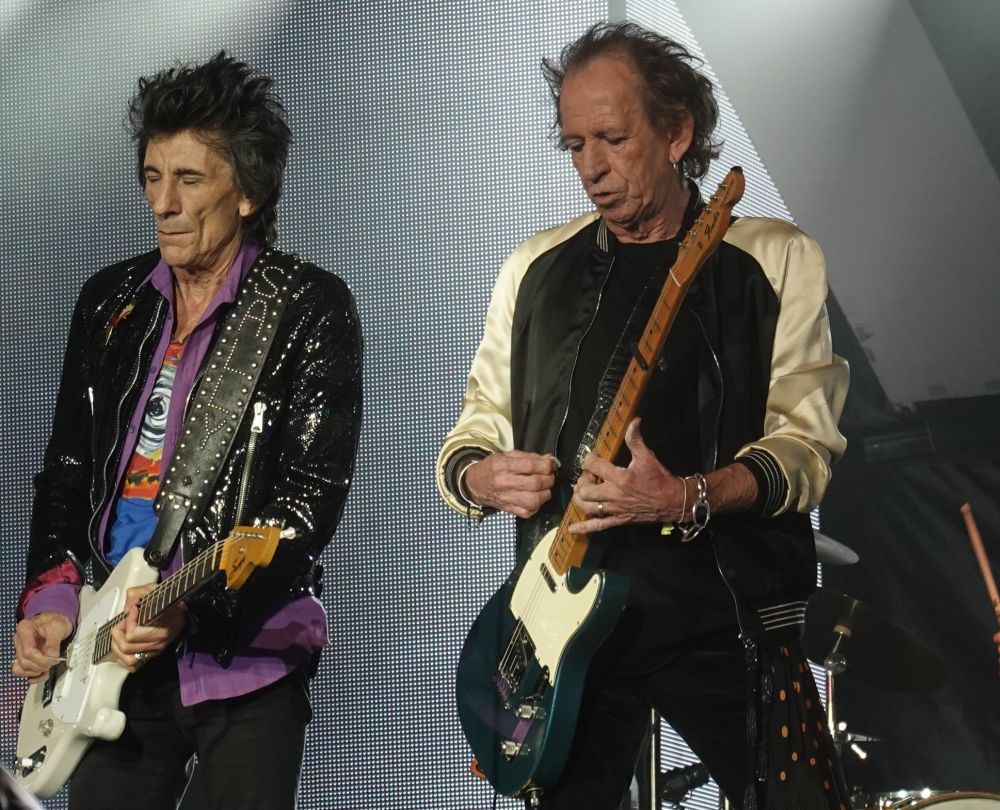 Photo by Hendrik Mulder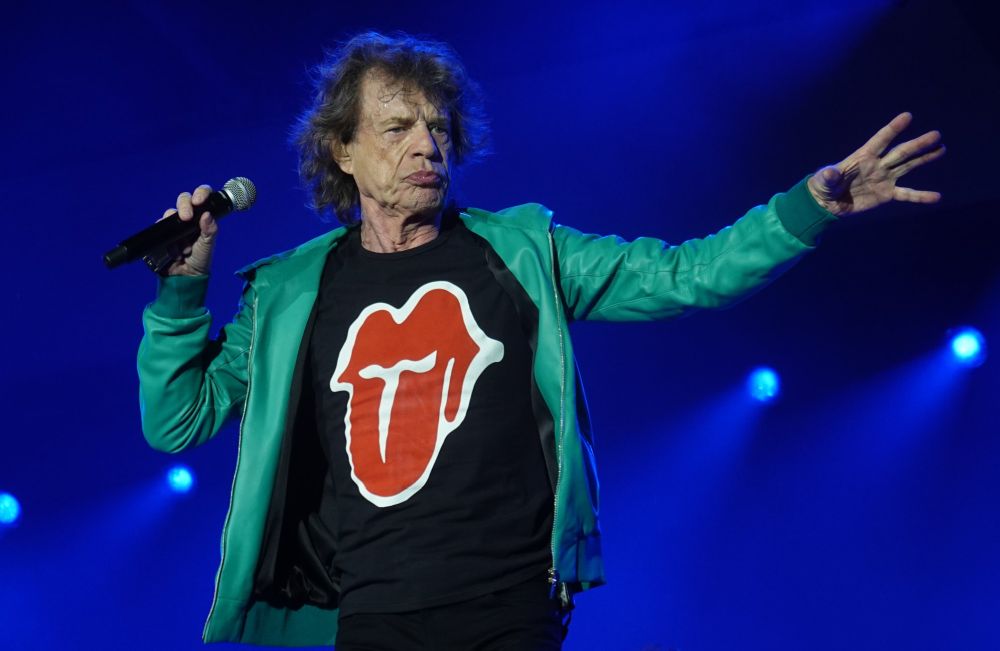 Photo by Hendrik Mulder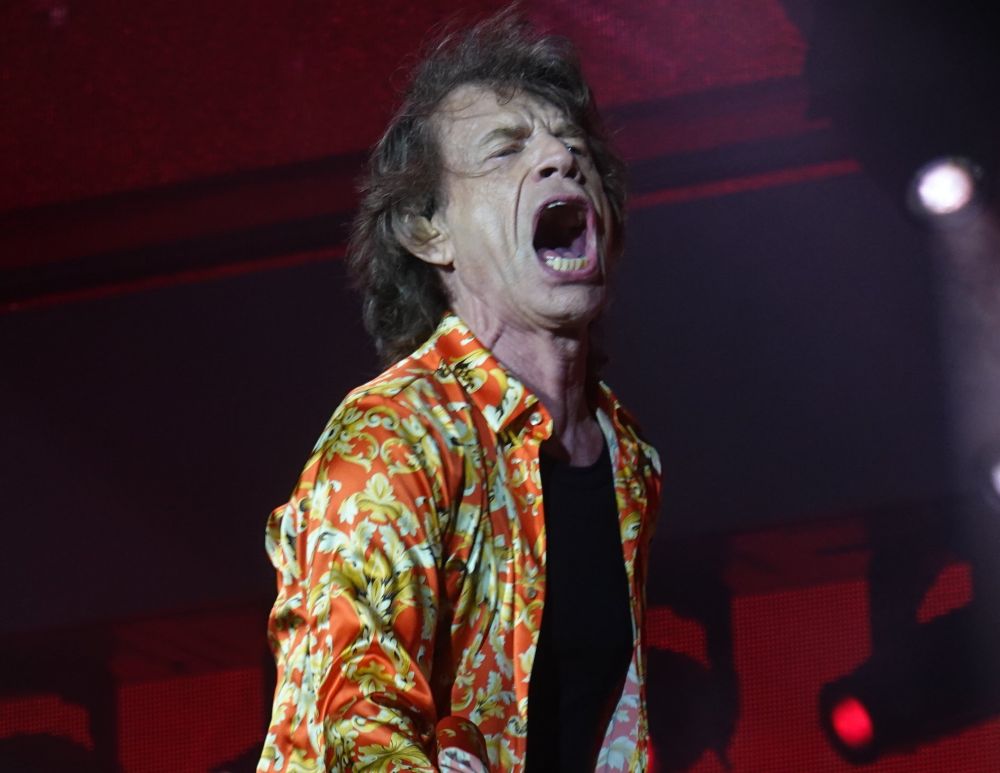 Photo by Hendrik Mulder
---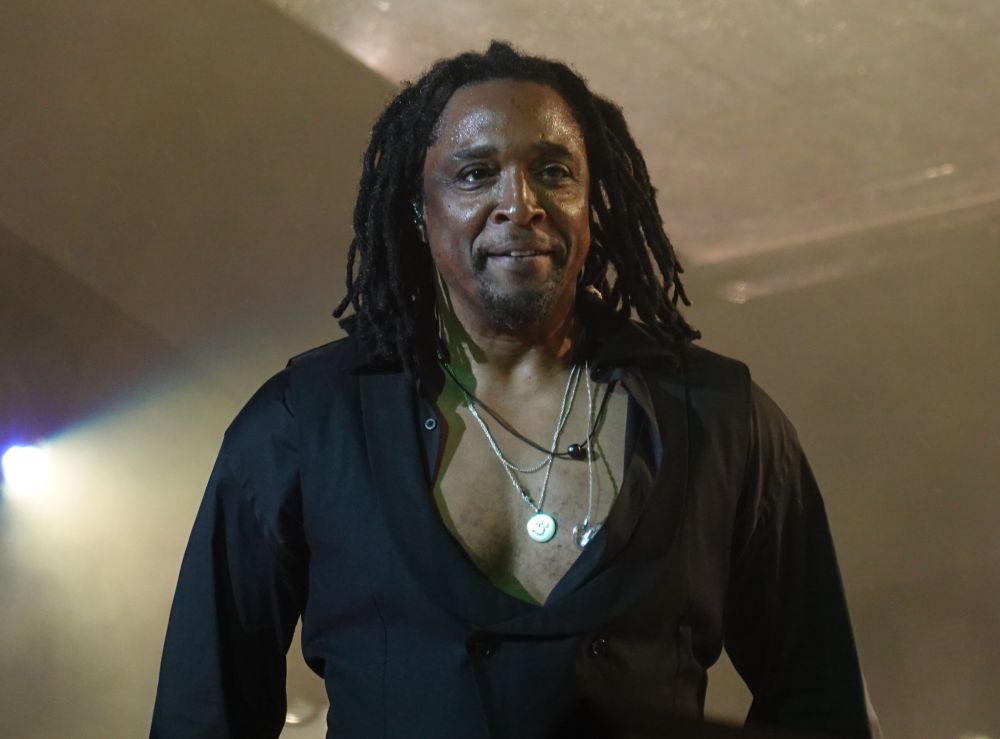 Photo by Hendrik Mulder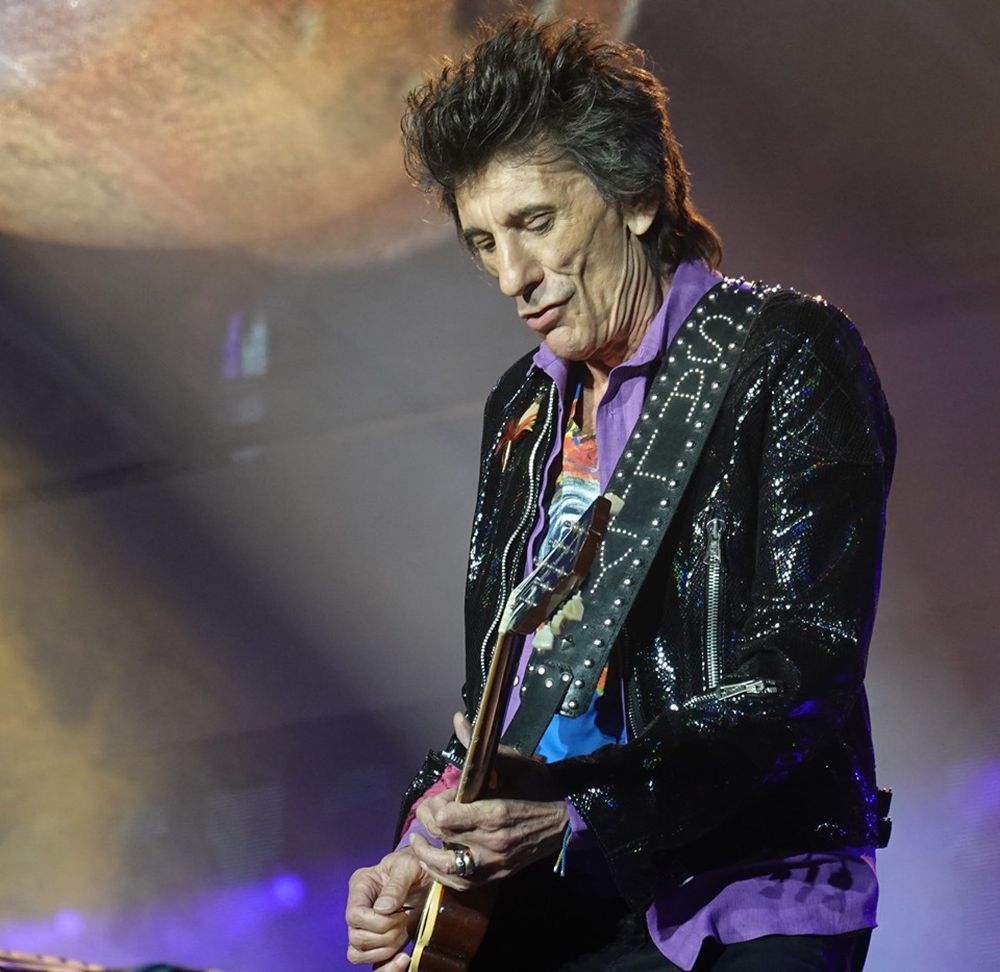 Photo by Hendrik Mulder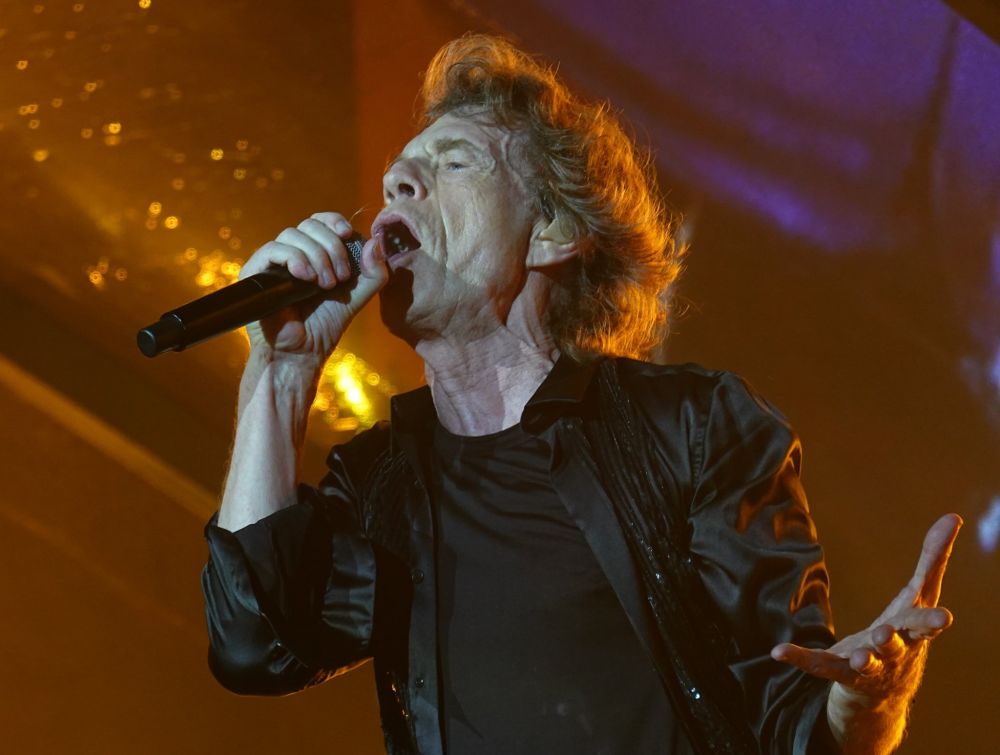 Photo by Hendrik Mulder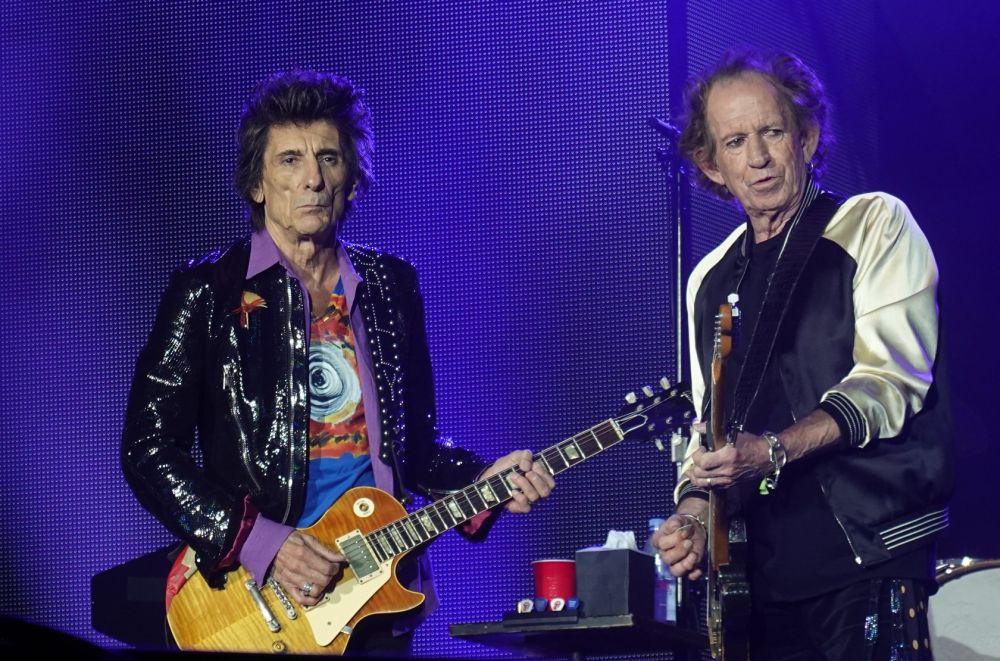 Photo by Hendrik Mulder
---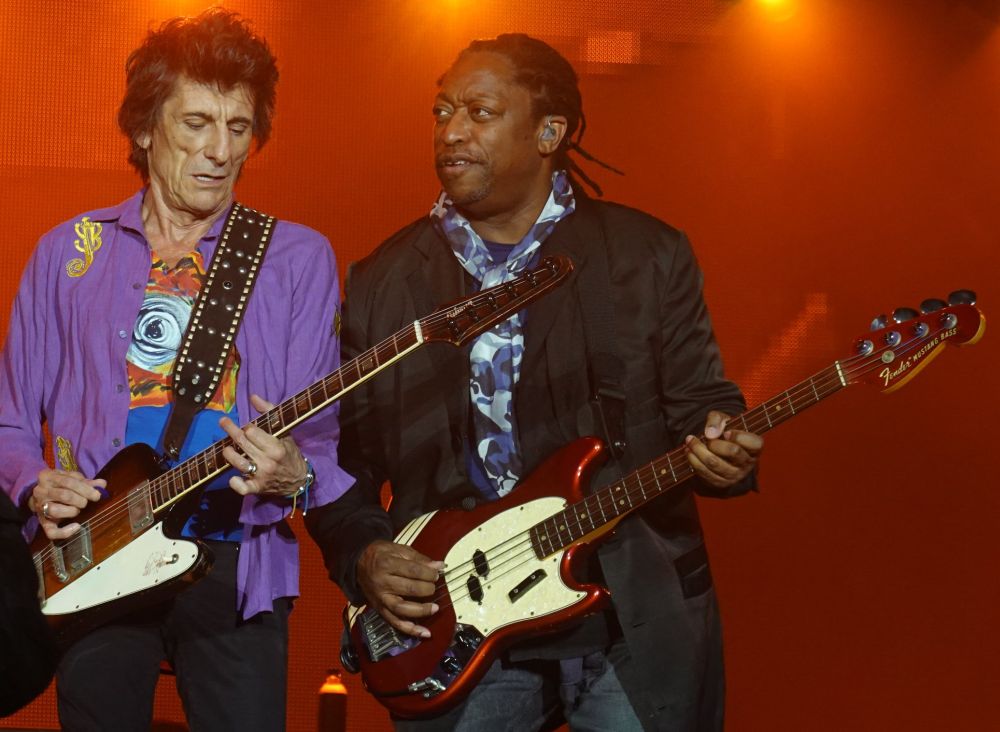 Photo by Hendrik Mulder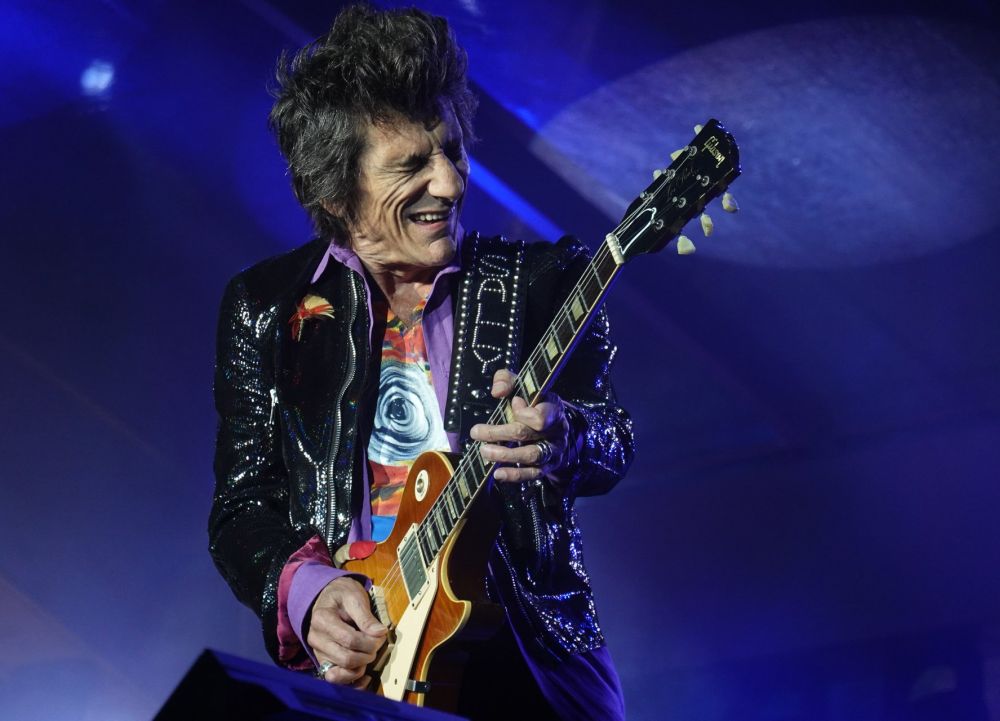 Photo by Hendrik Mulder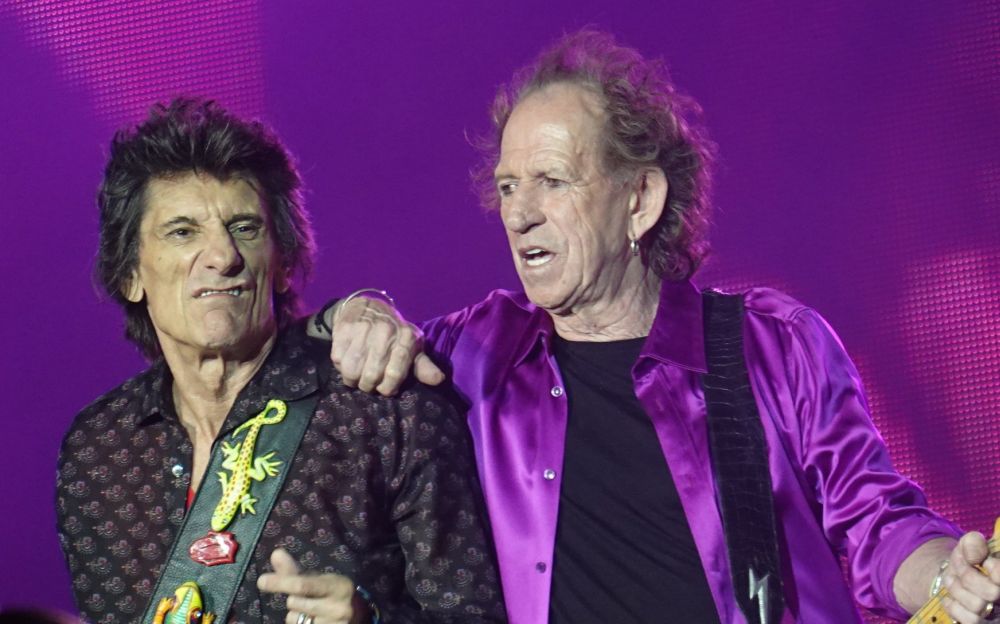 Photo by Hendrik Mulder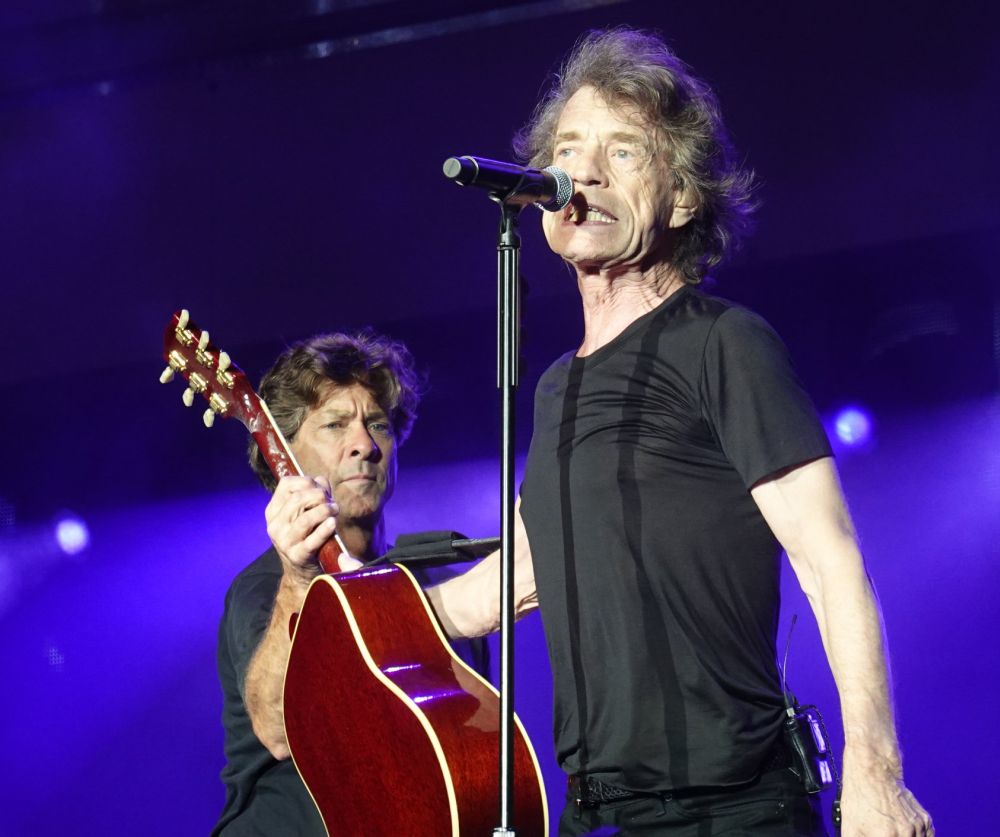 Photo by Hendrik Mulder
---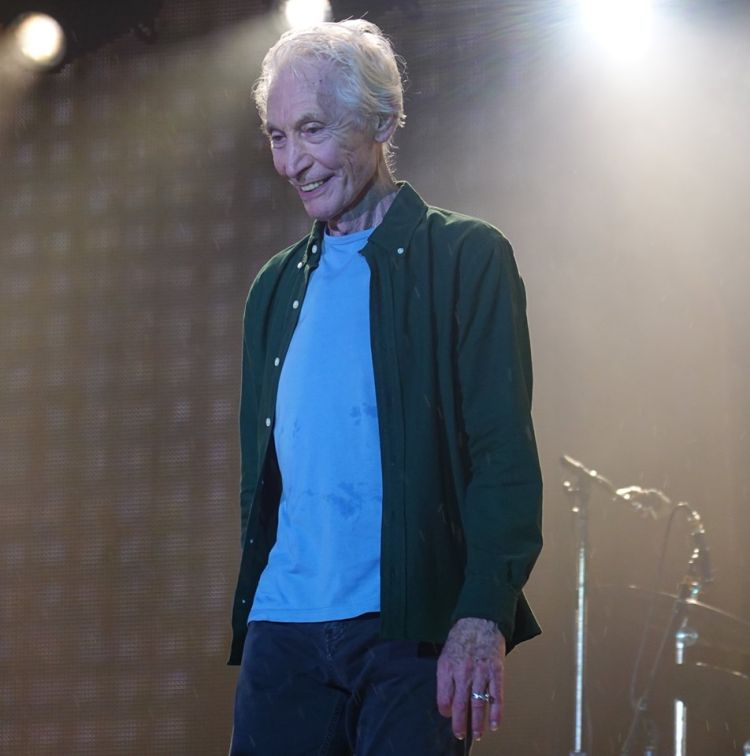 Photo by Hendrik Mulder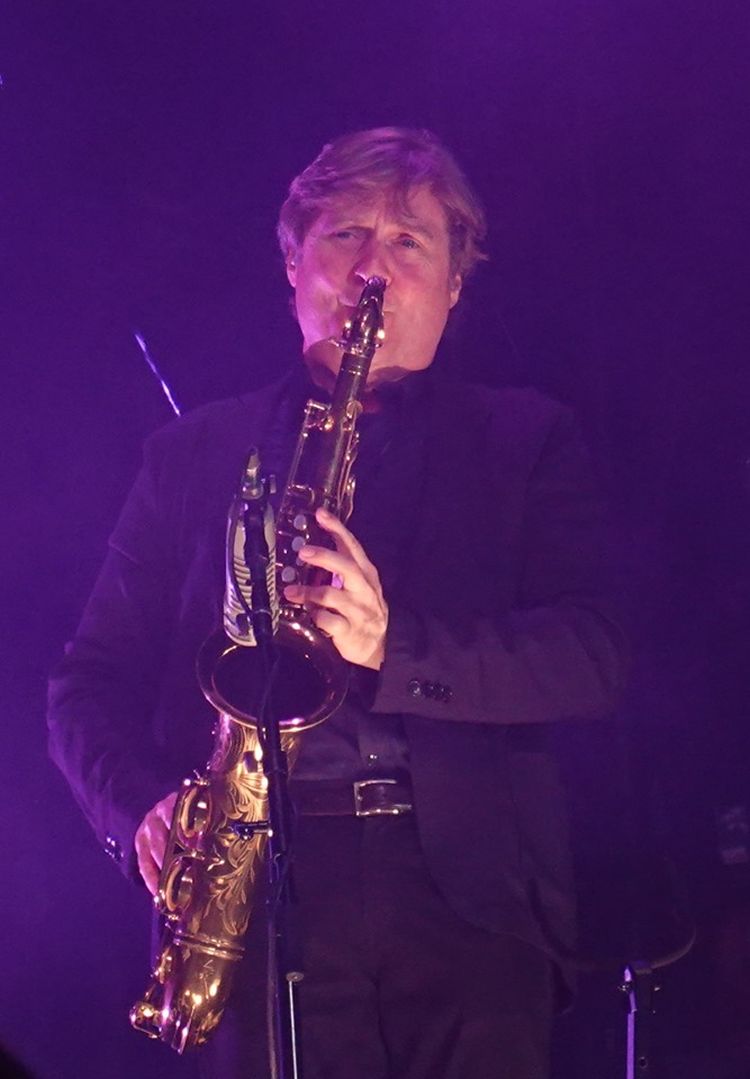 Photo by Hendrik Mulder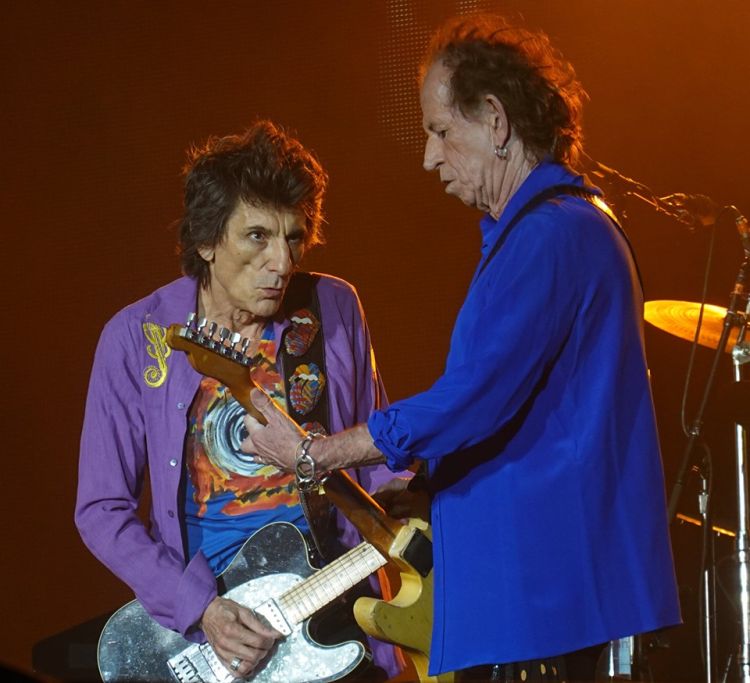 Photo by Hendrik Mulder
---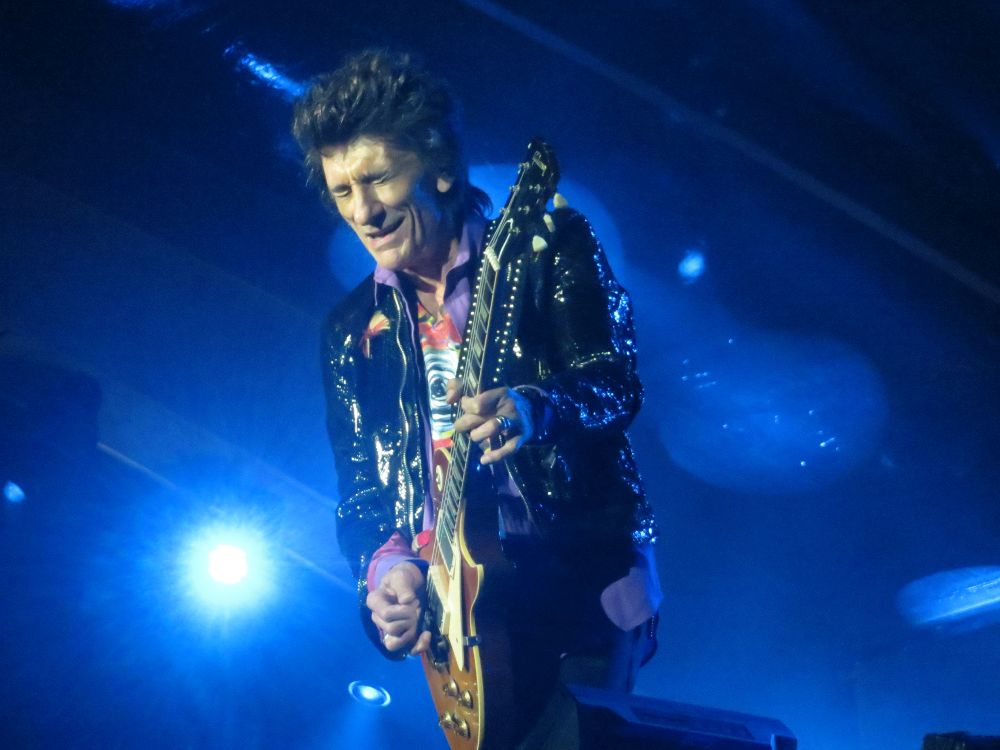 Photo by ExileStones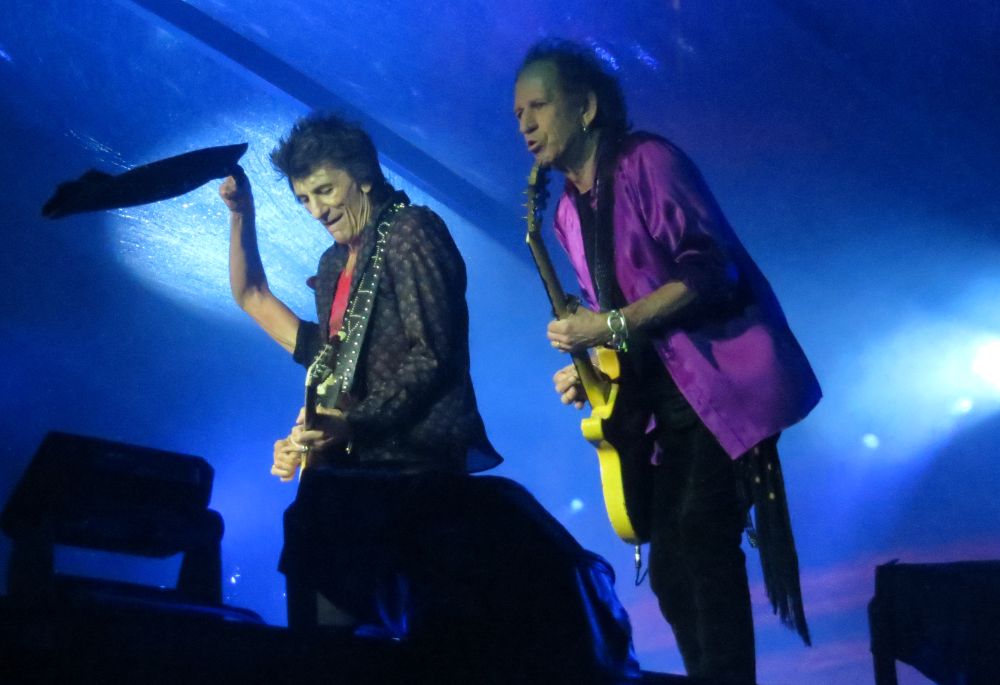 Photo by ExileStones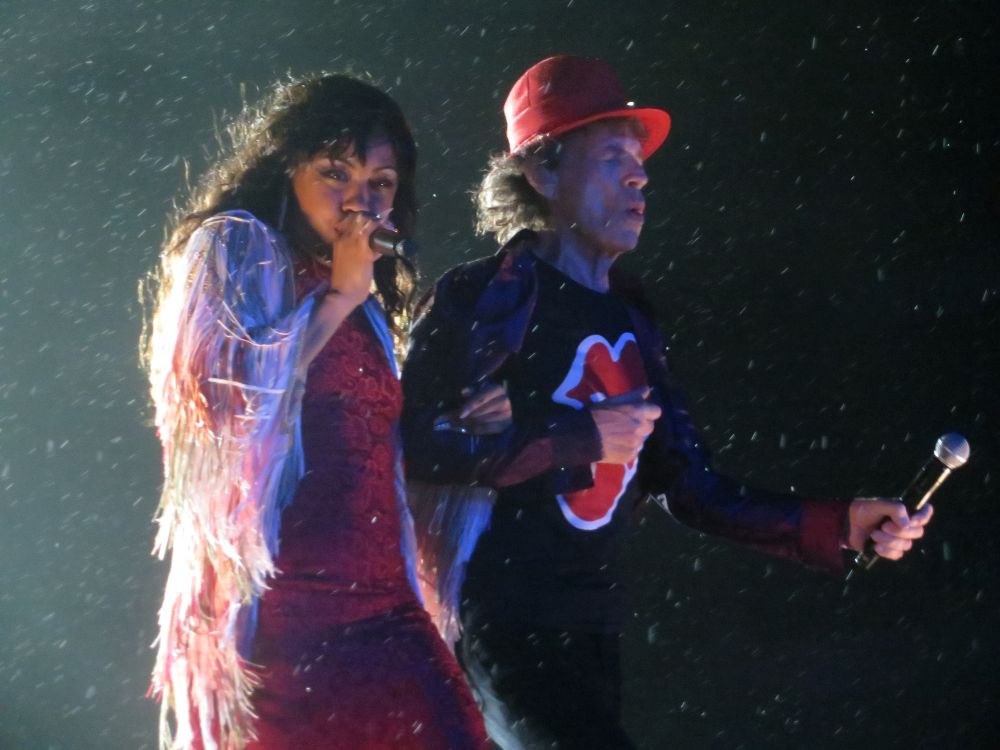 Photo by ExileStones
---
This page will change over the next few days, as you and other fans send reviews, set lists and reports. Please send your e-mail to IORR. Thanks! For details and great photos from the Rolling Stones and their World Tour get the IORR magazines.