---
These are the latest Rolling Stones news and updates for you! IORR is a non profit fan club run by fans for fans. All parts of the It's Only Rock'n Roll web site is copyright of The Rolling Stones Fan Club. When using information from this site, please include a reference to IORR and the main web address www.iorr.org.
---
---
The Rolling Stones
Stade Vélodrome
Marseille, France
Tuesday June 26, 2018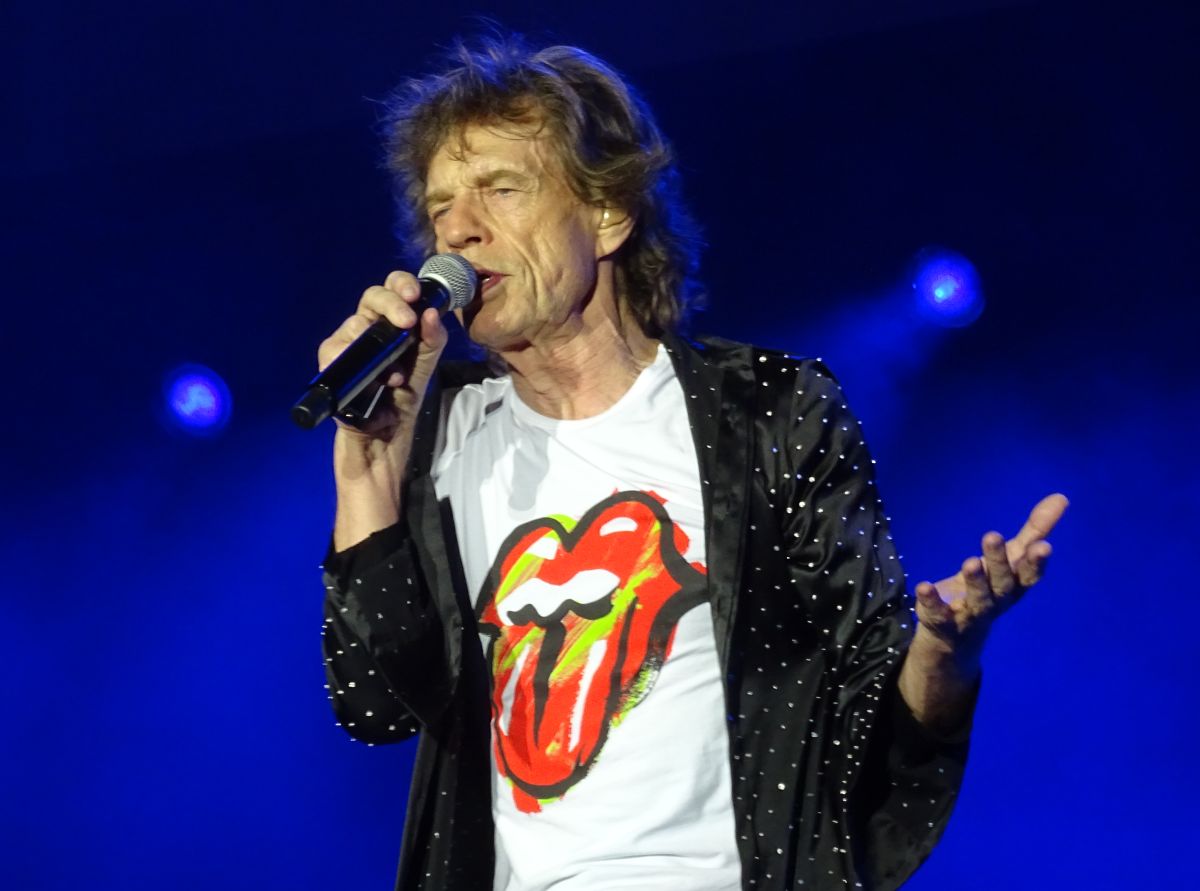 The Rolling Stones live at Stade Vélodrome, Marseille France, Tuesday June 26, 2018 - Photo by Bjornulf Vik
---
The set list
Street Fighting Man
It's Only Rock'n Roll
Tumbling Dice
Just Your Fool
Get Off Of My Cloud
Fool To Cry
You Can't Always Get What You Want
Paint It Black
Honky Tonk Women
--- Band introductions
You Got The Silver (Keith)
Before They Make Me Run (Keith)
Sympathy For The Devil
Miss You
Midnight Rambler
Start Me Up
Jumping Jack Flash
Brown Sugar
--- Band off stage
Gimme Shelter
Satisfaction
---
Show start :  9:45pm
Show end   : 11:47pm

---
Pre-show info and live comments:
Marseille France 26-June-2018 Rolling Stones No Filter live updates
---
Reports please!!!
Please send your comments, reviews, links and more to:

[email protected]
---
Review by Howard Prossnitz of Chicago
This was Stones concert number 13 for me.. the first one being at Madison Square Garden in NYC in November 1969. This is the third time my daughter Meg and I have seen the Stones in France — the other times in Marseilles and Lyons. I was feeling somewhat bummed that I had spent 240 Euros on two tickets in the L section which had a face value of 100 Euros.

The traffic into Marseilles was awful. First, there was a one hour jam up coming into town. We stopped for a dip in the Bassin Vallan Aufes which was quite pleasant. Then, coming down the street to the Stade Velodrome from the beach, the traffic was a nightmare. A green light meant you advanced two or three car lengths. At the final roundabout, taxis were headed us like torpedoes. Our luck changed when my daughter saw a parking sign north of the arena and we got parking for six Euros right near the Stadium.

Our luck continued to improve when we arrived in the L section and without any explanation, a young female usher said to us and about 12 other people, "follow me". She escorted us down to Row 24 from Row 66 and offered us our choice of empty seats. Since our location had just improved by 42 rows, I no longer felt bad about the cost of the seats.

The Stones gave their usual high energy show. I was struck by the wide range in age of the audience from 20 to 70. Most were wearing Stones t shirts. The main floor and pit area looked totally jammed so I was happy to elevated and have a good view. The graphics and large visuals were excellent. I only wish the Stones would play more of the oldies like Out of Time, Ruby Tuesday, She Is So Cold, Beast of Burden etc.

The set list is essentially unchanged over the last 10 to 15 years and virtually identical to when I saw them in San Diego two years ago. Any international Stones fans who are in Chicago the first weekend of November should contact me for an invite to my annual Stones birthday party with a Stones tribute band. We are doing it for the 17th time this year!
---
Review by Meg Prossnitz of Chicago
I just wanted to complement my dad's review ... As we arrived at the stadium I wondered if the Stones remember Nellcôte and recording Exile here when they arrive in Marseille, and if Keith thinks at all of Anita Pallenberg as she died this year. The Stones have such a connection to Provence and after Mick sayed "Ici c'est Provence!" they played Tumbling Dice which was a nice hat tip. Mick really showed off his French which was so cool to hear--using slang asking the crowd "Est-ce que vous kiffez? Je vous surkiffe!" (Roughly "Do you dig it? I mega-dig you!")

He included en français references to pieds-paquets, the local chicken feet and tripe delicacy. As noted elsewhere Fool to Cry and Miss You were great. Sasha Allen is good but oh, how I miss Lisa Fischer's stage presence, chemistry with Mick, and high notes! Even the local press noted of Sash "She will not make us forget Lisa Fischer."

Also sad to see the Stones the first time without Bobby Keys. However, cowbell on Honky Tonk women was just as good and it was great to see so many young faces at show—some with parents, some without! Everyone loves the Stones here in the south and it was a great crowd complete with locals starting a wave that made it all the way around the stadium pre-show. No hospitality like Southern France hospitality!
---
Review by François Galaup
Another bad organisation in France. But this time it was particulary disapointing for me by the point that when I went to the velodrome on Monday everything was nearly ready with 2 lines, first one just upstair in front of the main entry and second lines in front of gate 4 & 5 & 6 for the PIT and Pelouse OR. So at this time I have been just thinking "Well for tomorow it should .be ok"

But when I arrived at 9.30 am for the show there was another line just before the stairs on the pavement with 3 small entry. And has the soundcheck have been very late, about 17h, when they decided To open at 18h30 there was more then 1000 persons waiting on the pavement . With just the 3 small entry it was a big rush , passing the 1st line (mine open after the 2 others) clumbing the stairs, passing the security line where some of the security man didn't made the job (not mine) and at last running 50 meters, go down some stairs and then reach the 3rd line in front of the gate. After 9 hours waiting I was in front of the gate with 2 women who arrived at 18h on the pavement...

So I get a 4th row Pelouse OR Ronnie side just at the corner, very good view but on the 1st row there was people who been waiting for less than 2 hours...

The show was the same quality of the 10 in GB and Berlin, FORMIDABLE ! Around me there was 2 old fans who haven't see the Stones for more than 20 years and 6 young boys and girls who have never seen the Stones. And this 2 populations had the same conclusion at the end of the show "Top world class in energy, technical performance by all the musicians and communication between the band and the public". All the 8 were exhausted by the ROLLING STONES !
---
Review by Carsten Heintzsch
Woke up this morning in my tiny neat flat on the seaside, went swimming and diving and still full of this show.

Pit A. Fantastic Glorious Sons not warmed up, they heated up the audience. Best Support I ever saw opening for my band! And in the same time it was clear: Marseille is ready for something. Loud, awake, passioned.

They better were. Because the Stones were on 110% on this night. So strong, so loud, so powerful and - sharp and precise! When Keith came out, riffin' SFM he gave the first big sign for that what was following: Playing fantastic song by song.

Mick was Mega-Mick tonight- carried by the loud and screaming and dancing and singing 60.000.

Best moment: Surprisingly Brown Sugar. Keith on his wings tonight startet it total in a mid of a sudden. Much to Micks surprise better: shock. The riff was so loud, tight and right and superb - Mich freezed for a second and then followed his partner into the best Brown Sugar I heard on this tour so far.

Miss You again a big highlight. Fool to Cry - sooo beautiful and lovingly performed. And much more. Such a extraordinary night. The best performance I saw of my band since 2012.
---
Review by Sparkly Top
The wait in the hot sun was worth it to secure my place near the catwalk on the rail in Pit A for what was an incredibly awesome concert. The boys were rocking fast and strong and every concert seem to be having more fun and putting more energy into the music and the audience. We really were taken to another galaxy!

Highlights for me were Midnight Rambler, You Got the Silver and Fool to Cry which was exquisite. At one point Mick's T-shirt soared over me to a lucky fan behind me! The audience was rocking out. Feeling nostalgic, as always, when I get to the last concert for me of the tour and giving thanks for all the wonderful music, travel, love and comradie this band had given me over the years. I pray for North America next year! Long Live the Rolling Stones. I love you guys.
---
Review by Dean Goodman
It's easy to forget that the tour is almost over, and certainly no one seems to have told the Stones that they'll have nothing to do in less than two weeks. These guys have no intention of taking it easy into the home straight.

Thus, at Marseille, before the best crowd of the tour, we witnessed perhaps the best performance of the tour. The versions of "You Can't Always Get What You Want" and especially "You Got the Silver" were phenomenal. Keith was on top of his game, and the rest of the lads were simply dynamic. Mick noted that it was the band's first time in the southern port city in 15 years, but he assured us we'd still get to hear the same old songs.

The only issue problem was the French organization, an oxymoron. The officials herded thousands of fans into terrorist-friendly bottlenecks both at the main gates and then at the security checks. Evidently nothing was learned from last fall's Paris mess. The girl next to me in the pit still managed to sneak in her selfie stick. When it entered my field of vision during "Street Fighting Man," I flicked it away, and it ended up hitting her in the face. The ushers were dumber than rocks. The stupidity ultimately worked to my advantage as I found myself trapped at the back of GA with no way of getting into the Pit. In frustration, I walked past a cordon of sleepy cops straight into the production zone underneath the stage, wandered about unhindered, and ended up in Pit A with my Pit B wristband. Some around me had no wristbands. At the end of the show, the only way to get off the pitch was to jump a barricade and then head towards an emergency exit that was blocked.

As for the show, it was still quite warm when the band came on at about 9:46 p.m., but the guys never seemed bothered. I preferred the early U.K. starts myself. On paper the rotation songs of "Get Off Of My Cloud" and "Fool to Cry" look like downers, but they turned out marvelously. The fans were in full voice for the former, and Mick for the latter. I'm still pretty annoyed with the dopes at home who keep voting for the same old contenders in pretty dull ballots. Why don't the Stones create some social-media buzz by adding one or two dark horses each time? But there's no doubt that "Get Off Of My Cloud" was appreciated by the crowd, even if "Rocks Off" or "All Down the Line" would have made their lives better. "Fool to Cry" also wasn't as bad as expected, thanks in part to Chuck serving as orchestra conductor, signaling Mick and then Charlie. To be honest I'm never quite sure how this song works because Mick appears to be singing at odds with the music. But if Keith was thrilled with the performance of a song during which he used to nod off, then I guess it's all good.

Tonight I paid special attention to Ronnie, the band's utility player, Mr. Fixit, and general bundle of energy, the front man in his own imaginary band. Mick introduced him as "Le Zidaine de la guitar." I noticed Ronnie clapped alongside Charlie at the start of "You Can't Always Get What You Want," helping him get into the rhythm. He's 100 percent focused even when standing at the edge of the stage posing like a victorious gladiator.

Special kudos also to Bernard Fowler. I noticed during "Satisfaction" that he seemed to be bossing Sasha around, gesturing to her to follow his lead. Hmm, I thought, what's going on between them? He was both singing actively and also conducting Sasha. It took me a while to work out that Mick's vocal had gone out as the flagship song careened towards its climactic finale. Bernard was the only one keeping it going, right around the "Hey! Hey! Hey! Hey!" audience participation cycle.

Mick was also plagued by earpiece issues at the start of "Jumpin' Jack Flash" and Chuck had to guide him into the song by mouthing "I was born in a crossfire hurricane." I detected that special moment when Mick decides if there will be a bonus coda to "You Can't Always Get What You Want." It involves the slightest of nods to Chuck who then alerts Charlie. But Mick is not always in control. He was caught unawares when Keith launched into "Brown Sugar" and had earlier been left hanging when there was a slight delay to the start of "Paint It, Black." But these are all insanely miniscule observations. The overall experience in this cosmically designed stadium was incroyable. I don't think I've been to a bad French show yet, and hopefully there will be more memorable shows to come.
---
Review by Alwyn
After the drizzle, rain, and chill wind in Berlin it was a welcome return to summer to arrive in Marseille. Sat on the Mediterranean coast, Marseille is a major port and industrial city, with an occasional unsavoury reputation. Gene Hackman didn't help that in the French Connection (the movie, not the store). The centre of the city, and the old port, now shows no sign of that old reputation and had enough of interest to keep the fans, swarming into the city for the Stones, amused. Clear blue sky, an azure ocean, and 30 (86) degree temperature all helped.

I can't imagine why the band stayed an extra two days in Berlin. The French Grand prix was held at the weekend, so perhaps all the hotels were full. There were certainly plenty of executive jets at the airport when we arrived, on a nervous flight due to the usual French habit of organising air traffic control and train strikes during the summer…. All those F1 jets were dwarfed by the Stones 767 parked in the brilliant sunshine when we departed after the show.

The Orange Velodrome is a really beautiful stadium, well serviced by transport, with sweeping, curving, roof lines and some very, very high-up seating. I'm not sure how easy it was to deliver great sound to the extremities of the venue with all those reflecting surfaces. As always on this tour it was loud and clear down on the stadium floor, with almost none of the odd echoes and surround-sound we heard in Berlin.

The crowd, again as always seems to be the case in southern Europe, was absolutely fired-up. And again, as so often happens, this also fired-up the band, especially Mick who seems to feed off of the energy from the crowd and notches-up his own energy and performance to an incredible additional level. From the first chopping chords of Street Fighting Man to the last riff of Satisfaction this was yet another show to remember. Keith didn't quite remember all the words to Before They Make Me Run, and Mick's voice seemed to waver a little towards the end, not surprisingly, but otherwise this was another great show. Ronnie and Charlie were on top form, grinning all the time.

The song-vote delivered us Get Off of My Cloud, performed nicely with lots of audience responses at the right times. We also had Fool to Cry again in the slot that seems to be reserved for a left field choice. Someone said they performed this in Marseille in 1976, and that's why it was chosen – I think it was played at every show that year. Whatever – the three keyboards plus two guitars sounded great. The difference from '76 is that back then Mick started the song on keyboard alongside Billy Preston. Here it was Chuck, Tim and Matt. Some superb playing and Mick showed he can still hit the falsetto. We only got one blues song – they are so short and full of power that surely by tightening-up a little they could fit another in?

The crowd made an attempt to get an "ole ole ole ole, Richards, Richards" chant going. I think Keith finds that out-pouring of emotion too much so he quickly grabbed a guitar and started yet another sweet version of You Got The Silver. Beautiful guitar duelling with Ronnie. Talking of guitars we had more issues with the wrong guitar or not set-up quite properly: an unusual slip from the backline crew? The three songs after Keith's slot were as strong as ever, and despite being "war-horses" (to use a terrible phrase for some key parts of the Stones opus), are an opportunity for the band to really stretch-out. Chuck and Keith, Sasha and Bernard on Sympathy; Darryl and Tim on Miss You; and everyone playing on Rambler.

The super-fans could probably each choose a couple of the Stones big hits to drop to allow a couple more rarities into the set list. The mass of the crowd of course would hate that, as each individual sings along and remembers when they first heard it. Amazingly you get the under-thirties knowing all the words, and near me going crazy on Satisfaction – a song written, I'm guessing, 20 years or more before they were born. I never did that with, for example, Pennies from Heaven, when I was under thirty years old. This phemonena that we call The Rolling Stones really breaks new ground for popular music across the generations.

A word about the logistics, to be remembered for when the Stones next play Marseille! Getting to and from the venue – easy and fast. Security (eg. bag checks) – haphazard. They really needed the dozens of soldiers and CRS, just in case. Door staff knowledge of how to get to the Pit – worse than absolute zero. Organisation of queueing – like a lift queue at a French ski-resort, chaotic. Helpfulness of a couple of stadium staff – fantastic!

I'm typing this as I fly over the northern French coast heading home to the UK. There must be 30 or more fans on the plane, several I'm honoured to call friends now. As I look around many are dozing. I also need a rest and will return for the end of the tour in Warsaw, another new Stones city for me. Meanwhile the rumours about the options for 2019, informed or just guesswork, were rolling around fans yesterday…
---
Review by Ursula Gloor
The only show I decided to watch this time, guess why? It's in the Stade Vélodrome, in the beginning of 1900 it was really used for cycling. As I am an addict to long distance cycling, I thought, this might be a good chance, to mix up interessts. Yes, the only show will be Marseille, by bicycle. Due to limited holiday time had to start cycling in Lyon, coming from home (south of Munich) via bus to Lyon, finally arrived in Marseille after easy 8 days.

There was a well organized nice french fanmeeting (marqueeclub) on showday, with a lunch at a beachbar at Borély, where I met new and old friends. Had LDs and found my LD Partner (a show firsttimer) while hiking the famous Calanques the day before show, what a luck! Got seated tickets, which where ok for us. Enjoyed to watch the huge colourful screens again, the lightshow, the bengal light behind the stage while Sympathy, the fireworks at the end of Satisfaction with the loud 3 final booms.

Loved to listen to Fool to cry for the first time, enjoyed dancing while Miss You as always, a great Disco song. Think, it was a great crowd, La Ola waves at the beginning, even when we had to walk a long way till Place de Catalanes, because we stayed till the end, we had no problems.

It was a good time there in Marseille, in the heat of the south, if you don't have to consider, wether you need an umbrella or more clothes for the concert.

Now on with my biketrip in direction Nice and in one week back via Lyon to Munich.
---
Review by Yves Leca
My 17th concert with the boys since 1976. I will make it short...

I had been disappointed by Keith in one of the Paris October 2017 shows, as his playing was sloppy (too much posing, not good enough riffing and soloing). He had savaged many solis and intros and lucky for him Ron was backing him up. So I was worried for this show.

This time he was focused on his guitar neck and close to perfect (only problems were a delayed solo on Sympathy for the devil and a bad Brown Sugar. His renditions of You got the Silver and Gimmie Shelter were just moving and great. And for the rest he was on top form.

Mick was his usual self, out of this world, at close to 75 years of age. He was only dehydrated during the sloppy Brown sugar and having problems with his earpiece in Jumping Jack Flash.

Otherwise he is still the Master Frontman, everybody else, even younger, being his apprentices (including the Glorious Sons singer, a good one, who will now know what charisma is. This first act, in the line of Guns and Roses / Bon Jovi type of music was a good one, much better than the one in Paris 2017).

Ron was happy as ever, a wonderful guitar weaving friend for Keith and louder at applauses then our darling Charlie for once.

Organization was a disaster (almost no police protection – lucky there was no terrorist attack), delayed and crowded entries etc. etc.

At 399 Euros for my Jumping Jack Flash VIP Package, my seat (on the left of Keith in the stadium seat) was a rip off. View was restricted to only one screen, sound was bad (too much Keith, too little of Mick) and the VIP package bag was ridiculously cheap : a notebook, a poster, a key ring, a plastic wallet and a poster.

But when you are a long-time fan, you are happy to spend, even though it is a rip off. I just would like to hear their music better, like I was lucky to do back at the Olympia club in Paris in 1995. I do not care about the merchandising. All I care is about their music. And they still know how to play it from the heart.

When it was over, the screen said "A bientôt" and the music blasted "Papa was a Rolling Stone" from The Temptations !

I just hope it was not a joke and it was not The last Time I saw them.
---
Review by Roger Valsells
Seeing the Stones that often is getting, more, addictive. After Barcelona and Lucca's 2017 summer gigs, Marsella was an easy one. Just four hours drive from Barcelona.

It is worth it to drive four hours, spend 500€ for the No Filter Pit B (Keith side) thanks to our friends at Viagogo, another 300€ for eating and hotel? Absolutely YES!!!

The privilege of seeing this gang of friends enjoying on stage is priceless. As somebody wrote before on iorr.org these guys are having more fun at the office than they are supposed to!

The show started just two minutes after Argentina scored the second and agonic goal against Nigeria. Our Argentina's No filter Pit colleagues went from desperation to euphoria in just 2 minutes! Goal scored and Keith's riff was a magic moment. The first time that Ronnie went down the catwalk, he pointed at our Argentinian friends with the 1-2 signal! Ronnie is awesome!!!

It is hard to believe that they won't go on forever. Long life to the greatest rock and roll band of the World!!
---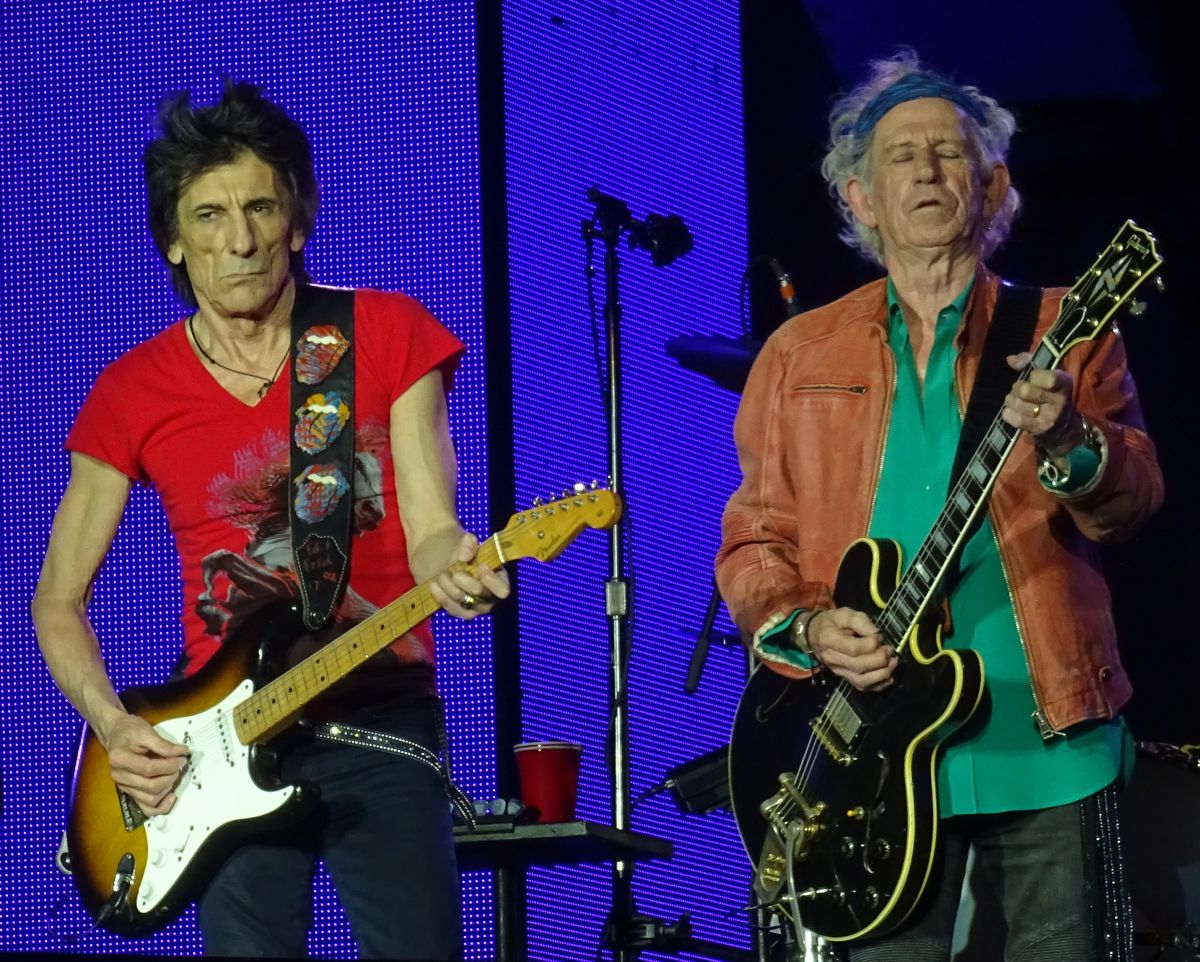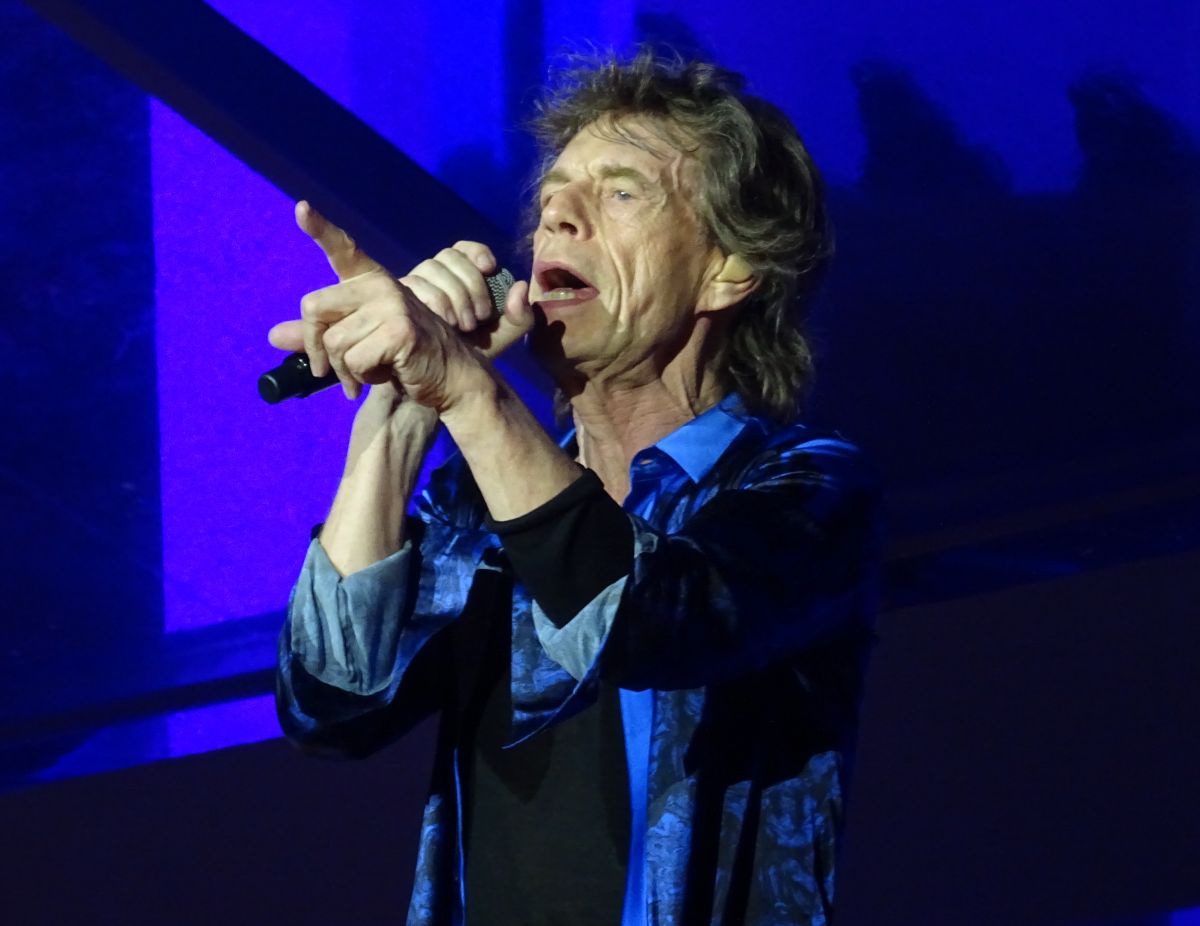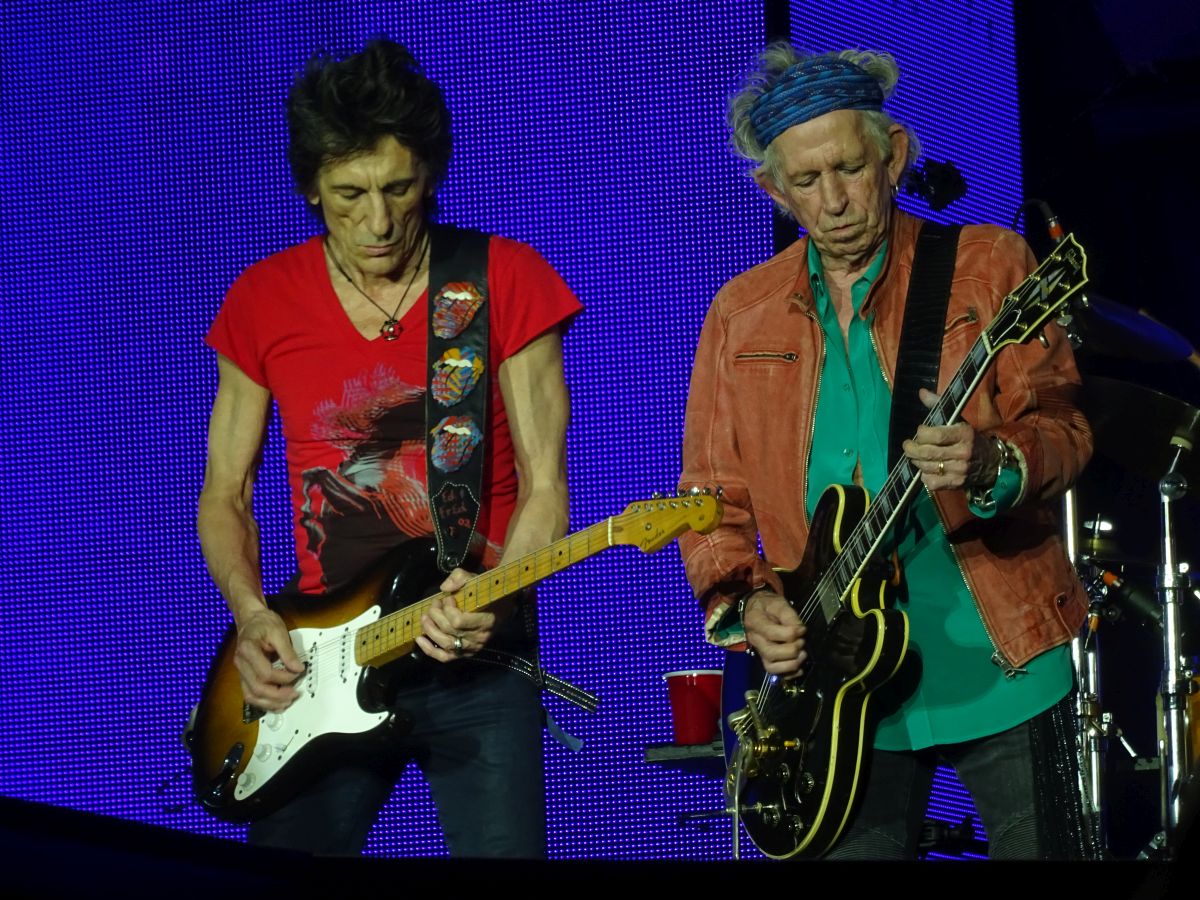 Photos by Bjornulf Vik
---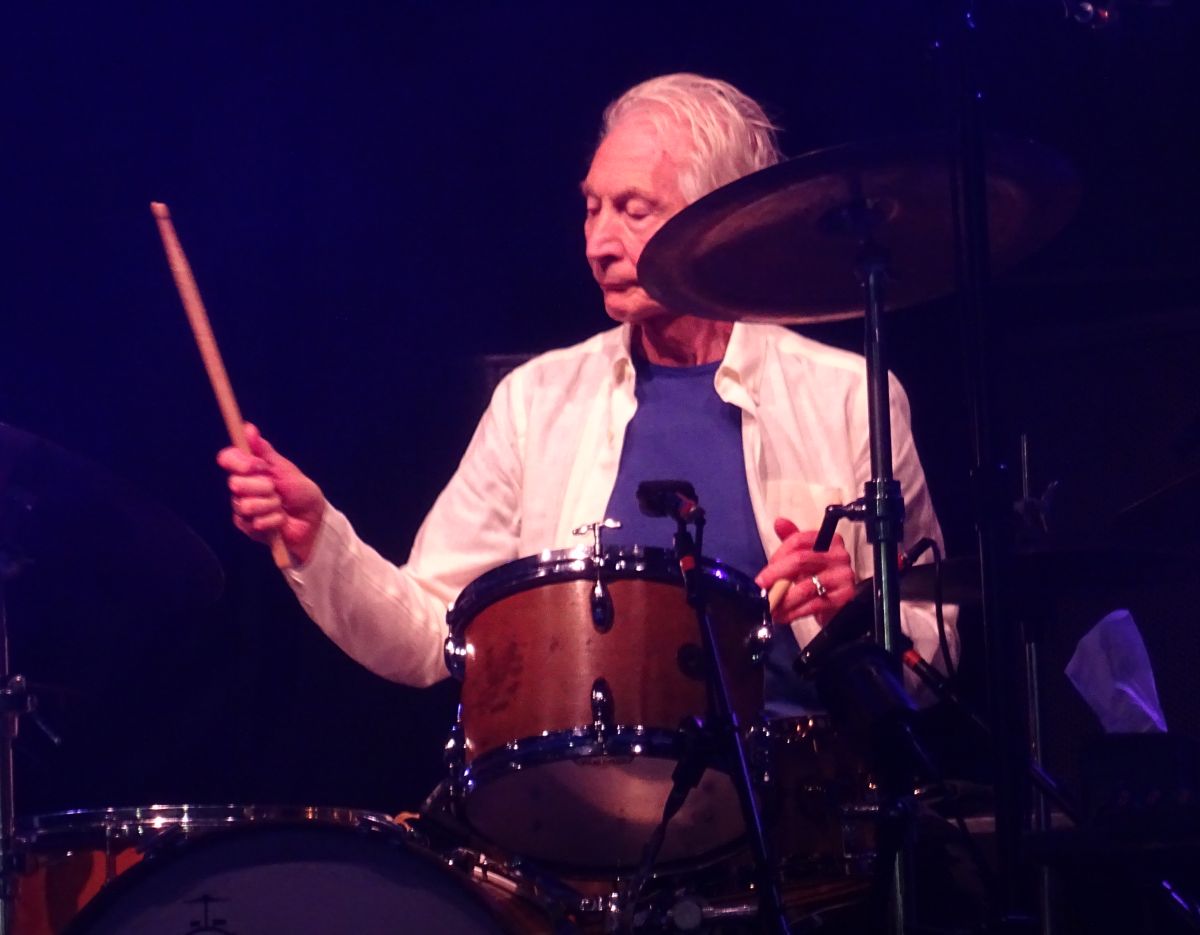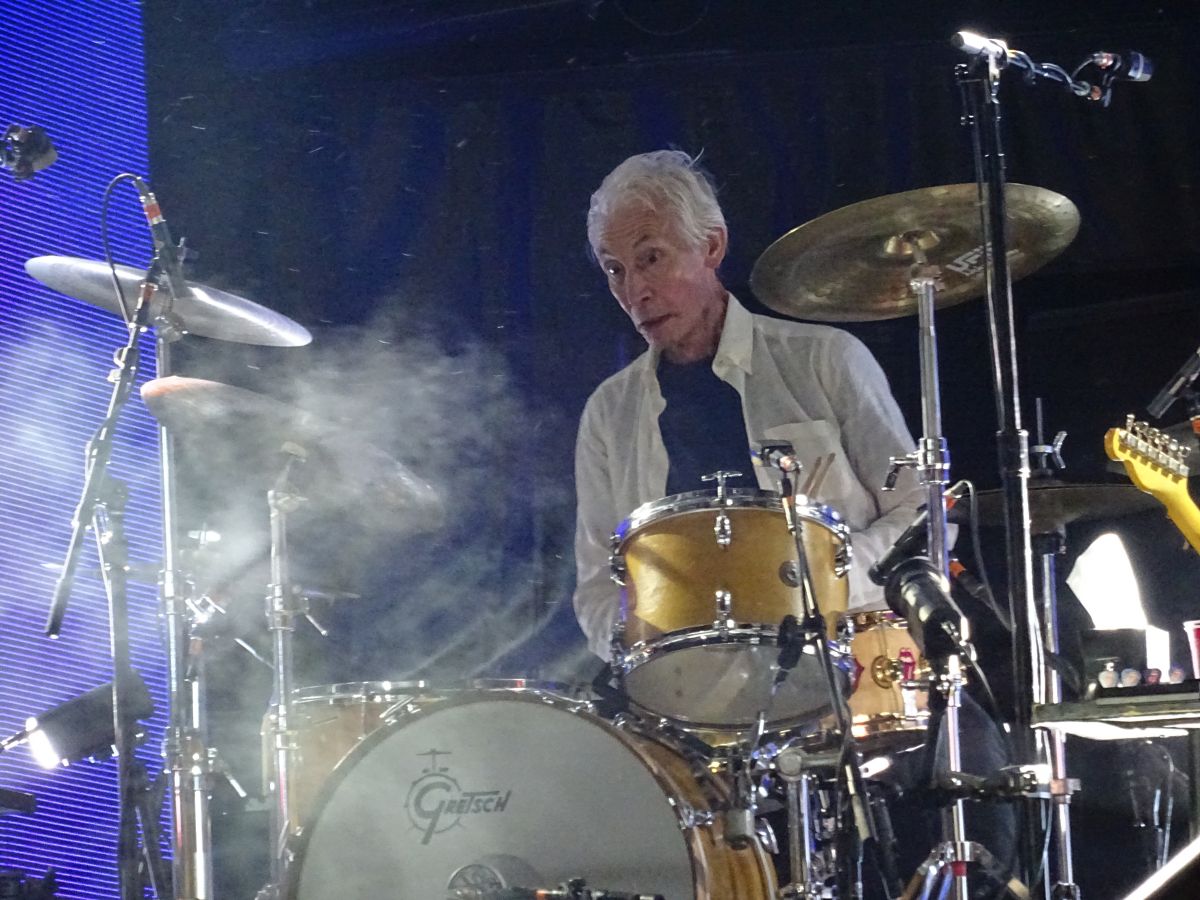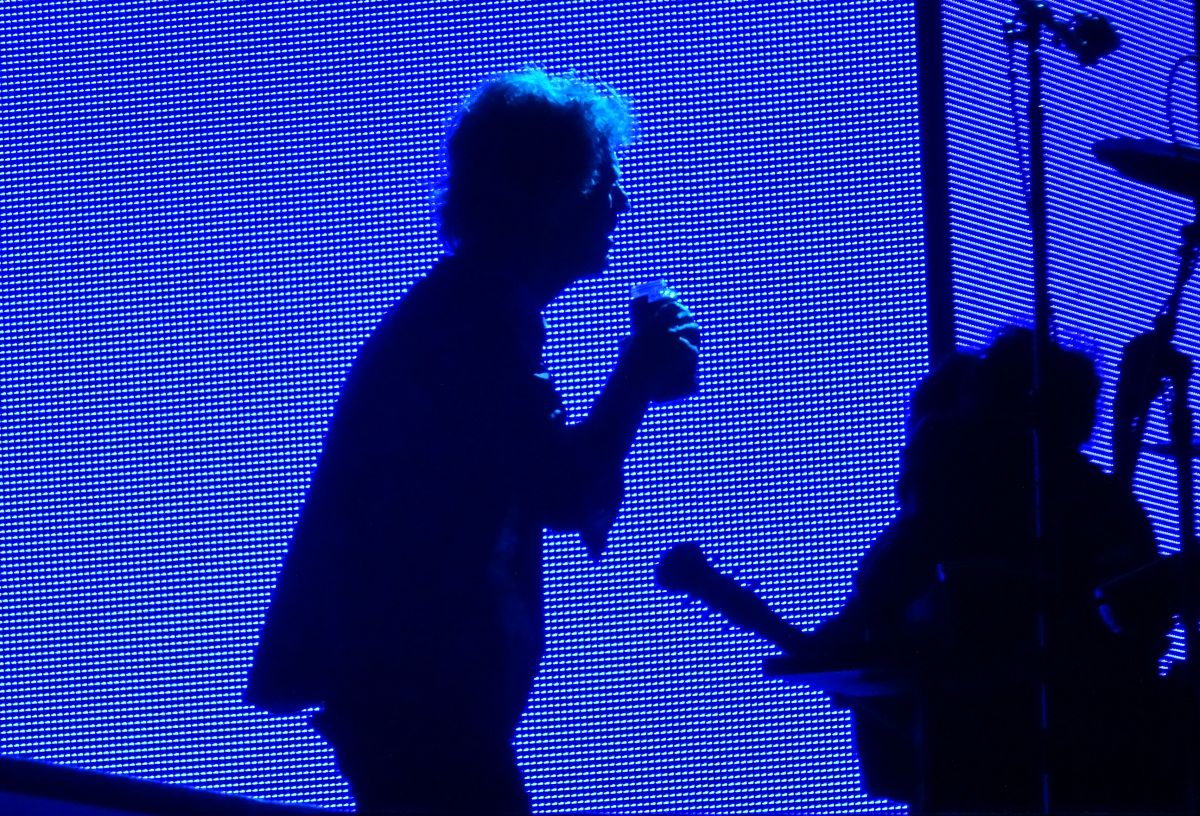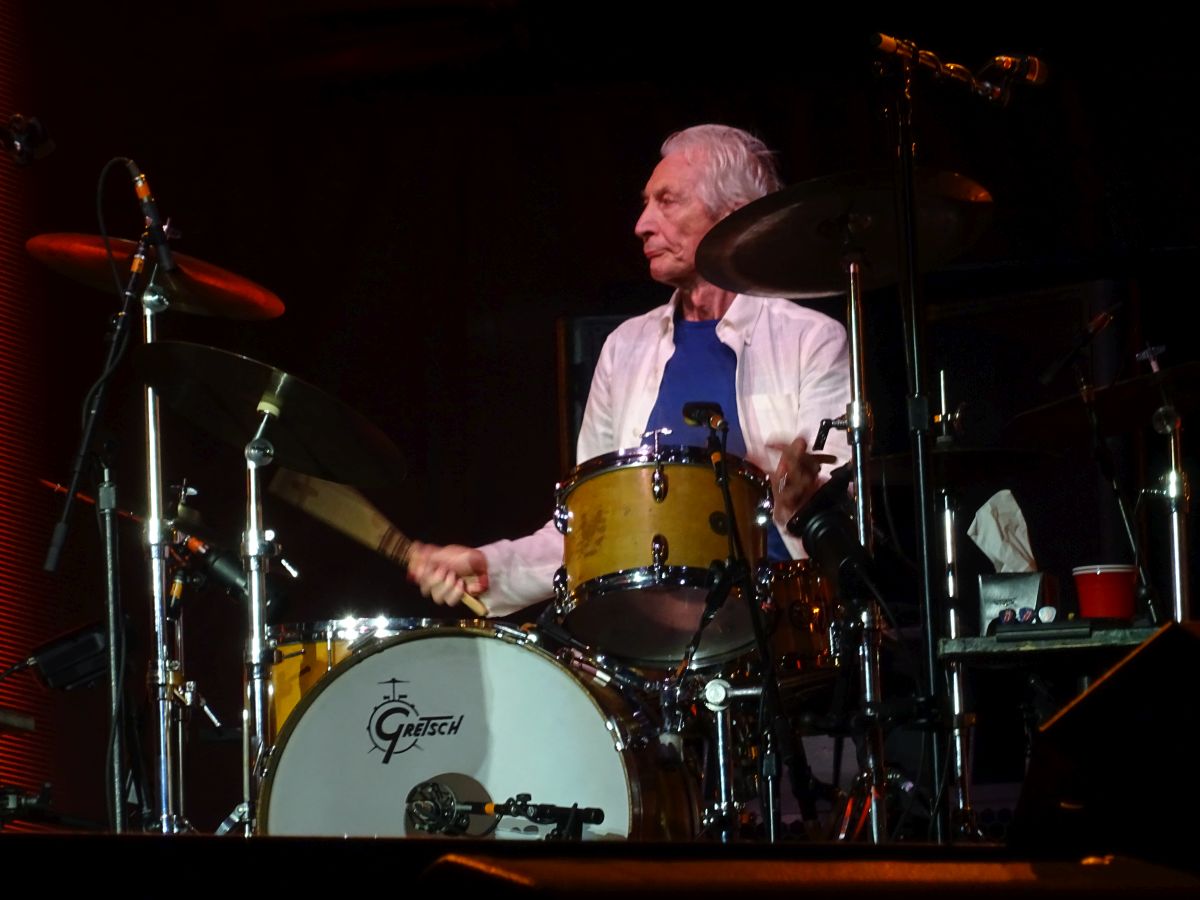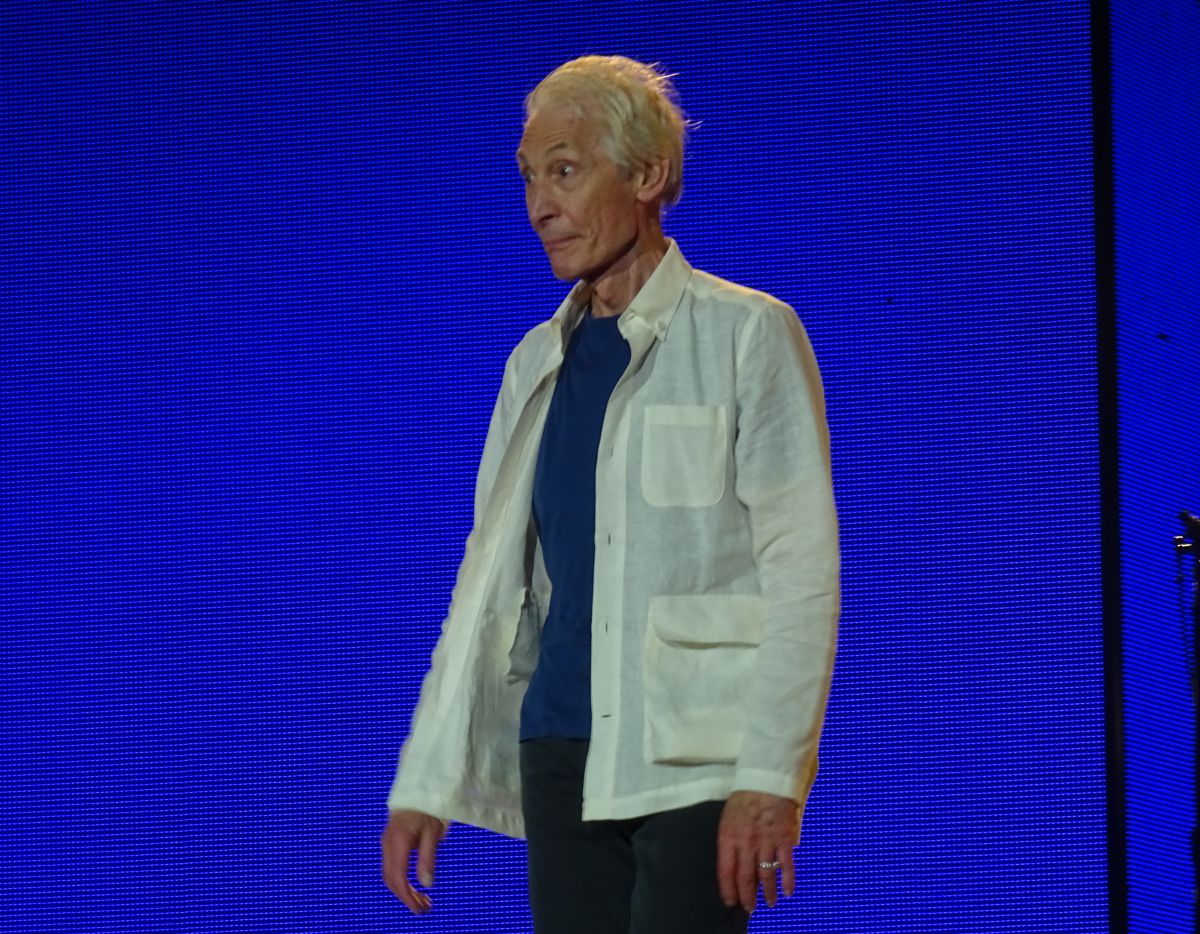 Photos by Bjornulf Vik
---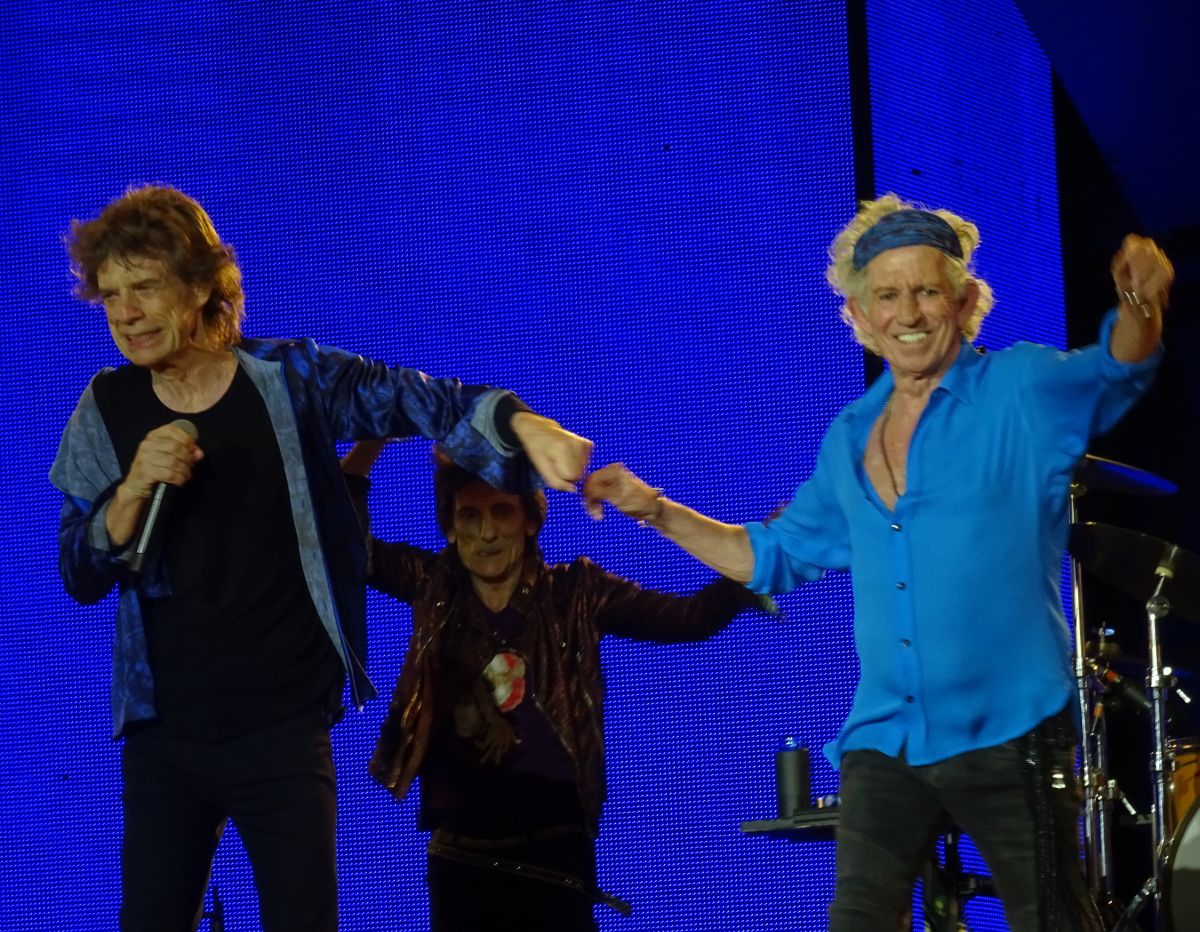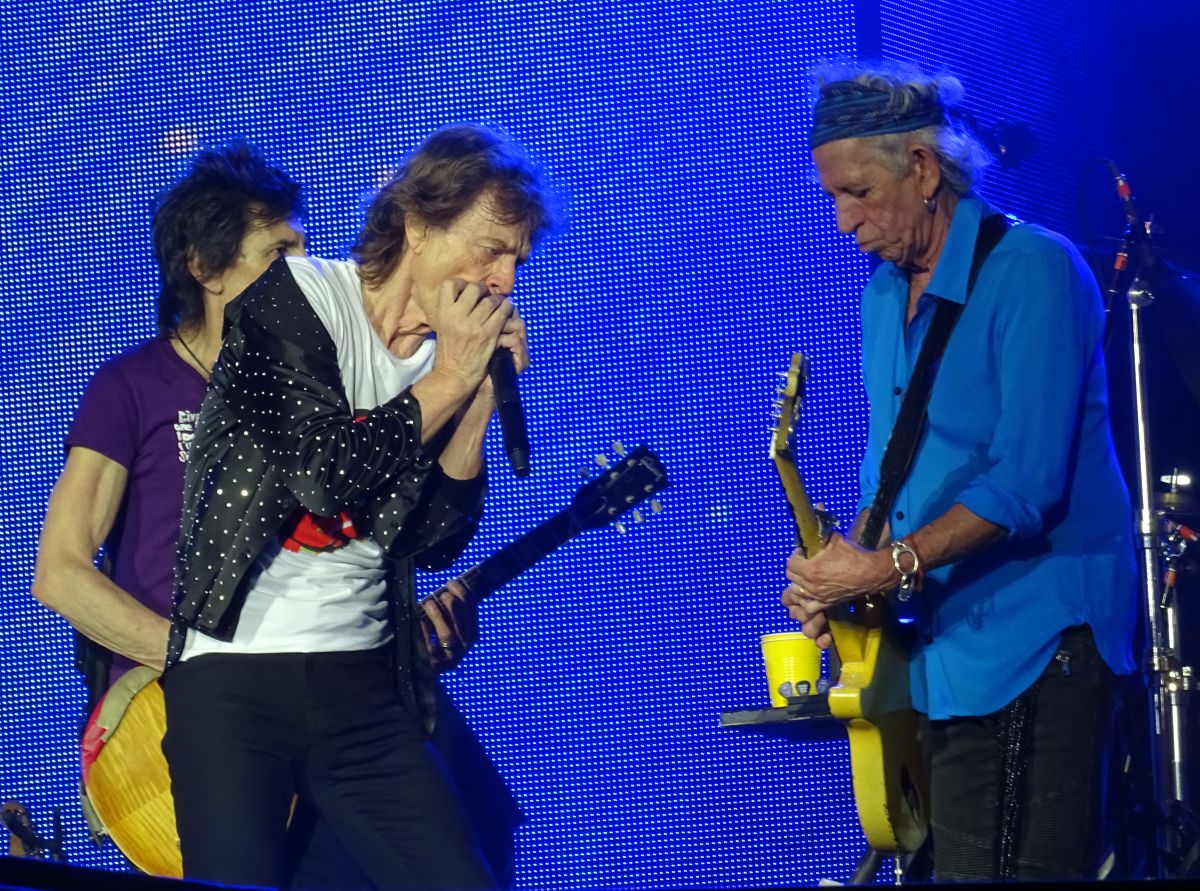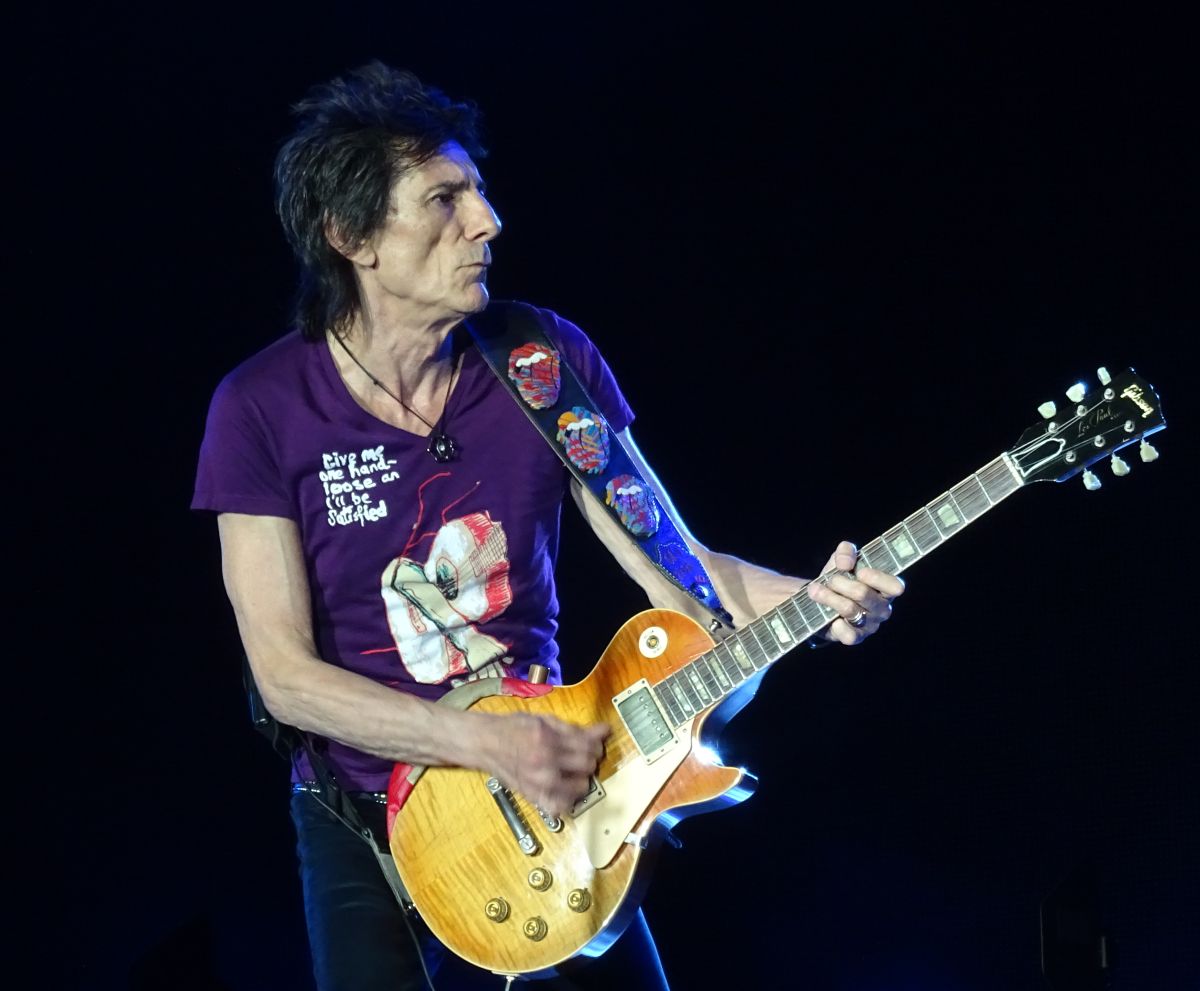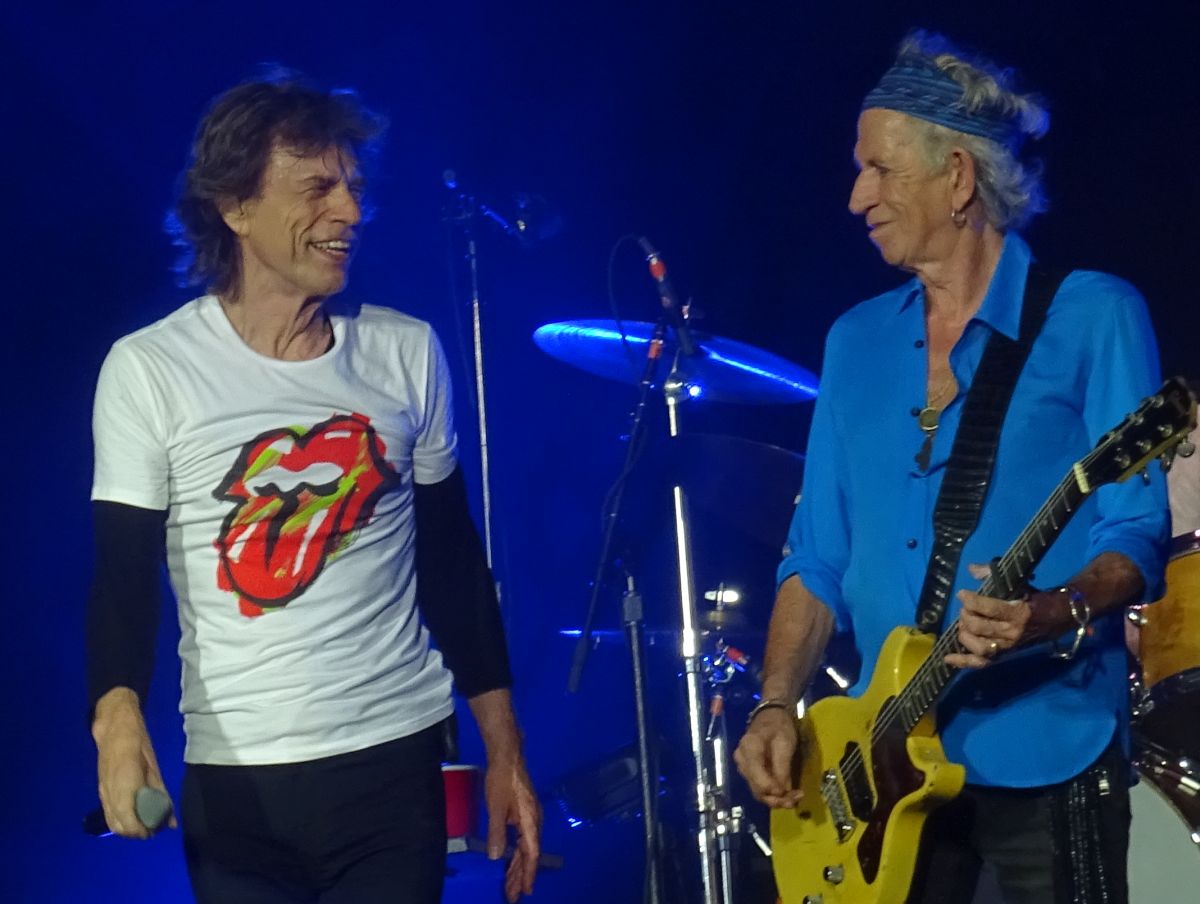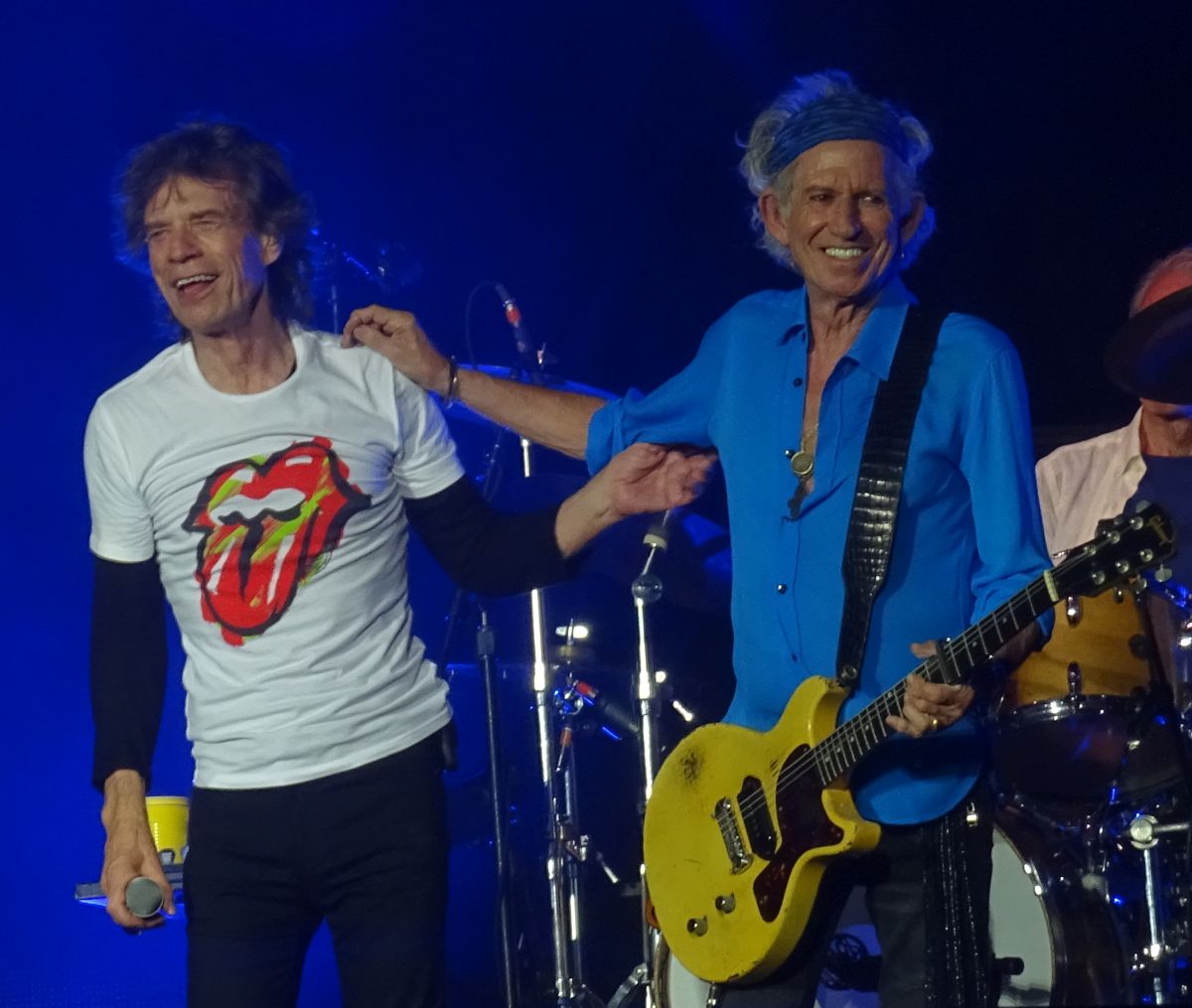 Photos by Bjornulf Vik
---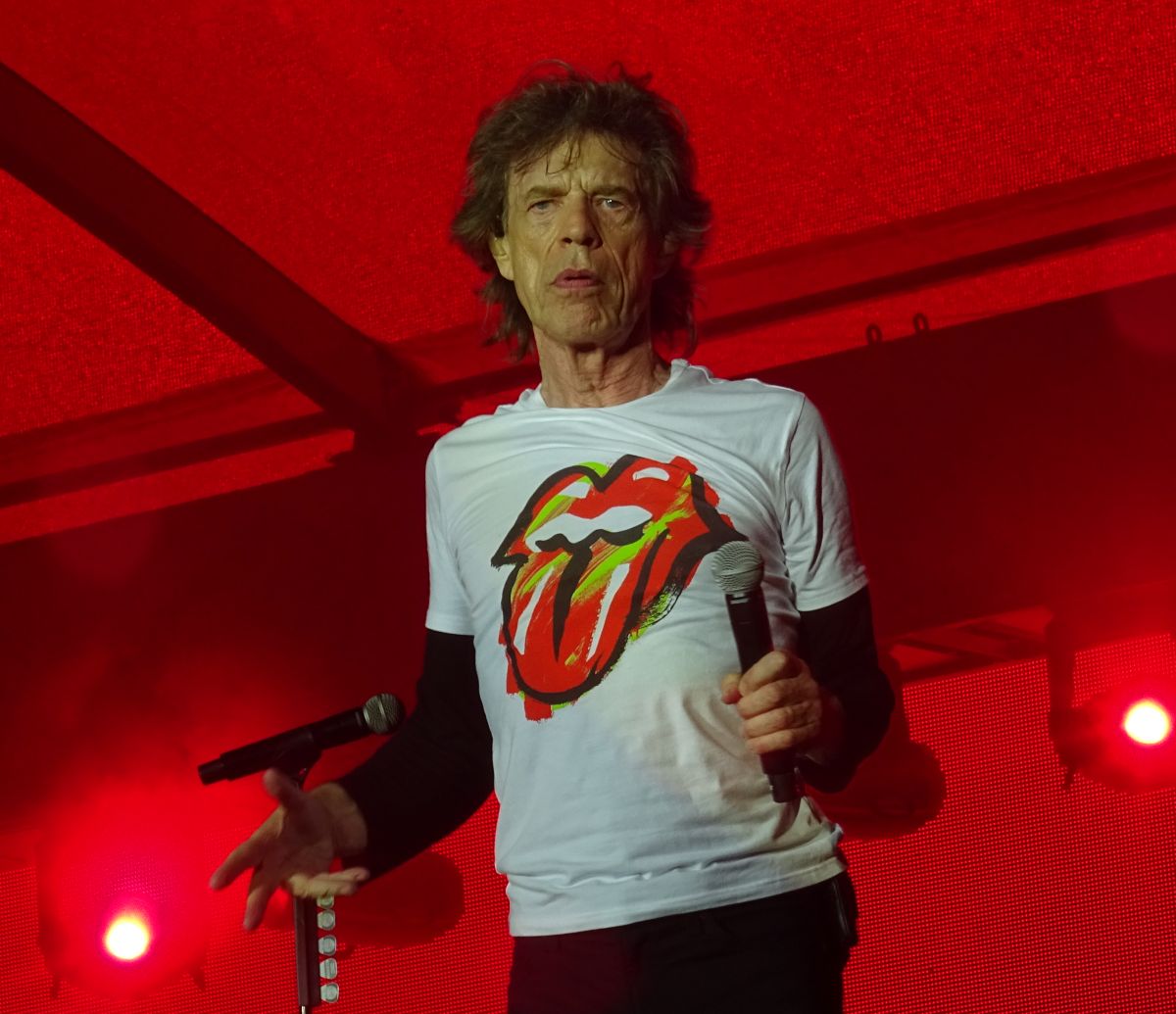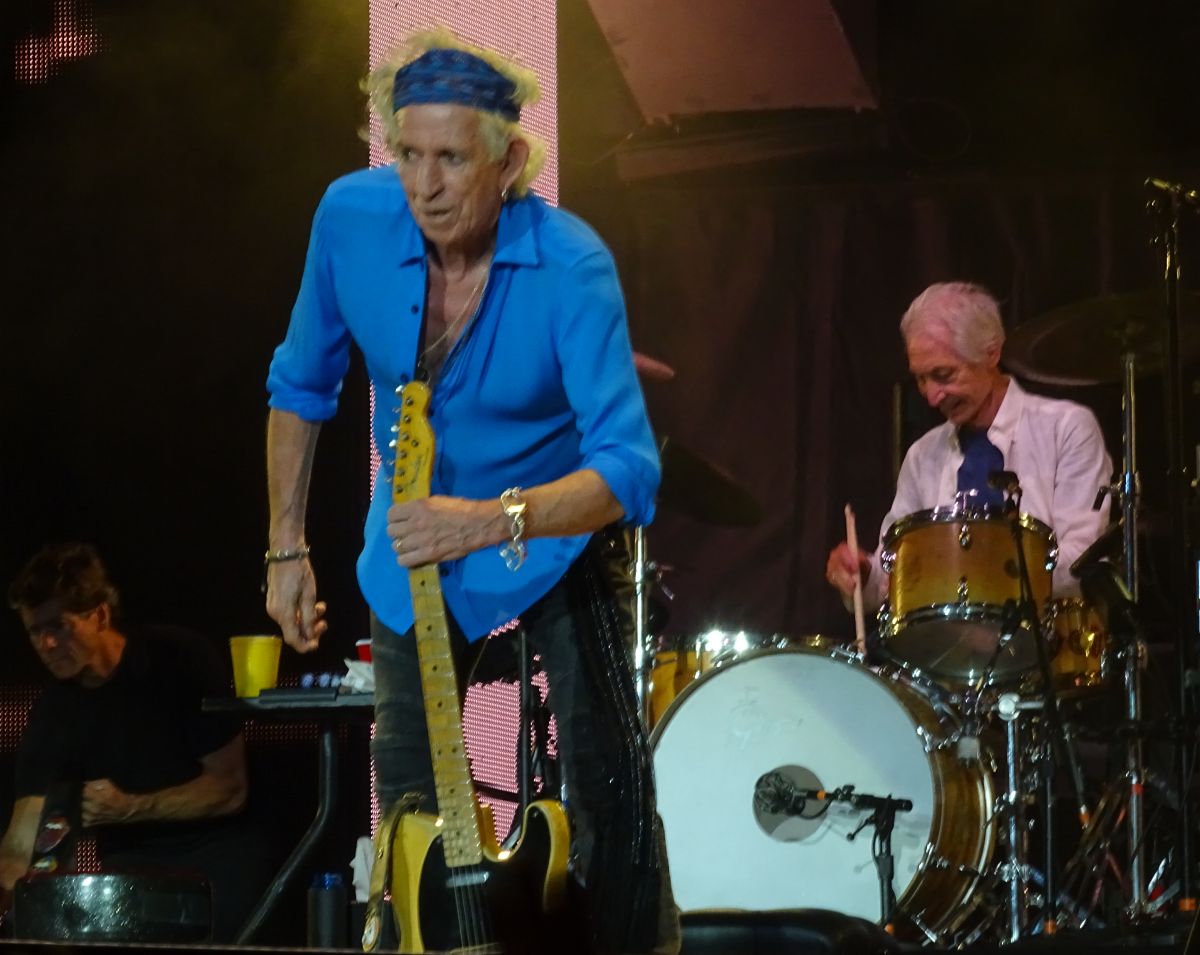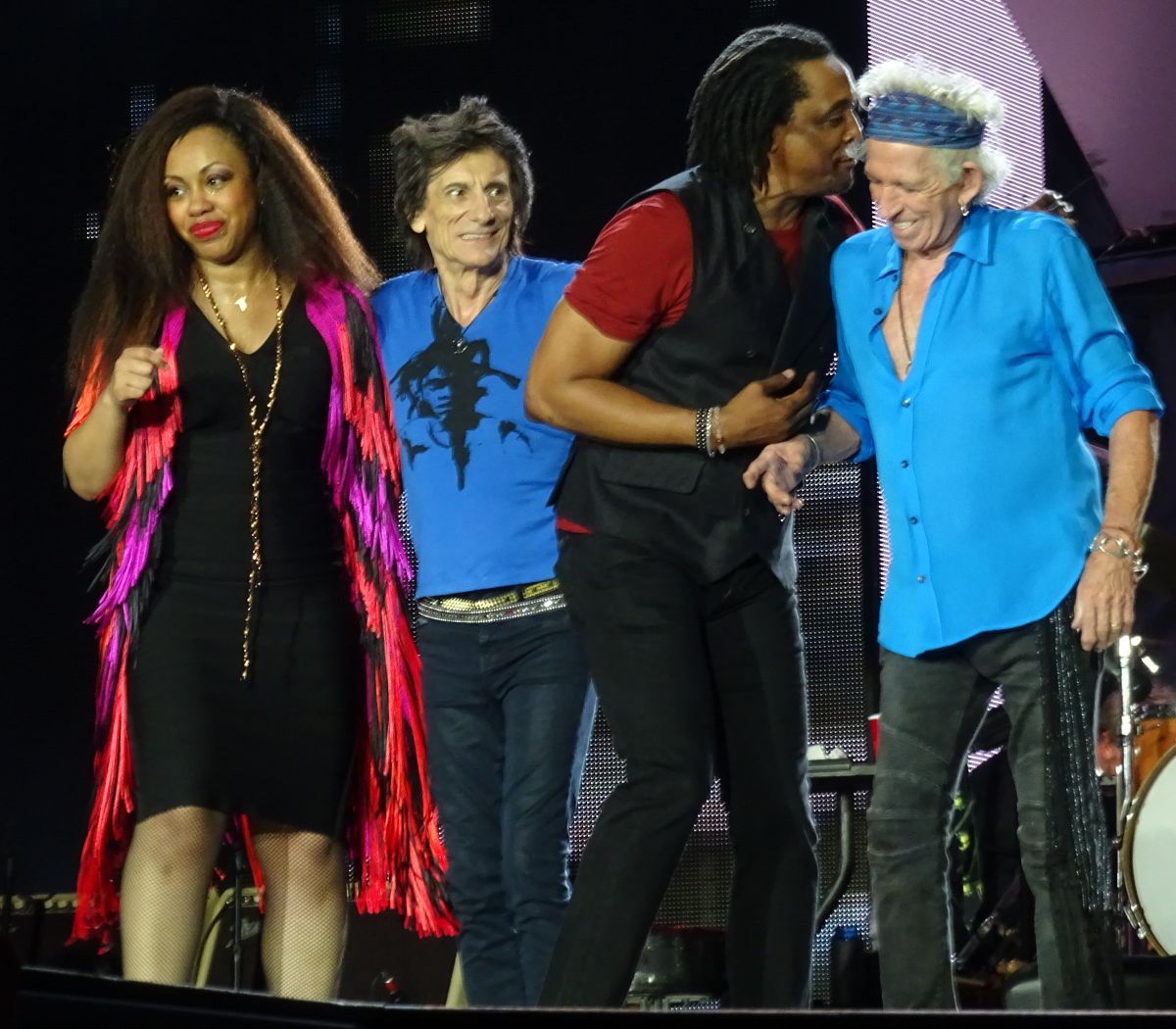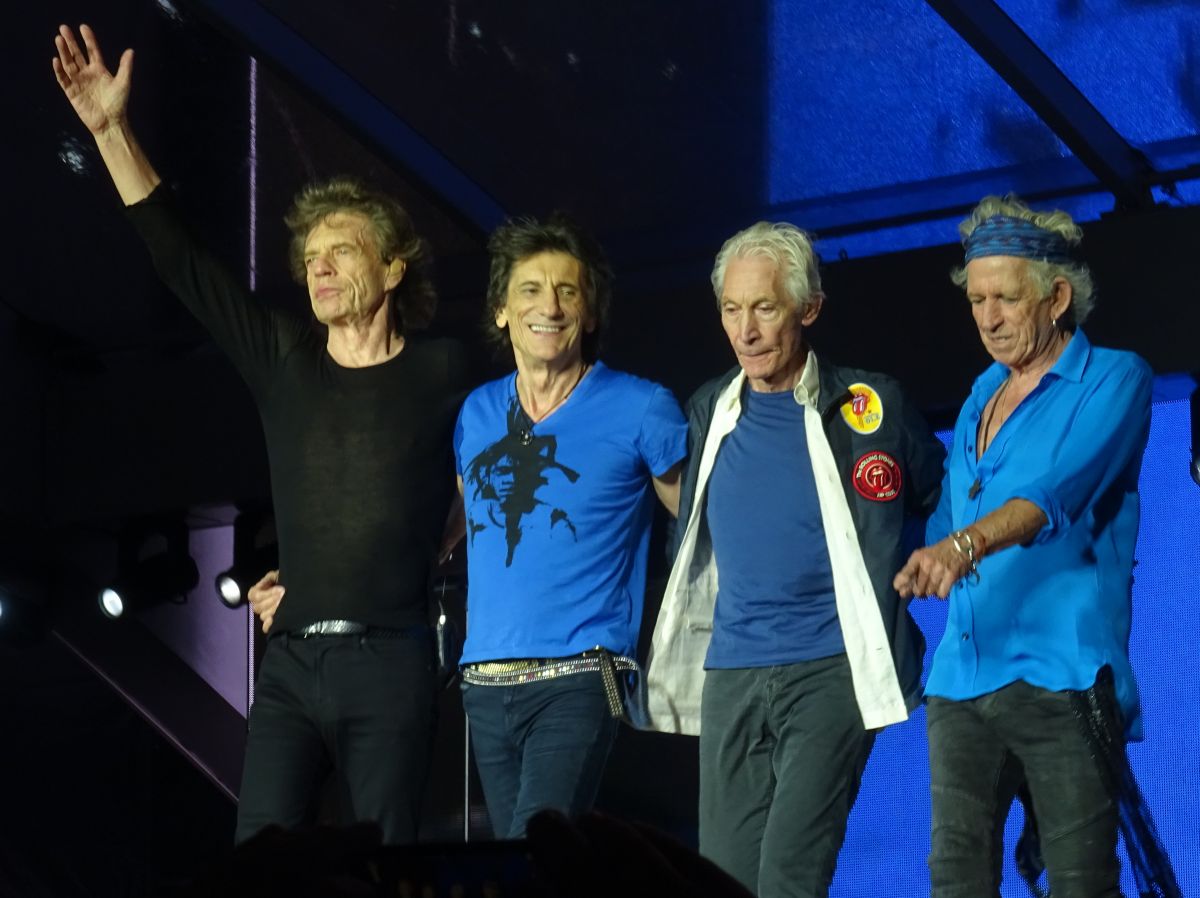 Photos by Bjornulf Vik
---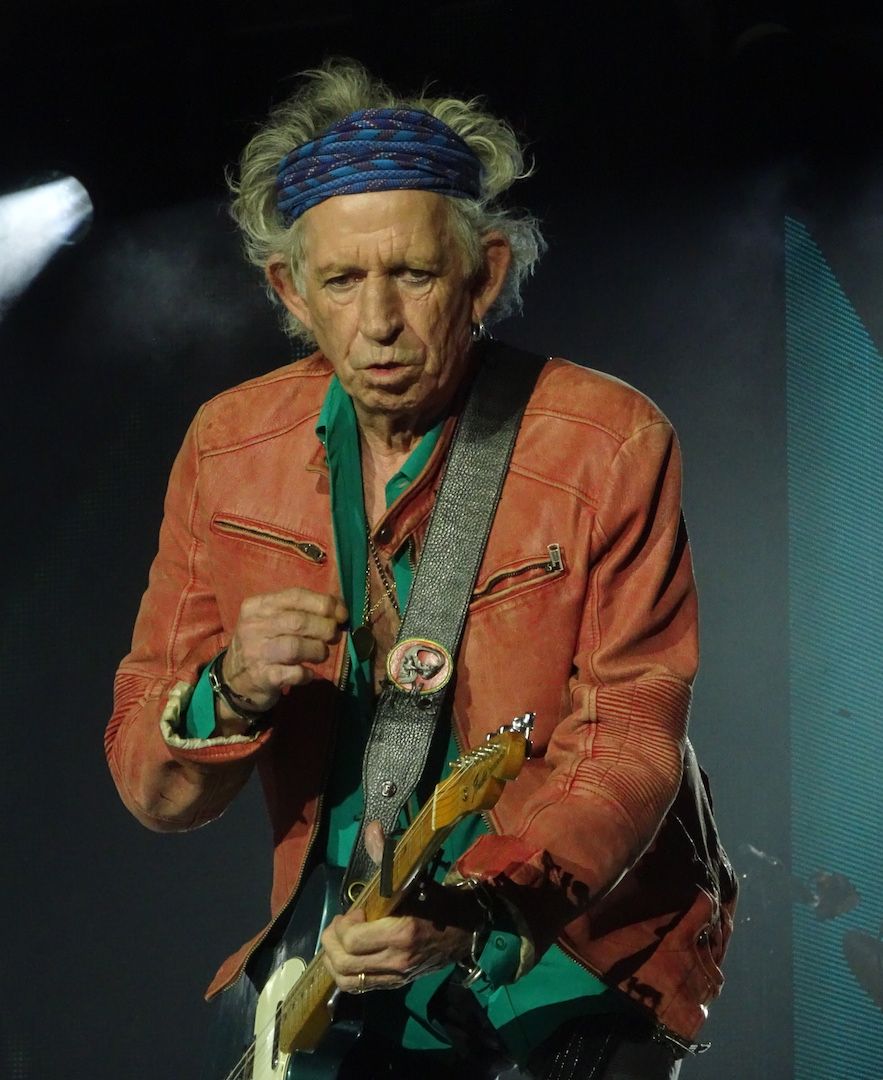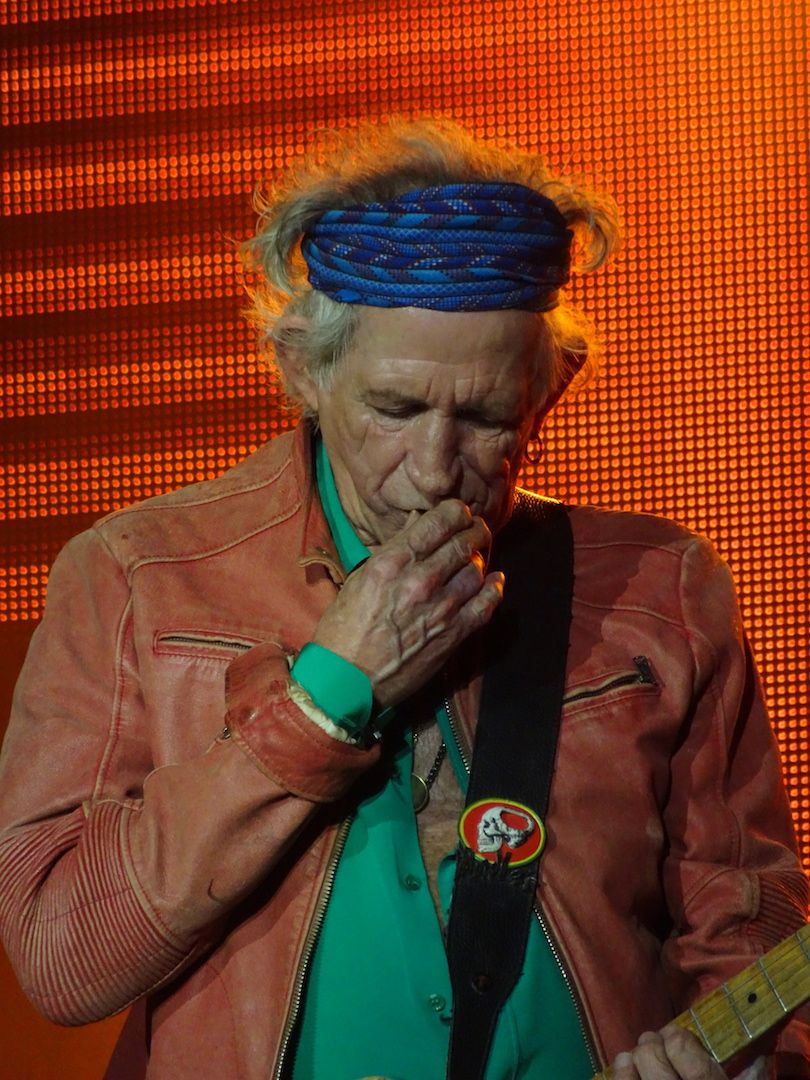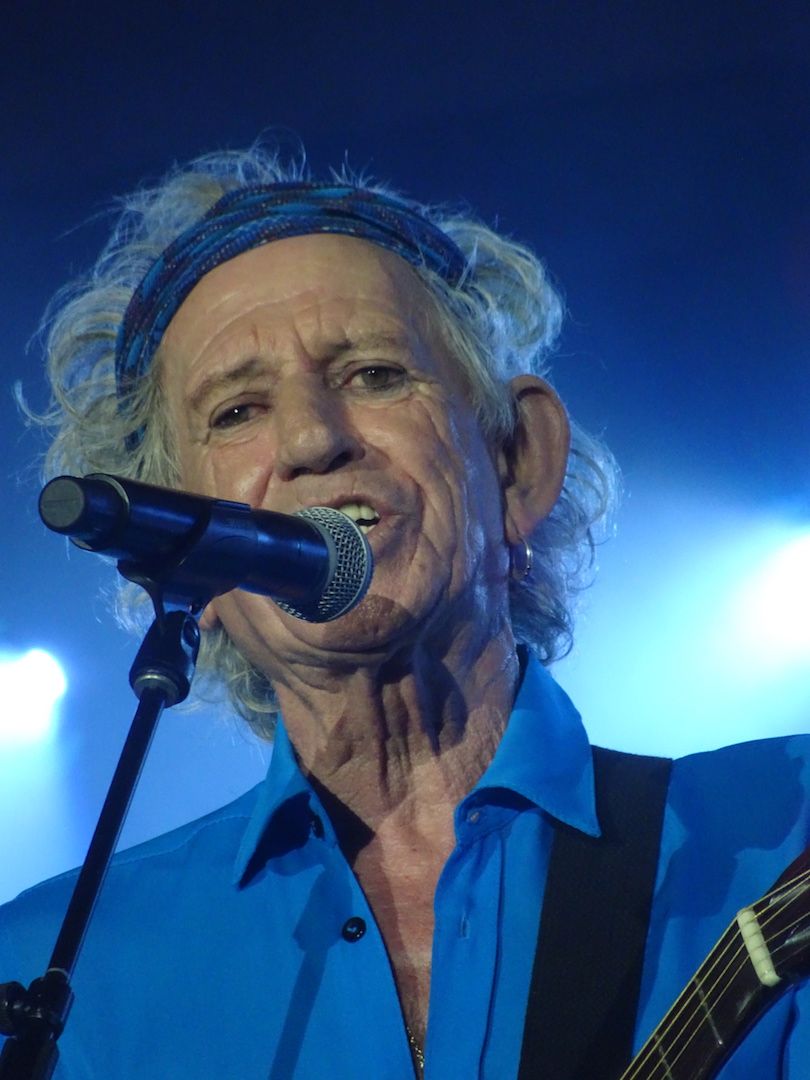 Photos by Hendrik Mulder
---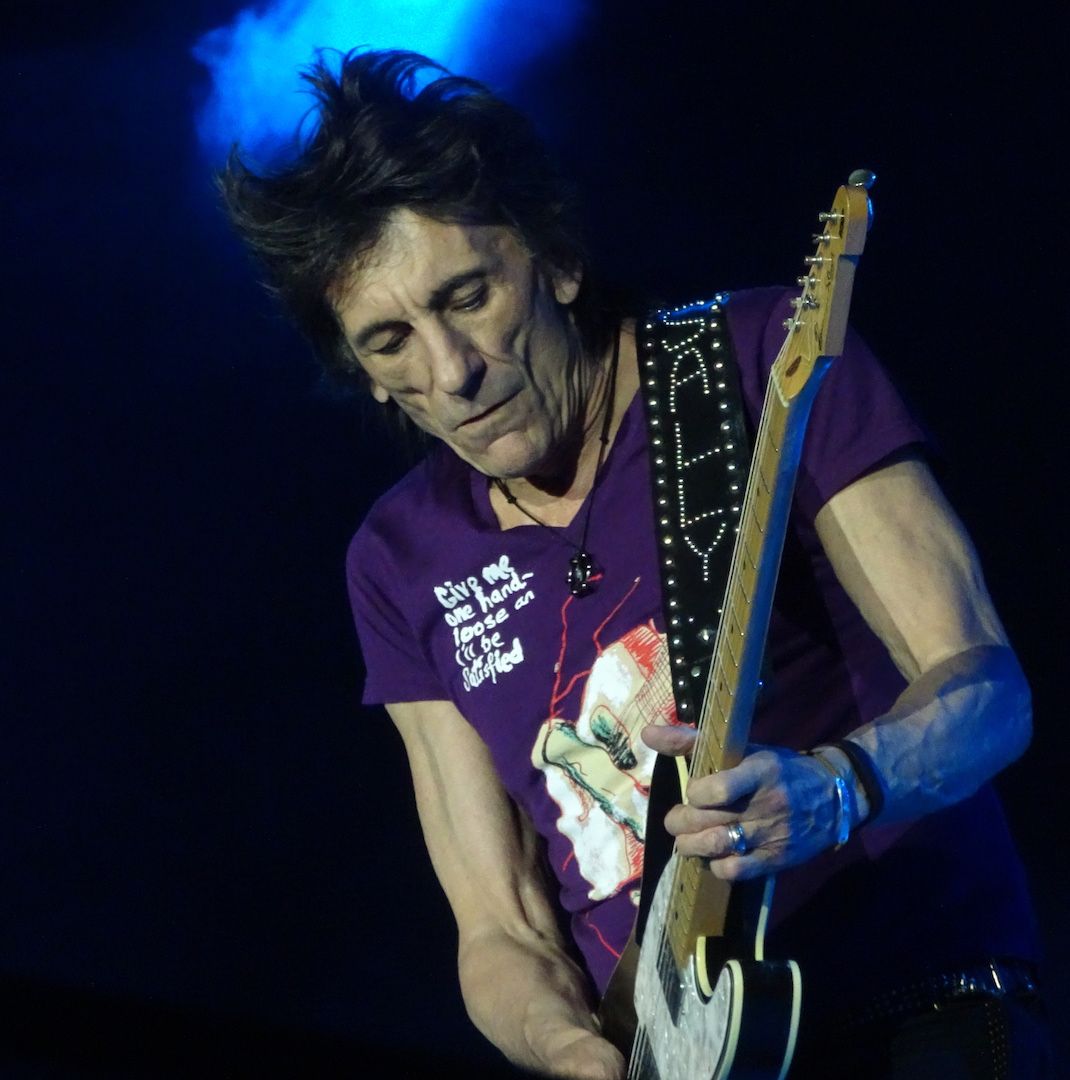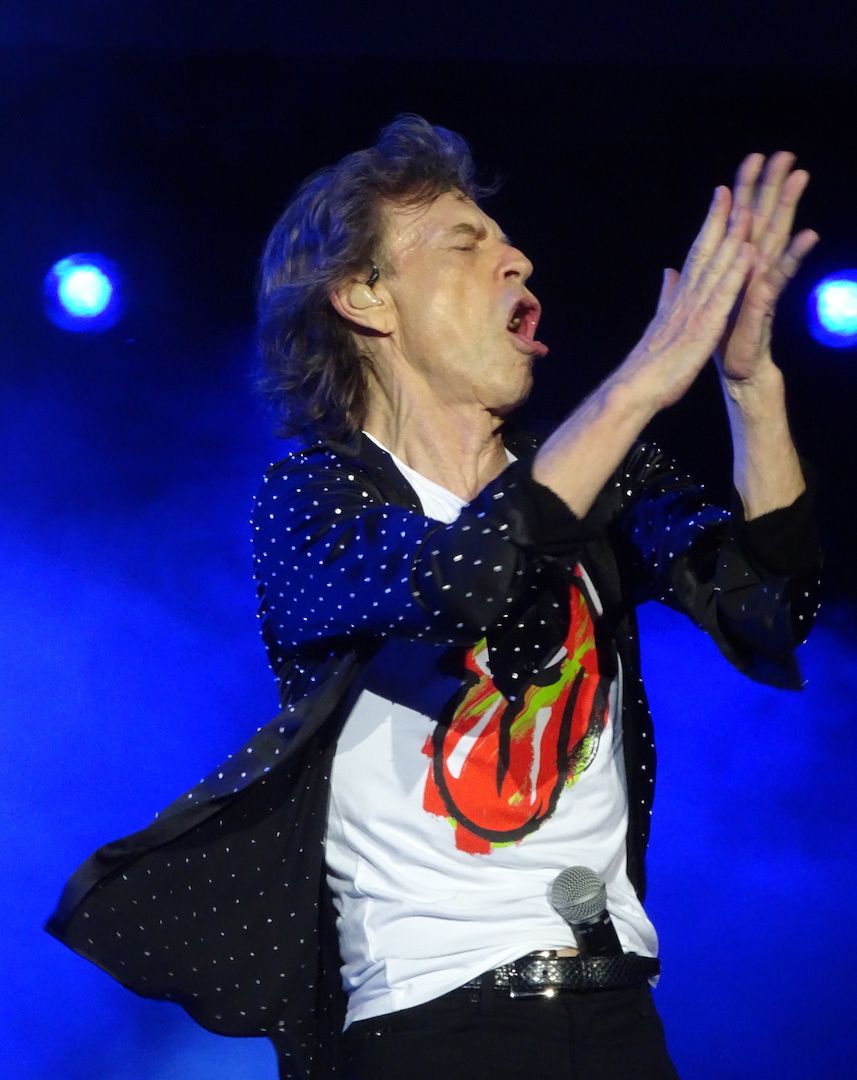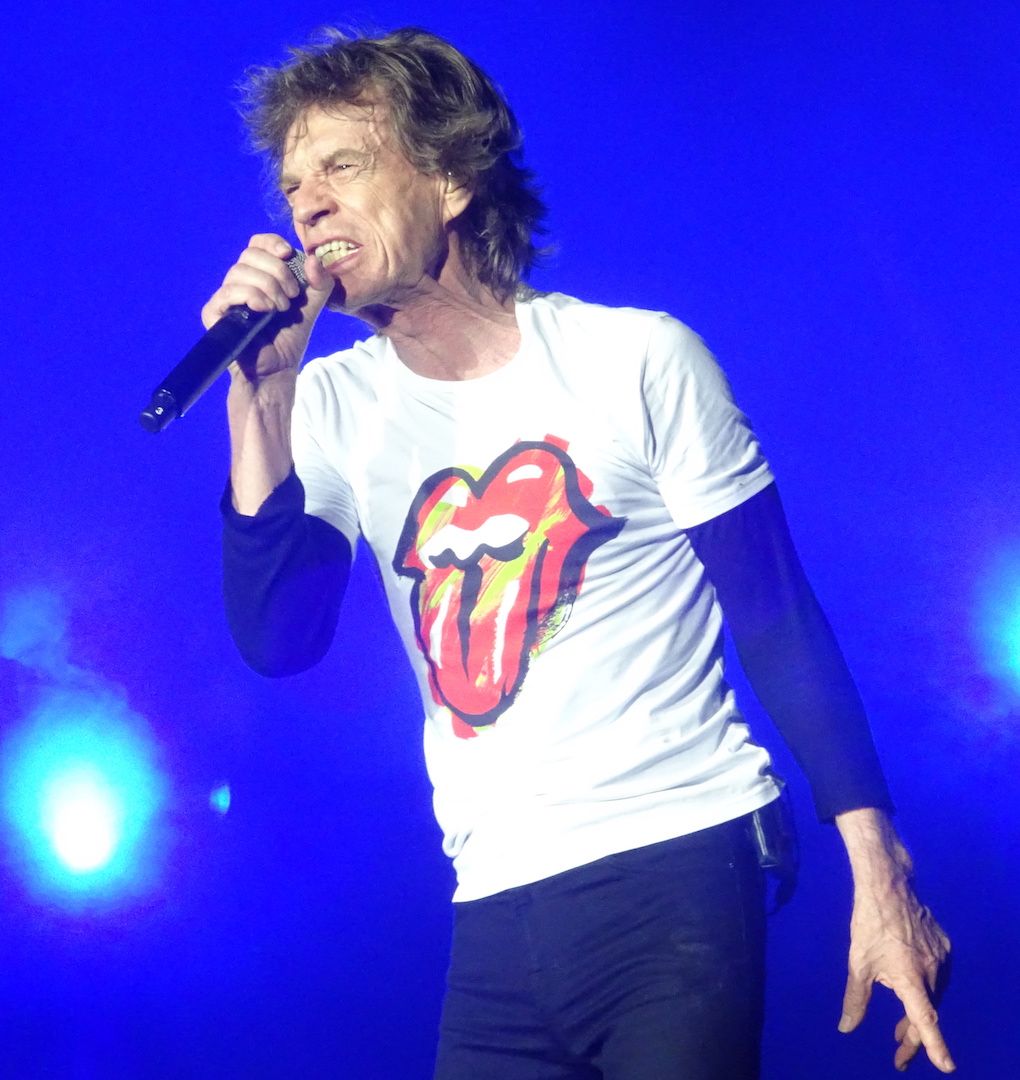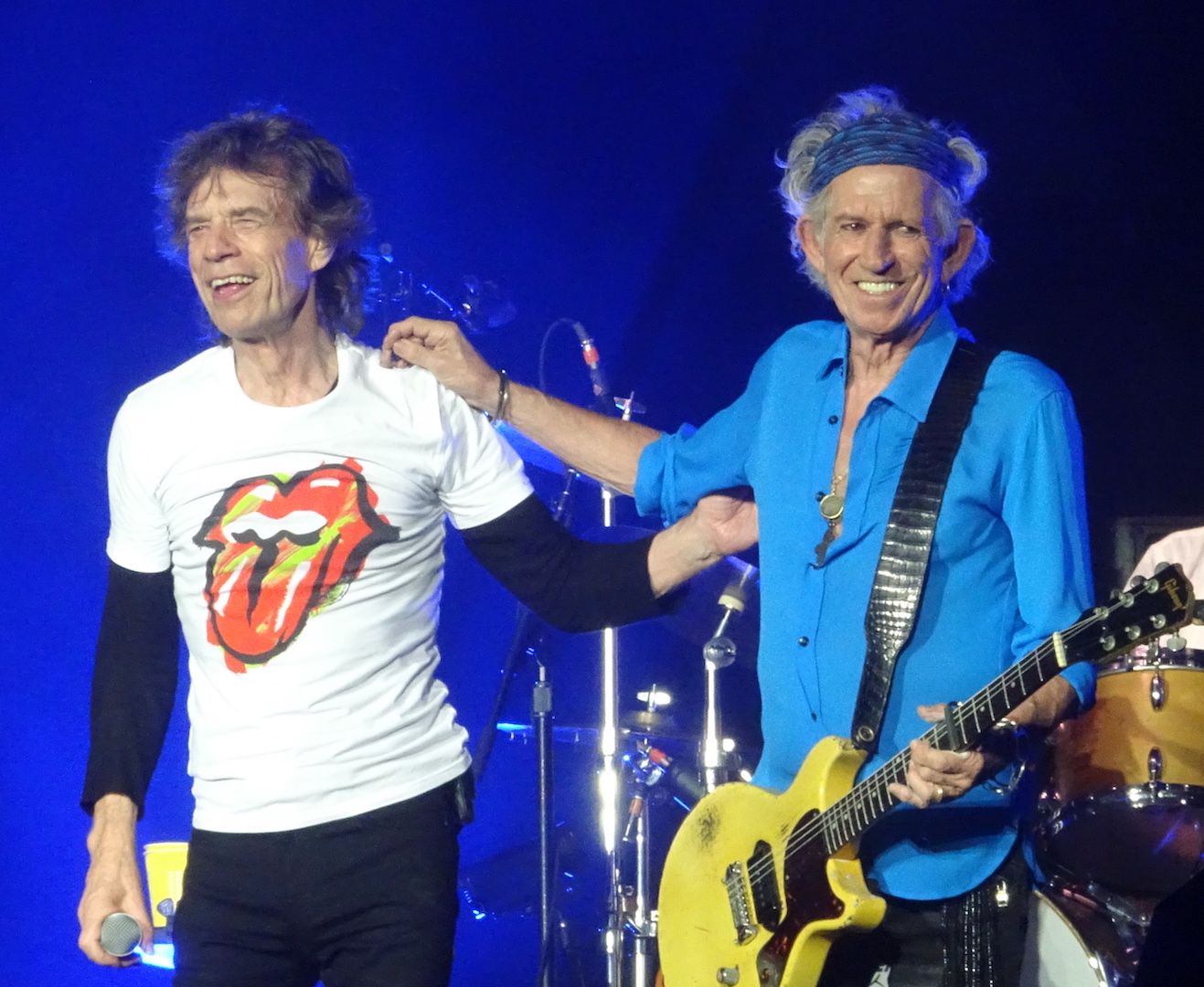 Photos by Hendrik Mulder
---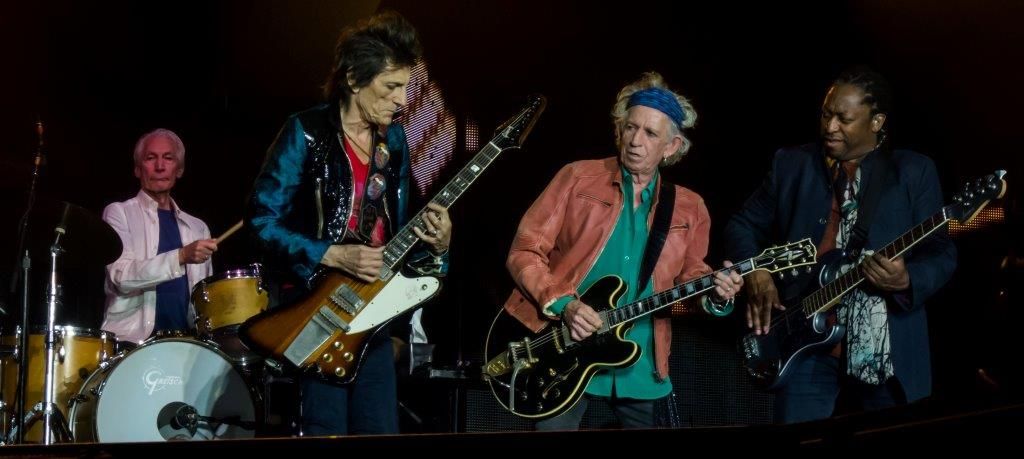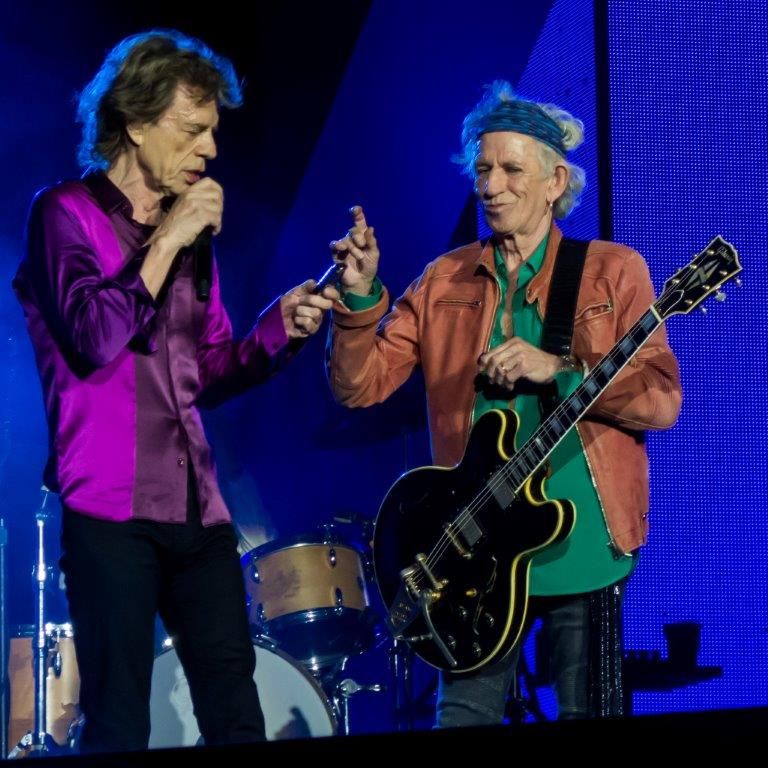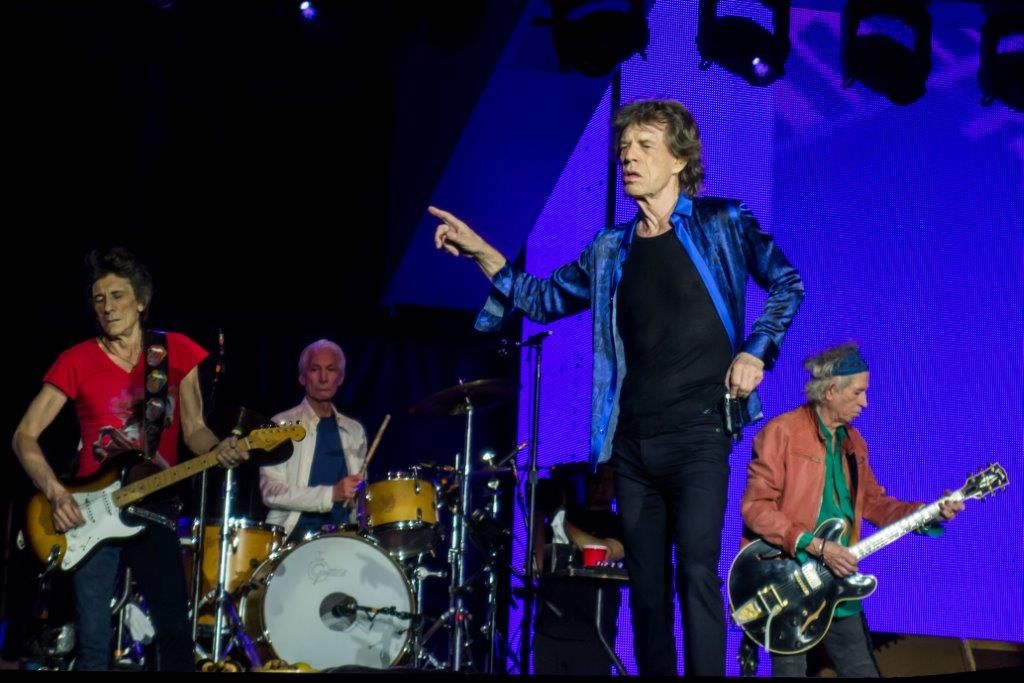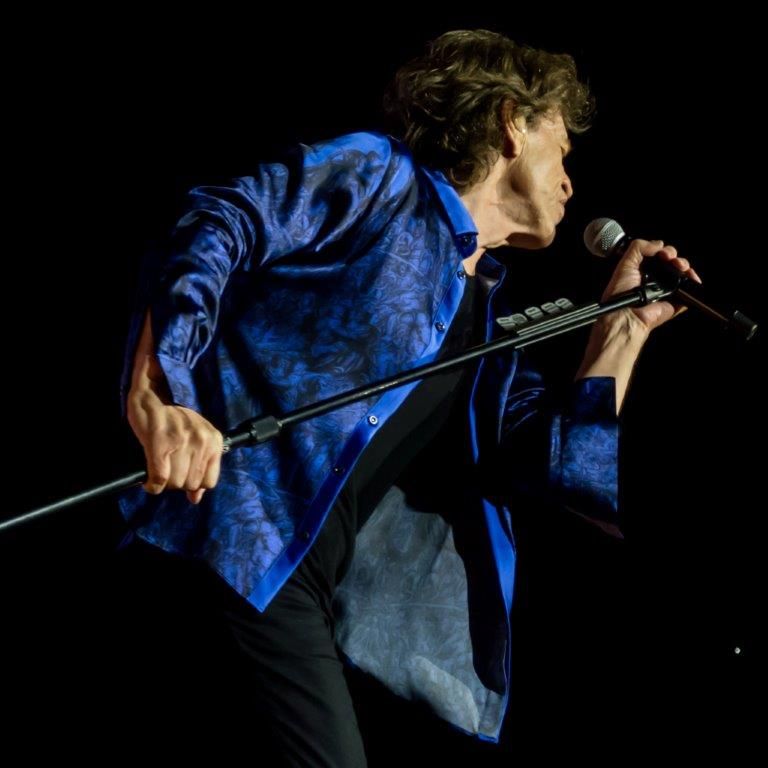 Photos by Hauke Jürgensen
---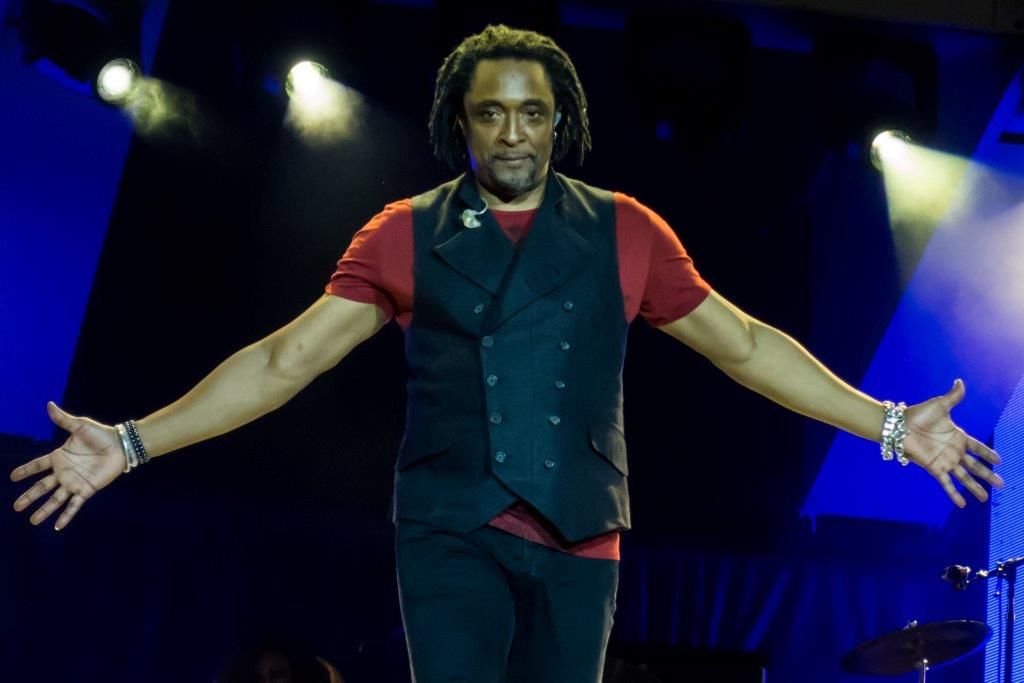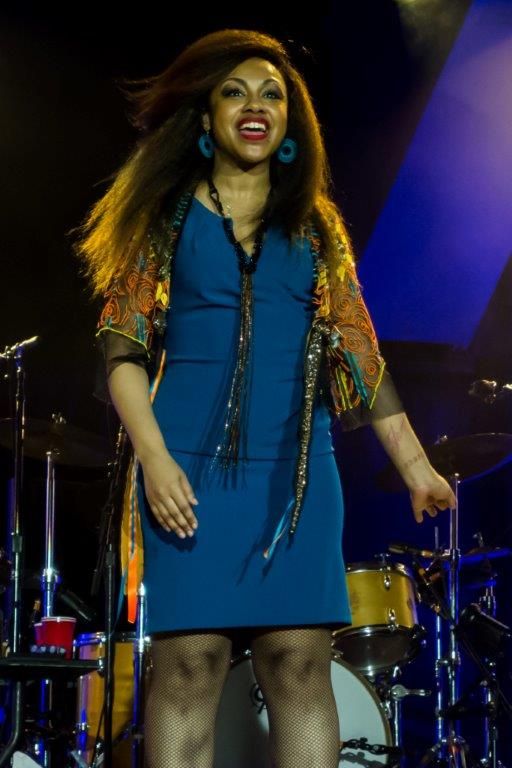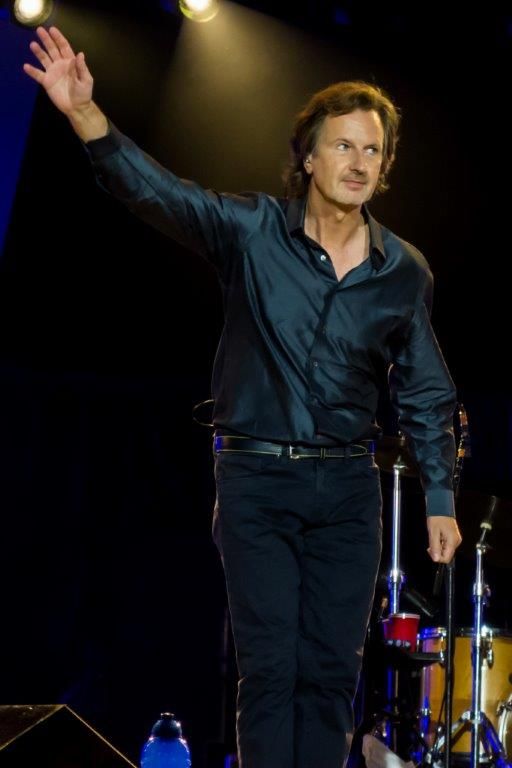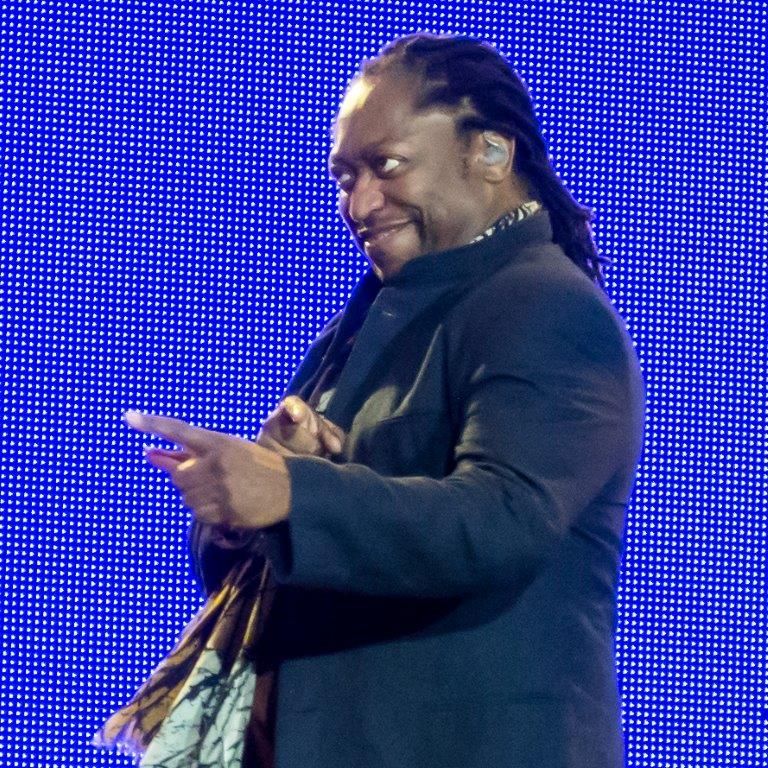 Photos by Hauke Jürgensen
---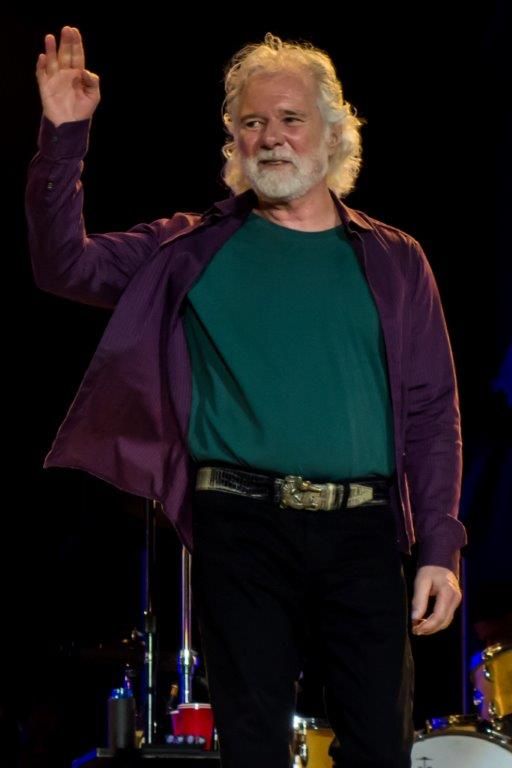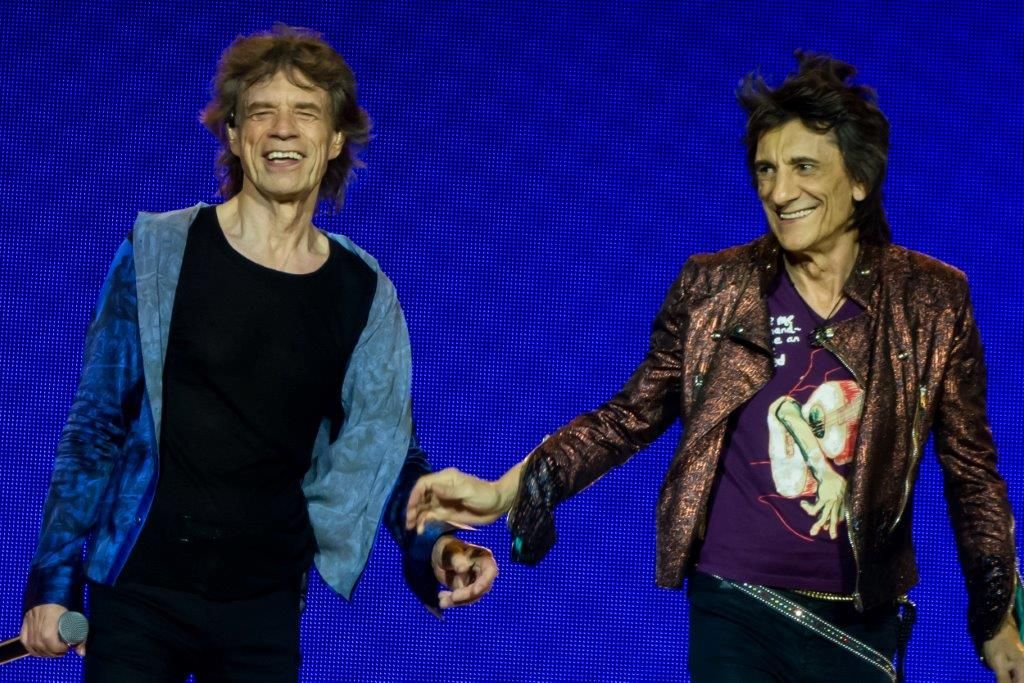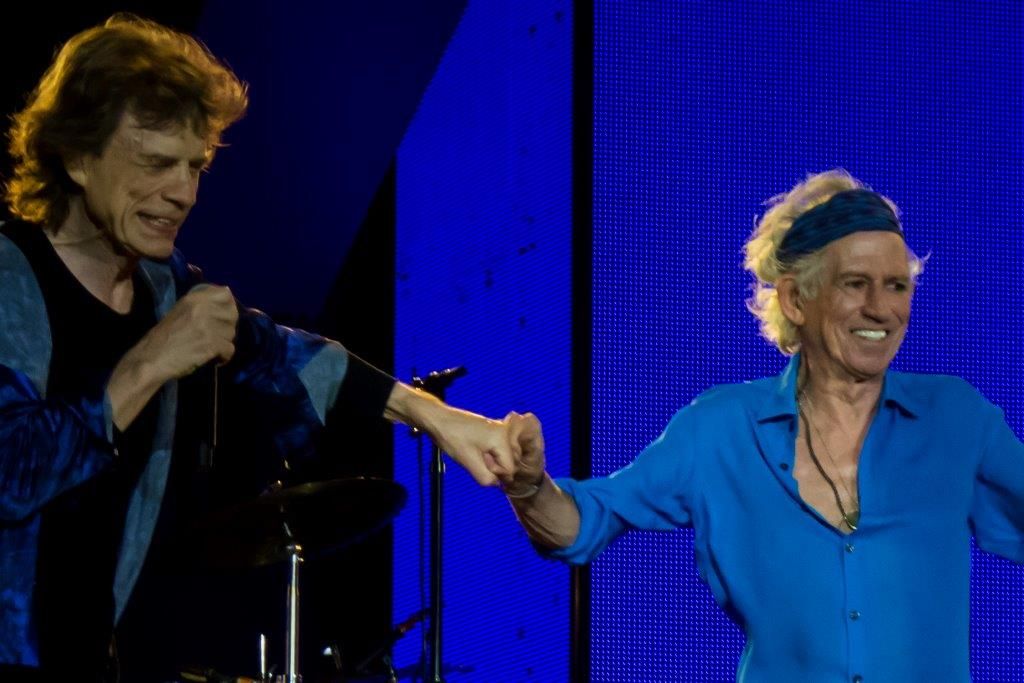 Photos by Hauke Jürgensen
---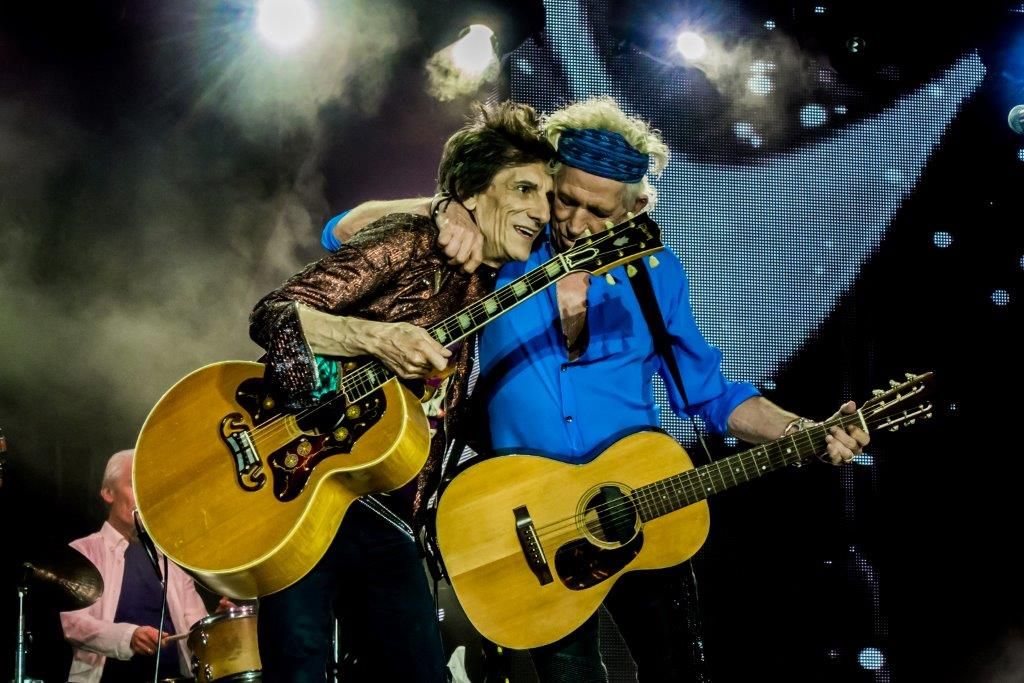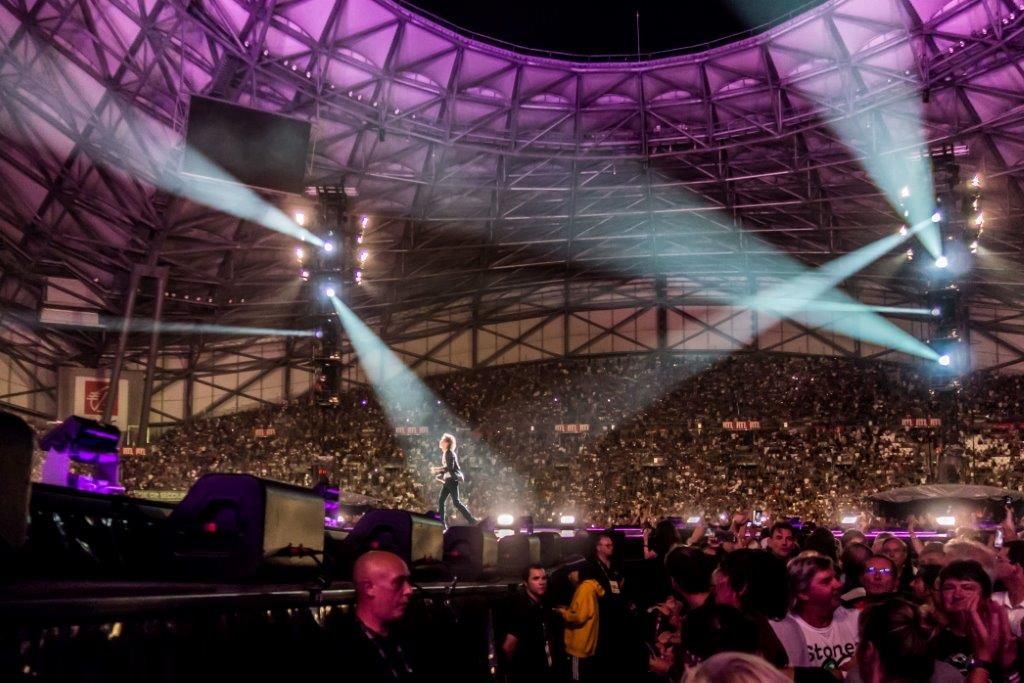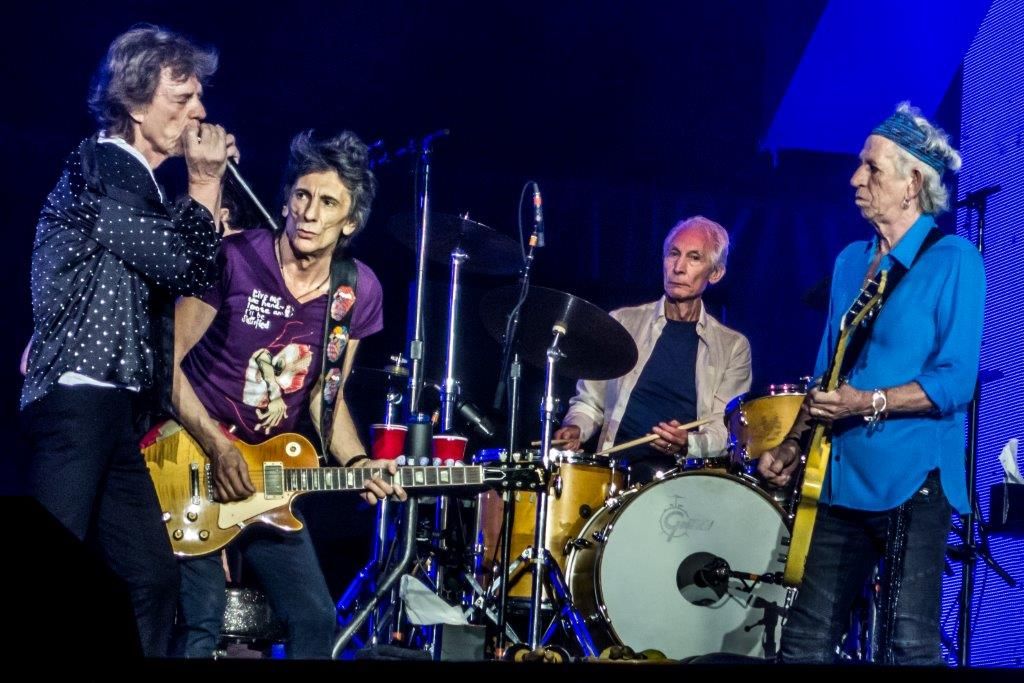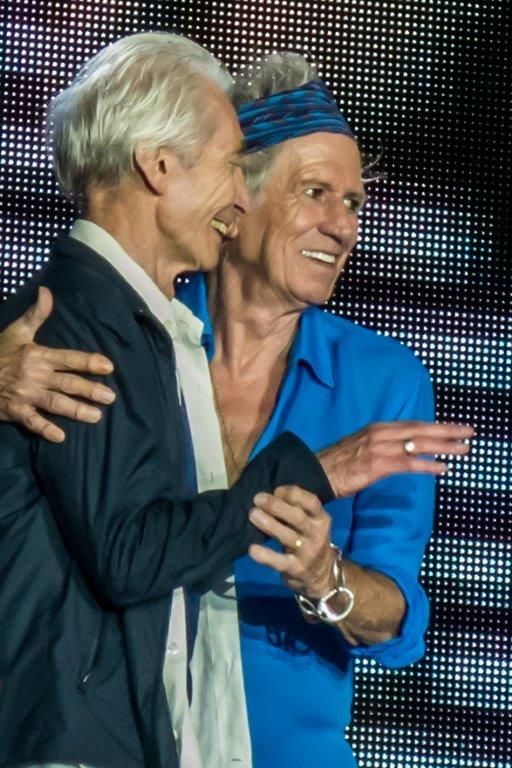 Photos by Hauke Jürgensen
---
This page will change over the next few days, as you and other fans send reviews, set lists and reports. Please send your e-mail to IORR. Thanks! For details and great photos from the Rolling Stones and their World Tour get the IORR magazines.