---
These are the latest Rolling Stones news and updates for you! IORR is a non profit fan club run by fans for fans. All parts of the It's Only Rock'n Roll web site is copyright of The Rolling Stones Fan Club. When using information from this site, please include a reference to IORR and the main web address www.iorr.org.
---
---
The Rolling Stones
Olympiastadion
Berlin, Germany
Friday June 22, 2018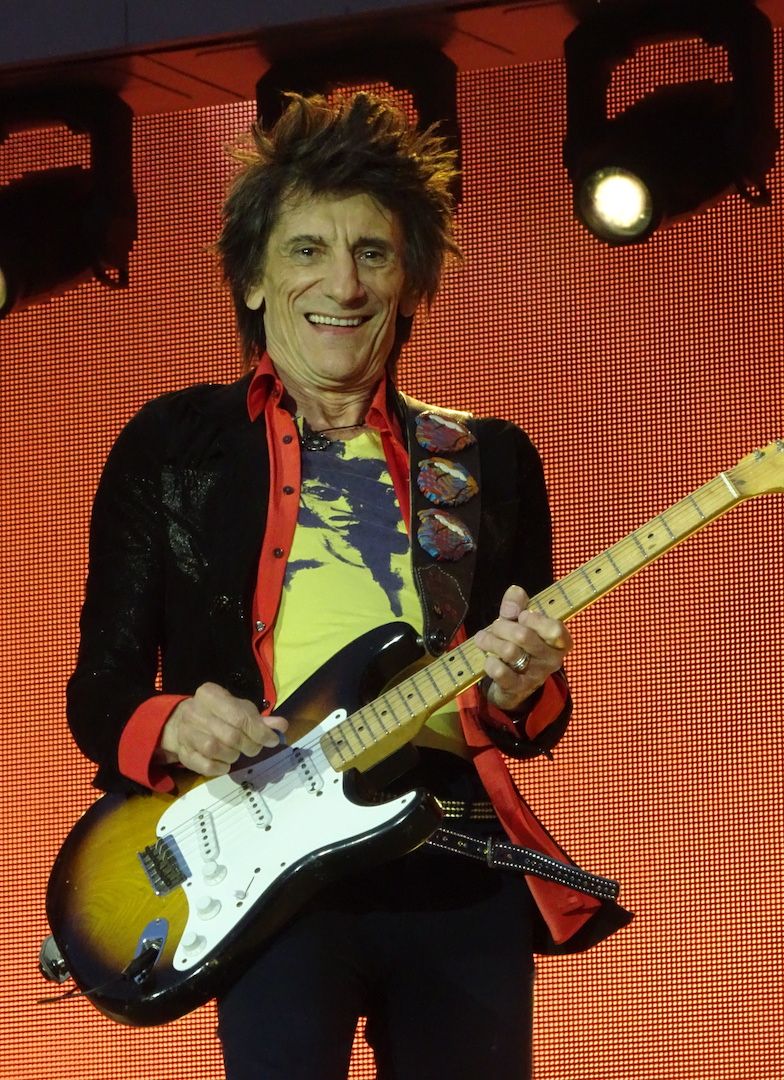 The Rolling Stones live at the Olympiastadion, Berlin Germany, Friday June 22, 2018 - Photo by Hendrik Mulder
---
The set list
Street Fighting Man
It's Only Rock'n Roll
Tumbling Dice
Just Your Fool
Like A Rolling Stone
She's A Rainbow
You Can't Always Get What You Want
Paint It Black
Honky Tonk Women
--- Band introductions
Slipping Away (Keith)
Before They Make Me Run (Keith)
Sympathy For The Devil
Miss You
Midnight Rambler
Start Me Up
Jumping Jack Flash
Brown Sugar
--- Band off stage
Gimme Shelter
Satisfaction
---

Show start :  8:51pm
Show end   : 10:56pm

---
Pre-show info and live comments:
Berlin Germany 22-June-2018 Rolling Stones No Filter live updates
---
Reports please!!!
Please send your comments, reviews, links and more to:

[email protected]
---
Review by Michael Getzner
Another incredible Stones show! When going the stadium via the S-Bahn, I thought I'd be the only one wearing Stones gear (t-shirt, baseball cap). However, it turns out that many fans bought their t-shirts and merchandize on-site. I also thought that the German audience, at least those standing in line for the security check, were one of the oldest audiences I have seen for long time.

This impression all changed when I arrived at the front of stage two hours before the concert started – already unusually crowded and very many young fans (a father even brought his 10-year old son with him). In the course of the evening, more folks came to the pit, I'd say, half of them on some VIP or band/family/honorary guest ticket. However, once the concert started, the mood was great and enthusiastic with many guys (including me) jumping throughout the show.

Our favorite band started off with Street Fighting Man, a great song to start with, strong guitars and setting the statement of the evening straight – which was, imo, that this is a band that is having fun on stage, playing this strong and unbreakable music, and going on forever. From what we could see and hear, there is no reason to believe that they would not be able to celebrate their 60th anniversary on stage with the same energy and precision.

Great blues-rockers followed, the (in)official anthem of Stonesland, It's Only Rock'n Roll, and Tumbling Dice. Mick Jagger proved himself again as the great harp man on Just Your Fool.

While the first songs already put the audience in Stonesheaven, the first major climax of the show was Like a Rolling Stone. This precise and iconic song set off waves of excitement through the audience. By then, I thought that the coolness of this band was definitely unbeatable, and that Keith Richards and Ronnie Wood had somehow worked on their guitar playing – especially Mr. Richards played excellently and did great solos throughout the evening.

She's a Rainbow was the vote song, according to Mr. Jagger a surprising choice. Anyway, it sounded fresh and somewhat funny (I had, however, hoped for Shattered or Dead Flowers…).

Paint It Black and Honky Tonk Women were followed by the band intros, Mr. Jagger making fun of his band mates including Charlie Watts. Again, Keith Richards' two songs, Slipping Away and Before They Make Me Run, are highlights of their own. I particularly liked, again, the guitar playing on the latter one.

Sympathy and Miss You, great songs to sing along; only Midnight Rambler did not leave an above-average impression on me. And, Start Me Up was to my taste played a little bit to slow.

Anyway, I loved Jumping Jack Flash and Brown Sugar – with the latter, Mr. Richards took the liberty to adapt the tempo of the intro.

Before this wonderful show closed with Satisfaction, we heard Gimme Shelter. Problems reported with earlier shows regarding Mrs. Sasha Allen's micro during her solo were not apparent. Again, great guitar work, and the song lyrics as fresh and telling as they were some 50 years ago. Nowadays, with right-wing populist governments ruling in the US and Europe, commentators have stressed that democracy and open societies have to be defended and fought for each and every day. There is only a thin layer of a civil society, and institutions might not be as strong as they once seemed to be. The Gimme Shelter lyrics, "War, children, it's just a shot away", are as clear as a rock song can be about the thin lines not to be crossed.

So I left the Stones concert smiling, happy, but also somewhat thinking about the European future that certainly lies and is decided upon to a great extent in Germany's capital city, Berlin.

P.S. When Charlie Watts threw his drumstick towards the audience, it flew right towards me. The excitement was very short, I touched it for a tenth of a second before I was heavily hit and pushed aside and some crazy guys were rolling on the floor fighting for this stick – good luck with it. Some relaxing and politeness would be nice next time.

P.P.S. Two small Berlin surprises that I didn't expect. The 'Museum The Kennedys' had an exhibition about "coolness" with an iconic picture of Mick Jagger, and portraying the Rolling Stones as a cool band in the 1960s and as part of the rebellion and the zeitgeist of 1968. In the same building, another exhibition showed more and less prominent fotos of the Rolling Stones – all on sale (starting with a couple of thousand euros for the smaller ones…).
---
Review by Dean Goodman
Another gold-winning performance by the Stones at the Olympiastadion Berlin, where it was a thrill to soak in the triumphs of Jesse Owens and Jack Lovelock alongside those of Mick and his fellow marathoners during my first visit to the vaunted venue.

The stadium looked remarkably full, despite the high ticket prices and large number of German shows the Stones have played in recent years, although I'm surprised their money-crunchers haven't made an effort to fill the vast limited-visibility sections on this tour. The fans in my immediate vicinity were a sensible bunch, appreciative and well behaved but not overly expressive. I think this may be a Berlin trait. Indeed Mick remarked that it "seems a pretty local crowd," when few cheered after he asked if anyone hailed from Hamburg, Potsdam or Dresden. Camera phones and selfies weren't as obvious, although I miss the smoke-free stadiums of the U.K., and those early 8:20 p.m. starts. Tonight the Stones came on about 8:50 p.m. and finished just before 11 p.m.

Mick initially sounded a little shrill during "Street Fighting Man" as he also did at Twickenham and possibly other stops, and he was eventually drowned out by the guitars. As usual, "Like A Rolling Stone" was enthusiastically received, although less so than in the U.K. Mick claimed to be "rather surprised" by the song choice of "Like a Rainbow." Well, why play it then? You're the boss. Again, this song seemed to suck the life out of the crowd, and it's depressing to think of the superior candidates that are are constantly overlooked. After promising to "give it a bash," Mick strummed away on his acoustic and exchanged raised eyebrows and grins with Keith at the outset. Keith later wandered over to provide some company for Ronnie seated the pedal steel. During the intros, Mick described Ronnie "arm aber sexy," (poor but sexy) and translated it into Ronnie's ear before the latter did his usual enthusiastic waving to the crowd. "Are you finished?" Mick eventually asked.

It's always fun to watch their interactions. These guys have more fun at the office than should be allowed. As Mick returned to the main stage during "Brown Sugar," Keith met him on the catwalk, basically blocking him, and they engaged in a friendly face-off. A couple of times during the show Mick would go down the catwalk after being motioned to by Keith, whose gestures seemed to be saying, "Go on, get out there, you old devil!" One of those time was during "Miss You," where the "Puerto Rican" girls were replaced by the "Argentinean girls," surely a nod to the small but vocal troupe who have been following the band around Europe. Or maybe, Mick had a more personal reason. That song led straight into "Midnight Rambler" without a pause as Mick walked over to Chuck and commanded, "Give me something." "Rambler" is returning to my good graces, and it helped that Mick issued a loud-and-clear "And it hurts!" parting shot. I even liked "Sympathy" this time, and lost count after Mick did at least five opening twirls. It's a great guitar orgy.

Tech issues were barely noticeable. "Brown Sugar" kicked off as Mick talked with the sound guys behind the backing singers, having previously motioned to them as "Start Me Up" wound down. Keith seemed to be on his game, and "Slipping Away" is his Pavarotti moment.

The so-called warhorses were again the best bit, something I never thought I'd proclaim in a million years. Mick ended "Satisfaction" standing behind Charlie, but we did not get a bonus coda this time. As the Stones exited the stage after the final bow, Keith held up Charlie's wrist and waved goodbye for him. It was a funny sight, and even Charlie was amused.
---
Review by Georg Vallestad
I had a seat in row 7, section N4. The sound was very good that low in the seared area.

Stedet Fighting Man is the perfect opener, and this performance was so full of energy. It set a standard that is difficult to match. I had to dry my eyes after this one.

Next was It's Only Rock'n' Roll. Not a bad version, but after the excellent opener it was nothing special. Tumbling Dice followed, and again a powerful performance. This must be one of the best live versions I have heard. Especially the last part, the main riff and the rhytm rolled perfectly. Great. Had to dry my eyes after this one too. Next was Just your fool. Hard to follow up tbe energy from Tumbling Dice, but it grew, and the performance was good. Like A Rolling Stone followed. Again, excellent. They were good tonight. Raw, powerful guitar sound. So far, this had been excellent.

Vote song was next. Mick was surprised that She's A Rainbow won, and so was I. Would rather have heard Heartbreaker, Shattered or Dead Flowers. It is a nice song but did not fit here. After the high energy performances up to now, this fell short.

With Paint It Black they were back on track again. You Can't Always Get What You Want can sometimes be boring, but not tonight. I don't if it was a little faster or if it was the guitars, but this was not boring. Again, one of the best live versions I have heard.

Keith nailed Honky Tonk Woman. Brilliant. Nothing more to say.

After band introduction, time for Keith. Slipping Away, first time this tour? Nice performance. Before They Make Me Run next. Also great, but it suffered from poor/low sound.

Sympathy was next. The sound was back. Again, excellent performance and sharp and loud guitars. Great soloing by Keith. One of the best perfotmances tonight ( several to choose from tonight).

Hard to follow up, and nothing special witH Miss You, except that it sounded like it fell apart at the end? Midnight Rambler next, this one sounded strange in the beginning, it didn't find the rhytm. (both this and Miss You could have been sound problems, don' know). A touch of 'Motherless Children' in the middle part.

Start Me Up, Jumpin' Jack Flash and Brown Sugar. All great performances. Keith missed a few notes in the Brown Sugar intro, and this was the single, minor miss I noticed by Keith tonight. He was insuch a great spirit and focused throghout the whole show. Have not seen or heard him like this for ages.

I went up the stairs towards the exit for Gimme Shelter, but had to move a little down again due to th horrible sound up there. I think it was the delayed sound from the rear speakers that caused this. Probably works ok in the back but not from the sides. Sasha was loud and clear, it rocked, but no guitar soloing to mentiod.

Finished it all with a grear Satisfaction. Indeed it was.

Overall, excellent. Many highlight. SFM, TD, LARS, YCAGWYW, HTW, SFD, SMU, JJF, BS
---
Review by Carsten Heintzsch
What a day! What a special gig! Living near by the Olympicstadium I took the whole day off, woke up positively nervous - or better fan-stage-fried - took a shower, had a breakfast, surfing for 2 hours on IOOR and jumped in my Youngtimer Saab-Convertible (1990) at 13.00 heading to Olympicstadium. WITH NO TICKET.

I decided already in February to buy late though ALL SOLD OUT or by fans with spare tickets in front of the stadium. For the thrill and for hoping to get PIT-Tickets less then this abstruse, weird 799 € they charge here in good old Germany for PIT (In Marseille its 287 € by the way, I know because I'm looking at my ticket for this show right now, and forward to the gig on Tuesday) Back to Berlin...

Arriving at 13.20 it was rather empty in front of the main entrance "Ostkurve". But some fans where there. And one totally allone guy holding up two tickets in a shy way. He never did this before. It turned out he was selling it for his boss, who couldn't make it. Golden Circle, Block A2, row 4, Seat 1 + 2, face value 352,- €. He gave it - after I spoke to his boss on the phone - for 250 each. Which was great! Three minutes at the venue and already two great tickets for a good price in my hands! I called my wife immediately: Darling you can come tonight! I decided to stay, to spend the whole day here until gates open. With fans from all over the world. Being at the venue long hours before showtime is a thing I love!!! Shatting, meeting IORR'ers, having a beer etc.

By 4 o'clock A great moment of course: When the boys started the soundcheck, and they starte it with "Rocks Off" in a brilliant version! Can´t remember when I heard this live she last time. Goosebumps! (Later it wasn't in the setlist). Meanwhile I was again on the phone with an IORR'rer offering PIT A. We were in contact since yesterday and now his friend Uli Schröder from the Rolling Stones Museum in Lüchow was on his way to the stadium to hand me the ticket. For a very friendly good price! May be like many here you know Uli with his Stones-Zylinder. At 17.30 he was there and I got PIT A!!! So I called a young guy from my company who asked me to take him to his very first Stones concert 3 month ago and said: You are in, you can come!

By now it was totally crowded, gates still not open, even it was 40 minutes past scheduled time 17.00. But everyone was in a great, friendly, peaceful mood. Then gates were open and I decided to take the very right entrance. It´s always the fastest at Berlin Oly-Stadium. And then: In! Always will love the moment going down the stairs from the top looking at the whole venue, the stage so away but knowing: my place is right there at the front. In PIT A it was very empty 2 1/2 hours to showtime. What a place to see my band!! Then I had to head back to he entrance to give the GC A2 ticket to my young colleague. Then back to GC/PIT A. Then short time later my wife called - I`m there! So again back to the main entrance. Great sport for a 1961-born-guy. She and my colleague took there places in A2. I was allowed to go on my own in PIT A.

At 20.43 I found my place in that superb section. Tow minutes later Charlie took his working seat and Keith came out and with him a sharp clear demanding opening riff of SFM. Second later Mick. On the spot from the first tone of his world known voice. Pumped up with energy. Ronny with his stadium sized grin, and his so lovely sober era playing, Bernhard or better smart Bernhard, good Sasha, Time Ries, Matt Clifford (he should´t do the announcement! No voice, no timing, just overdone yelling!), Uncle Chuck, the secret musical director, Carl on sax (since the surprise call to him weeks before ZIP Code 2015 his 4th tour!!) - suddenly they are all there. Alive! Real! Moving in front of your eyes, blasting out riffs, and vocals.

My favorite moment: the start of a show. These first 120 seconds. Its magic. And me standing there like in every Stones-opening-moment since 1982: Stif, unable to move, freezed by the moment, just staring, mouth wide open. I need sometimes two or three songs to get out of this rigidity. The band this time, needed even longer to come into full force. By PIB it was about time! Then this crazy unique wonderful Rock-Limousine called The Rolling Stones was on the highway. And 75.000 with them. Meanwhile I left PIT A. It was so packed with lucky dippers, one could rarely move! So my first PIT A experience was lukewarm space wise - I thought there was more room to dance. To me it seemed, that after the layout from the gigs before, the band really want to have the PITS packed this time.

Well. I went to my wife, who after 30 years with me is a highly experienced Stones fan by herself. And then to my definitely favourite place in these German concert layout with sitting in GC: In front of A5! Plenty of room to dance. Mick walking directly in your face. Keith and Co perfect in sight. Fantastic! Apropos fantastic: Improvising wise Miss You getting more and more the new Midnight Rambler! What a version with Daryll on best bass you can imagine! It all involved into a blues, song and then back to disco and total Funk-Rock in the end.

There were a big group of pot smoking 18 to 19 years old around me dancing there asses off and singing EXERY SINGLE WORD! I am proud of my band when I see young people in the audience! And I'm proud of Mick: What a power! Love it when in the last three songs he start to run more and more from one end of the giant stage to the other. At a point where everybody thinks he will slow down, he is powering out even more!! Well, I was at the end of my power! Happy. Satisfied. Relieved. 14 hours at and in the stadium. Probably yesterday the best place in the world. Thanks for reading.
---
Review by Derek Di Perri
Despite what the weather forecasts said, the first German gig of the 2018 leg of the No Filter Tour (held in the magnificent Berlin Olimpiastadion) was not spoiled by rain showers, but, on the contrary, took place in an (almost) ideal weather for an open air rock'n roll party.

In the general admission section where I attended the gig everybody was looking exactly for that, and from the start of the opening act the main occupation of almost everybody there was to drink beer and to dance to whatever was being played, regardless of the mood, the speed and/or the dynamics of those songs.

The crowd was in fact more into it than in the other (not many, to be fair) gigs I've attended in Germany so far. I still find the UK crowd more fun to be with, but indeed the Berlin concert had a very strong party vibe going on.

I remember that the Kooks already opened for the Stones in 2007, and that I wasn't very much impressed by them on that occasion. More than ten years later, they again failed to impress me: even if performancewise they sounded really good, their songs are indeed way too poppish for a Stones' setting, and I think they would fit much better as opening act for Paul McCartney or the likes (which wouldn't be bad for them, I think!): after seeing Liam Gallagher and especially Richard Ashcroft, I thereforecan't help rating the Kooks as the least exciting opening act of the No Filter Tour gigs, but they have another chance to impress me at the Stuttgart gig. I don't think that their set will be any different there, but we'll see.

The Rolling Stones entered the stage a little later than usual, and in the first part of the gig they have been really strong. It seems that (thankfully) "Street Fighting Man" is being kept as opener. That's definitely a good choice, as also in Berlin it was really, really electrifying. "It's Only Rock And Roll" and "Tumbling Dice" kept building the excitement, and "Just Your Fool" worked better than "Ride 'em On Down" as blues cover (especially since there's more harmonica in it, which can't be bad). "Like A Rolling Stone" was maybe the best number of the concert, and got great response from the crowd. I didn't expect to hear again "She's A Rainbow" as "vote" song, but it was performed nicely. Still, it felt an anticlimactic choice to me, and I can easily guess that a fast number like, let's say, "Heartbreaker" would have helped a lot to further build up the excitement, also taking into account that the next song in the set list was another ballad, "You Can't Always Get What You Want" (which once again featured great guitar work by Ronnie Wood).

"Paint It Black" followed, and then "Honky Tonk Women". The latter was not so focused as in the UK gigs I've seen, and also the intro sounded slightly too syncopated to me. Keith's solo was good, by the way.

After some cabaret bits in German by Mick (I didn't understand anything but he got many people laughing at his jokes), it was time for band's introductions and then for Keith's set.

"Slipping Away" sounded very fine and was very competently played, but apart from Keith's last solo it didn't convey the same intensity and meaningfulness as in the previous leg of the tour (the Amsterdam gig comes to mind); on the other hand "Before They Make Me Run" was really excellent, with again fantastic guitar playing by Ronnie Wood.

Speaking of intensity, after that song Mick came back on stage for the best "Sympathy For The Devil" that I have been fortunate to see this year. The whole band was very much into it, and in the final extended coda Keith and Ronnie could be seen next to each other trading licks while playing that seminal solo. I found it wonderful, and I hope to get more of that in the remaining two shows that I'm going to attend.

This triumphal song was then followed by "Miss You". Being in the General Admission section, I could see very well that everybody out there was looking forward to this song to furtherly steam up their beer - fueled rock'n roll party. Even if that one wasn't the very best rendition I've heard of it, that song is a monster regardless and the crowd definitely got what they wanted.

After the overwhelming version played in Edinburgh, I was really looking forward to "Midnight Rambler", which however didn't live up to my expectations. It was played at a slower pace (just like in the first show in London and maybe even more so), and didn't bring any surprise, as opposed to Edinburgh, where it sounded exciting and unpredictable. Darryl Jones in particular didn't take any risk, but I'd encourage him to tweak more around the bass lines if he feels like doing so.

Up to that point, even Charlie Watts was not swinging as he uses to. He looked pretty bored to me, and my impression is that maybe he could have been annoyed by some technical problem on stage. He kept playing quite mechanically until the end of the show, in the final warhorses streak, where the band seemed a bit going through the motion (at least from the point of view of a person who's seen them live some thirty times: around me it was full of people who were enjoying so much those songs and who were clearly having the time of their life listening to them!).

Anyway, whereas in Edinburgh the final part of the show was nothing short of exceptional, that very same segment sounded quite underwhelming in Berlin, where in comparison it lacked intensity in the performance.

Finally, the encore was again very strong, and Keith shone in both "Gimme Shelter" (which seems to be now considered as another "party" song, despite its dramatic - and still fully relevant - lyrics) and "Satisfaction".

Out of the three shows I've seen so far in this tour (the first one in London, Edinburgh and Berlin), this one has to be the one I liked the least. And, given that it's objectively been a very good show that really turned the crowd on, that says it all about the current state of form of the band, which this time round has set really high standards. If compared to the 2007 version of the band, it's fair to say that - with maybe the only exception of Charlie Watts - they all look and sound 10 years younger, rather that 11 years older!
---
Review by Lennart Schmidt
Well, at first I was a bit sceptical if the Stones would be able to create a magical evening like last year in Hamburg, Spielberg and Lucca for us again, especially for my friends, their first time being at a big concert, and of course first time attending a Rolling Stones concert. My dad went with us too, but I was sure he would enjoy the whole concert as he is a fan of the band and knows all the hits. But my skepticism would be blown away by an opening song I didn't expect and the best show I've seen so far. I got to see the Stones in 2014 and 2017, 5 shows in total, this was clearly the best one.

A word about the Kooks, they did a really cool opening set. I figured out they're really popular in Germany among my mates in College.

The Stones started late as expected, at about 8:50 or later and did Street Fighting Man. This is a great opener, they should keep it in the set. They went on with the usual ones which got everyone in a great mood where we were standing. She's A Rainbow won the vote and I'm still surprised how popular that song is, the Stones may feel the same. I would have preferred a more rocking song there, the highlight would've been Heartbreaker, one of my favourites. Fun fact is that in Spielberg last year, She's A Rainbow won over Heartbreaker too, I guess sometimes you gotta be very patient. :) I can now understand why they play Like A Rolling Stone, this rendition gets everyone in singing mode and you really can't skip the verses of the chorus.

I won't go into the set list details as you can look it up above. Paint it Black, Honky Tonk and Miss You seem to have developed into overwhelmingly great live songs, you just have to be there to catch up the excitement around these ones. Miss You, by the way, went on for a really long time today, but not a minute too much. One of my favourite Stones songs, Sympathy, has managed to get a better again, I can't complain about Keith's work on that one as well as on the other songs. He really plays more riffs than last year, don't he?

Midnight Rambler is a crowd pleaser, these short moments where the song is slowed down and nobody plays, just the crowd cheers, are the reason that song is kept in the set. The song lives for especially those moments where Mick is leaning over to Keith and enjoys just looking into the huge and impressive crowd of the Olypmic Stadium, for just a few seconds of course. Then everything goes red and the song gets going again.

Encore, Satisfaction with Keith being a bit exhausted I think, but that's okay, he did great tonight and smiles all over us, as well as the rest of the band. We all give that smile back.

Ok, show is over, 11:05 we are out of the stadium, 2:30 at home in Hamburg. A fantastic evening with many highlights. My friends seemed to have really enjoyed the concert with us. They said if the Stones are coming back next year, they will go again, I will too. But first I'm glad I have two more concerts lined up at Prague and Warswa that I will attend with my dad.

Thank you to the Rolling Stones, the staff and all my friends and family there for making it a memorable evening.
---
Review by Werner Kehl
Always great one thinks to have The Rolling Stones play in their home-town, in my case this being the city of Berlin; 2nd time around in four years but too bad they opted for the stale enormodrome that is Olympic Stadium and sadly not in the Waldbühne as in 2014. Well, you can´t always get what you want…but in the end, alas, in certain situations you sometimes get even less than what you would have hoped or even settled for, alot less actually as occured on this outing.

A few weeks ago I was given a ticket for my birthday; the donor - a prominent radio-dj from a major station promoting the show - and I, had no idea where these tickets would place us but we assumed the best, of course! Little did we know and never did we expect to end up in the upper tier on the right hand side, certainly with not a bad view onto the stage but pretty high up there, not far from under the roof. There had been this article floating around in the press the day of the gig about how bad the sound was for a previous rock-concert a few weeks back and the person interviewed who had done some serious studying into this phenomenon saying it could happen again if certain bugs were not ironed out. I didn´t really give that article much thought when I read it earlier that day. No way, I thought, it´s not gonna happen, not with this band plus we´re gonna have great seats, yeah! But the moment The Rolling Stones hit the stage, I realized I was in the wrong part of the building and that there was nothing I could do about it except perhaps head to the exit and that was never an option. Da musst Du durch as they say in german…

The sound where we were was A DISASTER! Charlie´s drums were coming from all over the place, mostly from the back of the stadium!! You couldn´t hear or even feel the bass, Mick´s vocals floating in and out, barely present when he sang softly, everything was completely muddled and nothing, nothing at all seemed in sync, a total hodge-podge-soupy sound, just AWFUL!! I prayed to myself and thought: it´s the first few numbers, it´s gonna get better, the sound folks are going to get it together after a couple of songs; well, wishful thinking because nothing would be further from the truth than that. It continued all throughout the show, sometimes a tad better, but mostly almost unbearable.

The only time when things were somewhat acceptable was in the middle section, when the guitars: the Teles & Strats, the Junior and the ´Burst were really, really loud, drowning out every thing else: like during Ronnie´s solo on YCAGWYW, Keith on HTW, them both on BTMMR, SFTD, and MR. There were moments in the home-stretch as well where, when the guitars screamed, one became almost a little grateful.

But all-in-all, for this experienced concert veteran, it was quite a bit of a bummer to say the least…hope you folks on the field and in the lower sections had better acoustics than us in nose`n´earbleed 28.1…
---
Review by Alwyn
There has been a consistent pattern around many of the gigs on this tour. The weather is threatening until shortly before the Stones go onstage. Then apart from a few drops of rain we stay dry. The Band seems very fired-up, together, enjoying themselves enormously and as a result play a blinding gig. Plenty of Lucky Dip ticket holders get into the Pit, and as a result the average age drops by a good 10 to 15 years. The crowds really rocks, and people look in amazement at the overall performance and Mick in particular. Mick says he is surprised by the song vote choice, which they then play brilliantly. There is some form of snafu getting out and home at the end. And finally you leave thinking that they might just be back in this city again. Berlin almost totally fitted the pattern.

It is becoming difficult, as one of those lucky enough to see most of the shows this year, to decide which show is the best. All are superb, and Berlin was no exception. The stadium has plenty of history and felt more intimate than some of the newer venues. Not sure how the sound was at the back. Strangely from Rambler onwards we kept hearing louder drumming from the catwalk – I suspect some issues with the on-stage monitors and so an excess of Charlie's bass drum (for once). The Band was again having a ball, and so did we.

She's a Rainbow was the vote choice, to Mick's surprise. They played it beautifully. Maybe the popularity will encourage some more left-field set-list choices. It feels like a mix of '67 and country – unique. Like a Rolling Stone is becoming a bit of an anthem. Did his Bobness ever imagine Mick would be leading the chorus in front of 75,000 people, 53 years after he wrote it, or that Keith would be joining in the vocals with such vigour and pitch perfectness? Keith mixed his set-let up a bit with Slipping Away – I saw the black Gibson being prepped with great anticipation. A very sweet rendition.

The green Telecaster being tuned before the band came-on heralded another start with Street Fighting Man, which I love. On Just Your Fool Keith had to swap guitars because of an issue – Ronnie stepped-up to fill the guitar lead gap. No stress visible. In Rambler we got a snippet of the old Blind Willie Johnson song "Motherless Children"; some may remember the Clapton version from 1974. Mick and Keith grinned knowingly at each other after that insert: are they playing a game to see what old blue song can be inserted?

Unusually the overall feeling on Rambler didn't feel quite right – I'll need to listen to a recording but it was almost as if there was a duel between Charlie, Keith and Darryl to decide who would drive the rhythm. Did anyone else notice? Probably a few. Did anyone care? Not at all – it was another great performance of the blues rock opera. But the sound was a bit odd after that throughout the rest of the show. Great by most standards, but not quite to the high standard expected here (and usually received).

Judging by people's response when Mick went through his roll-call of close-by cities (Hamburg, Potsdam etc.) most people there were from Berlin. We had the usual camp-followers, maybe 50 to 100 regular super-fans from all over the world: you know who you are!

Getting out was a bit of a mixed experience. Although there were no signs, it seems that everyone except people from the Pit were expected to head to the back and ascend a long wide flight of almost temple-like steps back up to ground level. There were some tense moments as the side exit security staff tried to block people. Unlike Twickenham the trains ran, and we moved with some pace from the exit to get on a train ahead of the masses. (there is something physically motivating about seeing Mick run across the stage at speed at the end of the show...). The incredibly disciplined crowd waiting outside the U-Bahn station (no barrier, no arms-linked security) until the platform had space. From final to bow to our hotel in the centre was 65 minutes – half of this on a very hot, sticky, and rammed U-Bahn train.

Berlin did the Stones proud, and this was reciprocated. Talking to band members afterwards they felt everyone on stage was really up for it, and it felt like that watching. Another 5 star performance. The whole machine now heads south to the Mediterranean and hopefully some warmer climes.
---
Review by Rene Spork
The weatherman had no (reliable) expectations. The forecast of heavy rain changed by miracle into sunshine on a cloudy day and little rain. Early visitors at the historic Olympia Stadium could relax while listening to the rehearsals: rocks off, she's a rainbow (and the winner is...), like a rolling stone a.o. The Stones started by 21.00 hours and knocked everybody of their feet with Street Fighting Man. They stayed and played sharp throughout the show. The sound was good. Charlie was amazing, especially during Midnight Rambler (with a lot of improvisations). See and listen for yourself (youtube).
---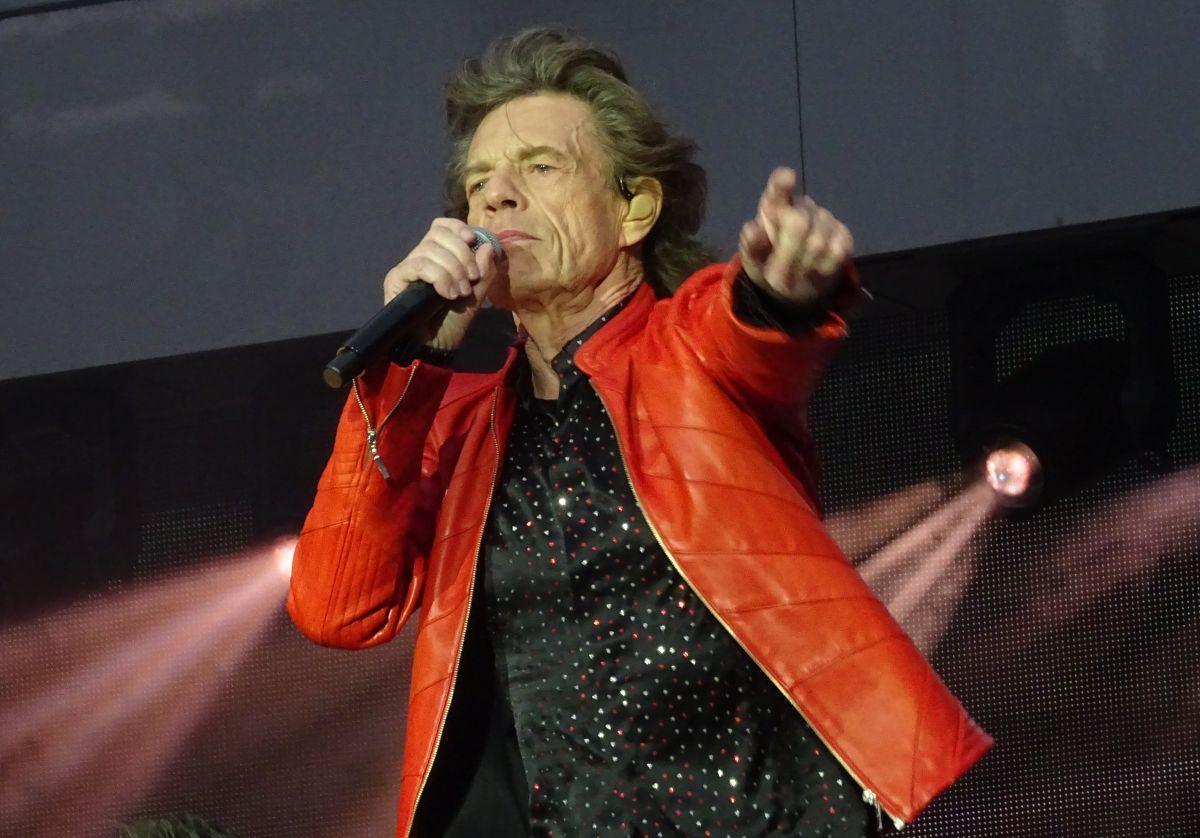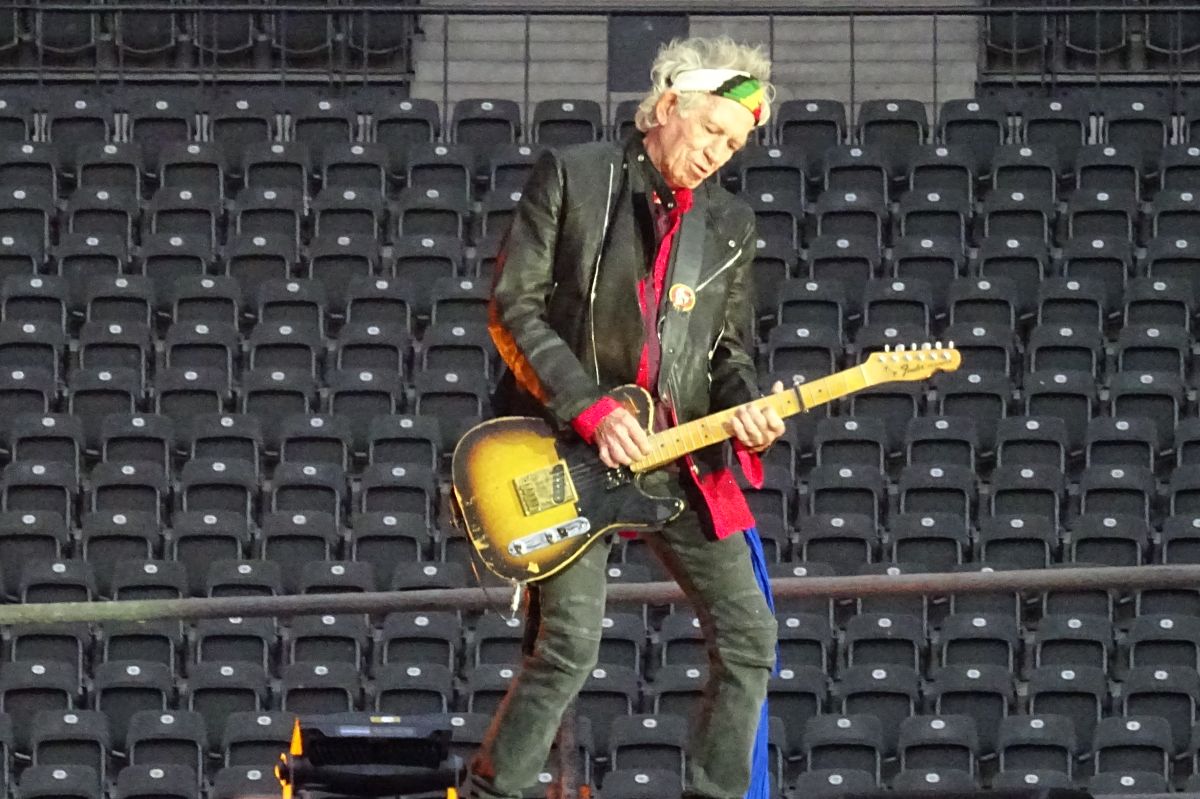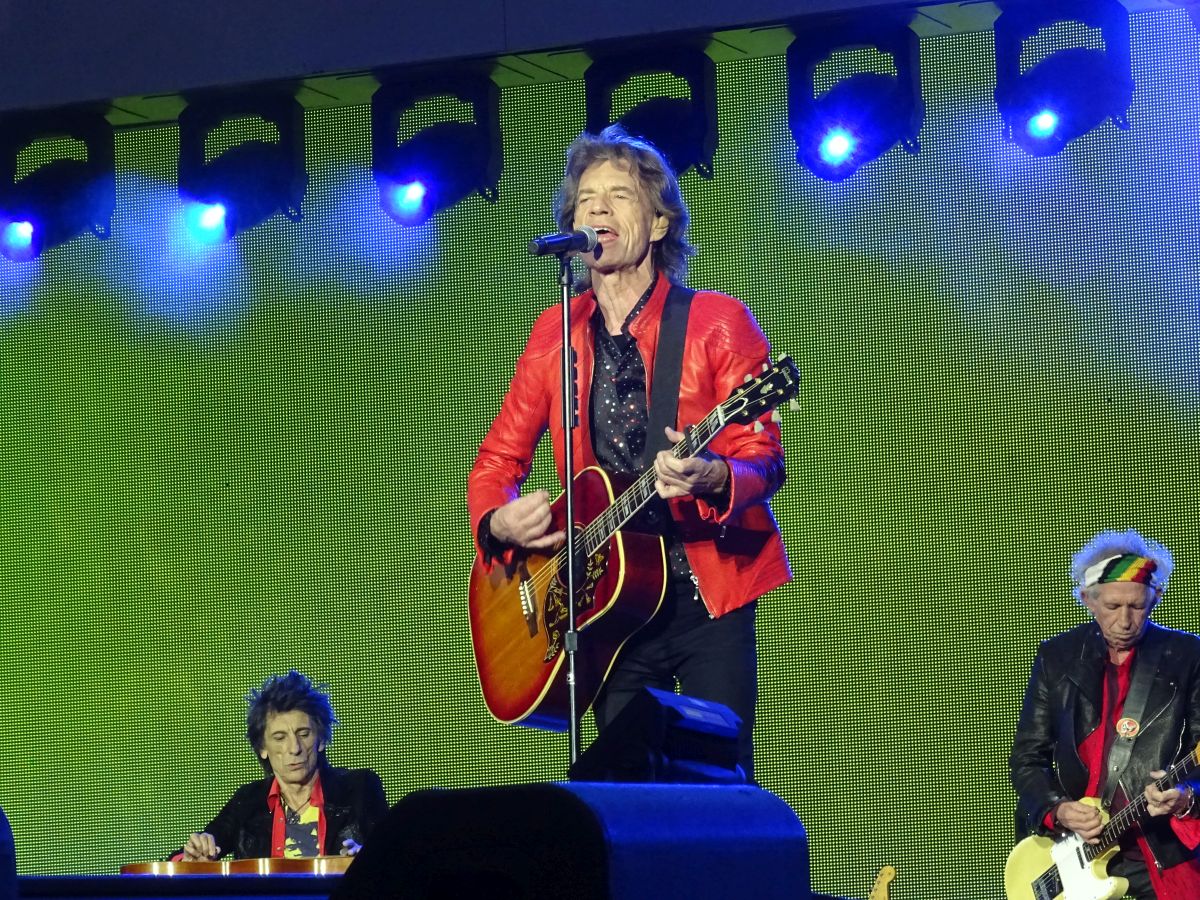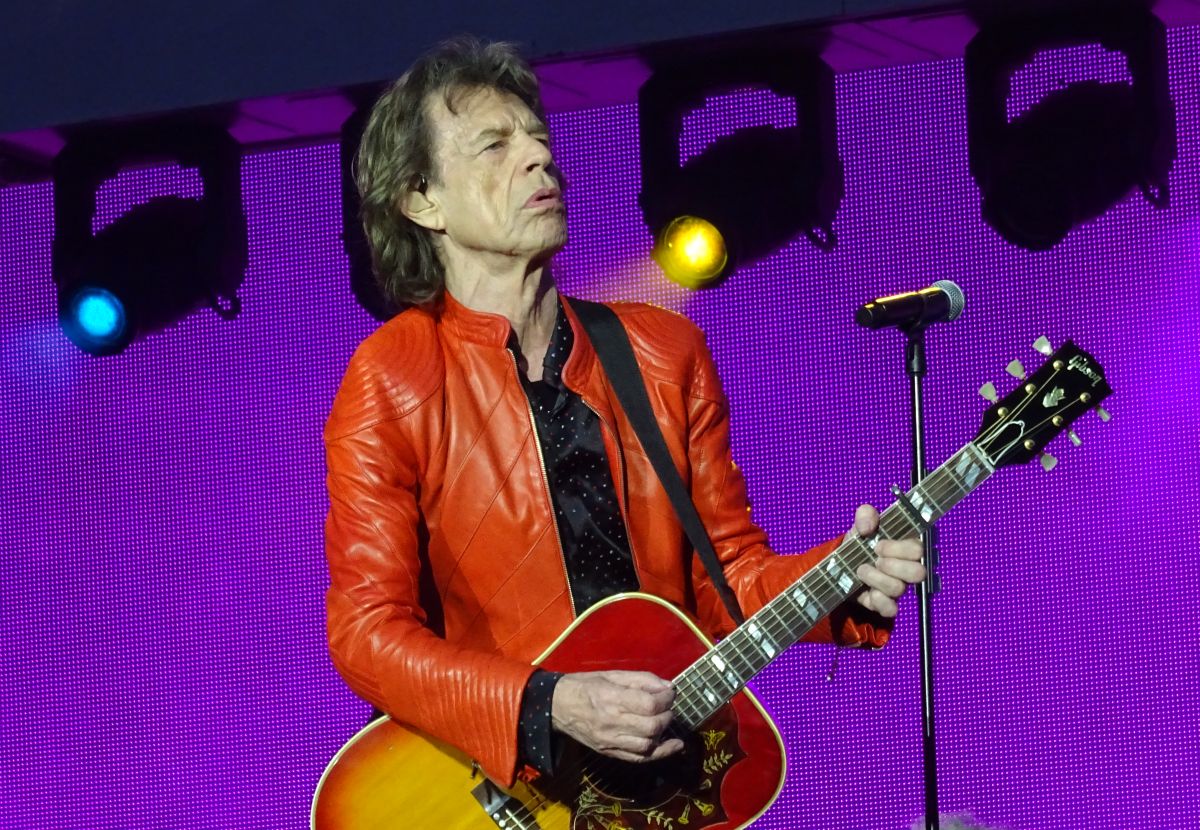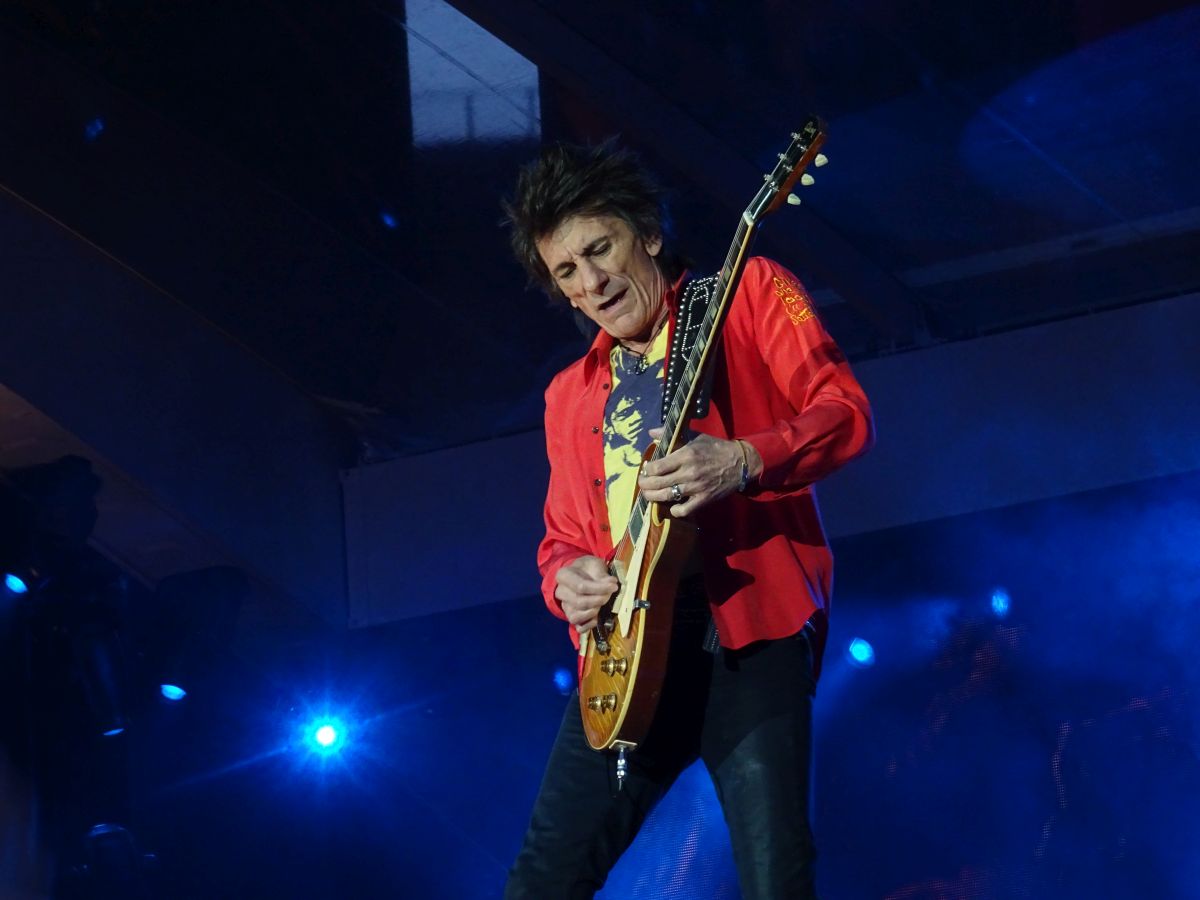 Photos by Bjornulf Vik
---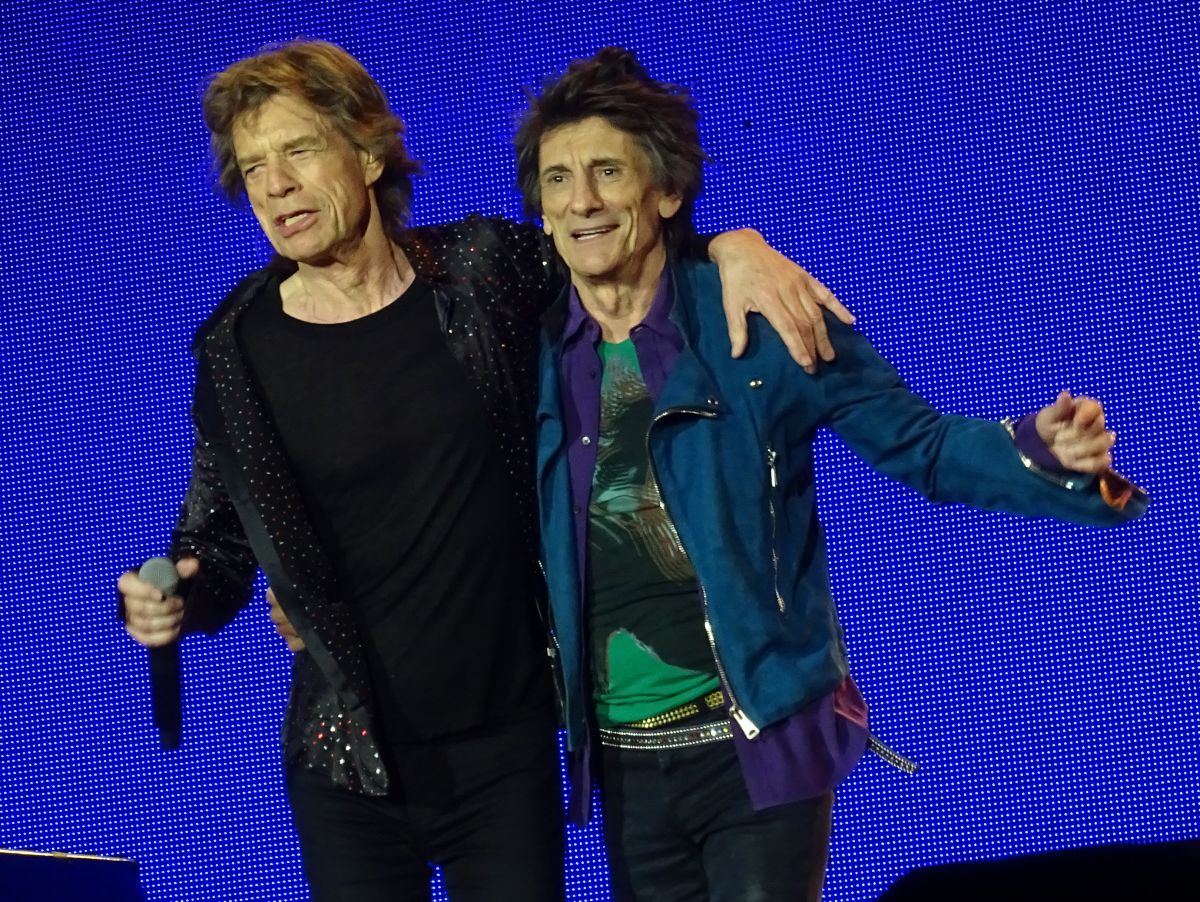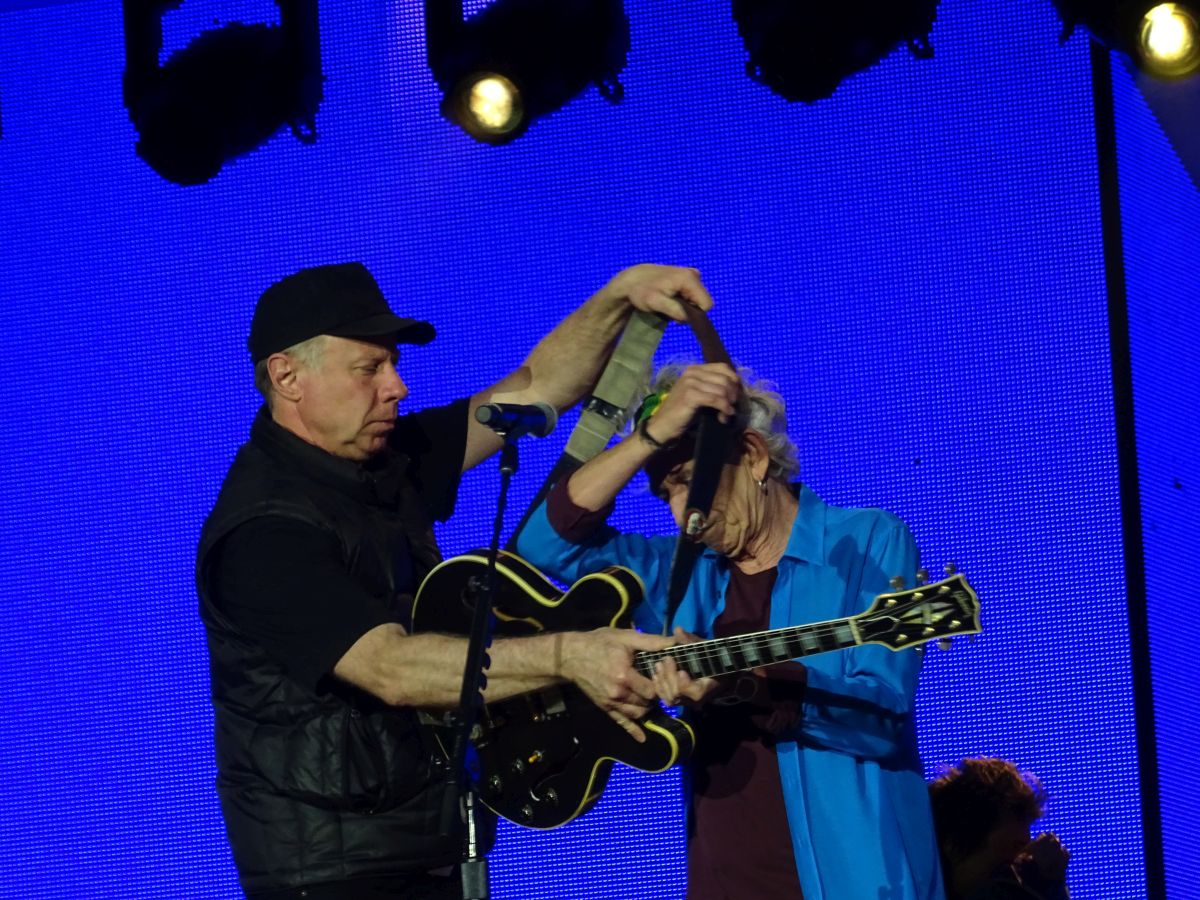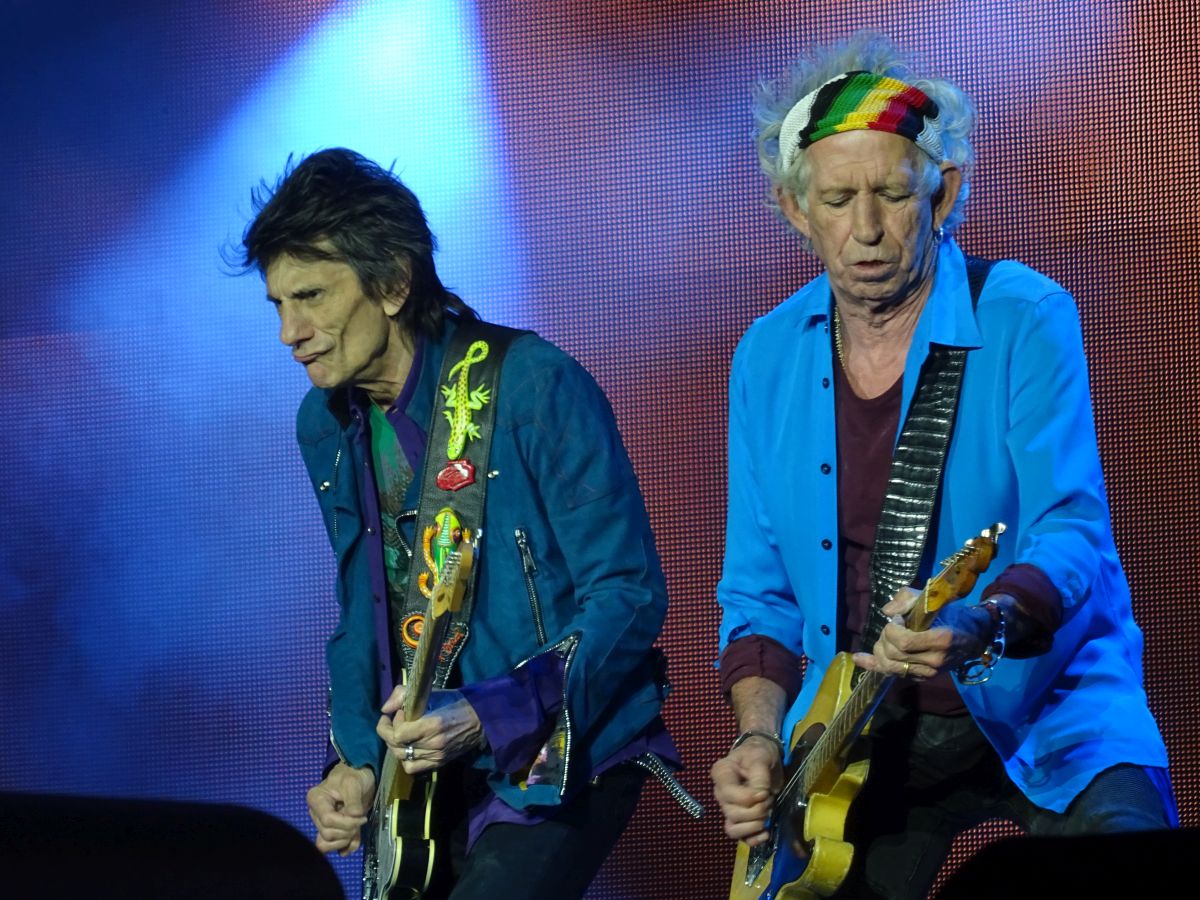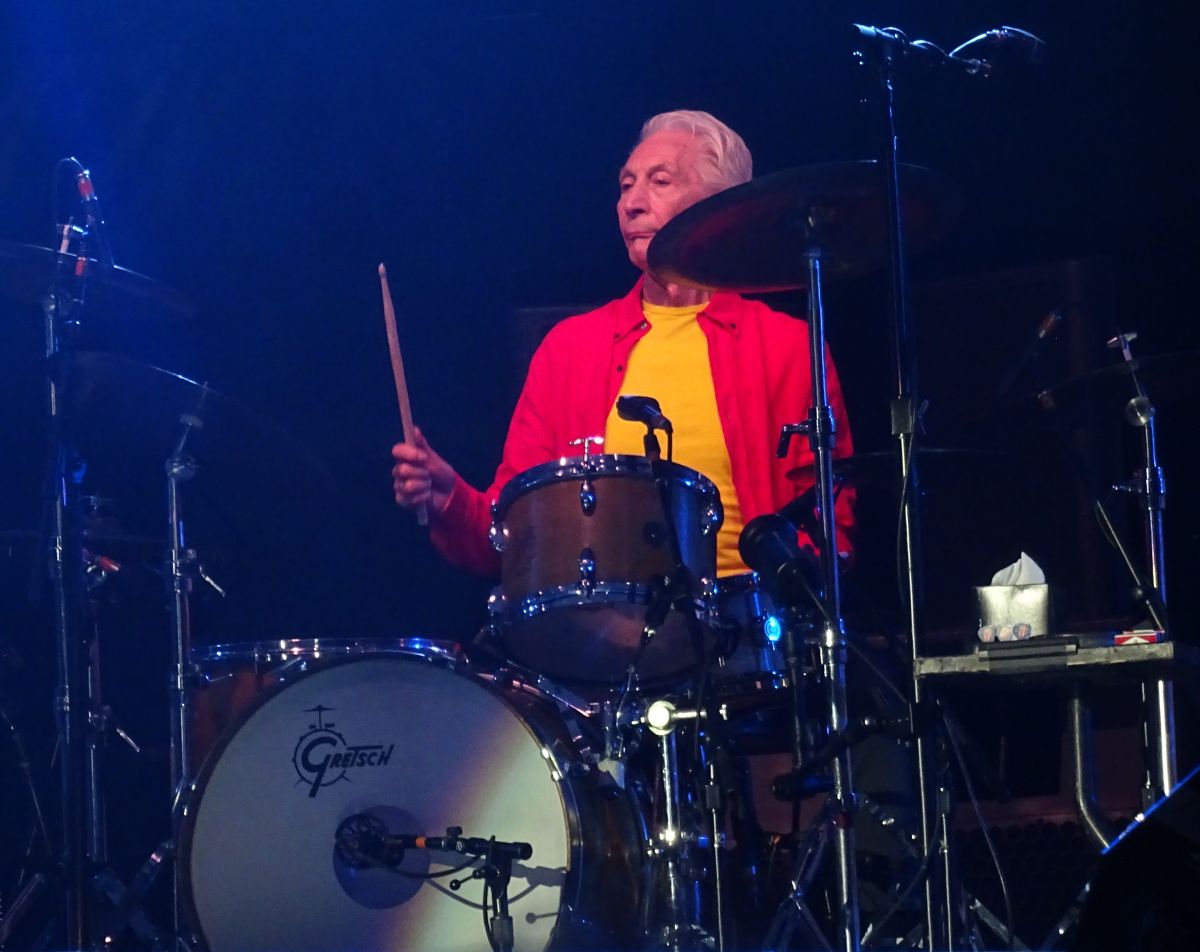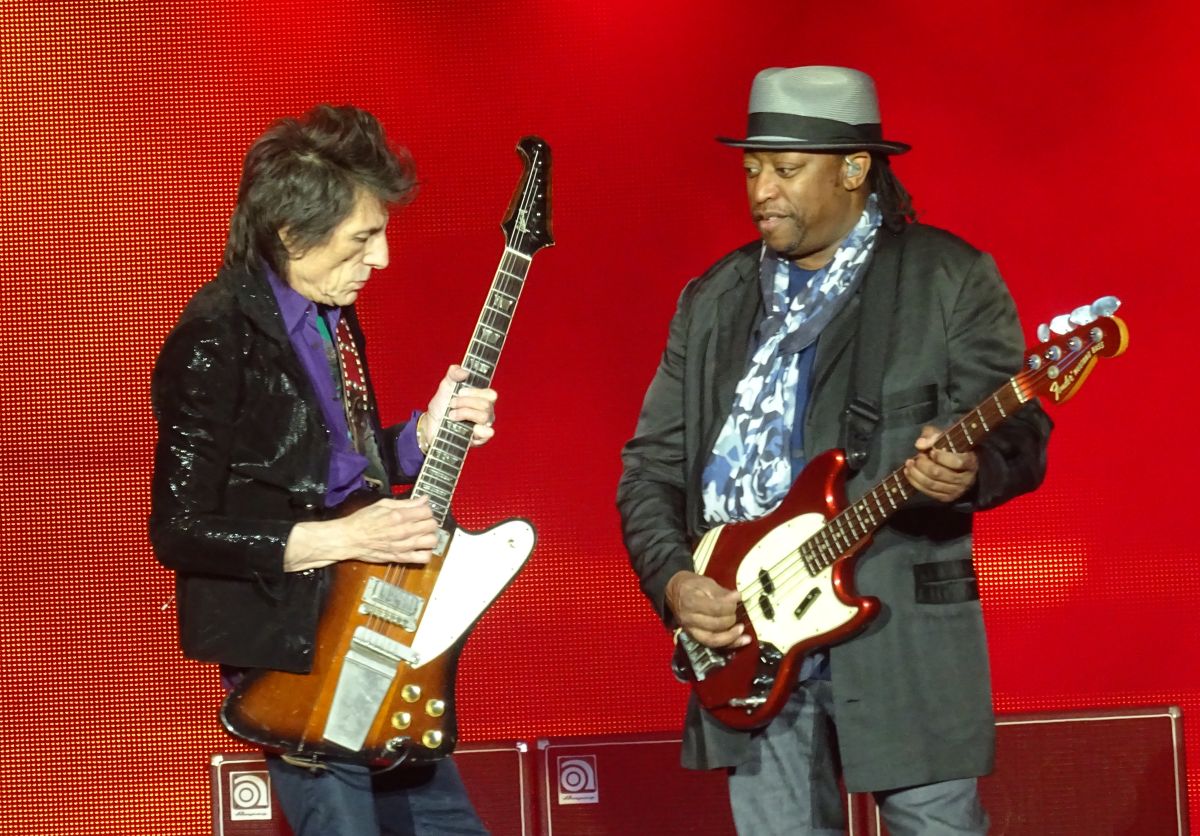 Photos by Bjornulf Vik
---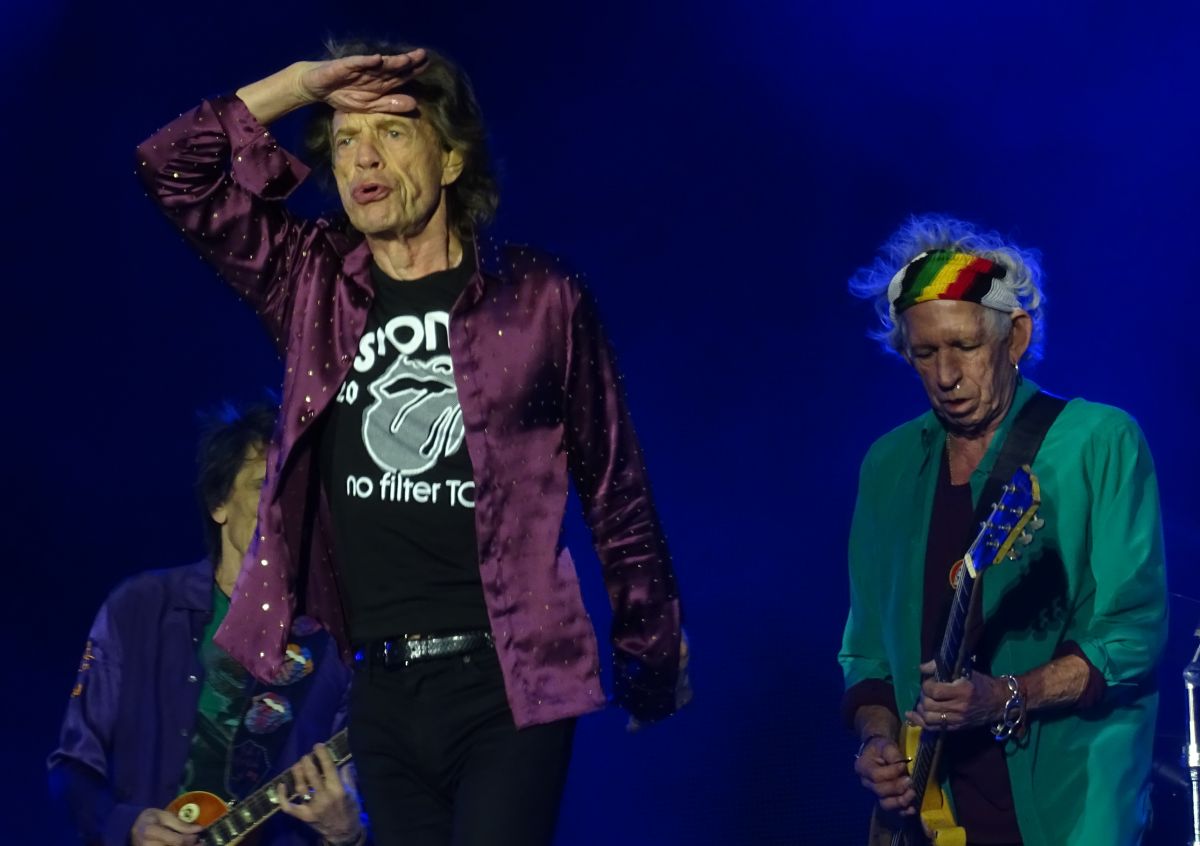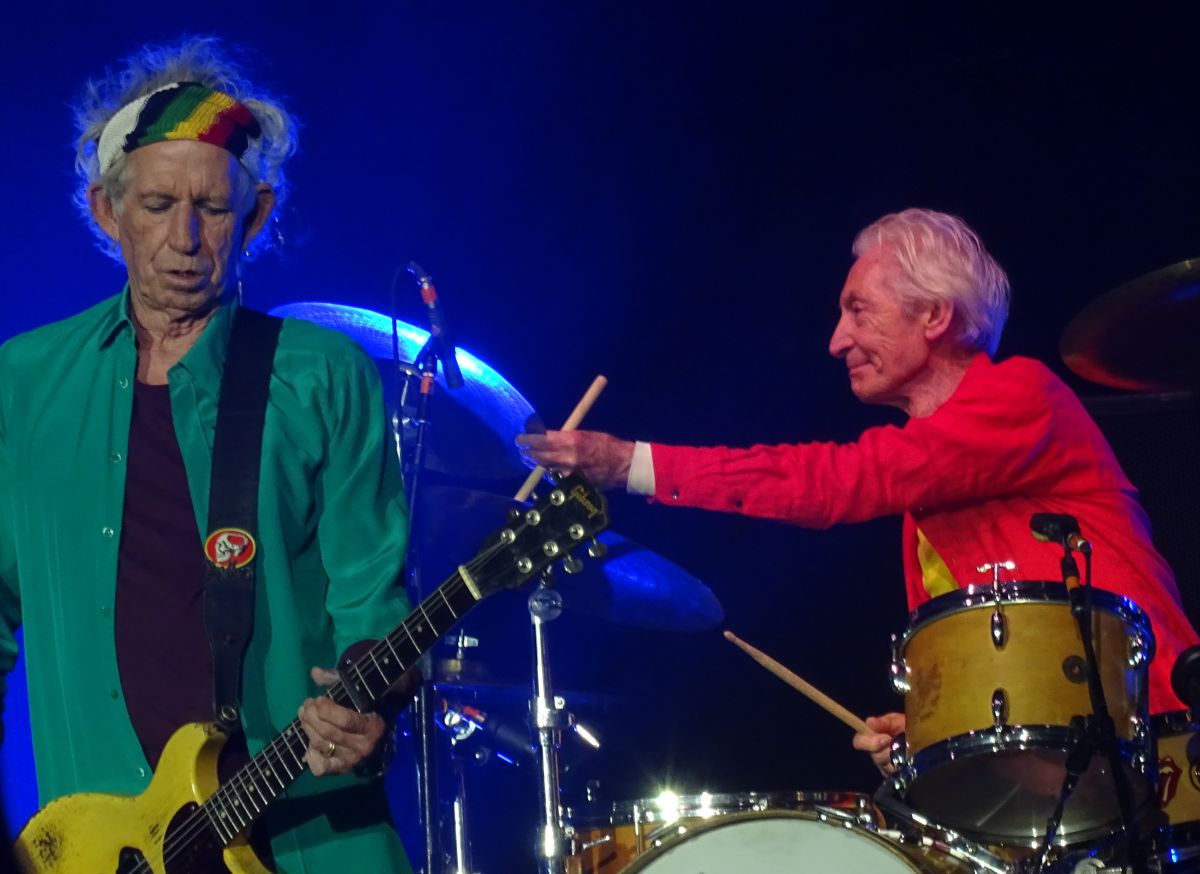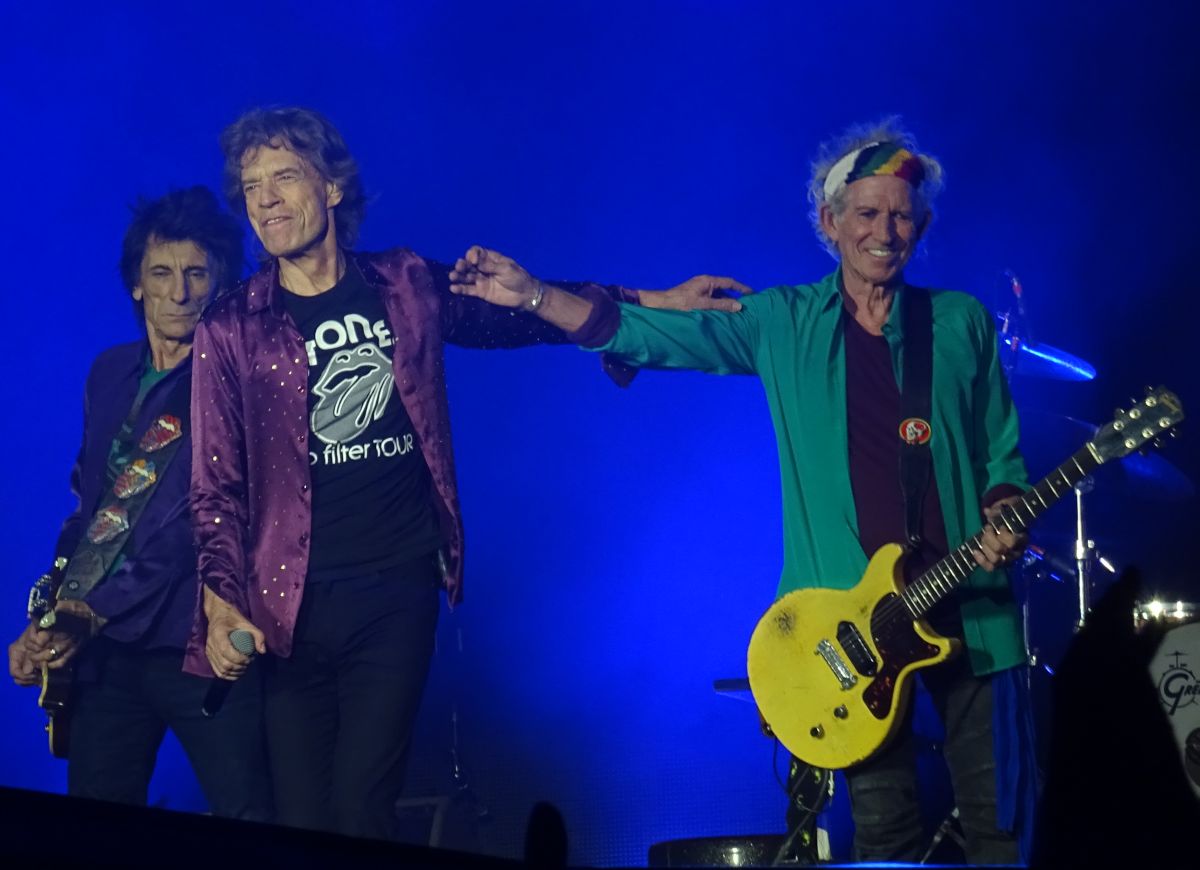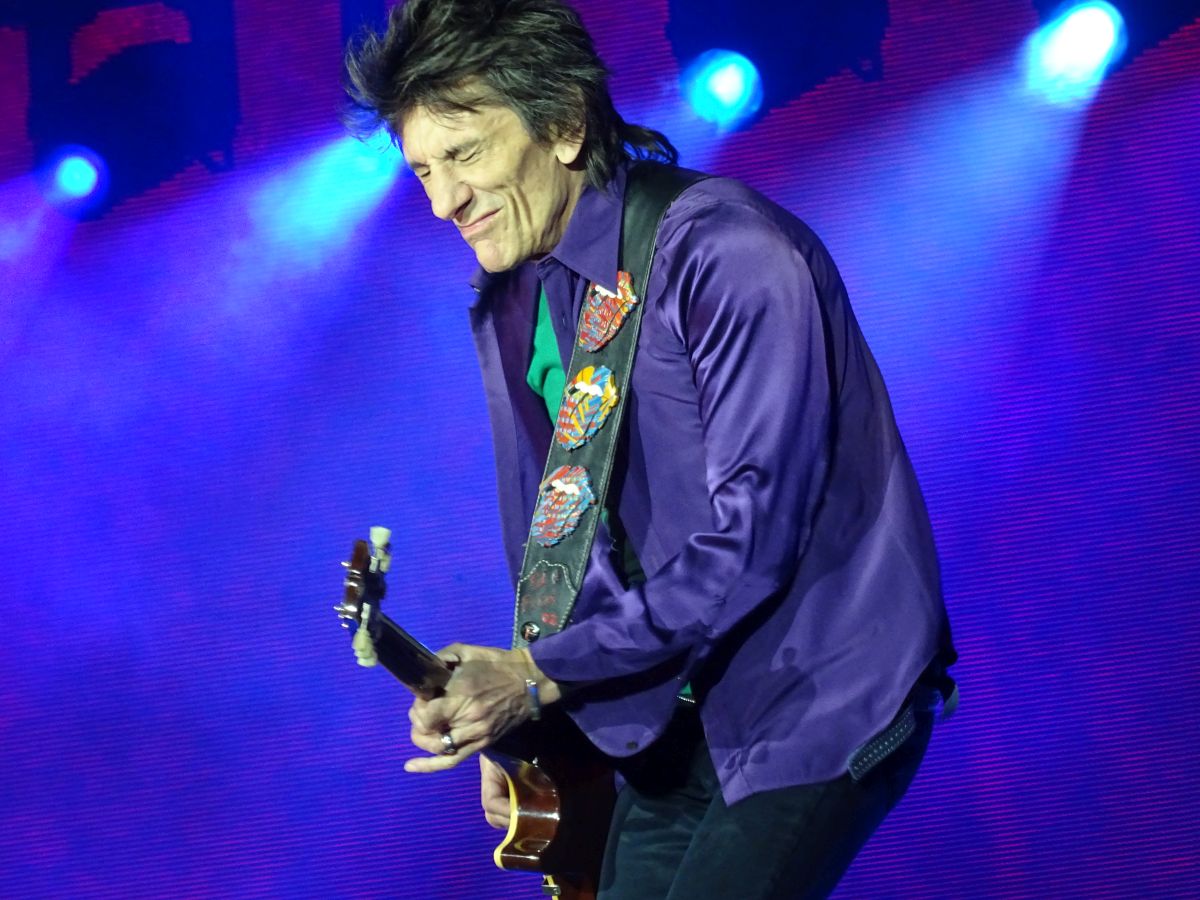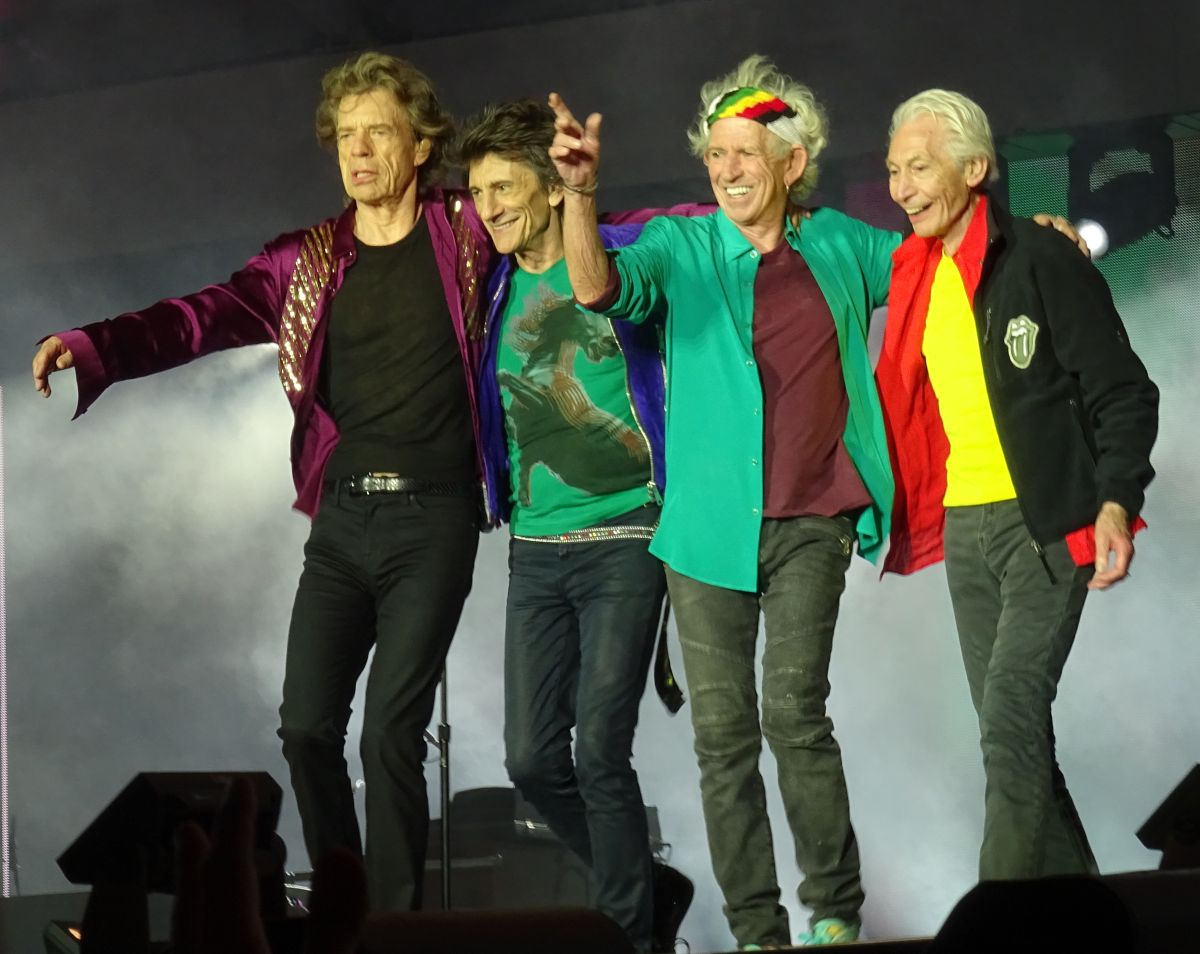 Photos by Bjornulf Vik
---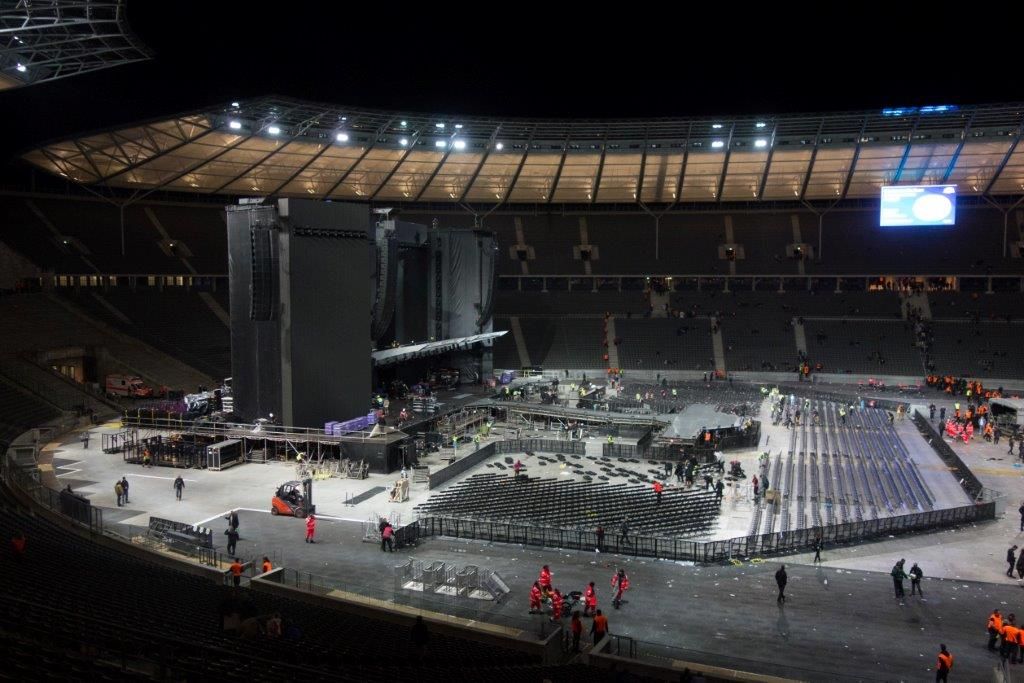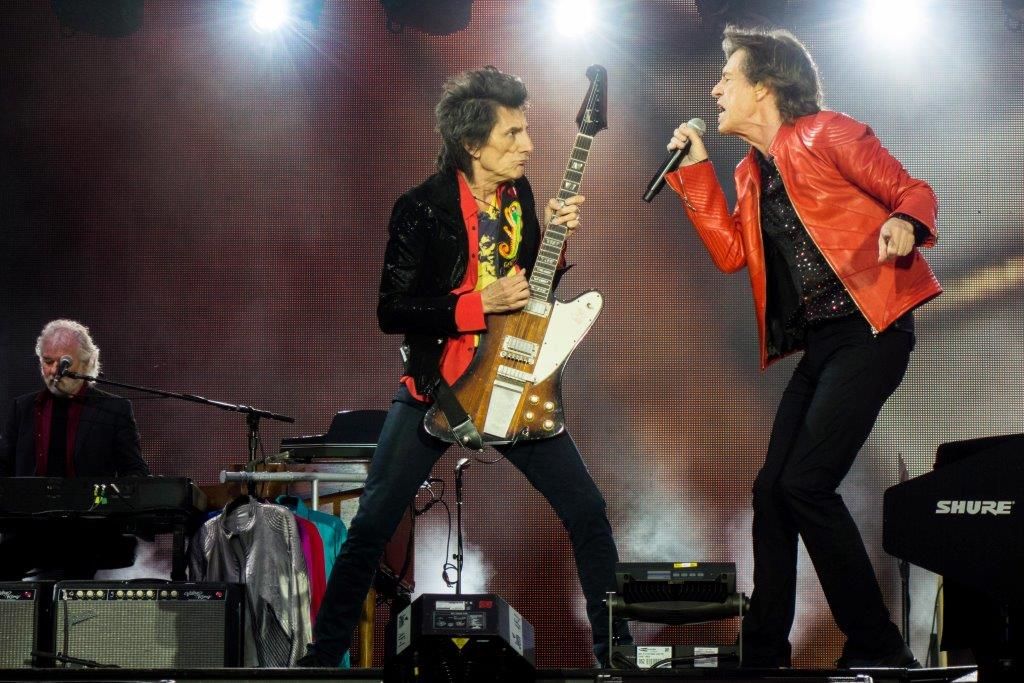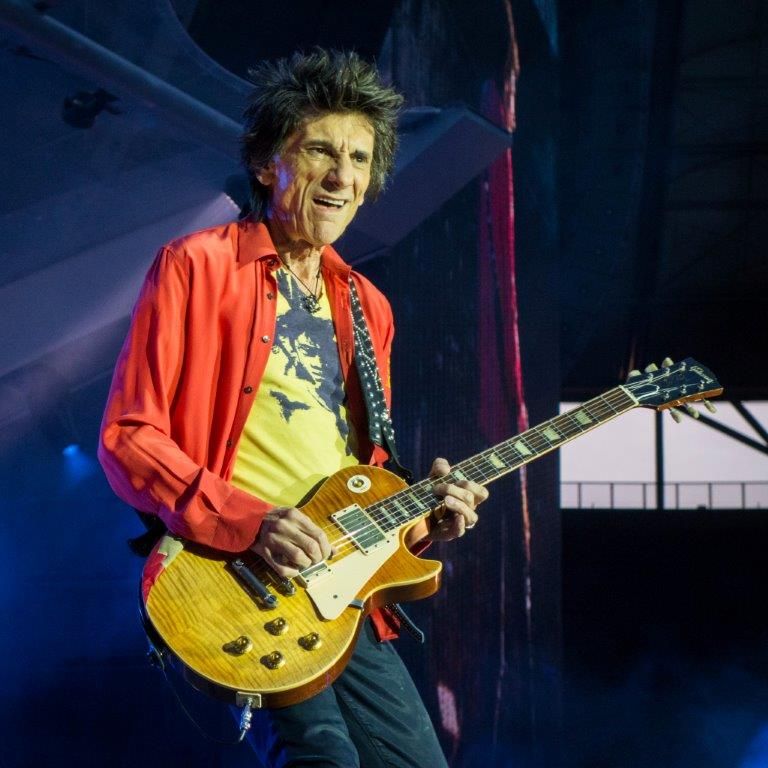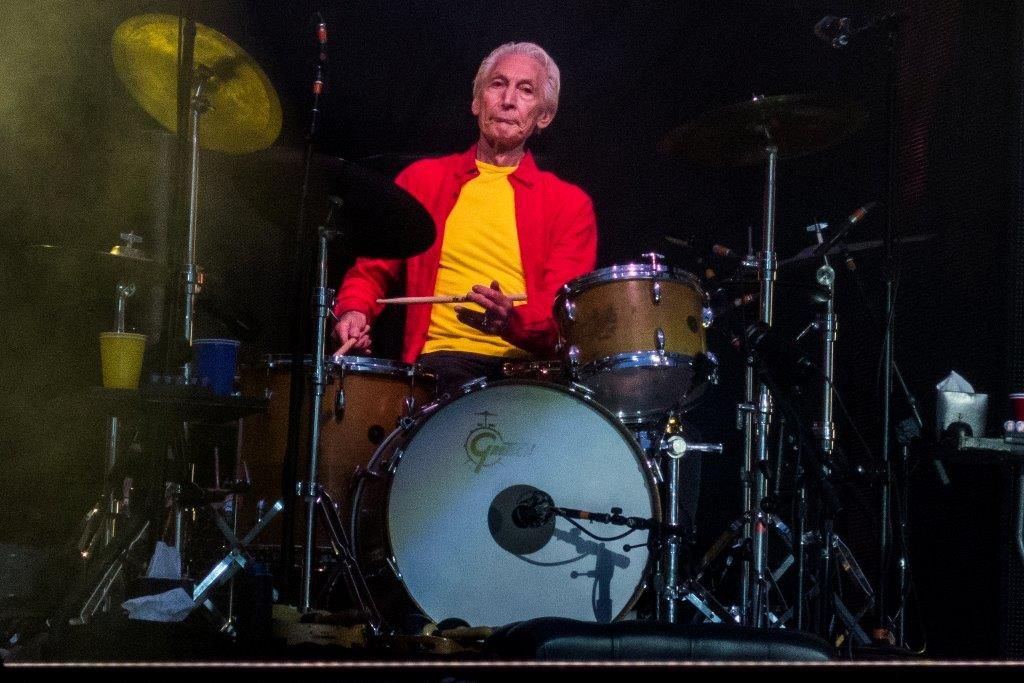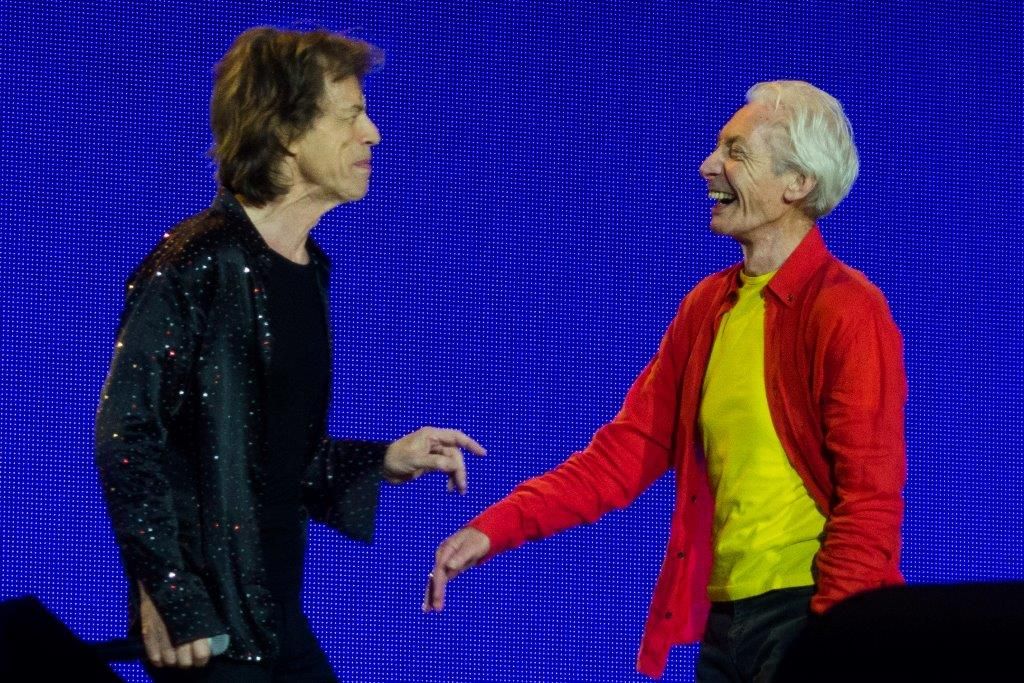 Photos by Hauke Jürgensen
---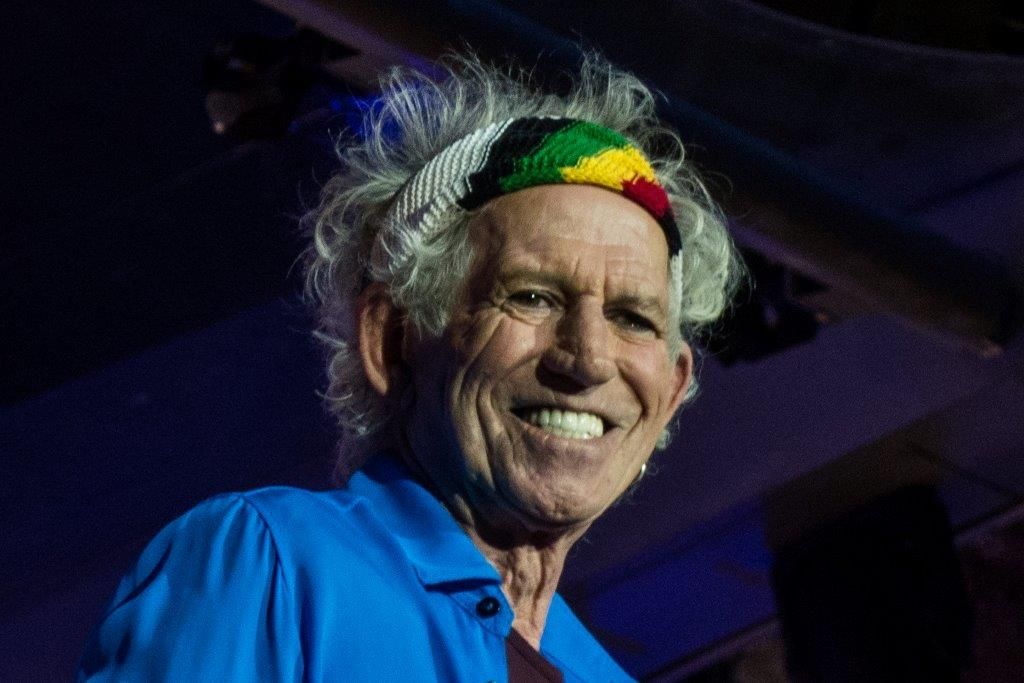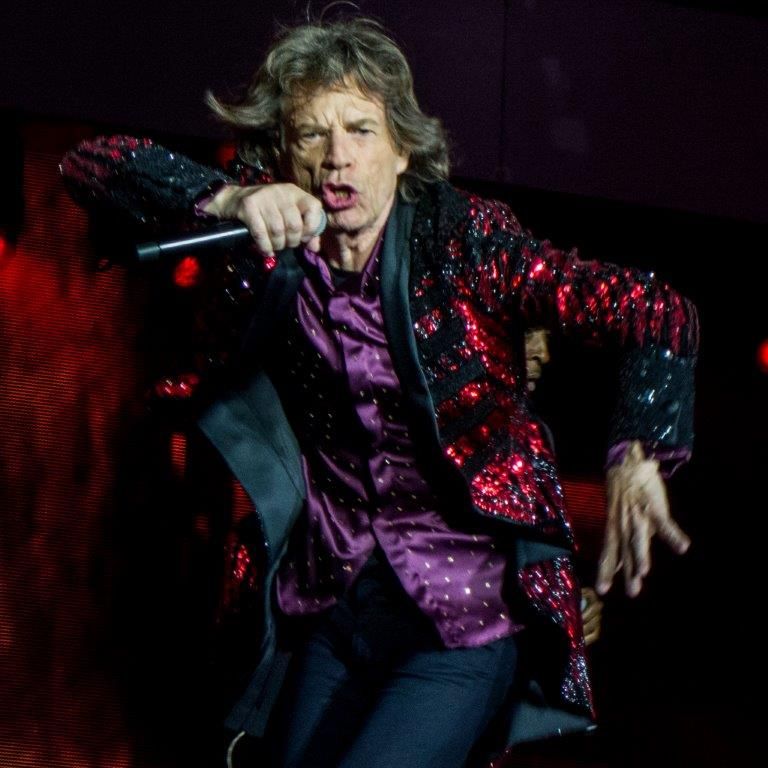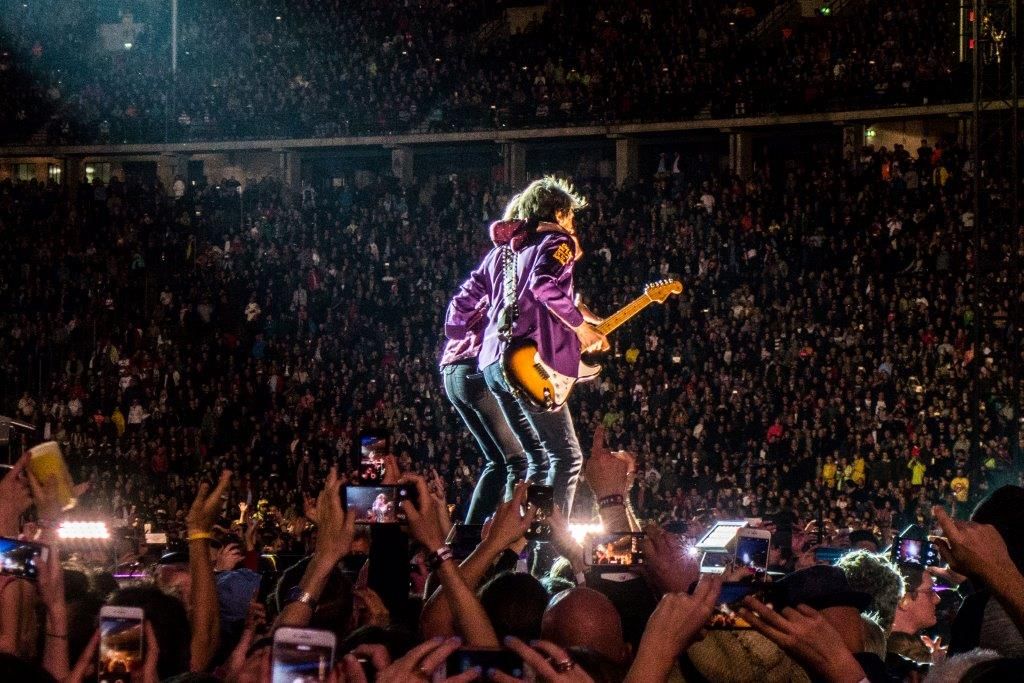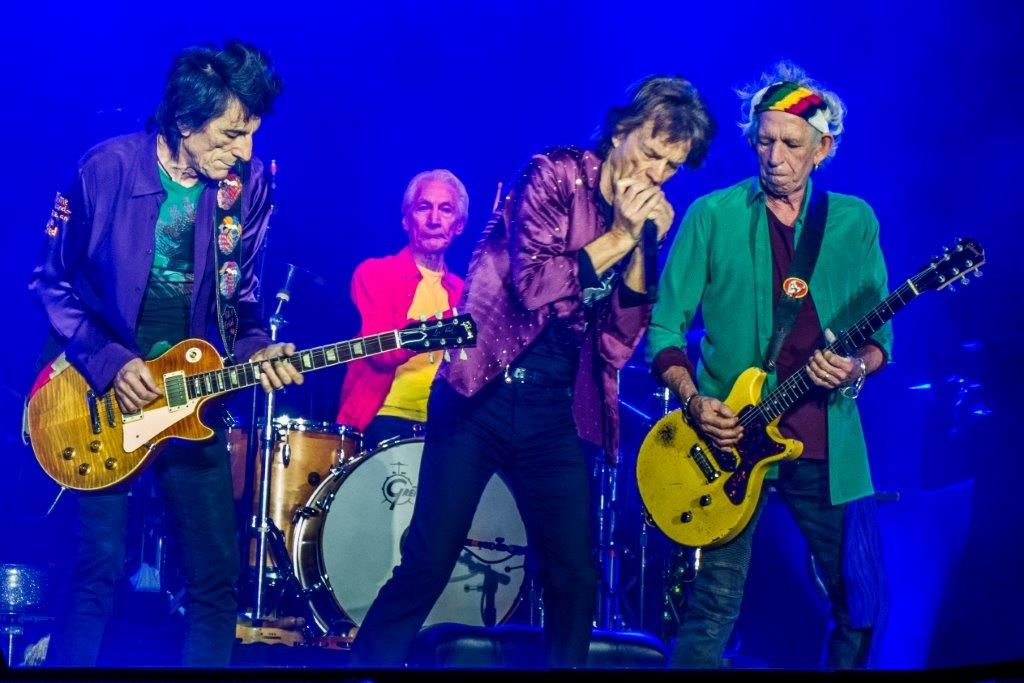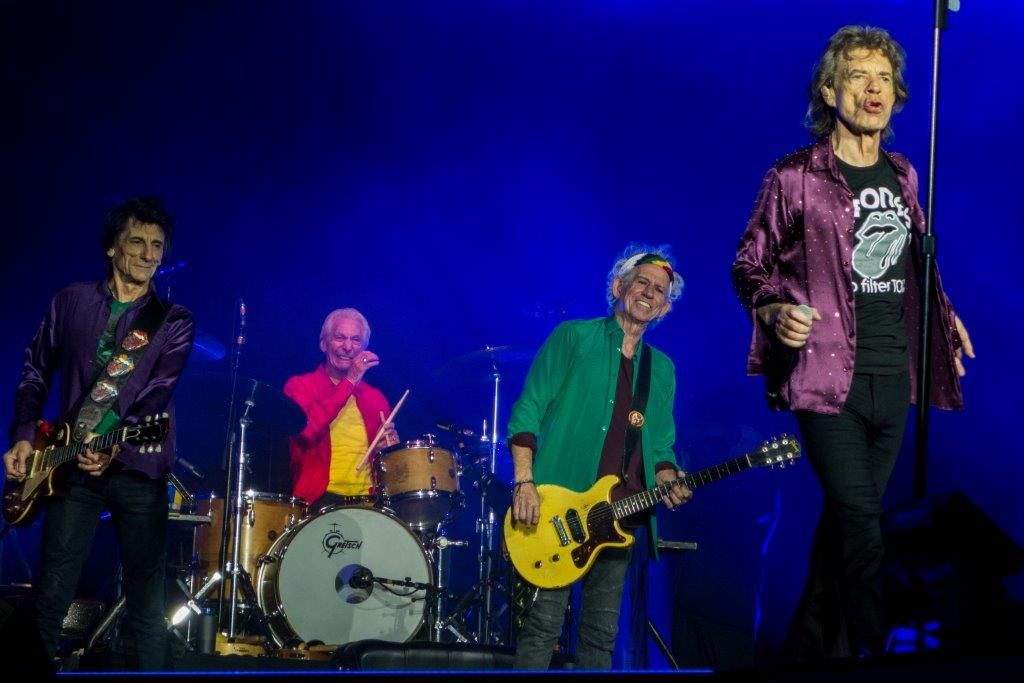 Photos by Hauke Jürgensen
---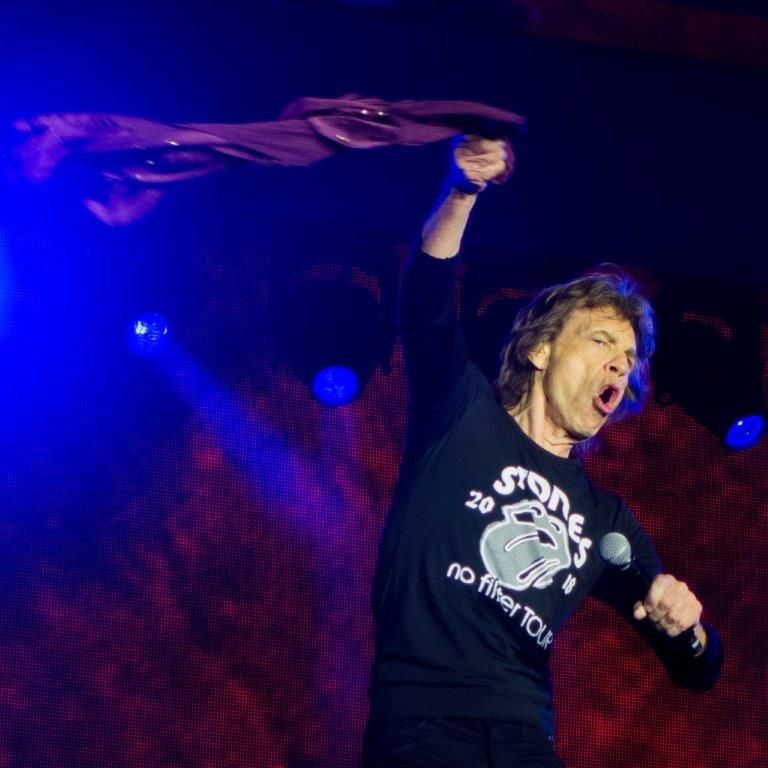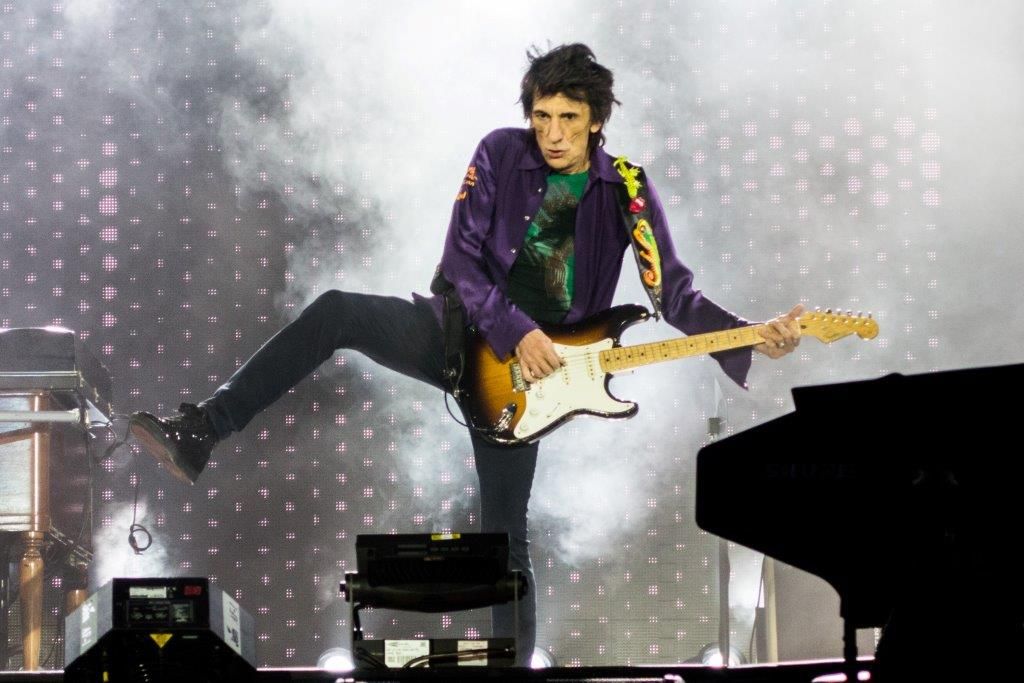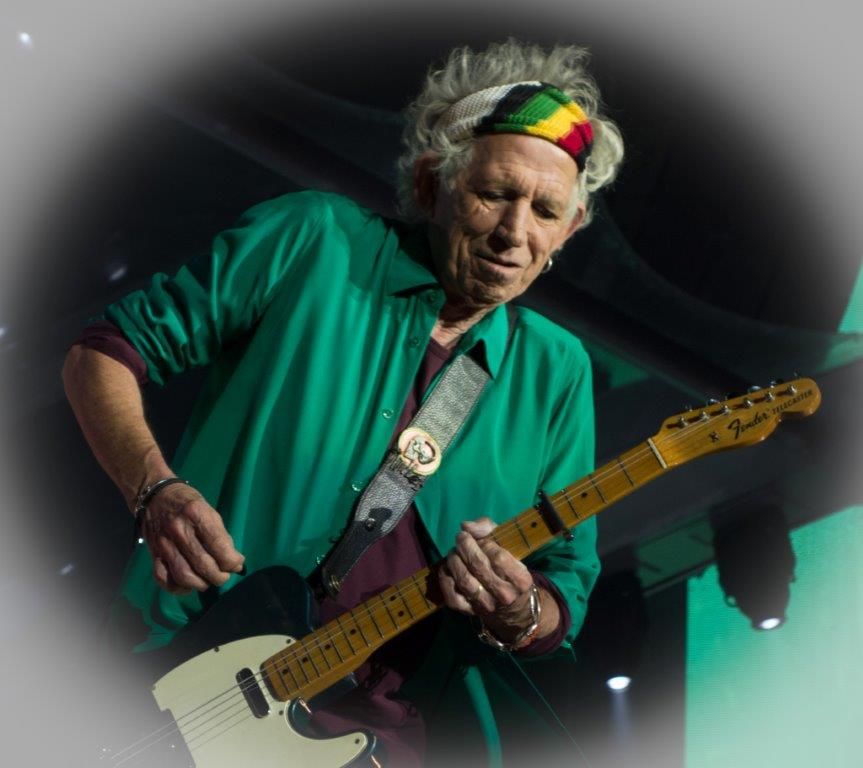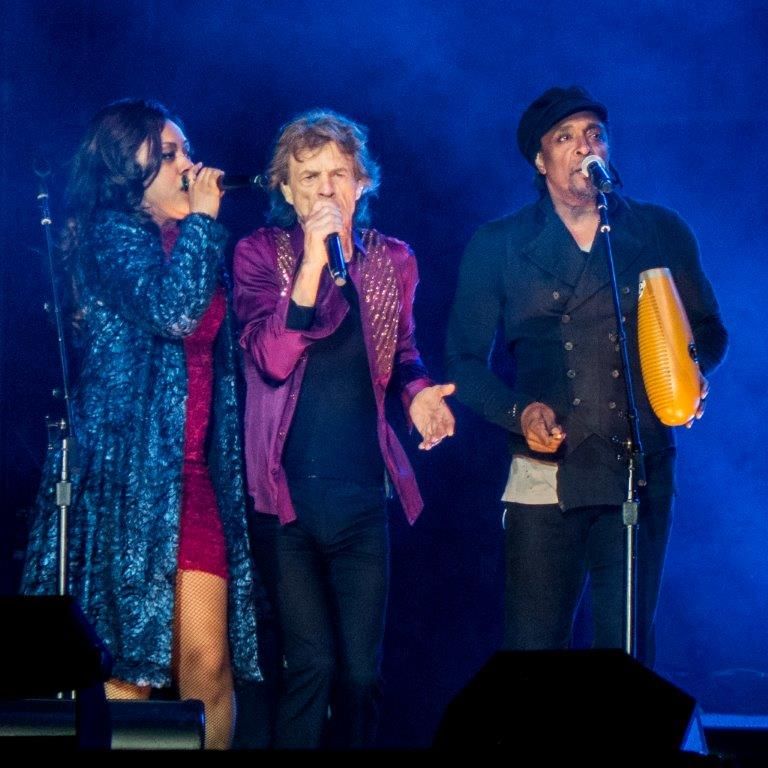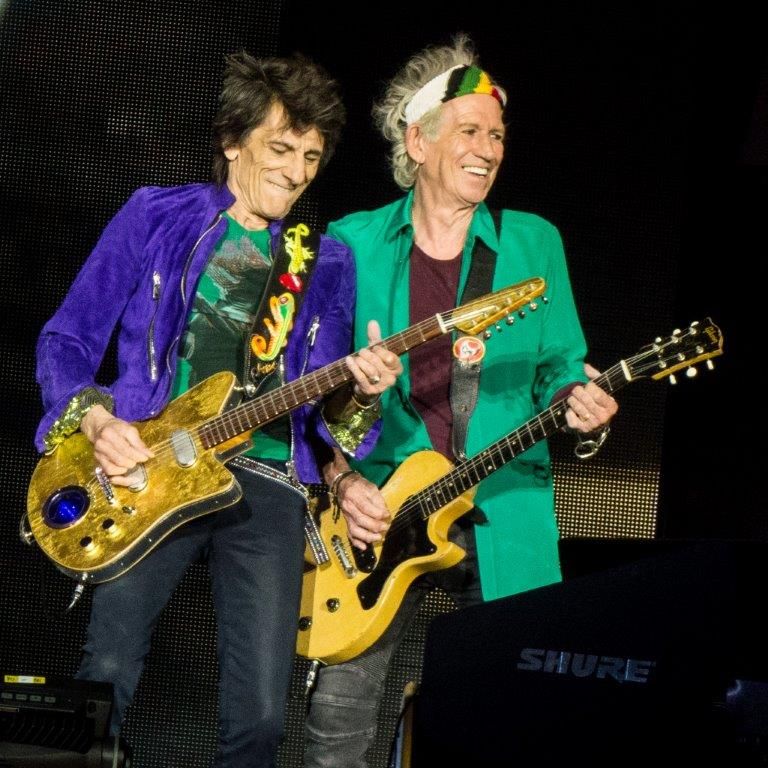 Photos by Hauke Jürgensen
---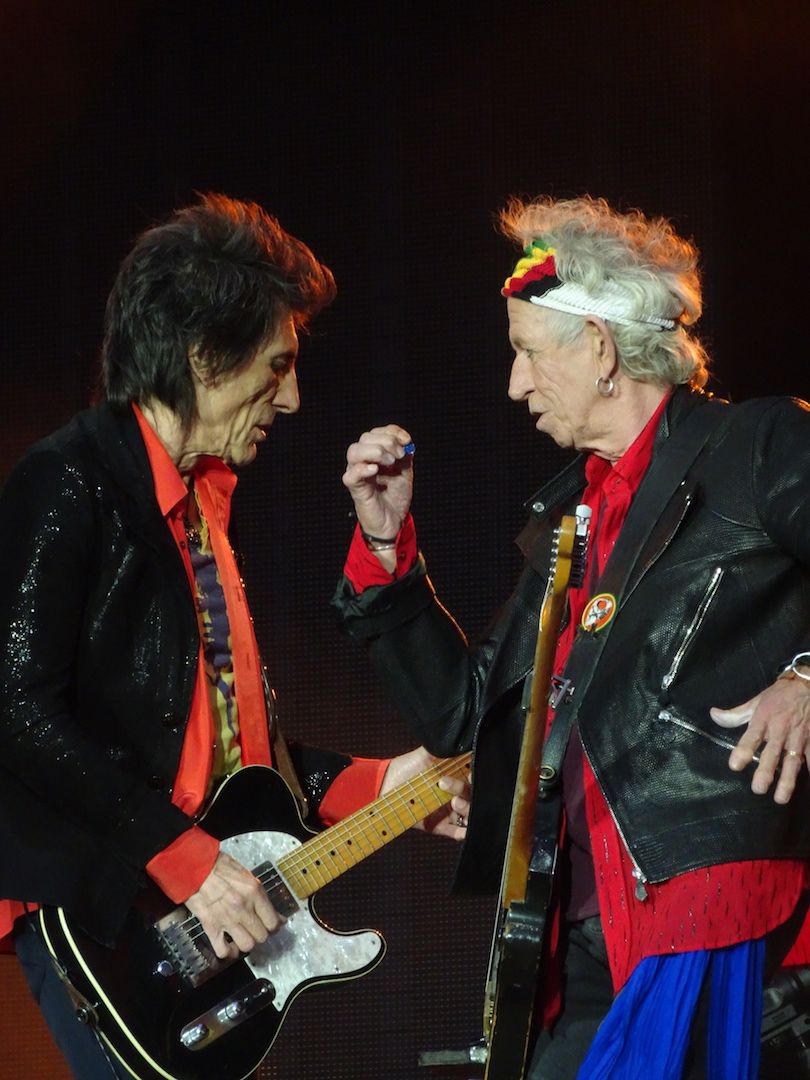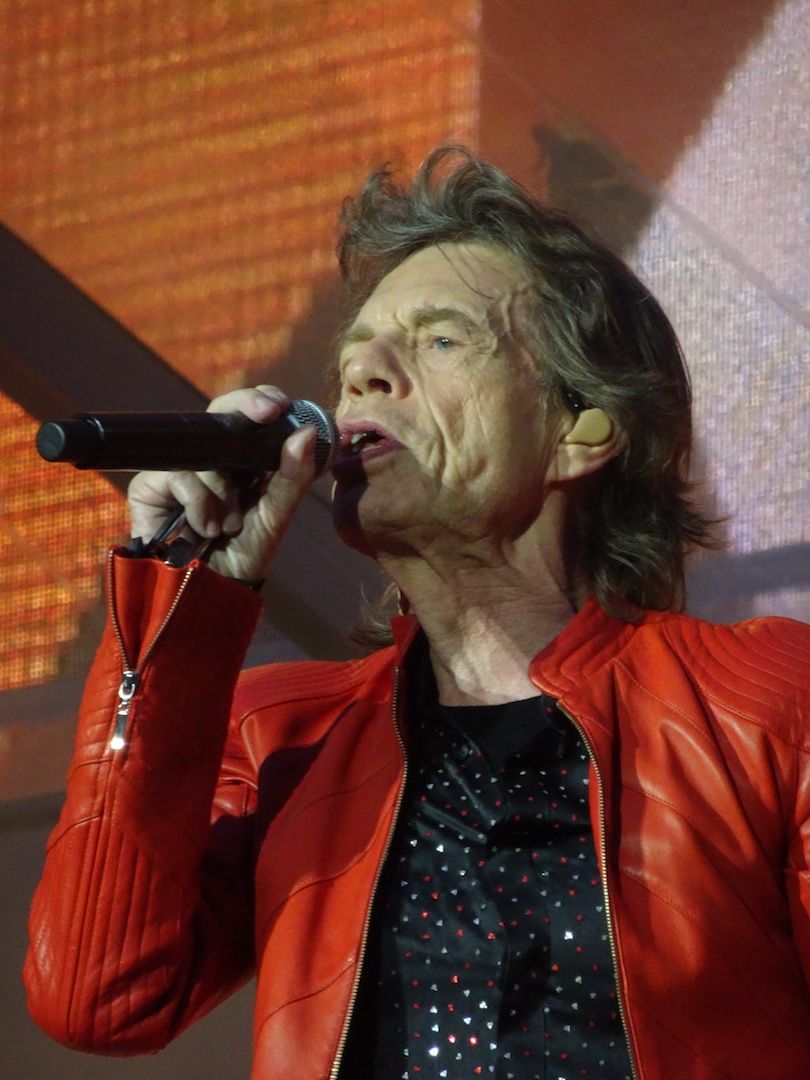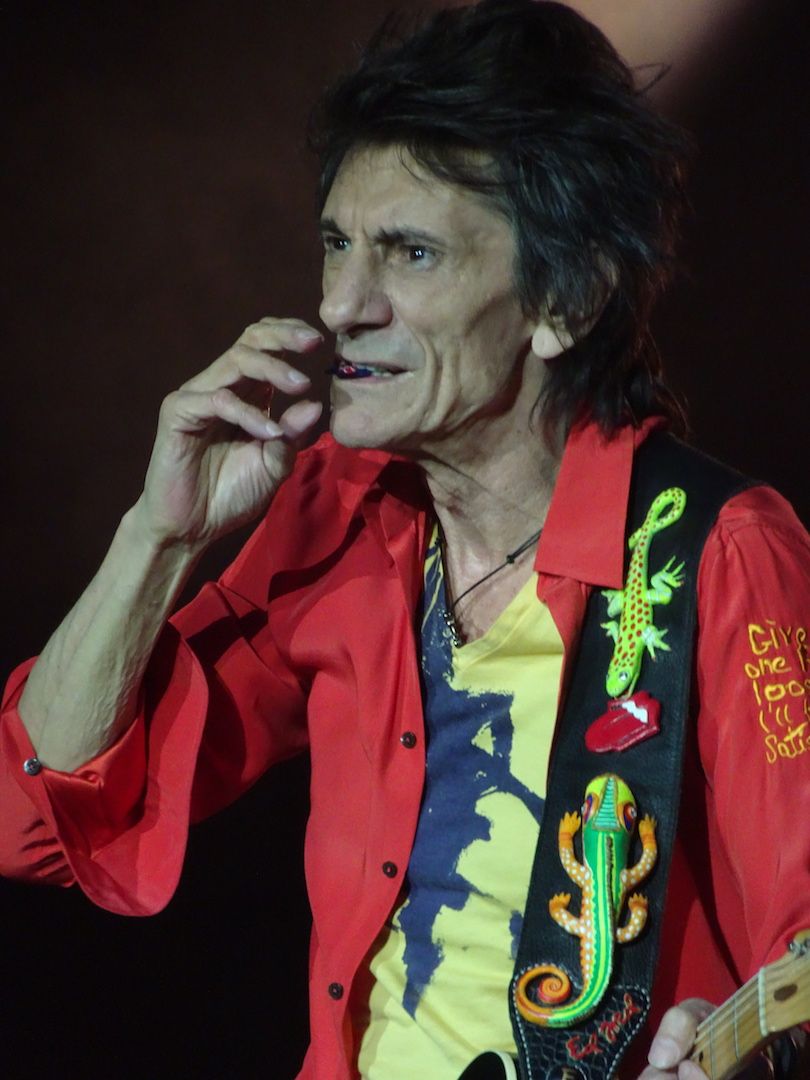 Photos by Hendrik Mulder
---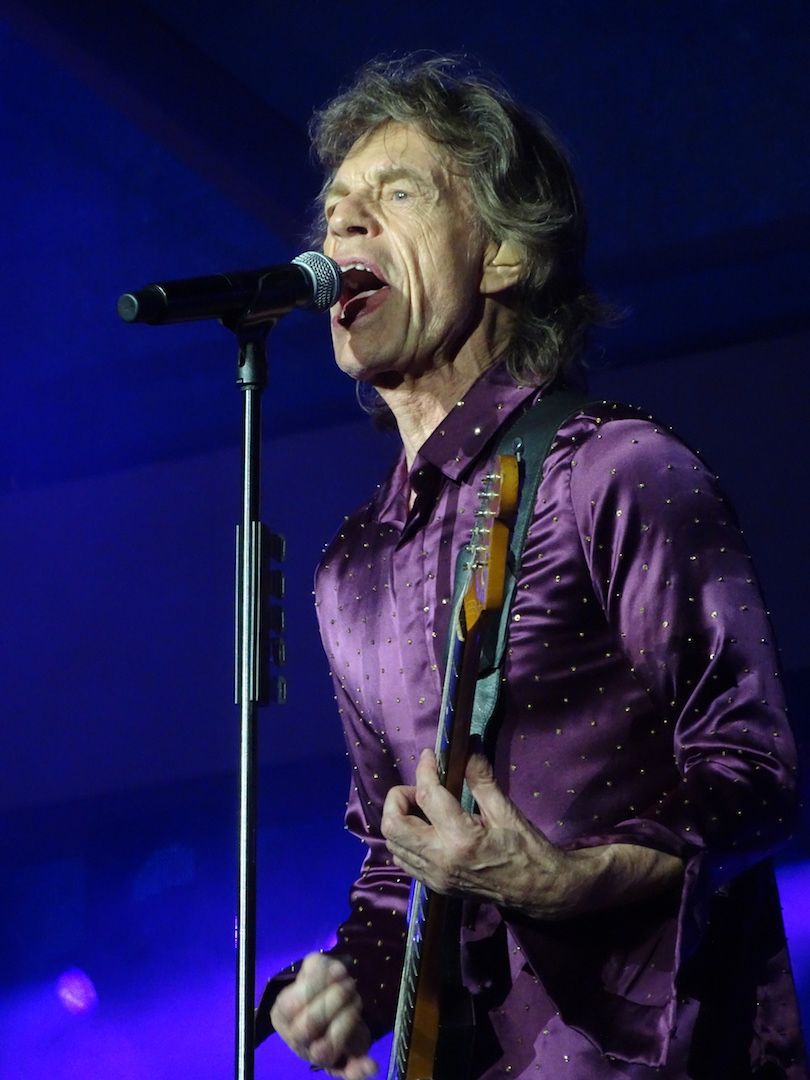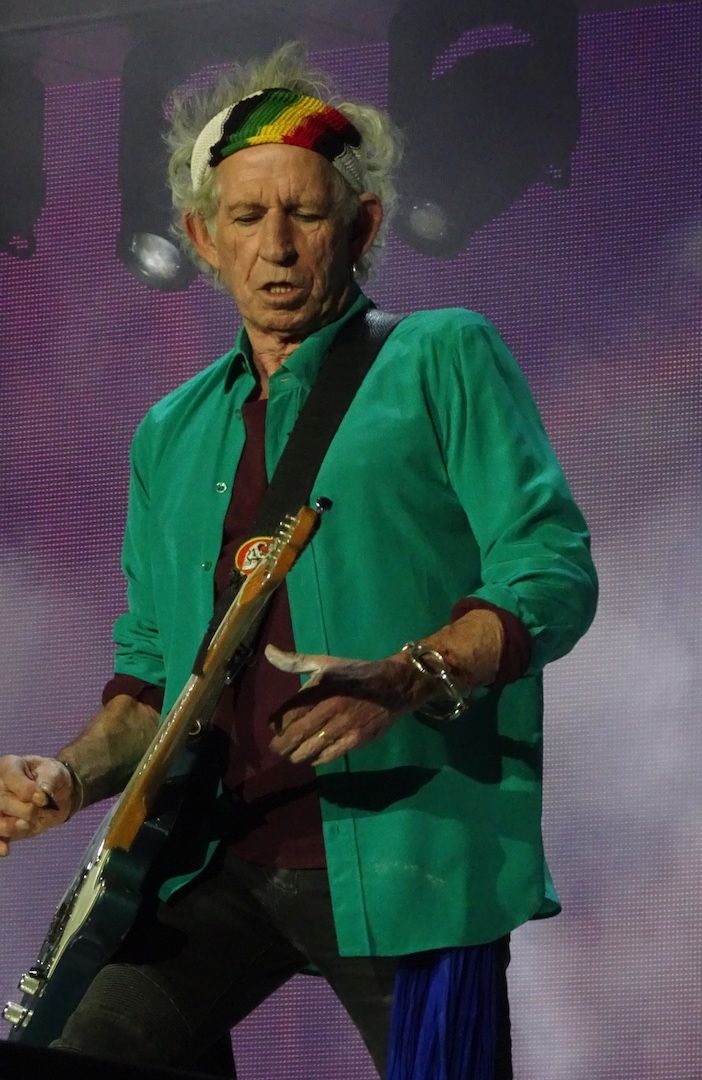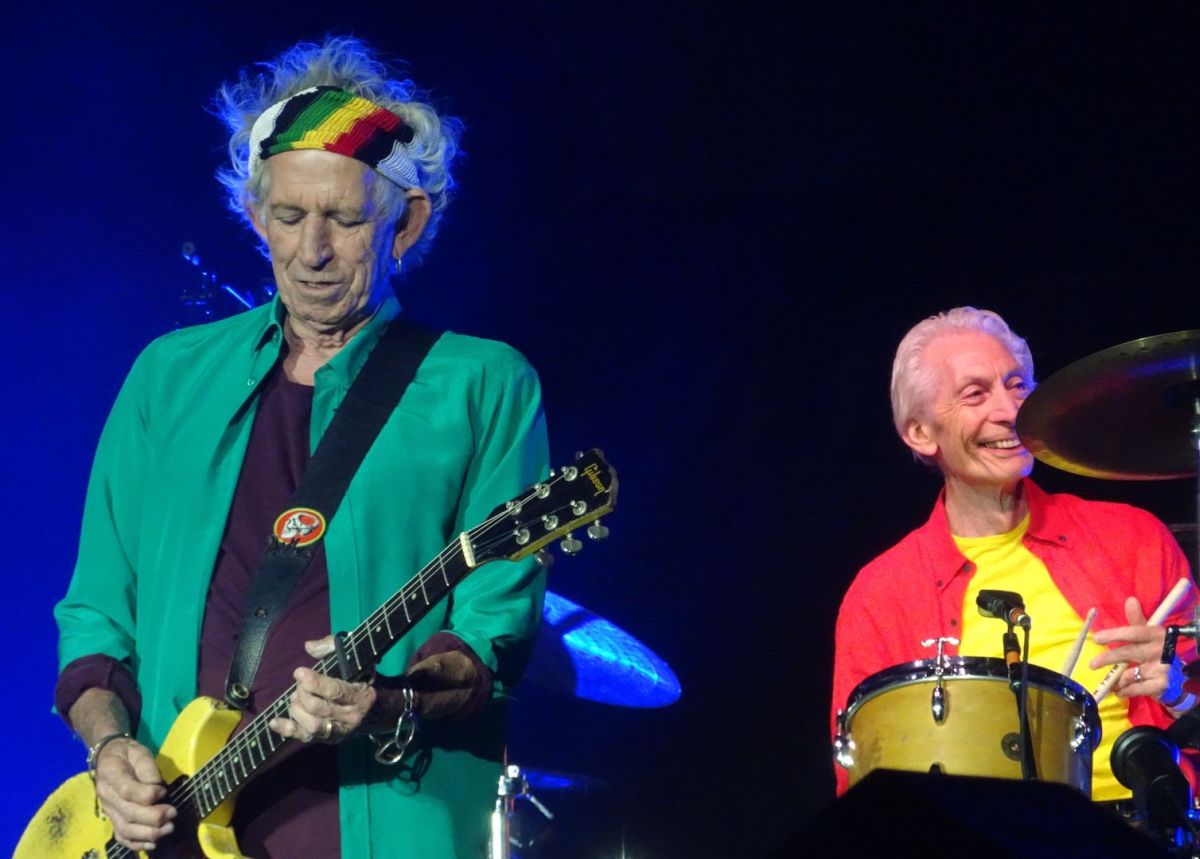 Photos by Hendrik Mulder
---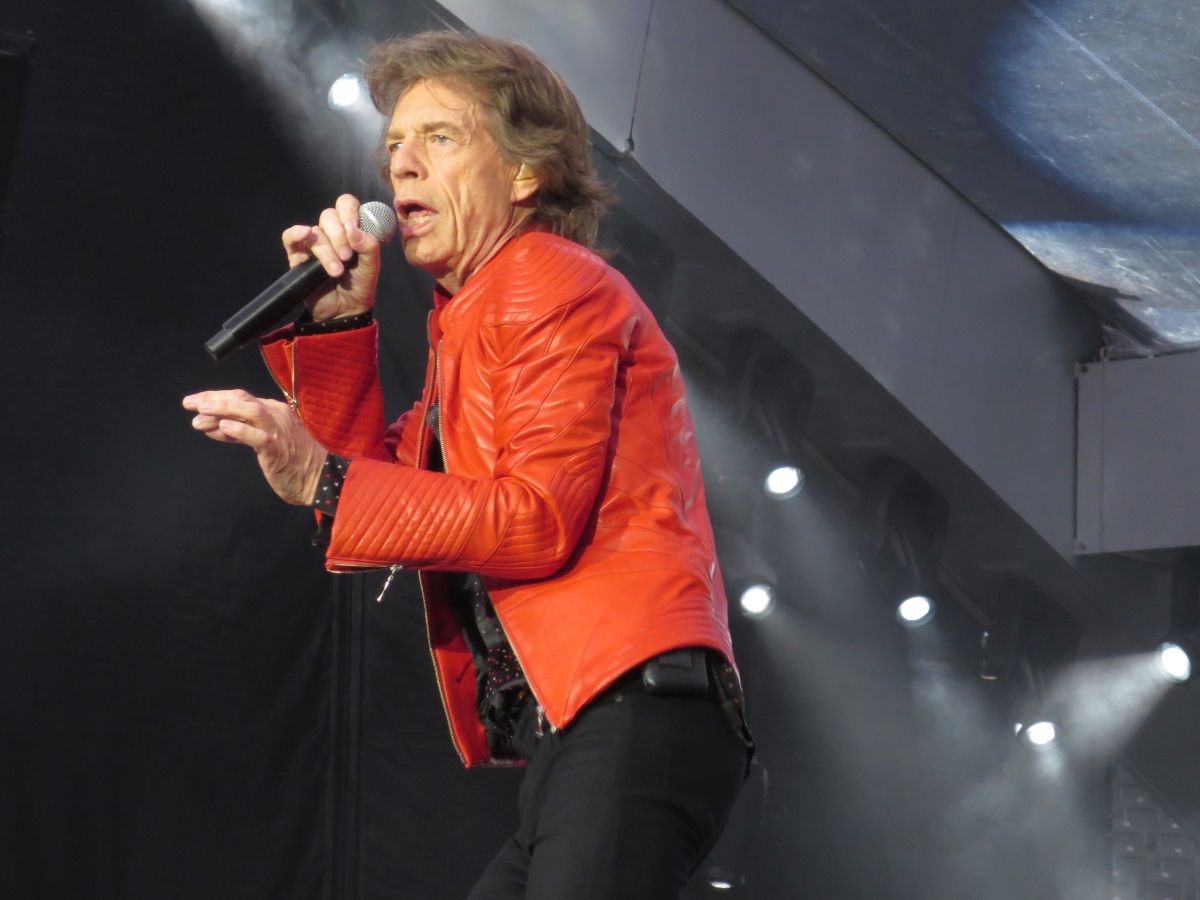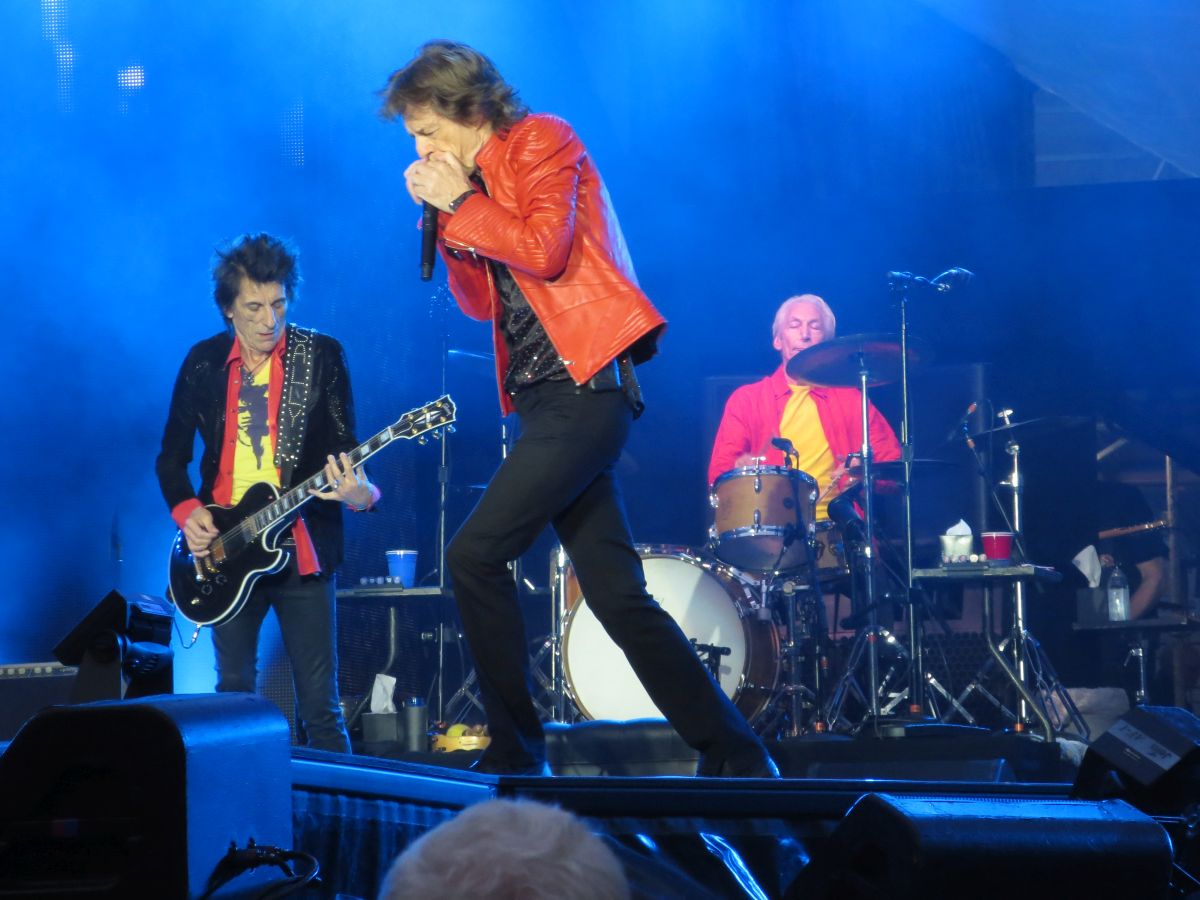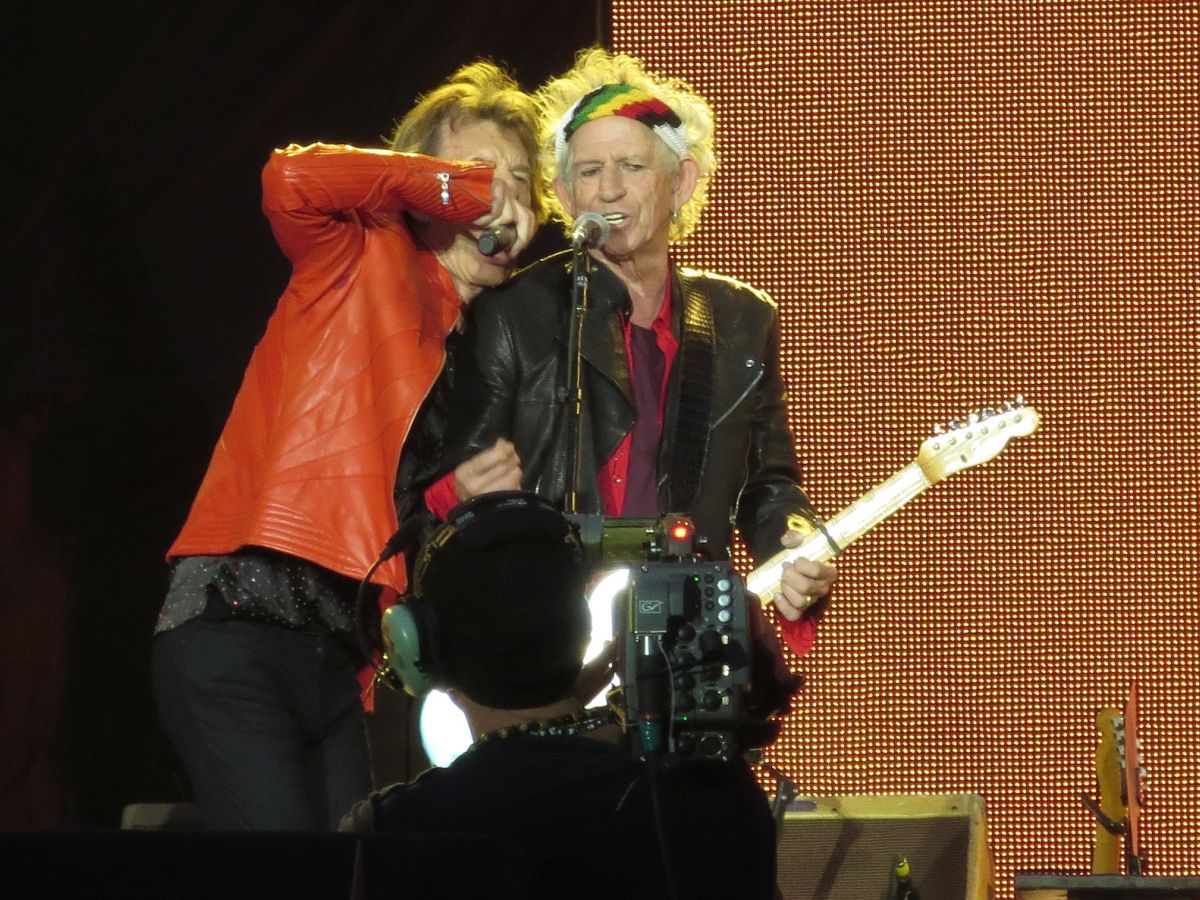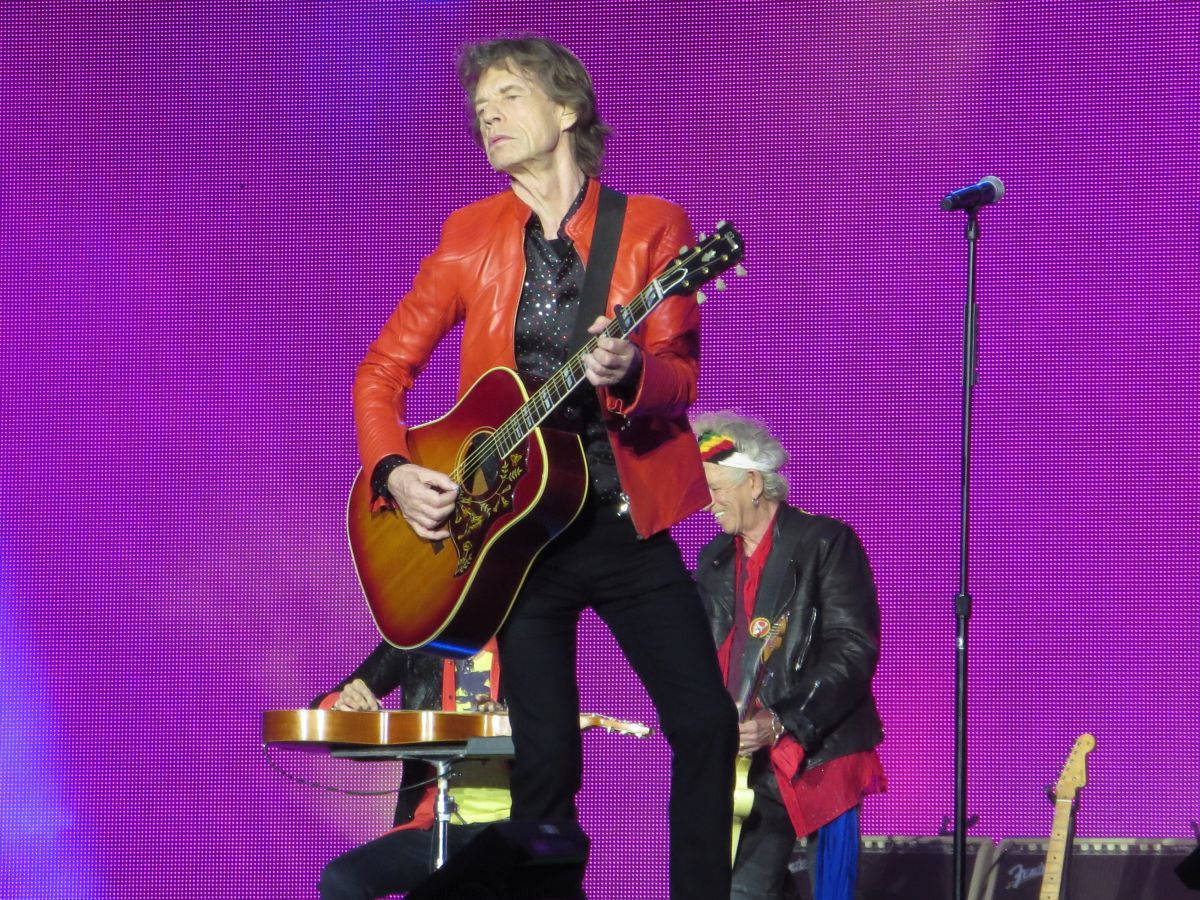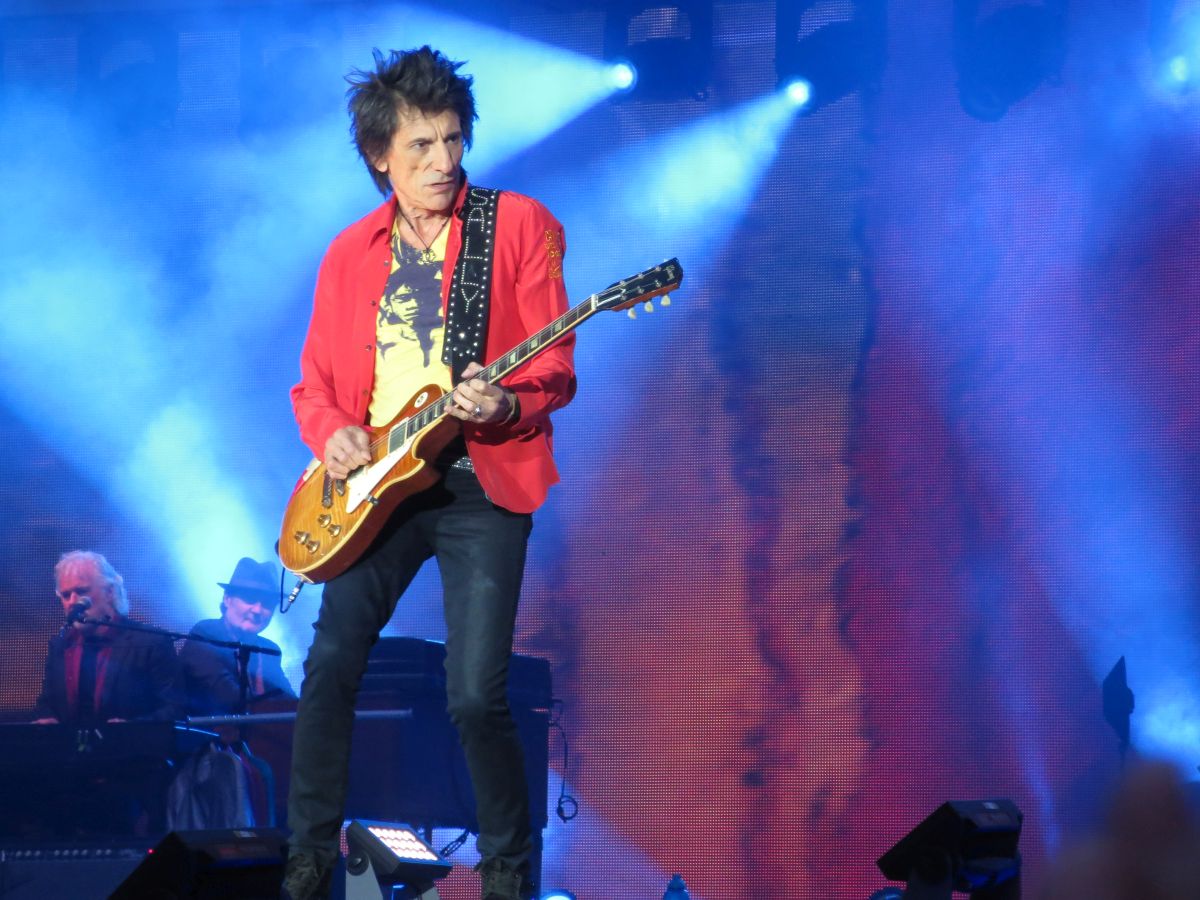 Photos by Philip Bajo
---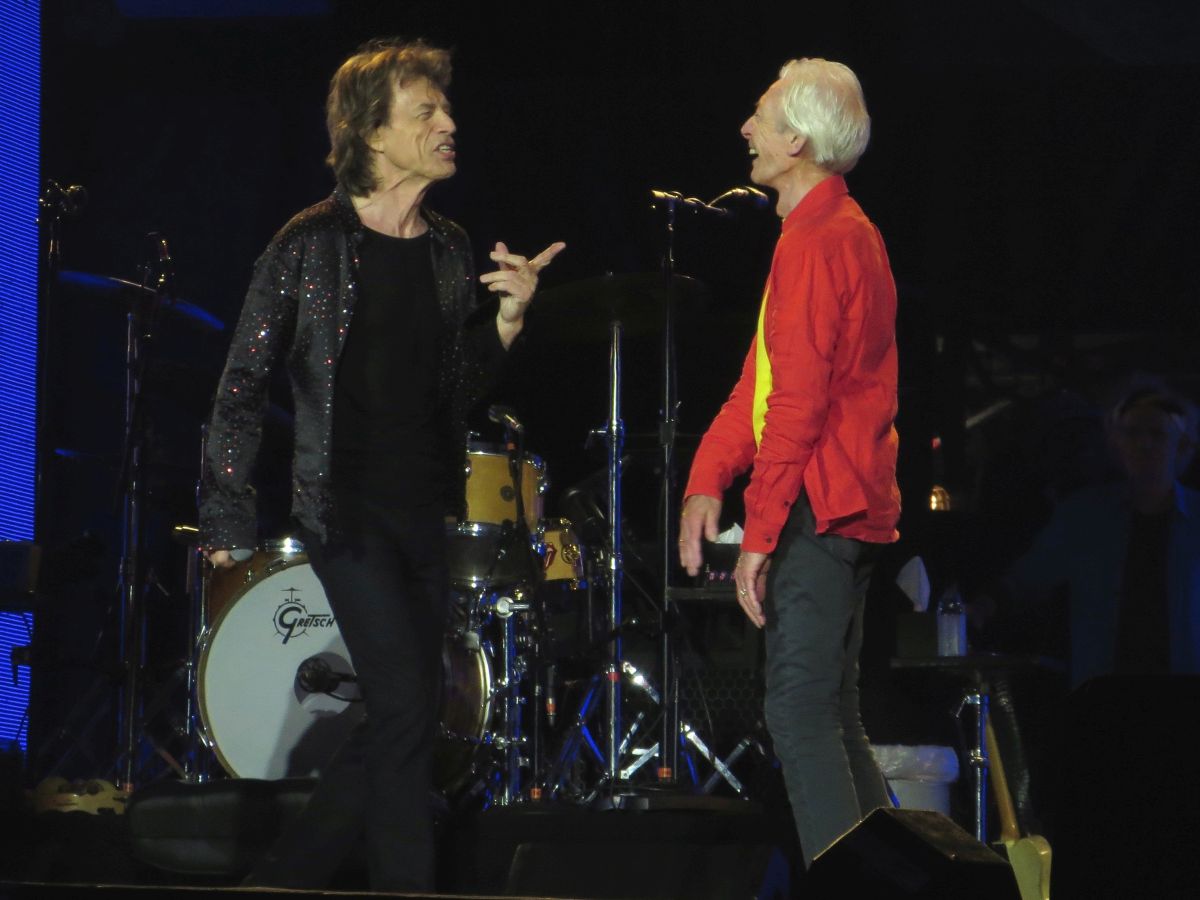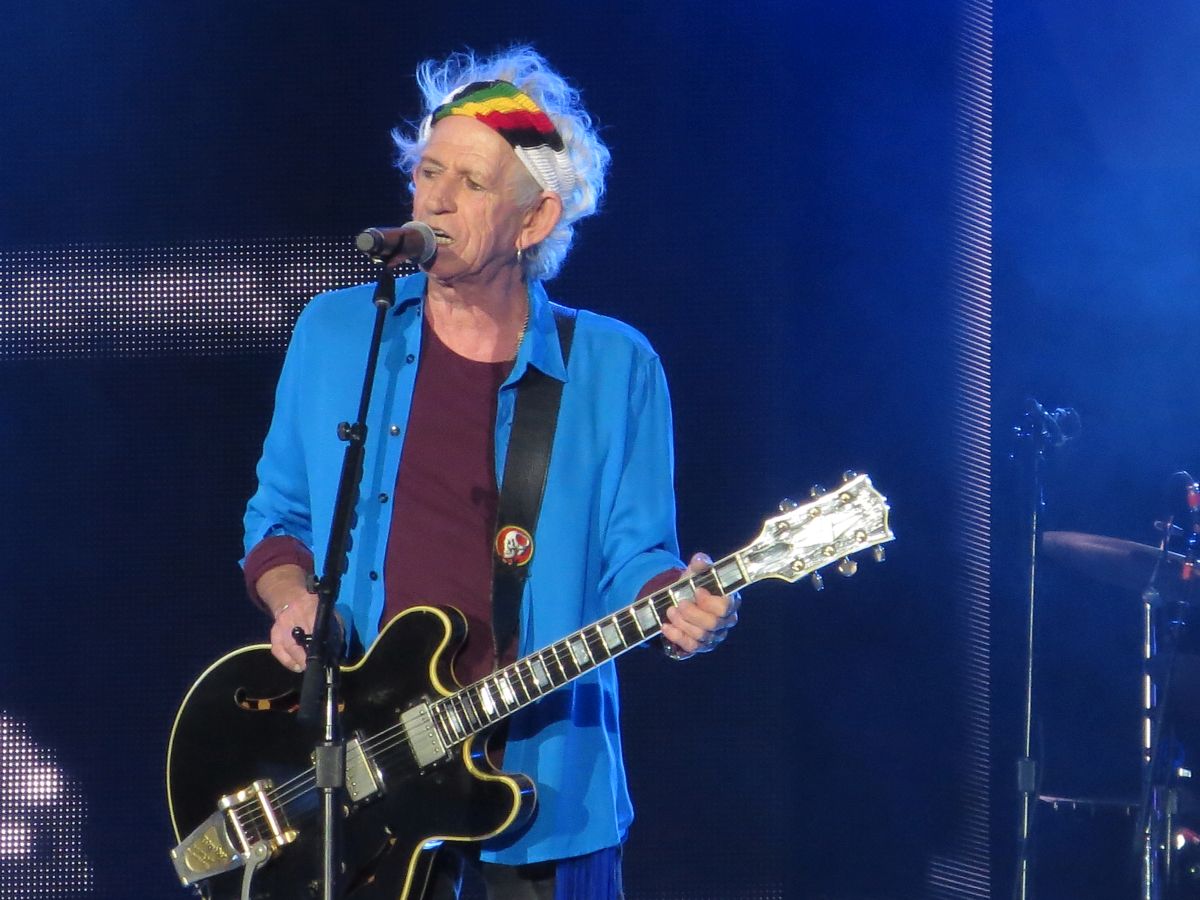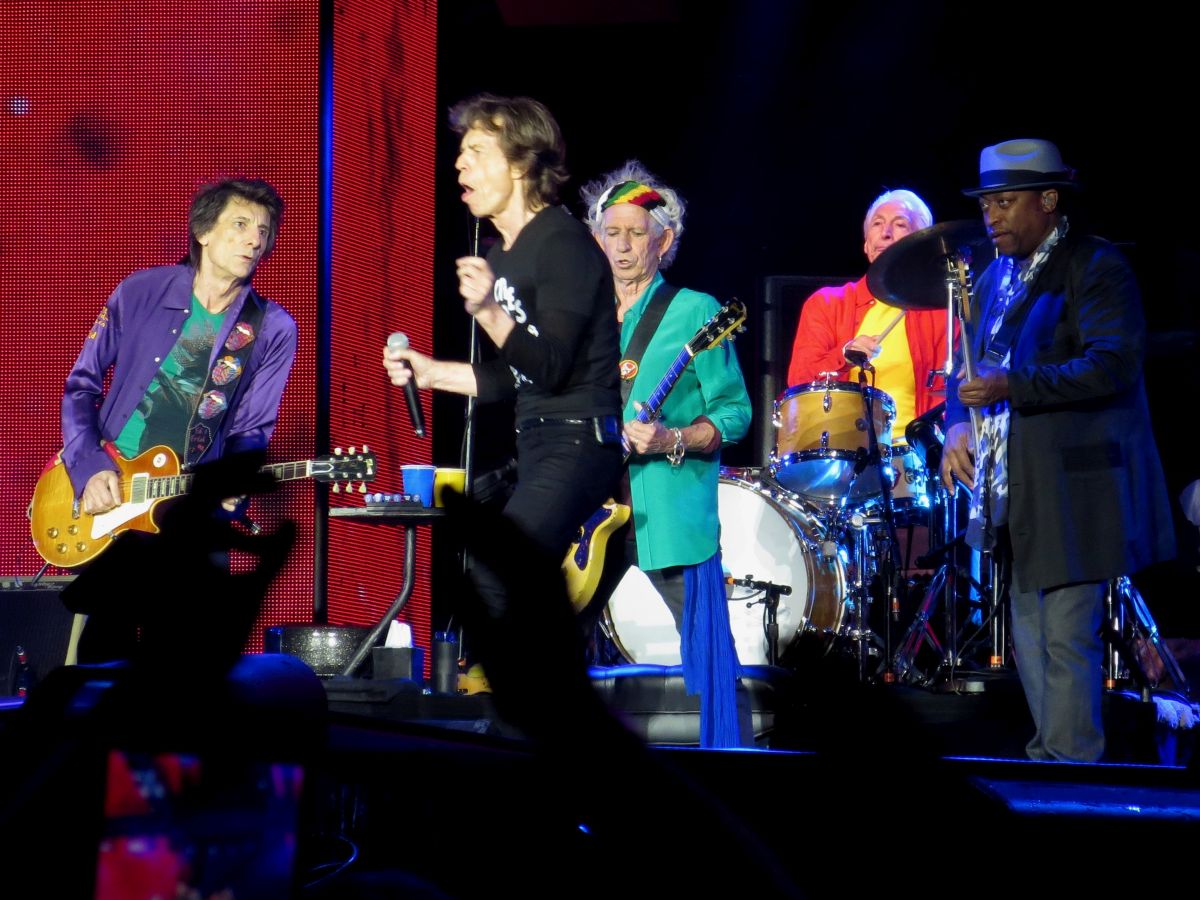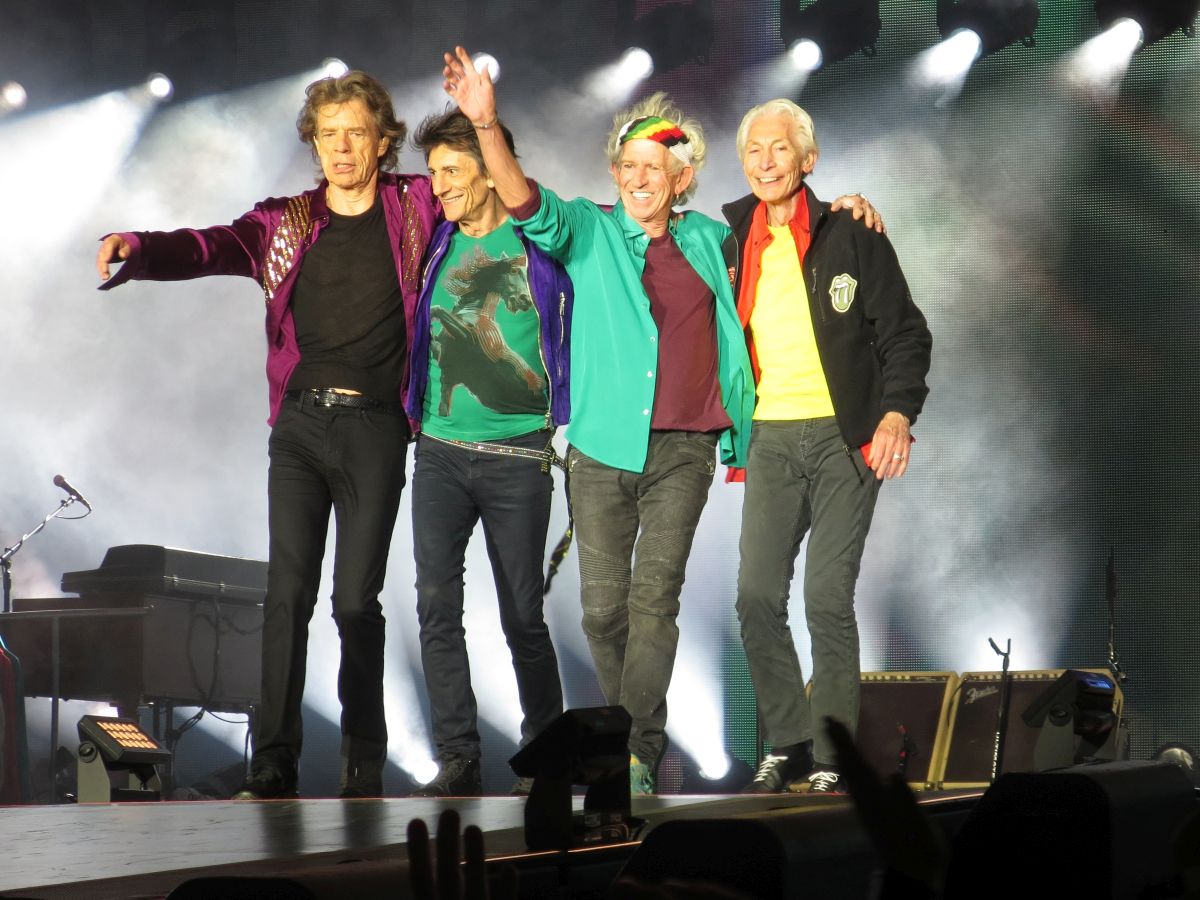 Photos by Philip Bajo
---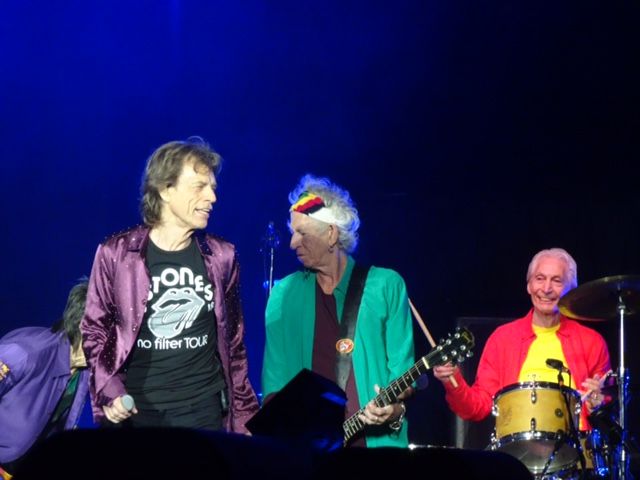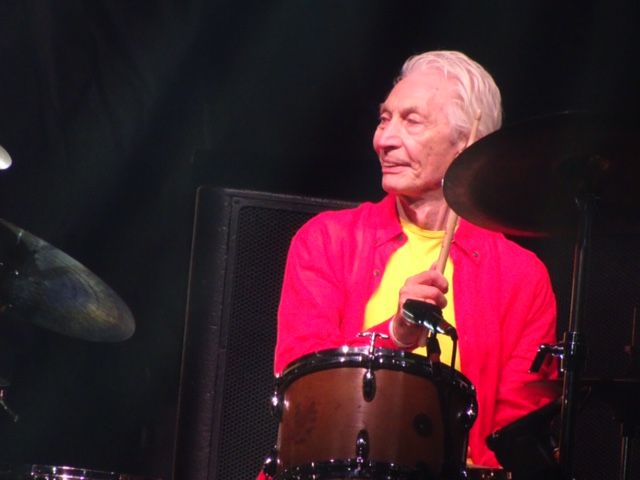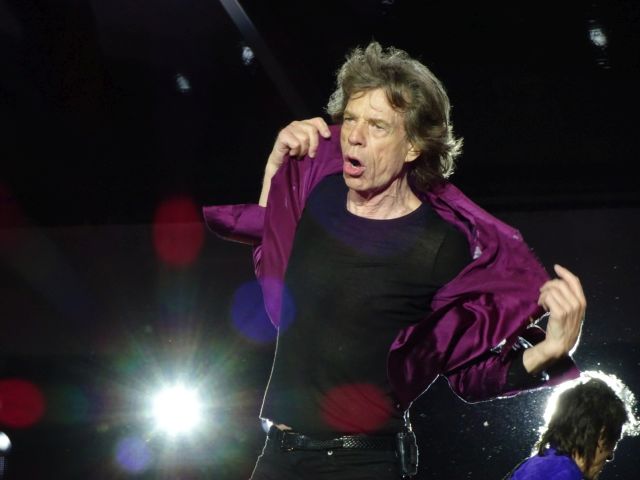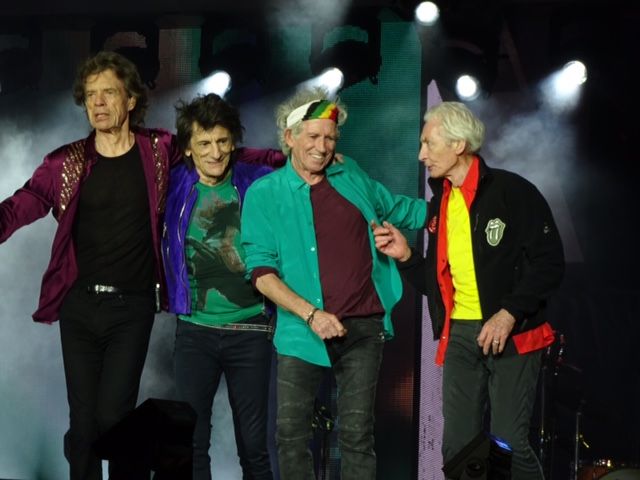 Photos by Paillet Benoît
---
This page will change over the next few days, as you and other fans send reviews, set lists and reports. Please send your e-mail to IORR. Thanks! For details and great photos from the Rolling Stones and their World Tour get the IORR magazines.