---
These are the latest Rolling Stones news and updates for you! IORR is a non profit fan club run by fans for fans. All parts of the It's Only Rock'n Roll web site is copyright of The Rolling Stones Fan Club. When using information from this site, please include a reference to IORR and the main web address www.iorr.org.
---
---
The Rolling Stones
Murrayfield stadium
Edinburgh, UK
Saturday June 9, 2018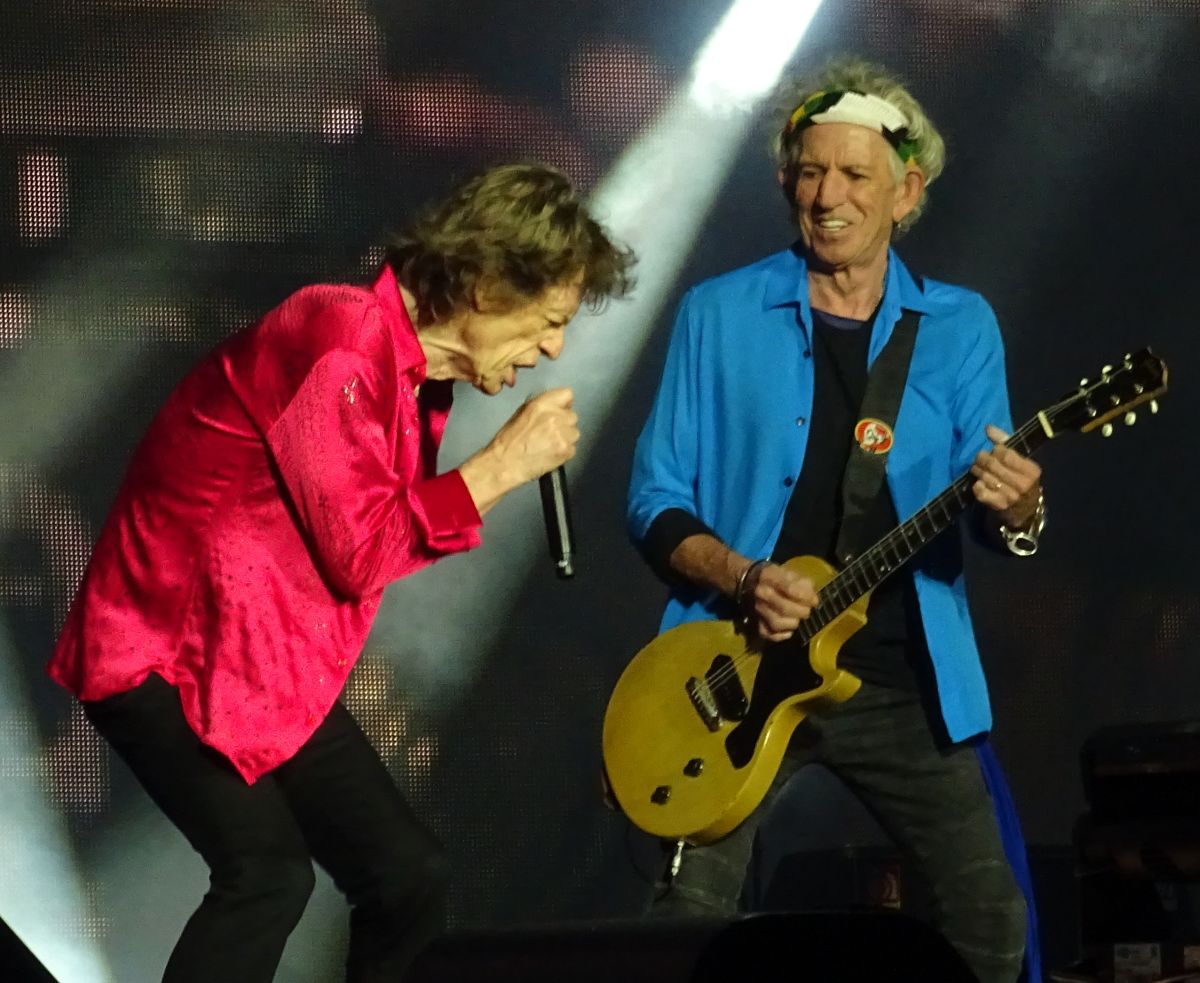 The Rolling Stones live at Murrayfield stadium, Edinburgh UK, Saturday June 9, 2018 - Photo by Bjornulf Vik
---
The set list
Start Me Up
Let's Spend The Night Together
It's Only Rock'n Roll
Tumbling Dice
Under My Thumb
Ride 'em On Down
She's A Rainbow
You Can't Always Get What You Want
Paint It Black
Honky Tonk Women
--- Band introductions
You Got The Silver (Keith)
Happy (Keith)
Sympathy For The Devil
Miss You
Midnight Rambler
Jumping Jack Flash
Brown Sugar
--- Band off stage
Gimme Shelter
Satisfaction
---

Show start :  8:21pm
Show end   : 10:22pm

---
Pre-show info and live comments:
Edinburgh UK 09-June-2018 Rolling Stones No Filter live updates
---
Reports please!!!
Please send your comments, reviews, links and more to:

[email protected]
---
Review by Derek Di Perri
As far as the weather is concerned, the Edinburgh venue is definitely the most particular one in which I've attended a Stones' show so far: first of all, the daylight stayed until at least 22:30, so that the whole gig was basically performed with the sun up; secondly, as soon as the wind blew, it was really freezing cold (even if it's June!), but fortunately I was already set up for that.

Richard Ashcroft's opening act was brilliant: he's a great songwriter, and he conveys great sincerity through his performance. The Stones went on stage a little earlier than scheduled, and the start of the show wasn't really the best one, as unfortunately, Keith Richards once again had problems with the main riff of "Start Me Up"; however, this is no news (sadly), and apart from that the song went out smoothly.

After having been rotating "Start Me Up", "Sympathy For The Devil", "Jumping Jack Flash" and "Street Fighting Man" as opening song, I think it's time for the boys to pick one of them (possibly "Street Fighting Man") and keep it as opening song for all of the remaining shows of the tour. I don't know if this could help to avoid false starts of the gig, but definitely everybody would be happy of they'd stick to "Street Fighting Man" as opening number.

If "Start Me Up" was a letdown, the following "Let's Spend The Night Together" sounded pretty good, although not particularly energetic. Towards the end, Mick Jagger stood next to Keith Richards singing the refrain with him. They've been doing this several times over the last few years, but it's always nice to watch it.

The concert really took off when they played "It's Only Rock'n Roll", which was lively and energetic. By the time the song was over, the crowd was definitely won over by the band.

Mick Jagger has been on fire throughout the show, and he has addressed several times the crowd with jokes about Scotland, just like a consummate stand - up comedian would do.

"Tumbling Dice" was ok, so was the blues number ("Ride 'em on Down"). "Under My Thumb" (introduced by Jagger as "feminists' anthem" ) was just as good as in the first show in London a few weeks ago. The version they currently play reminds very much of the one on the "Aftermath" record, and Mick Jagger playing maracas on stage enhanches that 60-es vibe.

This time round the selection for the "vote" song was really excellent. From a musical standpoint, my favourite of the bunch was "Heartbreaker", but I casted my vote for "She's A Rainbow" because I'd never heard it live before. I'm very happy that I finally did, and out of two shows I've seen so far in the current tour I got to hear two "new songs" for me, i.e. this one and "Fool To Cry" in the first London show. I hope this trend will keep for the next shows!

"You Can't Always Get What You Want" (featuring a very nice solo by Ronnie Wood) was, as always, very welcome by the crowd. "Paint It Black" was flawless, and "Honky Tonk Women" really got everybody getting high, and was one of the most fun moments of the show. I can confirm my first impression, that this time round the Stones are putting a lot of effort also into warhorses that have been played to death over and over again, like "Honky Tonk Women", "Brown Sugar", "Jumping Jack Flash", and "Start Me Up" (the last one only when not played as opening song!). In this tour these songs are performed with great drive, intensity and energy, and indeed do sound much fresher.

To be honest, Keith's set was a little disappointing. As Mick Jagger has been a force of nature for the whole show, probably Keith Richards should have put more effort into his set to not have Mick missed. While "You Got The Silver" was ok, in the following number, "Happy", Keith basically forgot to sing a chorus, so that the backing band had to keep playing until the refrain, in order to let him catch up again with the song's progression. That's really a shame, because the first chords sounded powerful and promising.

Mick Jagger came back for "Sympathy For The Devil", which was not as good as in the first show in London. No particular mistake could be heard in it, but I remember the rendition in London being much tighter.

From then on, the band turned into a real powerhouse. "Miss You", apart from the horrible synthesized harmonica, was very, very funky, with an excellent sax solo by Tim Riese. Darryl Jones shone as well in that number.

"Midnight Rambler" was much better than in London, and it felt much more spontaneous and unpredictable. Once again, Darryl Jones took a lot of liberty, and changed the bass lines in Ronnie Wood's solo parts. I'm very traditionalist when it comes to "Midnight Rambler", but I must admit I really liked the band mashing it up a bit.

The rest of the concert was simply a victory lap for the Stones, who delivered one after the other powerful and intoxicating renditions of the best songs from their catalogue. Gimme Shelter was excellent, as always in this tour. And, unlike the first London gig, "Satisfaction" was perfect.

To sum it up, as I wrote to my mates of the IORR band right after the gig, the Stones were totally on fire. Sure, not everything was perfect, but any flaw was much more than offset by the amazing energy of a band that in nights like this one really seems to be eternal.
---
Review by Dean Goodman
A strong performance in the home stretch almost atoned for a ho-hum first half, so man of the match at Murrayfield goes to Richard Ashcroft, Mick's perfectly cast mercenary in the almost 50-year turf war with ABKCO.

That guy sings like he gives a damn not only about his own indelible songs but about the legacy of the Stones. Wearing a Stones t-shirt with the reverse tongue, Ashcroft said he was "honored" to be opening, and repeated his Manchester mantra, "The Rolling Stones forever!" His set included such well known numbers as "Break the Night With Colour," "Lucky Man,"The Drugs Don't Work" and the parting anthem that Mick and Keith wish they could have written. Yes, I know they did kinda write "Bittersweet Symphony," thanks to ABKCO's dubious copyright victory two decades ago - something that Ashcroft is still rather cross about.

"Allen Klein, ABKCO, I'm coming for you. Like Tony fuckin Soprano," Ashcroft said. Of course Allen already sleeps with the fishes, but the sentiment is still ominous. (Mick later thanked Ashcroft for his "brilliant" opening set, although it seems the parties did not commemorate the occasion with a group photo.)

Ashcroft played in light rain for the entirety of his set, and the first hour of the Stones' set was a little damp, especially during "You Can't Always Get What You Want," when Mick donned a blue fedora that he kept on for "Paint It, Back." Mop-up crews rushed out to the catwalk every once in a while. It was around this point that I wished we could wrap it up and go home. The glum twilight didn't help, nor did the quiet crowd around me in their ponchos and rain coats. It was a far cry from the boisterous bunch at Murrayfield '99, but given the excessive drinking throughout the most beautiful stop on the tour, I was relieved not to witness any related mayhem. More than that, I sensed the Stones were just coasting - rather sloppily, at that. The show, for me, hit its nadir with "She's a Rainbow," the "referendum" winner, which I would rank as the dullest performance I have ever seen them do. "It's a bit of a change from the blues, but we'll give it a go," Mick said with well-rehearsed unenthusiasm. Per Mick's jokes, they should have bothered to learn "500 Miles" or a song from the Bay City Rollers, the local heroes the Stones allegedly poached Ronnie from. Guys, if you feel the need to play the keyboard- and synth-laden bore again, which I hope you don't, please ditch the gooey "ooh-la-la" bit by the backing singers. And I thought we agreed that Bernard and Sasha would stay in their spots during the "Sympathy" outro. Their return to the center stage to lead the "Woo-woo!" chant was simply unacceptable. "Under My Thumb" is too chintzy for my taste.

But then things started to pick up at the end of Keith's set when he got lost during "Happy." I liked the extended instrumental break. (For the record he also botched the "Start Me Up" intro when he forgot to turn up his volume, and then played an awkward chord, but that's neither here nor there these days.) I hate to say it, but "Sympathy" and "Miss You" - and the related theatrics - awakened the crowd. All the girls love the latter song, and so the boyfriends and husbands have to go along with it. As he did in Manchester, Mick rapped a little to Darryl's bass solo: "What does your Mama think about that?" The Stones, particularly Ronnie, kicked into turbo for "Midnight Rambler," which had started to wear thin for me, but is now returning to my good graces. It's a whole bunch of songs in one, notably the breakdown where Mick jiggles like a two-bit stripper to Charlie's 16th notes (or vice-versa). Mick inserted a line from "Hellhound on My Trail," my favorite Robert Johnson song, and reinserted the almost-forgotten cherry on the top: "And it hurts!" Perfection.

Speaking of stripping, Mick took off his cool Stones t-shirt during "Jumpin' Jack Flash" and tossed it into the pit on Keith's side. Man, he looked buff standing there in just his singlet before he rushed back to his wee wardrobe to put on a collared shirt. I even enjoyed Sasha and "Gimme Shelter." For years I kept facing the stage while everyone around me turned to face the hot-and-heavy duet at the end of the catwalk. This time I, too, took in the operatics, and was glad I did.

Does Mick sing "satisfactions" during "(I Can't Get No) Satisfaction"? I swear I've heard this "straight from the Georgia woods" affectation in the last few shows. Glad to see he's having some fun. Indeed, "Satisfaction" is always the highlight for the 99%, and I should stress that everyone around me wore huge grins and beatific smiles by the end. That's the main thing.
---
Review by Alwyn
The triumphal Rolling Stones procession around the British Isles reached Scotland and arrived at a rugby stadium where I'd seen them in 1999. Mick noted that the last group of English to play here had not done well – that was a rugby game. The Stones did rather better.

Many fans were roaming the streets of this beautiful old city, and I'm told hundreds crowded outside the band hotel before the show. That happens in Norway and Sweden – it must be something about being in these higher latitudes. That also means the sky was still light as we walked out of the show, and made it back to our temporary local pub in the New Town 30 minutes after the band left the stage. Near record exit timing.

Something had really fired-up the band in Edinburgh. They were having a ball. Lots of laughs and smiles, shrugging-off the odd glitch, and playing with real energy and creativity. Interestingly some of the arrangements are loosening-up. Perhaps as they near the half way point in this year's excursion, the confidence and synchronisation between them is back above 100% level. Perhaps they are just enjoying themselves and don't want to get bored. Watch the youtube videos – this was a real party.

There seemed to be an Argentine group standing in front of us, or maybe just imitators, pogo-ing during several numbers including Paint it Black. They started-up the Ole Ole cheer for Keith when he was introduced, and there was a momentary glimpse of the emotion seen in his eyes in Buenos Aires two years ago. The crowd, at least on the floor, was rocking and the whole stadium looked full. They seemed to miss a few Jagger-asides, like describing Under My Thumb as a Feminist Anthem, and a reference to the Referendum (independence for Scotland). He even described his local puns as "its all bollocks" – time to get a new pun writer maybe Mick?

She's a Rainbow sounded a little like a country song, with psychedelic touches replicating the original. I love that album – still waiting for a few more from it to be played live. Others from that mid-sixties period go down well – LSTNT and Paint it Black. We got Ride 'Em on Down in the old blues slot, with a mention of a venue in Glasgow where they played the blues back in the day – not that particular song I suspect, but who knows? Maybe Bill Wyman does.

I think that we also got a snippet of Robert Johnson in Rambler: Come into my Kitchen ("babe its gonna be rain outside"). Very appropriate as the storms that closed a local Motorway with hailstones came very, very close and we had enough rain falling down for Mick to request, and then don, a small hat. There was a flurry of crew members crawling along the catwalk using white towels to dry the floor (Mick: "They do the kitchen floor well also"). Mick very nearly fell at one point on the catwalk where tape and a staple gun had been used earlier to pin down the flooring after the pre-Stones rain.

Several pieces of musicianship stood out tonight. Darryl's solo in Miss You: that is a showpiece in a showpiece that also includes Tim's great wailing blast from the sax. Chuck's piano in Sympathy: well up in the mix and well worth the listen. He really excels himself there. Ronnie's solos: never mind the odd key error mid-solo, they were great.

And Keith, especially on Rambler, was playing a lot of turbo-charged guitar. Now, as was widely reported on the show blog, Keith mis-fired at the start of Start Me Up at the start of the show. And his two songs were a little looser that the very tight arrangements we've come to expect this year. He came into a verse on Happy a couple of bars early. But that shouldn't take away from a fantastic all round performance from him – and indeed everyone on stage.

The delight, even astonishment, at the performance from many in the stadium was very evident. We've all thought it, some need to more than others, – "they are 10 or 20 or 30 years older than me; how do they do it?". How does Mick do it? Obviously not eating the pies being sold by the thousand outside the venue. I looked for a deep-fried Mars Bar stand, but those emporiums of culinary delight were missing. But the beer, wine and whisky flowed in copious quantities – as did the enthusiasm and enjoyment of the crowd. Its probably that last Stones show in Scotland – what a way to say good bye!
---
Review by François Galaup
It could not be a bad day, out side the stadium the security man in front of me was the number 505. When I walk in by my GA gate, after a few meters a kindly scottish woman with her beautifull accent just tell me that I am upgraded in the Golden circle . So I just run to the east entry on Keith side and got à 1st row at the beginning of the catwalk.

Now "on with the show" like say Keith: Another fantastic and powerfull show with just a few mistakes to remember that's live music.
---
Review by Helgi Thor Jonsson
THE SOUND
After seeing the Stones three times before in a stadium and twice in an arena, I had decided not to go to another stadium show. It's a lot of fun, it's a spectacle, but in my previous experience the sound wasn't appealing, with the guitars blended into the overall sound.

But this time? Oh, YES!

Last night was a different experience. Did I hear a few bum notes? Yes, a few. Which is the whole point. The guitars were crisp and powerful throughout the show AND I could clearly hear Ronnie and Keith separately. Gone was the muddy, overpacked sound of previous stadium gigs.

Somehow they managed to create a arena sound in an open-air stadium. Go see them now, on this tour. It is worth it!

THE PERFORMANCE
Well, it's been said in other reviews of this tour, but it's worth repeating: Keith is playing to his strengths, with strong riffs and tasteful sprinkling of soul and blues licks. Charlie is steady as ever. Ronnie is confidently taking up a lot more space than previously, with powerful solos and strong rhythm work.

And Mick Jagger. A true master of ceremony. Full of energy, yet pacing himself correctly so I never heard him out of breath.

Really, the whole band is in that rare place of being relaxed, yet focused. Hitting it hard, but most of all having a good time. The smile on Keith's face in the opening song (Start Me Up) was priceless.

THE SETLIST
This may seem obvious to some, but last night I felt the songs as several segments, each with different energy.
First 4 songs (SMU, LSTNT, IORR,TD) - A few bum notes, a lot of energy and smiles, great flow throughout and between songs.
Transition segment ( UMT, ROD, SAR) - Quite interesting song selection, Ronnie is definitely plugged in
Last 3 before encore (MR, JJF, BS) - So focused, ringing power chords, great guitars!
Encore (GS, Satisfaction) - Never heard Gimme Shelter as an encore, but worked beautifully. And the power of Satisfaction was stunning, with a GREAT reaction from the whole crowd. What a way to end the show!
THE SMOKING There was NO smoking on stage! Neither guitarist was seen lighting up during the whole show, which may seem insignificant, but Keith had turned lighting a cigarette into a ceremonious act. It certainly helped Keith's vocals which were clear and strong.
Perhaps a small indicator that the whole band is living a healthier lifestyle, appreciating what they still have and can have. I know it's only rock'n'roll...but I like it!
---
Review by Tony Clinton
Keith was in good form tonight with 2 different songs to those we got in Dublin. He also enjoyed singing with Mick on 'LSTNT' and was v passionate with his guitar playing. The Stones had a very up for it crowd tonight who got 13 songs from the 60s-the average is 8 and was 6 in 1976 at my 1st Stones gig. UMT was the lowlight. Only one B&L track which got a great reception and was a highlight for me. I'd rather hear 2 (3 even) than 1 as the Stones really rock on these.A wet stage dampened Micks performance. However another great concert with PIB / HTW & JJF among the highs.
---
Review by Simon Emmerson
It was a twenty hour flying visit from Bingley to Edinburgh with my son, Charlie to see the Greatest rock n' roll band in the world. I can confirm they are still the greatest!

The four hour car journey took us to the Ingliston Park ride.Close to the airport we saw the tongued jet on the runway.A short tram ride to the city.It is warm and sunny in the afternoon,and the yellow severe weather warning seems a mistake.A tourist on Princess street stops me and asks me why almost everyone is wearing a tongue on their shirt.I explain to him that the boys are back in town.A large crowd is hanging around their city centre Hotel.

The stadium is within walking distance of the city.Arrive around 5.00 pm.Large queues at the merchandise stands on the periphery of the stadium.The stands inside are empty so I get the Jekyll and Hyde event shirt,great marketing on this.Wonder if any of Stevenson's descendants are in the sell out crowd?Resist battered haggis and chips.

We get a good spot on the pitch,on Keef's side almost at the rail ,with the Gold circle in front of us.It's a friendly crowd where we are.See some Police in the Gold circle milling about.See no trouble.A few folk try and push through but we just push them back.Seems a rather mature crowd.As usual a mix of nationalities amongst the lovely friendly Scottish people.

Richard Ashcroft is support once again.I must say I like his songs and they are growing on me.He is wearing his shades,silvery jacket and white Stones tongue T-shirt.The crowd like him.He starts off with "Hold on",a catchy up beat song.Later tunes such as "Sonic","the drugs don't work" and the final number"Bitter sweet symphony".Further digs at Klein and ABKCO.

Our Super heroes come on around 8.15 pm."Ladies and gentlemen the Rolling Stones!" "Another bum note" yells my son ,as Keef screws up the opening riff to "Start me up"- yet again.Apart from losing his way on "Happy" later in the set he was brilliant and on top form all night.The whole band were.The sound tonight was perfect!The guitars were turned up nice and loud.Mick is pointing,strutting and pouting and soon has the audience eating out of the palm of his hand.He is already down to the front stage.In the stands everyone is out of their seats.

For a Saturday night I thought it would be a wilder crowd.The pubs in the city had been packed from midday,maybe they were just partied out.The audience were tame compared to the previous gig,but still up for a good time.

Second song"Let's spend the night together".Those back up vocals by Keef just get better."Iorr " and Keef is brandishing that large black shiny guitar.Barmey brilliance in his licks.He was turned up to maximum in the mix."Tumbling dice" next and another crowd pleaser.

"I hope we do a lot better than the last lot of English people who played here" jokes Mick.Laughs from the crowd."I know you guys are going to support us when we get to the semi's in football right".Boos from the crowd.Ronnie looks on rather embarrassed, "The feminist anthem" says Mick and we get "Under my thumb".I love this song!Perfect sound again."It's alright ! " .Indeed.Mick on maracas,all in black.What a mover.

We are reminded they use to play the Barrowlands in Glasgow.They are swiftly into " Ride ' em on down".Guys please pay more from this Lp.A killer solo by Ron,followed by electrifying harp by Maestro Mick.

"We were going to learn 500 miles but didn't bother".Vote winner was "She's a rainbow".I was delighted with that."Blimey,a bit of a gear change from the blues" moans Mick.This was the highlight of the night for me.Worth the 400 miles drive for sure.Mick was on accoustic guitar.We got a bit of rain during the song,but the hard working crew quickly dried the stage. What a sweet version it was. "U.c.a.g.w.u.w. " got a big song along from the crowd."Beautiful" shouts my son ,at the end of this.We got an extended version,almost City Varieties at the end.That bit was a bit lost on the crowd.

"Anybody here from Glasgow?Well you will all have had your tea then".He runs through many places.Not many from the Orkney islands.

"Paint it black" was mean and nasty.Mick in blue hat.The audience are jumping up and down ,clapping and singing.B/w images on the large screens. "It's all about cleaning up the kitchen" jokes Mr Jagger as the stage hands do a great job drying the stage with large white towels. "H.t.w." up next,is as popular as ever.The crowd gets more lively.

Sarcastic Mick tells us they all spent days here in the city and "enjoyed the summer"."I thought the summer was over this afternoon".Then he is saying they went up to Arthurs seat for chips,salt and sauce washed down with Iron Bru."It's all a load of bollocks obviously".More laughter from the crowd.

Band introductions are next."We pinched him from the Bay City Rollers,Ronnie Wood! shouts Mick.This is followed by chants of "Ronnie".Mr Watts is introduced as "Bonny Prince Charles Watts".Keef seems rather lost for words."Scotland how are we going,it's good to be back.it's good to be anywhere"."Silver" and "Happy " are next.Always great numbers.

Mick is in the glittery red and black cape for "Sympathy".Smoke bellows from the stage.Red and orange lights.A firm favourite of the crowd.

"Miss you" seems to get longer every show.I""Midnight rambler "is probably the best I have heard.A real power house performance.A long version.A bit of improvisation at the end " I've got to keep moving" sings Mick.And the line "and it hurts " is back!Now has mick been reading our very own iorr reviews?

"Let's rock it!" and we are into "Jumping Jack flash " and "Brown sugar".They are off stage for a few minutes.I spot Keef behing the monitor having a smoke and a drink from a red cup.Maybe a wee dram?An encore of ;Gimme shelter" and then "Satisfaction".Lisa had not finished her bow when Keef was already tearing into "Satisfaction".The running limo,dressing gown and slippers were at the ready.Lots of fireworks and they were gone.Some performance!

Outside the stadium there are massive queues for the tram.We are going to be waiting almost an hour.It's going to be a long drive back to Yorkshire.Next up Cardiff!
---
Review by Ian Dickman
Last night I saw The Rolling Stones for the 21st time, the last time I saw them in Edinburgh was Bridges To Babylon 1999.

The weather turned from hot to cold during the day buy it soon warmed up when the stones hit the stage.

Start Me Up is a great opener people need to stop criticising Keith's playing I know he messed up the start but he has severe arthritus in his hands if you don't like his playing because of his disability don't come.

The second song they played is one of my favourites Lets Spend The Night Together Mick as per usual was on fire the second they came out. Highlights for me was She's a Rainbow first time I've heard it live, Midnight Rambler and I must admit I've never liked Miss You but it's started to grow on me.

Thanks again for a great night you played all the classics see you in Cardiff.
---
Review by Jose Maria Rod
My wife and I traveled from Spain just to watch the Stones (and because Edinburgh look liked the perfect venue). It was my 7th concert, which I don't think it's a too bad record given that I live in Spain. Last time I saw him was in my country 10 years ago.

To be honest, after these 10 years, I expected a totally different band, but to my surprise I saw 2 hours of a rock storm. The concert wasn't perfect, but perfection does not exist (and I don't really want it). I found especially Keith, and taking into account what happened with the first riff of Start me up and Happy in a very, very good shape. Mick is as always and Ronnie gives the perfect balance for the band.

I found the public a bit cold at the beginning, but when the warhorses come in, their mood changed completely. I would highlight "Let's spend the night together" and "under my thumb" as the two nice surprises of the night. They played them perfectly. Last time I heard Under my thumb in a Stones concert I was totally disappointed because it's one of my favorite songs. But this time, it was just as it is in the record.

Midnight rambler and Satisfaction were awesome and i only missed Street Fighting Man, definetly, it would be great if they could include it in the set list. People will get nuts if they perform SFM, Start me up and IORR in a row just at the beginning. Then they can chill out a bit with Wild Horses (one of my favourites as well). Maybe next time

In a nutshell, one of the best Stones performance I've seen since my first one in 1990 in Madrid
---
Video by Andreea
The Rolling Stones live in E¤dinburgh 9-Jun-2018
---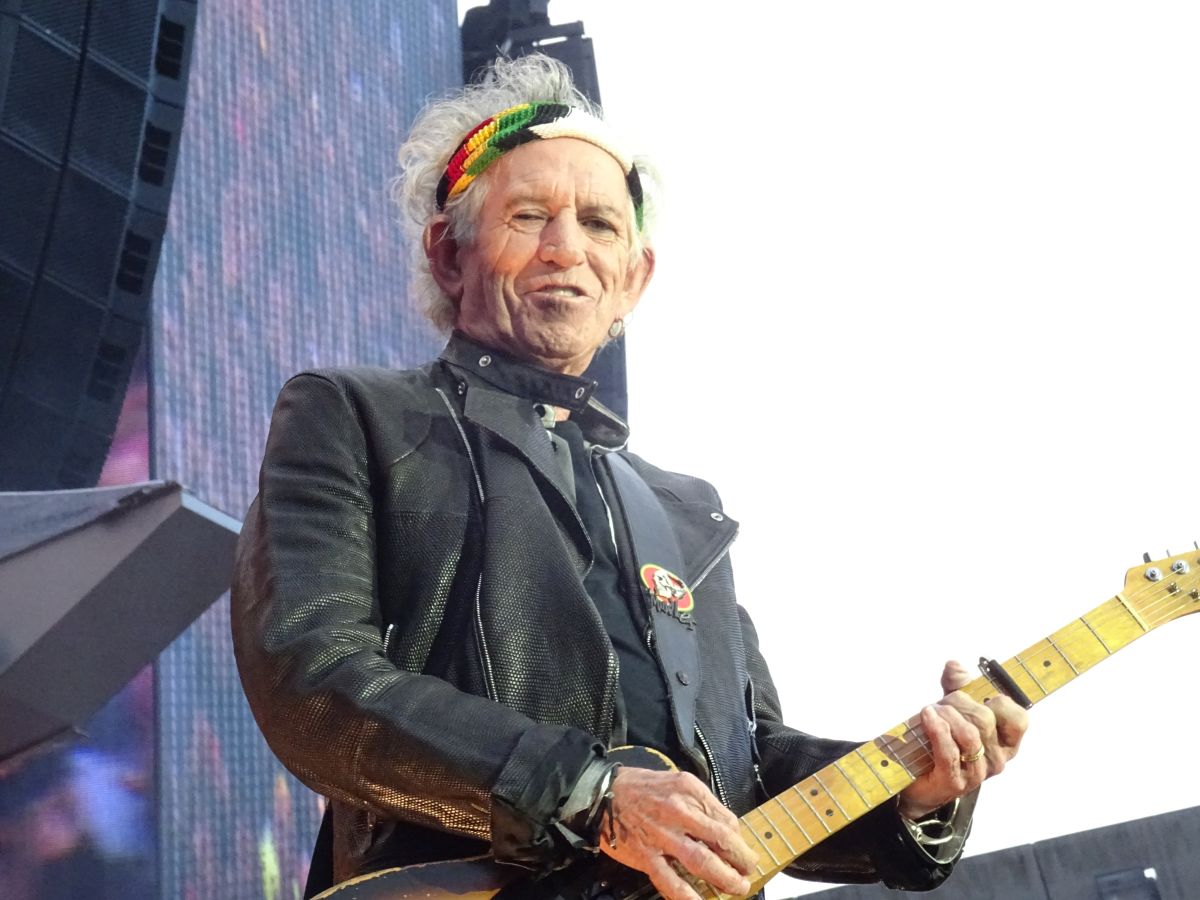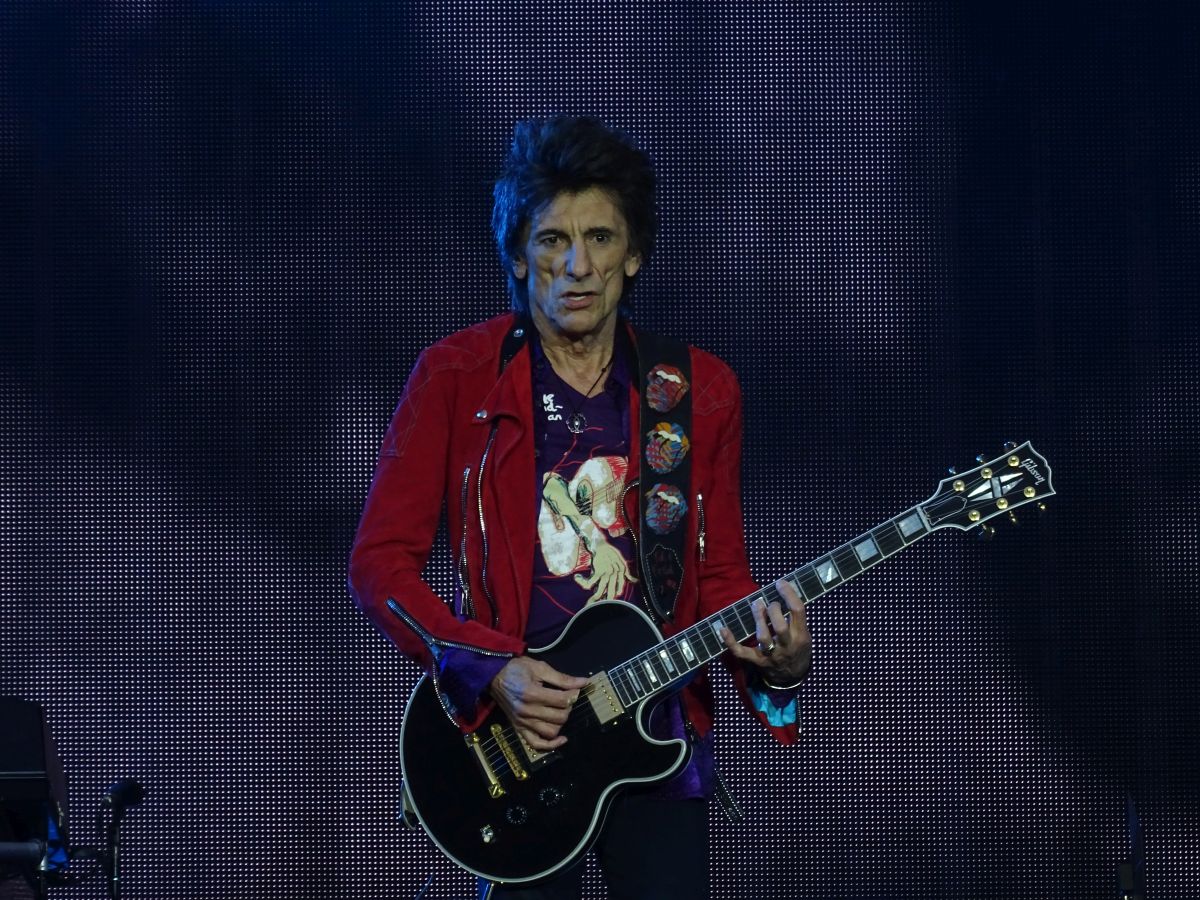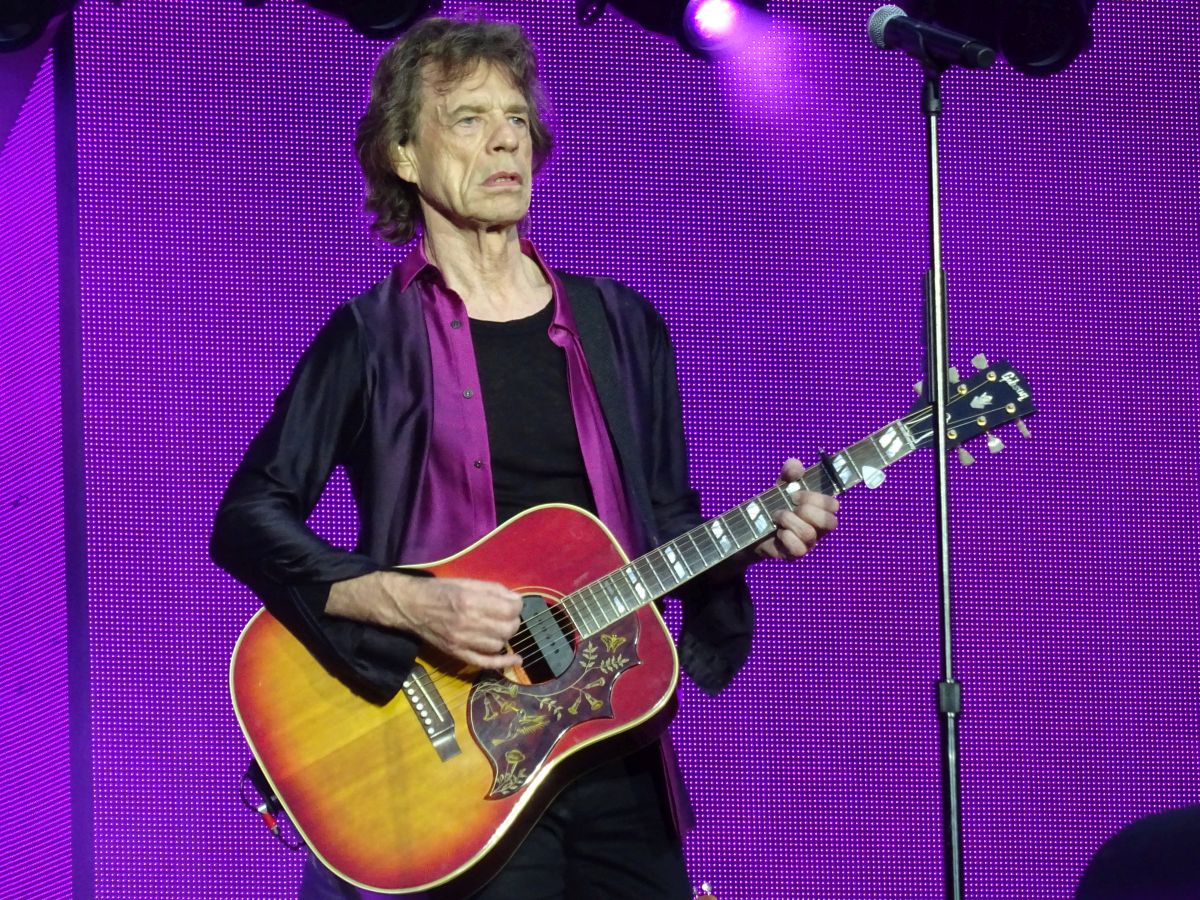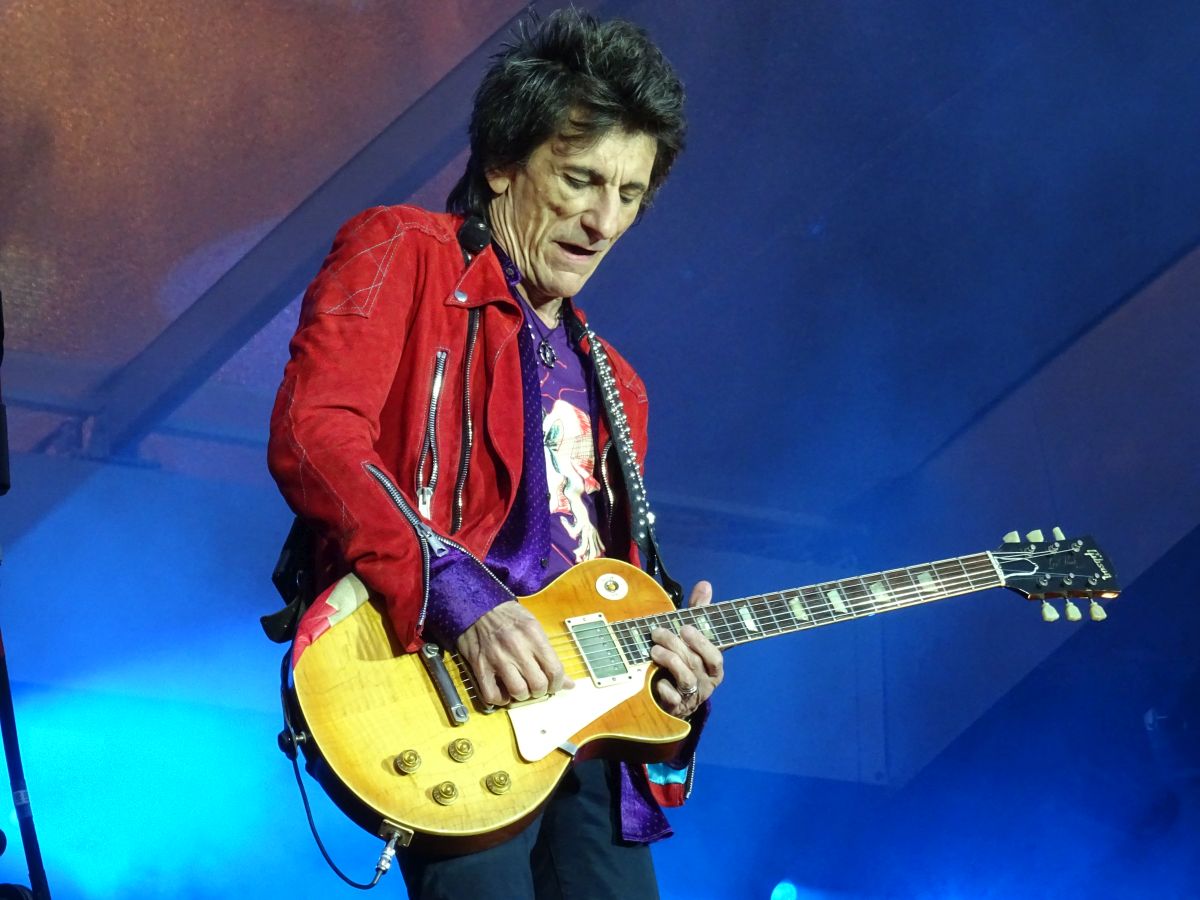 Photos by Bjornulf Vik
---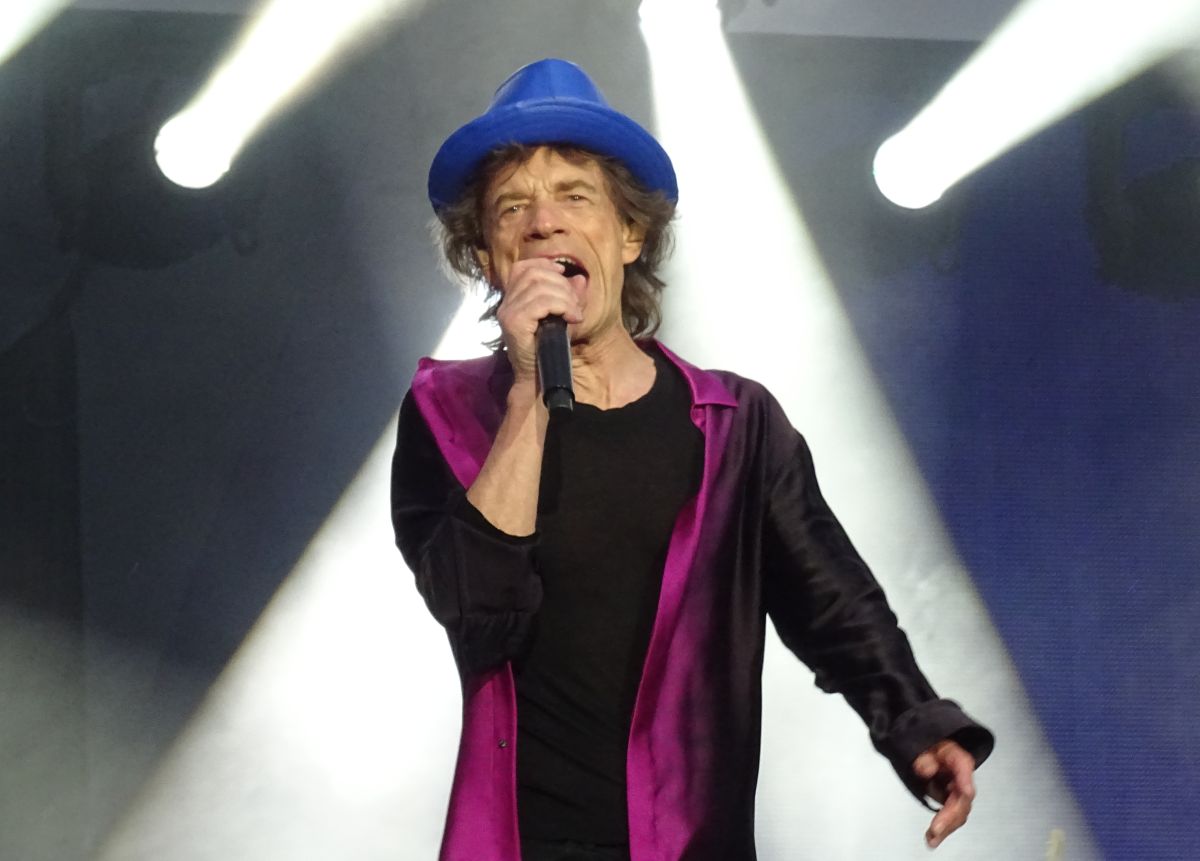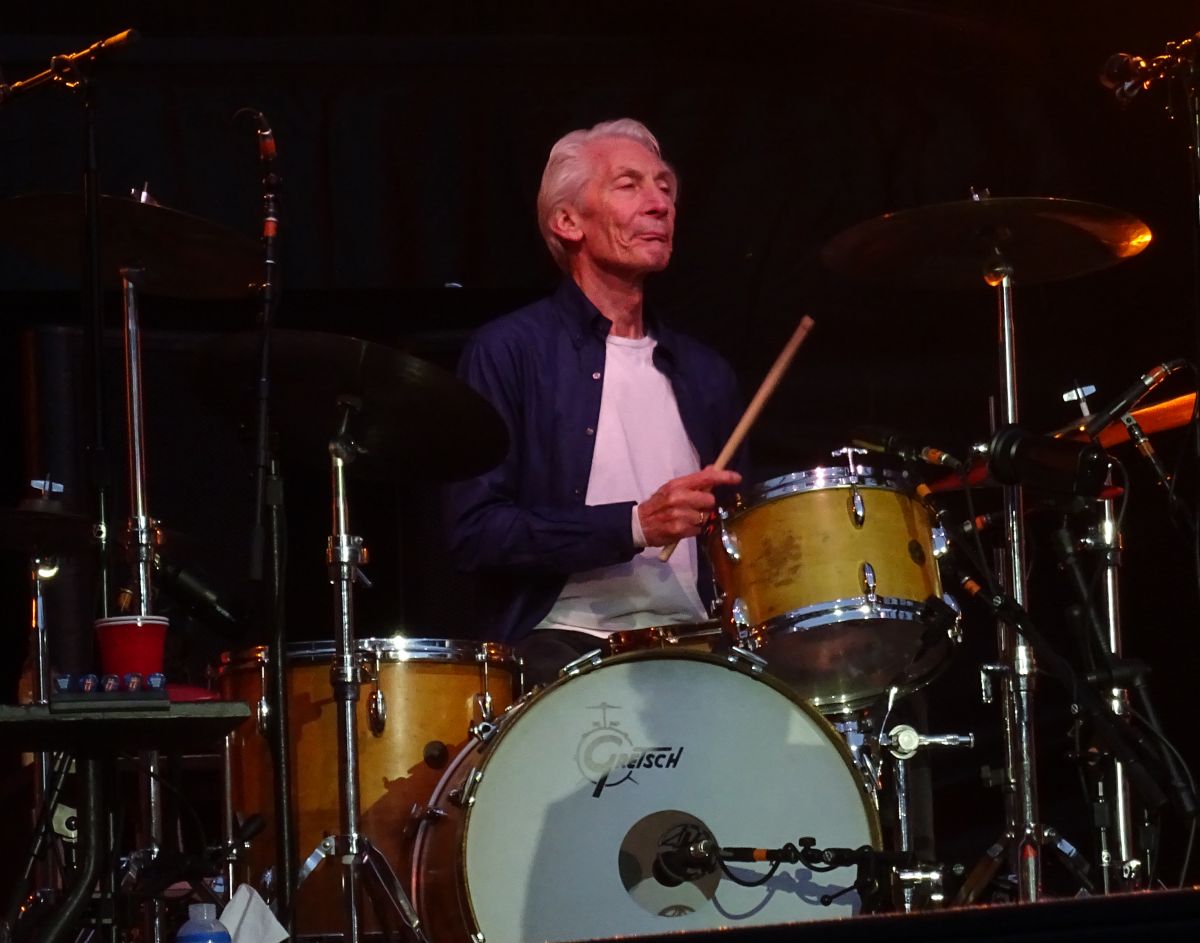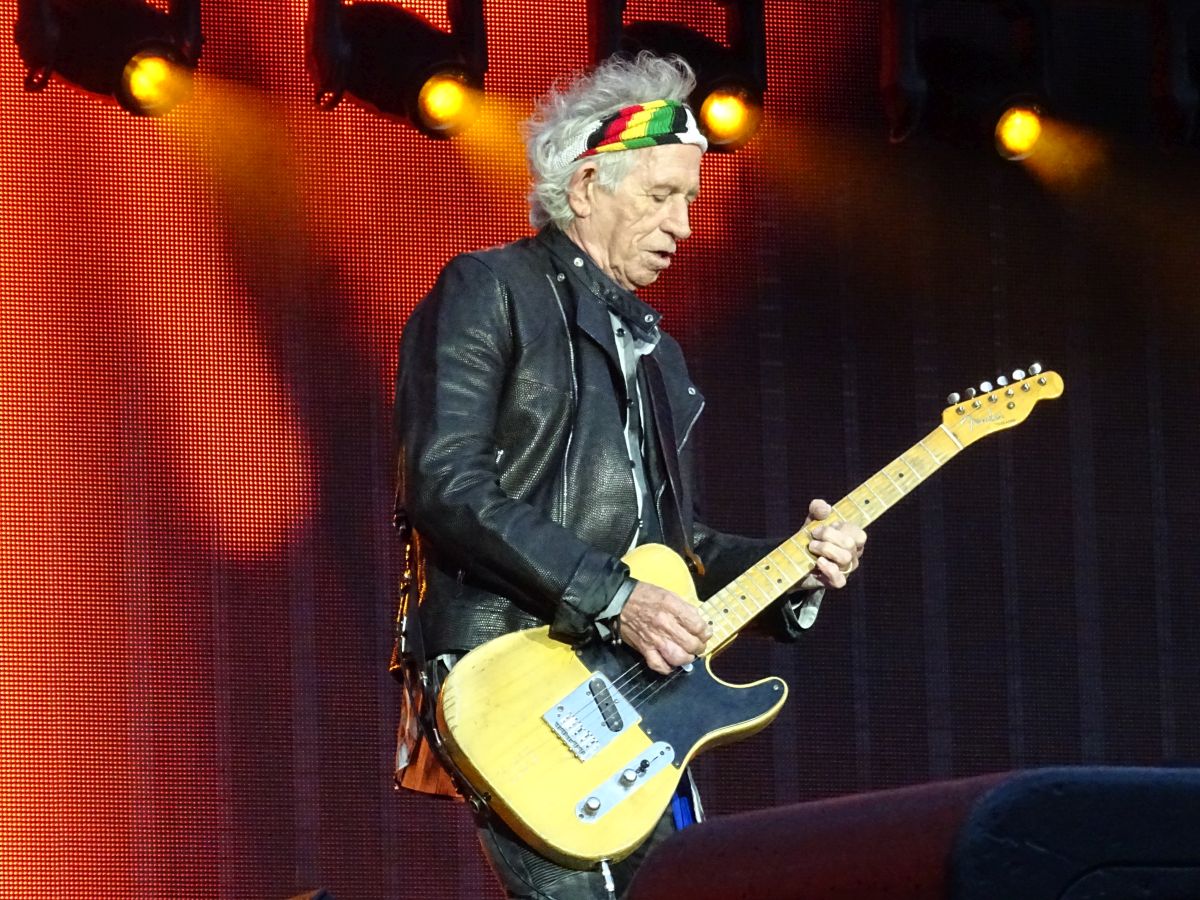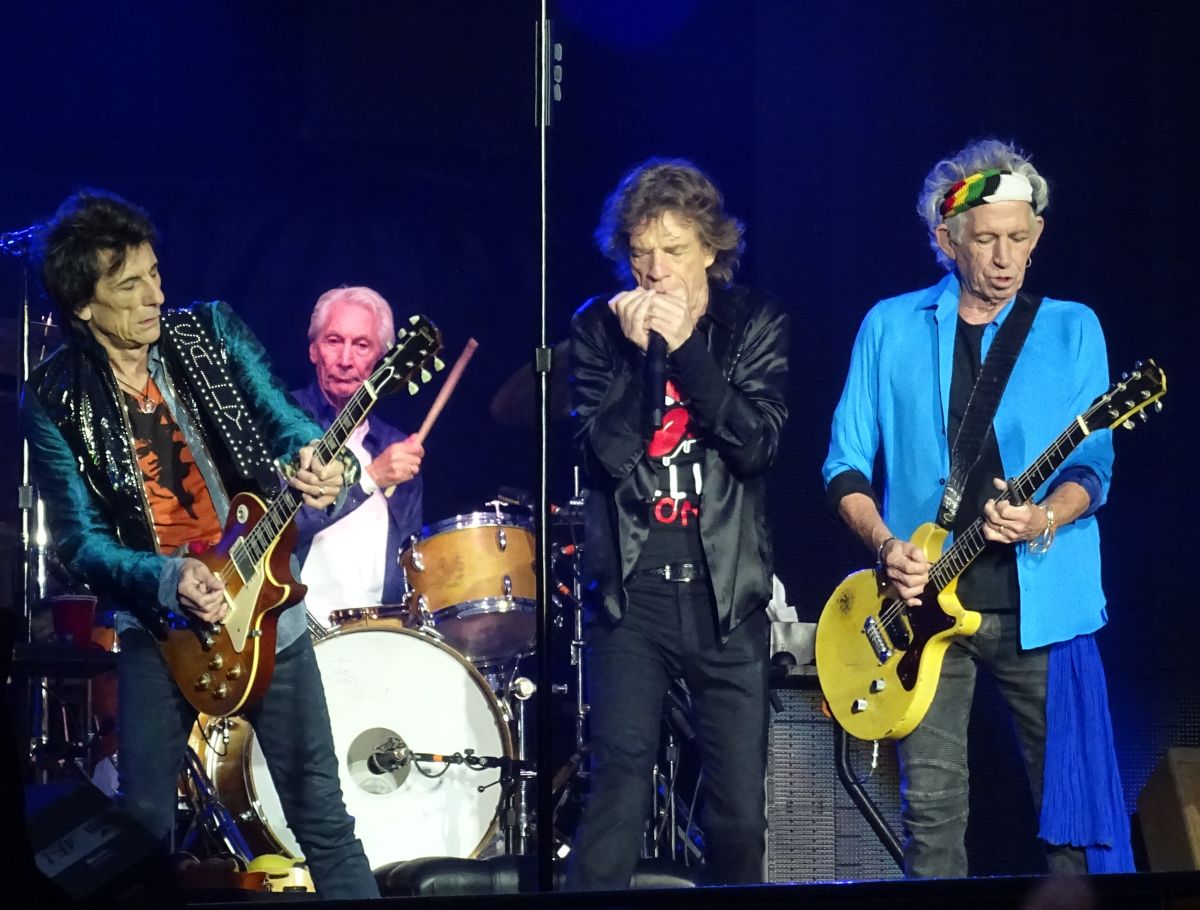 Photos by Bjornulf Vik
---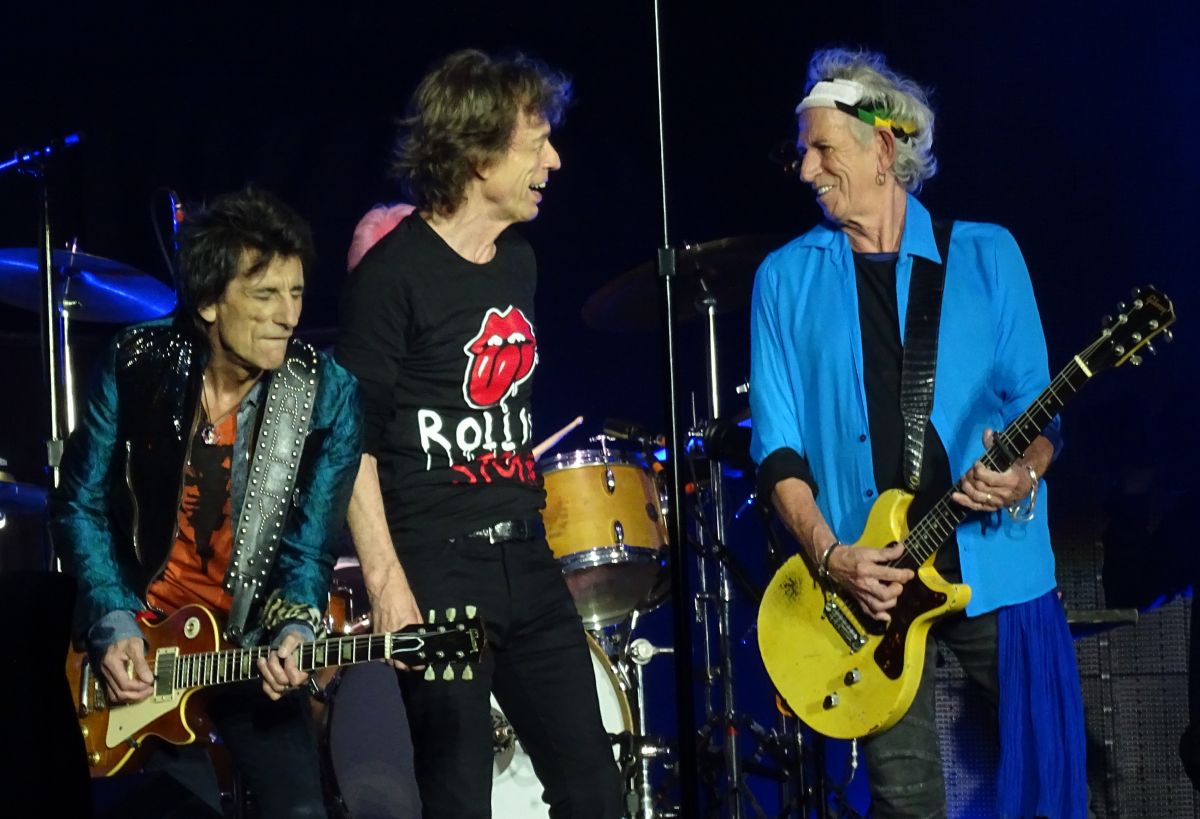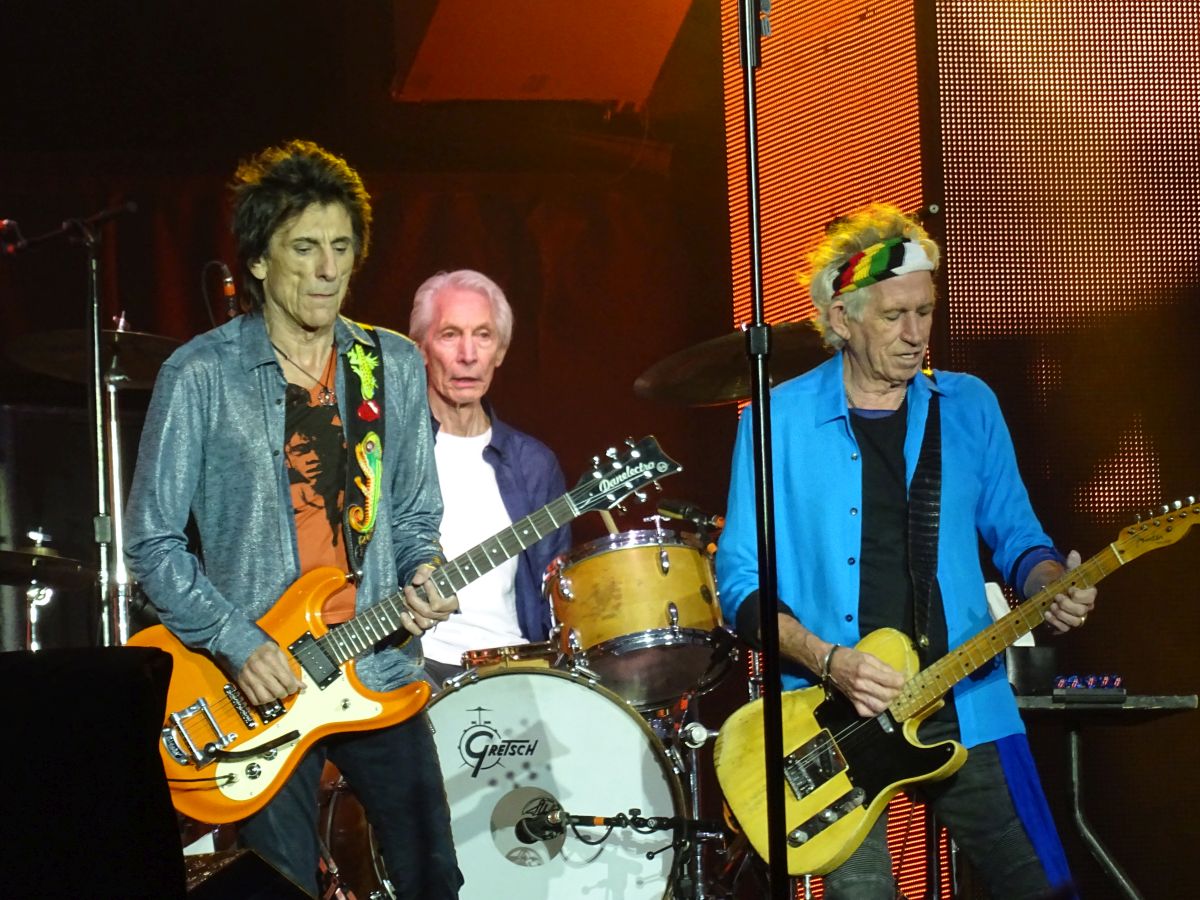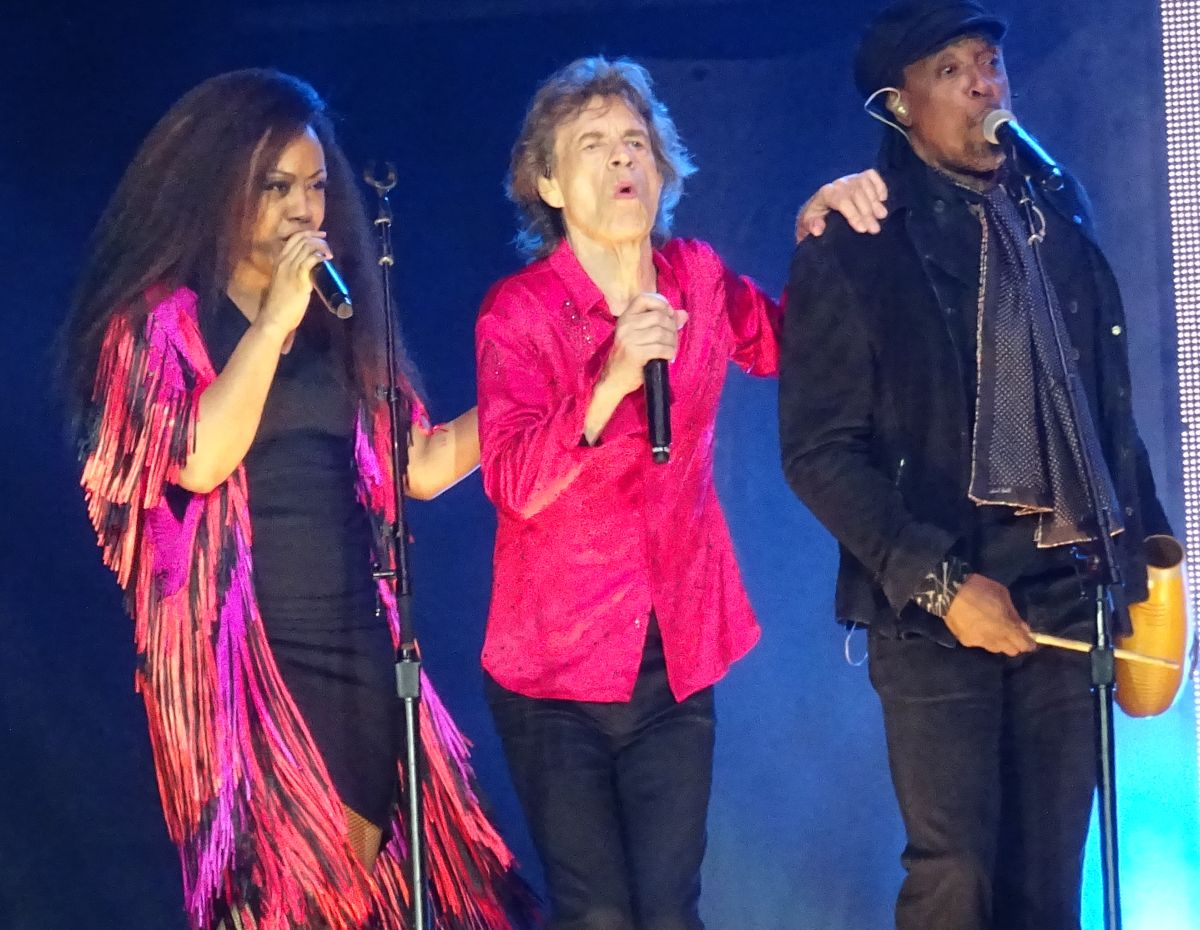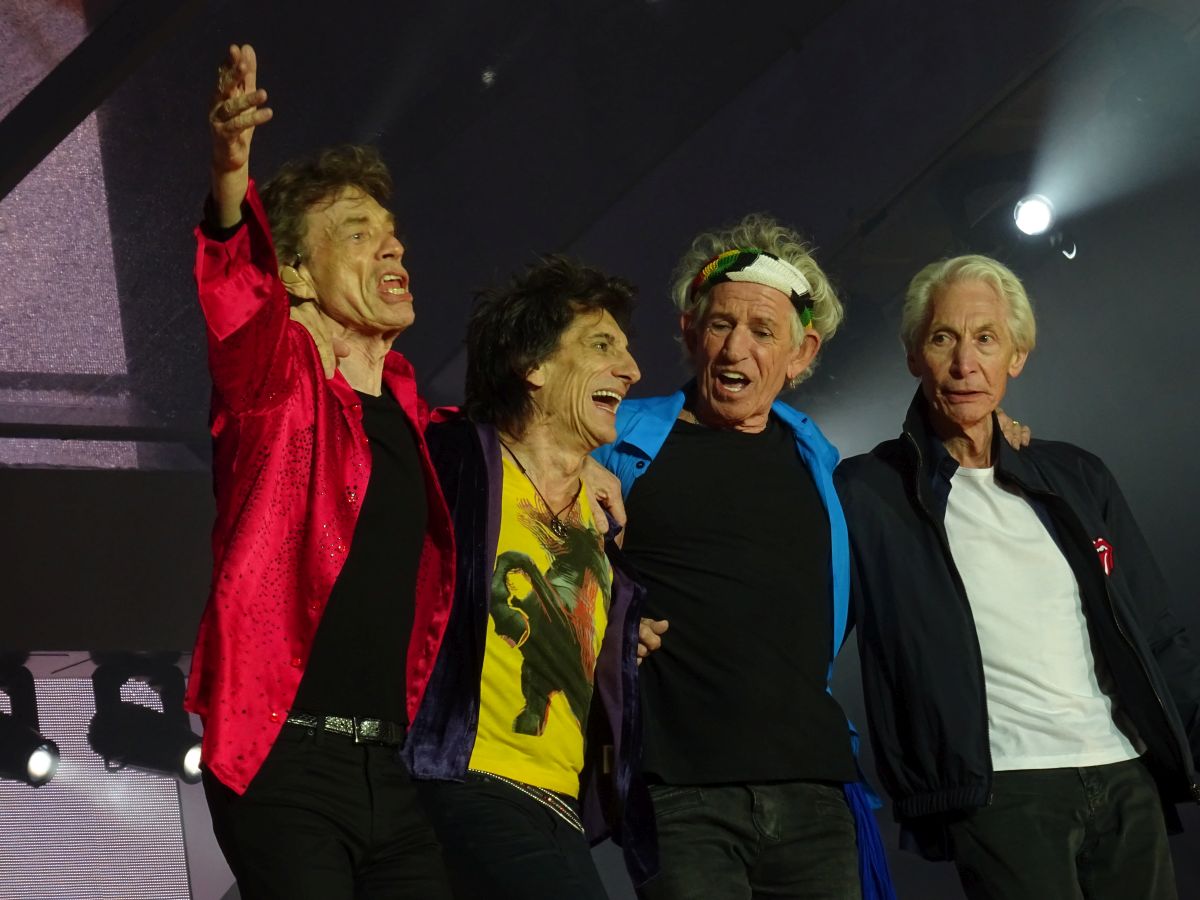 Photos by Bjornulf Vik
---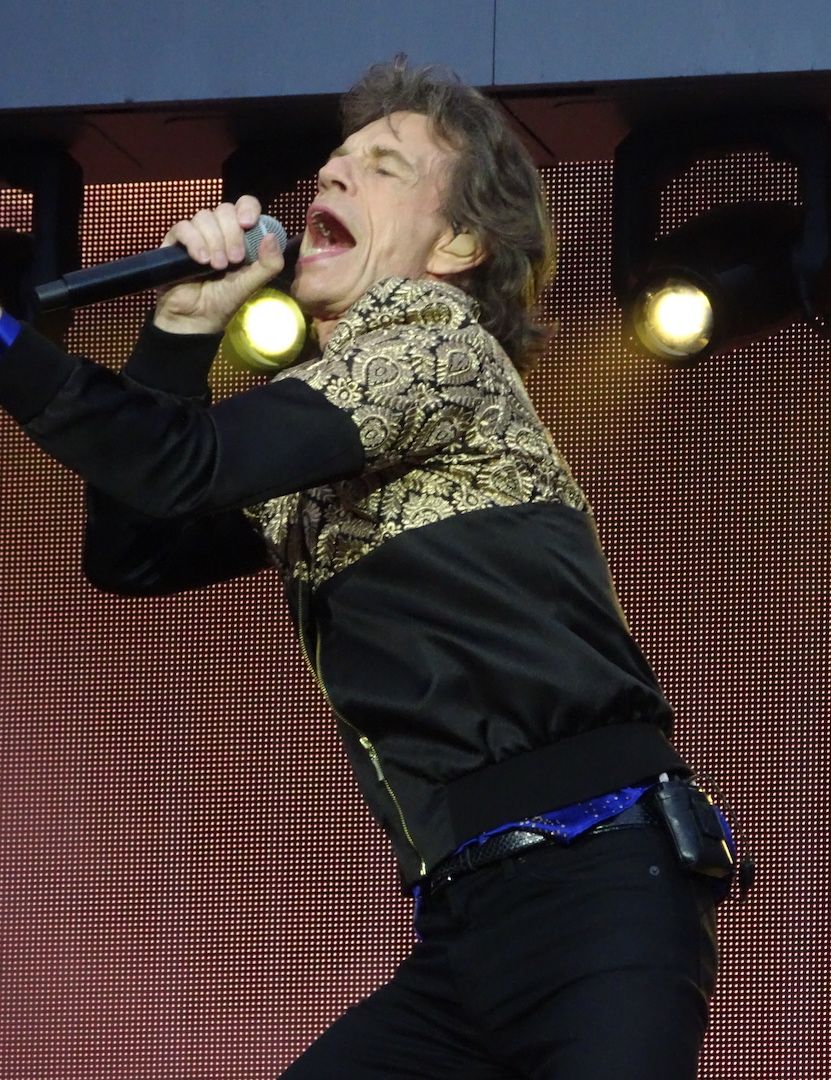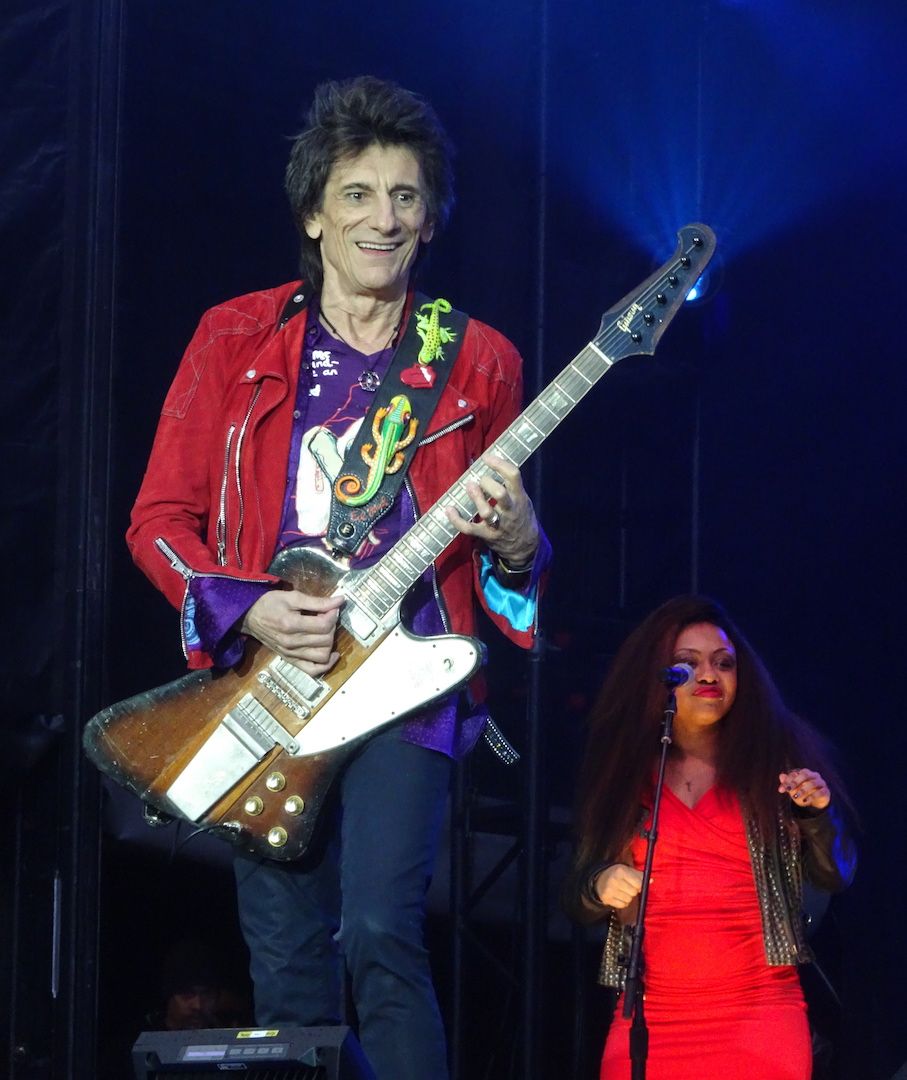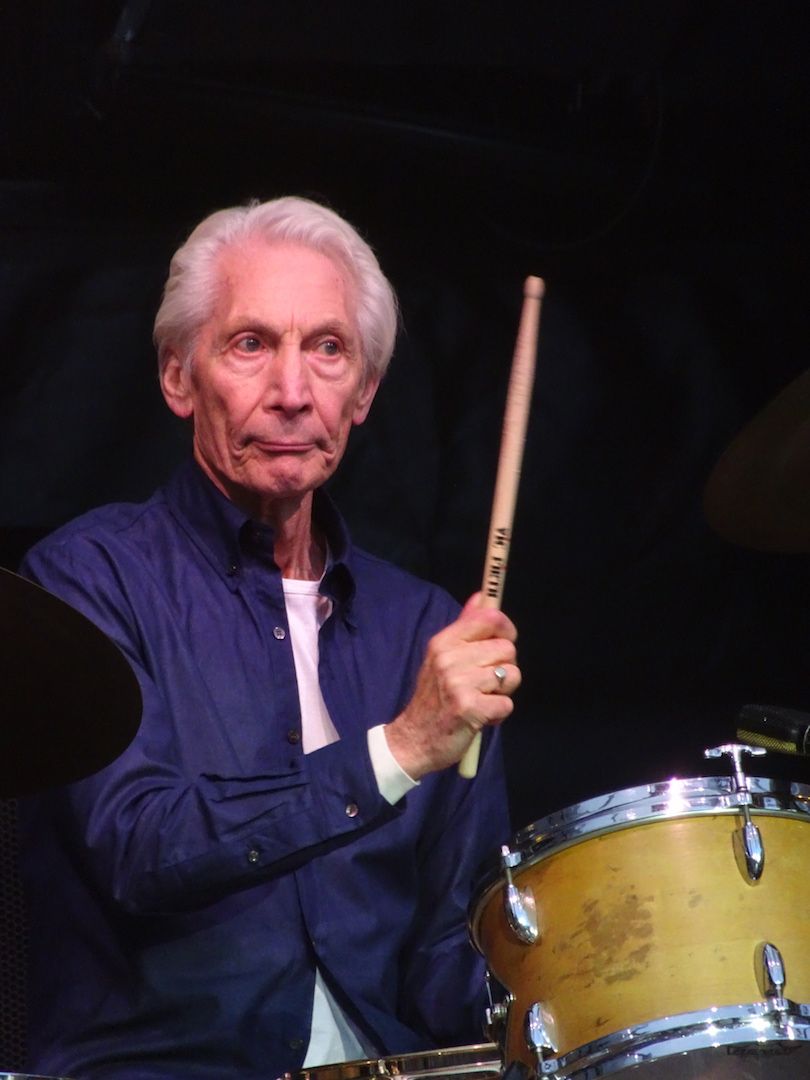 Photos by Hendrik Mulder
---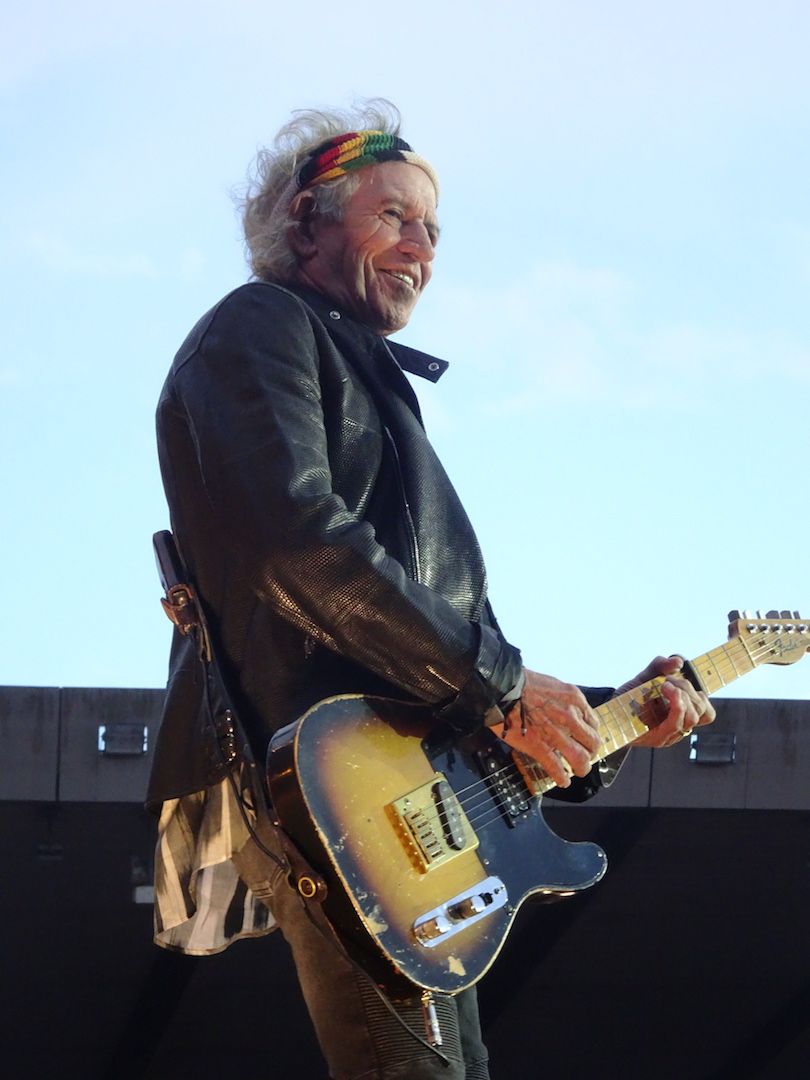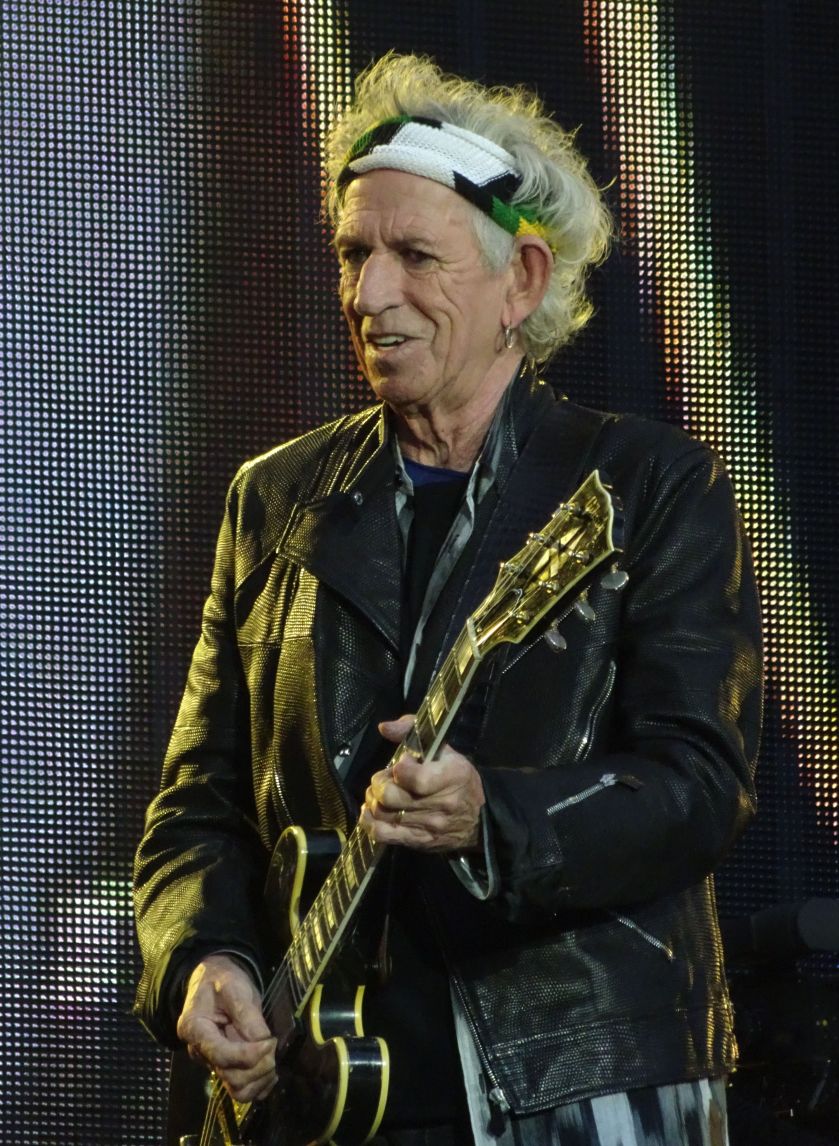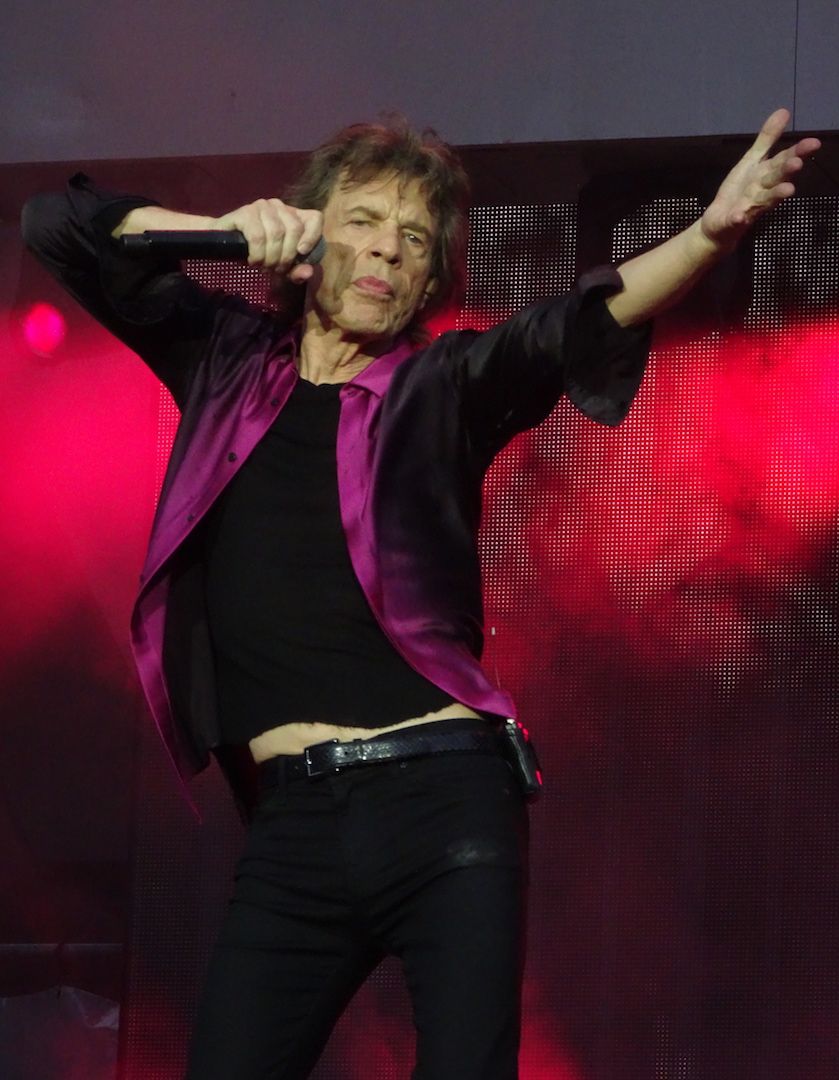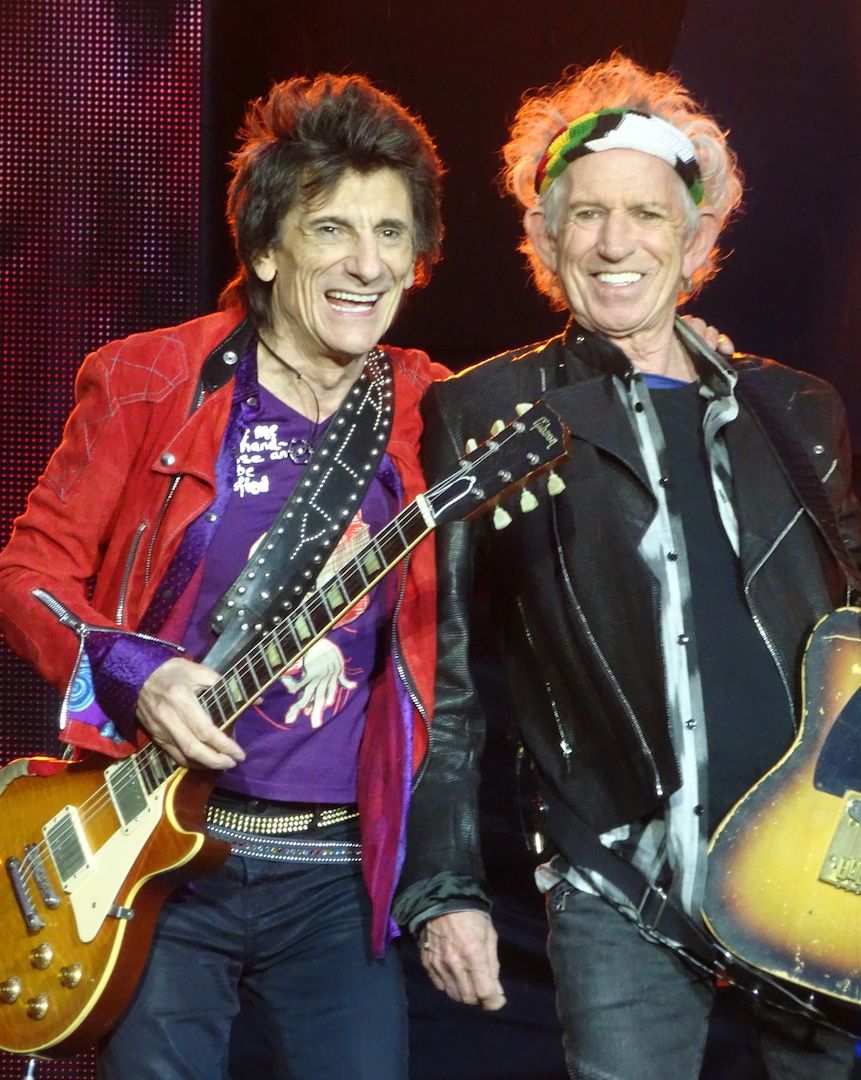 Photos by Hendrik Mulder
---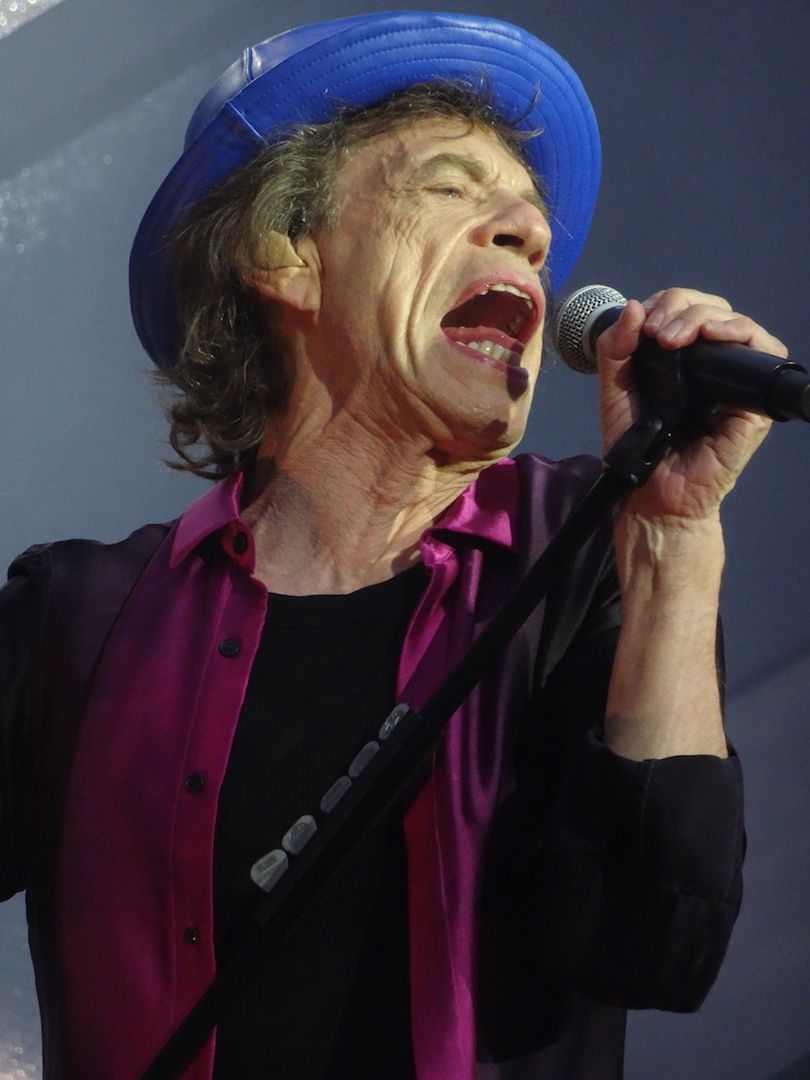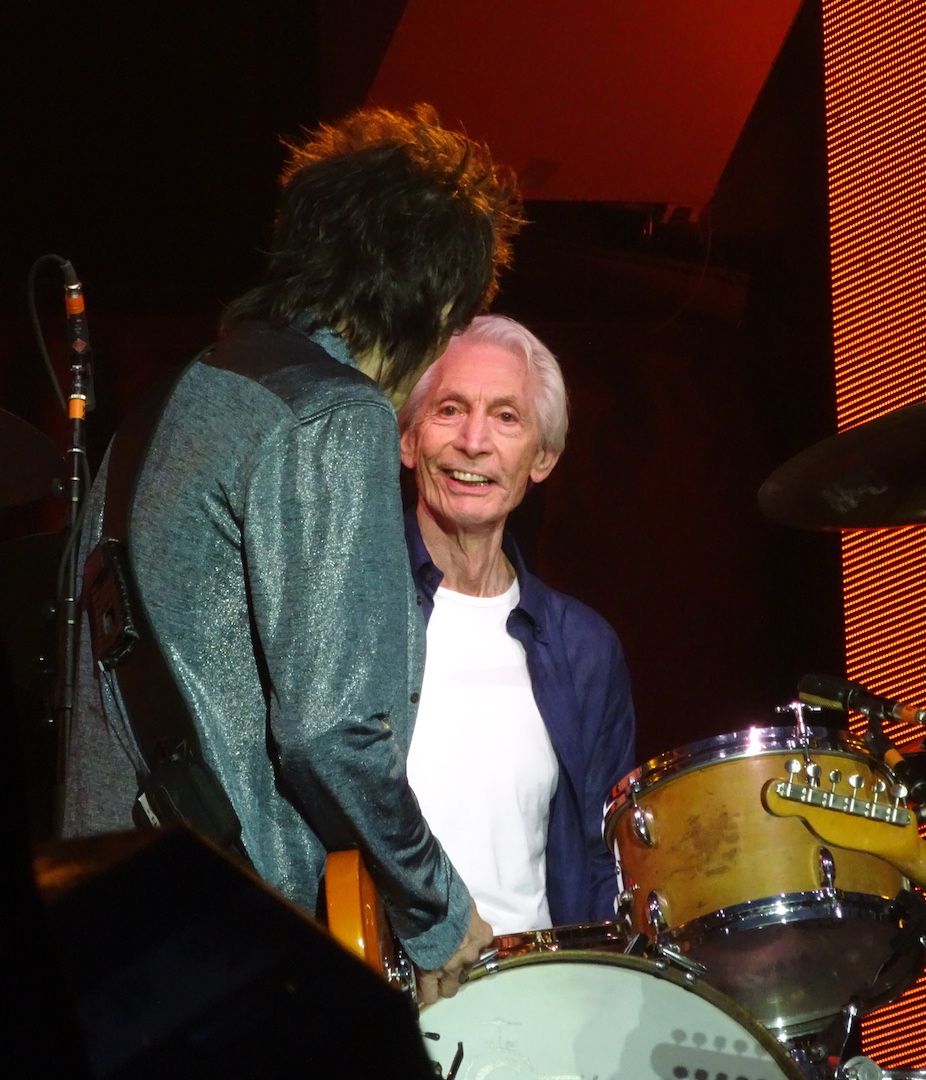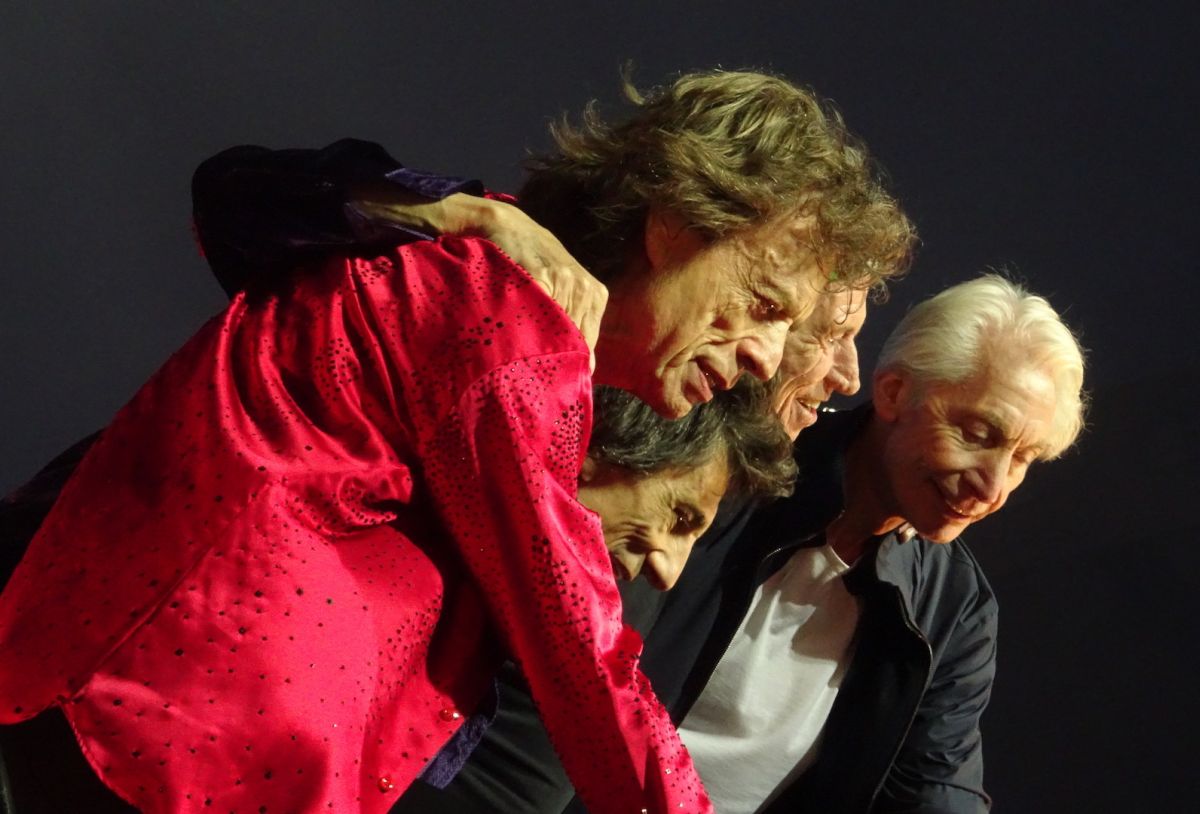 Photos by Hendrik Mulder
---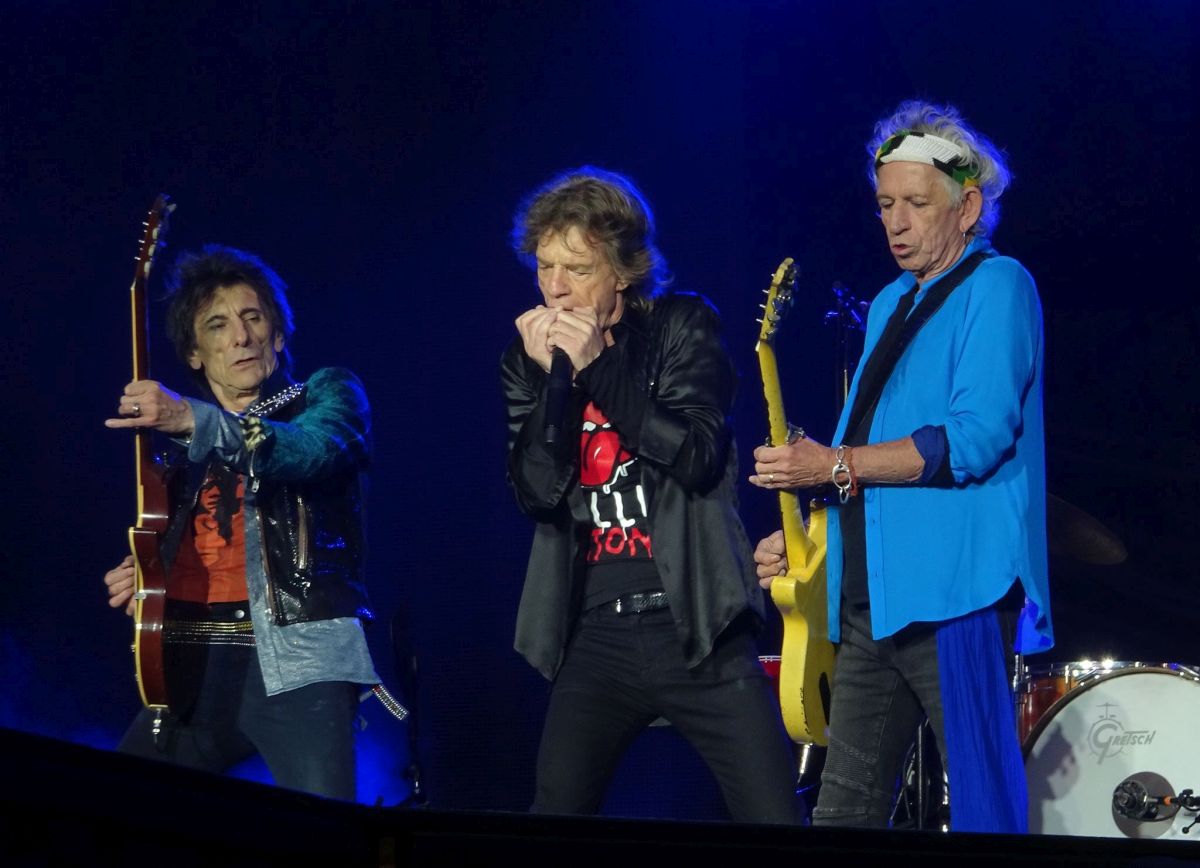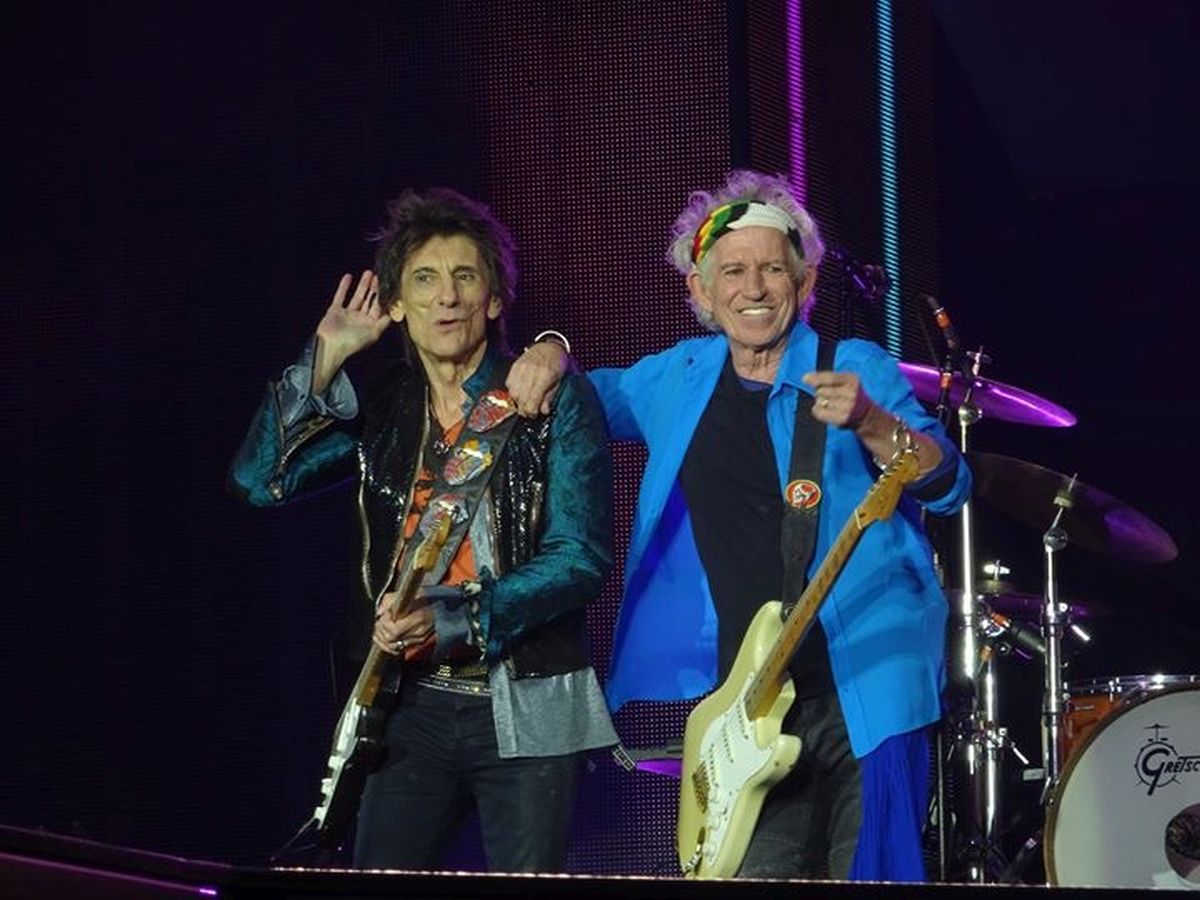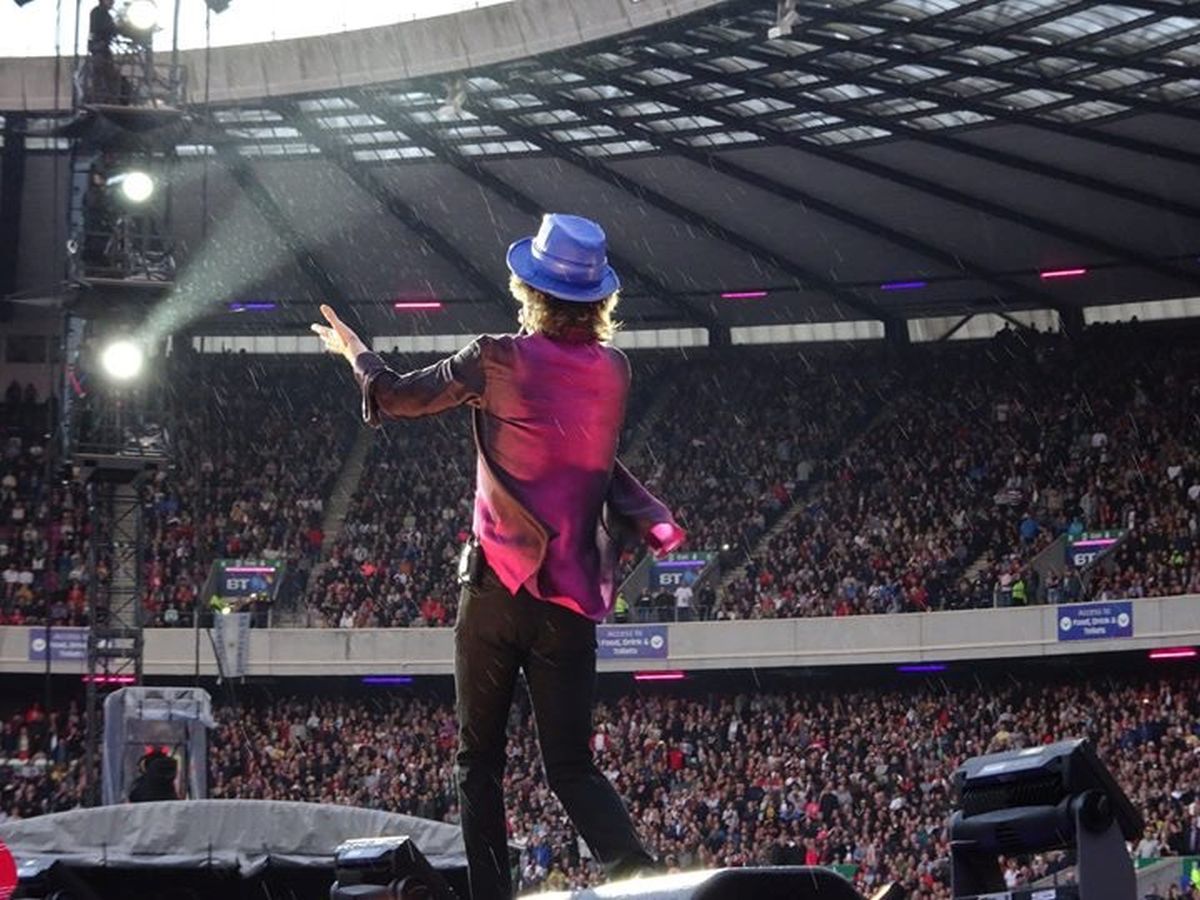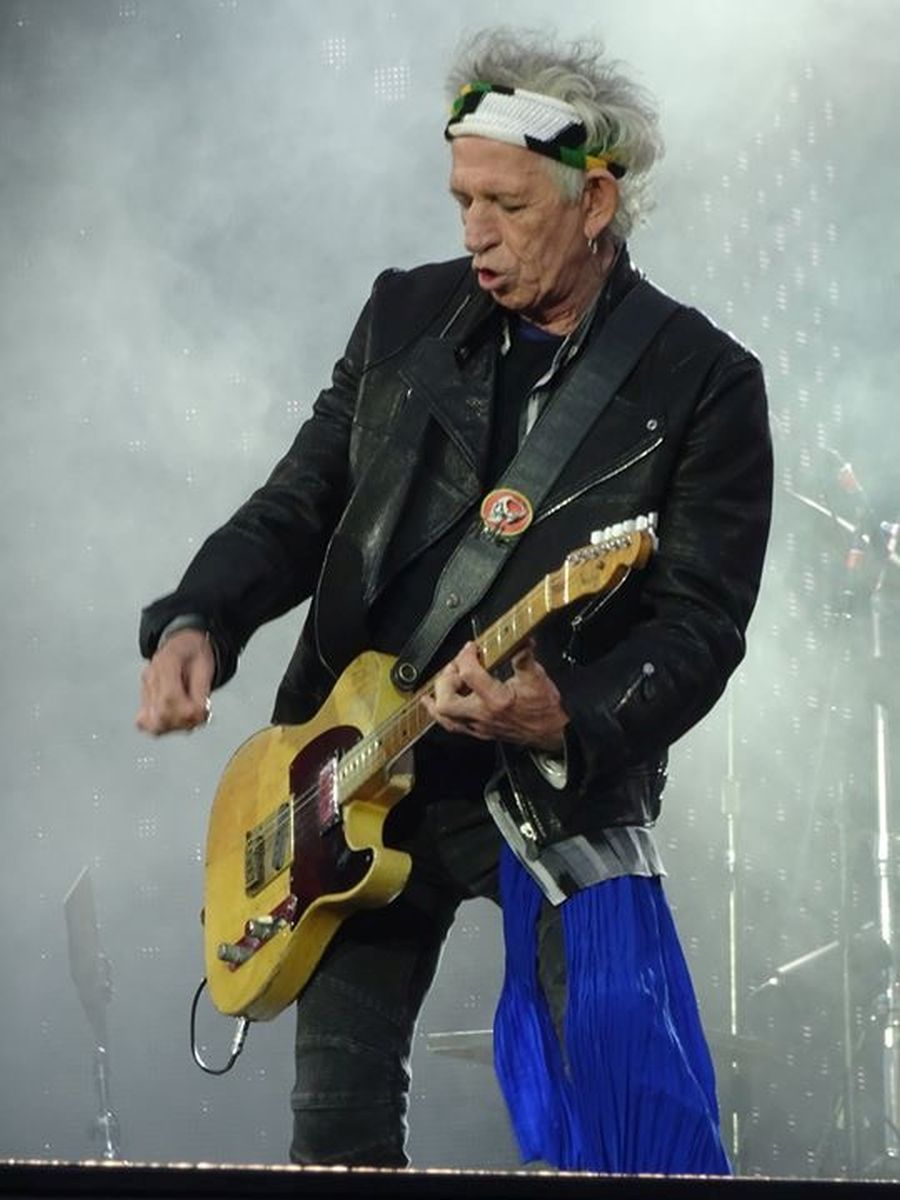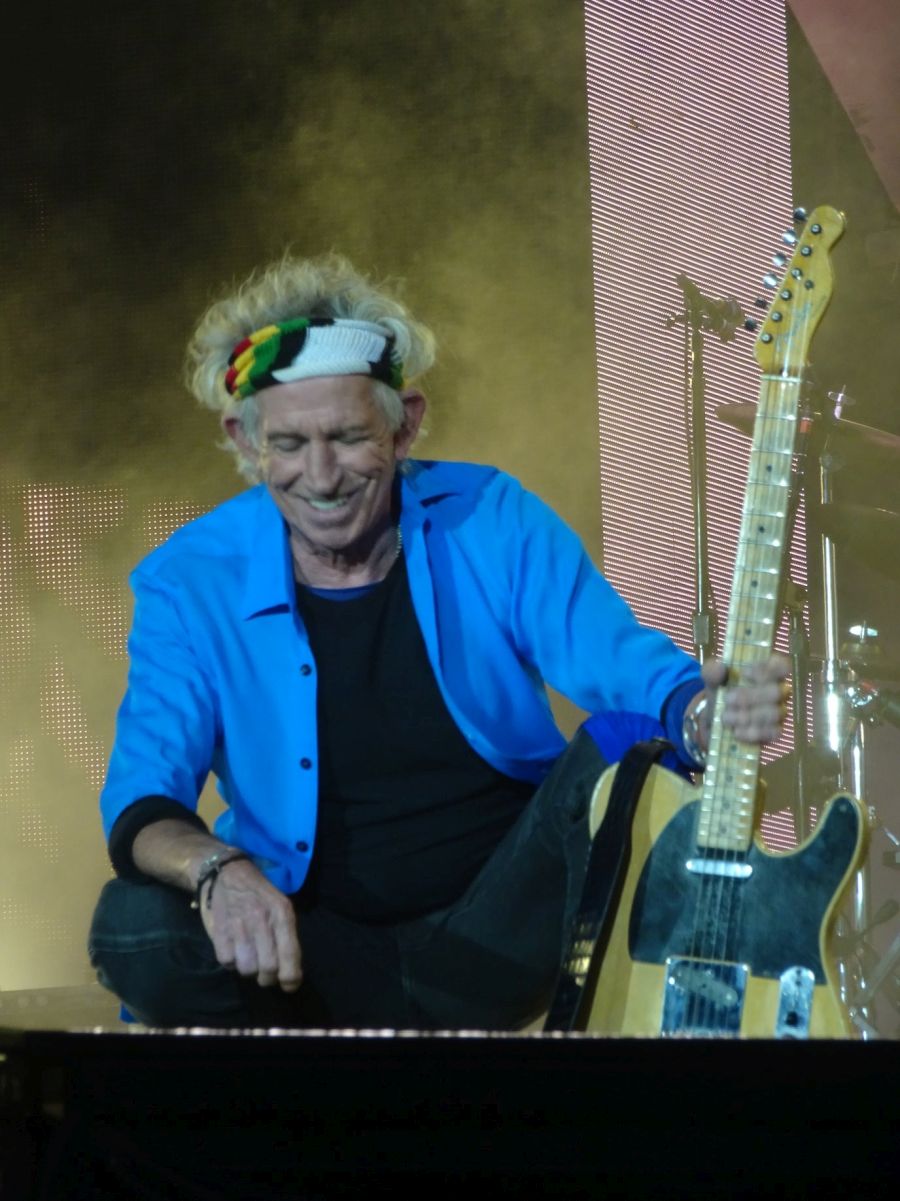 Photos by Klaus Lauterbach
---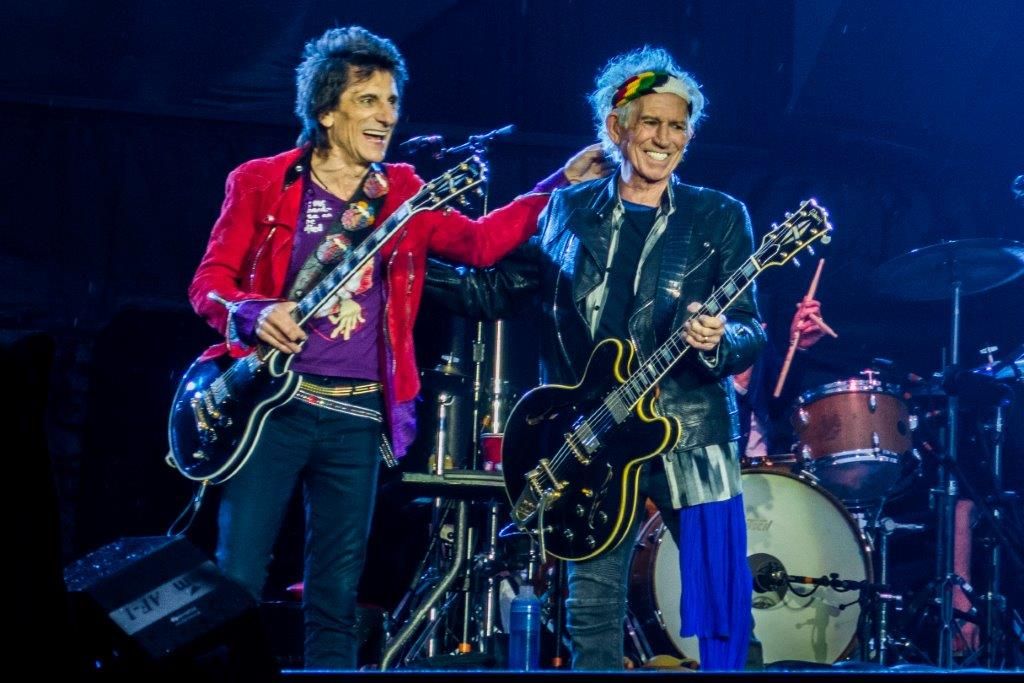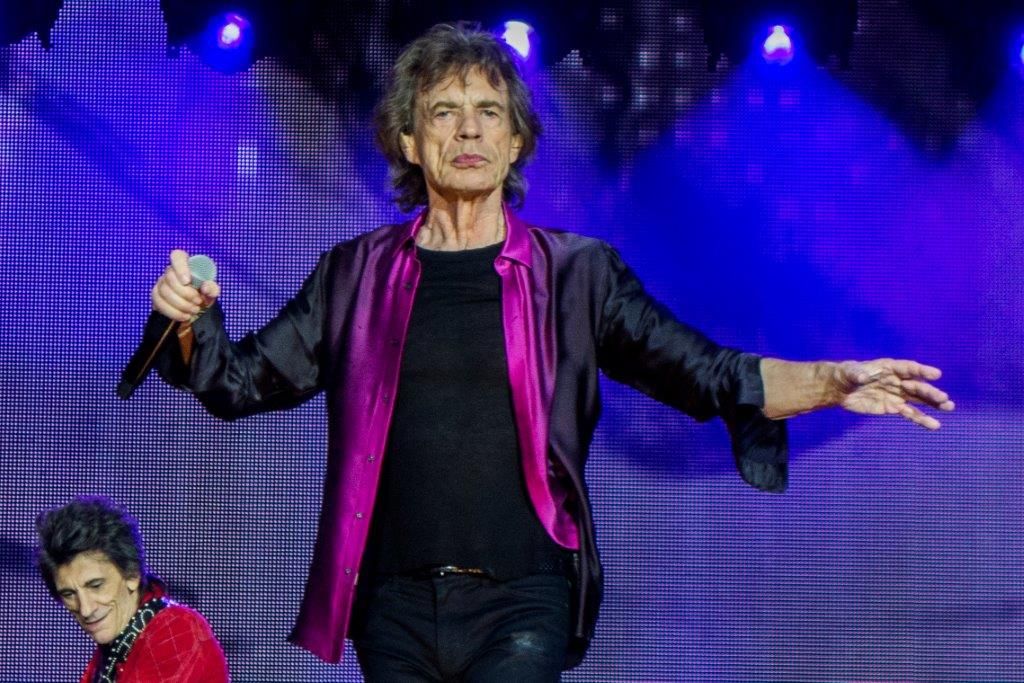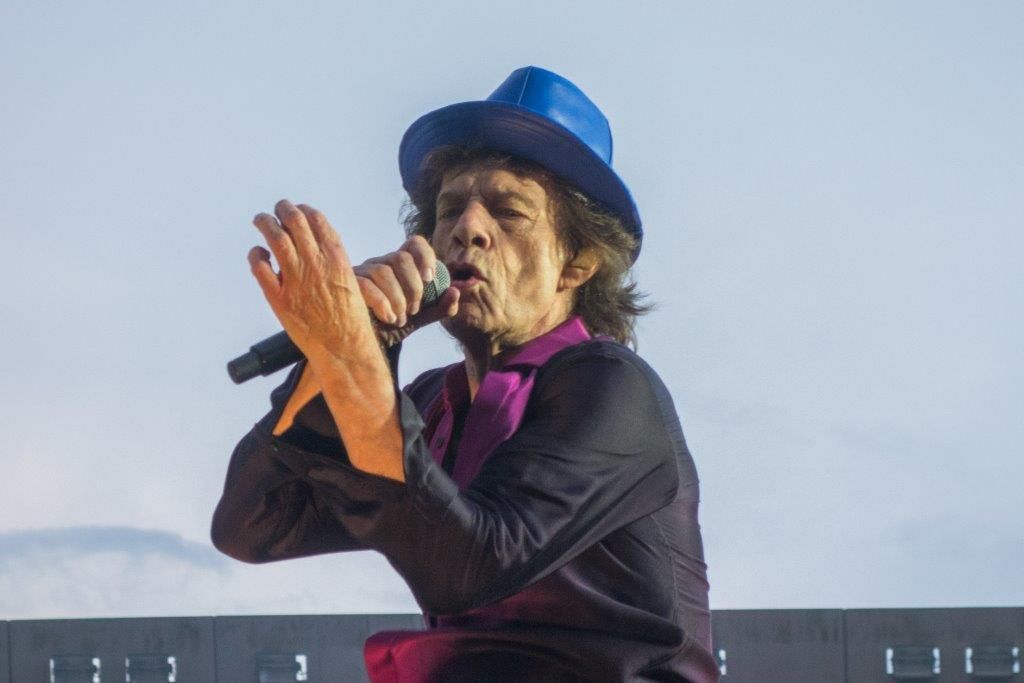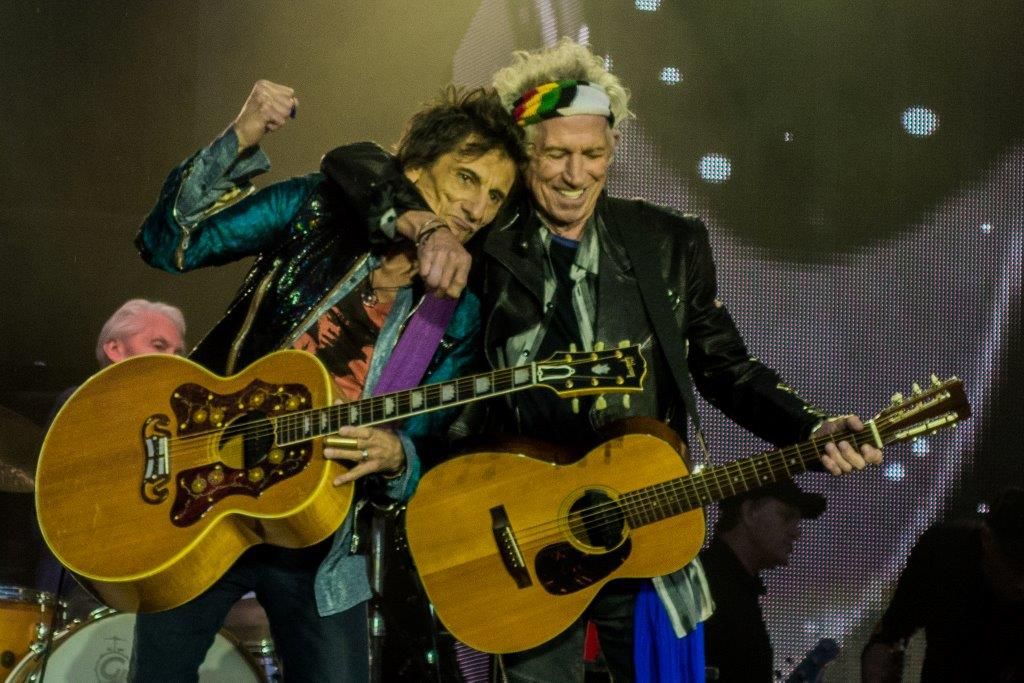 Photos by Hauke Jürgensen
---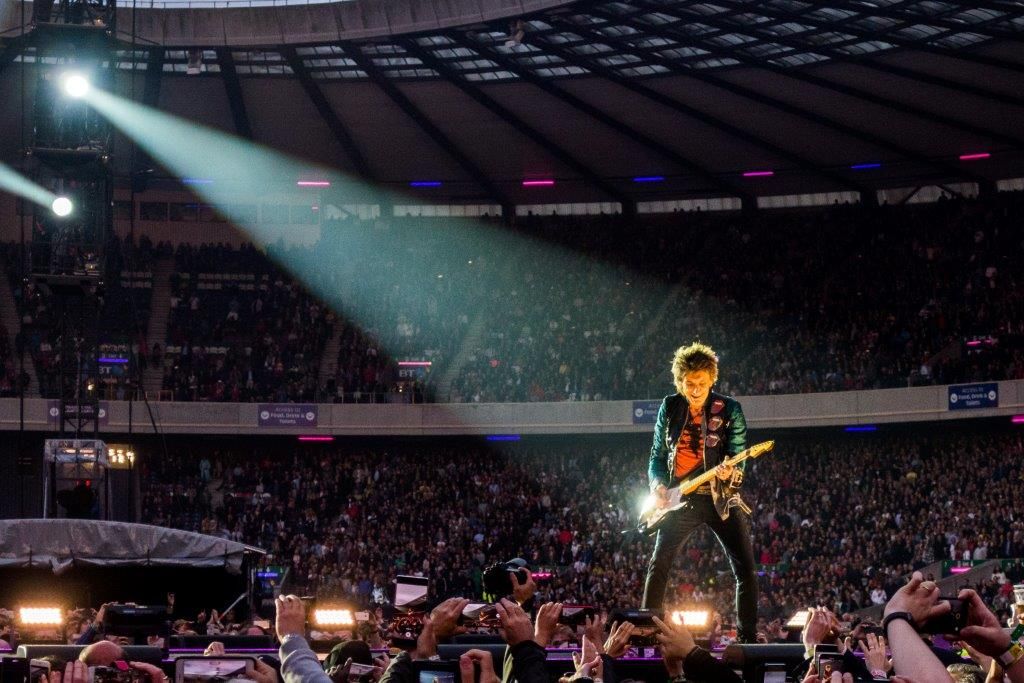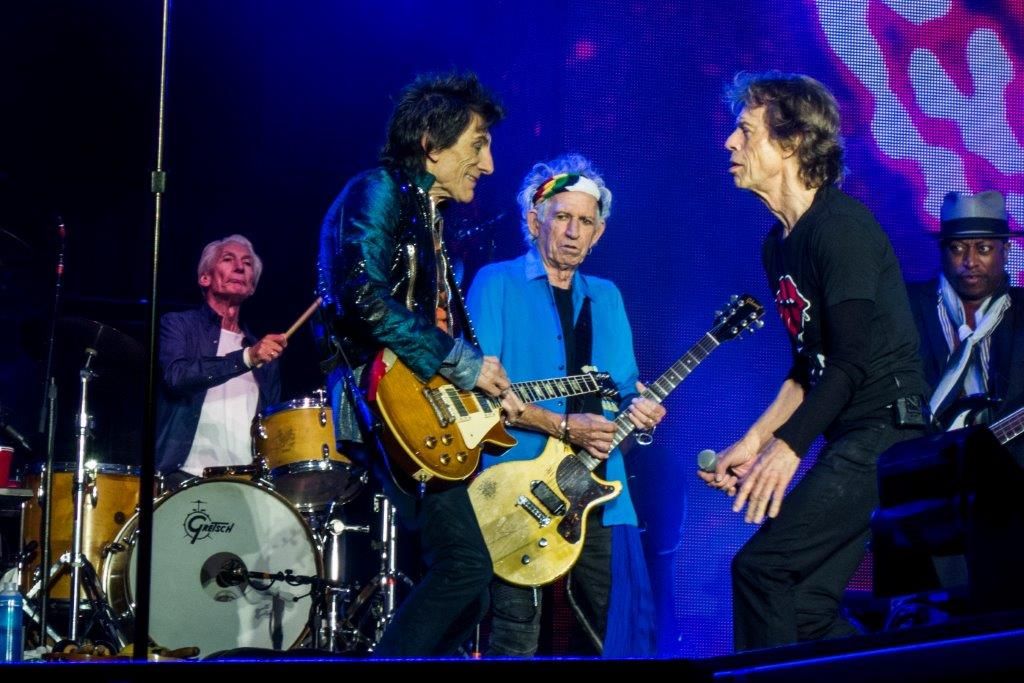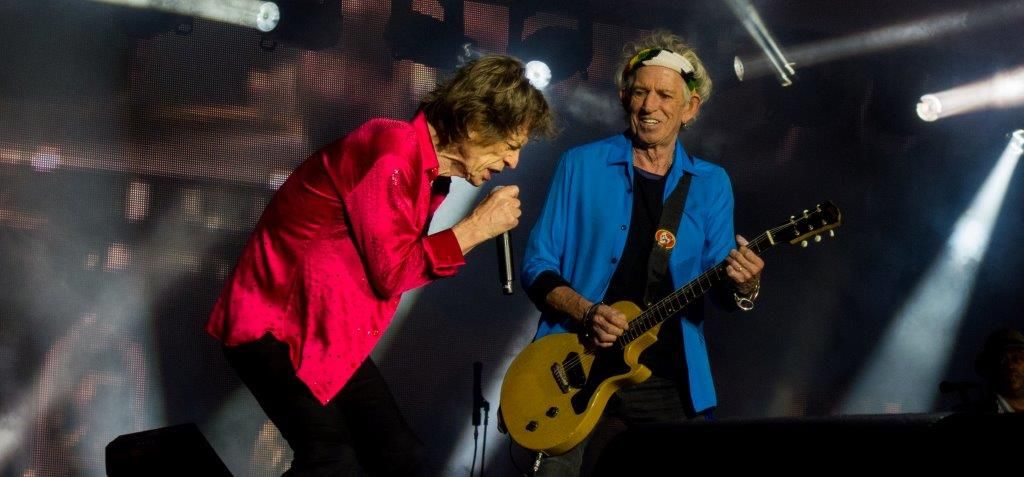 Photos by Hauke Jürgensen
---
This page will change over the next few days, as you and other fans send reviews, set lists and reports. Please send your e-mail to IORR. Thanks! For details and great photos from the Rolling Stones and their World Tour get the IORR magazines.