---
These are the latest Rolling Stones news and updates for you! IORR is a non profit fan club run by fans for fans. All parts of the It's Only Rock'n Roll web site is copyright of The Rolling Stones Fan Club. When using information from this site, please include a reference to IORR and the main web address www.iorr.org.
---
---
The Rolling Stones
Old Trafford
Manchester, UK
Tuesday June 5, 2018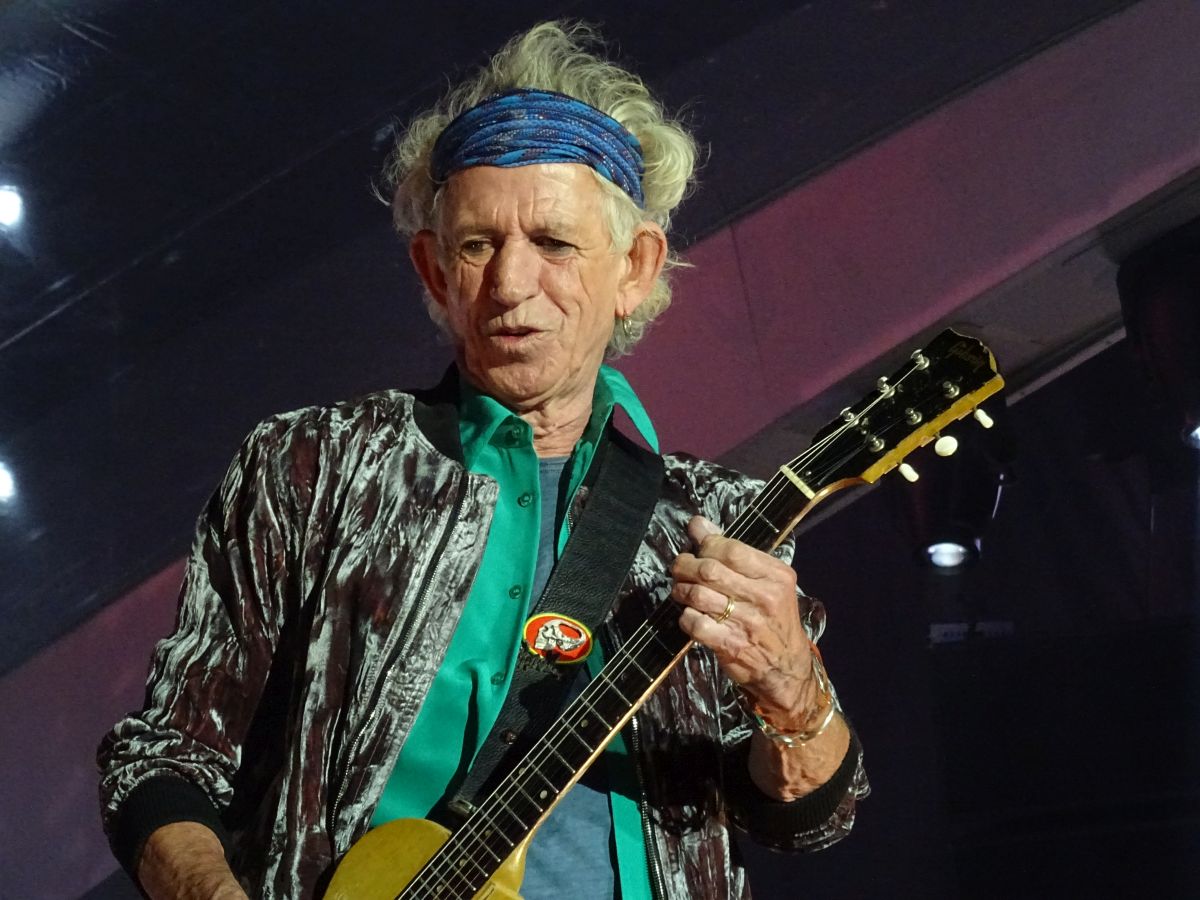 The Rolling Stones live at Old Trafford, Manchester, UK, Tuesday June 5, 2018 - Photo by Bjornulf Vik
---
The set list
Jumping Jack Flash
It's Only Rock'n Roll
Tumbling Dice
Shattered
Just Your Fool
Let's Spend The Night Together
Like A Rolling Stone
You Can't Always Get What You Want
Paint It Black
Honky Tonk Women
--- Band introductions
You Got The Silver (Keith)
Before They Make Me Run (Keith)
Sympathy For The Devil
Miss You
Midnight Rambler
Start Me Up
Brown Sugar
--- Band off stage
Gimme Shelter
Satisfaction
---
Show start :  8:21pm
Show end   : 10:22pm

---
Pre-show info and live comments:
Manchester UK 05-June-2018 Rolling Stones No Filter live updates
---
Reports please!!!
Please send your comments, reviews, links and more to:

[email protected]
Review by Steve Baker
This was my first Stones how since 2006. The videos from Germany 2017 were not encouraging, but I was in for a nice surprise. Some fantastic, jaw dropping moments, mostly in the second hour.

Keith nailed the intro to Jumping Jack Flash and the song raced out of the traps, and so did Mick, skipping down the catwalk. He seemed to stumble through the first verse of 'It's Only Rock and Roll'; the cameras caught one of his anxious sideways glances, but Keith didn't stumble, he just pumped out some very tasty 'Blues in Morning ' style licks. It was glorious; a full stadium going nuts.

"Tumbling Dice' survived a mini wobble, coming up late on the rails like a thoroughbred.

I hate to say it but I think 'Shattered' was a mistake. A very nice mistake – it's one of my very favourite studio cuts, but although they played it accurately it was very slow, and I could see plenty of blank faces. Nonetheless it was hilarious to hear Mick's introduction "We haven't played this in years" and then to Keith: "Good luck, mate!"

I love the 'Blue and Lonesome' album but 'Just Your Fool' suffered from muddy sound. I was seated a third of the way, back four rows up. Was the sound better elsewhere? Some pretty basic 12-bar chugging had me in mind of Ian Stewart's complaint as he walked out during the Some Girls sessions: "They sound like bloody Status Quo!"

'Let's Spend the Night Together' got a huge grateful cheer, and was played very well. More like the original than the over-charged 81/82 versions, fitted with a nice backbeat at times. Very enjoyable. At times like this I watch Jagger and I think, how does he do this? I am in awe of the man.

Yes I was hoping for 'Fool to Cry' like all the diehards, but I can see why they played 'Like a Rolling Stone'; it's a perfect stadium tune i.e. a singalong. There an emotional resonance to it too. I don't suppose it's always been easy being a 'Stone'.

'You Can't Always Get What You Want' was terrific. Even if, as on a few occasions tonight the drums aren't all they used to be it just doesn't matter. Nostalgia never sounded better, warmer or more uplifting.

'Paint it Black' got a massive reaction, though it relied on Mick to keep the song 'up there'. While he was singing it was tremendous – but some of the instrumental passages just needed to be hit a little harder it seemed to me.

'Honky Tonk Women' went down a storm. Can someone please ask Chuck to play a piano solo that rocks, rather than shows off? Less is more, mate.

'You Got the Silver' was heartfelt, soulful, all those words. Great performance. Then Keith announced 'Before They Make Me Run' and I crossed my fingers. I needn't have worried. The intro was note perfect. He sang great and the song romped along- not quite the rave up I remember from 25.08.90 but a solid version.

'Sympathy' was just a-w-e-s-o-m-e. Each time 'Pleased to meet you' was followed by those loud ringing guitars I got the thrill of my life. Insane. Jagger, as he did all evening, seemed less mannered than he has sometimes been, more natural. He was out there dancing to the music, like we would have done if we could be up there (only not so well!!) I honesty find watching him now a much more enjoyable experience than say LA '75. The greatest frontman ever, at 74. A force of nature.

'Miss You' is a song I've never enjoyed as much as I do the record, but they played a solid, funky version. Sure I could do without the bass solo but these guys have to pace themselves, let's be honest. The crowd loved it.

'Rambler' was…well, I'm delighted to say you can forget all about 'Havana Moon'. This was brilliant. More loud slashing Keith chords and genuine improvisation, the like of which I've never seen from the Stones. Amazing showmanship from Mick. I was open mouthed – it was shockingly, thrillingly good.

''Rambler' into Start Me Up' and then 'Brown Sugar' is as near to what Nick Kent used to call the 'countdown to ecstasy, amp-up medley' as I've seen from the band in a very long time. If Old Trafford had possessed as roof, the owners would be out shopping for a new one today.

Did something happen during the intro to 'Gimme Shelter'? Maybe the wind blew the sound away for half a second I don't know. But the song rocked, we could hear ALL the vocalists and I enjoyed seeing references to Windrush and LGBT rights in the video at that point.

'Satisfaction', 53 years old simply had no right to sound as fresh, snappy and exhilarating as it did last night.

So all in all, not 'the perfect gig' as if it ever existed, but a bloody good one and worth every penny. The screens ended on 'See You Soon'

I hope so!
---
Review by Simon Emmerson
A one hour car trip across the Pennines took my son and I to the Old Trafford stadium. As Leeds United fans this is no go territory, but we had the perfect excuse tonight. Got parked up quickly and got to see Richard Ashcroft who warmed up the audience quite nicely. Maybe he borrowed one of Mick's silvery jackets!He had a dig at Allen Klein over the final song "Bitter sweet Symphony" which the crowd loved.He had a tailors dummy on stage with a Stones T -shirt on ,and kept saying "the Rolling Stones forever".An enjoyable set by him,great vocals and guitar work.

Considering it was a Tuesday night,this was "a mad for it" crowd.The weekend started early here in Manchester,it felt like a Friday night.I think the sunny warm evening helped.Apart from a few empty seats ,high up on Ronnie's side the place was packed in the place where dreams are apparently made.They certainly were this evening.

Of the 3 shows I have seen so far this tour I would say this was by far the best.I was on the pitch in the general admission crowd with my son.It was a bit wild at times with beer been thrown and occasional fisty cuffs.But overall it was a sing along party loving crowd.The place really rocked from the moment they walked on to a powerful "Jumping Jack Flash" to the final note of "Satisfaction".And they had splashed out a bit of cash on the fireworks.

My favourite part of the show was hearing "Shattered" live again,it's been a while.Ronnie's guitar playing stood out and Mick's vocals were crisp and raw.The crowd were pretty silent during this number.I did notice that the folk around me were actually listening to the song like it was the first hearing.I know the Stones take a gamble by playing less heard songs among the general public,but it definitely paid off.I hope to hear more rarely played songs.

"Like a Rolling Stone" was the perfect choice for this fine voiced crowd.I was really pleased this has made it to the set again.

The internet vote went to "Let's spend the night together".My son had voted for this,so he was particularly pleased.I had hoped to hear "Respectable",but the vote winner did not disappoint.Keef on back up vocals sounded ragged and it sounded raw like the "Still life" LP version. Mick very chatty again between songs.He reminds us they use to play the Odeon which is now a car lot.Then he reveals that the band are currently staying at the former Free Trade Hall,which is now a well known Hotel in the centre of town.He has obviously done his homework on the city,and makes reference to the UK's longest running soap Coronation Street and the current story line involving Pat Phelan.

Keef says "it was great to be anywhere" and did a lovely version of "You got the silver".I need to revisit that film "Zabriskie Point".His solo on "Sympathy" was A1.Wow.

I use to dread hearing "Miss you " live ,but this is now one of my favourite show numbers.Daryl is an amazing talent on bass.The meet and greet from the boys at the small stage is always a crowd pleaser .I was pretty gob smacked at the speed which "the Ryan Giggs of rock Ronnie Wood"(as Mick introduced him as),sprinted back to the main stage.Usain Bolt beware!Ronnie was really working both wings of the stage.Keef stayed pretty much central most of the time.

During "Gimme shelter" Sasha's vocals were really clear on the mix and she pretty well nailed it. "Satisfaction",the final number ,and everyone is singing along and dancing.What an amazing concert!The band are at the top of their game and are really enjoying these gigs.Home turf and all that.Friday night arrived early in this city.If this was a Tuesday night in Manchester,then it will be a wild evening on Saturday in Edinburgh.Let's hope the Northern rail train makes it their on time!
---
Review by Dean Goodman
A "Bittersweet" show in Manchester on Tuesday, in more ways than one. Richard Ashcroft ripped Allen Klein and ABKCo in a tirade that Mick Jagger wishes he could have echoed. The Stones played "Shattered" and another crowd-pleasing version of "Like a Rolling Stone." We got the best edition yet of "Midnight Rambler" on this tour, and could finally hear Sasha on "Gimme Shelter." And it all took place on the most important piece of grass on the planet (or maybe the most self-important?) between the Sir Bobby Charlton and Sir Alex Ferguson stands.

I just wish the crowd could have been more excited for the Stones' Old Trafford debut, and their first show in Manchester since 2003. Down on the floor, there was rarely any sustained enthusiasm. Things were embarrassing until "Like a Rolling Stone" awakened everyone - although it's a shame that it took a song that Bob Dylan "very kindly wrote for us" to do it. Some Germans next to me seemed to get vocal during the "blitzkrieg raged/bodies stank" bit of "Sympathy." Mick certainly aware of the challenge of working a larger stadium following two relatively intimate gigs. He charged out the end of the catwalk for the first chorus of set opener "Jumpin' Jack Flash," and made frequent return visits.

Ashcroft was honored to be at Old Trafford, declaring that the Rolling Stones were "the greatest rock 'n' roll band of all time." He recalled watching Jean-Luc Godard's "One Plus One" as a youngster, and "the studio bits were fucking magical." Not once but twice, he said, "Rolling Stones forever!" But Ashcroft, who was eaten alive by the Kleins for an obscure copyright infringement with his signature song "Bittersweet Symphony" two decades ago, showed that he was still not over it. "Fuck ABKCo and all those fuckers," he said between his "Rolling Stones forever!" comments. A little later, before finishing with "Bittersweet Symphony," he said: "This one belongs to Allen Klein and his business, although we mustn't speak ill of the dead - but I will." And then he knocked out a killer version and walked off stage as the band finished up. For me, this finale was the most galvanizing performance of the night not only because of the Stones-related back story but also because it's a beautiful song with a hilarious video that I have tried to replicate on the same Hoxton street.

As for the Stones, I would rate the overall experience a fraction lower than Southampton and Coventry. I feel they may go to the well too often with the fan-fave "Like a Rolling Stone" and the implicit admission that Bob's song outshines their own stuff. "Let's Spend the Night Together" was a ho-hum voting decision. "I hope we don't fuck it up," Mick said. If they had picked "Respectable," we might have ended up with four tracks from "Some Girls," although I would have preferred four songs from "Emotional Rescue." I was thrilled to hear "Shattered," but no one else around me appeared to know it. Mick, as usual, issued a "best of luck" disclaimer before launching into the song. Sure, it was a bit rusty, a bit slow. But at least it didn't verge on collapse like the song before it, "Tumbling Dice," where Mick abruptly stopped singing before Ronnie's guitar solo.

Mick recalled the Stones playing Manchester's Odeon "over and over and over" and also the Free Trade Hall, now the site of their hotel (as well as of Dylan's infamous "Judas!" concert). He asked if anyone was from Liverpool, Leeds, Sheffield and some other random towns like Bolton. He said Old Trafford was "one of the greatest stadiums," but then appeared to correct himself by sayng "one of the oldest stadiums in the whole world." After a beat, he added, "I dunno."

We had to endure the longest bass solo in history on "Miss You," but were rewarded with an extemporaneous rap about girls in high heels with their Mercedes Benzes, credit cards and tits out. A Google search indicates it was adapted from "Girls" by Joey Purp featuring Chance The Rapper. Now you know. "Midnight Rambler" got similar treatment, with "You Got to Move" getting into the mix. For the first time in a while, Mick engaged in call-and-response with the crowd, and allowed the song more time to sink in. By accenting the word "right" in the parting shot "I stick my knife RIGHT down your throat," he gave the whole line a different rhythm. I just wish he would restore "And it hurts!"

I haven't mentioned the other fellows. Ronnie, as usual, handled much of the heavy work. He looks defiant when he takes his extended bow during the intros. Keith did a little warm-up before launching fully into "Paint It, Black" and it was extremely touching to see the pride etched on his face as he kicked off "Satisfaction" for the millionth time. Charlie seems more comfortable. I know he had friends on the guest lists at Coventry and Manchester, so that may have helped his mid-tour renaissance. Sasha sings! Well, she was standing right in front of me, so I got the full blast. Hopefully everyone else got it too.
---
Review by Alwyn
After two almost intimate venues, the Stones arrived back into big Stadium land at Old Trafford in Manchester on a sunny and mild Tuesday night. Manchester has a reputation for a lot of rain – but not this week. The conditions were almost perfect, and so was the performance. I'm looking forwards to hearing a recording of this gig, and especially to Keith's playing. More of that later. The crowd seemed enthusiastic, at least on the ground, and the band responded in kind. The sound was strong and clear – and, thank you, we could hear Sasha loud and clear throughout Shelter.

Mick continues to astound people of all ages who watch him perform. Its not just the singing and dancing, but the physical performance and the way he holds the audience in the palm of his hand whether right up front or way out in the back. He was smiling all the time, and seemed to have none of the vocal issues that we maybe imagined a week earlier. He was belting out the hits and a few rarities alike. There were a few amusing comments, the usual local topics and current news, a reference to service issues on the local railway. There were people under 30 years old watching in awe – again this is the best rock/blues/pop performer of 2 generations at least.

Some of the best moments for me were some ad-hoc rapping on Miss You and a short interlude of You Gotta Move in the middle of Rambler. Rambler itself is a real blues jam; some structure but only the outlines, and it allowed all the band to really stretch out. Miss You featured a longer solo from Darryl, including a variation on the Miss You riff, and lots of grins and nods of admiration from the others on stage. This song is really well known and very popular with a big crowd.

No surprise the popular vote gave us Lets Spend the Night Together, one of several with Keith on backing vocals. A big surprise was Shattered. A little un-rehearsed maybe, and we got the obligatory apology in advance from Mick, but it really didn't need that. The two guitars worked just like in '78, and if the audience had known it better I'm sure the response would have been very strong. As it was, this was a little muted – but don't let that stop you stretching out on the song choice Mick.

Finally Like a Rolling Stone. Mick didn't mention that the old Free Trade Hall was the location of the infamous "Judas" comment at a Dylan gig in the 60s: imagine the outrage at having an electric band! He did mention that the Stones had played there and now it was a hotel that they were staying at. The local newspaper had published the location so there was a crowd outside the entrance the afternoon of the gig.

Keith stretched out by playing You Got the Silver, with some sweet accompaniment from Ronnie. Something happened to Keith yesterday, da da di da da. There have been times when his section of the setlist was limited to the same two songs every gig, almost losing his way occasionally and sometimes even a struggle to bring to an end. No more. Crisp, confident, very well executed indeed. Keith was in fact leading many songs throughout the set. Mick made the only real faux pas I noticed, maybe together with Charlie, in Dice. Keith's guitar work on IORR was gaining him wide-eyed appreciation from Darryl, and Keith himself grinned back. Those Chuck Berry-esque licks were perfect and many. I thought he played fantastically all night, still managing to move around a bit, but really concentrating. I read somewhere that he was quoted as saying he hadn't had a drink since 1st January. Maybe the interview was on the 2nd; maybe it was a typical Stones, semi-outrageous, press comment to get attention. Maybe he takes no alcohol now. Who knows, but whatever the reason for this year's playing quality, Keith is on absolutely top form. The end of last year's Tour was very good – this is better and better.

Which raises the stakes for everyone else of course. Ronnie had to accelerate and improve the weaving, and rose to the challenge and some in his solos. Charlie, who looked very relaxed before the gig meeting his guests, played with gusto and finished off Satisfaction with a Wembley-bash slightly after Keith hit the last chord – he wanted the last word. The rest of the band were, as usual, on top form.

Yet again we met some people who had lucky dips, and were in the Pit. They didn't quite realise how great a deal that was until they looked at our ticket price. The atmosphere in the ground was great. By the number of empty beer and wine glasses on the floor, no doubt the alcohol helped a little in that regard. This is becoming a bit of a triumphal tour around the British Isles before launching off into mainline Europe, and the fans and the band seem to be really enjoying it. Even the train north to Edinburgh had plenty of fans on board. Like royalty in days of old, the Stones entourage and camp followers are cutting a swathe though the country. Next stop, Scotland.
---
Review by Barry Powell
Due to a friend of mine who saw the London gig, and who was rather more critical of the show, although he did enjoy the whole spectical of the event (it was his first stones concert) it was with this in mind that I approached the impending gig. If you are a lifelong fan of the stones as I am, having seen them since 1976 at earl`s court, you kind of `know what to expect` from a stones gig. Certain songs work much better than others, especially openers, so I must say I have never been to a poor stones gig since the maine road gig in Manchester in 1990, due to an amazing improvement in musicianship, plus increased developments in the sound systems they use . back to the gig.

This was the most amazing night I have spent in the company of mick, keef & co.No mistakes, great sound, wonderful company (especially Janie & m.i. law!). only low point was shattered, which I never thought worked live, and sasha very low in the mix during gimme shelter. Keith worked his solo spot well tonight (I`d love to hear a rendition of `coming down again`). And to see mick, keith & Ronnie about 6 feet away was just awesome!

The nearest I`ve been since the b. Stage on the b.t.b. tour 1999! I always wonder if they can deliver again, but they never let you down. Here`s to the best band on the planet - long may you reign! I`ve no doubt youv`e got at least another tour in you! Thanks also to old Trafford, who sorted out a ticket issue for me (it went missing) and had one waiting for me on my arrival, otherwise I would have been absolutely gutted.
---
Video by Andreea
The Rolling Stones live in Manchester 5-Jun-2018
---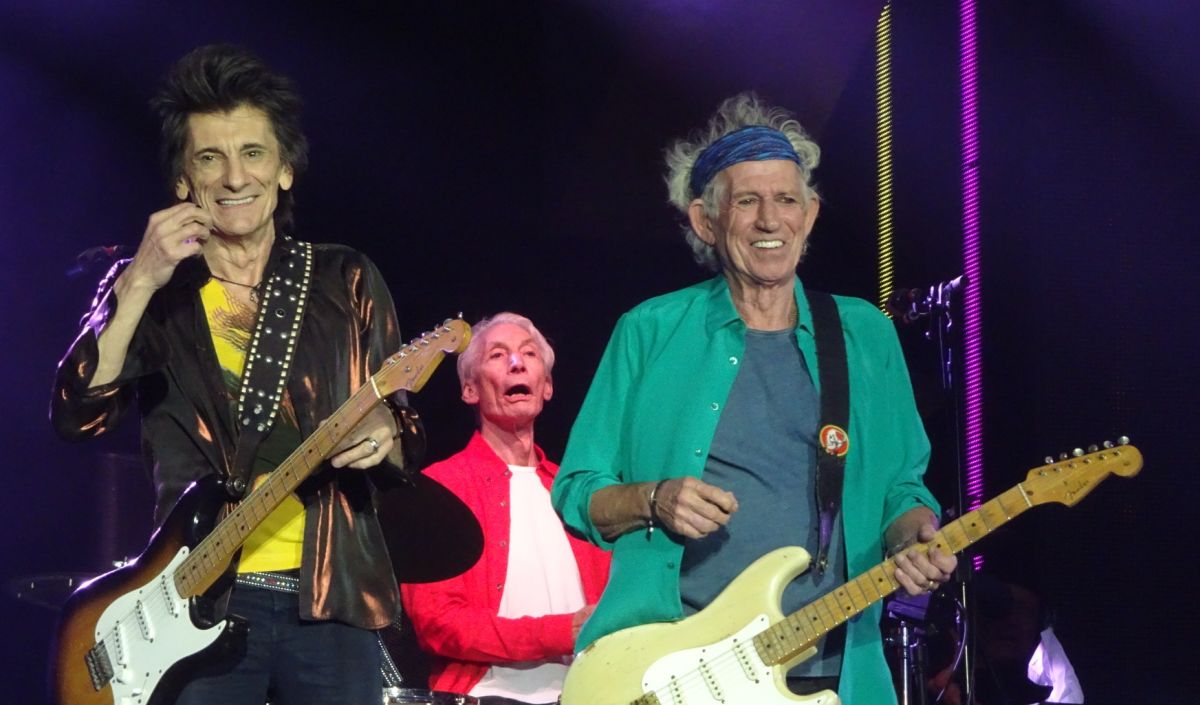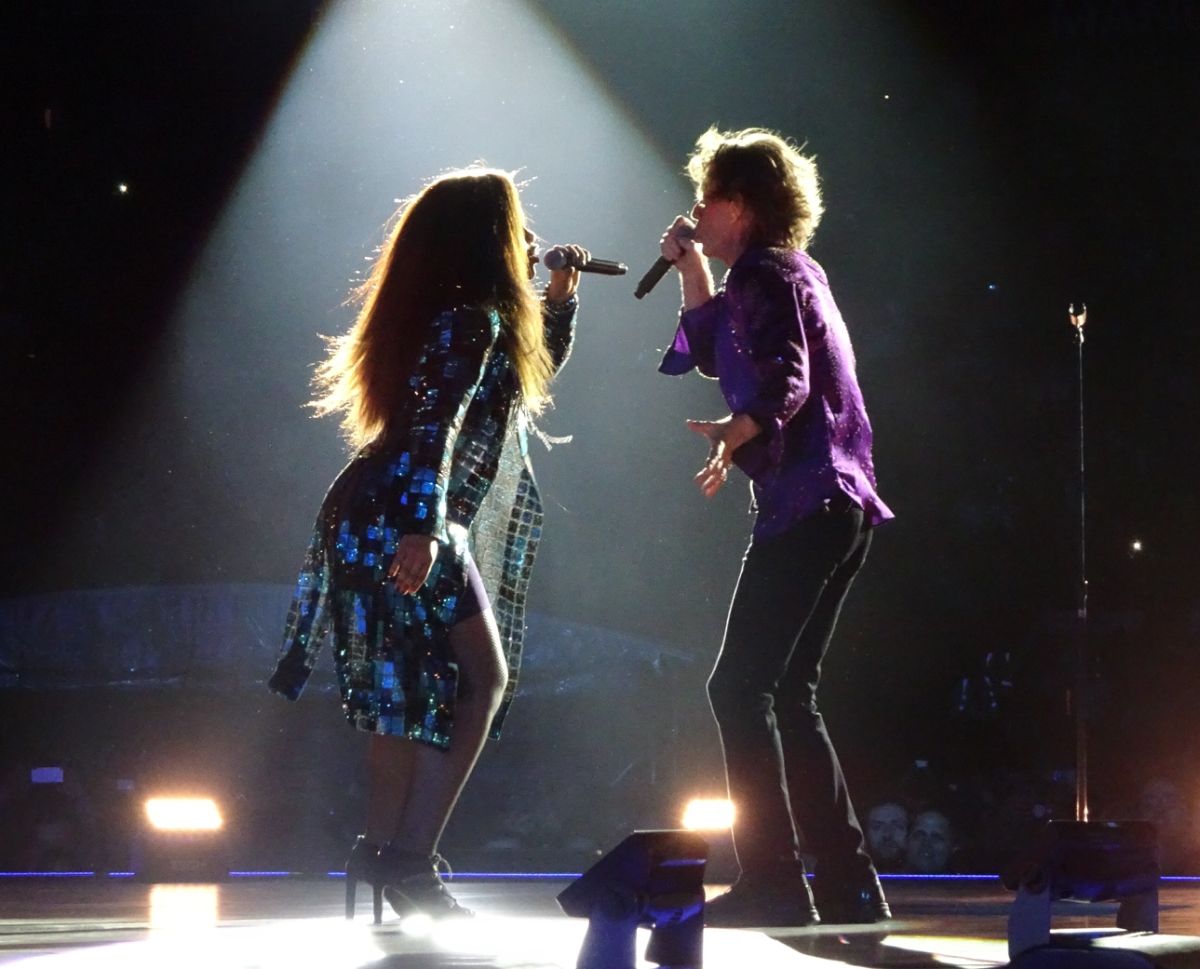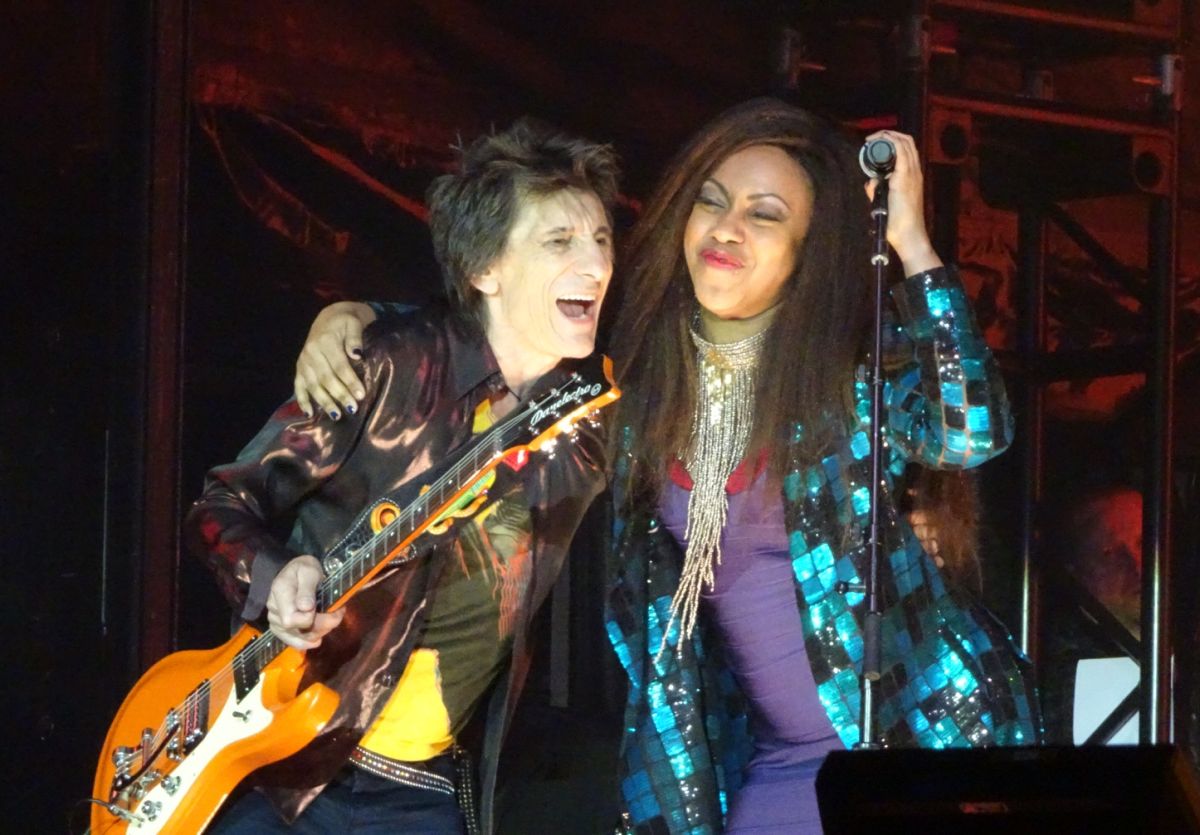 Photos by Roderick Keur
---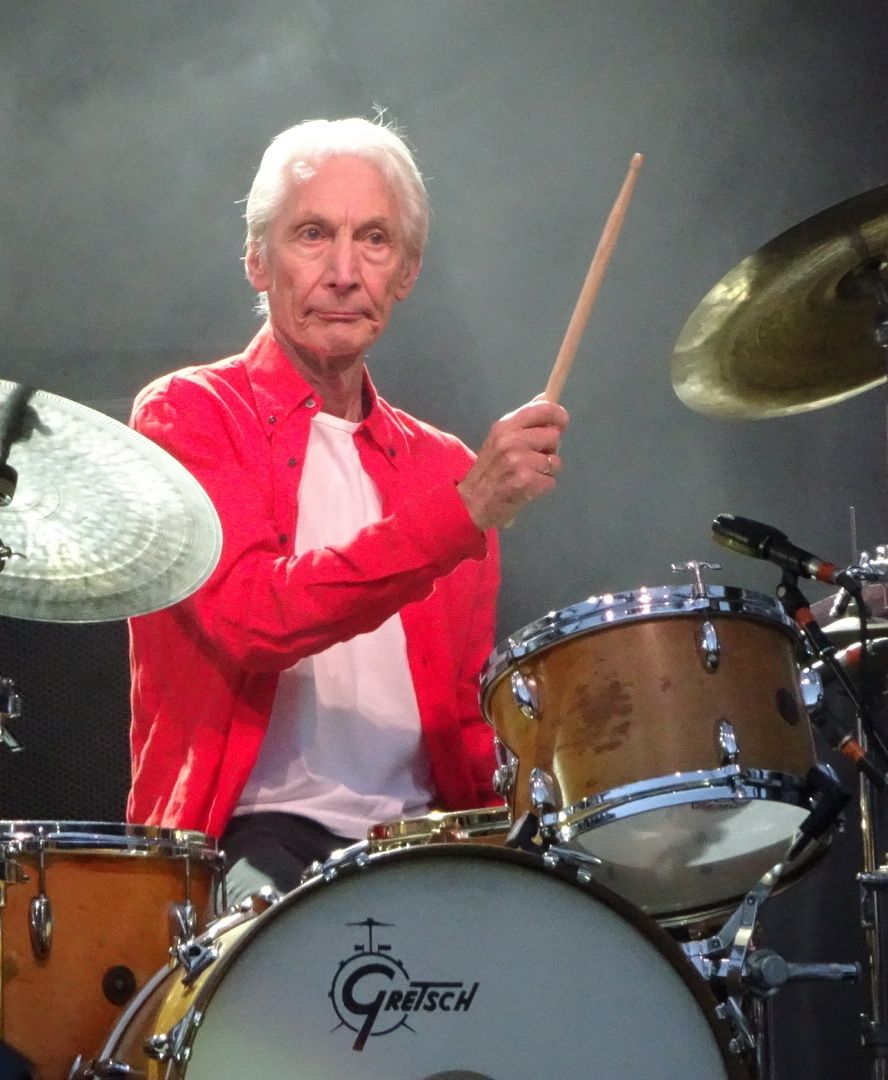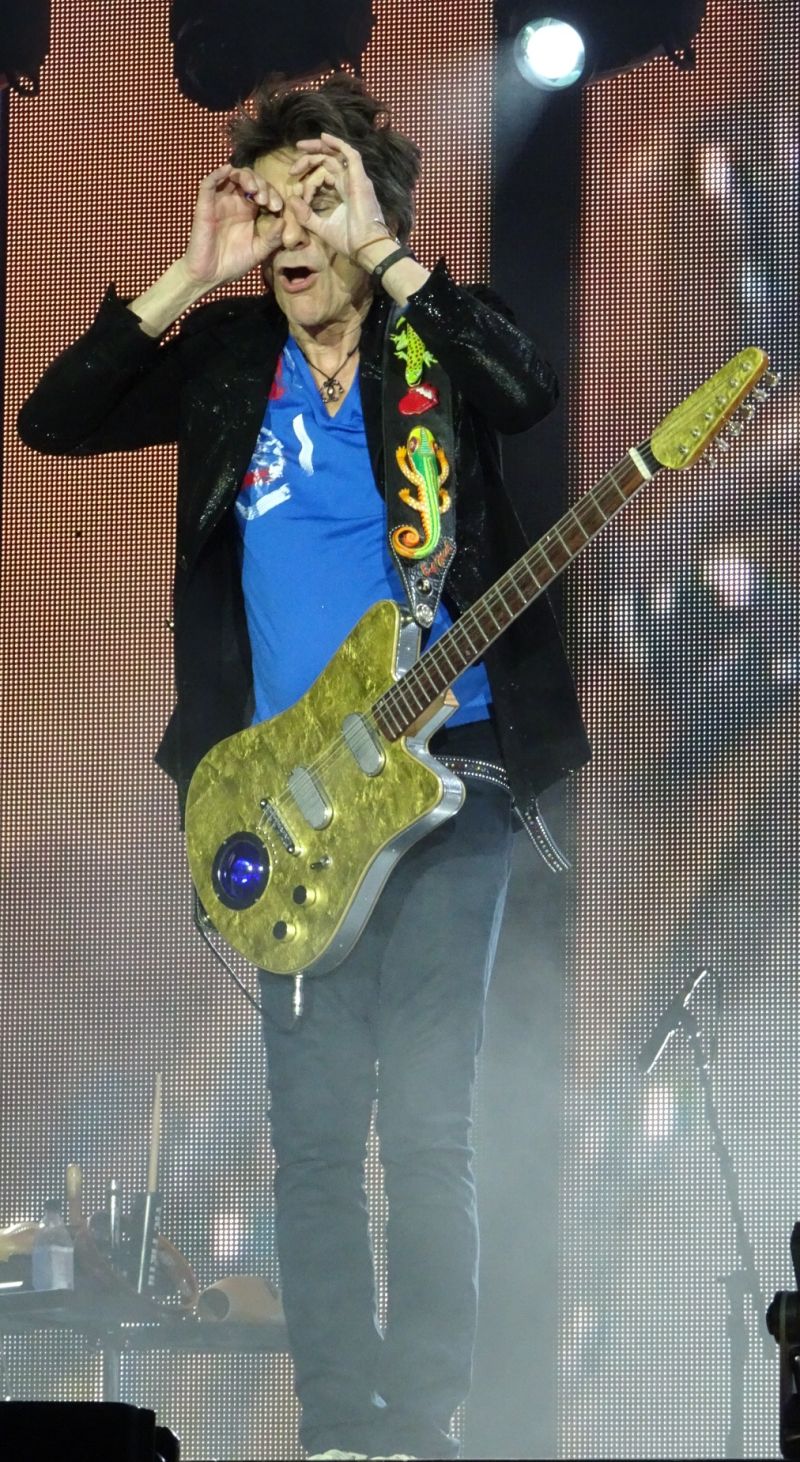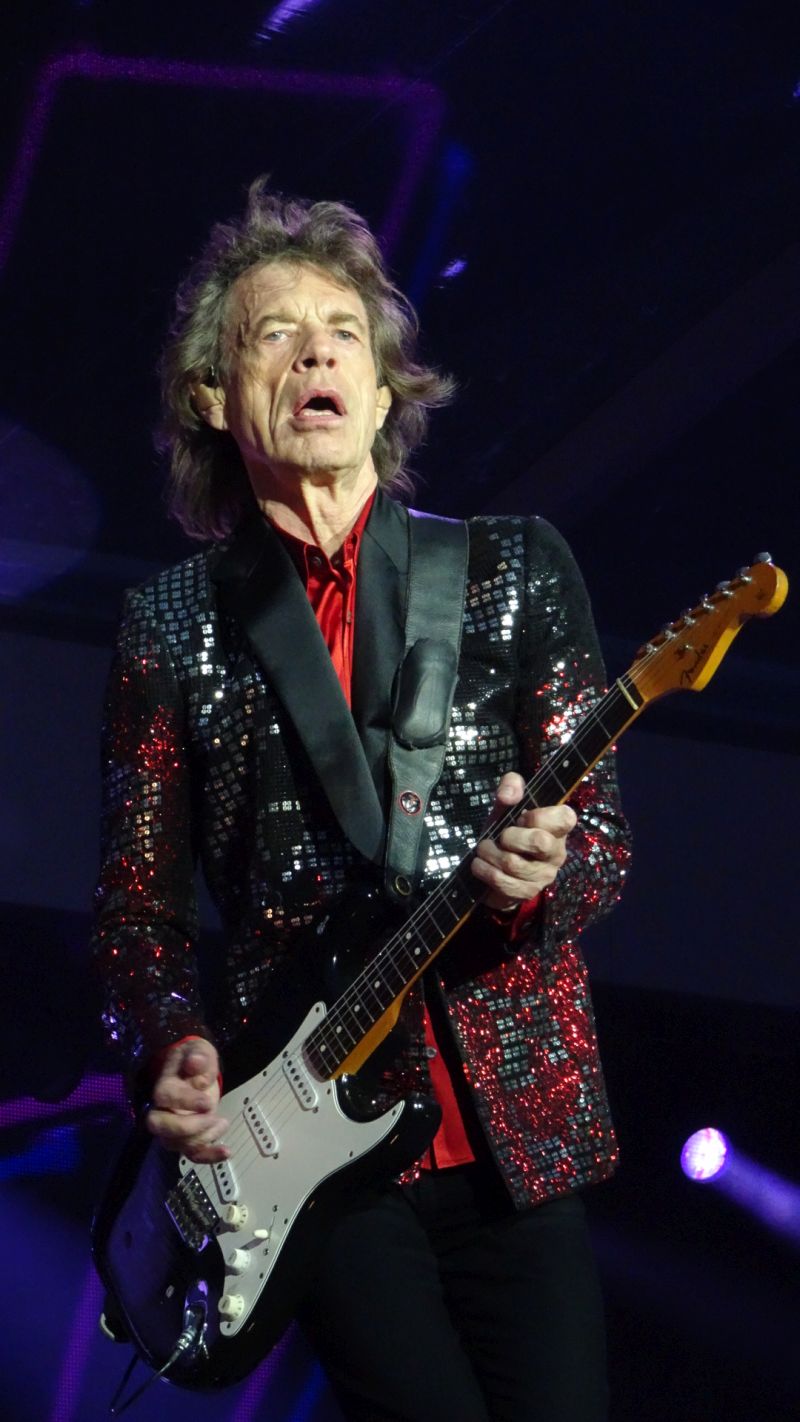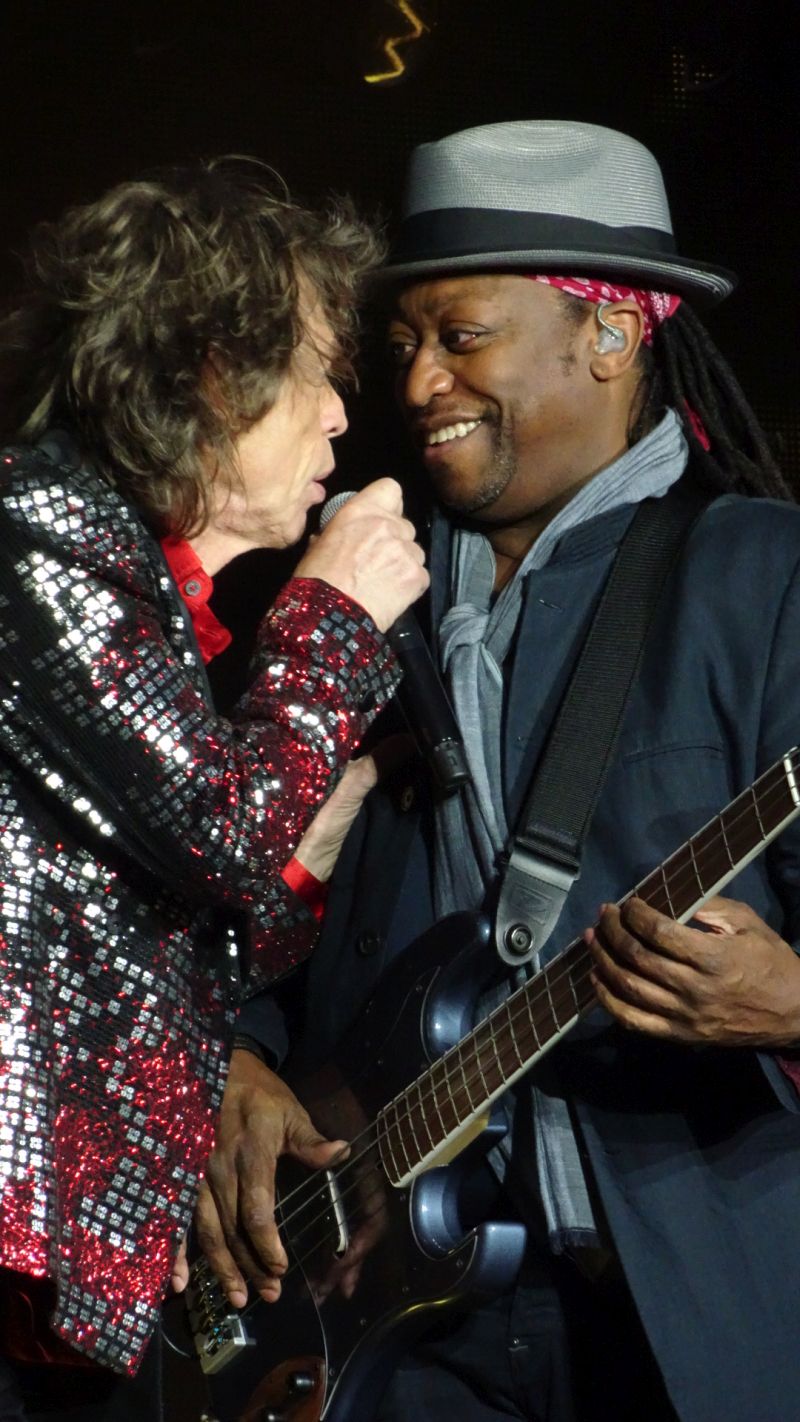 Photos by Roderick Keur
---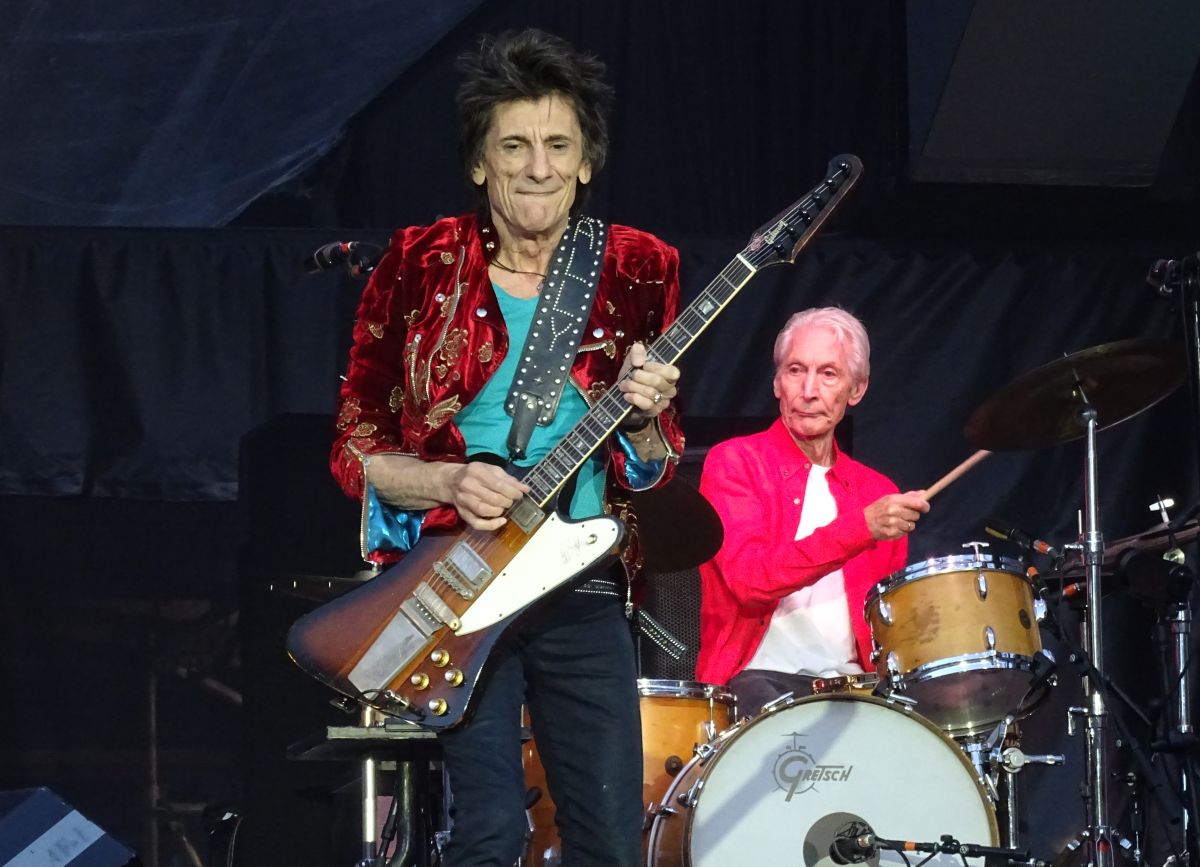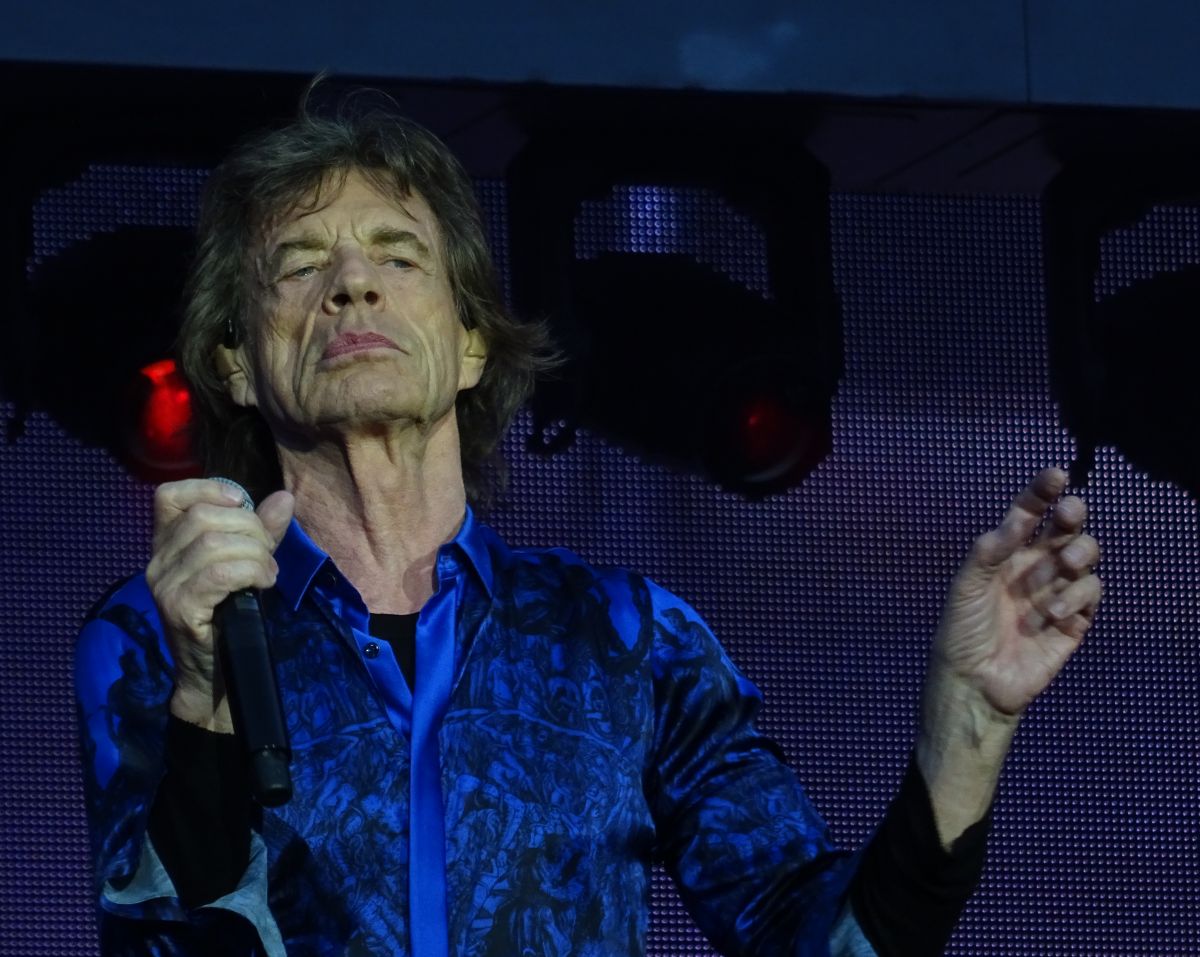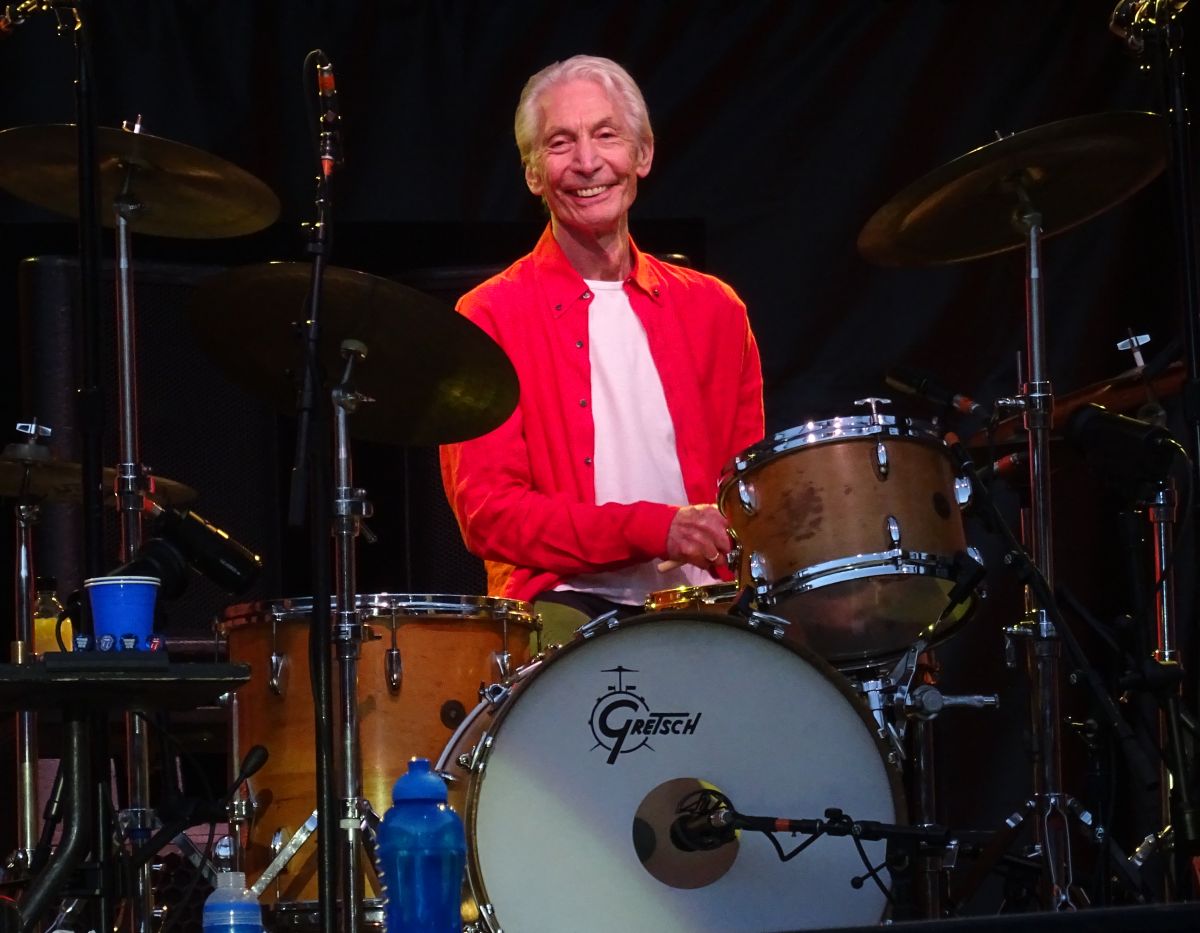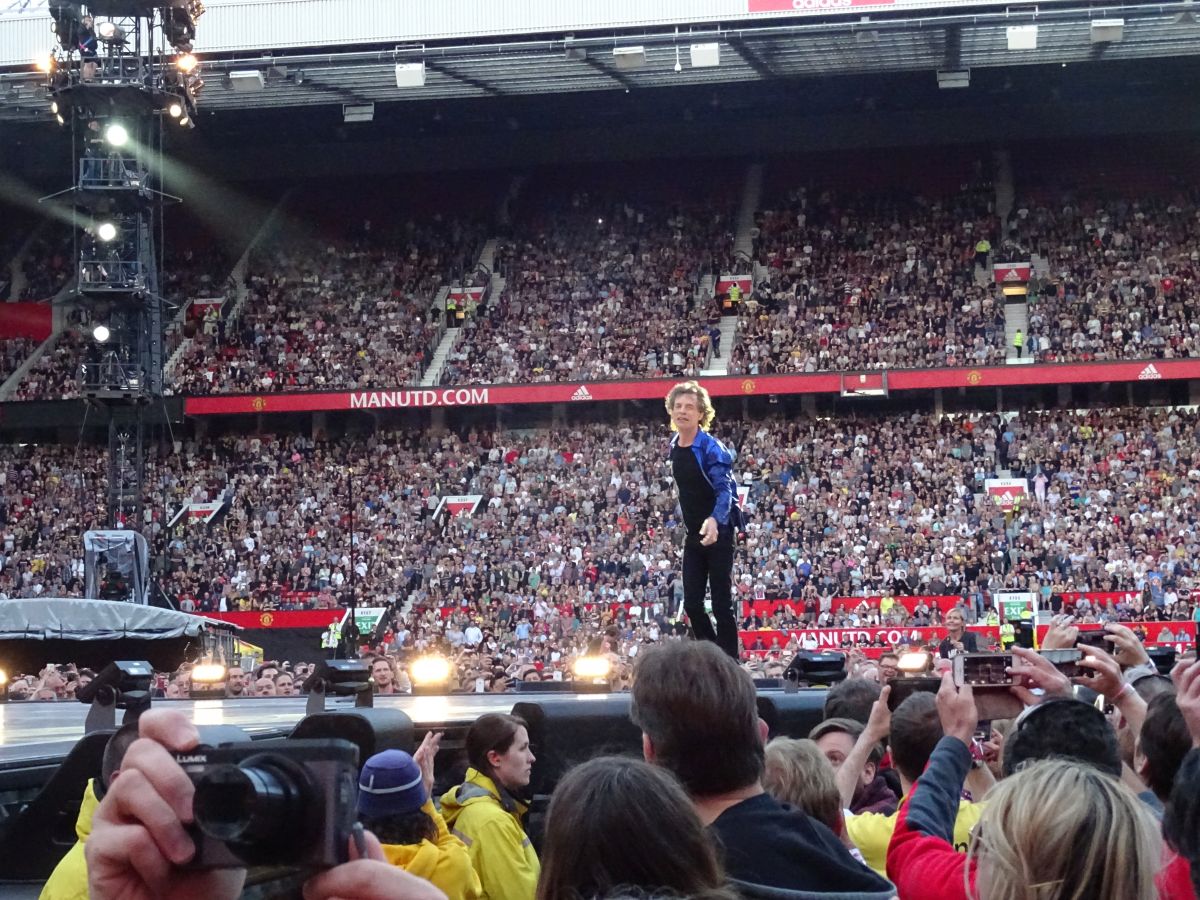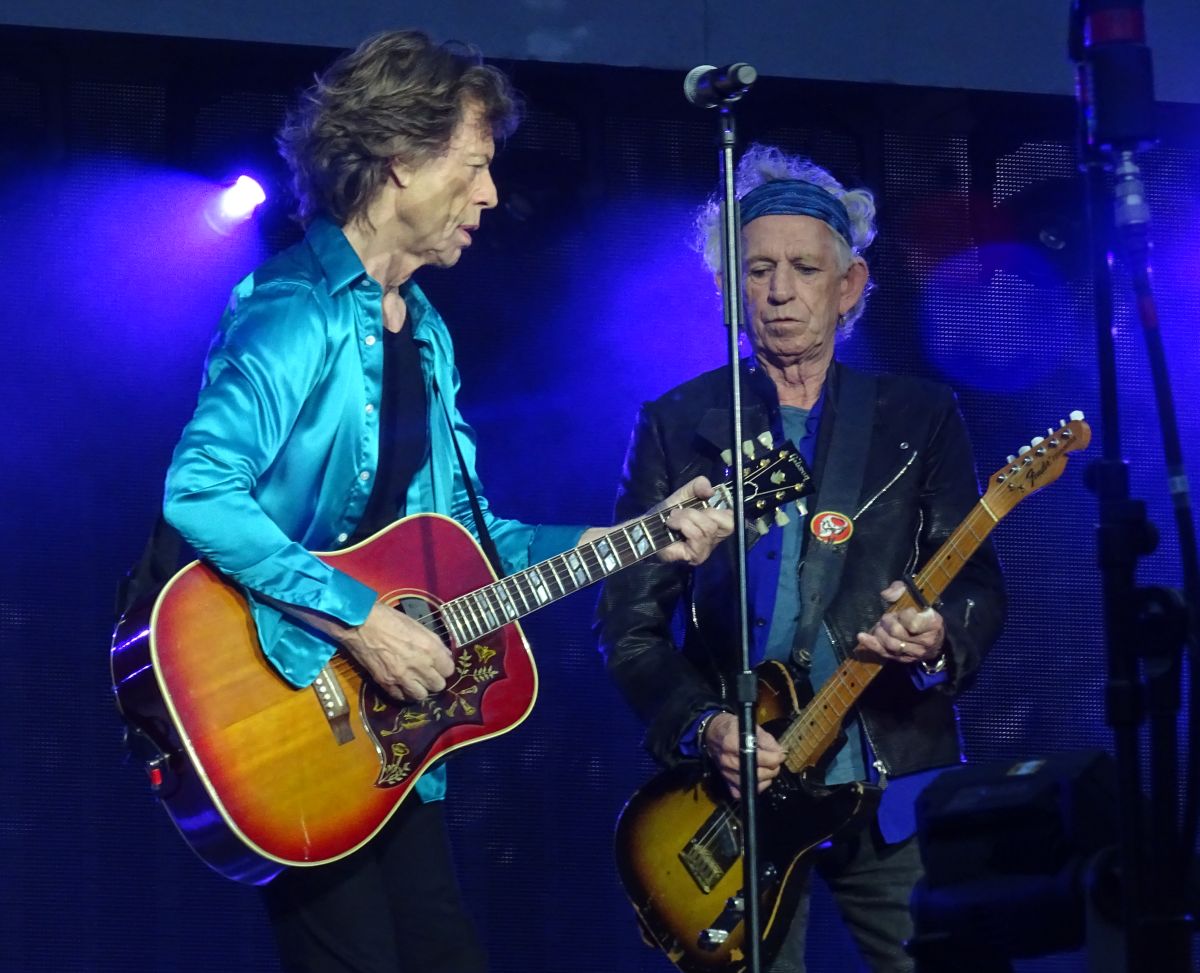 Photos by Bjornulf Vik
---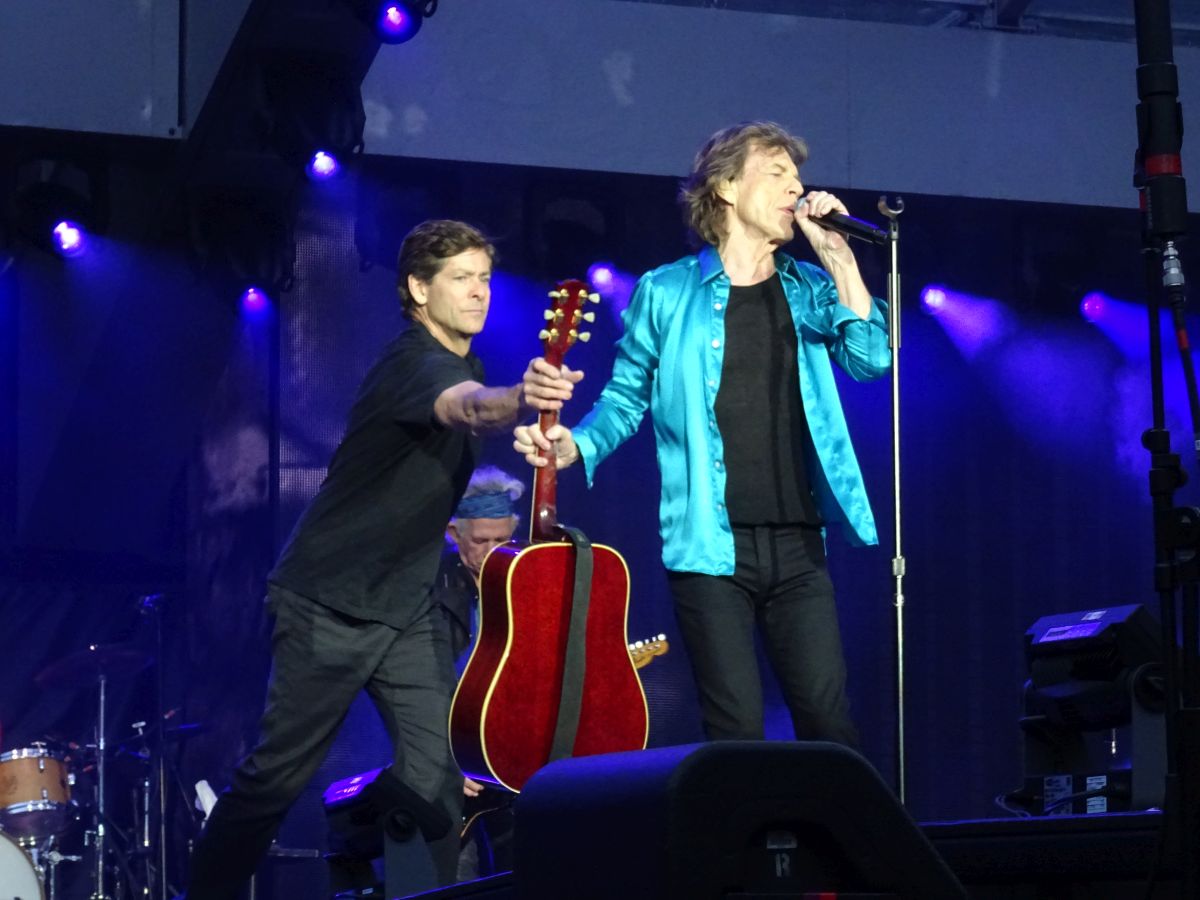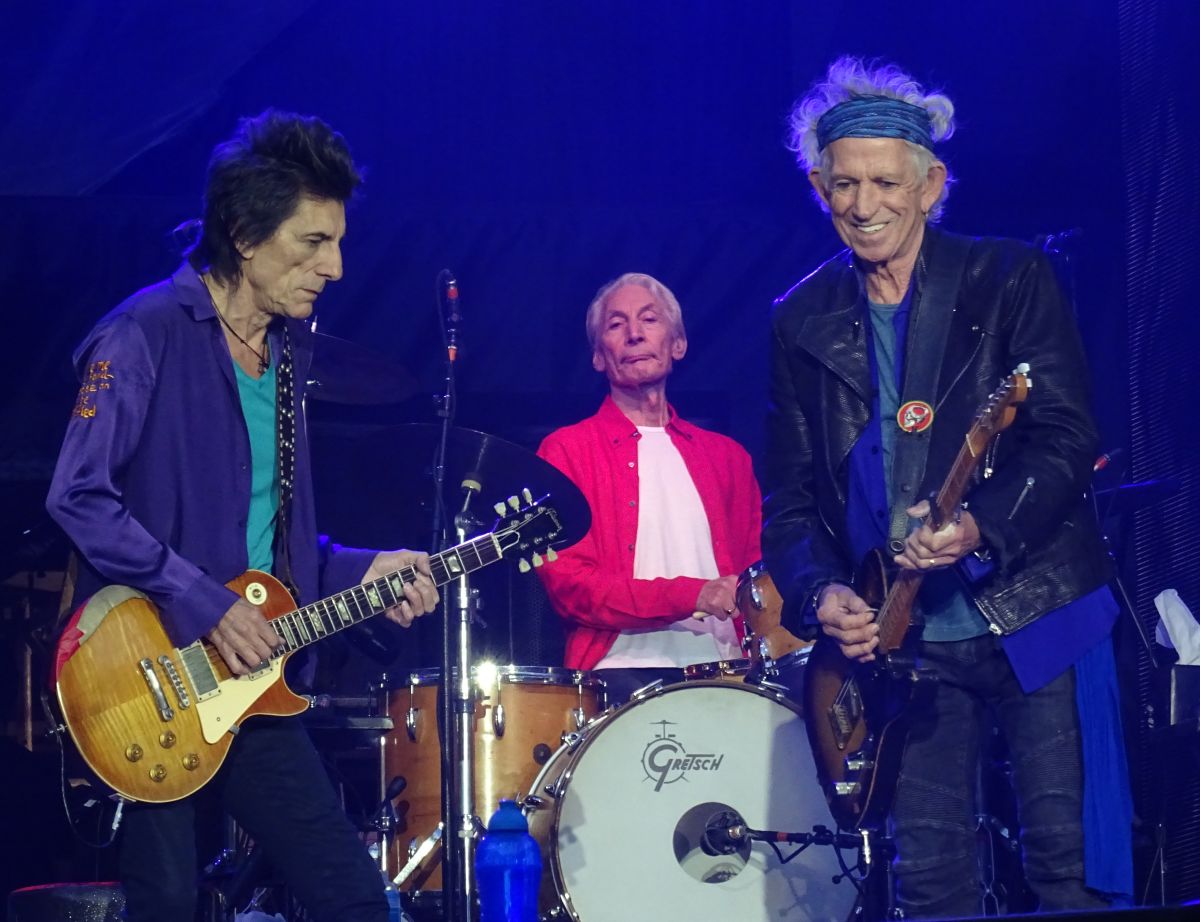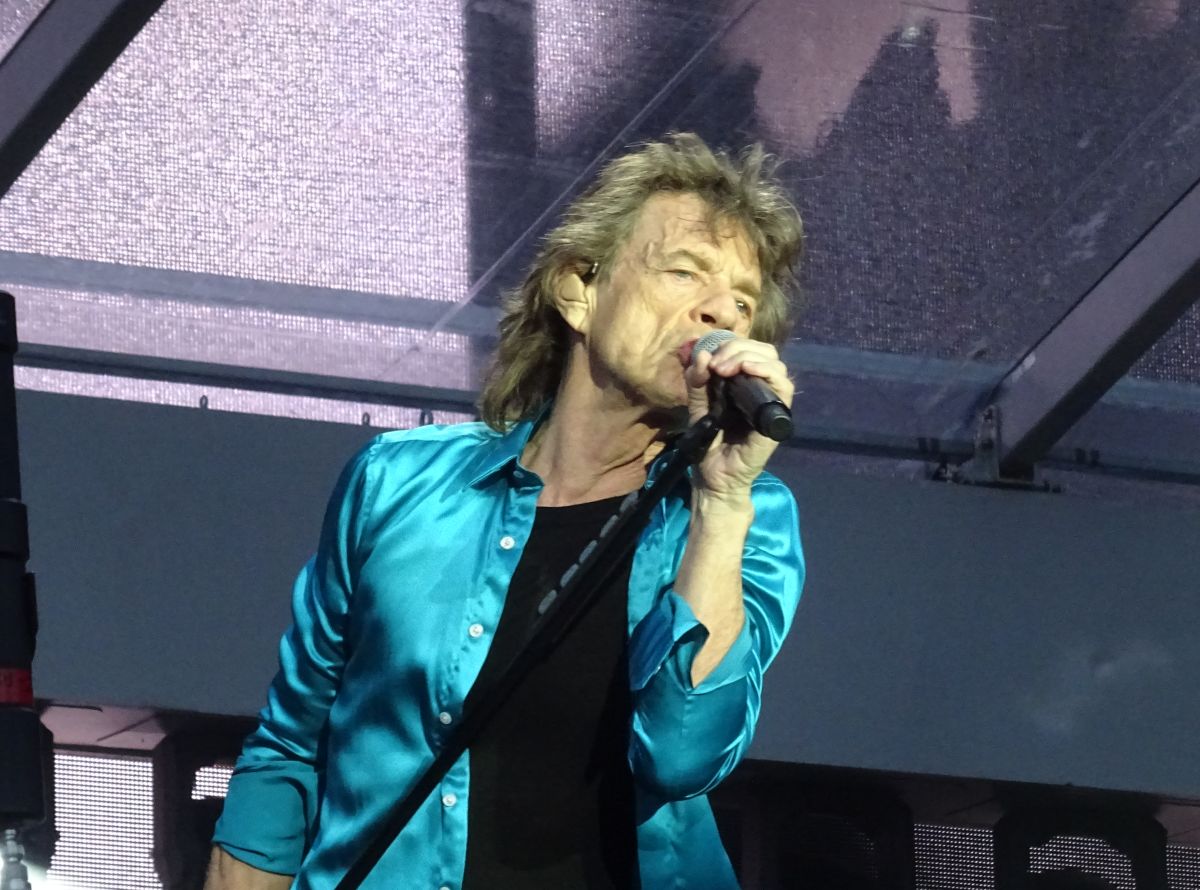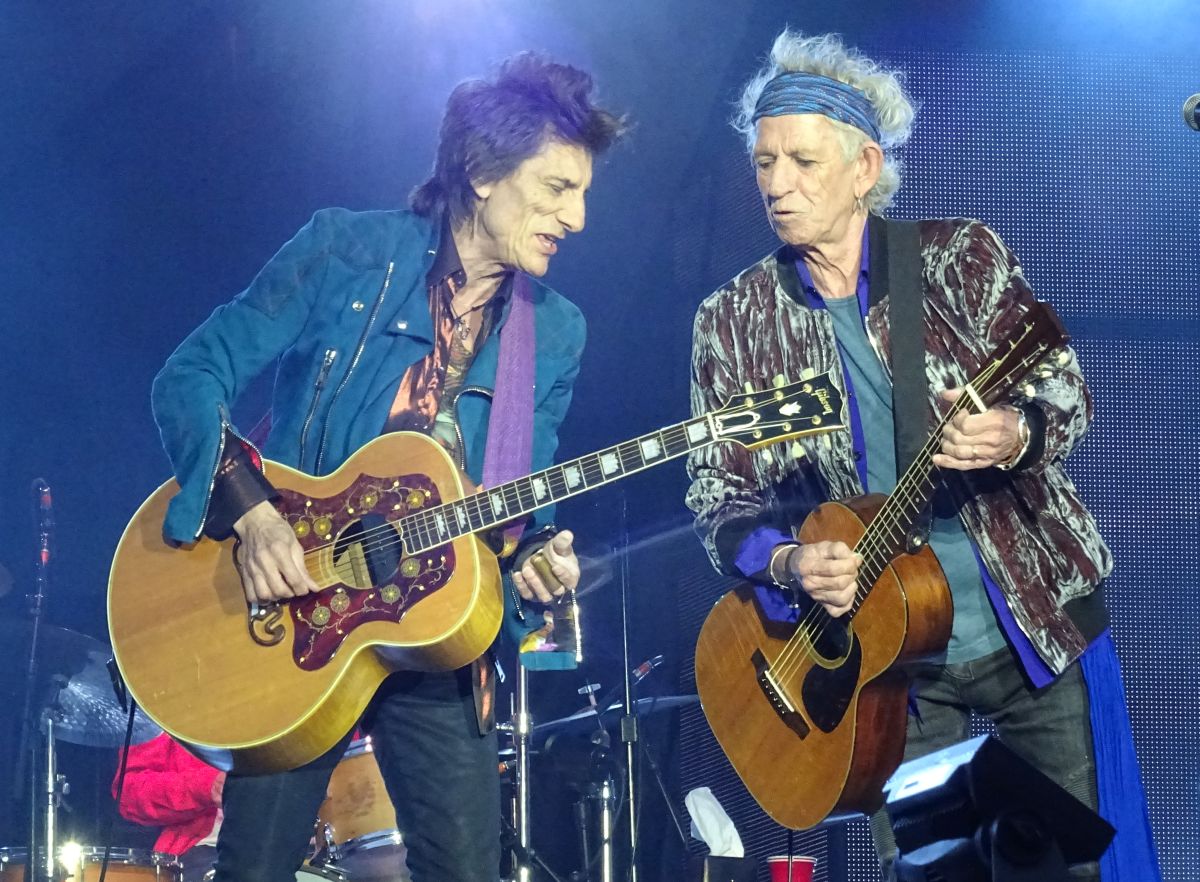 Photos by Bjornulf Vik
---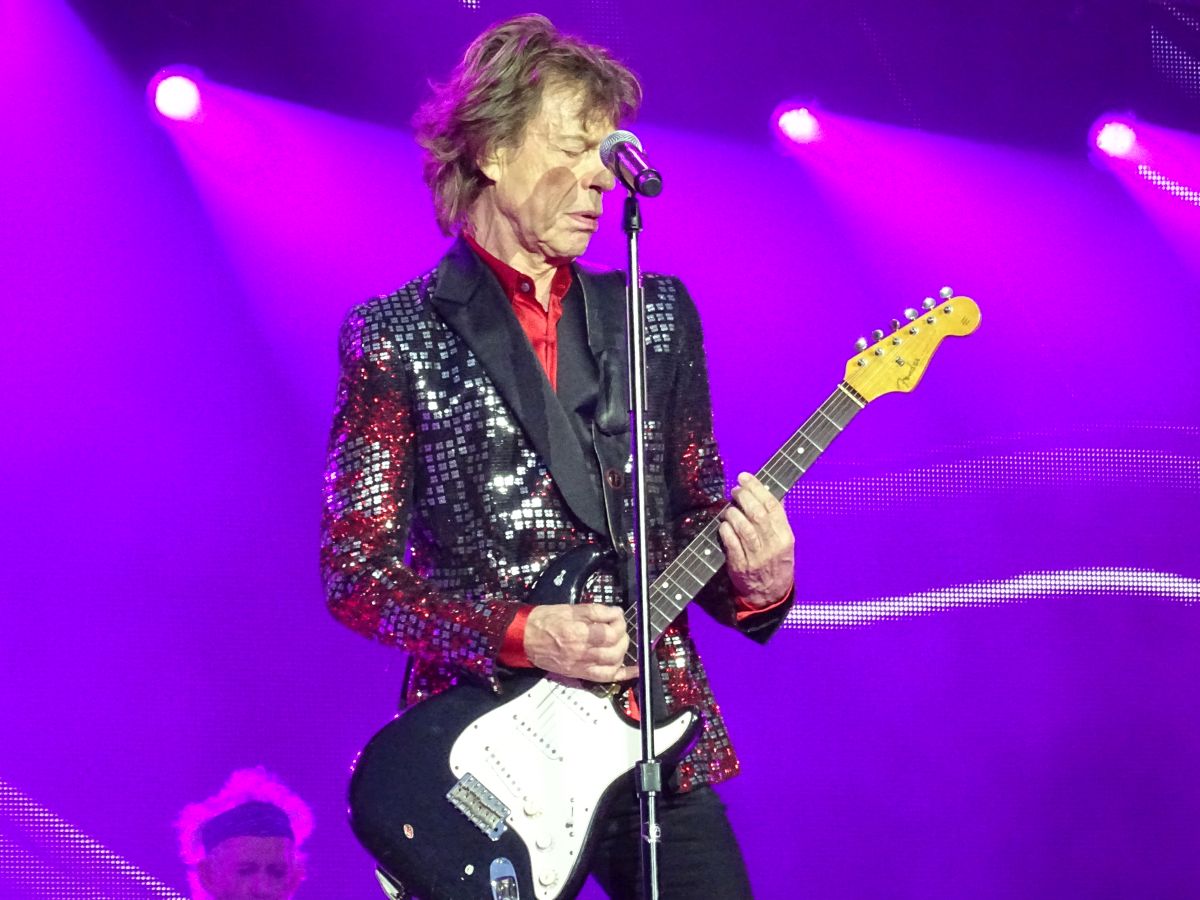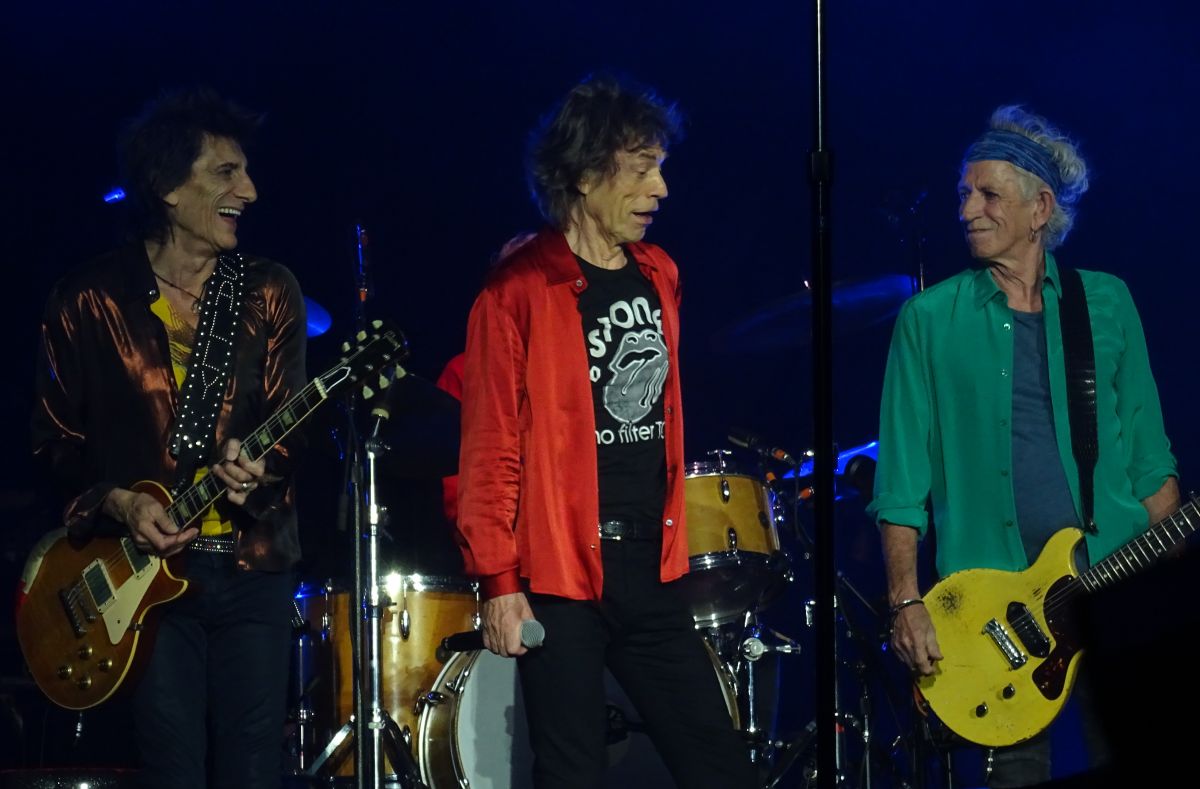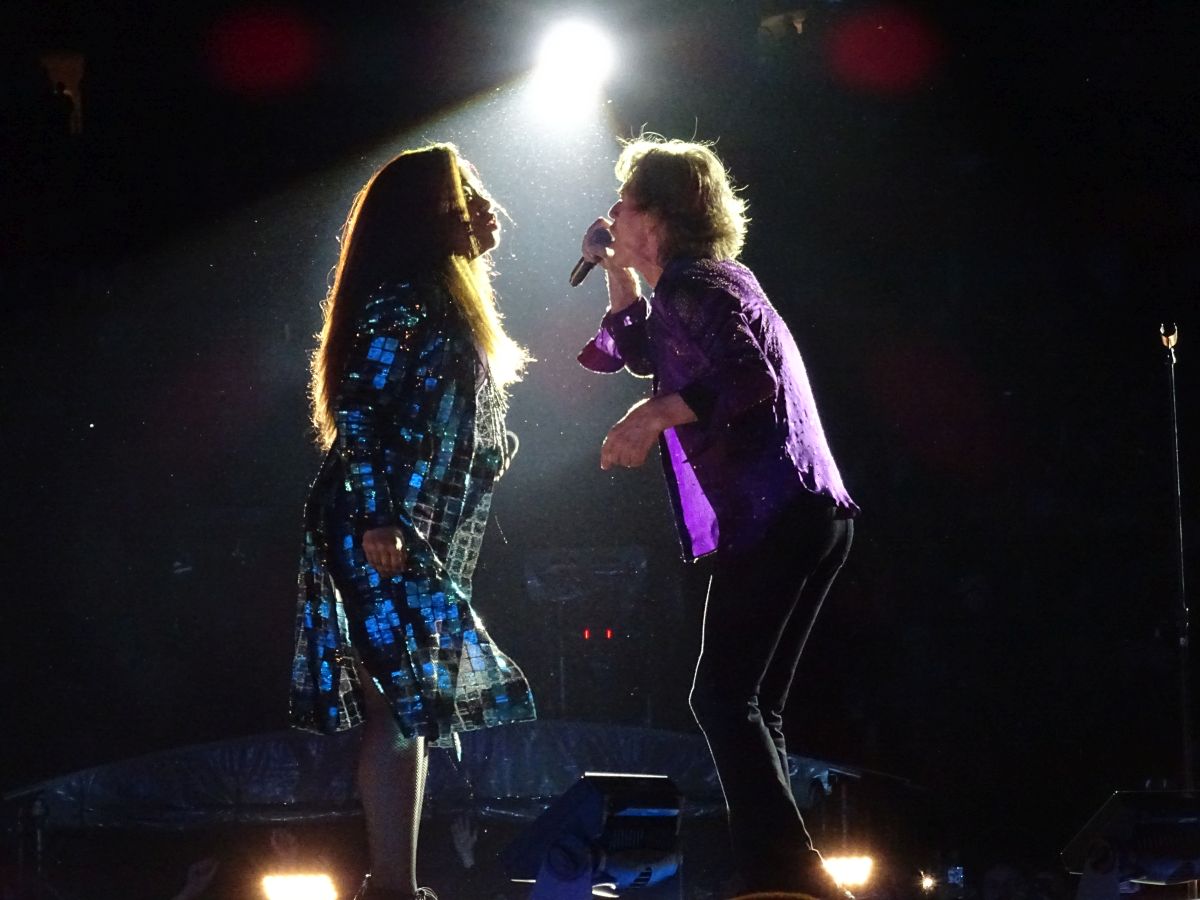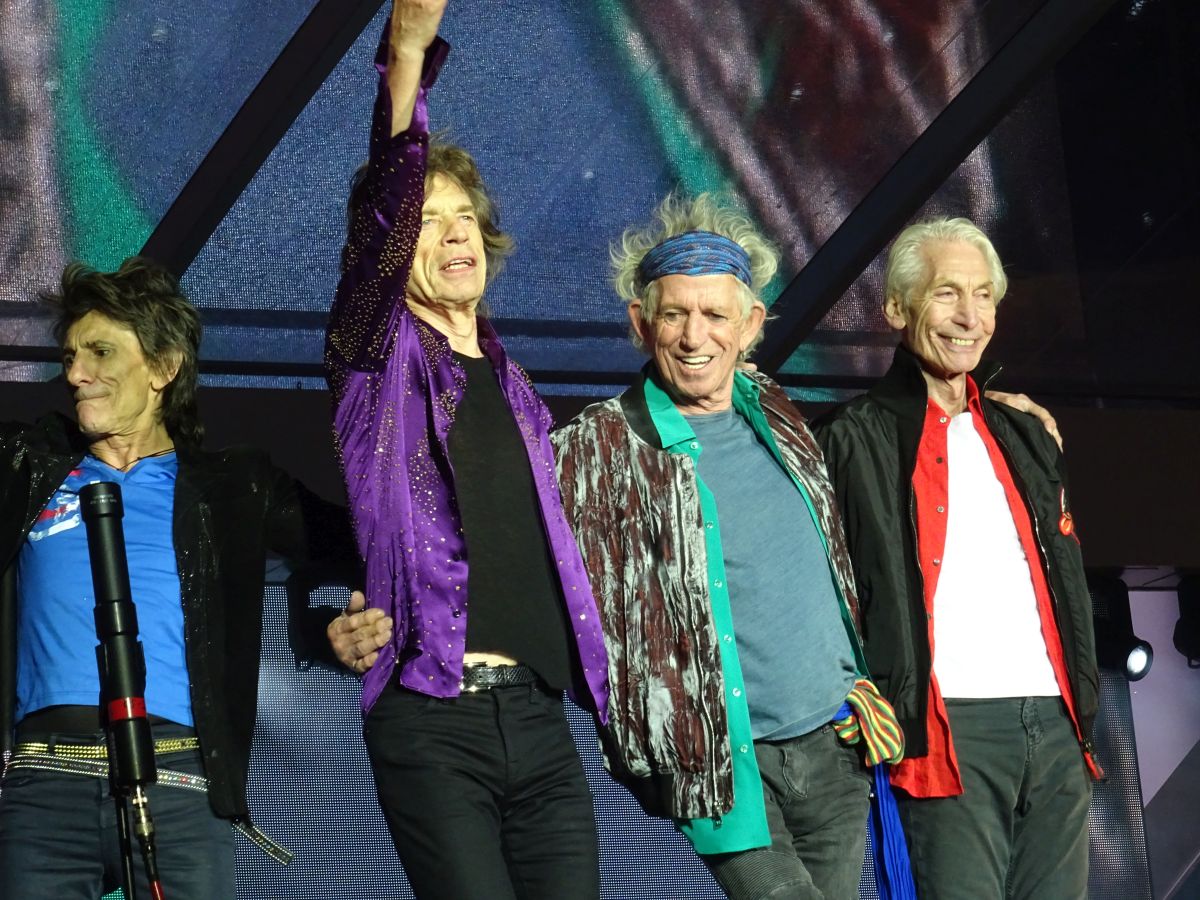 Photos by Bjornulf Vik
---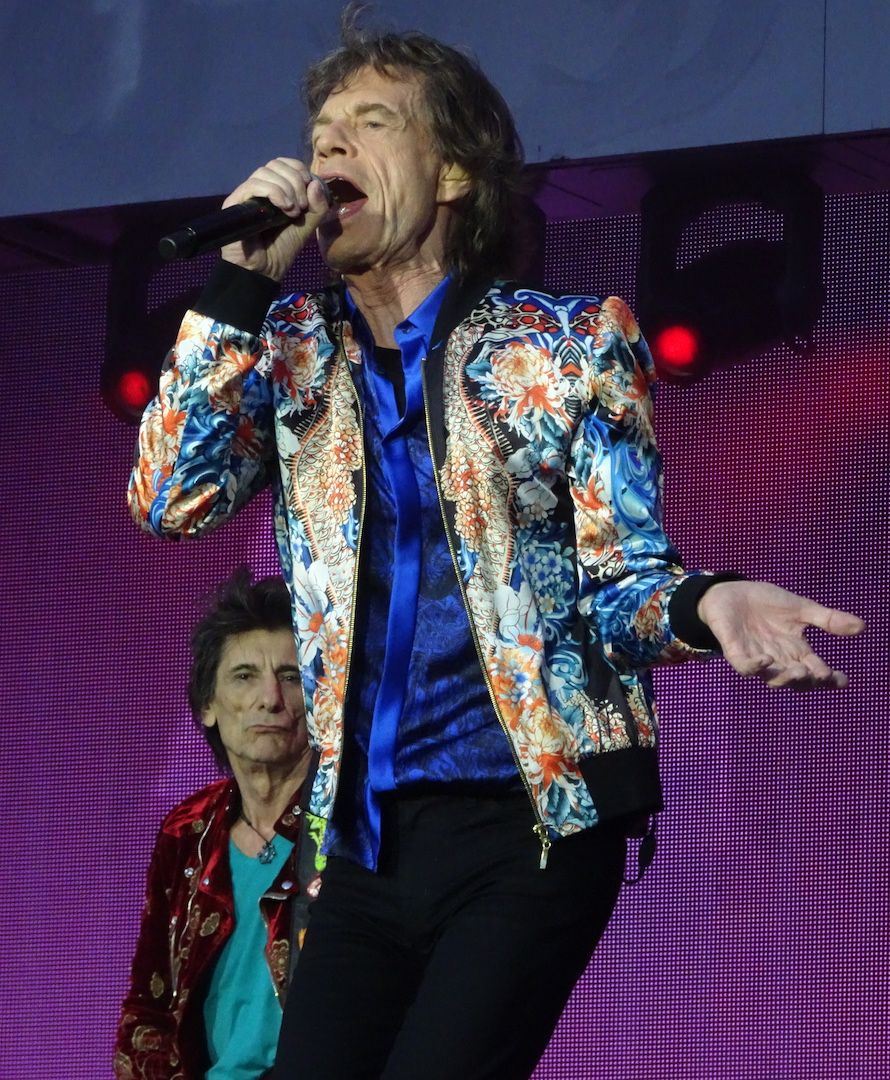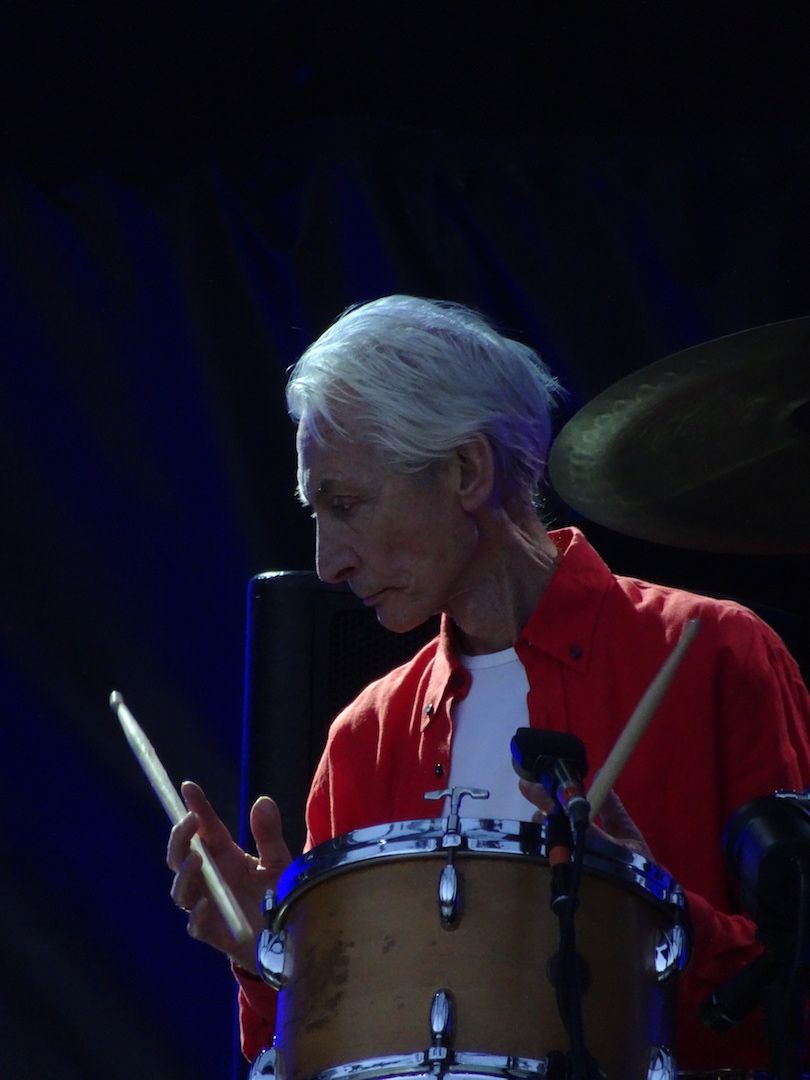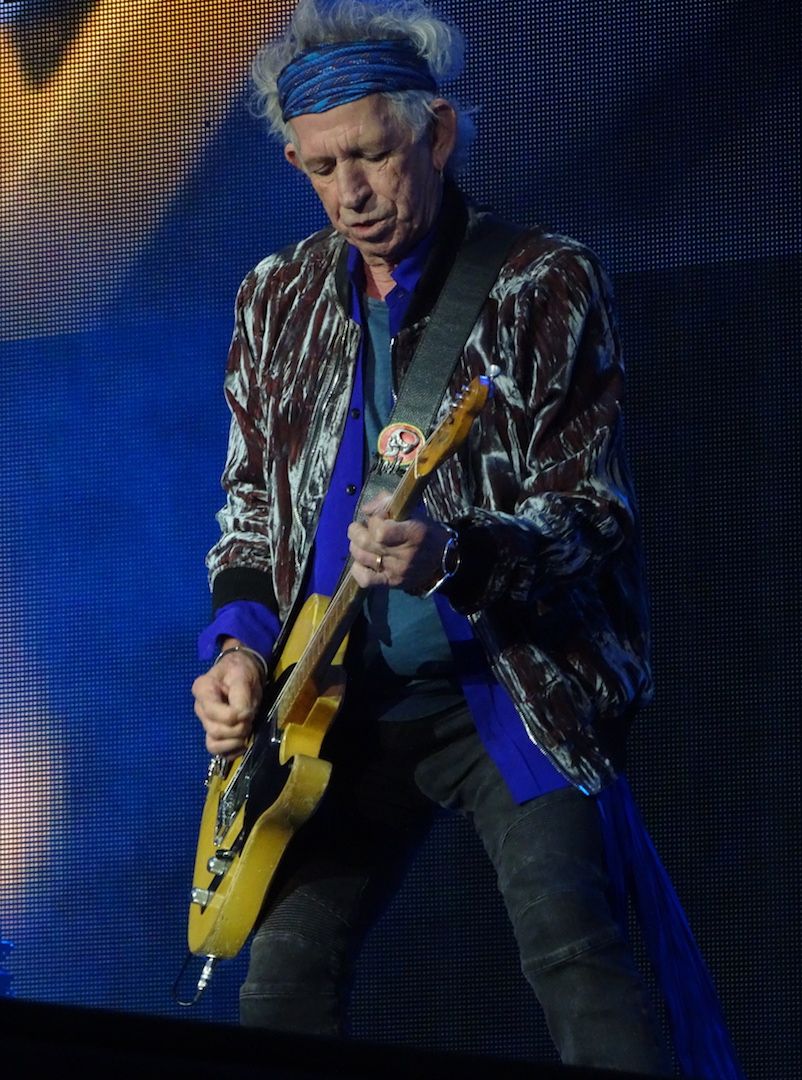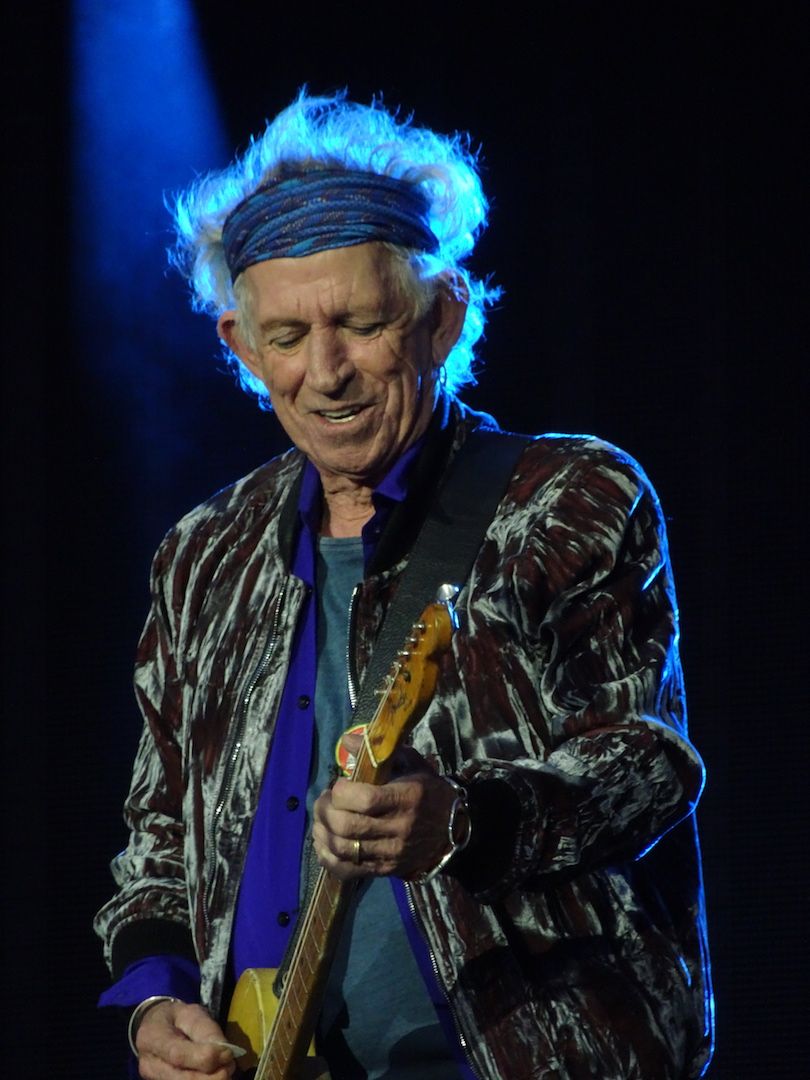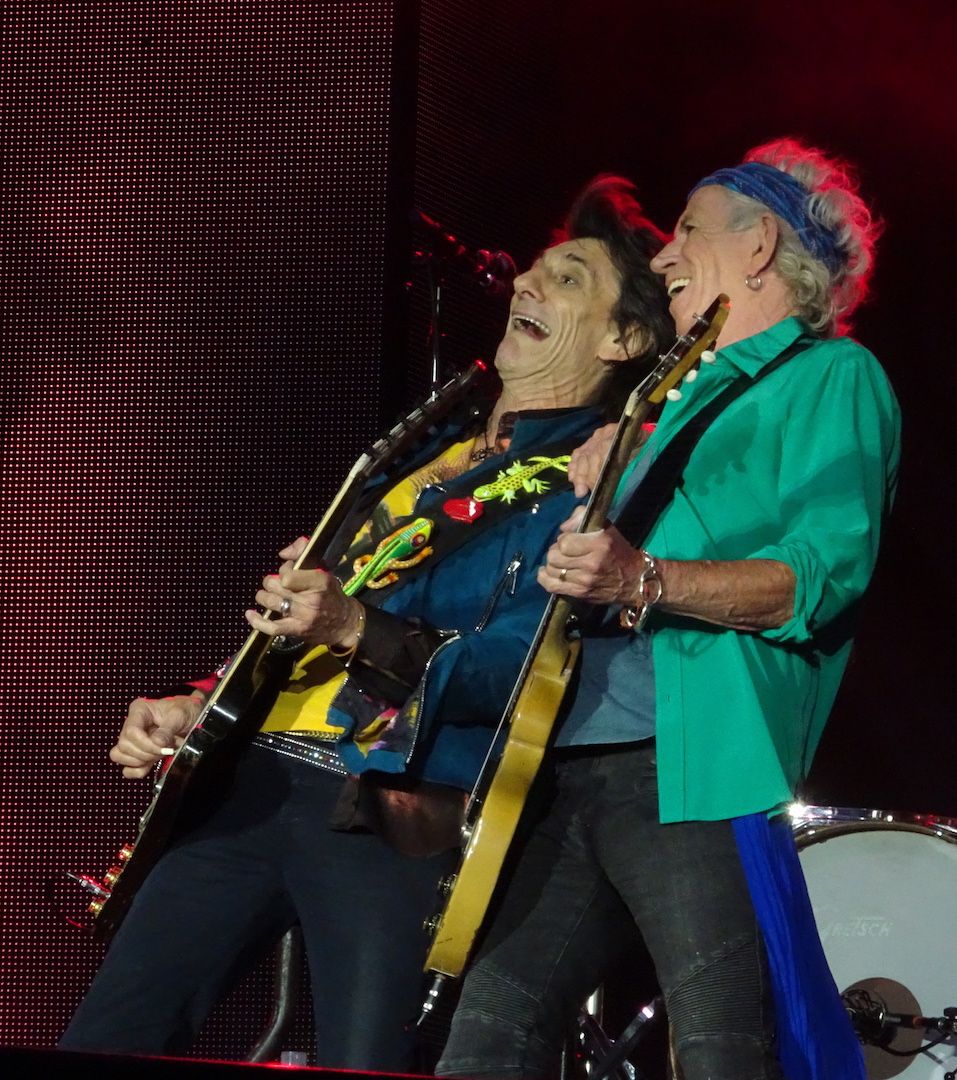 Photos by Hendrik Mulder
---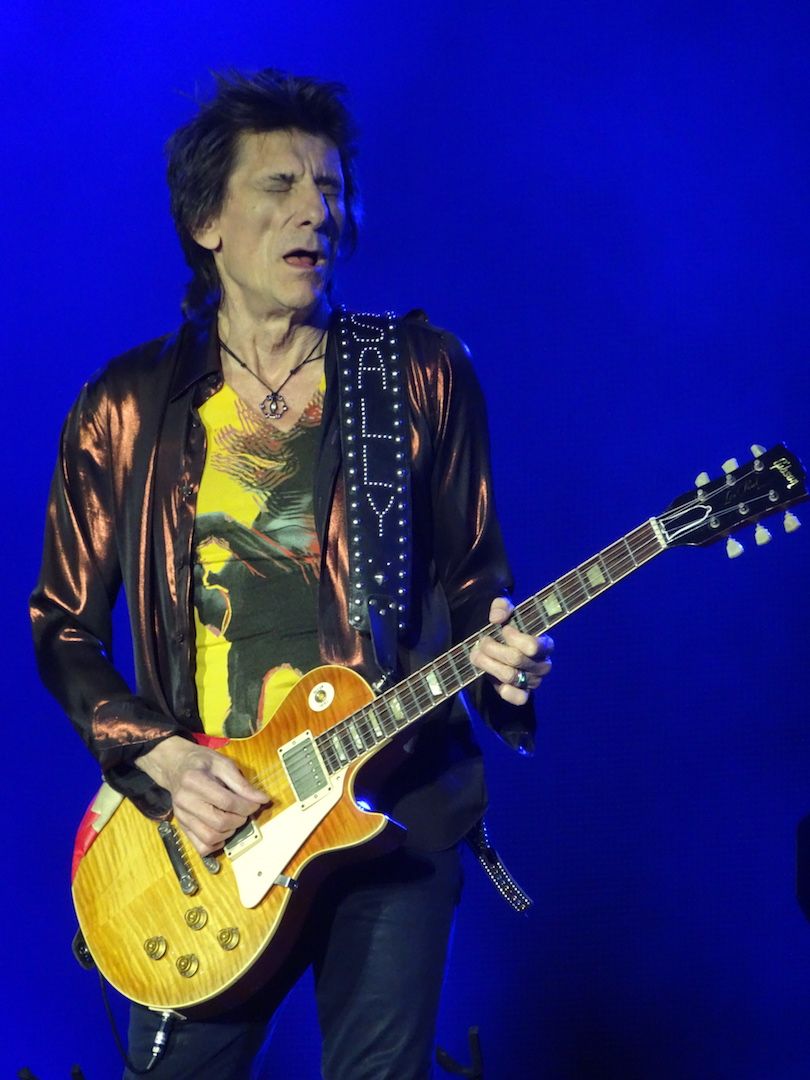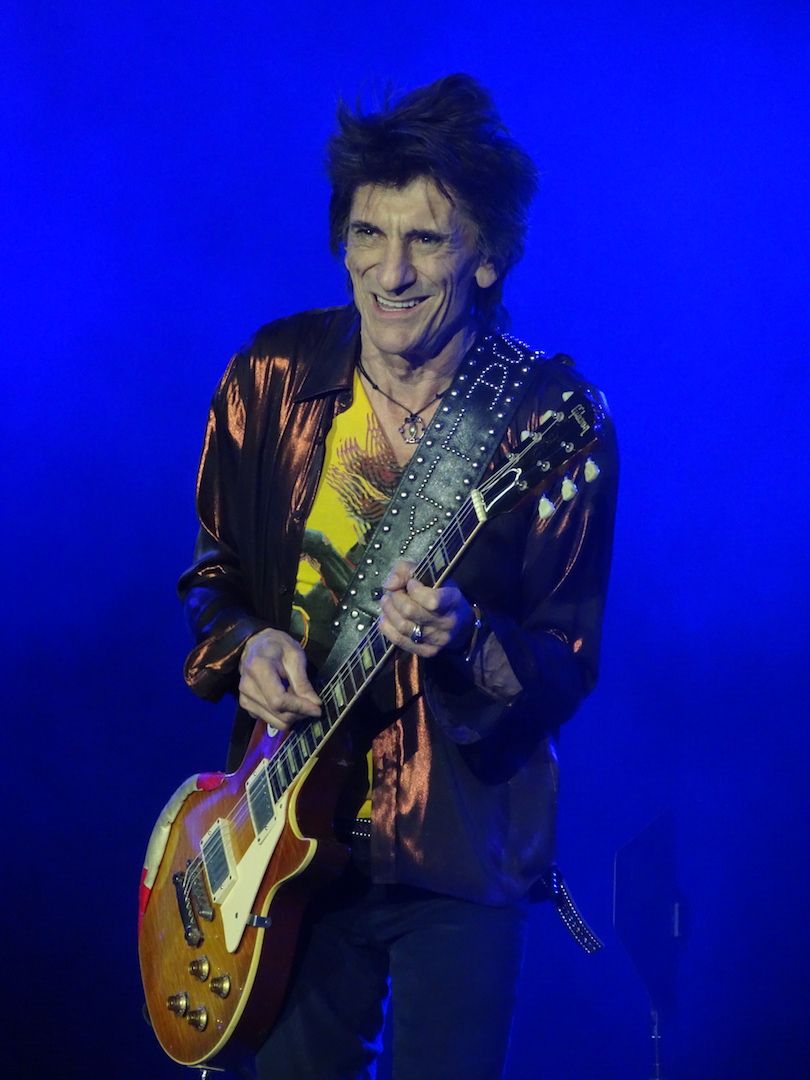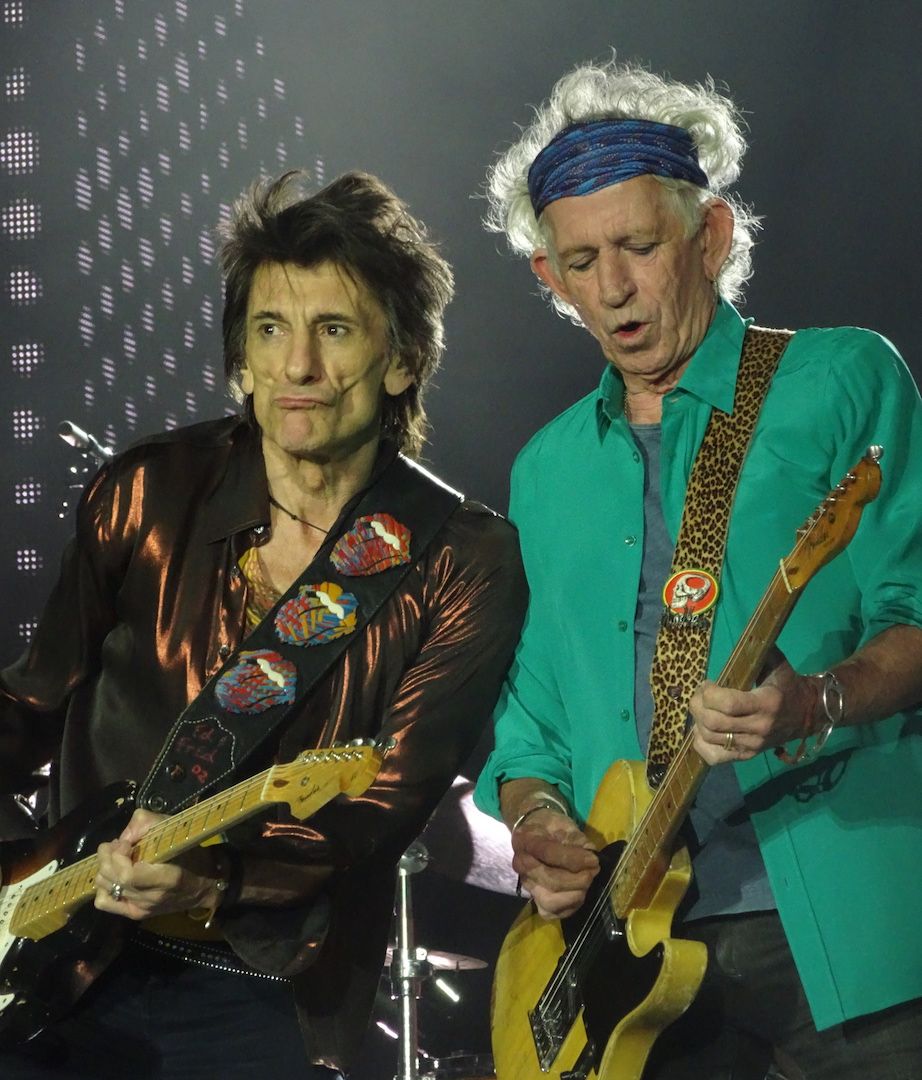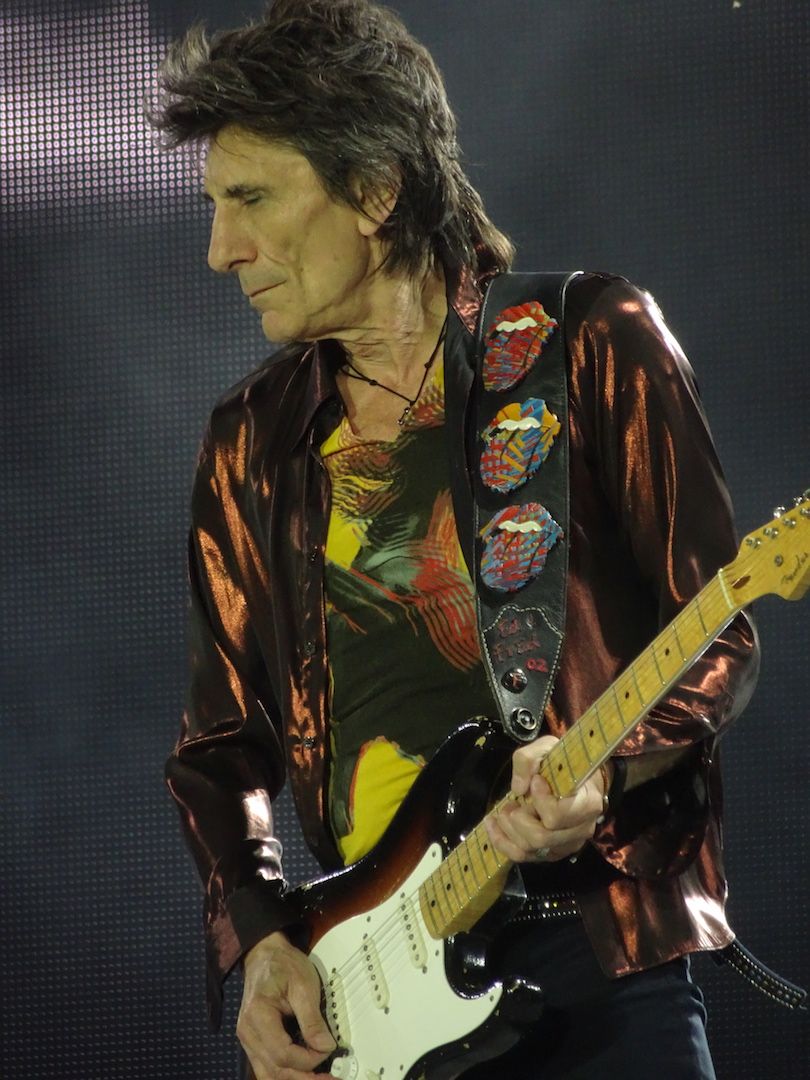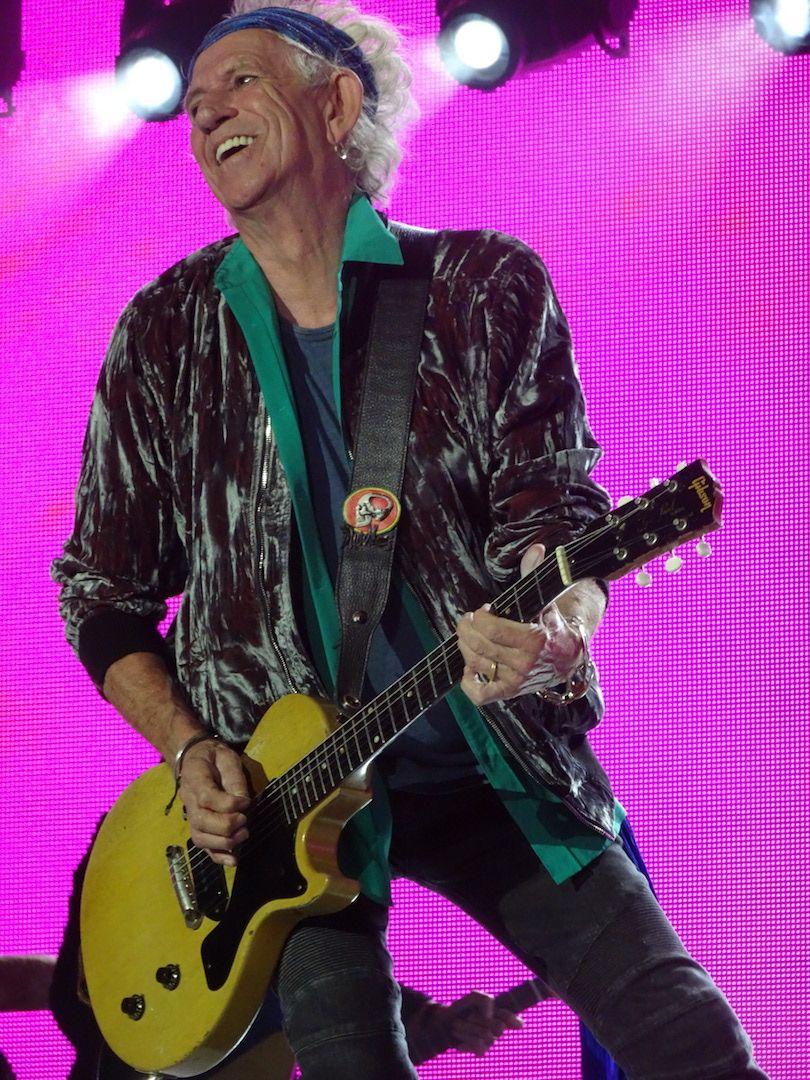 Photos by Hendrik Mulder
---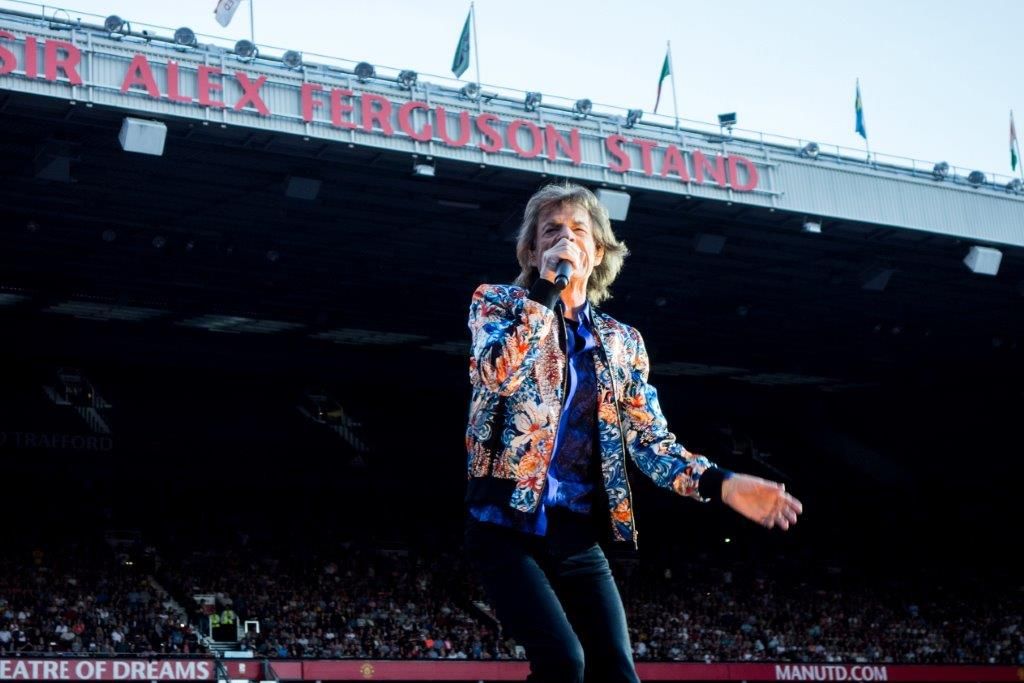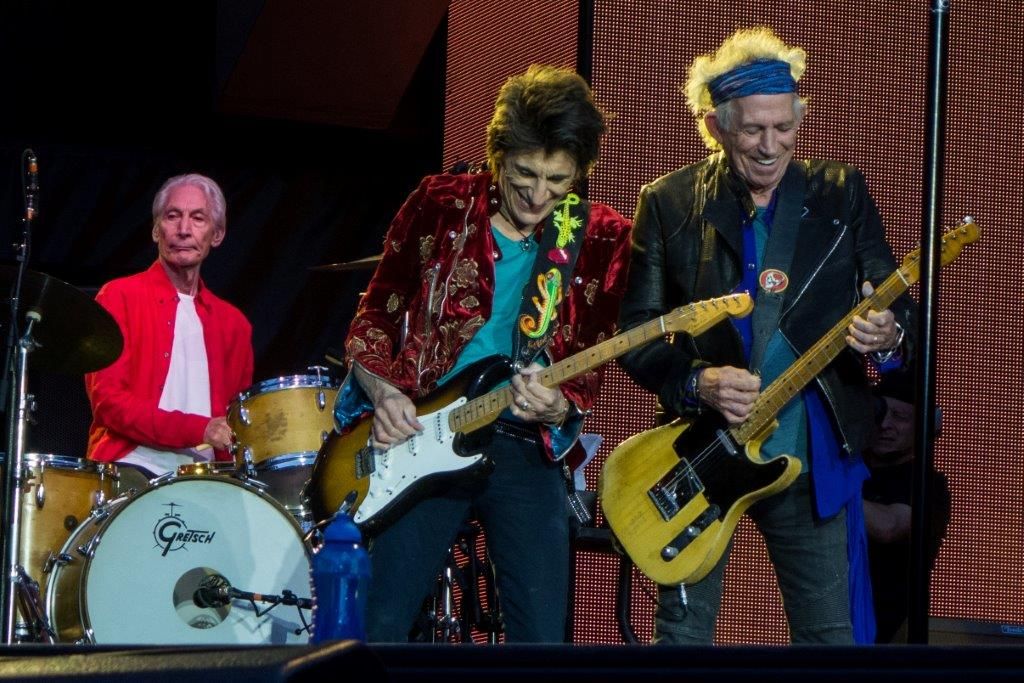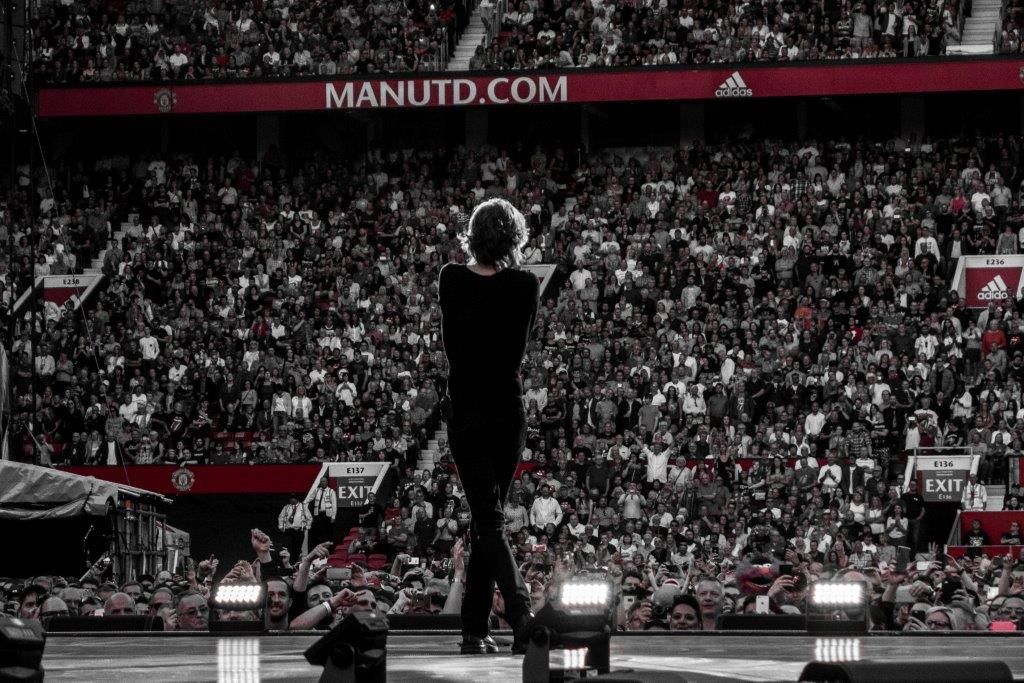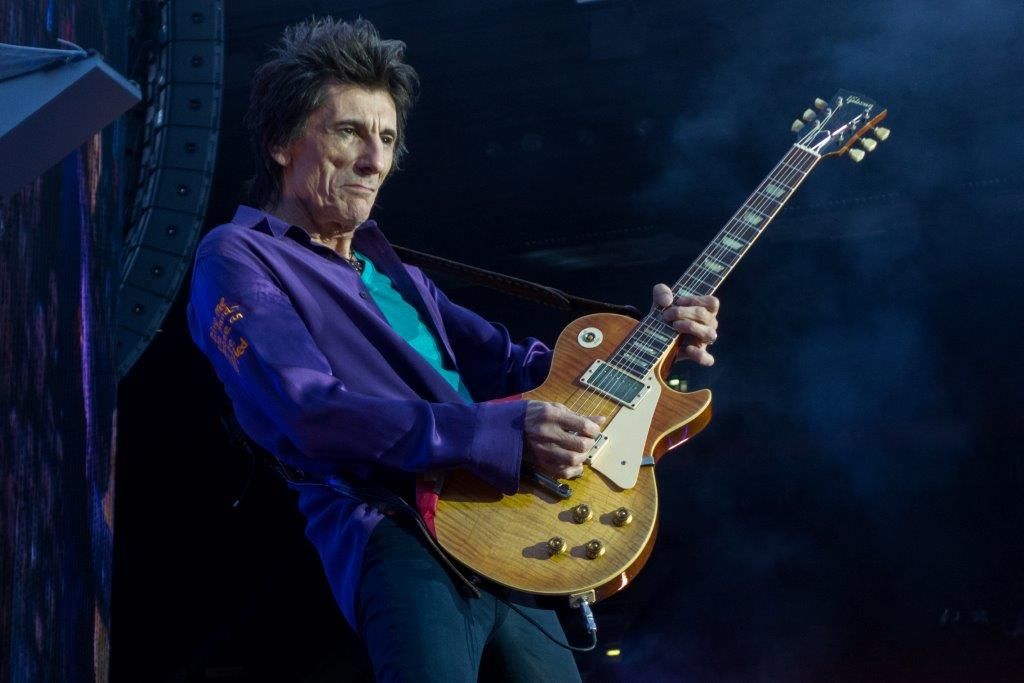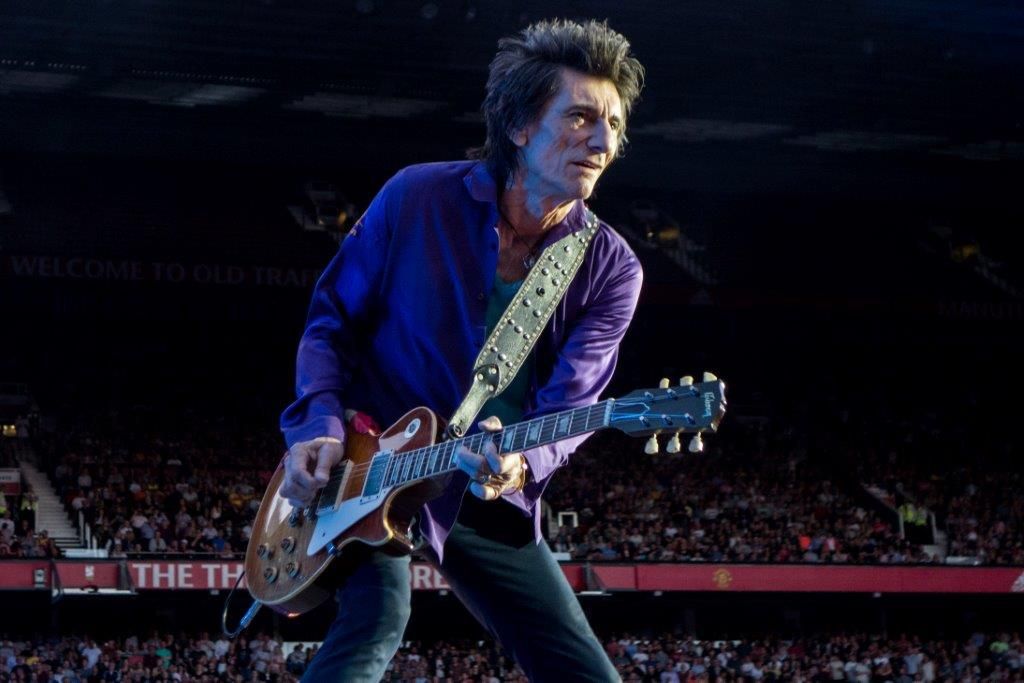 Photos by Hauke Jürgensen
---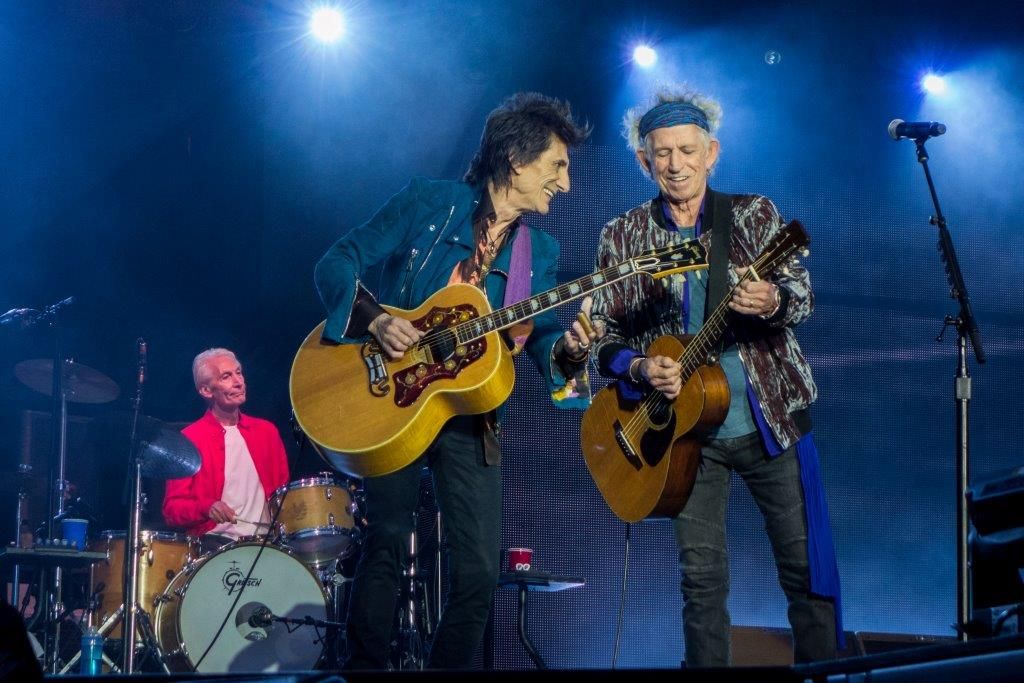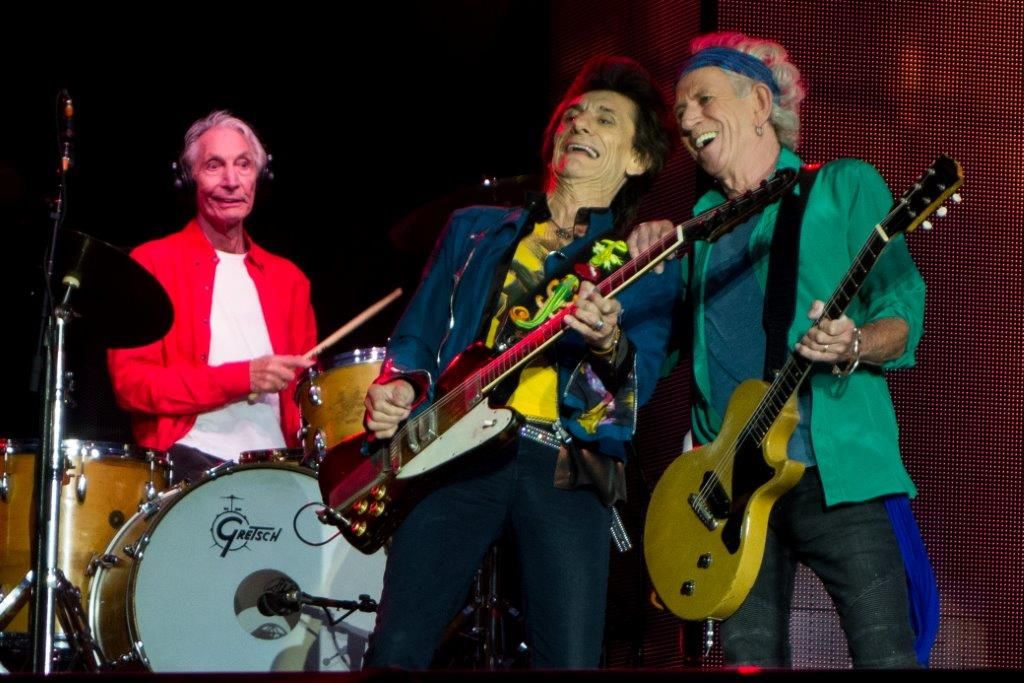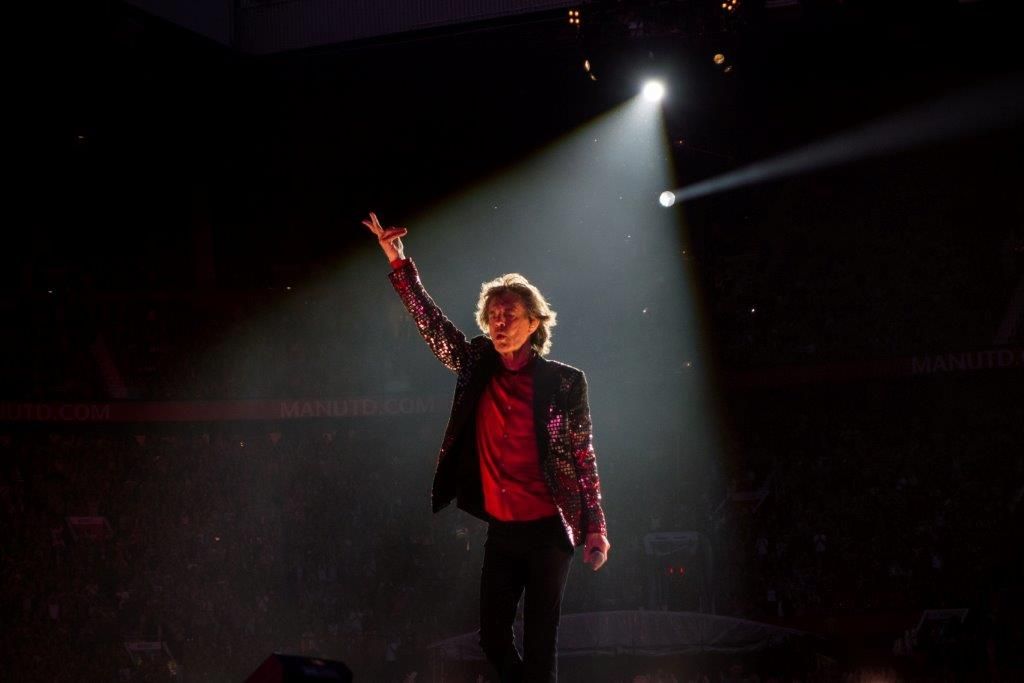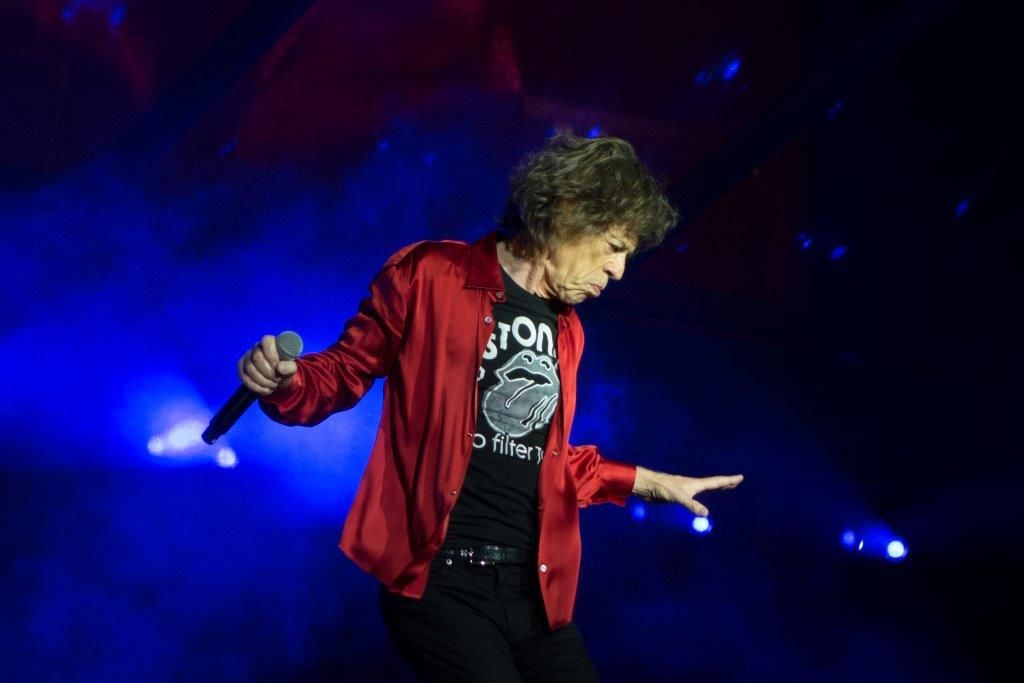 Photos by Hauke Jürgensen
---
This page will change over the next few days, as you and other fans send reviews, set lists and reports. Please send your e-mail to IORR. Thanks! For details and great photos from the Rolling Stones and their World Tour get the IORR magazines.