---
These are the latest Rolling Stones news and updates for you! IORR is a non profit fan club run by fans for fans. All parts of the It's Only Rock'n Roll web site is copyright of The Rolling Stones Fan Club. When using information from this site, please include a reference to IORR and the main web address www.iorr.org.
---
---
The Rolling Stones
Principality Stadium
Cardiff, UK
Friday June 15, 2018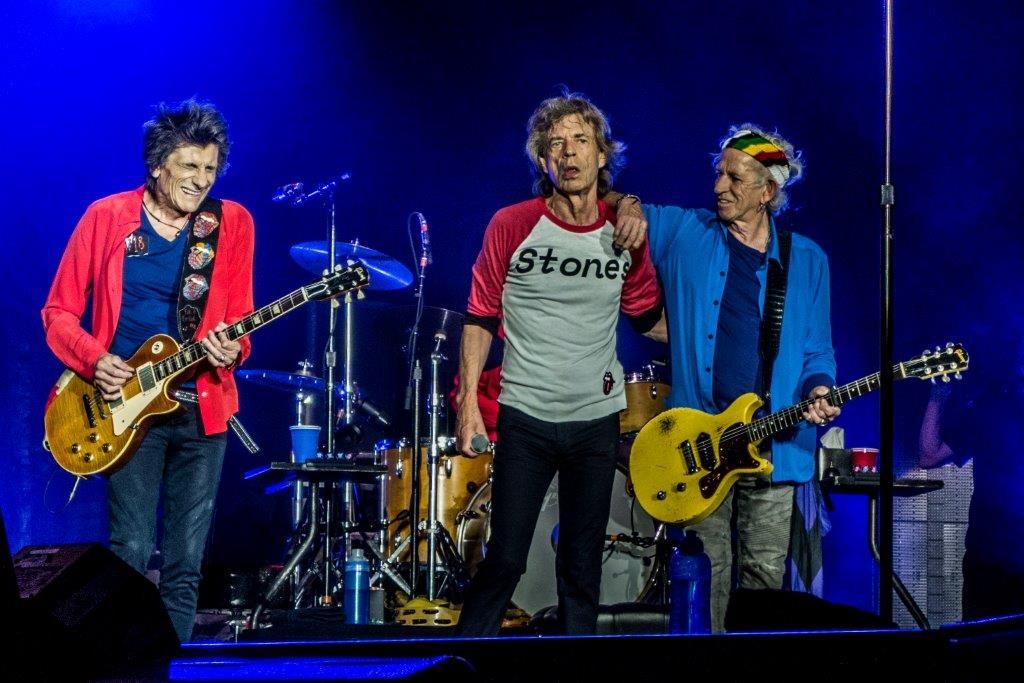 The Rolling Stones live at Principality Stadium, Cardiff UK, Friday June 15, 2018 - Photo by Hauke Jürgensen
---
The set list
Street Fighting Man
It's Only Rock'n Roll
Tumbling Dice
Paint It Black
Just Your Fool
Get Off Of My Cloud
Like A Rolling Stone
You Can't Always Get What You Want
Honky Tonk Women
--- Band introductions
You Got The Silver (Keith)
Before They Make Me Run (Keith)
Sympathy For The Devil
Miss You
Midnight Rambler
Start Me Up
Jumping Jack Flash
Brown Sugar
--- Band off stage
Gimme Shelter
Satisfaction
---
Show start :  8:24pm
Show end   : 10:26pm

---
Pre-show info and live comments:
Csrdiff UK 15-June-2018 Rolling Stones No Filter live updates
---
Reports please!!!
Please send your comments, reviews, links and more to:

[email protected]
---
Review by Bjornulf Vik
It was a warm night, and the great crowd made the evening even warmer at the Principality Stadium in Cardiff Wales tonight. The Rolling Stones had a break of six days following the previous show in Edinburgh. The break was highly welcome by the many fans who do follow The Rolling Stones around as well.

"Street Fighting Man" such a great powerful song, we were lucky to get it tonight. All hands up in the air and I think the hands stayed in the air for the rest of the show, the crowd was really into the show. Mick did his usual running and dancing all over, hardly standing still unless a guitar is strapped to him on occations.

"Paint It Black". As number four in the set following "It's Only Rock'n'Roll" and "Tumbling Dice". This is may be the perfect set list order for me so far, and "Paint It Black" is may be one of the best songs I get to hear any time. I just love it, and the band is doing a great performance.

Before they start "Get Off Of My Cloud" Charlie is doing an odd bang on his drums then another one and Mick sort of gets confused and comment on it to Charlie. Then the vote is up on the sceen and Mick says "I think Charlie starts it off..." and sure he does.

"Like A Rolling Stone". "Another cover song" says Mick. Keith on backing vocals but as soon as he is done with the vocals he is back to his prefered place with Charlie and Ronnie. In fact for most of the show tonight Keith and Ronnie stayed in front of Charlie, and even Mick liked it there, I could see many moments where Mick and Keith were close, this is the great part of the UK tour, I think that Mick and Keith is enjoying playing together in places they started as a band more than fifty years ago. Hopefully they bring the same excitement with them as the tour soon cross the channel into mainland Europe.

"You Can't Always Get What You Want". Before they start the song Keith is over with Chuck Leavell discussing. Then the song is on, Mick is there with his acoustic, Keith is playing in a different way, different key I think, and Matt Clifford is in the spotlight, but he does never find his way into the song. Ronnie does not have a guitar, so he is arm in arm with Keith, supporting the first verse, which in some miraculous way, due to their professionalism, lead them on to the right track eventually. By then Ronnie have sorted out a guitar, Keith also changed guitar after the first verse, and as Mick is about to hand over his acoustic guitar, there is nobody there to take it, so he turn back and leave his guitar on the stage floor between Charlie and Keith. They say it takes a hick-up and a glitch or whatever you call it to make as great performance, well this worked well, we got a restart of "You Can't Always Get What You Want" at the end of the song, and as the song finished, the unusual start was just a great memory shared among friends and fans.

Keith is on stage, he is getting the "Ole Ole Ole, Keitha", as usual, mostly singed by the fans who travel from all across Europe, inspired by the fans from Argentina. Keith is enjoying the singing, and does not interrupt it for a change, then he does "You Got The Silver". There is a great mood in the crowd and more singing. Keith says "I love you all but I won't go into details". Then he does "Before They Make Me Run".

"Sympathy For The Devil". There is a great "wooh wooh" singing in the crowd, no need for any backup singers tonight on that song really! From now on the power is up and Keith is up in volume and always loud and clear in all his playing, while Ronnie does all his great solos and Charlie keeps the pace and the drumming up with smiles and funny faces at times. It is clearly a great show that is taking us all through two hours of fantastic Stones music tonight.

"Jumping Jack Flash". Keith start it off in the wrong way and rather than keeping it going, he do hestiate for a bit, then Mick, who is on the far other side of the stage by Chuck, just drinking water and blowing his nose, take action and says "Hang on wait a bit". Then Keith stops, and Mick says "Just forget about that", Keith is starting once more, walking out by the extended stage, playing his strong riffs loud and strong, all smiles. We are all smiles, and of course we do get a "Jumping Jack Flash" to remember.

At the end of the show, as Keith just closed out Satisfaction with his final riffs, he is leaning over his guitar, with Pierre hanging there behind, ready to pick up his guitar when Keith is ready, finished with the show... But Keith is not finished yet, he needs a few more moments with his guitar, having the performance sinking in, enjoying the ovation from the crowd, probably just as exhausted as us.

During the presentations Charlie did his usual walk up to the front of the stage. As usual he scanned the stage for small items like picks to be seen, and as he walked over to Mick and Ronnie on his way back, Mick made a joke saying to Charlie "We have a curfew..." Well they still did a twelve minutes version of "Midnight Rambler", and the rest of the show was certainly not in a rush. We got two hours two minutes of a great show. Now I wonder if Twickenham can top this snow. Probably. Hopefully. It will be hard, but I think Twickenham will be sortt of the club show of the tour. Not a small crowd, but a special set list. Don't miss Twickenham. And as for tonight, thanks for a great show, both to the band and the crowd!

Photo comments: Normally I try to limite the number of photos I publish from my own set of pictures taken to a number of 10-15, with space for 10-20 other incoming photos as well, as there should be a maximum of some 30 photos on a page to keep load time fast with slow connections. However, this show was unusual. I wanted to keep all the photos in sequence, from the very start to the final bow, and I wanted to add in some series, like 2-3 images within the same minute, to show the emotions and the great mood on stage. So please forgive if this page is taking long to load, it was a great show, and the load time will give you the bonus of seeing some great moments from a great show... And I hope ther will me more photos coming, from others, there were so many great moments tonight! -- Bjørnulf
---
IORR Forum comments
These comments by MonkeyMan2000 may shine a light on the issues with "You Can't Always Get What You Want" and "Jumping Jack Flash" at the Cardiff show. For more details and discussions see the IORR live thread around page nine or so:

Cardiff UK 15-June-2018 Rolling Stones No Filter live updates MonkeyMan2000:

You Can't Always Get What You Want: Keith was handed a tele in open G used for Honkey Tonk Women. Keith didn't remember that the song was in C and needed a capo and started the song anyway. Which led to a first verse in different keys.

Jumping Jack Flash: Keith was handed the right guitar with the capo on the right fret but he played the intro one fret too low. Which led him to believe the capo was in the wrong spot and he went back to Pierre to get it "fixed".
---
Review by Dean Goodman
A very relaxed show at the temple of Welsh rugby, maybe too relaxed. I almost miss the days when our boys glared and yelled at each other. Things on the floor were similarly easygoing. The packed pit was more boisterous than usual, although folks were initially more focused on their phones than on the band. When Keith threw his pick from the catwalk at the end of the powerful opener "Street Fighting Man," no one in the catchment area noticed because their backs were turned to him while taking selfies. The dominance of English fans throughout the venue dampened the prospects of a spontaneous rendition of "Cwm Rhondda." We did get some sustained "Olé" chanting during Keith's intro. "I love you all, but I won't go into details," he said.

As for the performance, I admit to being disappointed with the rotation songs of "Get Off Of My Cloud" and "Like a Rolling Stone," especially since a seemingly nervous Mick had introduced the latter as a cover. Hmm, I thought, some sort of rarity? Afraid not. So I was a bit deflated and it took me a while to regain my composure even during the excellent "Paint It, Black," which Mick sarcastically described as "a cheerful." I did perk up for the snafus, though, not out of any malicious delight but out of admiration for the band's swift rebounds. We got a Matt-free "You Can't Always Get What You Want" because Keith started straight into the song (I may have the sequence wrong here, but anyway). So Matt looks over at Chuck trying to get his attention, and wondering if he can somehow get his french horn back into the song. But Chuck's probably the last person to sympathize with Matt's woes, and anyway he's engaged in an intense conference with Ronnie (and Tim) because it's clear something is off at Keith's end. Either he is in the wrong key or has the wrong guitar. Ronnie can also be seen talking with the roadies off stage. The song is well underway by now, and Mick is soldiering through, unaware of Ronnie's valiant attempts to save the day. Ultimately Keith gets a new guitar, Ronnie guides him back into the song, and Matt returns to his perch. Amid the confusion, Mick's roadie was MIA for the return of his acoustic, so Mick had to set it down against a cabinet, and Pierre rushed out to retrieve it.

And then we had the false start for "Jumpin' Jack Flash." I guess we'll never hear the definitive interpretation, but from the opening chord it was clear there was no way the song could be salvaged. So it was stopped. I thought Mick might make a joke out of it, since he was in joking form all night, but he played it straight and told us to forget about it. I guess he was wary of antagonizing Keith, or was concerned for his welfare. At any rate, Keith was fine with the whole thing, and everybody laughed it off.

Mick and Charlie had some fun with each other. After being introduced as the "J.P.R. Williams of drums" (you'll have to google it, you heathens), Charlie - dressed festively in red and green - ventured to the end of the stage to take the applause. But I guess he lingered for a few extra seconds, because Mick scolded him, "There's a curfew ... Better hurry back to the drums." When Mick talked about the song vote - and joked that they would play loads of Shirley Bassey and Tom Jones songs later - Charlie chimed in with a drum roll. "Thank you, Charlie," Mick said. Charlie interpreted that to mean "no more." But Mick motioned to him to continue his wee interludes. And at the final bows, Mick picked up a black bra from the catwalk and handed it to Charlie, who fumbled it (clearly not a rugby man).

Mick's claim that the band saw Renoir's "Blue Lady" confused the folks, who might know it better as "La Parisienne." If anyone is still in Cardiff, I highly recommend the Impressionist paintings at the National Museum of Wales. But his jokes about the half-and-half chicken curry and a pint of Brains (the local beer) were well received. Ronnie was referred to as "Doctor Who's new companion" because the reboot of the sci-fi series is produced by BBC Wales.

Joking aside, Mick was in top form and enjoying himself. I particularly noticed his glee throughout "Tumbling Dice," and he delighted in taunting and goading the crowd during the "put my knife" bit of "Midnight Rambler."

The show was incredibly loud, so I inserted my Etymotics after a few songs. I briefly took them out towards the end, and my head almost exploded. So be wary of the dangers. I could hear Sasha perfectly on the catwalk with my ear plugs in, but her solo was greeted with stony silence by the crowd, so I'm not sure what was going on there.

Mancunian band Elbow opened the show, the "privilege of a lifetime," according to the singer, who looked like Ricky Gervais. "'Dad, were you ever cool?' Just once, son. Just once."
---
Review by Simon Emmerson
The drive from Bingley to Cardiff is four and half hours. The forecasters got the weather wrong and thankfully it turned into a sunny and warm day. The perfect day for Stones fans to show off their different tour shirts. An early start ensured I arrived just before midday. A Police siren, a Spaniel sniffer dog and numerous beggars were the first to greet me. A large Stones tongue outside the beautiful Castle was an ideal photo opportunity. The numerous ale houses were slowly filling up and several buskers were trying to do justice to our music. Bumped into a friend at the picturesque bay area and had lunch.

I was armed with both a general admission and lucky dip ticket . One of the girls at the box office was popular, and folk were dropping her off boxes of chocolates. I soon realised why , when after having picked a nosebleed seat on two attempts, she saw the hurt in my eyes and asked me what I was hoping for. The third envelope was Pit A, Ronnie's side!

Managed to sell the spare tickets to genuine fans to cover the days costs. The numerous touts were struggling to shift anything. I thought there might be empty seats, but by show time it was full and the roof was open.

The support band Elbow came on at 7.15 pm. I was right at the front rail all evening. Elbow got a warm welcome from the crowd. The bearded plump lead singer kept reminding us "We are Elbow and we are from Manchester and are opening for the Stones". Their hit song "On a day like this" got the crowd singing along. "It's looking like a beautiful day" the whole stadium sang. The lyrics of the song seemed to fit today's occasion... "one day like this a year will see me right".Elbow warmed the audience up wonderfully.

The Rolling Stones came on at 8.20 pm to a brilliant version of "Street fighting man". Mick the prancing King in his cool blue leather jacket, Ronnie doing his twirls and making that guitar look as light as a feather, Keef focusing on the riffs and Charlie laying down that concrete back beat. Yet again an amazing two hours by a band who are still the best in the world.

Yes there are faults in the performance. The Stones have often been sloppy in their brilliance. There is an almighty cock up during the start to "Jumping Jack flash". It's Keef's dark green guitar . It sounds totally out of tune, and he is waving his arms in the air . "Wait a minute" says Mick several times. Mr Cool Richards just goes over to guitar tech Pierre and he appears to raise the capo on the strings. Keef then relaunches the riff all smiles with more vigour.

"You can't always get what you want " starts off as sounding more like "Wild horses". It eventually gets going and the right rhythm is found. The audience enjoy the sing along, even world snooker champion Mark Williams also on the rail seems to be singing. I wonder if he sunk a few balls with Ronnie before stage time?

There are many highlights. Mick tells us they learned loads of Shirley Bassey and Tom Jones tunes and they are gonna do them in the bar later. And that leads nicely into song vote winner "Get off my cloud". Mick all in black pointing with his finger and bellowing out the lyrics. I was really glad they performed this, hopefully get "imagination" next show.

On the rail in front of Ronnie is great fun. He is such an entertainer. Lots of eye contact and interaction with the crowd. At times he is just a few metres in front of me and it's like a private show. At the end of "Sympathy"he flicks a pick at me and it hits me bang in the nose ! The girl behind me scoops the pick up. Mick is more aloof and there are occasions when he grins at the front row. Keef only makes one brief stroll onto Ronnie's turf.

Band introductions are always interesting, and Mick always seems to come up with different lines. Sasha looking very fetching in her black leather skirt is introduced as "our very own Kim Kardashian. Ronnie is called "Doctor who's new companion ", and Charlie Watts the JPR of drums. Charlie Boy takes his time walking towards the audience ,and Mick has a dig at him: "Don't take all day there is a curfew on". Keef gets a bit of an ole ole , and makes reference to Argentina. After "Silver" , he says" I love you all but won't go into details". Then he launched into "Before they make me run".

I had hoped for another rarely played track or two."Like a Rolling Stone" always sounds great in a stadium and that was delivered with the usual passion.

Still wondering if Mick does his own research into local cities. He tells us "We had a lovely time in Cardiff doing all culture things, cycled to the museum and saw Renoir's blue lady", and "went for a chicken curry in Caroline street washed down with a pint of "Brains".

All too soon the two hours are over. The elderly friendly security guy in yellow is still smiling and tells me he has got the best job in the world. Catch up with a few old acquaintances in the pit , whilst the spanners are out dismantling the stage.The Stones are probably already back in their Hotel by now. What a night on planet Stones.

Roll on Twickers!Fingers crossed for Bert Russell's "Cry to me" !
---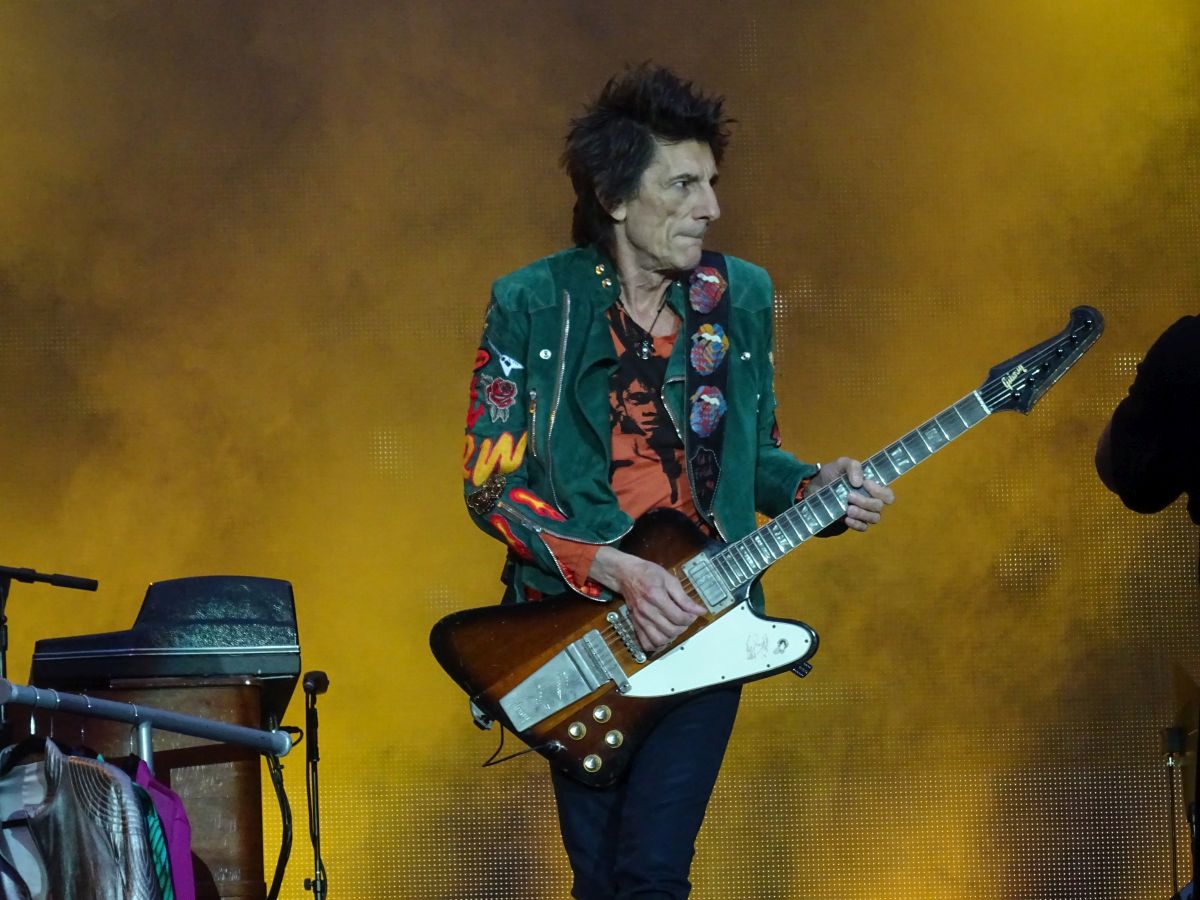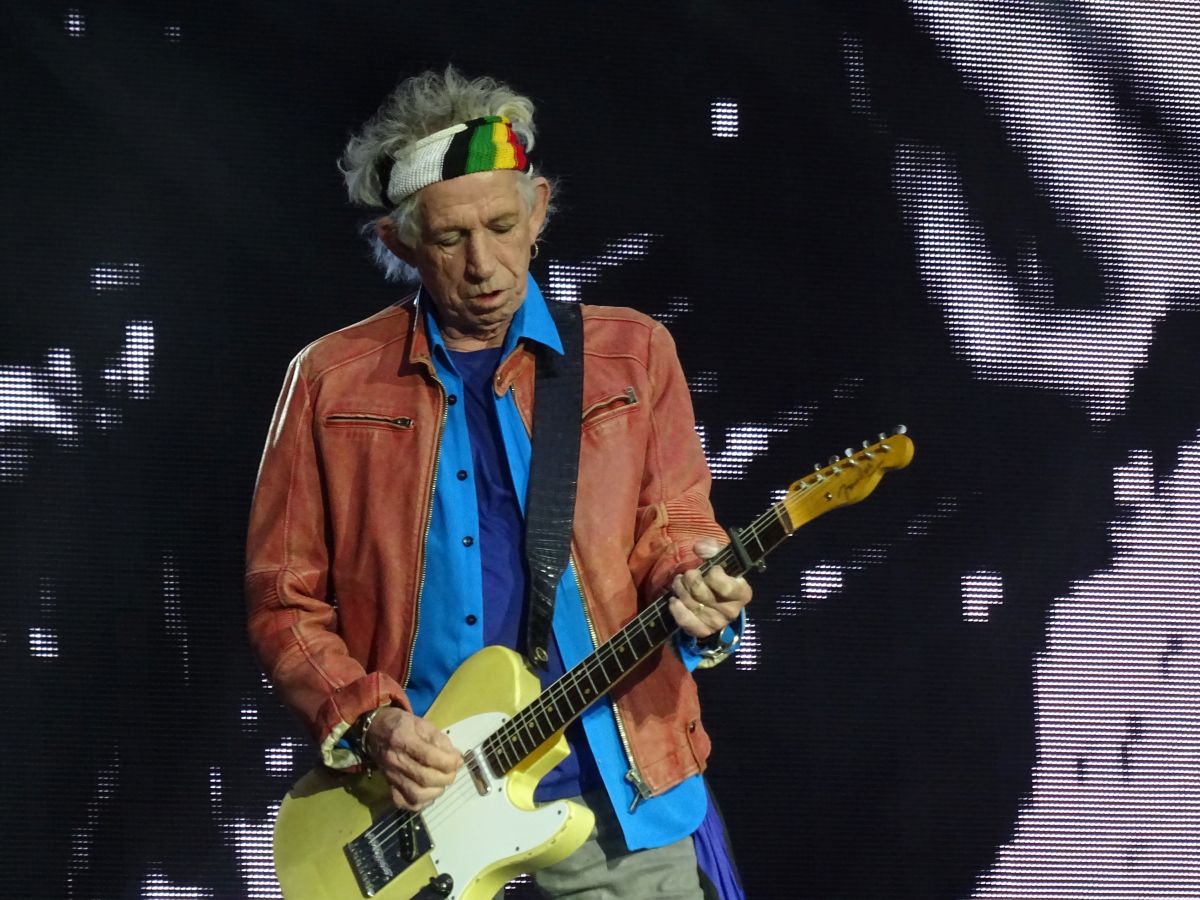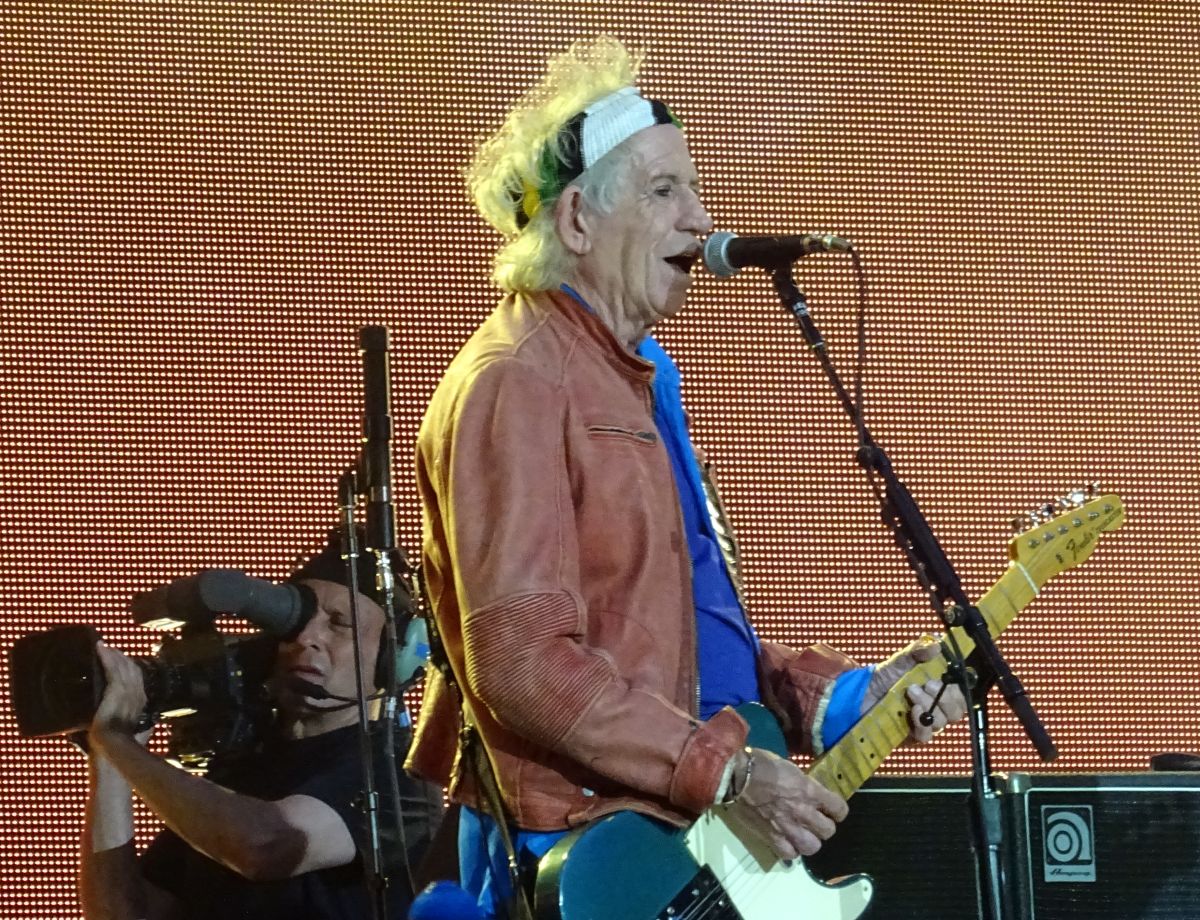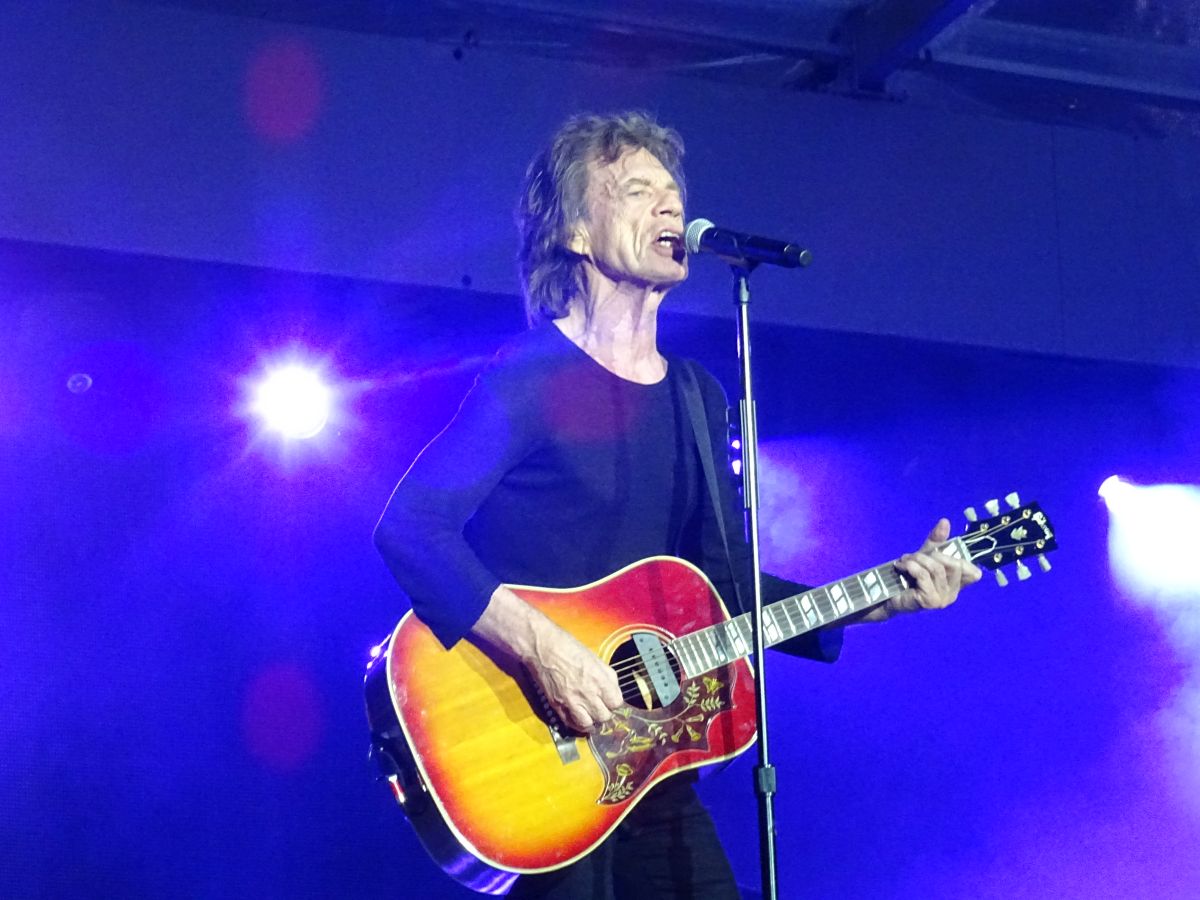 Photos by Bjornulf Vik
---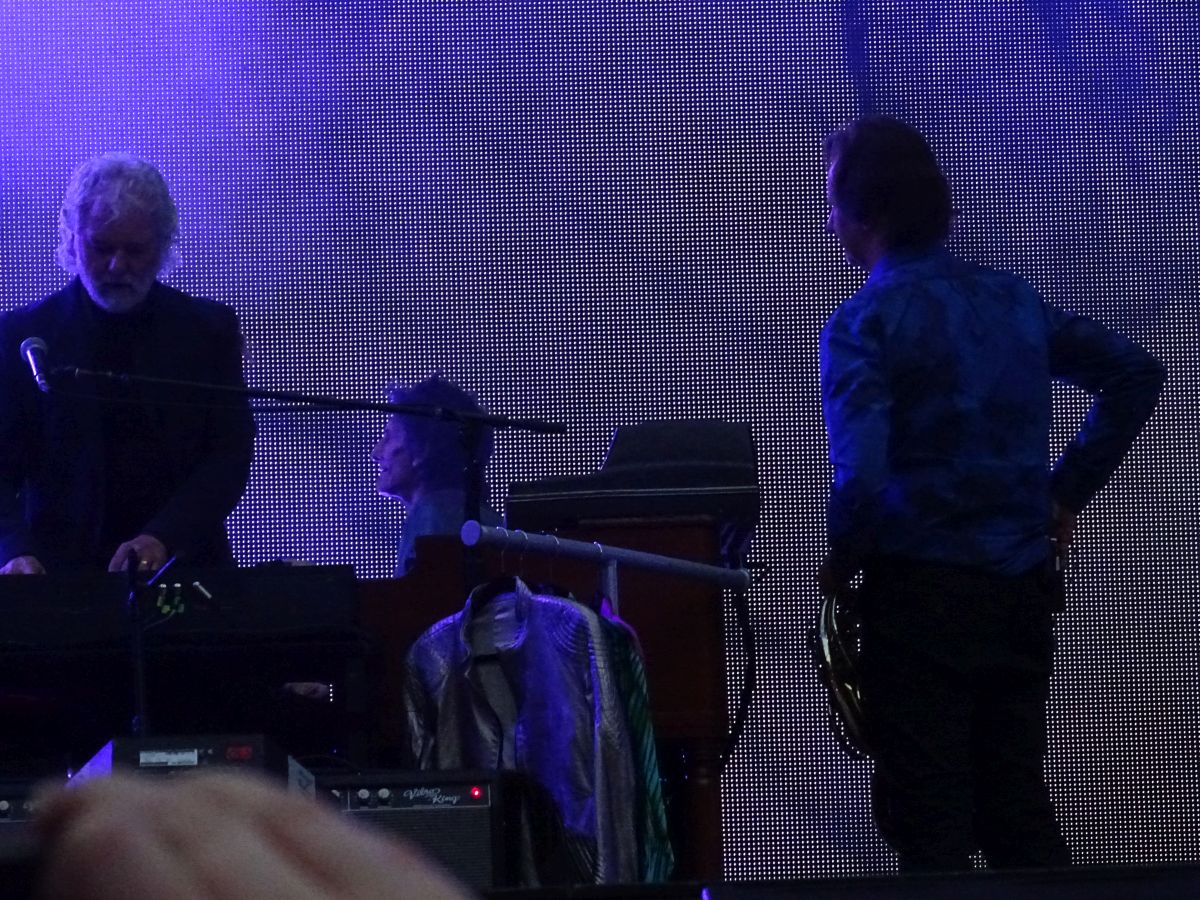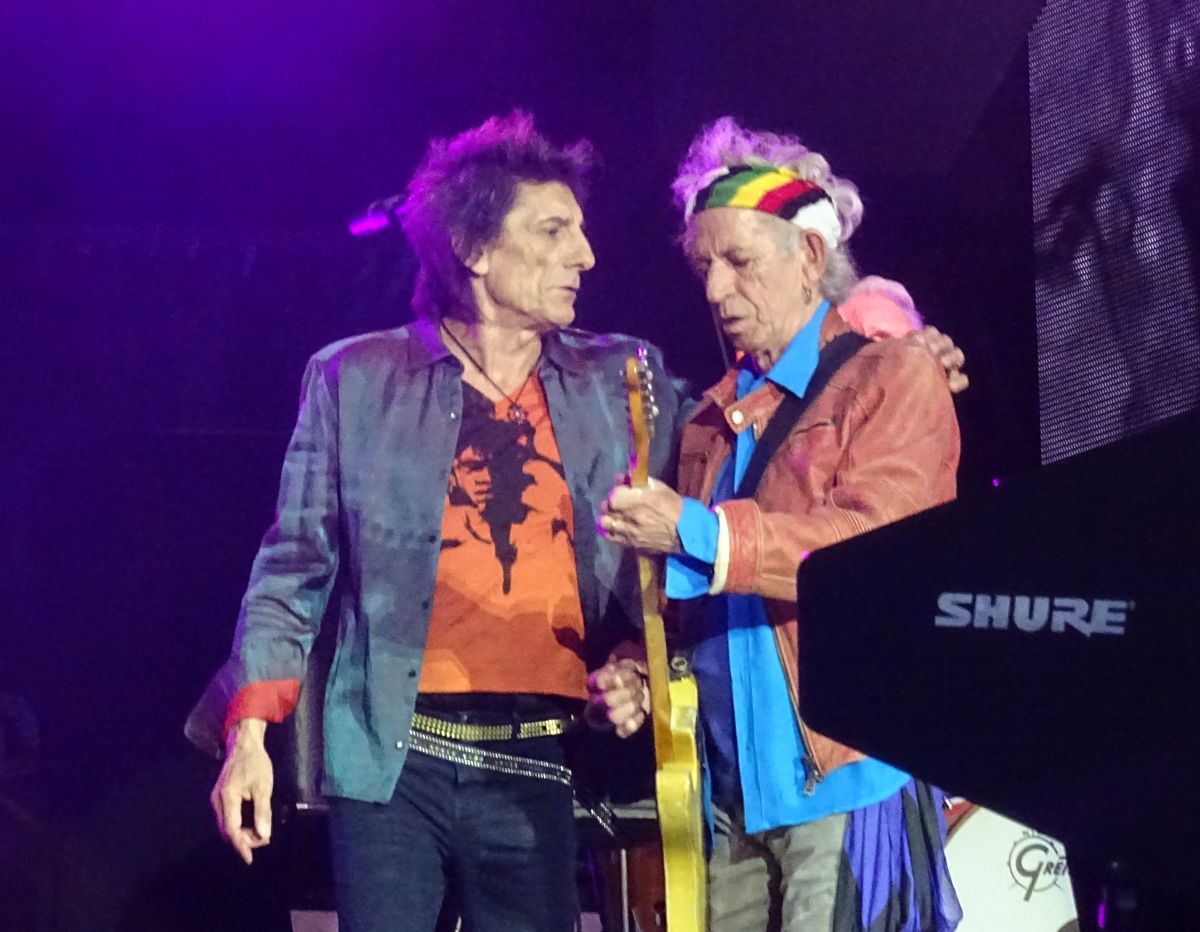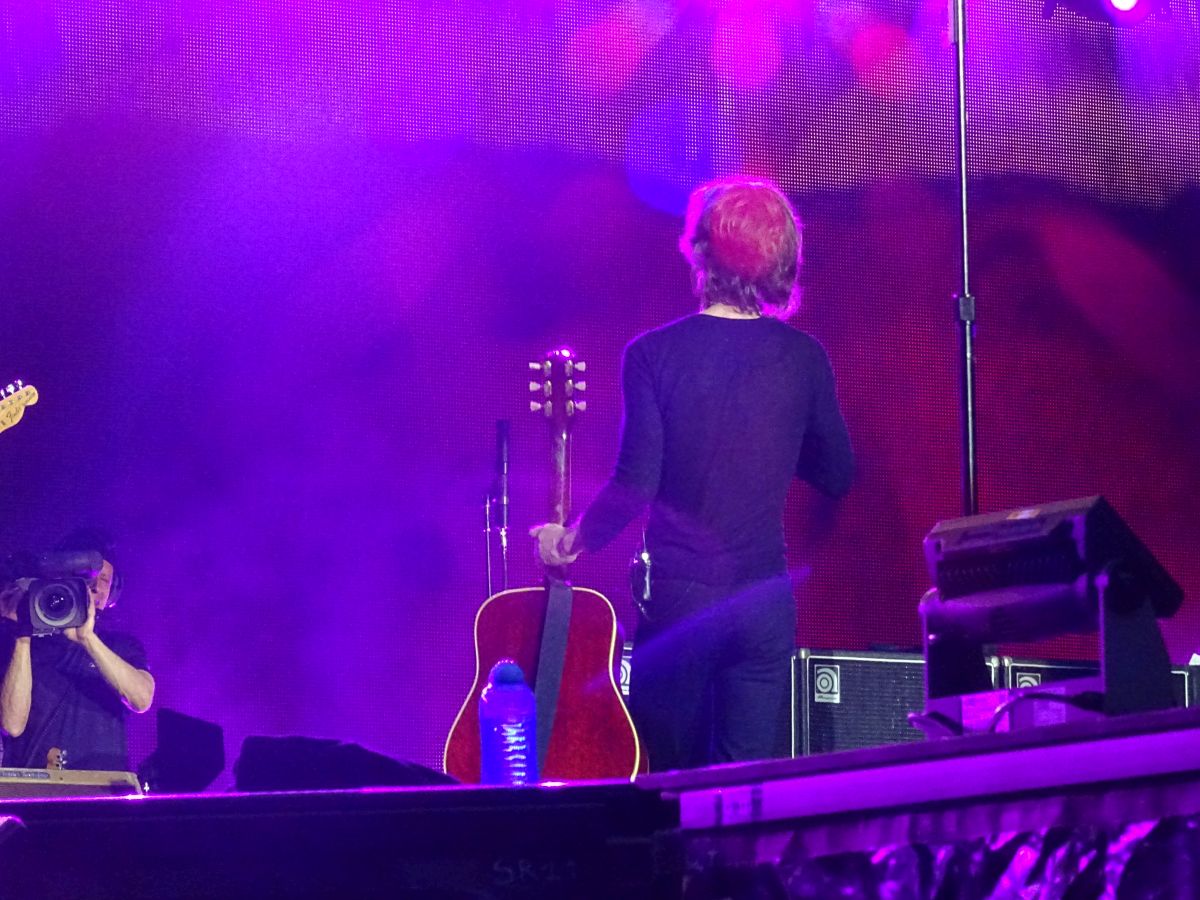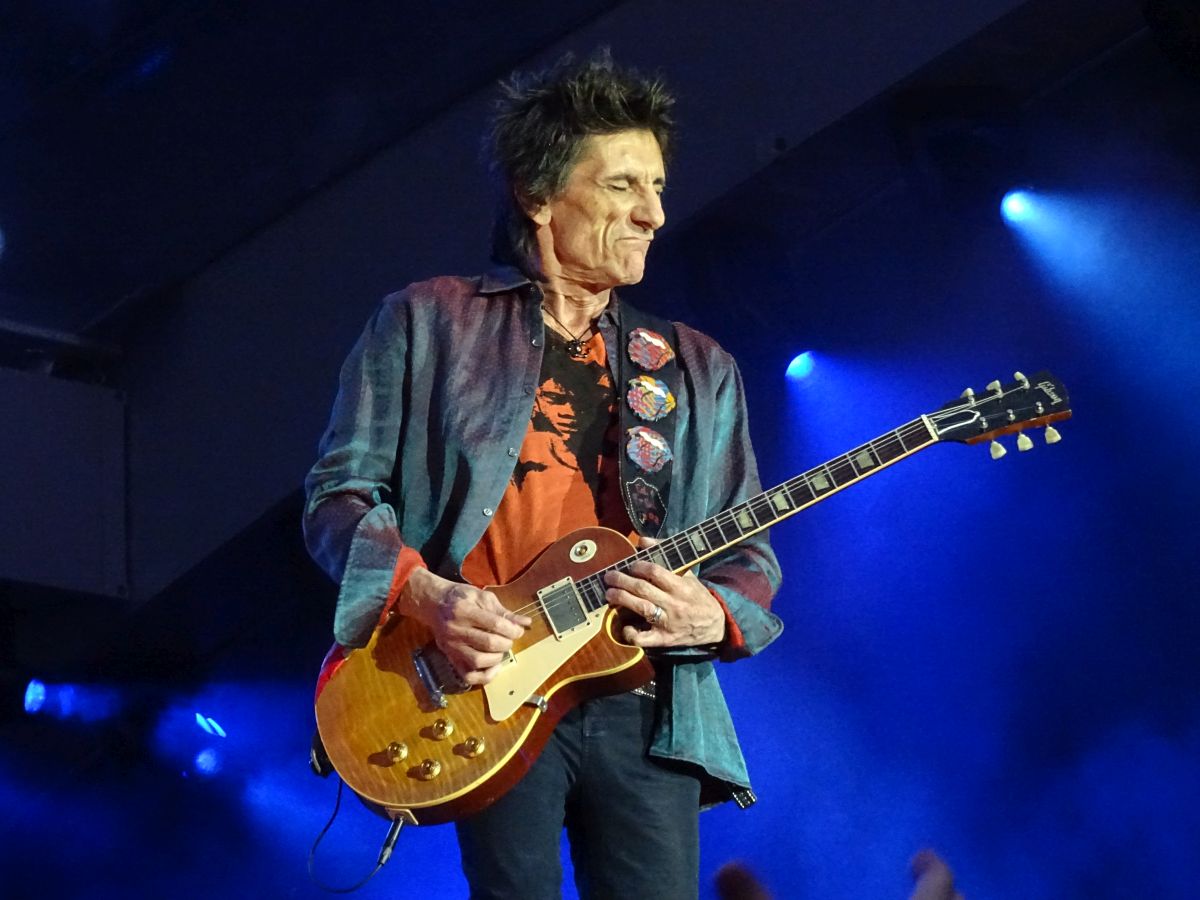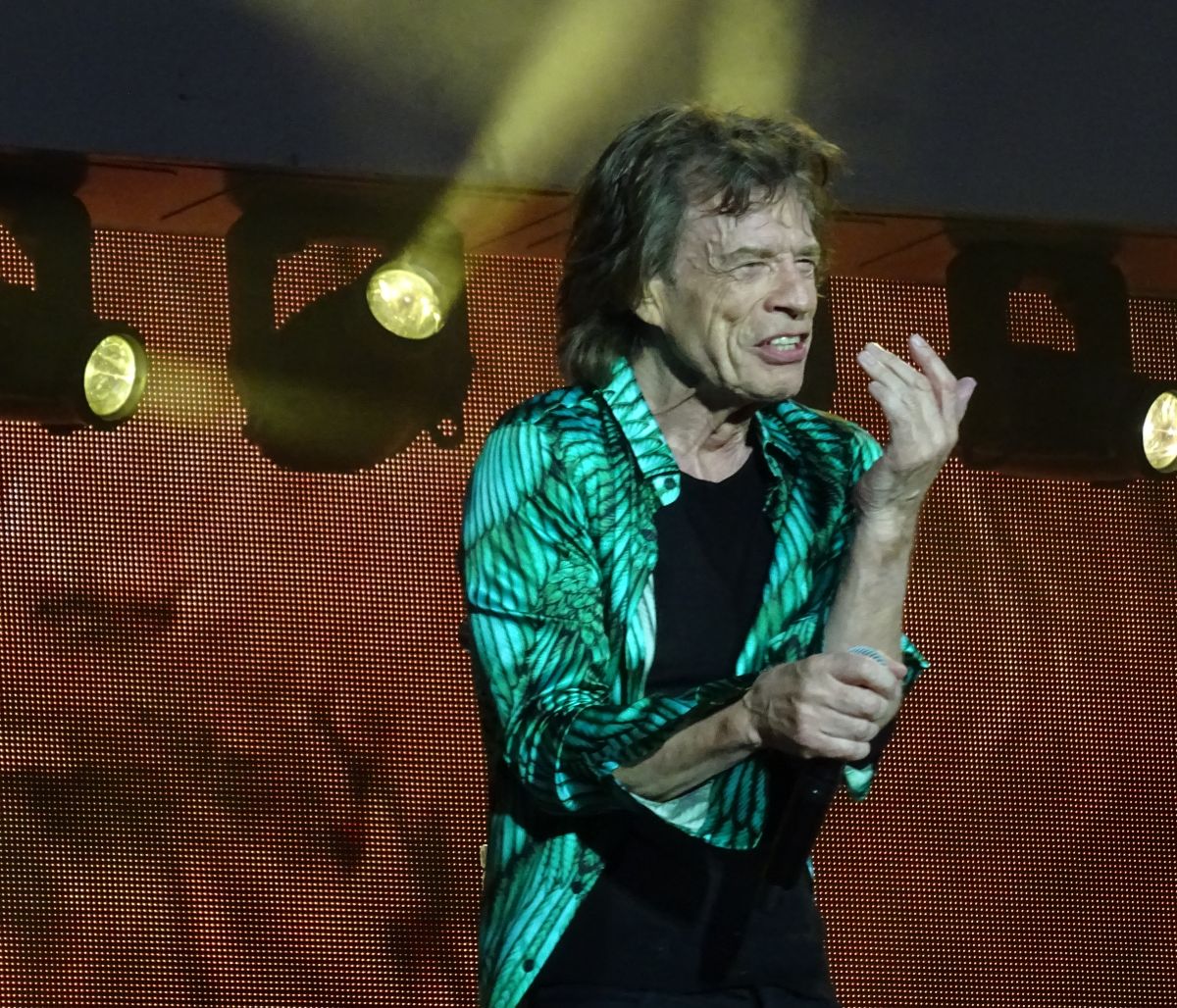 Photos by Bjornulf Vik
---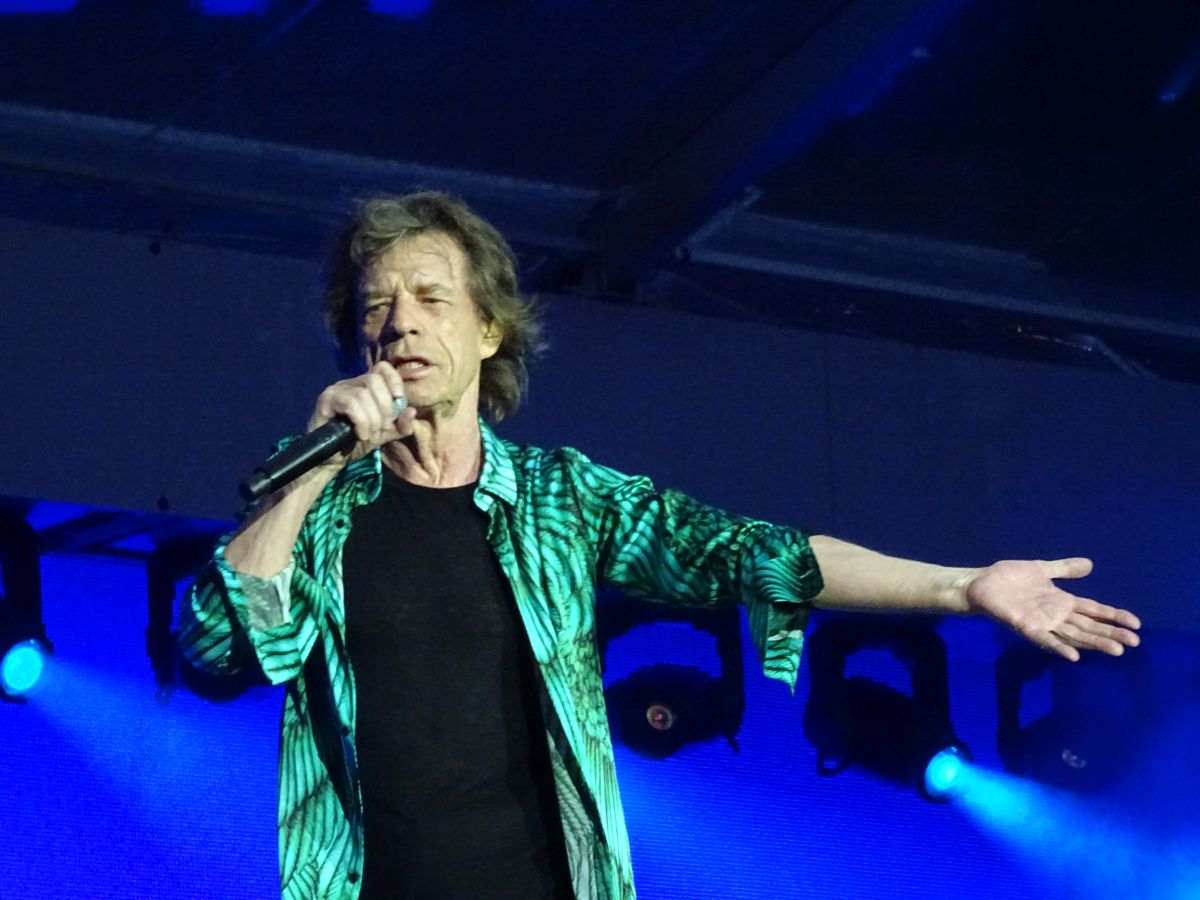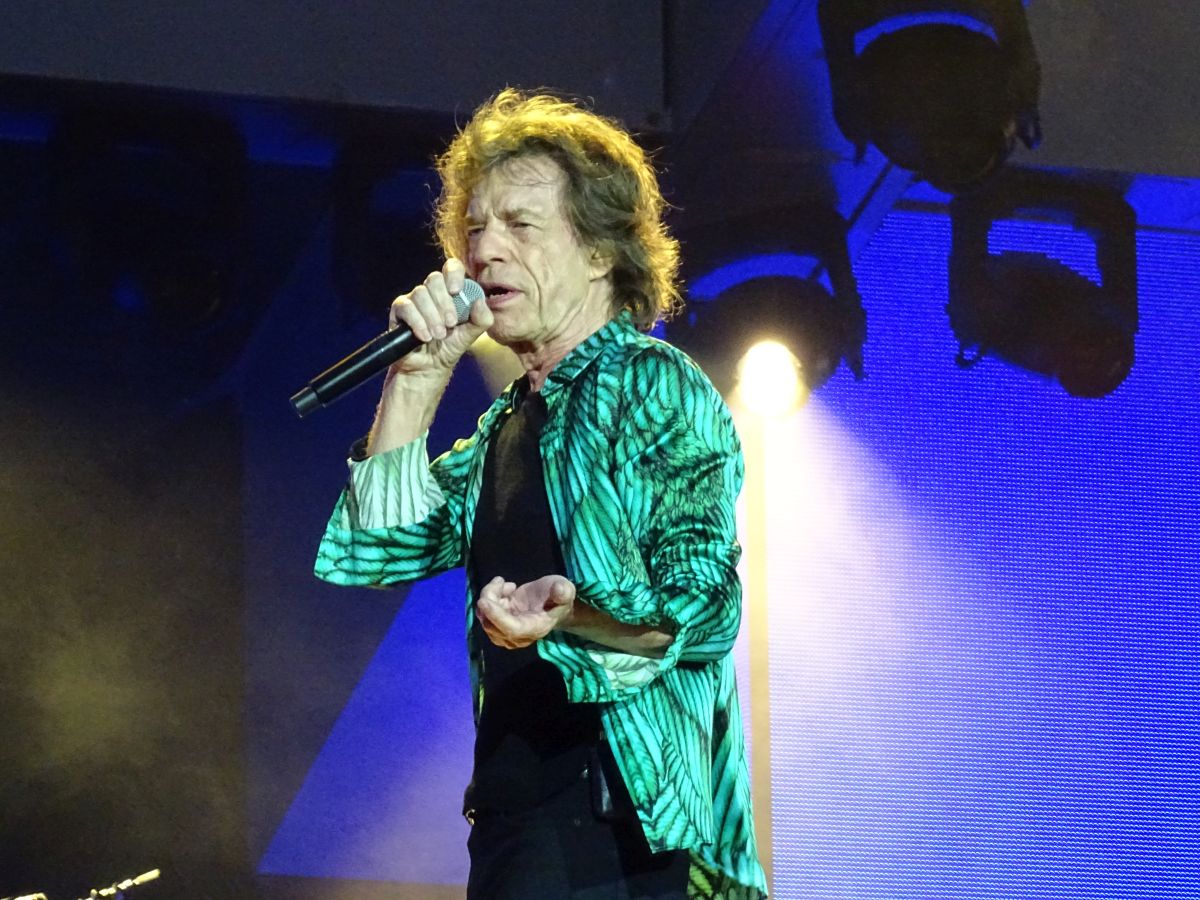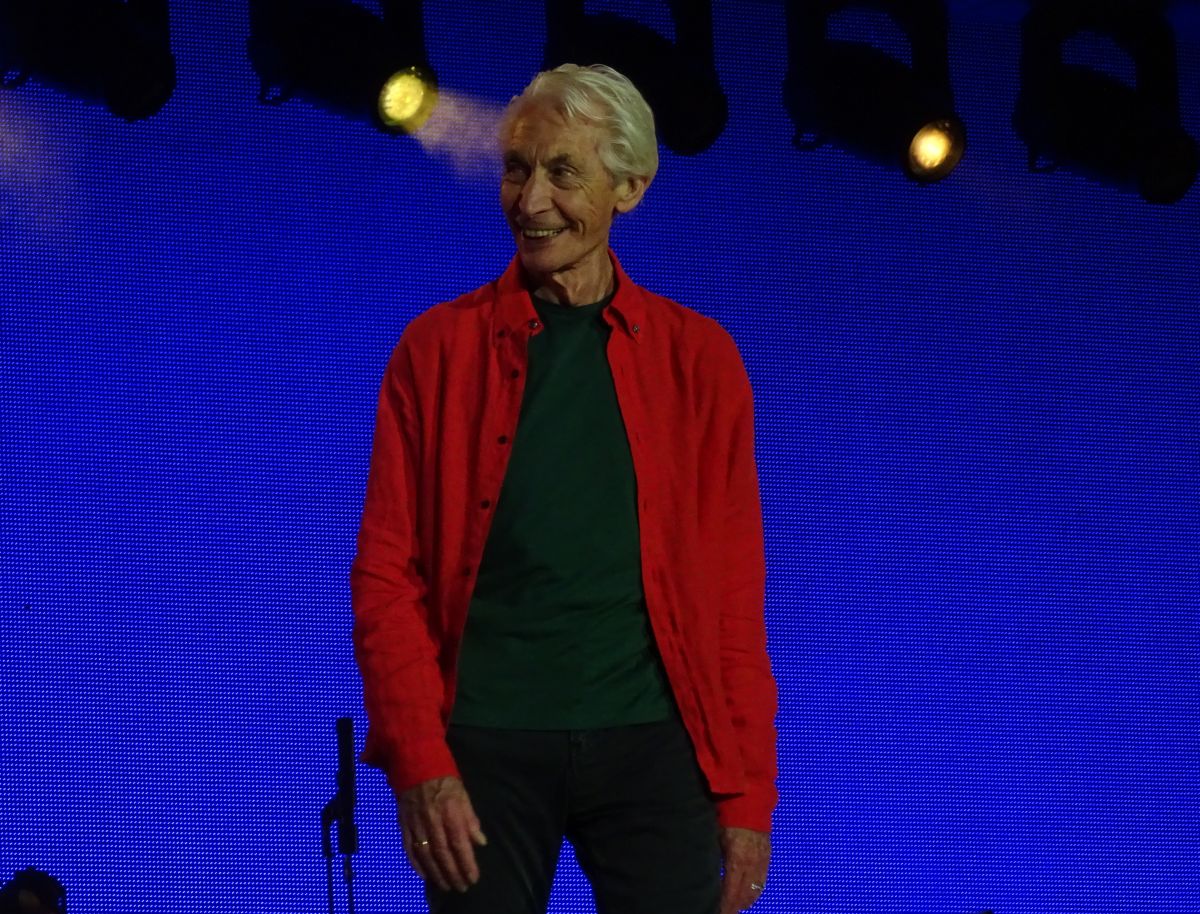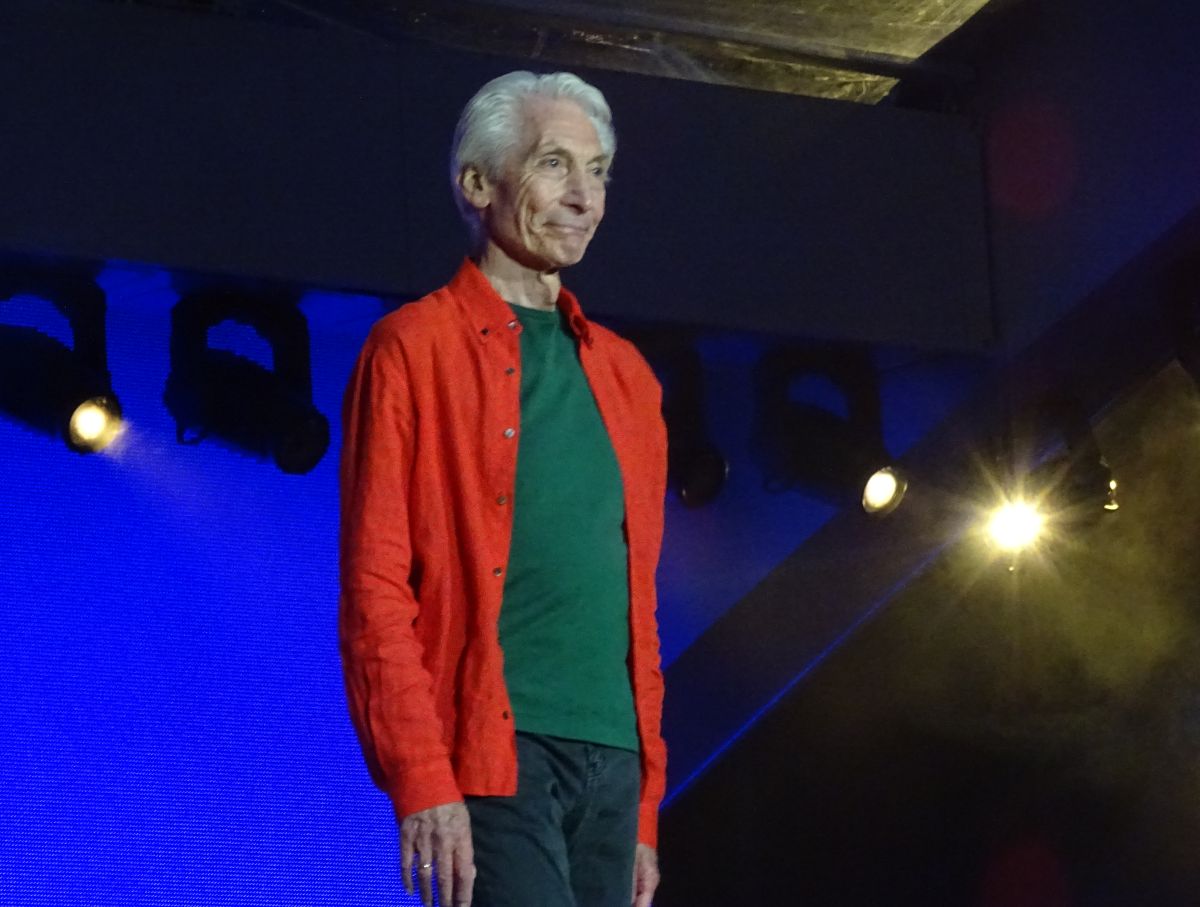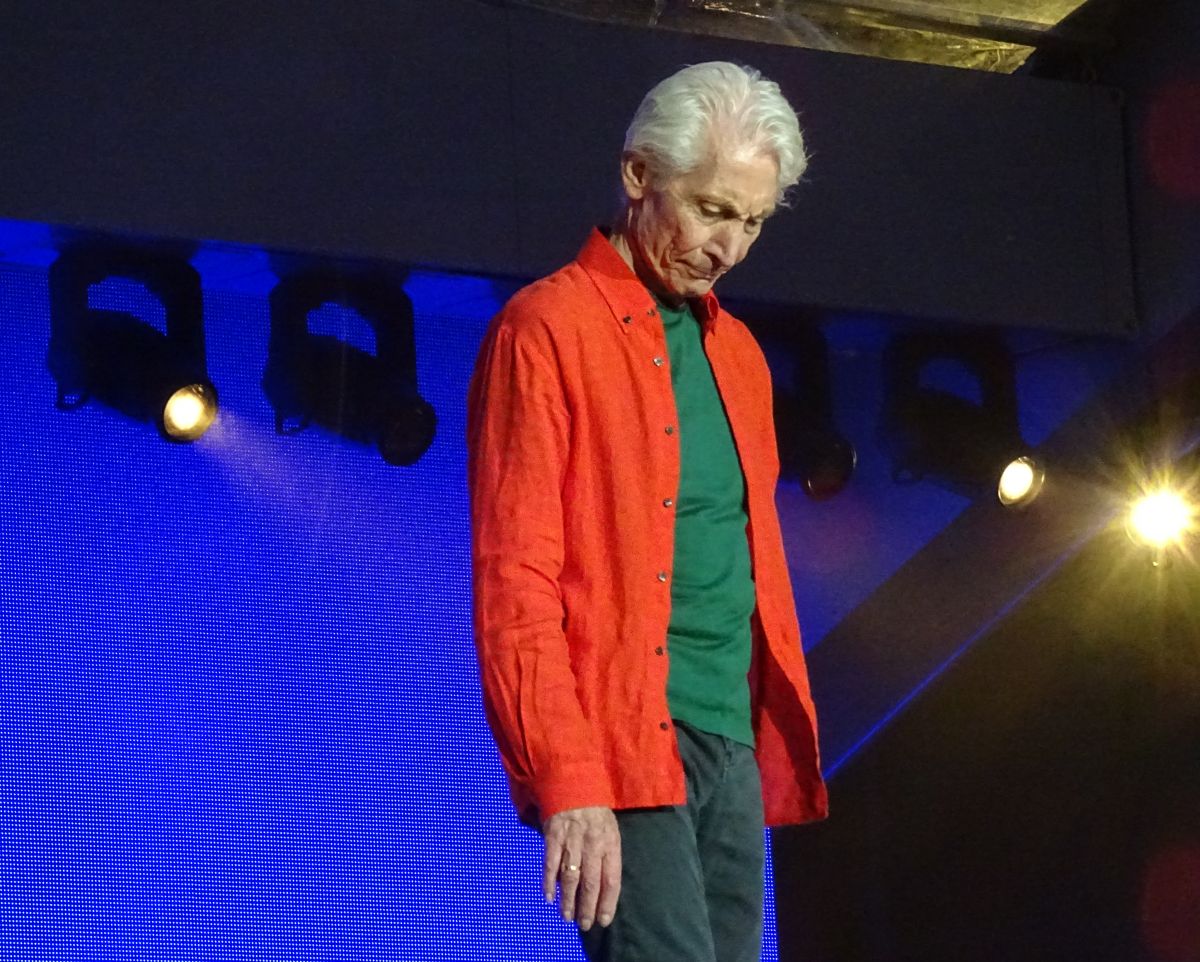 Photos by Bjornulf Vik
---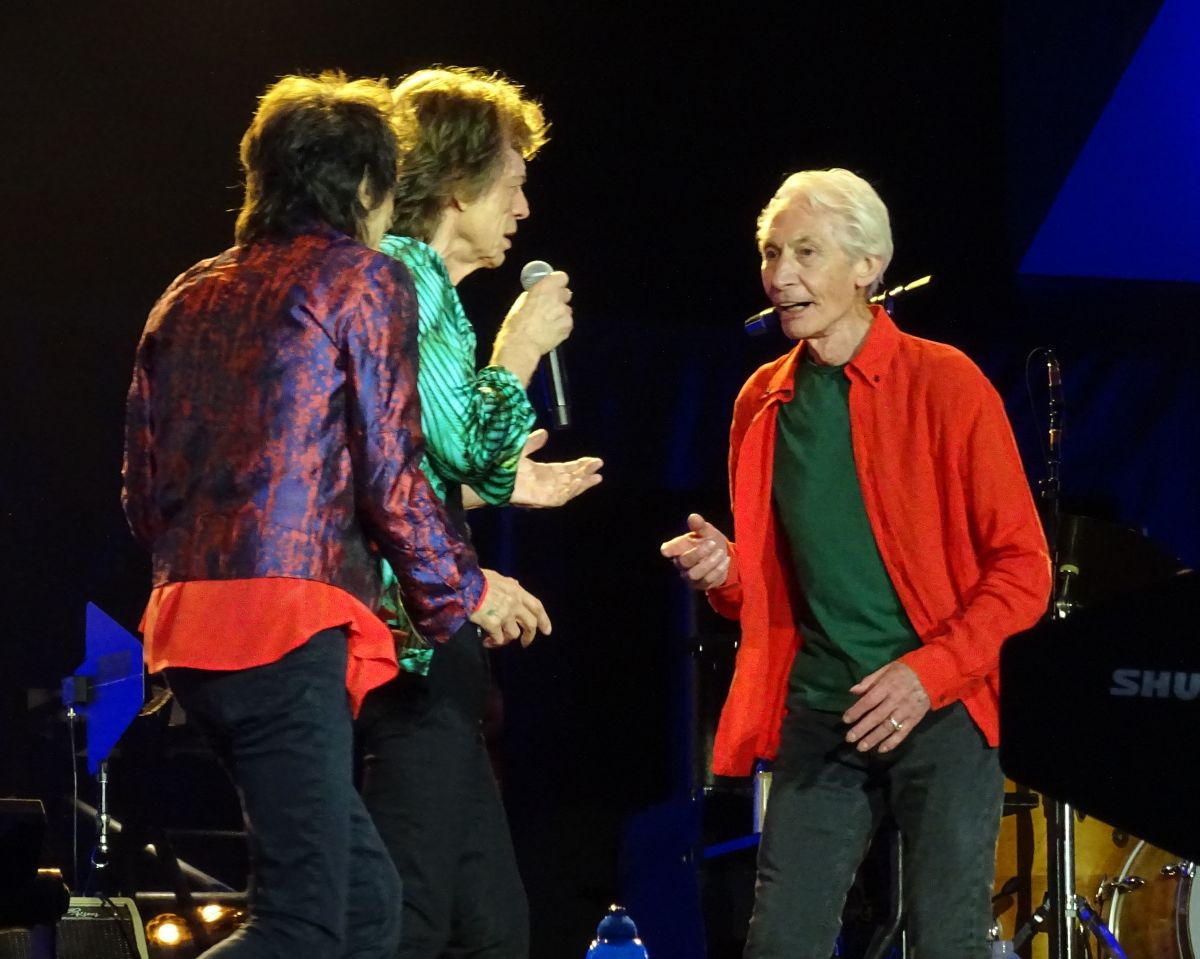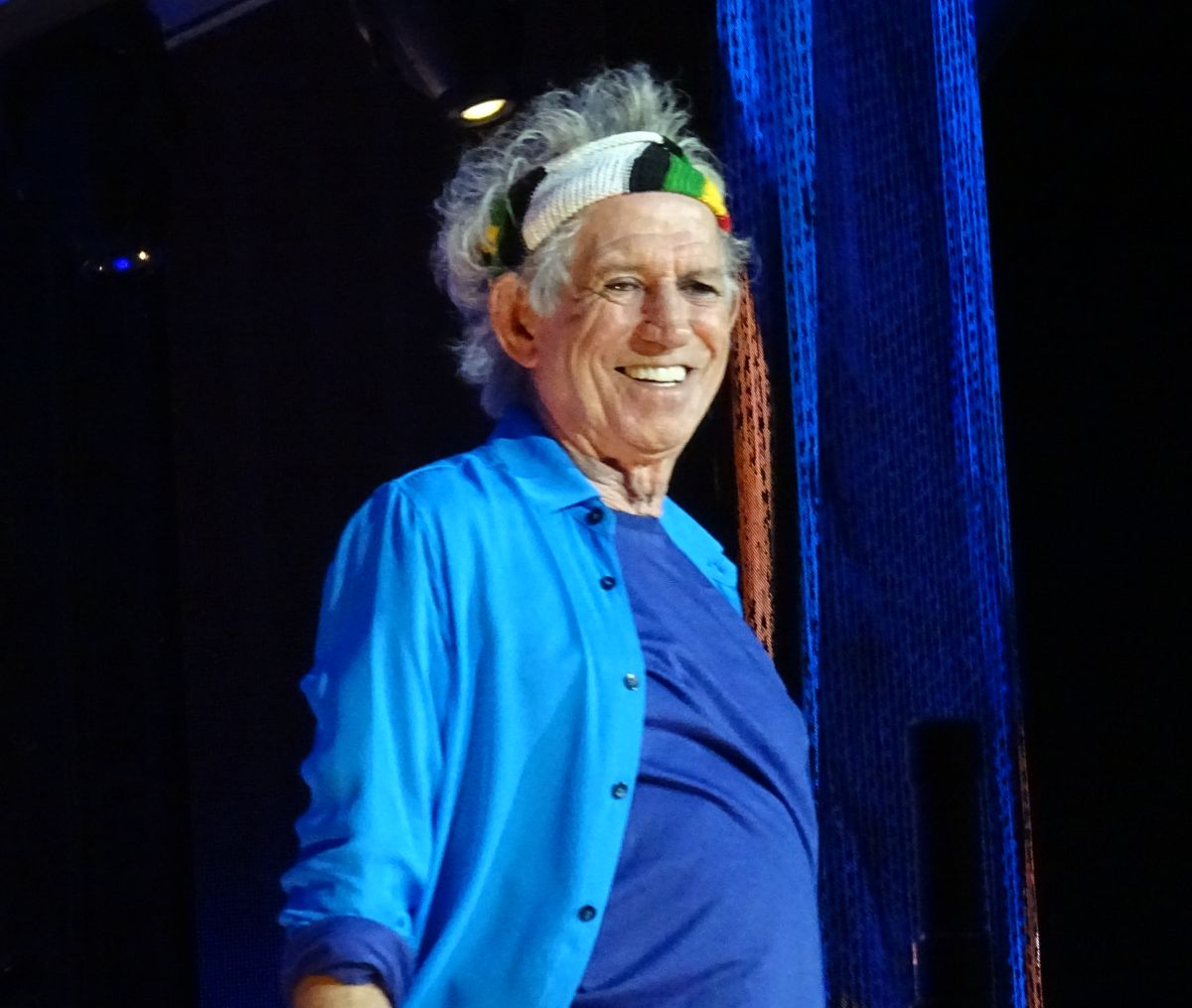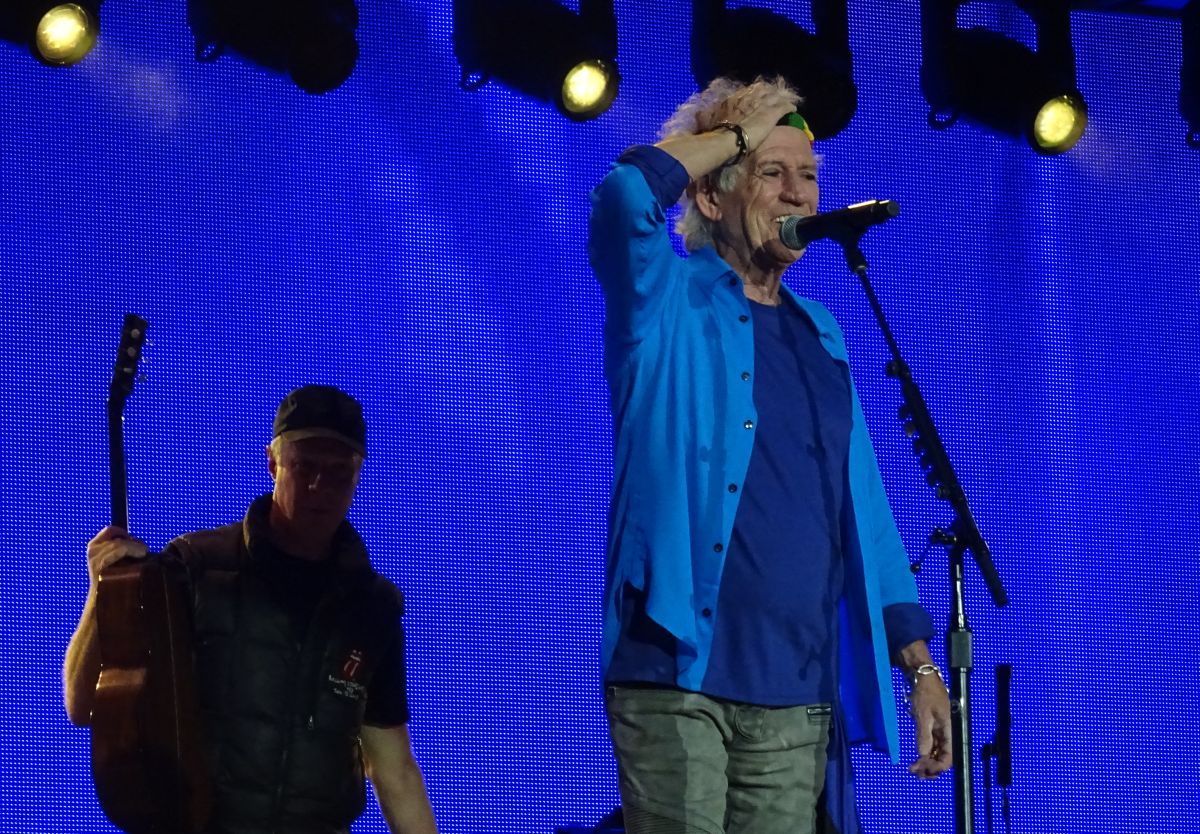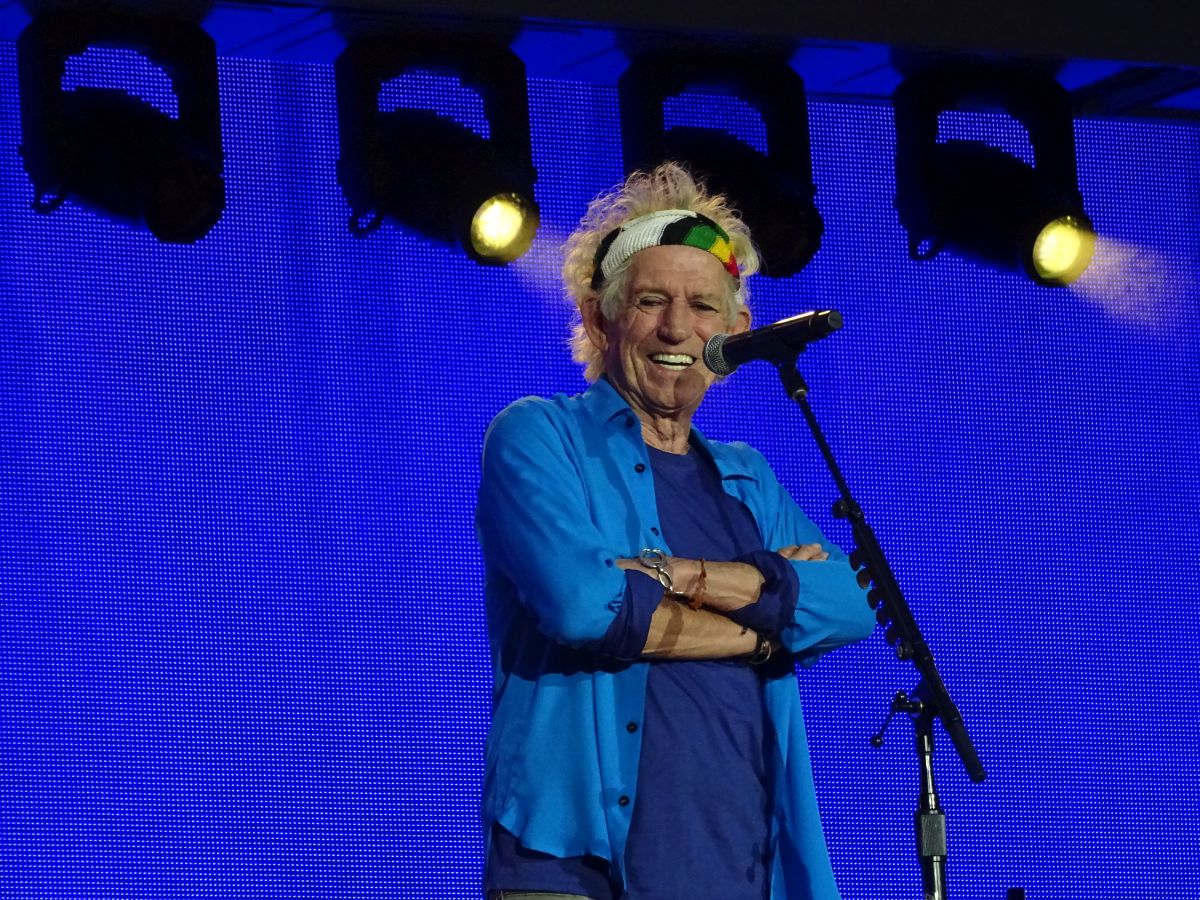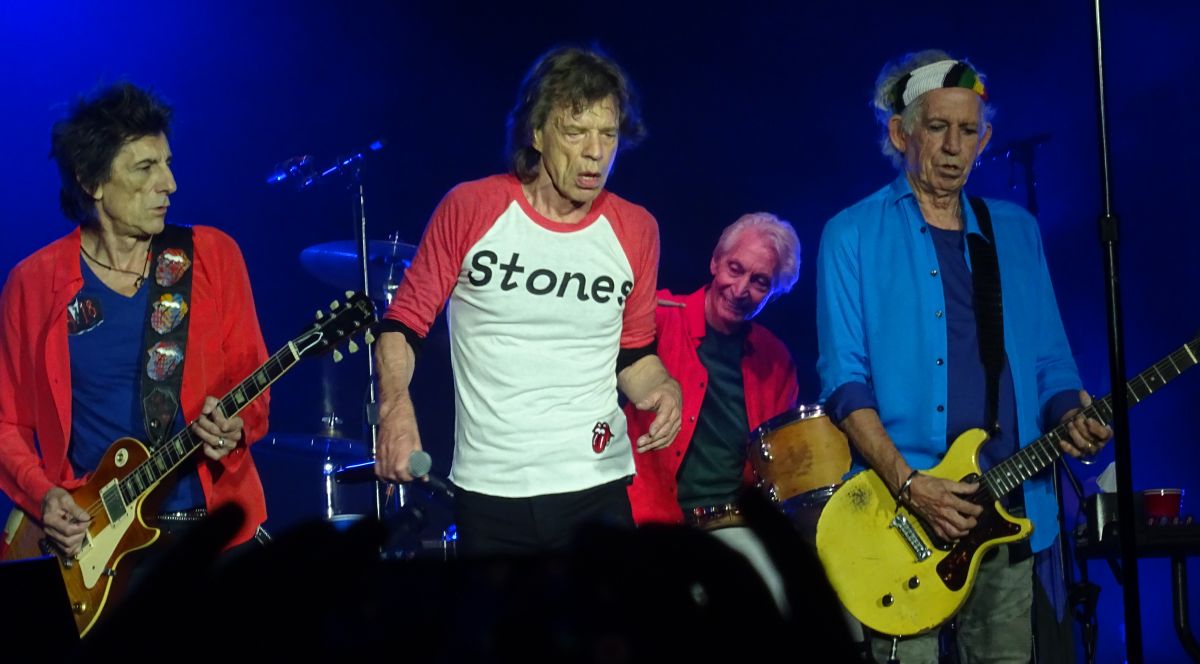 Photos by Bjornulf Vik
---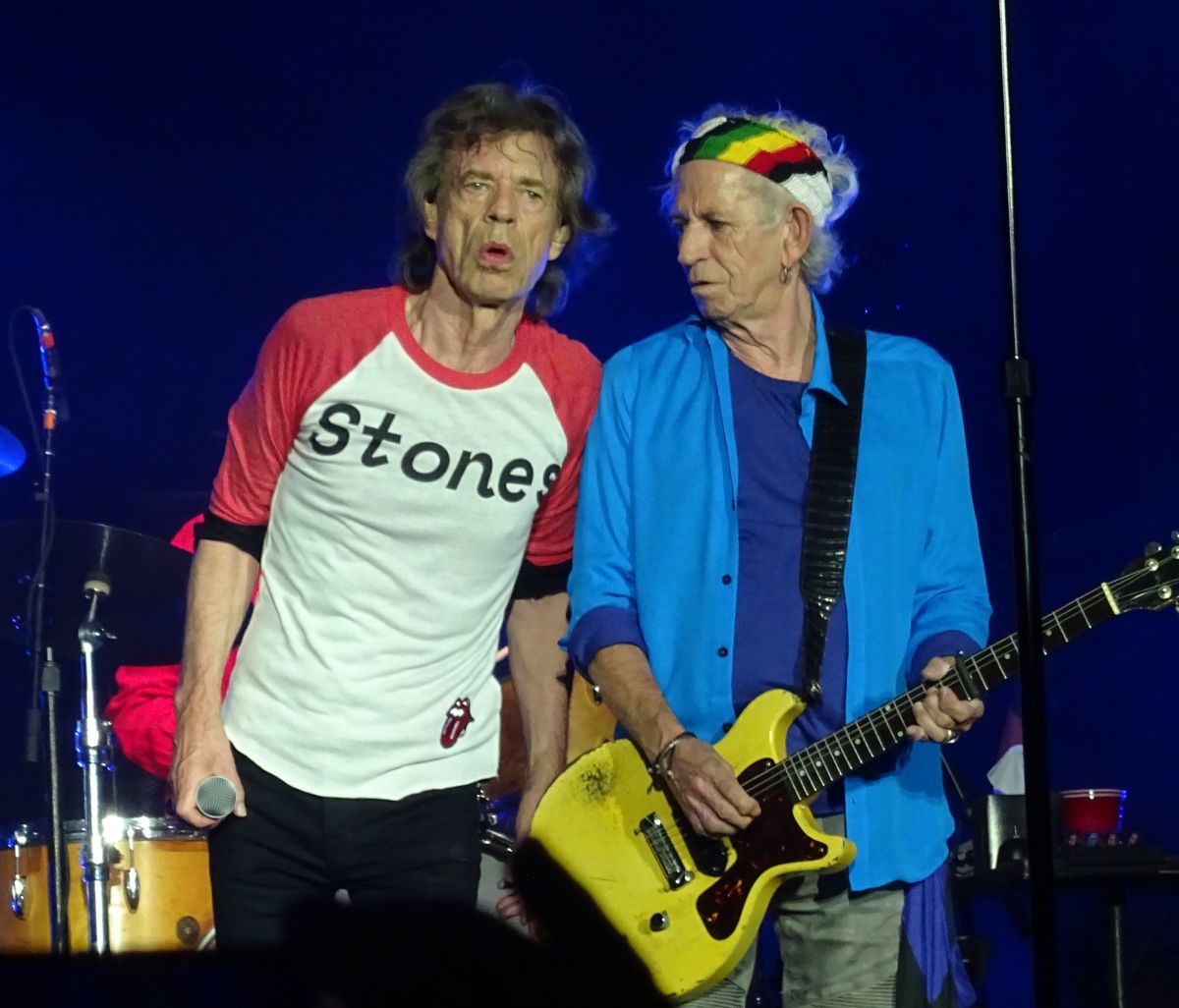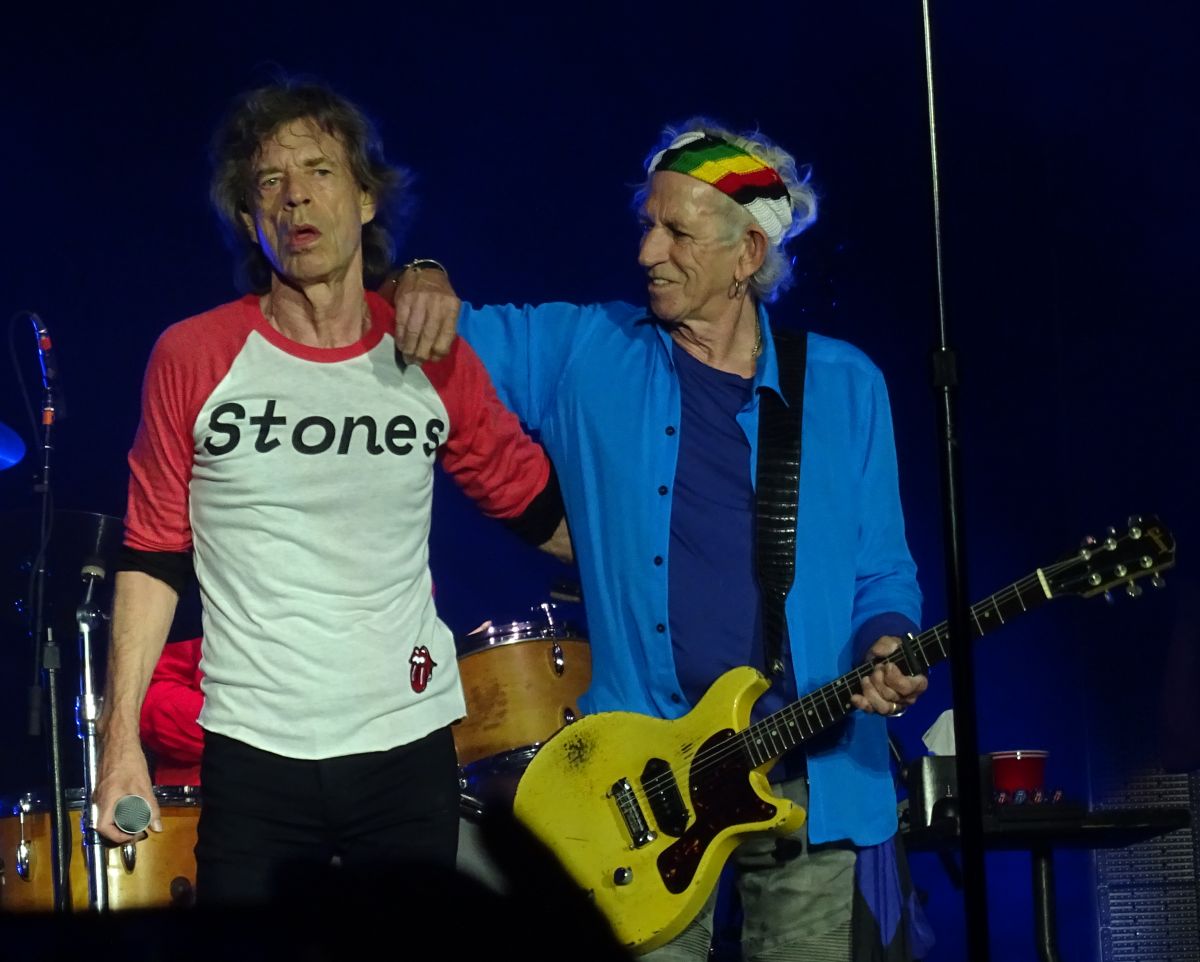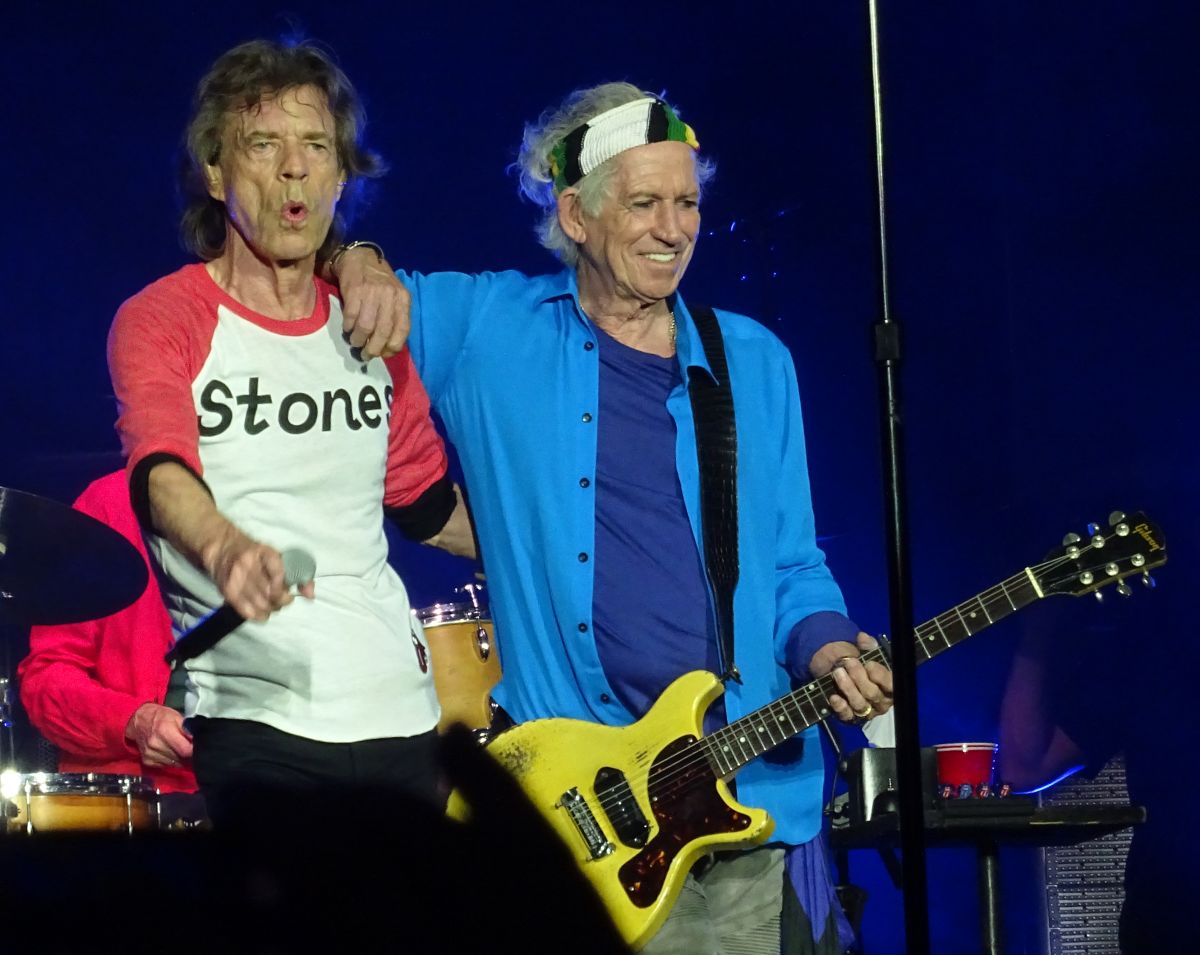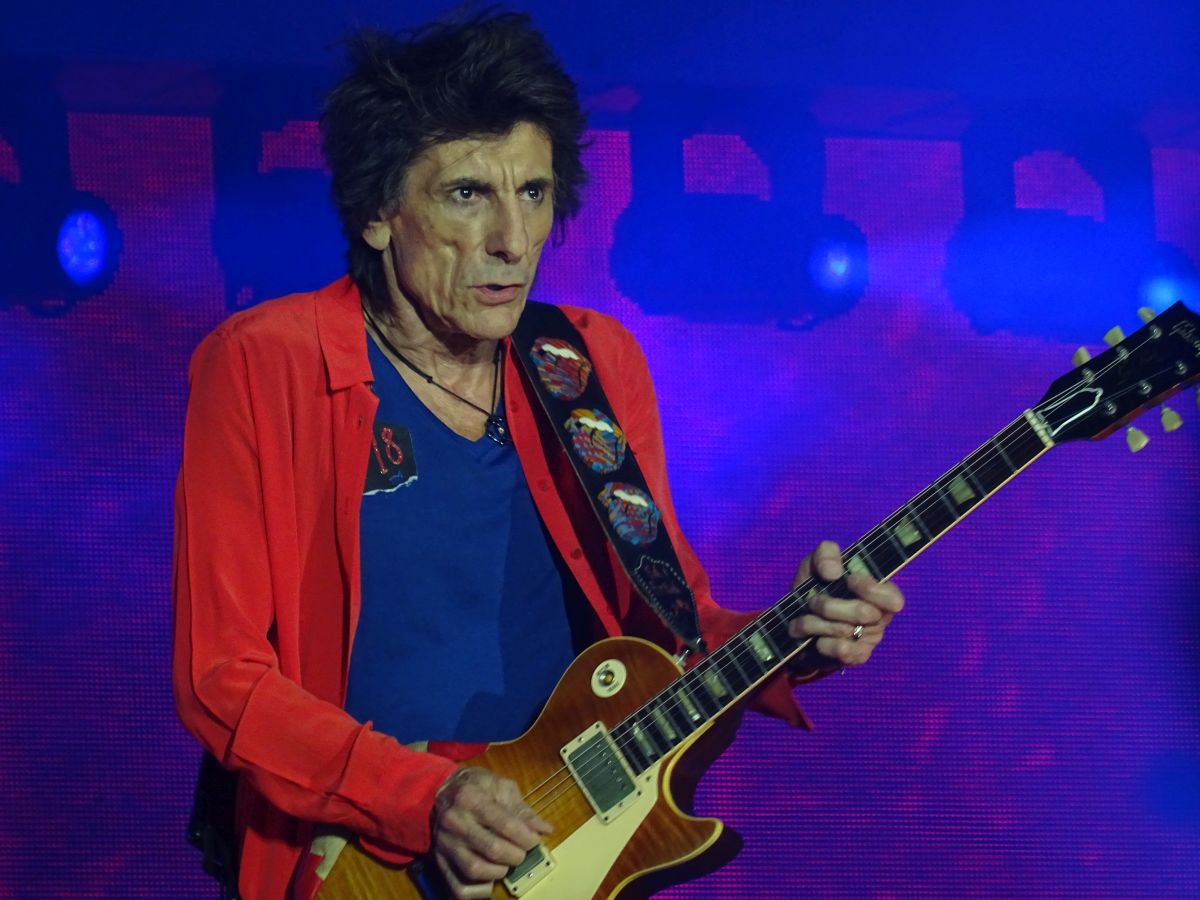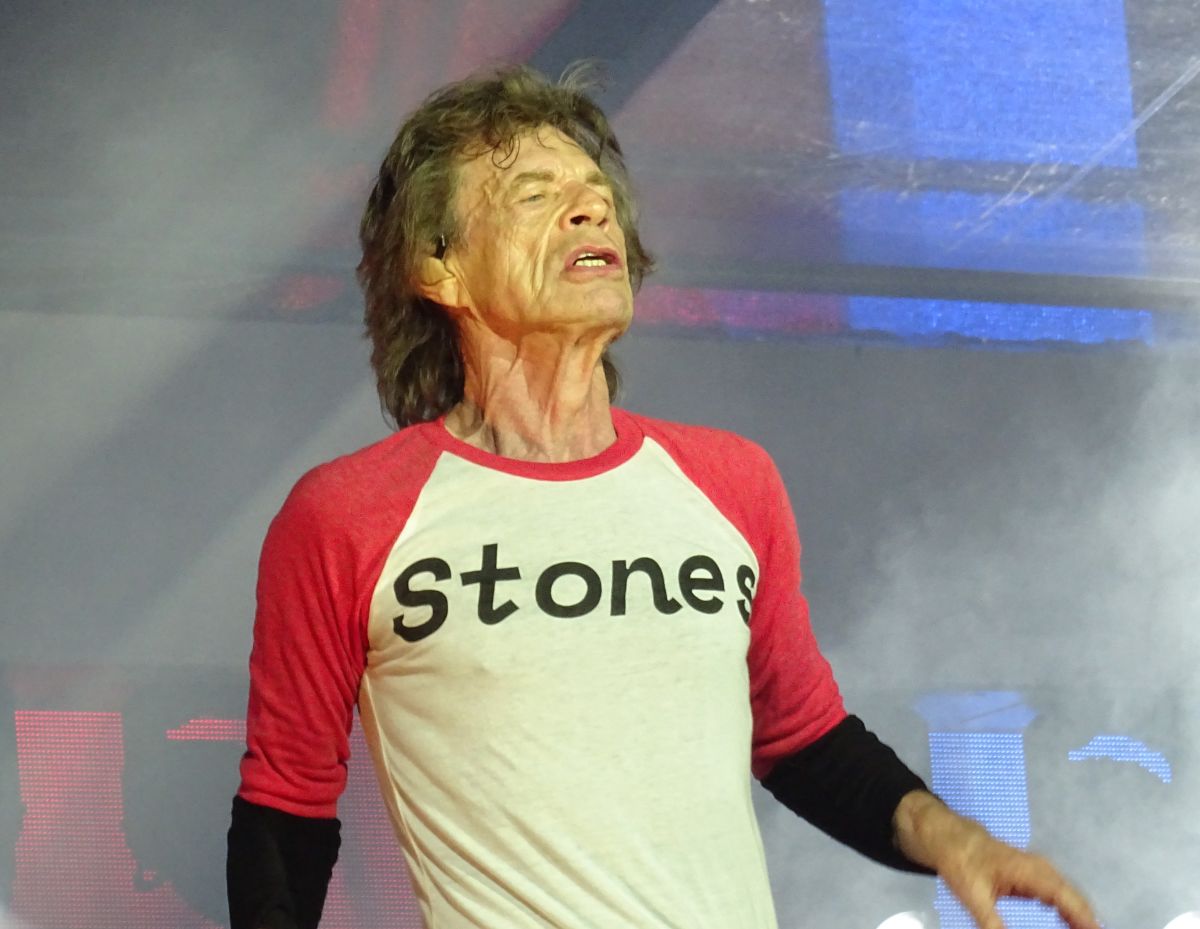 Photos by Bjornulf Vik
---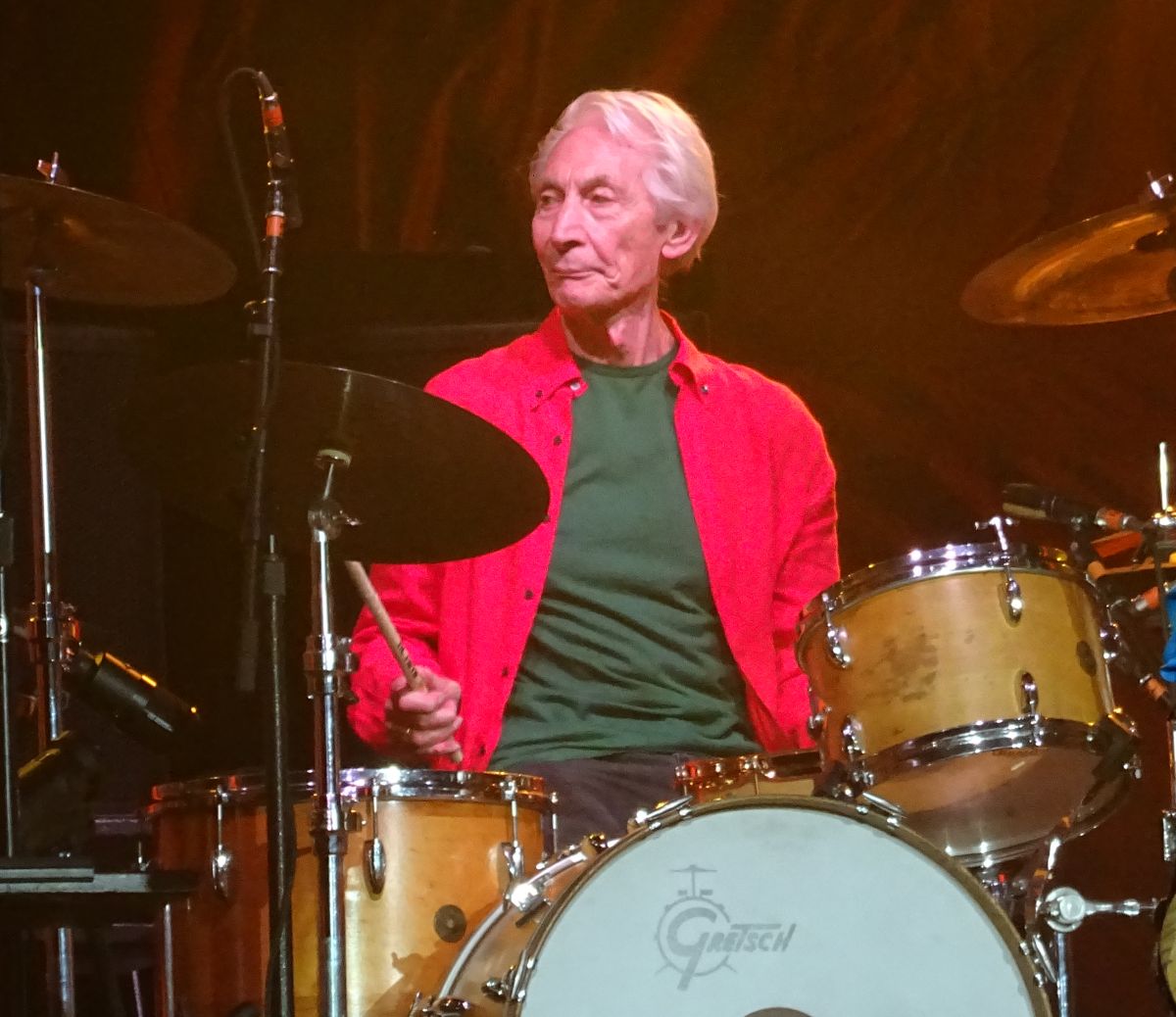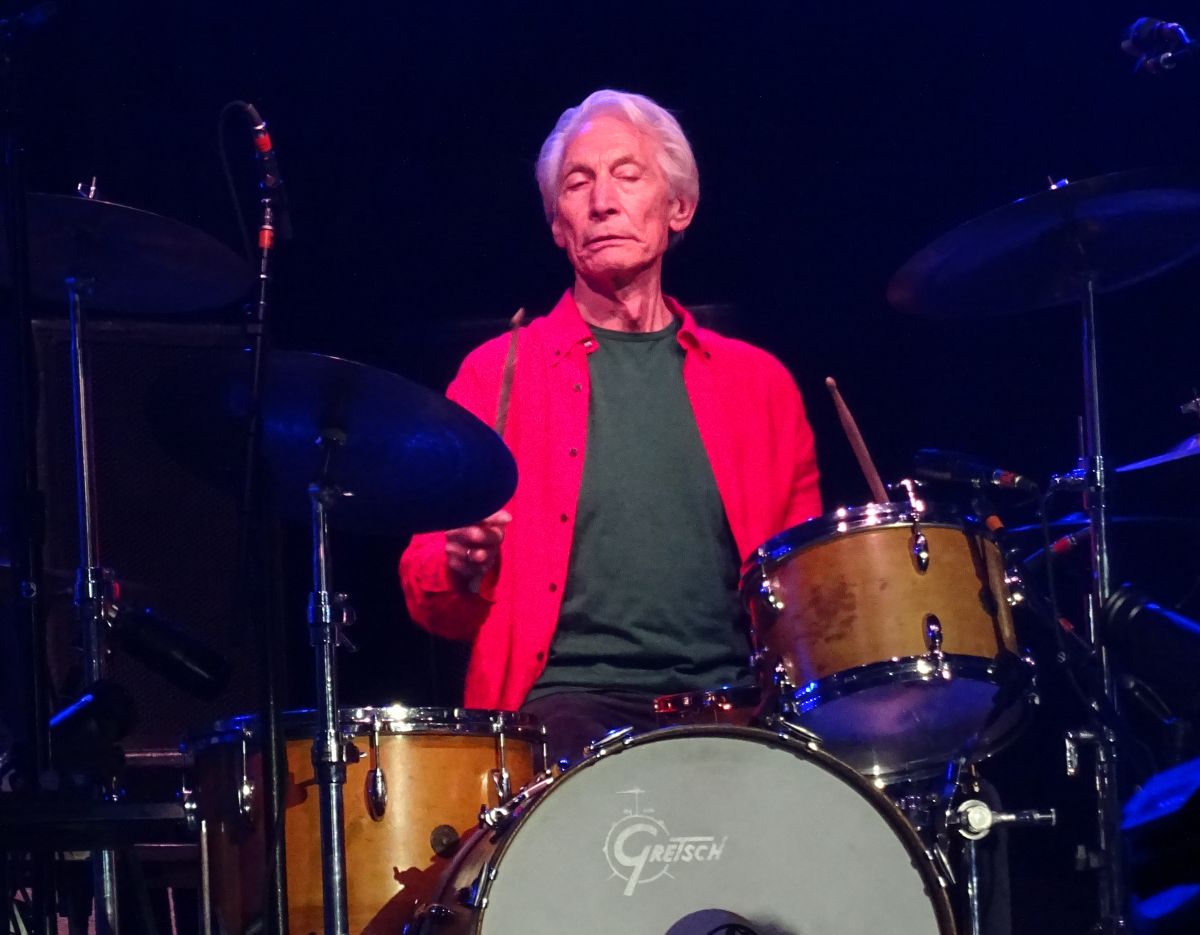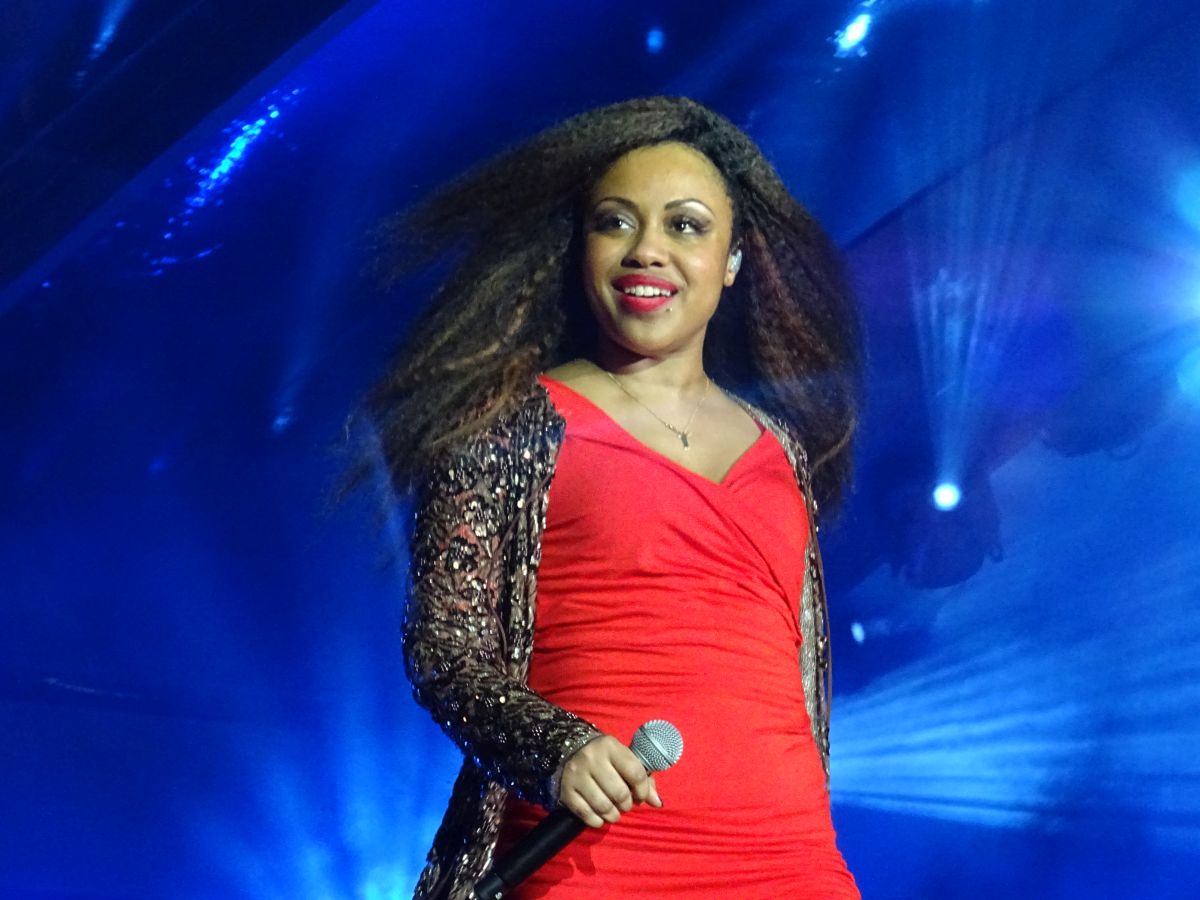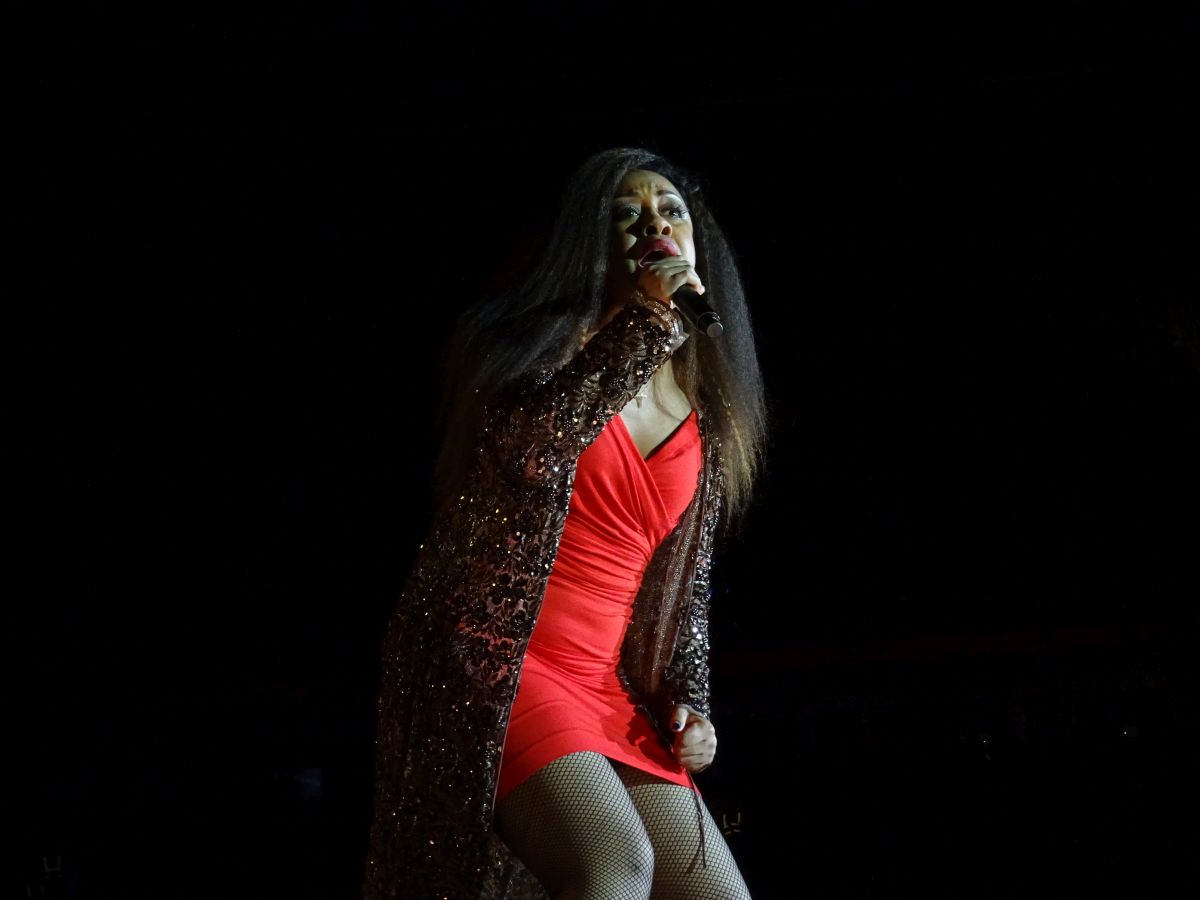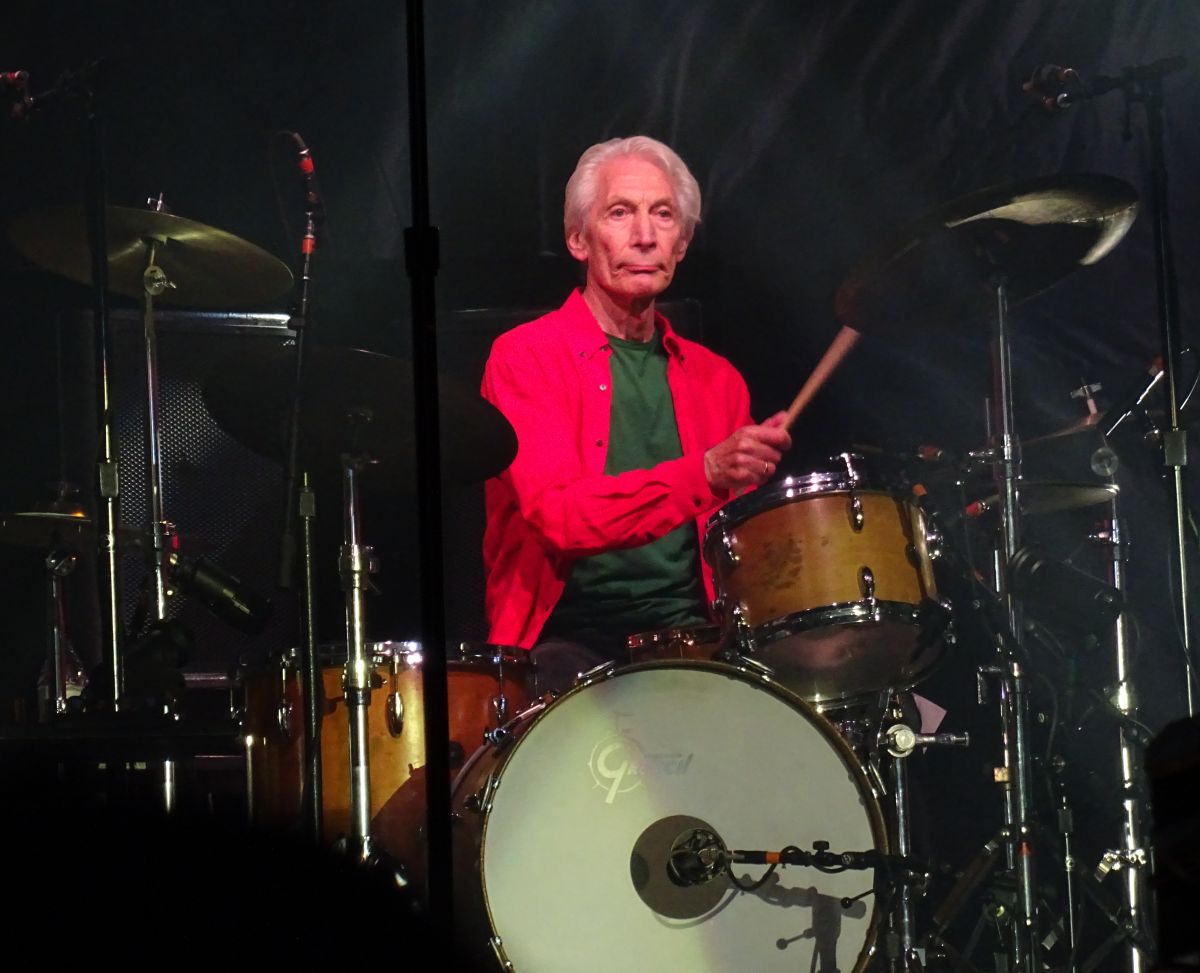 Photos by Bjornulf Vik
---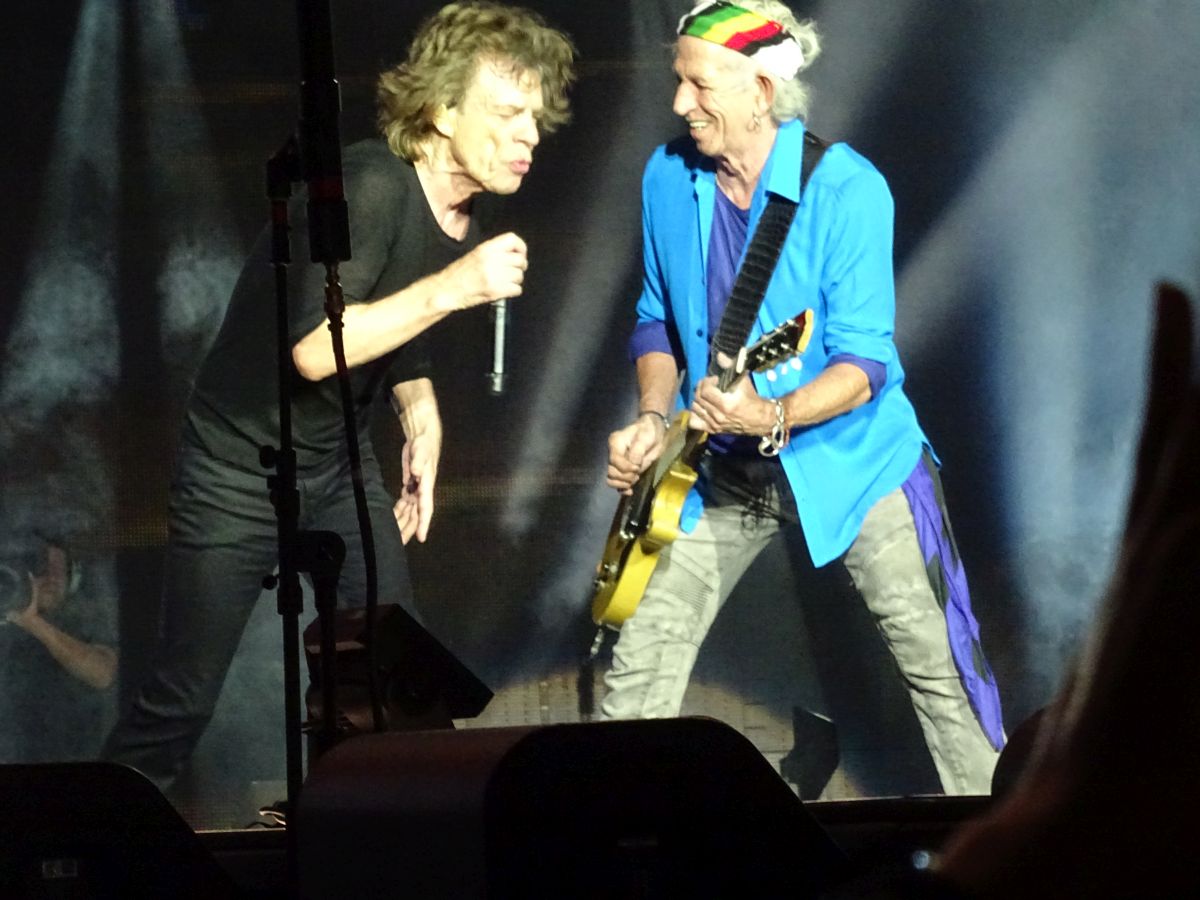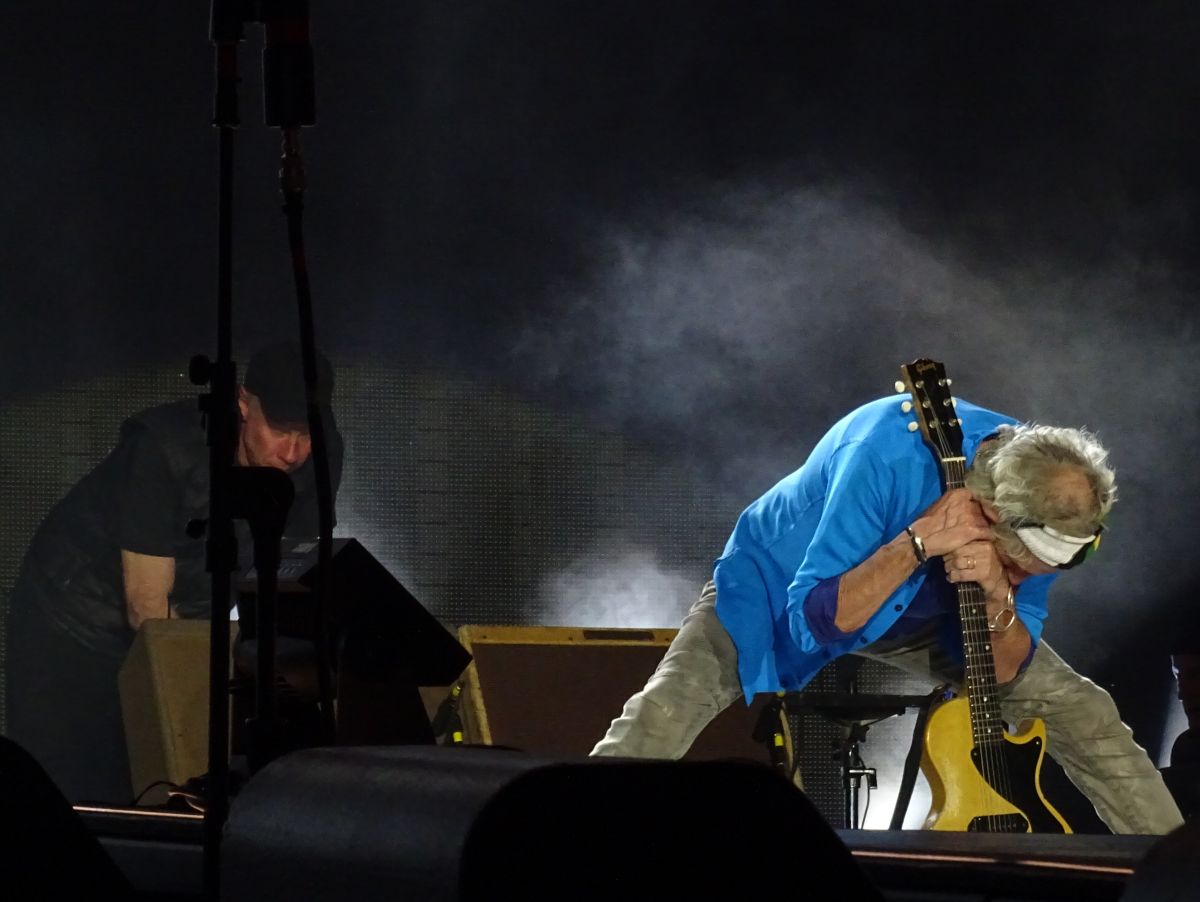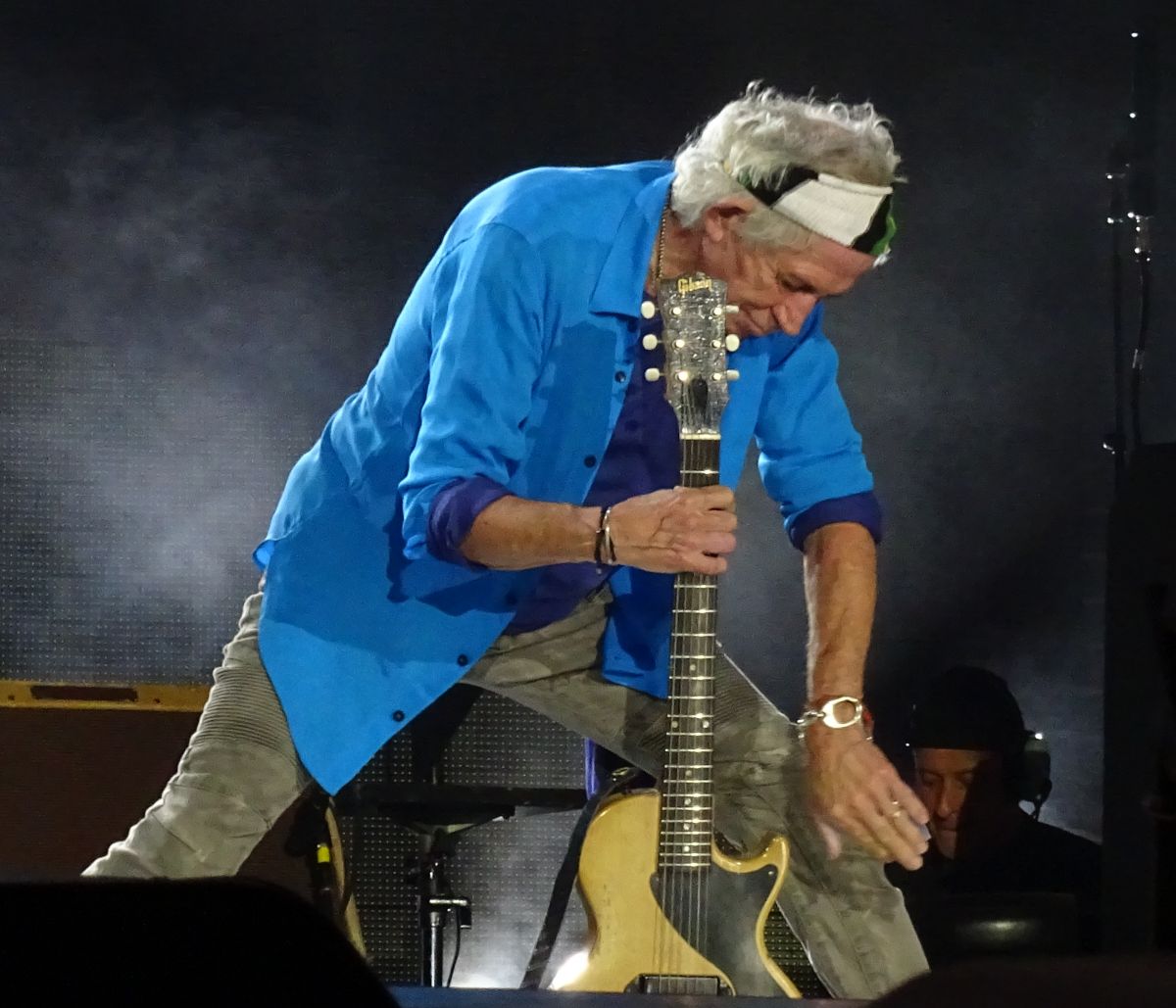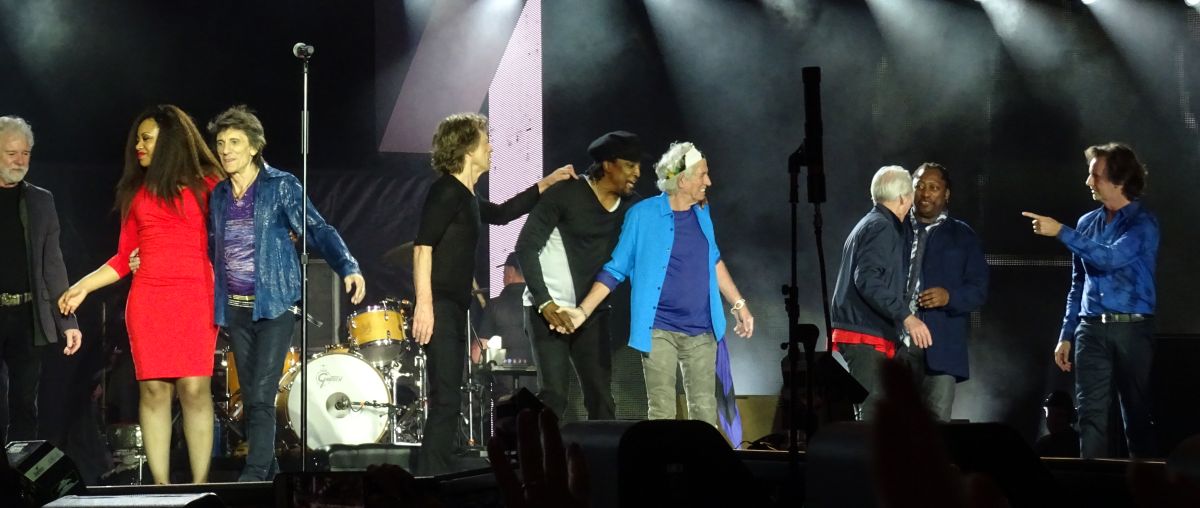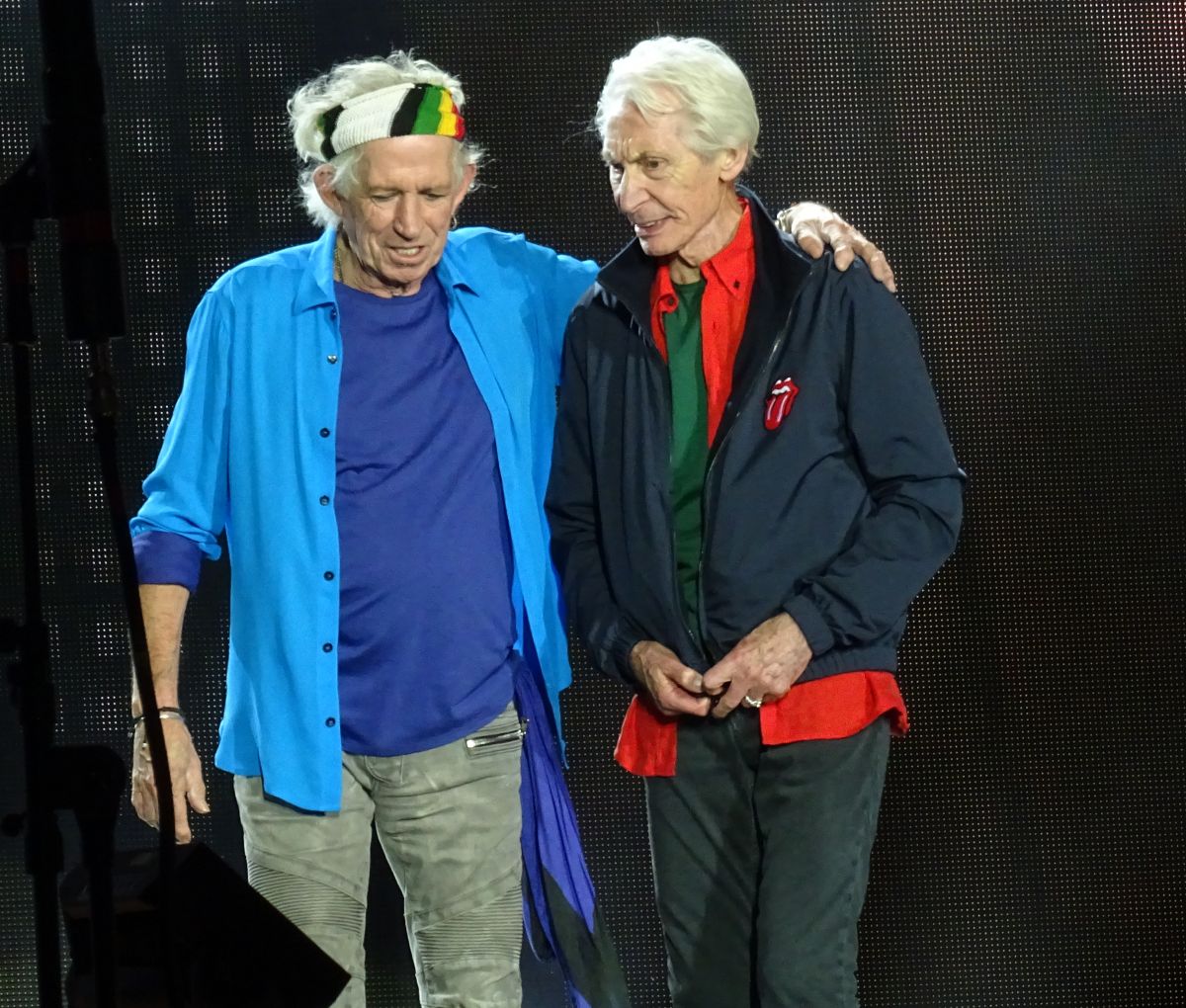 Photos by Bjornulf Vik
---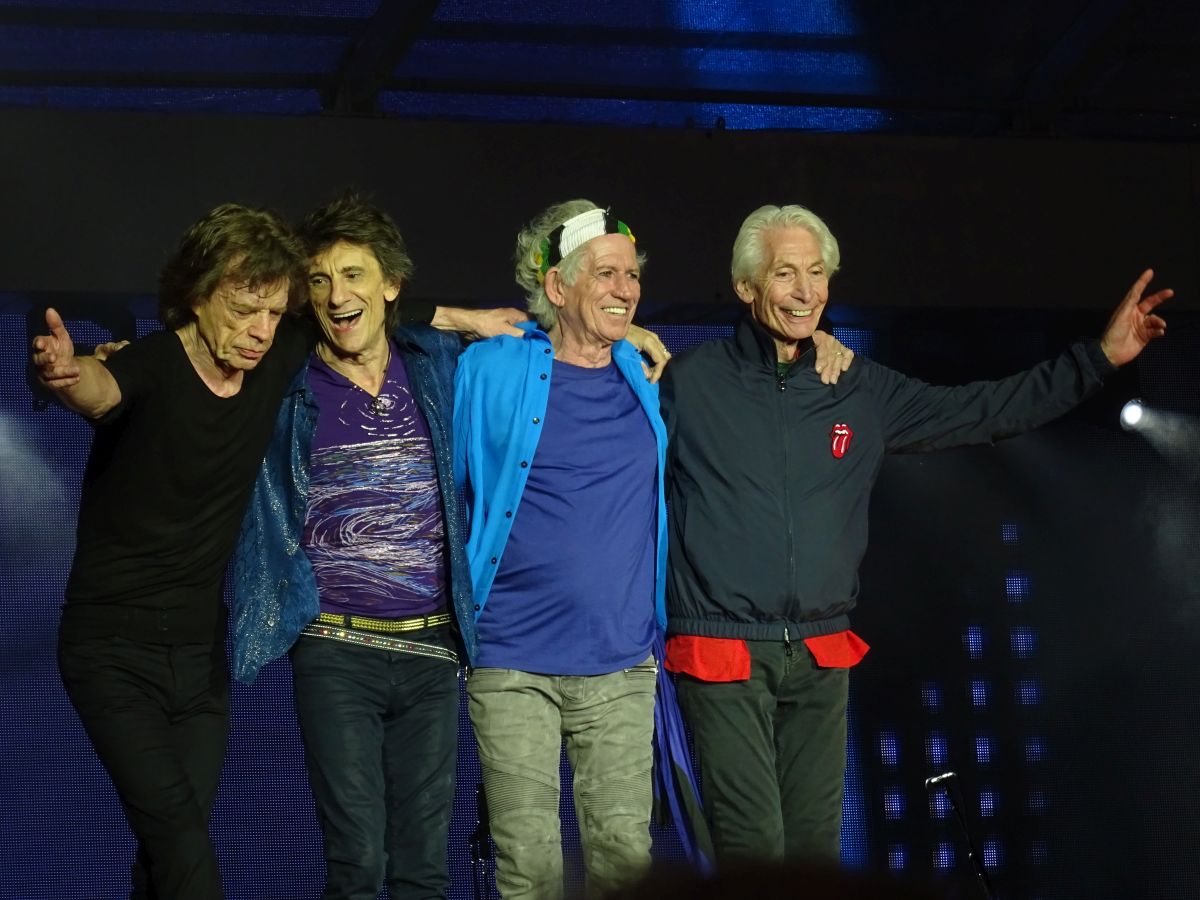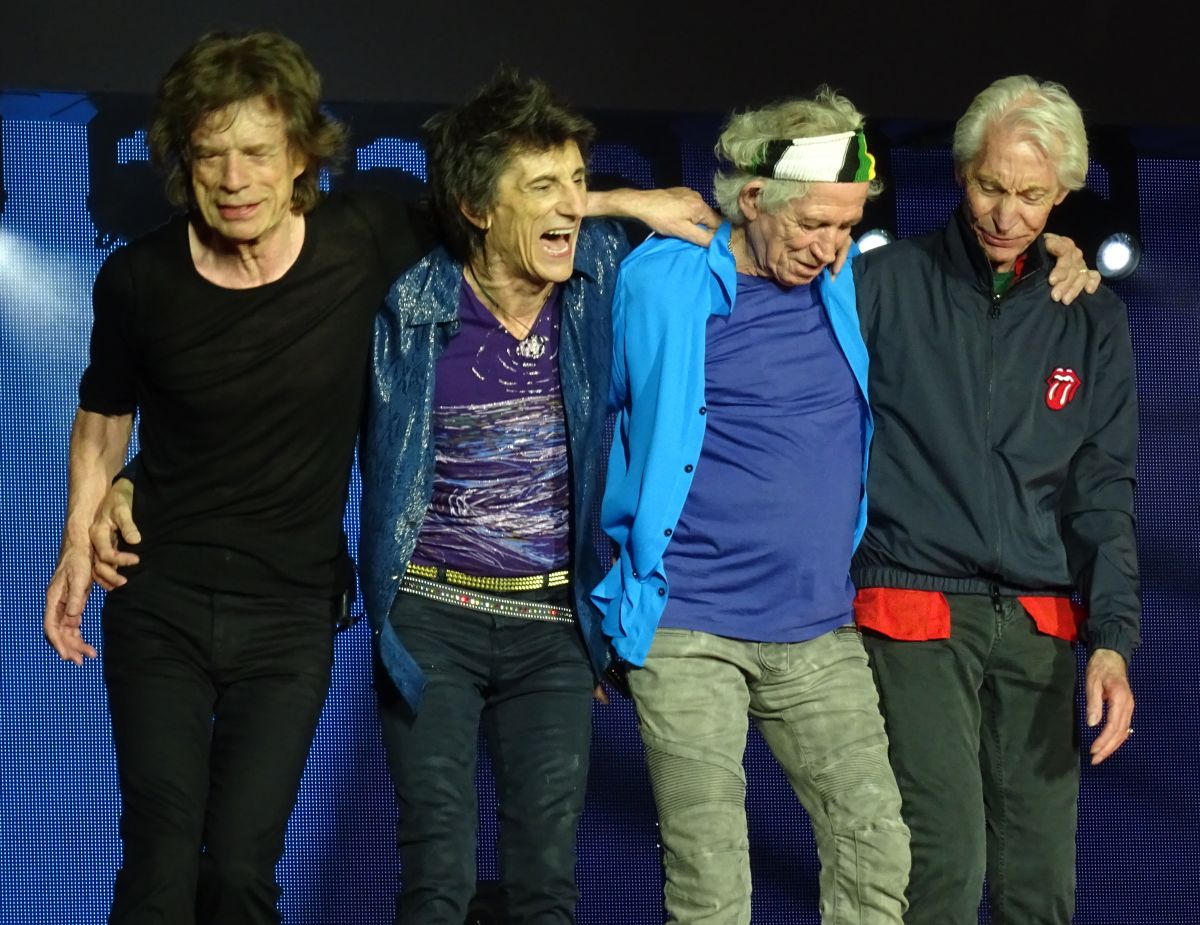 Photos by Bjornulf Vik
---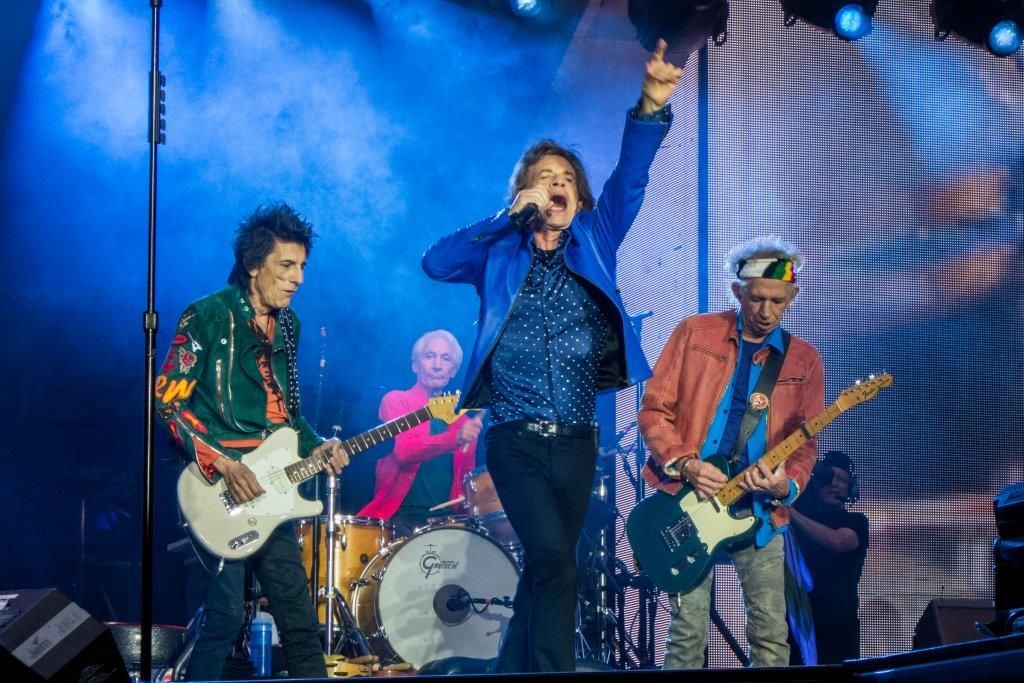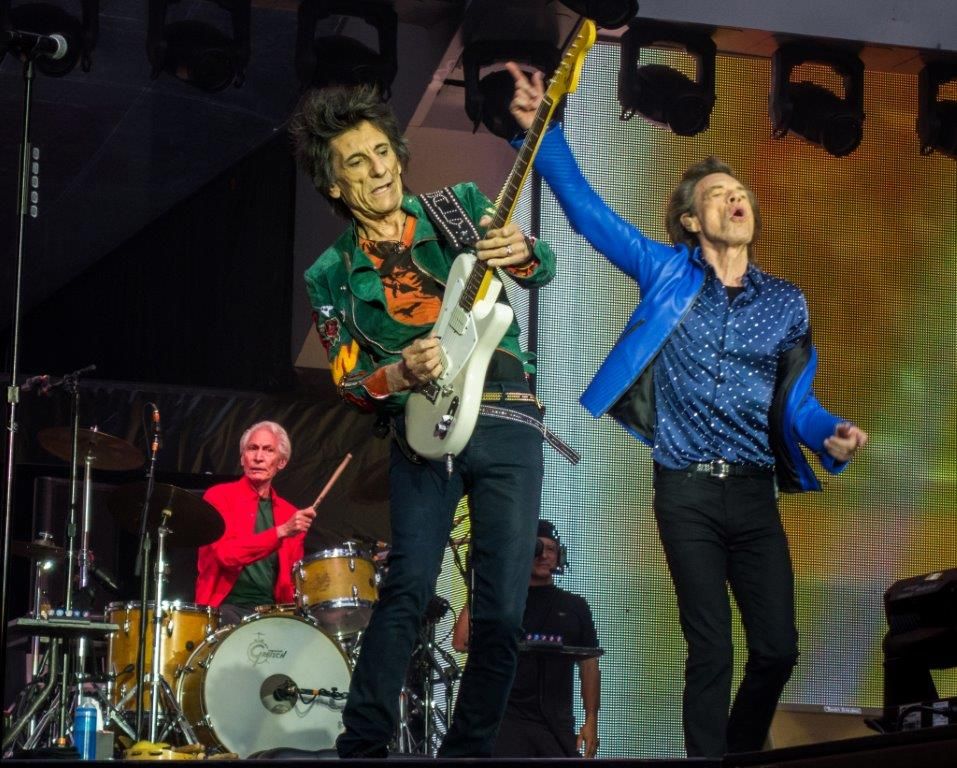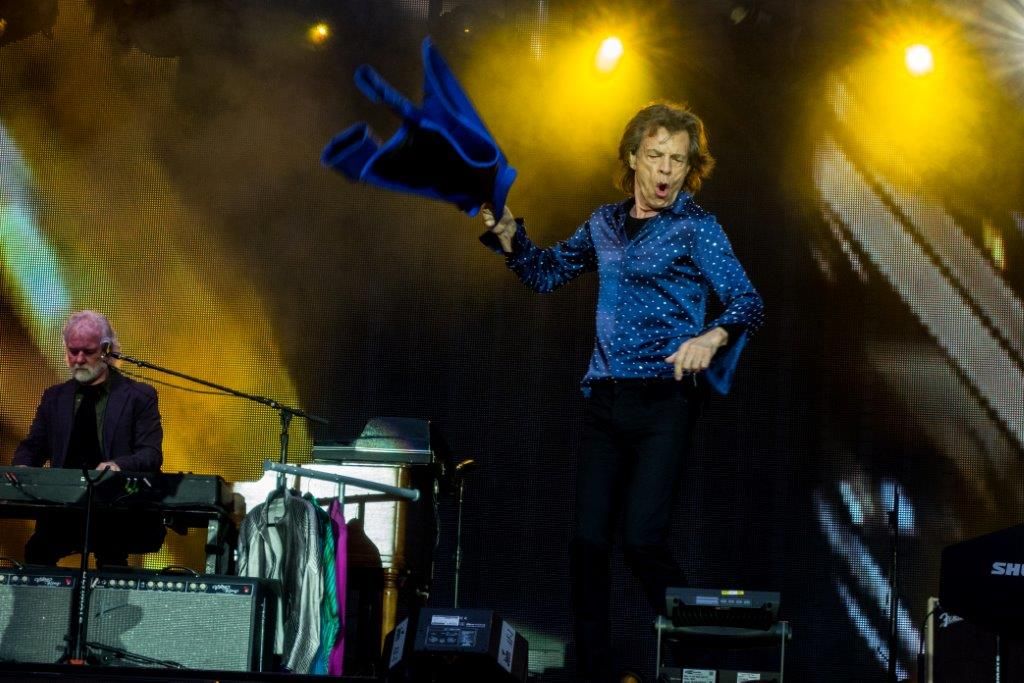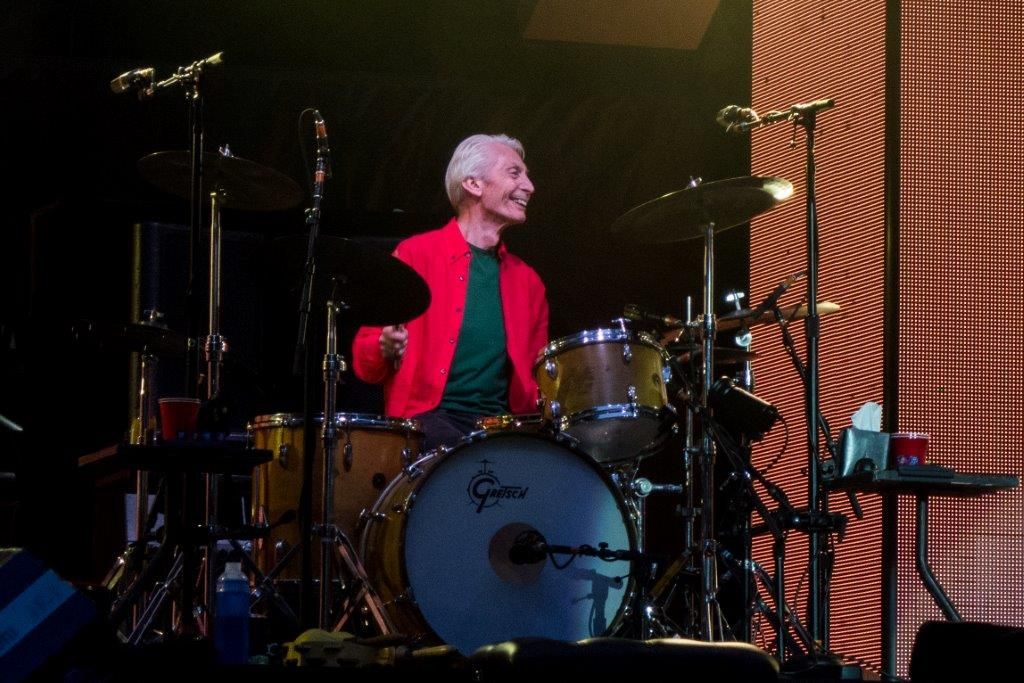 Photos by Hauke Jürgensen
---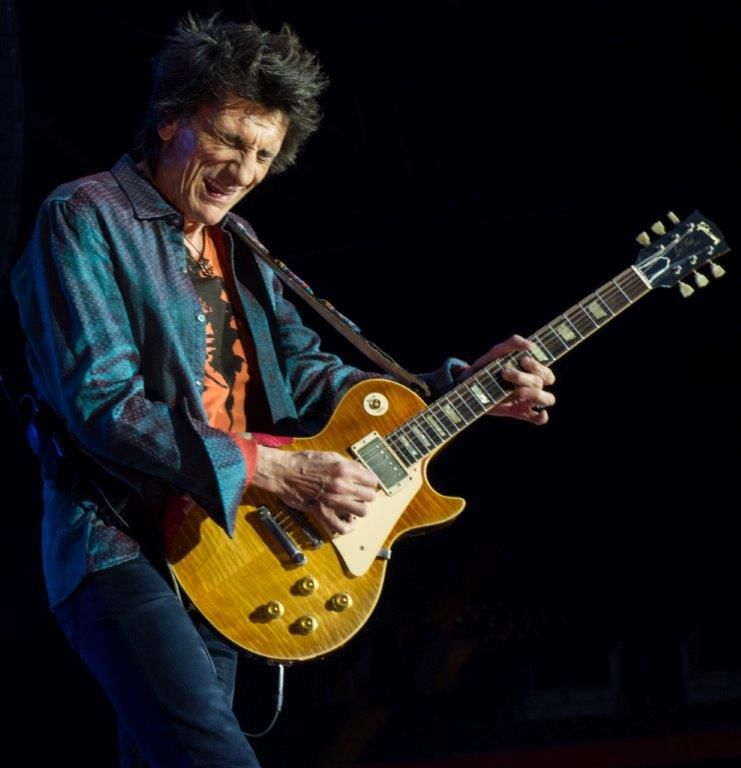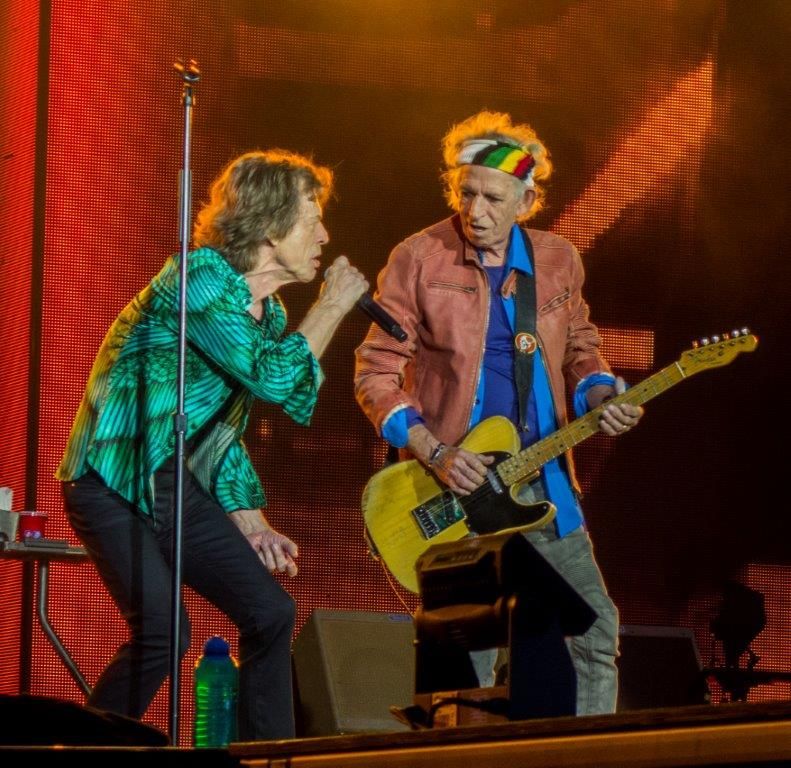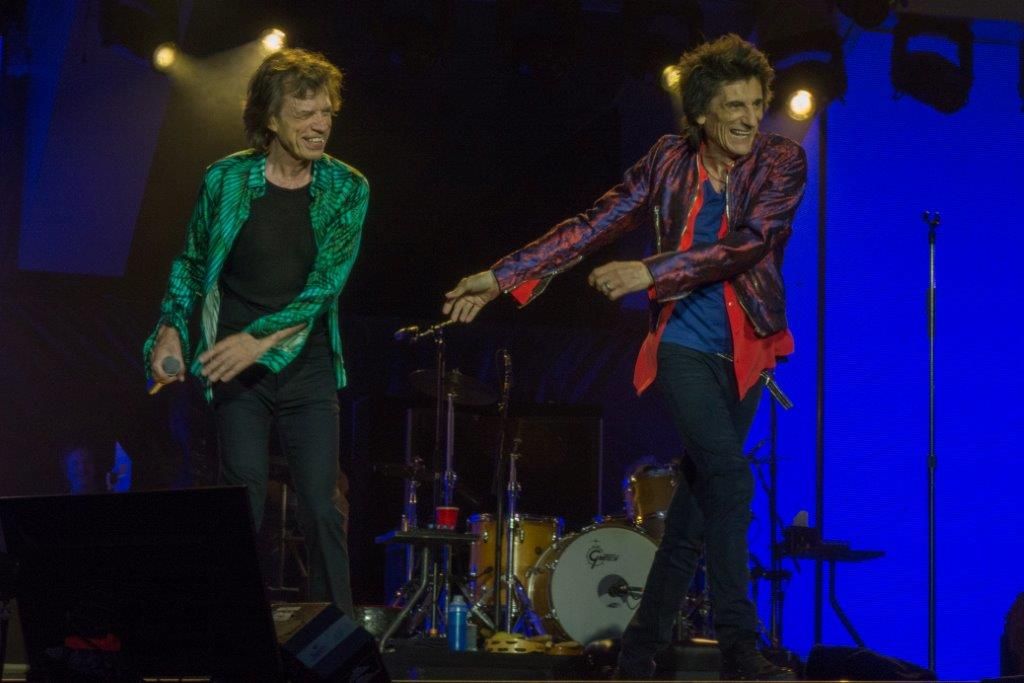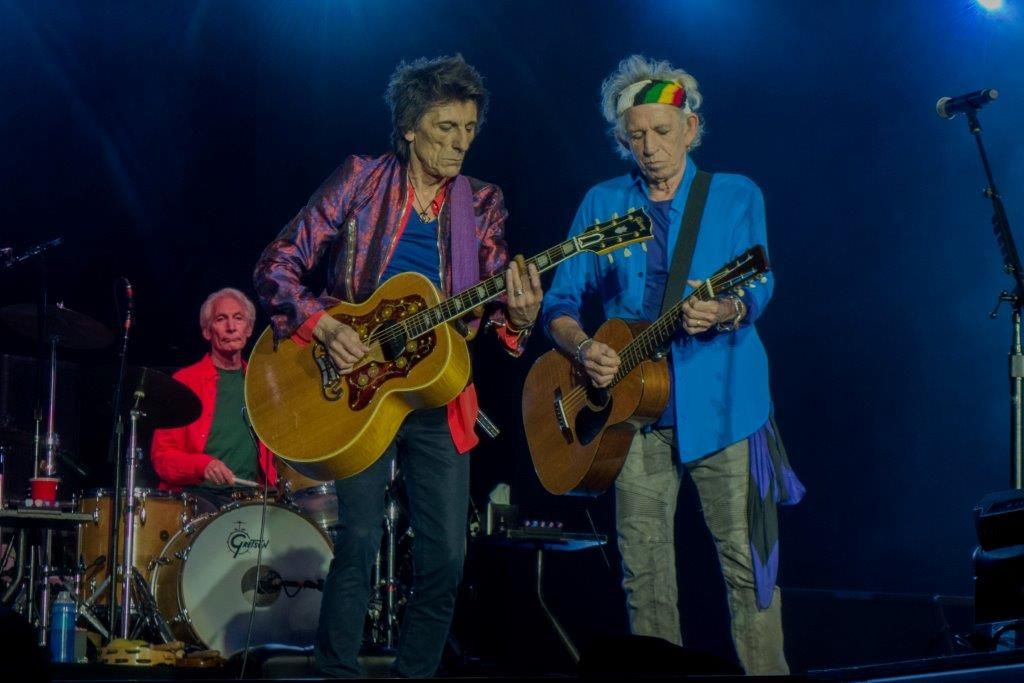 Photos by Hauke Jürgensen
---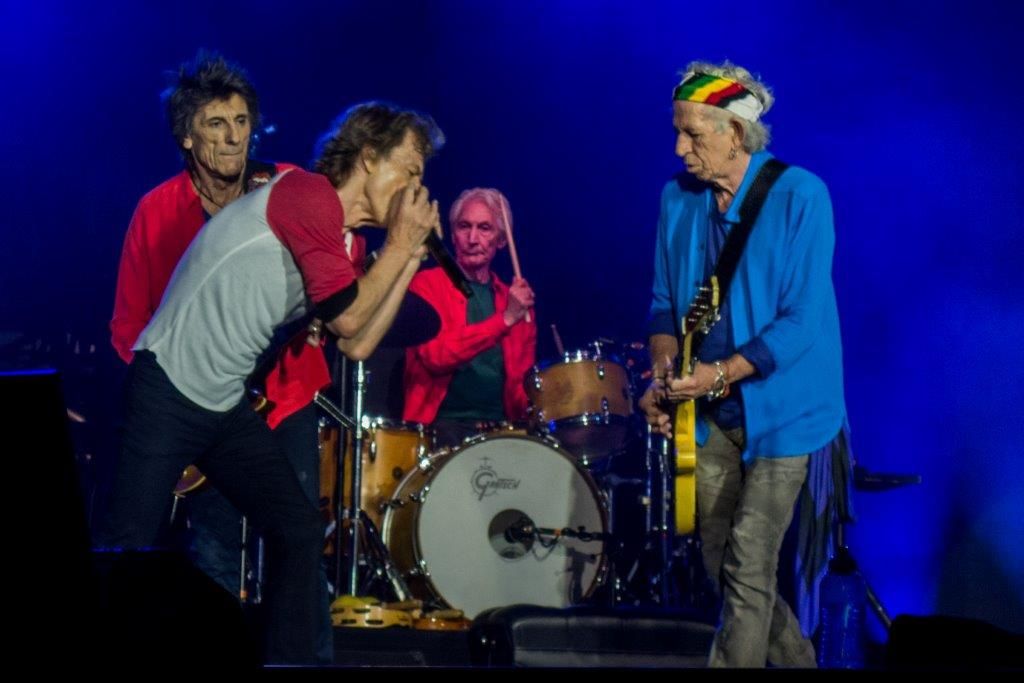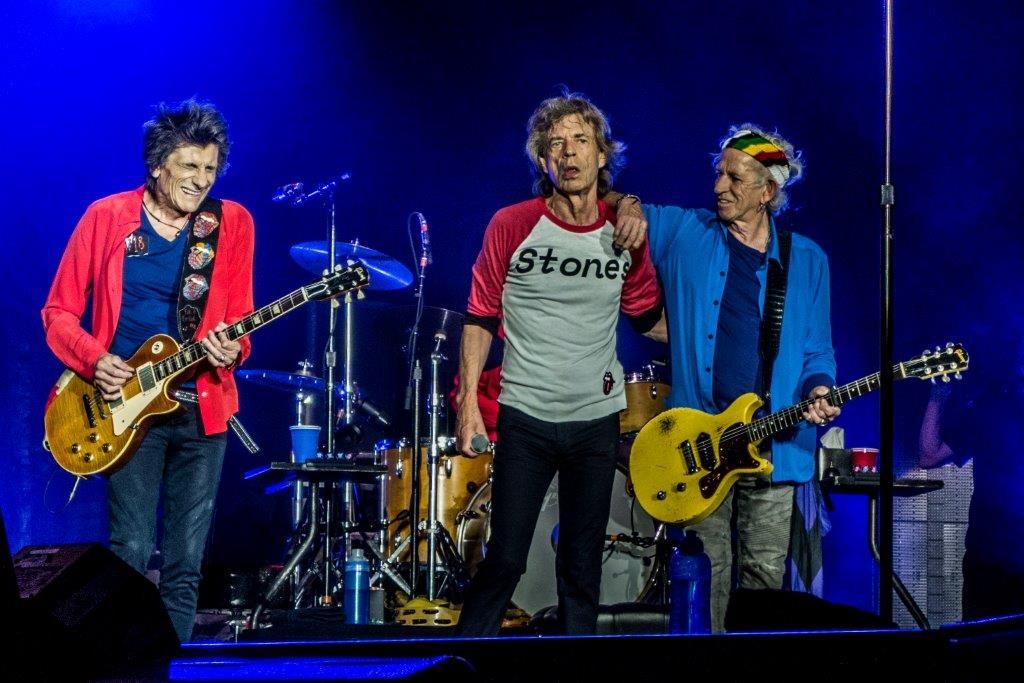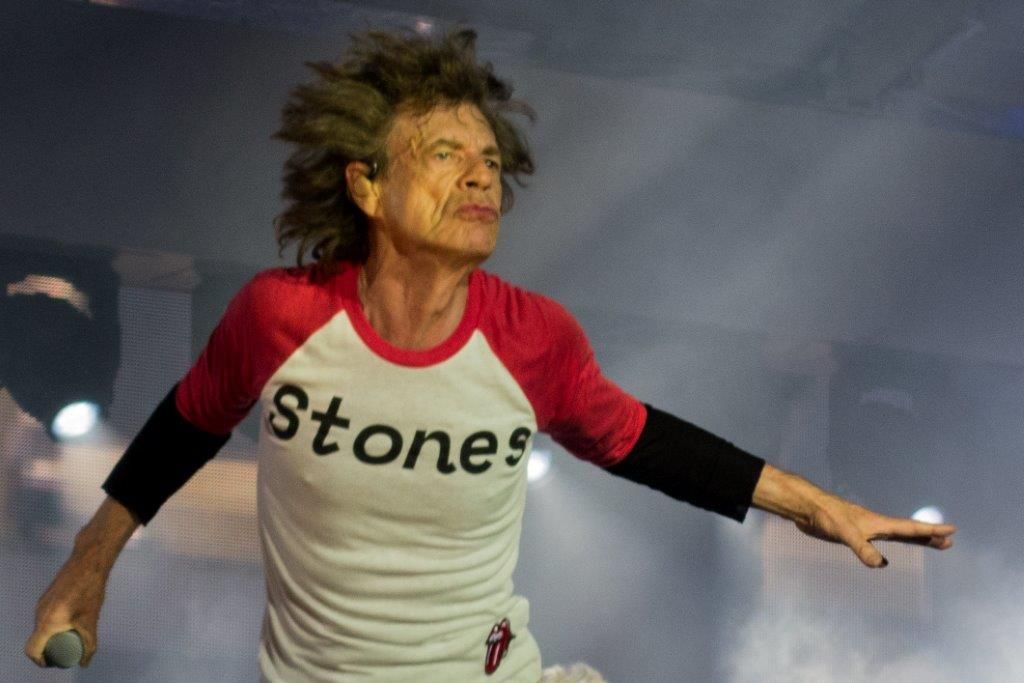 Photos by Hauke Jürgensen
---
This page will change over the next few days, as you and other fans send reviews, set lists and reports. Please send your e-mail to IORR. Thanks! For details and great photos from the Rolling Stones and their World Tour get the IORR magazines.