---
These are the latest Rolling Stones news and updates for you! IORR is a non profit fan club run by fans for fans. All parts of the It's Only Rock'n Roll web site is copyright of The Rolling Stones Fan Club. When using information from this site, please include a reference to IORR and the main web address www.iorr.org.
---
---
The Rolling Stones
Comerica Park
Detroit, MI, USA
Wednesday July 8, 2015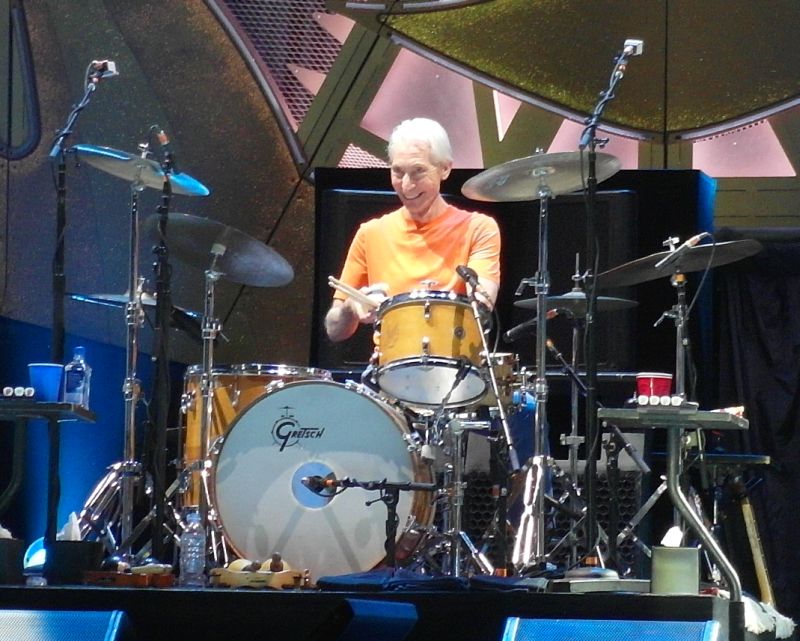 Charlie Watts live at Comerica Park Detroit - Photo by Bjornulf Vik
---
The set list
Jumping Jack Flash
It's Only Rock'n Roll
All Down The Line
Tumbling Dice
Just My Imagination
Rocks Off (by request)
Moonlight Mile
Bitch
Honky Tonk Women
--- Band introductions
Before They Make Me Run (Keith)
Happy (Keith)
Midnight Rambler
Miss You
Gimme Shelter
Start Me Up
Sympathy For The Devil
Brown Sugar
--- Band off stage
You Can't Always Get What You Want (with choir)
Satisfaction
---

Show start :  9:32pm
Show end   : 11:42pm

---
---
Review by Dave Kohl
It just keeps getting better! My 4th (and final) show of this tour stretch and the level of performance keeps getting better and better. Personally, this will go down as my favorite of the set lists.

Even though this tour is around Sticky Fingers, we were rewarded with 4 songs from Exile, besides 3 from Sticky Fingers, 3 from Let It Bleed (not counting HTW), and 3 from Some Girls. That means that of the 19 songs, 13 were from my top 4 Stones albums! (OK - not all of the ones I would have chosen, but still......)

They continue to do the "different" songs as well as all of the rest, and it paid off.

As always, Midnight Rambler was the best highlight. Mick on fire with not one, not two, but THREE harmonica spots, and Ronnie with another great extension at the very end.

Next up for me was Just My Imagination. I heard this during the soundcheck and could tell even then how great it was going to be. The versions they did in Detroit in 1997 (I was there for that) and in '05 (as the special Detroit song - not featured on those tours) were, well, so-so.

This time, it was awesome, and included Ronnie on backup vocals, sharing a mic with Keith. No sax part. They did this exactly like the '78 tour version (including "She doesn't F-ing know!!!) with the guitars whaling and even the "Whip" ending. You would swear they have been doing this song every night for years.

Rocks Off was excellent as well, and once I knew we were getting it (heard that in soundcheck as well) I didn't think there was any way we would also get All Down The Line. Solid versions of both, and having 3 of the 1st 6 songs being from Exile was just tremendous!

Another excellent Keith set. Best version of Before They Make Me Run I have seen, and I had said that about the Indy show just before. Even "Happy" was a bit more than a couple minutes to brace for Rambler coming up next.

I thought this version of "Miss You" was the tightest version I have seen in quite a while. On Gimme Shelter, Lisa toned down the screaming and actually sang most of her spot. (Sorry - I love Lisa but she has overdone it way too much this go round, and this time it was better.)

The sound was superb. We could hear every comment clearly. Mick was clearly in to playing in Detroit. He gave the number of times they played in Detroit, said that they were first there in 1964, and at the start of the band intros, said "I'll give it my best Ernie Harwell". (For those that don't know, Harwell was the Detroit Tigers broadcaster for more than 40 years.)

I actually went to this show because I can't make it to Buffalo on Saturday for the final U.S. show of this tour. I'm actually glad I did. Wouldn't want to have missed this show!
---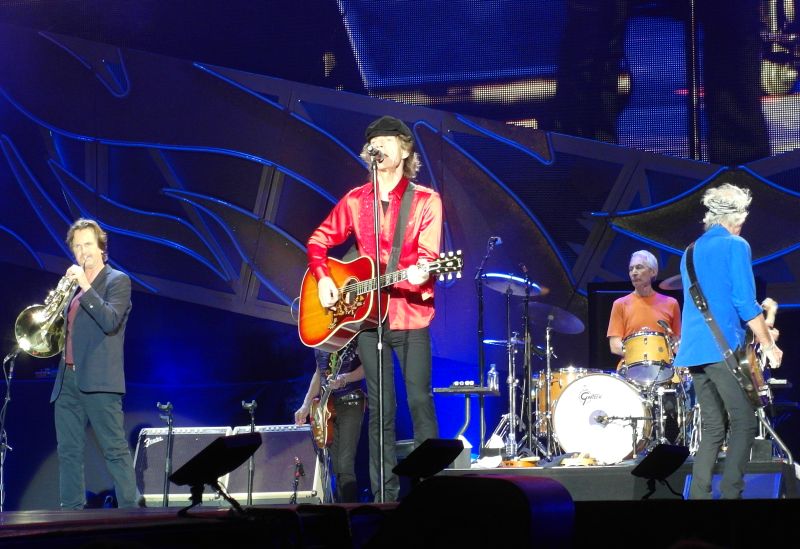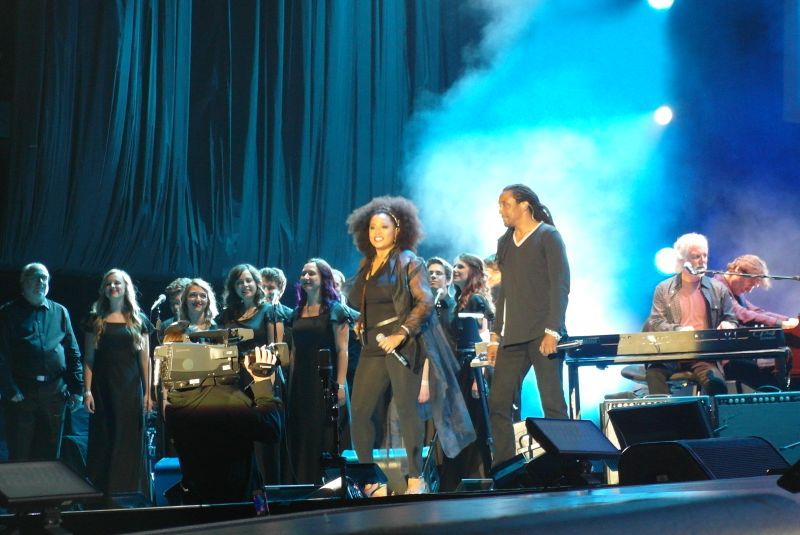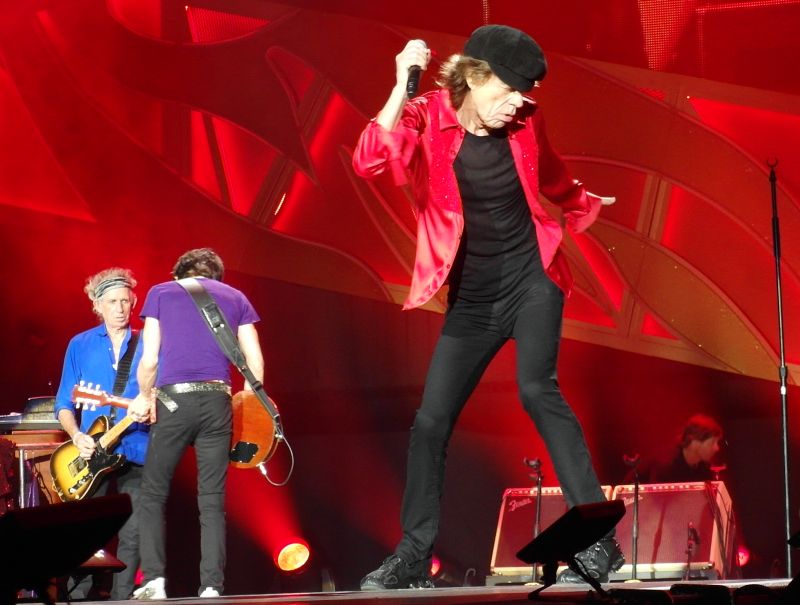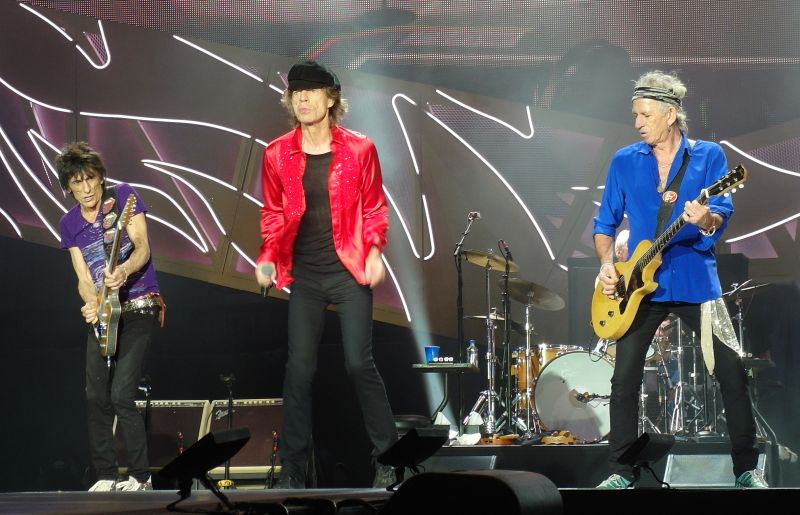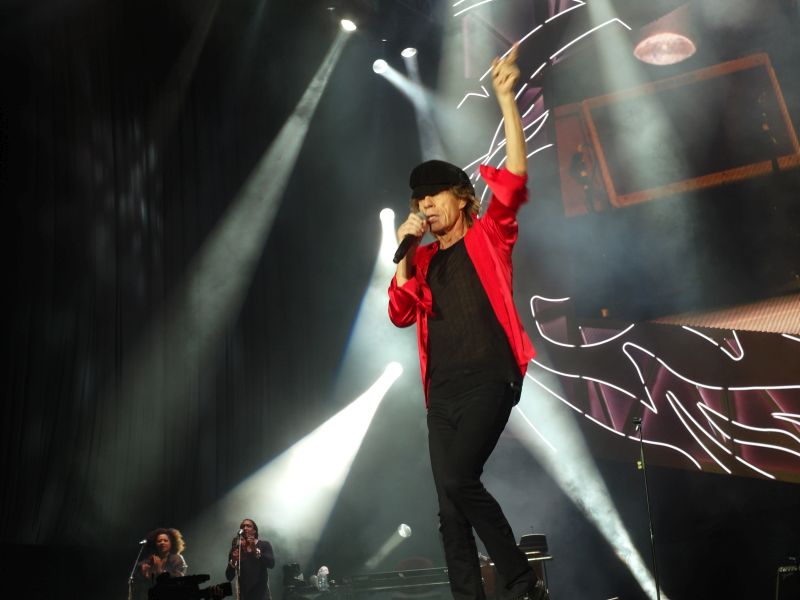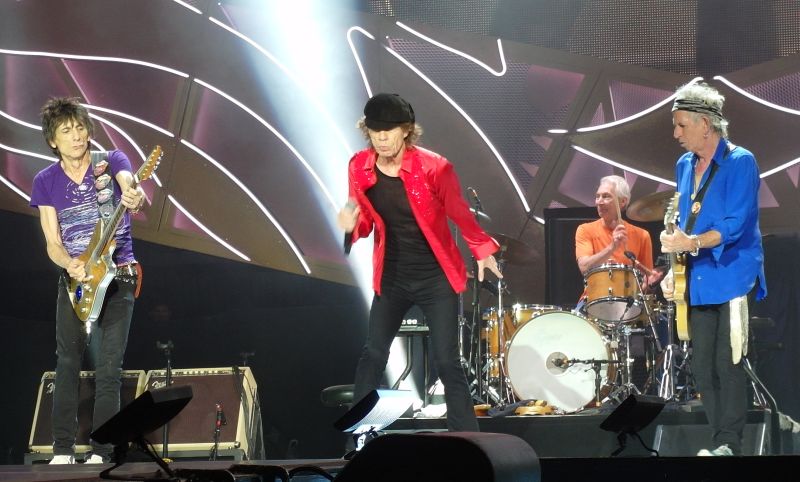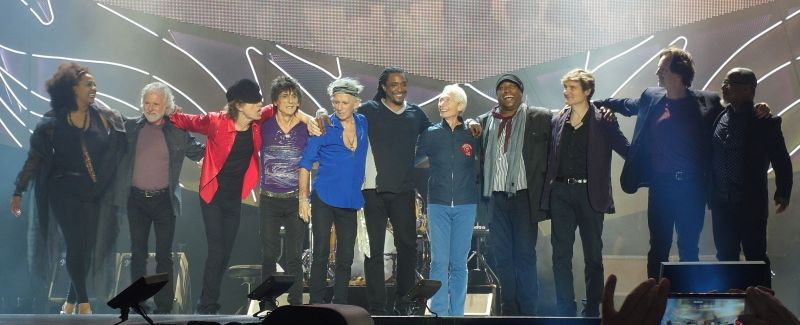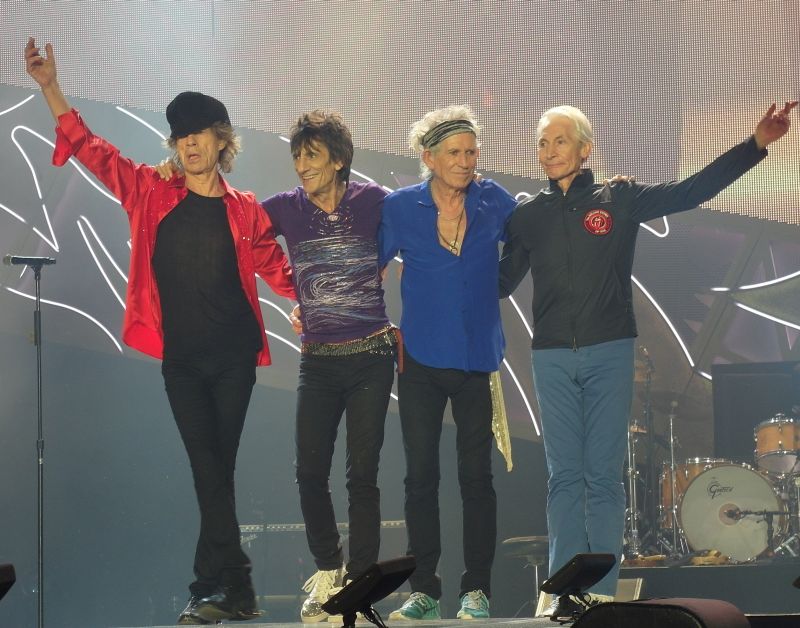 Photos by Bjornulf Vik
---
Review by James Jason
It had been 10 years since the Stones last played in Detroit, but tonight, it was worth the wait. The set list was fairly predictable, but we were treated to Just My Imagination and Moonlight Mile. The band sounded really tight from the beginning and only got better as the show went on.

The highlight for me was seeing the Oakland University Chorale group for You Can't Always Get What You Want. It was a great time and I only wish that in all the times I've seen the Stones since 1978, I could have met them once. This tour for me was personal, since the release of Sticky Fingers, which was the first album I bought at the age of 10. Older brothers and sister do that to you!!
---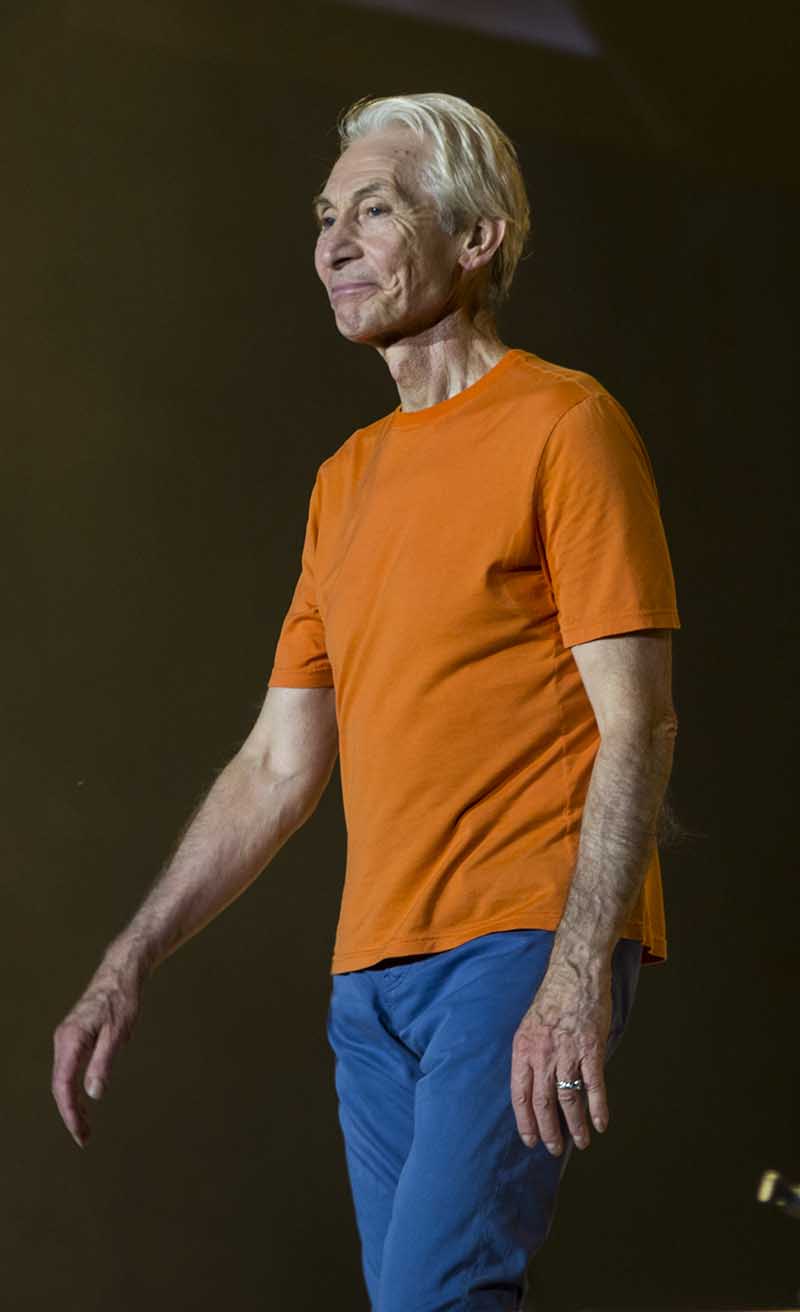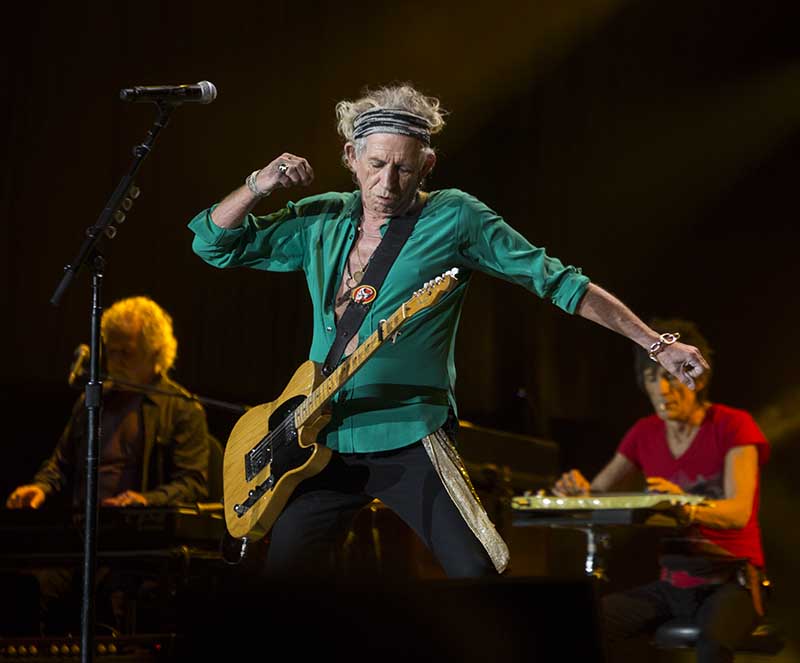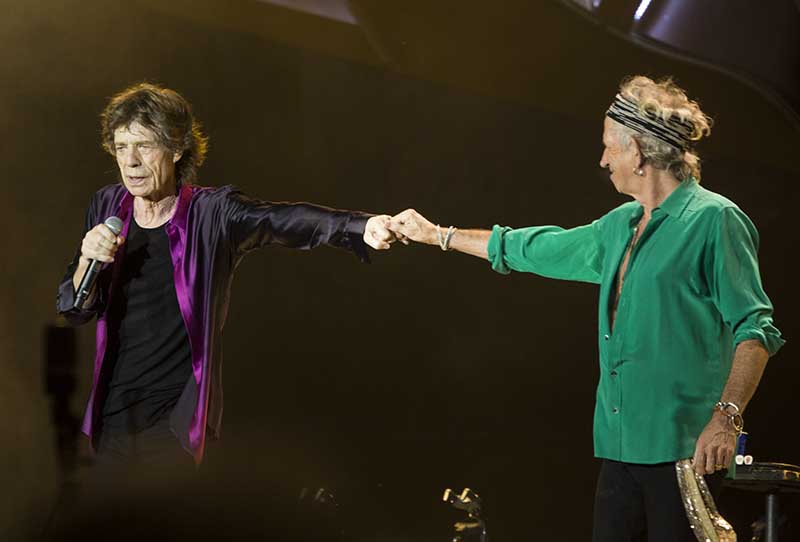 Photos by Jim Pietryga
---
Review by Matthew Turner
ok, first, my seats for this show were amazing. After Marcus Amphitheater the sound at Comerica Park was stellar. So crisp and clear with a strong emphasis on mixing the guitars loud in the mix. Superb! Seeing Keith and Ronnie up close and hearing their playing I was struck by just how damn good those two are playing with each other. Lots of eye contact and a few of those moments where they got up close and personal really playing off each other. They were fantastic! Keith was really focusing on providing some of his best trademark crunchy rhythm guitar. He really put out some blistering leads as well. Notabl on Bitch.

For me, this is one of the strongest Stones show I have seen. Really! It was that good. they always seem to really resonate with Detroit, and feel a special vibe here in Motown. Keith was ferocious on All Down the Line, and it really felt like they were playing it as a new song. And finally my vote for the song of the night came to be, Rocks Off! One of my favorite Stones songs, and to hear it so loud and up close. Keith played the intro flawlessly! Full volume with a beautiful tone to his guitar. Mick remembered the lyrics! And sounded fantastic as well. And the horns were perfect.

And of course Motown gets Just My Imagination and it was beautiful. The crowd just loved it, so many smiling faces singing along. More guitar oriented than recent attempts. More like Some Girls with some fantastic singing from Mick. Again, Mick really has hit his stride and is so emotive and passionate with his singing.

I really like the idea of a choir on YCAGWYW, yet there have been times where they didn't really seem in sync and in tune! Not last night. One of the larger choirs of the tour as well. Two large groups on stage right and stage left. They were powerful and so sweet and young looking juxtaposed by the decayed beauty of the song and the Stones themselves. It reminded me of the cover of Its Only Rock n' Roll. It was a stunning version!

WOW! Just exhausted from all the dancing and my face hurts from smiling so much! I had a blast and met some fine folks around me. Thanks for really stepping up in Detroit boys! Outstanding sound, great mix, great guitars, and three songs from Exile and another sublime version of Moonlight Mile. Clearly Mick loves doing this song. And feels pride for its beauty and emotion. "Head full of snow...." yeah, sure thing Mick!
---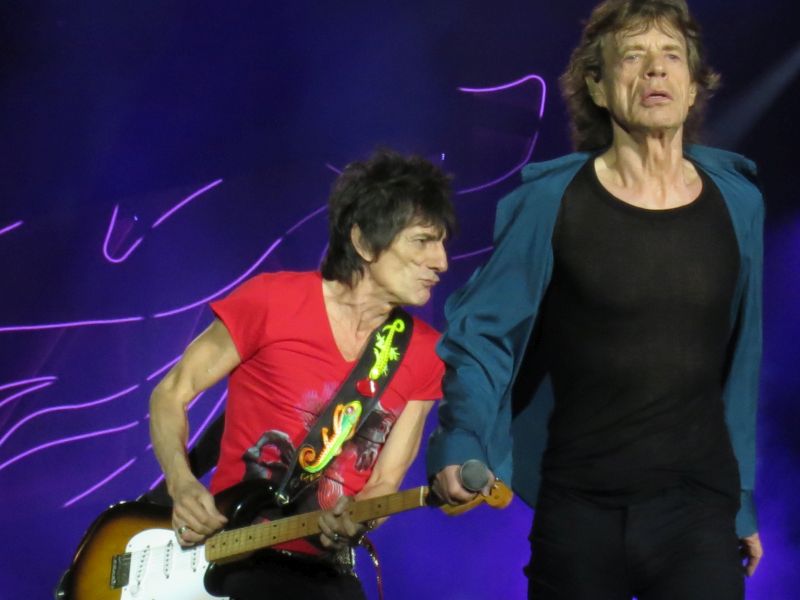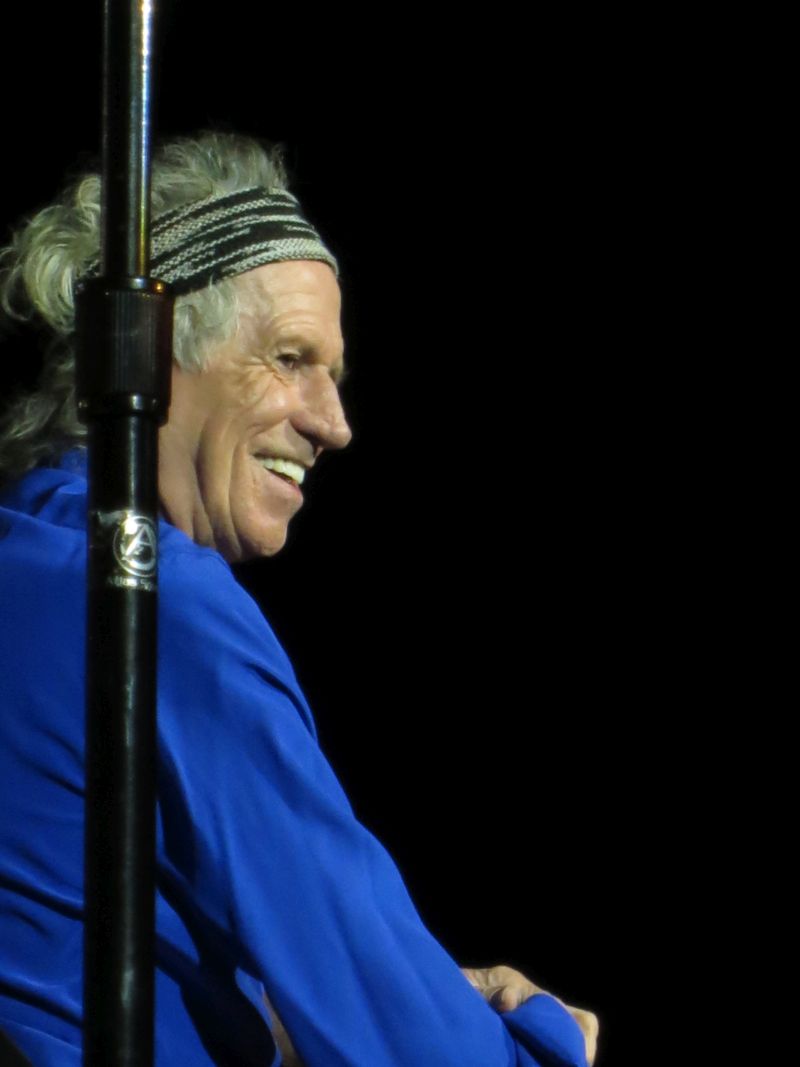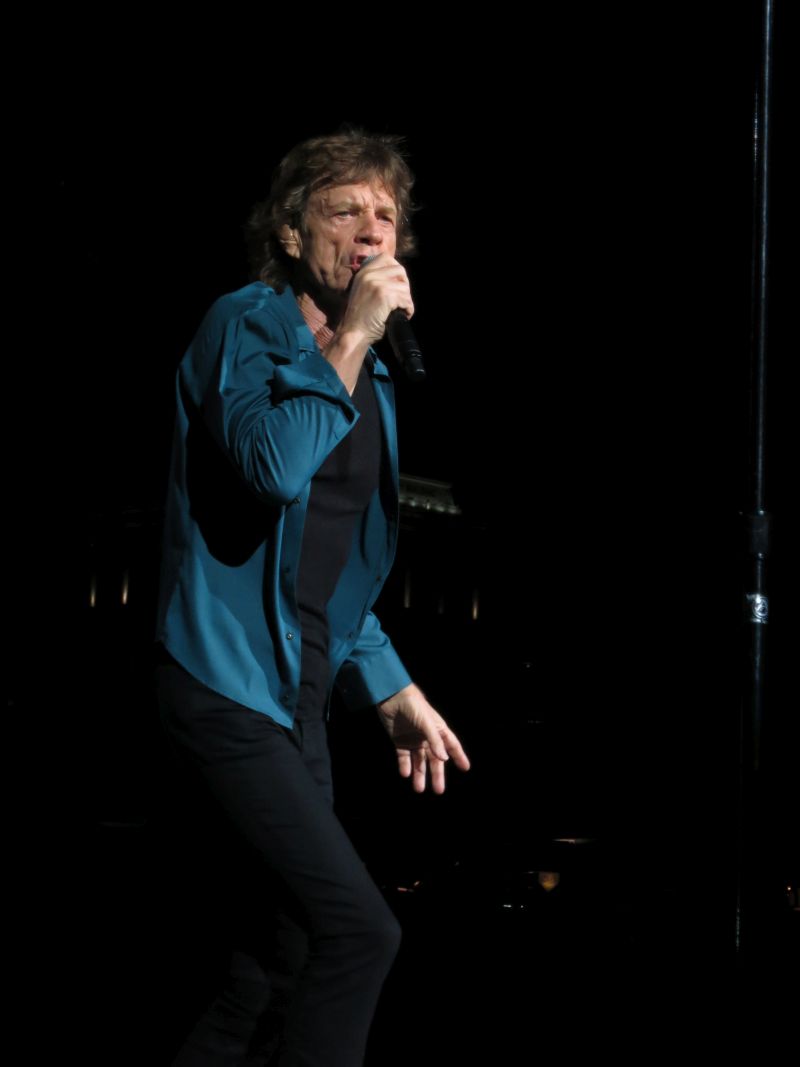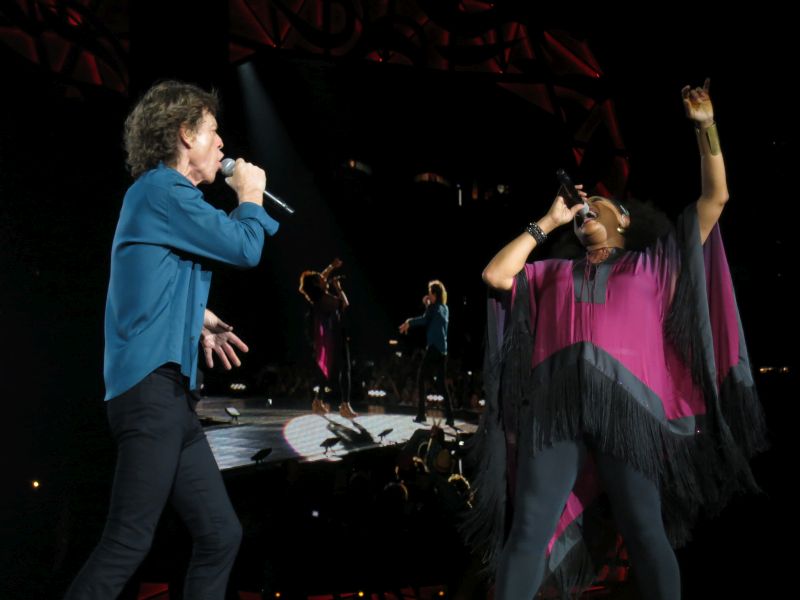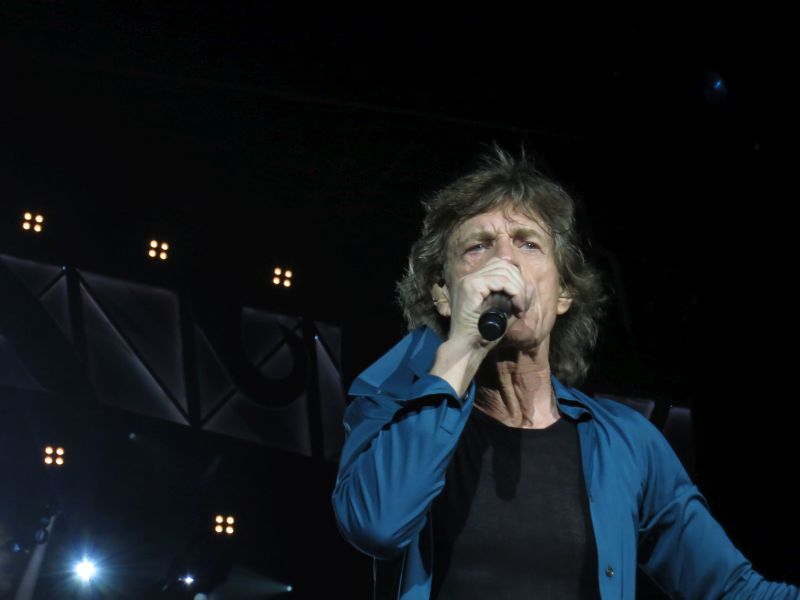 Photos by Hendrik Mulder
---
Review by Lee Micallef
My girlfriend and I had seats off in the lower bowl, stage right. I was concerned if we'd be able to see anything but luckily the stage angle and the seats in section 141 proved to be good. We had the pleasure of getting in on the Lucky Dip in Columbus a few days before the show and I think I can say we both enjoyed it. She has heard more than enough about the Stones and how I think of these guys as my distant family and she was enthused to be able to see them.

Anyway, the crowd in Detroit was very lively, the atmosphere actually had a buzz in it and I haven't been to a rock show recently that has garnered that much electricity outside of the stadium. It was absolutely packed in the concourse and took awhile to get to our seats but we made it in as Walk The Moon played. The crowd was unreceptive for the most part and had a certain other band on their mind instead. The opening acts at Stones shows in Detroit seem to get the short end of the stick no matter who it is, except for Santana all the way back in '81.

When the Stones appeared and the first chord of Jumping Jack Flash rang out it was the most aggressive toned guitar I've heard in ages, loud and with teeth. I could envision it as a wild animal. The mix and sound overall was phenomenal where we sat but every now and then you could hear the delay bouncing off the other parts of the stadium (I would've liked just a tweak more drums in the mix). To me, it seemed like the guys were ready for it and delivered it big time. I loved they put All Down The Line and Rocks Off in the set, 2 songs I've never seen them play here, as well as a great Moonlight Mile. My only issue was the reaction of the people in our area which apparently had no idea of these songs and were clueless, many either just sat down, didn't clap or anything. Very quiet.

Other tunes we liked was Midnight Rambler where Mick blew some great harmonica and Ronnie was shredding! I've never heard him play so aggressive as I have in Columbus and Detroit. Honky Tonk Women seemed to be a huge crowd pleaser, as it is with my own band when we play it. Gimme Shelter was just pounded into our bodies with some mean vocals by Lisa and the driving chords. The timing issues on YCAGWYW they had in Columbus were gone here and it sounded very smooth. Mick seems effortless in what he does but I know it takes a lot of physical stamina to do what he does, same for Charlie.

People have mentioned about the Michigan references Mick doled out and I like that. Whether he does it or someone else looks it up for him, it's at least an effort to reach out to the area they are playing at. We laughed at his 'mitten' gesture, and I loved his reaction when people booed after he asked if anyone was from Chicago. Another couple of moments I liked was when Keith and Ron sang backup for Just My Imagination, and Mick telling Daryl to shut up with his bass solo during Miss You. Mick clearly was amused as he appeared to laugh a bit as he and Daryl were side by side.

This band has set the bar for rock and roll once again and people can talk all they want about their age, but seriously the more I watch these guys the more I don't even notice it and they seem to get younger. Really, they don't seem like they've changed at all in 20 years. I think outside of the Palace show they did on Feb 22 1999, this was the best performance I've personally seen from them in Detroit and I've seen them all since 81. I hope so much these guys don't hang it up anytime soon, they have a lot of life in them! Thank you guys for rockin' Detroit, Cheers!
---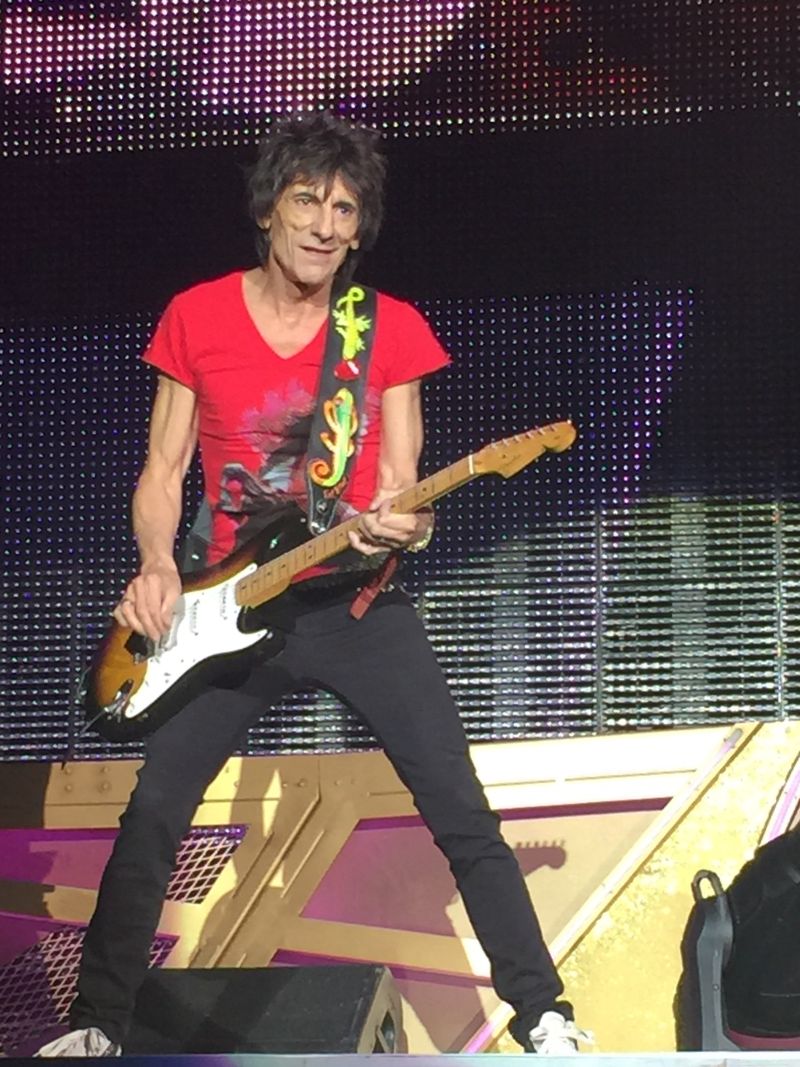 Photos by Kurt Schwarz
---
Review by John B, Lansing, Mi
This was my ninth Stone's concert and the first for my wife. We arrived in Detroit rather early and went to a pre party at a place called Bookies. We got something to eat & then walked the three blocks to Comerica. The seats were in the lower section of the stadium & were excellent. I didn't care too much for the opener, "Walk The Moon". It could have been the anticipation for the Stones. Their sound seemed muffled. They did play a great version of the David Bowie song, "Lets Dance".

And then the Stones: I have always loved the intros to concerts, especially the Rolling Stones. This was no different. The sound of Jumpin' Jack Flash was crisp and clear. I was a little concerned after listening to the opening act but there were no worries with the sound. I am not going to do a song by song review. I will only say that each song seemed to "last forever", which is a good thing. No one went through the motions. I wasn't overly surprised at the set list. I tried not to look at the set lists in the cities that led up to Detroit. I wanted to be a "little surprised". And Mick: he certainly defies aging in the normal sense . And last, but not least, kudos to Mr. Bjornulf Vik for giving very positive reviews for his stay in Detroit.
---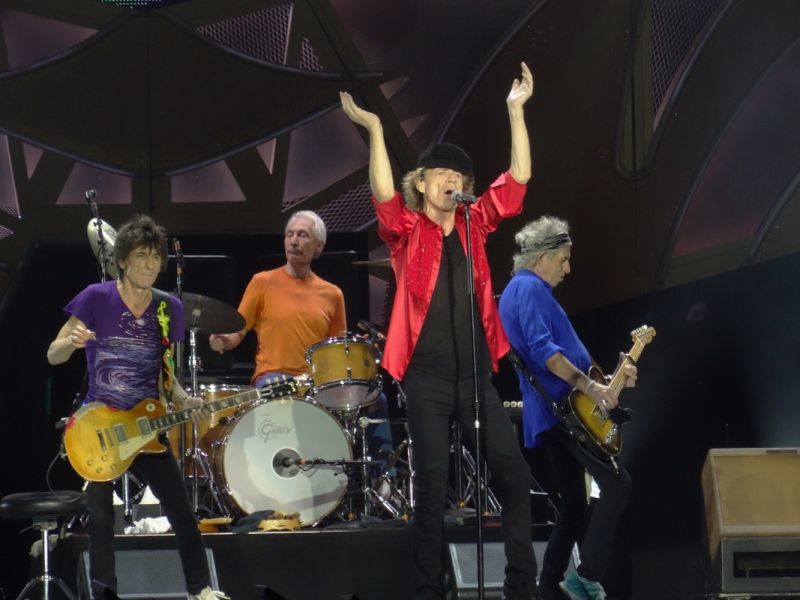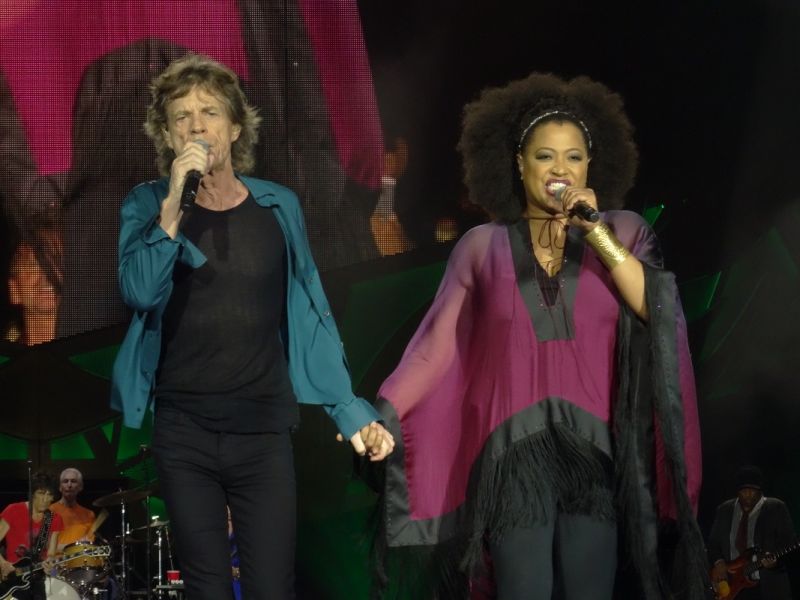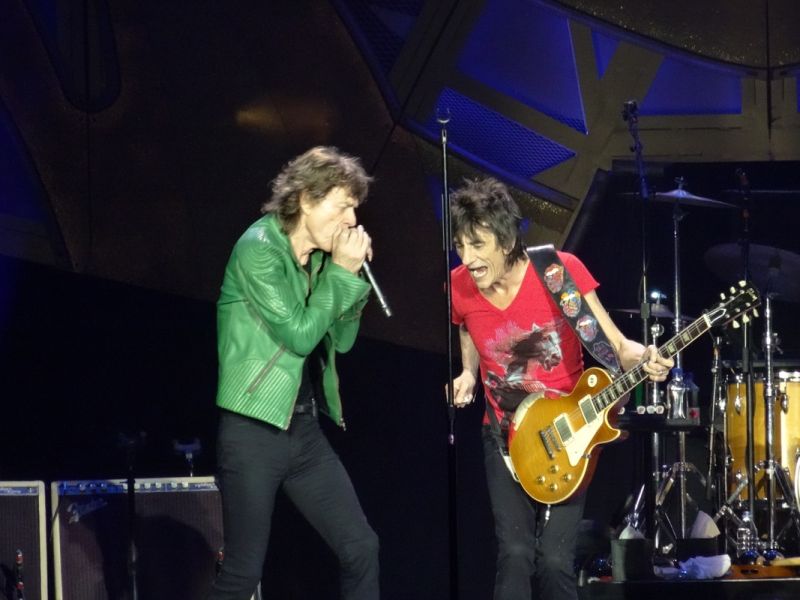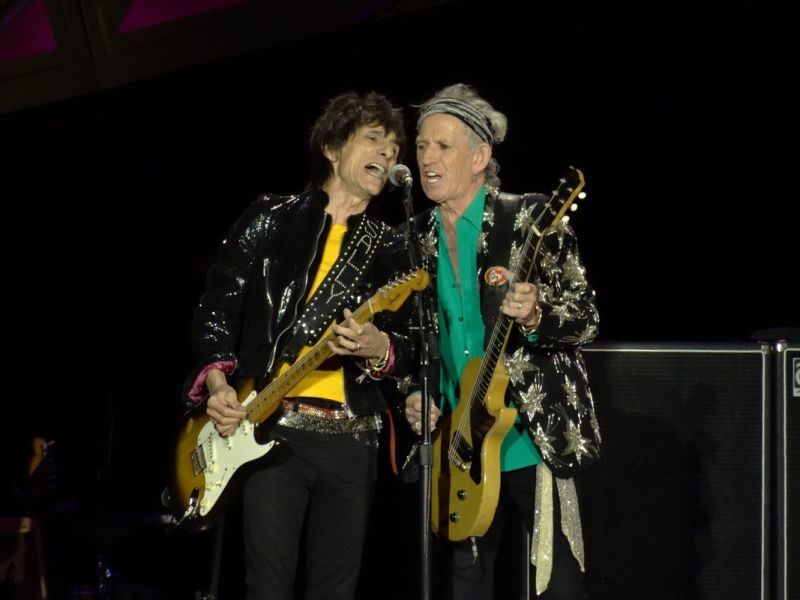 Photos by Roderick Keur
---
Reports please!!!
Please send your comments, reviews, links and more to:

[email protected]
---
This page will change over the next few days, as you and other fans send reviews, set lists and reports. Please send your e-mail to IORR. Thanks! For details and great photos from the Rolling Stones and their World Tour get the IORR magazines.




It's Only Rock'n Roll 1980 - 2015
© The Rolling Stones Fan Club Of Europe