---
These are the latest Rolling Stones news and updates for you! IORR is a non profit fan club run by fans for fans. All parts of the It's Only Rock'n Roll web site is copyright of The Rolling Stones Fan Club. When using information from this site, please include a reference to IORR and the main web address www.iorr.org.
---
---

The Rolling Stones
Hollywood Bowl, Los Angeles, CA
Sunday, November 6, 2005
The set list
Jumping Jack Flash
It's Only Rock'n Roll
Live With Me
Tumbling Dice
Oh No Not You Again
Back Of My Hand
Dead Flowers
Midnight Rambler
All Down The Line
Night Time Is The Right Time
--- Introductions
Slipping Away (Keith)
Infamy (Keith)
You Got Me Rocking (front stage)
Wild Horses (front stage)
Get Off Of My Cloud (front stage)
Sympathy For The Devil
Honky Tonk Women
Start Me Up
Brown Sugar
You Can't Always Get What You Want (encore)
Satisfaction (encore)
Show start :  8:30 pm
Show end   : 10:30 pm

---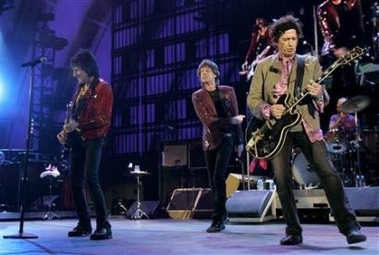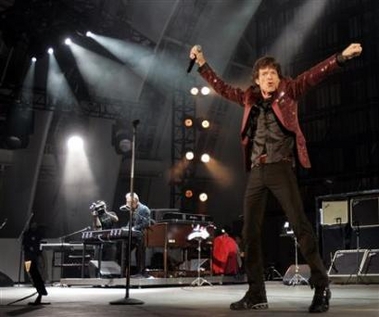 ---
Review by Steven Moos
There was a moment in last night's Stones show at the Hollywood Bowl that I keep thinking about. After his introduction, Keith stood in front of his microphone for a few moments without his guitar. It seemed like he wanted to say something, but nothing much came out. I wanted to holler something too, but I wasn't sure what. Then he grabbed his instrument and started "Slipping Away". The song said , that everything was in continual flux, and that the best of life is always either on its way or just passing through your grasp. The exception of course is The Stones themselves. They have rarely faltered. As unsentimental as they are, they carry the blasted hopes of a lot of us on their skinny shoulders. Yeh, some of the show was ragged, but that's what made it live. Those songs are untamed beasts, that the musicians are whipping into shape before our eyes. This can't go on forever, but they make you feel that it could. And as long as they can, they will keep inspiring us and rocking us. And we'll do our part too, buying tickets and records, and staying on our feet dancing when part of us what's to go home to bed. Who knows, maybe that's what we were trying to say to each other last night.
---
Review by Jeff Kopp
Okay, first of all , I lied.

I said I wasn't going to see the Stones after seeing them at The Aragon Ballroom in Chicago on the last tour because there was NO WAY they could possibly top that show or that experience for me.

But like a moth to a flame, back I came again, to The Hollywood Bowl last night.

The weather was perfect. Hanging out by the side of the stage it seemed like the security set-up was a little less "dense". Probably because of the way the Bowl is laid out and the fact that it is located and built into the top of a hill and there is really only one way in and out.

The Stones came out and hit the stage at 8:25. Instead of "Start Me Up" they began with "JJ Flash". It was great to see them shake up the set list right from the start.

Keith fired right into the Chuck Berryized live version of IORR, and I could tell IMMEDIATELY that he was cooking with premium petroleum by-products. He tore into the song and ripped off two wicked solos. I turned to the guy behind me who had disparaged Keef's playing at Anaheim the other night and shouted out "He's certainly ON Tonight."

"Tumbling Dice" had a great section where Charlie's Tom Toms really kicked in and drove the send up at the end of the song. Now Charlie was in gear and cooking with gas.

Now for the new stuff. "Oh Not Not You Again" was GREAT. A great sing along and Keith flamed through two great Chuckie style solos. DAMN.

Then MJ puts on an axe and plays phenomenal slide guitar for "Back of My Hand". It was a duel for him throughout the song as he battled between playing the snaky slide licks and wanting to just lay it all out on the vocals. At times he would stop playing and grab the mike to stretch out the "Oh Yeahs". OH YEAH.

Build BUILD BUILD: "Dead Flowers". Will Keef join in on the chorus? Hell yes, and he was spot on. Great crowd pleaser. Woody tore into his part as he carried much of the guitar parts as Keith got sucked into singing along with Mick. A nice High Five between MJ and Keef after the song. They KNEW they were feeling it.

"Midnight Rambler" - It's Not One of Those BAM!!!! And now Charlie drives into this thing and I know, I know, this is the show of the tour so far. Has to be. Sorry gang, but this one is the shizz-bot. Then "All Down The Line" and Woody destroys the thing with a full on raging slide solo.

Then a great barn burner on "Night Time" where Lisa tears up the first half of the song and then MJ comes back and steals back it from her. Just a great version of this classic.

Intros and time for Keith. "Slipping Away" really hit home. Keith's guitar was really upfront in the mix and he was right on. The band supported him well and he hit every note. Then he jumped into "Infamy" from as he said it "The Better, Bittter, Bigger Bang Thing". This live version jumped a little stronger than the album mix probably because his guitar was really on top of it.

Then the guitarists walked to the front of the "Baby B" stage. It was really just a lip that extended about twenty feet into the orchestra pit. They were obviously limited on the size of the thing because of the way the Bowl is set-up. This time the stagehands got Charlie into position the old fashioned way by pushing his stand out to the lip.

"You Got Me Rocking" sounded at first like the intro to "She Saw Me Coming" but then segued into the solid groove of CW's Toms. Nice.

Here's a treat, "Wild Horses", with Keith playing the rhythm parts on an acoustic 12 string. Woody's playing was superb on this song as he covered all of the fills and the solo perfectly. The duetting between Mick and Keith was striking as it reminded one of how Keith originally wrote the entire song himself and played it for Mick and then Mick went off and changed all the lyrics except for the chorus. True story.

Then a fast and tight version of "Get Off Of My Cloud" and now it's time to slide Chawlie back into his spot on the "A" stage. As this happened, an amazing thing ocurred: the lights went completely red and the opening samba sequence for "Sympathy" started.

As soon as the track started, the audience IMMEDIATELY started singing the "Ooo Ooo Ooo" chorus. So when Mick came center stage he started laughing and then started dancing and singing with the crowd, delaying the start of the song by a couple of bars as he completely got into the spontaneity of the crowd's performance. When the chorus came: "Pleased to Meet You!", the two enormous archictectural columns that stand on stage left and stage right of the Hollywood Bowl ERUPTED in huge gushers of flames leaping 40 feet into the night. Very Cool.

From there it was the hits. "Honky Tonk" rocking in particular with Keith all OVER it.

They came back and did YCAGWYW and finished with "Satisfaction". Fireworks and Buh-Bye Time.

This HAD to be one of the best shows of the tour.

I 've seen them many times since 1975 and I've seen them suck, I've seen them be just okay and I've seen them destroy the world.

Last night they destroyed the world.

Oh, yeah, I'll be back on Tuesday.
---
Review by John Walker
Fortunately some long standing sound issues I've encountered at the Hollywood Bowl over the years have mostly been resolved. The sound was fairly good, if not great. I thought Ronnie was turned up louder than usual relative to Keith who should have been a little louder I thought. The vocal mix was good. As you can see, the setlist was altered somewhat from recent shows. They opened with JJF and saved Start Me Up for later. Some highlights: I thought the version of Dead Flowers was superb, and Jagger went absolutely nuts dancing with Lisa and Bernard during Sympathy for The Devil. It was stunning. Get Off My Cloud went over very well.

The relatively small stage configuration made the show feel somehow intimate in the cavernous Bowl. Especially so when they pushed the drums forward to simulate the B stage part of the show. However they should have played the rest of the show there! Doing so would have made the show a very special occasion indeed.

Still, in one word: electrifying. As good as it was, as I've been saying since the tour started, the Stones would increase their artistic relevance by playing more of the many excellent "A Bigger Bang" songs. For this very reason, The L.A. Times headlined the show review with "When the Wimps Come Down" for the Stones lack of nerve regarding the setlist. I'm hoping when they return to L.A. in March they'll show more courage.
---
Review by Michael Sold
A wonderful concert. We got treated with LIve with me and Dead flowers. A kind of small stage theme was made for You got me Rocking and Wild Horses. It was an absolutely fantastic evening and well worth the travel to LA. Mick was in very good shape. Lots of stars showed up which I assume Micks likes very much. The sound was not to loud but wonderful. The best so far we experienced. The crowd was much more into it compared to Anaheim. Looking forward to Tuesdays show.
---
Review by Kurt Max
I have seen the Stones over a dozen times since the LA Forum 1975 gigs. I have about 200 Stones boot CDs. In other words I am a Stones "Lifer". I have a few 'nit picks' about the show but the +'s outweighed any -'s. Since remodeling the Bowl the sound is now loud, full and clear. Not like the Who in 2000 where I had to cup my ears just to hear the band! I was not looking forward to opening act Joss Stone but she was quite good. The Stones had us wait a full hour after Joss' act before taking the stage. That's 30 minutes too long in my book.

Tonight the band burned like fire and roared like a lion! The overall effect was powerful and sublime (but of course, what would you expect?).

1. Jumping Jack Flash. Great to have a surprise opener. I was expecting Start Me up. The band is on fire and IT'S ON!

2. It's Only Rock'n Roll. They did a nice dynamic thing where it got a warm groove during one of the verses.

3. Live With Me. Killer version. Mickboy successfully played with the melody to really sound like he meant it!

4. Tumbling Dice. Usually a non-eventful song for me but Mick threw in some fantastic falsettos. Yes! The boys are really alive!

5. Oh No Not You Again. Pretty good. It's hard to compete with older songs that virtually changed the world. But as someone once said IORR but I like it! And this rocked.

6. Back Of My Hand. Impressive blues slide by Mr. Rubber Lips. Nice build up of instruments in the arrangement.

7. Dead Flowers. They nailed it so good you would have thought they wrote it...Oh wait a sec...:-)

8. Midnight Rambler. I liked it!

9. All Down The Line. The house got burned down on this one. Ron, however, still seems tentative on the BIG solo but he didn't drop the ball. 10. Night Time Is The Right Time. My first time hearing them do this. It was convincing. Fisher absolutely wailed!!!!!!!!!!!

Introductions. Ron "Rembrandt' Wood.

11. Slipping Away. Pretty good. I think Keith getting to play two songs in a row every night is a joke, a self-indulgent vanity move on his part. Apart from Happy, Little T&A and You Got The Silver there's not much need for this.

12. Infamy. Alright (see above). Who is telling Keith that this is good???? Who??? Also, the way Keith and Ron intertwine guitars often sound sour. Maybe that's just the way they like it, but I don't.

13. You Got Me Rocking. Pretty good but I'm still in shock from the double barrel Keith assault.

14. Wild Horses. Mick sounded great. I thought the tempo was rushed but hey, this is live.

15. Get Off Of My Cloud. Sh-t kicking.

16. Sympathy For The Devil. As previously mentioned, the crowd chanted the 'Ohh Ohhs' during the intro. Keith's BIG GUITAR SOLO seemed to just manage to not suck. A little worse and he would have completely dropped the ball. Keith seems to have gone from a Chuck Berry type soloist to a John Lee Hooker on downers type soloist. Does he use ultra, ultra, ultra thick strings now? He seems like he can barely bend them without using all his effort. There were moments during the end where Mick got possessed and freaked out! Great!

17. Honky Tonk Women. Good. Yes, even Keith's solo was great!

18. Start Me Up. Good. I almost don't pay attention to this song. It's almost like wallpaper to me. Sorry.

19. Brown Sugar. Very good. Bobby Keys sounded as great as ever.

20. You Can't Always Get What You Want. Mick really sold the song. I felt that Ron, however, played a stanky-ass, sour, out of key, 'who friggin cares anymore' solo. A disgrace.

21. Satisfaction. Nice end for the night. I was happy that Keith's guitar was on top of the mix.

Related notes: Charlie played as energetic a 16 year old on Christmas with his first drum kit. For some reason the video screen almost never showed any close up shots of Chawlie. I have tix for LA Forum in March 2006. I have a feeling Keith and Ronnie will continue their 'Whoopsy-daisy' minimal focus on maintaining well played guitar solos (as they have been doing for the last several tours)...but Mick will be sharp as a tack! PS I realize I am being hard on the guys. I may soften up later and hail them as the true ROCK GAWDS of guitar that they are.
---
Review by Cathy and Jeff Clark
We've seen the Stones about ten times, starting back in 1981 for the Tatoo You Tour, when they were filling 80,000 seat stadiums and people were saying the Stones were wouldn't ever be able to top that--hah! Here they are 25 years later, still rocking and dazzling the audiences!

We have seen the Stones in huge arenas and small venues. We always commented that we would jump at the chance to see them at the Hollywood Bowl. The Bowl is a magical place and while it might not have perfect acoustics, nothing tops listening to the Stones with the stars above!

All the players seemed very relaxed and very comfortable with each other. Mick was in a good humor, pretty chatty and made a mild jab at the mostly middle-aged crowd, remarking at one point that the Stones had not played at the Hollywood Bowl since 1966, and while the setlist hadn't changed much since then, the prices had- in 1966, the tickets were $4. It was his manner of saying that, if it were totally up to him, some of those oldies would be shelved in favor of the new releases.

It was very cool to see Mick generously share the stage with Lisa, allowing her to once again shine with that incredible voice. That is one talented and beautiful woman and watching her belt out that old Ray Charles tune was amazing! In the middle of the song, Mick approached her from behind and got very friendly with her, simulating a sex act for a few seconds, all the while dazzling the audience with the singing.

It was a real delight to hear the boys dust off some of those old tunes we don't hear every time, including All Down the Line and Slipping Away, both Keith tunes. Keith sounded pretty good, smooth and on beat. It seems at every RS concert we attend, a sizable part of the audience takes bathroom/beer breaks when Keith takes the microphone, which we always found demeaning to him. However, Sunday night was a welcome change--Keith was held the audience wonderfully and had many people singing and swaying with him.

We noticed that Mick changed some of the lyrics of the songs. And example would be in "Sympathy for the Devil", where he skipped the lyrics about the Kennedys. Also, during "Brown Sugar", he substituted, "Just like a black girl should", for "Just like a young girl should".

Overall, this was an amazing show at an amazing location. We have one complaint: the encore simply was a little disappointing--just two songs and then the band gave a quick bow and hustled off the stage! Many people (us included) simply expected more. C'mon MIck, boys, don't leave us hanging--give us a little more!!
---
Review by Chris Epting
Last Friday we enjoyed an A-level show in Anaheim. For my money, nobody, not Springsteen, not U2--nobody can make a 50,000 seat house feel intimate as quickly, consistently and entertainingly as the Stones--maybe it's the lack of politics.

And this was the other side of the coin-- a stripped-down gem that felt more like '72-'73 in that the theater stage was simple--brass to the right and band closely squeezed together. Plus, Dead Flowers, Midnight Rambler, Wild Horses and All Down the Line added to the classic feel of the set up--any room for Mick Taylor up there? (and the new songs are starting to feel right at home among the standards)

The crowd was packed close and dense, and was on top of every note--the spontaneous break out of the "ooh ooh's" during Sympathy (which genuinely seemed to surprise and impress Jagger) took the already joyous mood up a few notches, as did the mass sing-alongs to Honky Tonk, Brown Sugar, YCAGWYW, etc. The elegant, historic Bowl became like a Southern revivalist church, with 18,000 devotees responding naturally and as one.

This is the only place on this tour (I believe) where the Stones played with Brian Jones (in 1966) and it was a thrill to see them come full circle from so long ago. How many screaming girls from that show were there last night, returning as mothers and or even grandmothers?

Wish they'd book a few more venues like this (non-stadium, non-arena) as they energy becomes much more electric when the band is forced to stay close to each other. The leads had more bite, Jagger seemed more inspired (thought he'd explode during the ferocious Sympathy) and Charlie Watts brought thunder to the Hollywood Hills. They don't need big stages and theatrics, just some guitars, amps, drums and they're all set.

By any standard, these guys defy description. They've spoiled us so much and for so long that it's hard to imagine growing up without them.

Long live the greatest rock and roll band in the world, the Rolling Stones.
Pre-show information
The Rolling Stones are all set to perform two shows at the legendary outdoor concert venue Hollywood Bowl in HollyWood Hills, Los Angeles, California, USA. The 18,000 capacity outdoor amphiteatre is one of the most famous concer venues there is.

The top price of the tickets are $450. They all sold out immediately. Another show went on sale. Again sold out. The first few fans without tickets have already started queuing at the box office in the morning of the show, in hopes for getting a ticket. The Stones could have played five or more sold out shows here if they had the time. And mind you this is just two days after their 45,000 capacity show was performed in Anaheim on Friday, also in the greater Los Angeles area.
---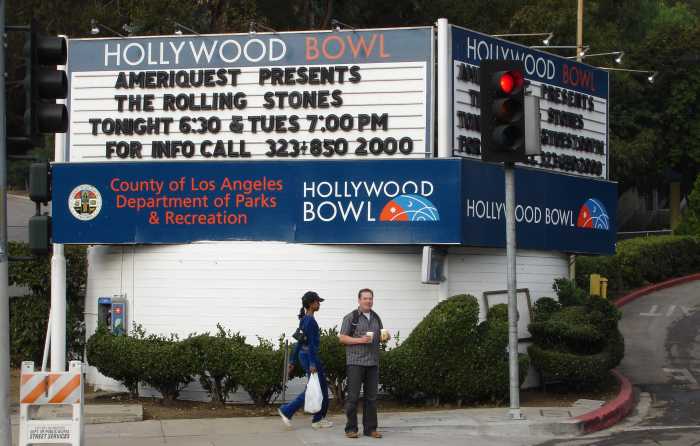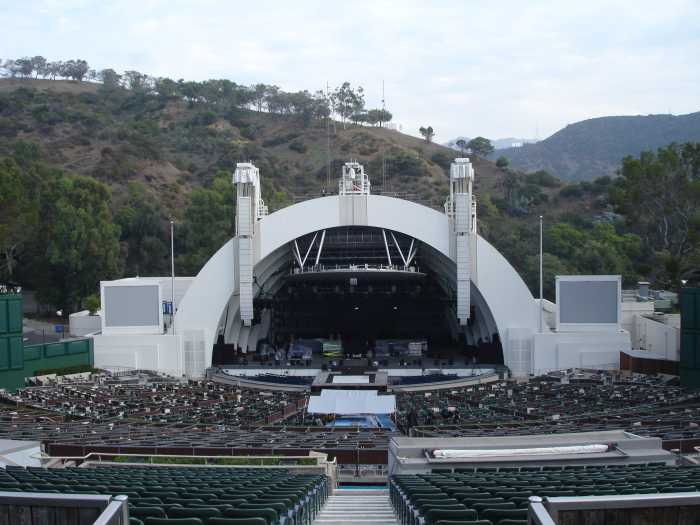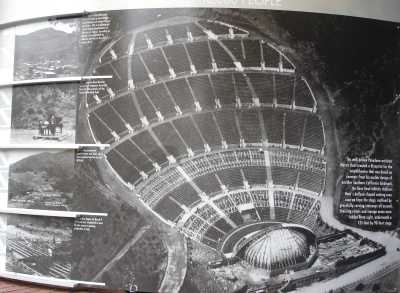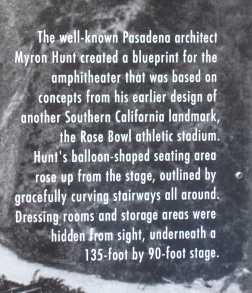 ---
Please send your show reviews and comments to: [email protected].
The reviews will show up here soon! Thanks!
---
News links
Reuters : Stones perform historic show
Thanks to Jan-Henk Zandberg, Lucia Lodolini and Bernd M for news links!
---
The IORR magazine
For exclusive reports and pictures from the Rolling Stones tour opening see the IORR magazines.




It's Only Rock'n Roll 1980 - 2005
© The Rolling Stones Fan Club Of Europe