POST: 26 February 2014 Tokyo "I'm not a bitch, I'm the bitch" (T&J -TWOSP 193-194) - MK4 Nbox+ (24 bit version)
coming from Dime: [
www.dimeadozen.org
]
here the original 24 bits version (I will post a 16 bit version for the ones that will store it as cd-rs)
here:
[
iorr.org
]
..........................................................
Concert & Torrent Info / The Rolling Stones I'm not a bitch. I'M the bitch (T&J-TWOSP-193/194)(T&J)(MK4 Nbox+)(24bit/96kHz)
++++++++++++++++++++++++++++++++++++++++++++++++++++++++++++++++++
Contrast Clause -- there is an existing bootleg torrent here: [
www.dimeadozen.org
]
1. Concert & Torrent Info
(1) Artist: The Rolling Stones
Band Members:
Mick Jagger - Vocals, Guitar, Harmonica
Keith Richards - Guitars,Vocals
Charlie Watts - Drums
Ronnie Wood - Guitars
Mick Taylor - Guitars, Backing Vocals
Darryl Jones - Bass, Vocal
Bobby Keys - Tenor Saxophone
Chuck Leavell - Keyboards, Backing Vocals
Lisa Fischer - Backing Vocals, Percussion
Bernard Fowler - Backing Vocals, Percussion
Tim Ries - Horns, Keyboard
Matt Clifford -French Horn
Senzoku Freshman Singers Choir: Backing Vocals
(2) Date: February 26th 2014
(3) Venue: Tokyo Dome, Tokyo, Japan
(4) Disc Title & Catalog #: I'm not a bitch. I'M the bitch (T&J-TWOSP-193/194)
(5) The Production Team:
The Wall of Sound Project (Box Lunch Project)
a. Tapers: Tom & Jerry
b. Sound Editor: The Naniwa Hot Brothers
c. Art Work Designer: Mickey Jaggar
d. Logistic Support: Taiyaki
(6) Artwork included.
2. Recording + Remastering Info
MK4>Nbox+>M-10(24bit/98kHz, line-in, Rec Level 4)>PC
Wav Files (24bit/98kHz)
Following are the software used for the post production.
Sound Forge Ver.11
iZotope RX8 & Ozone 7
Adobe Audition for Miss You only
Transferred to FLC files
3. Sound Quality;
EXCELLENT!!!!!
4. File Info;
01.Flip the Switch on Nbox(Ambient Sound on Tokyo Dome Arena)
02.The Show Started (Sound Effects)
03.Get Off Of My Cloud
04.It's Only Rock 'n Roll
05.Tumbling Dice
06.Wild Horses
07.Emotional Rescue
08.Doom And Gloom
09.Bitch
10.Honky Tonk Women
11.Band Introductions
12.Slipping Away (with Mick Taylor)
13.Before They Make Me Run
14.Midnight Rambler (with Mick Taylor)
15.Miss You
16.Paint It Black
17.Gimme Shelter
18.Start Me Up
19.Brown Sugar
20.Jumping Jack Flash
21.Sympathy For The Devil
22.You Can't Always Get What You Want
23.Satisfaction (with Mick Taylor)
24.Outro(Ambient Sound after the show was over)
10. Notes
Newly remastered using several software listed above. We all hope that you will like this remastering work.
The first and the last track are the ambient sound before and after the show. Strangely those really brings back the whole memories of that day more vividly than the music files do. These are totally unnecessary to the most of you but such memorabilia to some people. Especially after Charlie passed away, we only have these to remember.
If you are not interested in, please do not download these.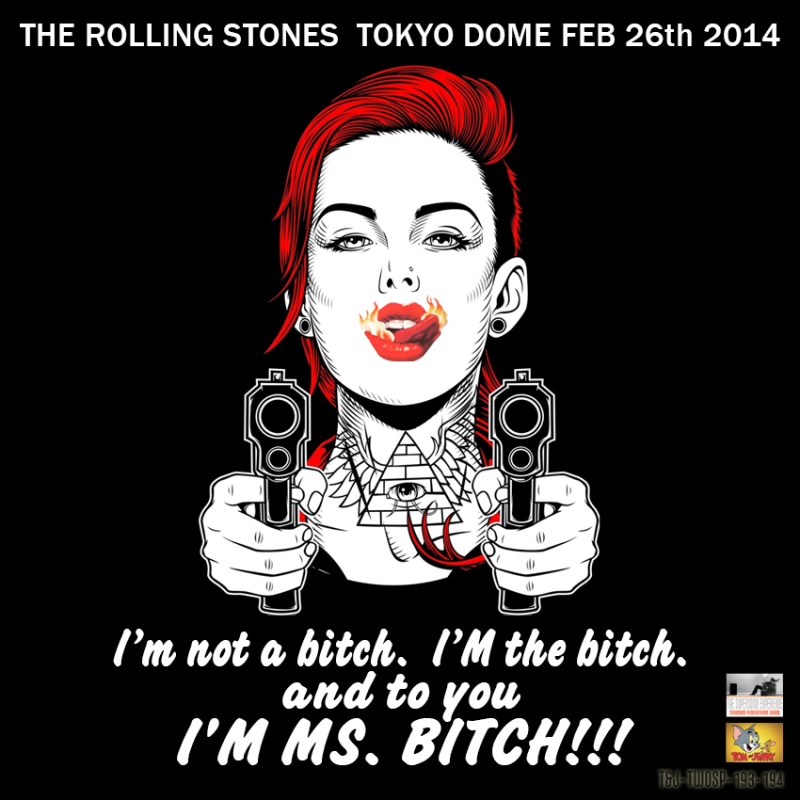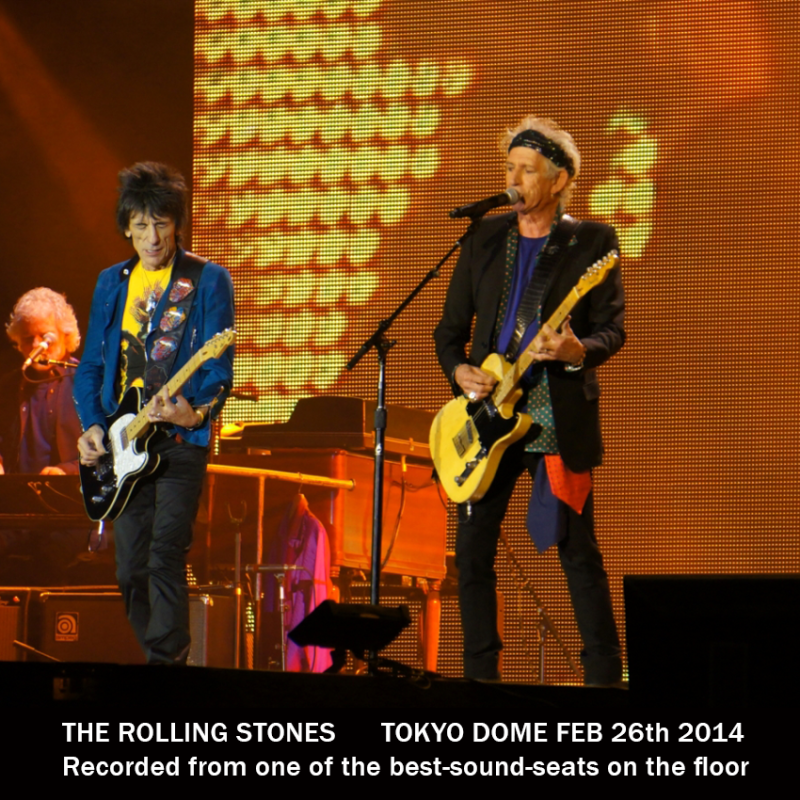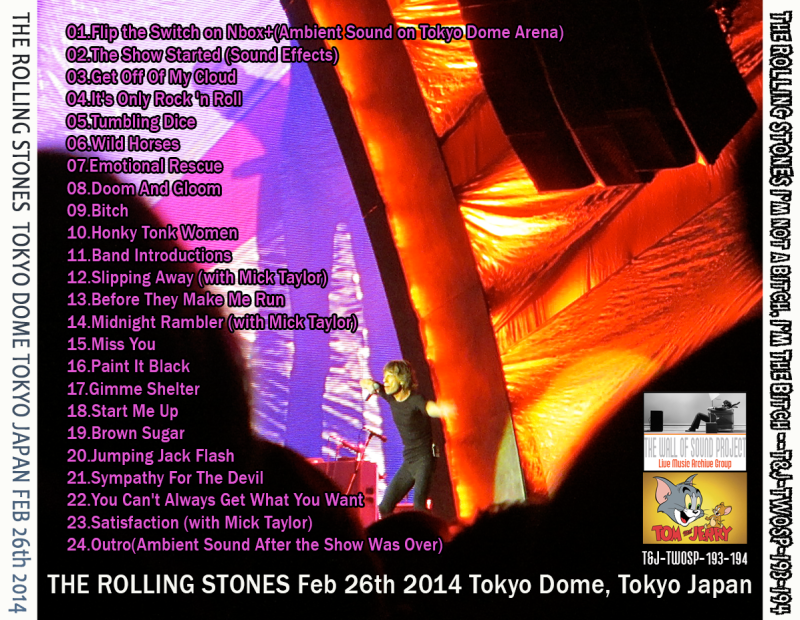 .................................
Pay attention here: 3,7 Go!
link for part 1 (valid until 14/01/22)
[
we.tl
]
link for part 2 (valid until 14/01/22)
[
we.tl
]
Edited 4 time(s). Last edit at 2022-01-07 19:21 by StonyRoad.