POST: 26 February 2014 Tokyo "I'm not a bitch, I'm the bitch" (T&J -TWOSP 193-194) - MK4 Nbox+ (16 bit version)
2014 02 26 Tokyo Japan (T&J) newly remastered (16 bit)
Here is a 16 bit version from the great T&J version which can be burned to cd-rs.
See the 24 bits version here :
[
iorr.org
]
I didn't touch the musical part. I just deleted the part (pre-show) which lasted over 38 minutes an,d the outro (more of 16 minutes) and which in my opinion is of little interest (but you can refind them in the additional file).
I also separated the titles to place them on 2 cd-rs which required the use of a 'fade-in' and a 'fade out' (but you can reconstruct the show without interruption using the full titles placed in the additional file).
I've edited the covers slightly to incorporate these changes and clarify that this is a 16-bit version.
I hope I haven't shocked anyone by these changes!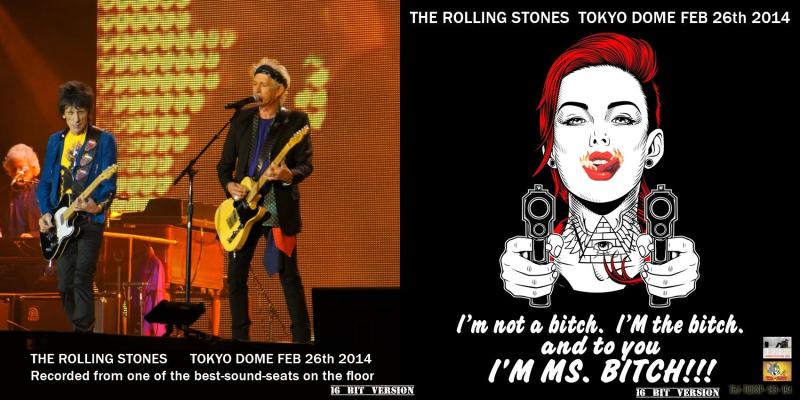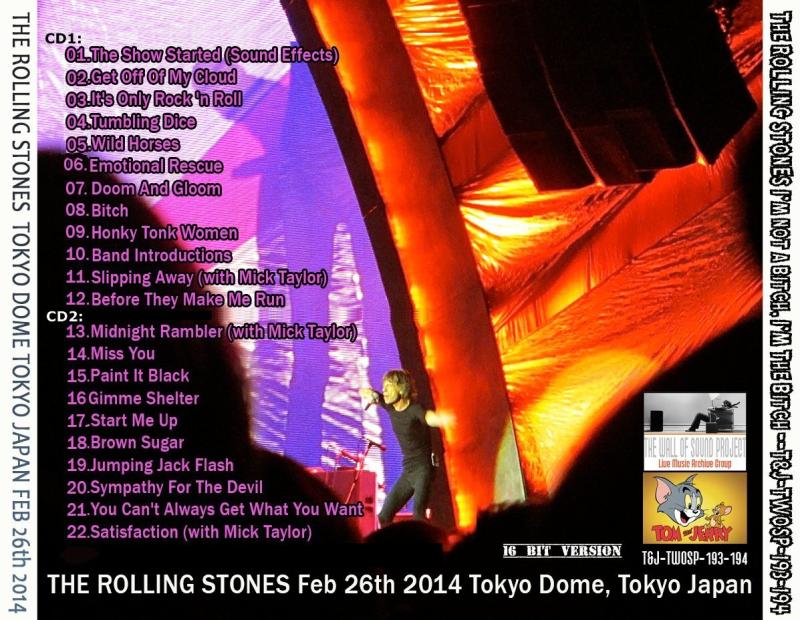 StonyRoad January 2022
link valid until 14/01/22 (size 1,3 Go)
[
we.tl
]