Hello,
I saw Madness play once before,at The Astoria way back in Christmas 2005 (I think),and I remember it very fondly.So it was a no-brainer when the band announced another Madstock as part of their 30th anniversary celebrations-we were gonna go!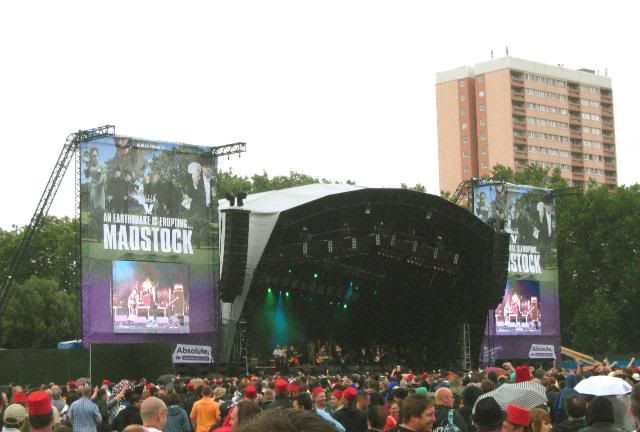 And of course the weather was pretty awful in parts,cold and showery but that didn't stop however-many thousand fans,both middle-aged (ahem) and young,leaping around like idiots and singing all those songs that still sound so good.
Unfortunately we arrived too late to catch The Blockheads,but up next were The Pogues,whom I'd never seen.Nobody knew if Shane MacGowan was going to show or not,but when the band strode,well ambled onstage there he was with a tall drink and cigarette in hand. and an eye-patch!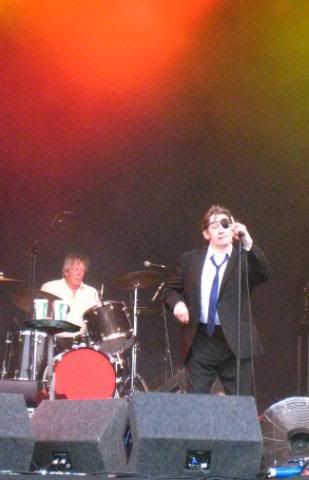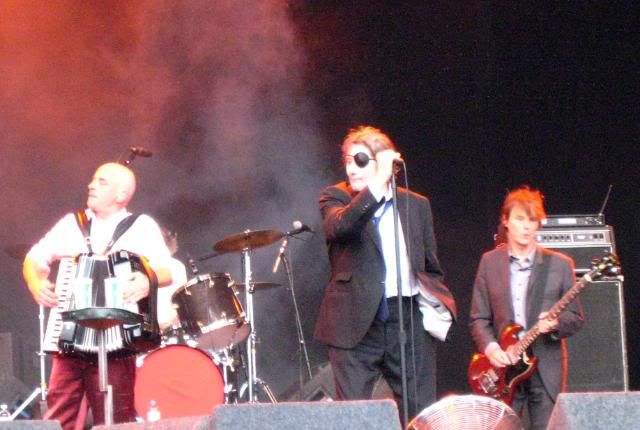 It didn't take much to get the crowd going even if you couldn't understand much of what SM was singing.I swear,during one bit of between-song banter he wished us,
"Good luck with your Christmas shopping."
Fair enough,Shane.It was impossible to say if he really was hammered or if he was hamming it up a little,but he and his band held the attention for one hour before the Main Event.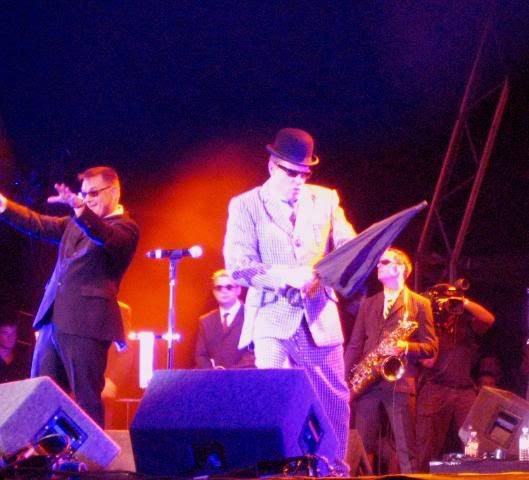 As you can imagine,there was a massive ovation for the Return of The Las Palmas Seven,followed by complete pandemonium for the first three songs:I mean totally crazy down the front,and as was the case with The Specials shows,you ended up being spat out to the side where it relatively calm.I defy anyone not to start moving when 'One Step Beyond' is ever played:it is involuntary!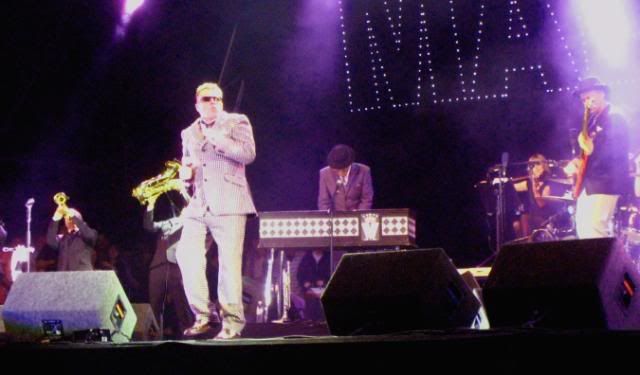 Suggs and his comrades played a blinder for just about two hours which gave them enough time to play some new songs from their latest LP "The Liberty Of Norton Folgate" in between running through all their terrific singles,all the while dodging some beer cartons thrown by the more moronic element every so often.
At the close Suggs brought Mr. Jerry Dammers out to play on their title song,'Madness',and he clearly loved the attention.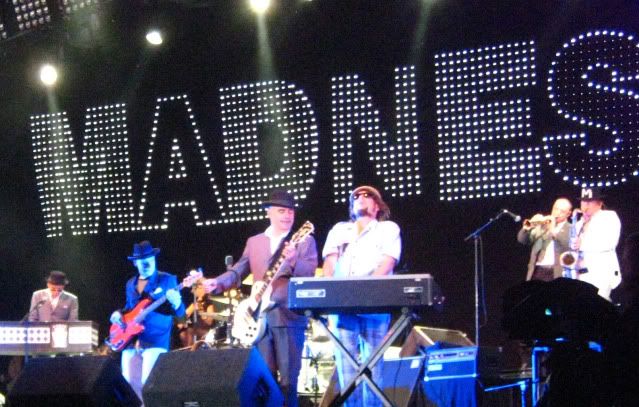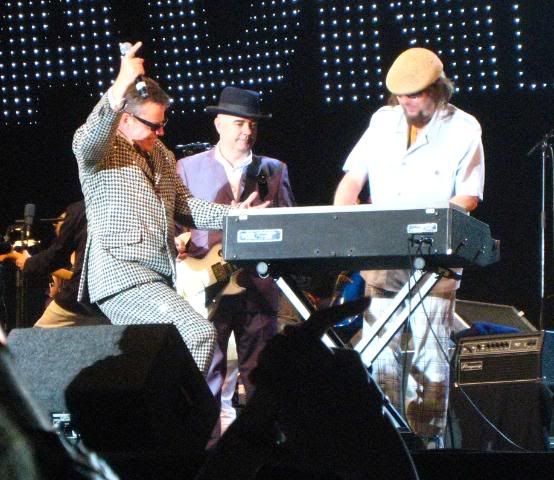 That band were able to make you forget that you were standing in a muddy park,wet and hoarse and facing an awkward journey home.Definitely worth it.
Cheers,
Si.
nicholl.simon@gmail.com