Hot Stuff Archive
---
These are the latest Rolling Stones news and updates for you! IORR is a non profit fan club run by fans for fans. All parts of the It's Only Rock'n Roll web site is copyright of The Rolling Stones Fan Club. When using information from this site, please include a reference to IORR and the main web address www.iorr.org.
---
---
Hot Stuff Archive
The Rolling Stones Museum in London
by Matt Lee
Updated June 6, 2022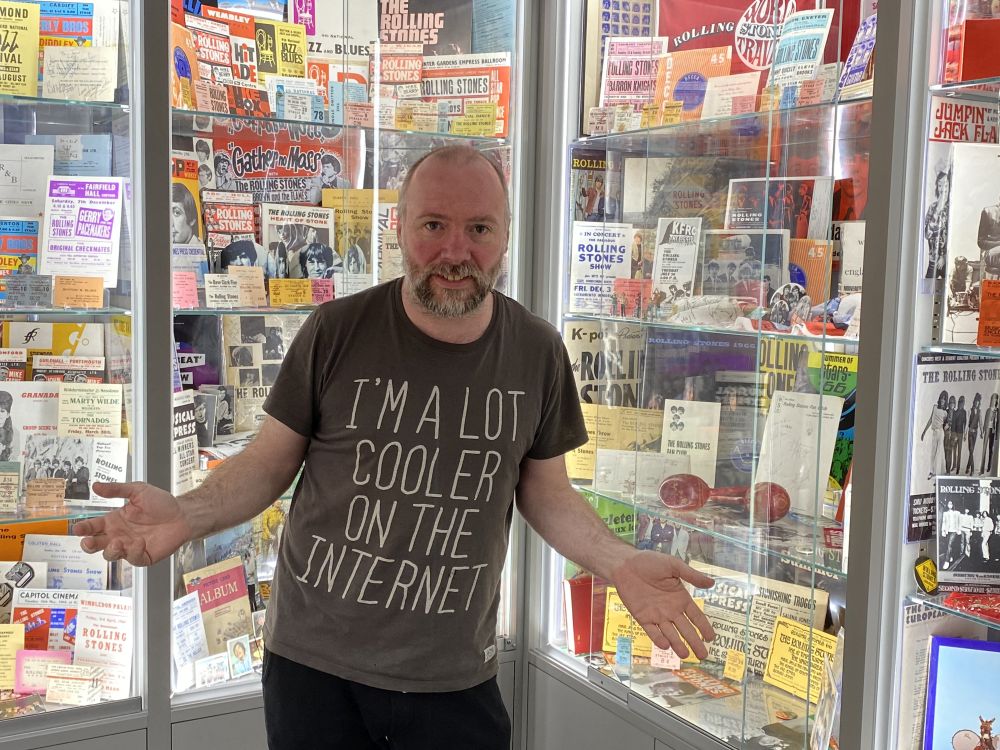 The Hot Stuff Book
The book "Hot Stuff" by Matt Lee, as published last year, have sold in some 15,000 copies worldwide so far - English language edition, plus another 5,000 copies of the Japanese language edition. A special De Luxe edition to be published by Genesis Publications, limited to 500 copies, sold out within 24 hours of general sales booking. The Hot Stuff book is covering approx. 1,400 rare Rolling Stones items. At the time Matt Lee was being rewarded the certificate documenting the World's largest collection of Rolling Stones memorabilia, Guinnes World Records listed 2,789 items. The Hot Stuff Archives, as presented in London by Matt Lee during the days of June 2022 and on this summer, the actual archives will be including 2-3 times more items as compared to the Hot Stuff book.
The Hot Stuff Archive
Matt Lee has been working for more than five years on his Rolling Stones museum, named the "Hot Stuff Archive". During a visit to Matt's home some years ago, I was so happy to see parts of his collection, on display, sort of the early version of the current Hot Stuff Archive. So much rare stuff, items I have never seen before, rare and unique. For a Stones fan, it is like a travel back into Stones history, way back into the early 60's, and onwards throught their history, now spanning some unbelievable sixty years. You need a lot of time in order to study all the items.

I was on a trip to Amsterdam mid April this year, as The Rolling Stones did their SIXTY rehearsals there. I took a week-end side trip to London, my first trip to London for a long, long time, due to the recent travel limitations. It was great to be on Stones "home ground", and it was great to have an invitation to do a preview of the "Hot Stuff Archive" visiting Matt Lee in London.

I met Bill Wyman the day before, during a book signing at the event "Photo London at Somerset House, The Strand, London. Bill seemed to be happy, smiling, healthy, friendly and talking about his photos. As I went to visit Matt Lee in his Hot Stuff Archive museum the next day, the meeting up with Bill Wyman the day before was still in my mind.

In the Hot Stuff Book chapter "1992 - Bill Wyman Quits", on page 175 of the book, Matt Lee is telling a story about a rare and unique item in his collection: The Bill Wyman resignation letter, dated in 1992, addressed to his band mates, and RS management. The contents of the letter is described in the Hot Stuff book, but there is not a copy of the actual letter in the book. When I visited the Hot Stuff Archive, I walked my way through the sections from 1963, 1964 and onwards, lots of great rare stuff. In addition to the chronological sections, there are sections dedicated to Mick Jagger, Keith Richards, Ronnie Wood and Charlie Watts. When I checked out the Bill Wyman section, I noticed the resignation letter from Bill, two full pages. Matt adviced me to "read it through". So I did. The letter is most interesting. Like Matt is stating in his book, Bill says he is seven years older than Mick and Keith. I read this letter, as written by Bill, whom I met the day before. The emotions and all the thoughts Bill had in his mind, when writing the letter, are clear, also all the thoughts and emotions in between the lines. The decition is final, stated several times in the letter. The legal aspects are also there, for The Rolling Stones band members, there is always a business side. Just reading this letter, placed so nicely in the Bill Wyman section, was worth the visit alone. The letter was written thirty years ago. What is amazing, is the fact that another thirty years on, they are still strong in our minds, and there is another tour due.

But there was so much more to see ...

I am not a museum person. In fact I do rarely visit any museum at all. My visit to The Hermitage is probably worrl record short, too short to be mentioned. I was at the Museo d'Or in Bogotá Colombia, but apart from that, it takes a lot for me to walk into any museum. Still, when it comes to Stones museums, and in particular The Hot Stuff Archive, there is an exception. I was there for a long time, I did really enjoy it. I started with the early days, 1963 and on, and worked my way year by year, then Keith, Mick, Charlie, Ronnie, Bill, back to 1963, and more.

There are so many rare items. Posters, letters, signed stuff, passes, bacskage items, records, management items, original clothing, shoes as worn by Mick and Keith on stage, all nicely placed in their own space of time. This is a story of SIXTY years career, still counting. I hope to be back to the Hot Stuff Archive soon, highly recommended.
Contact info
The museum is open everyday between the Hyde Park shows 12 noon until 5pm. It is closed on show day.

Take the tube 15-20 minutes from central London to Bermondsey Tube Station, then it's a short 12 minutes walk.

Also, see the IORR thread:

Hot Stuff Archive - A Rolling Stones Museum - opens in London
---
Links
---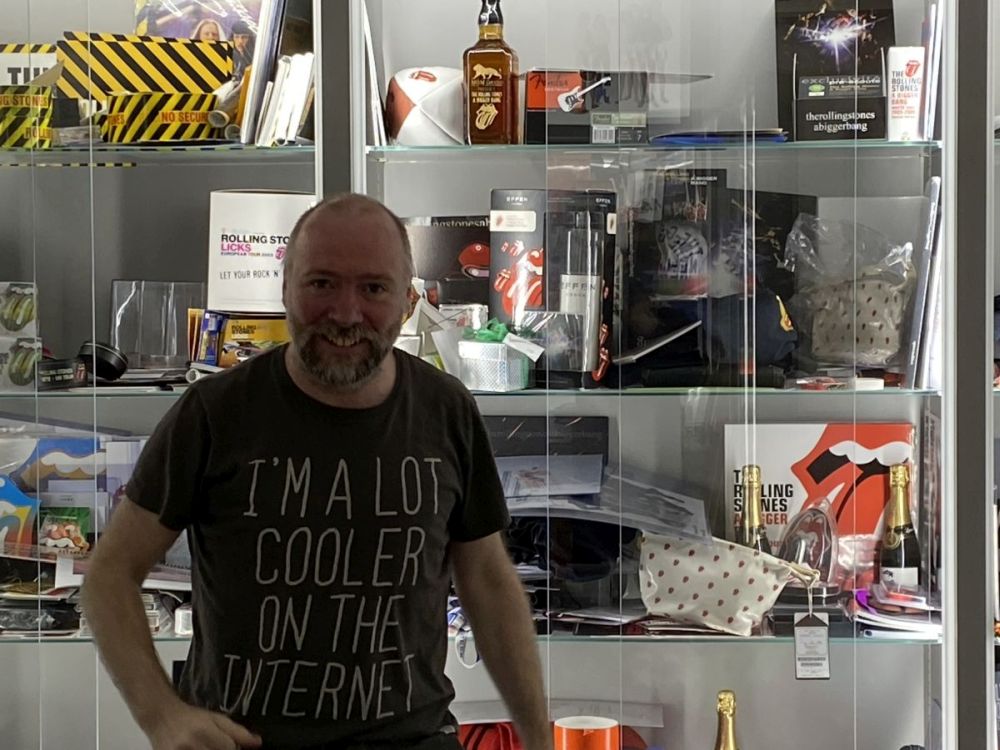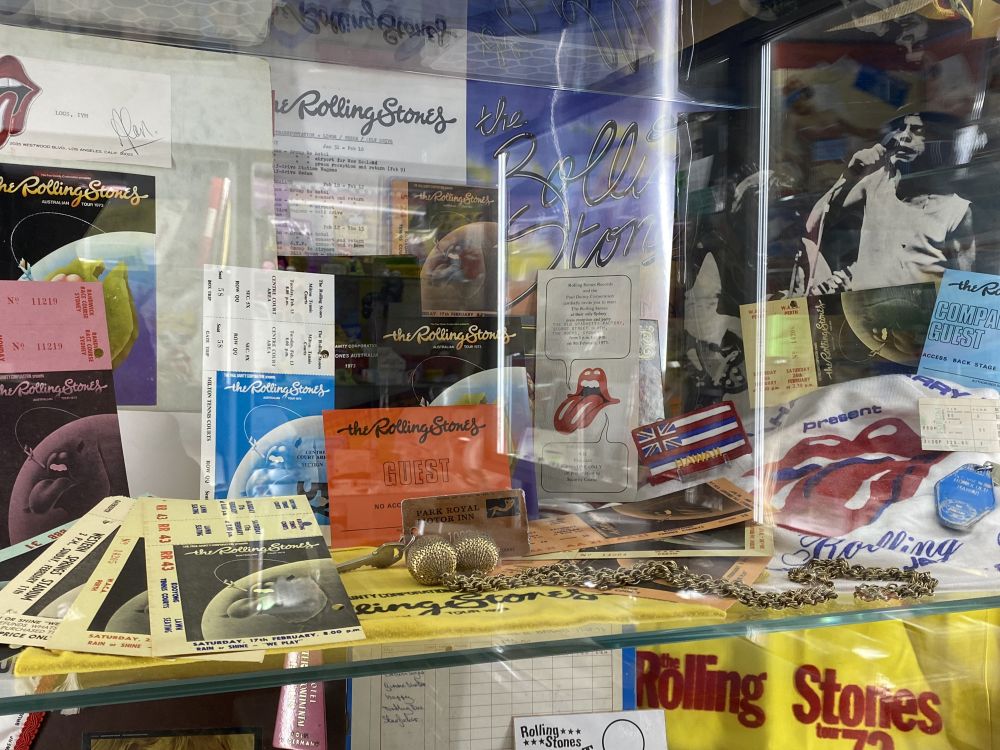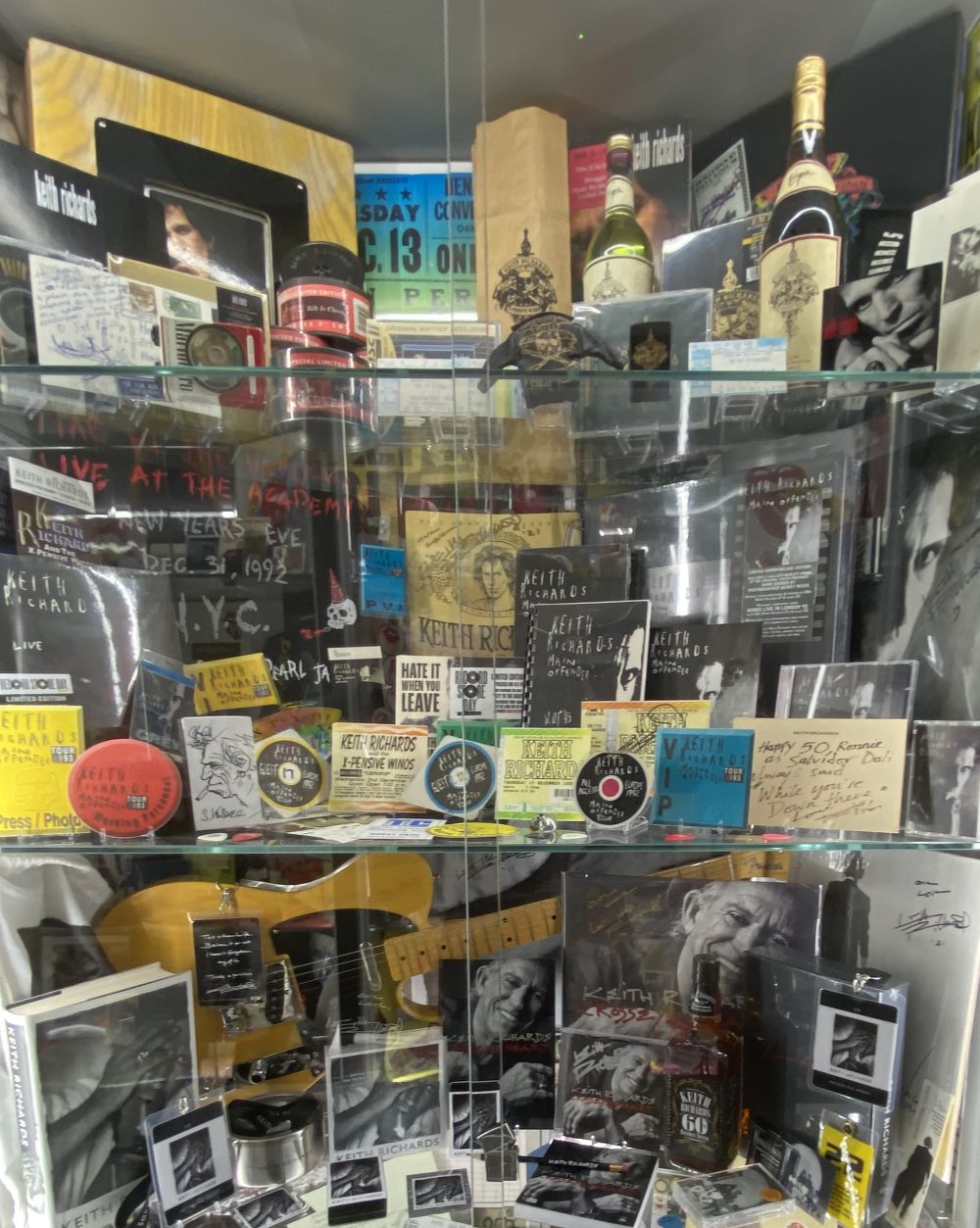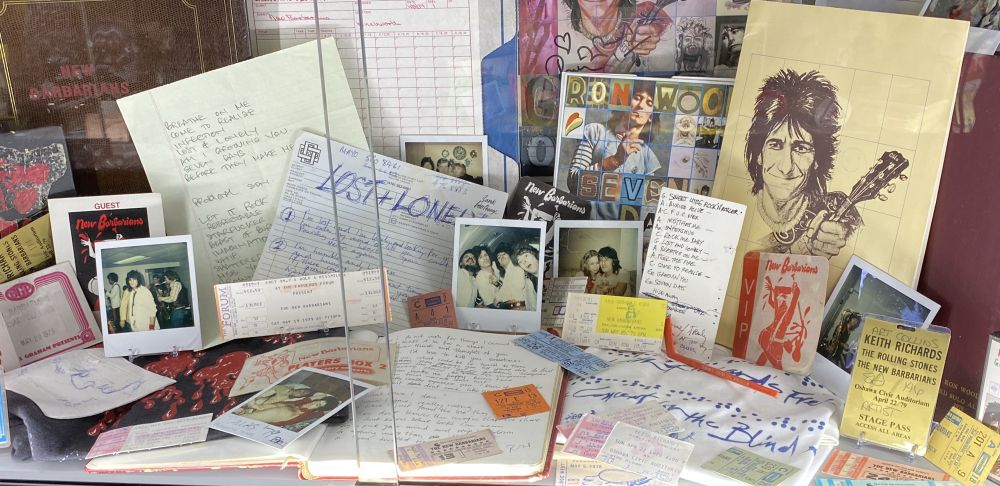 ---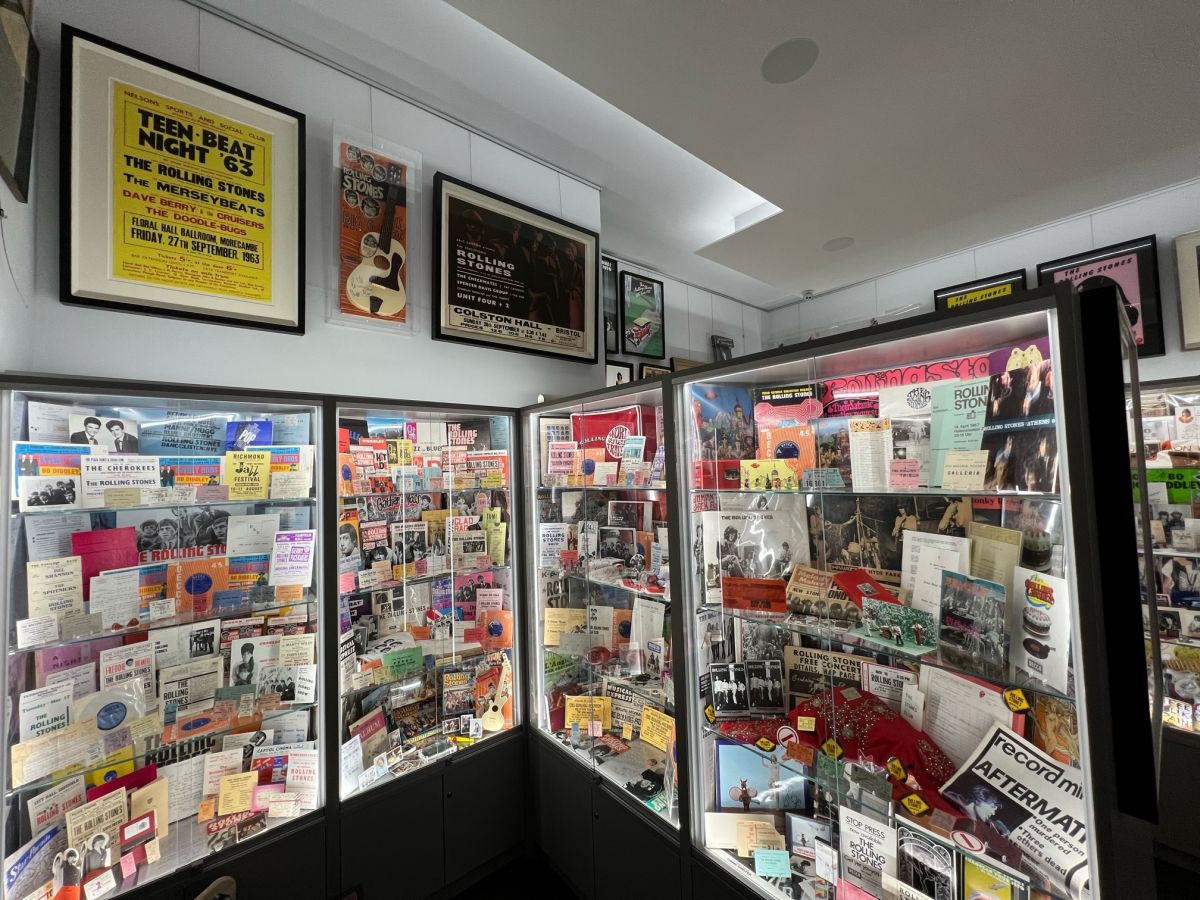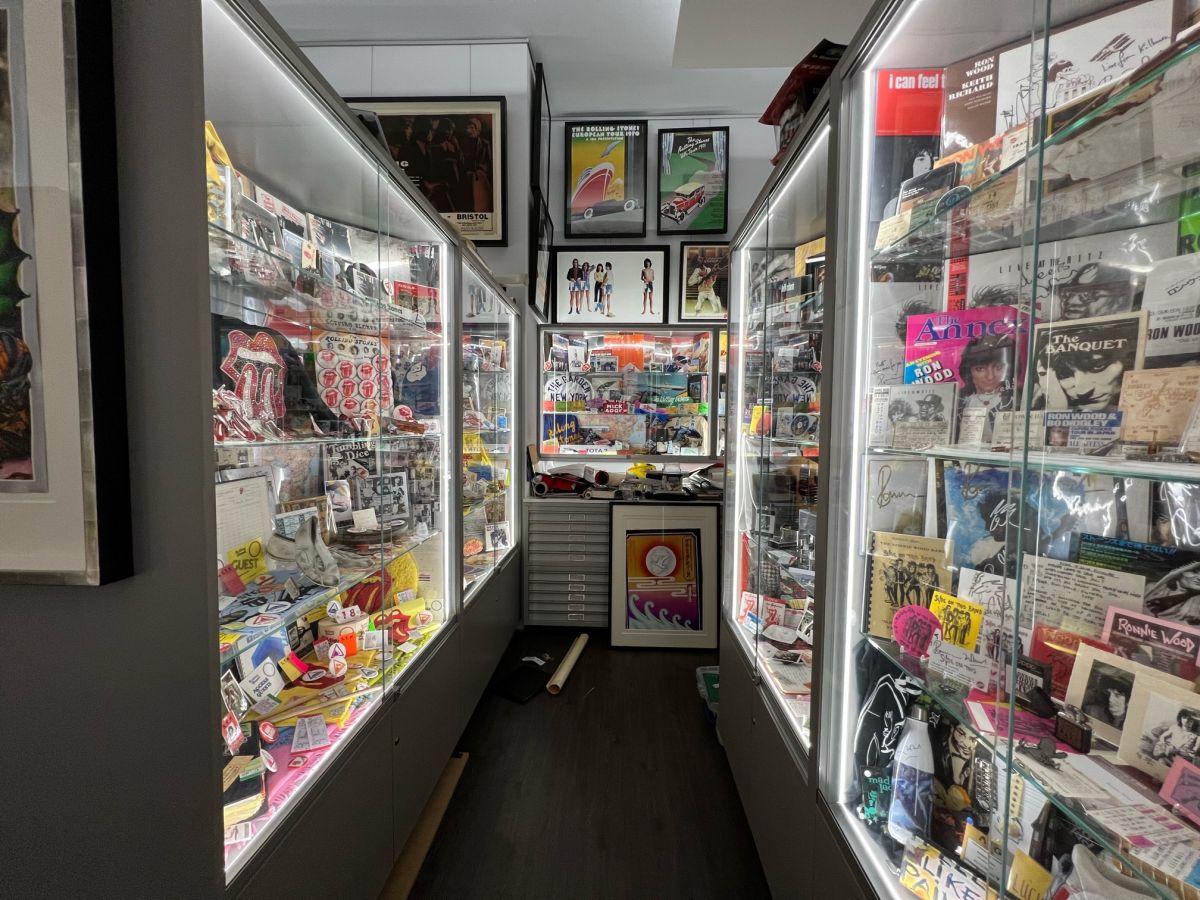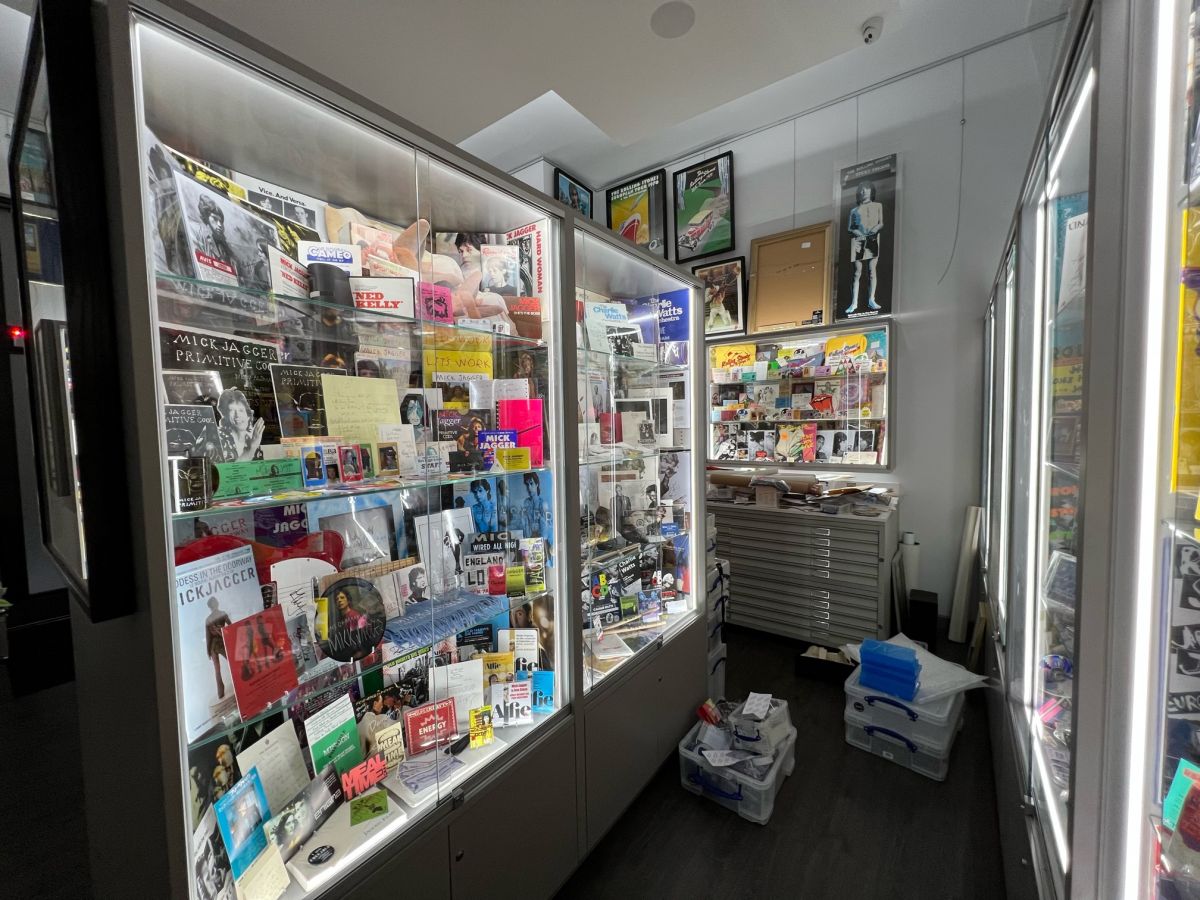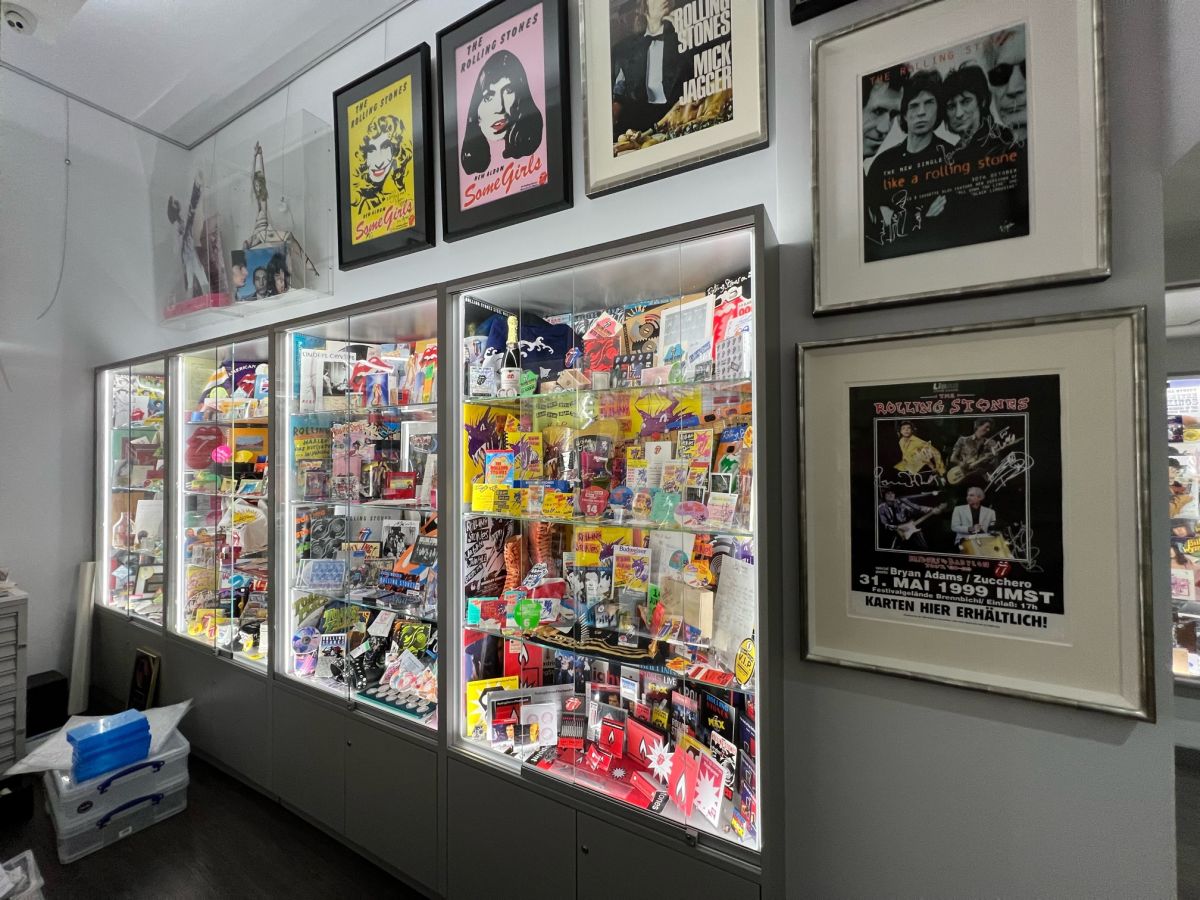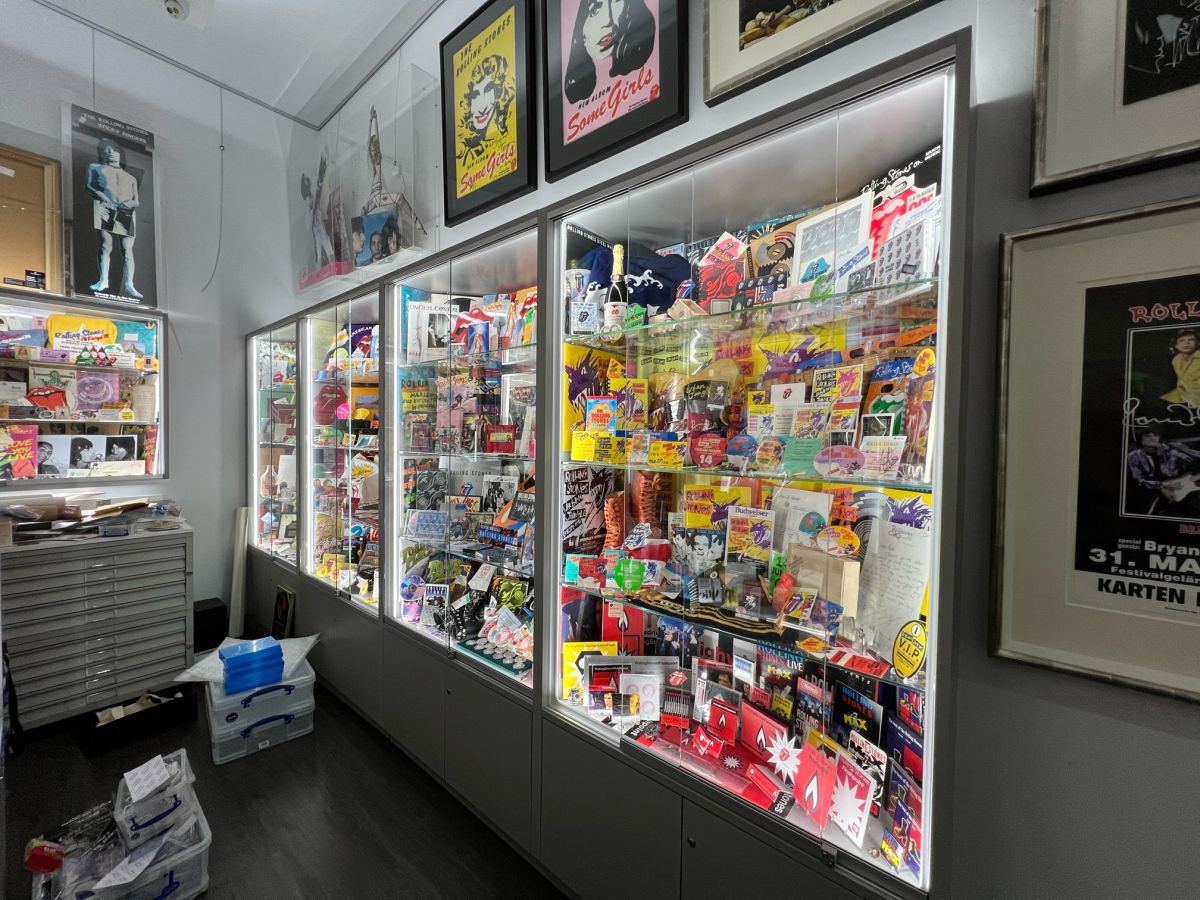 ---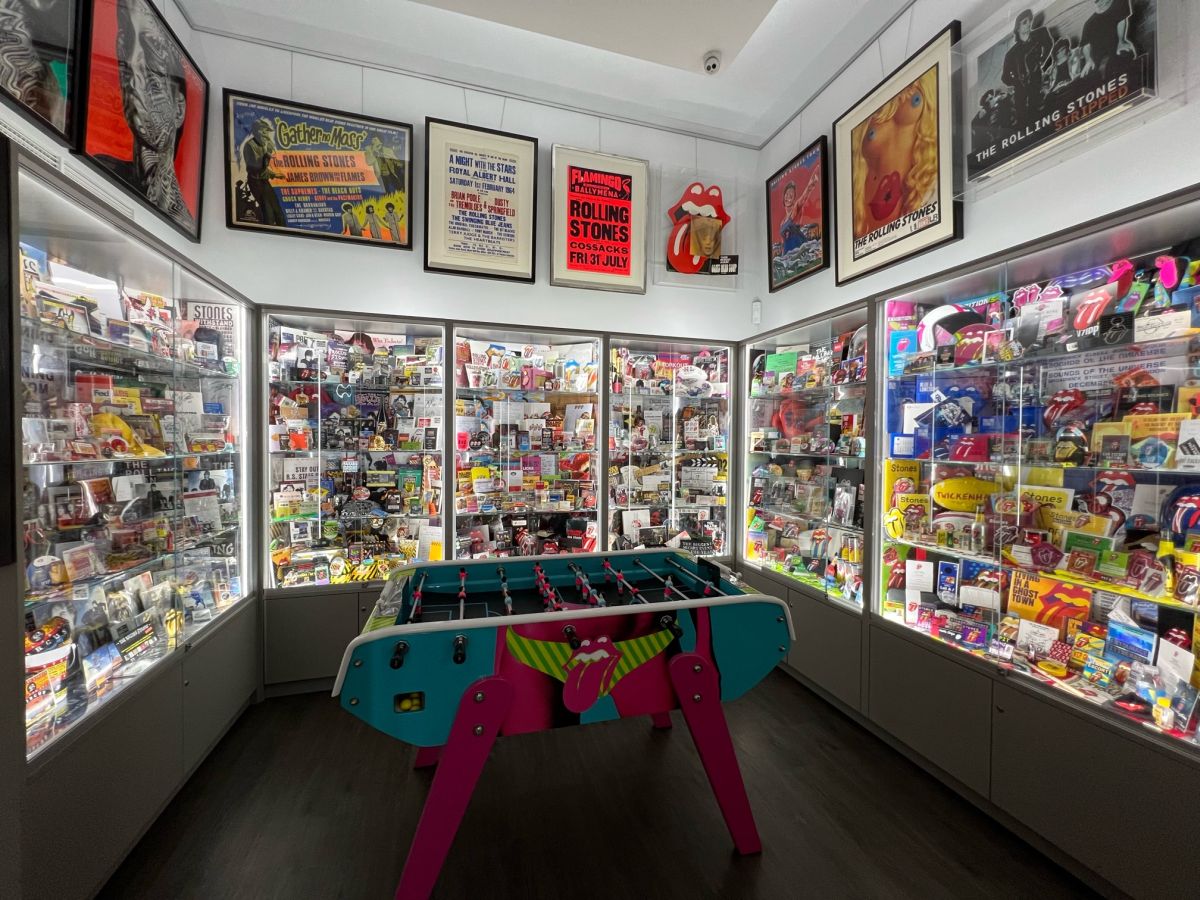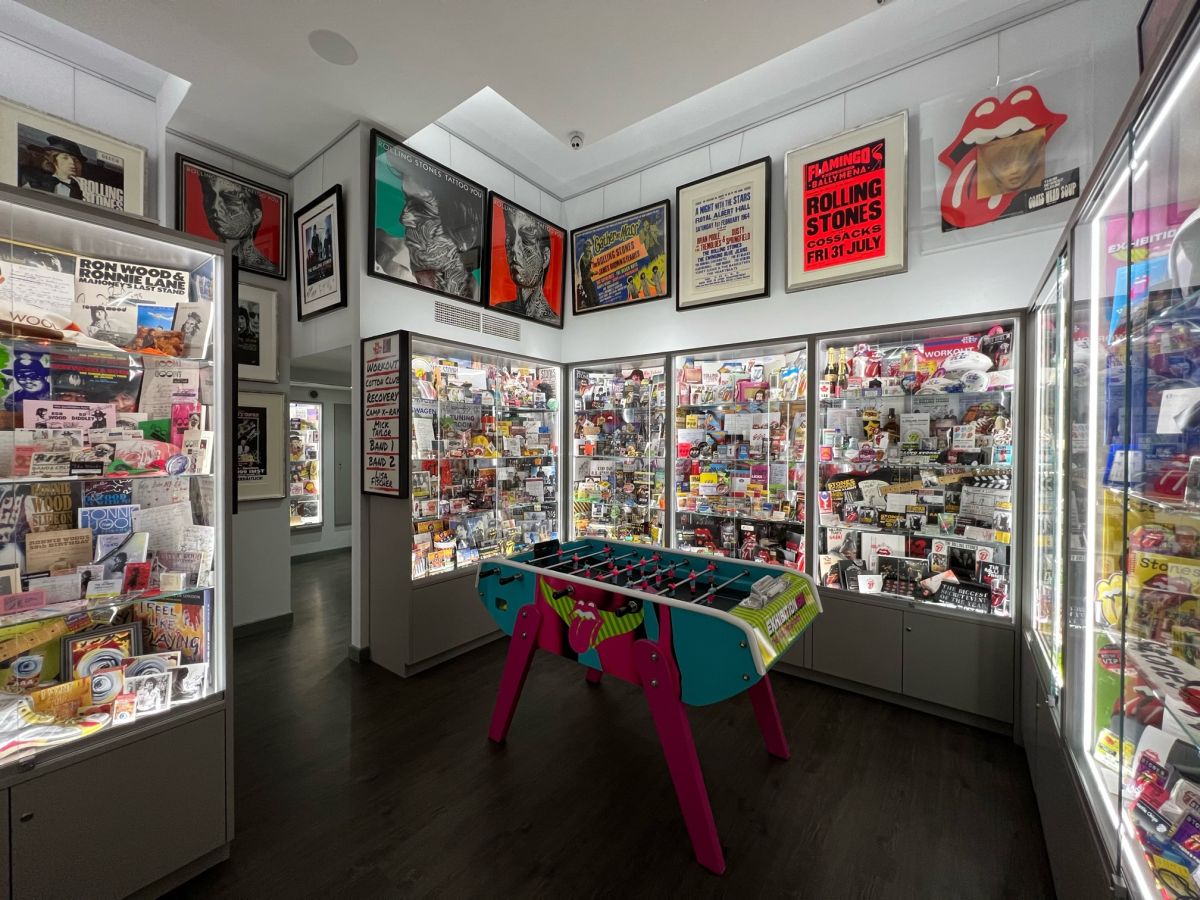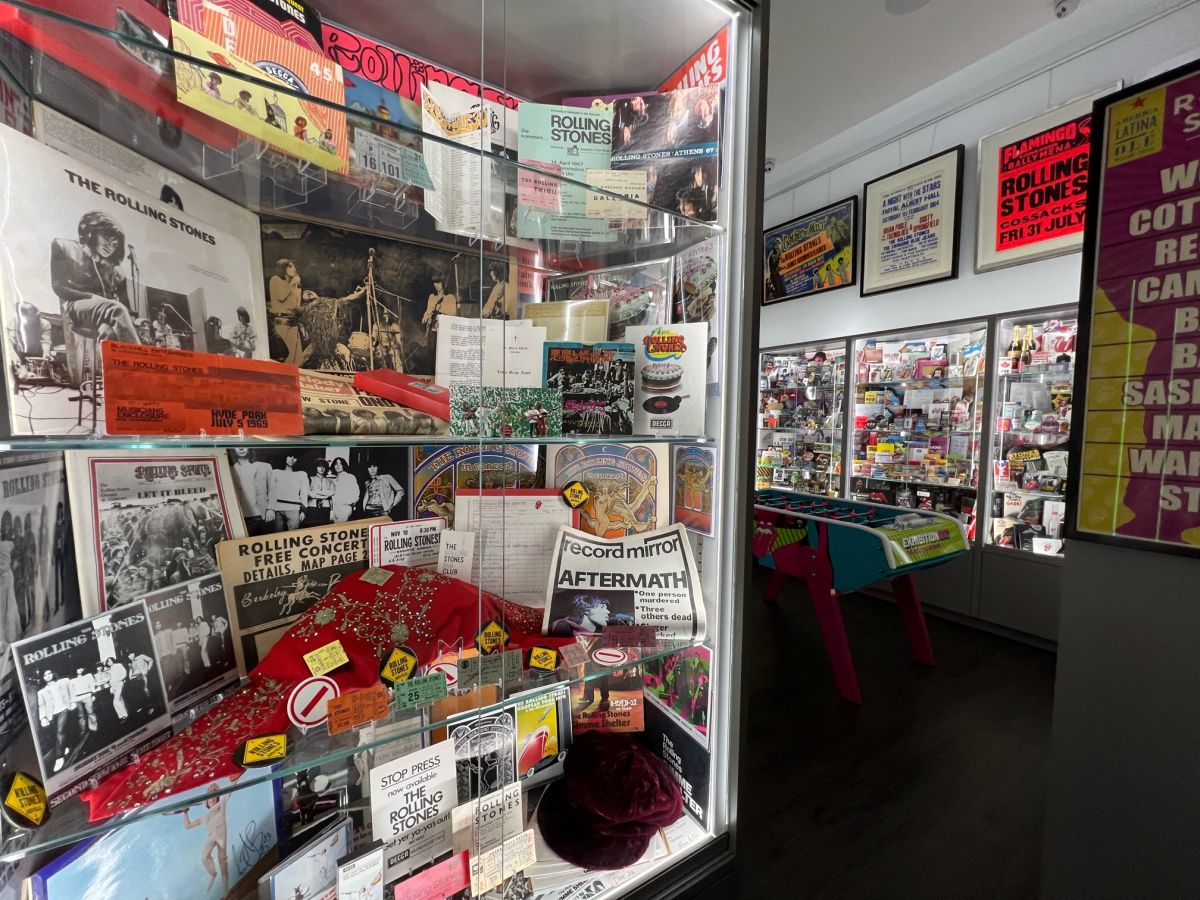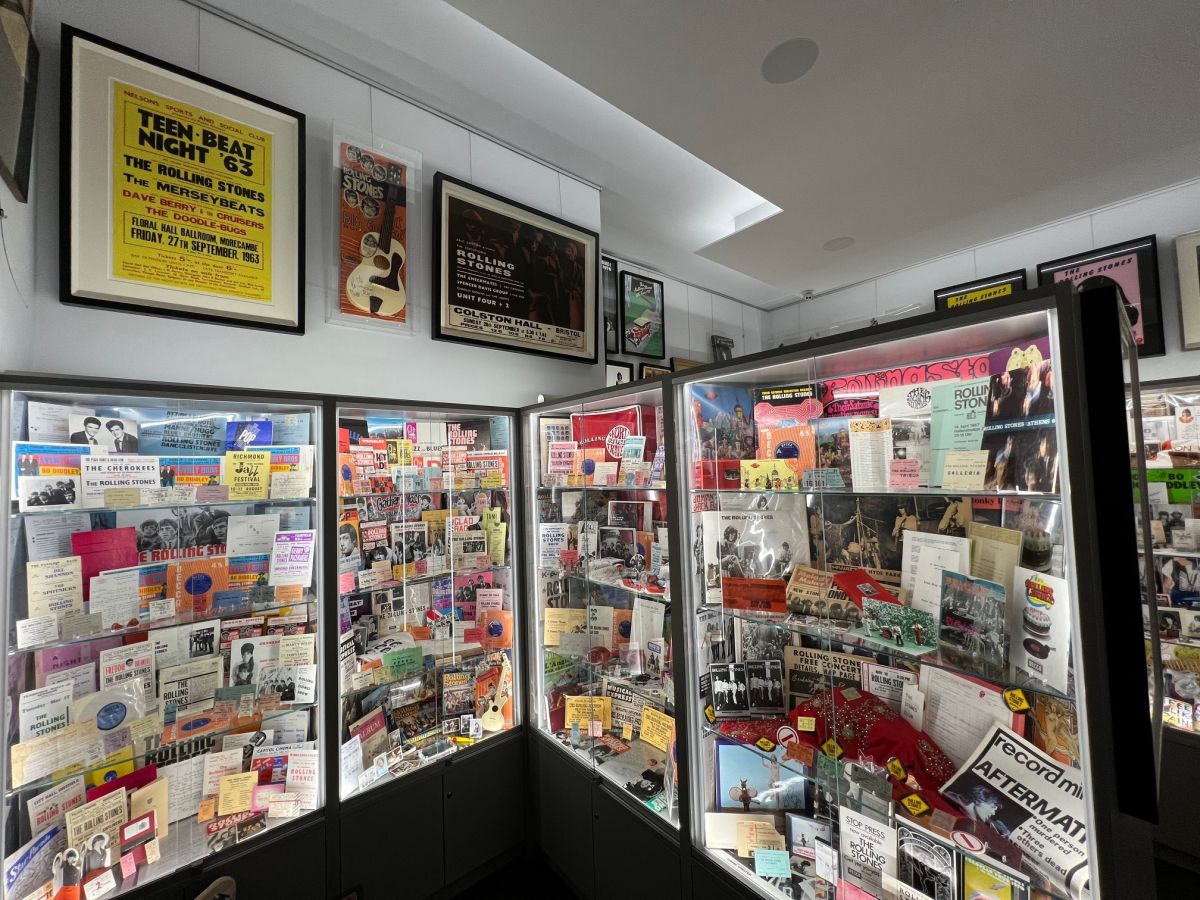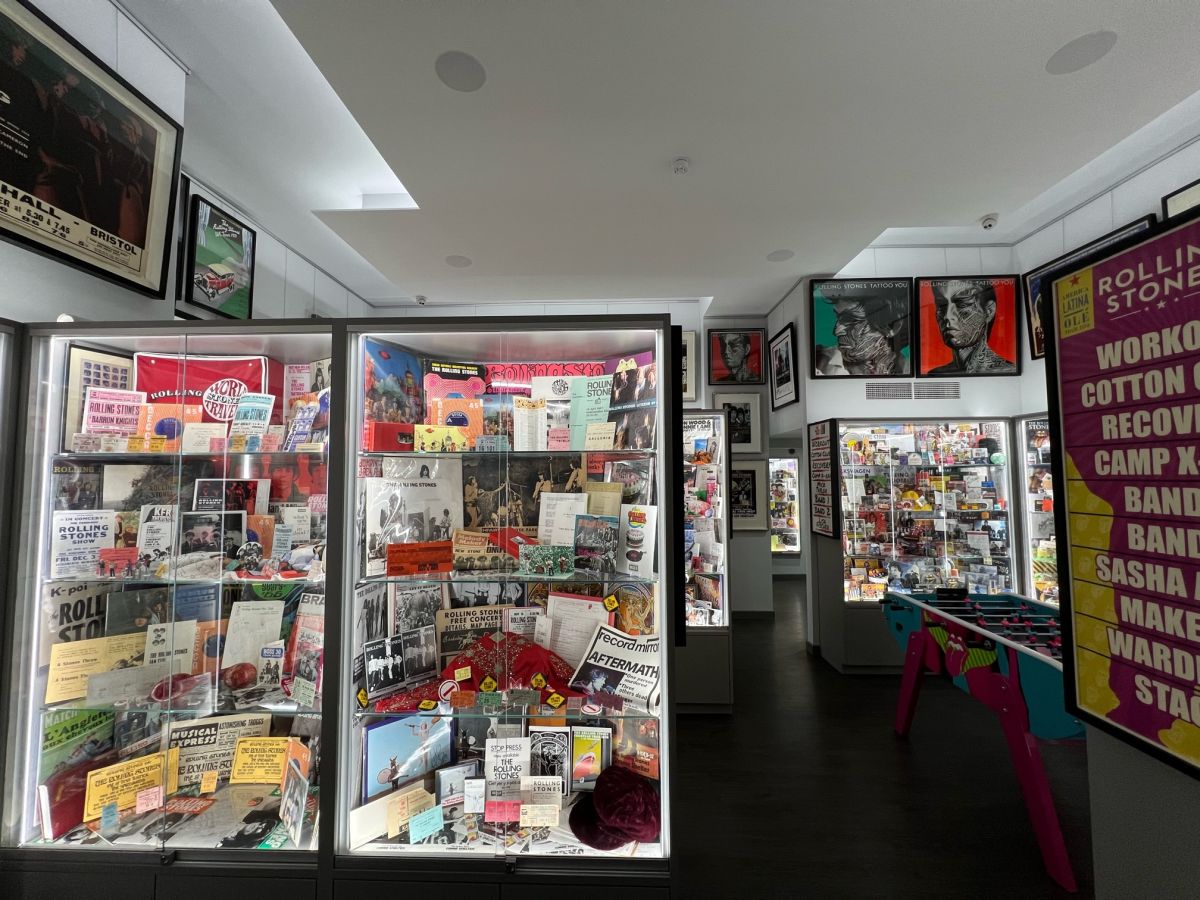 ---
If you have information, corrections, additions or comments, please send email. Thanks!




It's Only Rock'n Roll 1980 - 2022
© The Rolling Stones Fan Club IORR