The Berlin 1969 concert rumour
Thanks to Fritz Matthau for information and translations!
German radio will be broadcasting an one hour long programme about one of the weirdest incidents concerning the Rolling Stones. Apart from a few articles in local newspapers it is the first time that somebody reports about it. The title of the programme is:
Waiting for the Rolling Stones
A Rumour and its consequences
Feature by Peter Hillebrand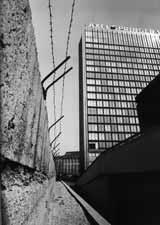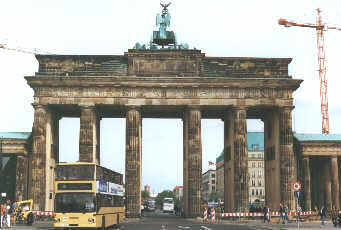 For German language information about the programme see the Mitteldeutscher Rundfunk web pages.

This is a brief translation of the basics of the programme:

"Berlin - the capital, a city for the young. A city of jolly songs and dances". This is how the East German communist newspaper announced the official celebrations for the 20th anniversary of the German Democratic Republic on the 7th October 1969. But the young were more interested in a rumour that was going round saying that on the same day the Rolling Stones would play on top of the Springer-building, the tallest building in the West directly at the wall next to Checkpoint Charlie - especially for the East Germans.

Despite hindrances several thousand Rolling Stones fans managed to get to Spittelmarkt, the closest point to the Springer-Building in the East. There the police was waiting for them. Only those who were present know what happened. The press - neither East nor West - made no report of the incidents. The author dug up the files of the East German secret police and tracked down some of the people who were present on that day. According to these reports the young people in the East were no less rebellious in their protests than their counterparts in the West. But they got no media coverage.

Additional comments:

The Stones weren't even in West-Berlin at that time, but living in the East you had no chance to find out about that. Every youngster in the East knew the rumour. There were no telephone lines to West-Berlin in those days. The fans were beaten up when they gathered at the wall and a lot of them ended up in jail. The police were so hard because they were afraid that the fans would start climbing over the wall. Imagine, the Berlin Wall would have been overcome twenty years earlier - by Rolling Stones fans! The program will be in German, nevertheless it is worth to know about it. I am sure the Rolling Stones themselves never heard of this kind of impact they had in the East.

These are the broadcasting dates:

Some stations provide the service that you can order the manuscript or even a tape:
---
Read all about The Rolling Stones in the international fan club magazine It's Only Rock'n Roll - published quarterly. See the recent issue IORR 37.
---
It's Only Rock'n Roll 1999 -
© The Rolling Stones Fan Club Of Europe