The IORR Travel Guide 2007
Oslo, Norway
---
These are the latest Rolling Stones news and updates for you! IORR is a non profit fan club run by fans for fans. All parts of the It's Only Rock'n Roll web site is copyright of The Rolling Stones Fan Club. When using information from this site, please include a reference to IORR and the main web address www.iorr.org.
---
---
These pages will supply information about the cities the Stones will be visiting this summer. To read about each individual city please select the actual city link in the IORR travel guide pages. If you have information for these pages please send e-mail to [email protected].
Nearest larger city
Oslo
How to get to the city
Oslo airport Gardermoen (OSL) is the main airport. It is located around 60 km north of Oslo. Twenty minutes by airport express train from Gardermoen airport to Oslo, but the price is high around N. kr. 200 i.e. 25 Euro. Regular NSB trains will take you to Oslo in 30-40 minutes time and is half price i.e. around 10-12 Euro. Bus if your hotel is not in the center of Oslo. Taxi cost 500-600 kr i.e. approx 80 Euro.

Torp Airport Sandefjord is located two hours south west of Oslo by bus. It is being used by Ryanair among others. Torpexpressen is serving all flights to and from Torp. The bus from Torp to Oslo takes 1 h 45 min and cost around 150 kr i.e. 18 Euro.

Travel links:
Tickets
Billettservice : Official ticket office
How to get to the venue
Underground station to Helsfyr station or walk from the center in half an hour plus.
Travel information
If you travel from Denmark then take the ferry, train or fly. Ferries go in the evening and arrive next morning. Recommended!
Venue maps
Valle Hovin is an old ice skating arena. It is just a large field covered by concrete. Almost all of the area is standing only. There are a few hundred seats plus some few VIP seats.
Recommended hotels
Recommended bars/restaurants
Meeting place for fans
3 Brødre : This is a great pub and restaurant located at Egertorget, at the highest point of Karl Johans gate, midway between Oslo S and the Royal castle. Corner of Karl Johans gate and Øvre Slottsgate. Just 3-4 blocks from Stortinget and Grand Hotel.
City map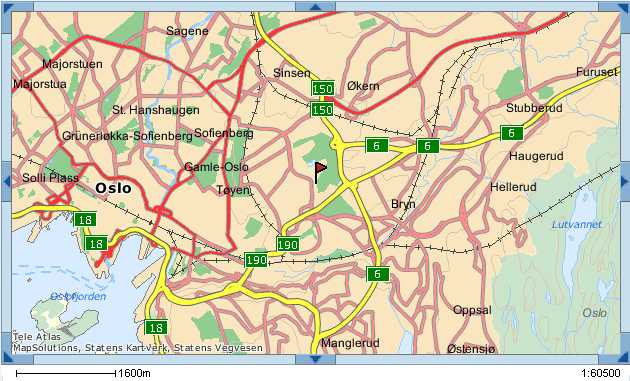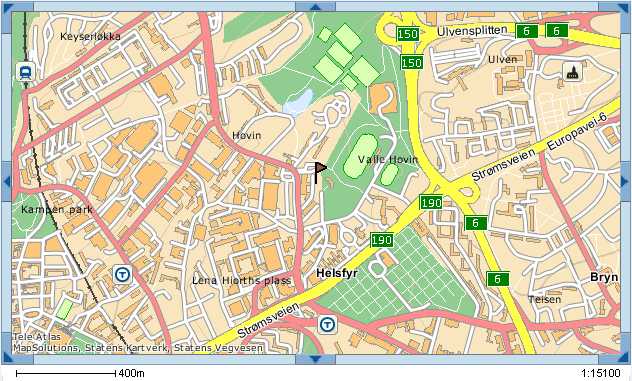 Other local events
Tourist links
General
---
Thanks
This info is supplied by Bjørnulf Vik. Additional info by Siw Grindaker. Thanks!
---
For more Stones news see IORR 57 of March 2007!
Make sure you have got the IORR T-shirt for this summer!
---




It's Only Rock'n Roll 2007 -
© The Rolling Stones Fan Club Of Europe