---
These are the latest Rolling Stones news and updates for you! IORR is a non profit fan club run by fans for fans. All parts of the It's Only Rock'n Roll web site is copyright of The Rolling Stones Fan Club. When using information from this site, please include a reference to IORR and the main web address www.iorr.org.
---
---
The Rolling Stones Fan Club
IORR T-shirt 2007
Order the IORR T-shirt here: IORR T-shirt ordering details.

IORR members and visitors have been working on a design that is being used on a T-shirt. Last time IORR made a fan club T-shirt was in the mid 80's. Now we have made a new and unique T-shirt identifying IORR members and visitors.

Thousands of Rolling Stones fans from all over the world do visit IORR every day. It was about time we made a new T-shirt, so that you can show you are a Stones fan, and also you can show other fans where to talk, where to find info, and where to meet up for the facts and the rumours.

The IORR T-shirt is made on a not-for-profit basis, from fans to fans. The cost of the shirt will cover production and air mail shipping. There is no profit on this T-shirt. You will get a high quality shirt that is unique and available from IORR only!

This is the design that will be printed on the front of the shirt: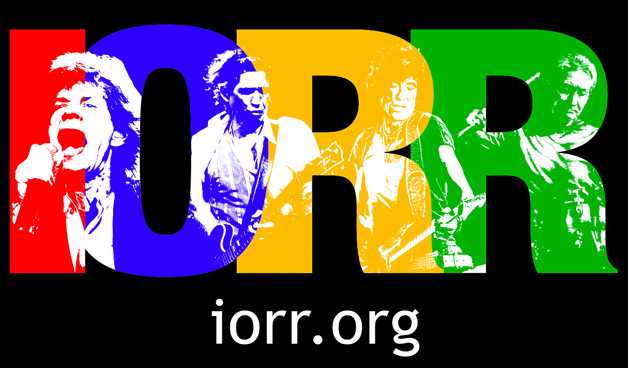 This is how it will look like on the shirt, but please remember there will be male and female shirts, also a long sleeve shirt.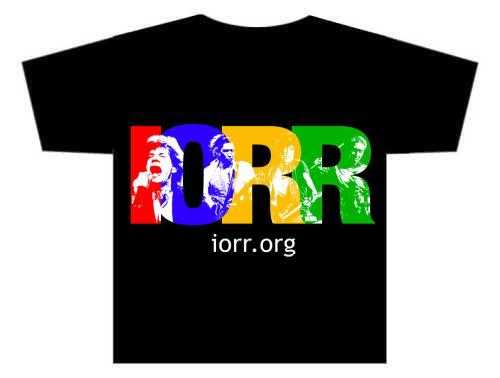 See the IORR Tell Me forum with all of the discussions and comments leading up to the final design of this shirt: IORR Tell Me Forum pages.
Thanks to David Schilling for coming up with the idea and final design of the IORR T-shirt. Also thanks to everyone else on IORR who made suggestions, ideas and support, so that this great new T-shirt could happen!
How to order the shirts
Use this link to order the IORR T-shirts: IORR T-shirt ordering details.
Ordering deadline
All orders must arrive by April 30, 2007.
---
The IORR magazine
For exclusive reports and pictures from the Rolling Stones tour opening see the IORR magazines.




It's Only Rock'n Roll 1980 - 2007
© The Rolling Stones Fan Club Of Europe