The IORR Travel Guide 2007
Madrid, Spain
---
These are the latest Rolling Stones news and updates for you! IORR is a non profit fan club run by fans for fans. All parts of the It's Only Rock'n Roll web site is copyright of The Rolling Stones Fan Club. When using information from this site, please include a reference to IORR and the main web address www.iorr.org.
---
---
Introduction
These pages will supply information about the cities the Stones will be visiting this summer. To read about each individual city please select the actual city link in the IORR travel guide pages. If you have information for these pages please send e-mail to

[email protected]

.
Nearest larger city
How to get to the city
Tickets
ticktackticket.com
How to get to the venue
Subway/underground to Piramides station or Marques de Vadillo.
Travel information
Venue maps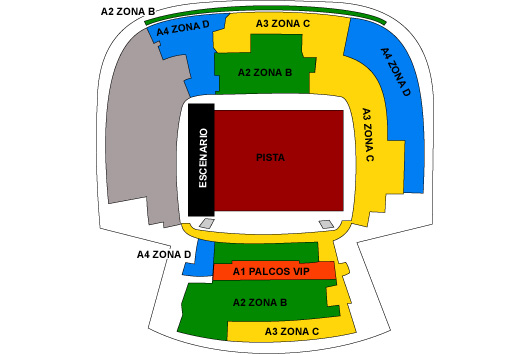 Recommended hotels
This is the closest hotel, just down the road 5 minutes. A nice one!
Hotel Puertade Toledo ***
Glorieta Puerta de Toledo, 4, (28005) (Arganzuela) MADRID, Spain
Phone Number: +34 914 74 71 00
Recommended bars/restaurants
Meeting place for fans
City map
The stadium guide:
http://www.stadiumguide.com/vicentecalderon.htm

Google maps:
http://maps.google.es/maps?f=q&hl=es&q=Vicente+Calder%C3%B3n&sll=40.396764,-3.713379&sspn=11.389077,17.160645&ie=UTF8&z=16&ll=40.400882,-3.720675&spn=0.011128,0.023797&t=h&om=1&iwloc=addr

Atletico de Madrid web site:
http://www.clubatleticodemadrid.com/es/elclub/instalaciones_fotos.asp
Other local events
Tourist links
General
---
Thanks
Thanks to Jorge Sampedro and Jorge Haro!
---
For more Stones news see IORR 57 of March 2007!
Make sure you have got the IORR T-shirt for this summer!
---




It's Only Rock'n Roll 2007 -
© The Rolling Stones Fan Club Of Europe