Boston, MA, USA
The IORR Travel Guide
The Rolling Stones USA 2006
---
These are the latest Rolling Stones news and updates for you! IORR is a non profit fan club run by fans for fans. All parts of the It's Only Rock'n Roll web site is copyright of The Rolling Stones Fan Club. When using information from this site, please include a reference to IORR and the main web address www.iorr.org.
---
---
Introduction
These pages will supply information about the cities the Stones will be visiting during the tour. To read about each individual city please select the actual city link in the tour dates pages of the Spring 2006 and Summer 2006 pages. If you have information for these pages please send e-mail to

[email protected]

.
Nearest big city
Boston
How to get to the city
Boston
Tickets
How to get to the venue
Underground - North Station.
Travel information
Venue maps
Recommended hotels
Recommended bars/restaurants
See below.
Meeting place for fans
Kinsale
Irish Pub & Restaurant
2 Center Plz, Boston

The Kinsale is located in Government Center in the heart of Boston. A short 5 minutes walk to the venue. Recommended time for meeting up: 5pm for a meal, any time for drinks! For directions to Kinsale see map - also close to Fenuel Hall.
City map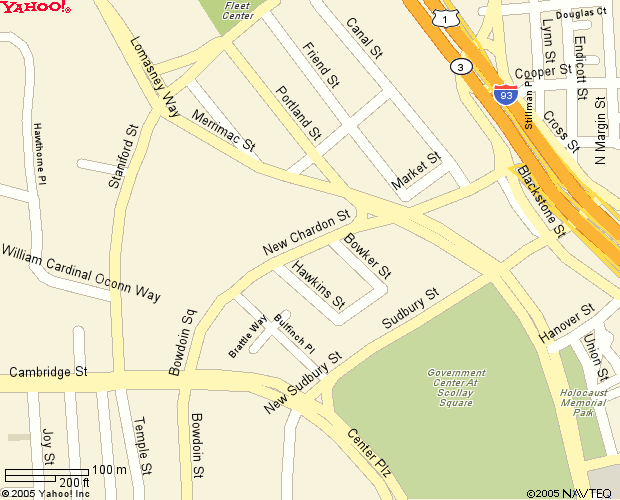 Tourist links
Ronnie Wood Art Exhibition
Newbury Fine Arts
29 Newbury Street
Boston, MA 02116
Phone 617-536-0210

Ronnie Wood Art Exhibition Jan 9 - 29.
Special Preview Exhibition: January 12, 2006, 6pm - 9pm. RSVP a Must : 617 - 536 - 0210
Other local events
Boston Bruins!!! NHL!!! Ice Hockey games at the venue every night before, between and after the Stones shows!
Thursday Jan. 12 at 07:00 PM : Boston Bruins vs. Los Angeles Kings
Saturday Jan. 14 at 02:00 PM : Boston Bruins vs. Dallas Stars
Monday Jan. 16 at 01:00 PM : Boston Bruins vs. Mighty Ducks of Anaheim
For schedules and tickets see NHL.com and Ticketmaster.
General
Thanks
---
For more Stones news see IORR 54 of December 2005!
---




It's Only Rock'n Roll 1980-2006
© The Rolling Stones Fan Club Of Europe