---
These are the latest Rolling Stones news and updates for you! IORR is a non profit fan club run by fans for fans. All parts of the It's Only Rock'n Roll web site is copyright of The Rolling Stones Fan Club. When using information from this site, please include a reference to IORR and the main web address www.iorr.org.
---
---
The Rolling Stones
The Dome at America's Center
St. Louis MO USA
Sunday September 26, 2021

Mick Jagger, Keith Richards and Ronnie Wood dedicating the show in St. Louis Sept 26, 2021 to Charlie Watts - Photo by Bjornulf Vik IORR
The set list
Street Fighting Man
It's Only Rock'n'Roll
Tumbling Dice
Under My Thumb
19th Nervous Breakdown
Wild Horses (vote song)
You Can't Always Get What You Want
Living In A Ghost Town
Start Me Up
Honky Tonk Women
--- Band introductions
Happy (Keith)
Slipping Away (Keith)
Miss You
Midnight Rambler
Paint It Black
Sympathy For The Devil
Jumping Jack Flash
--- Band off stage
Gimme Shelter
Satisfaction
---

Show start :  8:46pm
Show end   : 10:58pm

---
Live pre/post show comments:
St Louis show live updates - Sunday 26-Sep-2021
---
Review by Bjørnulf Vik, Norway
The show tonight was an emotional roller coaster ride for me. After 35 days away from home, with the goal to see The Rolling Stones live on tour tonight, the day was finally here. So long wait, so many emotions. As I walked to the Dome in St. Louis, a short five minutes walk from my hotel just across 9th Street to the Entrance D on Cole street, my stomack was in big pain, I was hit by a sudden nervous pain I have never experienced before. Then once inside, I met with friends in the VIP lounge, and my pain was gratually going away.

At 7pm I went down to the pit area, Pit 1 i.e. Ronnie side, the place was half empty, but it would fill up during the next hour or so. More friends to meet, the pain was not there anymore. Then at 8:46, the lights went ot, and drums started to sound all over the stadium. It was Charlie drumming, soft, hard, gentle, great pace, just like having Charlie in the venue. Various images of Charlie were on display on the large screens. My emotional roller coaster ride had started, and it would last throughout the show, all the way back to my hotel. The Charlie intro lasted for two minutes. A great tribute, but so sad.

"Street Fighting Man" is a great opener. I love the song. It sounded great, and I was back to my Stonesland. Next up was "It's Only Rock'n'Roll". It has been my IORR fan club signature since 1980, and it is still great to hear every time.

Then Mick, Keith and Ronnie gathering up front. Time stood still for me. I took may be ten pictures just to have the memories. My eyes were on all of them, all their motions and emotions. I had tears in my eyes when it happened, and I have once more tears in my eyes when I am trying to tell about it in this report. It is way past midnight as I am writing these memories, I just have to get my emotions and memories from the show preserved before my bad memory is gone later on. One thing with my memory is good, I tend to supress sad moments. They are there, but they fade, otherwise life would be so hard.

Mick was speaking. About Charlie. To be honest, I can't remember his exact words. I am sure there are tons of videos out there. My memories are from Ronnie, to the left, he seemed slightly distant to Mick and Keith right then, they were to his right as seen from us in the crowd. Keith was holding Mick's hand hard. It was very emotional. At times Keith and Ronnie had eyes telling us they were thinking about Charlie, they were not really present, how they missed him, all the moment on stage, on tour, and I understand Mick and Keith do have all the memories way back from the early 60's, even back when they hardly made any crowds and success, working hard, all through the 60's, Ronnie came later, in the 70's, I do understand their emotions and memories are different. It was a sad, very sad moment, but we should remember Charlie, and we should appreciate all the great moments he gave us on records, on stage, and in general, as the special person he was.

"Tumbling Dice" went by fine. I hear it all the time, great song. Then "Under My Thumb". Suddenly I was all in tears. I missed Charlie, his drumming, the song was different, Charlie should have been here. I just could not smile or enjoy the song. Then "19th Nervous Breakdown". The same. Sadness and tears. This show was so tough.

Things improved. The next songs were great with Keith strong with his riffs, Ronnie at his best, and Mick adding so much energy into the performance he never never ever stood still, except for the slow songs like "Wild Horses". Mick said they would do a song about times he hoped we would never ever experience again. Then they did "Living In A Ghost Town". I do not care if it is a depressing theme. It is reality, and it has got a great groove, and it is a great live song. Also, it is a great example of how the rest of the band is making The Rolling Stones sound so great. When Mick is on the harmonica, it is Bernard who is driving the "Woah woah" part.

"Happy" with Keith went fine. Then Keith did "Slipping Away". Again I was lost in tears. Charlie was missing in the song, it was all different how Steve Jordan did it. I just could not help it, I was so lost in sadness and tears. I can't even write about it.

"Midnight Ramler" was great teamwork. They worked so hard, all of them. These guys are so good.

"Paint It Black" was just so sad, I struggled with it. It was such a different song. Steve Jordan is a great drummer, but he is not a copycat. Charlie is not here anymore, and my absolute favorite "Paint It Black" will never ever be the same song live. It is so sad. Steve Jordan worked hard, it was like a funky song, all so different. And my eyes were all in tears. May be I can get used to the new song, but not tonight.

The rest of the show was powerful. The band was working hard. I was impressed by their energy, their passion, and their great mood. You could see they were really happy to be on the road, performing in front of their fans, making all the excitement, I am sure most of the crowd loved the show, I can not speak for others, but if I take away my personal emotions tonight, it was a great show, and I am looking forward to follow them through the rest of this tour.

Final bow is sad, just the three of them, and as they walk off stage, they show a large display of Charlie. I walk out with sadness. I hope one day I will be able to walk out of a Stones with a smile on my face, but not today. It was so sad, but I know they did a great show tonight. I just miss Charlie.
---
Review by Jeff Hackney
Professionalism on display tonight. Everyone was prepared and rehearsed and ready. They honored Charlie in appropriate, moving ways but without turning the show into a funeral. My anxiety surfaced when Mick seemed extremely out of breath after the first two numbers, thinking "oh my God, has time finally caught him," but he remained in extremely strong voice throughout and kept the crowd riveted. Same as it ever was.

Jordan is different from Charlie, yes, but he's a great musician and seemed to be having a great time on stage. The extra power he brings to the songs is enjoyable if you allow yourself to enjoy it without being blocked by the pain of what we've lost.

The Stones haven't been in my home town since 2006 and it was good to see them return to Chuck Berry's turf. There was one passing reference to Chuck, but that's it. Perhaps they didn't want a second or competing eulogy. Ghost Town went over well and was the only song sung by Mick that was released after 1981 as well as the only song he sang that isn't a prominent "greatest hit." At this stage, they're playing to bring the hit parade fire power and it's stunning how many iconic numbers they string together -- hard to imagine any band coming up now that will ever be able to do this. Still, a hard core fan hopes for an Undercover of the Night or Crazy Mamma to pop up. Alas.

This may have been the last of my 15 shows. If so, it was a great memory. There were many highlights, including both encore numbers ("Shelter" and "Satisfaction," the latter of which they musically de-constructed and riffed on in a great way). I didn't get choked up until the final bow. It was very hollow seeing just the three out there, and stark reminder that, for all of us, time on this earth is fleeting.
---
Review by Agustín Soria, Argentina (English version)
Editor comment: Original review written in Spanish, see below, the following is a slightly modified "google translate version".

They are eternal, the Stones ...

With a very emotional show, the Rolling Stones returned to the stage to celebrate the tribute to their sixty-year career. The start of the "No Filter Tour 2021" missed Charlie Watts as its main protagonist.

Again, streaming allowed us to closely follow the start of the Rolling Stones tour in the United States. Neither the negative PCR nor the currency exchange were the perfect excuses for not seeing and hearing the longest-running band on the music scene for free. Ladies and gentleman, whole or in pieces, The Rolling Stones.

The show began with a compilation of images of Charlie Watts that recalled the absence of the late drummer. As great fighters of thousands of battles, "Street Fighting Man" was the first page they presented after two years of forced absence from the road. The group did not stop their engine and they lashed out with two old stainless classics "It's Only Rock and Roll" and "Tumbling Dice" with a very active Jagger as we saw it on their social networks a few days ago. On "19th Nervous Breakdown", Mick and Keith shared voices and we immediately fly back to the years of Brian Jones, another absentee with notice in this new stage of the band. But before that, another sixties gem sounded, "Under my Thumb", a controversial song that put the Stones on the front page of the media for its macho content.

Since the Bridges To Babylon '97 -'98 tour, the Stones have allowed the public to participate in putting together the set list. This time, "Wild Horses" was the one selected among the ballads offered. The slow set closed with "You Can't Always Get What You Want" which sounded untidy and austere with the orchestral choir recording.

The pandemic discontinued the live shows but not the group's creativity process, which is why "Living in a Ghost Town", whose video showed an empty London, was presented for the first time at the start of the 2021 tour. With "Start Me Up" and "Honky Tonk Women" finished the first set full of memories and absences. Or isn't it worth naming Bill Wyman and Mick Taylor after so many years of running?

Keith Richards approached the mic to cover "Happy" and Slipping Away ", two old acquaintances who always took center stage throughout the tours. It was one of the few moments that the riff man advanced on stage as he was more withdrawn than on other occasions.

At this point in the show, Steve Jordan deserves a separate paragraph. It was like a breath of fresh air, a safe conduct that he had the opportunity to accompany when necessary and pour his experience from the sidewalk with some small arrangements and licenses. His appearance on the screens magnified his figure and, before each intervention, the drummer did not disappoint.

In "Miss You", Mick Jagger showed all his skill: he danced, moved on stage from end to end and even cheered on the catwalk that connected with a small stage in the center of the stadium . While the singer's pirouettes took center stage, Darryl Jones, the bassist who accompanies the Stones since the Voodoo Lounge Tour, played a solo with his instrument that stole all the applause; Ron Wood, with an outstanding role, stirred the audience and the winds, Karl Denson and Tim Ries, saxophonist and trumpeter, crossed bronzes generating a climate of cockfighting.

As is customary, the guardian of the "stone sound", Chuck Leavell, marked the prelude to "Midnight Rambler" that did not lose its essence despite Keith changing while Mick played with the crowd that packed The Dome at America's Center. The song picked up the beat after the musical bridge and lashed out like an unbraked train. The "dice" were already rolled and the Stones did not disappoint.

For the end, the encores "Paint it, Black" arrived faster than the versions we had been listening to, "Sympathy for the Devil" with an imposing play of lights creating an intimidating atmosphere, "Jumping Jack Flash" with Keith's guitars and Ronnie dueling, and "Gimme Shelter" with the voice of Sasha Allen as the main protagonist.

Preceded by "Satisfaction", the last thing heard of the night, fireworks lit up the stage in the final salute and the figure of Charlie Watts took center stage again, while Jagger, Richards and Wood paid homage to the public and their former band mate.
---
Review by Agustín Soria, Argentina (Original Spanish version)
Editor comment: For English "google translate version" see above.

Son eternos, los Stones…

Con un show muy emotivo, los Rolling Stones regresaron al ruedo para celebrar la antesala de sus sesenta años de carrera. El inicio del "No Filter Tour 2021" tuvo al ausente Charlie Watts como su principal protagonista.

Otra vez, el streaming nos permitió seguir de cerca el inicio del tour de los Rolling Stones en Estados Unidos. Ni el PCR negativo, ni el cambio de divisas fueron las excusas perfectas para no ver y escuchar gratis a la banda más longeva de la escena musical. Ladies and gentleman, enteros o a pedazos, Los Rolling Stones.

El show comenzó con un compilado de imágenes de Charlie Watts que rememoraron la ausencia del extinto baterista. Como grandes luchadores de miles de batallas "Street Fighting Man" fue la primera página que presentaron después de dos años de ausencia forzada en la ruta. El grupo no detuvo su motor y arremetieron con dos viejos clásicos inoxidables "It's Only Rock and Roll" y "Tumbling Dice" con un Jagger muy activo como lo vimos en sus redes sociales hace unos días atrás. En "19th Nervous Breakdown", Mick y Keith compartieron voces y volamos inmediatamente a los años de Brian Jones, otro ausente con aviso en esta nueva etapa de la banda. Pero antes sonó otra gema sesentista, "Under my Thumb", una canción controversial que supo poner a los Stones en la primera plana de los medios por su contenido machista.

Desde la gira Bridges To Babylon '97-'98, los Stones permiten que el público participe en el armado del set list, en esta oportunidad, "Wild Horses" fue la seleccionada entre las baladas ofrecidas. El set lento cerró con "You Can't Always Get What You Want" que sonó desprolija y austera con la grabación del coro orquestal.

La pandemia discontinuó los shows en vivo pero no el proceso de creatividad del grupo por eso "Living in a Ghost Town", cuyo video mostraba una Londres vacía, se presentó por primera vez en el inicio del tour 2021. Con "Start Me Up" y "Honky Tonk Women" finalizaron el primer set cargado de recuerdos y ausencias. ¿O acaso no vale la pena nombrar a Bill Wyman y Mick Taylor después de tantos años de carrera?

Keith Richards se apropió del mic para versionar "Happy" y Slipping Away" dos viejos conocidos que siempre cobraron protagonismo a lo largo de las giras. Fue uno de los pocos momentos que el hombre del riff avanzó en el escenario ya que se mostró más retraído que en otras oportunidades.

A esta altura del show, Steve Jordan merece un párrafo aparte. Fue como una bocanada de aire fresca, un salvoconducto que tuvo la oportunidad de acompañar cuando era necesario y volcar su experiencia desde la banqueta con algunos pequeños arreglos y licencias. Su aparición en las pantallas agigantó su figura y, ante cada intervención, el baterista no defraudó.

En "Miss You", Mick Jagger mostró toda su destreza: bailó al son de sus hombros, se desplazó en el escenario de punta a punta y hasta se animó a la pasarela que conectaba con un pequeño escenario en el centro del estadio. Mientras las piruetas del cantante cobraban protagonismo, Darryl Jones, el bajista que acompaña a los Stones desde el Voodoo Lounge Tour, metió un solo con su instrumento que se robó todos los aplausos; Ron Wood, de sobresaliente papel, agitó al público y los vientos, Karl Denson y Tim Ries, saxofonista y trompetista, cruzaron bronces generando un clima de riña de gallos.

Como es costumbre el guardián del "sonido stone", Chuck Leavell, marcó el preludio de "Midnight Rambler" que no perdió su esencia a pesar de que Keith cambió viola mientras Mick jugaba con los presentes que colmaron The Dome at America's Center. La canción tomó ritmo después del puente musical y arremetió como un tren sin freno. Los "dados" ya estaban tirados y los Stones no defraudaban.

Para el final, llegaron los bises "Paint it, Black" más acelerada que las versiones que veníamos escuchando, "Sympathy for the Devil" con un juego de luces imponentes creando un clima intimidante, "Jumping Jack Flash" con las guitarras de Keith y Ronnie batiéndose a duelo, y "Gimme Shelter" con la voz de Sasha Allen como principal protagonista.

Precedido por "Satisfaction", lo último que se escuchó en la noche, los fuegos artificiales iluminaron el escenario en el saludo final y la figura de Charlie Watts volvió a ser protagonista, mientras Jagger, Richards y Wood le rendían pleitesía al público y a su antiguo compañero de ruta.
---
Review by Dean Goodman
The good news is that the drummer is still the coolest looking person on stage at a Stones concert.

The bad news? I don't know where to start. The tour opener was a very uncomfortable scene for me. I must be dead inside, because I certainly didn't feel any grief like everyone else seemed to be experiencing - just general annoyance speckled with a dash of happiness. I'm not sure how long this Anglo-American charade can be justified.

New kid Steve Jordan's drums were overwhelming and way too busy. They drowned out the guitars, though Keef 'n Ron's playing seemed feeble anyway. Mick, with able support from Bernard Fowler, kicked in his usual 110%, but he's just one man in a huge lineup of random people overseen by Chuck Leavell.

Darryl Jones, who evidently spent his Covid downtime on the couch, is trying to start a new fashion trend by wearing old-lady glasses. At least Sasha Allen looked hot. No Covid slovenliness for her. Matt Clifford's synth took "Under My Thumb" all the way back to its original baroque splendor, though I'd kill to hear the '81 version resurrected

We can usually count on "Honest" Ron Wood, but he seemed lost at sea, and didn't look too good. I don't think any of them felt fabulous, but the show must go on. (Or must it?)

Keith skipped some of the opening chords of "Start Me Up," and his intro to "It's Only Rock'n Roll" was rudimentary. Sporting a new tea cosy on his head, he seemed relieved to be out of the house. "It's been a bit of a ride to get here," he said with some understatement before launching into "Happy," a song that is anything but. It irks me that "Happy" is now being sold as a celebratory song. (FWIW, Keith began it, "You know I never kept a dollar . . . .")

Mick and Keith's bond has only strengthened during this "special period," as the Cubans used to say. During "Tumbling Dice," Mick apologized to Keith when he threw off his jacket and it landed at Keith's feet. This might have been a capital offence two decades ago. The two of them harmonized unexpectedly during "19th Nervous Breakdown," which was a highlight for me. But then it finished with a drum roll. Hmm. I guess I subscribe to the Ronnie Van Zant ethos - "play it like it sounds on the record, production mistakes and all."

The way Keith looked wondrously at Mick doing his customary "Midnight Rambler" shimmy on the catwalk, you'd think he'd never seen his dance before. Certainly Keith's attempt to wrap his arm around Mick's shoulder was ill-conceived because Mick had more work left to do on the catwalk, and he slipped out of Keith's embrace.

The result of the song vote was telegraphed early when Keith put on his acoustic guitar. That would be "Wild Horses" then. I could be wrong but I inferred from Mick that each vote on this tour would be for a ballad, which doesn't thrill me, especially when the options are so-so. If he's going to enlarge the pool or restrict it to actual rarities, then it might get interesting.

I'm reluctant to critique Steve, especially on his first night, playing a role he'd rather not have and in which we'd rather not see him. But that's life. Or death, in this case. Obviously Steve is one of the best drummers in the world, and Keith feels comfortable with his old sidekick in the fold. His Charlie-esque kit, with familiar Gretsch logo, seemed appropriately modest. But that snare. It's torture, especially going nonstop for two hours. I know the high tuning is his style, giving him that tight crack, but it quickly dominates proceedings. Since a lot of it is in the microphone placement, I don't know why they can't turn him down. The only time we got an occasional respite was when Steve had to adjust his dark glasses. He may want to invest in an elastic band.

I was actually looking forward to his arrival since the Stones have long had a problem with tempo. But a team is only as fast as its slowest member, and Keith isn't winning any races here. Maybe some of the songs were faster. It's hard to be sure. Certainly "Paint It, Black" sounded like the Hawaii Five-O theme, which might be OK if I were doing a ton of weed. "Miss You" had a lot of redundant fills. It already was the worst song in the setlist, thanks in part to Darryl's interminable bass solo. Keith left the stage at the time he should have been out on the catwalk with Mick and Ronnie. I wish I could have taken a tea break also.

As for the warhorses, "Midnight Rambler," "Gimme Shelter" and "Satisfaction" stood out. On the former, Mick swapped out the "And it hurts" parting line with a half-hearted "Yeah." On the latter, Mick almost seemed to be talking the opening lines rather than singing, which briefly gave their most famous song a cool William Shatner effect.

I hate to use the verb of entitlement, but we deserved a better choice of material after all the challenges of the past 18 months. The only memorable choice was the song they didn't play, "Brown Sugar." Theories abound. I believe Mick just got tired of Karl Denson's dreadful sax solo and is waiting for Matt Clifford to program an electronic version. I'm confident it will return. However it would prove my point if the song turns out to be a victim of the new woke times despite having been defanged decades ago. Cancel culture is fine until it affects you. I had never heard "Ghost Town" before and I don't need to hear it a second time.

Other points. Three onstage roadies, two masked, but not Pierre. Ronnie and Steve share a female tech. Mick now has black, plastic water bottles with fluorescent tape, rather than cups, presumably a Covid precaution. As expected, the fans ditched their masks in less time than it takes horny teens to discard their clothing. Not judging, just observing. If this is a problem, you might want to consider other plans when the Stones come to your town.
---
Review by Art Lewis
A miracle this show happened! Thanks to the Band, managers, promoters, crew, security. It's such a miracle to have the Band on stage!

In thinking about this show I am reminded of two comments-
Some say what is your favorite show? The most recent show you have seen.

Before the show started next to me I overheard a conversation where a man said, "you have concerts and then you have Rolling Stones concerts."
The show started with a very nice tribute video about Charlie Watts. Musically the show was excellent. The Band was in top form! Great set list and song choices. Visually the show was amazing. The screens and graphics really add to the show. Seeing them with full stadium production with a huge crowd really adds to the experience.
Mick Jagger mentioned from the stage about how Keith Richards was happy to be playing in St Louis, the home of Chuck Berry. Also Mick Jagger mentioned how many celebrities were in the crowd mentioning Simone Biles and also Stan Kroenke. Stan Kroenke is the owner of the football team that used to play in the stadium before moving to Los Angeles. In under a month's time the band are scheduled to play in Stan Kroenke's new Los Angeles stadium- the most expensive stadium ever built at a cost of $5.5 billion usd. The St Louis stadium was opened in 1995 and with no more football games the stadium now sees maybe 1 concert a year. The Rolling Stones last played the building on December 12, 1997 which was made into a dvd Bridges to Babylon Tour '97–98 the 1997 concert also had a pay per view offering. Now with the advances in technology people can broadcast or stream the concert from a mobile phone.
It has been a long wait since August 30 2019, roughly 2 years and a month with so many unbelievable events and news happening between the last show. Some context to help understand: In the United States- American football teams use 30 stadiums. These are the largest and most active stadiums. The 2019 tour saw the band play a little under half the football stadiums and the 2020 tour was going to see the band play nearly the other half. Large stadiums enable the band to play to the most people at once while also keeping ticket prices low. One stadium show might be equal to the crowd of 3-5 arena shows. Tickets for the 2020 dates went on sale Valentine's day February 14th 2020. About a month later because of the worldwide health crisis the tour went into postponed status. The Band was considerate of fans and opened up refunds. I decided to not refund tickets to show support for the tour. That's over a year and half of holding money. With the health crisis getting better the 2021 tour was confirmed with a few stadiums cancelled and few new stadium shows. The St Louis show was reconfirmed. It's important to mention that 2022 is shaping up to be a year when all artists who have not toured in 2020 and 2021 want to tour so getting venues will be difficult. A 2022 tour in America might not be possible because of venue availability.
The indoor domed St Louis stadium is across the street from a gambling casino with a four seasons hotel. Outside the stadium it's possible to see the famous St Louis Arch. The Arch is the defining feature of the Jefferson National Expansion Memorial, a national park that also includes a museum established to commemorate the Louisiana Purchase and subsequent westward movement of American explorers and pioneers-Lewis and Clark launched their history-making expedition from here in 1804, the first civil government west of the Mississippi River; and the courthouse that hosted the famous Dred Scott trial with the debate over salvery. The morning of the show I saw many Stones t-shirts walking around the park checking out the Arch.
As the show closed Charlies Watts picture was again shown on the screen leading to large cheers.
It was such a great show- I can see no criticism or understand any. I also think of the great lengths BV took to attend with a 14 day quarantine in Mexico, a man next to said he left home in California at 2am to make the show and others driving in from surrounding states. If you are able to make a show please don't miss them!!
---
Review by Matt Shields
I wasn't planning on attending when it was announced Charlie was sitting out the tour, and I had never planned on attending the St. Louis show for personal reasons (which I will save until AFTER this review), but with Mr. Watts' death everything changed and I grabbed a ticket and hotel and made the drive up from Muscle Shoals.

First, I am glad I went. I had a good time walking around St. Louis, had some good conversations, and enjoyed (most) of the actual music. To my ears much of the night was solid musically, the guitars were easy for me to hear and enjoyable. Keith especially seemed on. Slipping Away was my favorite version ever last night, and Happy sounded better to me than it did during 2015, maybe because I expected more in 2015 and this time I didn't.

Either way, Keith really seemed in touch throughout the entire show. My song highlights were 19th Nervous Breakdown, which I thought rocked way more than I could have hoped for, Midnight Rambler, just cuz I enjoy every version of it ever, and Slipping Away (as mentioned earlier). I agree with those on here who said I don't need to hear Ghost Town live again. For me it didn't come across at all. Also I was surprised (and disappointed) they didn't play others off Tattoo You, especially one of the unreleased stuff we've been hearing they practiced. Maybe they'll toss Ghost Town and add one of those down the line.

Paint It Black somehow fell apart last night, but I mostly ignored it cuz there are just some nights good songs don't work. If I go to another show and it falls apart again then I'd be inclined to say it's missing Charlie. My other show thought is bittersweet: I realized last night that what was, ain't no longer, and isn't coming back. I think that was reflected in what I perceived to be a combination of subdued energy from the band even with their playfulness and a good show musically for the most part.

Mick seemed both tired and distant, and at the same time playful and solid. I definitely want them to go on until they decide to stop, but it is sometimes difficult to realize when you have to let something go (meaning myself, not speaking for others.) As for masks, LOL, where I was there were only about 10% keeping their masks on, they went right out the window and I didn't witness staff trying to enforce it. Like someone else mentioned in their report, not judging, just letting you all know before you go.

As for my personal reason for not wanting to attend St. Louis it had to do with being robbed of almost everything we had there one time, and out of all the cities in the nation, and we drive cross country a lot, I have been skipping through St. Louis past few years as fast as I can since that unfortunate event.. Well, I think I may have finally put that demon to rest. I had a relaxed, wonderful time overall, and spent time with some good people. For those who want to go to a show I hope you make it. I am certain I'll hit at least one more and do what I can as a fan to participate in trying to move this band forward to the next thing.
---
Review by John Bielusiak - Lansing, Michigan
It took us 7 hours to drive from Lansing to St Louis on Saturday. We stayed at the Marriott & hooked up with many great iorr fans on Sunday. We had some wonderful barbecue near the Marriott. I won a tee shirt at one of the merchandise tents. We got to the venue at about 6:00 pm. We were in the Lucky Dip line. There was one couple in front of us. In front of them, there were 2 couples standing in line. The first couple scored pit tickets. And the 2nd couple scored pit tickets. How lucky is that!! We ended up with lower concourse section 130 & the seats were awesome.

The show was awesome. The tribute to Charlie was very memorable & not overdone. After the 2nd song, Mick, Keith and Ronnie came out and Mick said a few words. I noticed Mick & Keith holding hands, which was very poignant & sweet. The show was awesome. You could tell the band rehearsed very well for this opener. Steve Jordan really hits the drums hard, which I kind of expected. Mick mentioned Simone Biles was in the stadium as well. Keith missed up the opening to Start Me Up, but that was a small detail. The band looked fresh & relaxed. Keith really seemed to be enjoying himself. Mick, of course, is a force of nature. Boundless energy. He is the ultimate front man, as everybody knows. They didn't play Brown Sugar which I kind of expected & glad they left it out. As I see more Stone's shows, I would like to hear more rarities but, nonetheless, I am just glad & happy to see the Rolling Stones play no matter what the set list is.

Now on to Charlotte.
---
Review by Jordan Samata Chicago, IL
What an opening show and a hell of a rollercoaster 25 months it has been since their last show. I drove down from Chicago Saturday morning straight to the Ritz Carlton to get my tickets. The second I woke up Saturday I was extremely anxious and my heart was beating. I could barely eat breakfast and drink my coffee. The entire 300 mile 4 hour drive I was feeling anxious. Then there it was: The St Louis Arch. I knew I was there and finally we were going to get a Stones show. I kept going east to the Ritz Carlton, finally I got there and parked my truck. The second I got out I still felt extremely anxious and my heart was pounding in my chest. I was walking around the hotel and you could see the motorcade, the back up singers eating and drinking on the patio, Mick's son and bodyguard wandering around. I could just feel it in the air, finally the atmosphere we have been waiting 25 long months for. So I proceeded up to the 3rd floor to get my tickets. Had a pleasant chat about Education and the Stones with the kind lady distributing tickets. My heart was still pounding this entire time. After I got my tickets I made a Bee-Line to the bar for a few stellas to calm my nerves.

After a couple hours hanging at the Ritz Carlton I decided to go check into my own place in Soulard. I got there and checked in and attempted to wind down and relax. That wasn't happening as now I was more anxious than ever, and my heart seemingly beating even faster. I was so worked up that I even managed to lock myself out of my AirBnB. Luckily I got back in quickly. I always get really worked up for opening night, but never have I felt like that before. I think it was the result of everything that has happened in the last 25 months.

Managed to calm down a little bit and went over to the shamrock for a few beers. I was late arriving because of my nervousness, but I still managed to meet some good people and reconnect with old friends. Want to get food in St. Louis after 10PM? Good luck with that! You could wait in line at Taco Bell, white Castle or McDonalds for an hour if you want. Coming from Chicago with all the late night food options you could dream of, you could say I didn't see it coming.

Anyways, on to the big day Sunday, show day. Finally my nervousness has decreased but I still feel tense. Mingeled around the area during the day, watched some crappy Chicago Bears football, and had some beer and pizza.

Finally made my way to the Dome and went up to the VIP room. Lots of familiar faces. Then I saw BV, and I could tell by his face he was experiencing similar emotions as me plus some. Great guy and had some small talk about Chicago and strawberry season in Norway. As an American It is easy for me to get to the shows. I really give people credit for jumping through so many hoops to get into the United States just to follow our favorite band. Cheers to you for your dedication and efforts.

Show time. FINALLY!! I get to PIT2 and get myself a good spot. I'm 6'5 and usually when I get to the pit people approach me with a lot of hostility as if i'm not welcome in their area or as if I also didn't pay over 500 bucks to be there. I kill them with kindness every time and show nothing but respect to my elders and fellow stones fans. It's annoying but I expect it and handle it well. If you're shorter than me and I'm blocking your view, I will gladly let you stand in front of me because I want you to enjoy it too. We all end up being friends in the end.

Finally the opening with pictures of Charlie and the CYHMK drum beat. That was so cool. Then Boom there they were ripping out Street Fighting Man. Keith with the cool tiger looking shirt and the Lake Placid blue telecaster. At that moment I knew I was ready to Rock N Roll and all nervousness was gone. It was so great.I was extremely excited and sang along hard to the first 4-5 songs. Realized I needed to give my voice a break because I was going to lose it. Wild Horses was great. I really enjoyed the new way Keith played it with his Custom 10 String Open G Guild acoustic. Such great tone and a bit of a change up from his Electric Open G he usually plays it with. There was some pushing and shoving in my area at the start of the show and I believe a man was pushing another woman, which is unacceptable to me. I let it all slide for a minute or two then in between songs I gave everyone a shove away from each other and screamed for everyone to chill the F out, we're here to get along and see the worlds greatest Rock N Roll band, so chill the F out! Everyone did and all was cool from there, people apologized and moved on. I never knew at 26 years old I'd be the peacemaker for adults in their 50s and 60s. I guess some people need to be more aware of their bodies when they dance. I also feel this whole Covid 19 aftermath has made people more aggressive and short tempered, and that goes for anything. Stressful times ! This aggression will not stand man!

Anyways back to the show, They sounded great and loud. Steve has given them a new energy. Crazy to think a 64 year old man is keeping them young! There were moments and changes in songs where I could just feel where Charlie would do certain things and try to hear his drum finesse and cymbal work in my head. It was absent but I could still feel it. I miss the sound of the Swish knocker crash that he used and certain things he did, as we all do.

Loved Mick's harmonica on the new song. They played it really well and it was enjoyable. Midnight Rambler was great and Mick's harmonica work again was flawless. Over the years they have evolved and slow down a bit as they age. But the one thing that gets better and better every tour is Mick's harmonica. It's just fantastic, and he didn't always play harmonica this well. 19th Nervous Breakdown was great and I loved the feel. I really wish Darryl would try to do Bill Wyman's bass line for that one, but I guess he has his own thing that works for him. I enjoyed Mick's new shuffle midway at Midnight Rambler, him and Steve seemed to coordinate a new dance beat for him to shuffle down to the front of the stage. Awesome and always been my favorite song. Keith's set was good. Happy was happy. and Slipping away is always great and touching. Really miss Charlie on that tune. Cool to see Keith Bring out the Black ES 355 again, last tour he brought out the Red ES 355. Noticed he played Under My Thumb on a telecaster where he normally will play it on his White ES 345 that he fake gave to Buddy Guy at The Beacon. Since I'm a guitar player I notice every instrument they play. I'm able to tell you the song they're going to play just by the guitars that they put on before the song. The people around me think I'm just lucky guessing but I just know the Instruments and what tunes they are used on.

Leading up to the show, I kept telling myself I was going to cry and somehow I made it through and didn't. But when they were about to leave the stage and the picture of Charlie came up; they bowed and pointed when they walked off, that's when I lost it. Full on tears, and it felt good. They made a grown man cry.

Love the Argentina fans, they are good people. But there was a group of 6-7 of them in their late 20s early 30s in PIT 2 and towards the end they were getting way too rowdy and ruining the show for the people around them. Jumping up and down as high as they can, totally obnoxious, stomping, hitting, spilling drinks and nudging people way more than several times. Just way out of control and I felt bad for the people affected by it. This is usually an older crowd and just isn't the place for that wild South American behavior. I saw numerous people really pissed off and shoving them really hard and screaming super loud. They didn't even notice the people shoving and yelling at them. But I guess that's where our cultures differ.

I'm 26 years old and this was my 28th Stones Show. This was by far the most bittersweet stones show ever. I'm back In my Chicago high school classroom on my off period writing this review. I told my students I saw the World's greatest band Sunday night.

I'm very happy and ready to get to Nashville for my next show in a couple weeks.

Love you all, and I'll see you soon
---
Pictures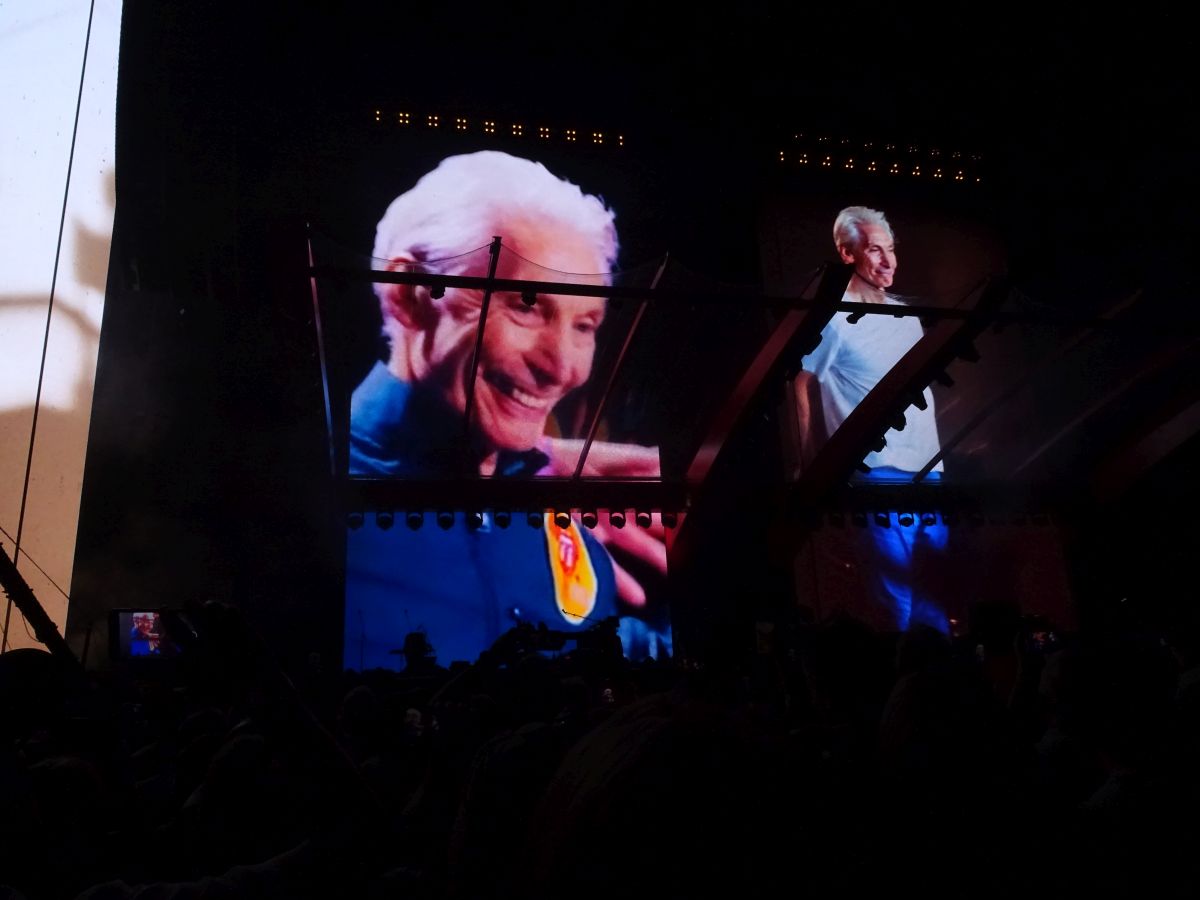 Photo by Bjornulf Vik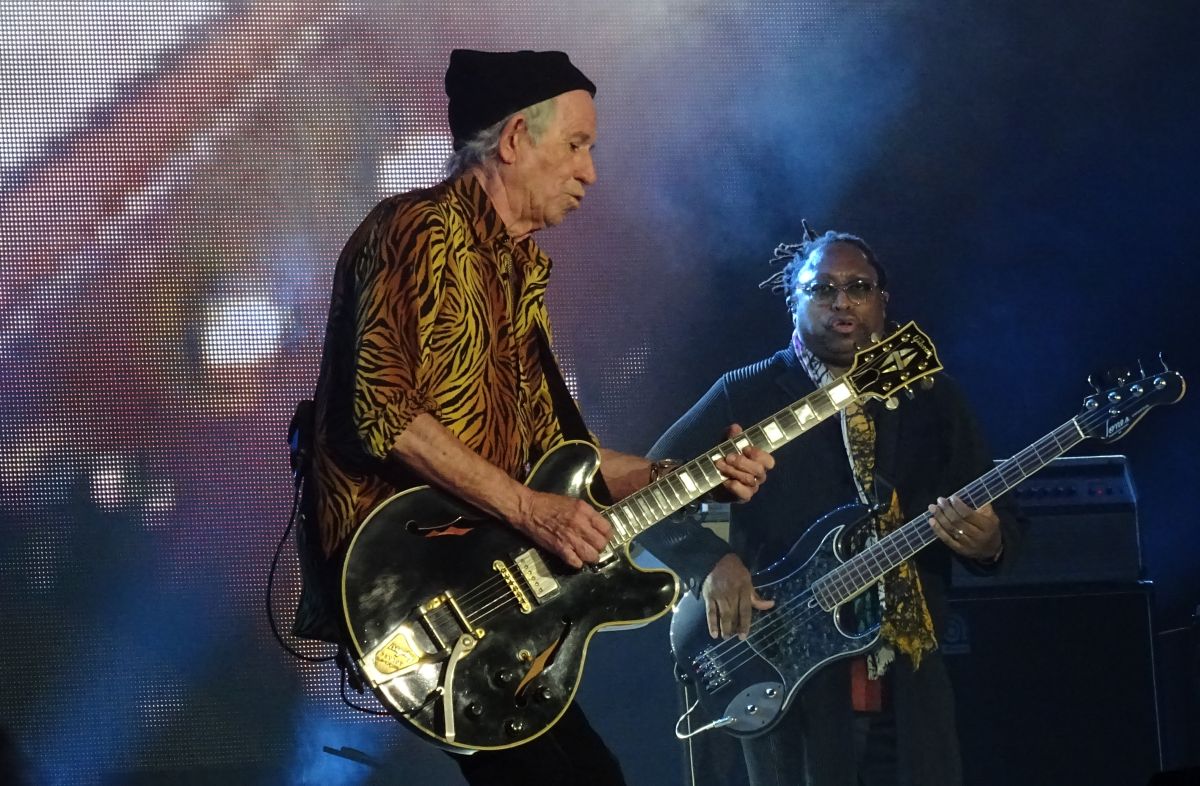 Photo by Bjornulf Vik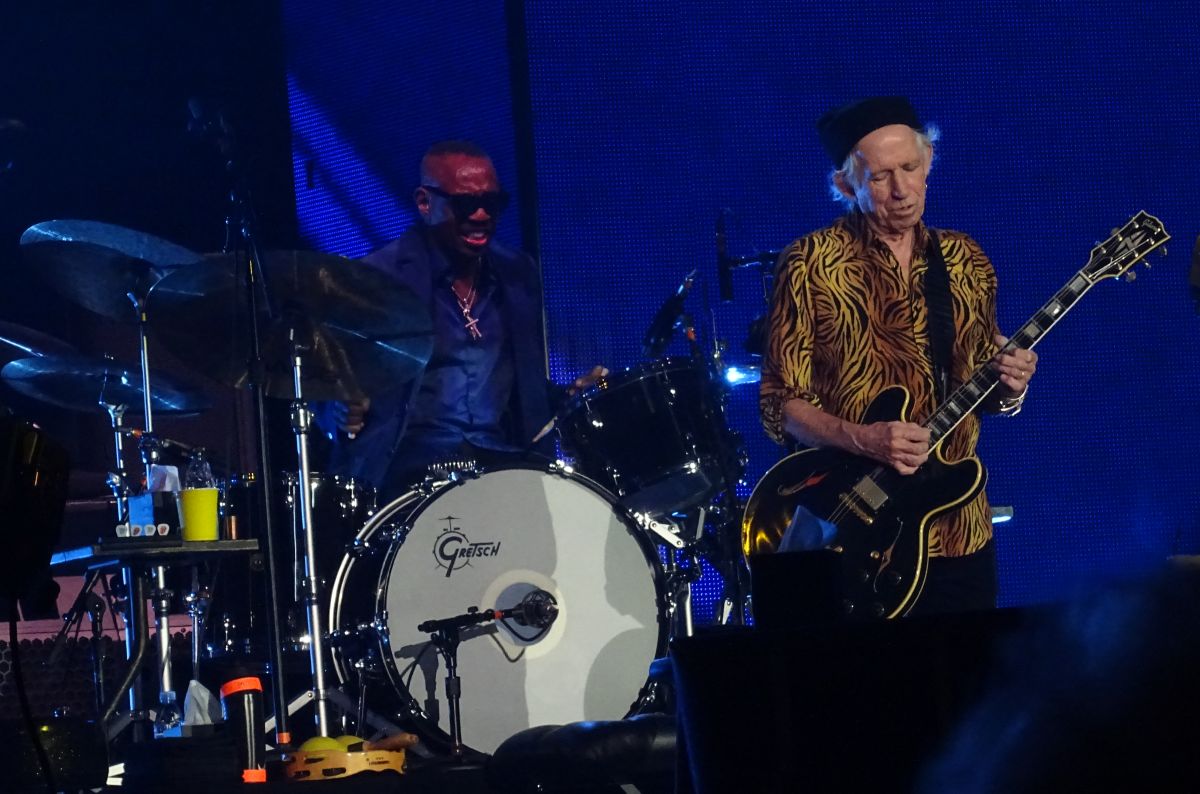 Photo by Bjornulf Vik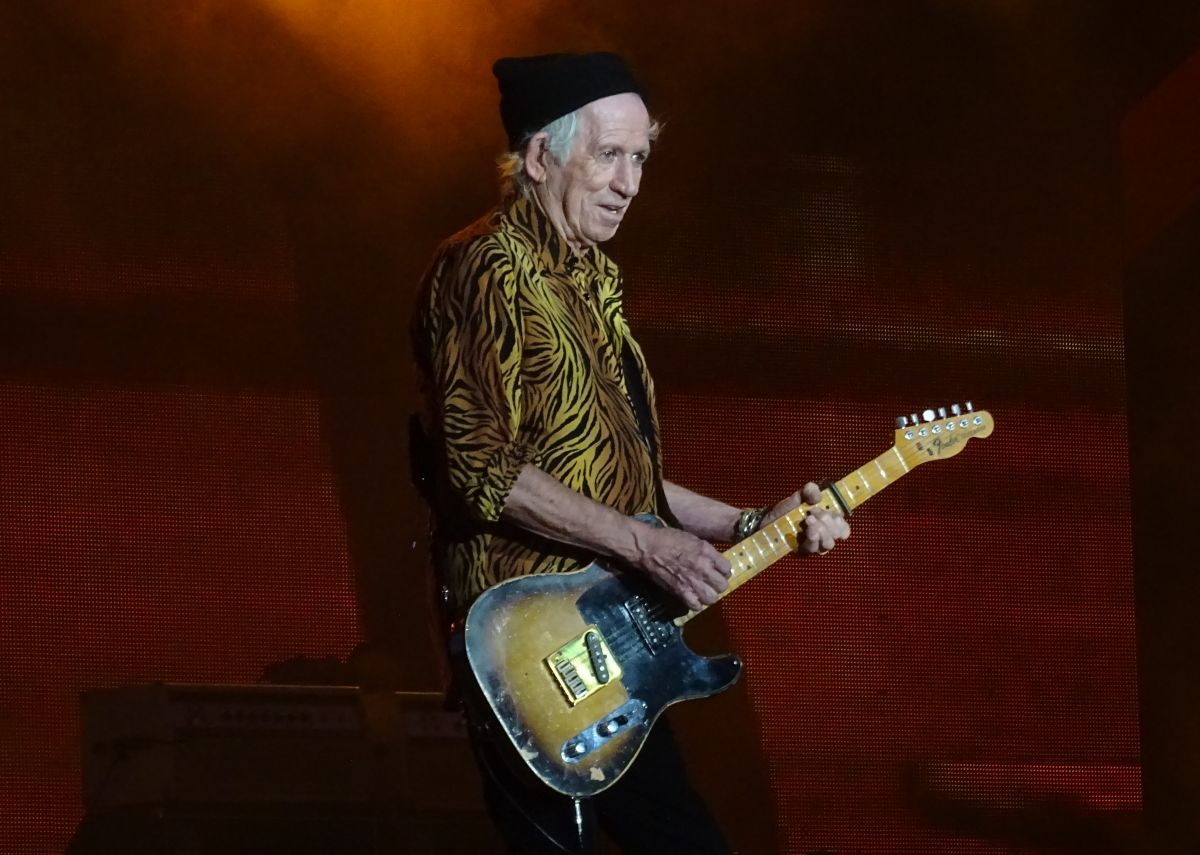 Photo by Bjornulf Vik
---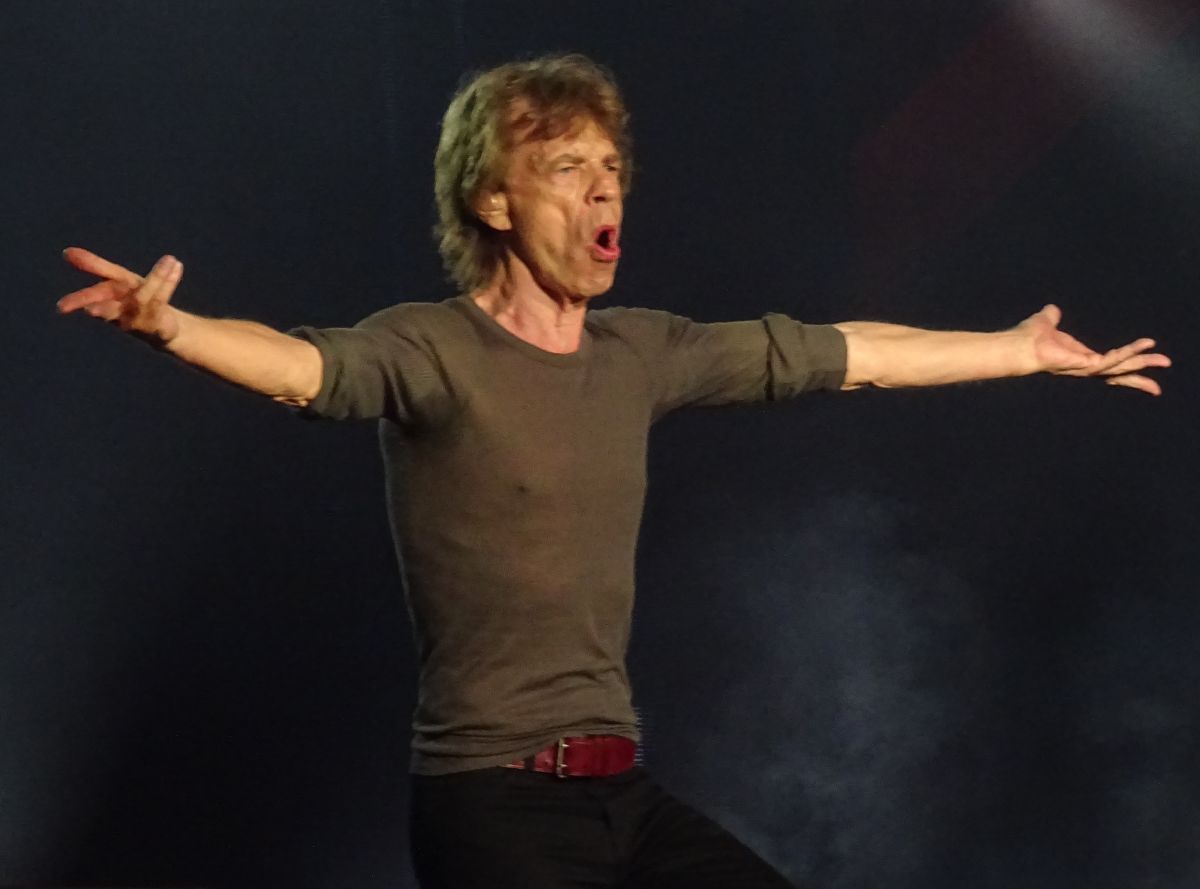 Photo by Bjornulf Vik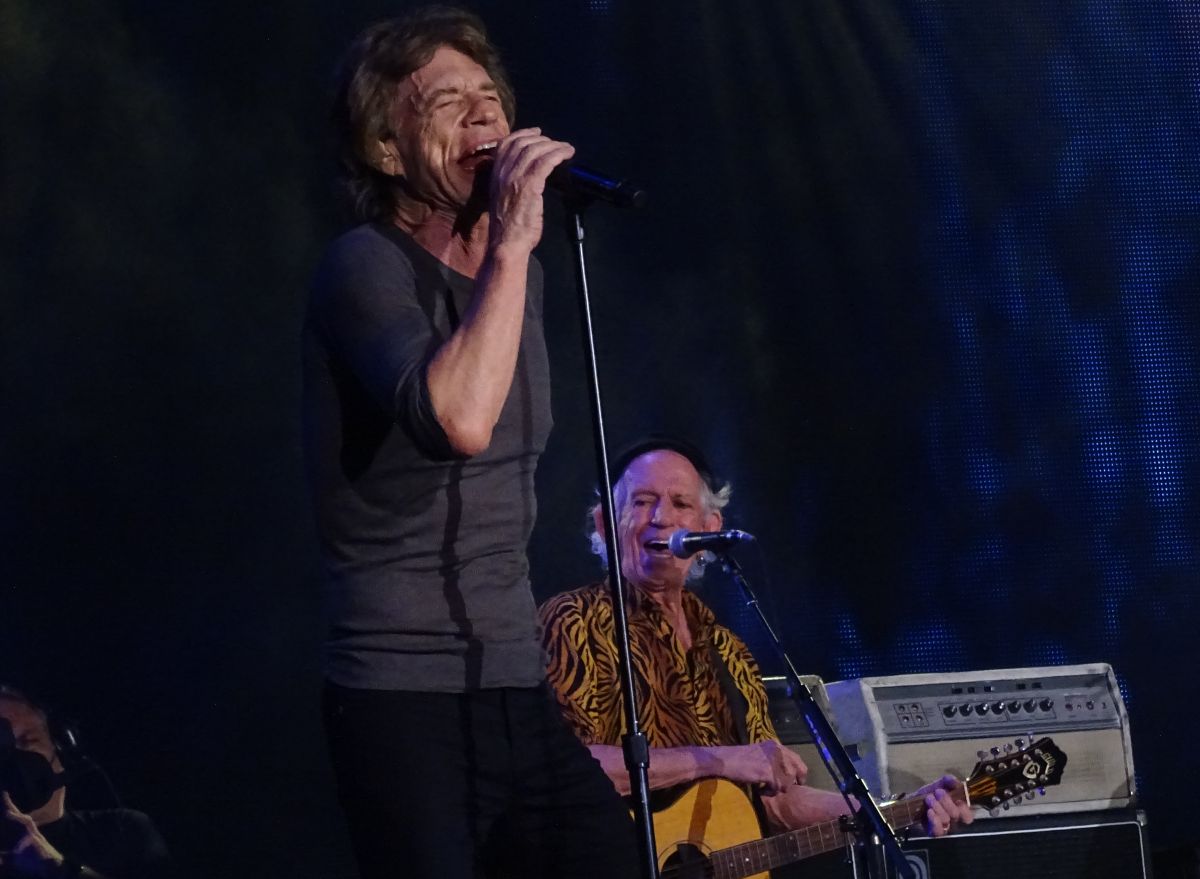 Photo by Bjornulf Vik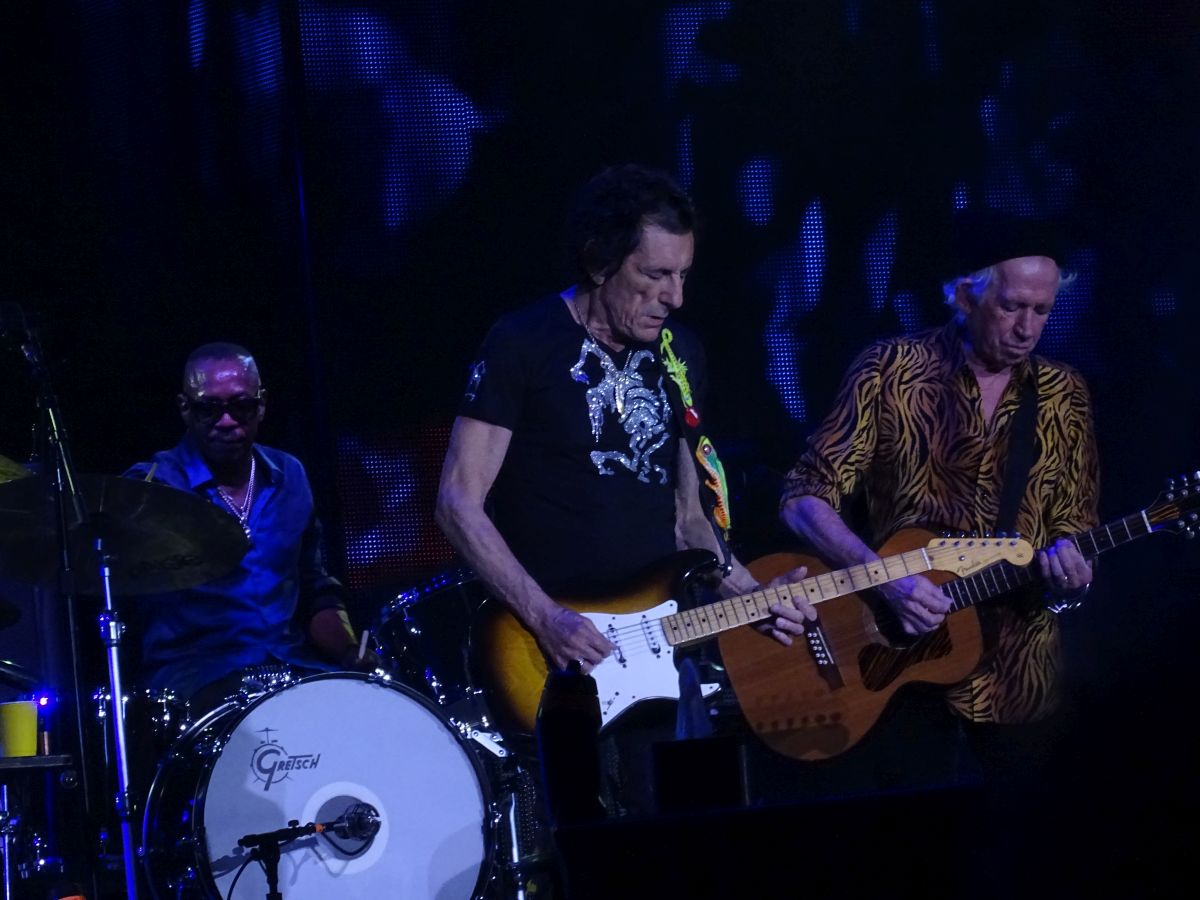 Photo by Bjornulf Vik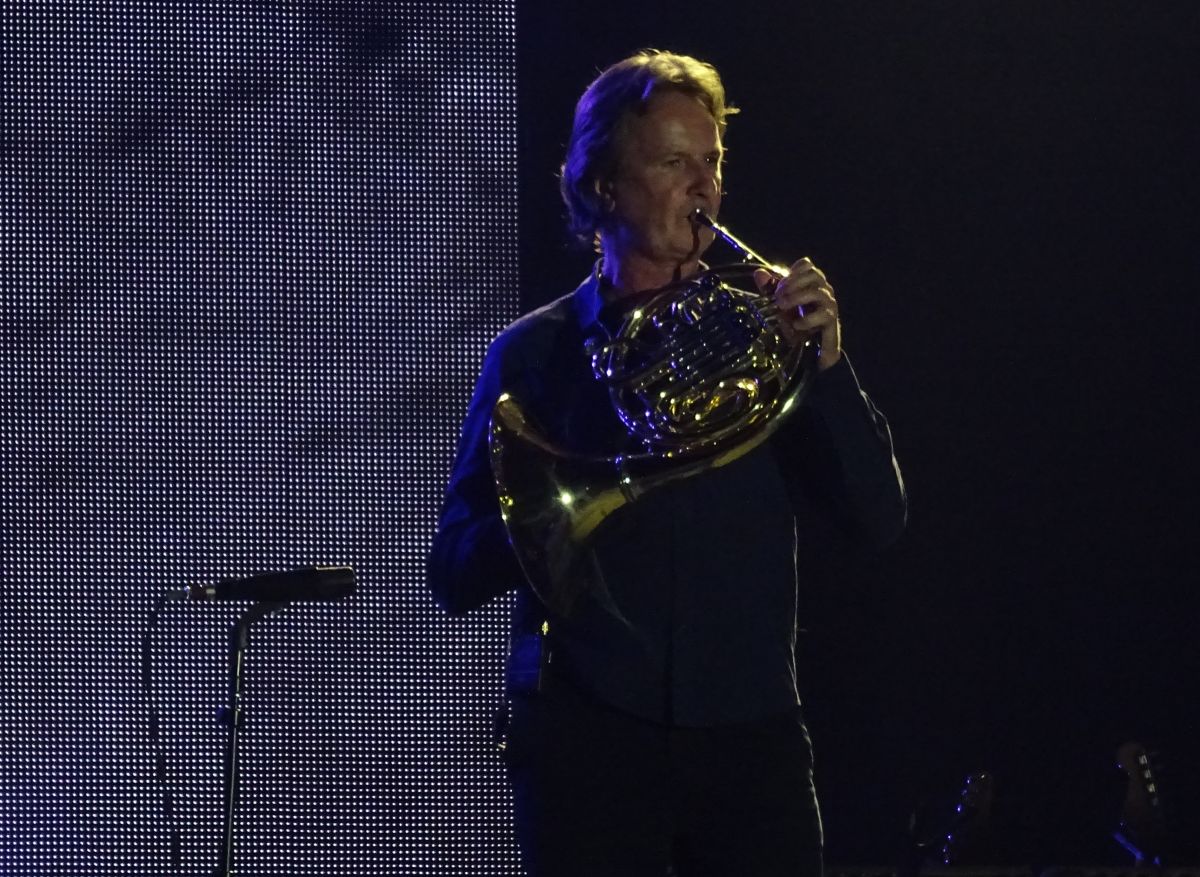 Photo by Bjornulf Vik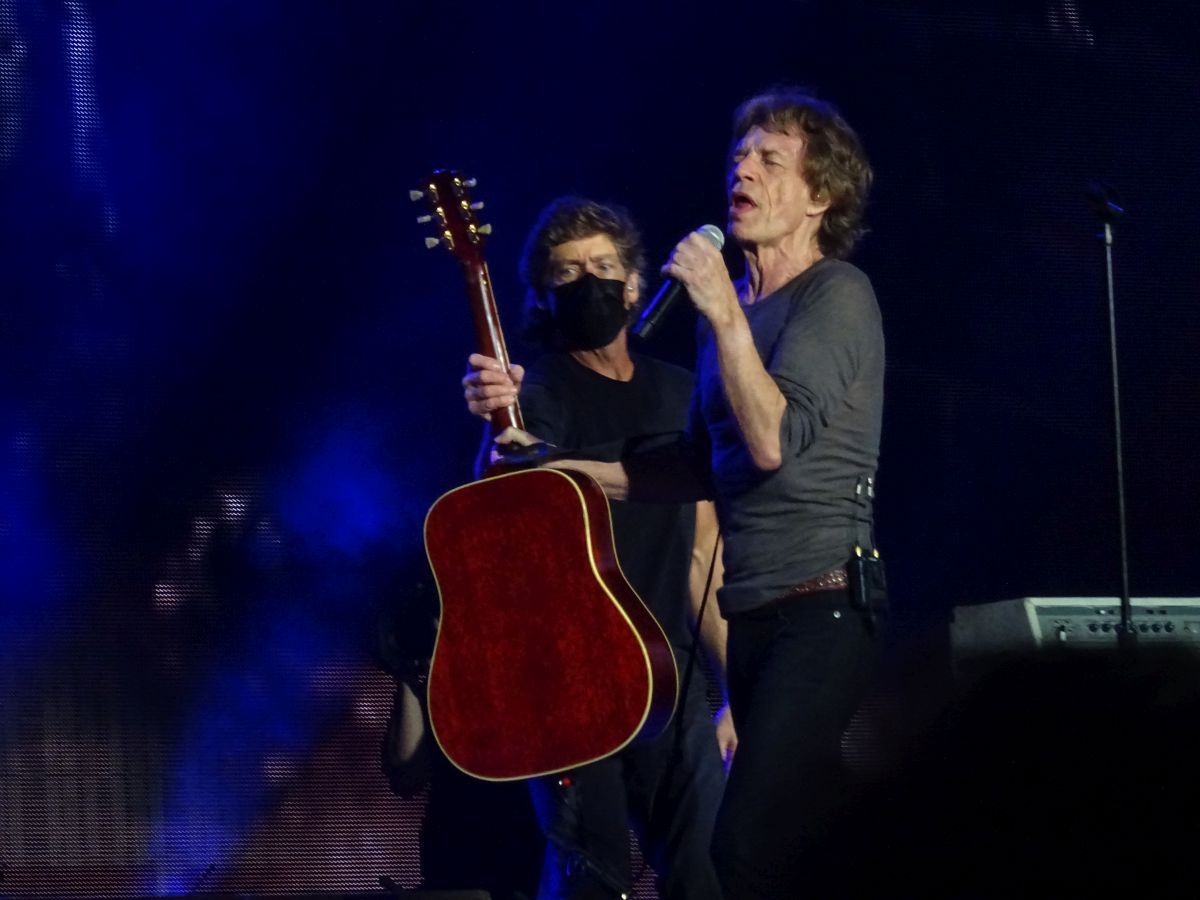 Photo by Bjornulf Vik
---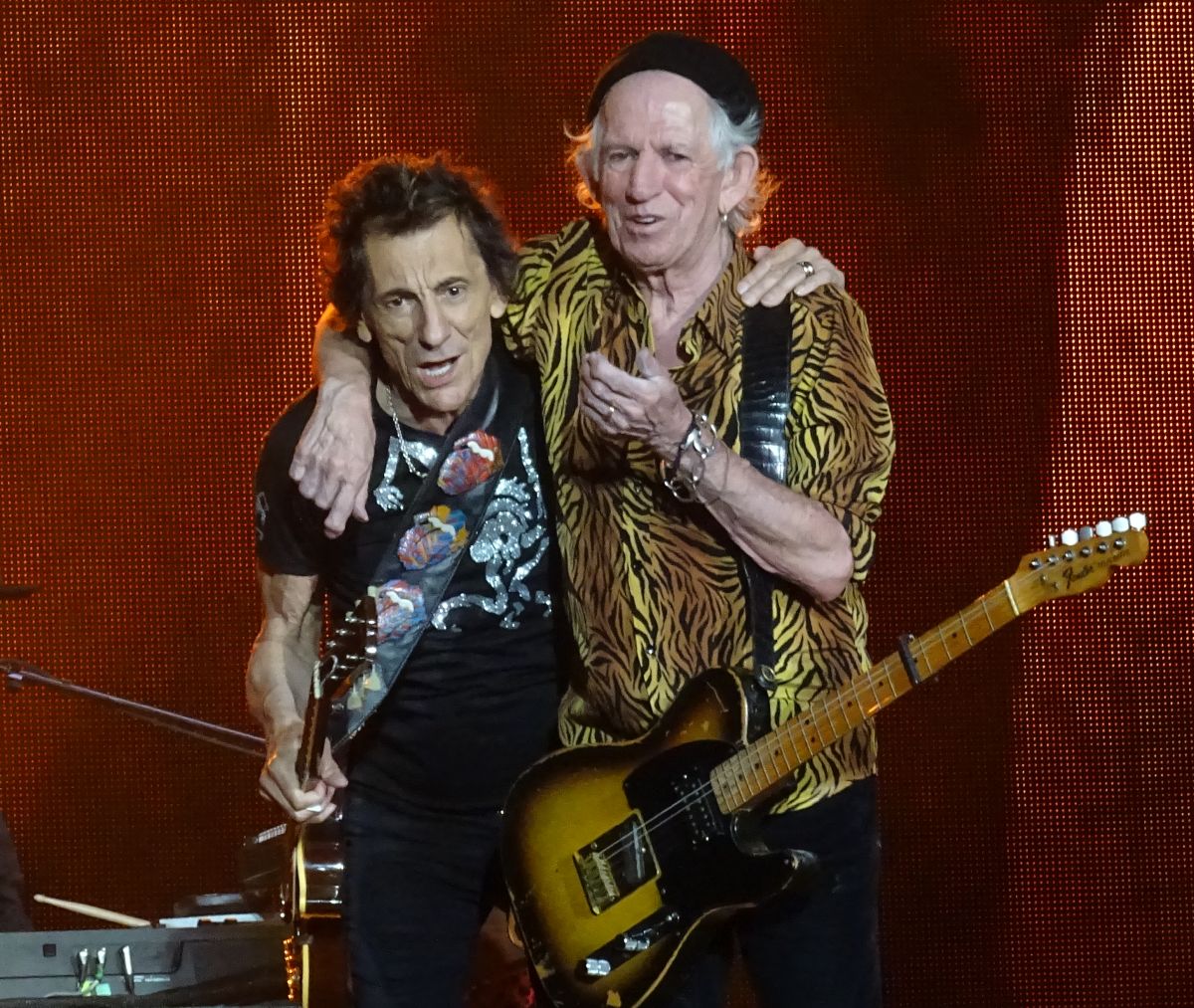 Photo by Bjornulf Vik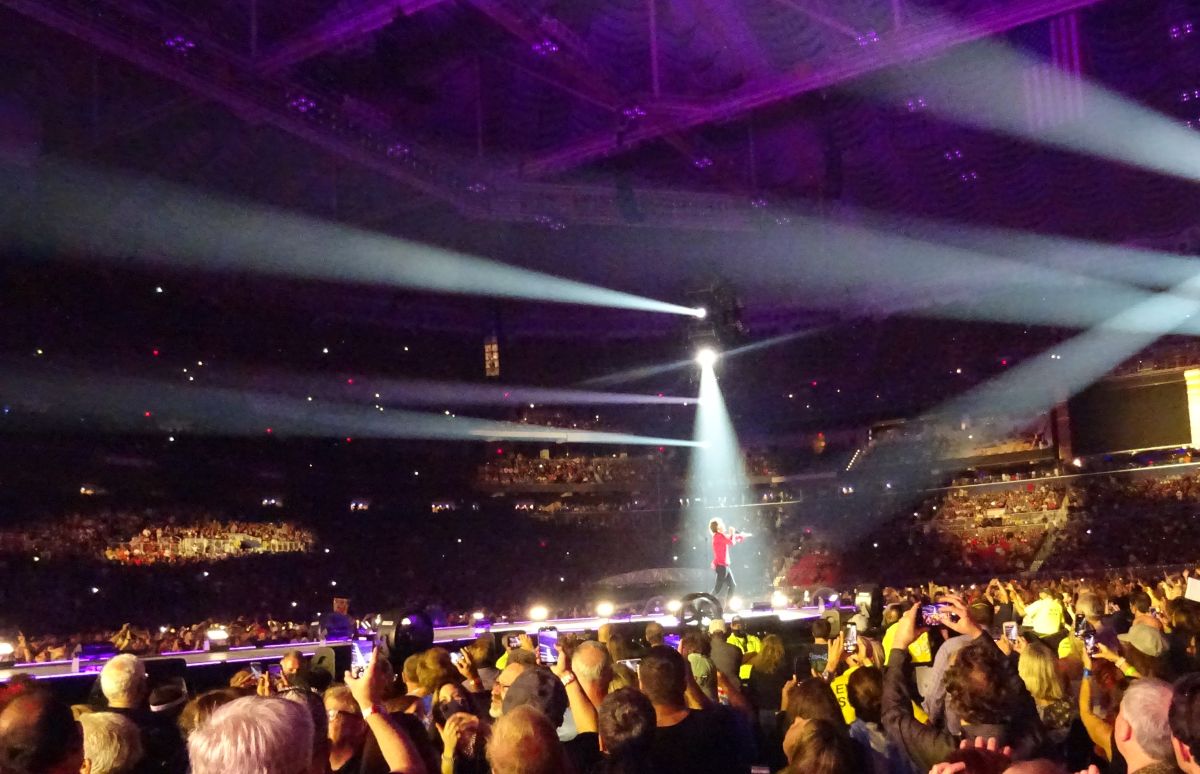 Photo by Bjornulf Vik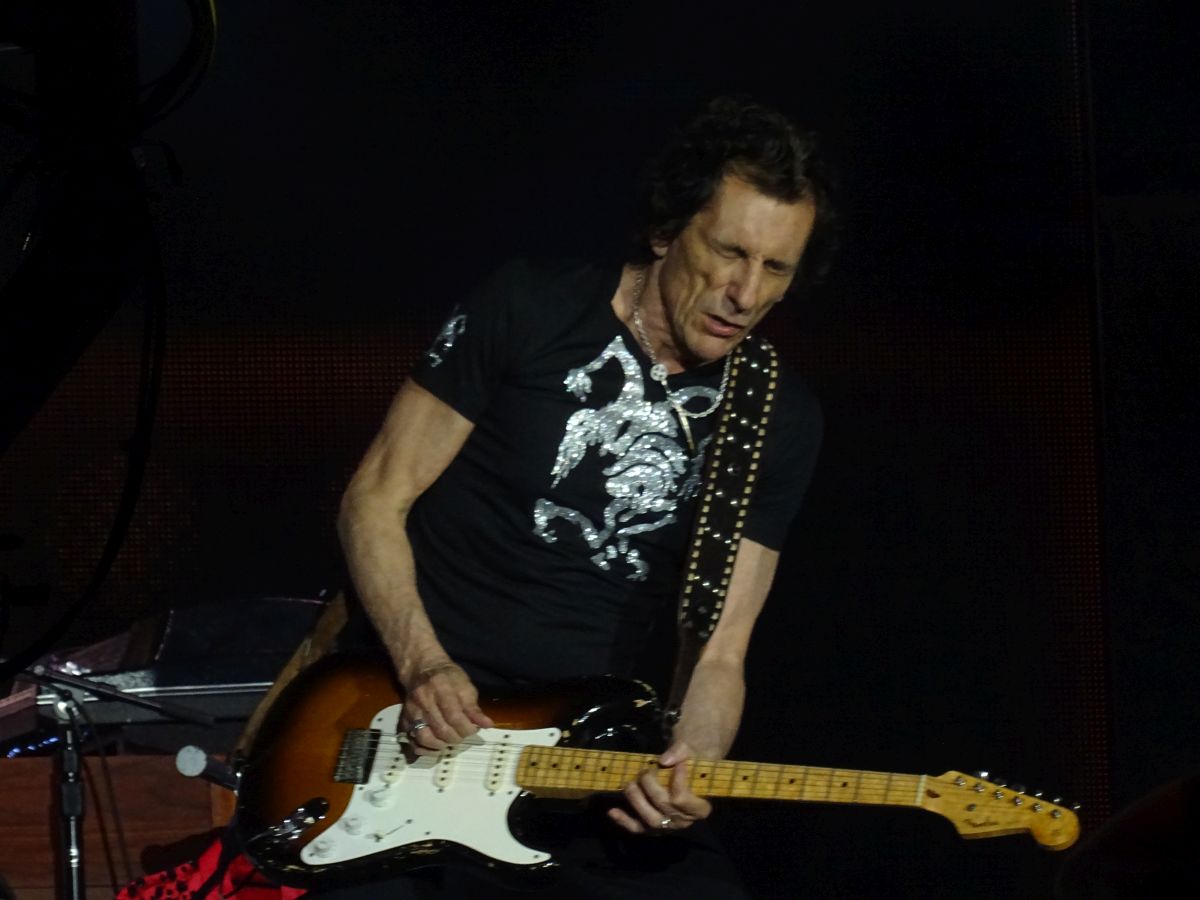 Photo by Bjornulf Vik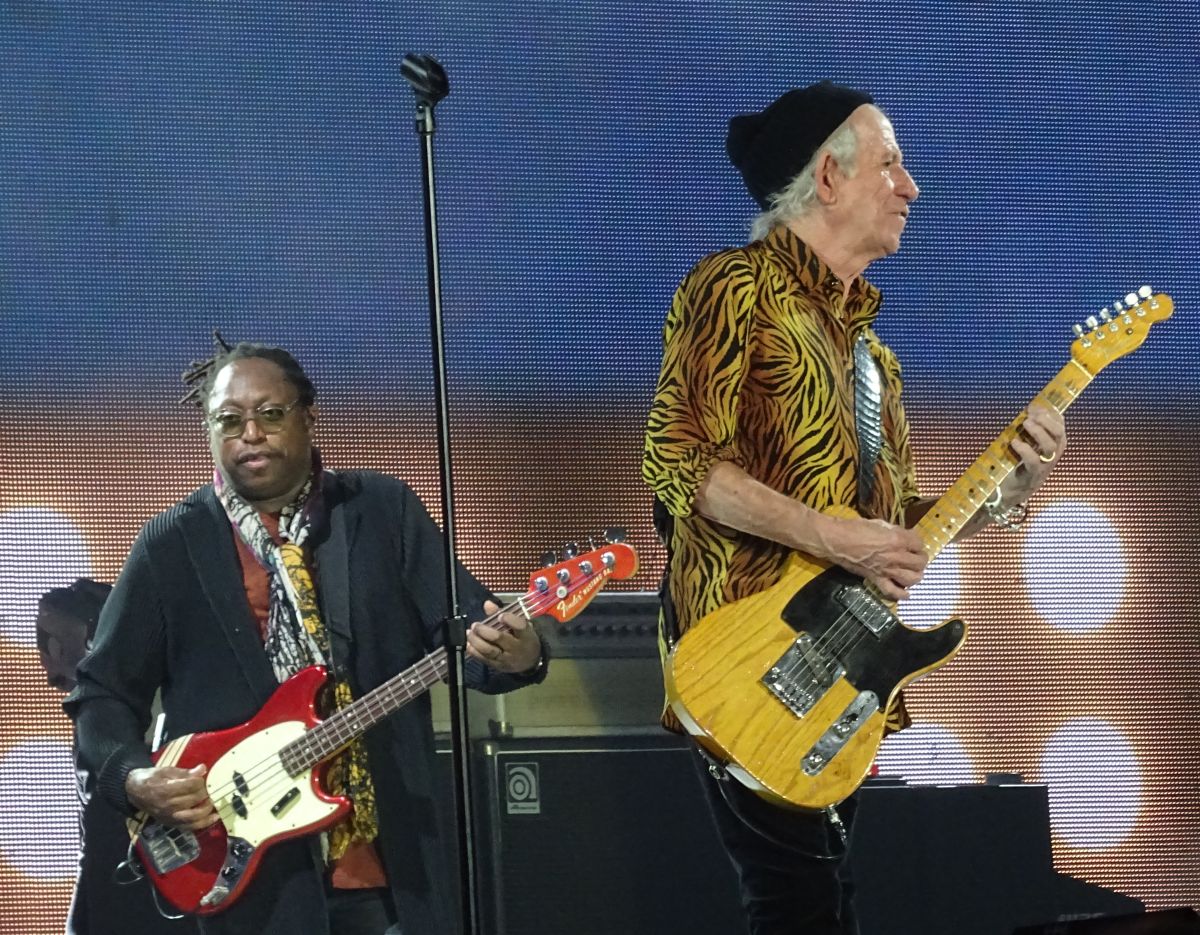 Photo by Bjornulf Vik
---

Photo by Bjornulf Vik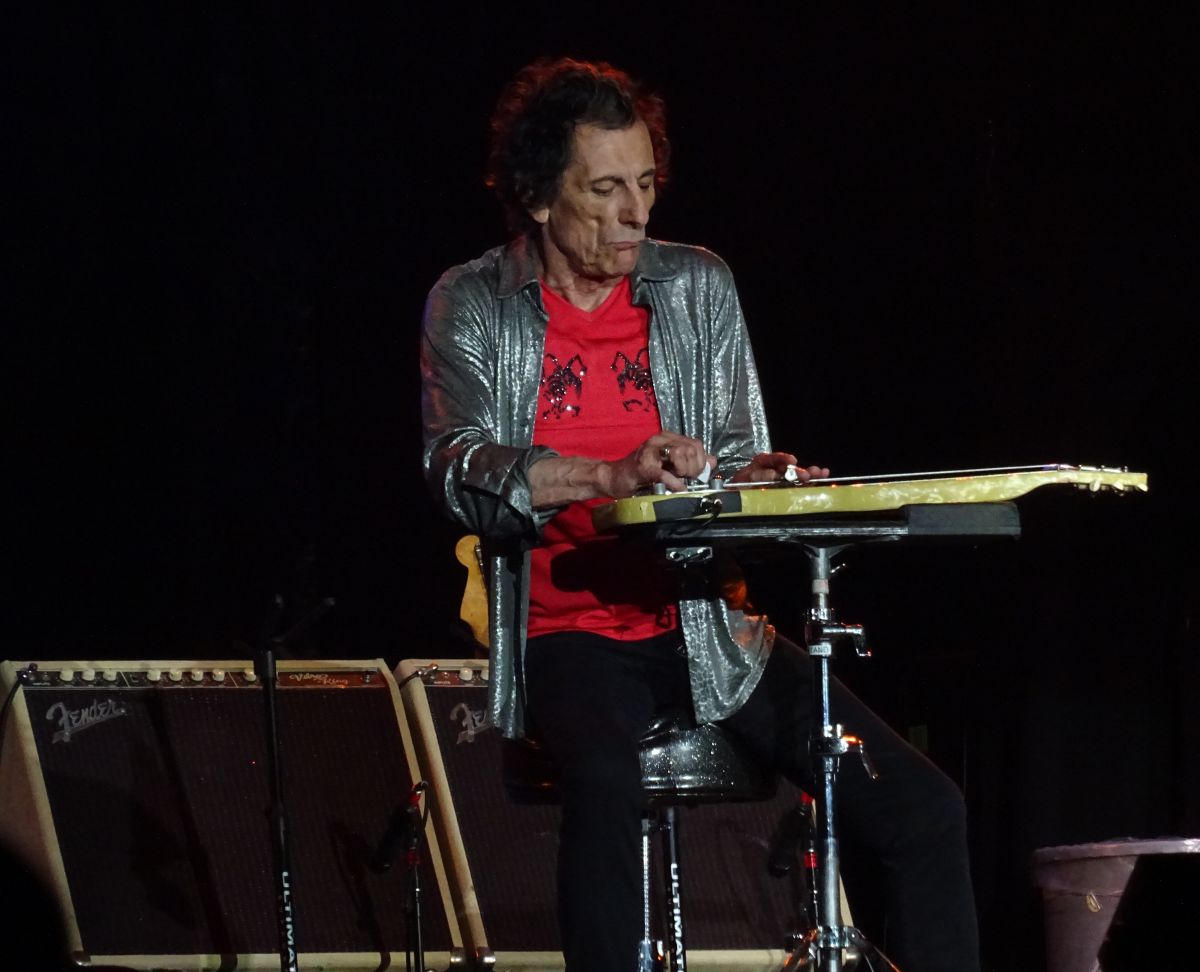 Photo by Bjornulf Vik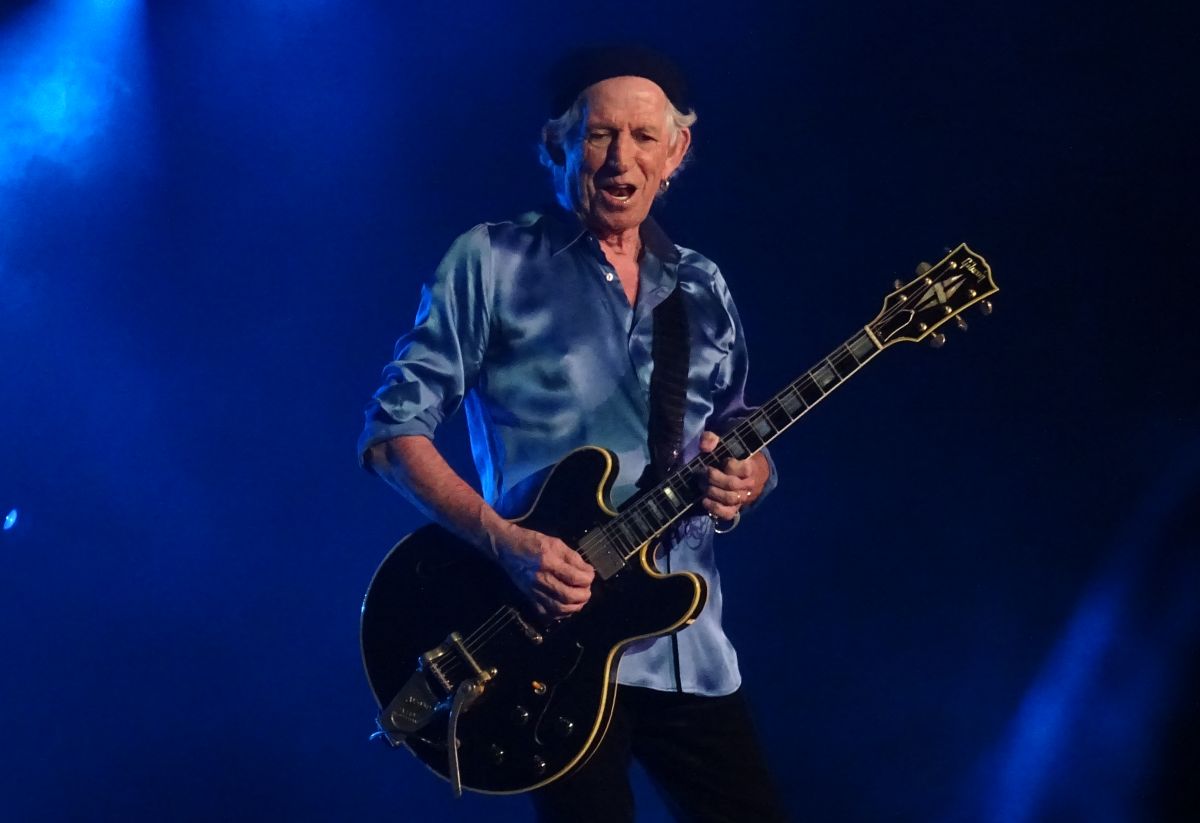 Photo by Bjornulf Vik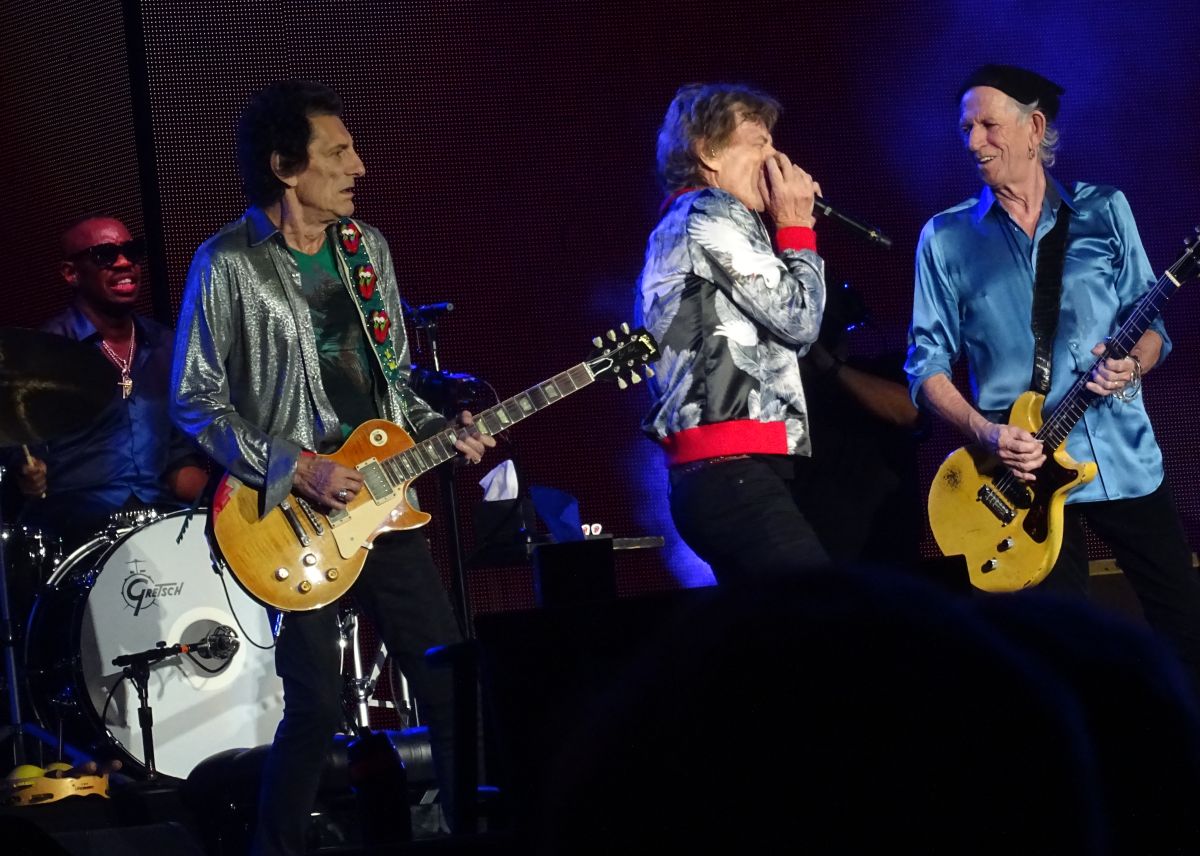 Photo by Bjornulf Vik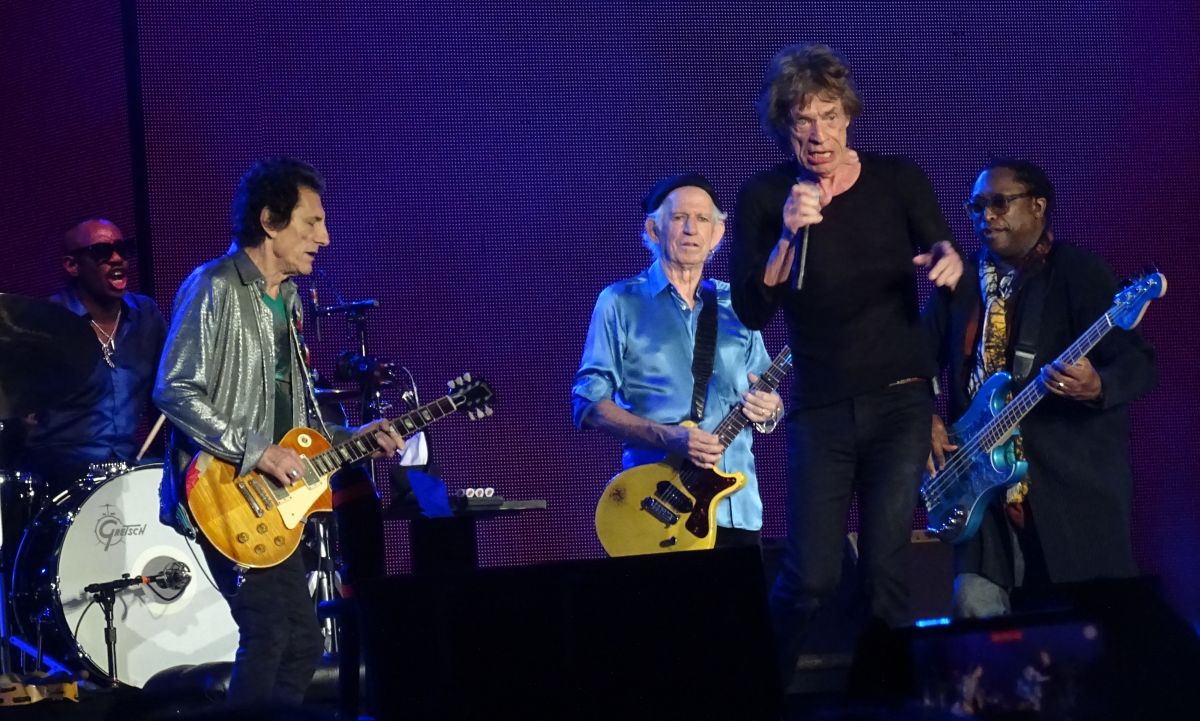 Photo by Bjornulf Vik
---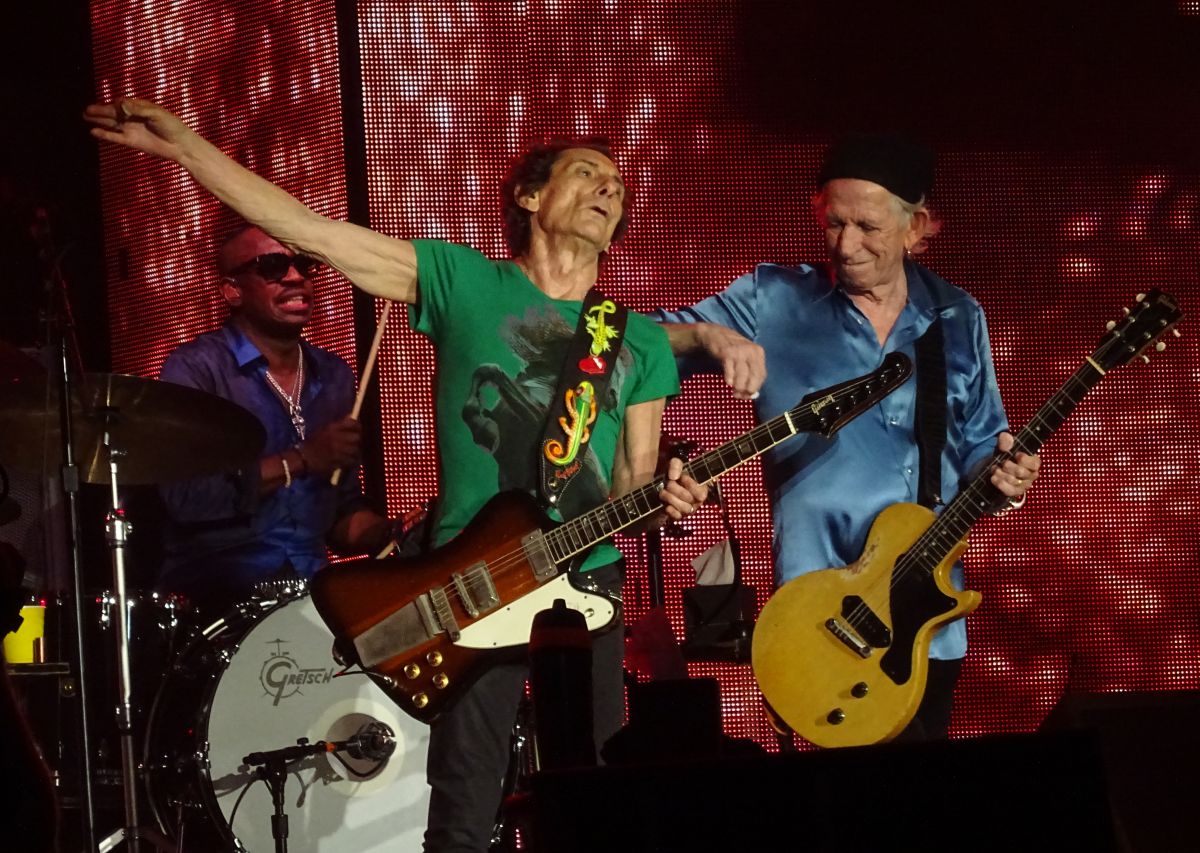 Photo by Bjornulf Vik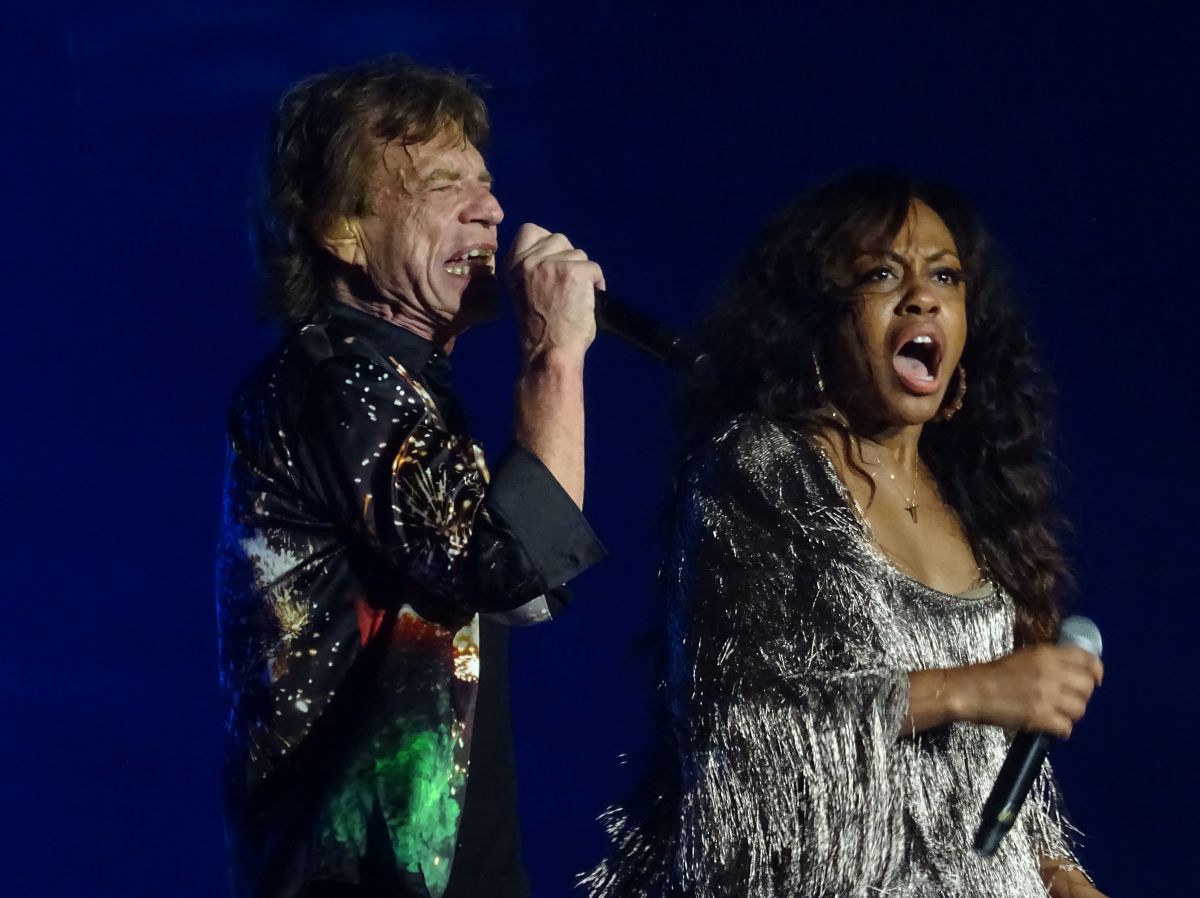 Photo by Bjornulf Vik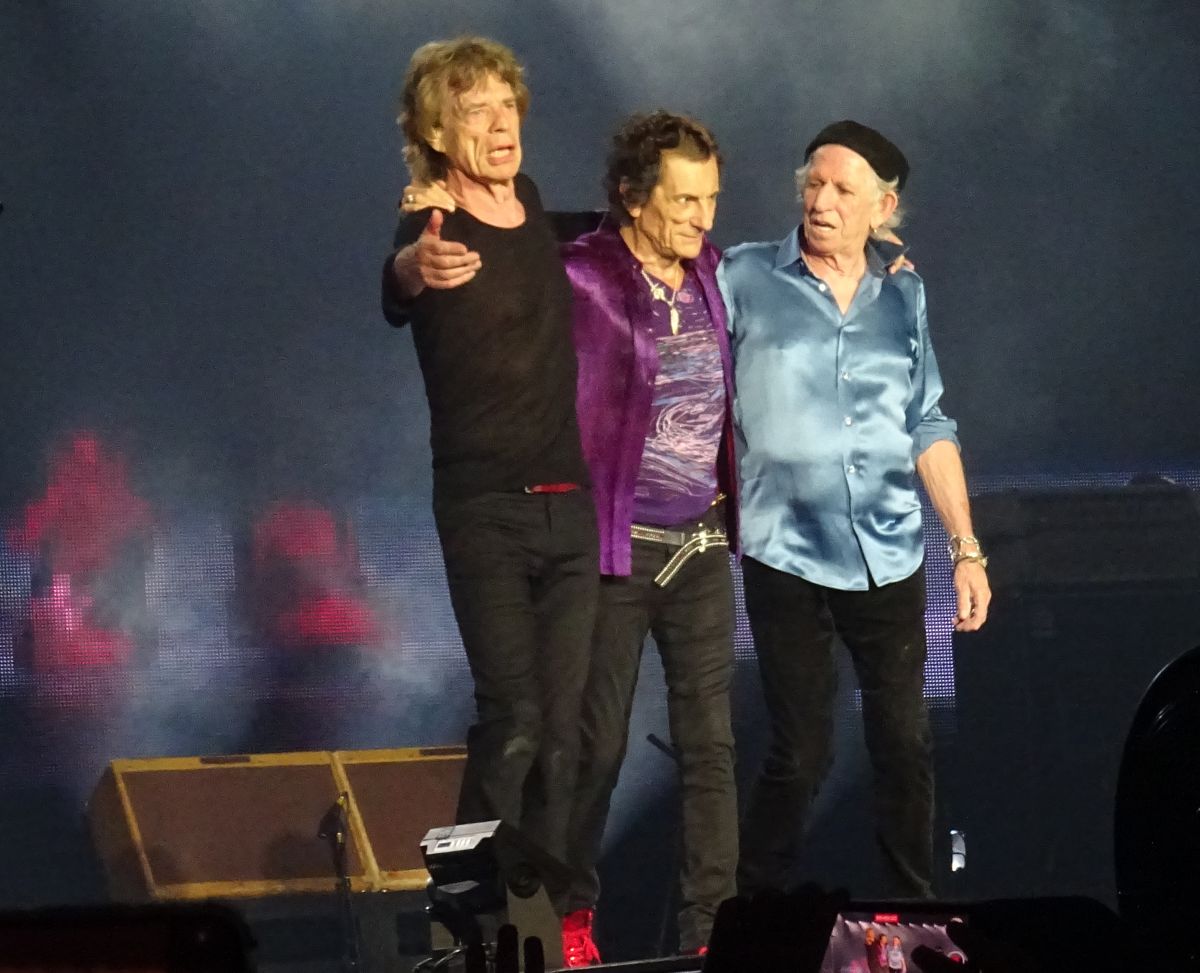 Photo by Bjornulf Vik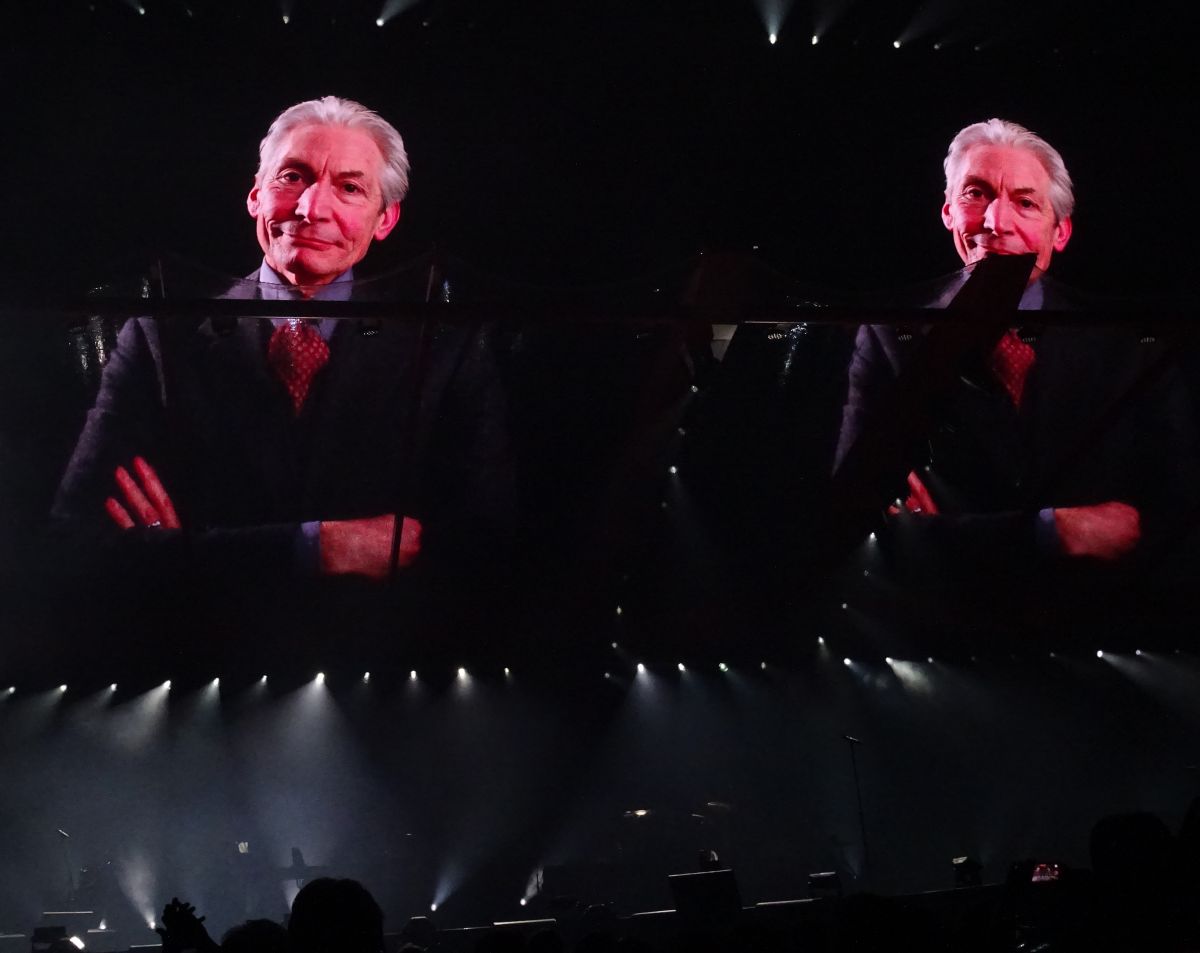 Photo by Bjornulf Vik
---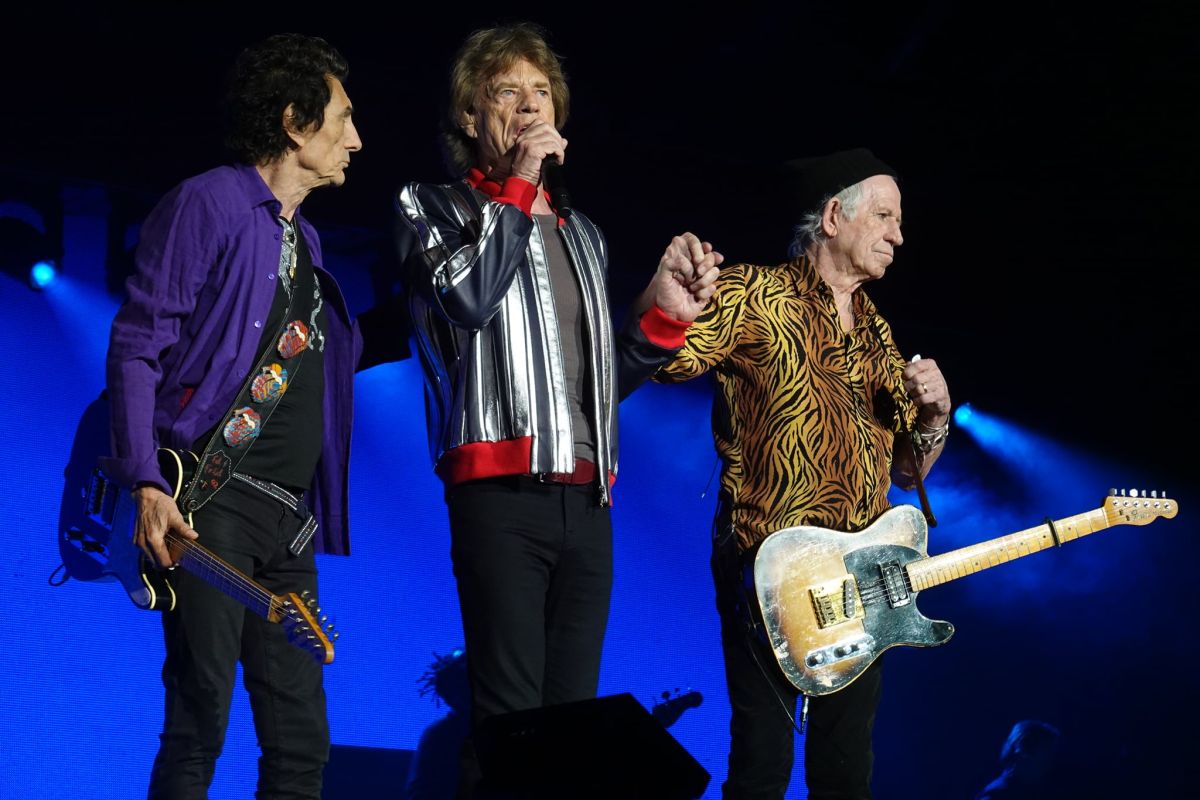 Photo by Hendrik Mulder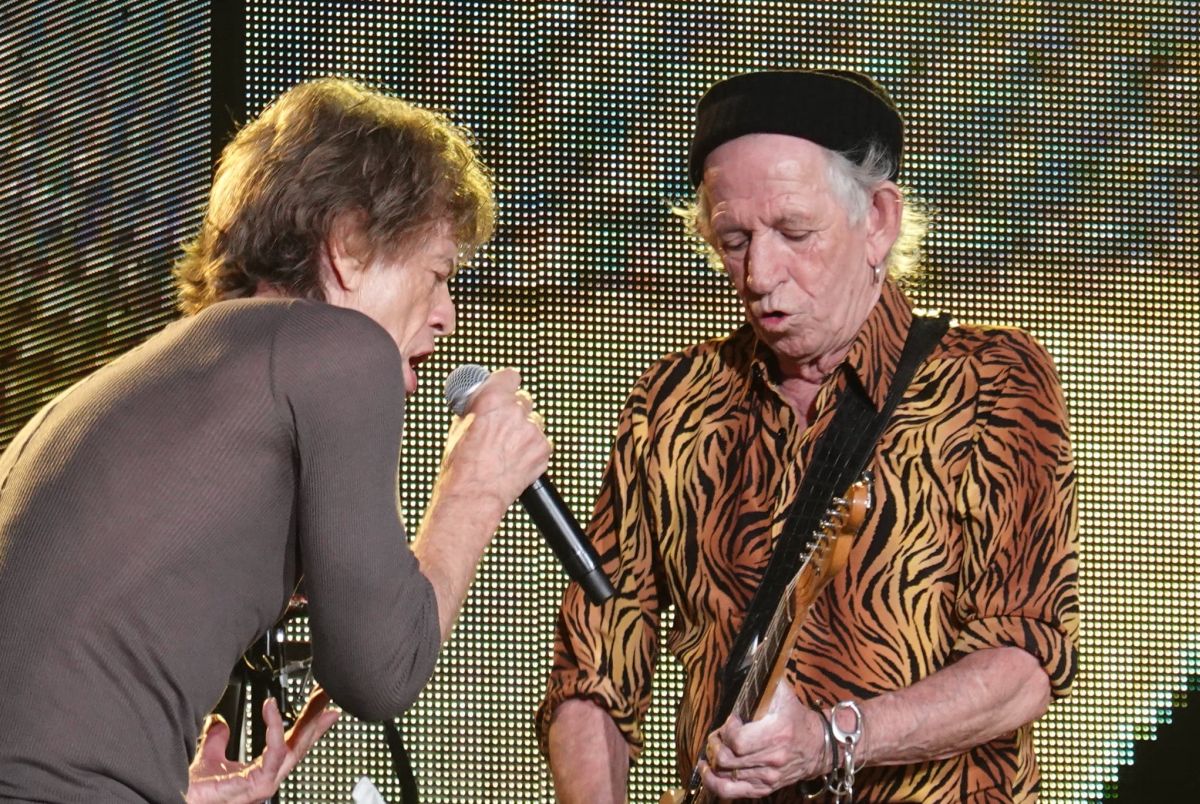 Photo by Hendrik Mulder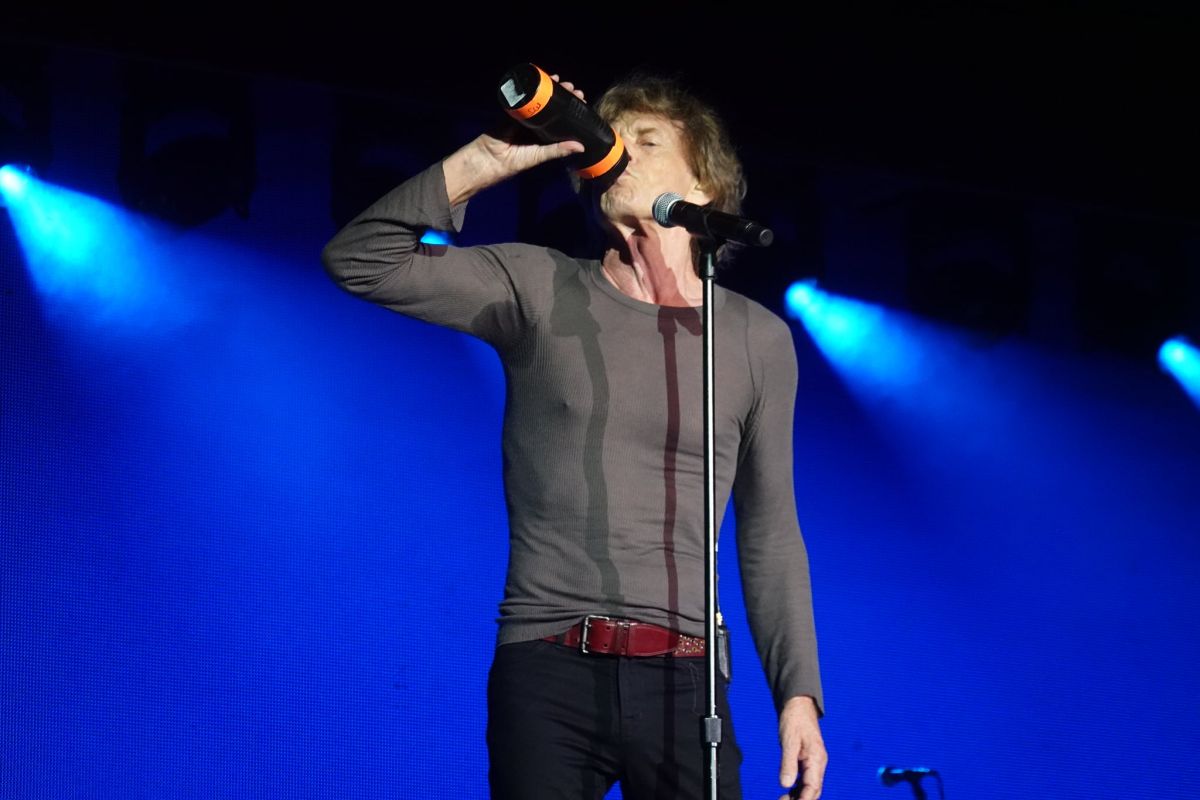 Photo by Hendrik Mulder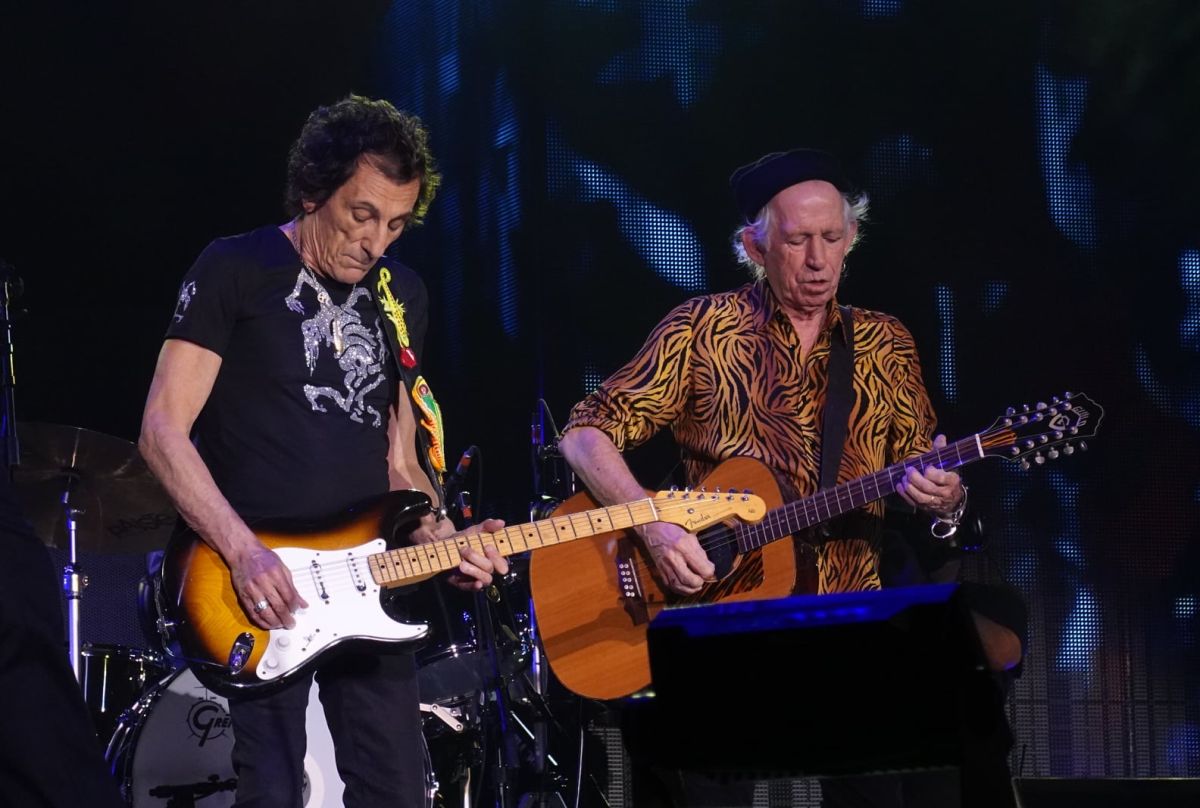 Photo by Hendrik Mulder
---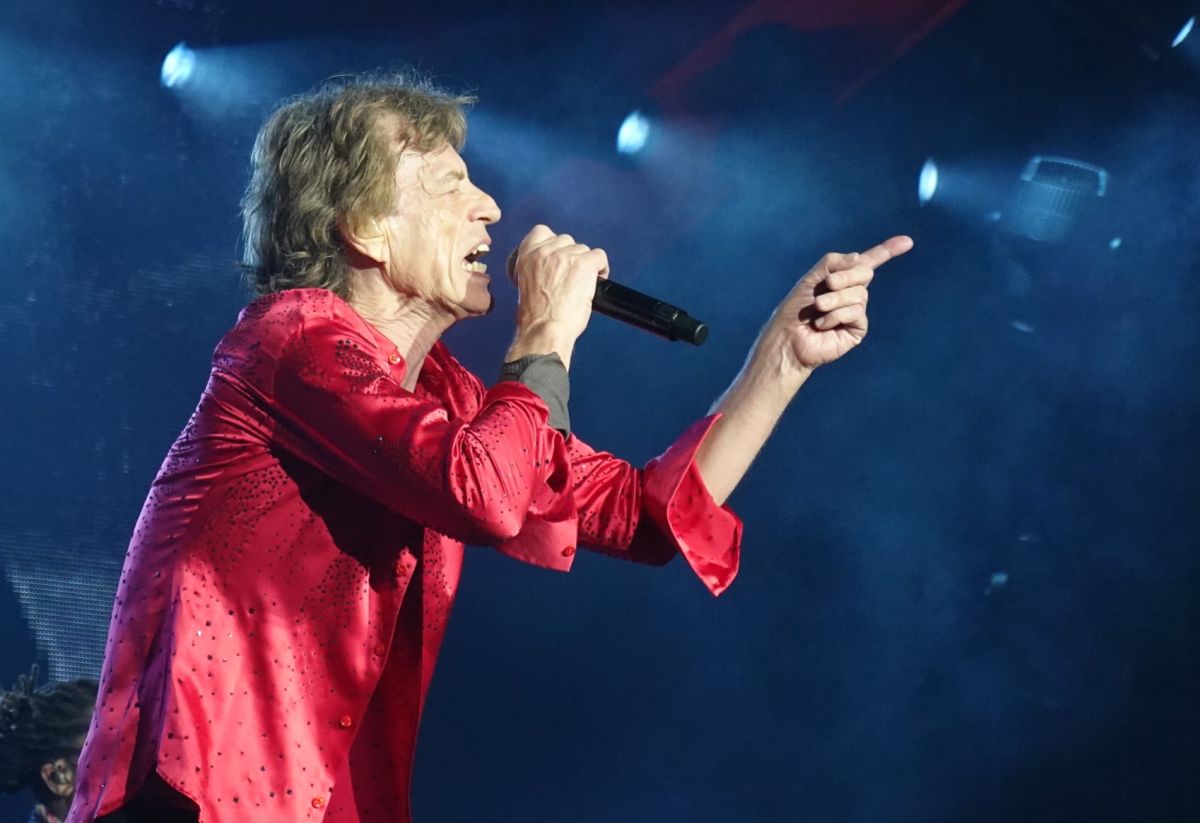 Photo by Hendrik Mulder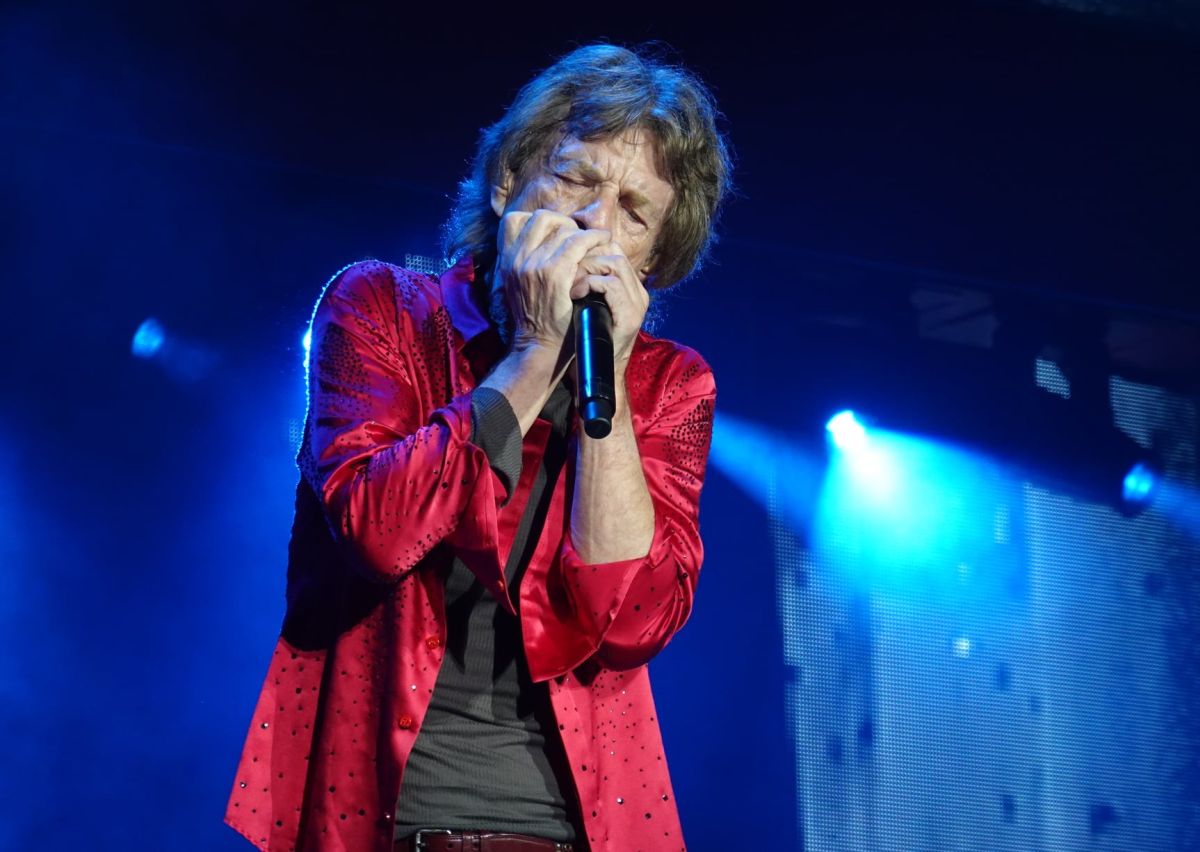 Photo by Hendrik Mulder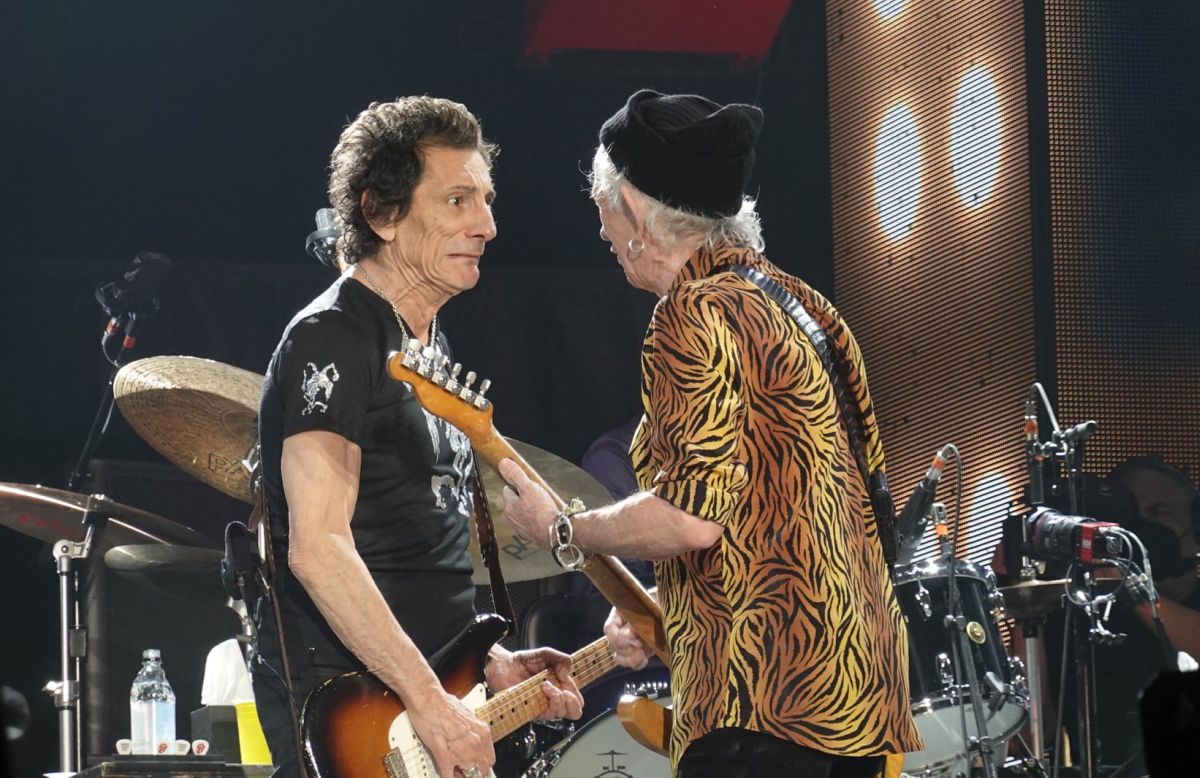 Photo by Hendrik Mulder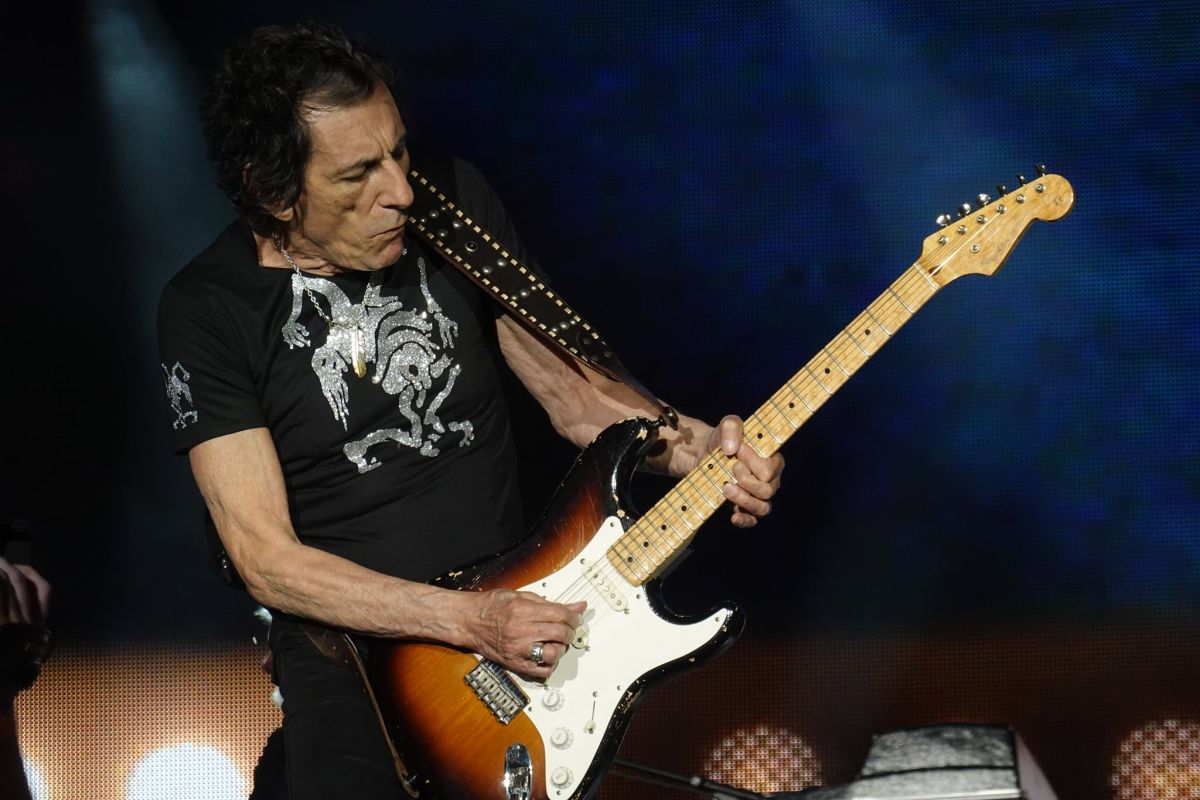 Photo by Hendrik Mulder
---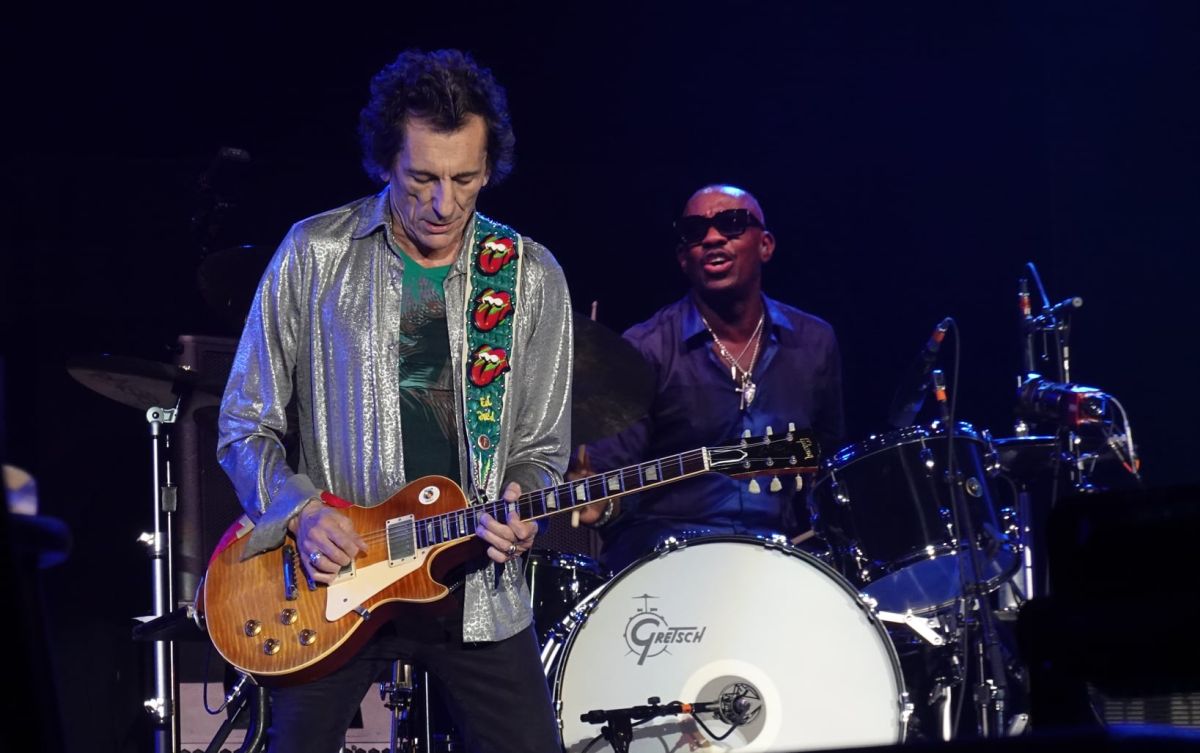 Photo by Hendrik Mulder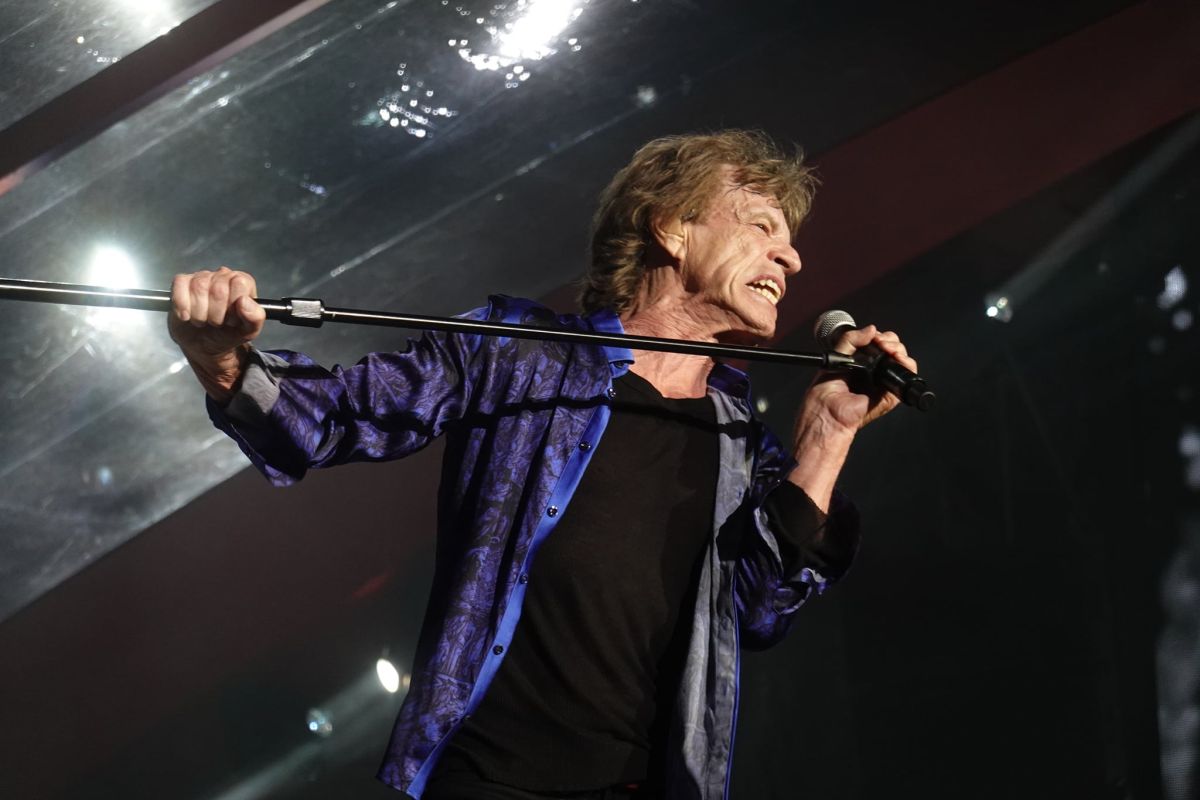 Photo by Hendrik Mulder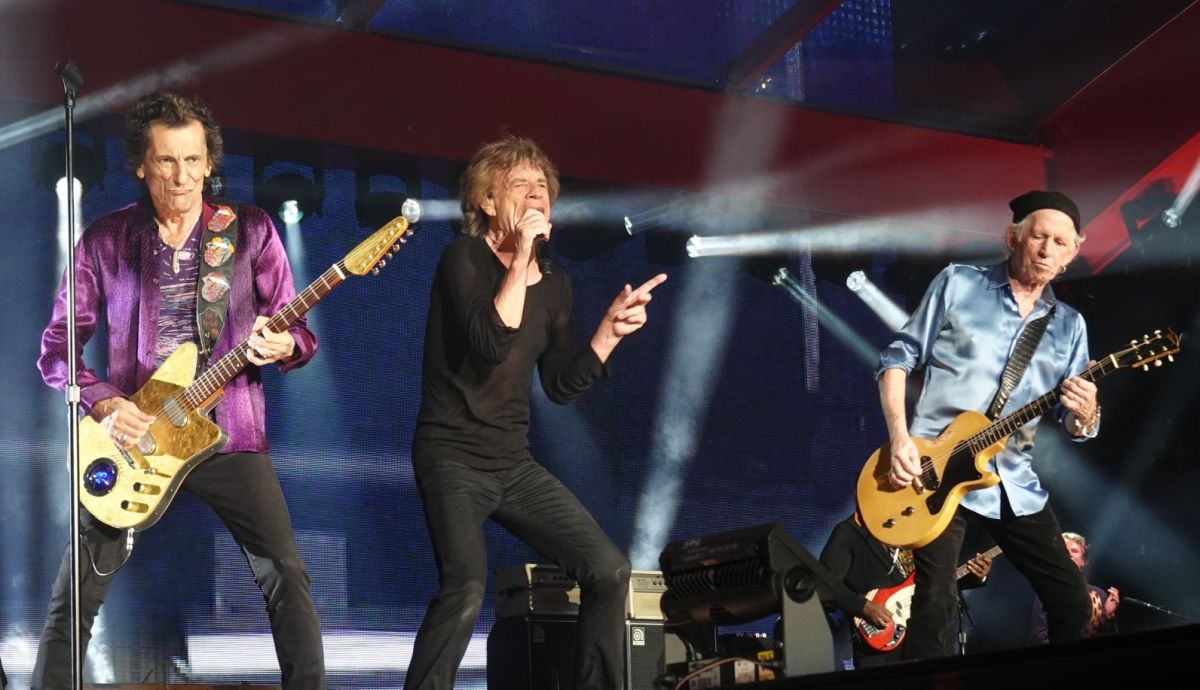 Photo by Hendrik Mulder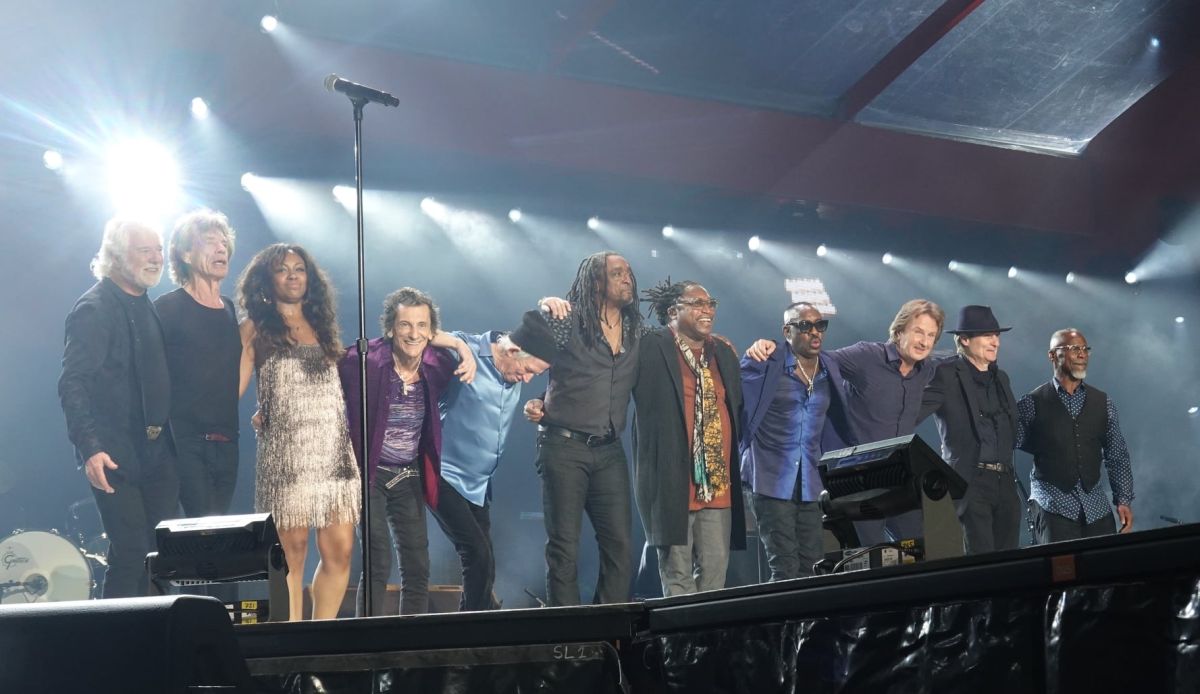 Photo by Hendrik Mulder
---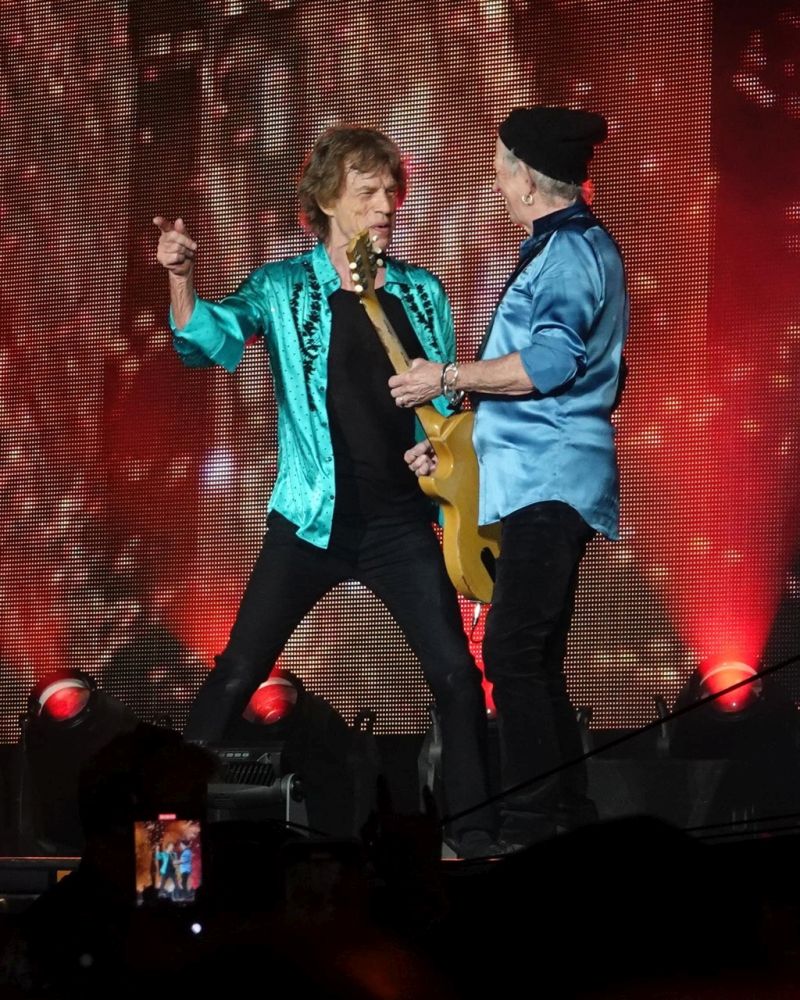 Photo by Jim Pietryga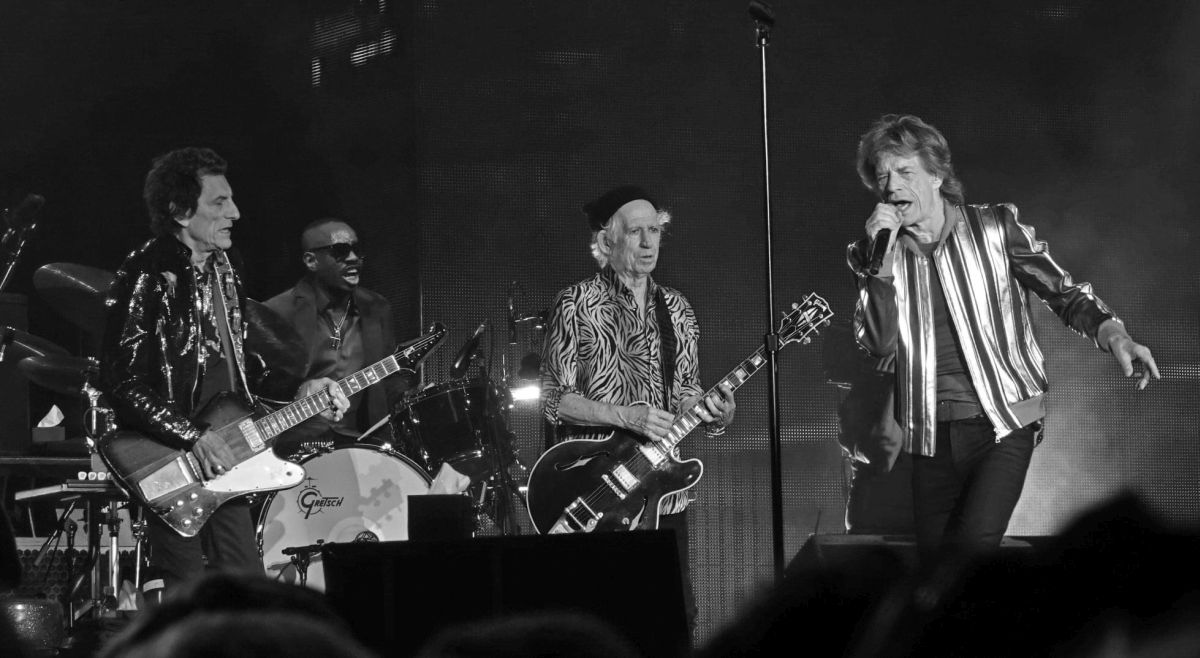 Photo by Jim Pietryga
---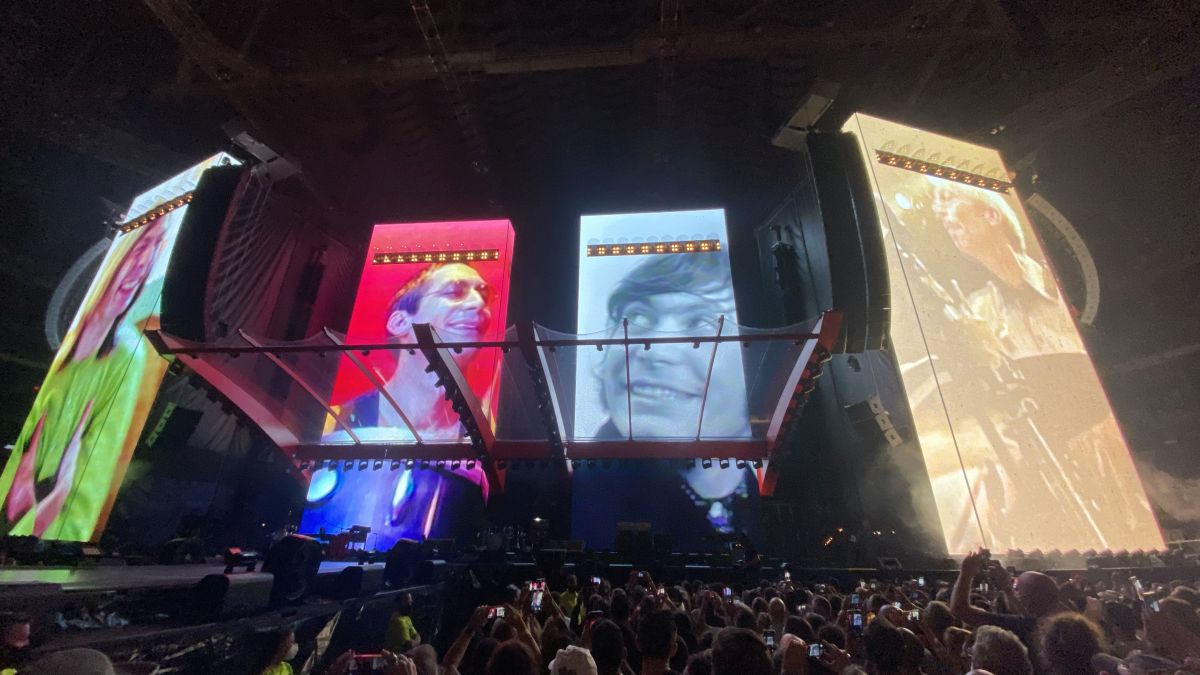 Photo by Jordan Samata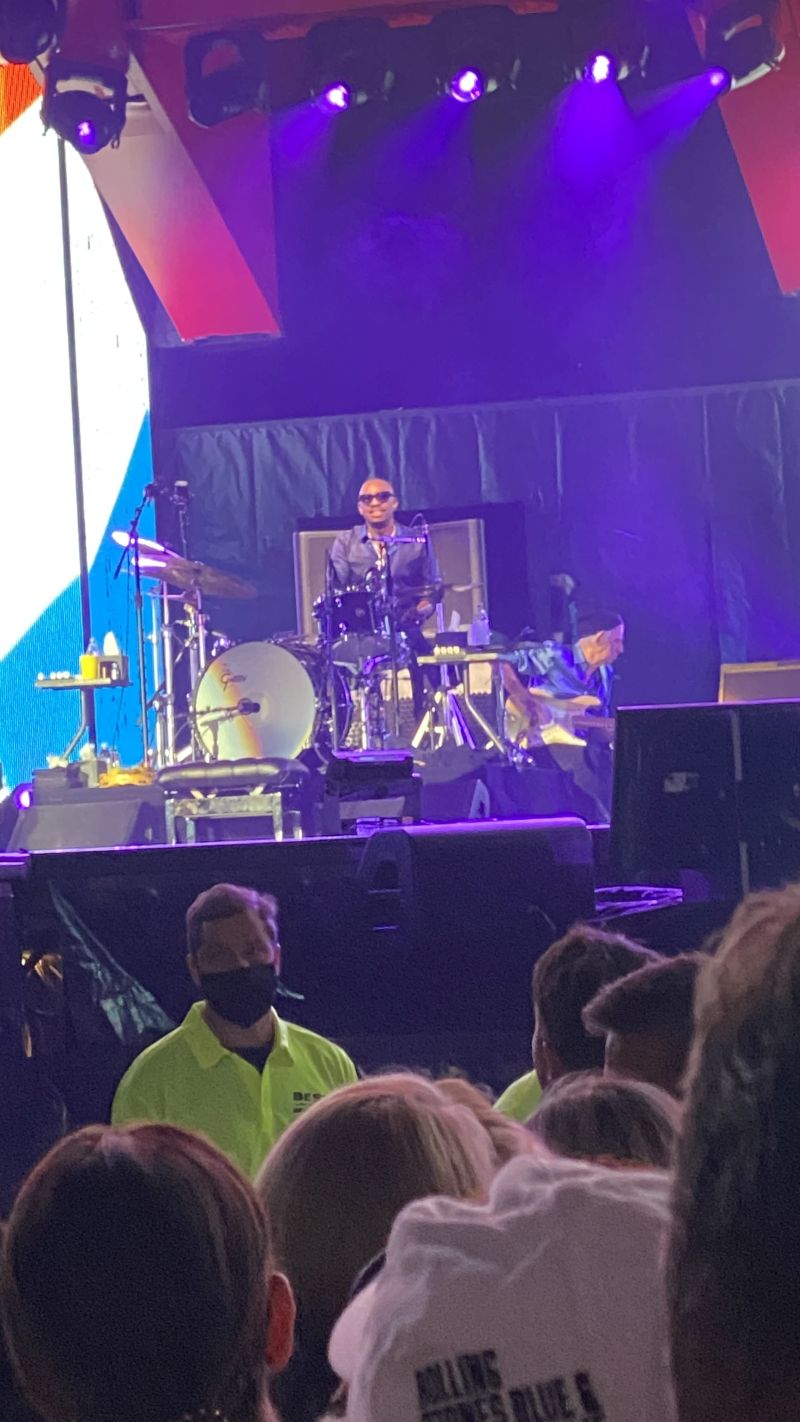 Photo by Jordan Samata
---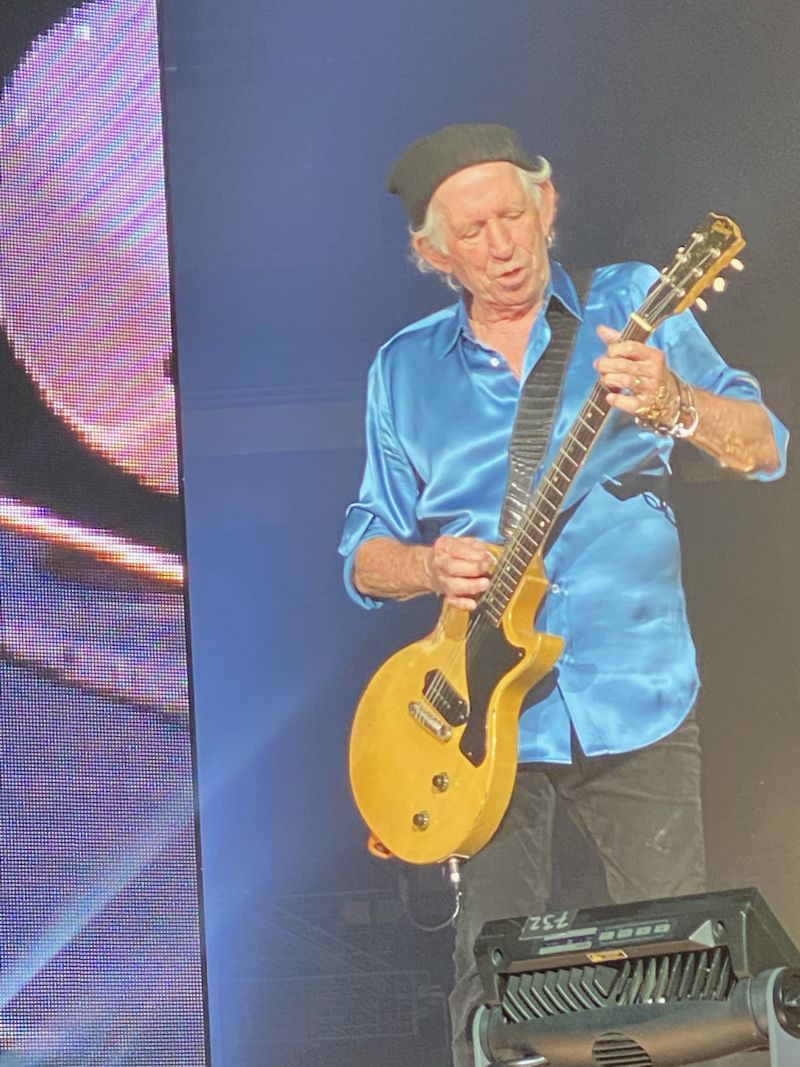 Photo by Jarvis Bailey
---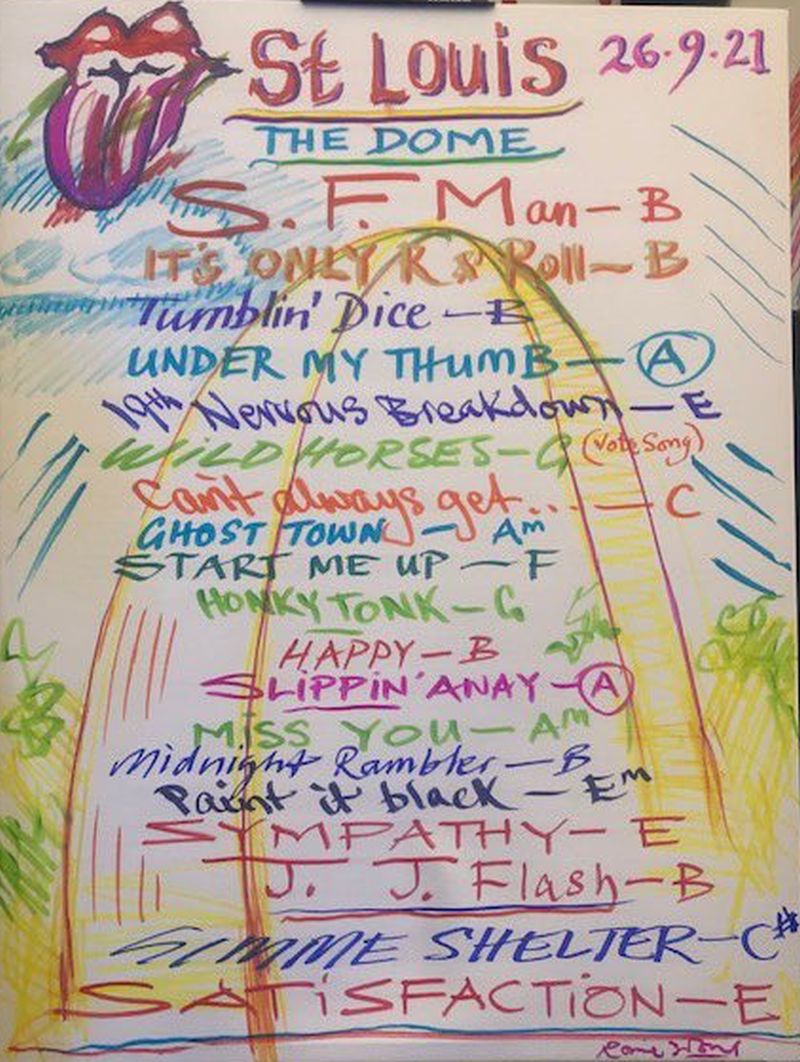 Set list drawing by Ronnie Wood
---
Set list songs by release decade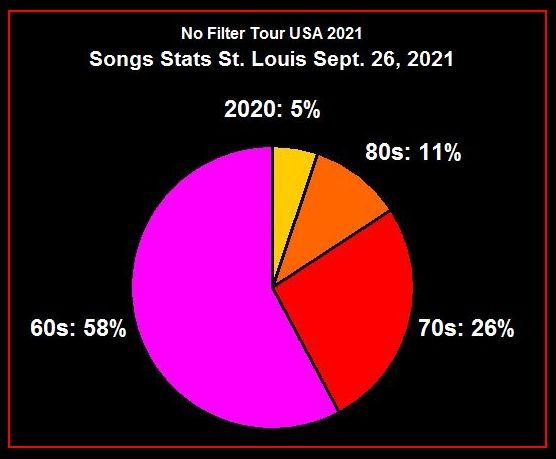 Pie chart by Philip Bajo
---
Reports
---
Video links
---
Reports please!!!
Please send your comments, reviews, links and more to:

[email protected]

IMPORTANT! Reports and pictures are welcome, for editorial review/publication. Please send them as soon as possible after the show. There is a limit of approx 30 photos per report/show in order to speed up browser load time. Updates of the editorial reports pages will mainly be done within 2-4 days after the show has been performed.
For publishing details and policies see : IORR editorial reports - pictures and reviews
---
This page will change over the next few days, as you and other fans send reviews, set lists and reports. Please send your e-mail to IORR. Thanks! For details and great photos from the Rolling Stones and their World Tour get the IORR magazines.




It's Only Rock'n Roll 1980 - 2021
© The Rolling Stones Fan Club IORR