---
These are the latest Rolling Stones news and updates for you! IORR is a non profit fan club run by fans for fans. All parts of the It's Only Rock'n Roll web site is copyright of The Rolling Stones Fan Club. When using information from this site, please include a reference to IORR and the main web address www.iorr.org.
---
---
The Rolling Stones
Hard Rock Live
Hollywood FL USA
Tuesday November 23, 2021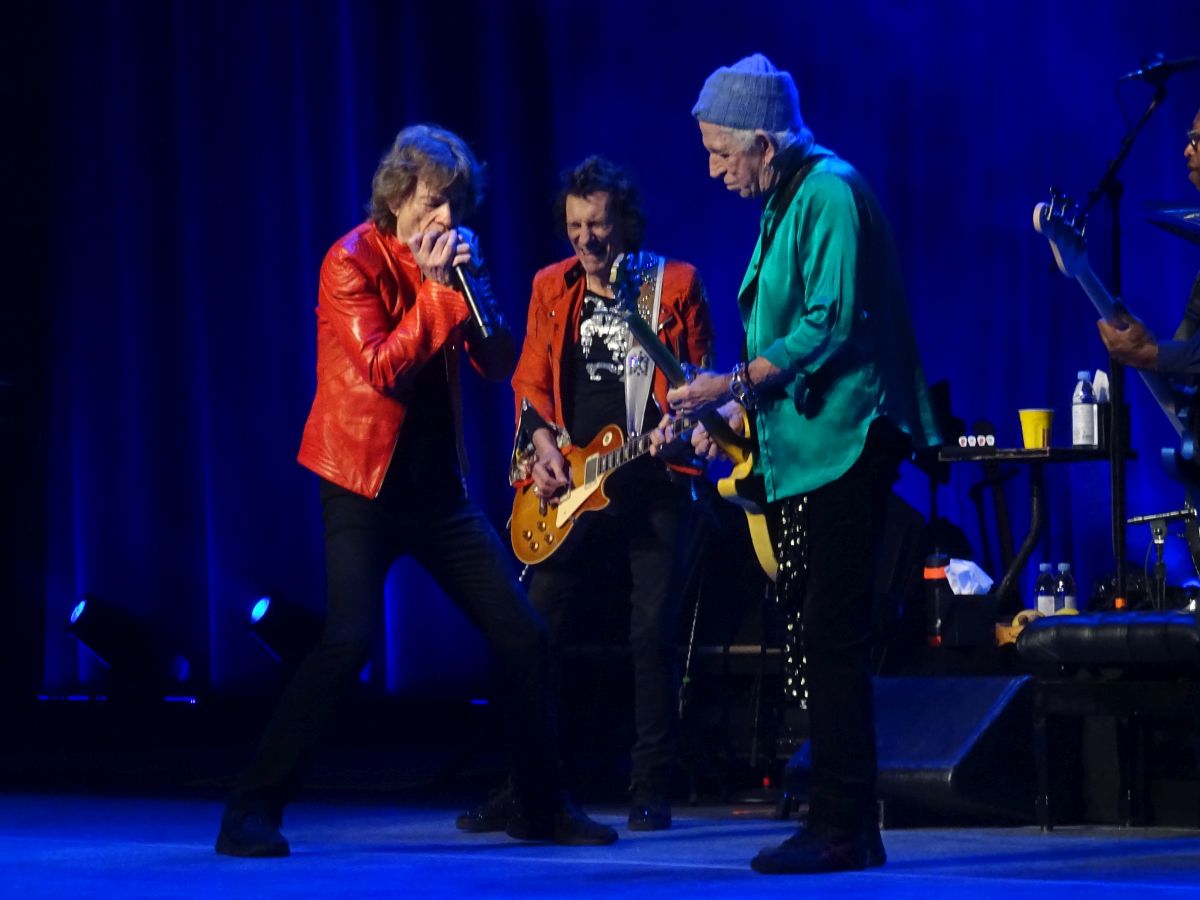 The Rolling Stones live at Hard Rock Live, Hollywood FL USA, November 23, 2021 - Photo by Bjornulf Vik, IORR
The set list
Street Fighting Man
Let's Spend The Night Together
19th Nervous Breakdown
Tumbling Dice
You Can't Always Get What You Want
Living In A Ghost Town
Start Me Up
Honky Tonk Women
--- Band introductions
Connection (Keith)
Slipping Away (Keith)
Miss You
Midnight Rambler
Paint It Black
Sympathy For The Devil
Jumping Jack Flash
--- Band off stage
Gimme Shelter
Satisfaction
---

Show start :  9:26pm
Show end   : 11:24pm

---
Live pre/post show comments:
Hollywood show live updates - Tuesday 23-Nov-2021
---
Review by Dave Kohl
The two reasons why I traveled to Florida and spent by far the most ever for a live event were quite evident during the Stones' final concert of 2021. First, it was the opportunity to witness the greatest show on earth and be amazed at how the Stones can still bring it better than anyone else at any age. Next, it was the "doing this while we can" factor, which was never more evident than during this show.

If this winds up being their final show, or final show in the U S, it was well worth the effort to be there and enjoy every moment. As great as the group continues to perform, the reminder that they actually are human was there. It was Mick sounding out of breath during some of his between songs comments. (Such was not the case when seeing them in person last week in Detroit.) It was also Keith struggling through his two song set, which, quite frankly, will not go down among his best performances. Slipping Away seemed way too appropriate. The shortened setlist also spoke volumes, even though they did what they did, for the most part, as great as ever.

My early highlight was, as has been the case throughout this tour, 19th Nervous Breakdown, which had never been done this well live over the years. Things picked up a notch to "that level" after the Keith set, with a stunning Miss You once again. That led in to still another Midnight Rambler, which as always, was the highlight of the show.

Another highlight was the very unique version of Gimme Shelter, with several new twists. Among them were Mick and Sahsa doing the "just a shot away...." part late in the song in the same style as the "just a kiss away kiss away...." style which followed. The band also went in to a very funky arrangement, which seemed to be an adlib but added to an already great version of a great song.

Admittedly, I was a bit distracted by the closing Satisfaction, as the worry set in that we might not see this again. While we have had this concern over the past 40 years, seeing the human element at this show made it a time to reflect.

Sure, I hoped for the typical longer set list, but we got the 100% incredible effort which is beyond expectations given their age and everything else.

My 79th show in person going back to 1978, and this one was just as memorable, even with the "Hollywood ending".
---
Review by Ernie Dorantes
The No Filter (part 2) tour came to an end last night in Florida. This was my fifth show of the tour, after St. Louis, LA2, Las Vegas and Austin.

Two years ago, during part 1, they also did their final show in the Miami area, Charlie's last appearance ever.

Tonight, they did a full "greatest hits" concert, shortened to 17 songs only, compared to 19 they did on an average throughout the rest of the tour.

Given that this show was played indoors, big screens, fireworks, catwalk were not available. Therefore, the band had to rely on their music and strong personality, to make this an unforgettable night.

The excitement of the concert started many hours before the show. People started to line up 90 minutes before the doors to enter the venue opened. Standing there and being pushed by others, reminded me how concert entrances in the sixties and seventies took place. If you wanted to be close to the stage, you had to arrive early. Pit sections throughout this tour are supposed to bring back that experience, but now you also have to pay hundreds of dollars to access. In the early days, price was not an issue, bands made money selling records, more than playing live to an audience or selling merchandise. But more than that, they did it for the love of music.

Song selection tonight was not different from what we heard during the tour, but as I stated before, they focused on hits, no new song surprises at all, except they dind't play the "romantic" song choices of other concerts.

A show targeted to the average Stones fan, those that have seen 2 or 3 shows during their lifetime, and share the feel with their family. Absolutely nice to see people under the age of 20 at the concert. It really makes you feel young at heart.

Let's check some numbers: 14 concerts in total (plus the private event in Foxborugh). They played 41 songs in total, 16 performed on a regular basis, 20 on one or two concerts only and 5 Keith's songs. We missed from vote songs, Worried About You, Moonlight Mile. LA/Miami, the only cities with two shows, but different venues. We missed Brown Sugar.

What's next? 60th anniversary in 2022 !!! See you around when this happens !!! Until this happens hear or watch the band at home, and as Bjornulf always says, be sure it is loud !!!! Pleased to meet you everybody !!!
---
Review by Chelsea Drugstore
I want a real fine car, fly Miami too... Well, I did the latter. Not even in my wildest dreams I was expecting to see the Stones in a small venue, so I saved on real fine cars to be there.

After a delayed start, like in Austin (is a new pattern emerging here?) and with full house, SFM kicked off proceedings. Again the sound quality was superb from start to end.

Set list wise, and after so much pre show speculation about rarities they could dish out in such an intimate venue, the surprise was that there was no surprises at all. Not even a vote song to lose. They decided to play it safe. We were instructed via screens just before the show that we should leave if we didn't want to have our likeness featured in a future film of the concert. The no surprise set list probably avoided risks but also may limit future sales, unless accompanied but some bonus track. Who knows.

Musically, the band was pretty much in autopilot, and the playing was tight throughout. On the surprise list, I would count Ronnie's solo in TD, which was particularly confusing. Keith's set is always good in small venues, and he probably brought the most interesting moments for me. His singing in Connection was so good that it brought many memories back. The bass solo in Miss you was a bit longer than needed, and Karl and Tim might have thought the same as they decided to start their parts a bit earlier, which added a very welcome element of surprise that Mick unfortunately didn't want to follow.

Ghost Town grooved, probably because it is a new number and they all find it a welcome break from the more established ones. MR was again delivered to perfection, as well as YCAGWYW, with some very slight changes in script, courtesy of Ronnie and Mick. SMU was a bit rough at times, and JJF, GS and S were the usual blasts.

Again Steve Jordan played Charlie near perfection. When all this started I feared that we would get the more muscular version of SJ, but I was completely wrong. You can see him self contained, using probably 50pct of their abilities, to adjust to script. It was a great success.

The stage was so small that Mick could have done quite a few more numbers before reaching some mild level of exhaustion. I wonder whether, after so many stadiums, they felt downsized into new, smaller territory. In any case, they could do this format when they enter older age... And if they don't, l will at least have the memories of Bernard right at the very end of Satisfaction, singing the coda a la Buenos Aires, football style, which reminded me of the seismic shows in 1995. If so, it was a fitting parting shot.
---
Review by Jackie Adams
Just like Dave Kohl, I had spent quite a lot of money for my ticket but the location was accessible and it afforded me an opportunity to spend a day on the beach which I have not been able to do in a while. As the day got closer, I was optimistic that we would hear songs that we had not yet. That was a disappointment as it was almost identical to the three shows I saw already. But almost two months ago, I boarded a plane to St. Louis and was still skeptical that the concert would take place.

When I think back over the last eighteen months, of the isolation and the pessimism over the future, I never thought I would see them again. Yes, Keith looked tired but so was I. Mick drank more water than I ever saw him. But they persevered and they were happy on stage. God knows they could have hung it up years ago. But they didn't and look how happy they have made us.

Rambler was unreal, one of the best I have ever seen! And like Dave said, I kept shutting my eyes during Satusfaction and saying to myself, remember this feeling. Tomorrow is Thanksgiving day and I will be thankful for my family, my friends, my cat, my house and my job. But I am so thankful to the Rolling Stones for giving me this gift for over forty years for me. I hope all of you have a wonderful Thanksgiving. God Bless.
---
Review by Dean Goodman
The good news: Fans now know they can safely ignore any home video release of Tuesday's depressingly truncated tour finale at the Hard Rock Casino. They've heard it all a thousand times. The bad news: it was an expensive lesson for the 7,000 folks who forked out big bucks to act as extras in the Stones' latest heist.

But it's more than the cost. It's the sinking feeling that sets in after about five songs when you realize the Stones just don't care. They couldn't be bothered working up any rarities or bringing in special guests to honor the fallen comrade to whom each show of the tour was dedicated. It was just another night, with a skimpy set list of 17 songs delivered in 1 hr, 55 mins. (They did 19 songs for the most part, with 18 in Dallas and Austin.) I'm told they did rehearse "All Down the Line" (played at L.A. #2), but its inclusion wouldn't have much of a difference.

It's not as if the Stones were crawling to the finish line, exhausted by their labors of the past three months. On the contrary, they were more energetic than I've seen them in years. Everyone on the minimalist stage had a good time, and the musicianship was generally first rate. The sound in this building was excellent, the acoustics possibly helped by the seemingly random assortment of cubes suspended from the ceiling.

The show started off strongly with the "Street Fighting Man"/"Let's Spend the Night Together" combo. On the latter, Mick had a little fun by singing, "we could have fun just groovin' around round round round round round round round round round," and a little later he briefly hid behind the giant red curtain at stage right. Clearly relaxed in his downsized empire, he exchanged mischievous grins with both Ronnie and Keith.

And then he made the first of several mentions to "Miami," initially correcting himself to "Hollywood," but later not bothering. This may have been for the benefit of folks watching at home in later years so that they don't think the whole thing is happening in Hollywood, California. In "19th Nervous Breakdown," he triumphantly sang, "really fucked your mind."

The Charlie Watts tribute yielded some "Charlie!" chanting, and that led into "Tumbling Dice." It was around this time, surveying all the cell phones lighting up the the pit from my cheap $556 seat surrounded by exhausted pensioners in the upper orchestra, that I wondered why they had been allowed. Their presence would surely prove an irksome distraction on home video.

Just when I was getting psyched for a couple of surprises, the roadies set up for "You Can't Always Get What You Want," whose sentiments suddenly never seemed so true. Seriously? That's it, fellas? The now de rigueur extended outro almost didn't happen. Certainly Mick didn't give the nod to Chuck, and the song wound down of its own volition. Then Mick urged Chuck in a slightly impatient manner, "C'mon!" - and we got our little barrelhouse piano special. "Ghost Town" had to compete with a lot of audience murmuring during the breakdown. By the time Keith kicked off "Start Me Up" forcefully, I was starting to get bored. I pulled out my phone, kvetched to some Stones pals, surveyed the day's news, and went over to IORR for any updates on the fascinating ticket scam.

Mick, meanwhile, had moved onto his comedy routine, noting how a Led Zeppelin tribute was coming to town. He improvised "Nah-nah-nah" to the melody of "Whole Lotta Love," which will probably cost them a small licensing fortune. A Trump joke earned more cheers than jeers.

After Keith's set, the show suddenly became compelling again. "Midnight Rambler" shook off the cobwebs, and his "Paint it, Black" intro was ear-splitting. "Sympathy for the Devil" and "Jumpin' Jack Flash" were powerful tours de force. I'm really starting to enjoy "Gimme Shelter" again, and "Satisfaction" reminded us that there is no better song in rock 'n' roll. I wondered if Jon Bon Jovi, sitting in one of the suites, was succumbing to waves of songwriter insecurity and career crisis.

So overall, it was a lot of mixed emotions for me - relief that we got through the tour without any rescheduling and that Steve Jordan has lit a fire under these guys. The lads seem to have moved to the acceptance part of the grieving process. The casino show finished stupendously, but I couldn't shake this awful feeling, "What the hell just happened?"
---
Review by Alwyn Welch
I had forgotten, or never knew, that there was a Hollywood in Florida. Mick kept referring on stage, and online, to being in Miami whereas a more accurate description would have been Fort Lauderdale - the Stones played in an Arena there in '99 and '02. Set in a section of Seminole Native American land, the Hard Rock is a huge casino and hotel complex. We'd driven past it on the last tour, standing out because of the guitar-shaped hotel block on which a Stones tongue was visible this year. The drive from Miami takes at least 30 minutes: in traffic over an hour. For once Mick's speechwriter was off-target - although in compensation there was a dig at a certain D Trump that attracted calls of derision from the Hard Rock Live crowd.

Just like in Las Vegas I guess, getting a big name entertainer draws in a crowd that brings more hotel, food, drink and gambling revenue. This might explain why the casino didn't want concert-goers to queue until the last hour or less before the doors opened. The result was frustration for those who arrived early expecting to line-up as normal, and line-up with some degree of discipline, to secure a spot on the rail in the Pit. That only partially occurred and there were scenes of barging, pushing and probably some fists thrown when the venue security lost control as some elements of the crowd lost self-control.

So, what could have been a very civilised gig, in a small indoor amphitheatre with a semi-circular floor with no seating, started with some tension not associated with the normal pre-gig excitement. There was a little more of this later with people who had paid over $1,000 fighting, and aggressively pushing. Add-in the usual South American fan "enthusiasm", plus "end of tour/this could be the last time" emotions and the scene was set for a crowd on the floor that was very lively indeed at times.

That liveliness rose hugely when the curtains opened to reveal the Stones on stage and starting with Street Fighting Man. The stage was typical theatre, wide and not too deep, with a small square extension mainly occupied by Mick with plenty of forays from Keith and Ronnie. It was also low, no more than 5 feet high, which provided an almost unique experience at the very front of the Pit, although less good for people further back. The sightlines from the seats must have been excellent and I was told the sound was also. I felt the sound at the very front was missing something - you could hear every instrument but there was a clarity missing at times.

What was not missing was the energy and power that we've seen throughout this tour. The intimacy of the venue (yes 7,000 people can feel intimate after a big stadium), and the lively crowd on the floor (aka in the Pit) drove the band to a performance intensity that I think only these small shows can really deliver. It's not quite back to the Station Hotel in 1962, and given the age of performers and audience alike there is not quite the mania, but it was towards that end of the spectrum.

So, despite a fairly standard, 17 song, set-list with none of the rare songs that many people expected, I thought this was a very special show. My feelings might have been encouraged by standing less than 12 ft from Mick for long periods - there is something really electric radiating from him as he performs. The set-list helped, with a good helping of mid to late sixties rockers like 19th Nervous Breakdown (now surely promoted to a permanent place in the set), Paint It Black and Connection. Mick was singing and posing like the proto-punk that those lucky people saw across Europe in the 1967 tour - if the photos from then are to be believed, and why not?

Rambler, again as we've come to expect, was really strong with the finale words back, all except the "and it hurts" aside. The sing-along-a-Mick numbers (check out this British pun by substituting Max for Mick on google…), YCAGWYW, Miss You and even Ghost Train generated loud and happy singing. It really was a great party.

Not everything went totally according to plan - it wouldn't be a Stones gig if it did. There were a few slips, wrong chords or key, the need to re-synchronise, missed or scrambled lyrics (ok only one of those I think from Mick) - but the jury needs to be very nit-picking to worry about those! After 3 months away from home, in semi-isolation, with the emotional hit of Charlie at the start - well you'd expect the band to be a little tired and ready to end this jaunt around the US. It is clear in their eyes when off-stage, but not on-stage. It really would be unfair to select anyone of the 11 people who make up this beat combo for special praise. It is worth noting that Steve Jordan more than proved himself, to those who had any doubt.

All the band have all earned much praise and then some. I'm sure anyone who took a bet on the tour finishing with no pandemic disruption will be laughing all the way to the bank. Maybe there were some close shaves, lapses in bio-security etc.. You'll never see lapses in the band's excellent physical security team. Many thanks to them for tolerance and safety.

All in all, adding this show created a perfect way to conclude the tour for those lucky, and flush, enough to buy a ticket. And remember not only did they complete the original schedule despite the pandemic, swapping a second LA show for NOLA, but they added a show. The Hard Rock Live was big enough, and advertised with tickets available to all, to provide a fitting finale for the 2021 Tour. The format was different - the last time I saw a similar sized show was the inferior venue of the Marina Sands in Singapore in 2014. With a much lower production cost I wonder whether the idea of a couple of such shows a tour might catch-on.

Which implies that there could be another expedition next year… Rumours abound, and we've come to expect an annual tour. I think the core members of the Band, sadly now only three, are more than able to do that - if they so desire and remain in good shape. I'm sure everyone else involved on stage, behind it, under it, away from it, would welcome this as much as the fans.. I will be savouring the past few weeks, missing the people I've toured with and met around the circuit, and keeping everything crossed - because this band can really still hack it.
---
Review by Bjørnulf Vik, Norway
There was a magic buzz about this show, ever since we first got the news about it on Oct 14, while being in Los Angeles on this tour. I tried to ignore it. I made sure I had a hotel room at The Hard Rock Seminole (which I later canceled), and I secured a FLOOR ticket, a.k.a. PIT. Then I just carried on with the tour. I had to call home to say I would be three days late, and I had to rearrange return flights. Except for that, I never joined in on the "high expecations" track. It was just another show, the last one of this tour. May be they would do a recording, may be they could do some more special songs, but as the tour went on, I was way too busy enjoing the stadium shows, and to travel on, I never got time to build up any expectations.

Show day I was at my airport hotel in Miami. I realized The Rolling Stones would stay in Miami rather than at The Hard Rock Hotel. I checked the Hard Rock food menu price lists, very expensive. I was homesick, and I ended up having the thee final nights of the tour at my favorite airport hotel in Miami. On show day, I took it easy, until my Stones body started the usual "go to the show" nerve around noon. So I ignored it until 3pm or so, then I was in a car, on my way to the Hard Rock Seminole, a 30 minutes drive. Except it was lots of traffic, it took nearly an hour. I thought what would happen if the driver crashed the car on the highway, was it that smart to be so far away, and leave that late? Anyway, I made it.

The Casino floor was packed with Stones fans as I arrived. I met people I knew everywhere. People were smoking at the slot machines, there were people with dogs (!) at the slot machines. Fans were milling around the venue entrance, being pushed out of the walking areas, it was a "push away" scene not ideal for enjoying the last show of the tour. It was stressful. I tried my best to kill time until doors were supposed to open at 7pm. I knew Ghost Hounds should be on at 8pm, and Stones at 9pm, so it was a matter of killing time. I was so glad I never stayed at this Casino, it was so noisy, stressful and unpleasant. I had been on the tour for more than three months, I was just interested in the show, and to get home.

Doors open 6:55pm. I am first through one of the metal detectors, call it a mix of luck, routine and a wish to be up there fast. Inside, I was on the front rail Keith side, some 8 people to the right of the center ramp. I had Darryl in front of me, Keith next to him, nothing blocking, the stage floor was so low, I looked down to see their shoes, the stage floor was approx 1,50m i.e. 5 ft high, may be less. When the security people in front of us got chairs, and were sitting down on these chairs during the show, they were all below the stage floor, so indeed it was a great low floor, like the club shows I have been attending in the past.

The Ghost Hounds were 14 minutes late. Then at 8:44pm, they finished their 30 minutes set, a large red velted style stage carpet was drawn, and Dale and his stage building crew took over. I was looking around, it was filling up, this great theater style arena. I kept thinking this arena was less than two times bigger than Brixton Academy, the 3,900 capacity venue The Rolling Stones performed at in London 1995, one of my all time great memories. The stage here was a lot bigger than the club show stages I have been seing the Stones at, but way smaller than the stadium stages, and way nicer. It was clean, almost nothing on the stage, and those who were filming, were discretely placed below the stage front with super small cameras, ultra modern. Also, I noticed Kevin Mazur, one of the best Stones press photographers of all times, worked hard all through the Ghost Hounds set, he was warming up for the main act, and I knew there would be some fantastic pictures online from him soon.

Things starting to happen at 8:24pm. The usual signs of security arriving stage front, and camera people were ready. Two minutes later, the announcement, "Ladies and Gentlemen, The Rolling Stones", the carpet is opening, the blue lighting we had been seing from under the carpet was all over the stage, Keith is walking up, and they start "Street Fighting Man". The sound is crystal clear, best sound ever. I have the band up into my face in 3-6 m i.e. 10-20 feet for most of the show. I see every nod and every smile and every wrinkle, and the changing lighting, very different from stadium shows.

They run through "Let's Spend The Night Together", "19th Nervous Breakdown" and "Tumbling Dice". As they start the number five song "You Can't Always Get What You Want" (CAG), I realize this will be a max 18 songs set with no surprises, unless Keith have a special one for us. I think it would have better with one more stadium show. Less worries about tickets, queuing, casino floor stress, many fans not getting tickets, or not affording them, and we might have had more special songs. As CAG is ending, Mick is moving from the front ramp to the Bernard and Sasha area. Chuck is following Mick with his eyes at all times. I understand there will be no rerun of CAG tonight, for the 2nd time on this tour. Then, much to my surprise, Chuck is doing a "question mark nod" to Mick, sort of asking for permission to restart the extra finish, and Mick is sending his "approval nod", normally it is the other way around. So we get the CAG rerun anyway.

From "Ghost Town" and on I was starting to really enjoy the changes at this show in full. The lighting, the sound, performance and act in general was excellent. The lighting was dimmed, so I had problems making pictures, changed the settings, I took just a few pictures, but knew others would probably make better ones, so I mostly enjoyed the show. Mick moved from the left to our right, behind the curtains, used the little extra space behind the curtains as "turning around area", part of his dance step routine, and then he was back. As I was on the rail, I had a view of him also when he was behind the curtains; I think he enjoyed the extra space sort of hide and seek, here I am, I did not go anywhere, just dancing around, missing the large stage area...

When they did "Start Me Up" as song number seven, I knew they would do a 17 songs set list. No worries. I am not a big fan of long shows. I prefer perfection before volume. Every song tonight was different. Rambler was unique. Keith was great. Slipping Away was excellent. Mick came out with a blue mask as "The Devil" on "Sympathy". He did a full circle, rotating, took a couple of steps forward, center stage, then took of the mask, threw it to the floor, and on with the show as usual.

"Gimme Shelter" was just amazing. They must have been doing quite a bit of stage rehearsals to come up with that version, otherwise I would declare Sasha and Mick as experts on improvising to the perfection, it was extended, changed, they came back up front, the vocal works were just amazing, Sasha's voice was so strong, perfect match for Mick's powerful voice, and then it ended eventually. Satisfaction. Great as always. Many smiles on the stage. I know they are tired now, like I am. Also, I know this show was may be the most unique and technically, visually and performance wise best show I have seen on this tour. For all those fans who could not make it to this show, I wish this show could have been another stadium show, but being selfish, being where I was, I would never have traded this special show for anything else. What a great way to end a great special tour!

Some final remarks on this tour. When I arrived into the tour in Boston early September, and ever since, I stayed loyal to the mask policy, protecting the band, the crew and the tour. No way I would risk bringing covid into this tour. Still, I was worried it would not last, and I was worried I myself would not last. I though I might make it to LA, but I was not sure about anyhing more. Now, at the end of a highly successful tour, where everything went according to the plans, mostly, I must congratule and pass on my thanks to the band, to the crew, and to all the fans. You made it! We made it! What a great tour!
---
Review by Sparkly Top
First, I think that everyone in the Pit should complain directly to the Hard Rock about the appalling situation to get into the Pit. Why weren't something like numbered wrist bands given as there was no lining up allowed until 6:30 pm when everyone rushed the security and we were squashed like sardines for half an hour until they opened the gates and then it was madness. Once through I was pulled aside by an overzealous security guard and held back for a minute while he lectured me. It was only due to Rolling Stones magic and a little help from my friends I was able to get dead center, one row from the rail!

And yes, we can whine about 17 songs or the predictable set list but these guys are the best in the world and just completed two months of magical performances and they still were grinning and having the best time of their life and the crowd was super into it.

I loved every minute and Mick's beginning harmonica on Midnight Rambler always goes right through me! I also loved the small stage version of Gimme Shelter and it was great having the low stage and hardly any room between the rail and the stage. I pray for Europe in 2022 but at this juncture, EVERY CONCERT IS A BLESSING!

Thank you Rolling Stones for the heartbeat of my life, thank you for all the friends I have made on the way and thank you BV for this Board. Fingers crossed for 2022!

Happy Thanksgiving, Christmas and New Year to All!
---
Review by John Bielusiak
This was my 6th concert of the 2021 No Filter Tour. This brings the total to 19. It was the first time I started with the opener in St Louis to the finale at the Hard Rock Live. I didn't get a ticket until the day of the show (long story) & got in the 2nd section.

The finale was an excellent show. The sound was especially good & the Stones put on a professional solid show. I know there were complaints about the shortened set list & no rarities were played, but I am more than happy to see them nonetheless. I would prefer a shortened set list & no rarities than not seeing them at all.

I love "Ghost Town". The song is really growing on me. Mick had the audience sing along towards the end of the song. "SFM" is an excellent opener as always. I was a bit distracted at times as people kept walking in front of me to get drinks or whatever. Why not just enjoy the show & stay put? Also, there was a drunk behind me who kept shouting "Shidoobee" & "Midnight Rambler" before the start of each song.

I thought the guys were very energetic and, given their ages, put on a phenomenal show. They are, without a doubt, "The Greatest Band in the World".

Finally, I want to personally thank everyone I met at this tour. I met many fans from throughout the world. Stone's fans are very giving & supportive of each other. Special thanks goes out to Mike, Jason & Britt who were at the opener & closure. It was the first time meeting them & it was special that the four of us shared the beginning & end of this tour.
---
Review by Geir Greni
What a ride! I was supposed to see The Stones in Vancouver, Minneapolis, Nashville and a couple of other dates in 2020. The Pandemic hit, and suddenly everything was up in the air. No one knew for sure if the tour was still on or not, and then we got new dates. Most of my original dates no longer suited me (or as with the case of Vancouver was cancelled altogether). So I bought new tickets and started to make new plans. I had never ever thought that the US would not open til November 8th, and so I watched in disbelief as first the Tampa date (my birthday!), and then Dallas (lost USD 550 on that one) and then Las Vegas fell through. It was starting to look as if there would be no more Stones for me or most other Europeans when suddenly we had a date - the 8th. I booked a ticket more or less the same day, and on the 8th I was on my way to Atlanta.

Atlanta was great. Mick was in excellent form, and it was good to be back in Stonesland. Then Detroit followed, and here I felt I saw the reinvigorated Keith that everyone had been raving about for the first time. There was really nothing wrong with what he did in Atlanta, but in Detroit I felt he really gave it his all.

Austin was also a great concert, and I was lucky to beat the traffic and get home in about half an hour. But the one everybody was talking about was the one in Hollywood, Florida. A 7000 venue, and one of those rare intimate concerts The Stones very seldom do. Me and a Brazilian guy I became friends with decided to join forces in trying to get a ticket, since neither of us had been successful in purchasing one on the day the tickets were dropped - seemed like a lot of people outside the US had an issue with payment after securing tickets to their shopping carts. Yes, now I had a brand new itinerary. Since only two of my «original dates» were still on the card, I had decided to do Austin and this new date in Hollywood.

But then we and what seemed like a huge part of the Stones fan community got scammed by the same person (more of this in another thread here on IORR), and both me and my friend found ourselves without tickets just two days before the sold out show. We had also lost over a thousand dollars, so the budget for buying new tickets were not great. We both felt that a heart attack was on the cards, but to make a long story short we both eventually managed to get in to the show (my friend got in about twenty minutes before show start). And what a show! It felt straight off the bat that this was the one I had been waiting for. Mick was on fire, and the first 90 minutes just went by in a blaze of joy, and even though I must admit that the extra waiting time (about 40 mins or so) unfortunately resulted in a lot of pain in my lower back and knees - something the Argentinian next to me also struggled with for the last part of the show, I still enjoyed it tremendously. To see them in that kind of environment, and especially Mick work a different stage from what we are used to seeing him do was something I wouldn't want to have missed for the world.

So as I sit here in Frankfurt writing this, and waiting for the last flight home, there are many thoughts that fill my head. Will there be a tour next year? Also, had not the pandemic hit we would have seen Charlie in the US in 2020 for one last tour. But also that for my own part, had the US opened up its border any sooner, I would have missed out on the last show in Hollywood. I'm happy I didn't. This is one for the history books. Looking forward to see it again on Blu-ray. And for all of you out there that wasn't present, I bet there are plenty of clips out on Youtube, because I saw quite a few phones up in the air during the show. Wow can't wait for the next one. The 60th tour is set to be something really special!
---
Review by Steve Popichak
I was dismayed when after not officially filming any show of the No Filter tour two years ago, and after losing an additional year to covid, the Stones had not yet filmed any of the No Filter tour this year either. We need a record of this tour I thought, its fantastic stage, and how well they are playing for posterity, as you never know when something may happen healthwise to hinder future tours, or they may not play as well (it will happen someday).

They might keep footage of band members broadcast on the big screens of their stadium stage shows I thought, but you need some wide shots too for a blu-ray release. Perhaps they were filming some from the lighting towers, but that's pretty far away and not great. As their playing improves as tours progress, I know in the past the Stones have waited till the end of tours, like recording Get Yer Ya-Ya's at MSG in New York at the end of the '69 tour. So maybe they were just waiting - but recording just one show would not give the opportunity to choose between takes.

Then just before the Hollywood show I read on iorr that there was a notice posted inside the venue that "by your presence you acknowledge you may be recorded, etc". My hopes were up, but this could also have been a standard disclaimer as someone wrote. On the live feed I was watching, there were no cameras on booms, or other mechanisms for sweeping stage shots, visible at the front by the stage just before the concert.

But then seeing the footage shown on the two side screens inside the Hollywood show confirms for me that they did in fact film this show for a possible future video release ! And I was surprised how professionally and well edited what was shown on the inside screens was for something being done on the fly live – you could release that as a blu-ray and I would buy it. The camera angles used, lots of waist up shots, lots of shots of Jagger up front with band members in the background, shots from behind band members into the audience, full body shots, very good transitions and timing, etc.

This was not just filming to fill up the vertical stage screens in the stadium concerts. And there was no need to create or show anything with fancy production values on screens inside the small Hollywood theatre, where everyone had a good live view anyway. They had way more cameras and angles than needed for that. Nope, this was being recorded for possible future release. Yeah ! - we will have a record of them this tour to play years from now ! Even little things, like Sasha having two outfits during the show, which I'm not sure she's had before, with the second outfit being really good for the Gimme Shelter duet with Mick – just what you'd want on a recording for posterity. And Mick's jacket and colors too, often seemed above average and chosen for what would look good on film as a portrayal for the long term.

I would have liked a video recording that included the fantastic stage with 4 large screens that they used and I liked so much in the No Filter stadium shows (suggestion: they should include a few of the rarer tracks from those big stages as extras on the blu-ray !). But a theatre recording could have some advantages too, and would be different than the last two stadium blu-rays (2013 Hyde Park and 2016 Havana) – it would kind of have the look of the Texas '78 video I think. They will probably keep this recording in reserve, seeing if anything they like better comes out of whatever they might decide to film at the end of any possible European tour next year, then release whichever they like best afterwards, as part of a 60th anniversary of the band celebration, likely in time for the Christmas 2022 shopping season.

Some people lamented they 'only' played 17 songs at this Hollywood show (note that's more than played in shows on the great 1969 tour). But playing a song or two less perhaps let them concentrate and save their energy to give a bit extra and ensure a good take with no casual forgetful moments on the other songs, knowing they were being filmed that one time. And the 17 song concert was still 2 hours long, whereas most blu-ray concerts are 90 minutes, and maybe 3 songs in the extras. So there's plenty of footage with 17 songs, and ability to cut some. Sure I would have liked more songs, like Doo Doo Heartbreaker or others they did during this tour, in the extras but that would likely have required two concert nights of filming.
---
Review by Art Lewis
Street Fighting Man opener. Let's Spend The Night Together. Keith with Connection and Slipping Away. As the show was dedicated to Charlie Waits the crowd broke out into a Char-lie Char-lie Char-lie chant. No vote song. 17 songs but still a 2 hour show. Mick introduced Ronnie as the Monet of Miami. Keith said- I love you too- Great be on stage- lovely to see you all- bless you all. Mick said the first concert in Florida was 52 years ago- thanks for coming back to see us. Mick mentioned upcoming Miami area events: Art Basel, Kane Brown concert, Donald Trump & Bill O'Reilly. Mick also said he would be in cold Europe in 2 days.

On the morning of La #1 this unexpected new tour closing show was announced. With tickets on sale the day after LA #2. The first thought after hearing about was remembering the 2019 tour closer at Hard Rock stadium- Charlie Watts last show.

The Seminole Tribe of Florida received their status in 1957; today they have six Indian reservations in Florida. In 1975, the Tribe established tax-free smoke shops and a high-stakes bingo operation that became one of the first tribal gaming endeavors in the United States. In 2007, the Tribe bought the Hard Rock Cafe franchise for $965 million, including 124 Hard Rock Cafes around the world. They recently spent $1.5 billion expanding this property with the Guitar shaped hotel and indoor concert hall Hard Rock live which opened October 25, 2019. It's a very nice new place with music memorabilia throughout.

I know nothing about the economics of this show but supposedly 7000 tickets had five price levels: couch seats $3006 each, $1,006, $781, $556, $281 with an unexpected later release of a very small number of lucky tickets. Sometimes a band takes 90% of ticket sales gross and sometimes a venue gives the band 105% over the ticket gross because they will make money in other areas. For example a room at the guitar hotel was roughly $1200 show night. The event shirt was sold out by 10am in the gift shop. Show was a very in demand ticket. I would estimate most people paid $1000 each with resold pit tickets selling for about $2000 each. A disclaimer was shown that filming would be occurring so maybe a concert movie? Stage had a very small catwalk. The show had no production, just performing in front of a curtain. The entry door was right off the casino floor with bars so the party continued before and after the show.

For shows on this tour Mick has been taking pictures at local sights around the tour cities and posting on social media before the shows. I read a report online from someone who unexpectedly ran into Mick taking his social media pictures in Austin Texas. The person was gifted a coin with the tongue logo with Rolling Stones and the phrase "Aut viem inveniam aut faciam" which is Latin for "either find a way or make one." The Band definitely found a way or made one to make this tour happen. Every show was a miracle and thankfully happened. So many memories!
---
Review by Jay Rusniak, Milwaukee, Wisconsin
Let's hope a concert movie is made. The band, now about half black, still has the loose fluidity that produced Exile.

The most memorable aspect of the Hollywood theatre show will be the band's ability to deliver their sound. Jumping Jack Flash and Midnight Rambler were the melodic highlights. Also, a moment where Mick was dancing wild and the band other than Steve Jordan played more and more quietly until all that was left was Mick dancing to a solid drum beat. I forgot the song where this happened, but it reminded me of a few guys in a studio having fun making music. They were experimenting and improvising on stage.

Arriving at the show was strange and confusing. The casino we walked through to attend the performance reminded me of a scene from Fear and Loathing in Las Vegas where Hunter Thompson attempts to find his way through the casino spectacle. Past the tumblin' dice and into the theatre.

I'll remember interacting with a few fans from the pit. One guy about 30 years old who apparently has seen 9 shows this tour said, "Just trying to be like Keith." Most Rolling Stones fans are trying to be like Keith, but the only reason he's the artist he is might be that he's not trying to emulate anyone else. He emulated Chuck Berry to find himself the same way Miles Davis emulated Charlie Parker to find his voice in music. I was amazed after the show by the extent of Keith's leadership and the way people naturally will try to emulate his character. I believe Duke Ellington was the same way.

Gimme Shelter has a new, ominous introduction with Keith sitting by the drum kit. I'd always thought the Stones should no longer perform if they're not standing, but the sound was fantastic. Keith continued to serenade Mick and Sasha with a bare bones, macabre tone.

Keith's set list was fantastic. His solos on Connection and, especially, Slipping Away were mesmerizing. The room was drawn to every note.

If one critique should be made it's that a backing track is used in creating a samba aura for Sympathy for the Devil. I wish the band played all the music the audience heard. That's probably the only song where the band isn't performing the all the sound.

Jagger again led the greatest party on earth.
---
Review by Jordan Samata Chicago, IL
What a gift this tour was. My mom first saw the Rolling Stones in the summer of 1964 in Chicago, IL at the Arie Crown Theater for $3.50 and has never missed a tour since. She was obsessed with Brian Jones at the time. She has seen every single version of the band. 57 years later her son who she once thought would never see this band, finished up a tour with 2 of the originals for $1200. To me, the longevity and inflation is mind blowing. I remember March 17th 2020 when the tour was postponed, I feared that Miami 08/30/2019 would be the last time I ever see them. Fortunately it wasn't. Unfortunately it was the last one with the great Charlie Watts. I miss him so much every day and feel so lucky to have seen him perform. This tour was very emotional for me, lots of joy and moments of sadness. For me It started in St Louis with extreme nervousness and uncertainty and it ended in Hollywood with maximum fulfillment and a bit of physical and mental fatigue. I made it to 7 shows this tour and am so happy I made it. I was supposed to go to 10 shows in 2020. 09/26/2021-11/23/2021 was the best 2 month stretch of my life. Whenever I see the stones, it seems that the magic rubs off on me and great things happen to me in my personal life.

When the Hollywood show was announced I knew that I had to be there. I was at the opener and the closer on the 2019 tour and did it again in 2021. It's great to see how the band changes and gets tighter as they get in the groove of a tour. The band that opened in St. Louis was a totally different band that ended in Hollywood (In a good way) This tour seemed to be pretty hard on them for a combination of factors. But as usual they left it all out on the stage every night, and gave us everything they had.

When I decided I was going to Hollywood, I kept banking on my high hopes of a mostly deep cut setlist. Everyday I would ponder songs in my mind that I wanted to hear. Hand of Fate, Worried about you, No expectations, Sitting on a Fence, Tell me, Let it Loose..... ect.... I thought it would be a no brainer: Stones in a small venue = Lots of deep cuts and probably a movie release! After the opening act, I guess there was a set list leak and my friend turned to me and showed me the set list on his phone. I must say, I was a little disappointed. Generally I don't pin expectations on events or try to foresee the experience. For weeks, I couldn't help but do exactly that for this show. I processed the leaked set list for a few minutes and figured in my mind that this is going to be amazing regardless of what happens. I thought to myself how much I've been through on this tour, I am tired, worn out, somewhat disconnected from reality, and just want to tap The Rolling Stones magic one last time and go home happy to ride out the Chicago Winter with tons of memories. " I've gotta put up the storm windows. Winter's coming!"

In my Las Vegas review I mentioned how people were being hostile and acting like vultures getting into the venue. Hollywood was way worse and it was a major train-wreck. You can complain about poor crowd management and venue staff, but I'm going to complain about some (A-lot) Stones fans' inability to behave properly. I've seen it time and time again. It's up to the fans to be better. Slow down a bit, be kinder, be positive, give someone a break, help someone out, and stop acting like you're getting cheated (Because you're not). There's no venue staff that could handle that BS, unless they start clubbing people like a riot. Some fans were absolutely pathetic and ridiculous and I feel it ruined many peoples evenings. I honestly couldn't believe my eyes, you couldn't dream this stuff up. I could just feel the tension in the air. Lots of pushing, shoving, yelling, scams, people feeling cheated or entitled, you name it. There also was this sense of it being the last U.S show, not only of the tour but maybe ever. That really seemed to spark things. I could see some despair in some peoples faces. I'm 27 and a pretty young guy, I can tolerate quite a bit, but I must say this was disgusting to say the least. Seeing people 25-40 years older than me acting like this, was beyond pathetic. I can see my soft-ass Millennial generation acting like a bunch of Idiots but, with seasoned adults it's more pathetic. I feel if this crowd was 20-30 years younger that a full on riot would've broken out. That is ofcourse speculation, but indeed the vibe I had. I was talking to a security guard in line and trying to be sensible with him. We found middle ground instantly. I asked him if he has ever seen anything like this before. He told me he's never seen anything close to this. He mentioned that when Metallica played there the entry crowd was calm and orderly. With their heavy music you'd stereotypically expect Metallica fans to be violent, rough and rowdy. But they aren't. They did a spur of the moment pop up show in my Chicago neighborhood at the Metro a while back and everyone was cool and calm. Metallica fans are a loyal family. I've dealt with them before and am in some facebook groups with them. Unlike a lot of Stones fans, they don't criticize one another and leave derogatory comments on fan sites, they don't act like they know more than the next person, and they also don't seem to compete for the title of #1 fan and argue about pointless BS. I take pride in my cool/calm temperament and thick skin, and once again no one got the best of me.

Show time. I loved how different this was from big stadiums. Everything about it was different. No screens behind the band, what you see is what you get. I thought it was really cool how the red curtain closed after the opening band: very 60s. My goal for the night was just to soak this all in as much as possible. I was right in the front, 2nd/3rd row of people, and one step left of center (Mick's mic). The intro started and then the curtain opened and there they were. I think initially the volume on Keith's guitar was turned down. It seemed that he did the opening strum for SFM and nothing happened. Then he turned up the volume knob on his telecaster and you could hear the faint sound of his last strum. I just love SFM, great power and the best way to start a stones show. Over the years I've heard it in the middle of the set and It's not the same as when it's the opener. The last minute of tumbling dice brings a tear to my eye. The horns make it really special. I could just see the enjoyment in their faces, especially Keith. It's like he didn't want the song to ever end. I noticed that several times with Keith on this tour. He just wanted to stay in the groove of some songs forever. I don't blame him, I feel the exact same way.

I liked how they did slightly different versions of songs. Midnight Rambler had a bit of a twist in the middle of it as well as different dance moves, Mick had nowhere to go. Sympathy with Mick coming out with the mask as well as Sasha and Bernard coming out to sing mid-song. Gimmie shelter was a little different as well, Sasha seemed to have additional vocal parts. Some say Keith Struggled a bit through his set. I guess there's a little truth to that, but I think it was fine overall. It's Keith afterall... Slipping away was a good fit for the evening. Standard set overall, but they really rocked it out. Getting to be 5-10 feet from them was great. You could hear them talking and I felt like I could hear the natural sound of Mick's harmonica. One thing that really pumps me up is when Mick says "And it hurts" at the end of Midnight Rambler. I always scream it at him at the end of the song while doing the Meredith Hunter stabbing motion a couple times. Maybe he hears me saying it, who knows. I first heard him say it in Atlanta at the end of the song and I went wild. Some things like that just do it for me. If i'm not mistaken he hasn't said "And it hurts" at the end of the song in a really long time. In any of the shows I've been to he's never said it until now.

I've grown to not only accept but really enjoy Steve's drumming, there's a lot of power to it which is an added element to the band. I really liked how he was able to be himself and show his drumming personality. He never tried to be Charlie. He made sure to include the iconic fills and beats. You could see everynight how much fun he was having out there, which was a joy to see. I can tell he has a tremendous respect for the band and their music. For years I've told people if it ever came down to it, it would be Steve who fills in for Charlie. It's a no brainer and probably the only guy who could do it. He is the best fit, and I'm very grateful for him. He really took on a tough job. It was evident that he went back to the original album recordings for a-lot of songs, which I thought was a great approach. Cheers to Steve.

Now the show is over and I'm still in extreme awe. As a little boy growing up in the mid 90s, all I ever wanted to be was like that guy with the yellow and black guitar with the headband. Since then I've learned and copied his every move. They did the final bow and Keith picked up some Argentina flags. He was the last to leave the stage. He turned around and put his arms up and exited the stage with his arms still up in the air the entire time. I was standing there frozen watching my lifelong hero leaving me for what I really hope isn't the last time. I was in tears, I just couldn't handle it and had to let it out. I was in awe and just frozen after the show. I literally stood in the same spot I watched the show from for about 10-15 minutes. I didn't and couldn't move one inch. I just stood there staring at the stage. A friend around me was looking directly at my face standing literally in front of me trying to tell me goodbye and I just had no clue he was even there. Apparently I was looking right at him too. Then he tapped me asking if I was ok and what am I on? I snapped out of it a little and said goodbye and that I'm sober and just need some time to reflect and collect my emotions. I may have been physically there, but mentally and spiritually I wasn't. I was processing it all and just needed to be left alone for a little bit. I just didn't want to leave. I felt like a baseball player who's team just lost the world series, who hangs in the dugout after the game and watches the other team celebrate. It was the end of a long journey. I combined 12,000 miles of travel in road trips and flying, been to some places I've never been and revisited some familiar places.

Other than my family, there's nothing I love more than this band. I will do pretty much anything for them. I'm really hoping that everyone is in good health and feeling good about doing shows next year for the 60th. If for some reason that was the last in Hollywood, It was the most historic and impressive 7 decade run for any band in the history of mankind. The 60 year run will not only never be topped, but nobody will ever even come close: Nobody.

The Rolling Stones always have been and always will be The greatest Rock N Roll band in the world. Somewhere out there Brian, Charlie and Stu are proud of their old mates.

I hope we all cross paths again!
---
Pictures
---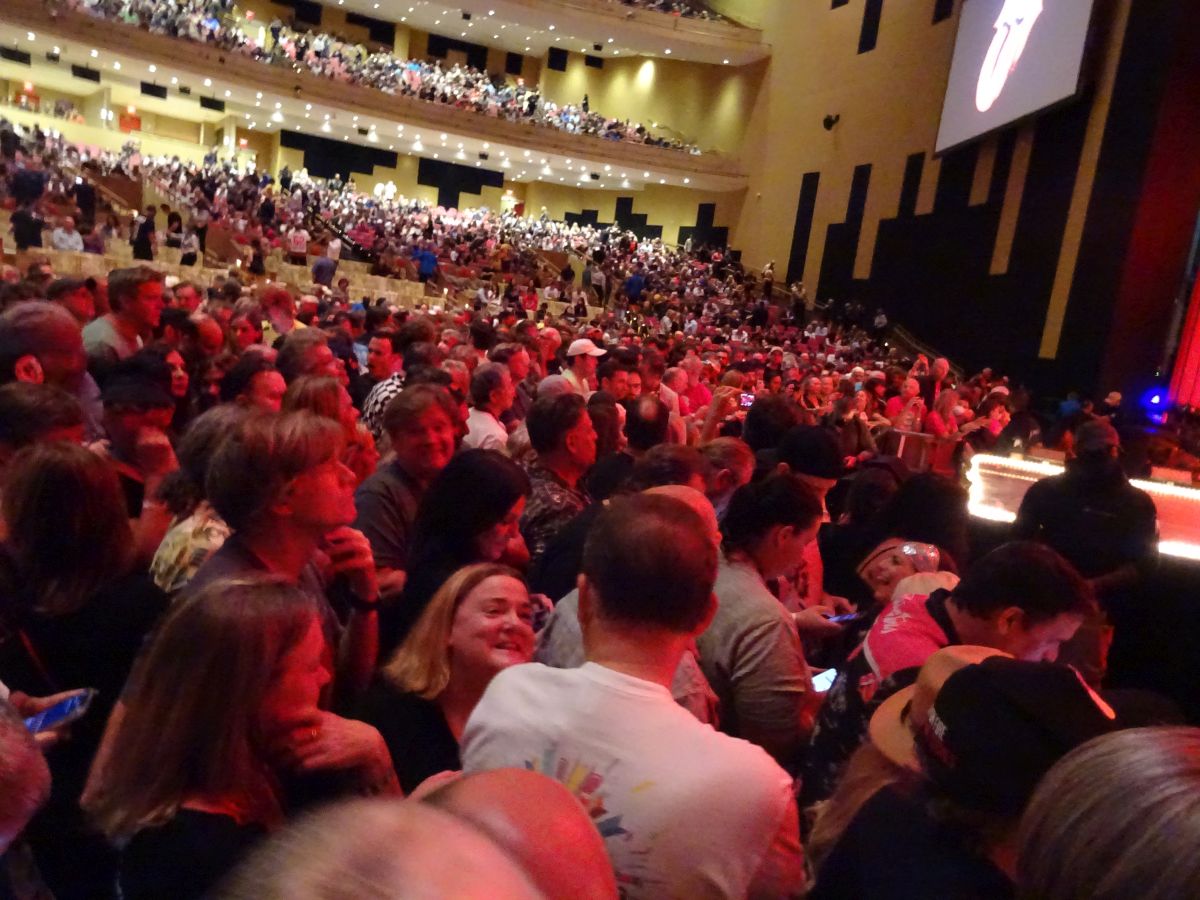 Photo by Bjornulf Vik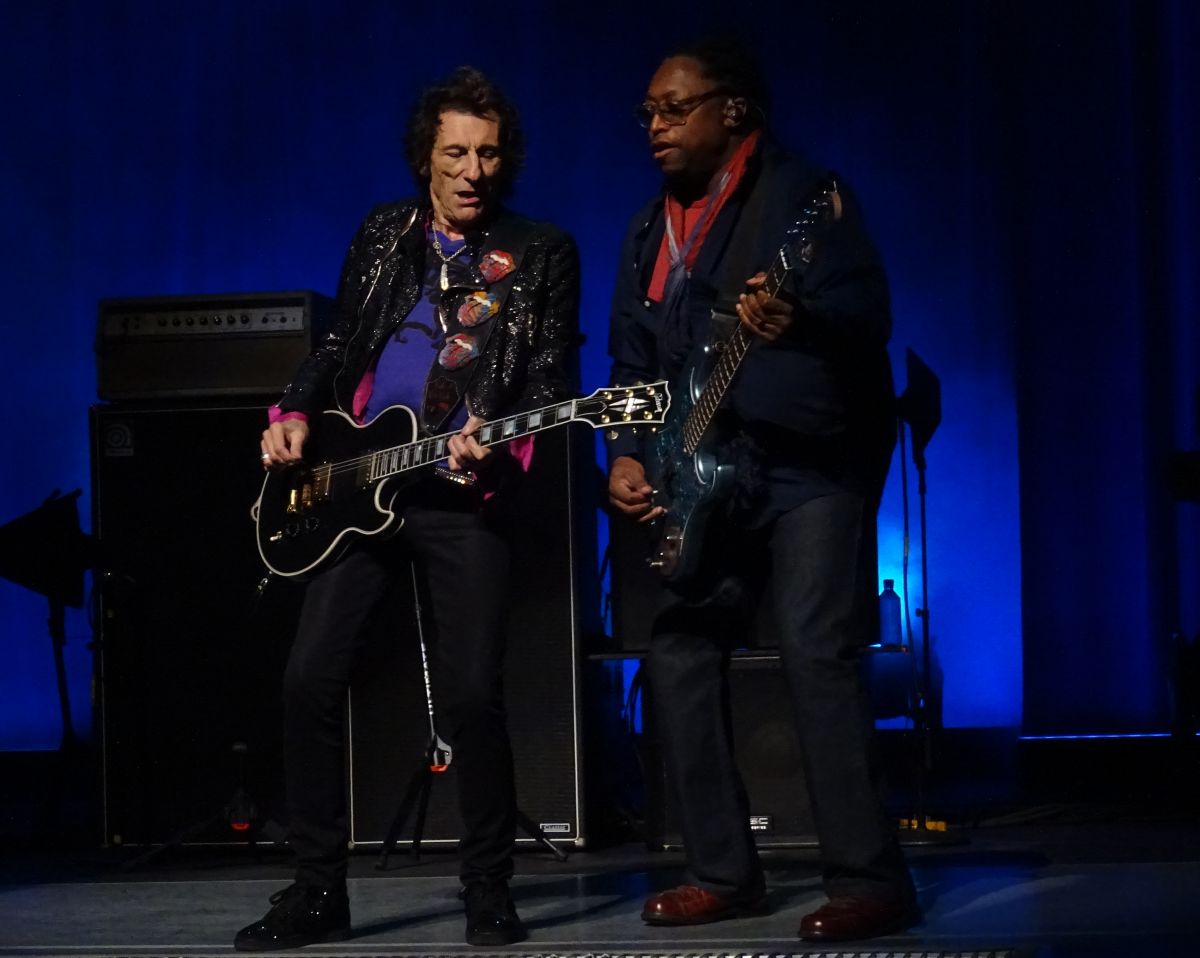 Photo by Bjornulf Vik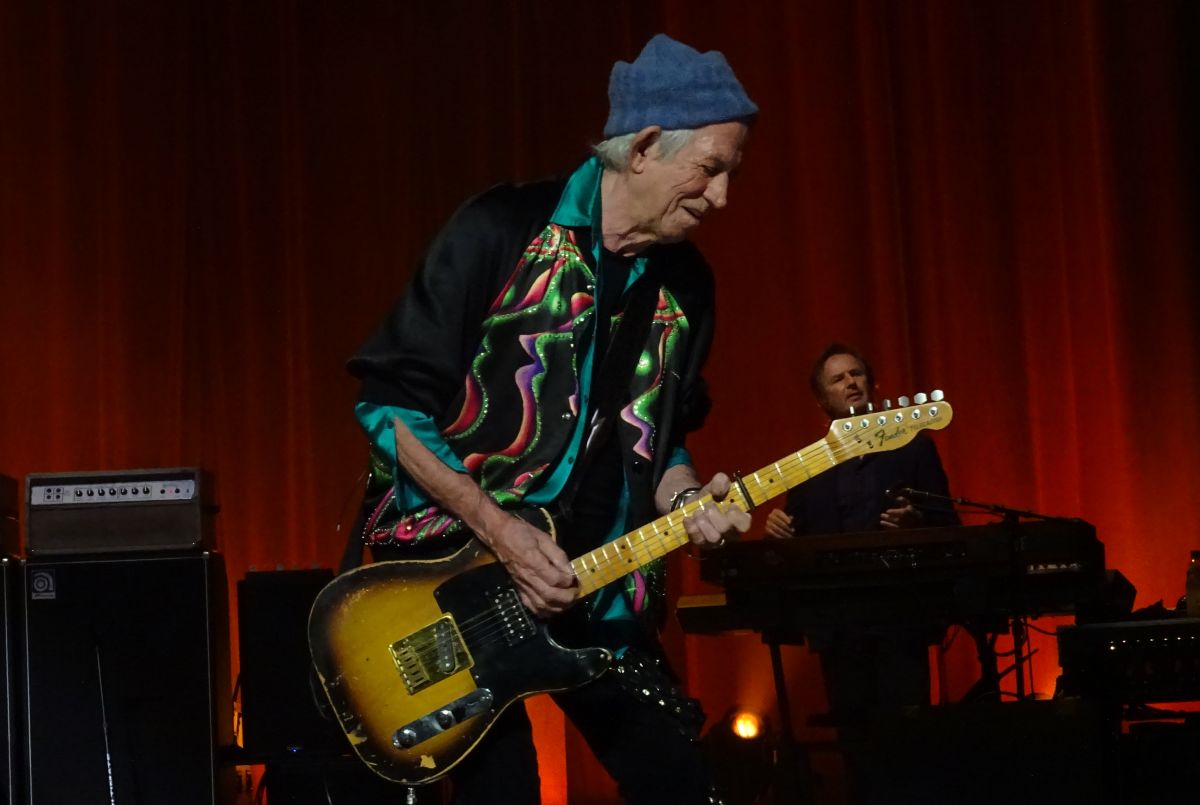 Photo by Bjornulf Vik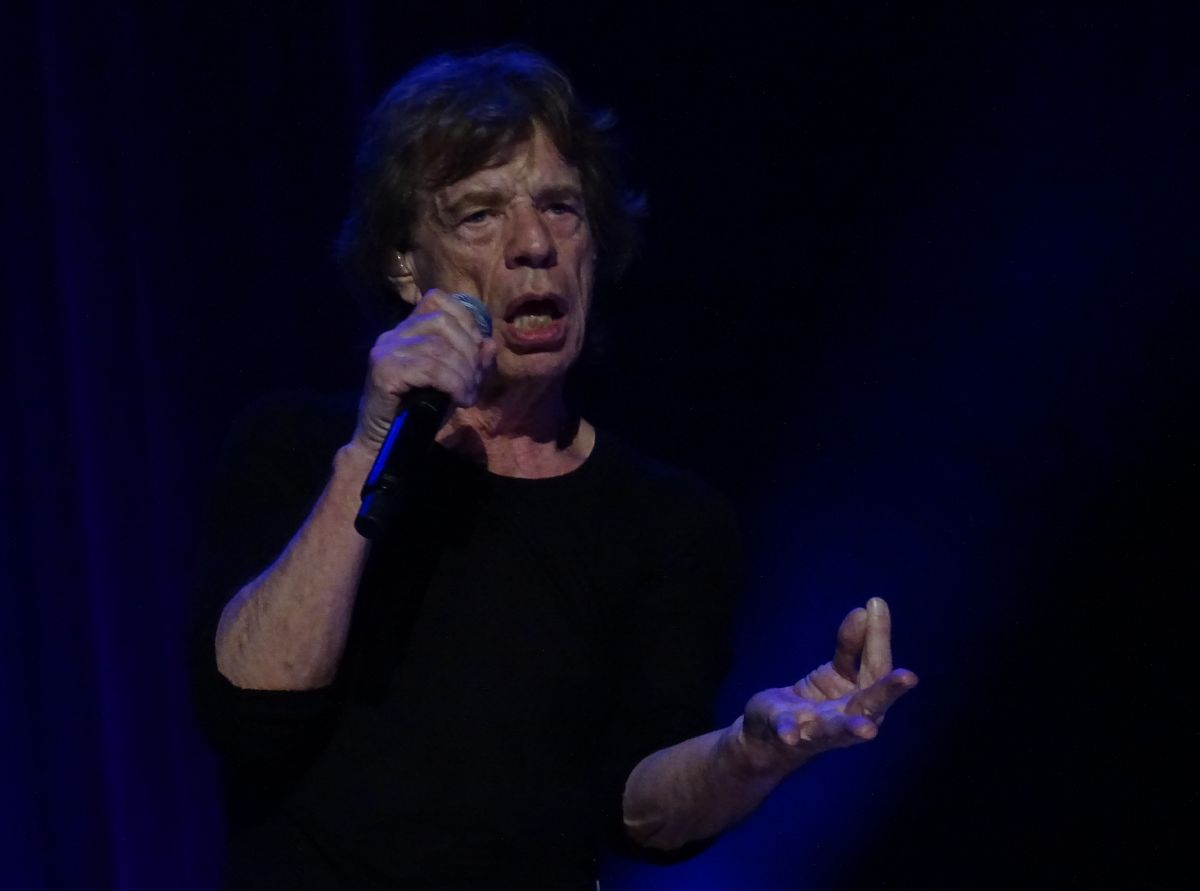 Photo by Bjornulf Vik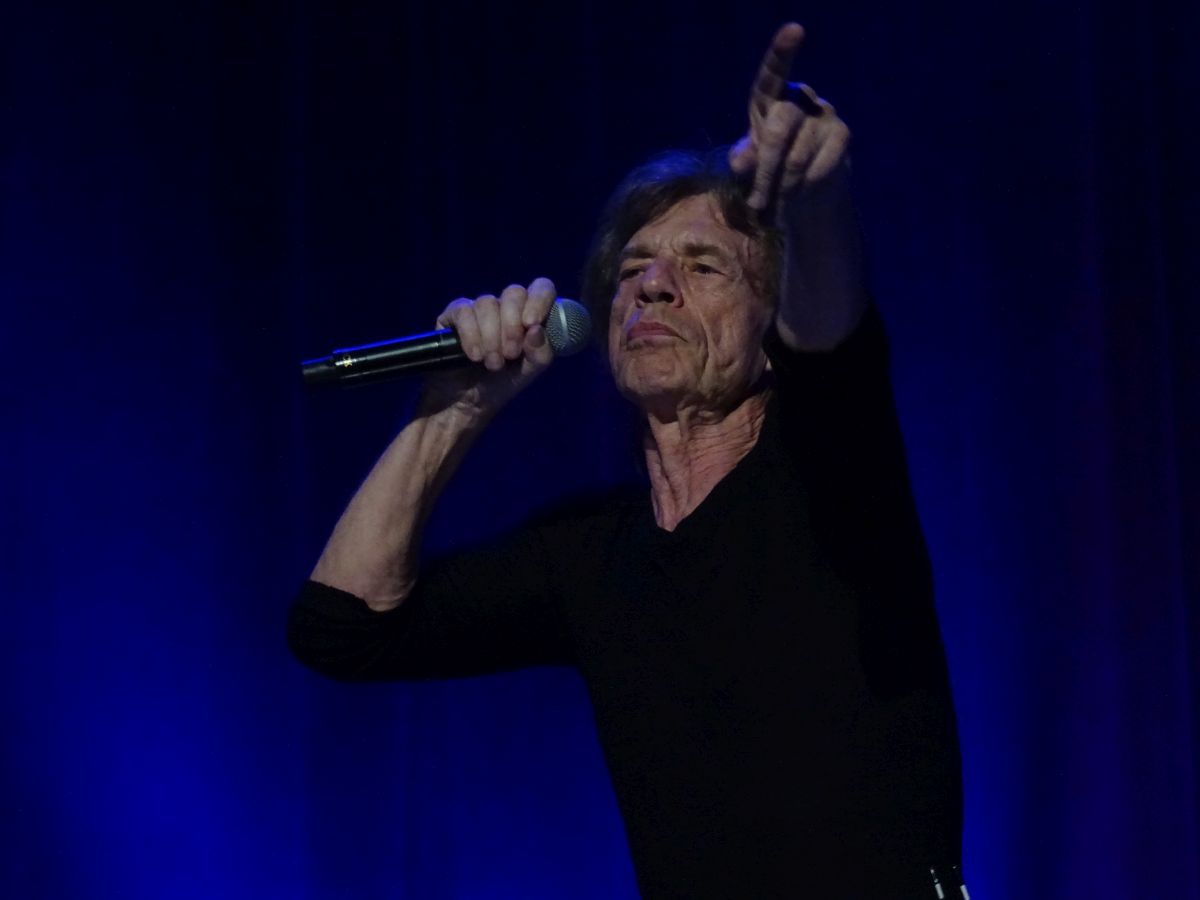 Photo by Bjornulf Vik
---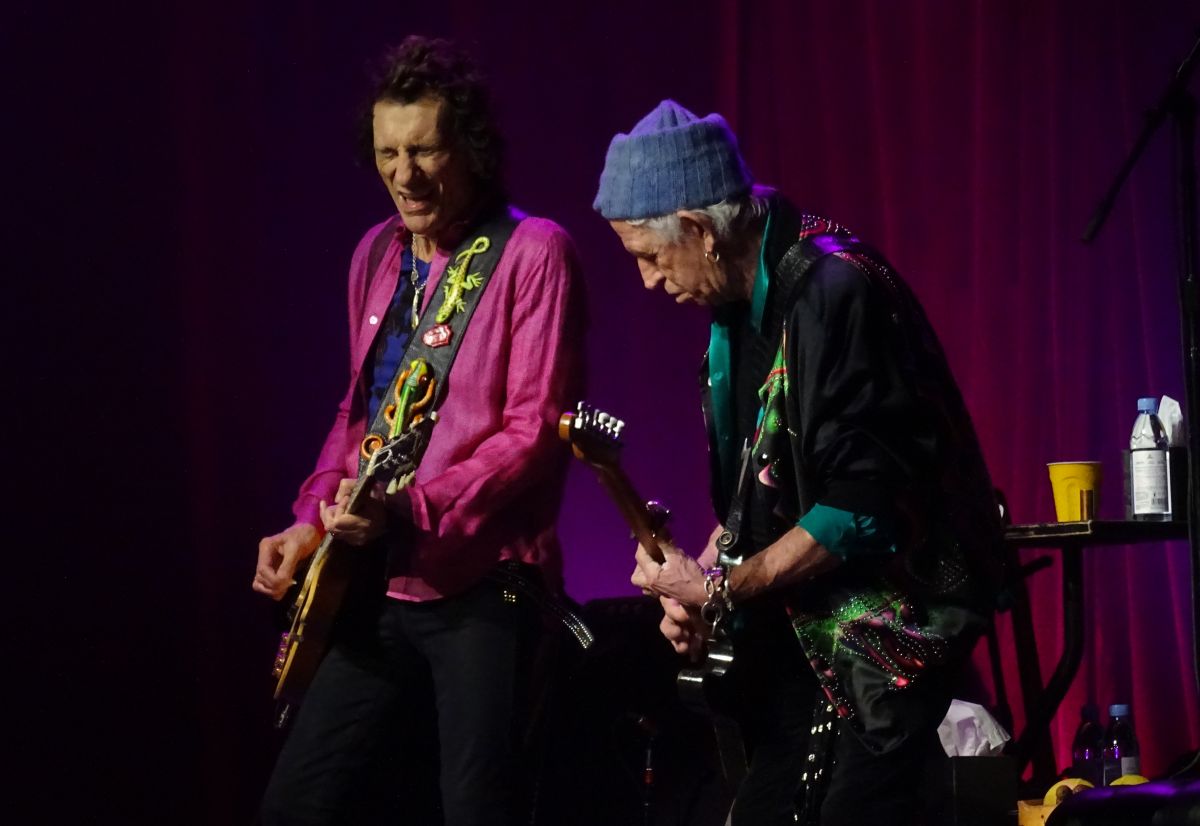 Photo by Bjornulf Vik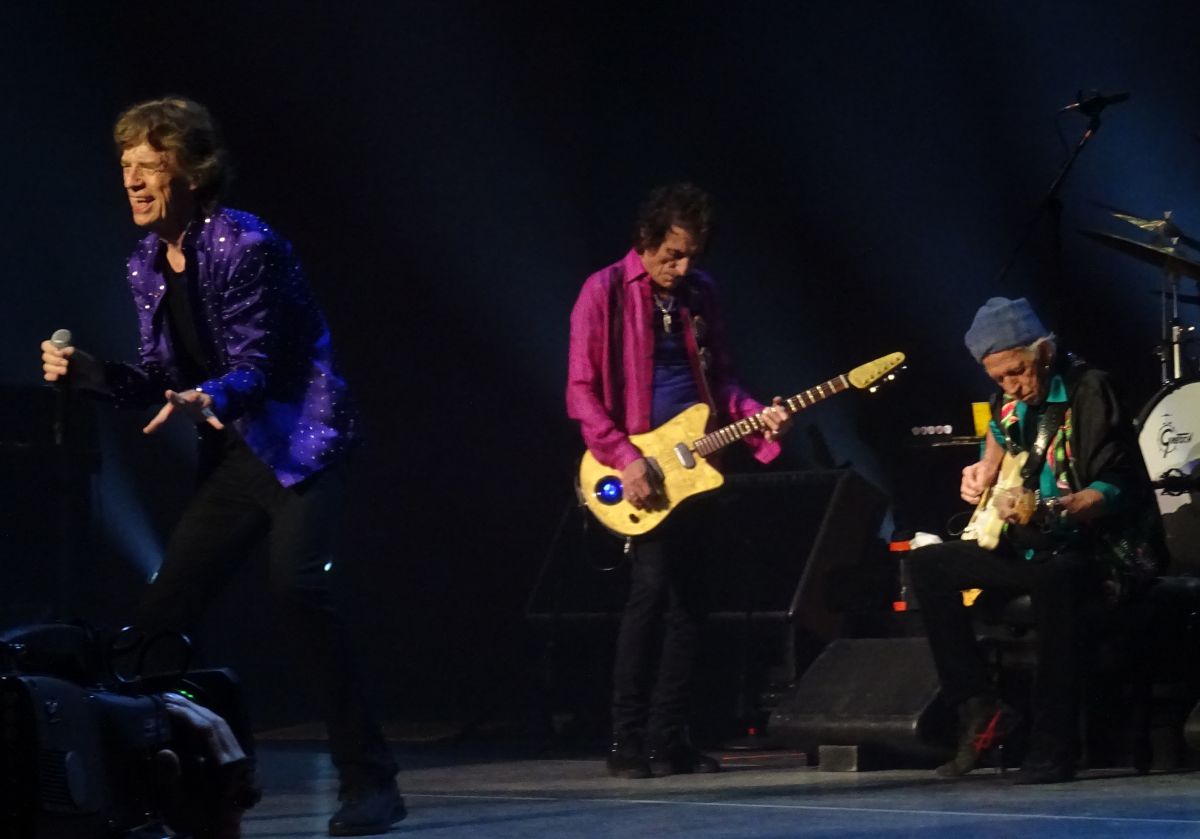 Photo by Bjornulf Vik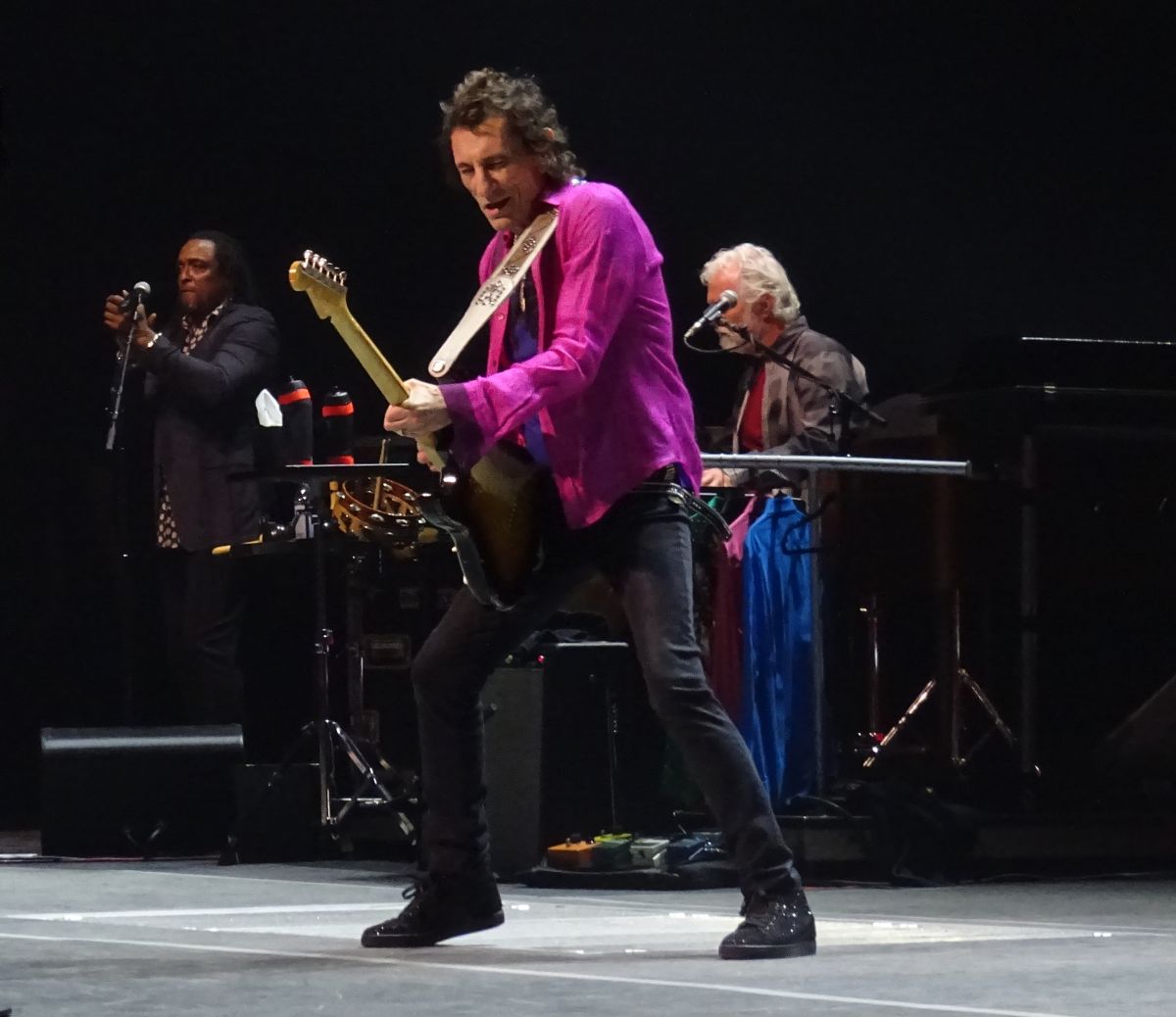 Photo by Bjornulf Vik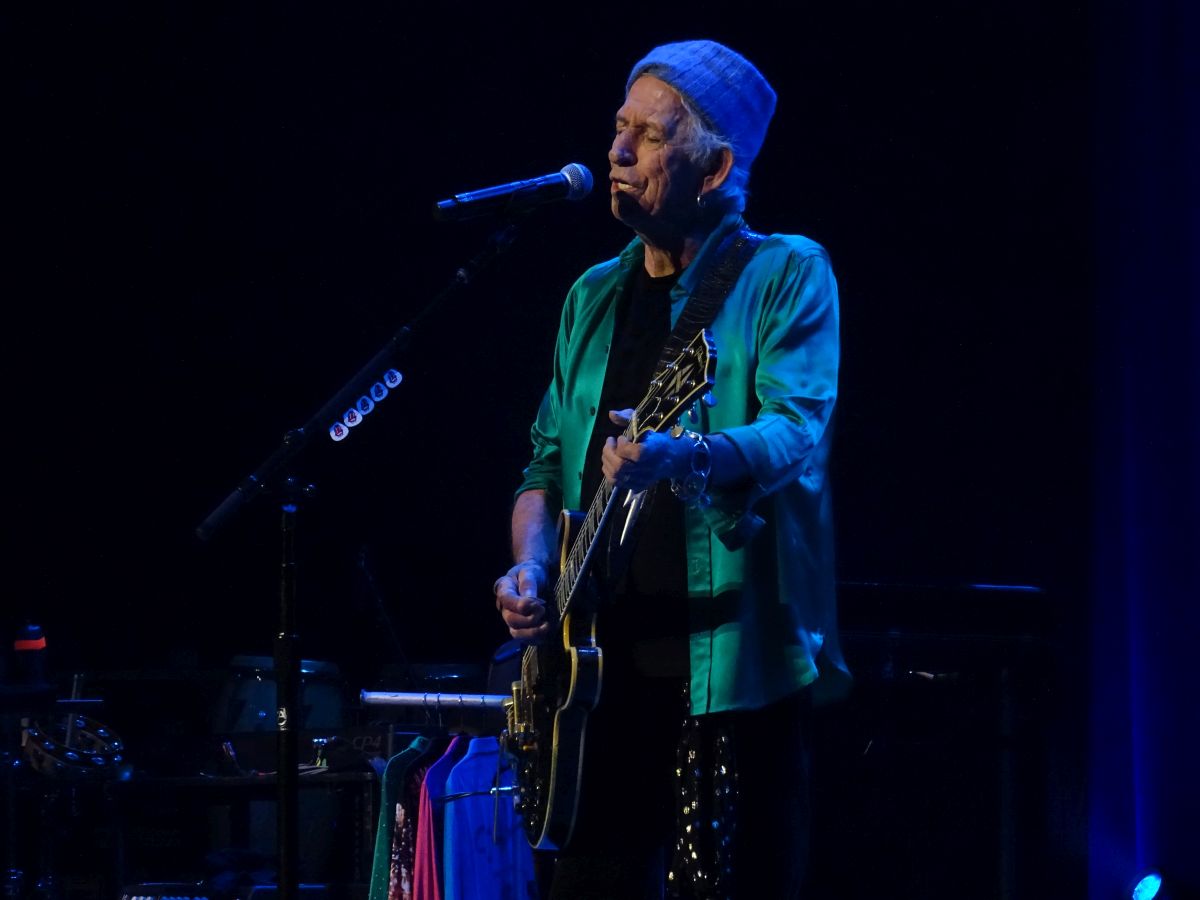 Photo by Bjornulf Vik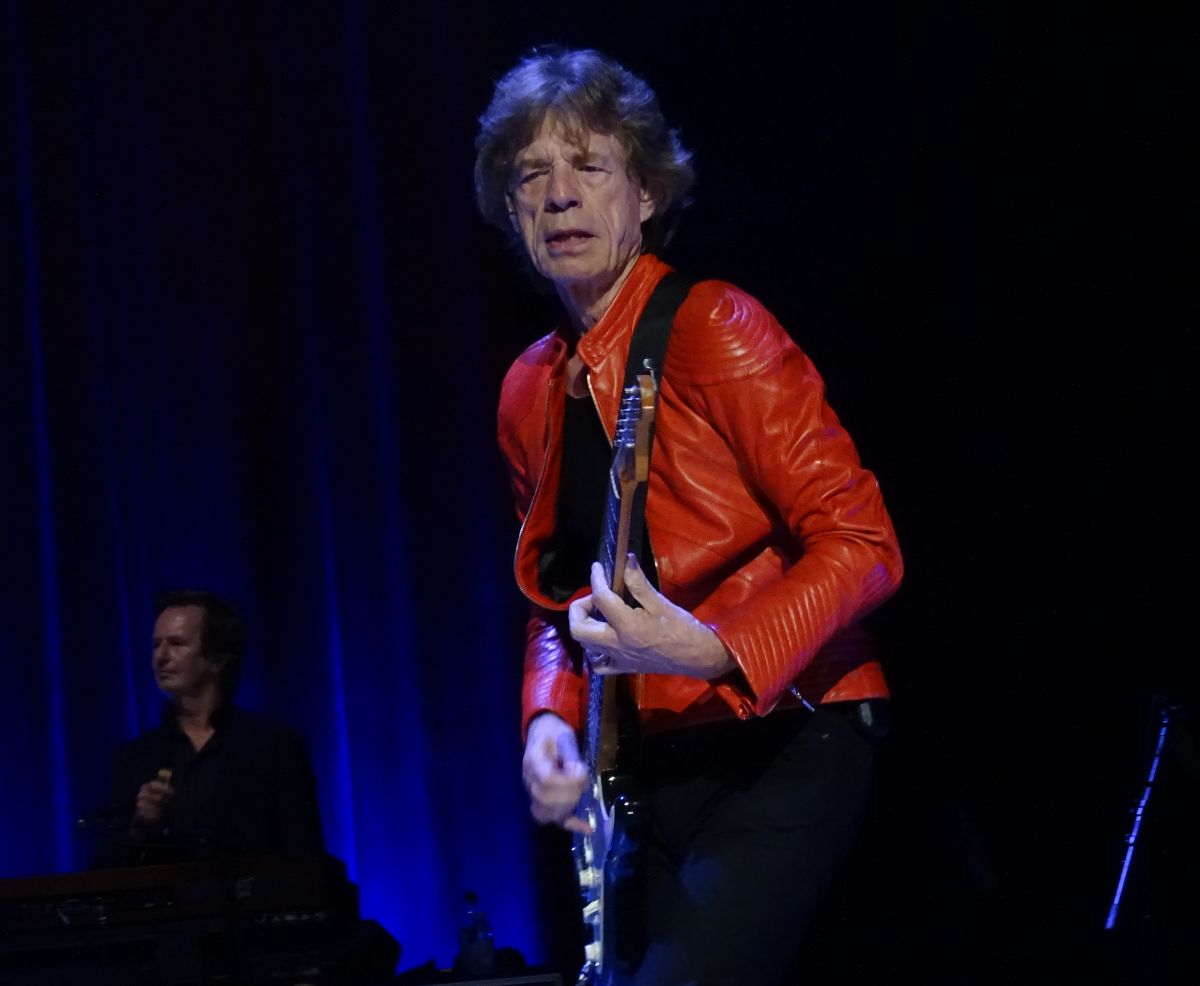 Photo by Bjornulf Vik
---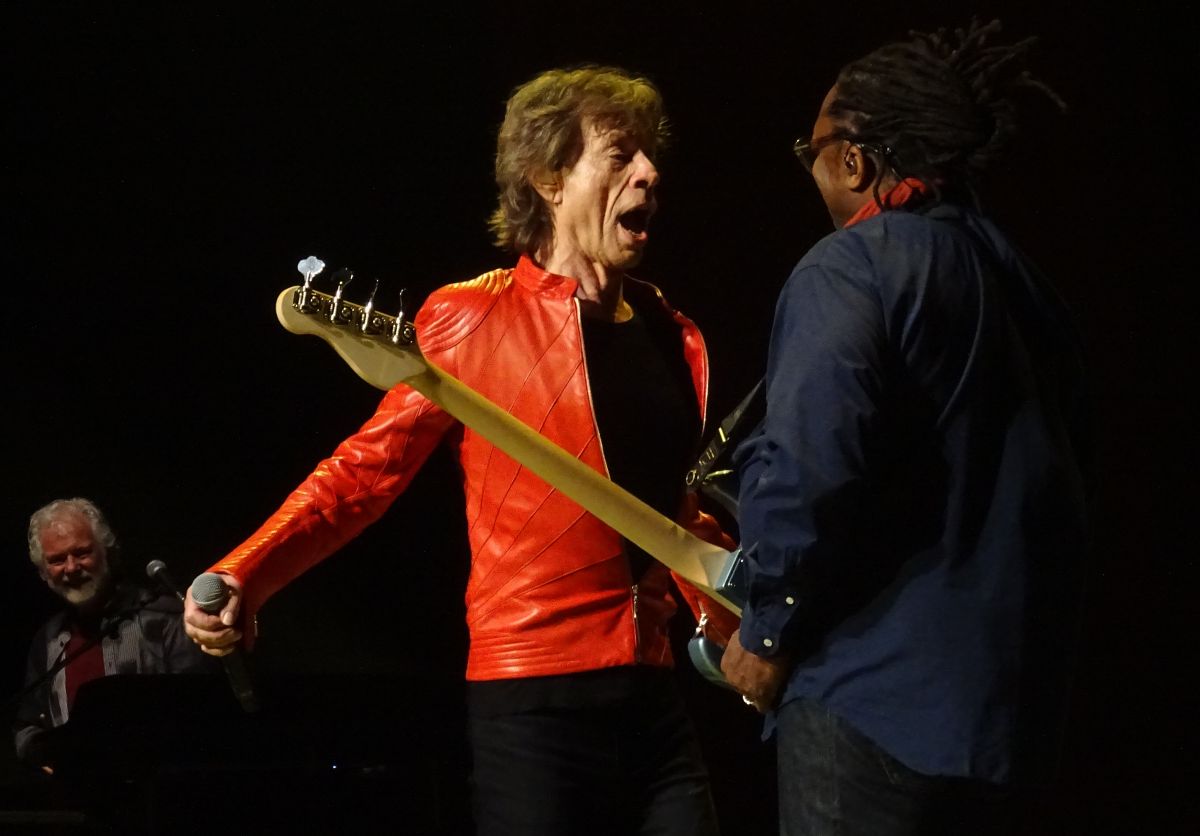 Photo by Bjornulf Vik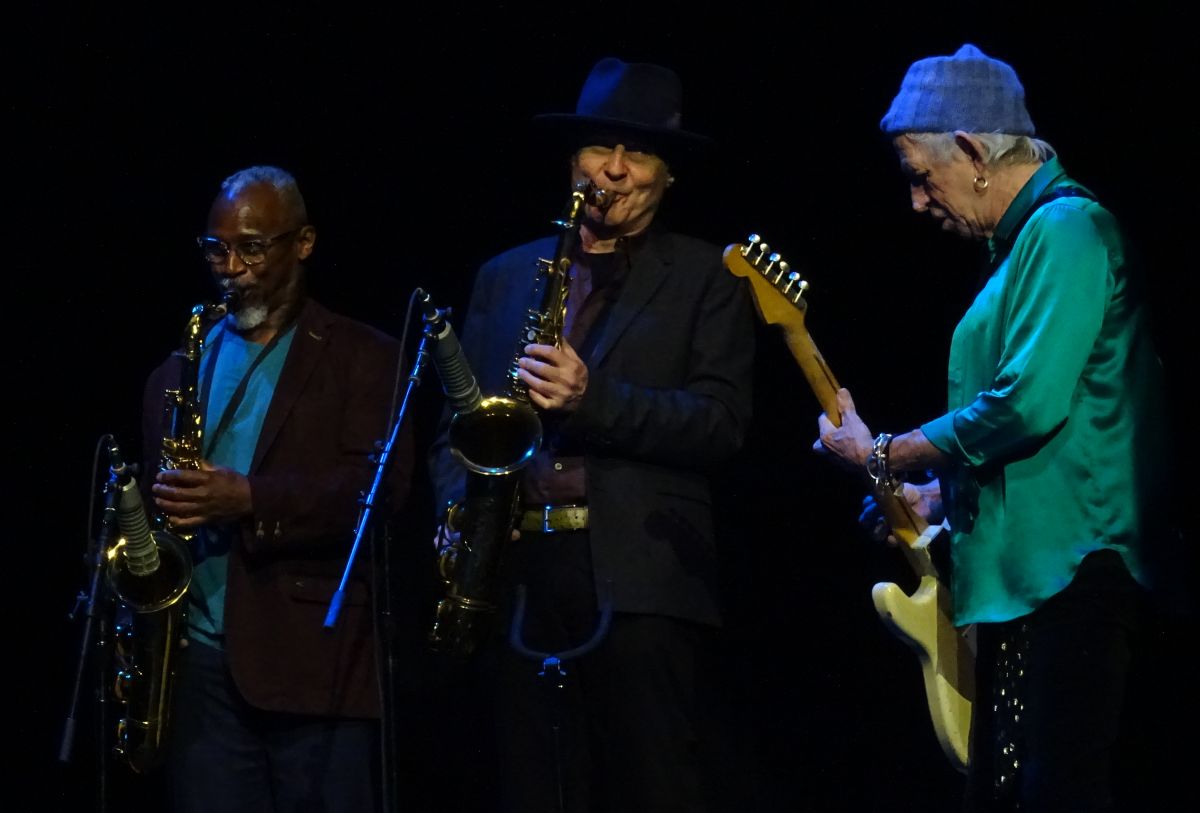 Photo by Bjornulf Vik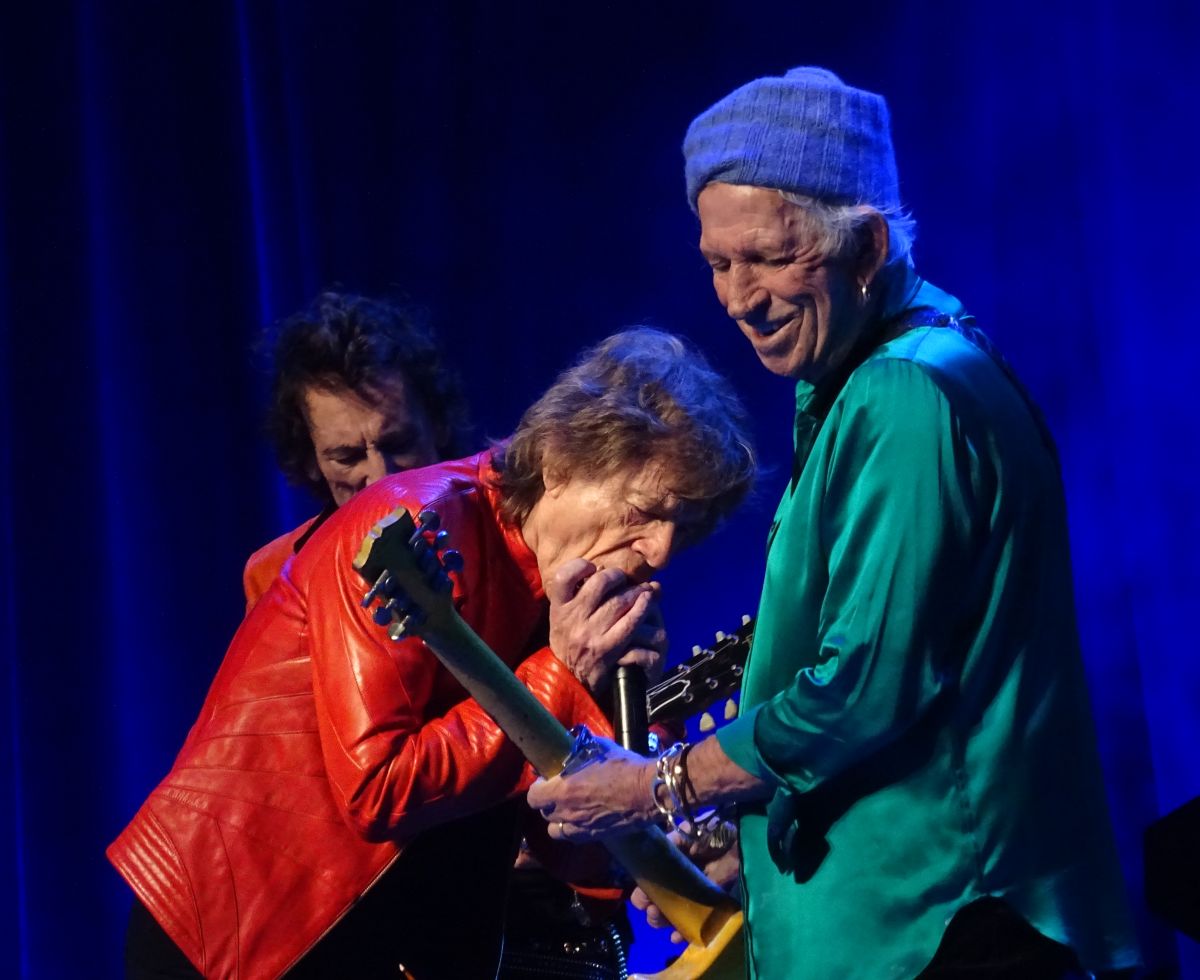 Photo by Bjornulf Vik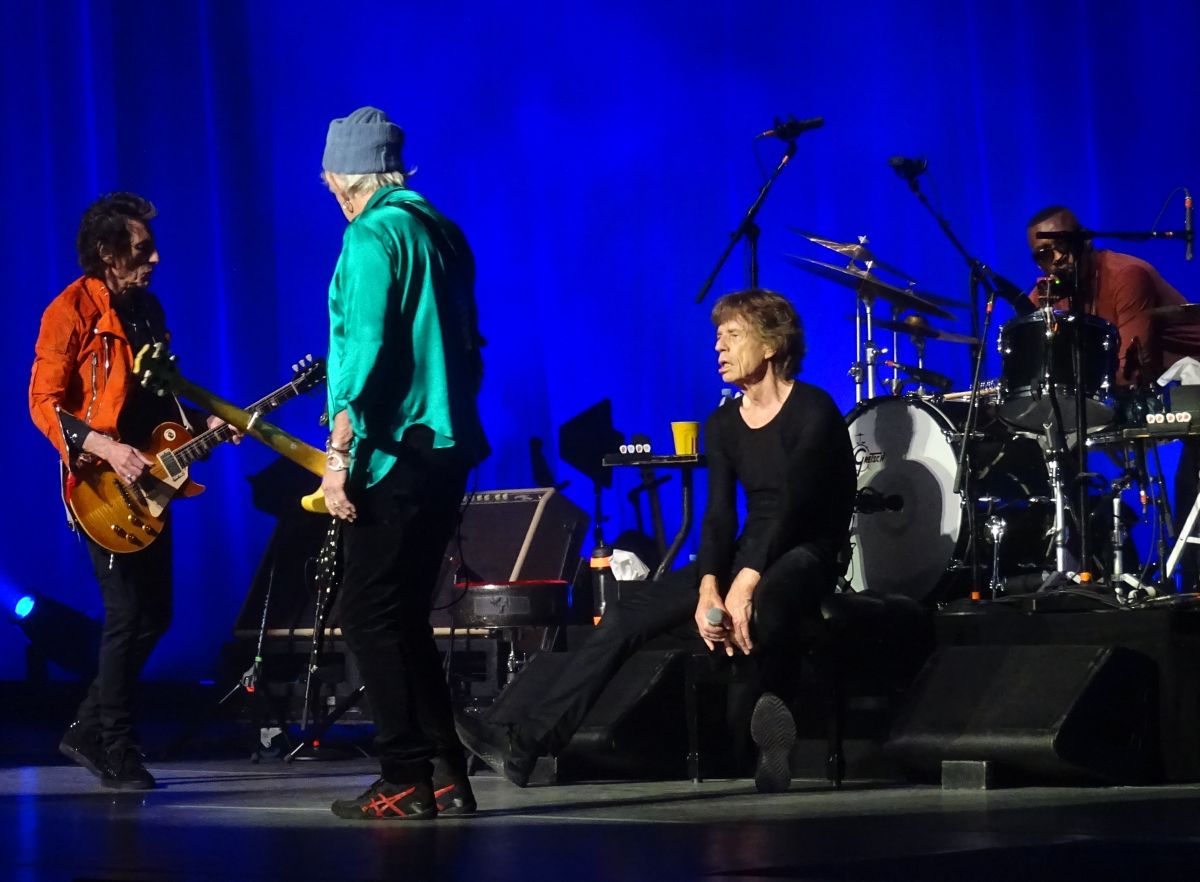 Photo by Bjornulf Vik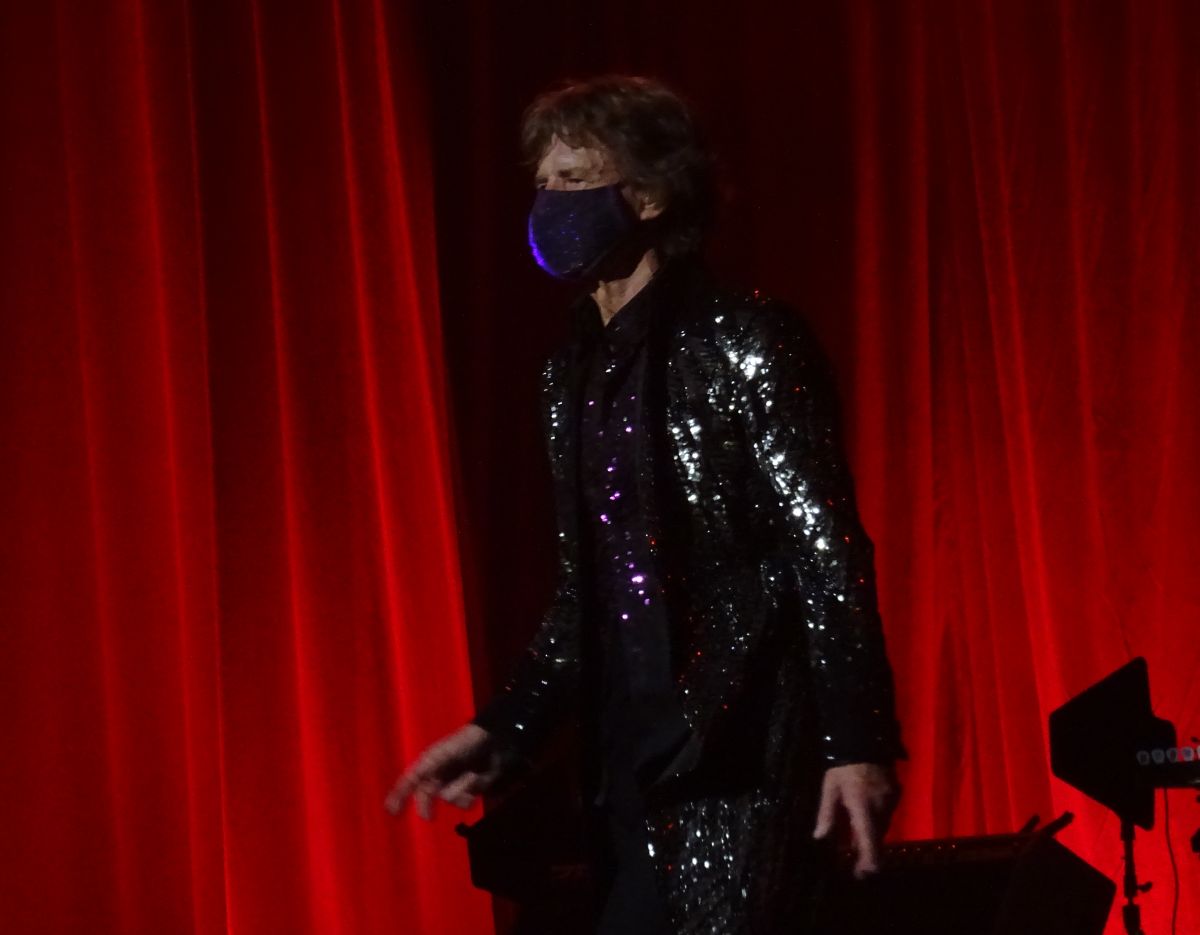 Photo by Bjornulf Vik
---

Photo by Bjornulf Vik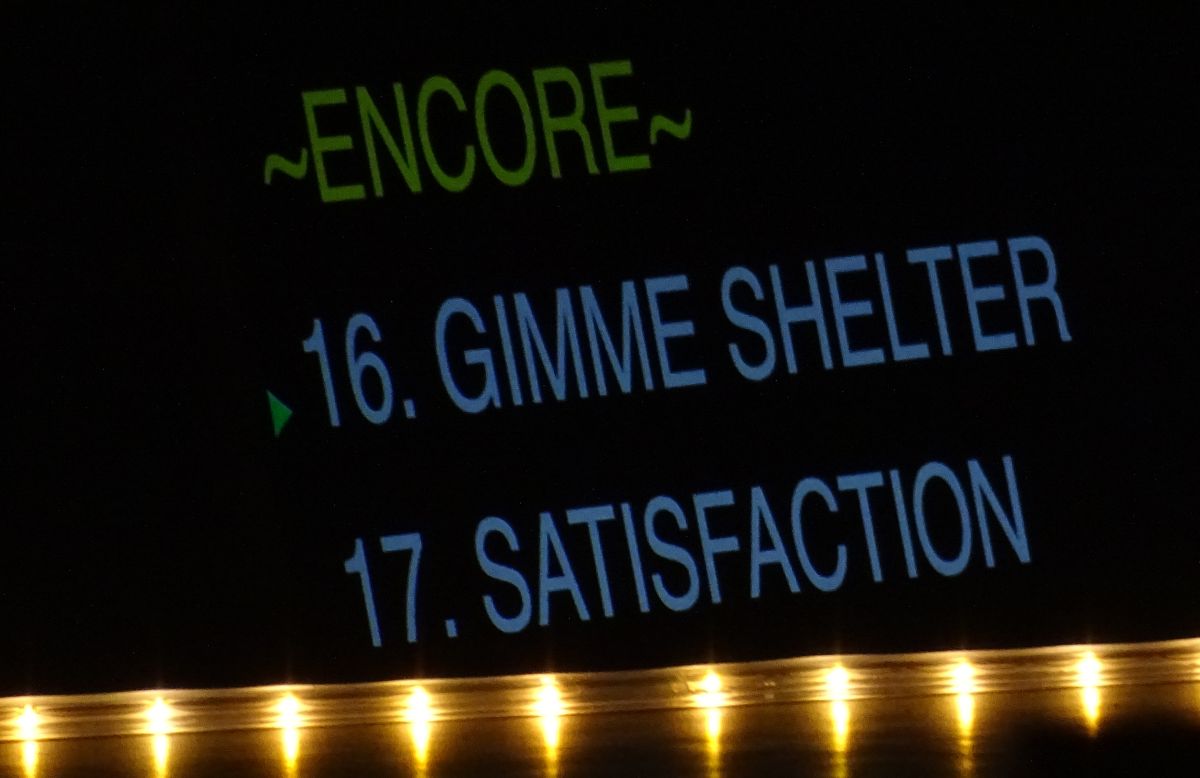 Photo by Bjornulf Vik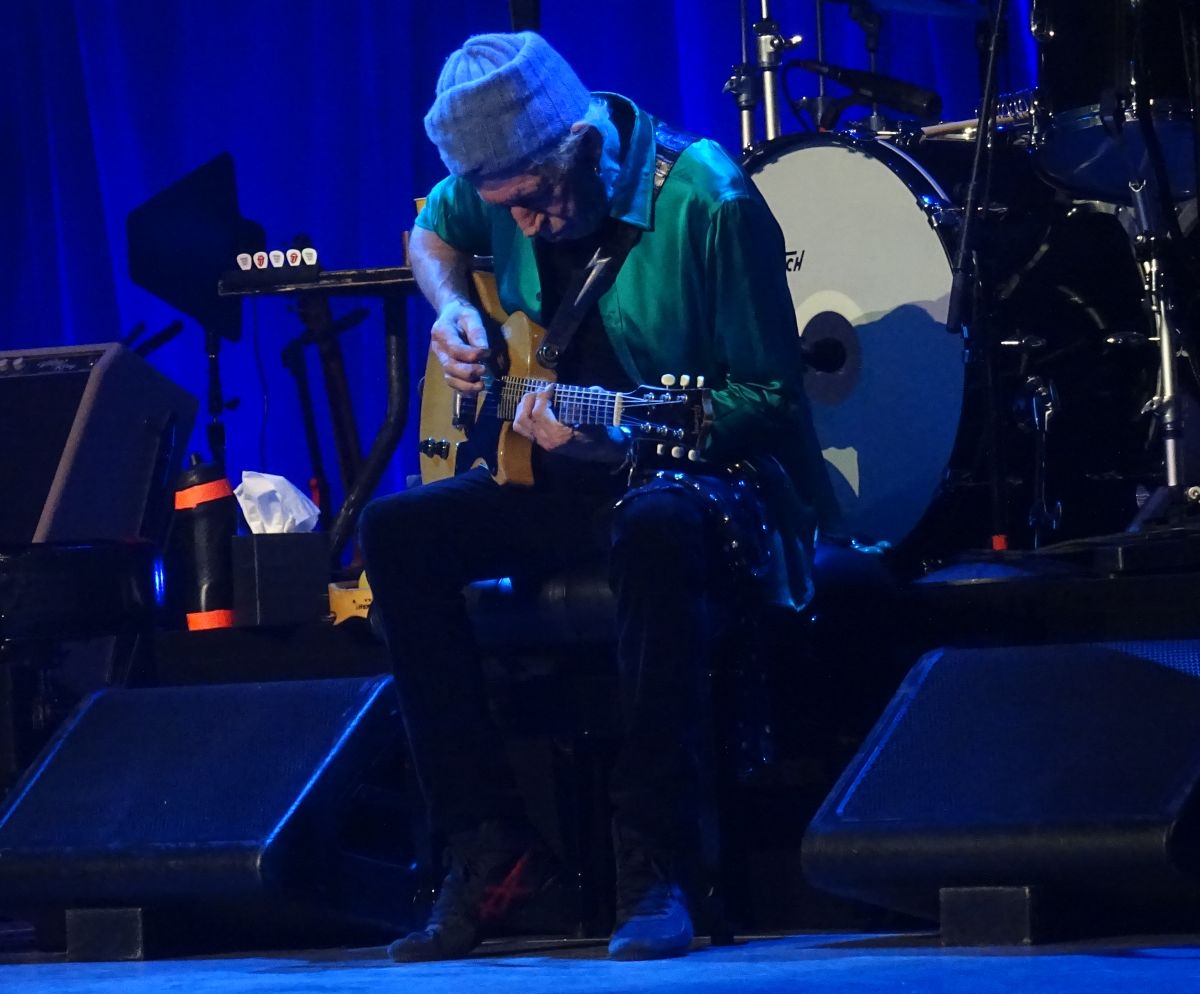 Photo by Bjornulf Vik

Photo by Bjornulf Vik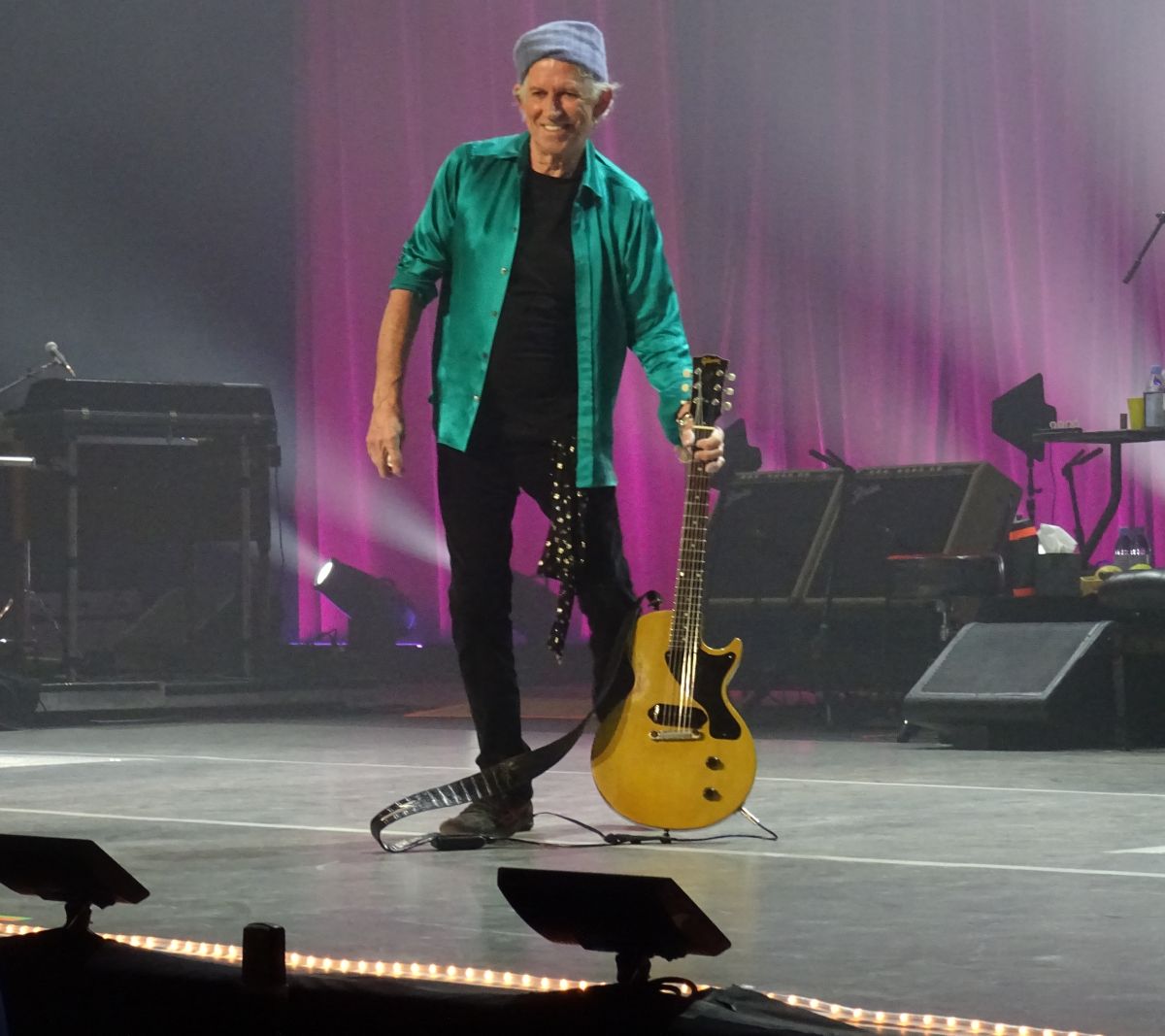 Photo by Bjornulf Vik
---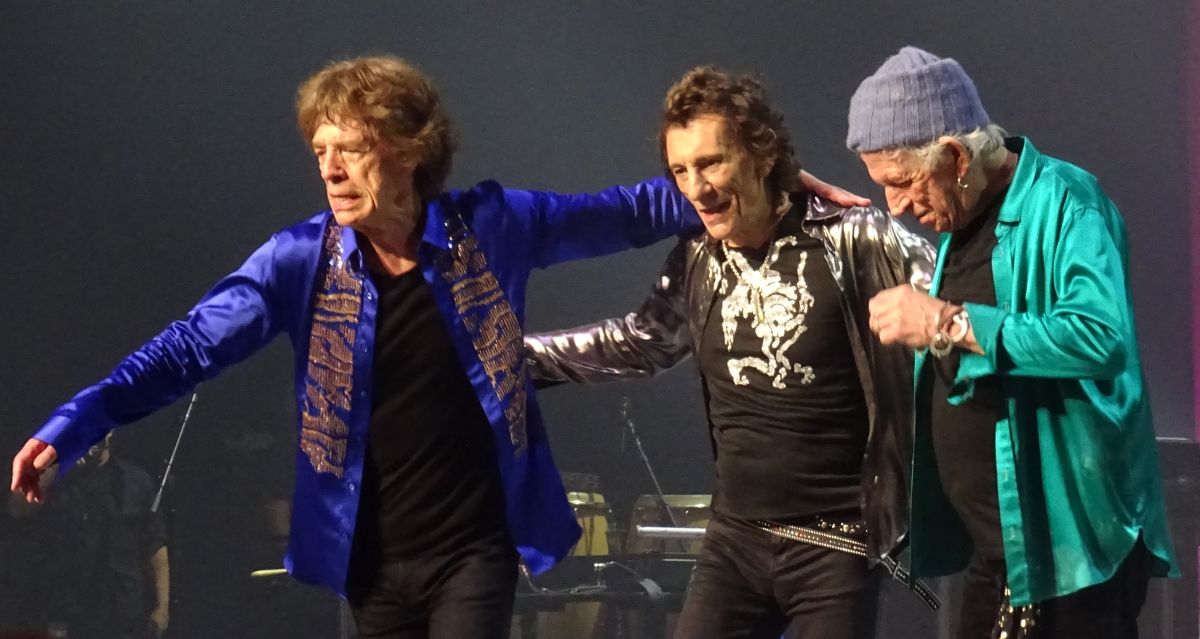 Photo by Bjornulf Vik
---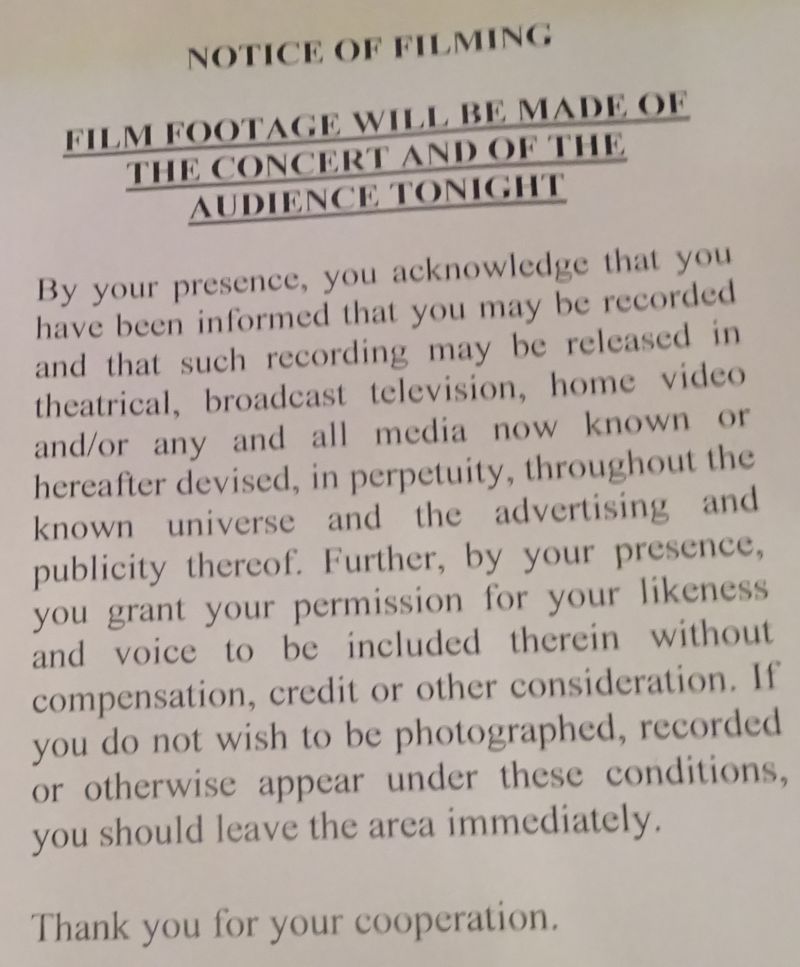 Photo by Bjornulf Vik
---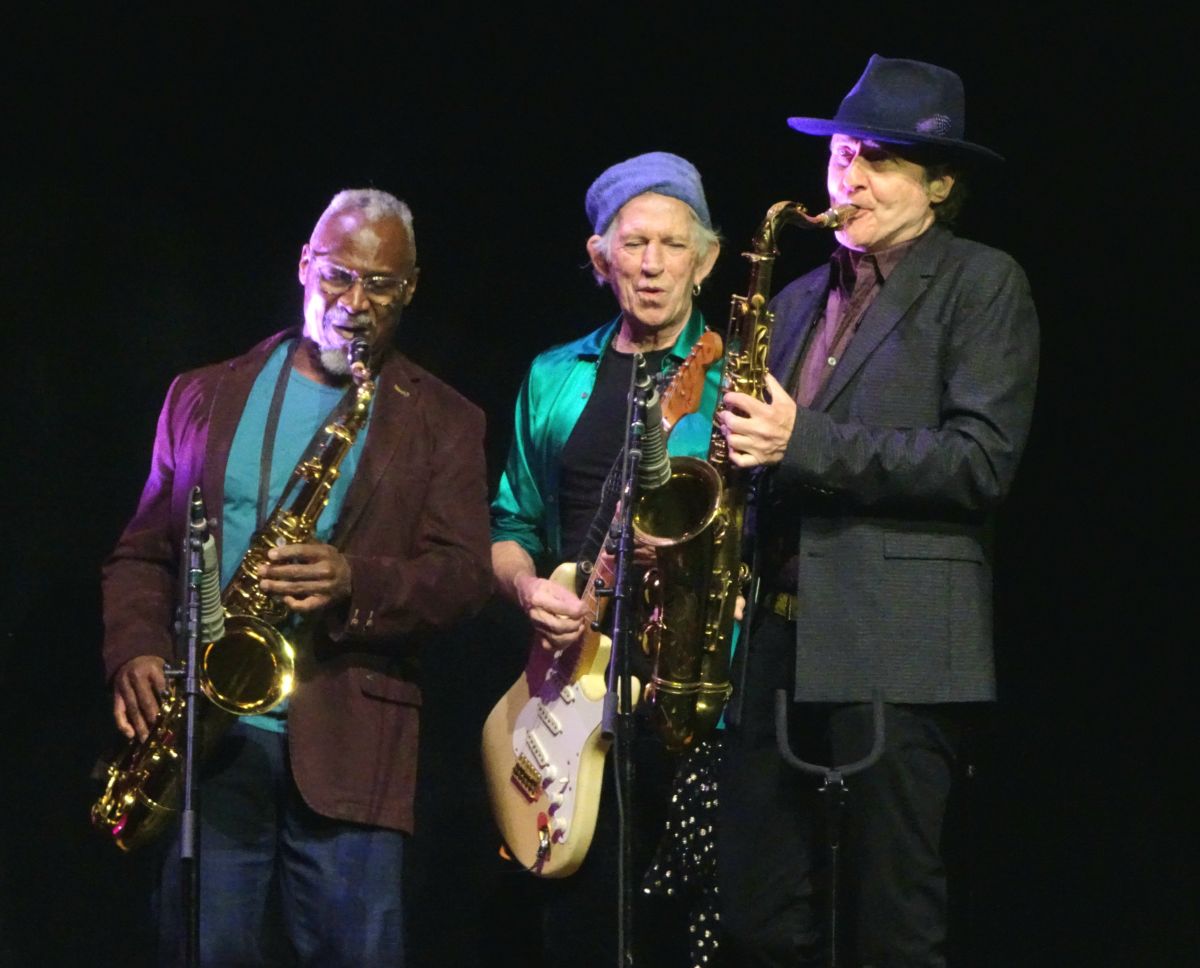 Photo by Roderick Keur
---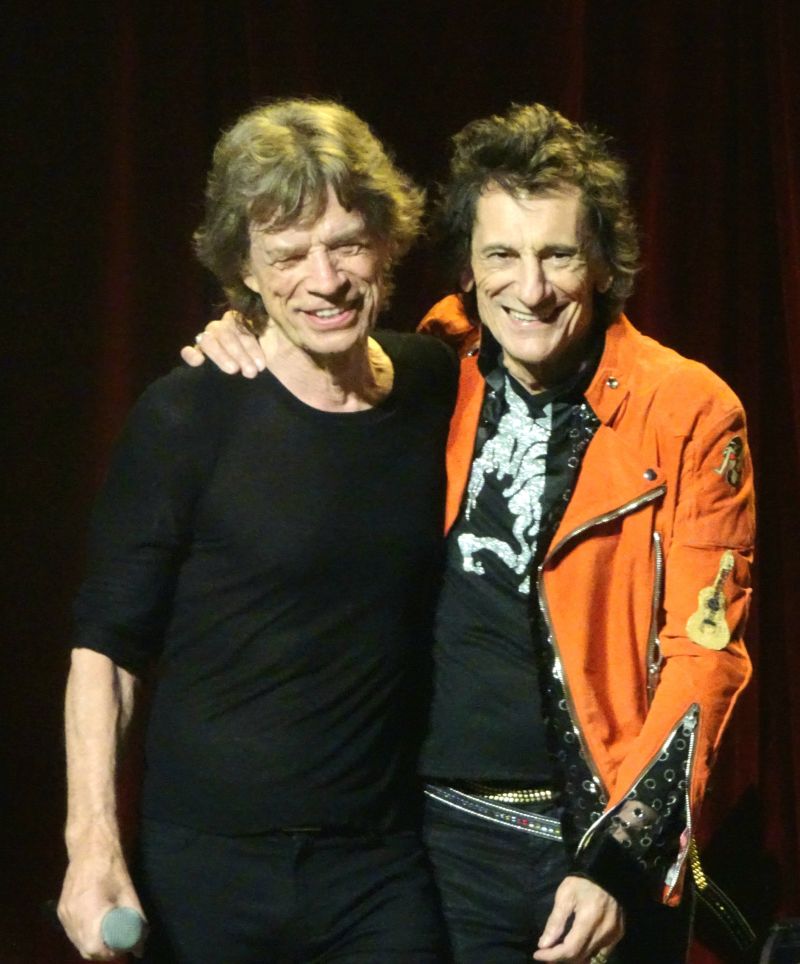 Photo by Roderick Keur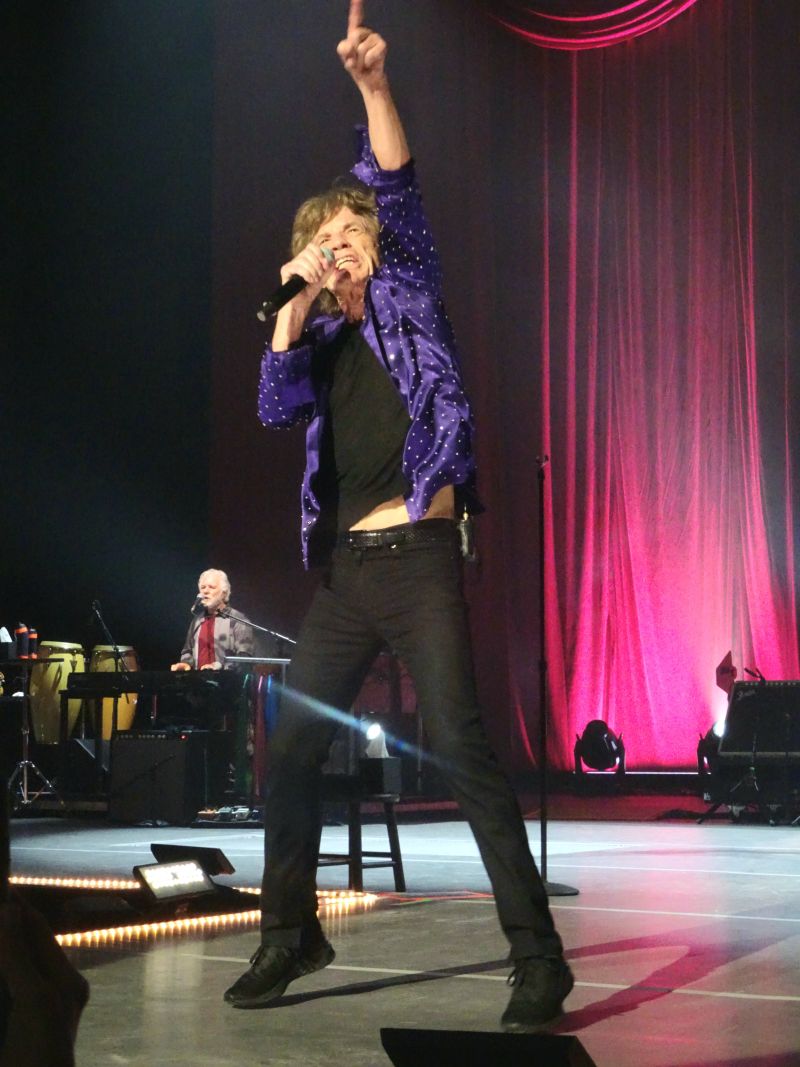 Photo by Roderick Keur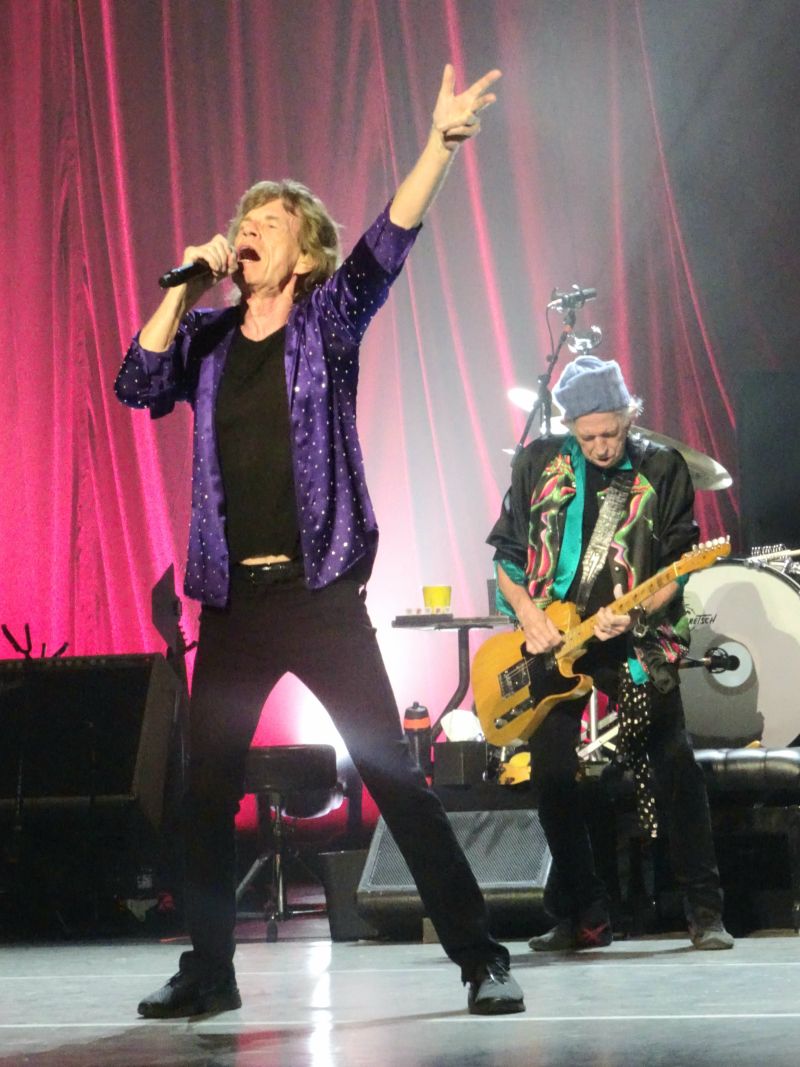 Photo by Roderick Keur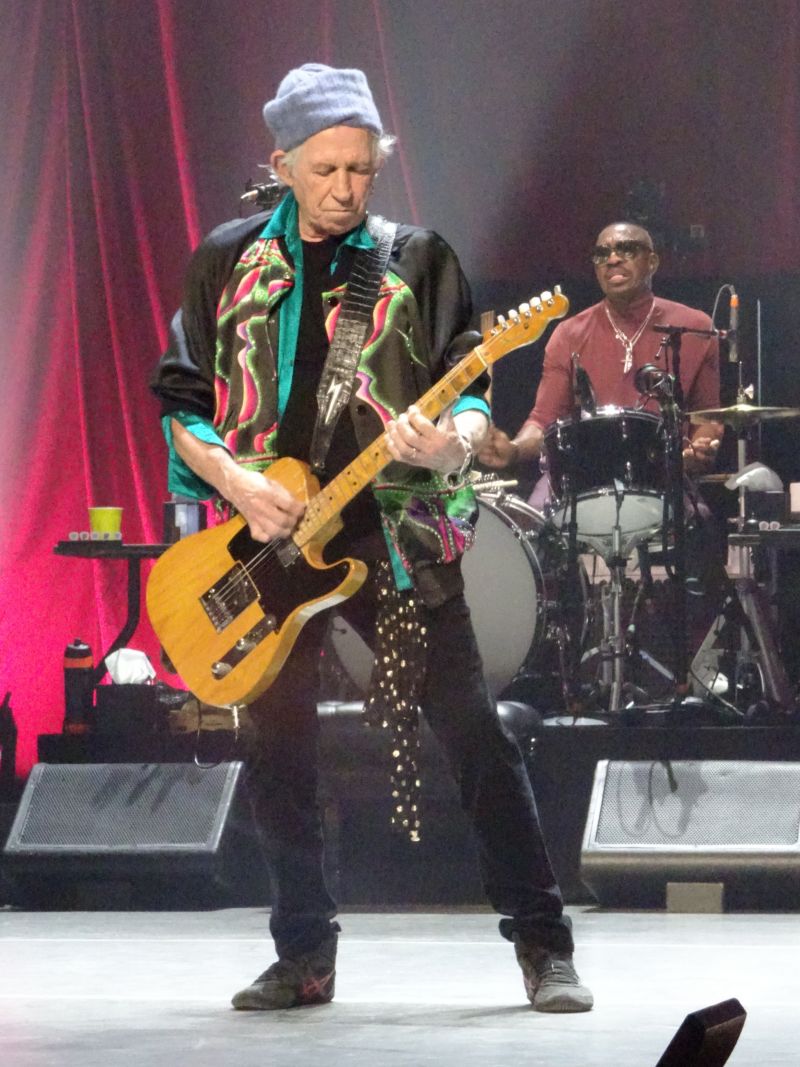 Photo by Roderick Keur
---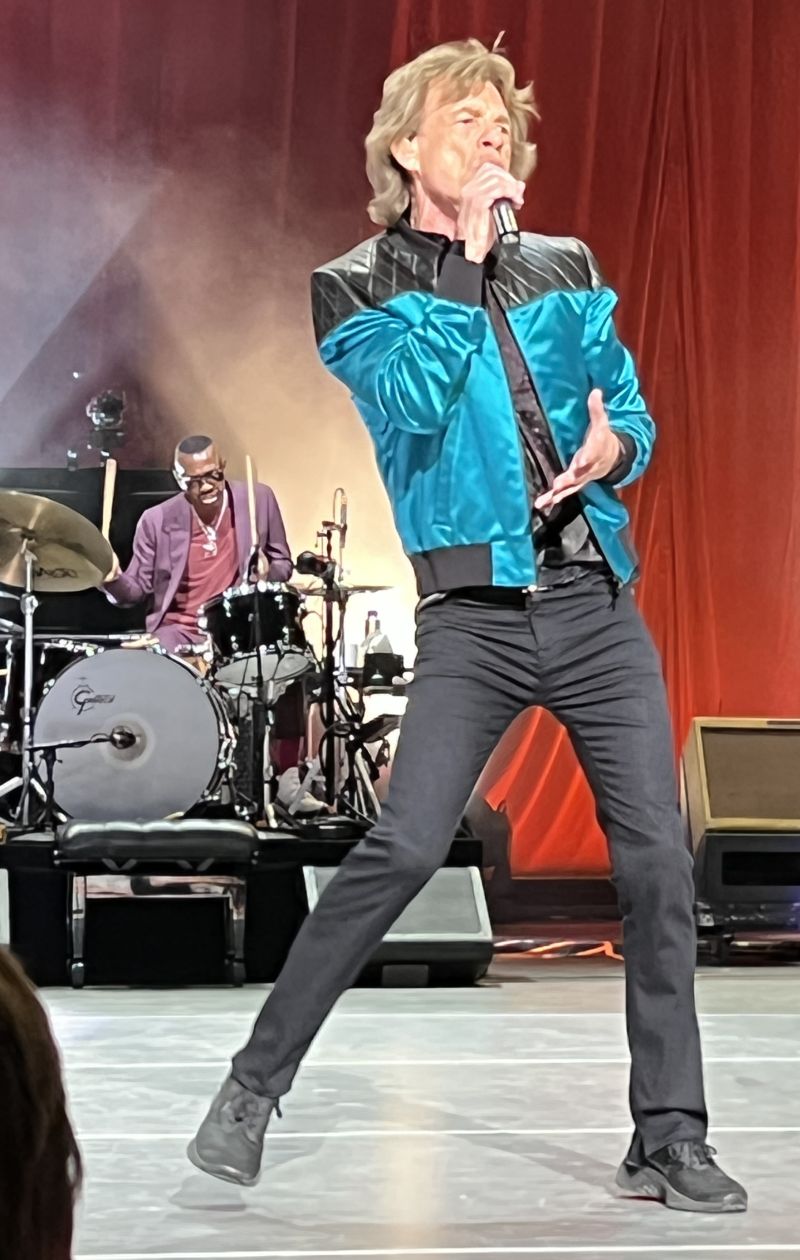 Photo by Jordan Samata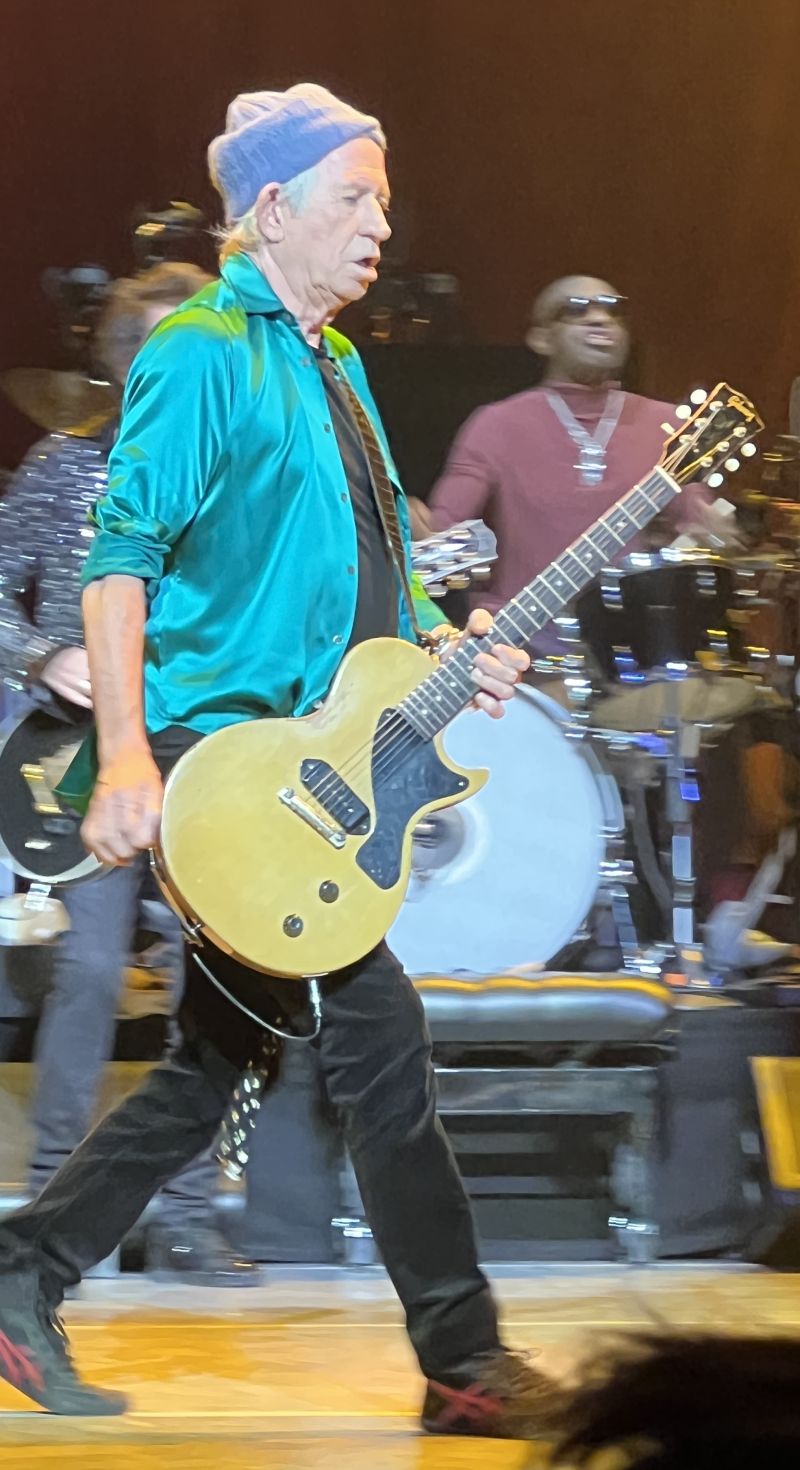 Photo by Jordan Samata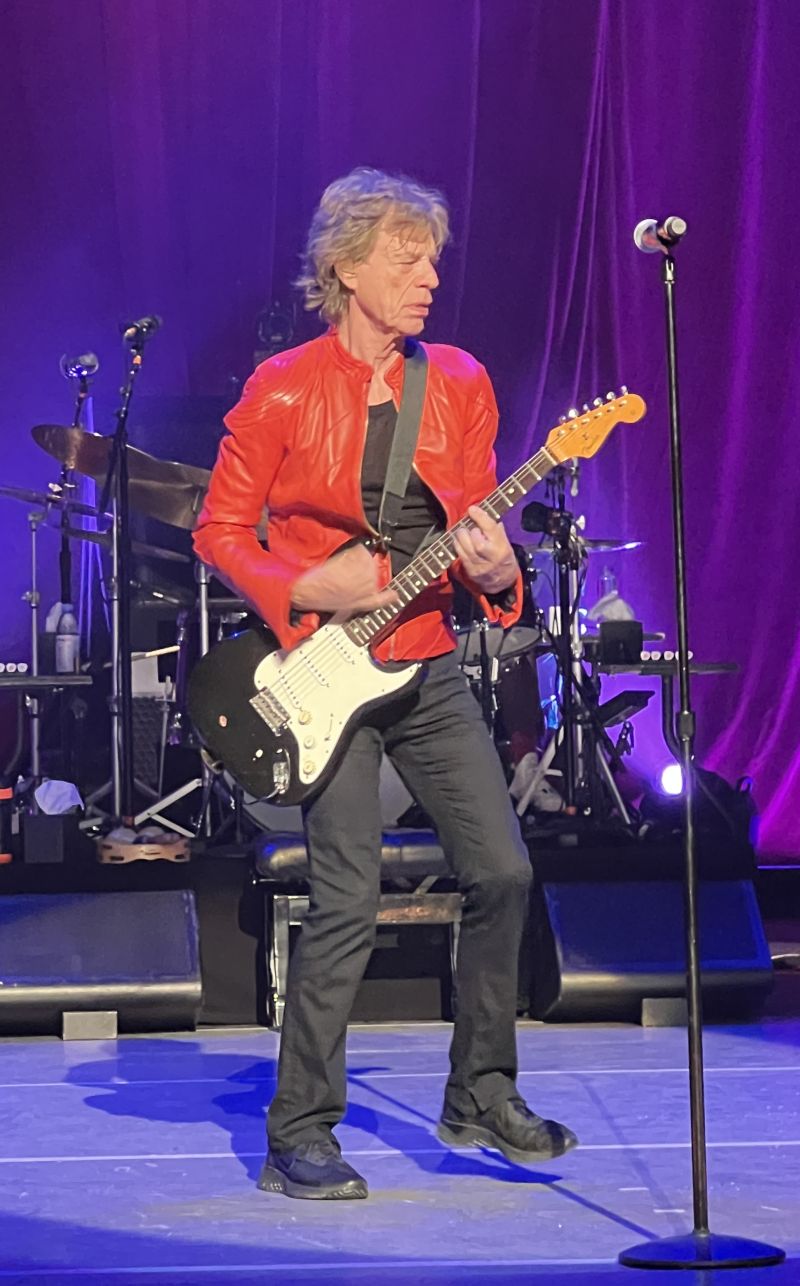 Photo by Jordan Samata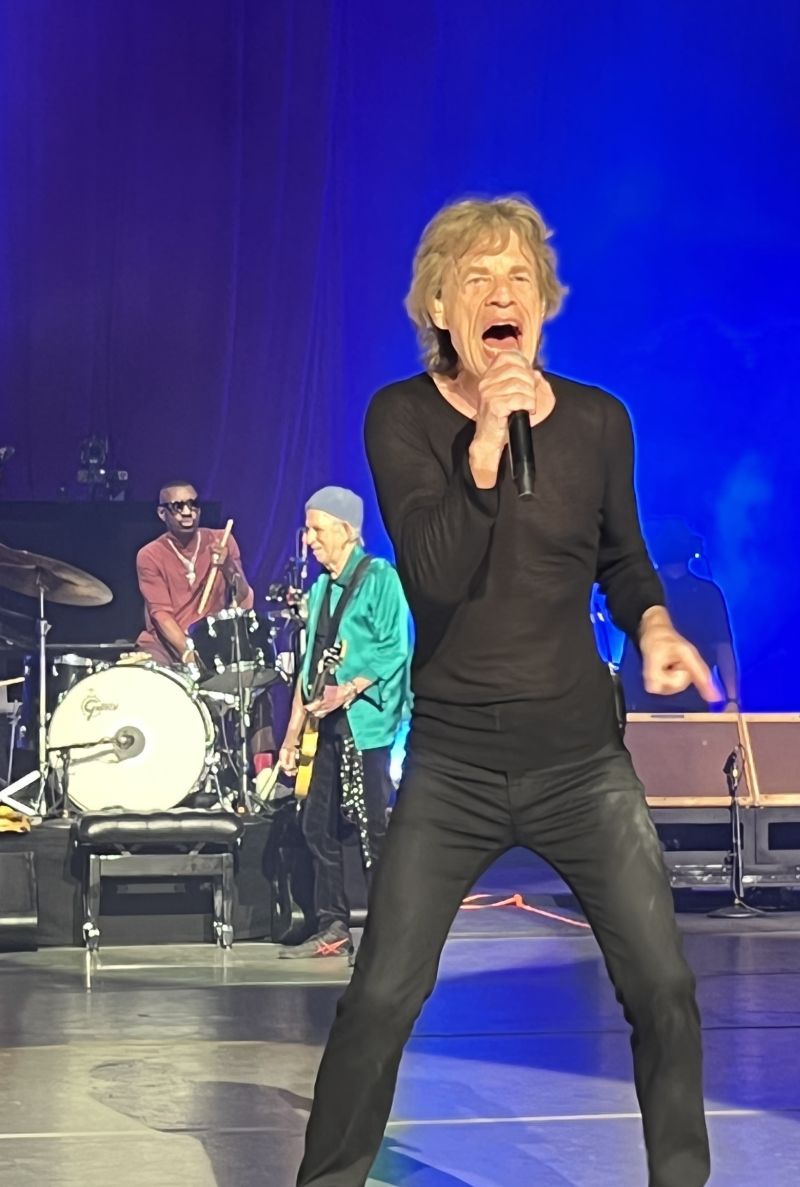 Photo by Jordan Samata
---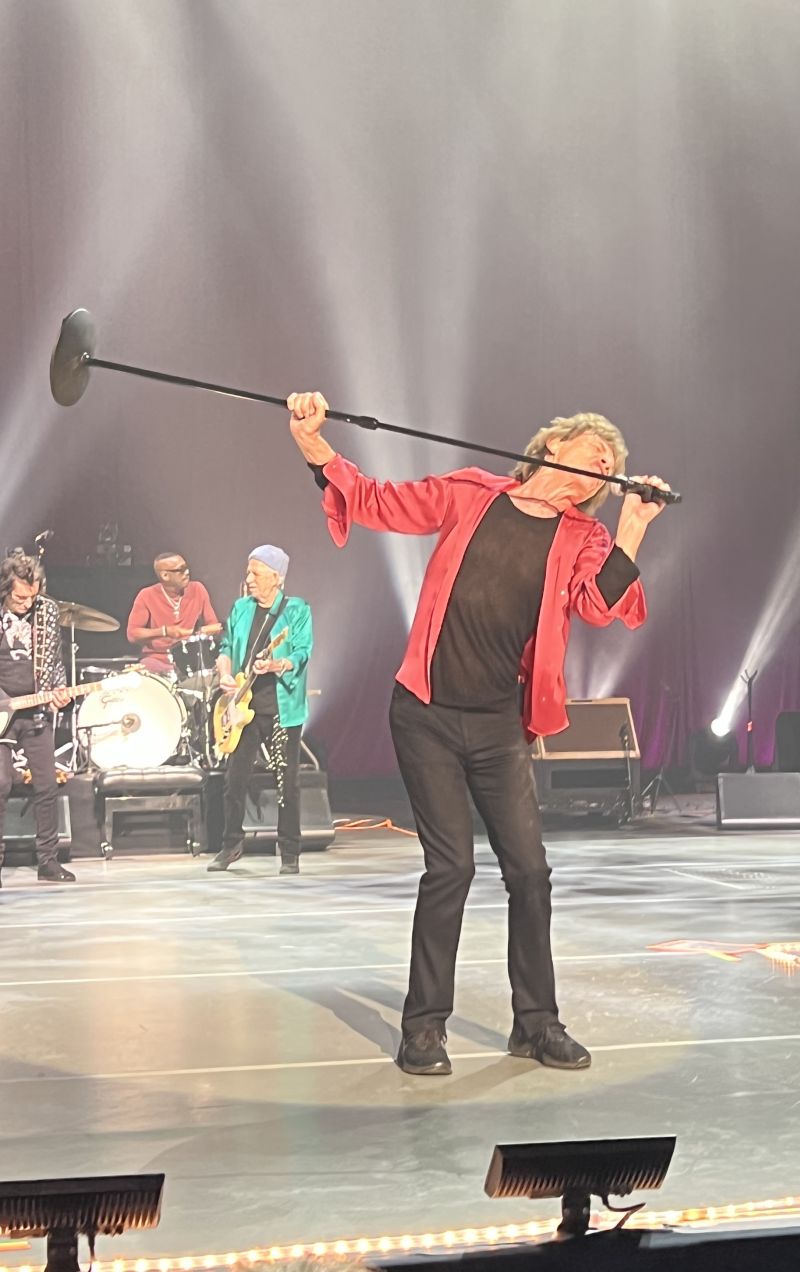 Photo by Jordan Samata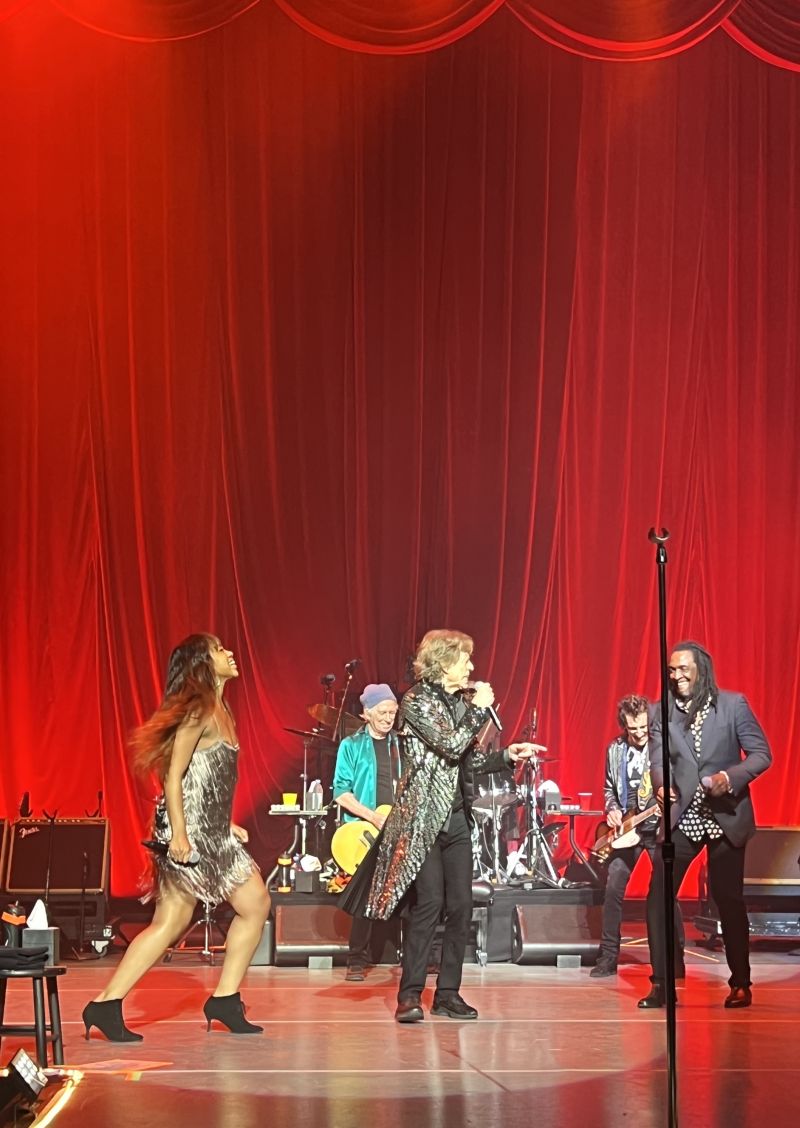 Photo by Jordan Samata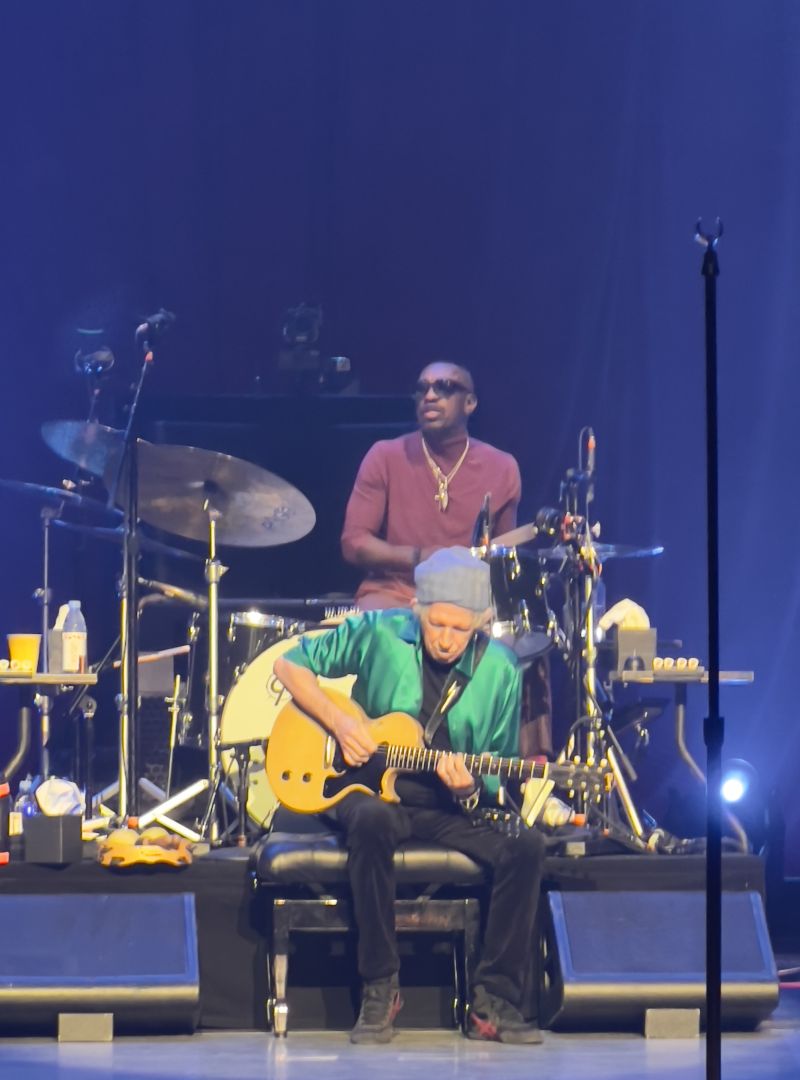 Photo by Jordan Samata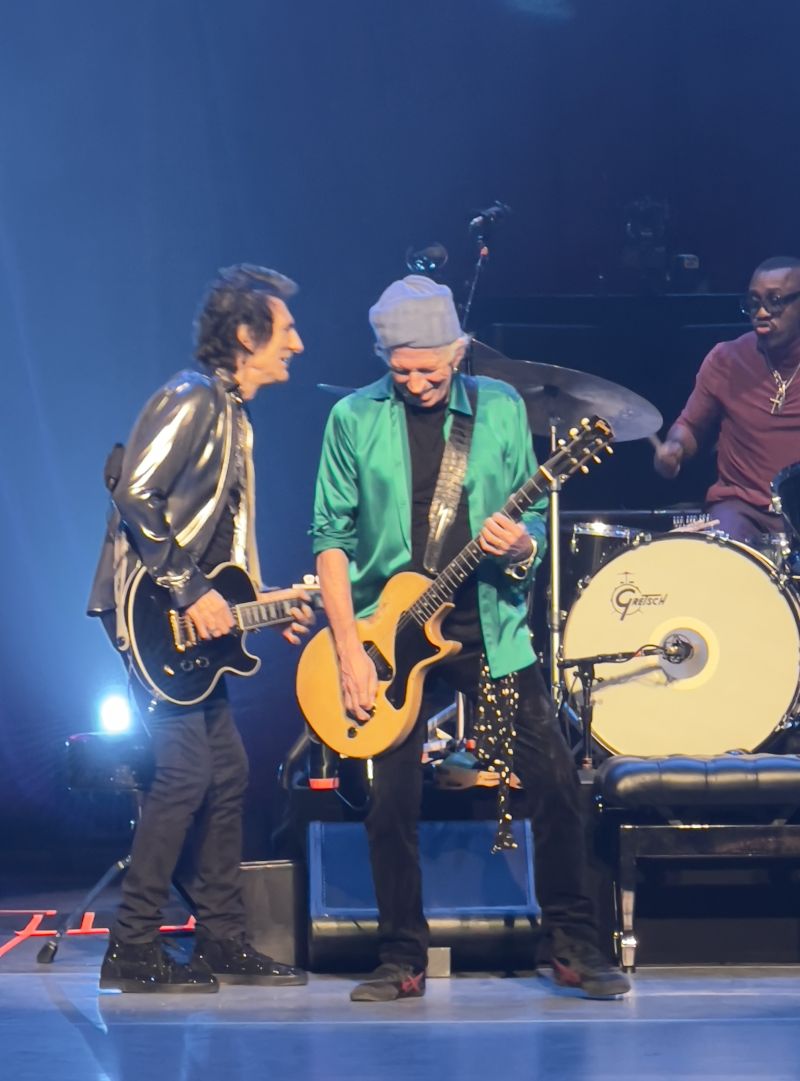 Photo by Jordan Samata
---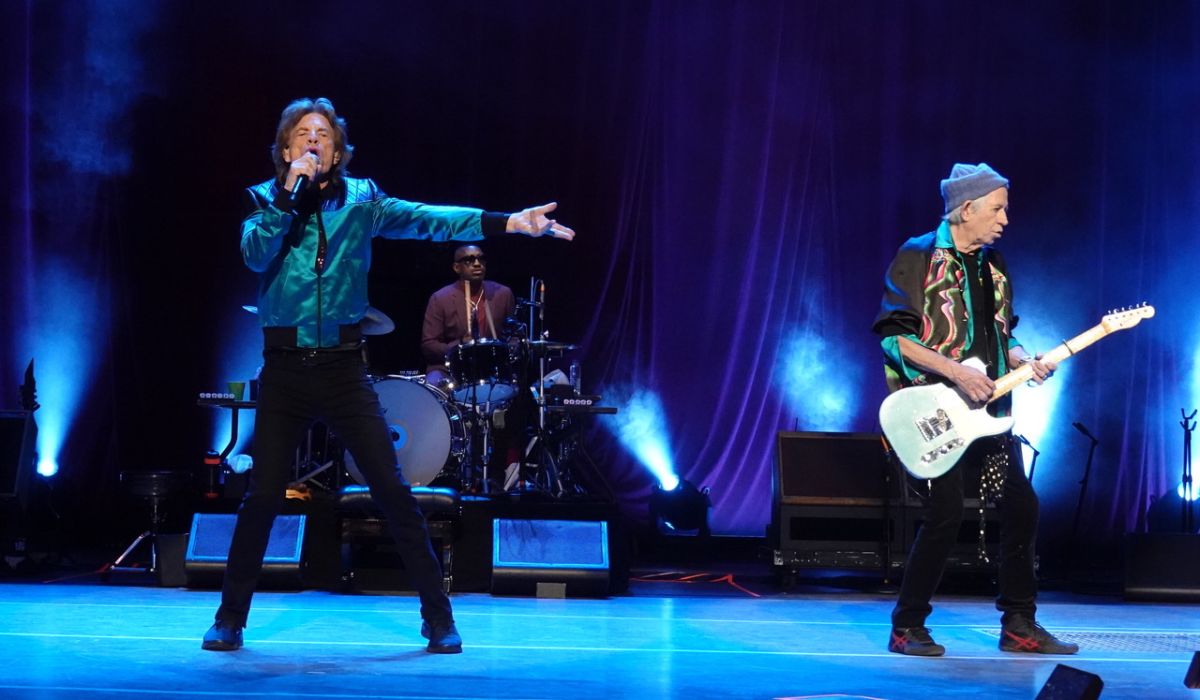 Photo by Hendrik Mulder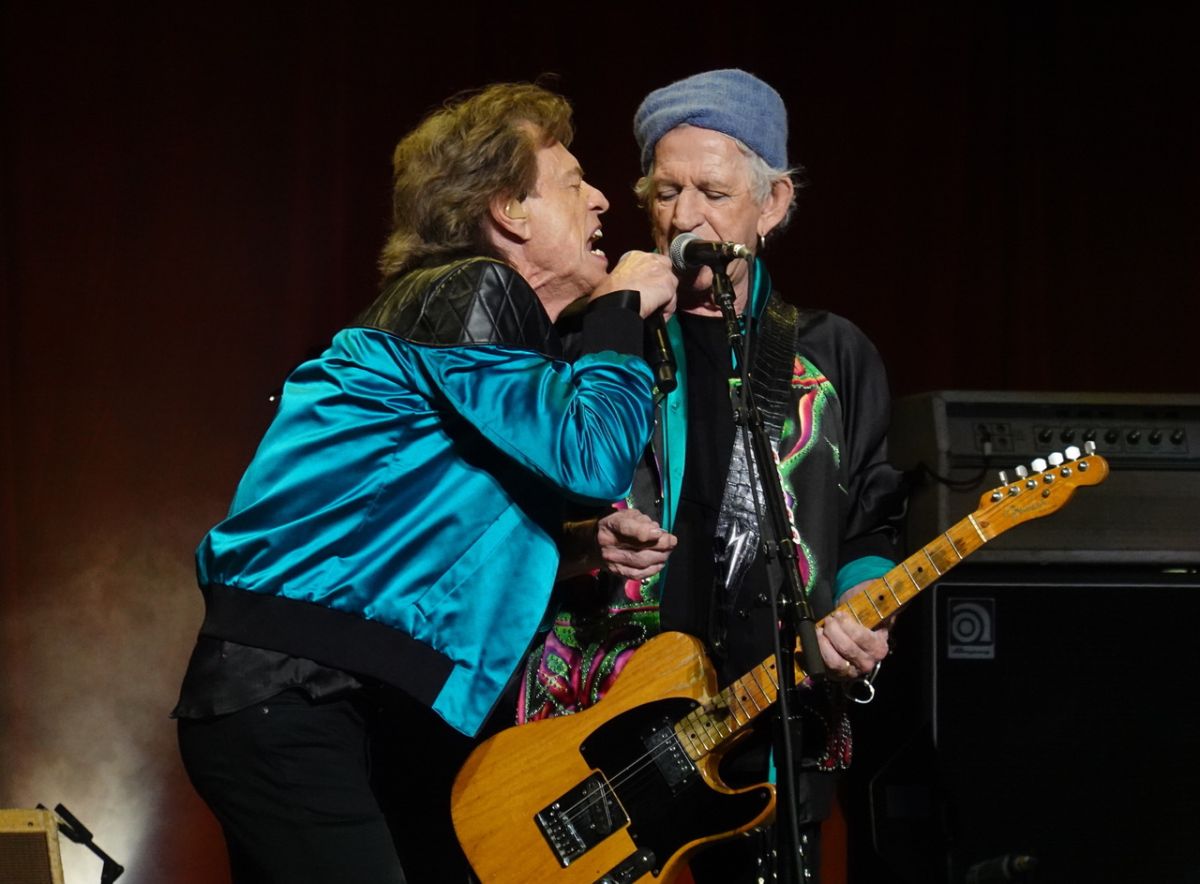 Photo by Hendrik Mulder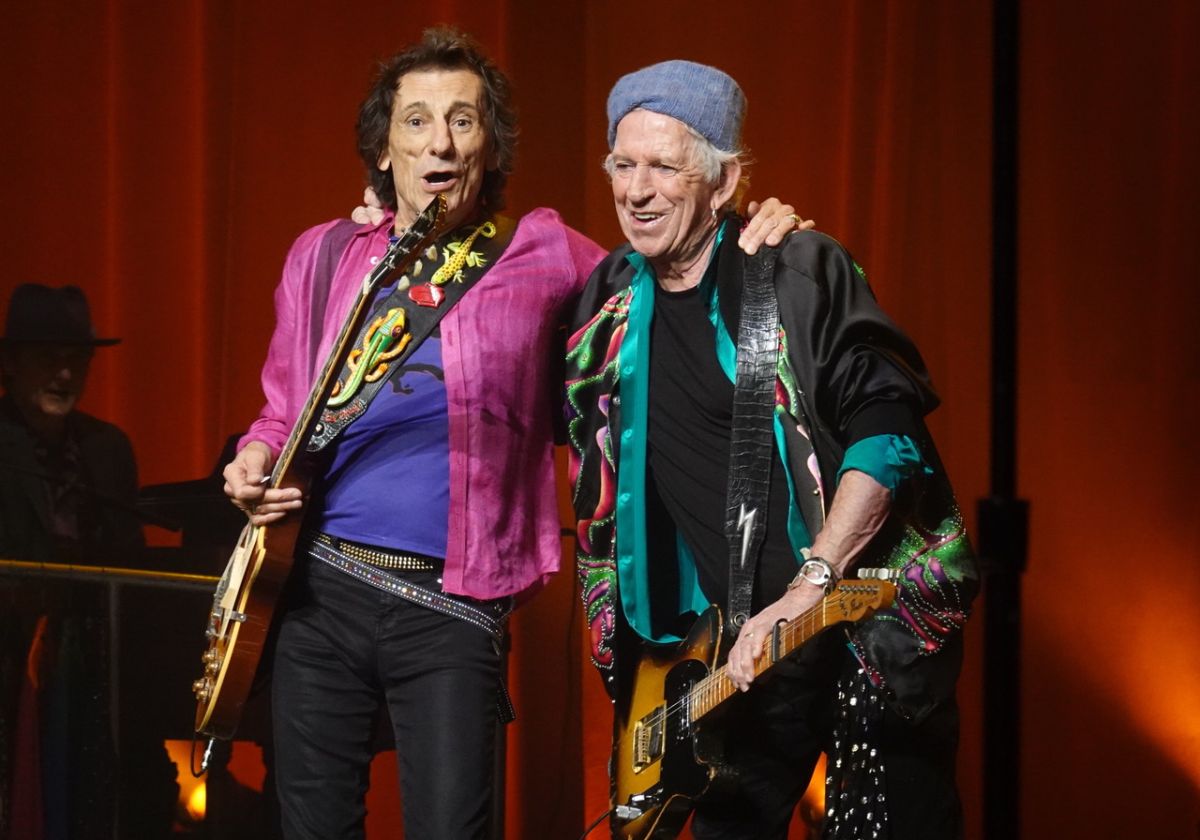 Photo by Hendrik Mulder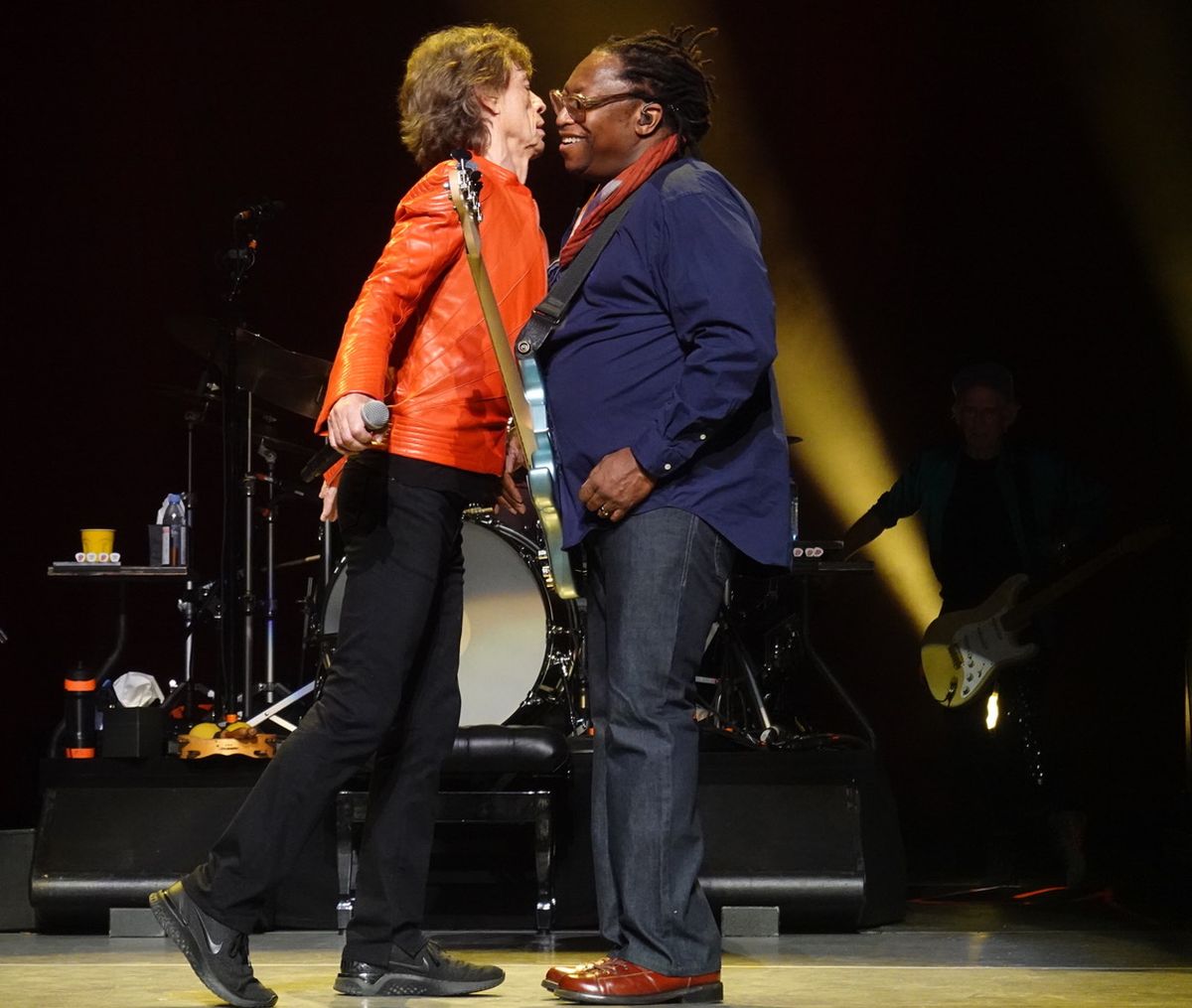 Photo by Hendrik Mulder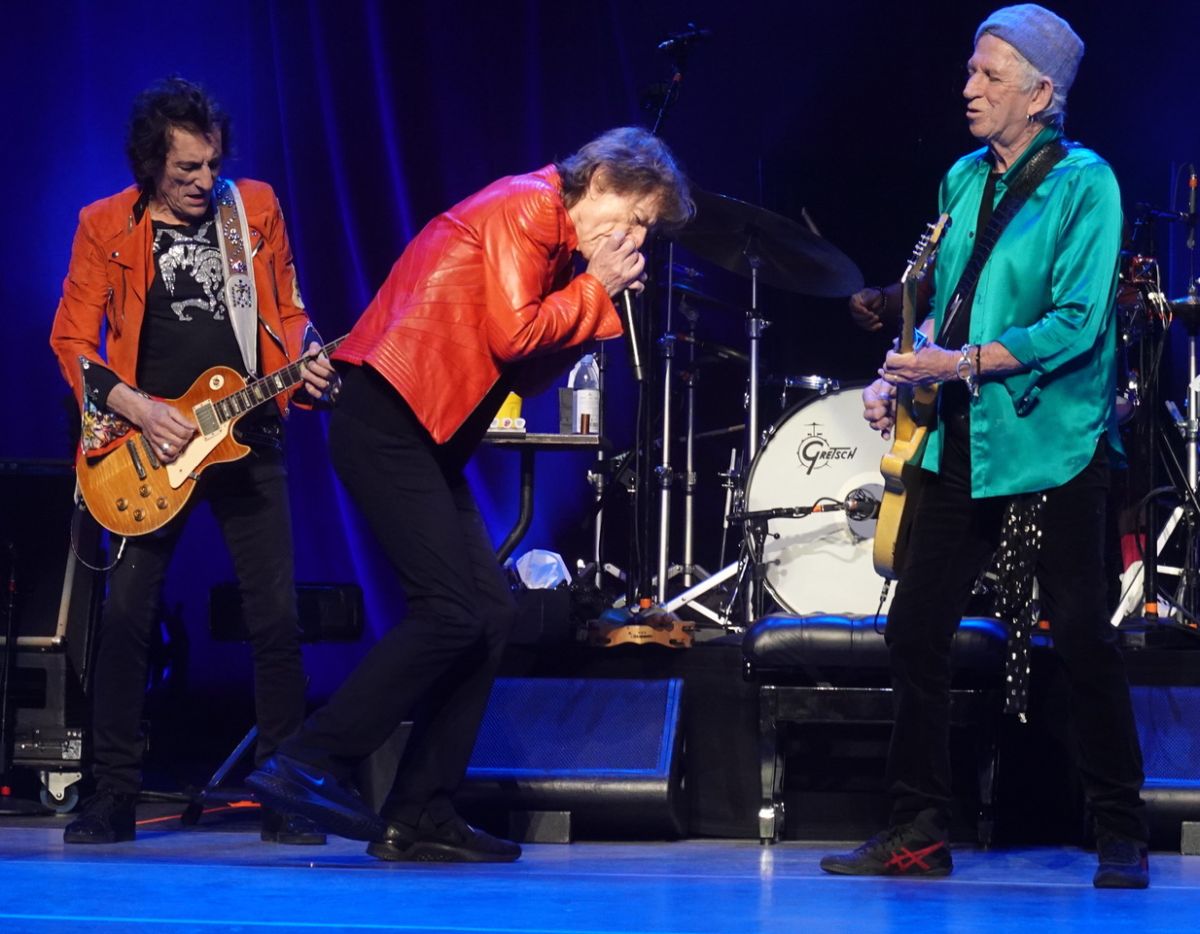 Photo by Hendrik Mulder
---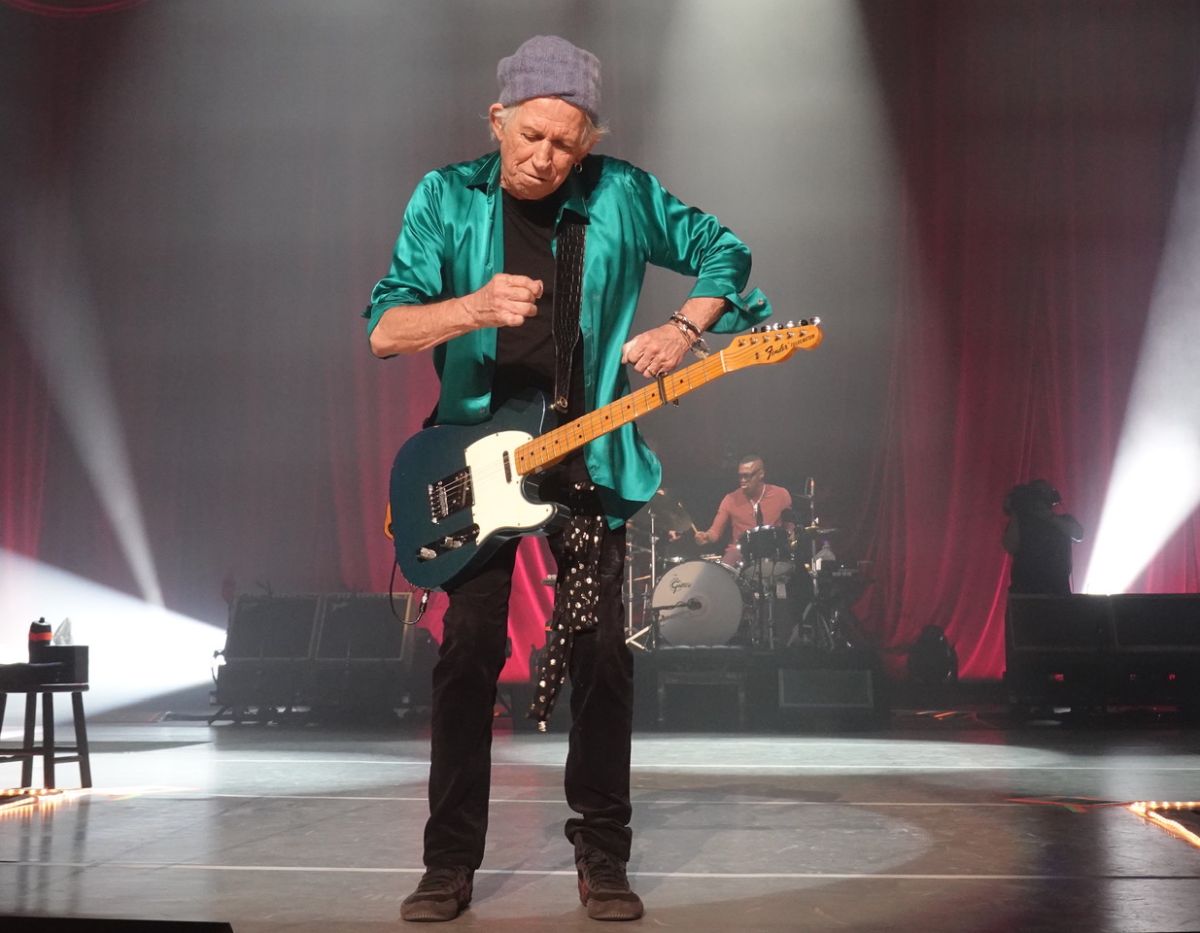 Photo by Hendrik Mulder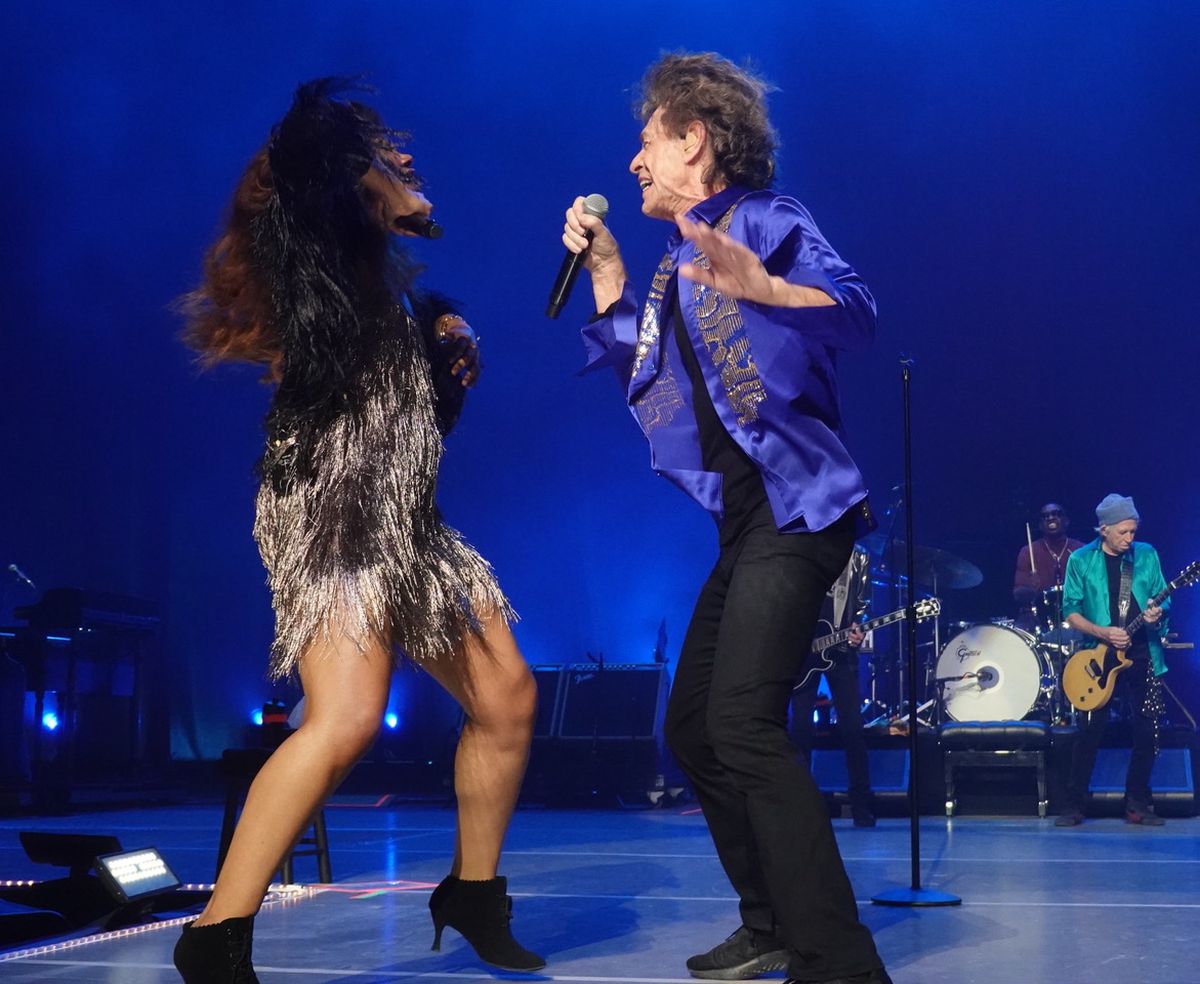 Photo by Hendrik Mulder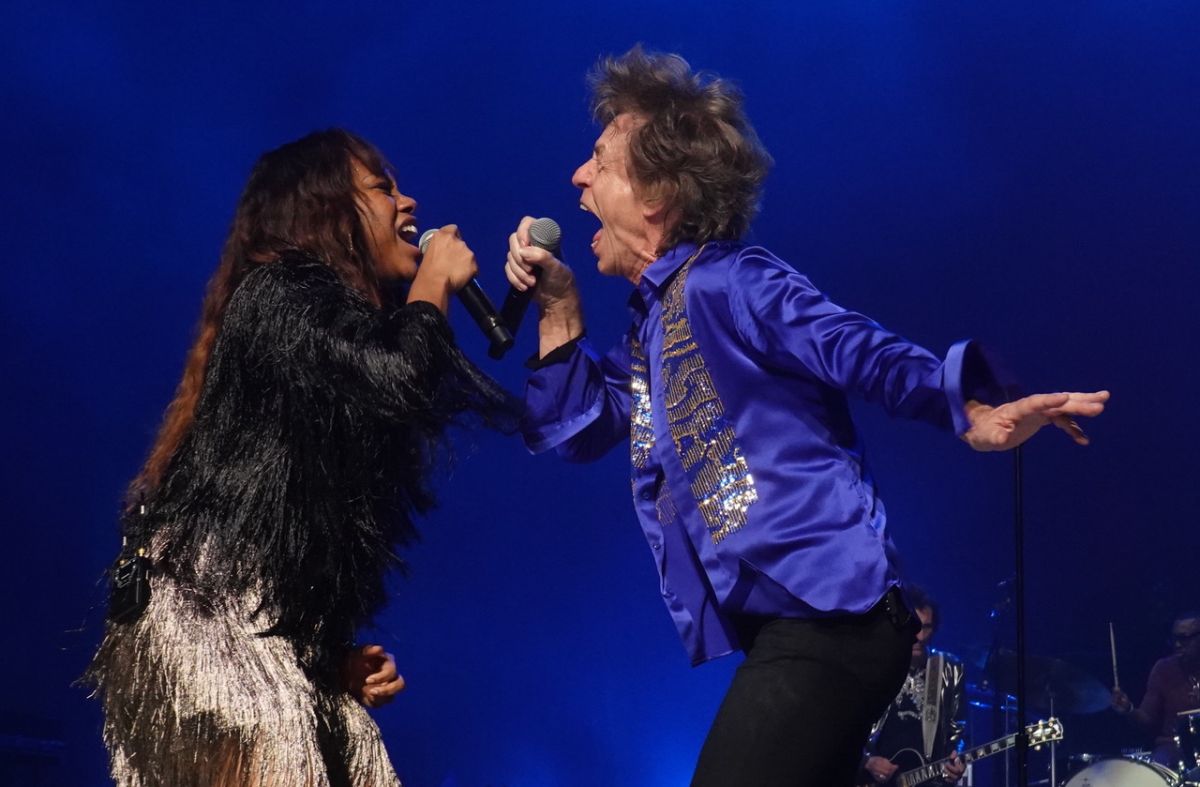 Photo by Hendrik Mulder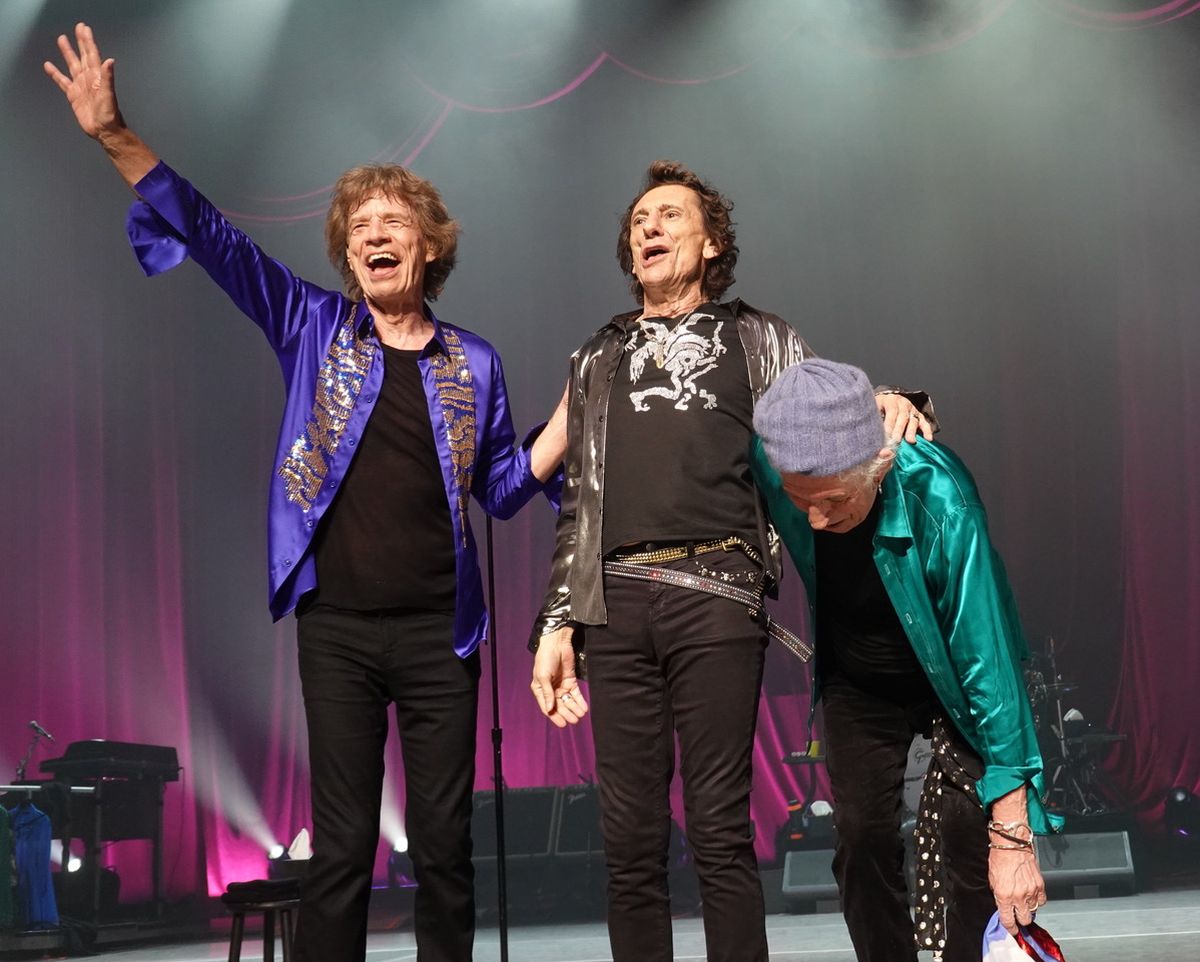 Photo by Hendrik Mulder
---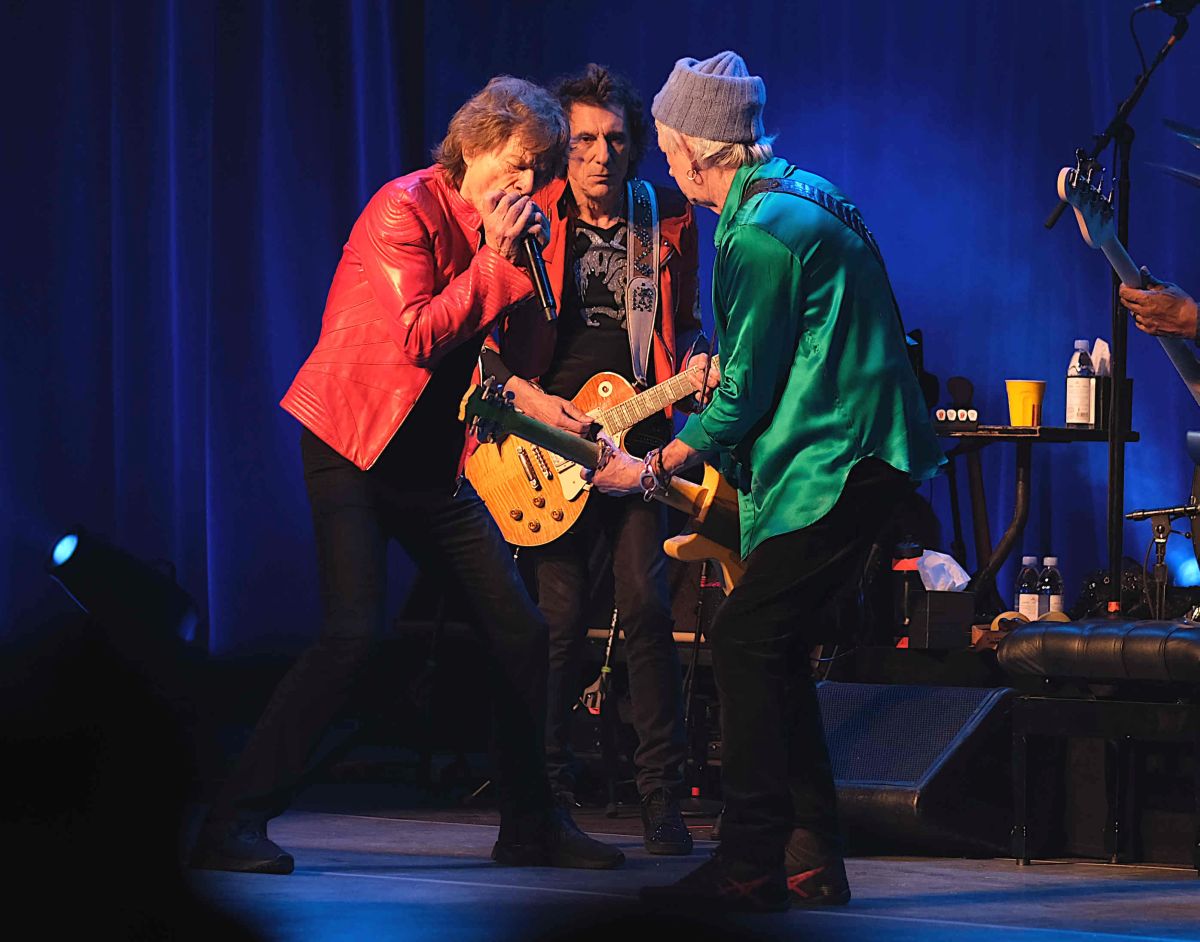 Photo by Geir Greni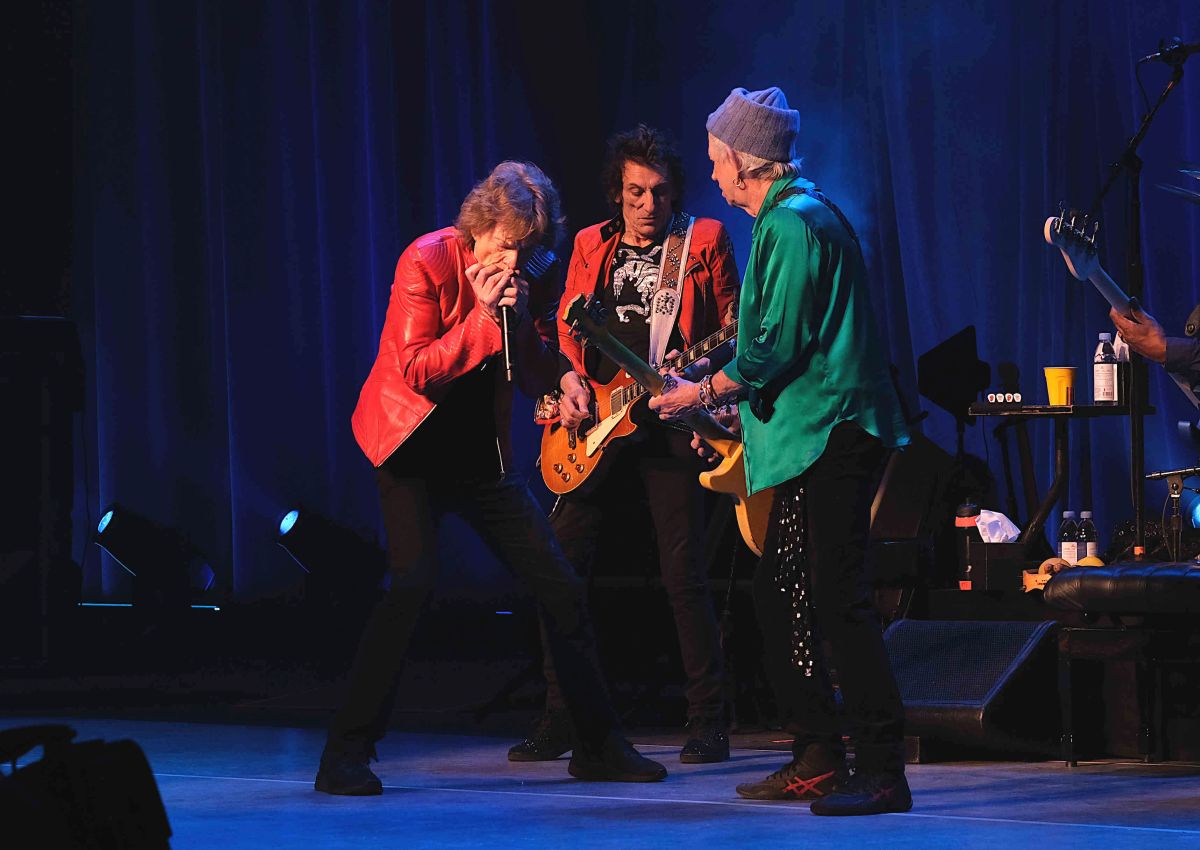 Photo by Geir Greni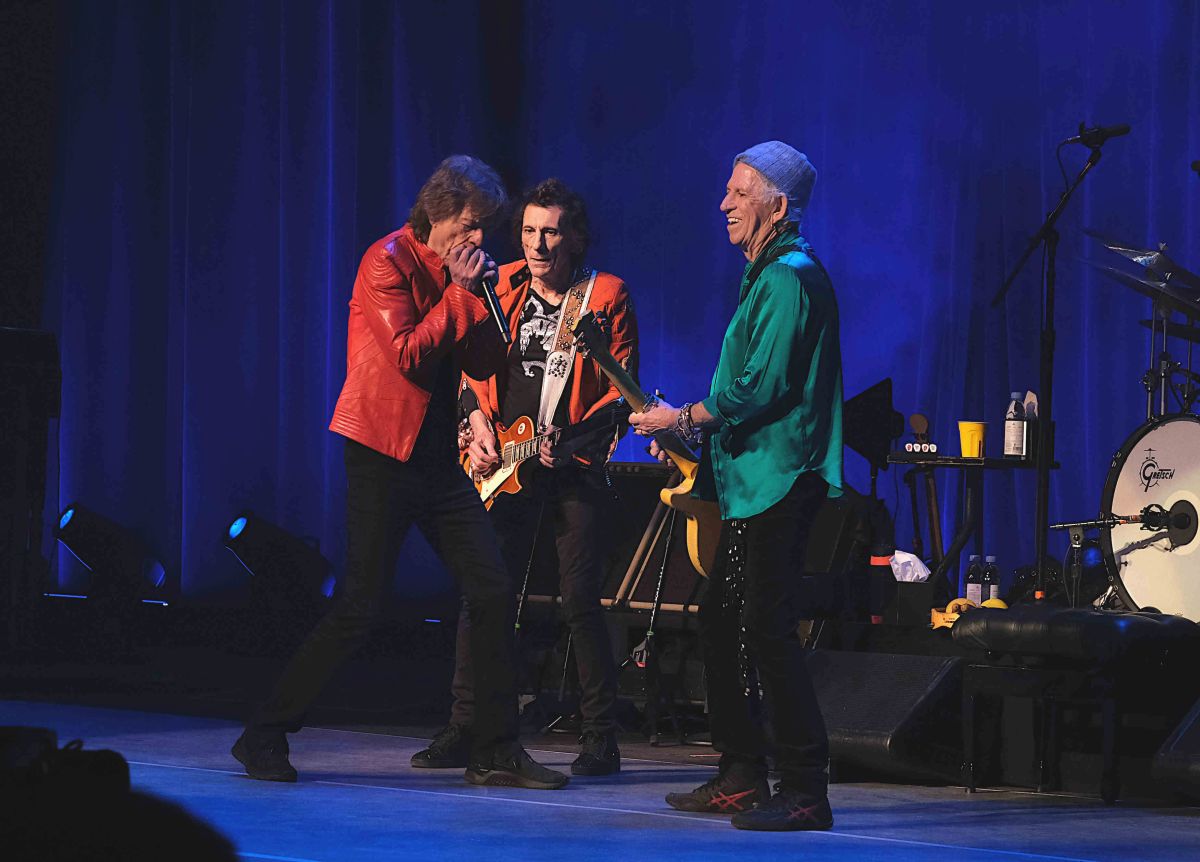 Photo by Geir Greni
---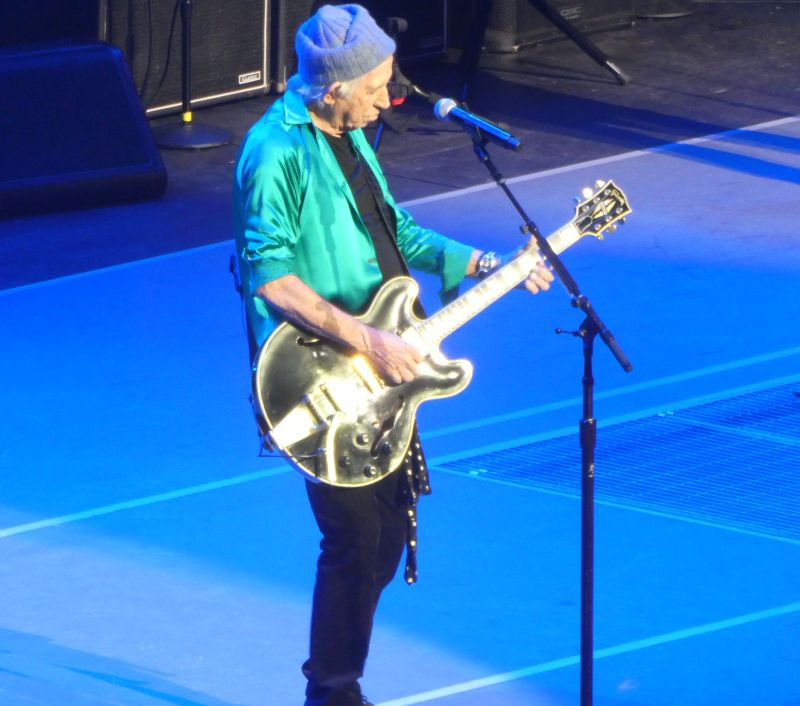 Photo by John Bielusiak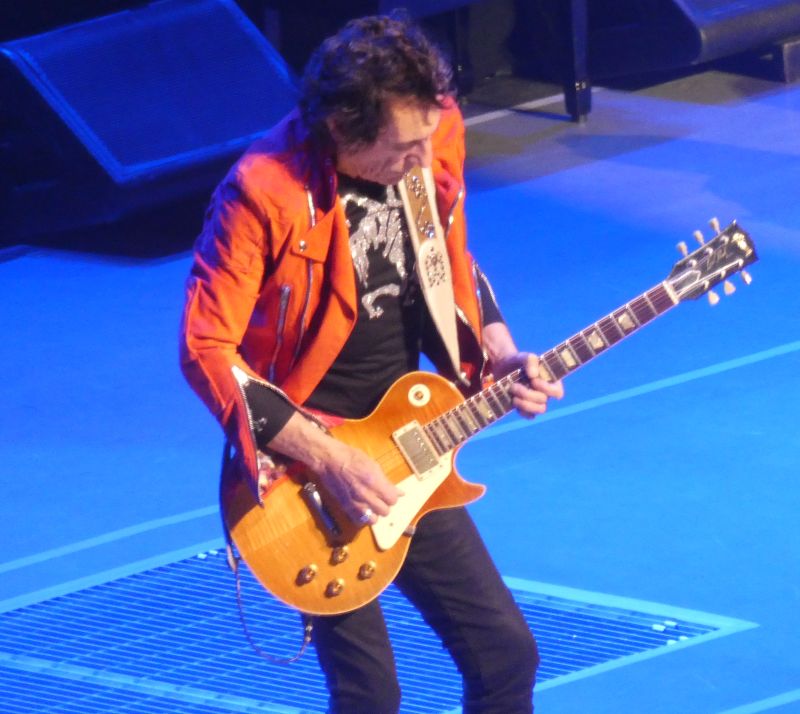 Photo by John Bielusiak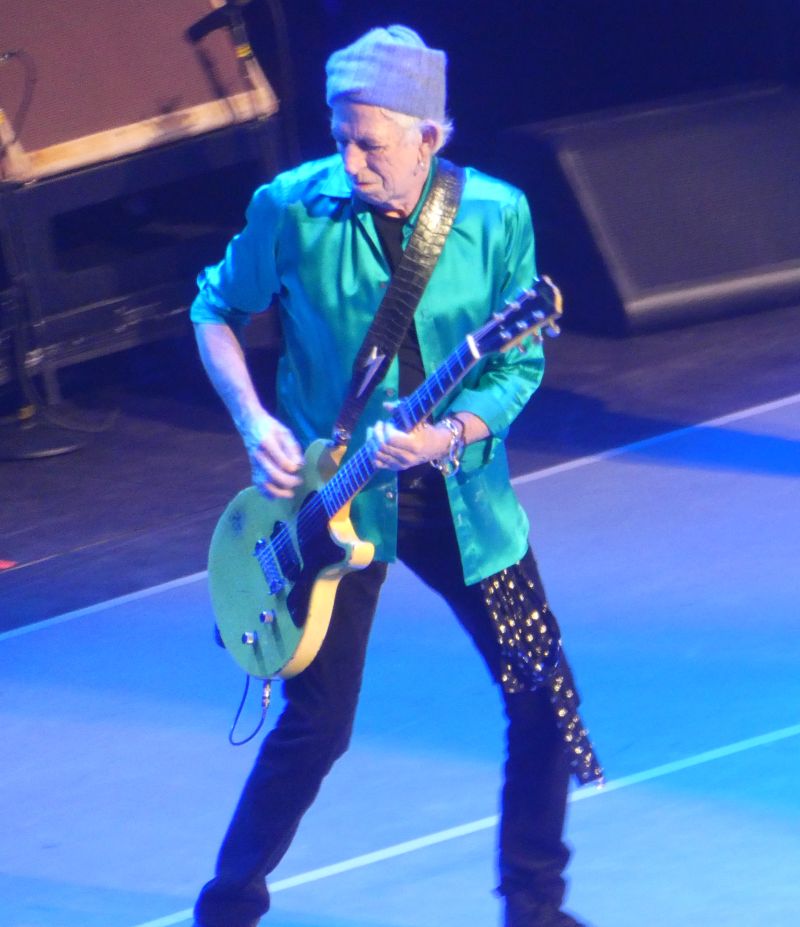 Photo by John Bielusiak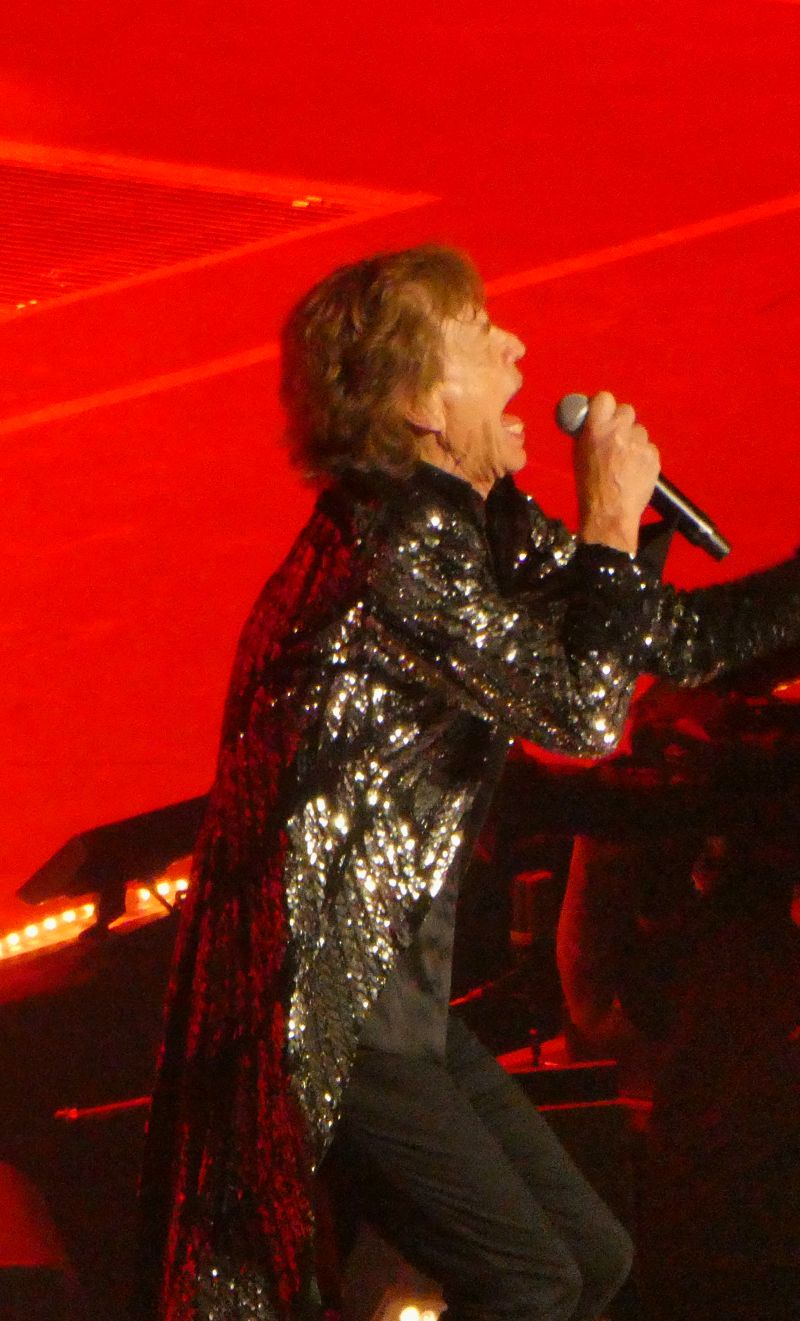 Photo by John Bielusiak
---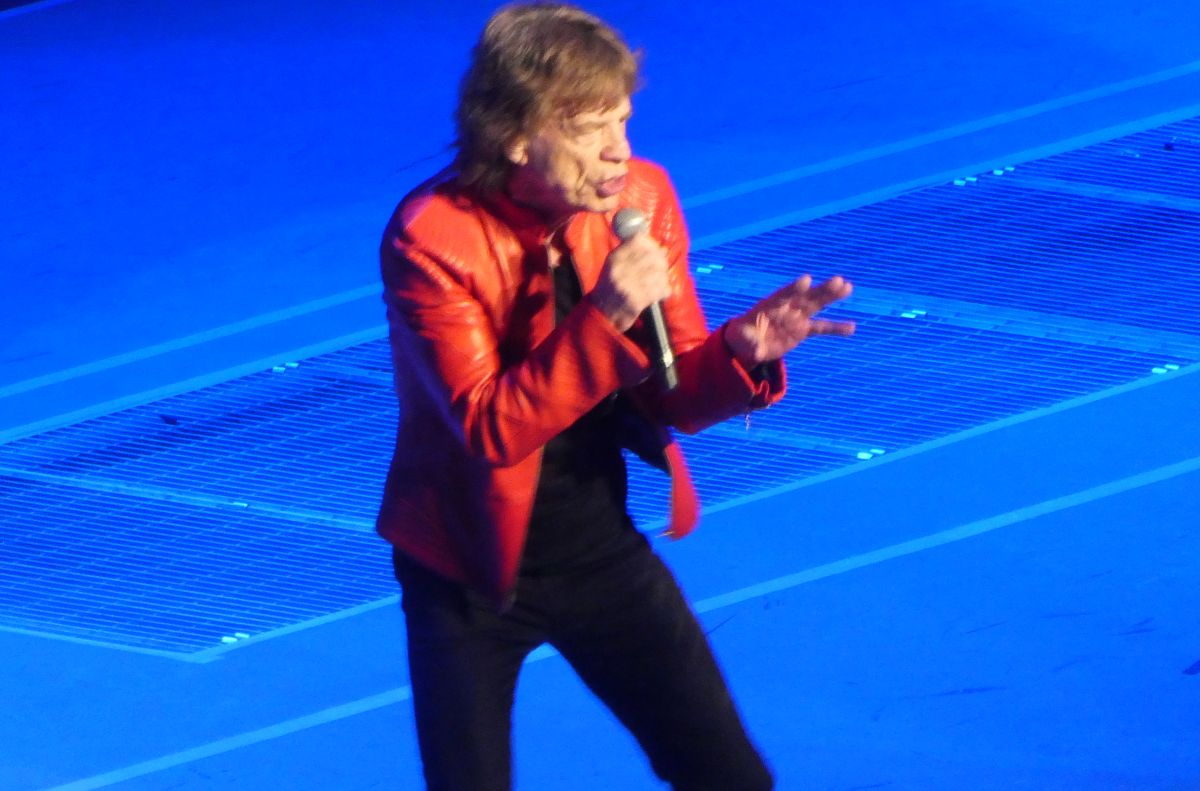 Photo by John Bielusiak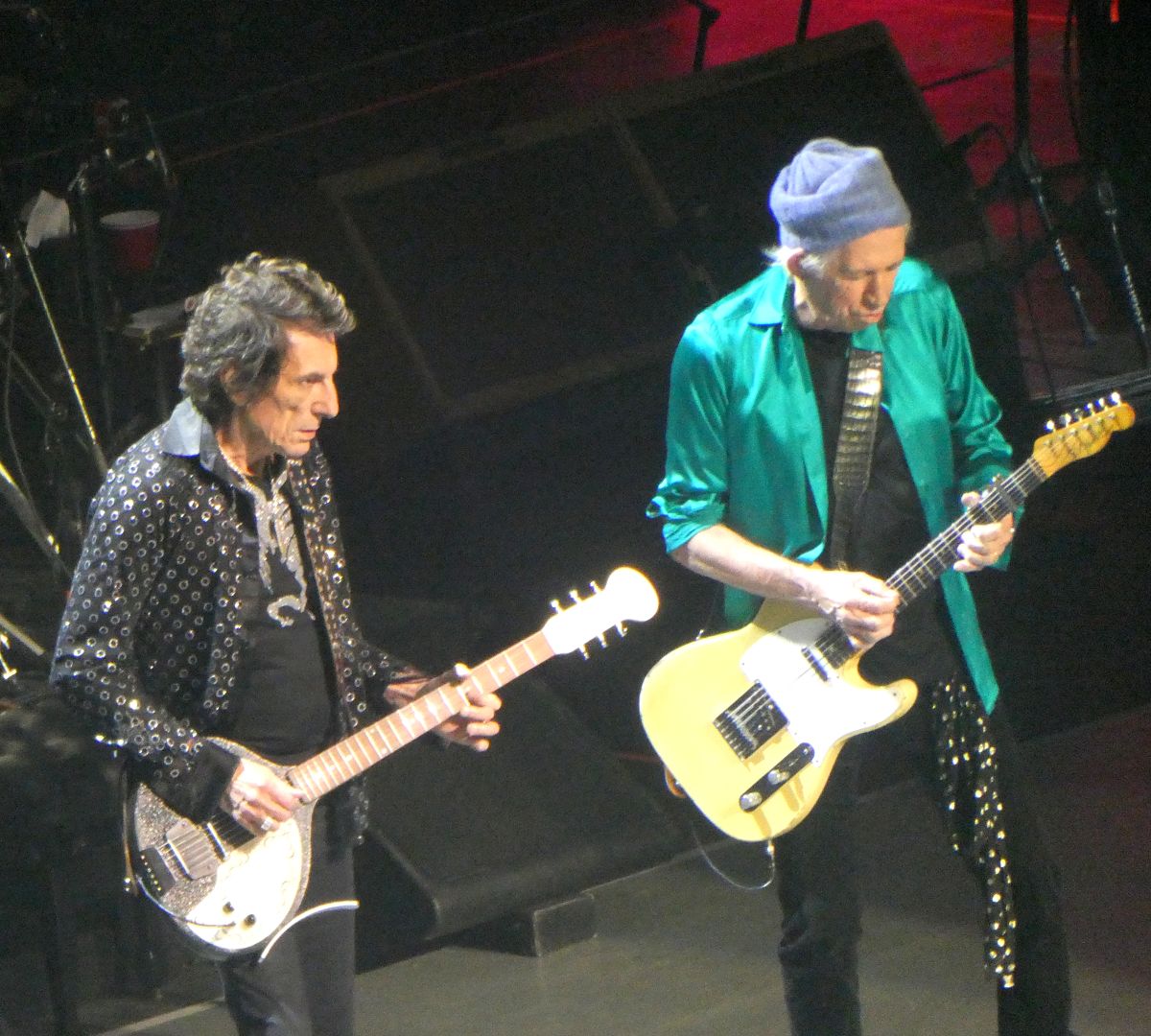 Photo by John Bielusiak
---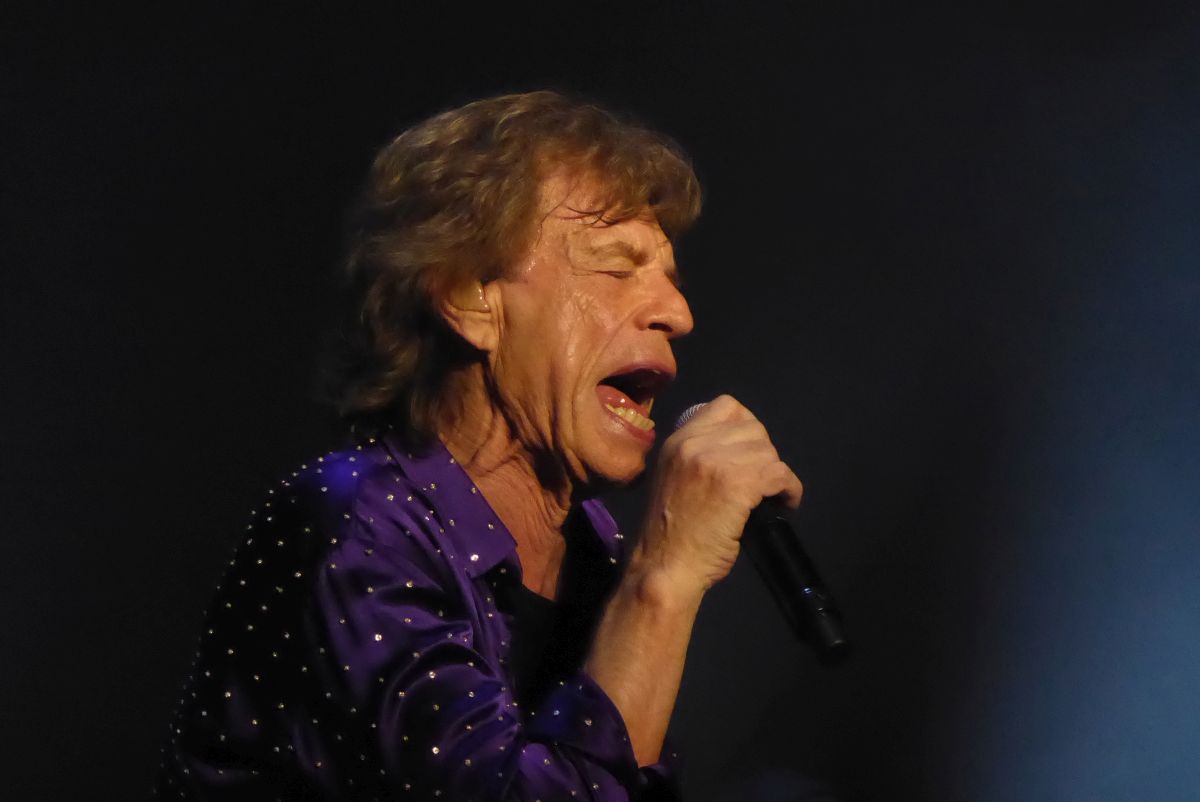 Photo by Jim Miller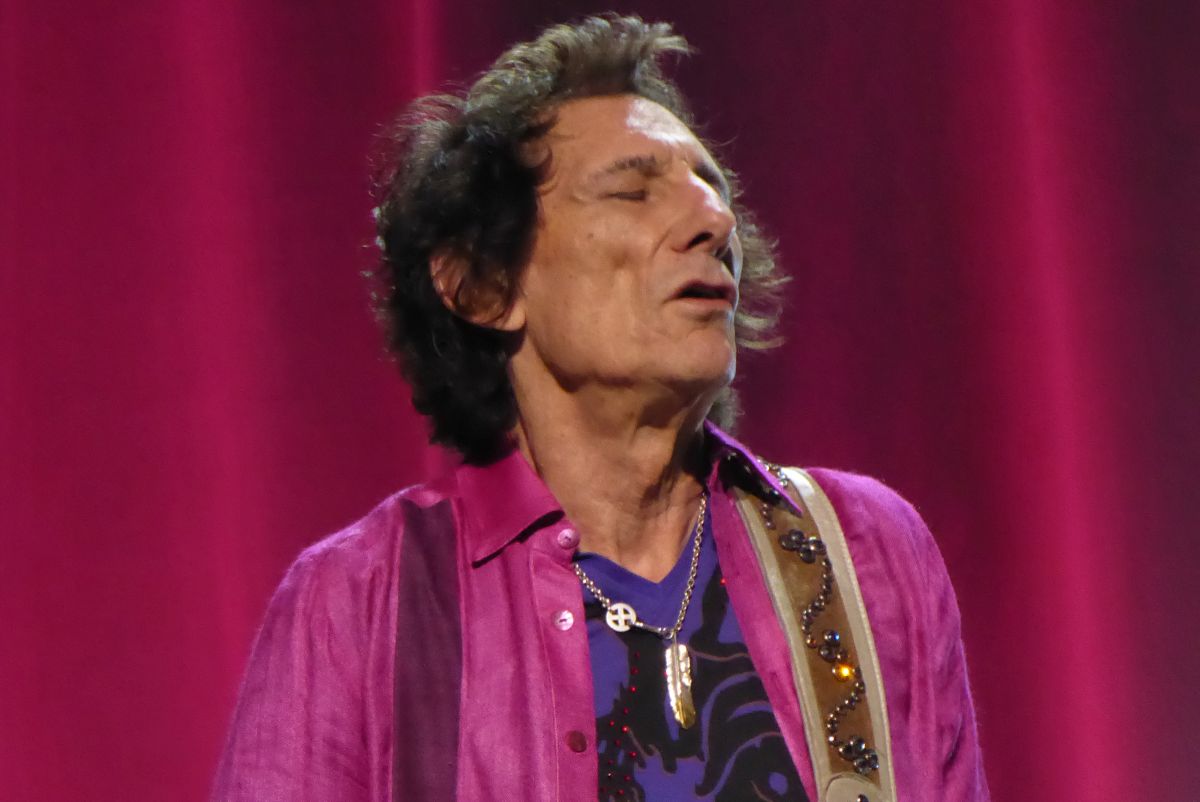 Photo by Jim Miller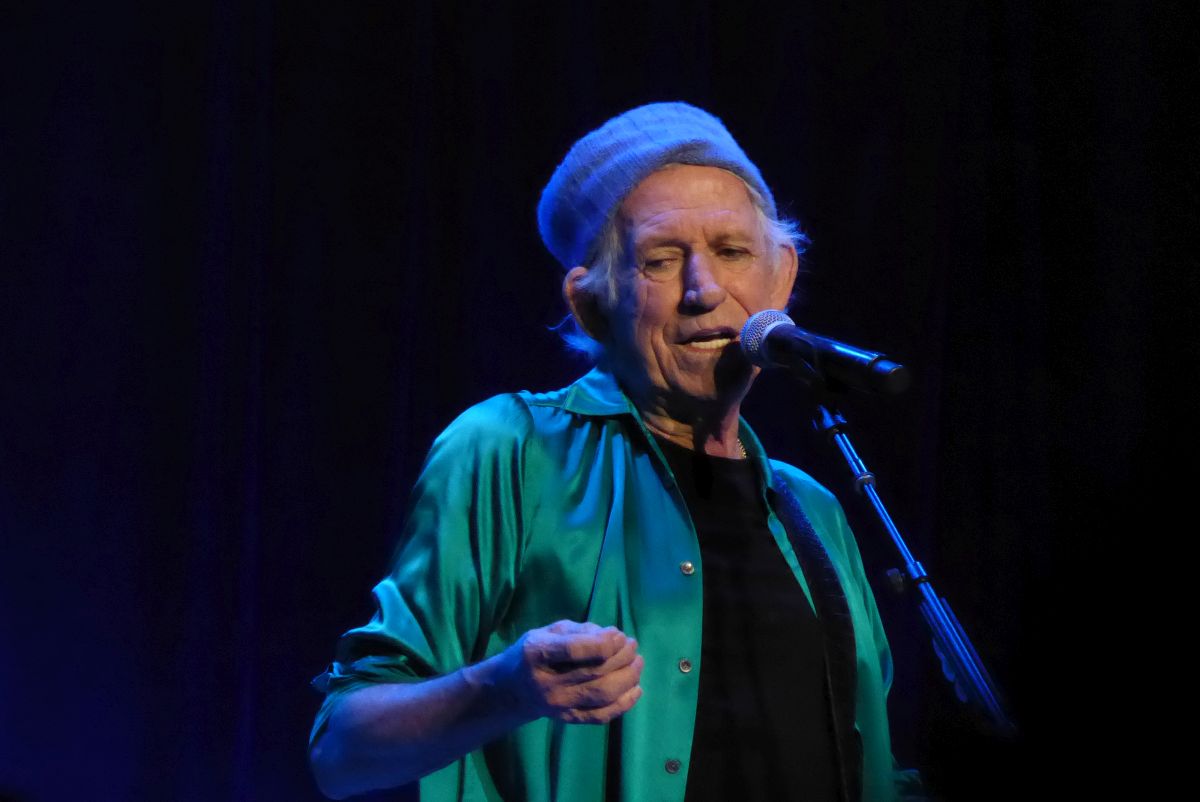 Photo by Jim Miller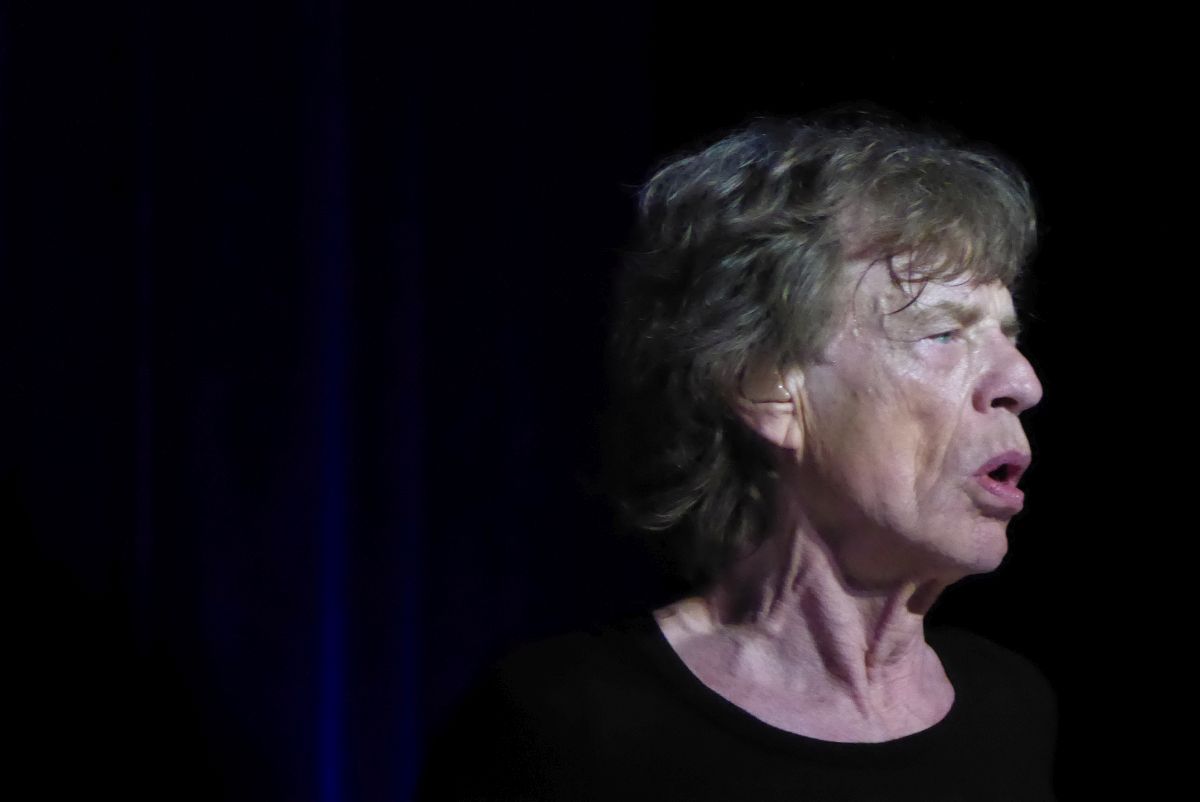 Photo by Jim Miller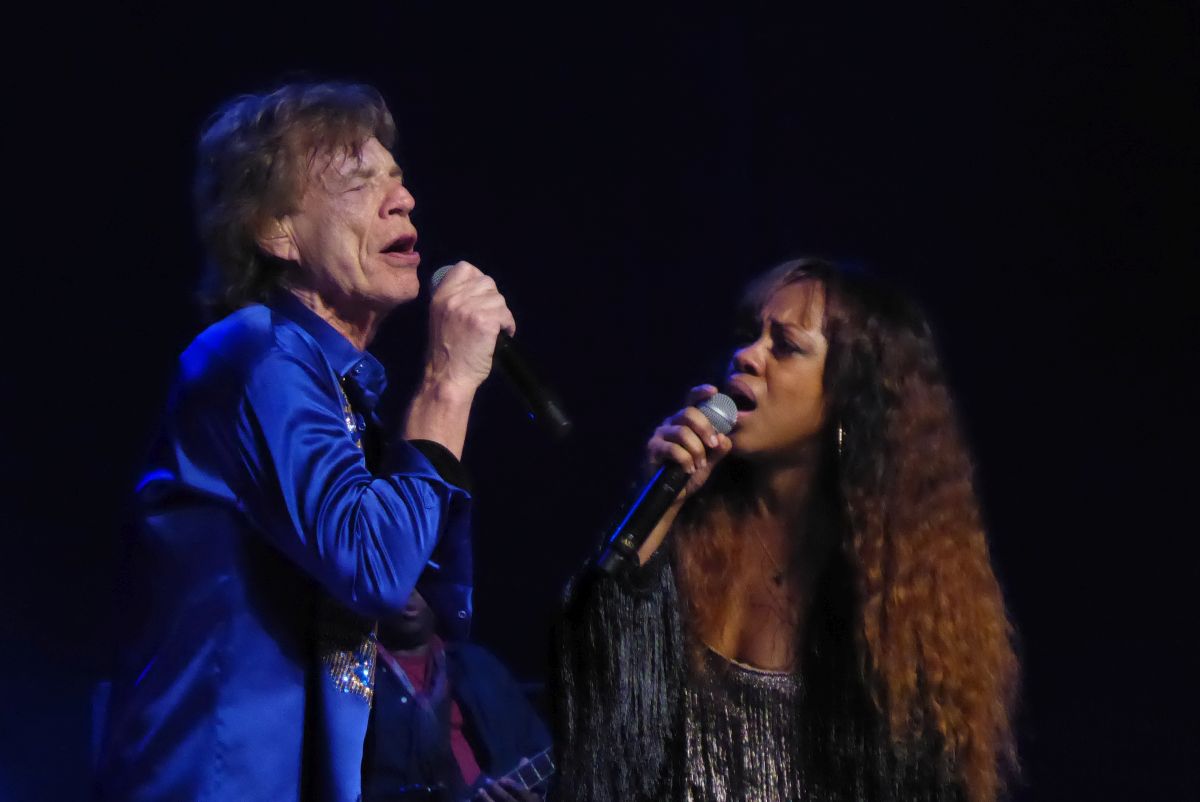 Photo by Jim Miller
---
Links
---
Reports please!!!
Please send your comments, reviews, links and more to:

[email protected]

IMPORTANT! Reports and pictures are welcome, for editorial review/publication. Please send them as soon as possible after the show. There is a limit of approx 30-40 photos per report/show in order to speed up browser load time. Updates of the editorial reports pages will mainly be done within 1-3 days after the show has been performed. Please do not tag or watermark pictures. Pictures may be scaled in order to optimize page load time.
For publishing details and policies see : IORR editorial reports - pictures and reviews
---
This page will change over the next few days, as you and other fans send reviews, set lists and reports. Please send your e-mail to IORR. Thanks! For details and great photos from the Rolling Stones and their World Tour get the IORR magazines.




It's Only Rock'n Roll 1980 - 2021
© The Rolling Stones Fan Club IORR