---
These are the latest Rolling Stones news and updates for you! IORR is a non profit fan club run by fans for fans. All parts of the It's Only Rock'n Roll web site is copyright of The Rolling Stones Fan Club. When using information from this site, please include a reference to IORR and the main web address www.iorr.org.
---
---
The Rolling Stones
Soldier Field - Show #1
Chicago, IL, USA
Friday June 21, 2019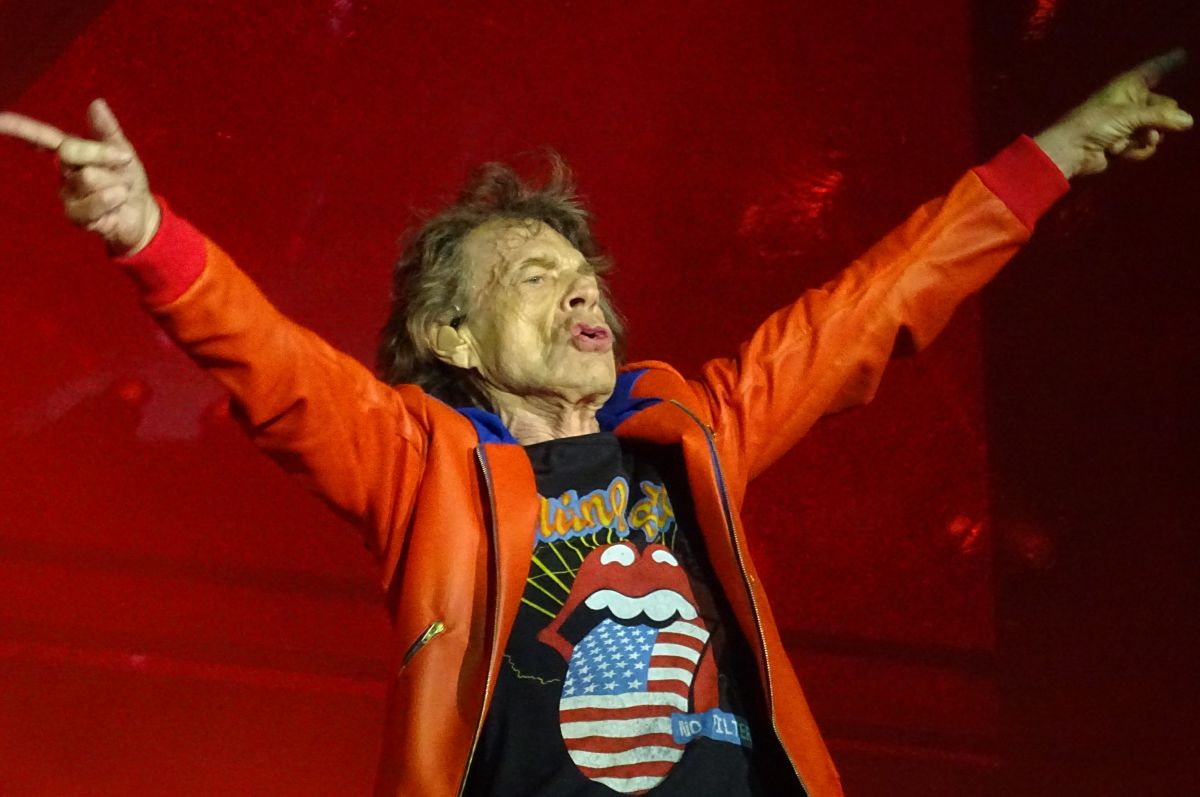 The Rolling Stones live at Soldier Field, Friday June 21, 2019 - Photo by Bjornulf Vik
---
The set list
Street Fighting Man
Let's Spend the Night Together
Tumbling Dice
Sad Sad Sad
You Got Me Rocking (vote song)
You Can't Always Get What You Want
Angie (B-stage acoustic)
Dead Flowers (B-stage acoustic)
Sympathy For The Devil
Honky Tonk Women
--- Band introductions
You Got The Silver (Keith)
Before They Make Me Run (Keith)
Miss You
Paint It Black
Midnight Rambler
Start Me Up
Jumping Jack Flash
Brown Sugar
--- Band off stage
Gimme Shelter
Satisfaction
---

Show start :  8:46pm
Show end   : 10:49pm

---
Pre-show info and live comments:
Chicago #1 show 21-June-2019 live updates
---
Reports please!!!
Please send your comments, reviews, links and more to:

[email protected]

IMPORTANT! Reports and pictures are welcome, but please send them as soon as possible after the show. Updates of these reports pages will mainly be done within 2-4 days after the show has been performed. After that it is on to the next show of the tour, and there will normally not be time for any more updates of older reports pages.
---
Review by Bjornulf Vik
Some fans going to this show tonight might not know anything about the delays and resceduling, because after all this show was one of the few who actually went on as originally planned. Still, when "Street Fighting Man" went live, and Keith walked up front, soon followed by Mick and the rest of the band, it was clear that this was a true come-back show, following the tour delay. Mick said "We love Chicago so much we decided to start the tour here instead of Miami." The crowd was into the show from start to finish, and they were impressingly loud, giving feedback to the band all through the show.

"Sad Sad Sad" was played with power. A lot of power. It is a bit like "Miss You", in the way that Mick gets to play the guitar, and move around on stage with it, but here Mick and Ronnie really got to shine, with Mr Riff himself Keith comfortably backing them next to Charlie. I hope "Sad Sad Sad" will be permanently in the set, I just love it.

Six songs into the show, we are in for some more changes. The four of them - Mick, Keith Charlie and Ronnie - walk down to the B-stage. A drum kit has just shown up out there, and they are handed three acoustic guitars. Charlie gets headphones, so that he will be able to be on track with the others. First "Angie", performed with excellence, then "Dead Flowers". Mick sharing the microphone with Keith. They are on the extended B-stage, and the crowd is loud, making noise, in this large stadium they make it look so much smaller. During the last part of the B-stage appearance they turn on the screens and show up close images from the B-stage, so that everyone are able to see them close up, I love this concept, it is taking the "No Filter" shows to a higher level.

They make their way to the main stage backed by the "Sympathy For The Devil" intro. Charlie is keeping his headset around his neck, he will soon put it on. Keith is supporting Charlie, hand in hand, like they some times do after the show is over, but Charlie is making it it clear he does not need any support at all. He might be the oldest one on stage, but he is perfectly fine walking back on his own, like he is banging the drums hard for two hours. Later on, Charlie will be up front with a grin, during the band presentations.

We get a show of twenty songs, lasting for two hours. As compared to the last show of the No Filter Tour in Europe last year in Warsaw, the rest of the songs, from now on, are the same, except for a few changes in the song order. Still, I must say, the show sounds refreshing, there are so many smiles on stage, they sound so sharp, for me it is a different show. The Chicago crowd is making lots of great responses to the band, and the shape of Soldier Field is boosting the crowd cheering.

Ronnie shining all night, with excellent guitar playing. Mick, well he is full of energy, strutting, smiling, being close to Keith and the rest of the band often, no sign of slowing down, just good old Mick. During the band presentations, Mick asked Ronnie if there was something Ronnie wanted to say, handing him the microphone. Then Ronnie said "you forgot Chuch!", smiling. So before Charlie got introduced, Chuck was called up front too, of course, big smiles. Then Charlie, then Keith, with a strong set.

Yes, this will be another great tour, and they are nowhere near retirement. May be in twenty years time. Meanwhile, we are so lucky!
---
Review by Sparkly Top
From the blasting onto the stage with Street Fighting Man through Sad, Sad, Sad, an intense Midnight Rambler, and the brilliant rest of the show, I think we can say that Mick is back, the band is happy, and all is well with the world. Even though I was up on the rail I love the numbers on the B stage which seemed so intimate, and if this concert is setting the pattern for what is to come everyone is very very lucky. Welcome back Mick and long live the Rolling Stones!
---
Review by Alwyn
Just over 50 weeks after the last Stones show in Warsaw, and 2 months after the planned start to the tour, fans gathered in Soldier Field, Chicago for the first show of the 2019 No Filter Tour. I felt a little nervousness in the air. We all felt a little stressed, excited, ready for the off.

The weather here had been un-seasonally chilly, and rain was in the forecast for late in the show. It's the first show of a Tour, and the anticipation from fans, band and crew alike is high. It's the 8th year of touring since 2012, I think the 124th show. (It is almost 1200 shows in the last 50 years). Charlie is now 78 years old, how long will he want to continue to play. Usual concerns.

But most of all the talk on the streets, on TV, in social media centred around Mick and his recent health scare. Would he still be able to sing, dance, run and entertain for 2 hours? Would his voice still be there? Would we notice the difference? Some piece of scurrilous journalism suggested he would have a portable heart monitor attached with doctors stage-side checking every beat (of his heart, not the music). All nonsense I was assured.

All worries about Mick can be laid to rest now. We just had the master show us in person.

A few people thought he ran a little less, and didn't visit the extremities of the stage quite so often. It maybe a little less than the last Chicago gig in 2013, but then it could be because there was some very light rain once or twice and slipping is a real risk to avoid. His singing was a great as ever. His dancing and shaking and manic moves lasted until the very last bars of Satisfaction. He was in 100% normal mode of operation (no pun intended), leading the band, even giving Chuck some very pointed "coaching points" on how to play the piano intro to Sympathy. Normal service has been resumed. A huge set of cheers welcomed the fact. We are back to "just how do these guys do this so well after 57 years" thoughts as fans.

When the band came on to the strident chords of Street Fighting Man I did sense a little bit of "bag of nerves on first night", but the band were far from "torn and frayed". Ronnie in particular was playing some great licks, some very fast and fluid lines, but very focused. Charlie as always didn't miss a beat, even when relocated briefly into the middle of the crowd. Keith picked-up his playing from where he left-off in Warsaw. Confident, very strong, very loud, at the top of his game. He moved around the stage a bit less, staying close to Charlie rather than trying to emulate Mick's crowd-pleasing antics. His singing in his numbers was excellent.

The novelty of the night, sadly leaked in the press the day before, was an excursion to a small stage at the end of the catwalk in the middle of the audience. To the sound of 2120 South Michigan Avenue, the Big Four walked down to do an acoustic set. Charlie seemed to be having issues hearing the band, despite headphones, and Daryll, Chuck and Bernard stayed on the main stage. Tonight they played Angie and Dead Flowers. I suspect they'll mix-up these songs a bit. On Flowers Mick and Keith briefly sang from the same microphone, 1972-style. The audience loved it. This was a great innovation, only marred for me by the percussion start for Sympathy commencing before Charlie had made it back down the catwalk. Such small details to worry about!!

The small stage set-up wouldn't work in the rain, so they did have another set-list with Ride 'Em on Down replacing Flowers and the band staying on the main stage under the canopy. A pity we didn't get a Chicago blues in Chicago, just 1 mile from Chess Studios, but there is only so much you can fit into a show. I need to check the track timings when recordings become available, but I think they kept most of the numbers fairly tight and concise.

The setlist "surprise" was the inclusion of Sad Sad Sad, played very confidently, with a neat Berry-esque solo from Keith. IORR was not played – it's good to see them mix-it up a bit, even when that means dropping one of their quintessential hits. Please keep doing this Mick!

Other highlights were Rambler (including a whole verse of You Gotta Move), Miss You (the bass and sax solos, thank you Daryll and Tim), all the "big riff" intros (maximum power from Keith), You Got The Silver (delightful guitar weaving and great singing), and JJF (just great all around). I thought Paint It Black maybe could be a little sharper: the thundering, resonating bass and drums felt a bit weaker than usual.

Nothing in the logistics seemed much different from the last two years. A slightly different shaped Pit, maybe a little bigger, but with space if you don't like the squeeze at the front. Seats on the rest of the floor unlike Europe. I heard Pit tickets sold very well (much cheaper than Europe – they were over $800 in Germany) and so I guess Lucky Dip was less lucky for many. The same stage, screens etc. Sound close to the front was brilliant as usual. I thought I could hear a bit of a booming echo off of the stadium back – spaceship-like curves in stadium designs make life tricky for the sound team. I also heard that some ticket (or was it body) scanners were not working properly, and that those early in the queue missed the rail spot they wanted despite spending a day in line due to these Snafus. The stadium exit, with a mile or more walk and narrowing pathways, was a mess: a very inefficient design, not helped by the railroad and roadways nearby.

But these are minor details. This return to Chicago was a triumph and a great show. Live music is a performance, and we know the Stones have no rivals. Period. On the (long) walk back to city streets I heard no moans and many, many very happy people. All "sated in leisure". Many were in awe of the Band and their show, and there were a very wide range of ages indeed who shared the experience. This phenomenon we call the greatest rock'n'roll band in the world, The Rolling Stones, is back for another Tour and operating at 120%. Thanks to all involved, the Big Four, the rest of the band, the crew and their support team.
---
Review by Dave Kohl
Opening night of a Stones tour is always a thrill, but this opener was even more special (if possible) because all eyes were on Mick and his comeback from the heart procedure.

As only he can, Mick came right out and showed everybody that he still has the same energy now as he did 20 or 30 years ago. Street Fighting Man was a great opening choice ("Summer is here....." in the first verse on the first day of summer. But there was Mick running all the way down the ramp to the B-stage and back to show us all that he is still Mick and that we had nothing to worry about.

After the opening song, the Stones gave us the next four songs, with one from the 60's (Let's Spend The Night Together), 70's (Tumblin' Dice), 80's (Sad Sad Sad) and 90's (You Got Me Rocking) taking us through their many years as the soundtrack of our lives.

This was actually their first show anywhere since last July, but the band was clicking on all cylinders as if they had played 2 nights earlier.

The communication between the band was smooth. Keith was extremely focused on the playing, spending a lot more time than usual back by Charlie instead of playing to the crowd. They wanted to be sure the performance was a top notch as always.

The B-stage set was only 2 songs and earlier in the set than we are used to. This time more acoustic, with Angie and Dead Flowers as the selections. What was wonderful about the B-stage is that it was only the 4 of them out there with plenty of room to roam. Chuck and Darryl were clearly heard playing from the stage, but this added so much to the presentation.

You Can't Always Get What You Want no longer has the choir at the start (which they had since 2012). That made the song less "formal" which added to the spirit of the evening.

The Keith set was simple as he kept the chatter short and to the point.

However, I must say that this was one of Ronnie's best nights ever. He was totally into it and took over doing some great solos and engaging the audience more than Keith or anyone else besides Mick.

His slide work on You Got The Silver with Keith was one of Ronnie's many highlights.

Later on, it was time for the highlight of the show, as always. Midnight Rambler remains their greatest live work. Mick prancing all the way to the B-stage and back several times while Keith led the backing. Extra verses, and some differences in the middle part.

It was clear that they love performing Rambler as much (well, almost as much) as the audience loves it because it comes out different every night.

There was Mick singing a couple of lines of "You Gotta Move" toward the end as the band ad libbed behind him.

A strong Gimme Shelter in the encore, although Sasha Allen's mic was way too low in the mix, especially at the beginning of her solo. (This will obviously be corrected)

Otherwise, the sound was solid, and the band as smooth and tight as ever.

As the song implies, You Got Me Rocking!

On to the 2nd show on Tuesday......
---
Review by Jay Rusniak
Street Fighting Man is a great opener, and I'm glad the Stones have been playing it lately. It's appropriate given the rise in authoritarianism around the world, and I get the impression that's why Mick and Keith have it in the rotation lately; they're still paying attention.

Jagger was on fire. It was the most animated and entertaining I've seen the man. Perhaps he was making a statement about his health with this performance, or maybe he just feels more energetic. Regardless, the child James Brown and Little Richard adopted together brought everything he had, and it was great.

Keith looked to be paying close attention to his guitar work and didn't engage the crowd as much as I've seen in the past. Jumping Jack Flash brought out some of his Beethoven-esque fervor, but I believe he was making sure the sound was right for the opening of the tour.

I took my dad to this show and wanted to impress him with the best live show I know of. Unfortunately, Soldier Field is not a great music venue. Echoes ruined every note. The echoes were most obvious when Mick spoke to the crowd. We were standing in the Field General Admission section, and I think our position may have had something to do with our sound. The other downside to Soldier Field is the bottle-necked exit route. Did everyone in the stadium leave the same way?

The highlight of the show was seeing the B-stage performance and then Sympathy for the Devil kicking-off as they walked back up the catwalk.

Better sound would have made the performance great.
---
Review by John B from Lansing, Michigan
When tickets went on sale last November, I knew I wanted to see the Stones, so I managed to pick up Lucky Dip tickets for Chicago 1, 2 and Burl's Creek. I asked my long time friend Mike if he wanted to attend all three shows and he was game for it. We only live about 4 hours from Chicago, which makes it convenient for travel.

For Chicago 1, we left Michigan about 6 am and got into Chicago about 11 am. We checked into the hotel and walked around the city, including stopping at Buddy Guy's lounge. There was an indescribable Stone's mood/fever in the air. It seemed like everyone was going to see the Stones. When we got to the stadium, we made our way to the LD window. Since this was our first experience with LD, we were not really sure what to expect.

We were handed an envelope & saw that we were in section 400 with limited view. Oh my god! However, when we got to our seats, they looked pretty good. We did not see any ushers around so we moved down to the 300 section. This view was excellent. I did go to guest services and asked for an upgrade but no luck.

It didn't matter. When the intro started, my excitement was beyond anything I can comprehend. I am not going to analyze every song because that has been done by other reviewers, but the feeling of joy my friend and myself experienced was unmatched. Thanks, Bjornulf. You said any seat in the house is great and you were right. Mick is really amazing. The band gave 100%.
---
Links
---
Pictures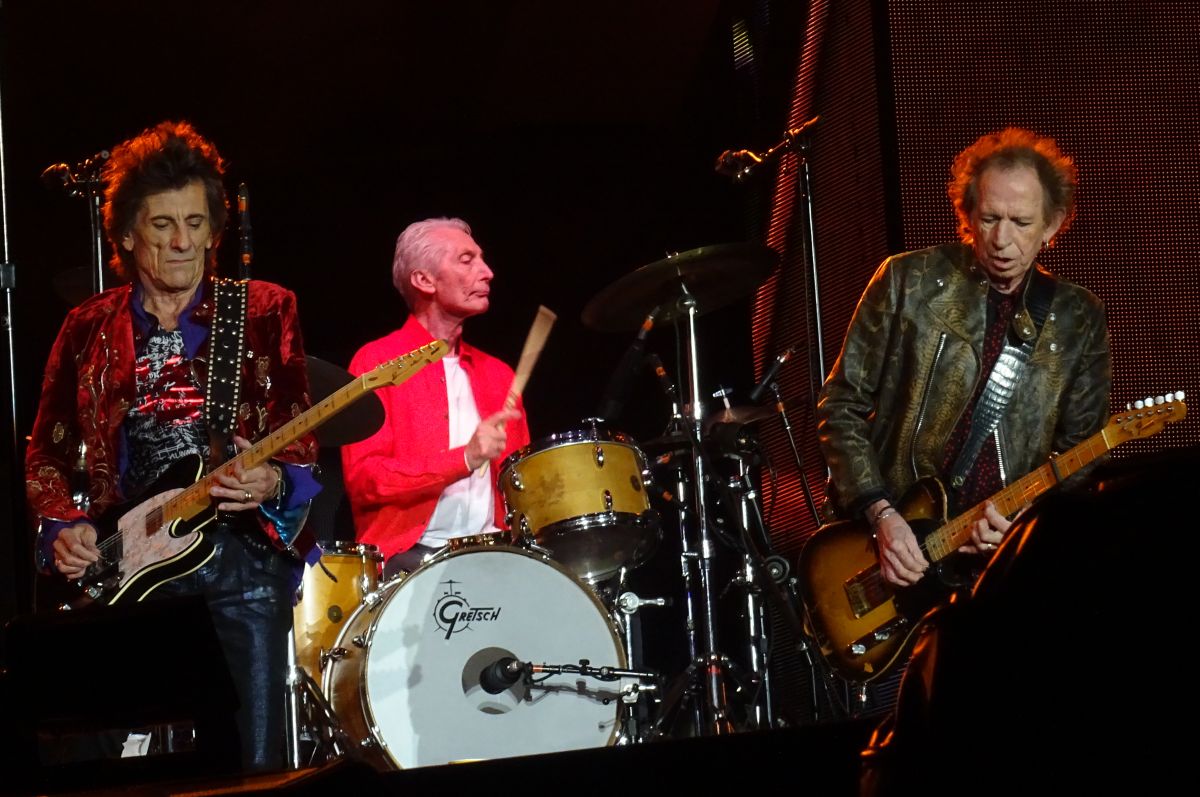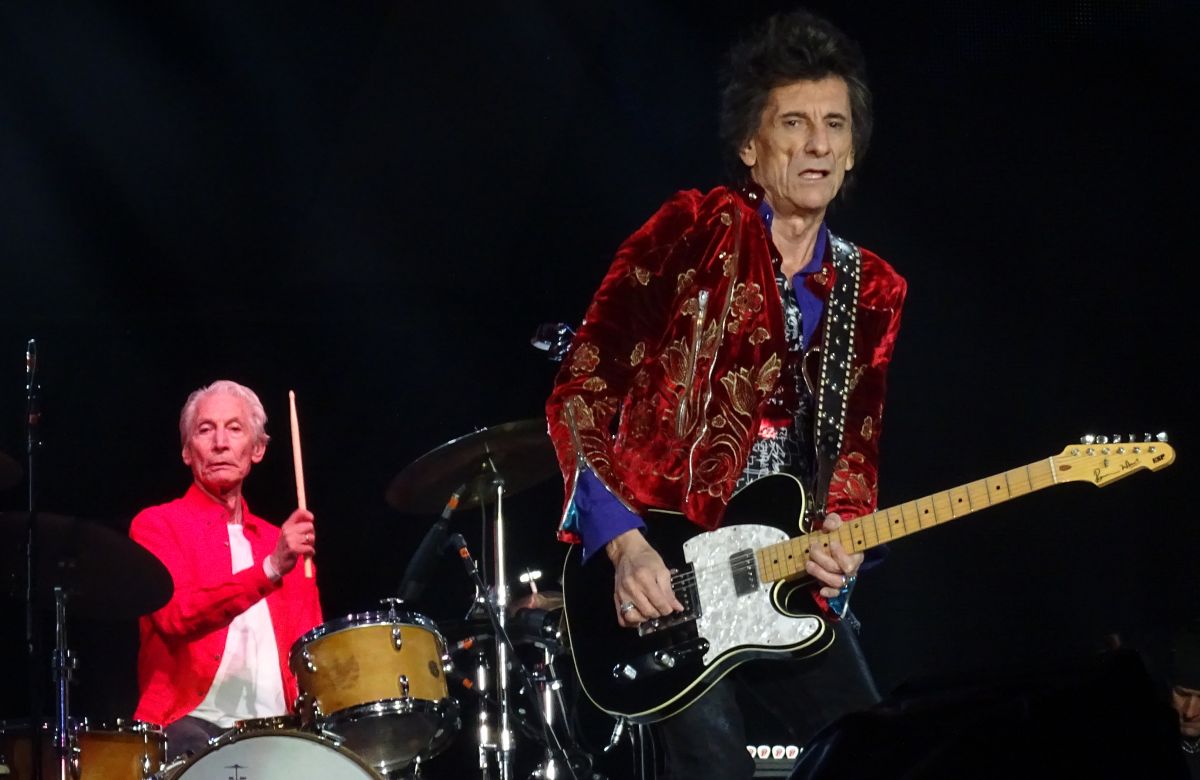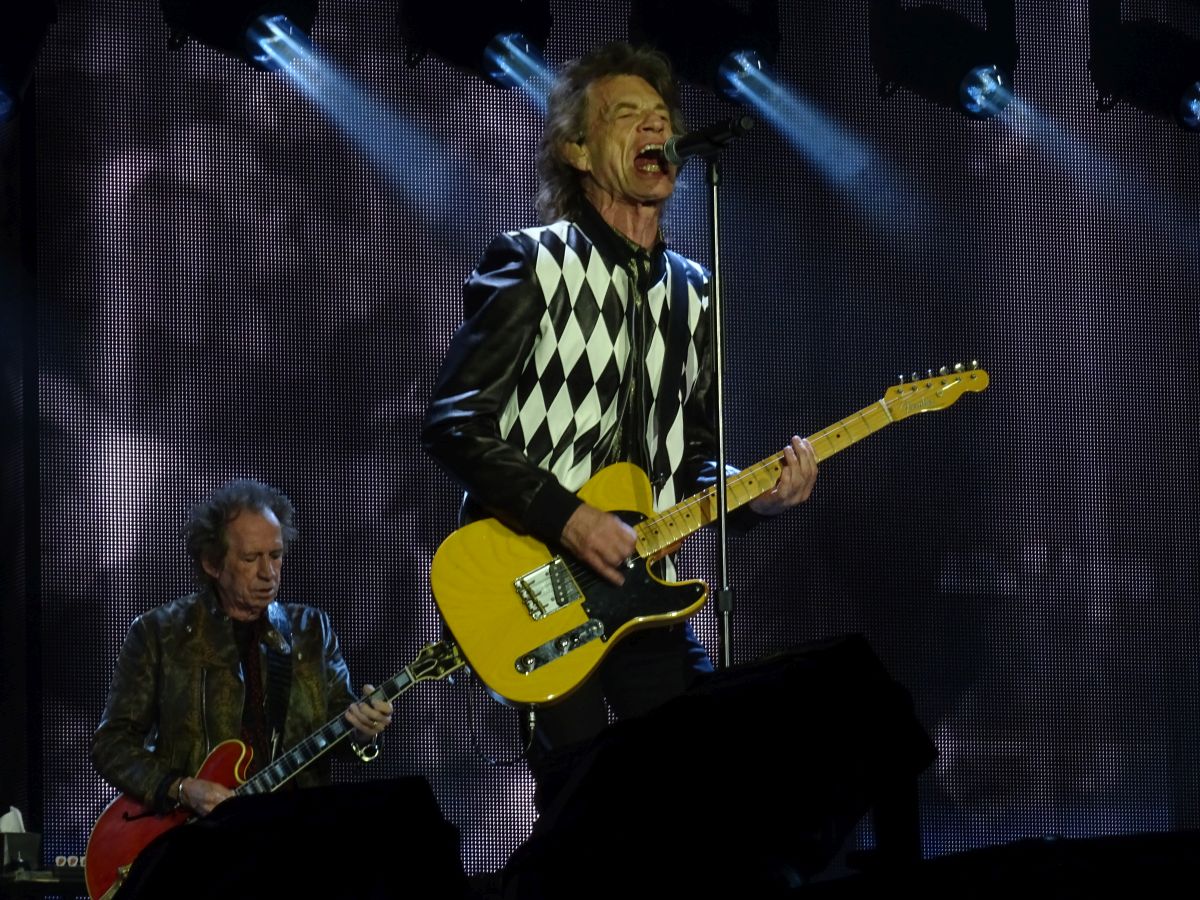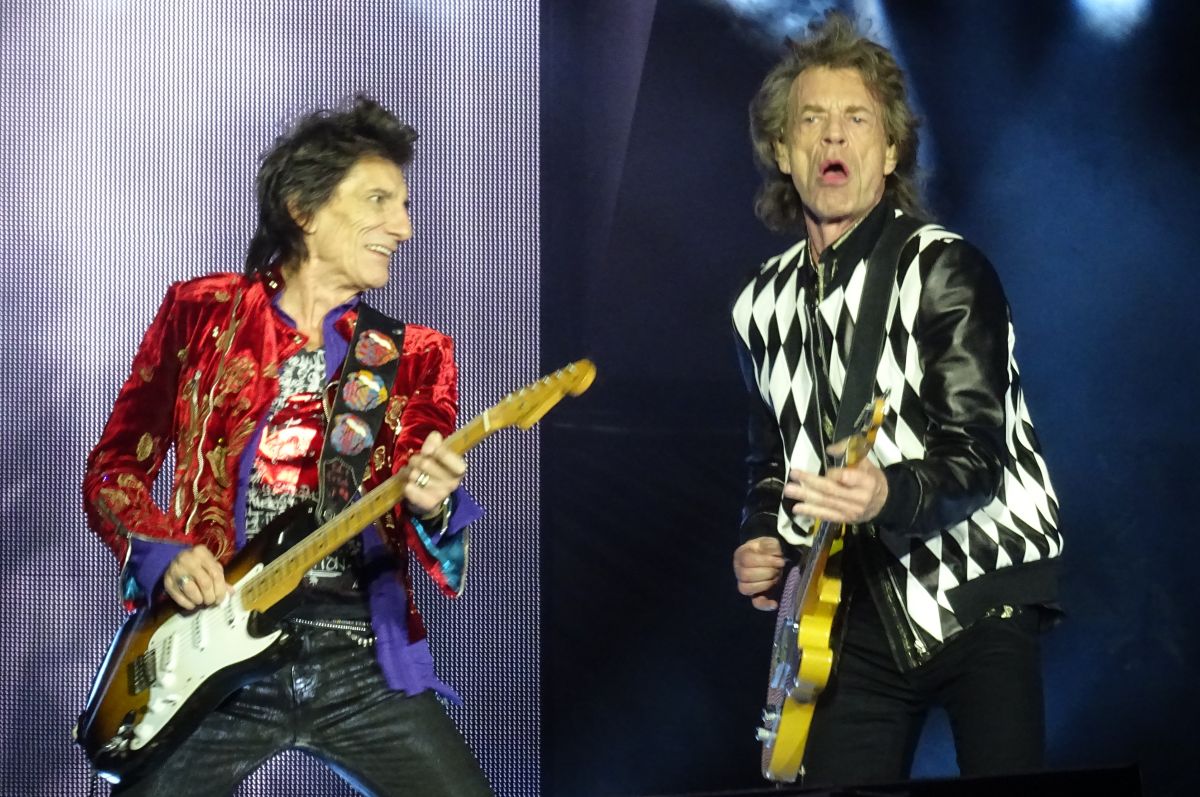 Photos by Bjornulf Vik
---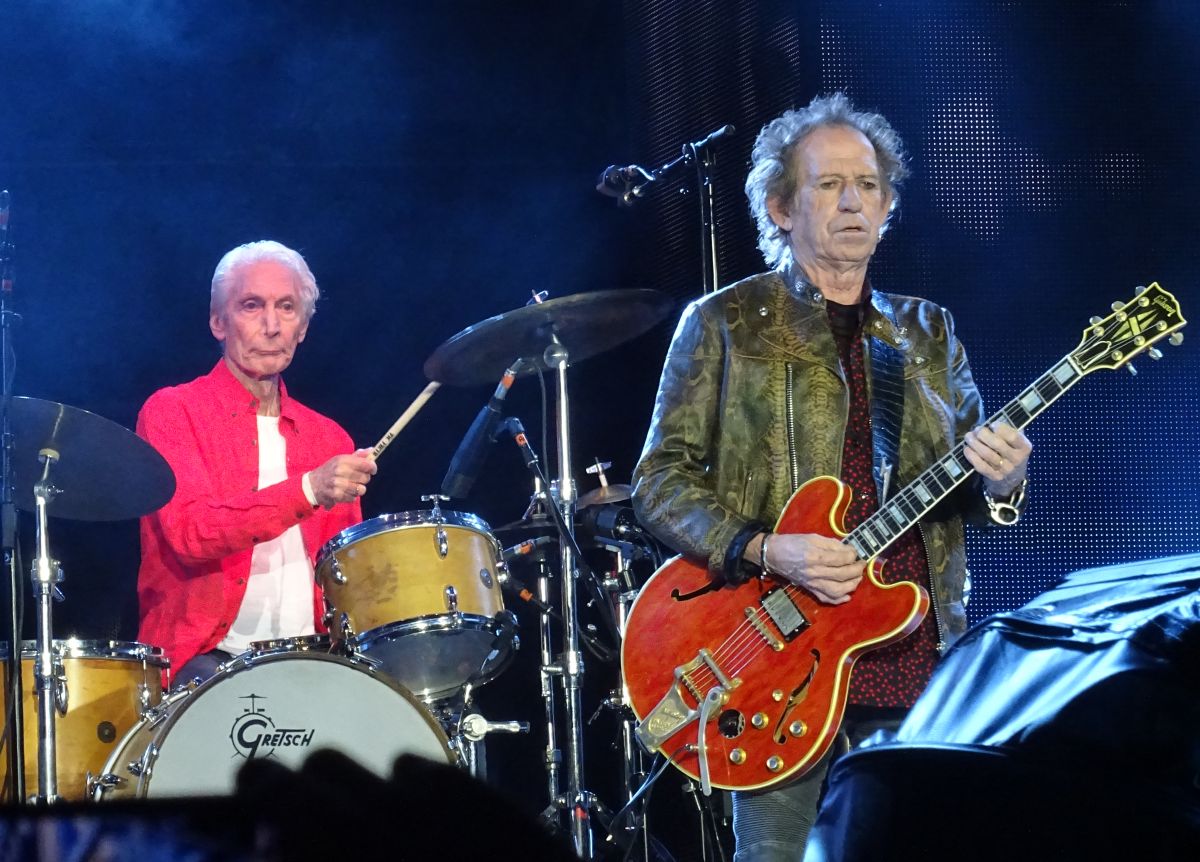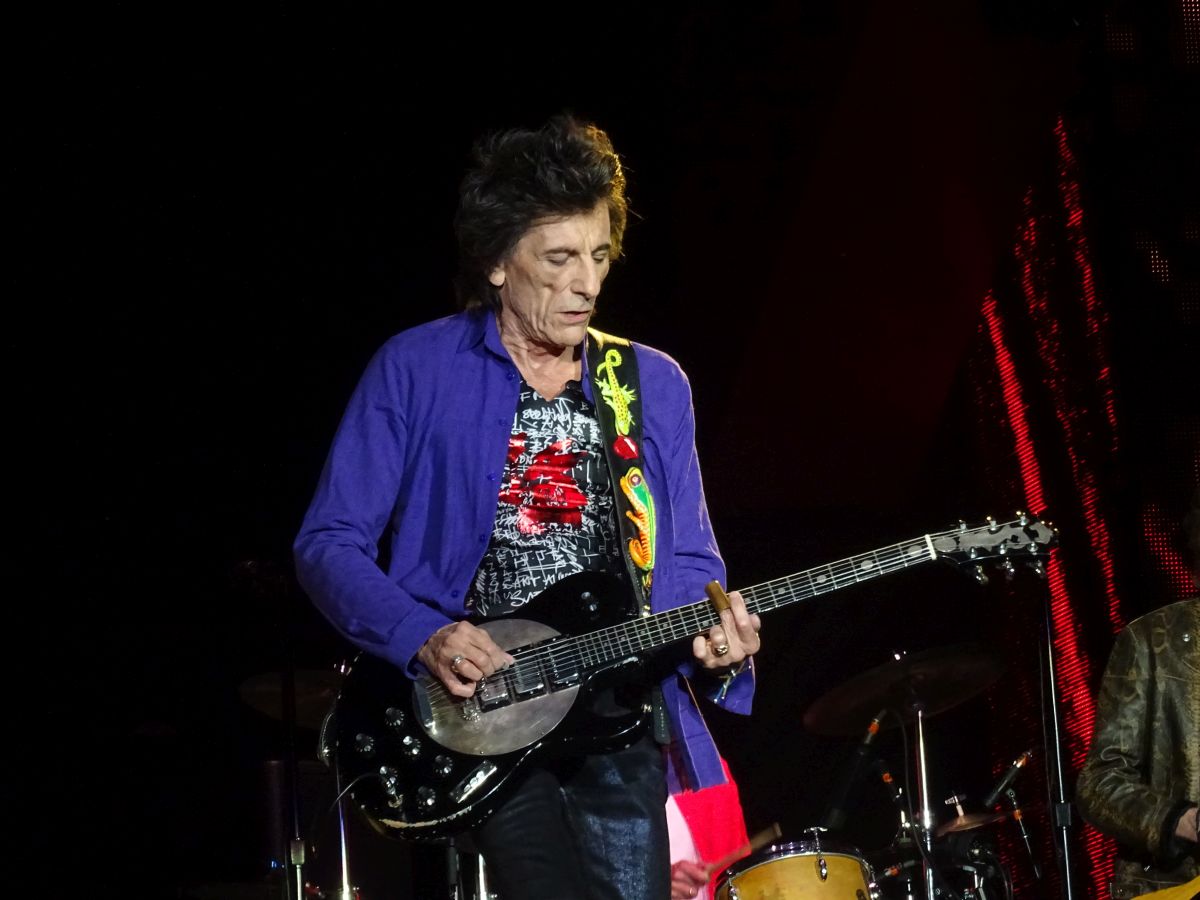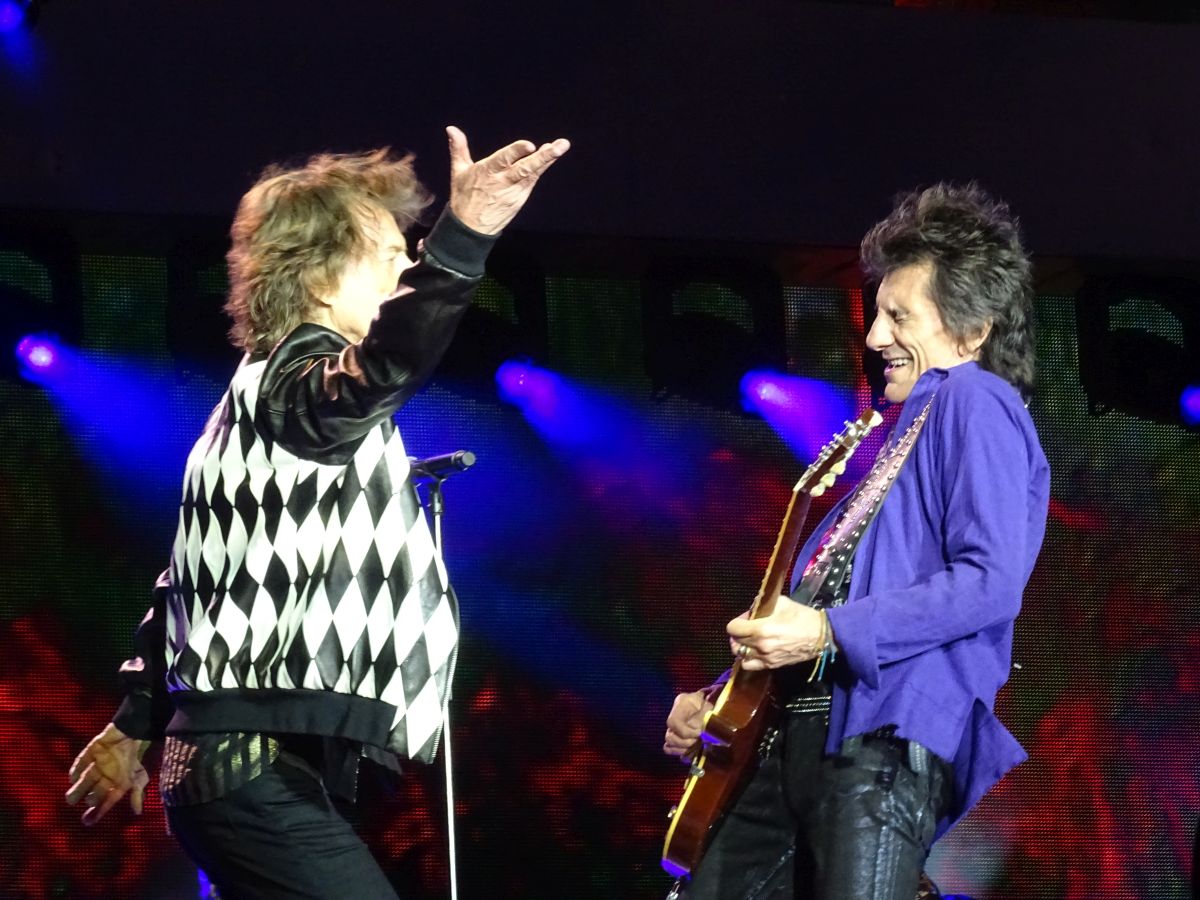 Photos by Bjornulf Vik
---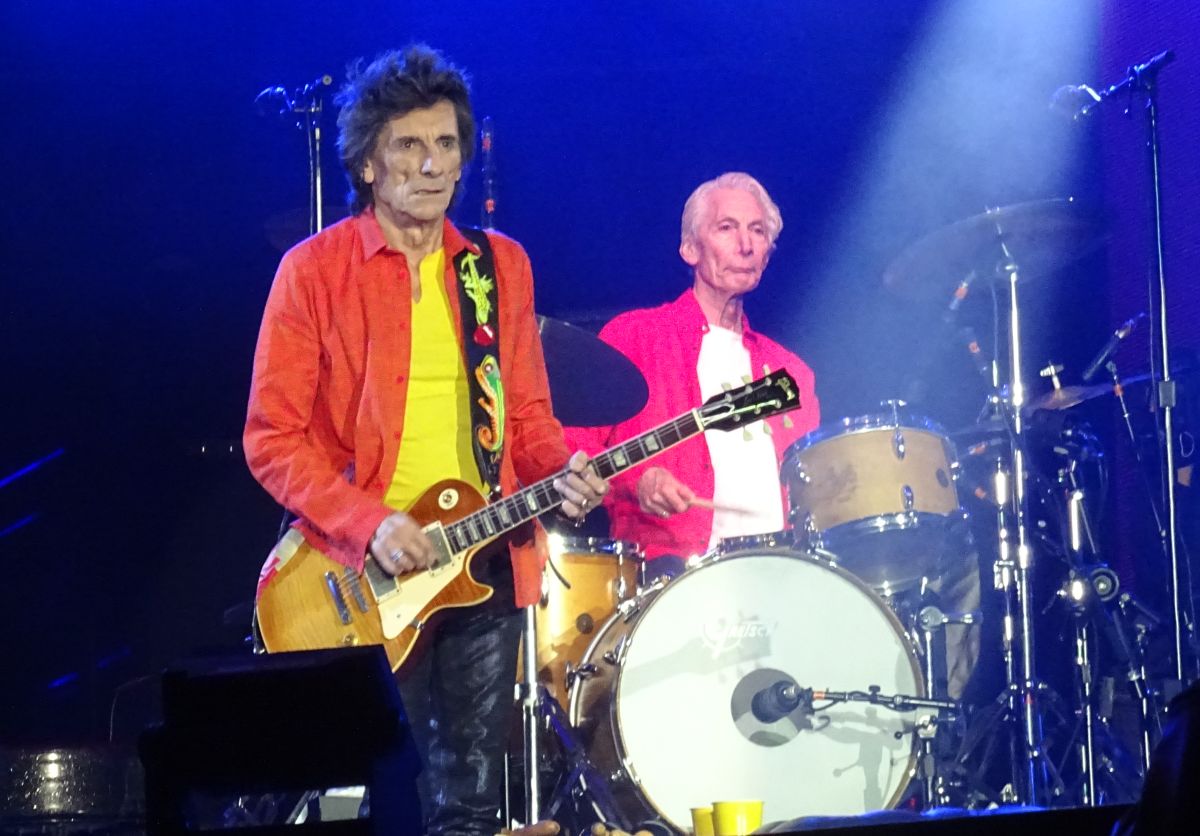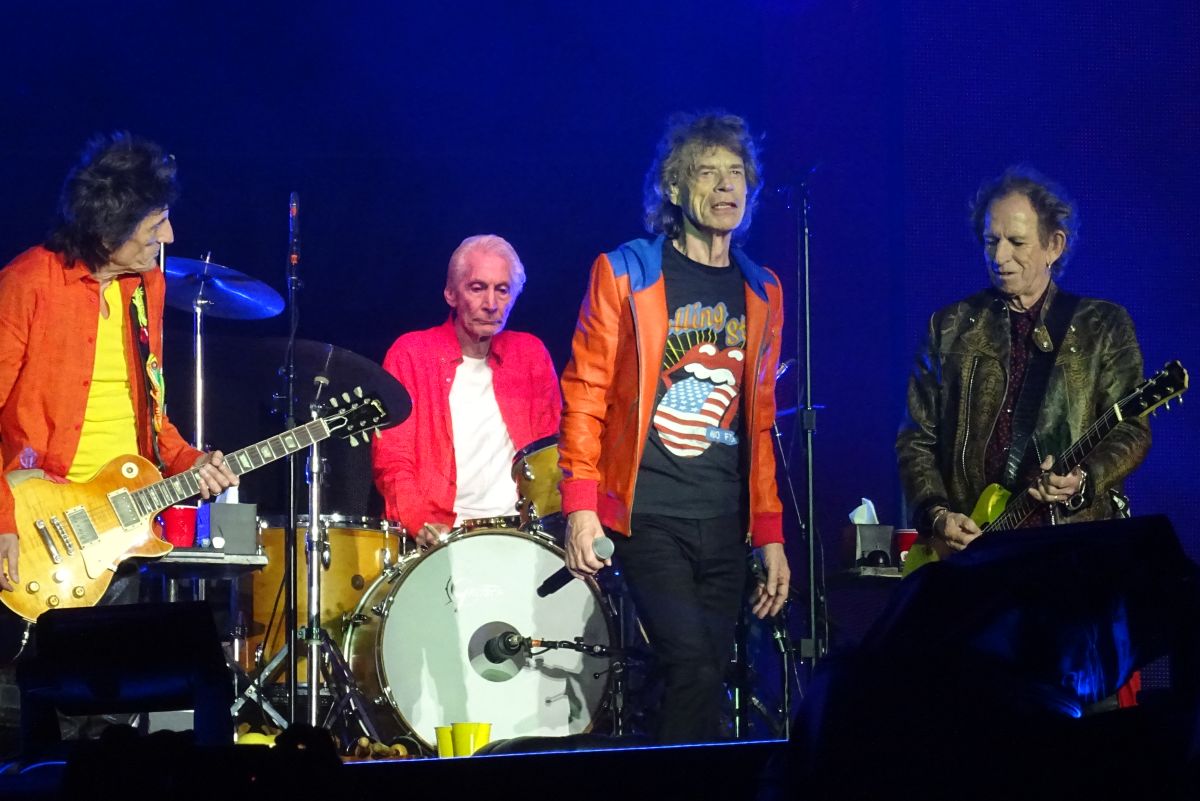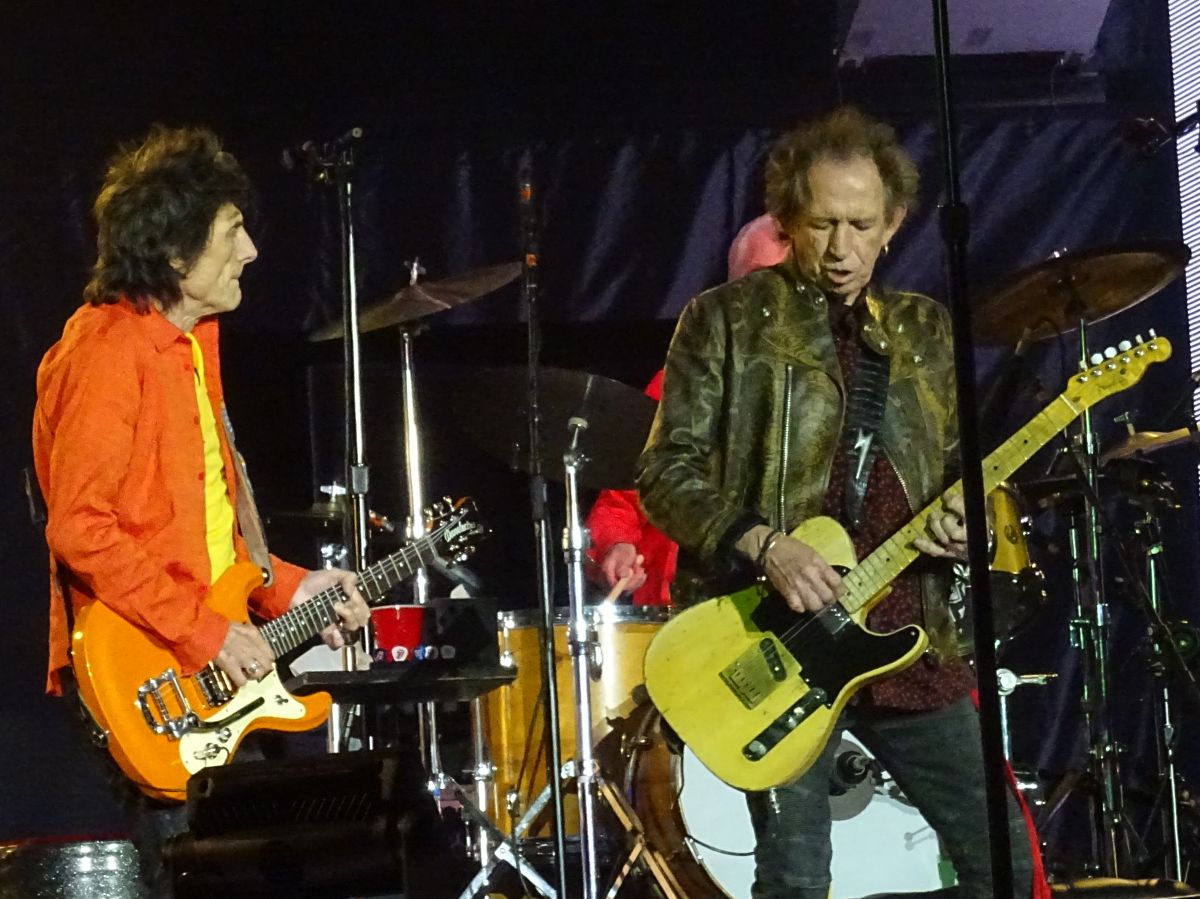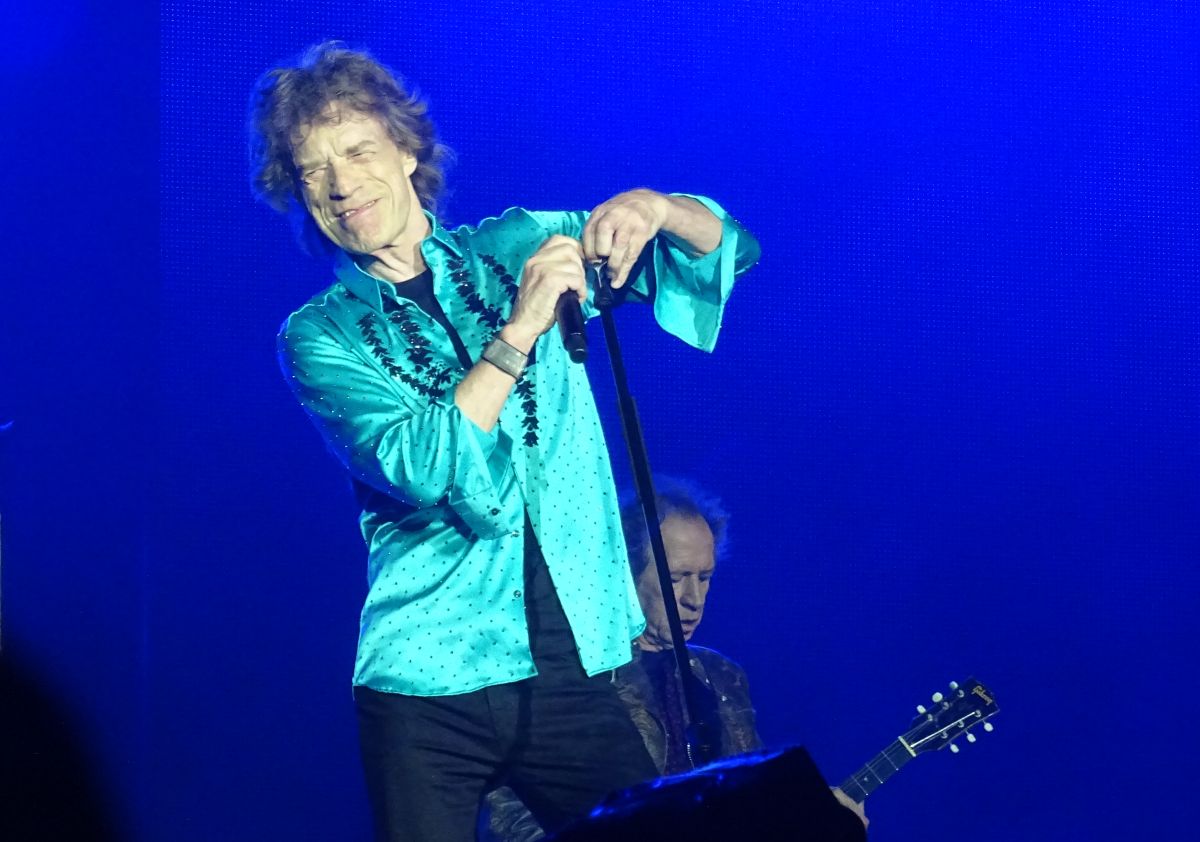 Photos by Bjornulf Vik
---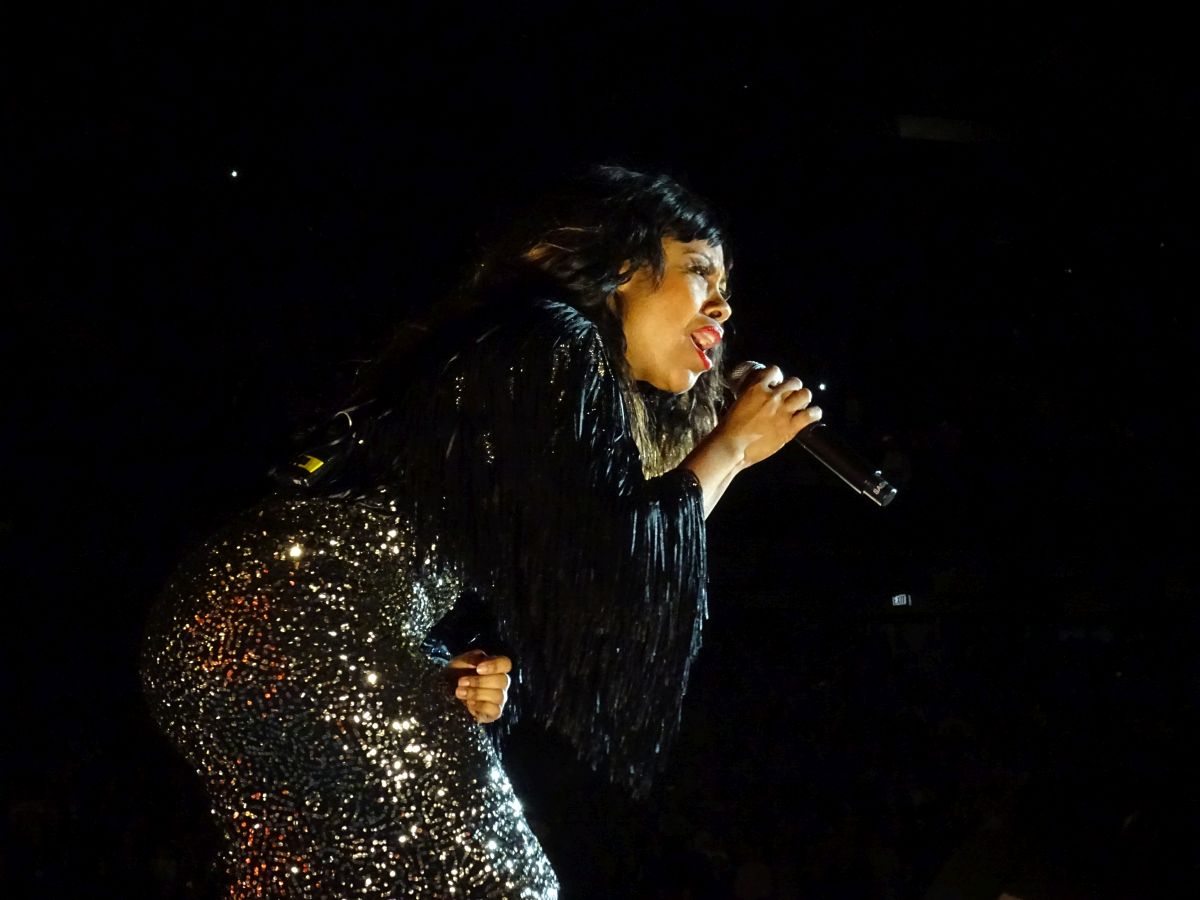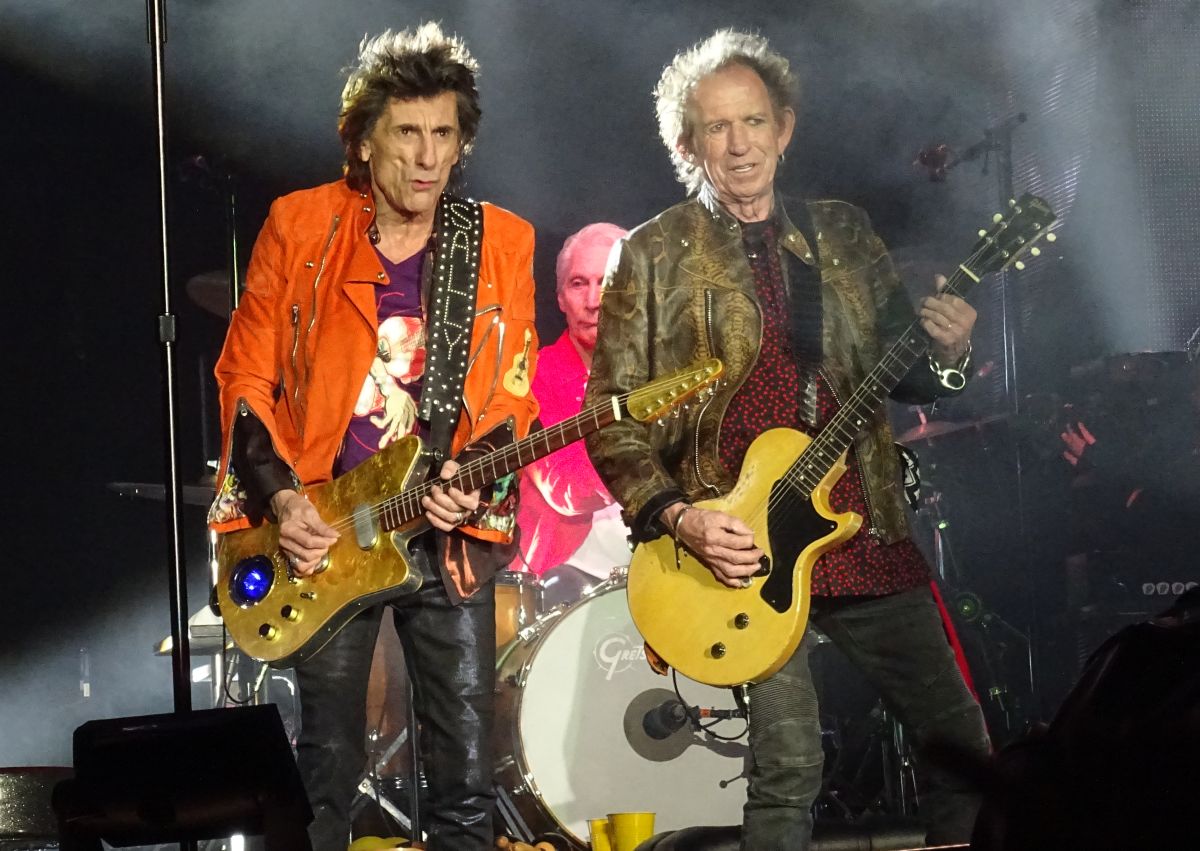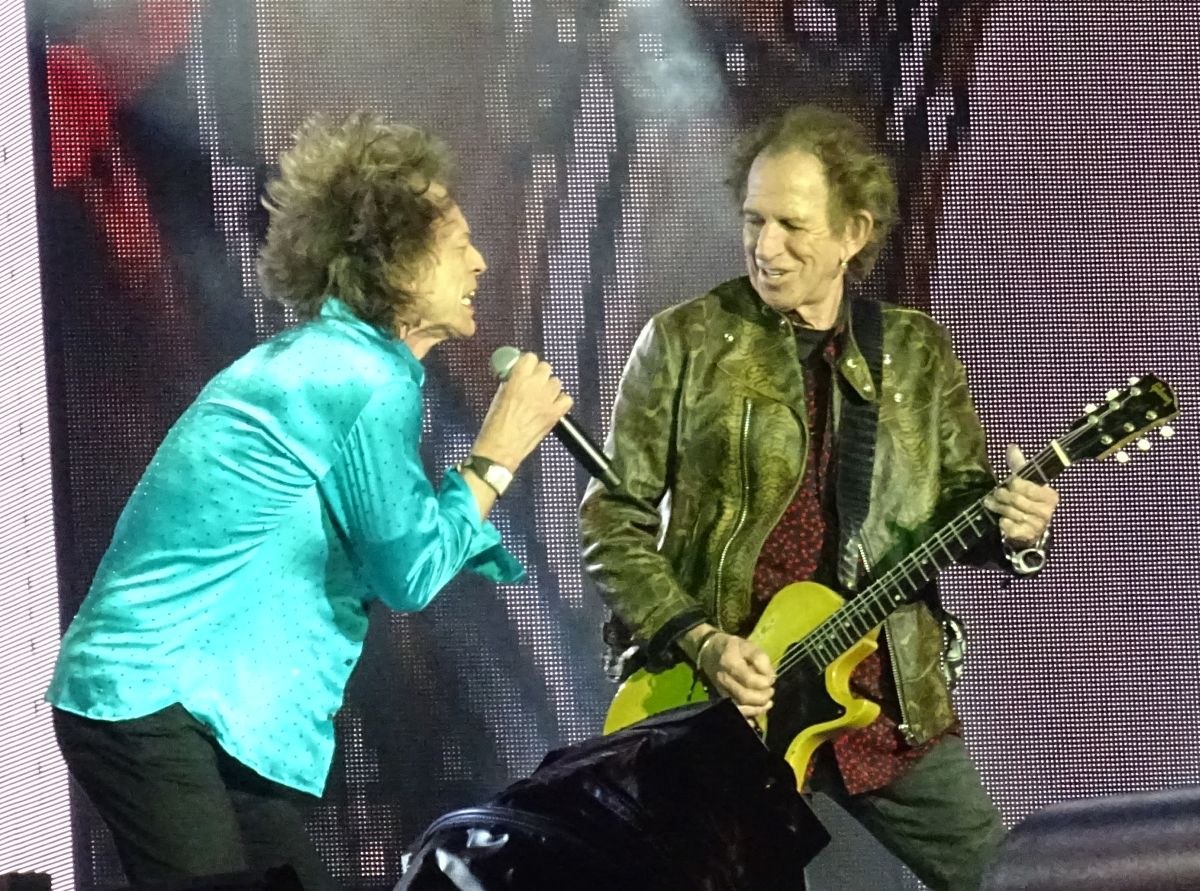 Photos by Bjornulf Vik
---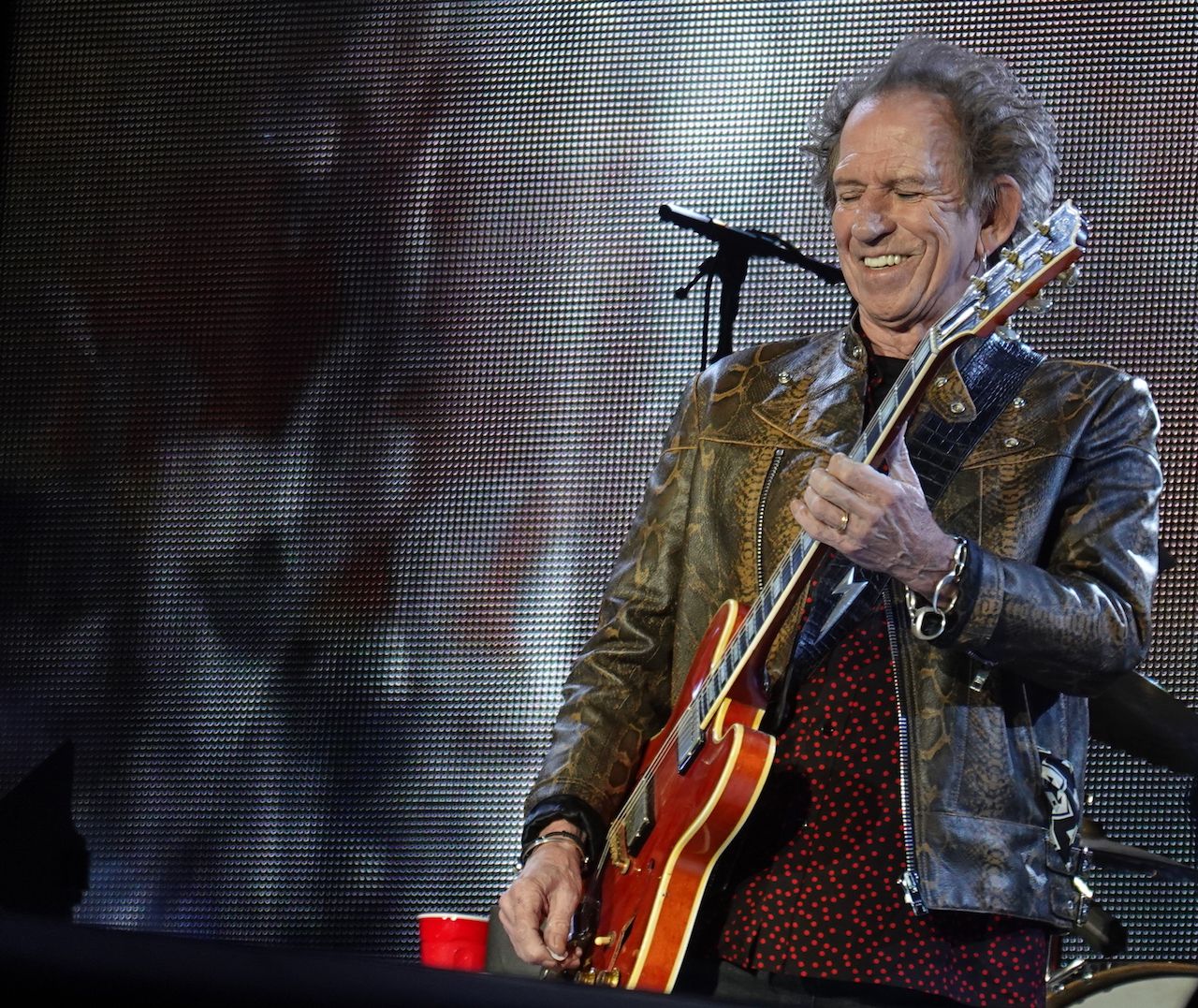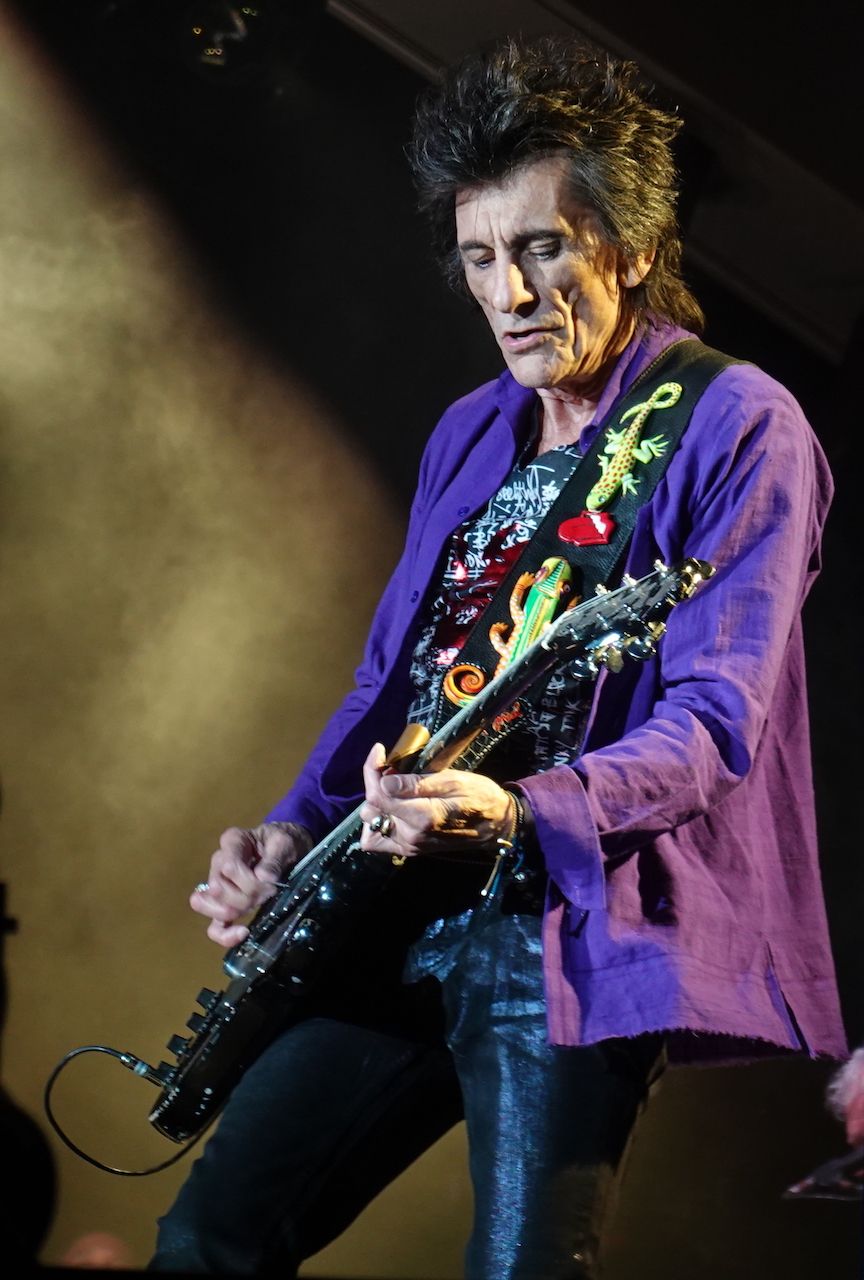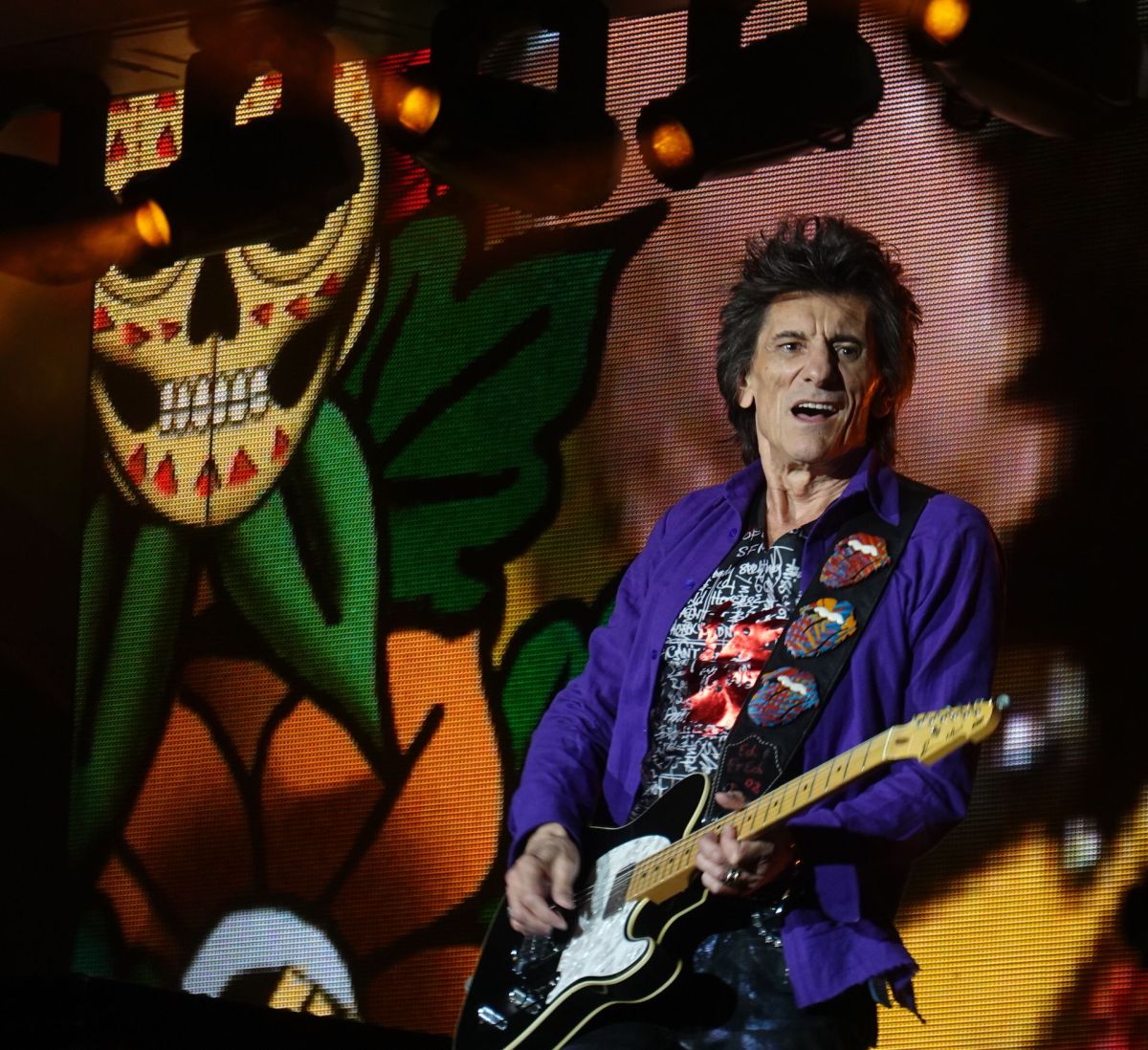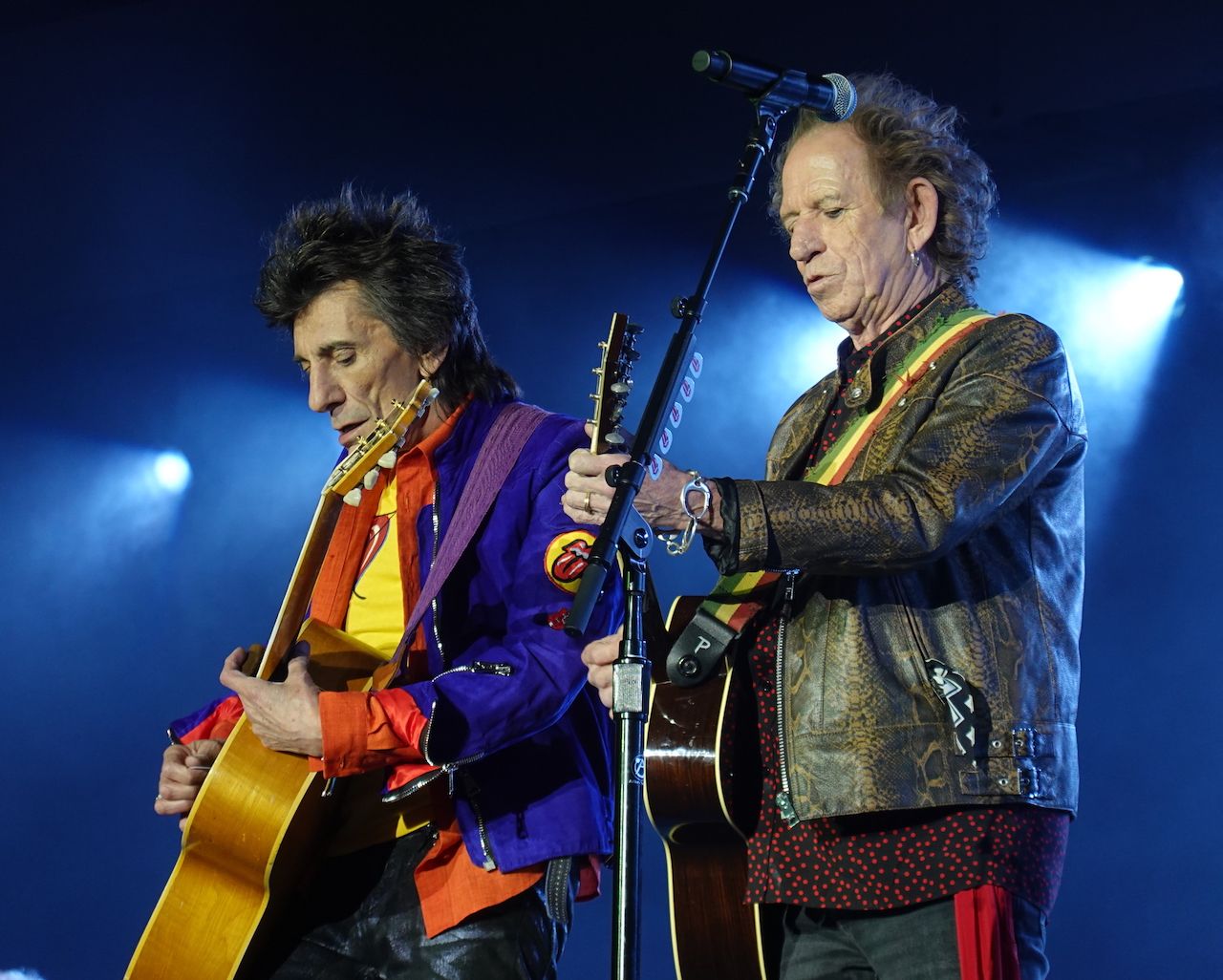 Photos by Hendrik Mulder
---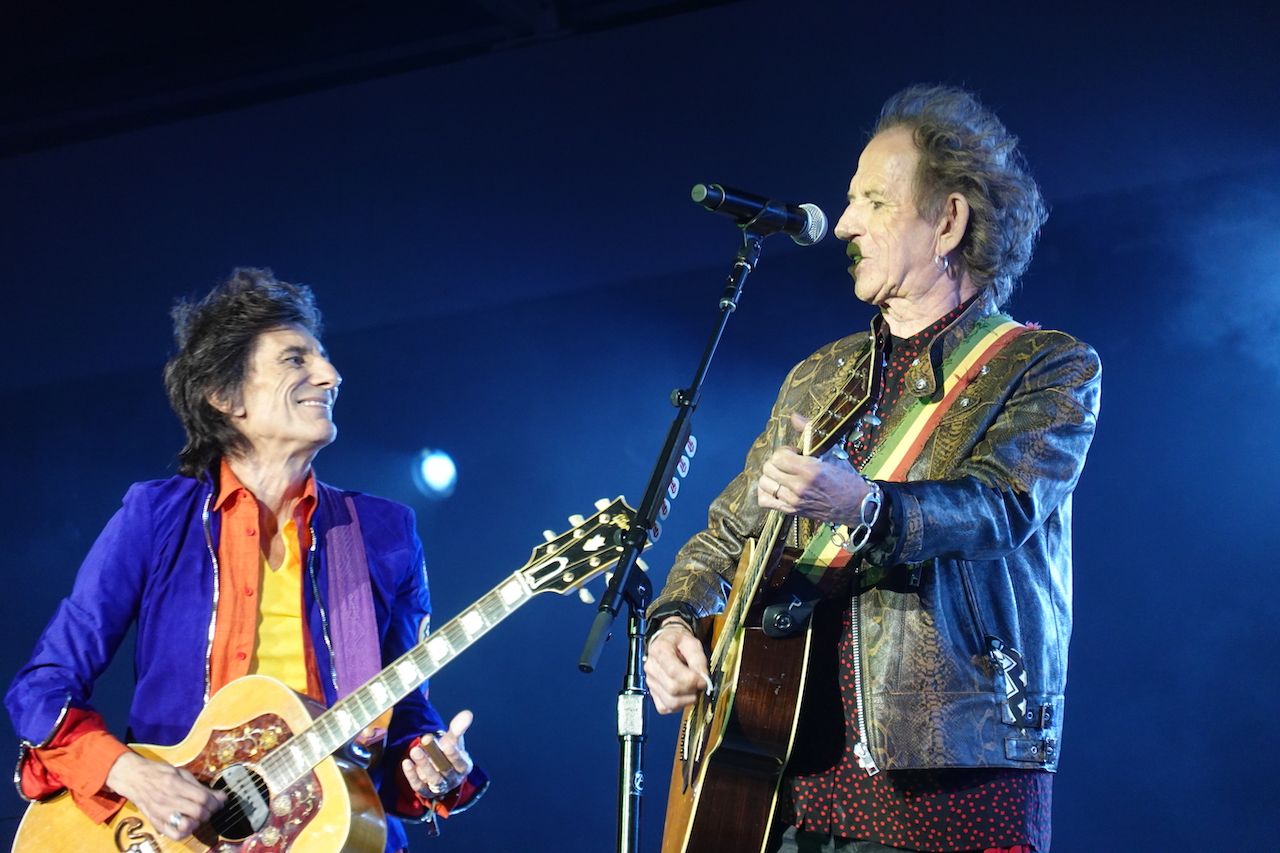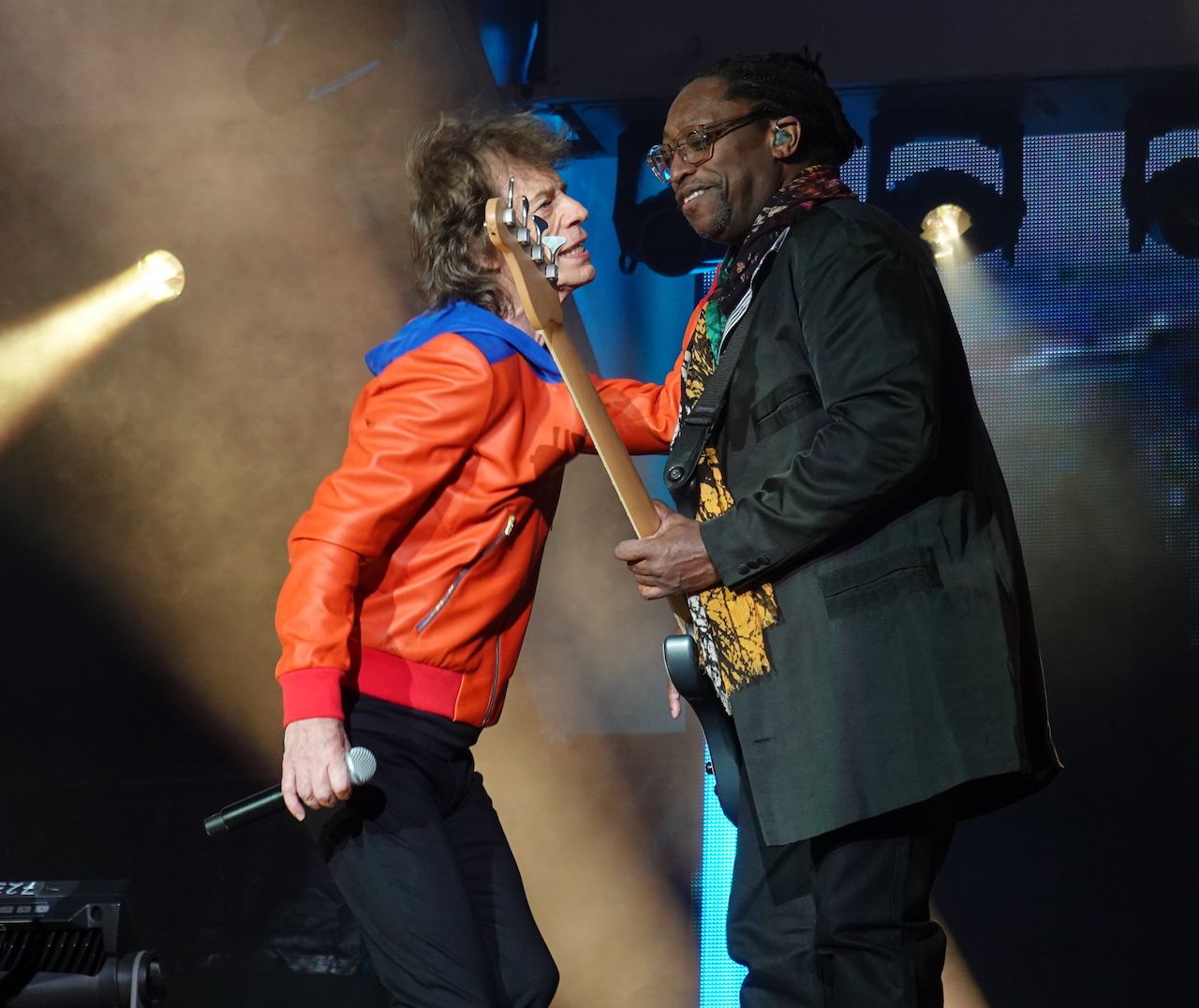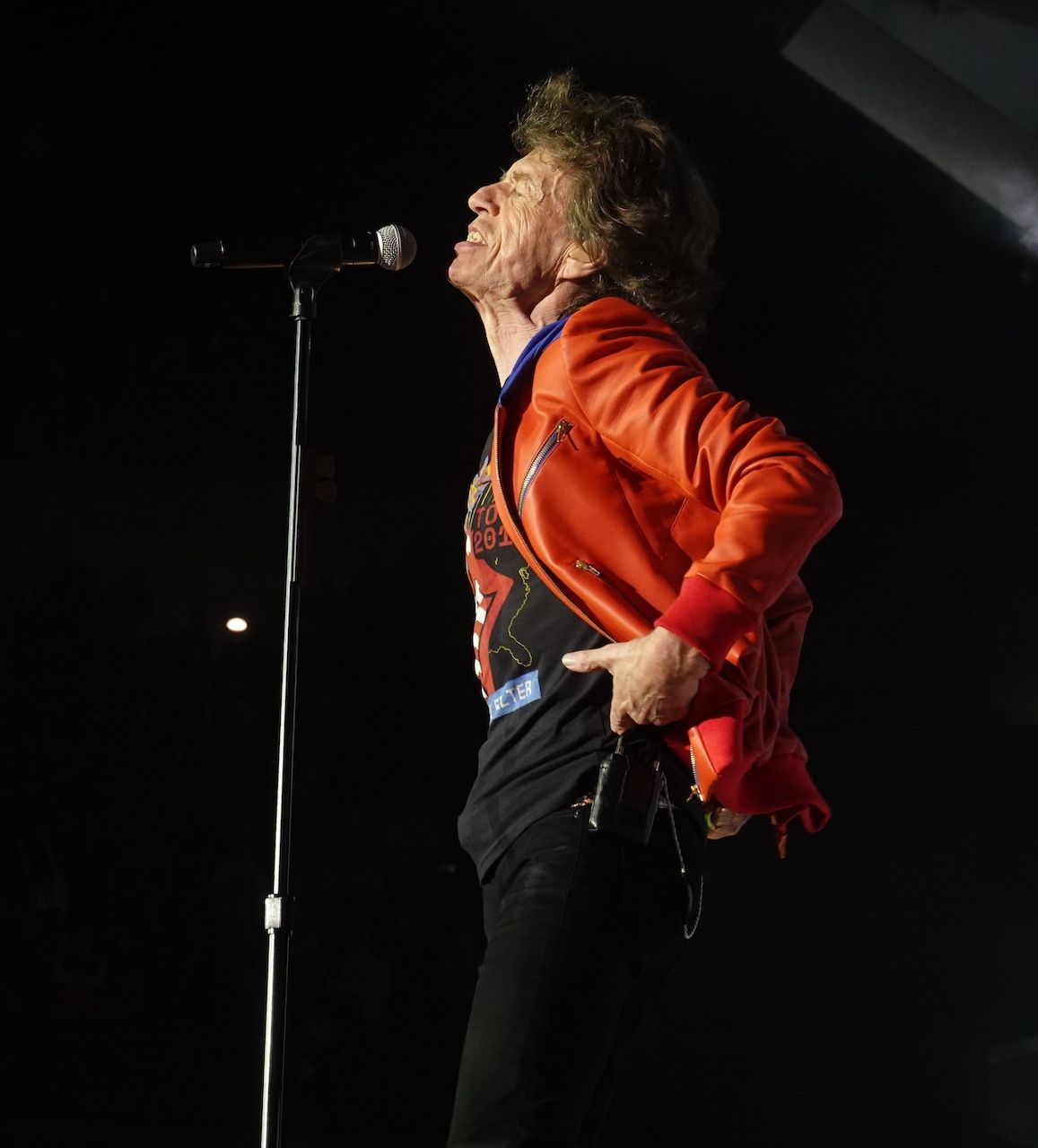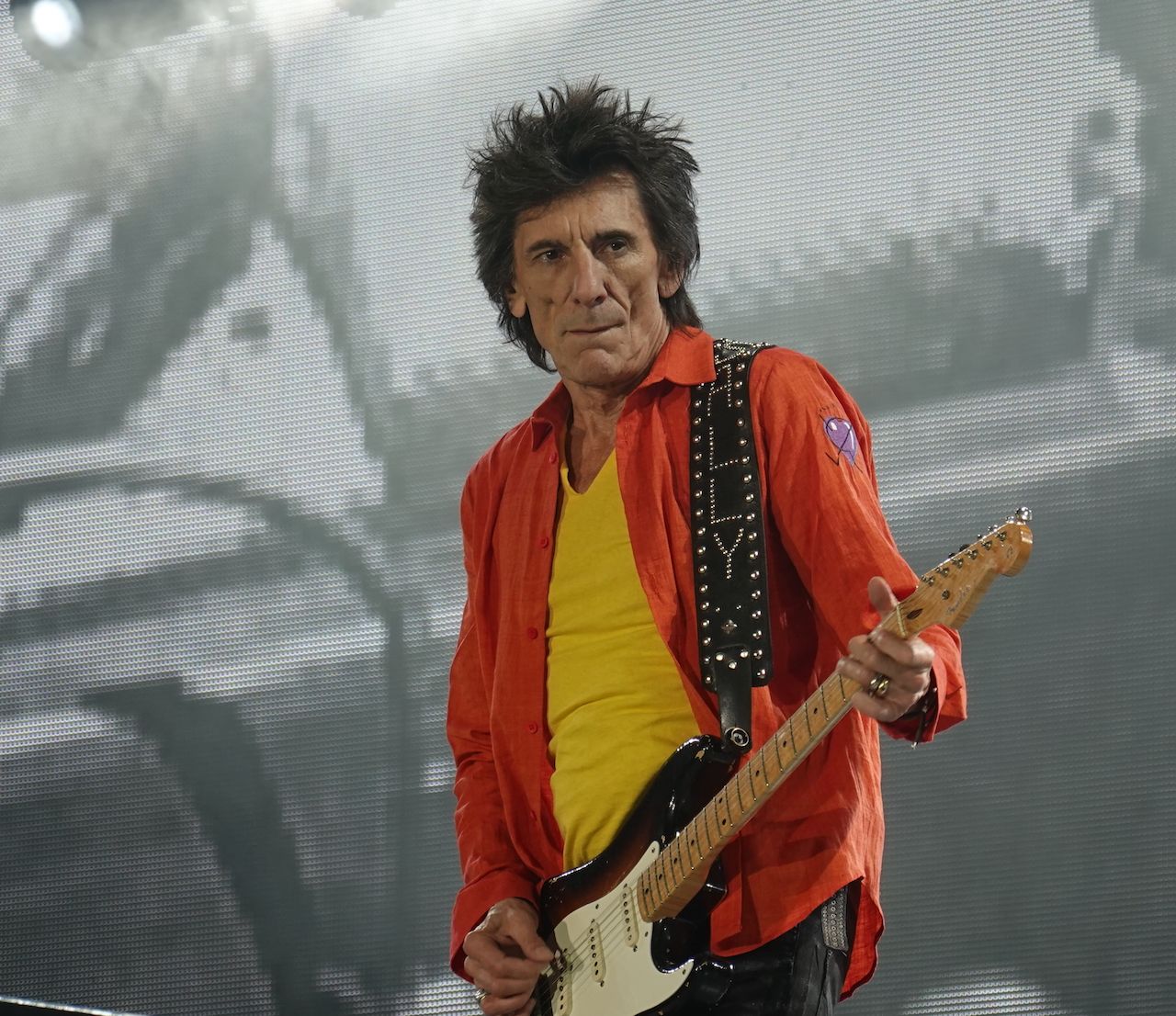 Photos by Hendrik Mulder
---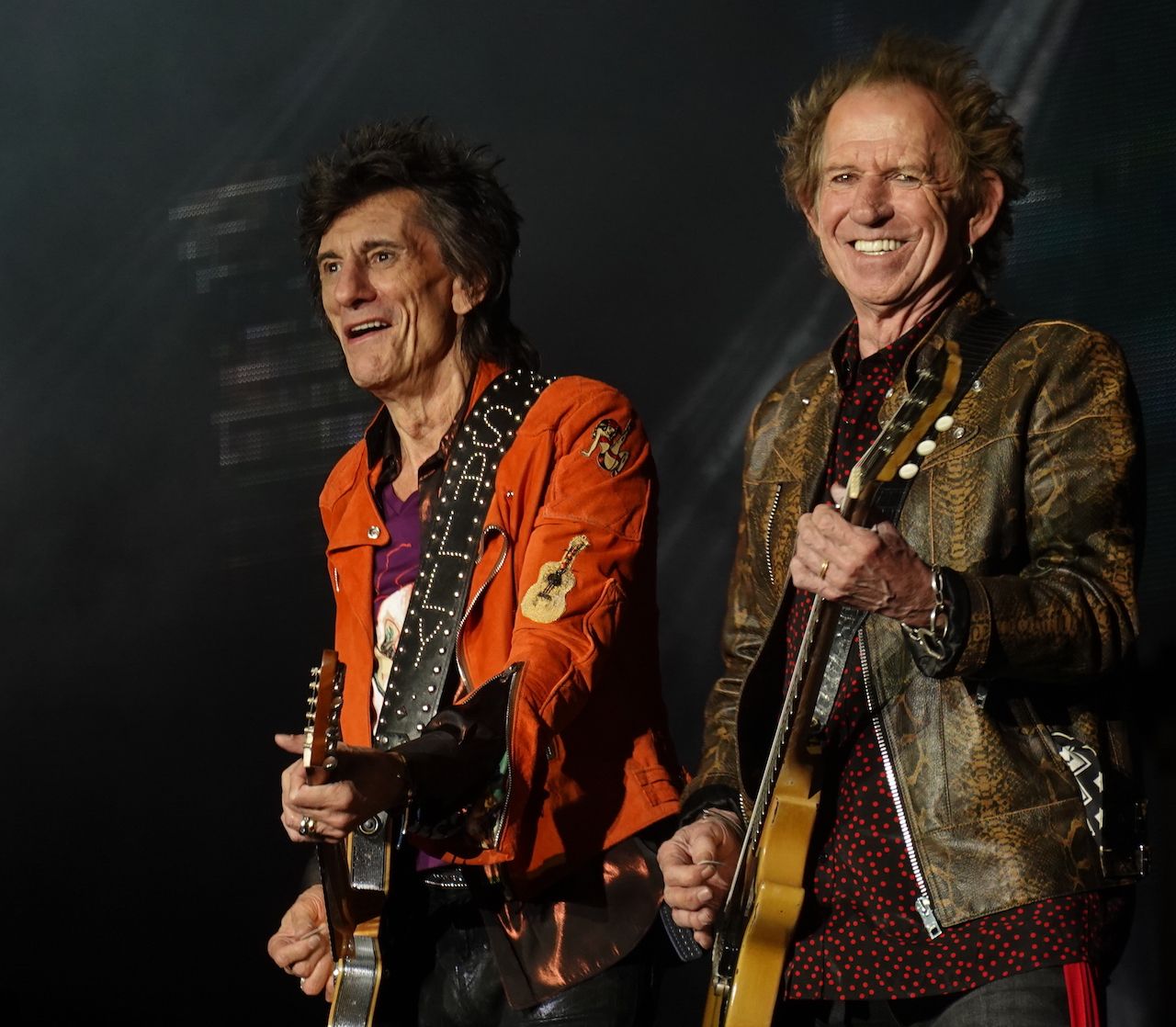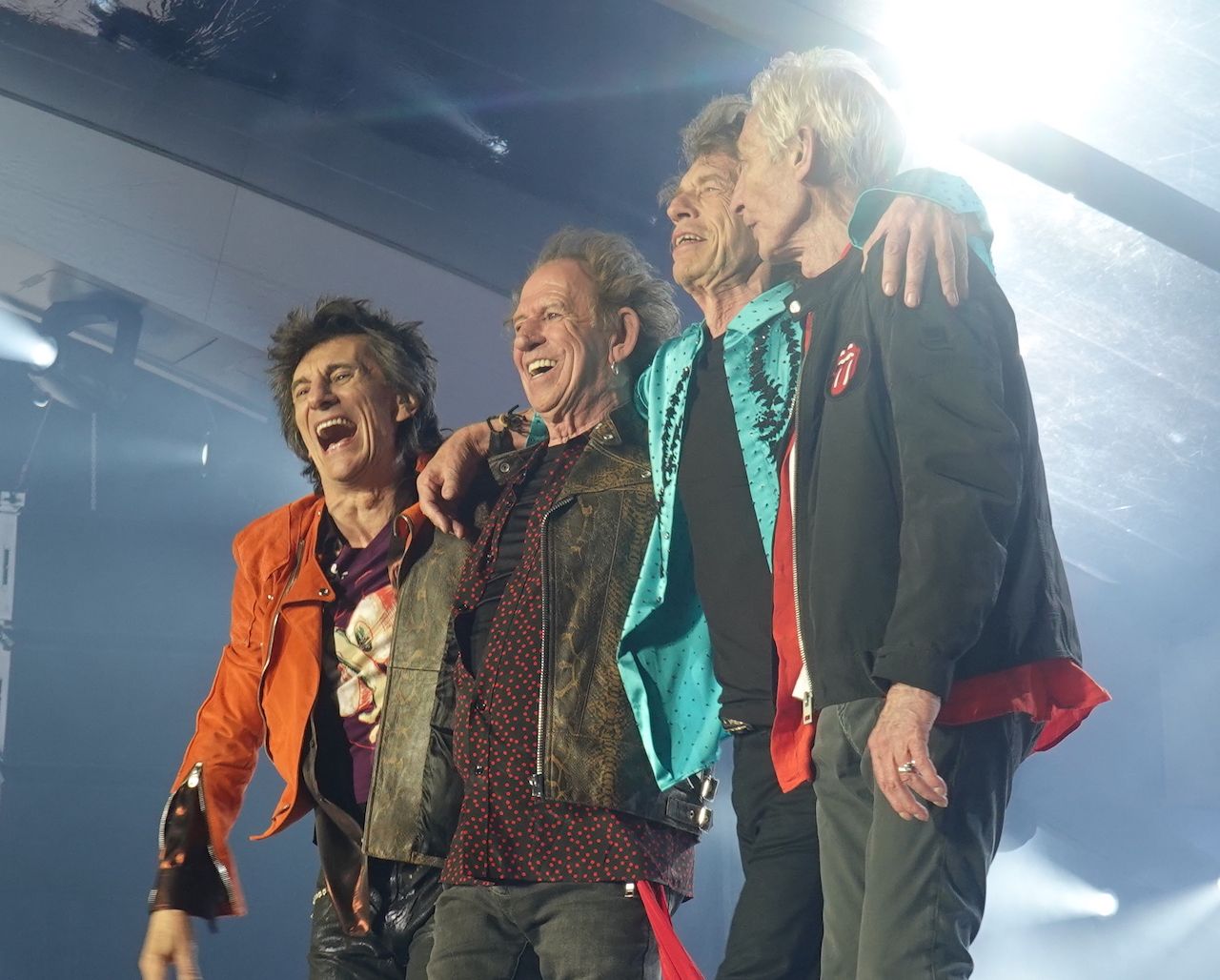 Photos by Hendrik Mulder
---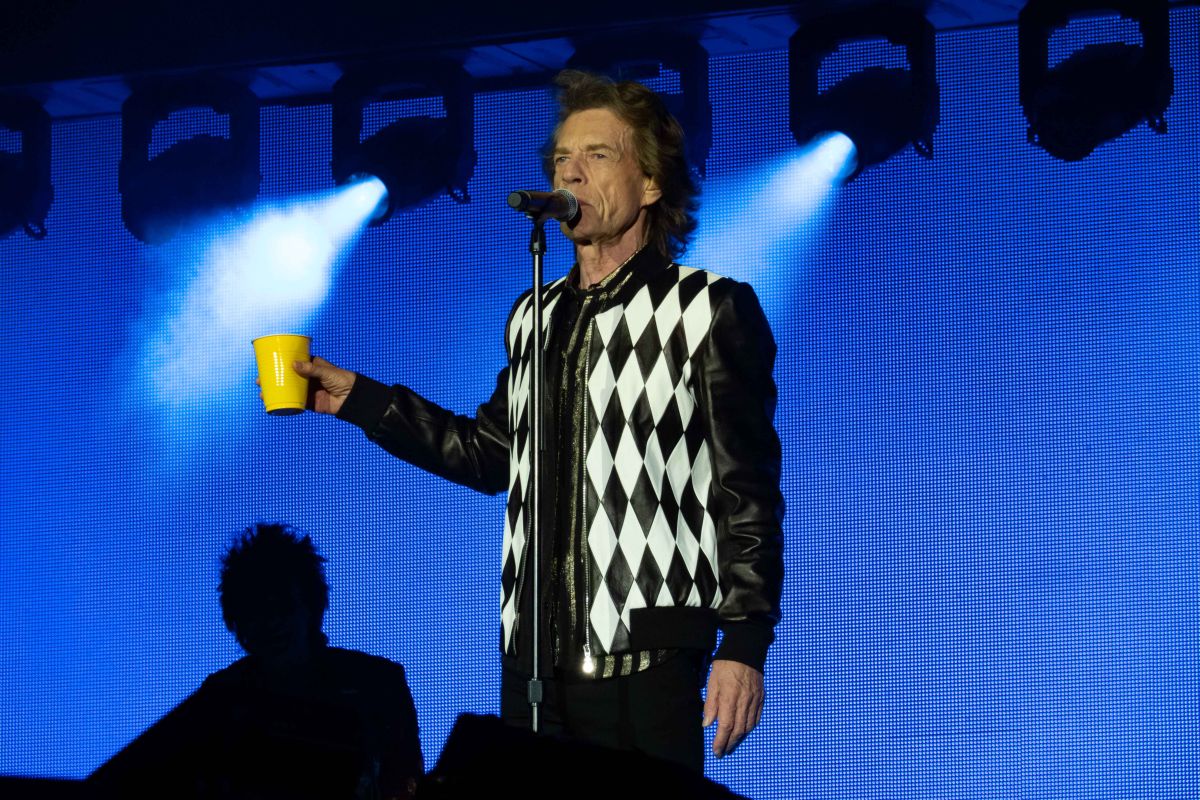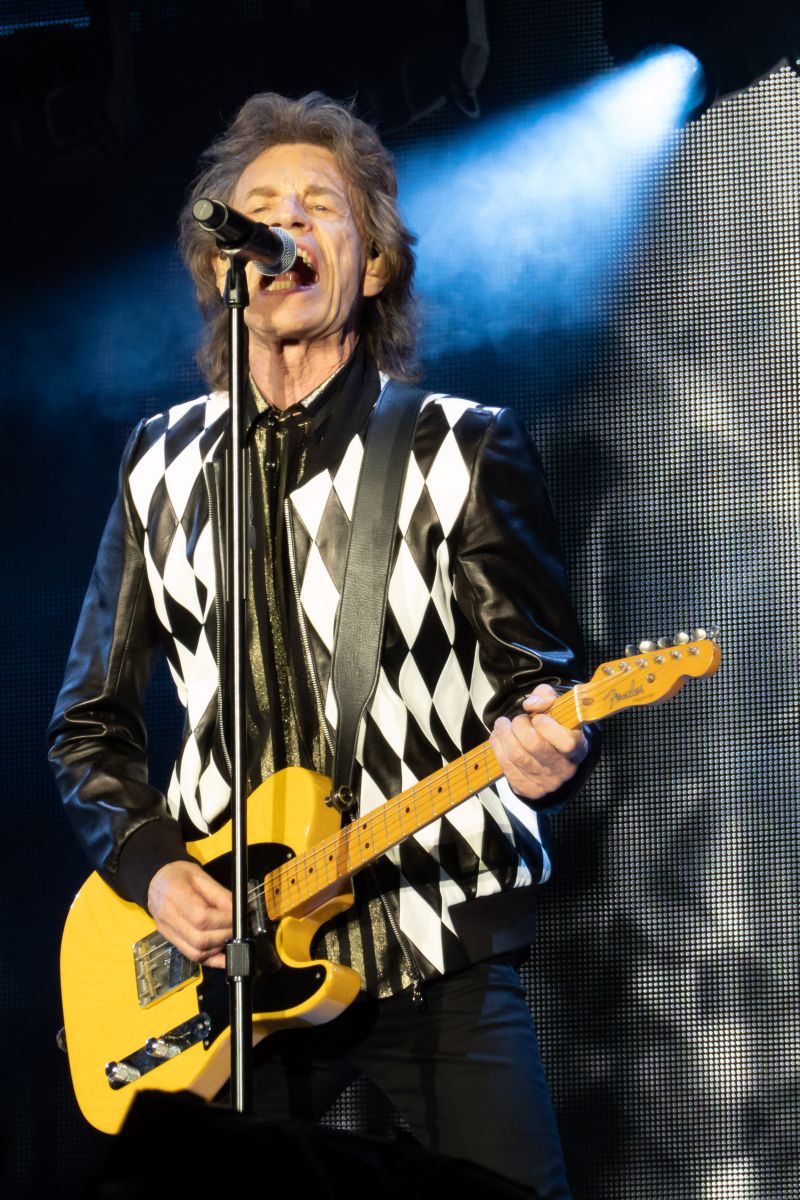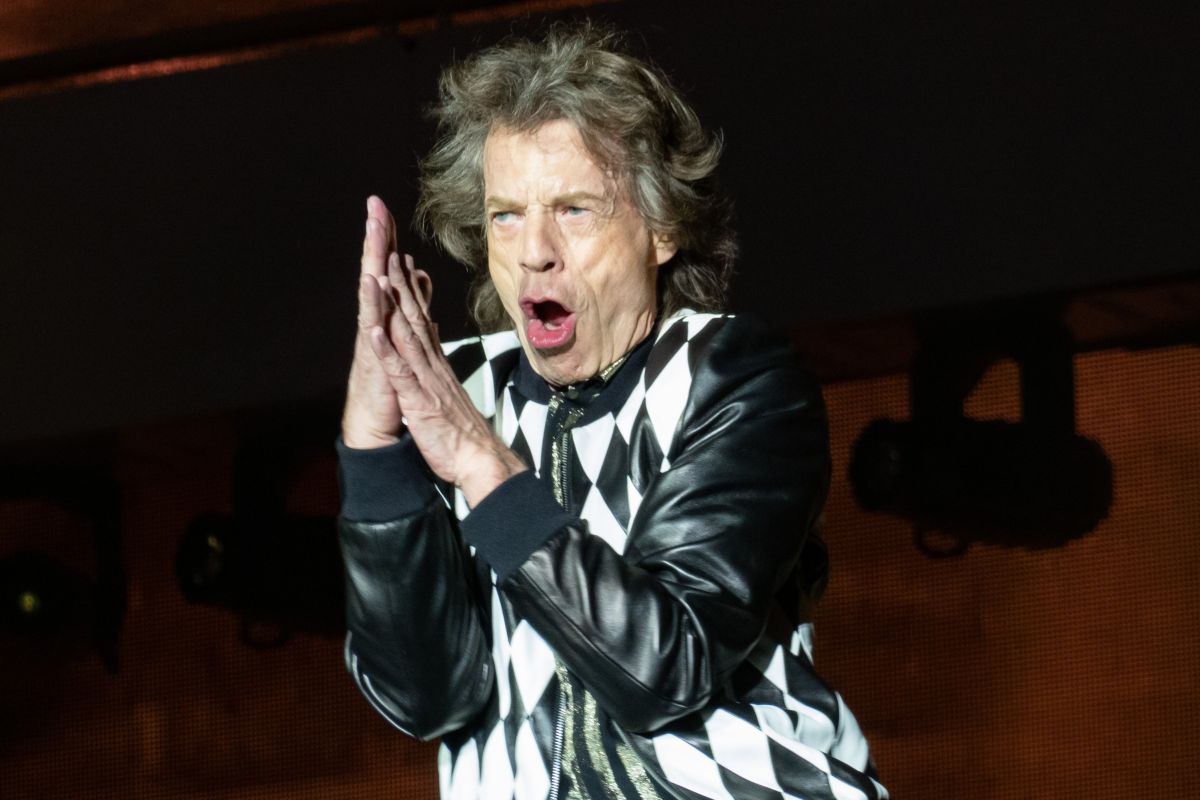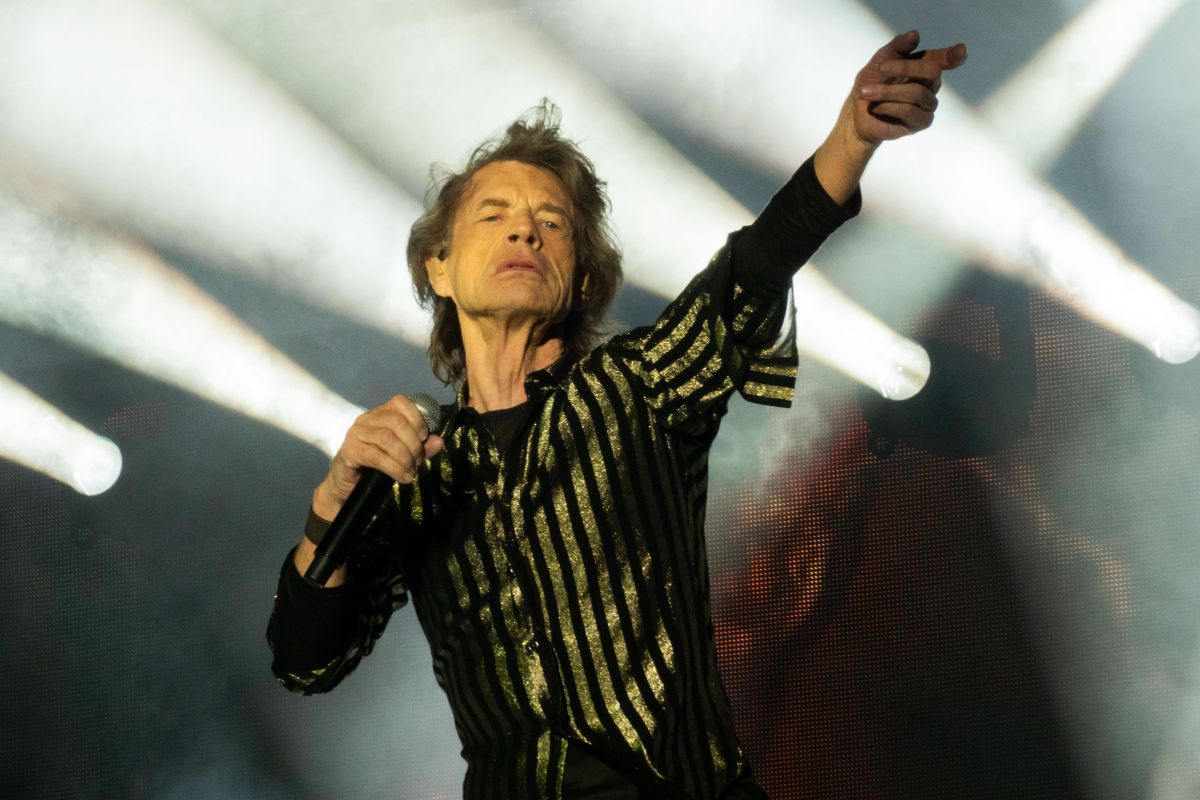 Photos by Hauke Jürgensen
---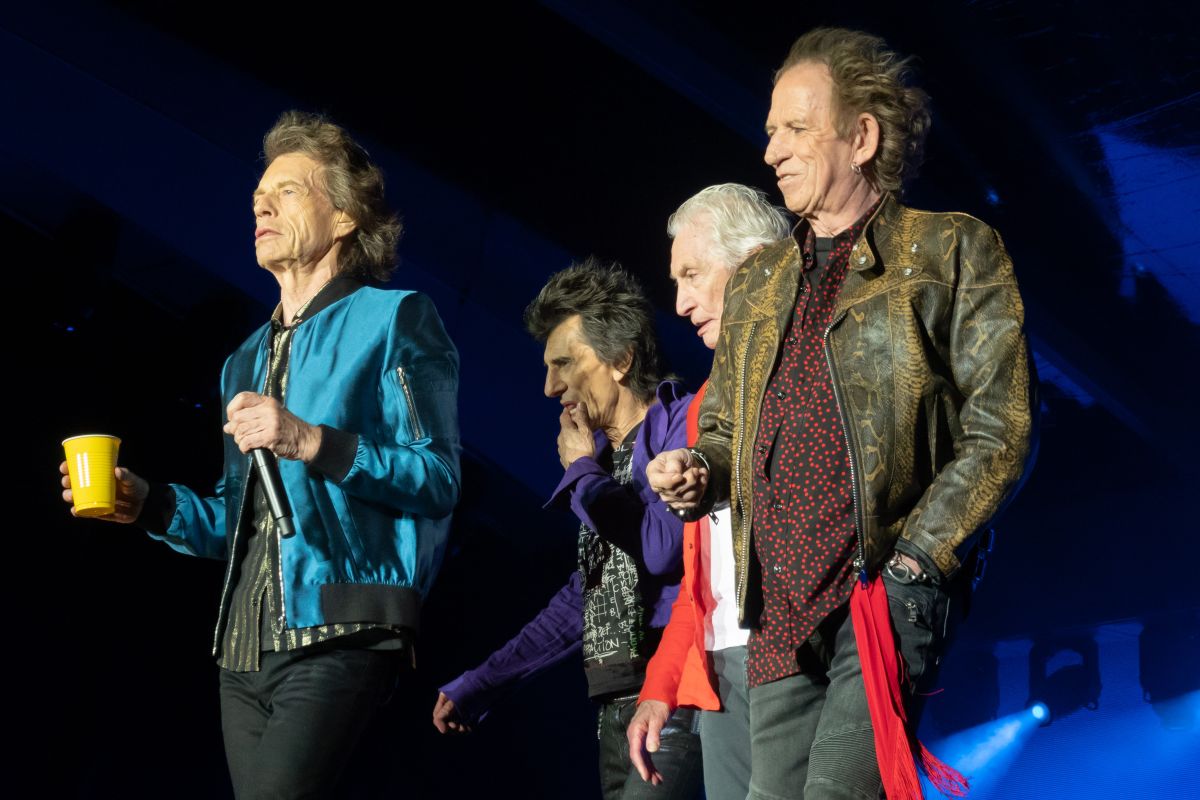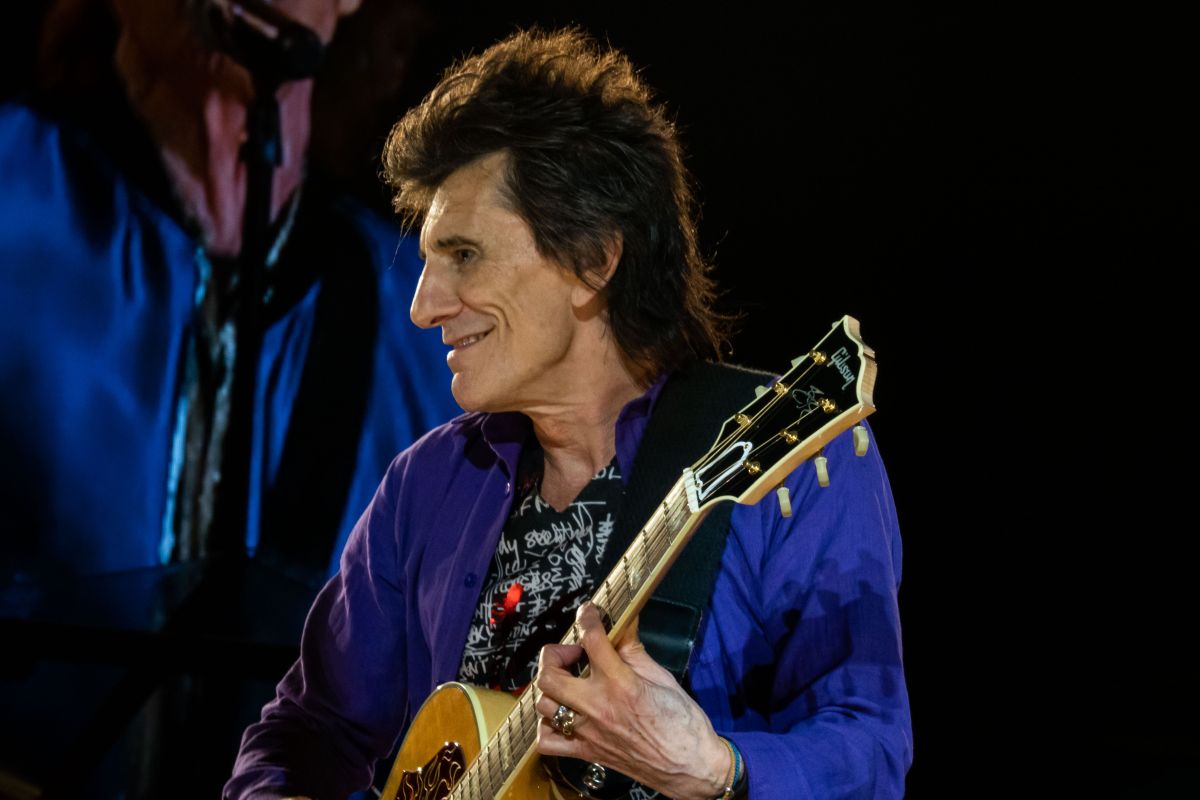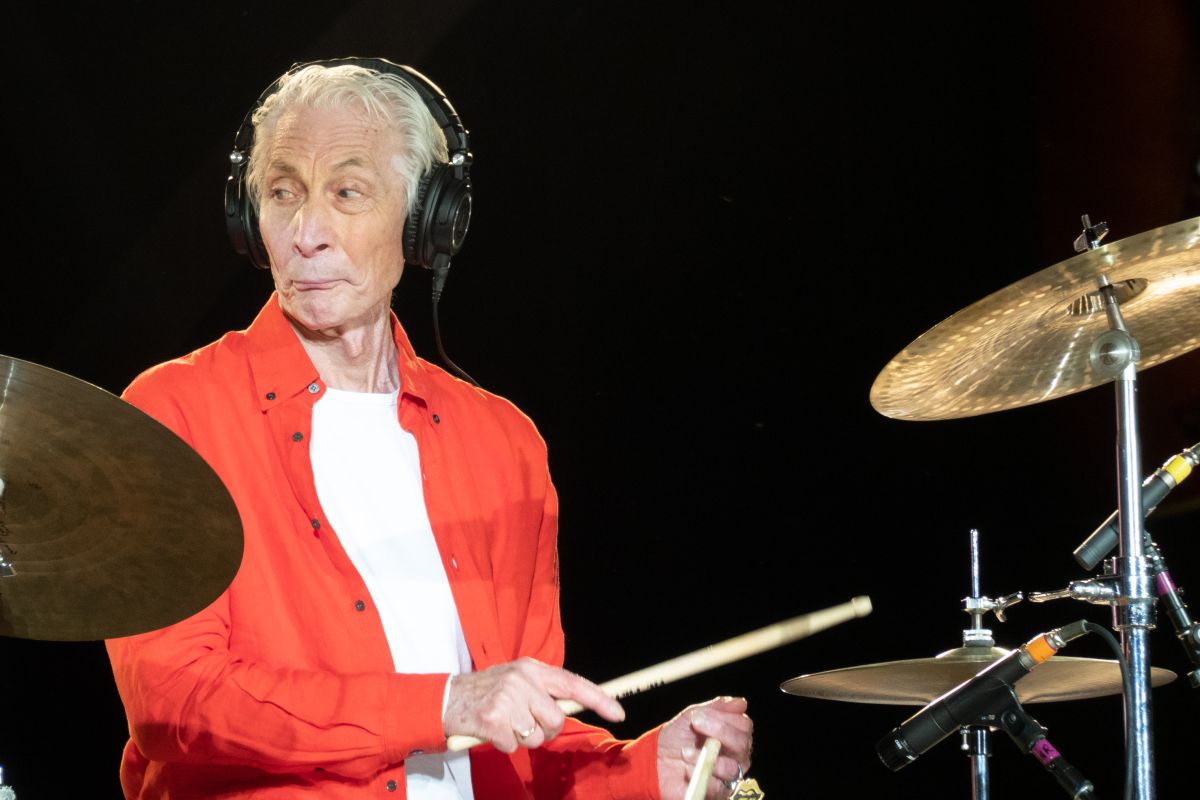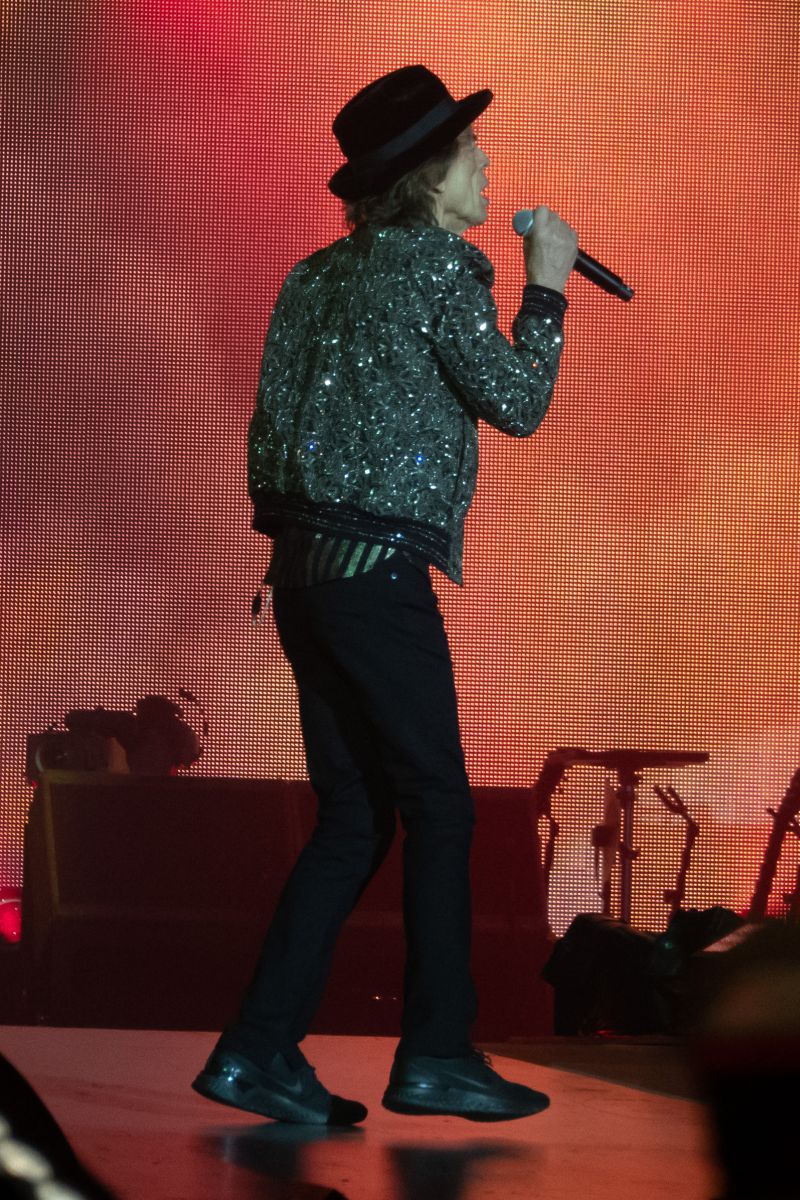 Photos by Hauke Jürgensen
---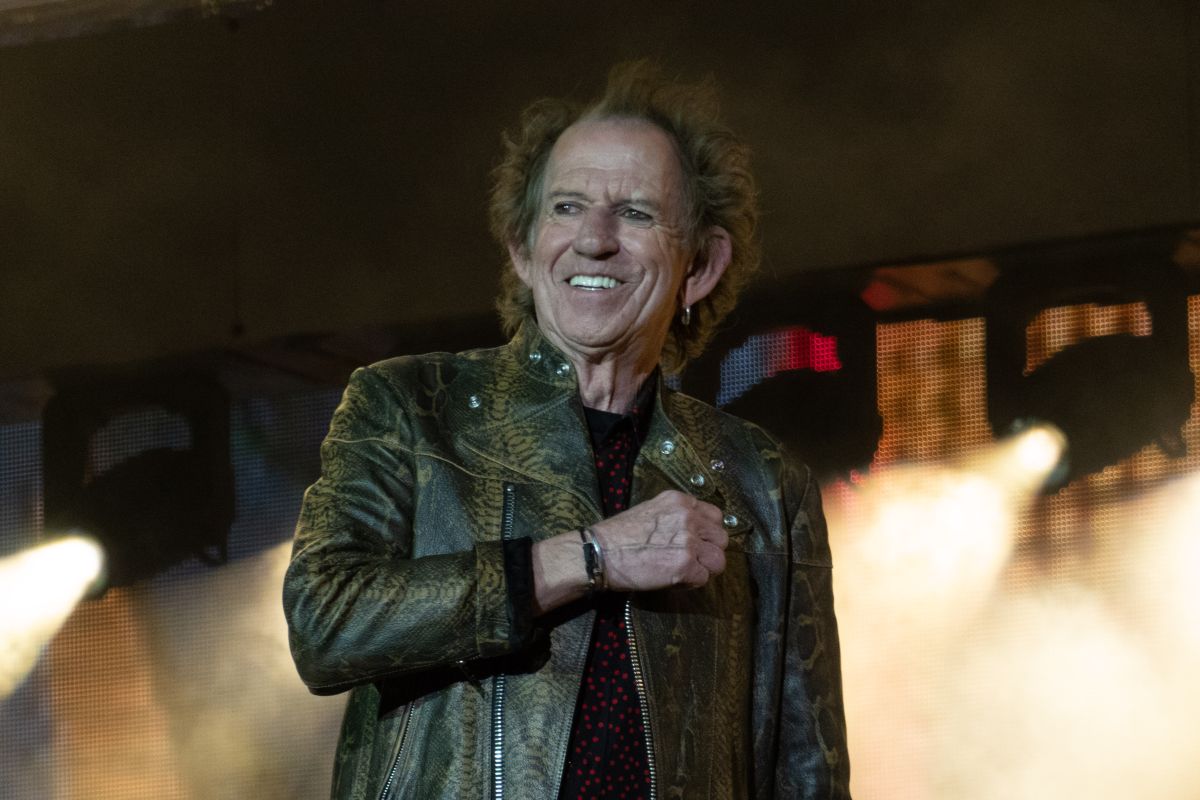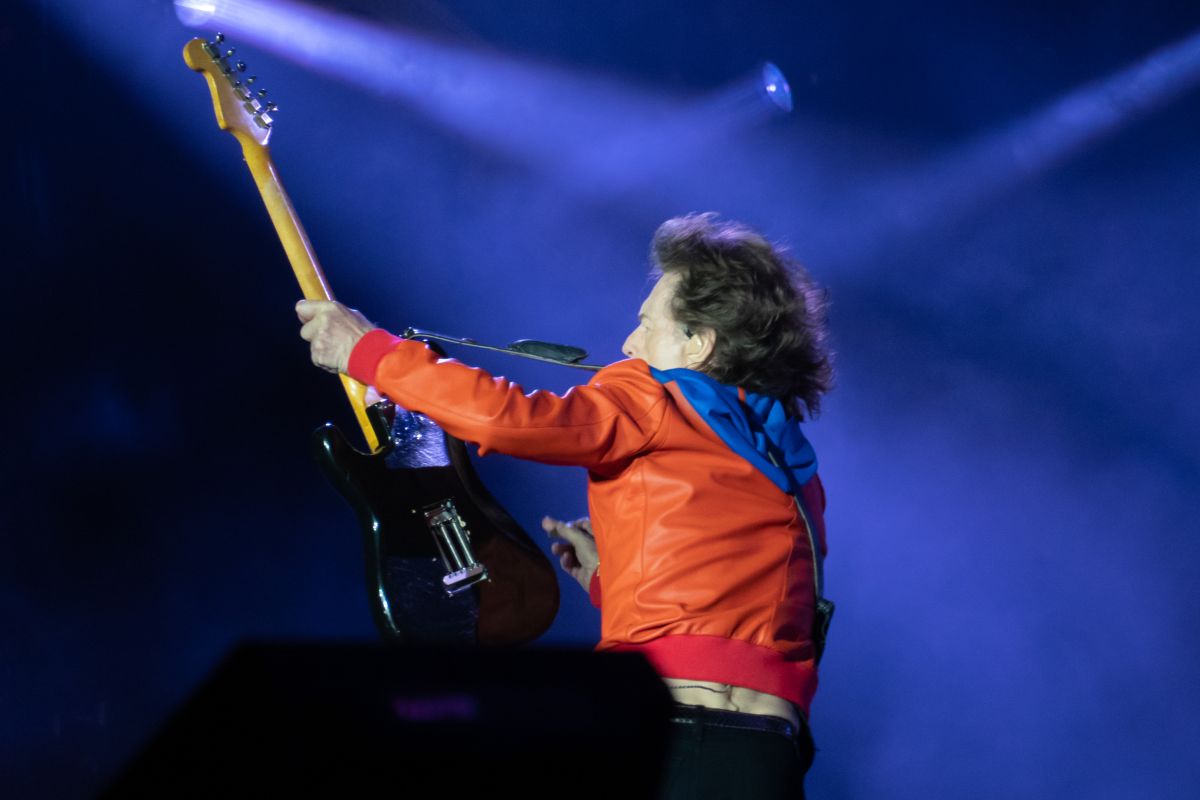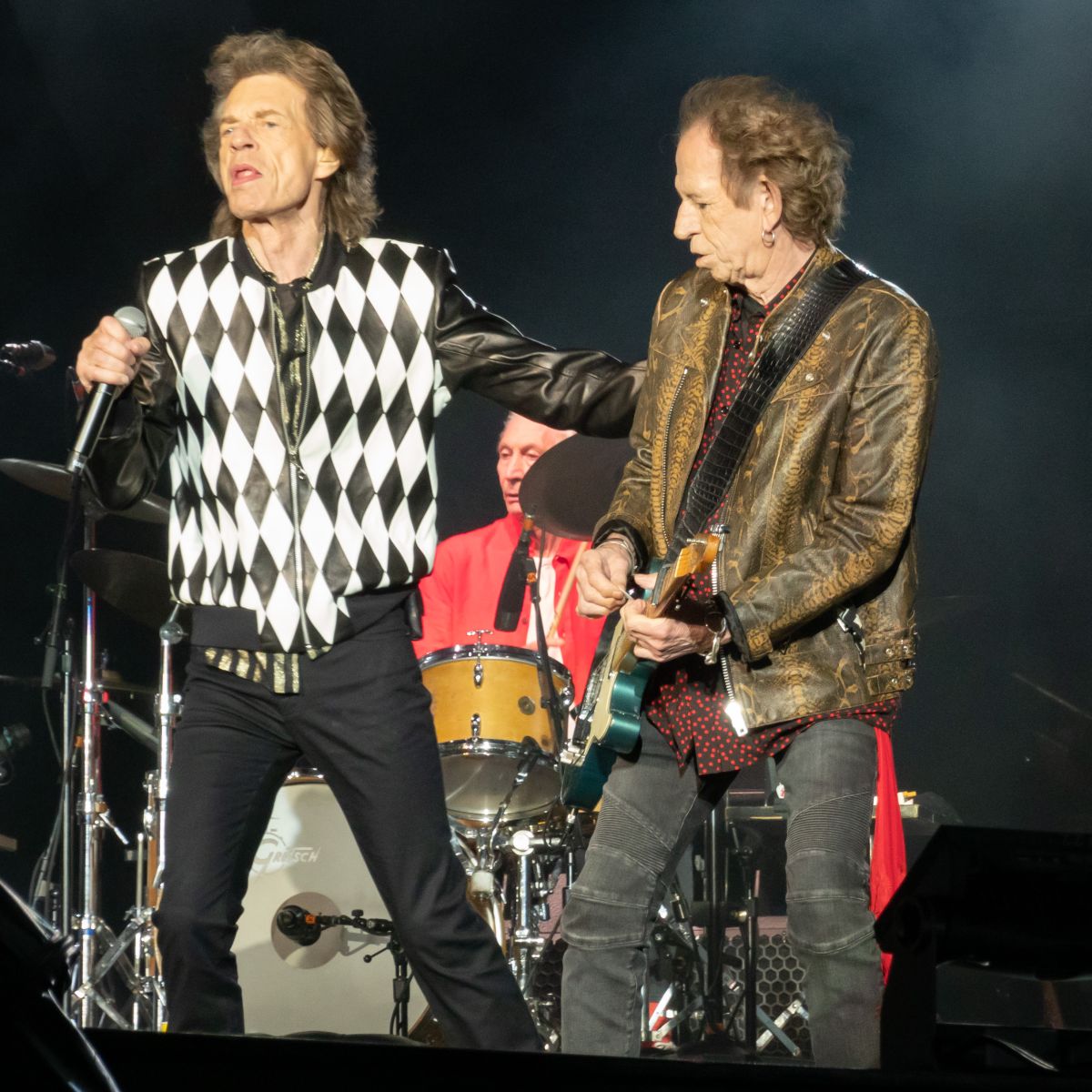 Photos by Hauke Jürgensen
---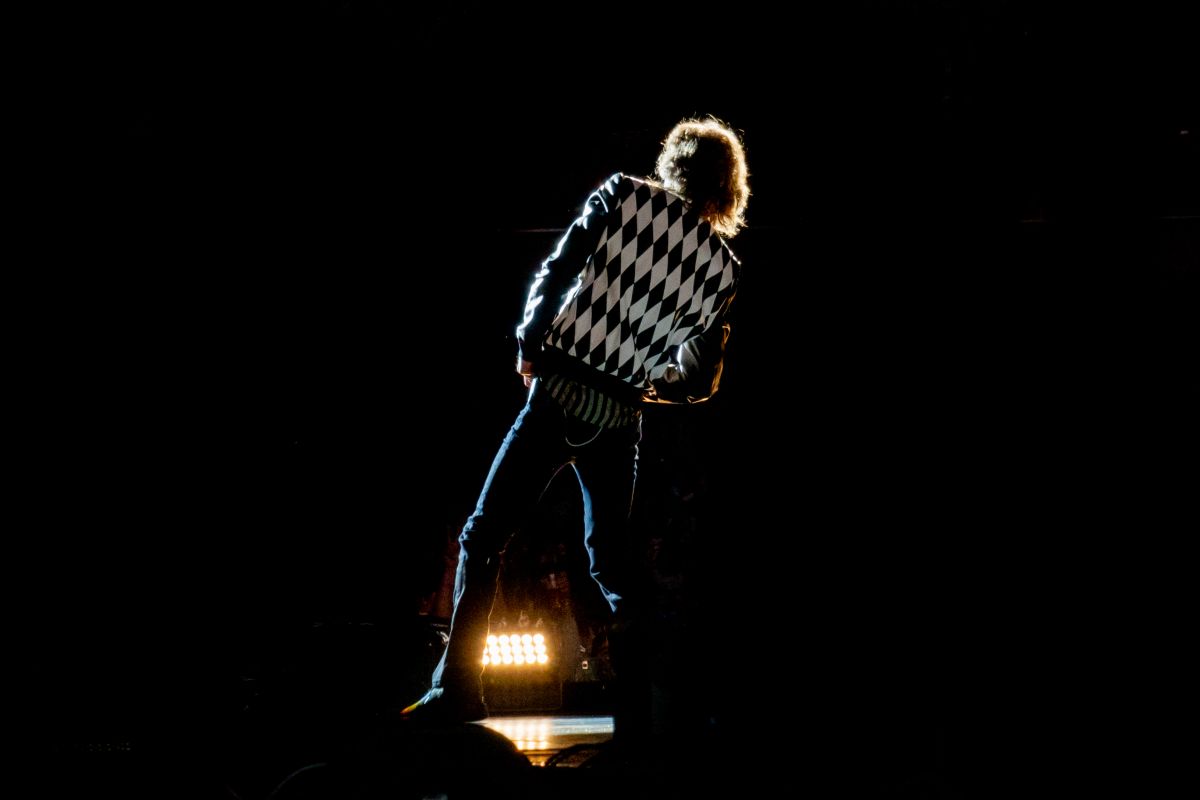 Photos by Hauke Jürgensen
---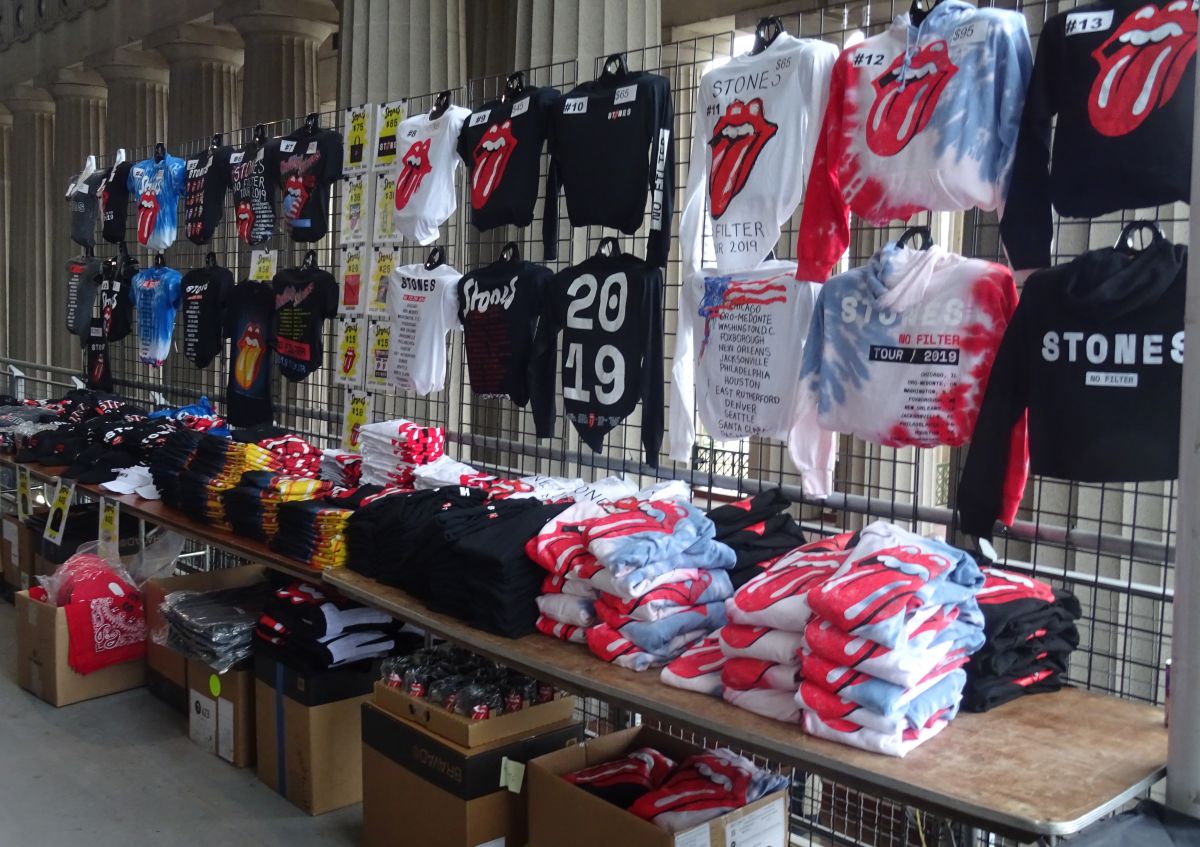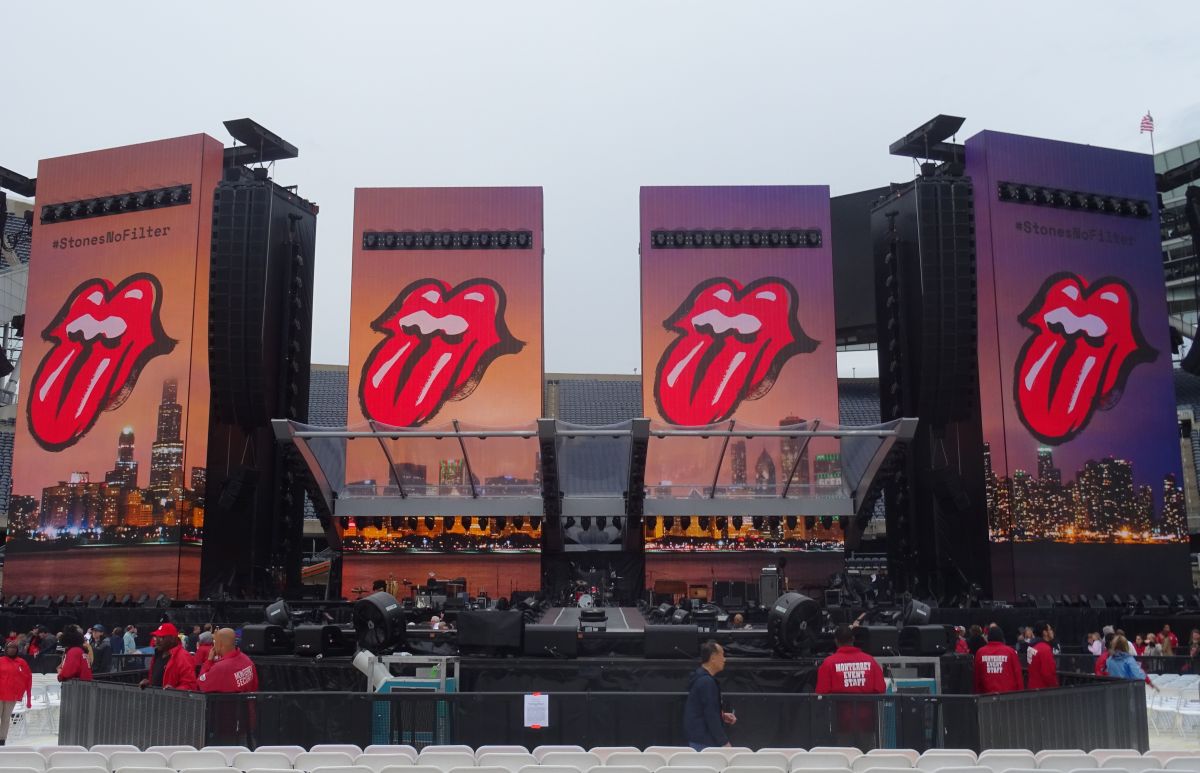 Photos by Bjornulf Vik
---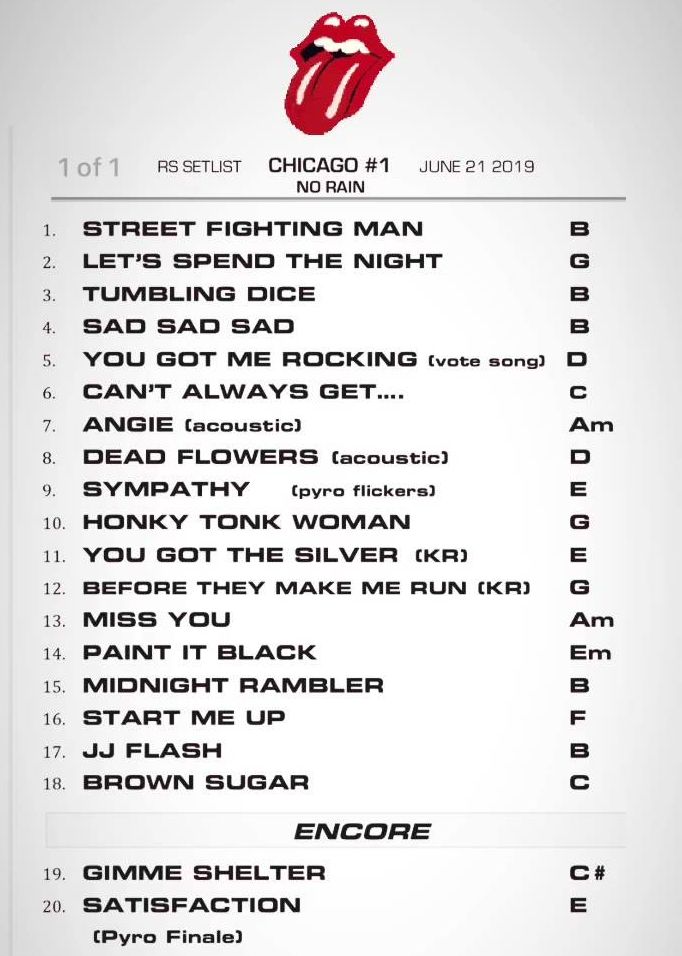 The official "no rain" set list
---
This page will change over the next few days, as you and other fans send reviews, set lists and reports. Please send your e-mail to IORR. Thanks! For details and great photos from the Rolling Stones and their World Tour get the IORR magazines.